Wedding day photos are filling up social media-they seem to be everywhere! Most couples usually have an idea of what is captured on their big day based from Pinterest and Instagram. However, every wedding is very different so don't anticipate what moments will be captured. Every wedding day presents unique photo opportunities.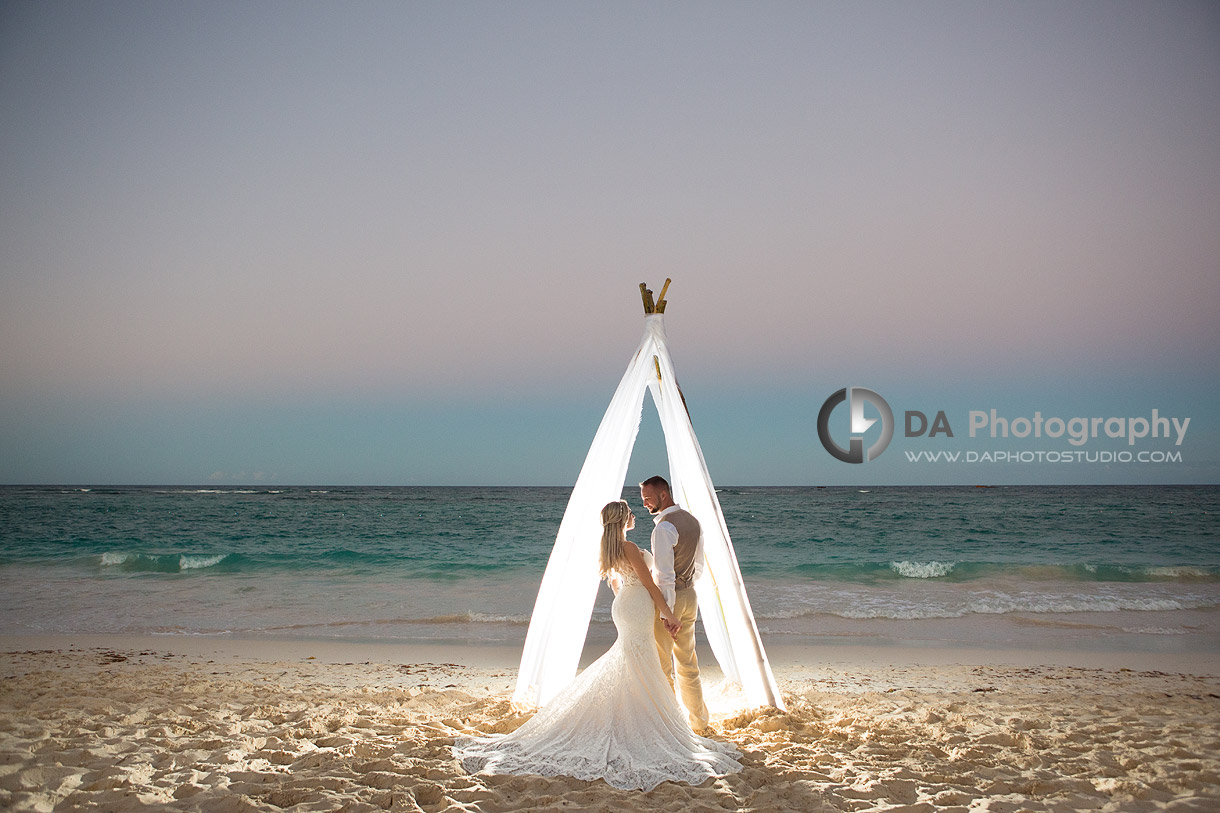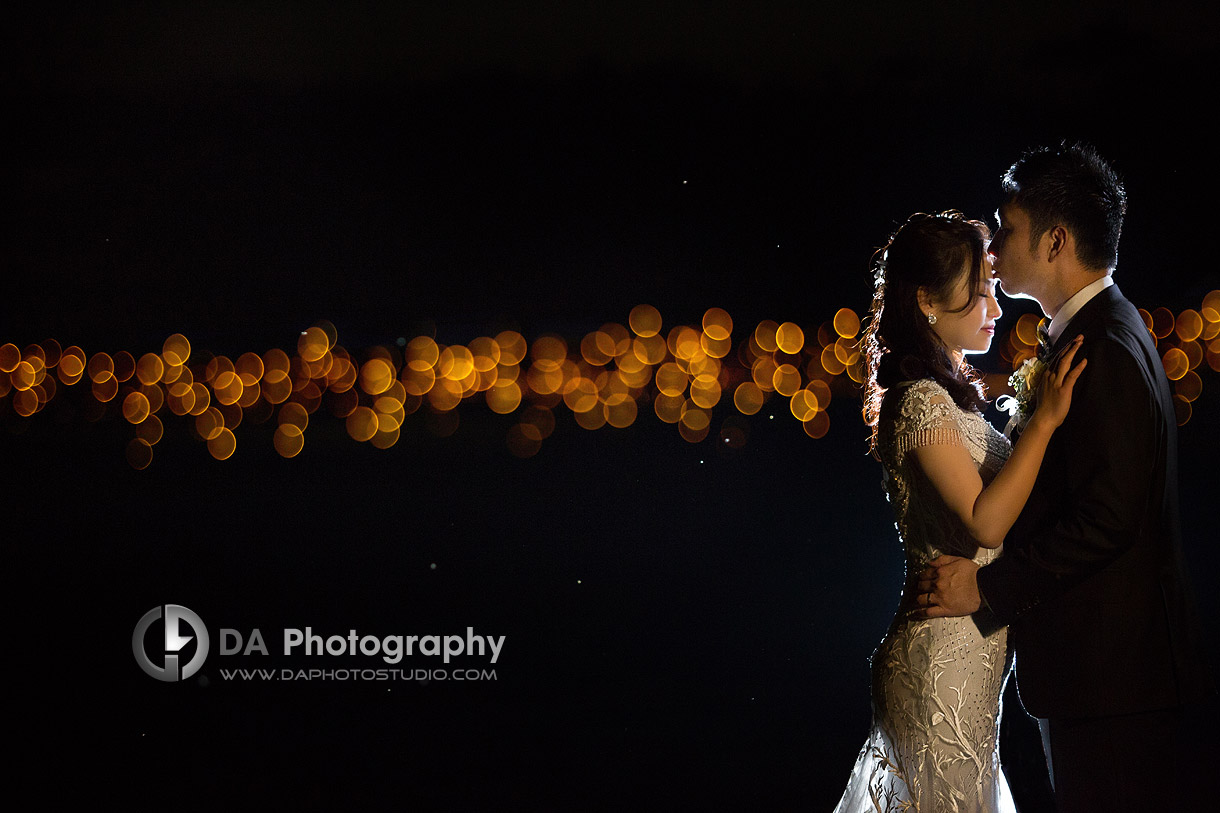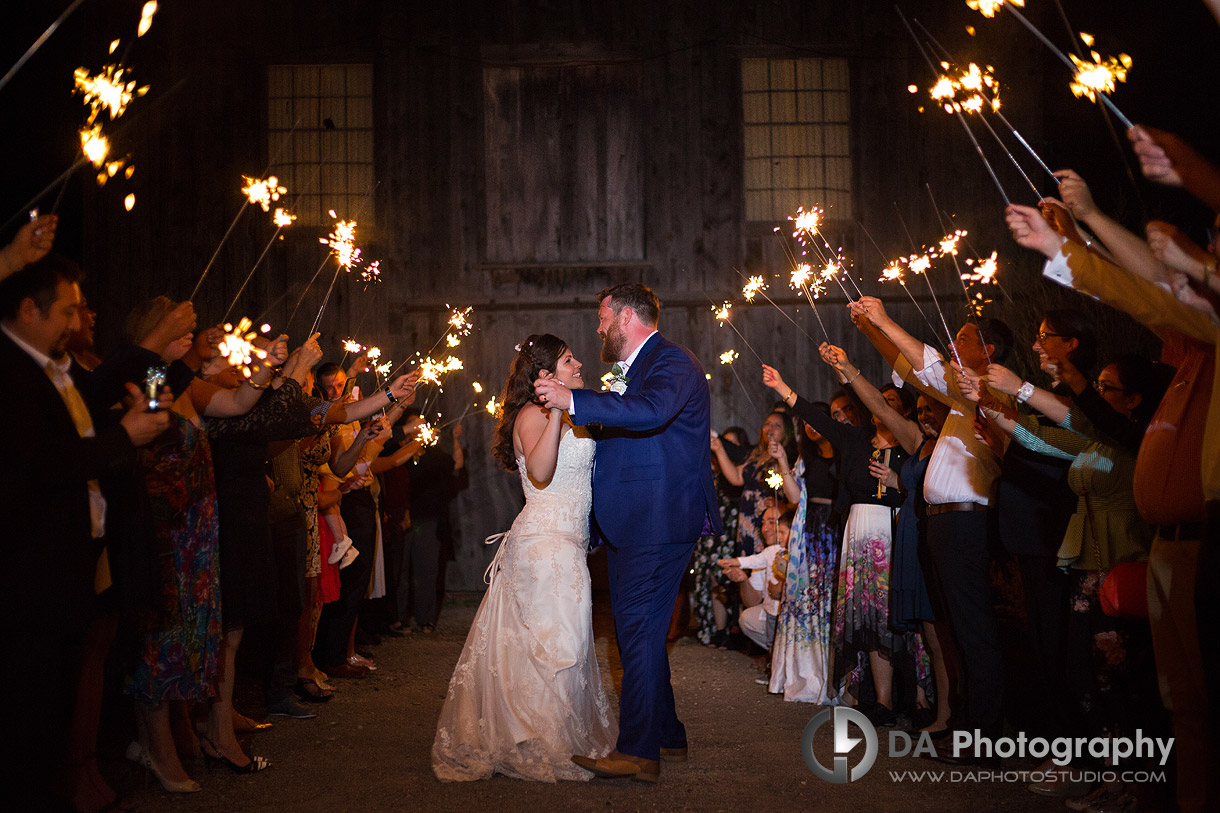 The 5 sections of your wedding day that are important to document are typical for most couples.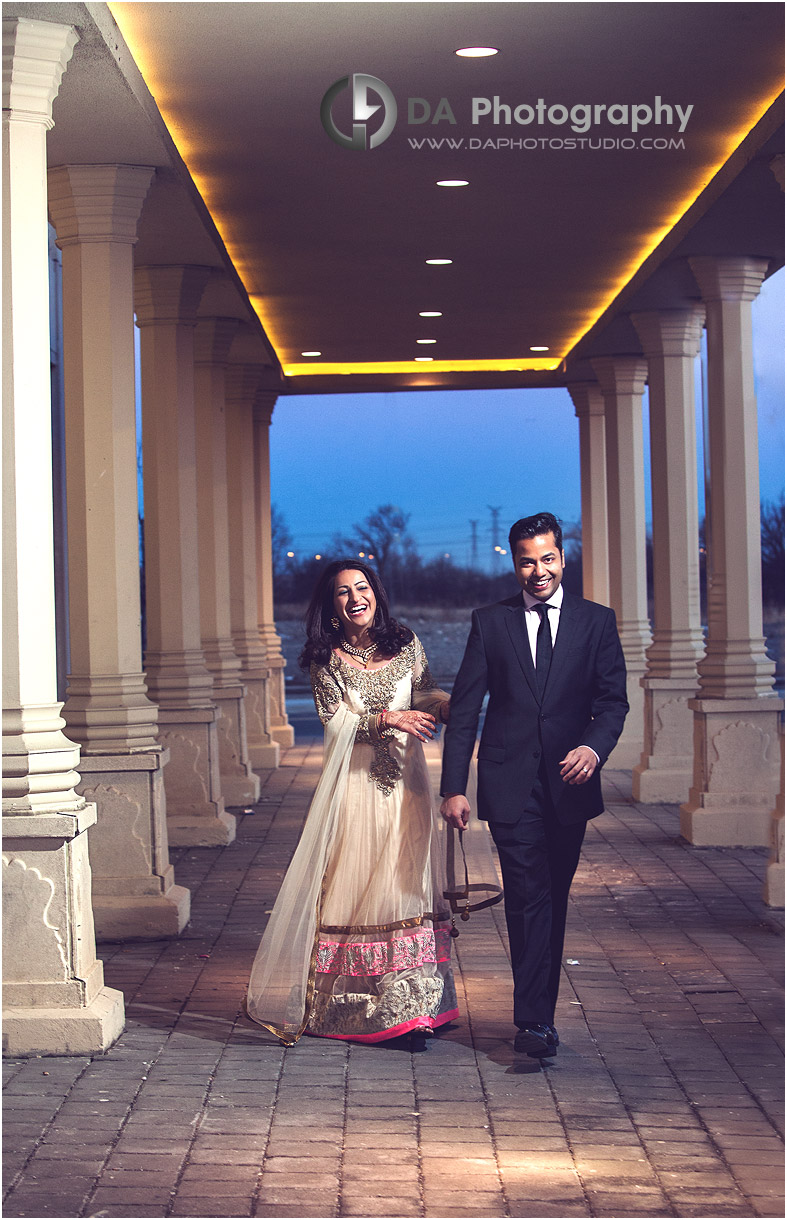 Getting Ready on Your Wedding Day
Pinterest is full of getting ready photos on your wedding day. However, this is a bit of an overblown perception. There is typically a lot going on with hair, makeup, and bridesmaids.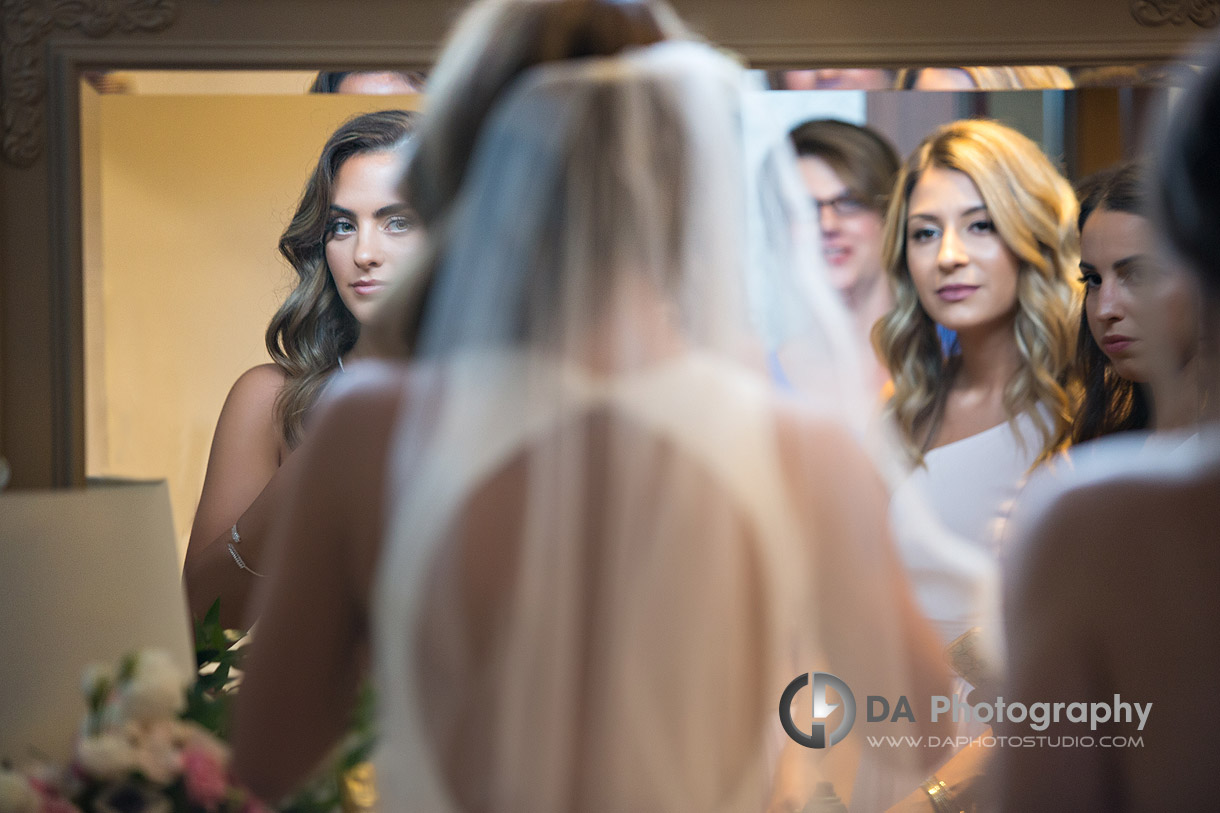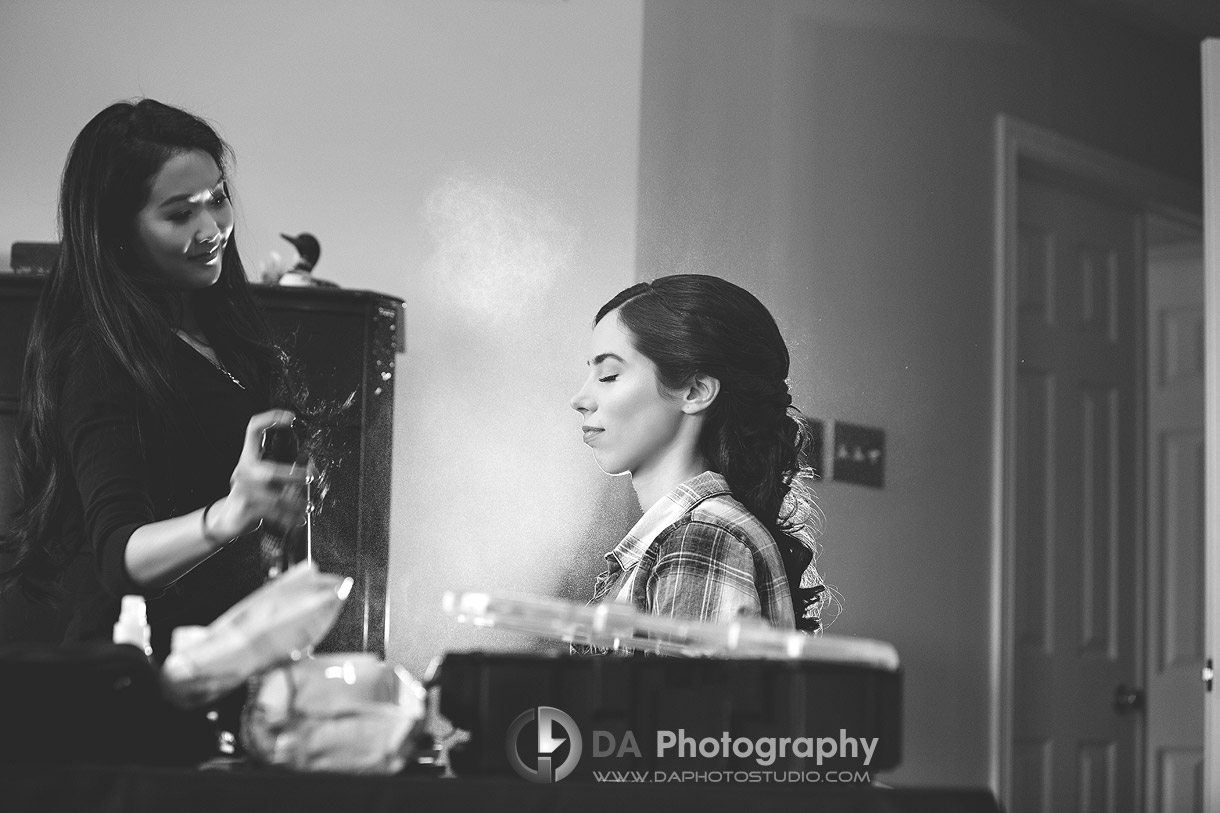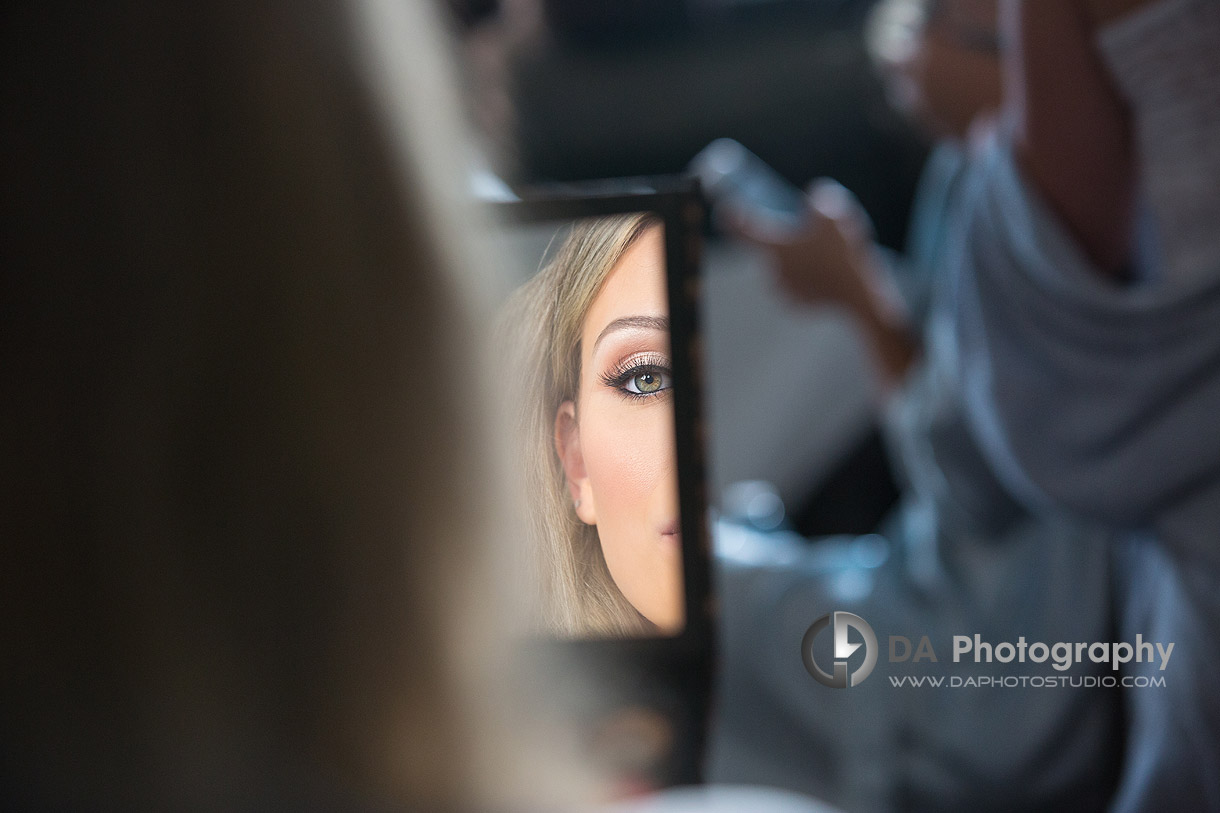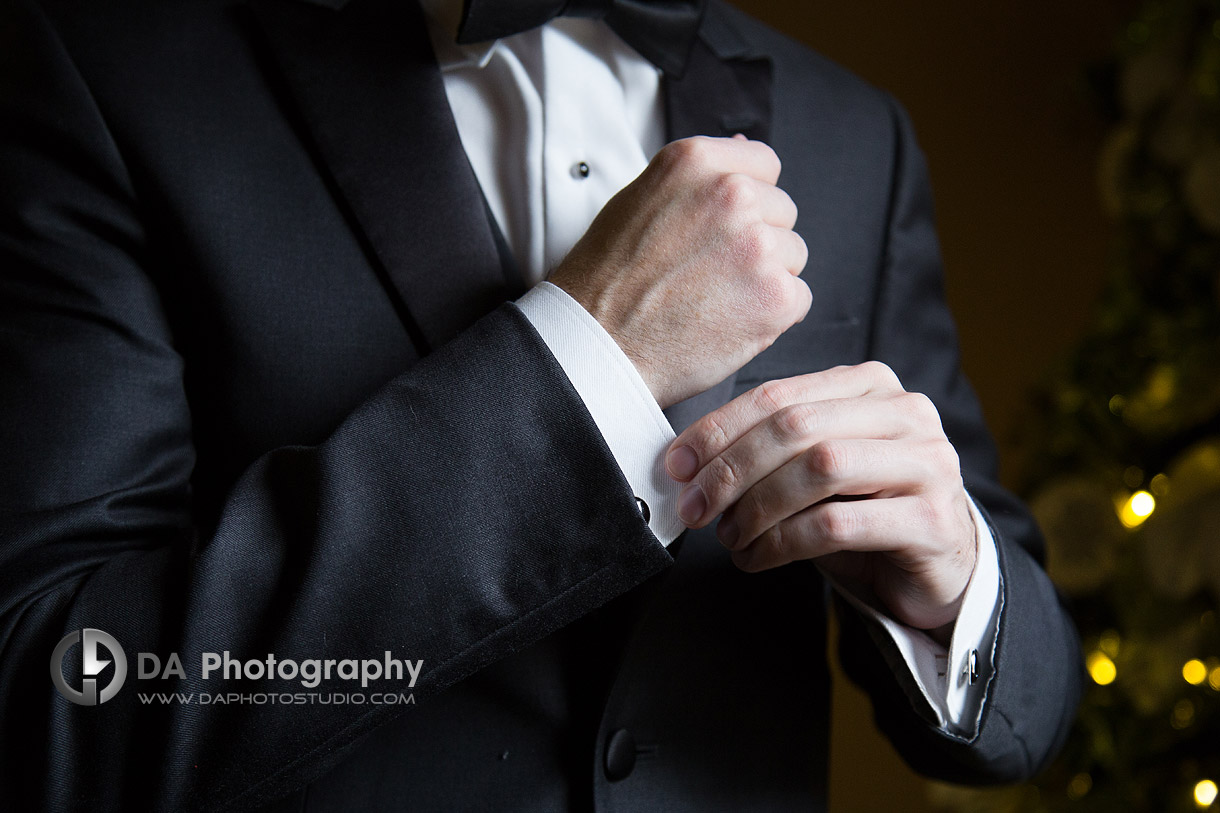 We come in when the bride is 95% ready- no before and after makeup photos. Most importantly, we want to capture the final touches when the bride feels her best and is full of confidence. This section is focused on a journalistic or real approach. In other words, photographing as things are going on around us as they happen. No need to clean a room just for photos. This is what was real on that day so why not remember it in your wedding day album as it really was?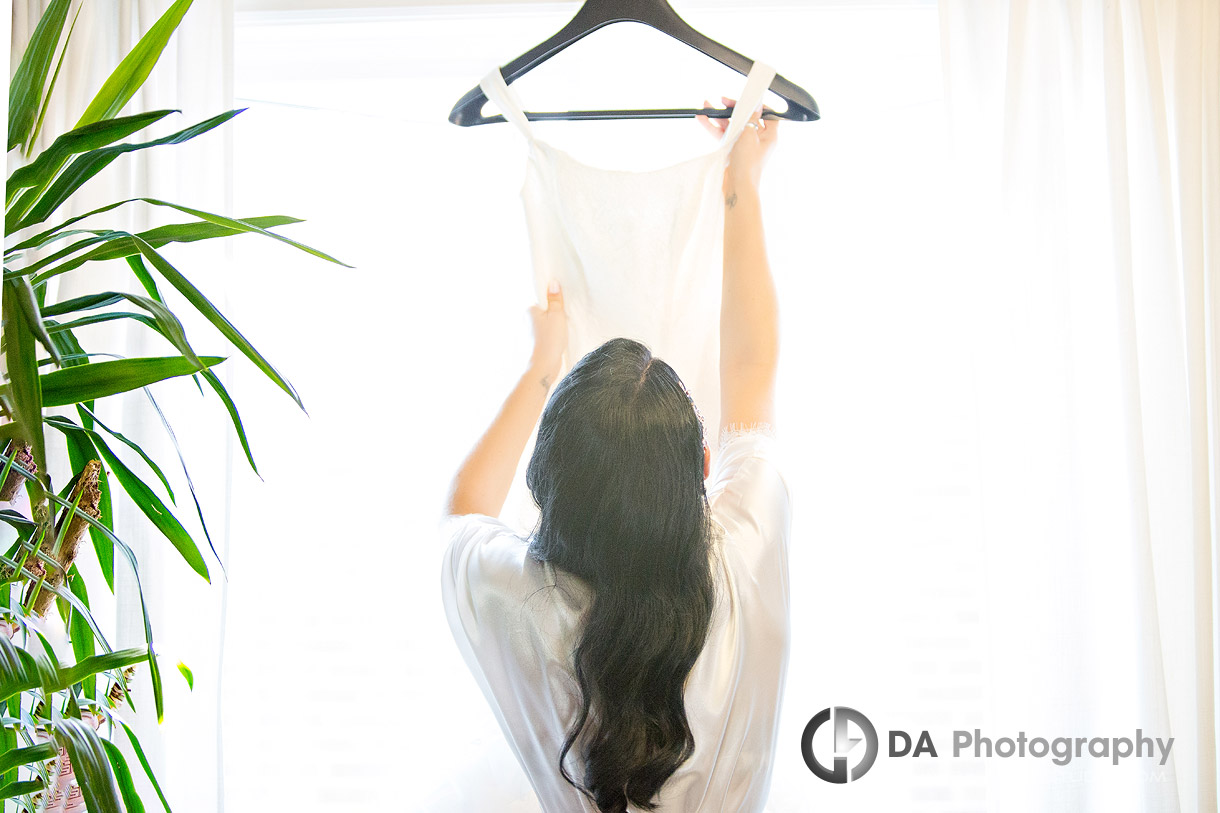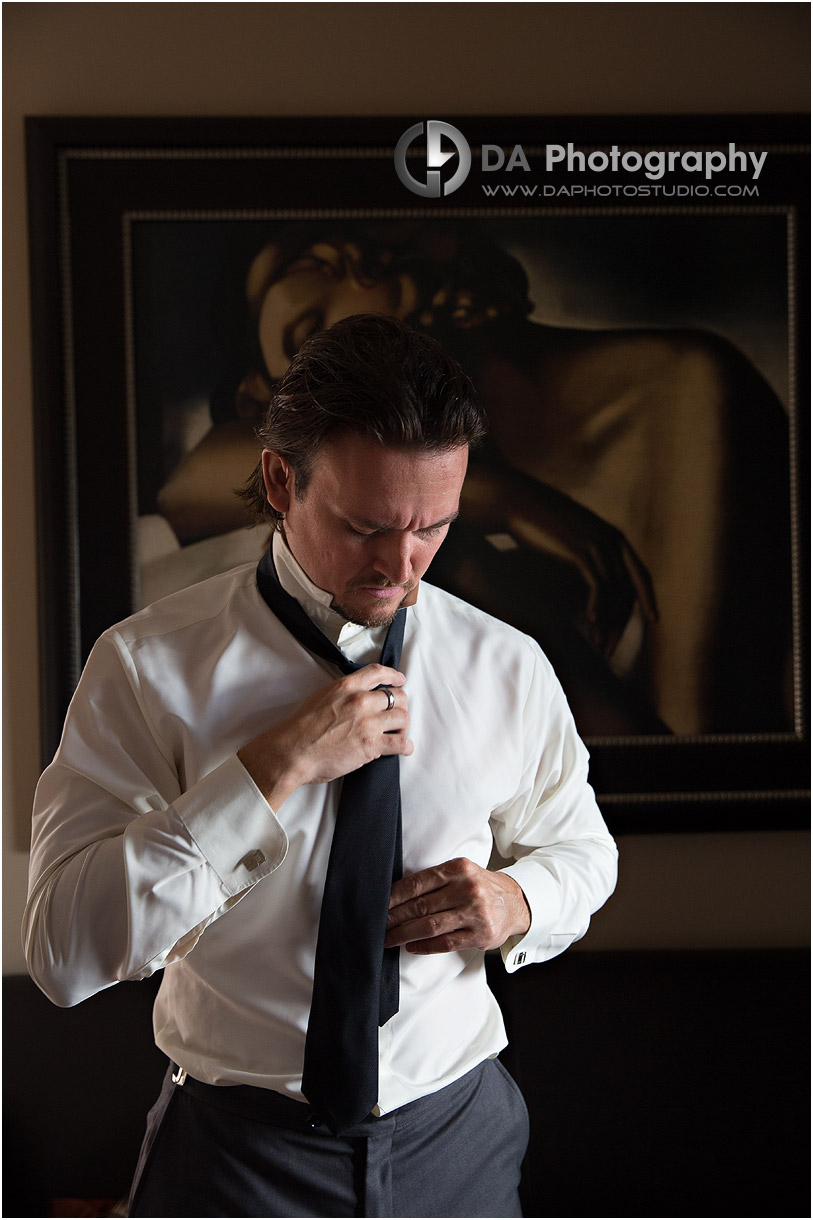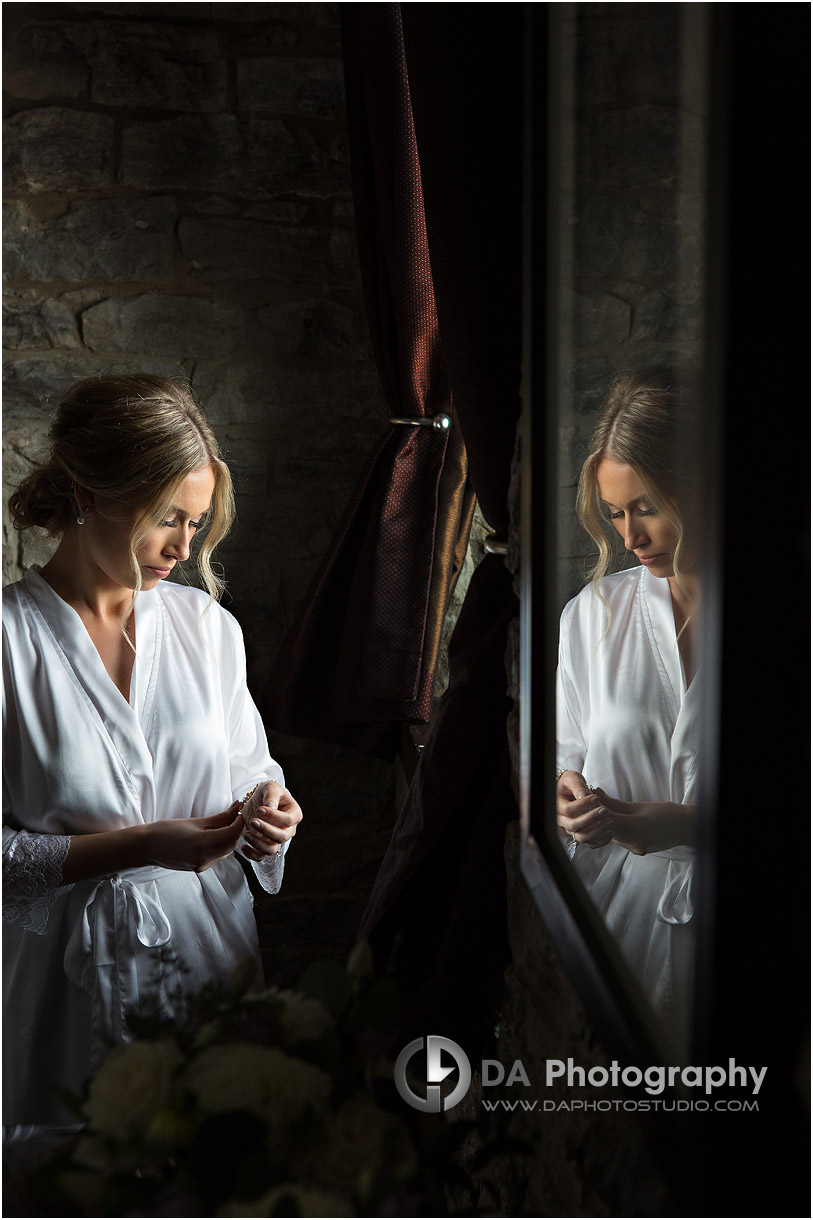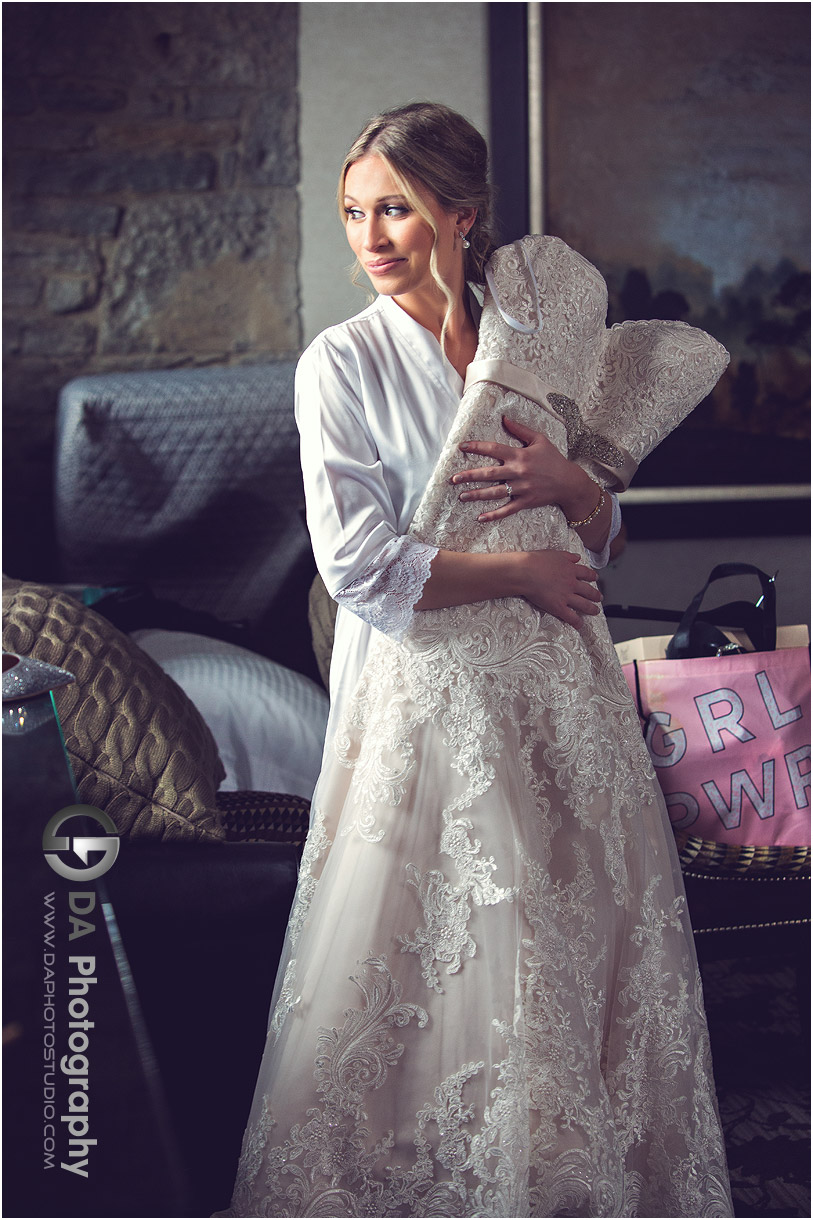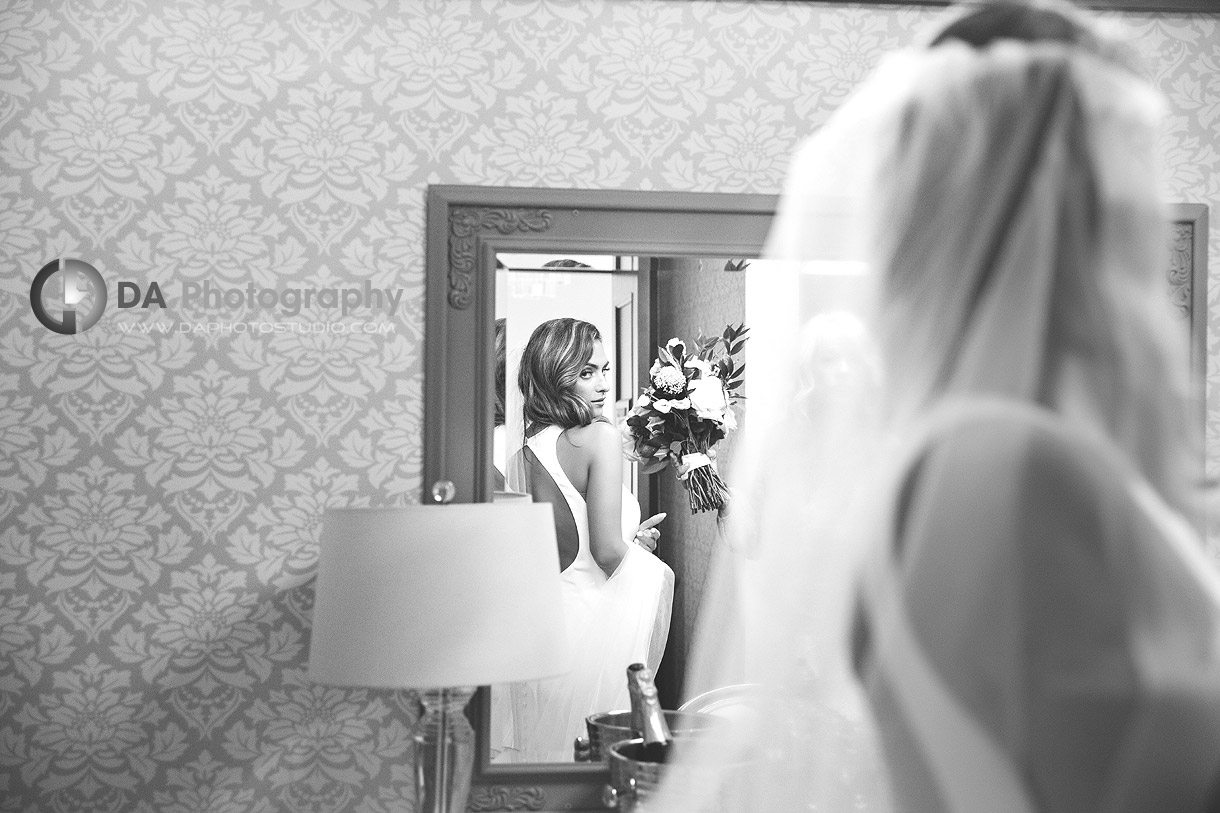 Details, details, details! The shoes, jewelry and hairpieces are all part of the big picture. The little things you put so much thought into need to be documented too.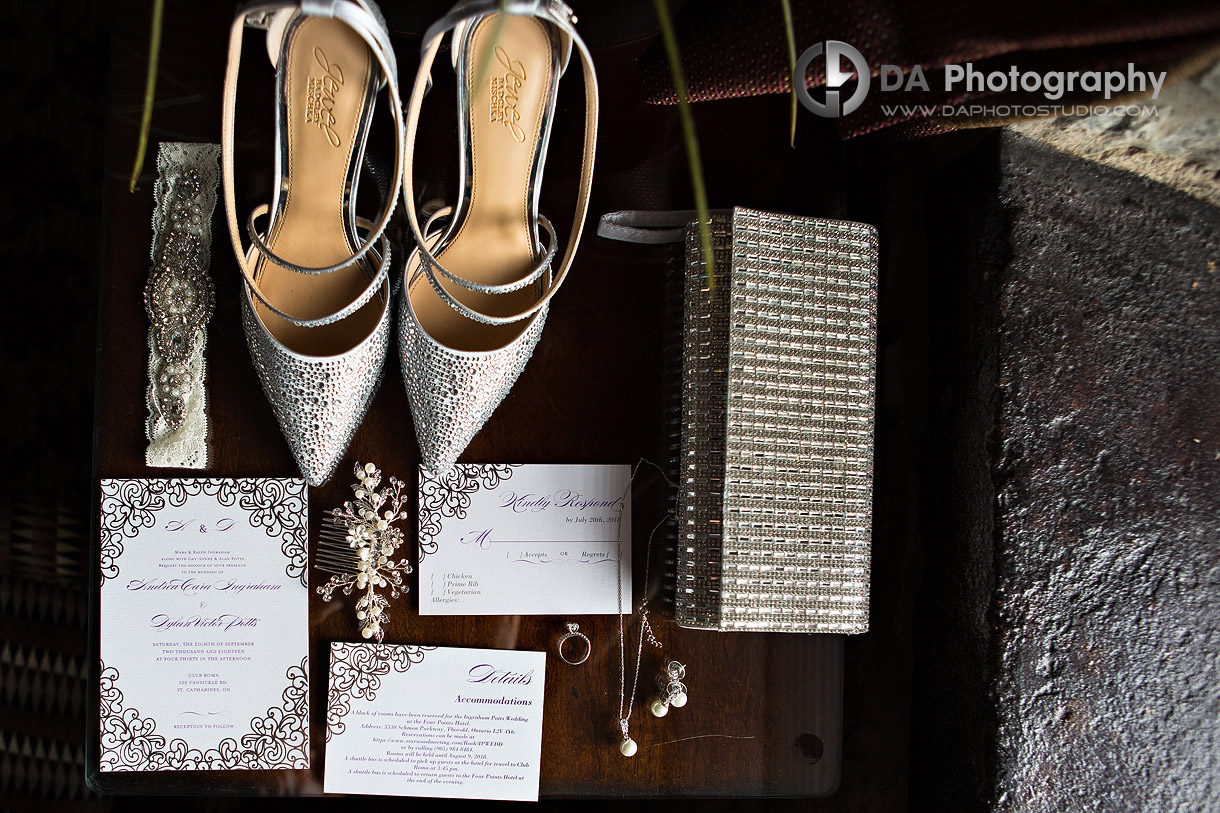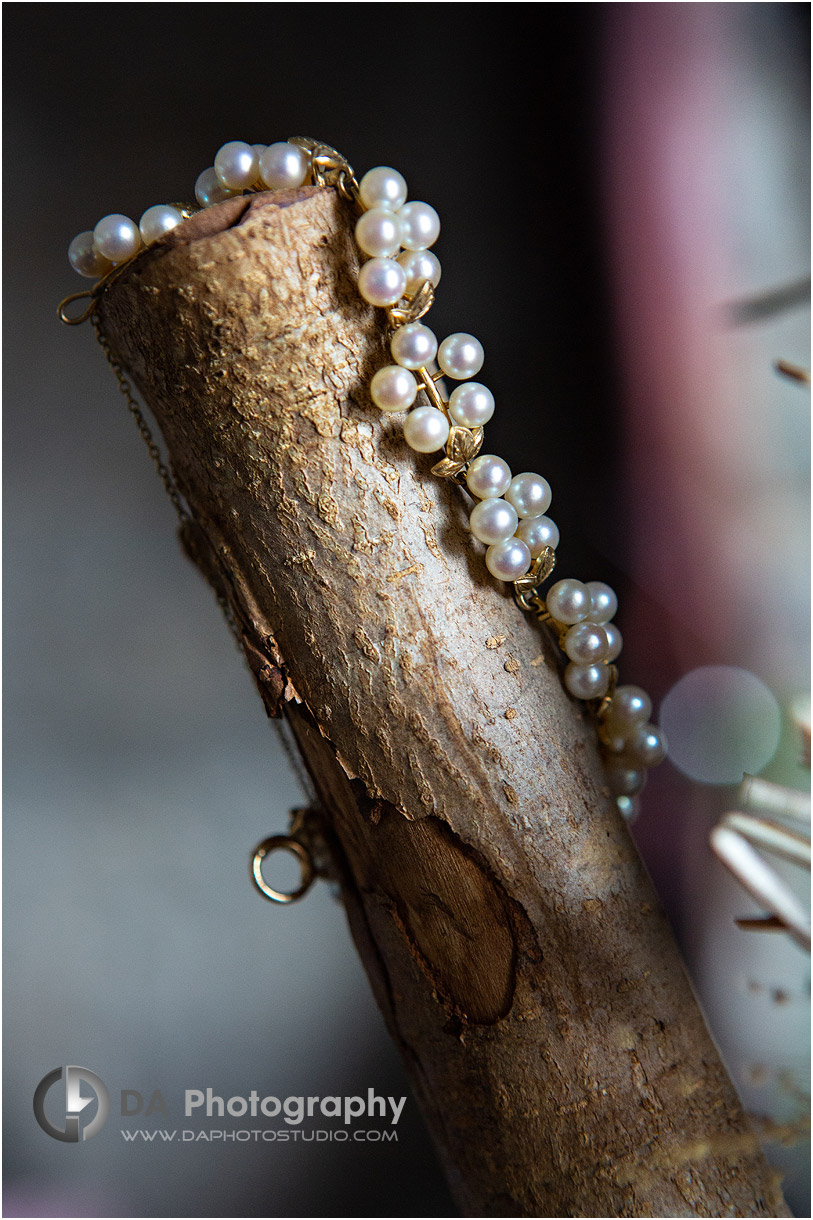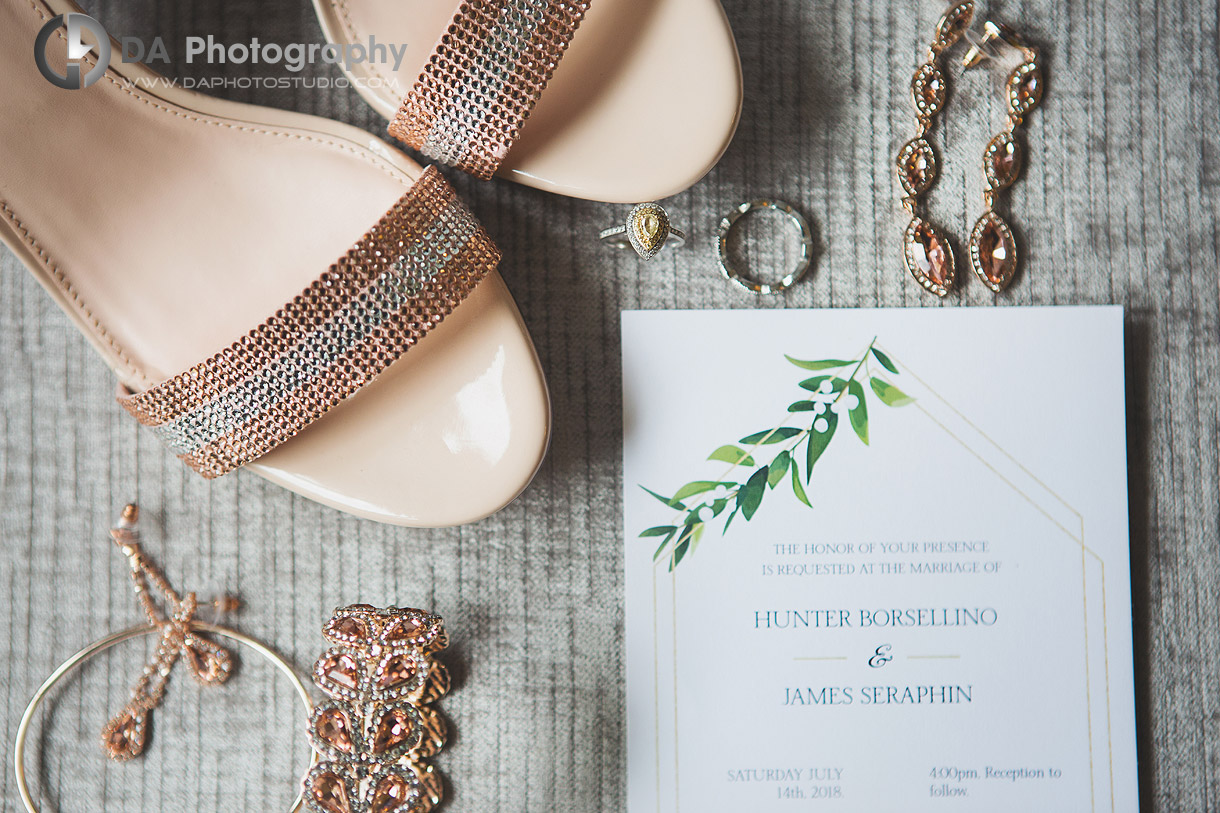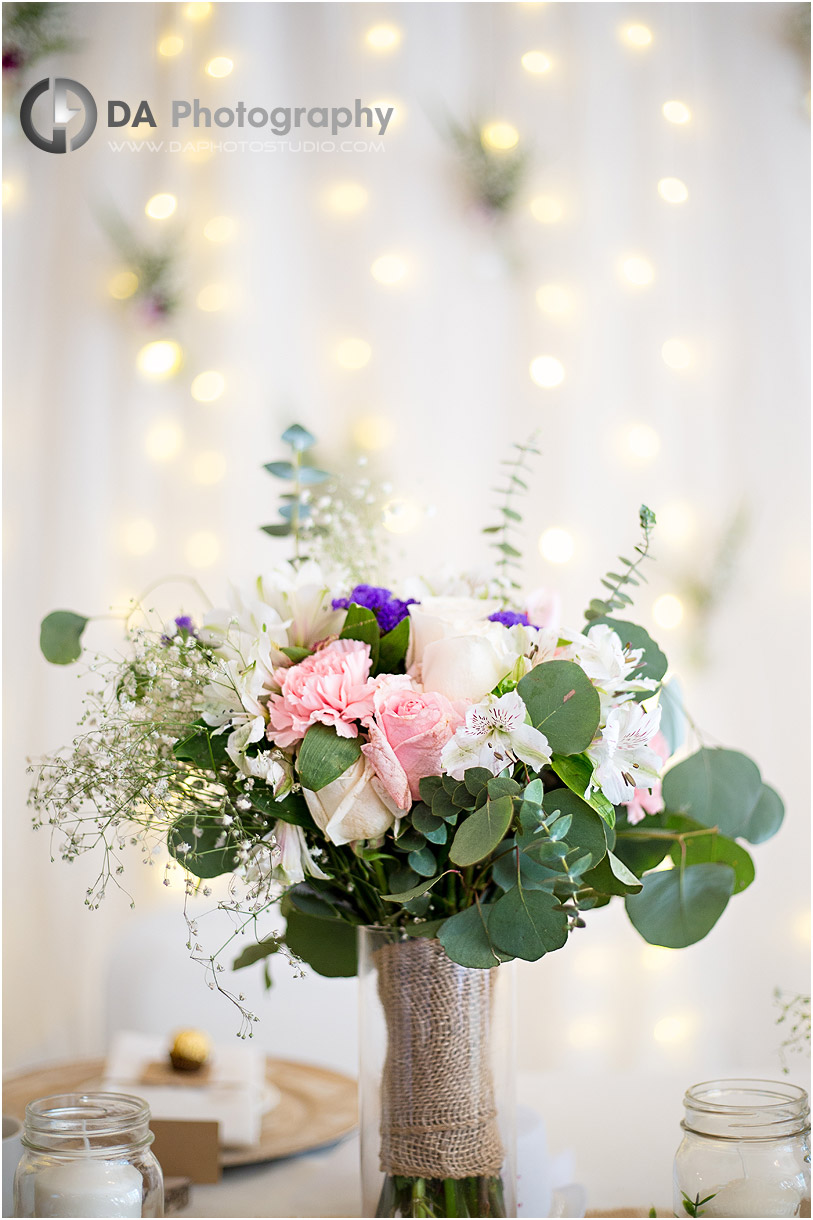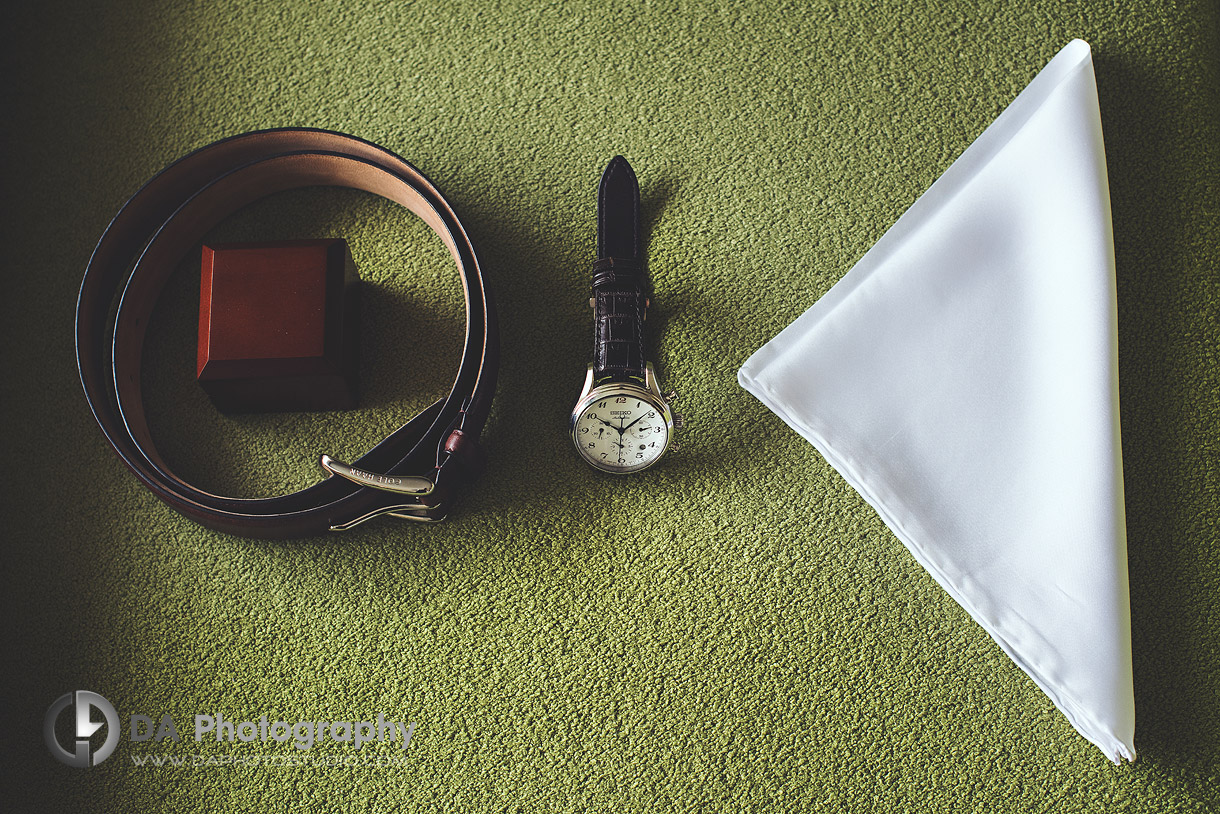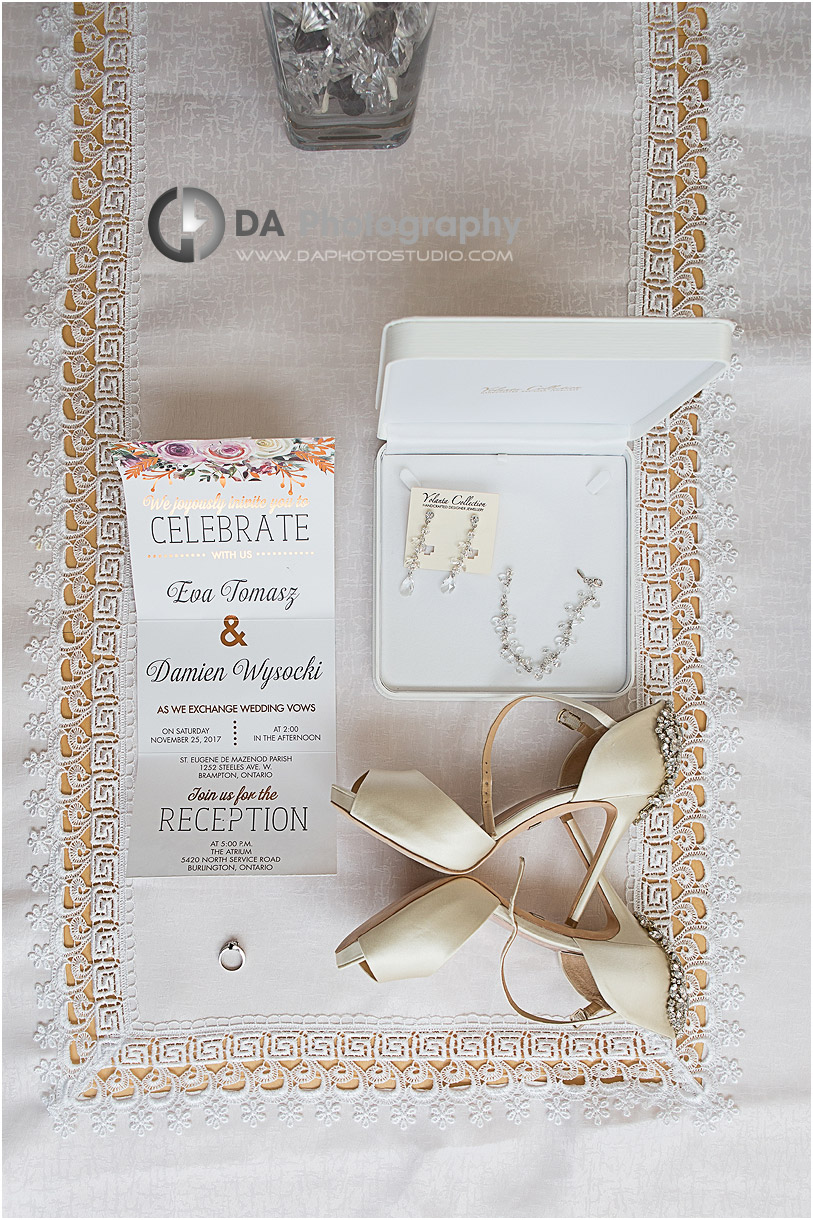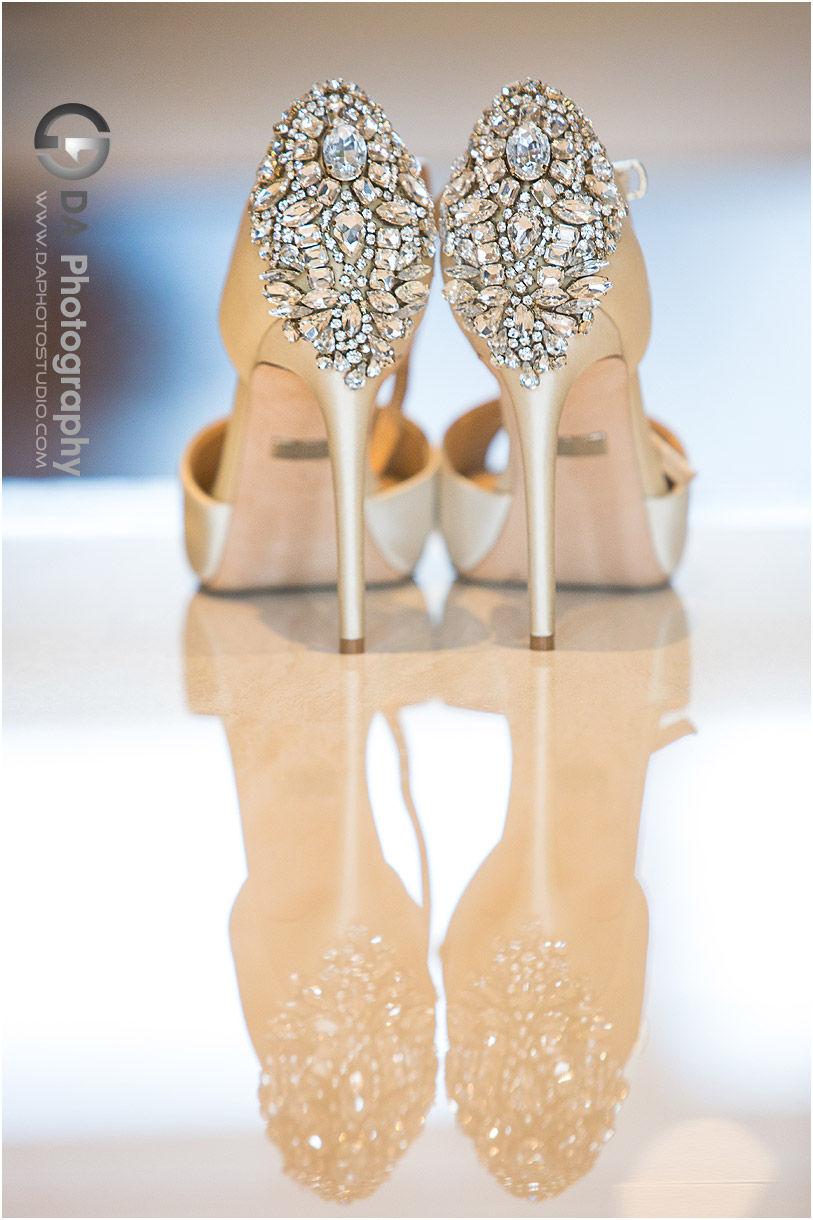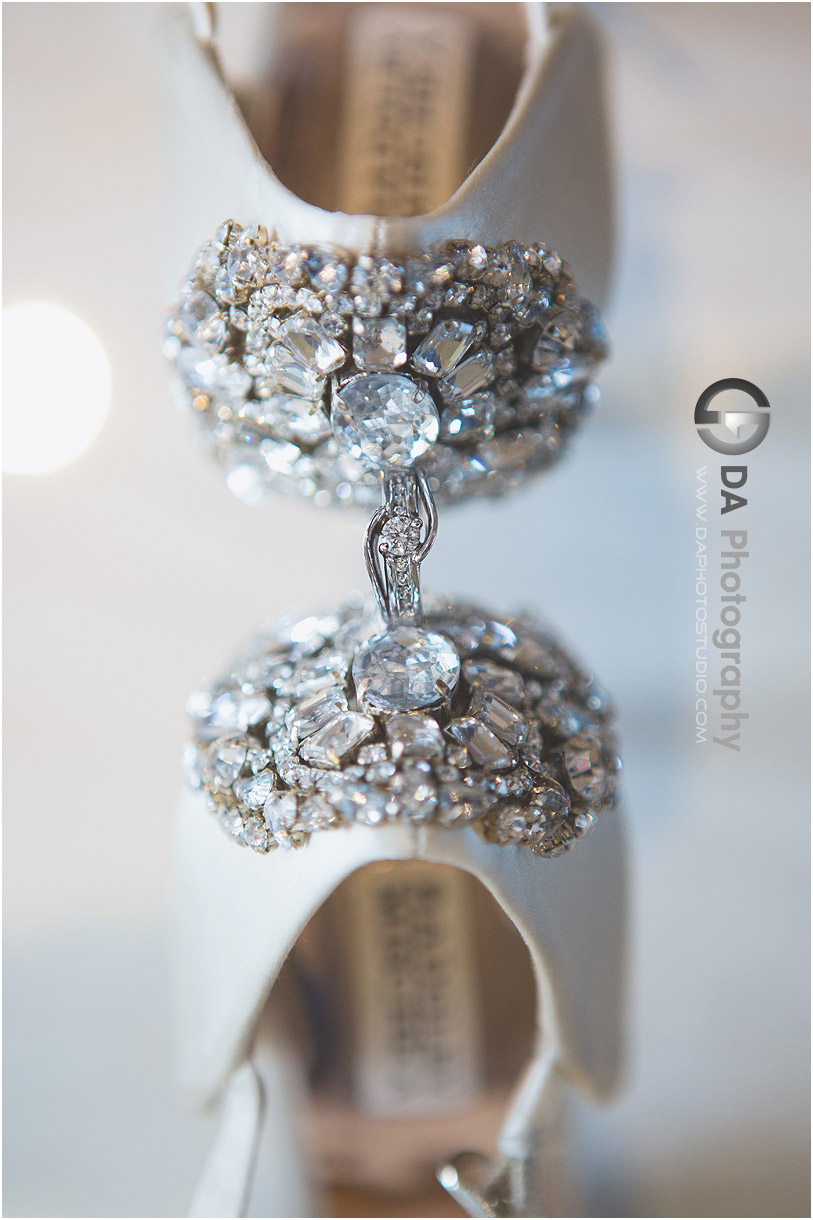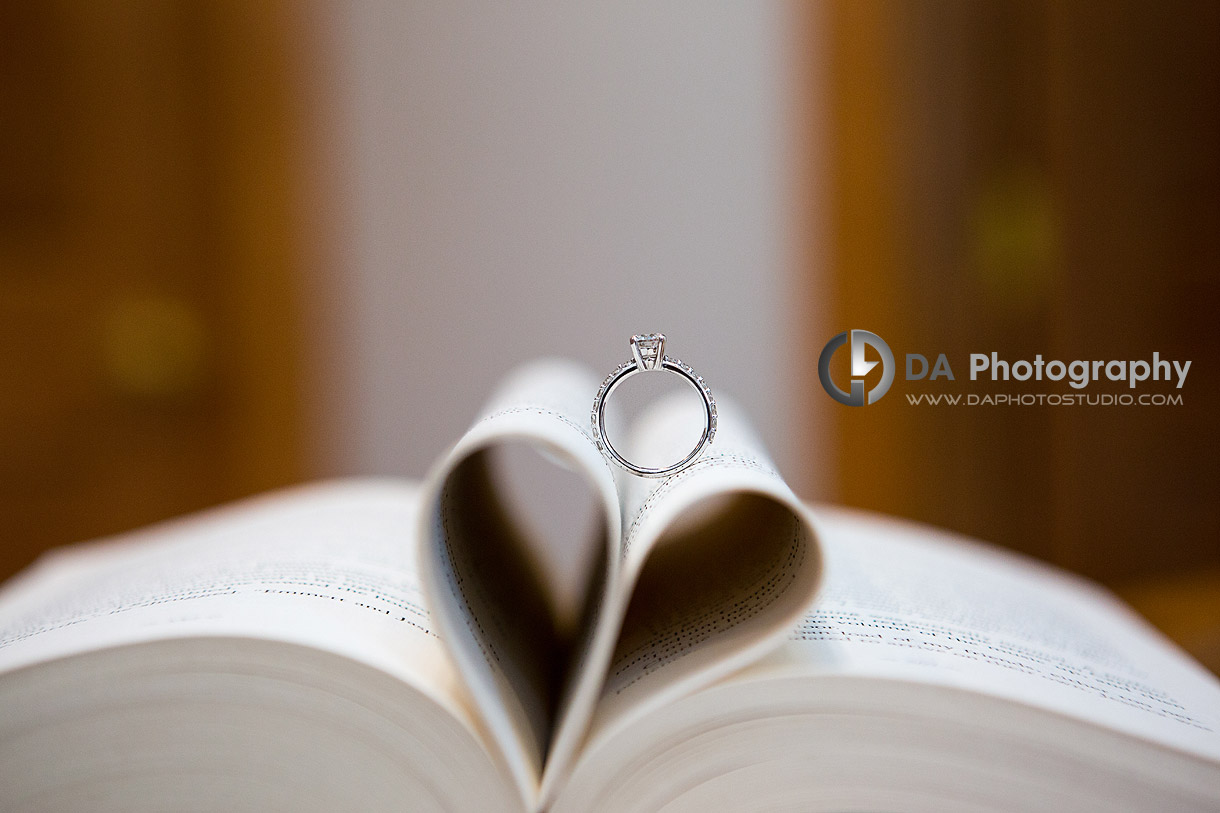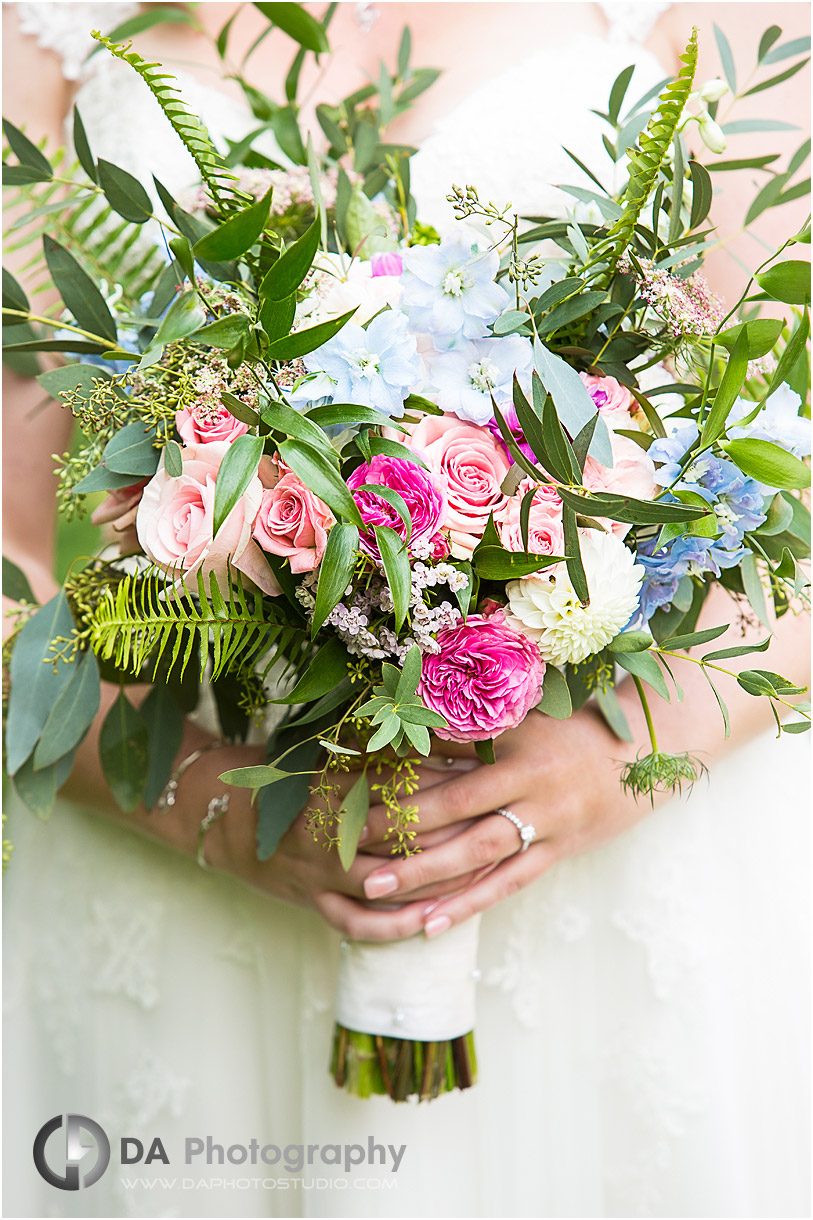 Your Wedding Day Ceremony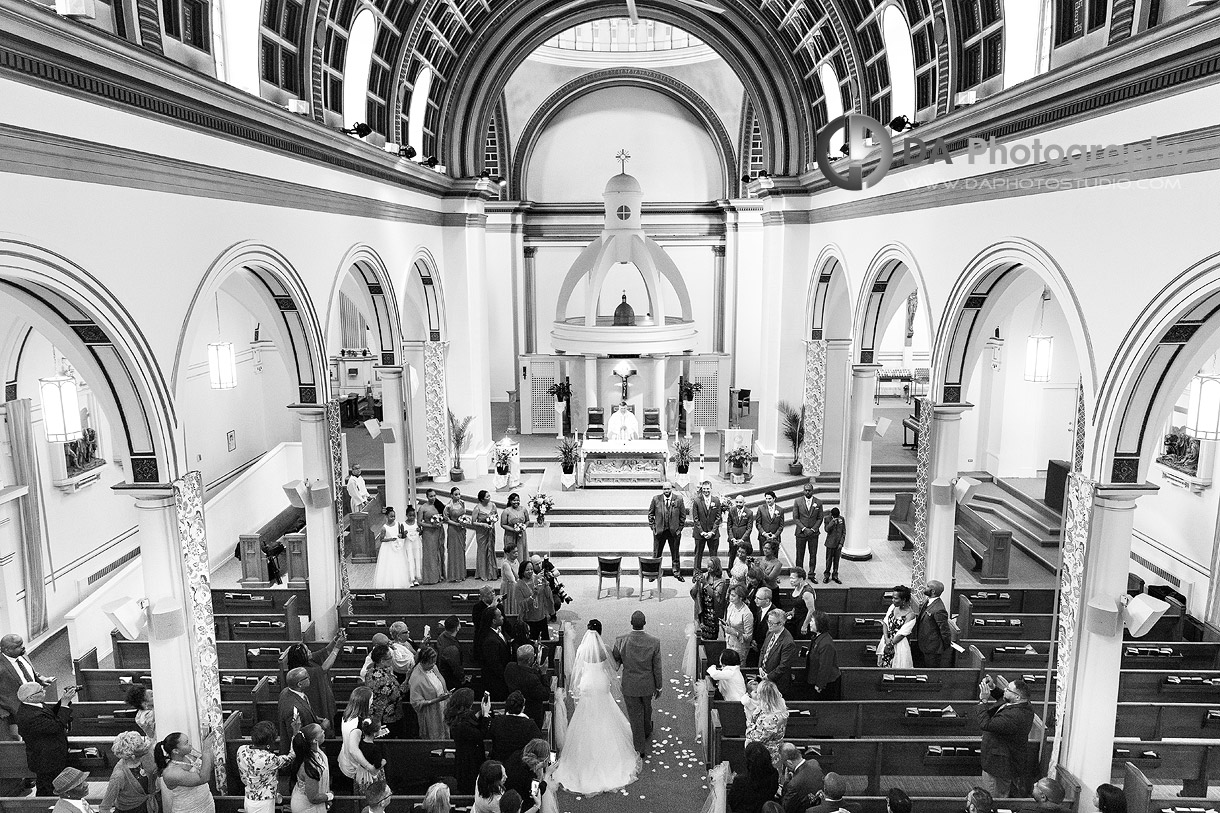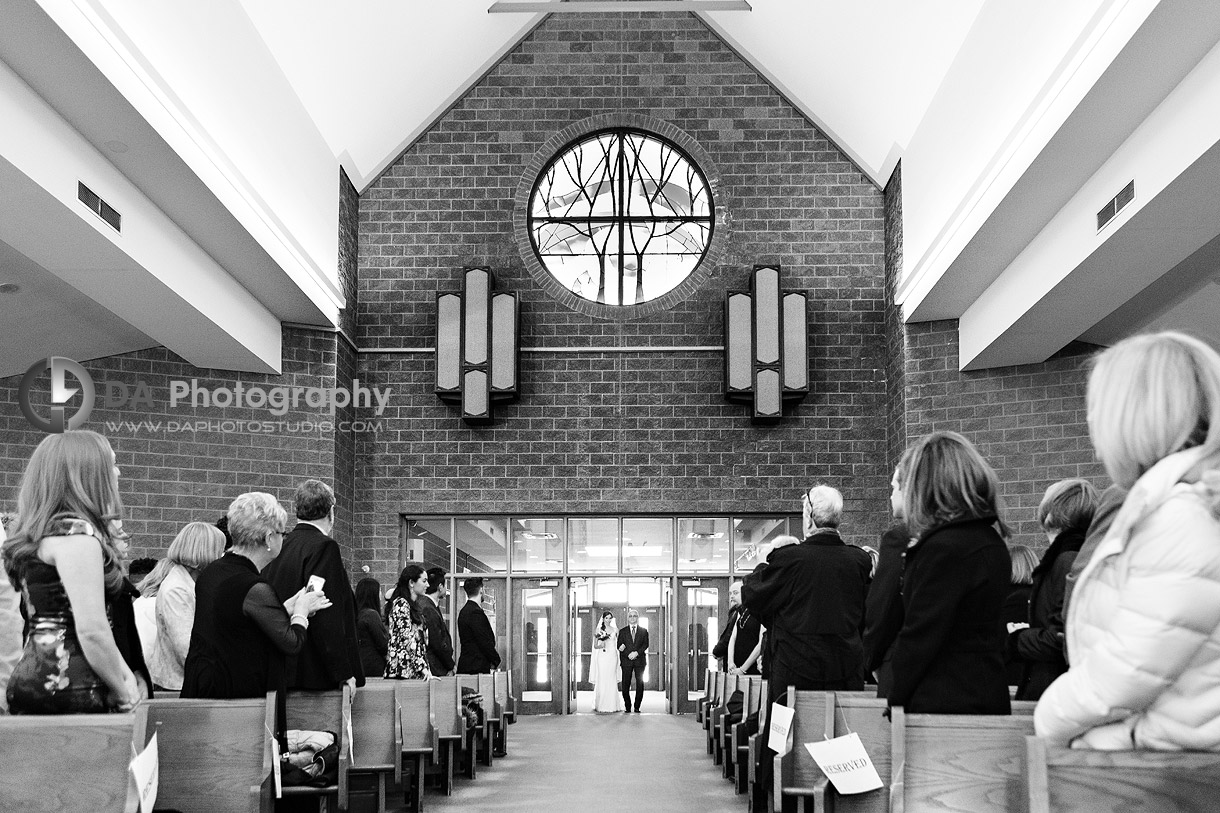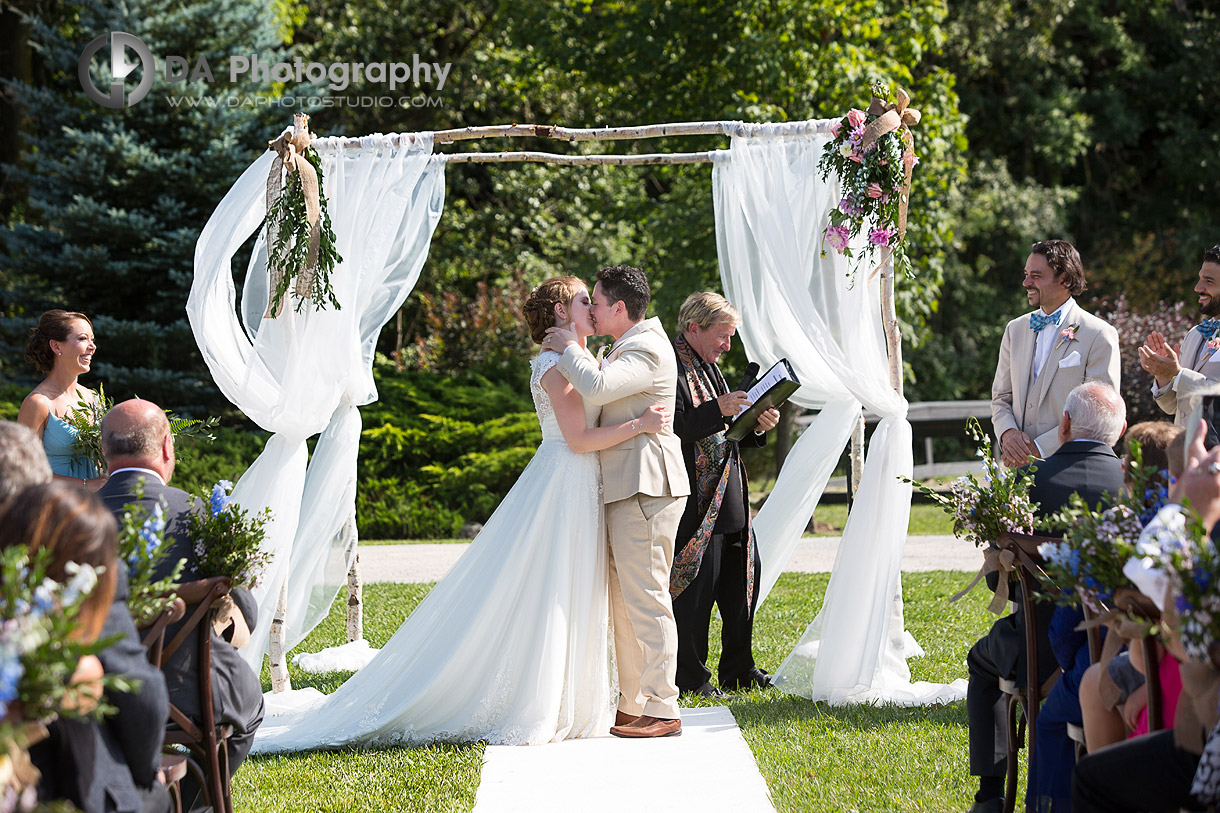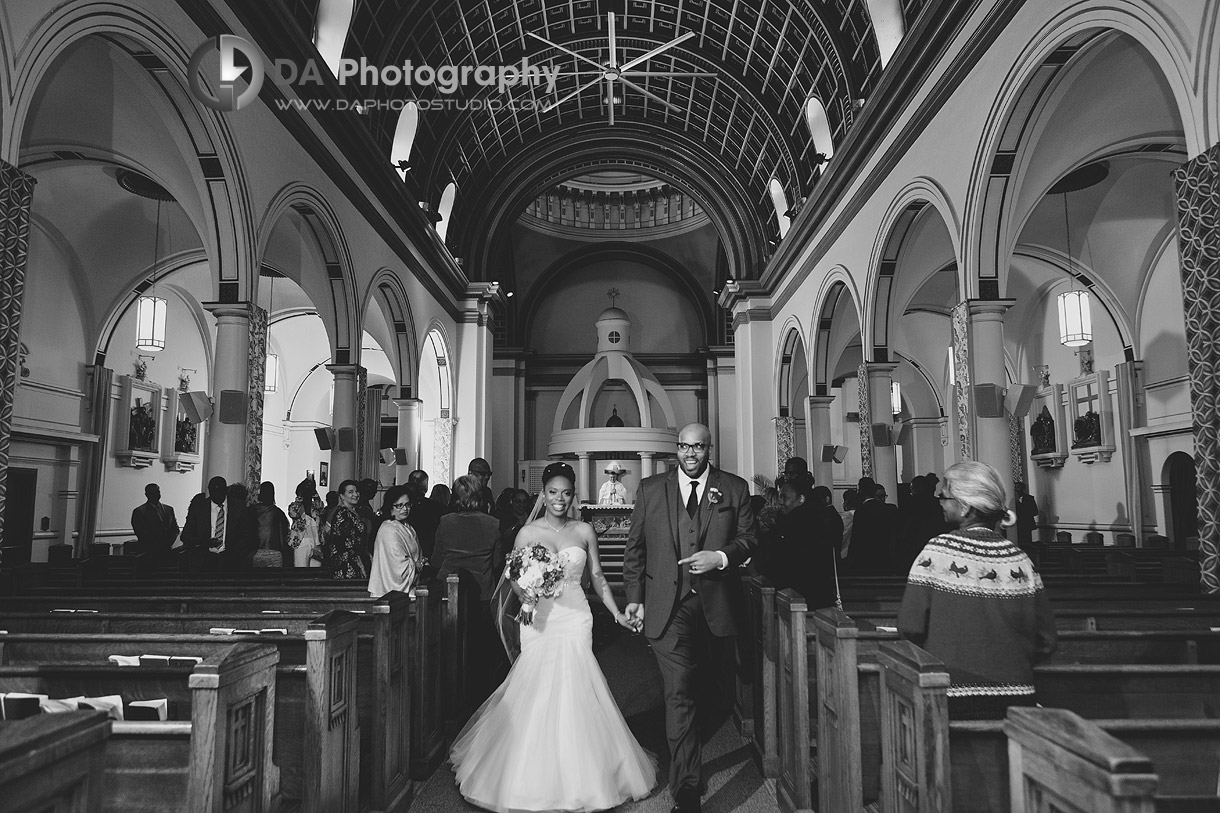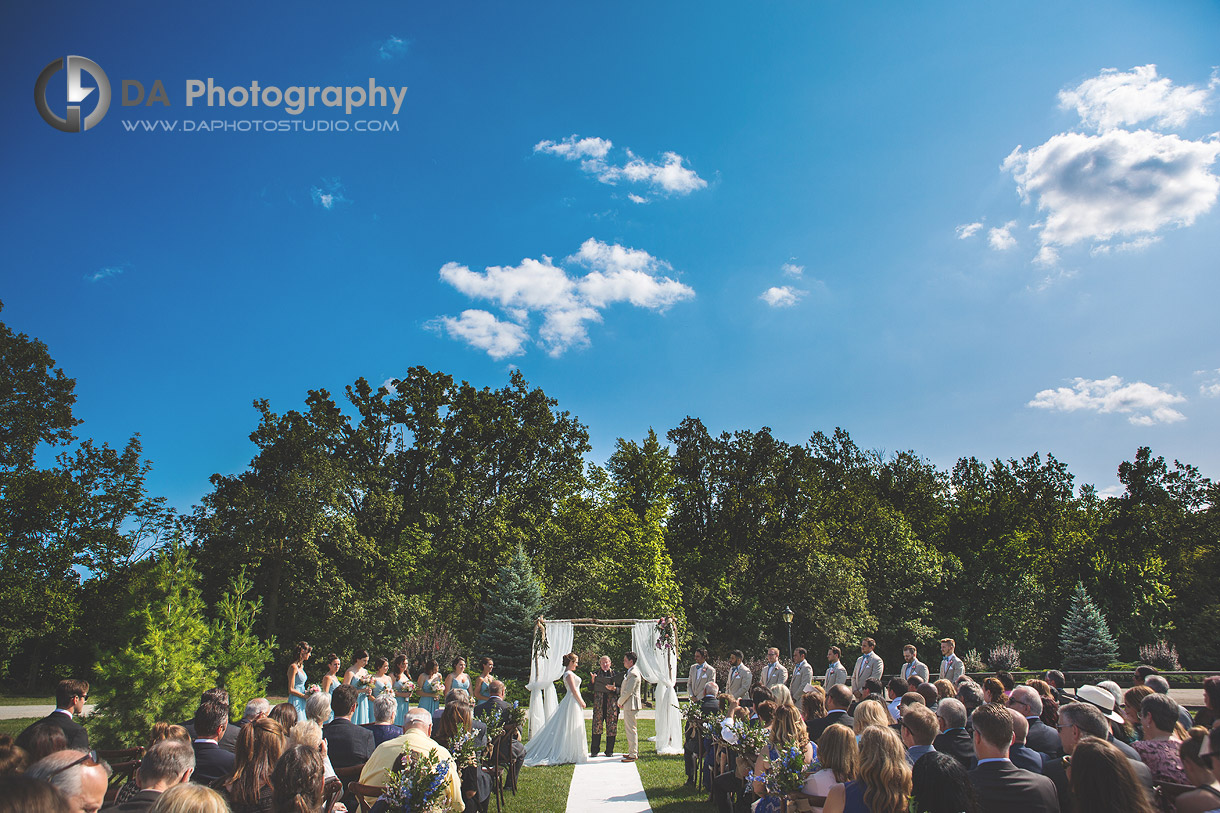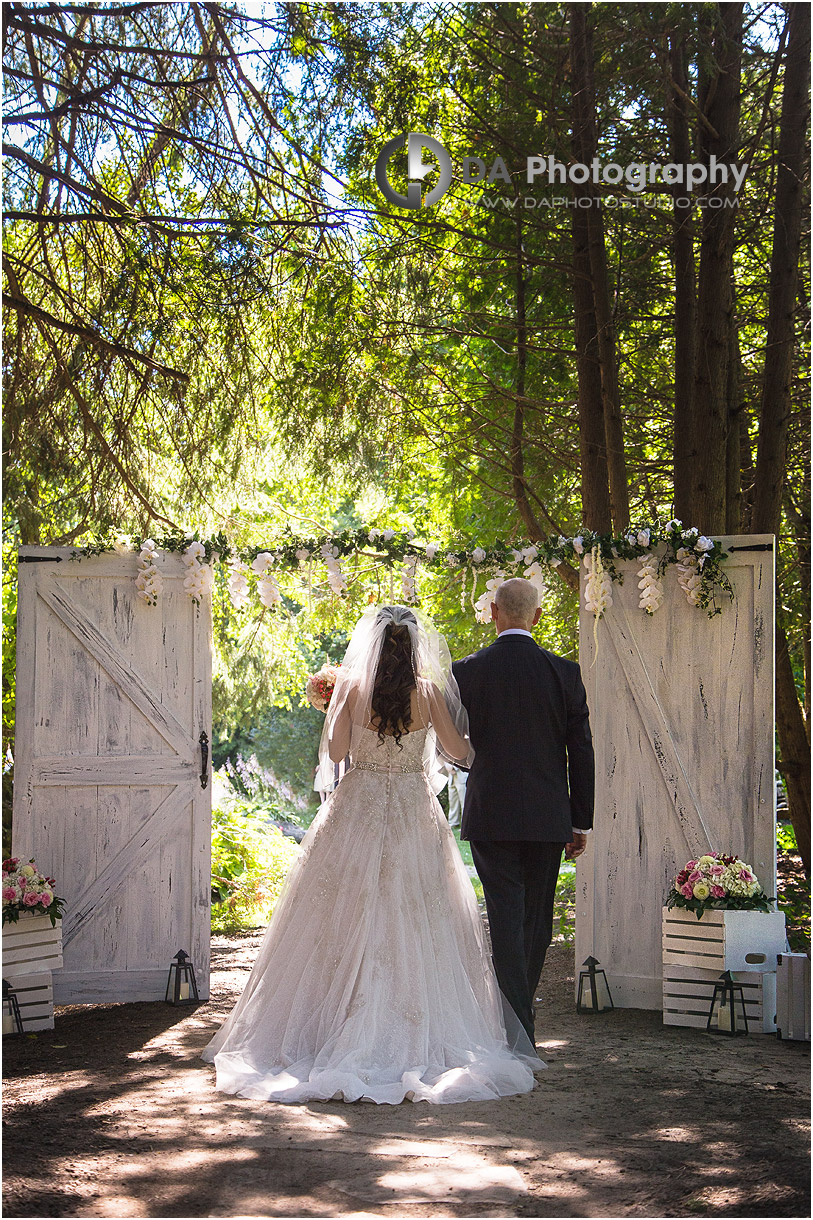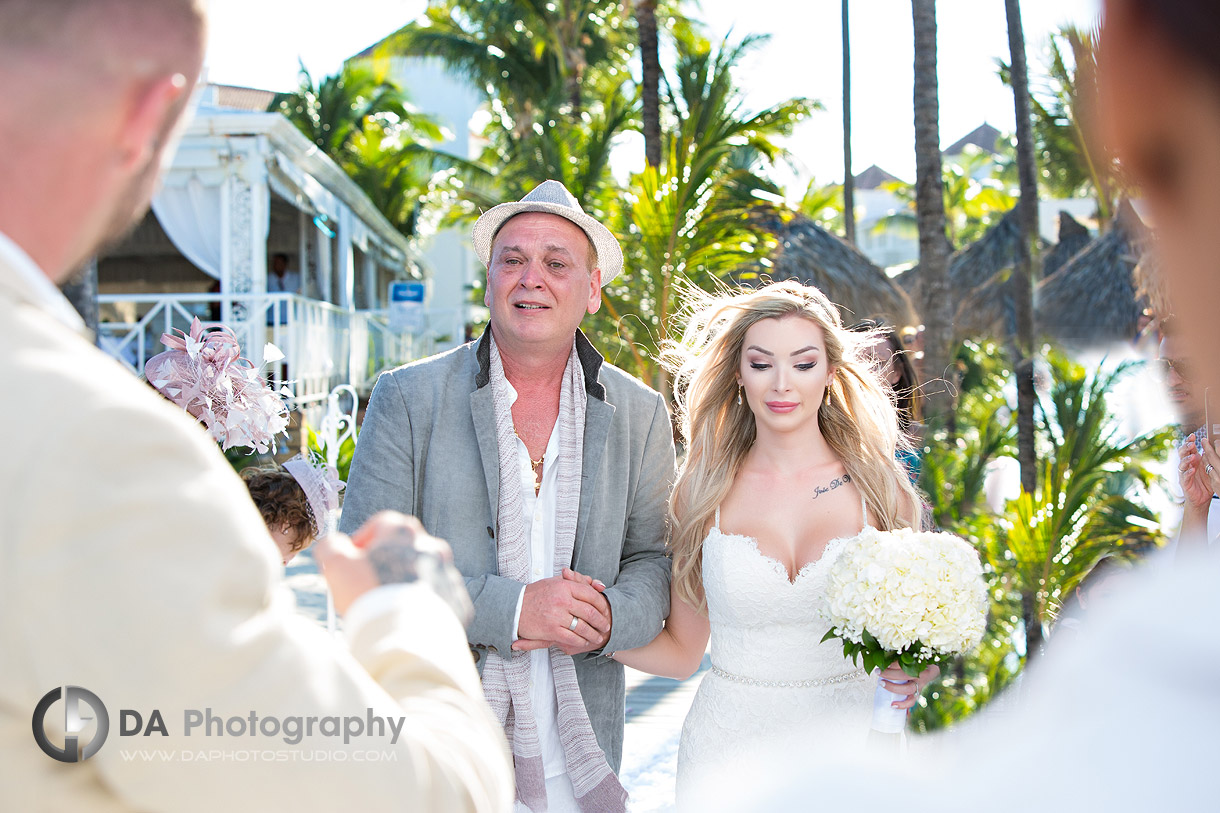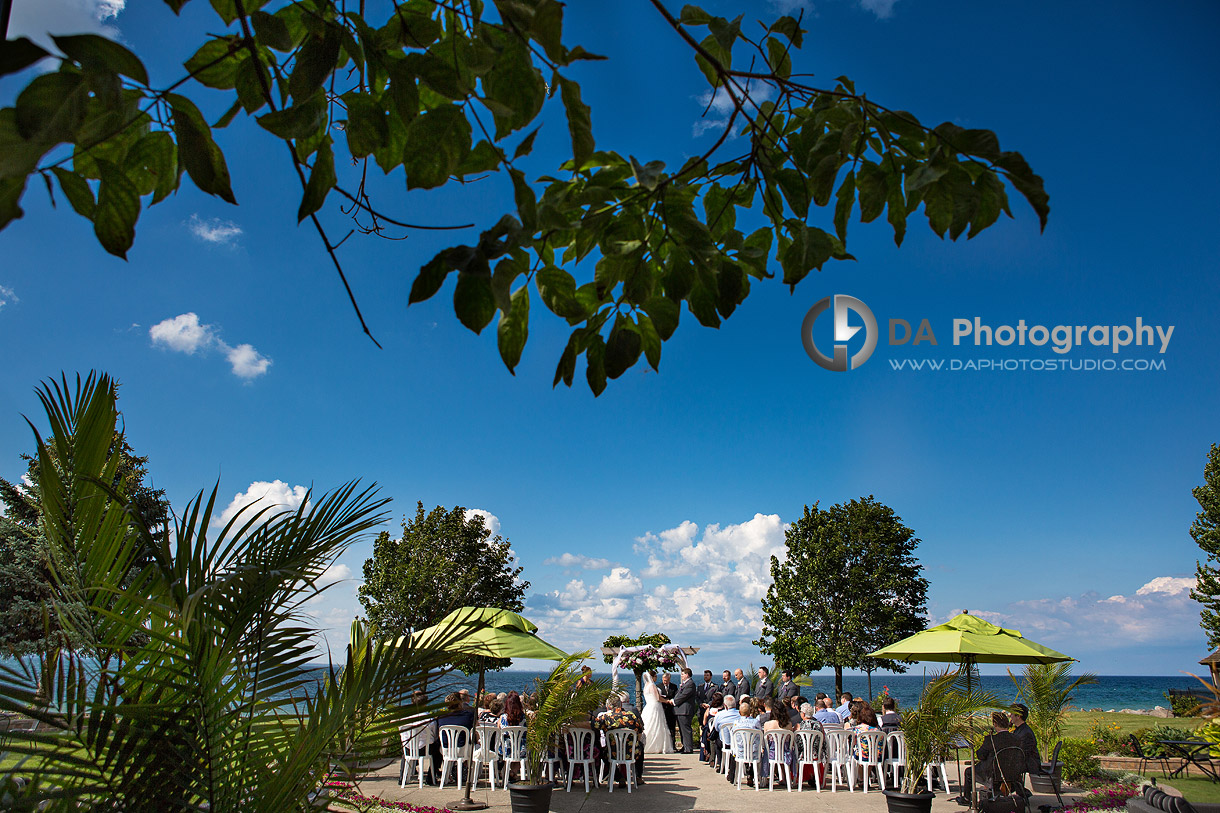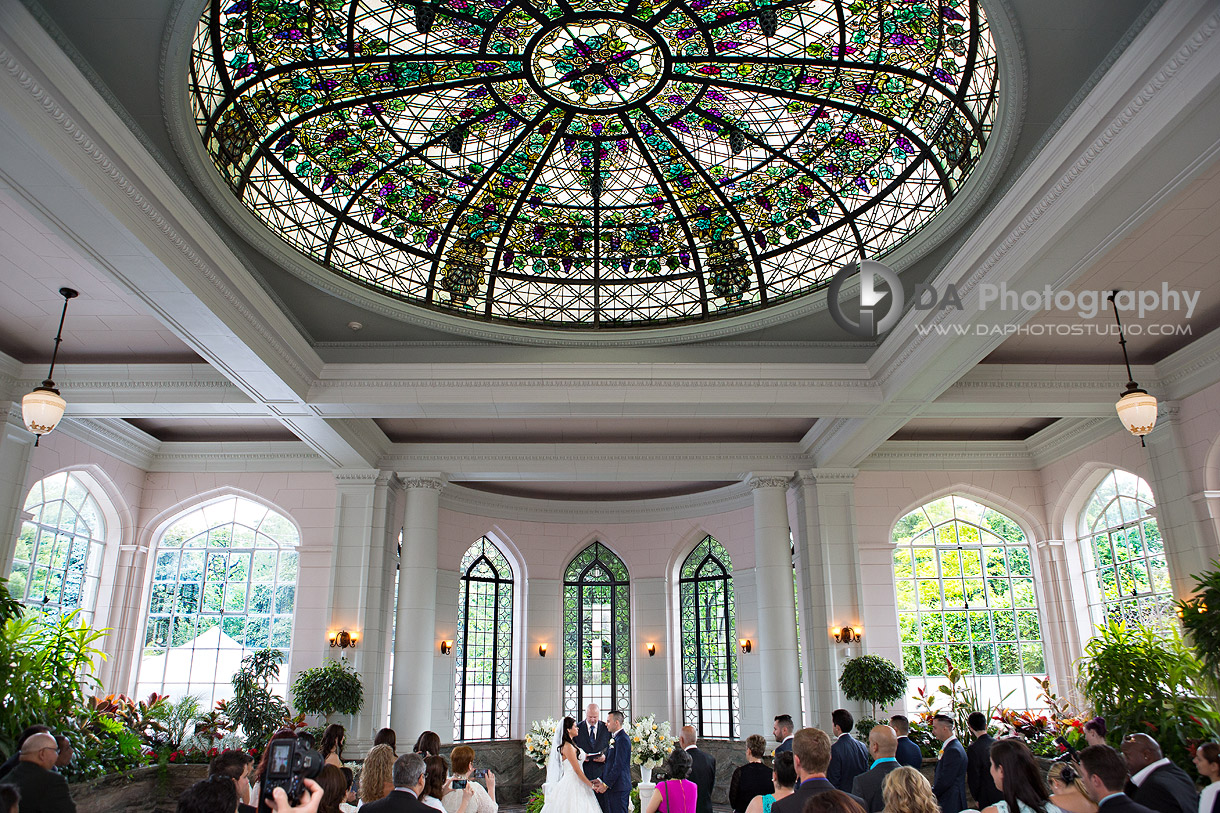 This is the most important part of your wedding day- when you finally become a married couple! This is when having a second photographer really pays off. Covering different angles adds so much more to your wedding day story and captures the real emotions of everyone in the room. I like to focus on the bride walking down the isle and the second photographer will focus on the groom's reaction. This is trickier to do on your own especially if the church has strict rules about photography.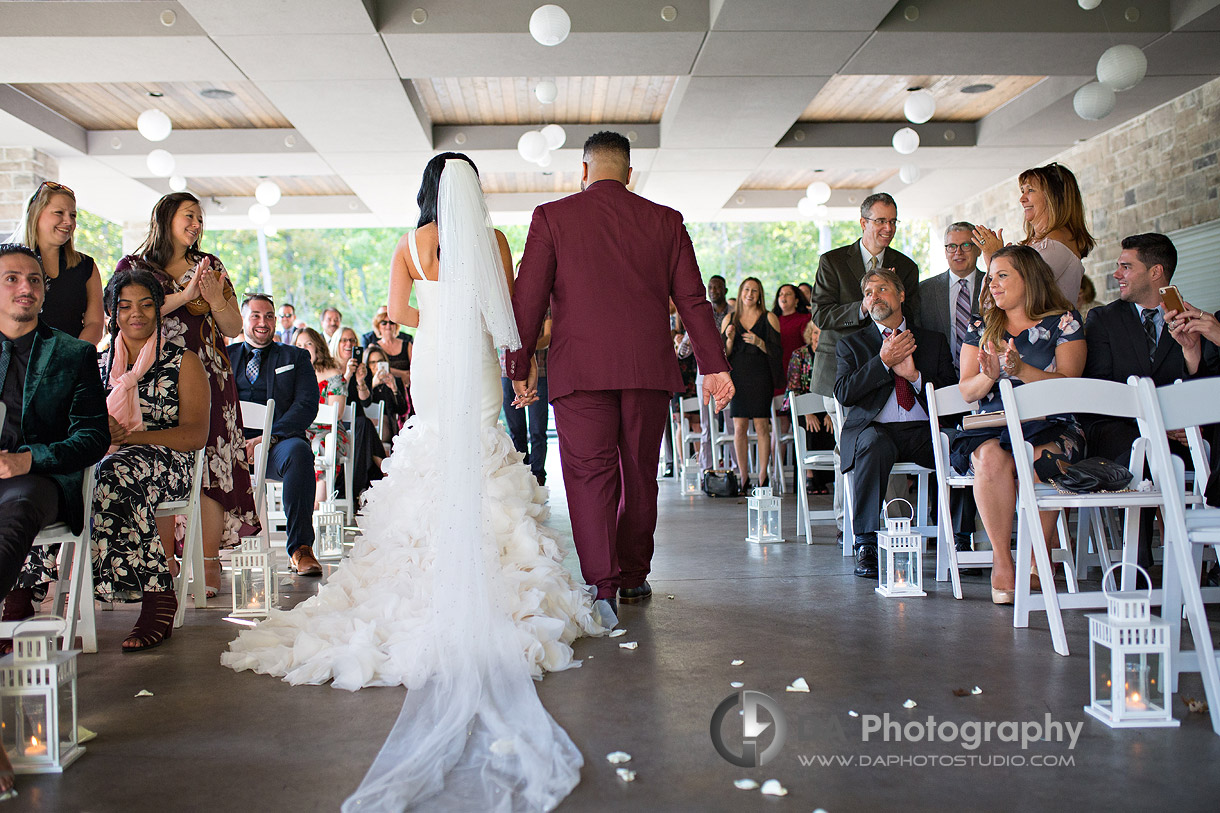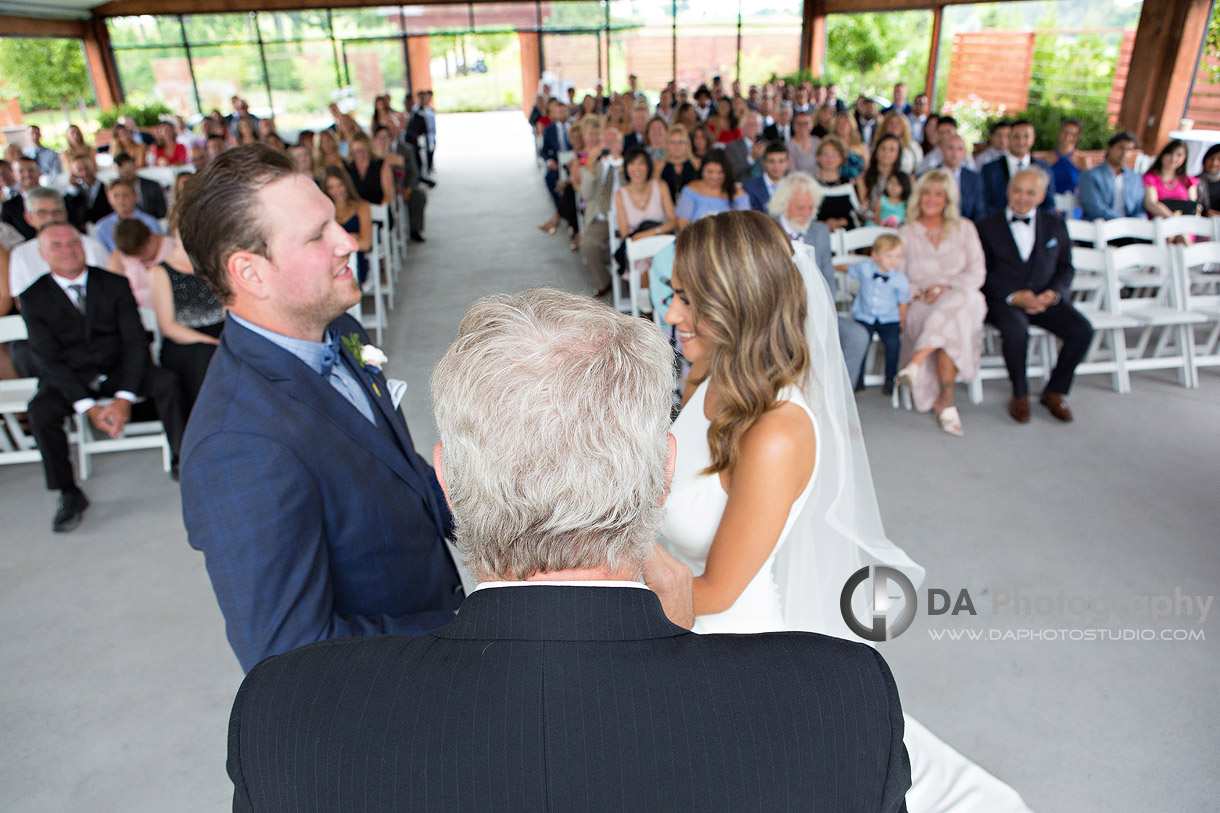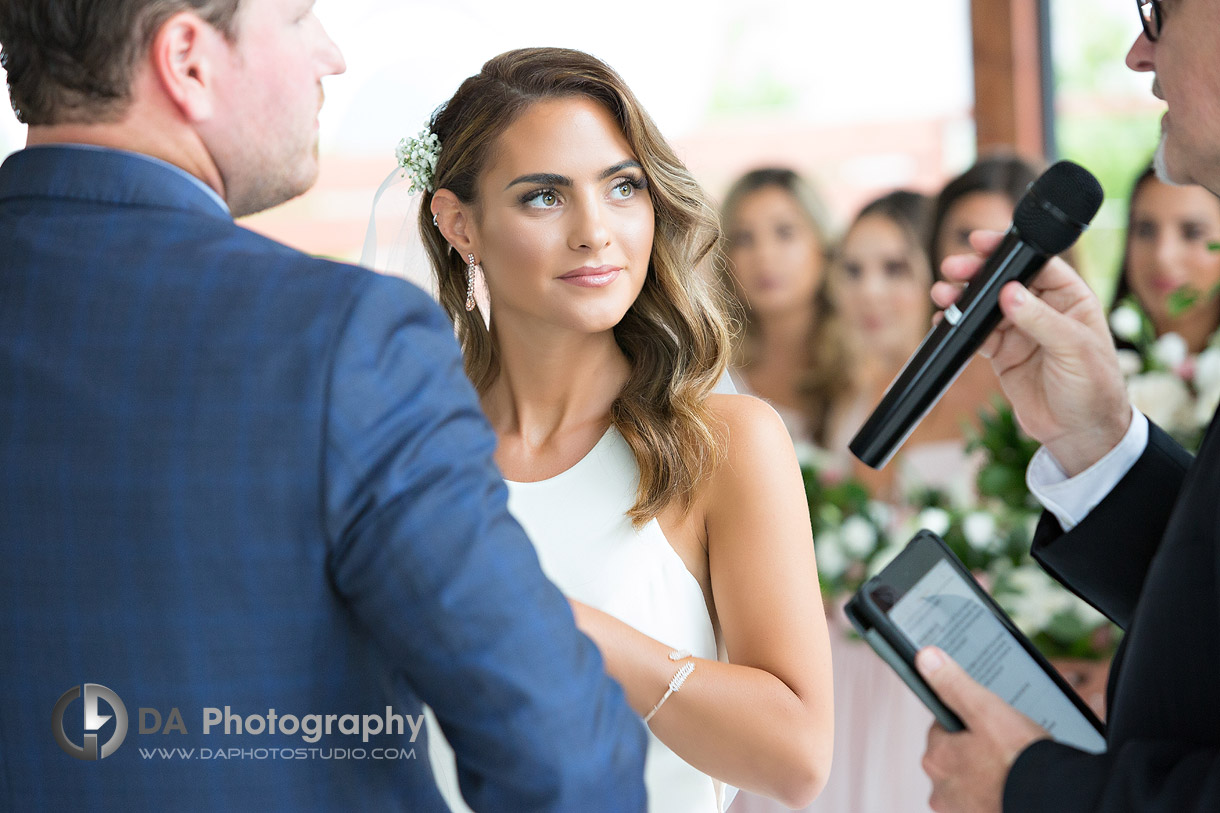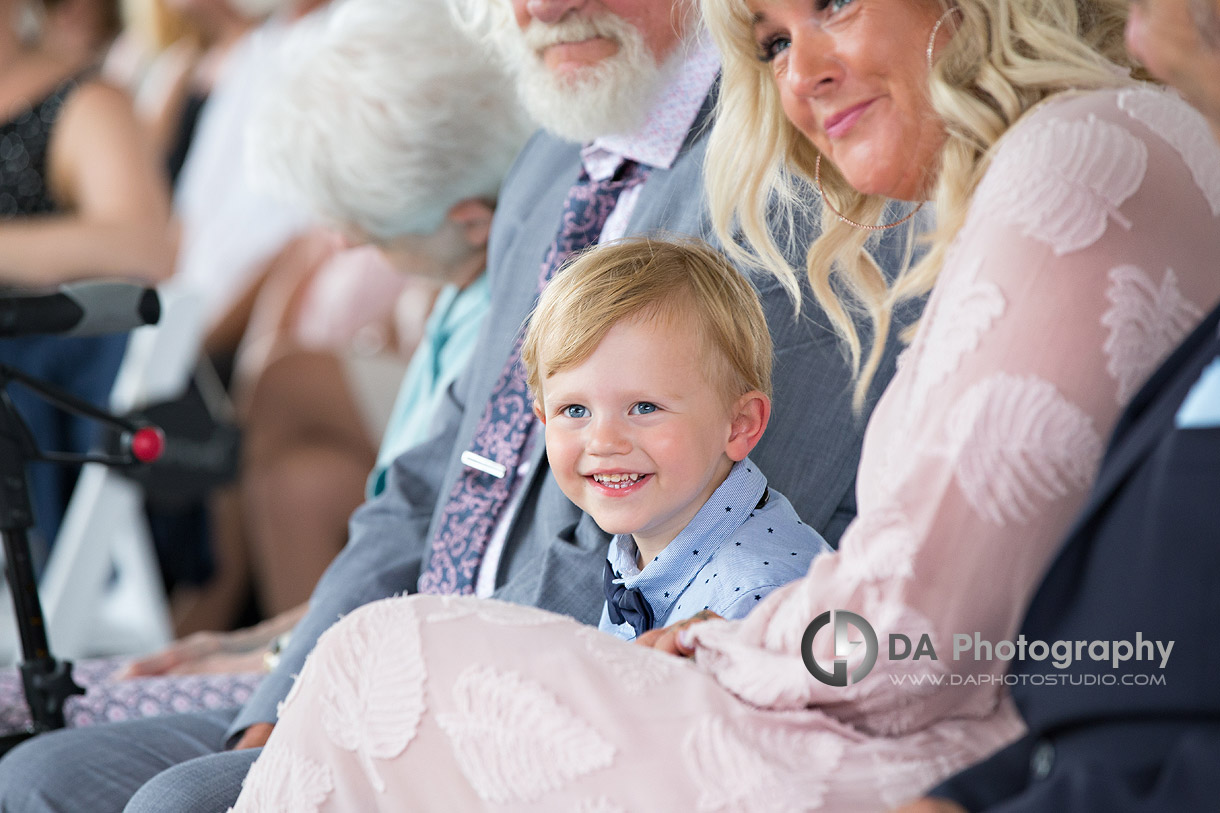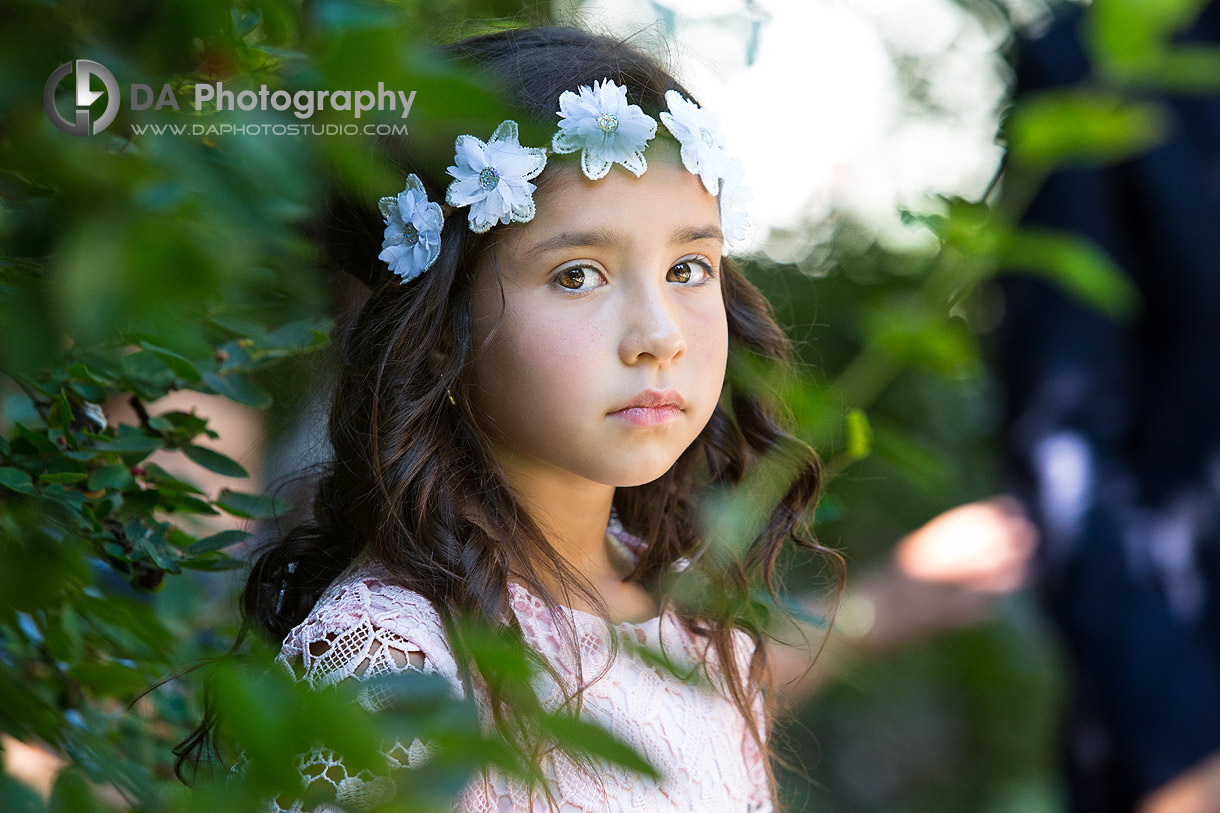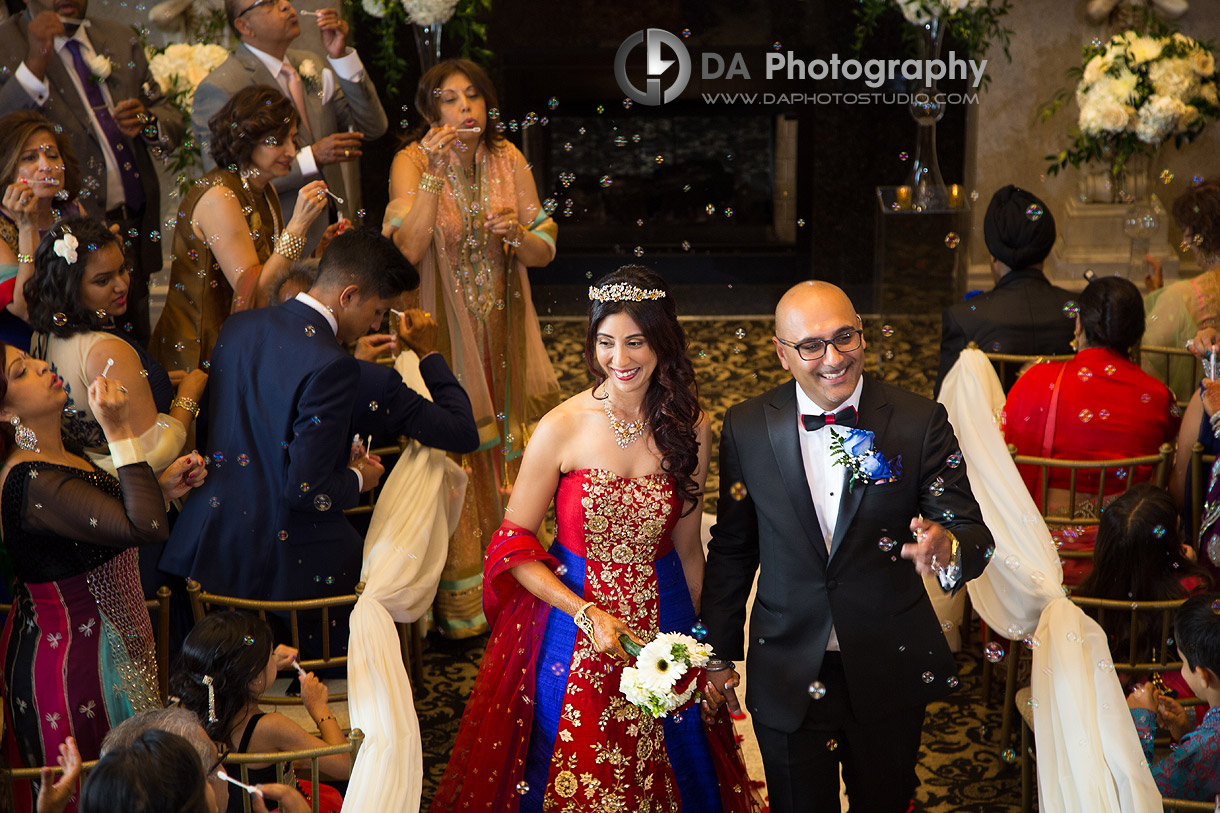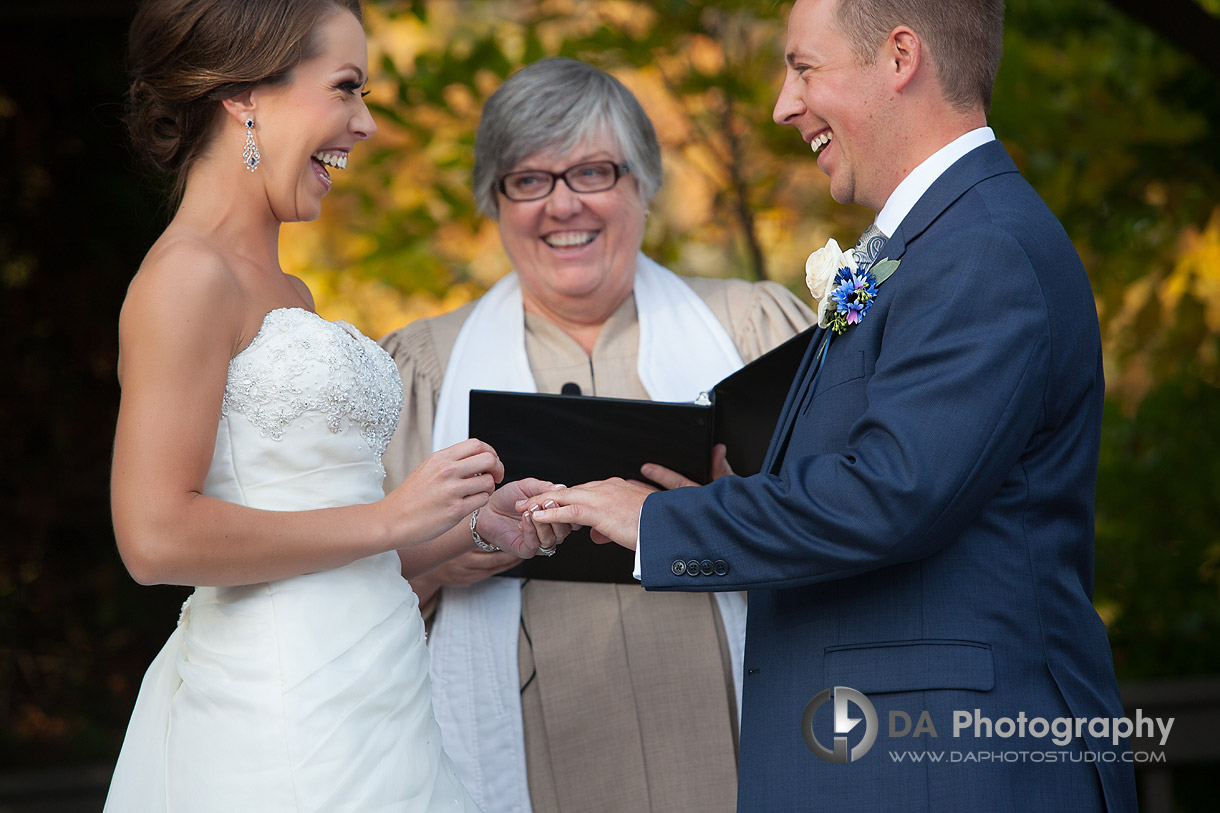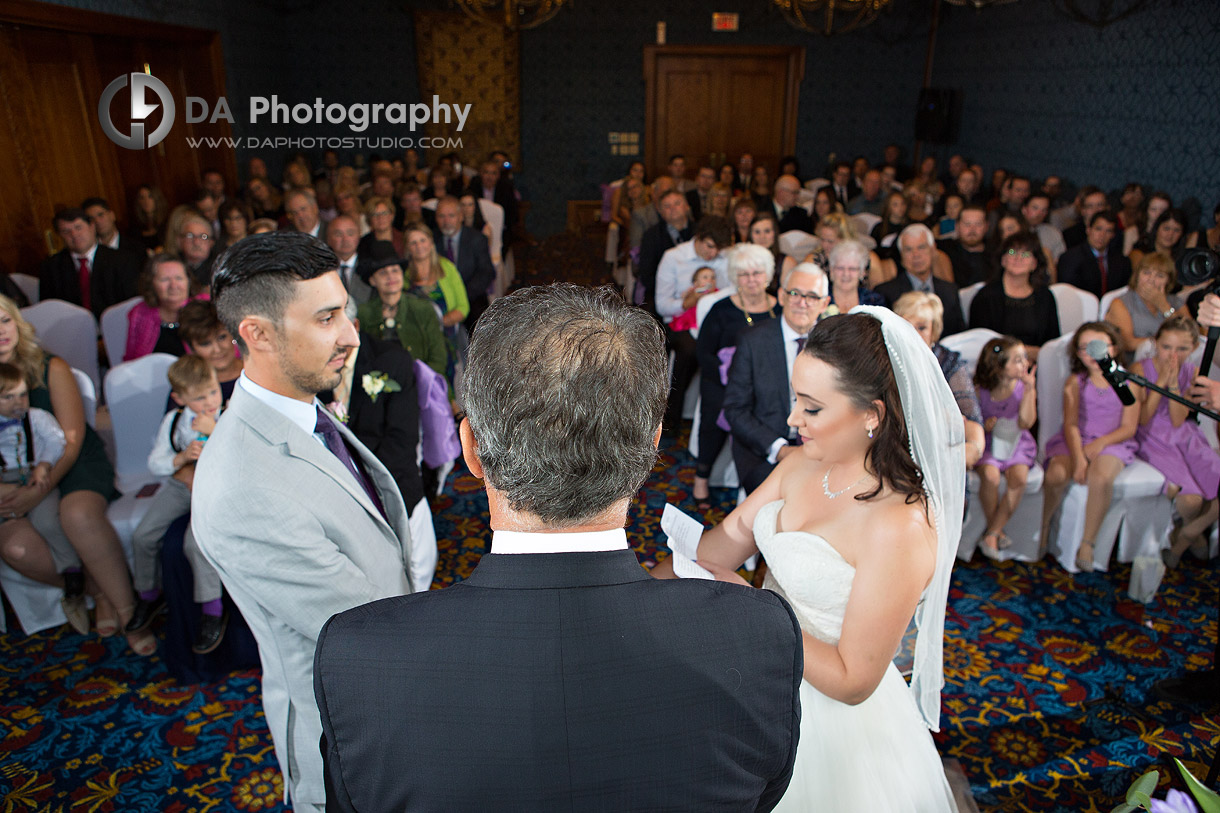 Usually we focus 50% on the couple and 50% on the guests- especially the family members. Their reactions are priceless and something you will both cherish forever. Real details and the in-between moments are so important to focus on your wedding day ceremony.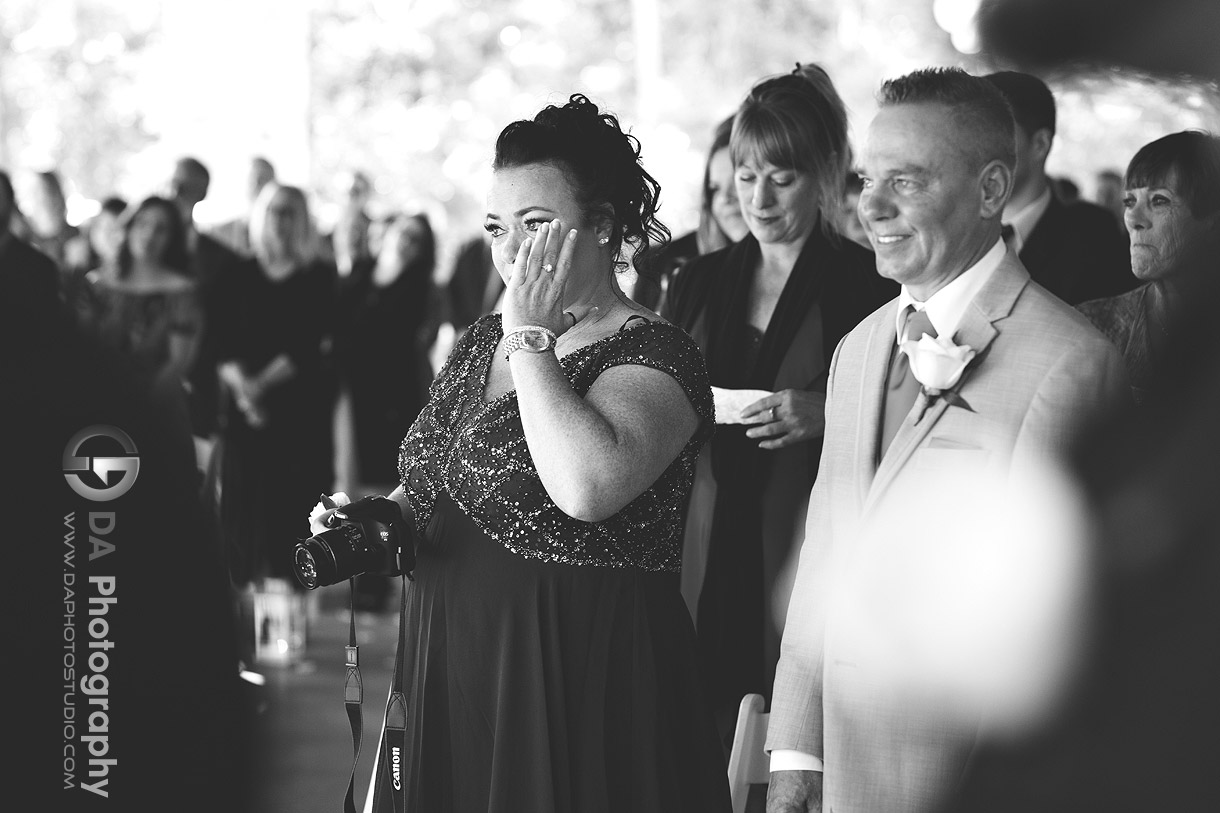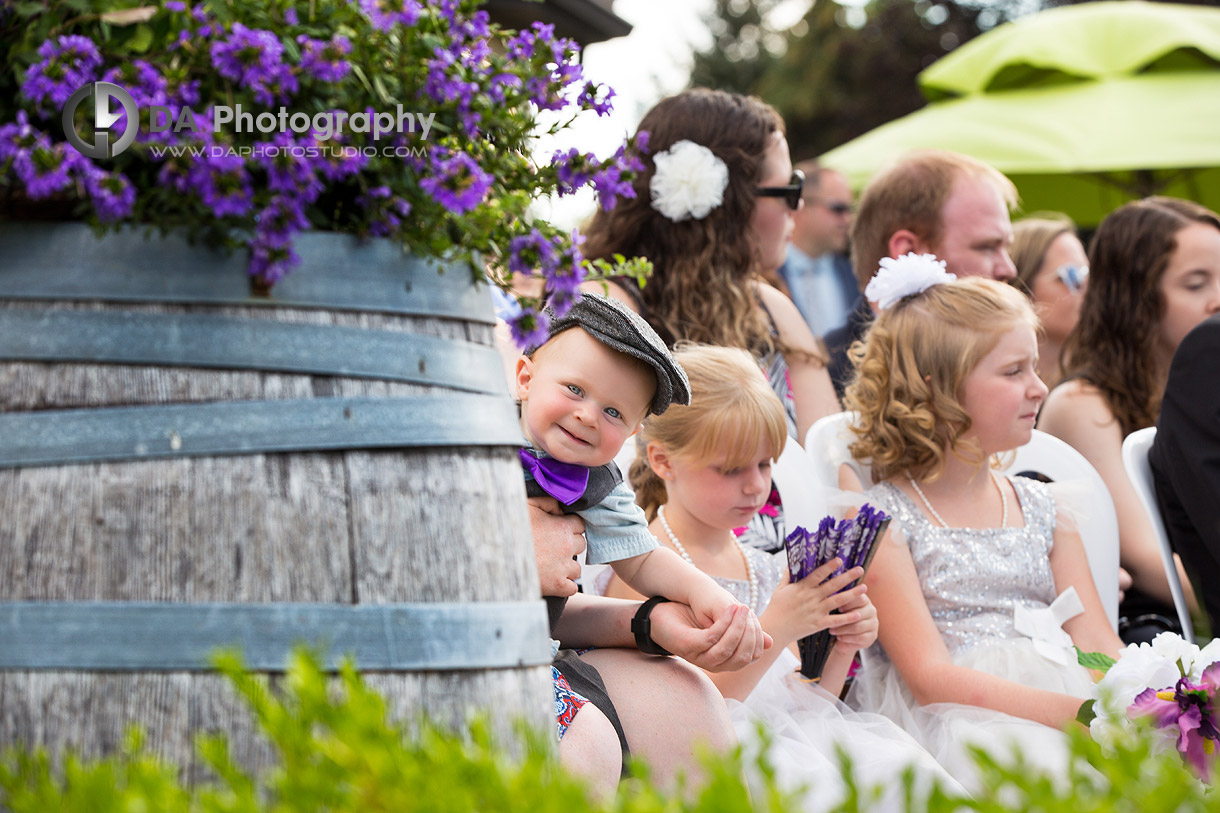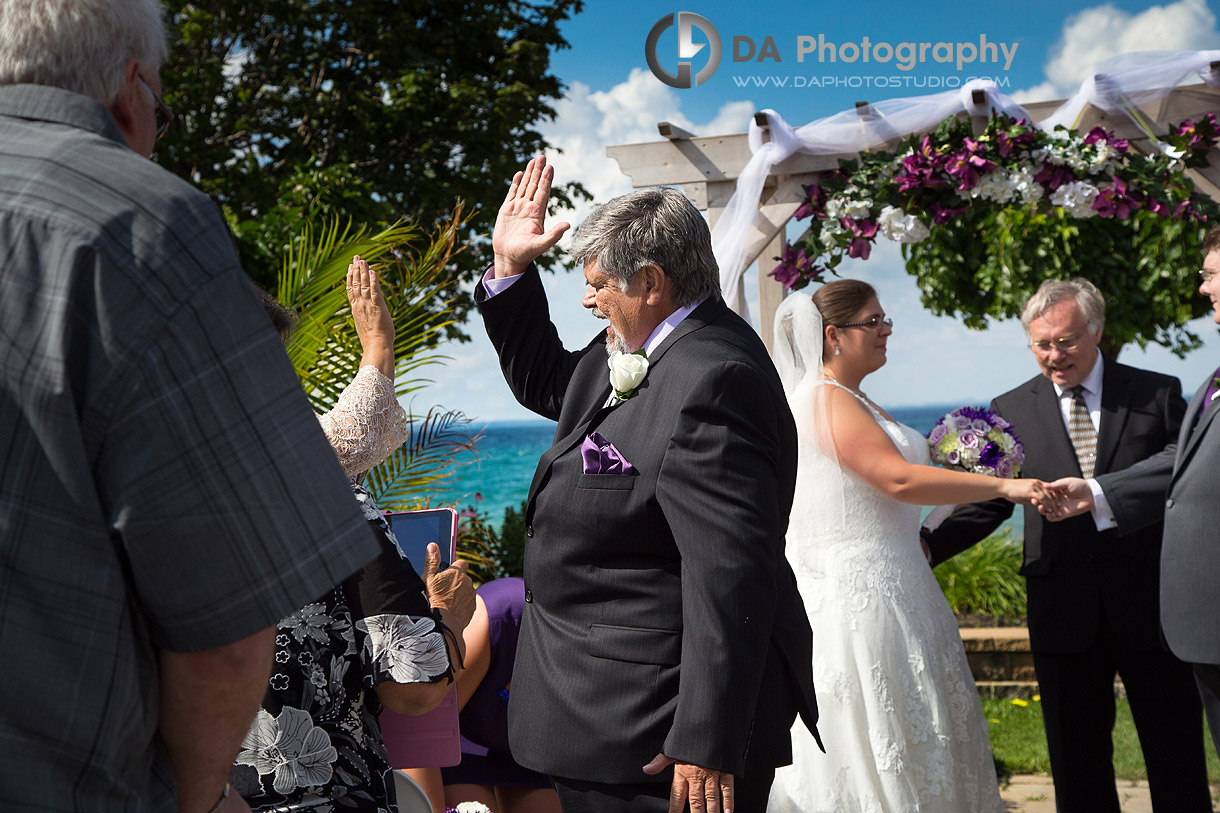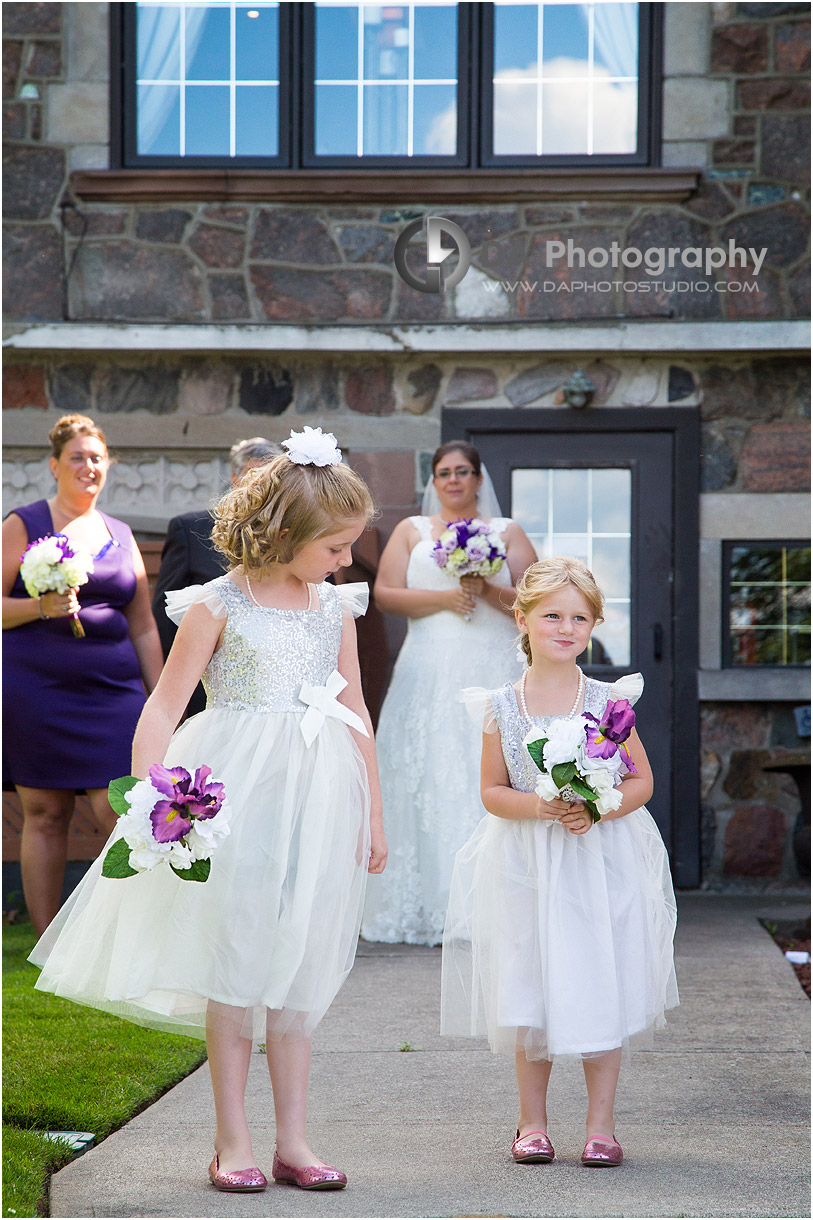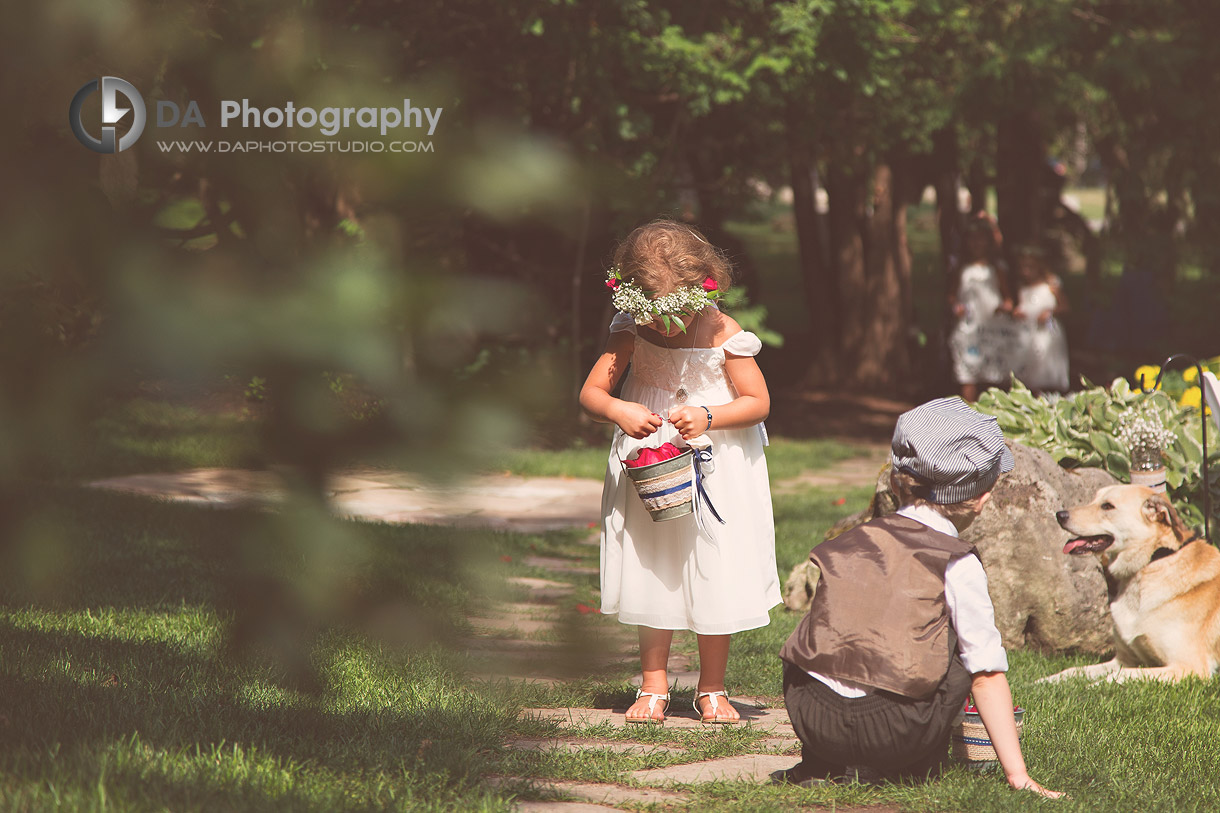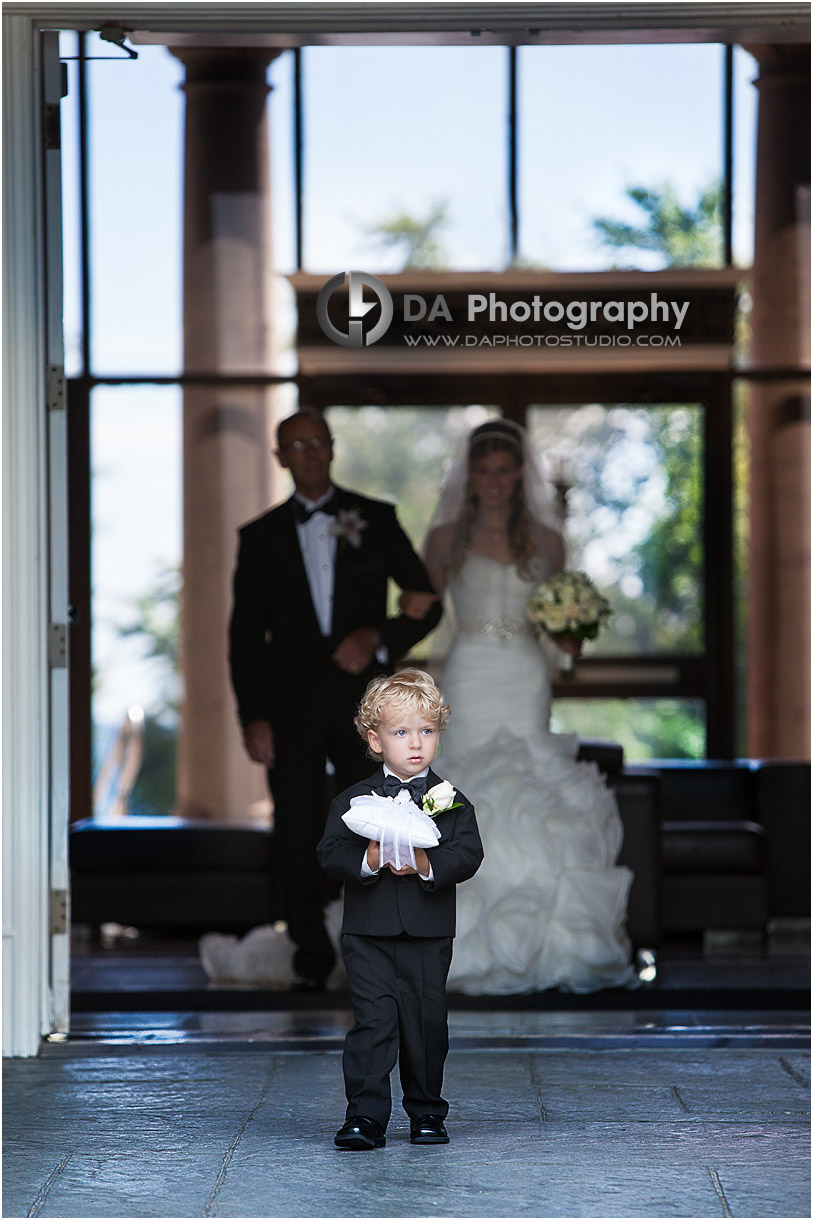 Wedding Day Photo Shoot
This is the fun part of your wedding day! Immediate families are always the first photos taken. The youngsters and the grandparents can get tired fast so photographing them first is very important. Depending on the size of each family, these may be slightly more posed and formal to make sure everyone is seen in the photo.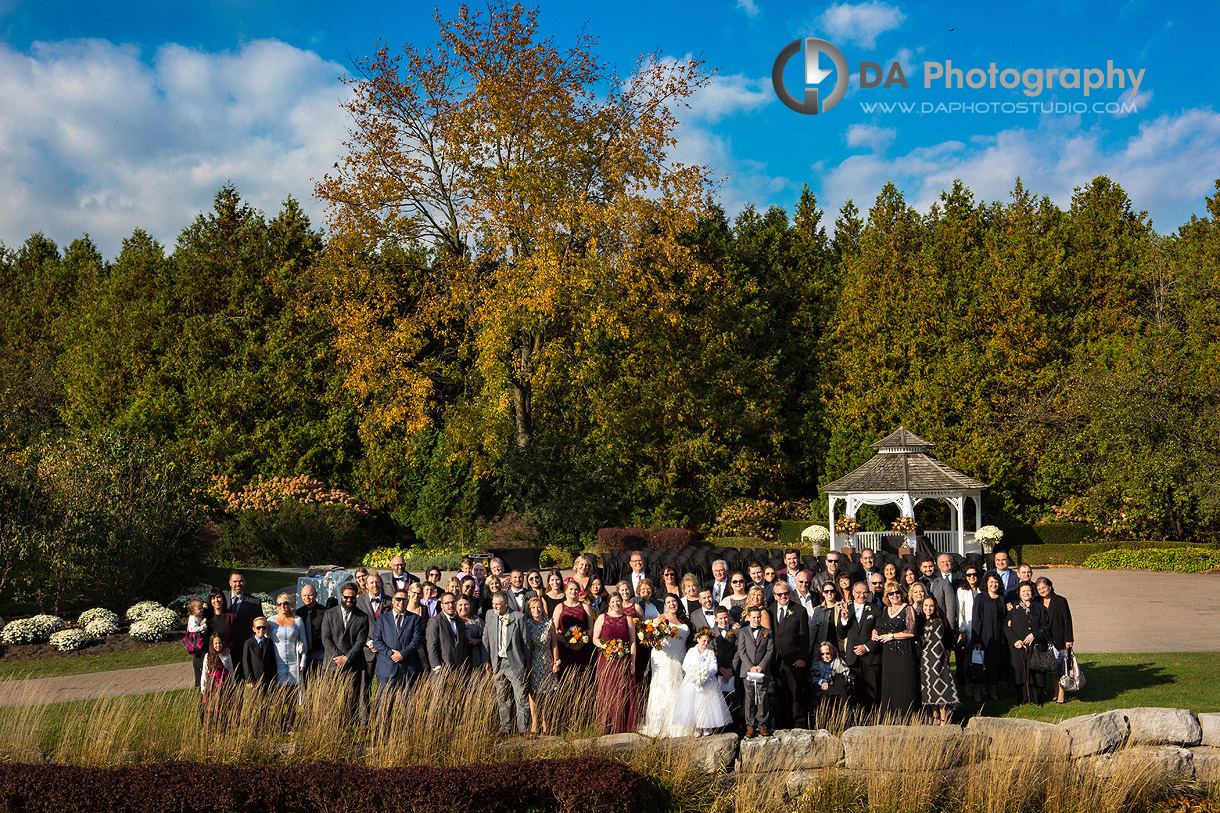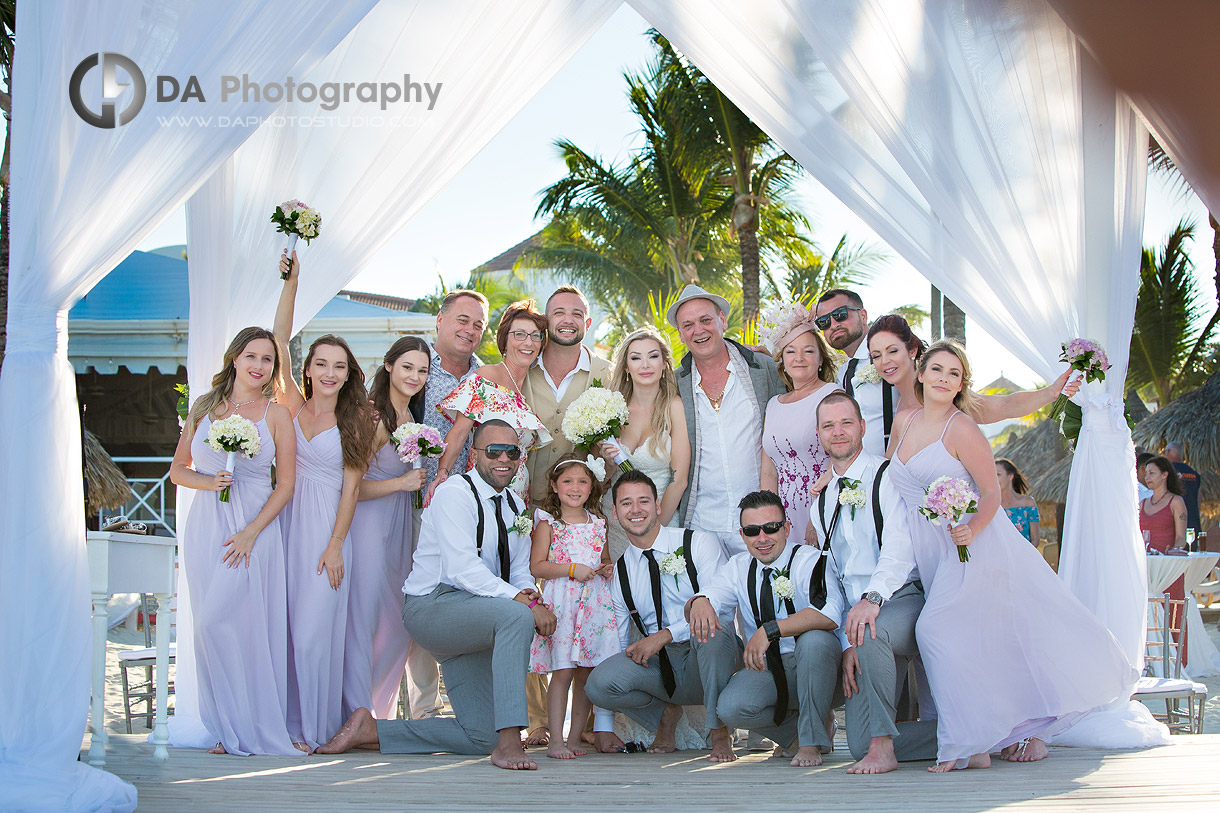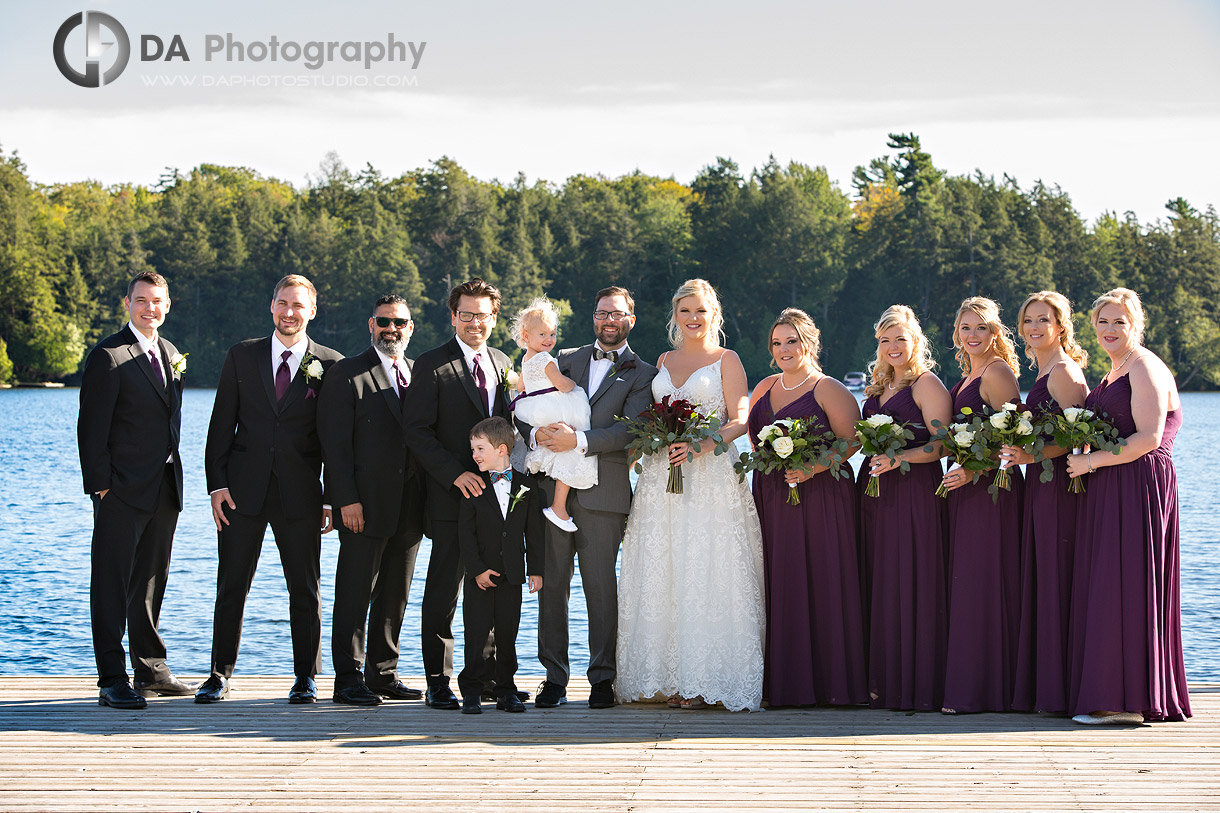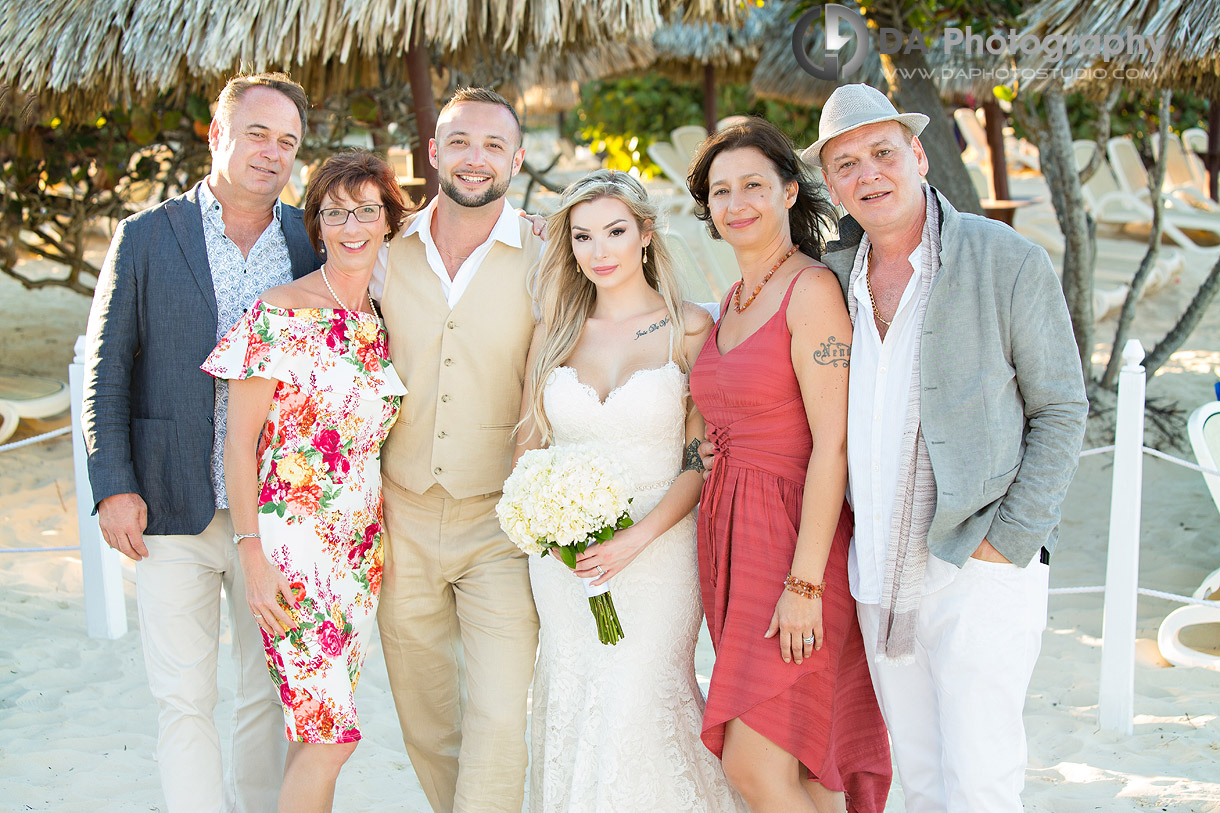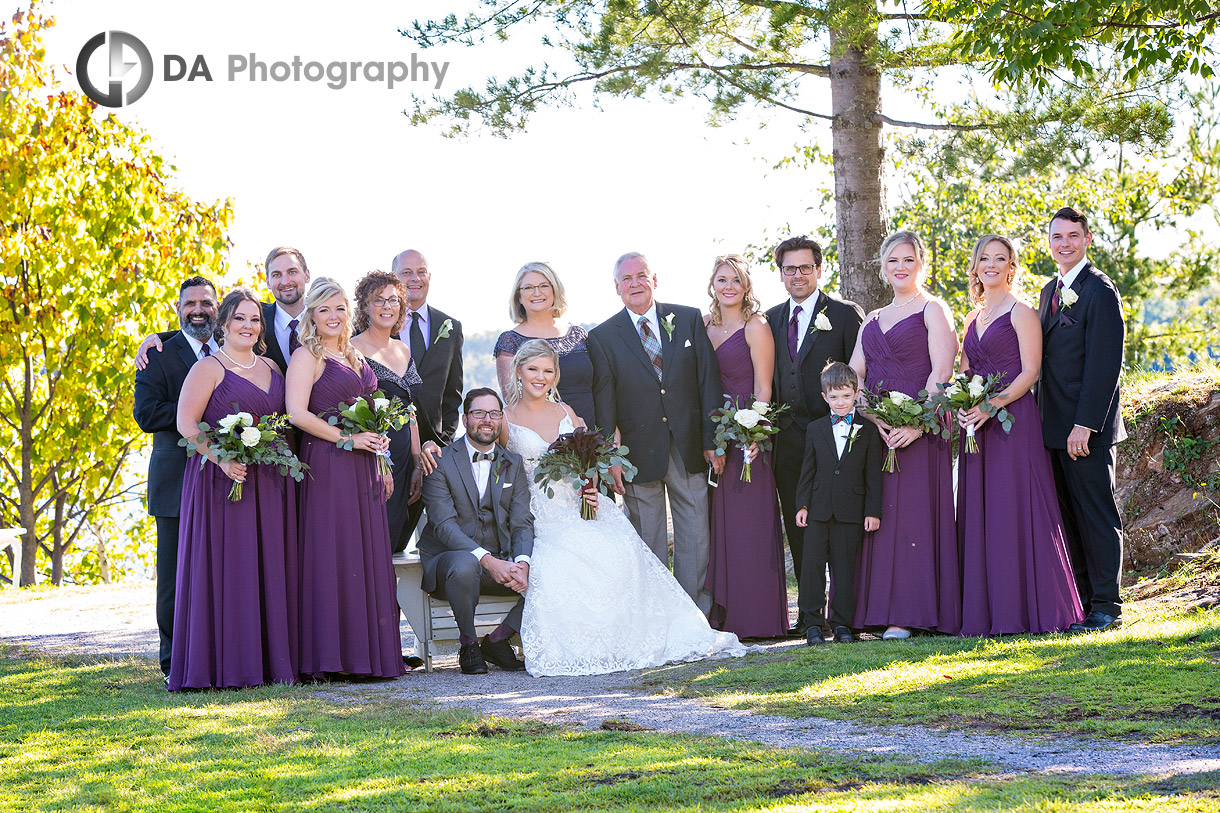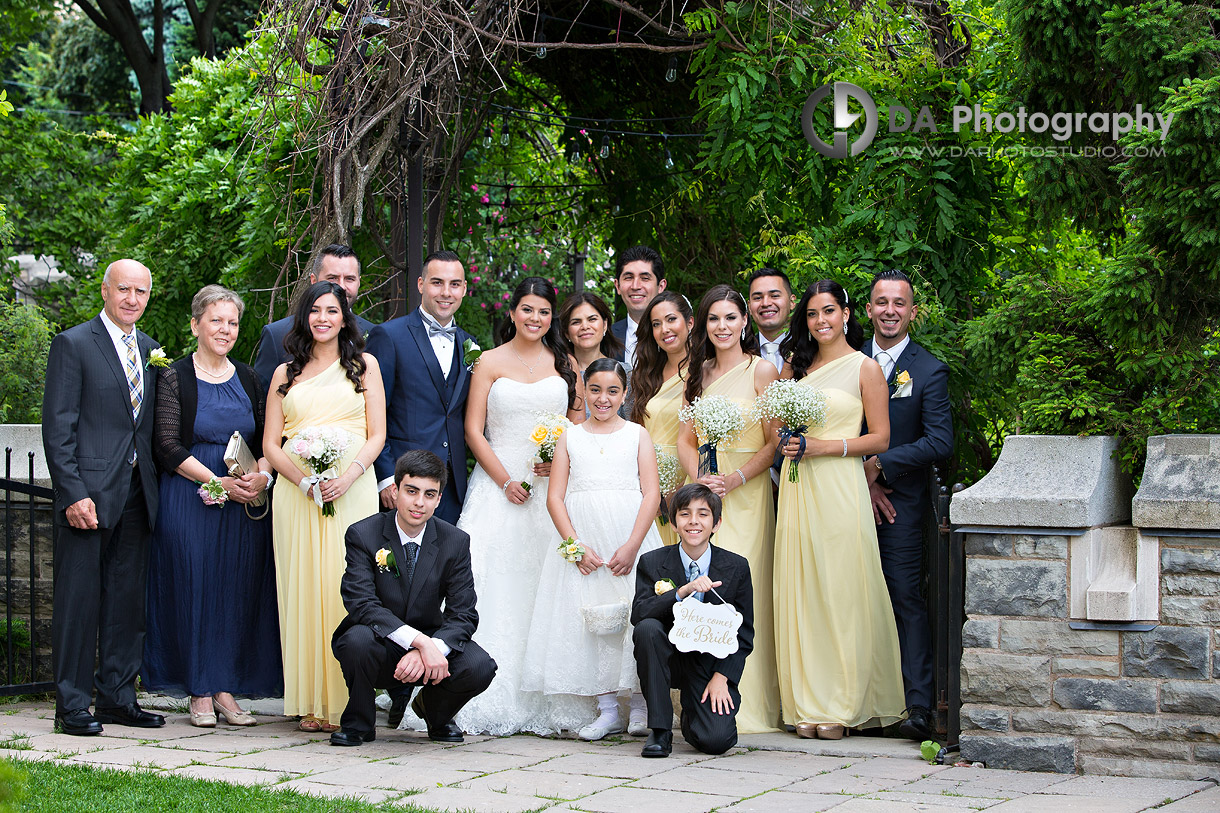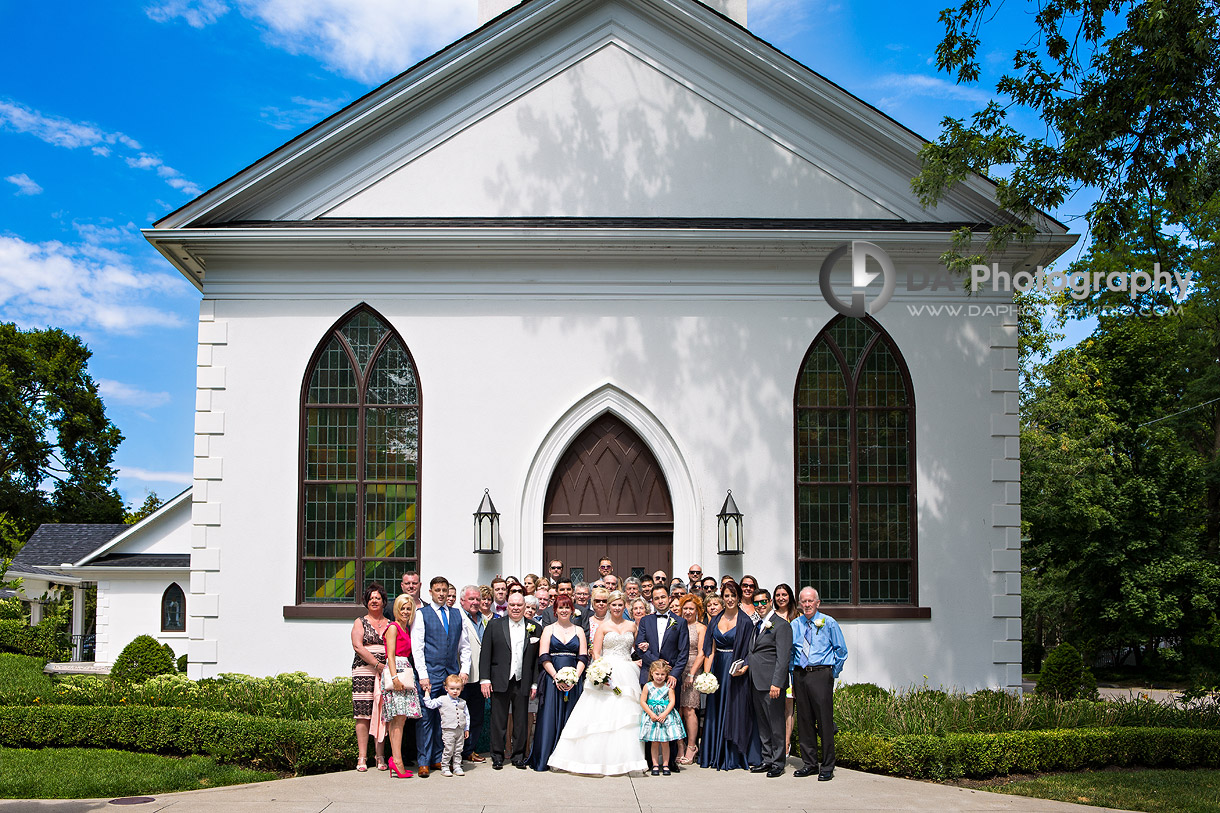 Bridal Party photos are next on the list. Basically, the idea is to get all of the big groups photographed first while everyone is in good spirits so everyone isn't waiting around for their turn. If individual photos with your bridal party is important to you, have this included in your must have wedding day photos list before the big day.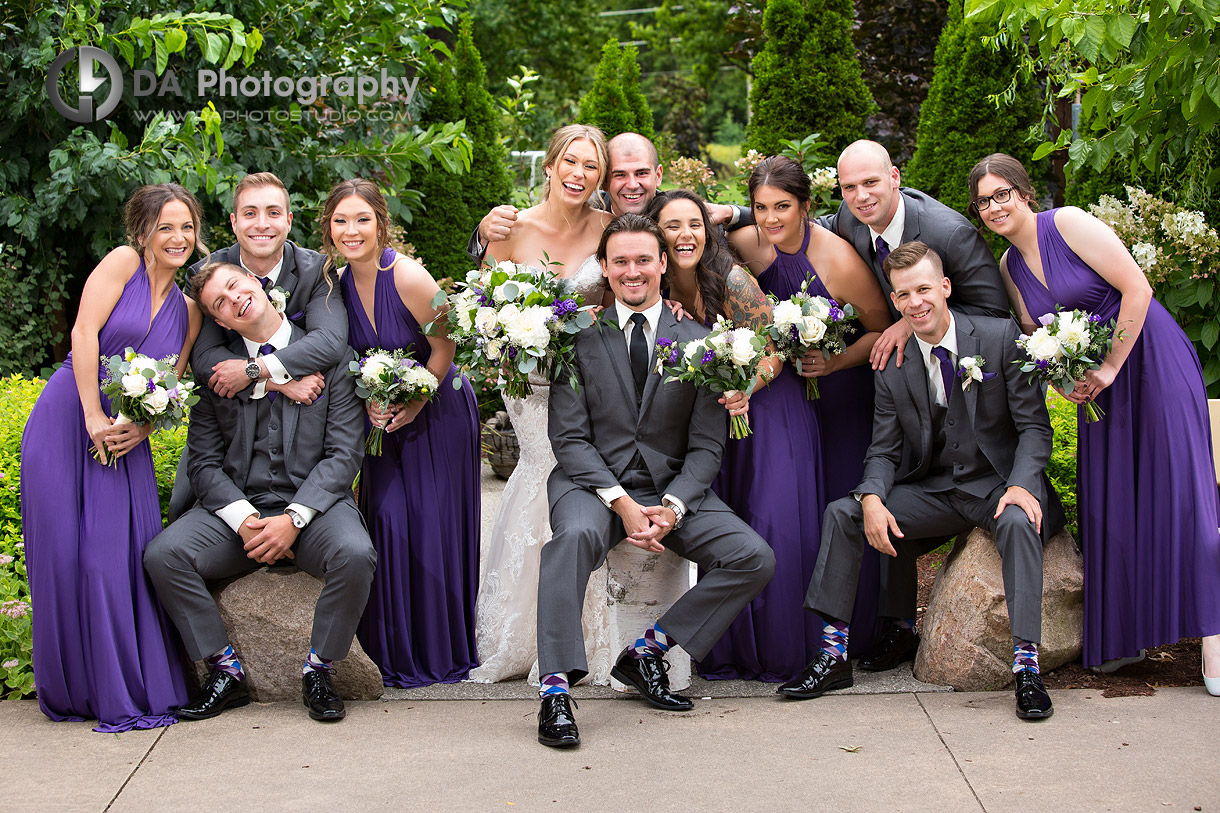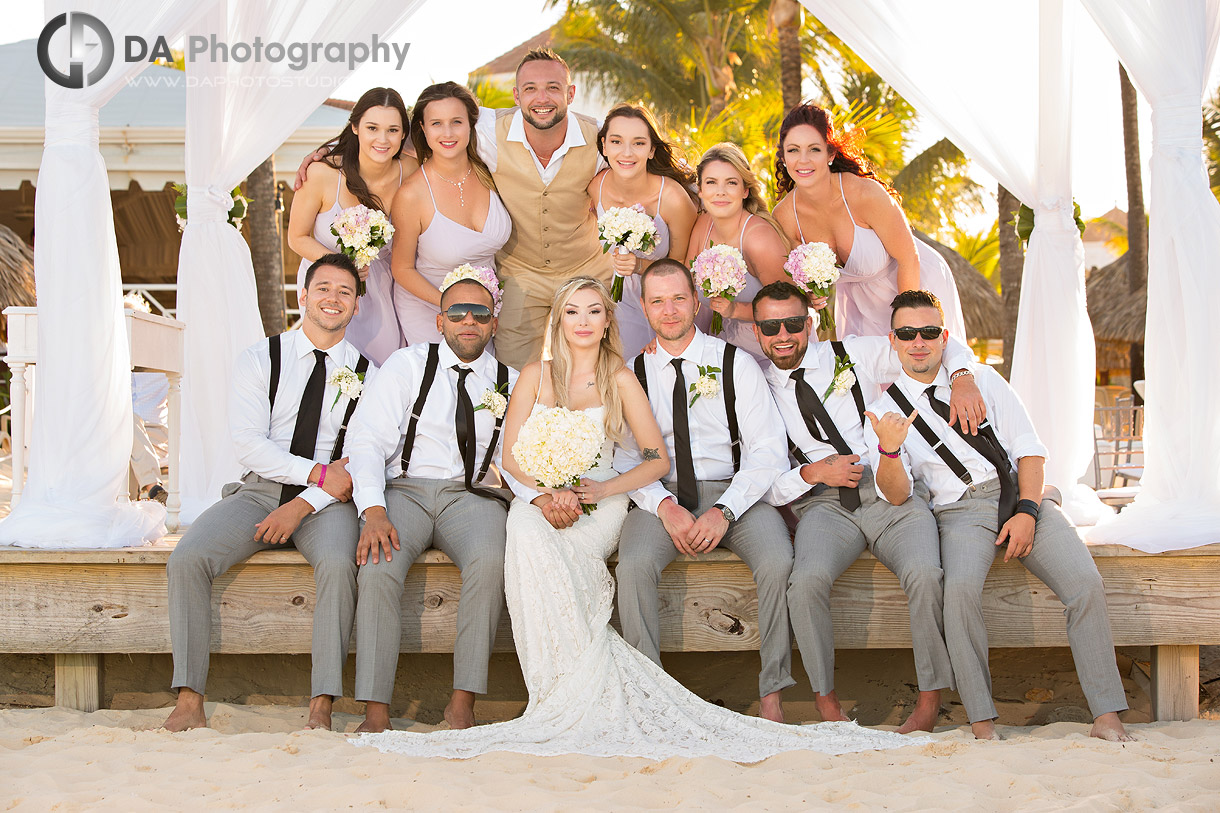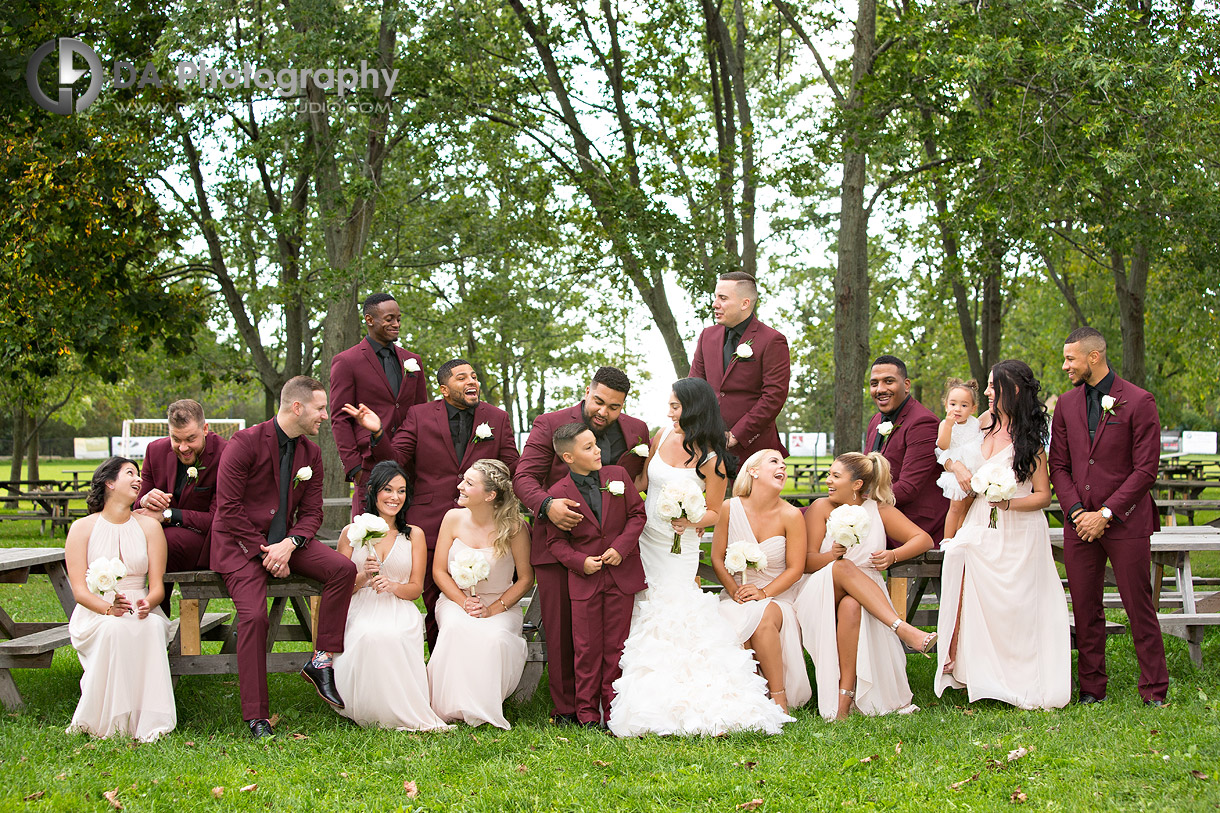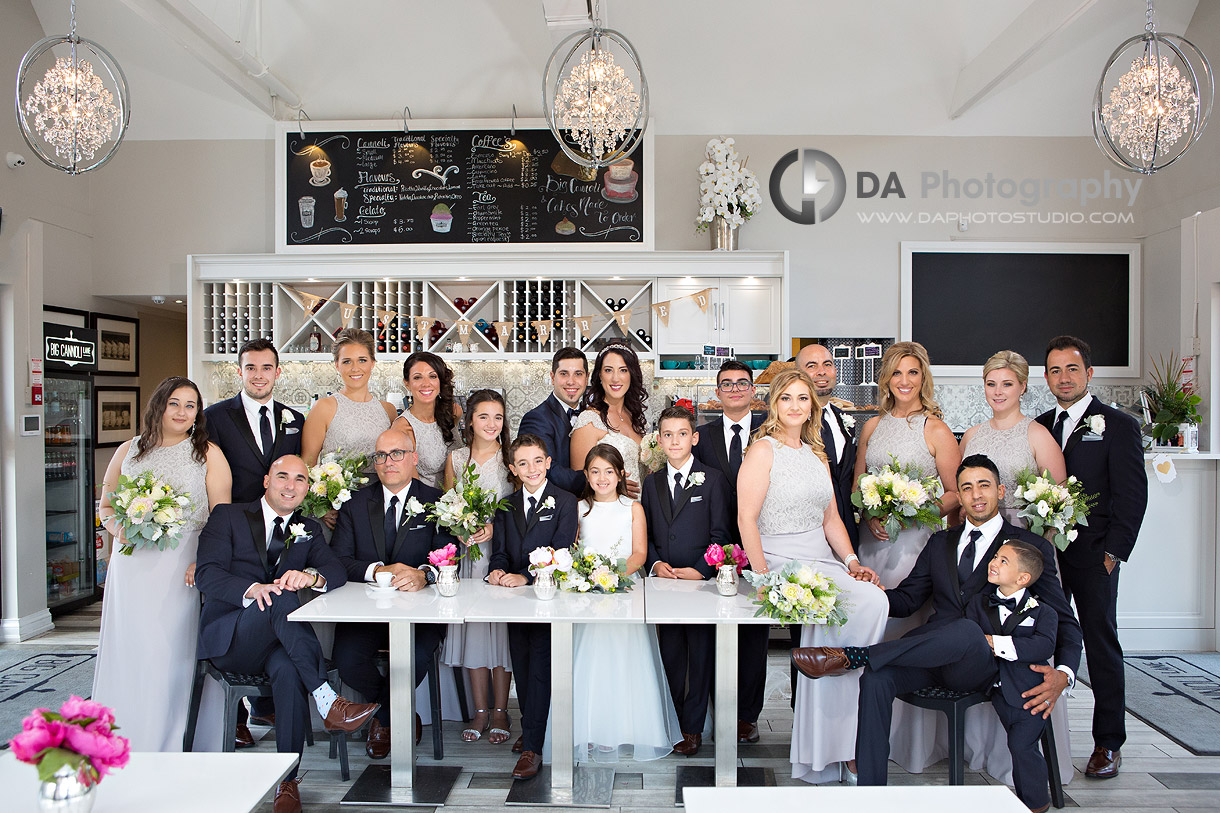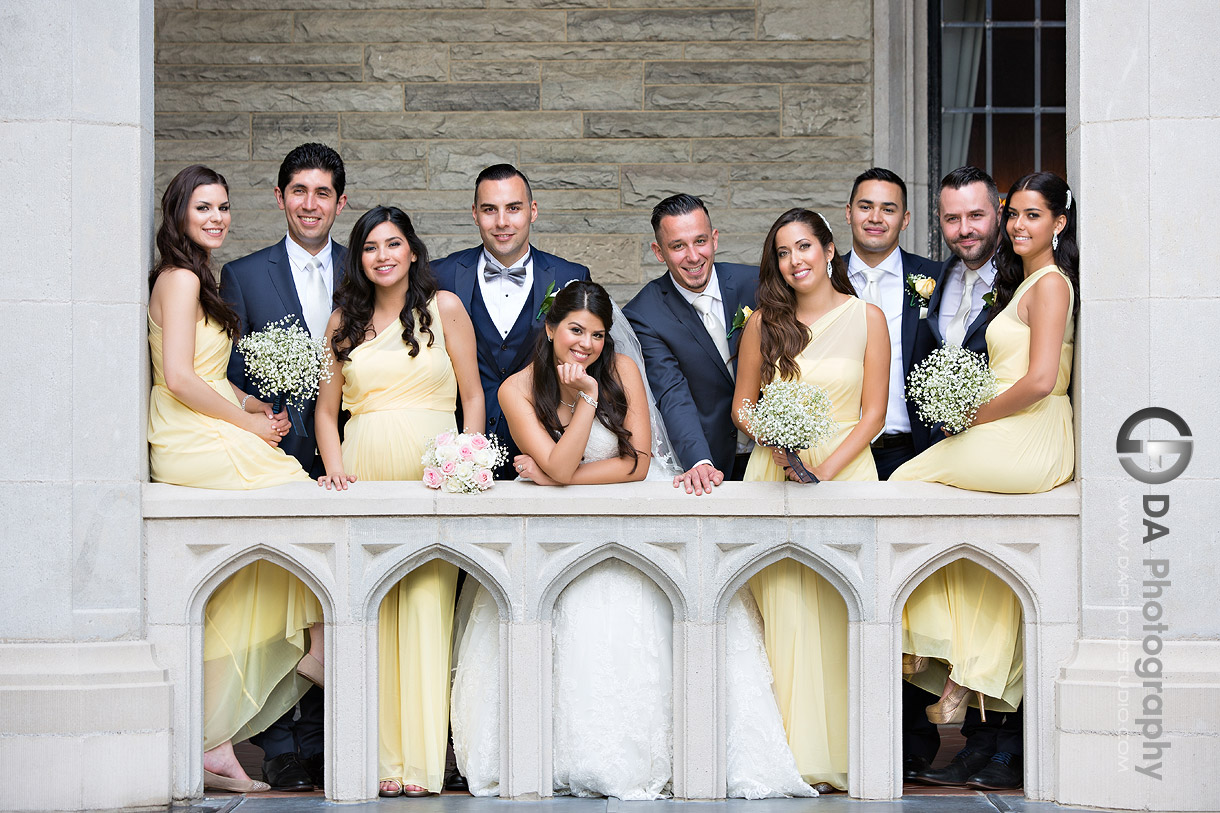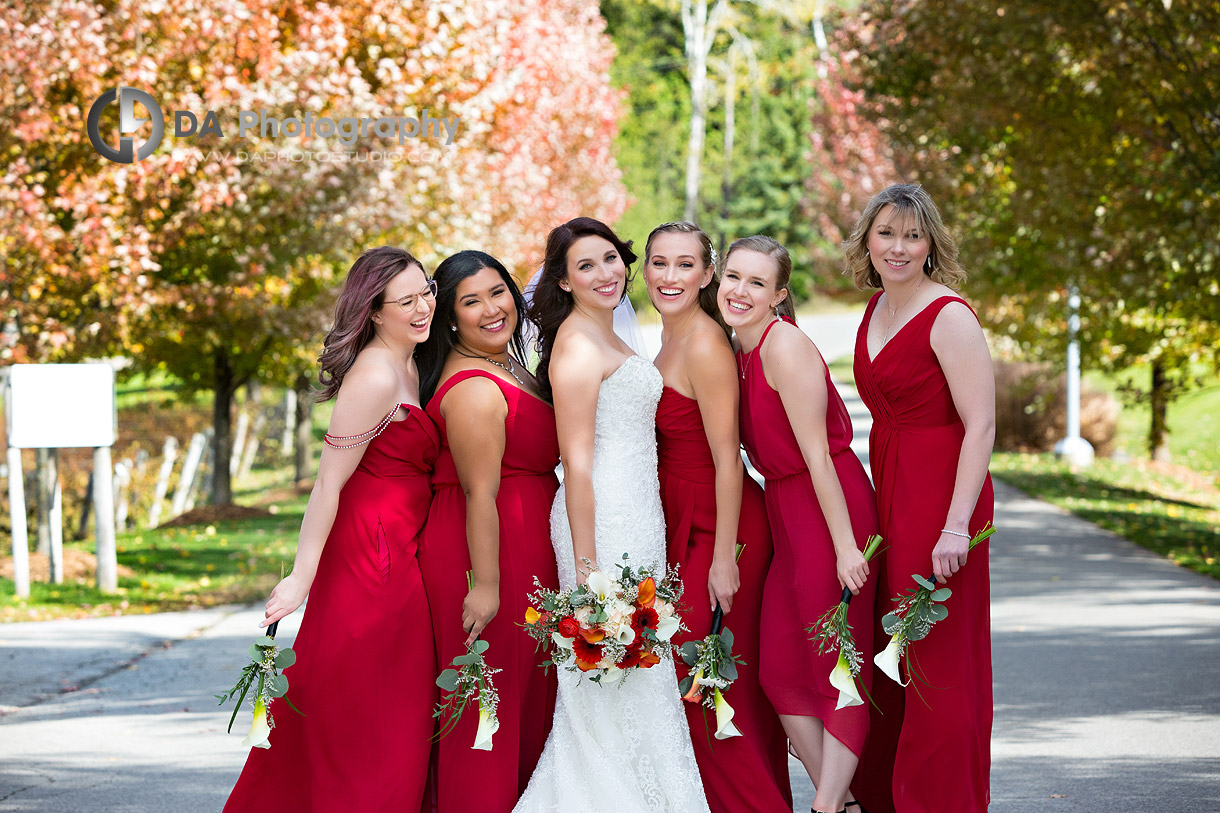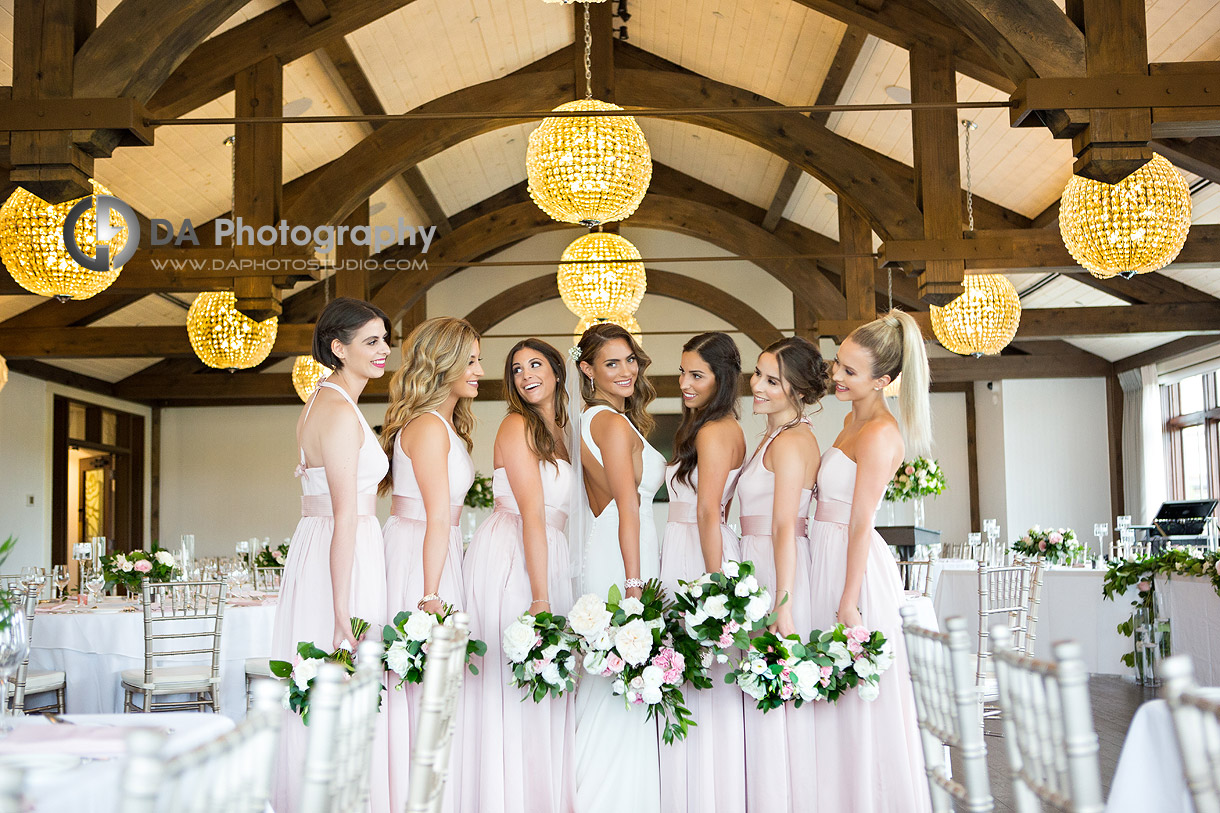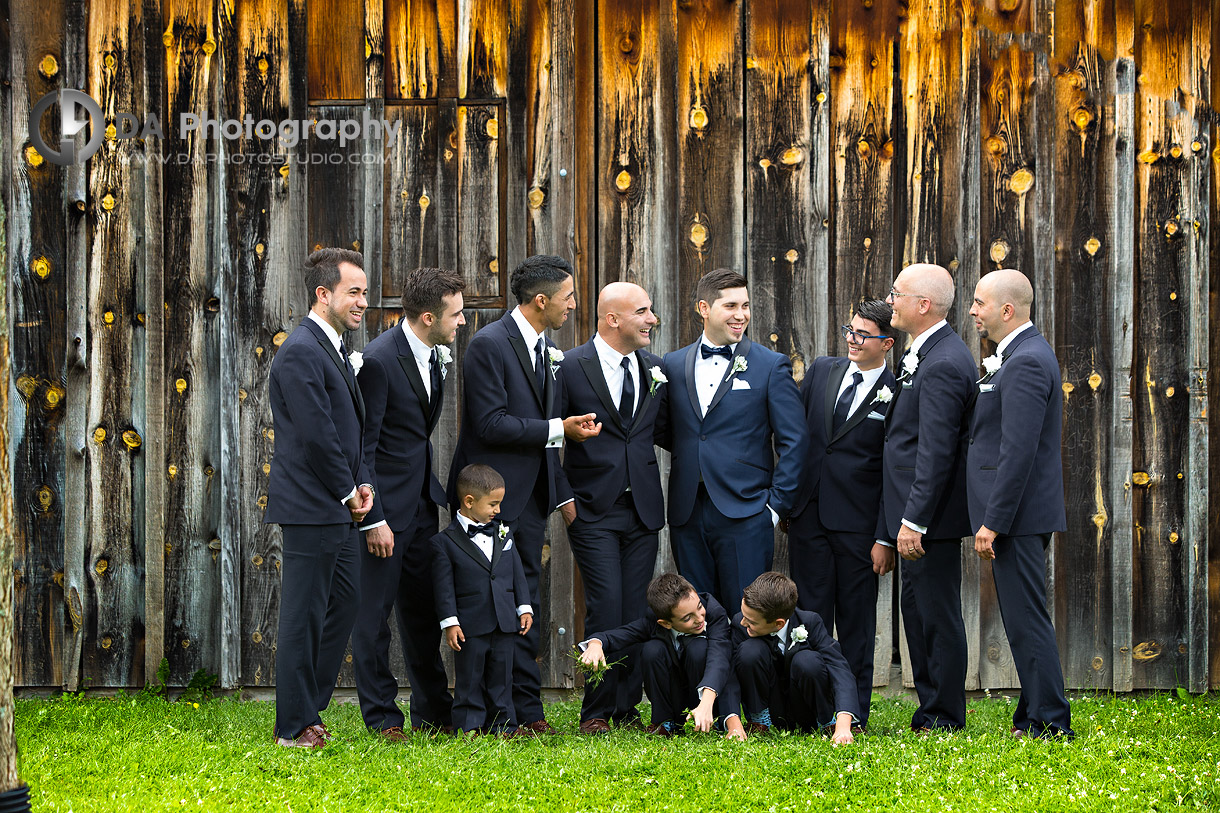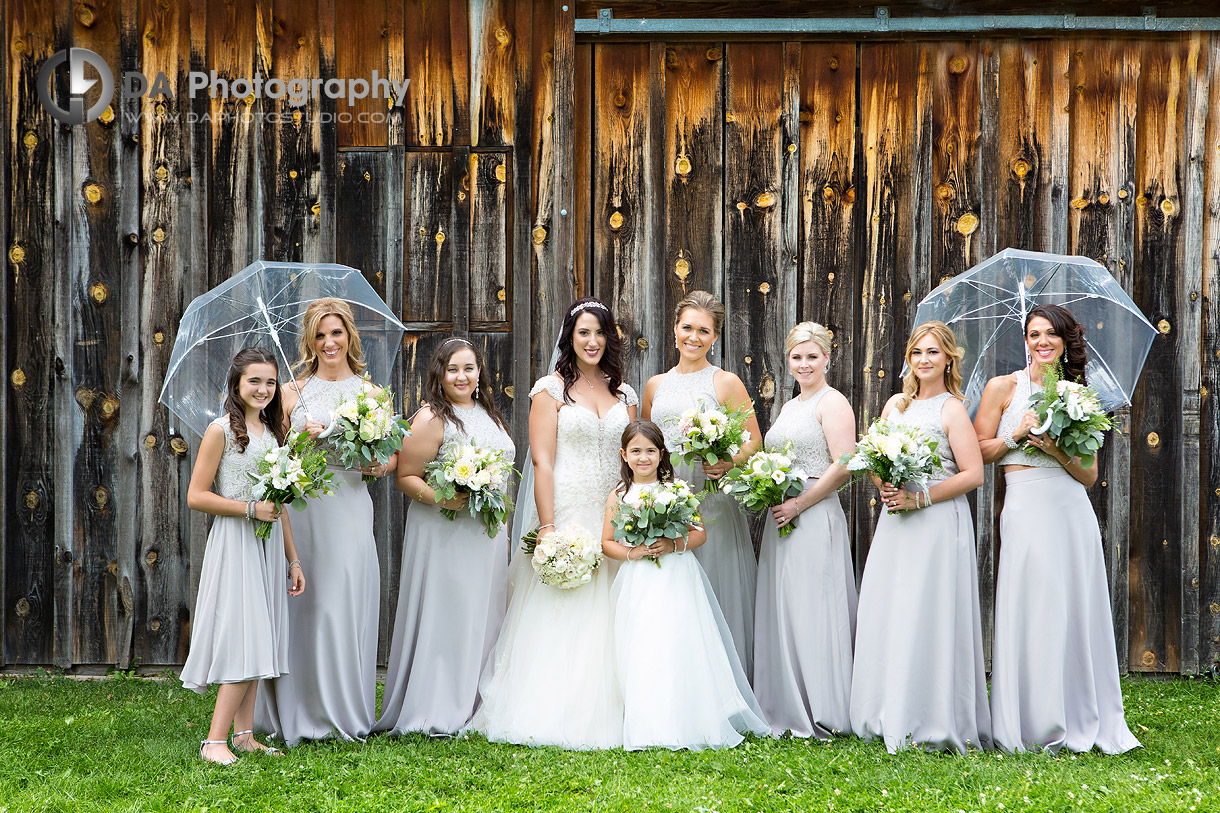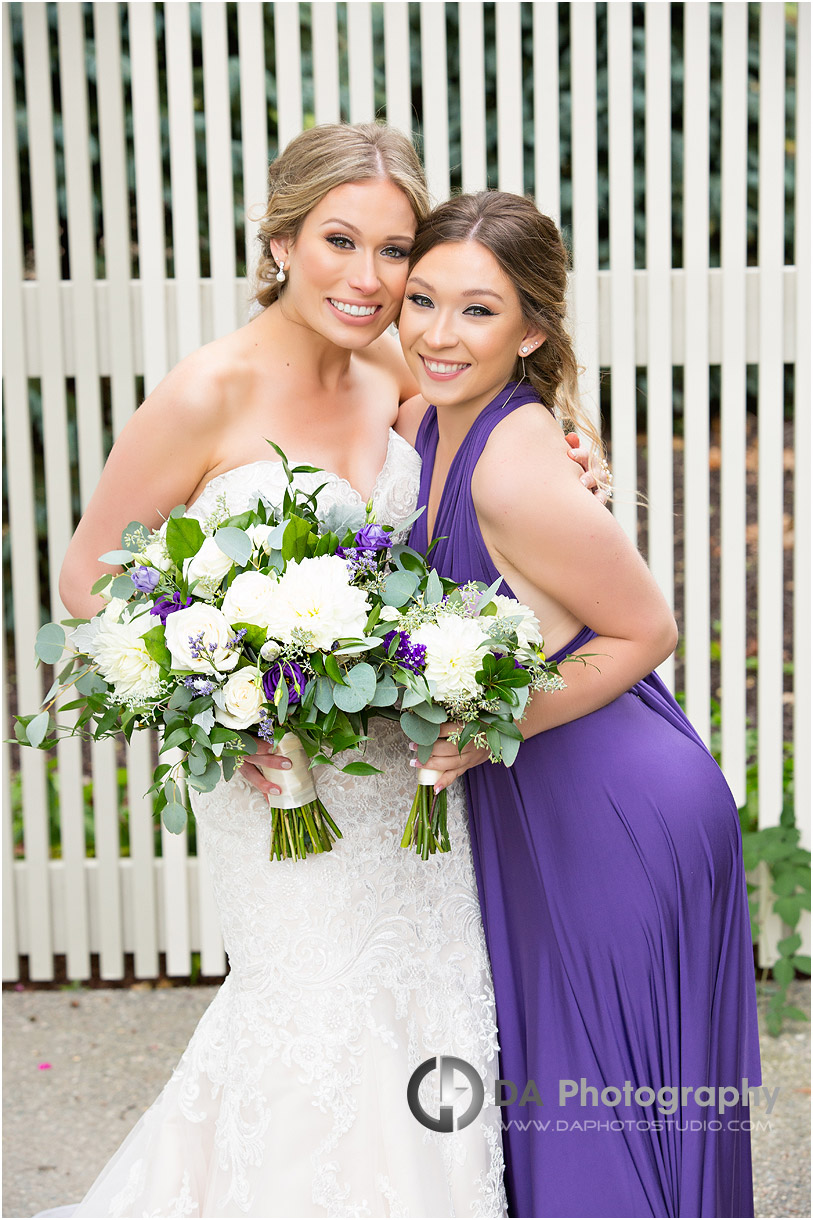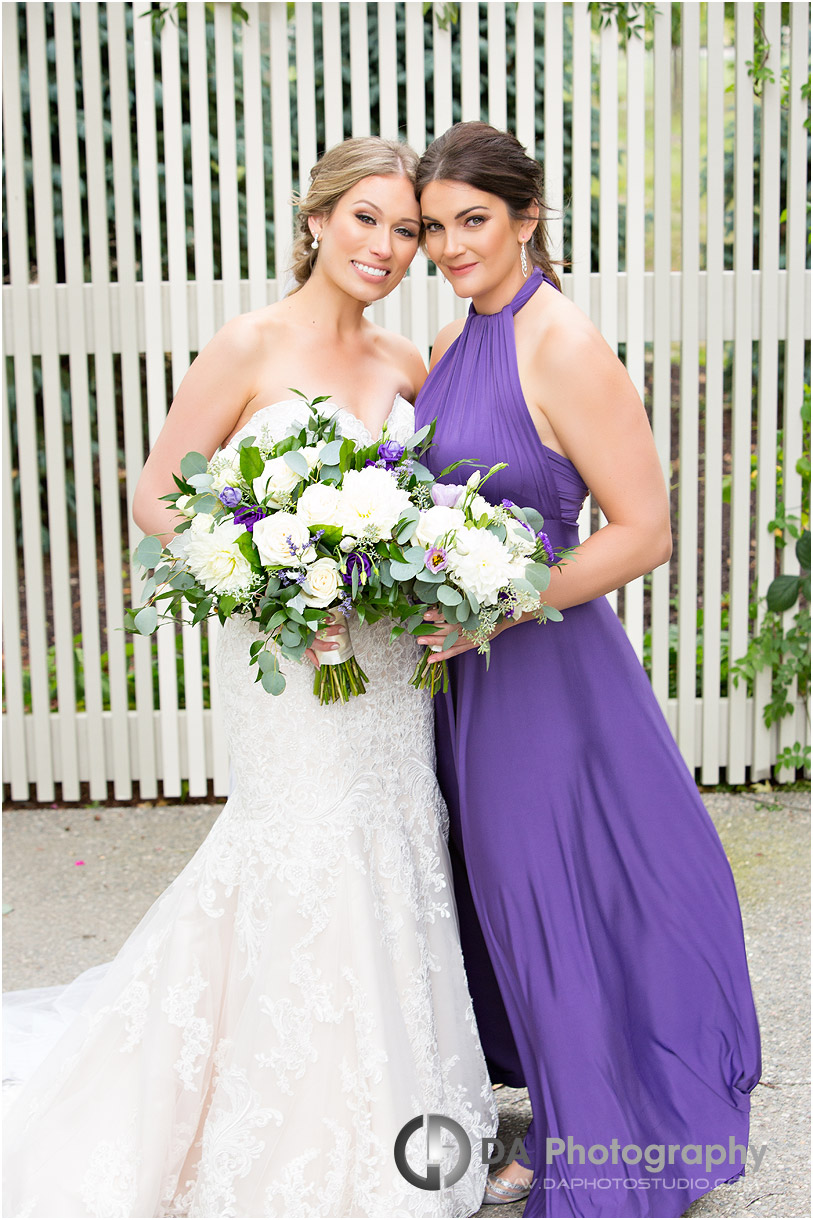 Time for the romance! Once the group photos are done it is time for the wedding couple to celebrate their love (in front of me and my camera of course!) Normally I will guide couples what direction to face based on natural light, body type or background. From there, it's up to the couple to have that natural, unposed look. The chemistry between you will be what is the focus of these portraits so have fun and enjoy these wedding day moments!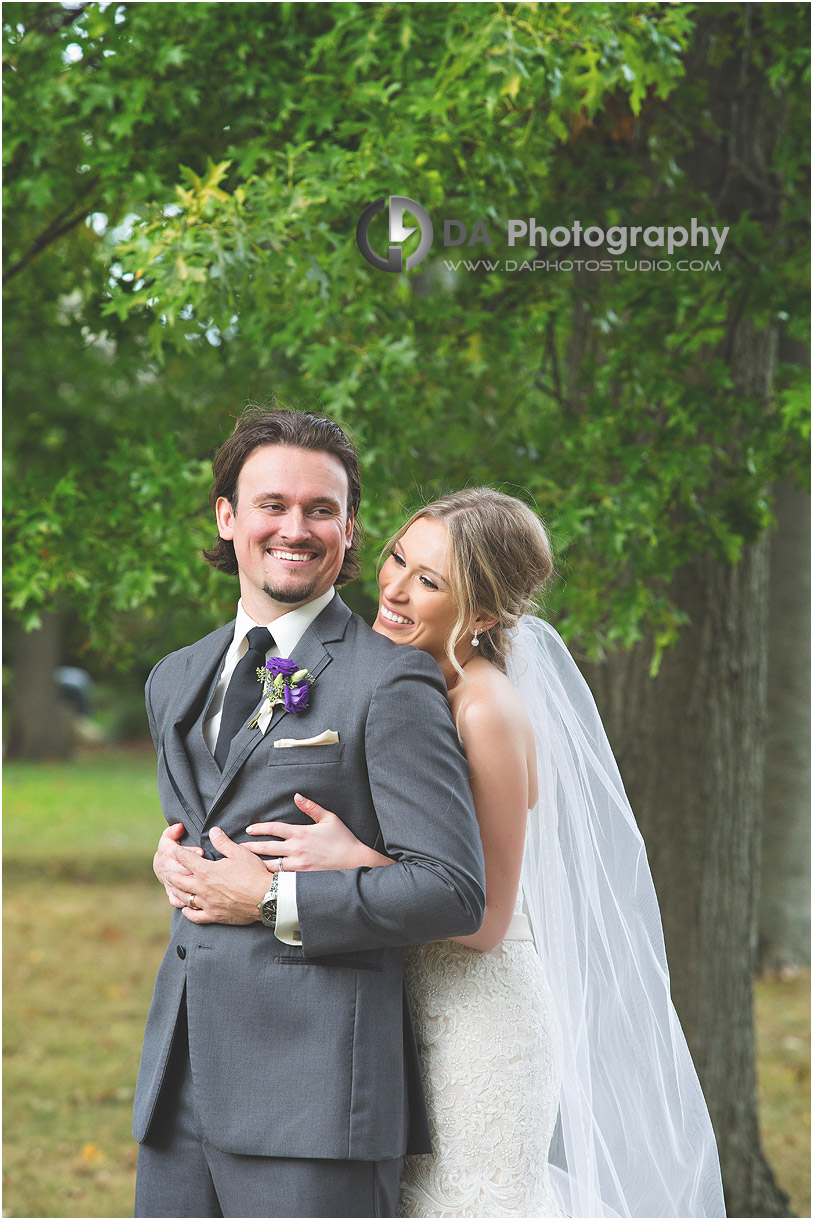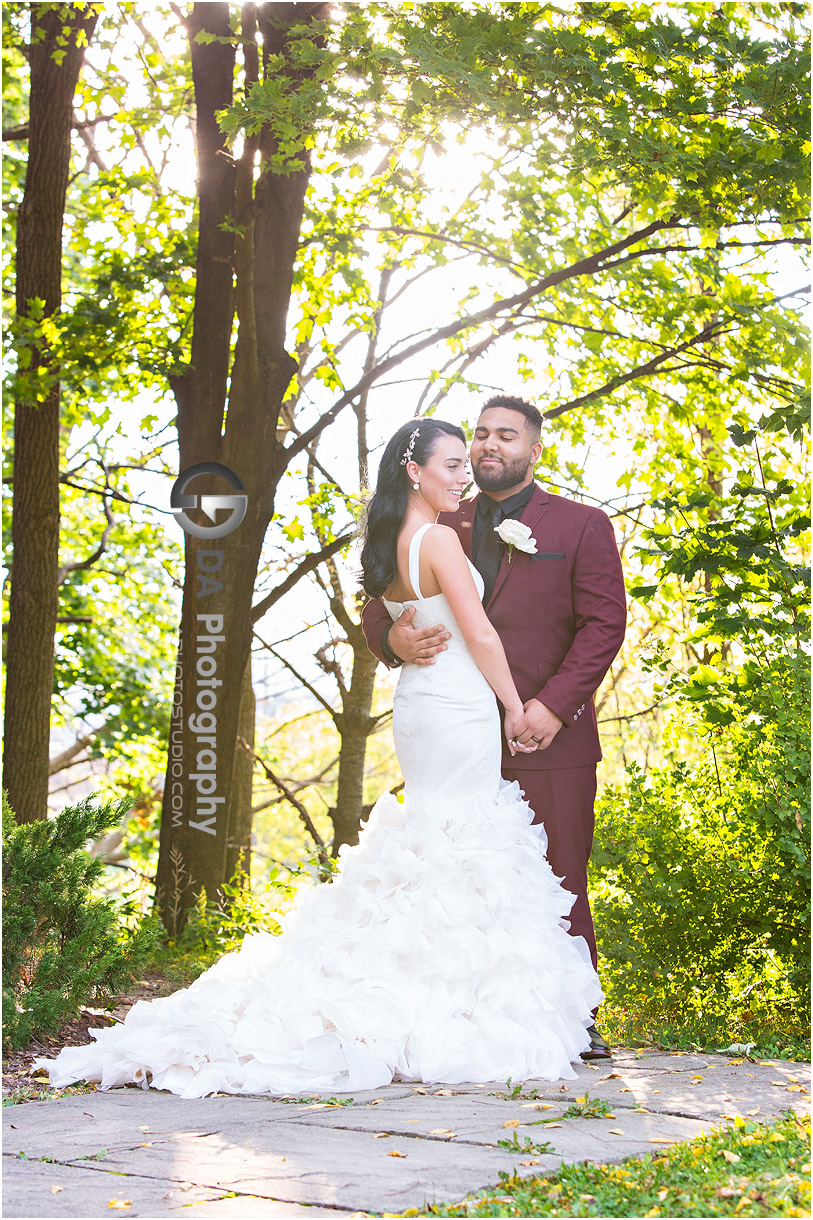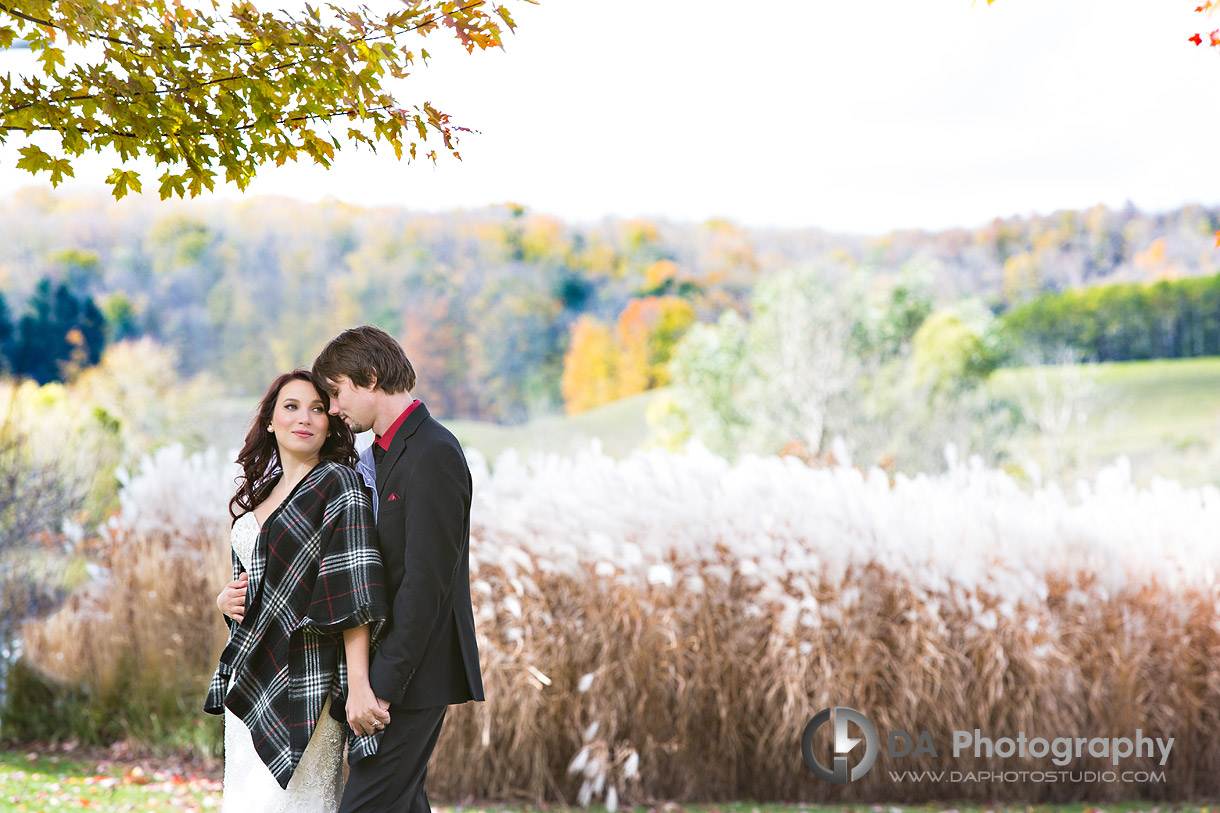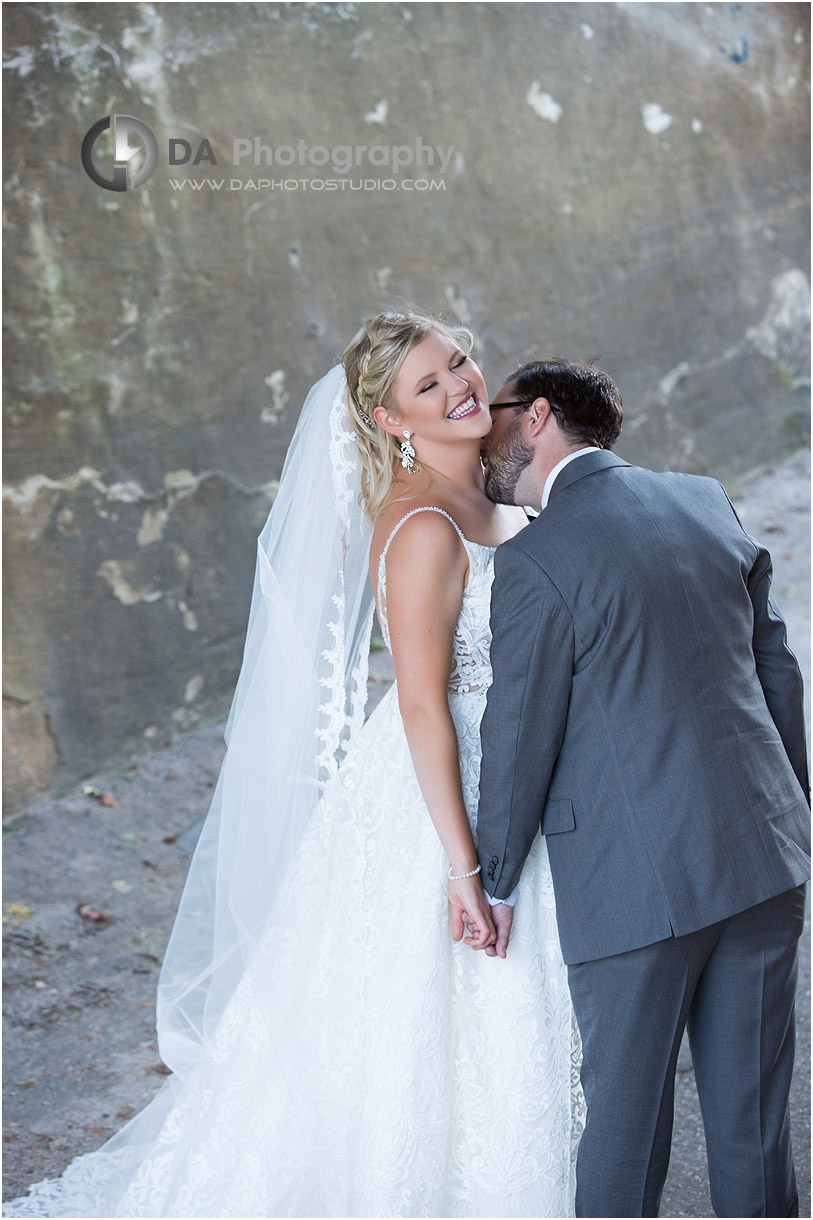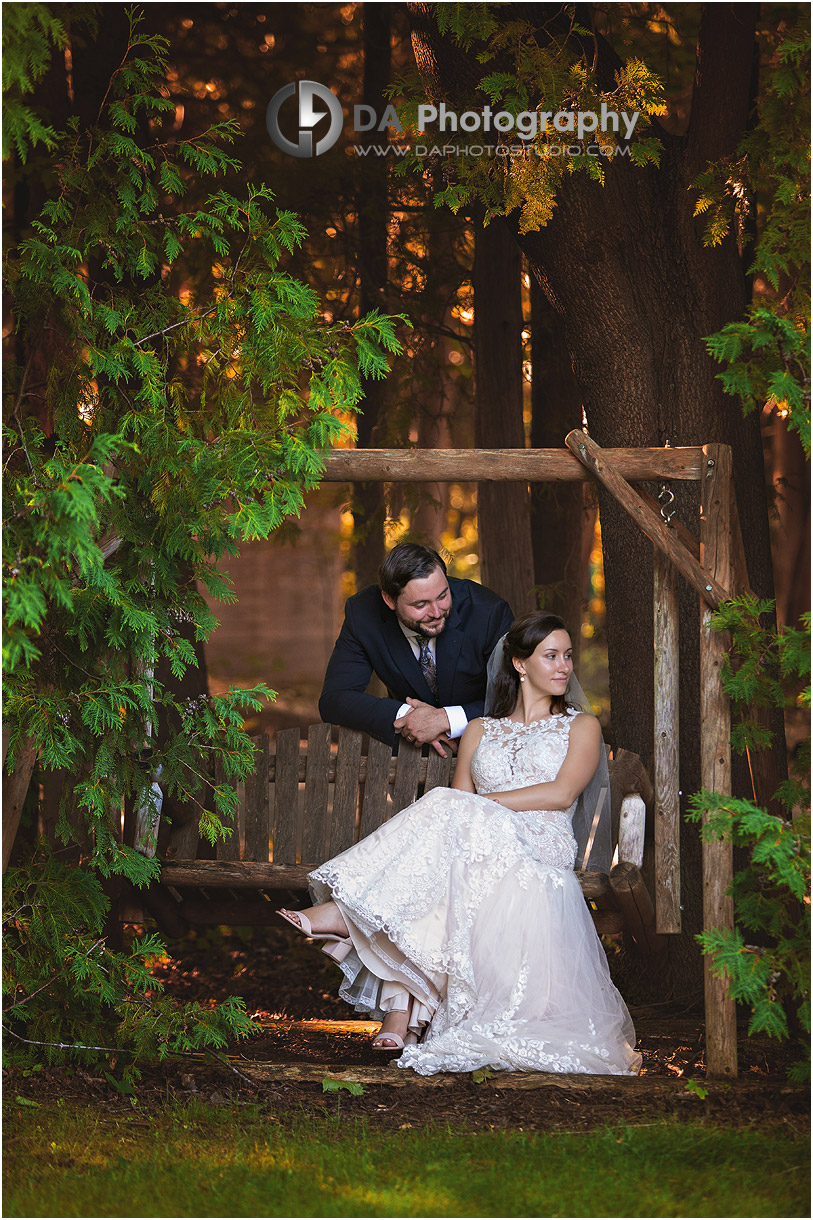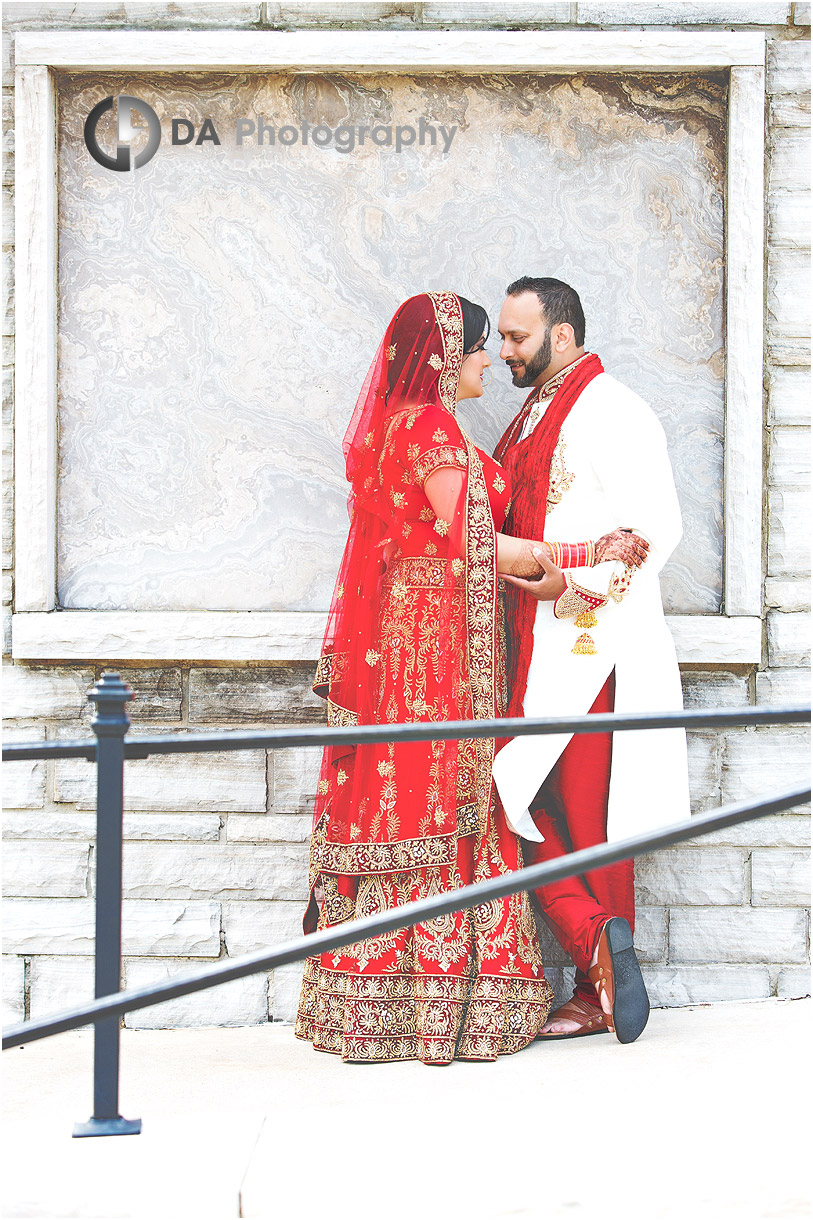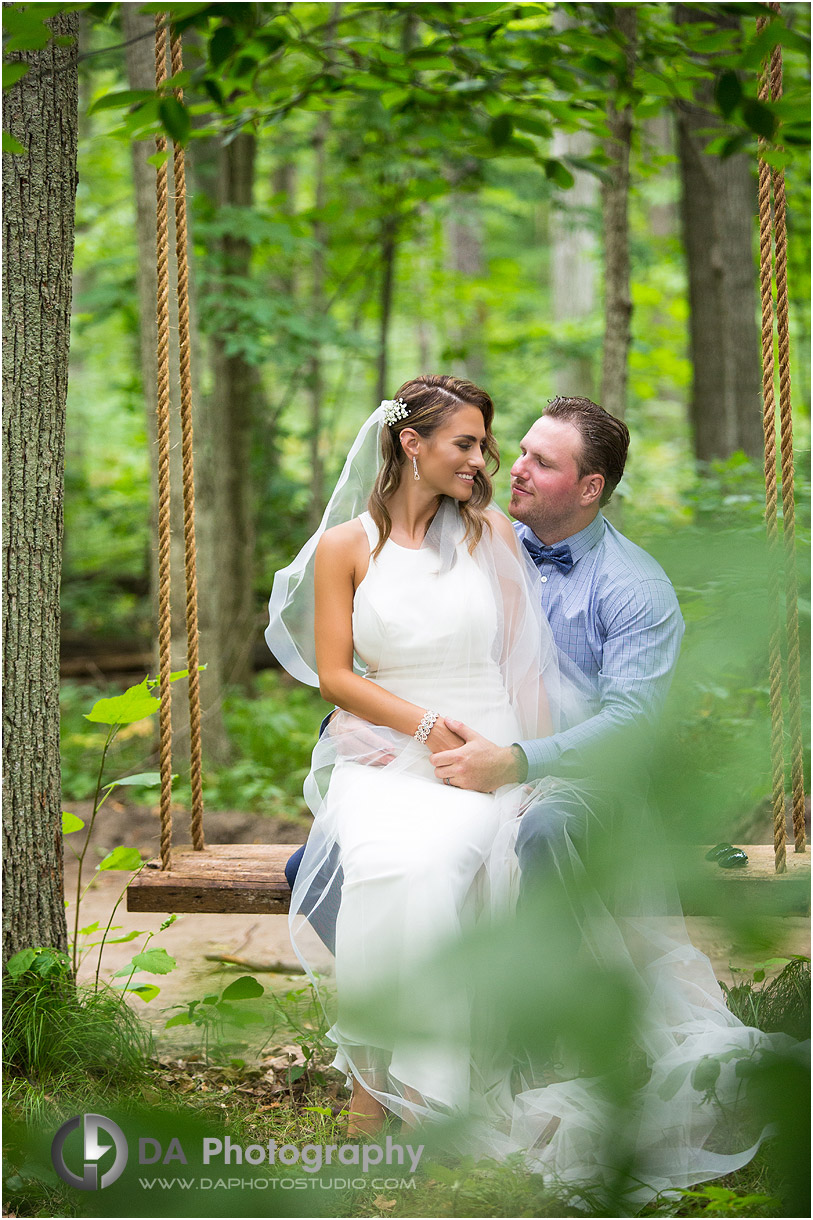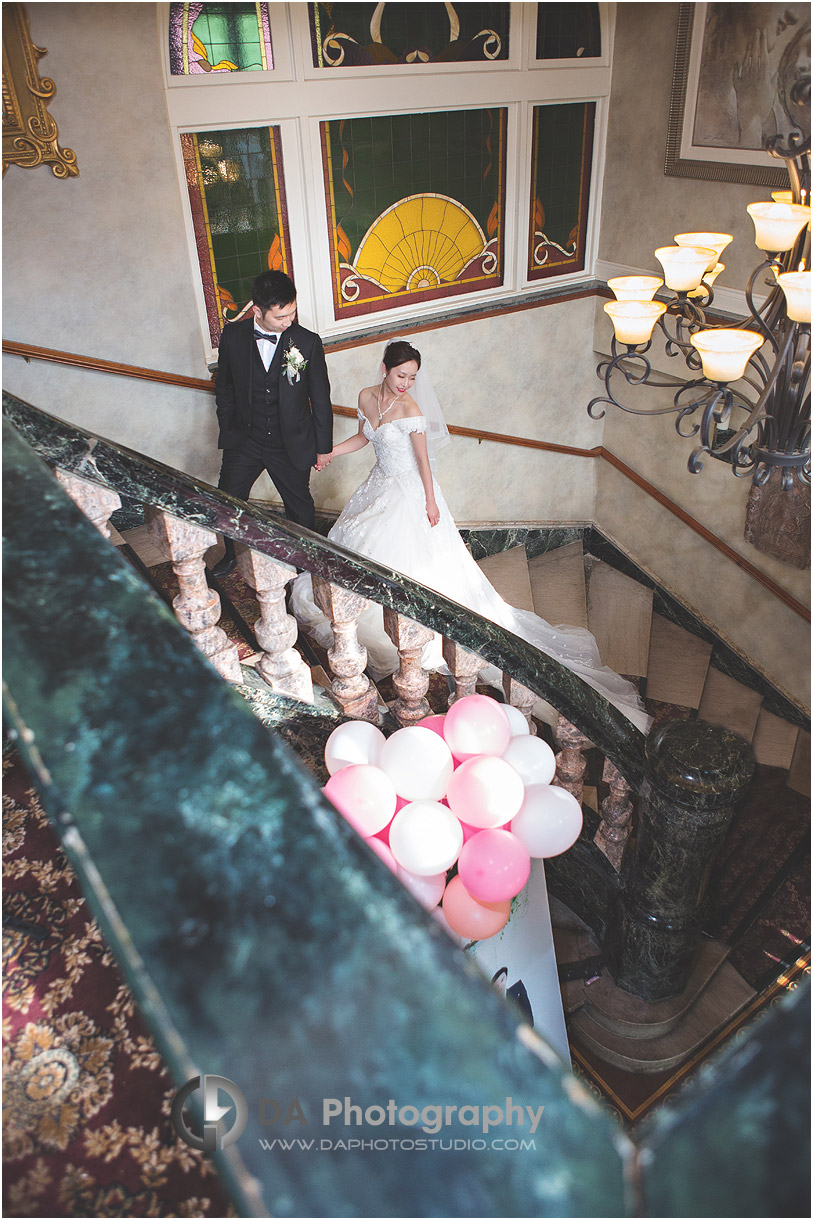 Wedding Day Reception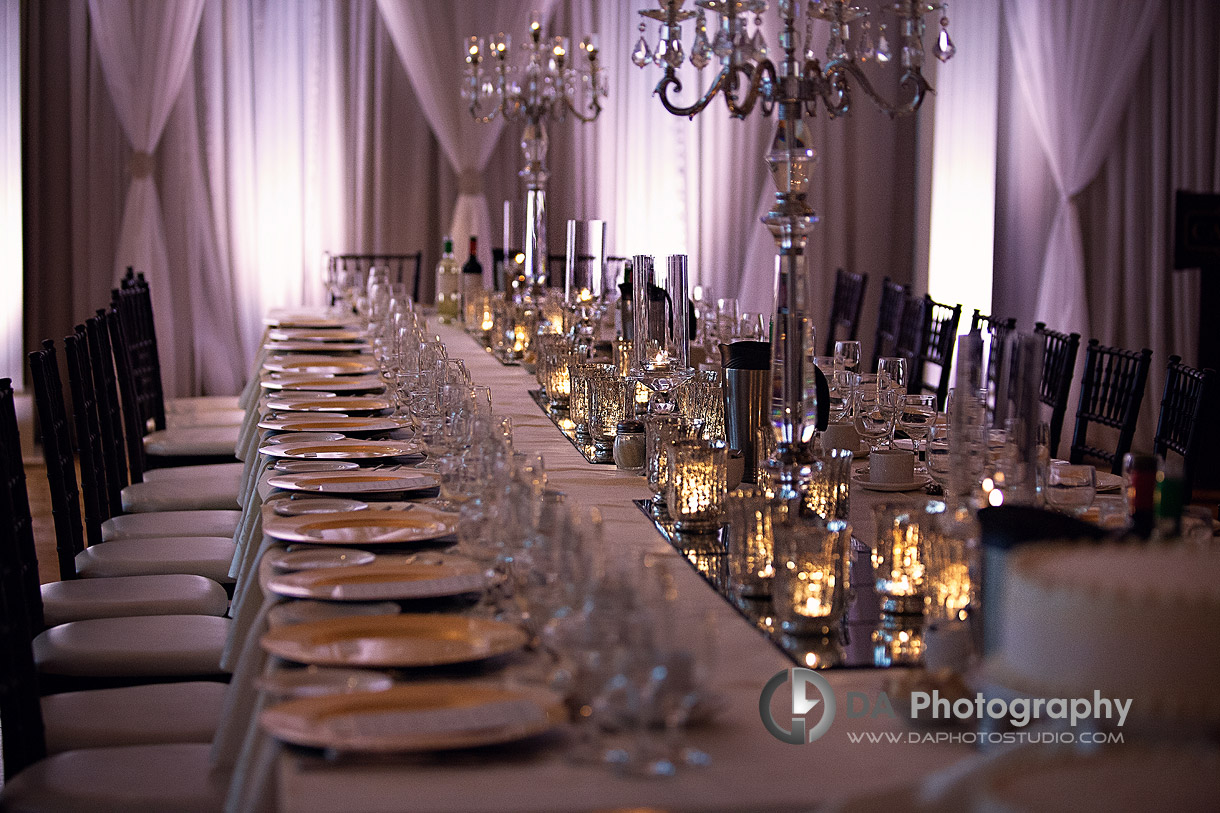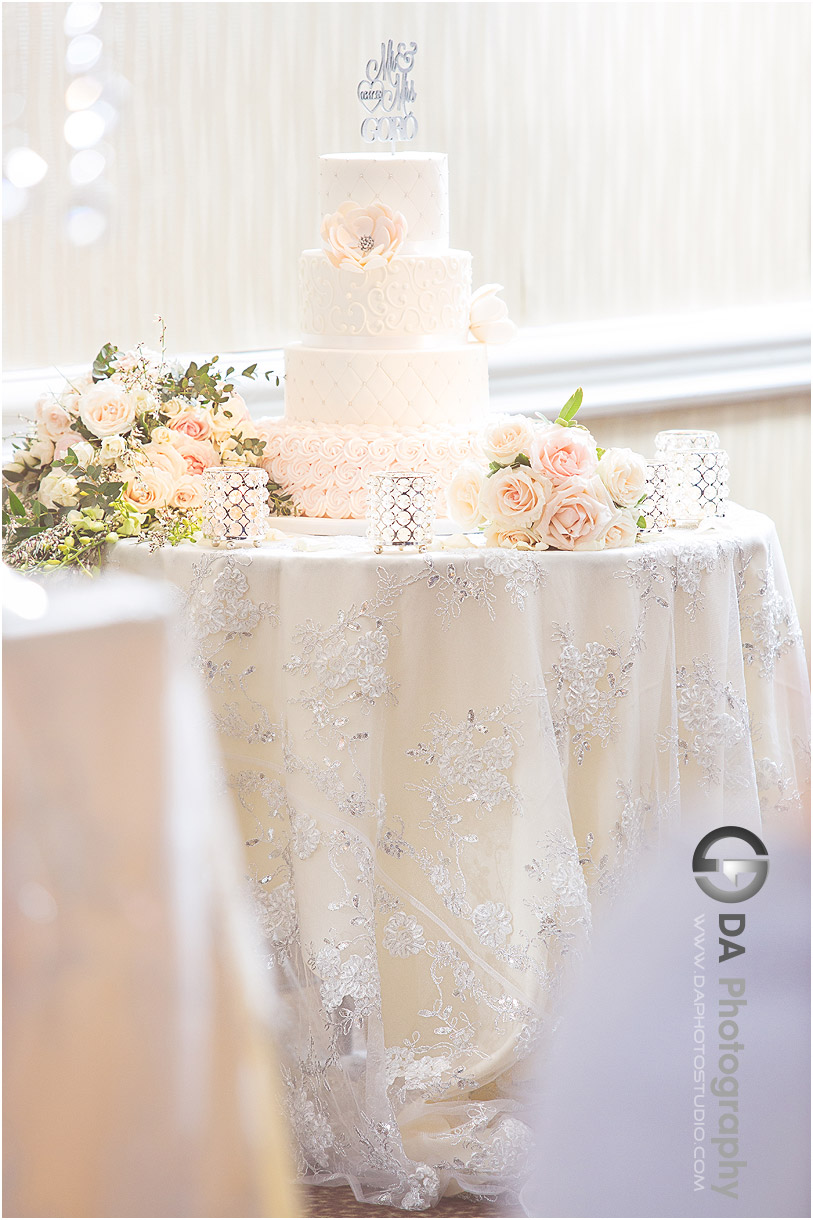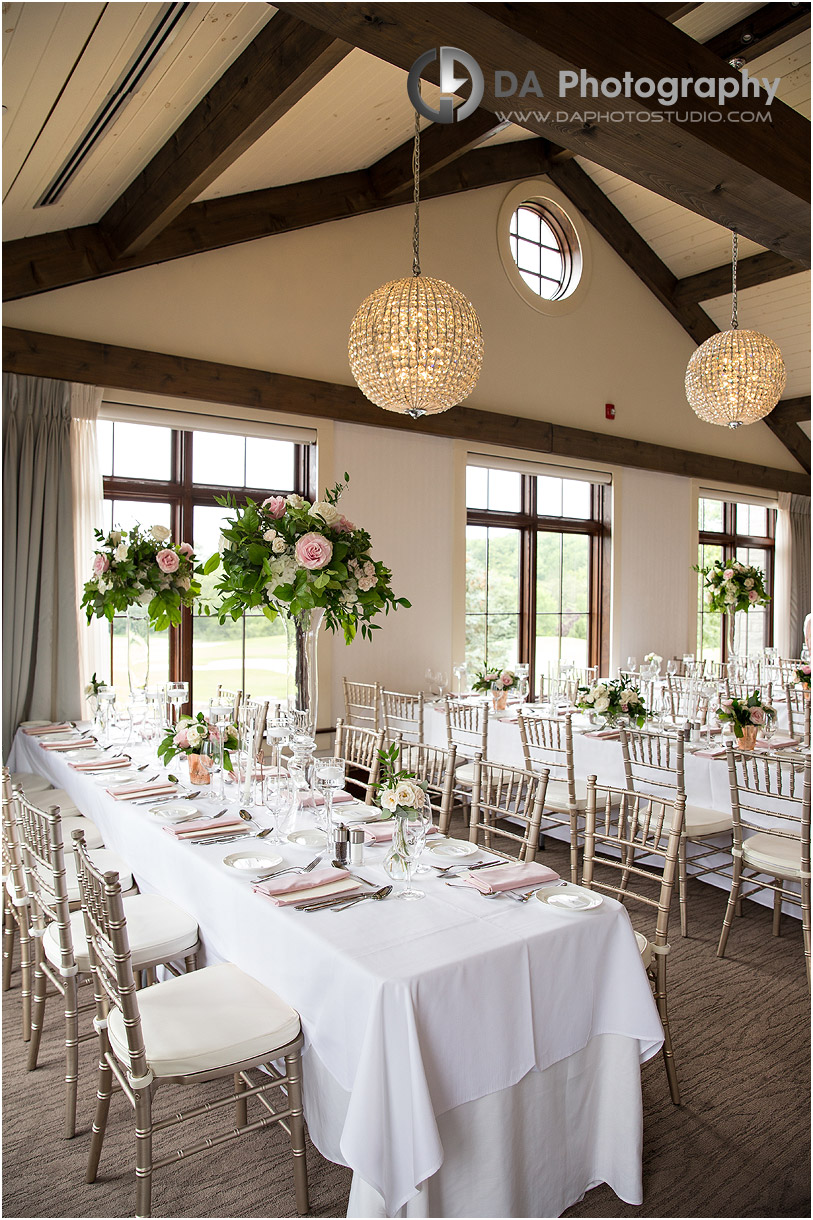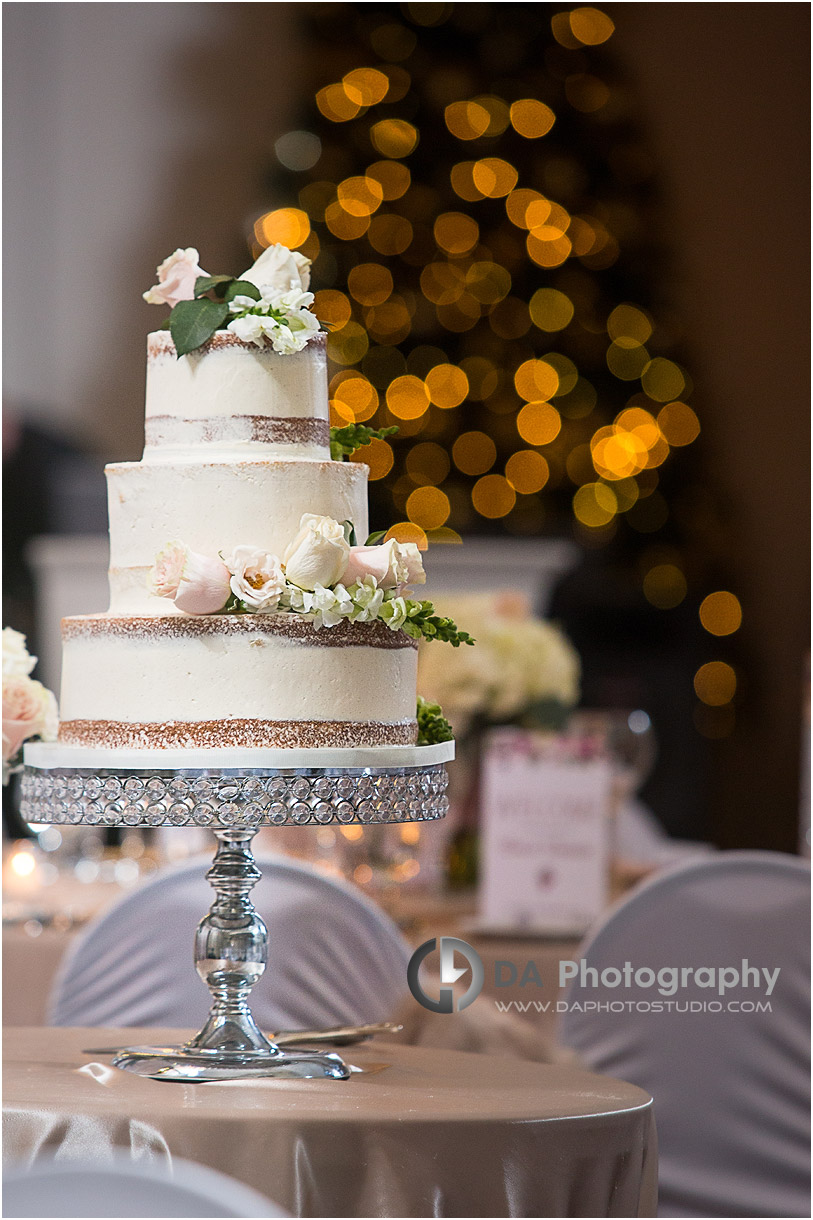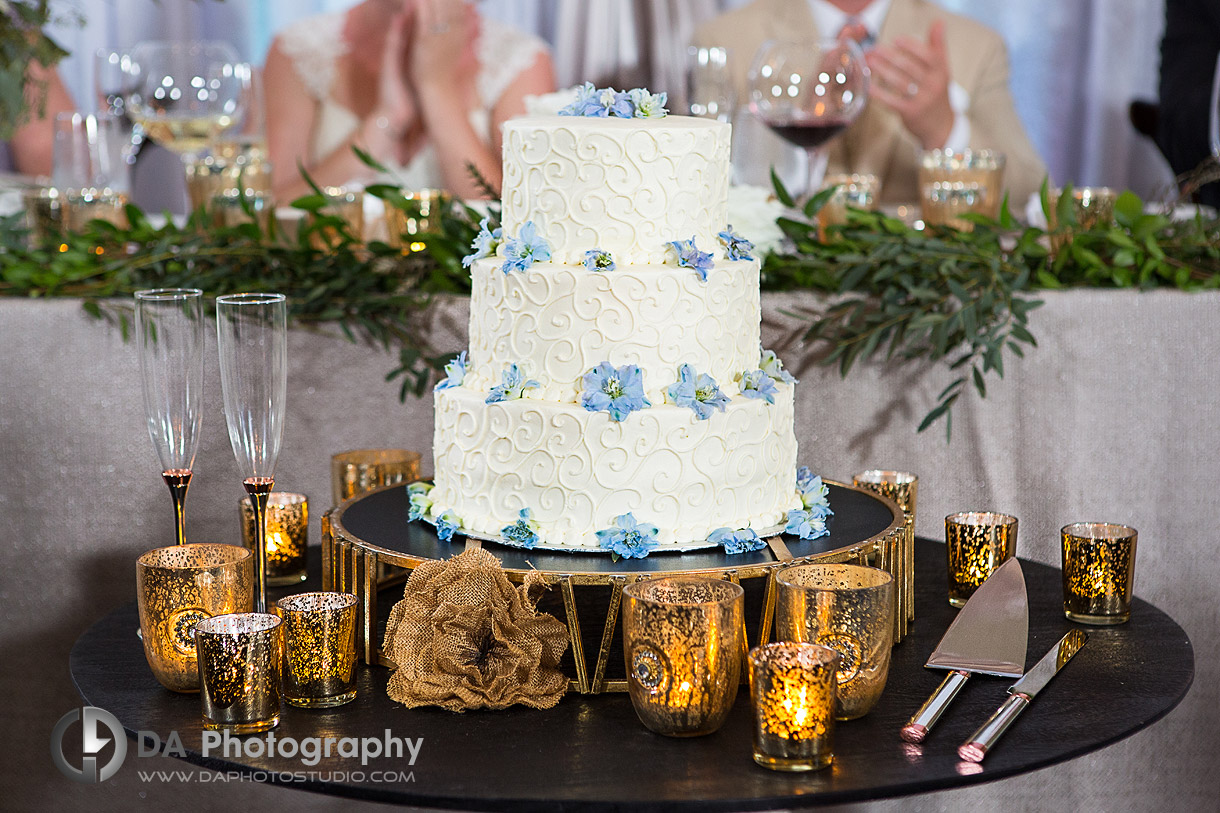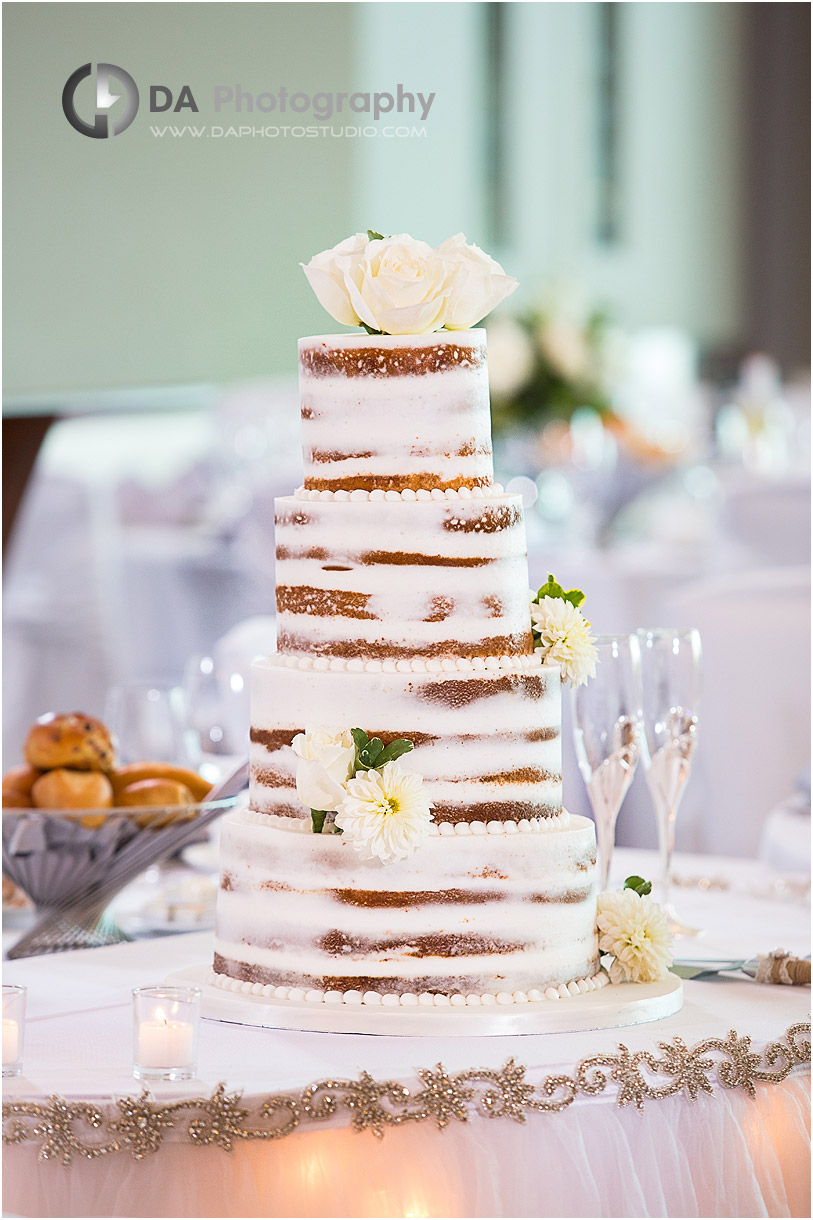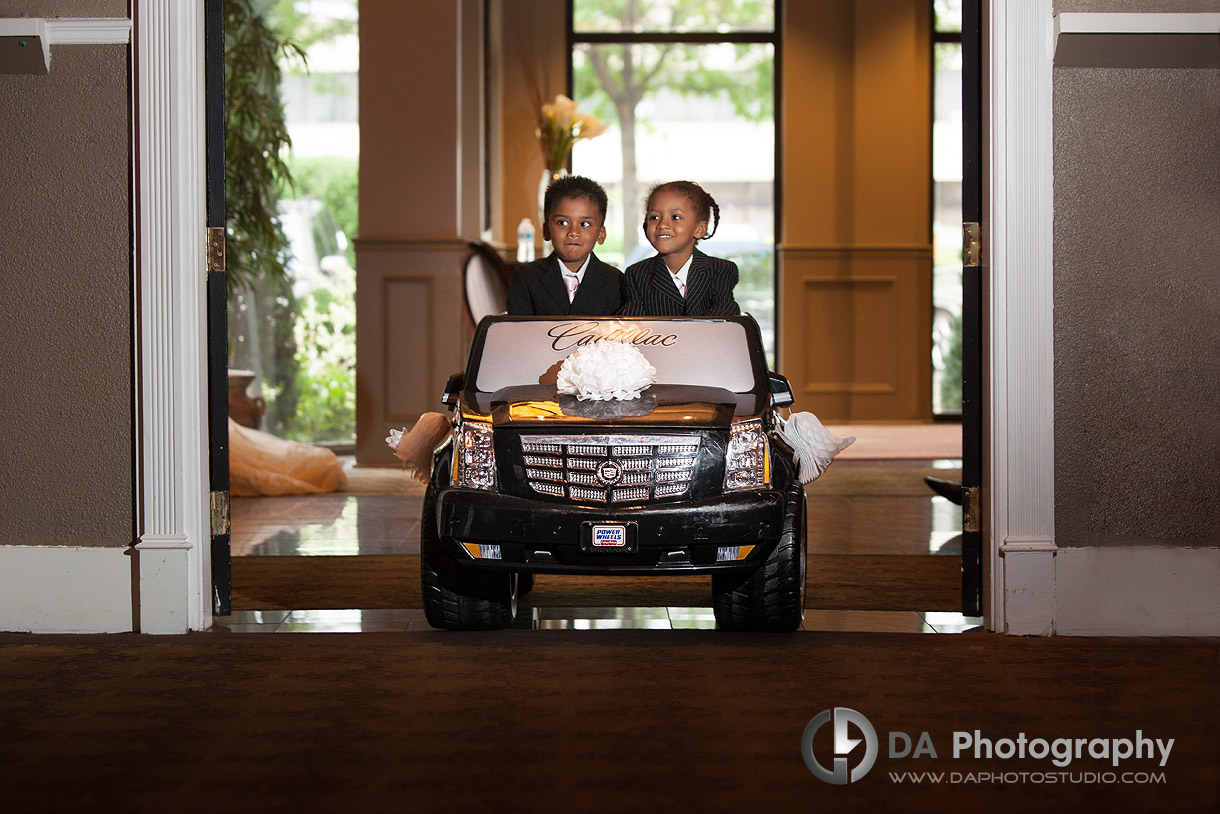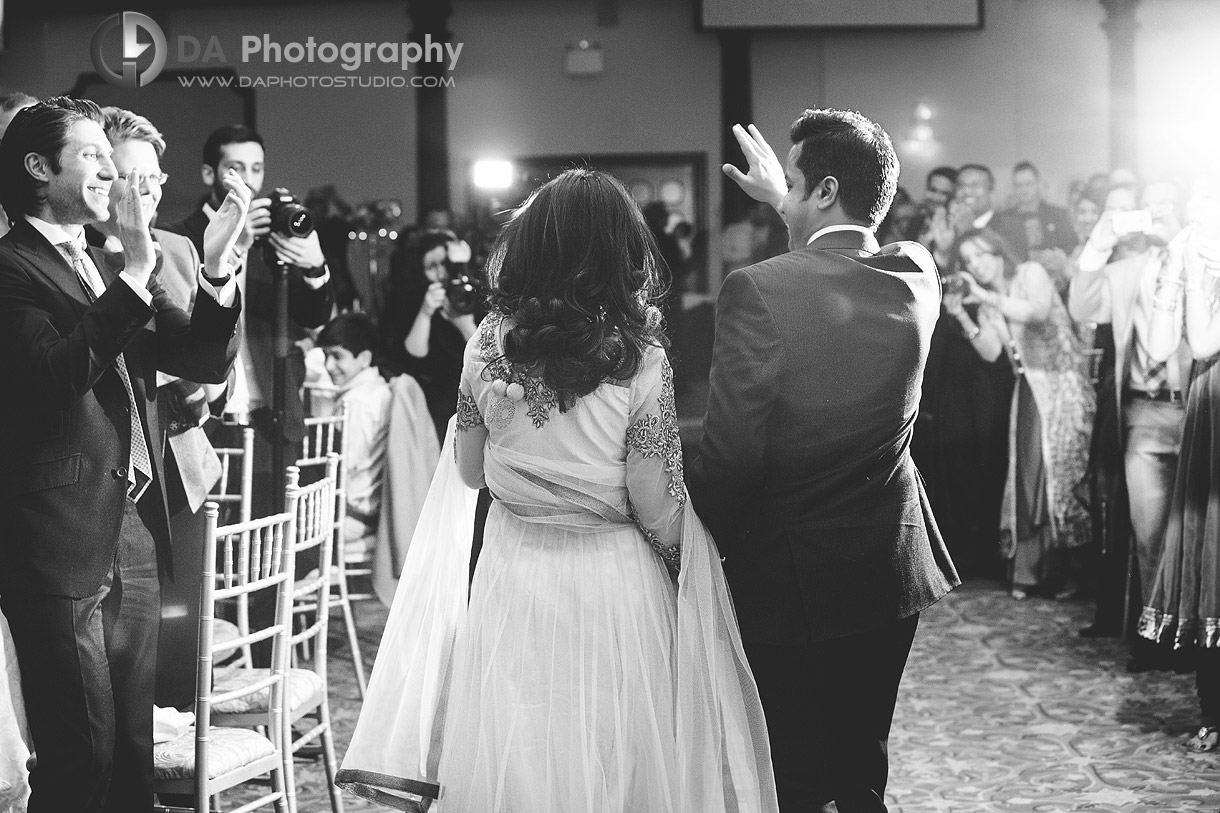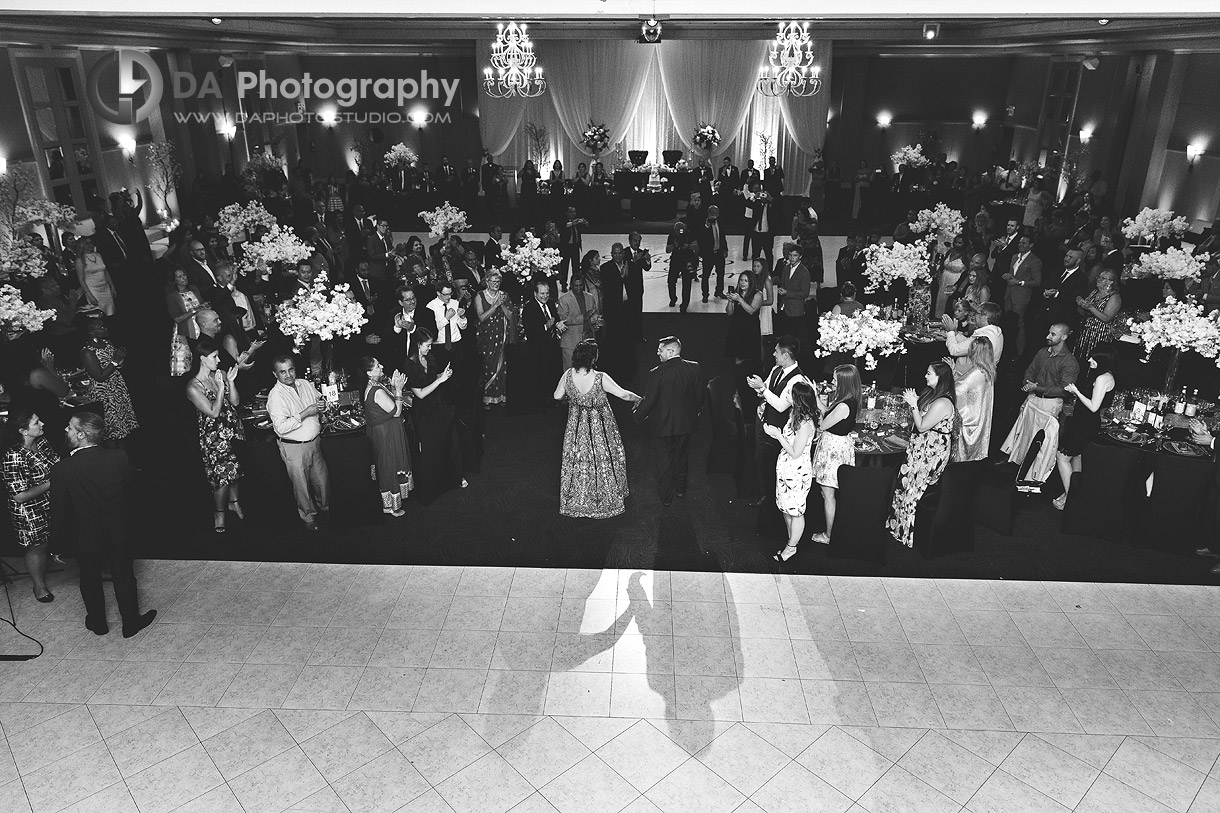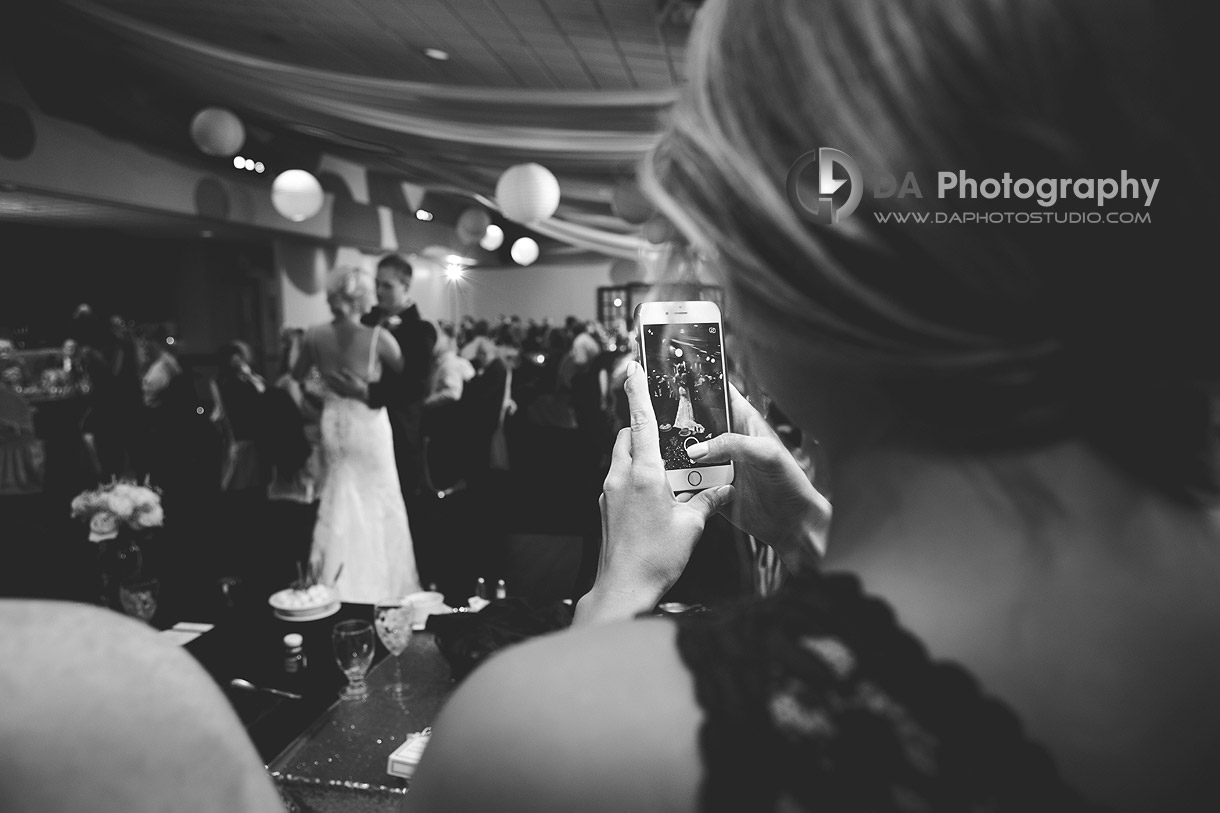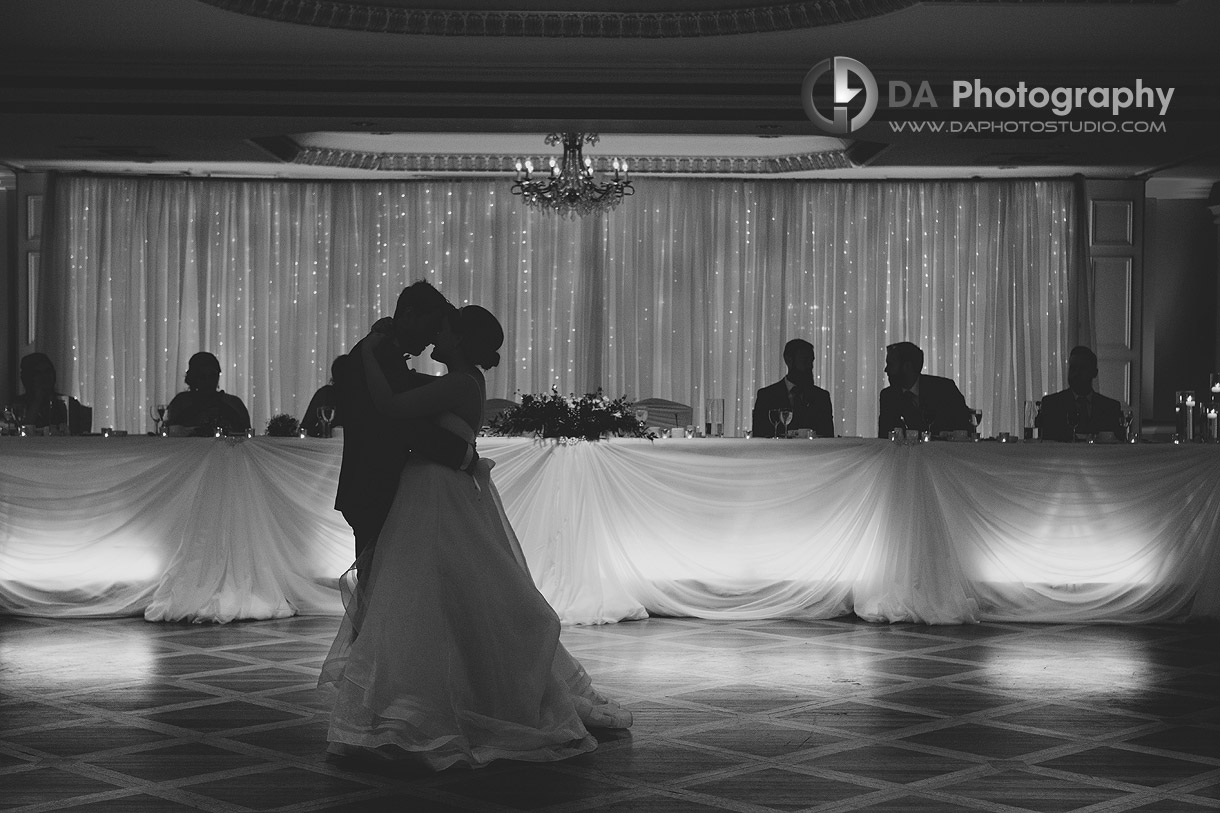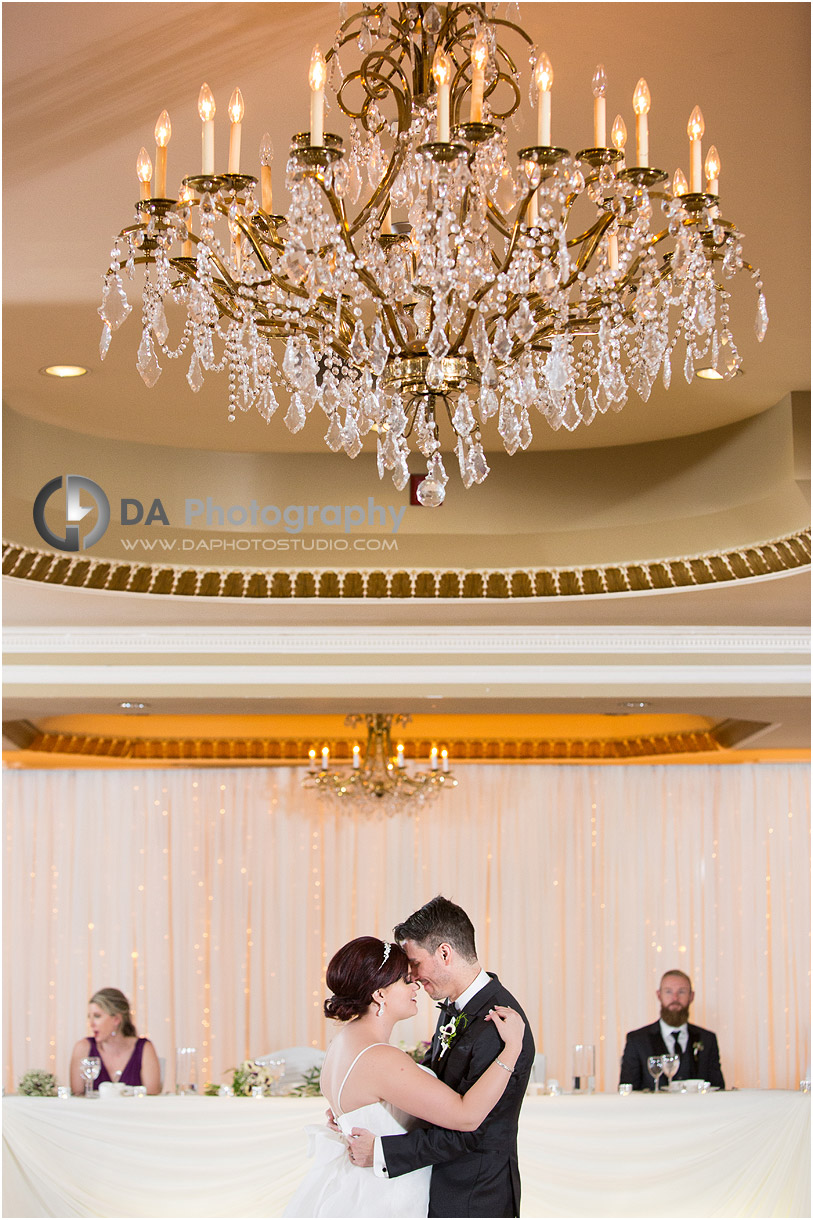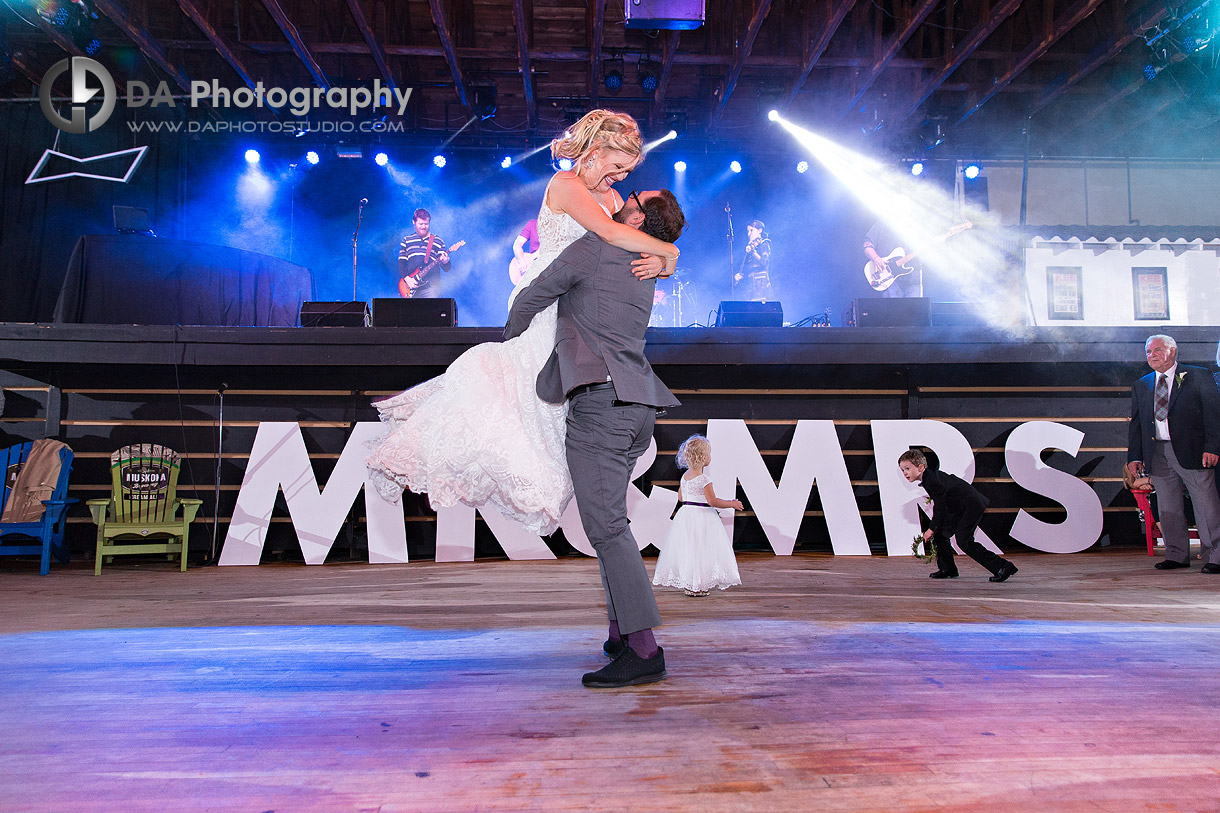 People think, "it's done now we can drink and start the party." Not the case! There is actually a lot more to the reception than what is perceived on social media. You have the entrances, speeches, dinner, cake cutting, and first dance. This is our time to get down and dirty! Getting close to the couple and the guests make the viewer feel like they were part of the party. Wide-angle lenses capture the excitement and energy of everything going on your wedding day reception. This gives the same liveliness and shows exactly the same atmosphere of the wedding day reception. Meanwhile, getting on the floor or standing on a chair gives fun and exciting angles and some amazing reactions!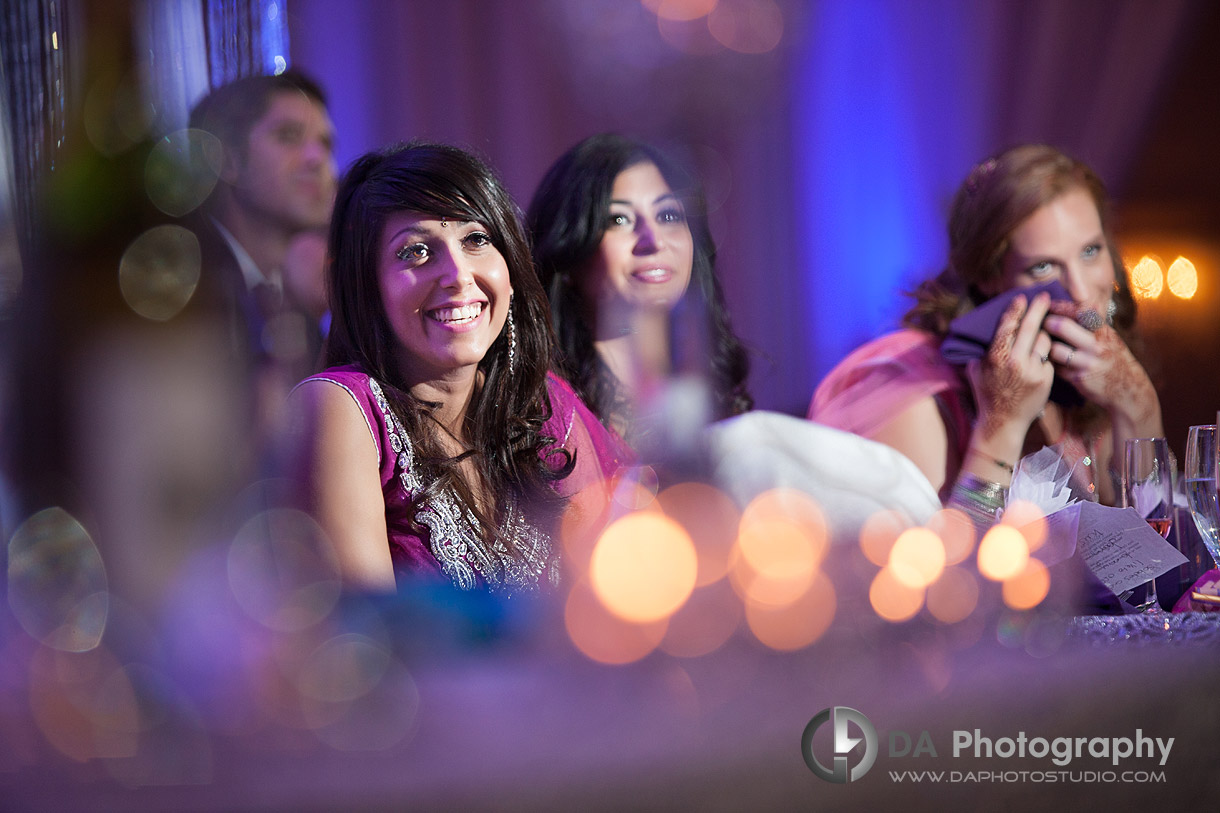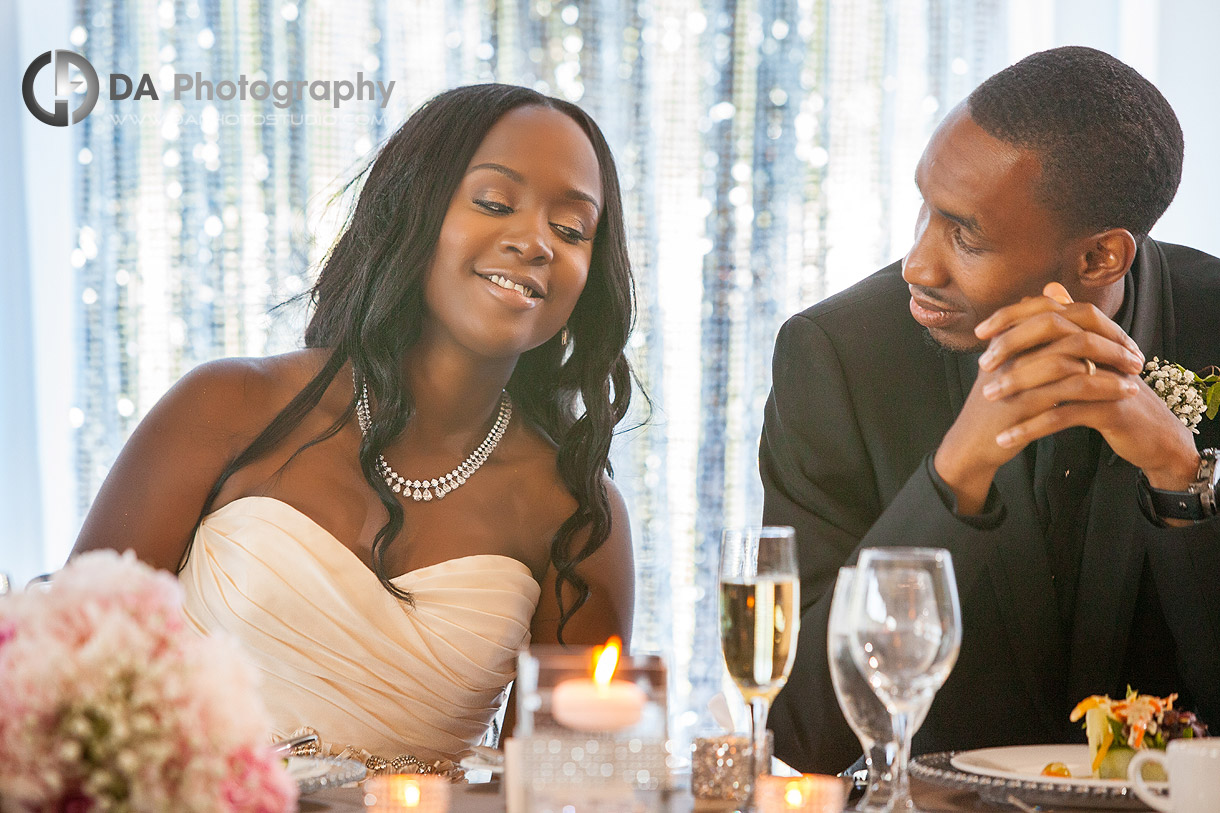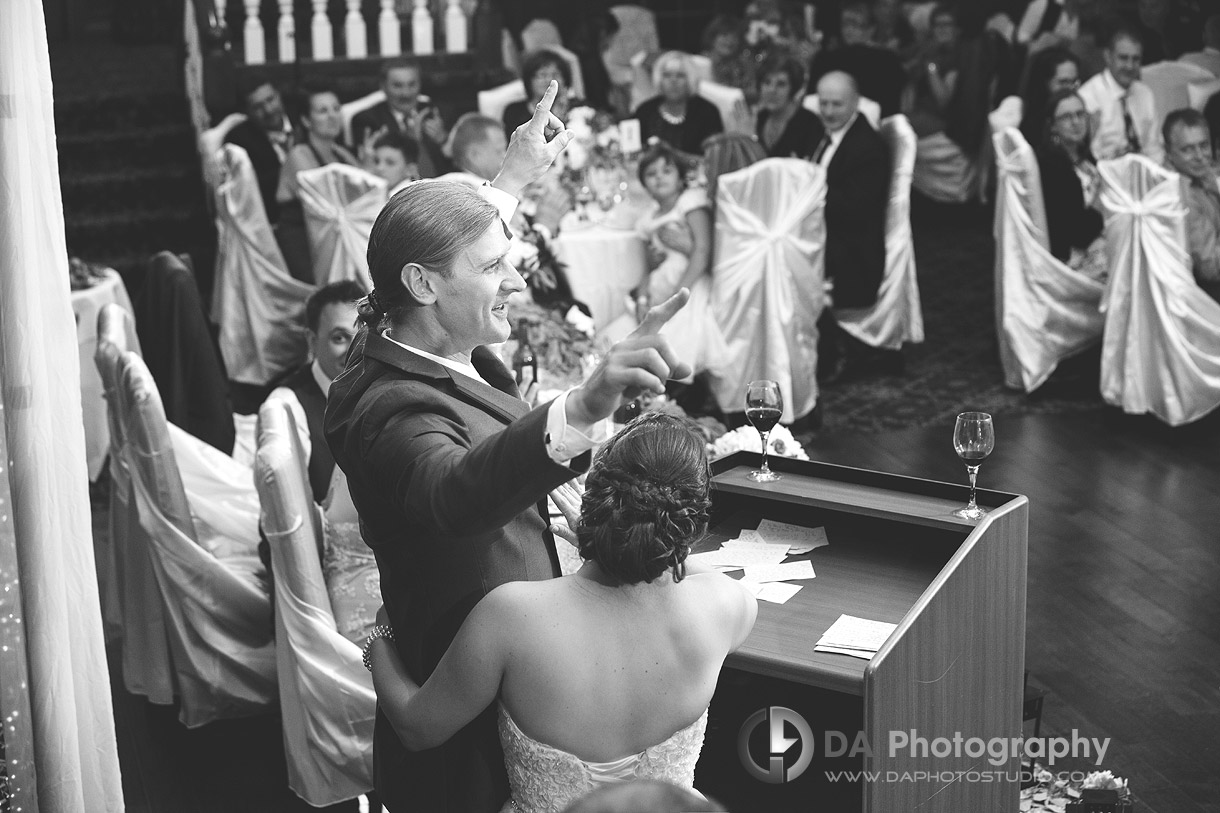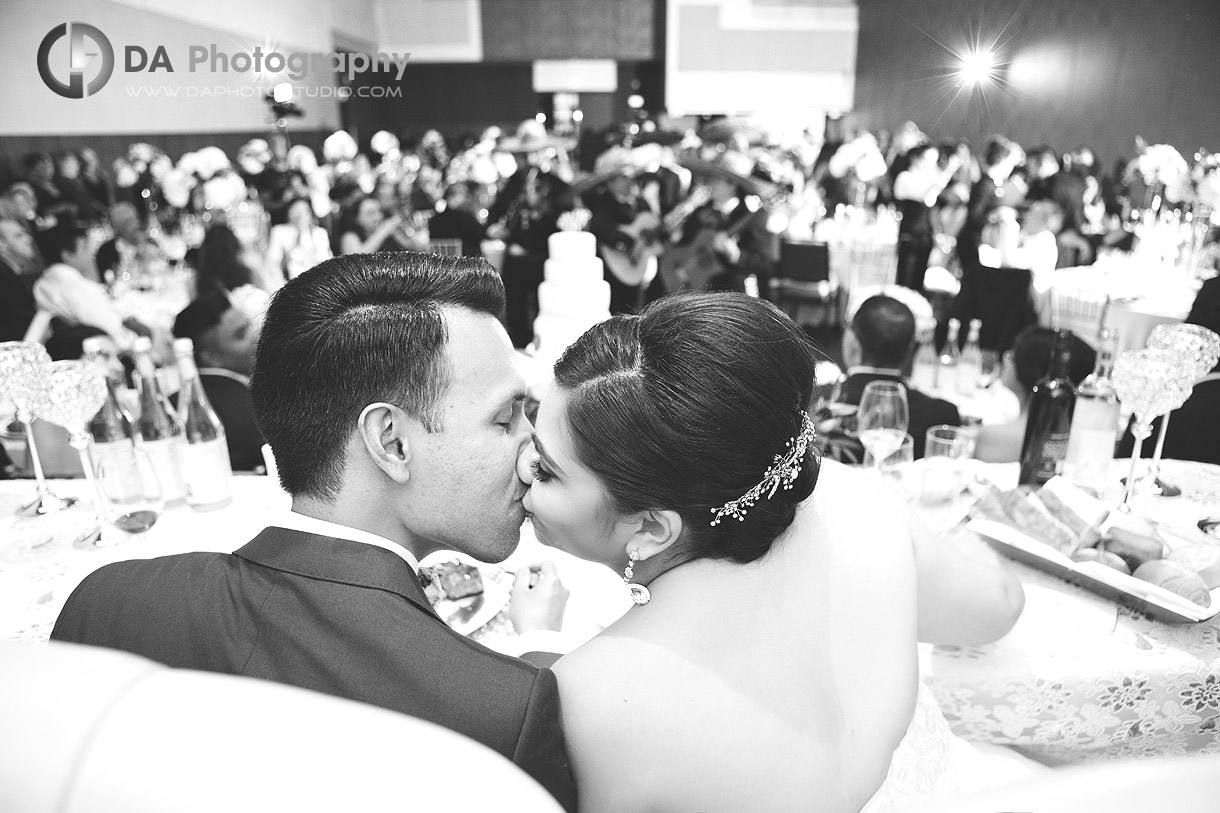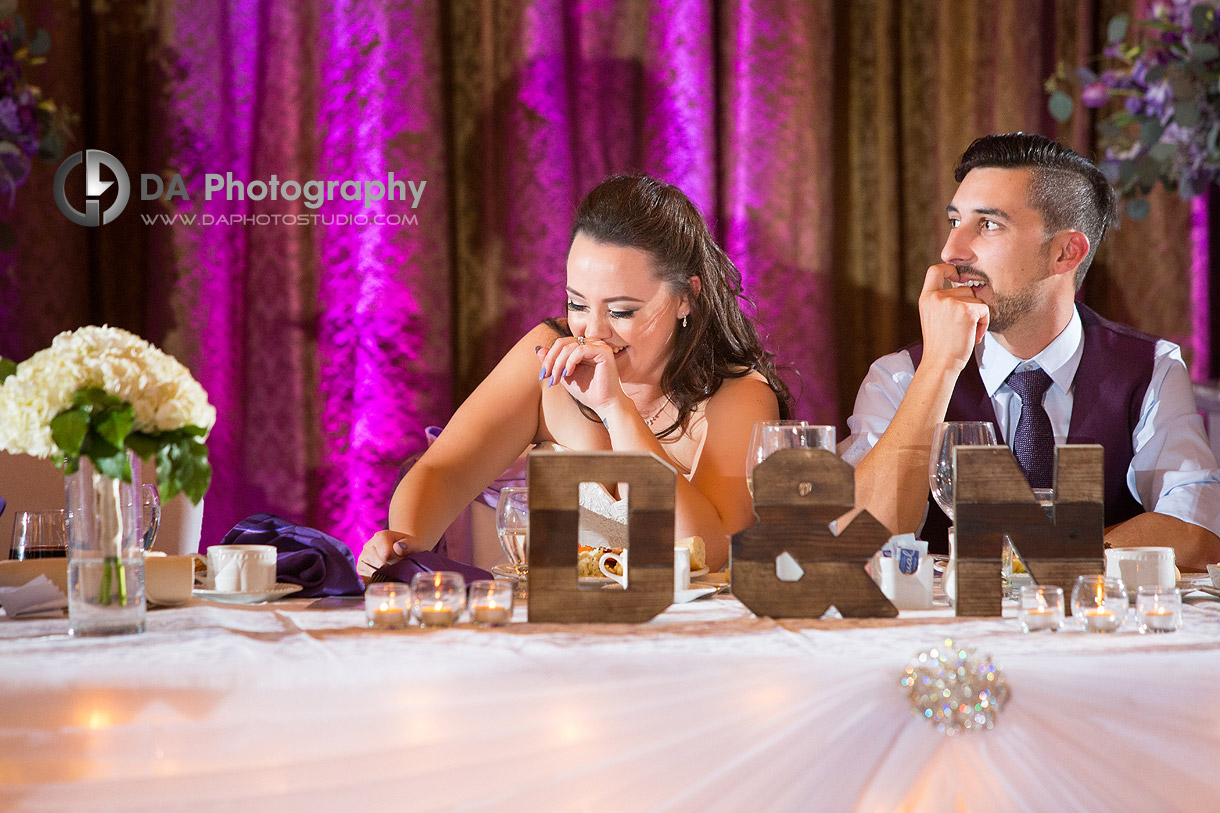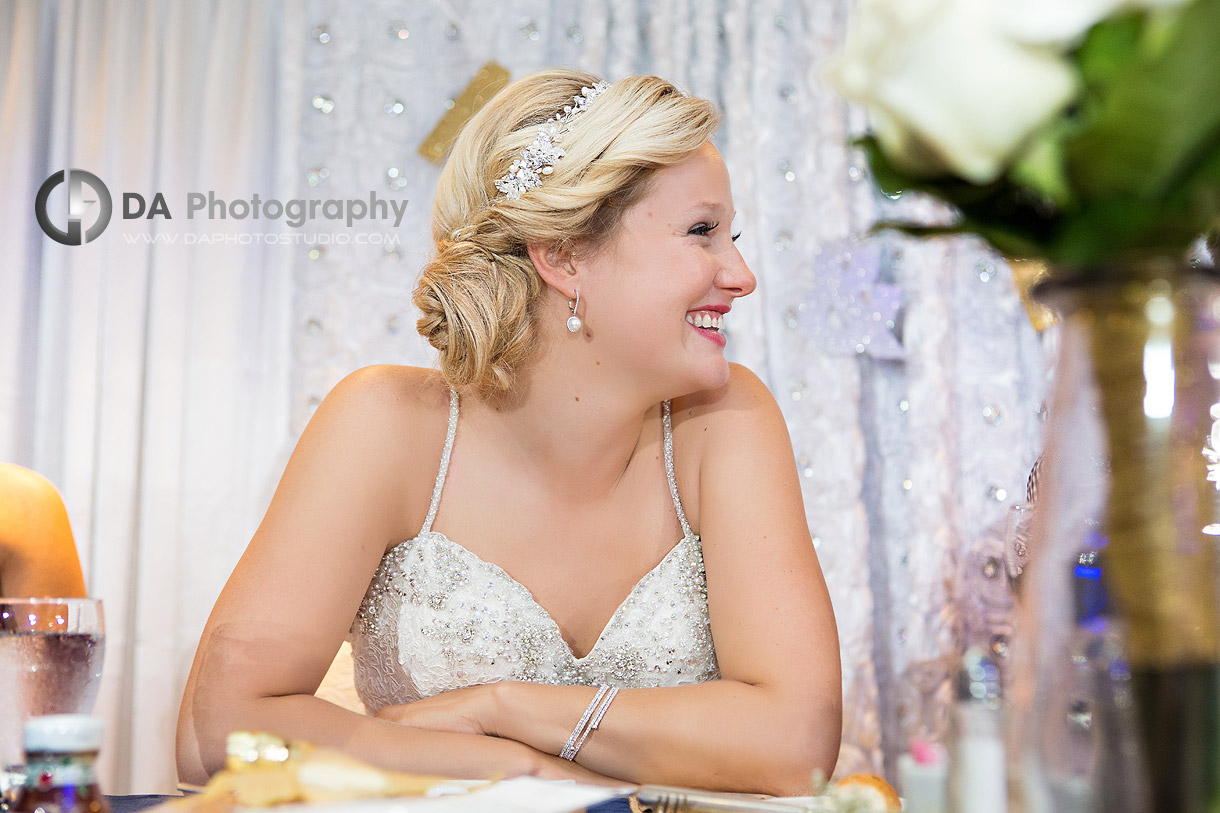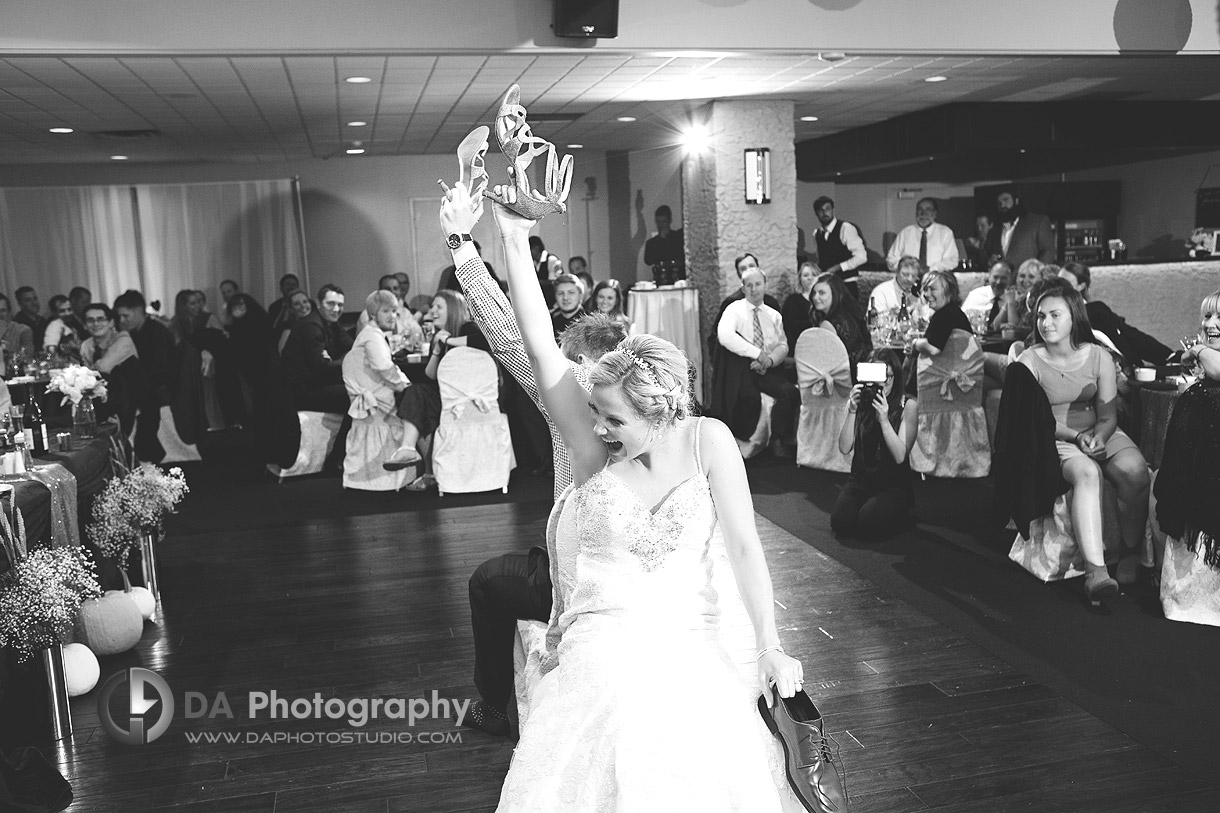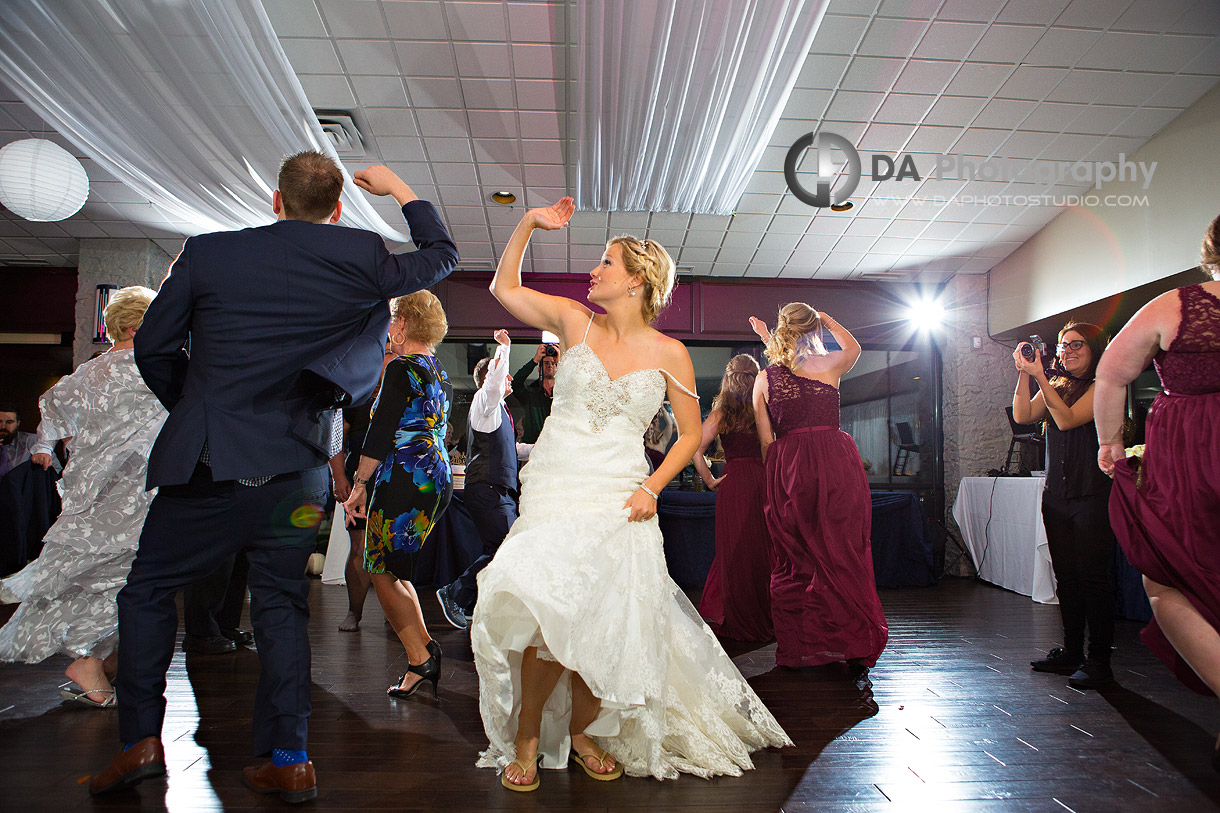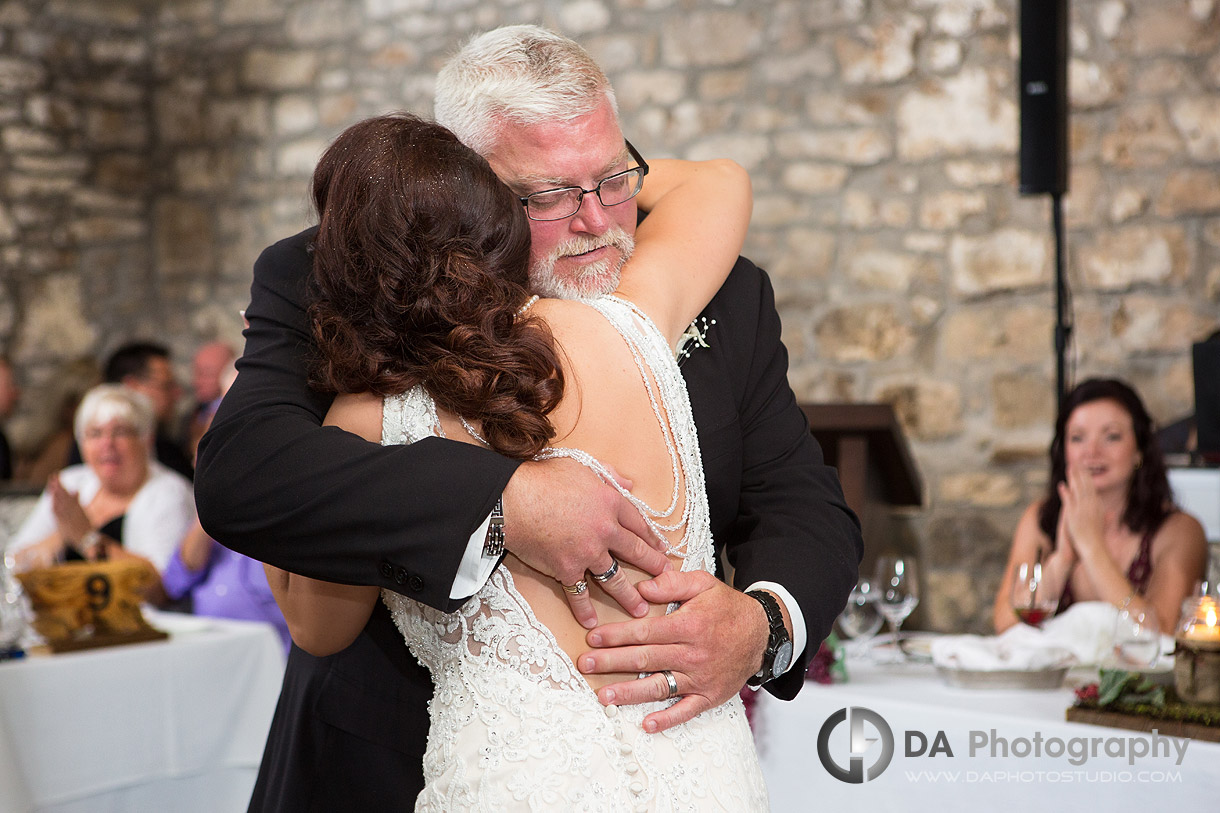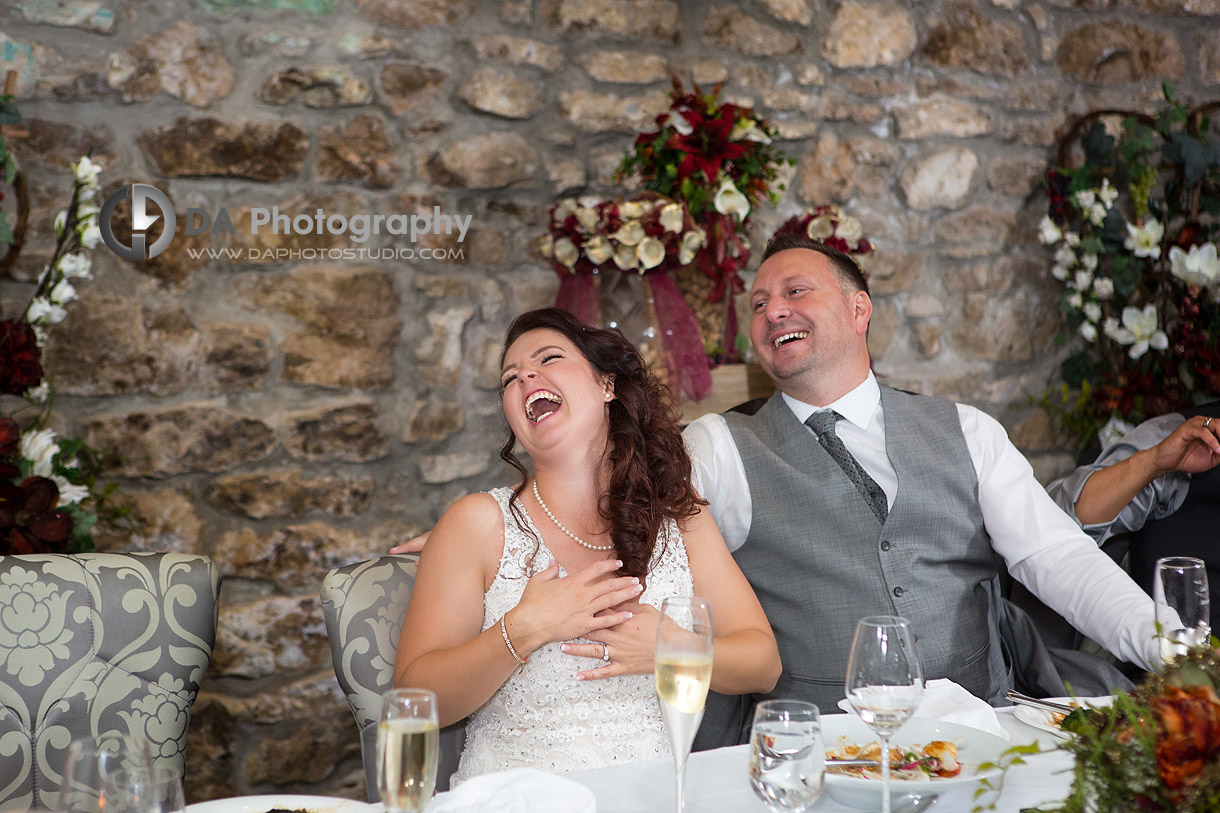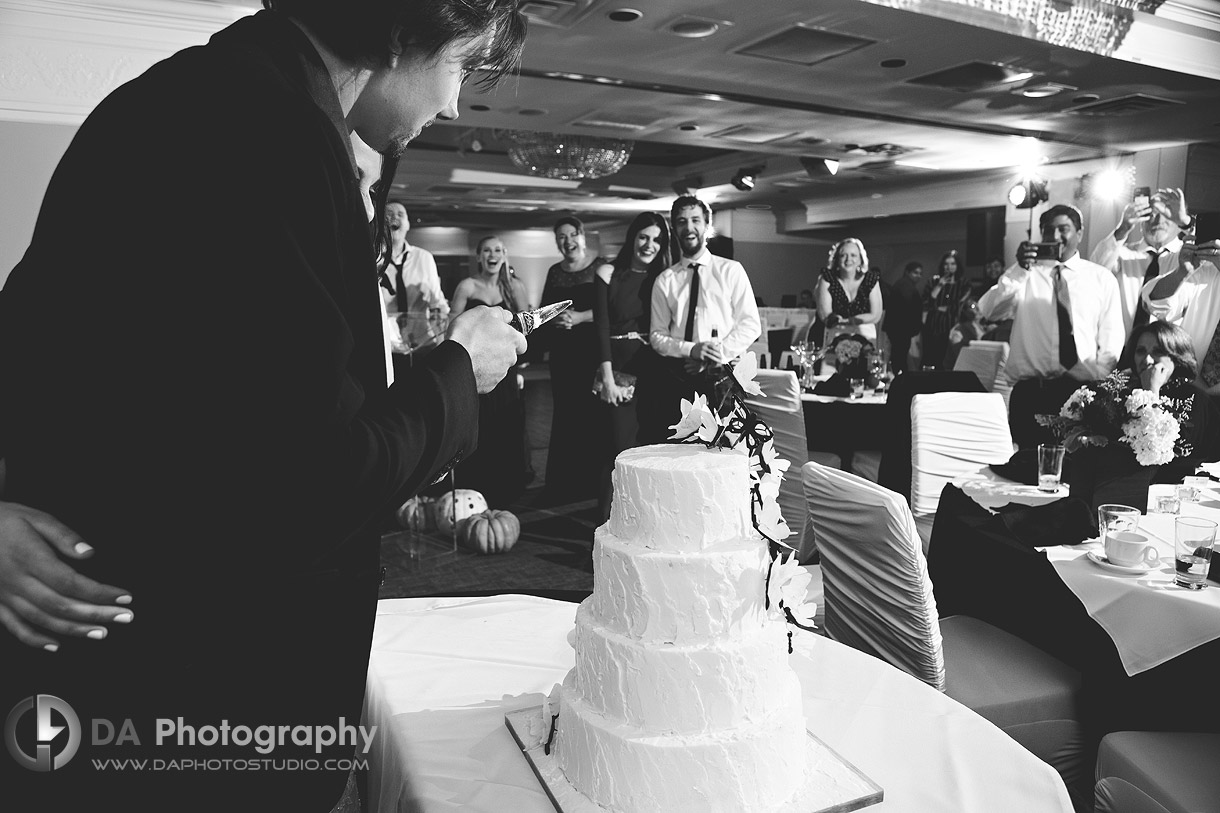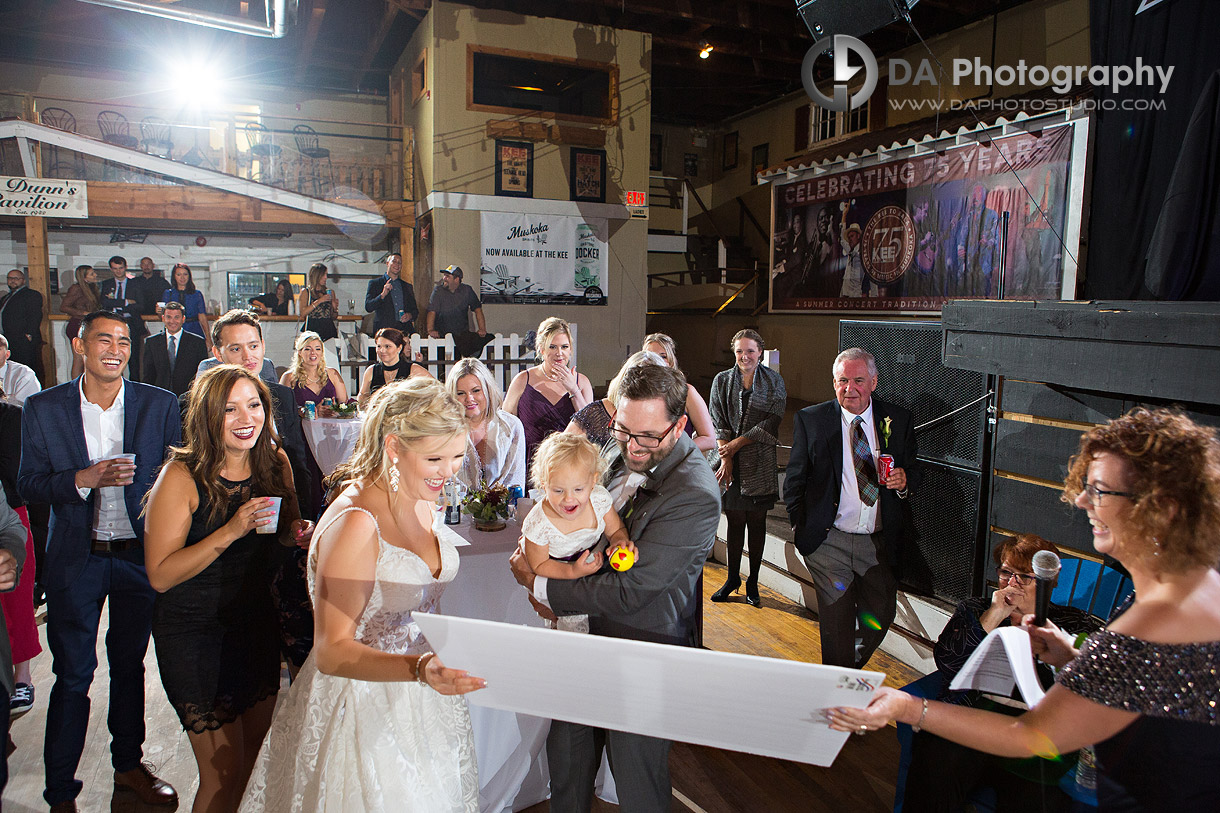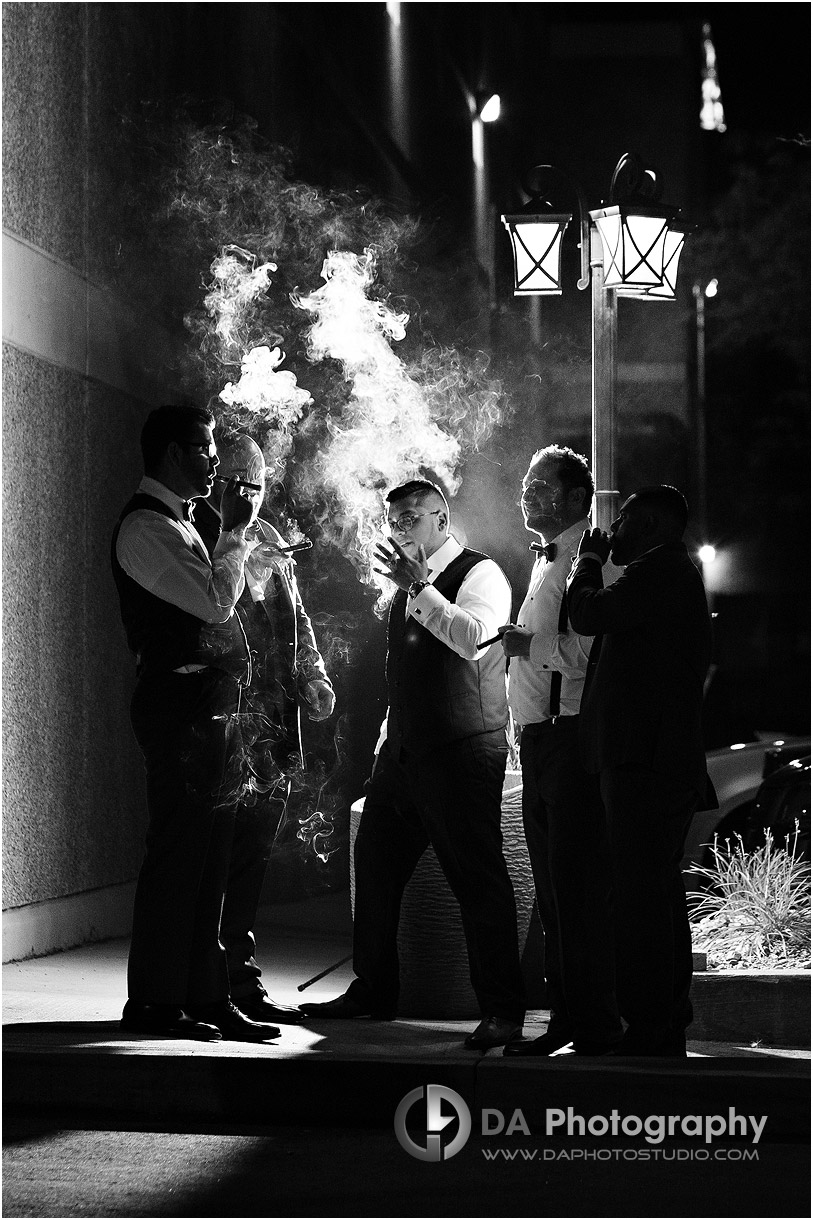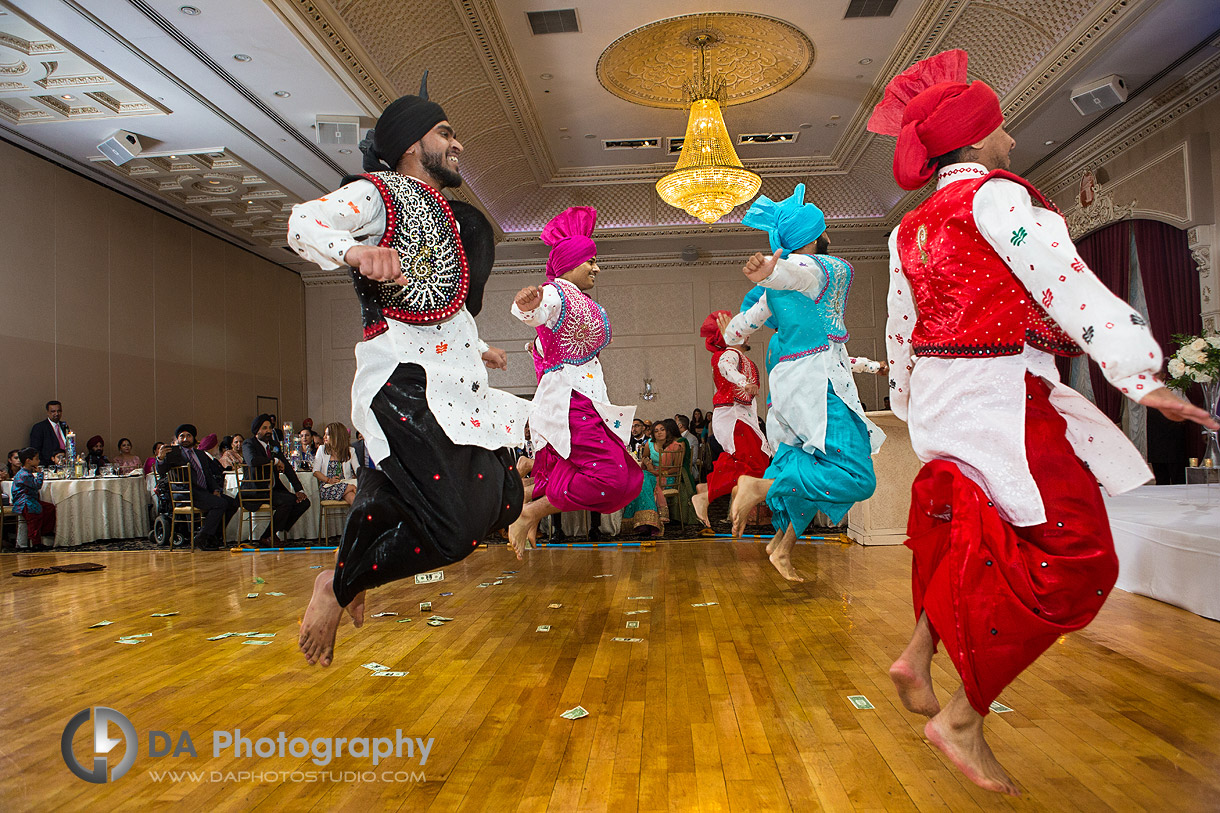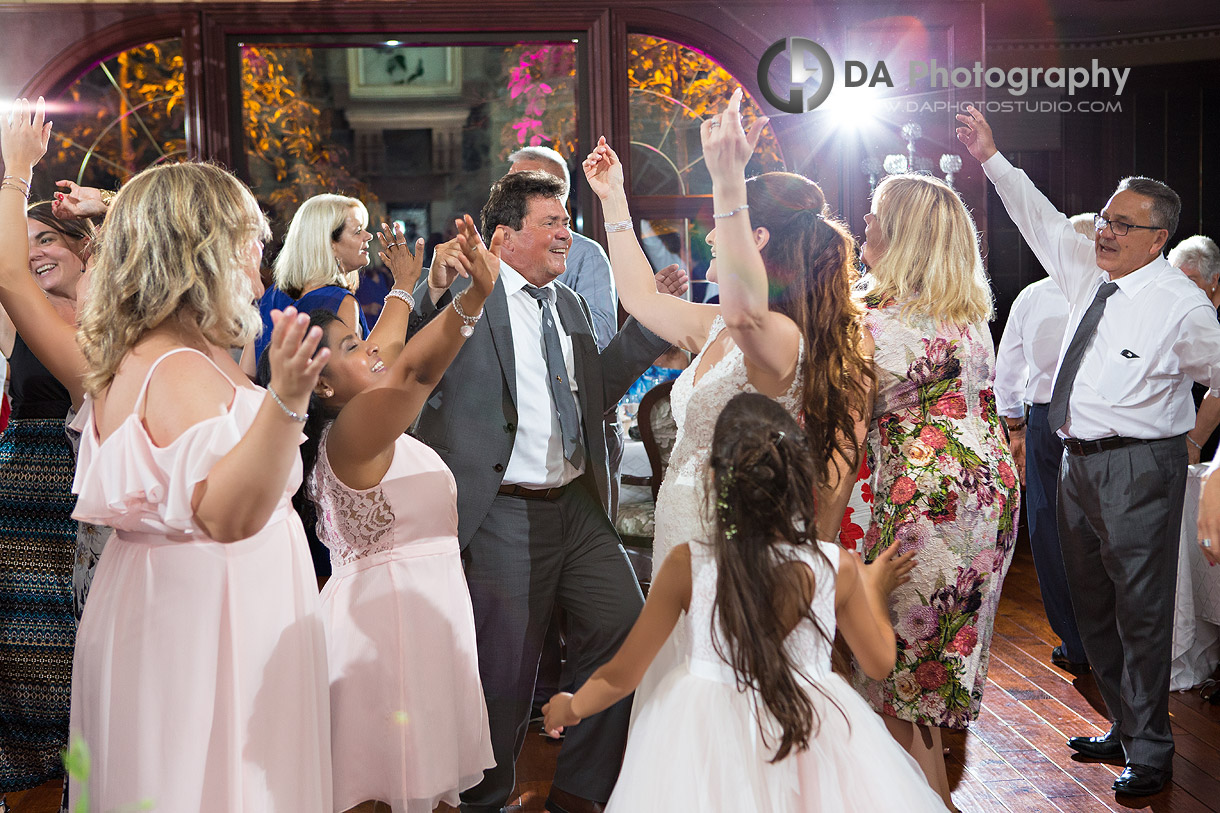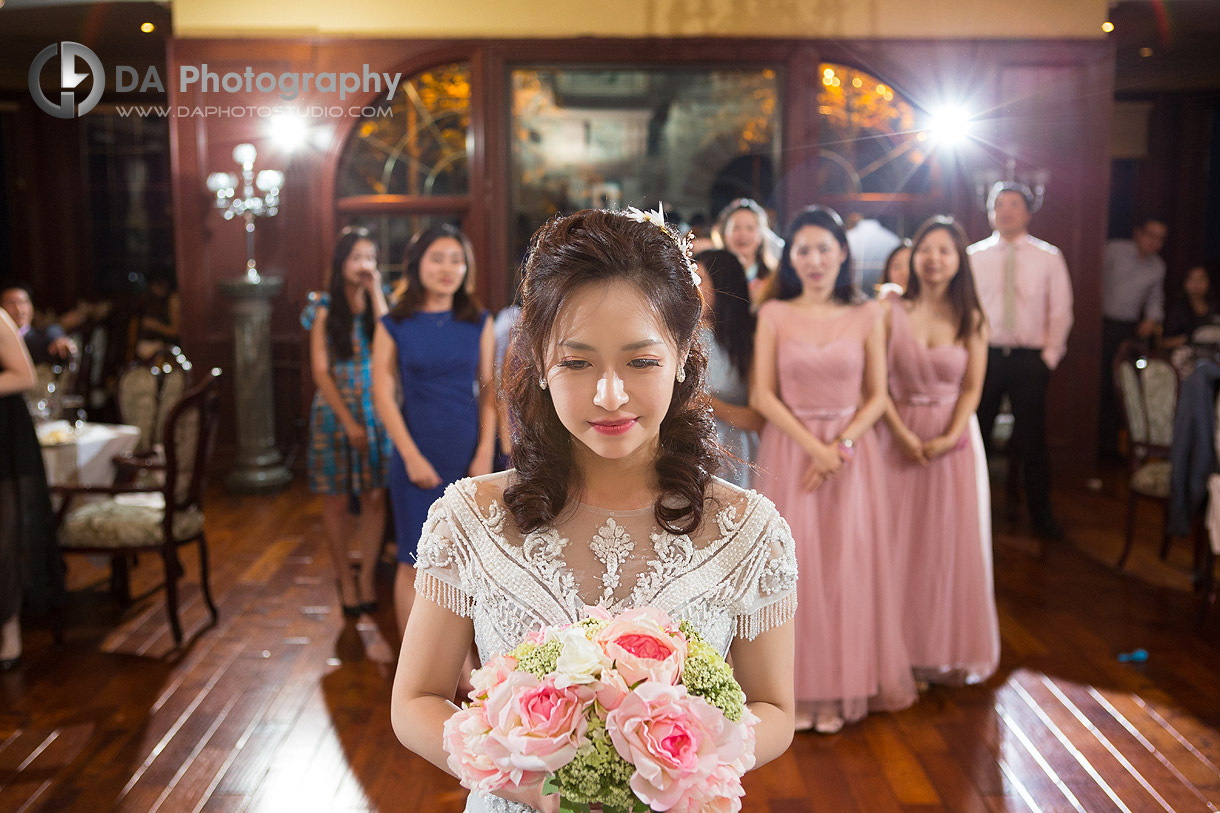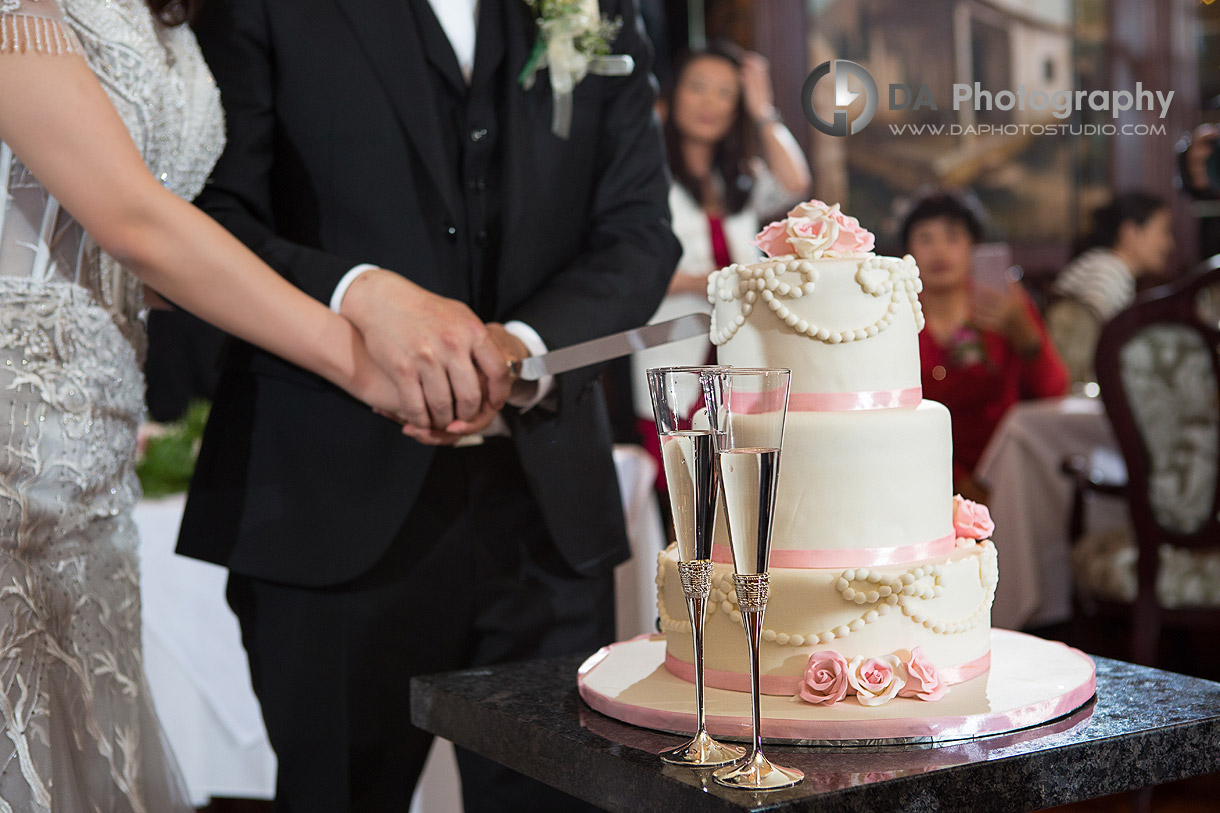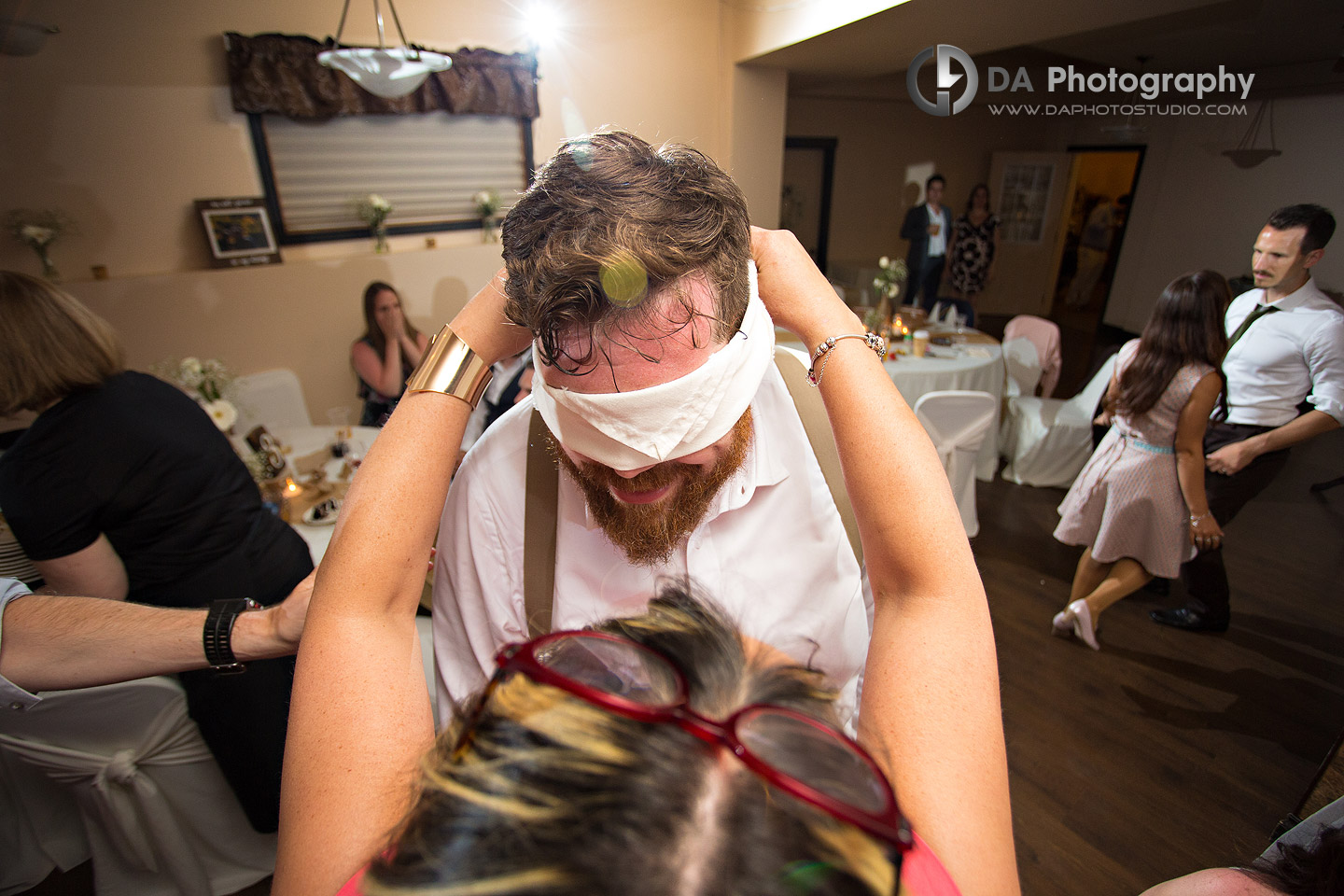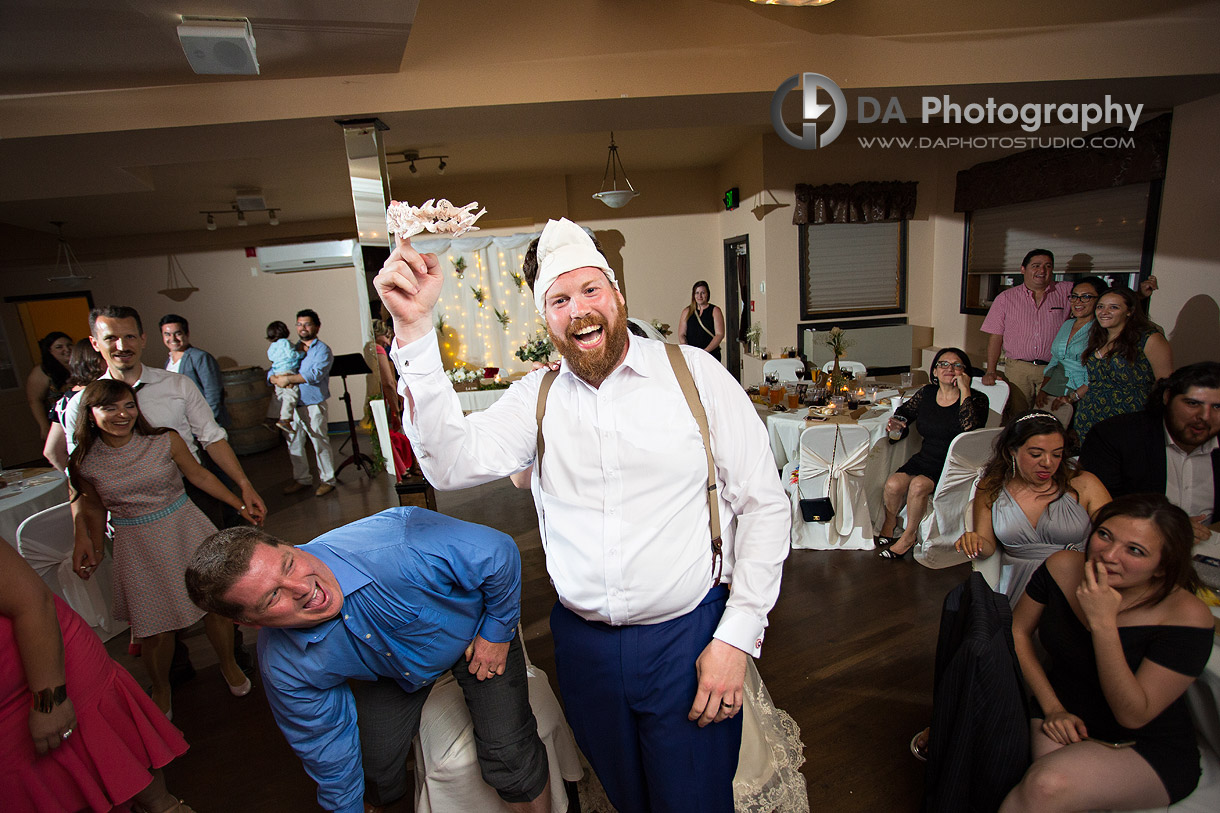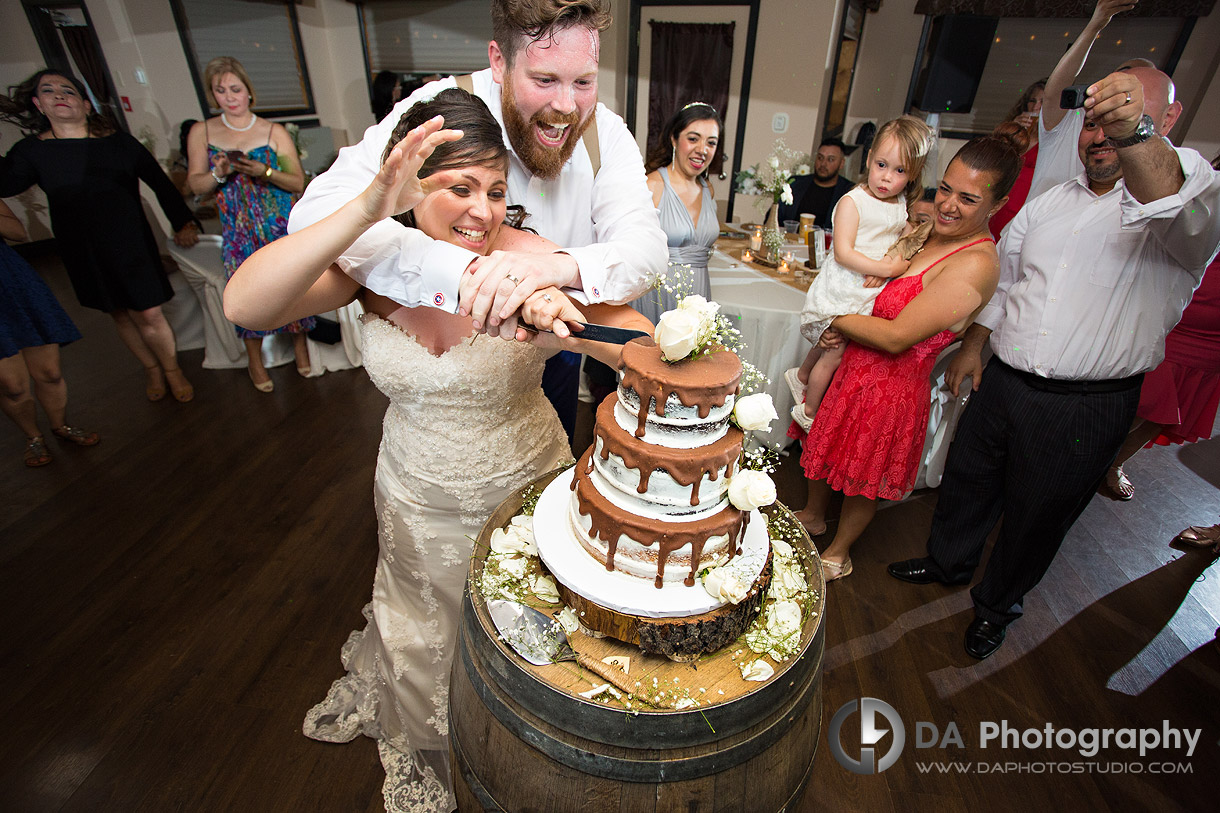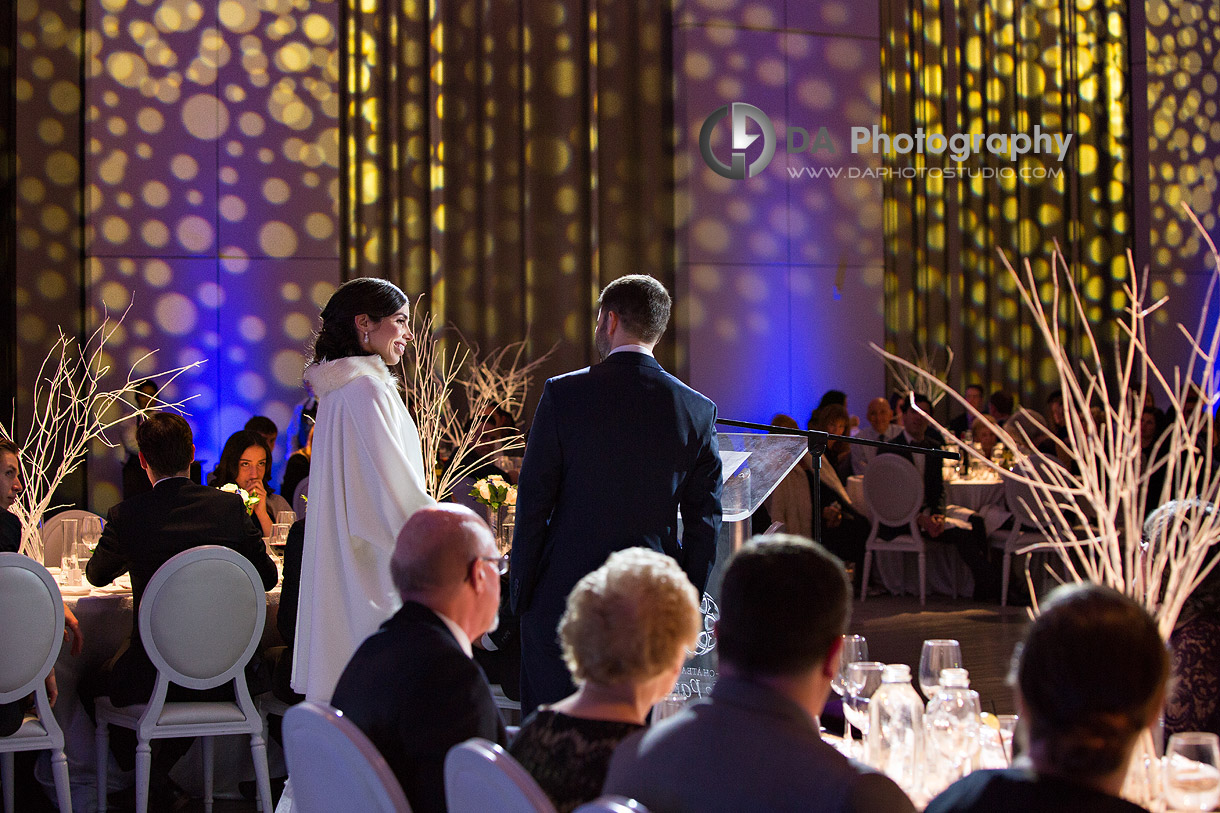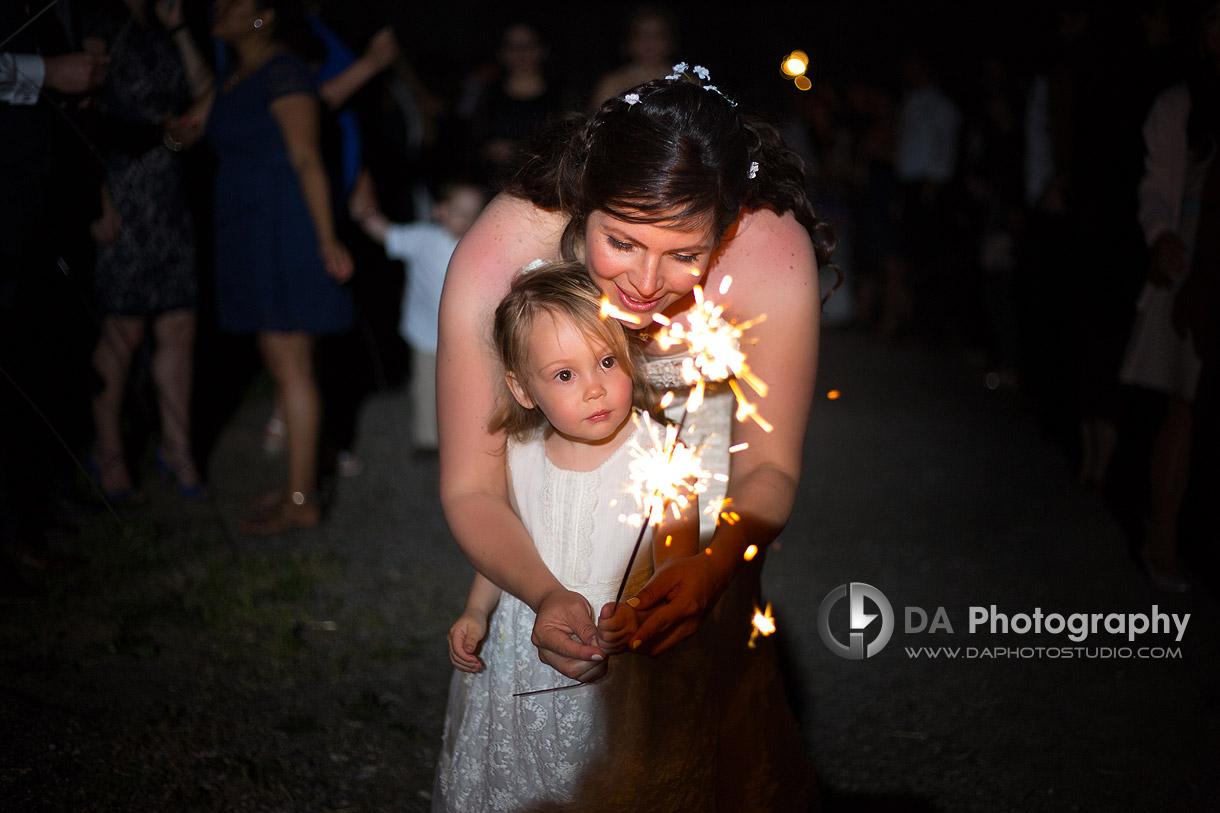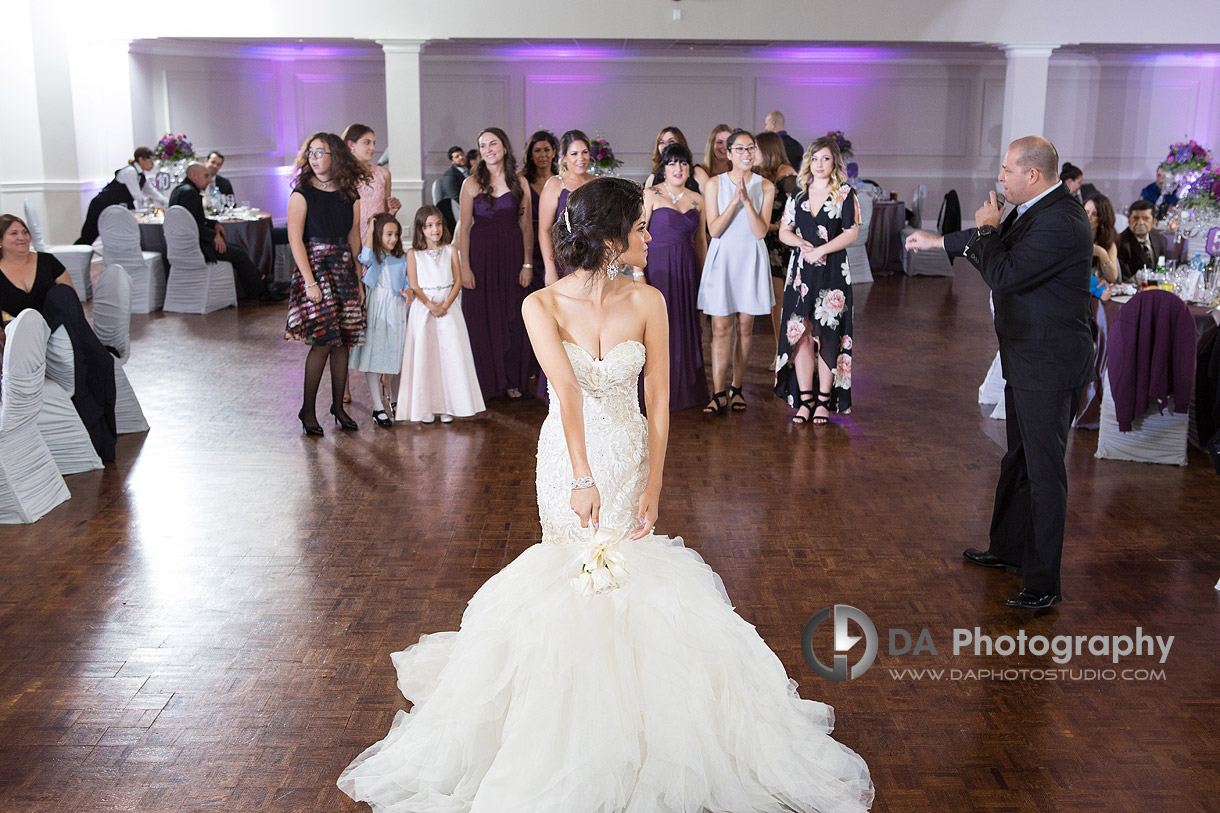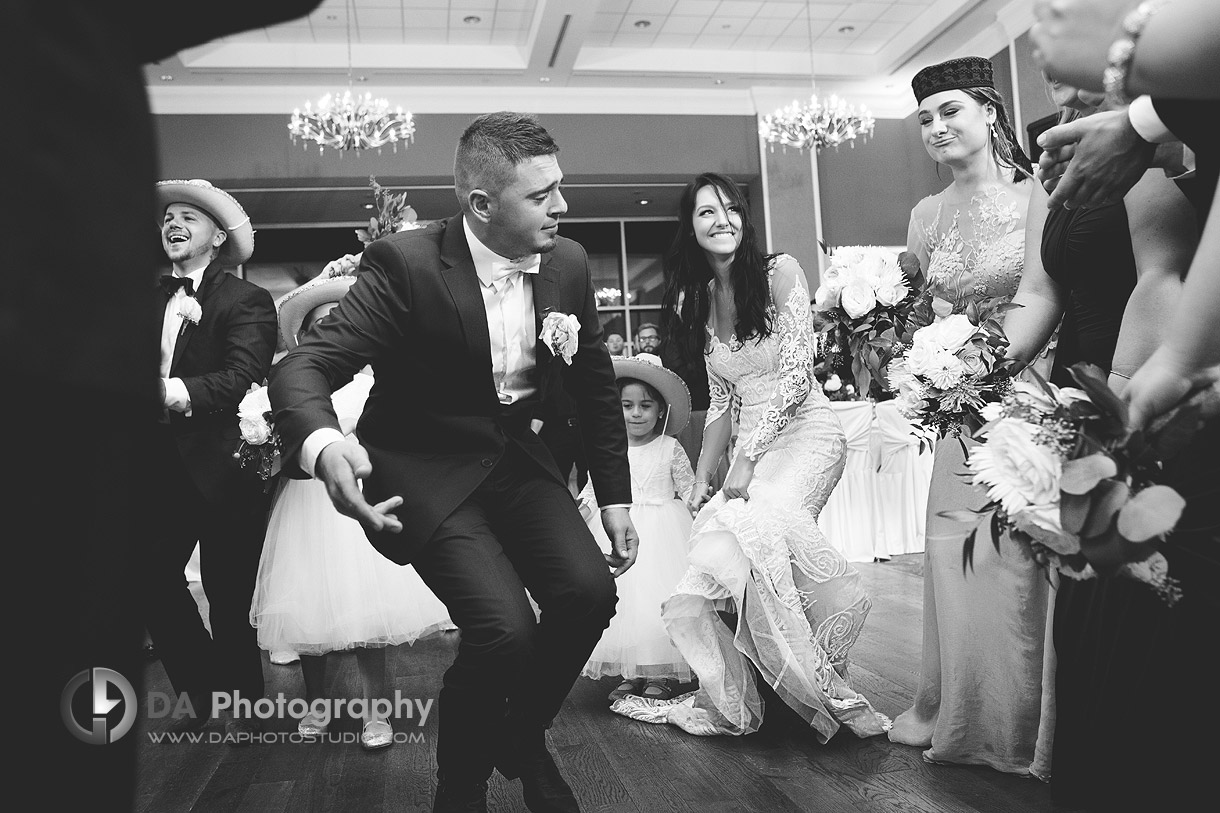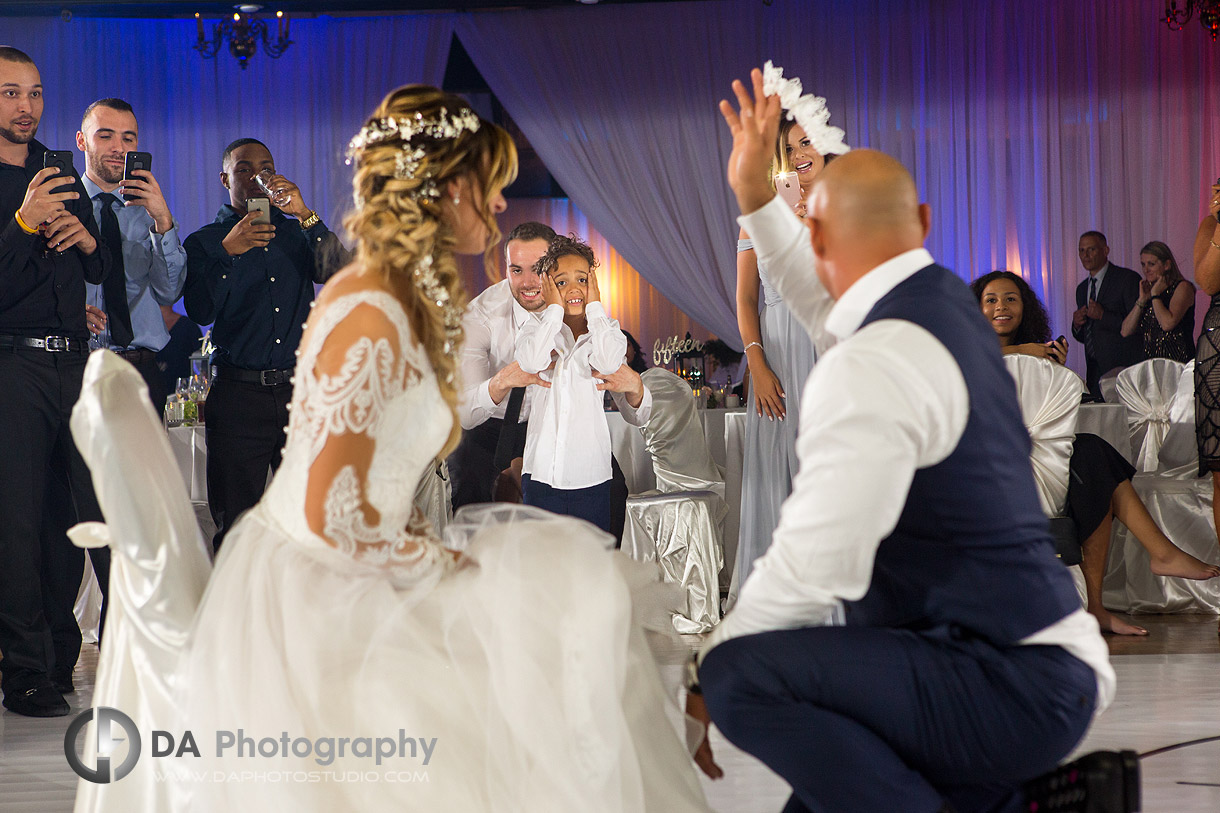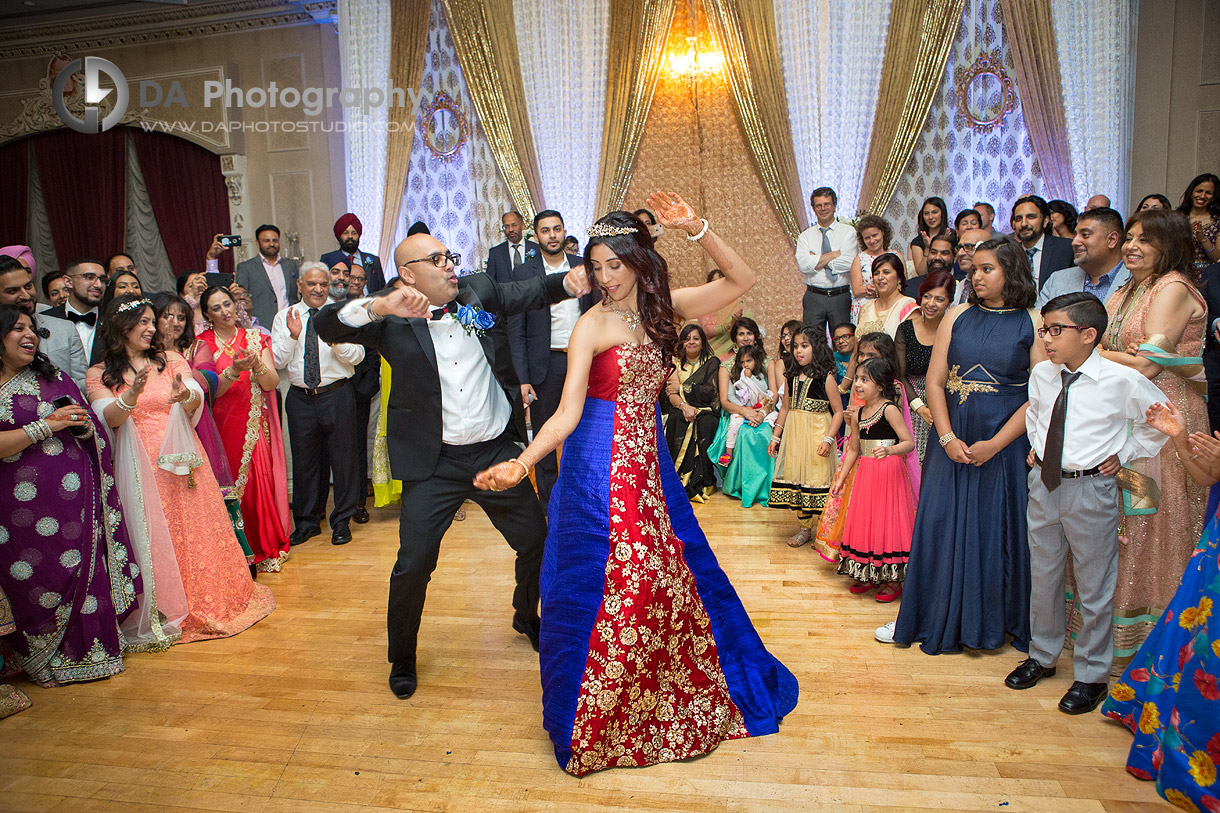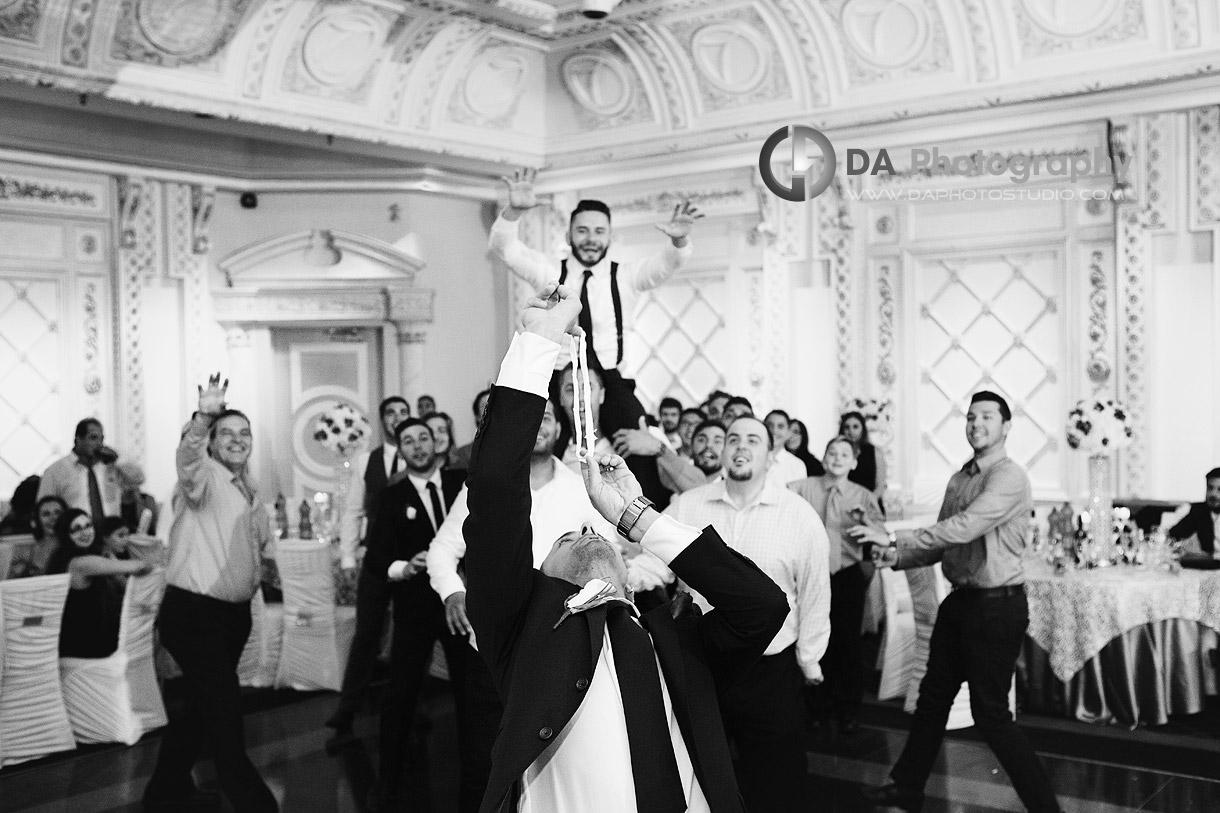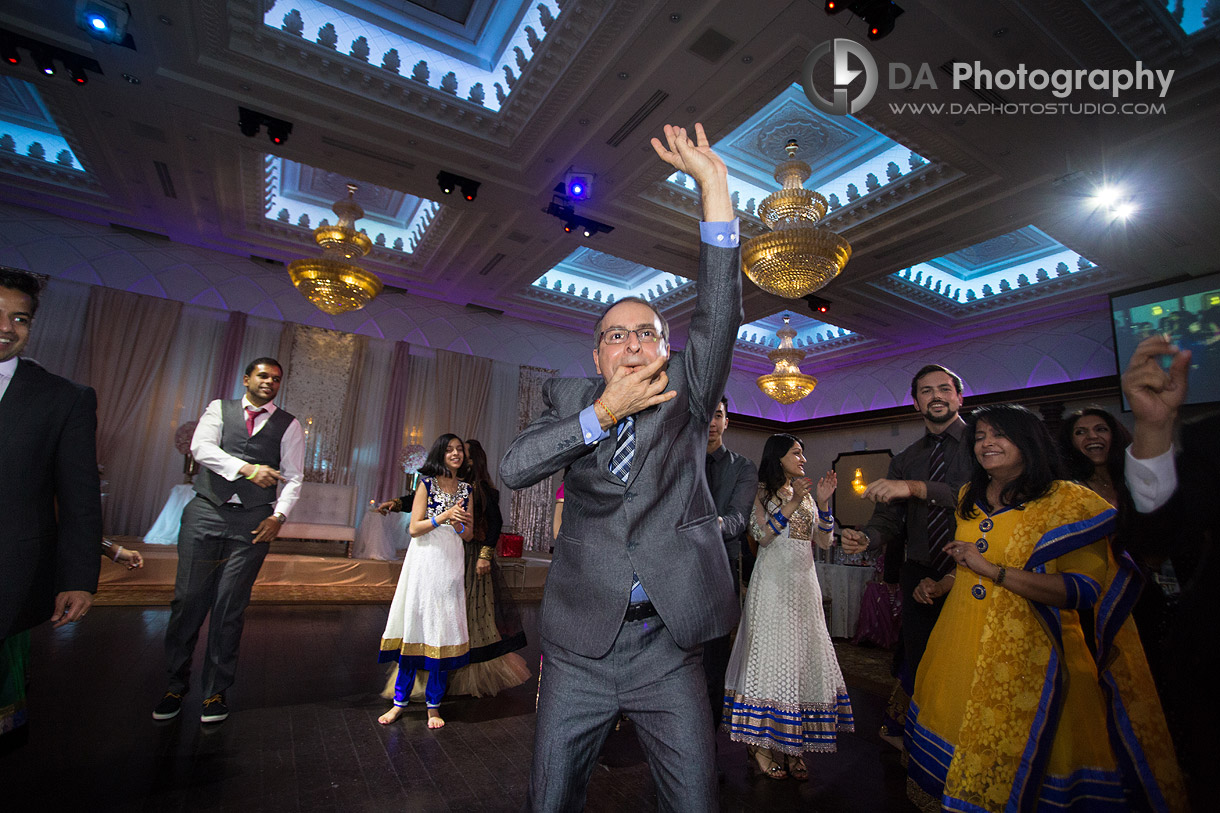 Nighttime Photo Shoot to Close Your Wedding Day (Signature Style)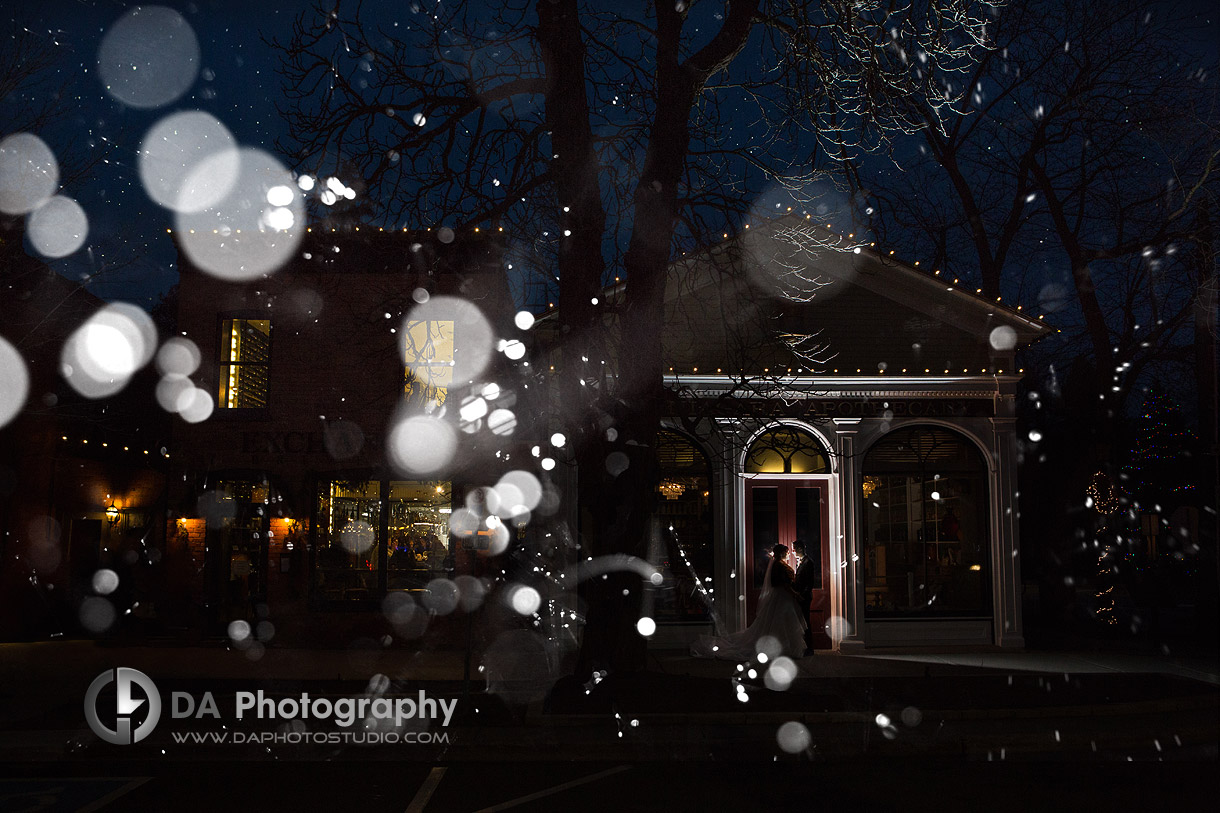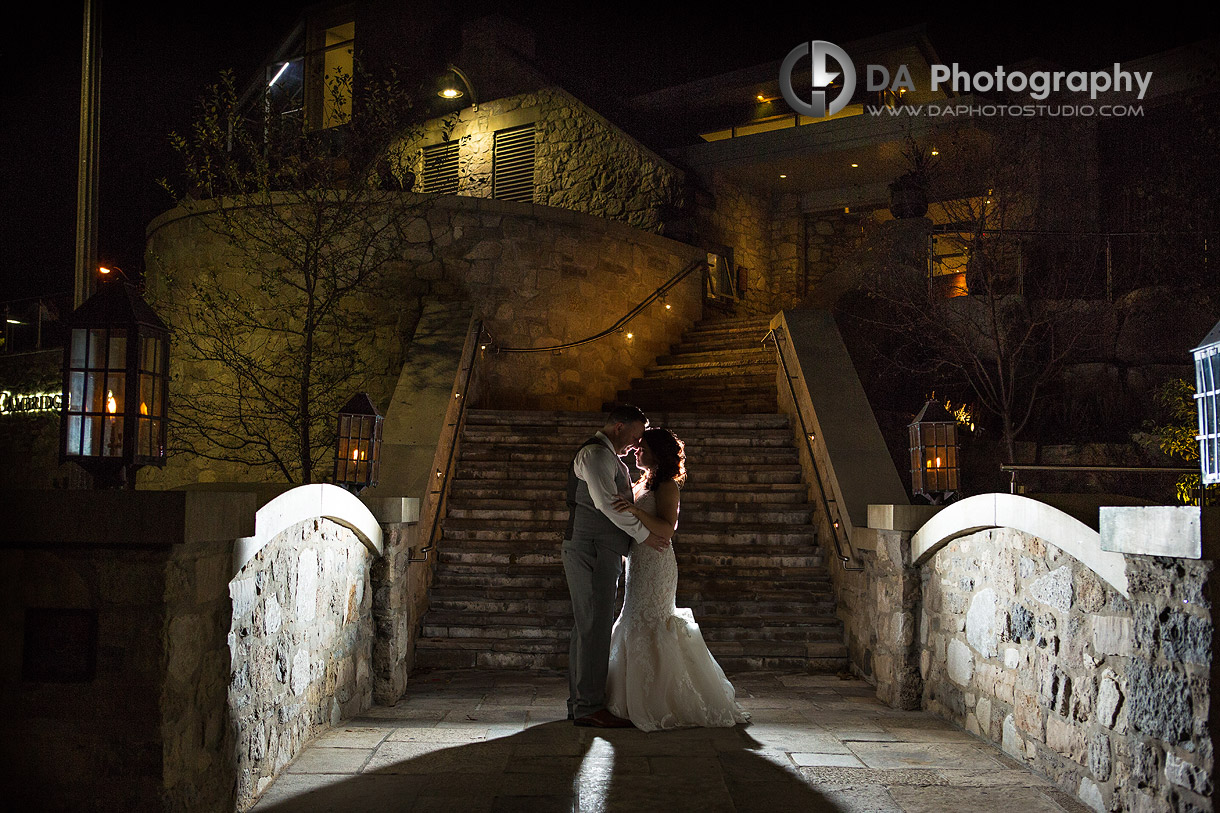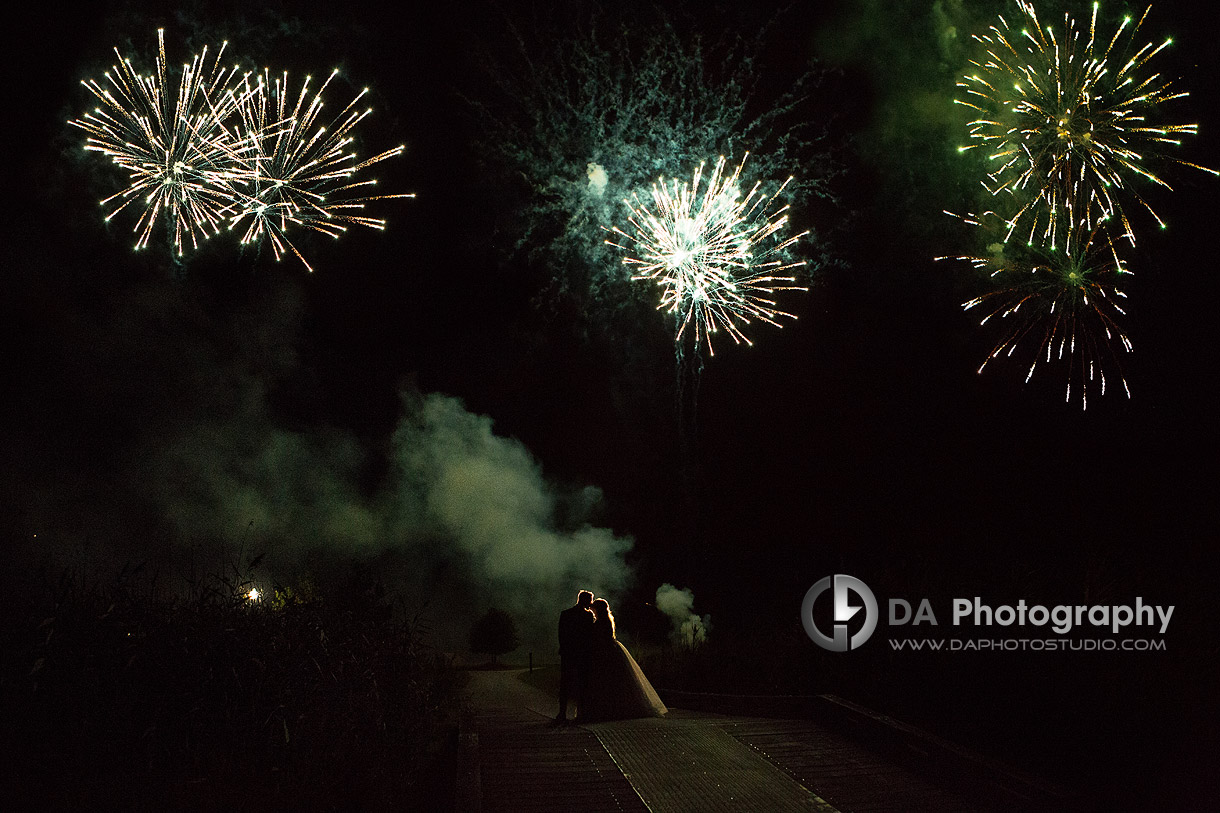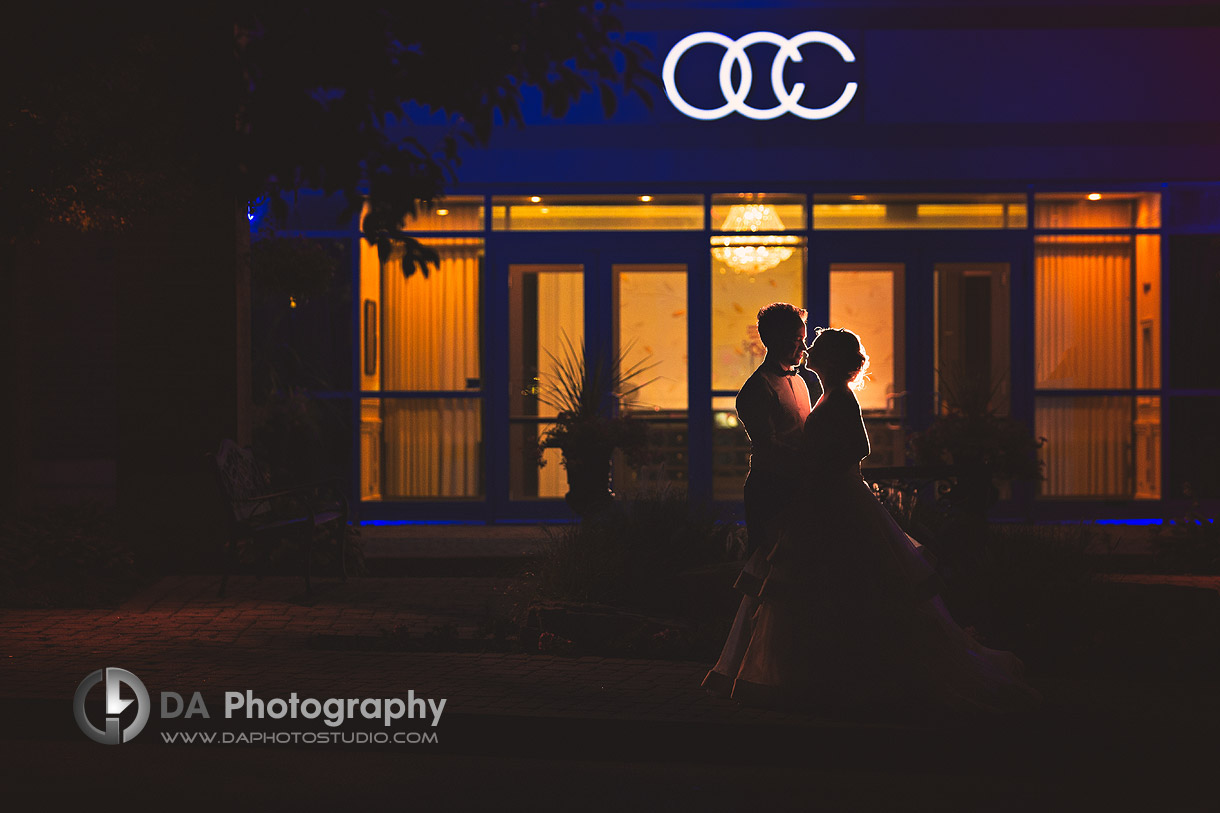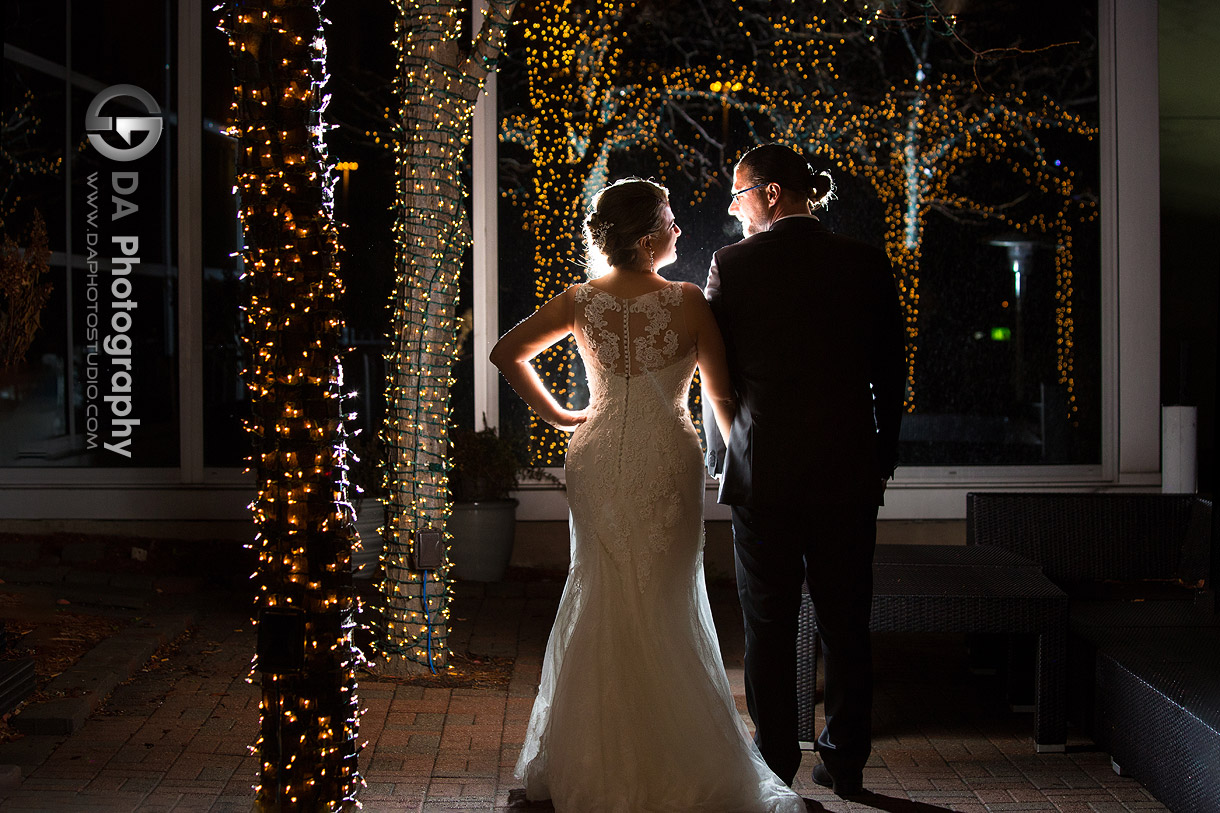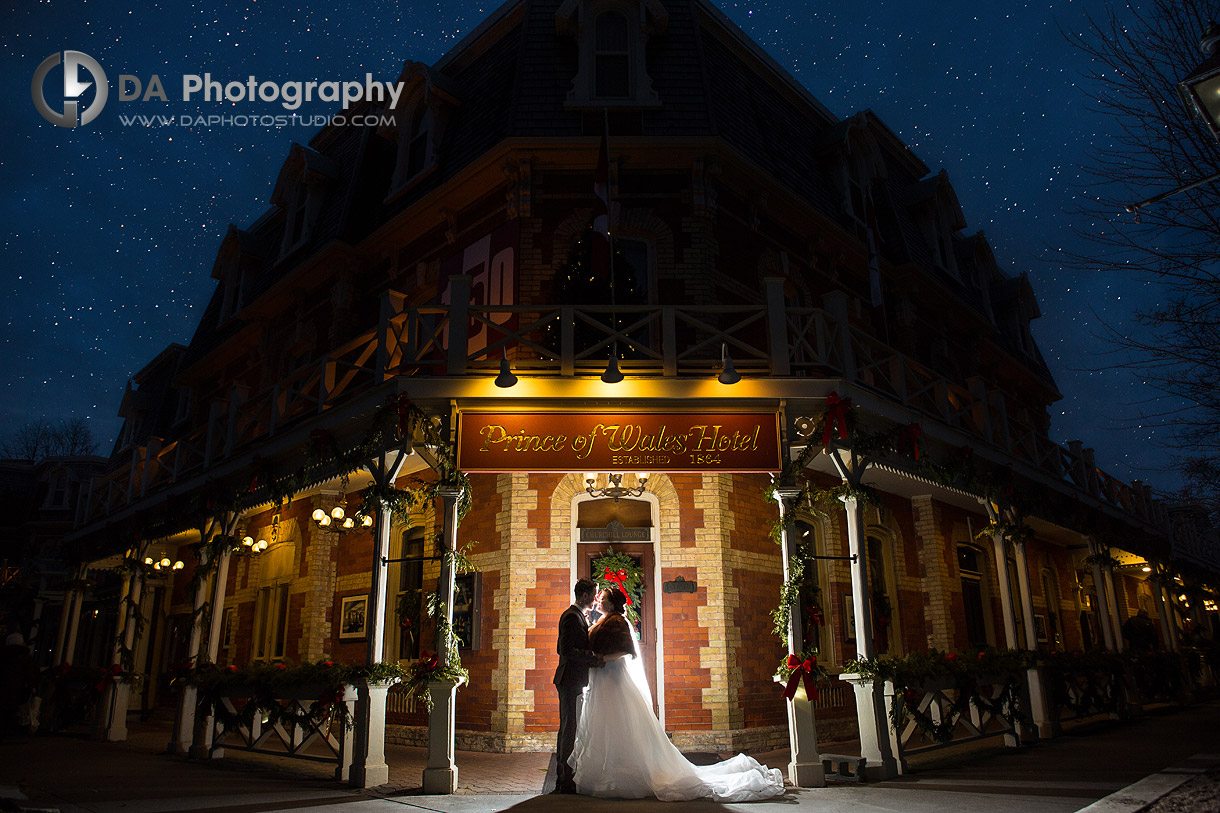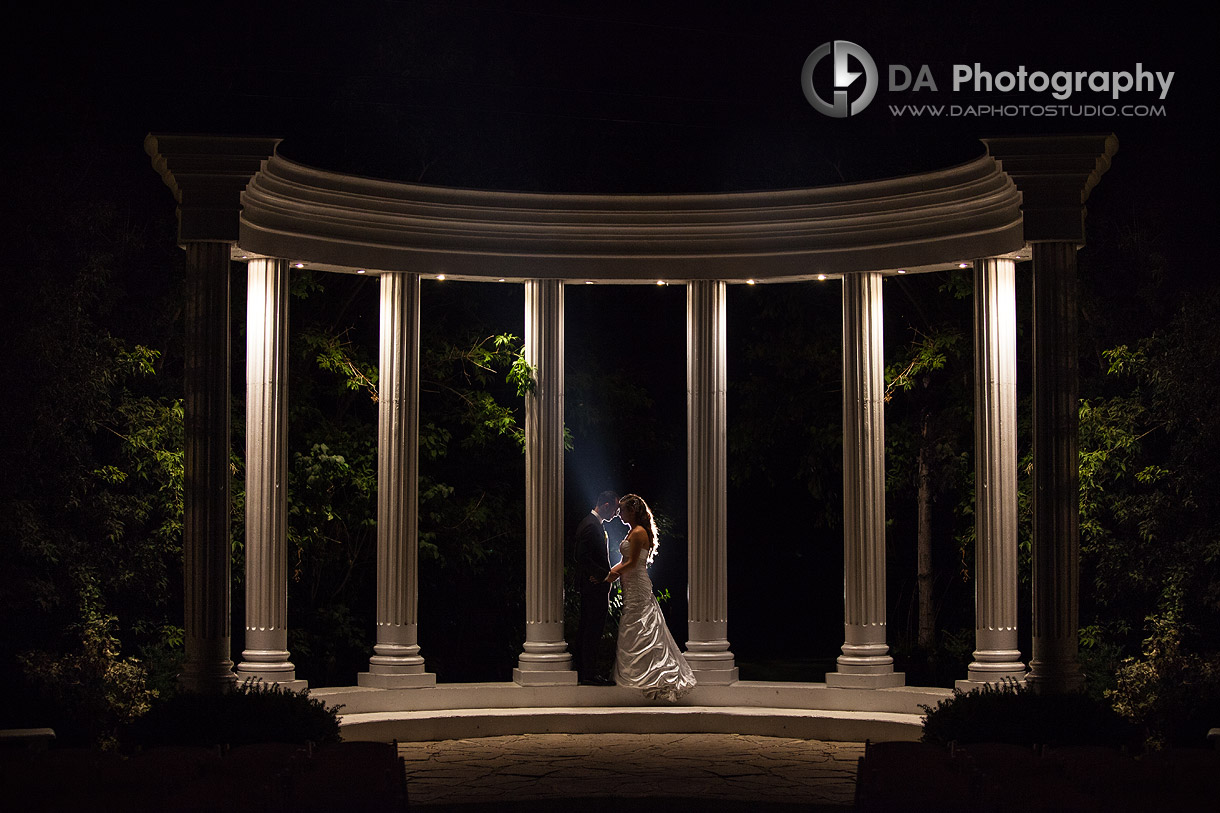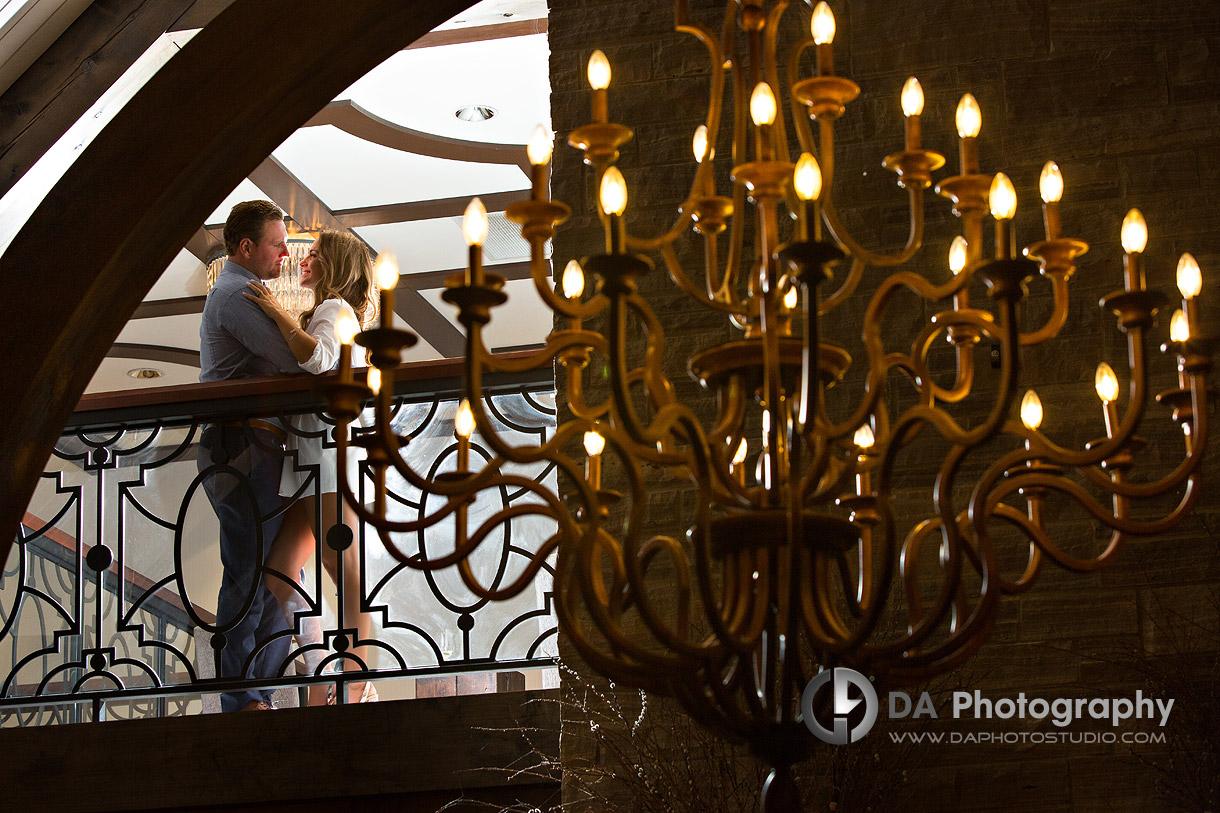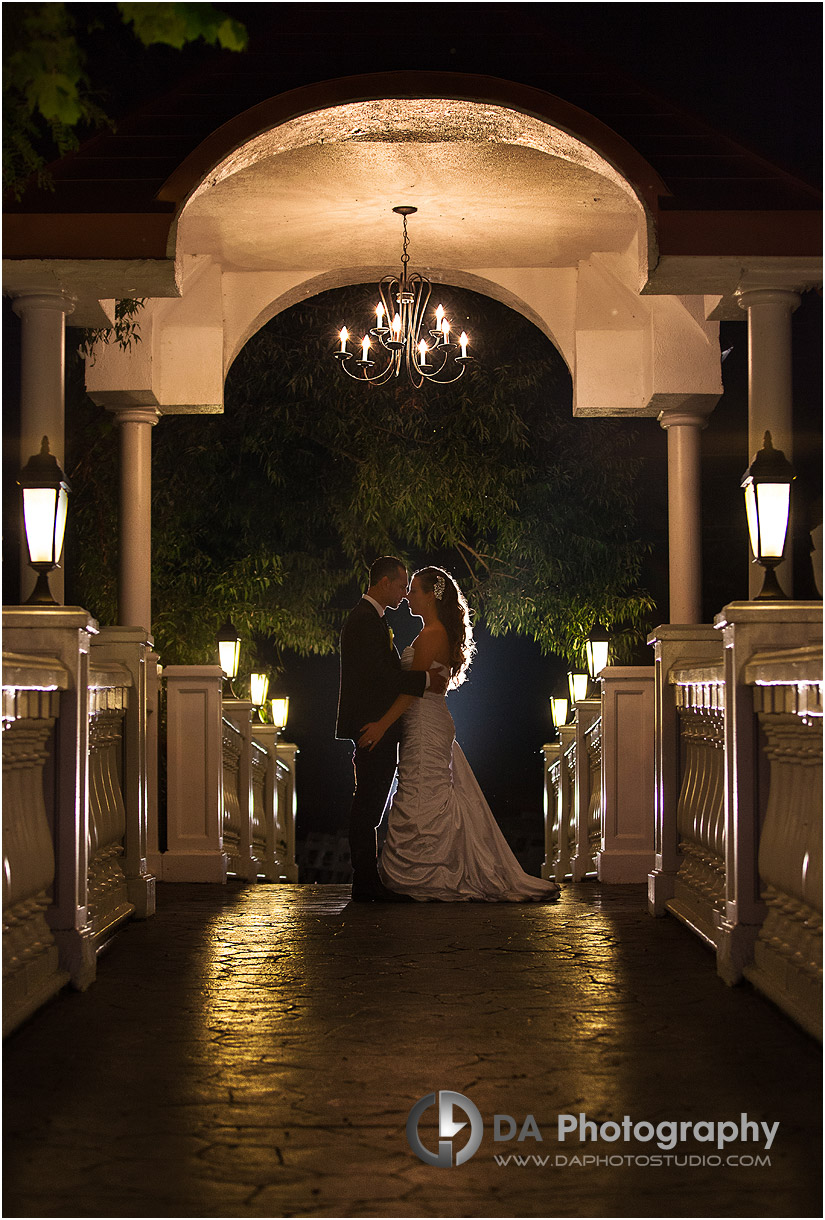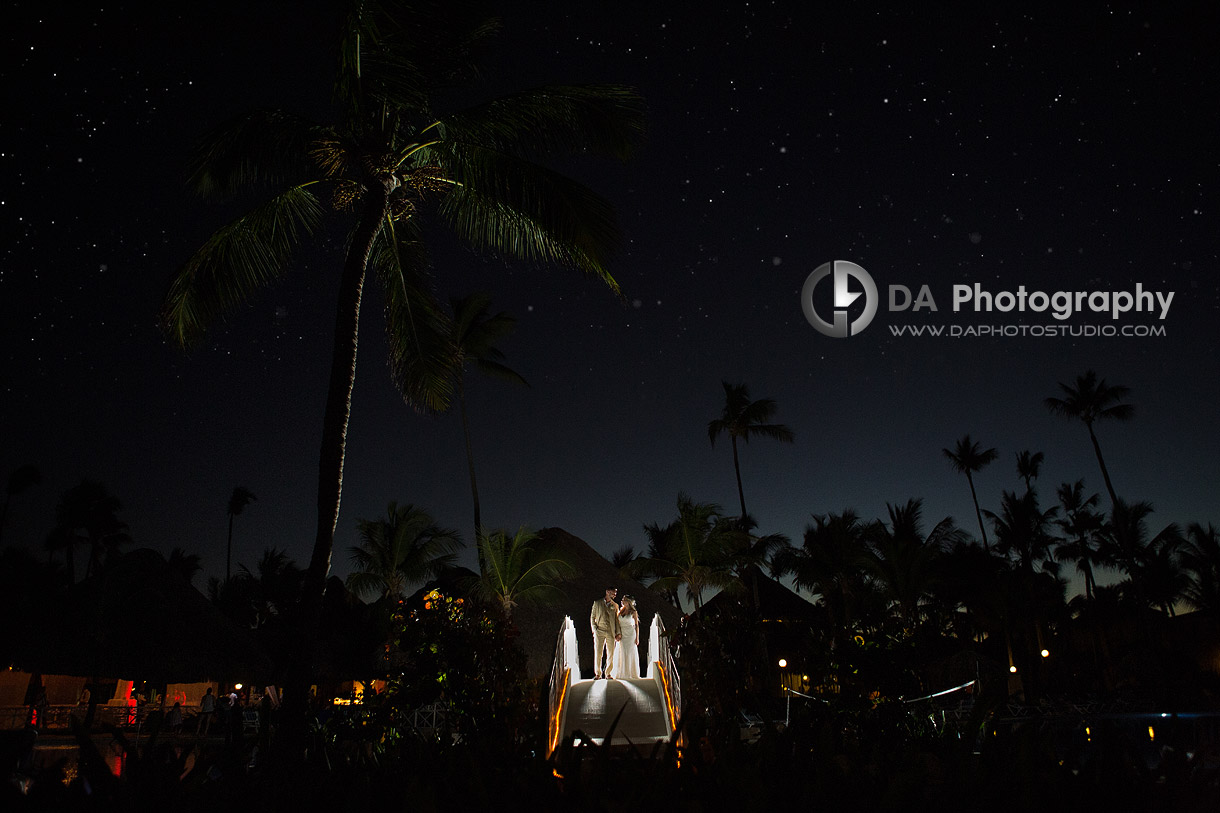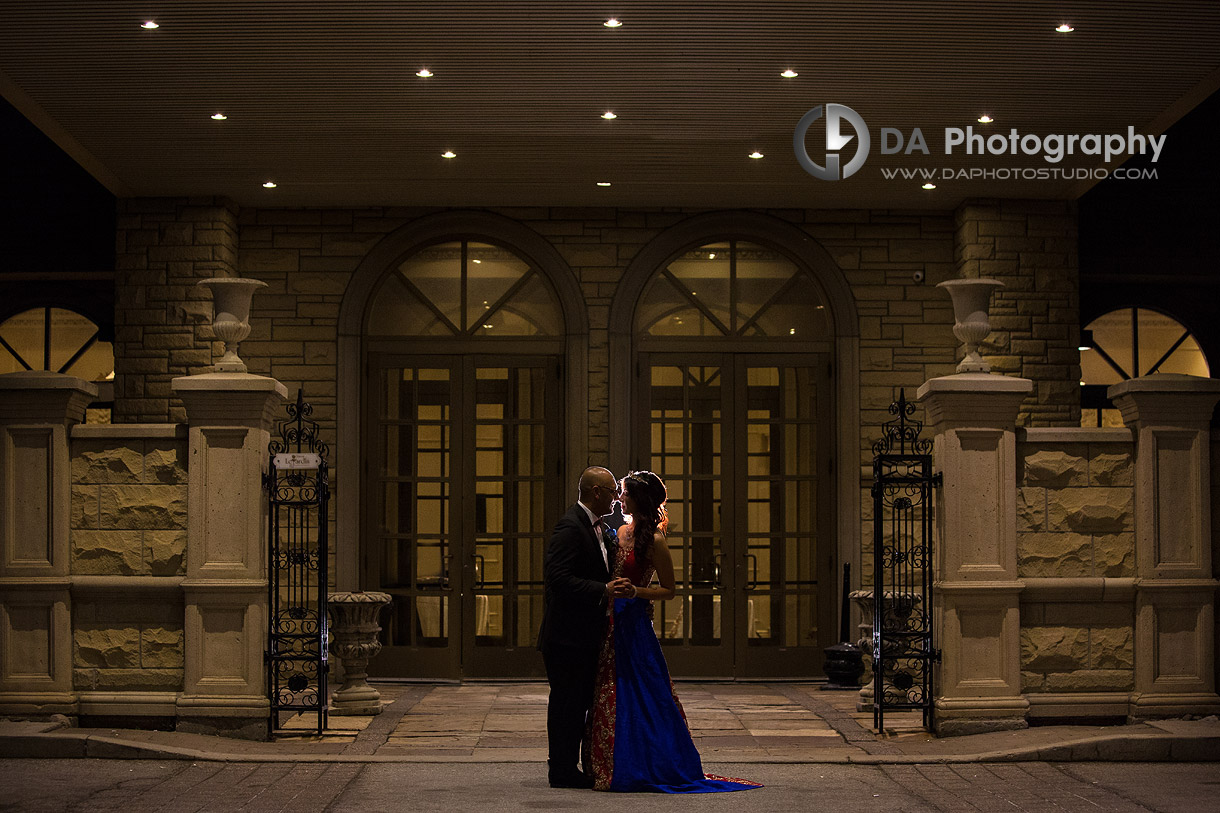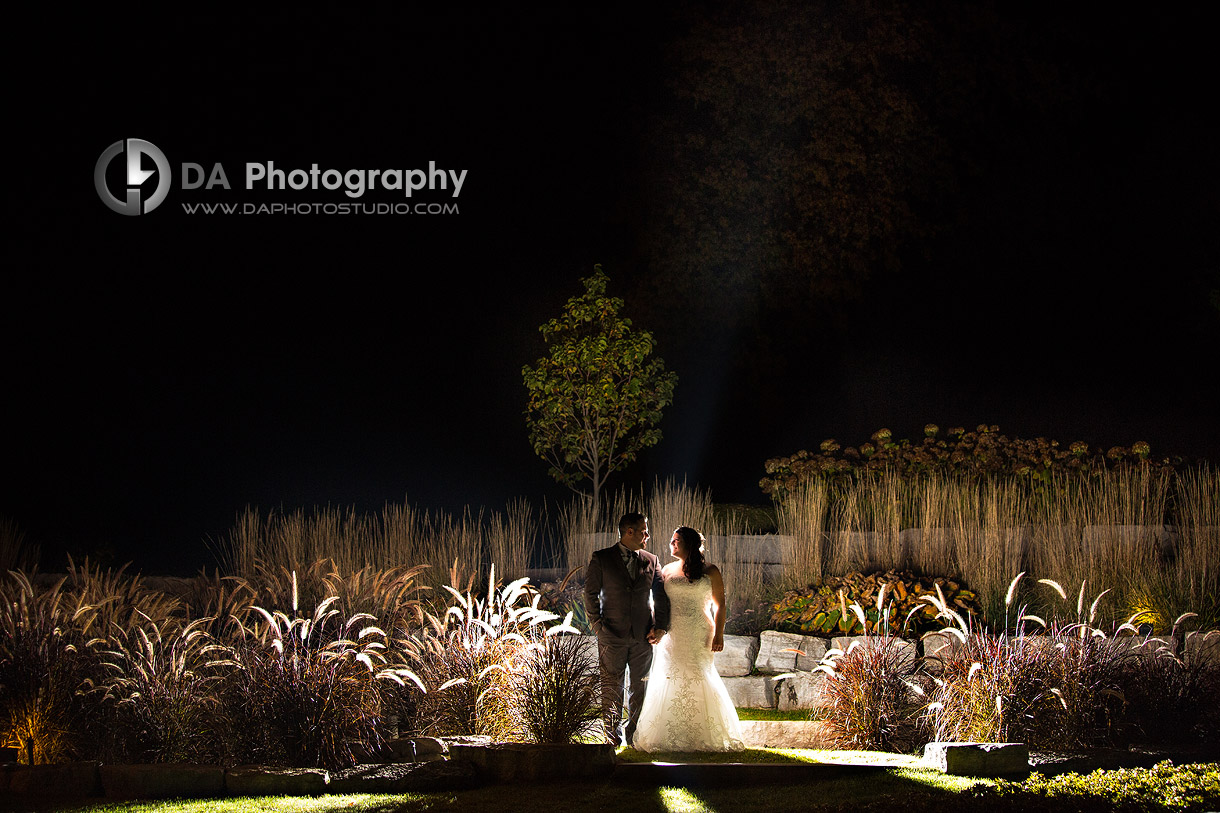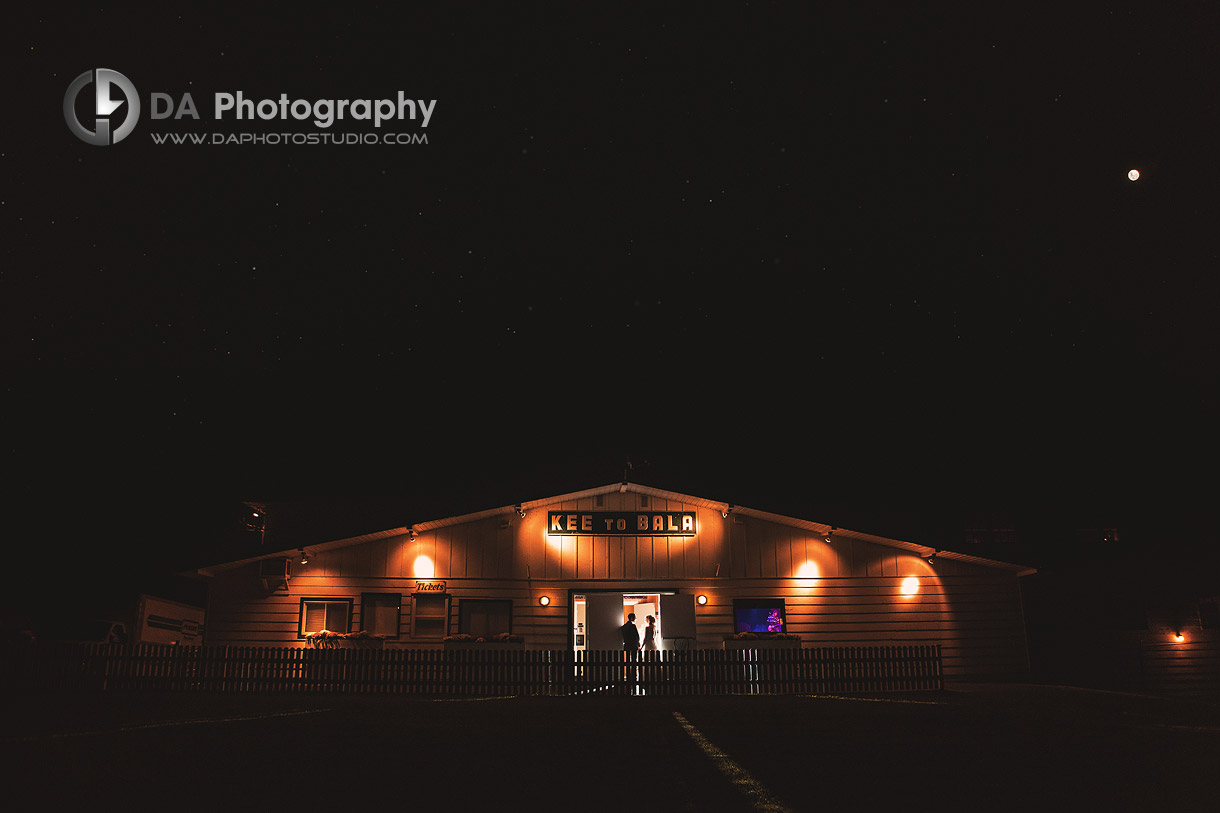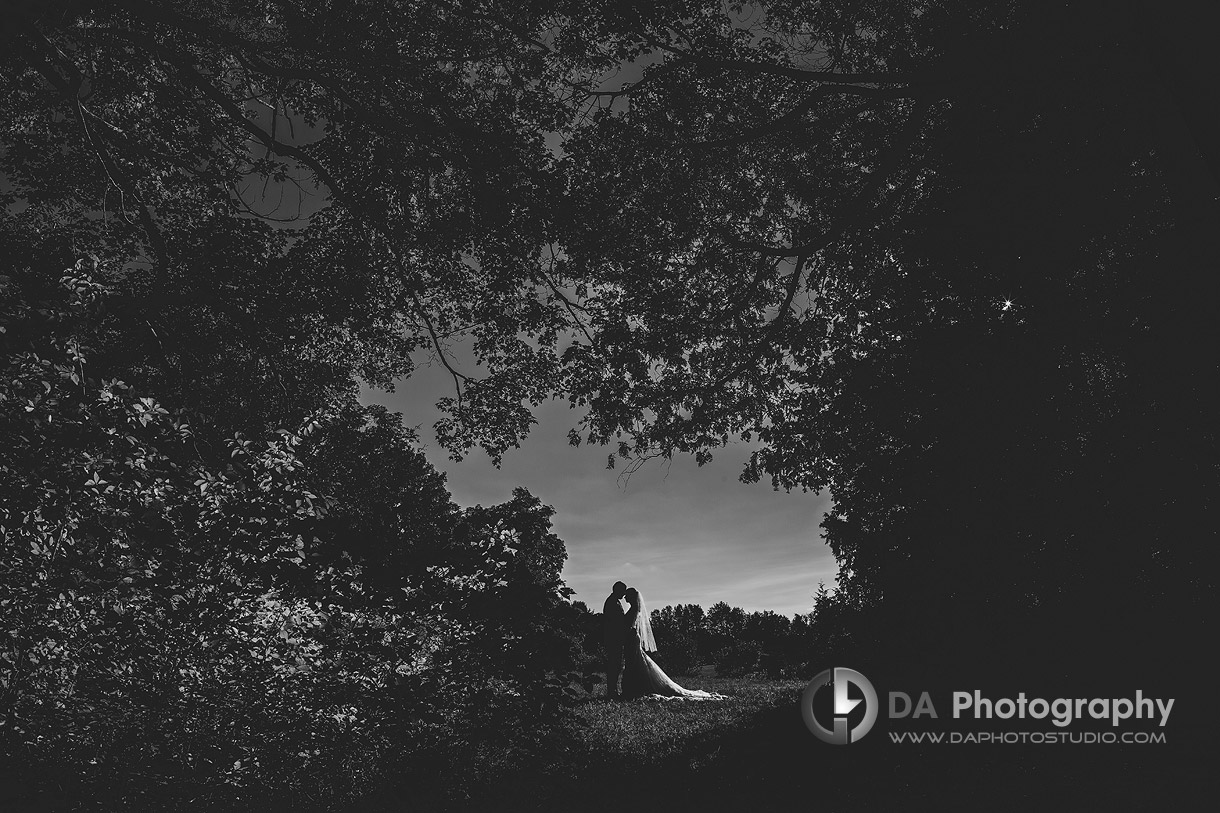 Every venue is different and is beautiful in special ways. There is a completely different perspective of each venue at night. Utilizing lights and interesting shapes is a chance to get really creative. This is such a romantic way to close the wedding day album! This is my signature shot, which I always try to capture if there is enough time at the end of your wedding day. Book me for your wedding day and I will show!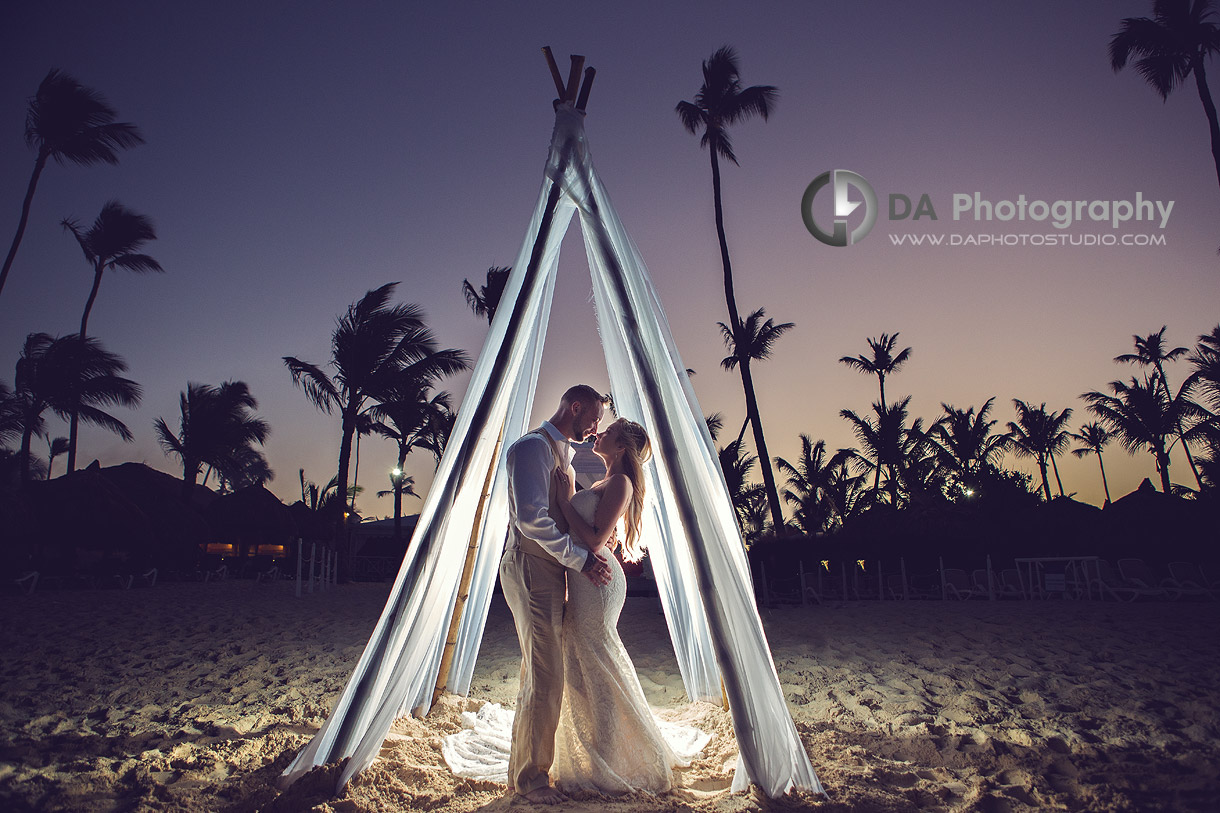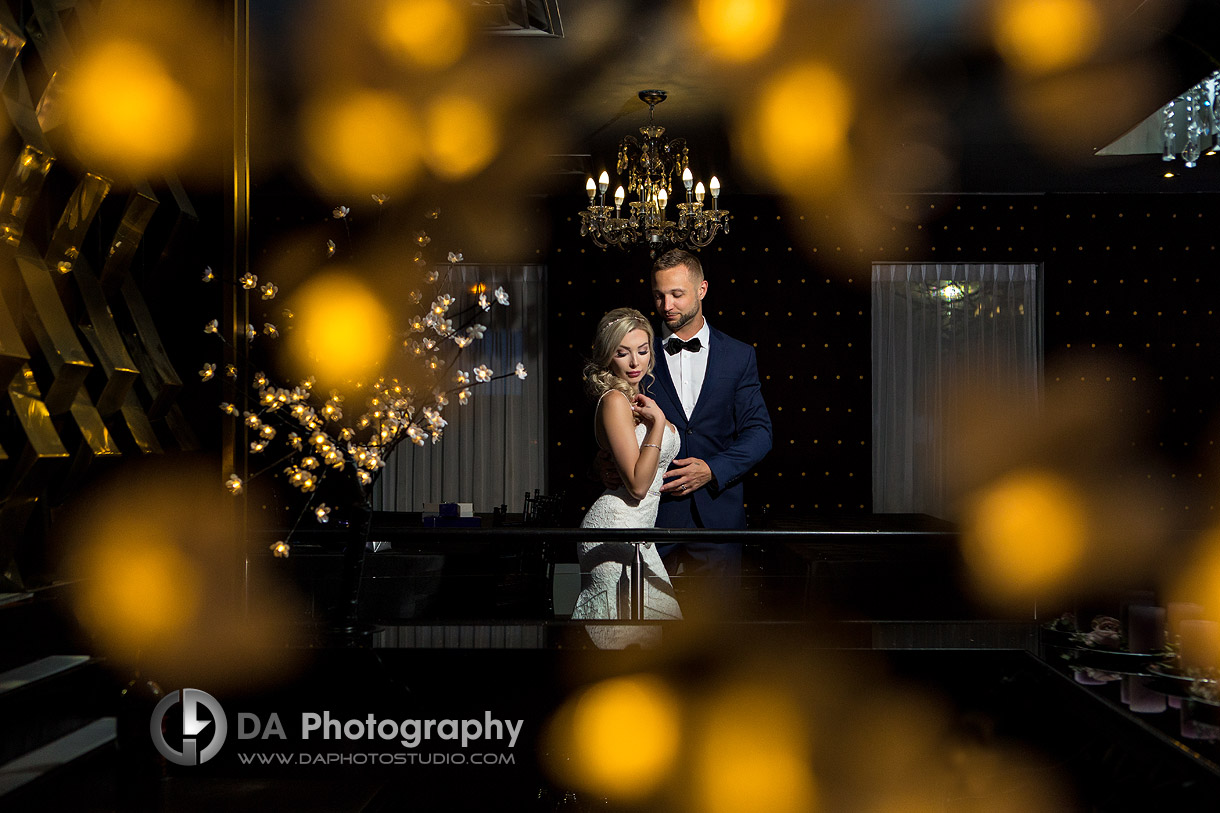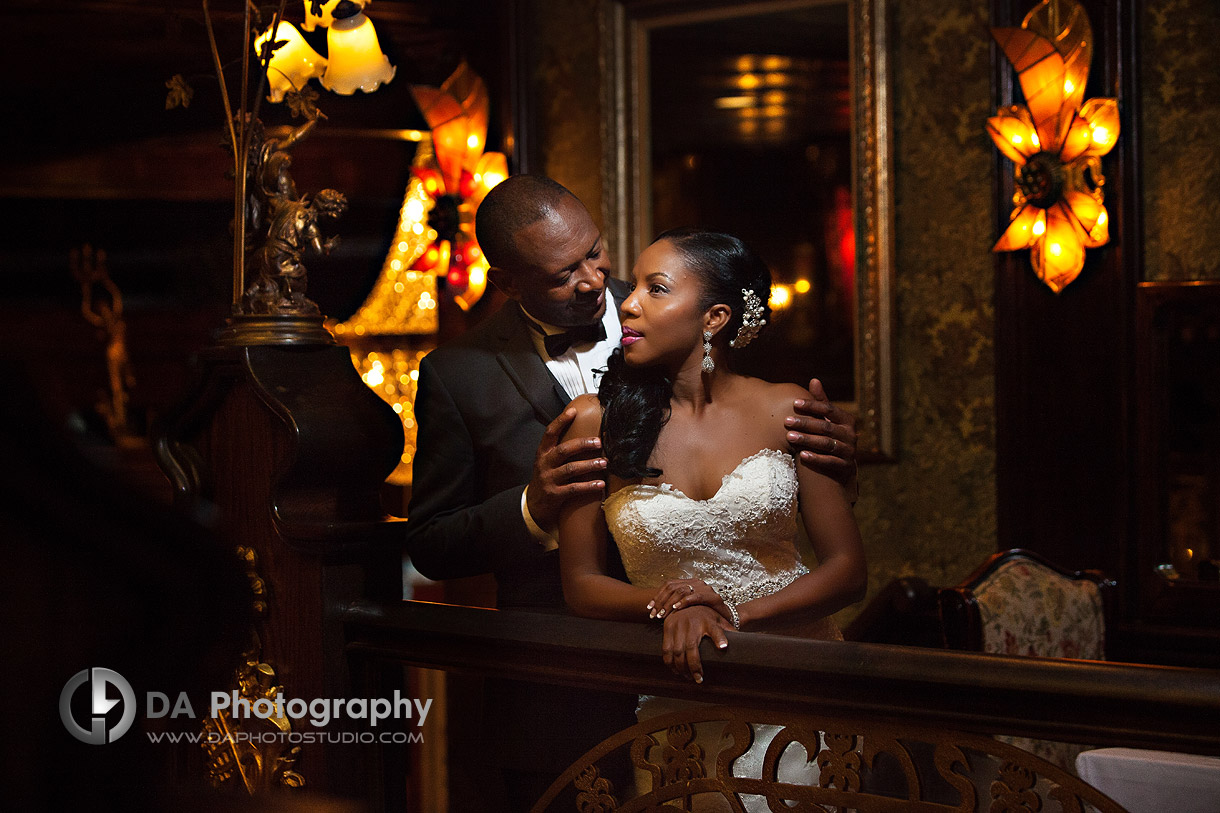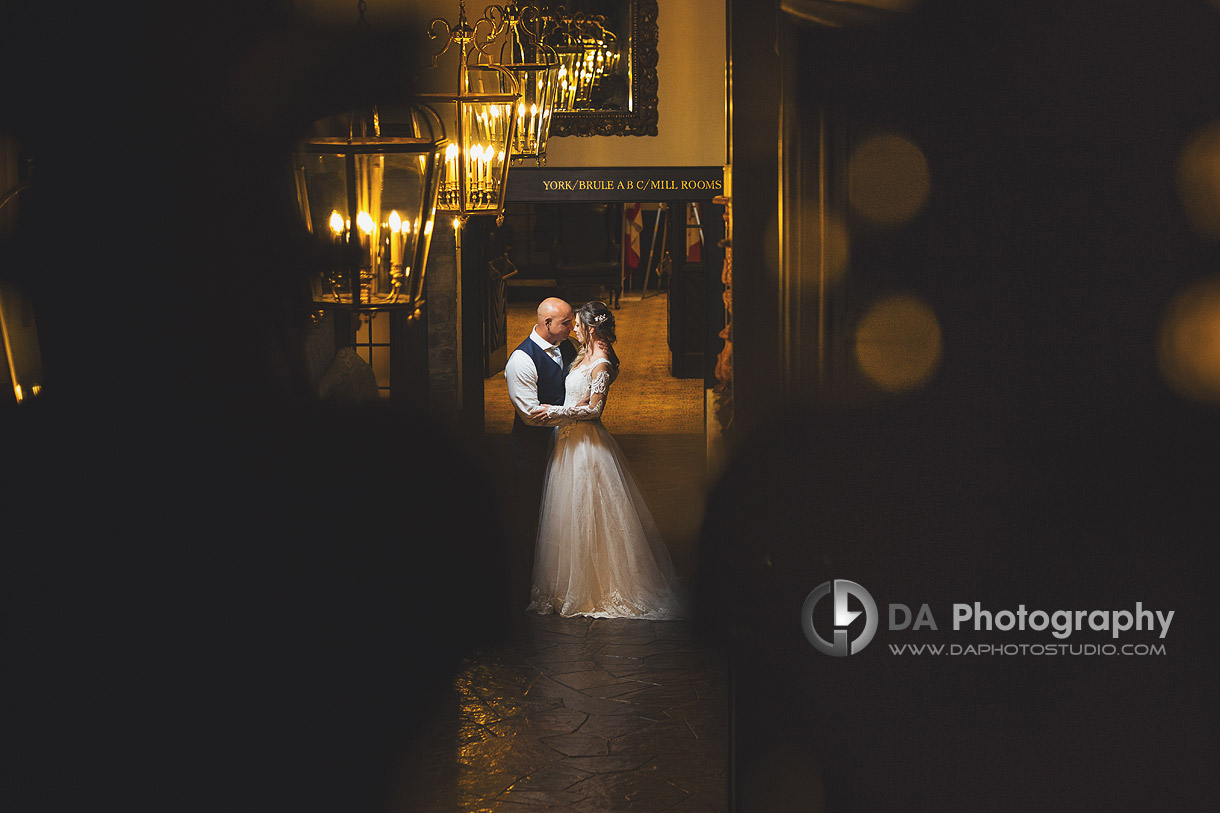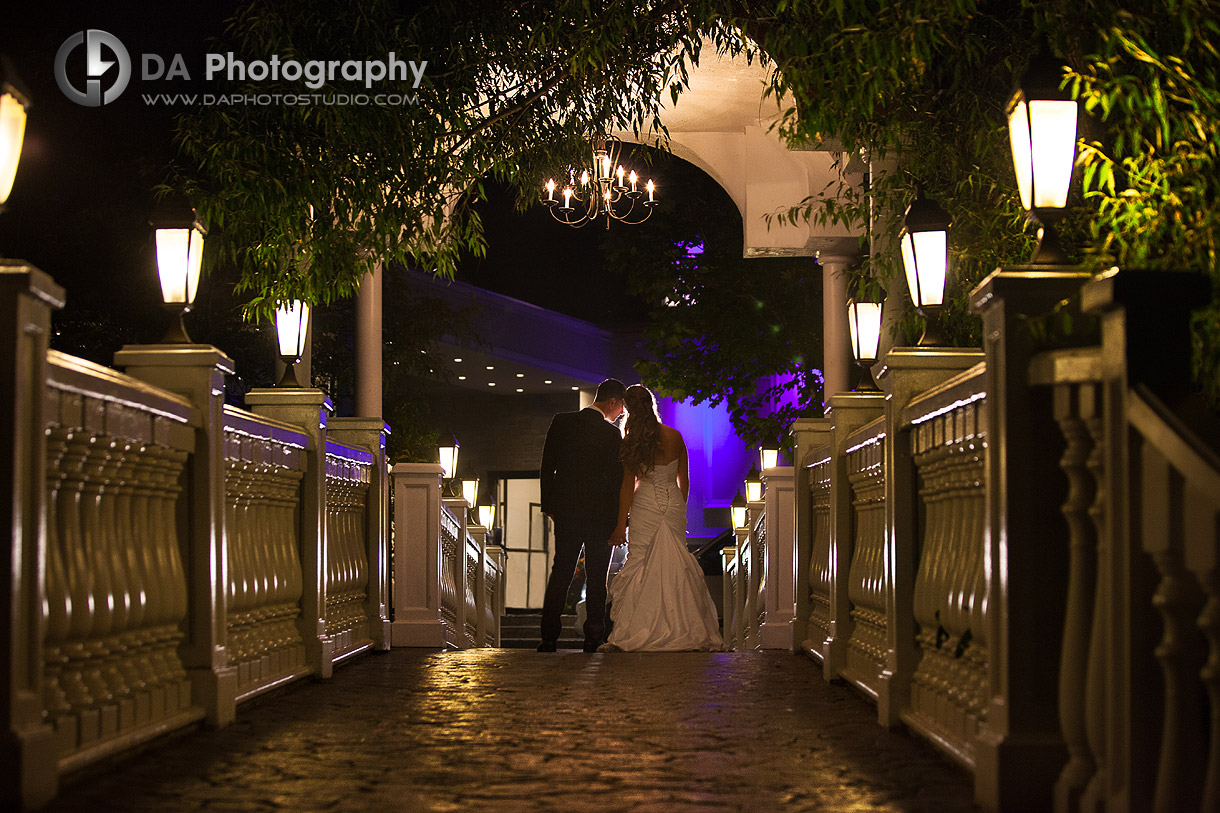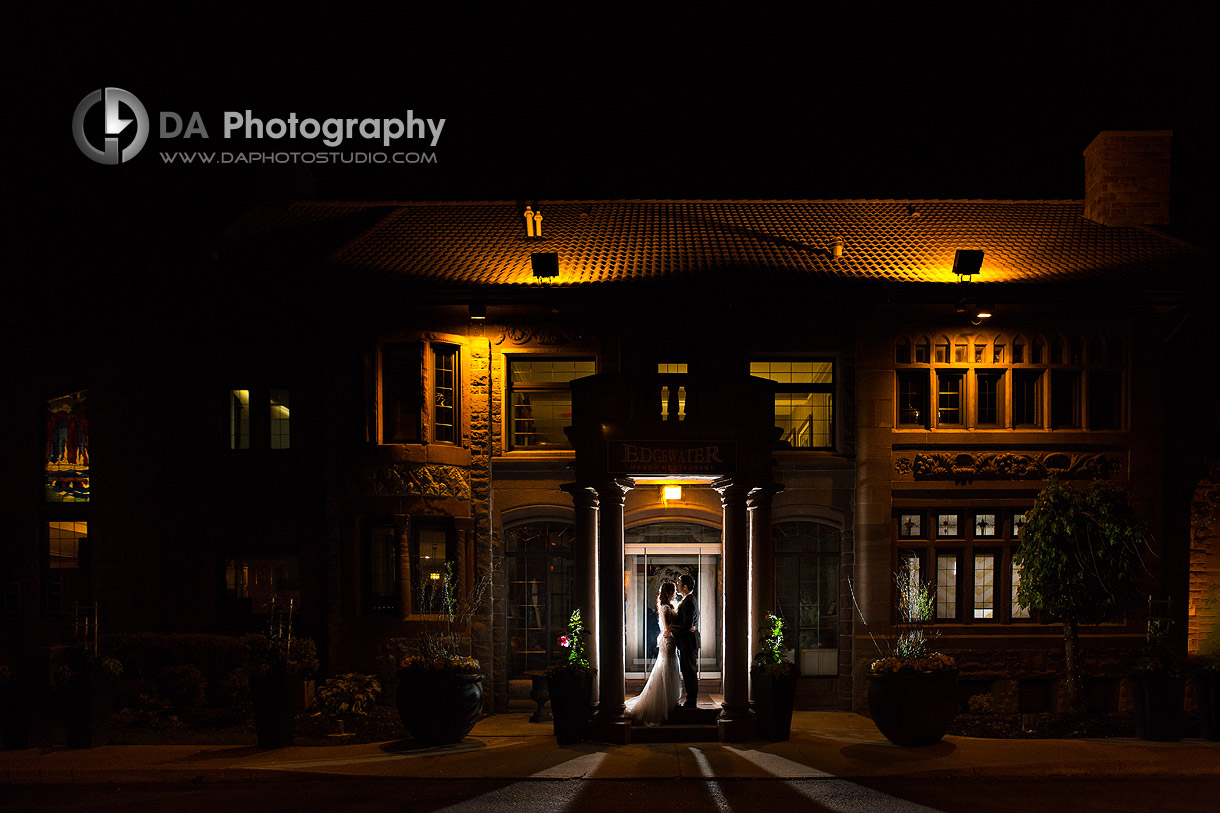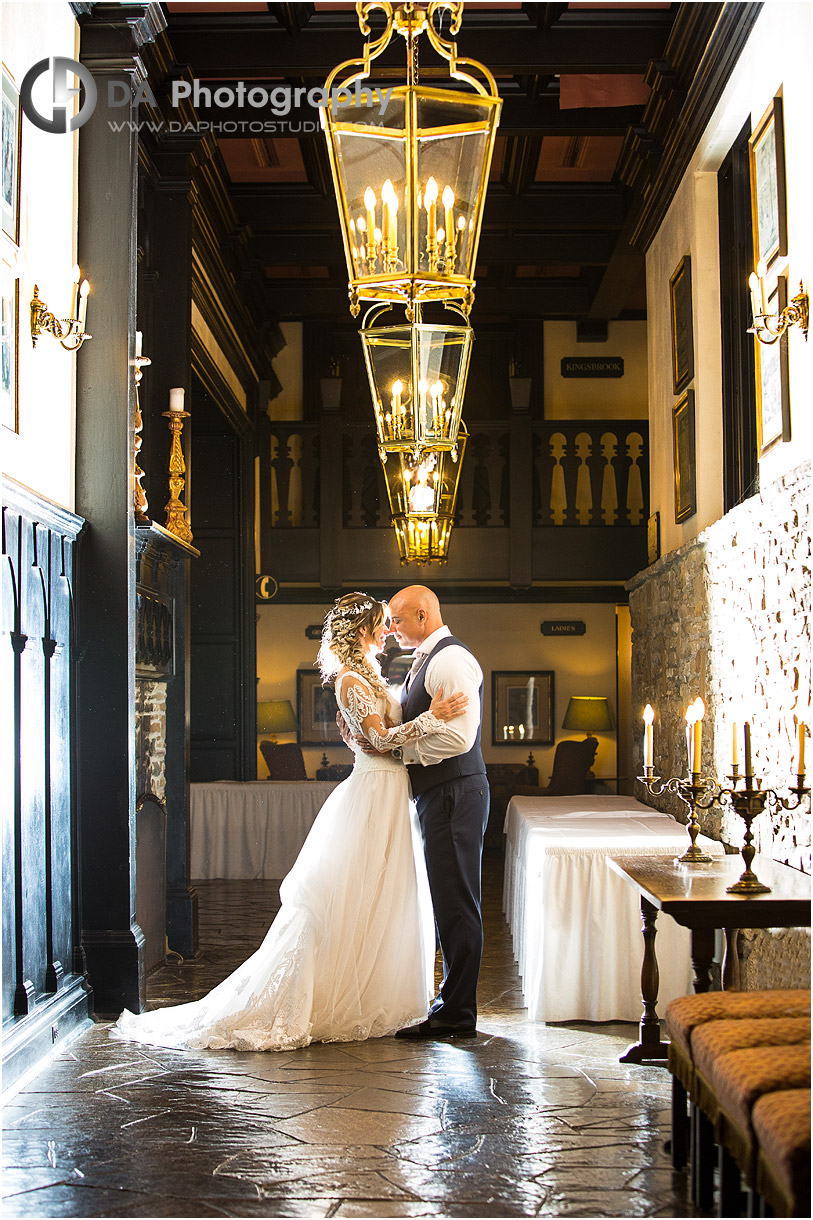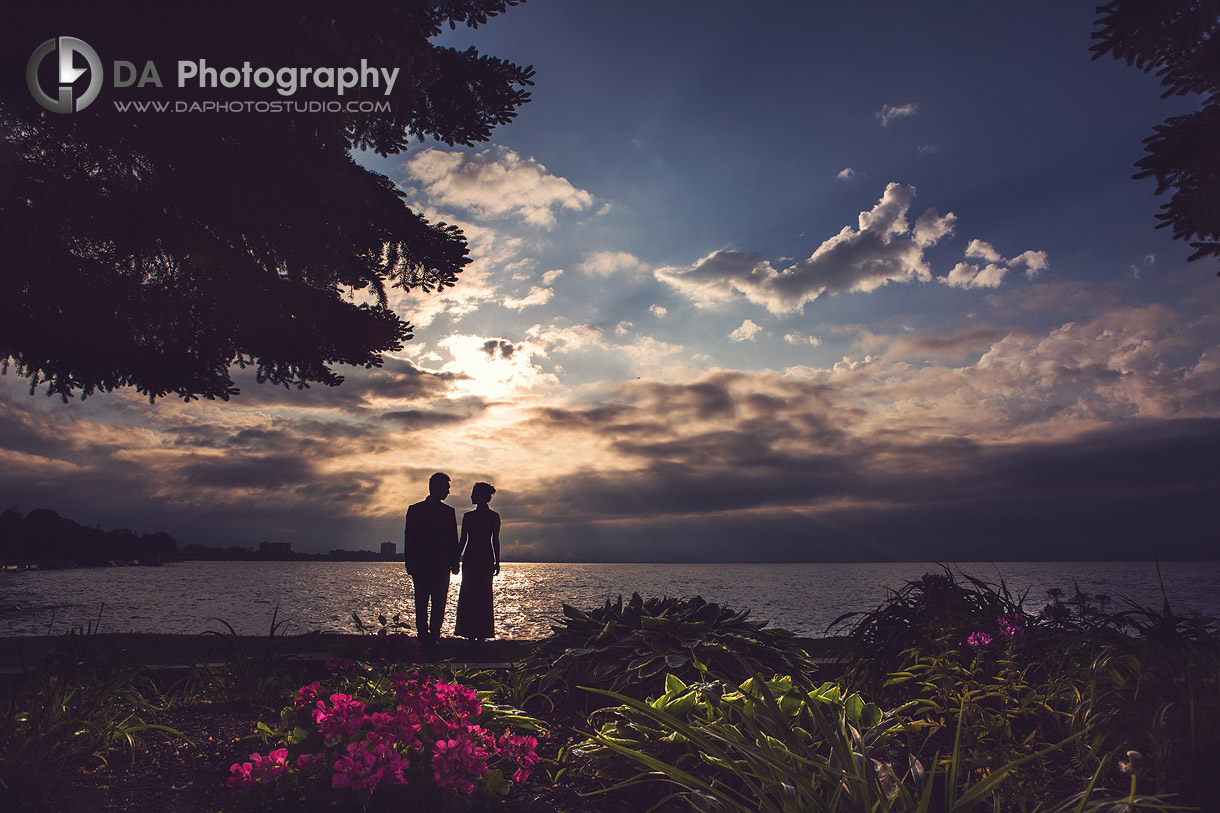 Wedding day ceremony, reception and photo session locations featured in this blog post:
The Vue, Edgewater Manor, The Falls Inn, Grand Empire Banquet and Convention Centre, Whistle Bear Golf Club, Chateau Le Parc Event Centre, Stone Mill Inn, Club Roma, Queens Landing, Price of Wales Hotel, Battlefield Museum, Croatian Sport Centre in Hamilton, Paletta Mansion, Terrace on the Green, St. Eugene De Mazenod Church, Atrium Banquet and Conference Centre, Parish Ridge Stables, Old Mill Toronto, Our Lady or Lourdes Church, Toronto, MillCroft Inn and Spa, Casa Loma, Chateau Le Jardin Event Venue, Glencairn Golf Club, Glen Eagle Golf Club, Liberty Grand, Deer Creek Golf Club, JW Marriott The Rosseau Muskoka Resort and Spa, The Kee to Bala, St. Andrew's Church, Oakville, Oakville Conference and Banquet Centre, Oakville Museum at Erchelss Estate, Oakville Marina, The Big Canolli, Hockley Valley Resort, The Riverwood Conservancy, Versailles Convention Centre, Carmens's Banquet Centre, The Powerhouse, Renaissance by the Creek, Terrace Banquet Centre, Kraljica Mira Croatian Centre – The Queen of Peace, St. Josephs Banquet and Conference Centre, Destiny Banquet Hall, McMichales Canadian Art Gallery, Bellagio Boutique Event Venue by Peter and Pauls,  The Waterfront Banquet and Conference Centre, Pipers Heath Golf Club, Grand Baccus Banquet Hall, Universal Eventspace by Peter and Pauls, Cambridge Mill, La Dome Banquet Halls,  Country Heritage Park, Paradise Banquet Hall, David Duncun House, Dundurn Castle in Ontario and Luxury Bahia Principe Esmeralda in Punta Cana.
Wedding couples and posts featured in this blog post:
Cities where featured weddings were photographed:
Stoney Creek, Walters Falls, Brampton, Cambridge, Kitchener, Vaughan, St. Cathrines, Niagara on the Lake, Burlington, Oakville, Toronto, Alton, Caledon, Halton, Ajax, Muskoka, Mississauga, Hamilton, Georgetown, Norval, Milton, ON and Punta Cana, Dominican Republic.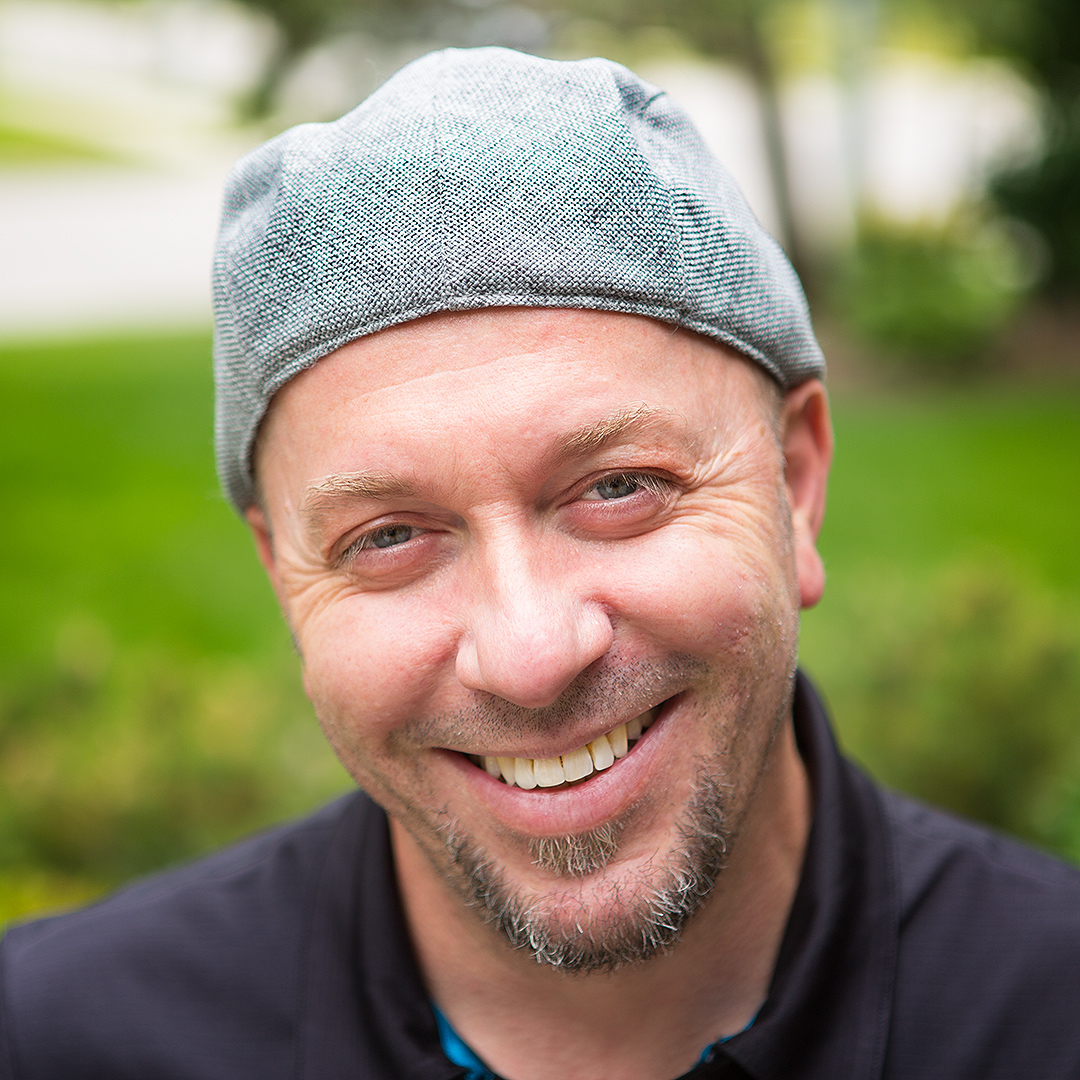 My passion and biggest asset is taking the time to make every client comfortable and relaxed before I even pick up the camera. The result? Photos of you that actually look like you at your best! I can prove to you how much you can enjoy having your picture taken. Lifestyle photography is about the experience that happens to be served up along side of some great photos.
Specialties:
Family Photography for families that like to move around and enjoy their photo time, Wedding Photography for couples looking for a mixture of photojournalistic, contemporary and traditional images and Professional Corporate headshots that are far from cheesy and stiff.