Saying 'I do" to two special ladies in my modern italian wedding.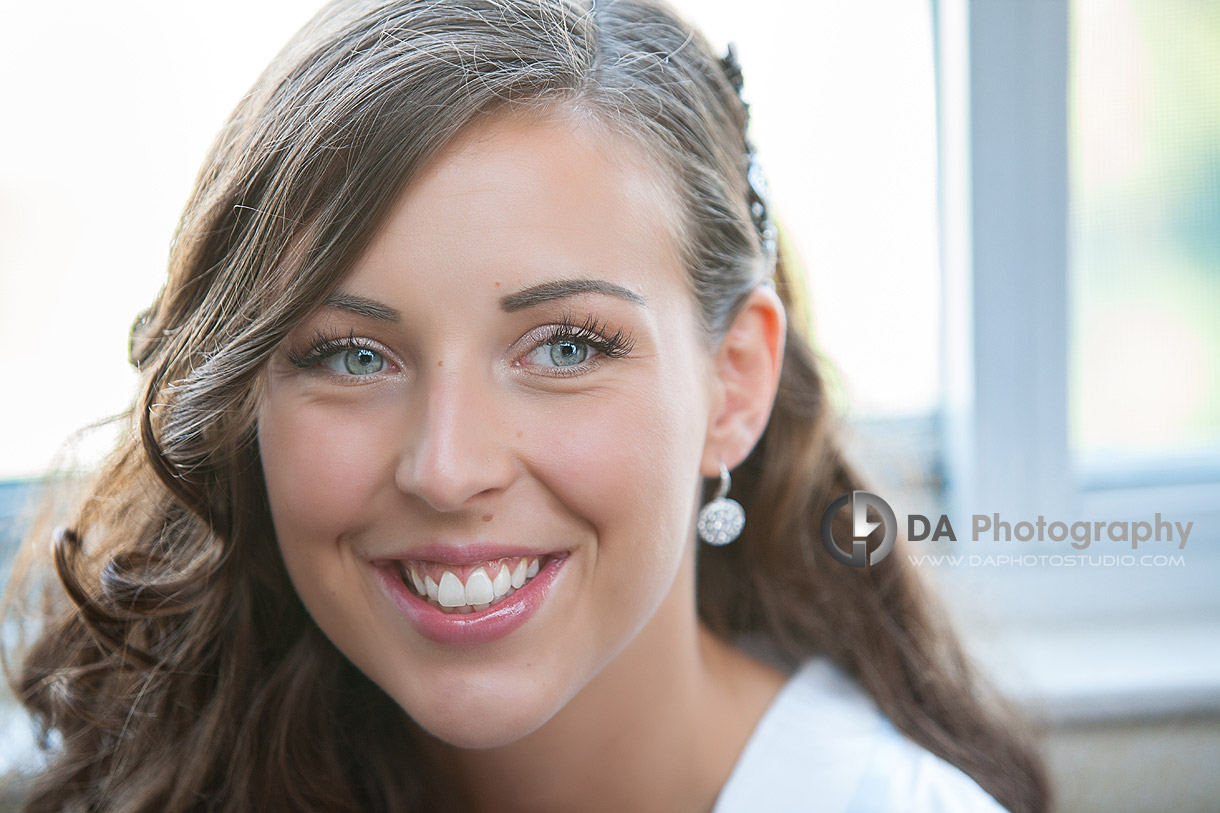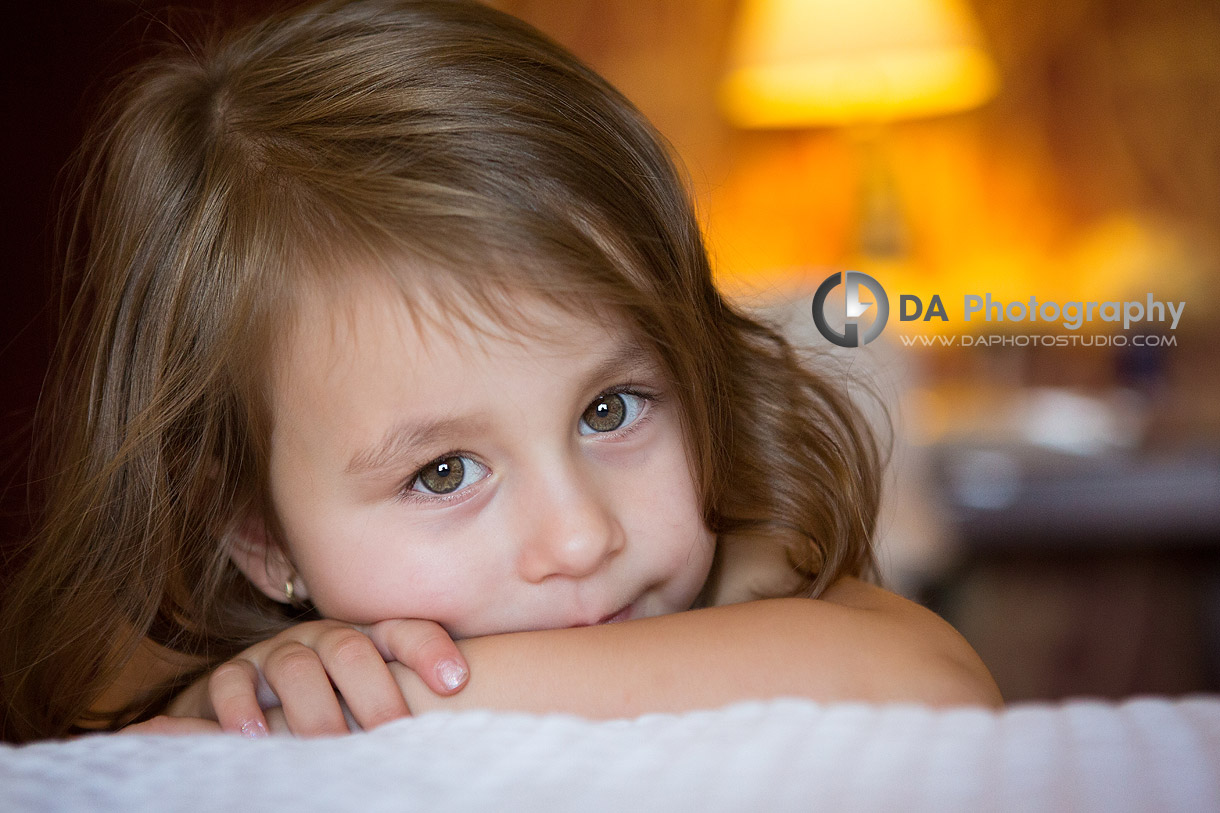 There's nothing like a big Italian wedding, especially when you already have history with the bride and groom. I had the pleasure of photographing their newborn who was now serving as their flower girl.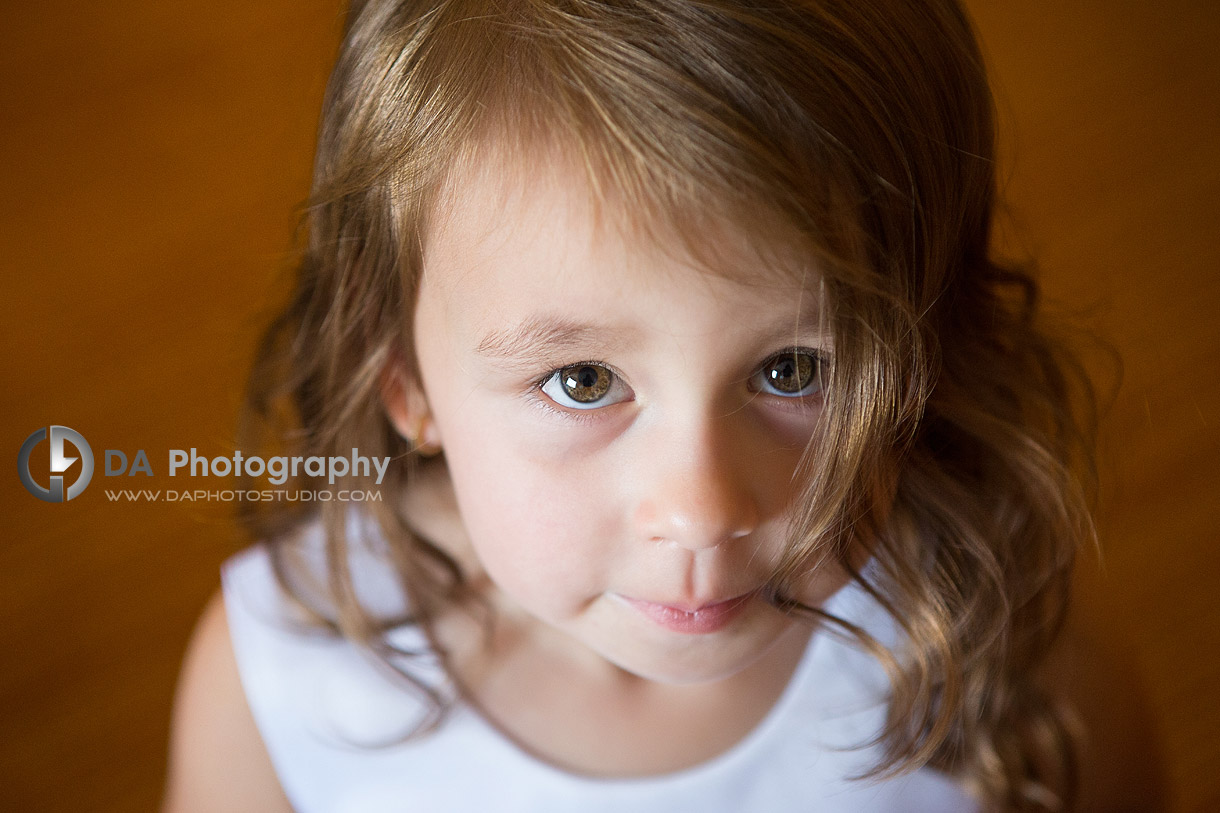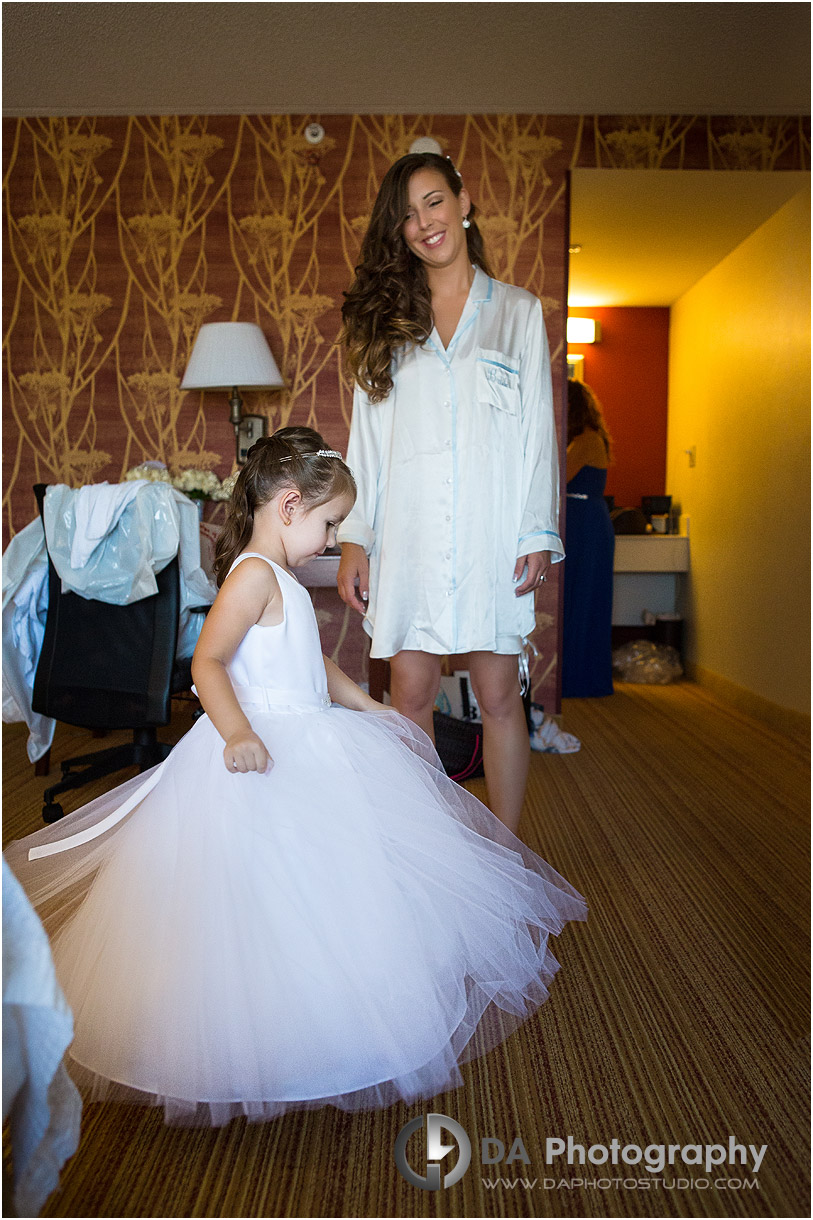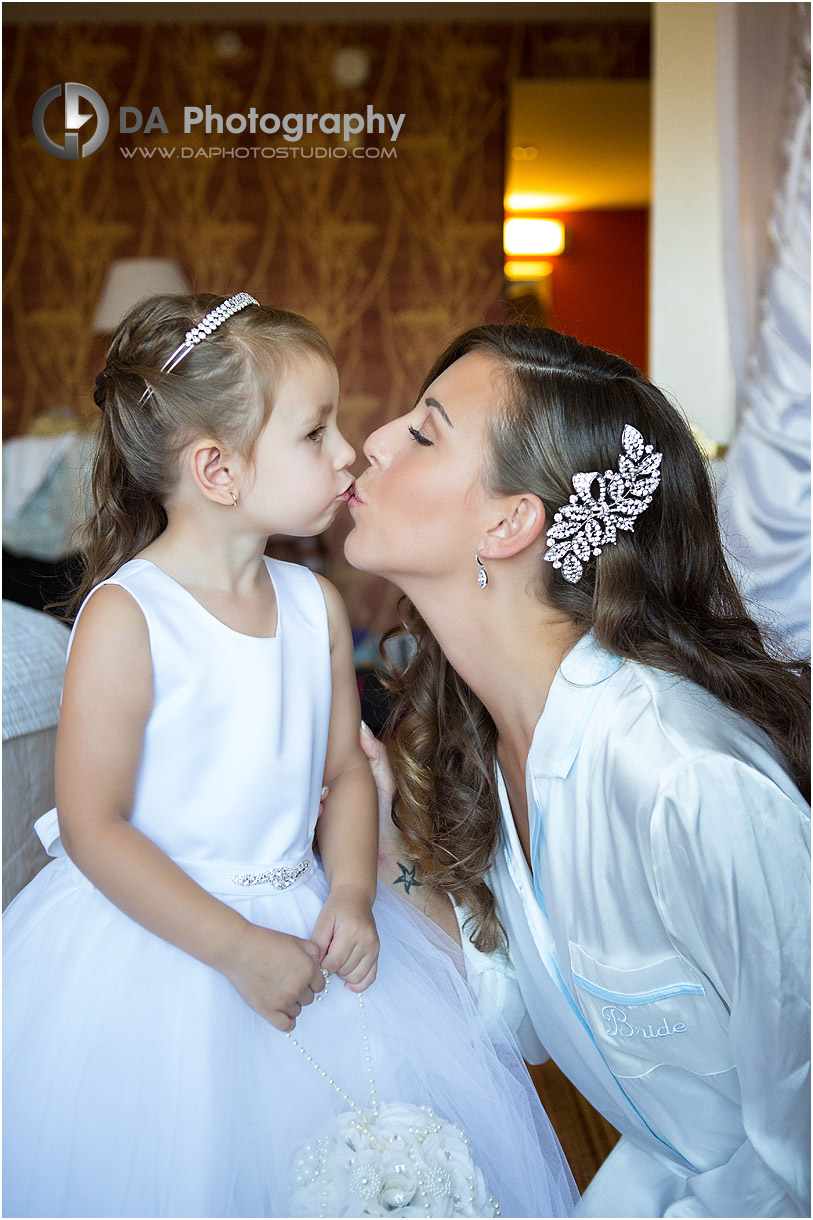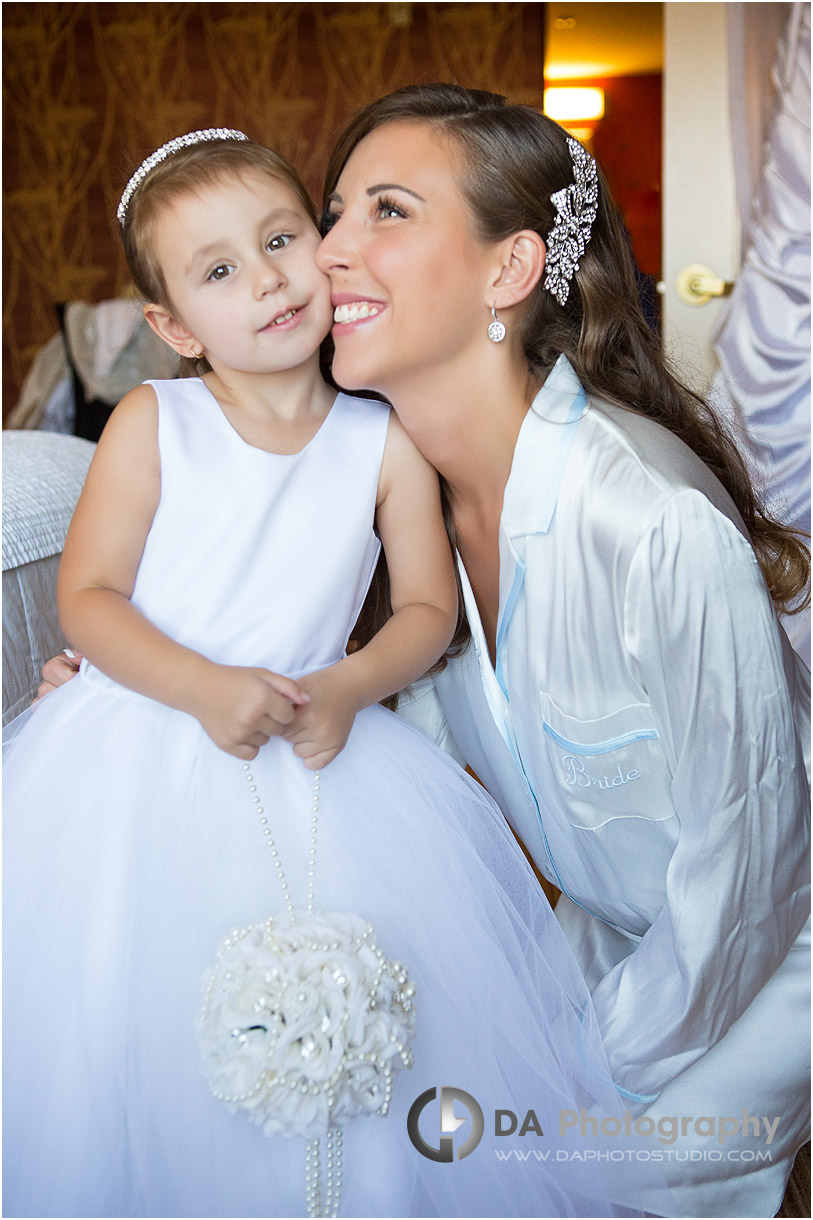 With careers and travelling taking over in this day and age, 90% of my clients already have children prior to their wedding day. As a father of 2 boys myself, I love getting down to the children's level, gaining their trust and making them a focal point in their parents big day.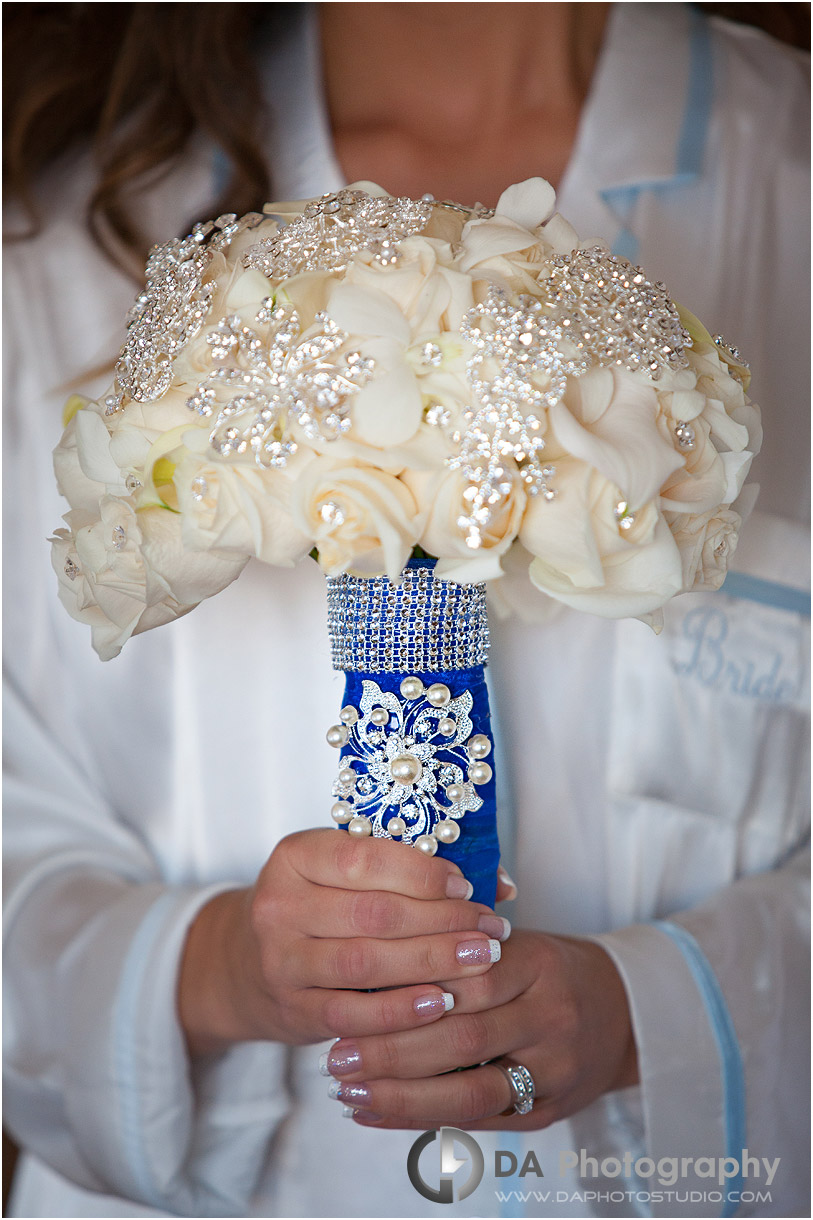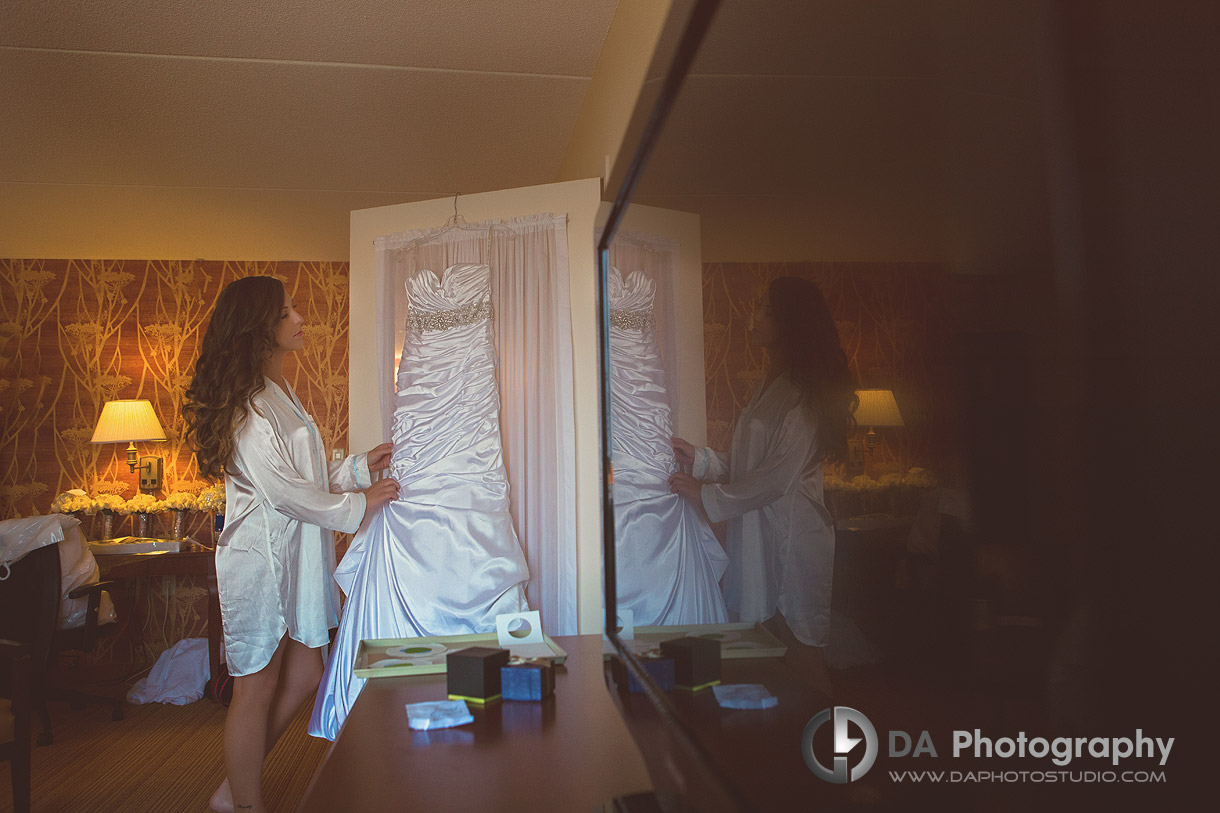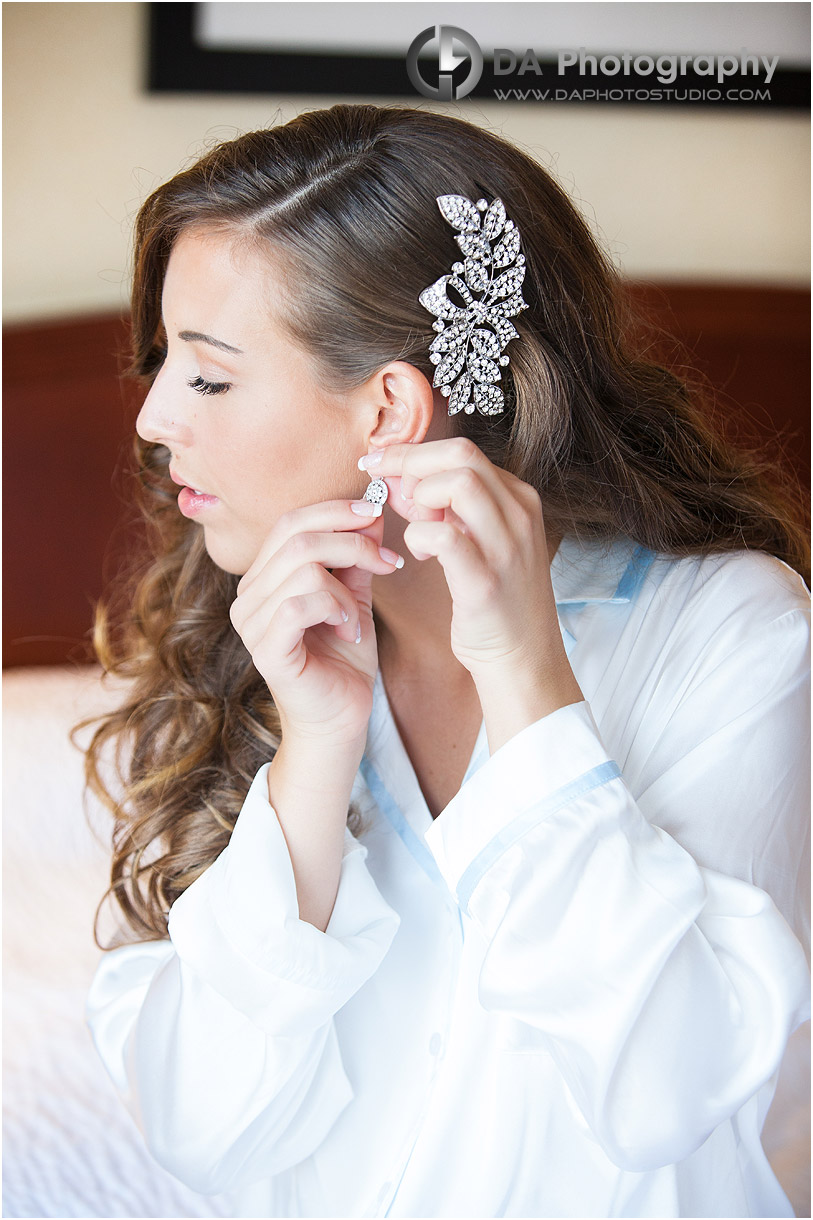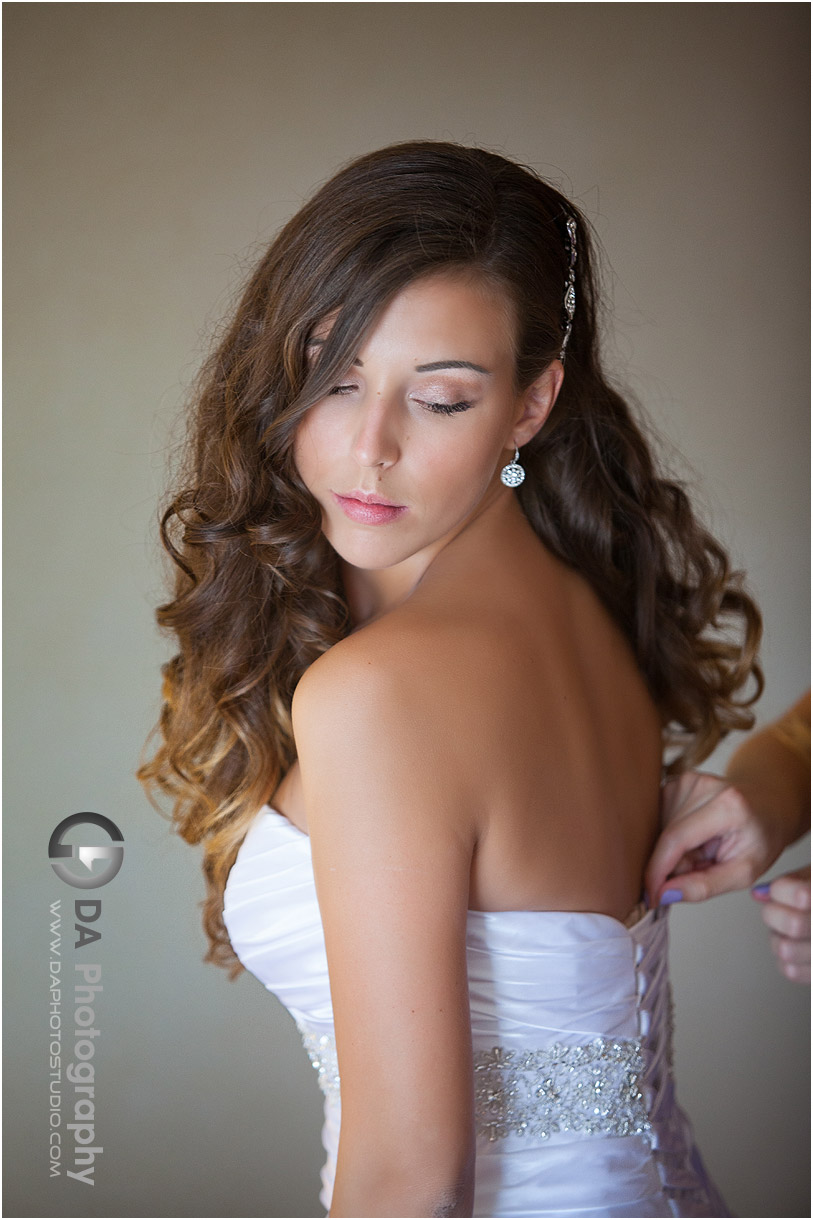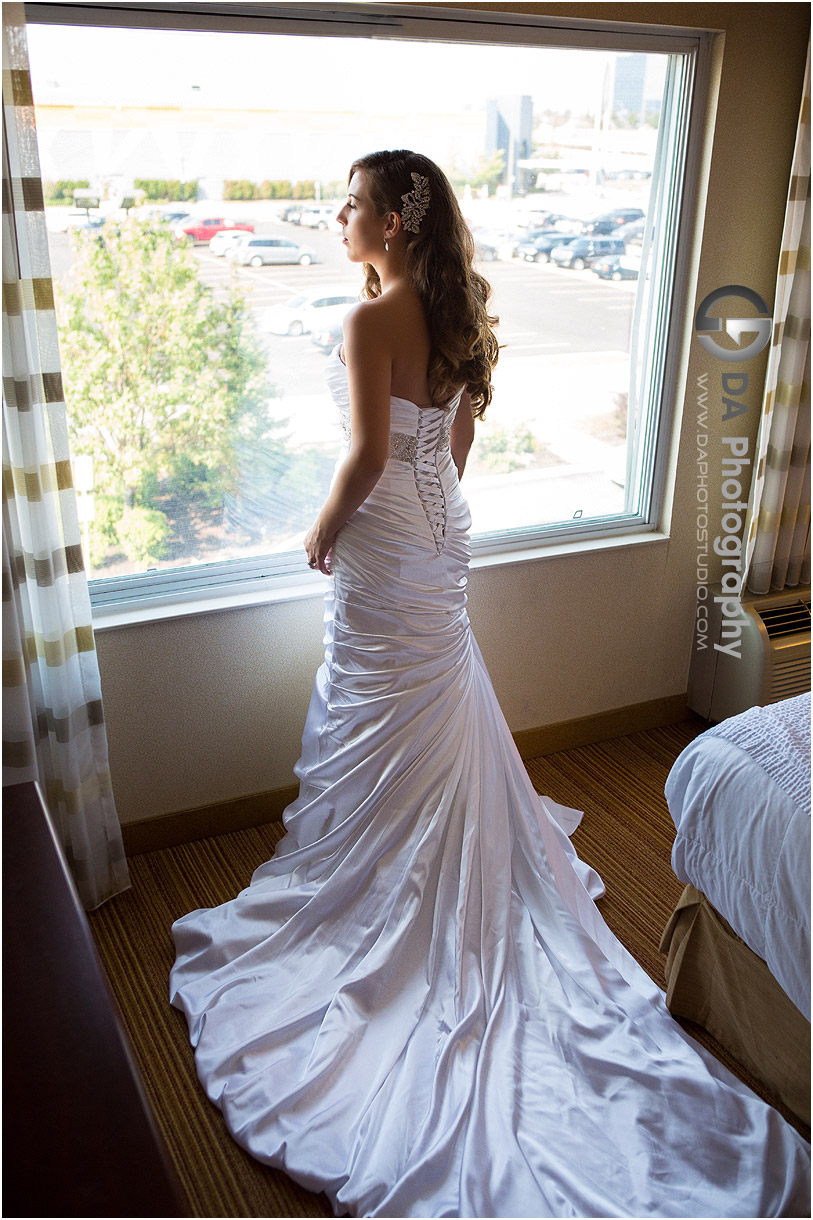 Ashley and Paolo tied the knot in an outdoor ceremony on a hot, humid September day followed by an indoor reception at Paradise banquet hall in Vaughan.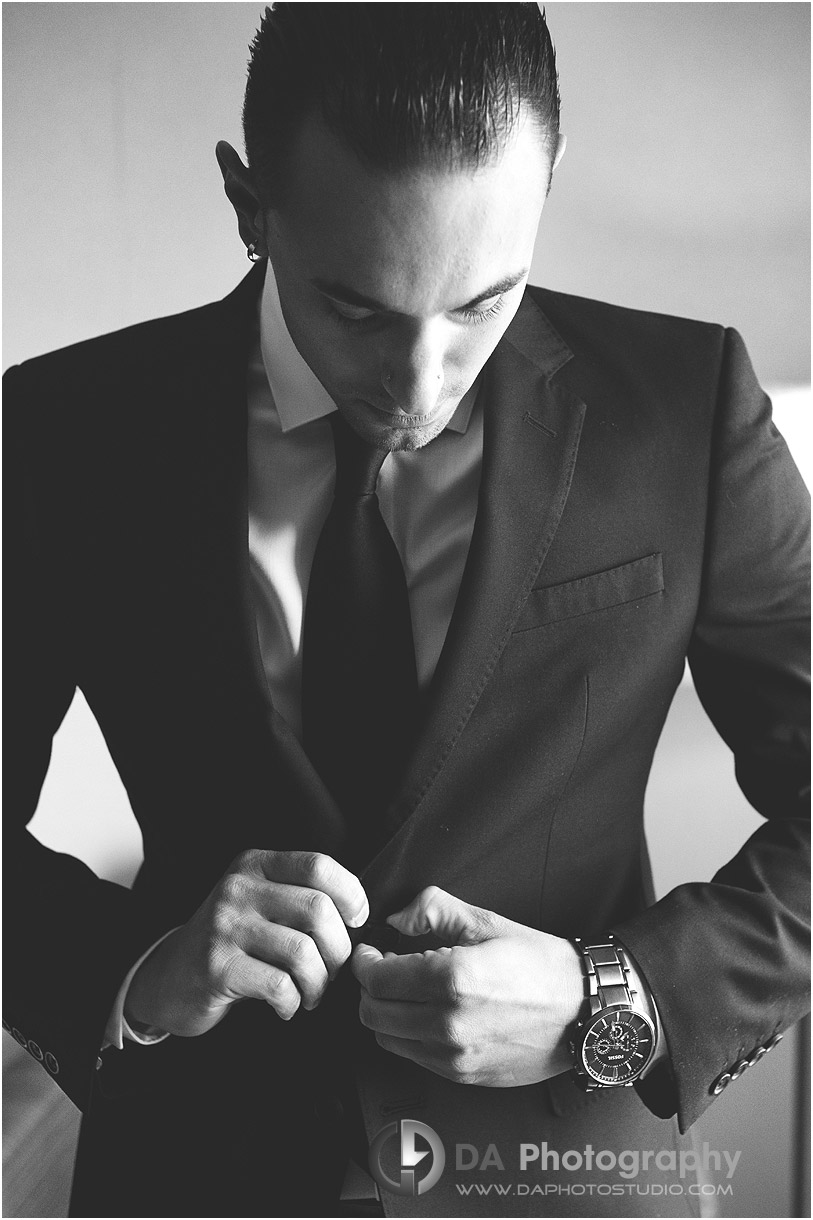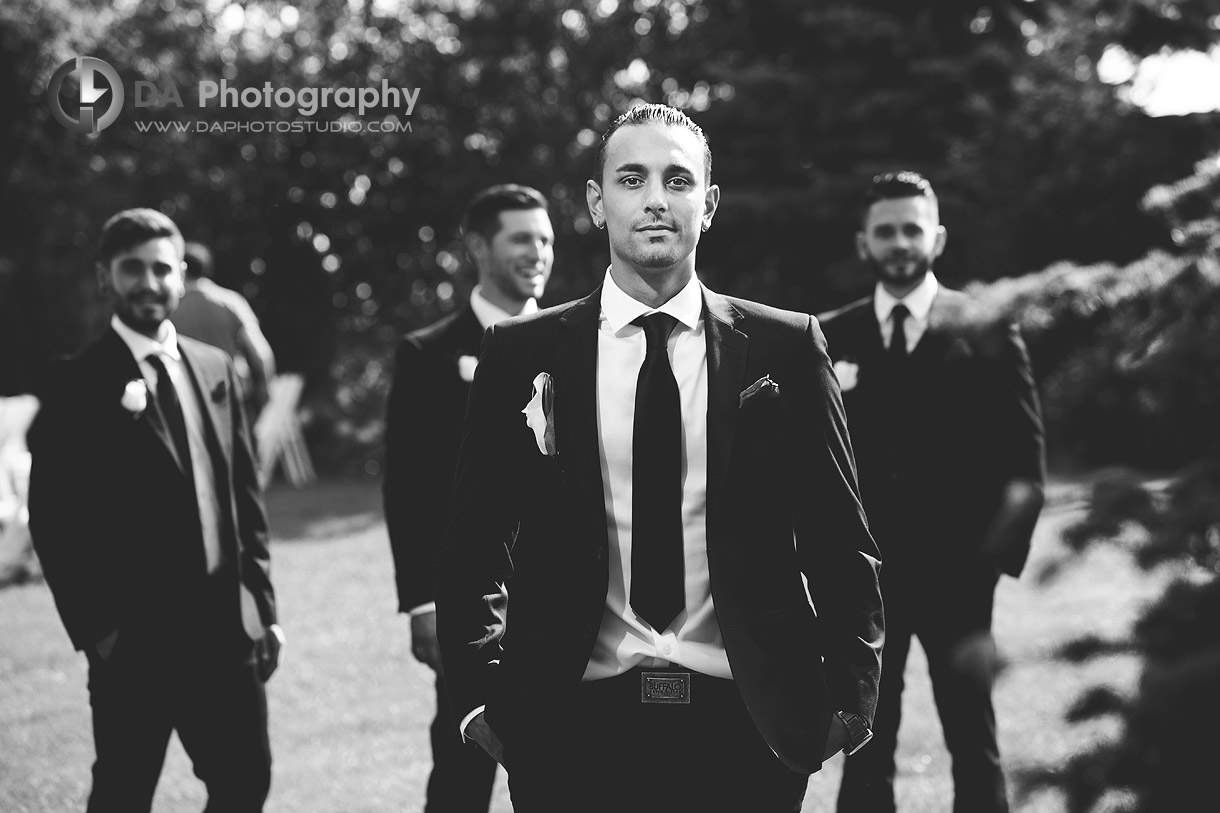 They got ready in a local hotel and the look of excitement on their daughters face as Ashley was putting the finishing touches to her beautiful wedding gown and accessories was priceless. In her mind, she was watching her mother transform into a magical princess. Meanwhile as Paolo got ready with the boys, the atmosphere and excitement was contagious which meant documenting their journey was so relaxed and laid back. When the couple are relaxed, it makes the process of taking their photo's a thousand times easier as they are caught up in raw emotion rather than worrying about how to smile.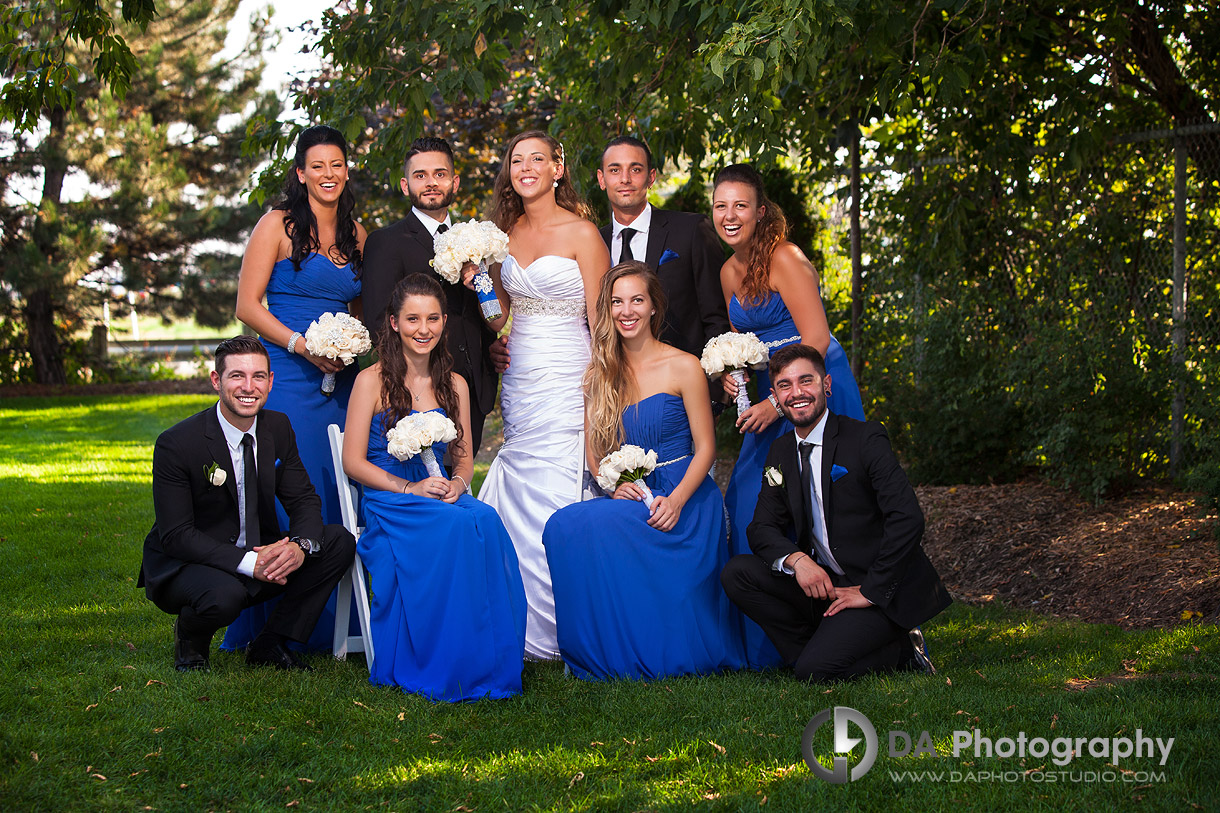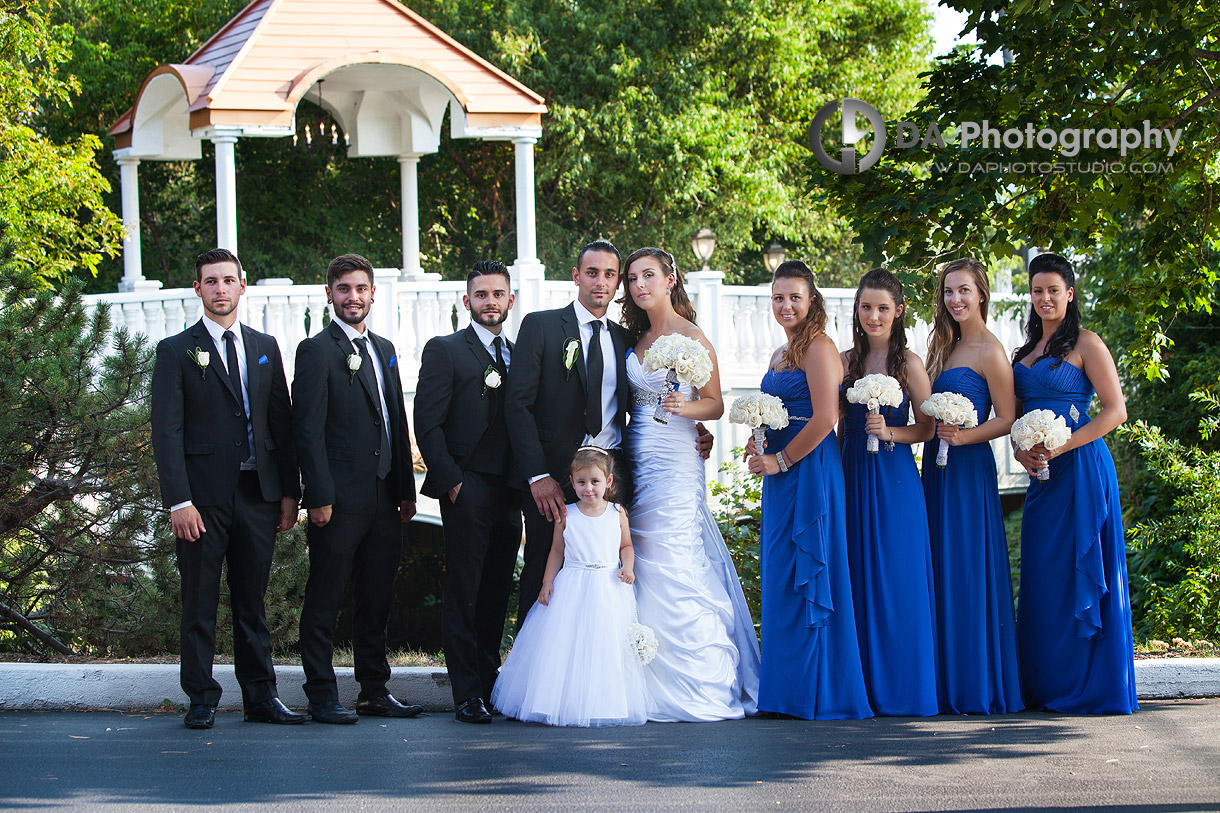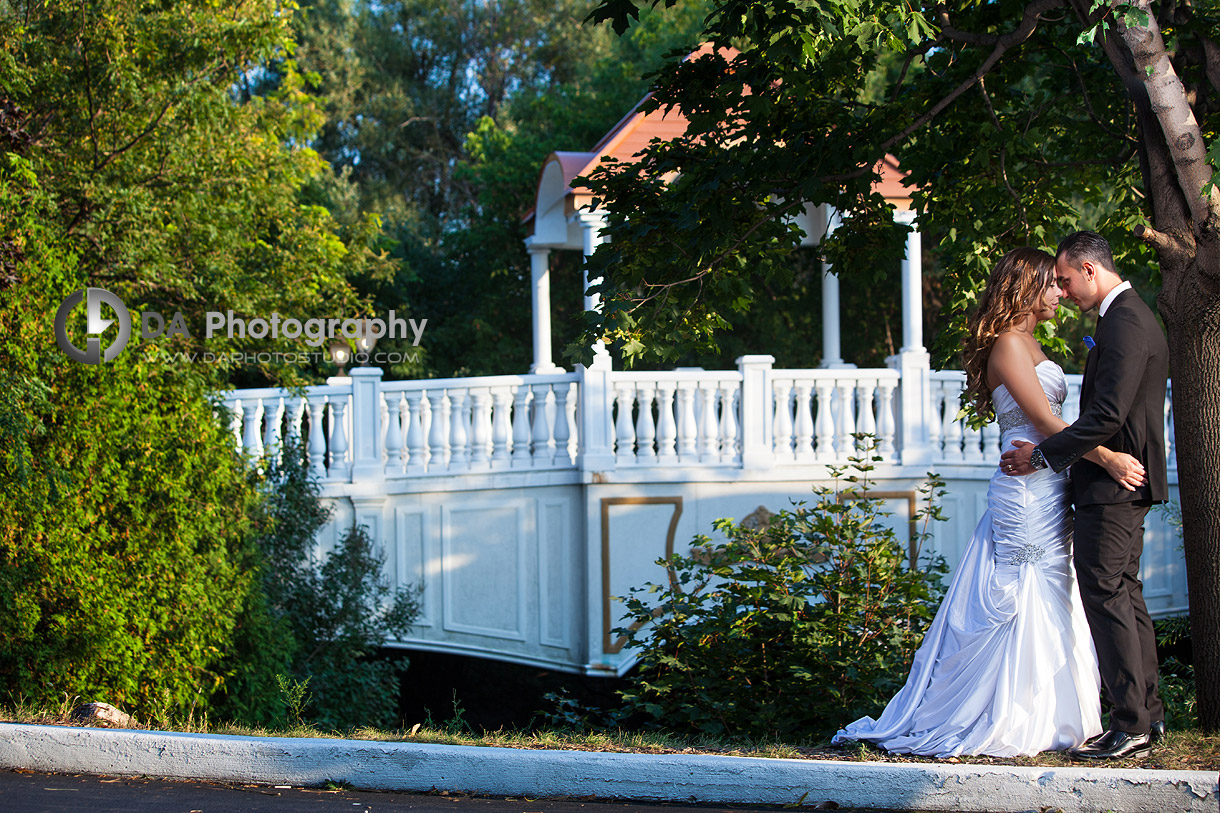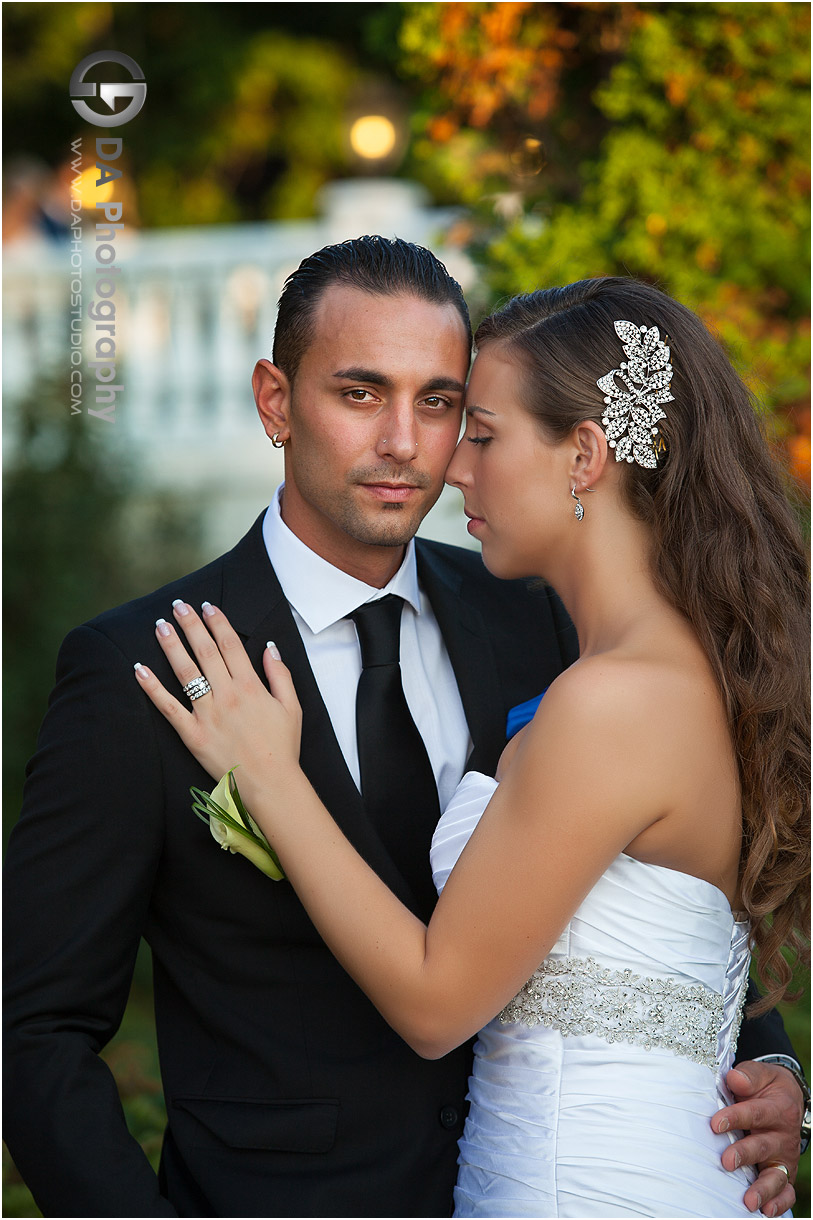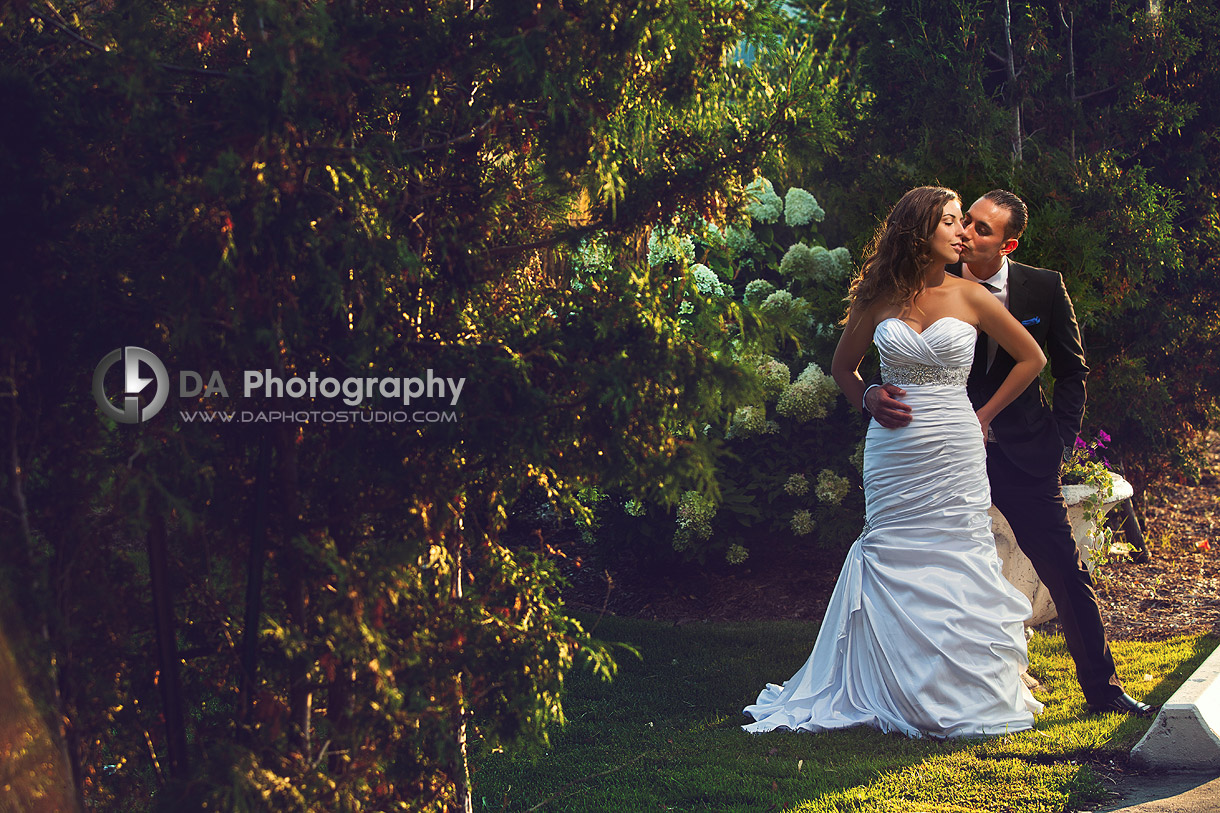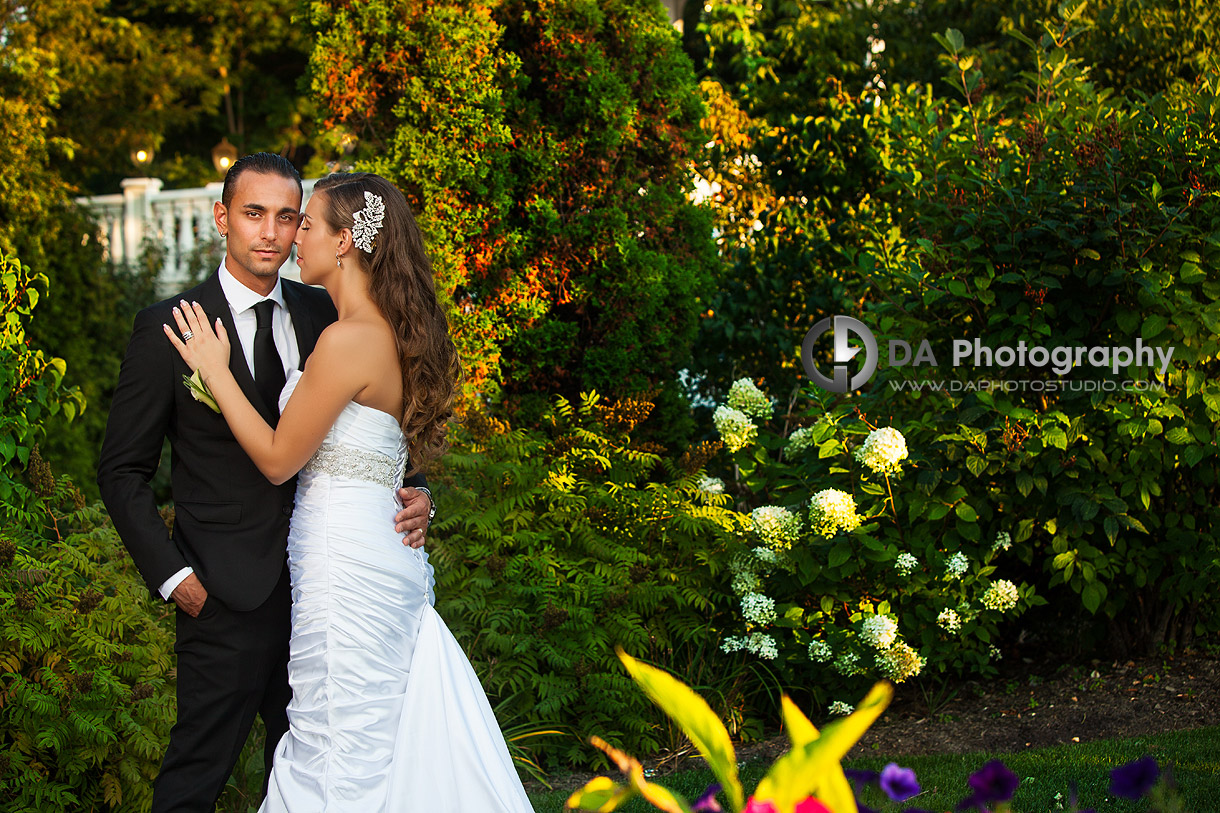 Making the ultimate family commitment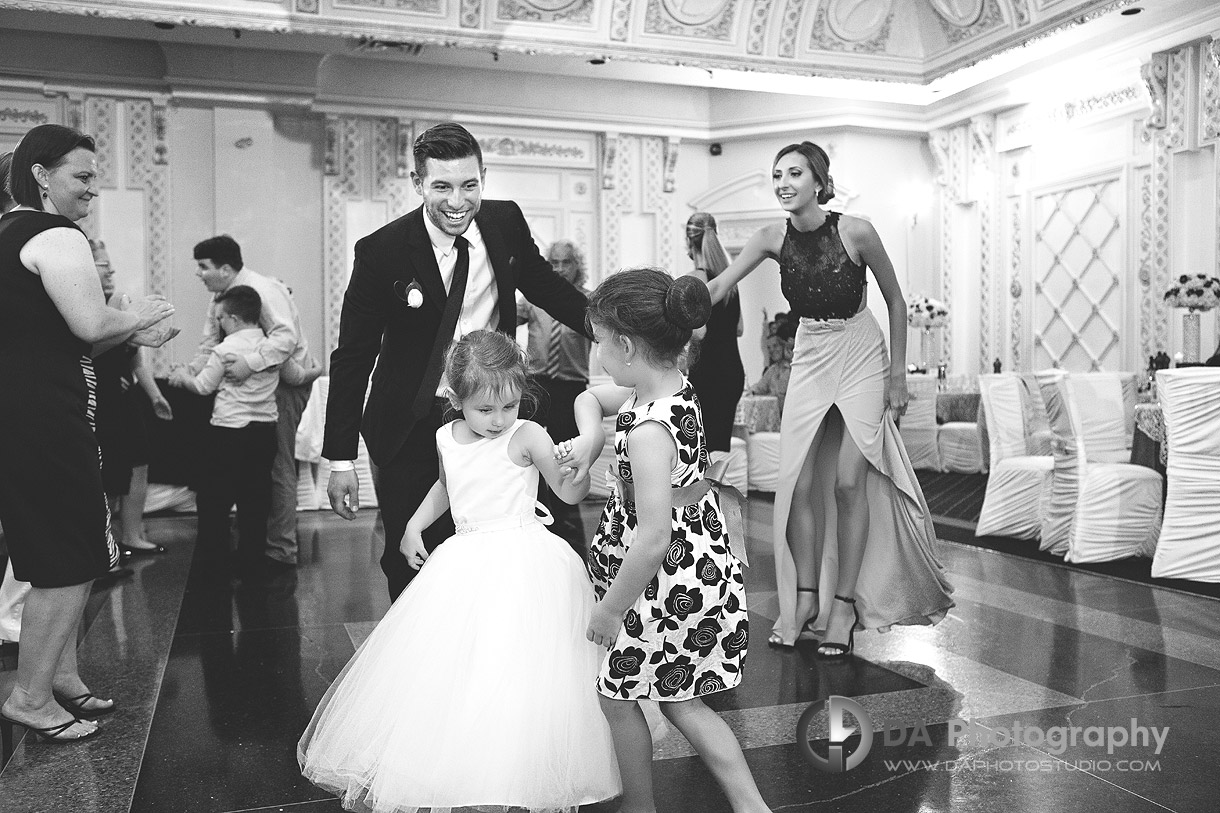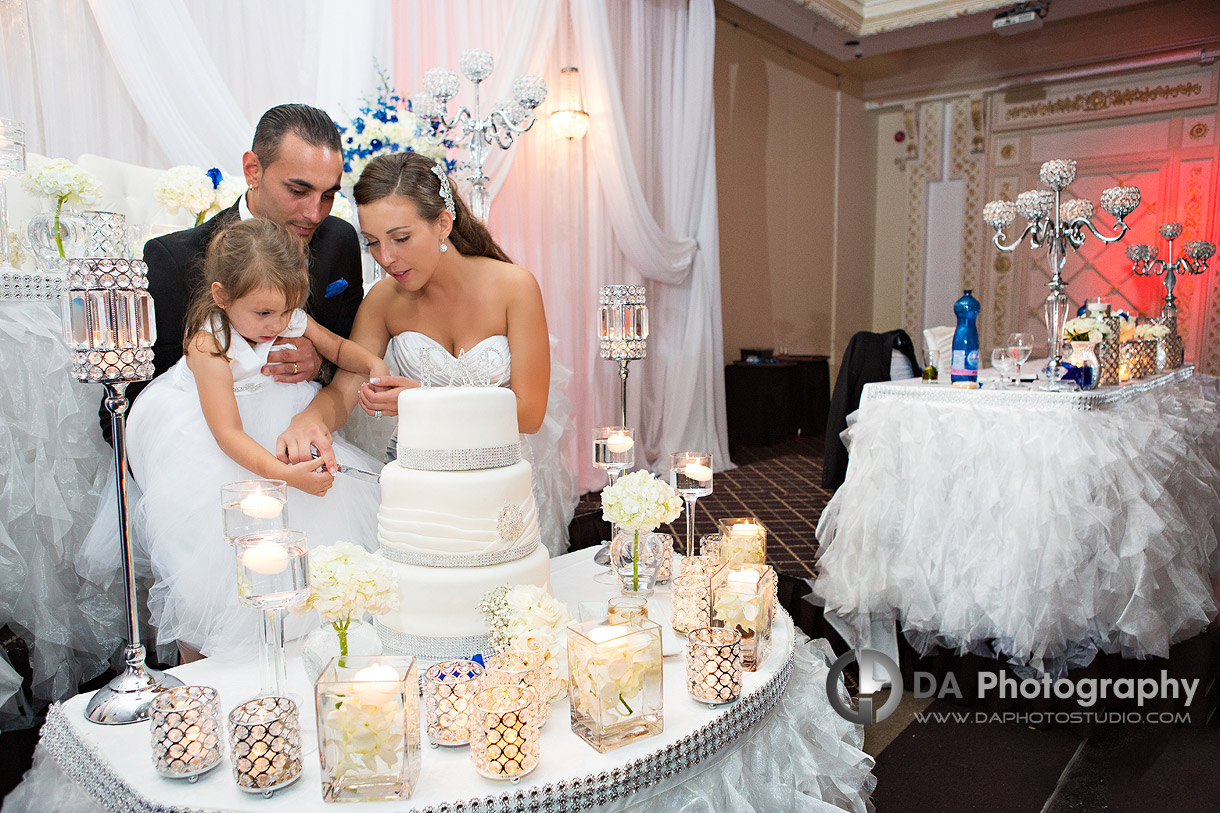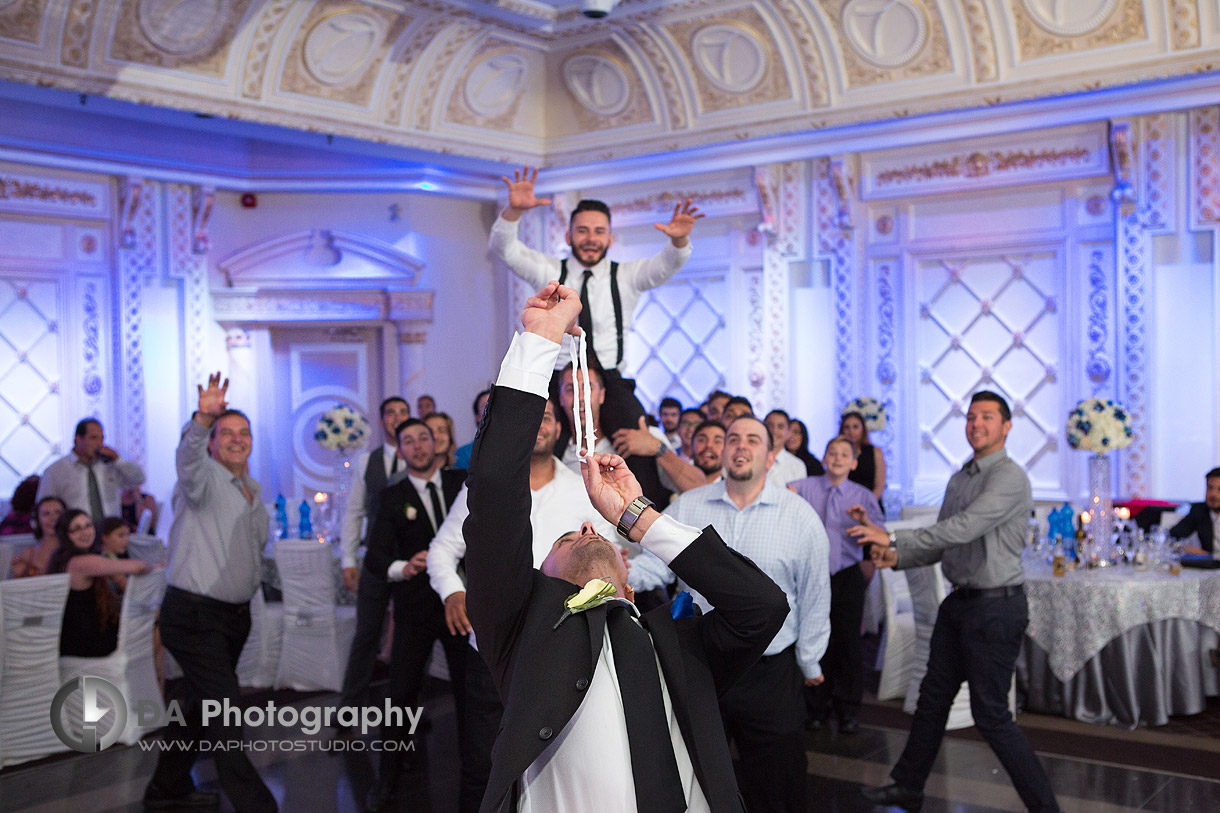 Fast forward to the nighttime session and we come to my favourite set of shots. I loved the pillars at Paradise banquet hall for offering the perfect backdrop and silhouette against the night sky. Likewise, the bridge from the nighttime session and its gentle illumination of the wedding couple, instantly transport you to the backstreets in Italy, thus apt for their wedding.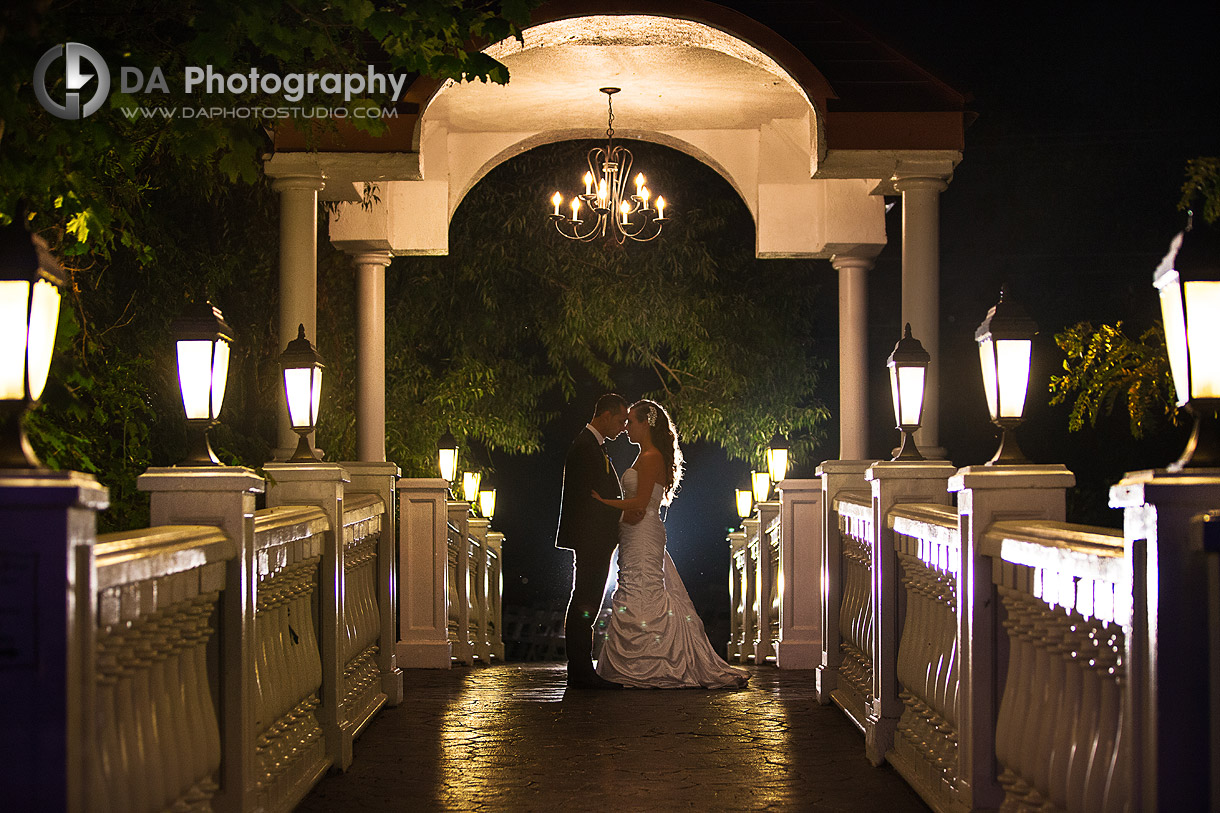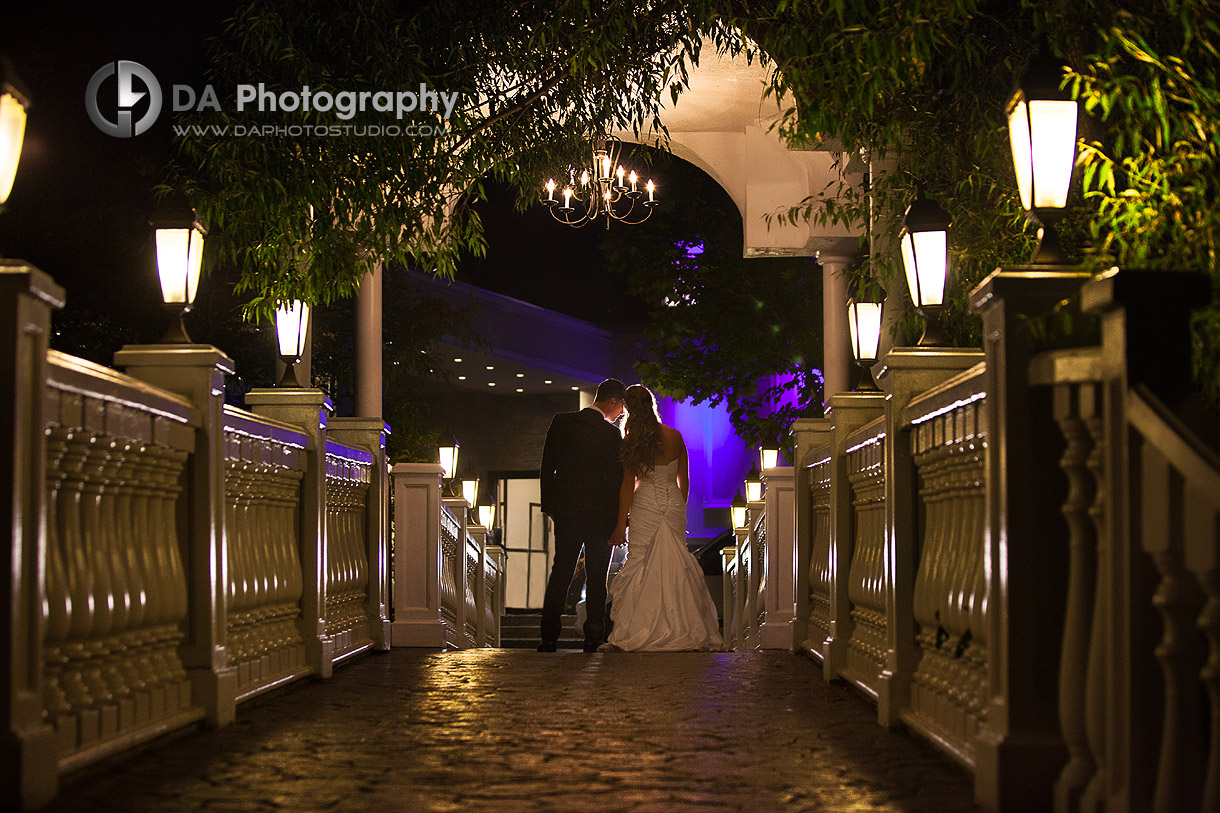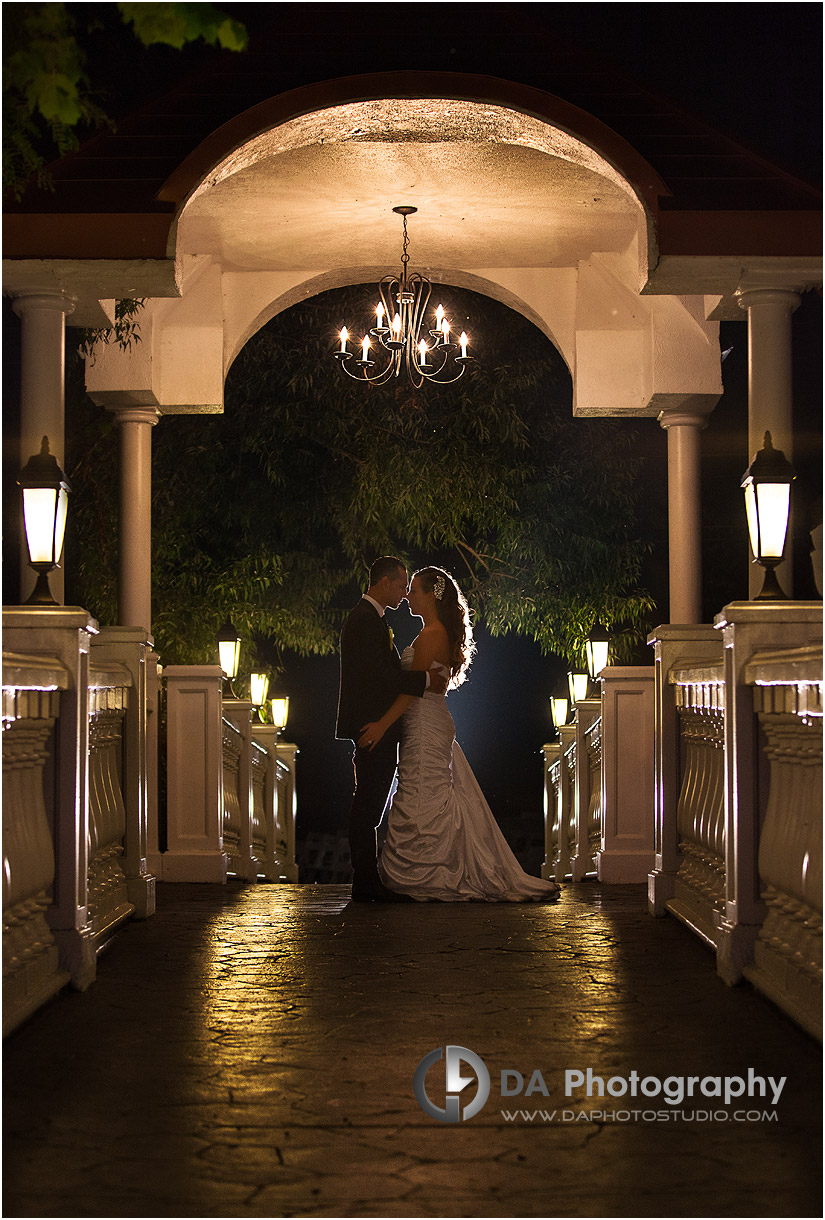 It was such a pleasure to see what a big part of their day their daughter played as it represented a commitment to each other as a family unit rather than just husband and wife.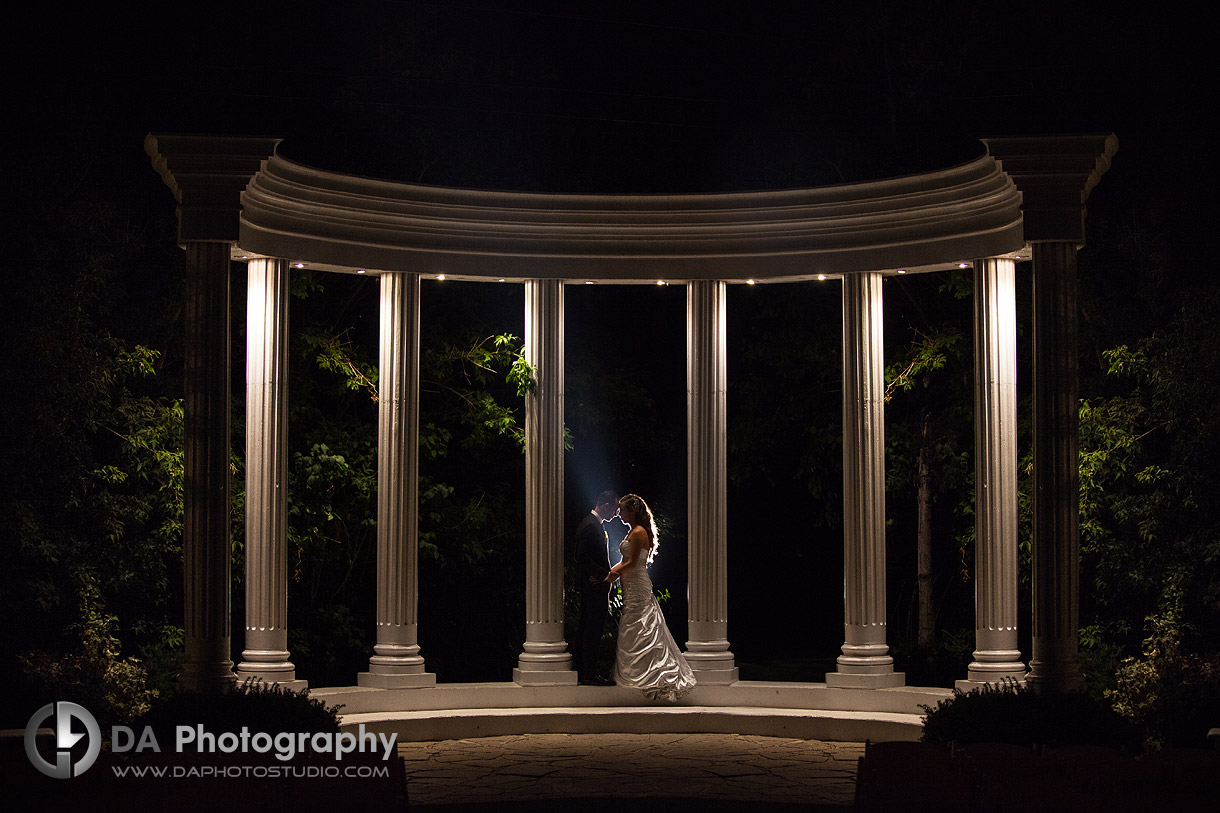 Make Up Artist: Ashley Carlucci & Paola Colella
Hairstylist: Manuela Dopson
Wedding Invitations and Programs:
MixBook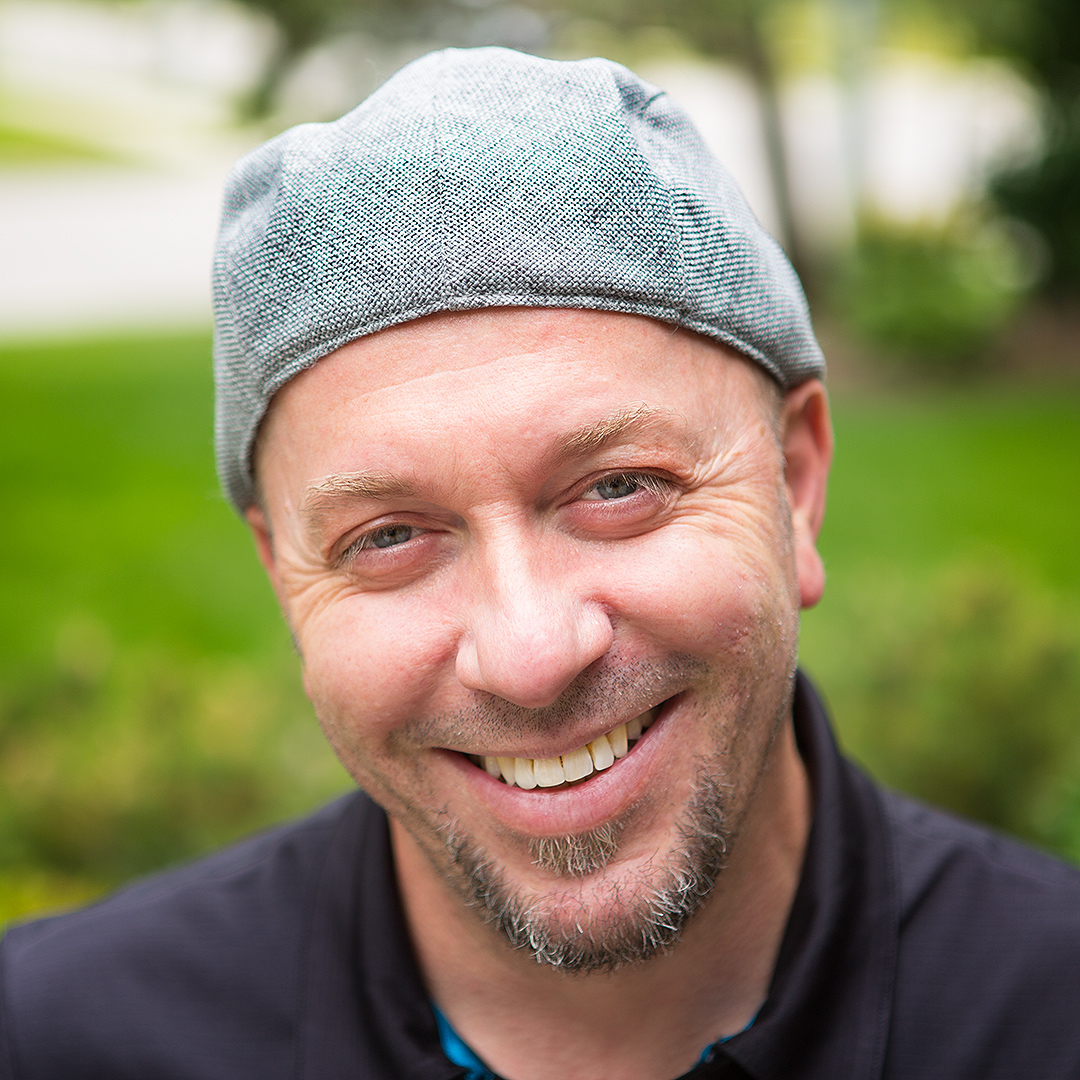 My passion and biggest asset is taking the time to make every client comfortable and relaxed before I even pick up the camera. The result? Photos of you that actually look like you at your best! I can prove to you how much you can enjoy having your picture taken. Lifestyle photography is about the experience that happens to be served up along side of some great photos.
Specialties:
Family Photography for families that like to move around and enjoy their photo time, Wedding Photography for couples looking for a mixture of photojournalistic, contemporary and traditional images and Professional Corporate headshots that are far from cheesy and stiff.