Alem and Julie approached me looking to document their Christmas market engagement. Immediately, I could sense that they had an eye for style and originality. We have since worked together capturing their wedding events. Starting from mehndi party, Hindu ceremony and their beautiful wedding.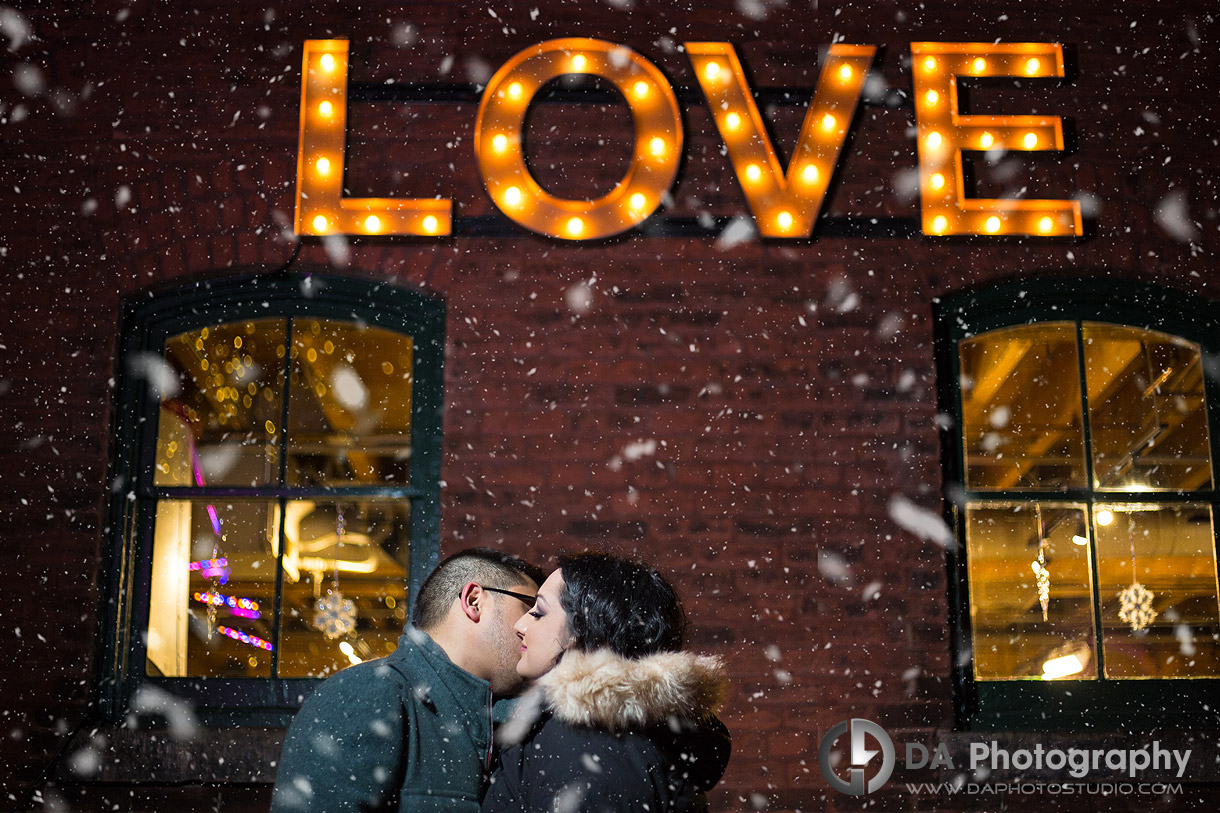 They needed permits to hold their photoshoot in the Distillery District. We coordinated dates as soon as they were secured. If you have never been to the quaint cobbled streets on the Distillery District, it's a must. The industrial feel, timeless façade and abstract art sculptures make for some interesting and unique backdrops. Their annual Christmas market enhances the space with twinkling lights, decorations and artisan vendors. It definitely provides a different feel than your typical downtown Toronto scene.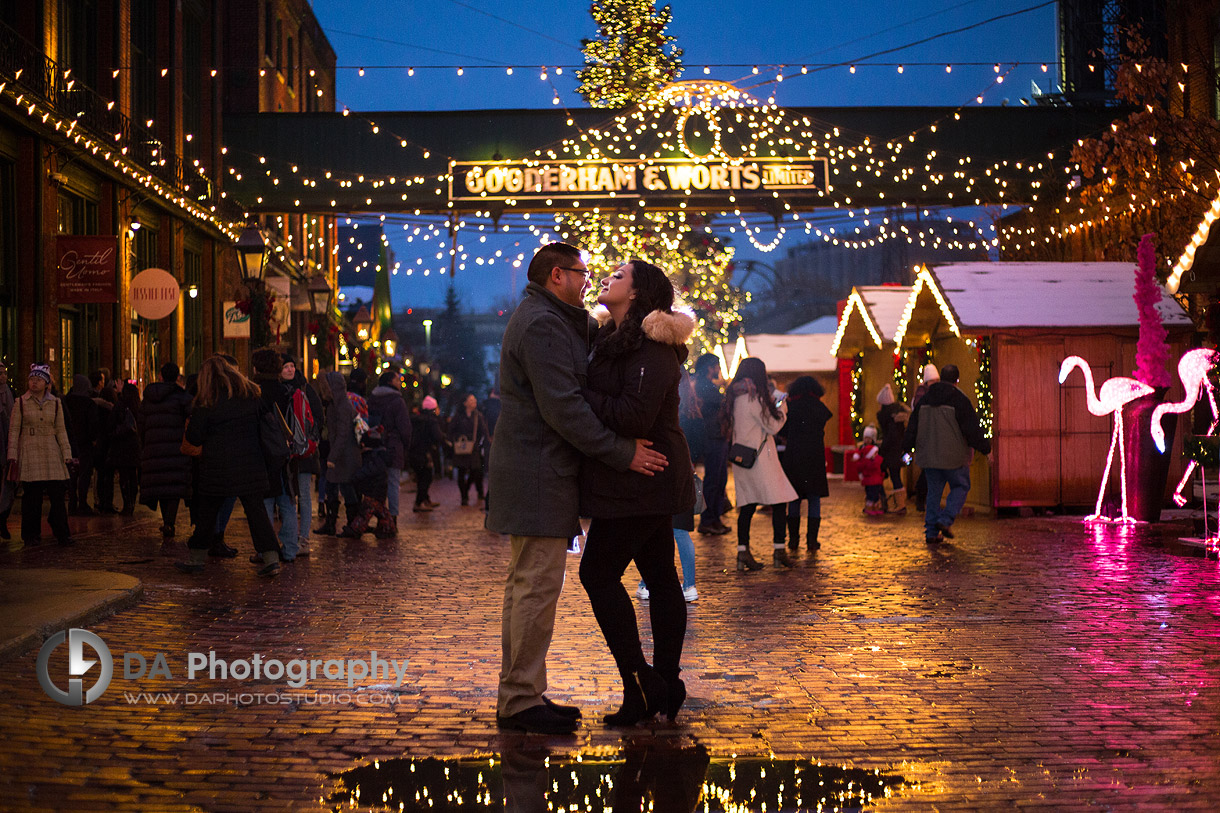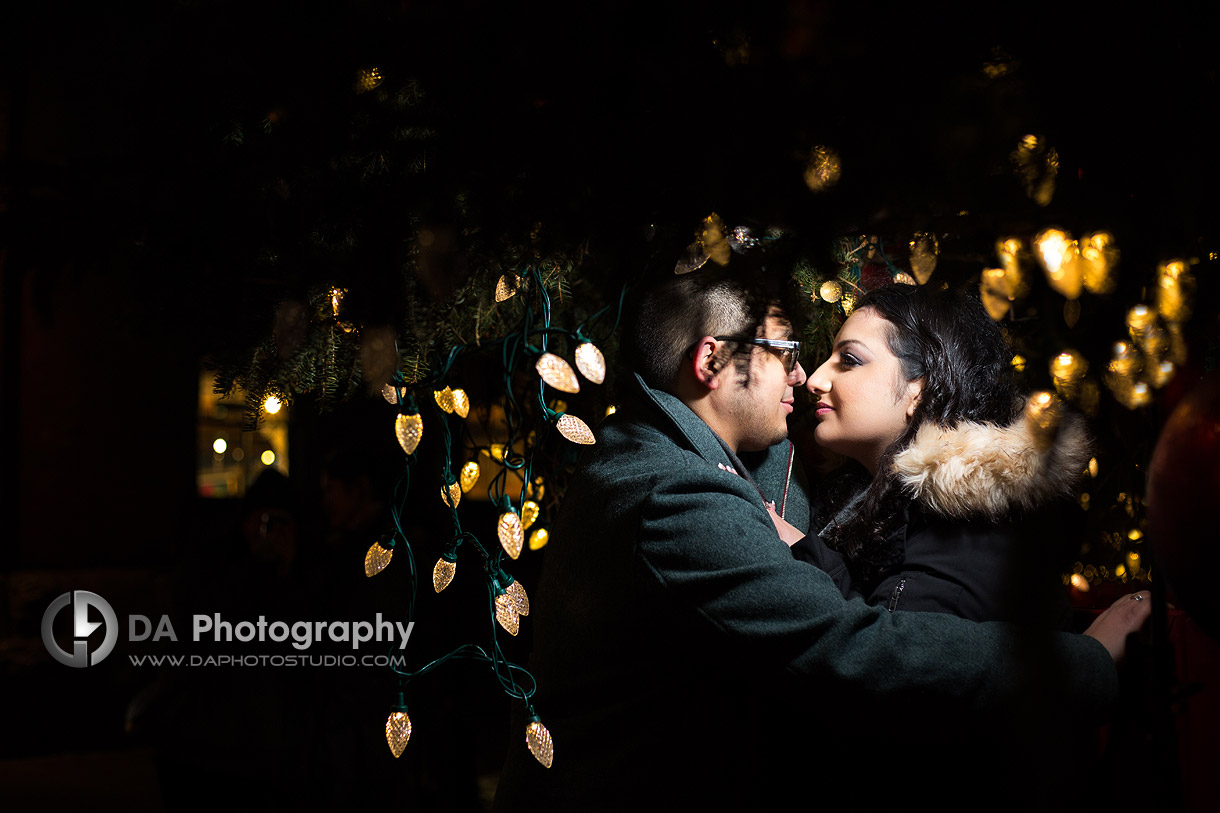 This Christmas market engagement was a fun way to keep the magic alive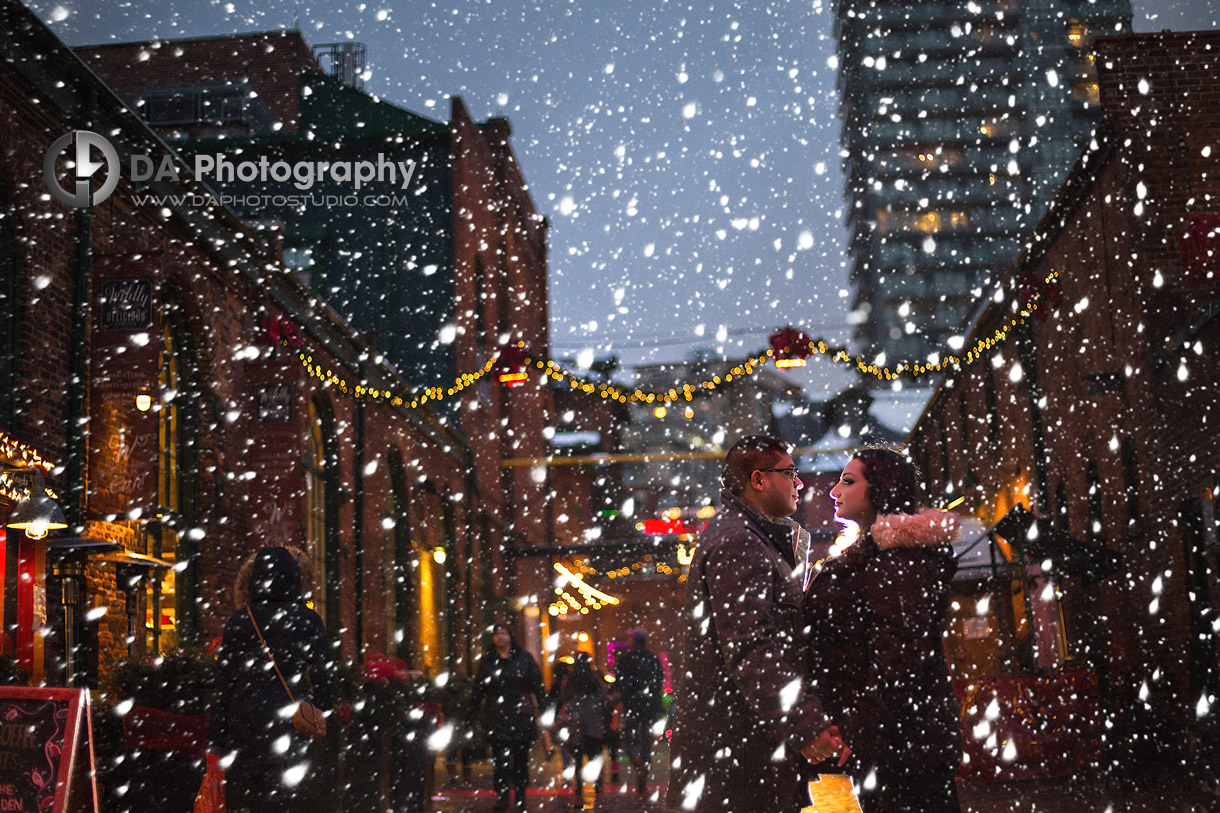 Despite the fact it was raining and snowing, I used the daylight we had to enhance the seasonal elements. If you are presented with an unexpected element, you might as well embrace it rather than try to work against it!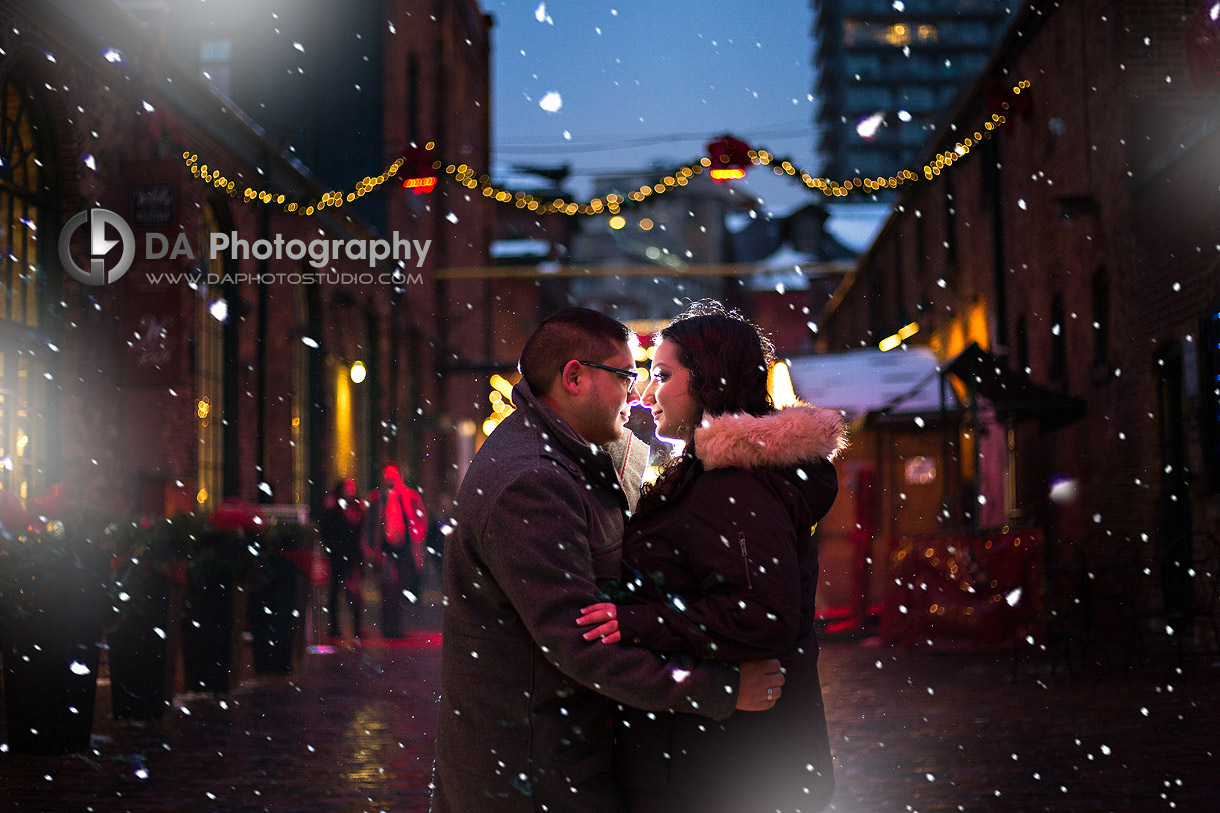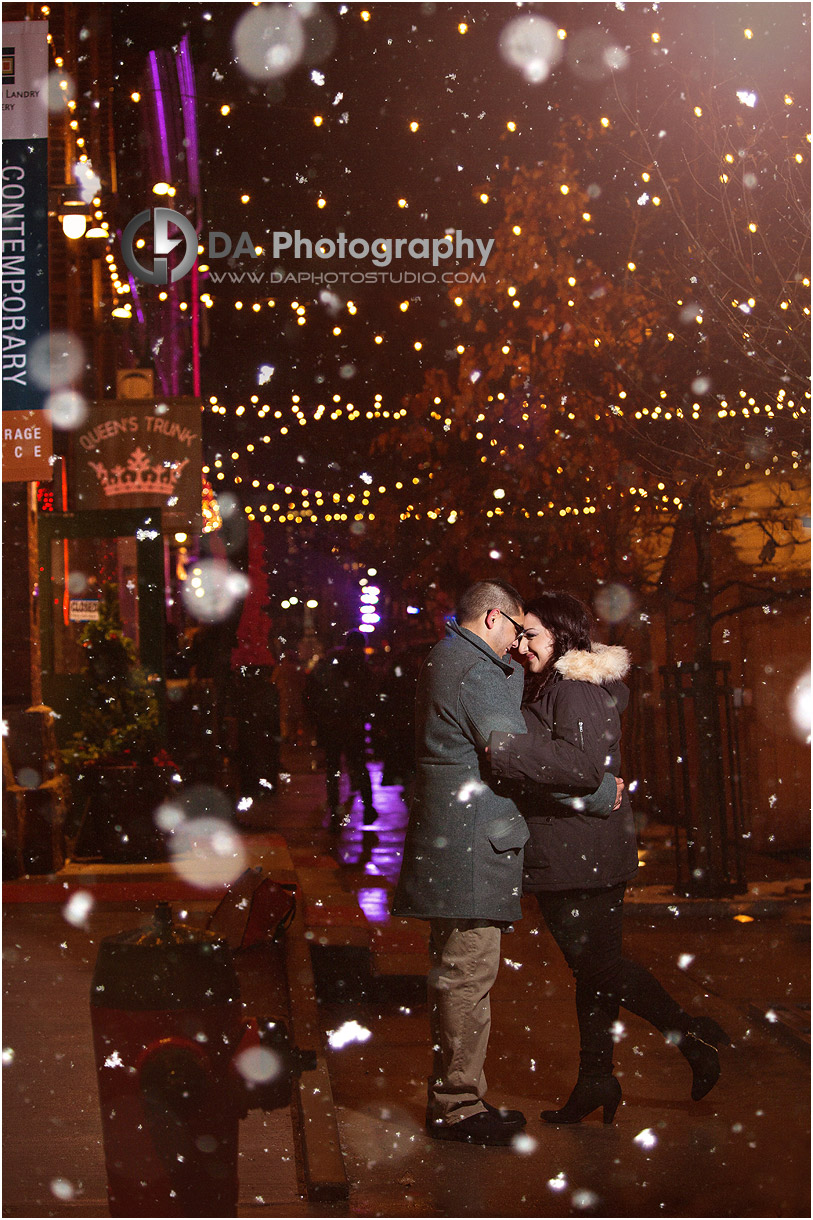 Being a busy time of year, I was aware of trying to make the most of any quiet lulls in the crowds to document Alem and Julie in front of some of the famous landmarks. We started off by the red truck, and the snow added to the composition, especially with Julie's big winter jacket. I was then able to capture quite a few fun shapes and textures using the classic icons: the giant heart, love sign, Balzac coffee store and the lock wall.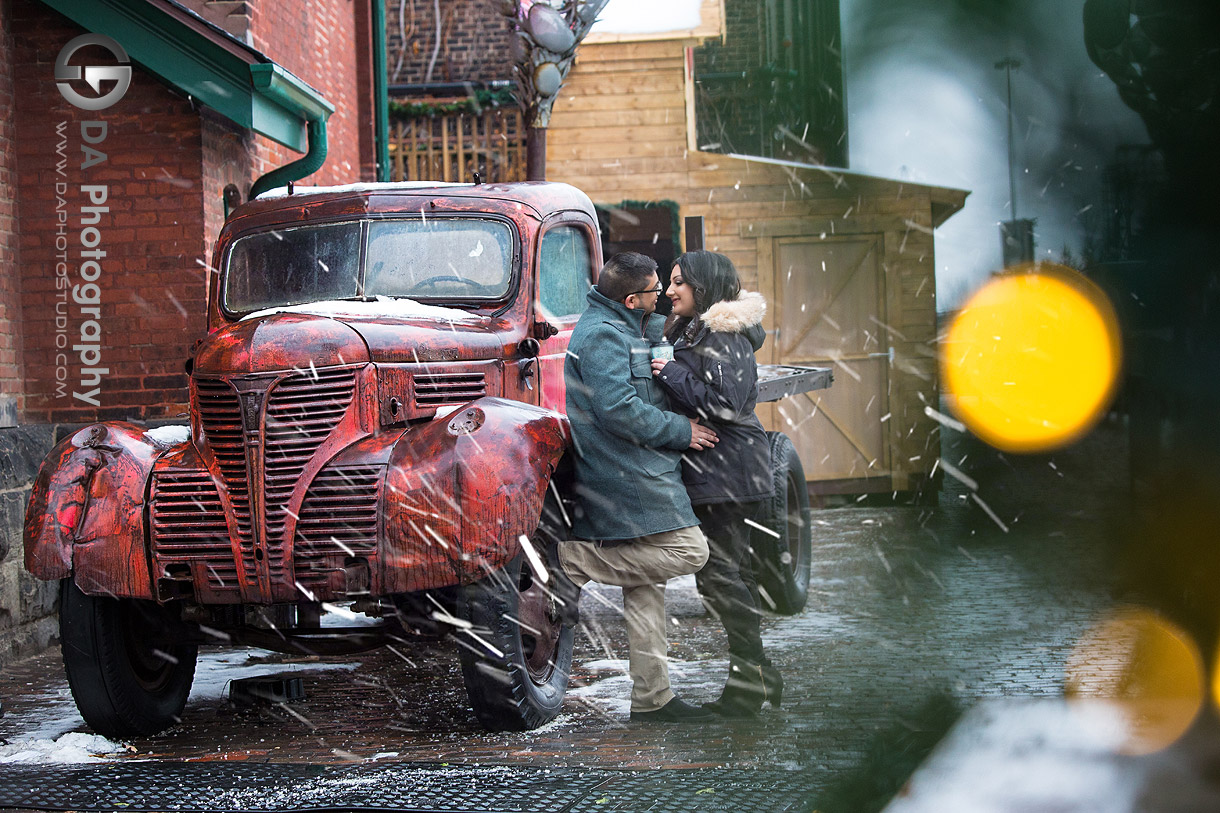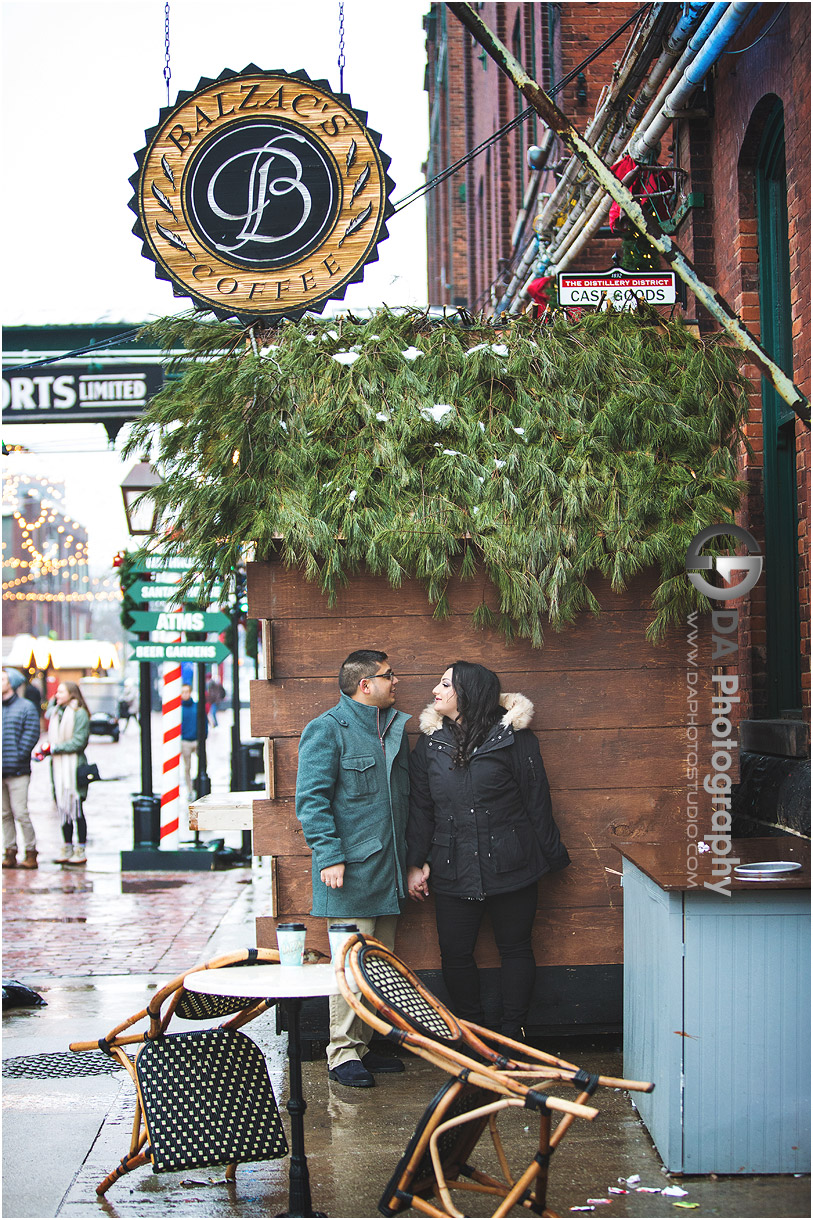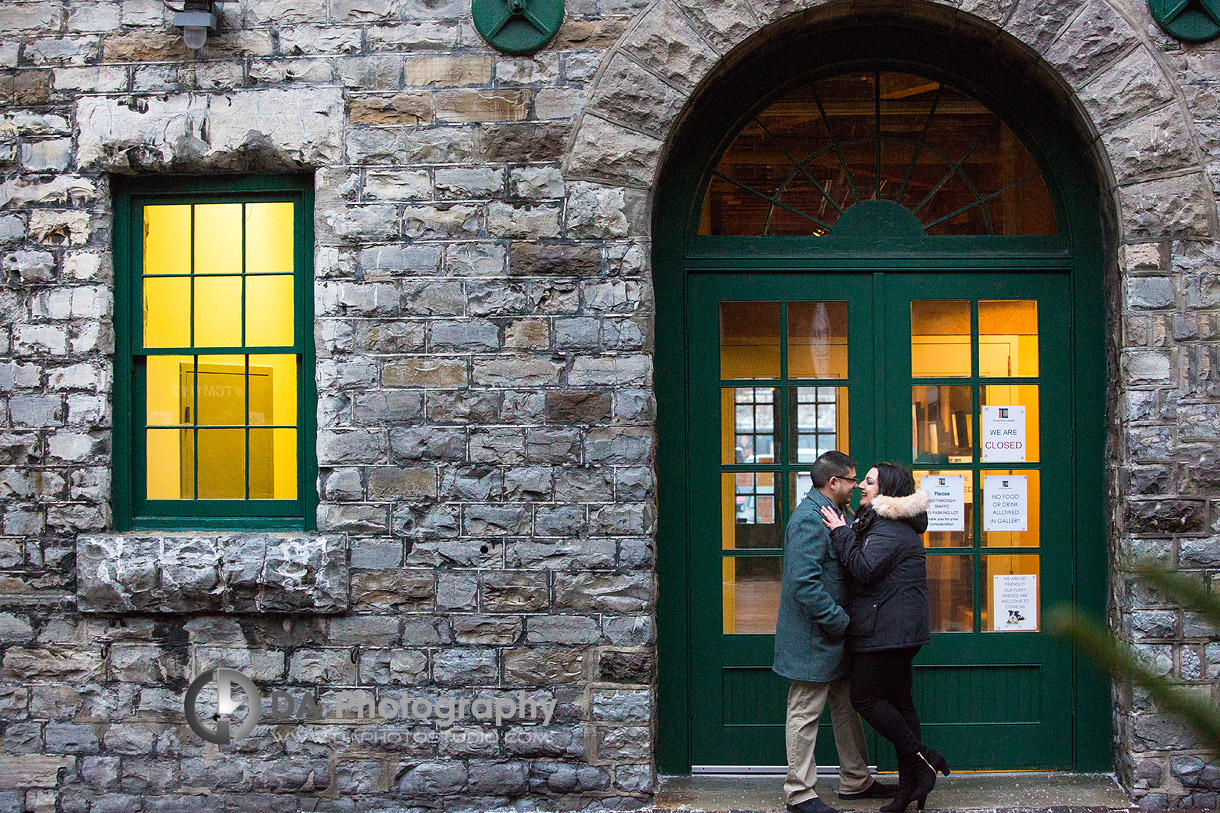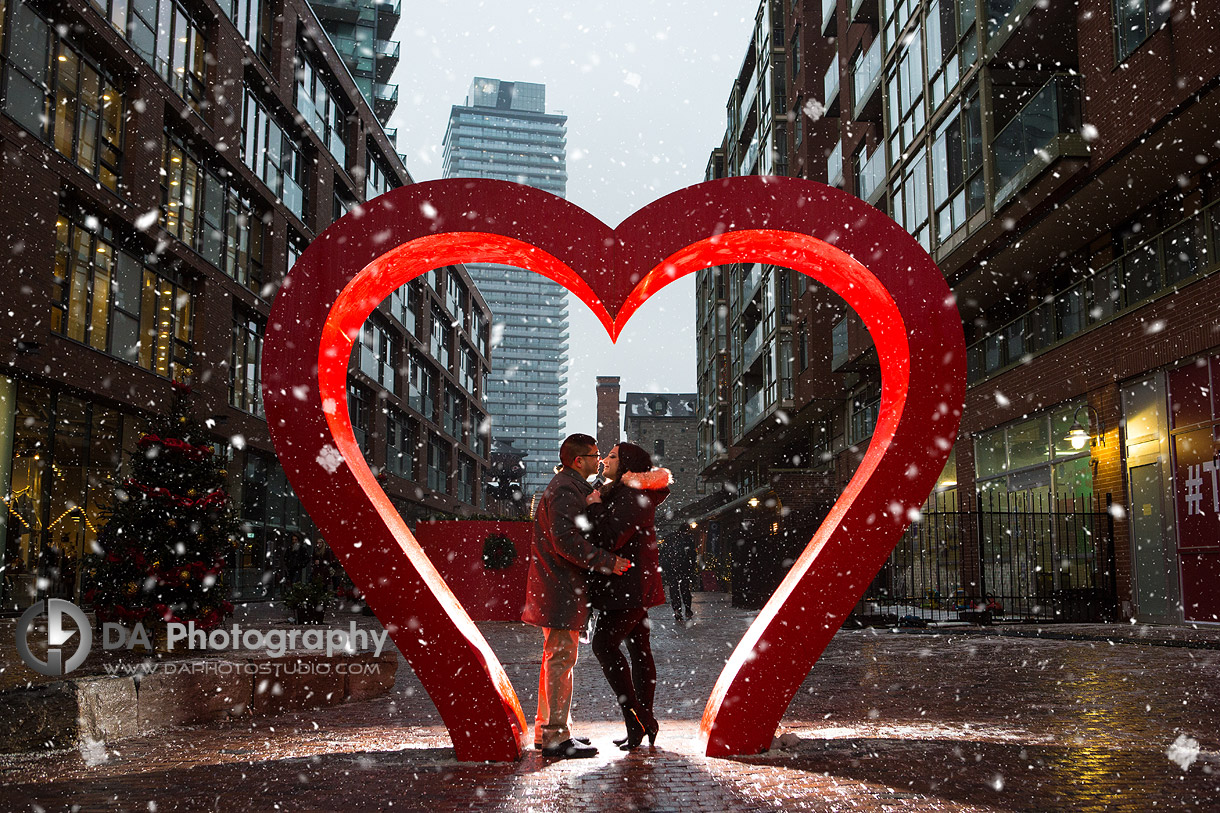 While we were waiting for an area to free up, I would utilize the time by focusing on their close ups. The twinkling lights enhanced Alem's watch, their engagement ring, and Julie's face, with her amazing eyelashes and flawless skin.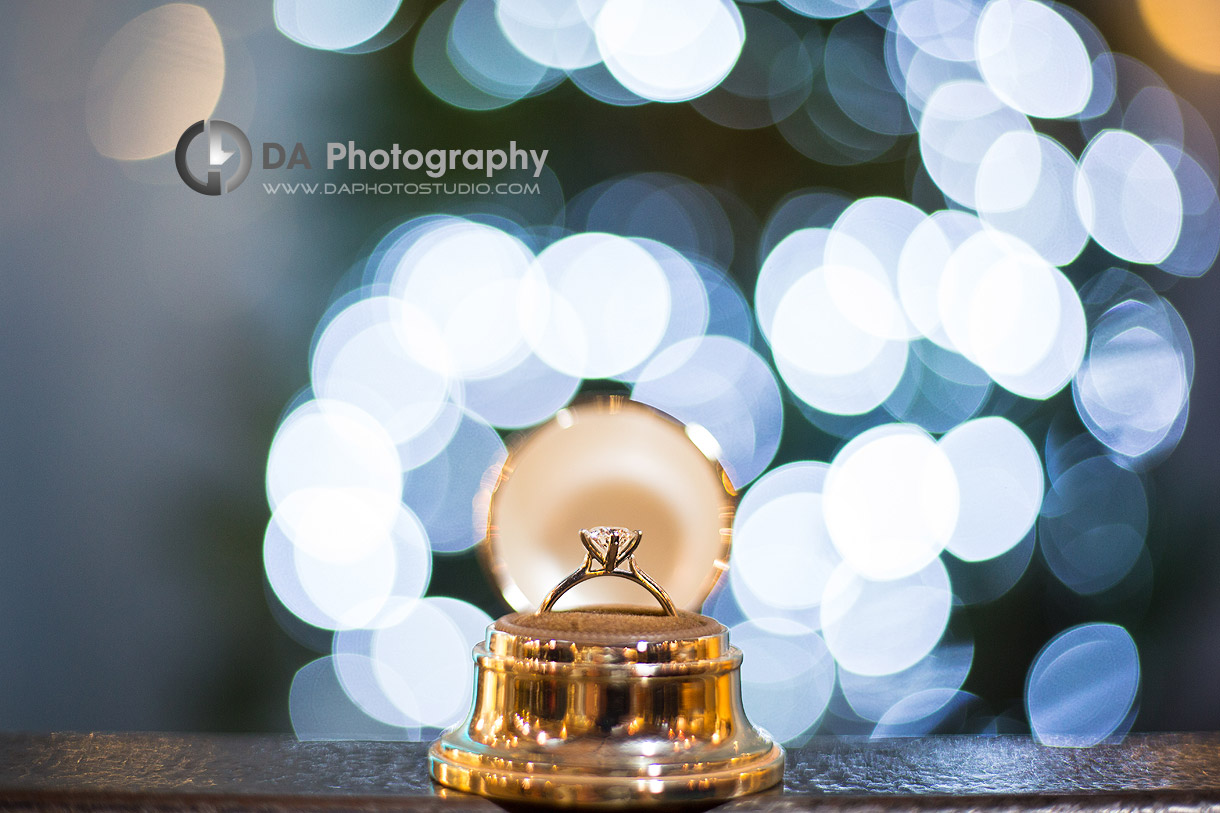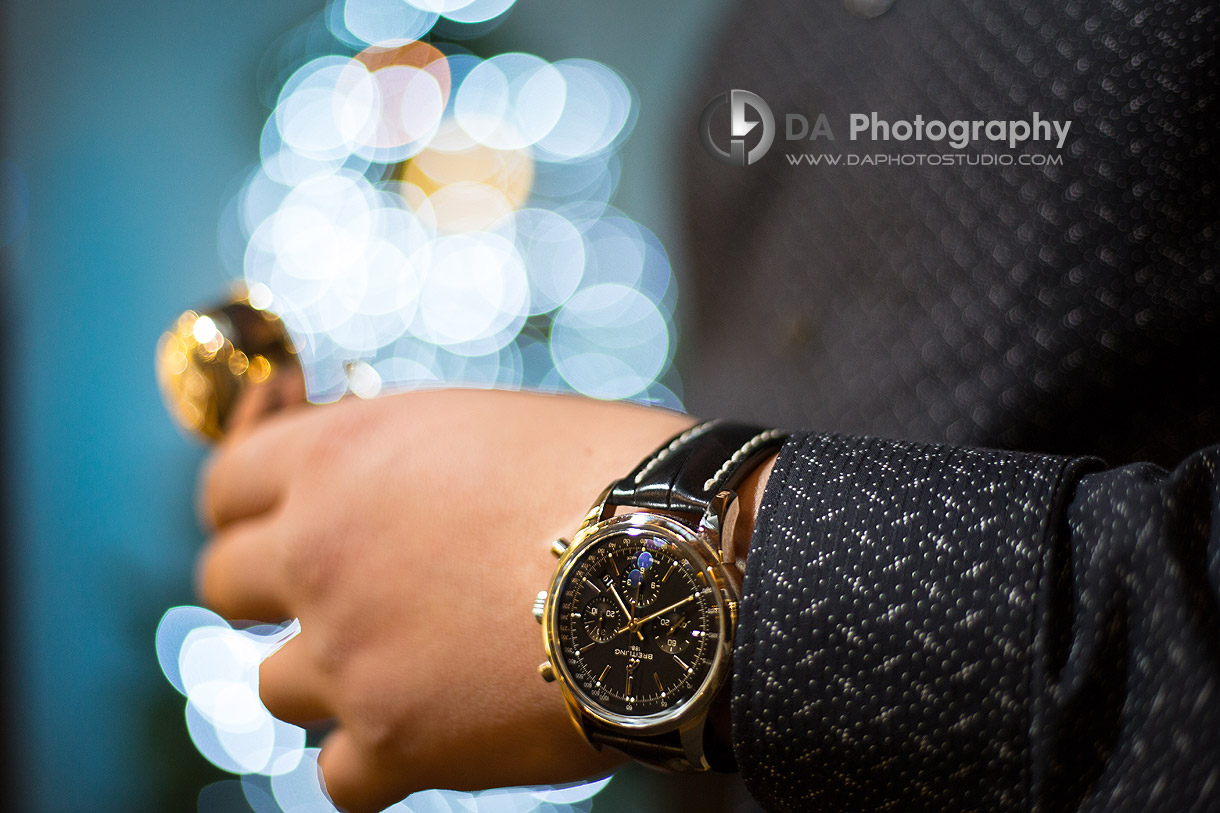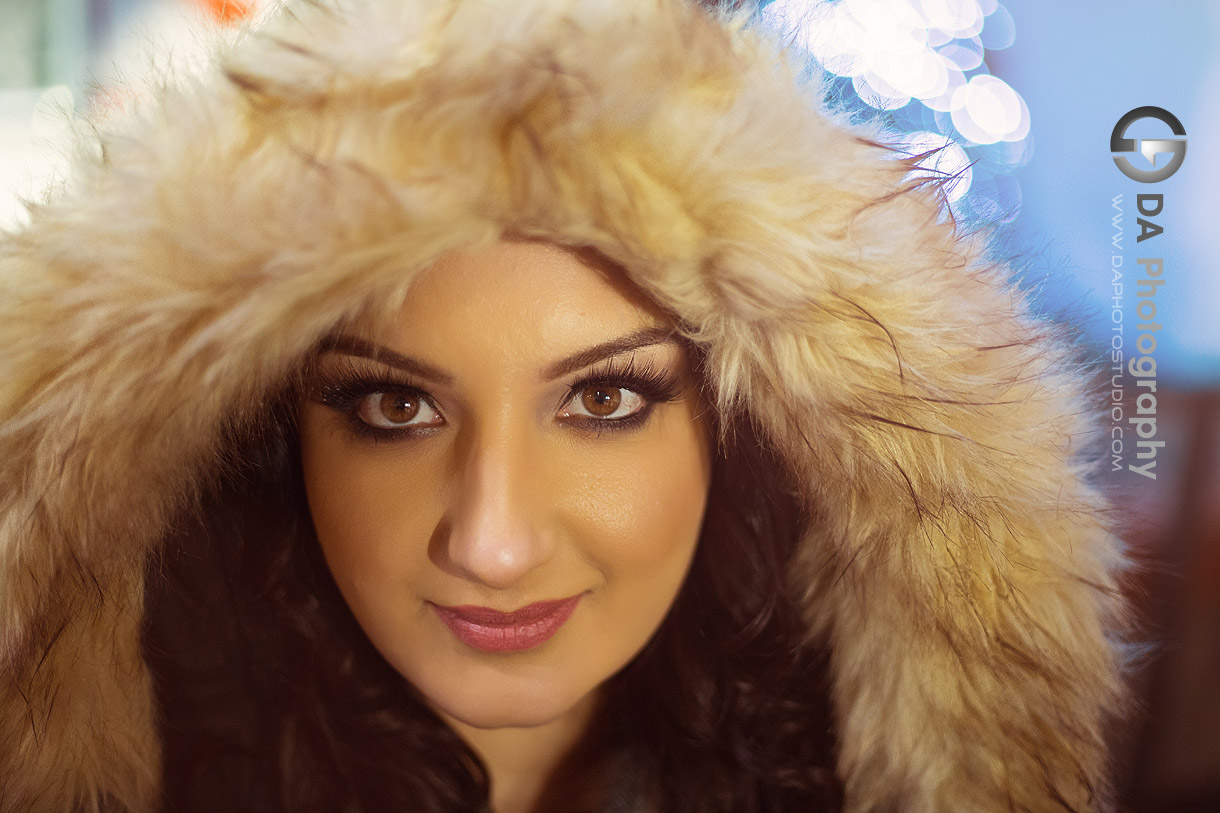 One of the ideas I wanted to showcase, was the way you can use the rain to your advantage during this season to add texture. I took several images in light rain that I kept untouched and then enhanced to highlight its presence. By showing them the difference, my couple realized rain didn't have to have a negative impact on the overall imagery.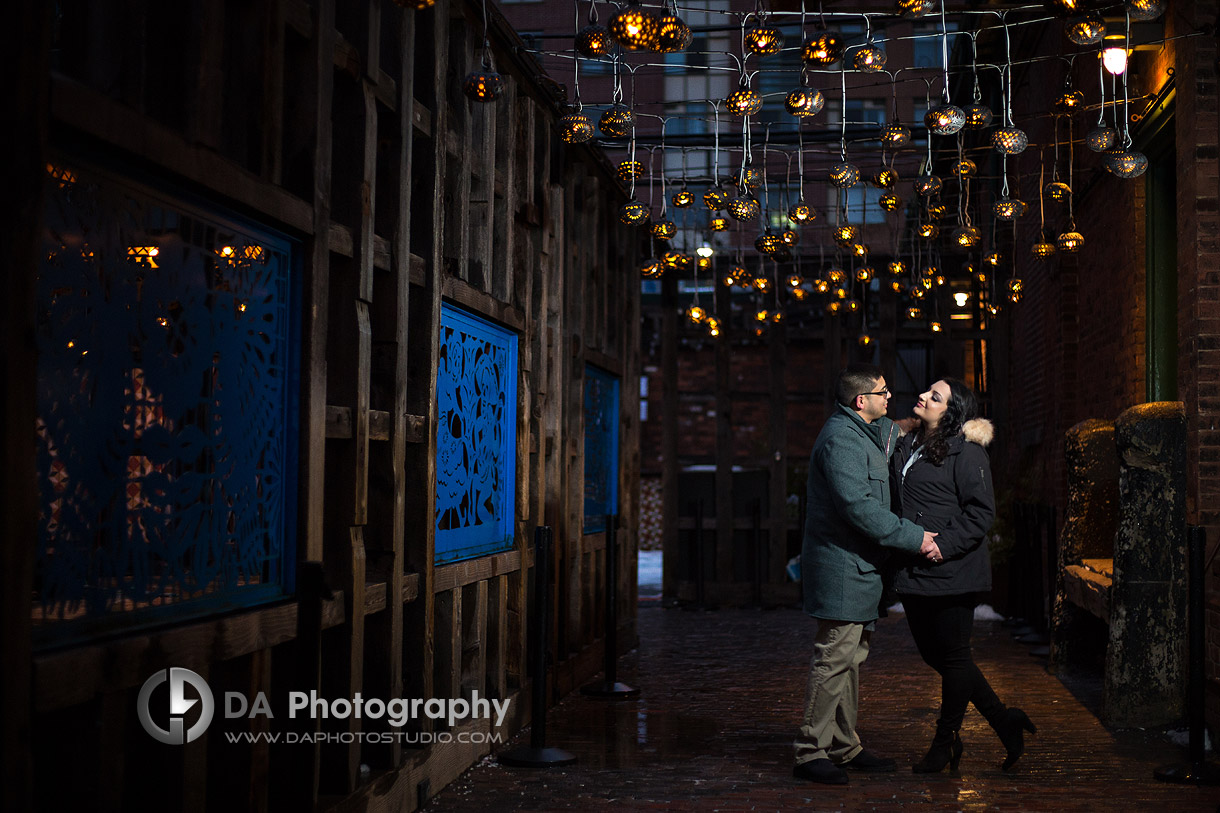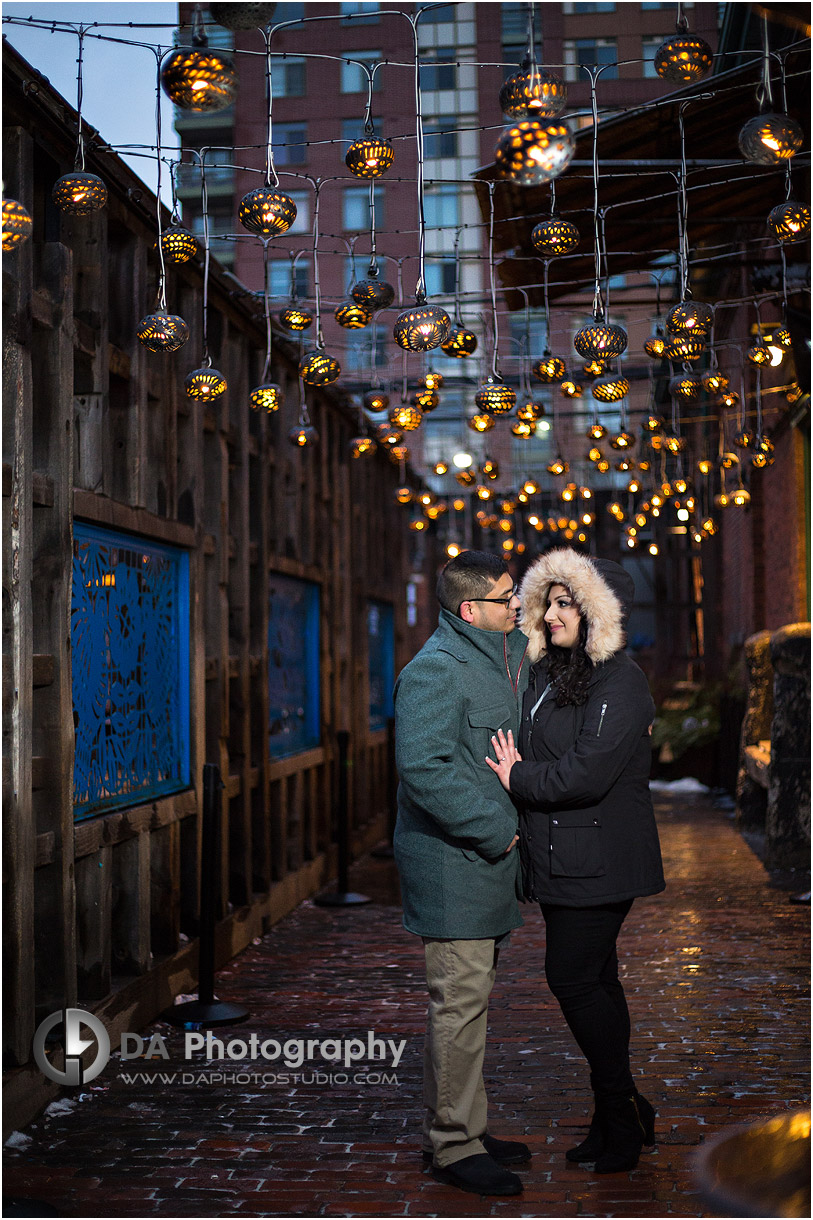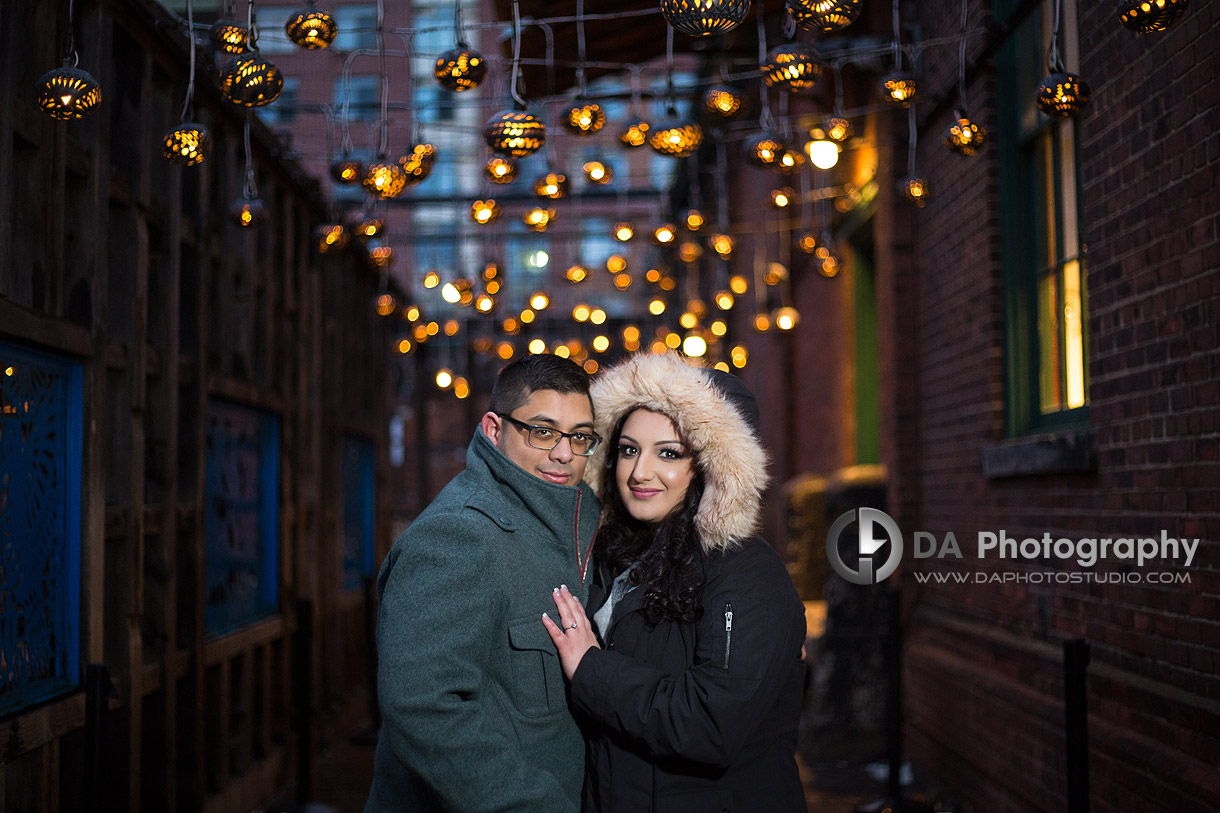 Discover the twinkle effect of this Christmas market engagement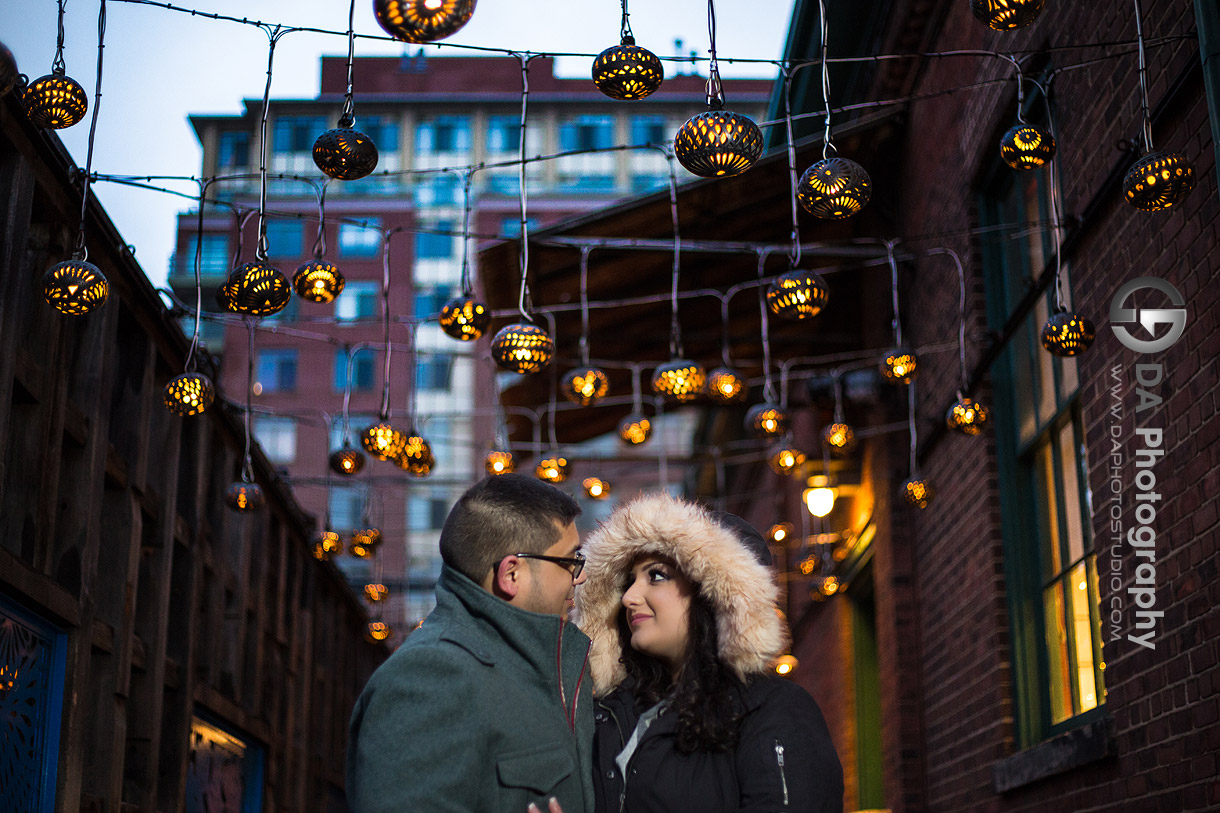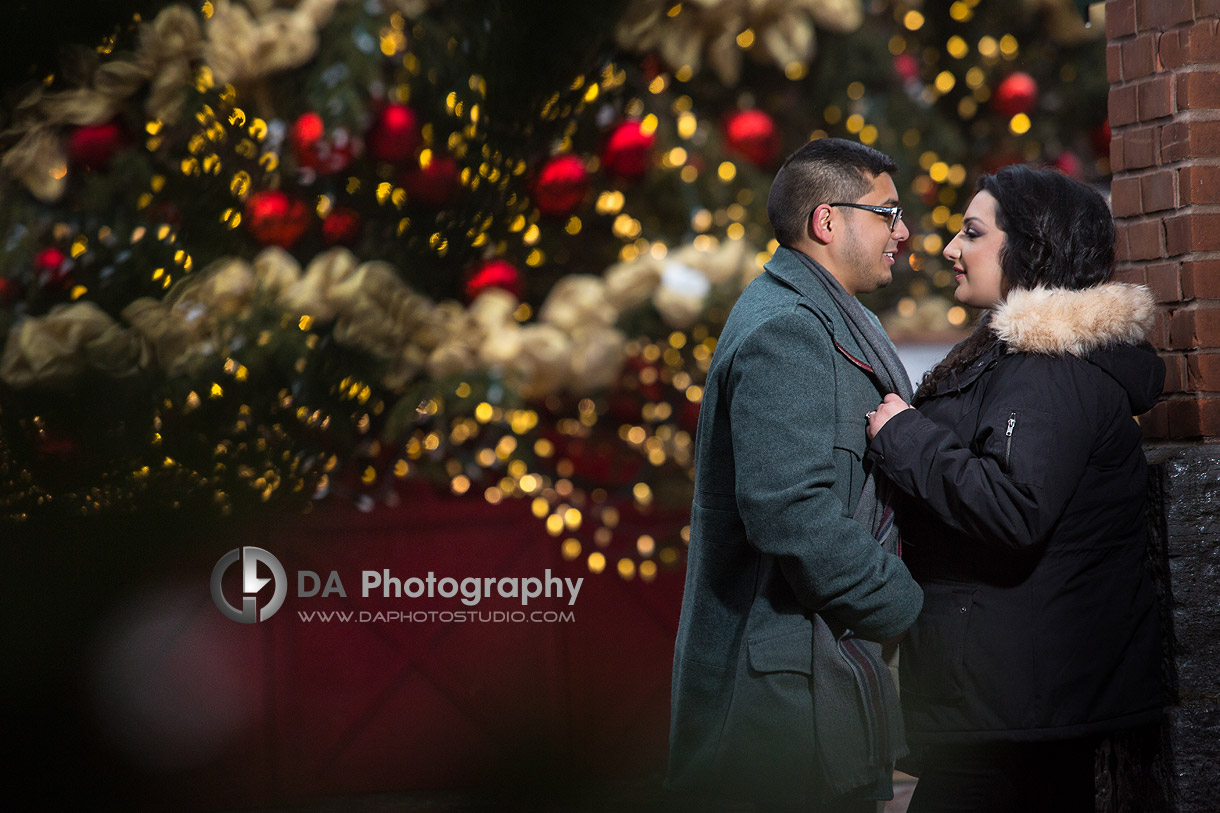 As we lost light and night fell upon us, we snuck off into a side alley that had some overhanging decorations. The simple shapes and colours had a big impact as a background without stealing the attention away from the couple.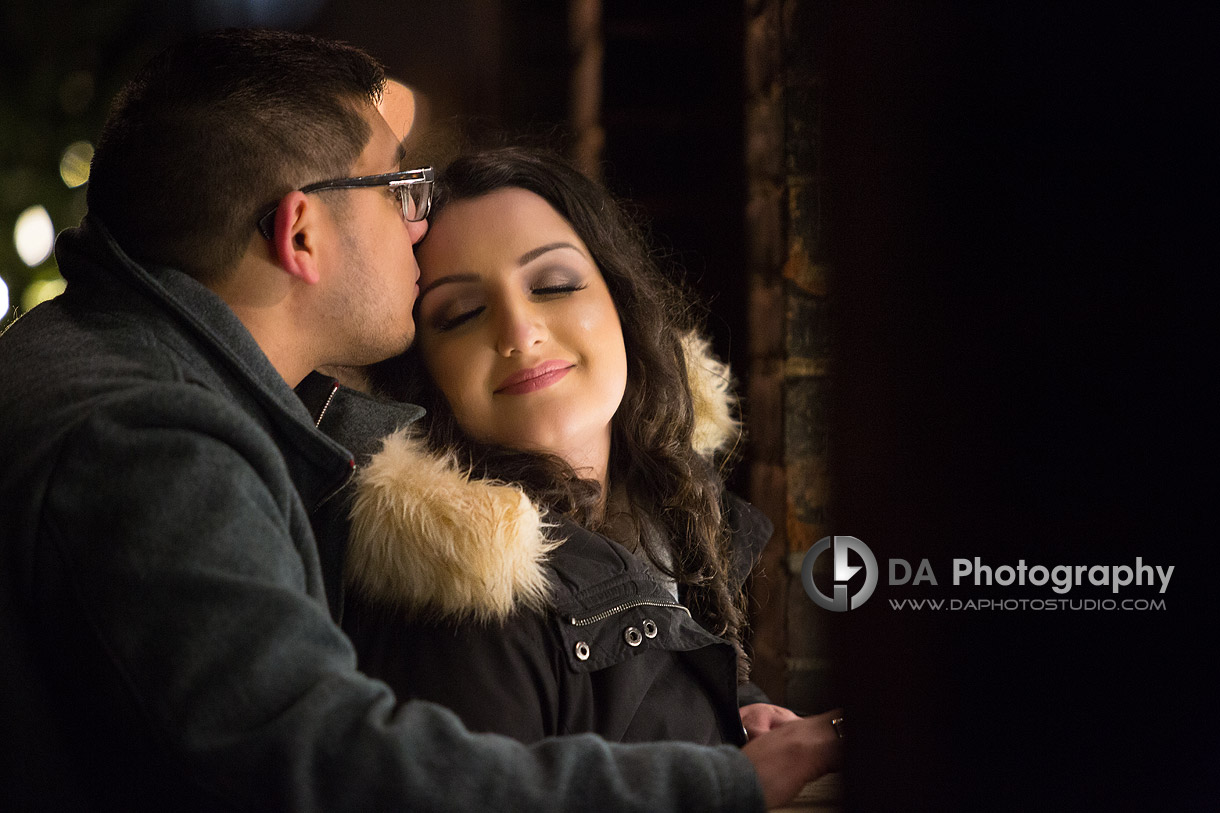 By not forcing Alem or Julie to look into the camera for the majority of their Christmas market engagement, it allowed them to let their guard down. I waited until they had relaxed in each others company and used to the odd onlooker. Then, I would periodically shift their attention to my lens. I allowed them to focus their attention on each other. This resulted in photography that was a lot more emotional and made for great practice for their future photoshoots.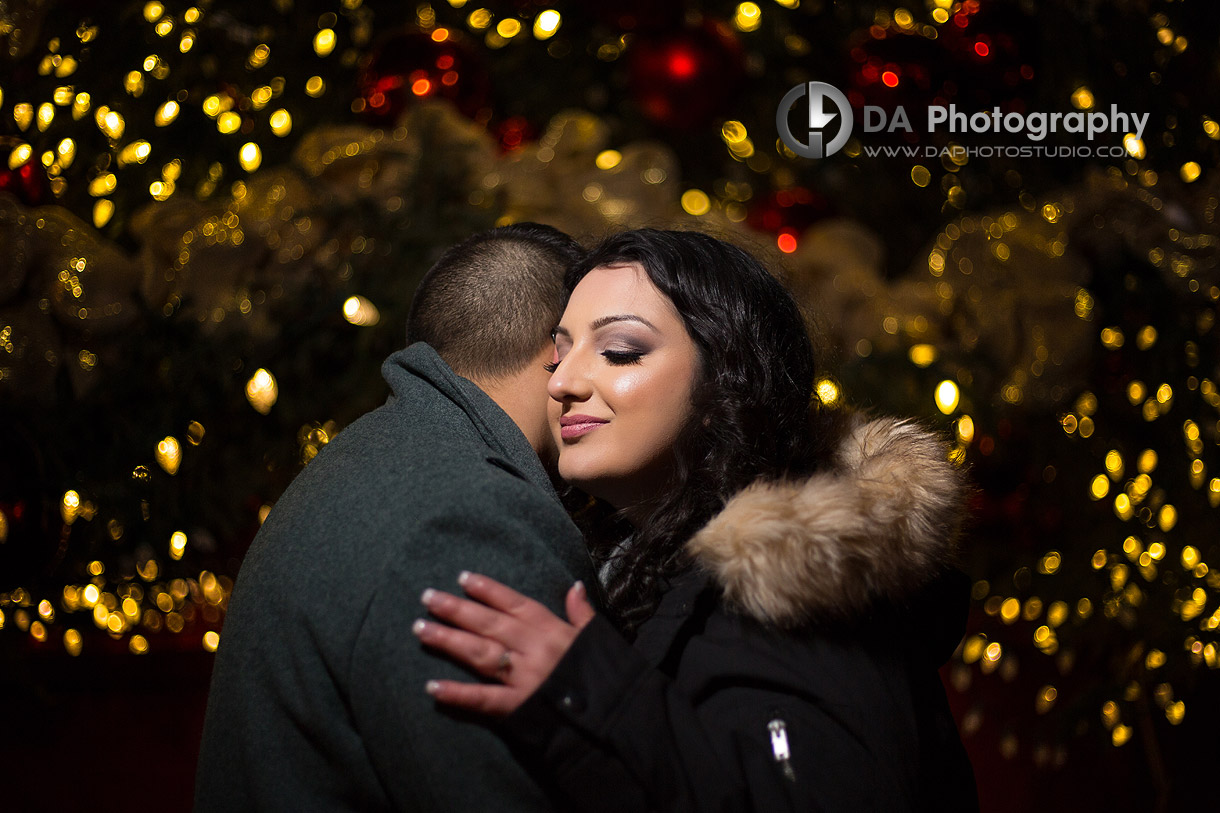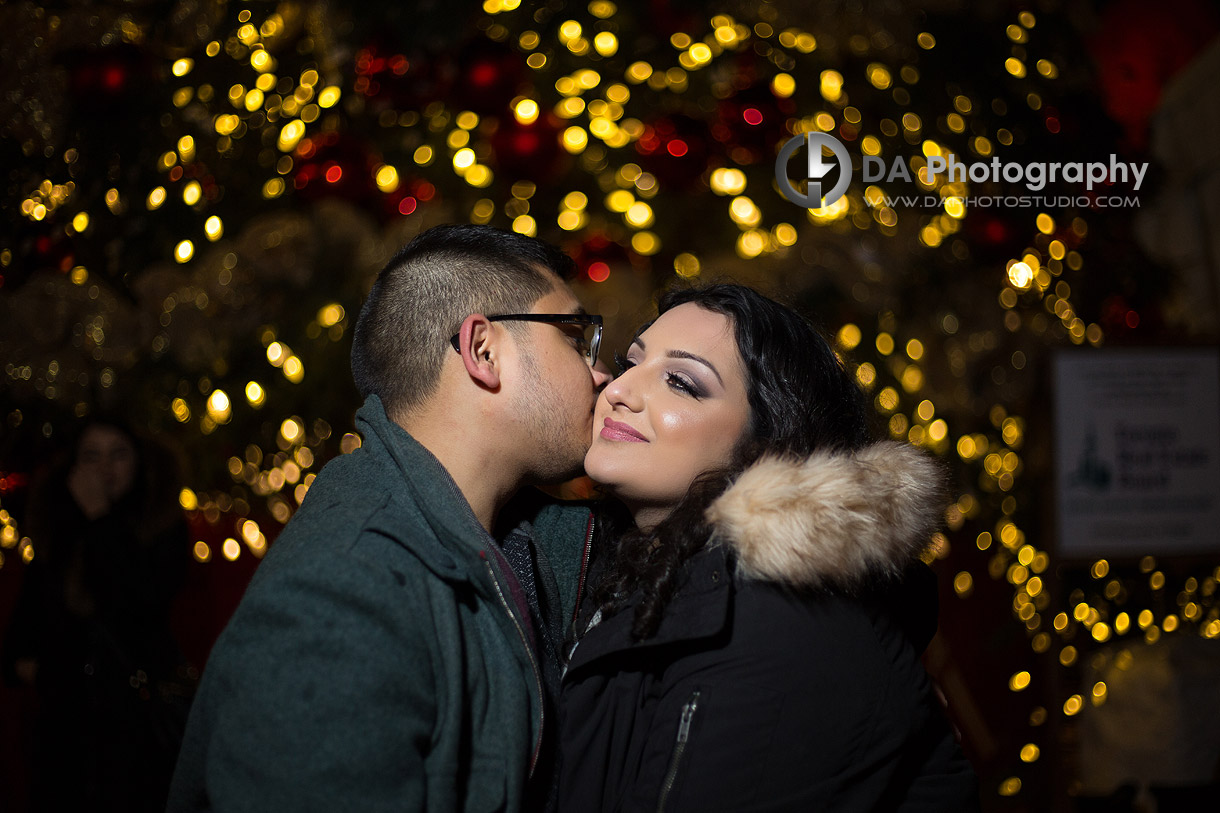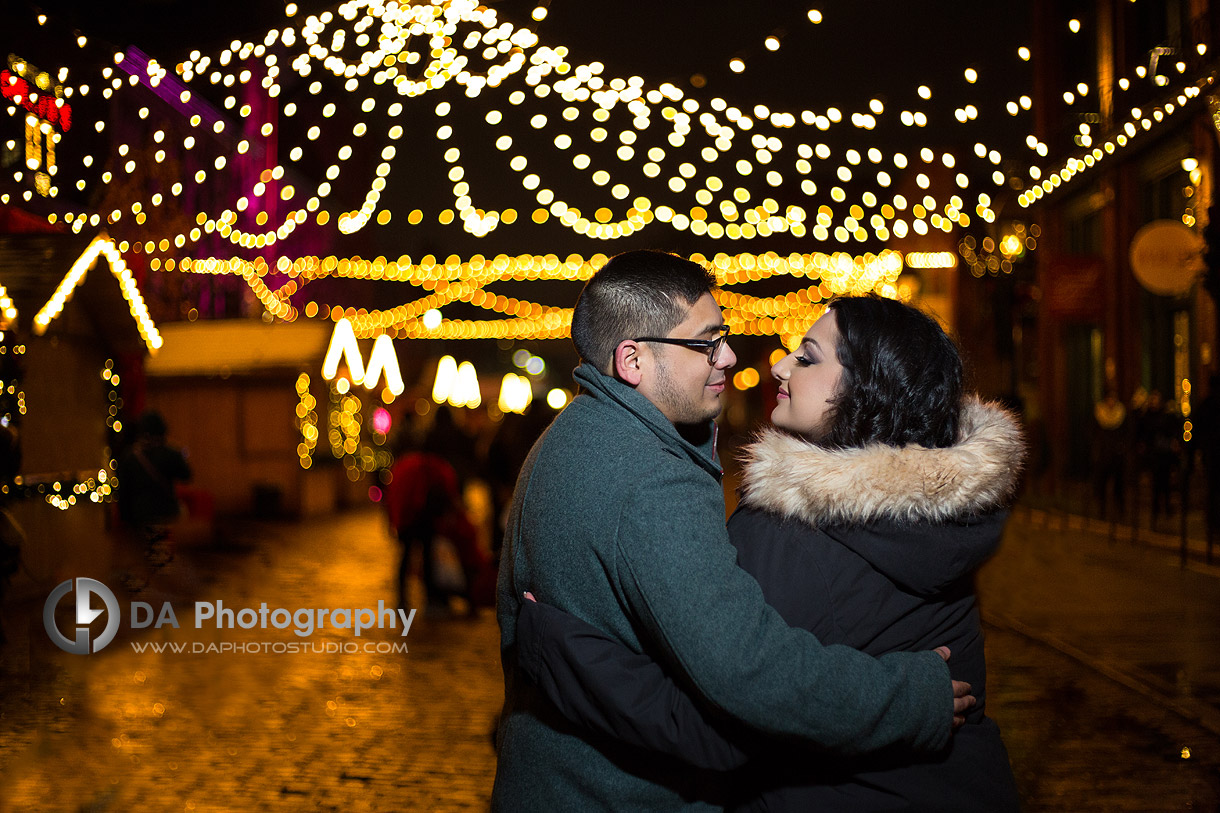 Photography Location's: Distillery District, Toronto, ON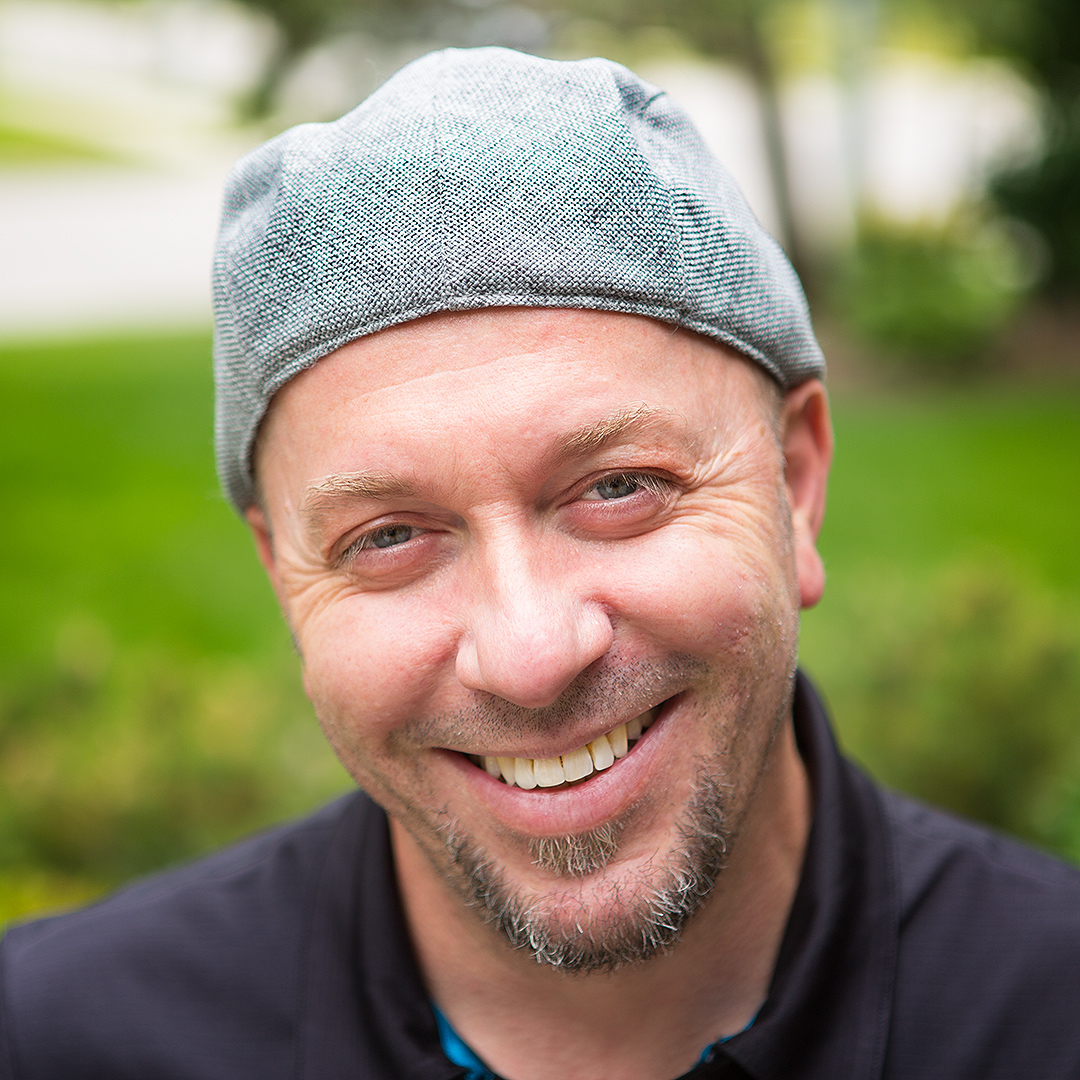 My passion and biggest asset is taking the time to make every client comfortable and relaxed before I even pick up the camera. The result? Photos of you that actually look like you at your best! I can prove to you how much you can enjoy having your picture taken. Lifestyle photography is about the experience that happens to be served up along side of some great photos.
Specialties:
Family Photography for families that like to move around and enjoy their photo time, Wedding Photography for couples looking for a mixture of photojournalistic, contemporary and traditional images and Professional Corporate headshots that are far from cheesy and stiff.