In a society full of people wanting to conform to what the mass think is the norm, it's refreshing when I stumble across clients that relish their own uniqueness. Veronica and Brett wanted to celebrate their winter Arboretum engagement with a shoot that included their fur baby.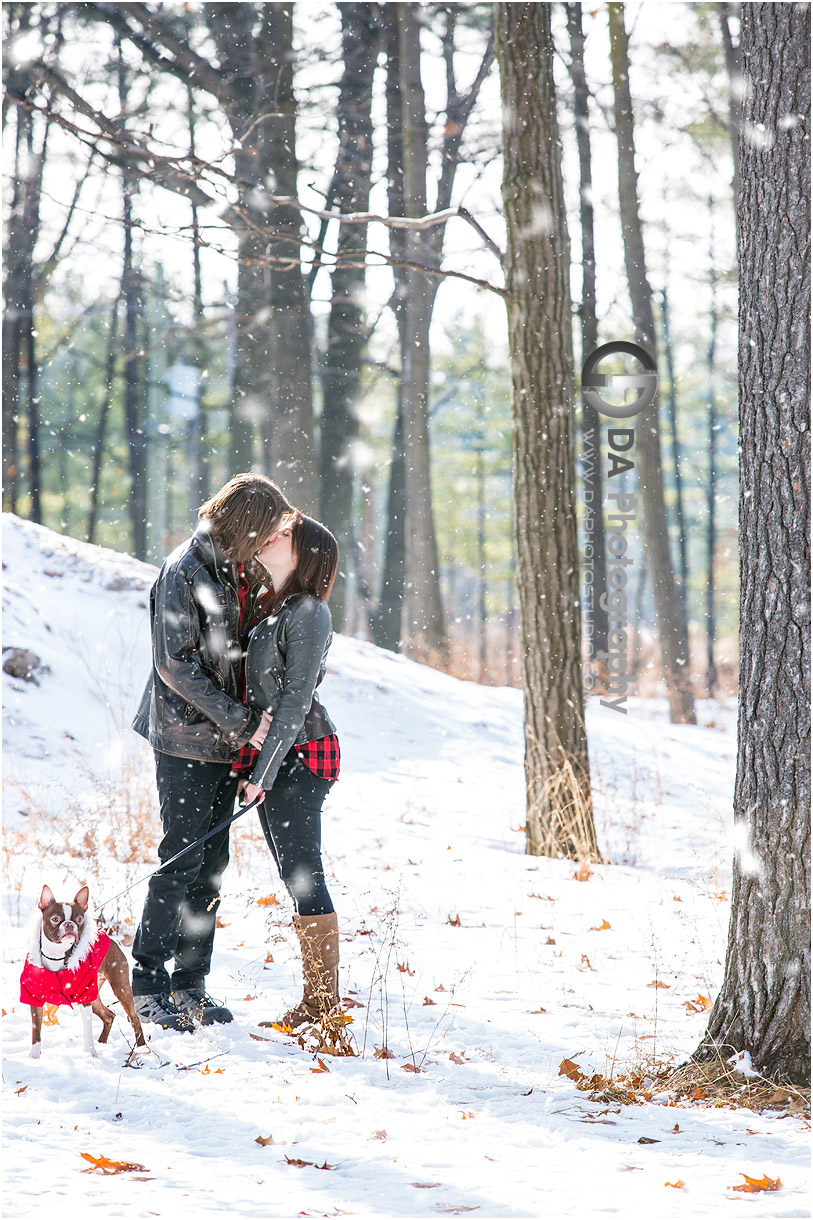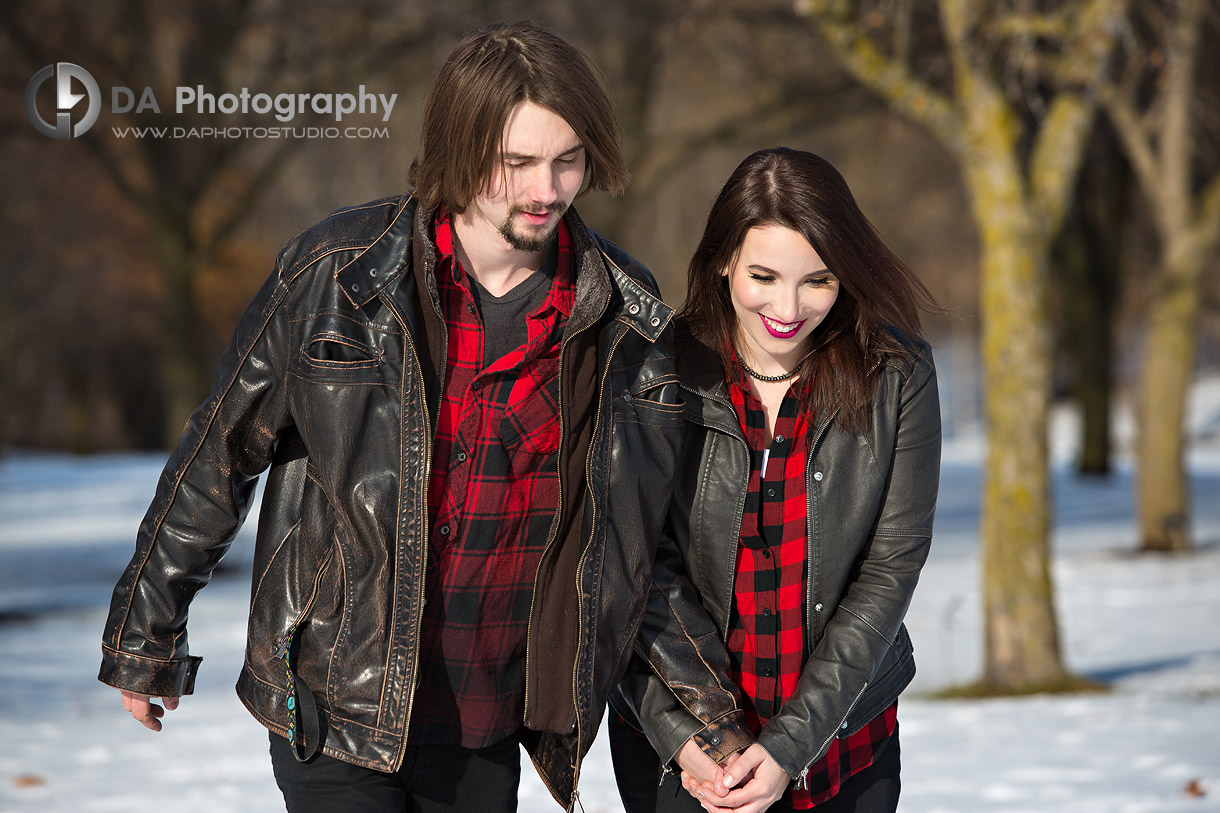 They had chosen to embrace the traditional red and black plaid but made the style their own with leather jackets. I loved that they incorporated the theme for their dog which tied them together as a family.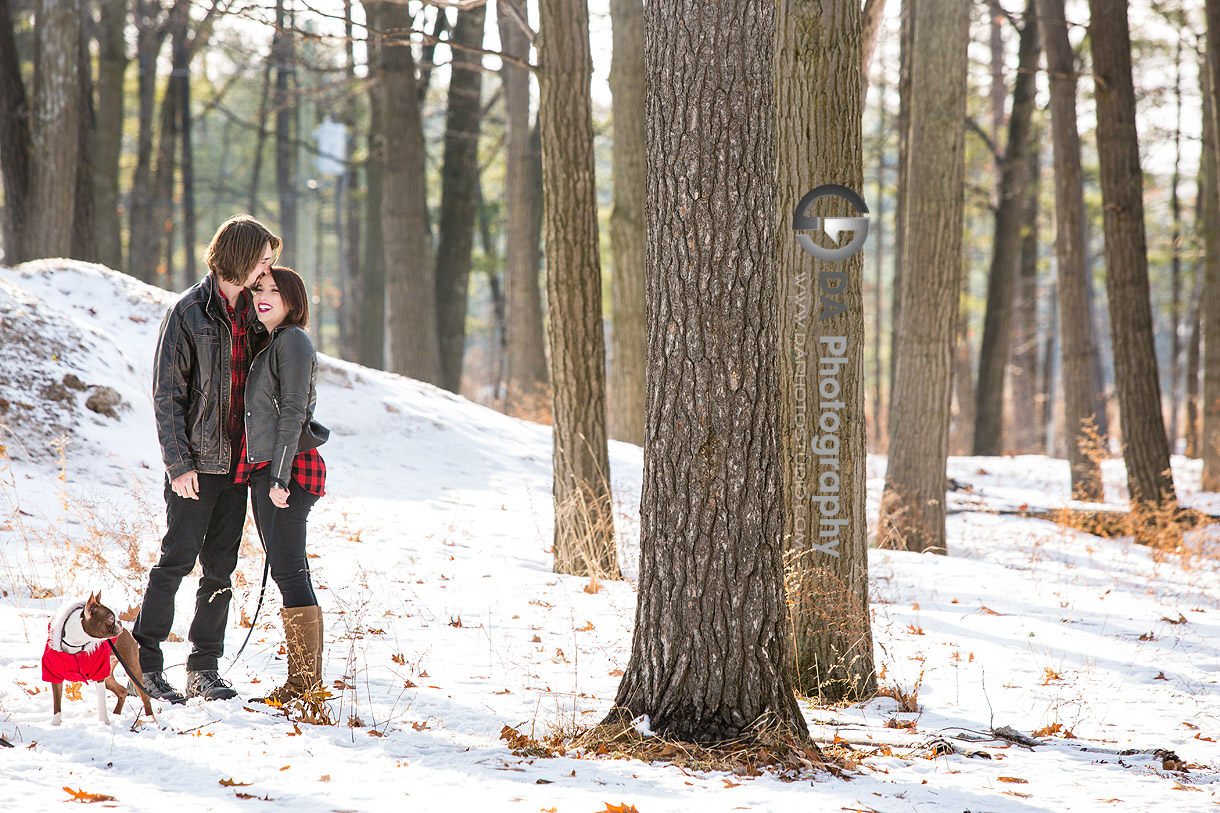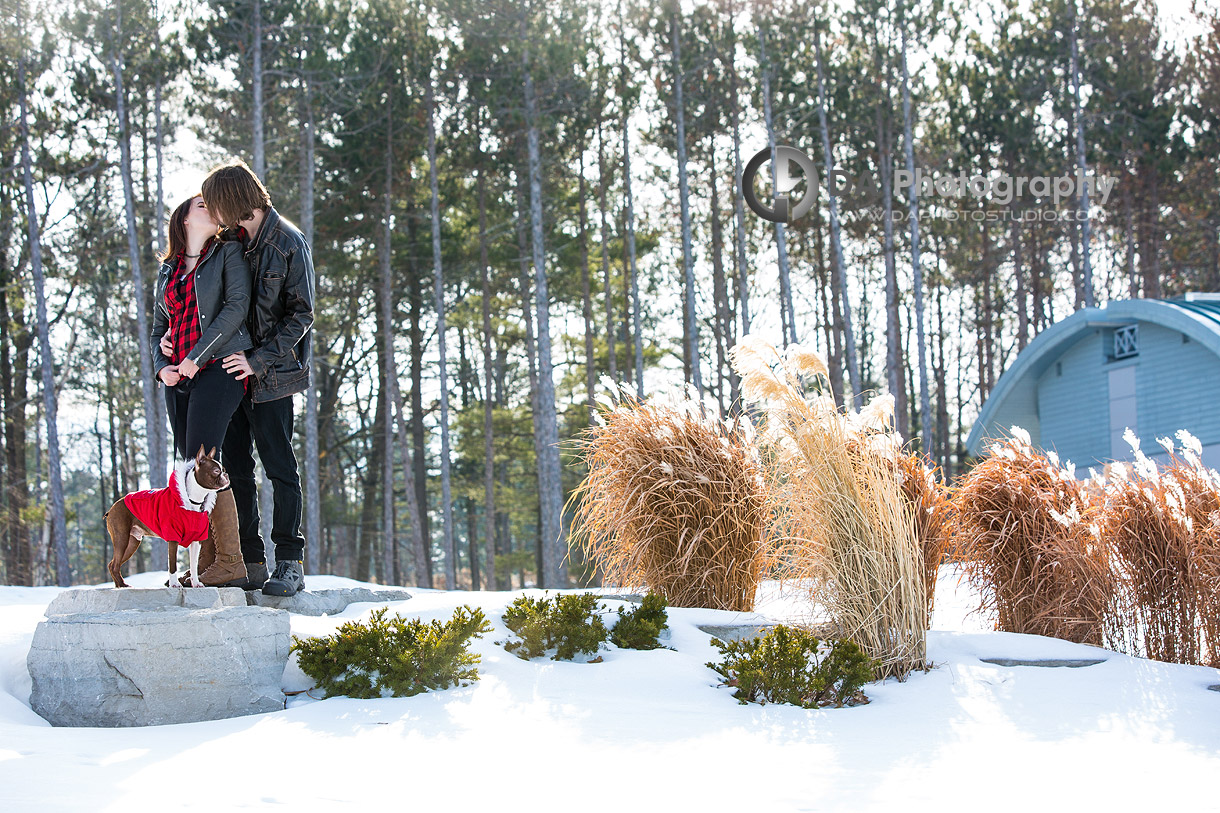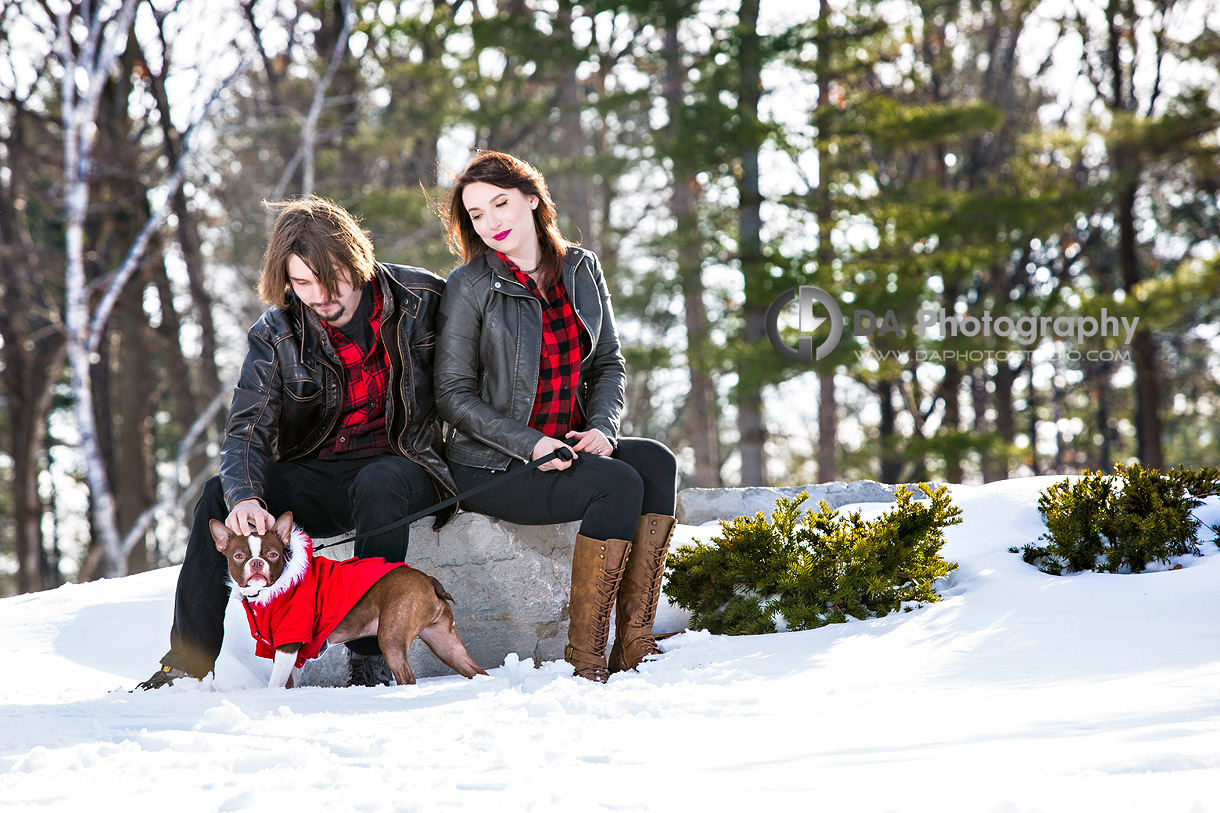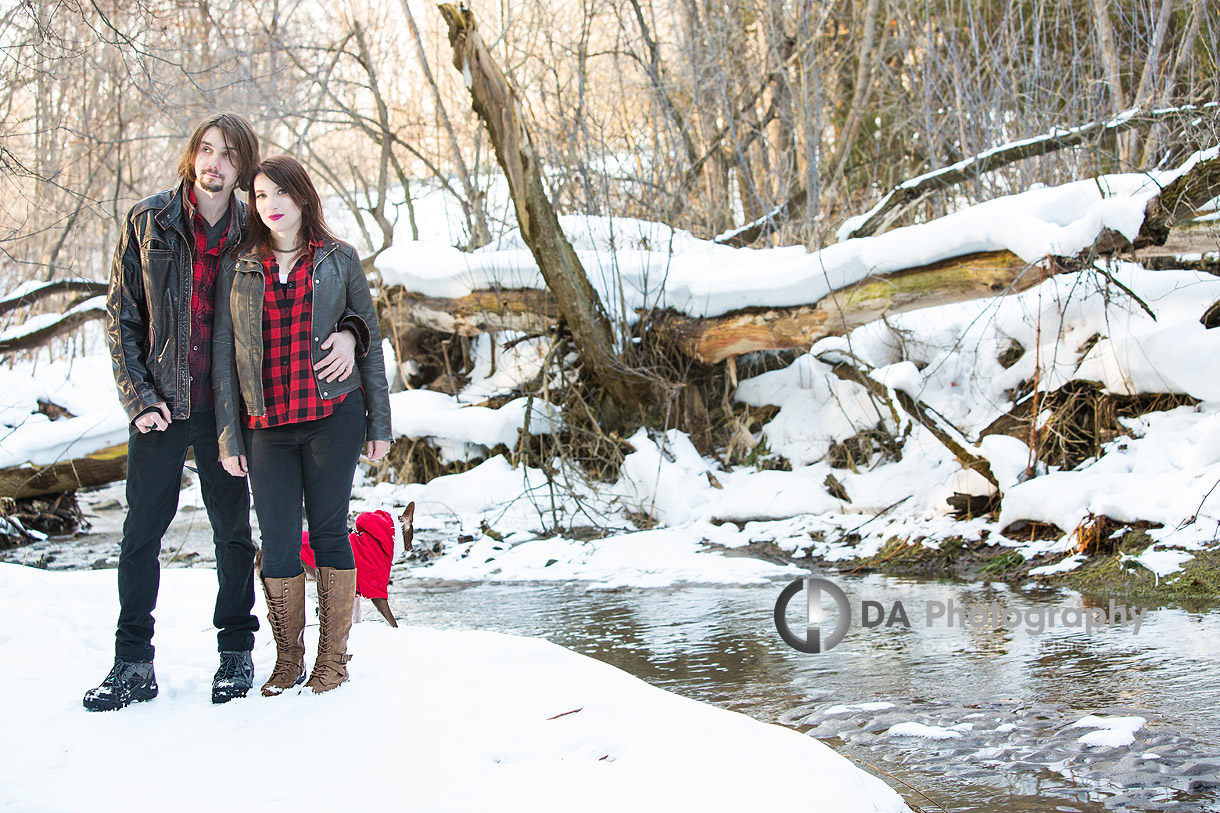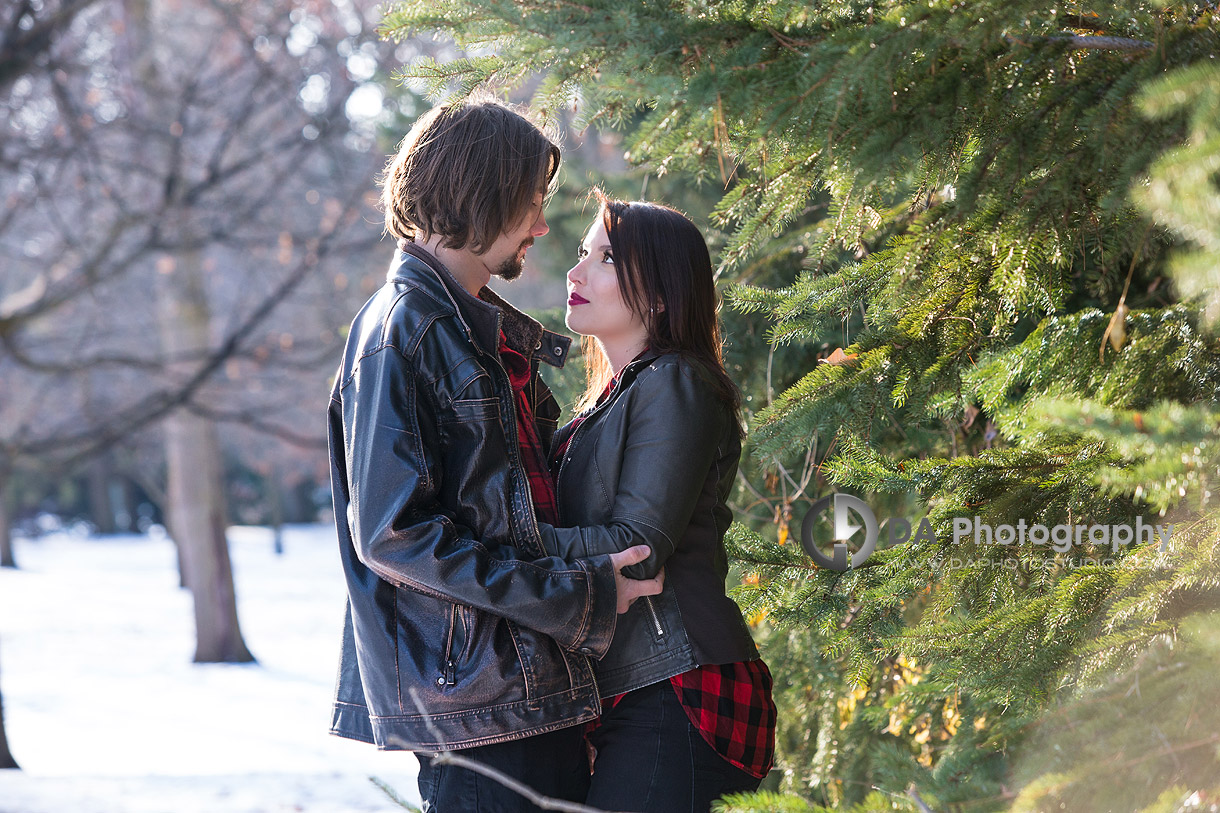 The weather was a bitter -20 but the snow was crisp and the sun was shining perfectly for the camera. We were dealing with a thin layer of snow which worked in our advantage as the tree branches were still exposed offering a variation in colour.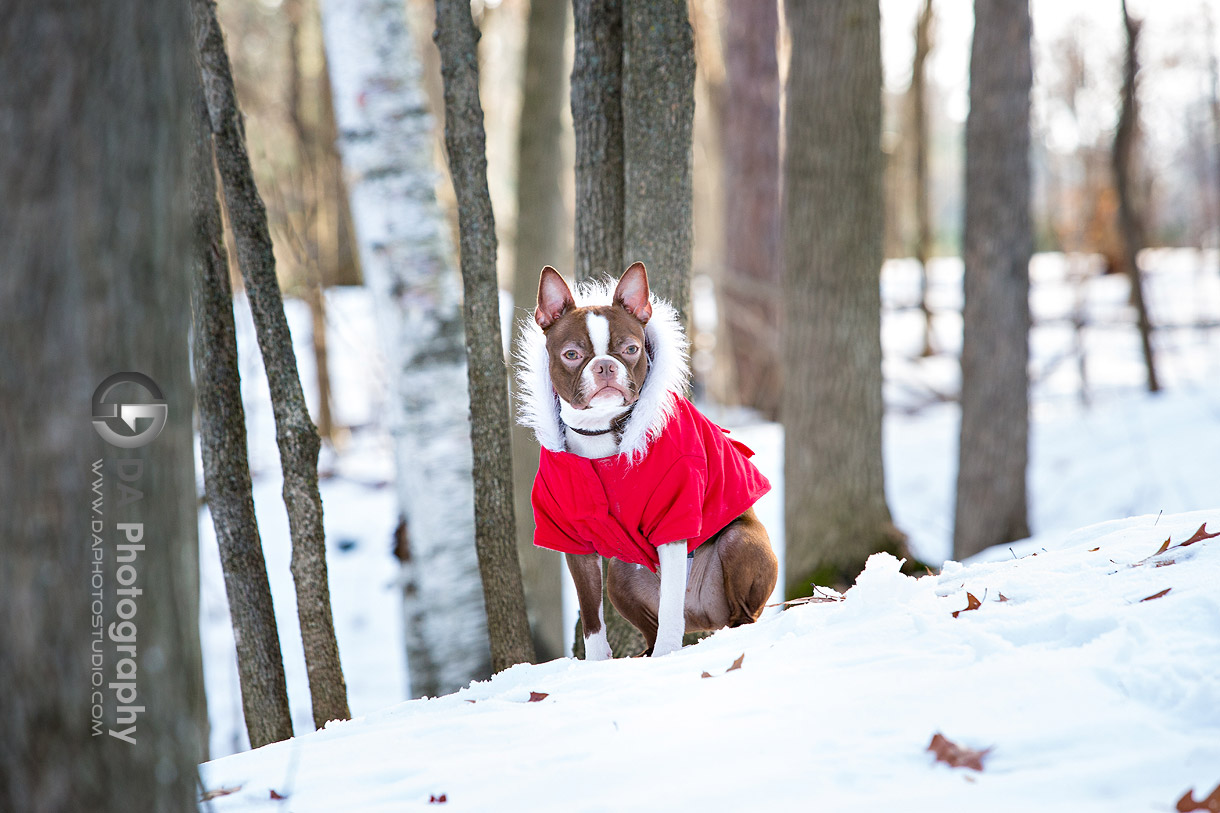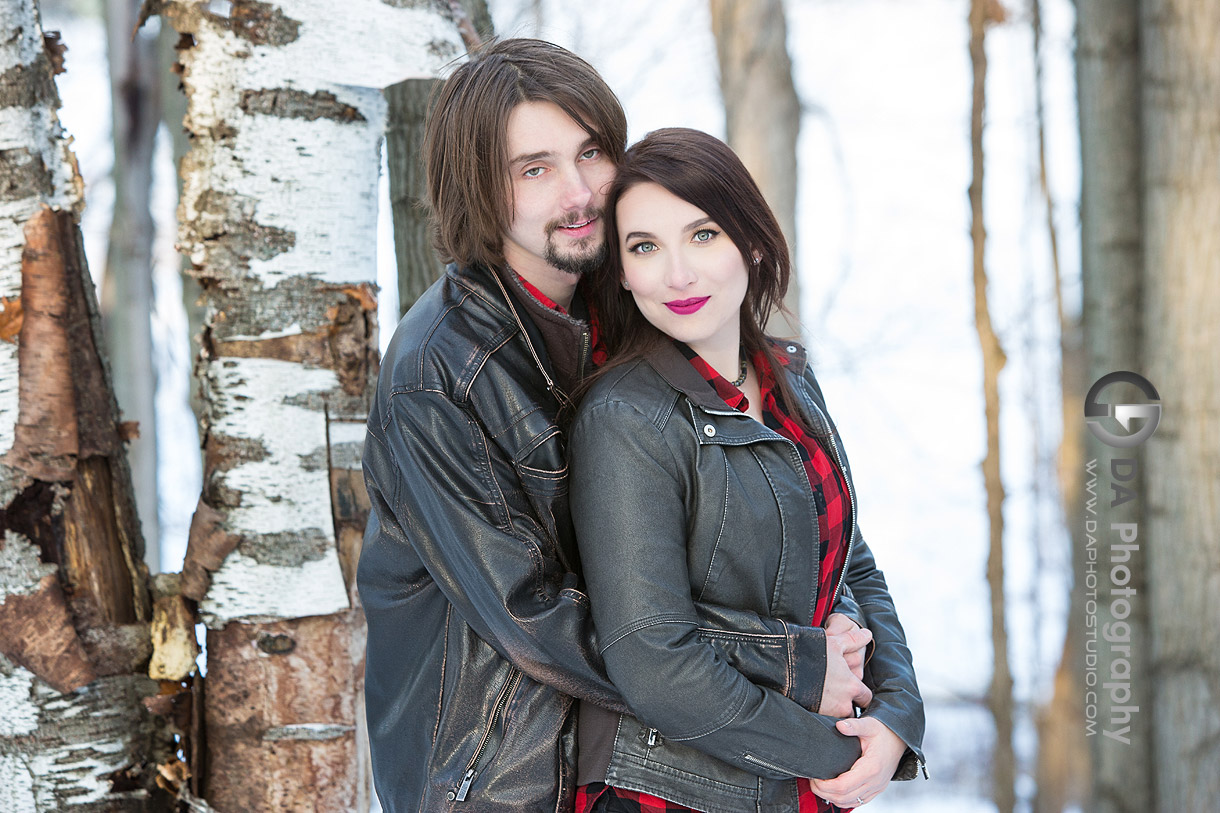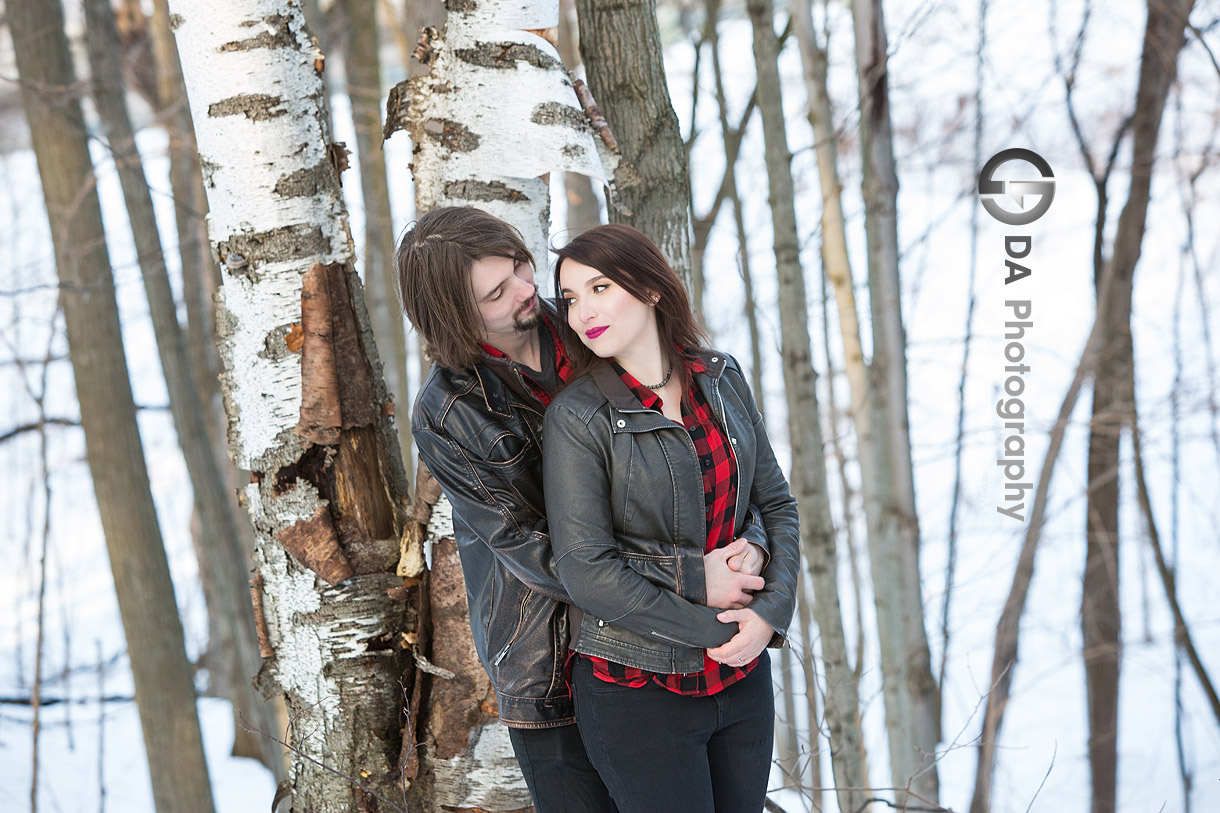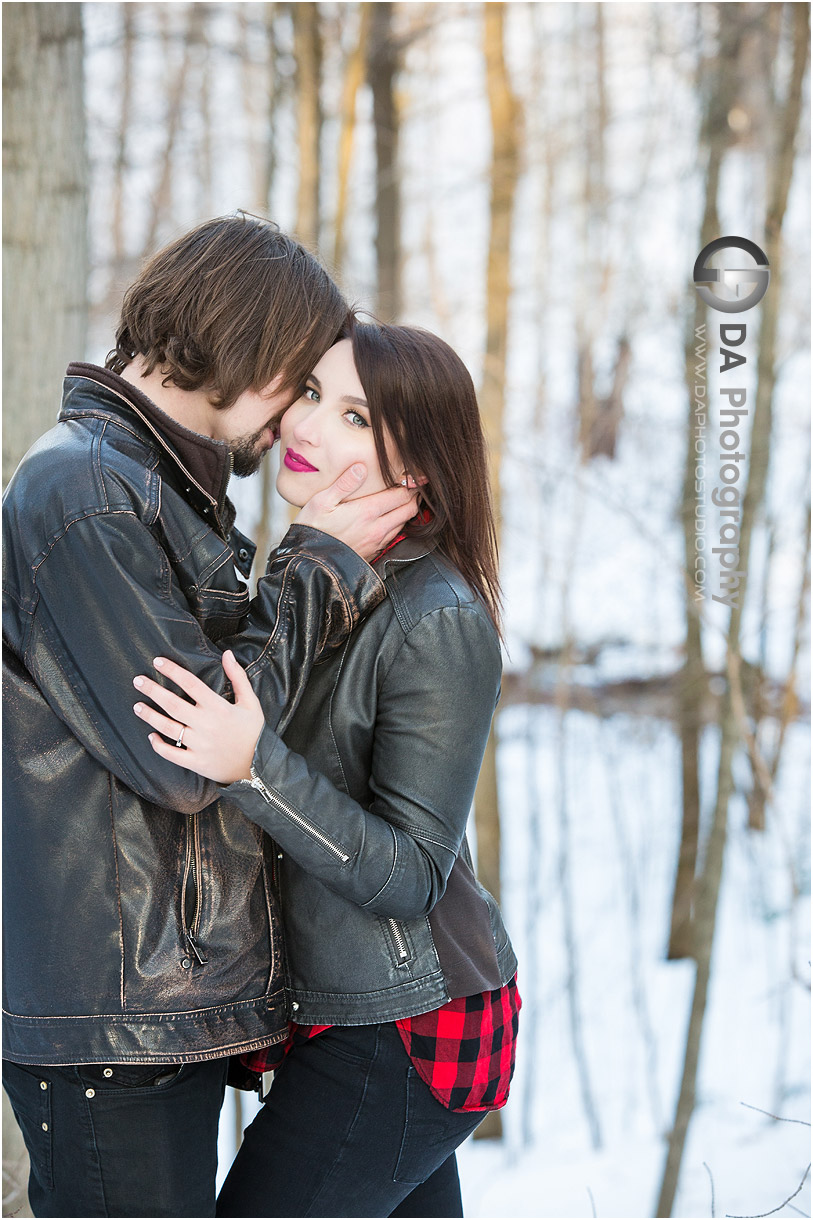 When graffiti is seen a positive in this winter arboretum engagement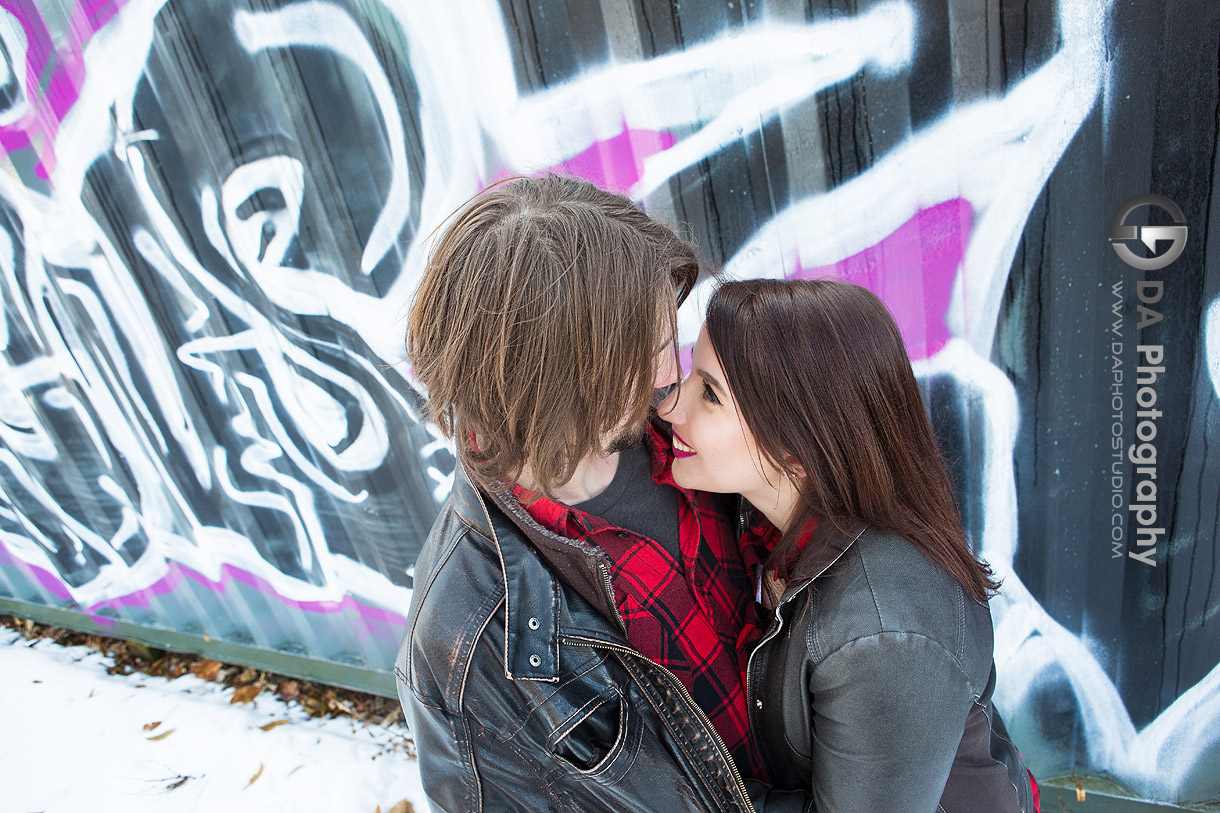 We started off in the park, dotted with long tall grass which helped break up the white of the snow. Their ease with each other and public displays of affection meant they were totally relaxed in front of the camera. I framed them up using the natural landscape around us to add interesting details. The incline of the slopes behind them and the tall, narrow tree trunks created fantastic lines in the background.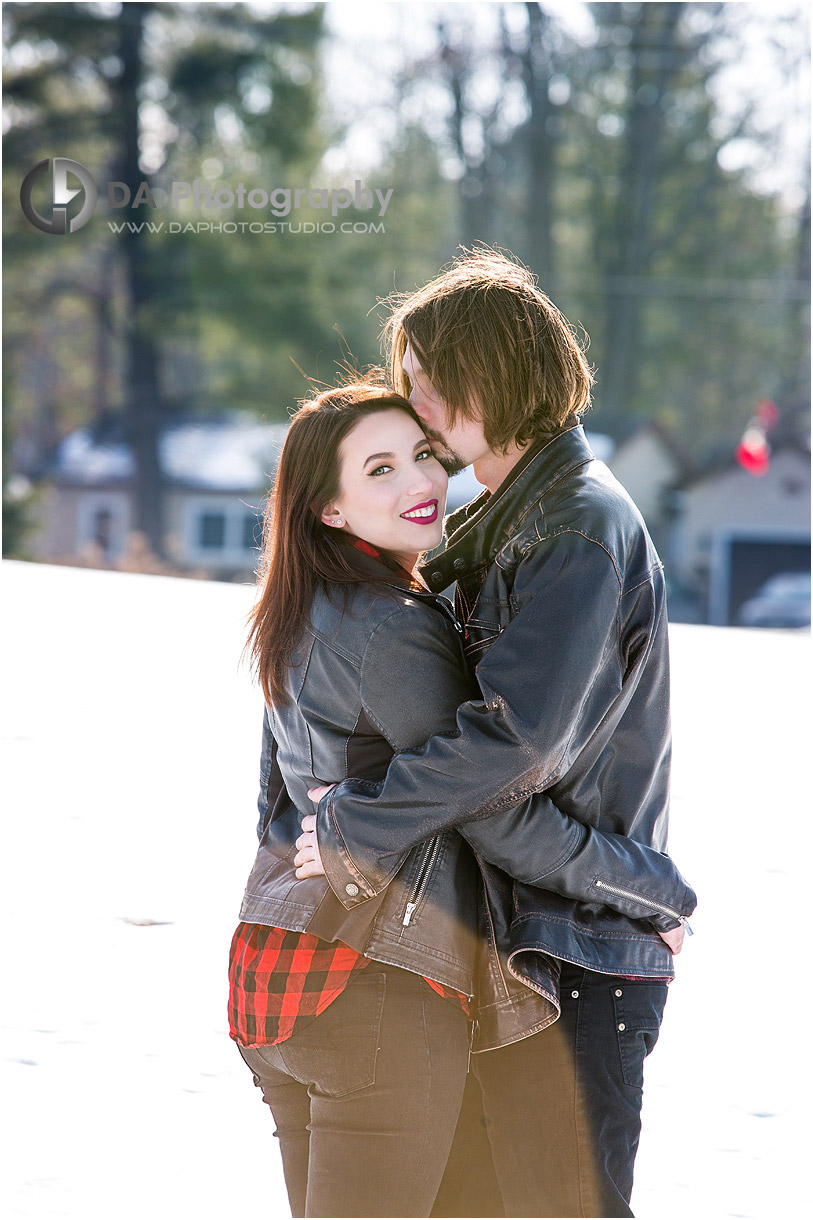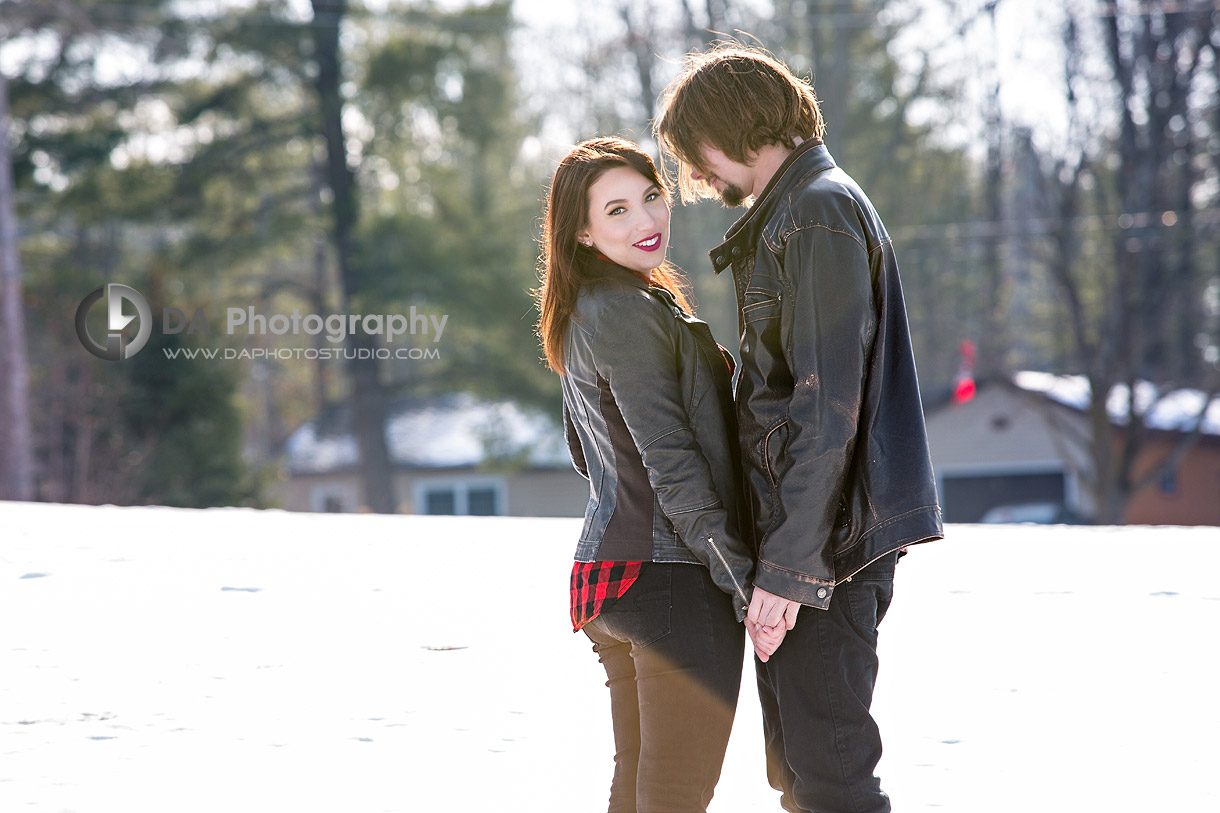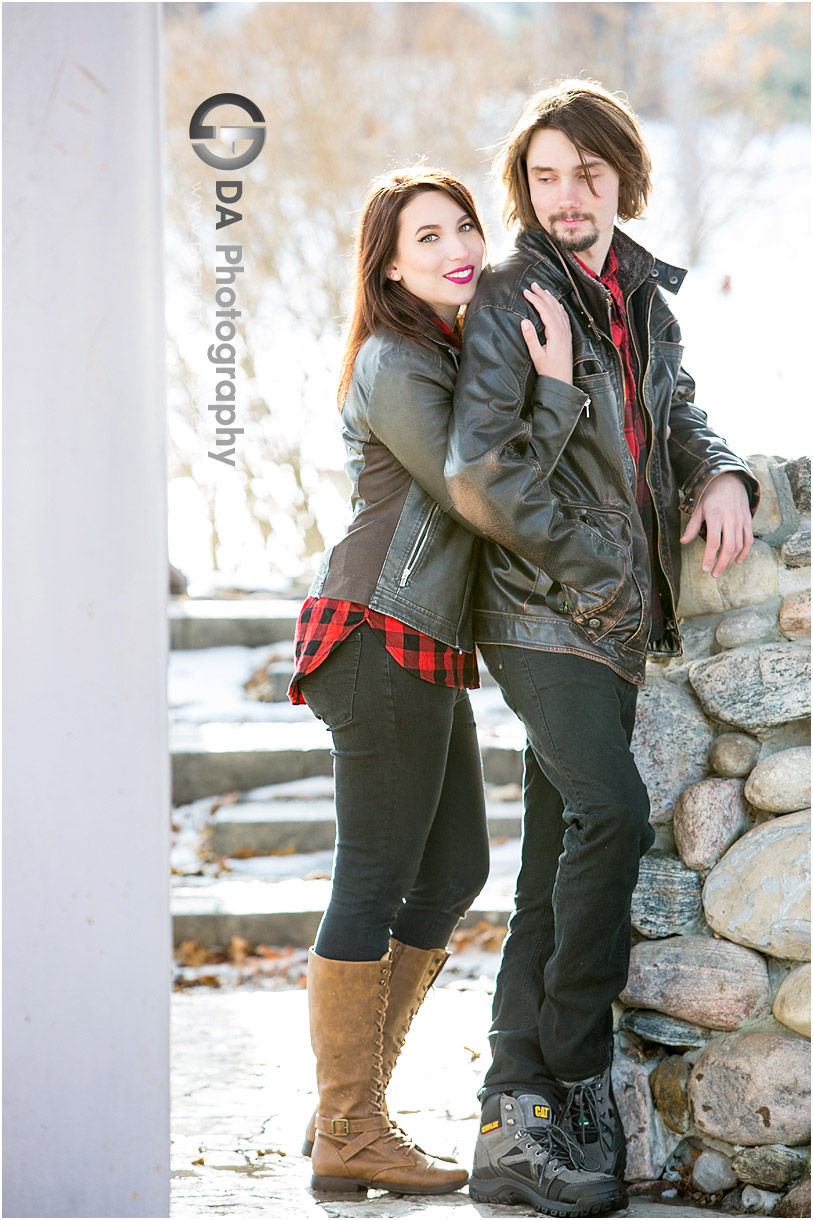 Whilst we had the sun and I could play with it, I had fun creating shadows of their silhouettes in the snow. As we stumbled across a wall covered in graffiti, I decided to utilize it as it added a raw and edgy pop of colour. It worked well as also reiterated the uniqueness of them and their photoshoot. As we headed into the forest, we lost light but gained more interesting landscapes such as the creek. The exposed bark I found worked as a great tool to set the engagement ring in.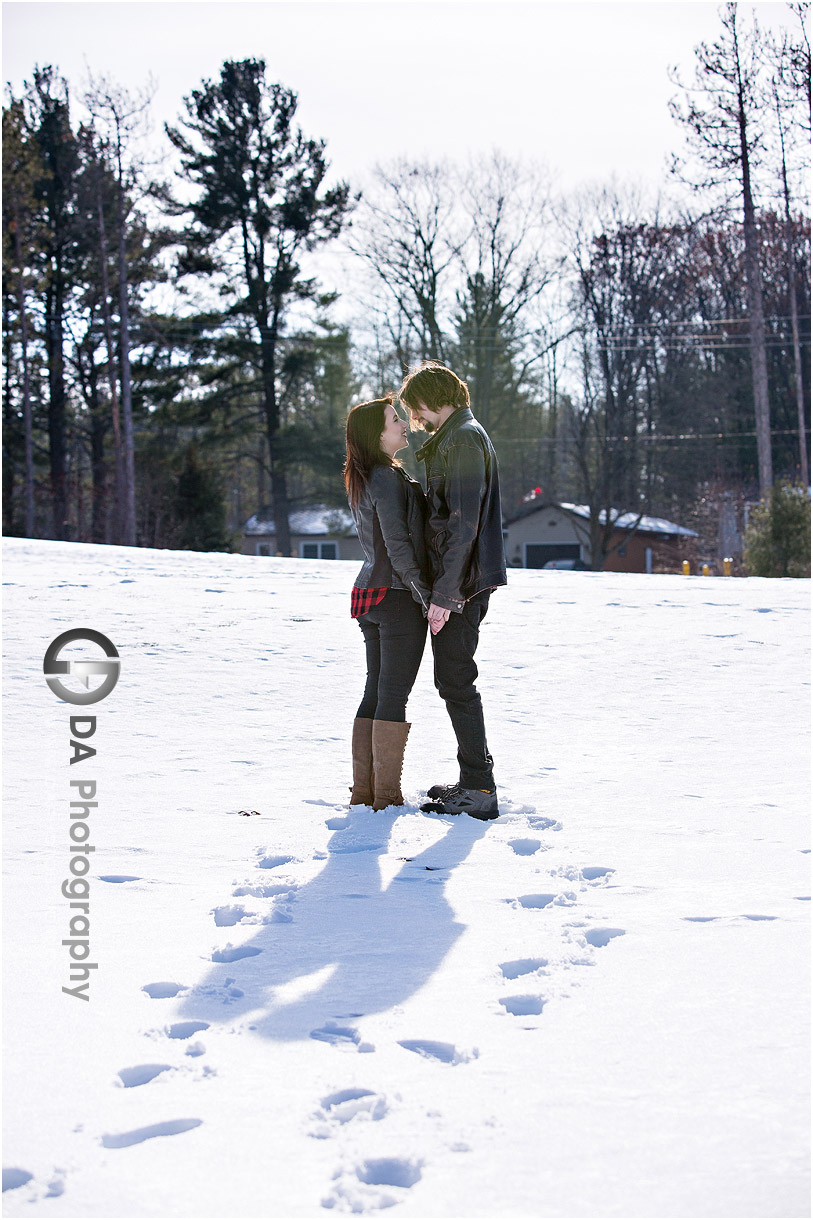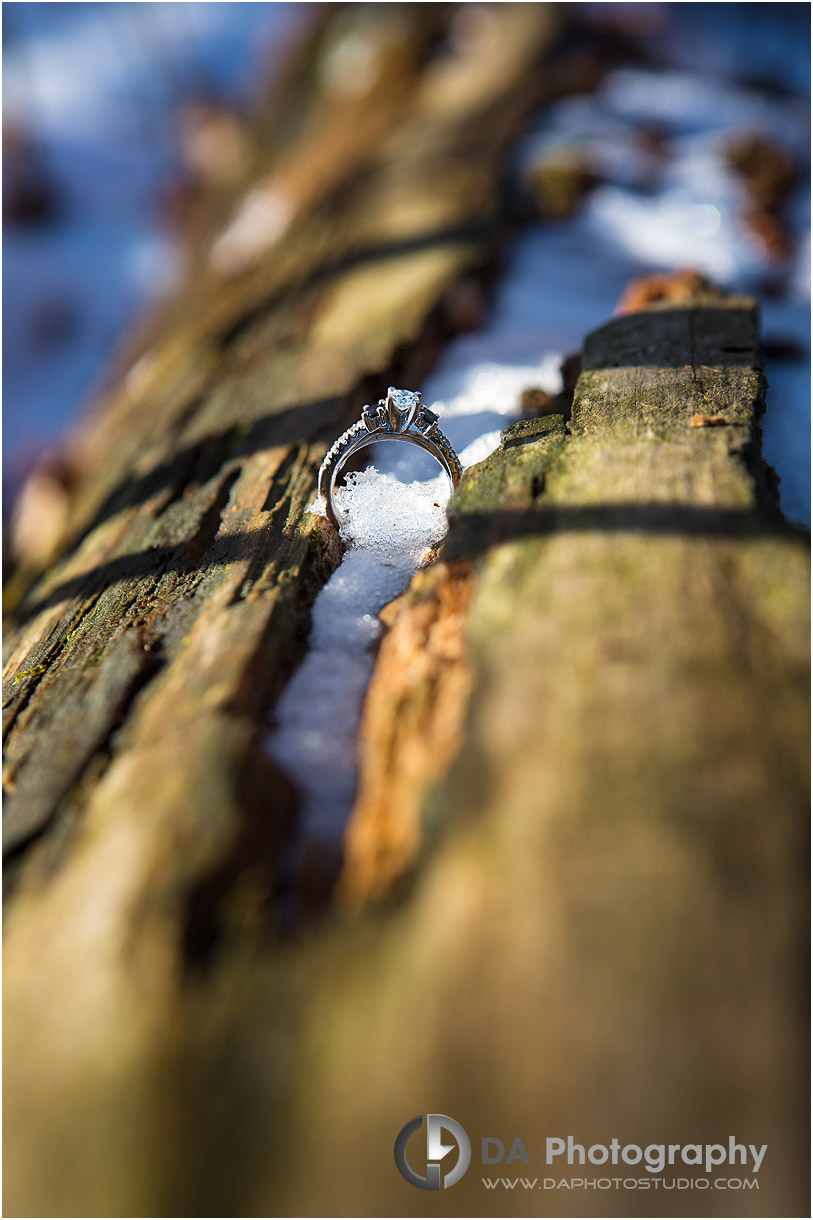 As the sun started to set, we had a gentle flurry and I captured one of my favourite images of the session. The shot of them gazing into the snow and the dog staring into the camera was priceless and totally candid. Depth in a composition is hard to showcase, but I felt this replicated being there in person perfectly.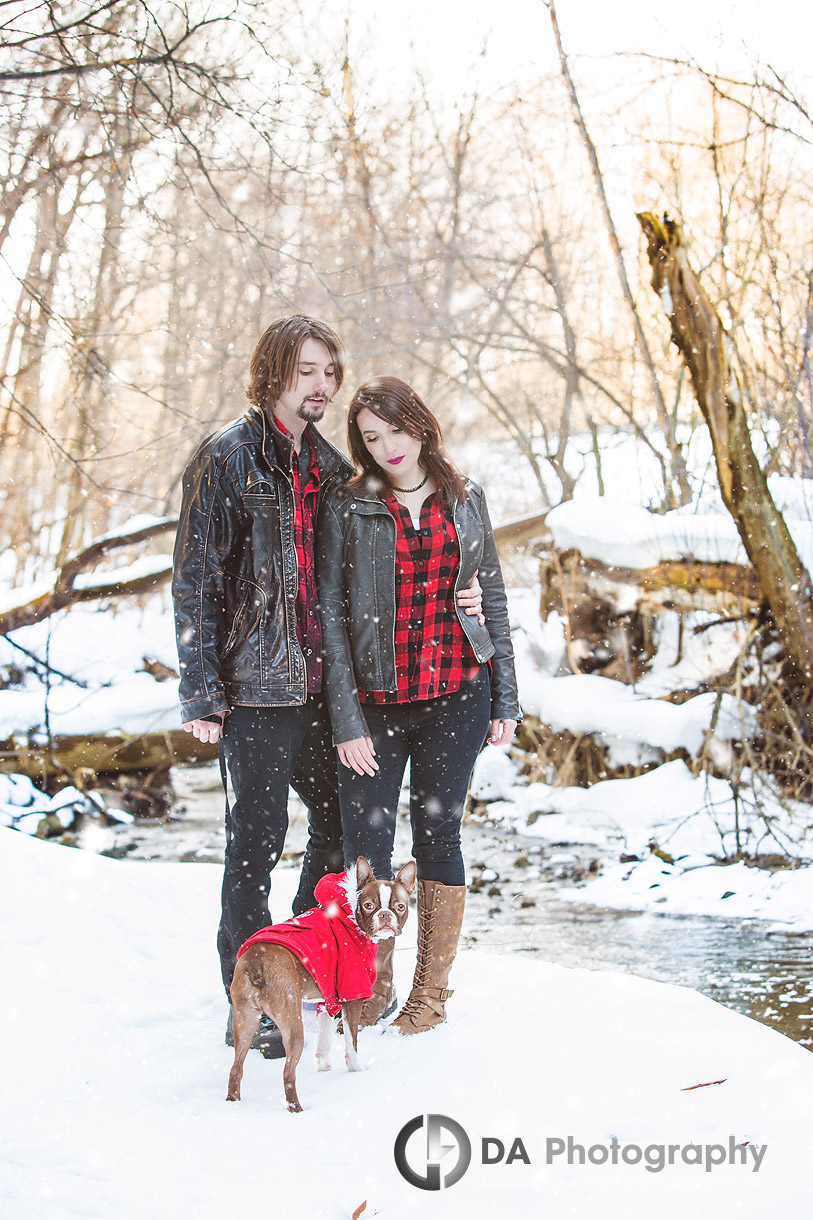 You'd never guess it was -20 in this winter arboretum engagement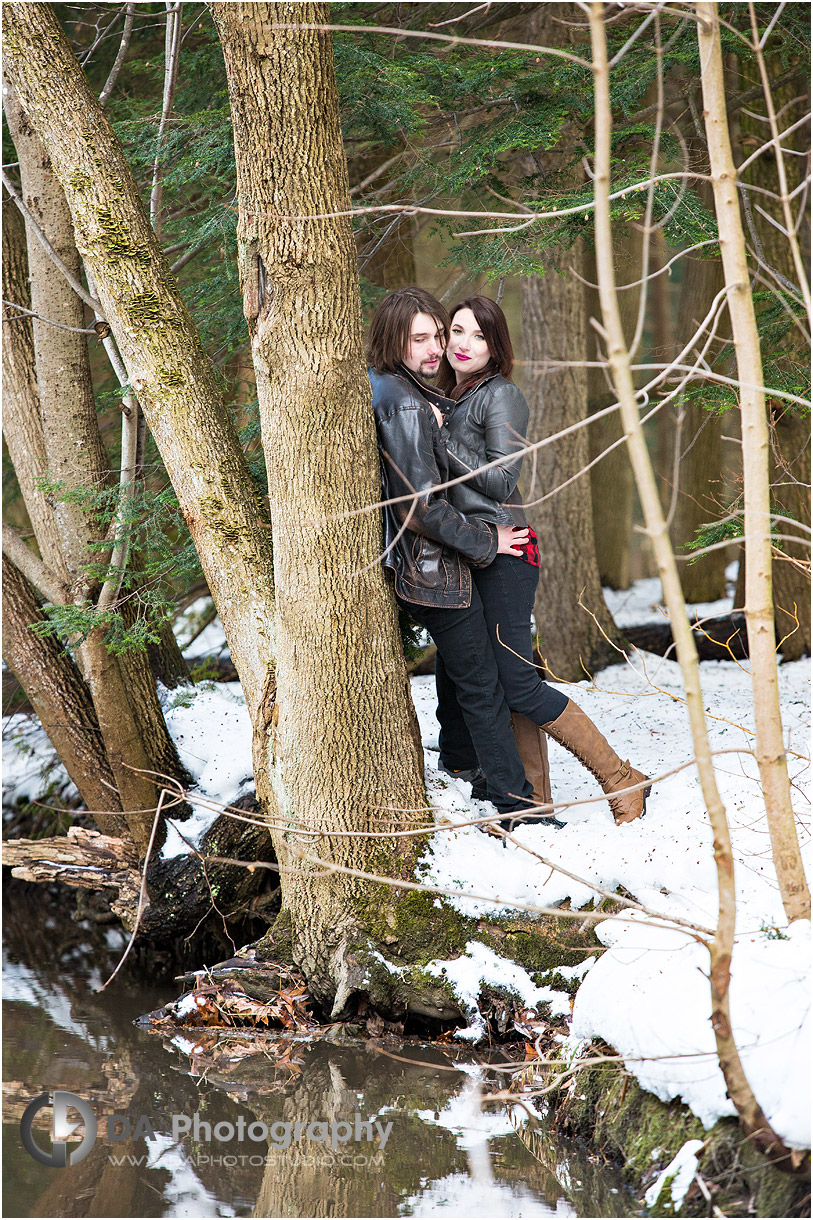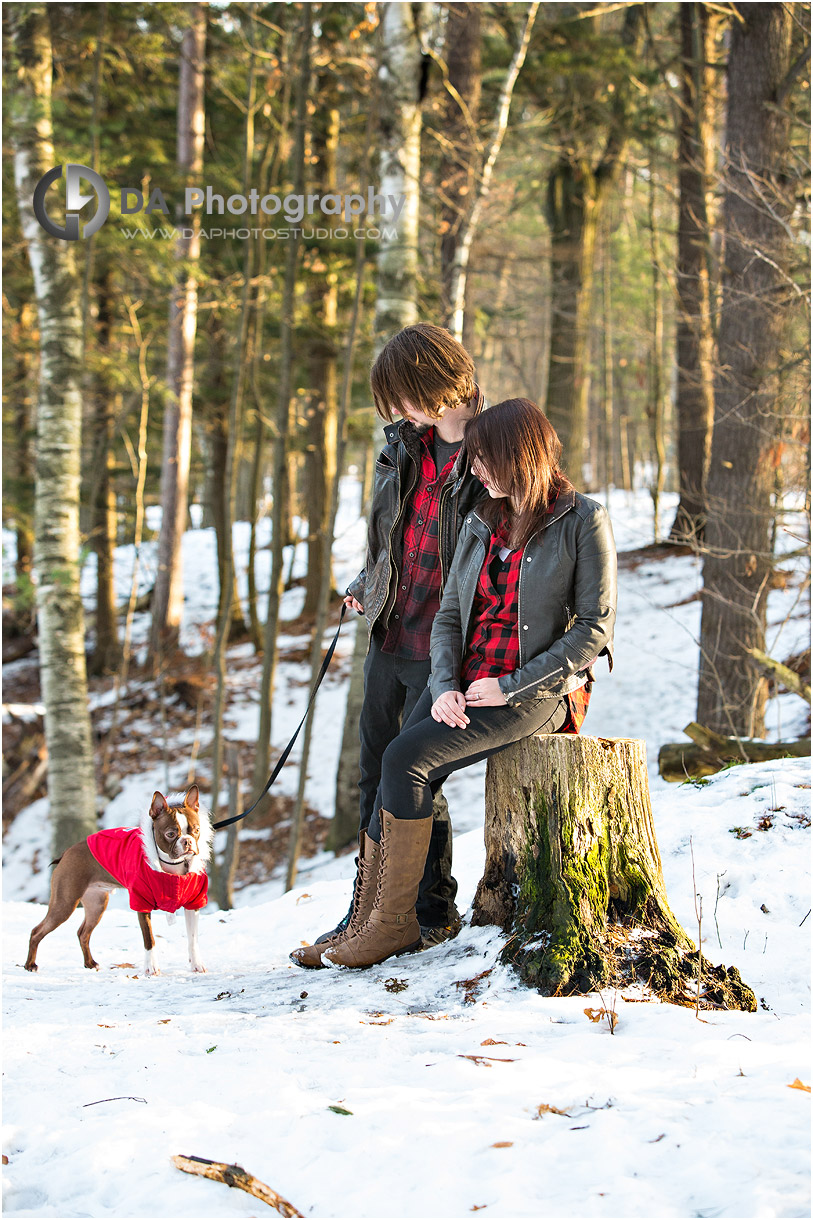 One of the things I noticed during their winter arboretum engagement was Veronica warming up her hands and placing them on Brett's cheeks. After seeing it happen a few times and seeing their playful nature, I decided to freezeframe the moment. Capturing tender moments like this vs staged set ups will instantly transport them back to that time and bring smiles to their faces in years to come. Being able to document and preserve memories of various chapters during my clients lives makes me relish my job.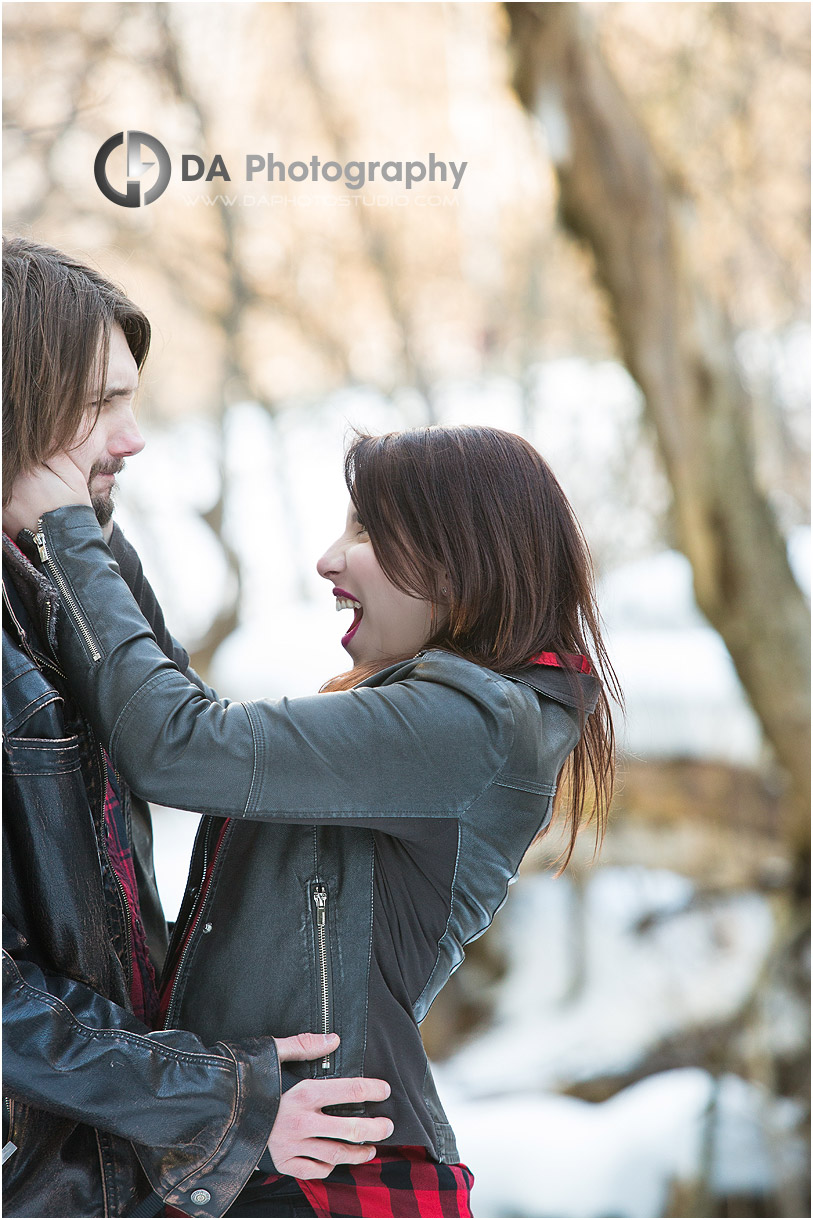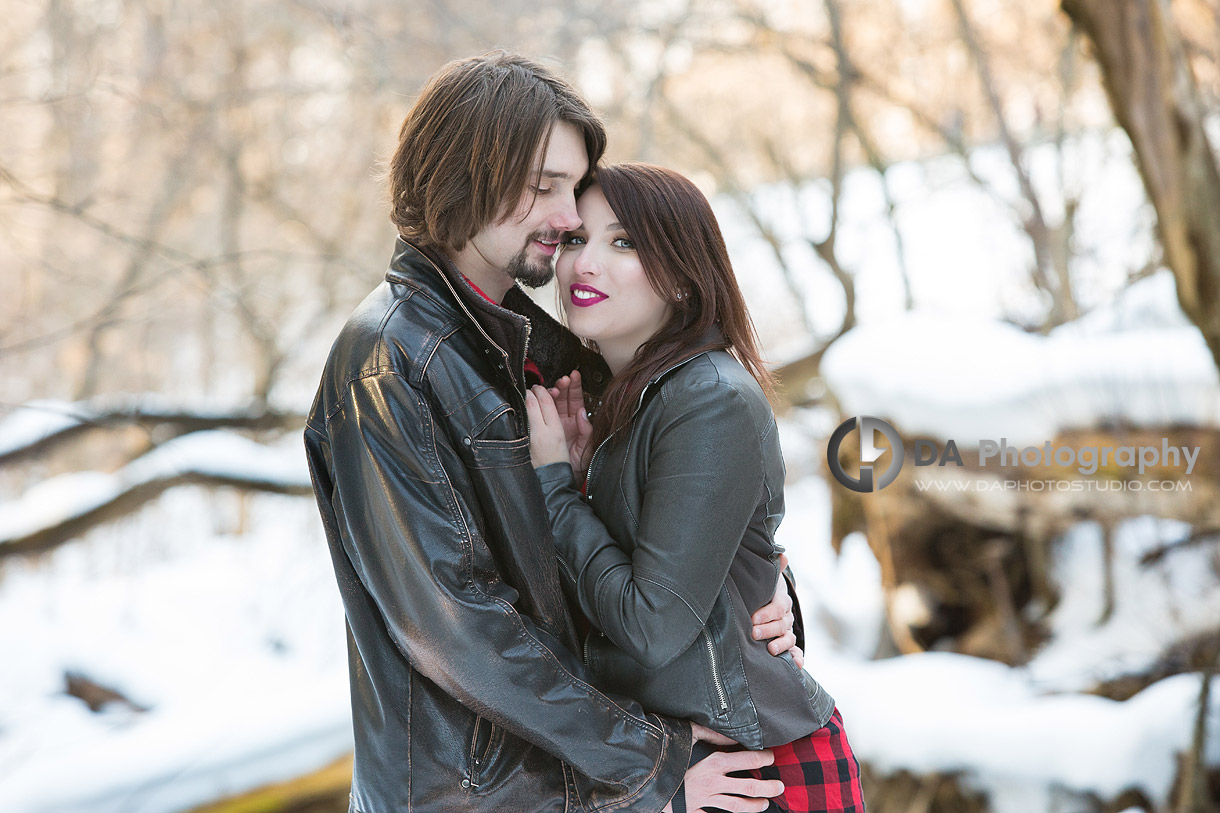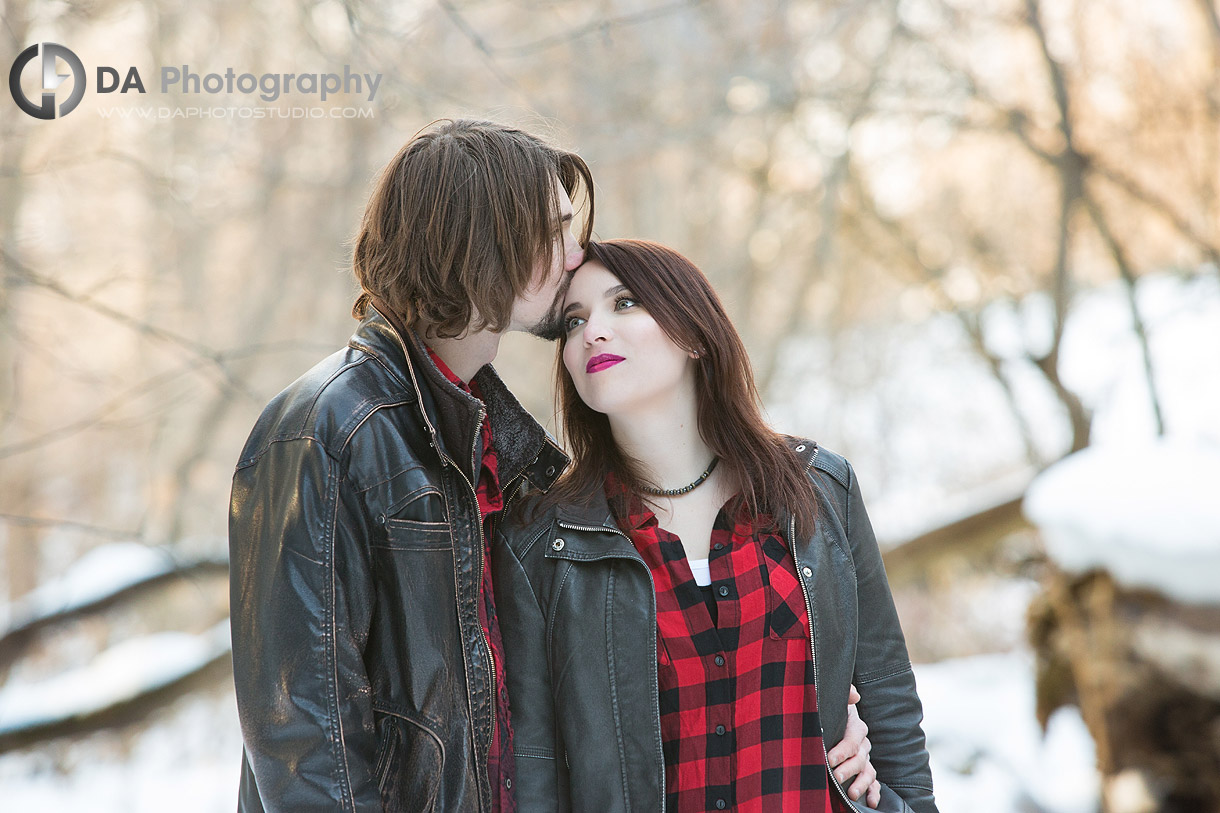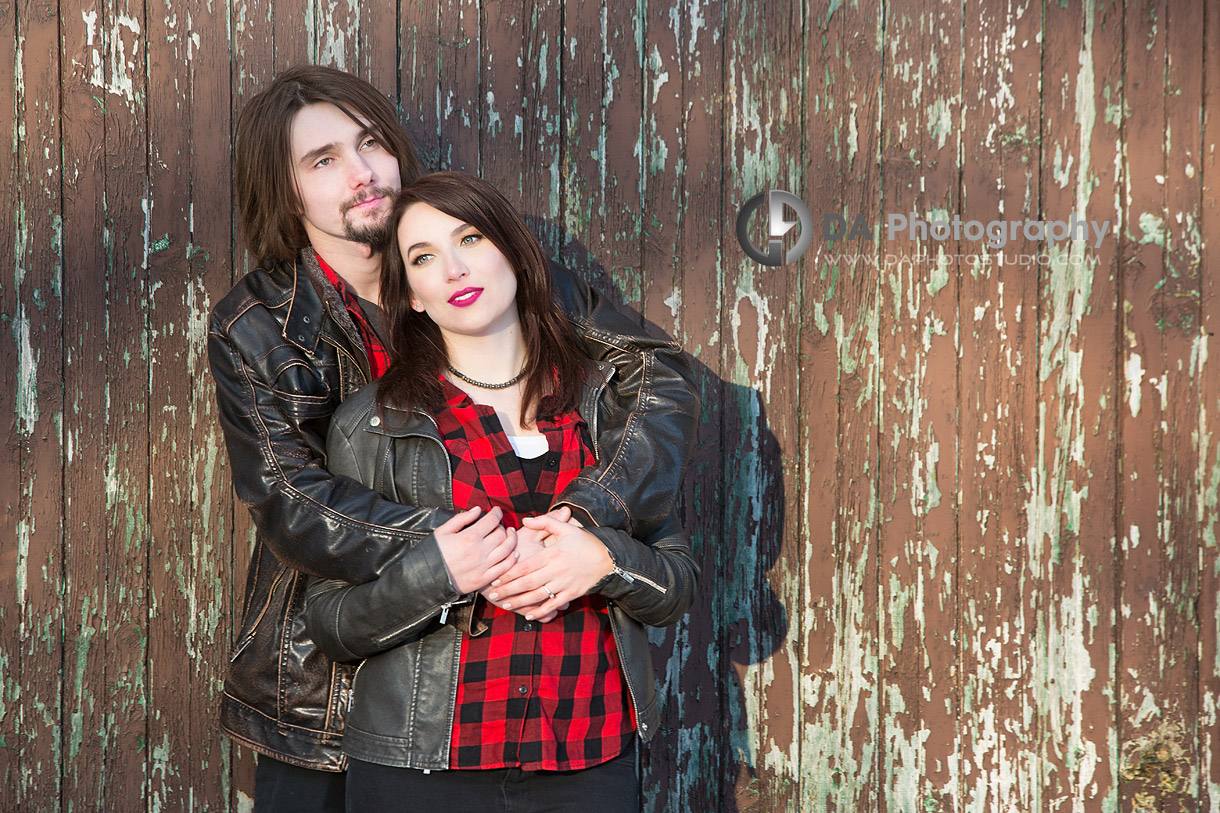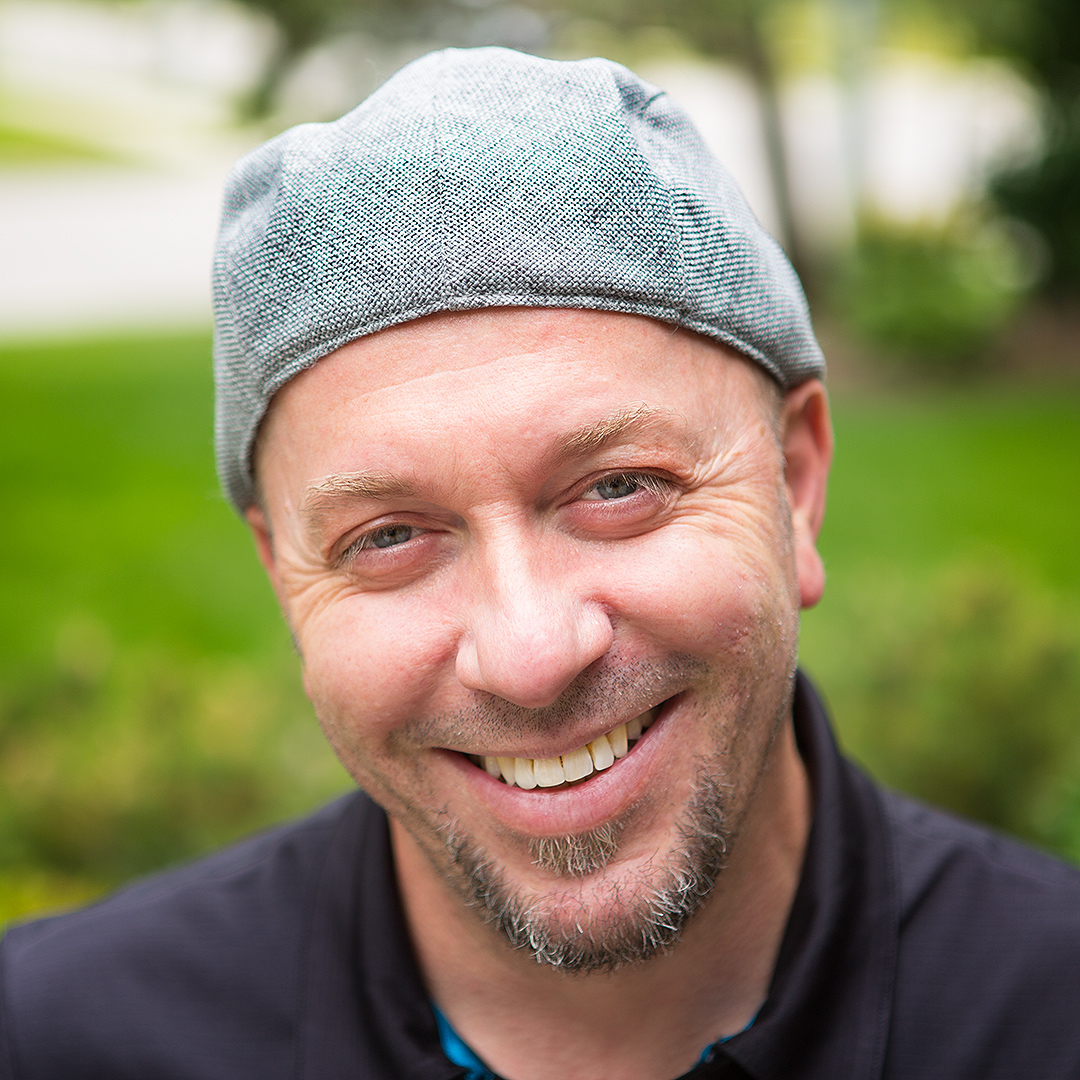 My passion and biggest asset is taking the time to make every client comfortable and relaxed before I even pick up the camera. The result? Photos of you that actually look like you at your best! I can prove to you how much you can enjoy having your picture taken. Lifestyle photography is about the experience that happens to be served up along side of some great photos.
Specialties:
Family Photography for families that like to move around and enjoy their photo time, Wedding Photography for couples looking for a mixture of photojournalistic, contemporary and traditional images and Professional Corporate headshots that are far from cheesy and stiff.