As a bride to be, it's one of the most exciting times of your life, but truth be told, it can be super overwhelming. Once google has a whiff of the keyword 'wedding' in your search engine, you are flooded with every kind of must have for the season. To help weed out the must haves from the fads, I have compiled a simple list of the top 5 factors to focus on for a fool proof wedding of your dreams.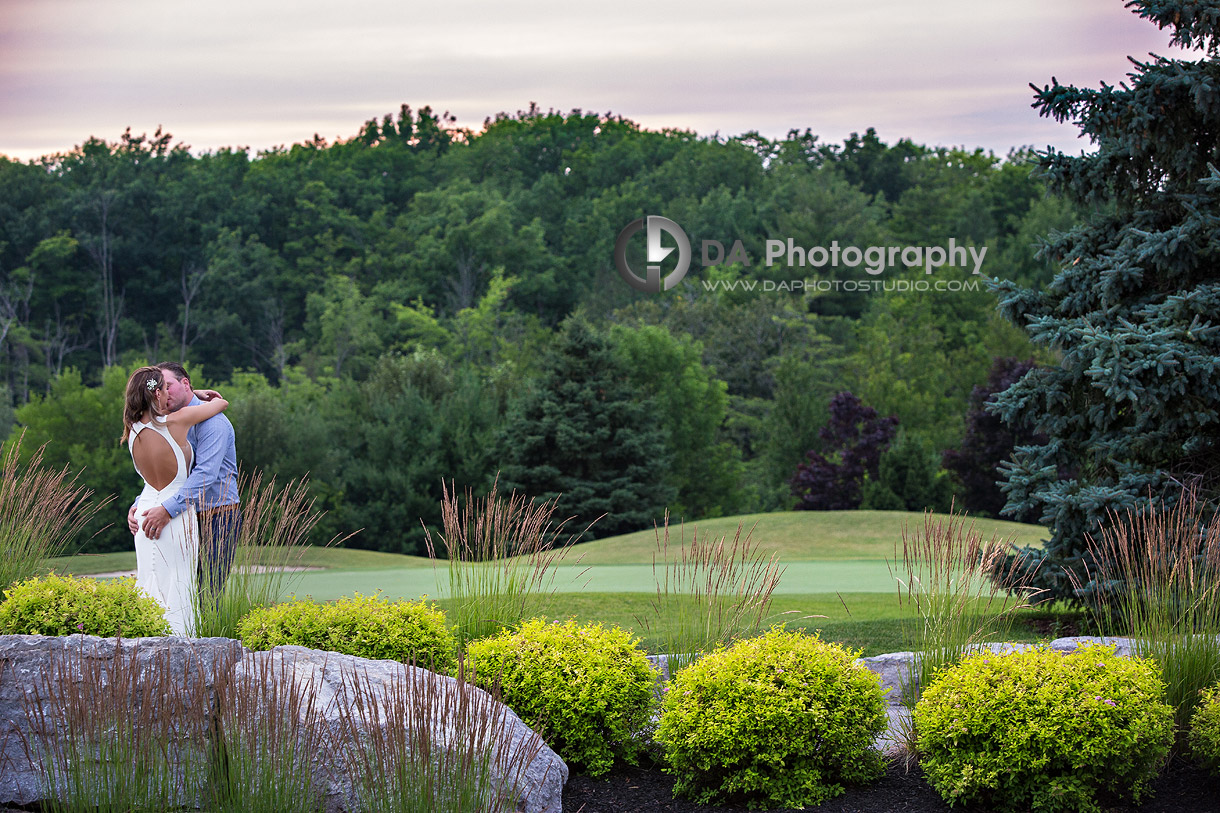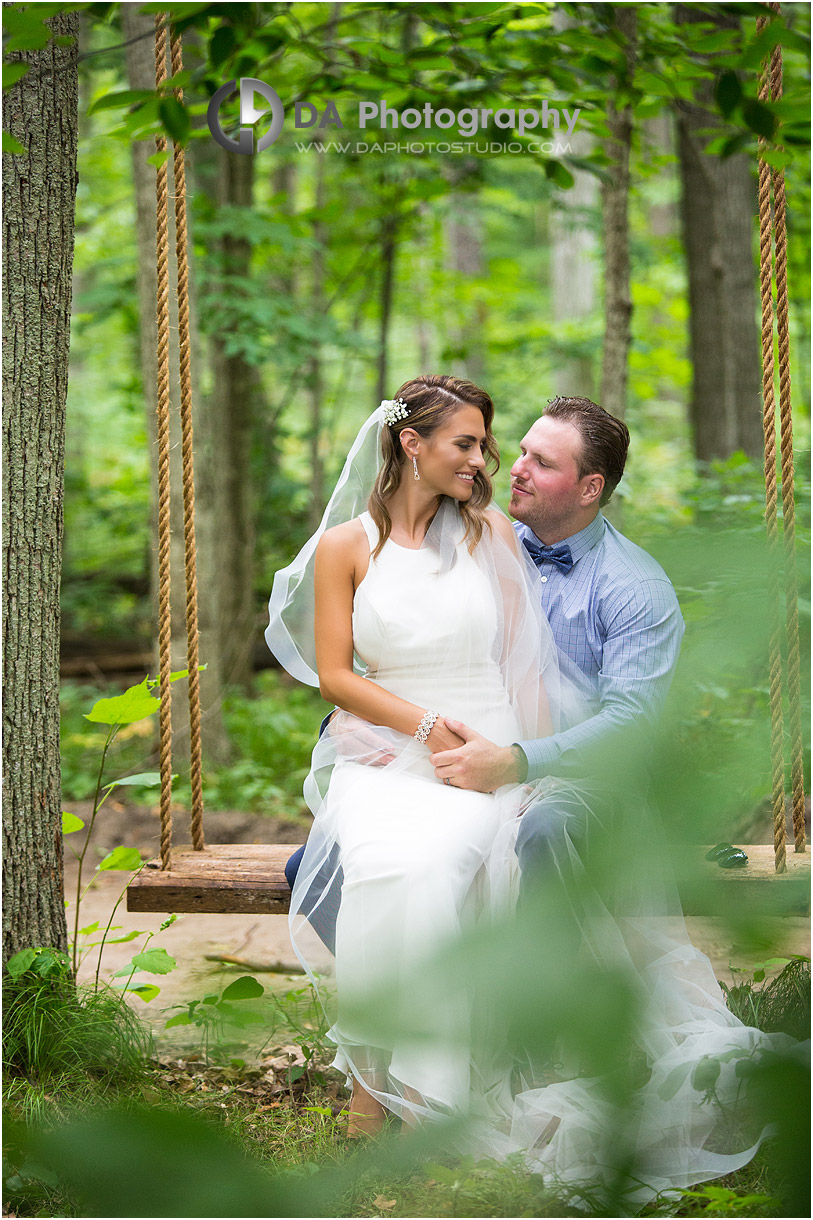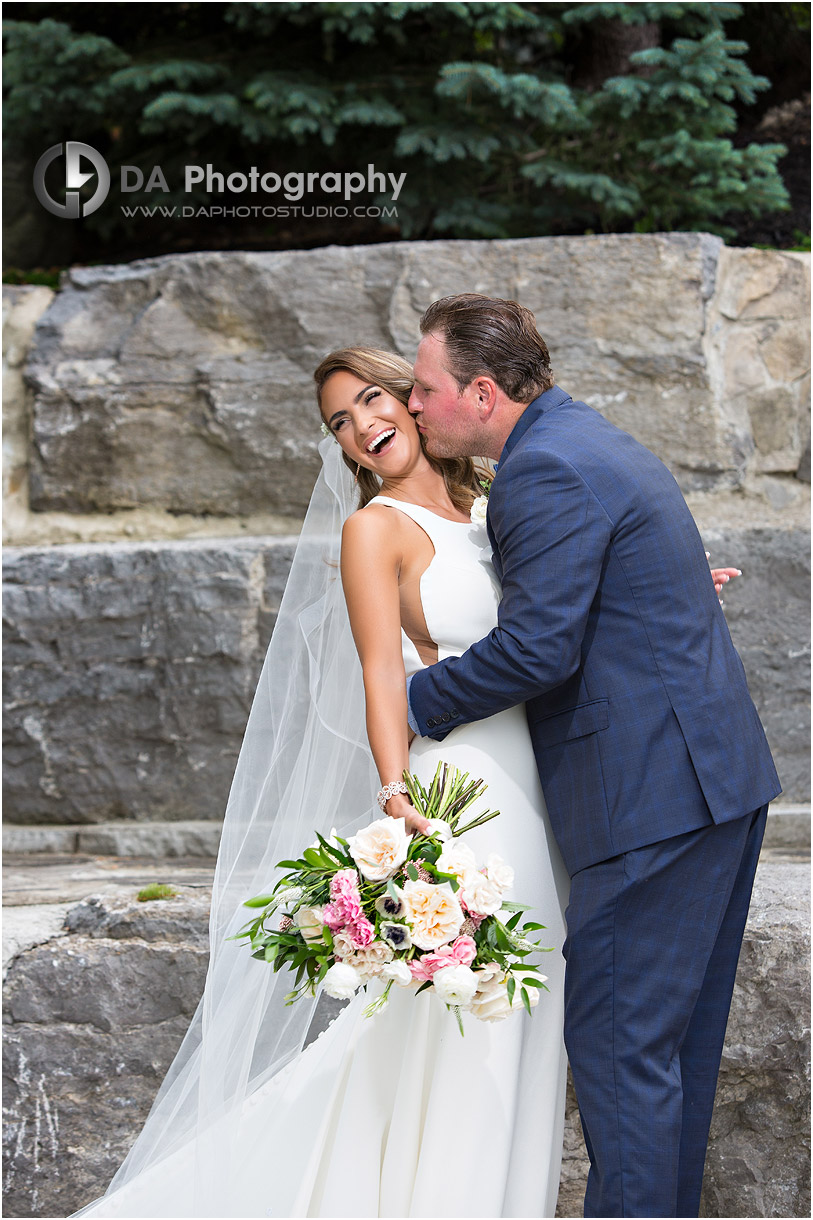 Venue
When narrowing down your venue, you have to think about your needs. Are you planning on having an on-site ceremony and reception in the same location? Do you want an indoor or outdoor wedding and if outdoor, what is their contingency plan for bad weather? Are there varied backdrops for wedding photography? Do you have full access to shoot anywhere (this is particularly pertinent for golf course weddings)? You want to pick something unique, that symbolizes you and the start of your new life together. First, decide on a budget and what's important to you.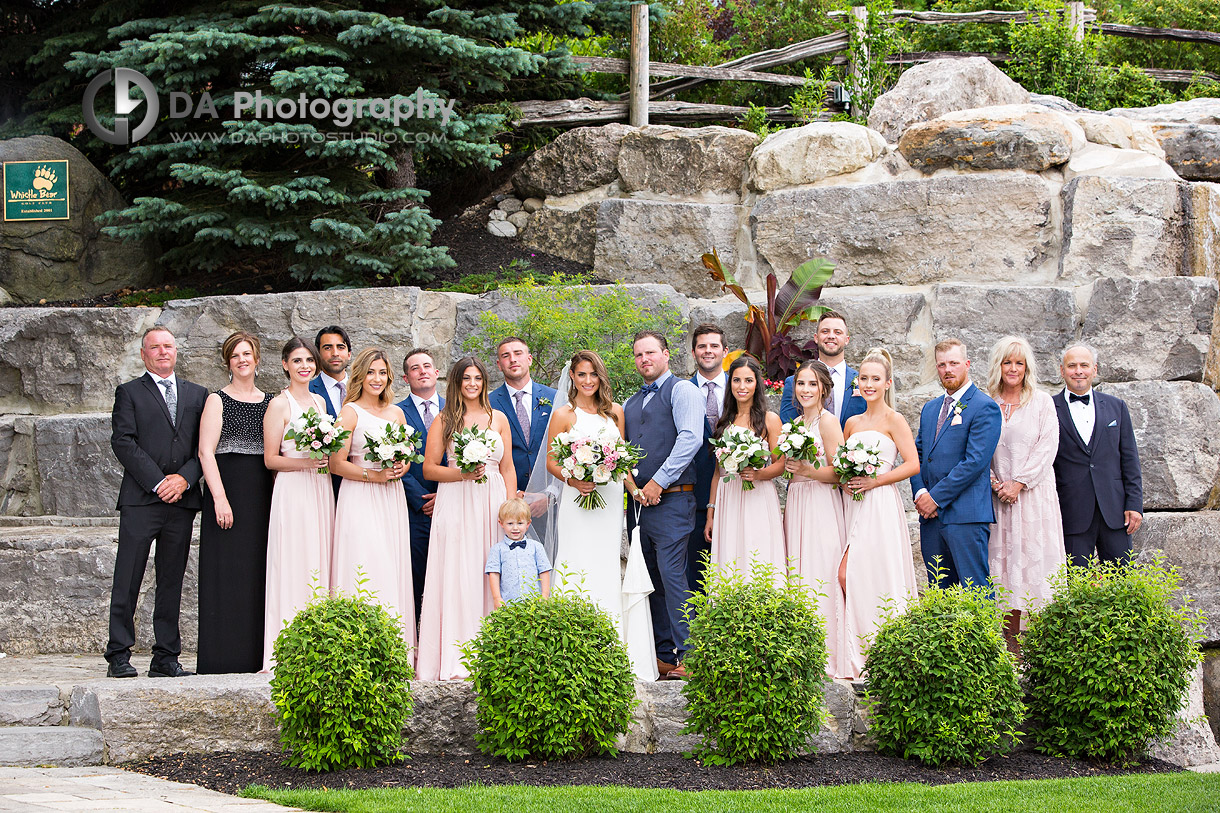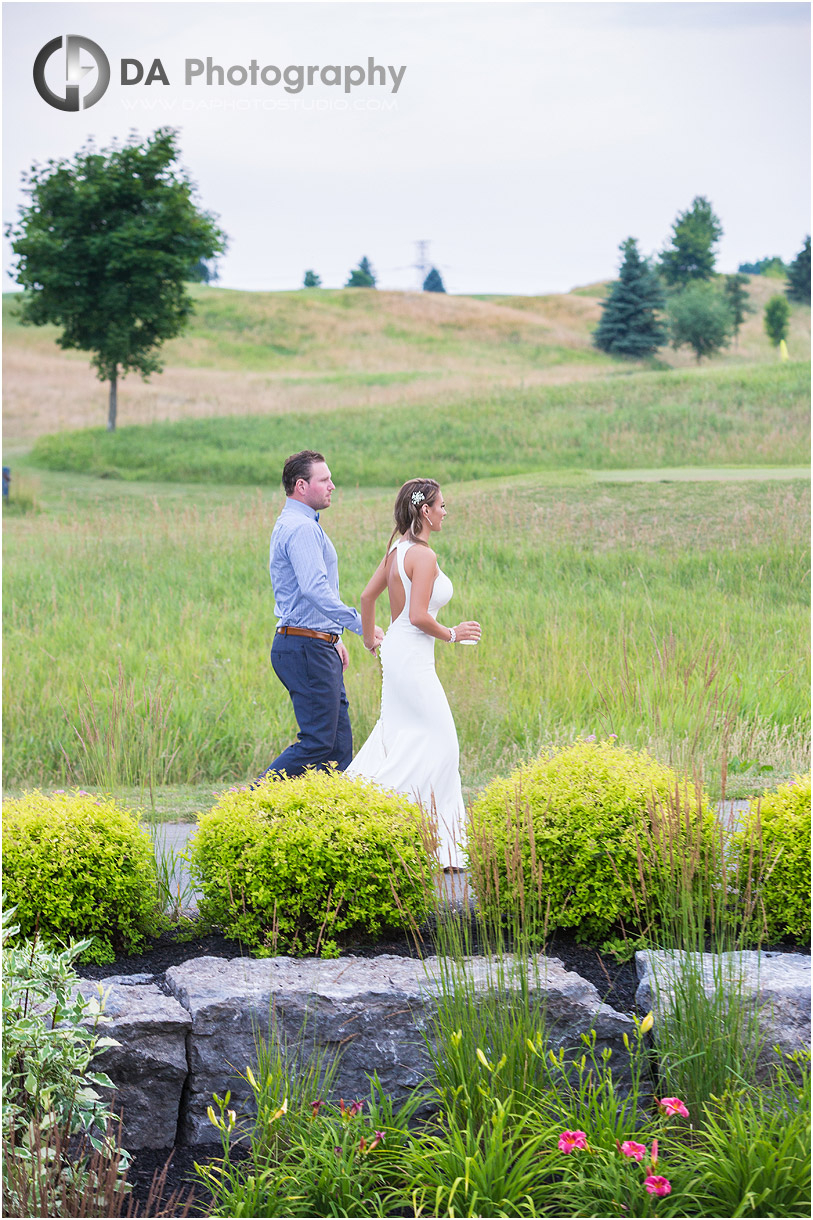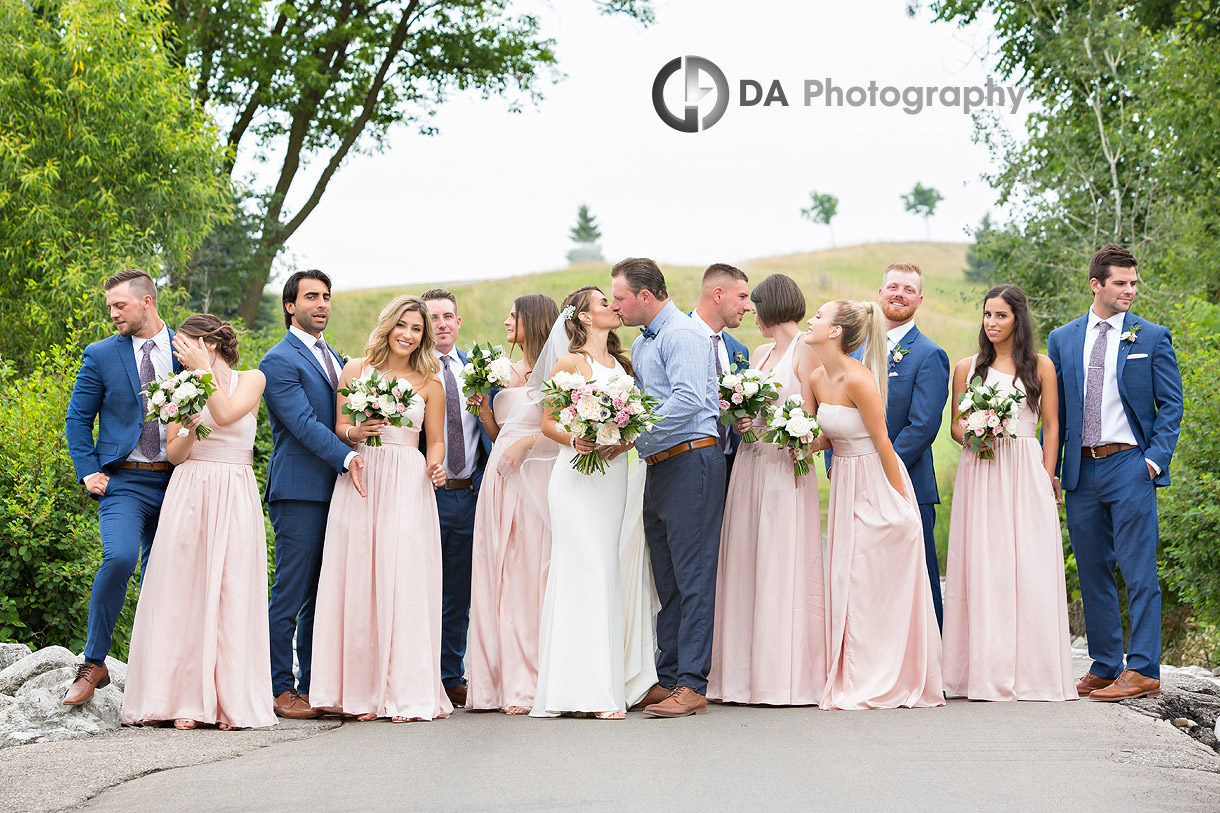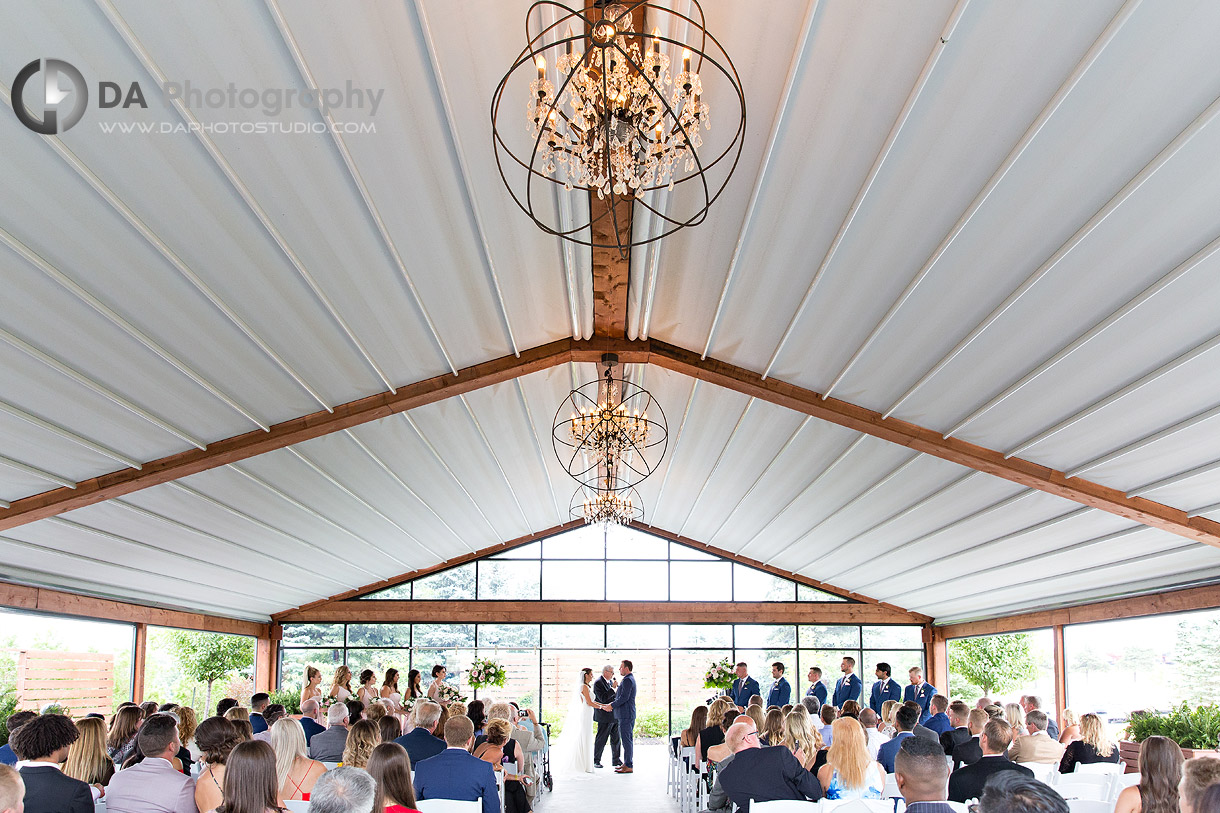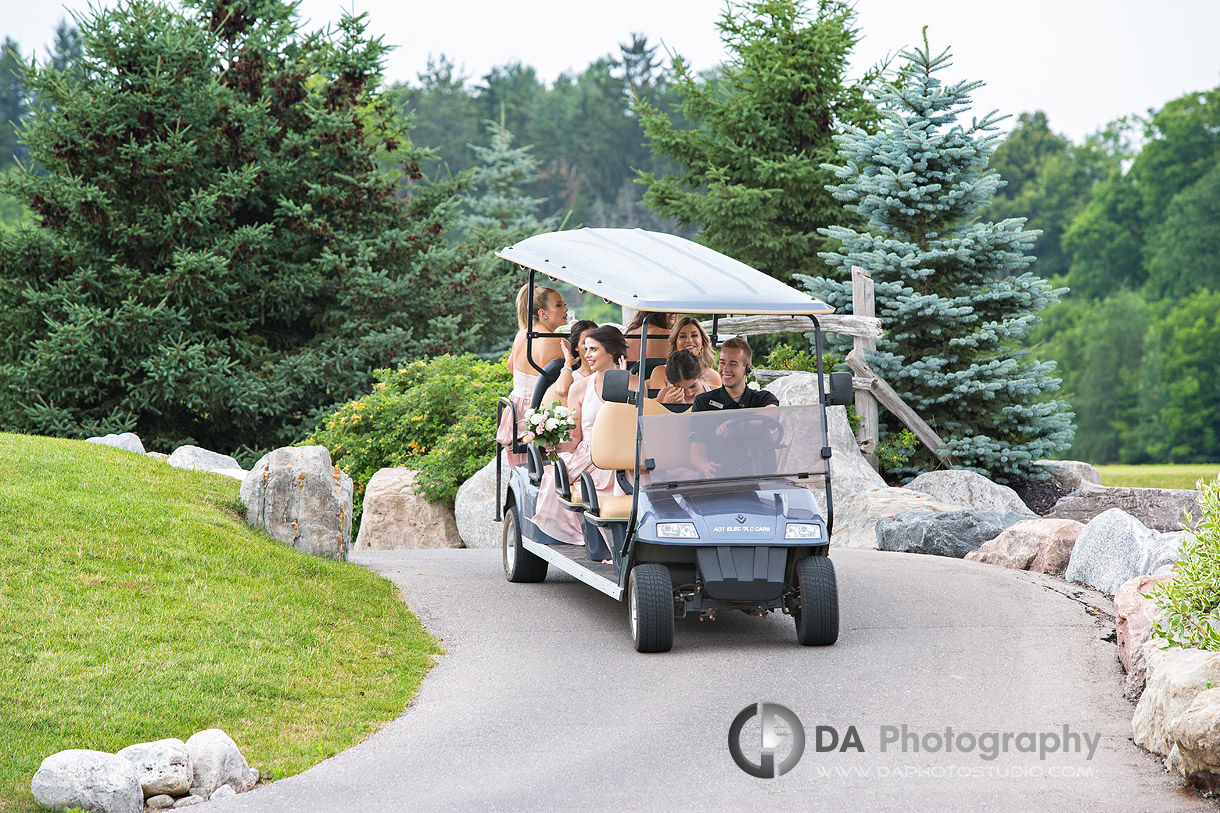 Photographer at Whistle Bear Wedding
It might seem a little biased; a photographer telling you photography is in the top 5 most important services. But if you are investing time, money and effort into planning the perfect day, you want to make sure it is properly documented. A professional photographer will capture the details that Aunt Lucy might overlook. They'll take care of the logistics of planning a timeline for group sessions and individual portraits. They will know how to frame up their compositions so when you look back at your images in years to come, it will instantly transport you back to that moment. Decide what style of photography coverage you like i.e photojournalistic or more classic portrait style. Then, start saving images that catch your eye to convey to your chosen photographer.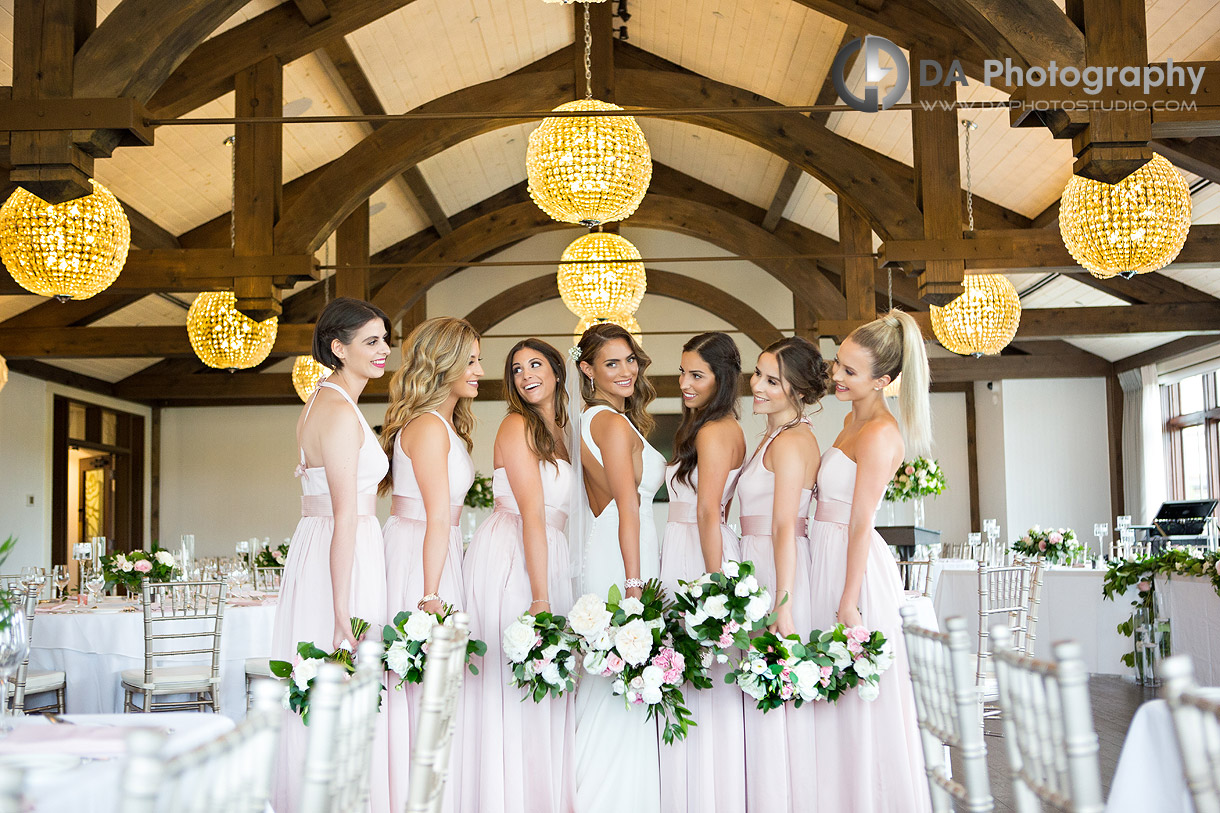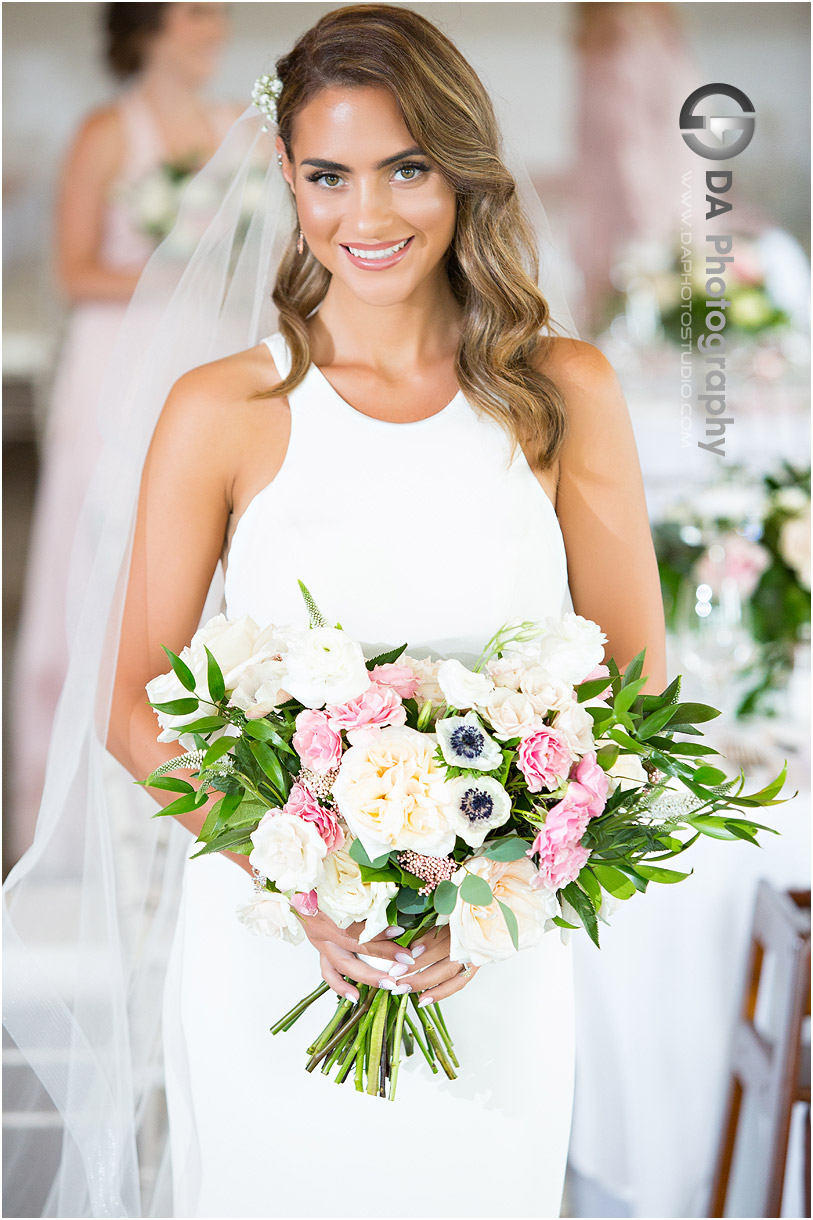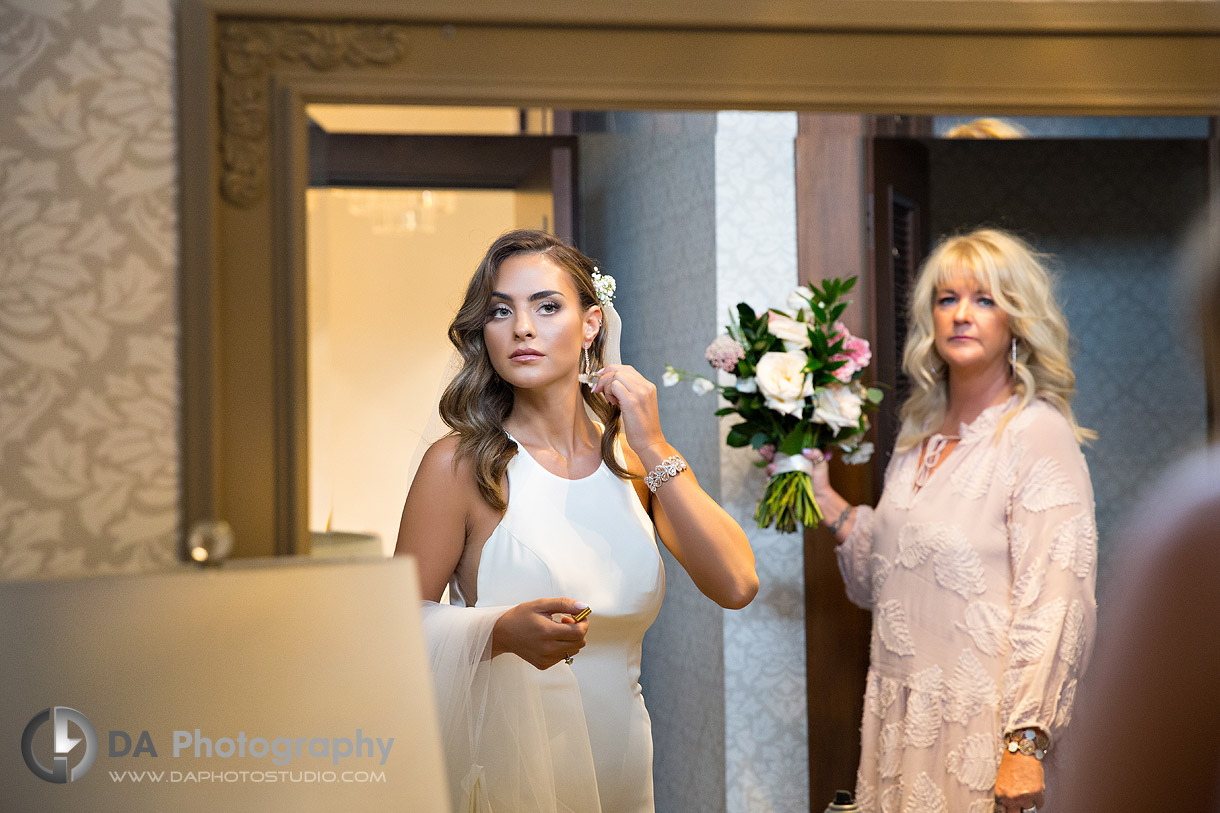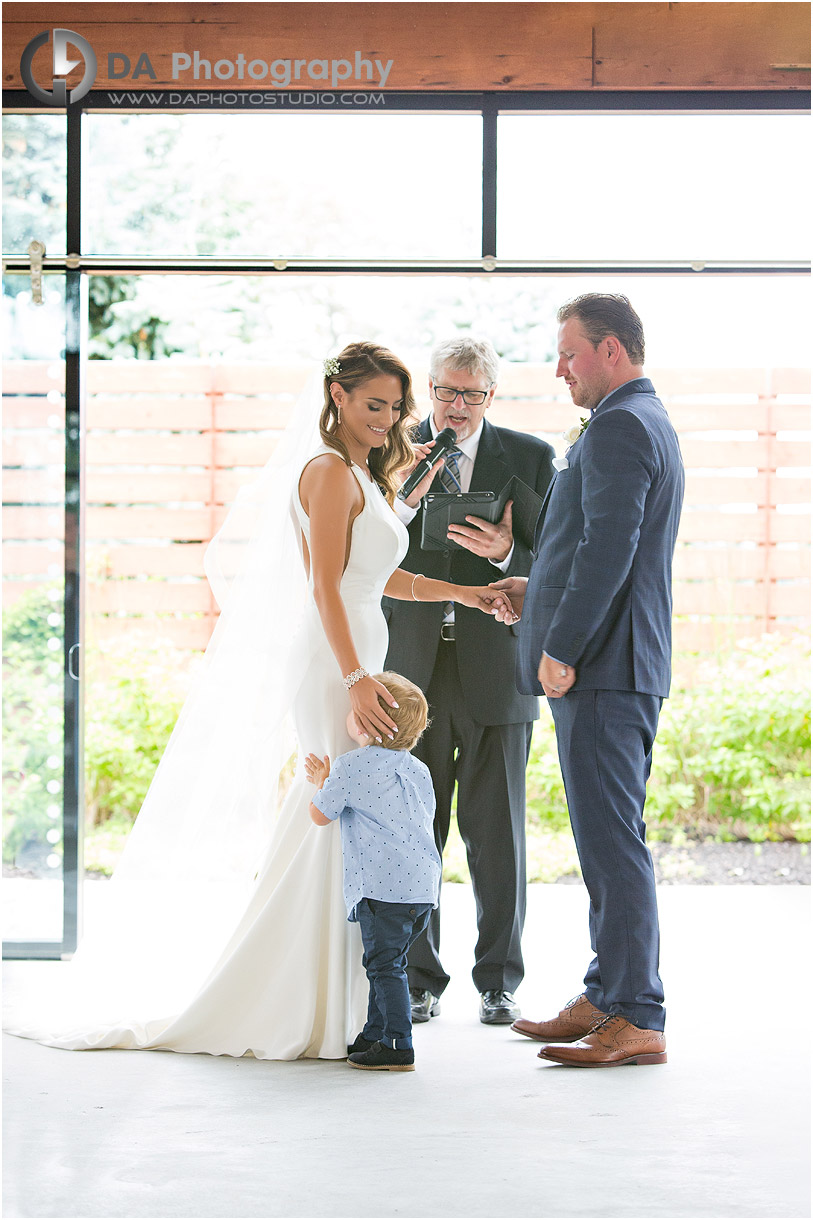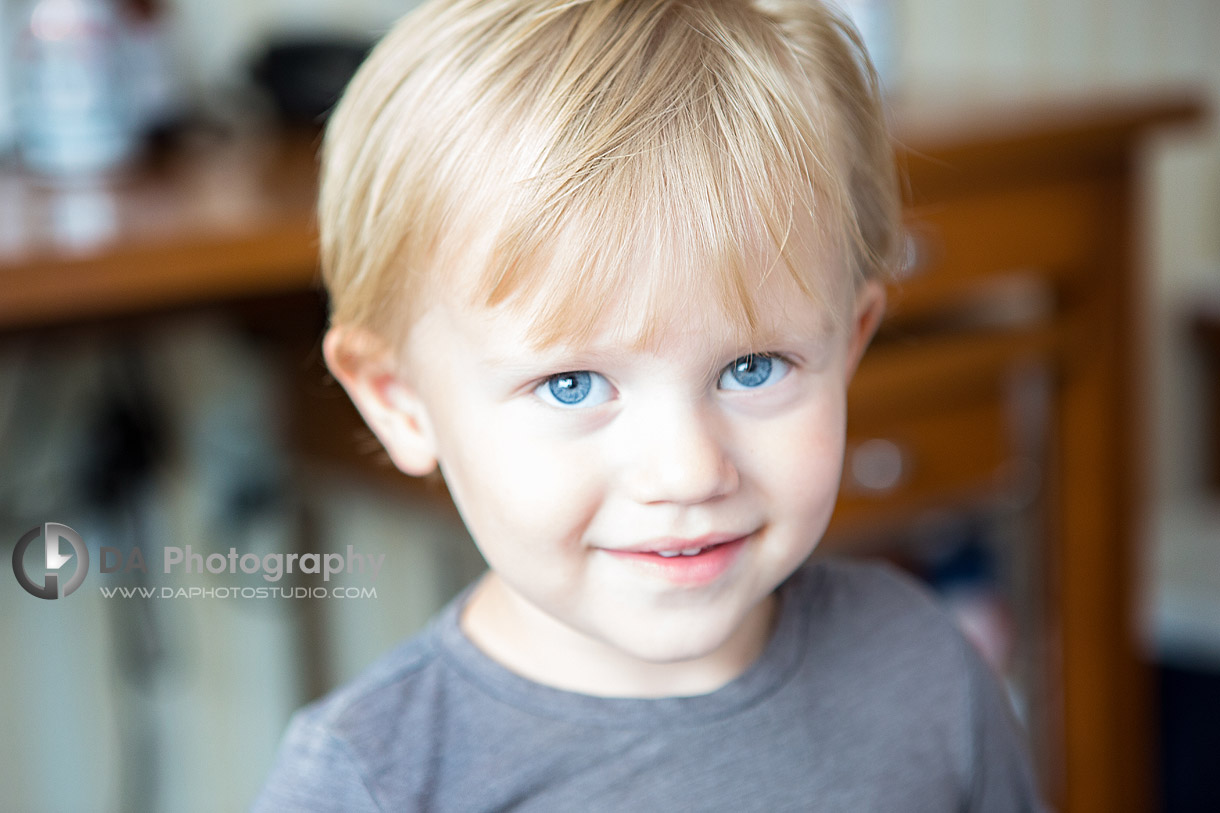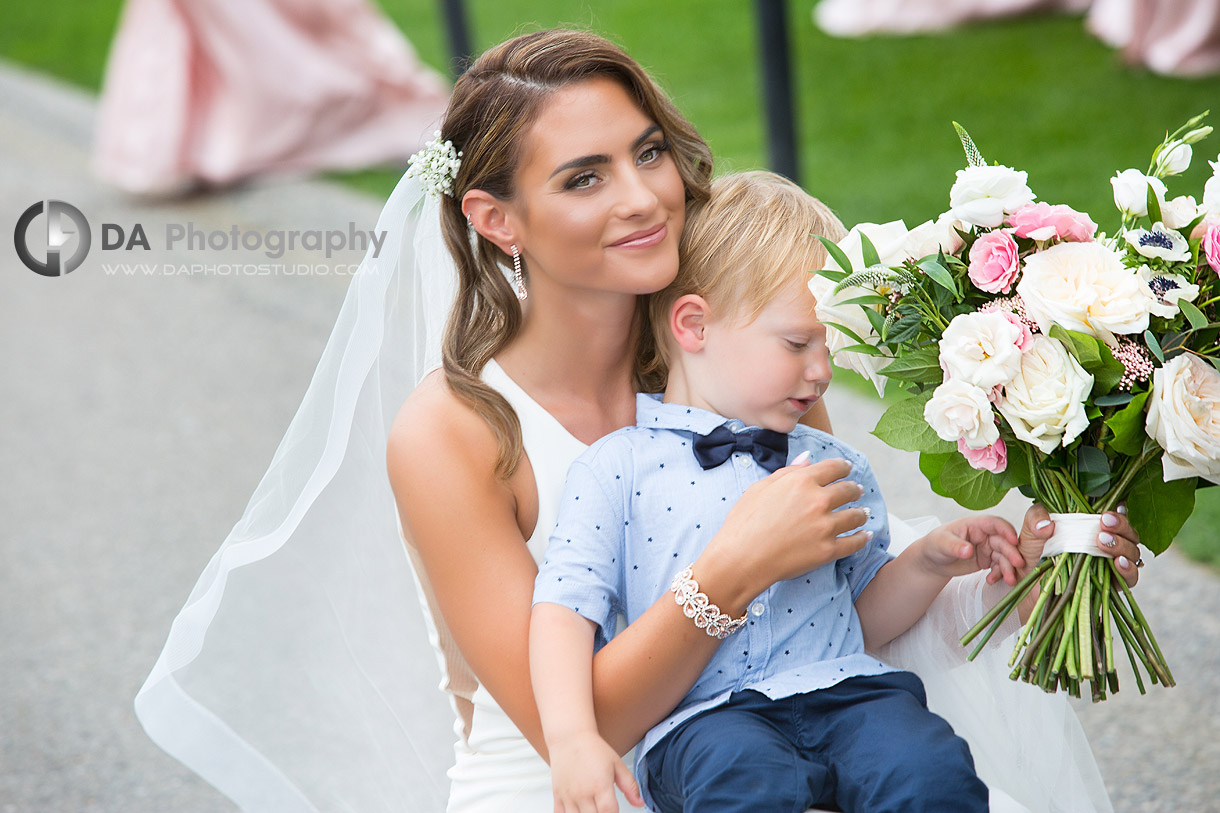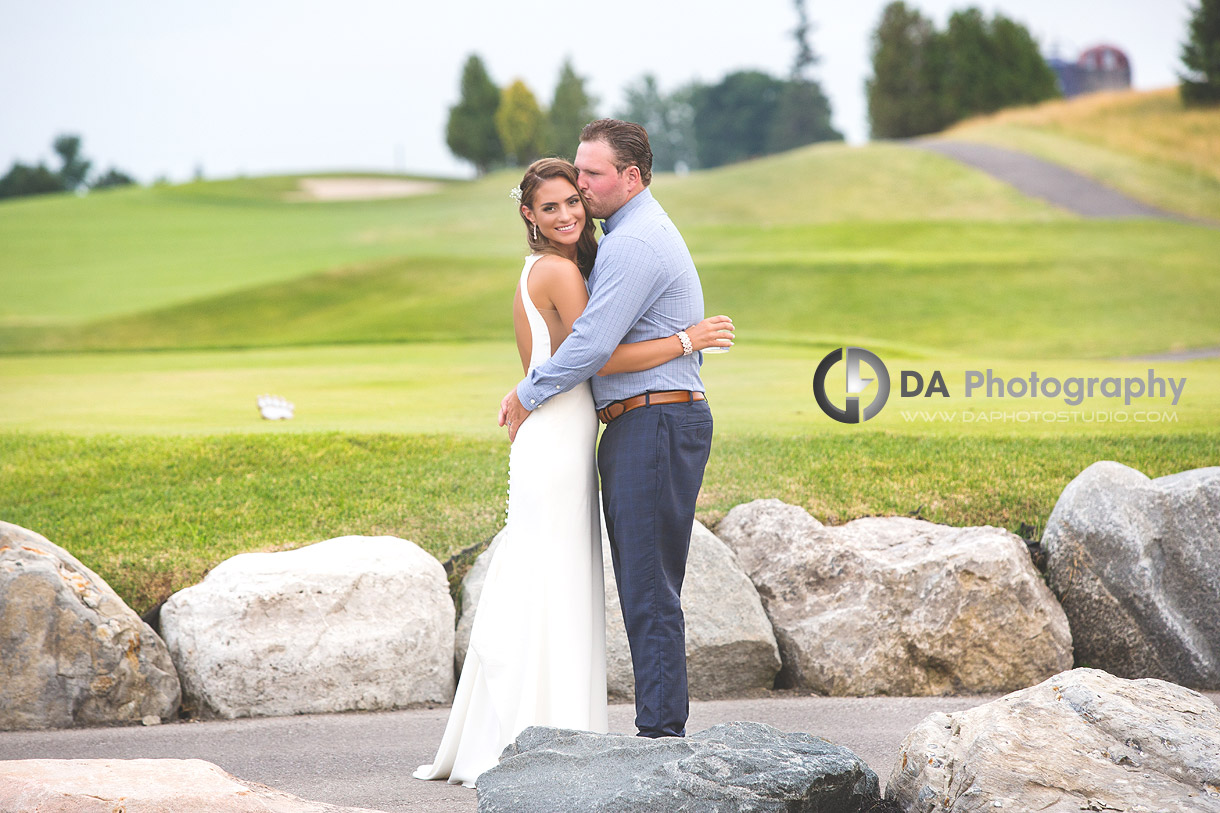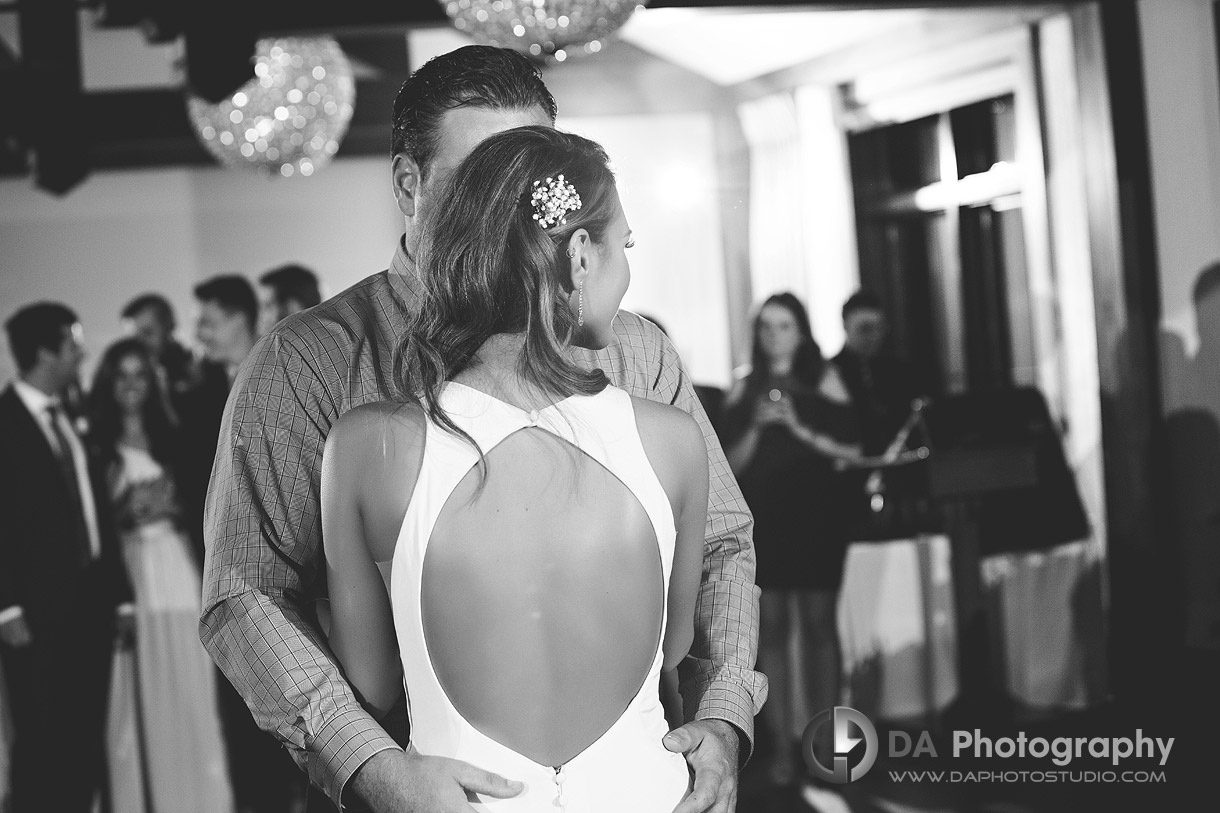 Décor at Whistle Bear Wedding
Every bride wants their décor to be unique, and it can really define your space. Once you have your venue in place, have a walk around and see what's missing from the blank canvas. You might want to consider bringing the outdoors in for a rustic touch, or maybe opulent bedazzled centre pieces are more your thing. Decide on your colour scheme and see if that's something you want to tie in to bring everything together.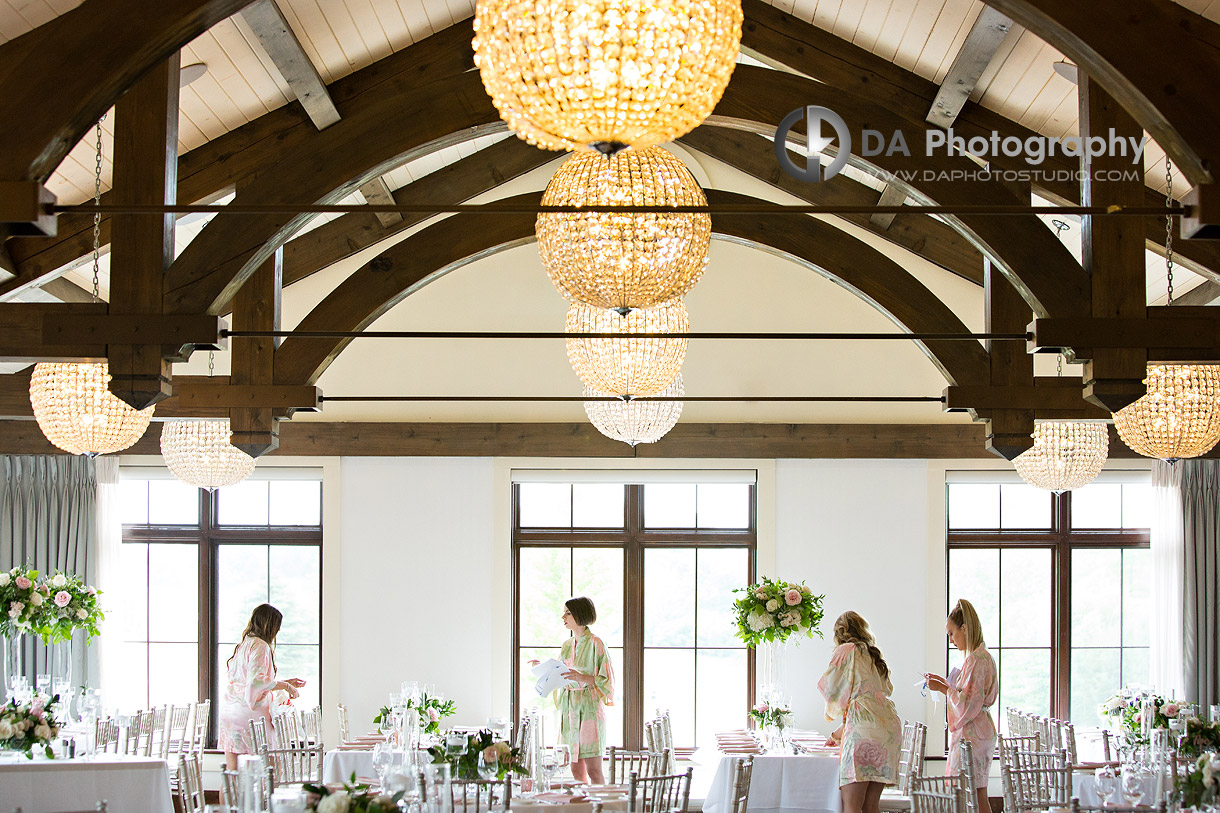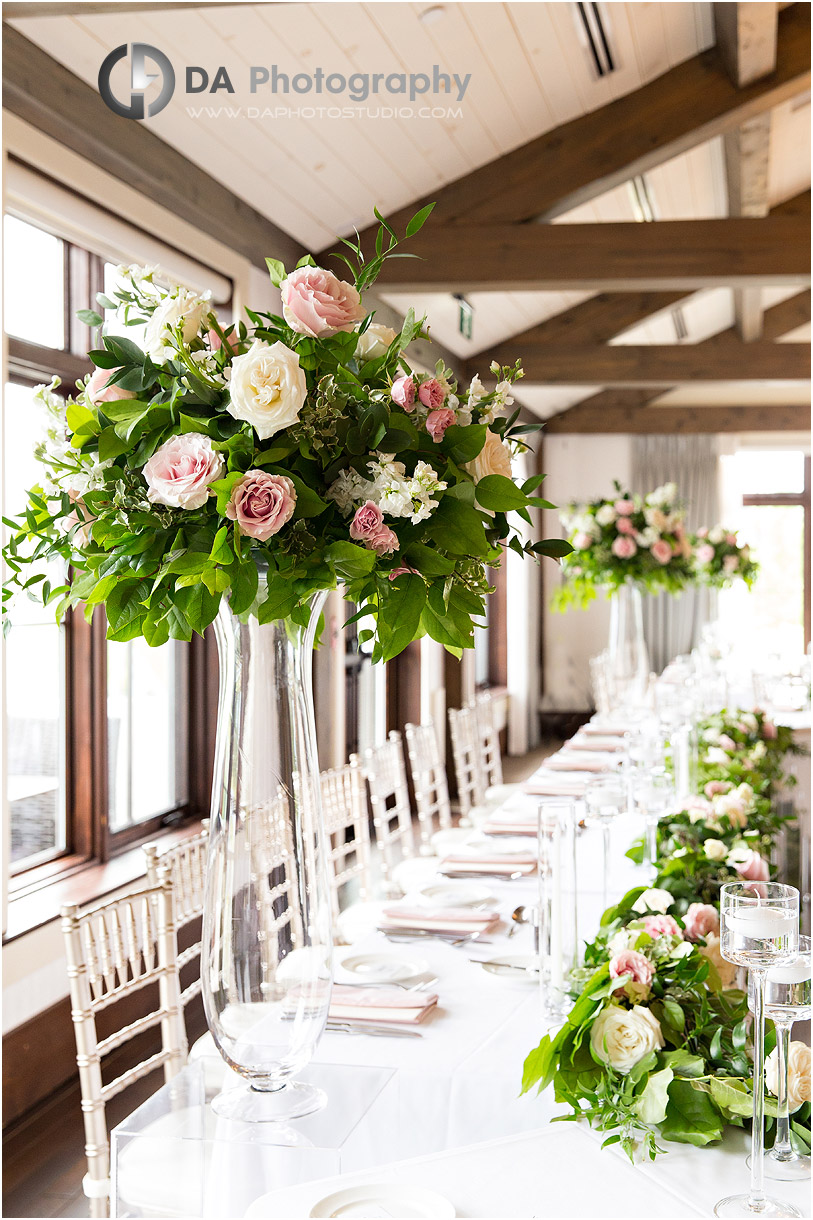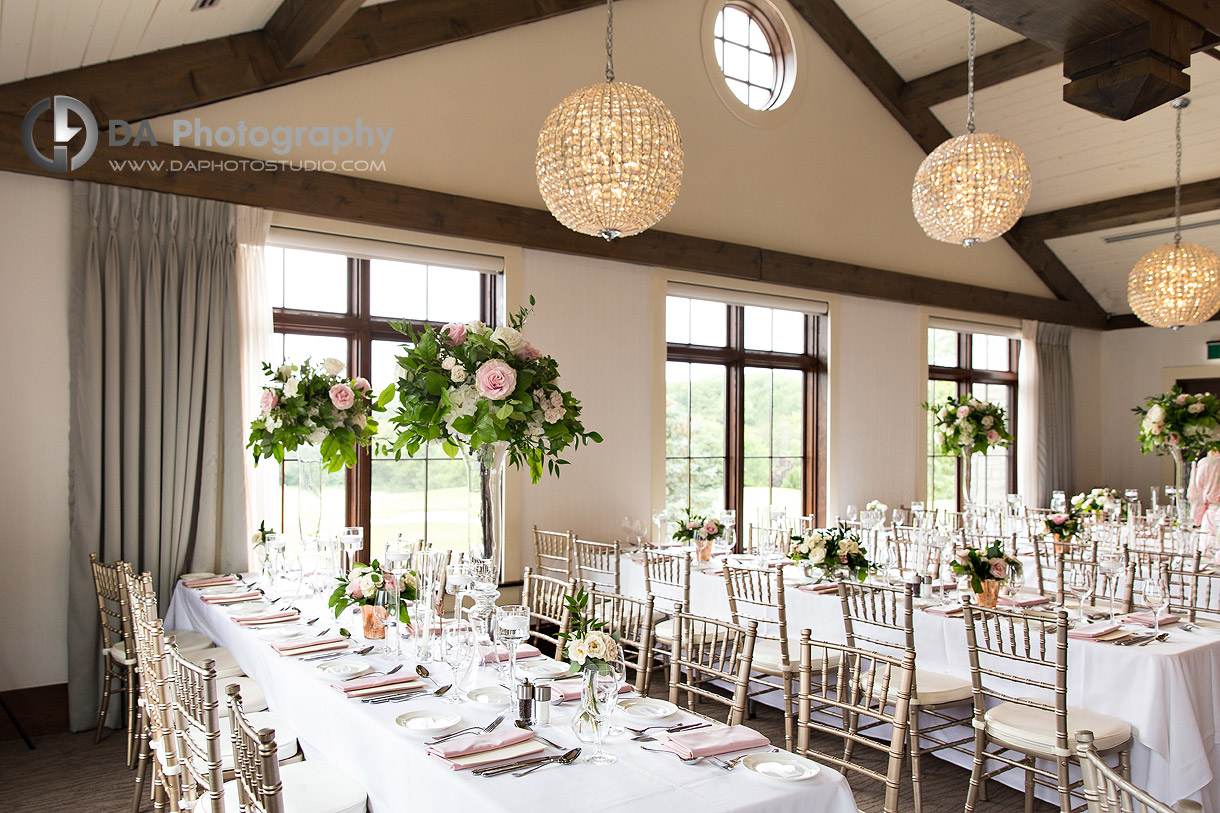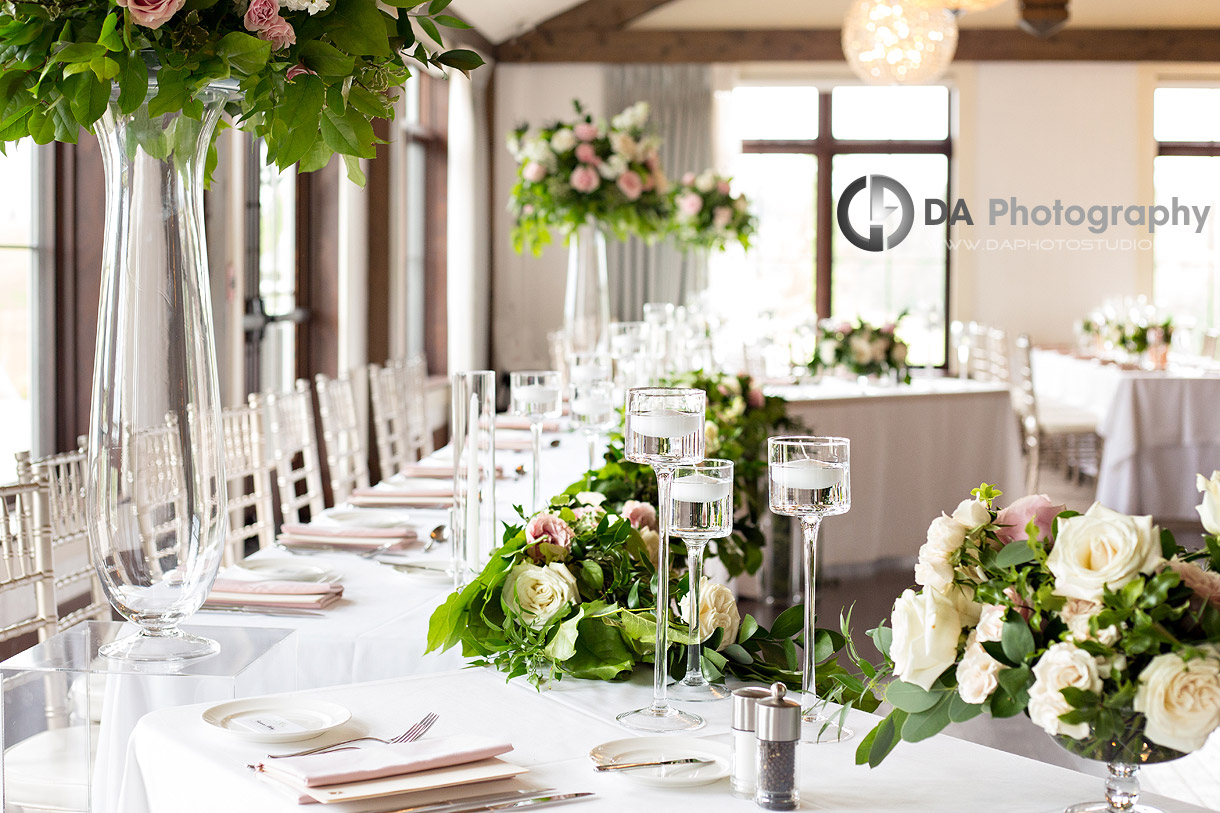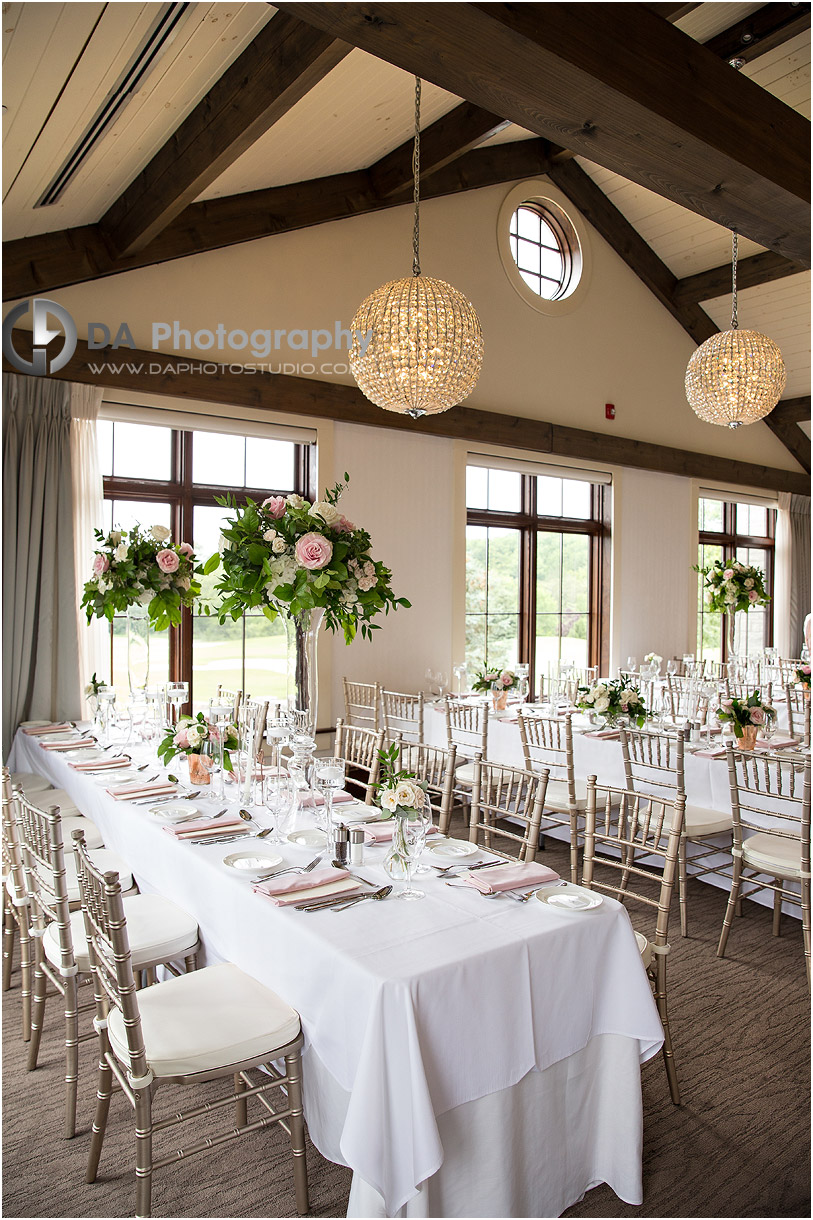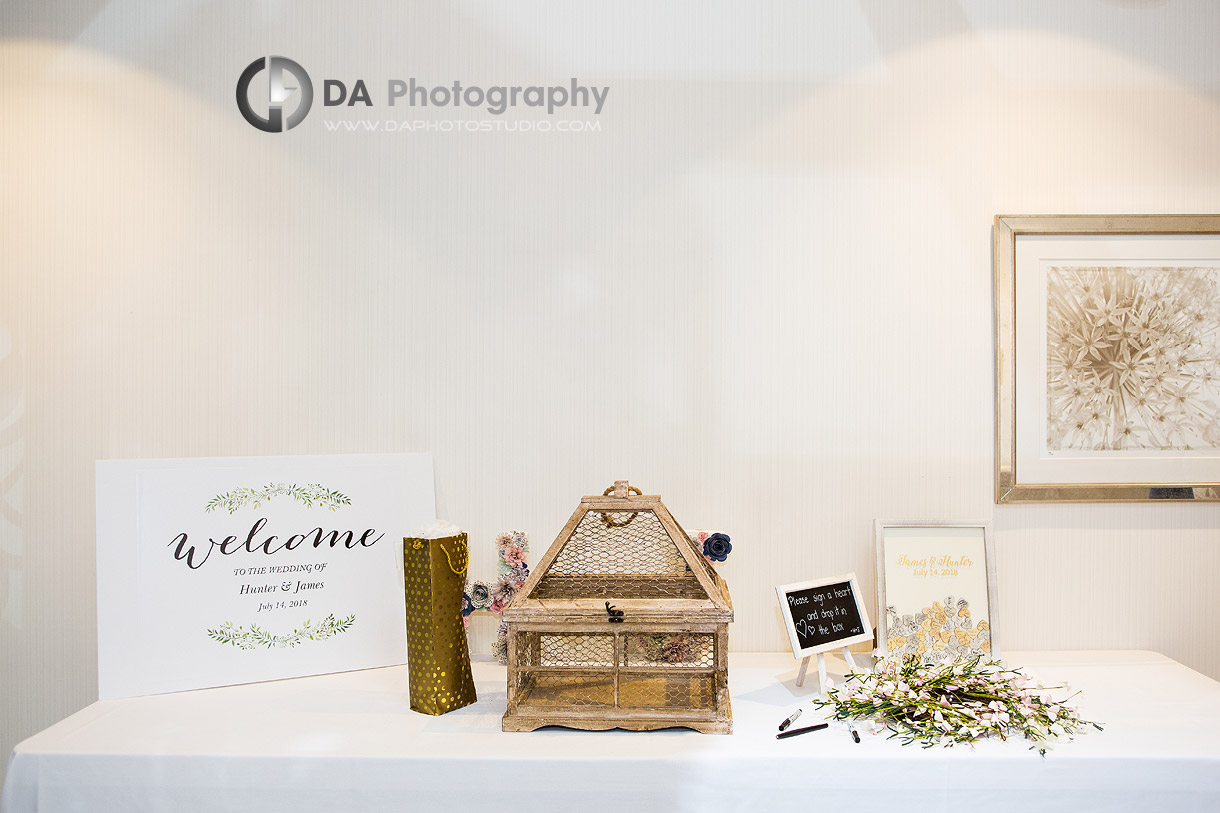 Flowers at Whistle Bear Wedding
Flowers are one of those things that people don't realize can eat up a chunk of the budget, so make sure you don't leave it to the last minute. They will enhance your decor and add a pop of colour to your photography. This is true whether you are using hand picked flowers from your garden, foliage from the forest or a professionally put together floral arrangement.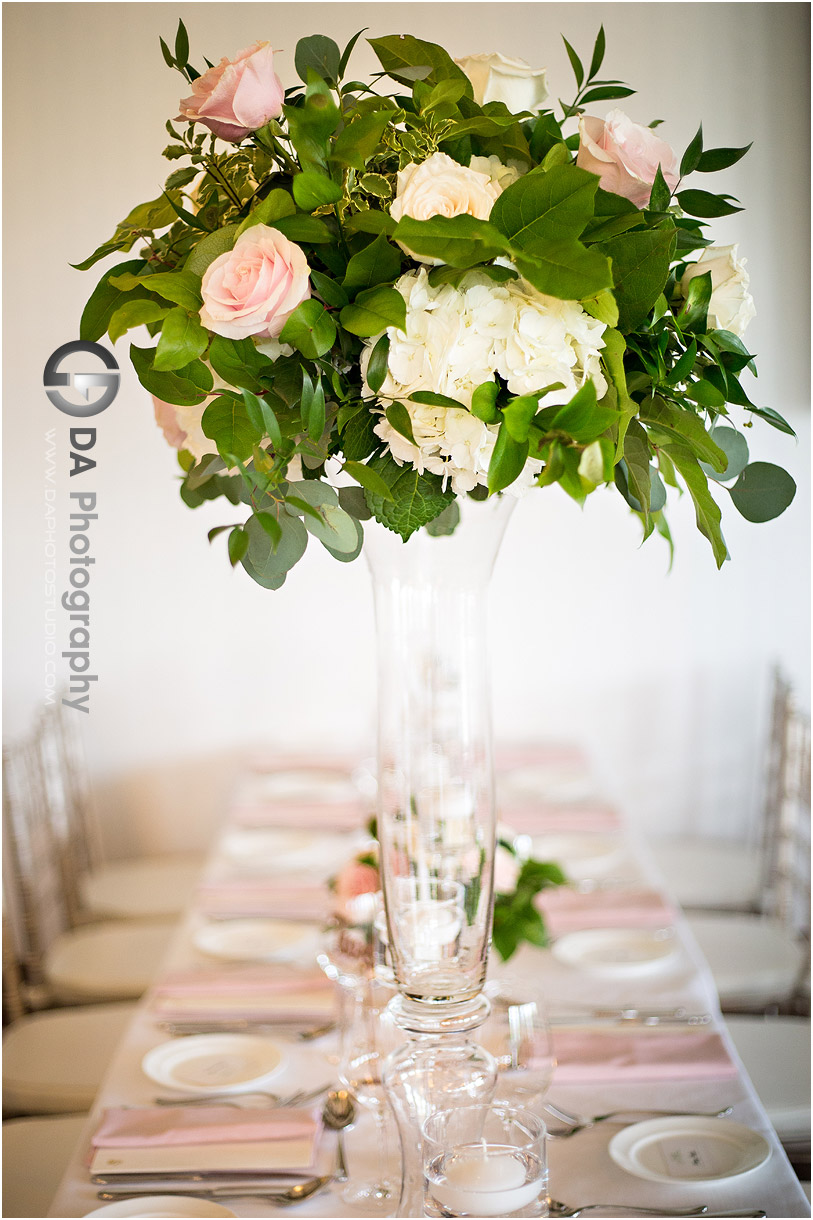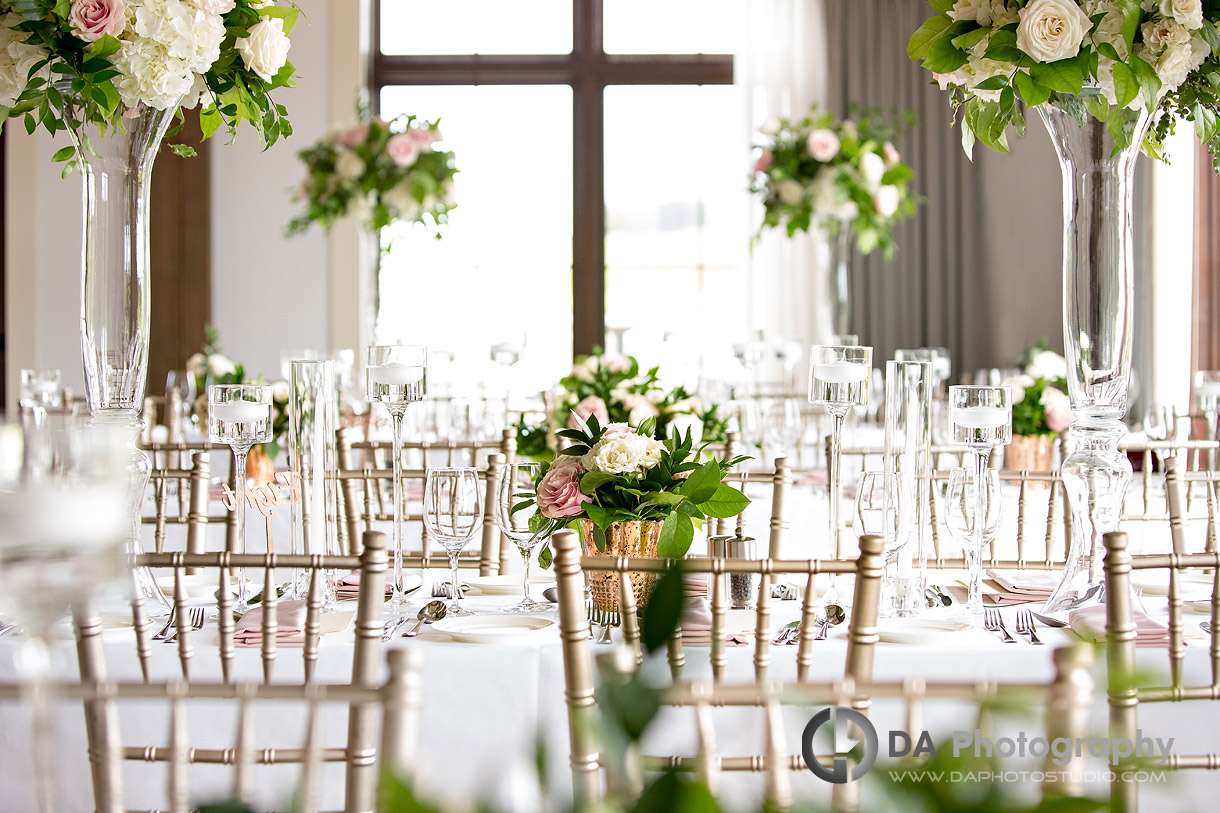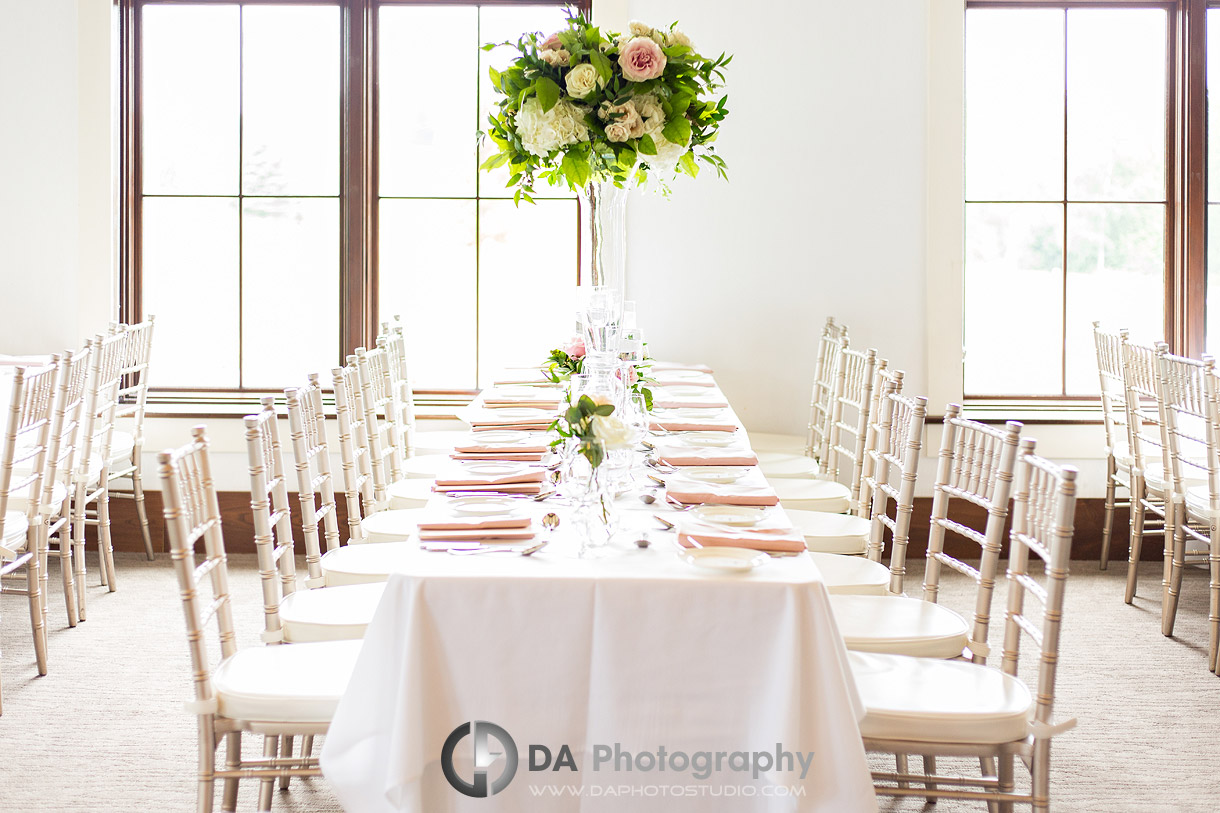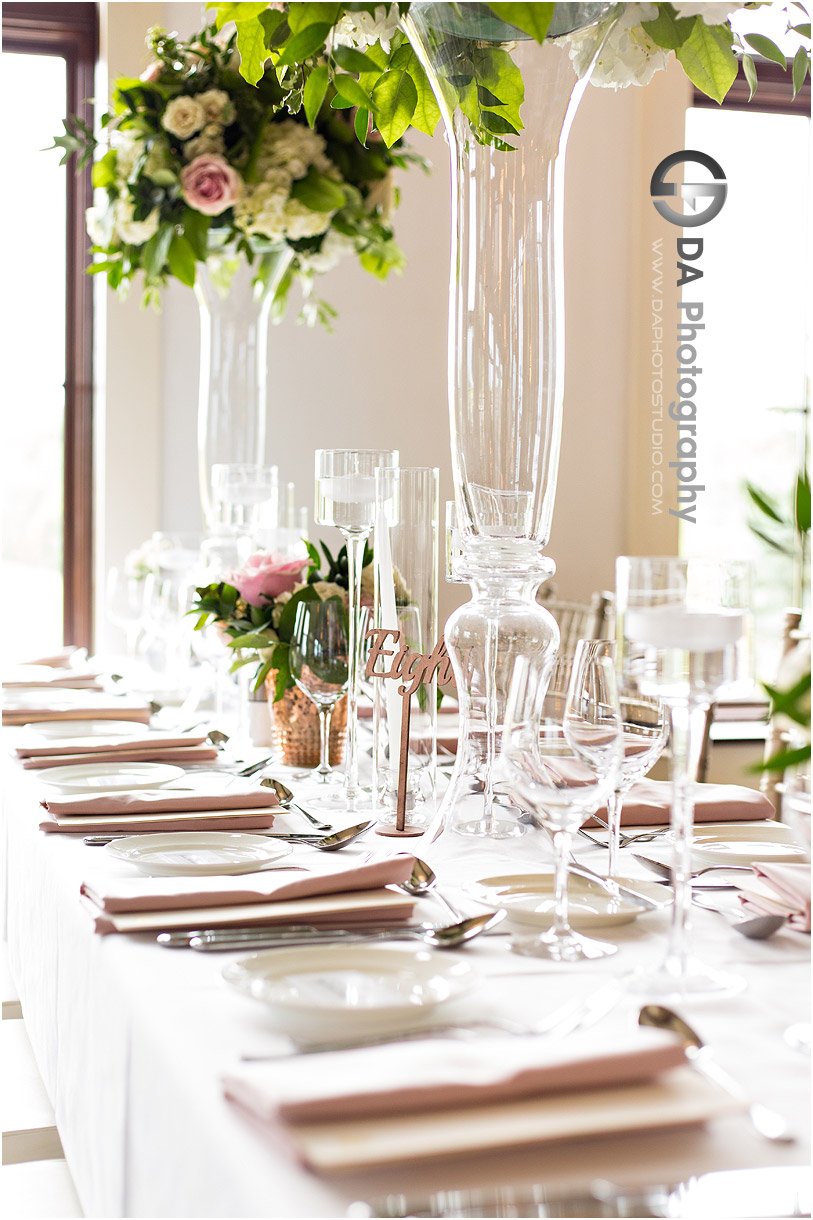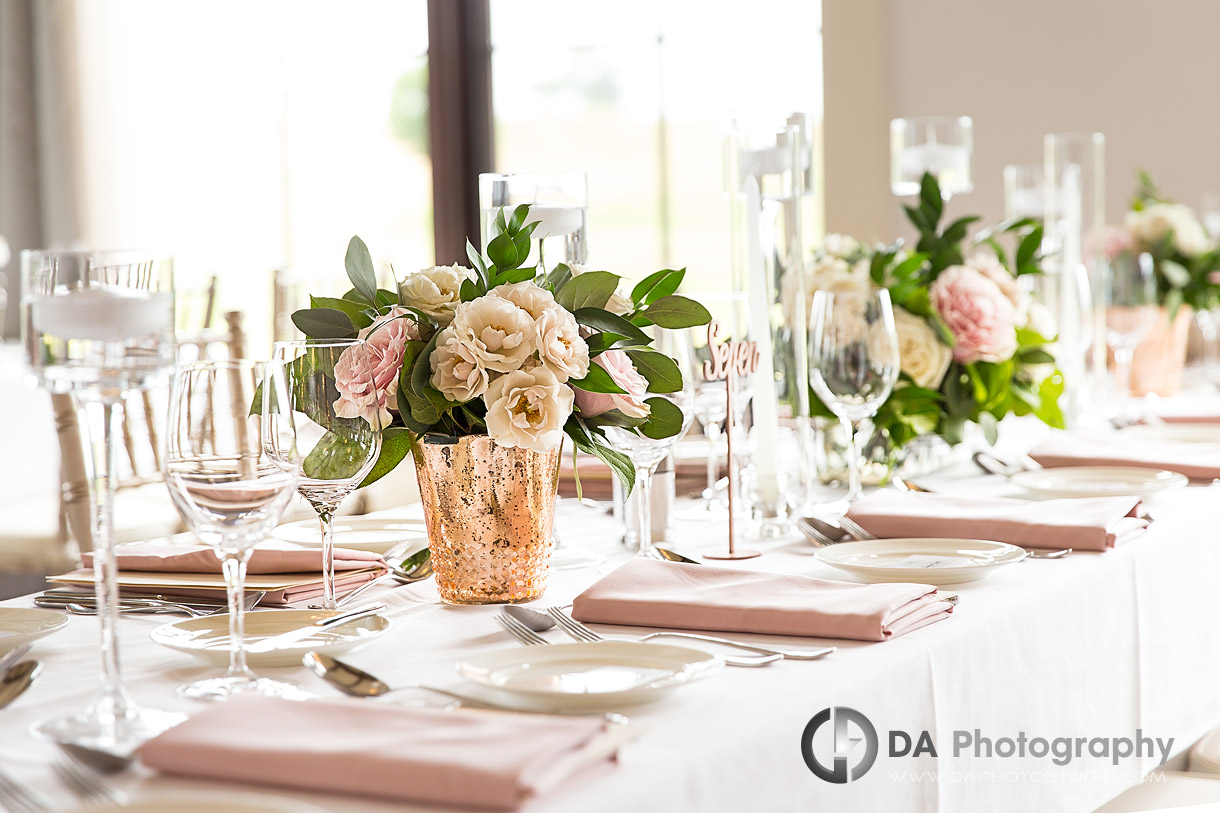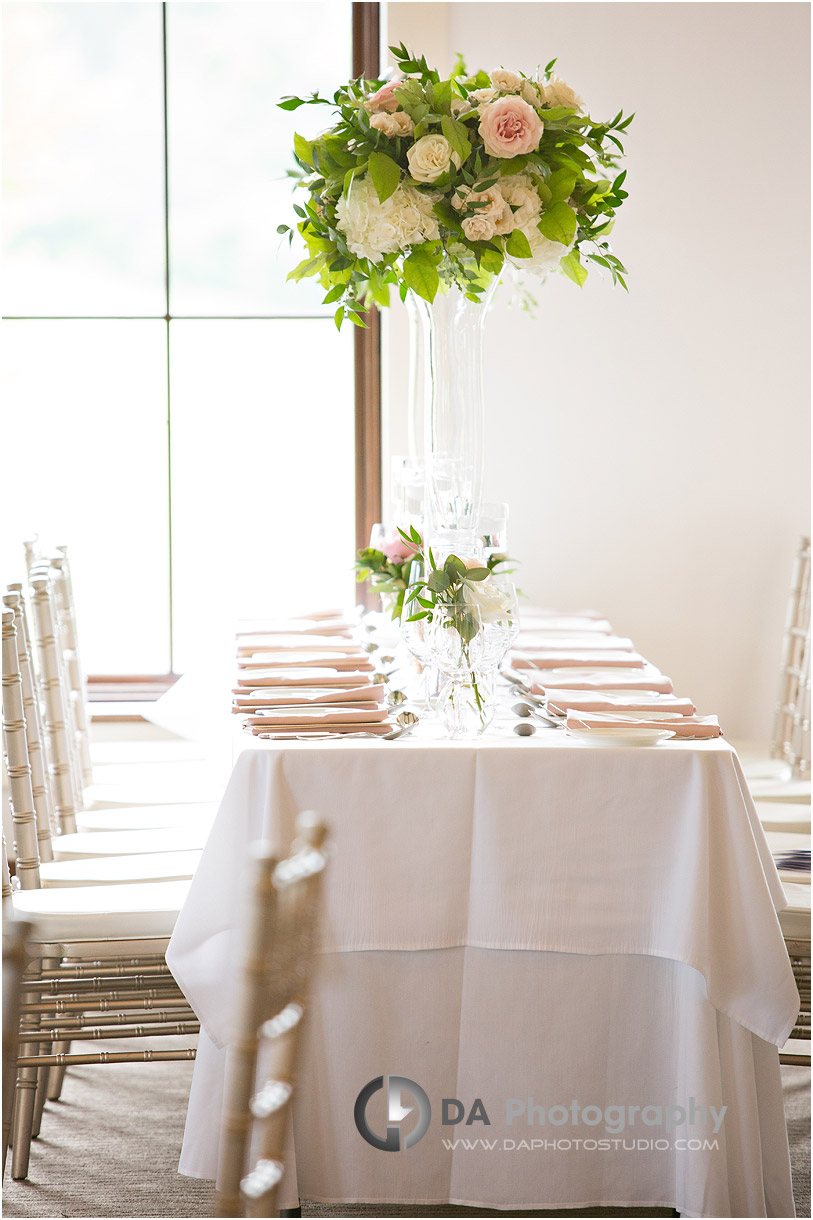 Cake/Dessert
Your chosen cake or dessert should be like your signature piece of the day. This is your chance to think outside the box and have a bit of fun. Couples are now looking beyond your traditional multi-tiered, heavily iced wedding cakes and we are seeing personalized cake toppers, stacked cheese wheels, because after all who doesn't love an excuse for cheese, and elaborate chocolate art sculptured pieces. Whatever your taste (pun totally intended), make sure it's representative of you and your day.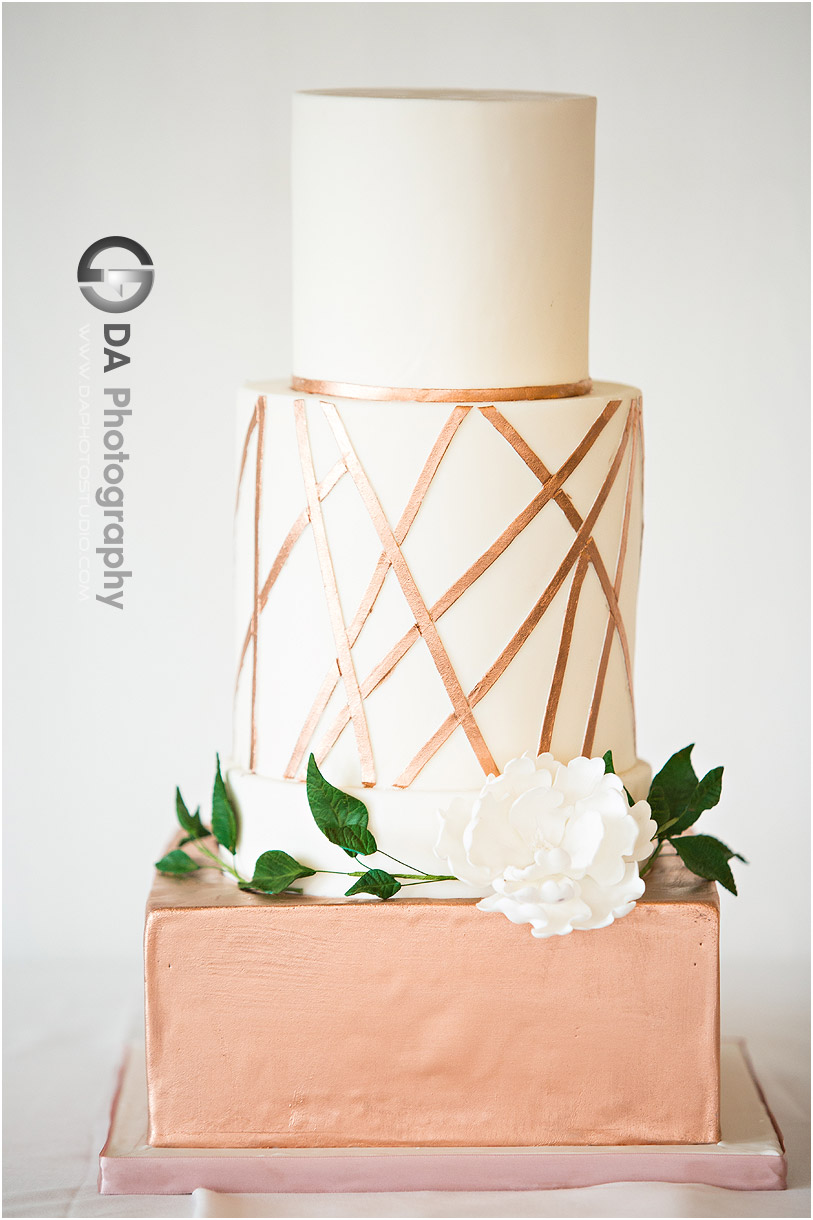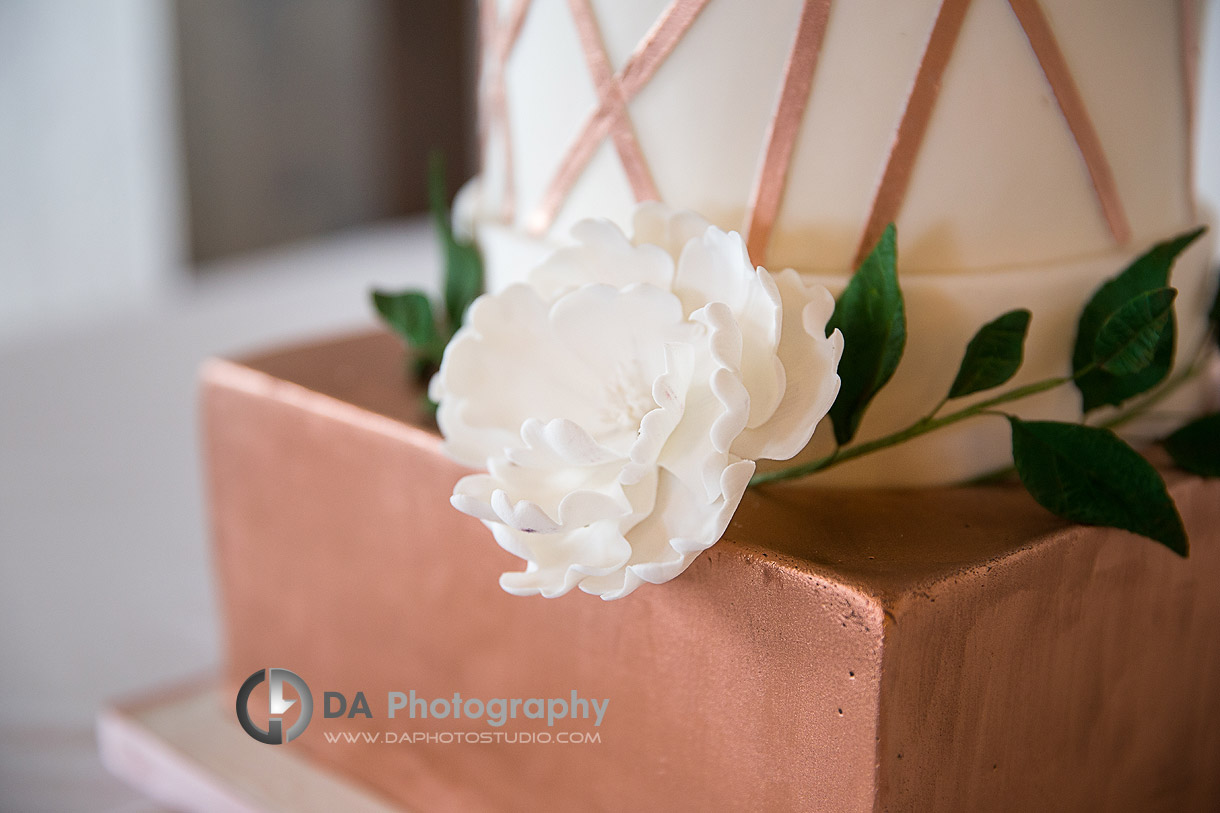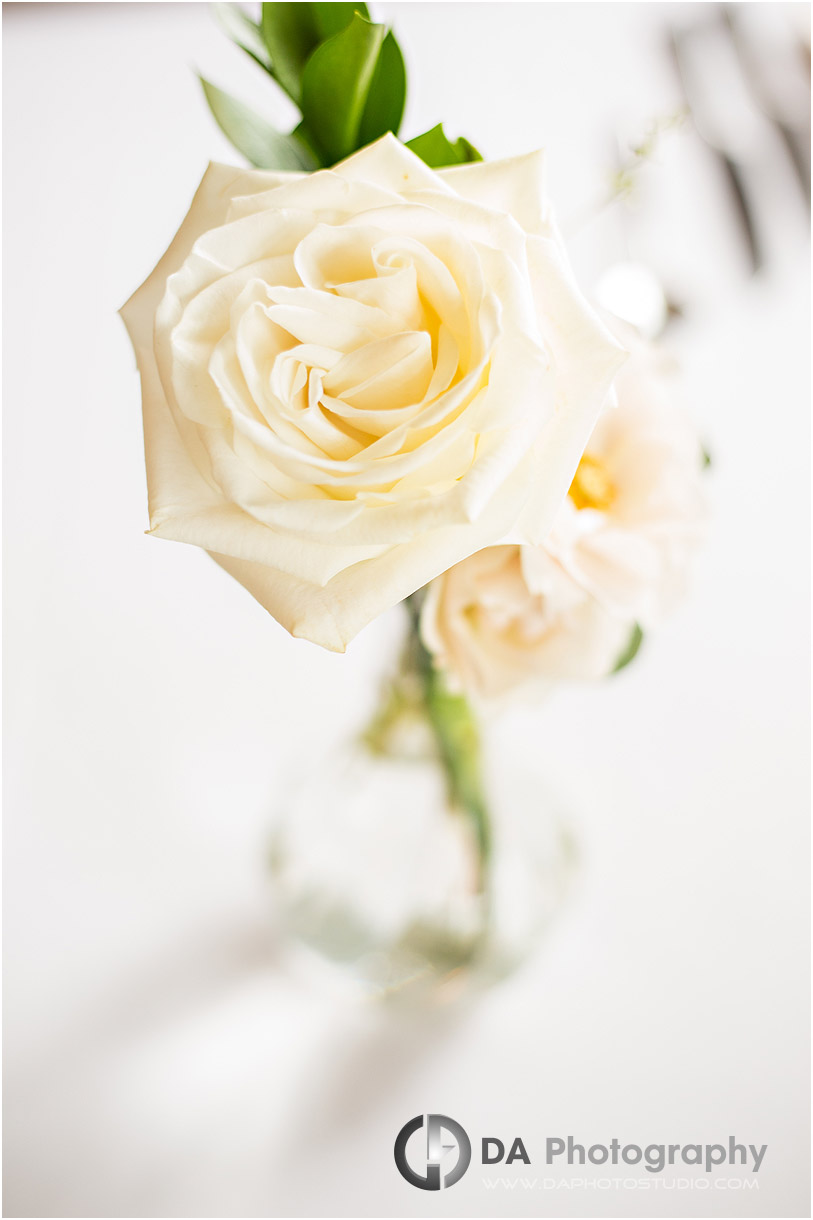 Once Hunter and James had narrowed down their options, they decided upon a Whistle Bear wedding and the results were a stunningly beautiful and well executed day.
They knew they wanted something with natural beauty to celebrate their unity with their little boy Turner and their guests. Whistle Bear ticked all of those boxes and offered a refreshingly bright and airy, unique space that was a dream to photograph.
We started our day at their house where Hunter and her bridal party began their preparations. I wanted to make sure that I documented all of the little extra details so chose a flat lay style which was a big hit. Not only did it look stylish and elegant, but it was a way to incorporate all of the important elements into one picture.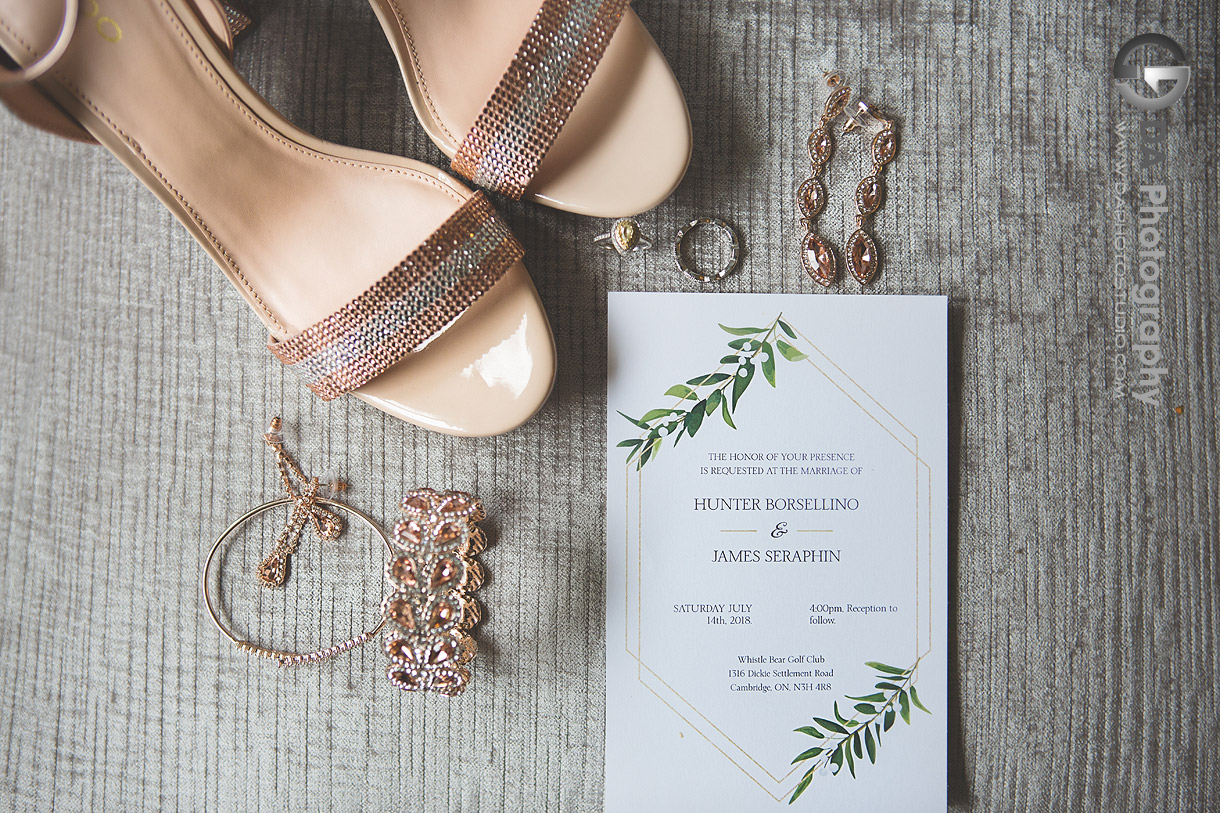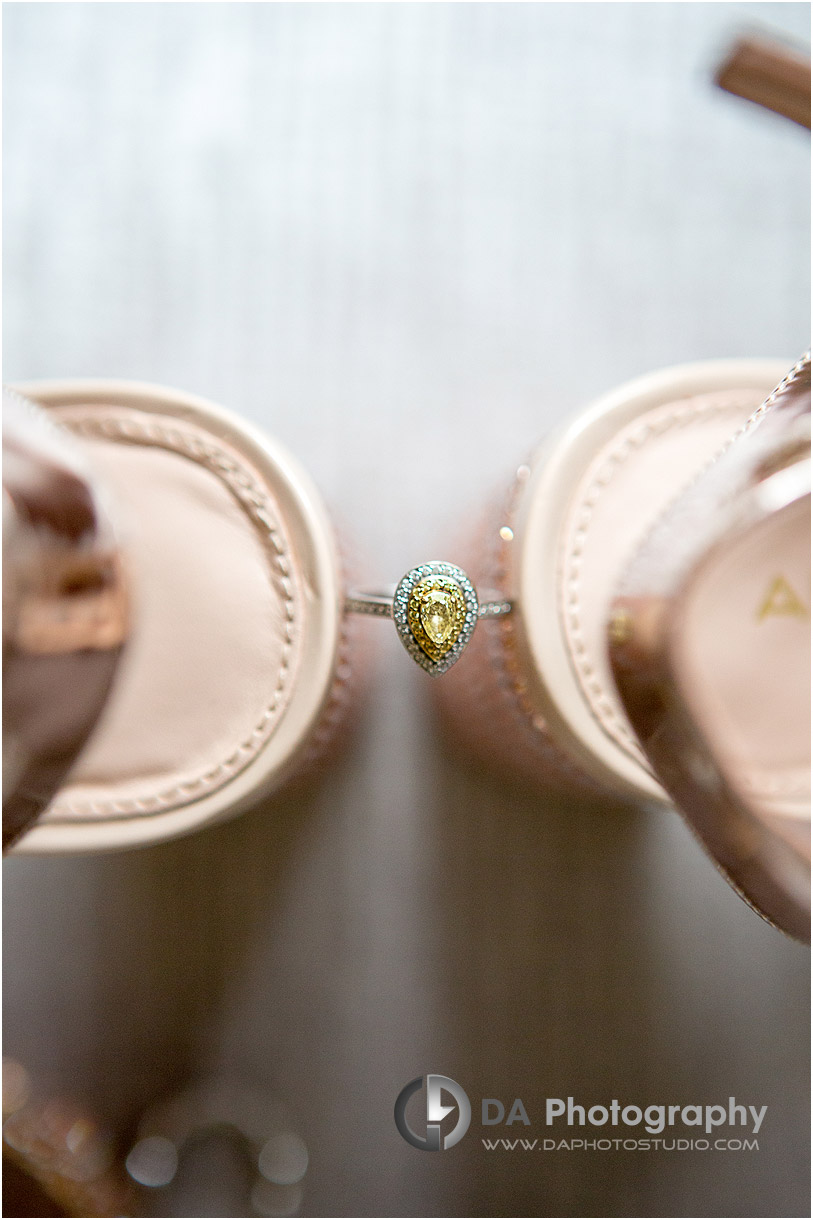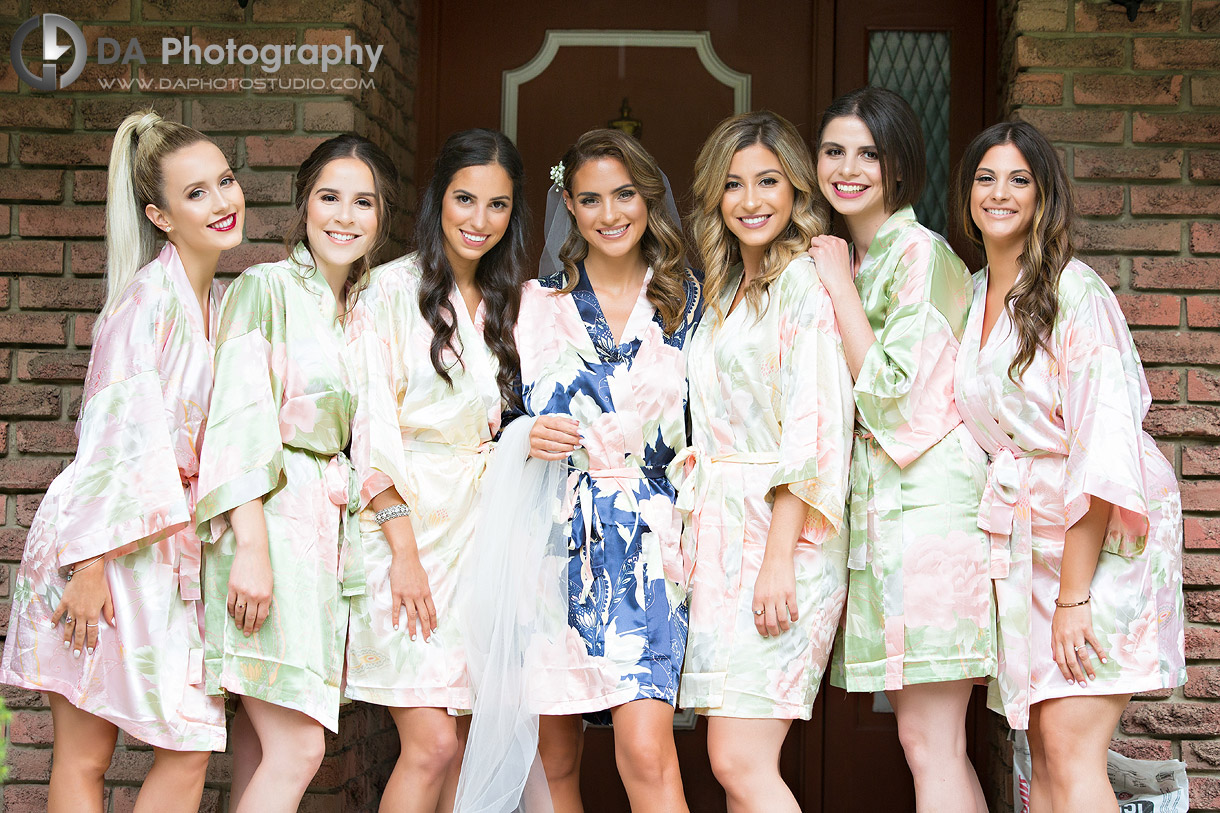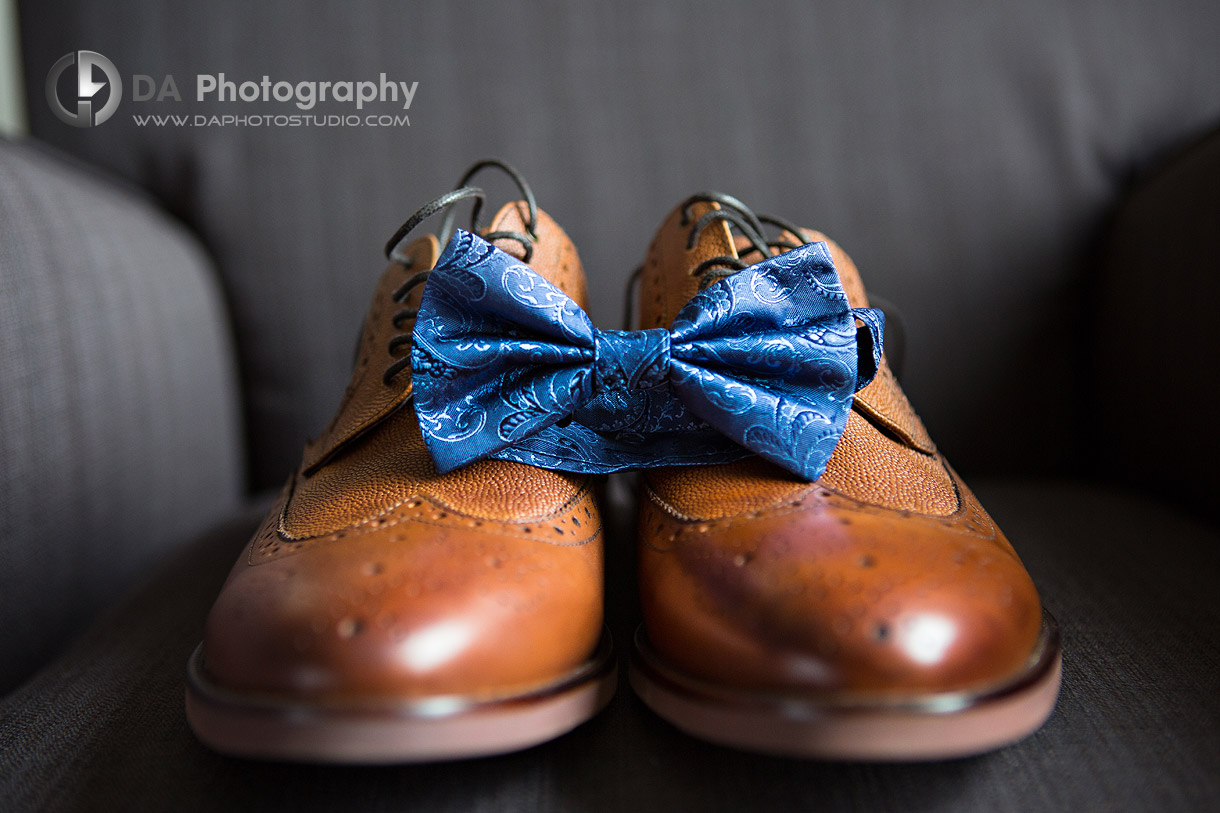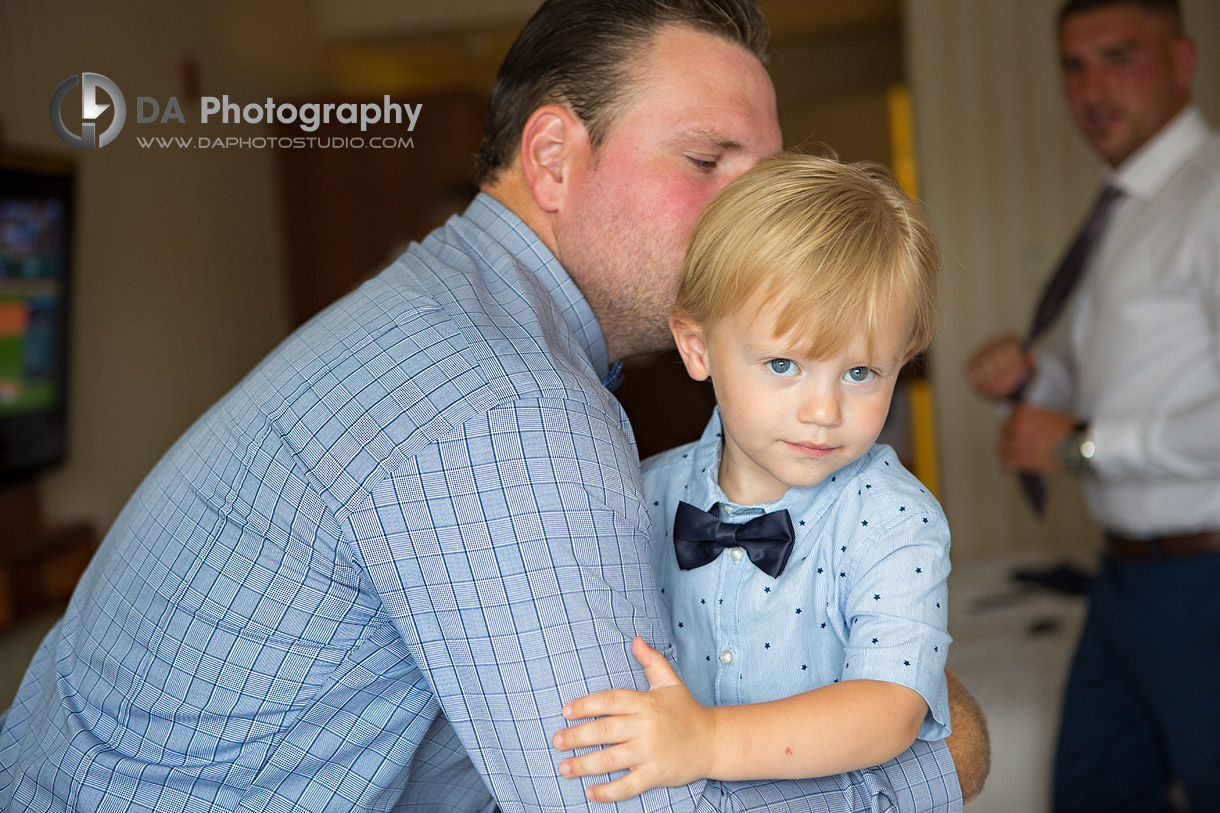 Once the respective parties were ready and we arrived on location, I decided to make the most of the abundance of natural light the interior of Whistle Bear offered. It was way too hot to be outside with Hunter, so instead we focused on shooting inside and the décor complimented the girls beautifully. No one wants to be squinting in the sun or sweating profusely, so being able to take these photos in an air-conditioned environment, yielded relaxed and stunning compositions.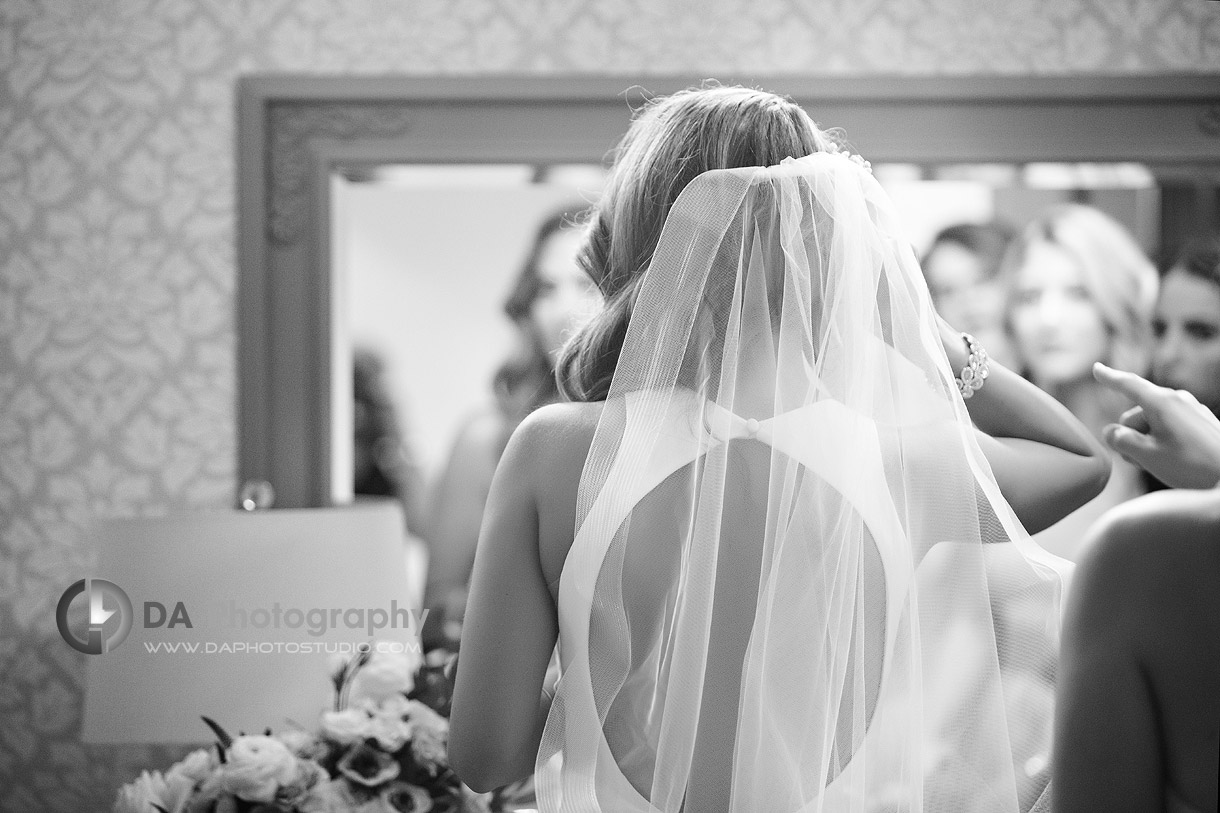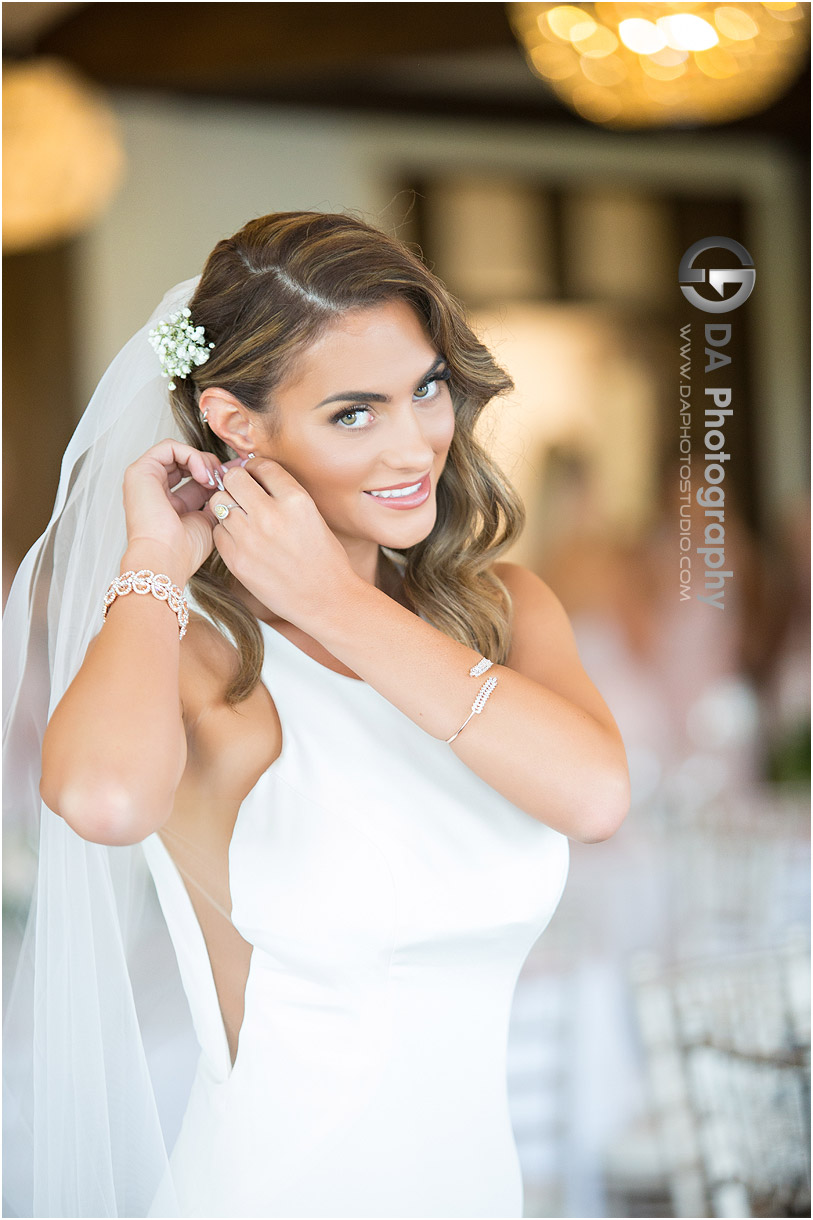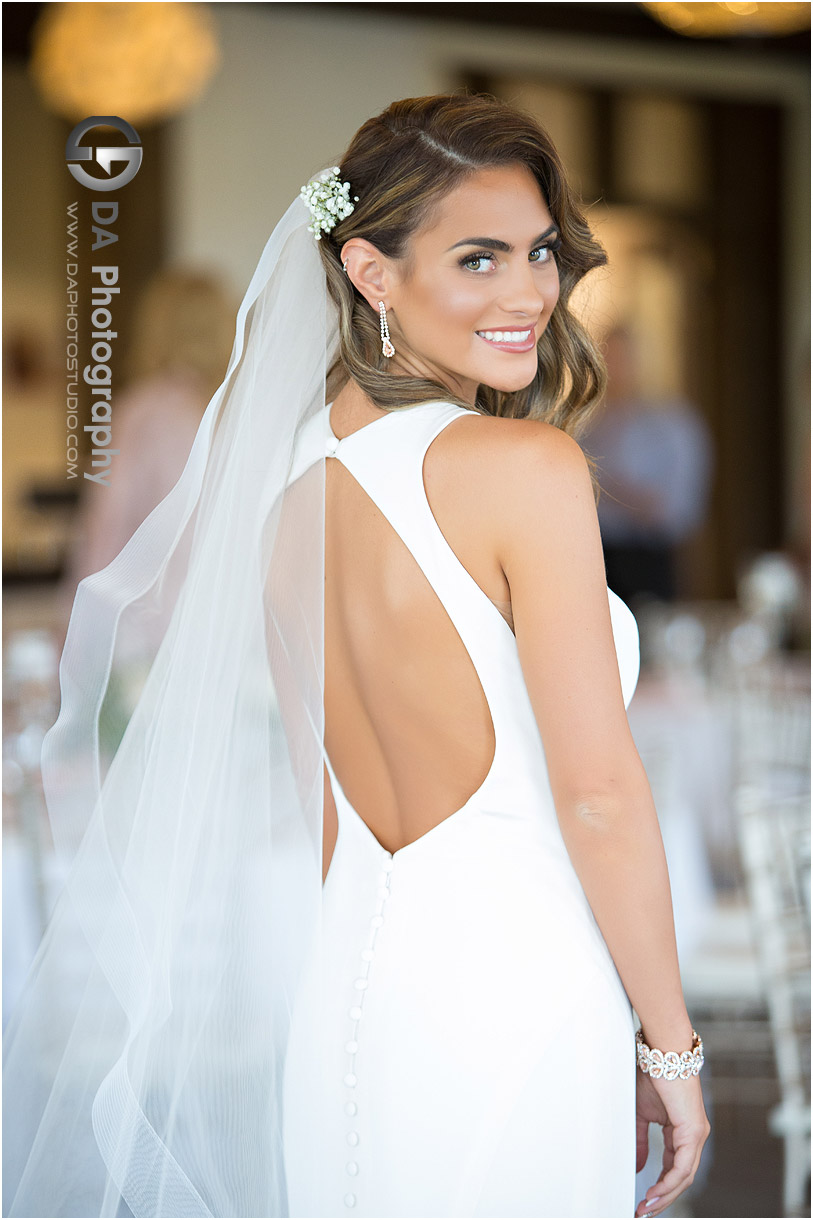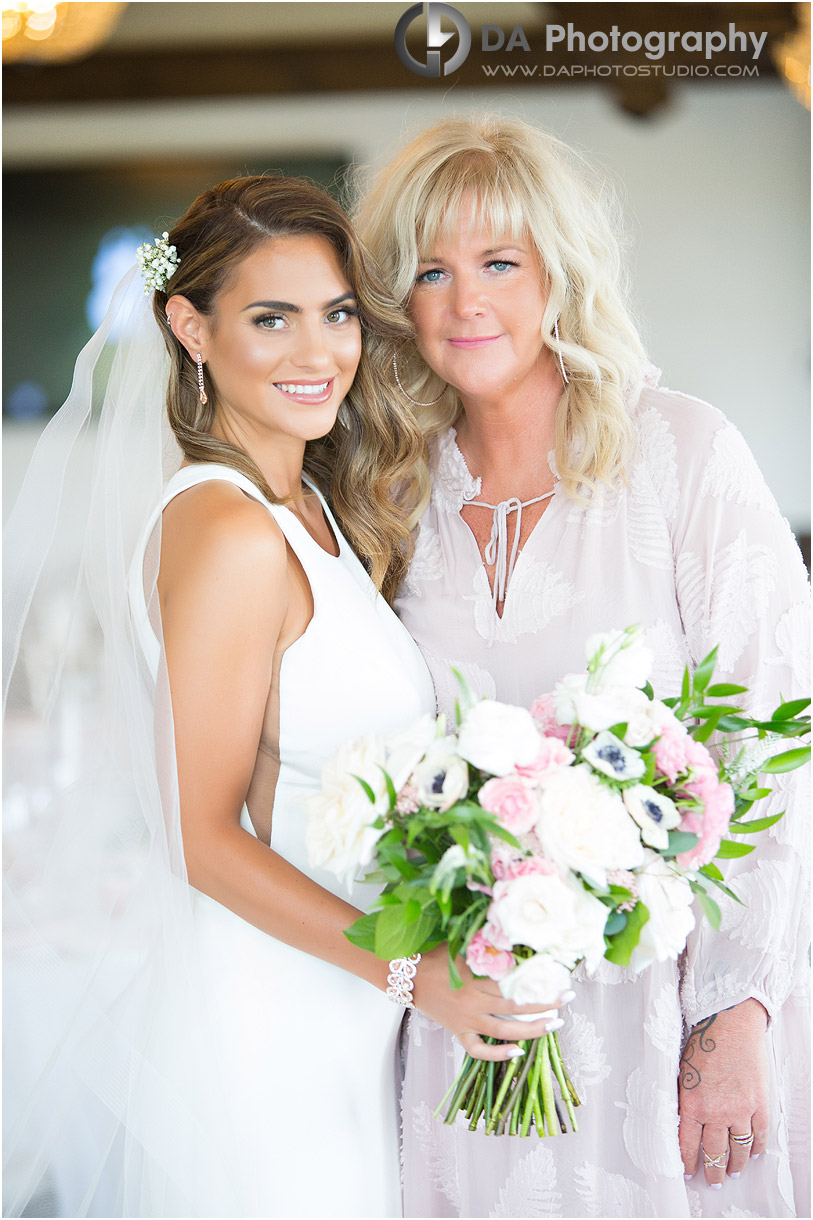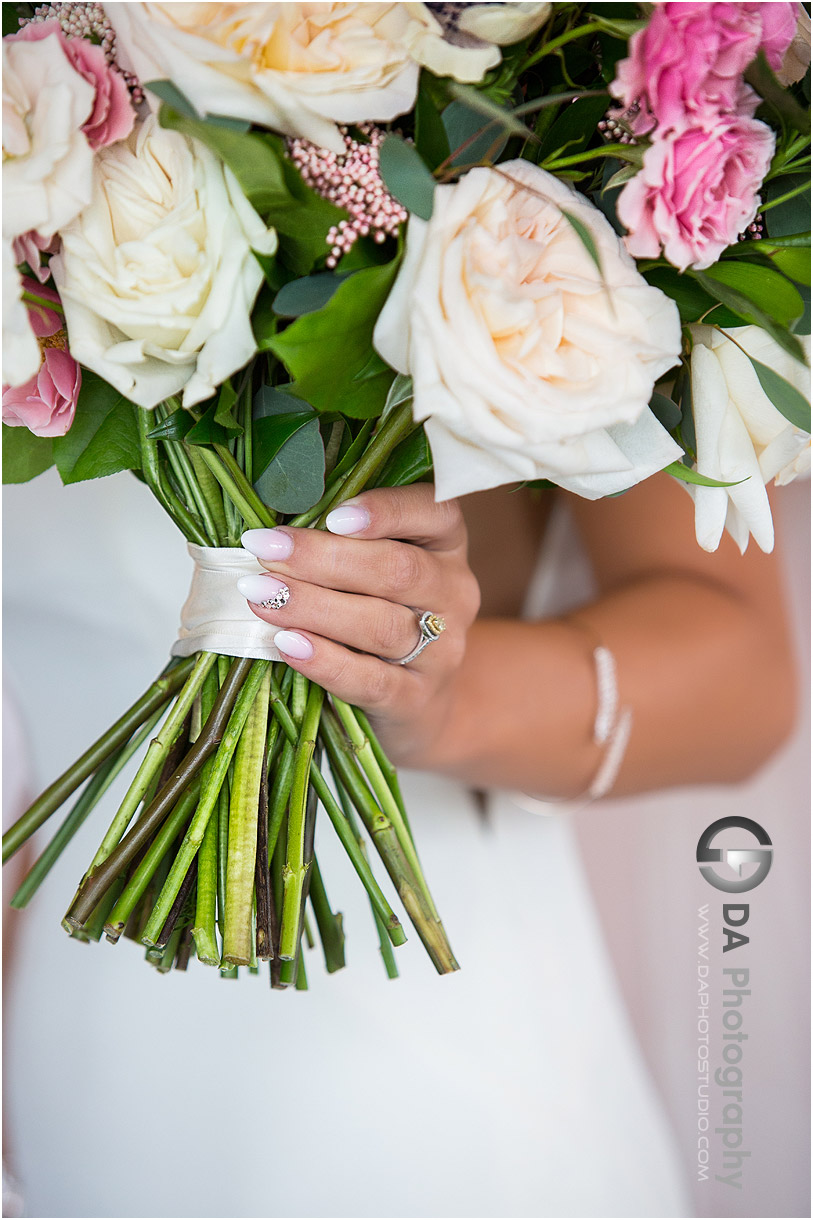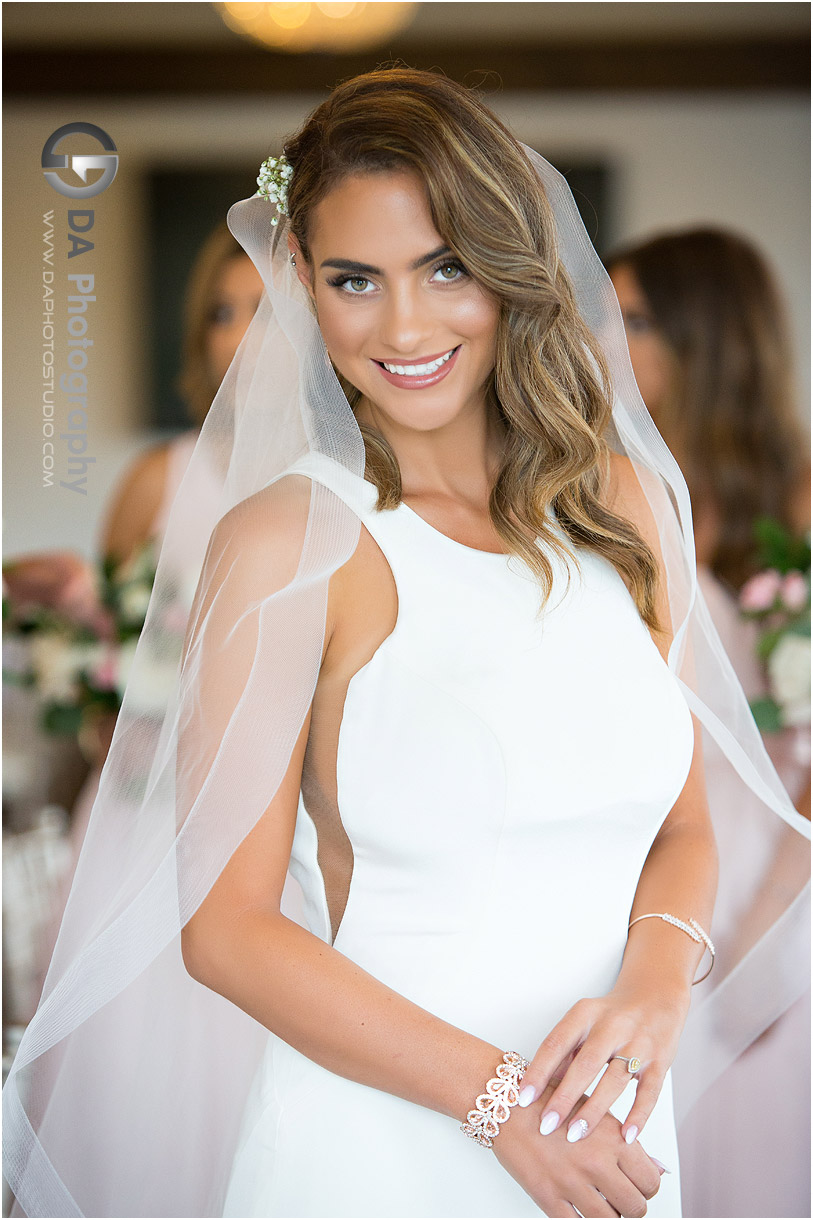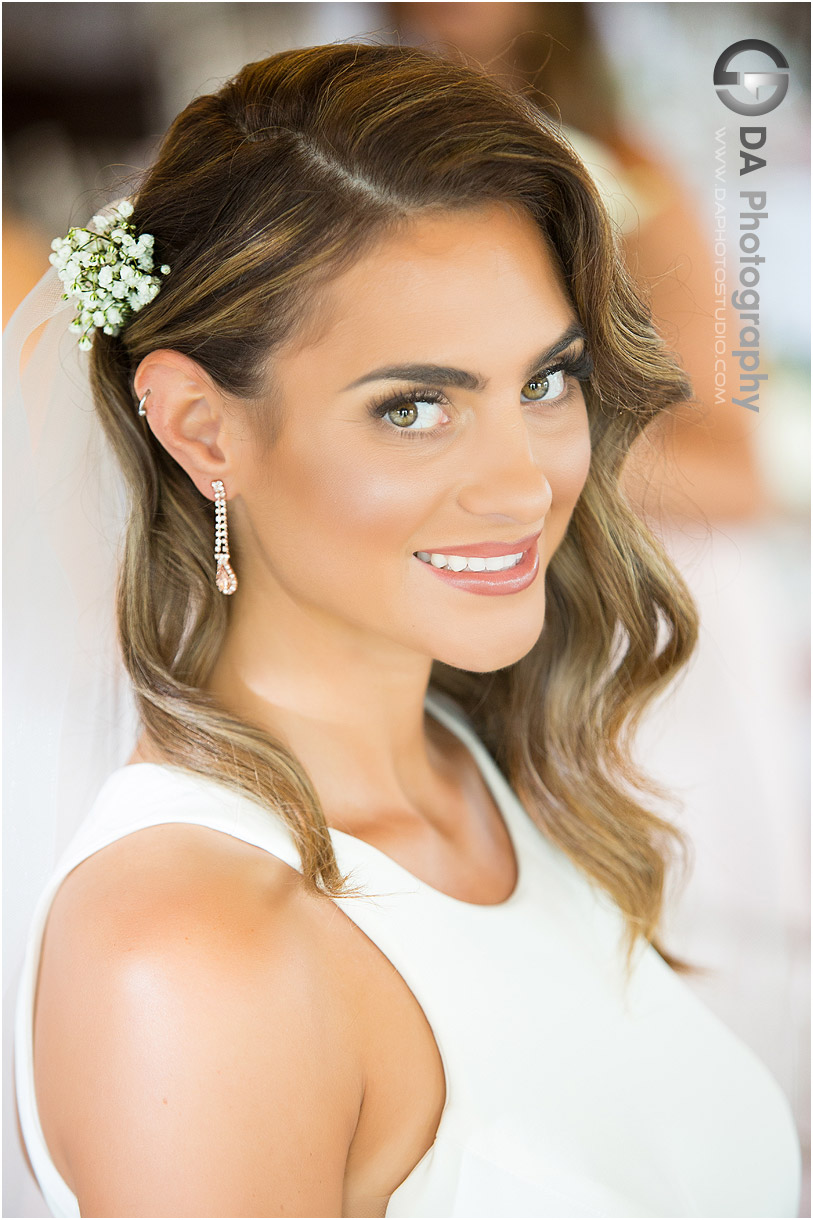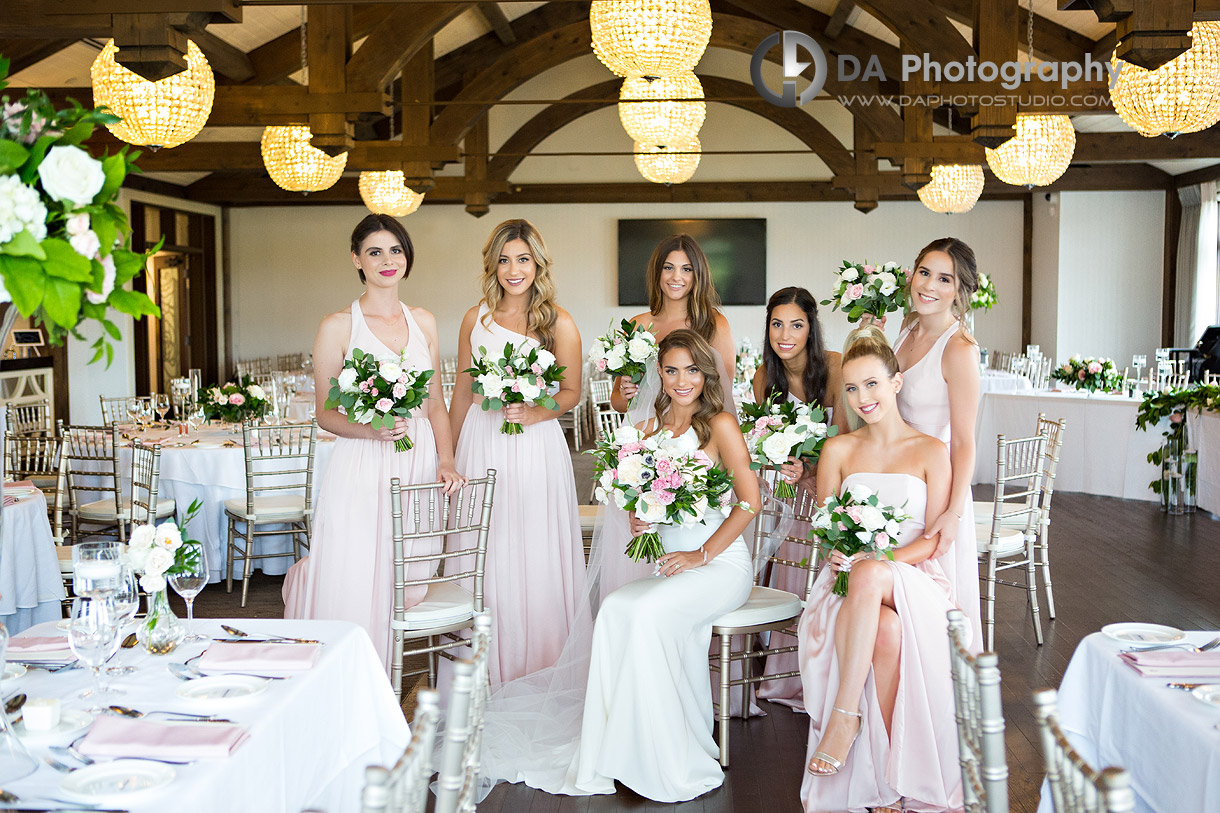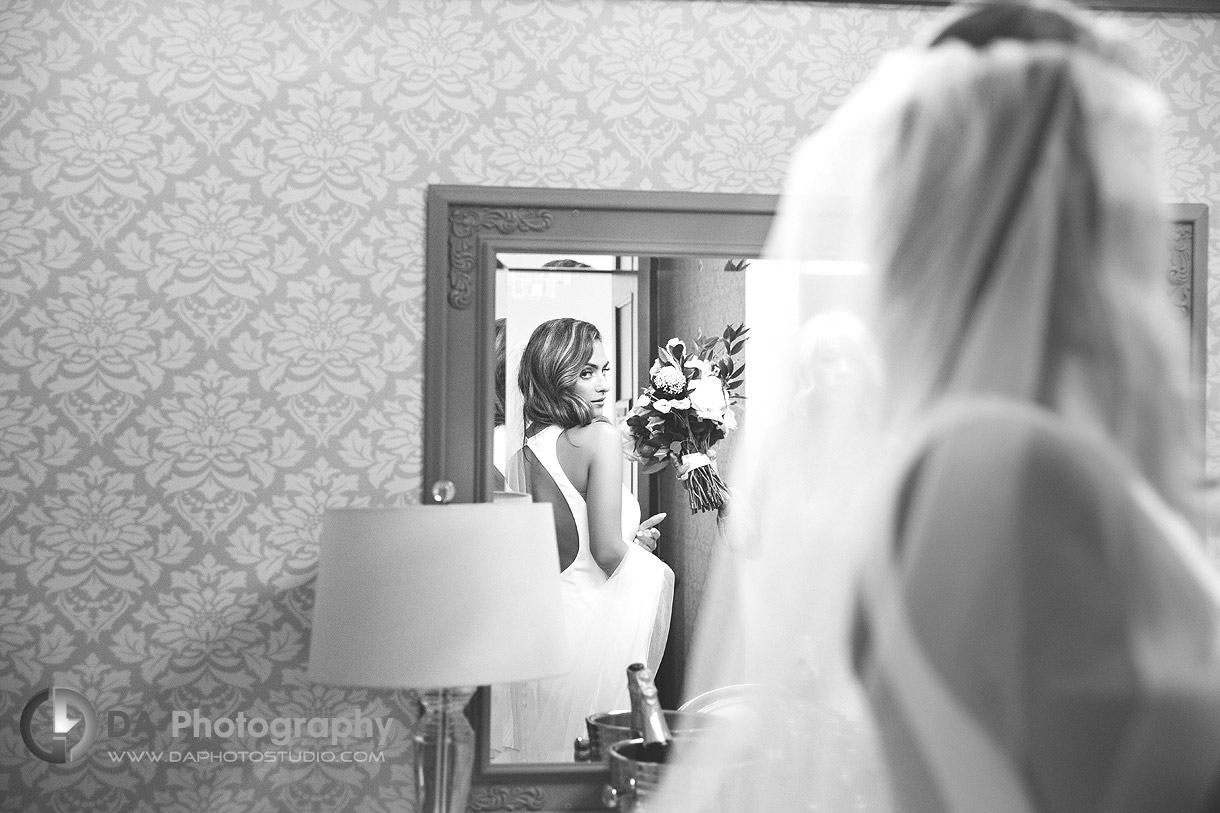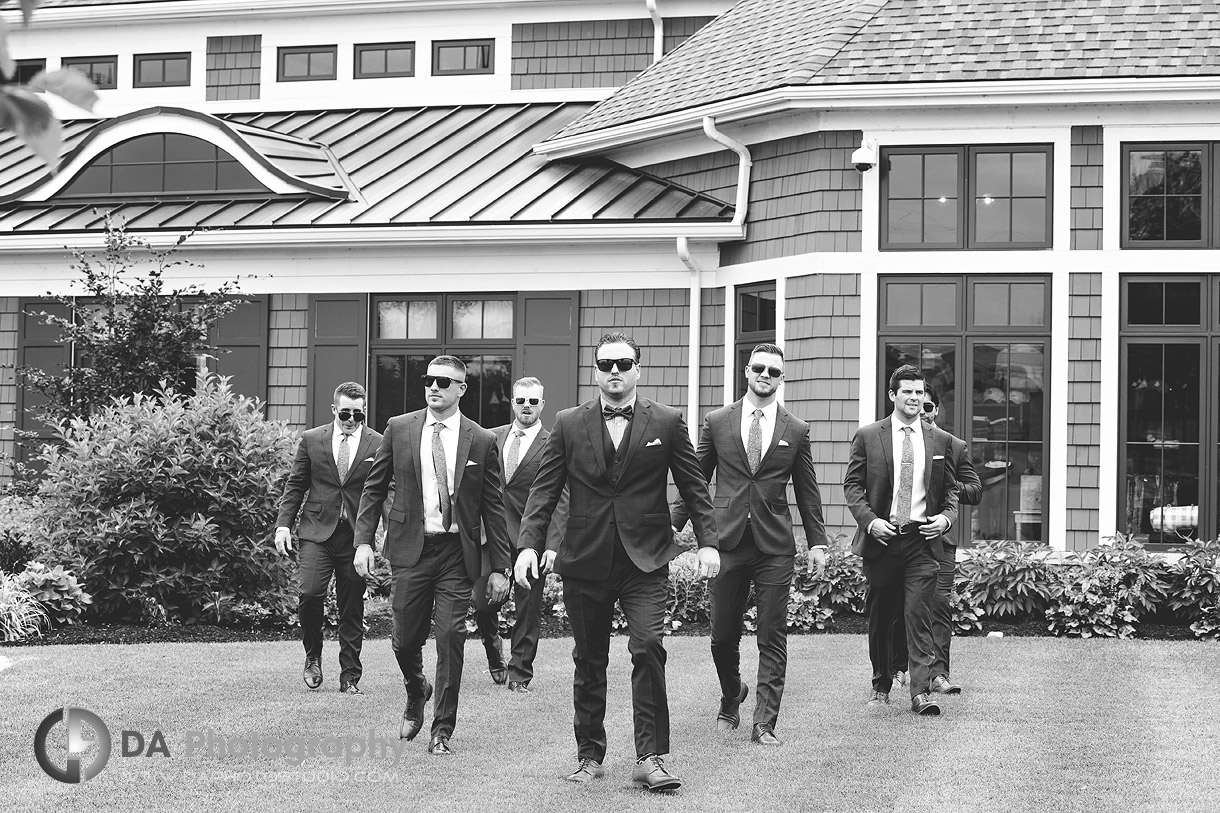 If you are a bride-to-be be sure to take notes from this Whistle Bear wedding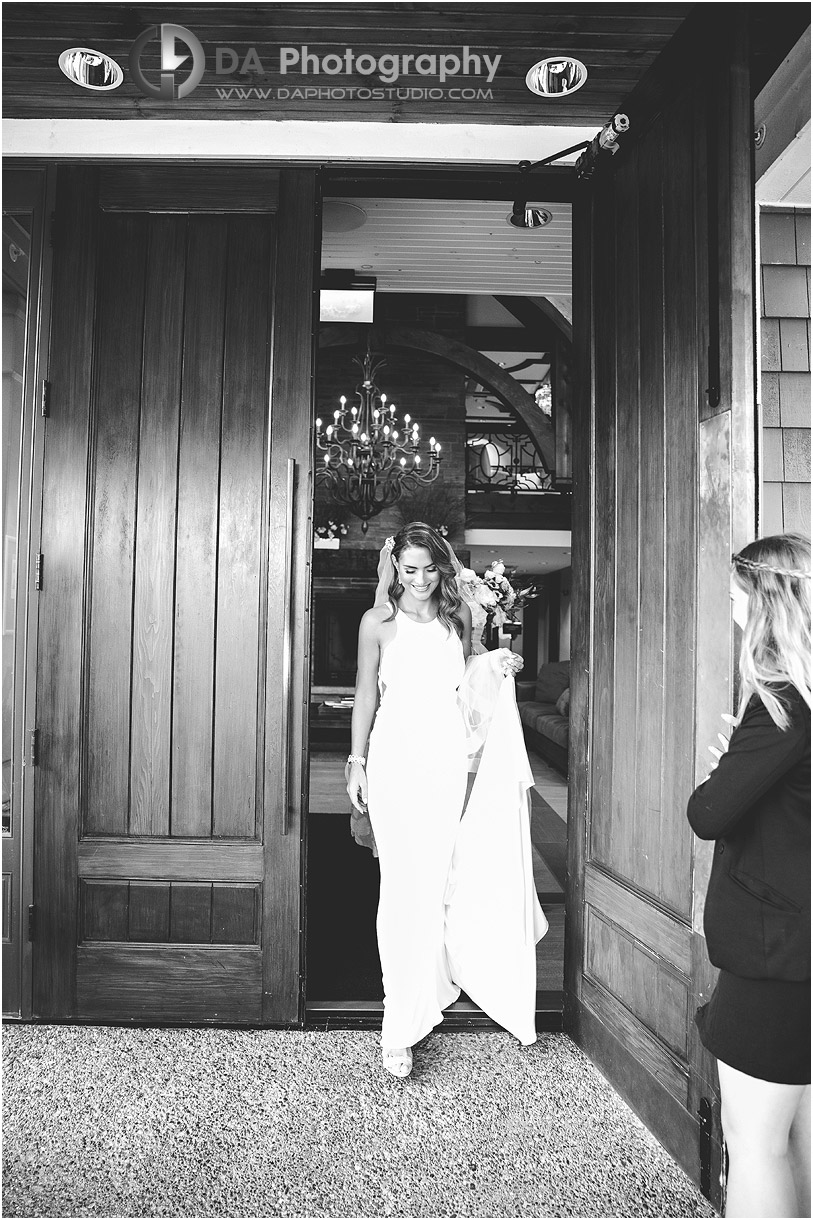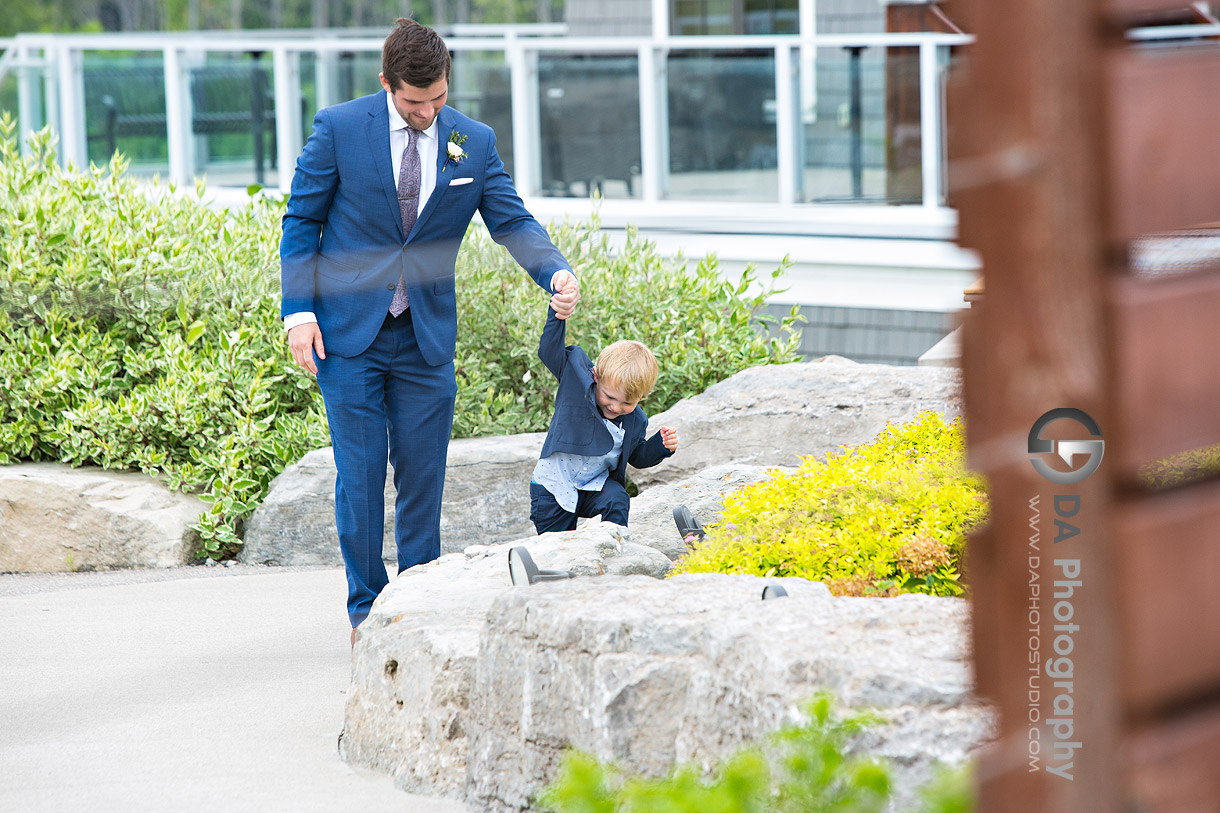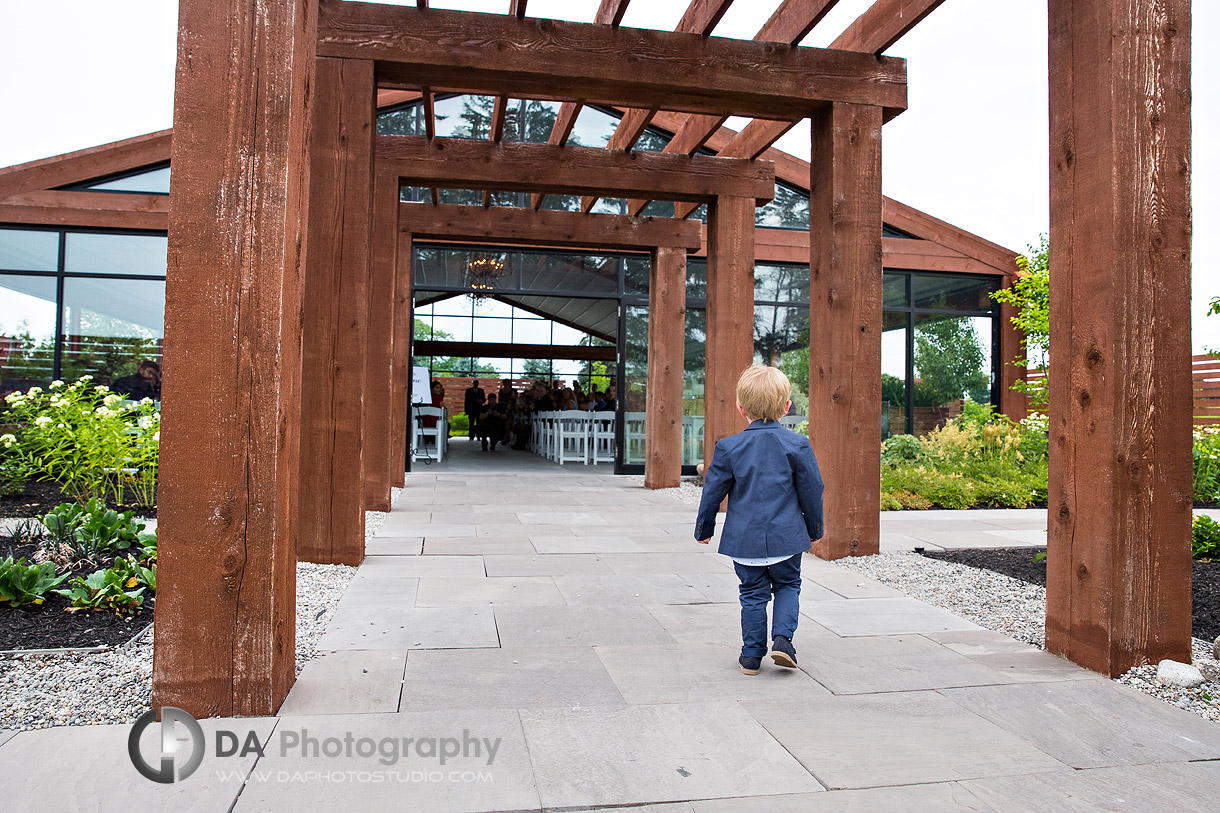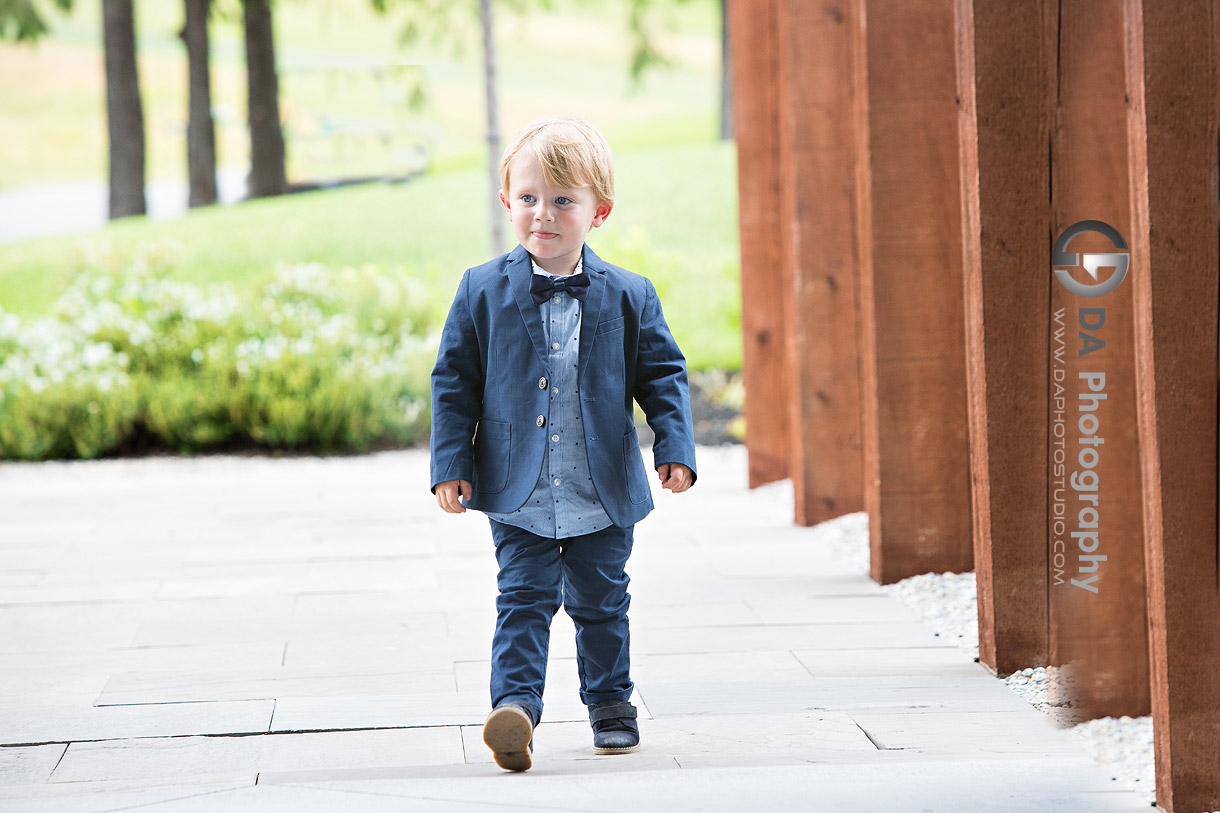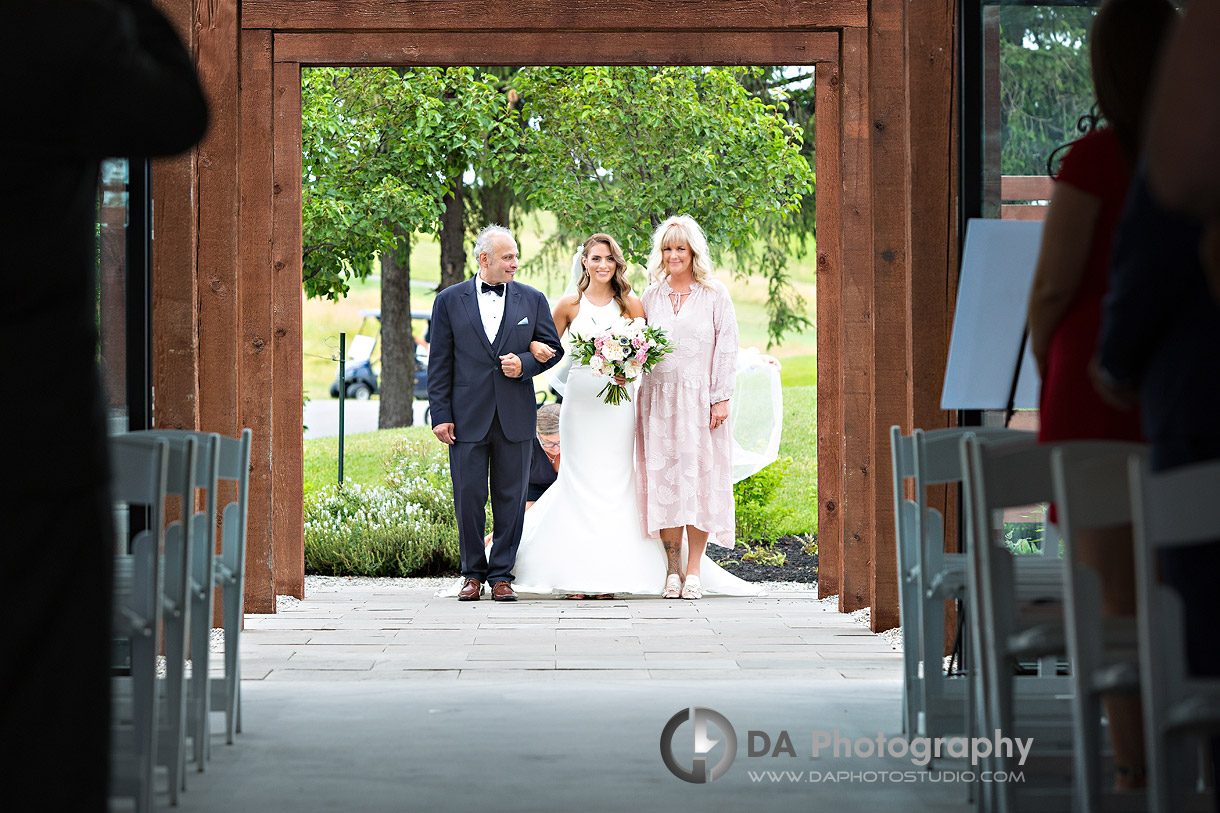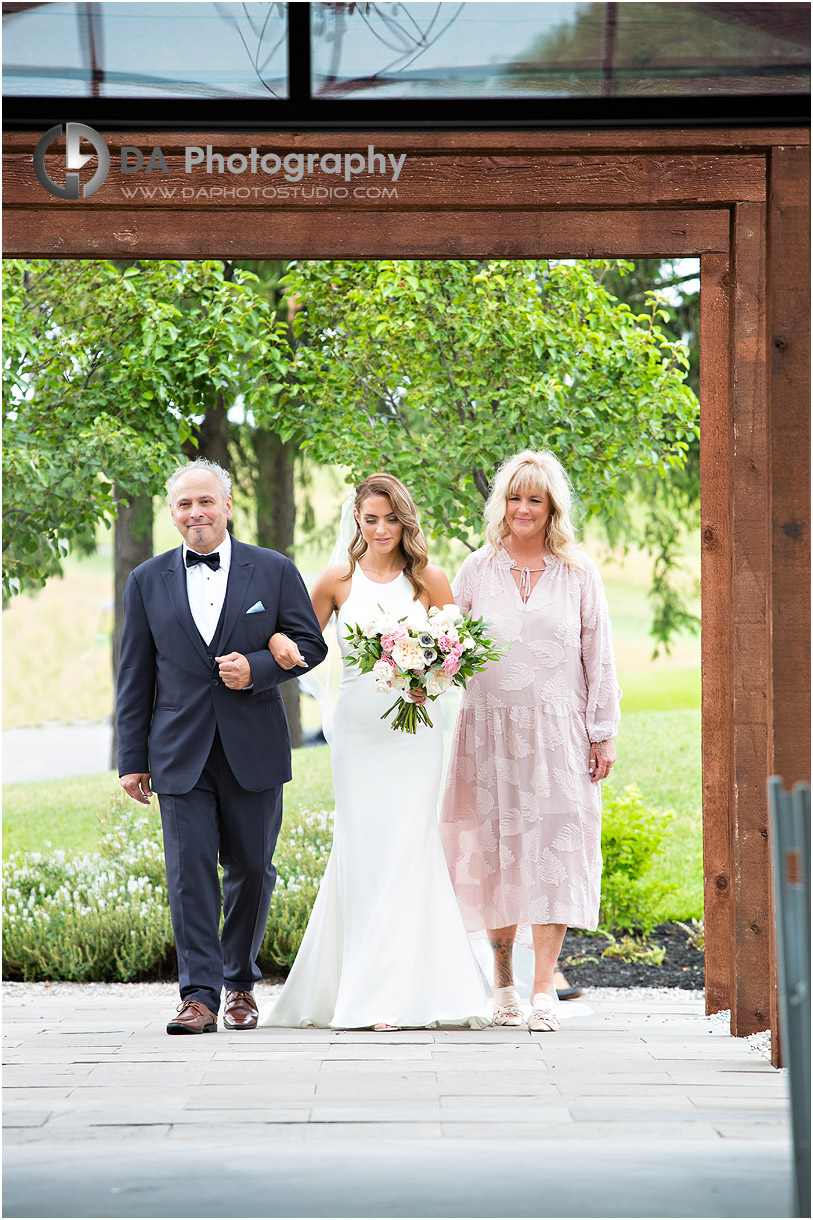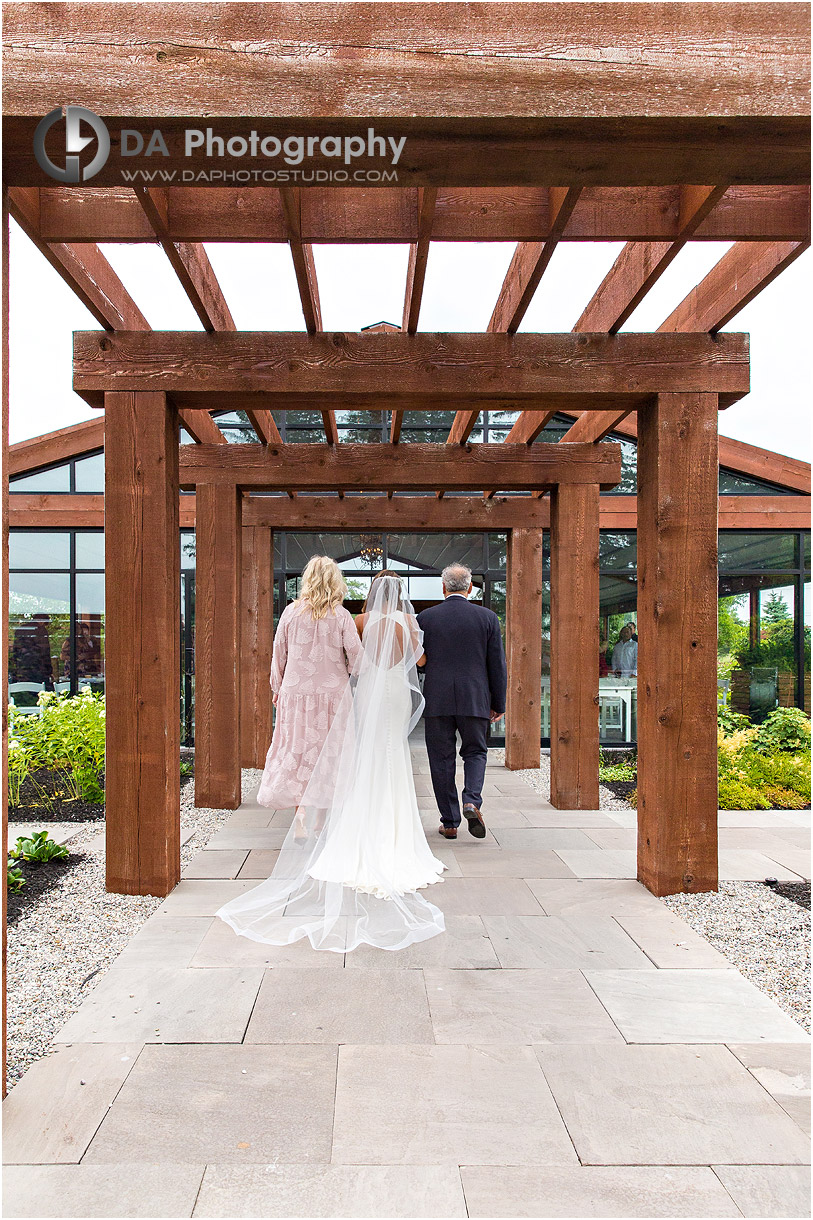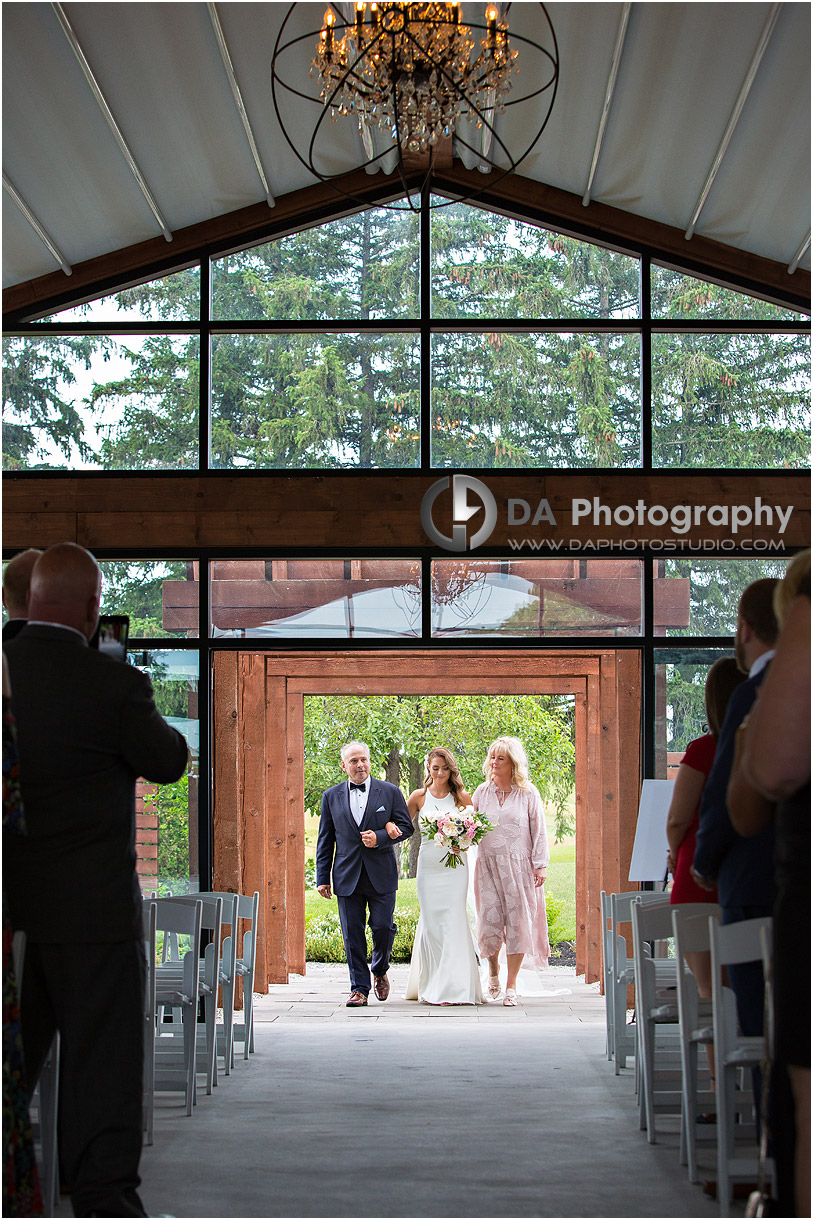 As the ceremony started, I chose to switch to a more documentary style of coverage to simulate snapshots of the moment. Being able to capture Turner's reactions to watching his parents saying their vows was priceless. The ceremony area has such stunning interiors such as the chandeliers and symmetrical wood and glass walls, so it allowed me to get creative with my shots.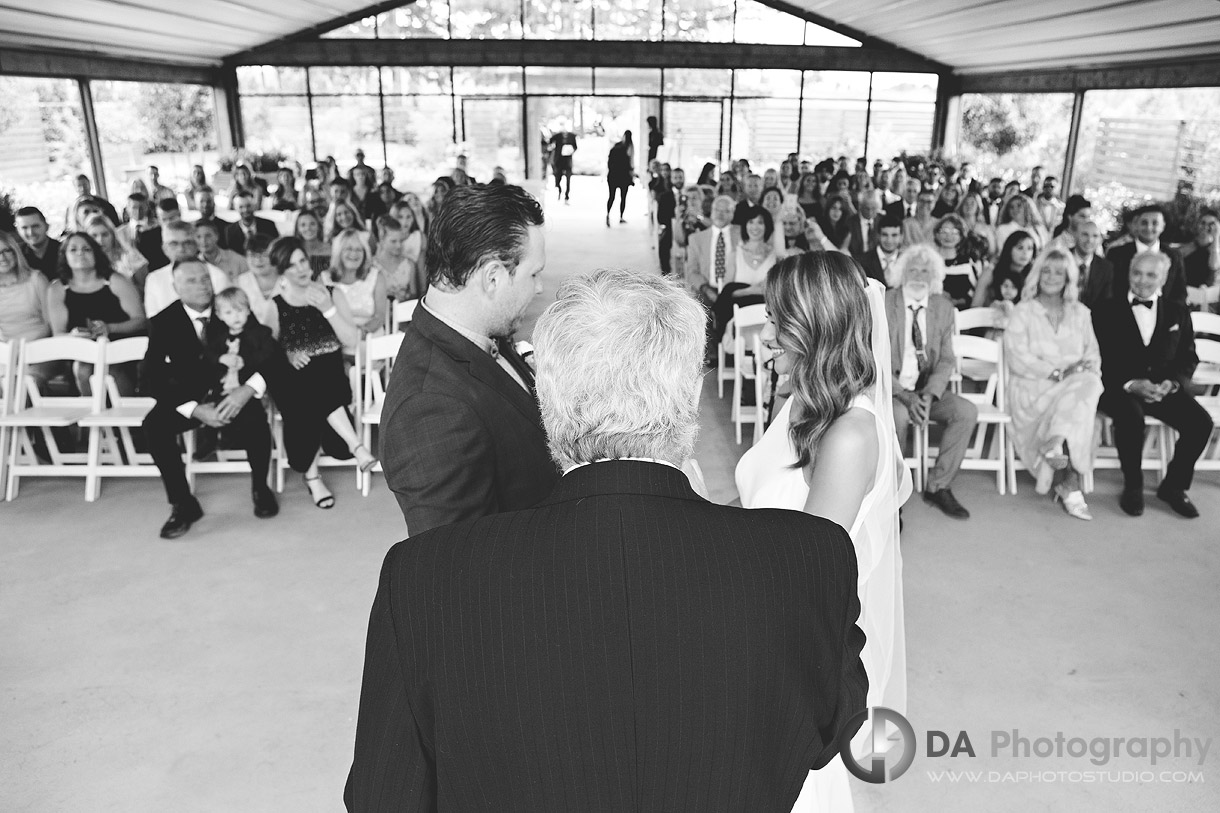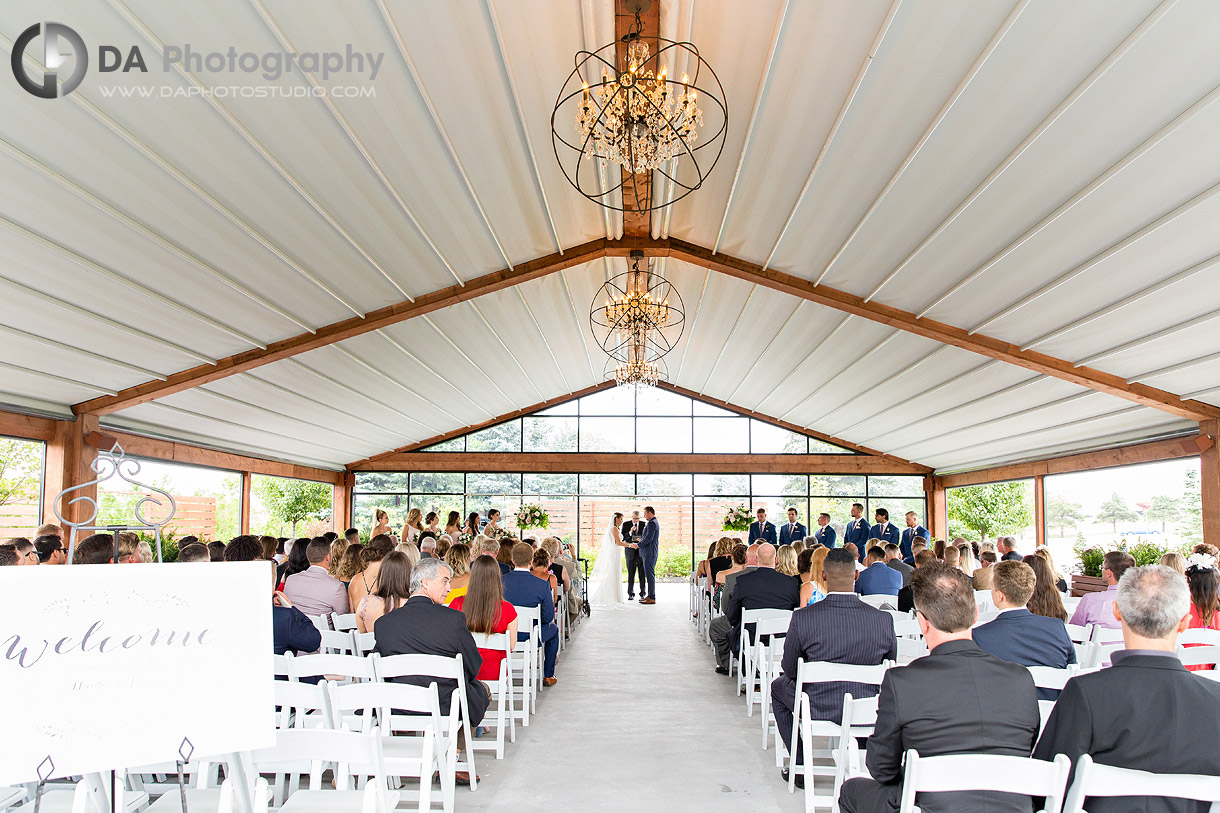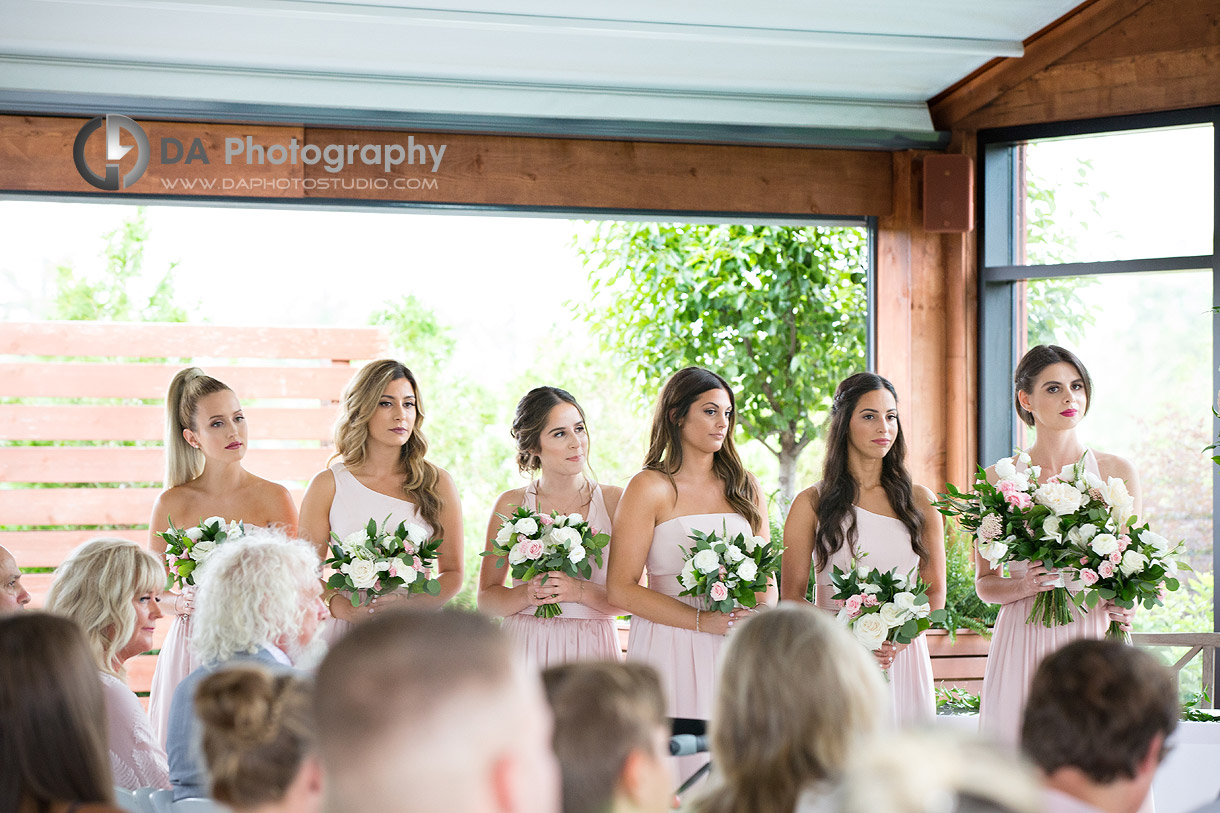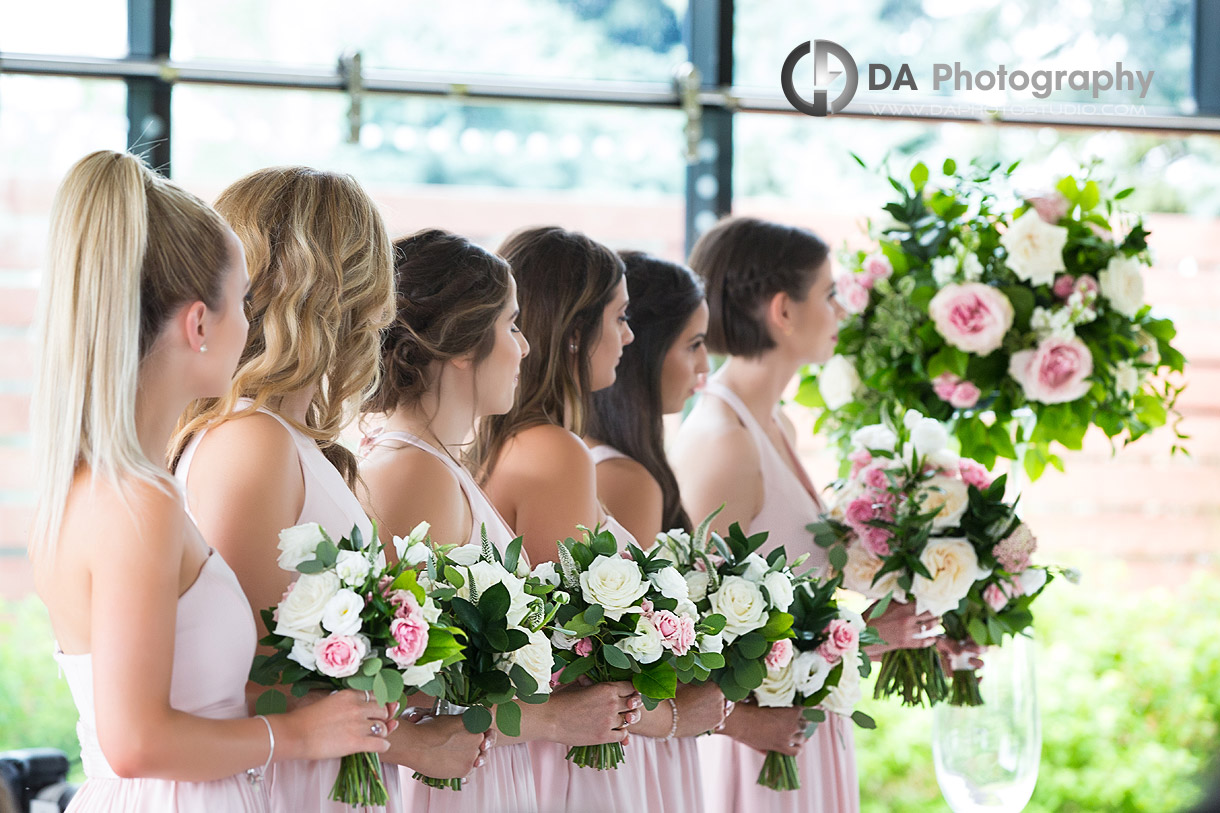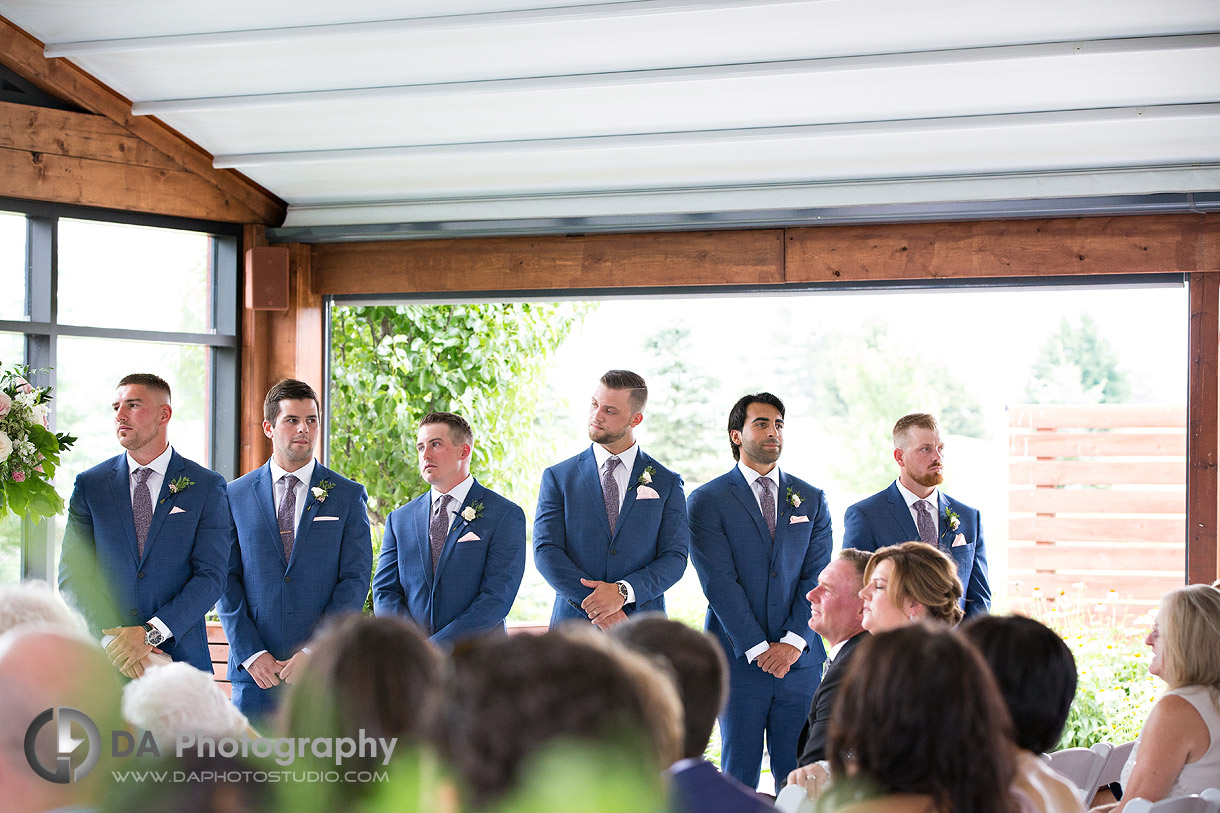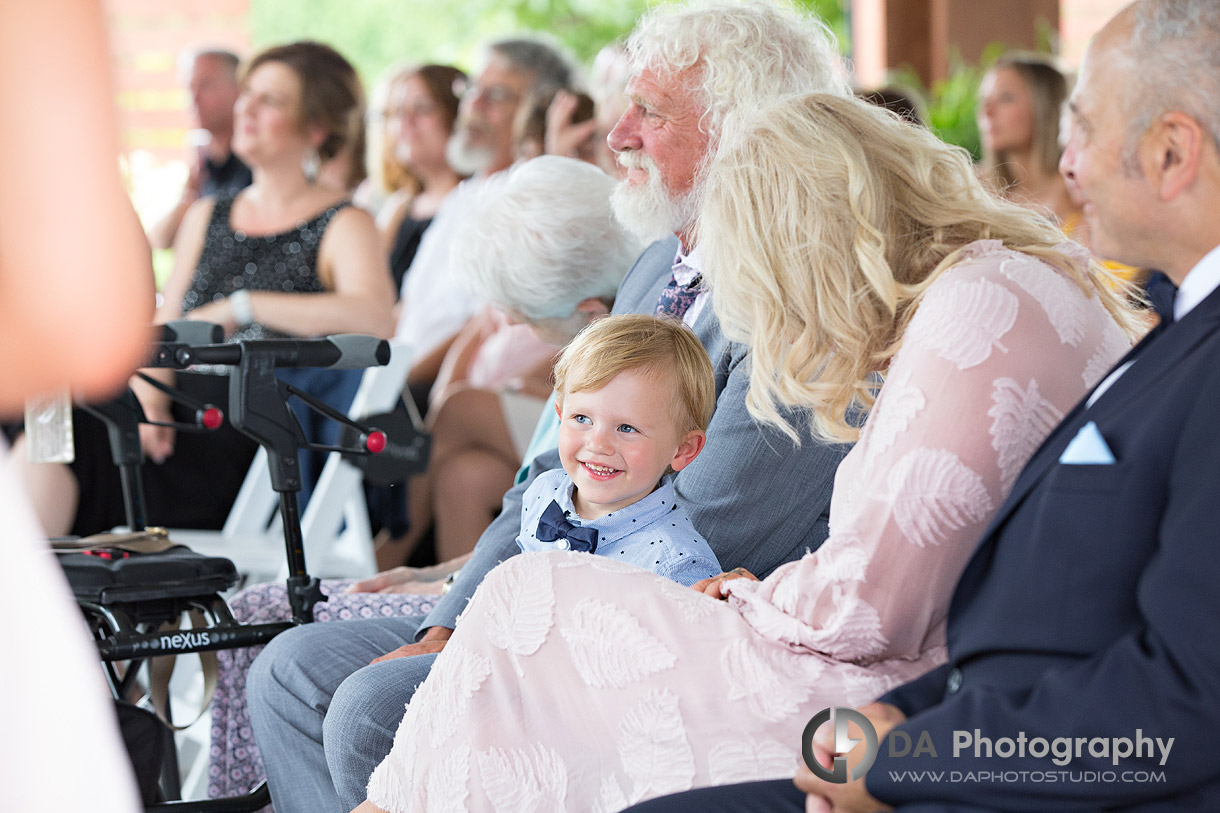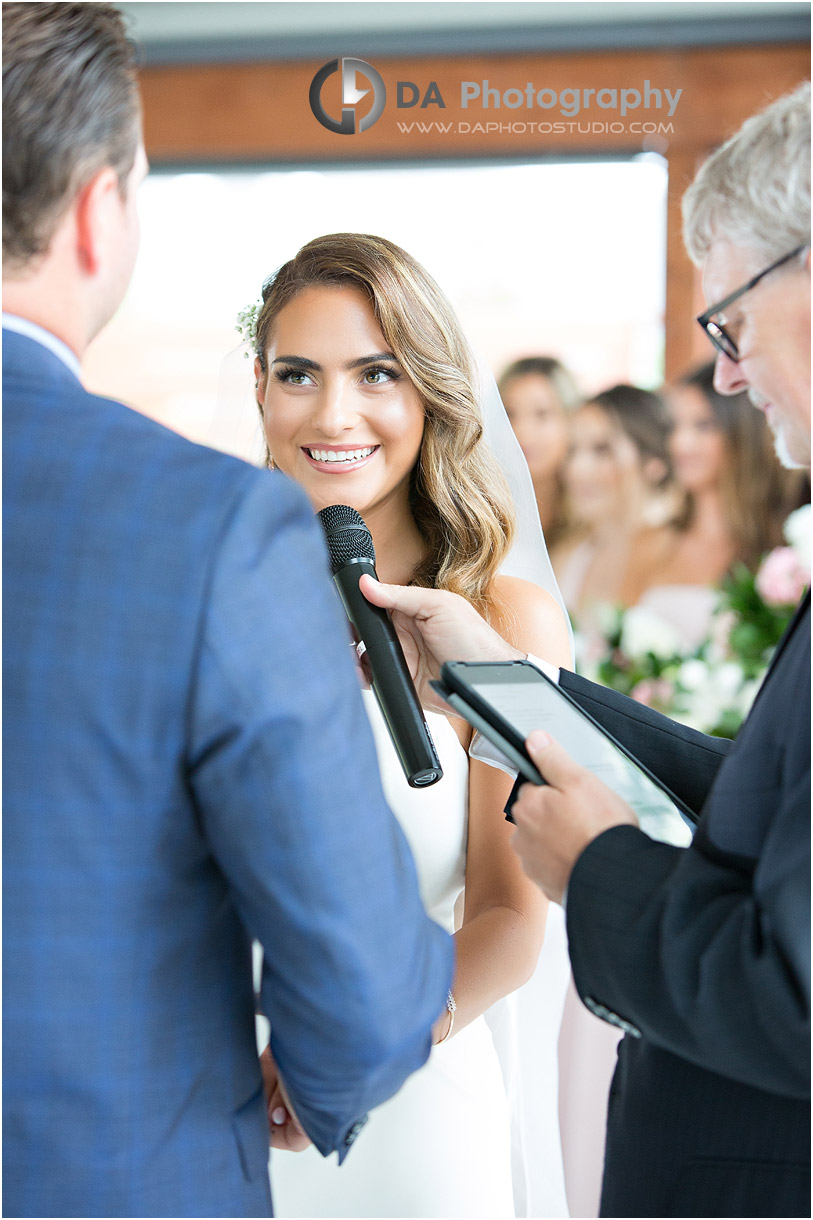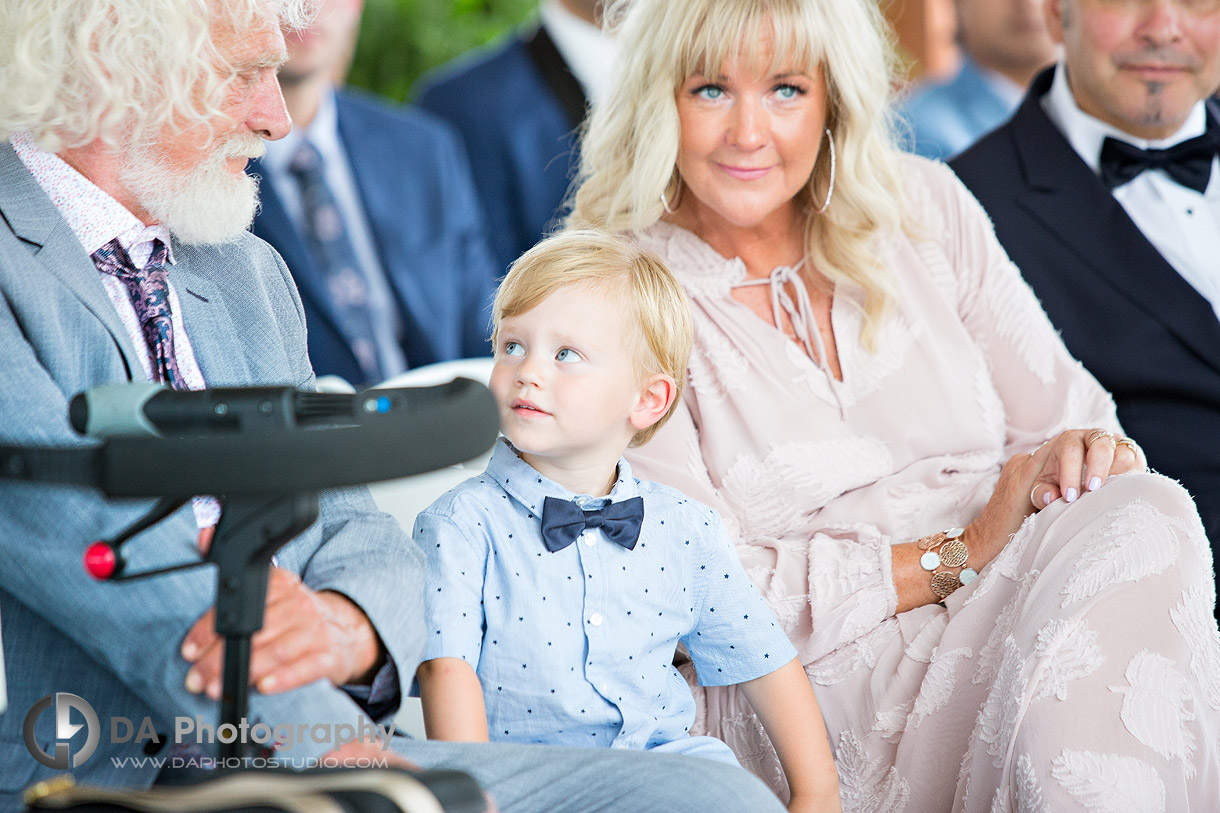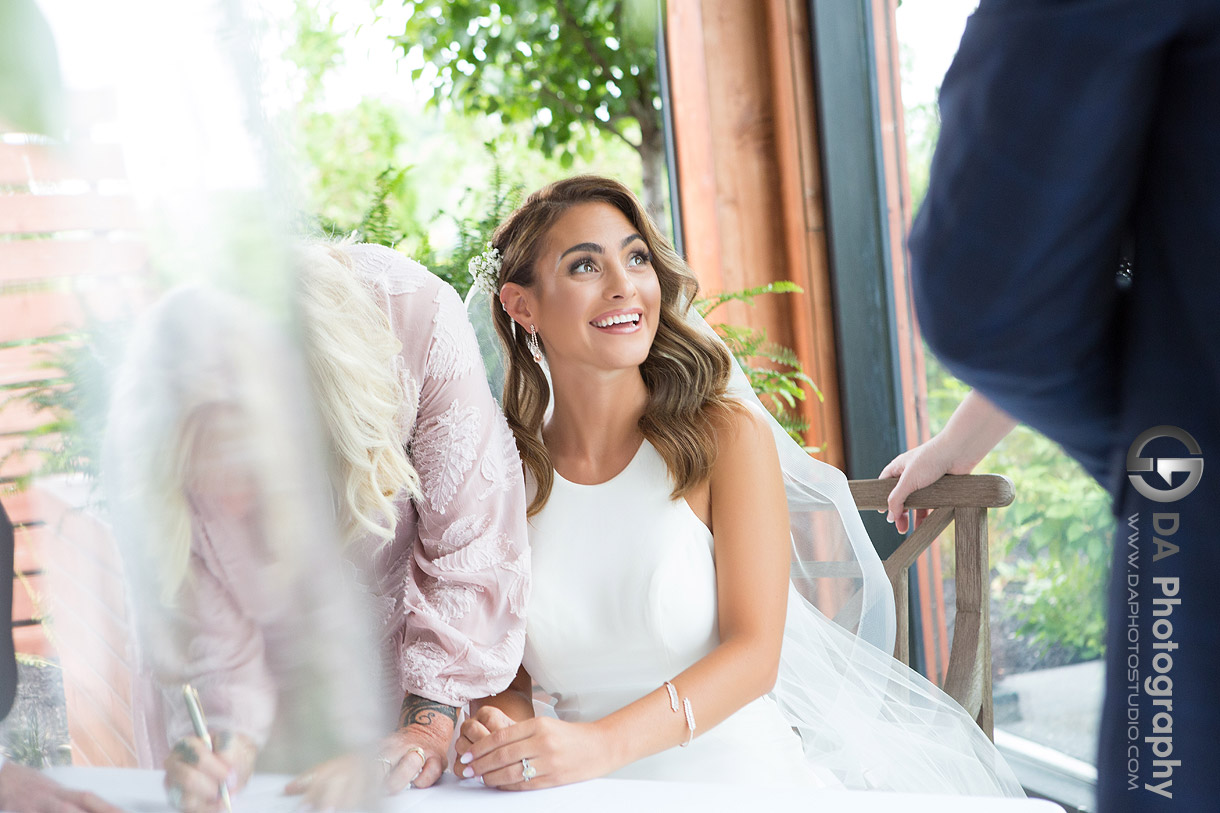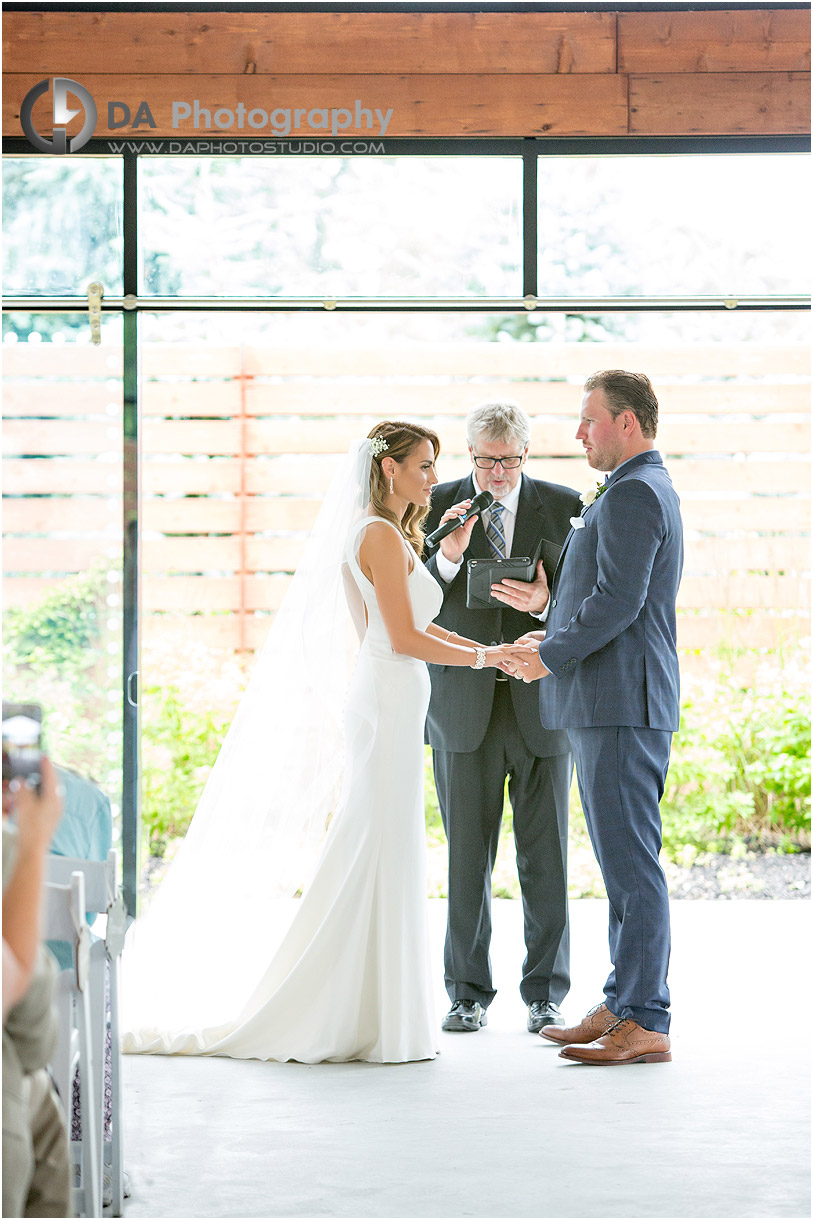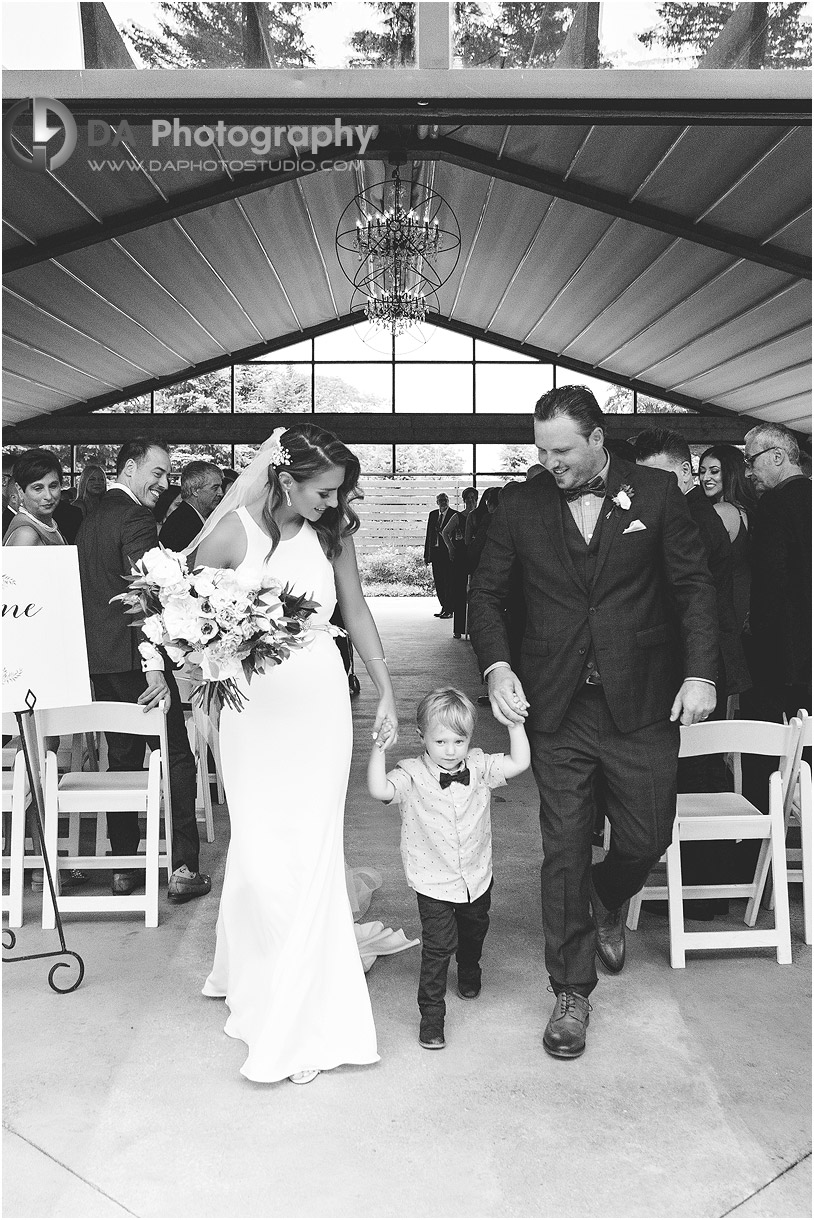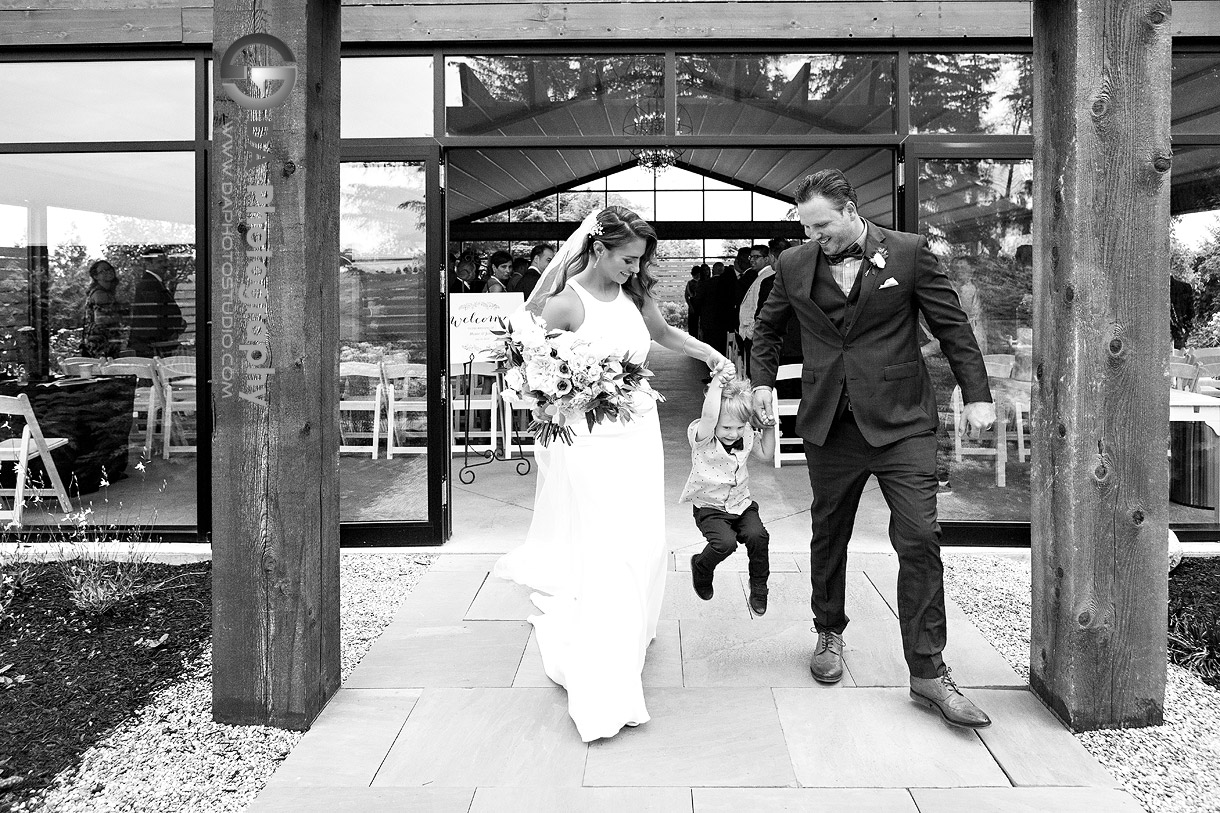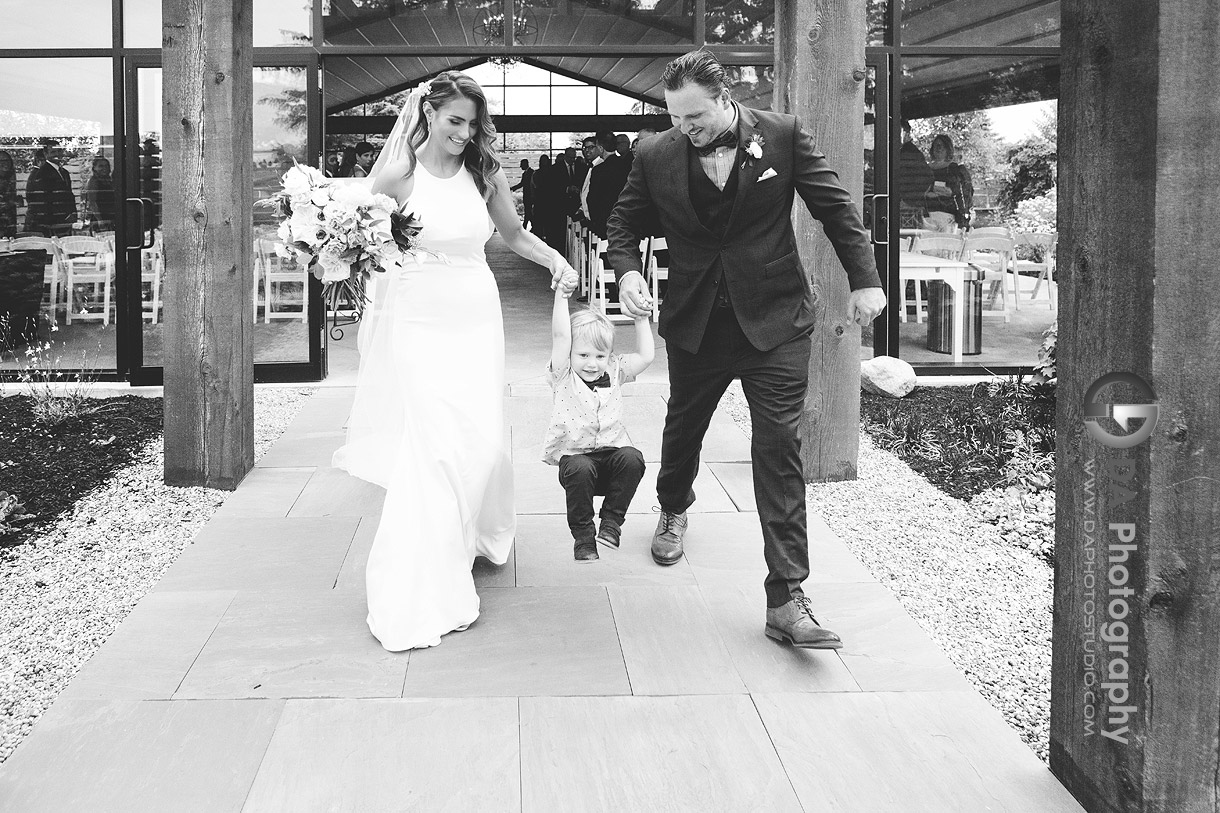 Before we headed over to the reception area, we bundled into the golf carts as I snuck the wedding party off to the forest. The green foliage, wooden swing, waterfall and bridge all offered gorgeous and whimsical backdrops as something to offset the interiors of Whistle Bear. Some of my favourite shots were the candid ones that offered a more realistic portrayal of the day. Being able to see people's reactions and characters brings a realness to the photography.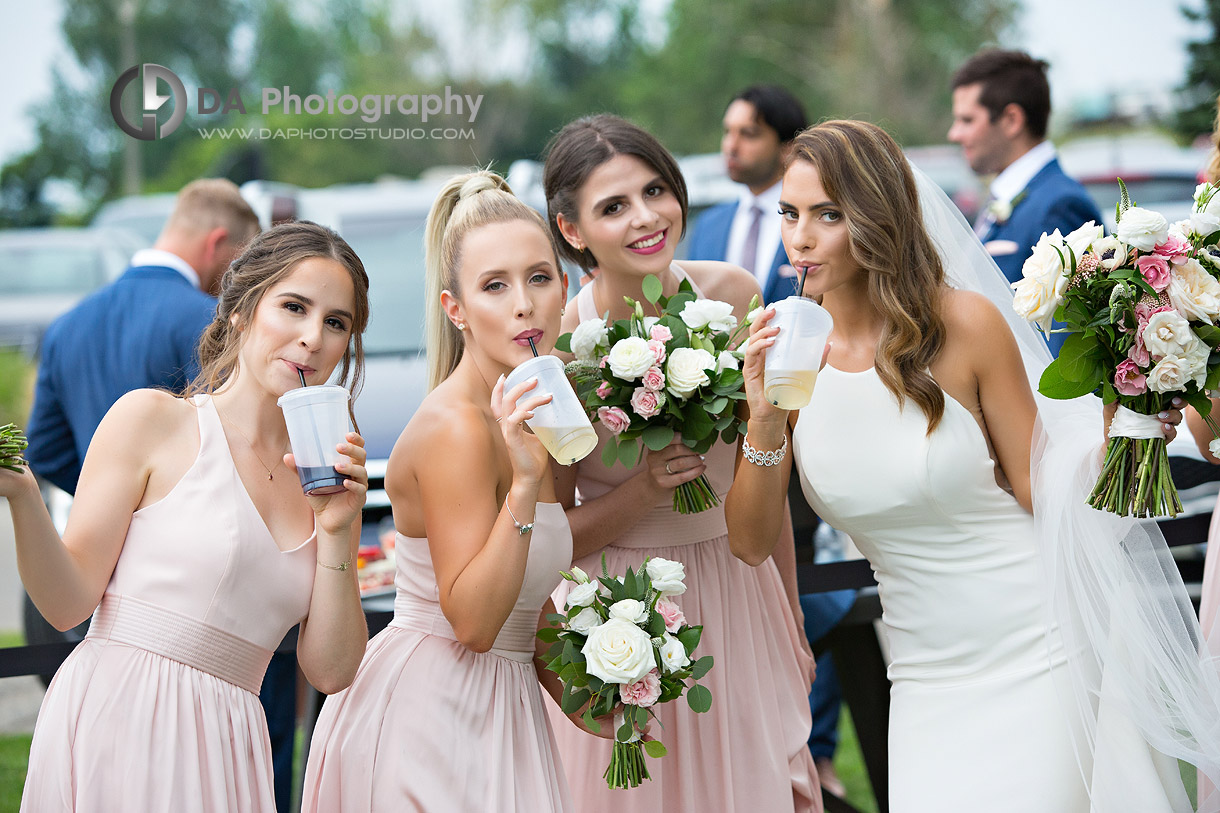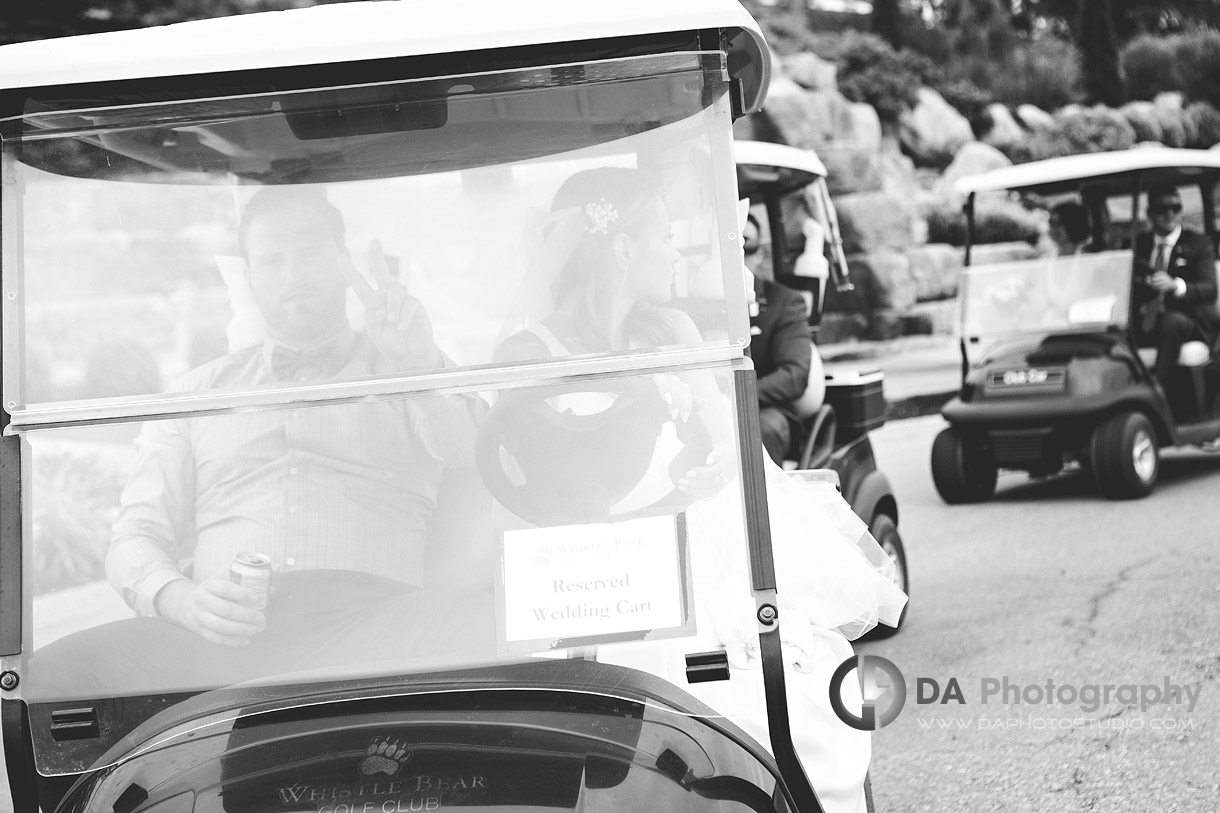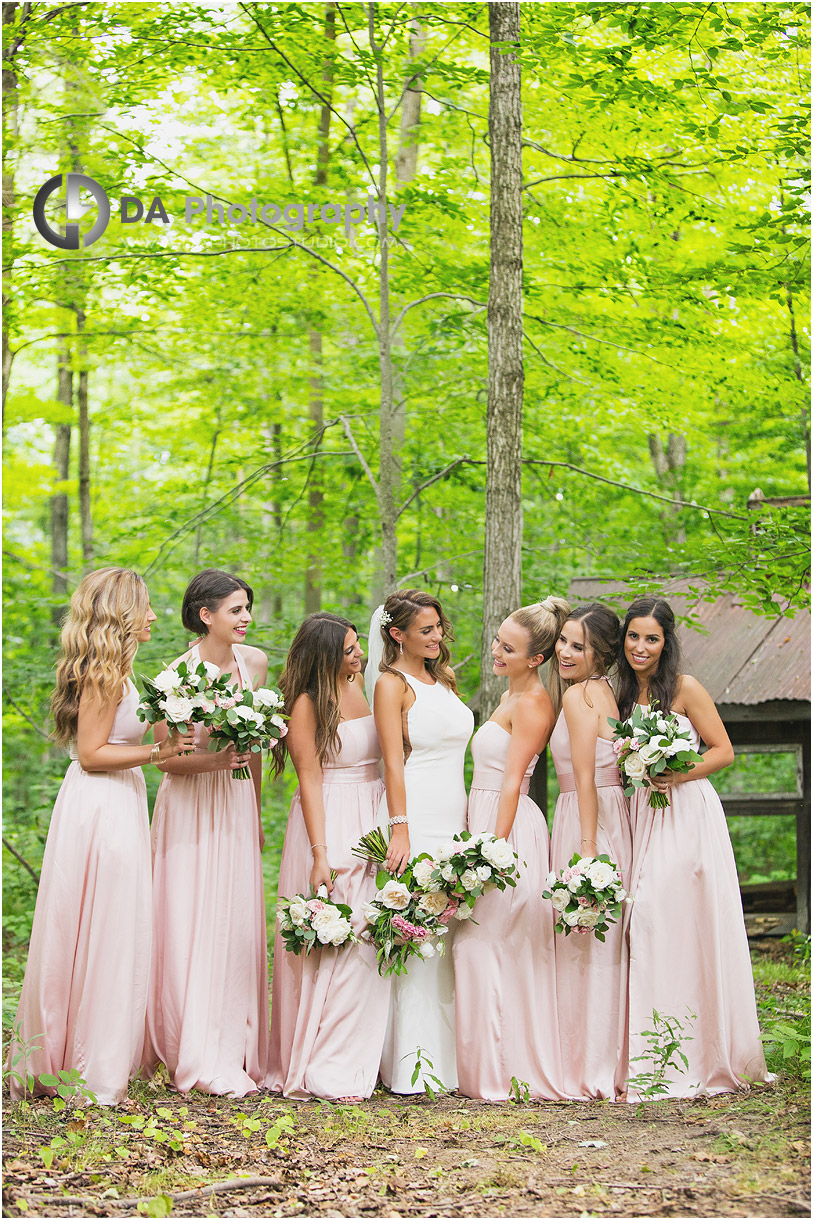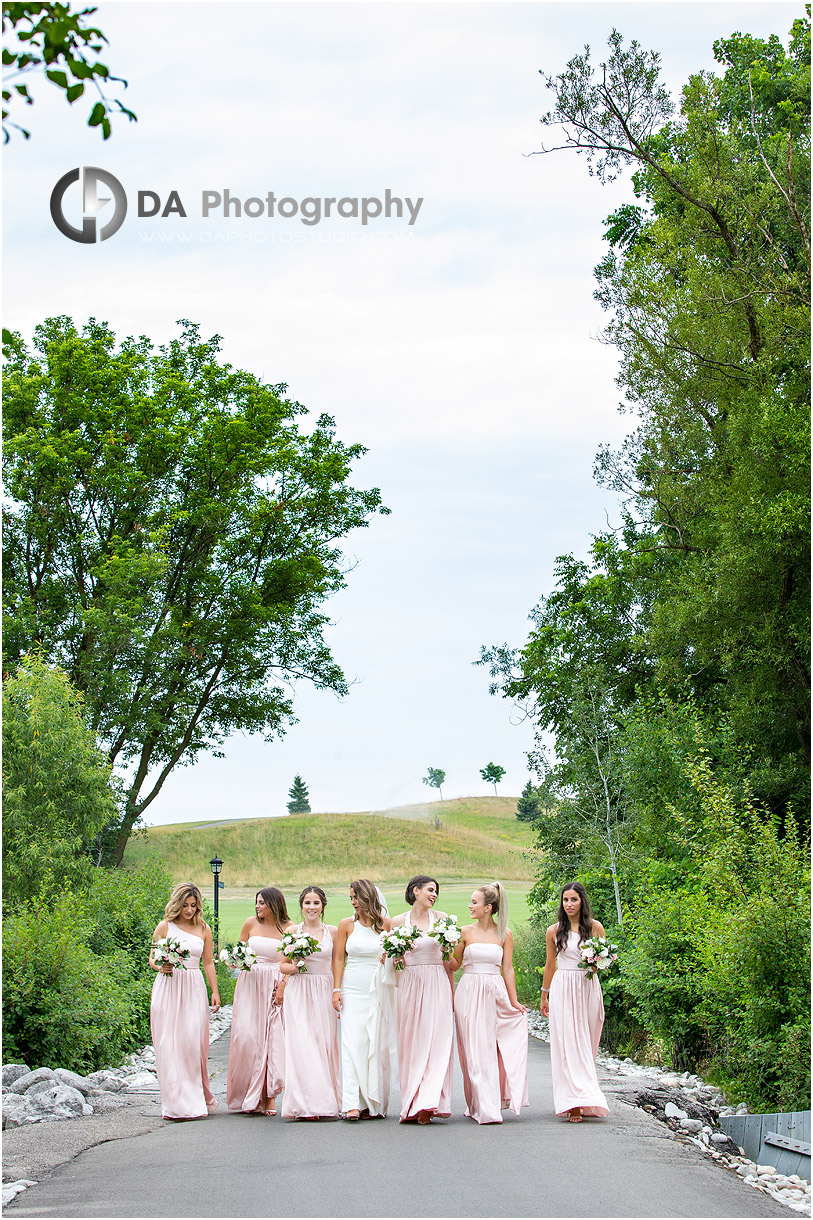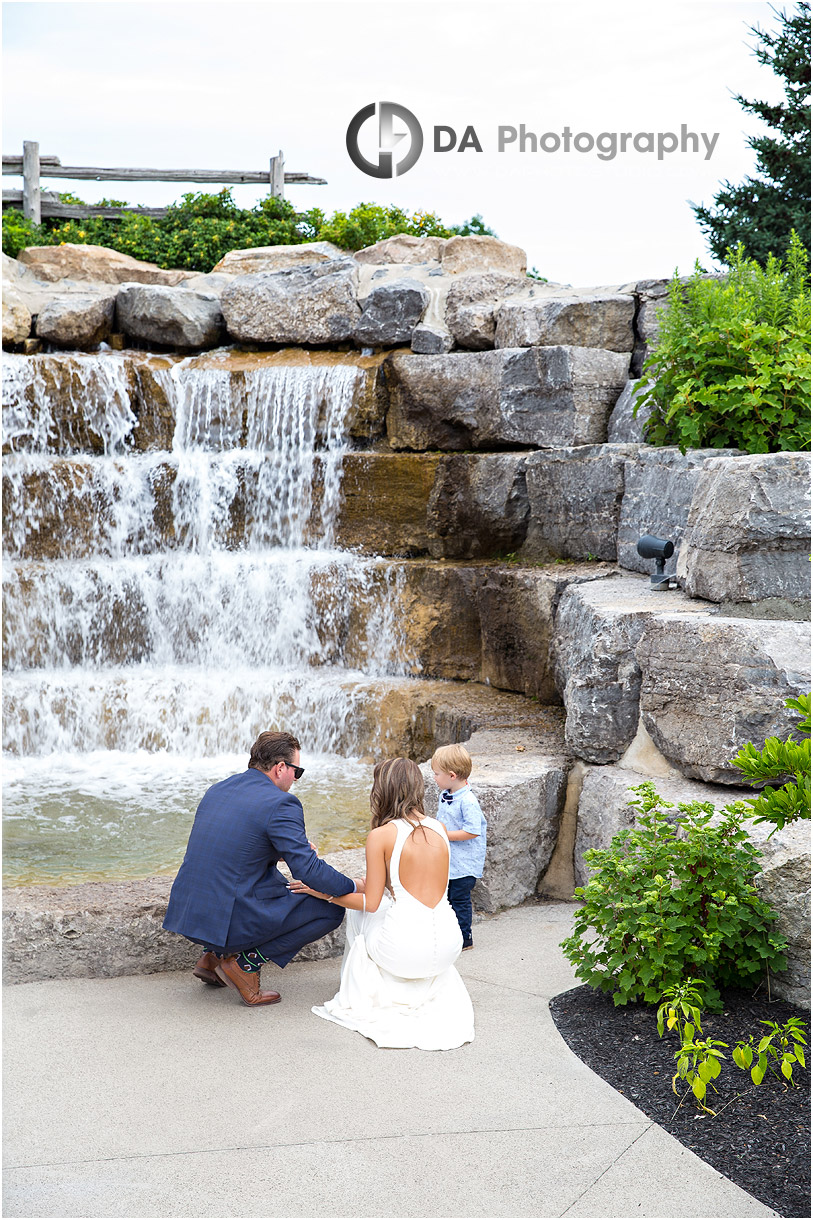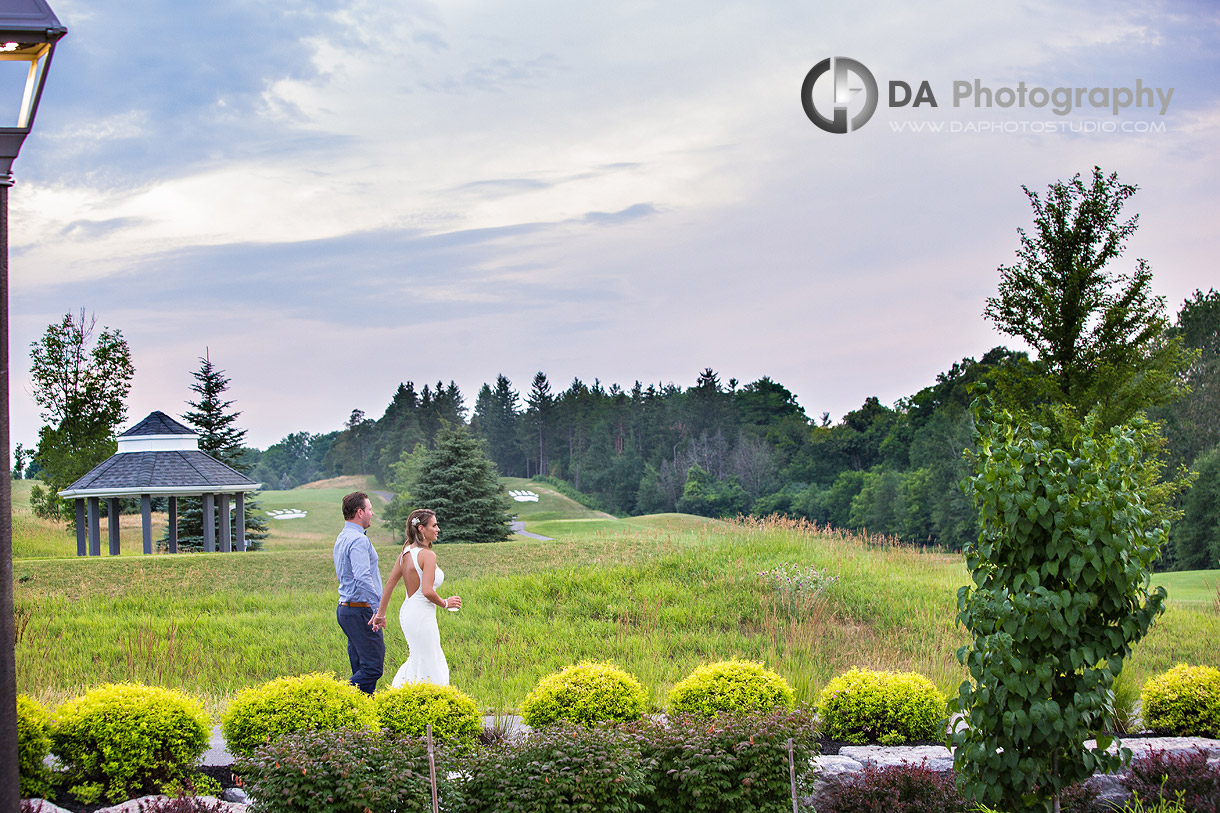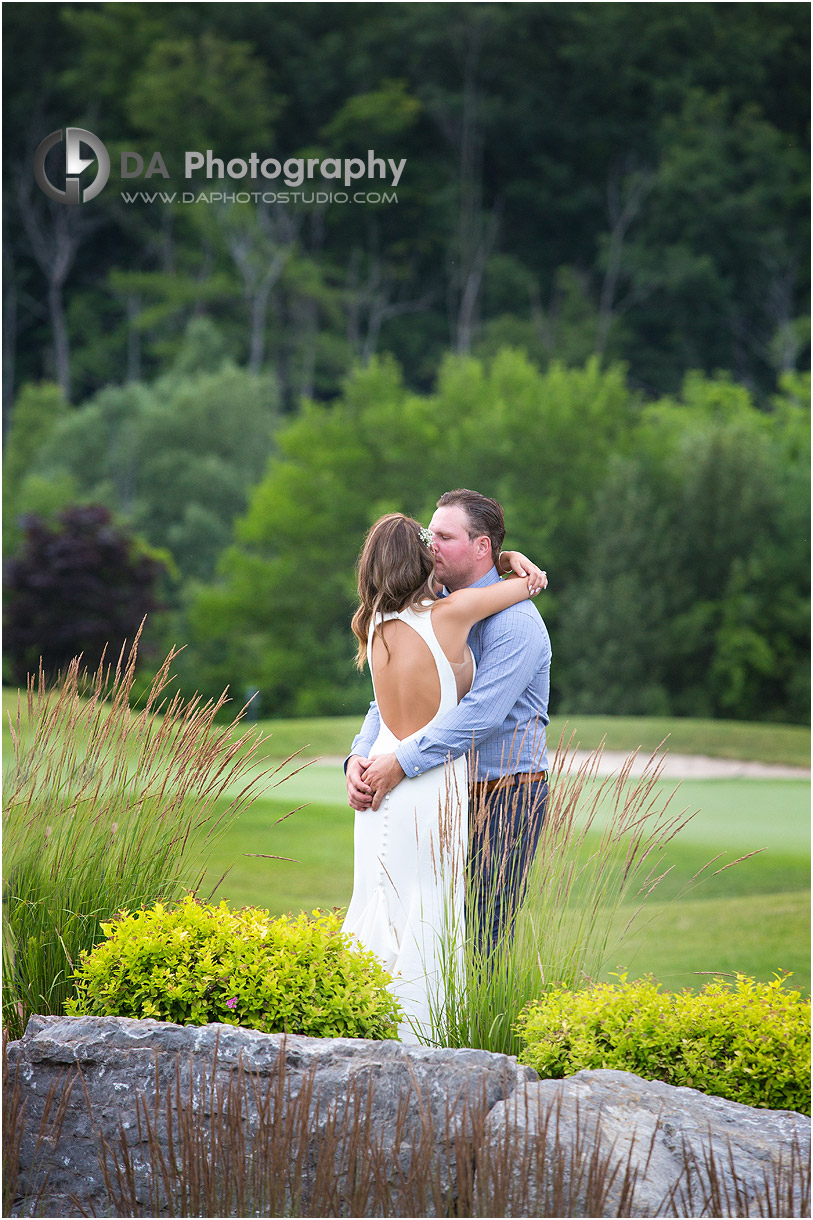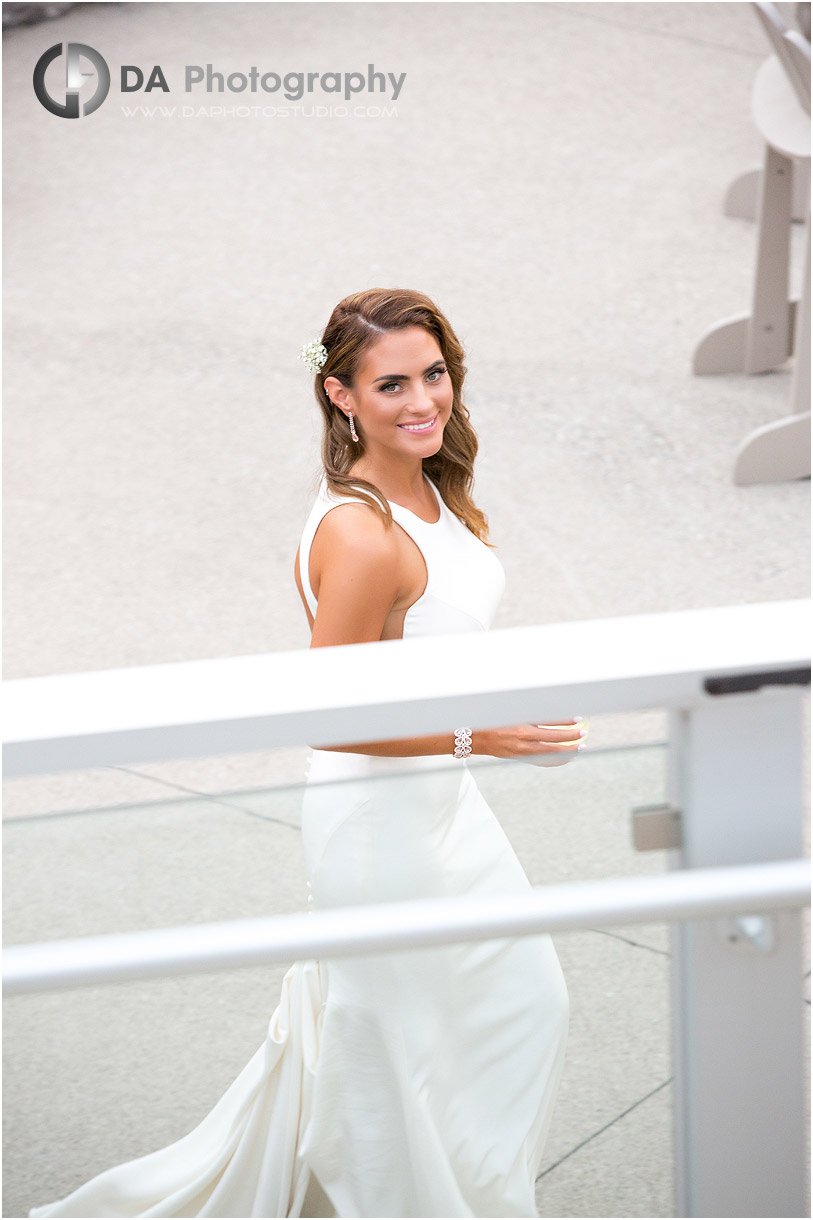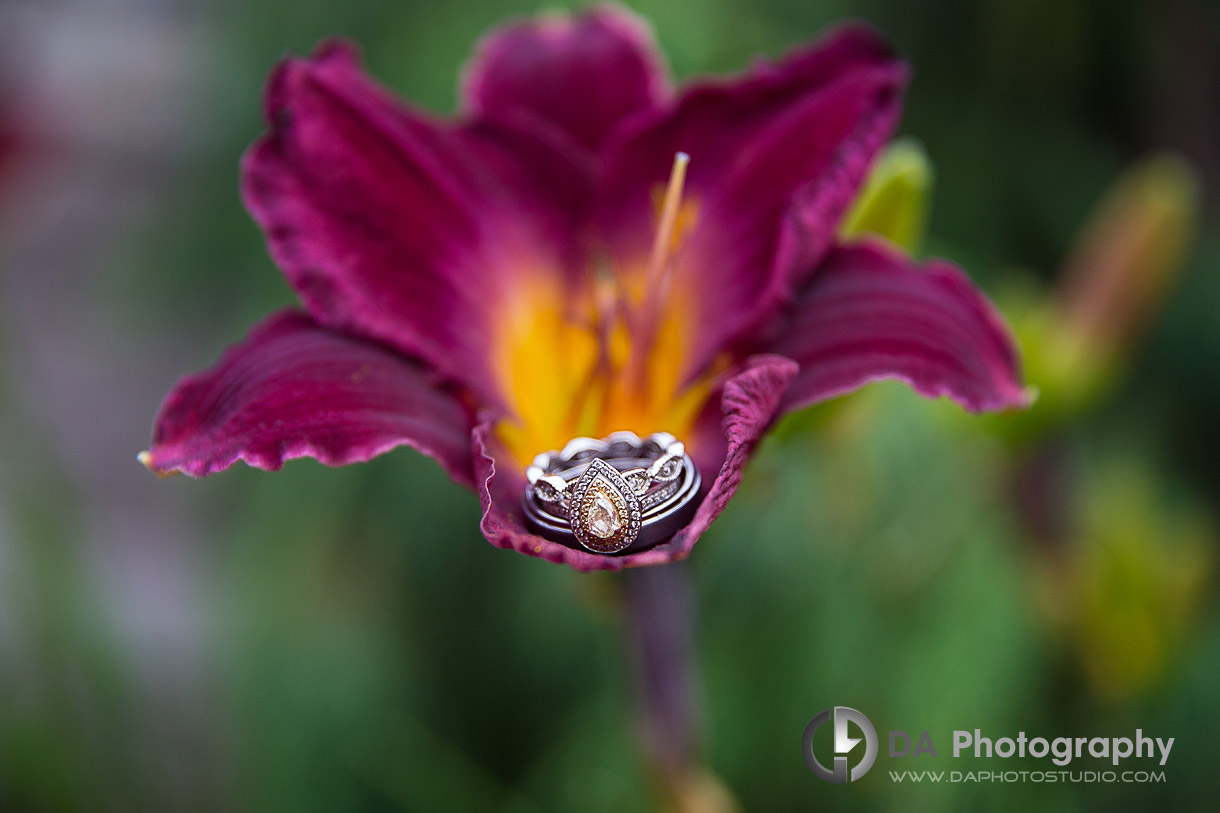 Speeches are generally one of the most emotional times of the evening, which is why I chose to present these images in black and white. The lack of colour tends to highlight the emotions and adds a dramatic effect that replicates the feel of being there in person. These offer a huge contrast in tone to that of the dance floor once the party is underway. I loved Hunter's dress and the open back, and as this was such a statement piece, I made sure to feature it in various shots.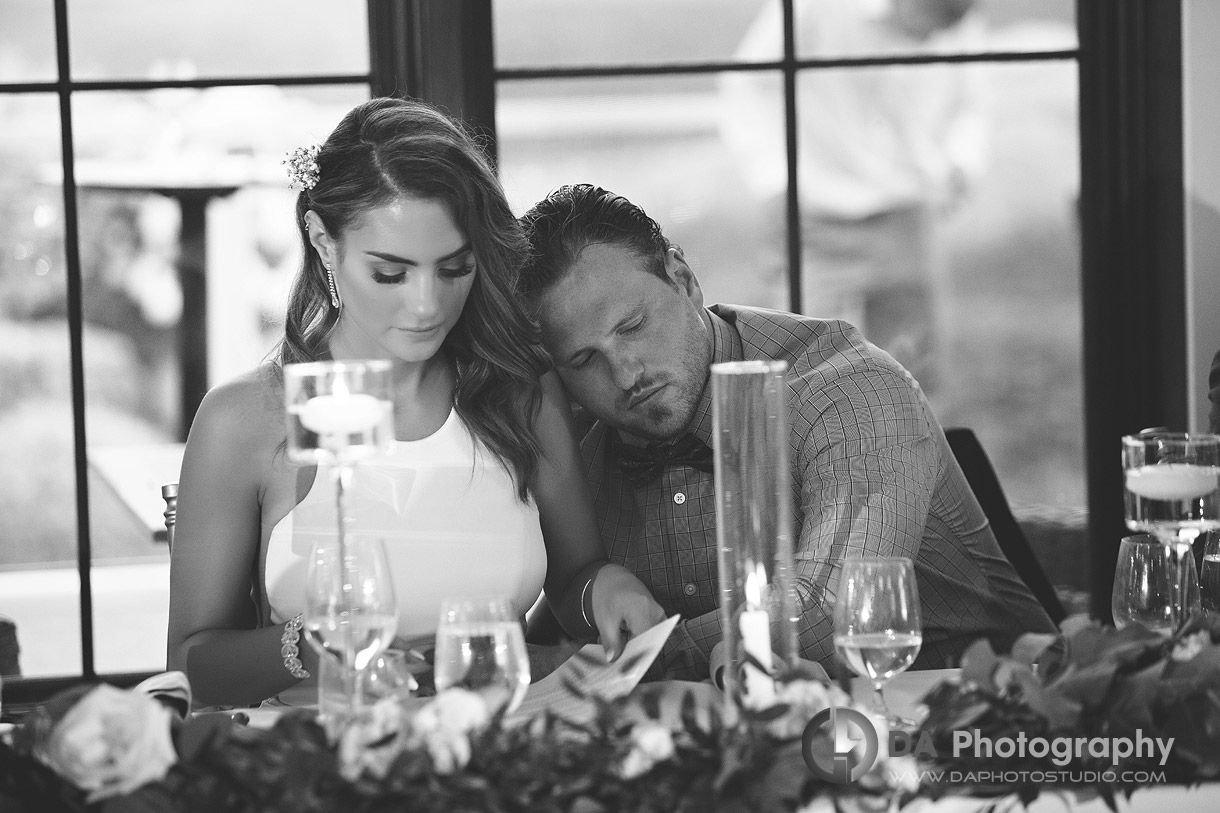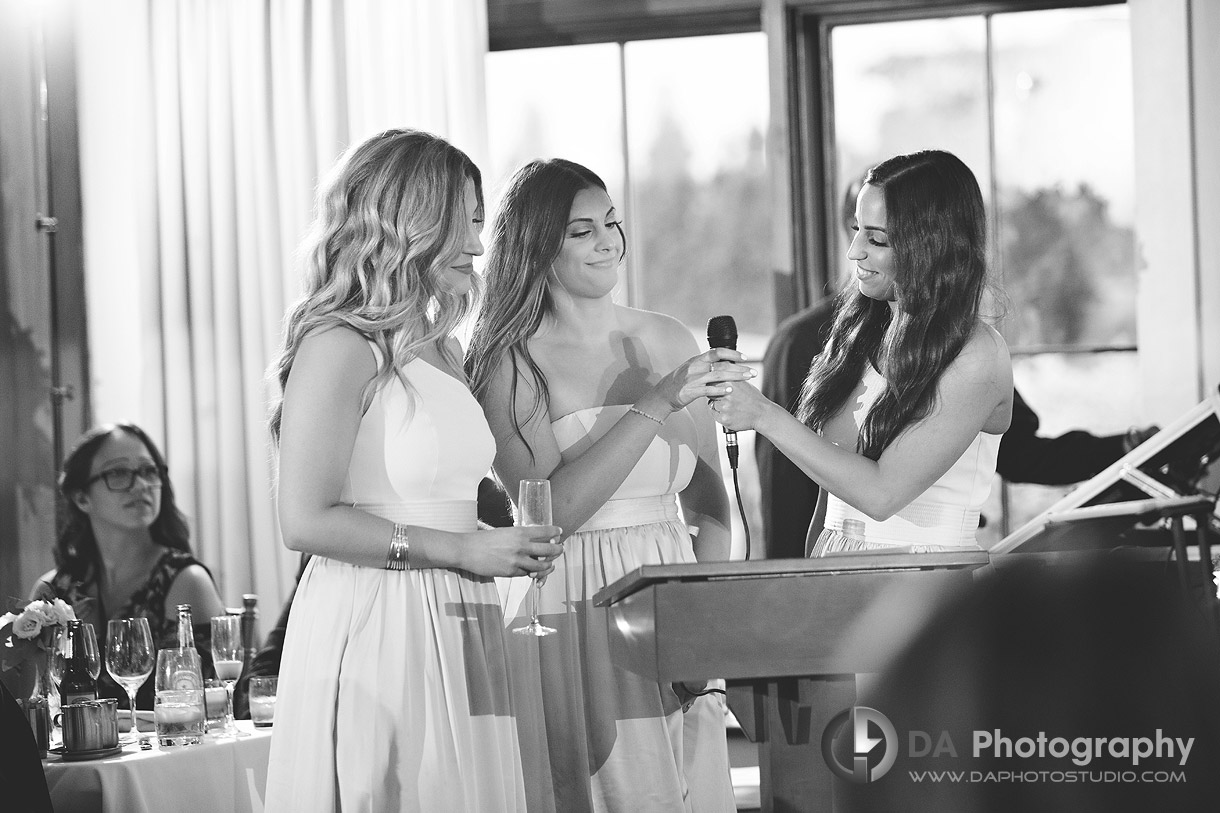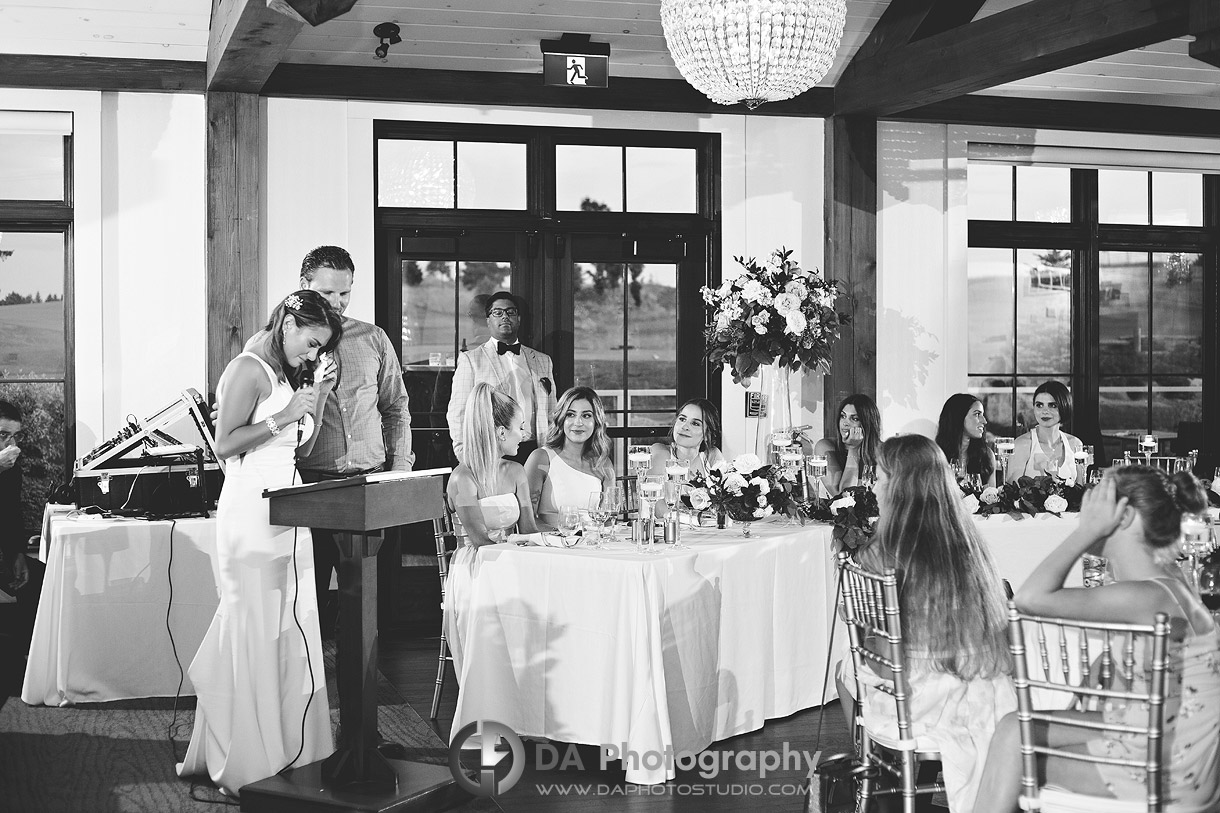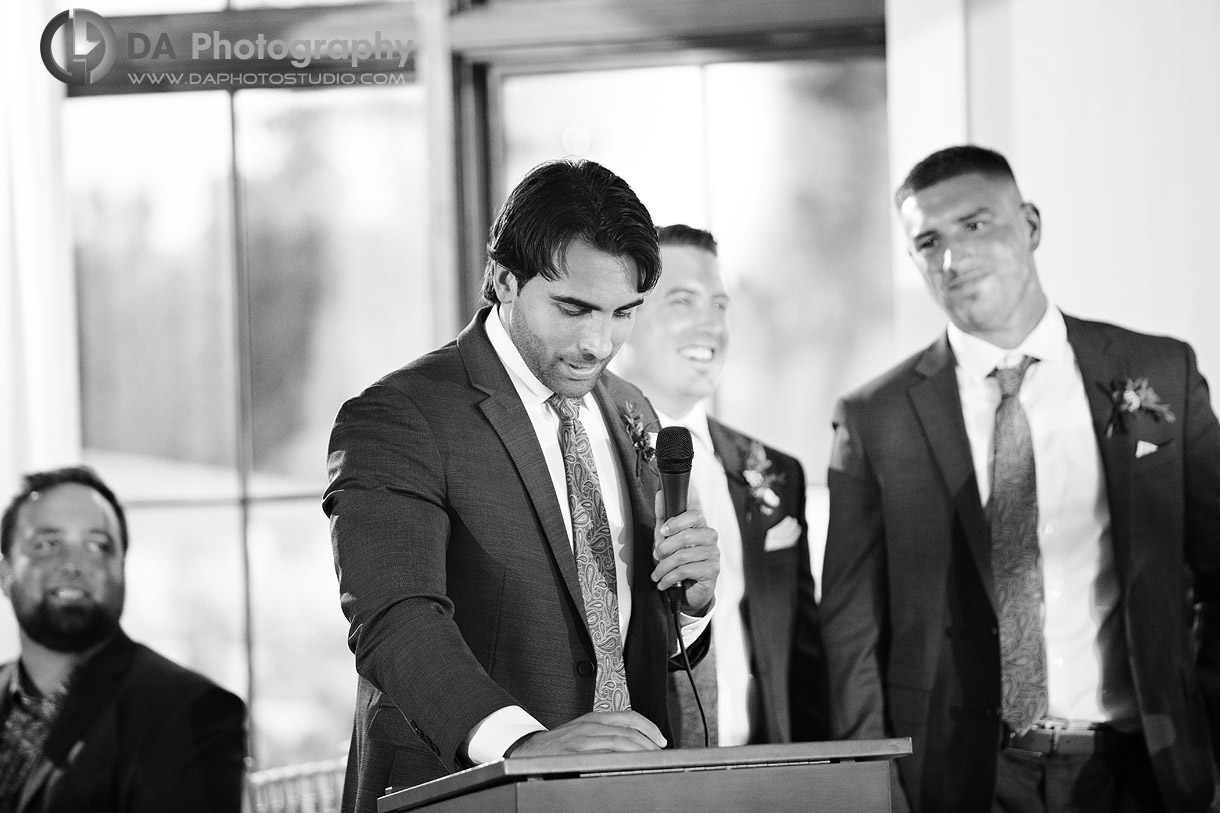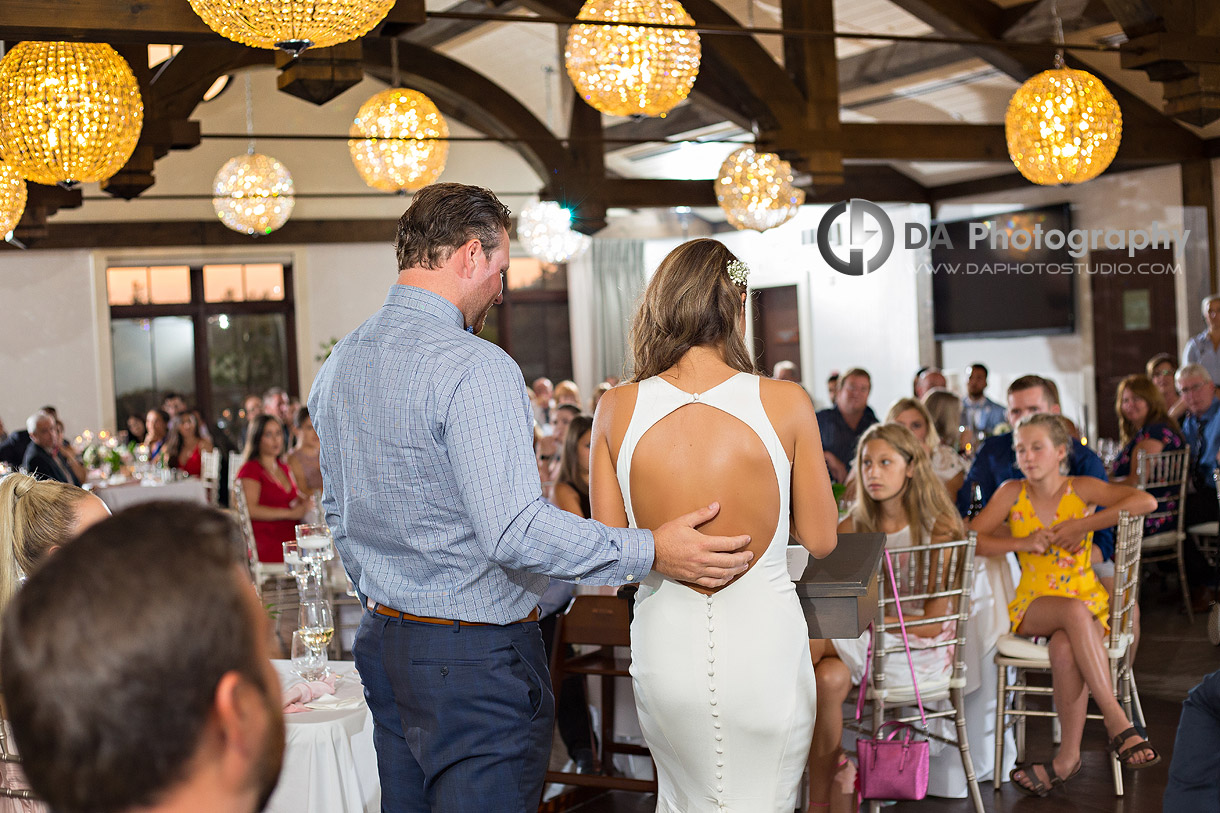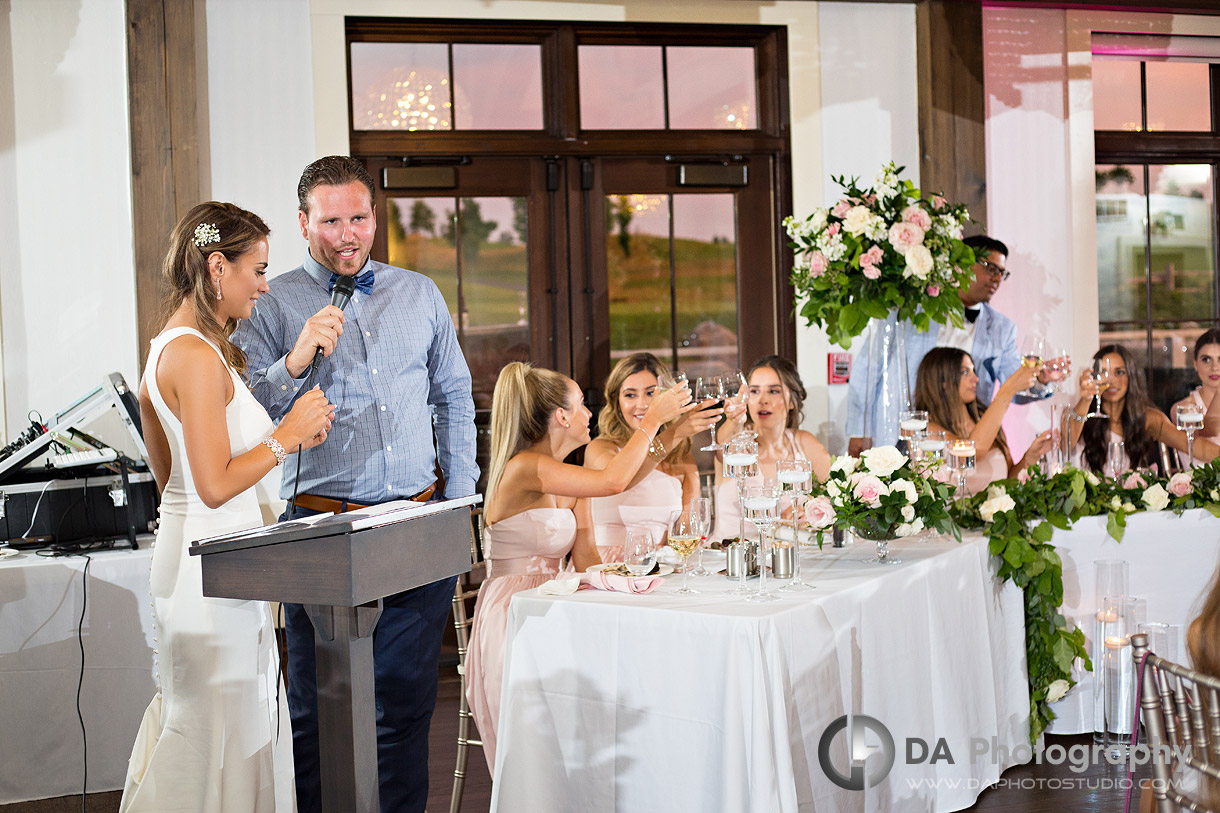 This Whistle Bear wedding showcases the benefit of a one stop shop location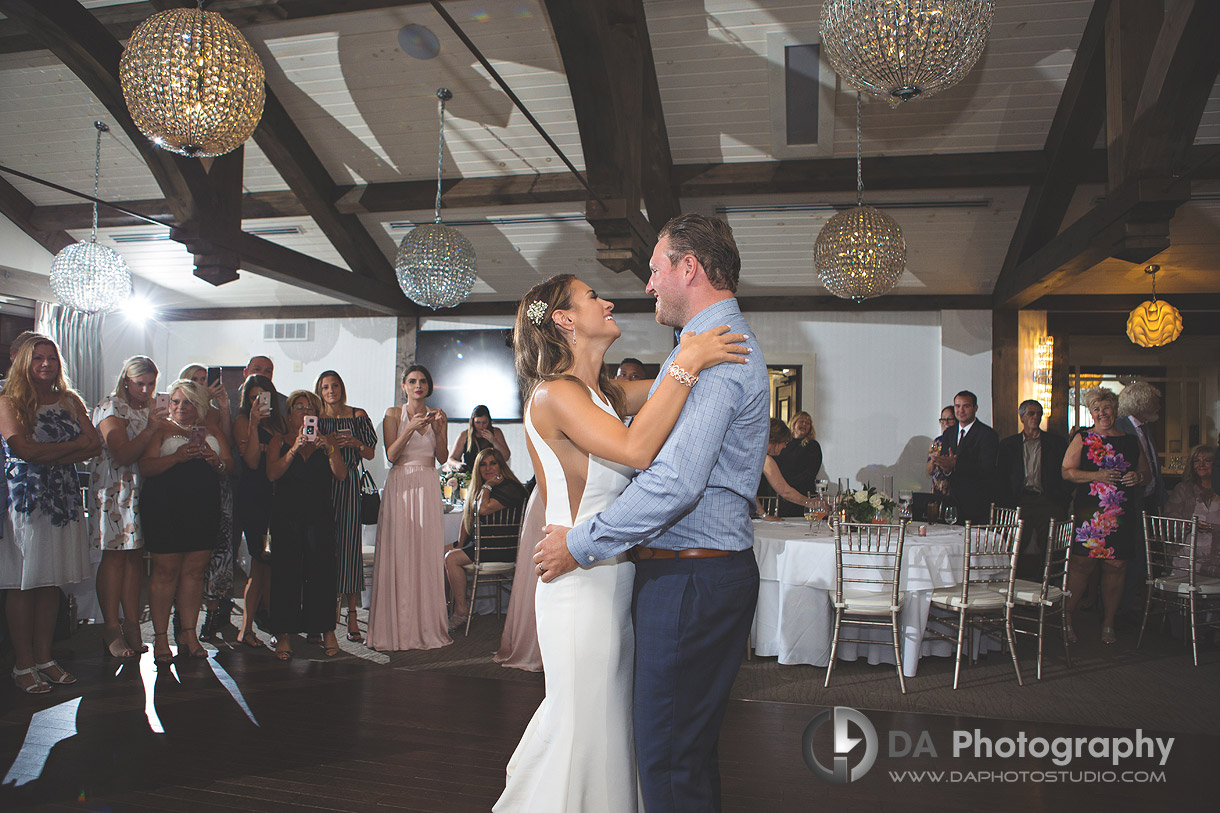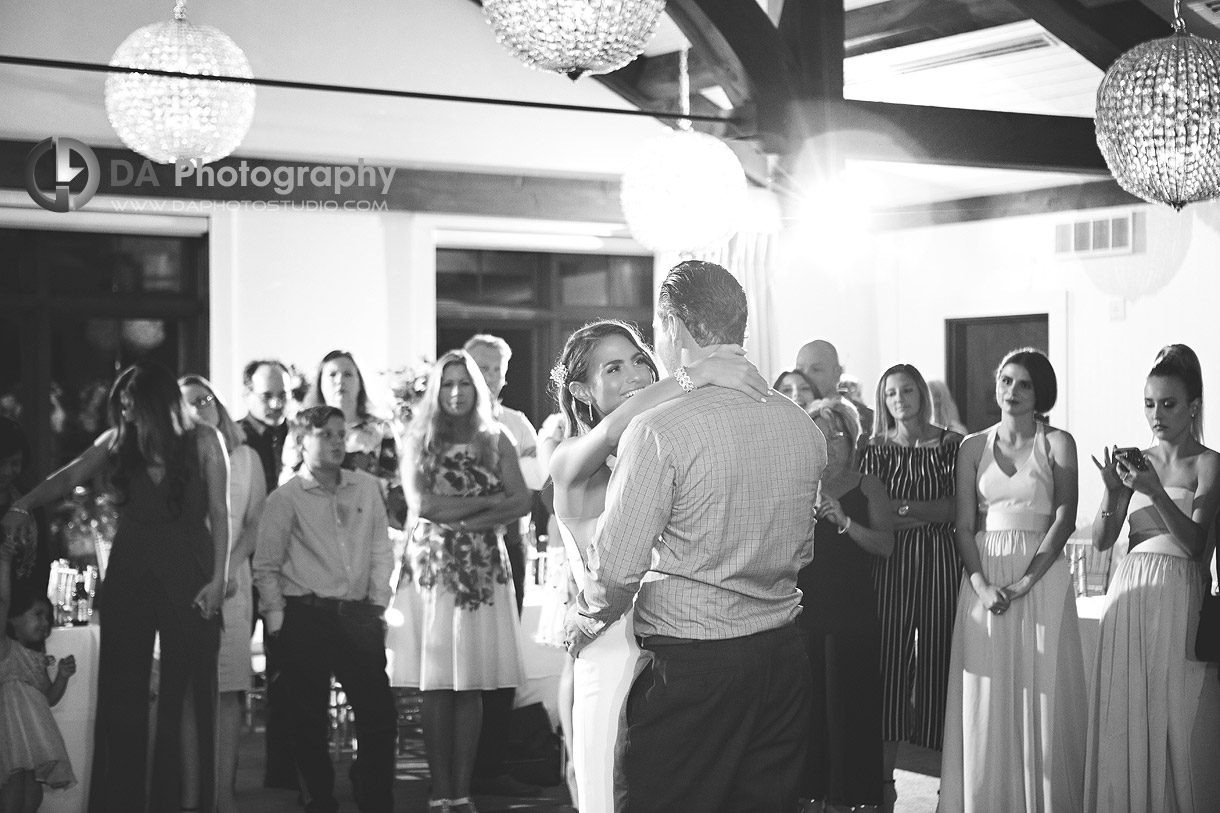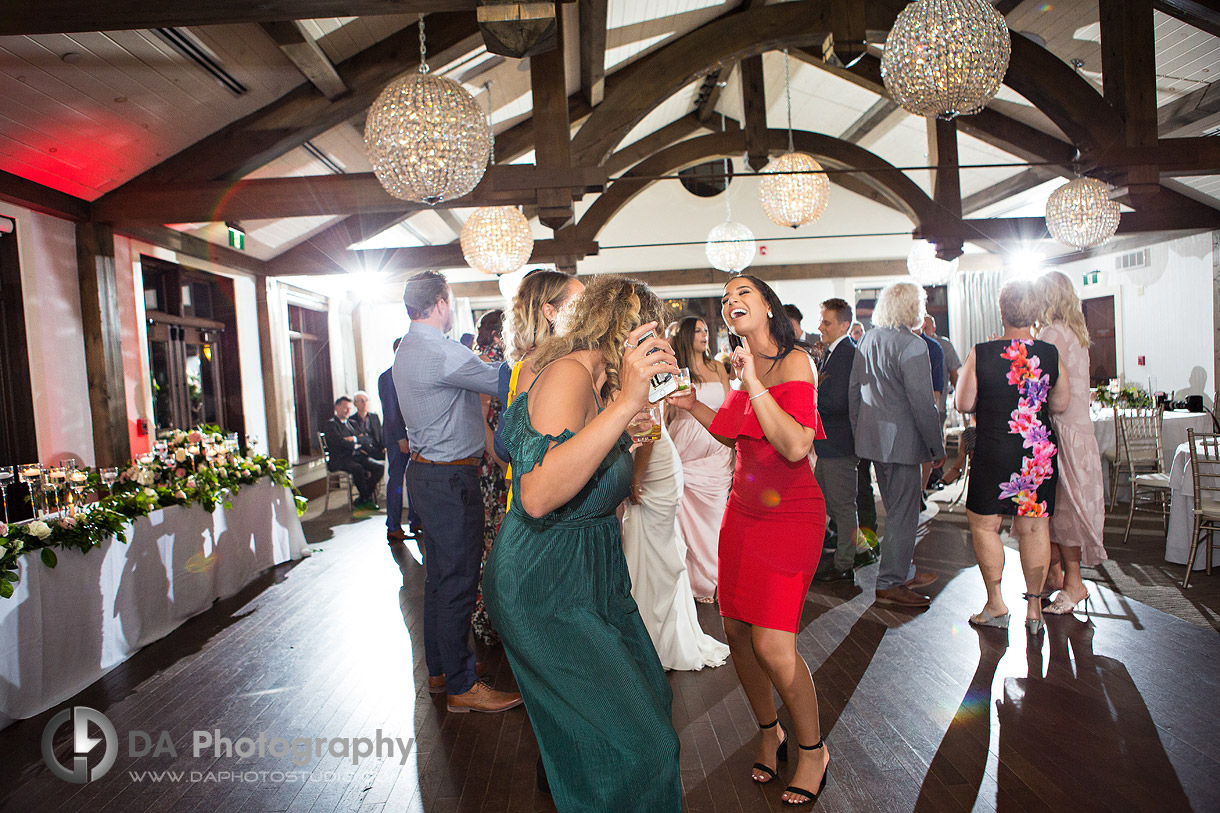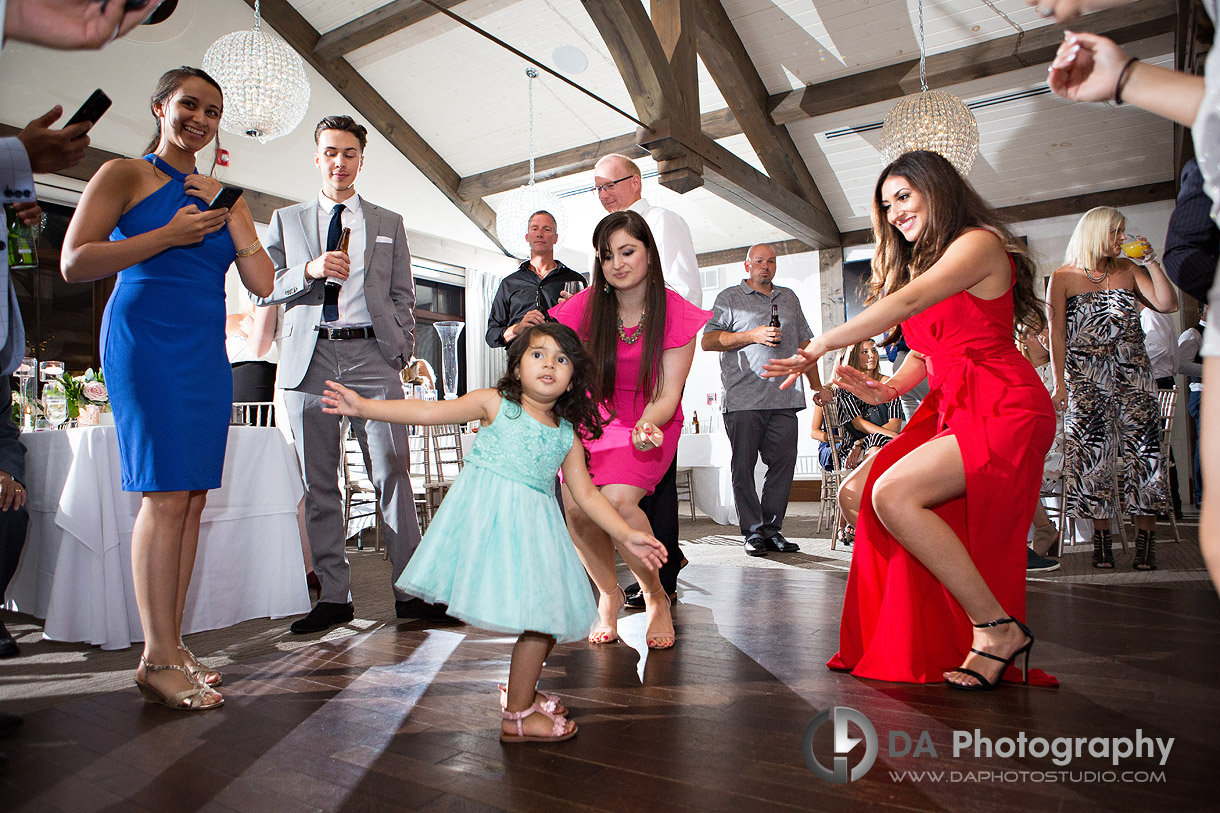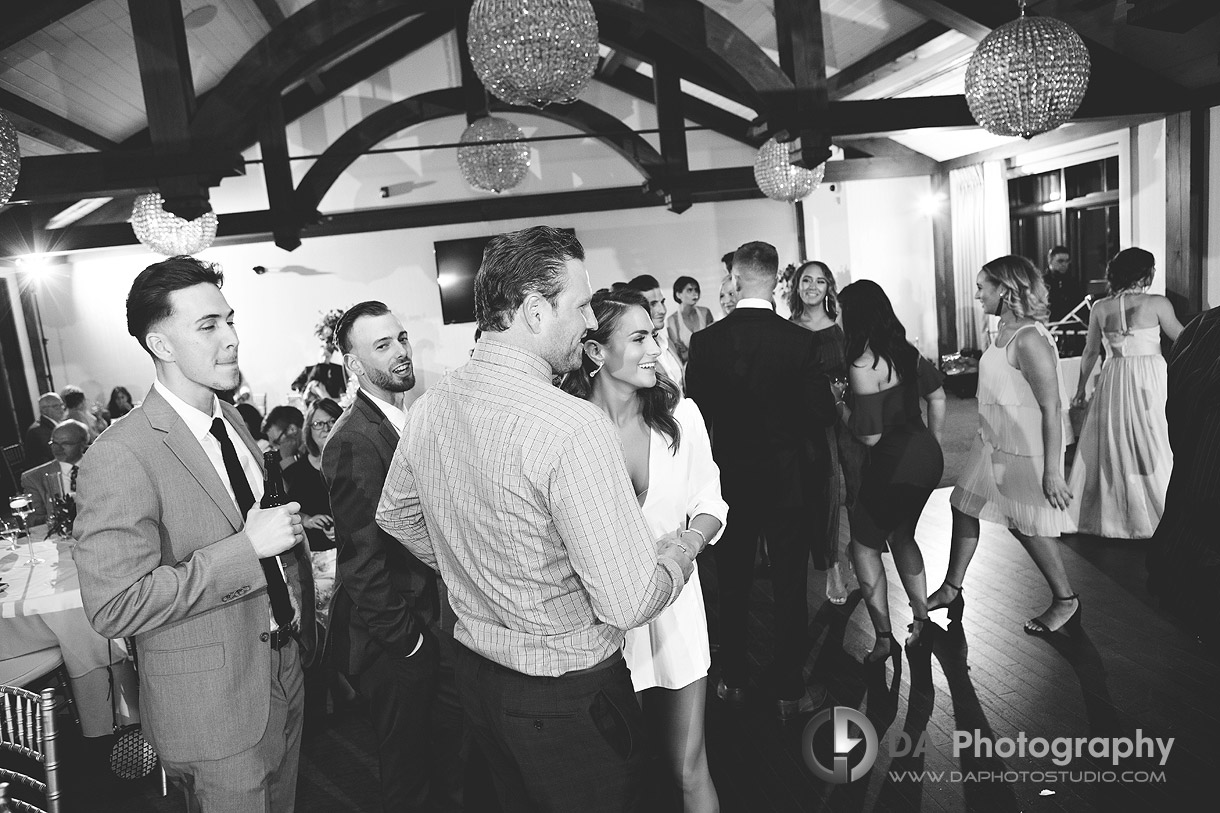 The end of the night wouldn't have been complete without my signature outdoor images. Being able to take my couple away from the noise and into the still of the night and offer what is often their first alone time together as husband and wife is my gift to them! They are given an opportunity to gaze into each other's eyes and allow the gravity of the day to sink in. I love being able to tweak the perfect lighting to capture the sharp, symmetrical lines of the exterior of the venue with their silhouettes.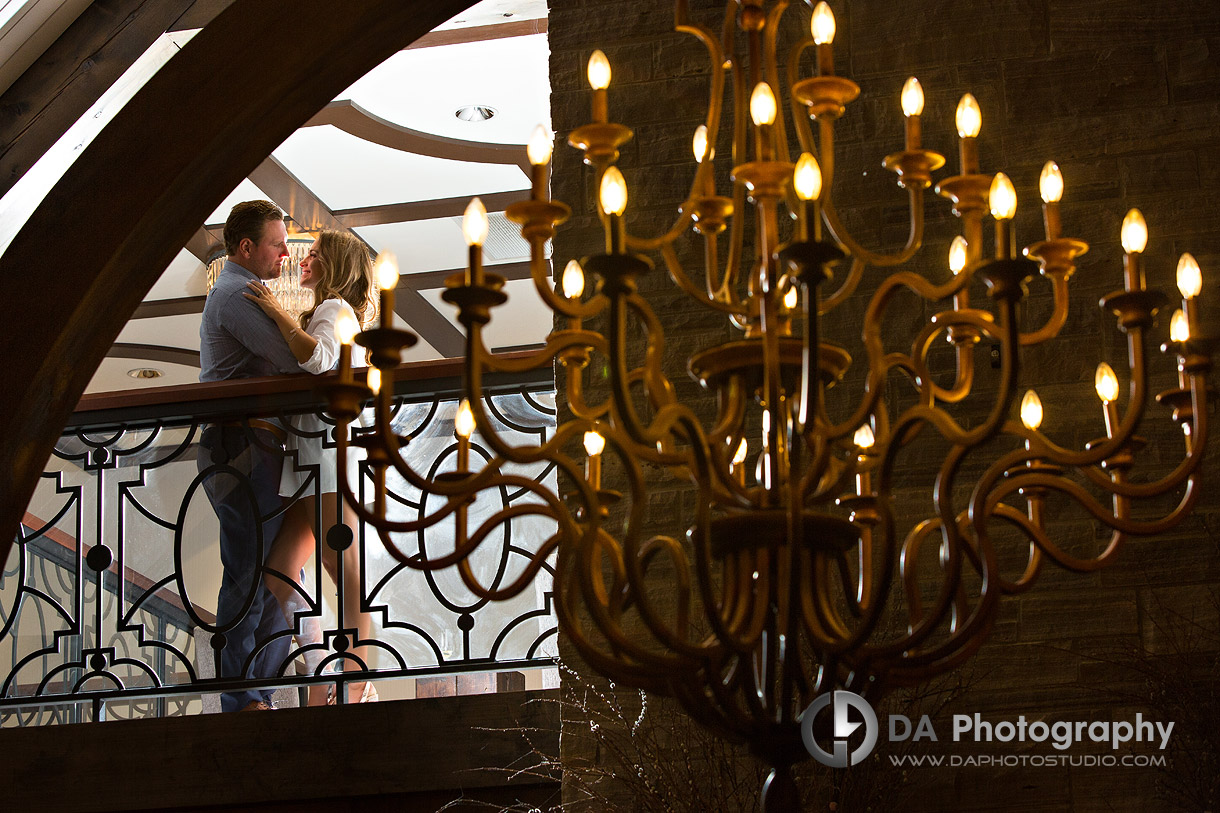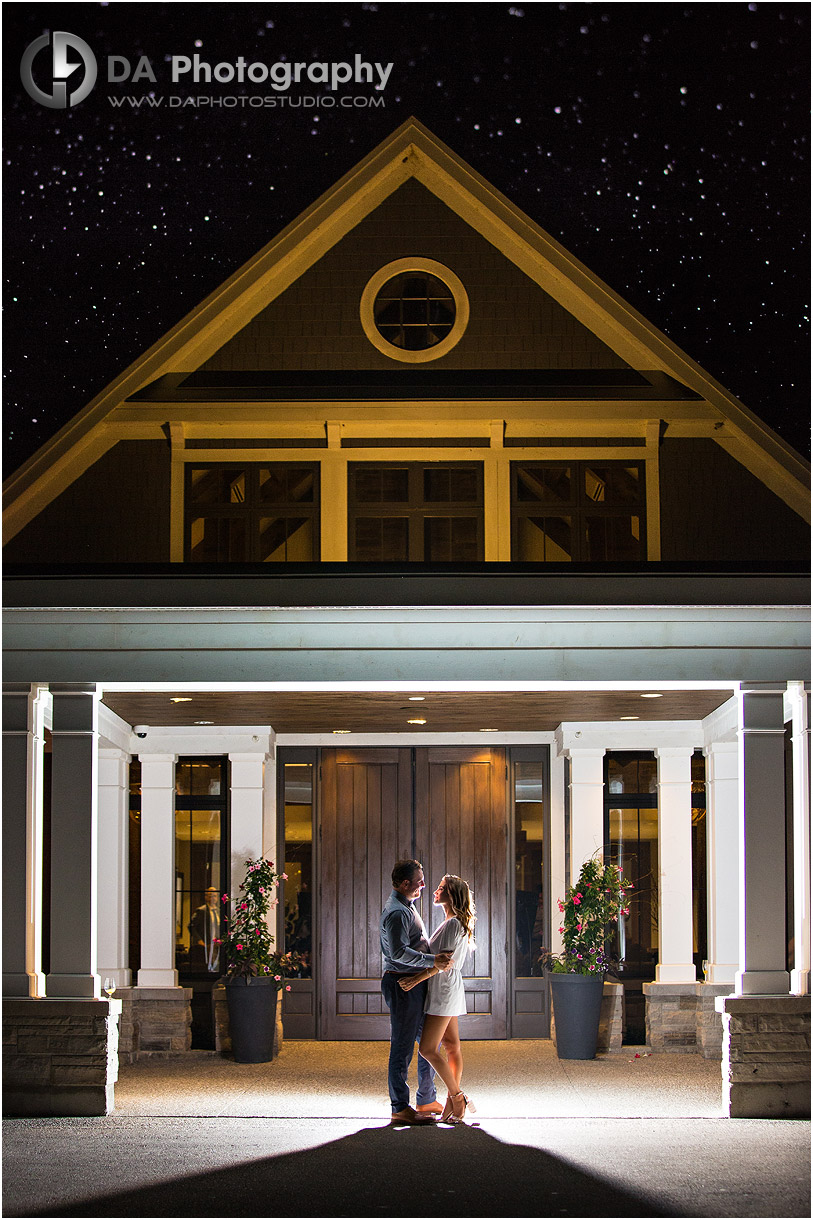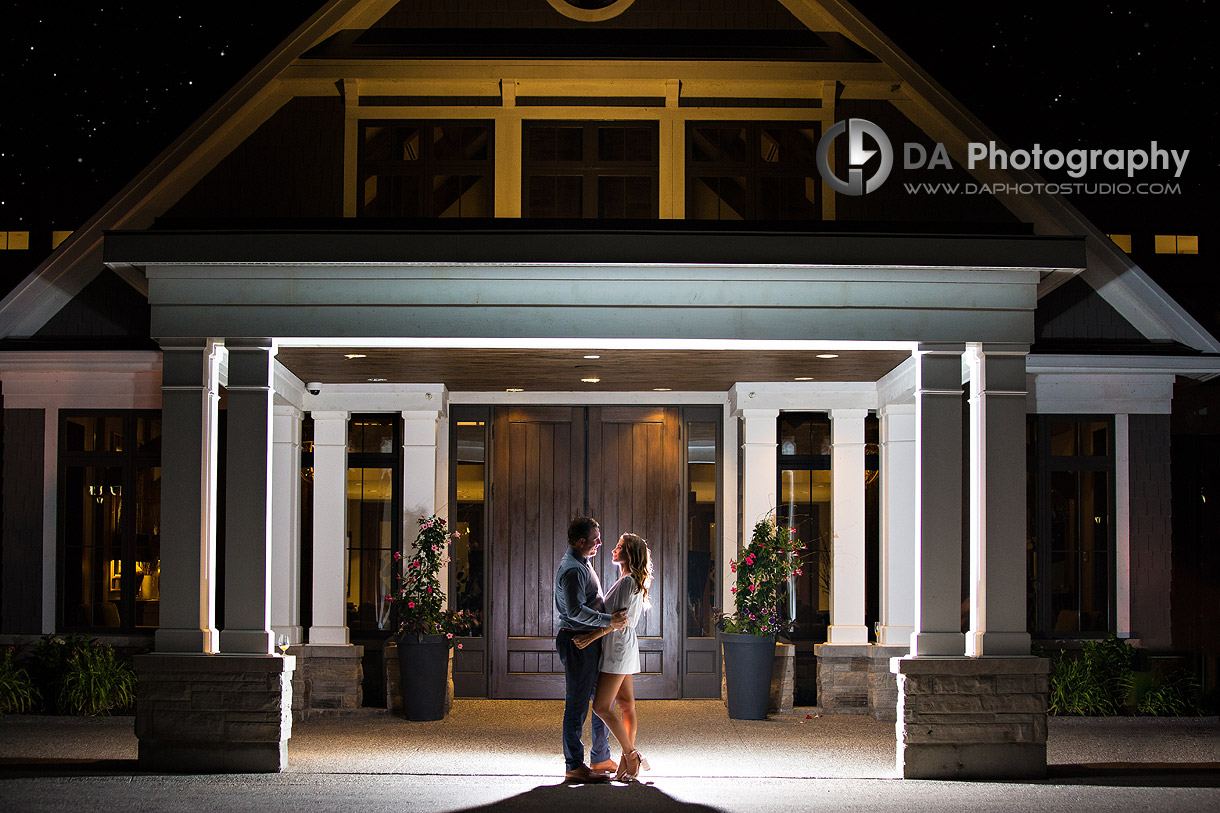 Hunter and James' Whistle Bear wedding shows the benefit of using one location to facilitate all of your needs. It eliminates the need to think about travel between locations and coordinating times. This allows everyone the ability to relax and enjoy their surroundings.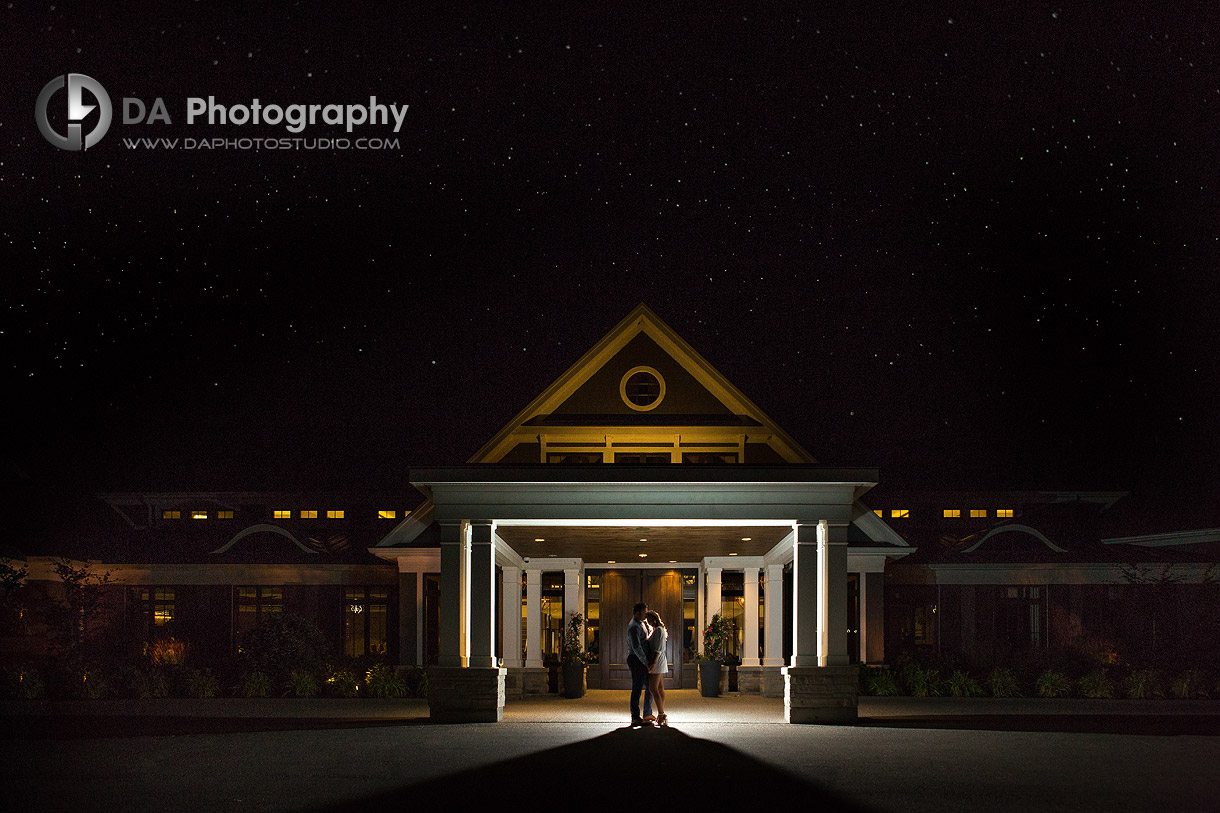 Click
here
if you want to see Hunter and James' engagement photo session.
Here you can see Hunter's cousin wedding which we photograph two years back.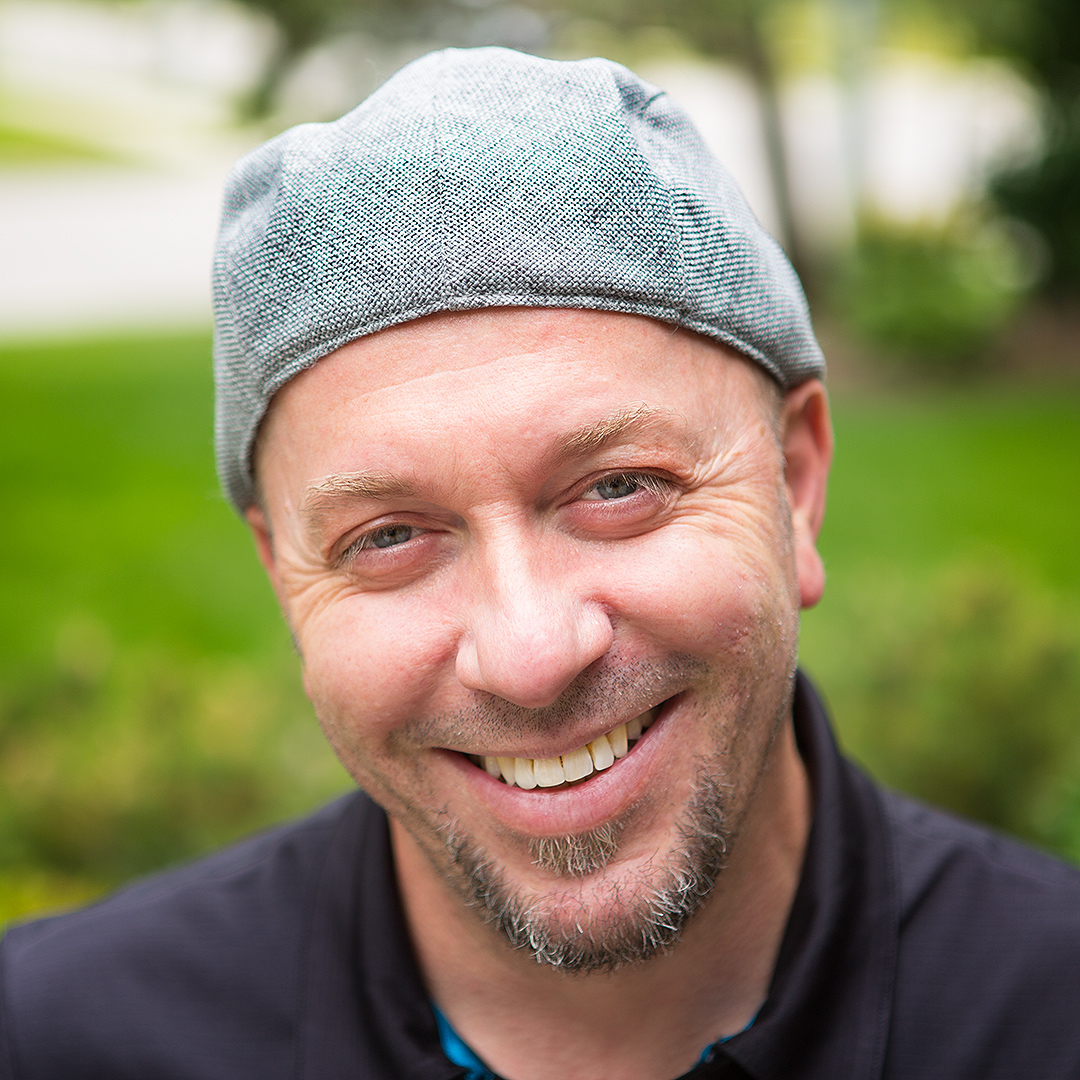 My passion and biggest asset is taking the time to make every client comfortable and relaxed before I even pick up the camera. The result? Photos of you that actually look like you at your best! I can prove to you how much you can enjoy having your picture taken. Lifestyle photography is about the experience that happens to be served up along side of some great photos.
Specialties:
Family Photography for families that like to move around and enjoy their photo time, Wedding Photography for couples looking for a mixture of photojournalistic, contemporary and traditional images and Professional Corporate headshots that are far from cheesy and stiff.