After shooting Veronica and Brett's winter engagement up in Barrie, I was so excited when they asked me to be their Hockley Valley wedding photographer! This couple's infectious zest for life and having fun meant I knew I could be both creative and silly with some of their portraits.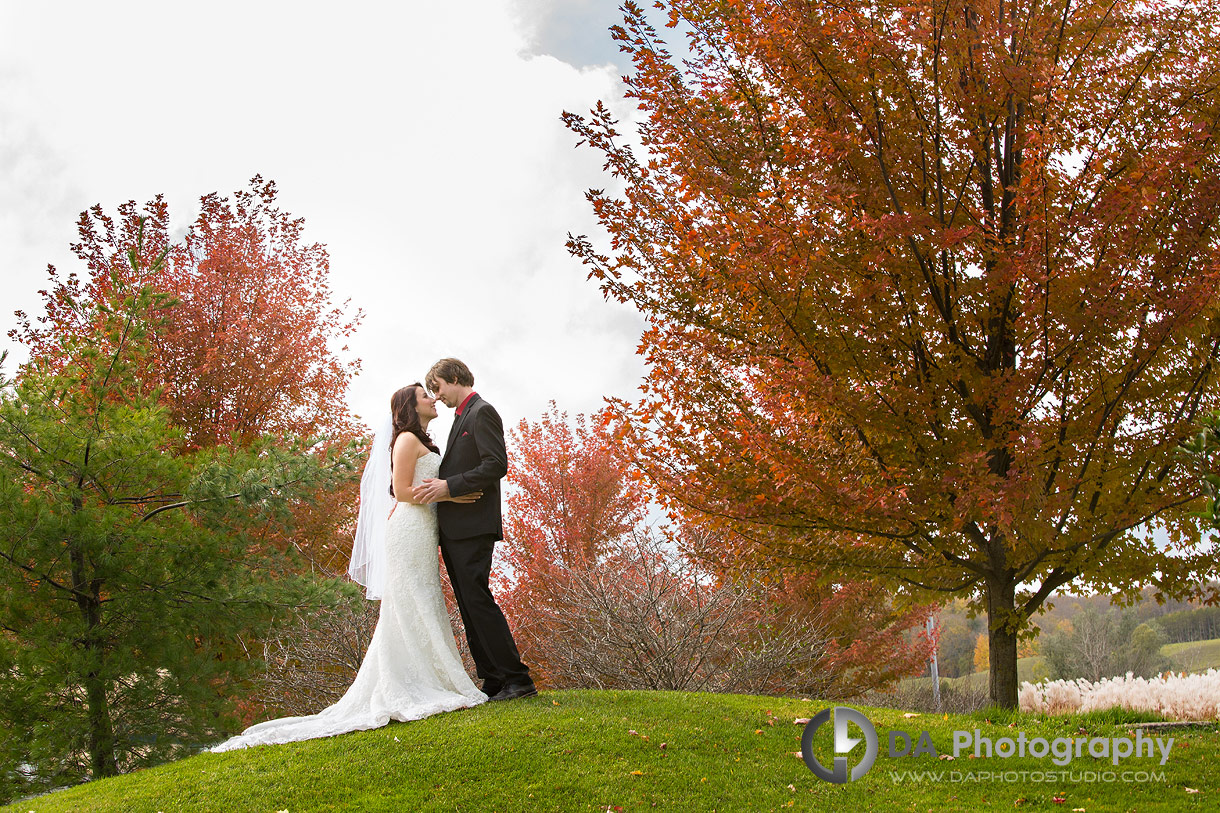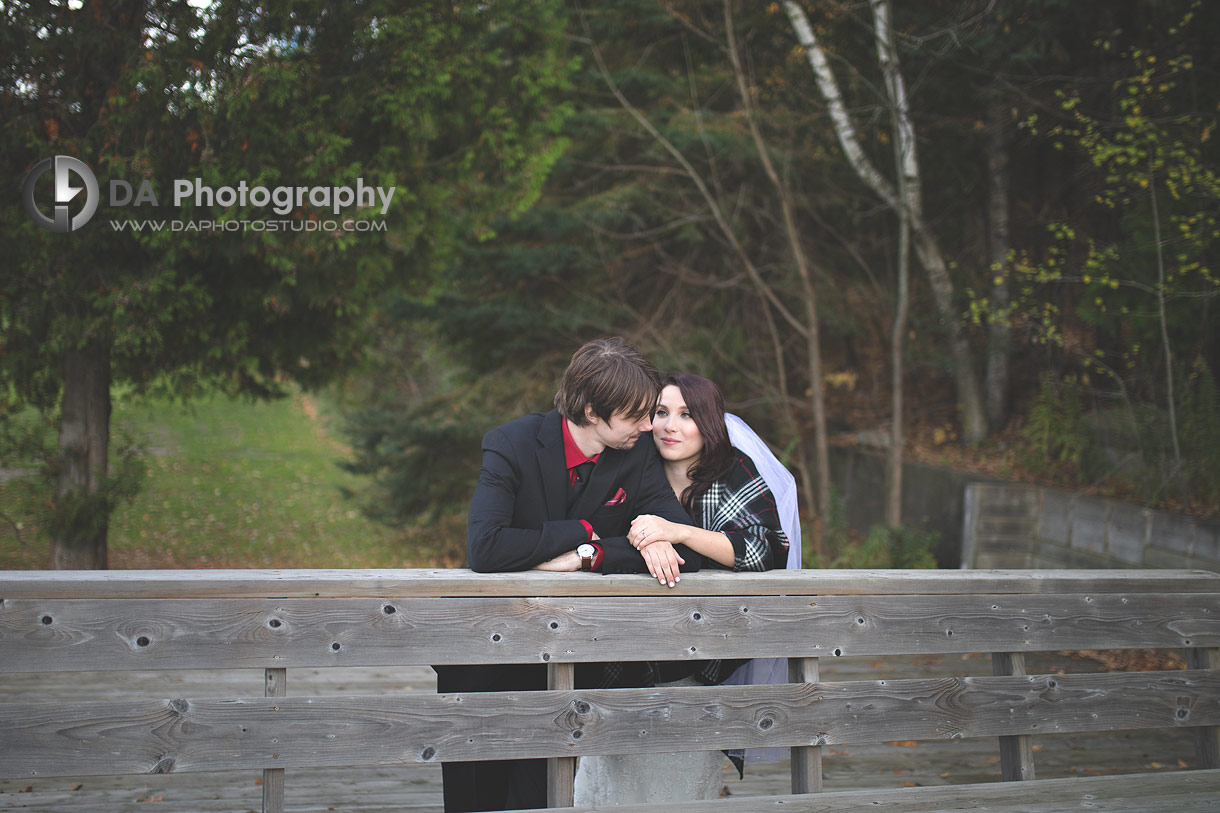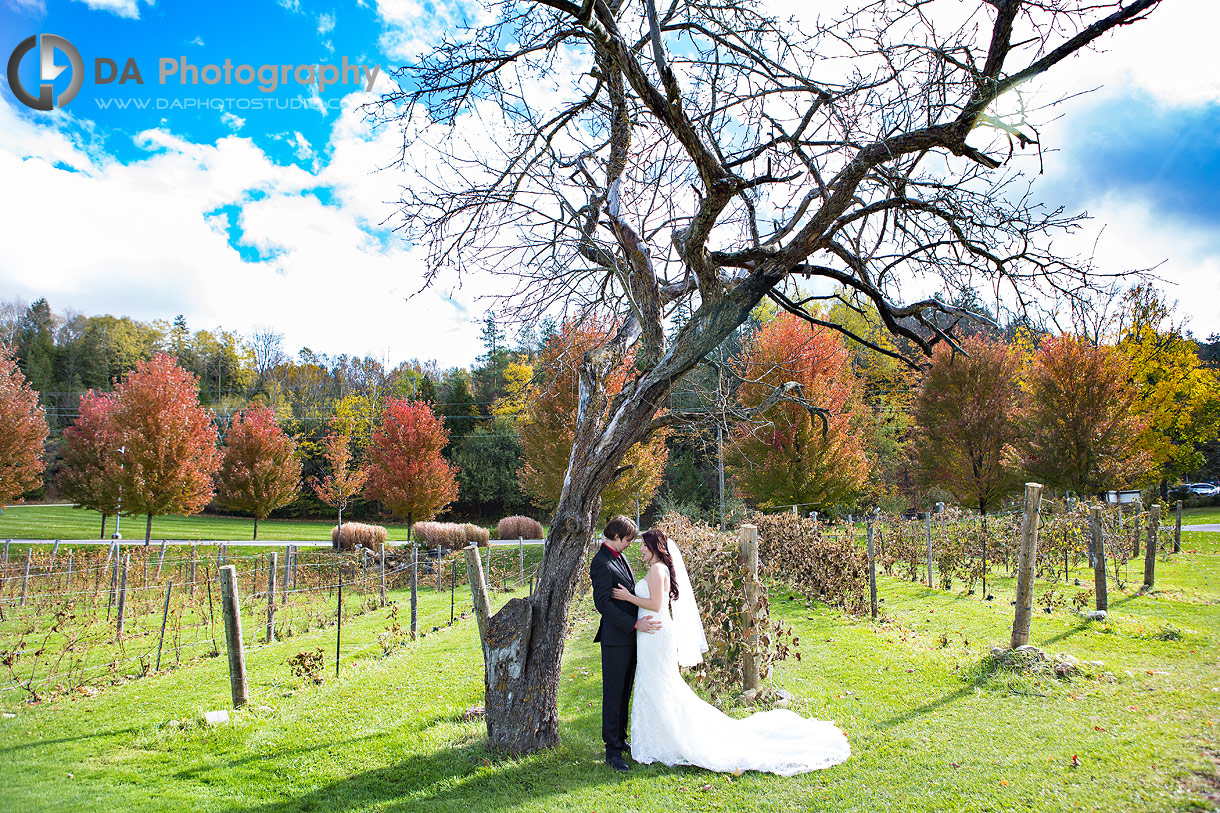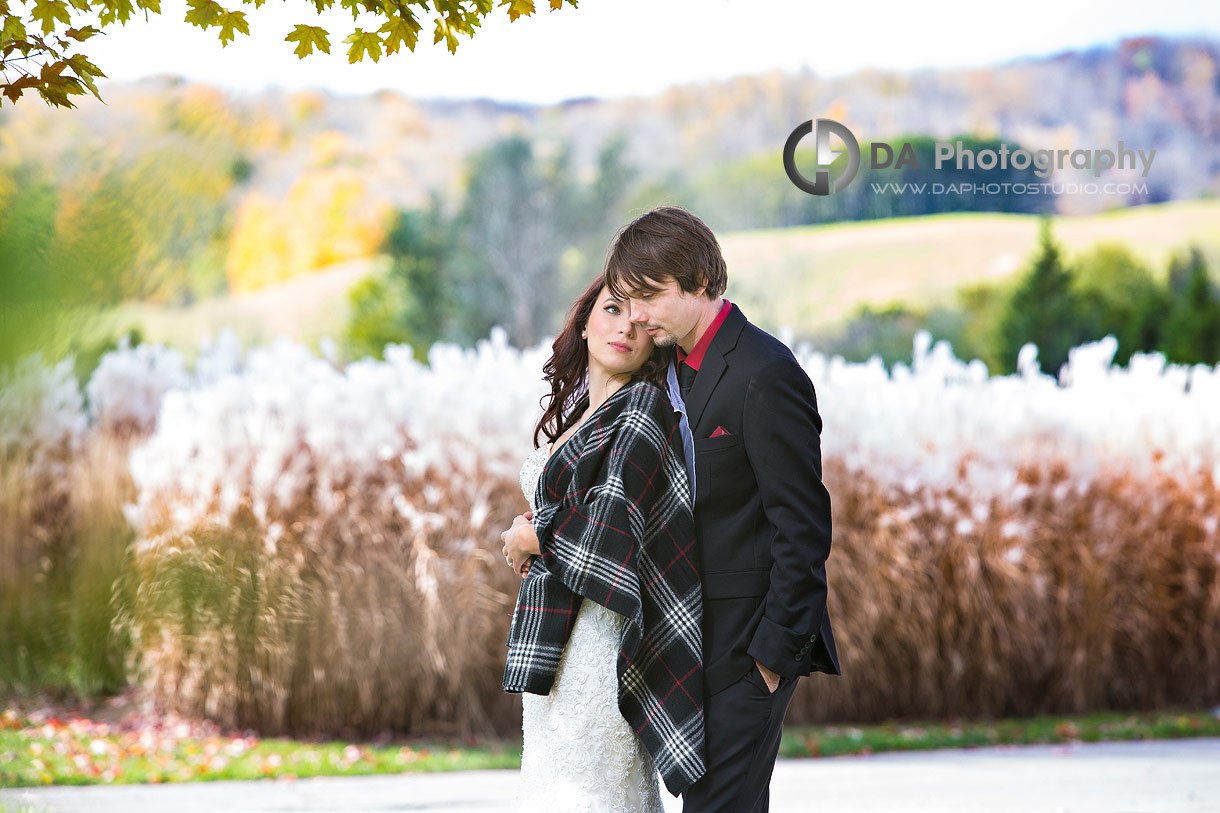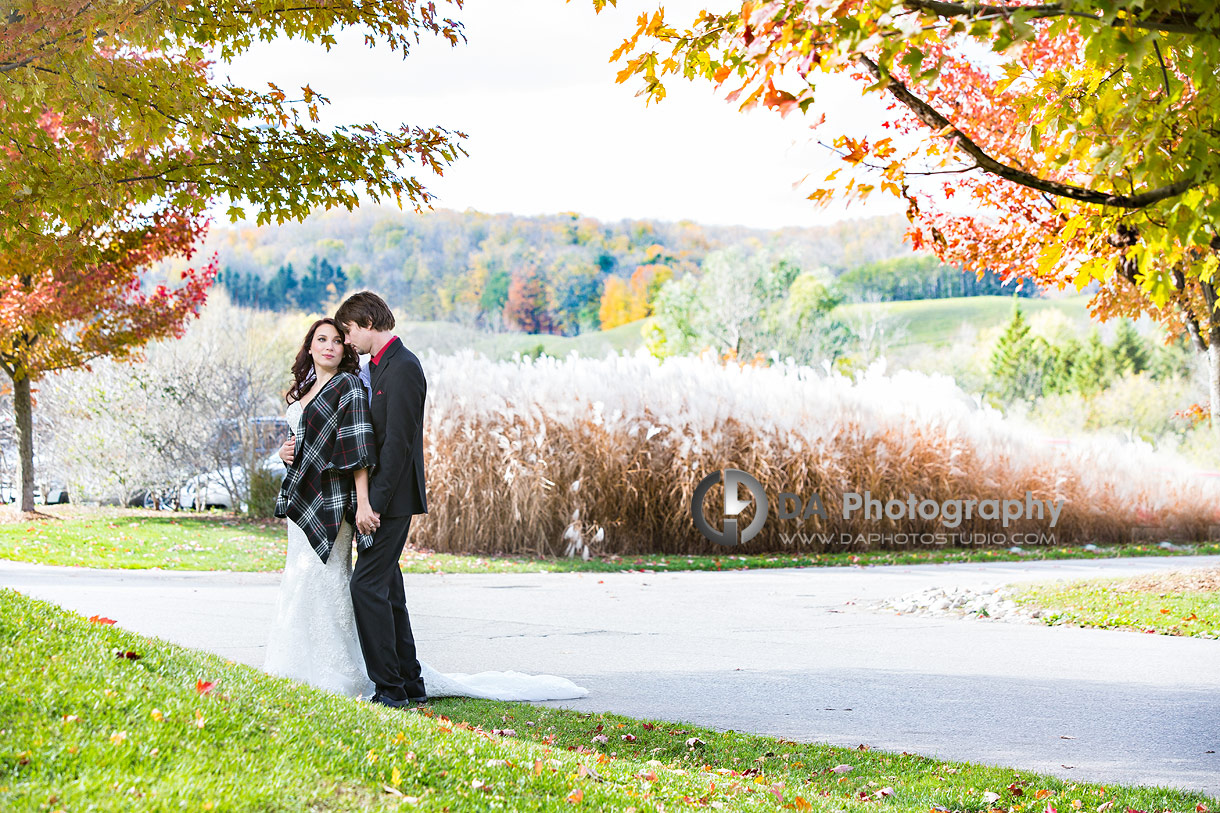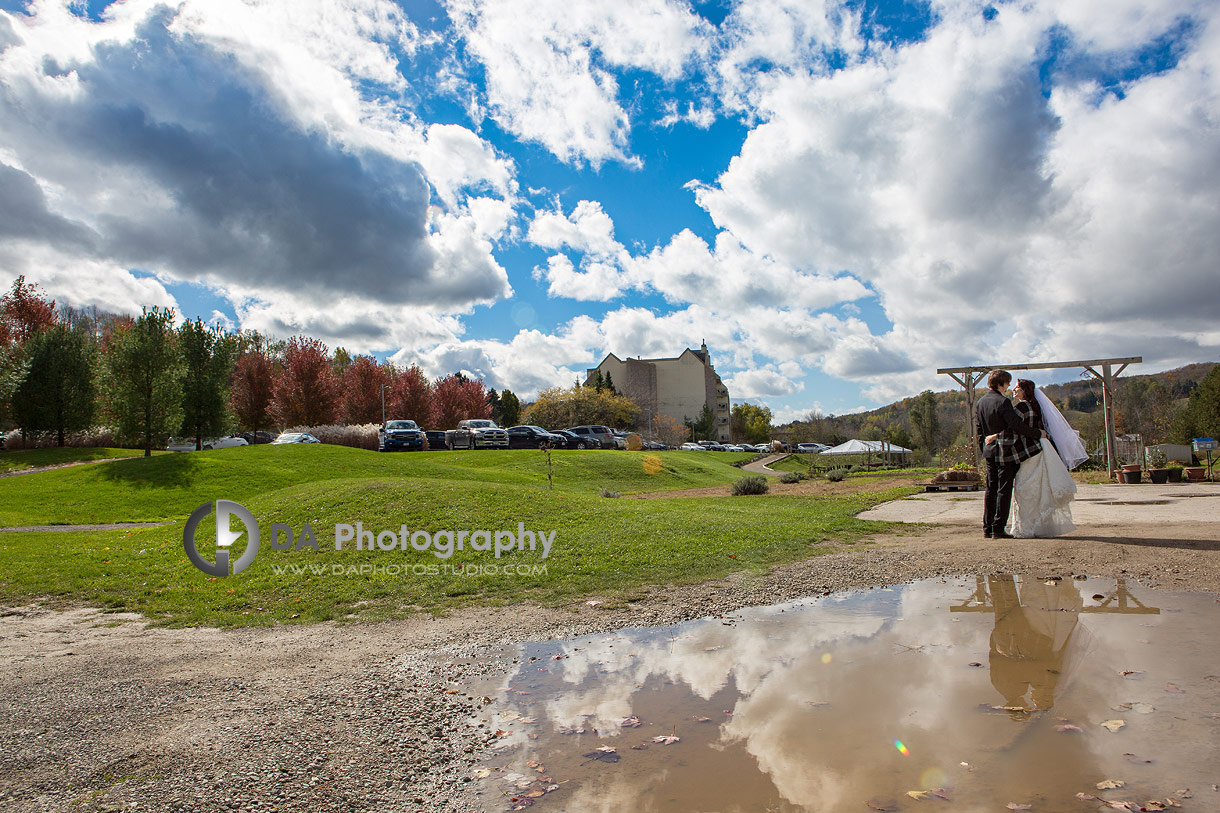 They wanted a fall wedding and also didn't want the headache of traipsing between several locations. After visiting Hockley Valley Resort, they knew they'd hit the jackpot and booked themselves in for the weekend. Having the luxury of a one stop shop meant they didn't need to add much to naturally stunning surroundings. Instead, they could concentrate on each other and their loved ones.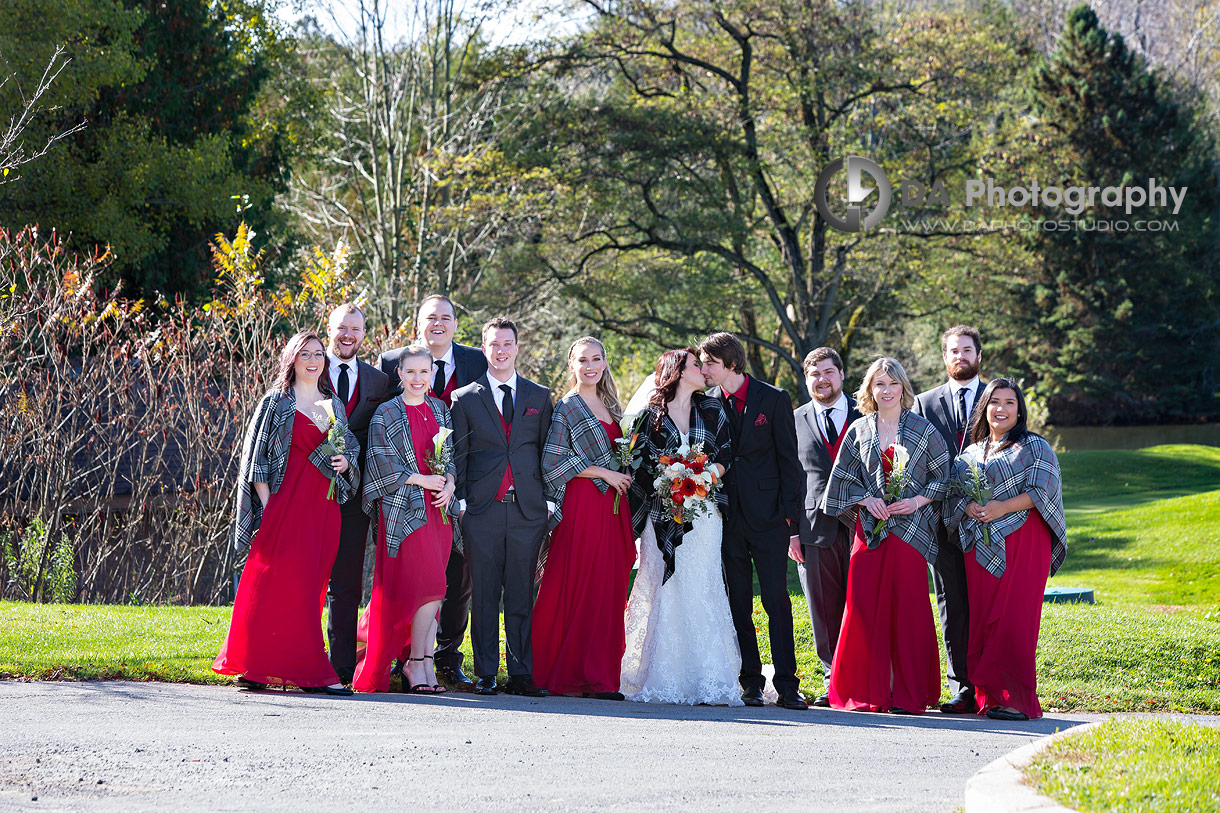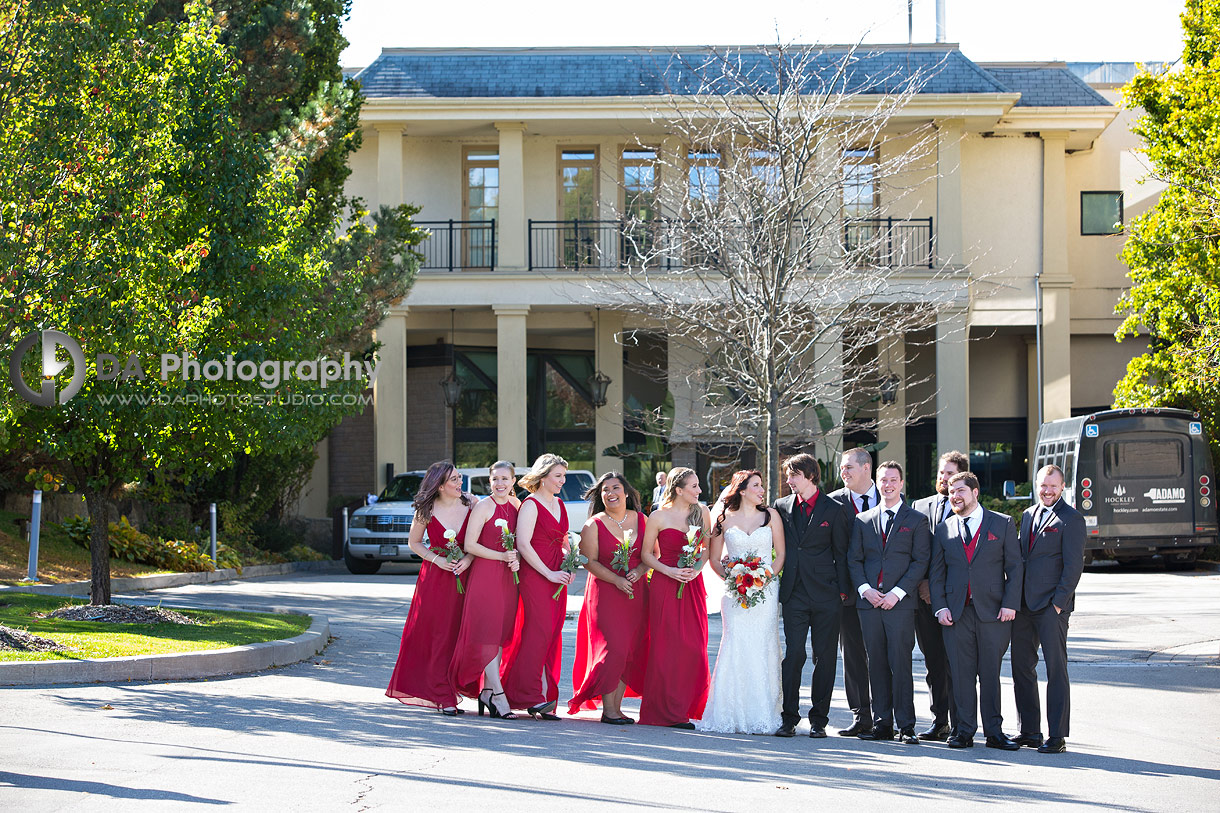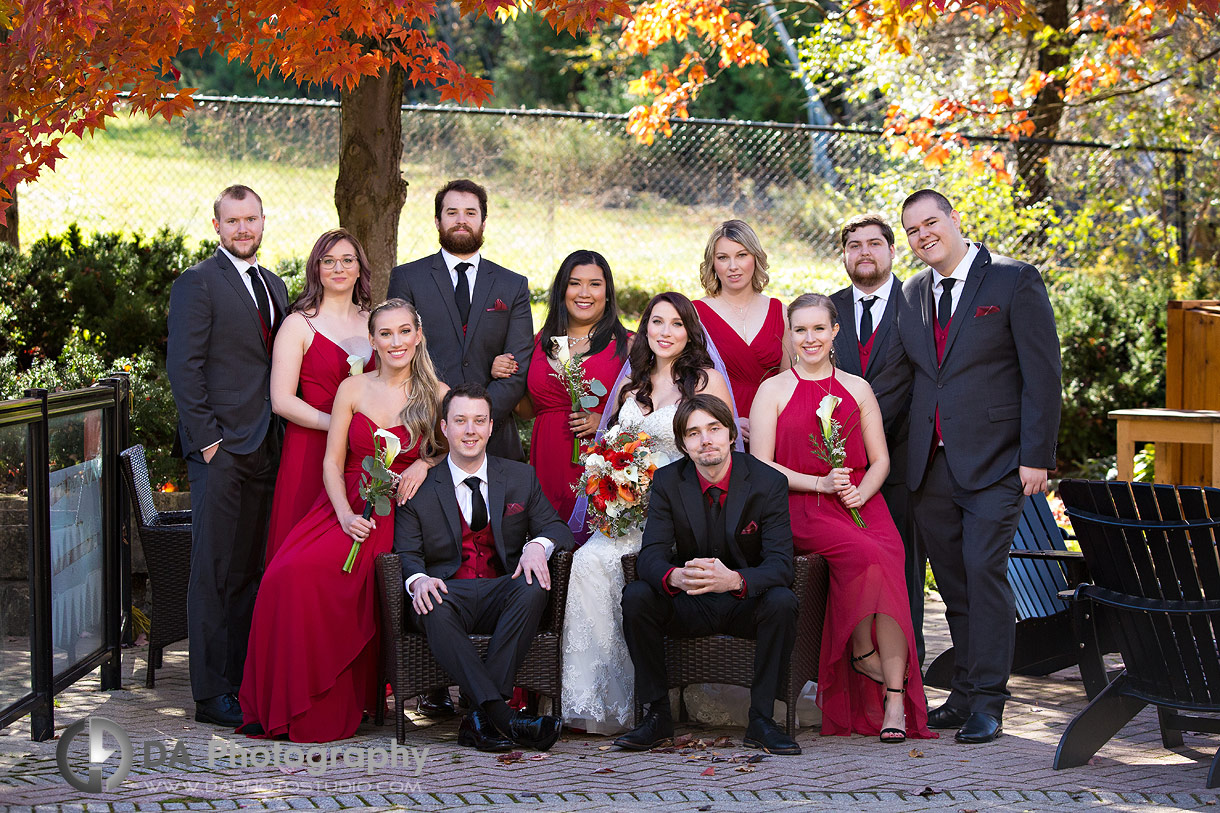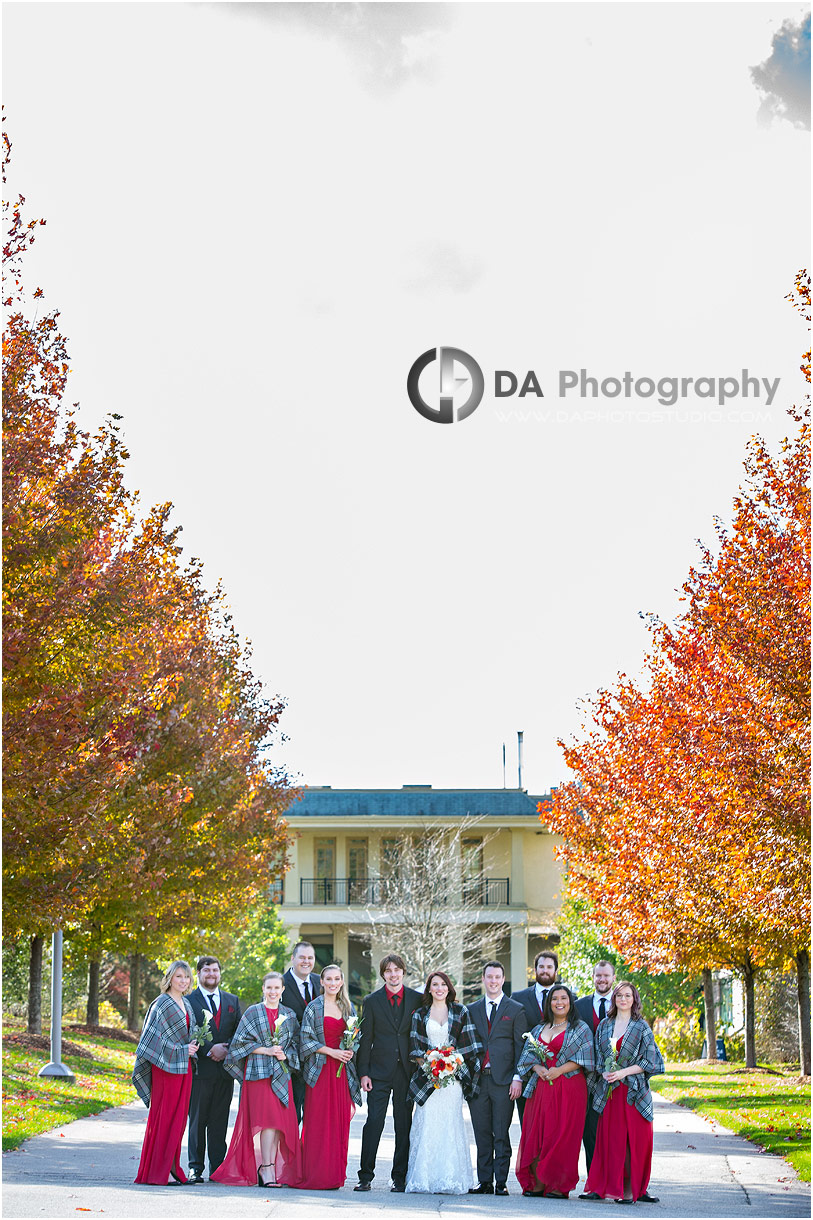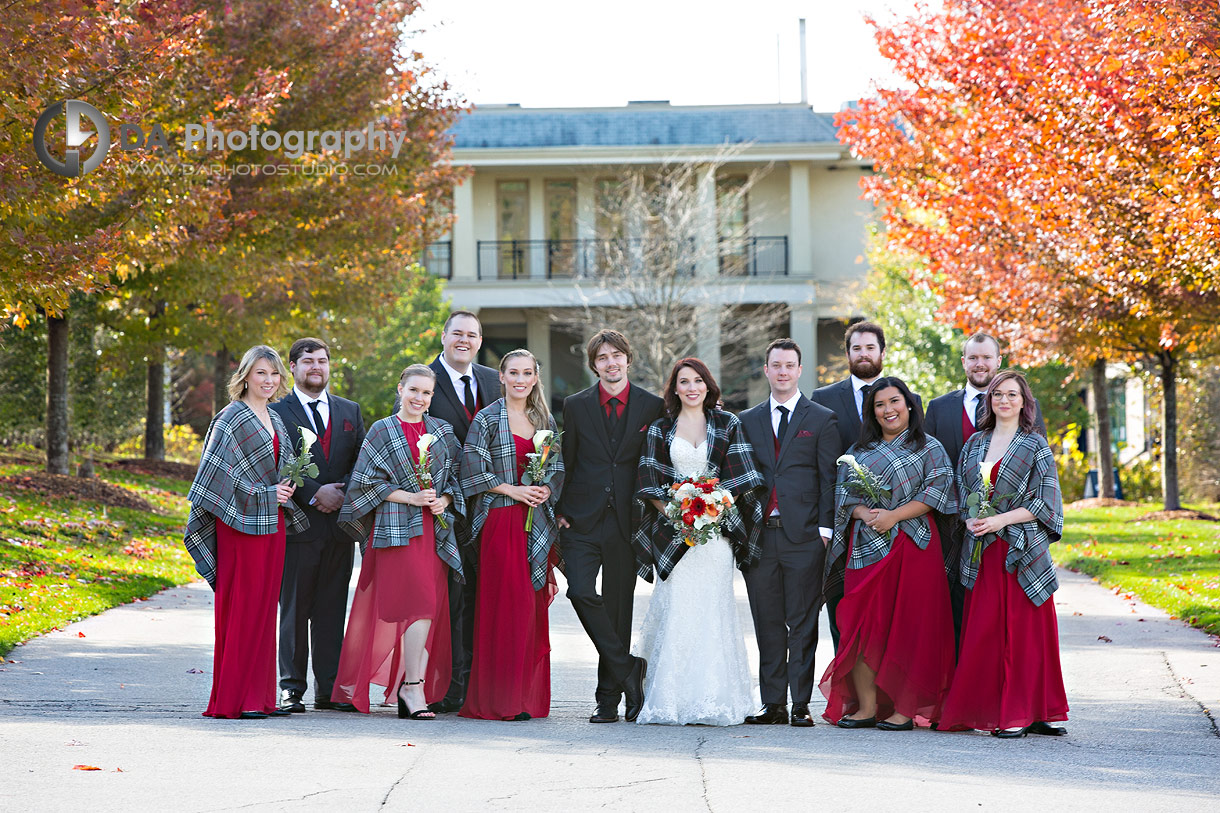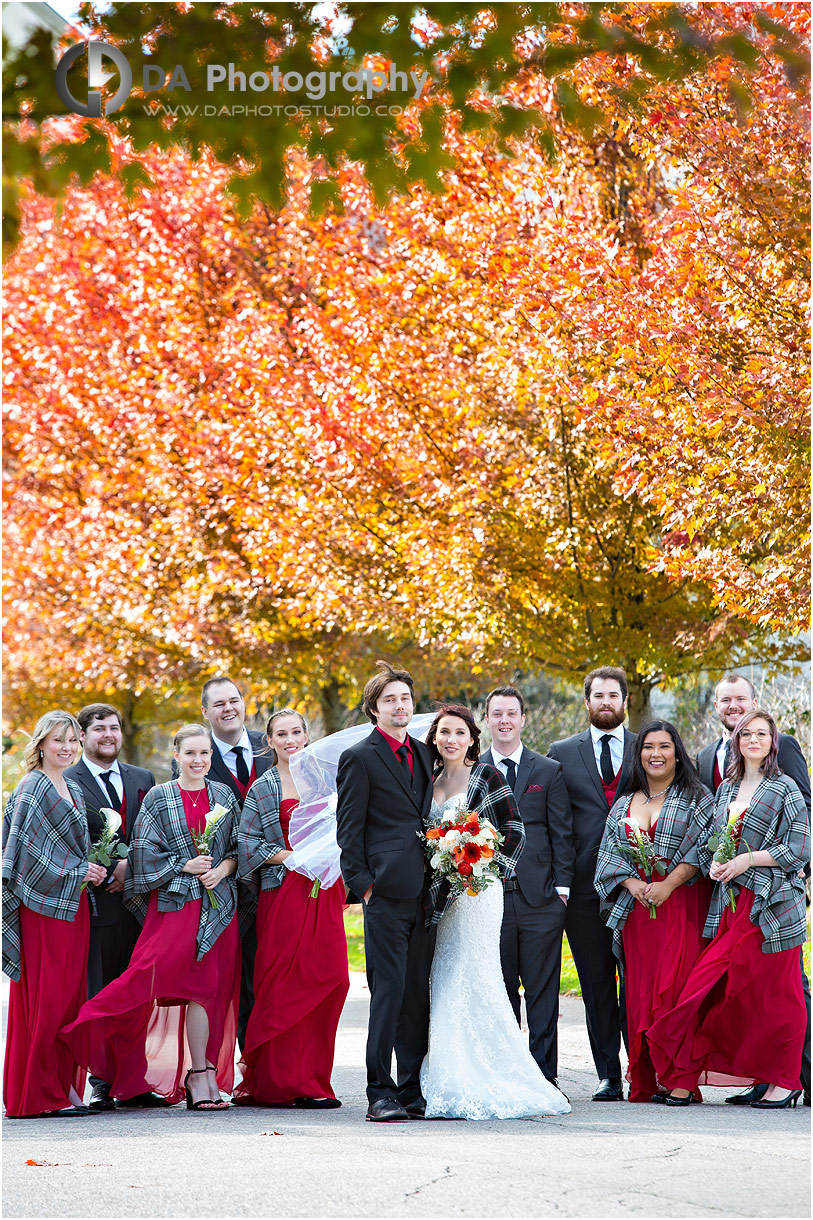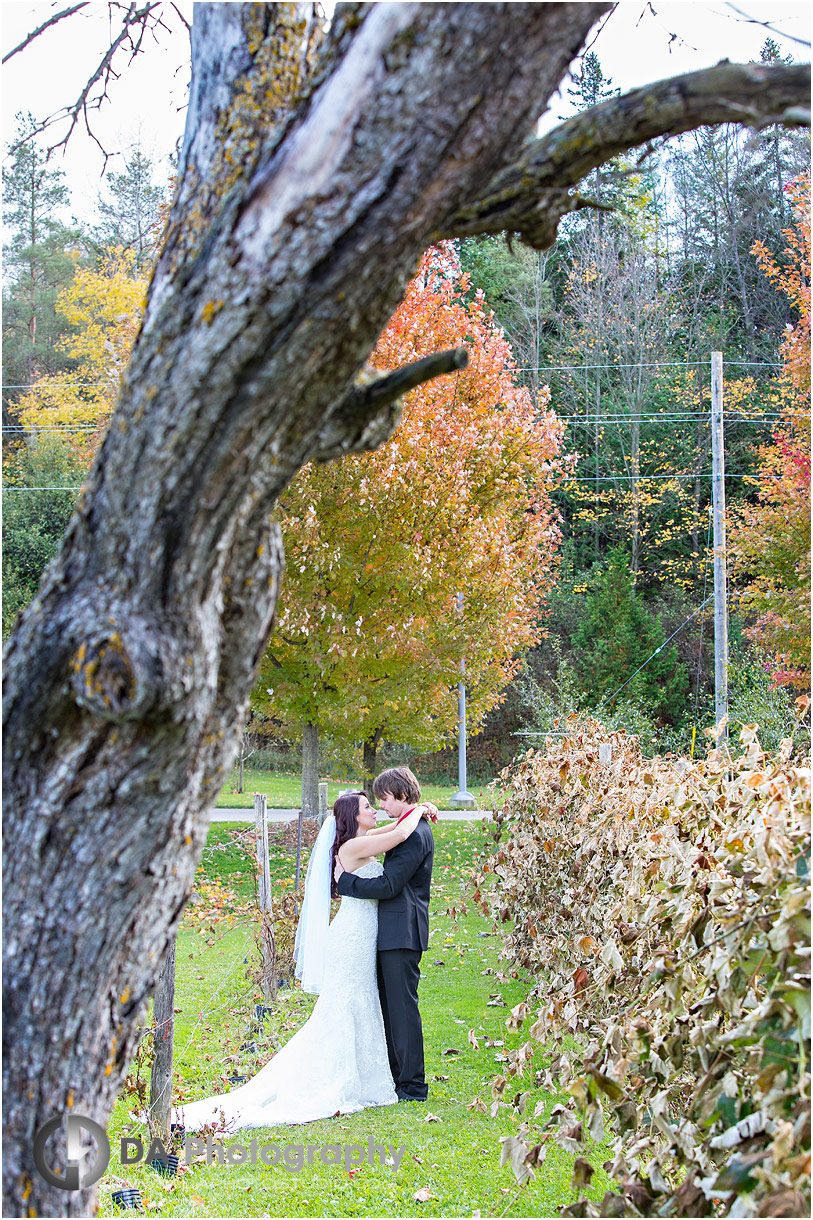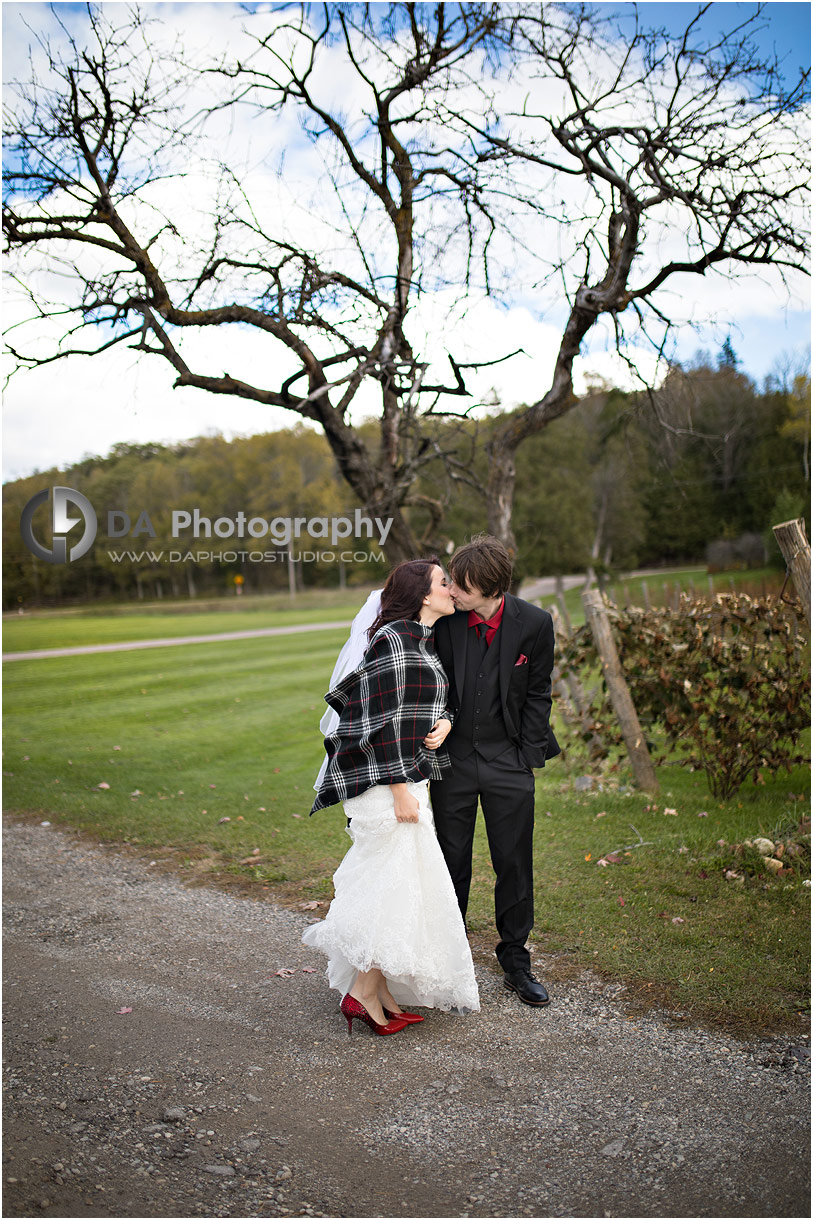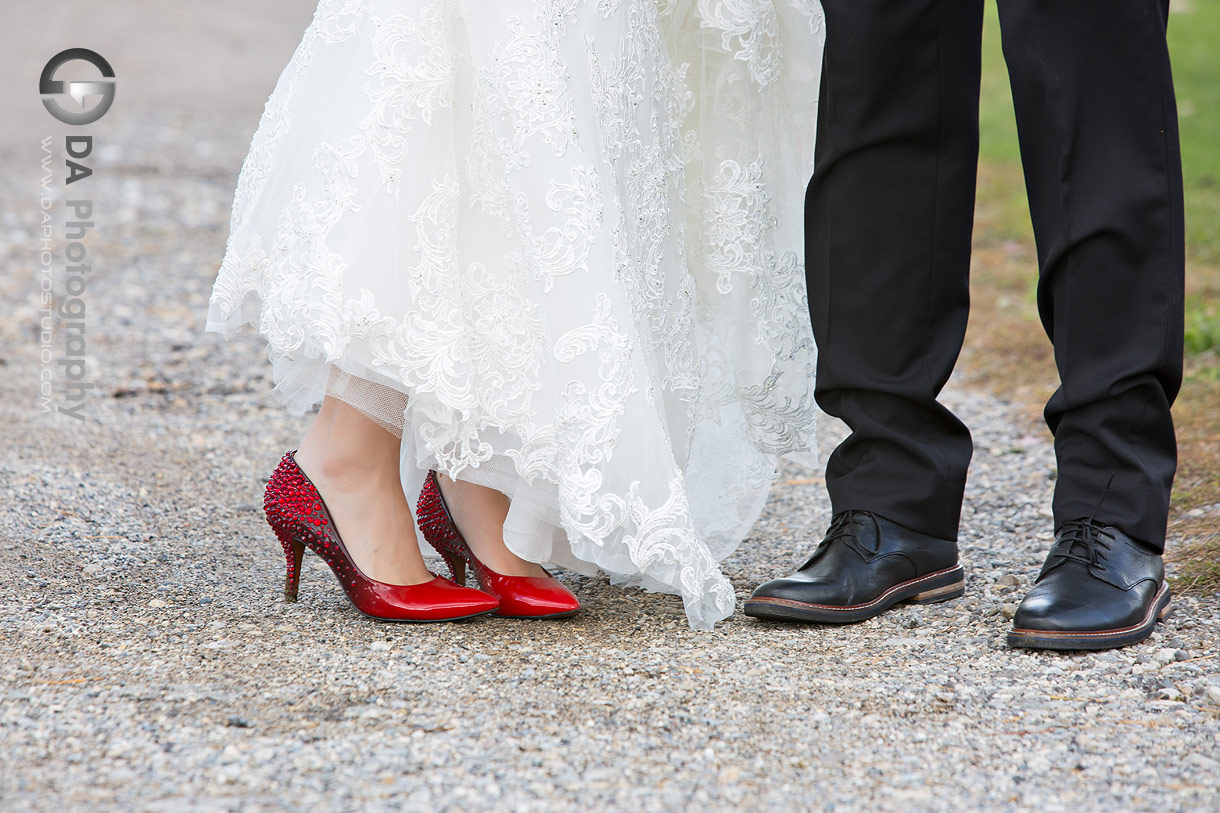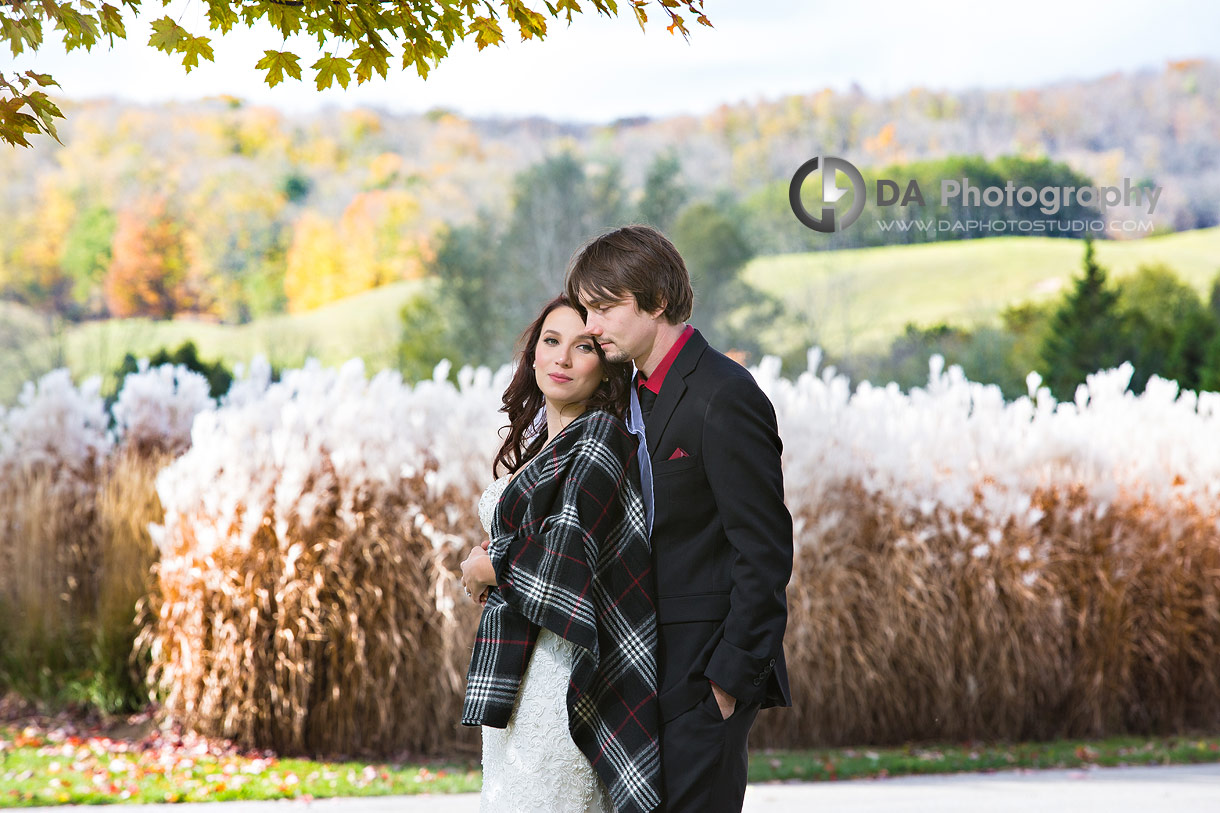 Everything about their wedding was heightened by their unique touches which made it their own. From the gorgeously rustic yet elegant wooden ring holders that Brett had made, to Veronica's show stopper red heels; all were such impactful statement pieces that deserved individual portraits.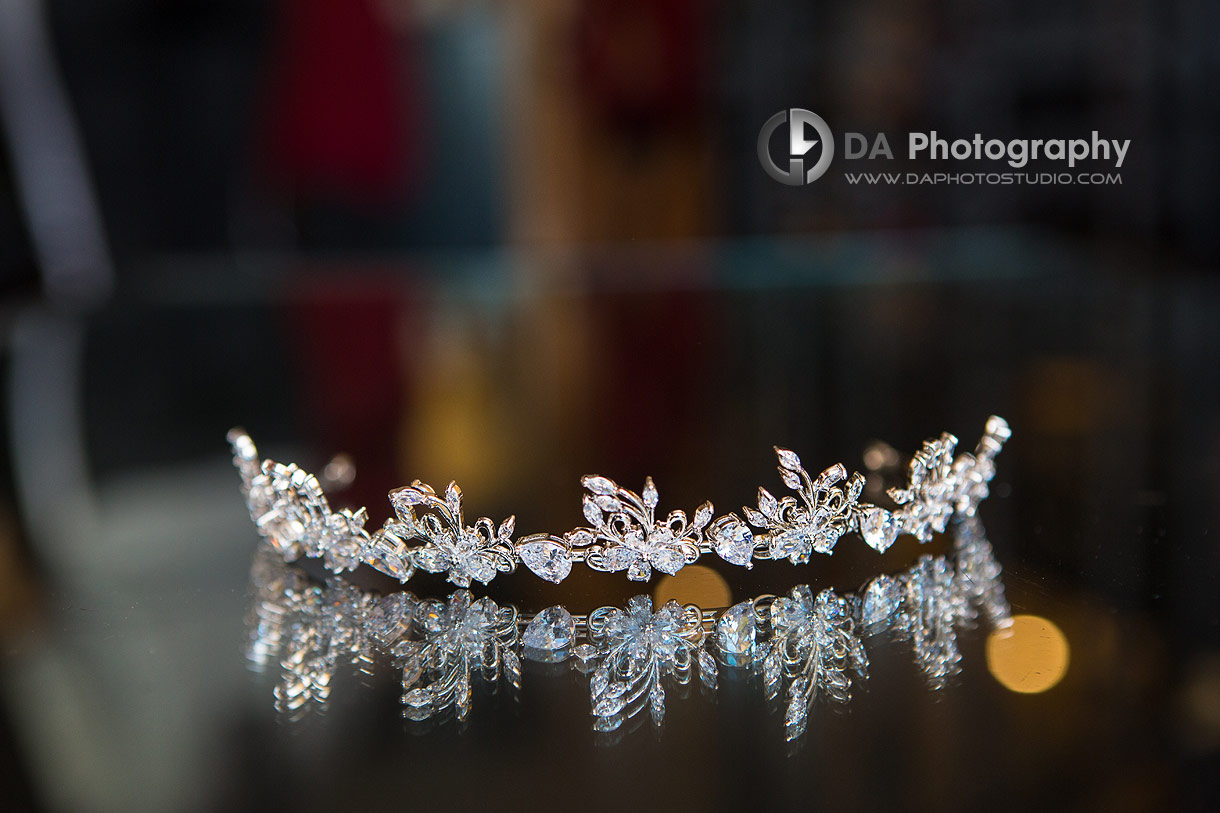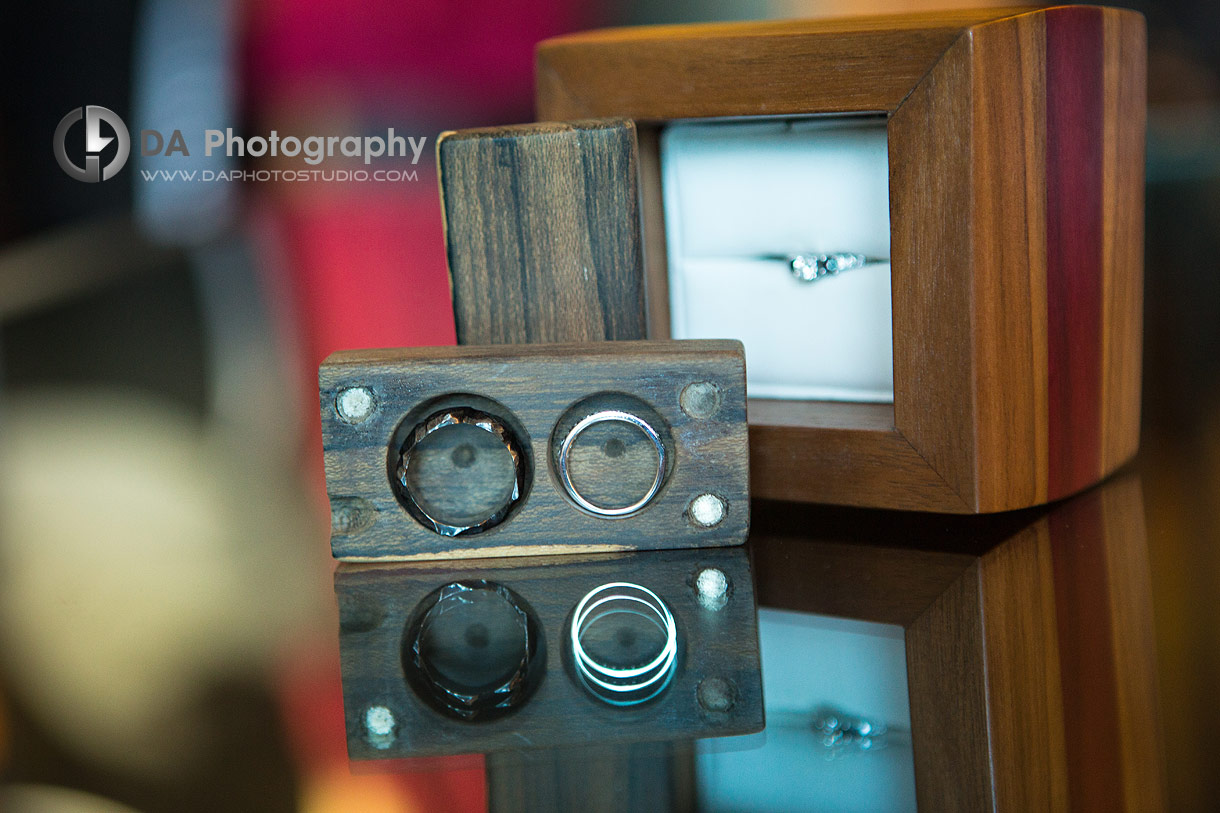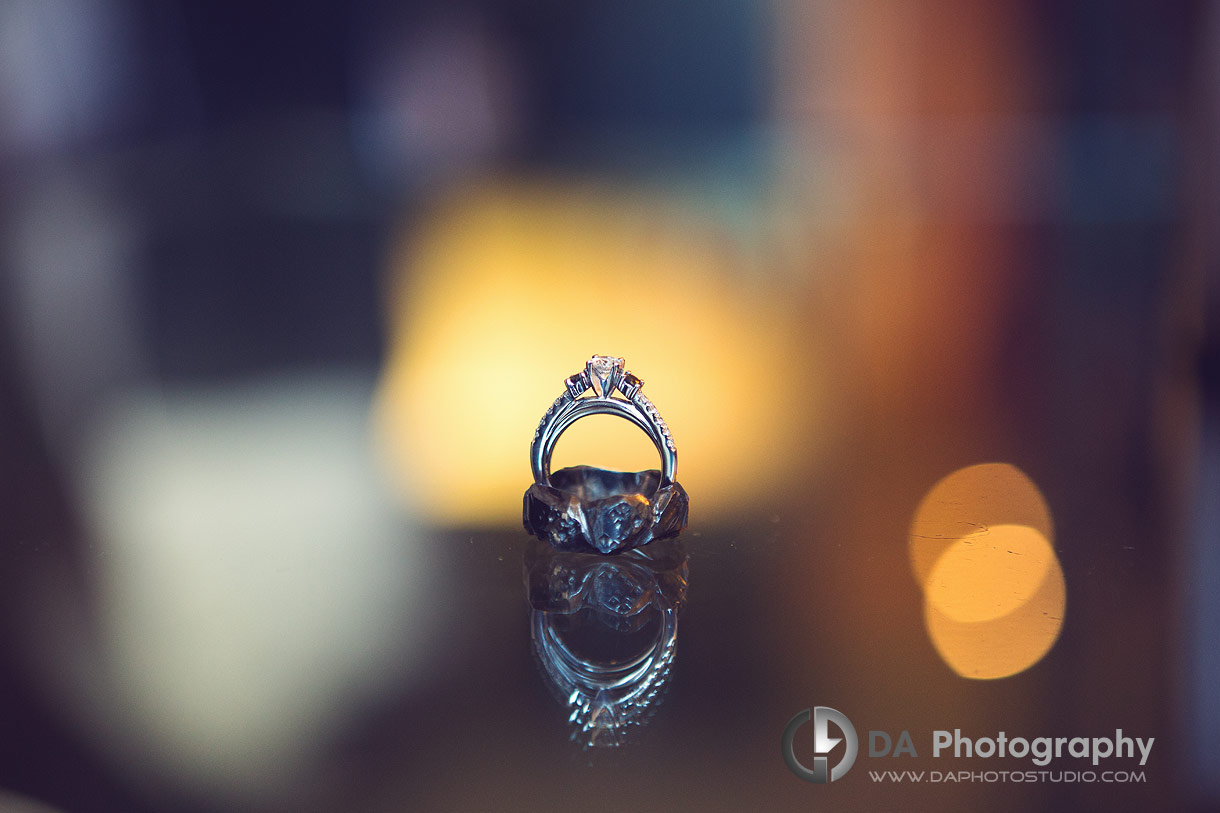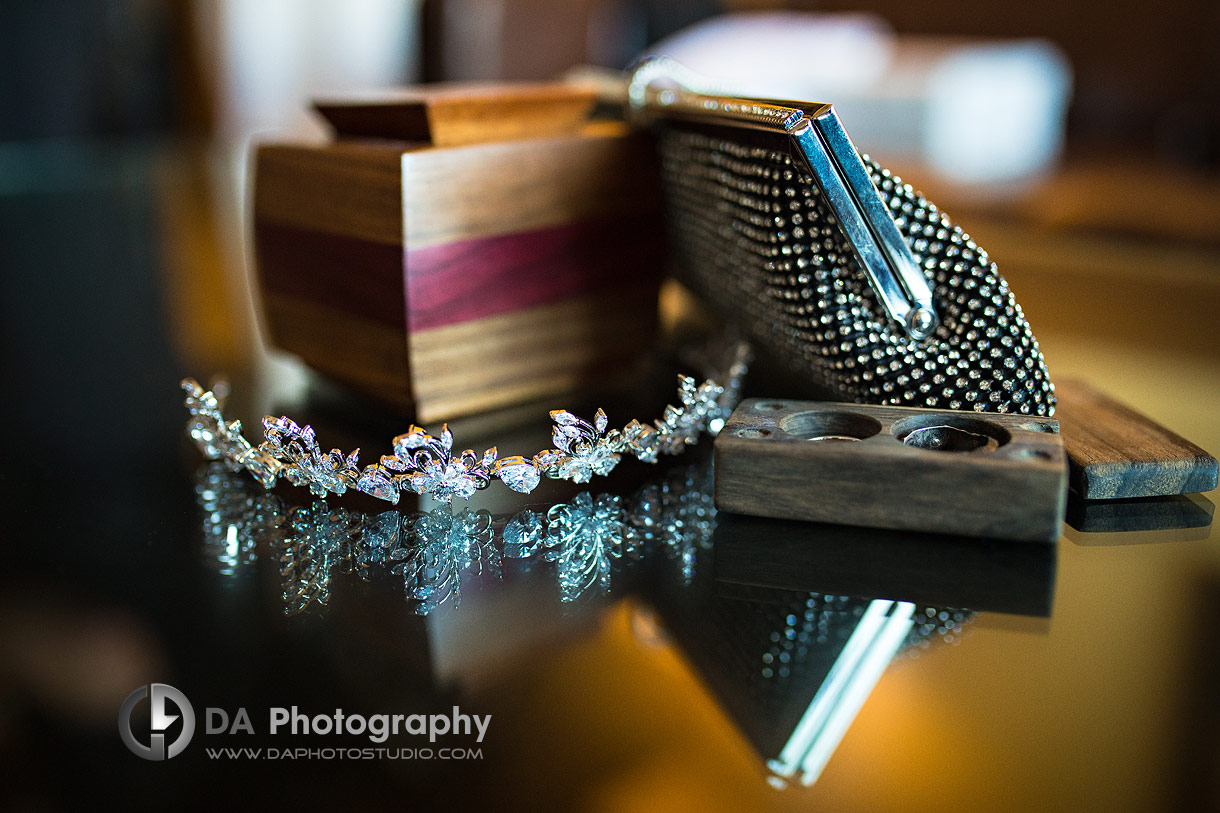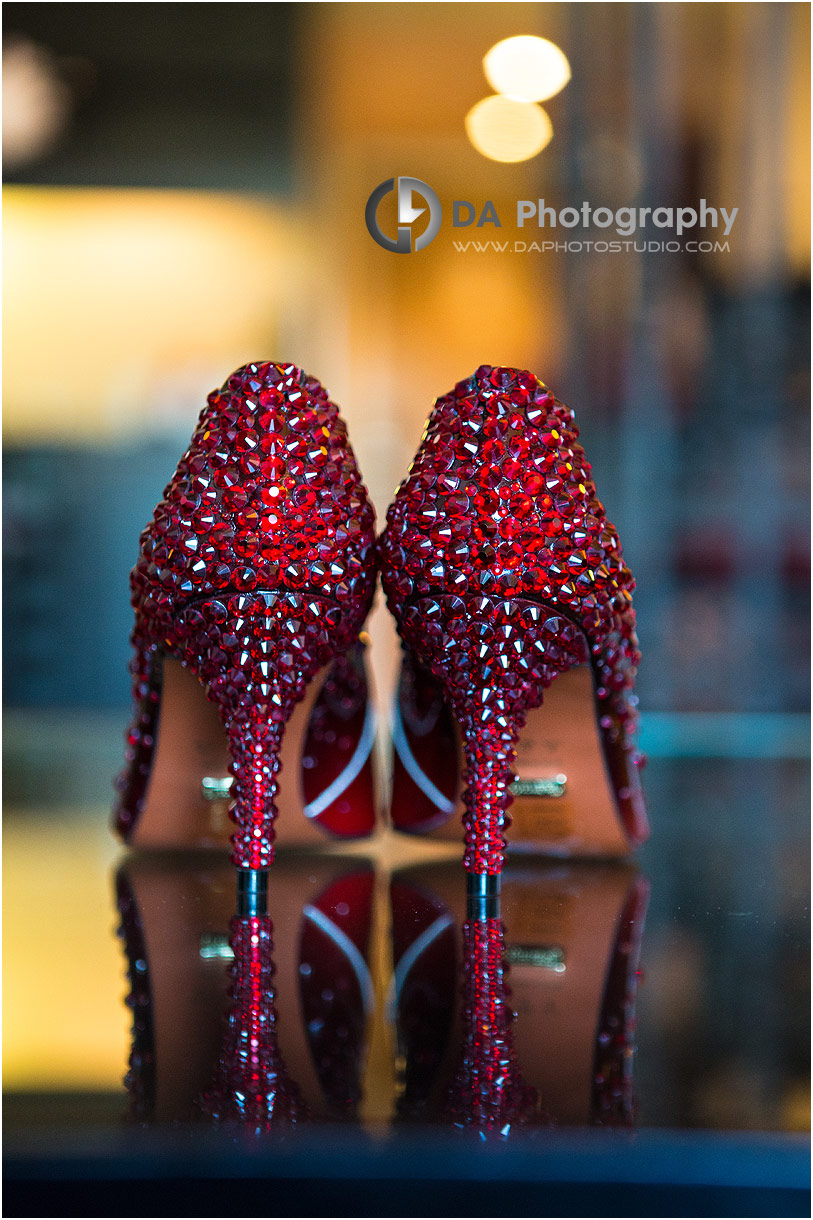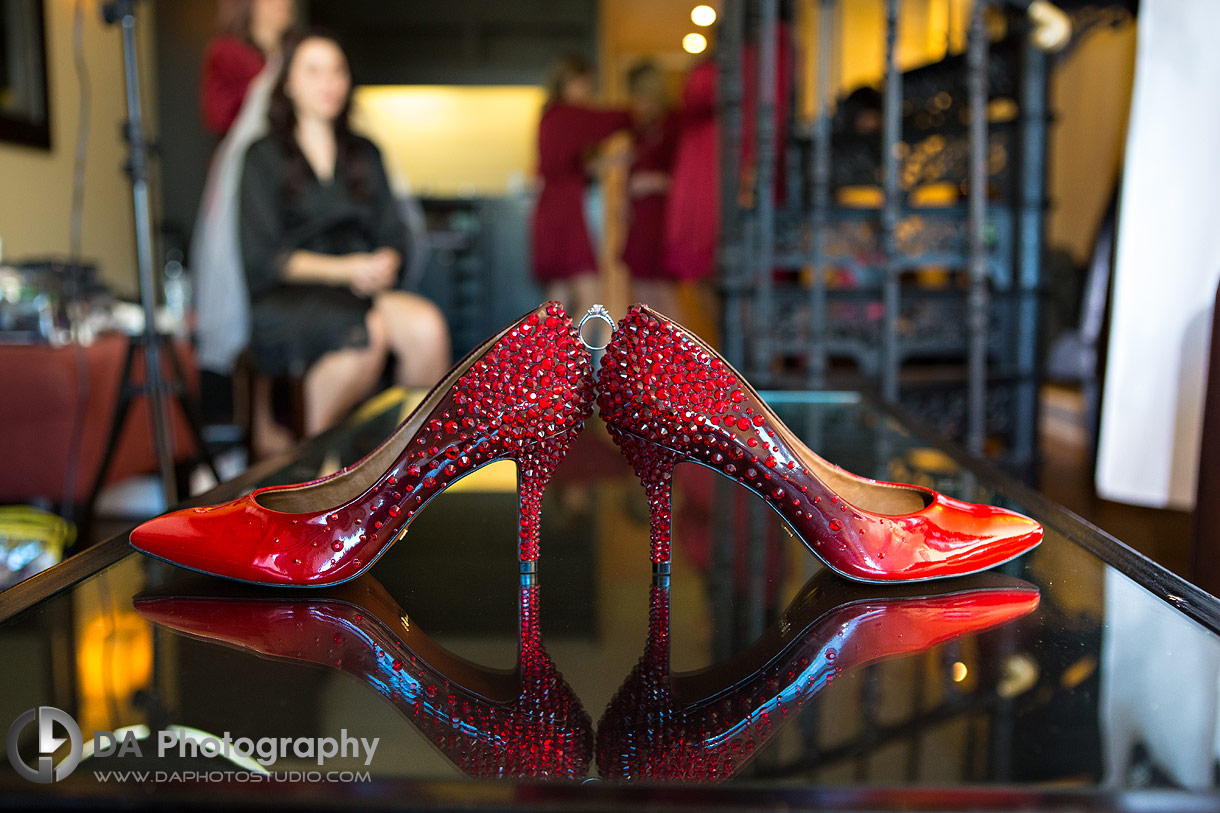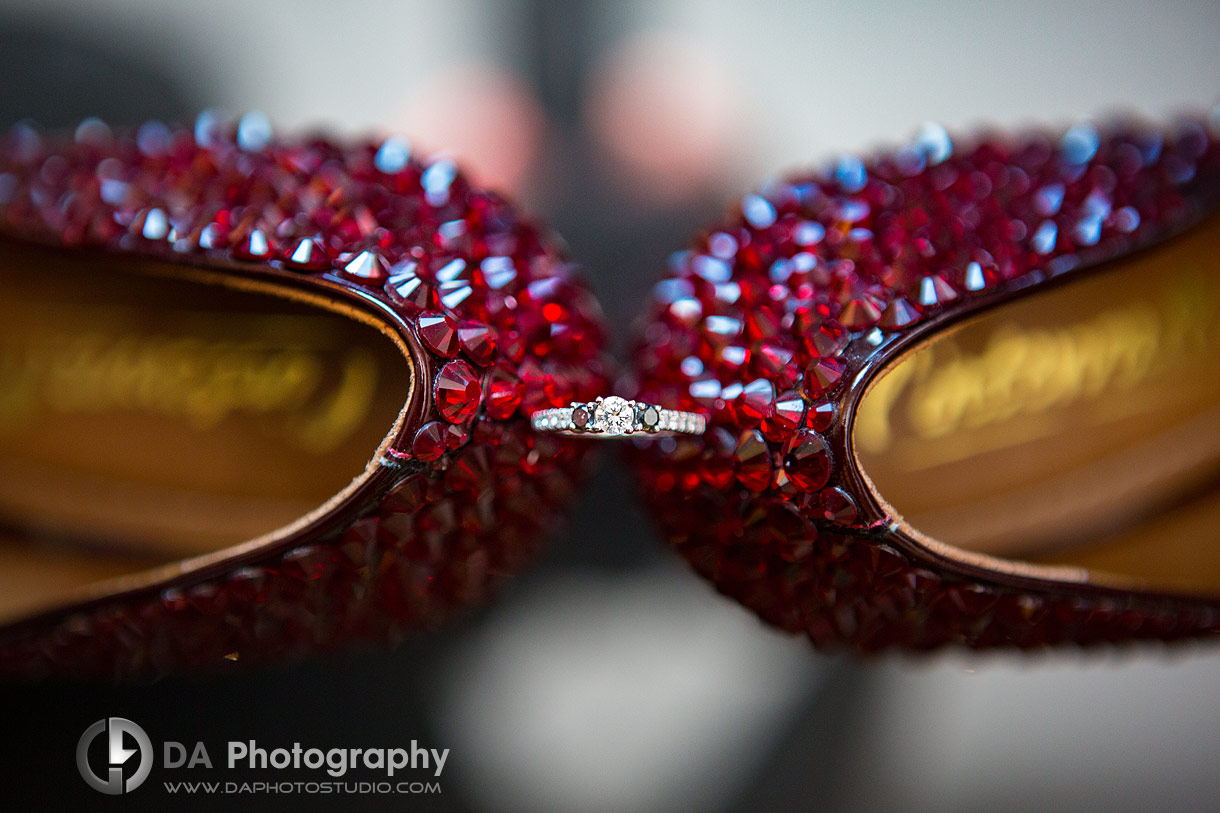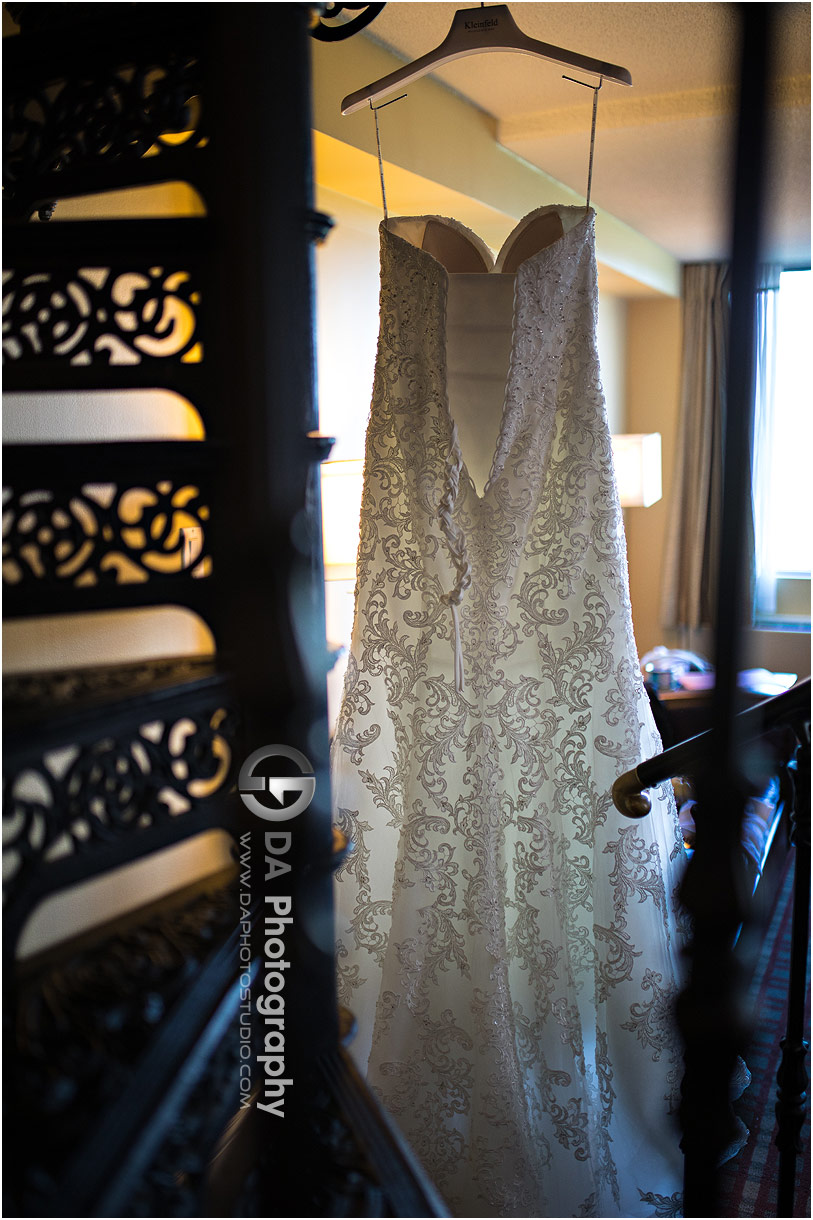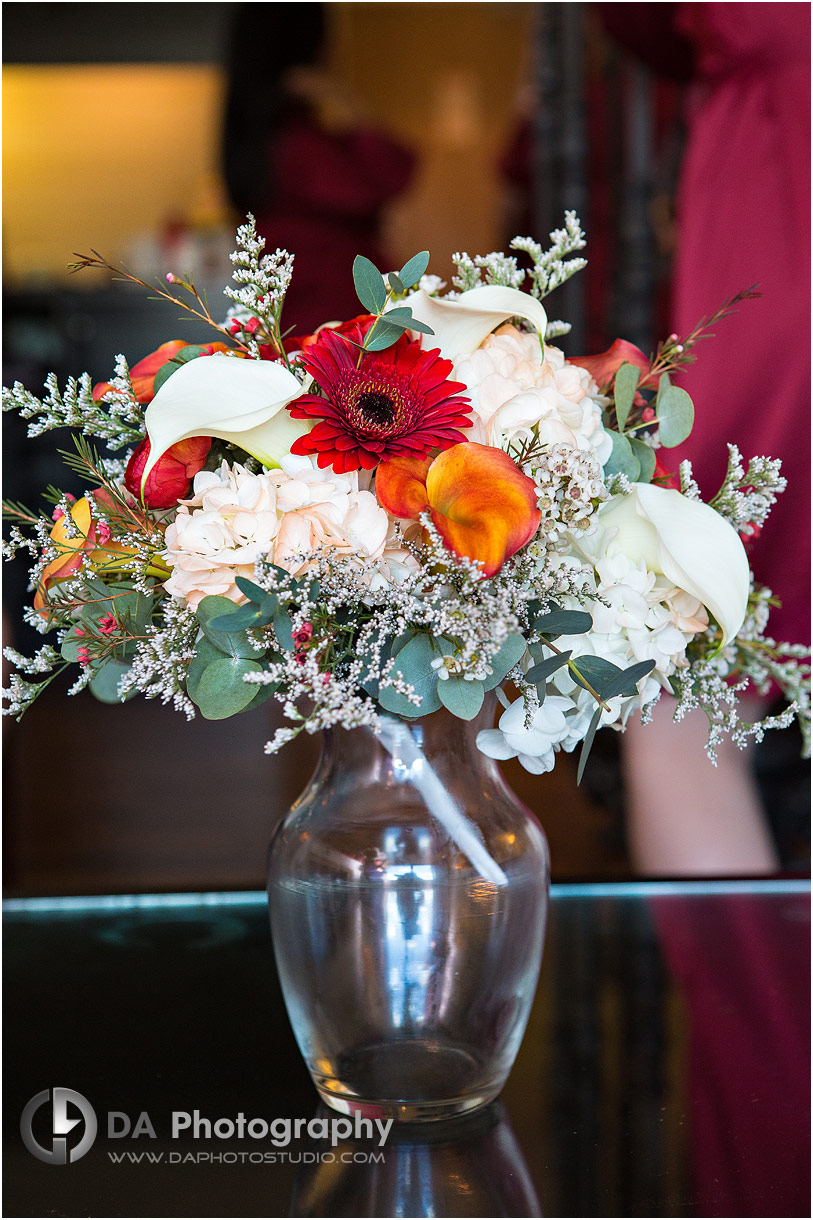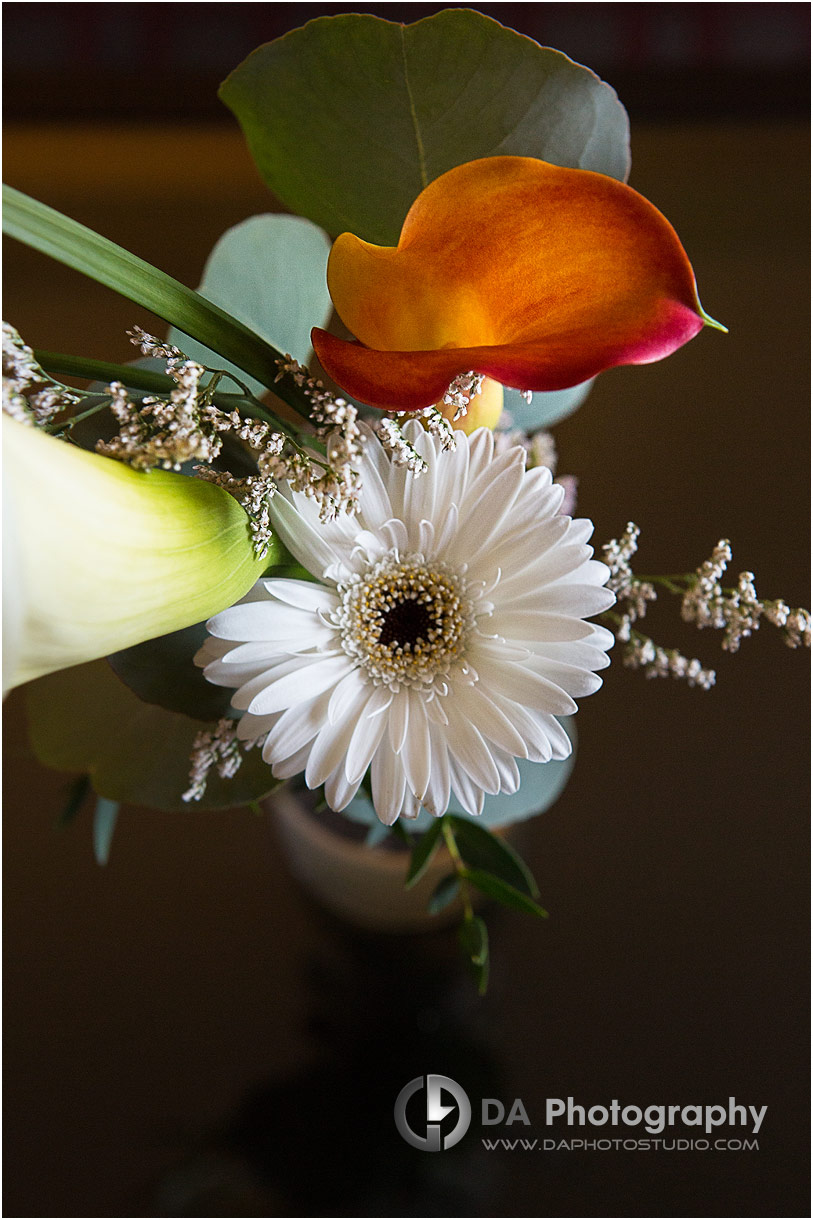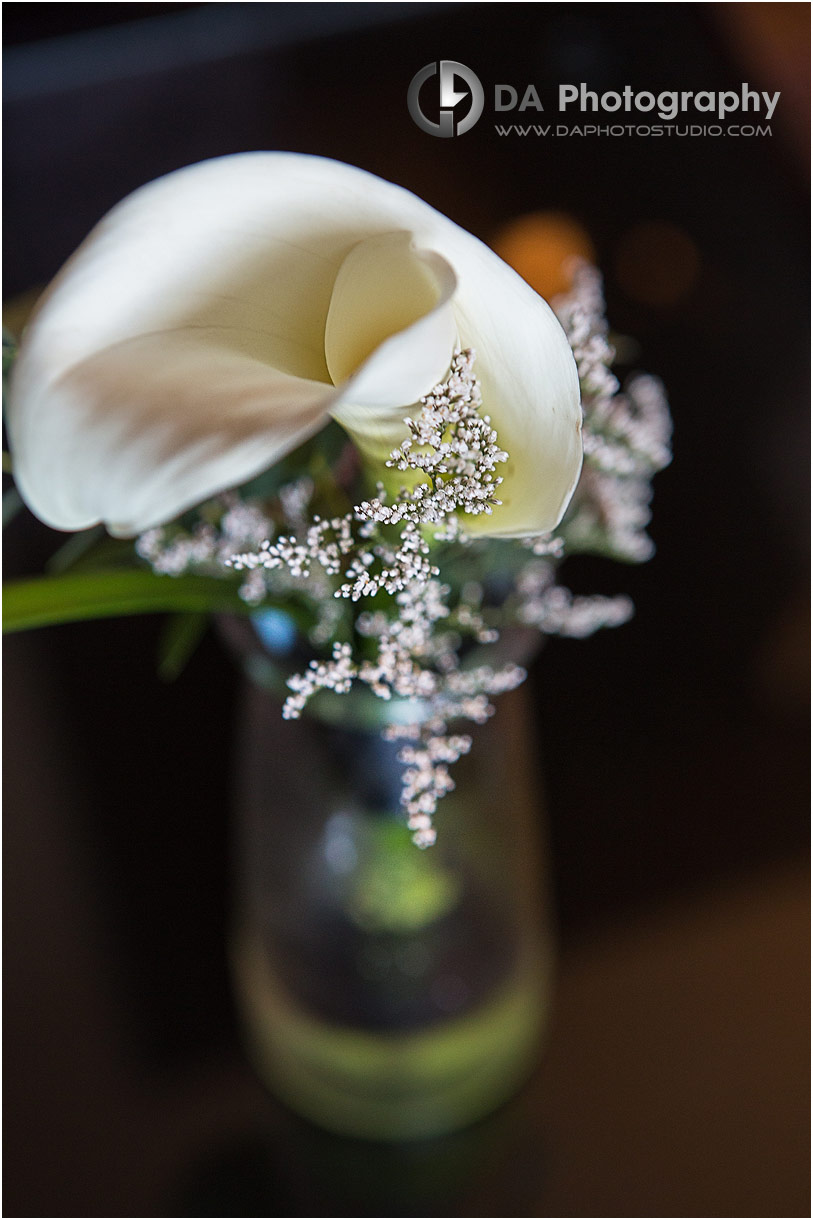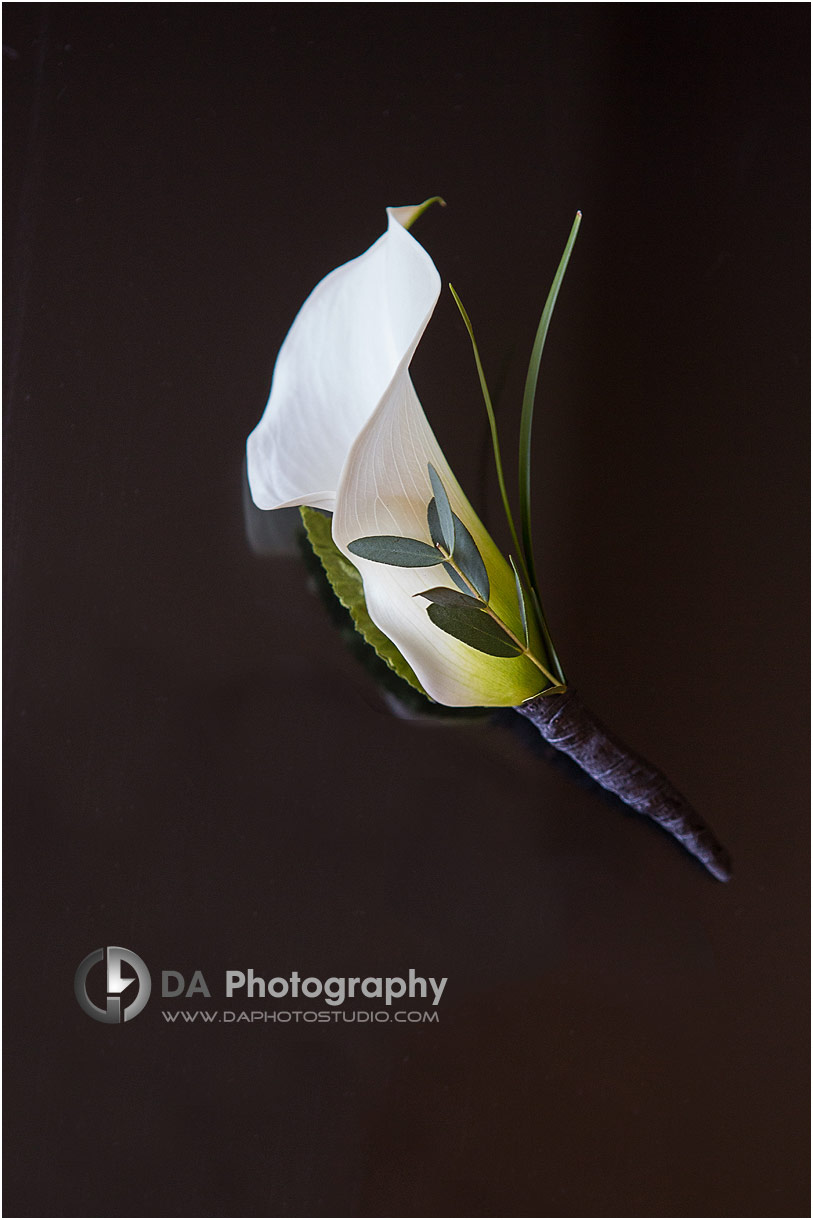 You will never guess what this Hockley Valley wedding photographer used to heighten his creativity.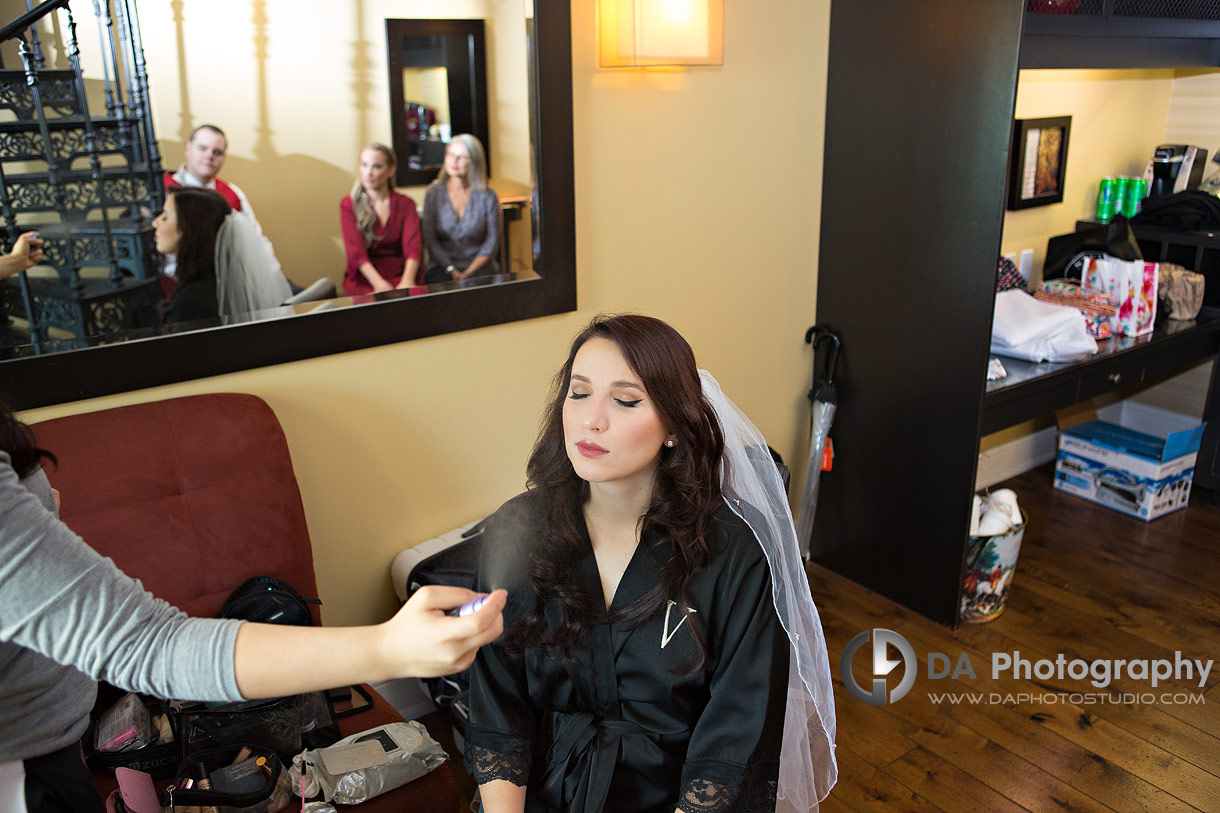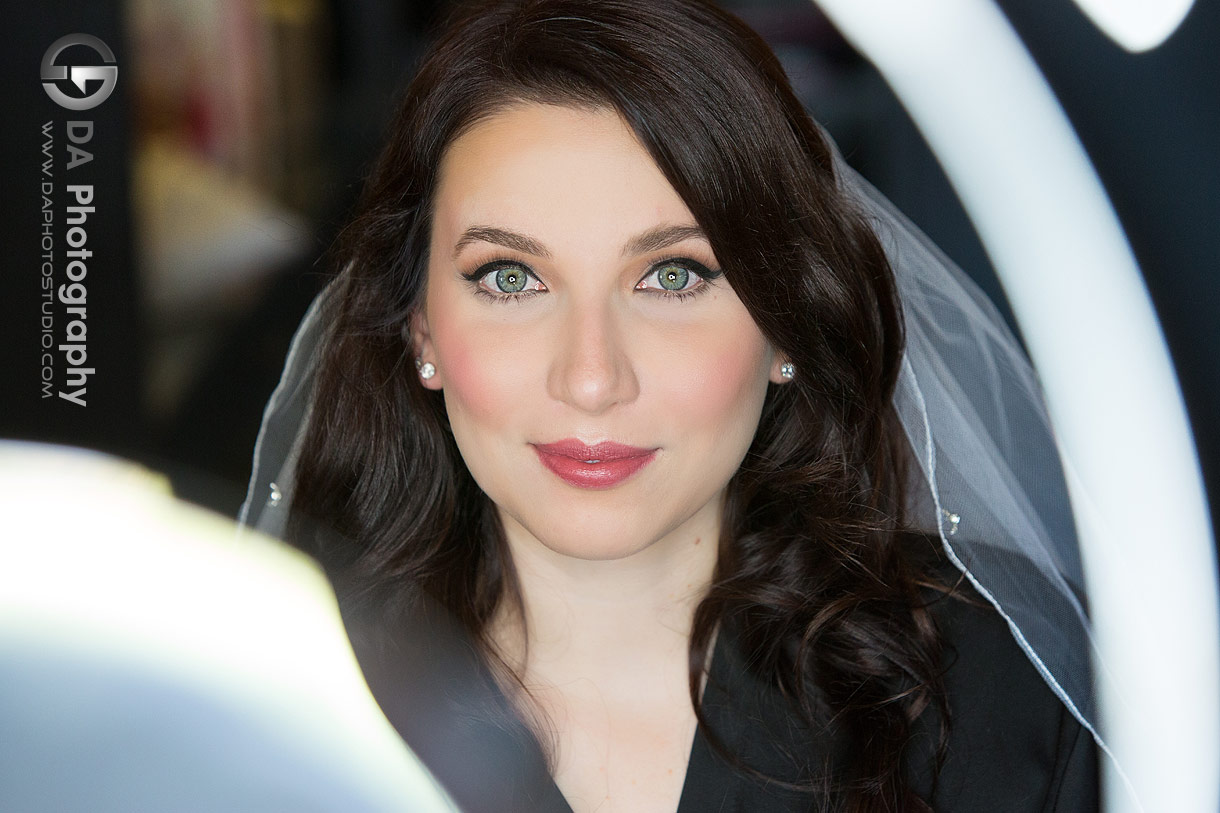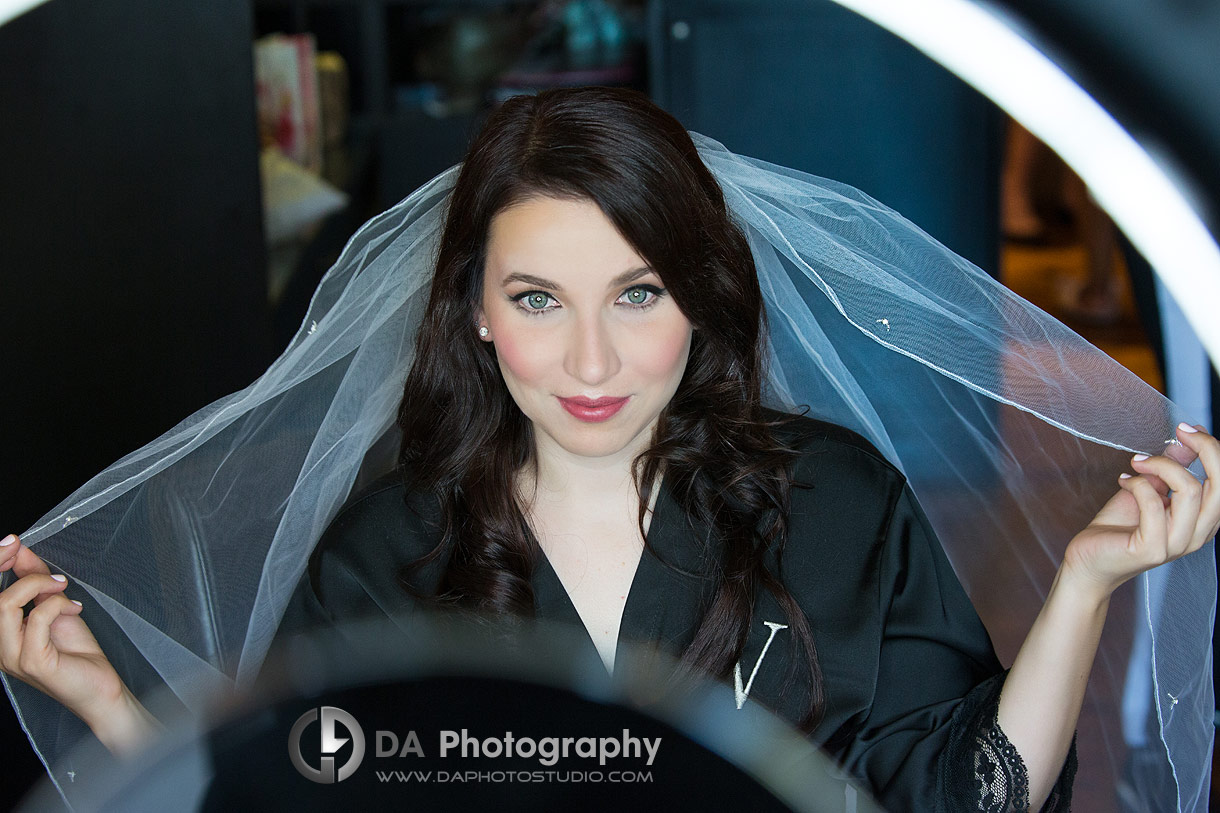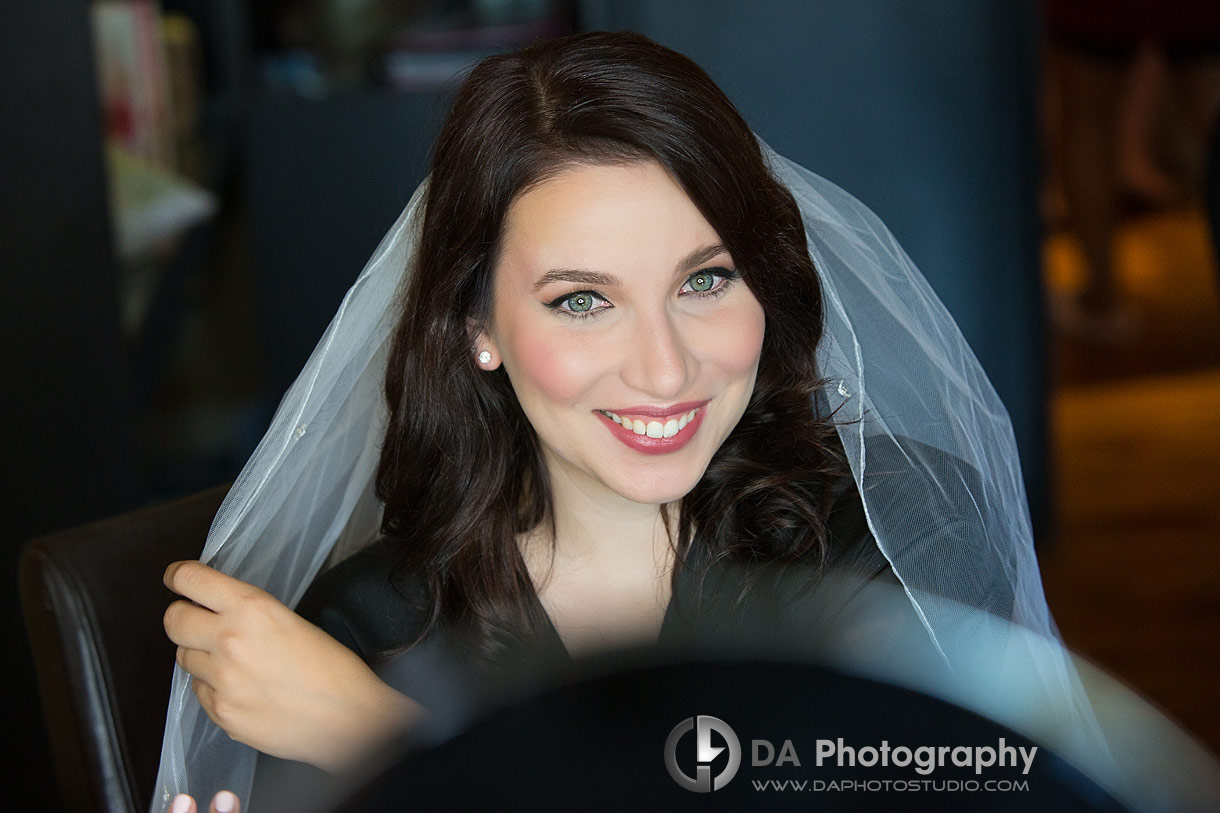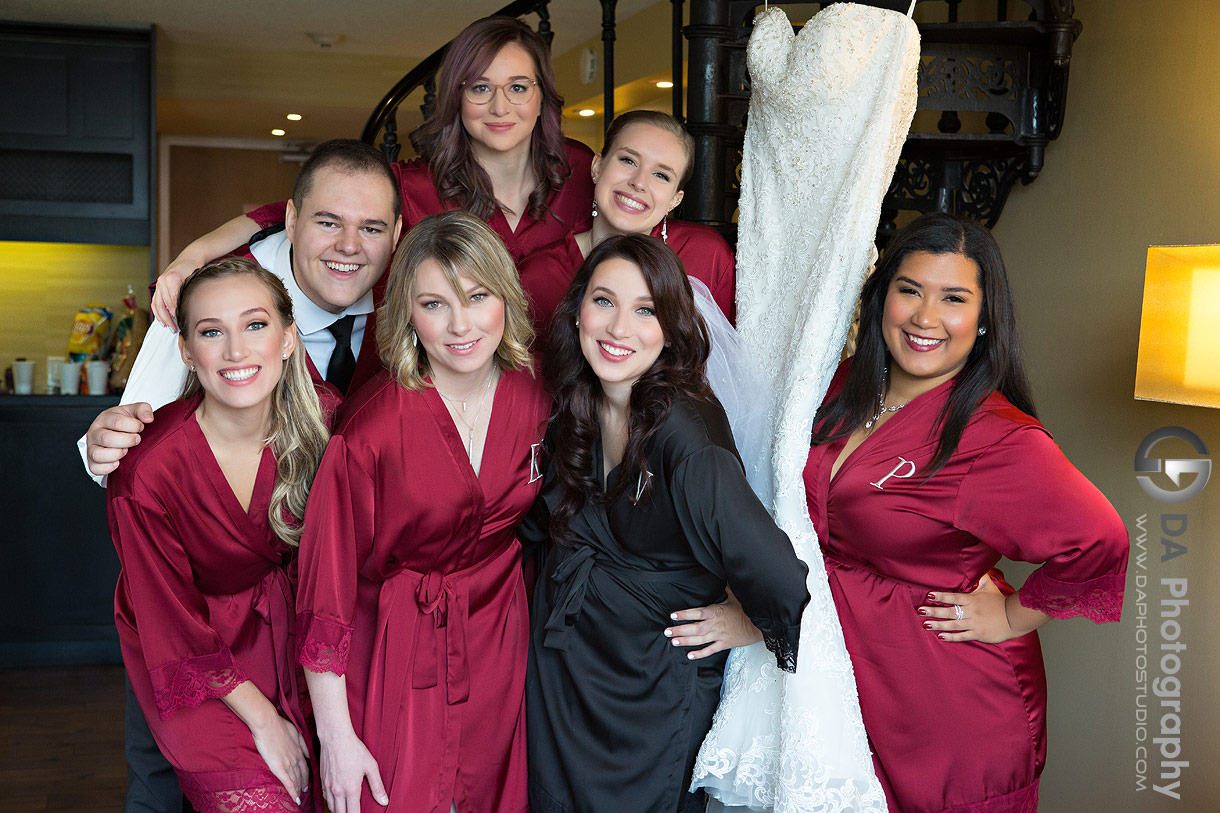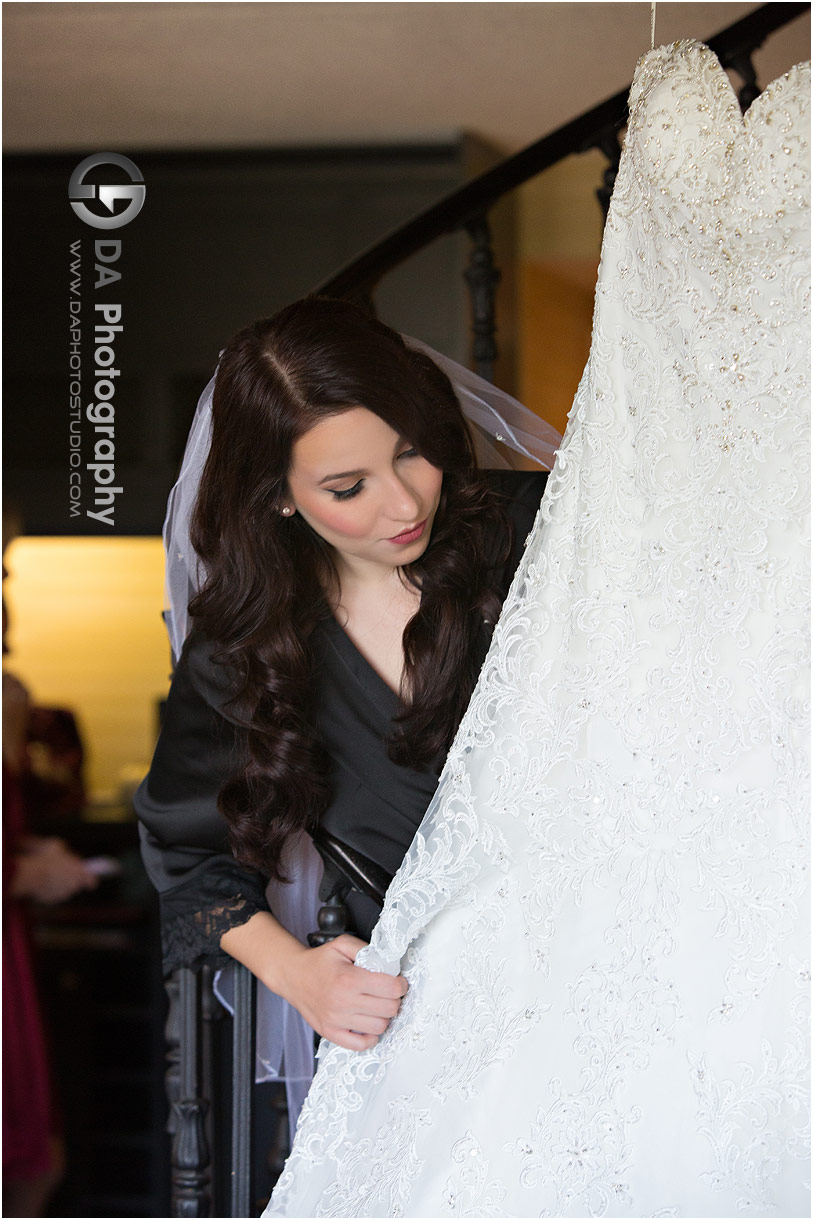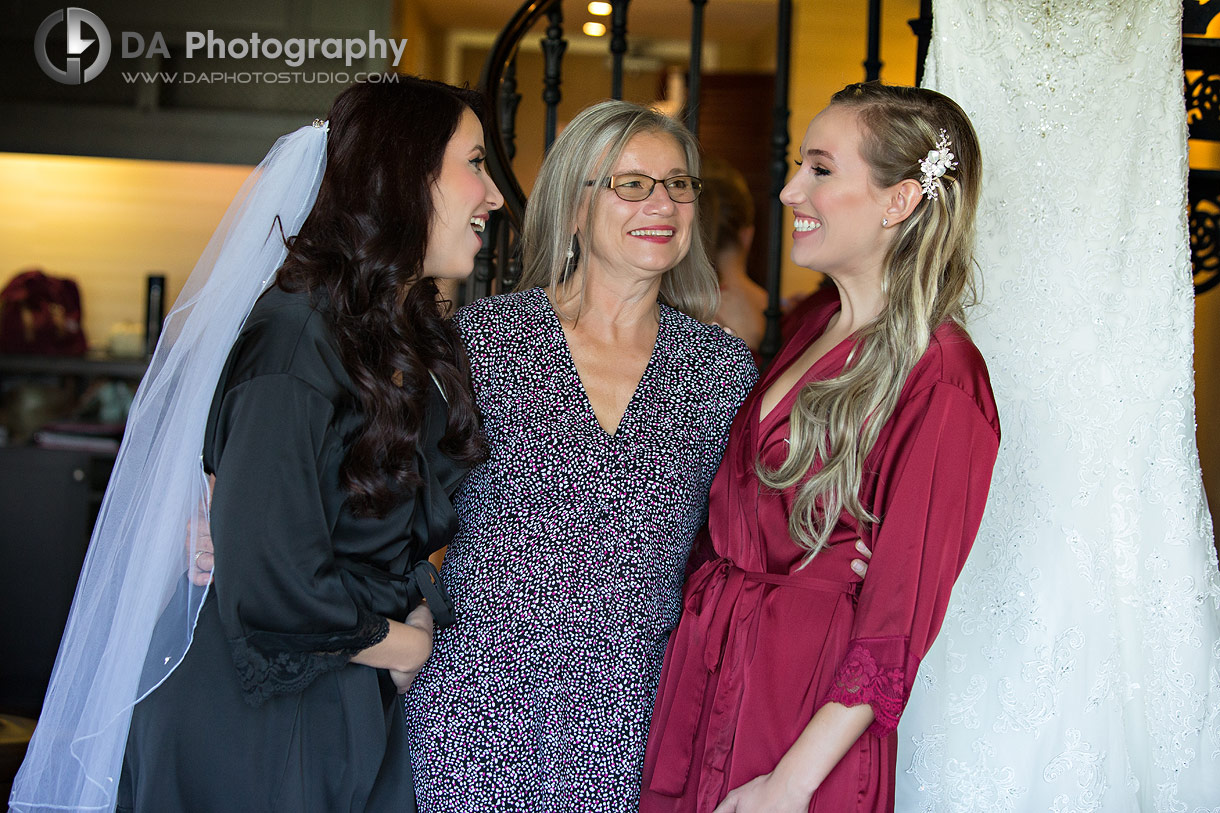 Igor, my second photographer for the day, had captured some hilarious polaroids documenting the night before of Brett and his groomsmen. Being able to show these off was just one example of how relaxed and carefree this couple was.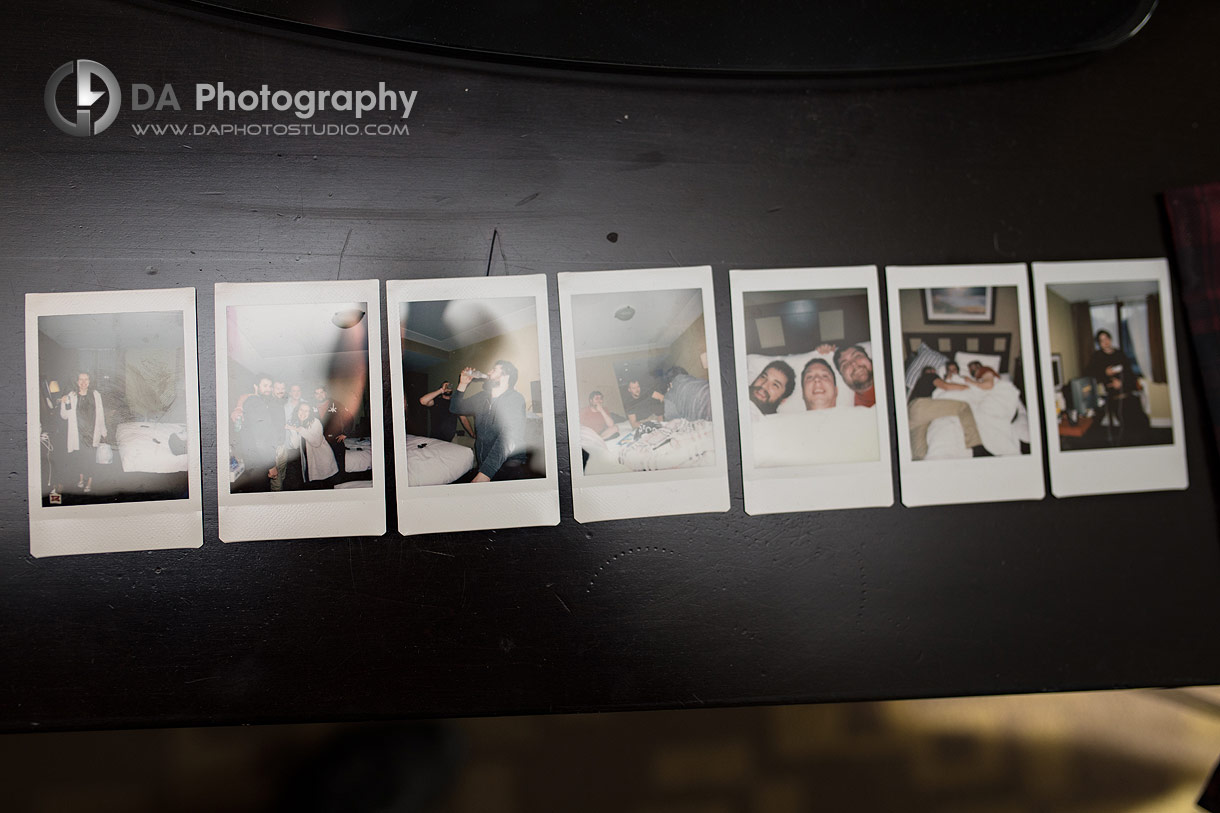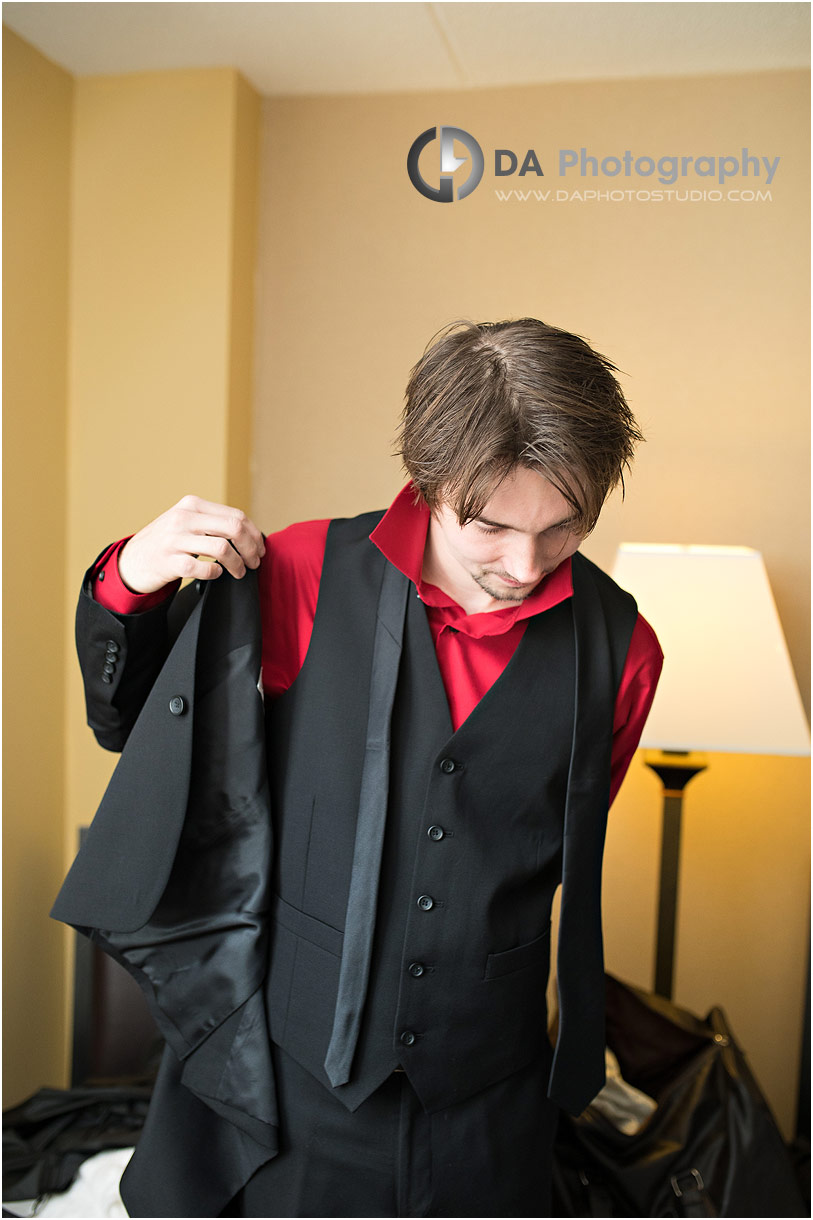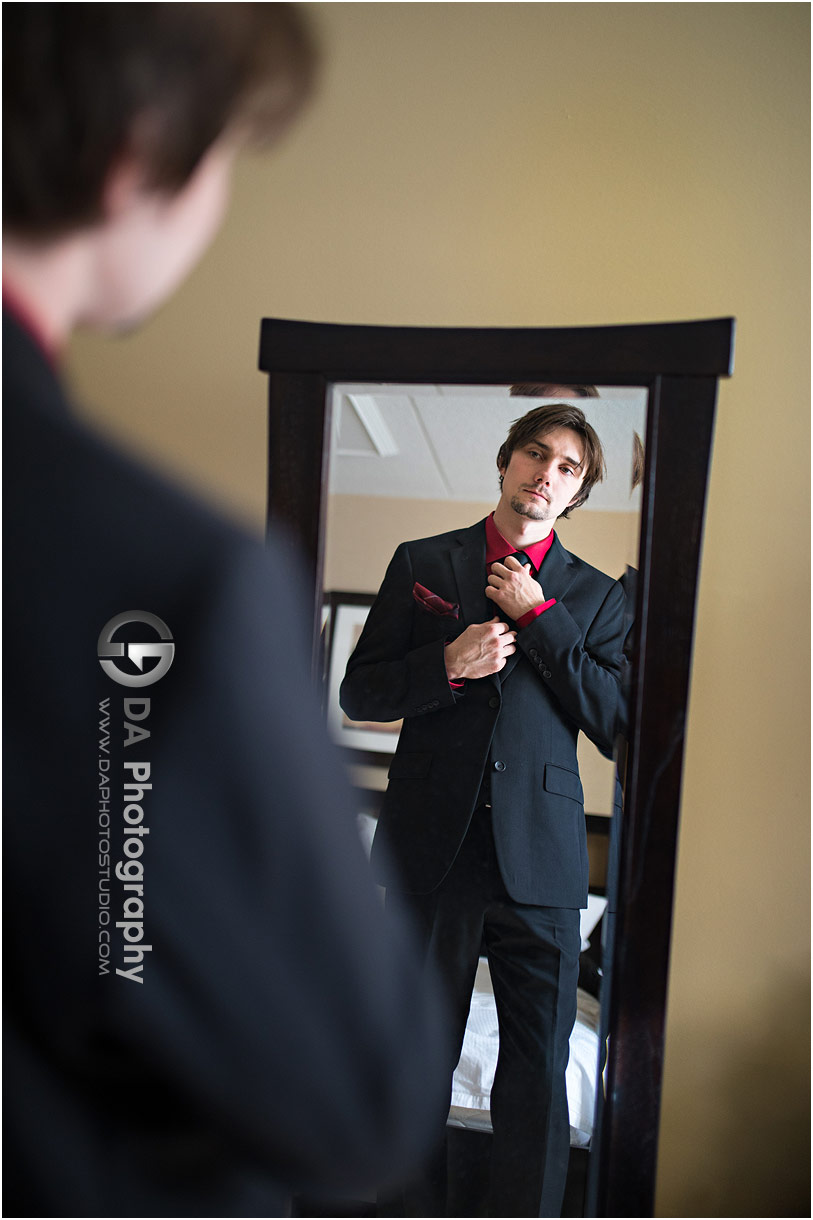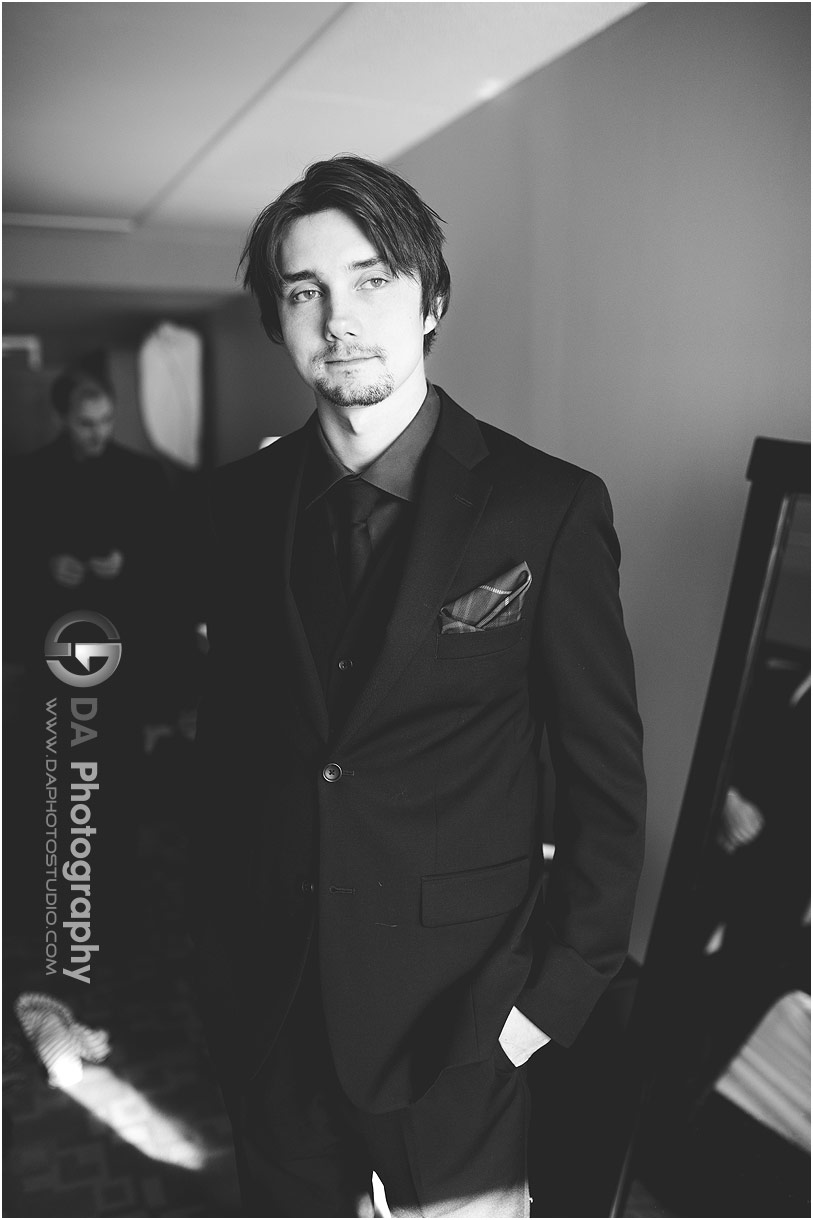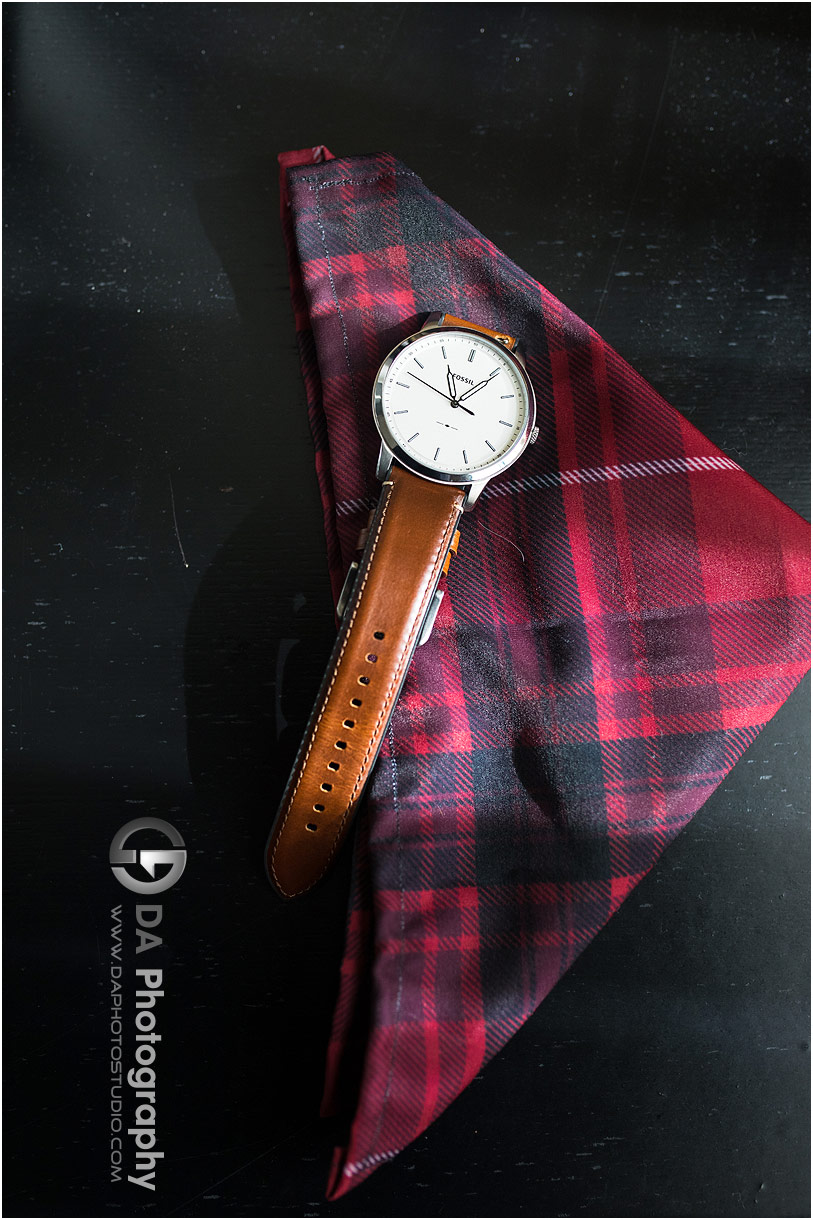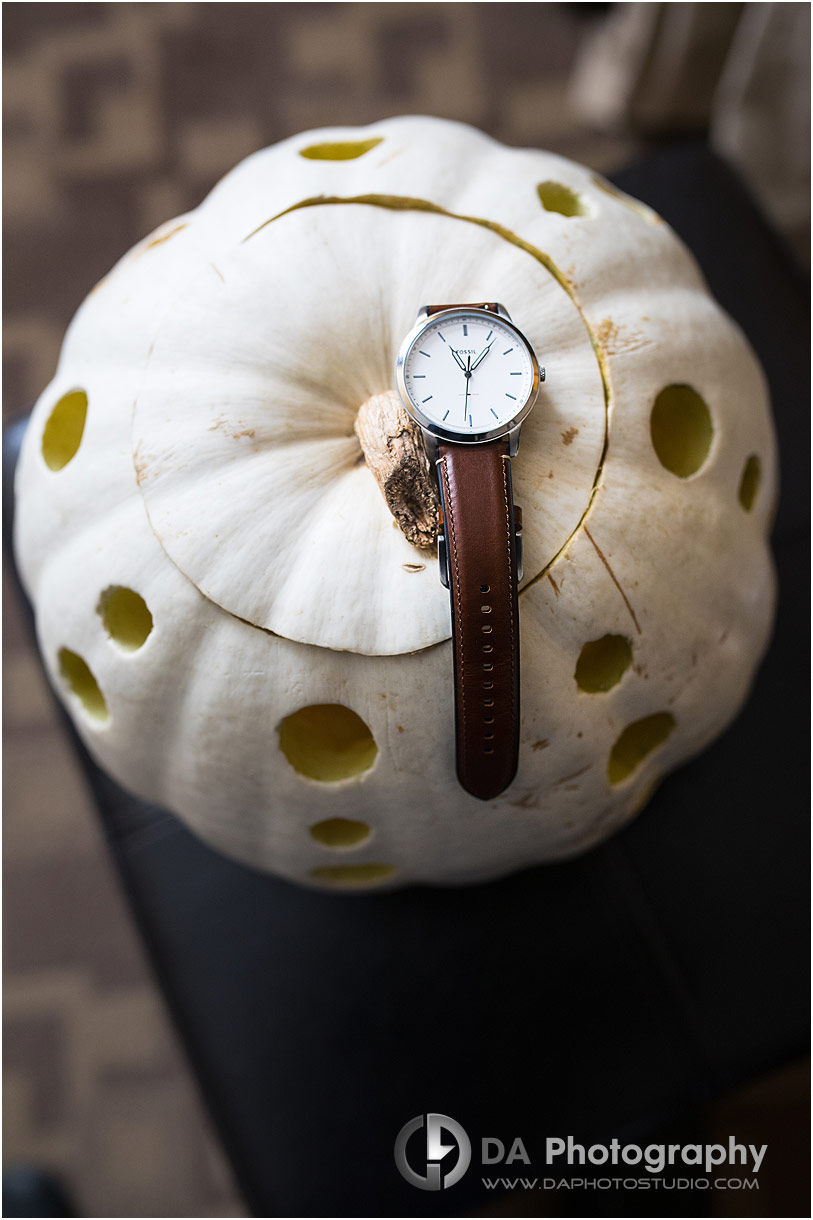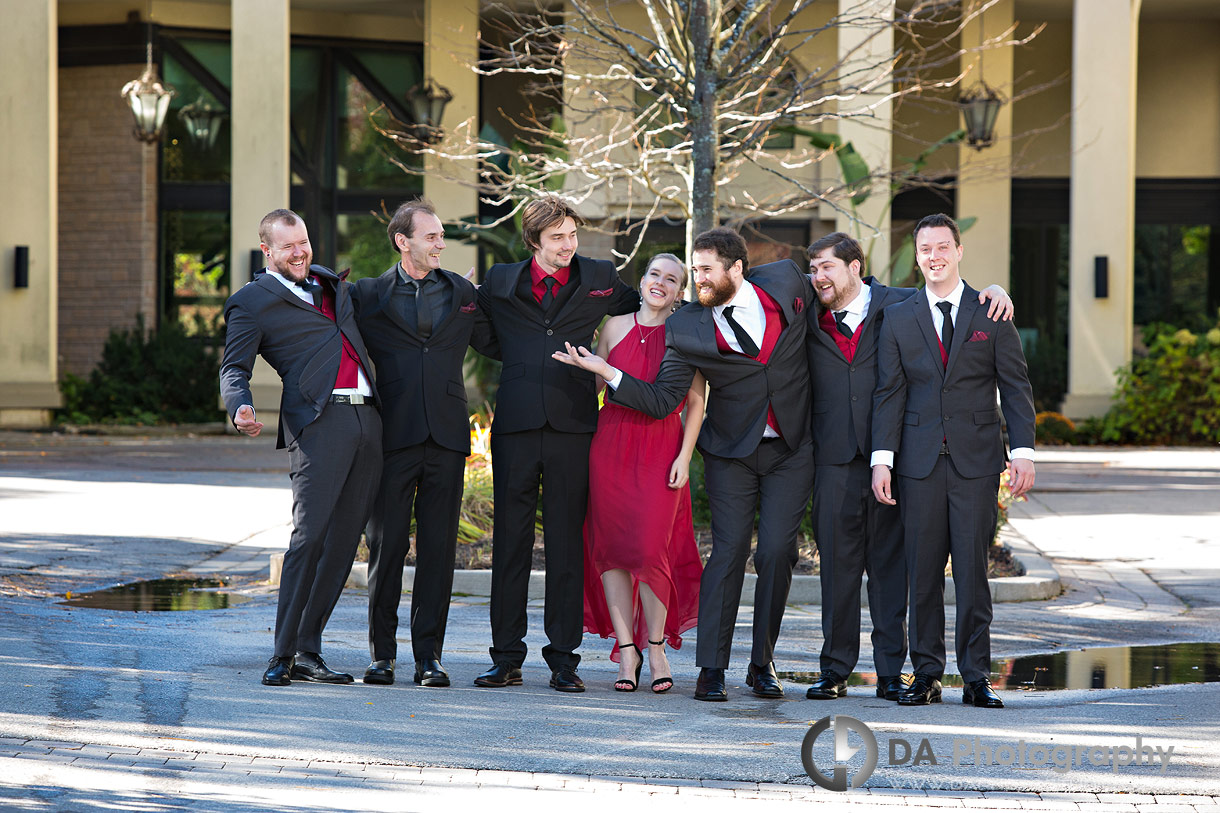 As Veronica and her bridal party got ready, I made sure to capture every little detail. From her tattoos and intricacies of her dress to the warm connections between the girls, everything was freeze framed to look back on in years to come.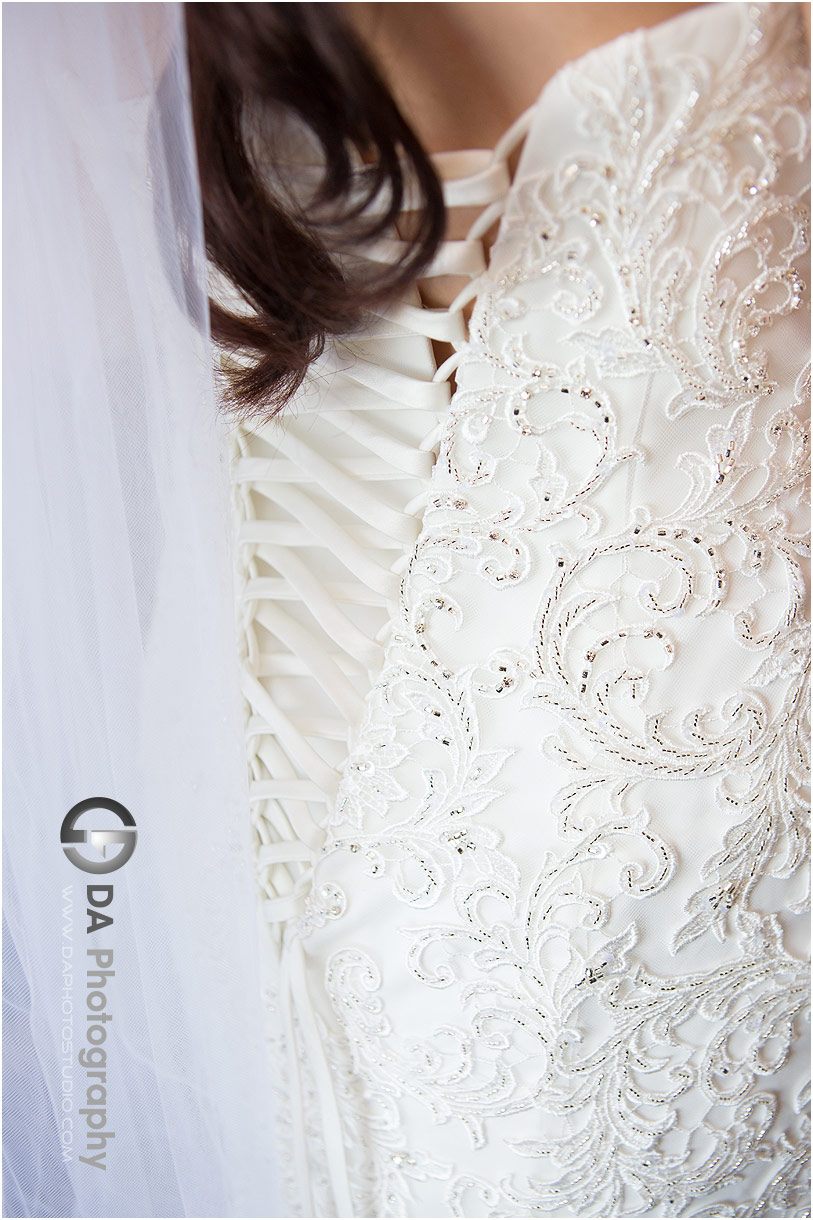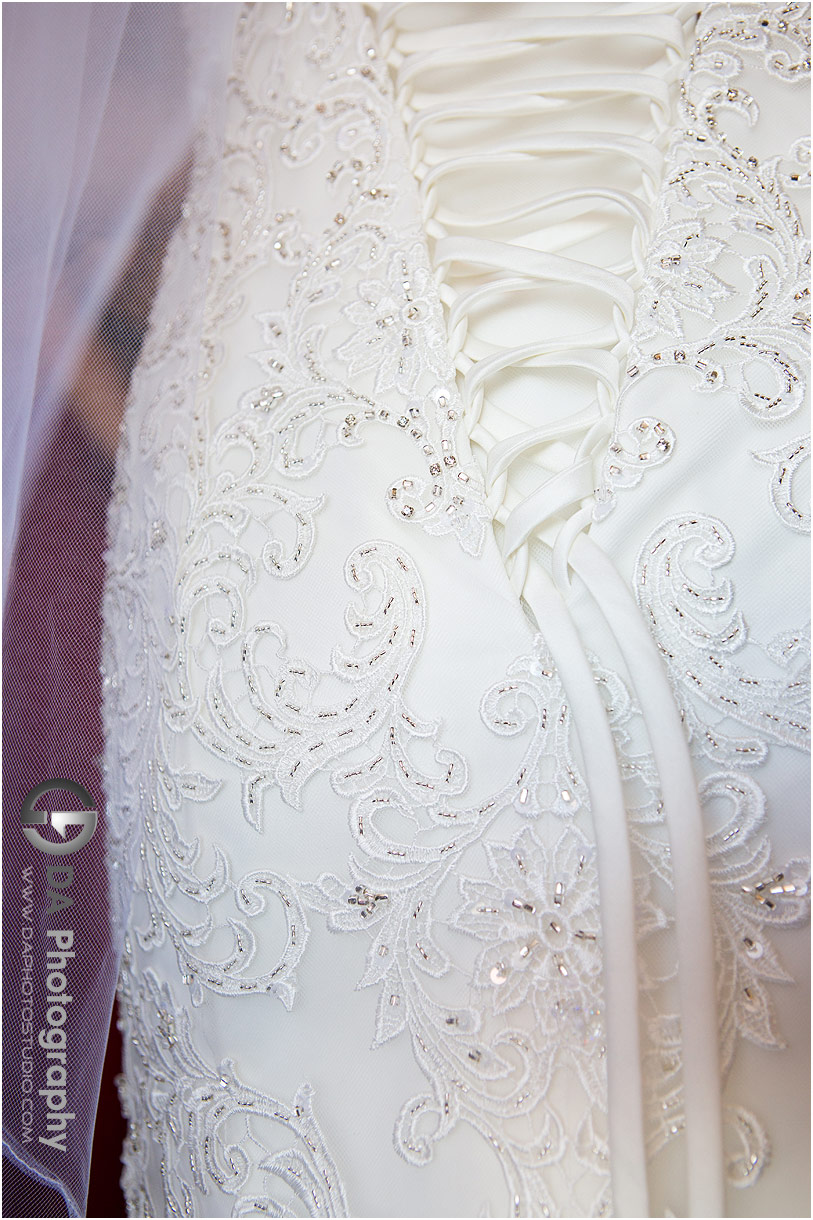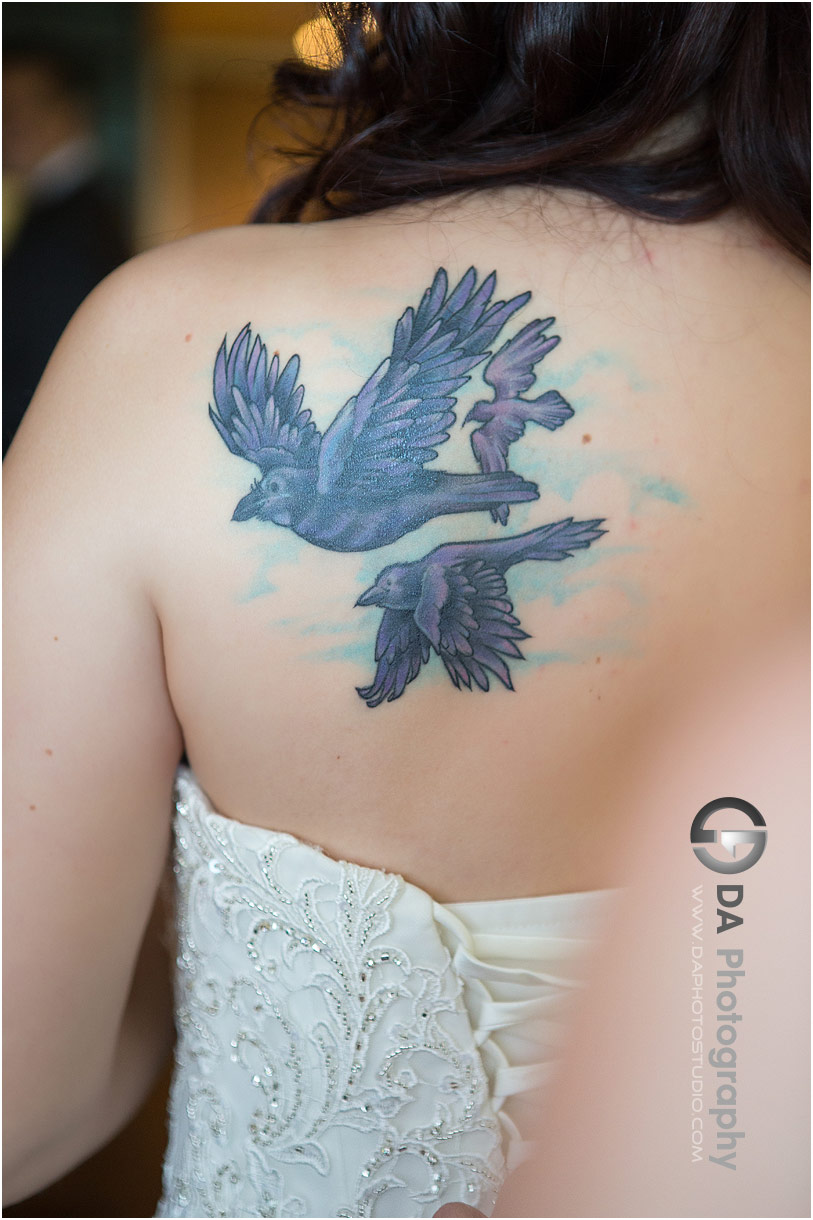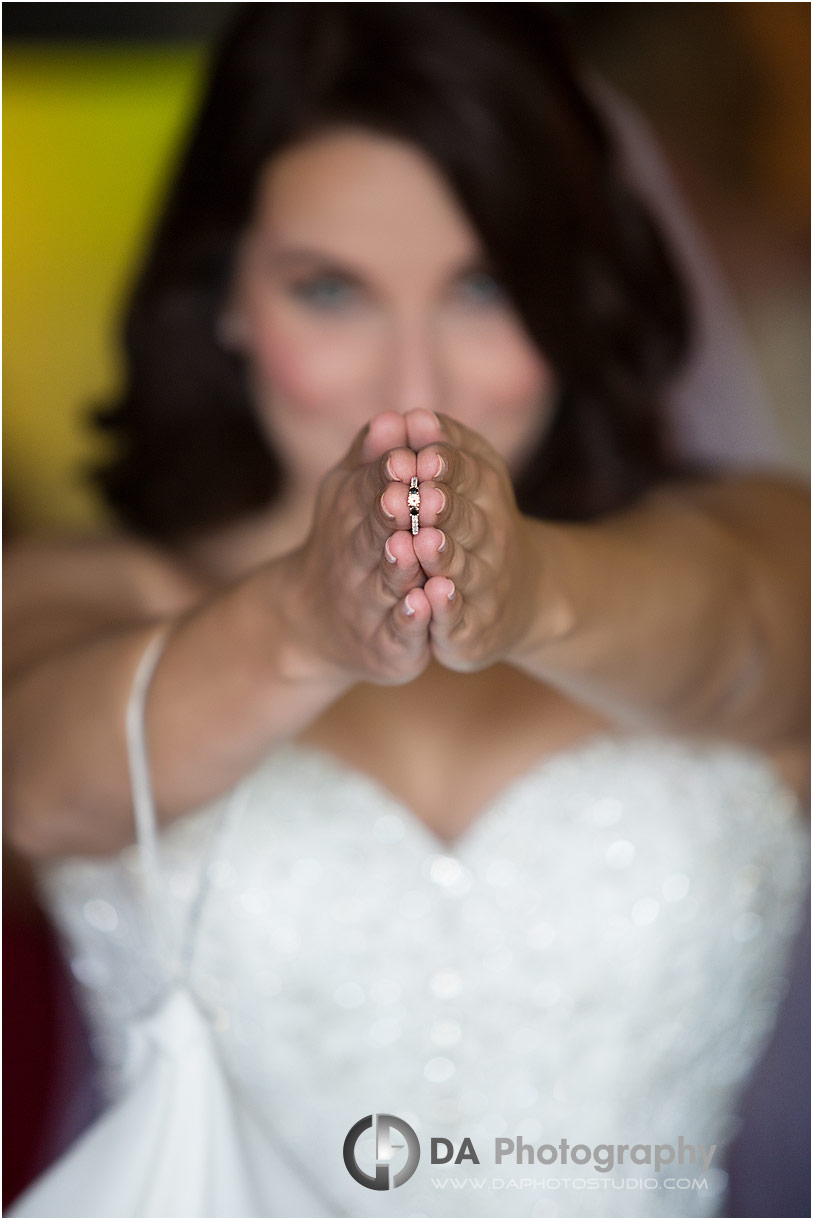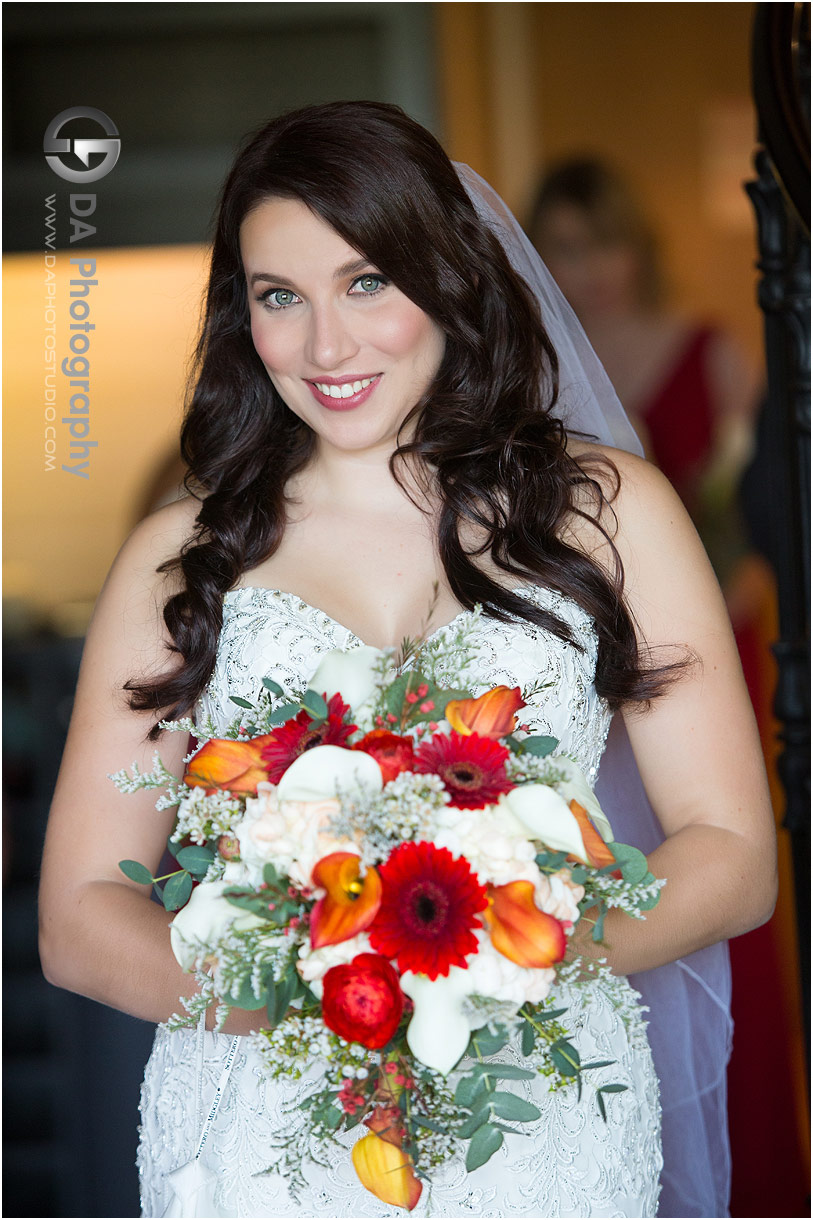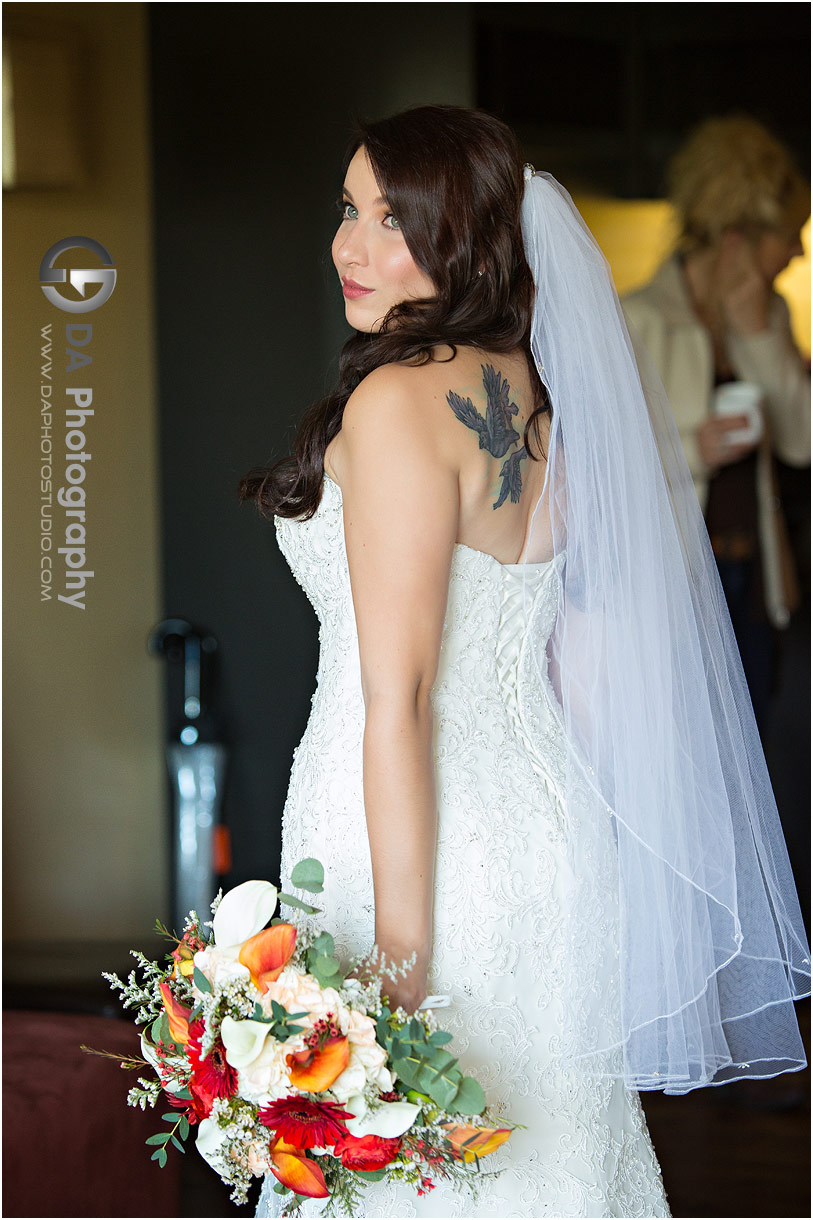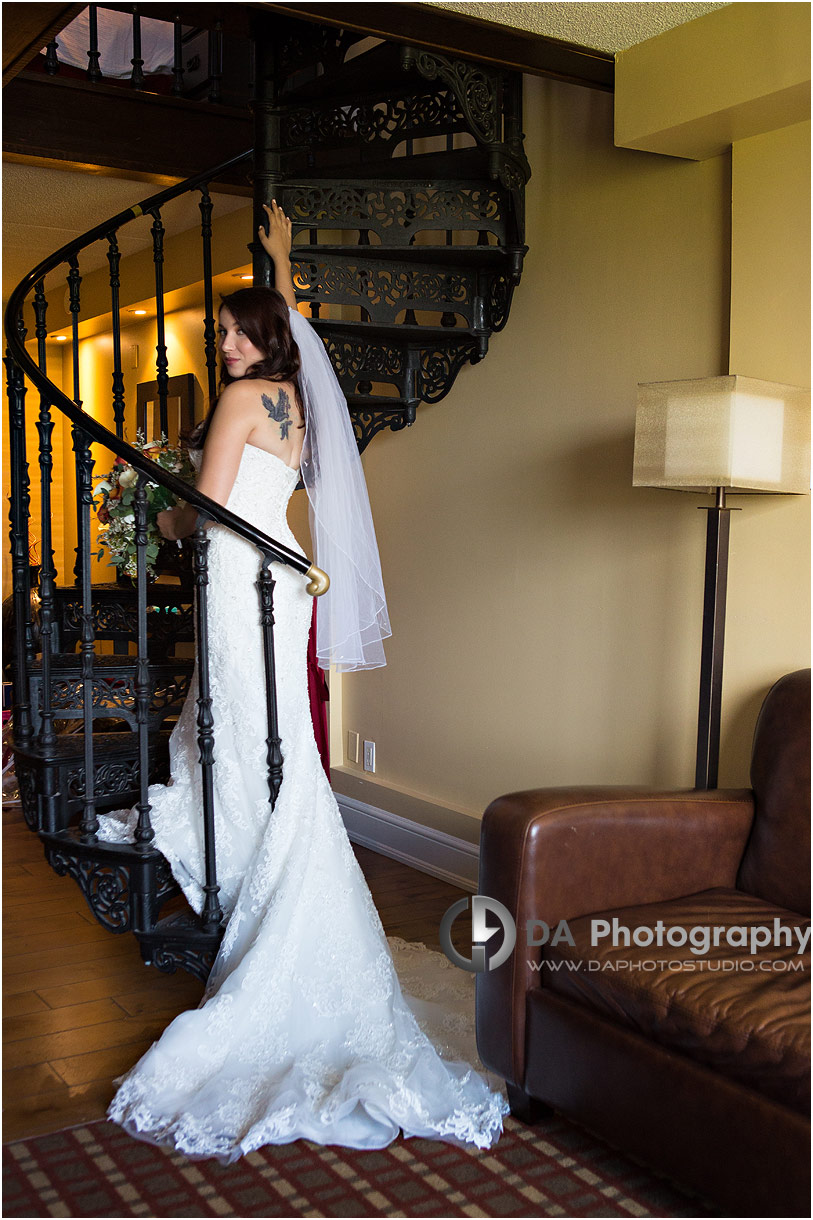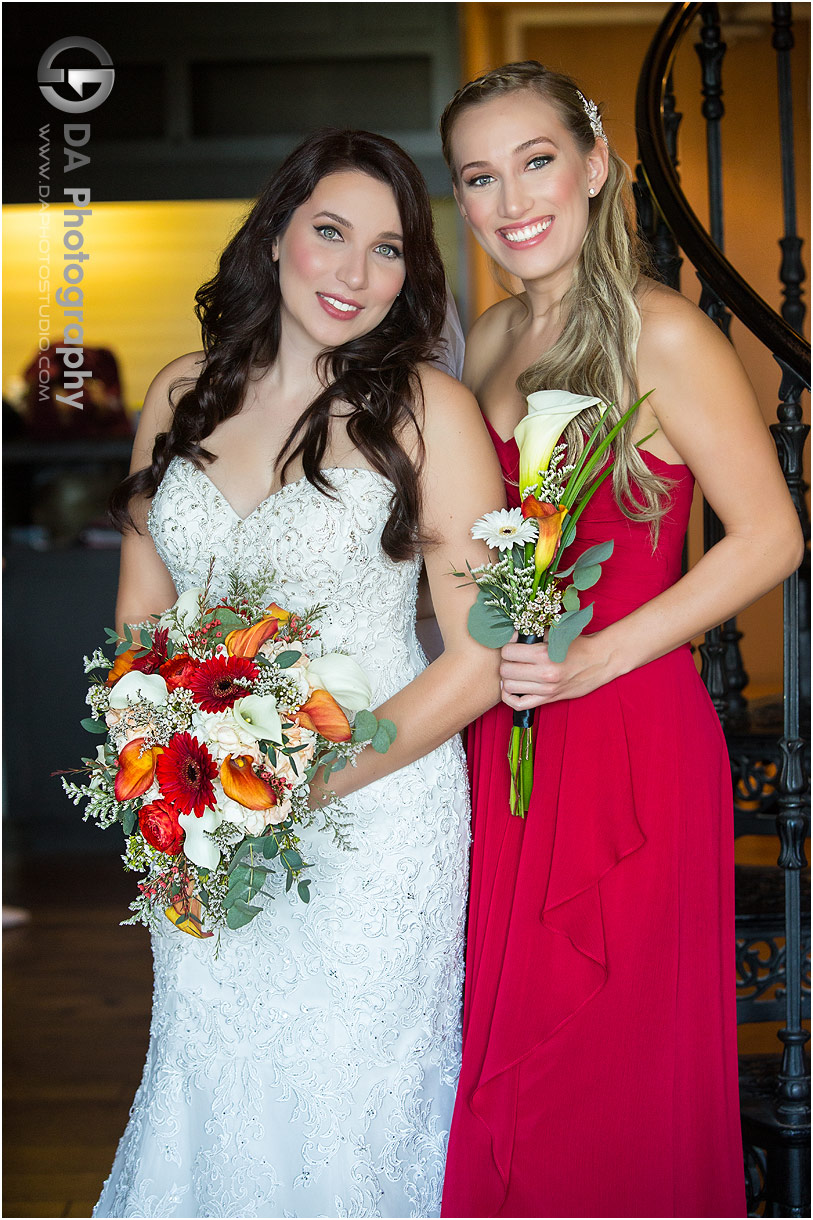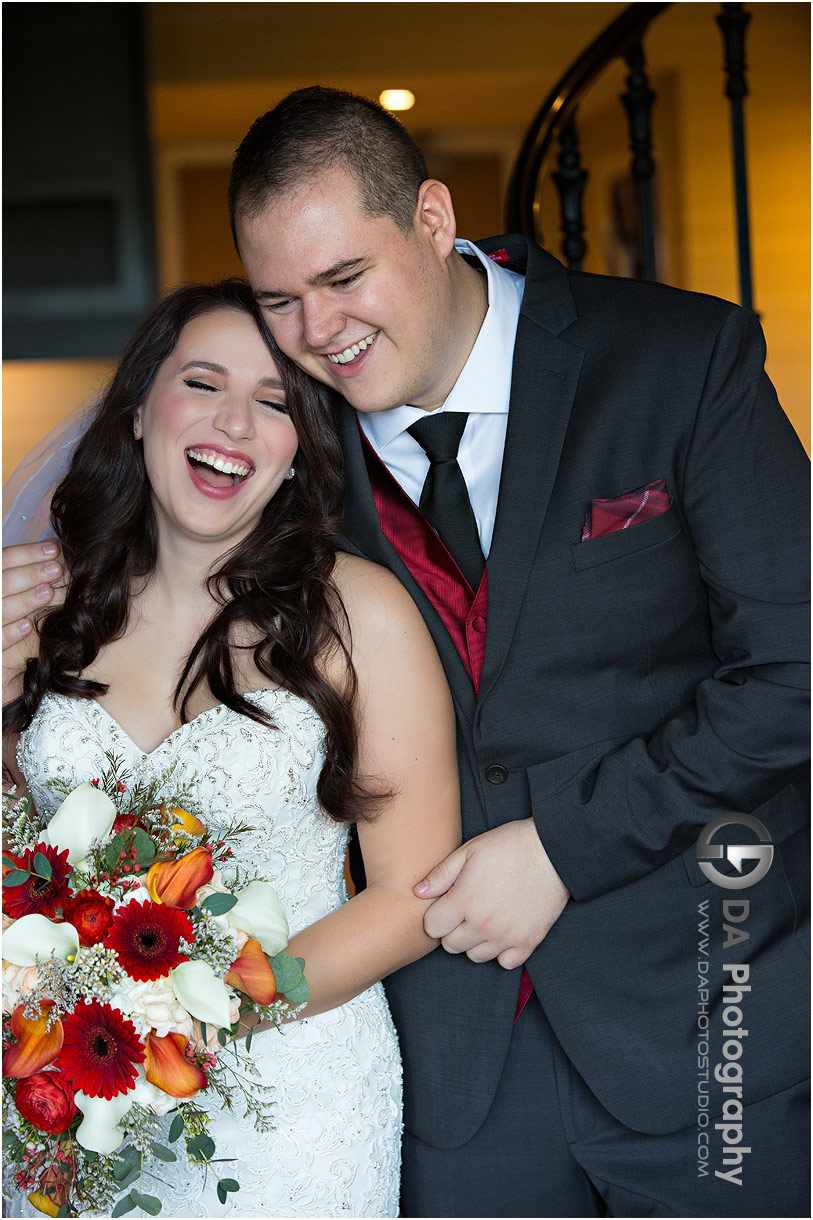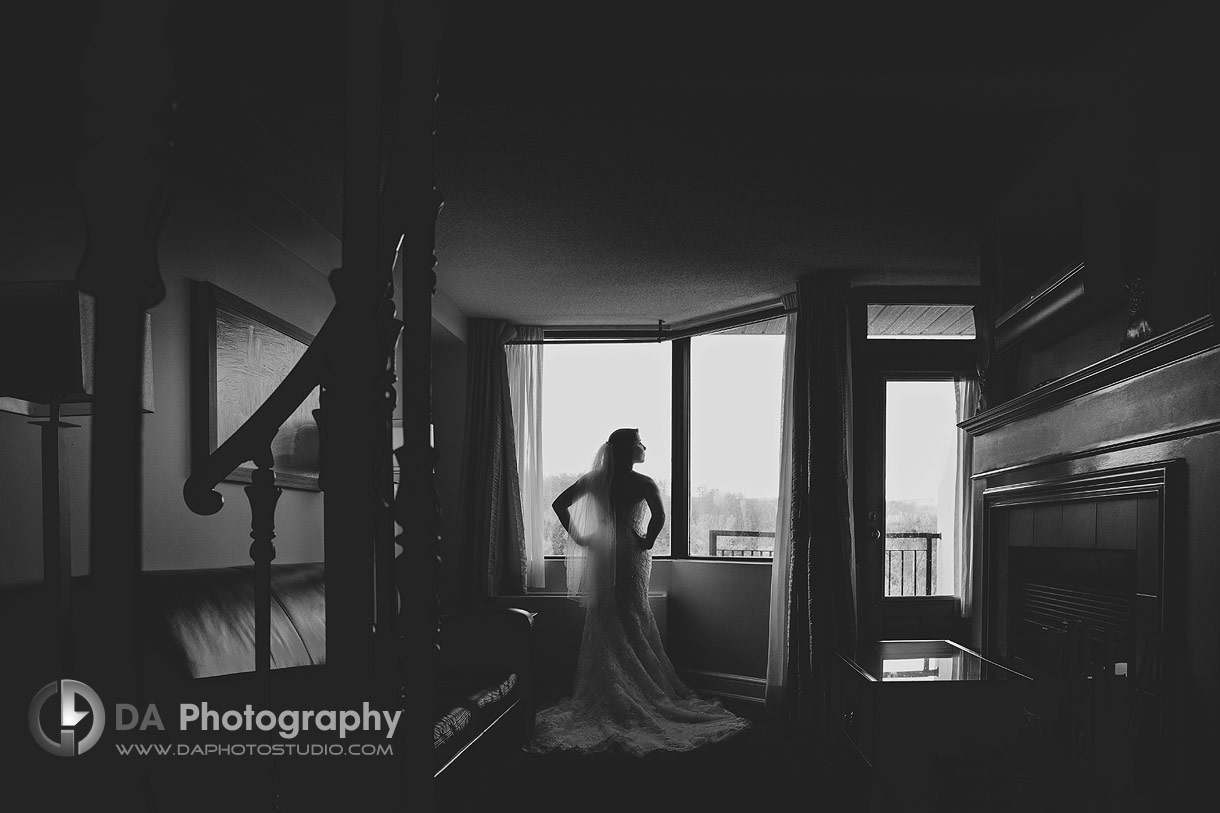 Their personalities really shined as they were game to be silly to create some funny moments. Veronica's father joined in as he pretended to lay down the law to his future son in law. Veronica posed hilariously during her first look pictures. And the groomsmen didn't miss a beat as they jumped on board the golf cart! Despite the wind, my goal was to focus on the emotions and the colours. Hockley Valley is such a stunning location at the best of times. But when the leaves start to turn in fall, the magic unfolds! The colours outdoors tied in perfectly with their colour scheme and the girls shawls were a godsend in the wind.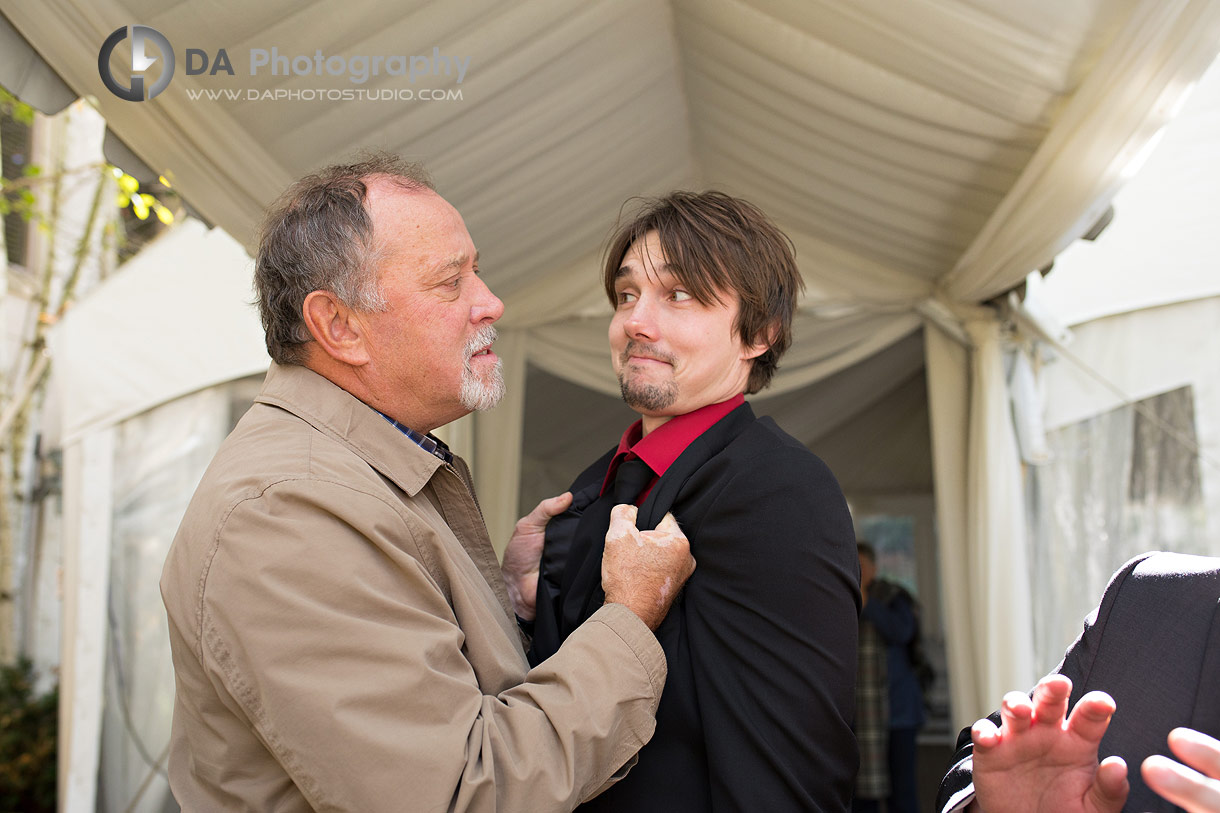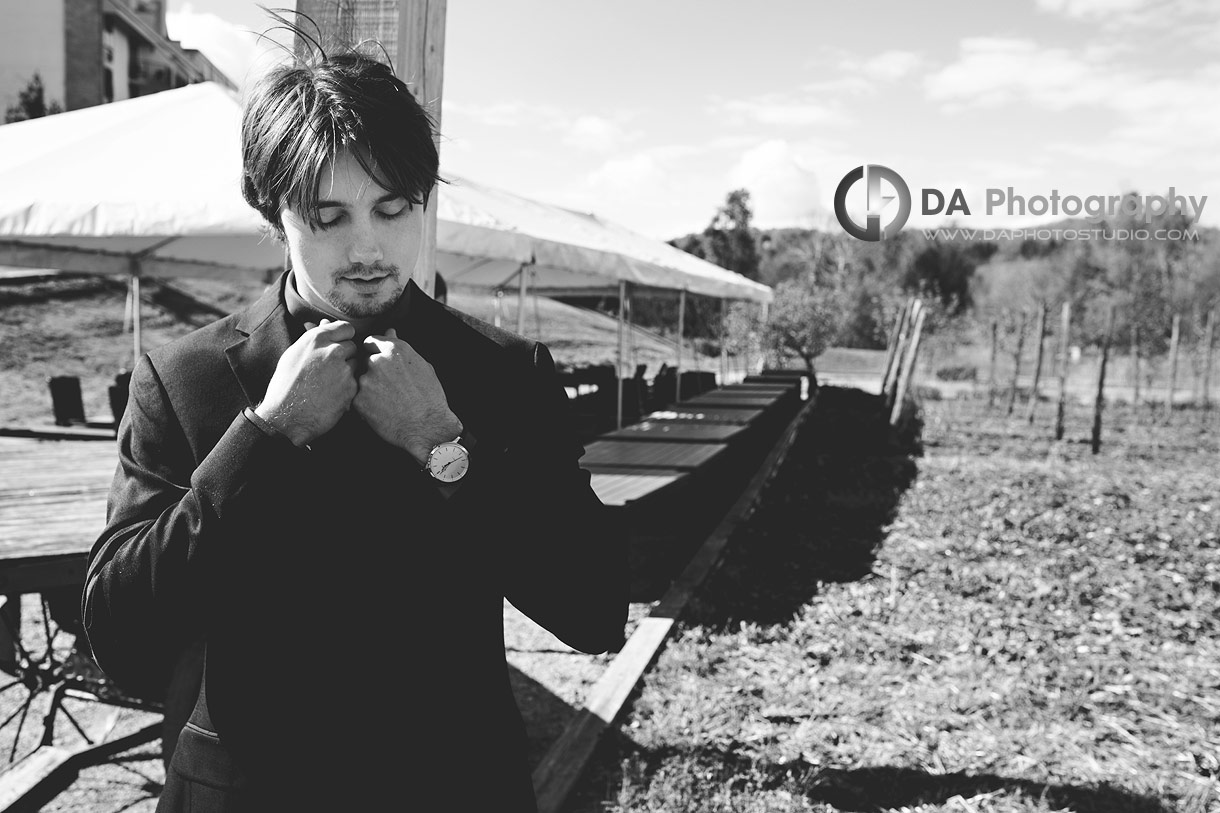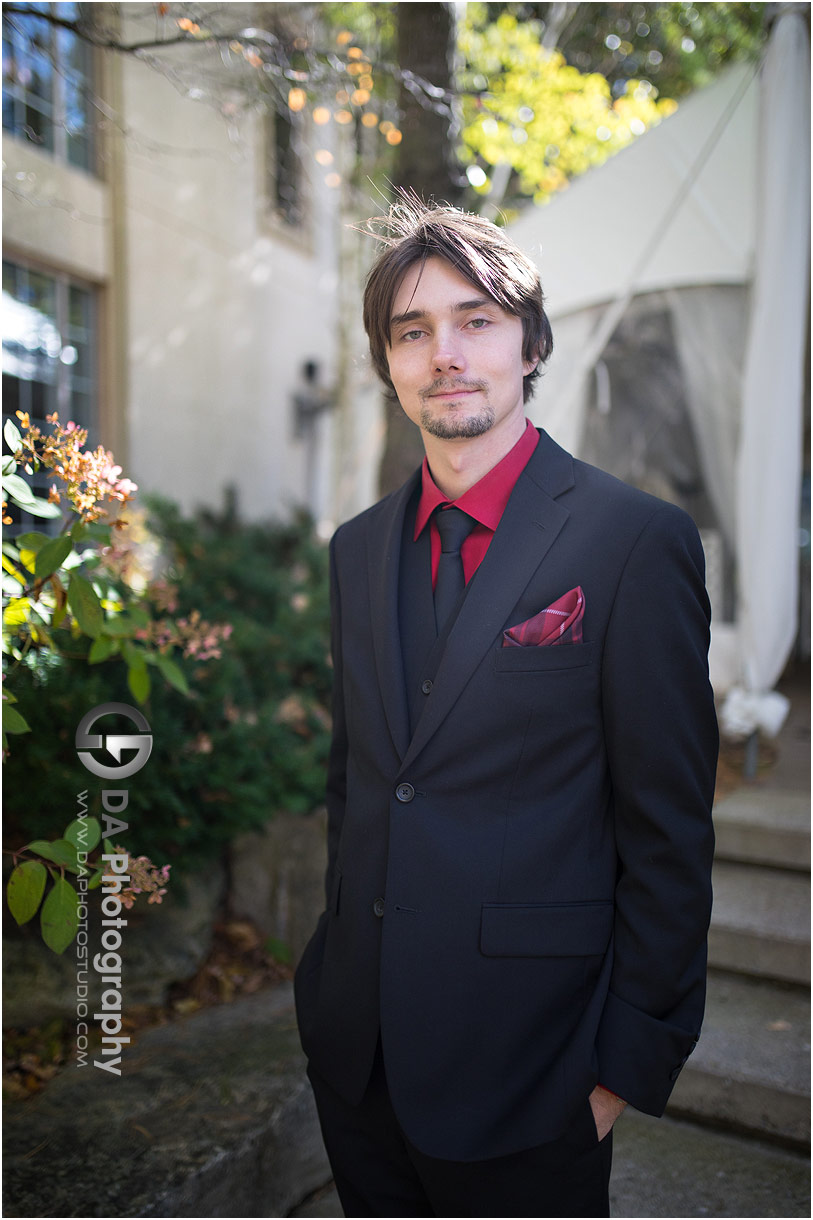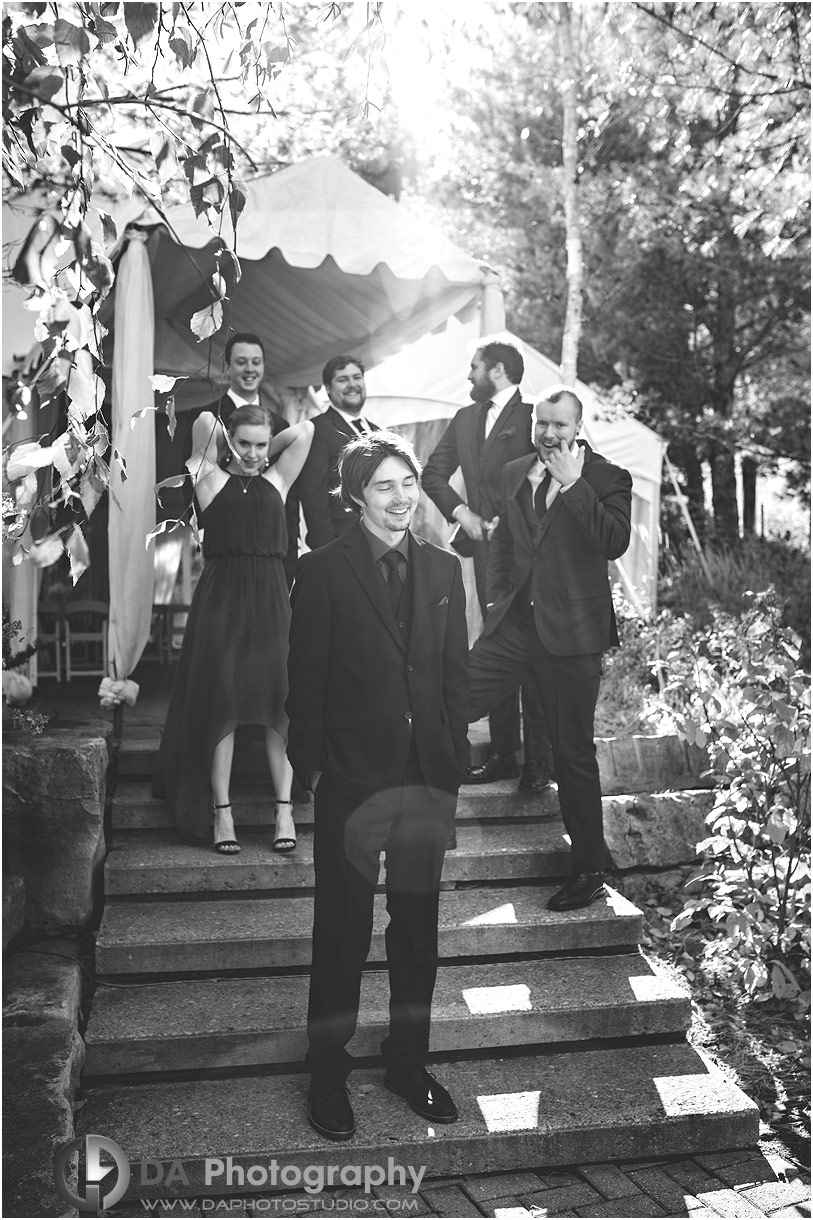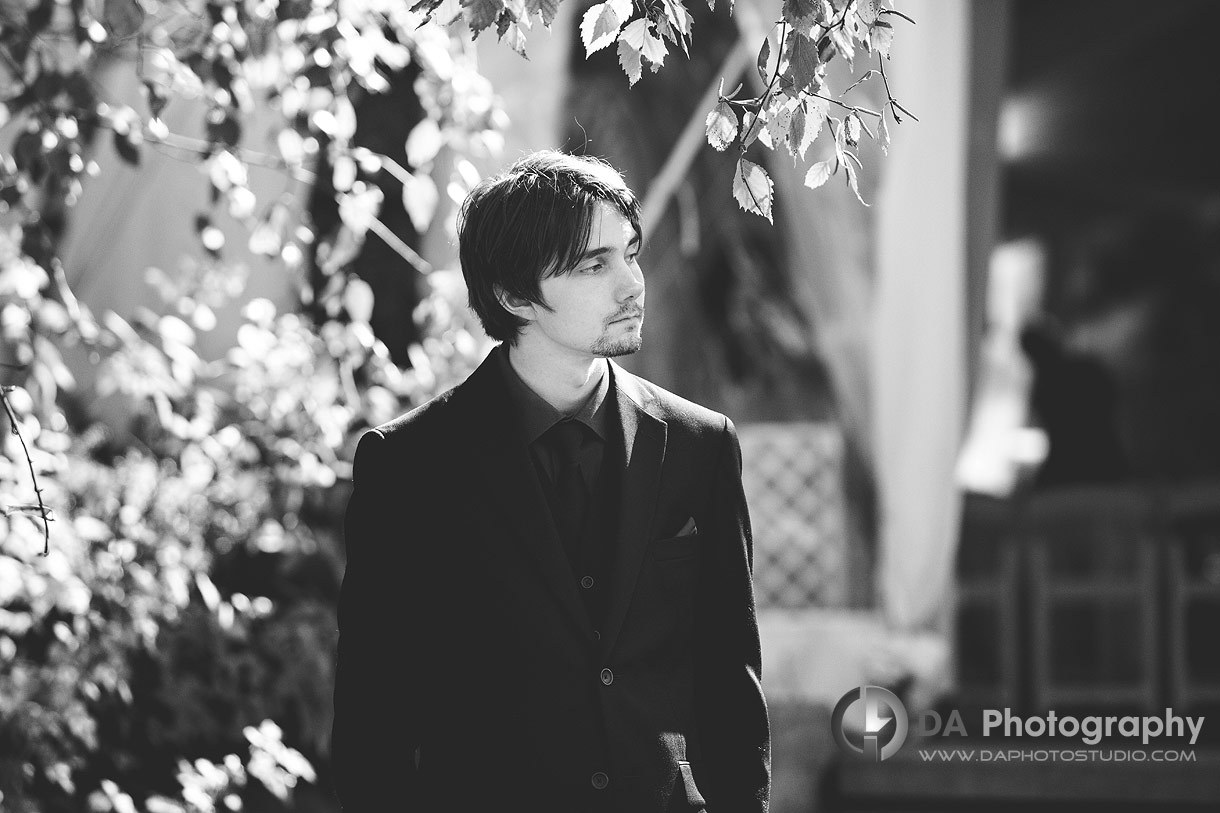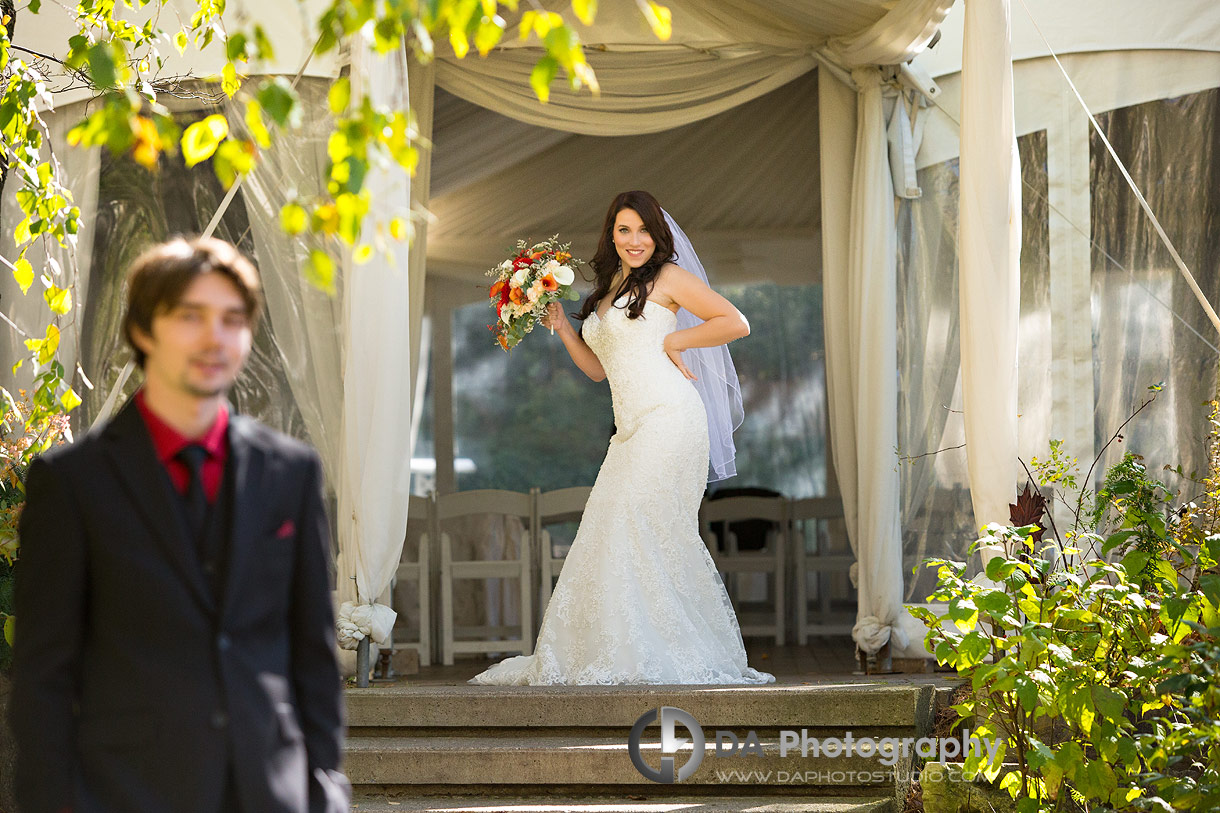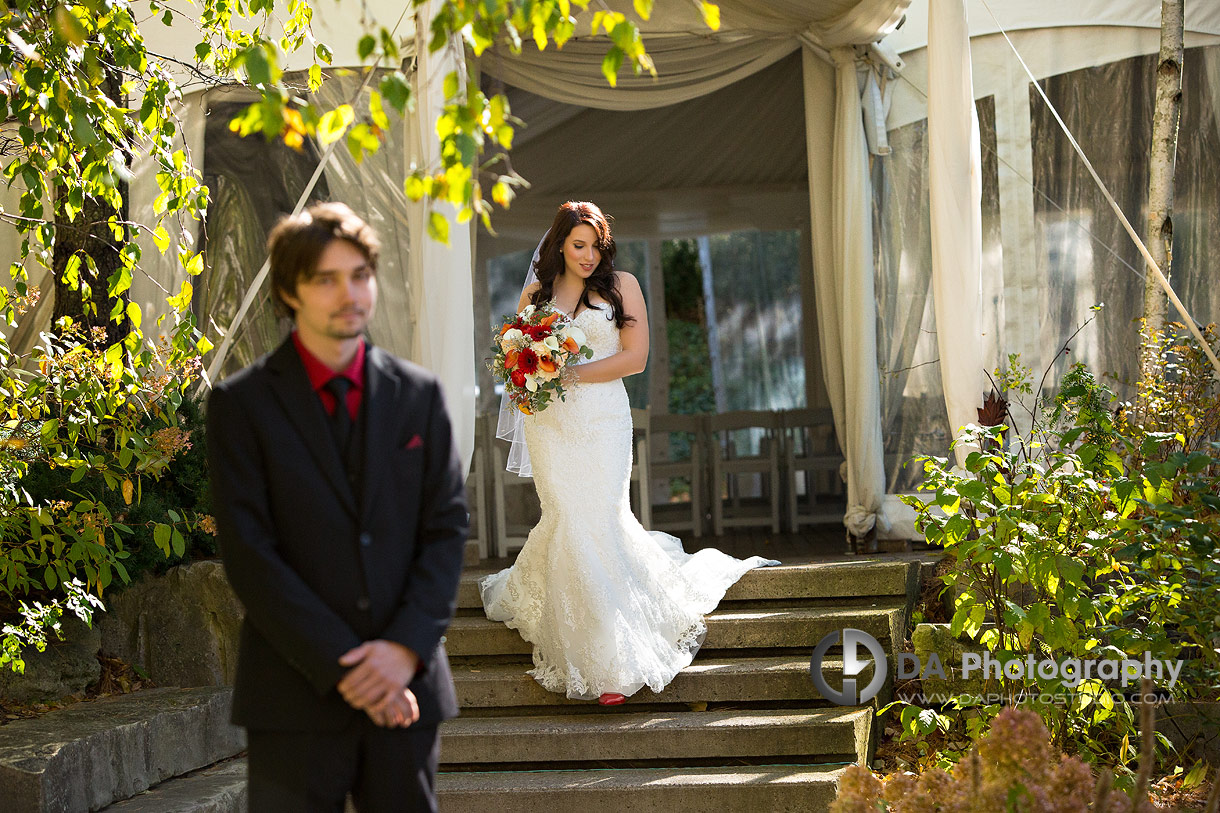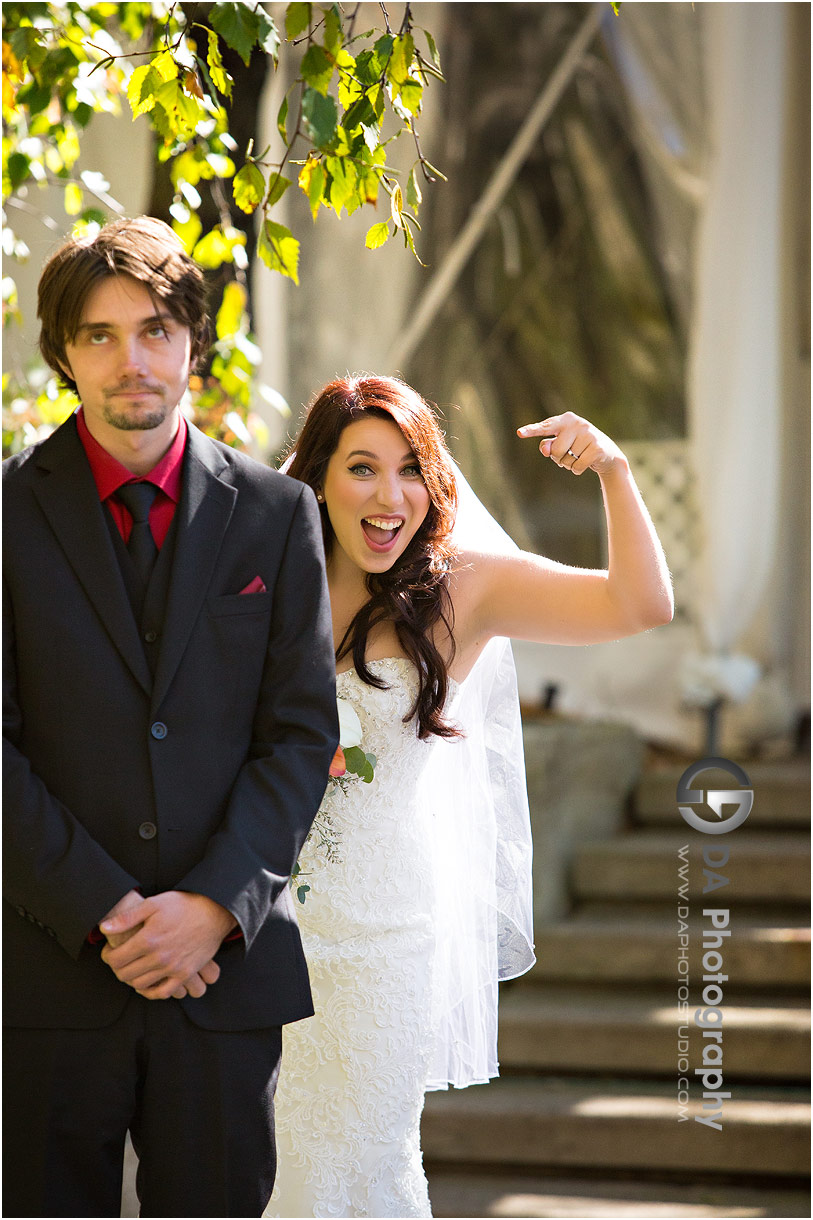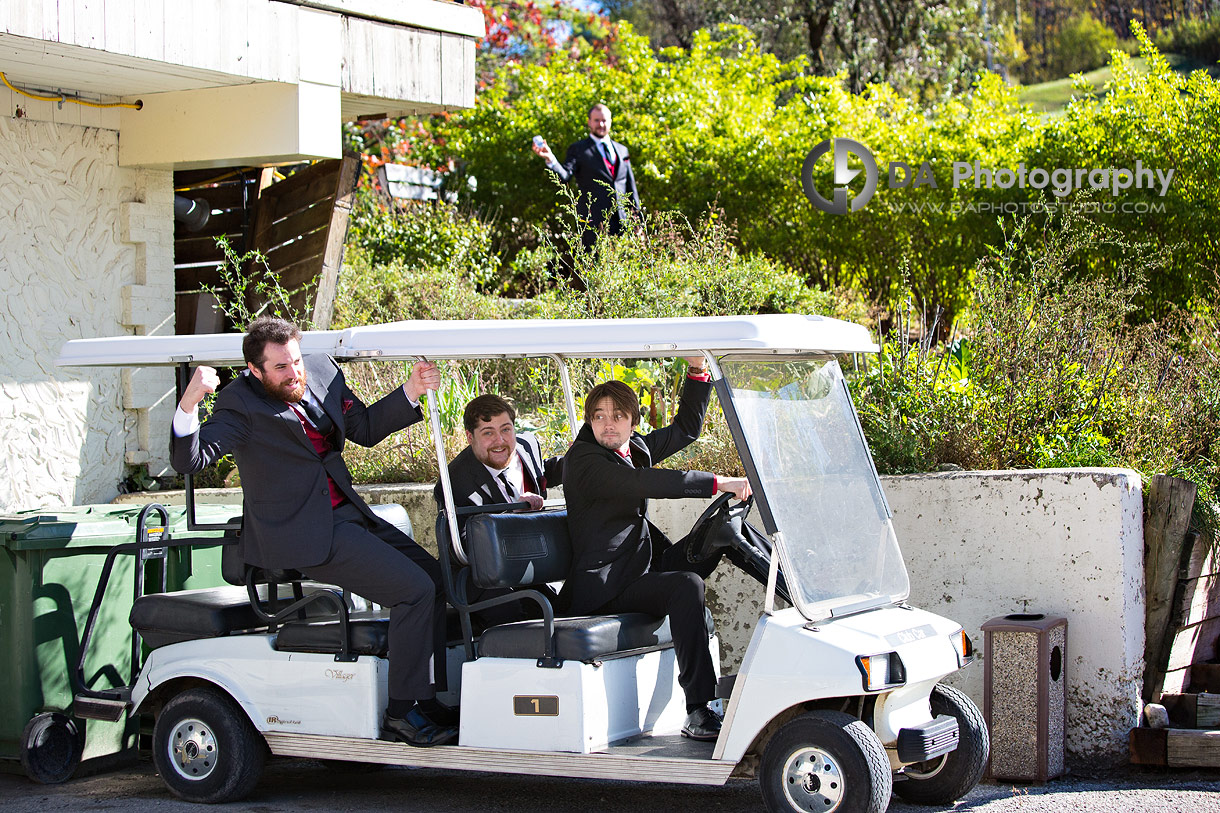 This Hockley Valley wedding photographer showcased the beauty of using a one stop shop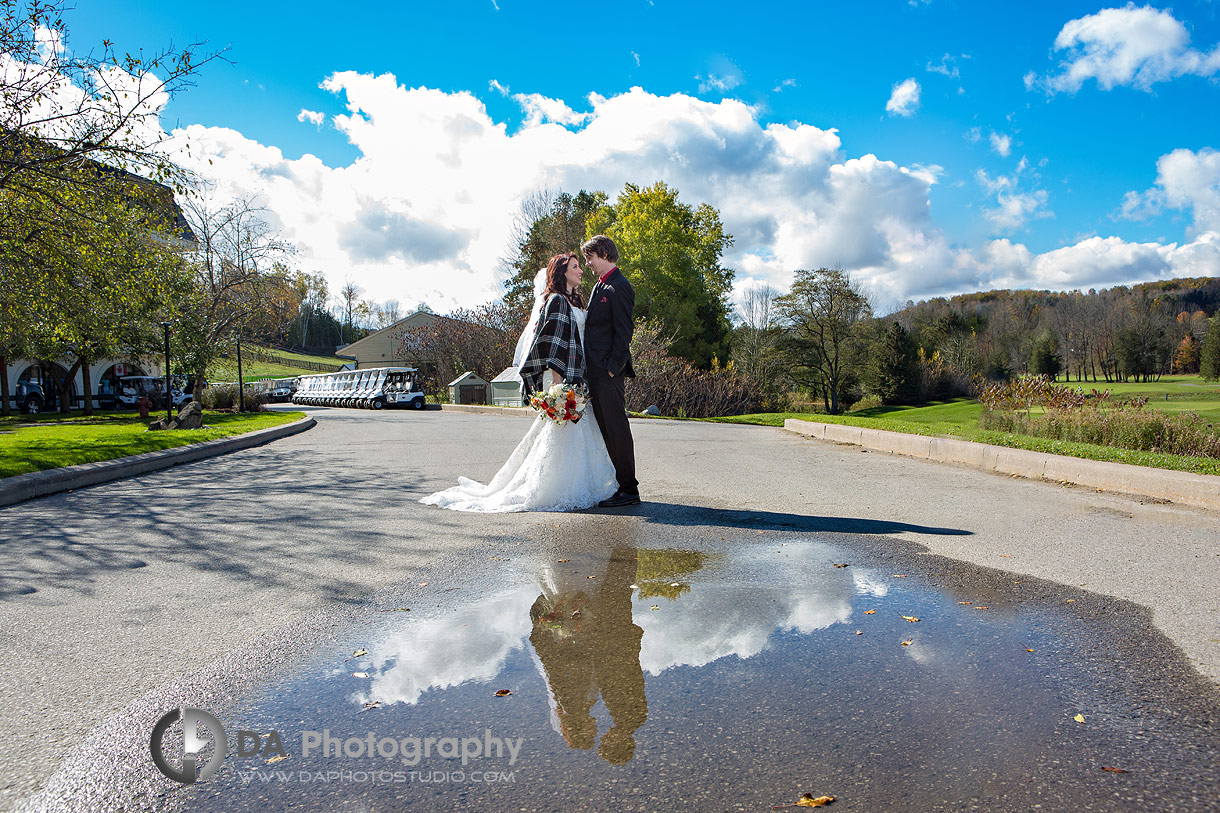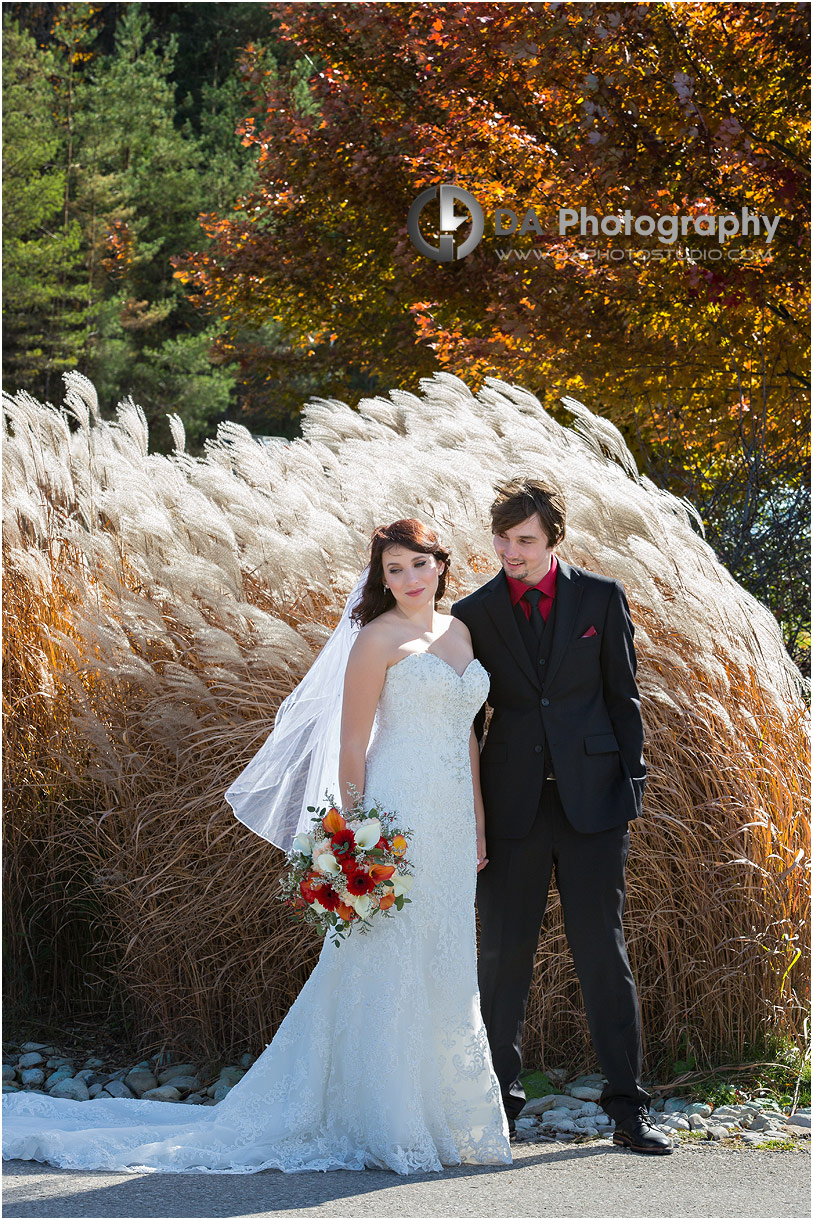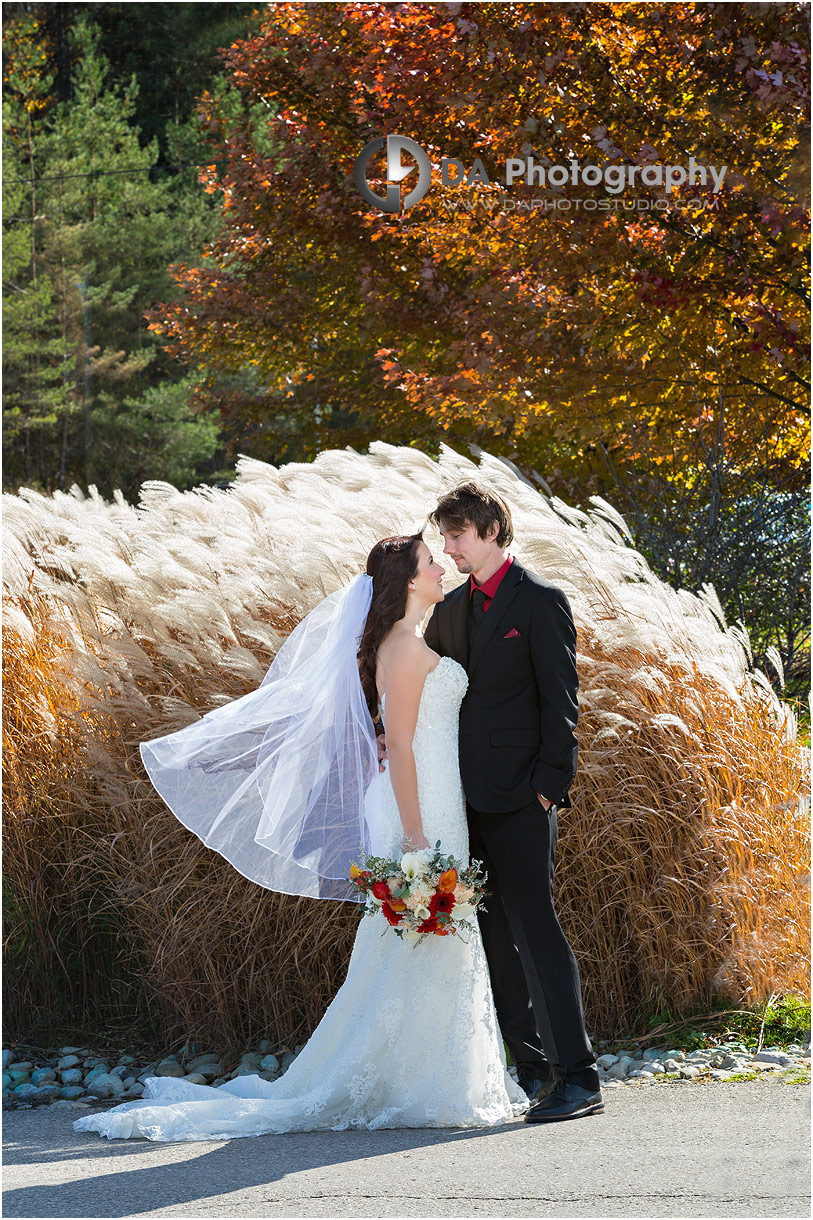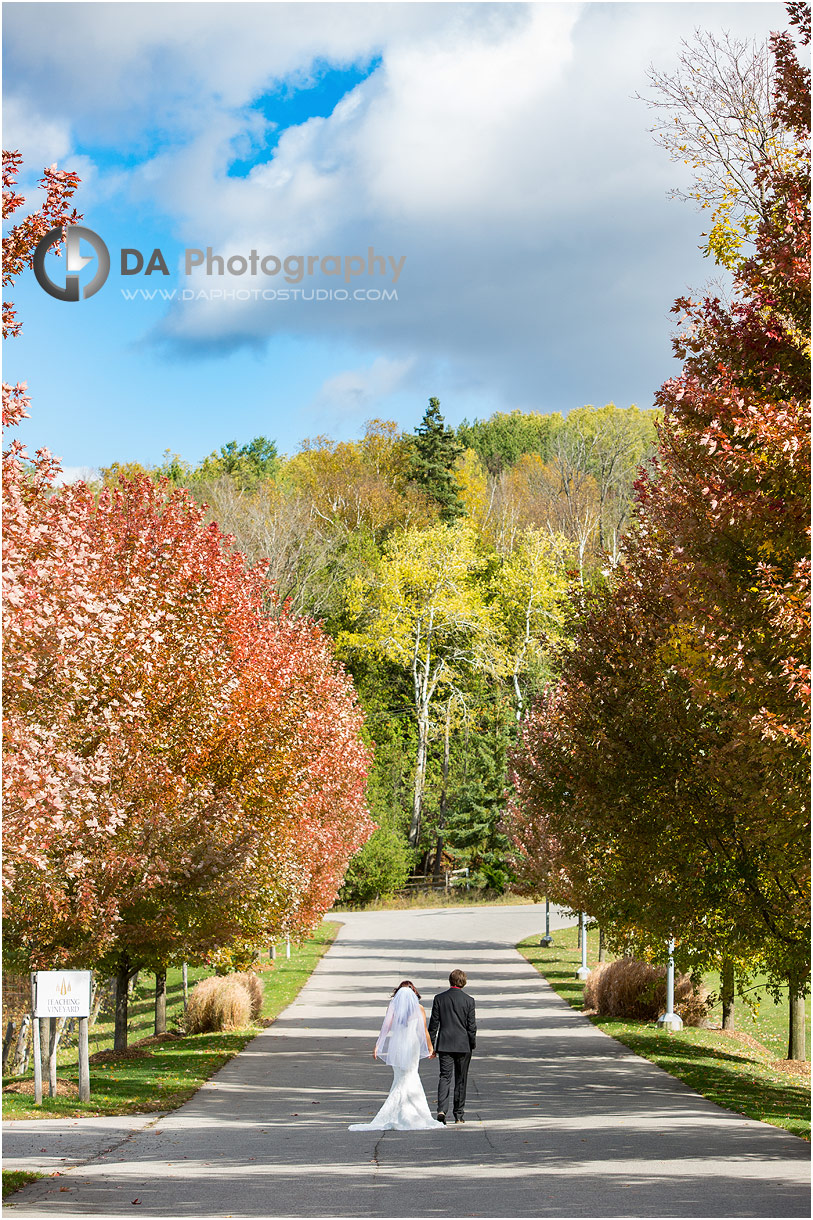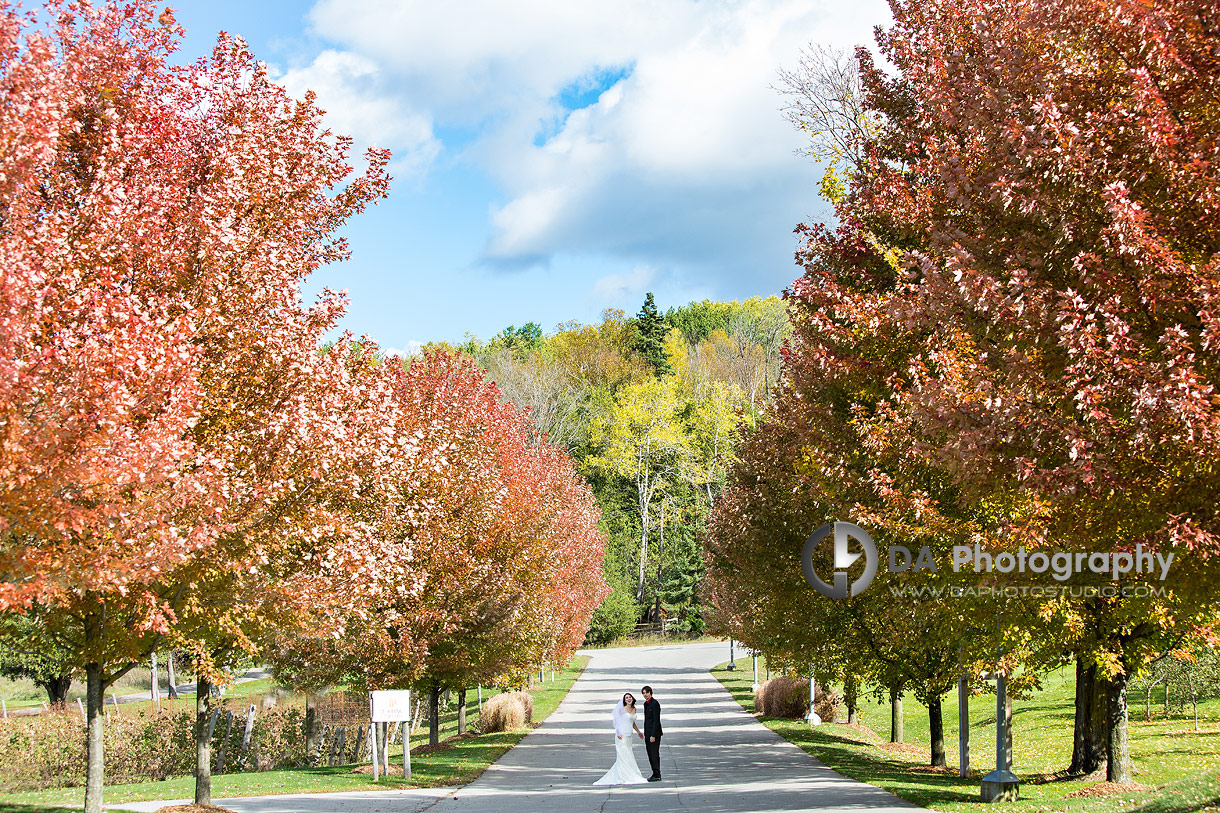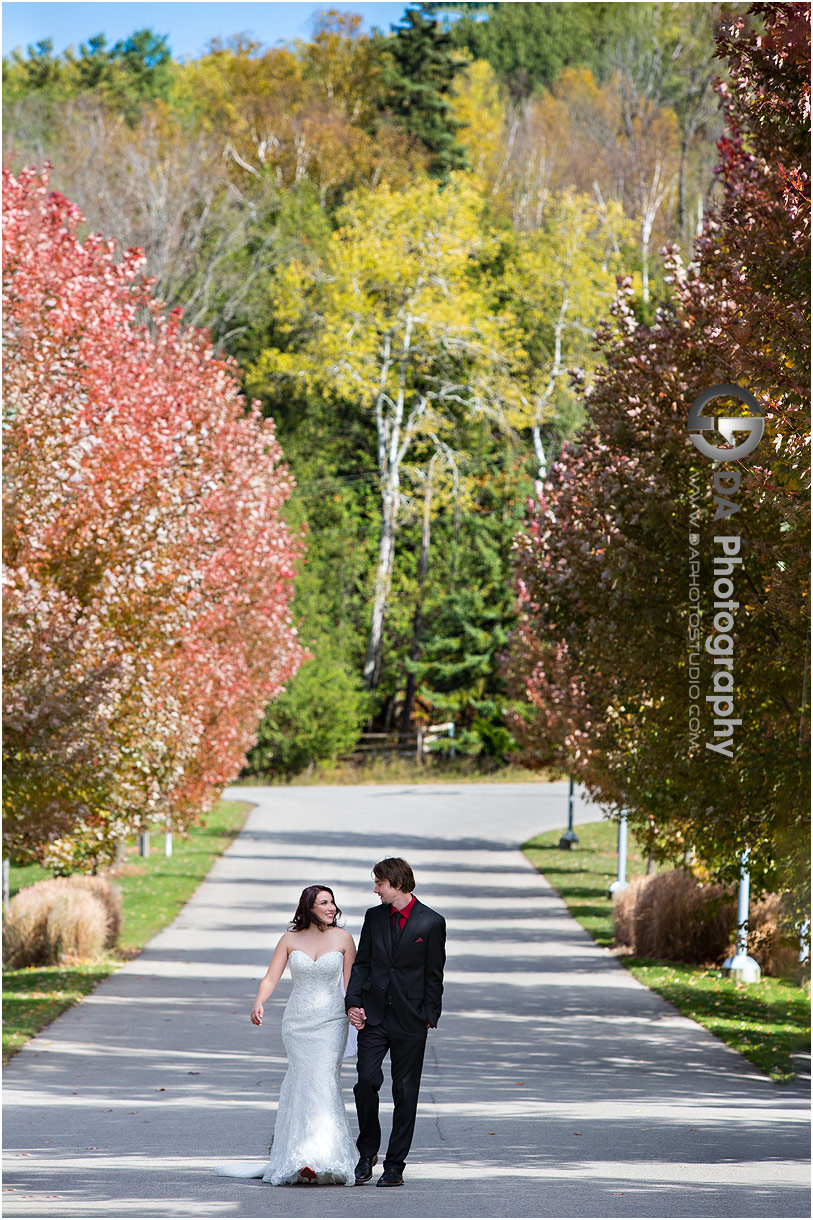 Once the ceremony was over and the guests headed into the reception area, everyone could tell we were in for a high energy night.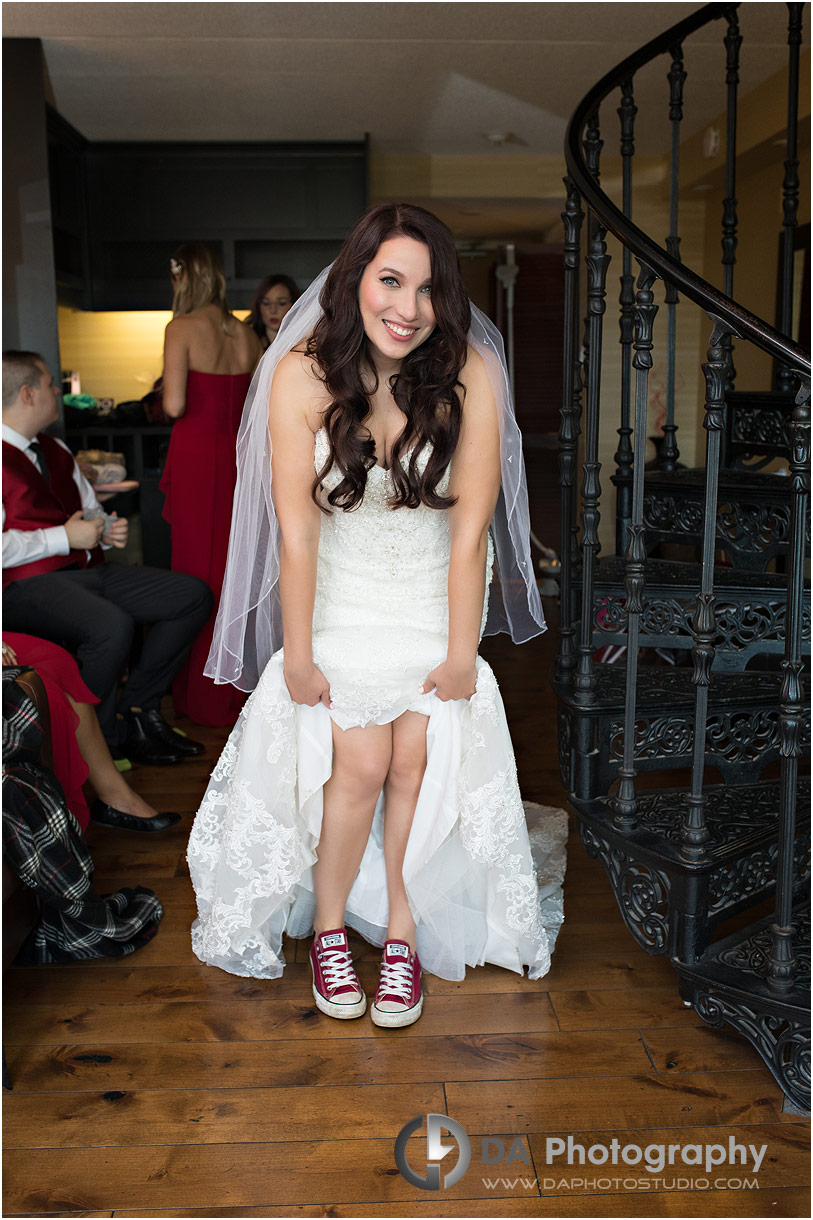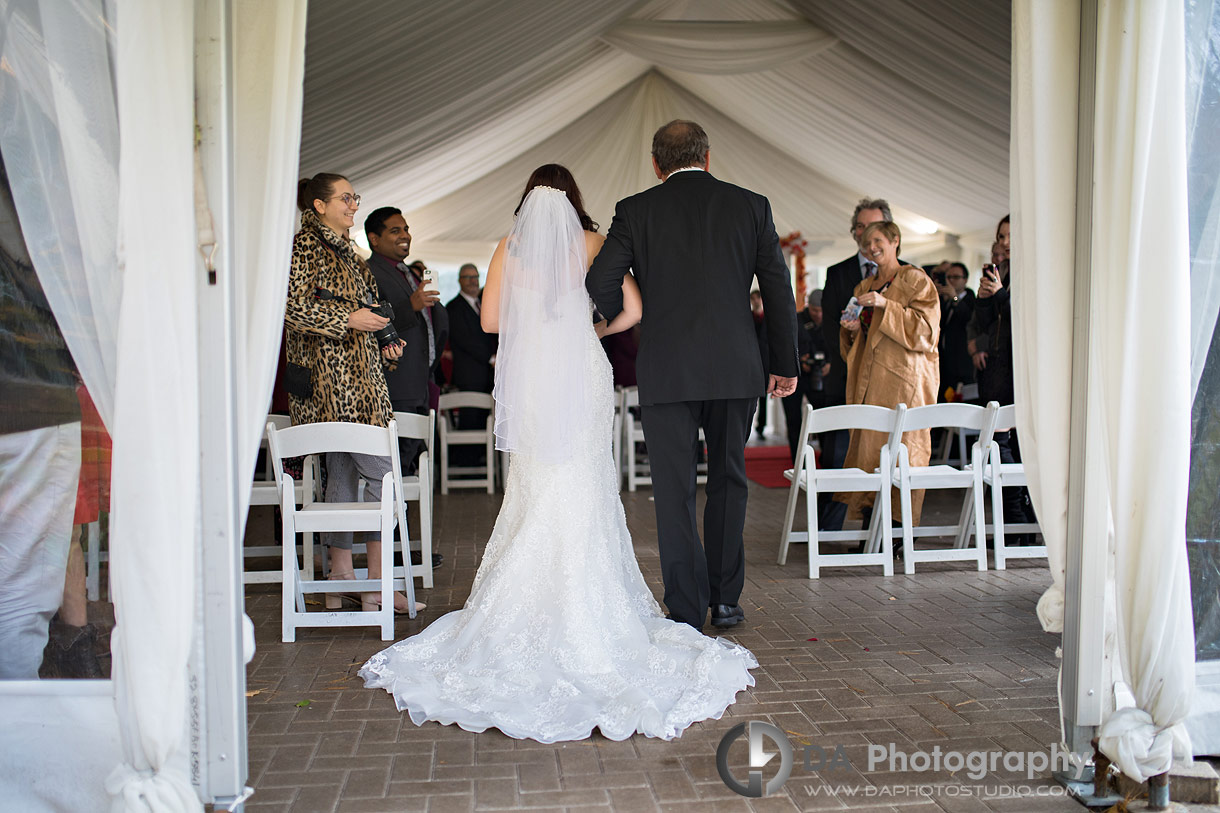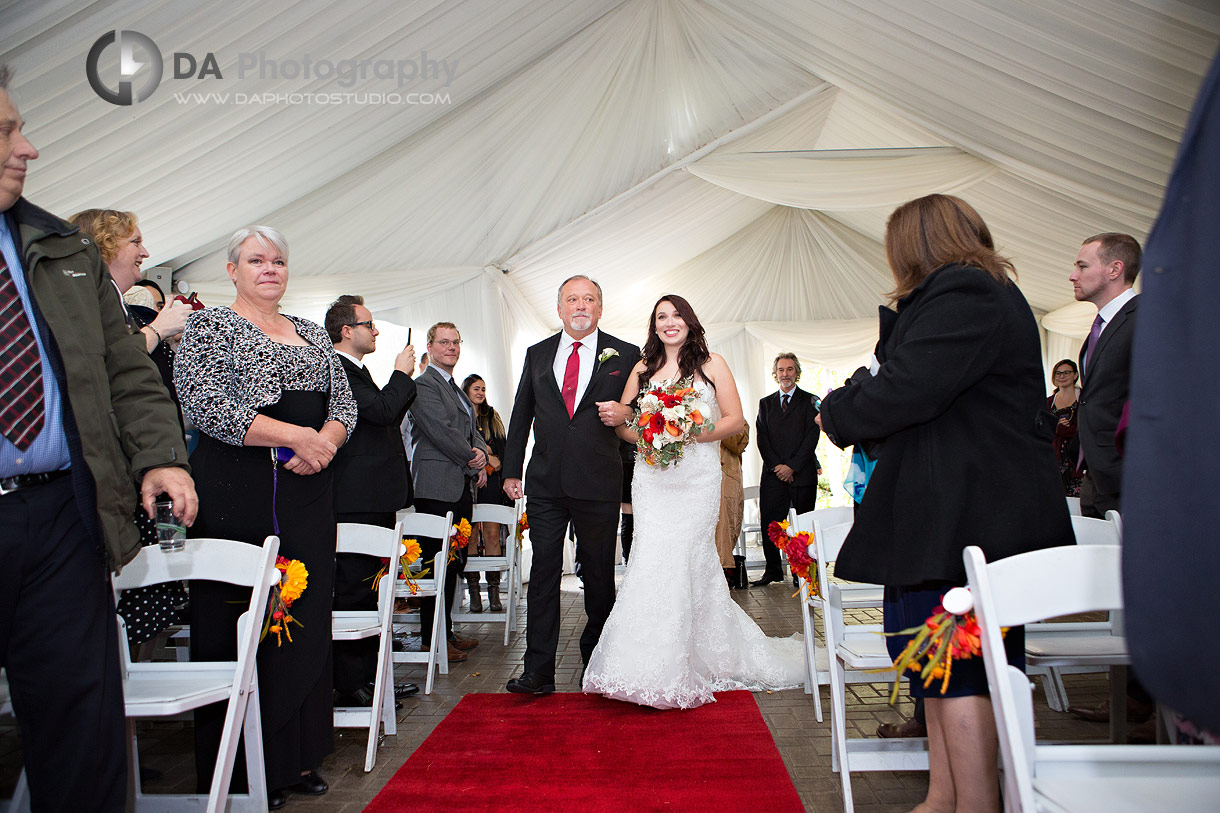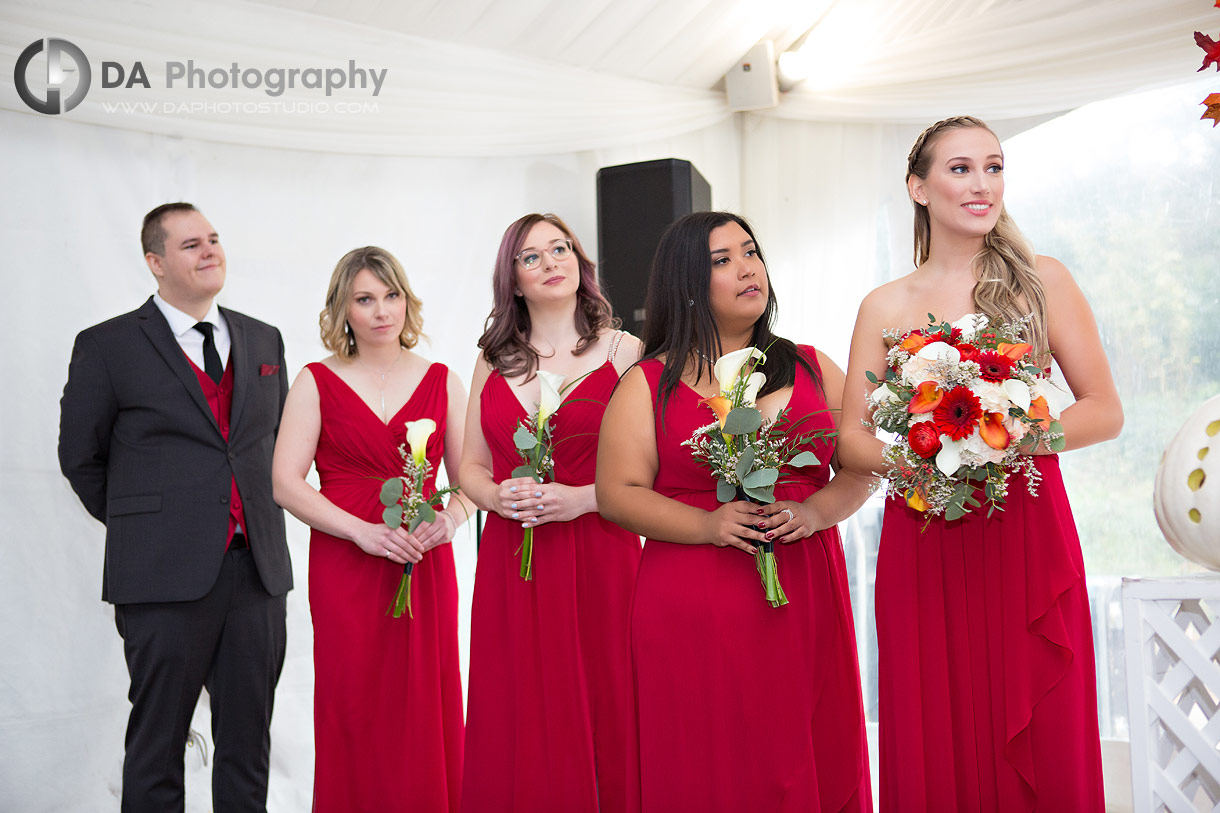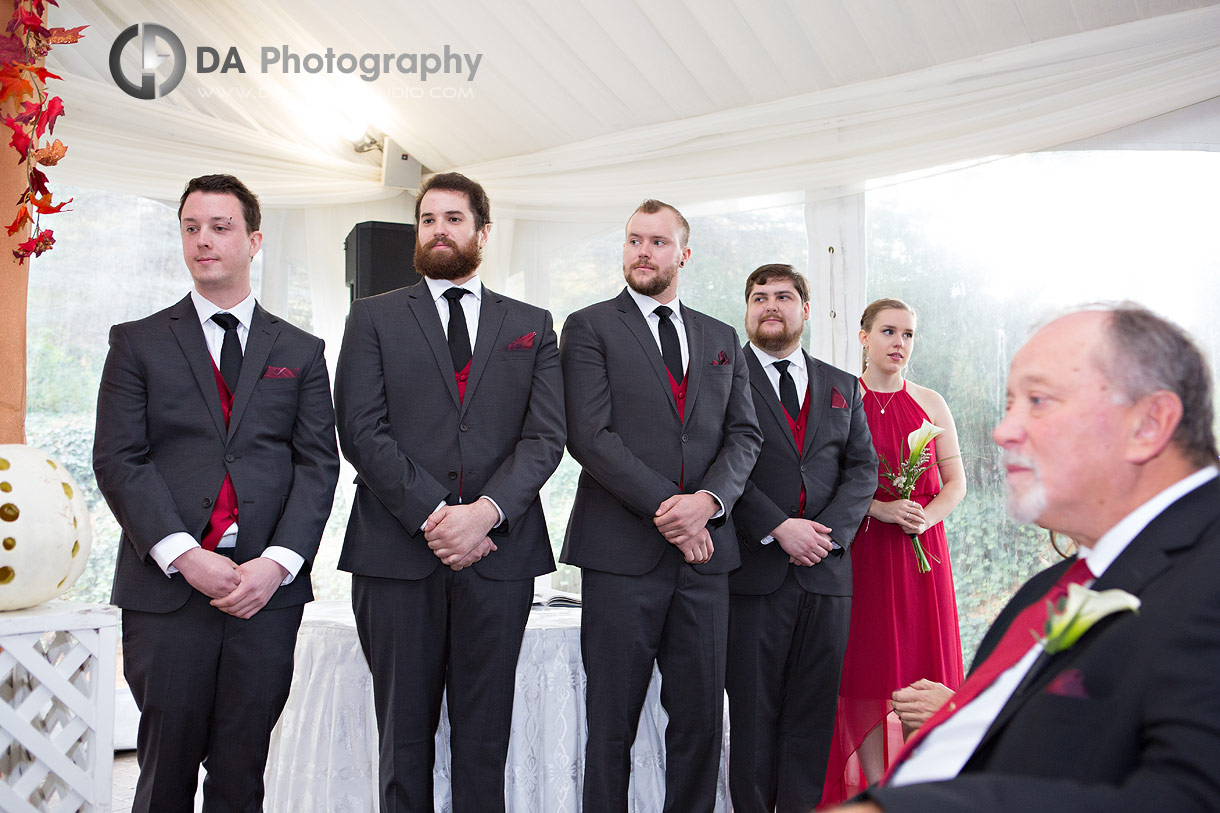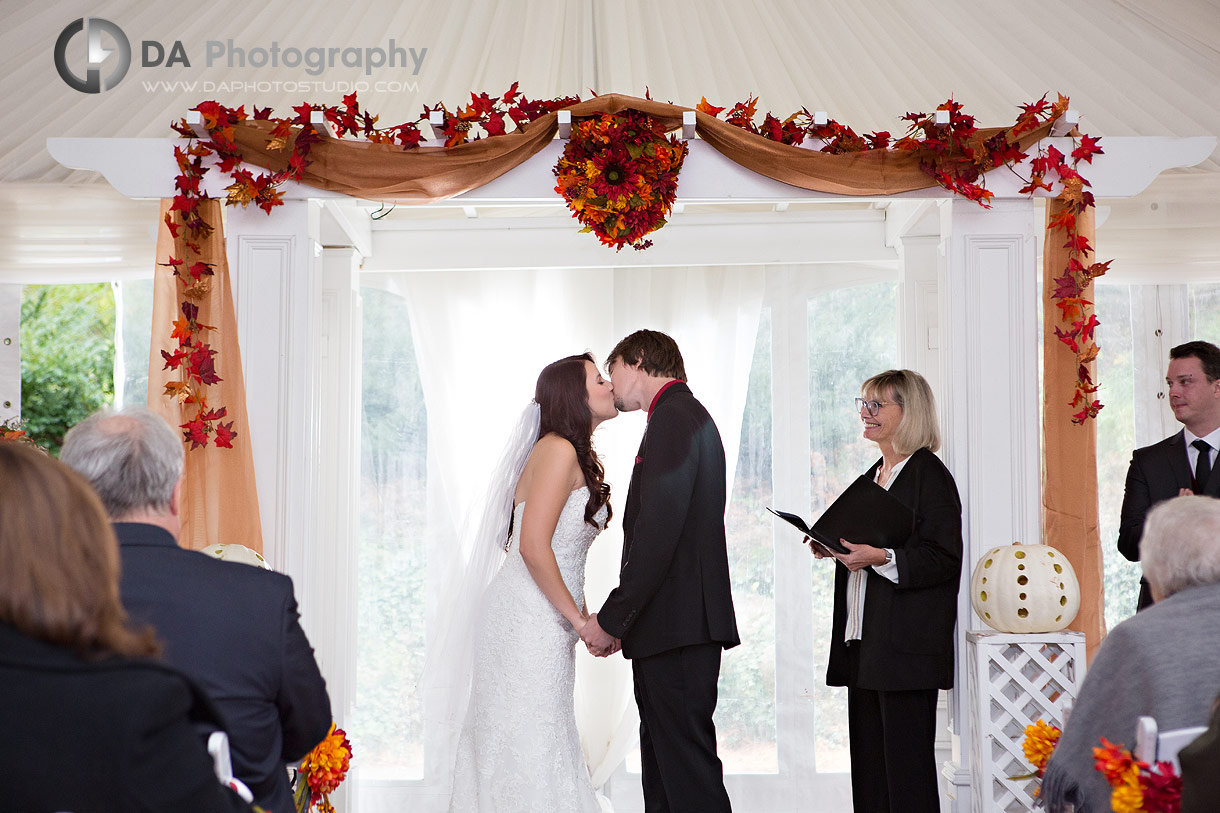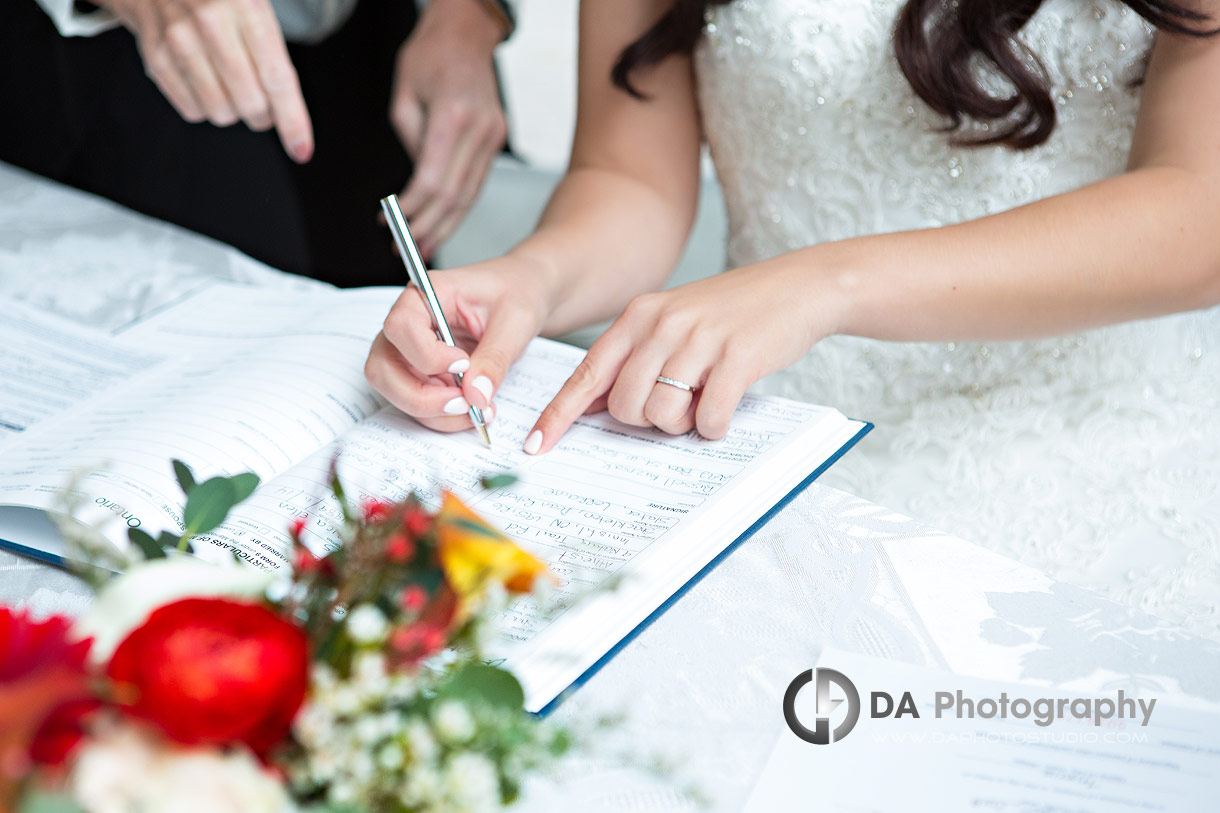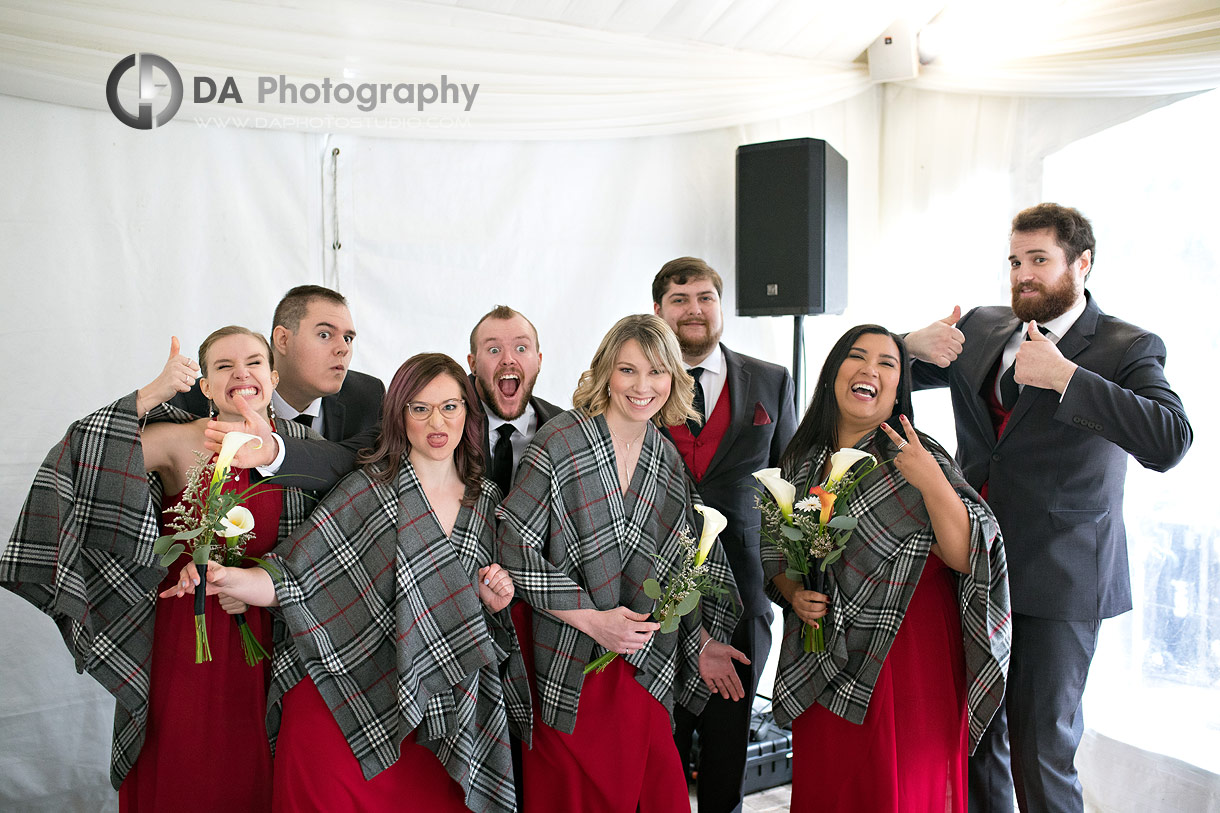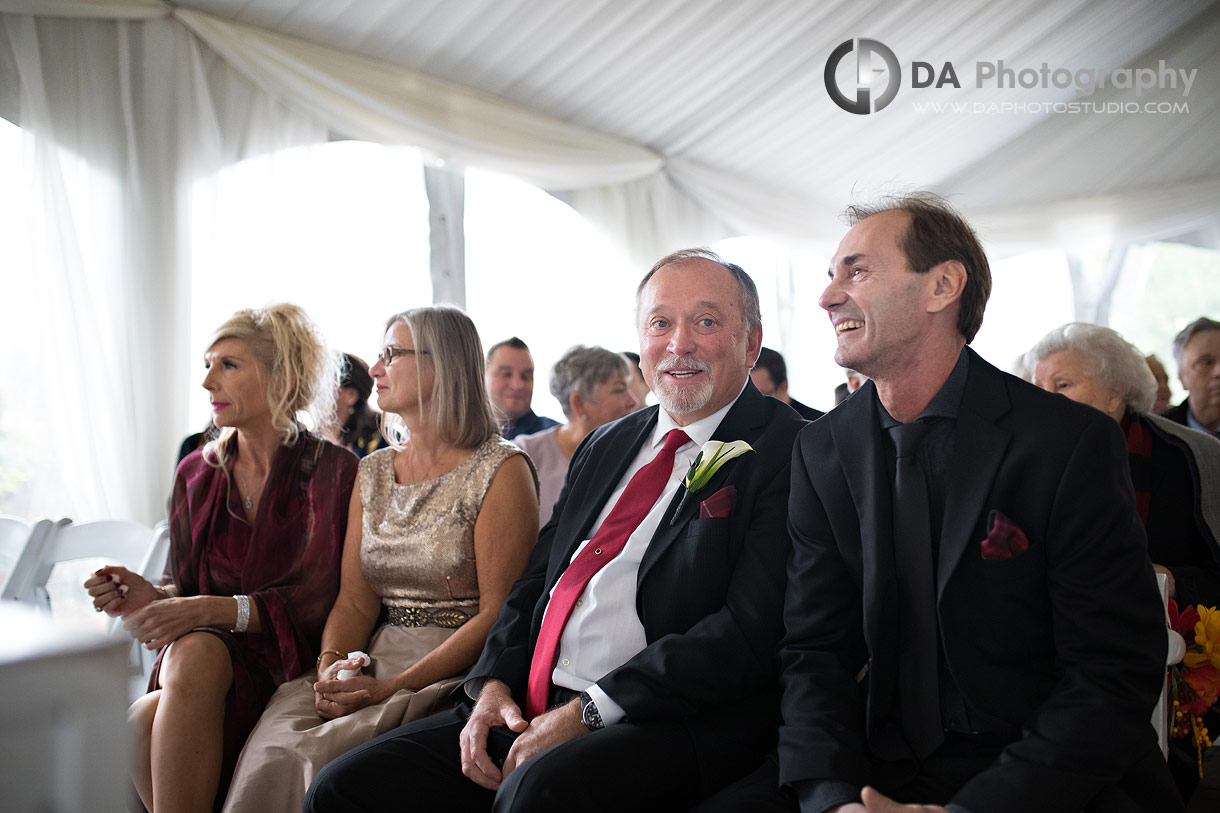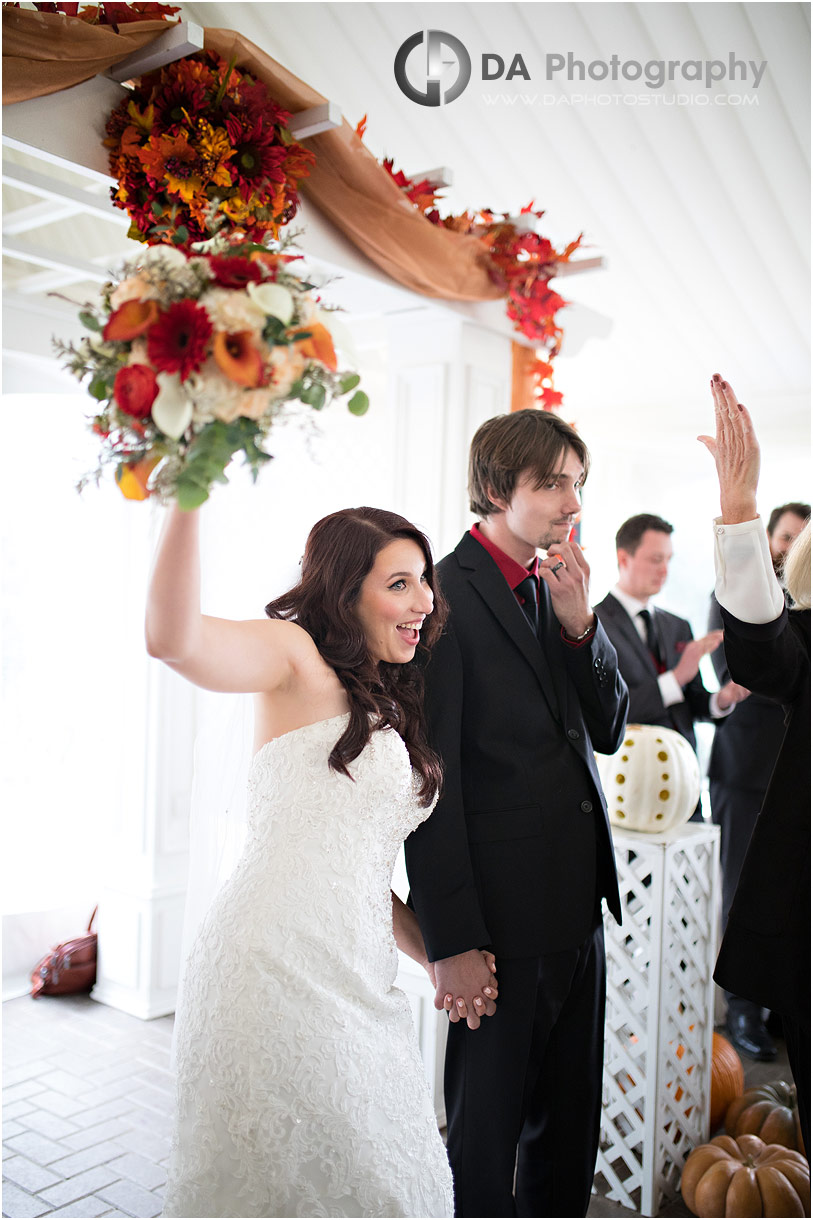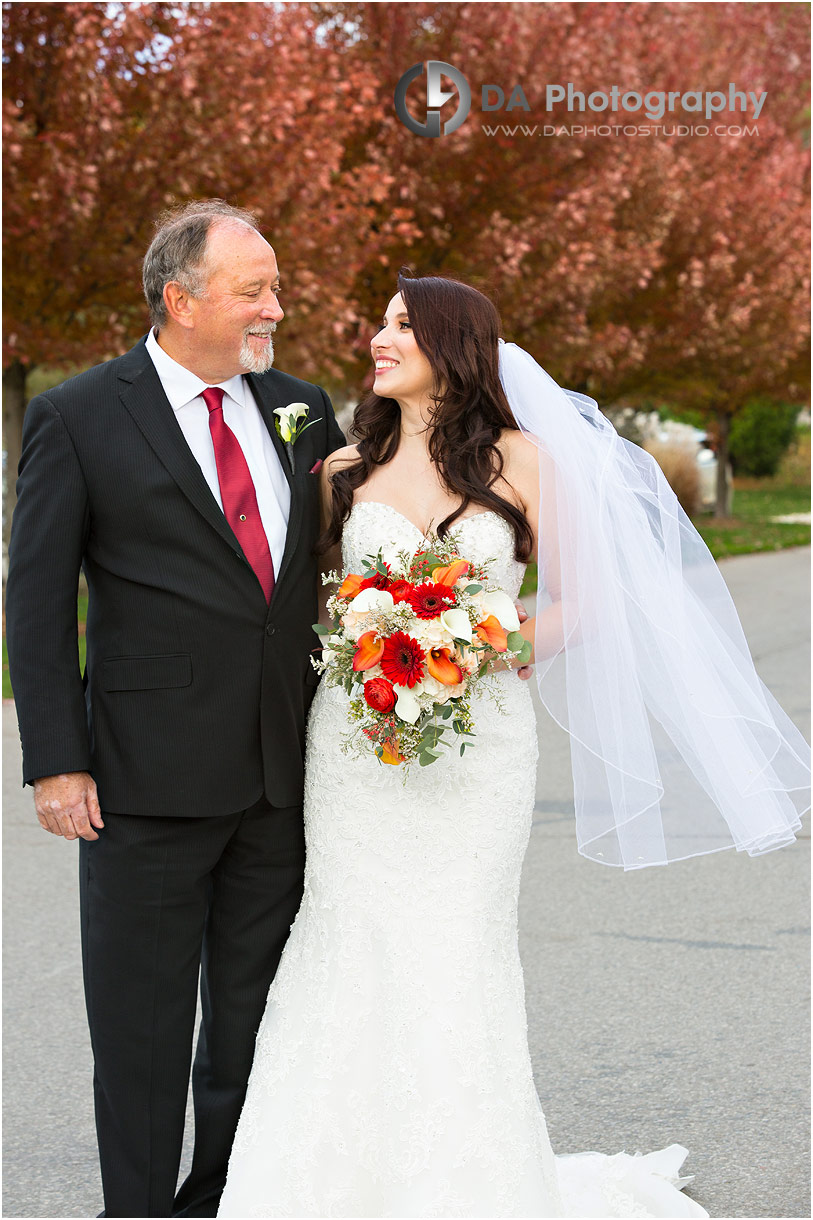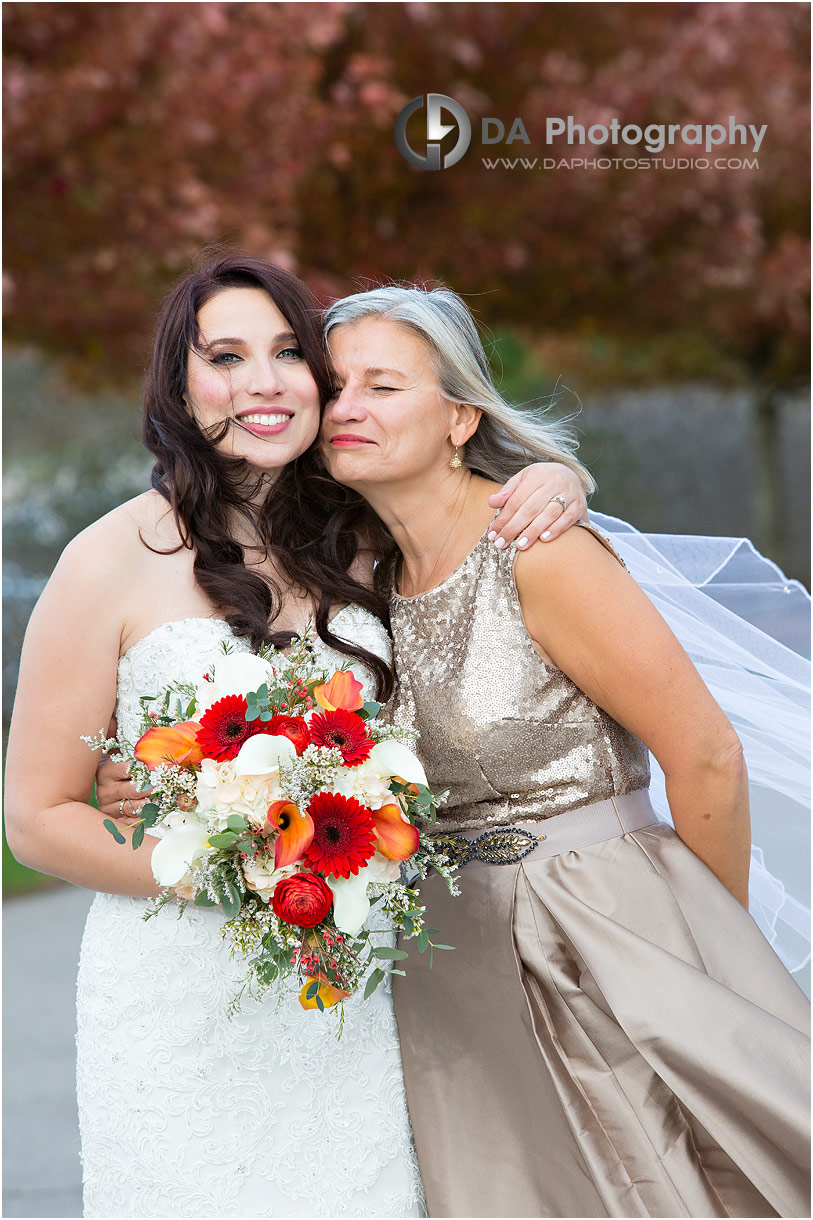 I managed to cast a different perspective as I shot some of the images through a toilet roll, of all things. It goes to show that there is no limit as to what you can use to channel your creativity! One of the moments that really made me smile was when Veronica changed out of her show stopper heels into her matching red comfy shoes (aka her converse). It was the perfect representation of their carefree side. Of course, they wanted to be at their comfiest as they danced the night away.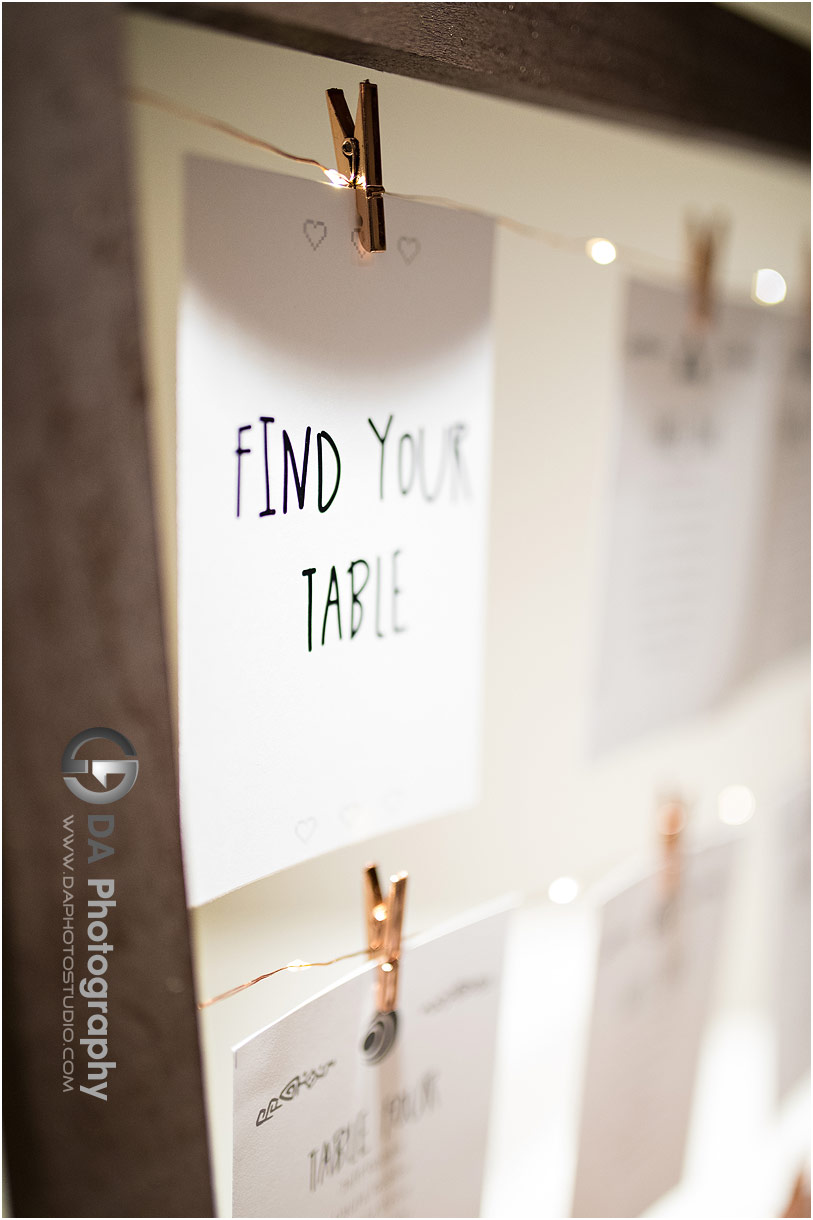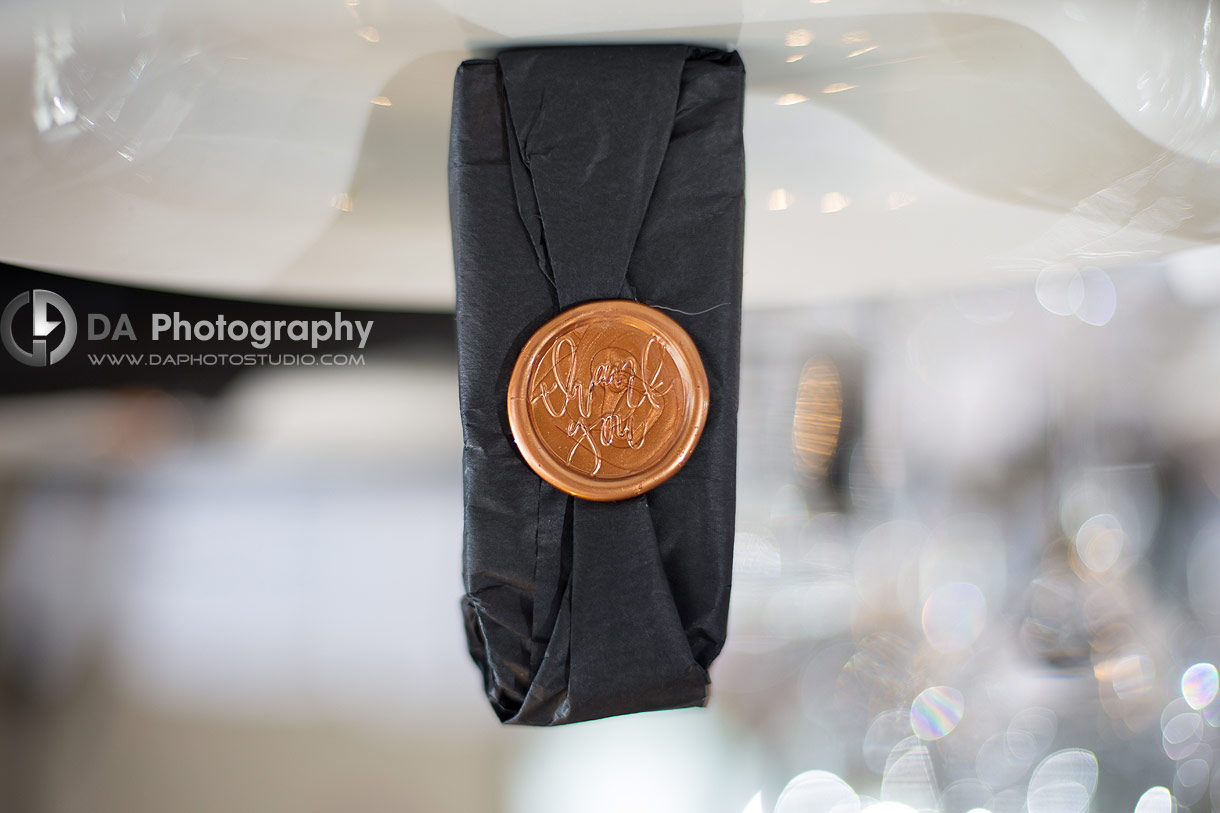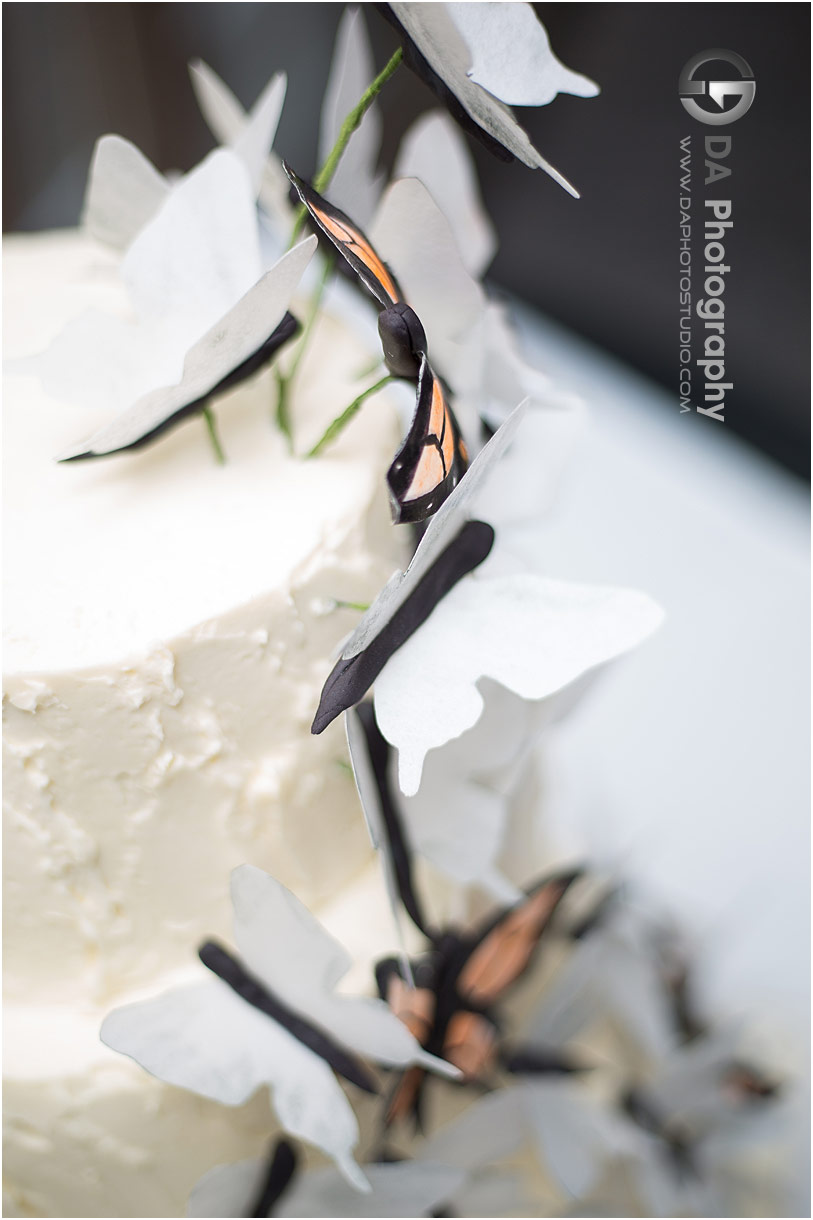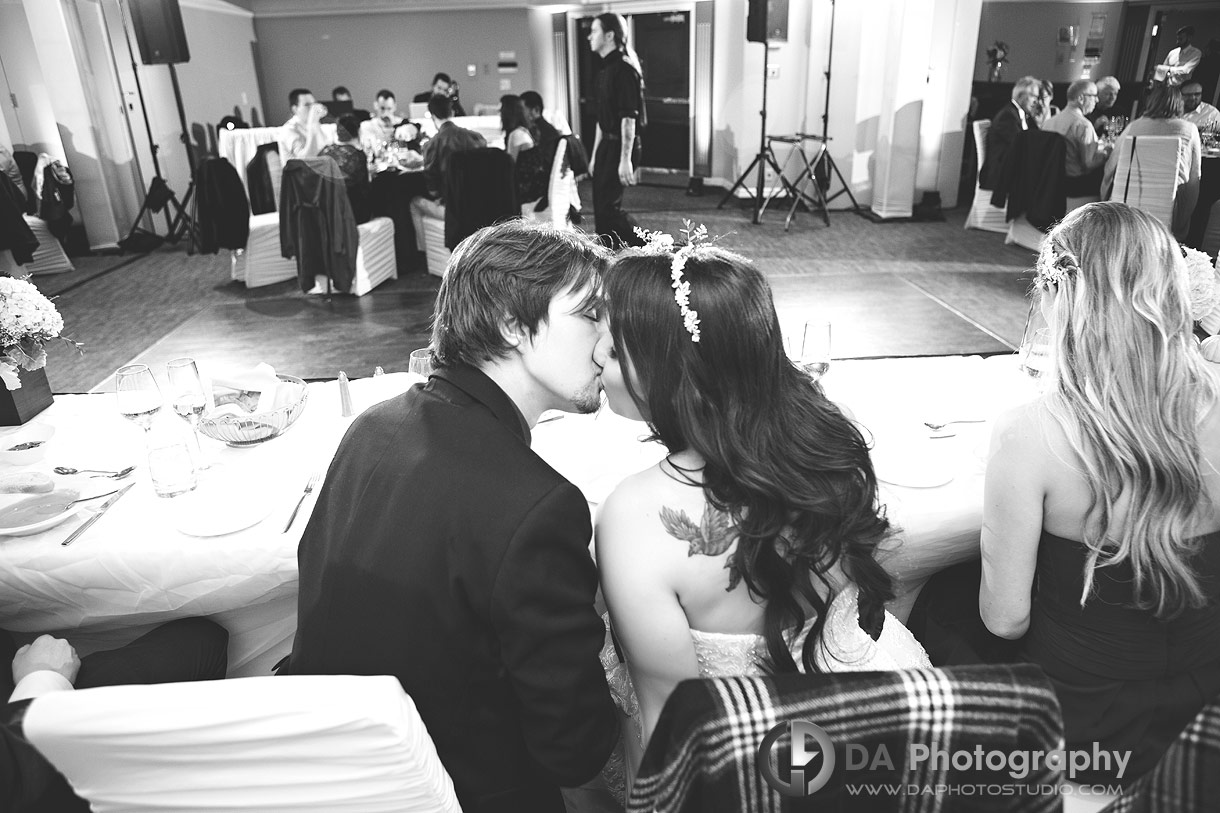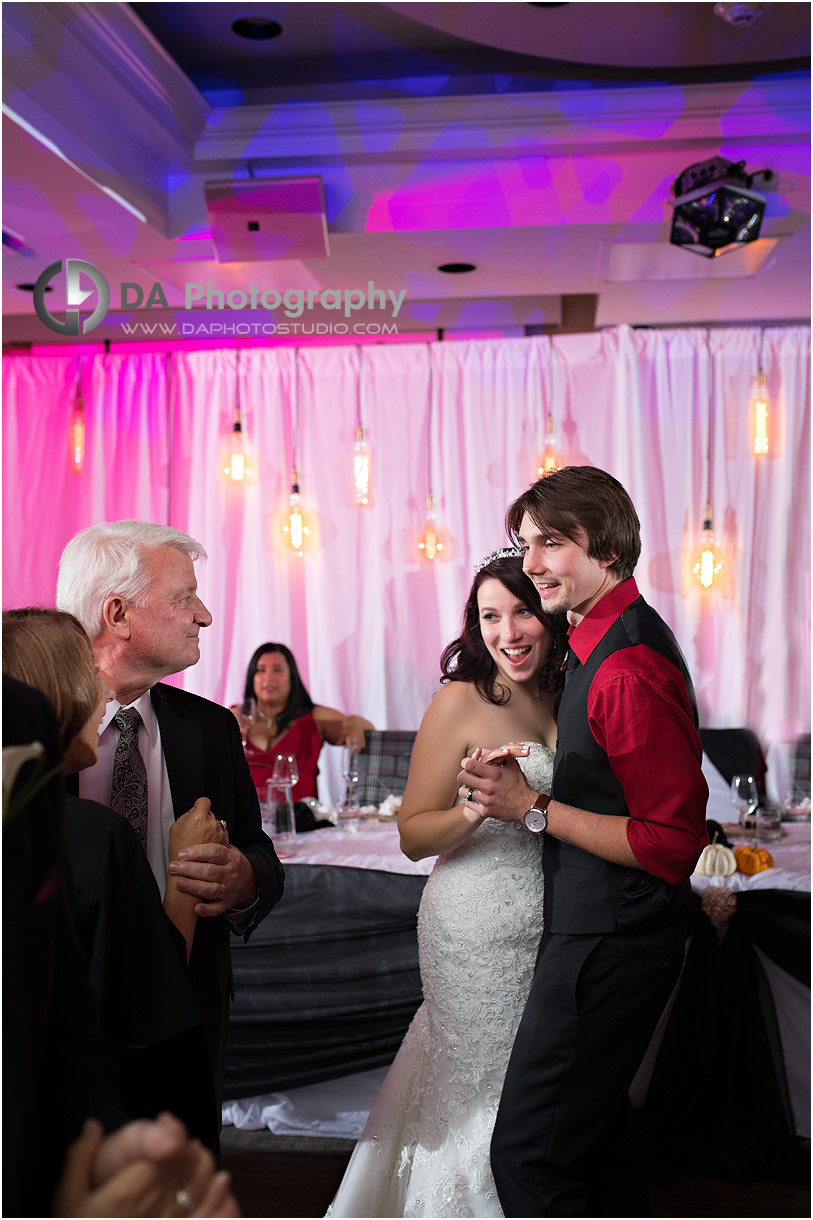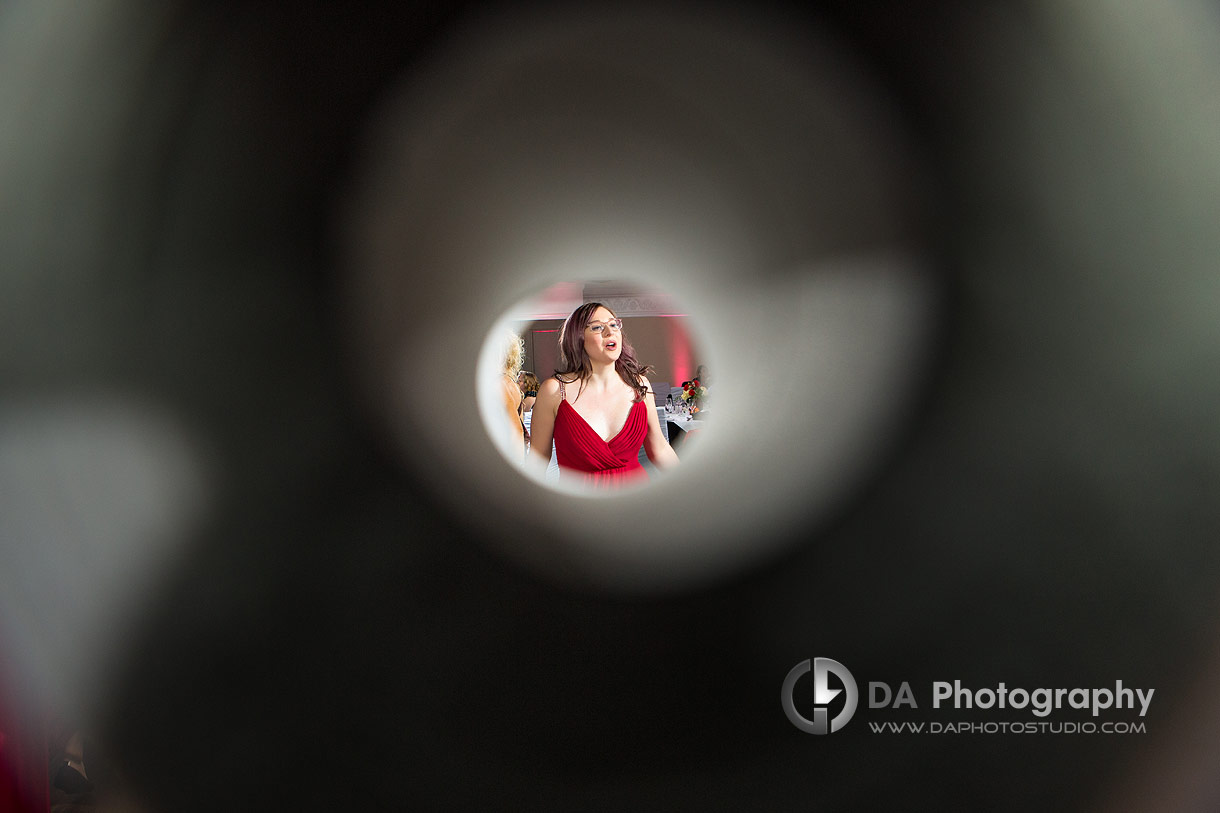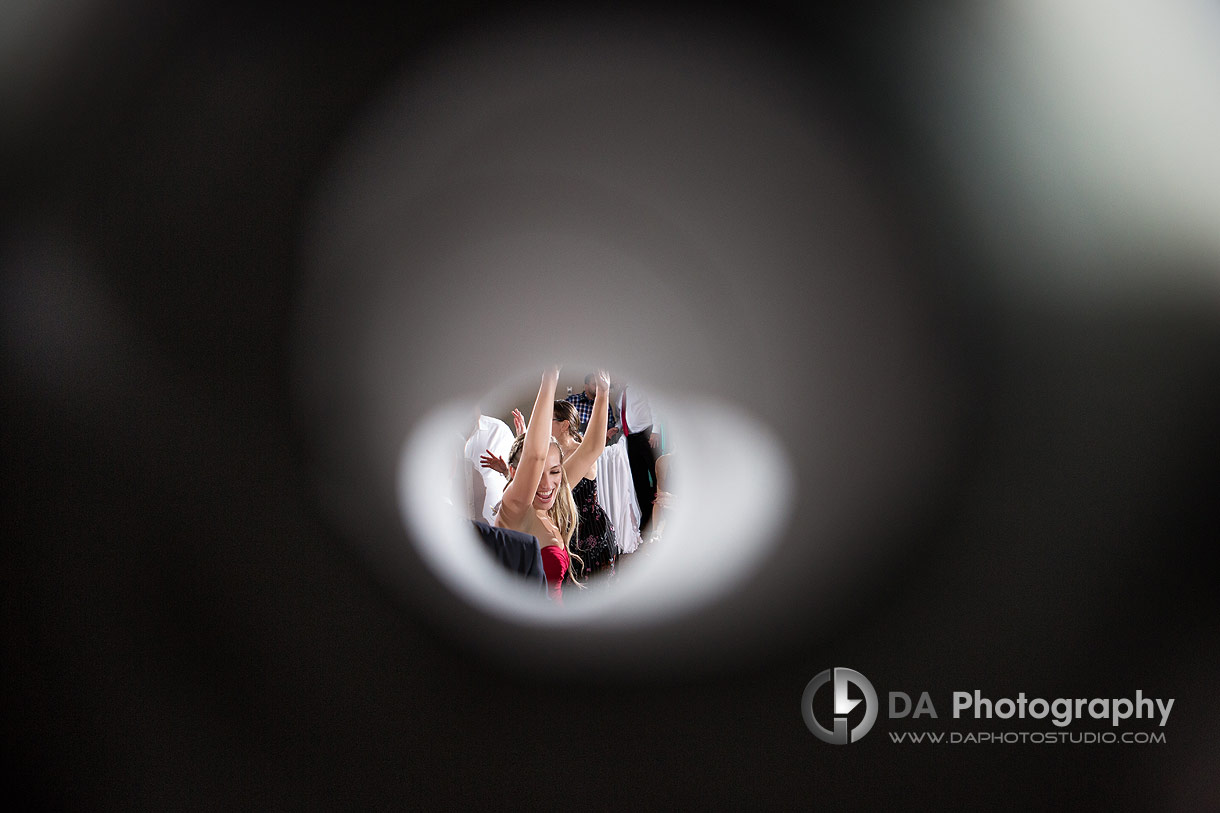 Then, a fun ending at Hockley Valley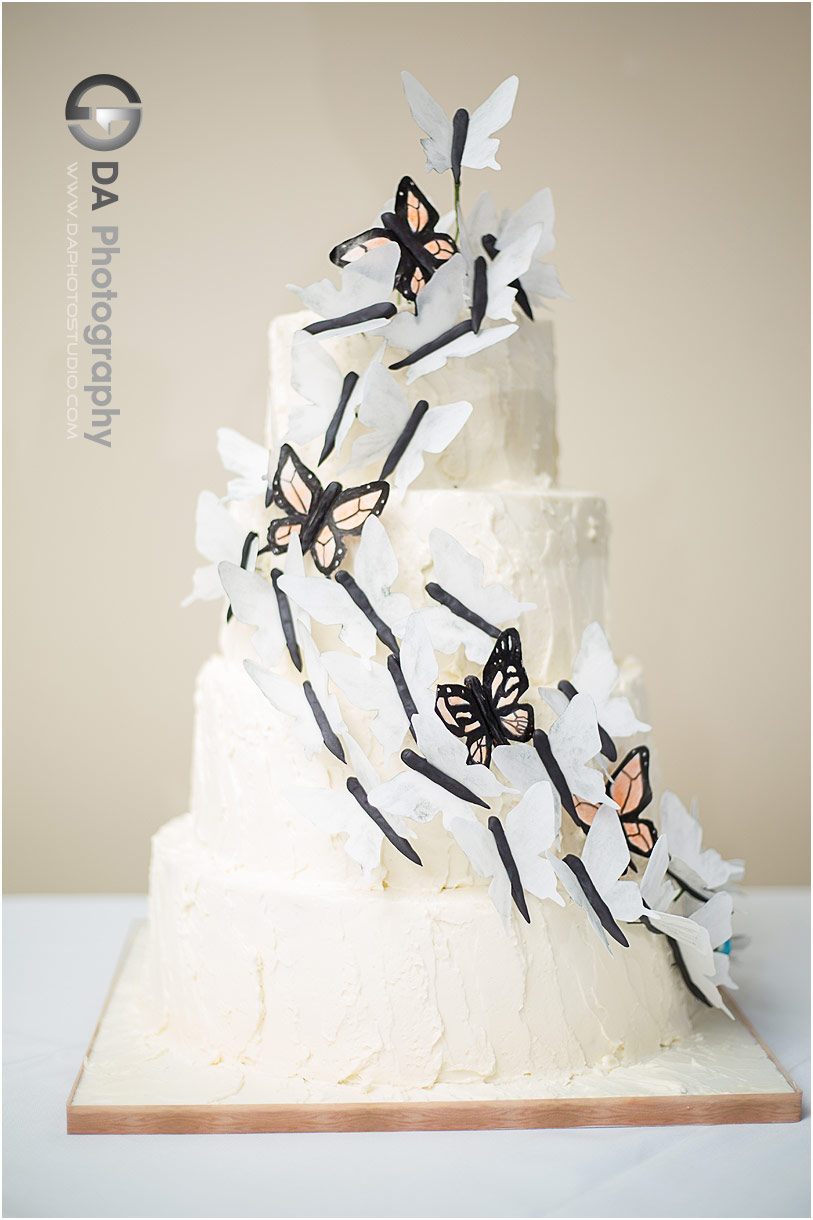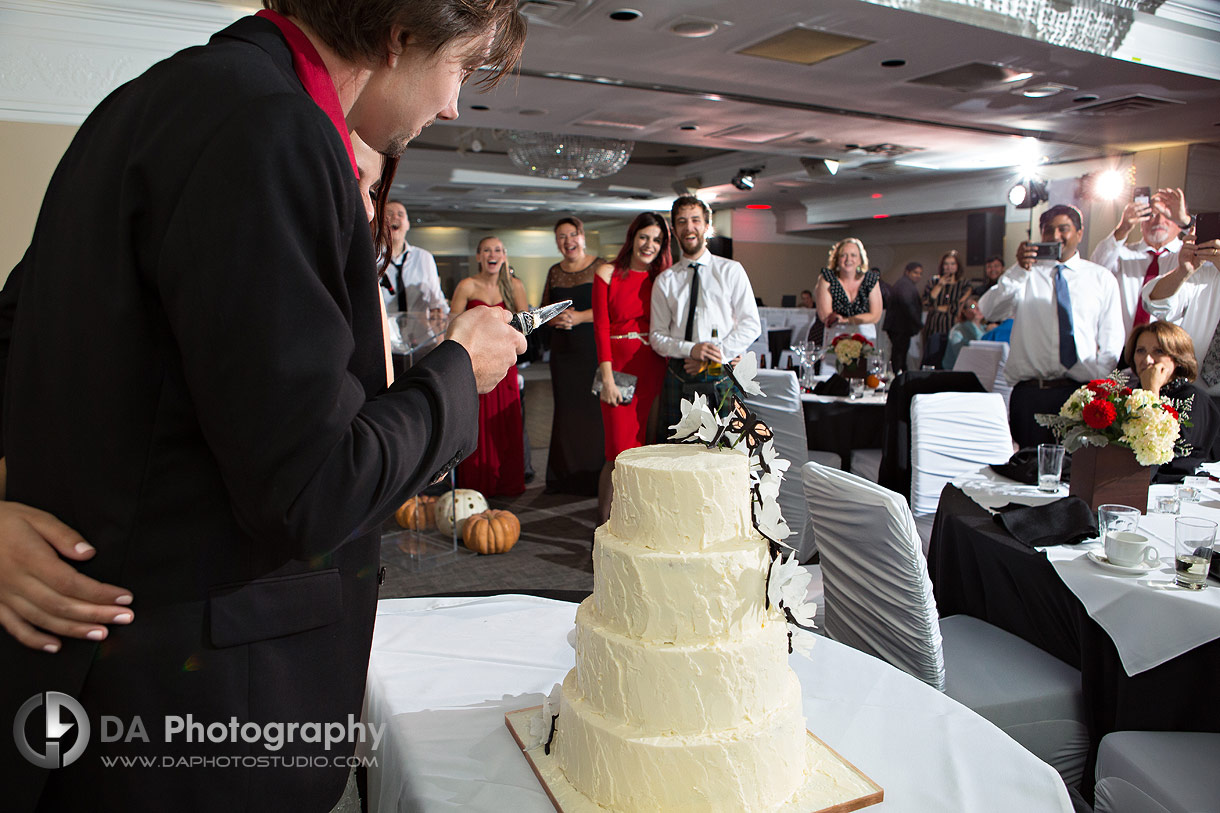 Just as we thought there were no hitches to the night, we realized that the cake knife was missing. However, thankfully one of their guests who was kitted out with a Scottish kilt, came to the rescue with his own personal knife! As the guests whirled around on the dance-floor, I snuck Veronica and Brett outside to admire the gentle snowflakes which graced the still of the night. Then, they had a moment to reflect on their day and look into each others eyes. We were all content knowing that the memories I had captured as their Hockley Valley wedding photographer were documented. That way, they were ready for whenever they wanted to relive the moment.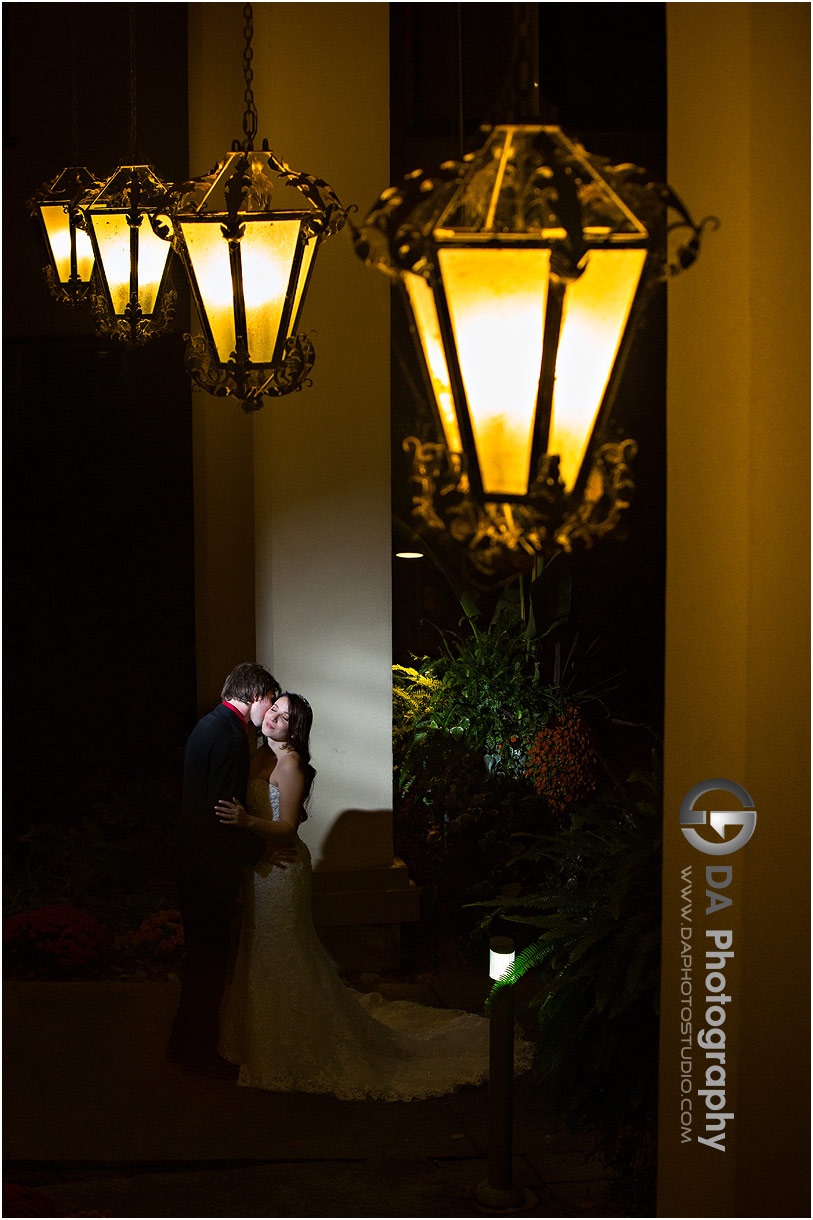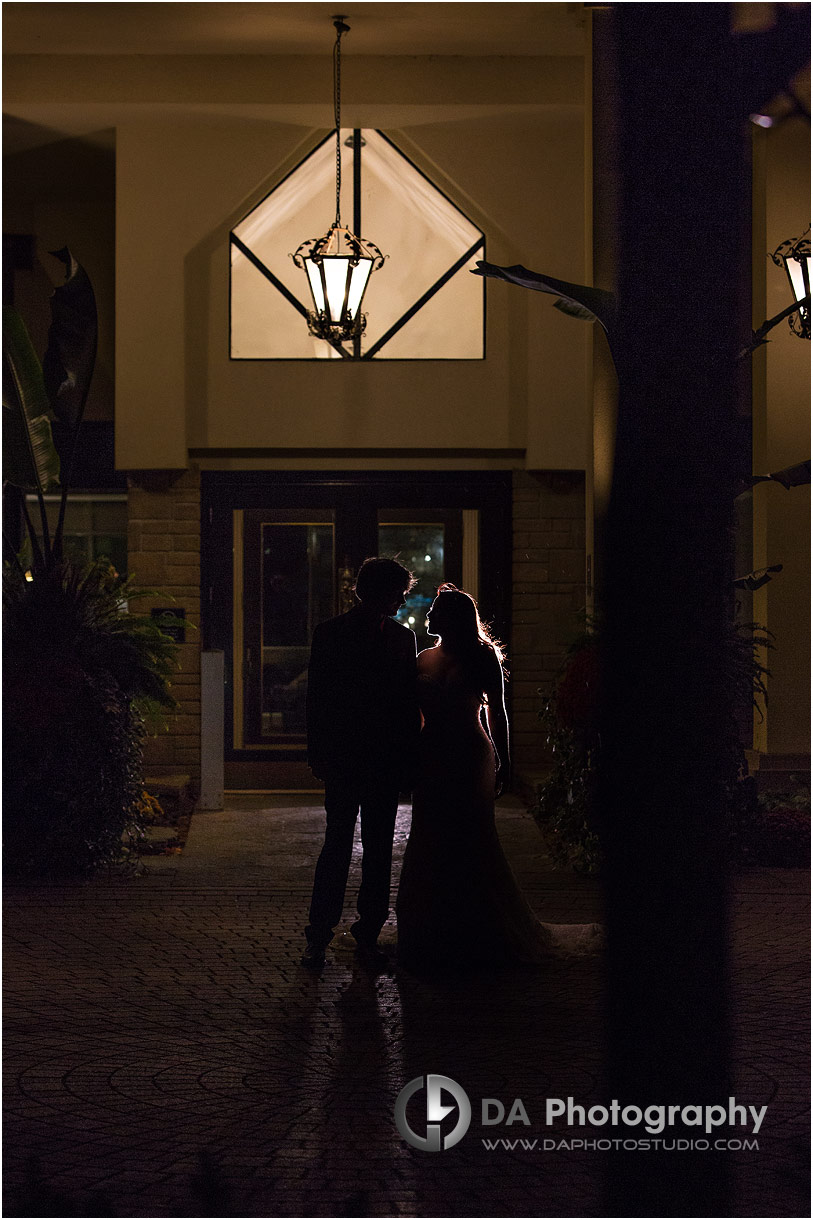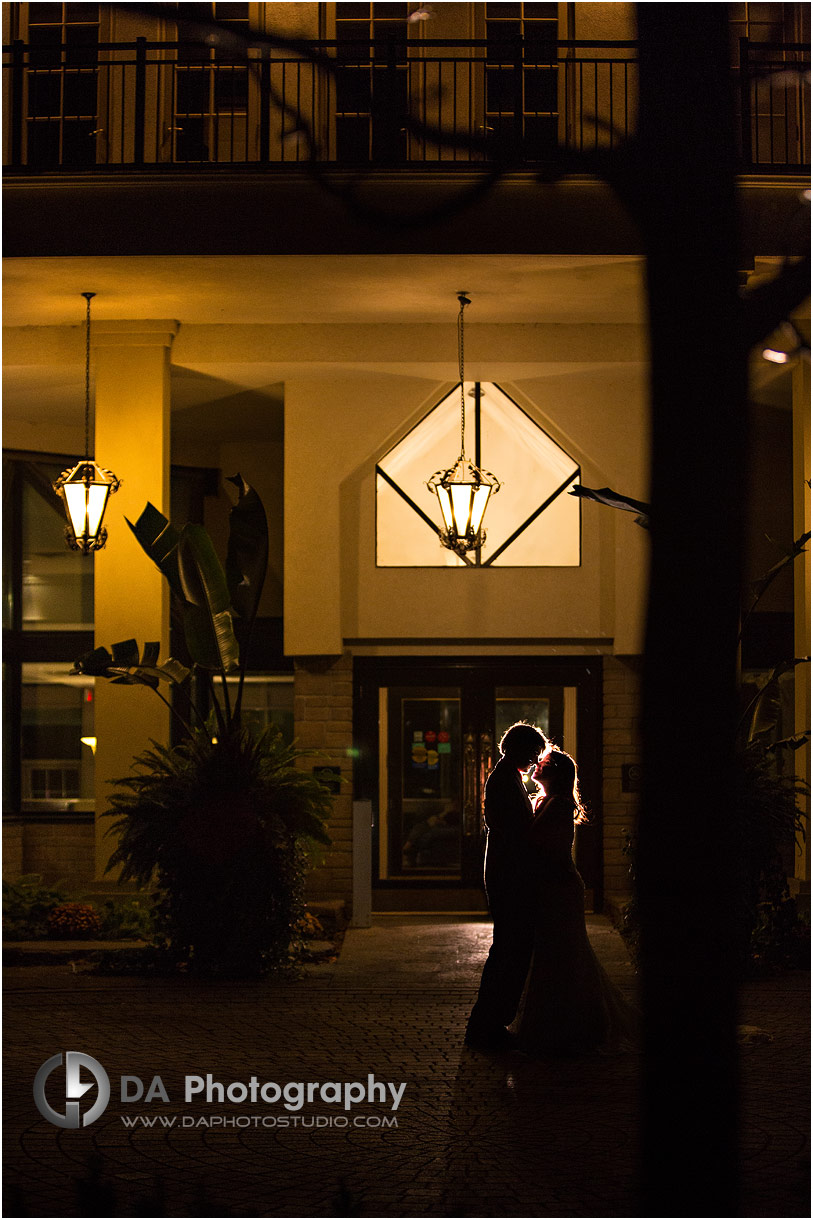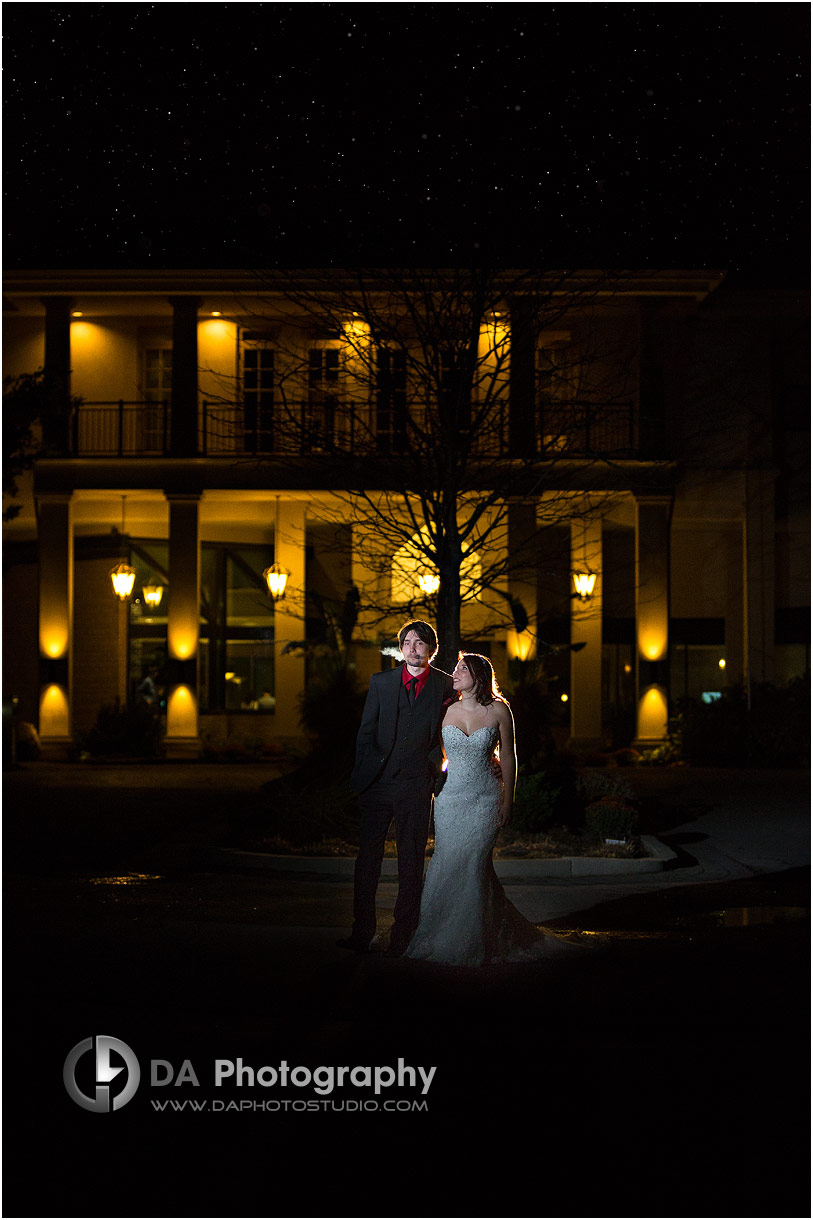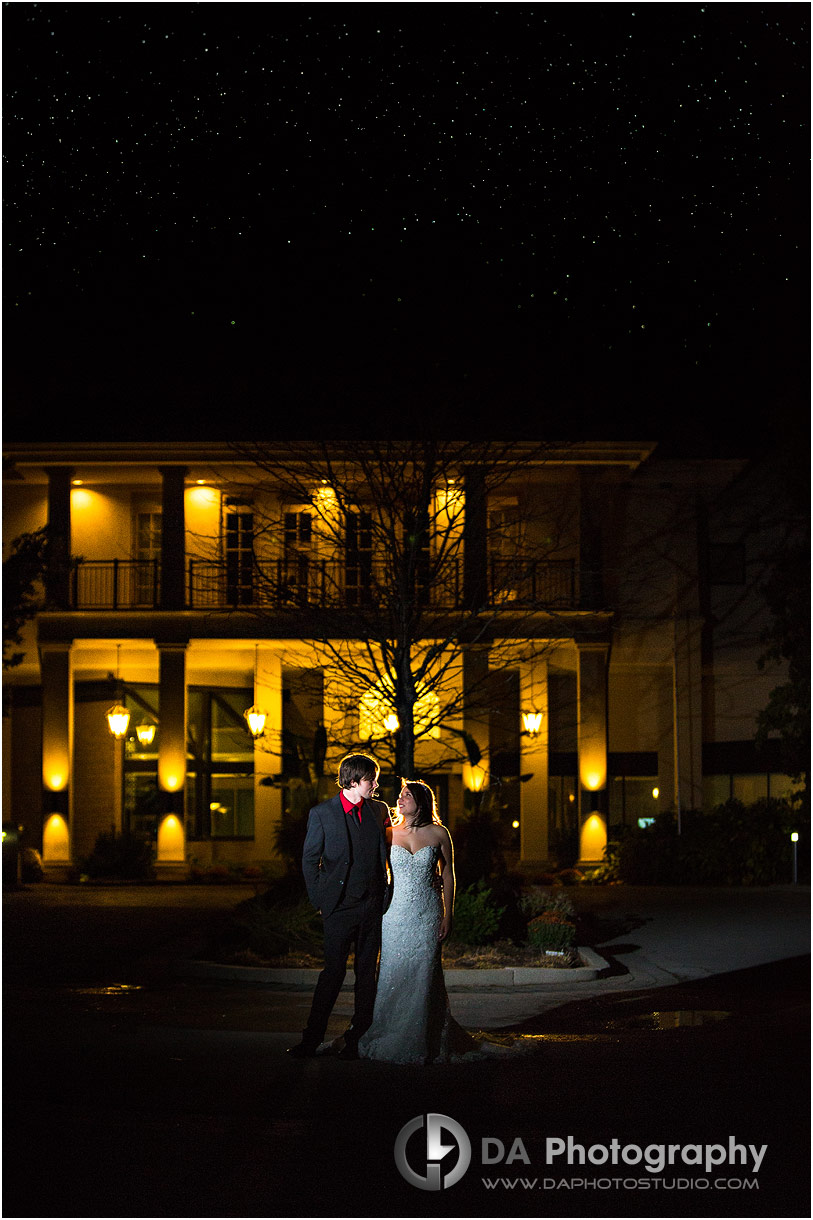 Wedding Ceremony: Montclair Patio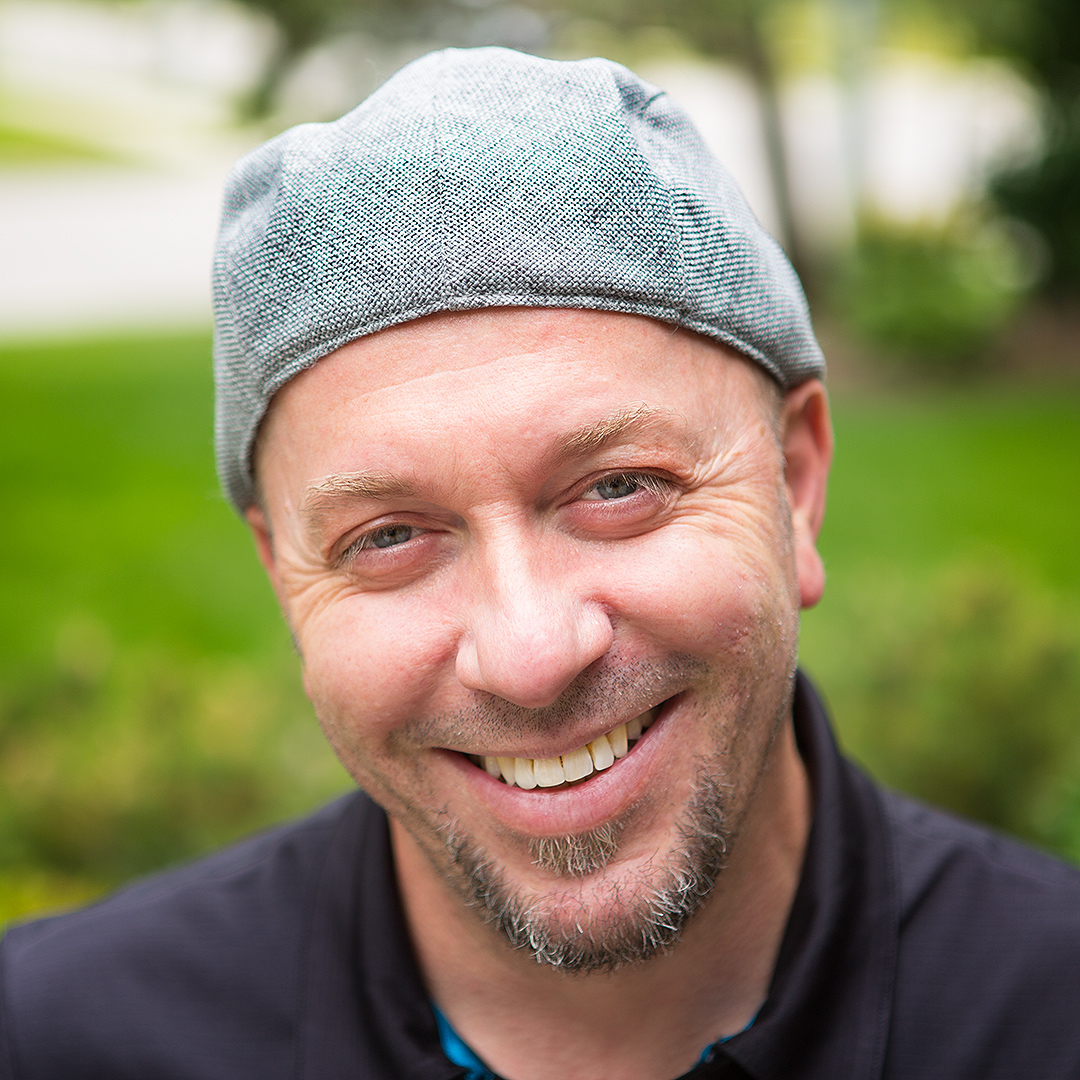 My passion and biggest asset is taking the time to make every client comfortable and relaxed before I even pick up the camera. The result? Photos of you that actually look like you at your best! I can prove to you how much you can enjoy having your picture taken. Lifestyle photography is about the experience that happens to be served up along side of some great photos.
Specialties:
Family Photography for families that like to move around and enjoy their photo time, Wedding Photography for couples looking for a mixture of photojournalistic, contemporary and traditional images and Professional Corporate headshots that are far from cheesy and stiff.