I have been a photographer for over 20 years. There are only a handful of times where I was asked to do something that really pushed my limits, both professionally and emotionally. When I met Alicia and Jeff, there were such mixed emotions when it came to their special day. Both were overjoyed with the prospect of their Cambridge Mill wedding, but there was a bittersweet factor to consider.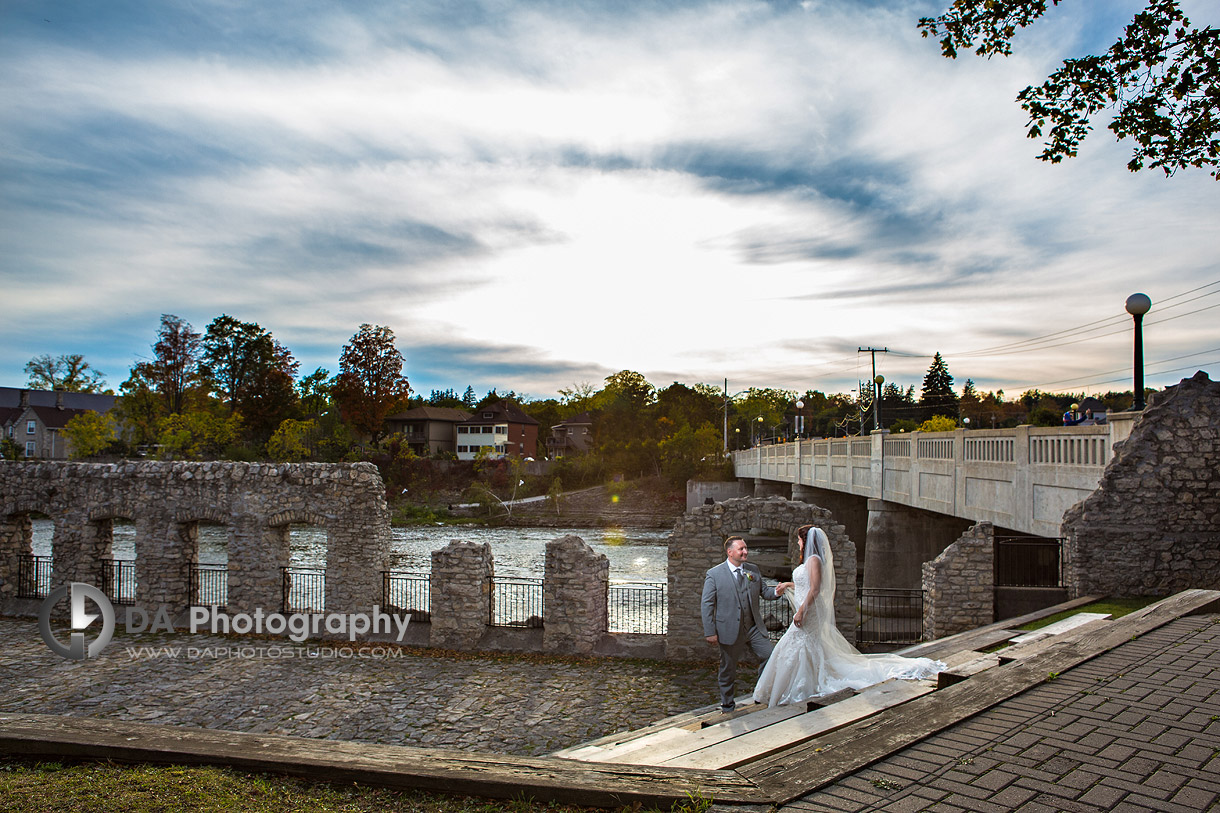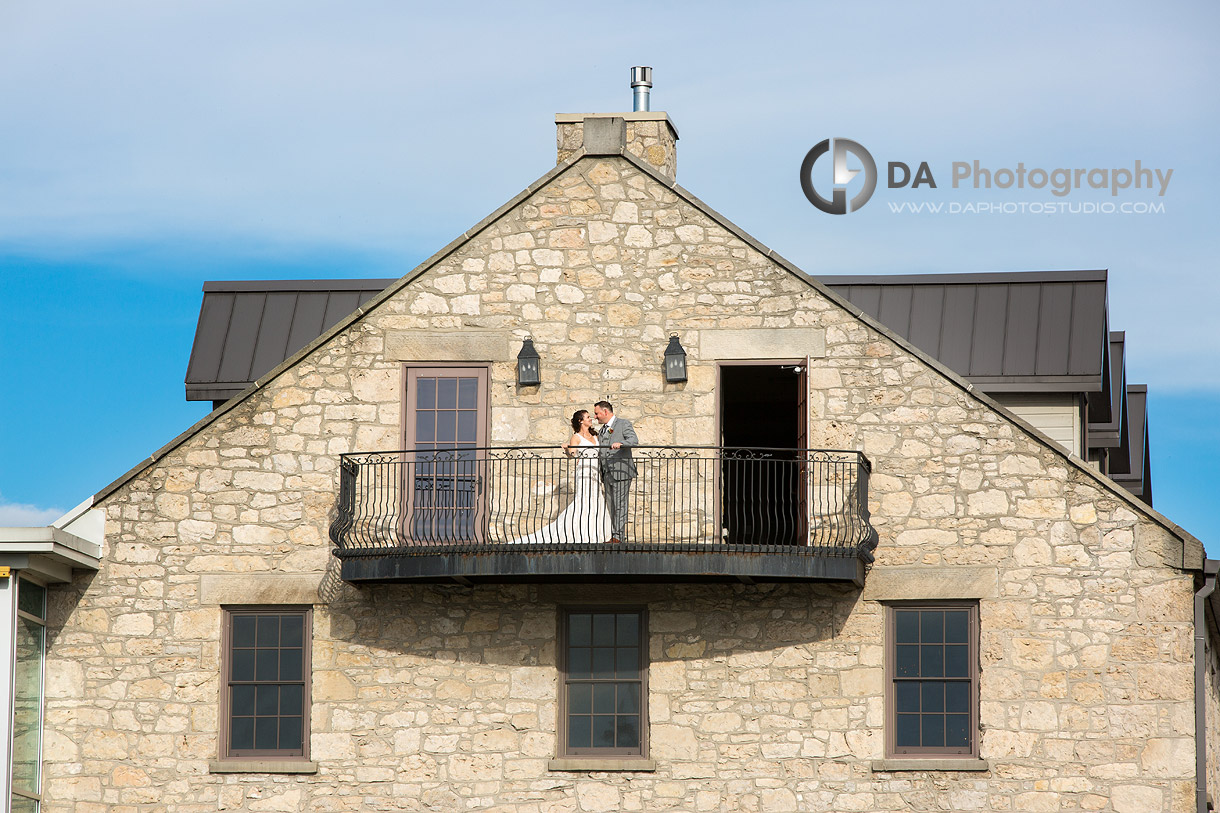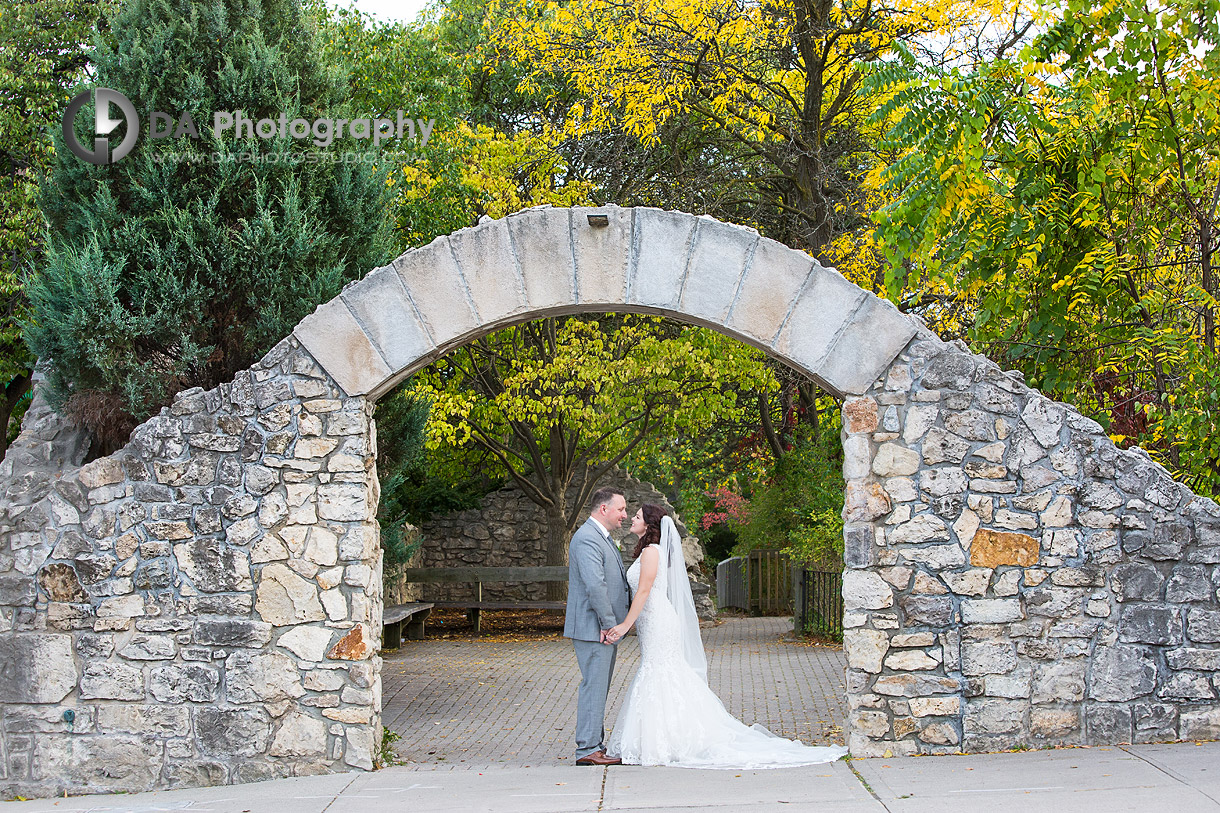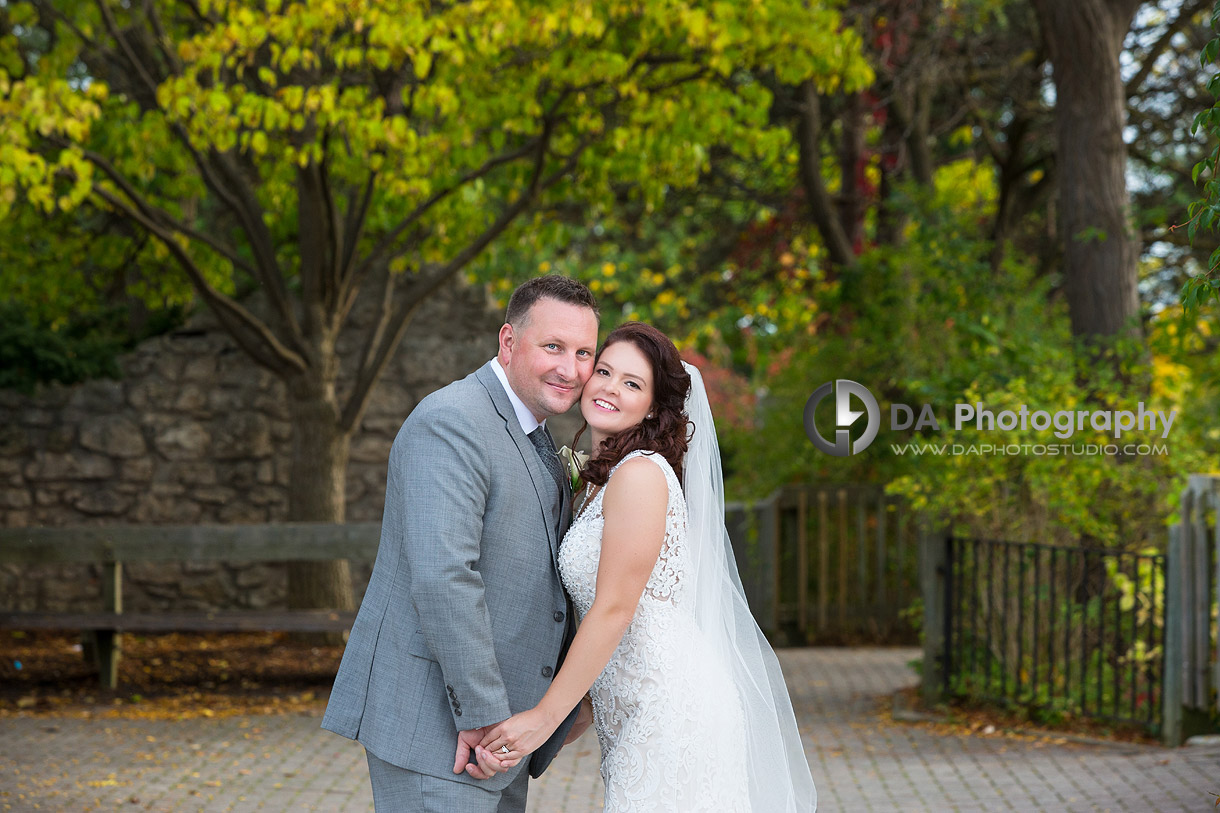 Jeff had recently lost his father and it had a devastating effect on his family. They were all hoping he would be able to hold out to see Jeff get married. Wanting to try to ease the pain, Alicia approached me and asked me to do something that would really test my skills. Their wedding photography collection included a same day photo slide presentation that would play at the reception. It's a great way for the guests to be wowed by some of the images, but I am given very limited time to work on it. Alicia asked if I could incorporate his father into the group shot and surprise his family with it during slideshow. Not being one to shy away from a challenge, I vowed I would deliver the next best thing to him being there in person.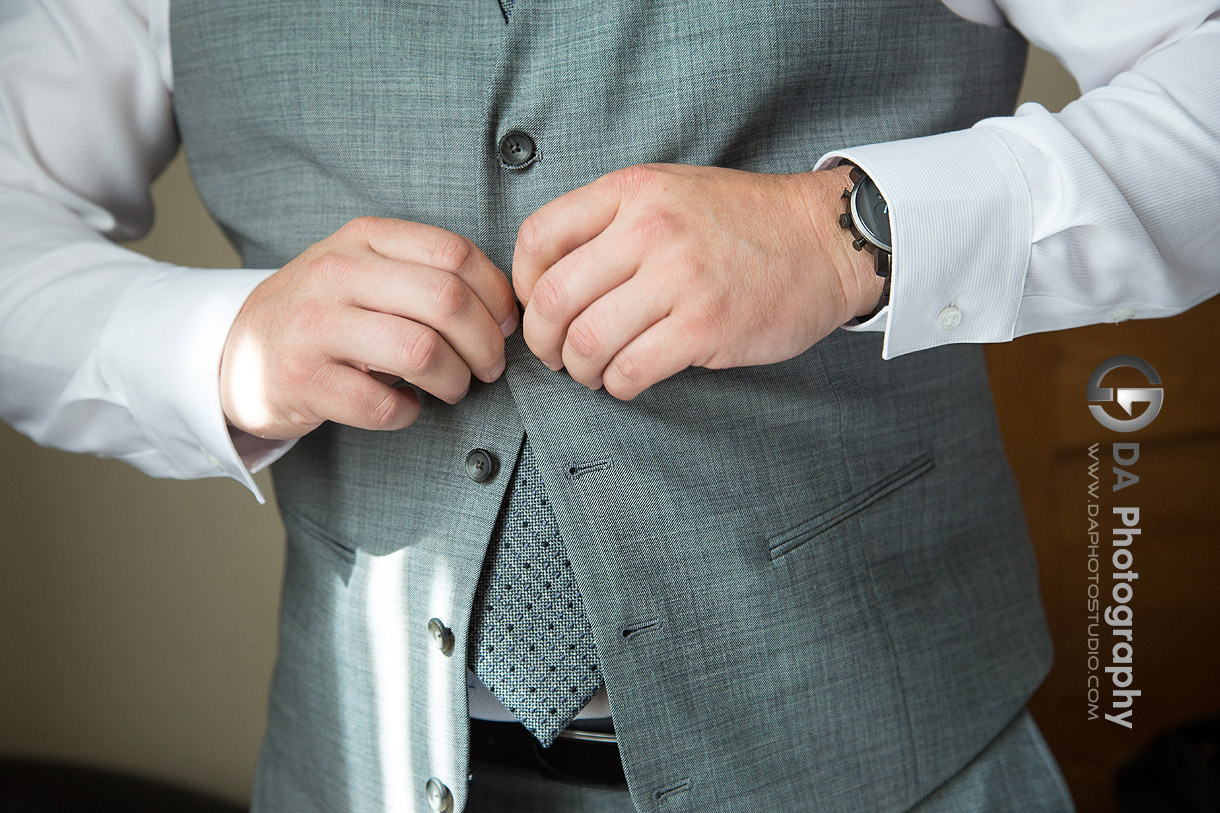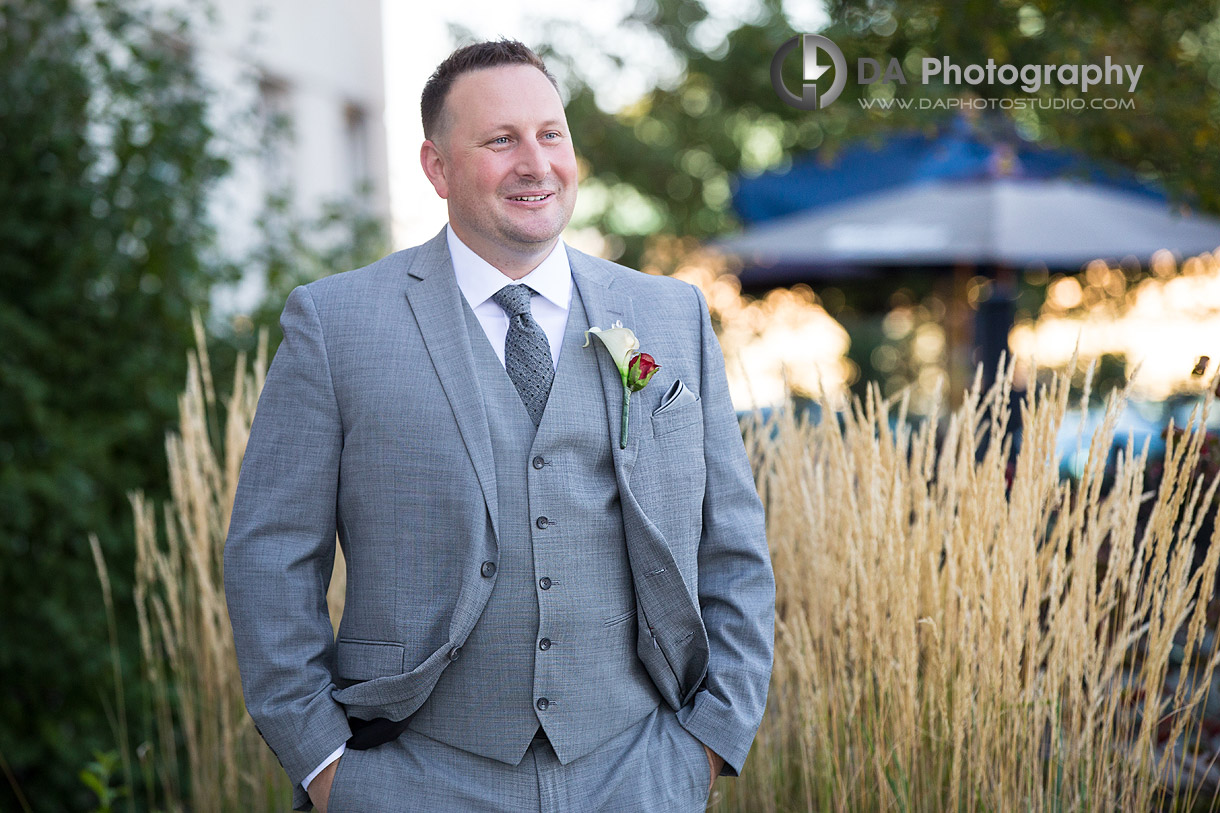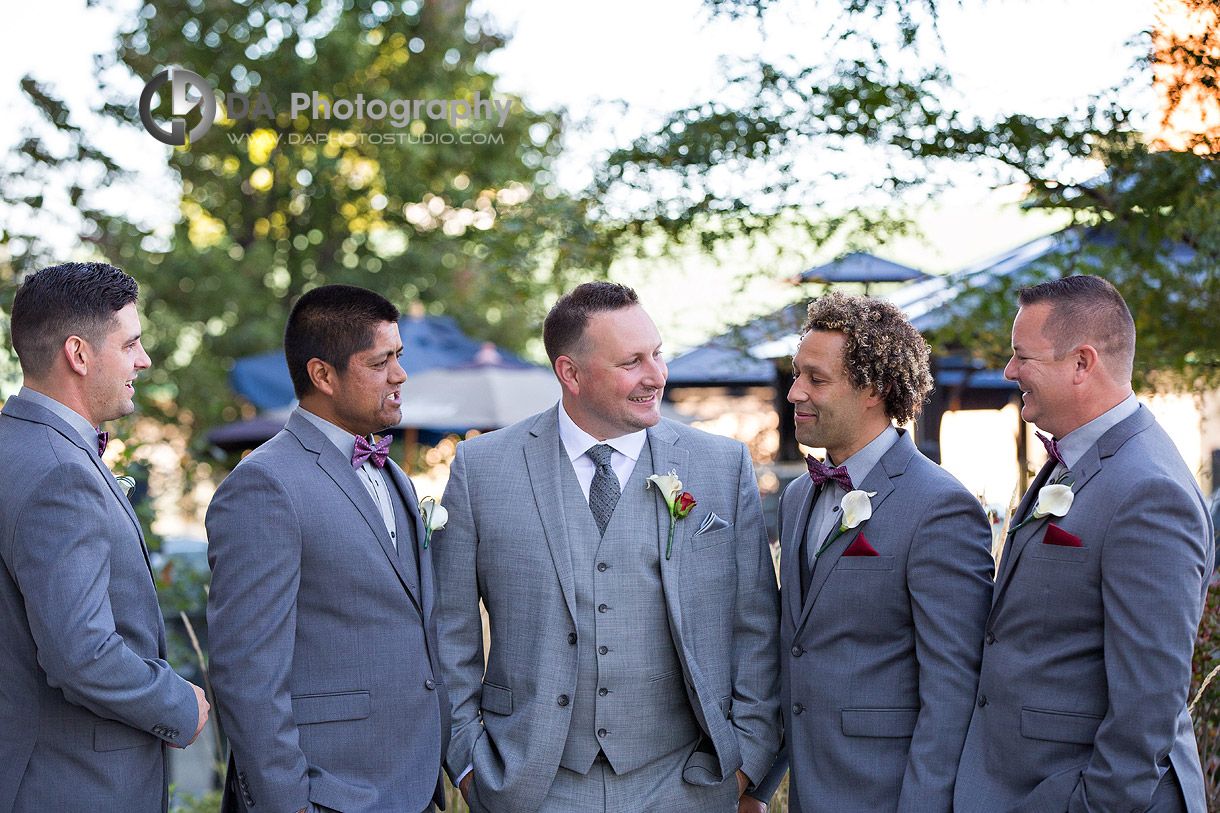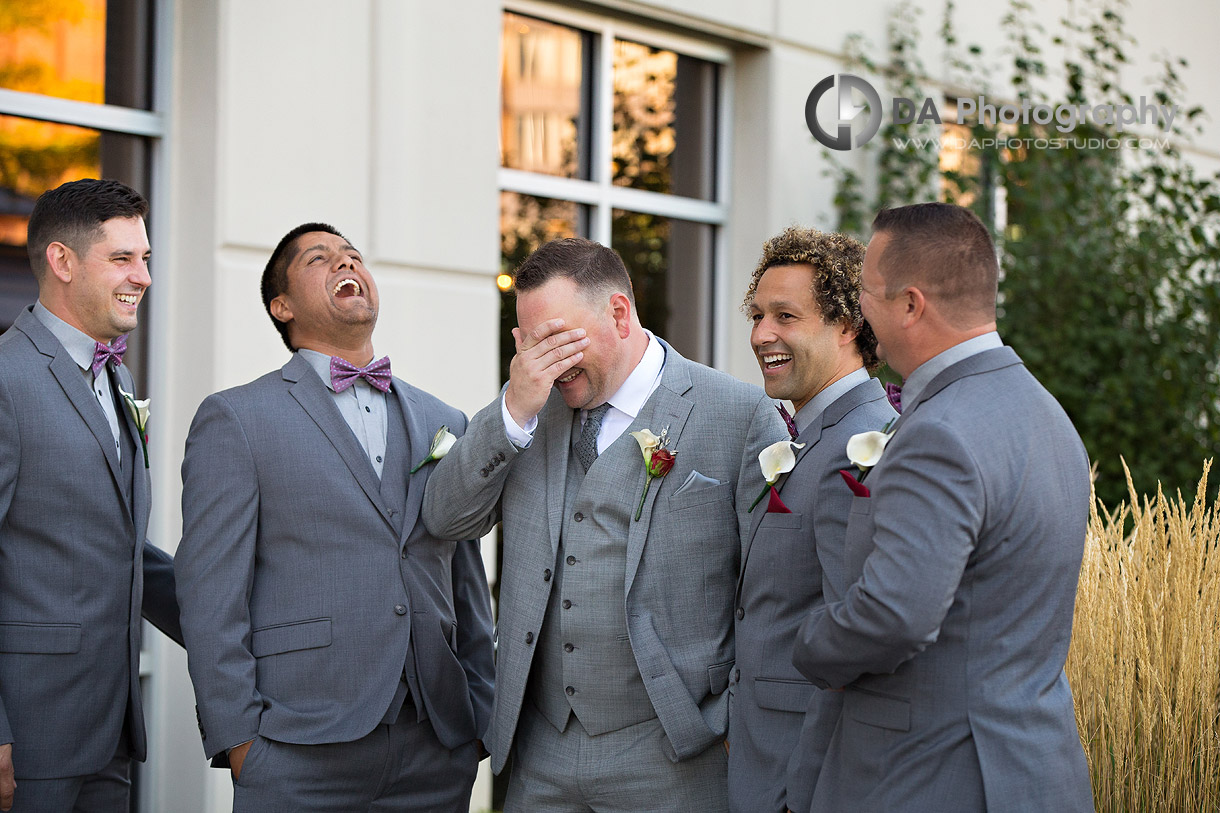 How to plan Cambridge Mill wedding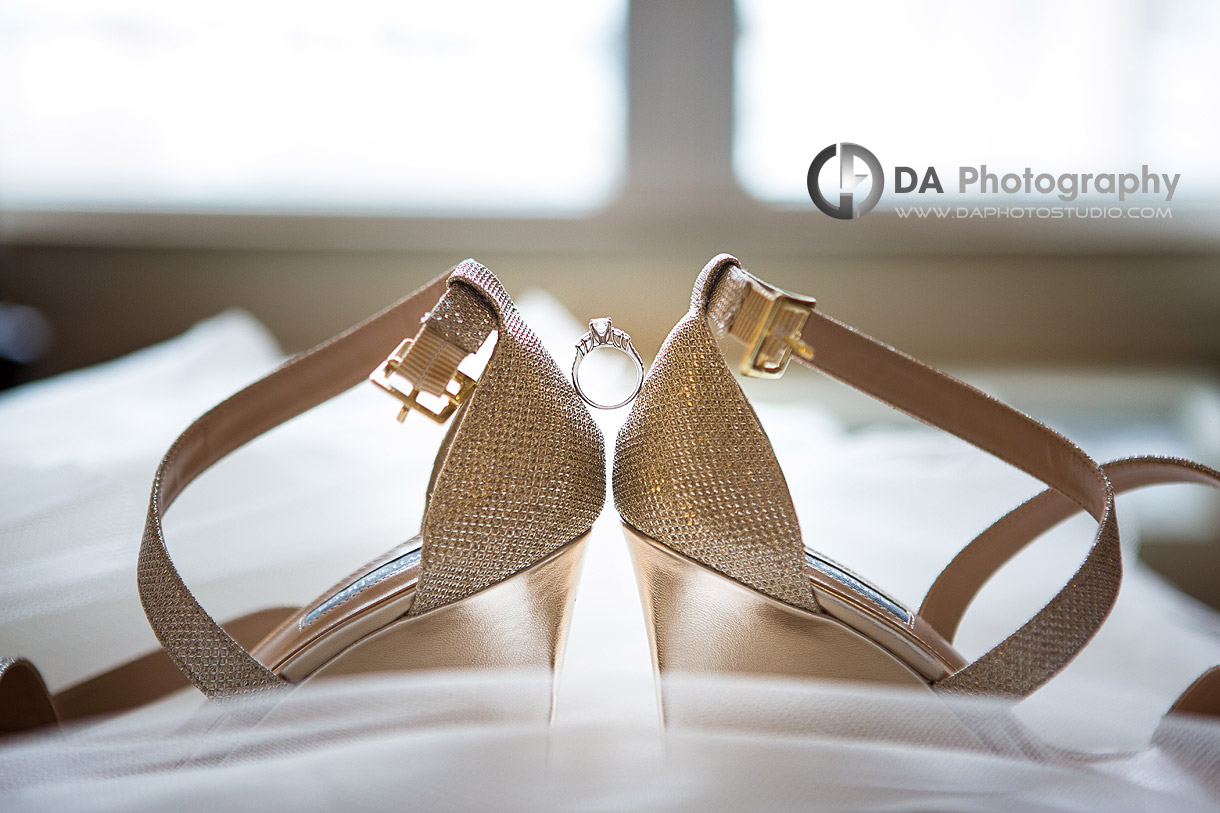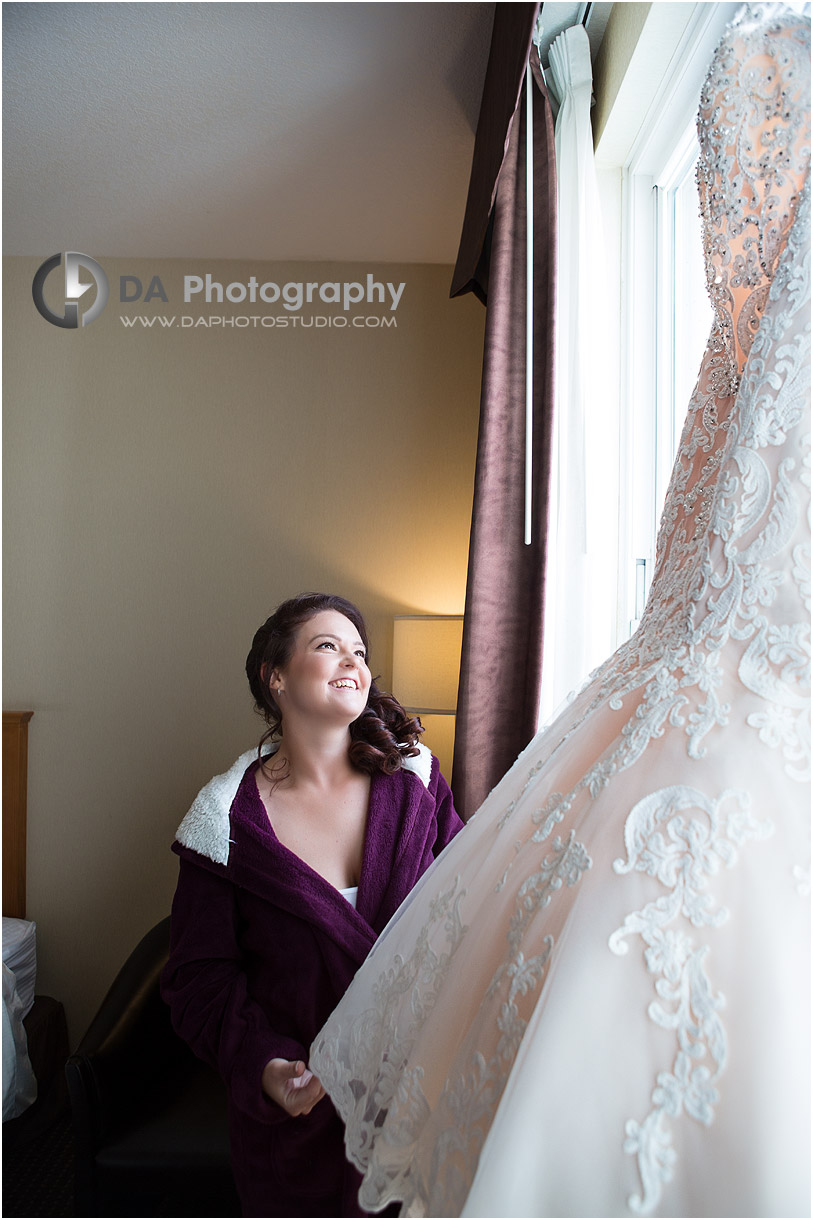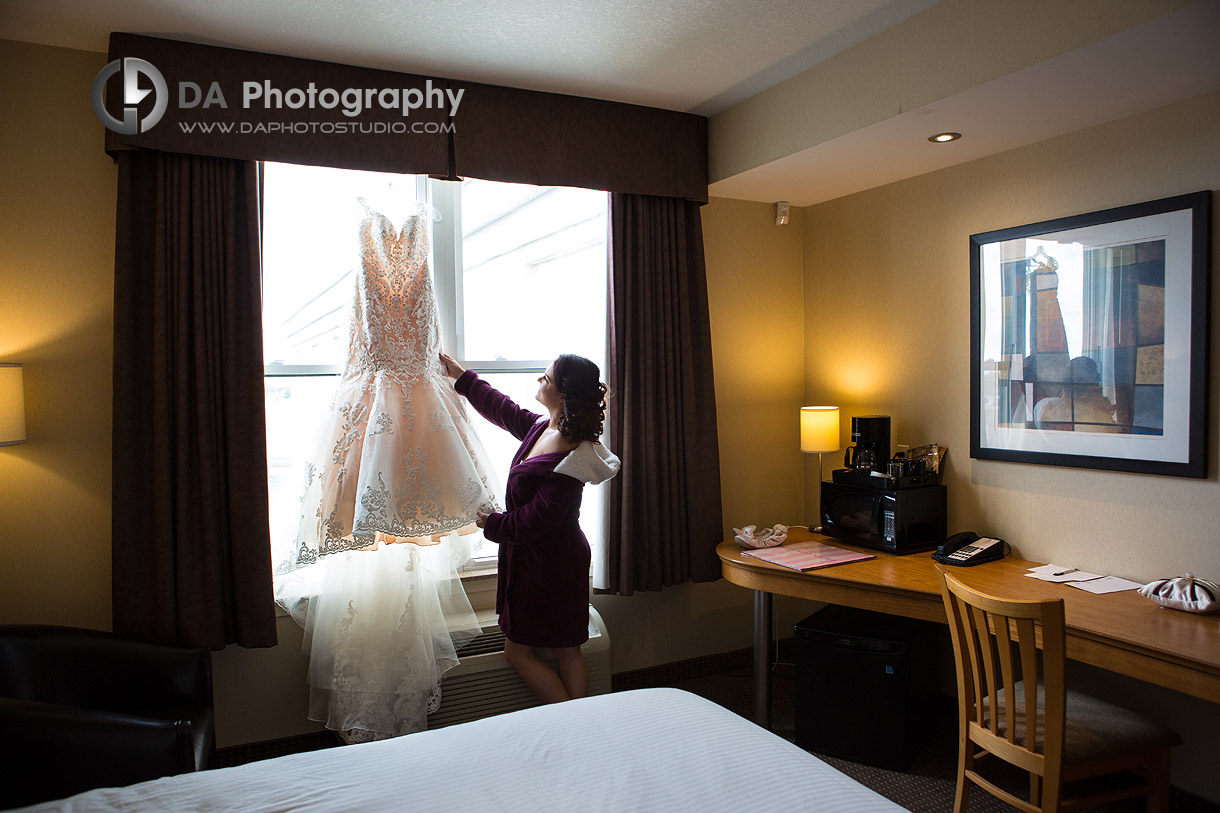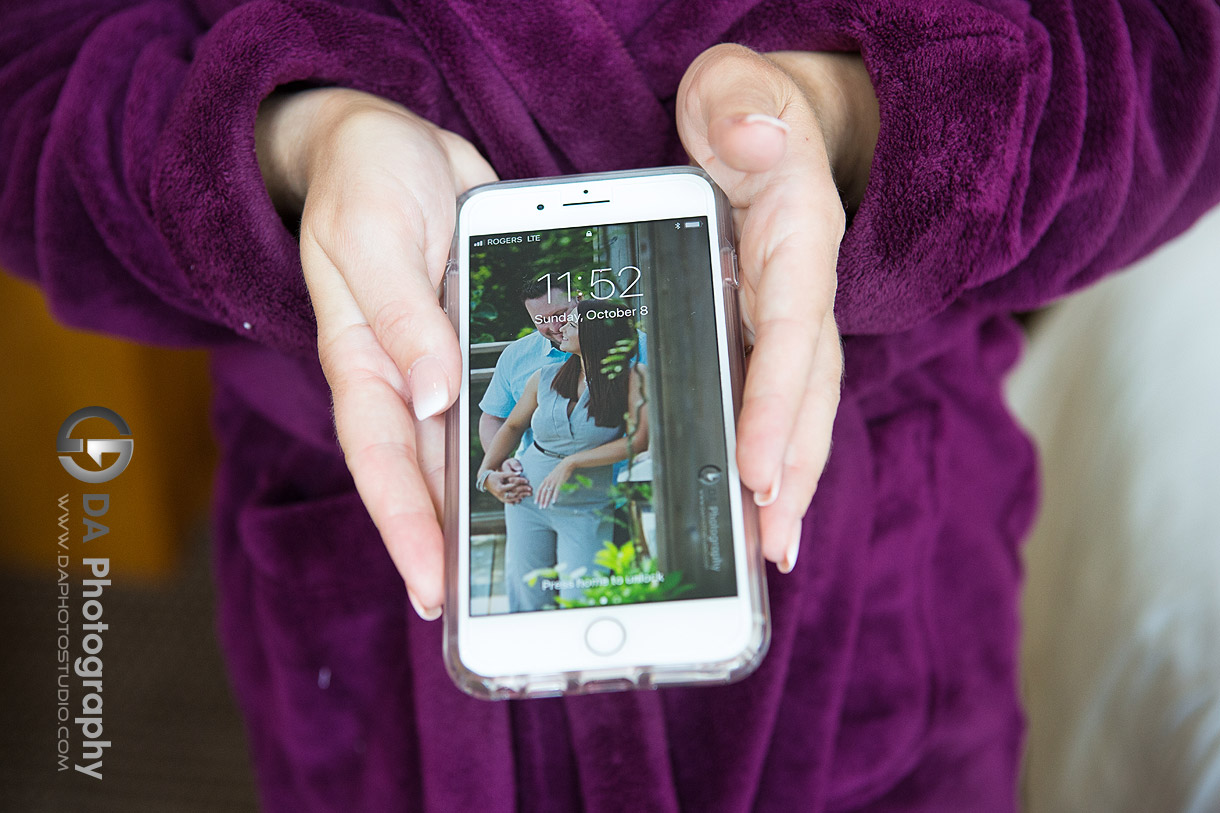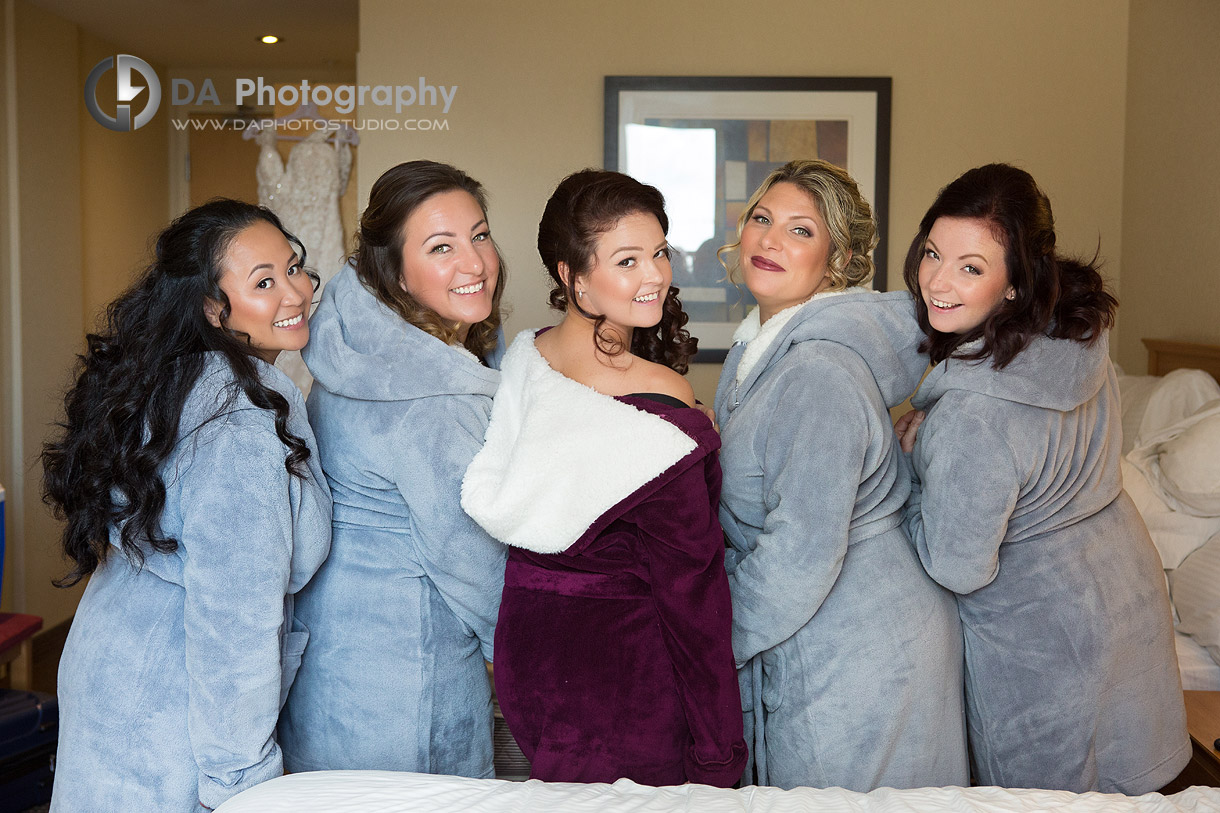 Alicia and Jeff both started their day at the Cambridge Hotel, preparing themselves with their bridal party. Jeff's daughter got ready with the girls. It was beautiful to see the dynamics and how the bridal party included her. I love thinking out of the box. When I saw artwork of a lady thinking, I captured the flower girl lost in her own thoughts in the reflection. My favourite part of a journalistic style coverage is being able to offer a snapshot of particular moments as they happen. Such as being able to catch the parties mid laugh. Or sharing an intimate moment creates emotionally charged imagery.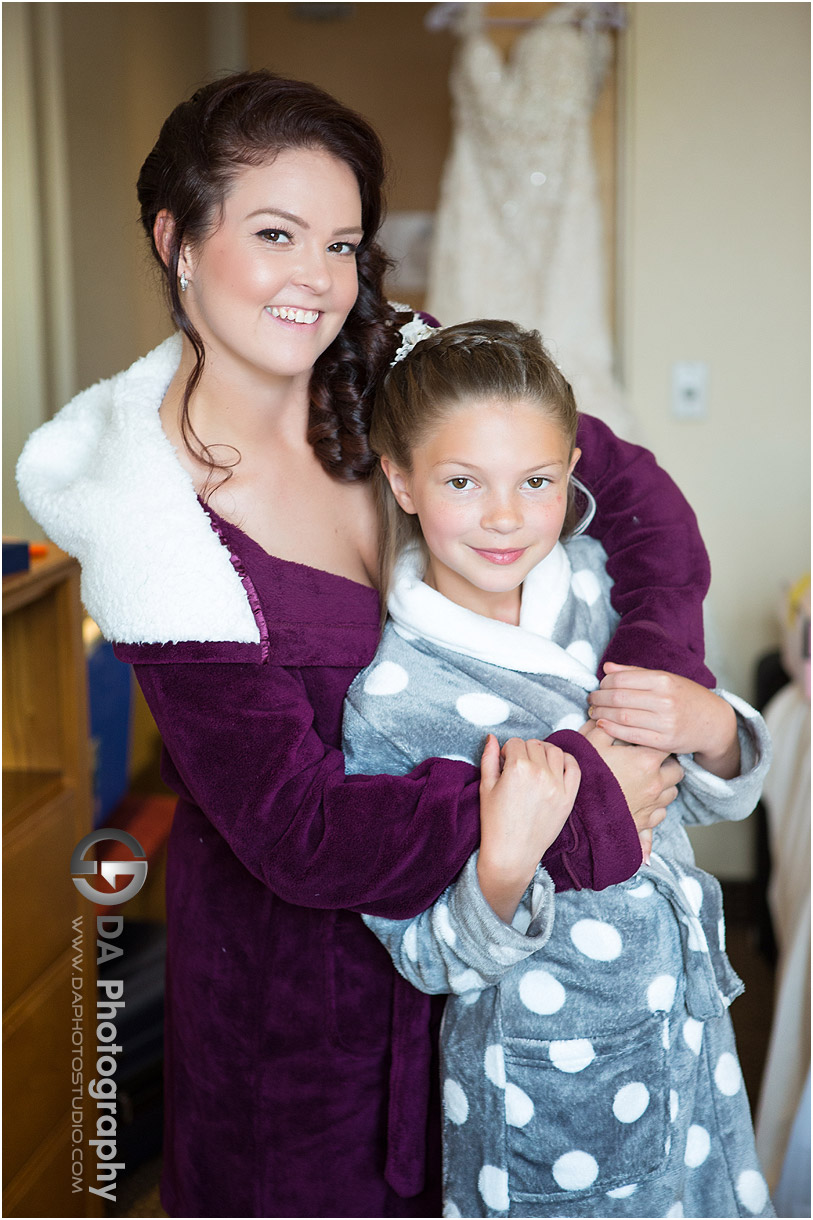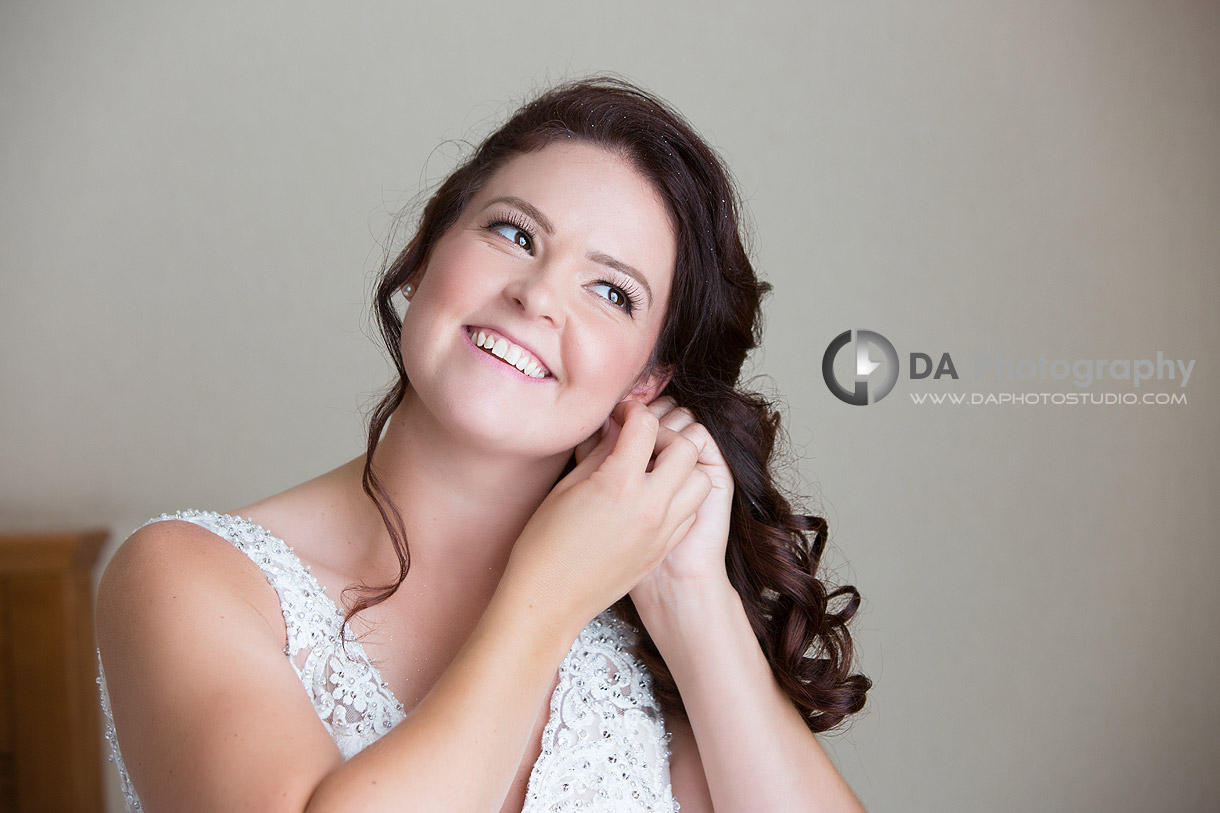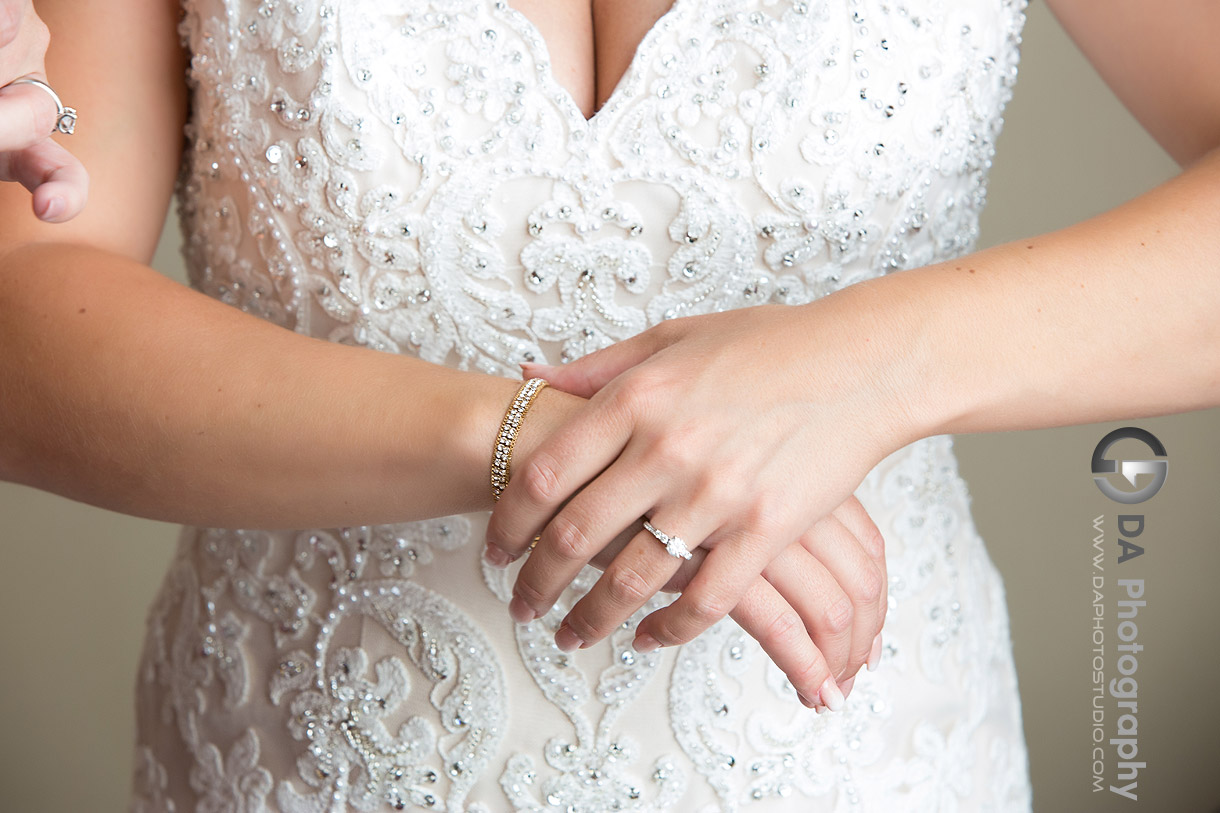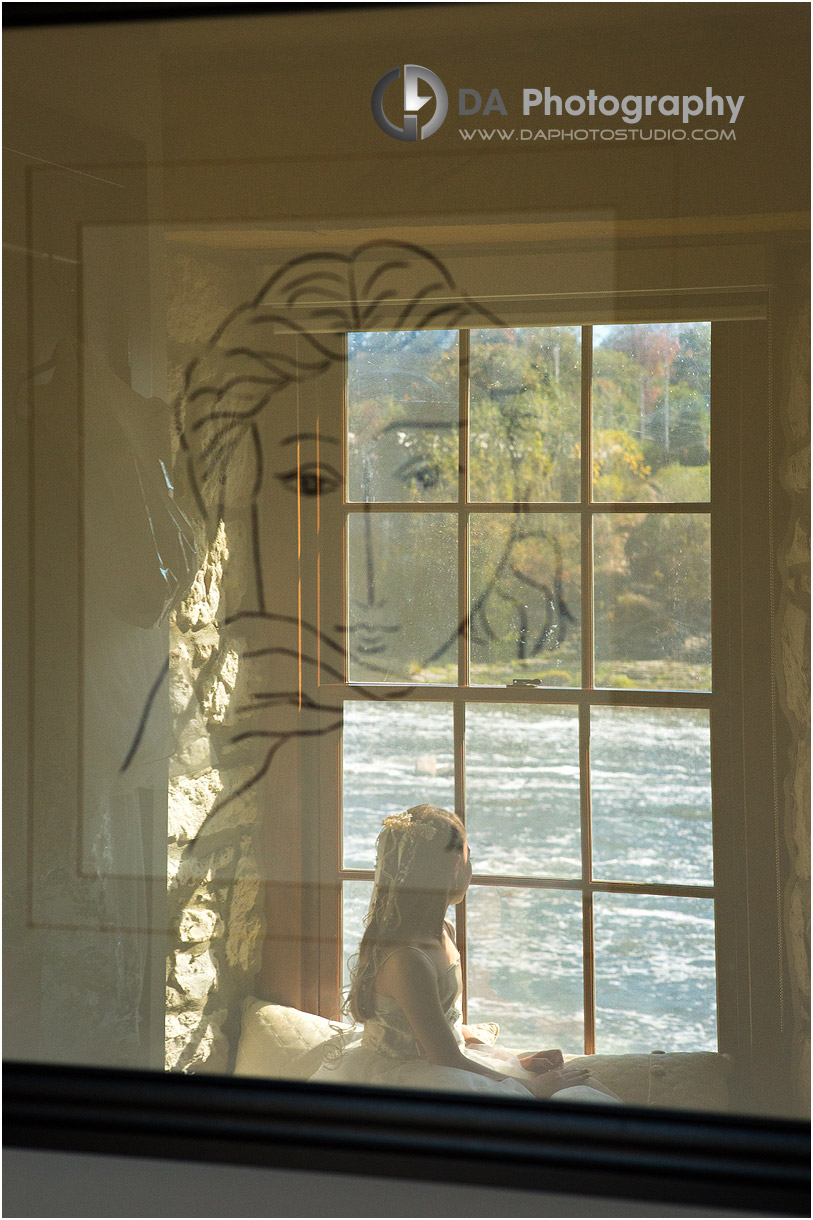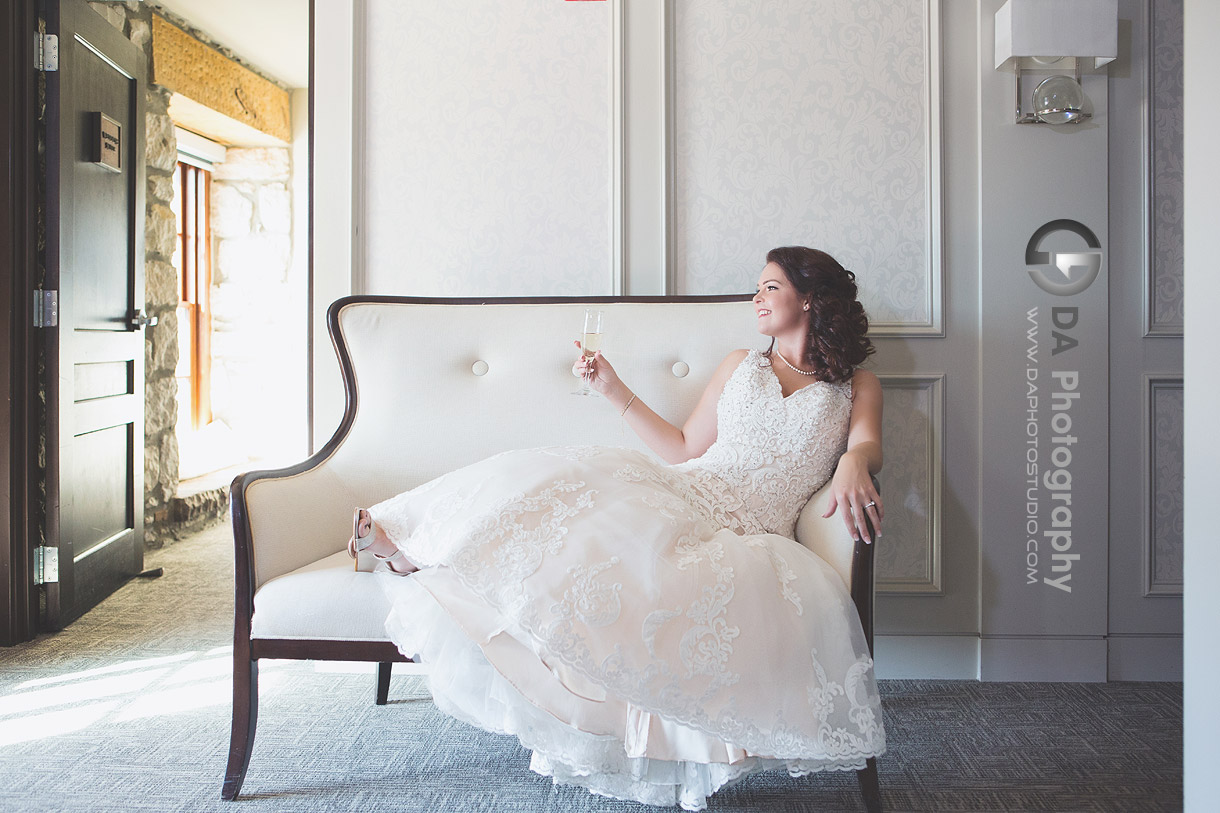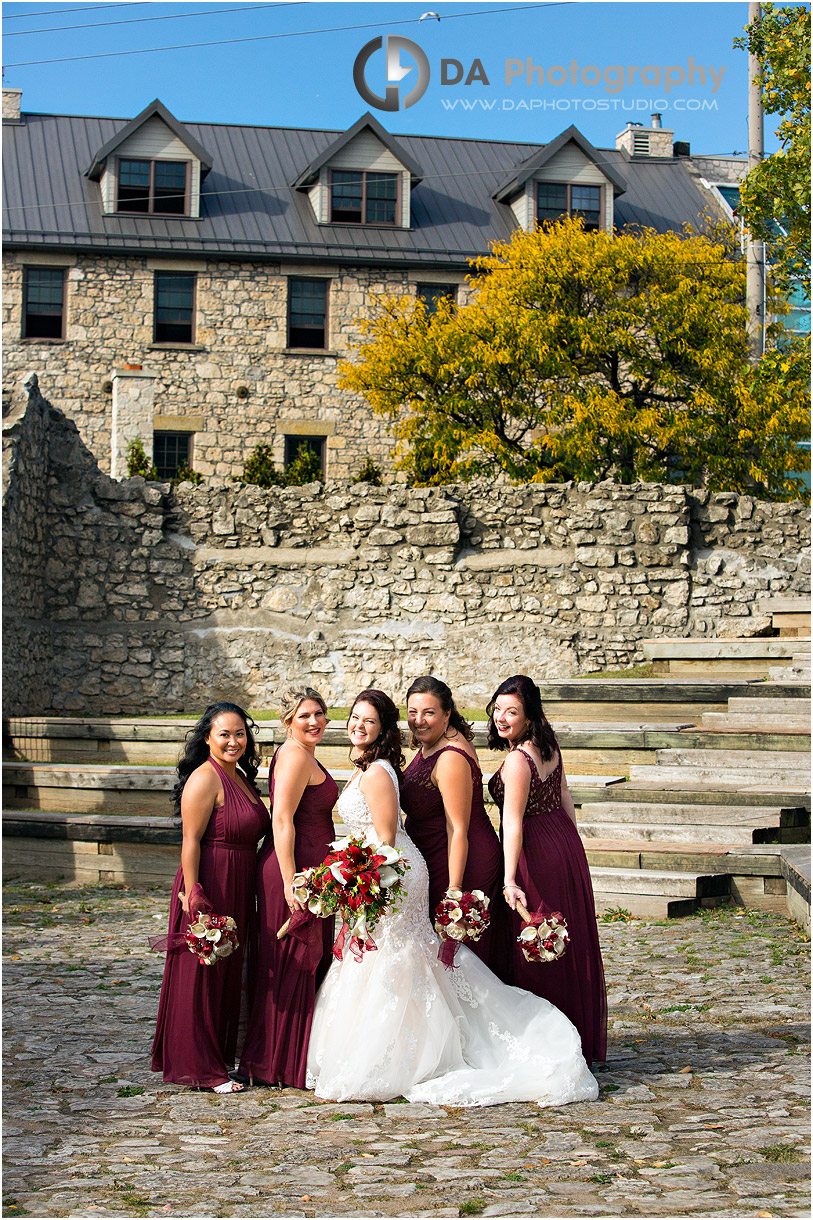 Once we were ready, we headed over to the picturesque Mill Race Park where we set up the couple's first look. Alicia wanted to do this prior to the ceremony as it was another important moment that she wanted to capture. Cambridge offers such stunning yet simple backdrops with its stonework and historic architecture lining the iconic Grand River. It makes for a great background without having to travel between several locations.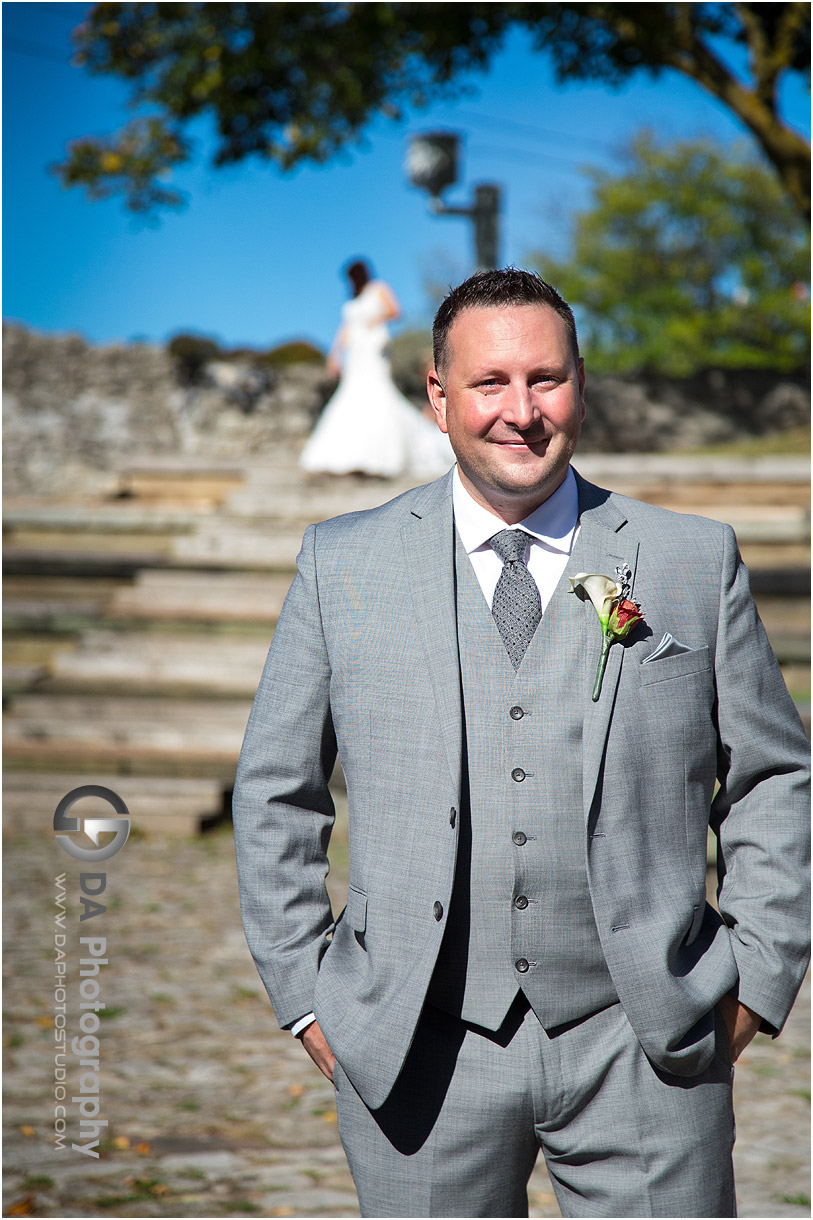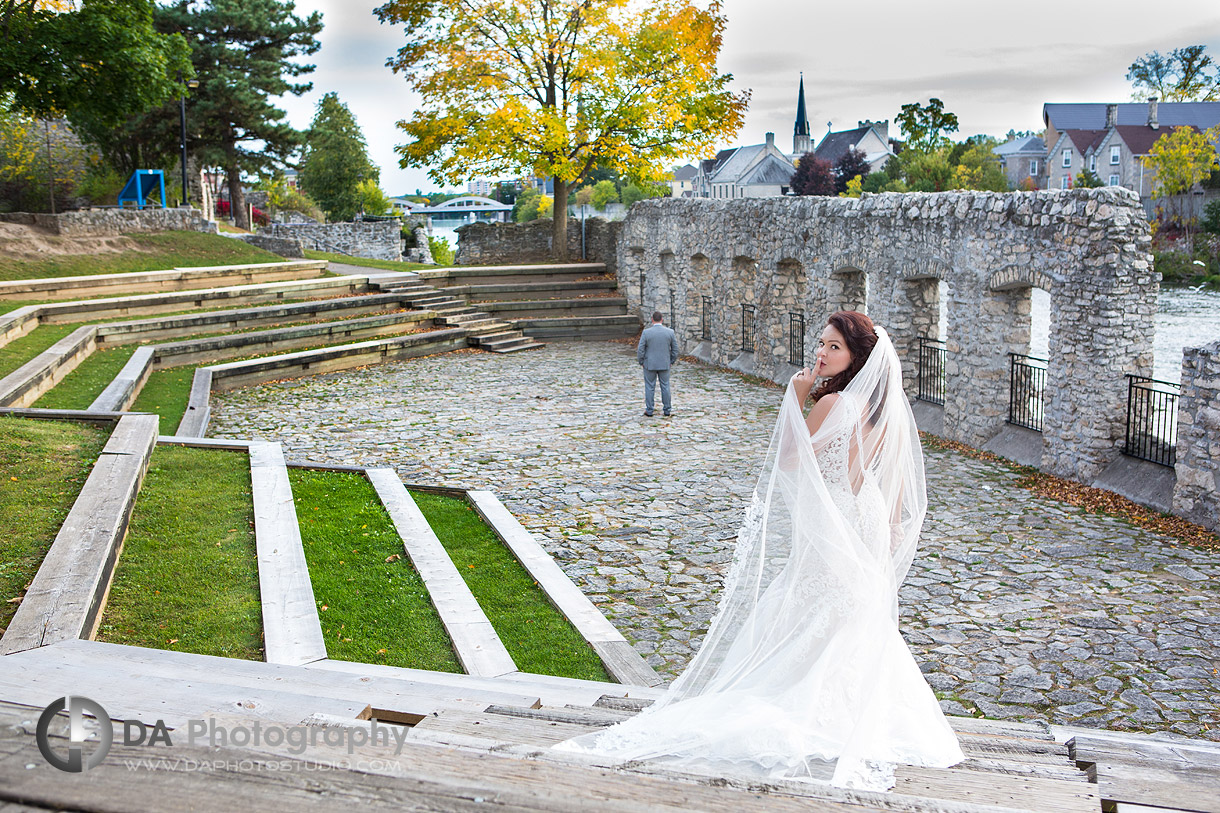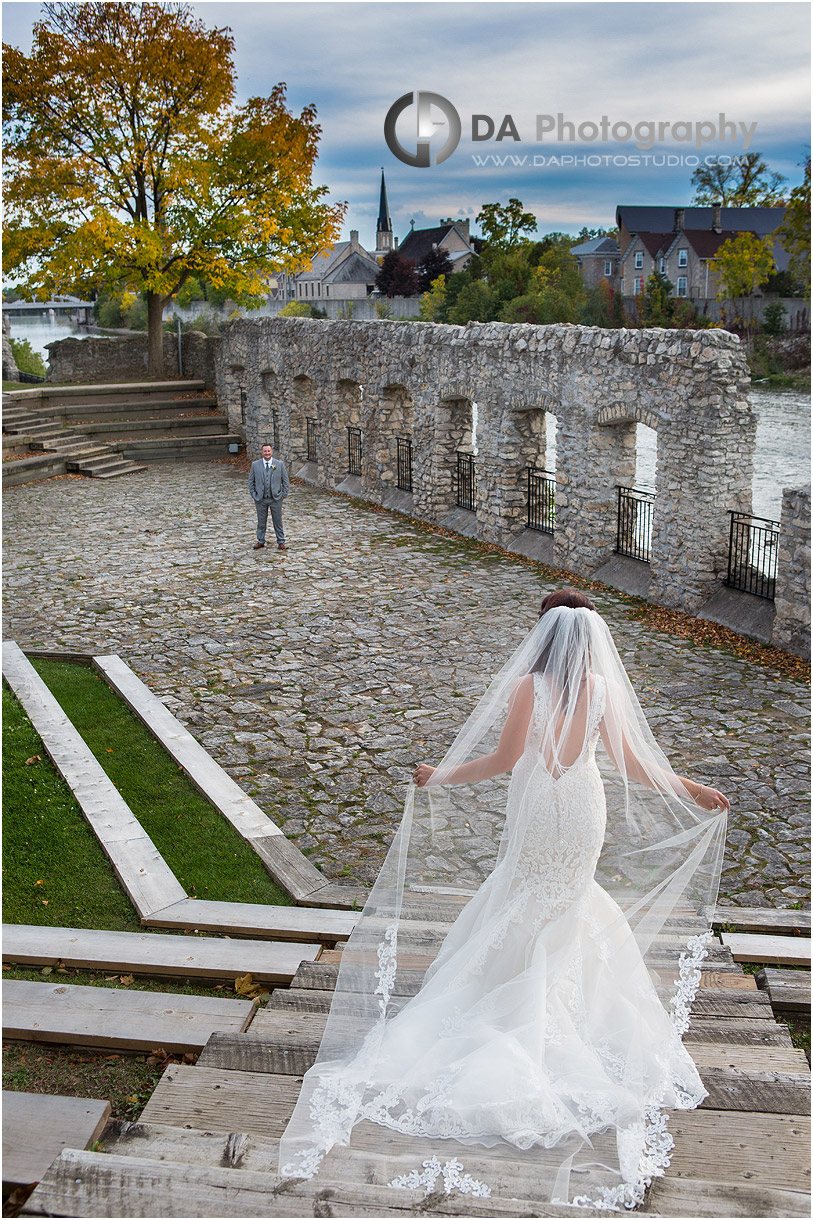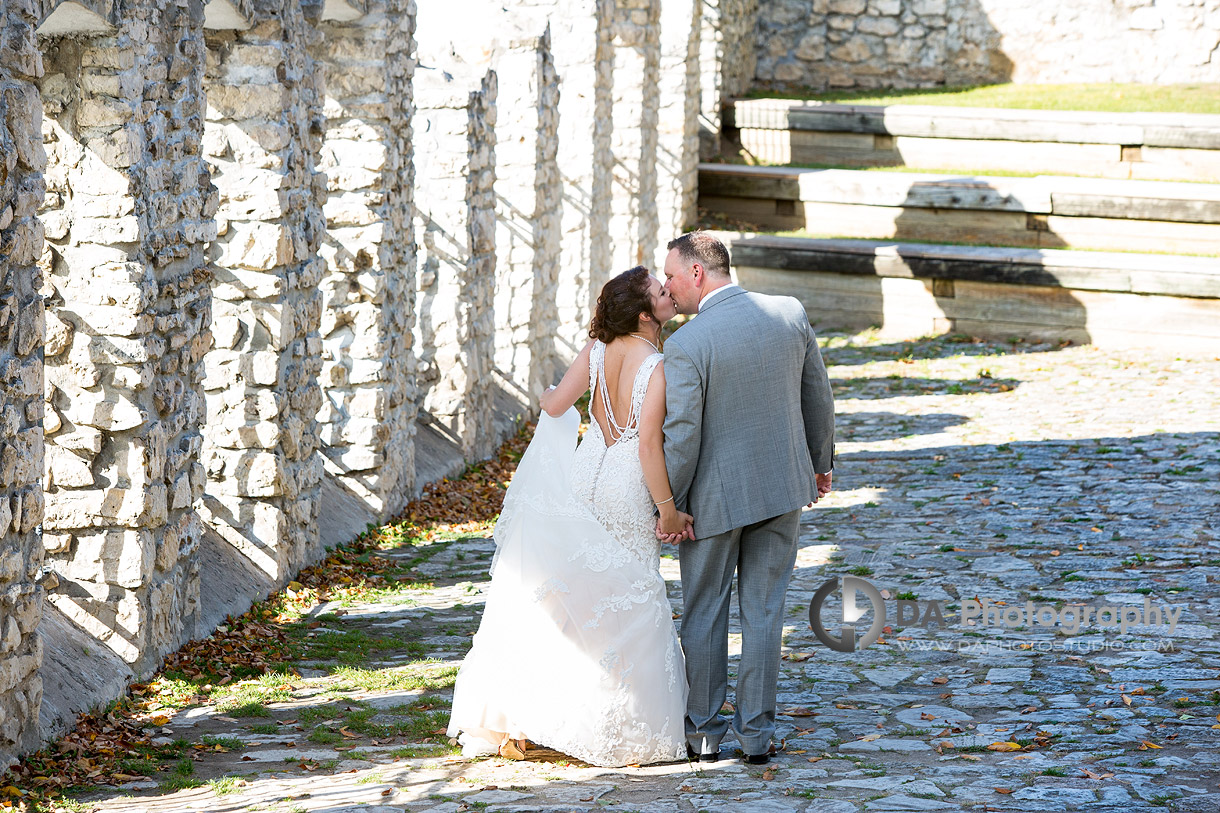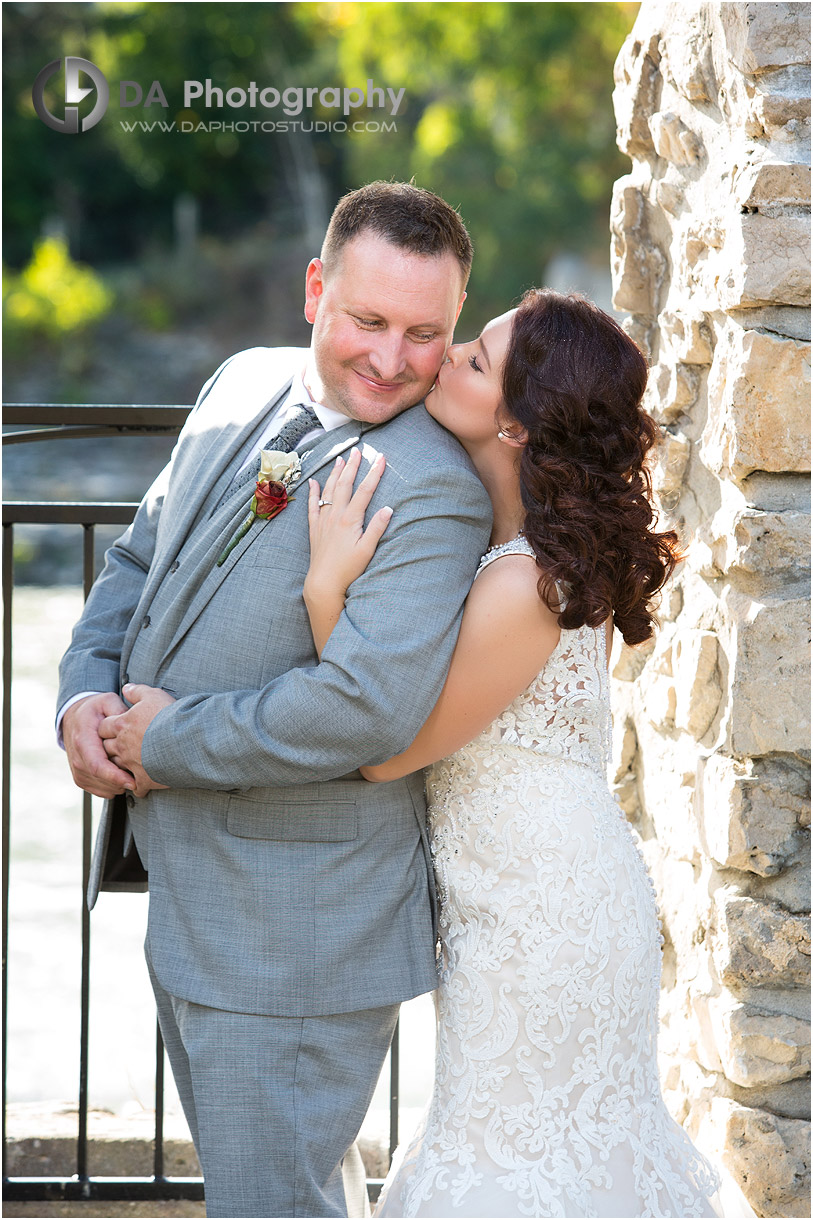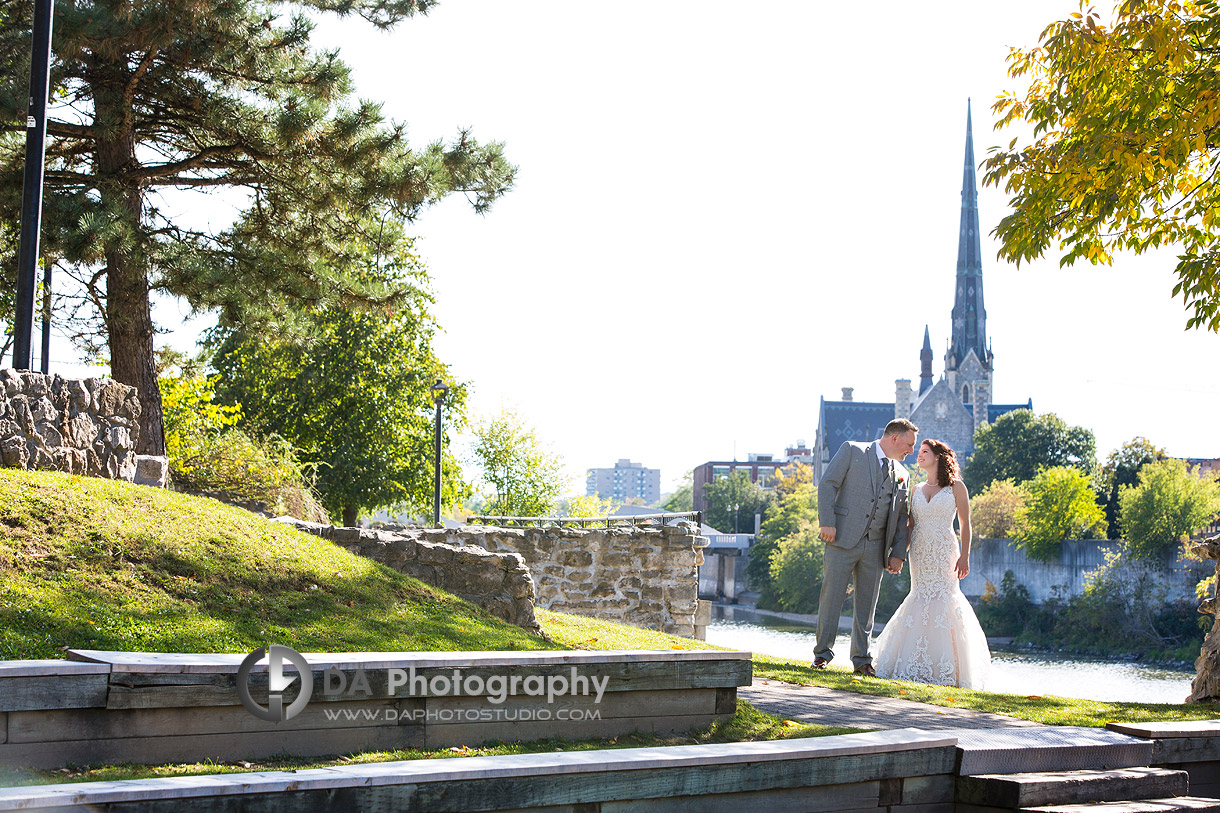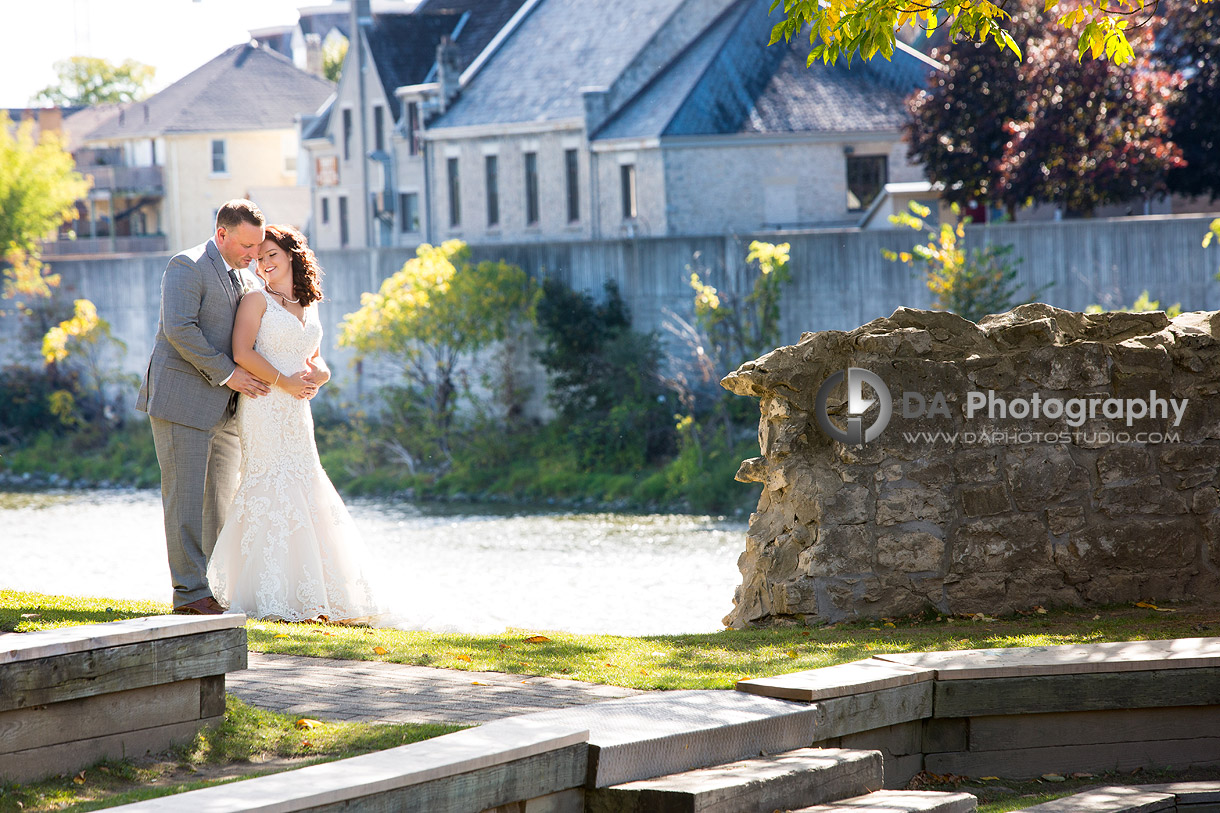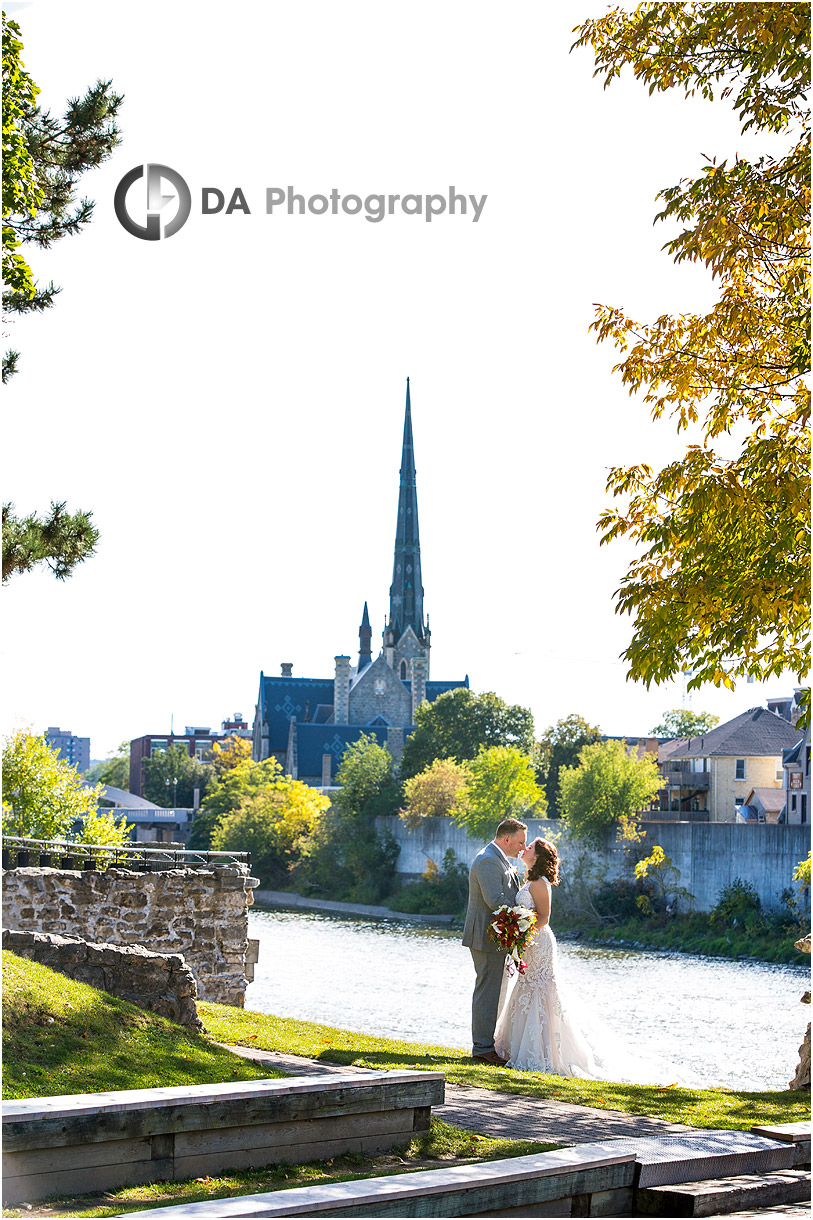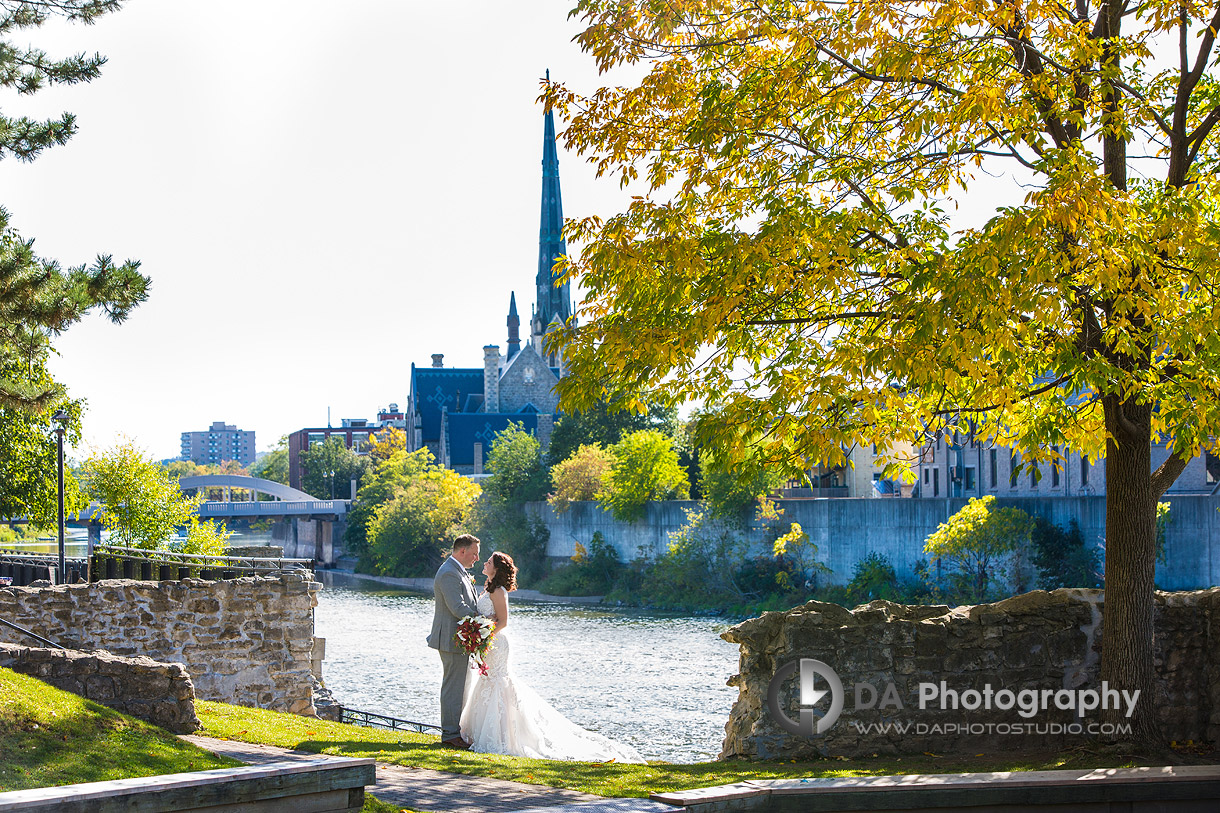 One of my favourite spots to shoot during Alicia and Jeff's Cambridge Mill wedding was inside the chapel pavilion as they said their vows. The vaulted ceiling, exposed wooden beams and floor to ceiling windows were a delight to capture. They offered the perfect lighting. A wide aisle meant that we could still see the details in the dress without it being hidden behind the rose petals or guests.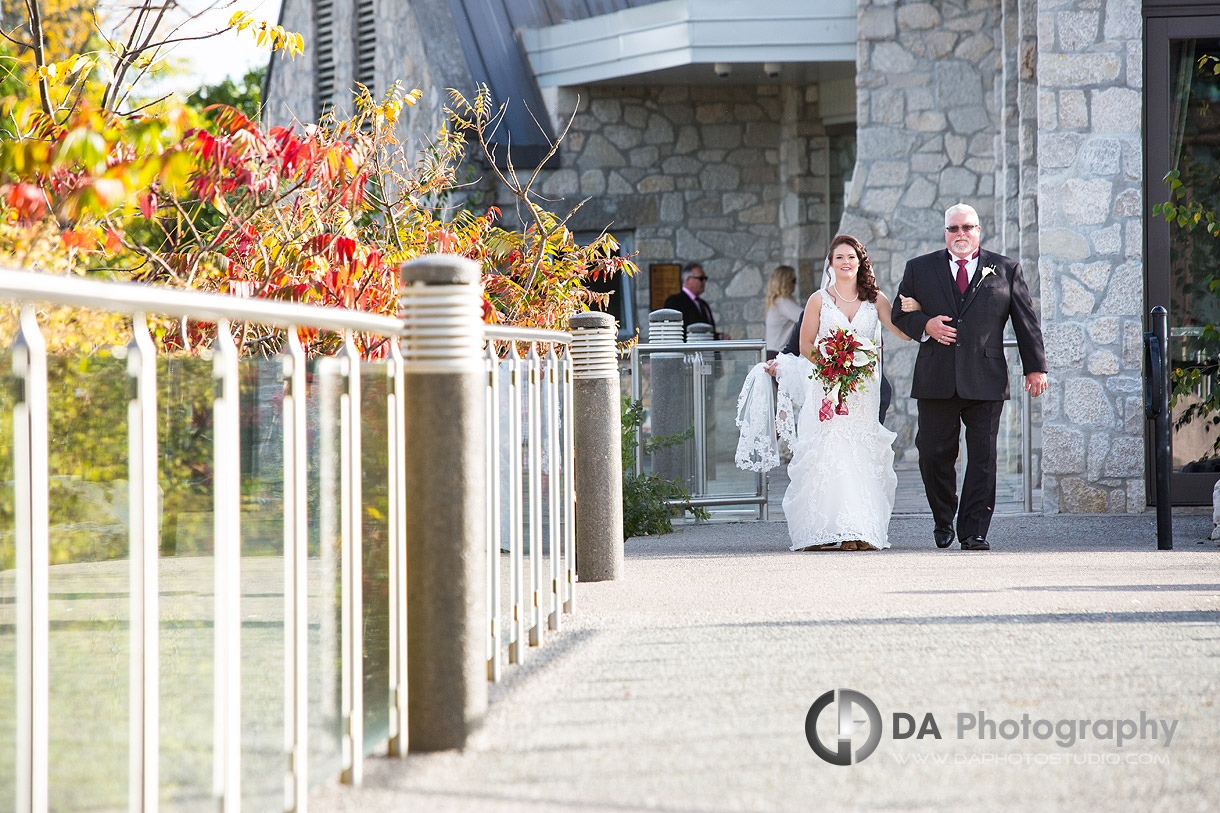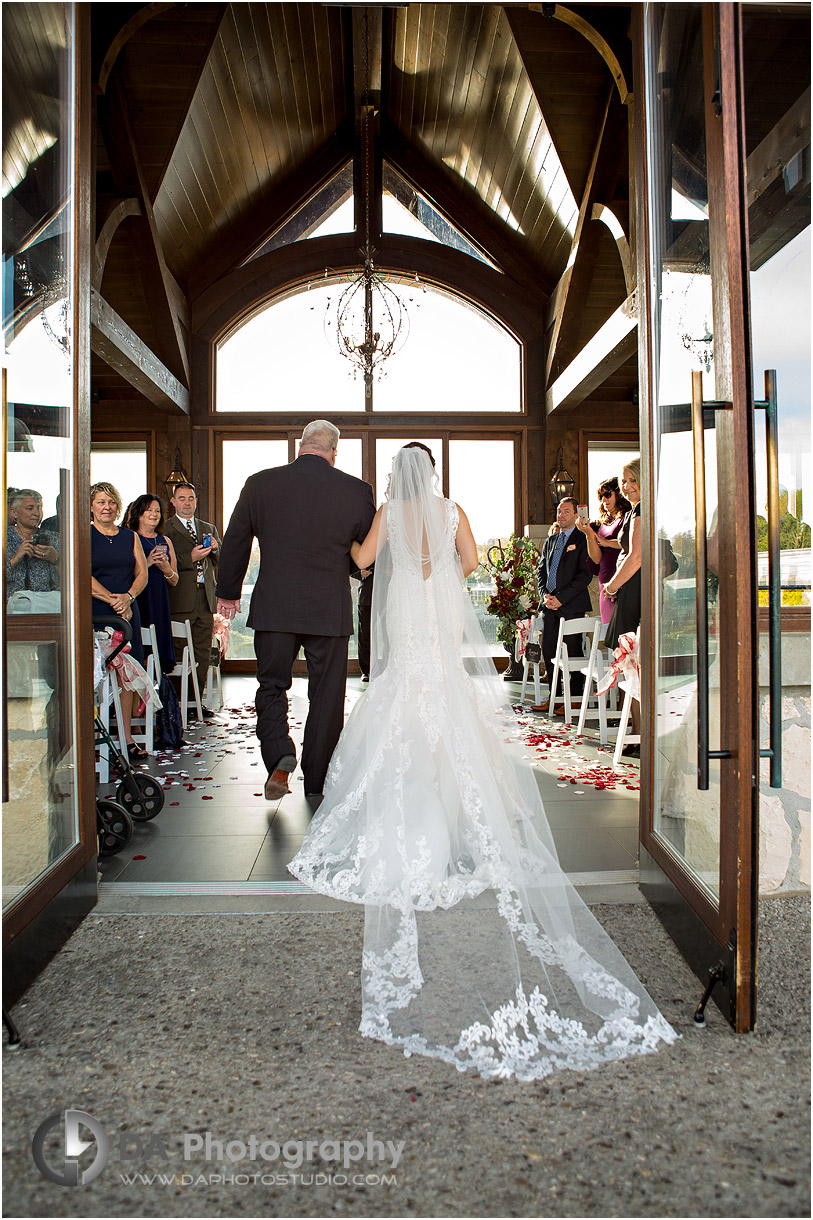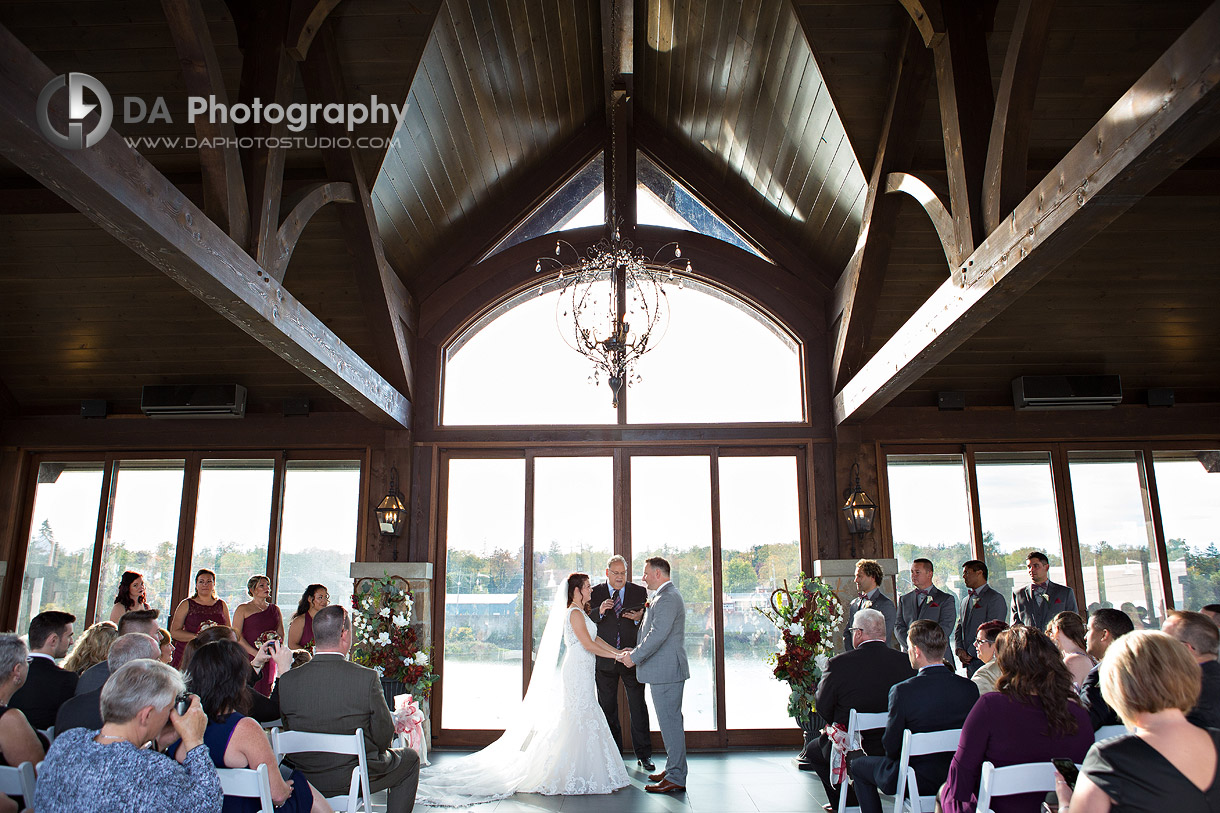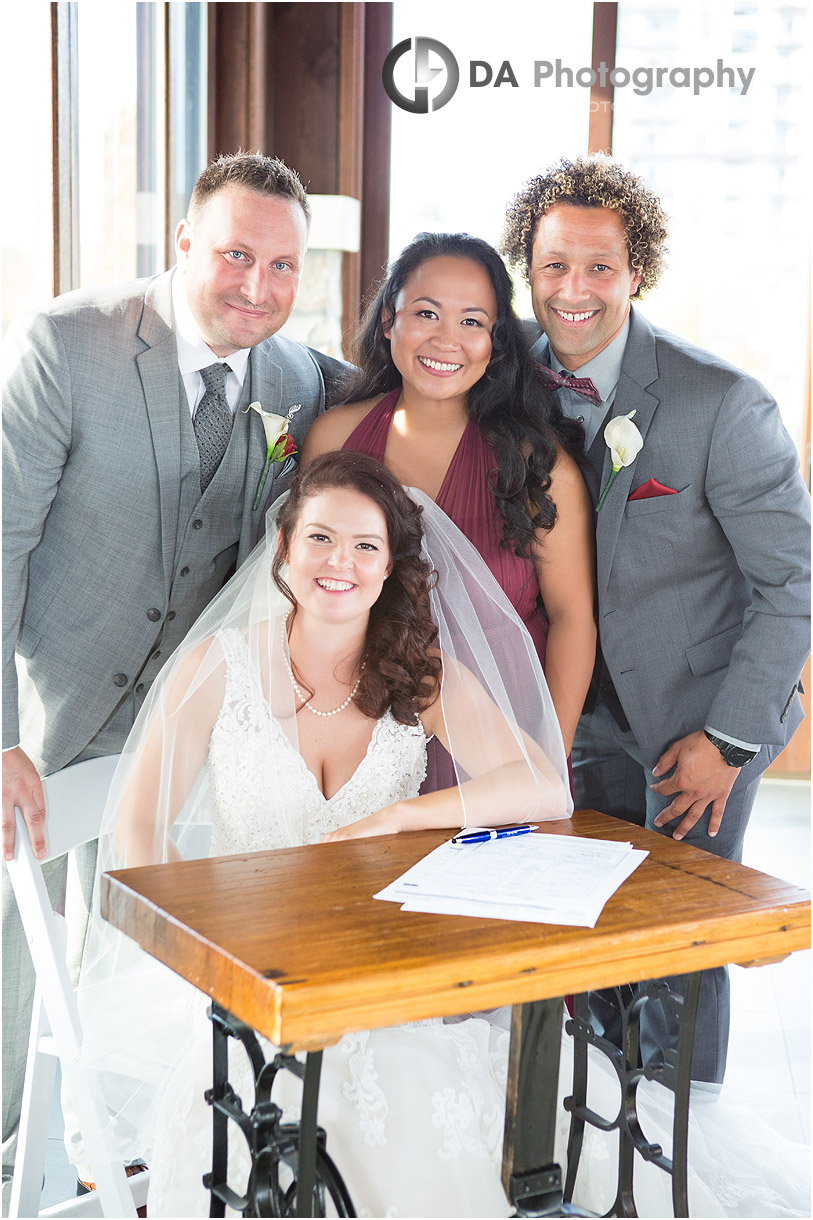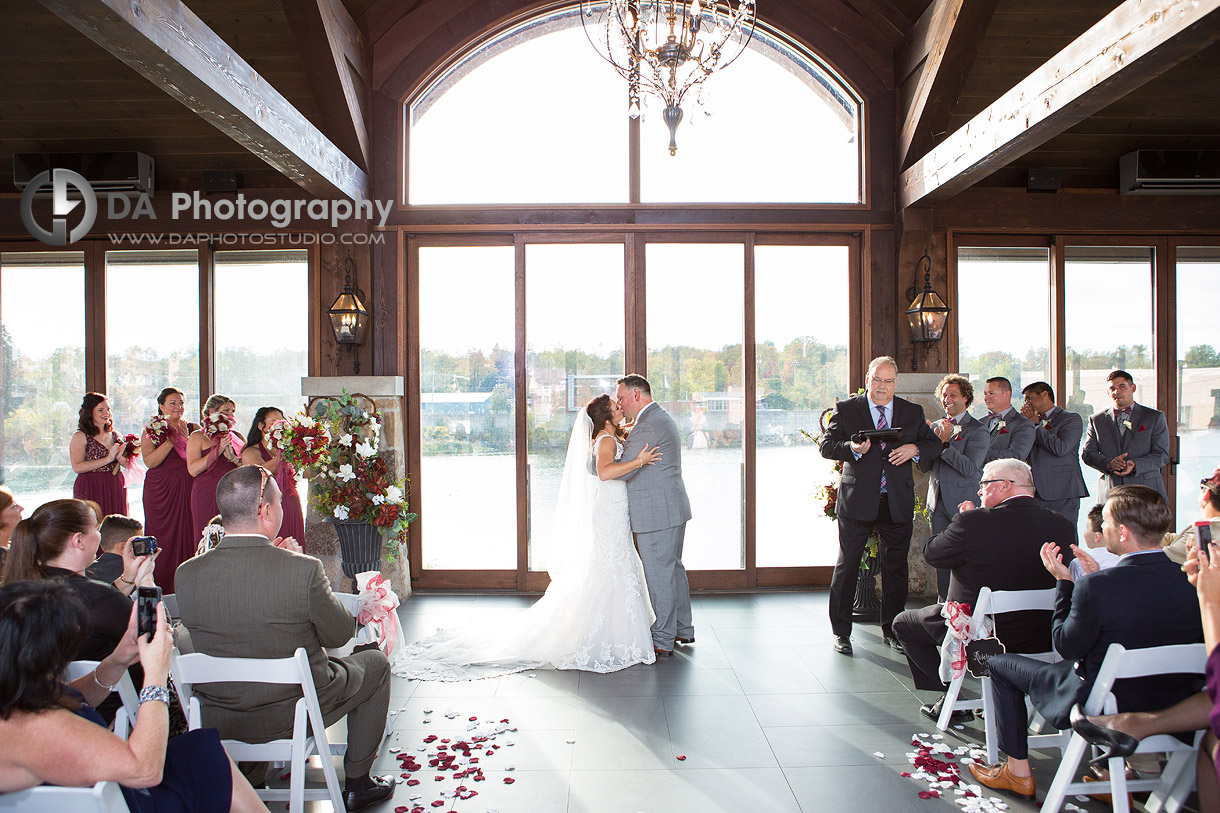 Discover how I incorporated Jeff's late father into their emotional Cambridge Mill wedding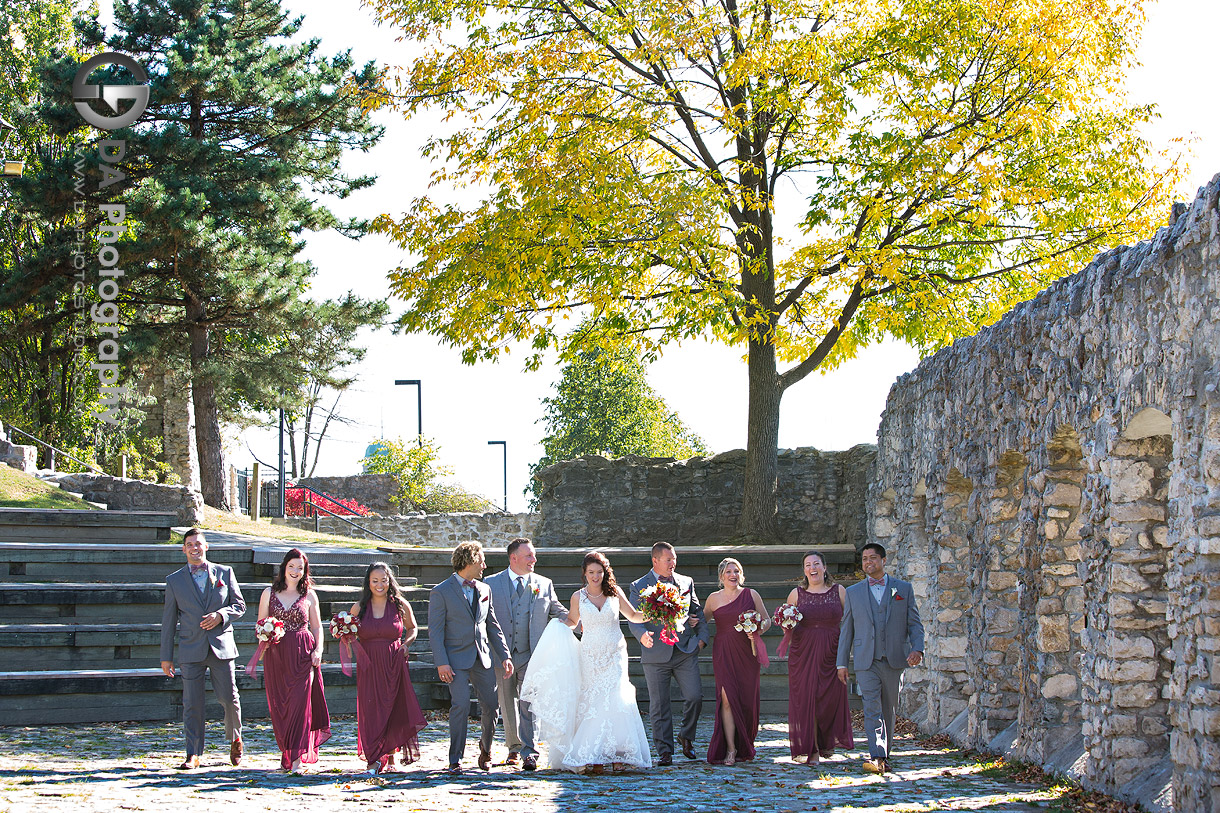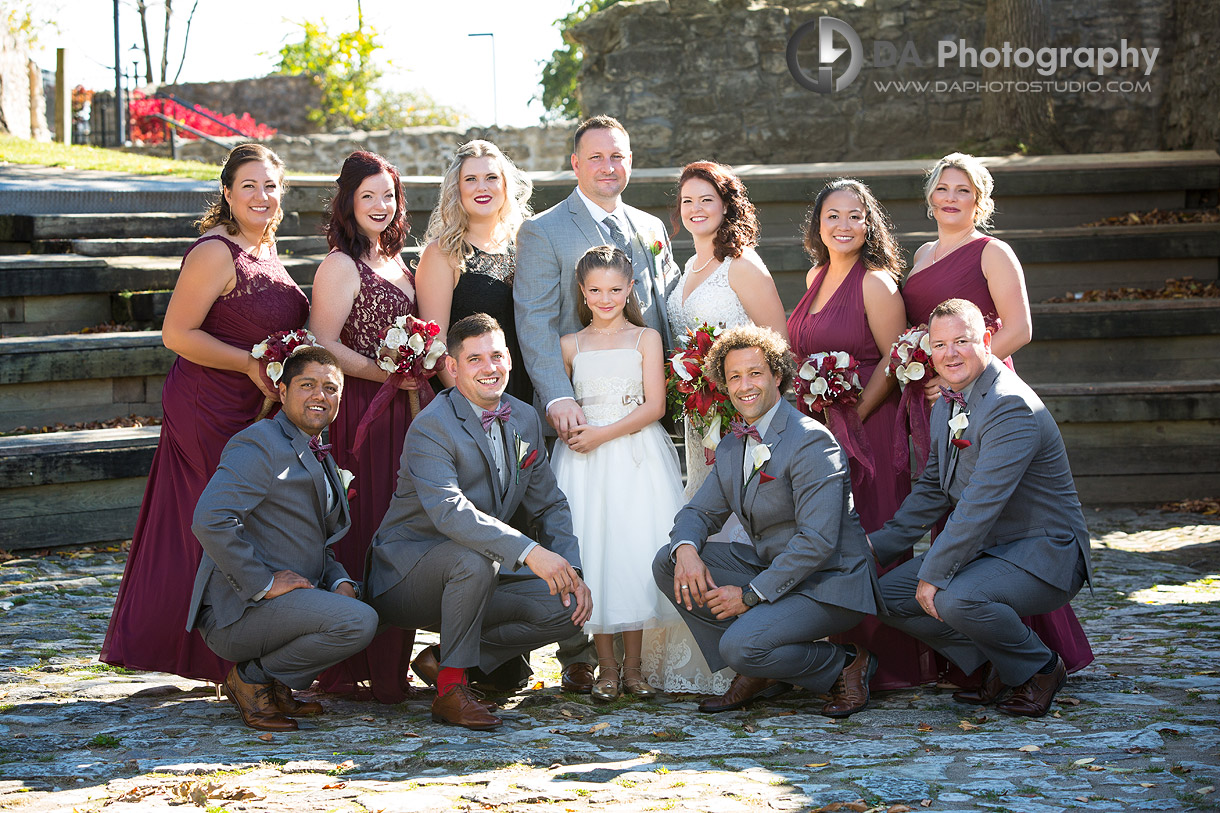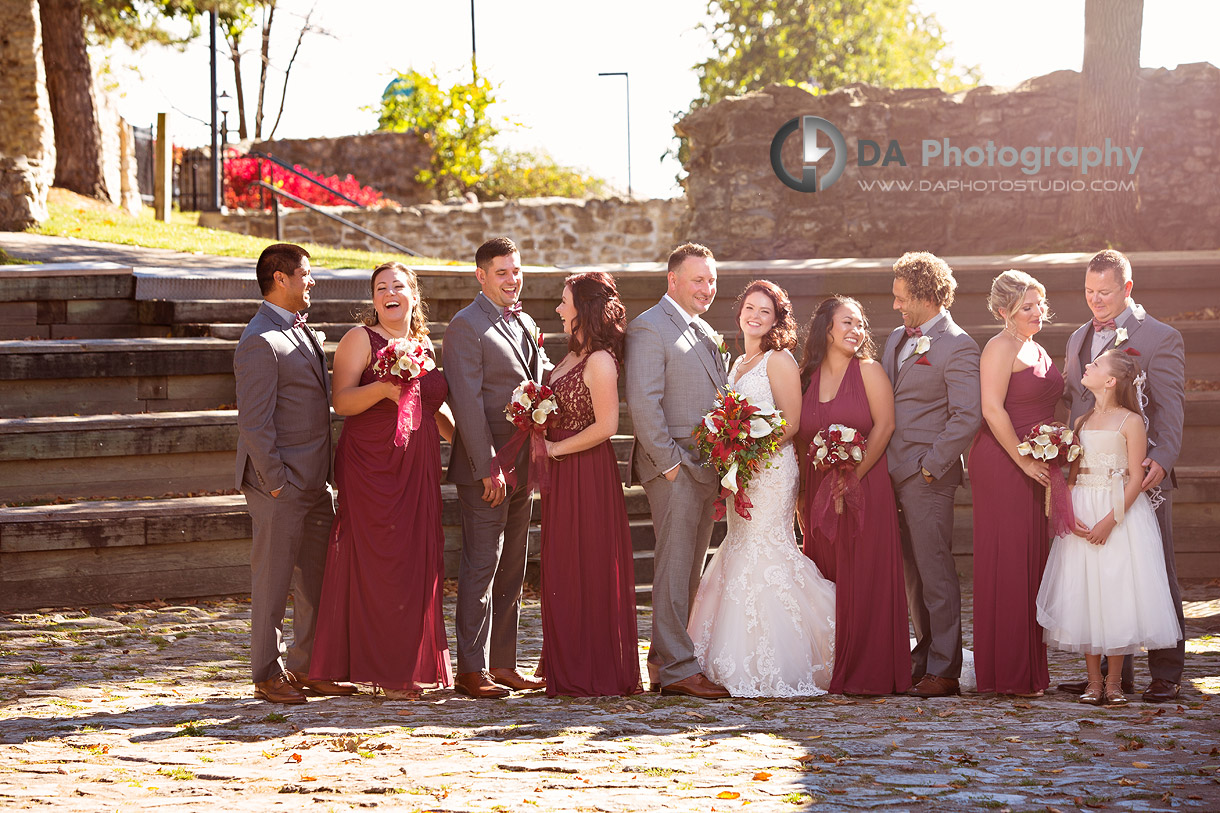 Following the ceremony we headed outside for some of the group shots. Here, I carefully set up my composition. Knowing I had to photoshop Jeff's father in, I had to make sure his eye-line and stance would look in place. I left a space to the side of the wedding party and created a slightly translucent image of the father. Being able to represent that he was there in spirit took a lot of planning but everyone was ecstatic with the results.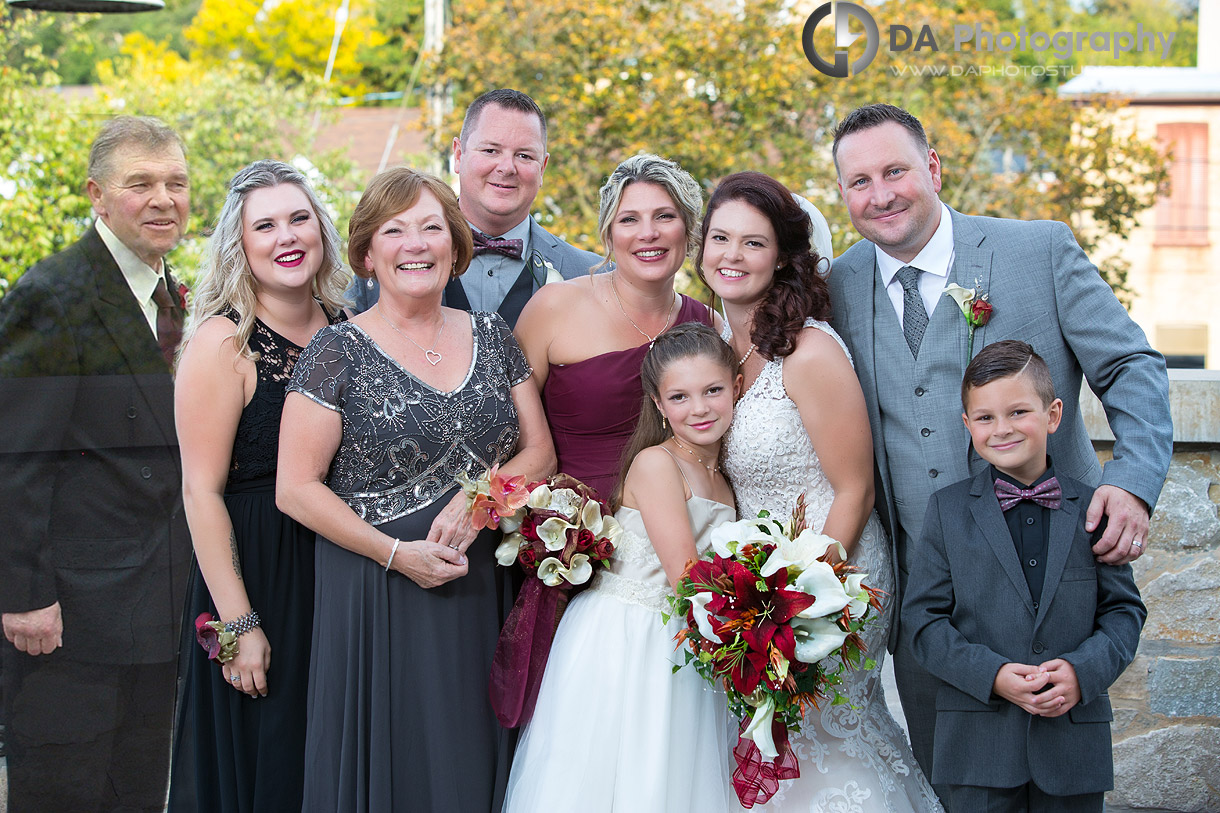 Simple brickwork offered the perfect background for showcasing the details in Alicia's gown.  And we had so many opportunities to show it off! The lines of the architectures and staggered levels provided such exciting features to highlight and the results spoke for themselves.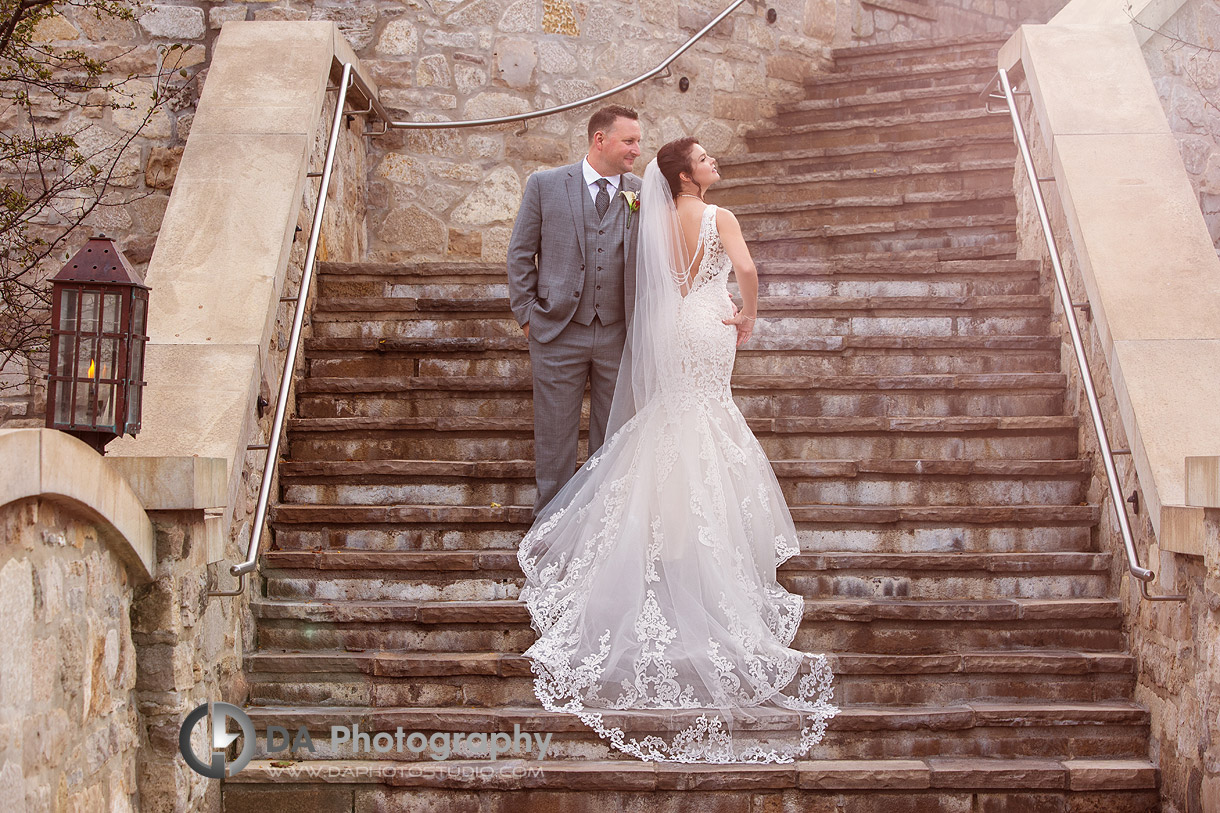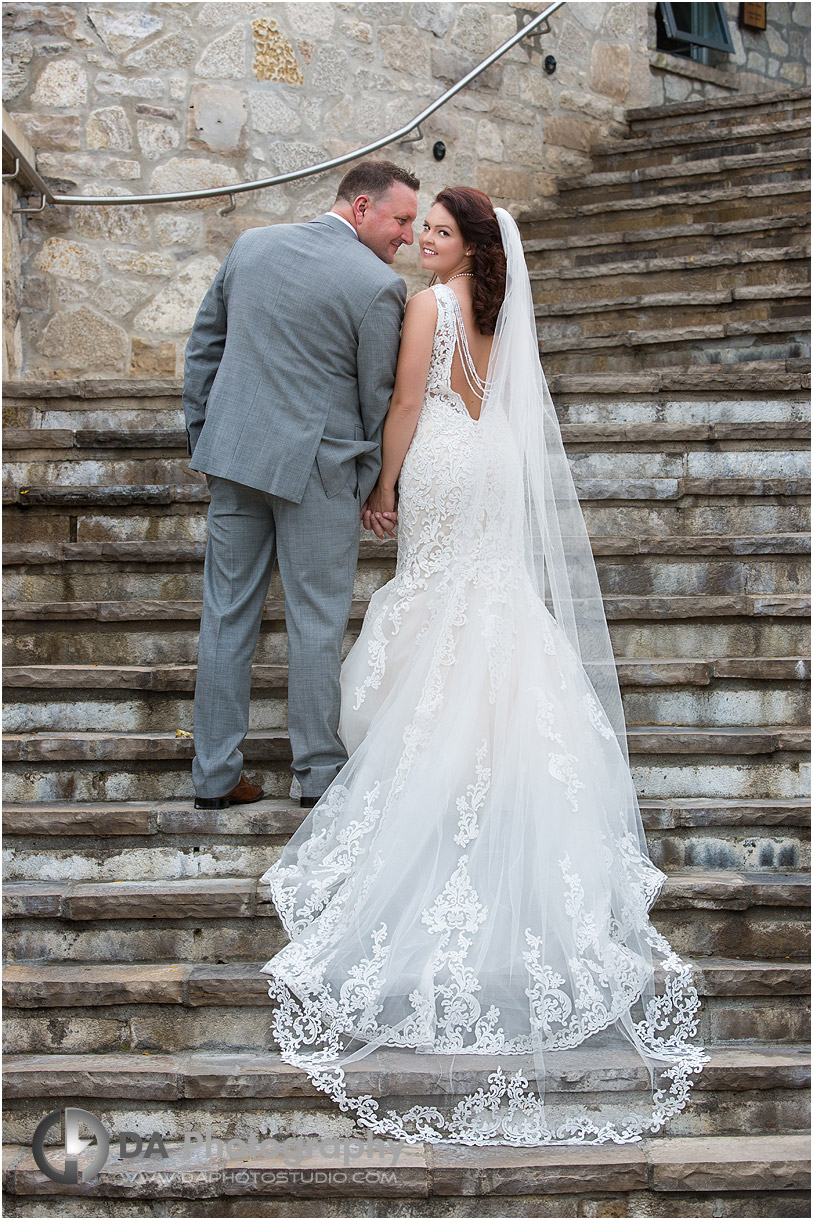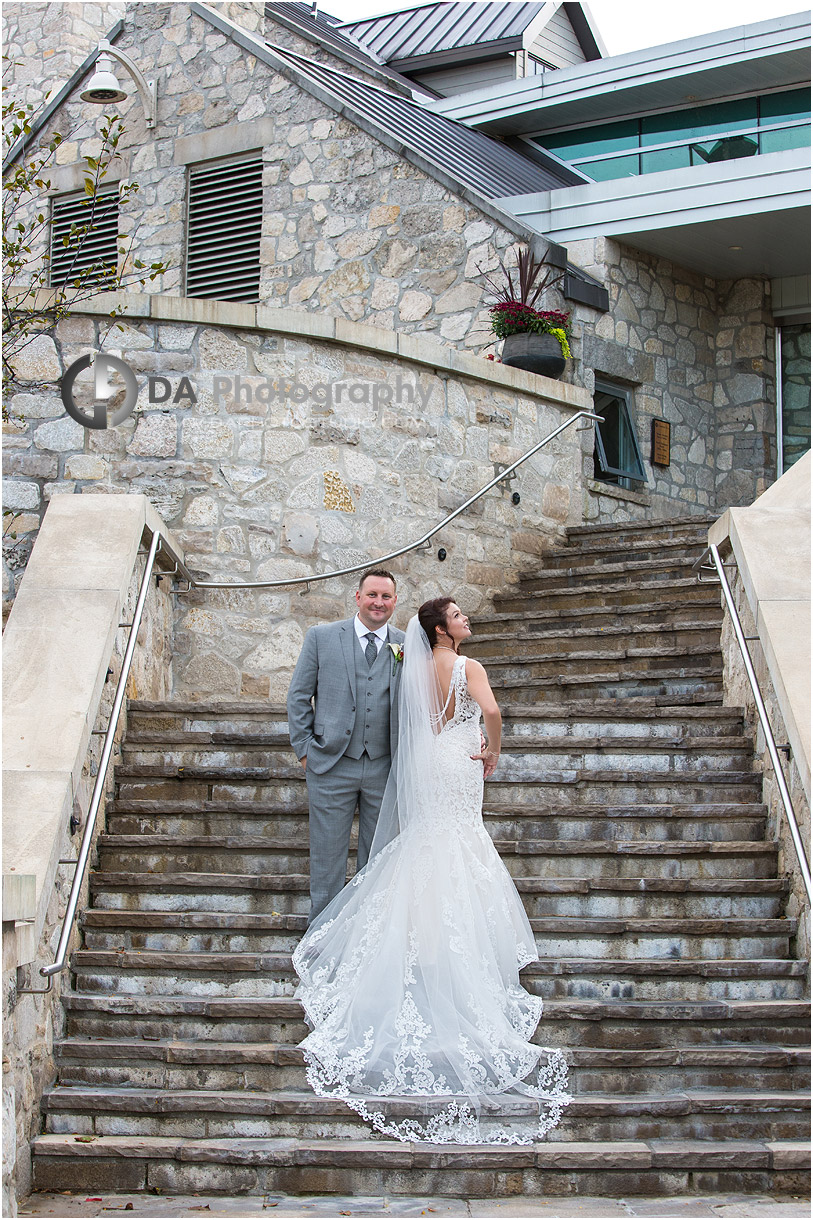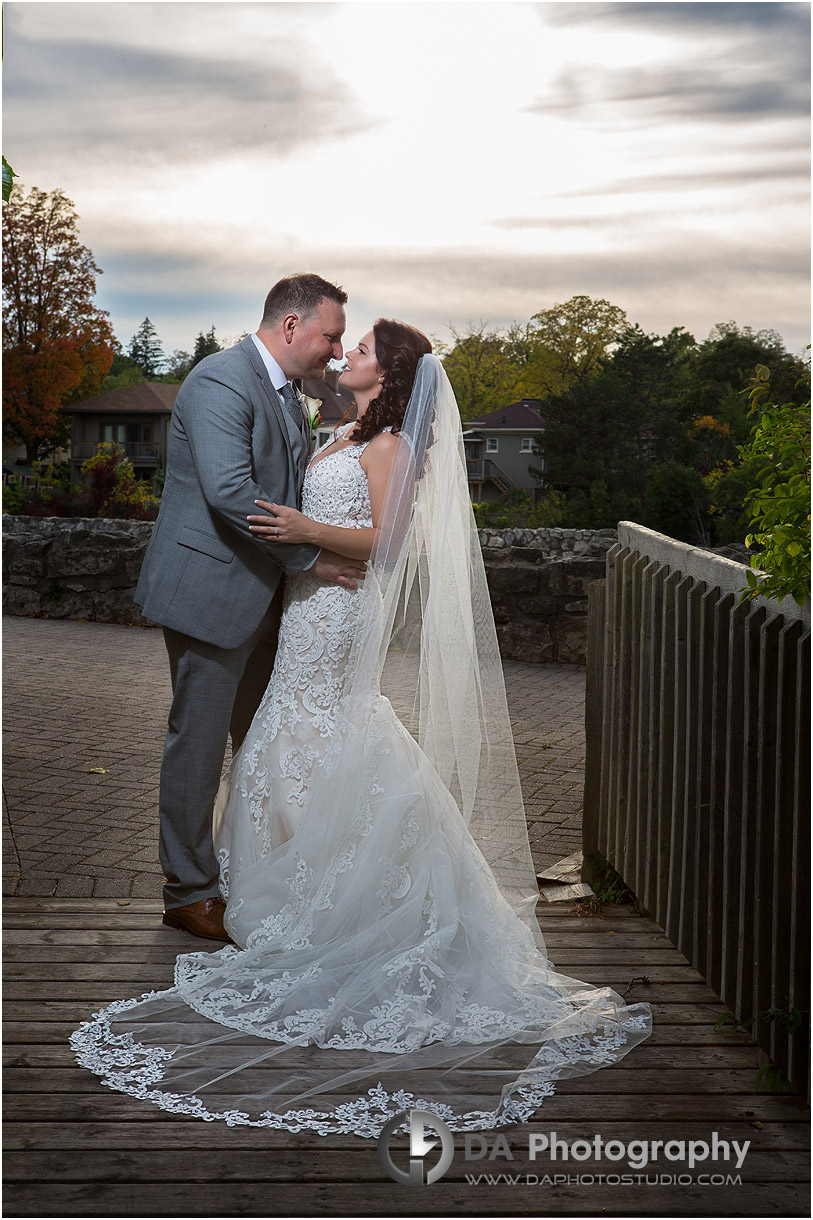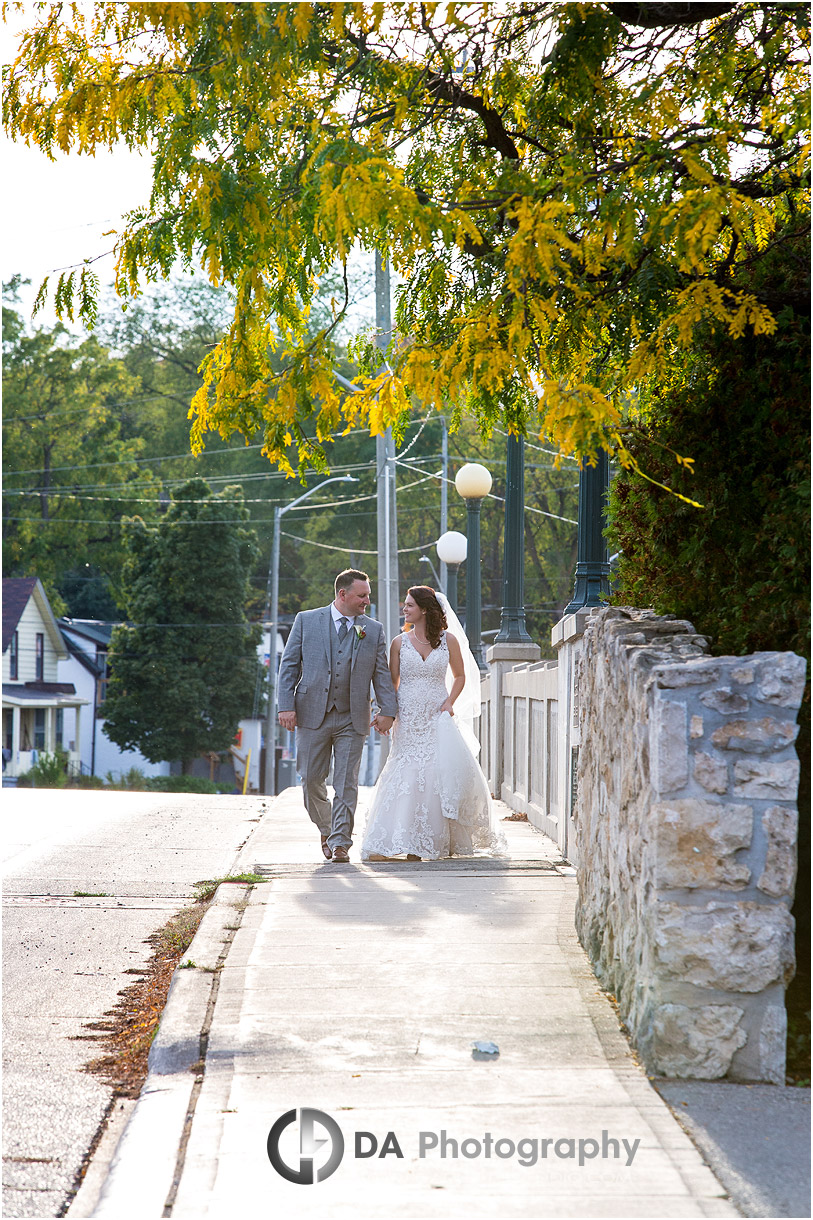 There wasn't a dry eye in the house once the guests saw my surprise portrait at Alicia and Jeff's Cambridge Mill wedding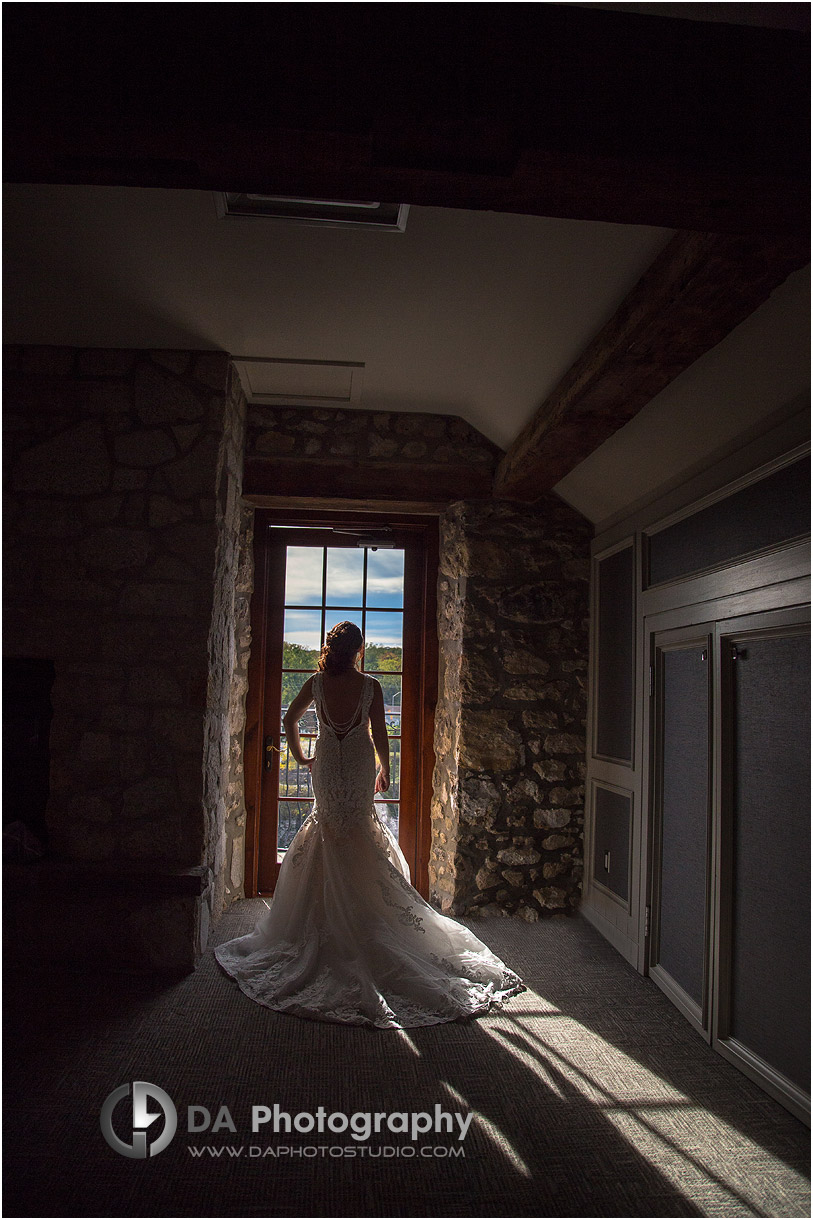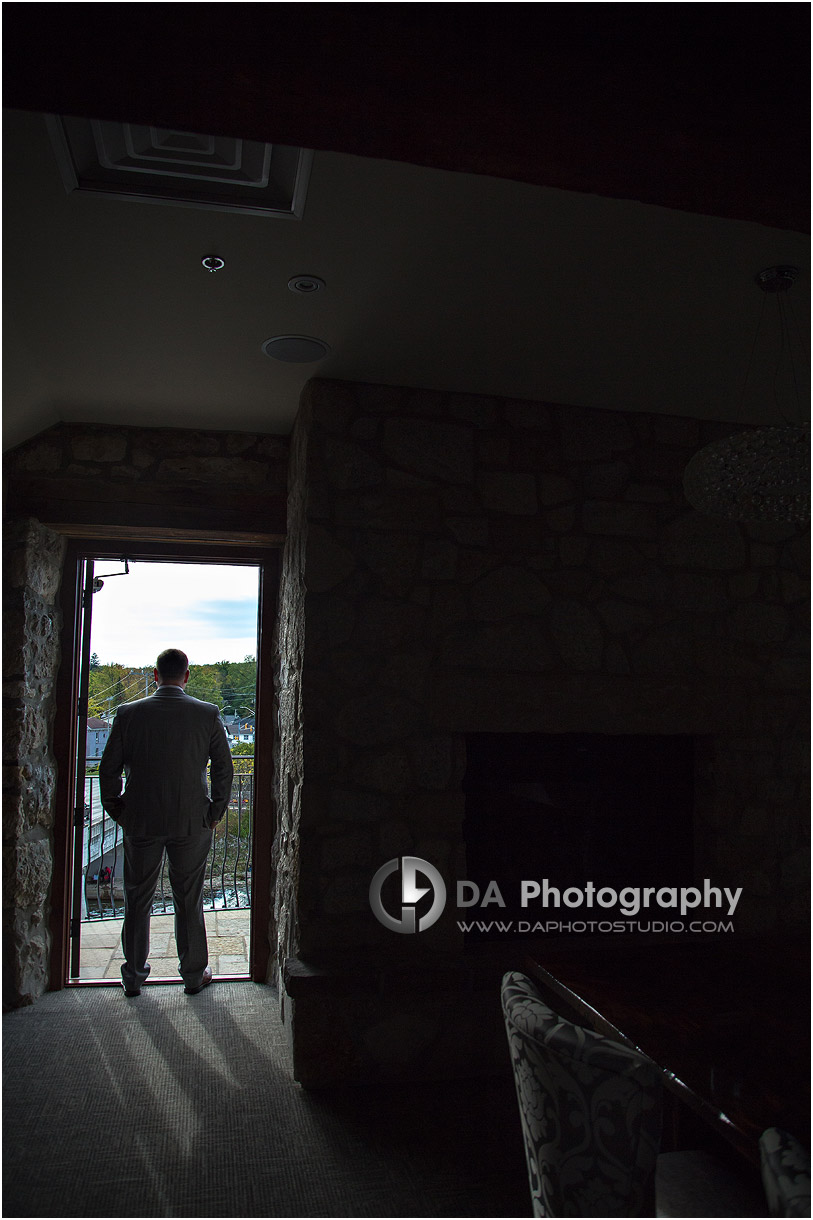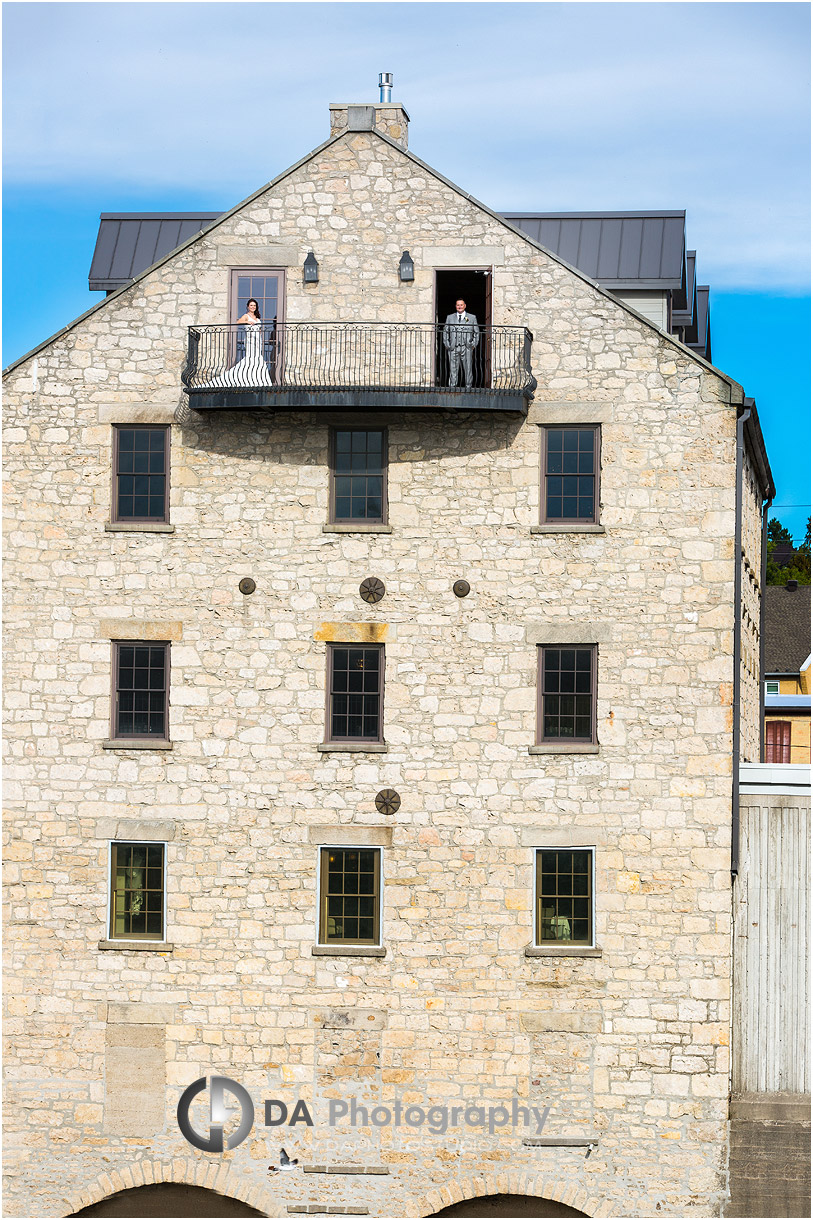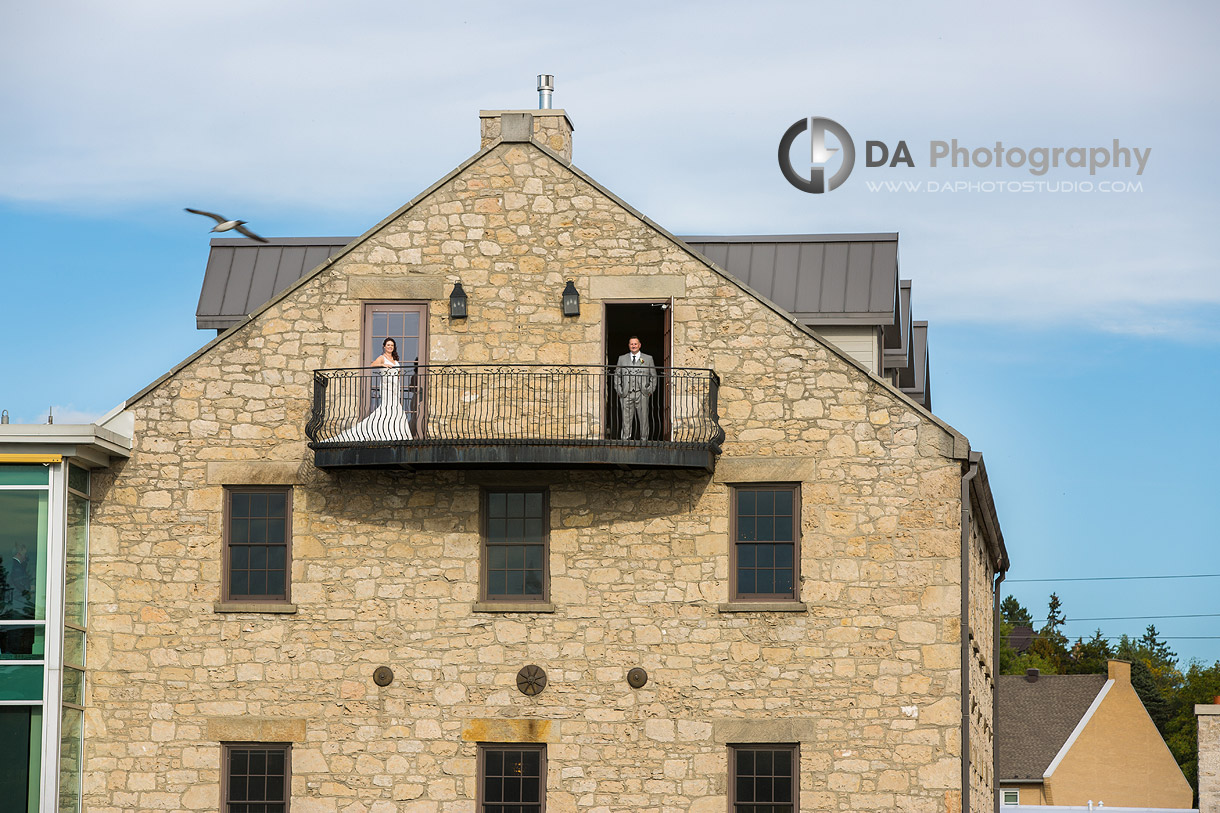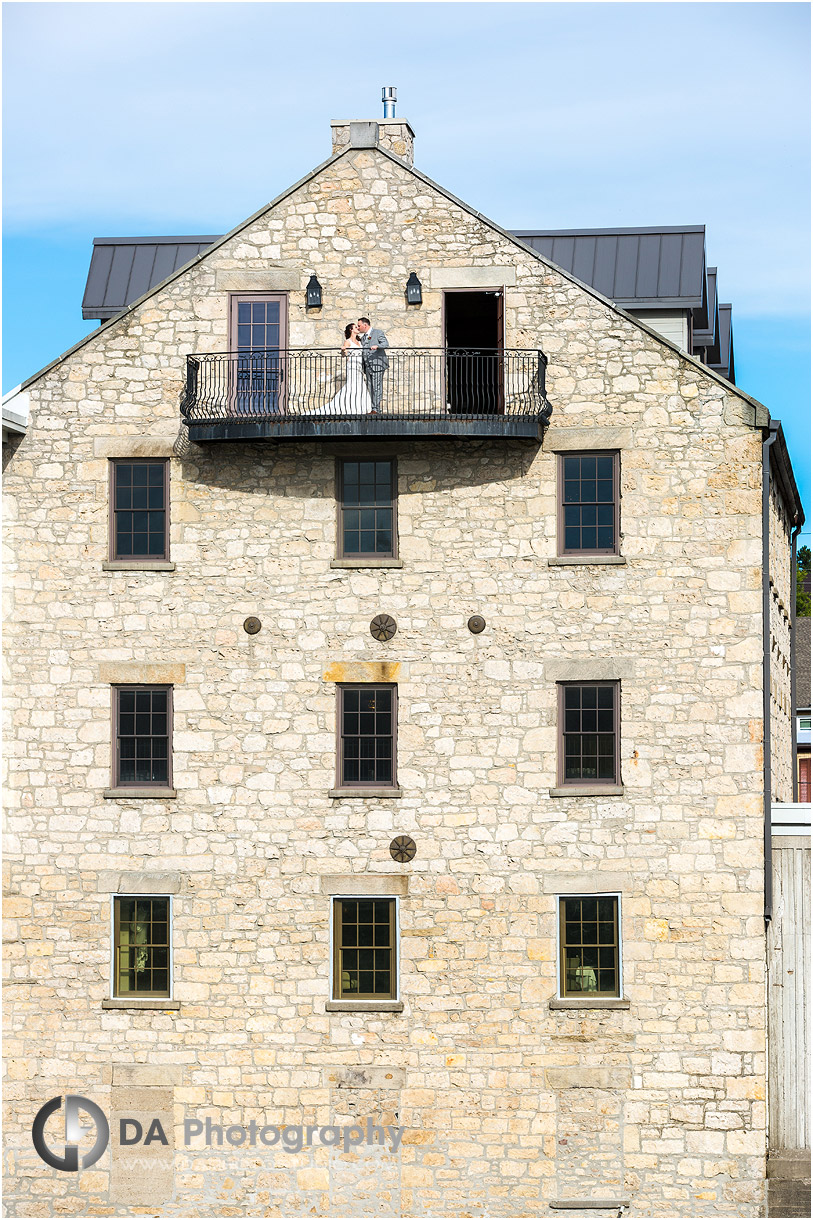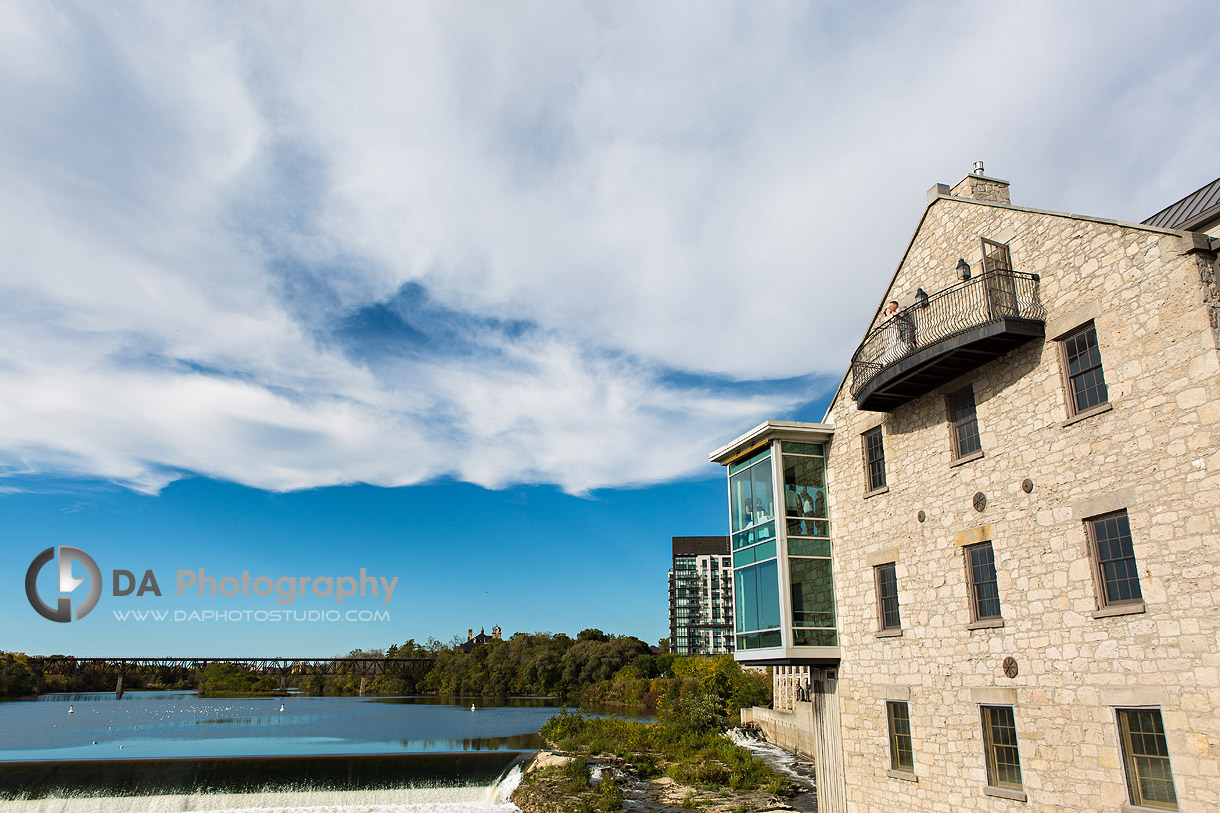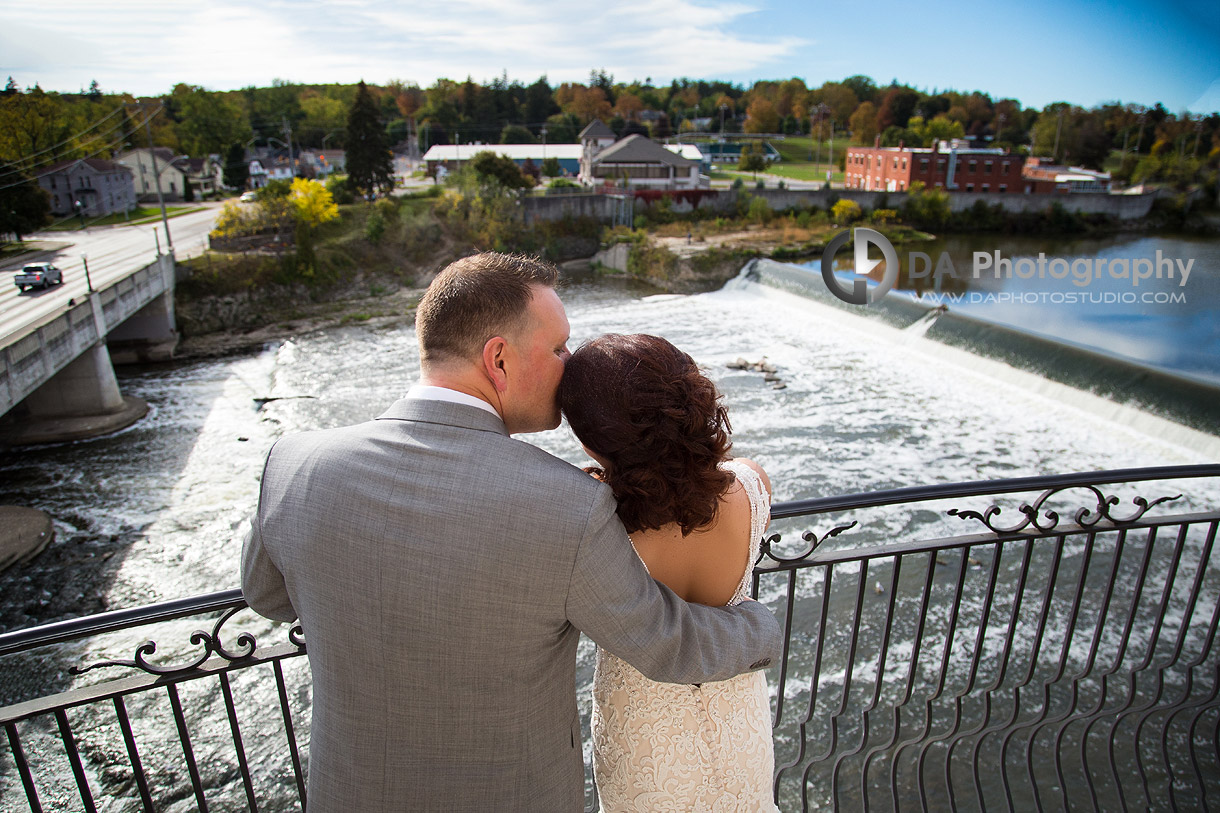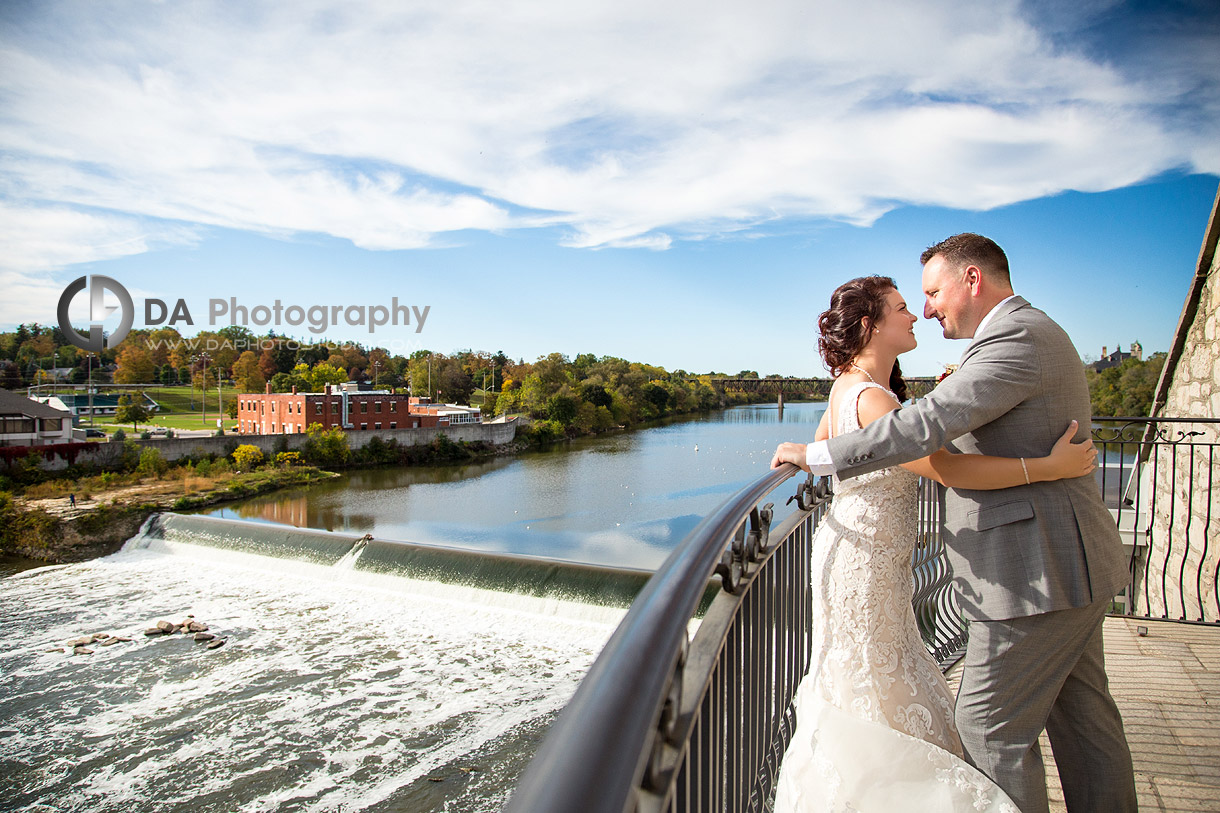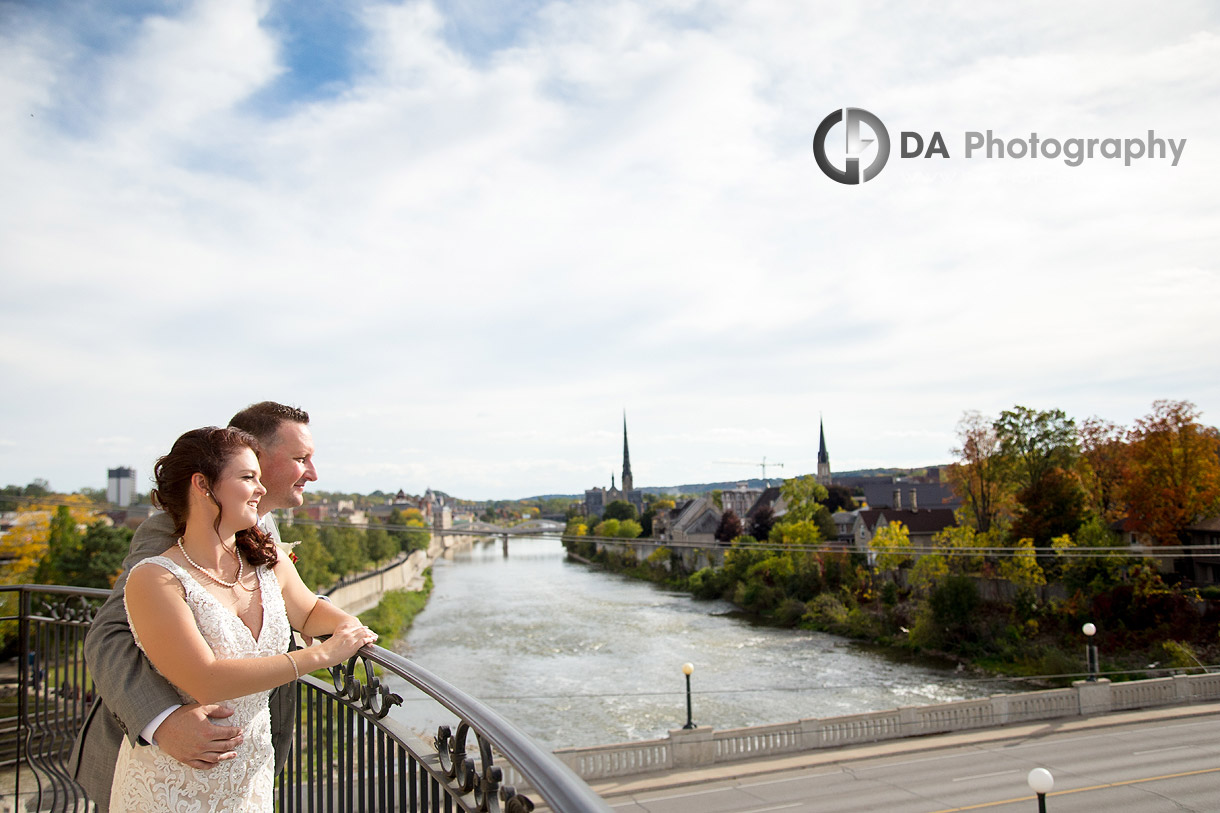 As we had anticipated, emotions ran high during the reception, which was also held on-site at the Cambridge Mill. I did my best trying to capture the moments on film as the family bonds, tears and love interconnected. Being asked to capture such a special wedding was such an honour. Seeing the look on the guests faces as I unveiled the group shot and the moment they spotted Jeff's dad was amazing.  It made me appreciate the position I was in in being the one to be able to deliver my promise.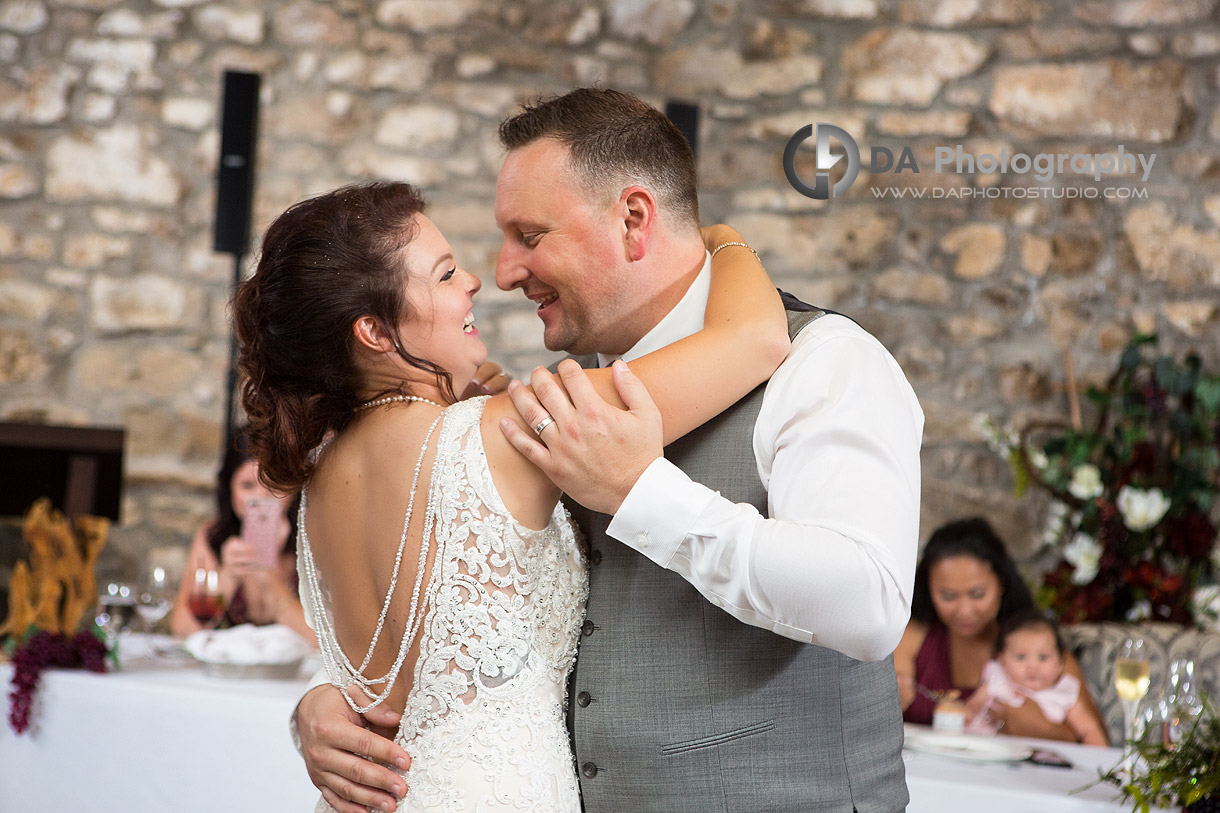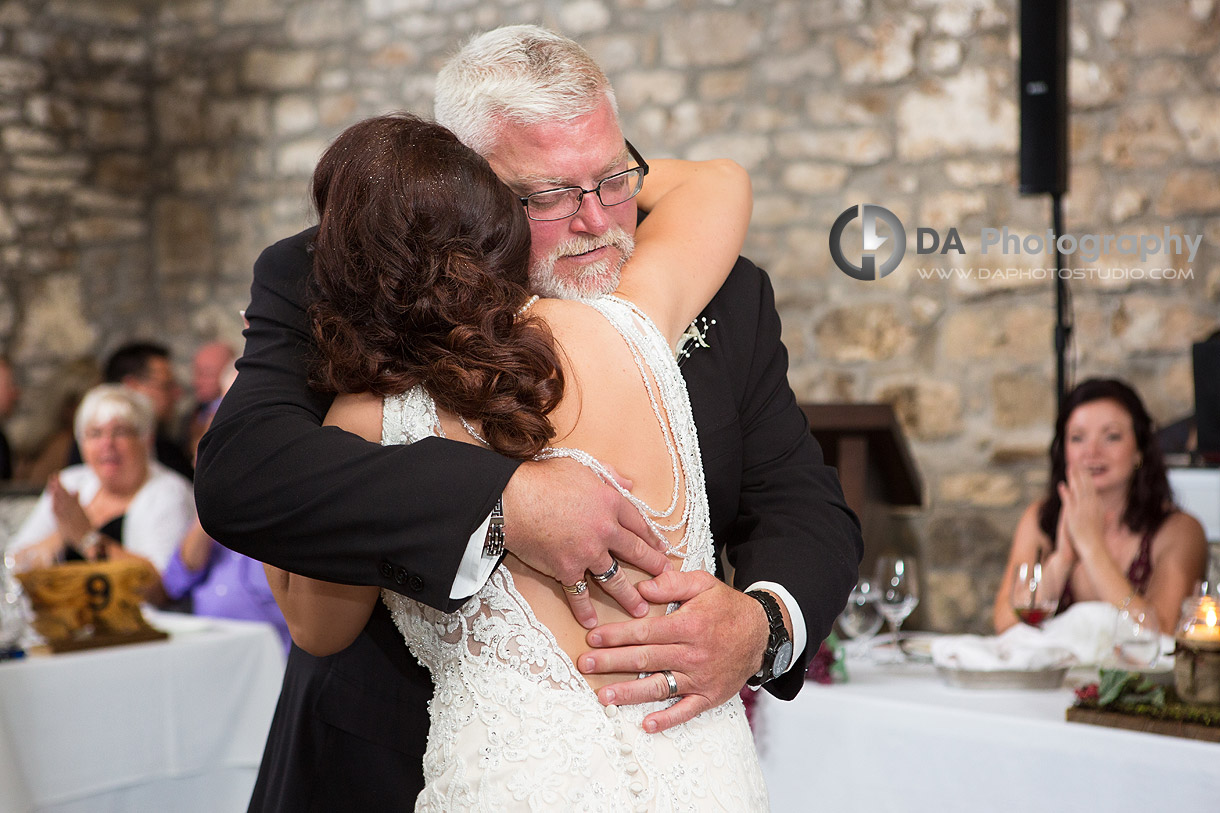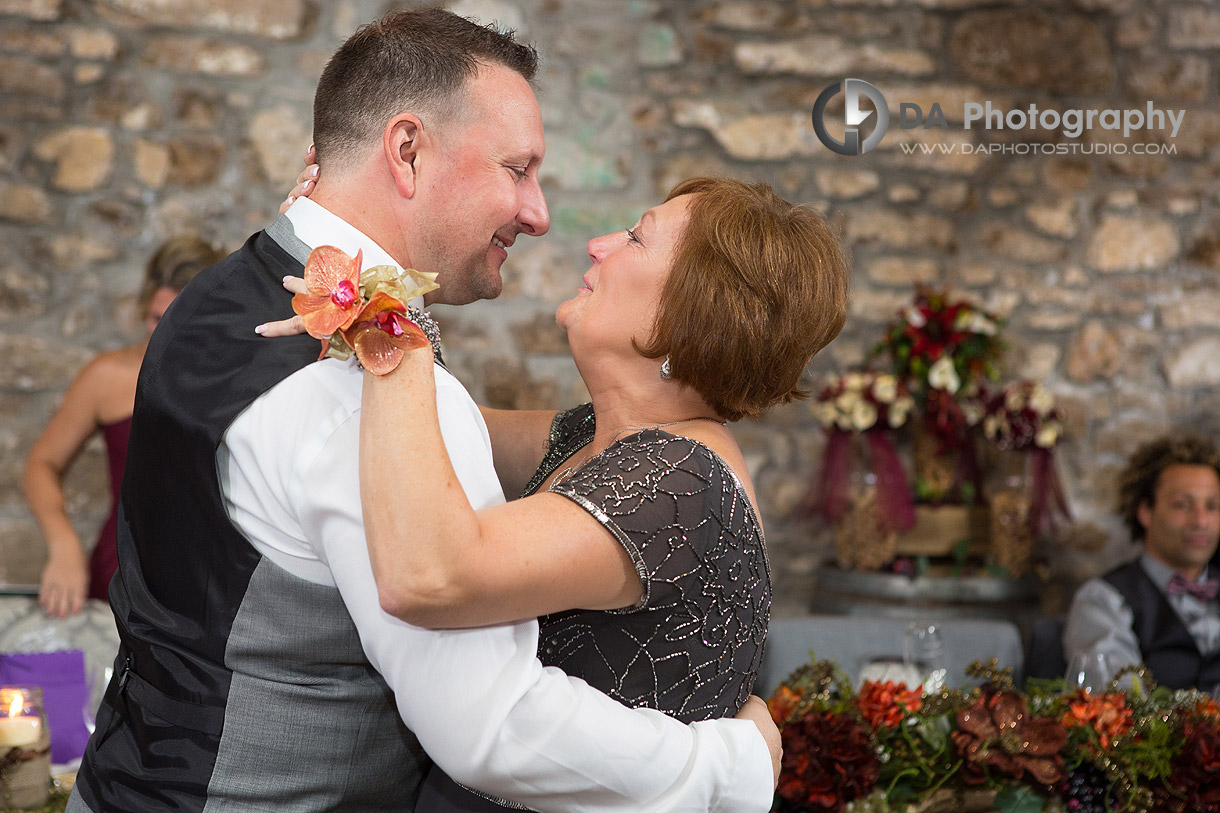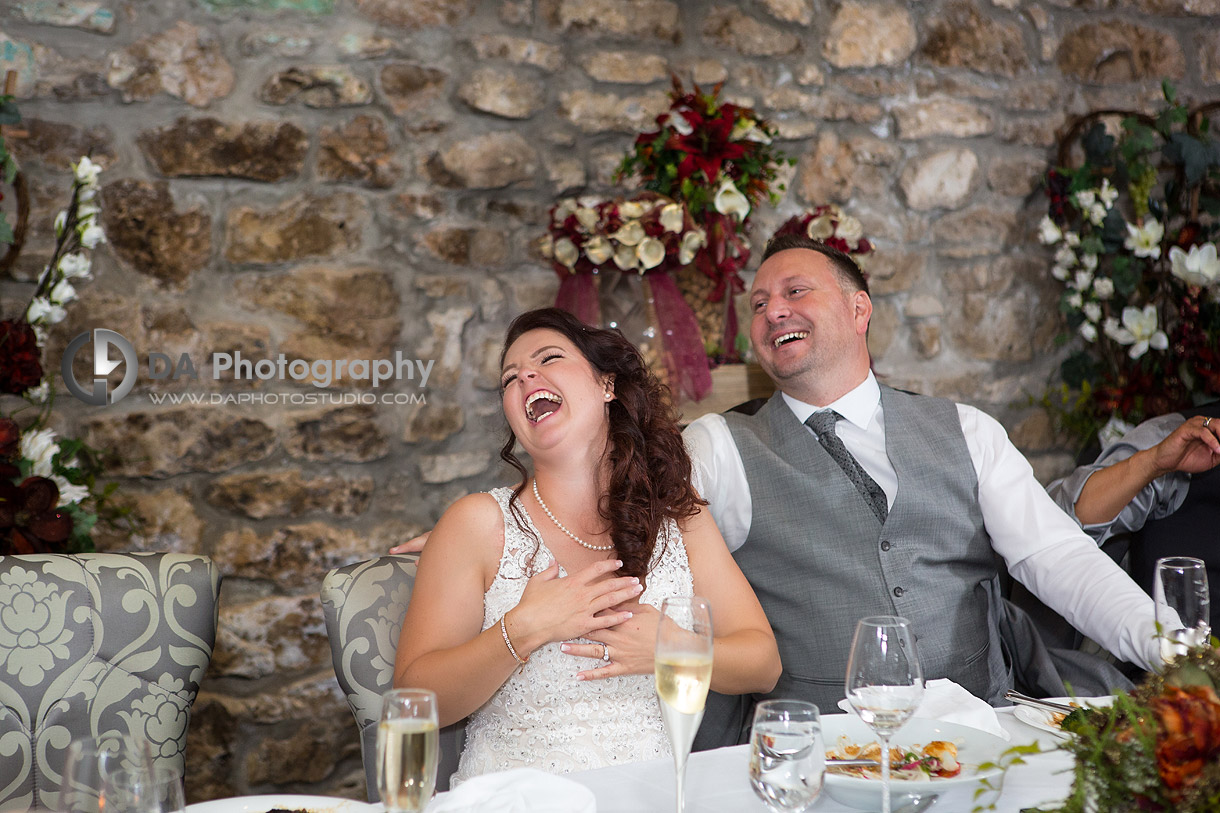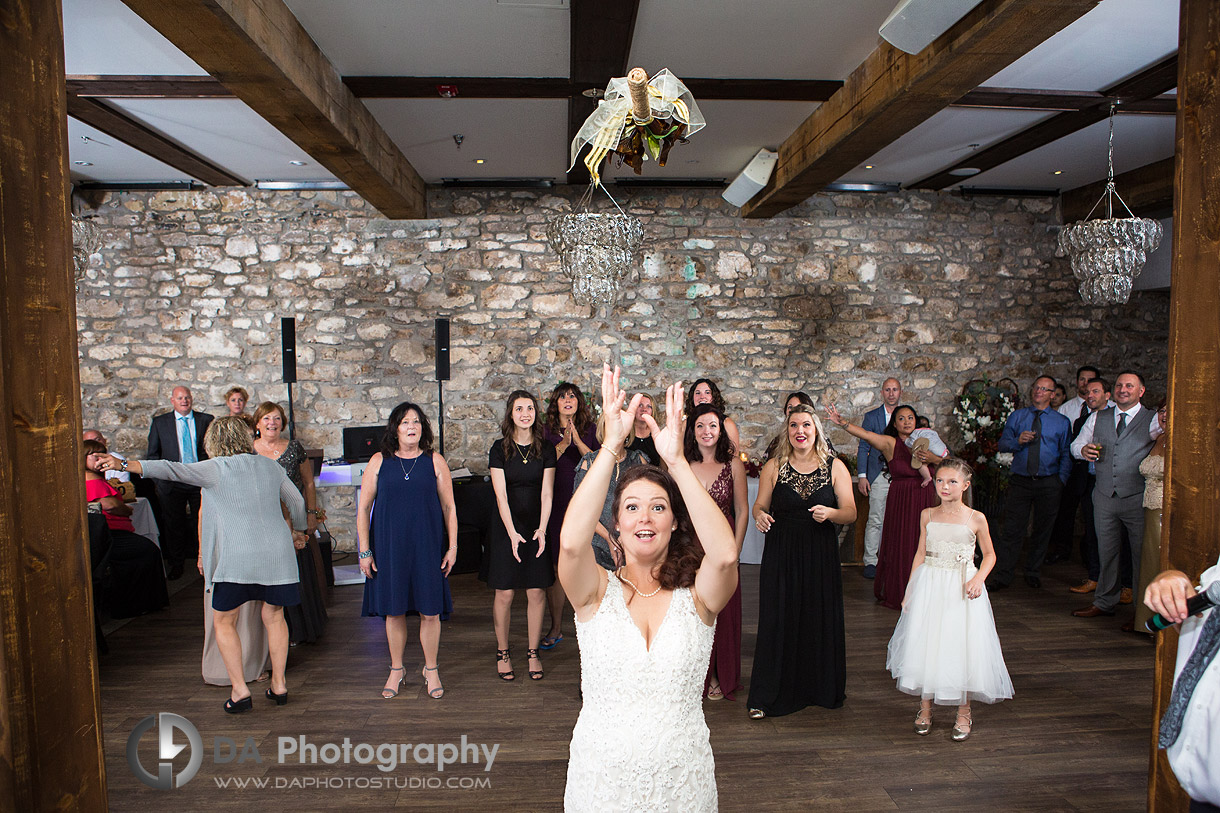 As the guests partied, I snuck my couple outside for some signature nighttime portraits. This alone time allowed them reflect on their day, taking in the moment and embracing their emotions. The most important lesson we could learn from Alicia and Jeff's Cambridge Mill wedding is the importance of communication. It was only Alicia's open communication with me that allowed us to execute and deliver such an impactful request.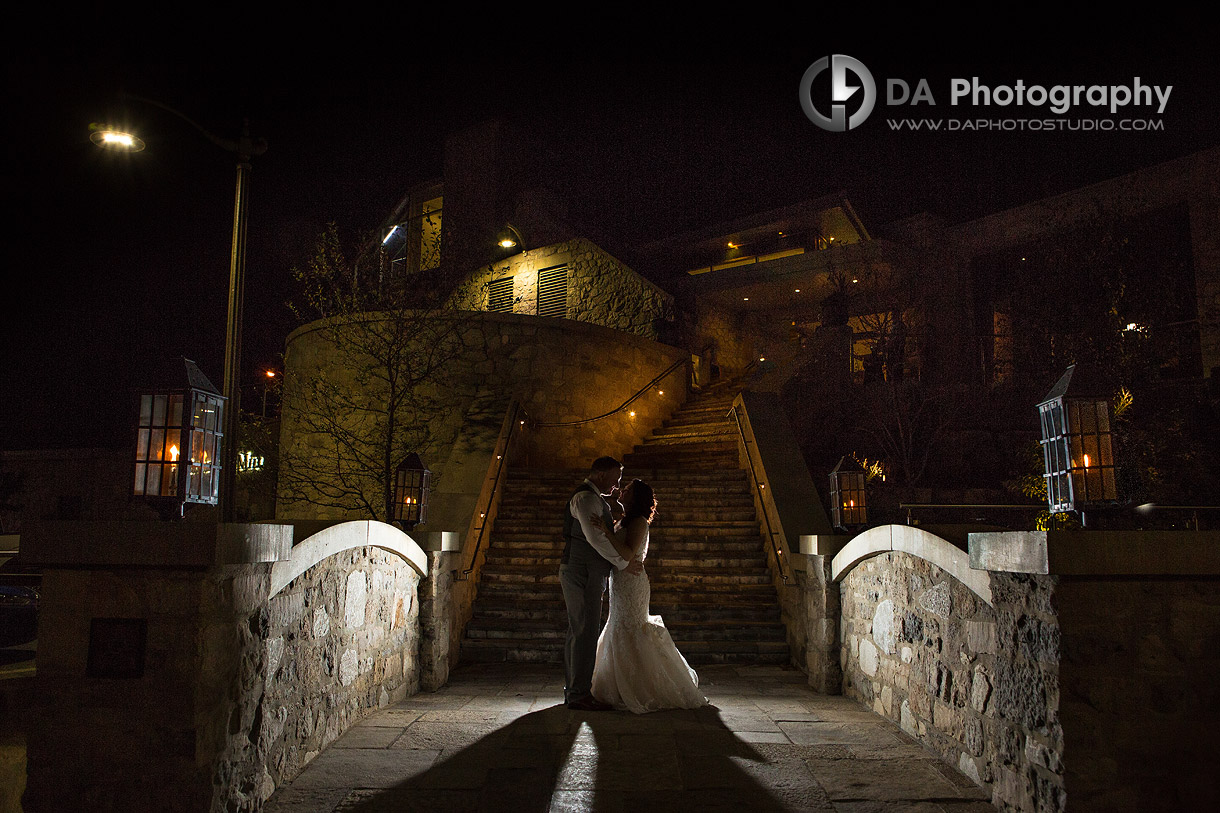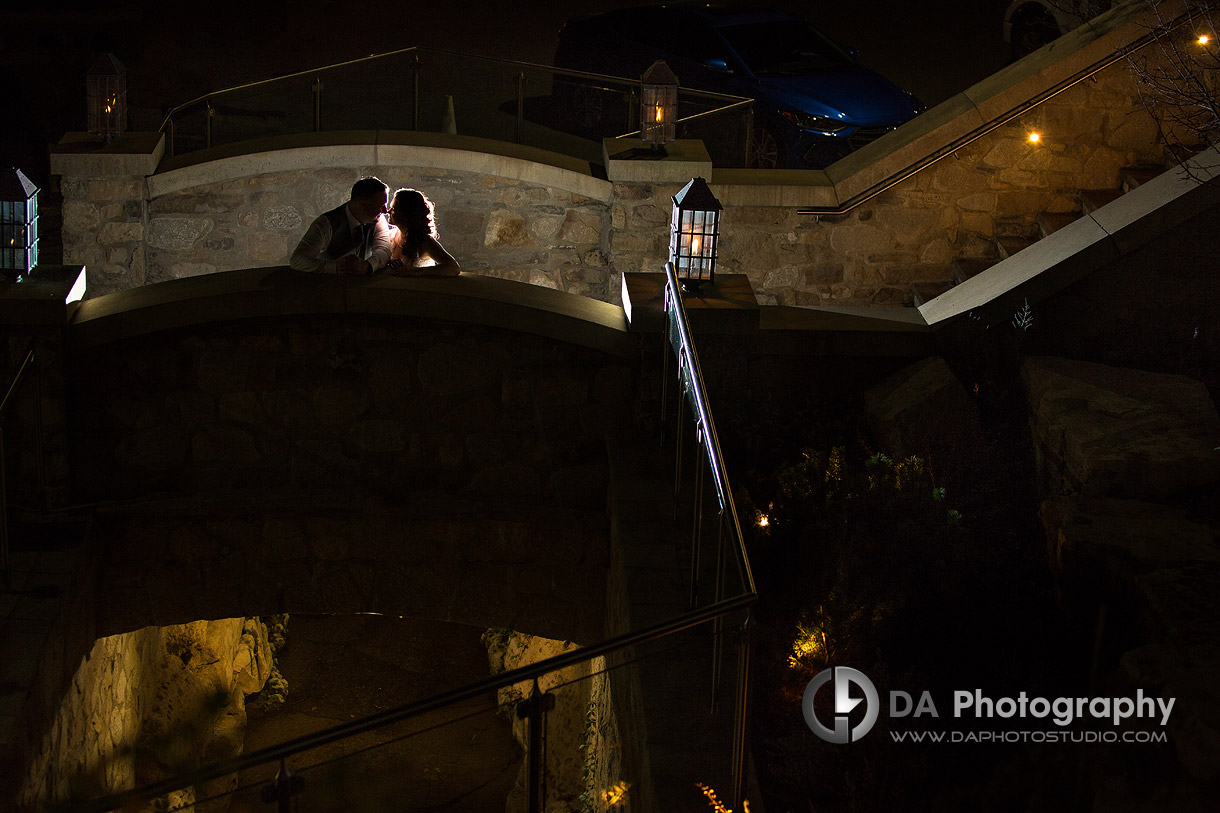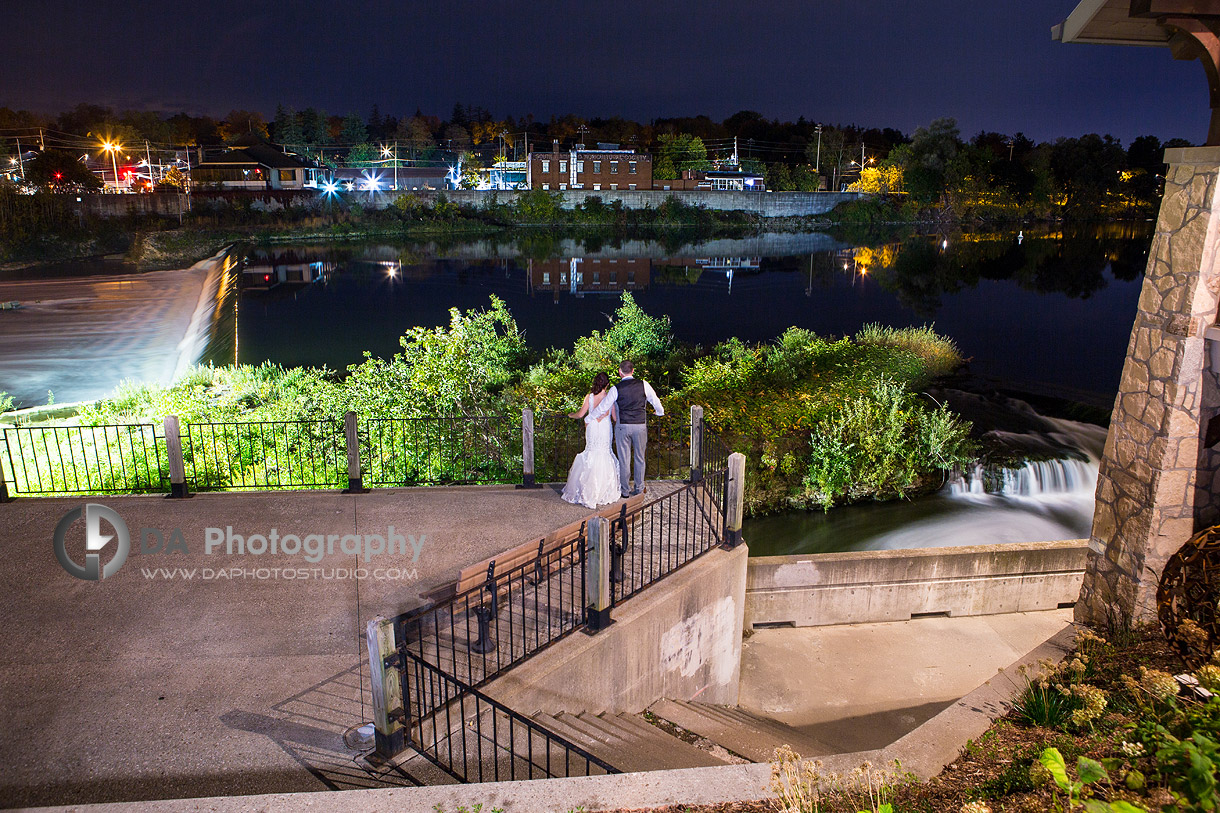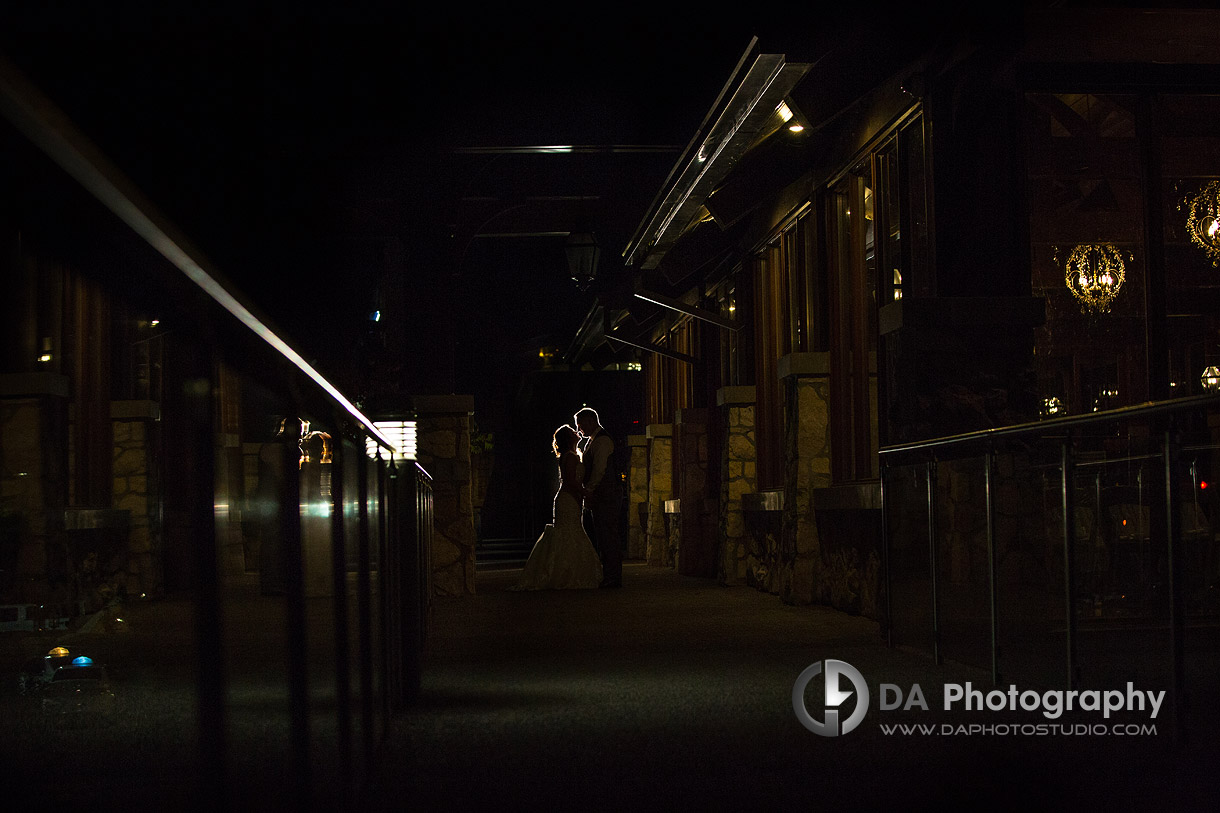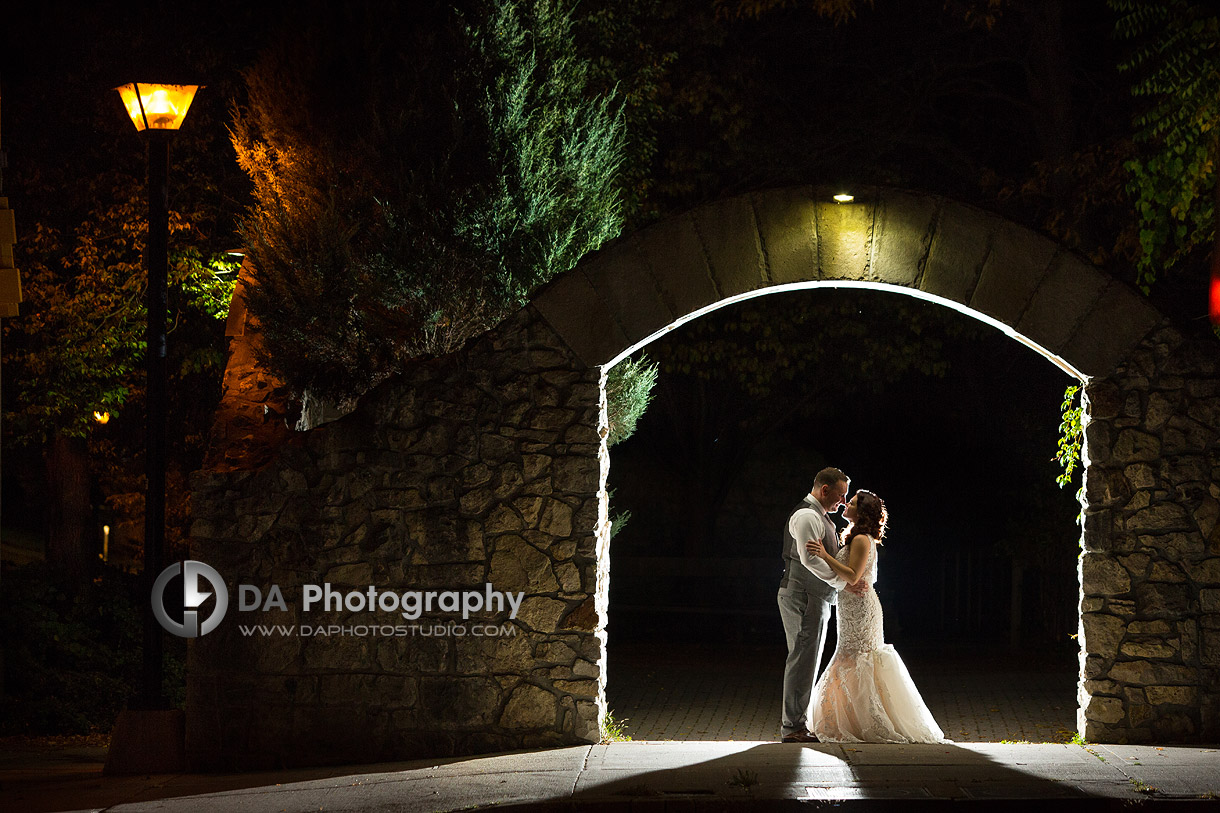 If you like to check Alicia and Jeff's winery engagement session see here.
Click here if you want to see another photo session photographed in Cambridge.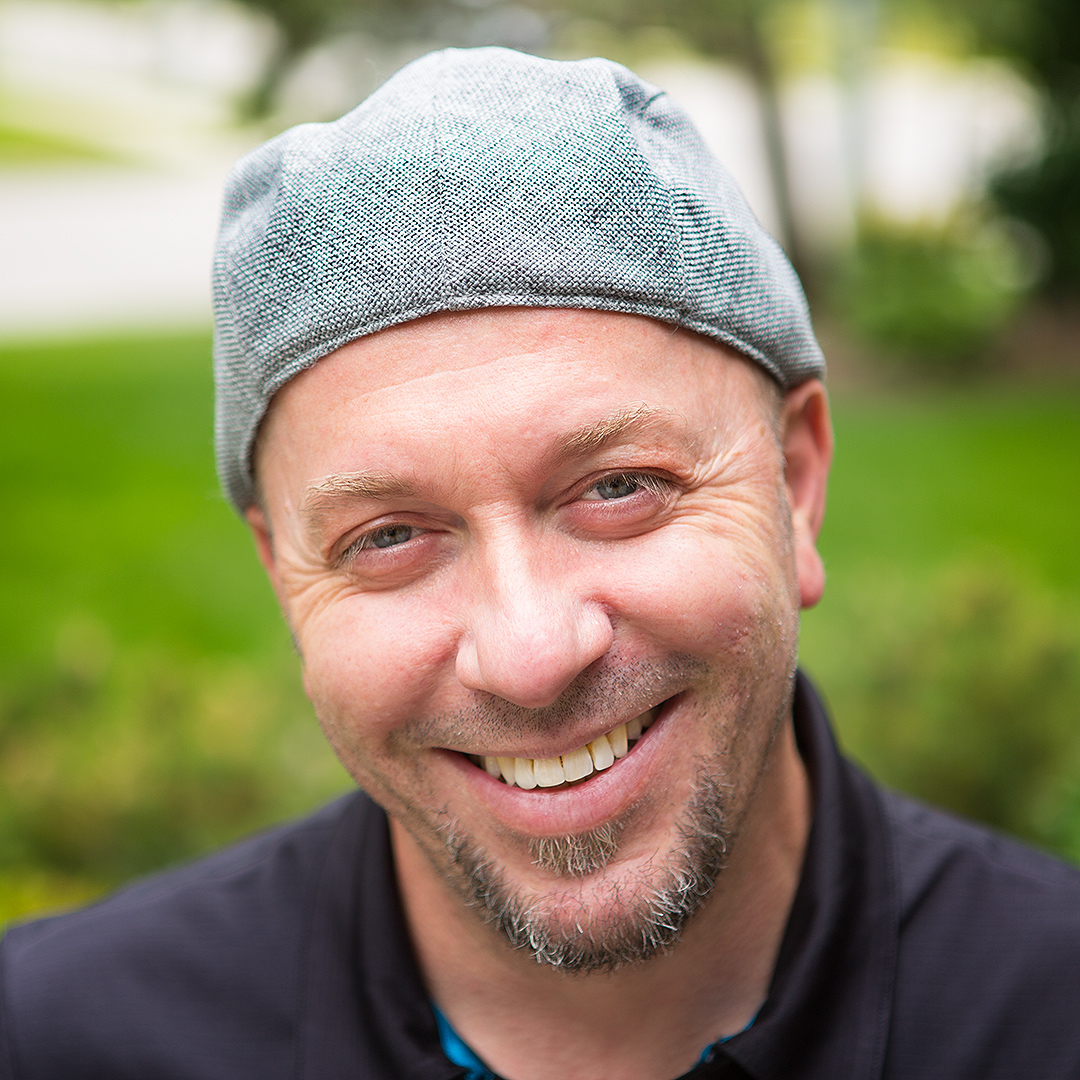 My passion and biggest asset is taking the time to make every client comfortable and relaxed before I even pick up the camera. The result? Photos of you that actually look like you at your best! I can prove to you how much you can enjoy having your picture taken. Lifestyle photography is about the experience that happens to be served up along side of some great photos.
Specialties:
Family Photography for families that like to move around and enjoy their photo time, Wedding Photography for couples looking for a mixture of photojournalistic, contemporary and traditional images and Professional Corporate headshots that are far from cheesy and stiff.