Most families are close, but as a Mississauga wedding photographer for Tania and Nicolas, I discovered that their situation was literal in all senses.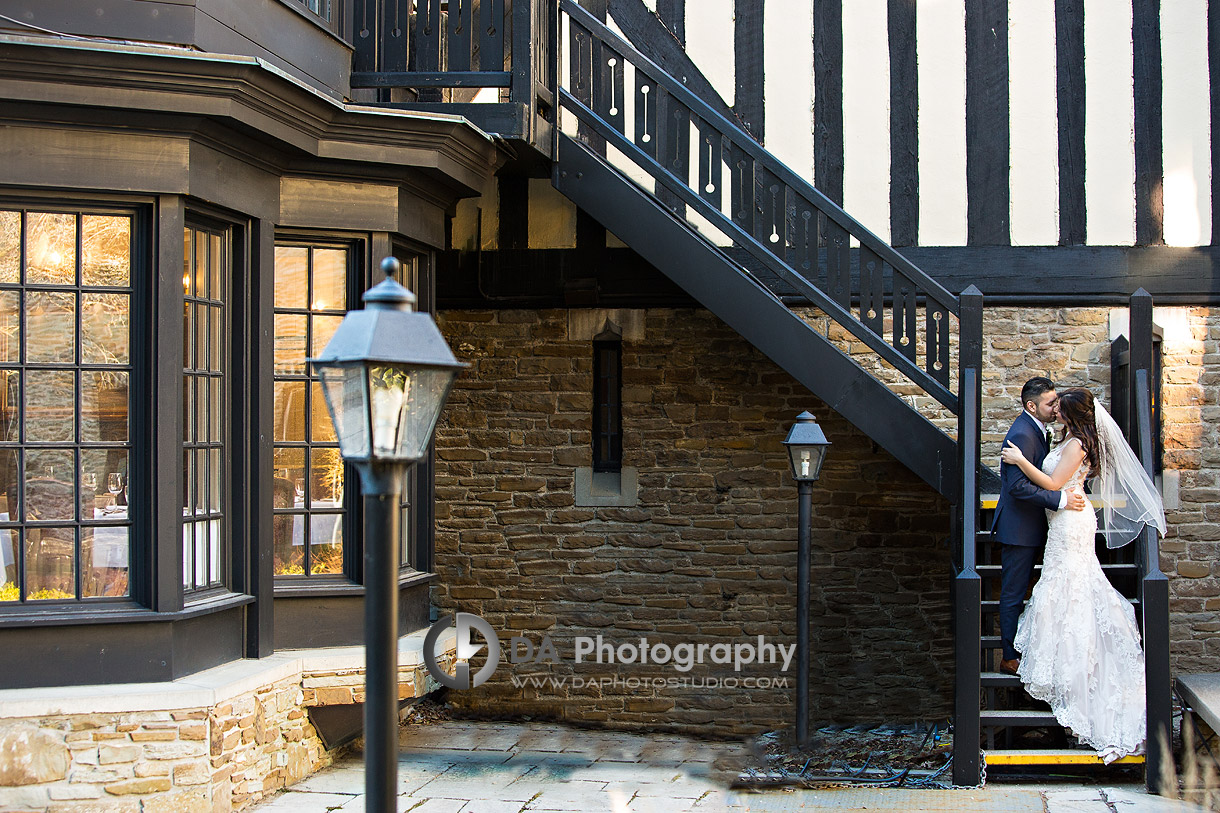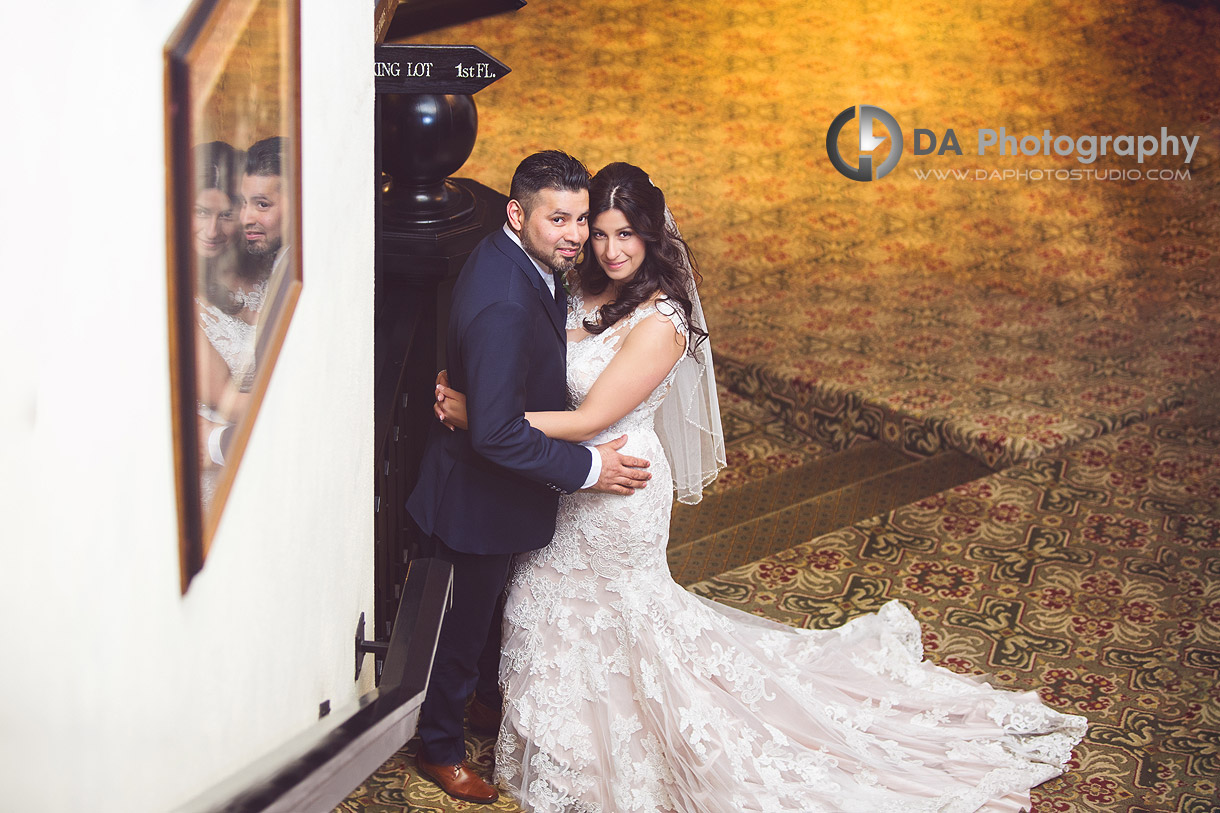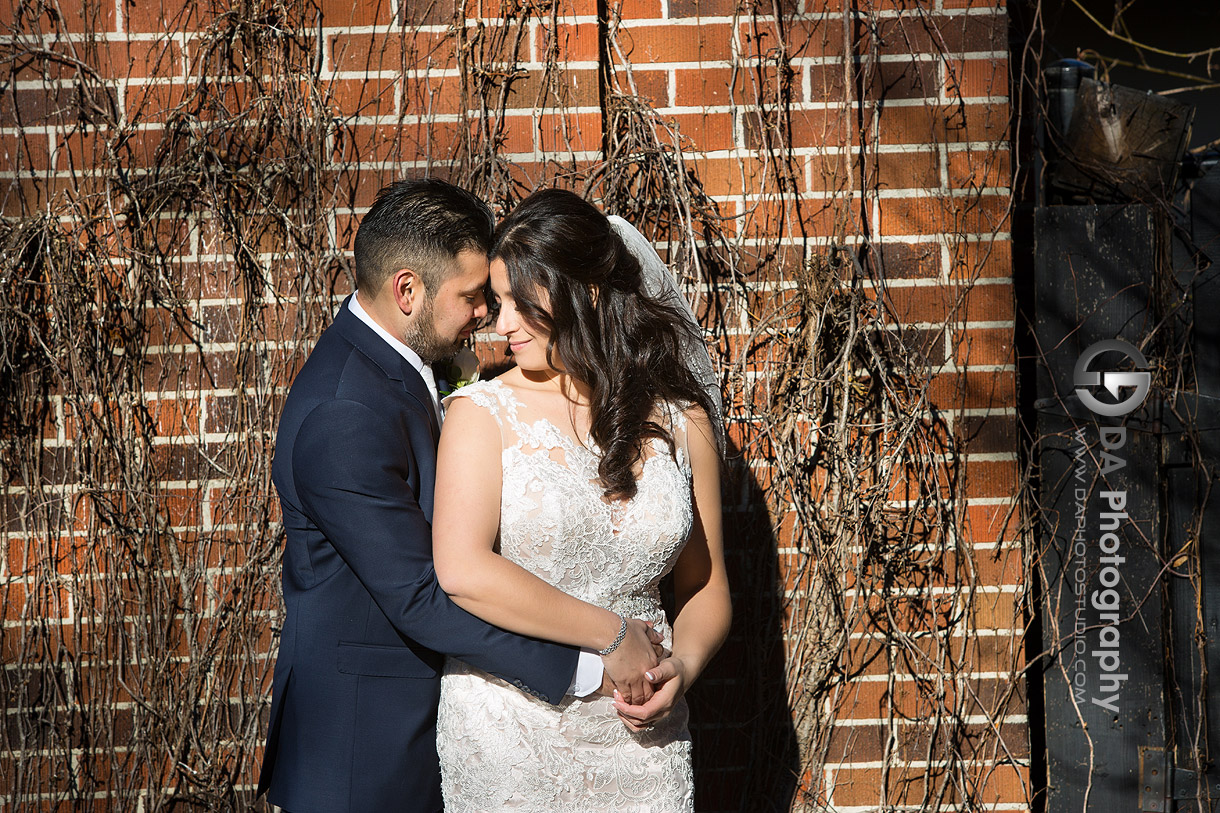 Having been together for seventeen years, my couple was finally ready to tie the knot. Certainly, this was much to the delight and excitement of their friends and family. Coming from both Portuguese and Latin American backgrounds, I knew this was going to be a fun, high energy day.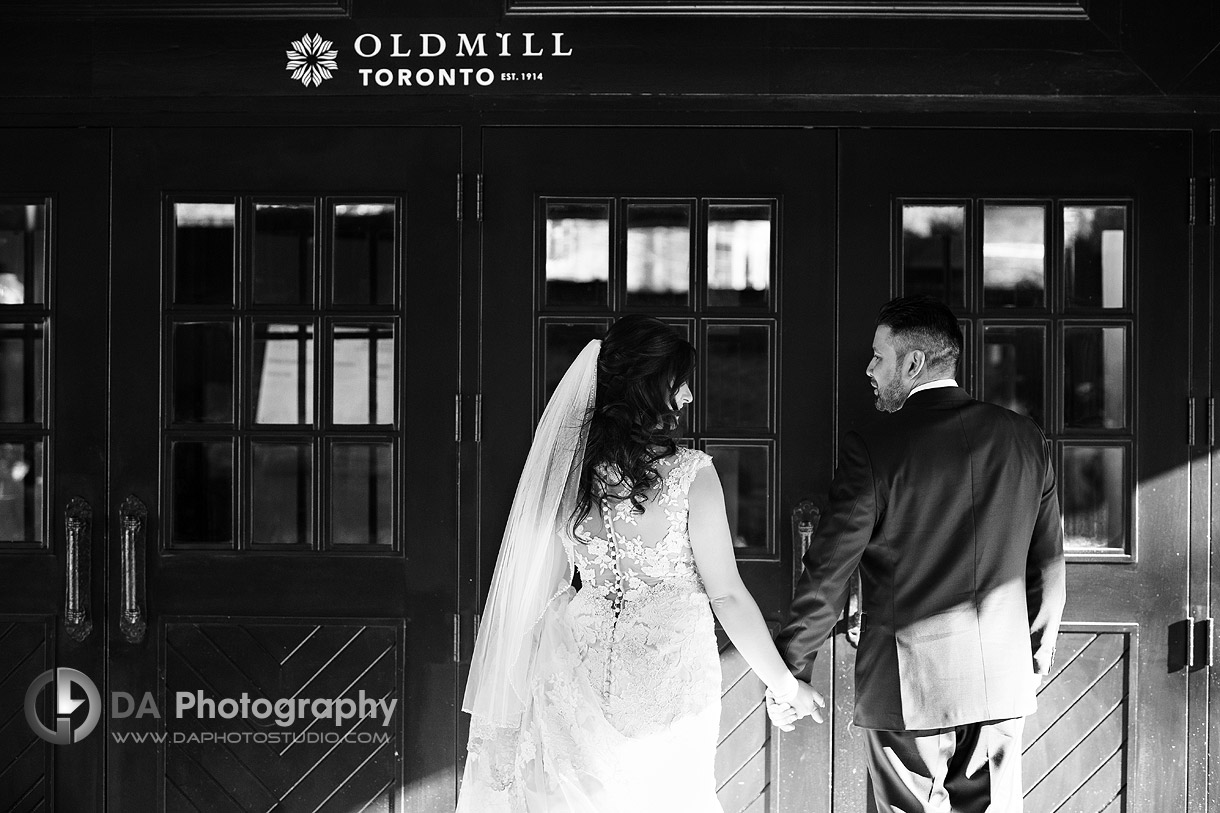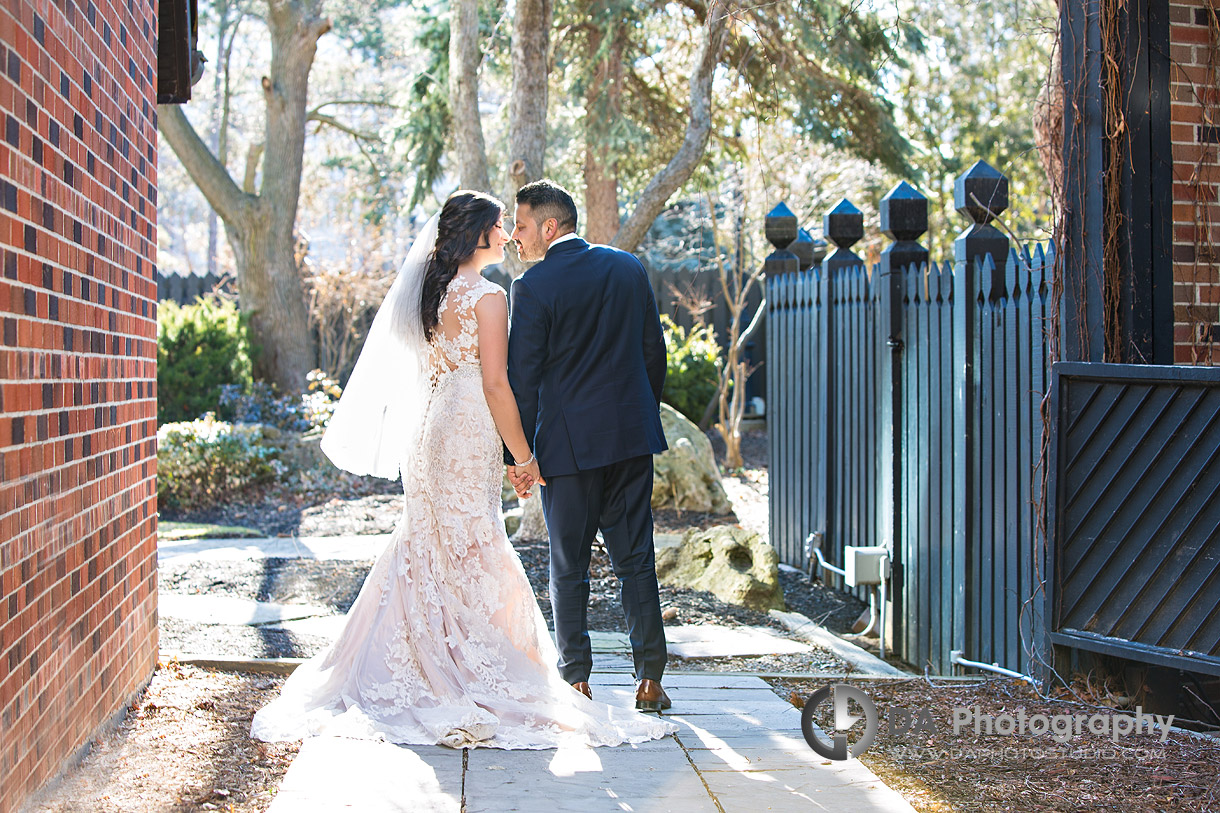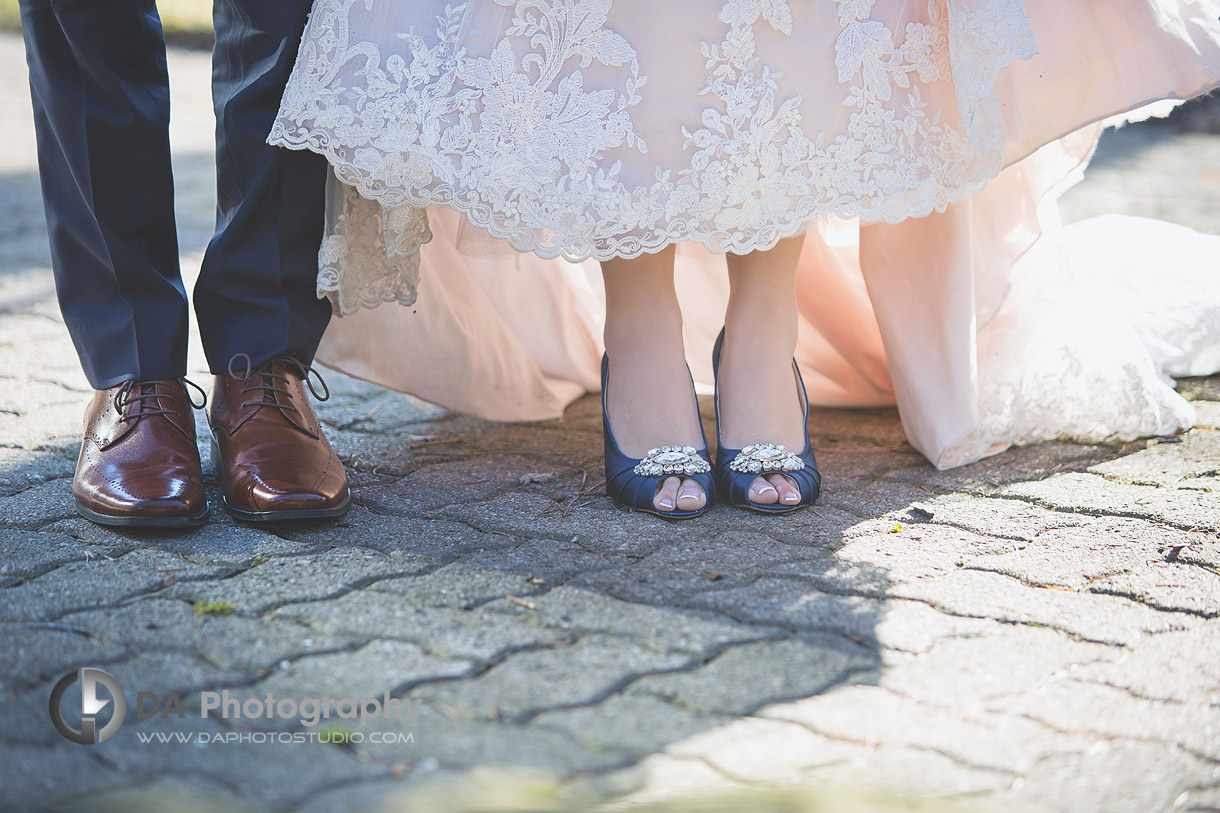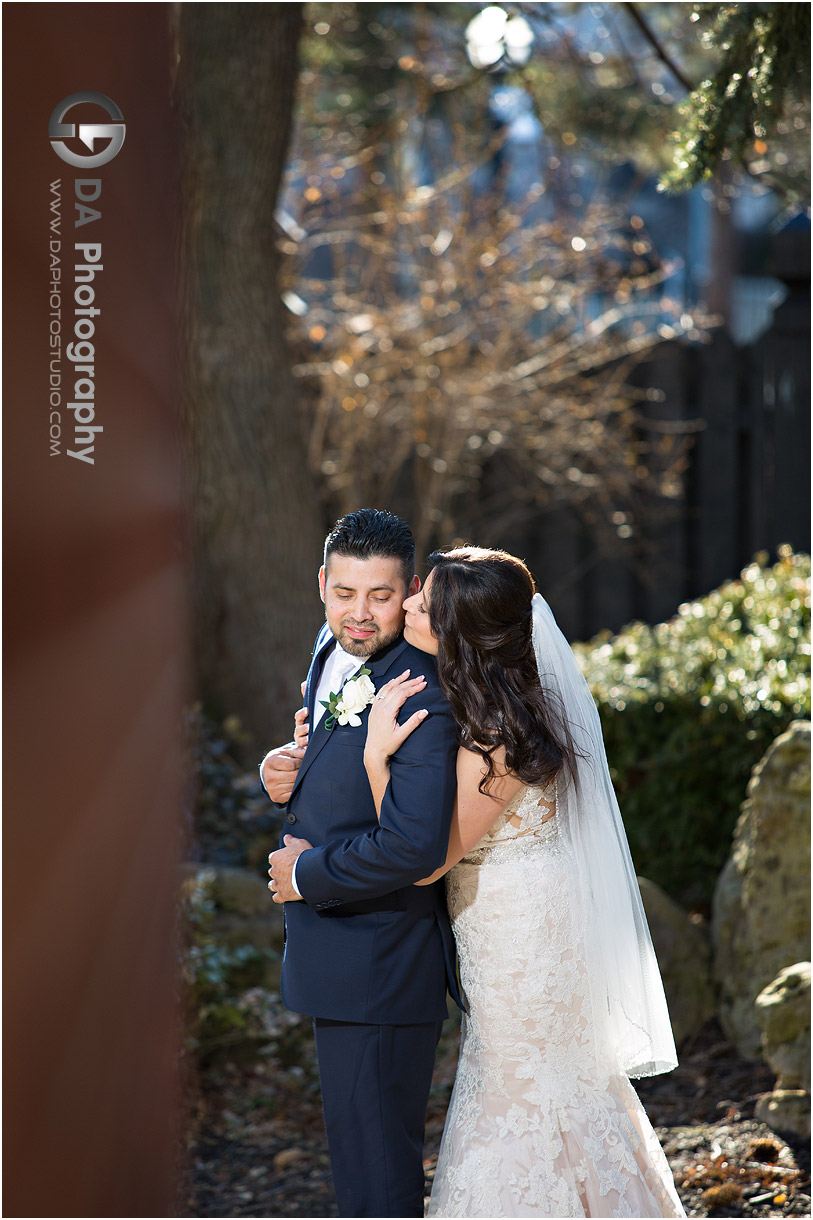 We started the day with the girls getting their hair and make up done at the salon. Once they were finished and headed back to the house, I could focus on all the detailing of Tania getting ready. I prioritized these elements to make sure that the important pieces were done first. Then, I was able to to capture everything else around them as they prepared for her big day. The button closures up her back and the delicate lace of her dress deserved their own close ups. I wanted to make sure that she could cherish the details forever.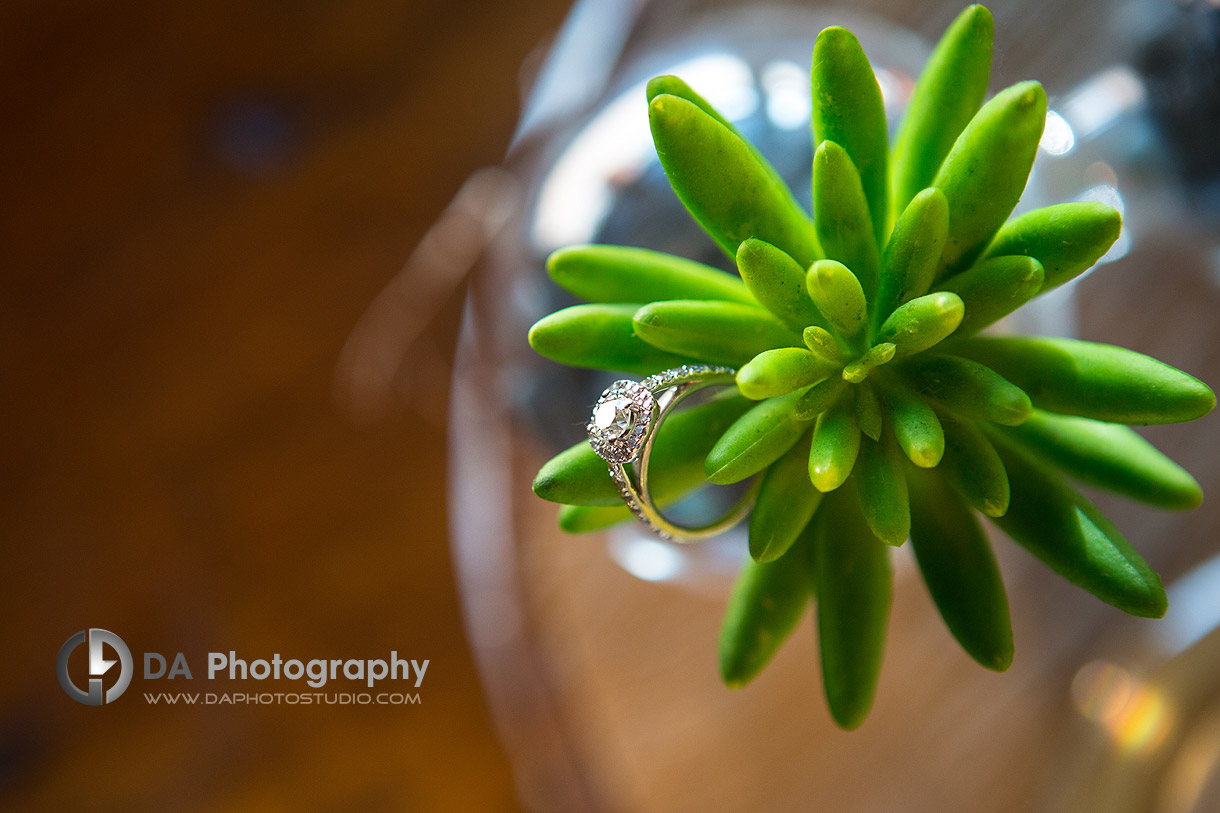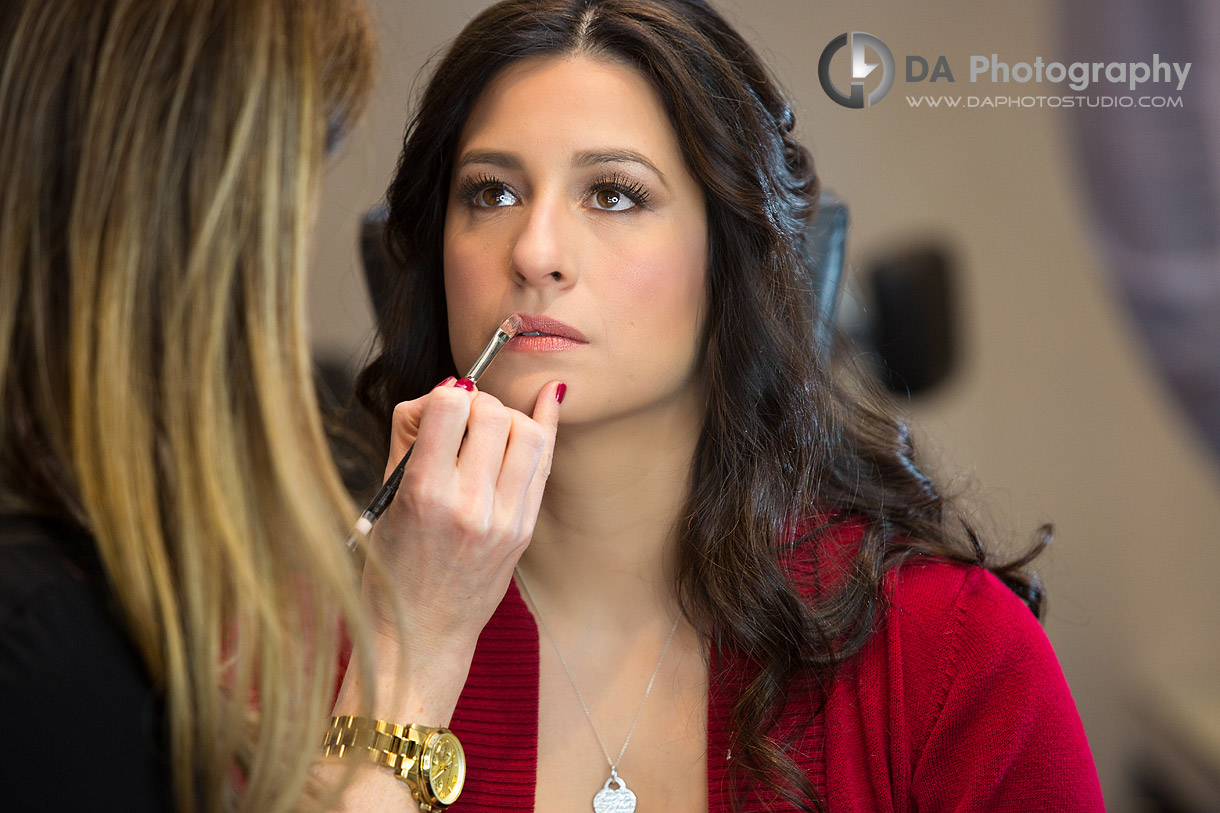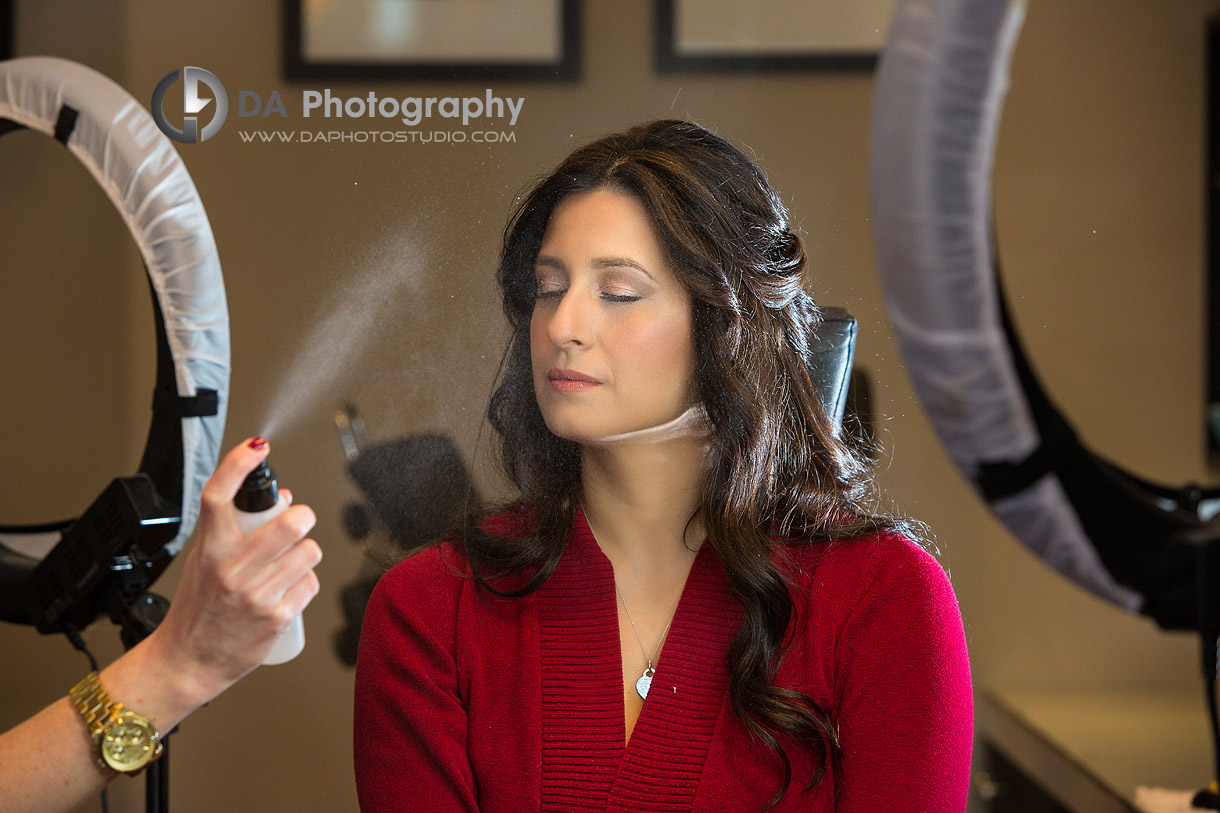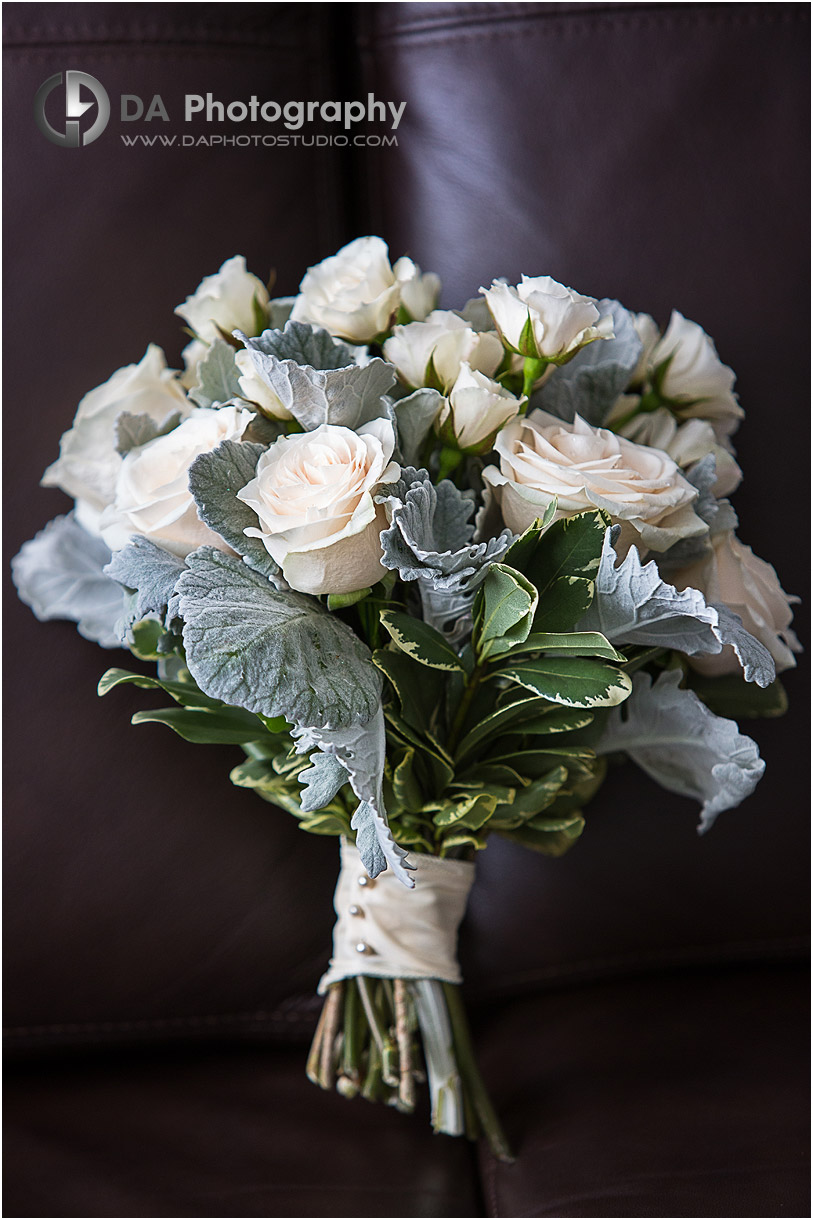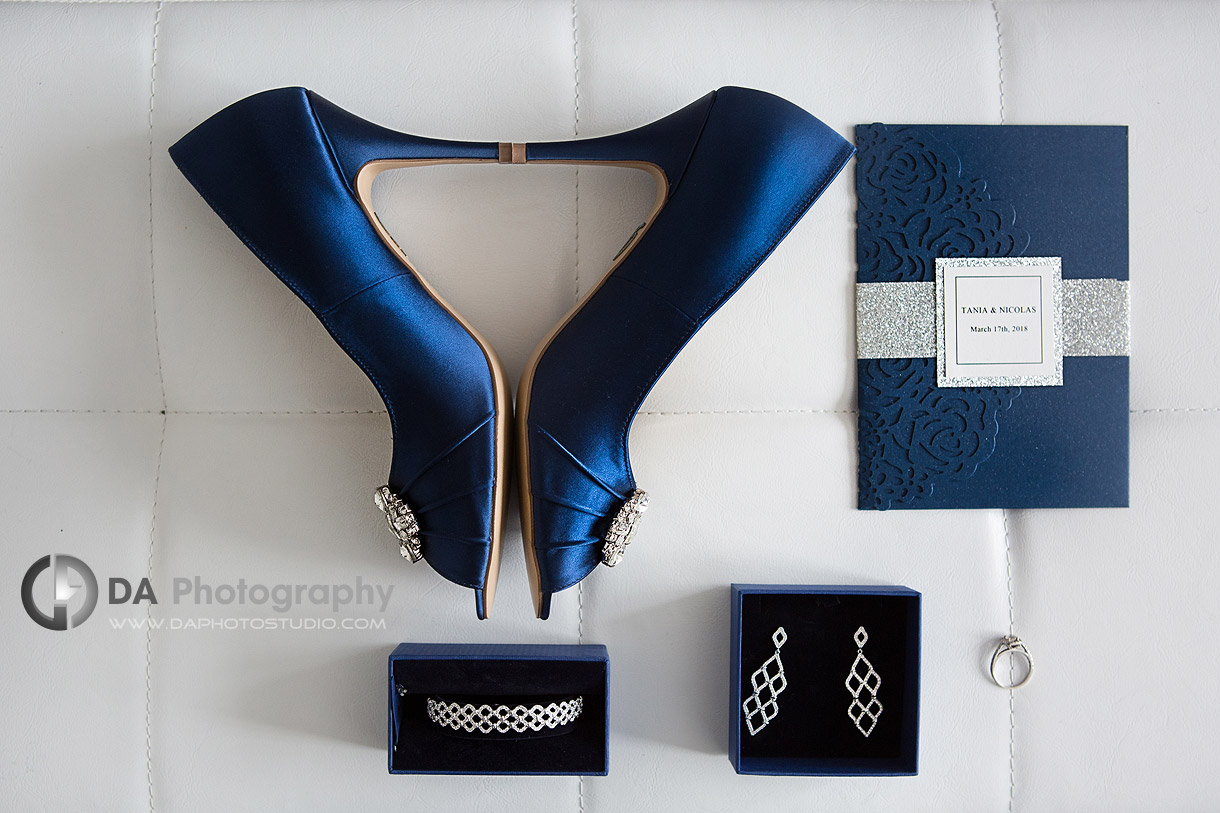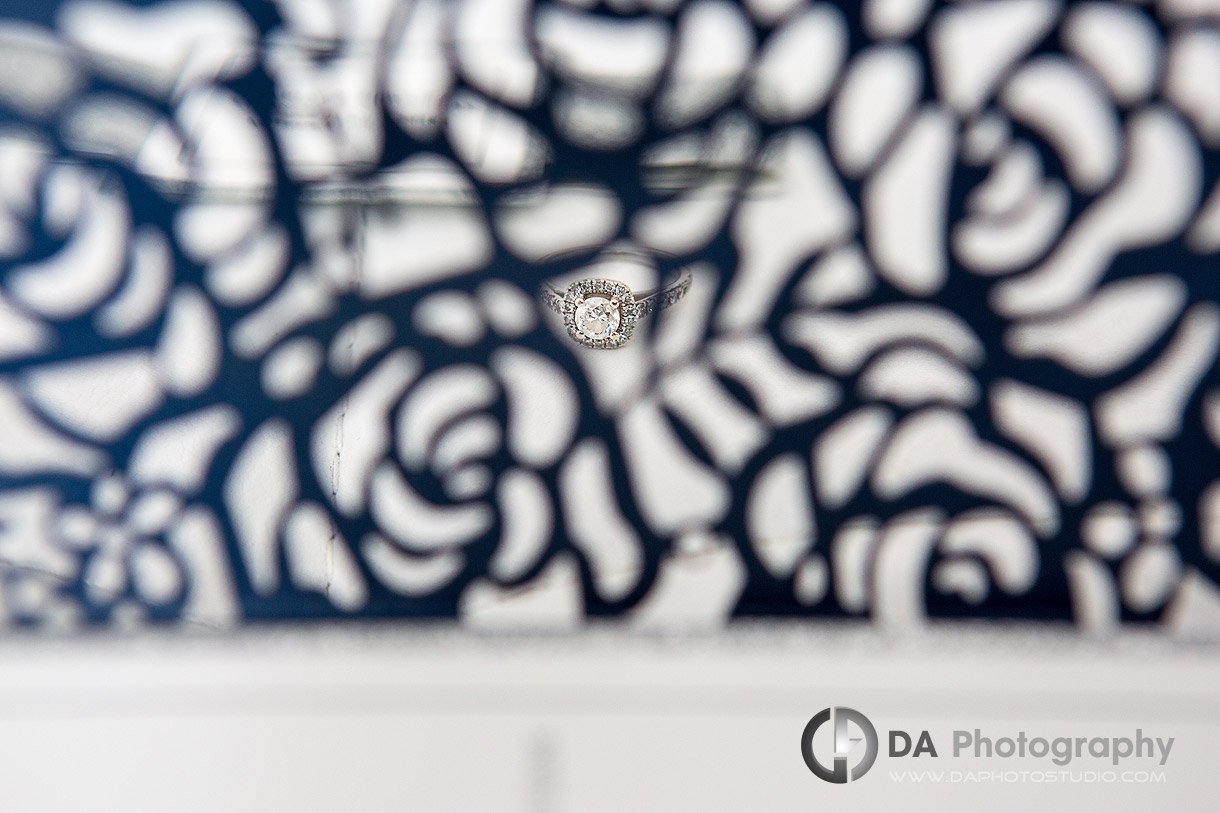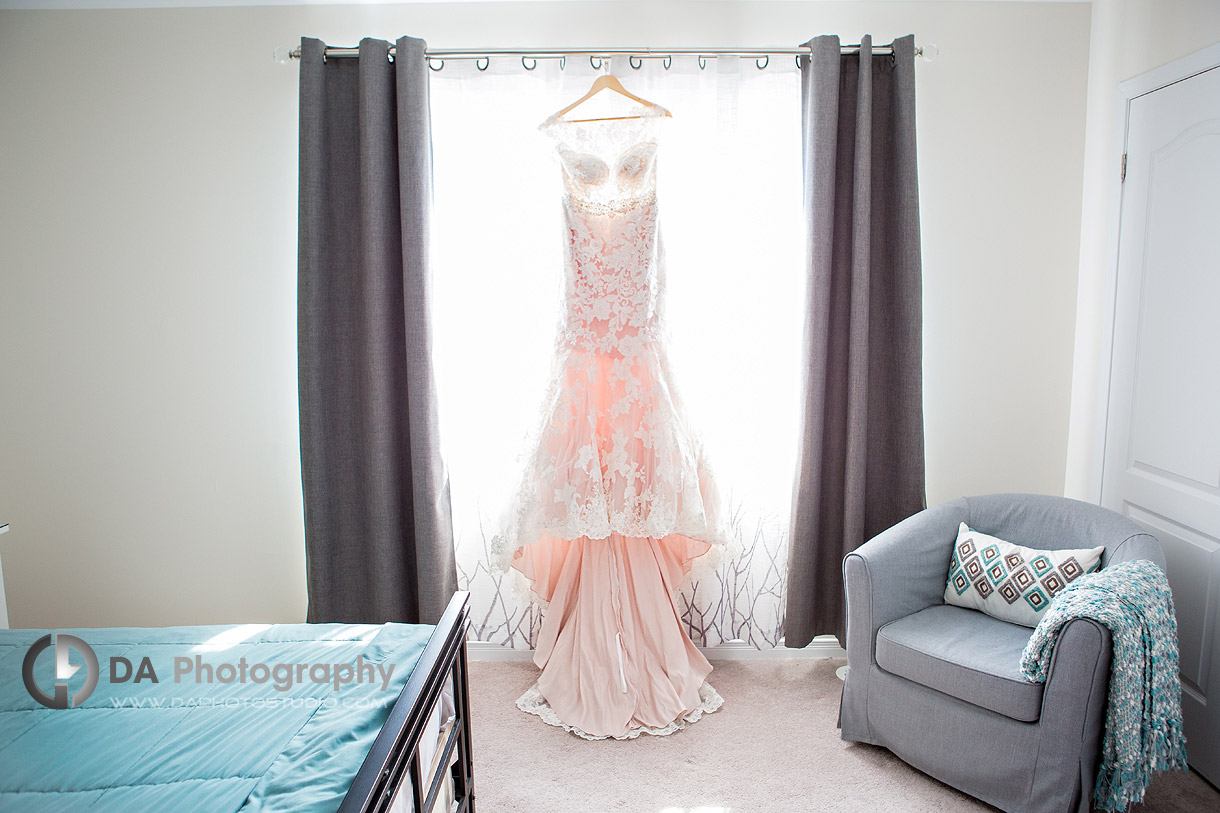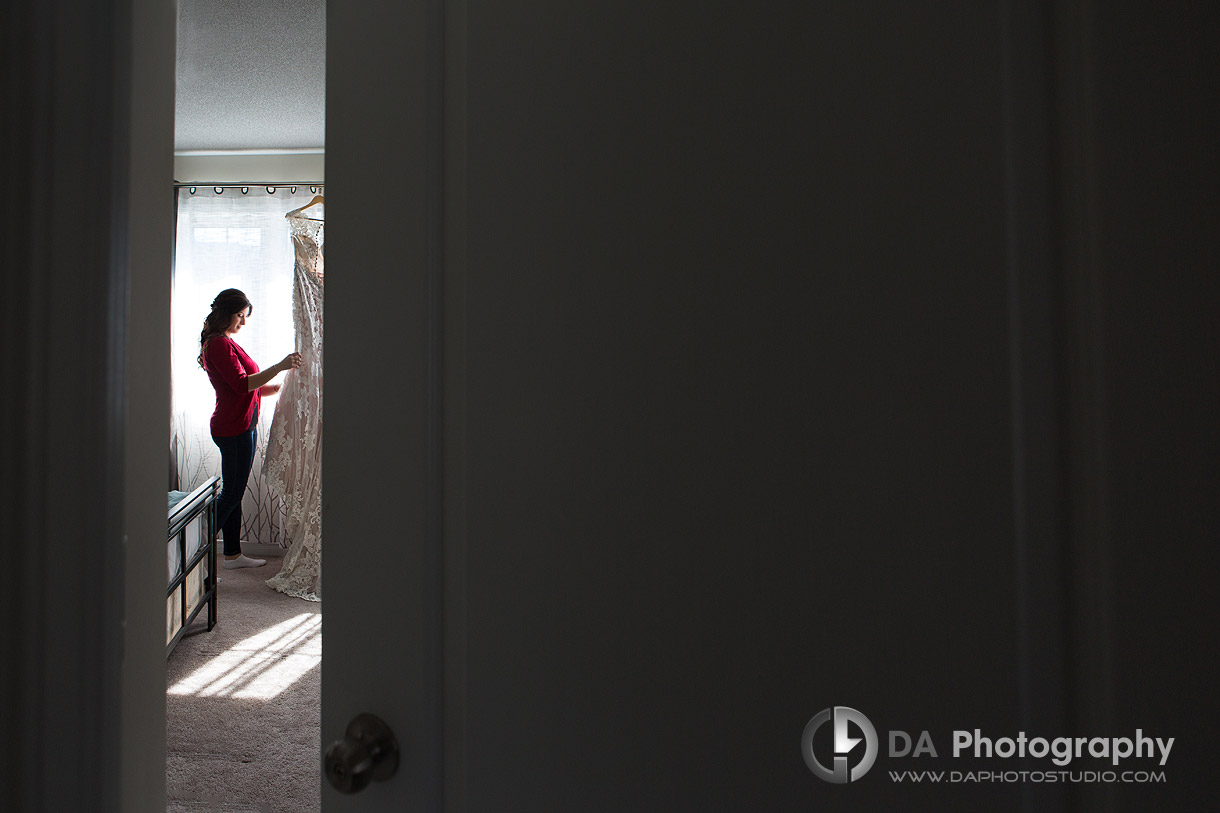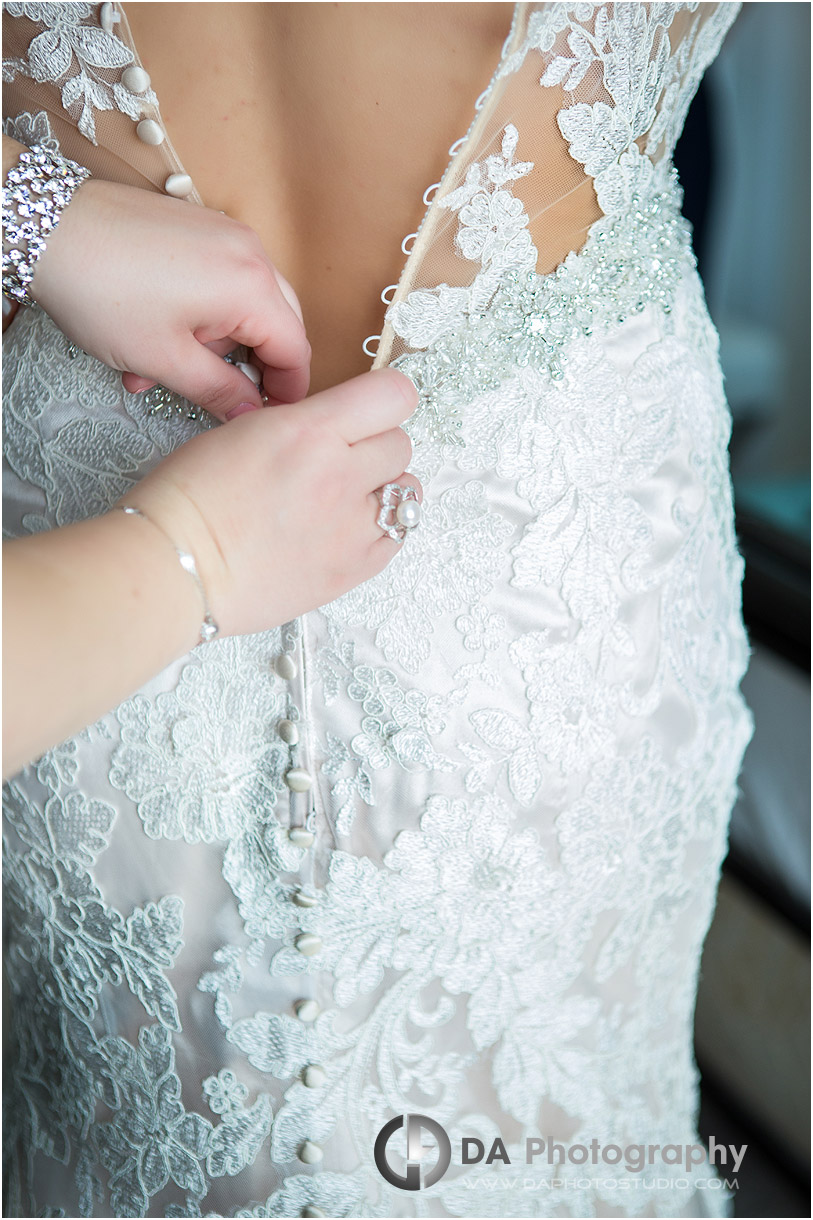 The boys meanwhile were having a tequila party as they helped celebrate the last few hours before married life began. Nicolas was almost within arms reach as he got ready at his brother's house next door! Documenting the proximity of their houses was an opportunity too hard to pass up. I decided to think out of the box and we utilized both front doors for their first look. The twist was that Nicolas was blindfolded so as to savour the moment until the church. We loved the way the shot turned out and the significance it carried.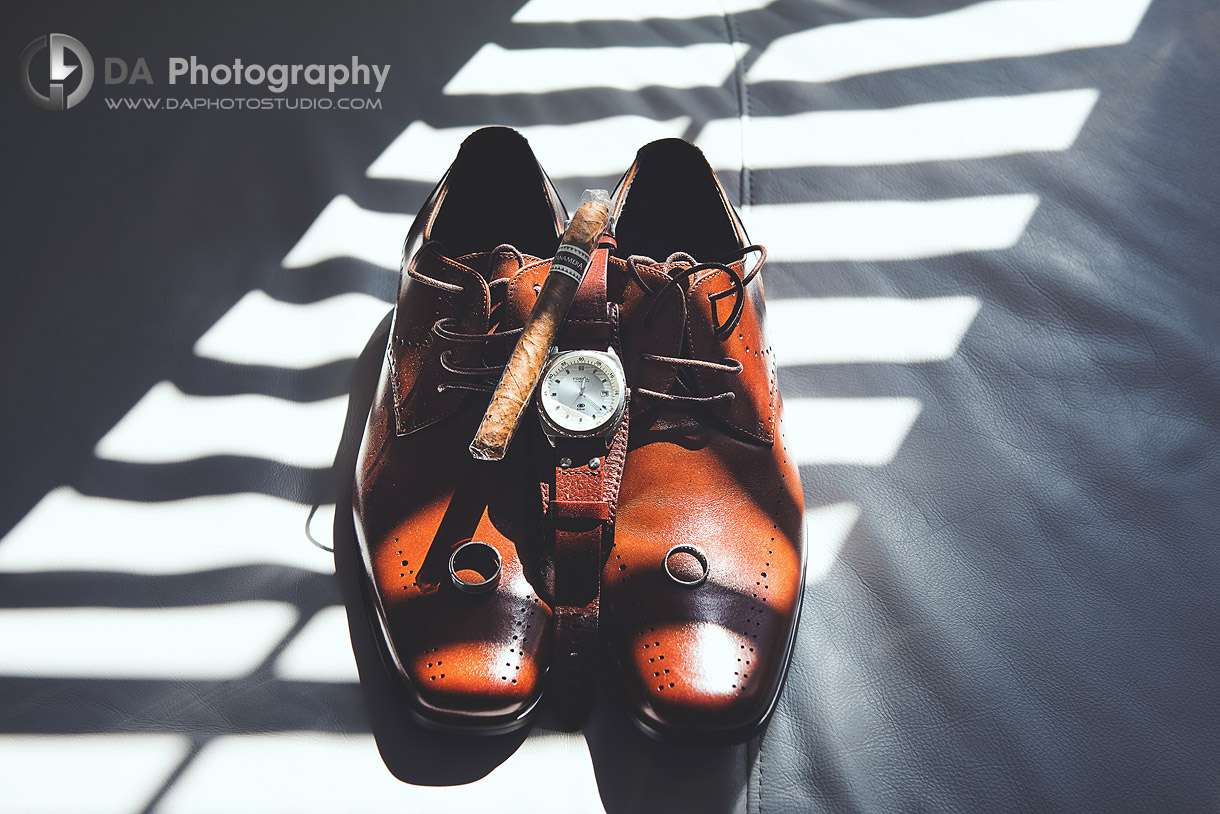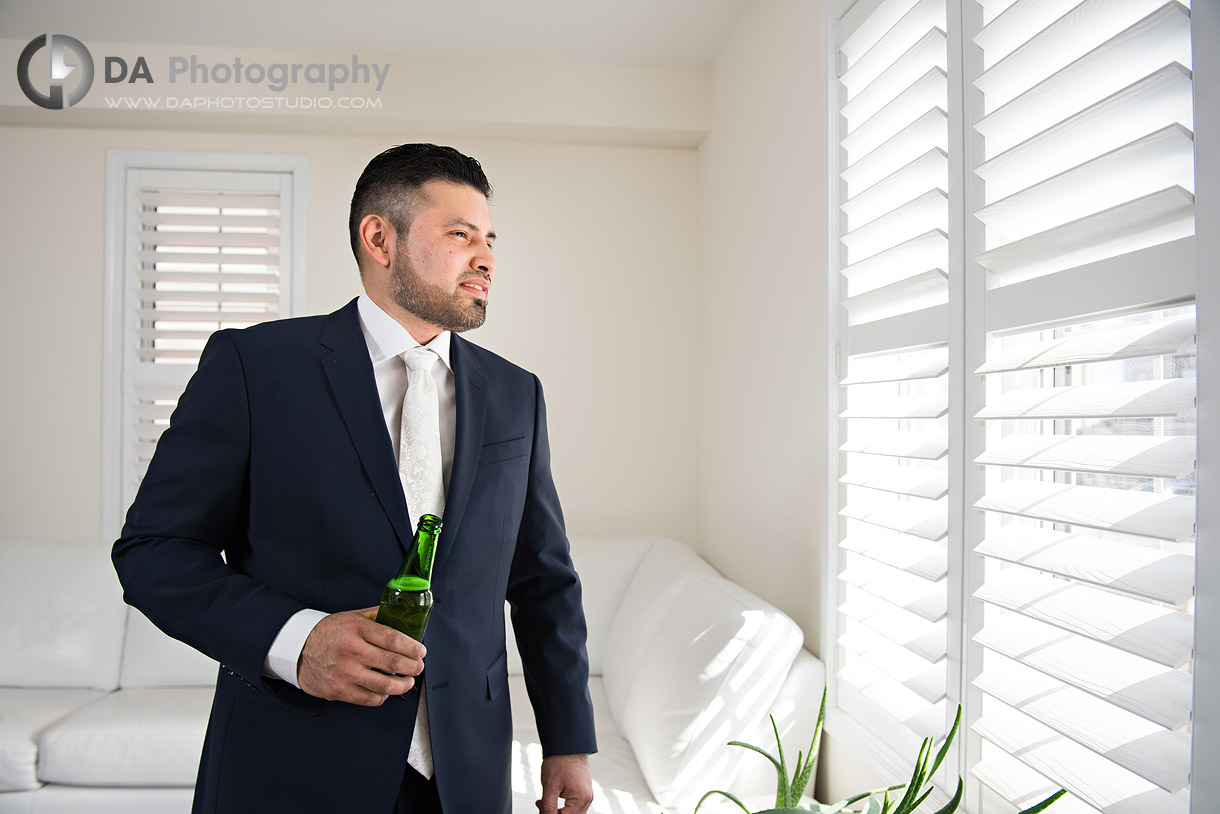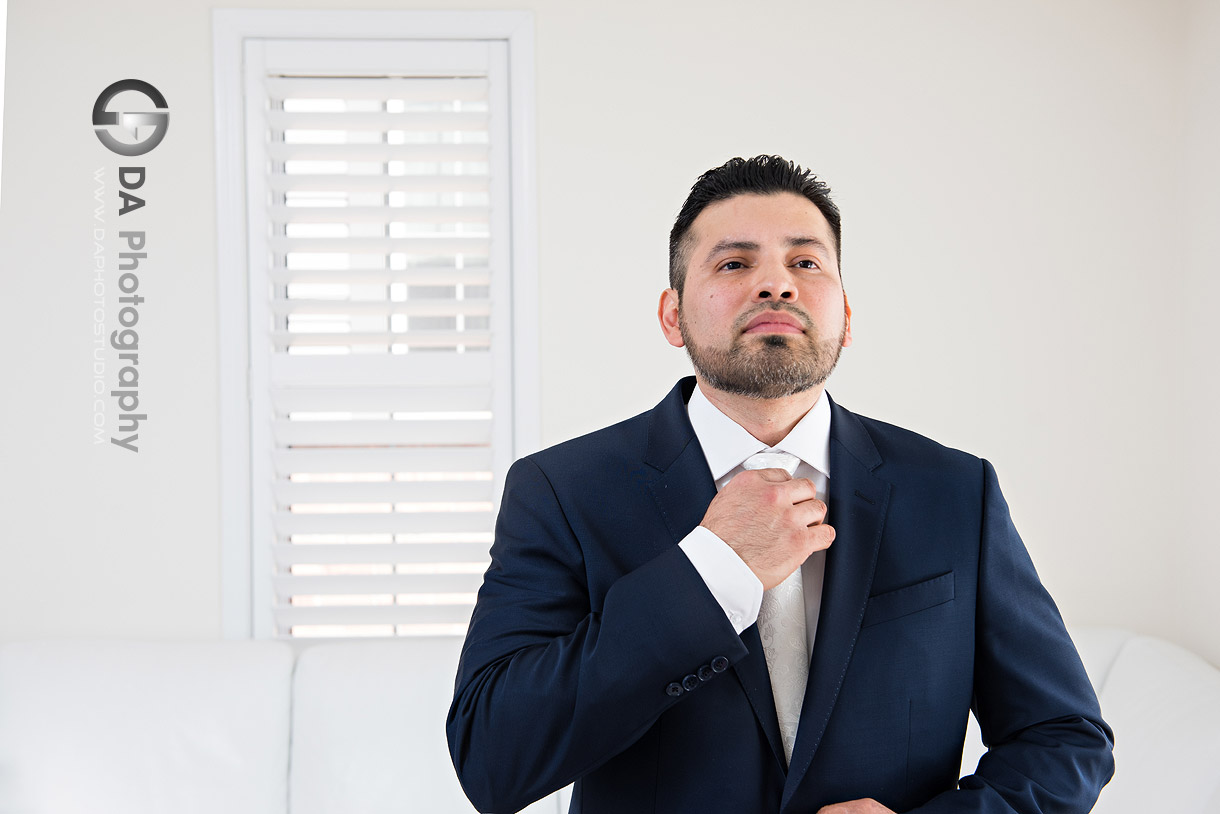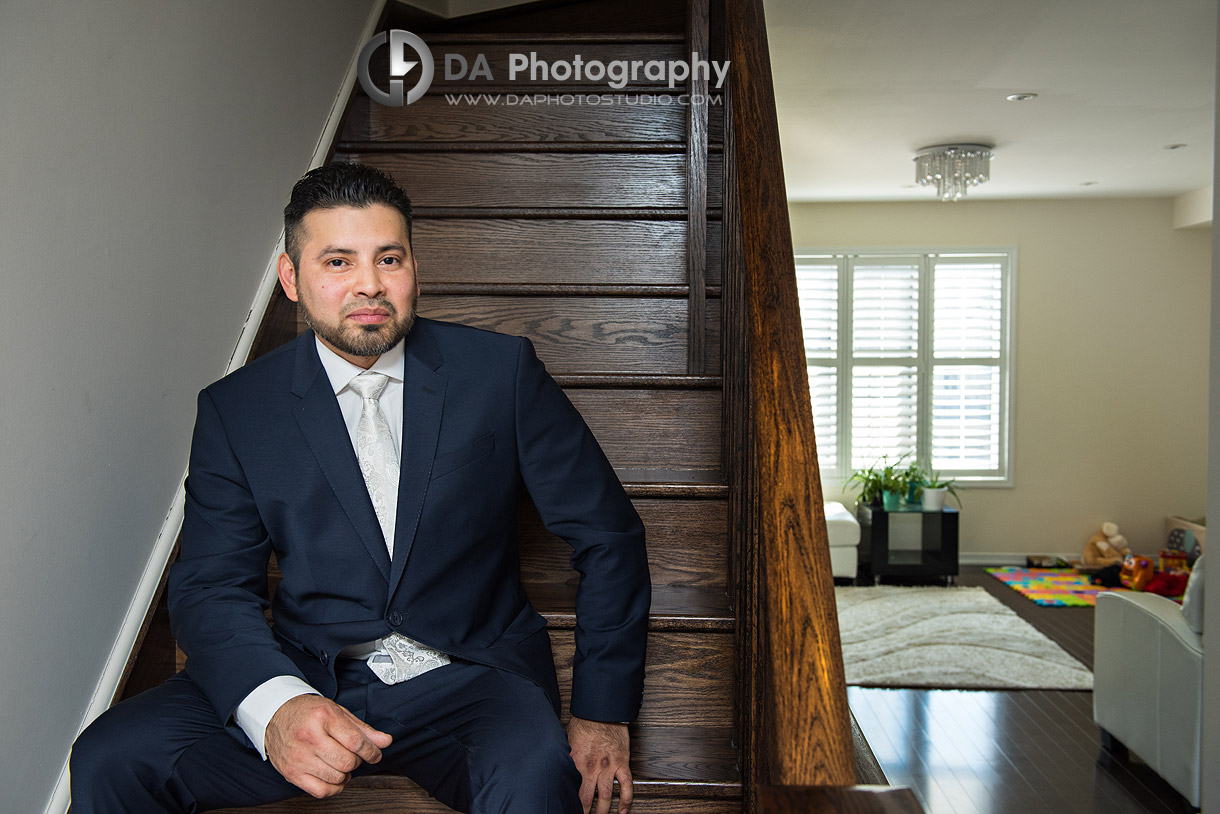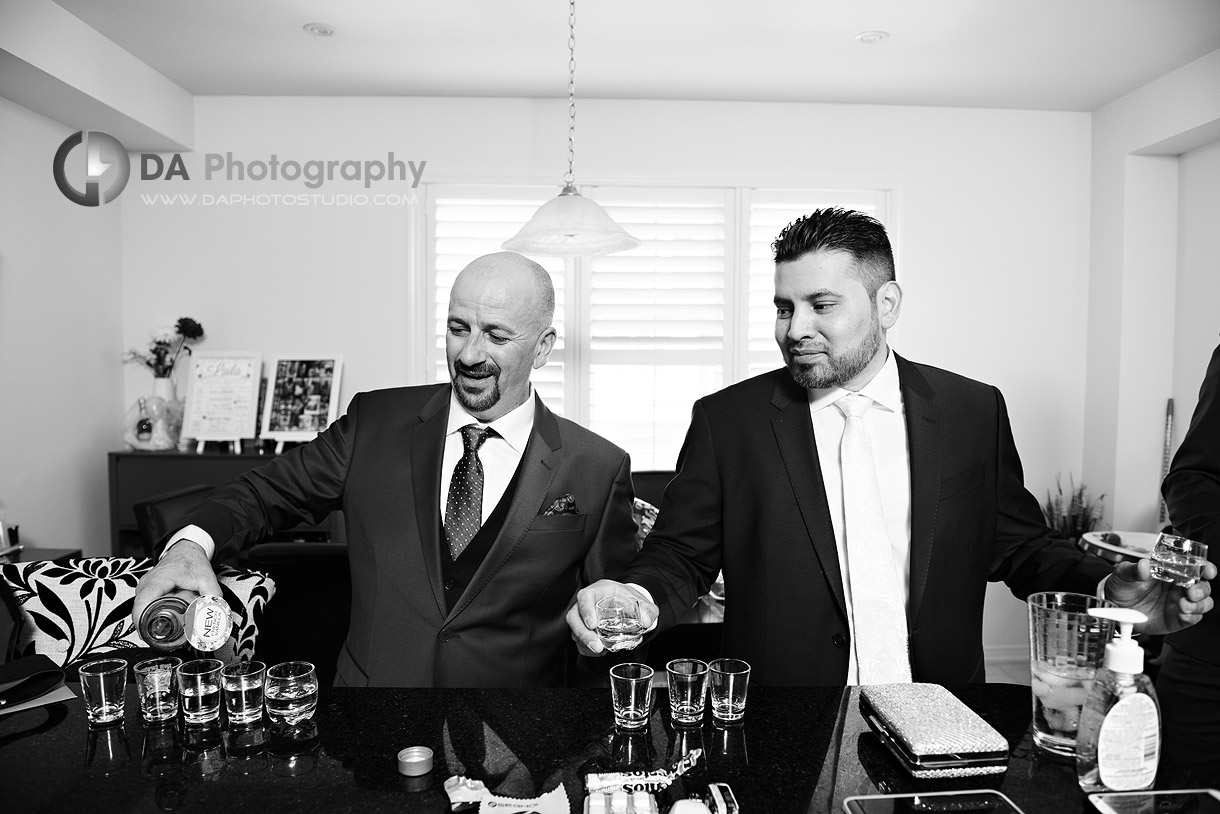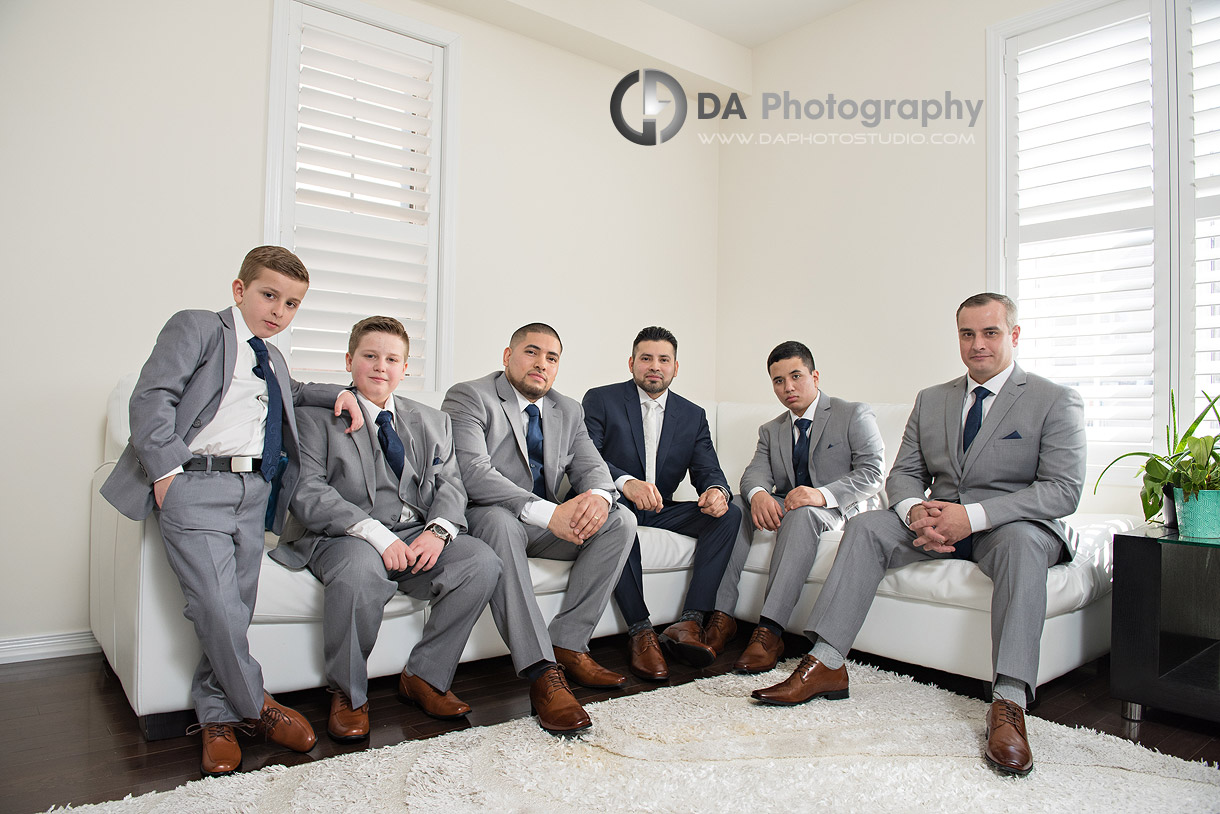 Getting creative as a Mississauga wedding photographer for this first NOT look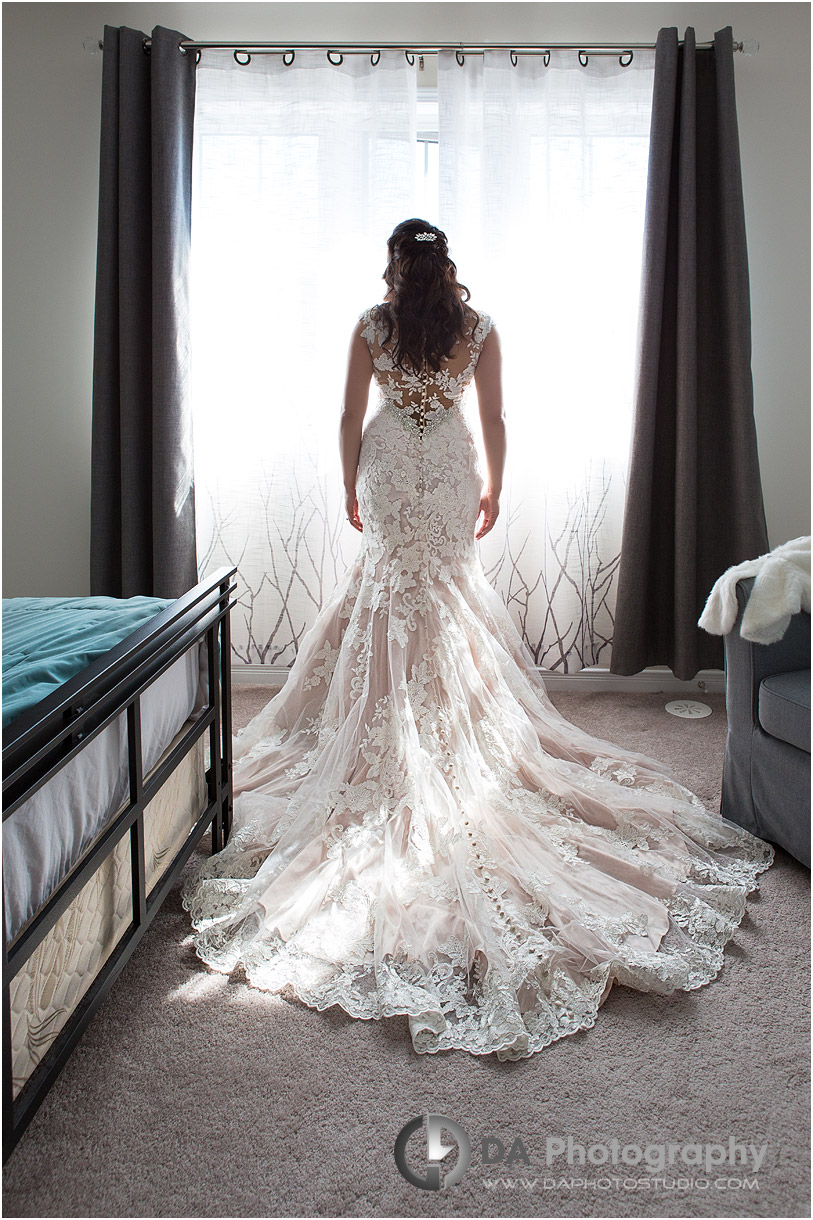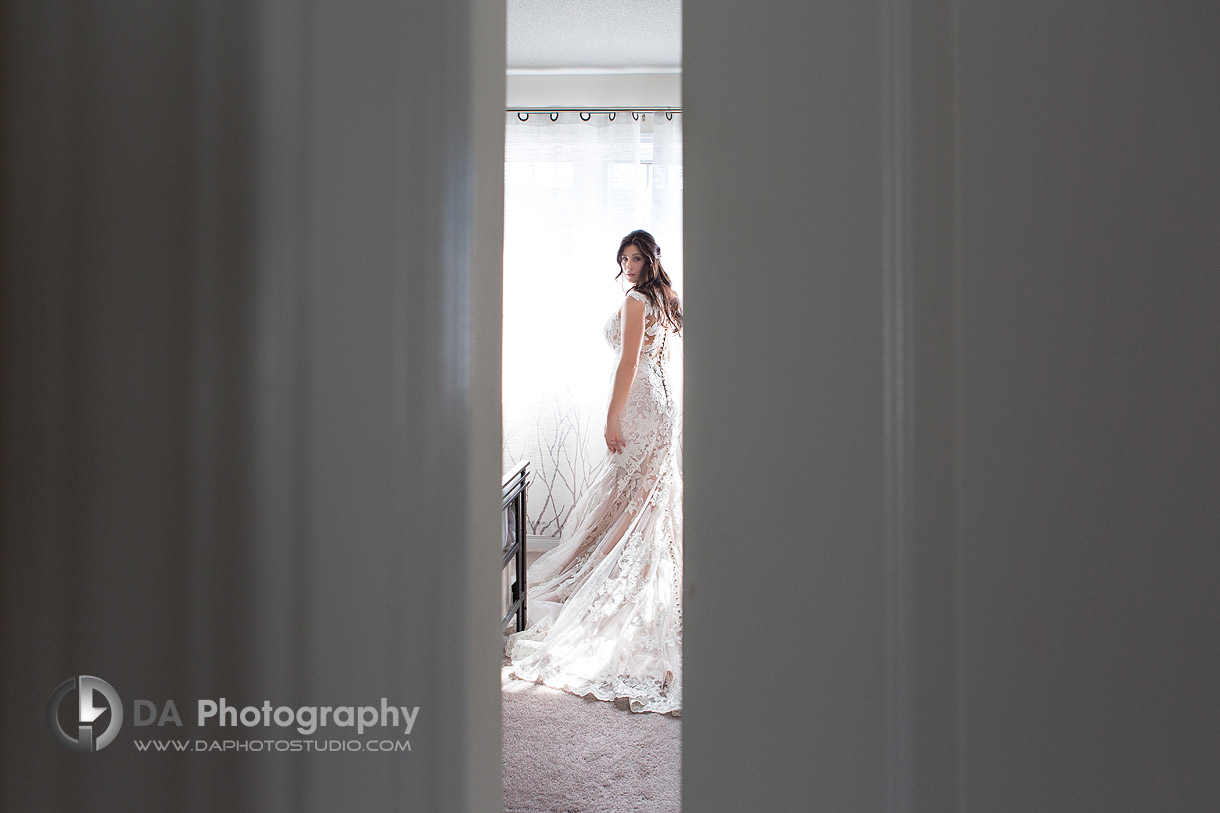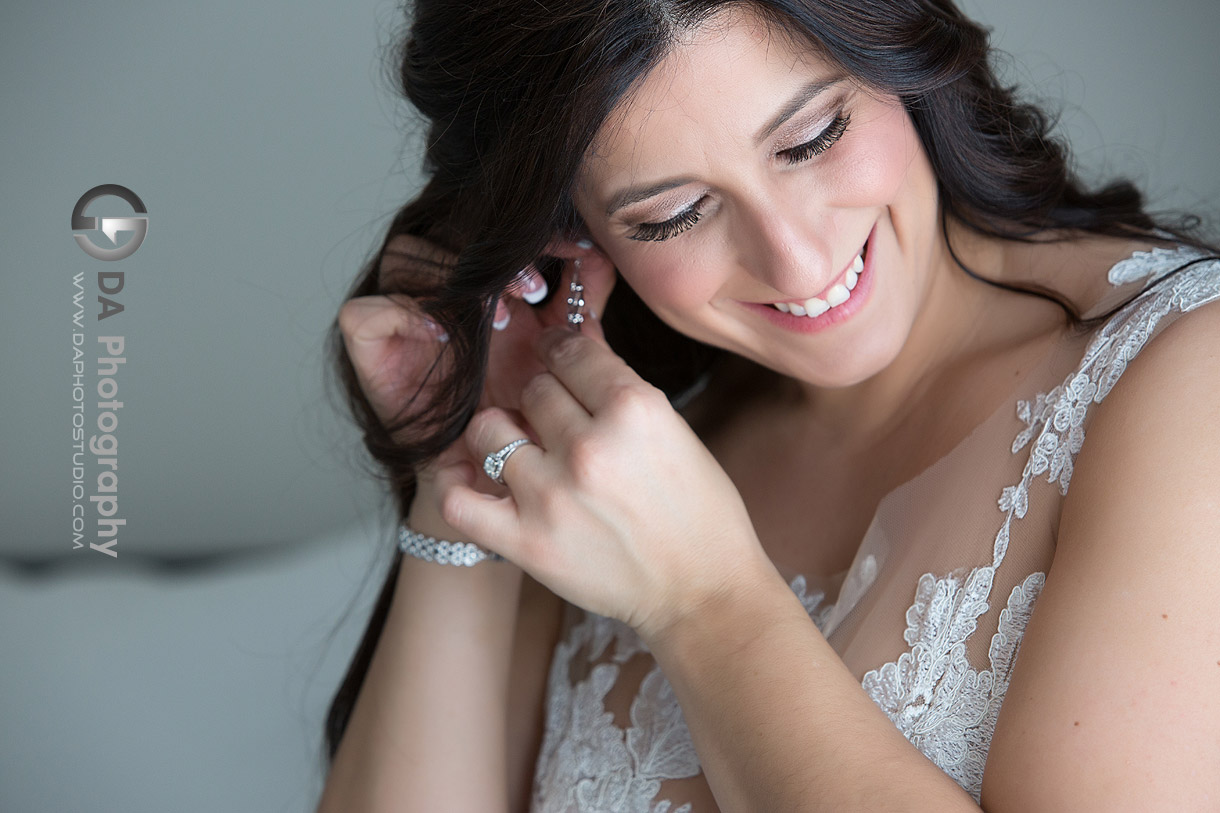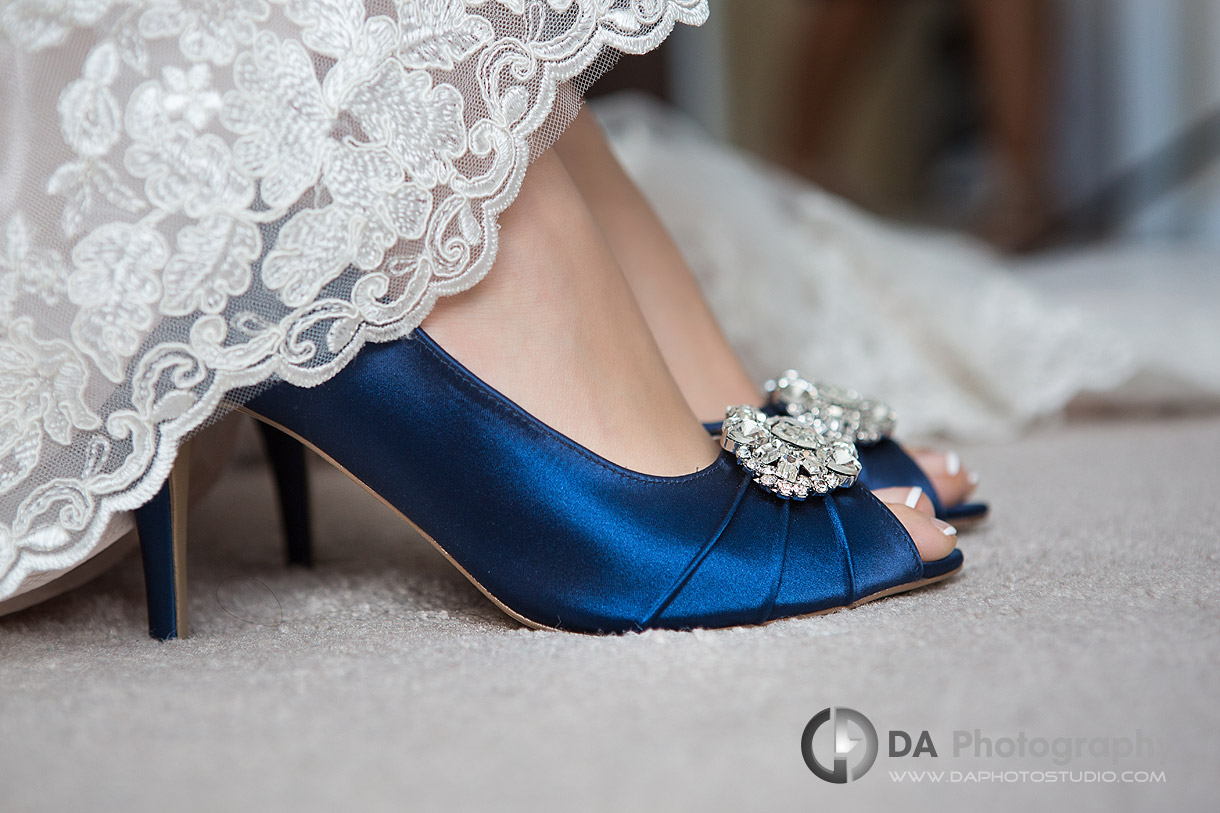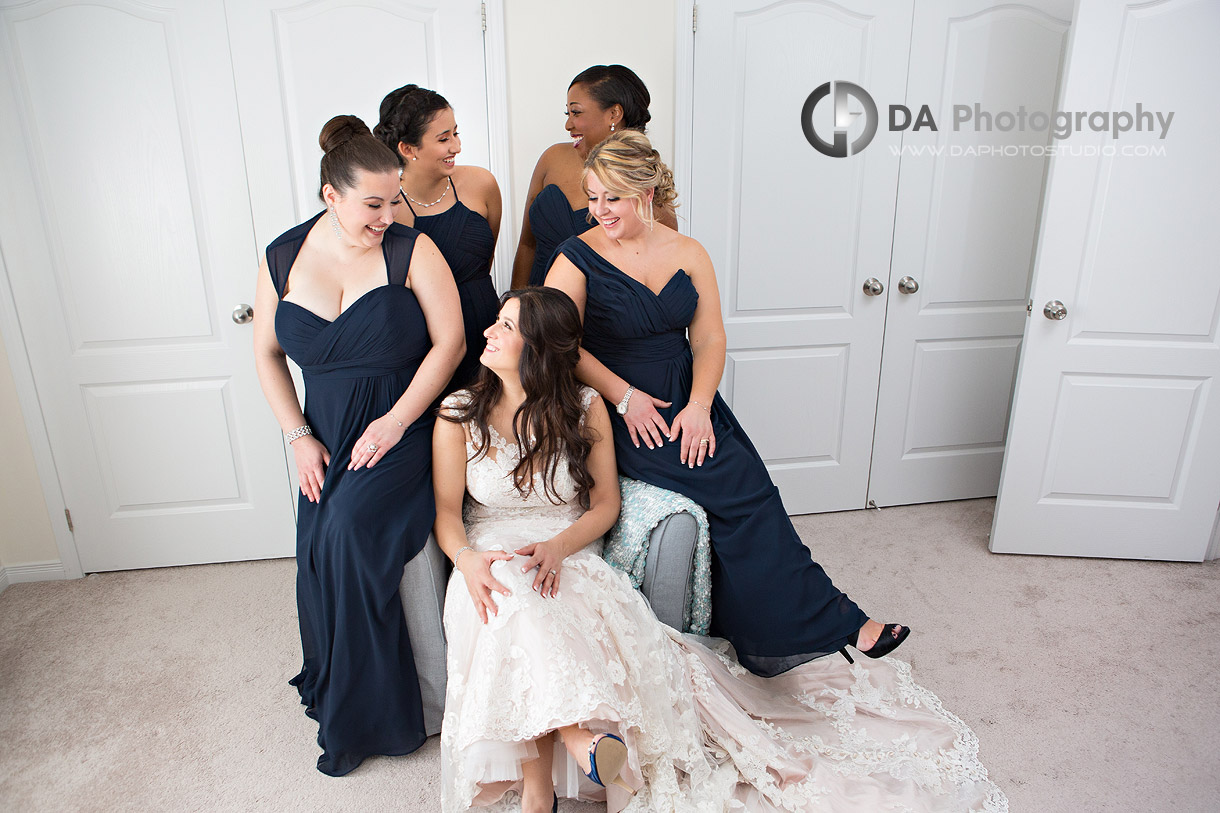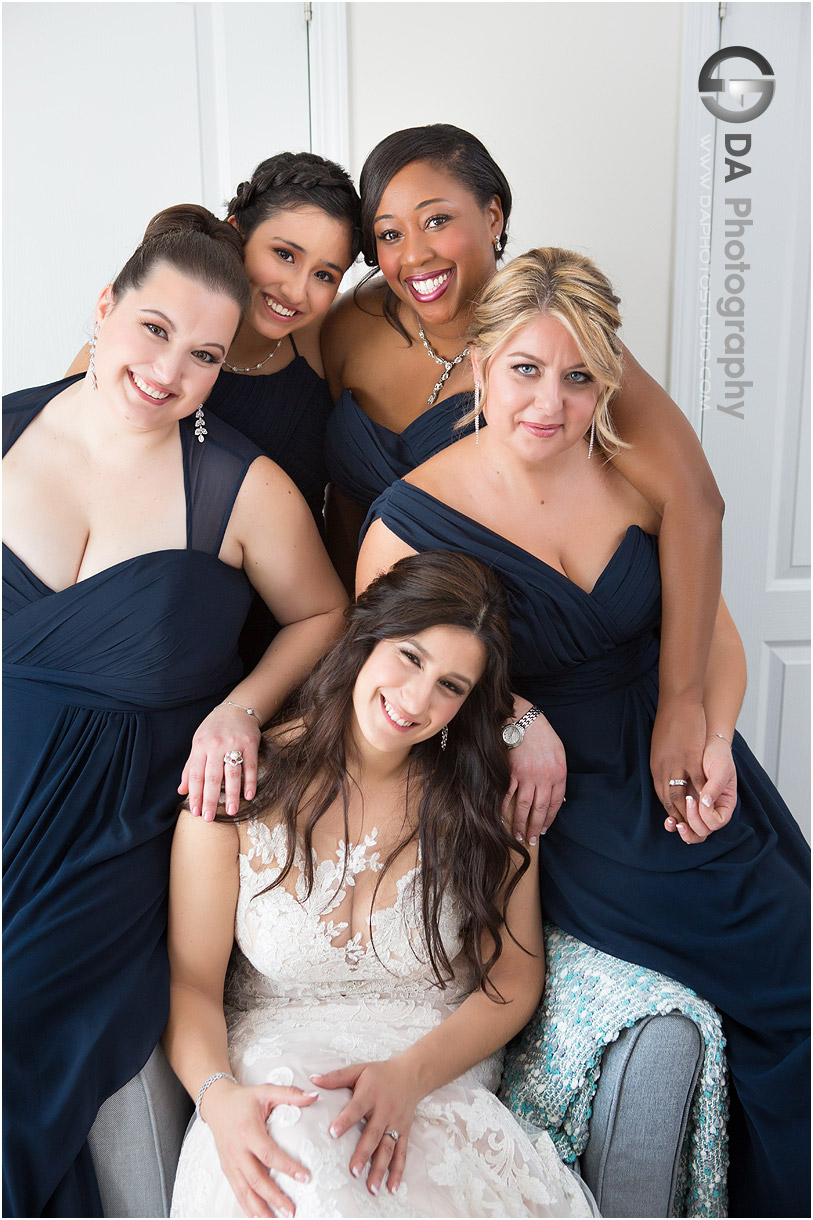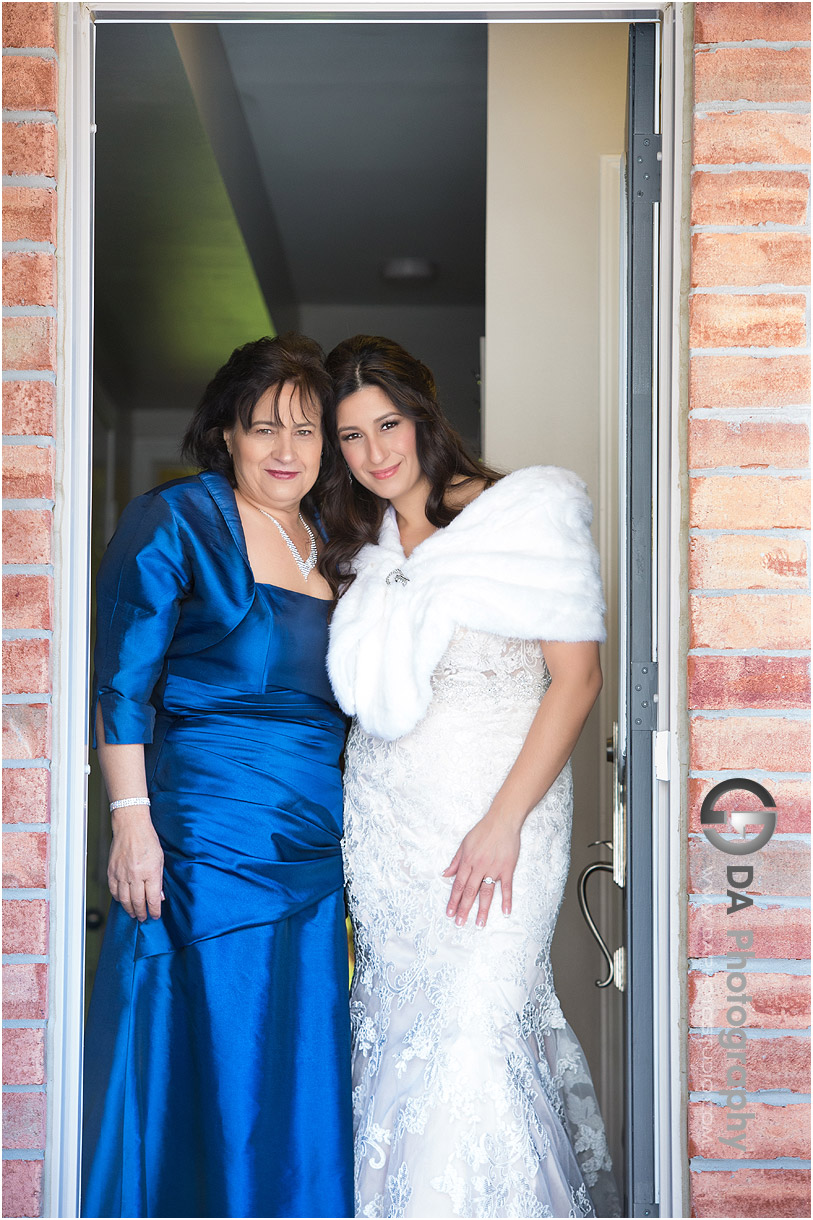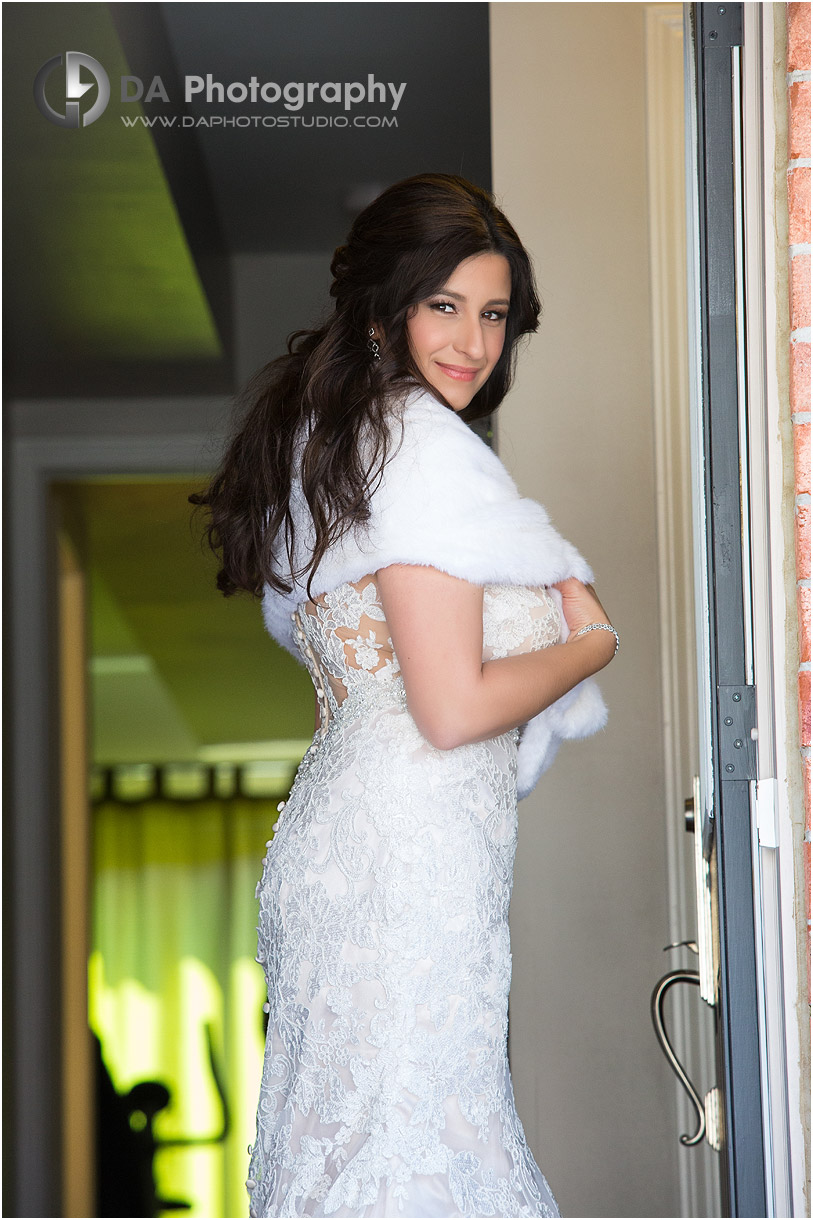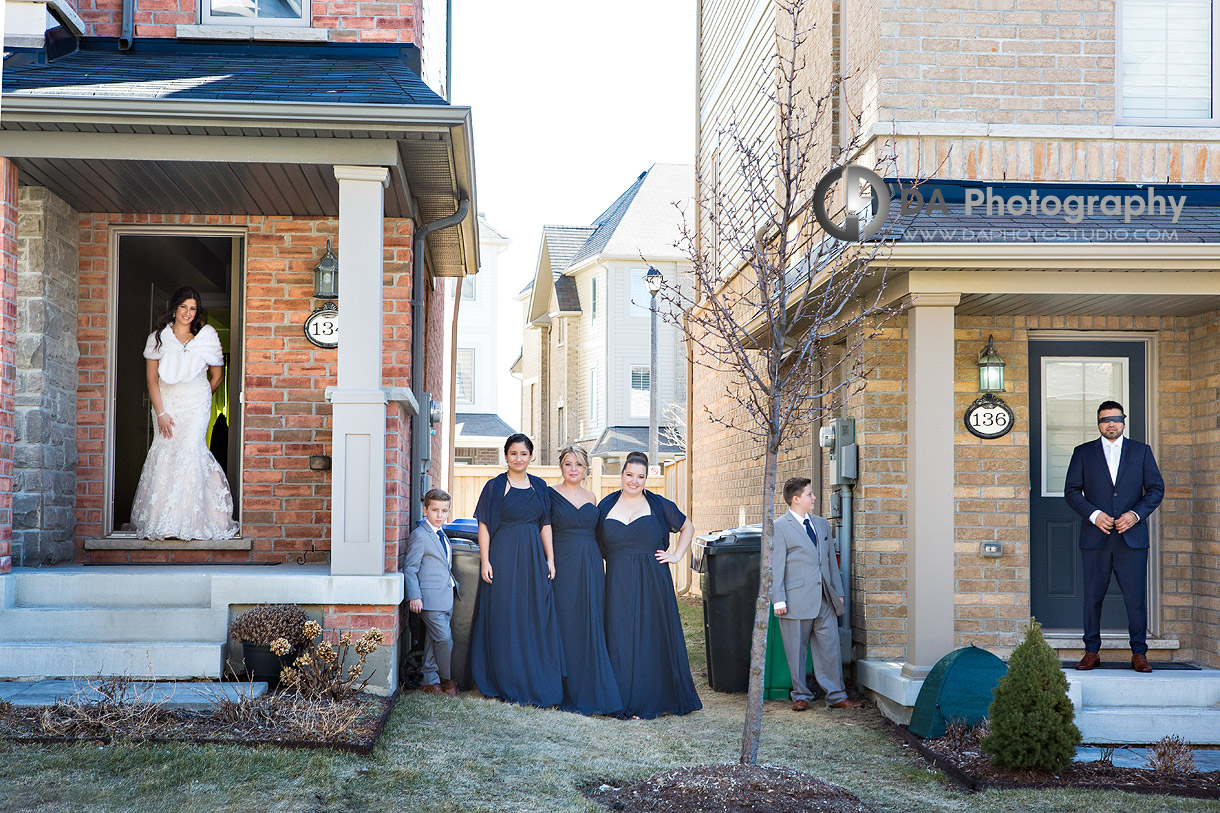 Tania's father proudly led the way as we headed to St Francis Xavier church. Everyone was eagerly awaiting their arrival. The church itself offered an expansive interior. I wanted to capture the stained-glass windows and tradition of covering the cross for the Lent period.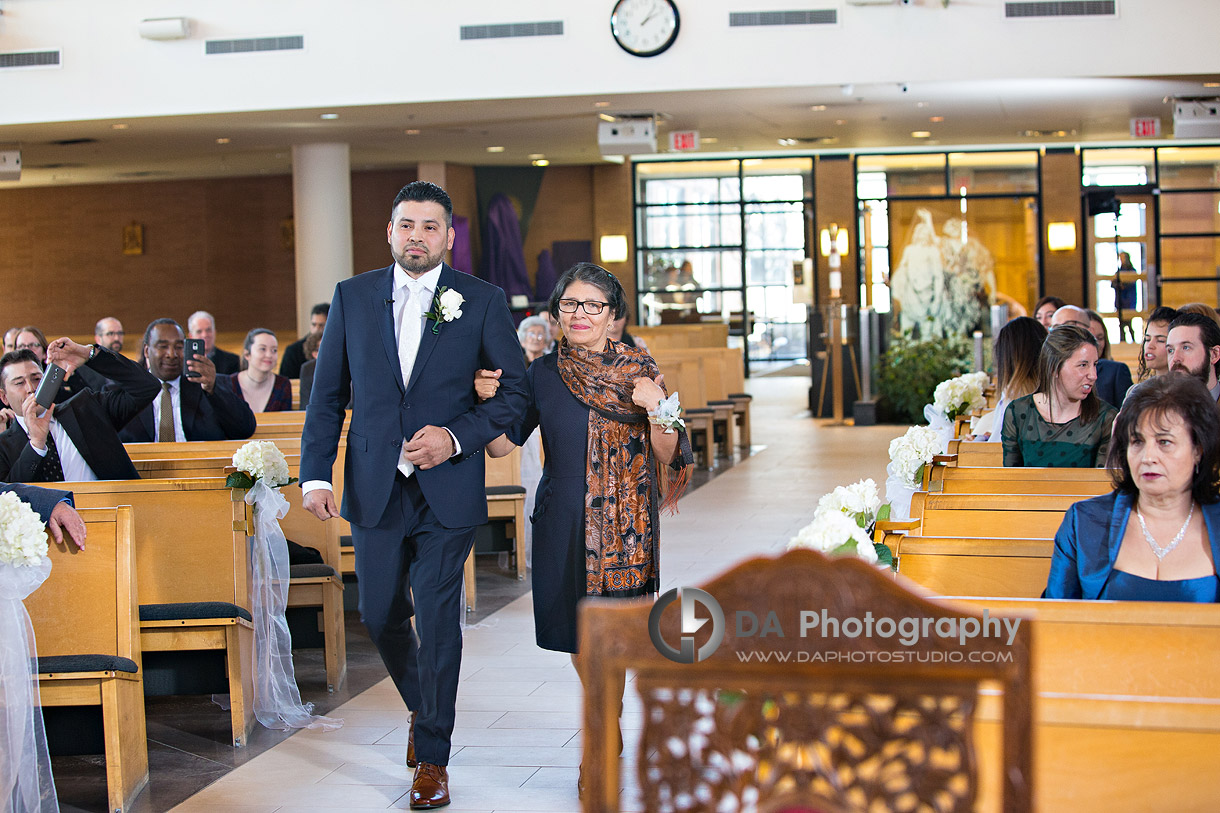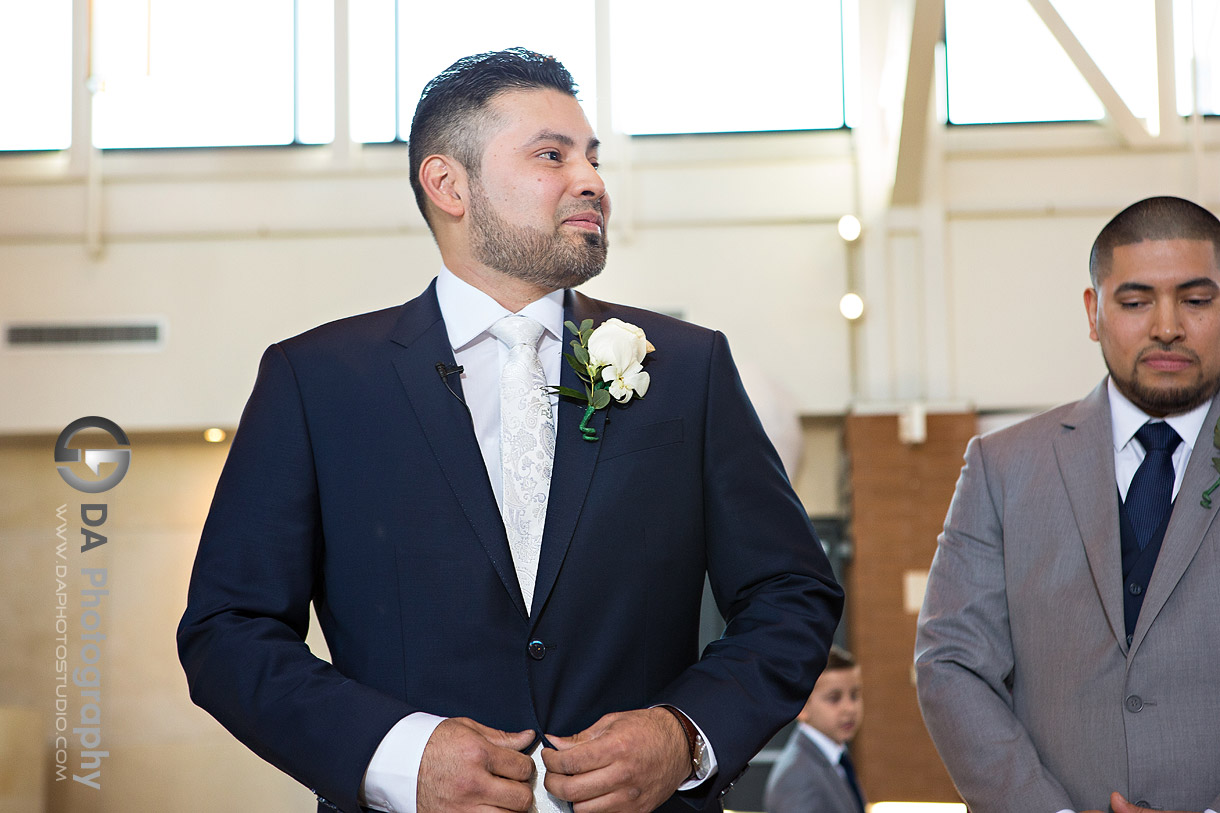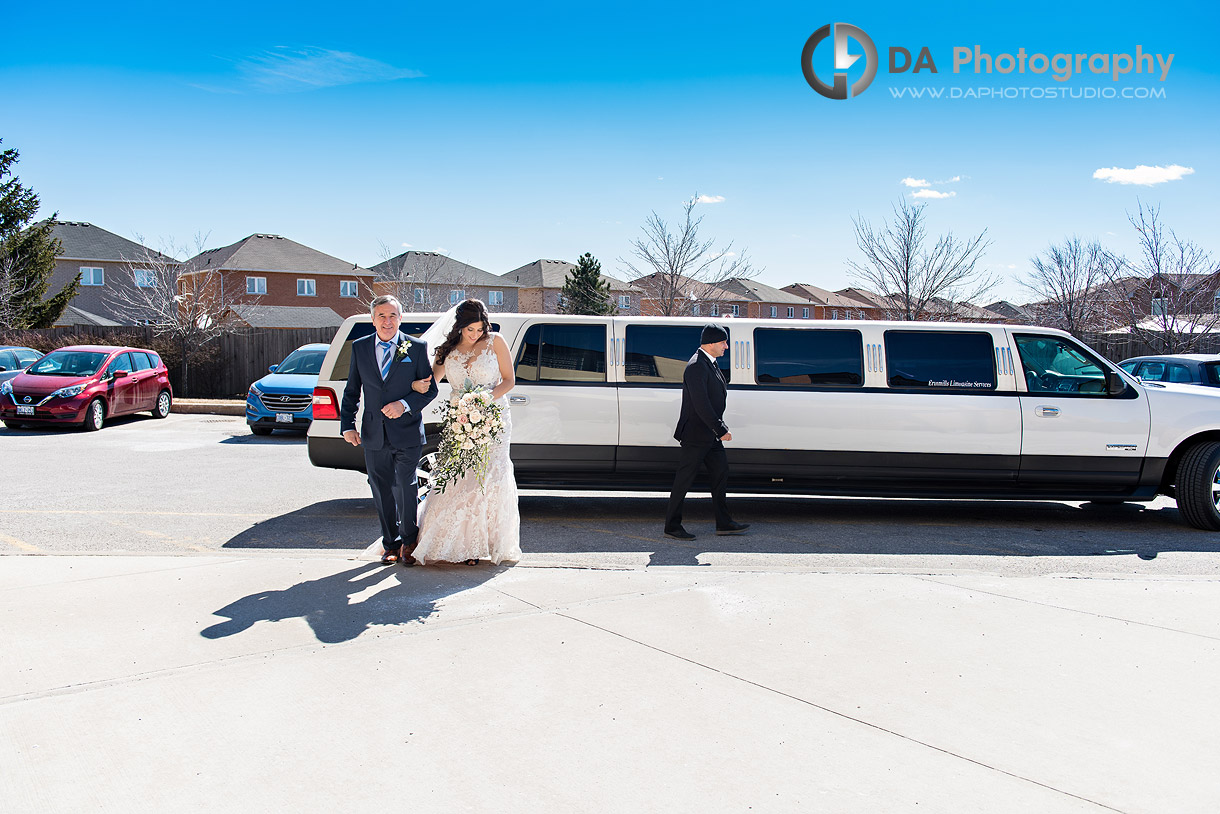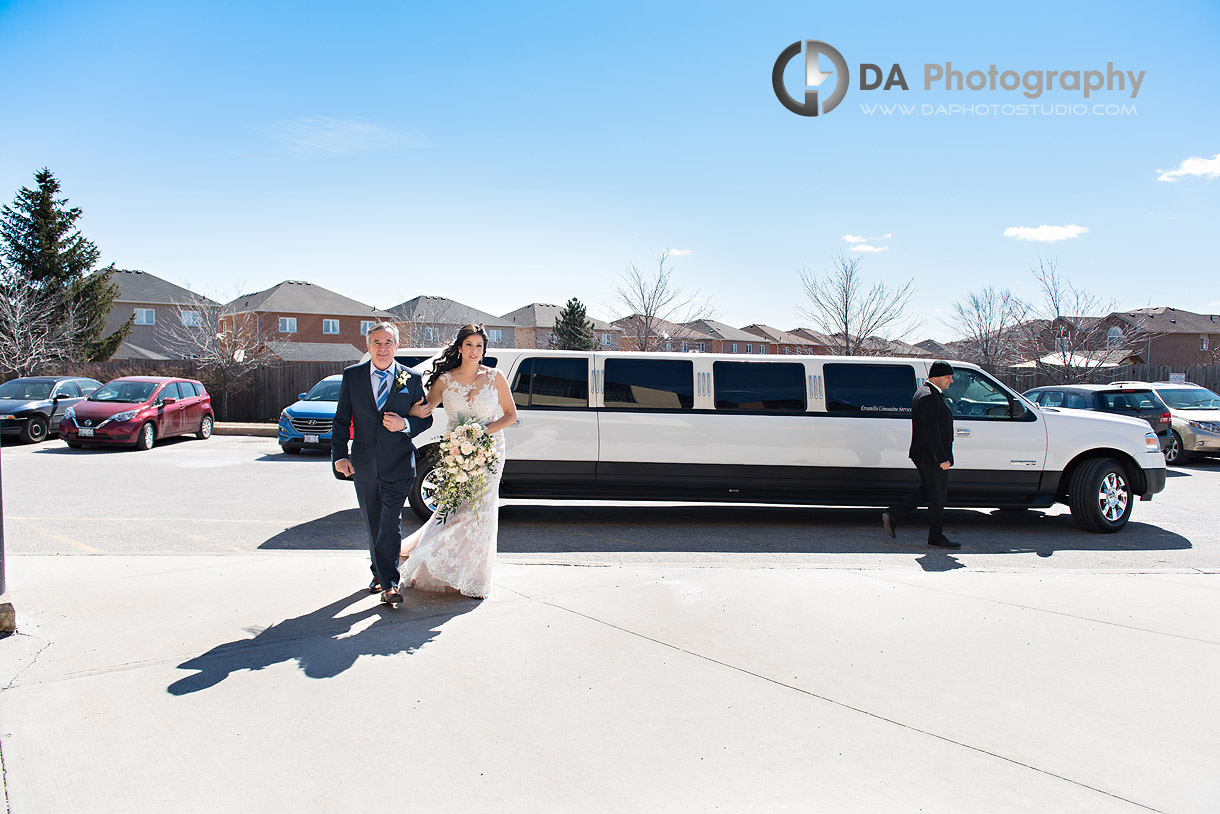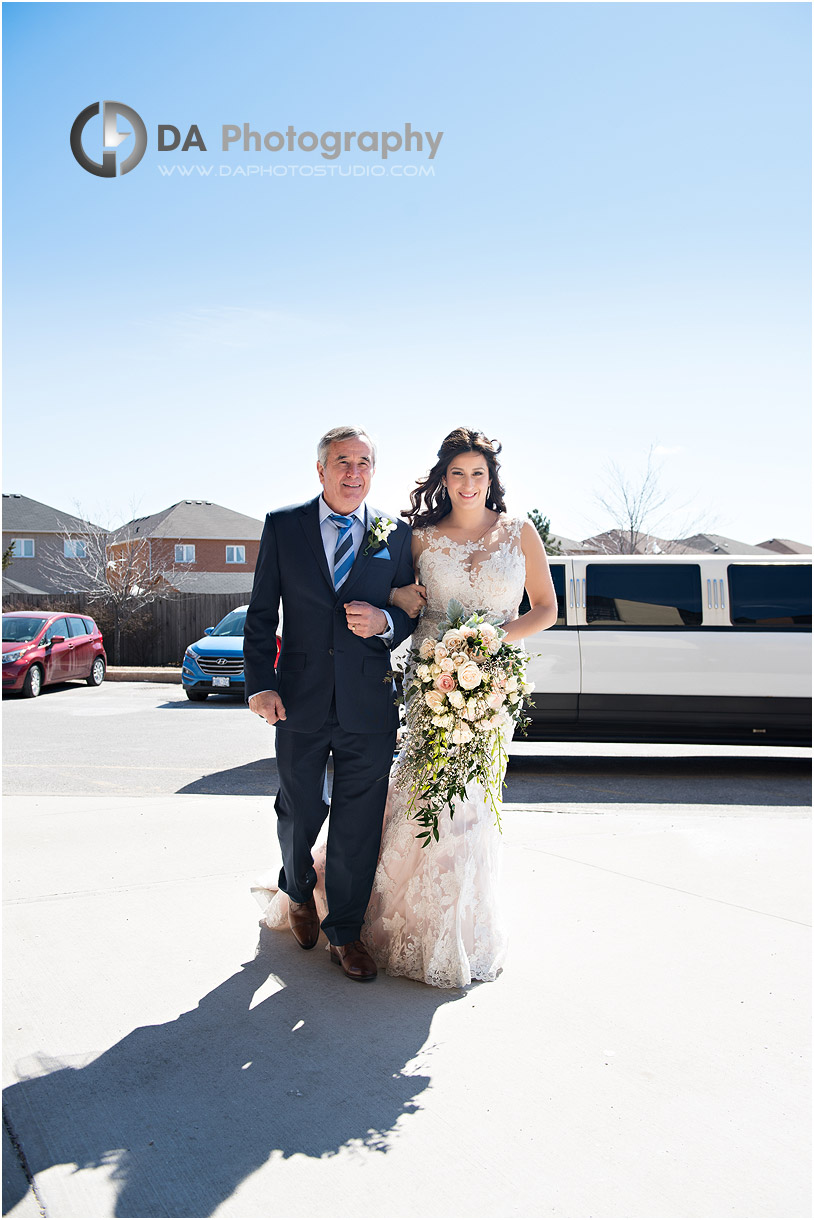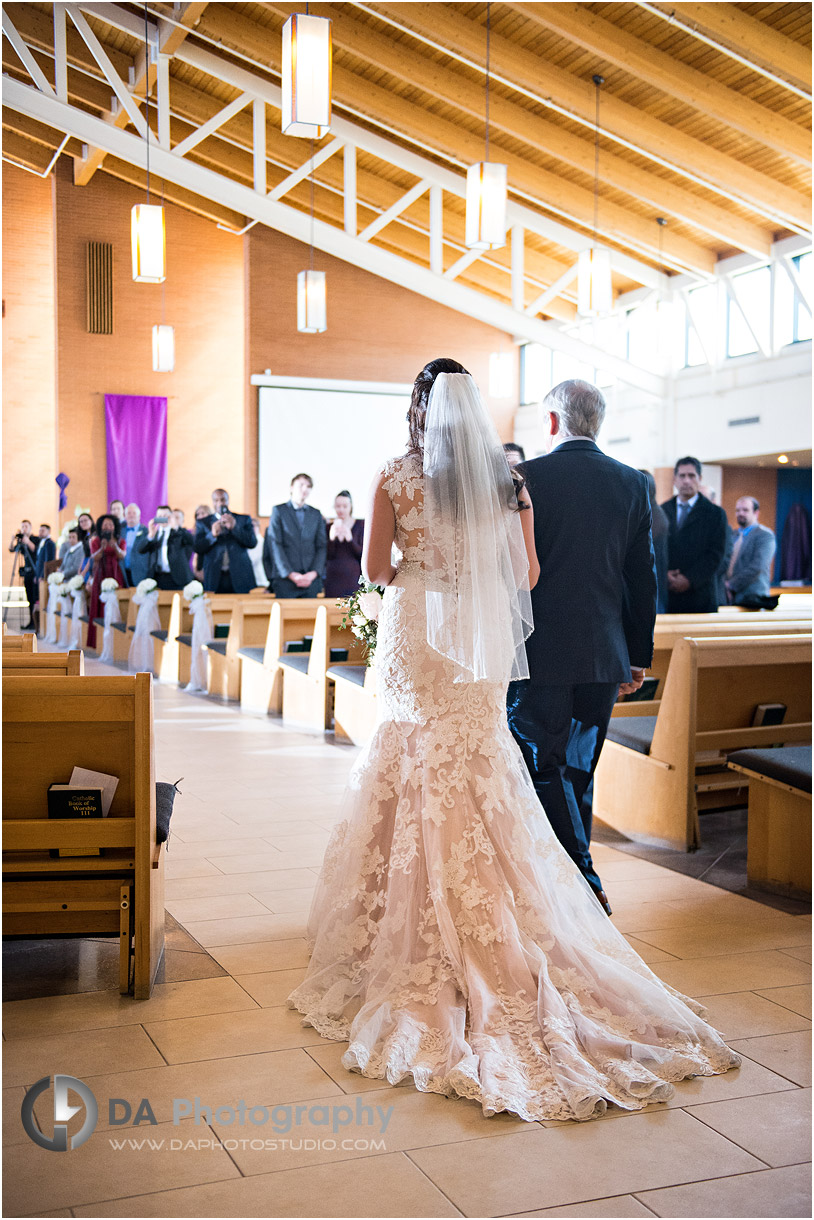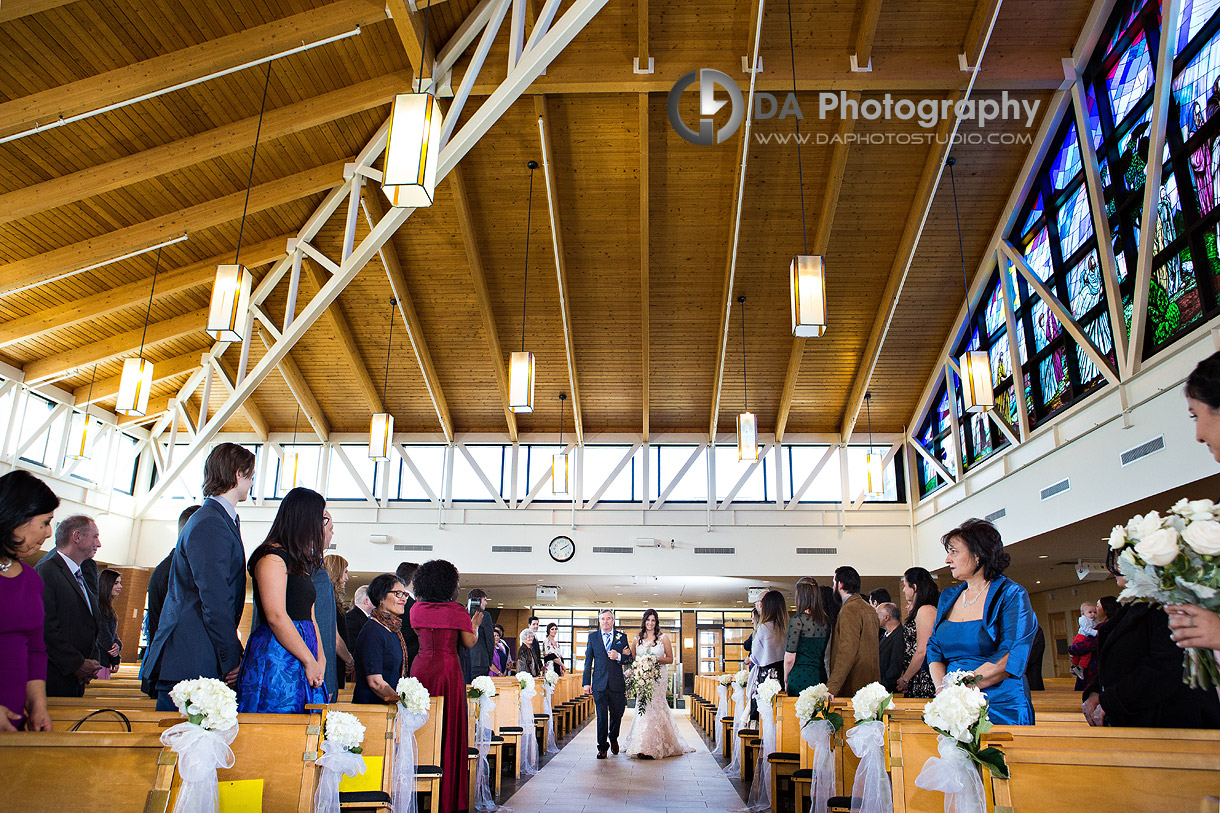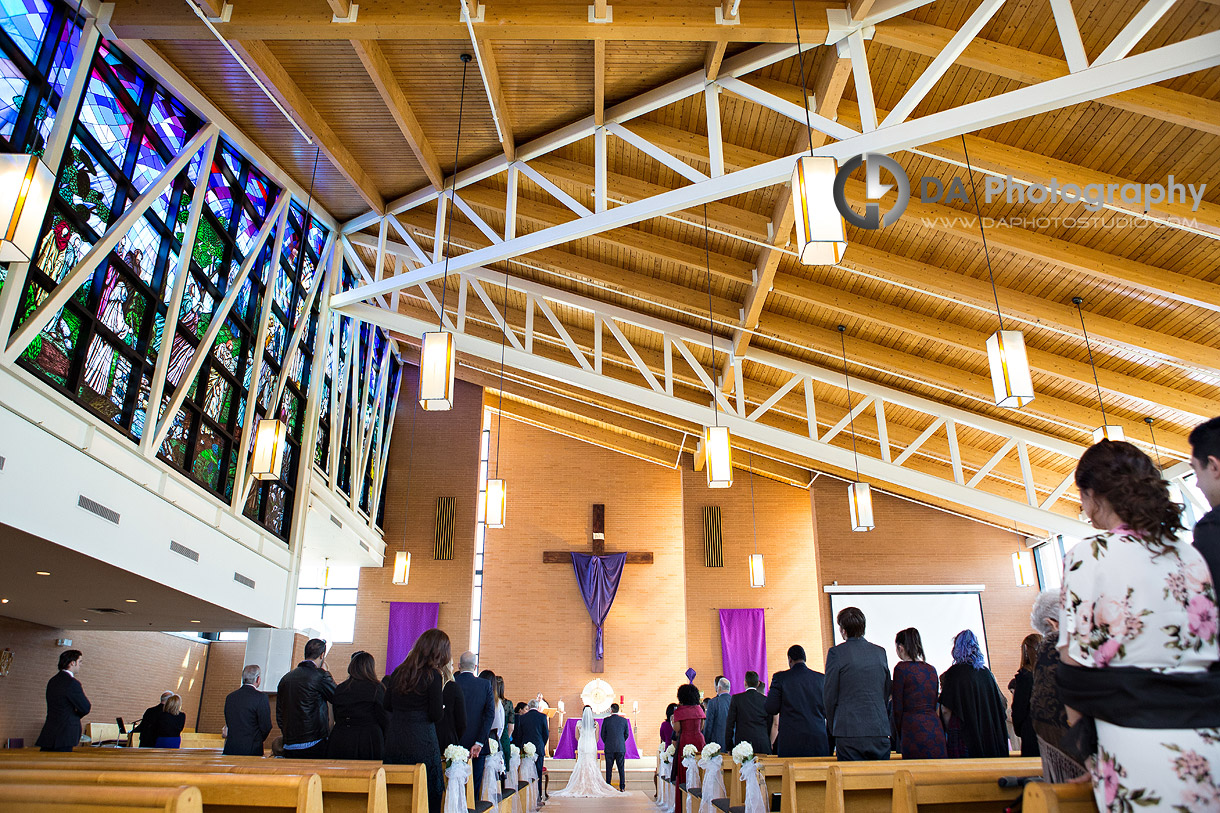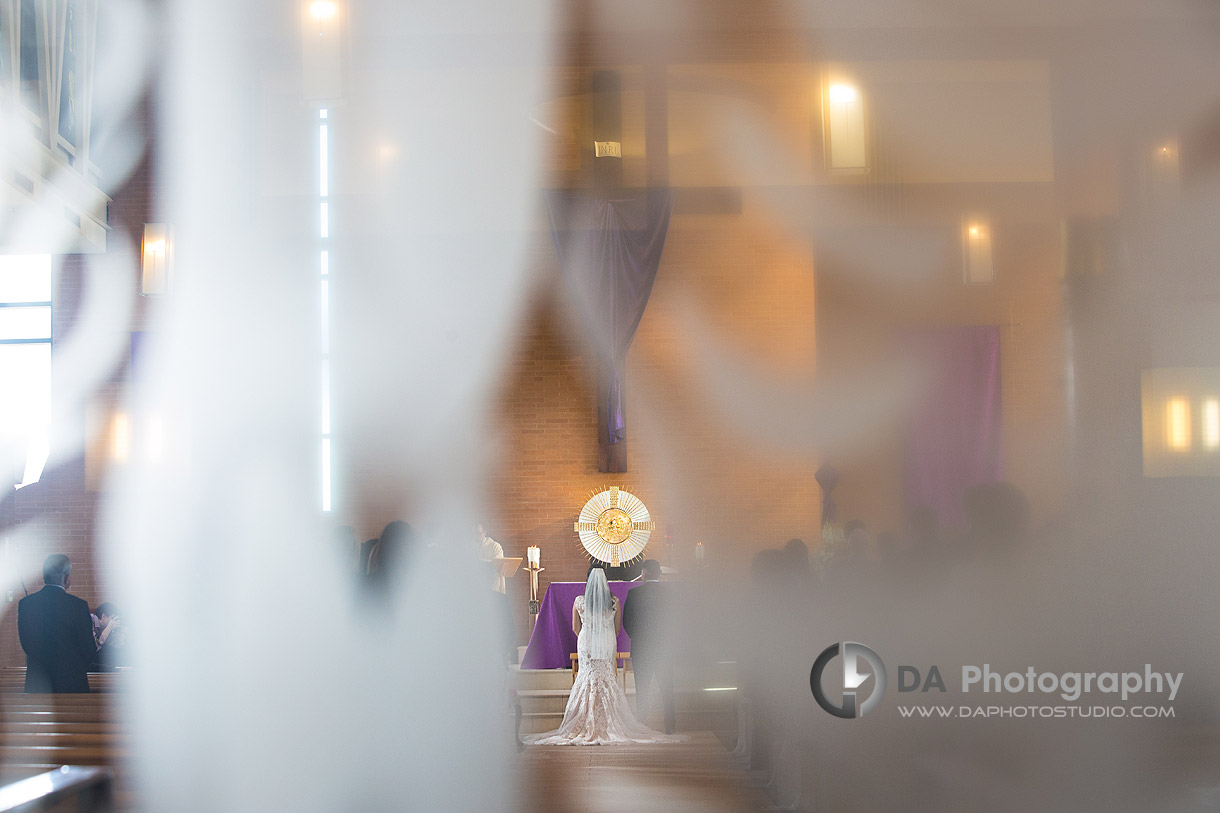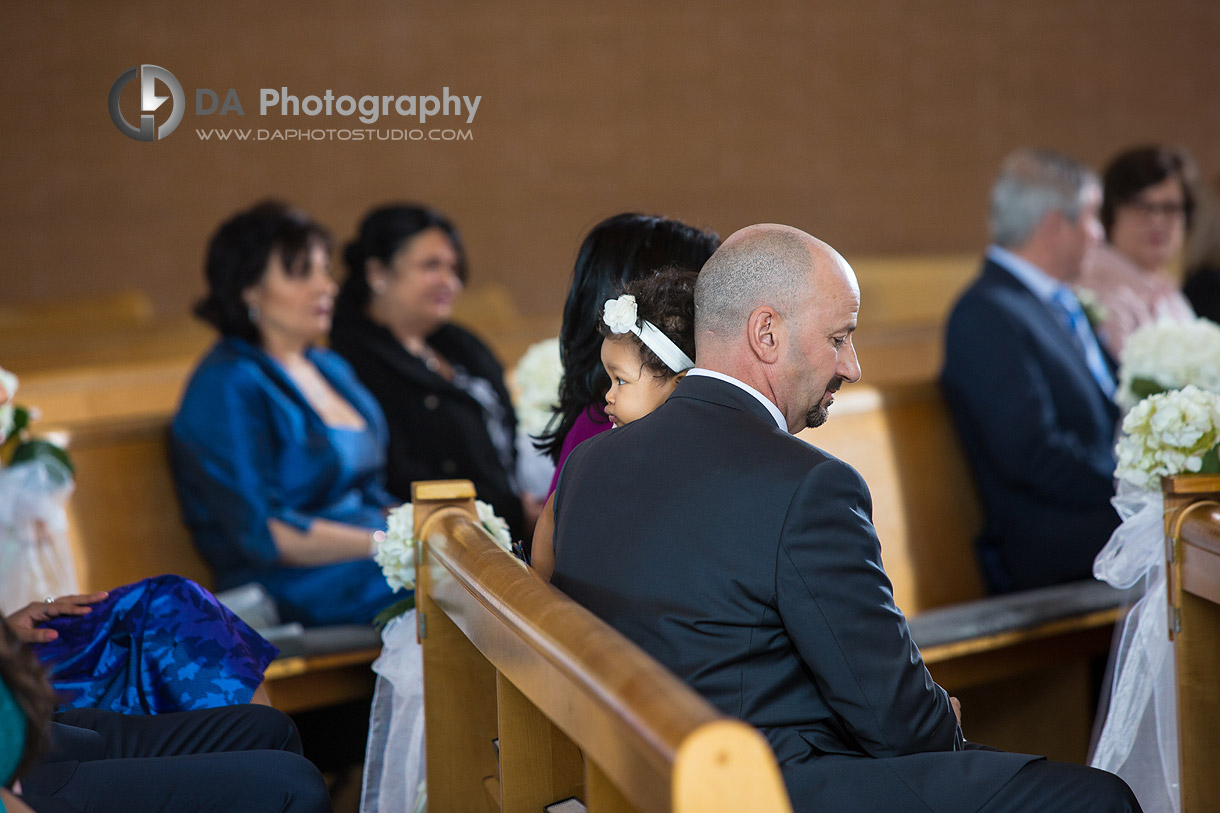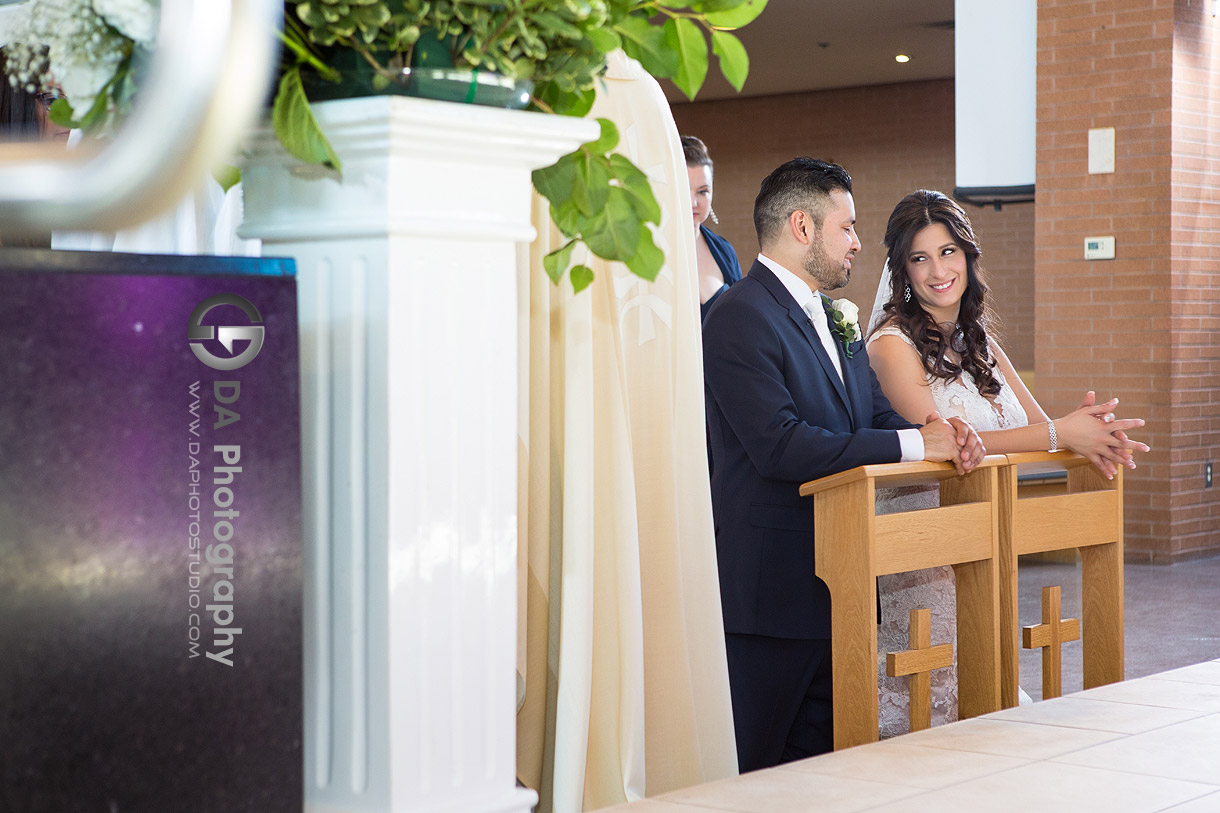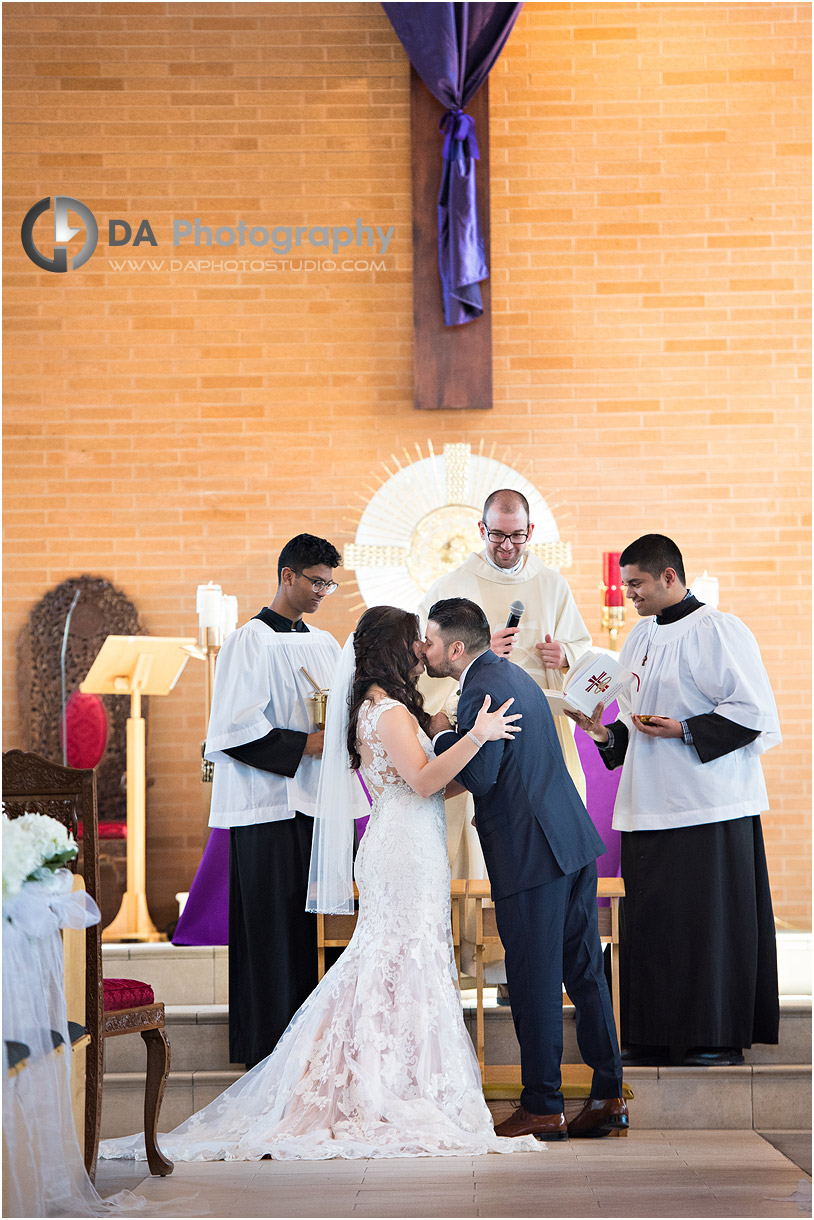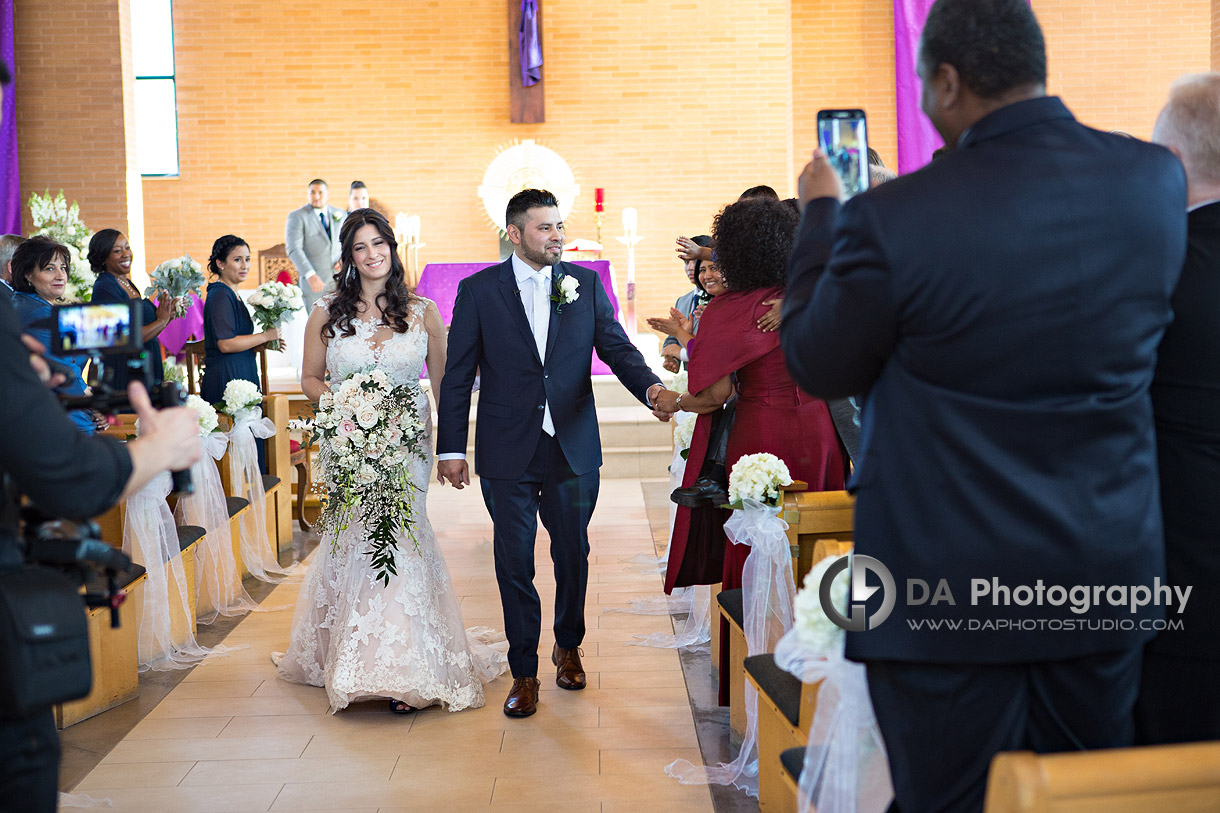 Seeing as their wedding was in March, we knew the weather would be unpredictable. Tania and Nicholas decided upon the Old Mill in Toronto for the photographs. This location offers a safe bet as their interiors photograph beautifully. I always whisk my couples outside at the end of the night to get my signature nighttime portraits. However, as the courtyard offered such idyllic surroundings, we decided to do them there instead. The architecture offers a timeless and classy backdrop and even the exteriors offer beautiful lines.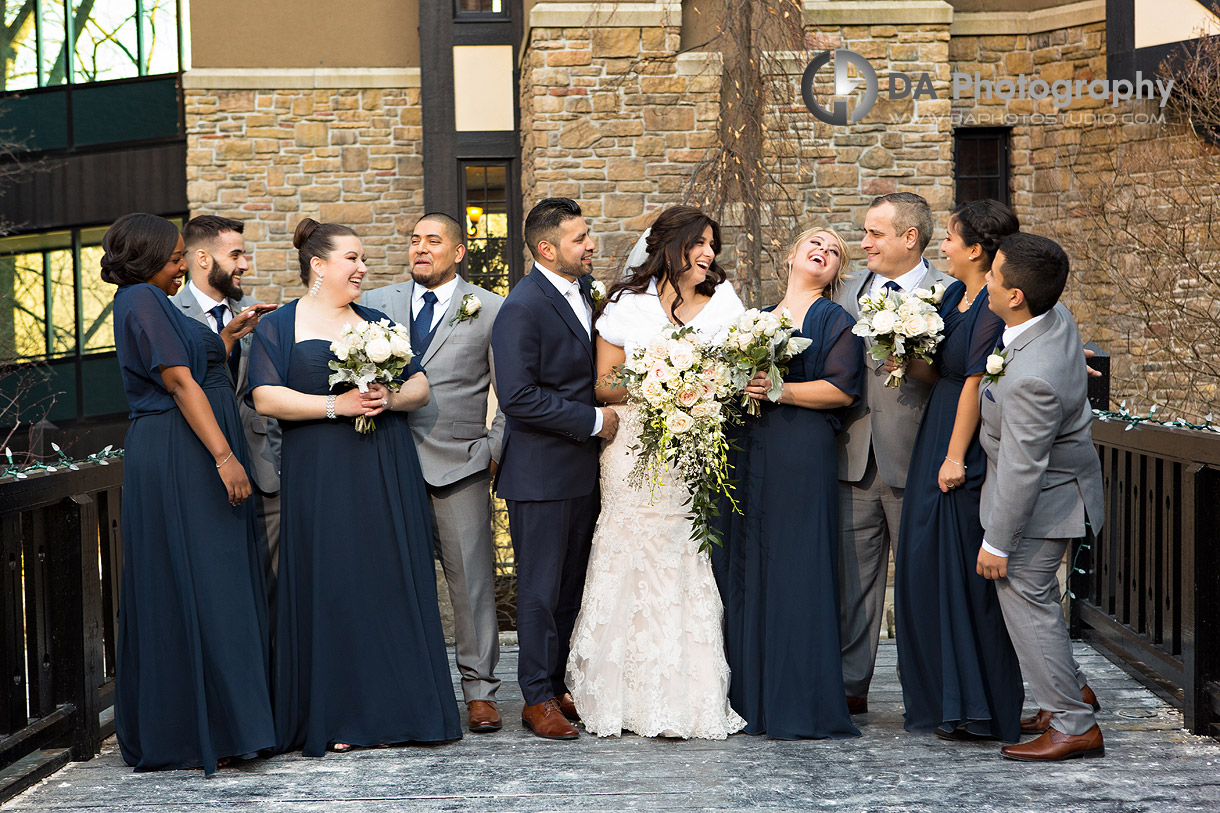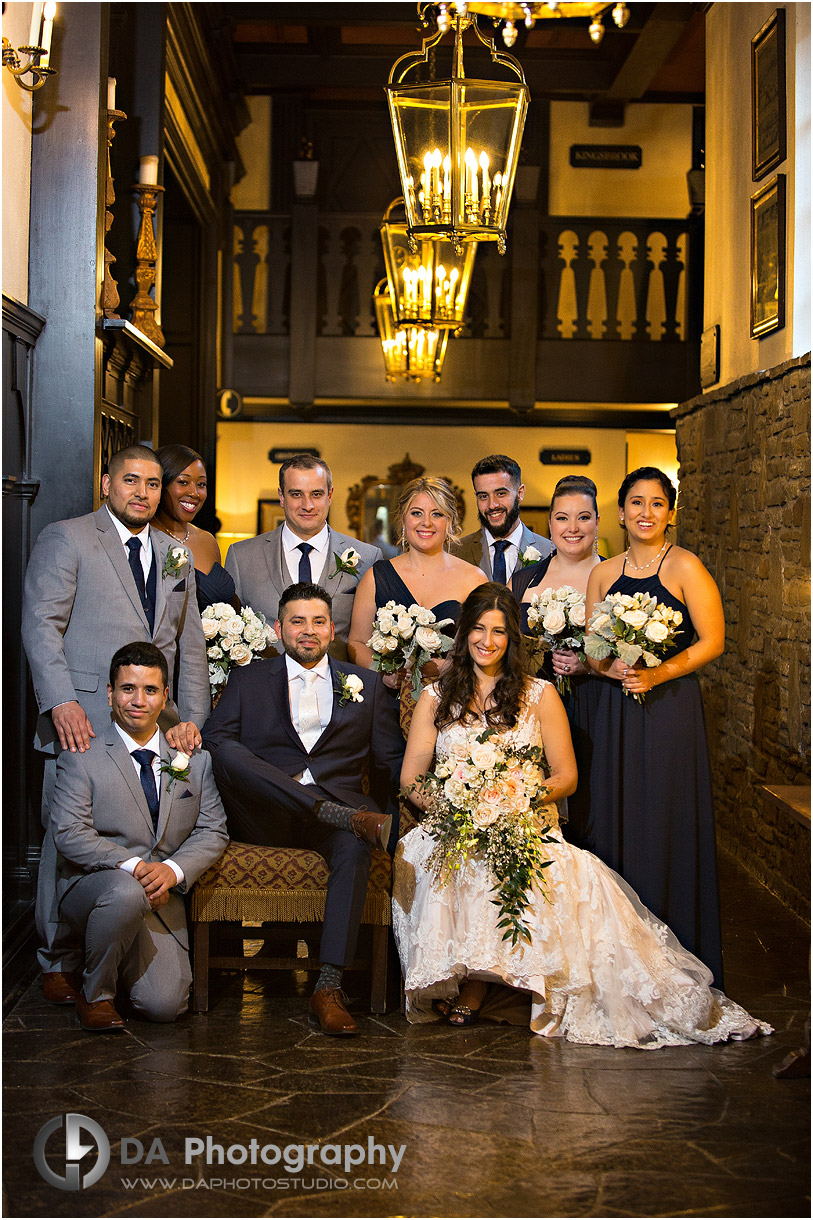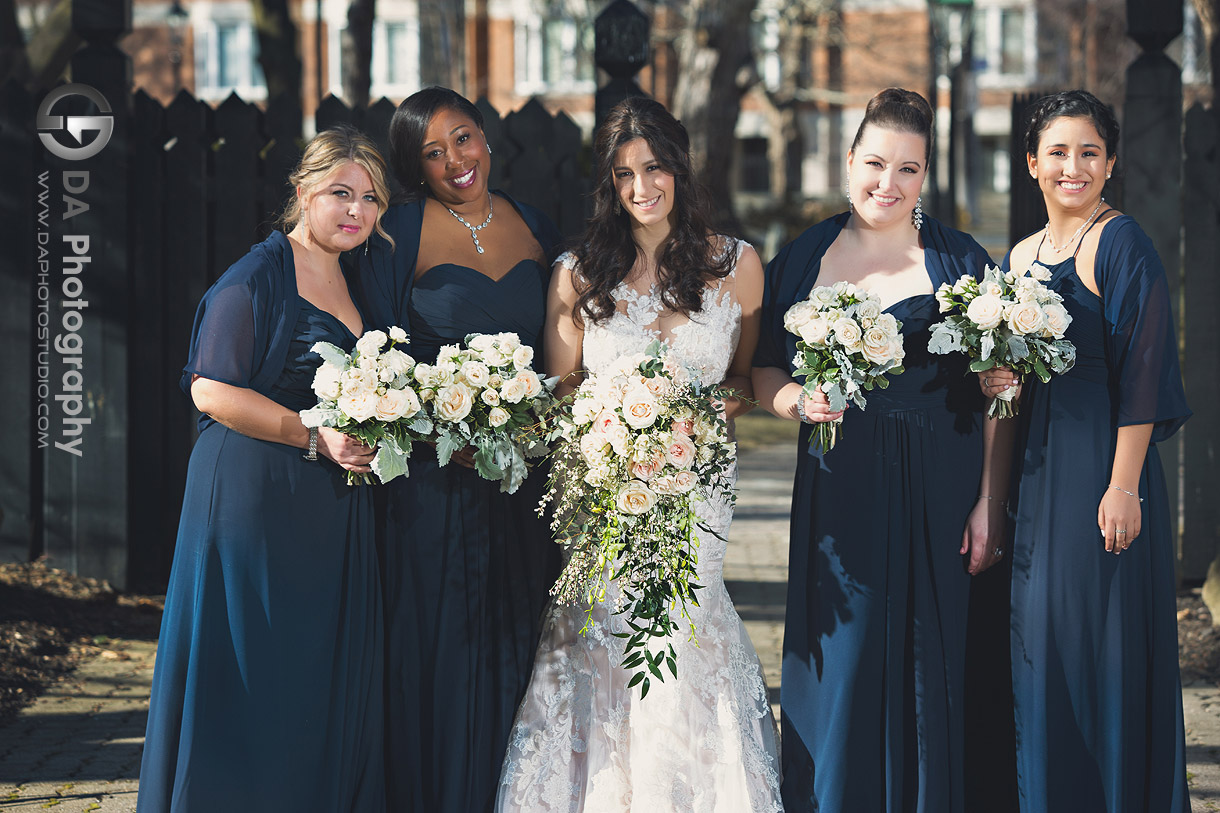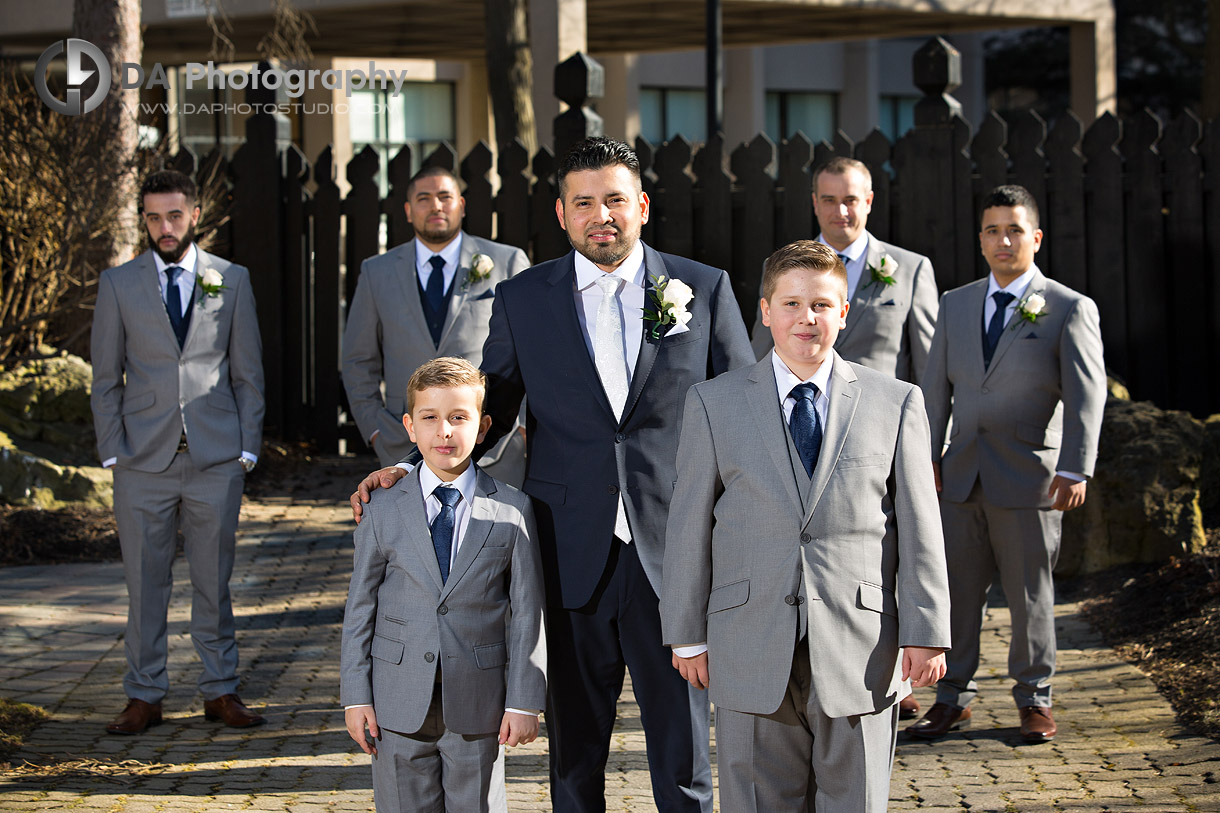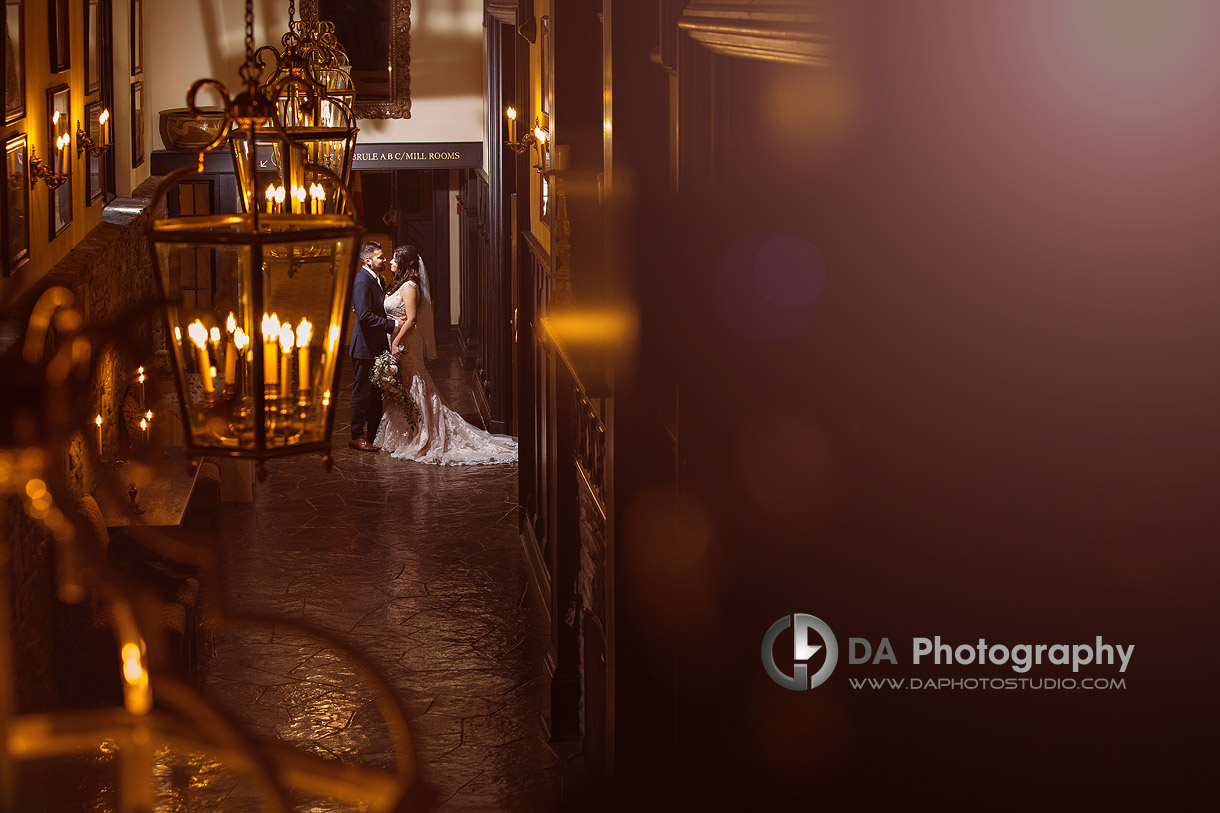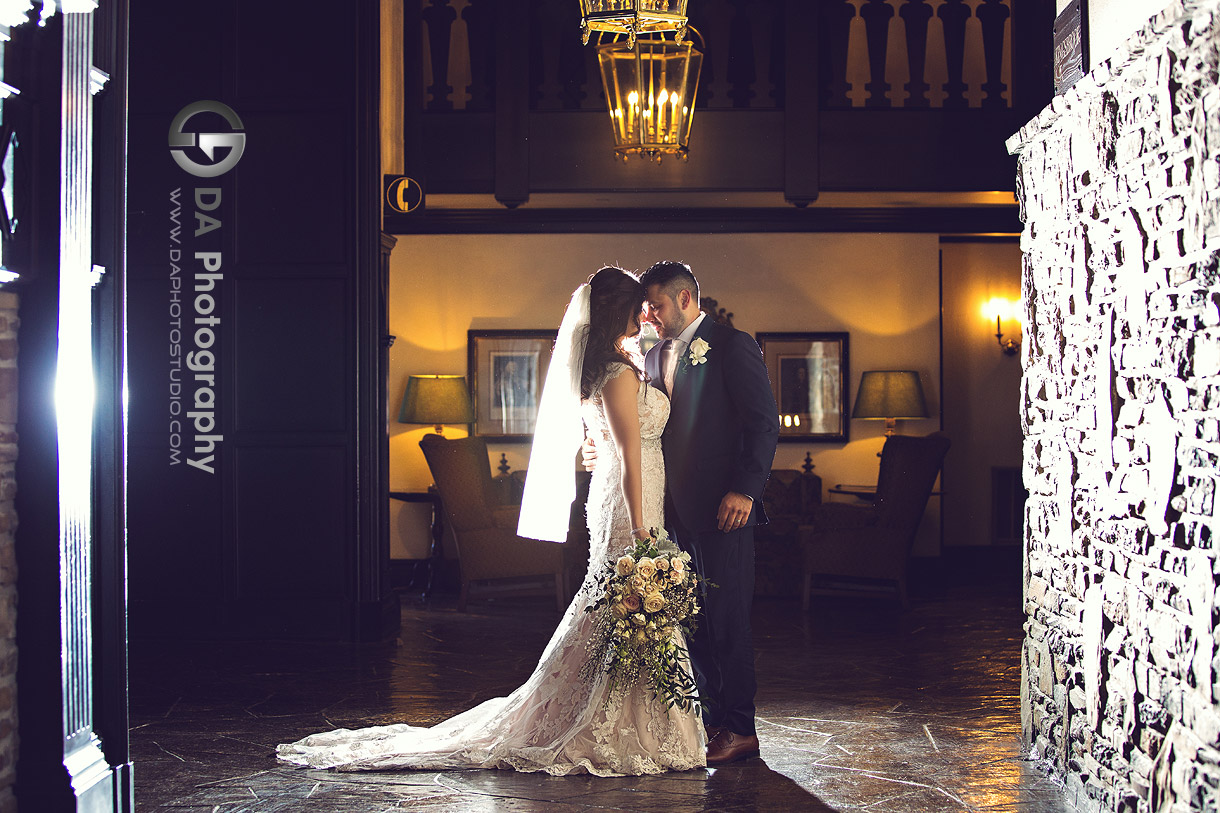 As we finished up our photoshoot we headed back to Renaissance by the Creek, their reception location. At least that was the plan! My GPS had other ideas and actually took me back to the church. This was a classic example of why it's always good to have a second photographer! Once back on track, the festivities began and the energy in the room was buzzing. The speeches, first dance and games had everyone in high spirits and the photojournalistic approach captured the experience perfectly. The beginning of 2018 was when I was started to gravitate to this style of photography to capture the feeling of being there in the moment and it's always a popular choice with my couples.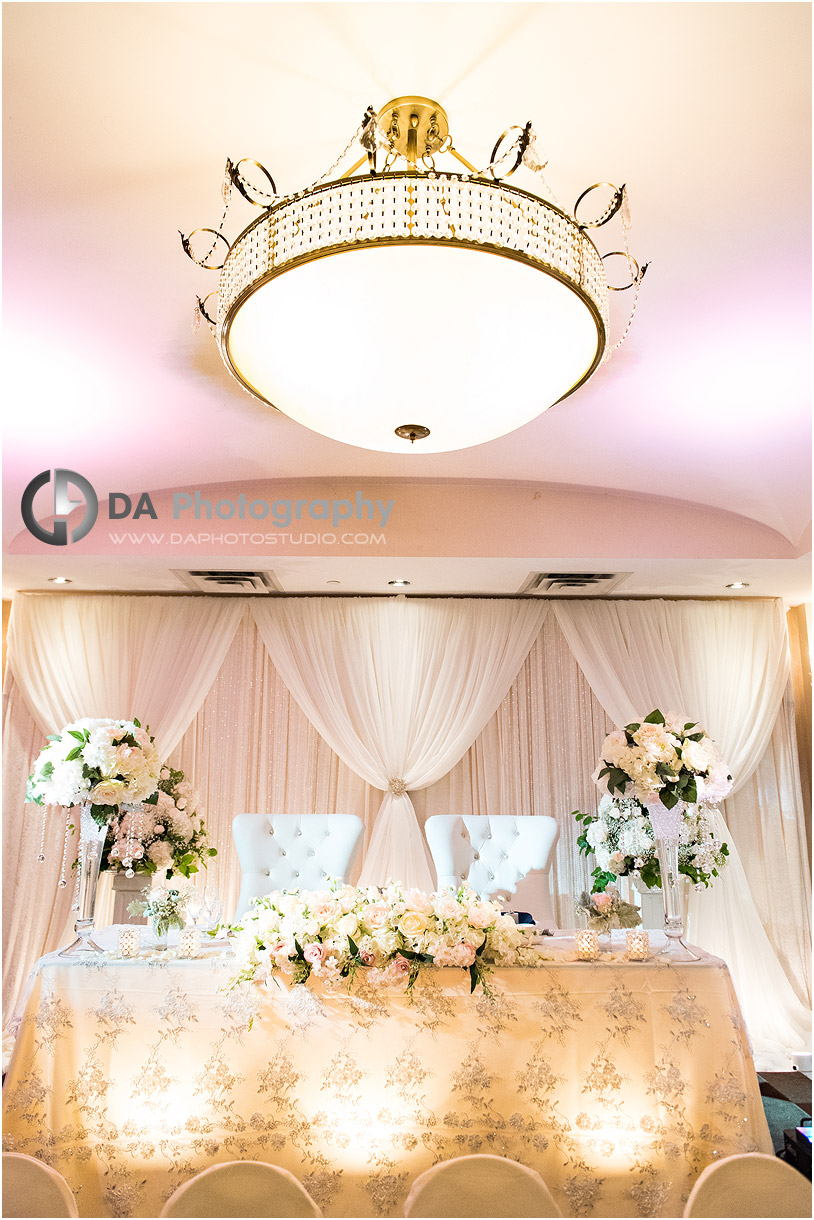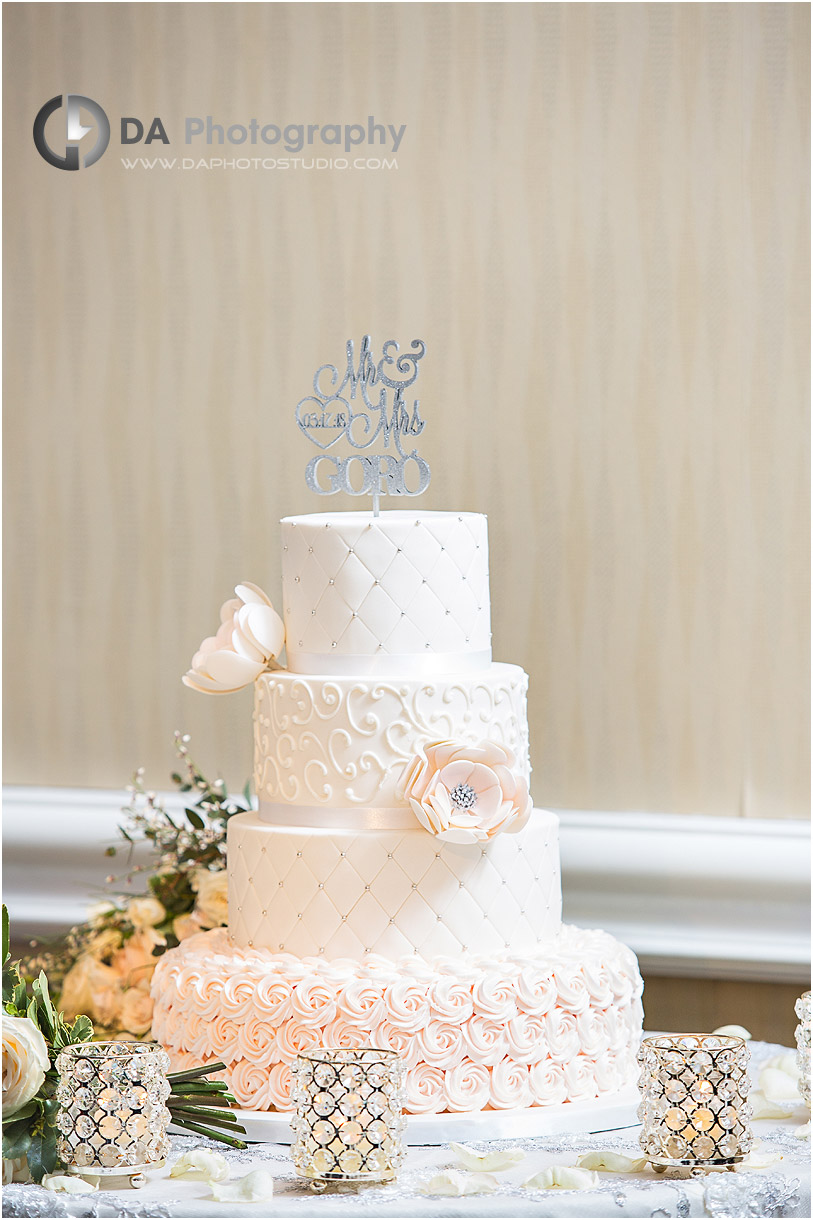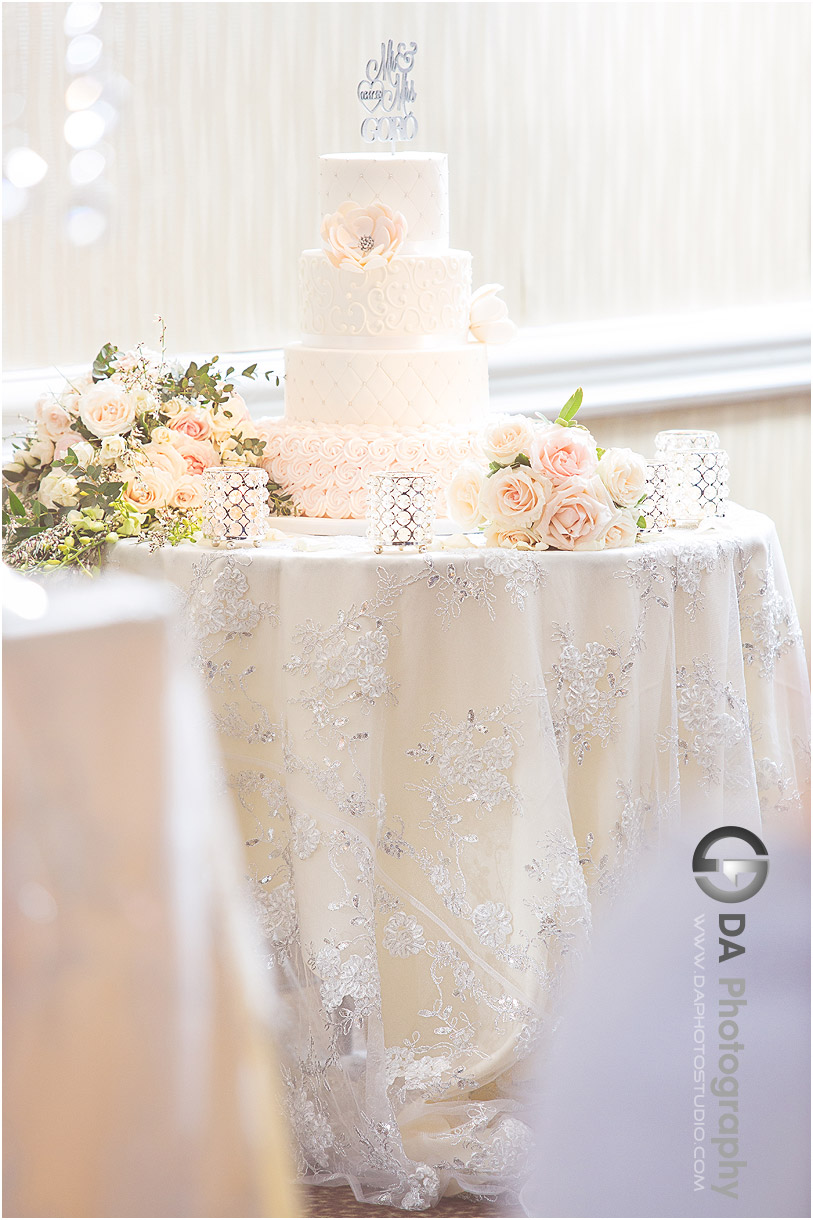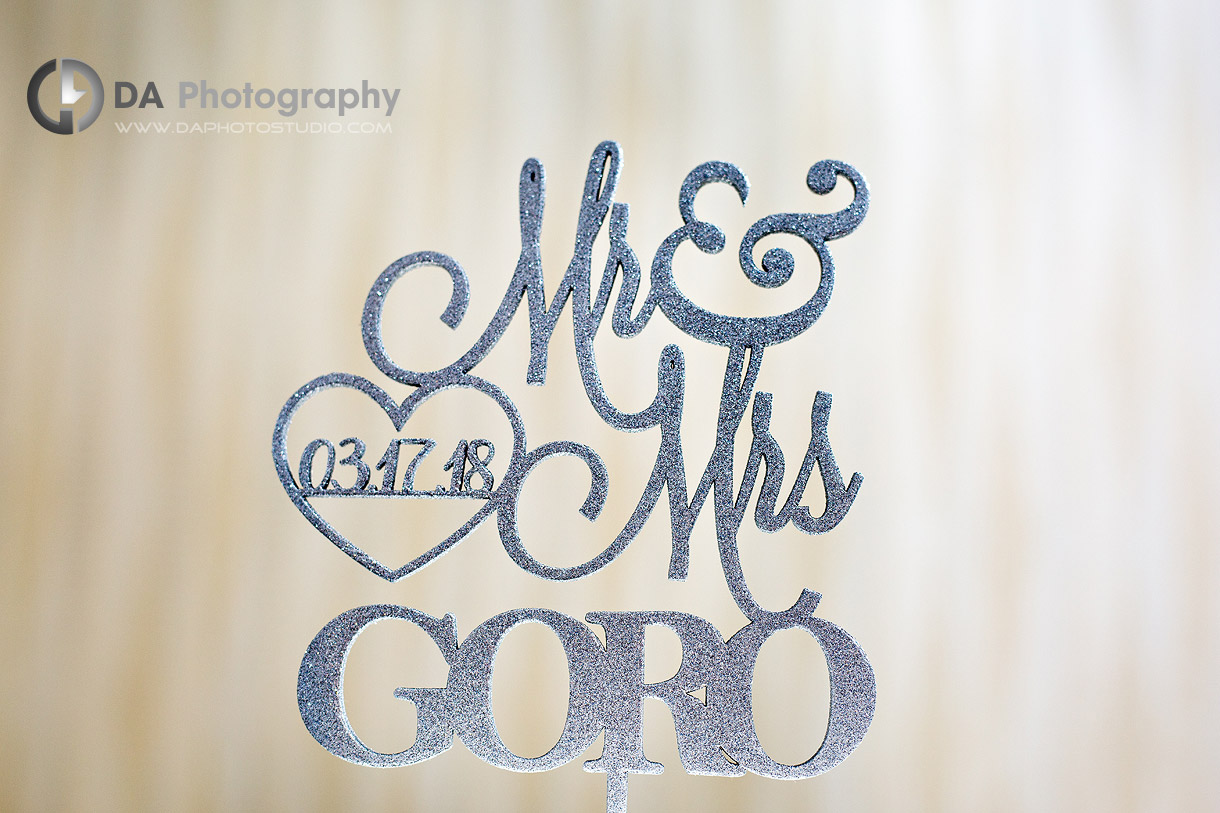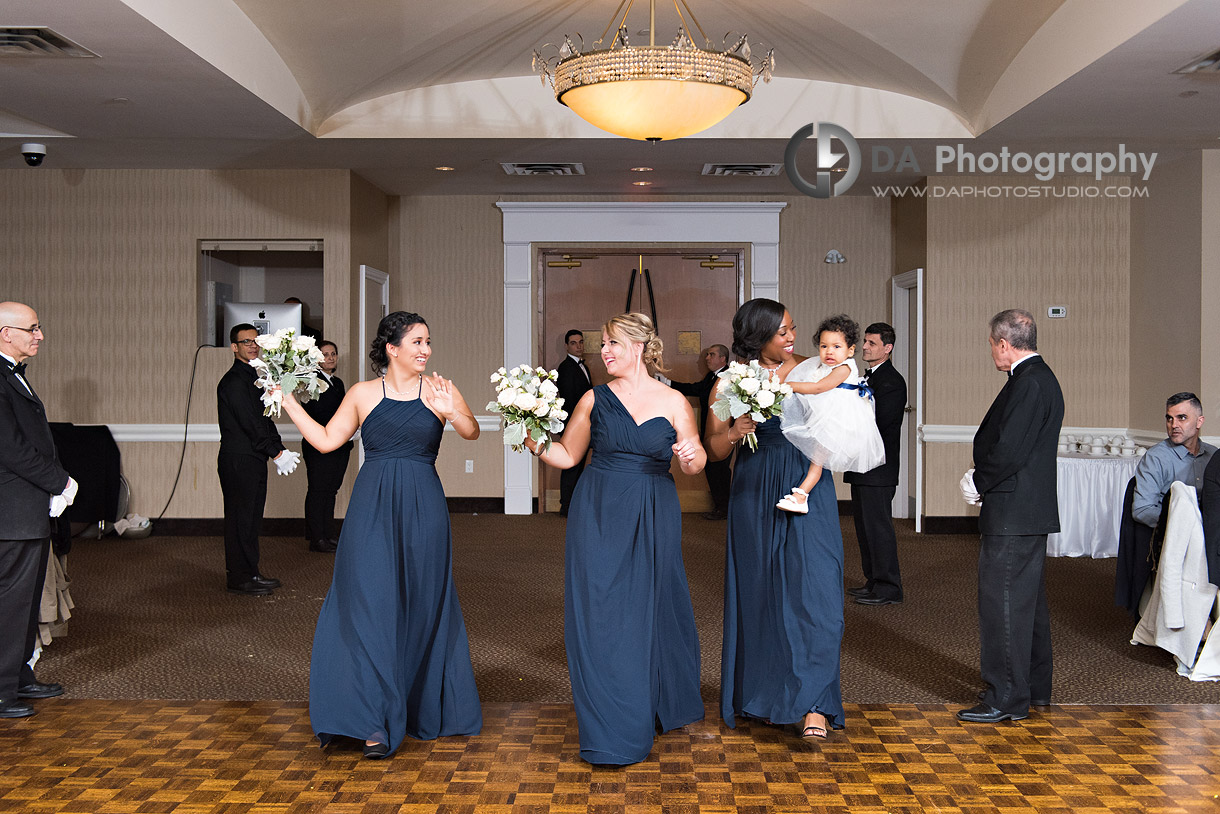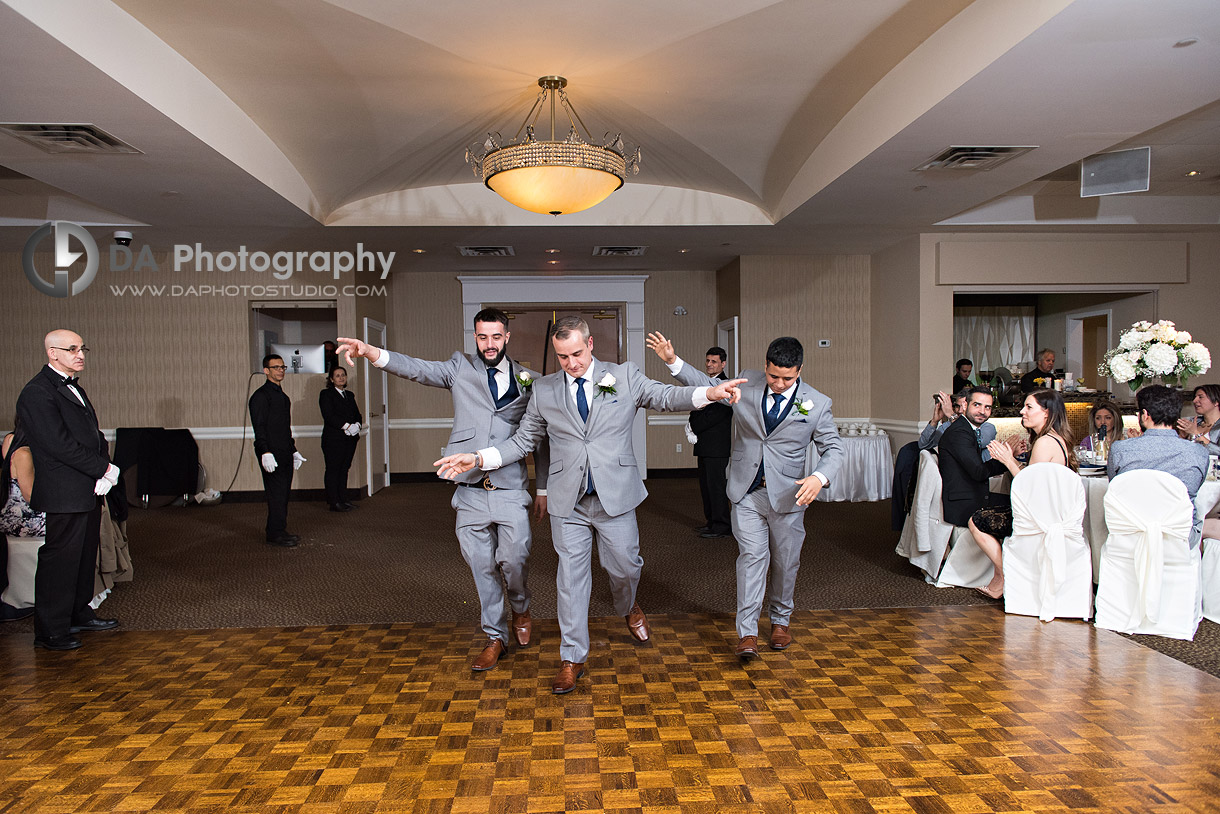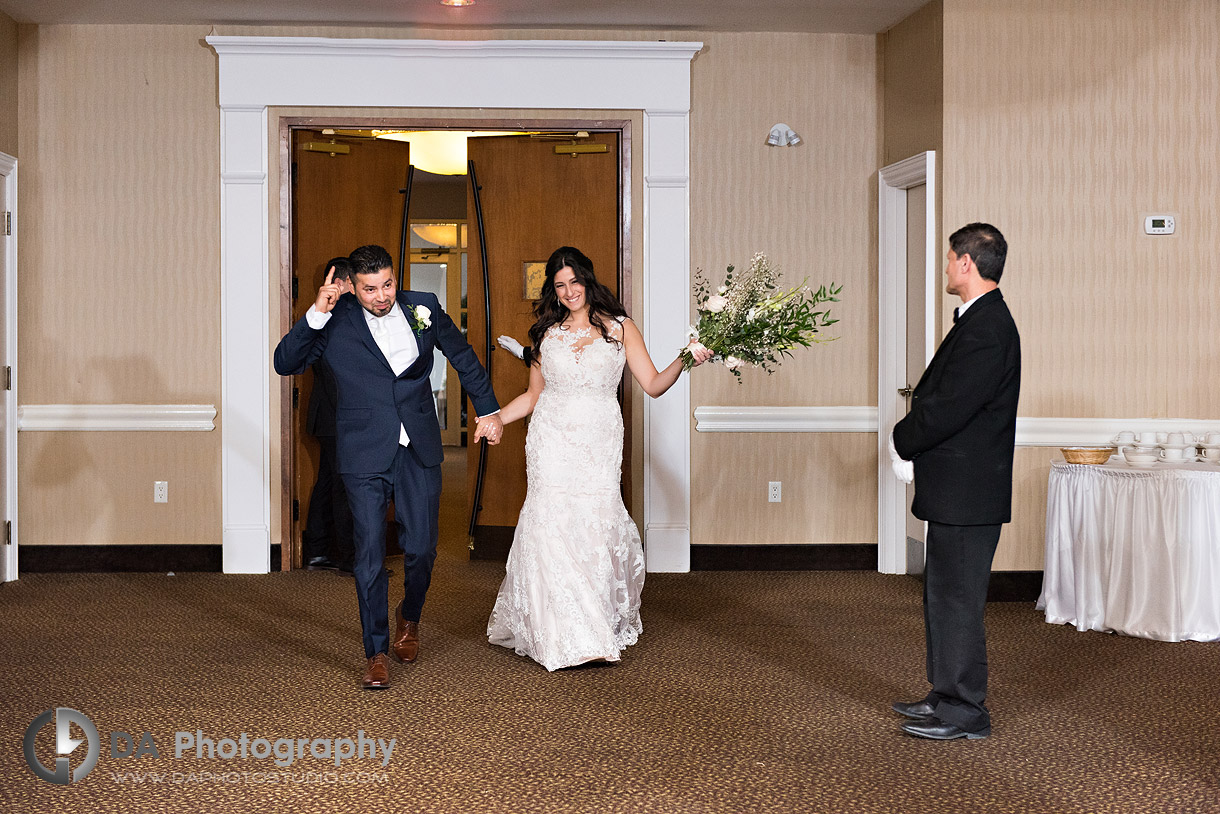 This Mississauga wedding photographer used his skill to shoot his nighttime portraits during the day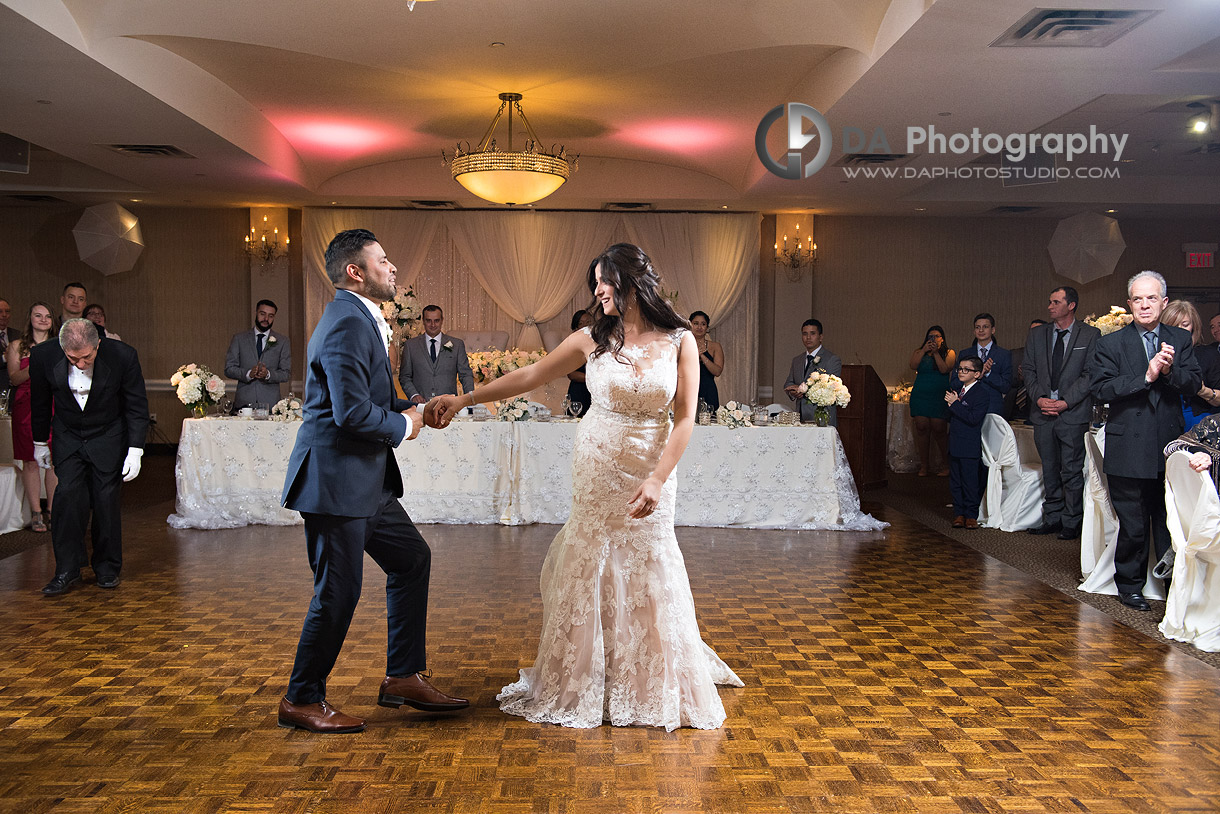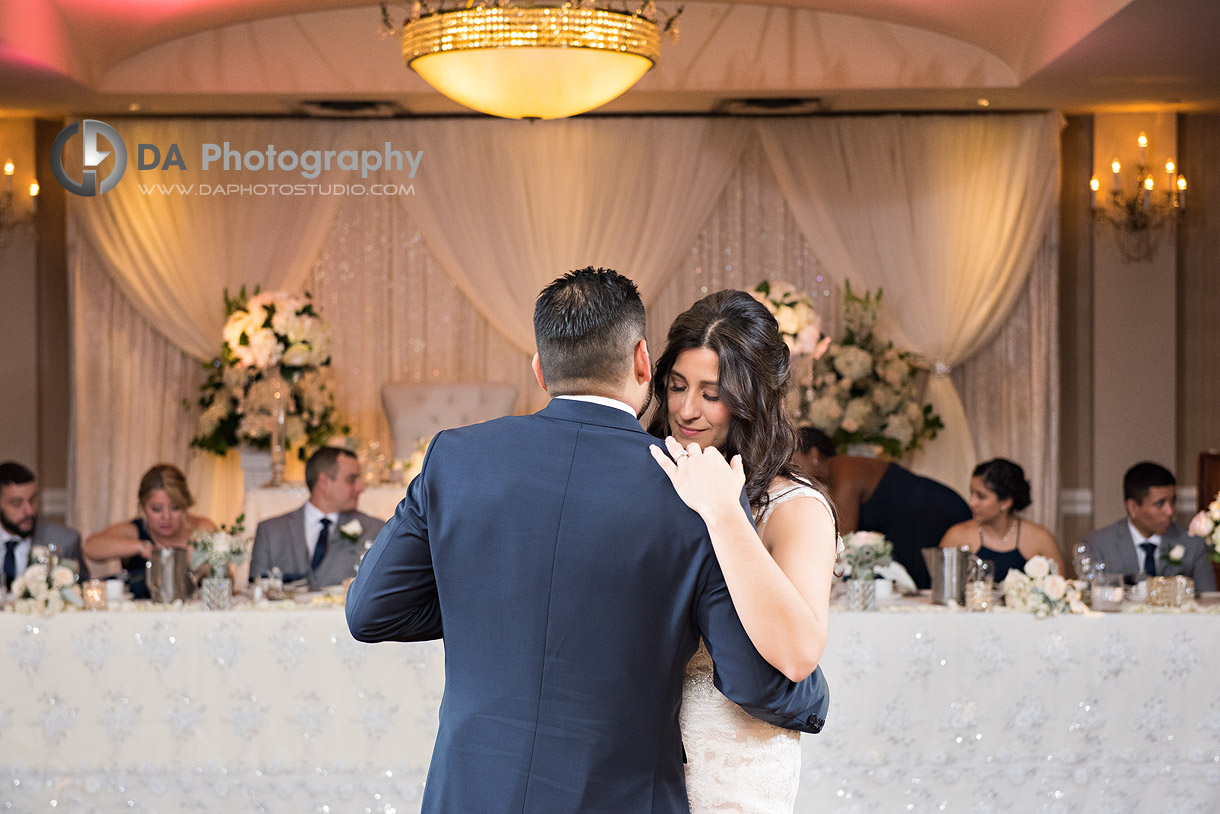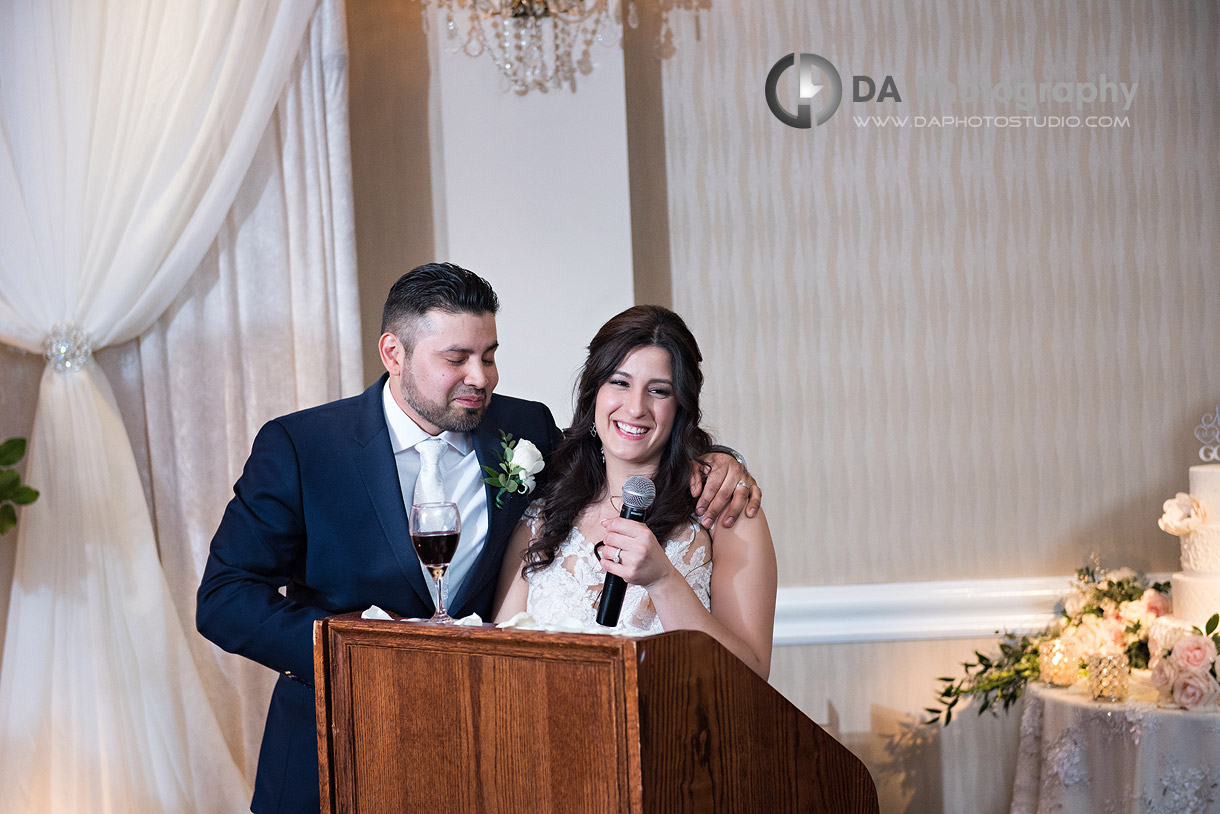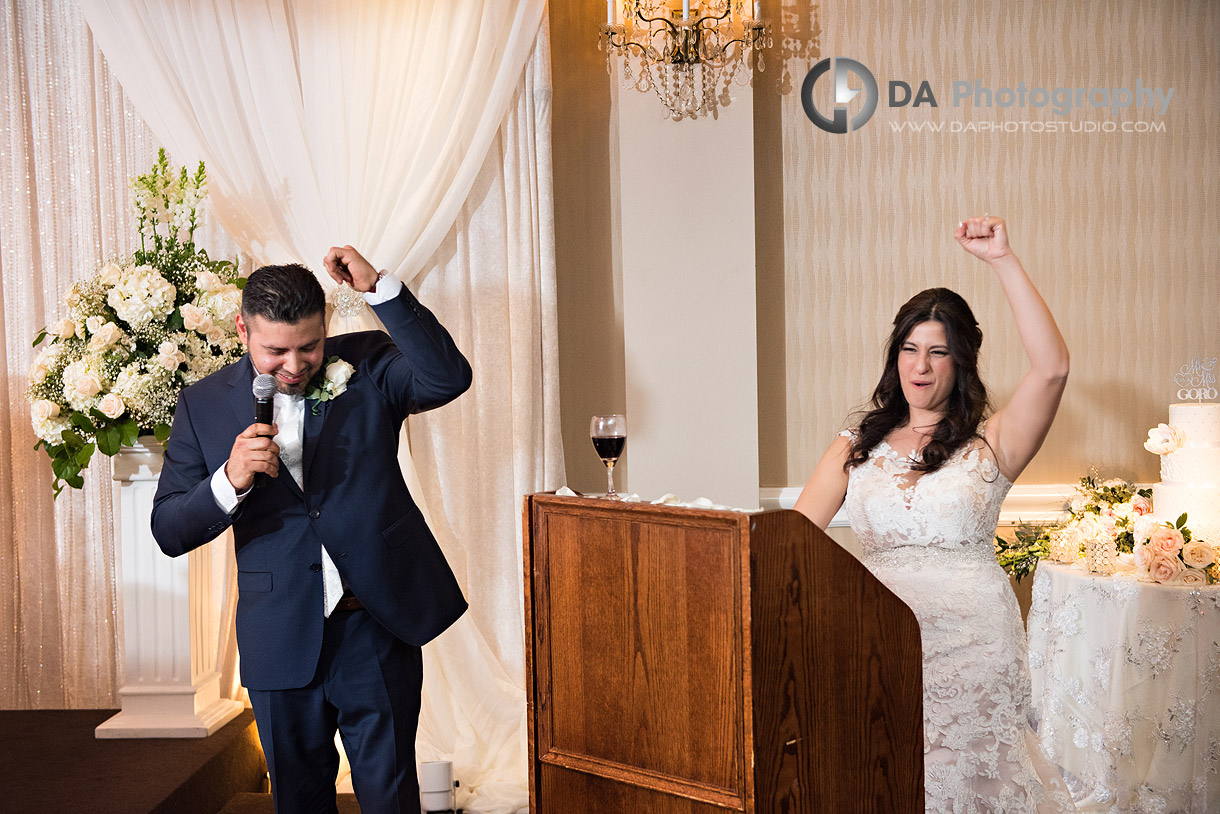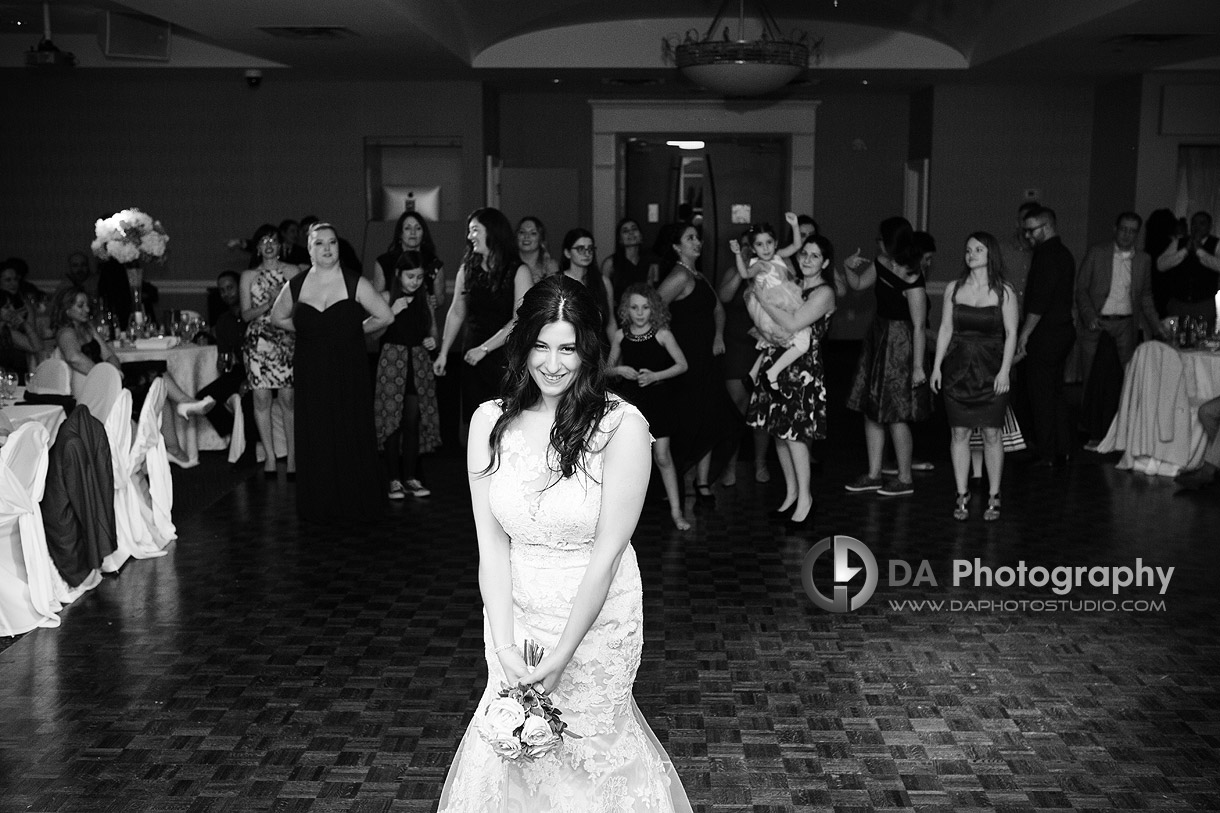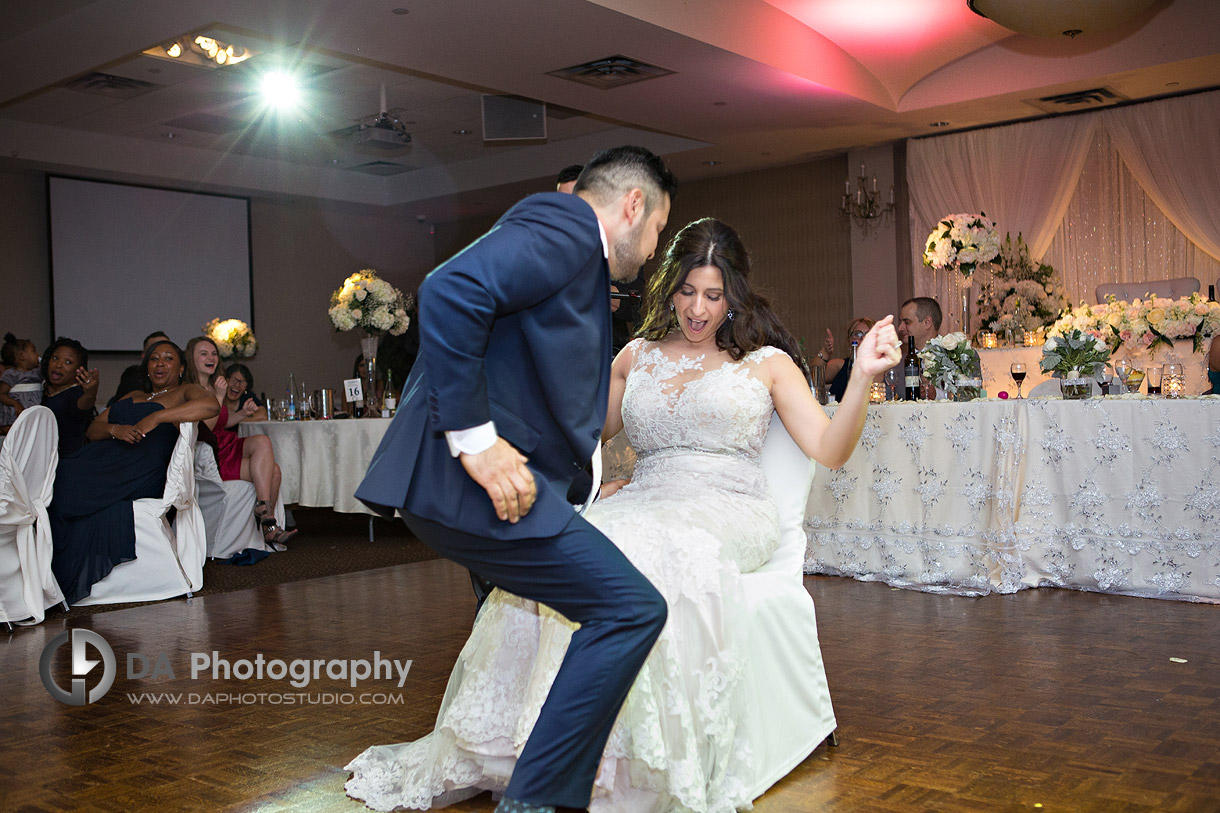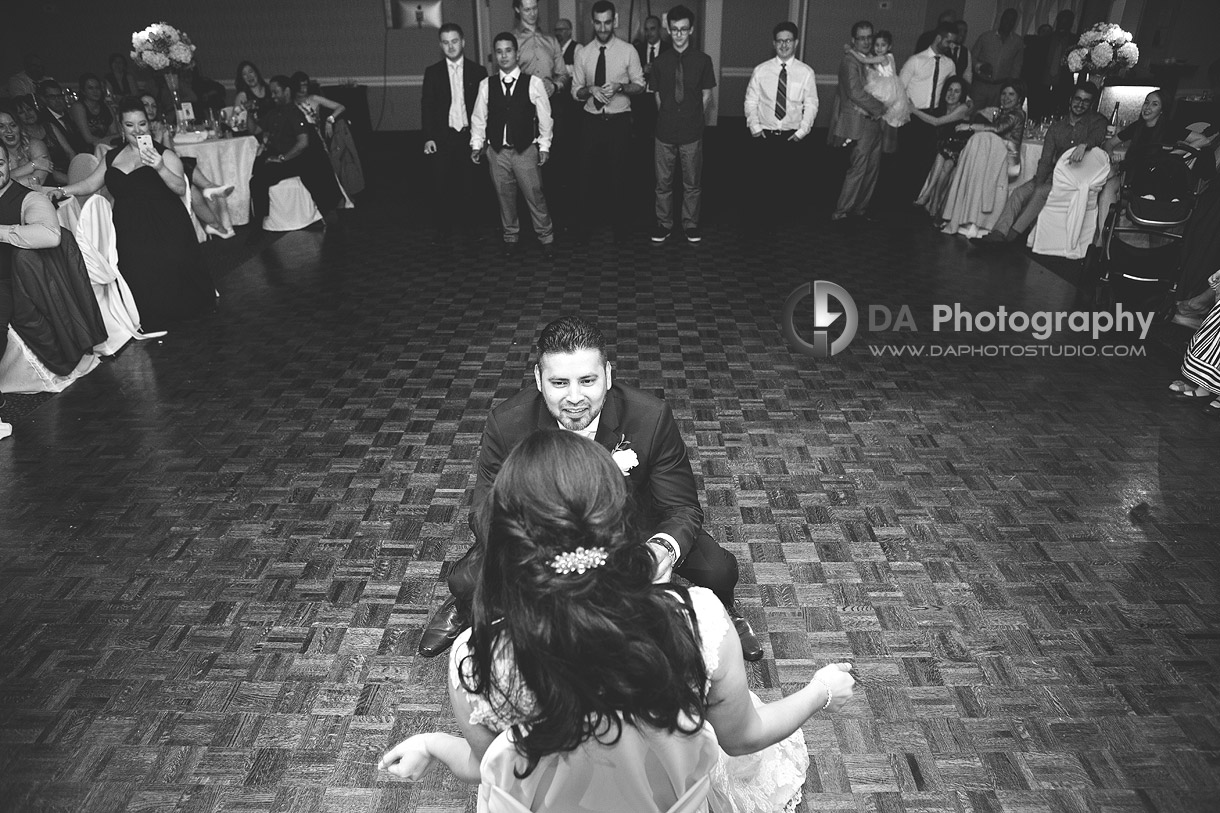 Finally, no Portuguese wedding would be complete without a seafood buffet. As Tania and Nicolas's Mississauga wedding photographer, I made sure to capture their indulgent feast.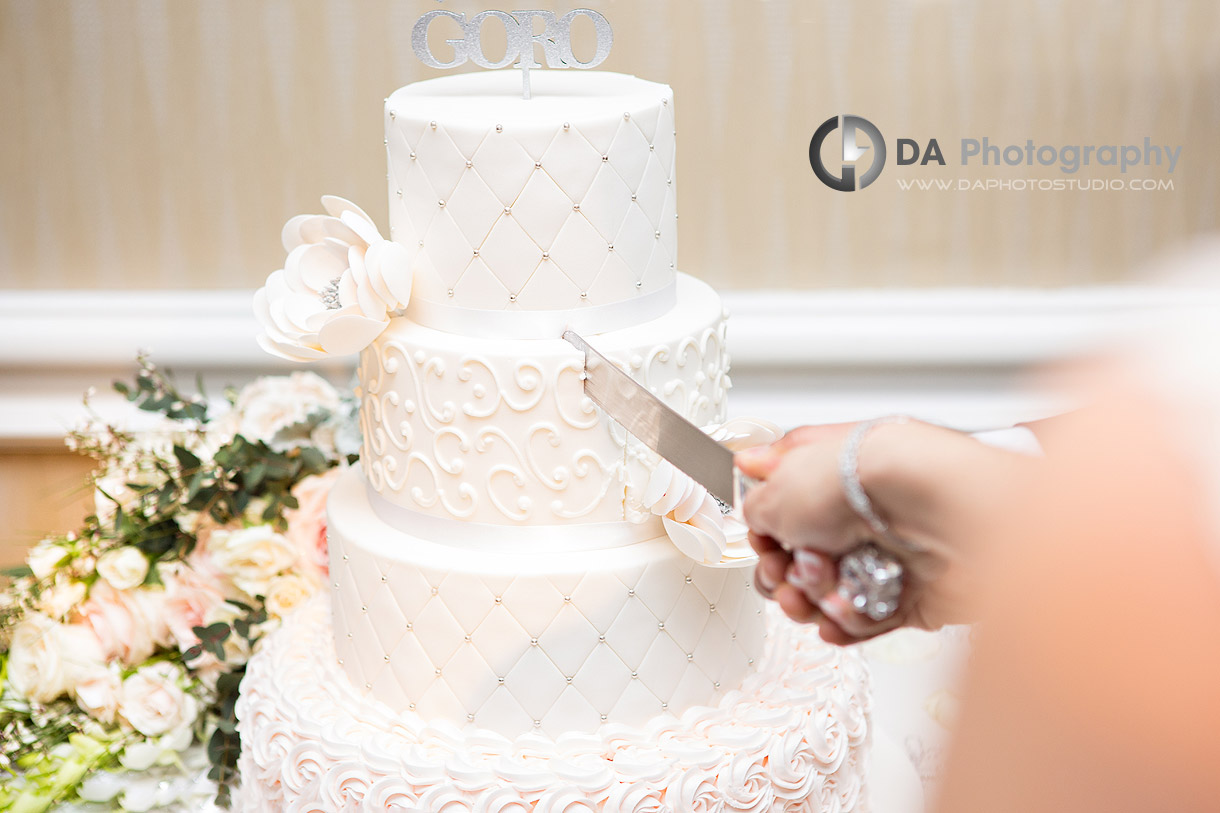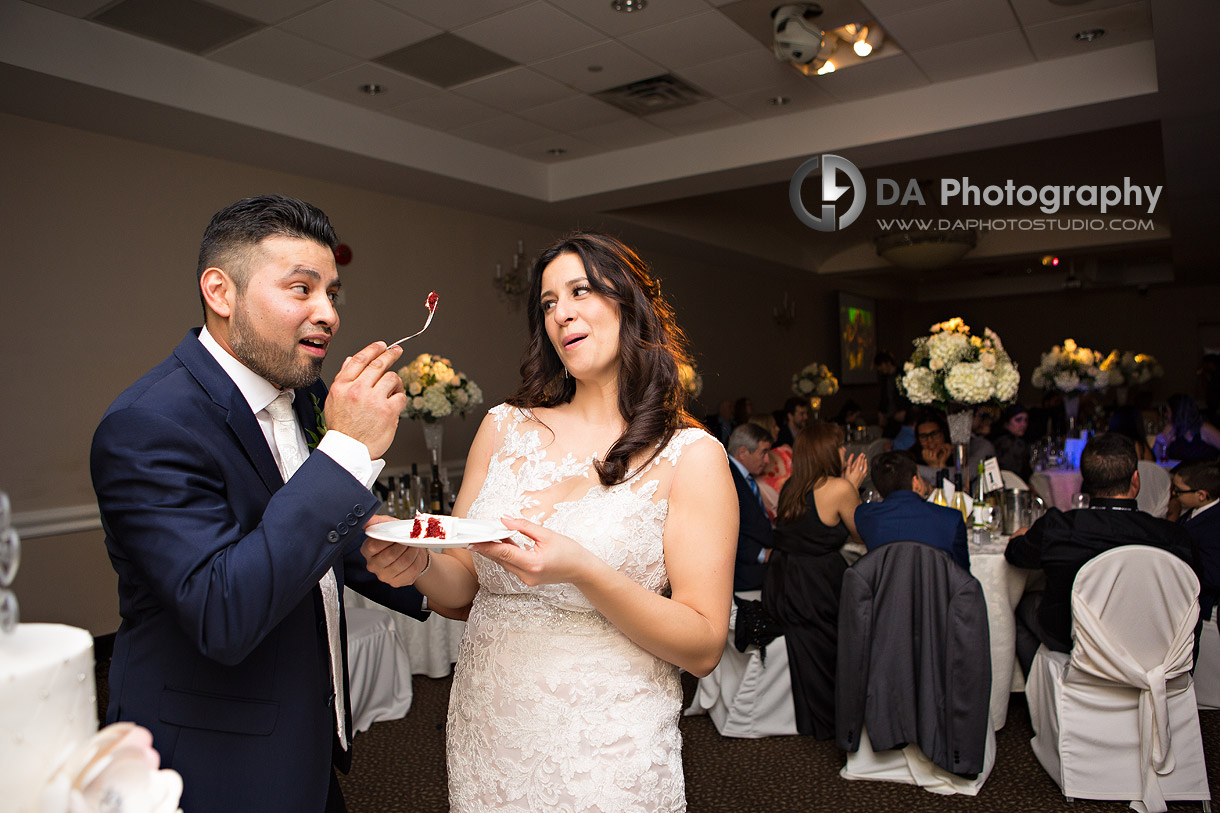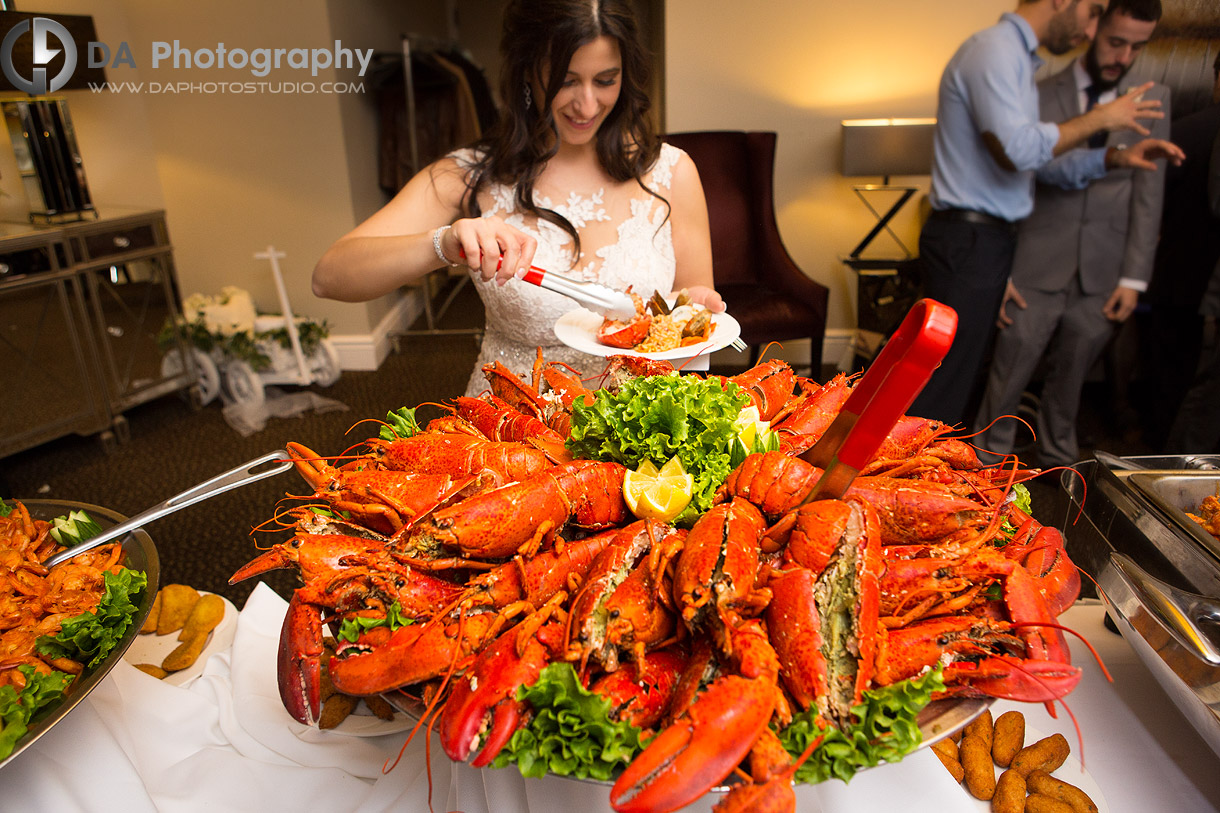 This was such a memorable wedding for me as they fell into my perfect clientele category. We had an instant connection, they listened to the advice I offered in terms of suggestions for a weather proof photographic location and they were totally relaxed with each other, which translated into a stress-free day. I look forward to seeing how their journey progresses.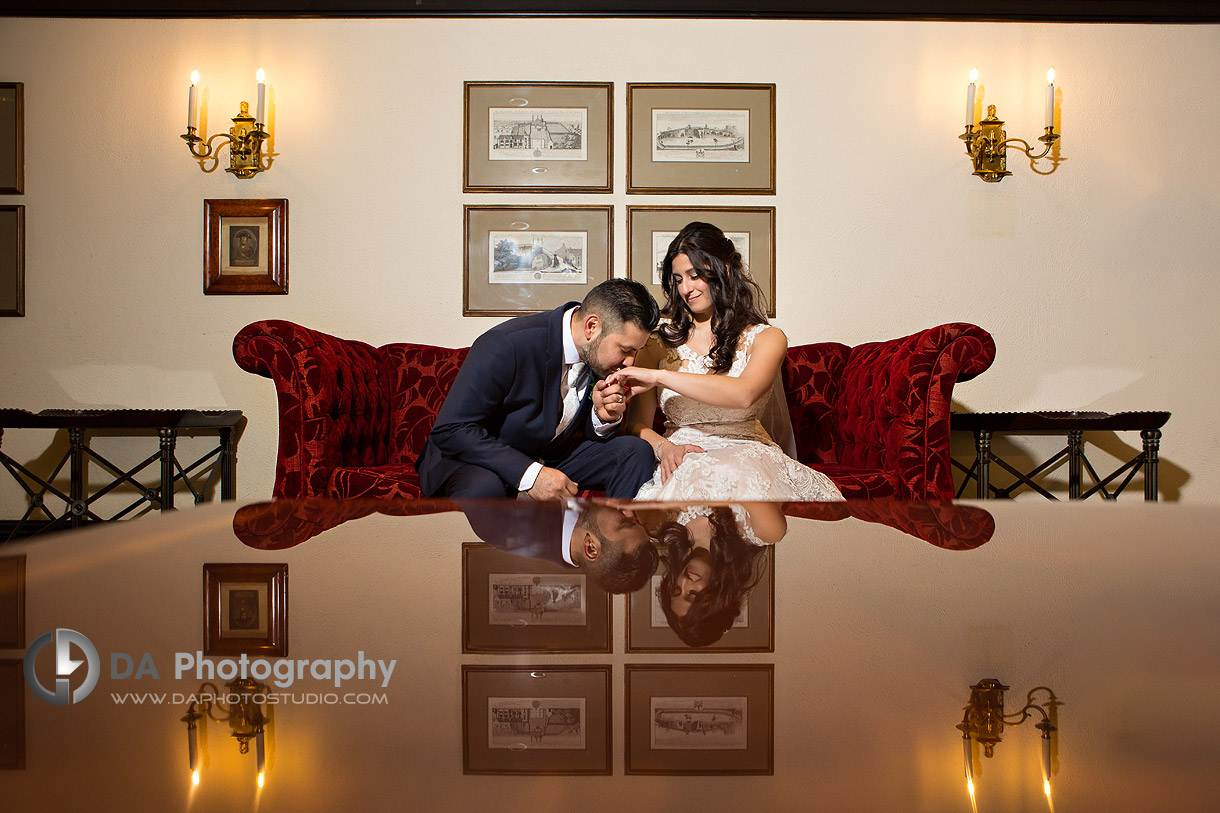 Please see another wedding photographed at Old Mill, Toronto.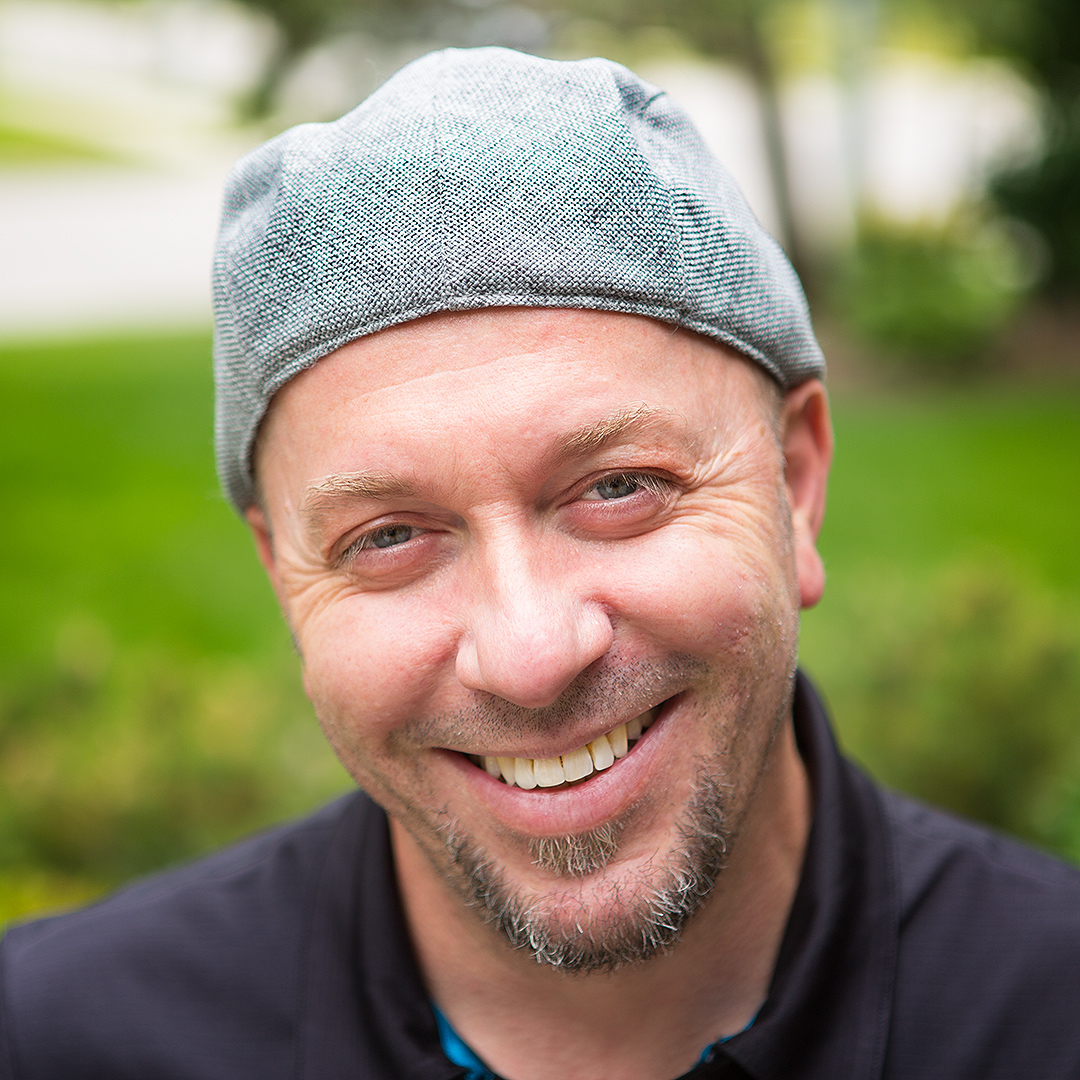 My passion and biggest asset is taking the time to make every client comfortable and relaxed before I even pick up the camera. The result? Photos of you that actually look like you at your best! I can prove to you how much you can enjoy having your picture taken. Lifestyle photography is about the experience that happens to be served up along side of some great photos.
Specialties:
Family Photography for families that like to move around and enjoy their photo time, Wedding Photography for couples looking for a mixture of photojournalistic, contemporary and traditional images and Professional Corporate headshots that are far from cheesy and stiff.