When you look at photos from Simone and David's special day, you immediately see their elegant wedding oozes class. It's sad to think that these images were so close to never being seen as they had originally decided they wouldn't have a wedding photographer.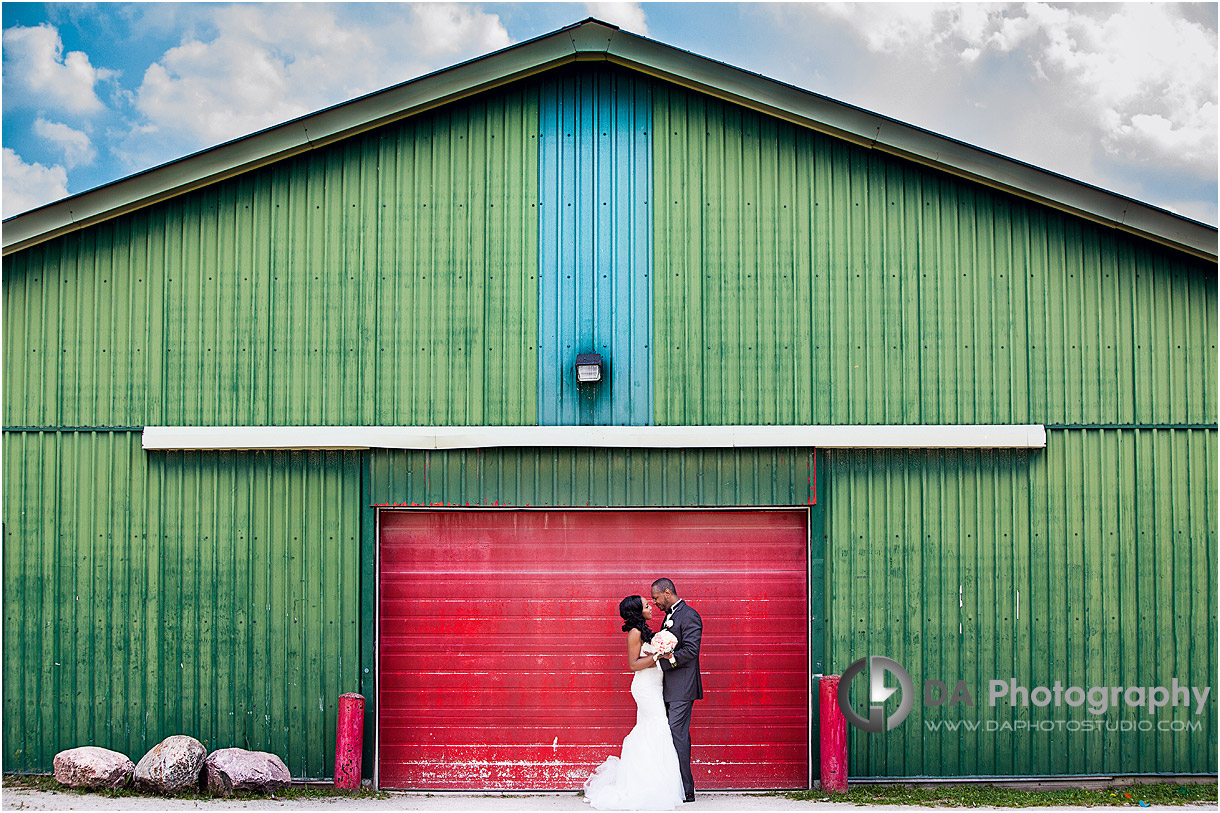 David, who was born and bred in England, was adamant that they didn't need to hire a wedding photographer. He planned to rely on friends to take pictures on the day. It was only by chance that Simone saw a wedding photo shoot I had shot of a co-worker.   She put her foot down and from the moment we met, I knew our paths were destined to cross. She persuaded David that my photographic skills were worth the investment. `
A tale of a couple who nearly didn't get to document their elegant wedding
We started the day with our couple getting dressed at the Westin Prince hotel in Toronto.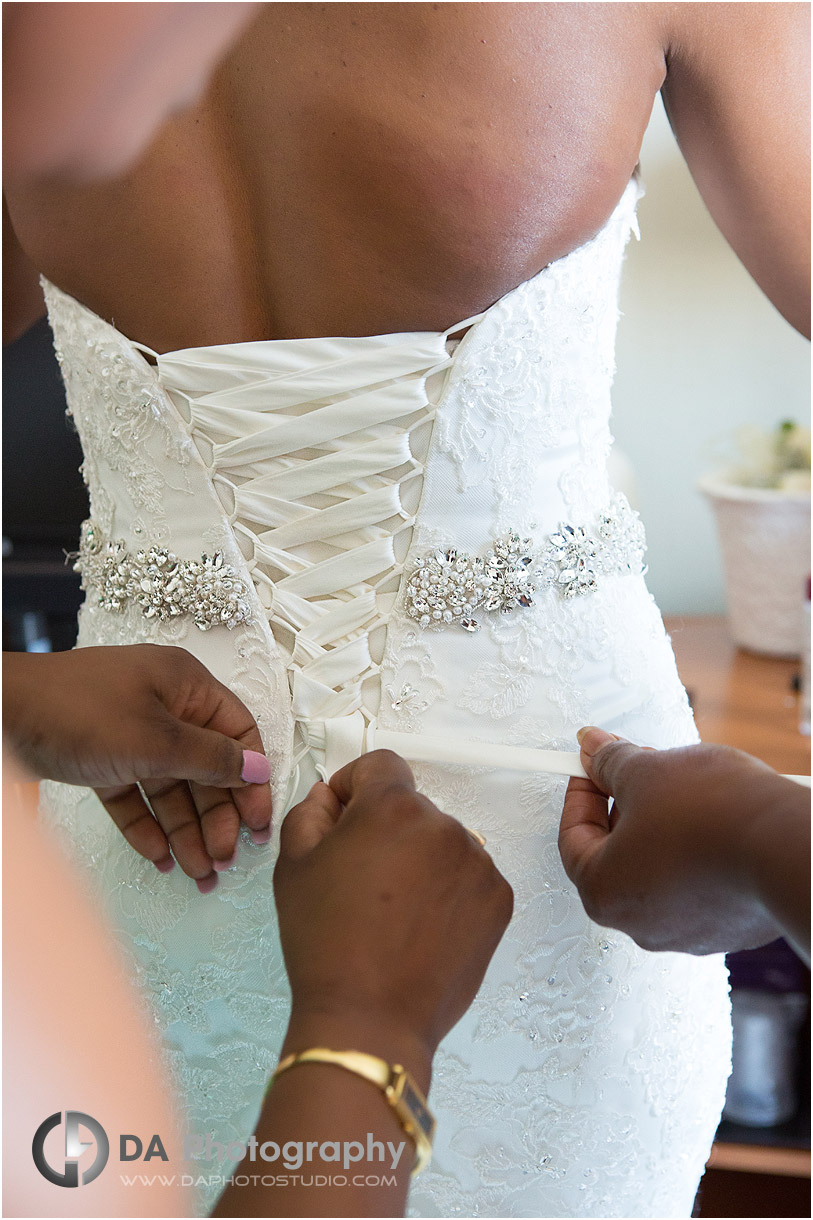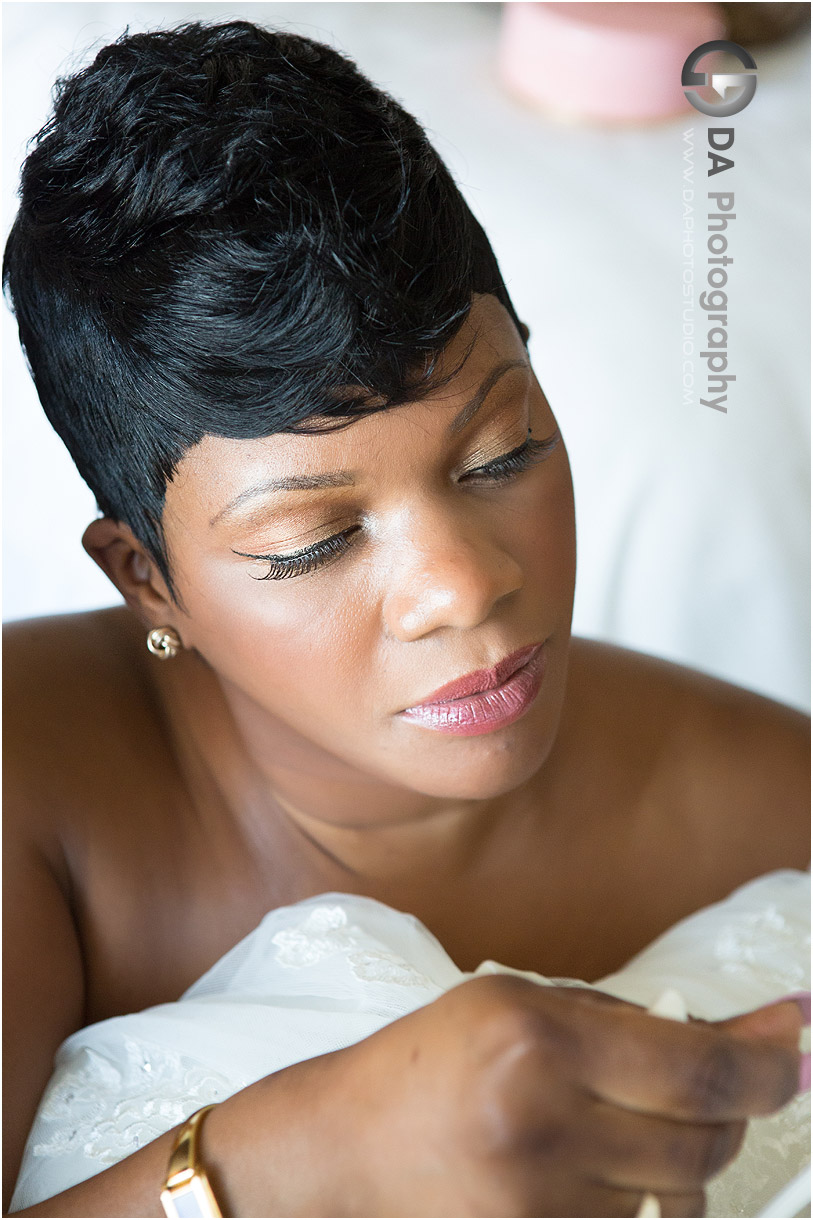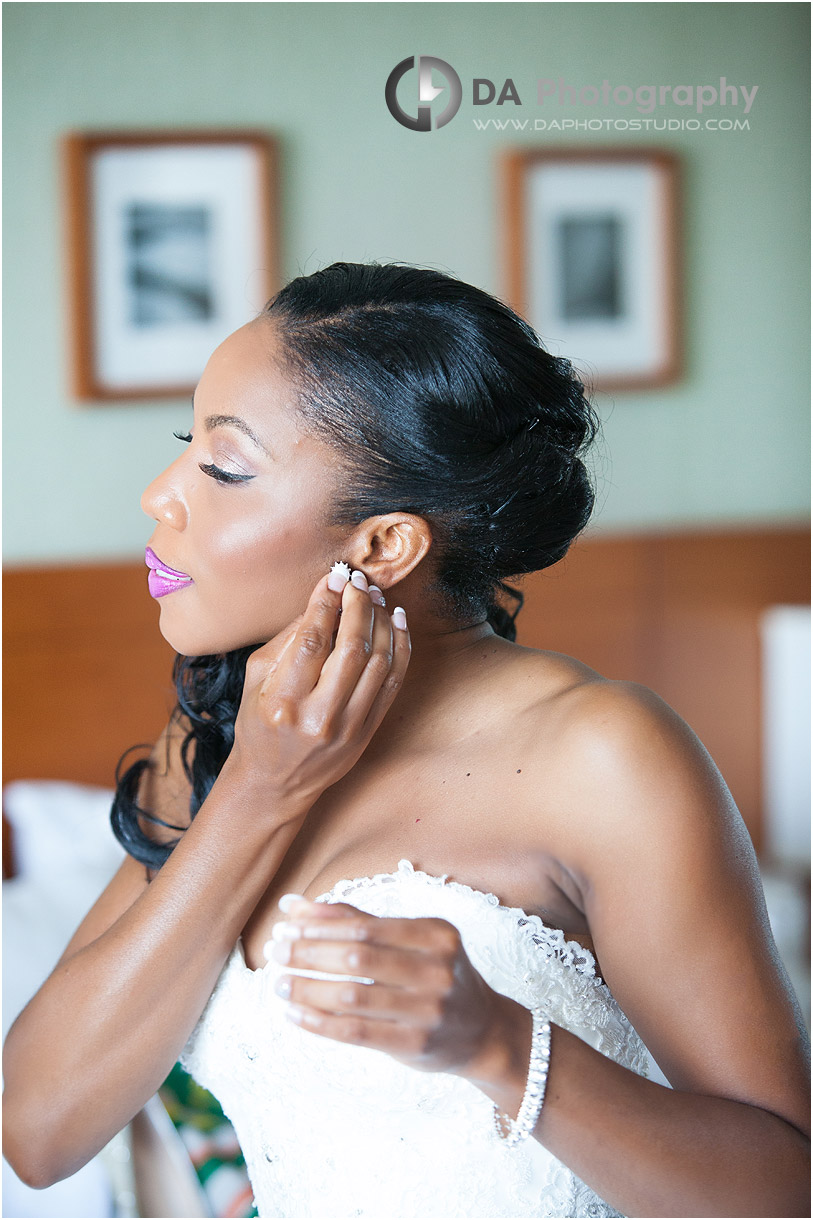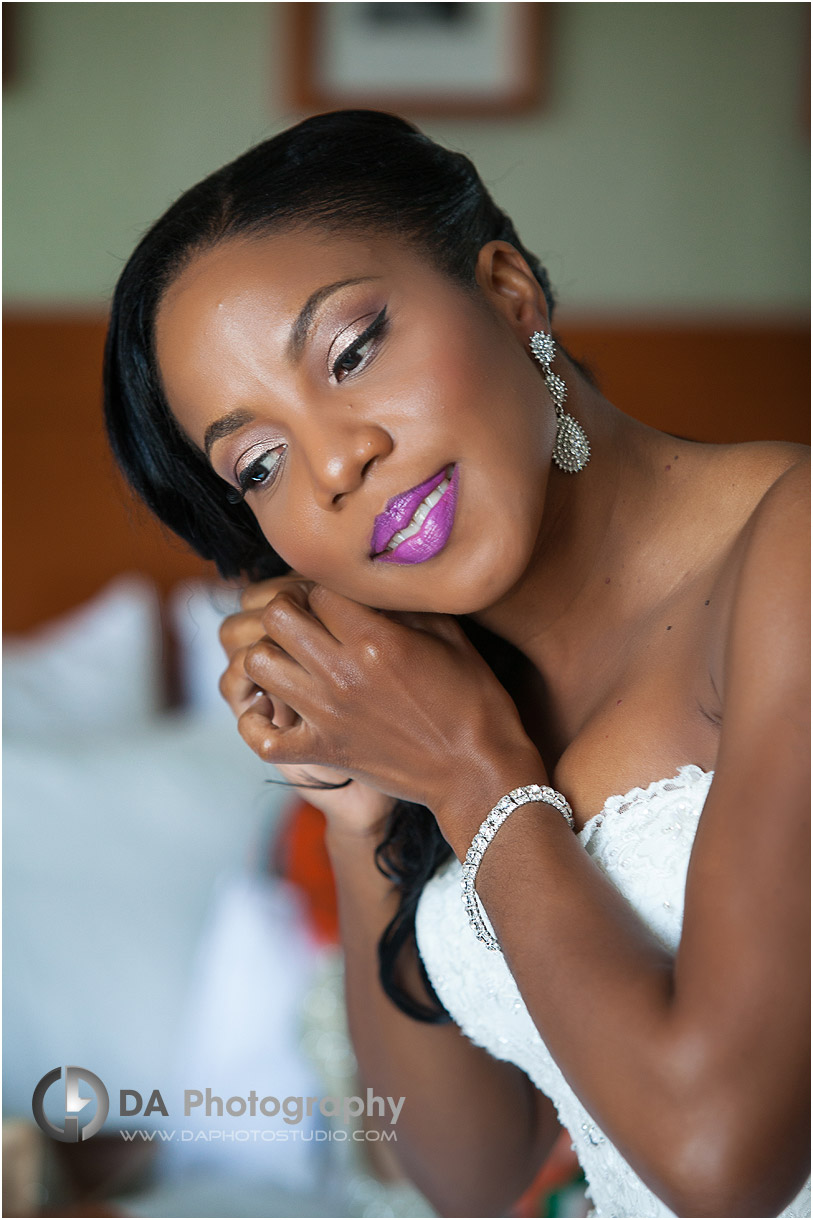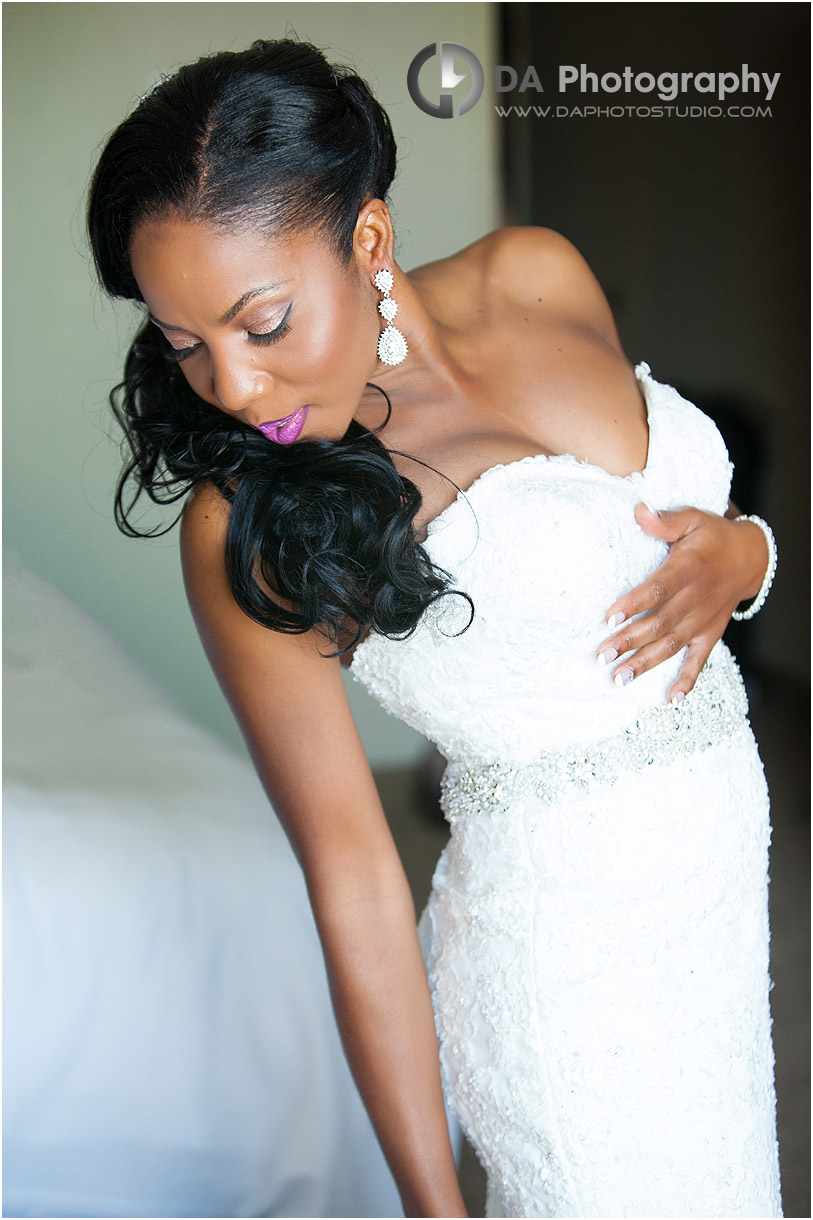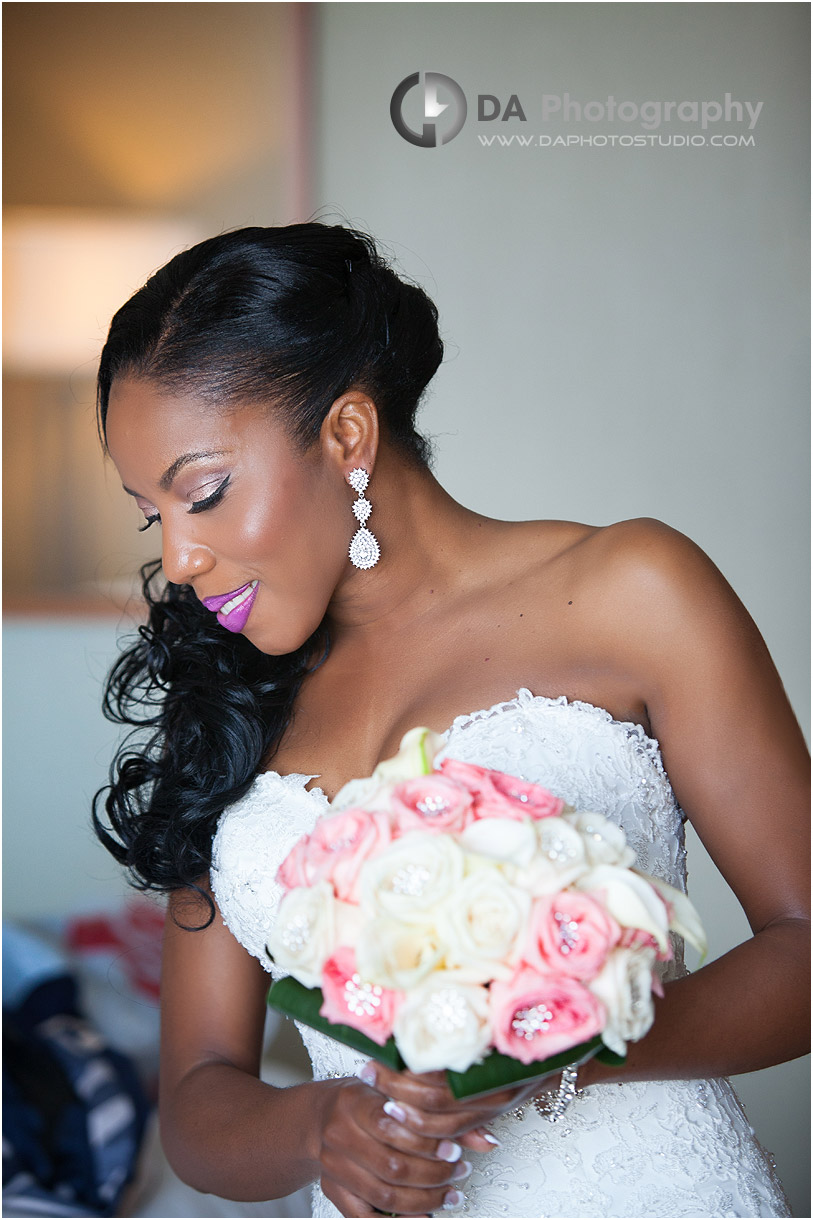 Simone had an incredible hair and make-up artist that worked to complement her stunning wedding gown.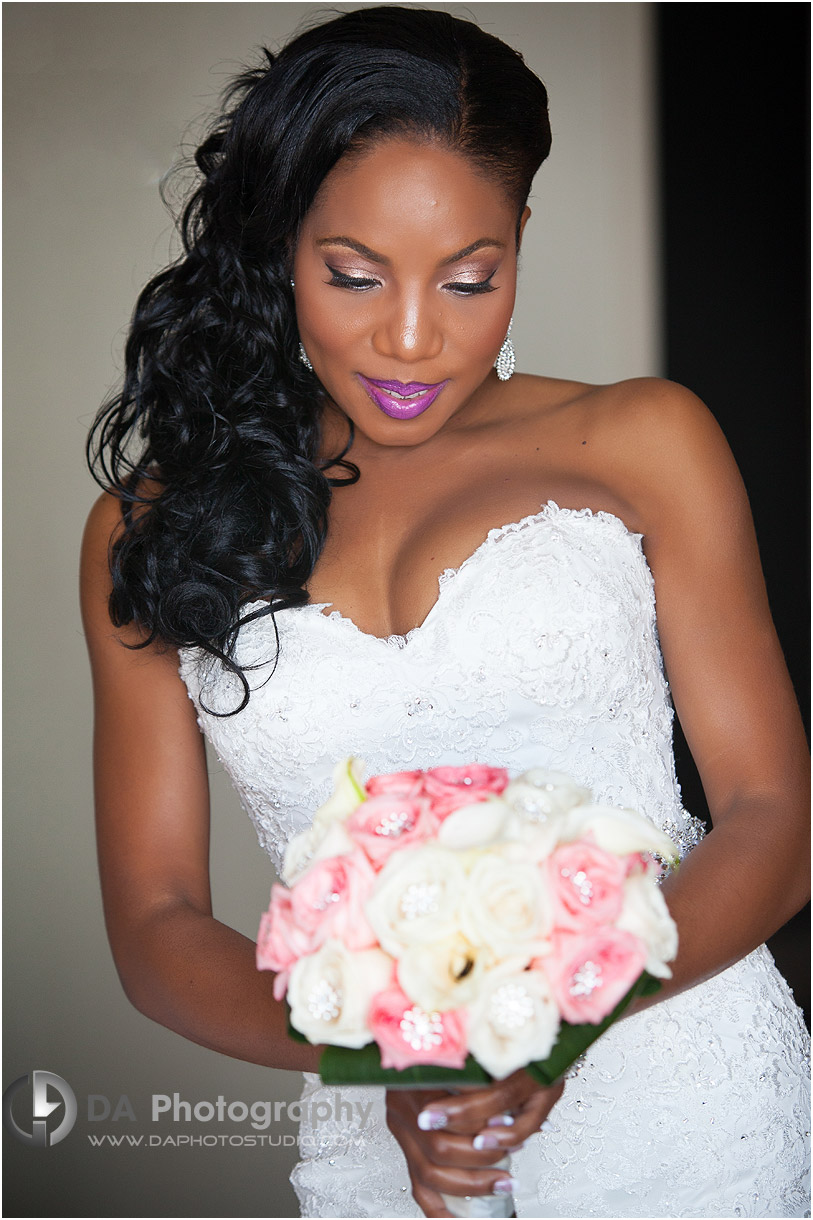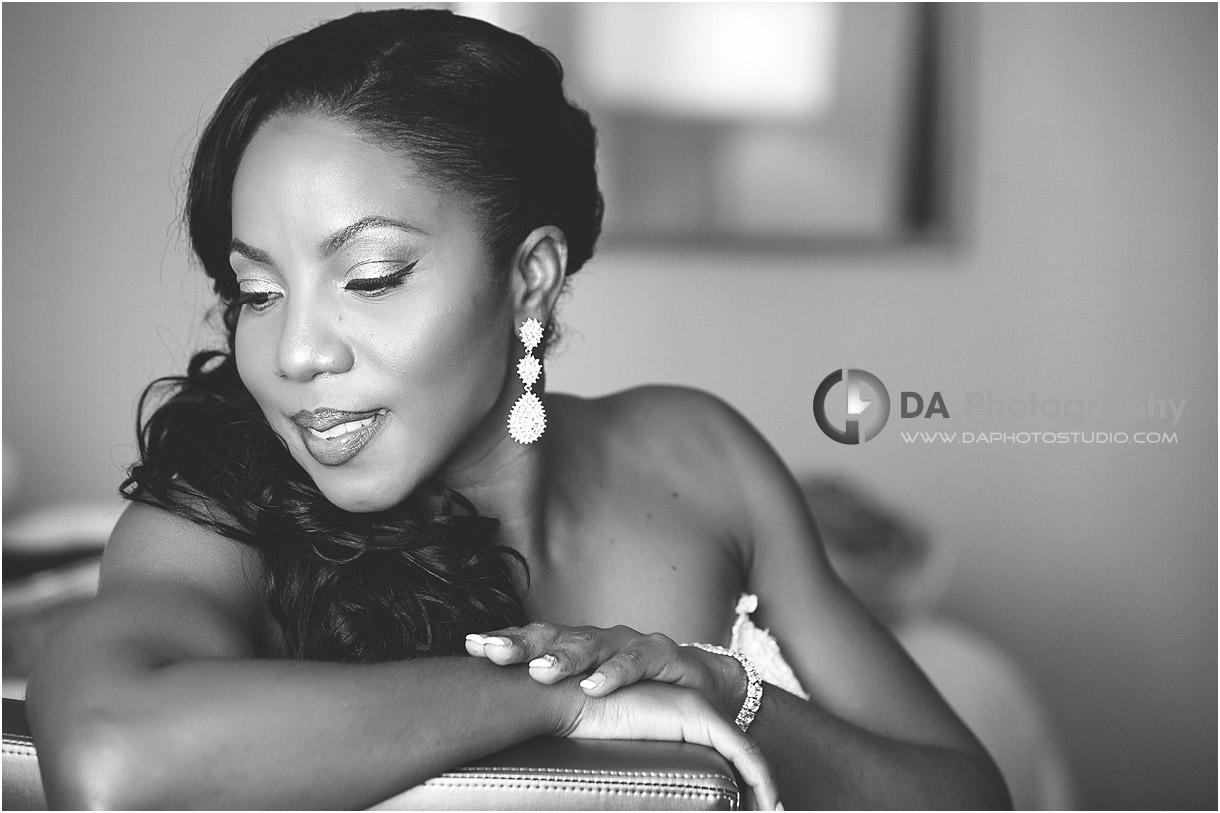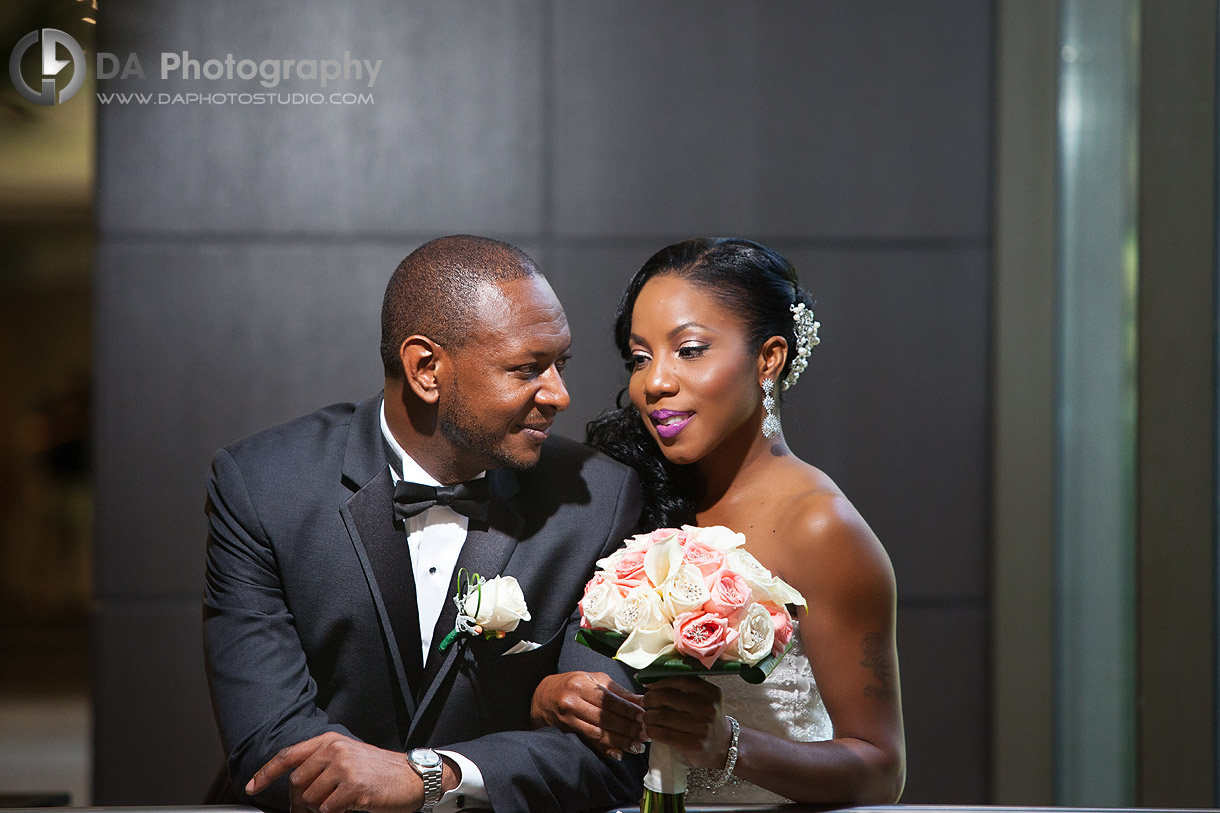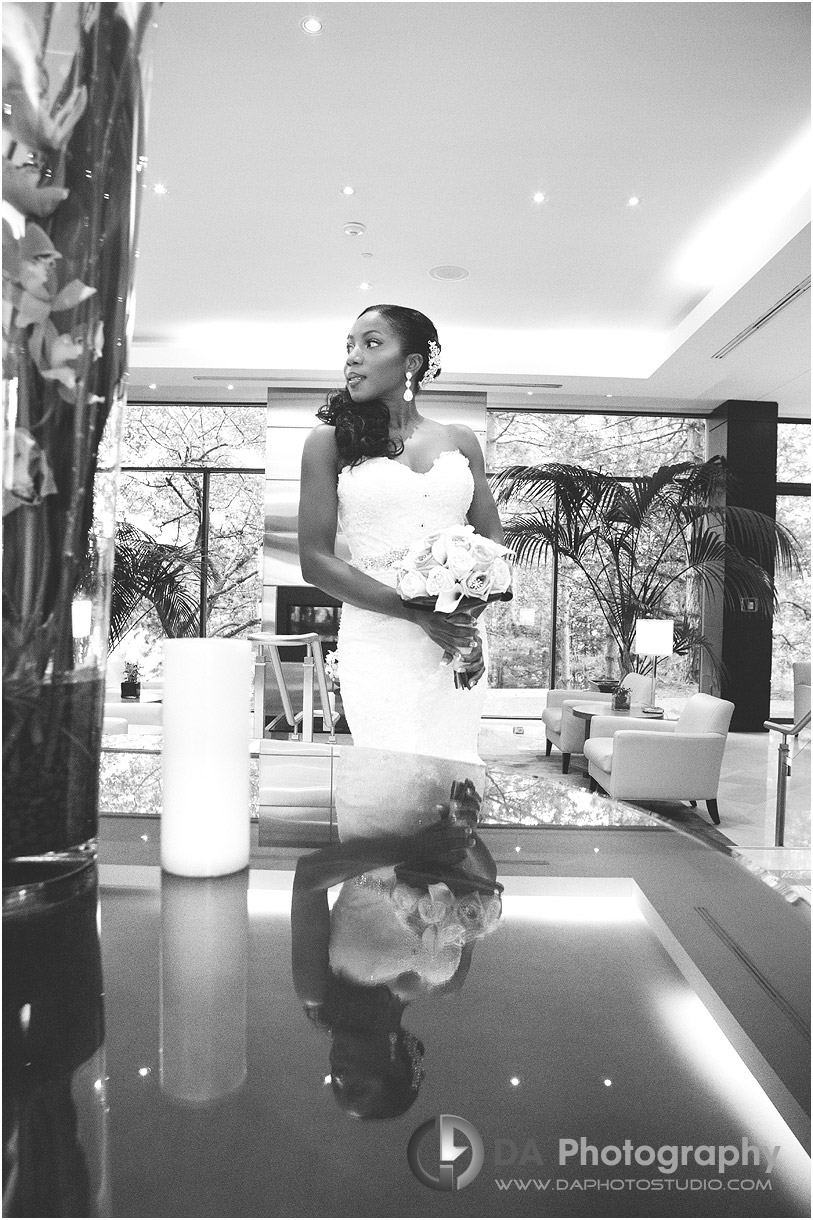 The shots of Simone's shoes and the ring highlighted that their elegant wedding was also very unique.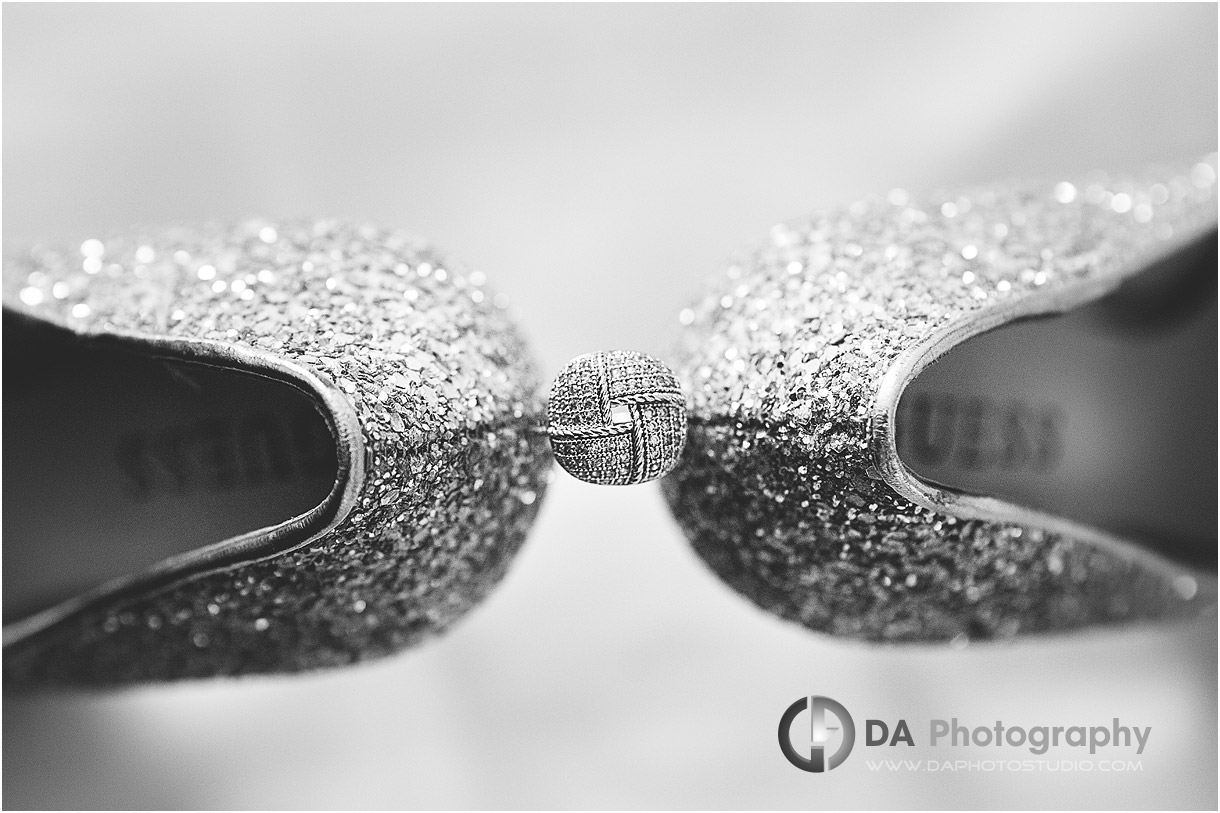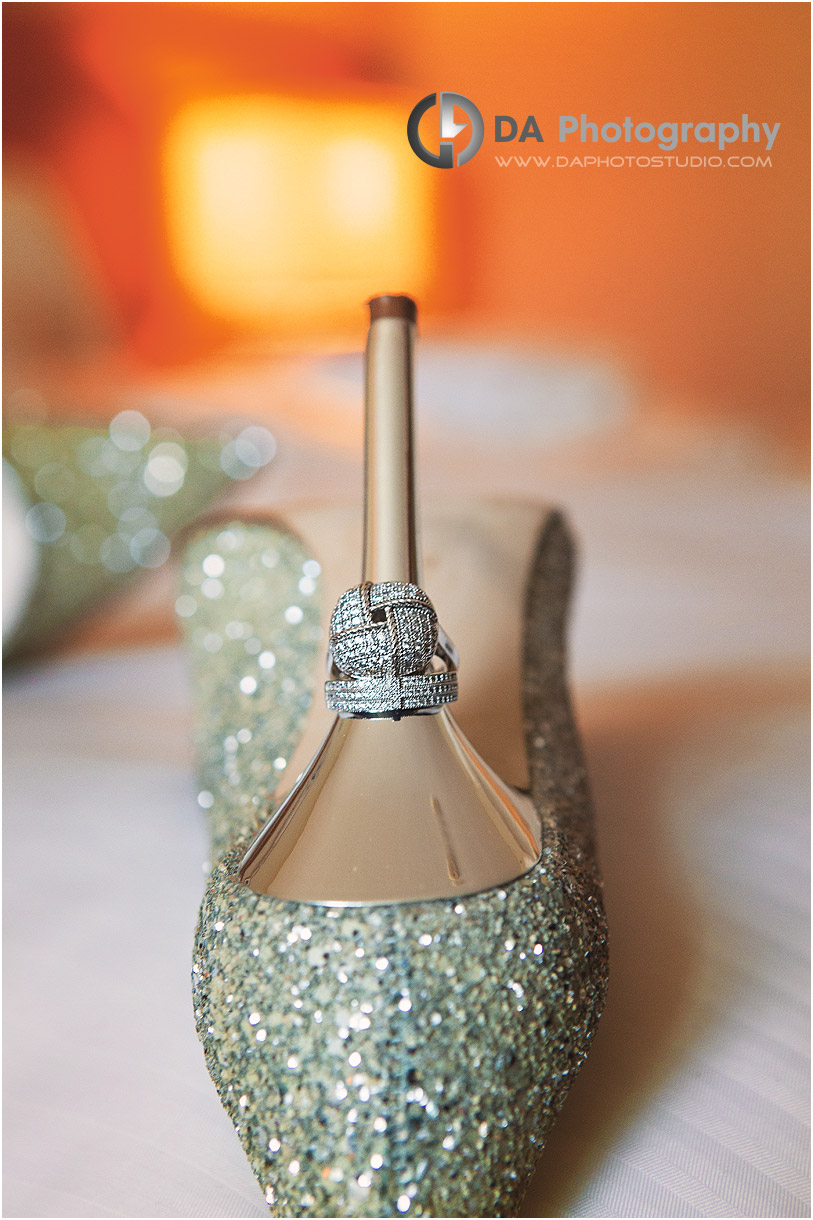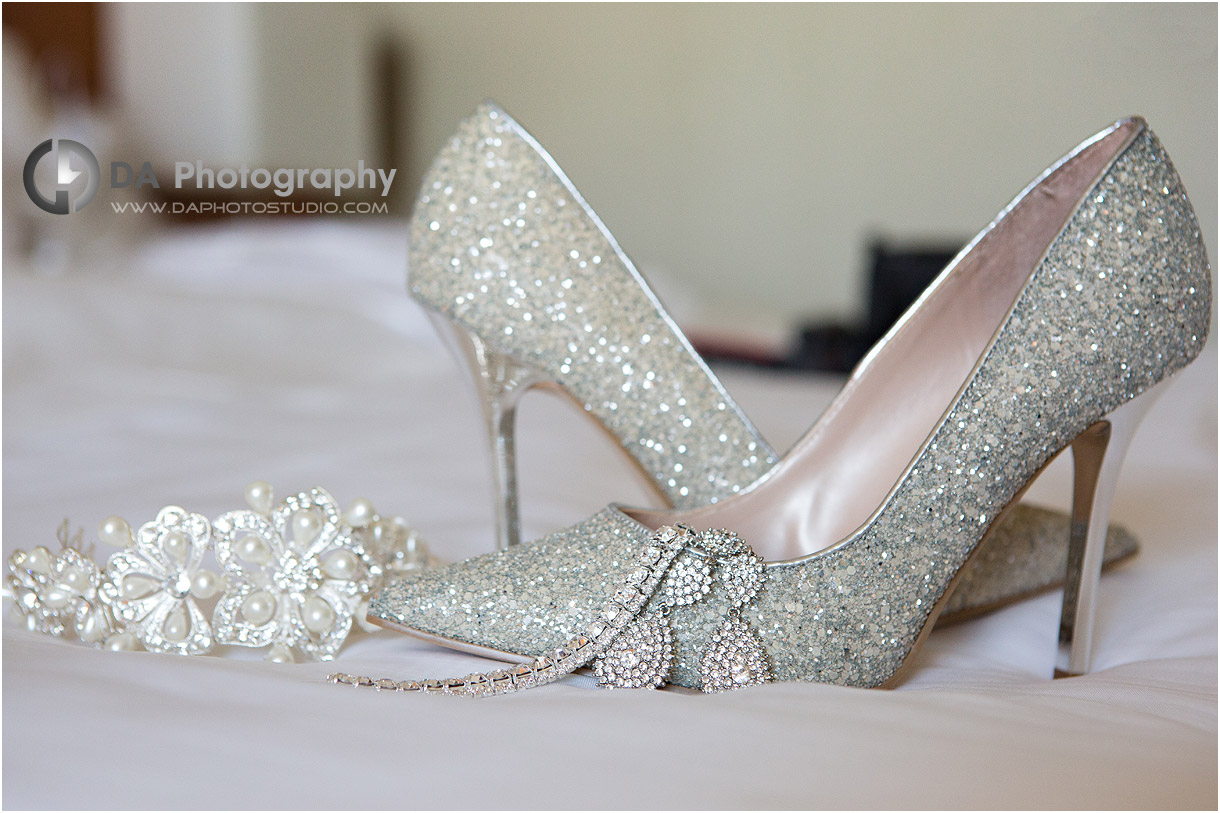 Once they were dressed, we did a pre wedding photography session at the Richmond Hill Green Park. We started in front of the hotel where they showed off their luxurious white Rolls Royce car.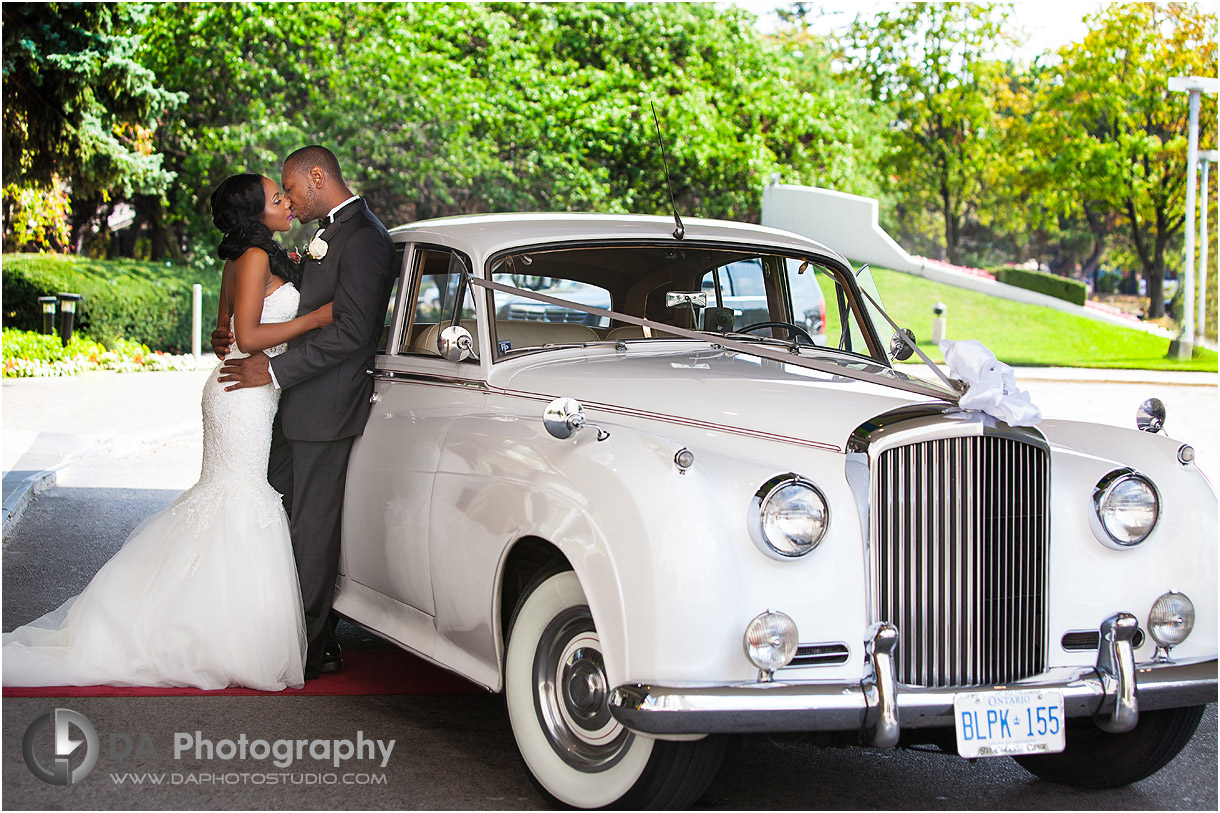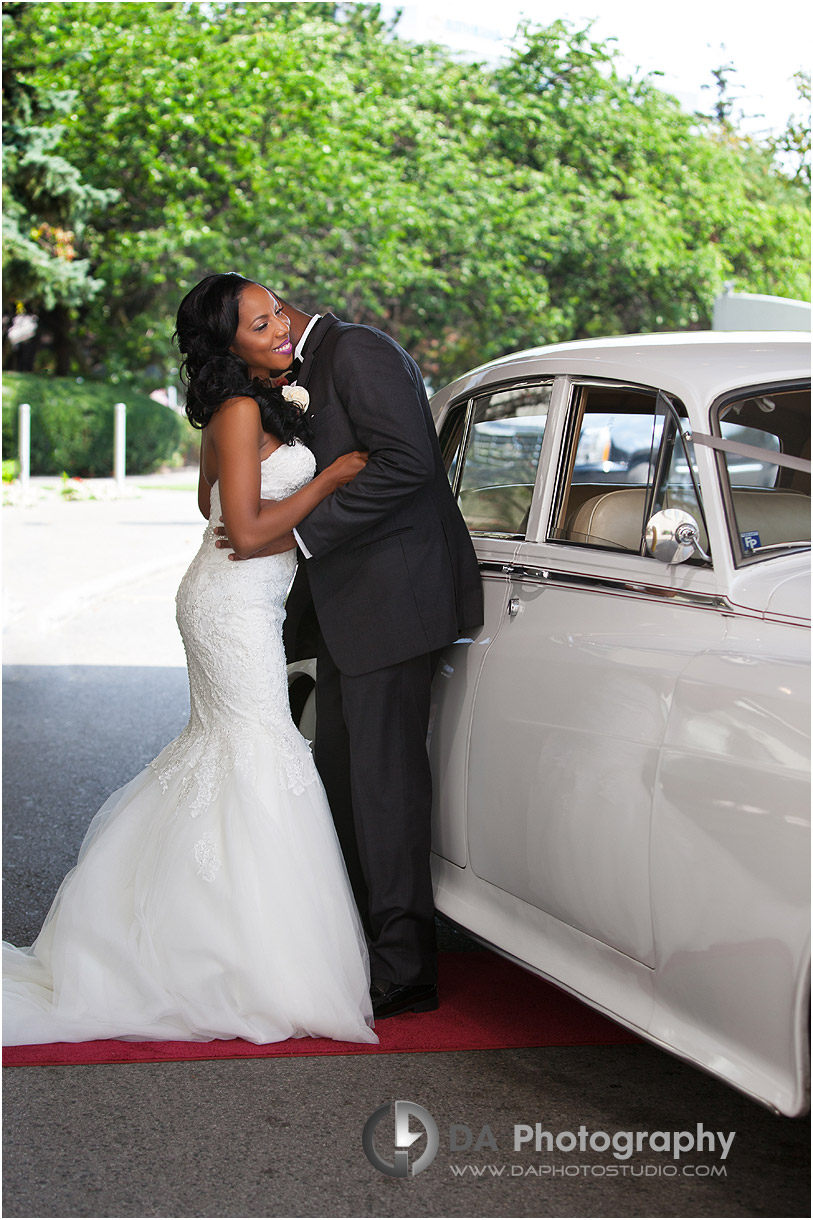 The car was a stunning choice and really popped against the vibrant greenery in the background.
I love this location as it has so many different backdrops and you don't need permits to photograph their space. The park feels very diverse and it is generally pretty quiet so you can take photos uninterrupted by onlookers.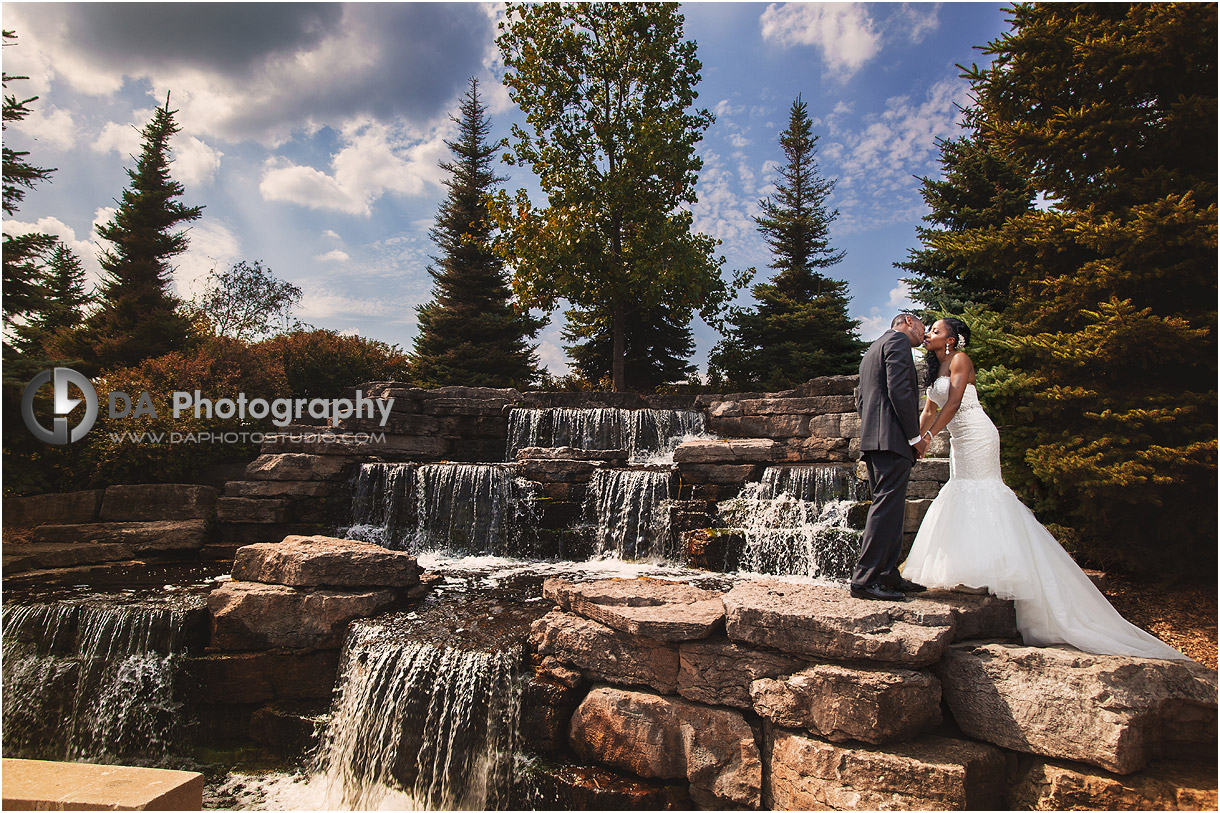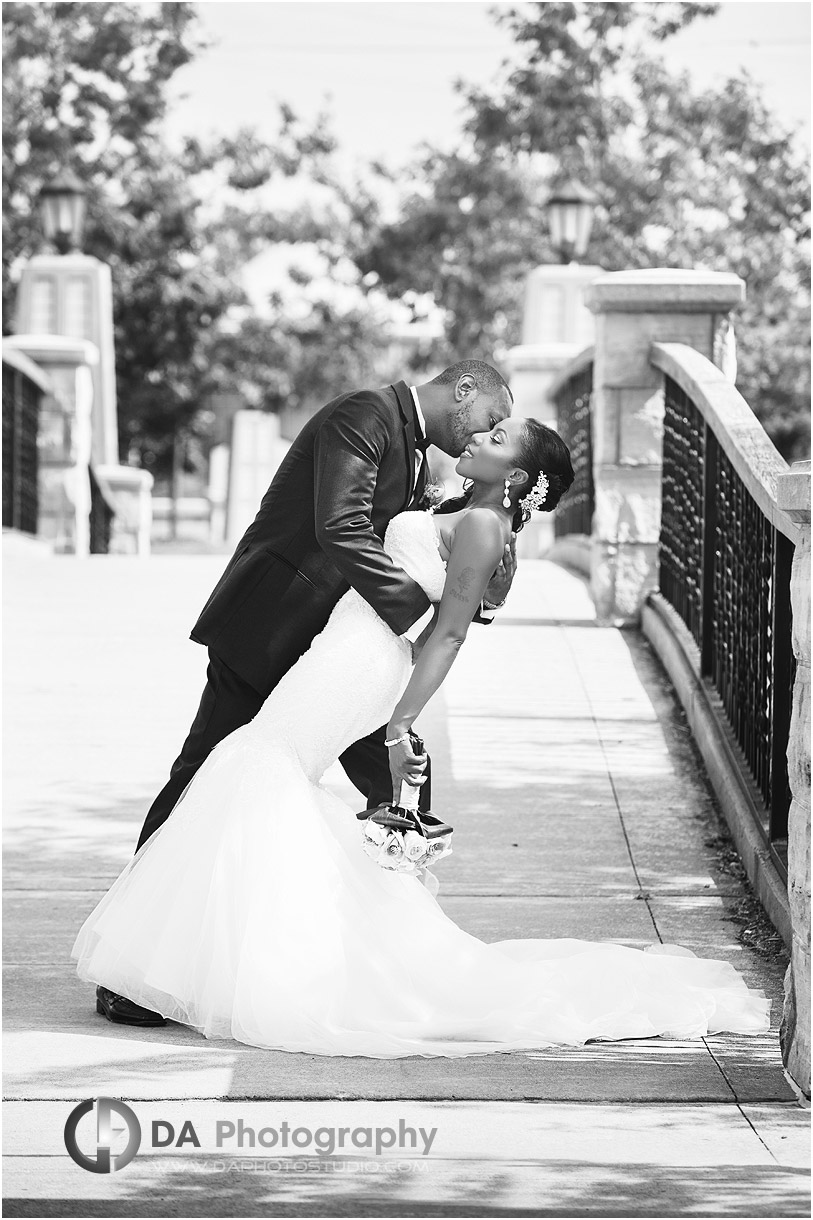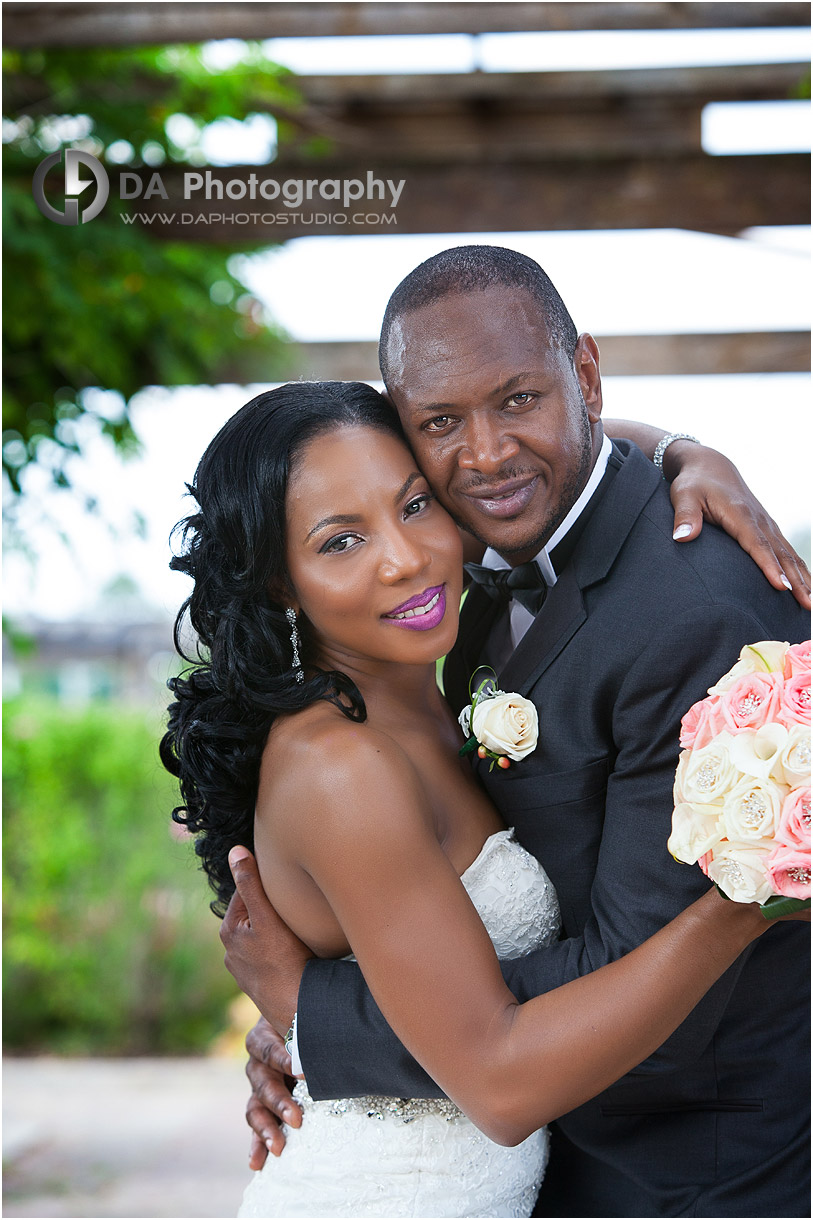 A tale of love, waterfalls, opulence, and fine dining for this intimate and elegant wedding in Toronto
David and Simone opted for a small intimate ceremony at the Faith Miracle Temple in Toronto.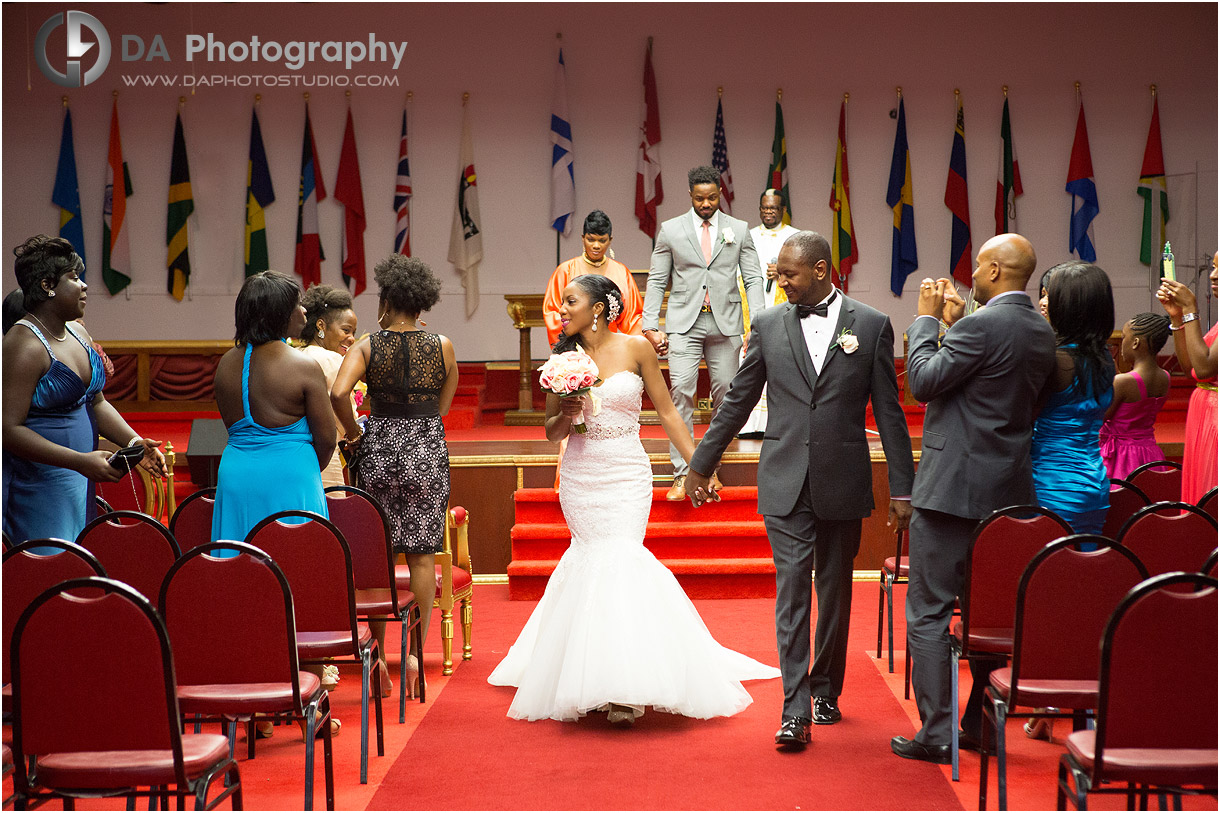 Surrounded by close friends and family they concluded their evening with an elaborate steak dinner at David Duncan House.
The choice to end the night surrounded by loved ones, in an intimate location where they could enjoy fine dining in luxurious surroundings, was very fitting for their elegant wedding.
The restaurant at David Duncan House oozes high class and lavish touches and is a dream to photograph.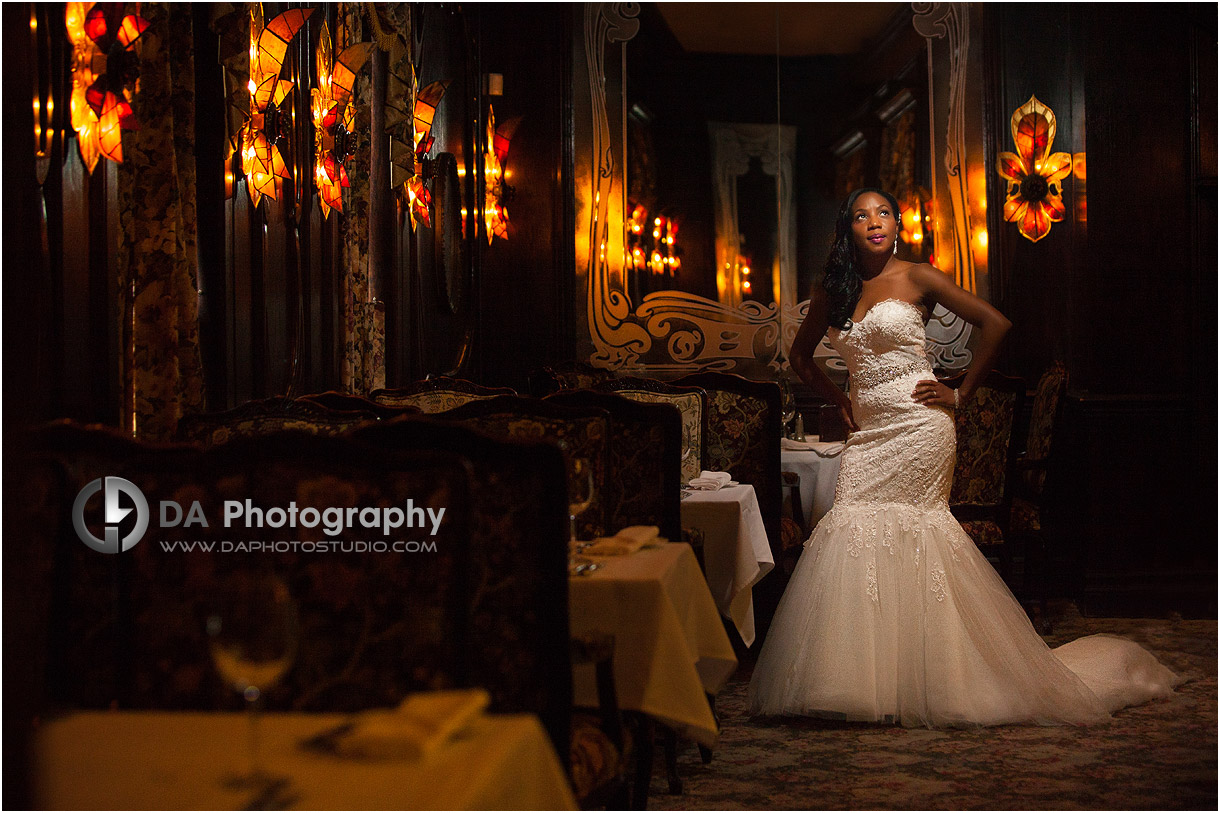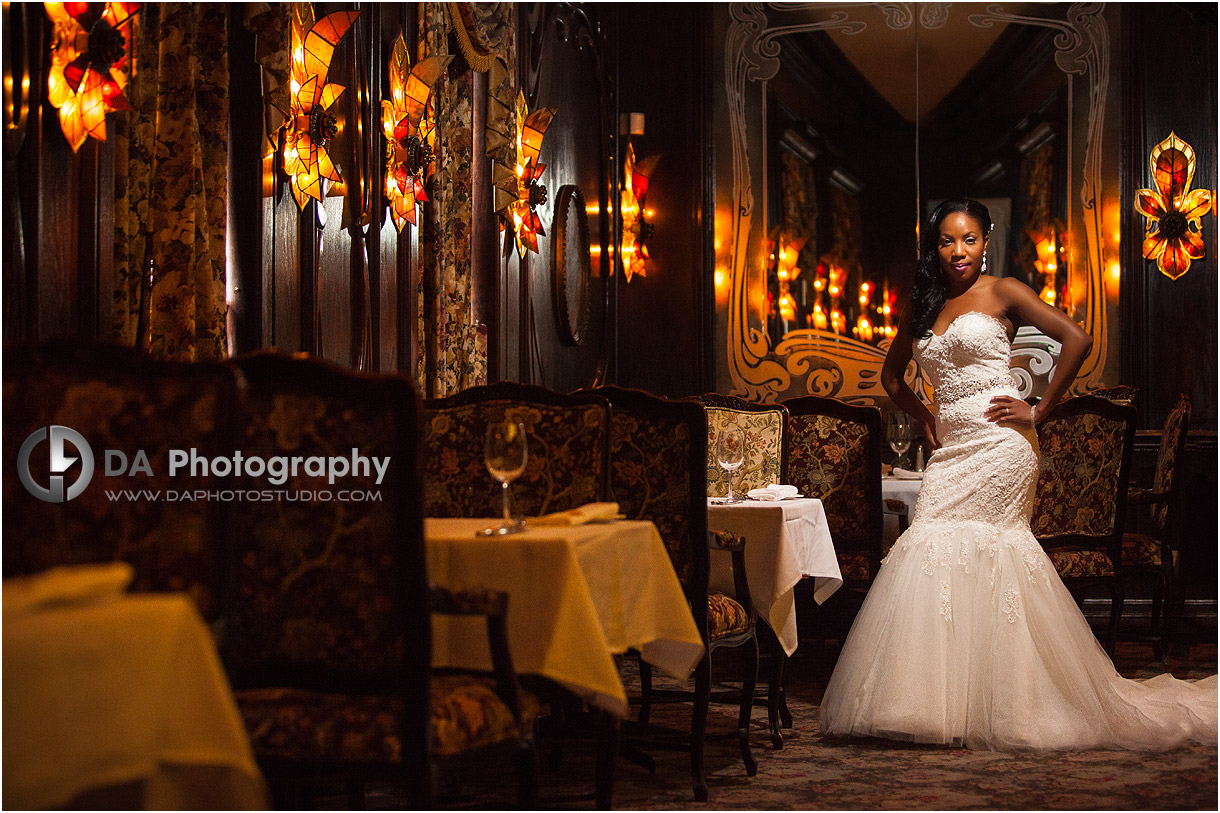 The chandelier, warm amber tones and detailed railings added so many textures to the images. They worked wonderfully as serving as a stark yet complimentary contrast to the couple.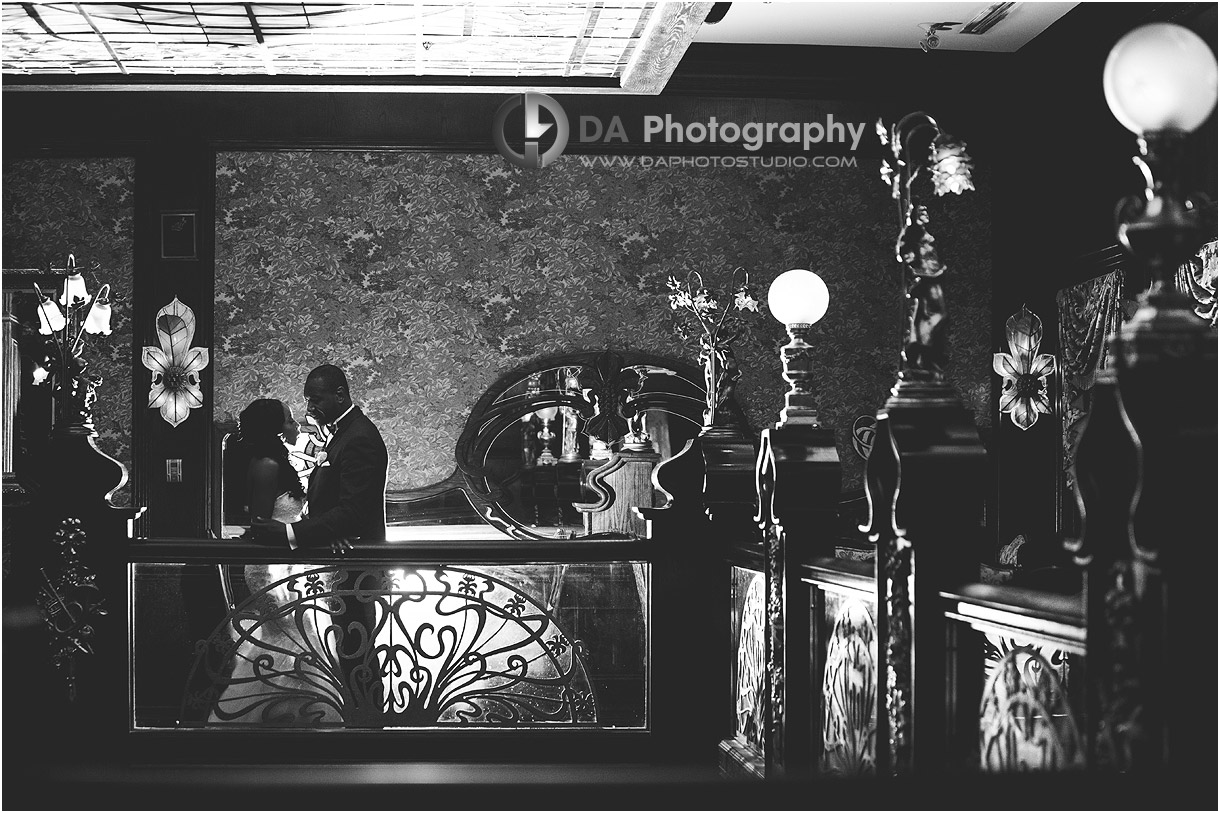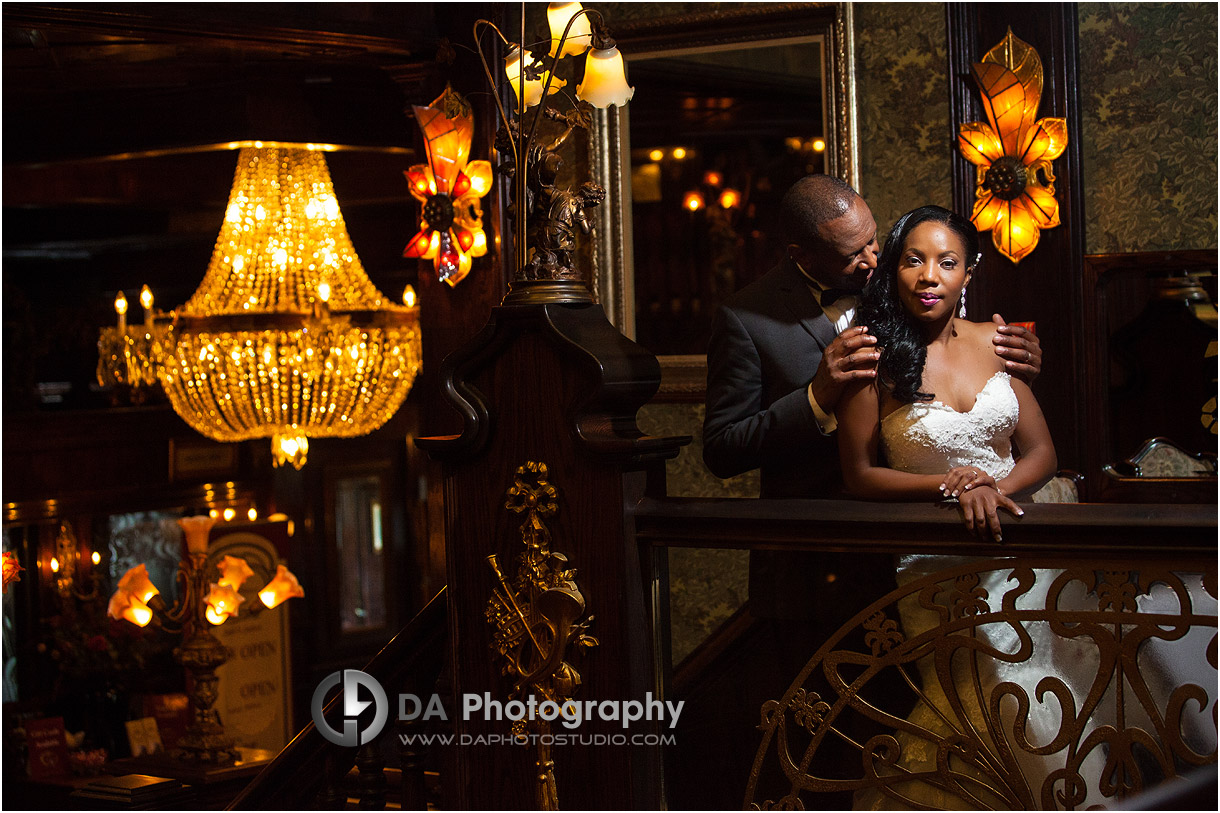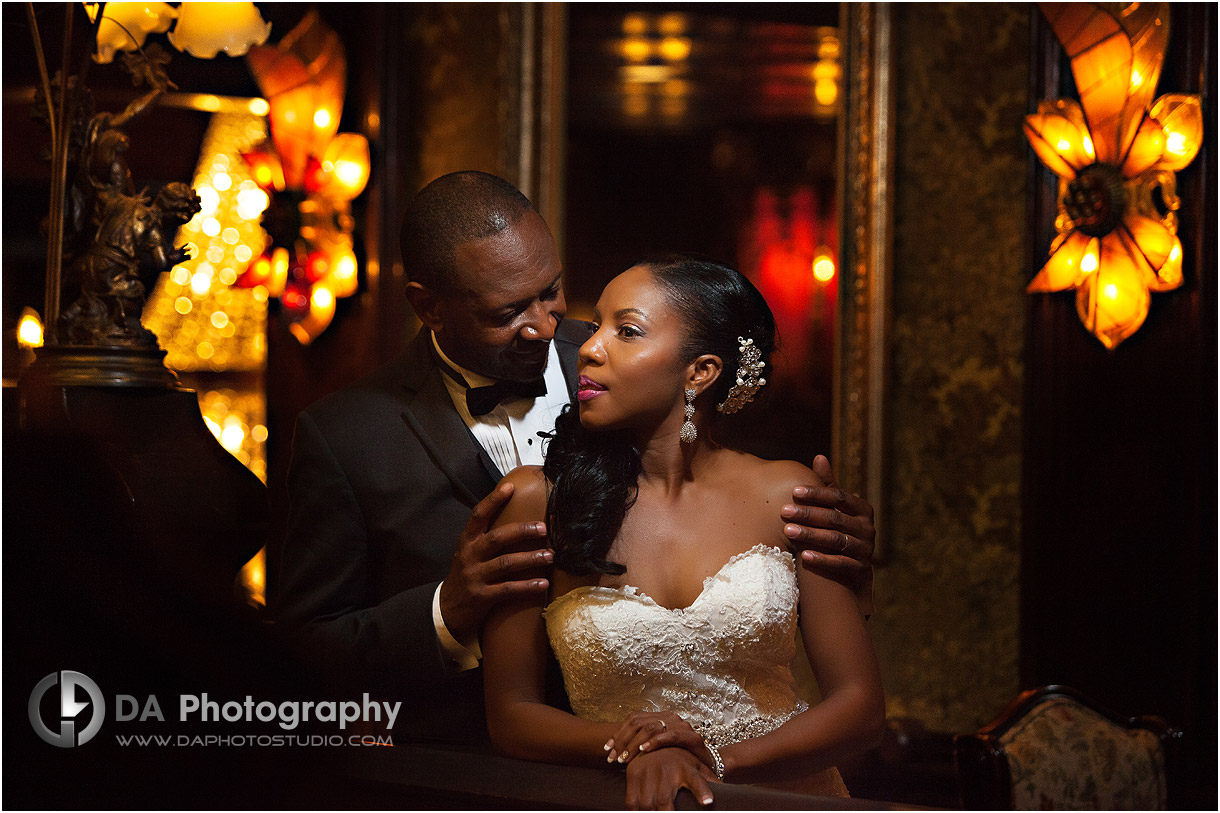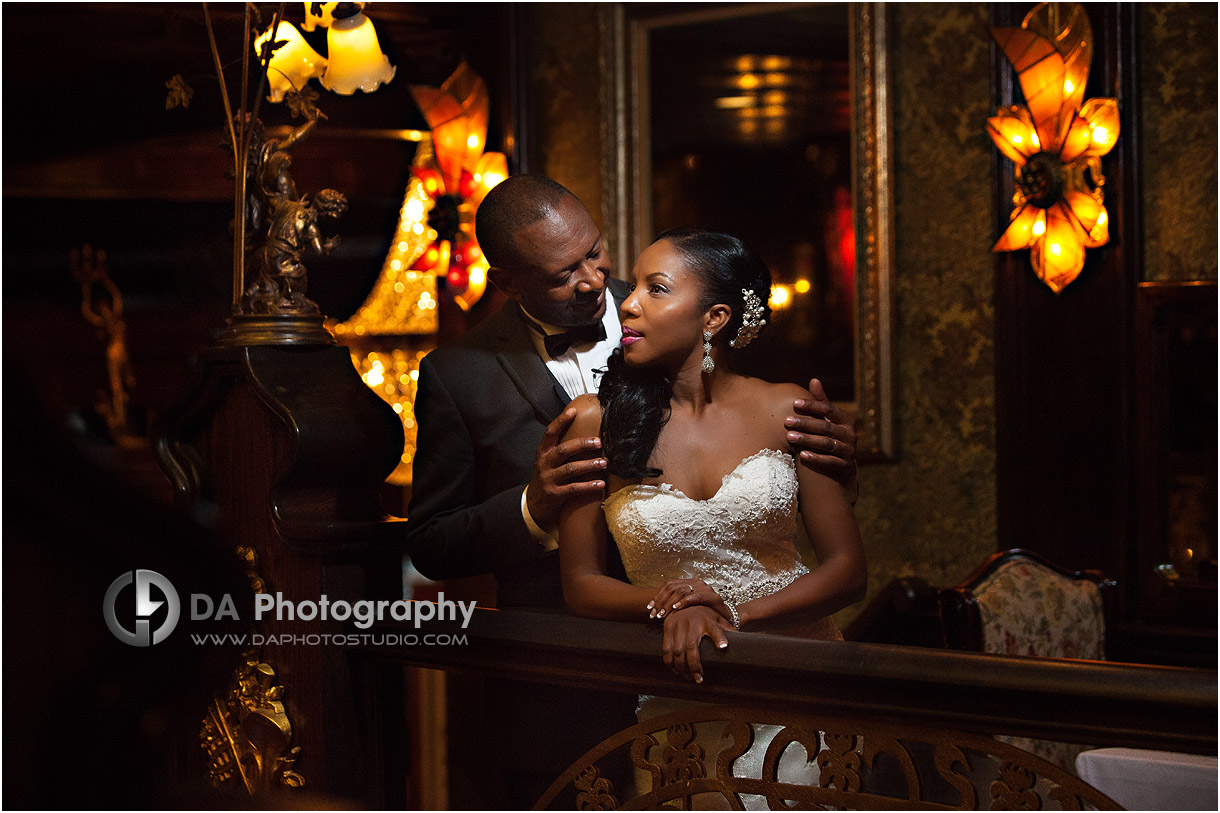 My favourite part of working with David and Simone on their wedding was seeing their faces after reviewing the images. The look that passed between them of finally getting why wedding photography is a worthwhile investment made my heart swell.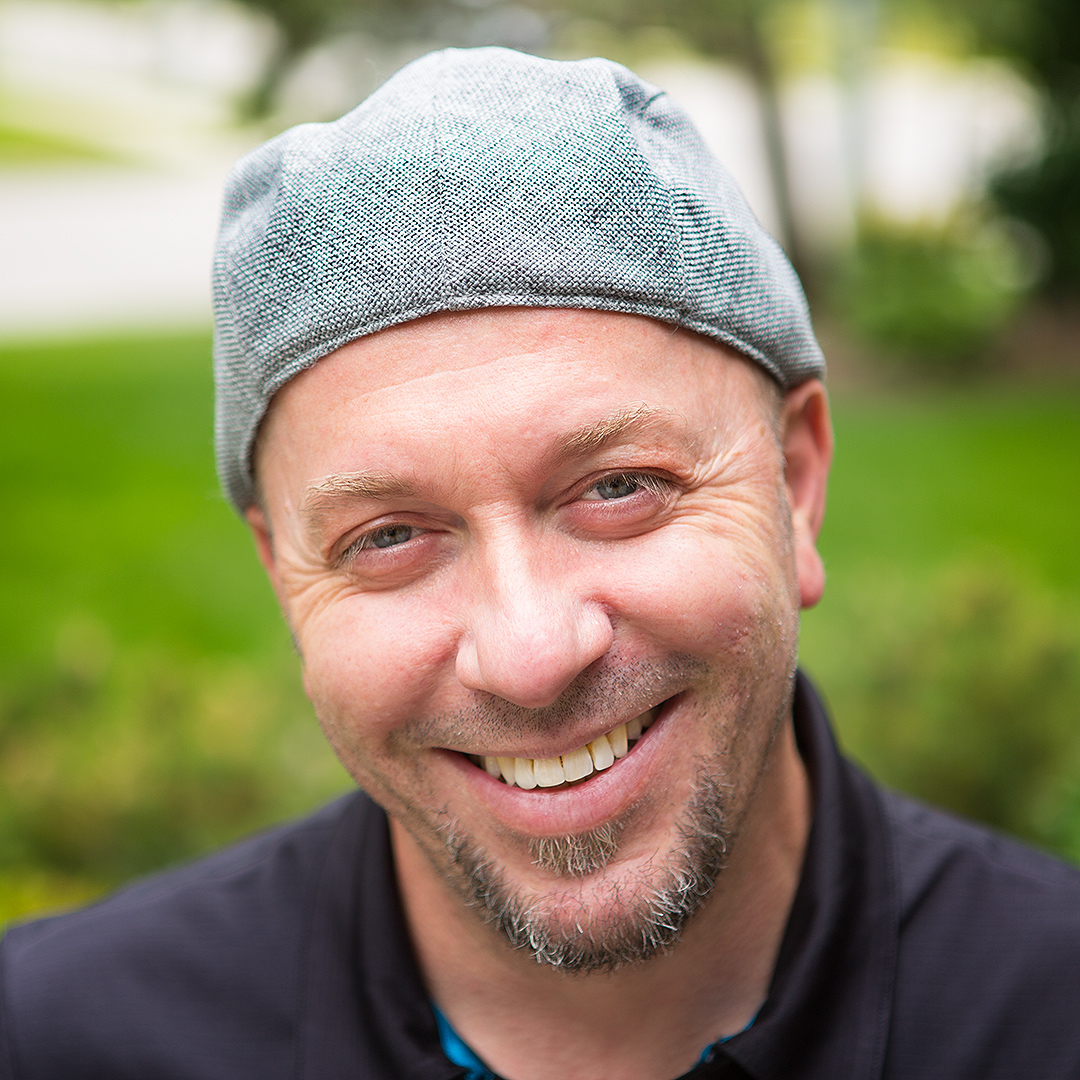 My passion and biggest asset is taking the time to make every client comfortable and relaxed before I even pick up the camera. The result? Photos of you that actually look like you at your best! I can prove to you how much you can enjoy having your picture taken. Lifestyle photography is about the experience that happens to be served up along side of some great photos.
Specialties:
Family Photography for families that like to move around and enjoy their photo time, Wedding Photography for couples looking for a mixture of photojournalistic, contemporary and traditional images and Professional Corporate headshots that are far from cheesy and stiff.