I met Gio and Sven at a Canada Bridal show and was intrigued to get to know them more. They had a wonderful energy about them that radiated, and as we bounced off each other, our connection deepened. With two young children, meeting in person to discuss plans was tricky. In the end, we finalized everything through FaceTime and they booked me as their Walter Falls wedding photographer.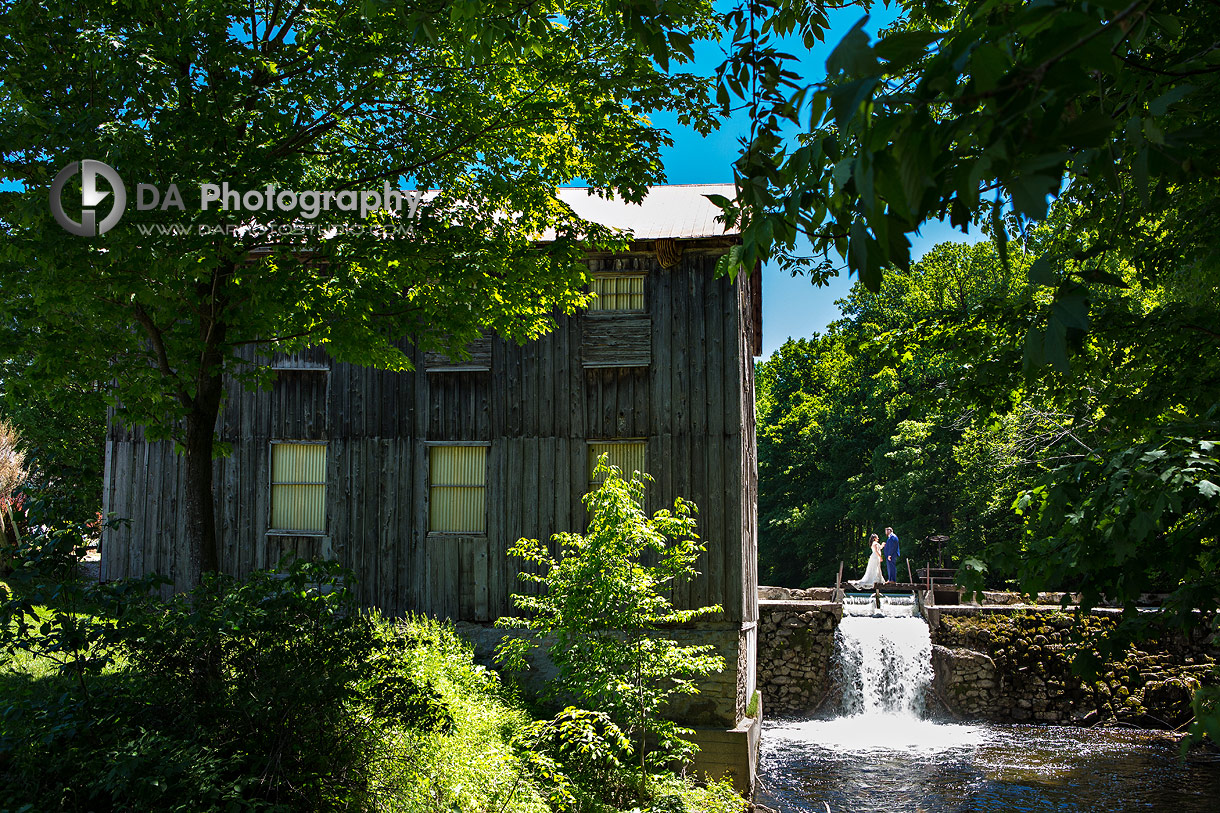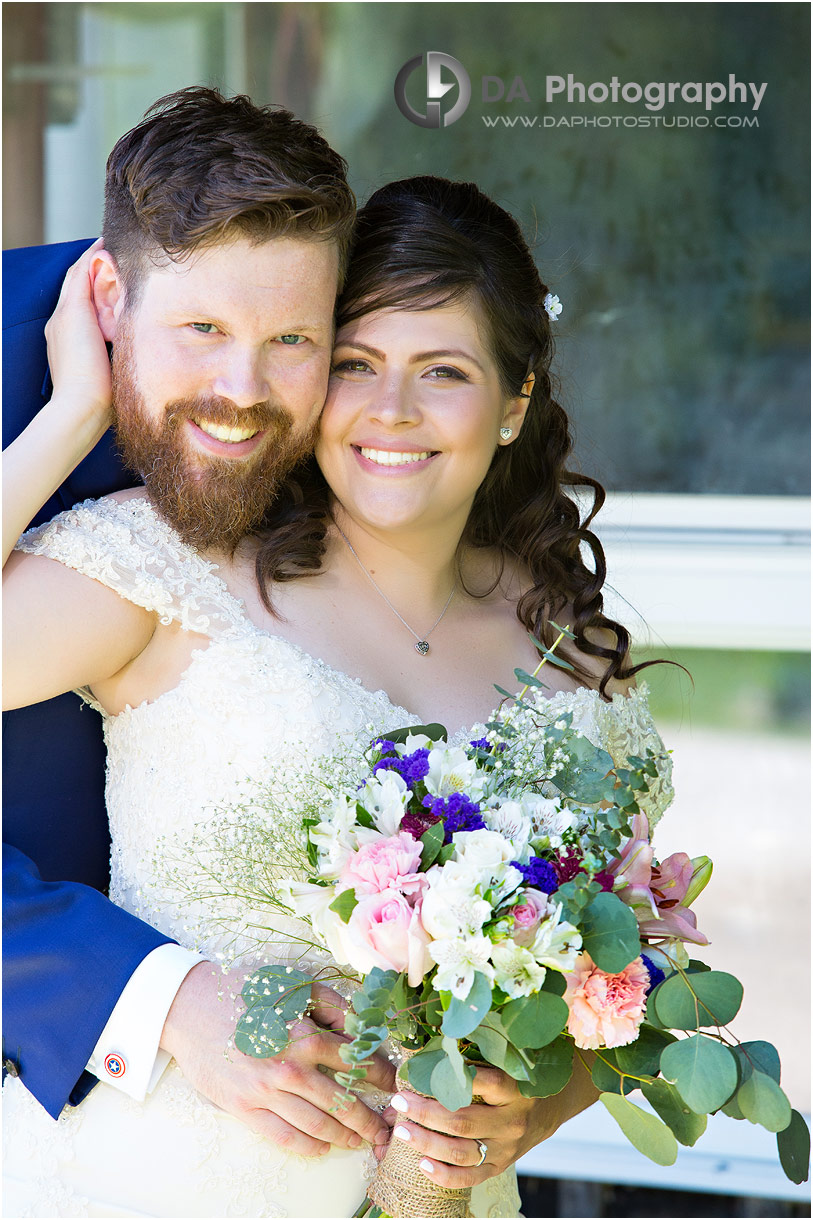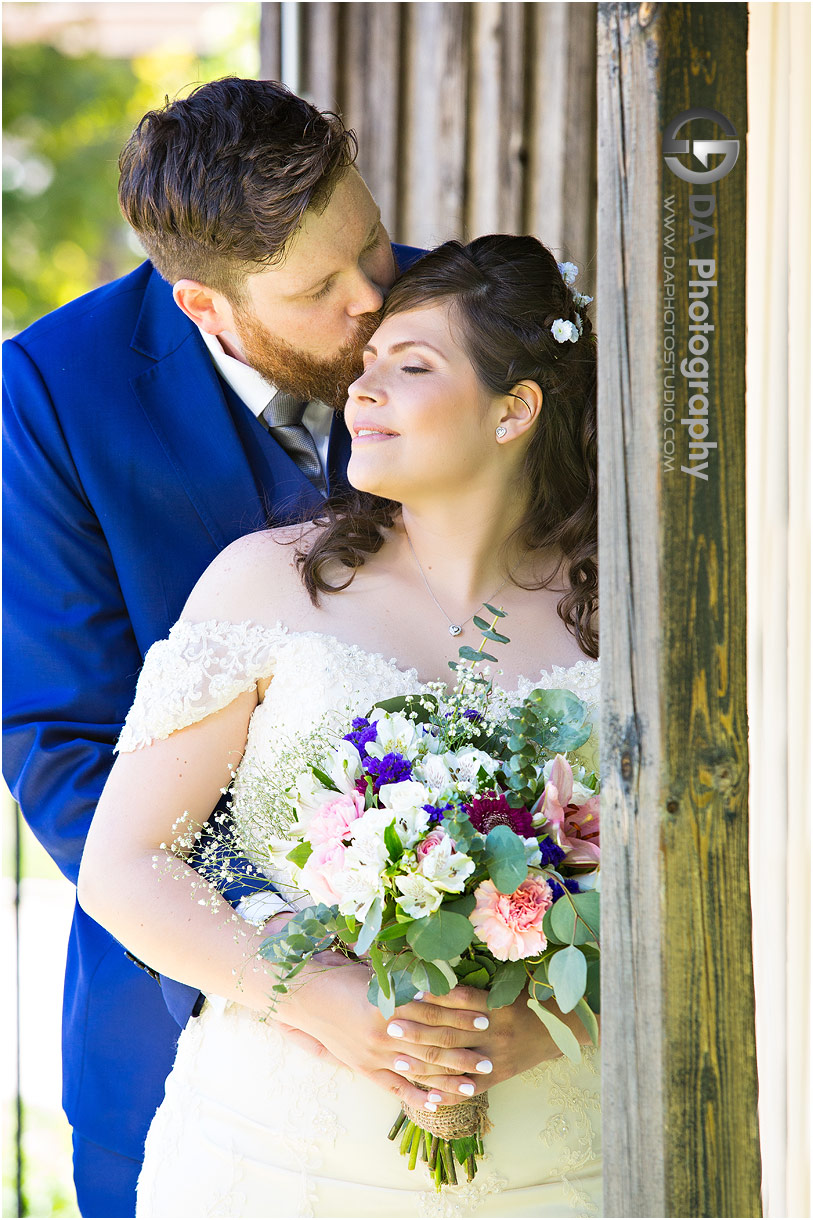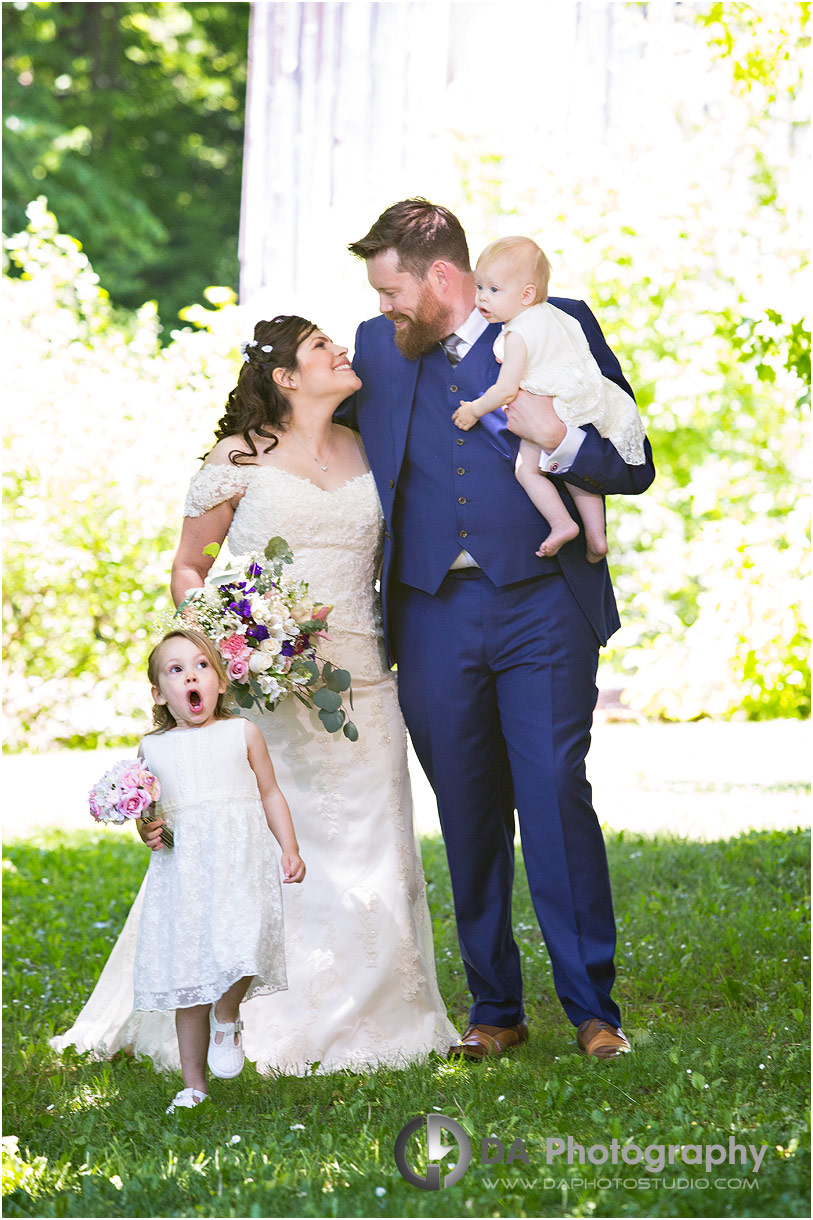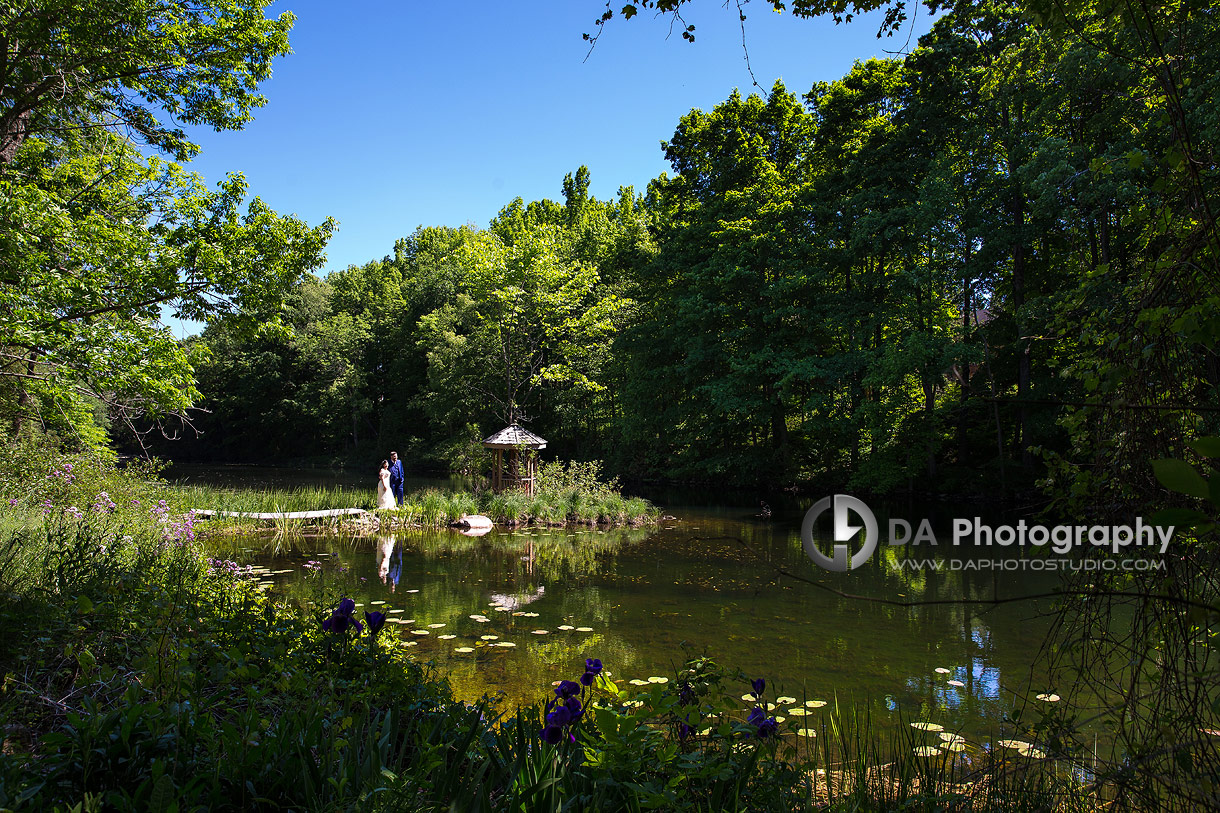 With Mexican and German backgrounds, a lot of the wedding guests travelled from overseas. The ceremony and reception were held at the Falls Inn & Spa, which allowed both the couple and their guests to stay onsite. Therefore, the worry of travelling and battling summer traffic slipped away leading to relaxed and care-free vibes within the group.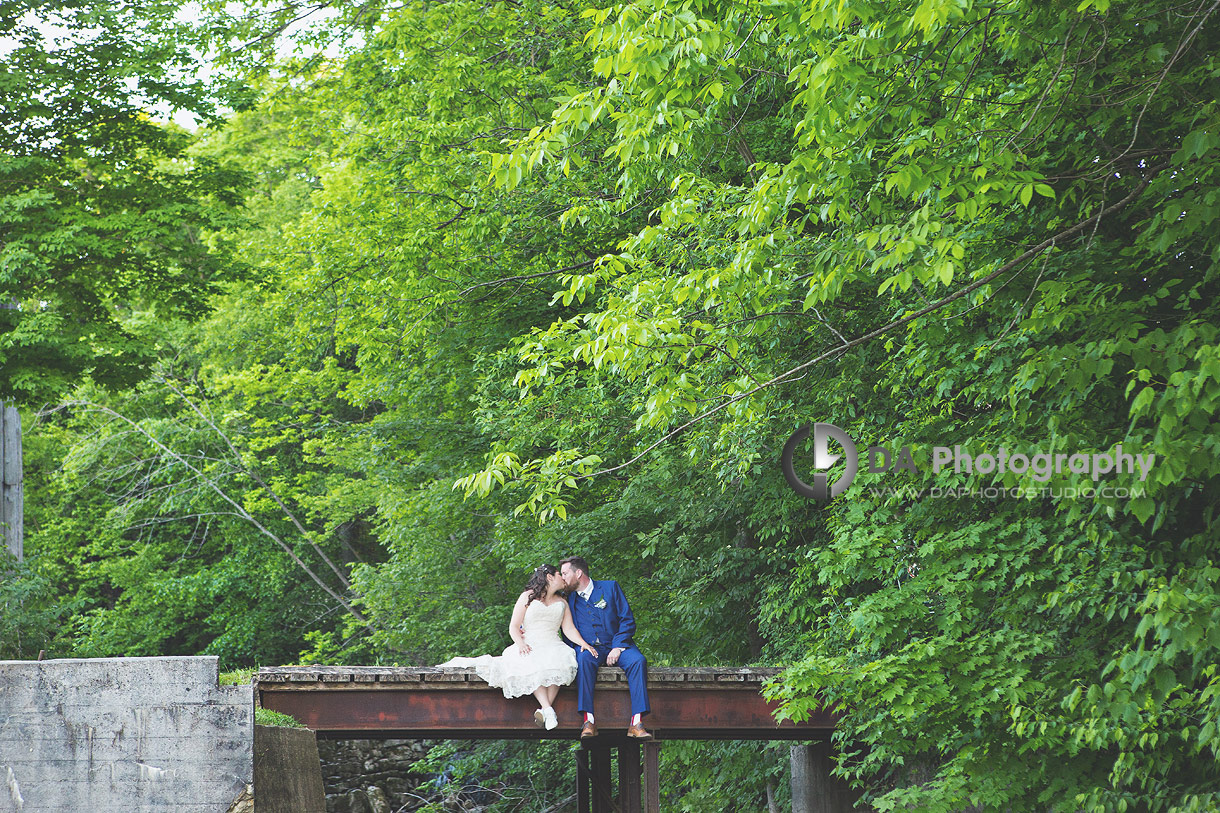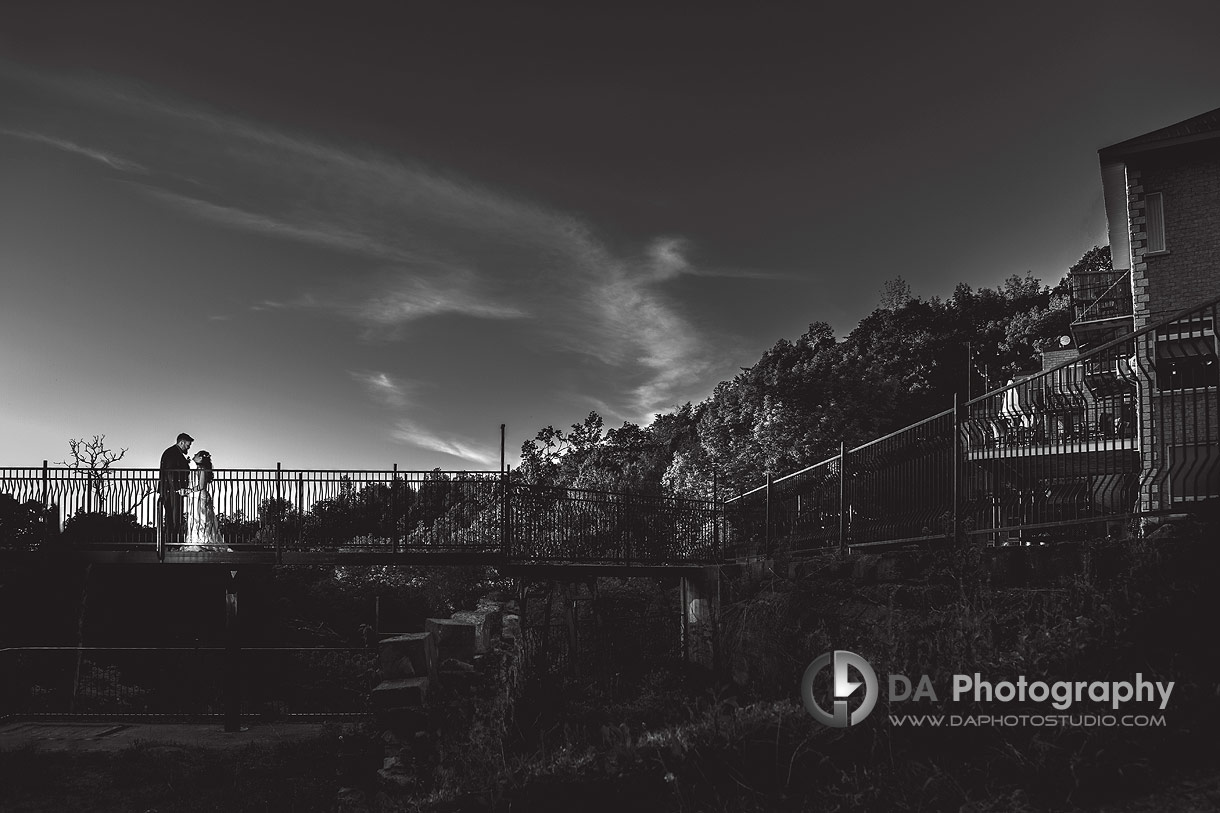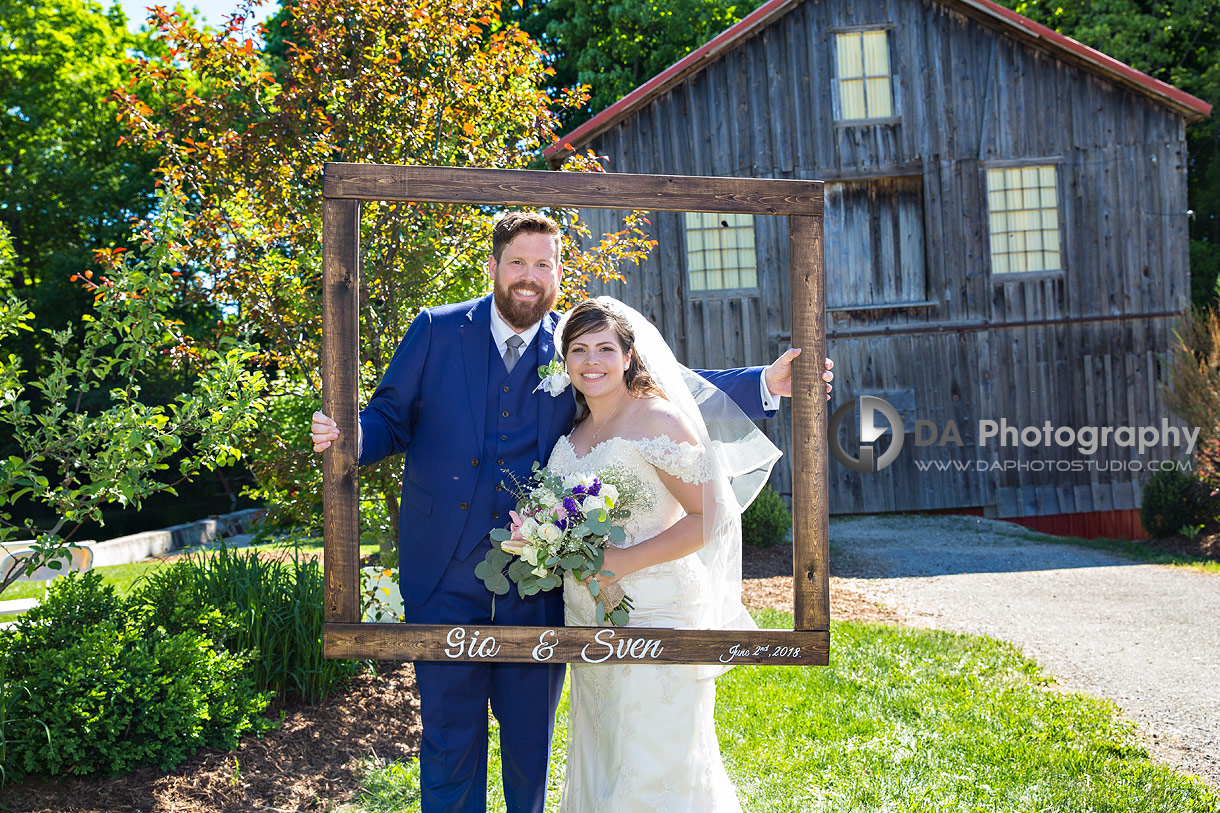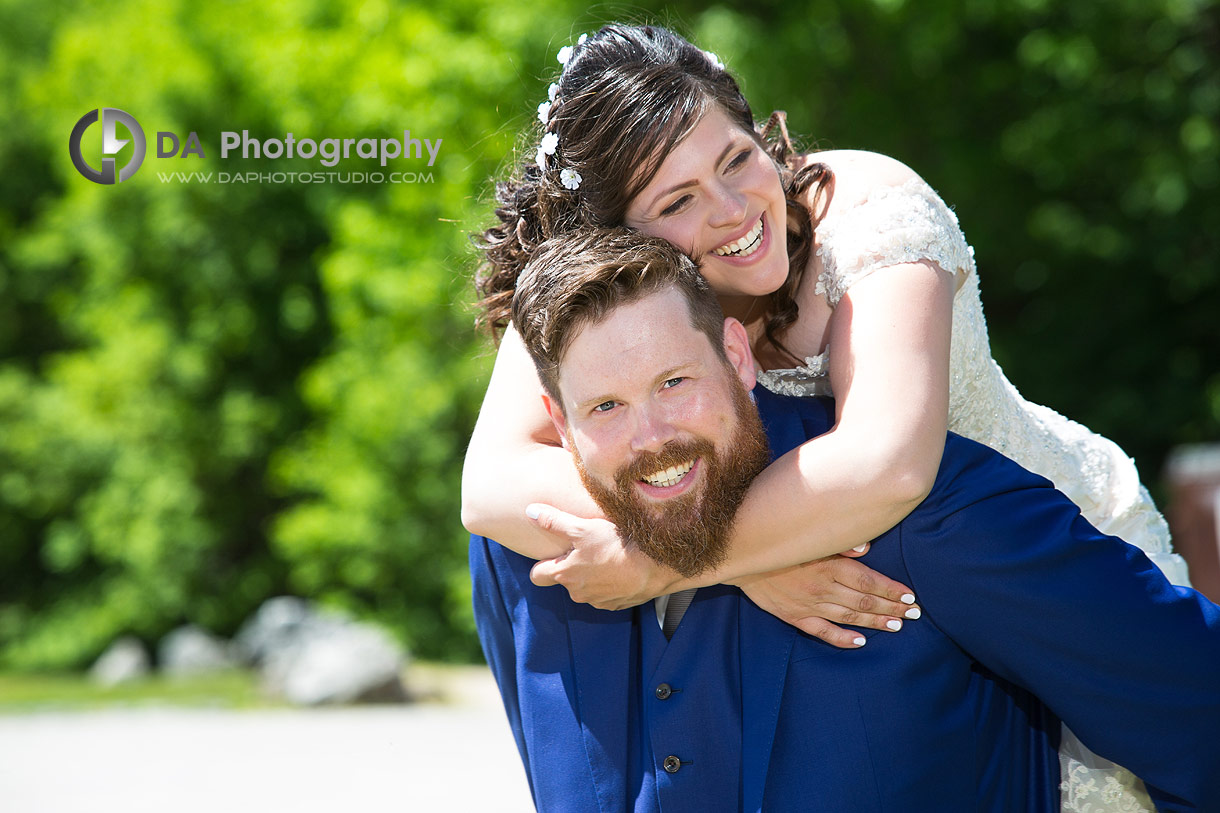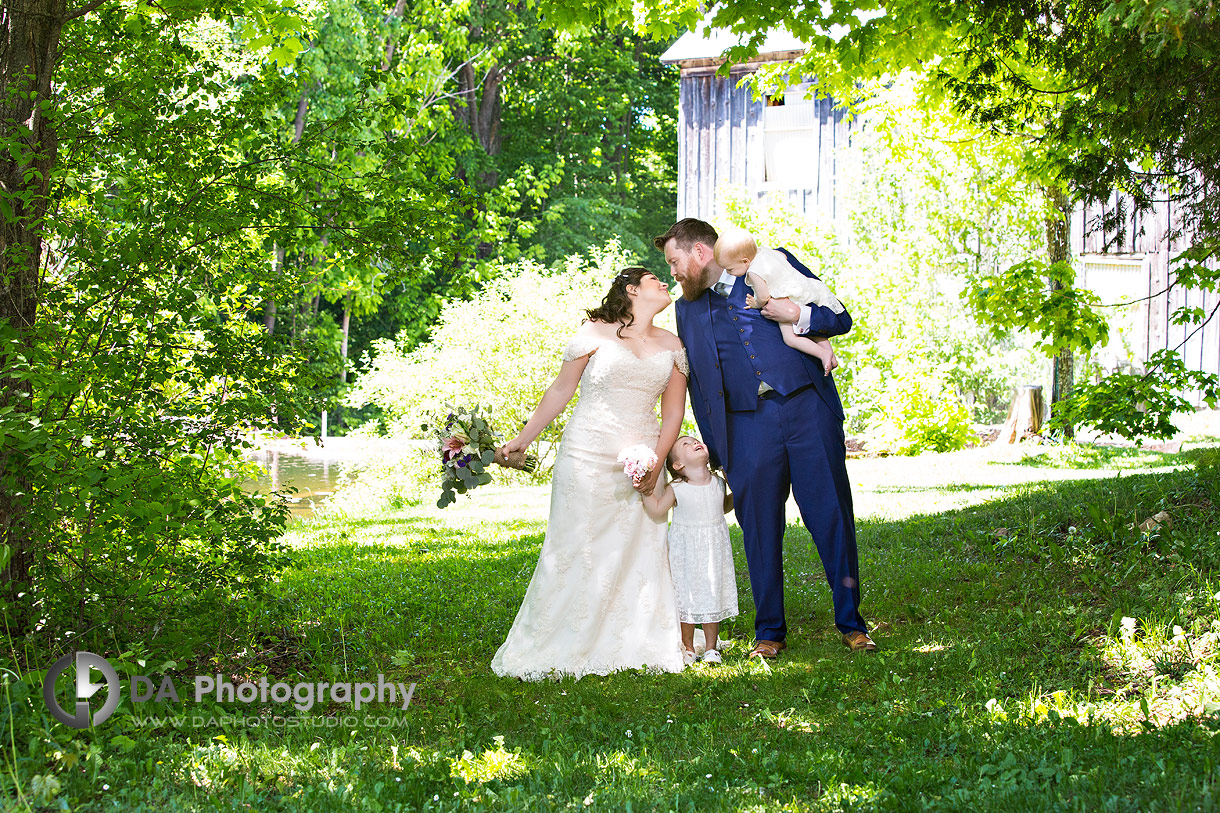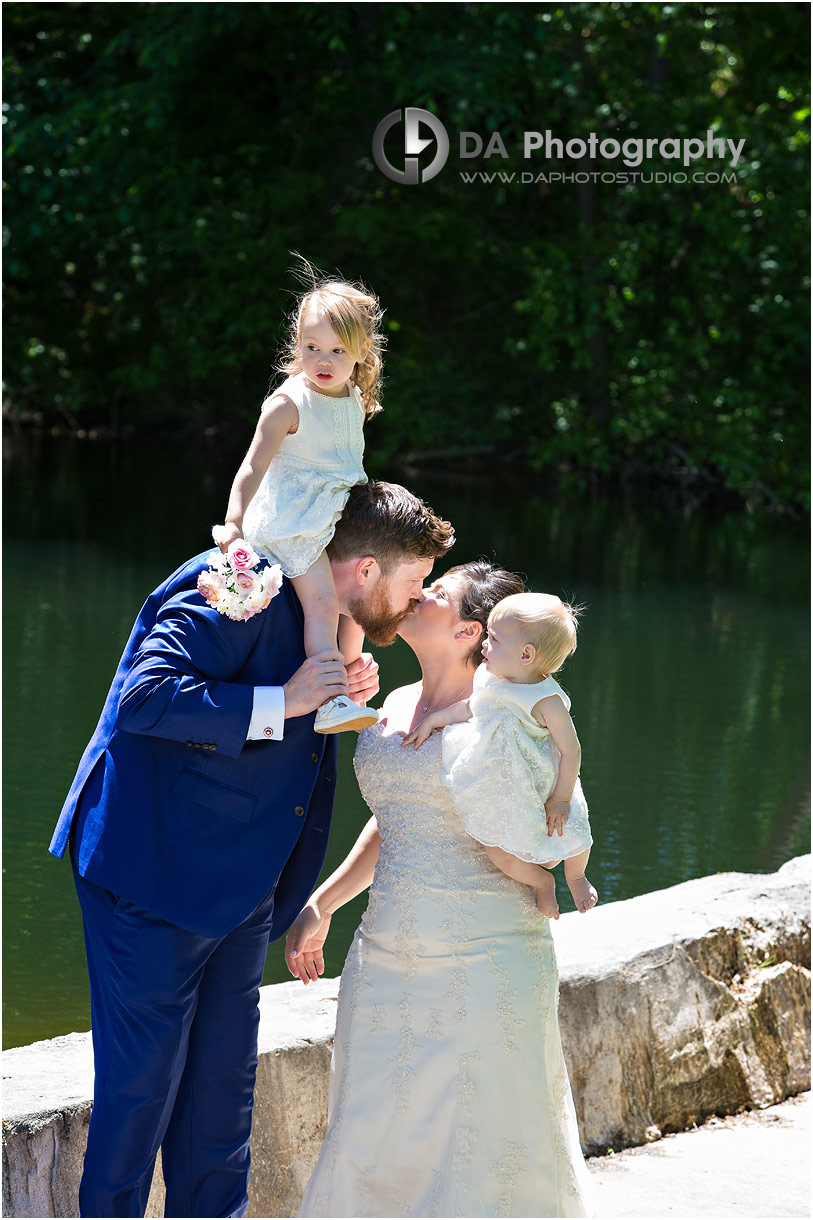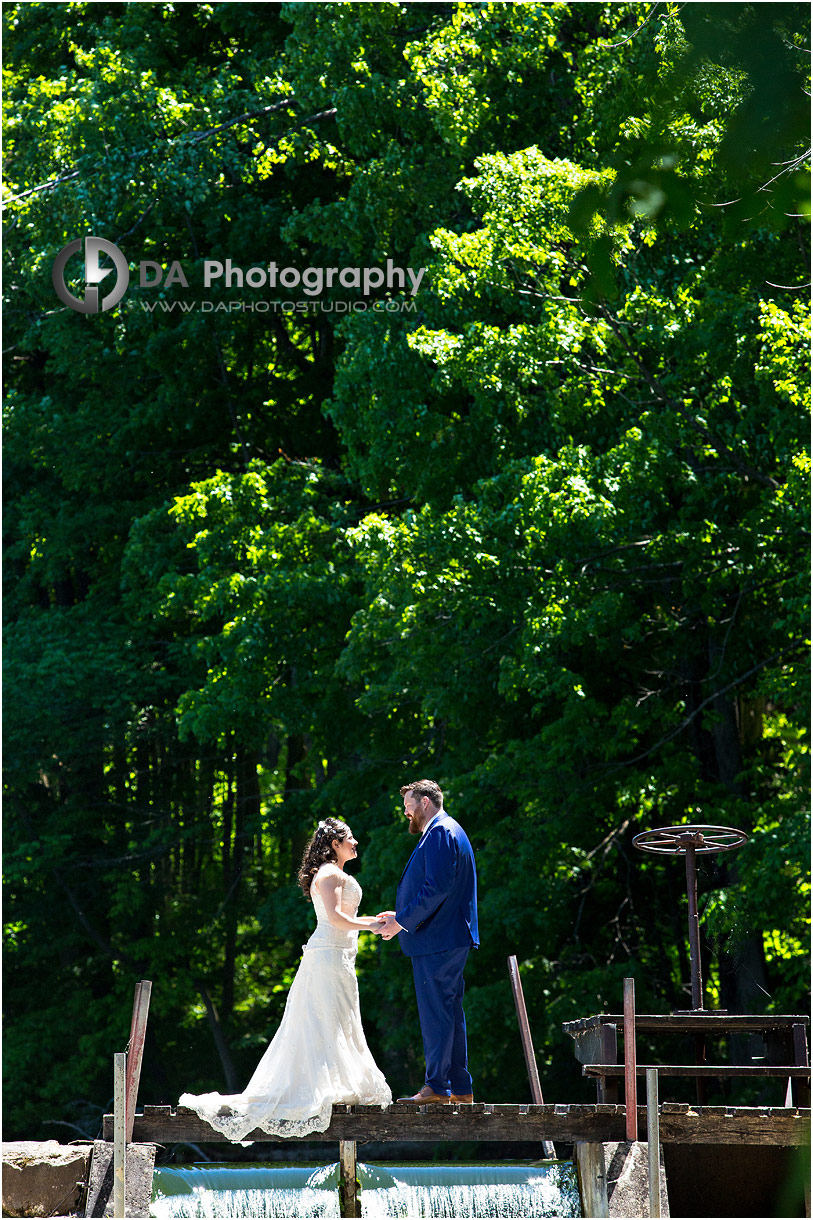 I love it when children are included in a wedding. Without a doubt, they add an entirely different layer to the photography. Younger children are usually curious about my cameras and their faces translate their emotions readily. Gio and Sven's two children were the perfect addition to their day and symbolized the solidification of their family unit.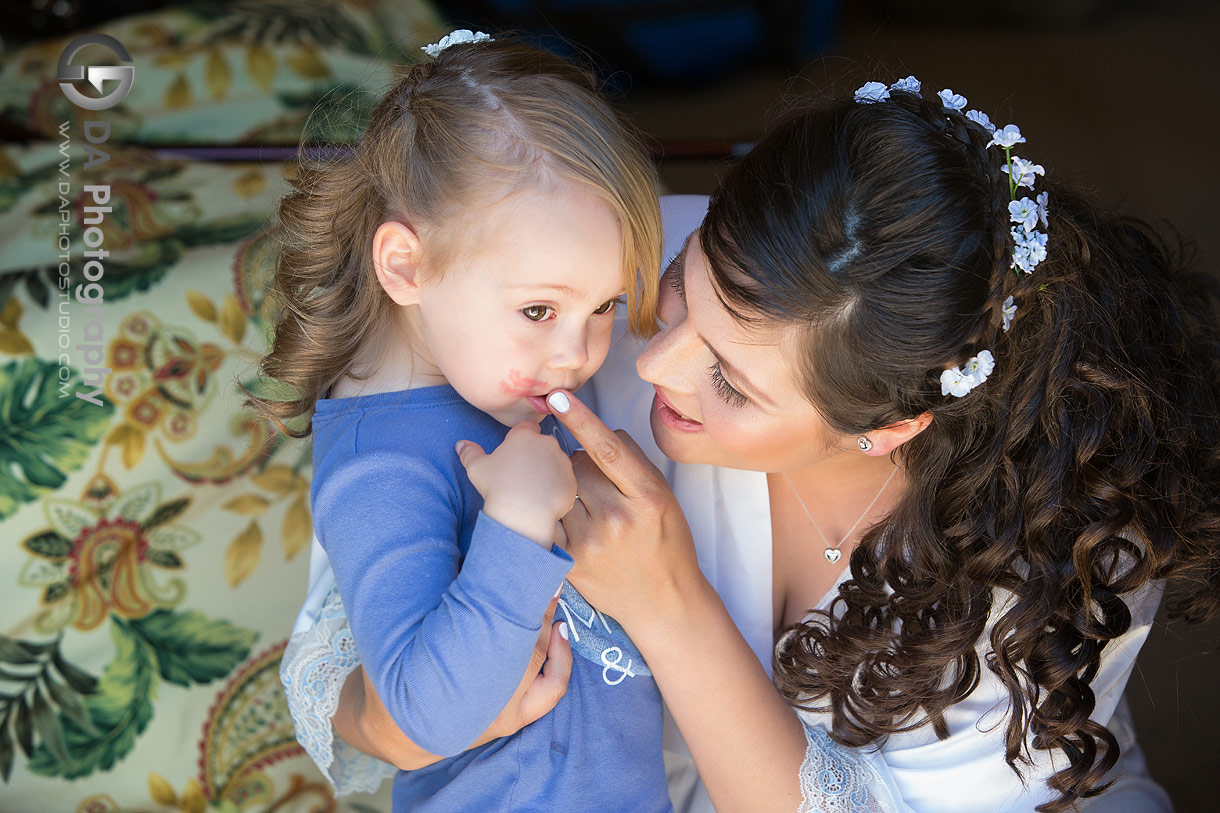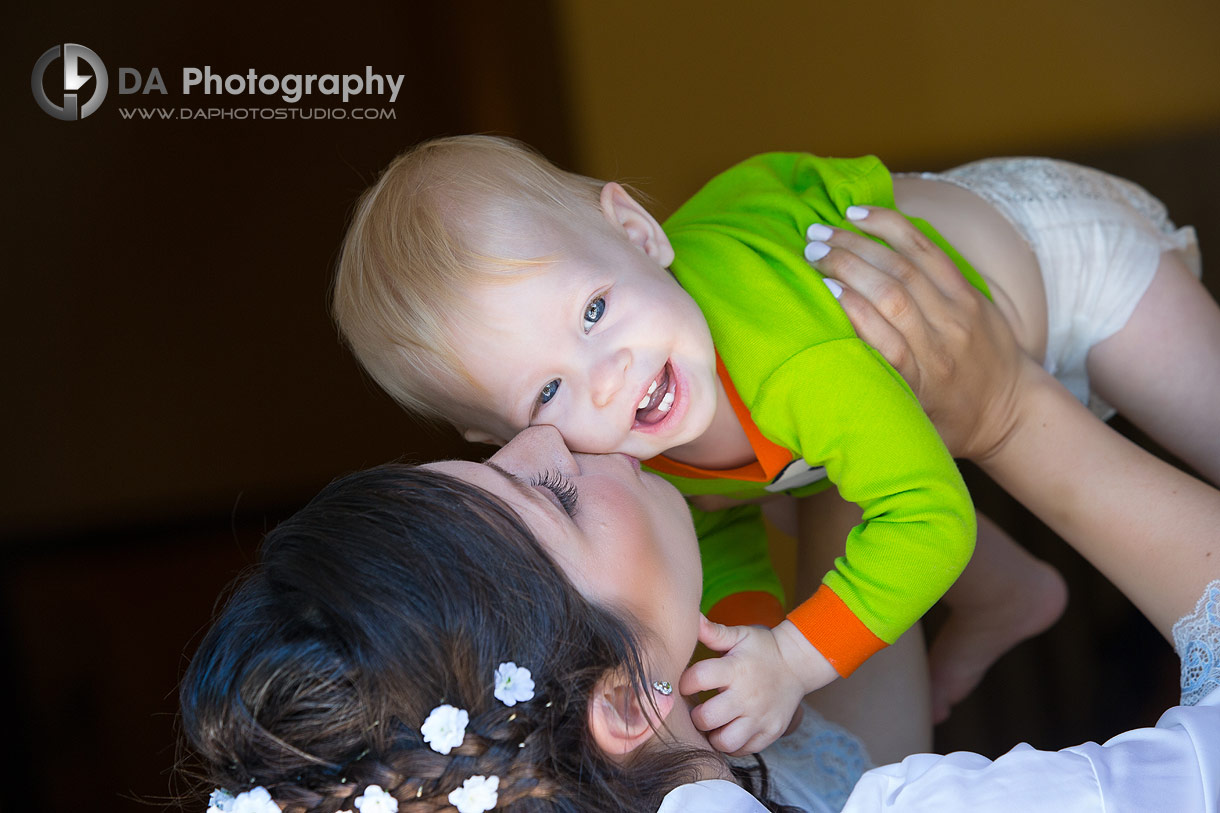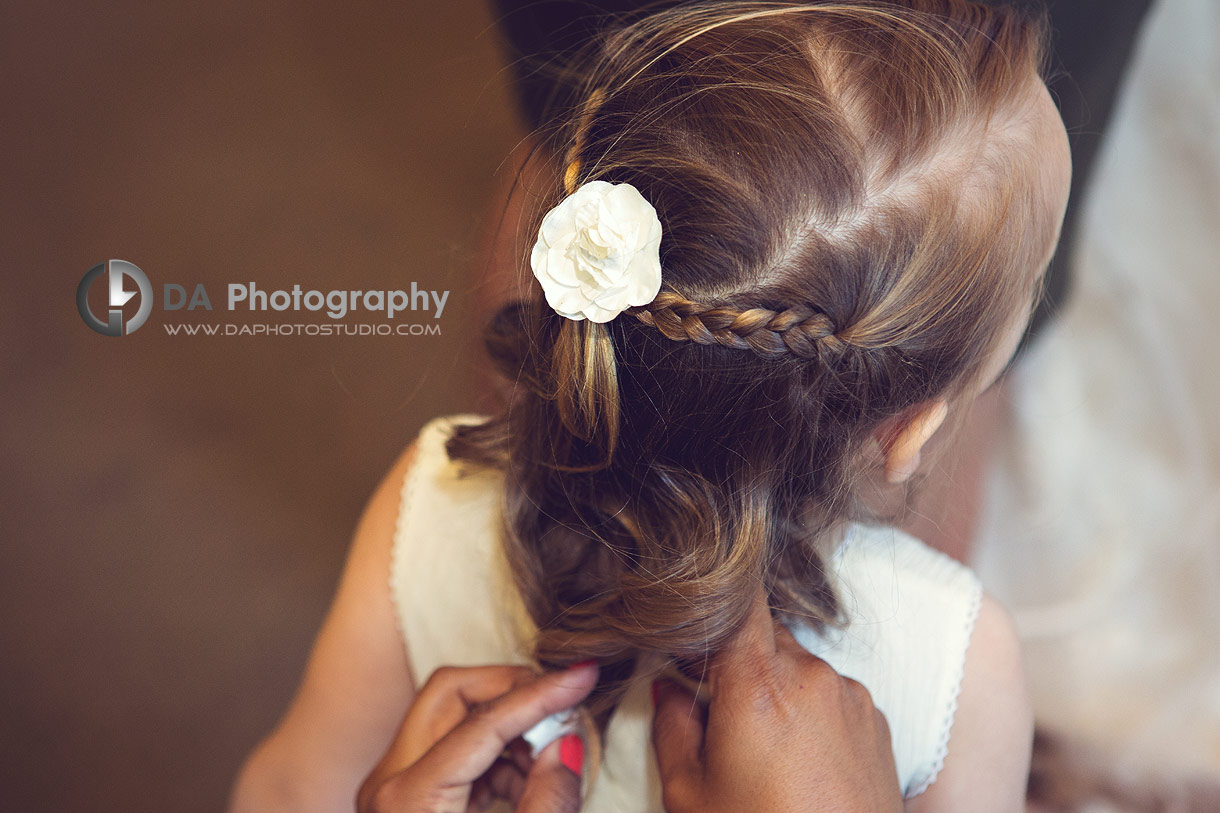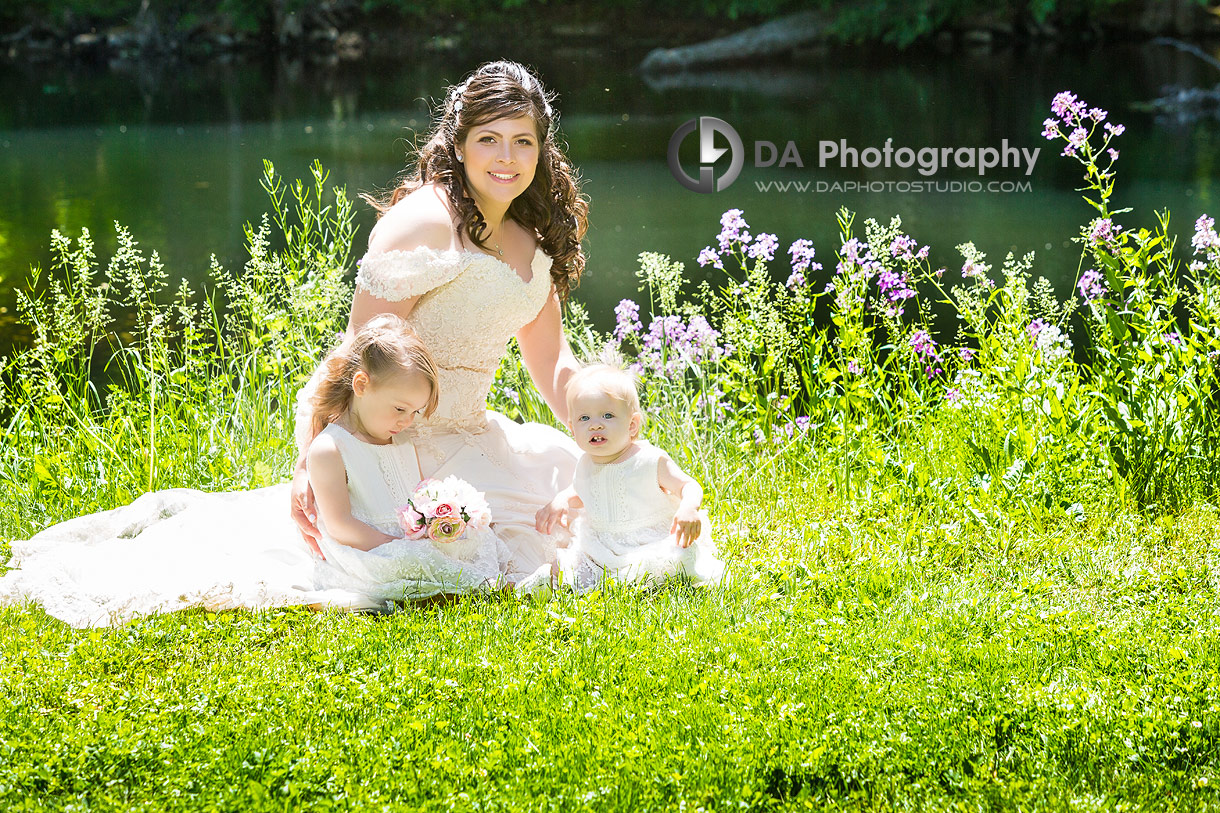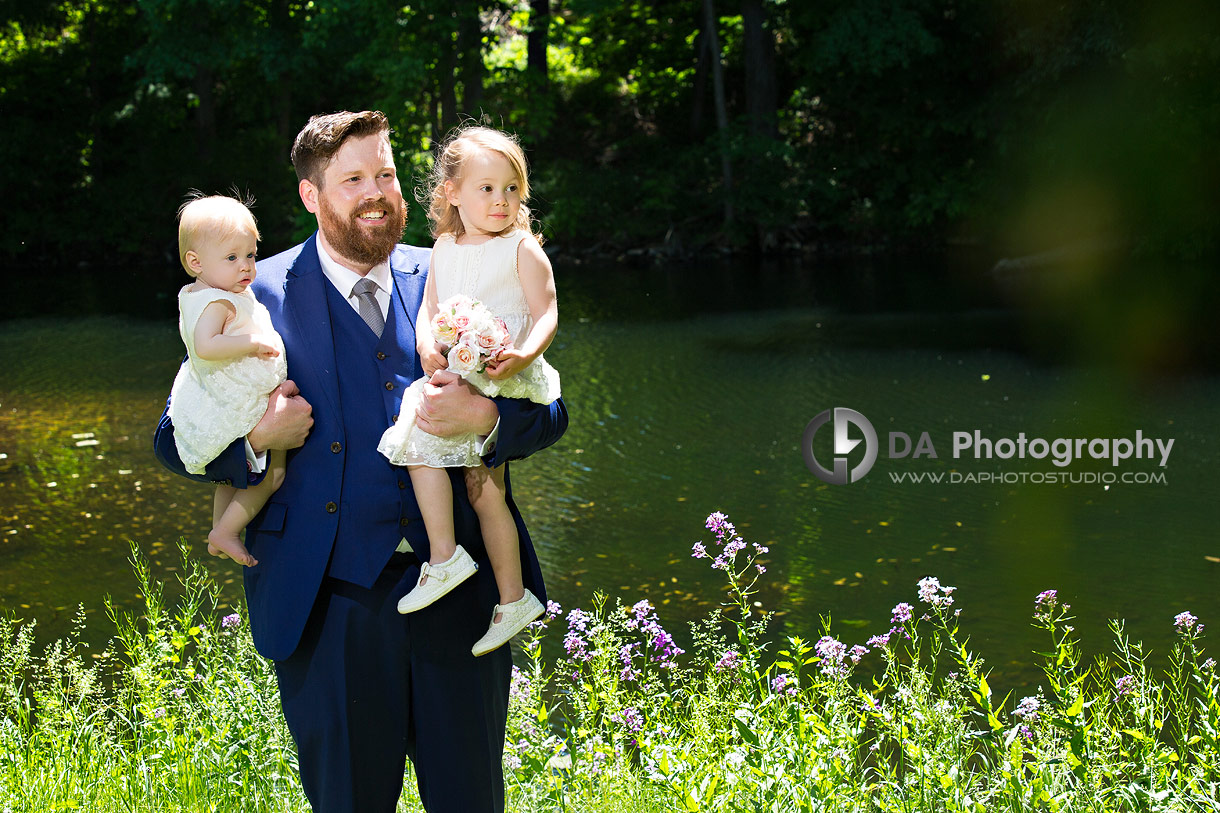 First, we began the day off with each of them getting ready in different rooms with their parties before heading down to the smaller waterfall for their first look. Capturing Gio's daughter watching her get ready was a beautiful moment. I'm positive she thought her mommy looked just like a princess. The look of joy and excitement on Gio's face as she and Sven locked eyes summed up their energy. Certainly, a journalistic approach is the best for these types of shots as you get a snapshot of everyone's emotions and reactions.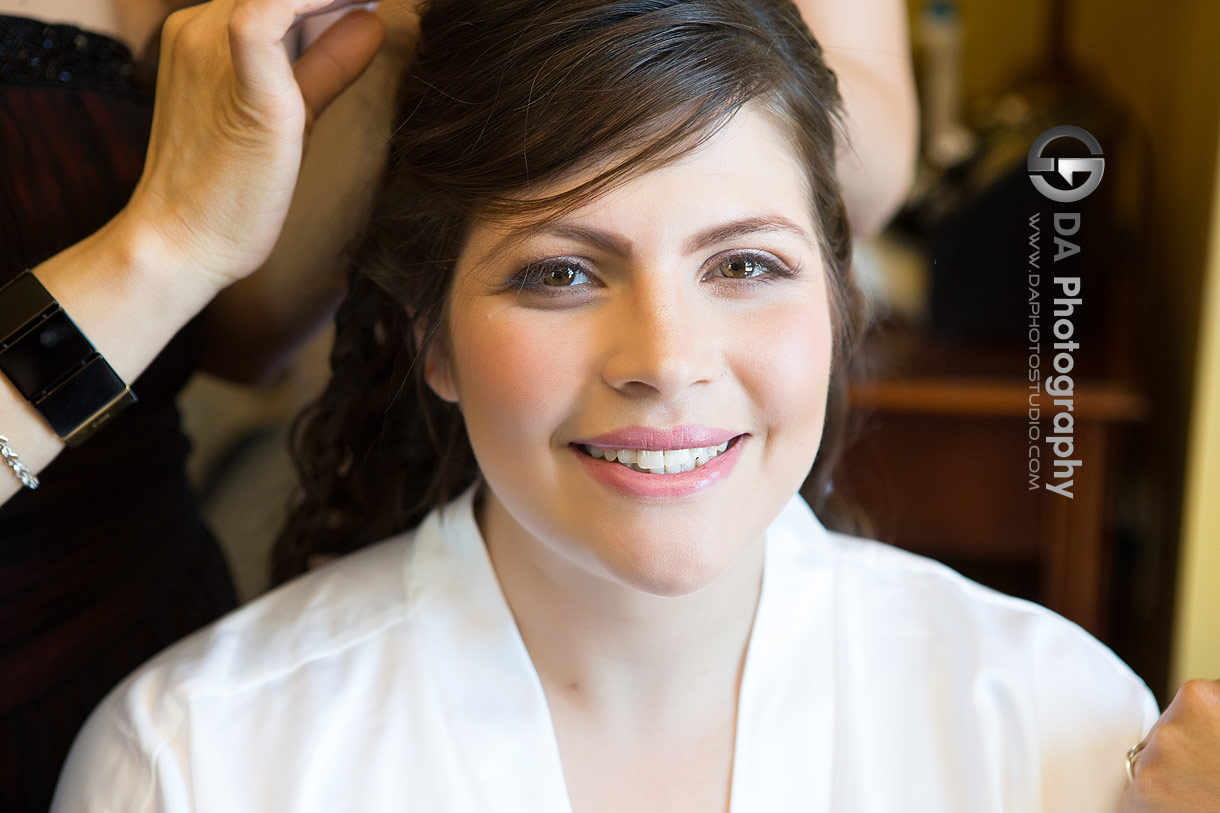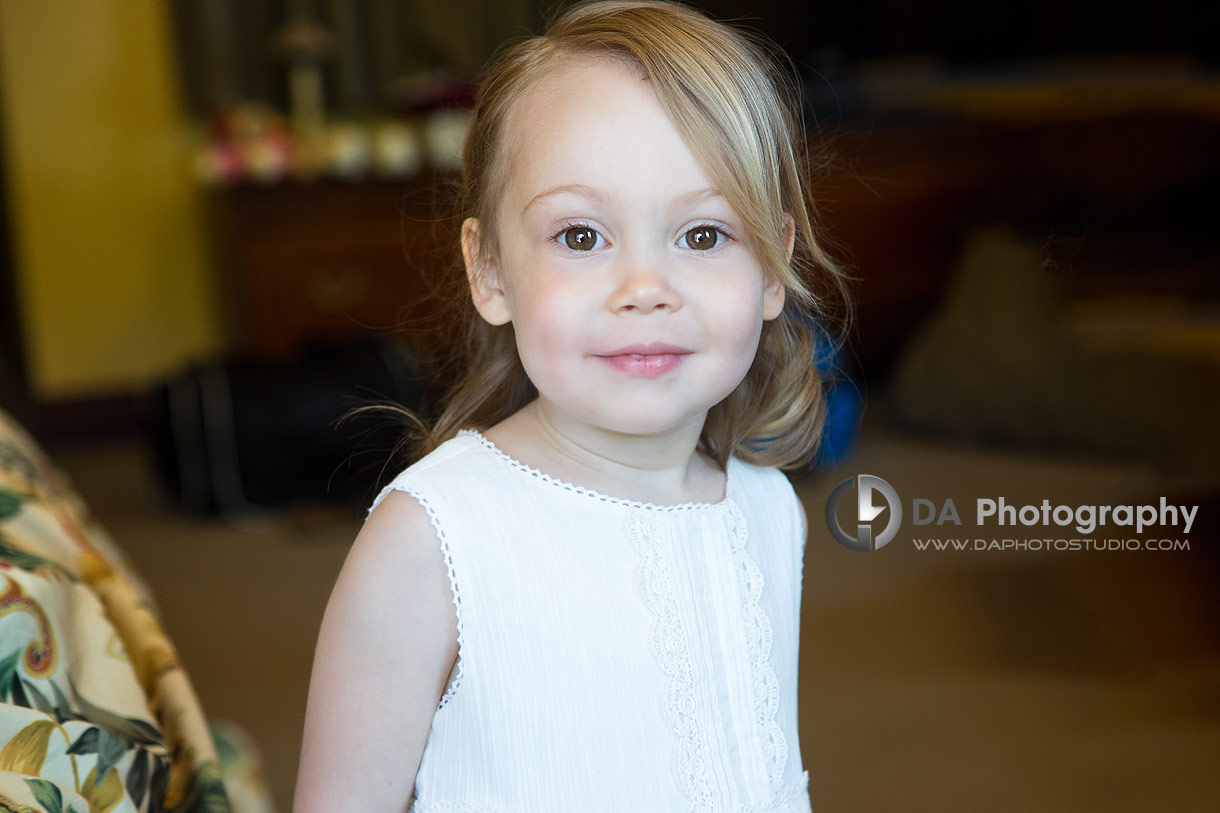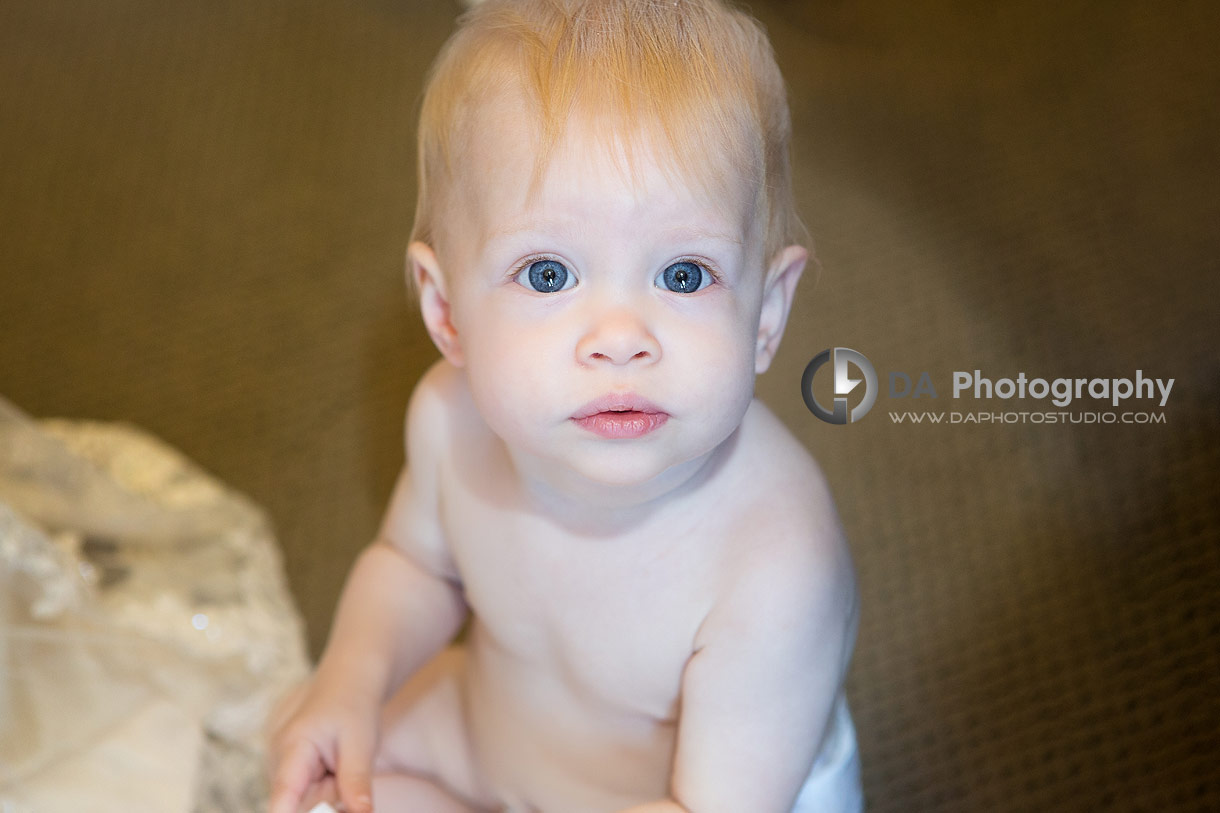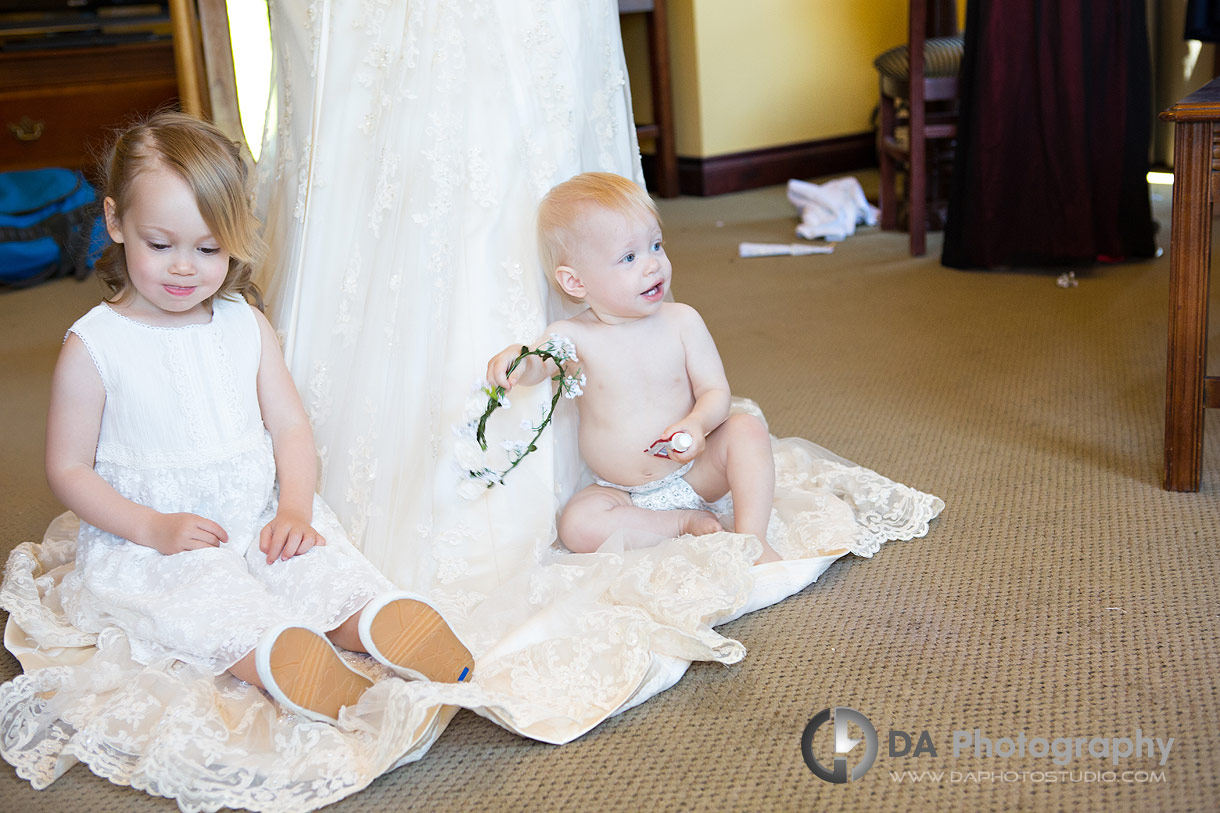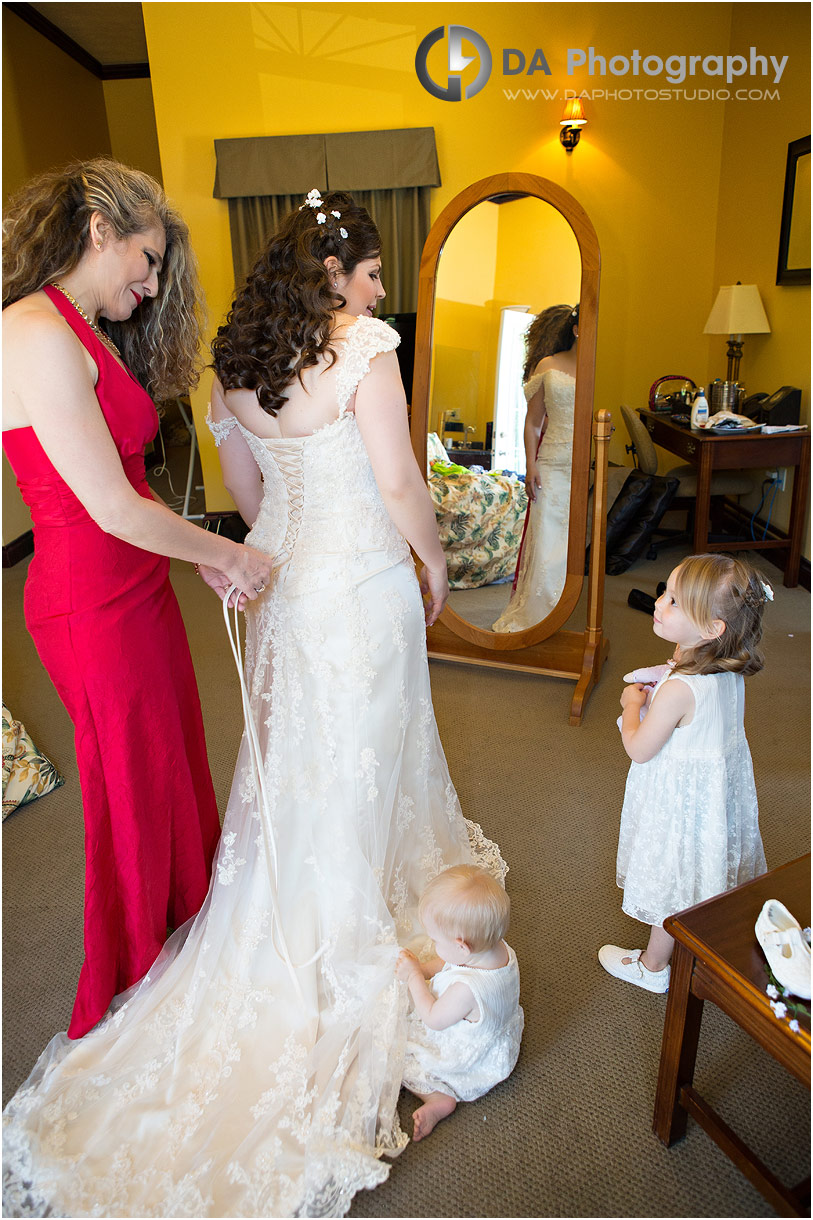 This Walter Falls wedding photographer uncovered a stunningly simple yet versatile one stop shop location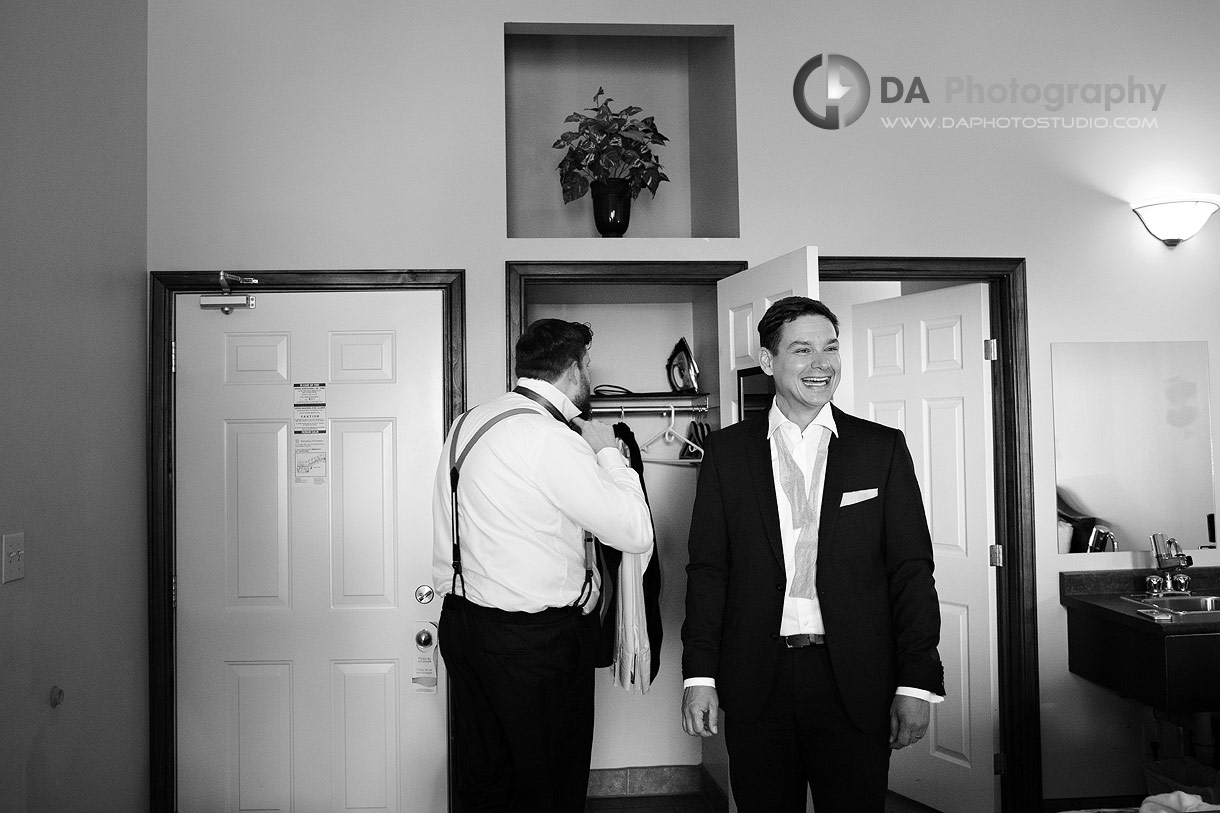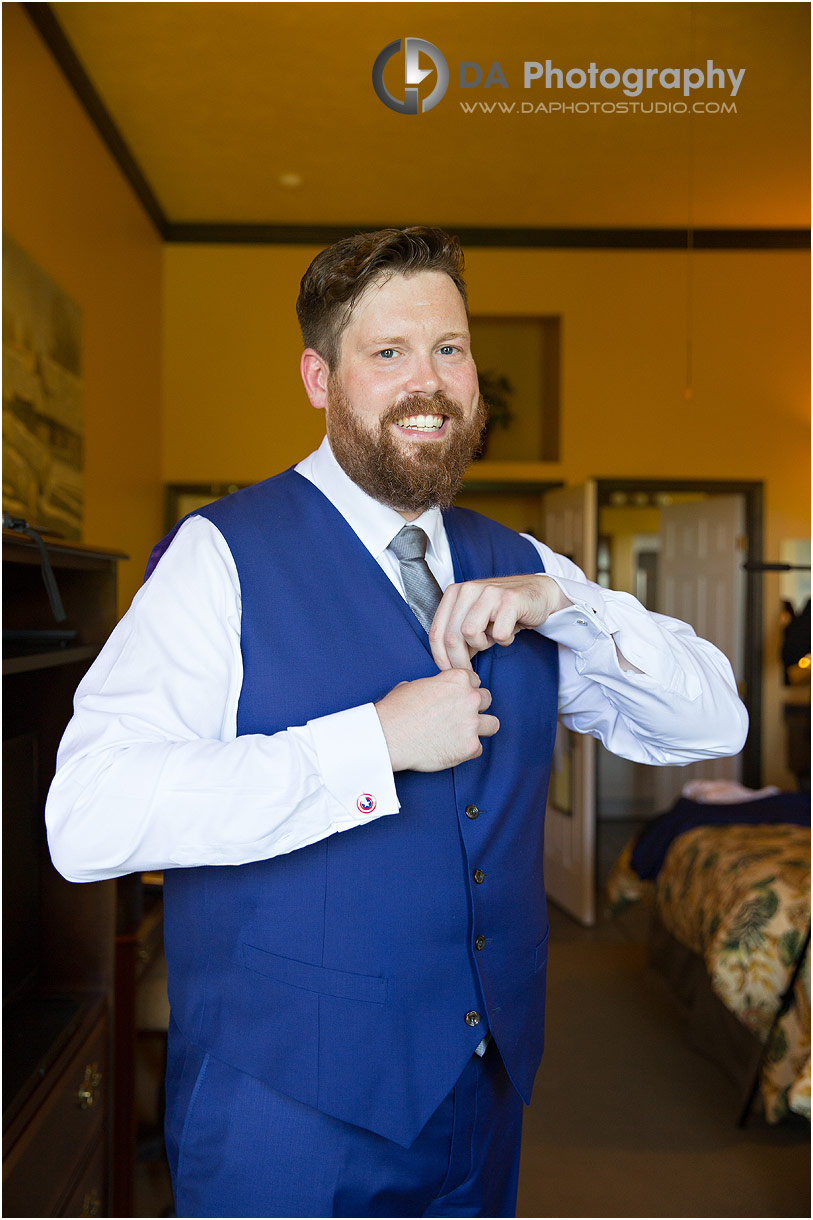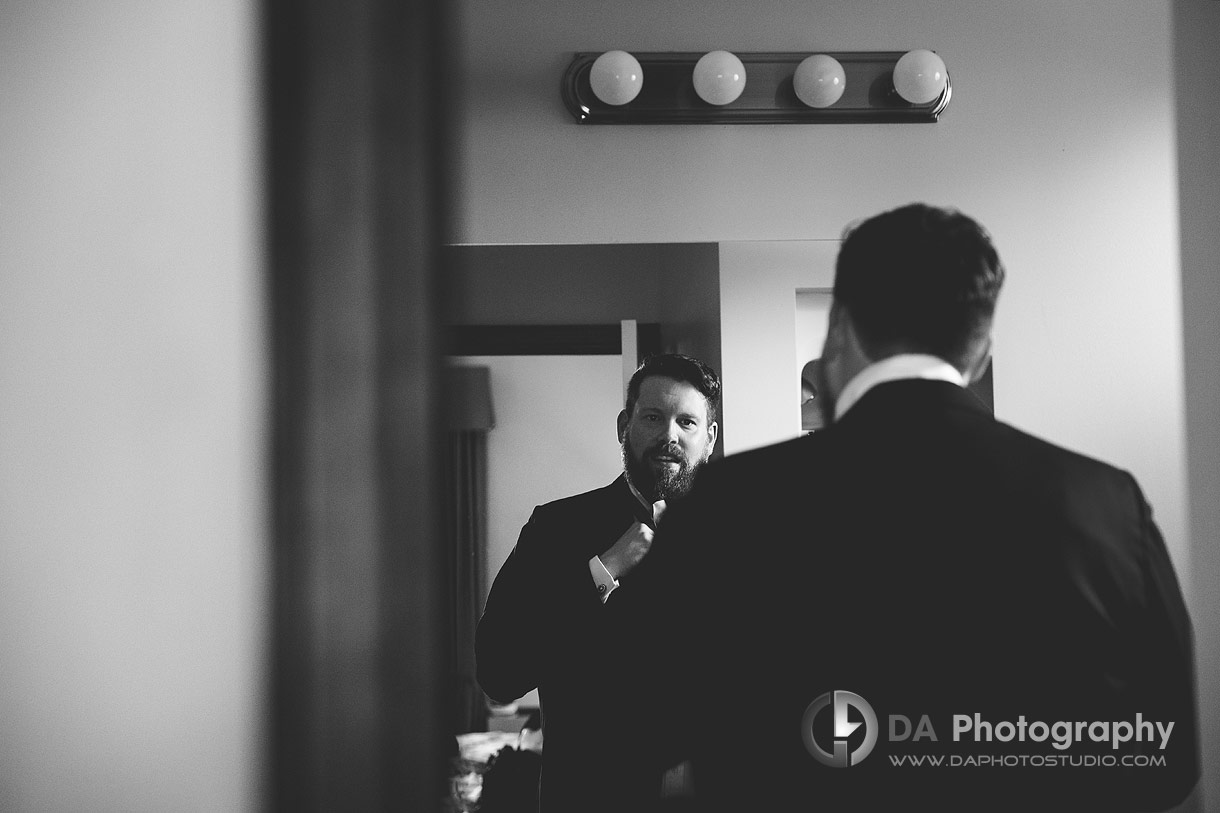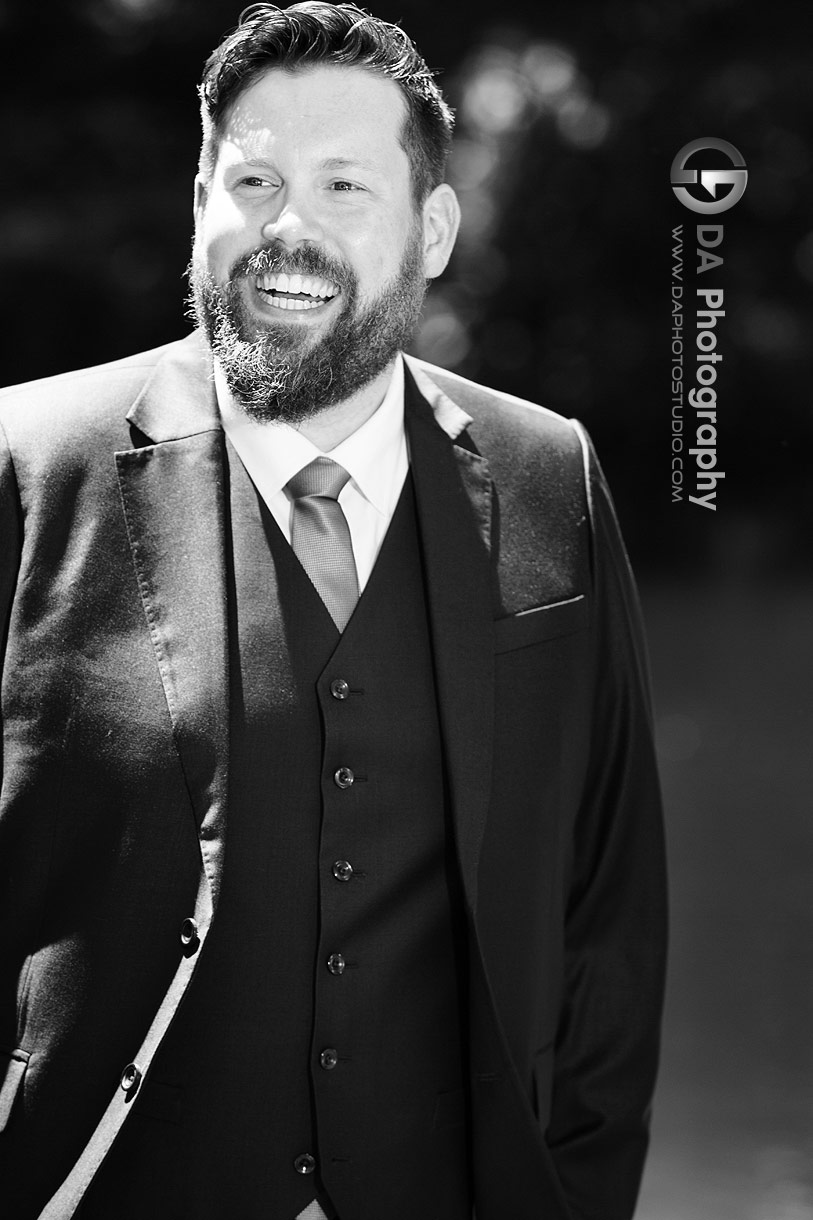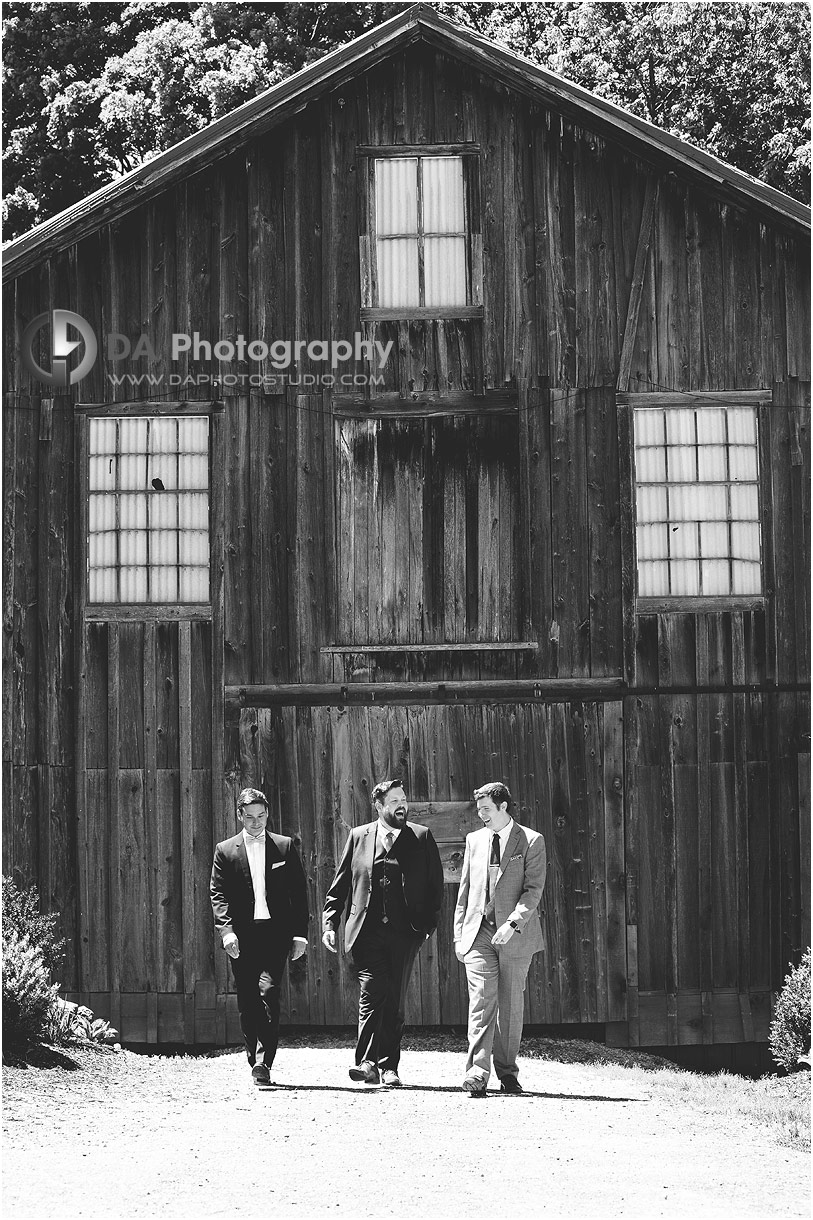 Walter Falls was such a hidden gem with its amazing waterfalls and rustic looking wooden mills and out buildings. Surrounded by luscious greenery and wildflowers dotting the river banks, it created the perfect whimsical backdrop. As their two daughters joined them, we made the most of their morning energy to get some family shots. I focused on candid images of them interacting as their excitement built for their big day. We gathered the wedding parties for their group portraits under the ornate metal gazebo before heading to an adorable old fashioned ice cream store. Anticipating the long day, they put their little ones down for a nap so we could focus on the couple before the ceremony began. The grounds within the Falls Inn & Spa offered such a variety of different feels, from the ponds and fields to the waterfall and wooden buildings.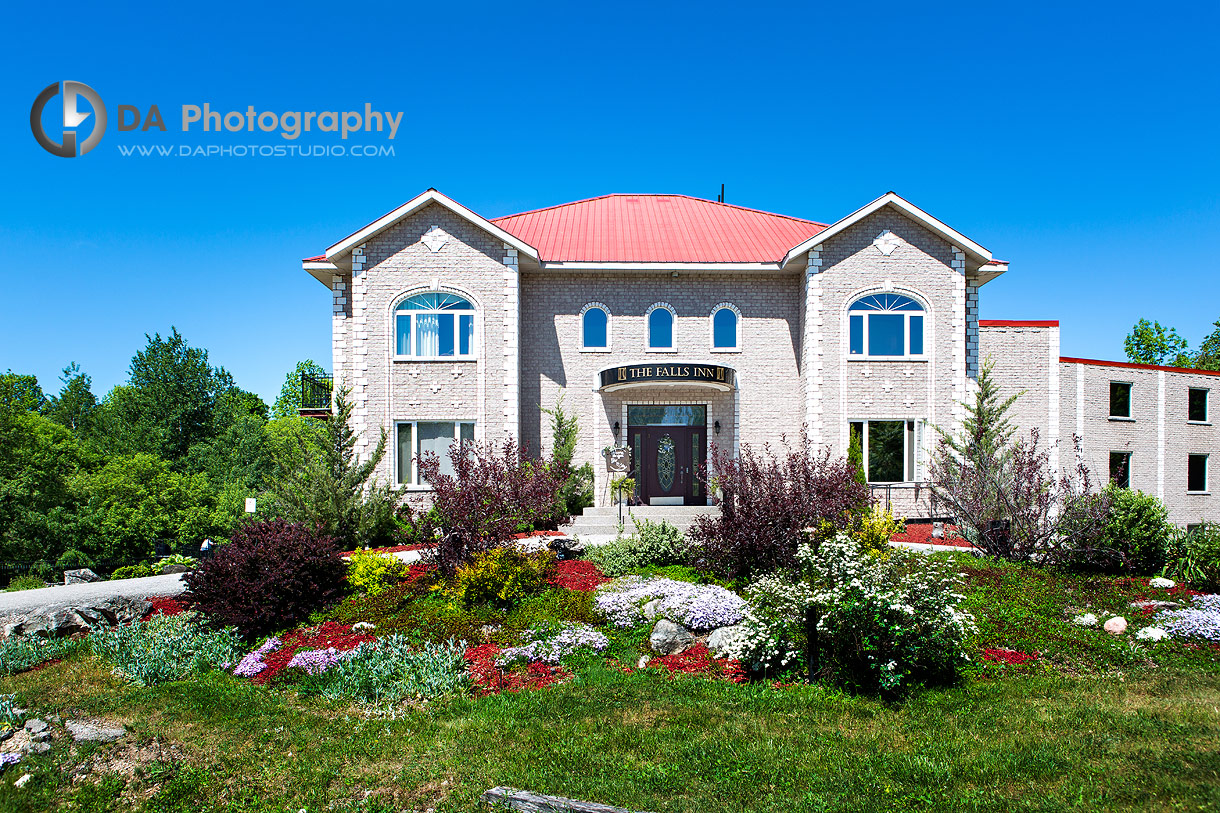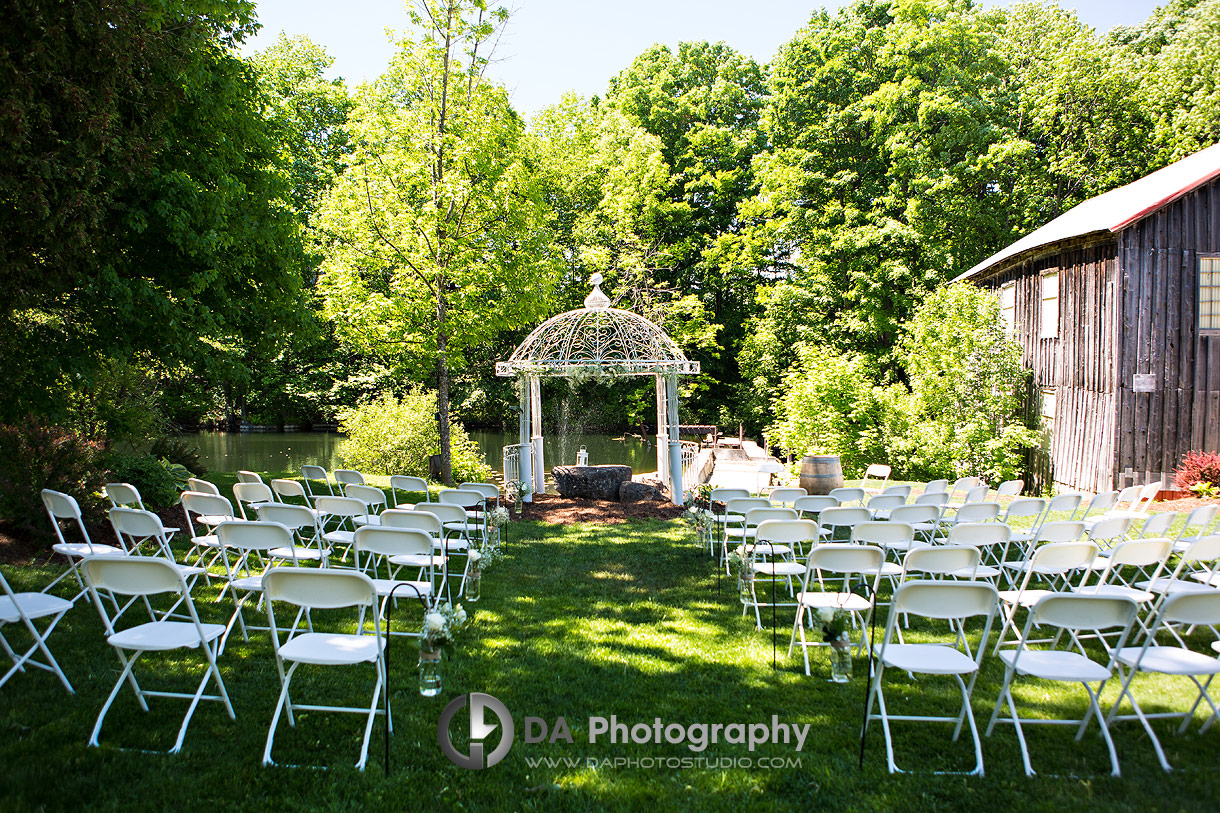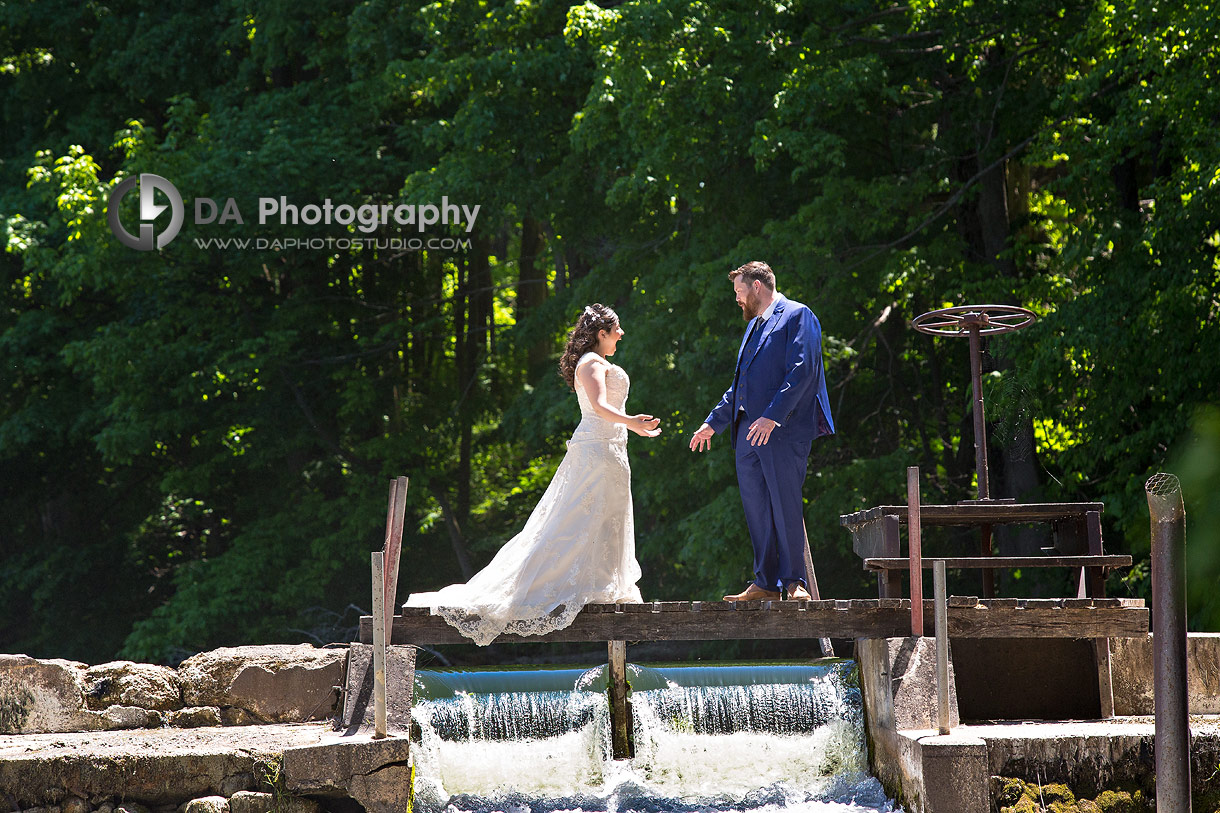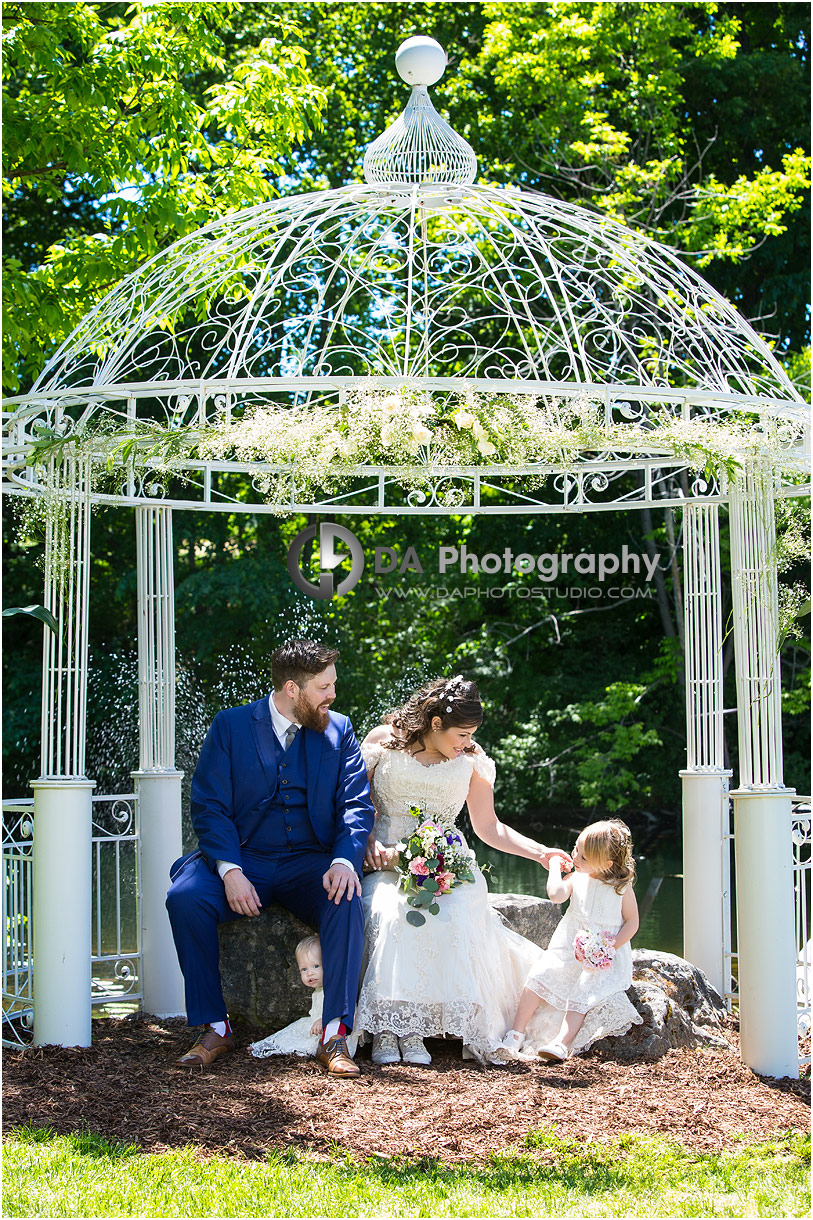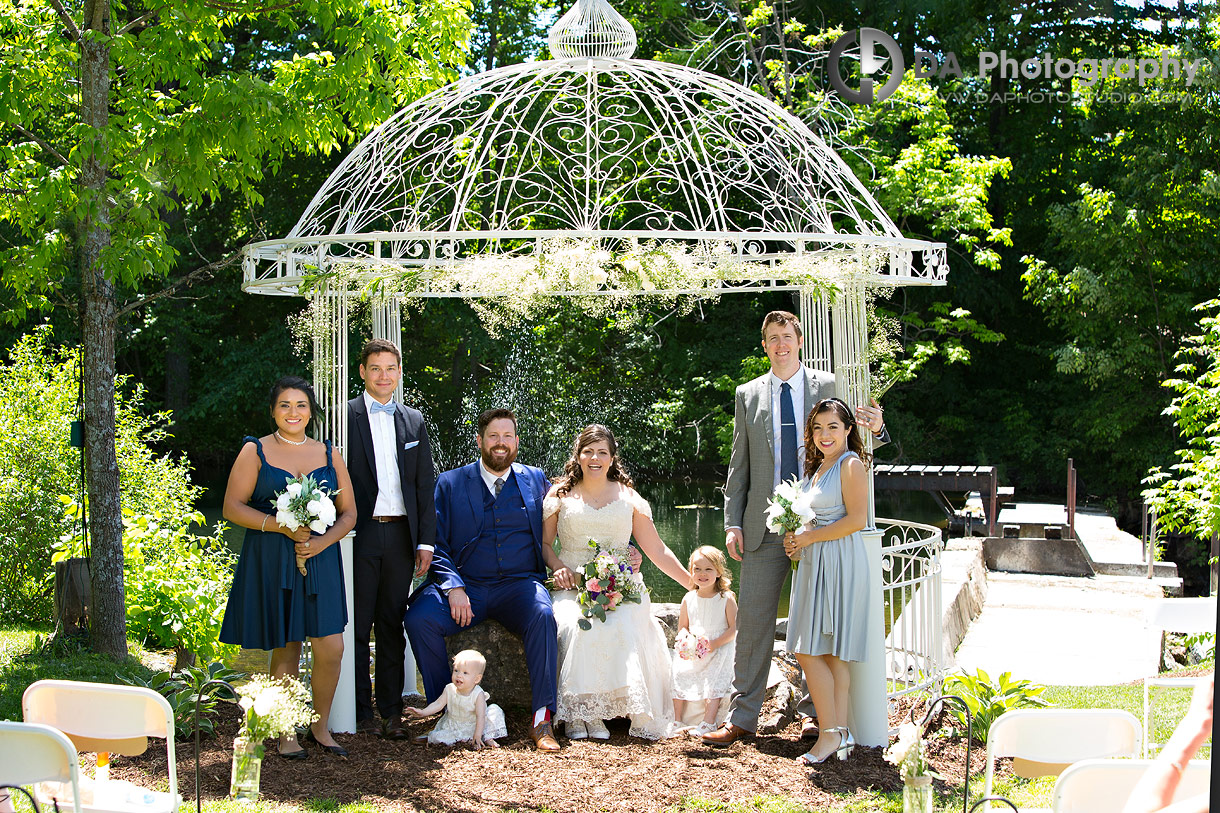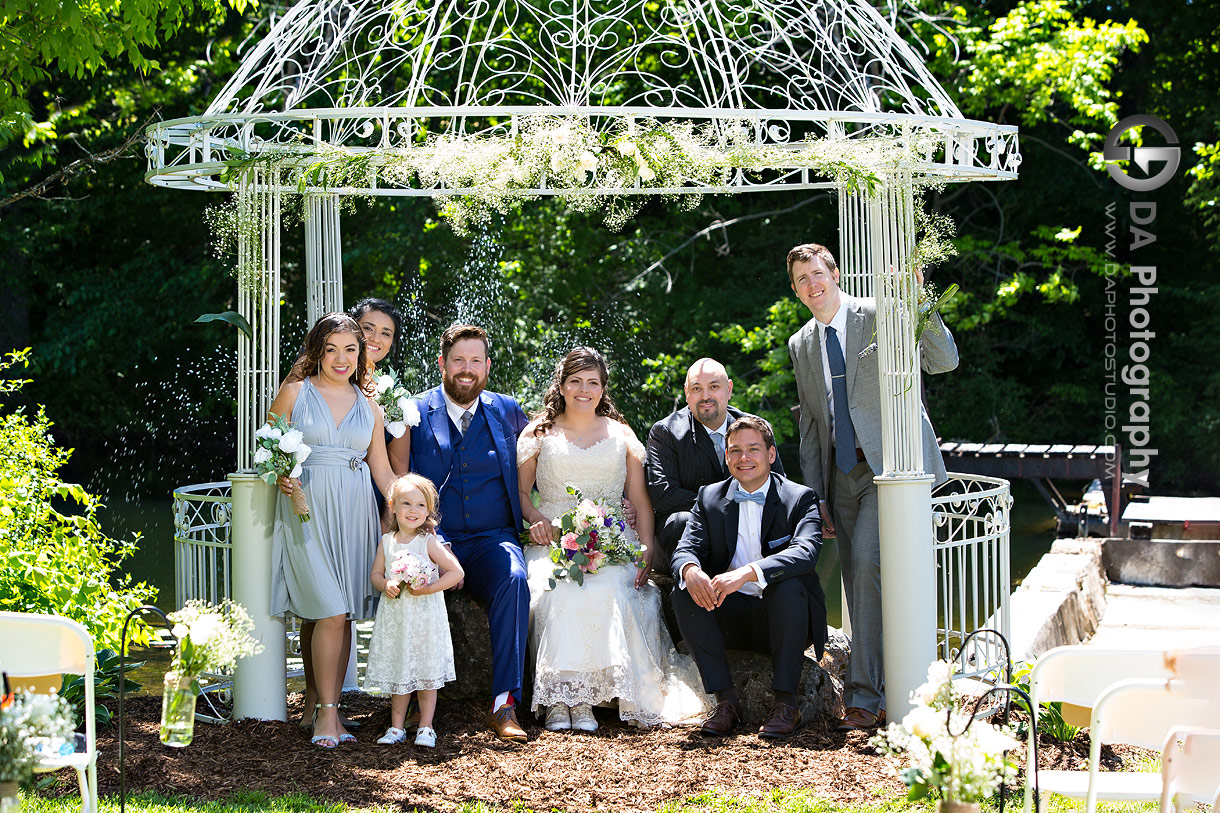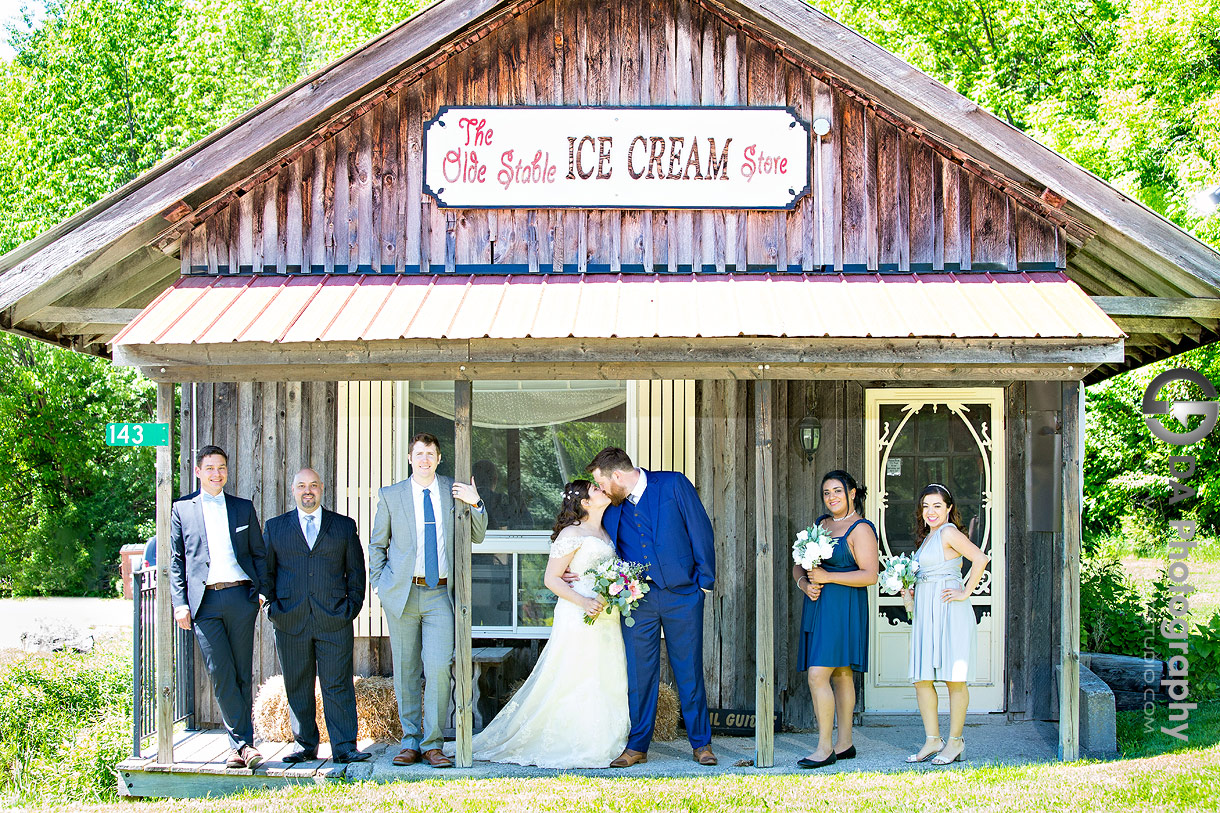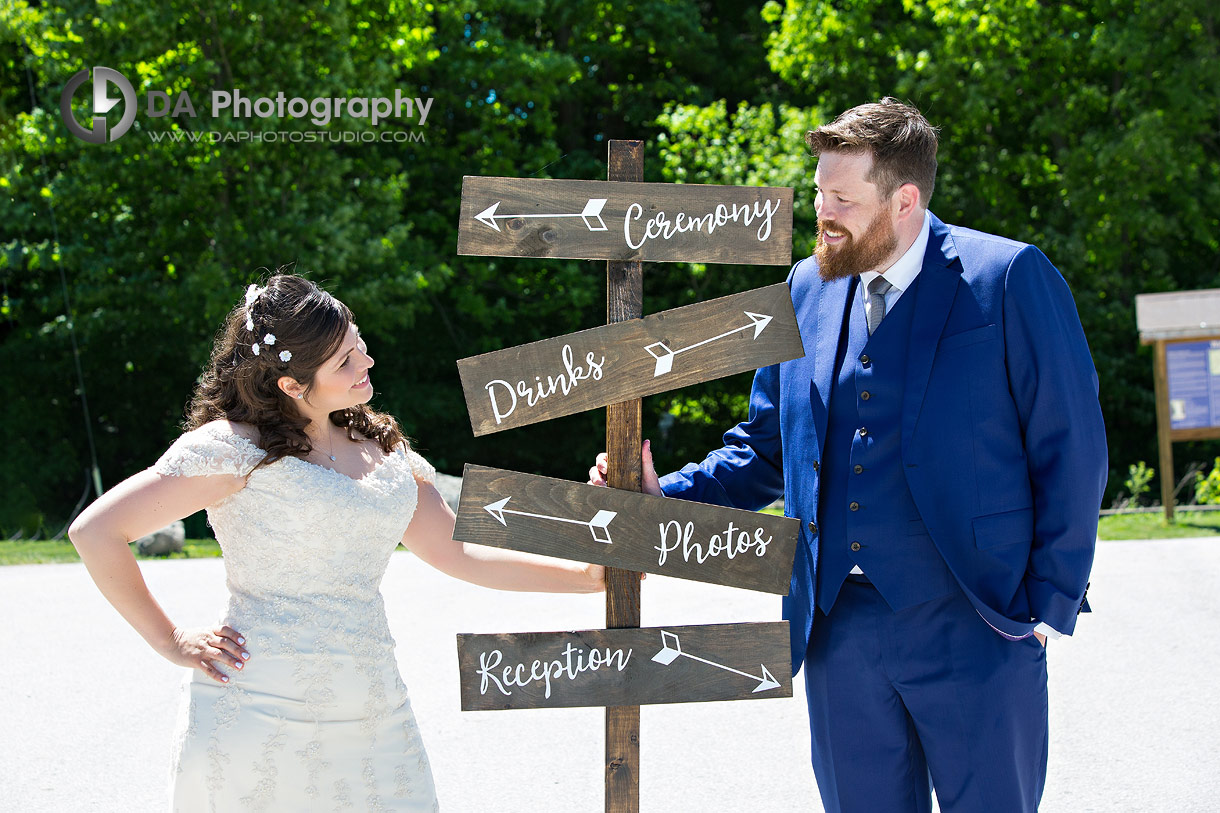 Gio had put a lot of hard work into making the signs and little personal touches throughout their day. My job was to capture every little detail and showcase it! The guests sat outdoors as they watched them say their vows under the metal gazebo and I switched back to a journalistic coverage to capture the guests and their daughters reactions. It was such an easy going and carefree vibe that felt so genuine and happy.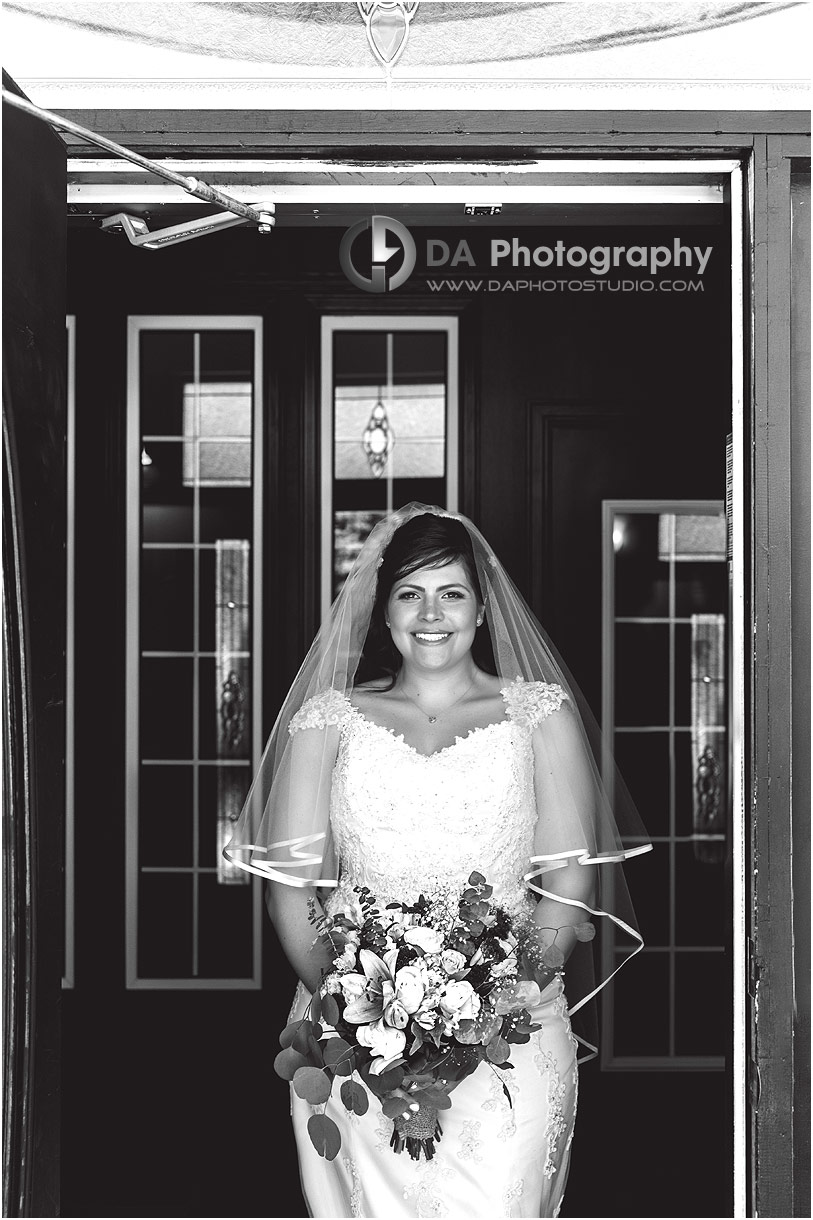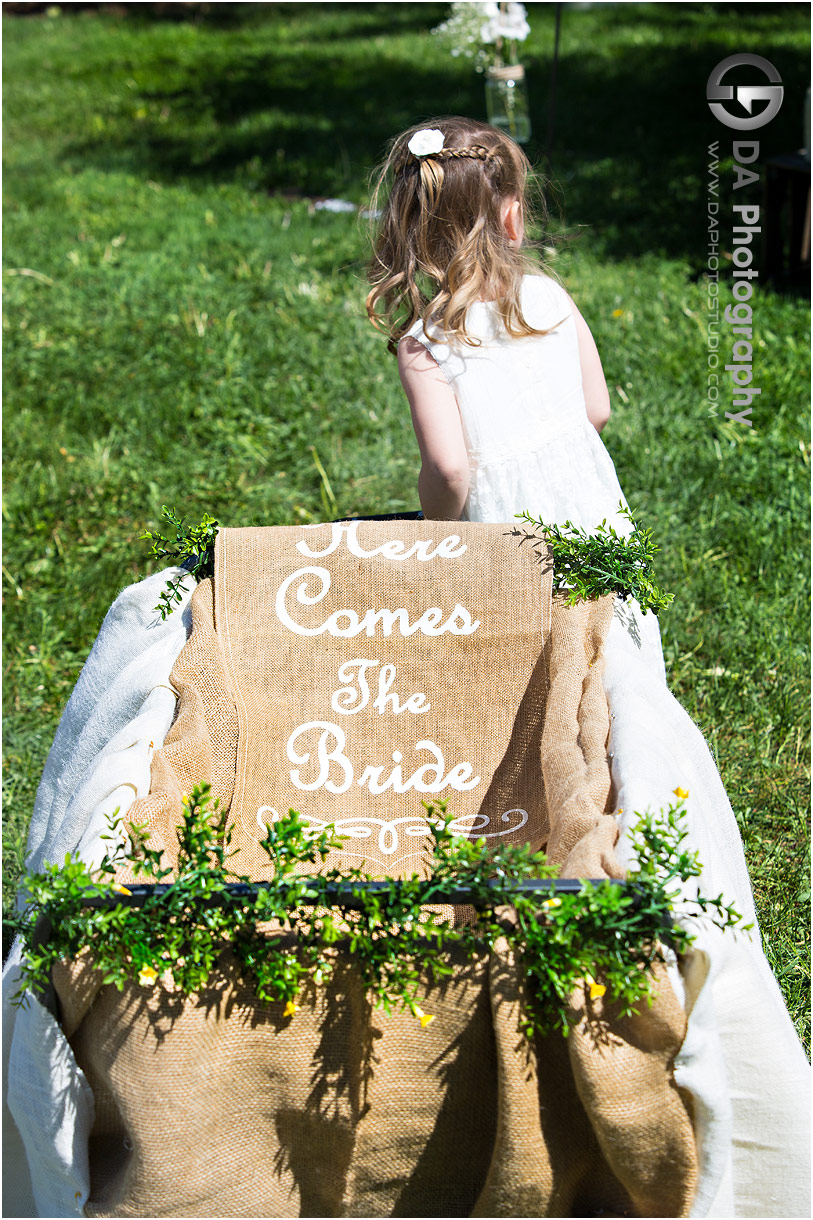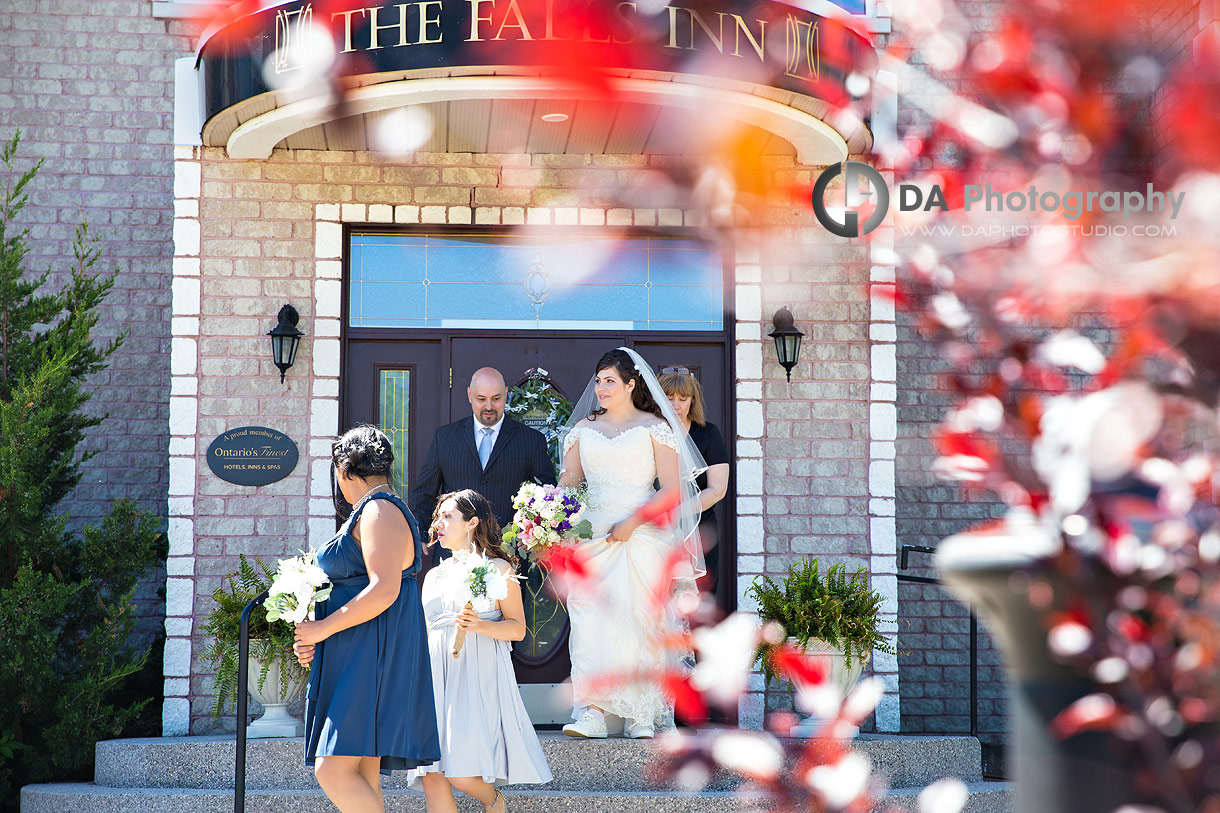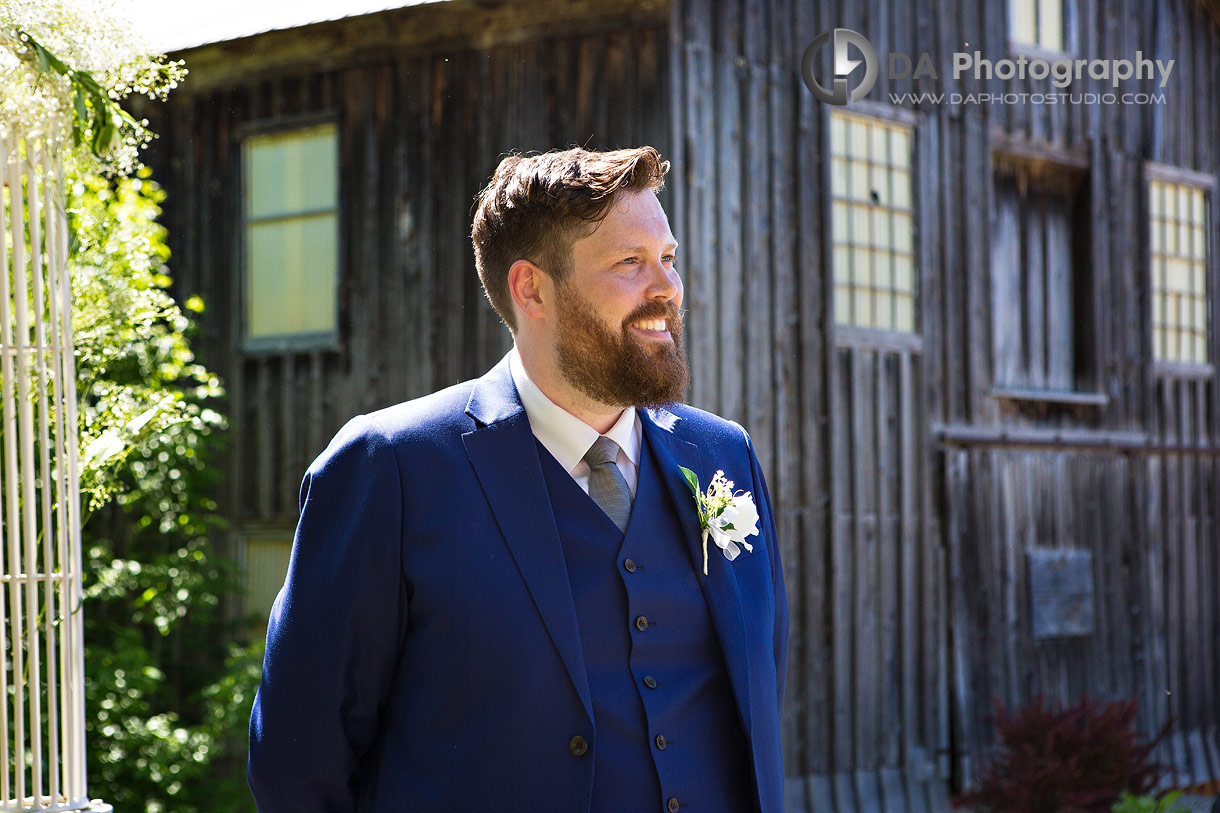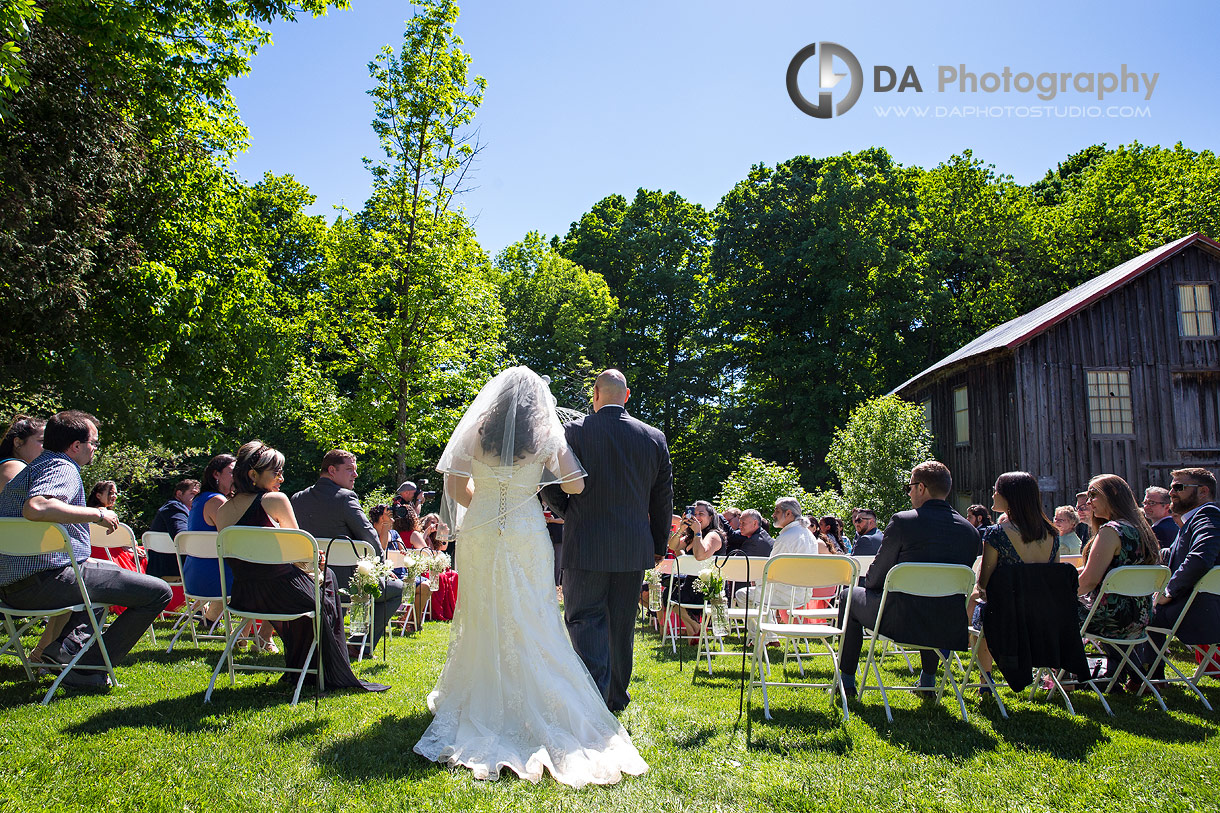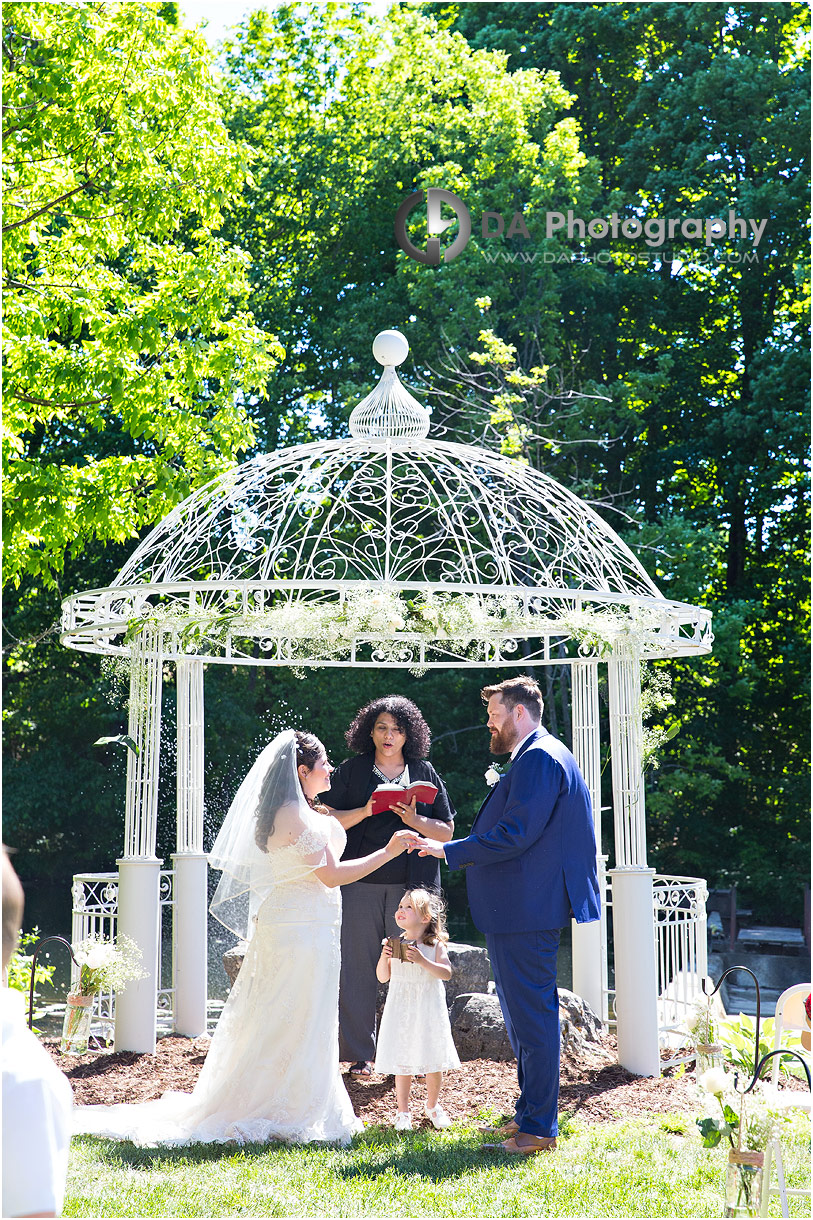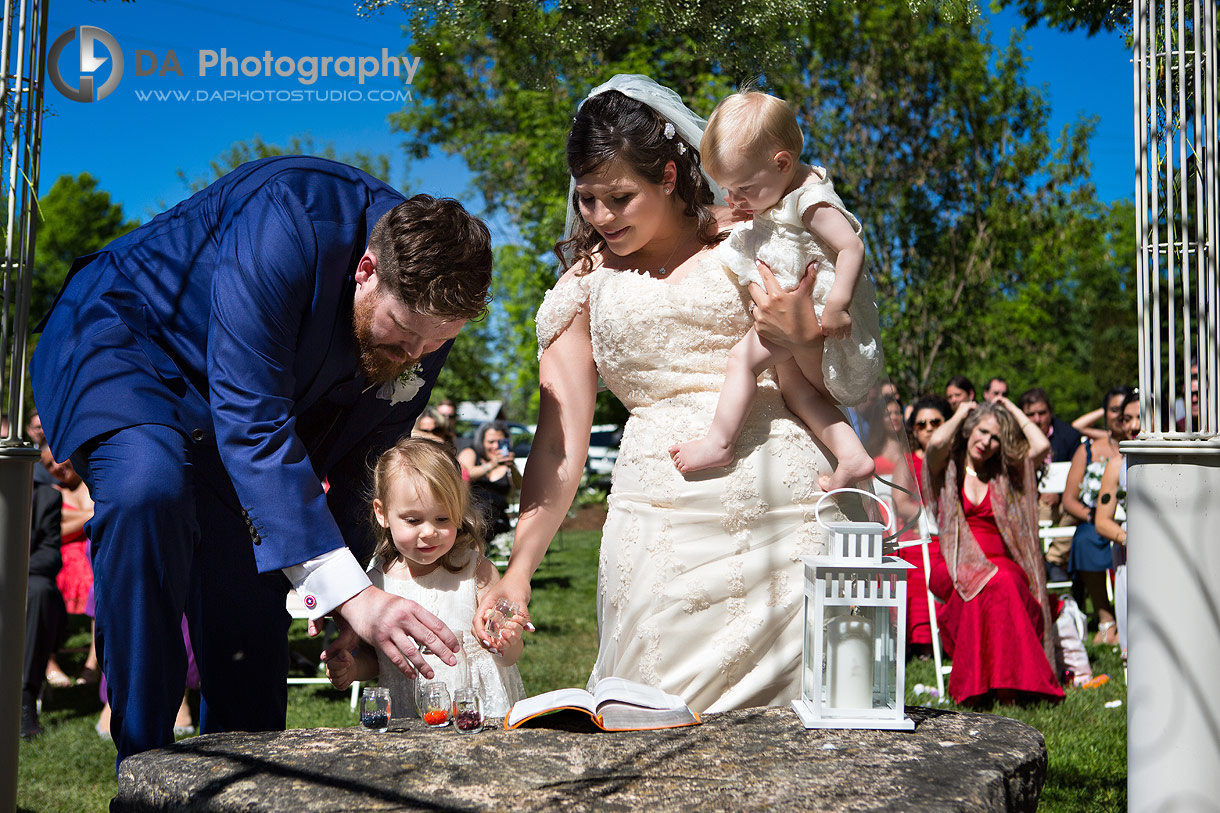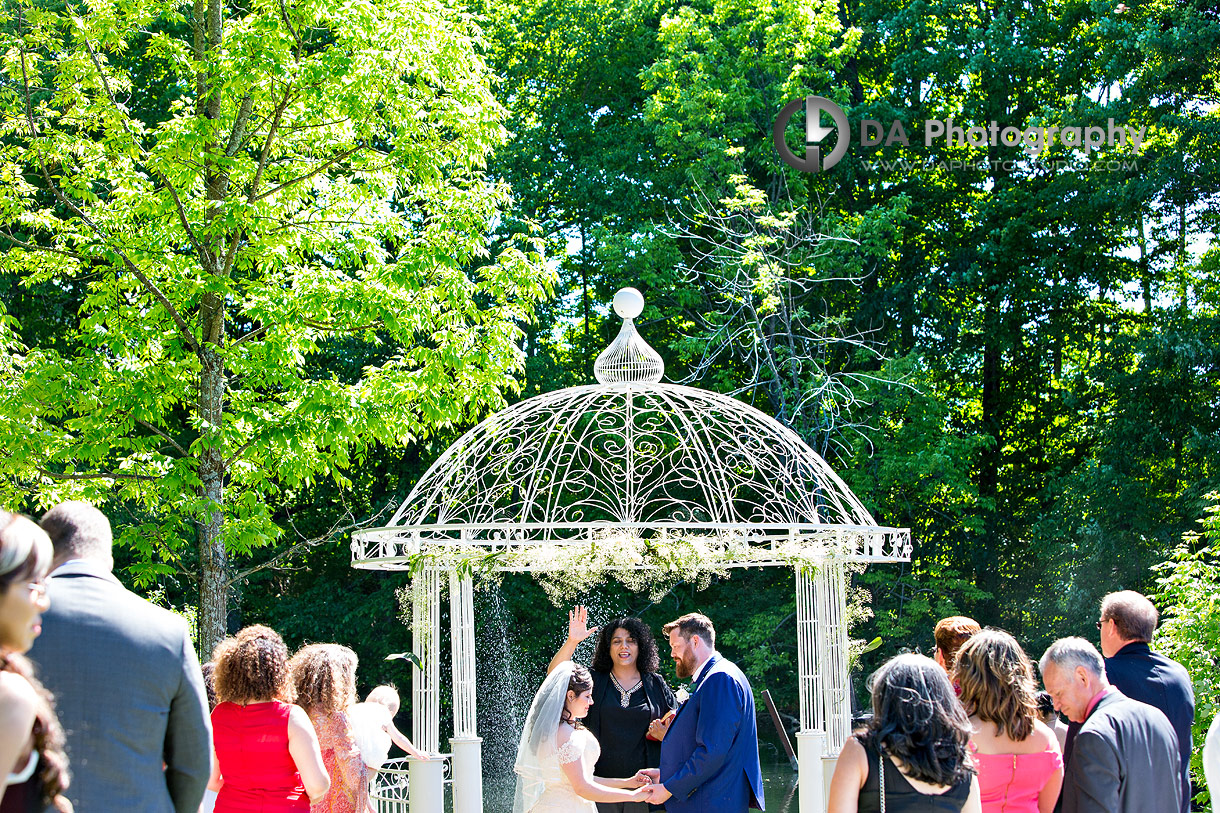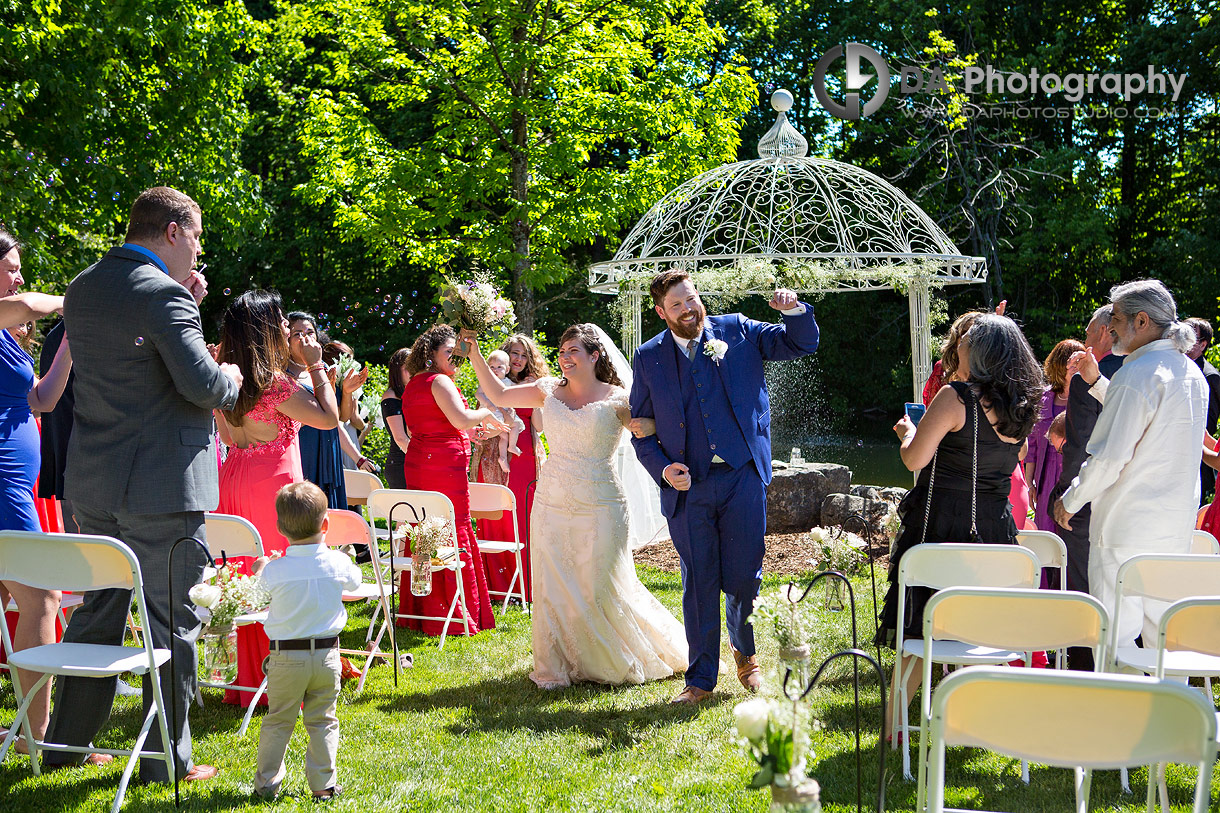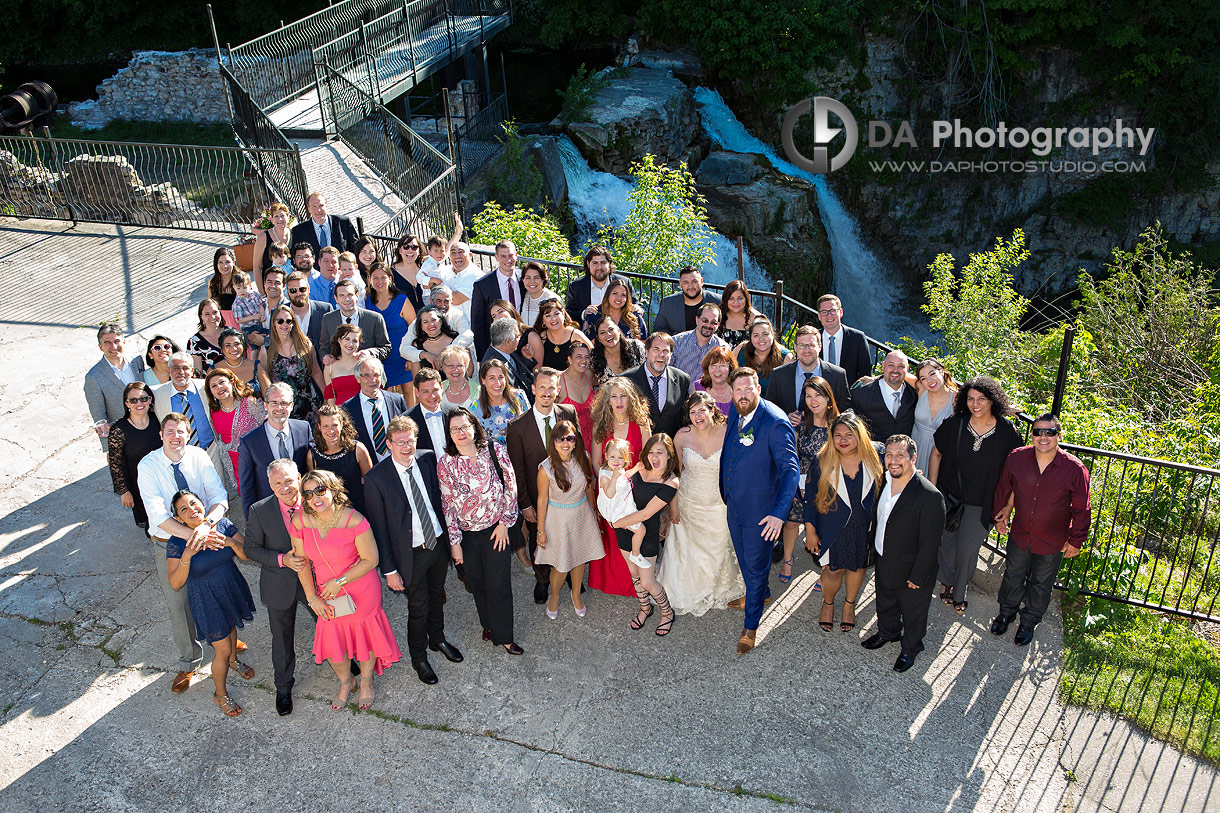 Find out why this Walter Falls wedding photographer thinks using an all in one location is best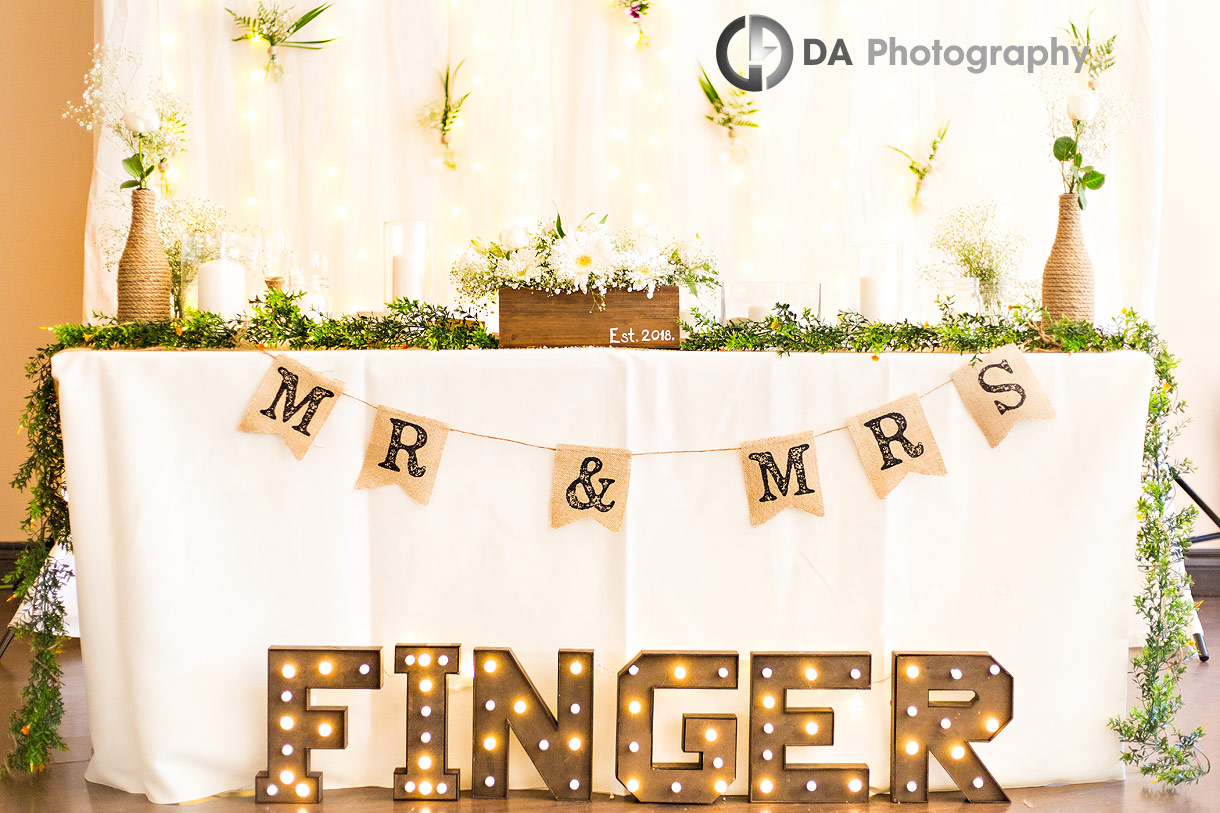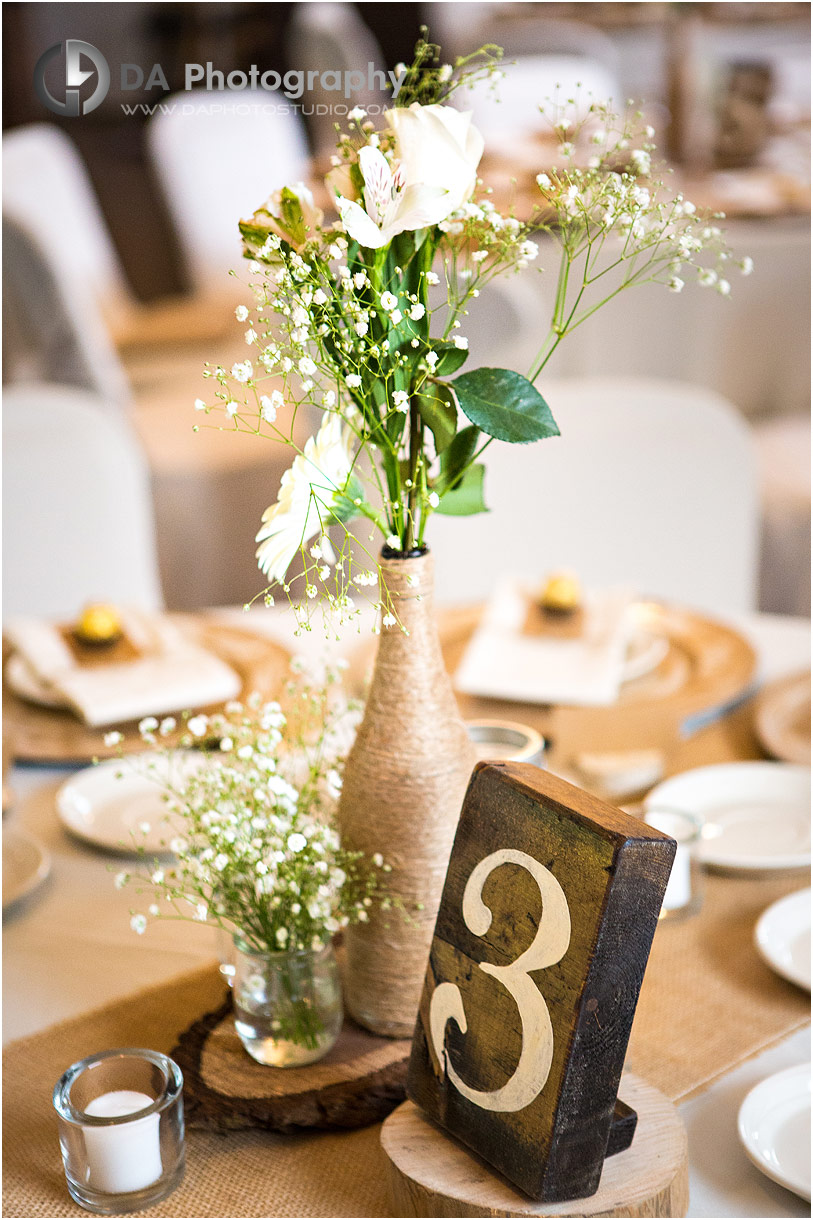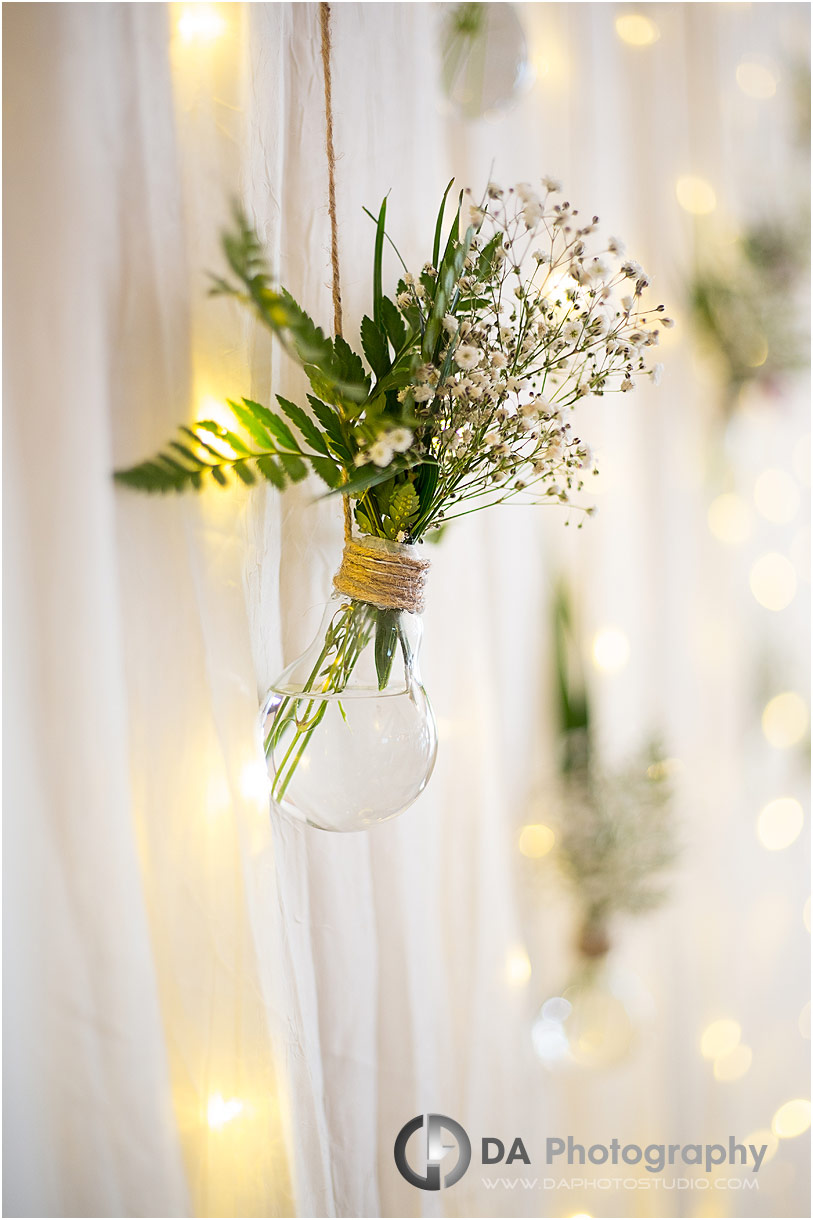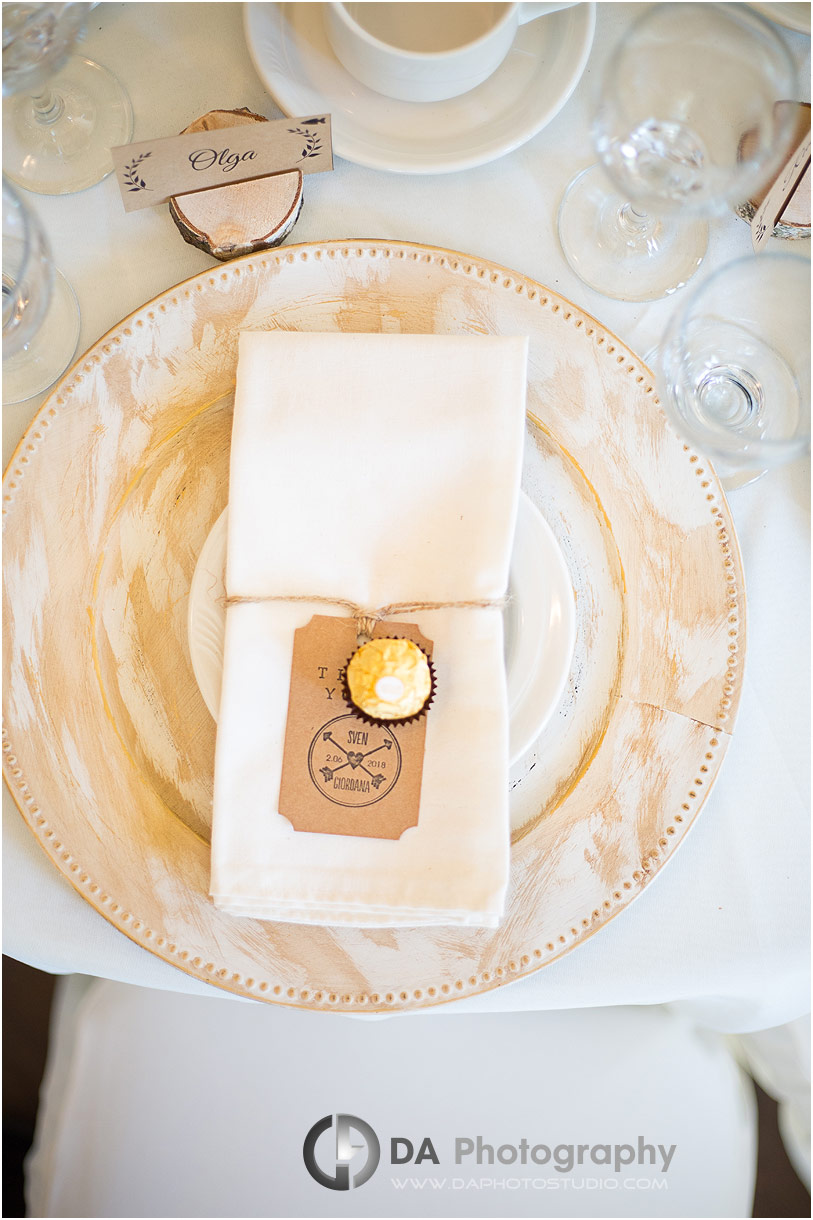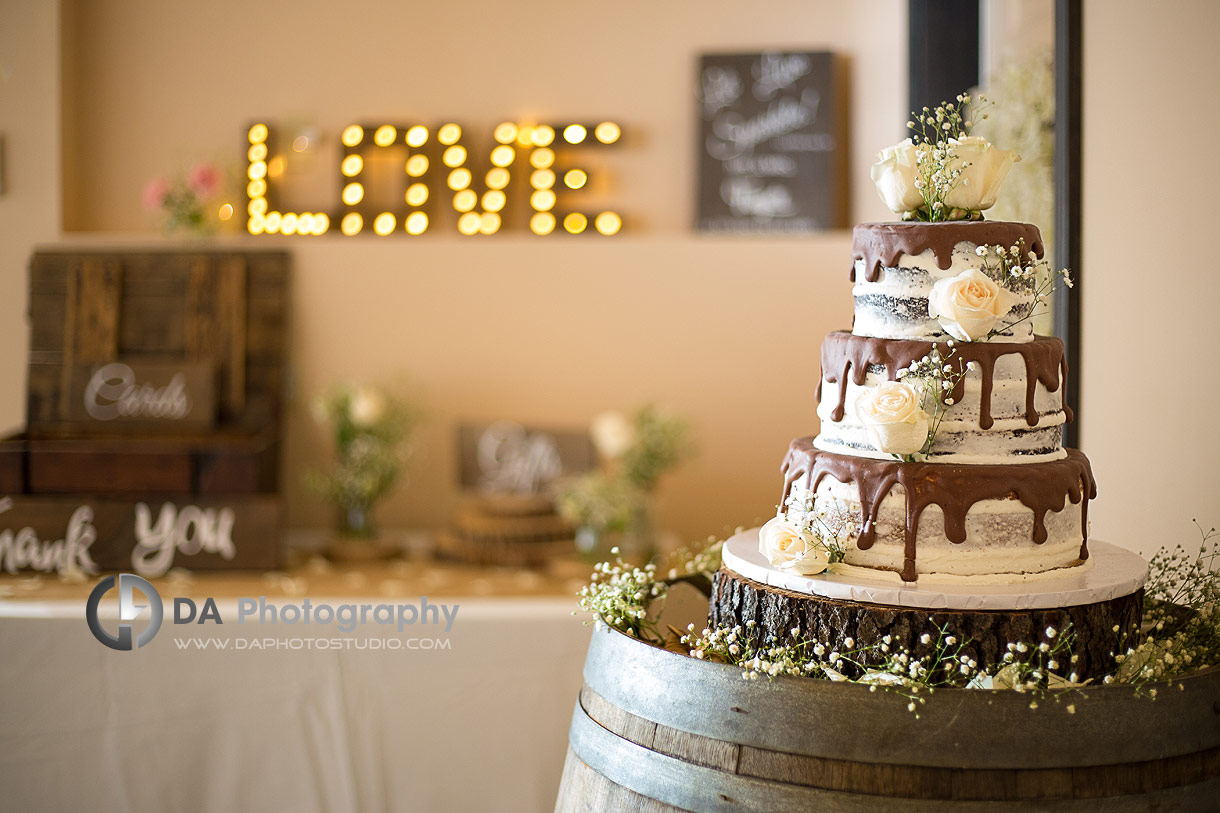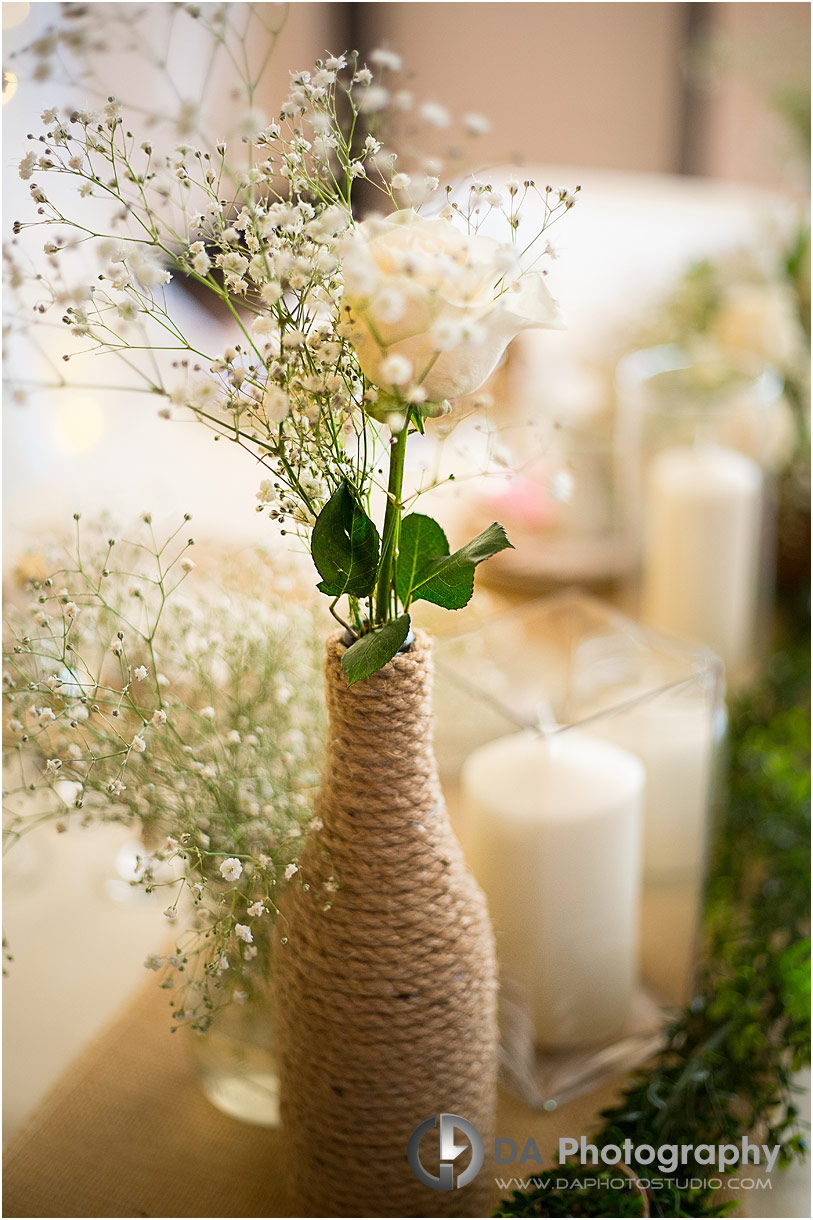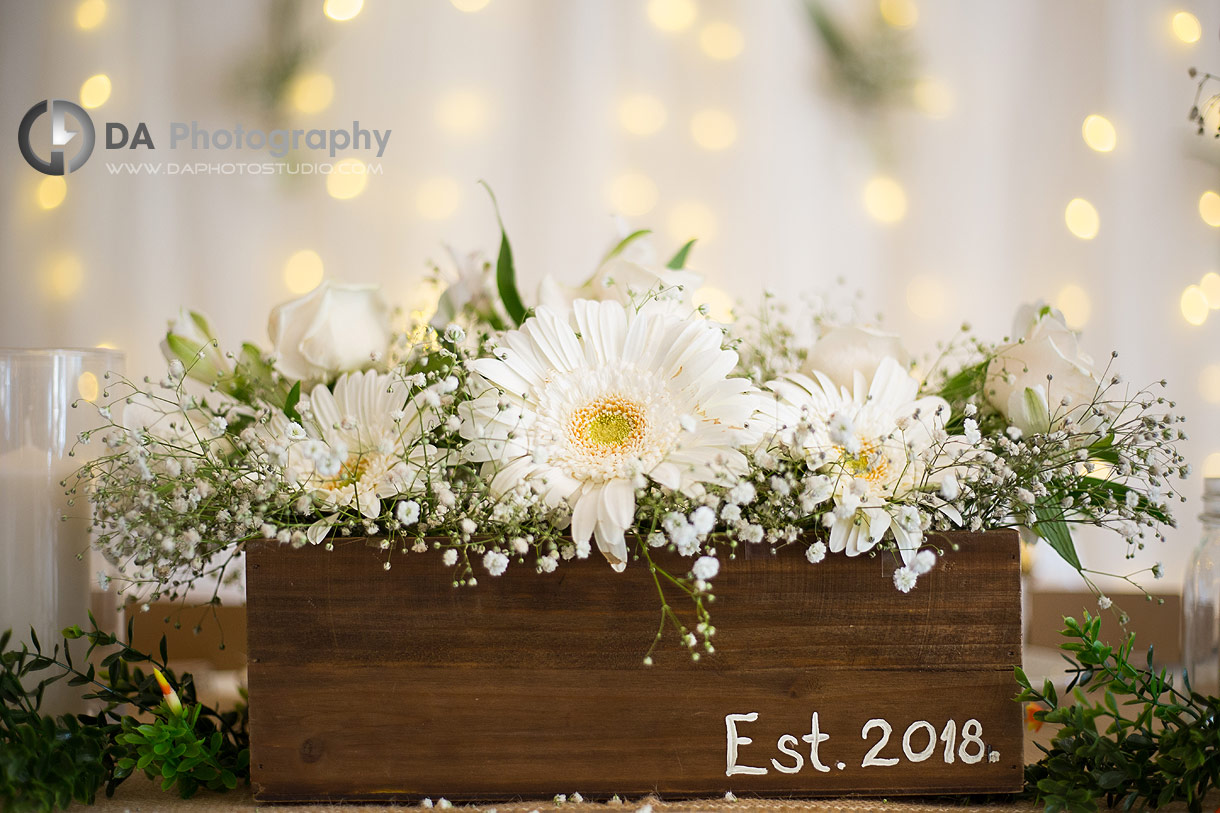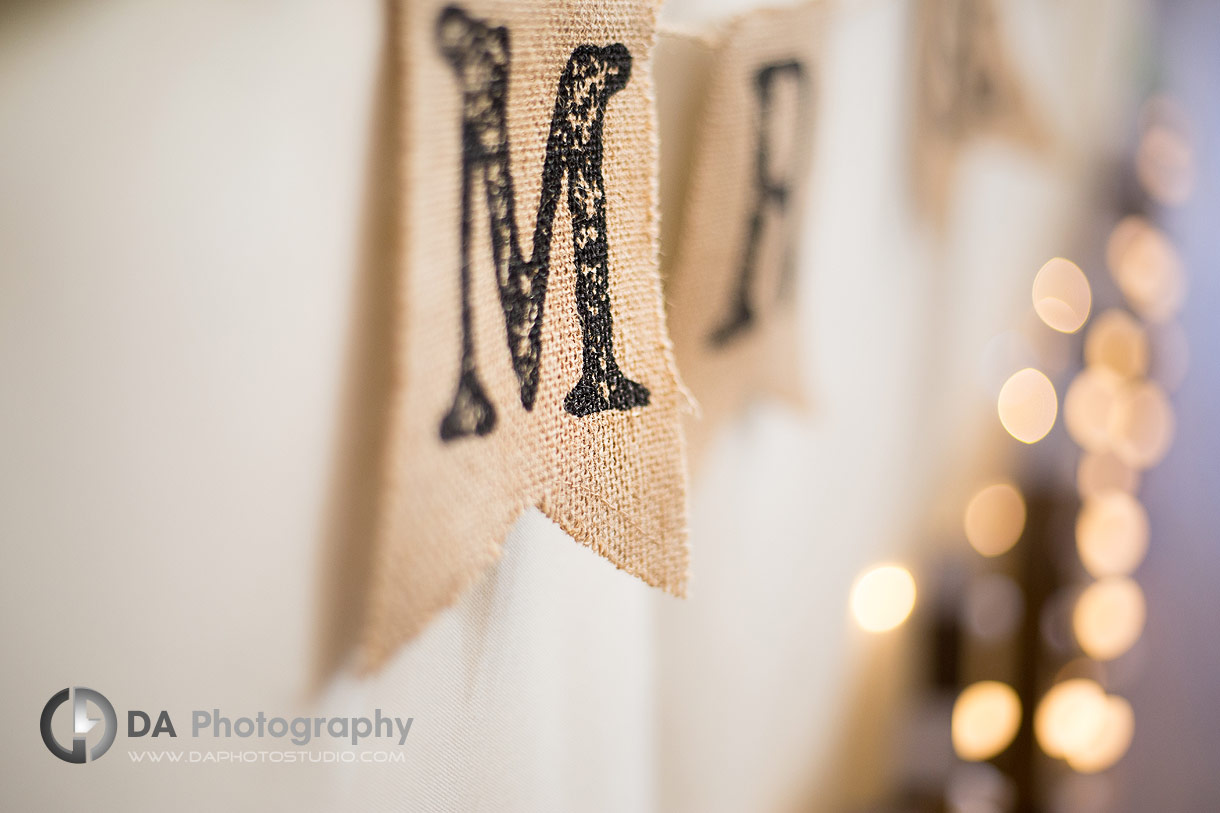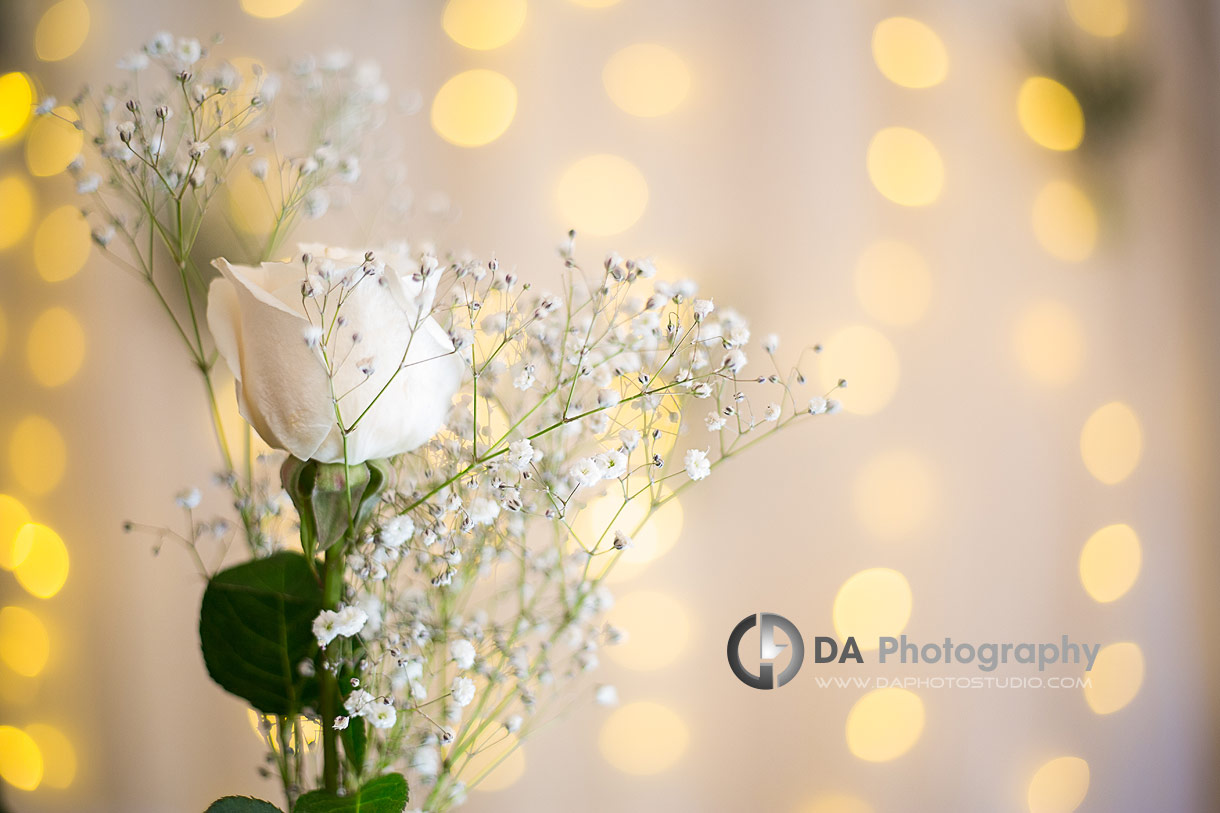 The fun really started as everyone headed to the reception area, and all of the little touches such as the wooden frame and glass flower filled bulbs, really made their event stand out. Gio and Sven were the life and soul of the party as the family and friends joined in their festivities. Their sparkler arch way was a sweet touch and no photoshoot would be complete without sneaking my couple away for my signature nighttime shots. The lighting was perfect. As the sun set for the day, their silhouettes became the focal point.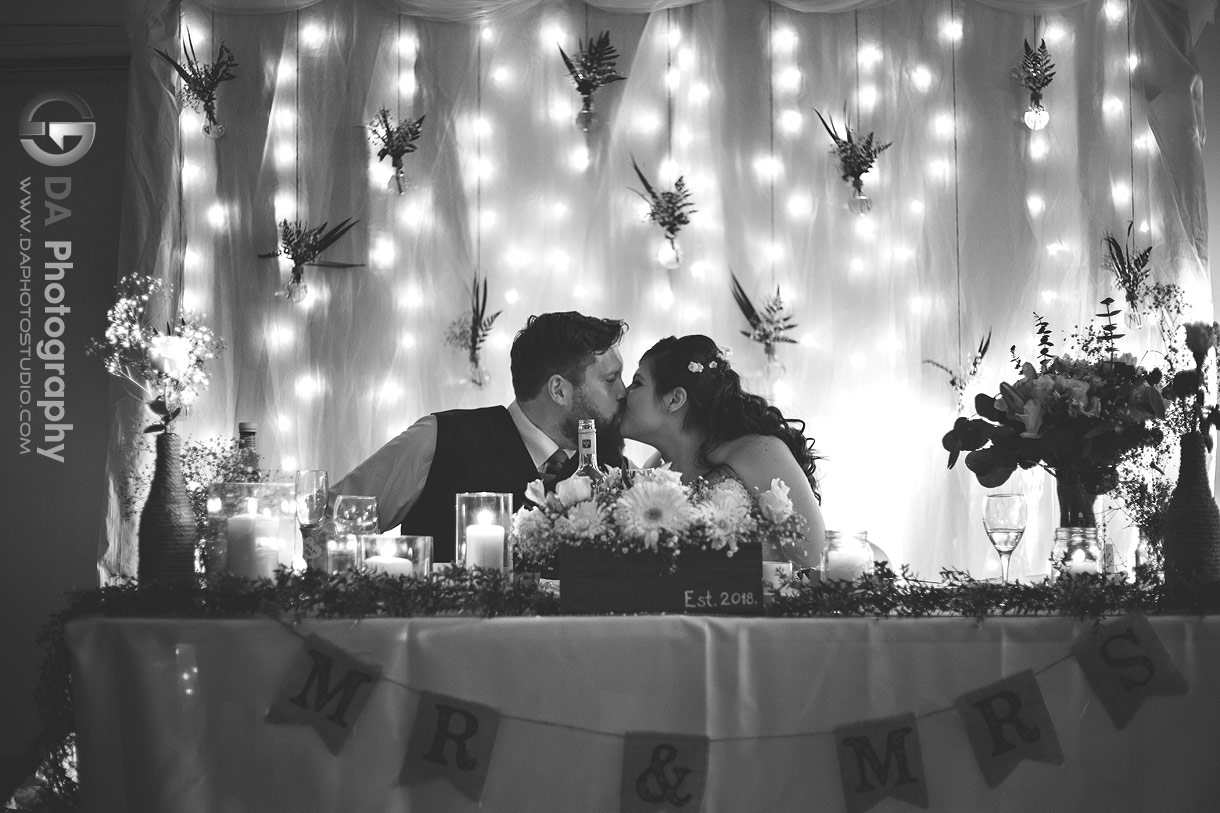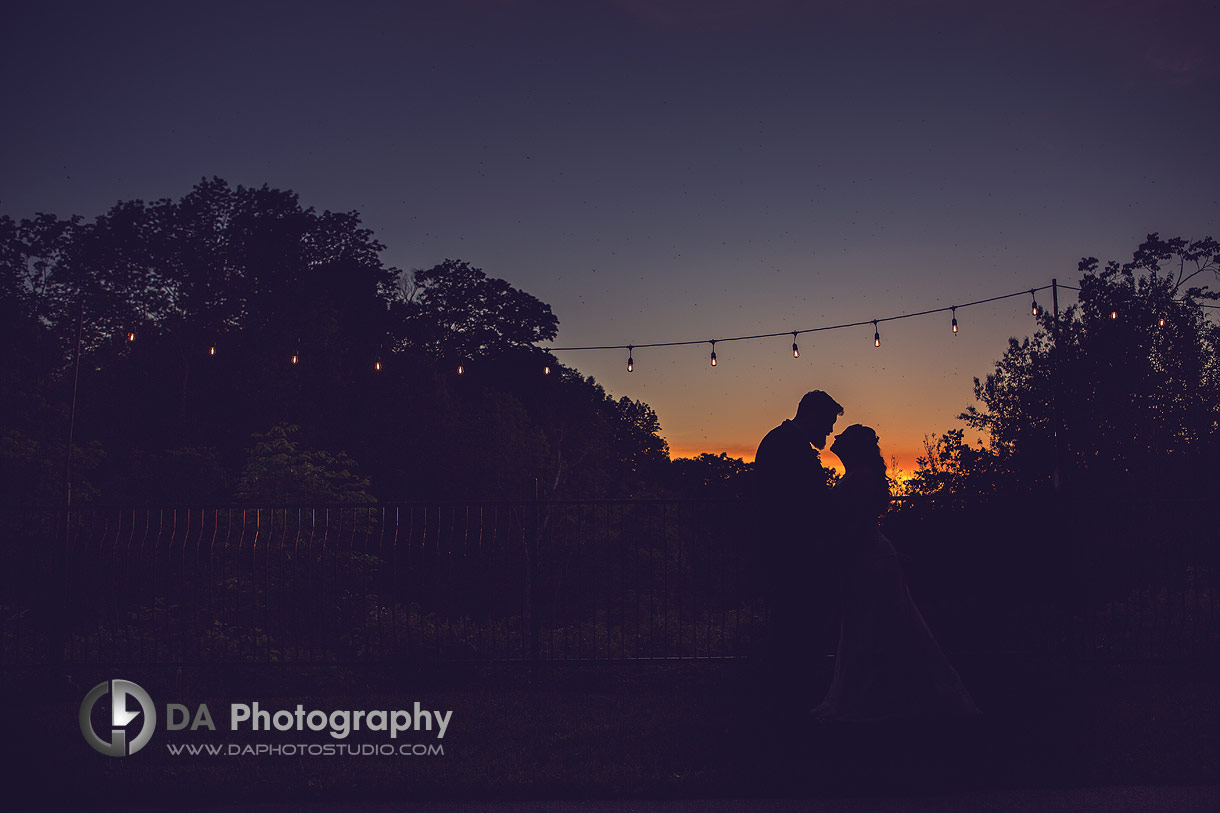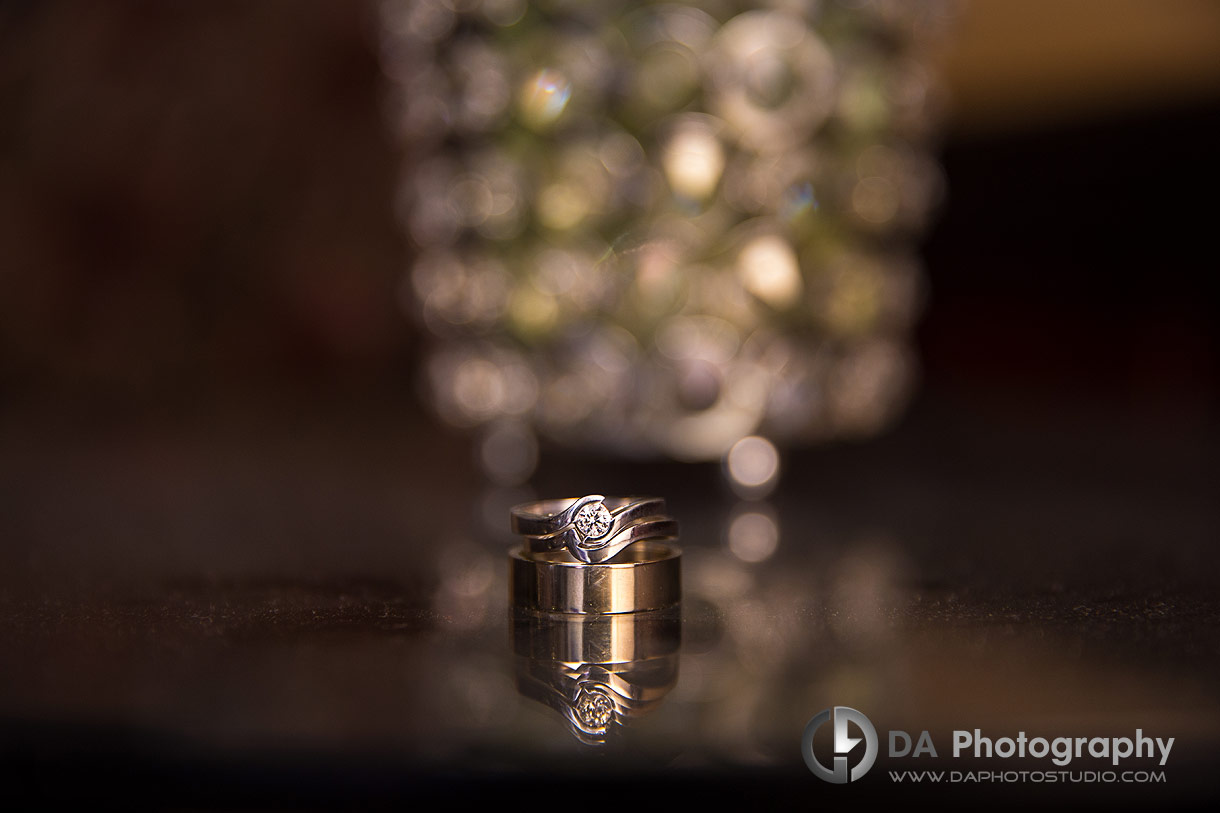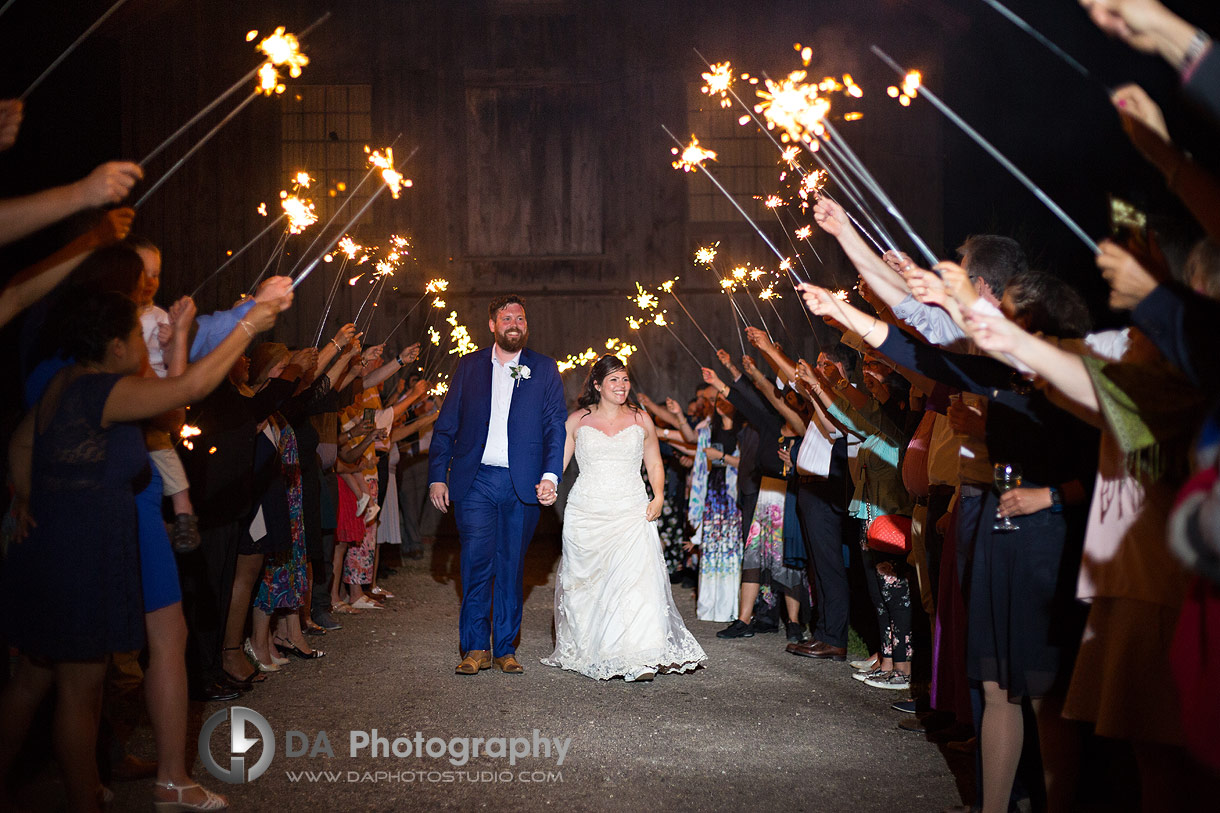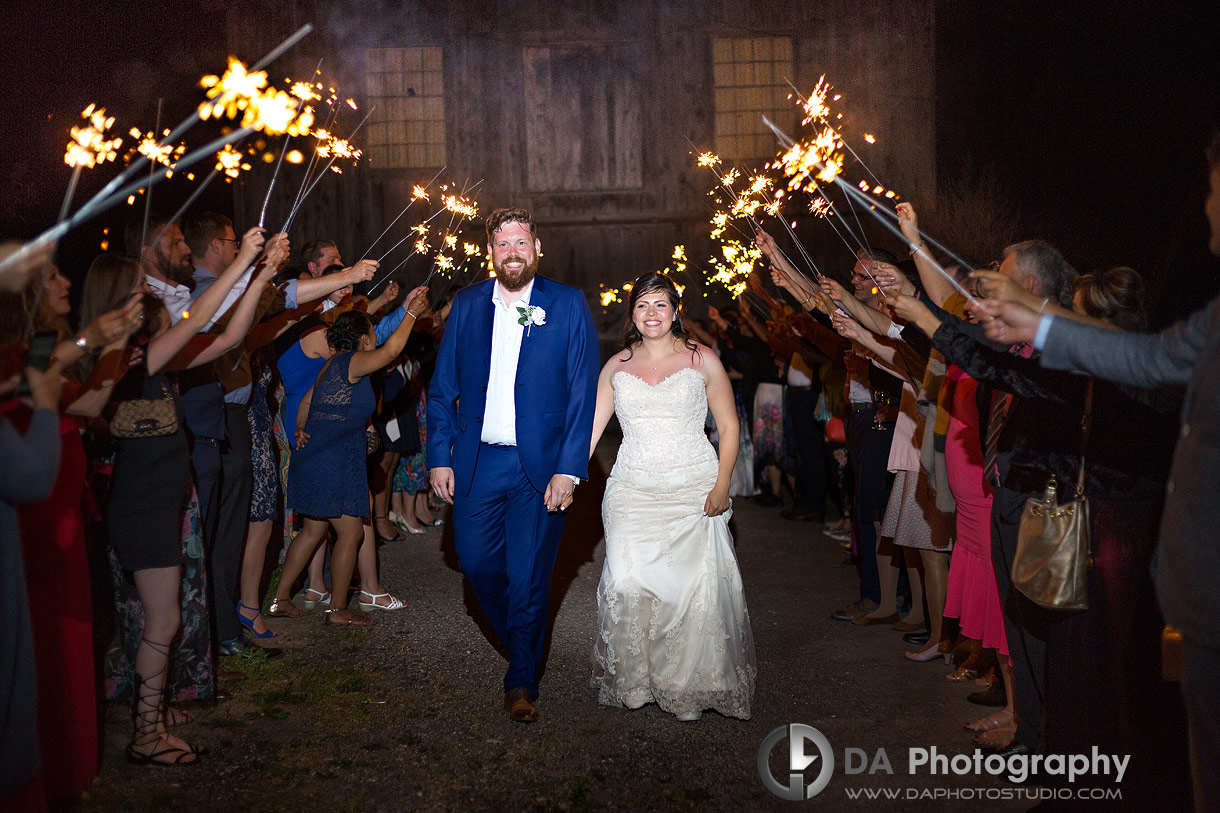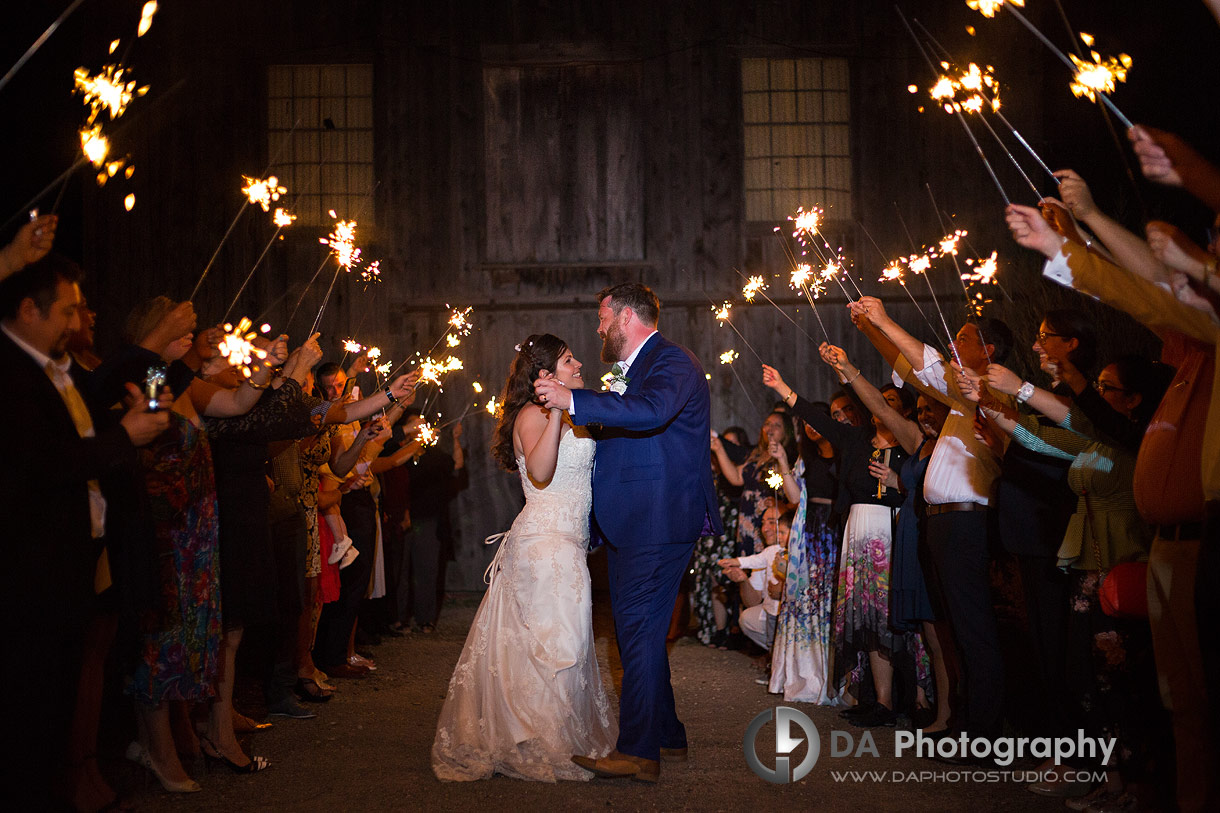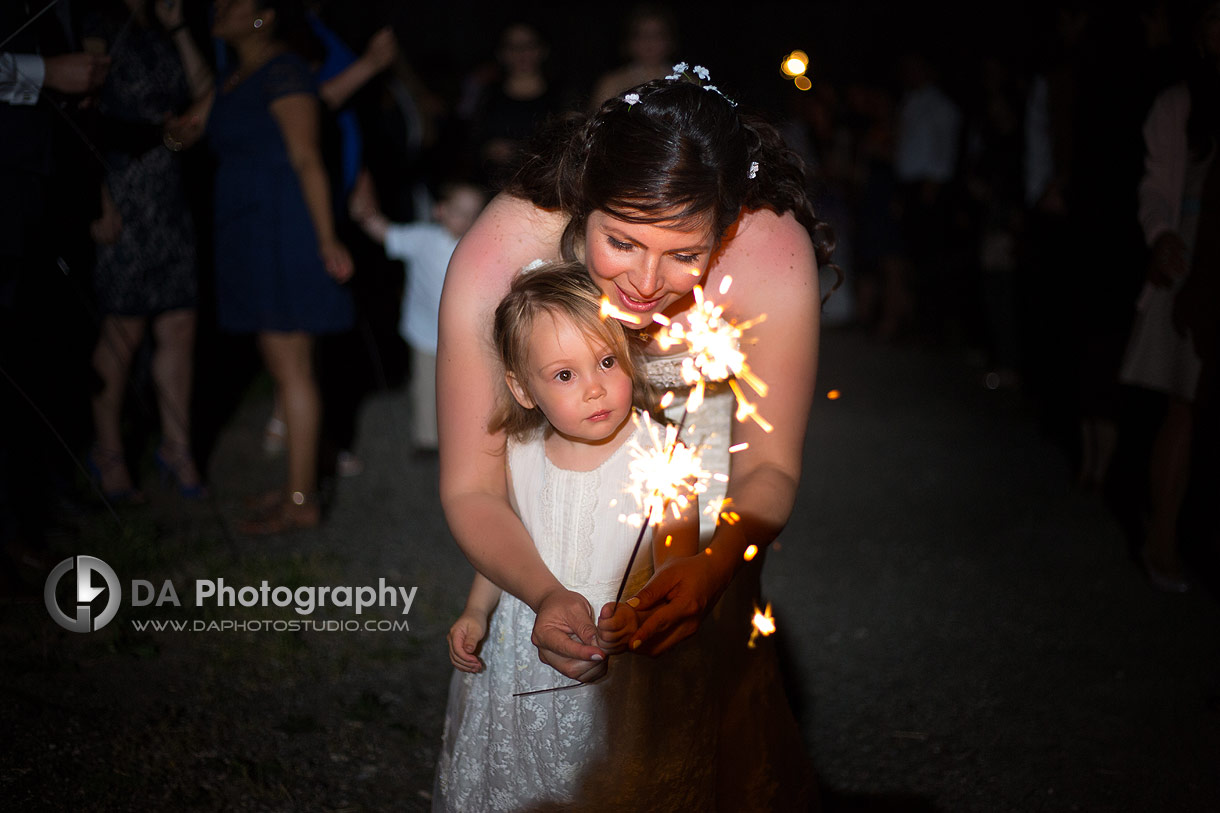 Above all, Gio and Sven's wedding highlights the benefits of using one location for everything. Not having to lose time or rush between various venues means the time can be spent on being more creative. As a result, wedding professionals have less stress and more time to perfect their work and focus on quality and service. Guests are able to take time to absorb their surroundings and enjoy the day. Food for thought when venue shopping!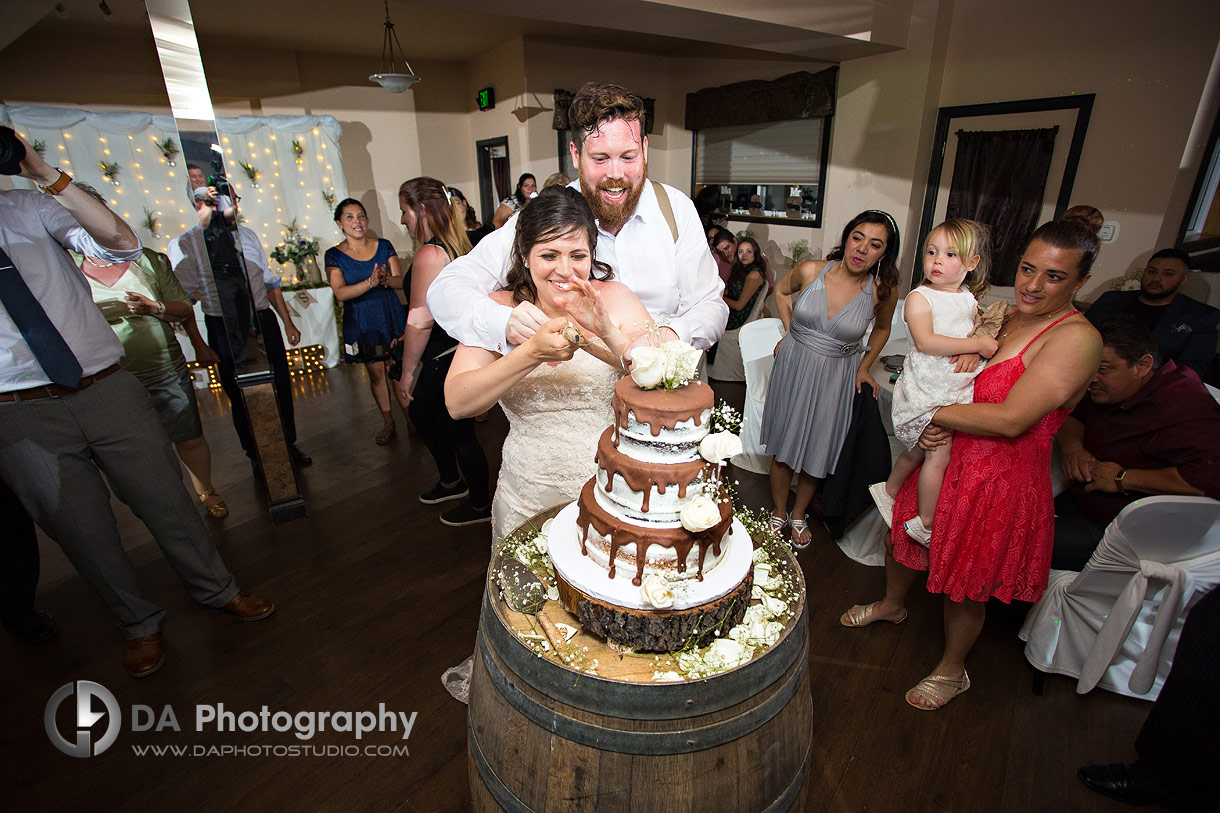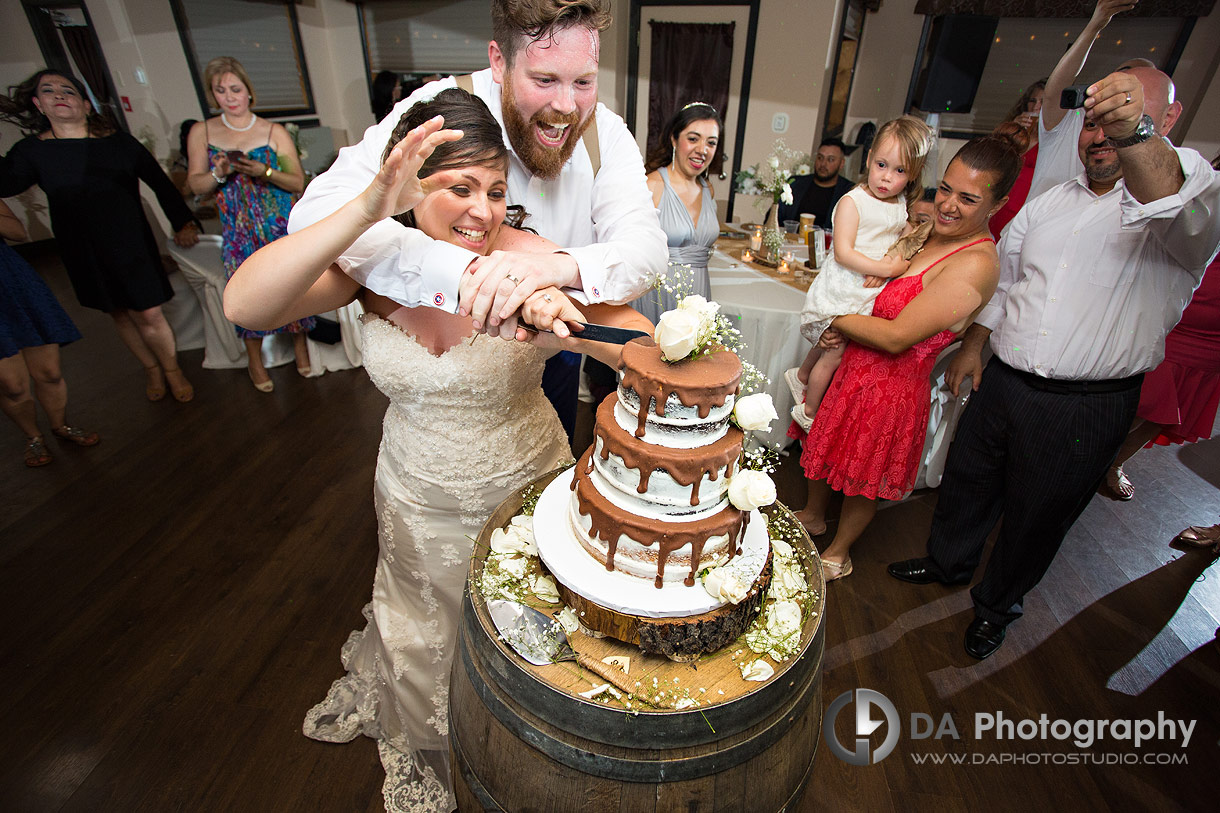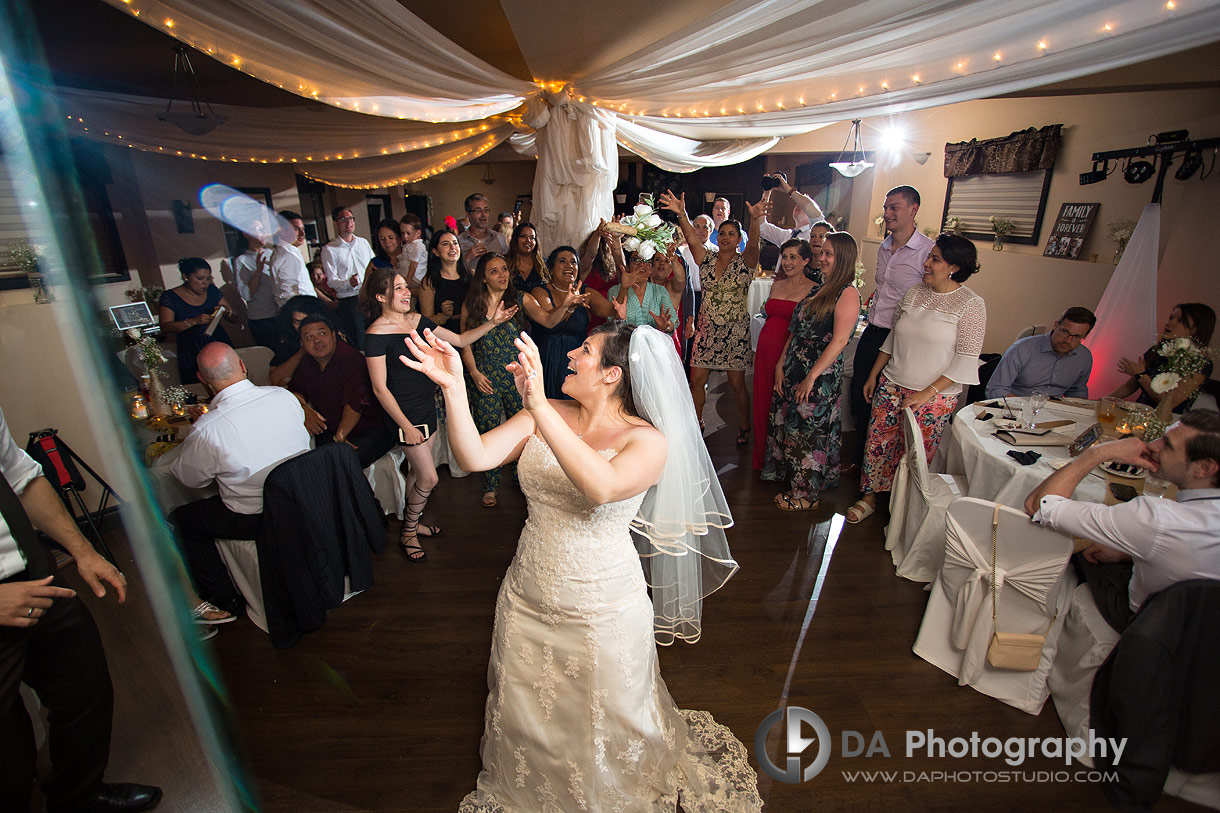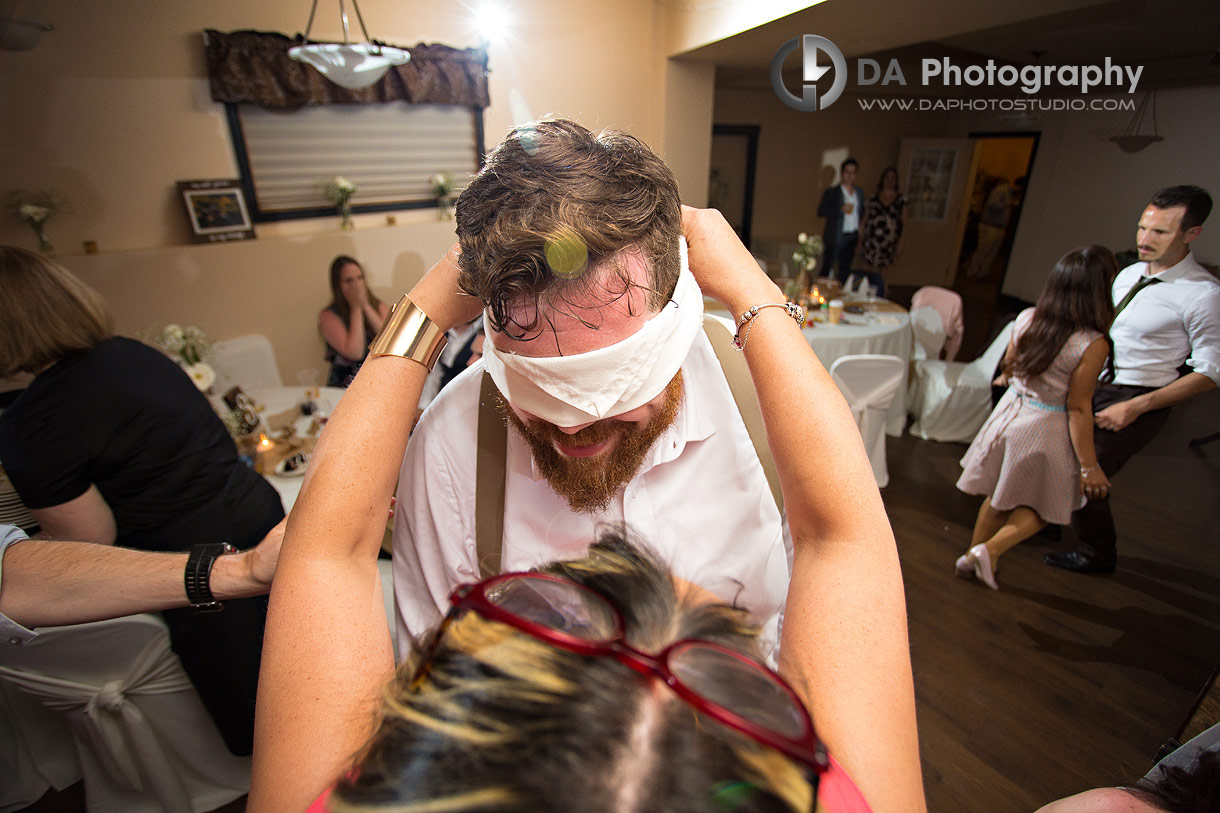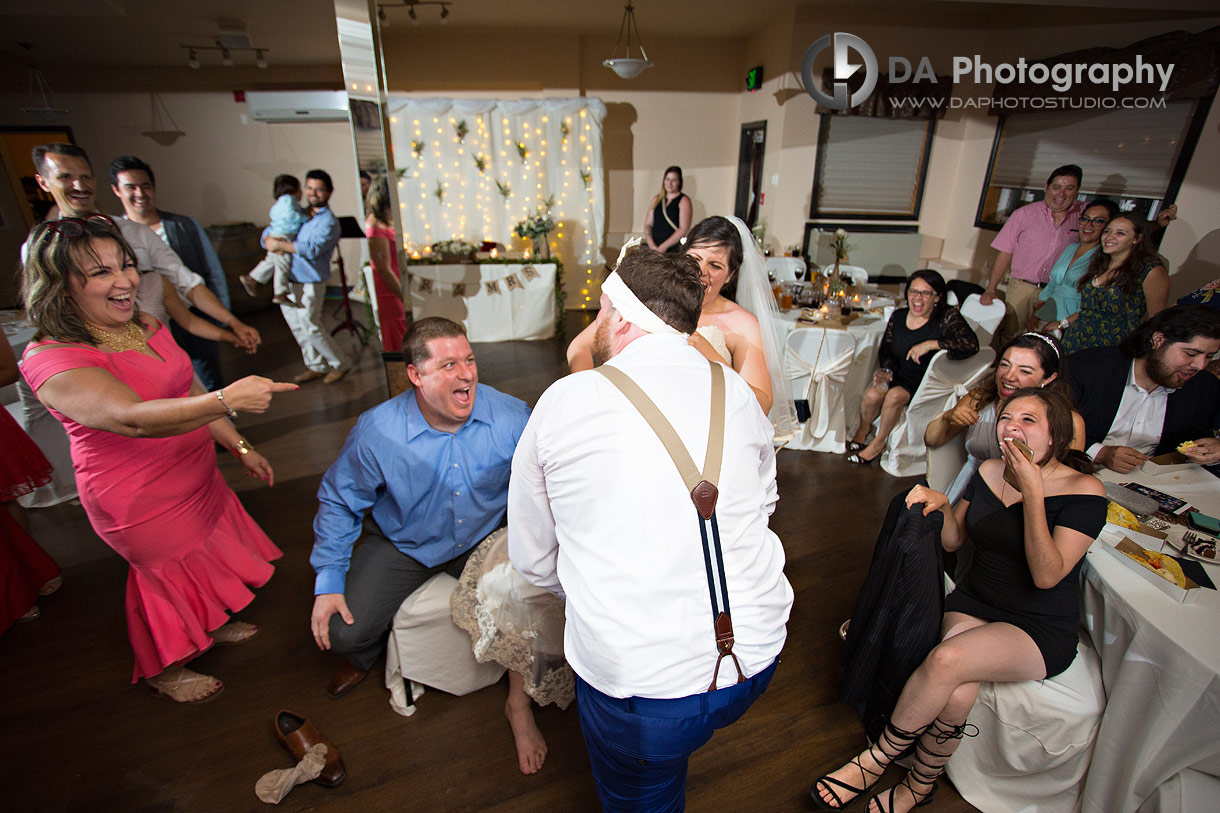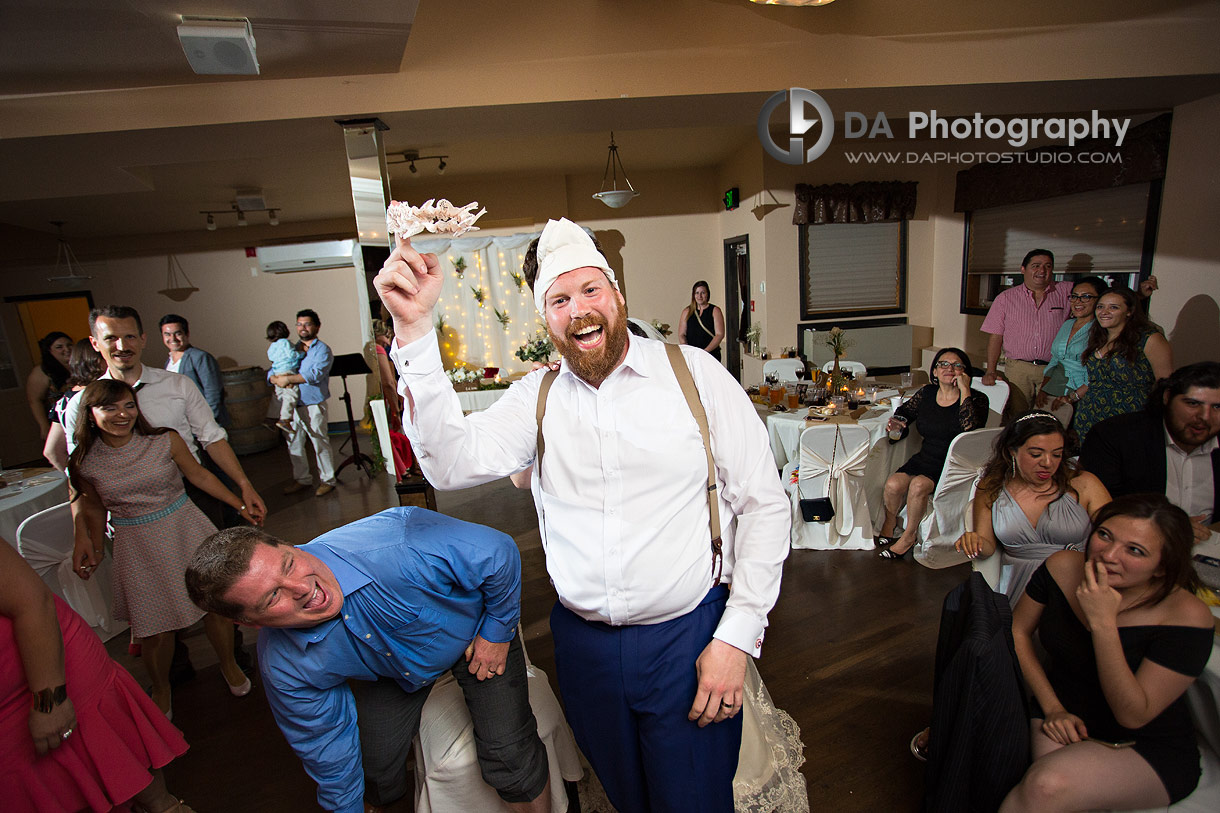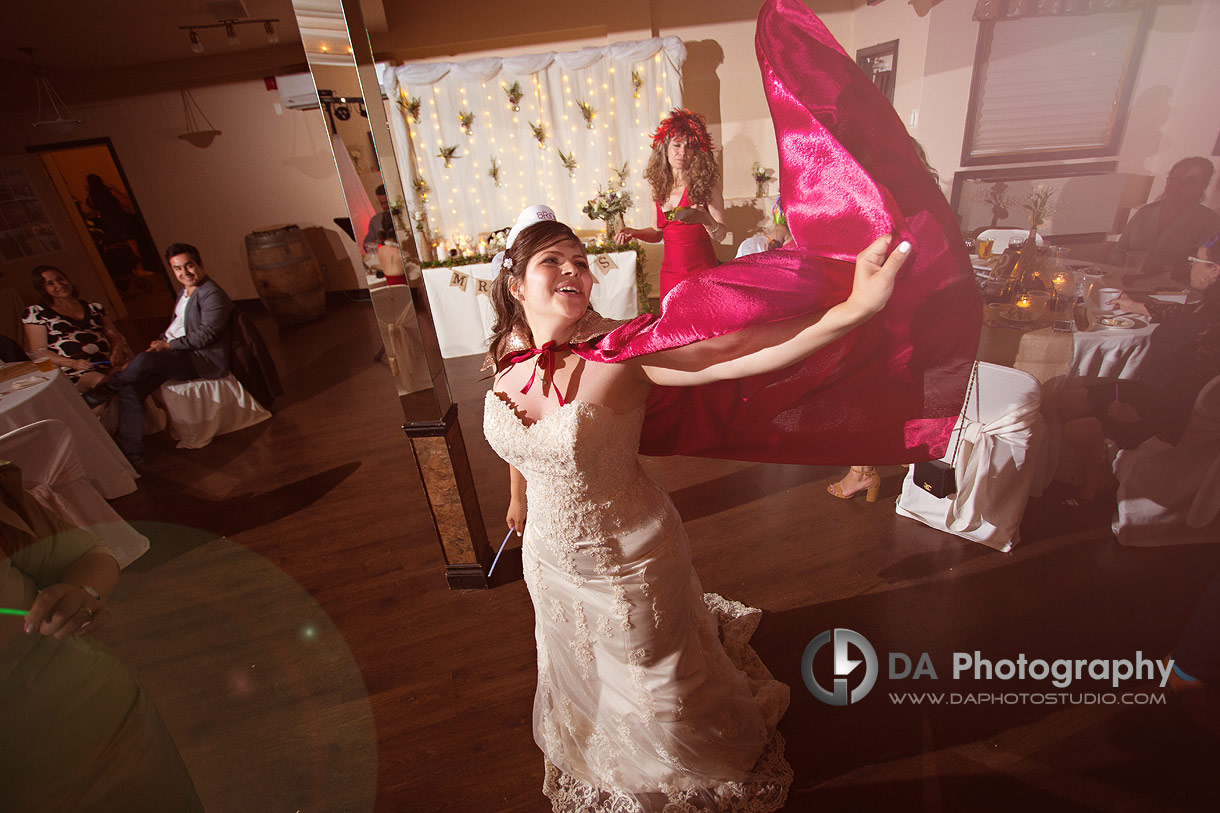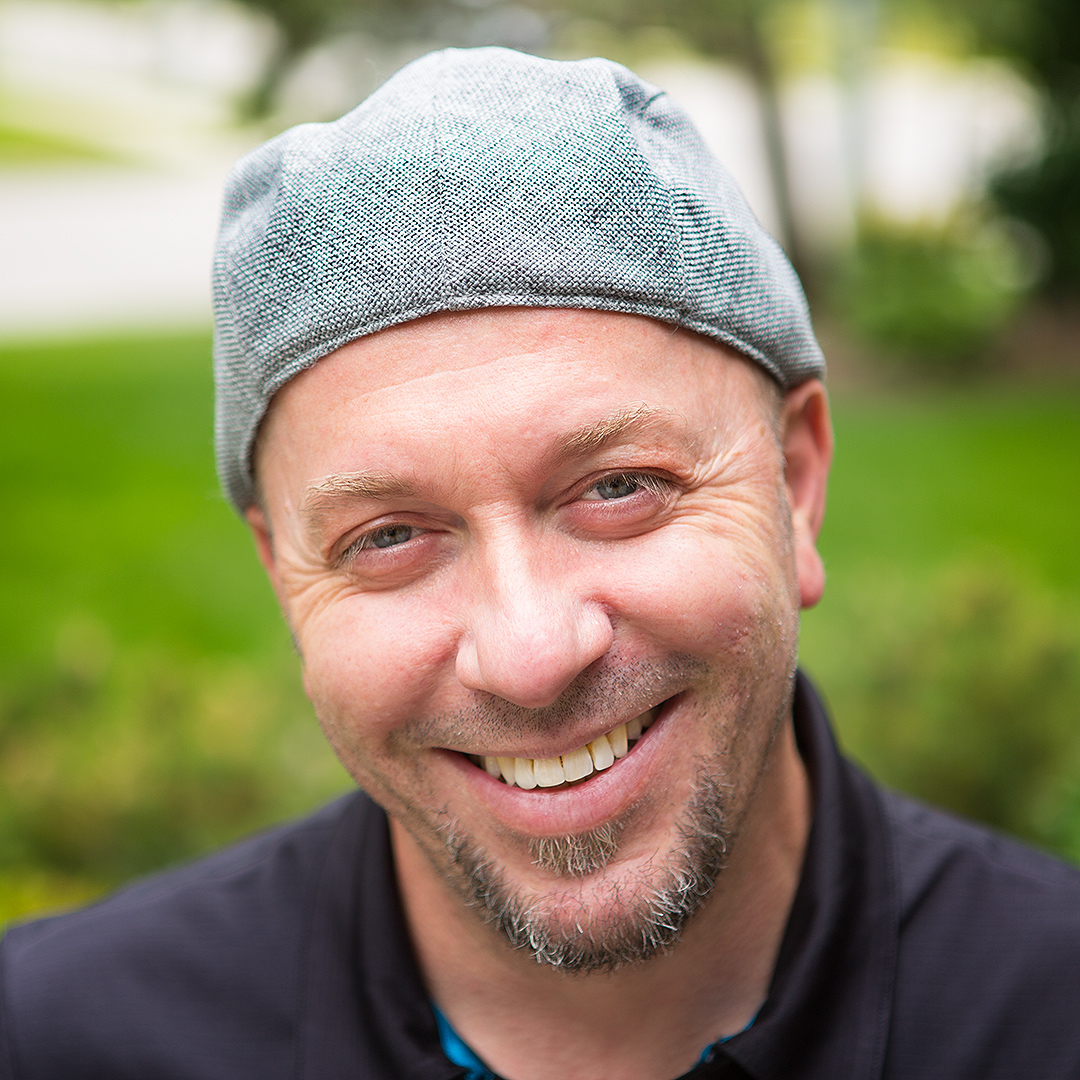 My passion and biggest asset is taking the time to make every client comfortable and relaxed before I even pick up the camera. The result? Photos of you that actually look like you at your best! I can prove to you how much you can enjoy having your picture taken. Lifestyle photography is about the experience that happens to be served up along side of some great photos.
Specialties:
Family Photography for families that like to move around and enjoy their photo time, Wedding Photography for couples looking for a mixture of photojournalistic, contemporary and traditional images and Professional Corporate headshots that are far from cheesy and stiff.