First up, does anyone think Jessica totally looks like Selena Gomez? Every time I see her photo I have to do a double take.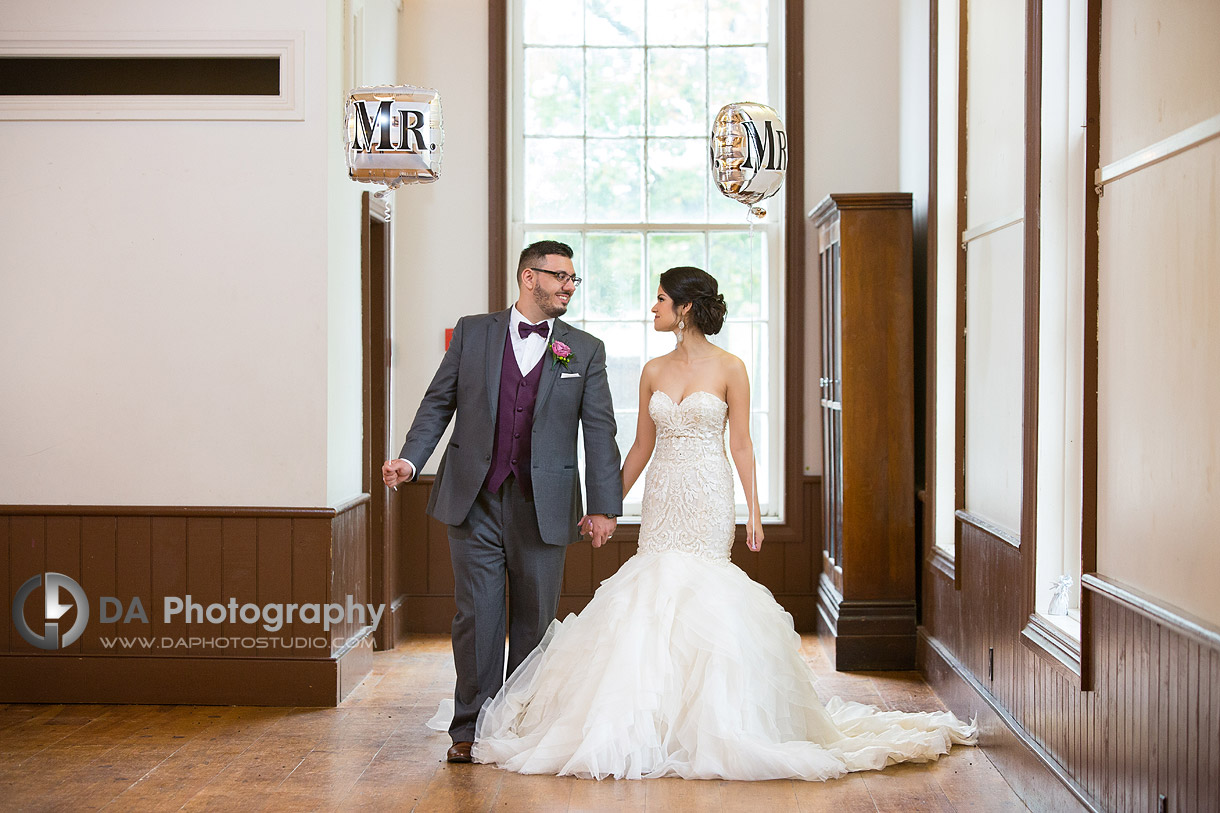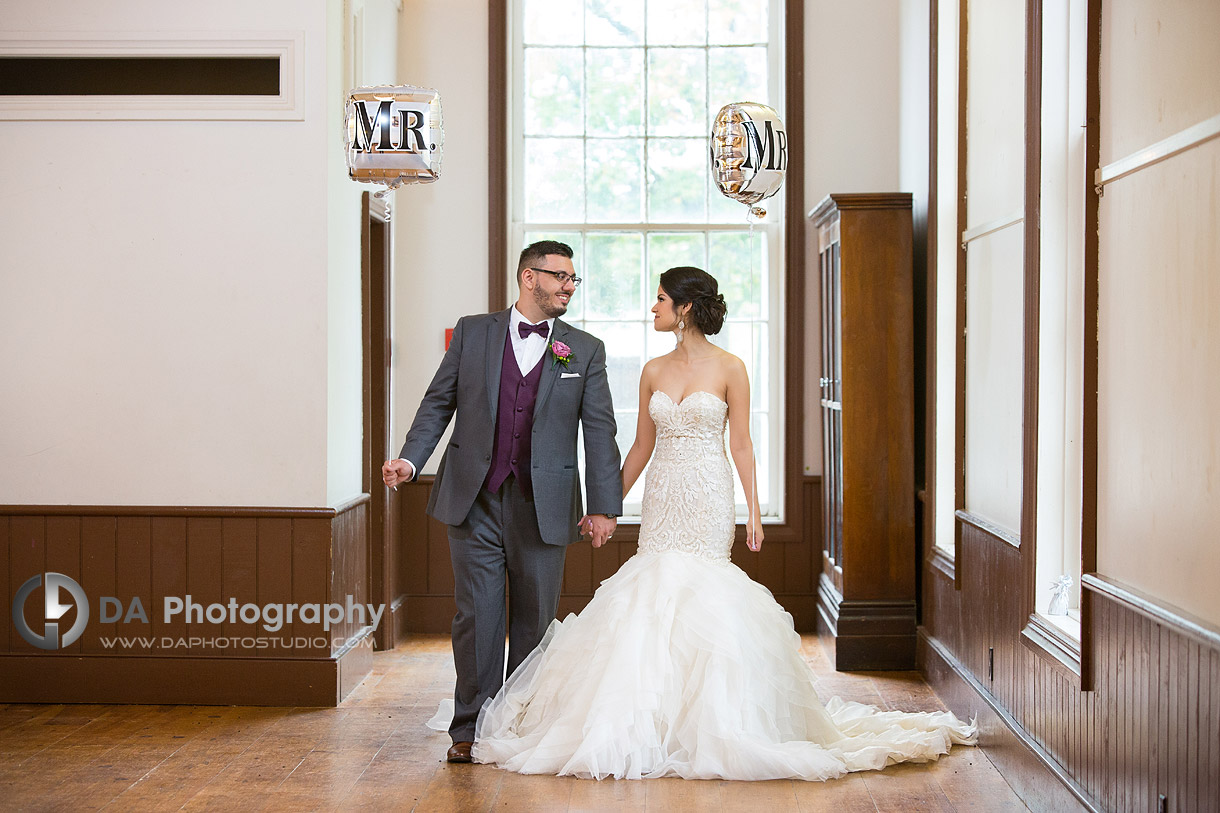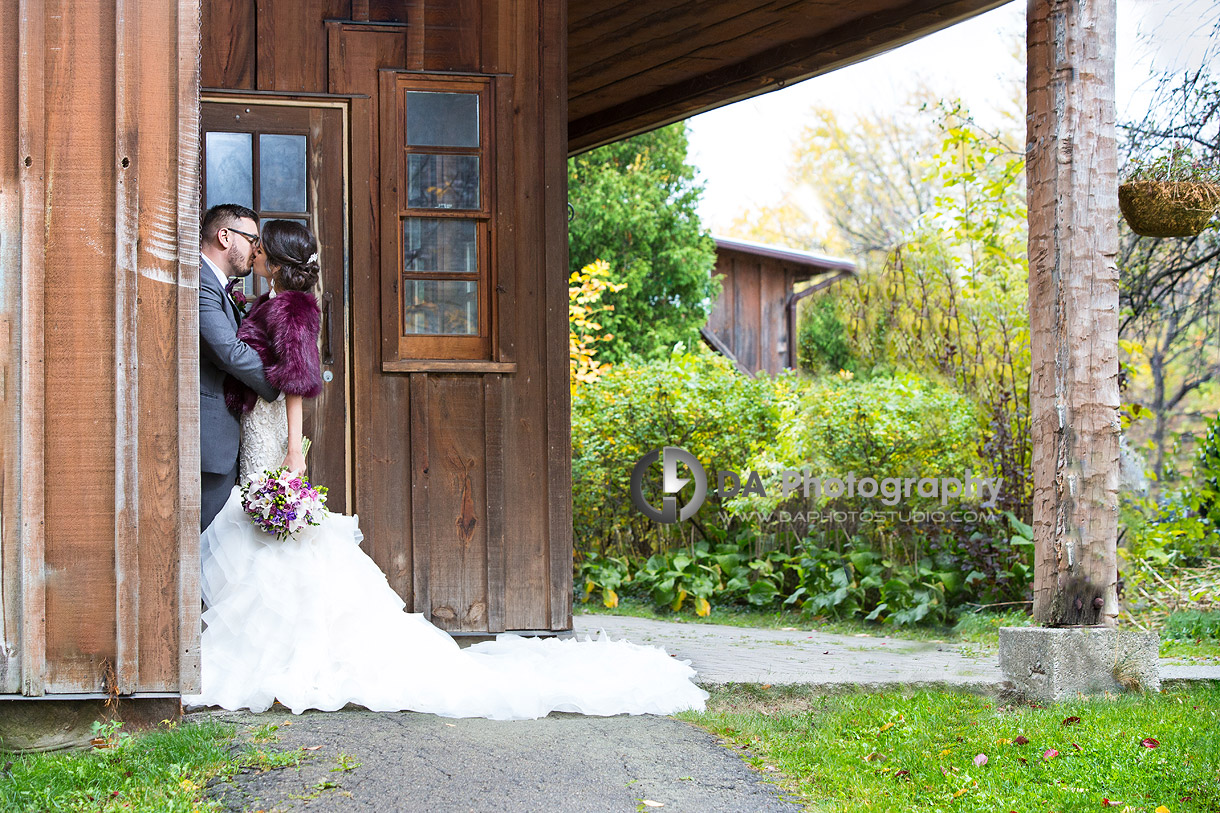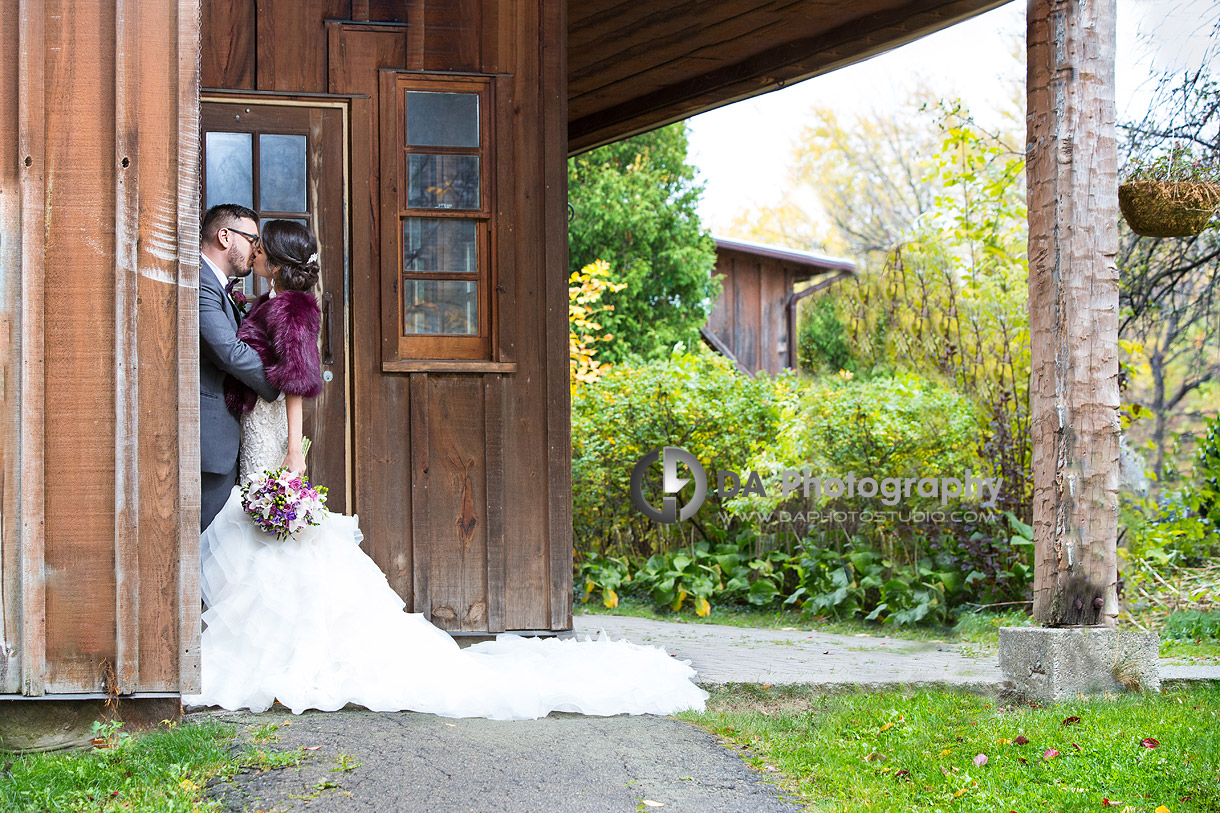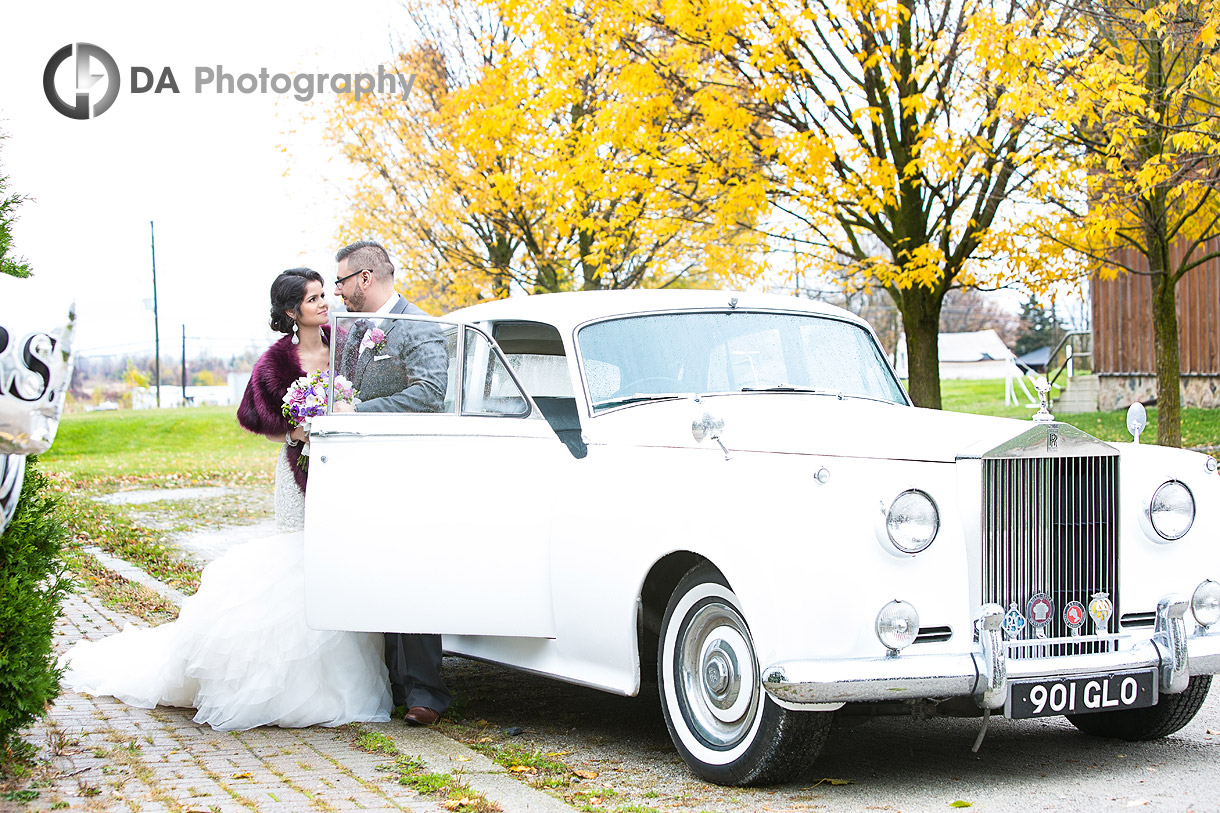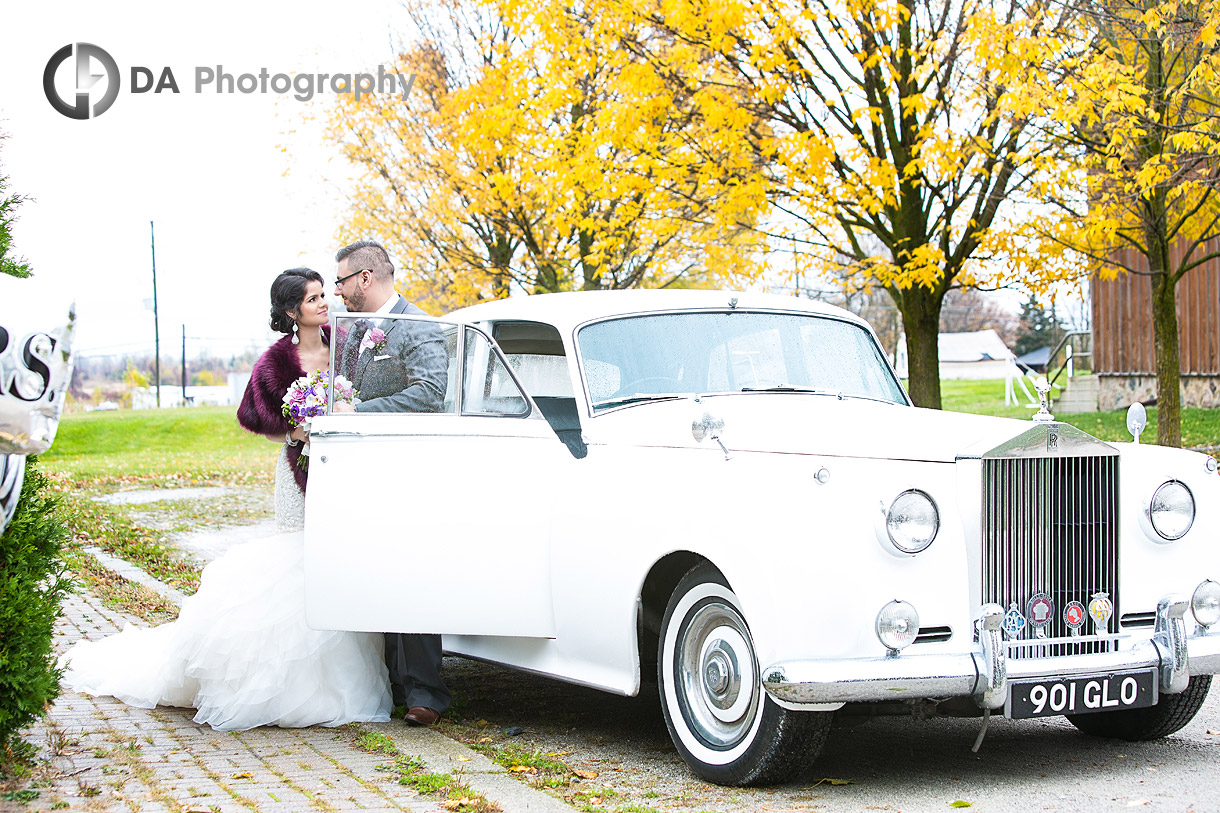 I initially met Jessica and Anthony at a bridal show about three years before they tied the knot. We built up a great rapport and did a winter engagement shoot and their engagement party. Certainly, this allowed them lots of practice in front of the camera before their big country heritage park wedding.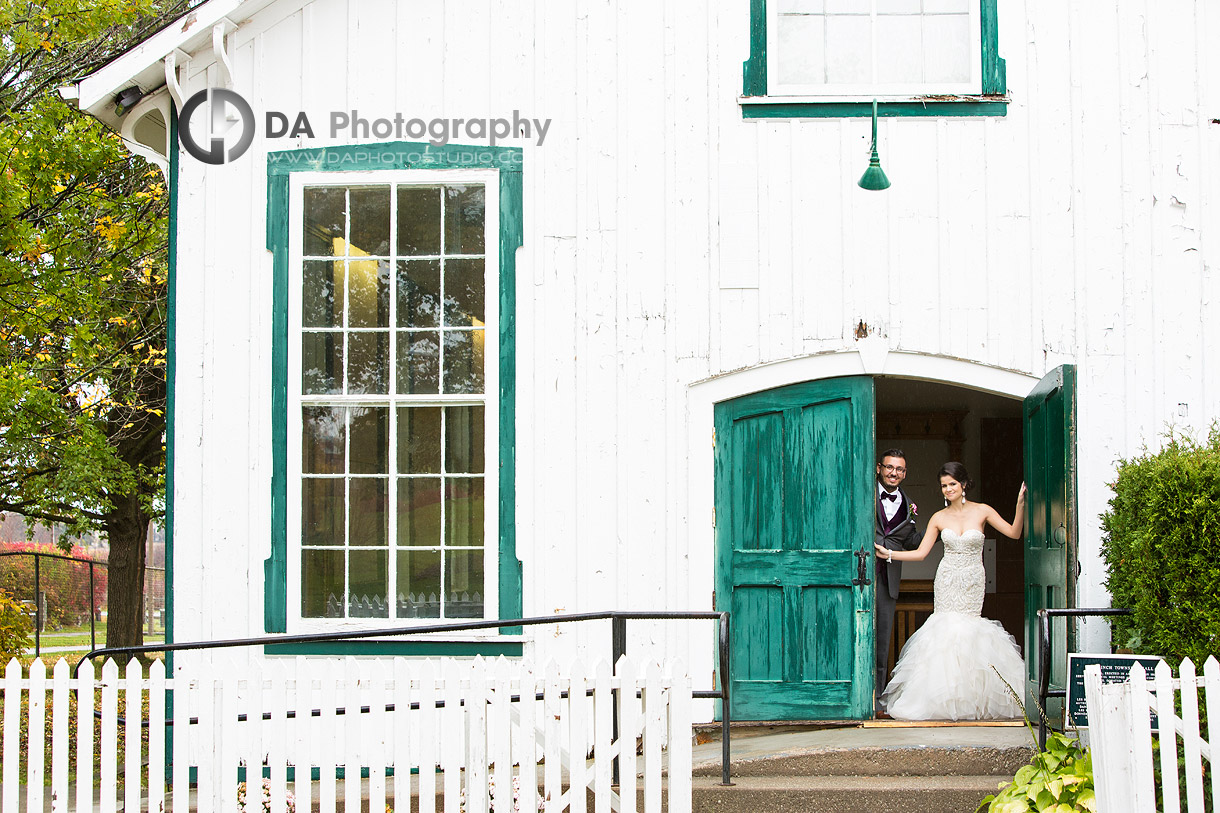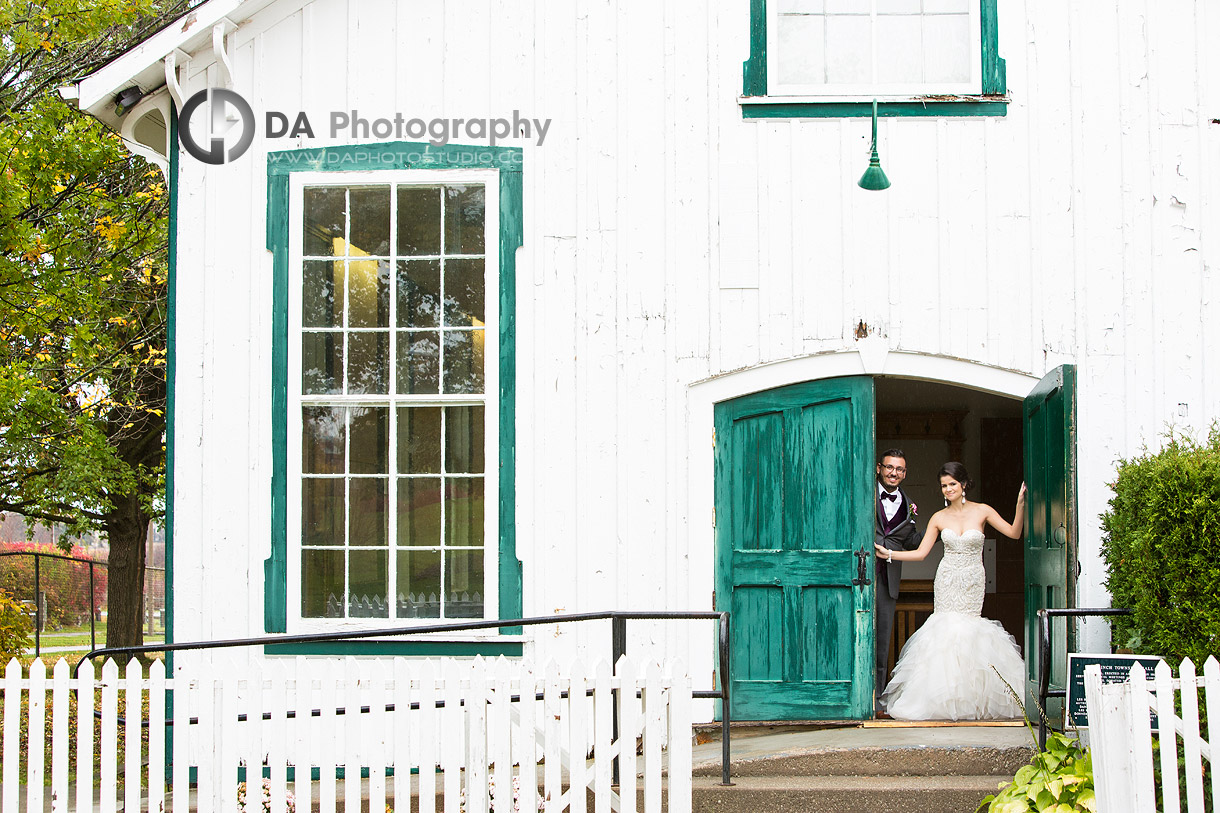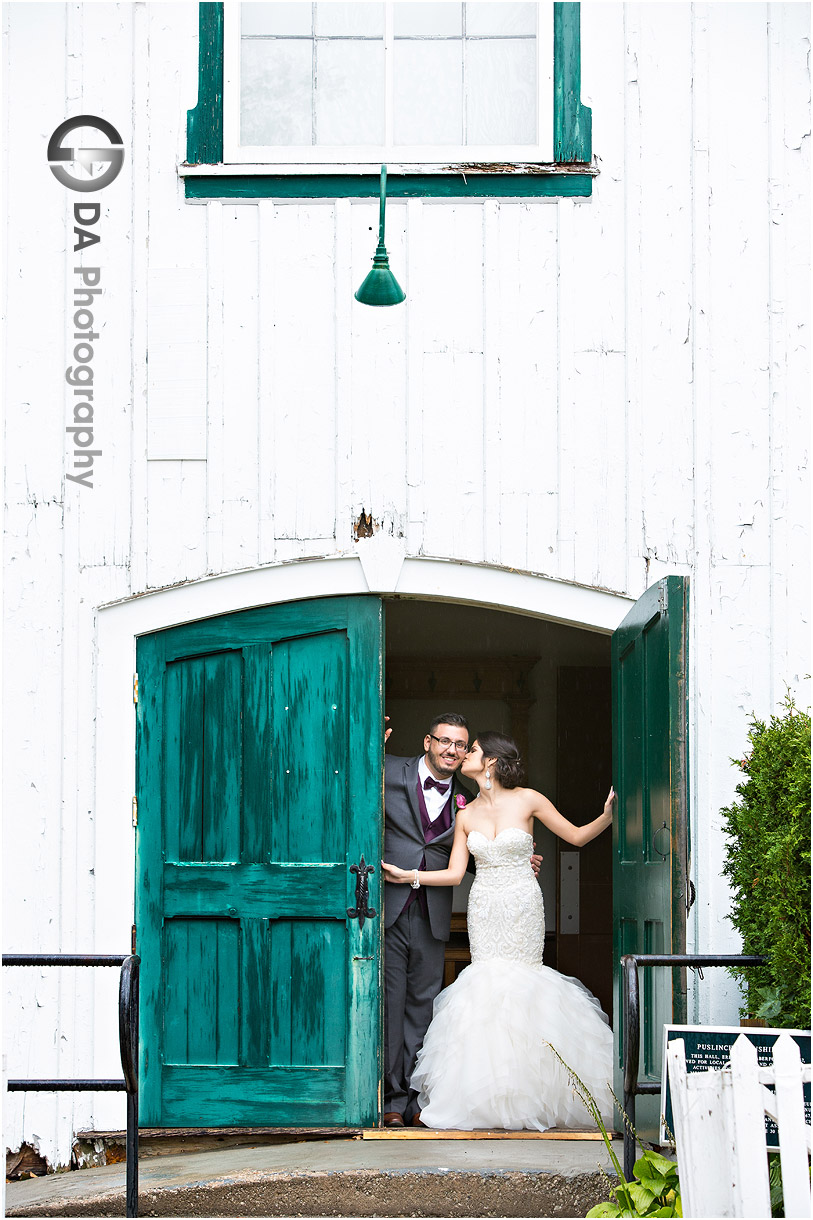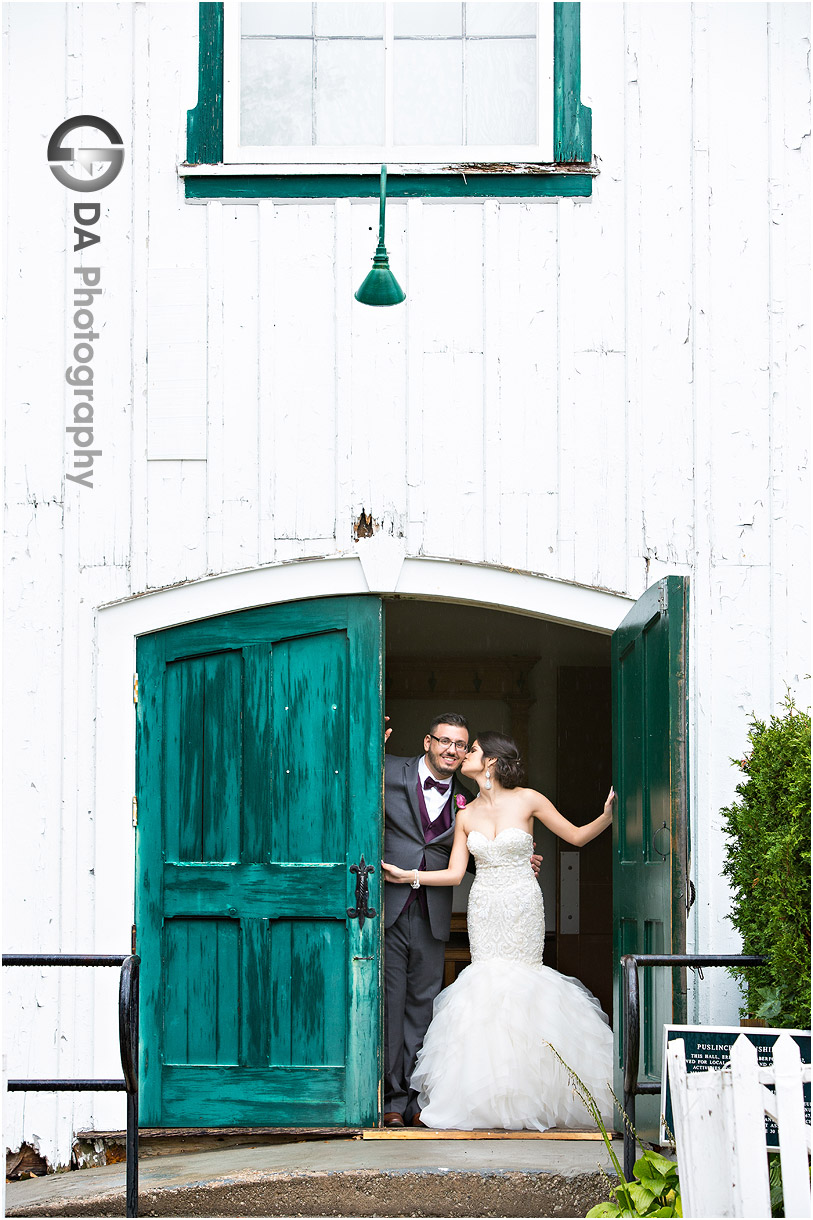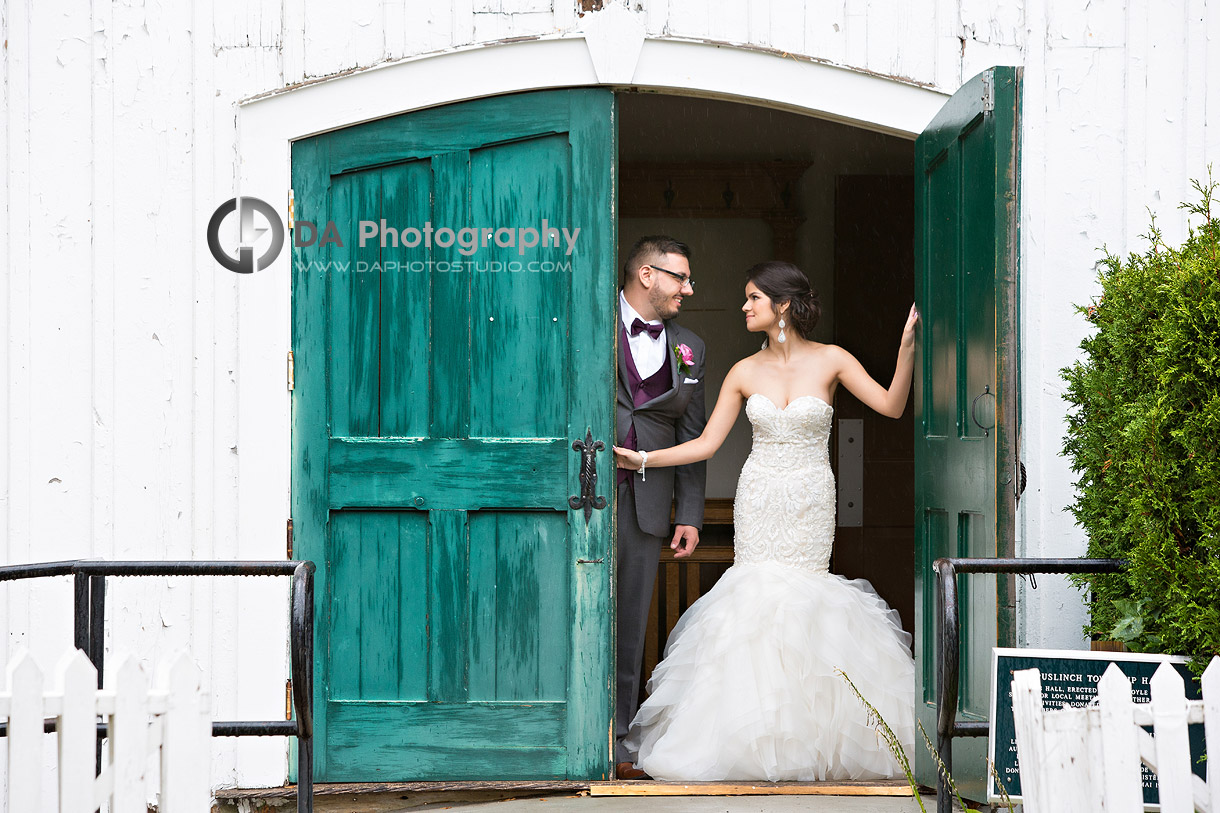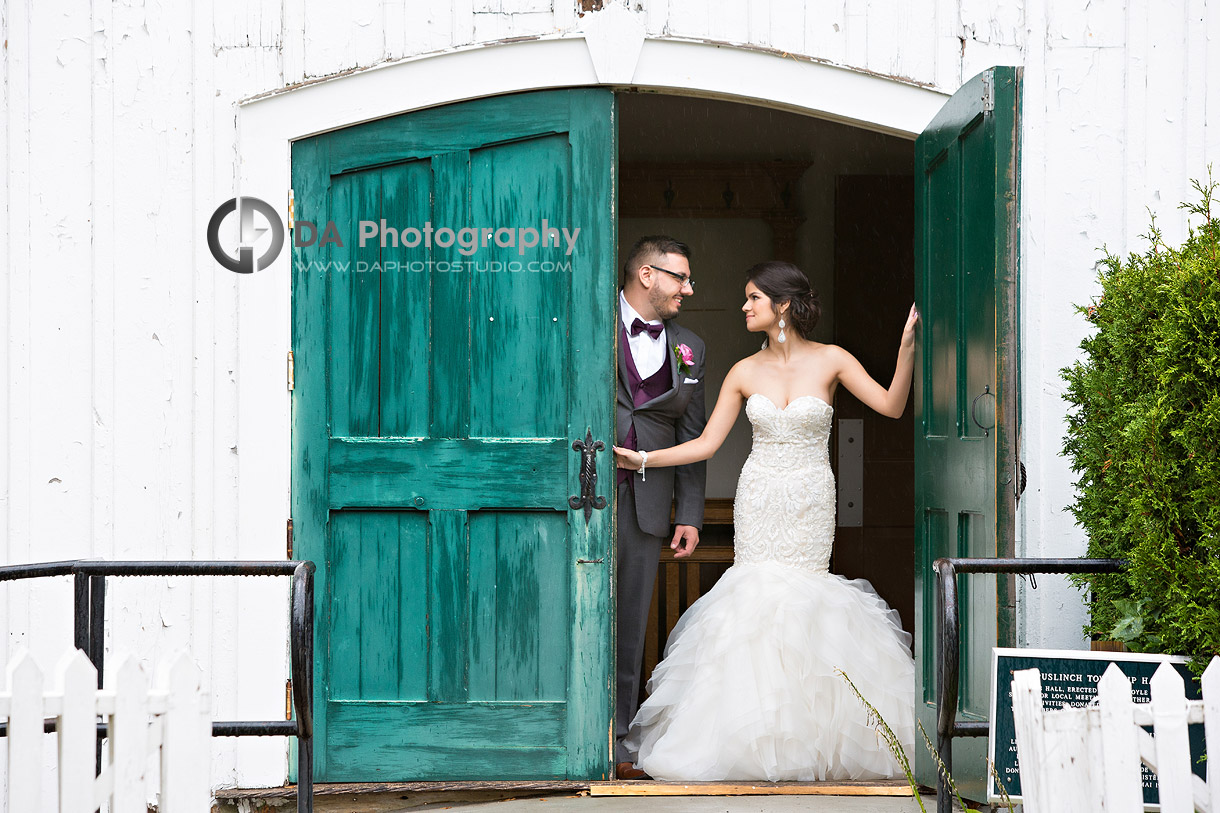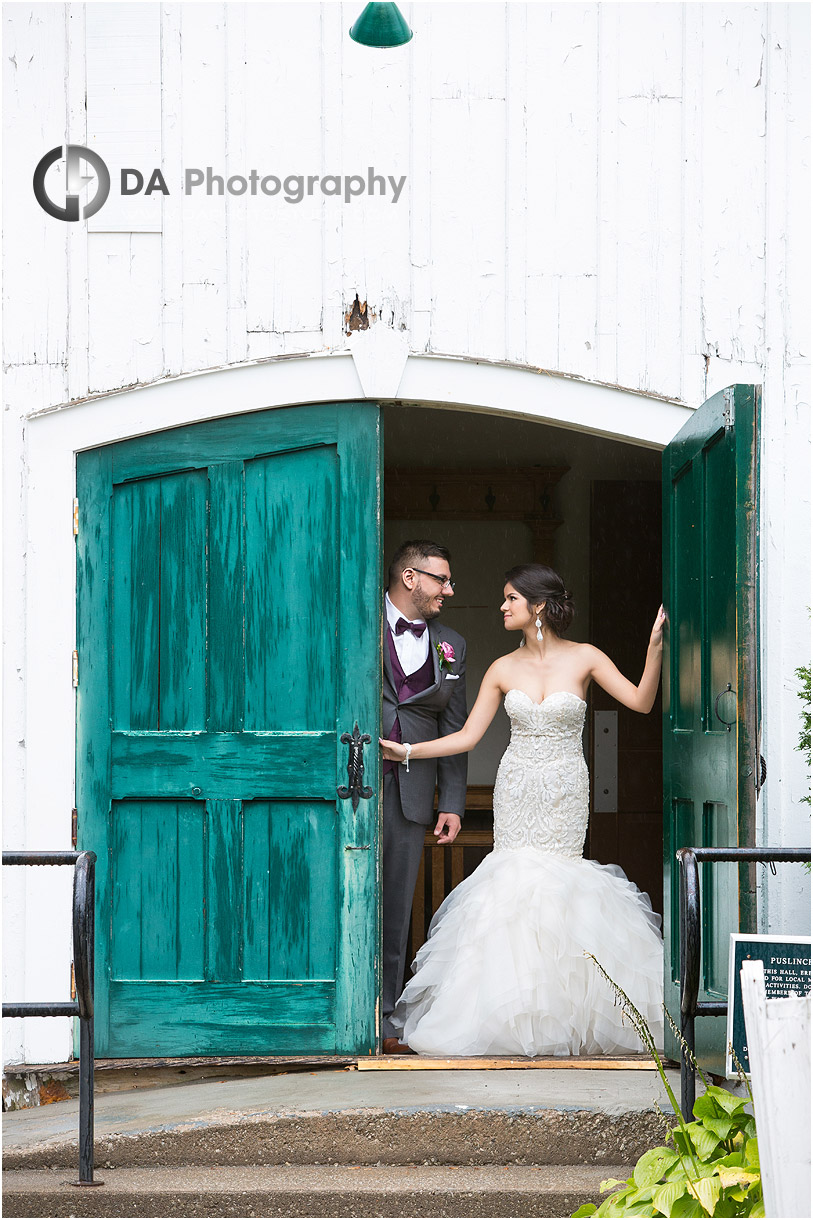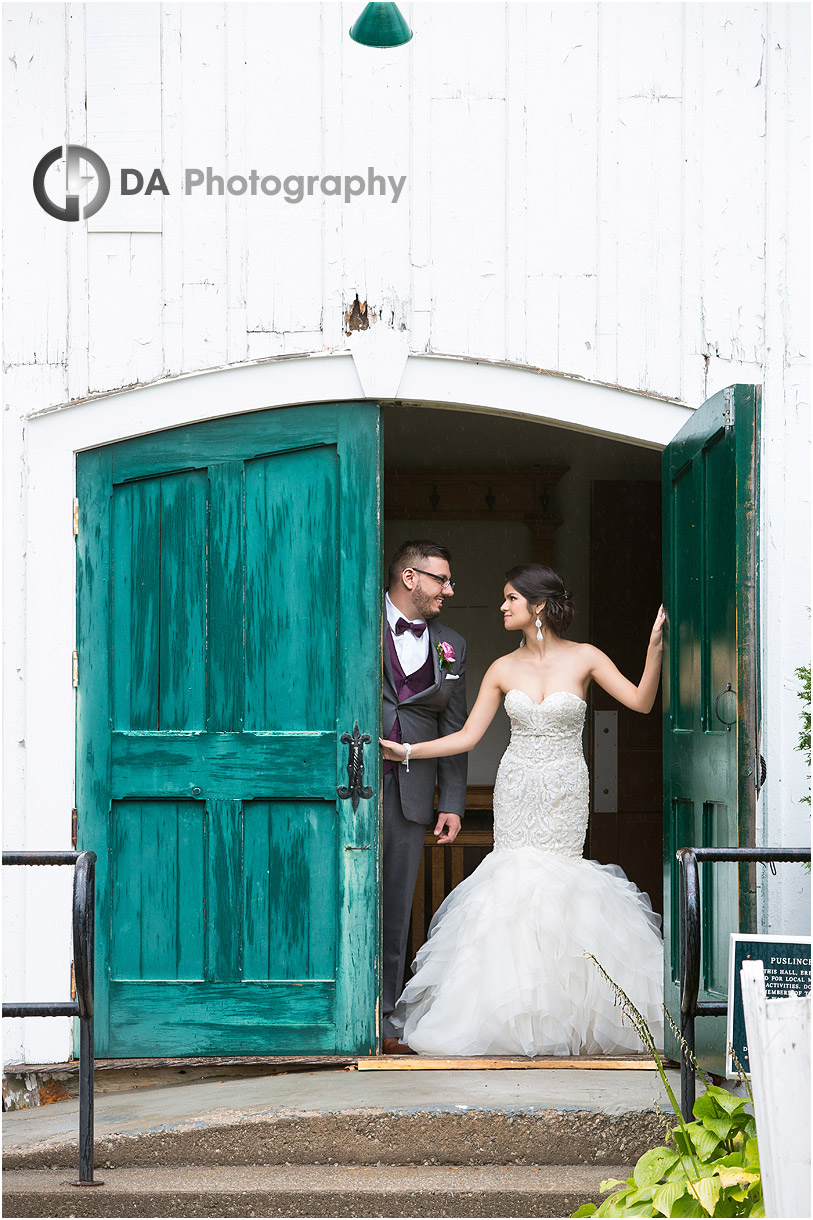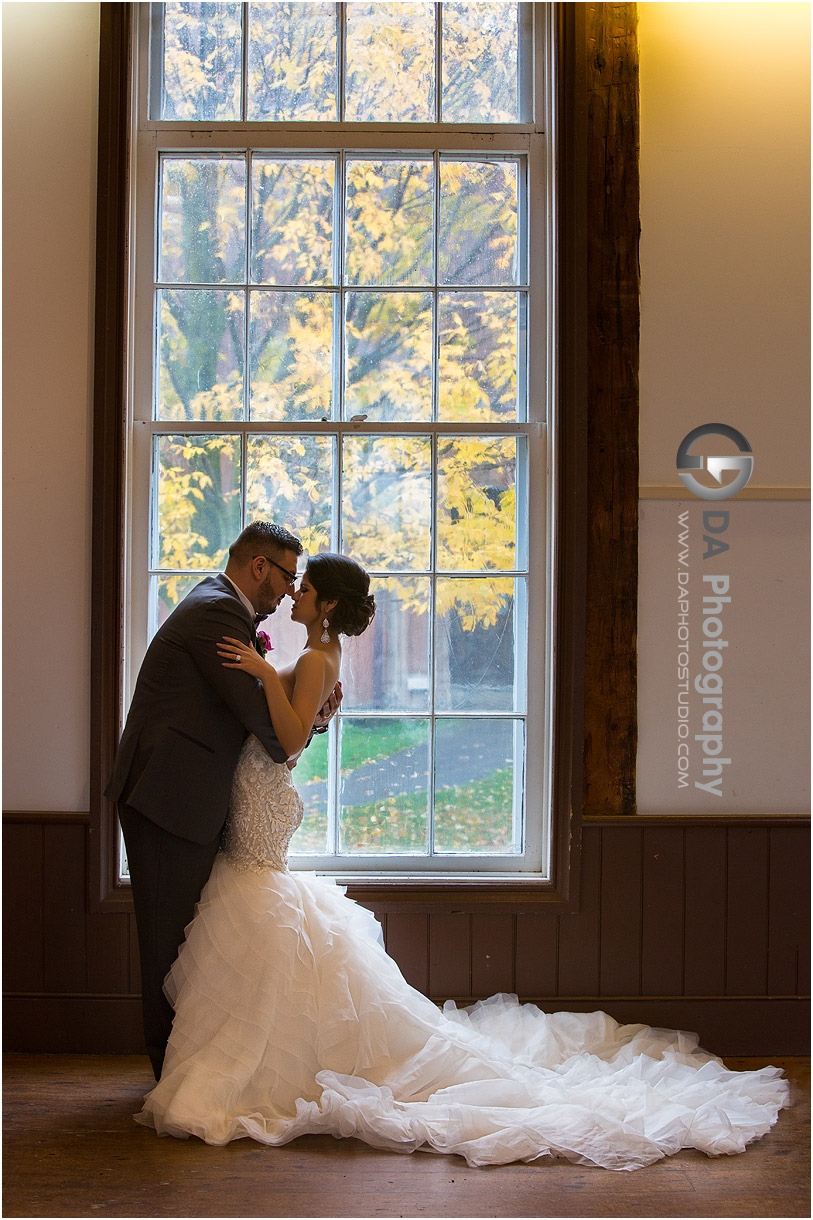 My day began at the house following the girls getting ready while Jacquie headed to the hotel to document the boys. I had the opportunity for capturing the little details and it was something Jessica was interested in showcasing. When you have spent so much time making sure everything is perfect, it's nice to be able to look back and admire the finishing touches once the big day is over.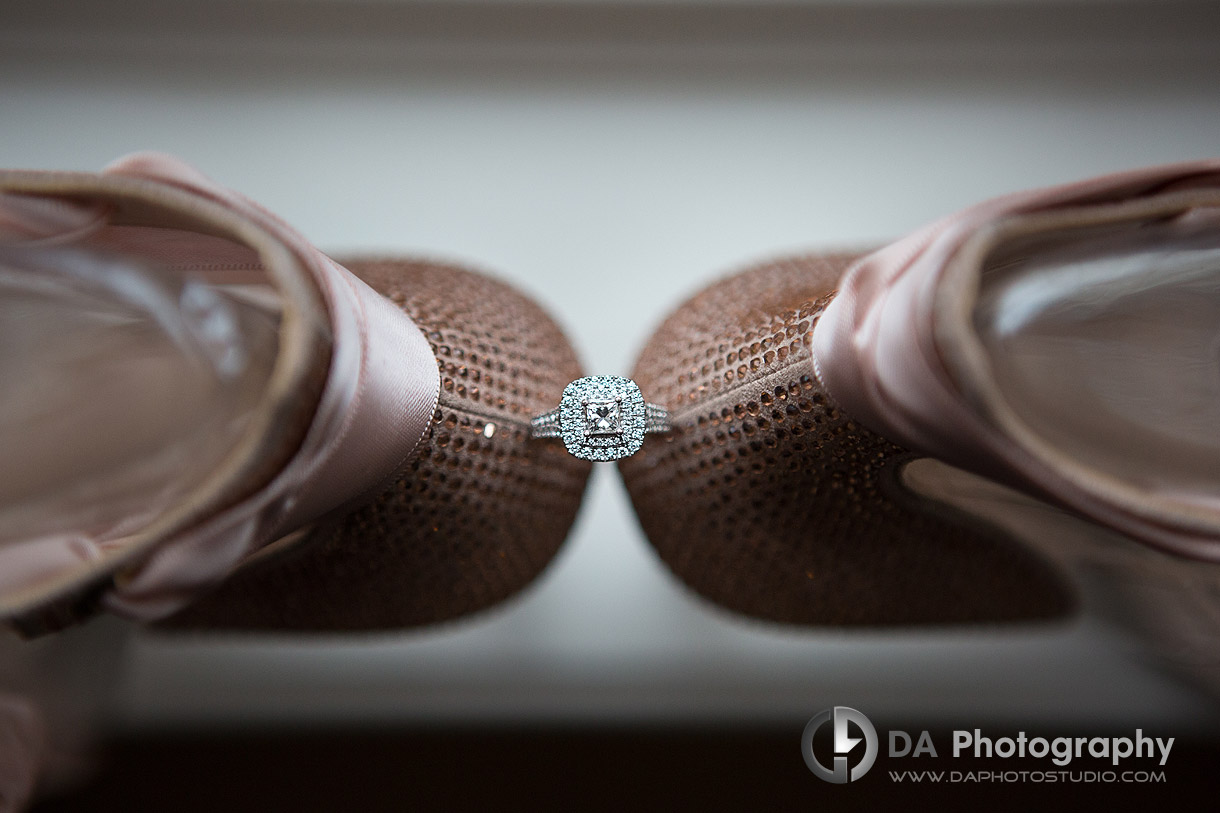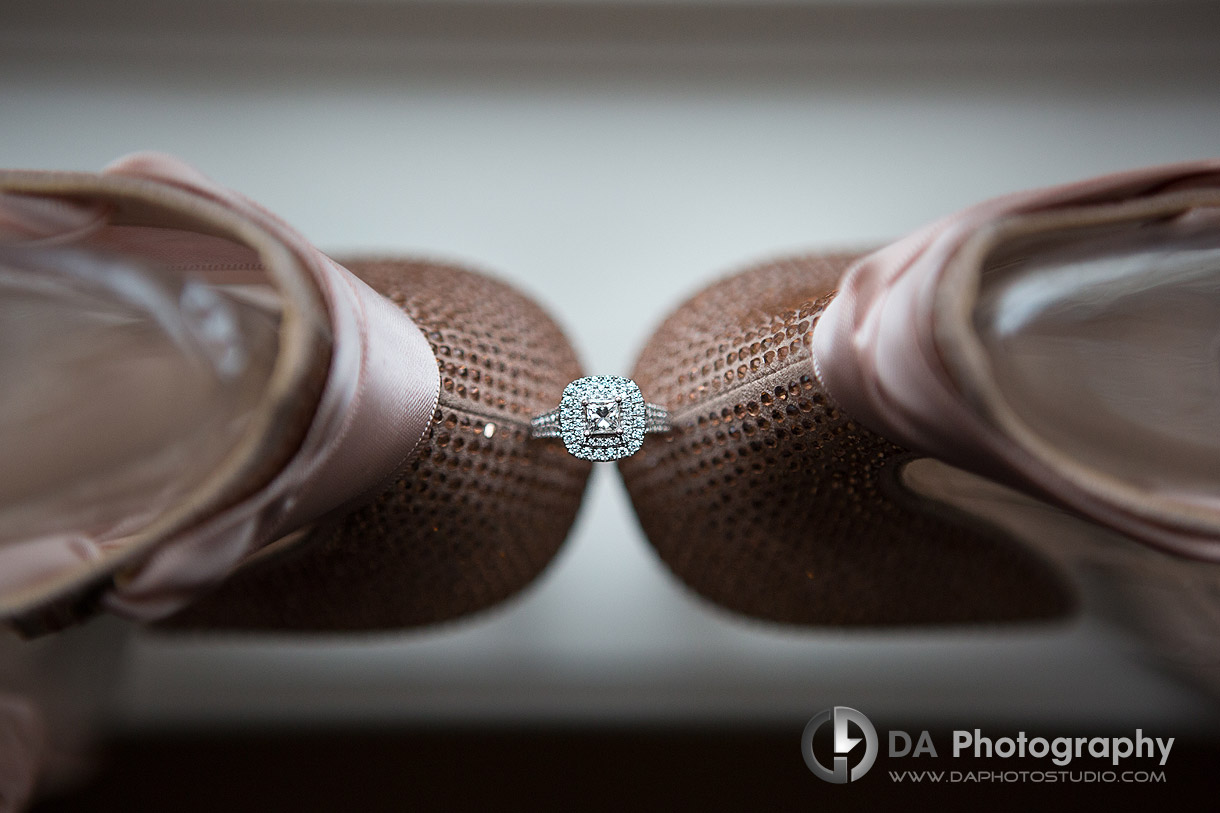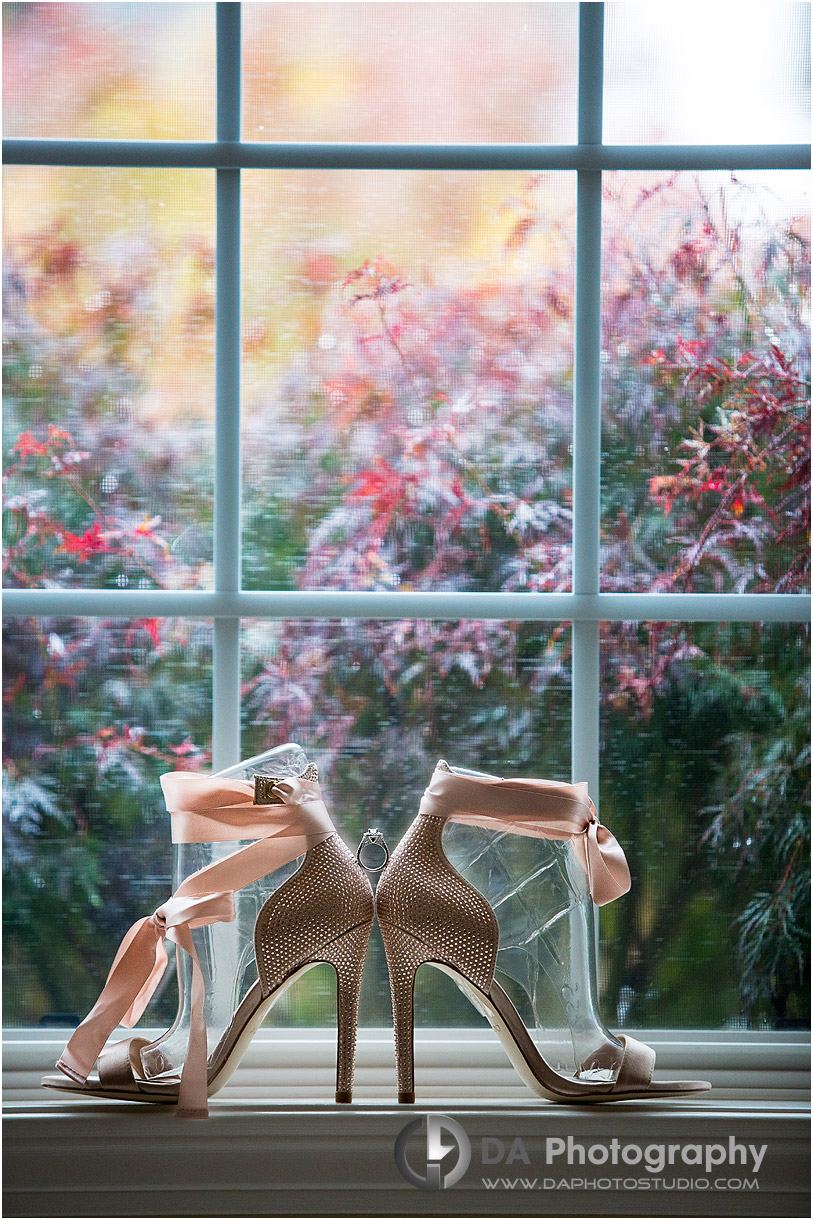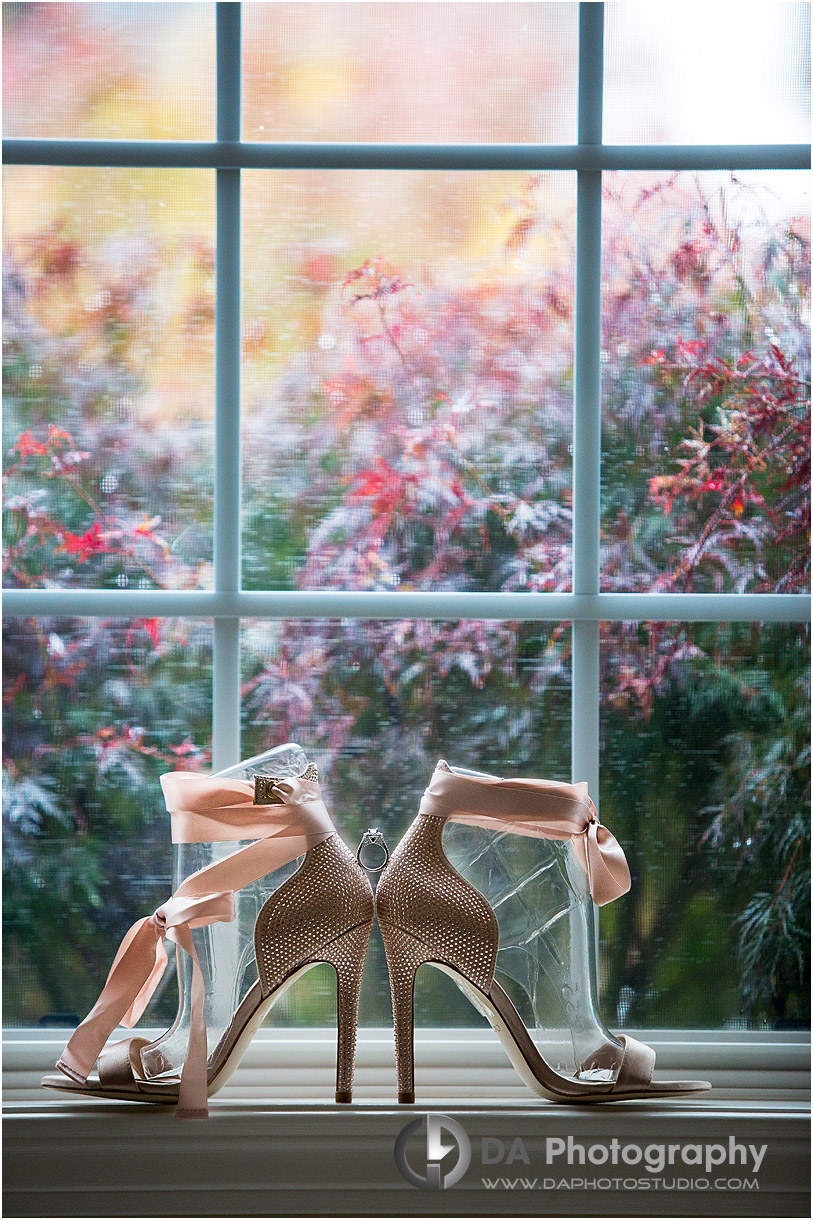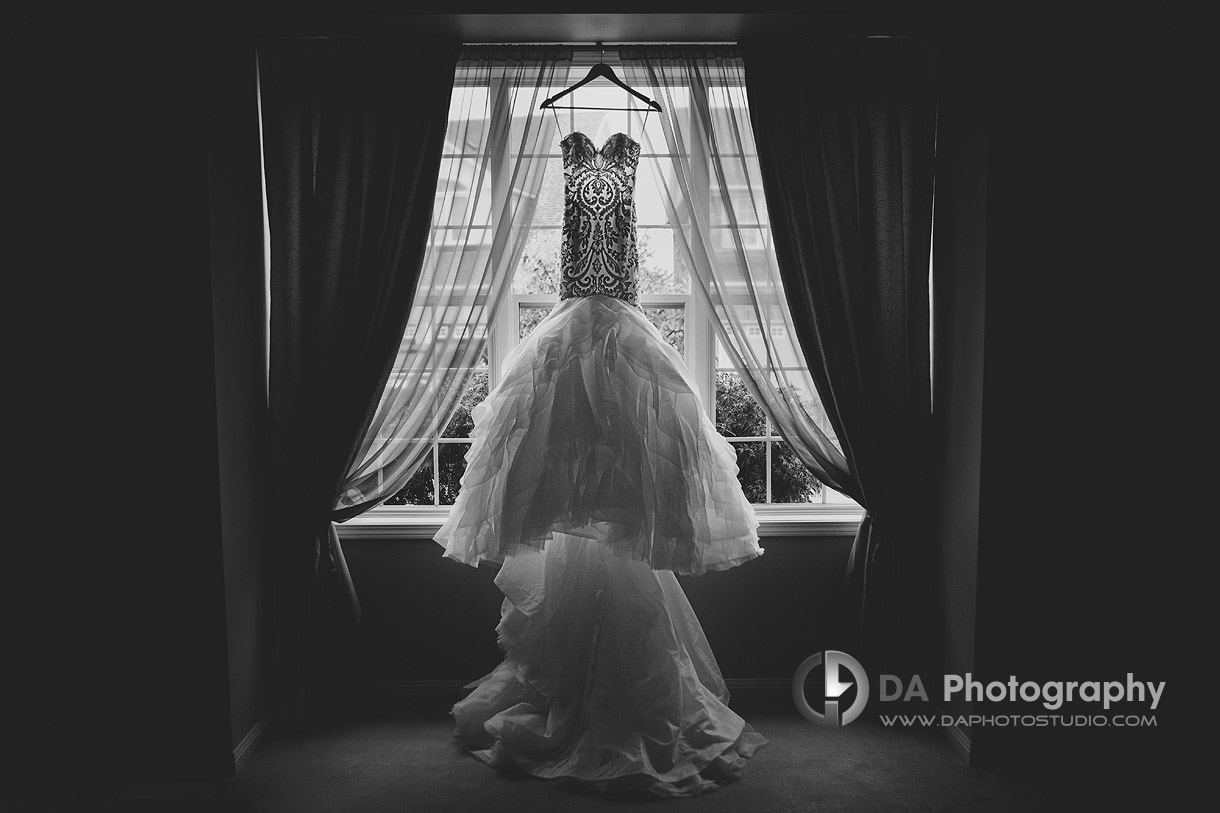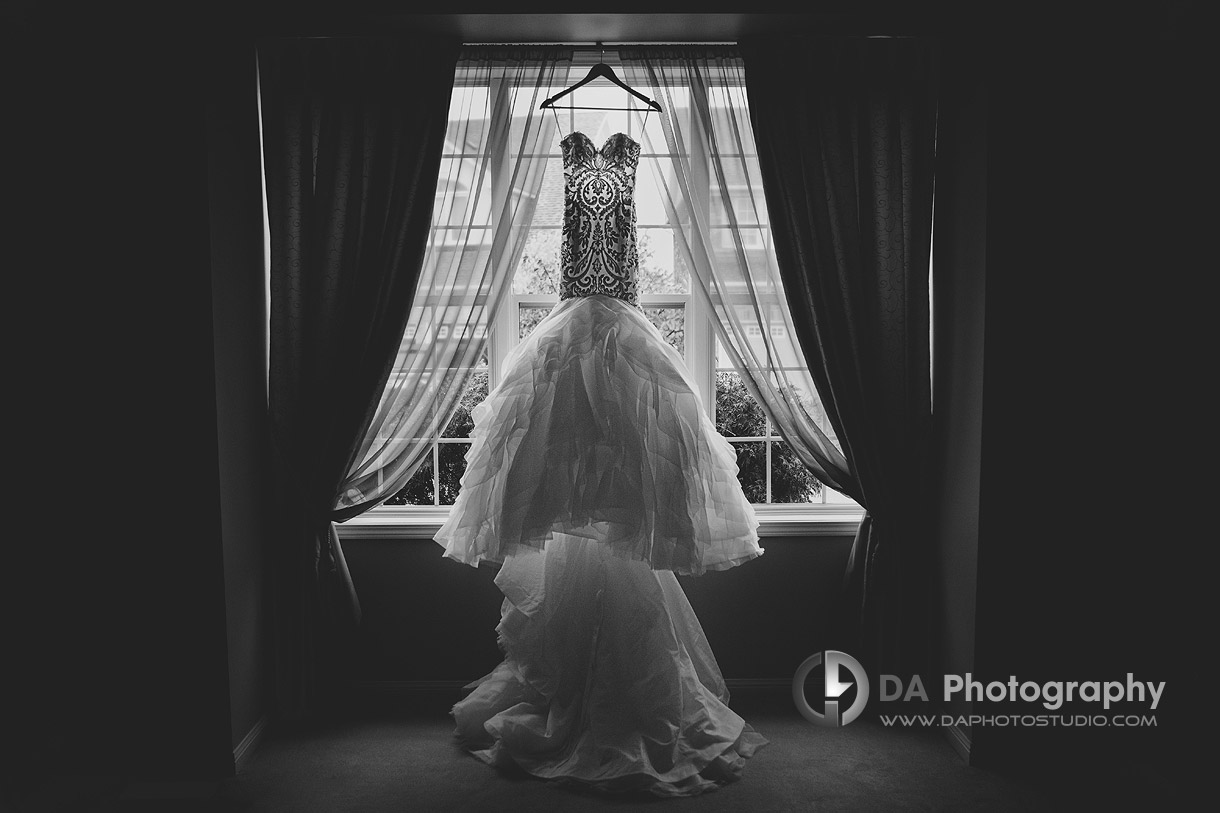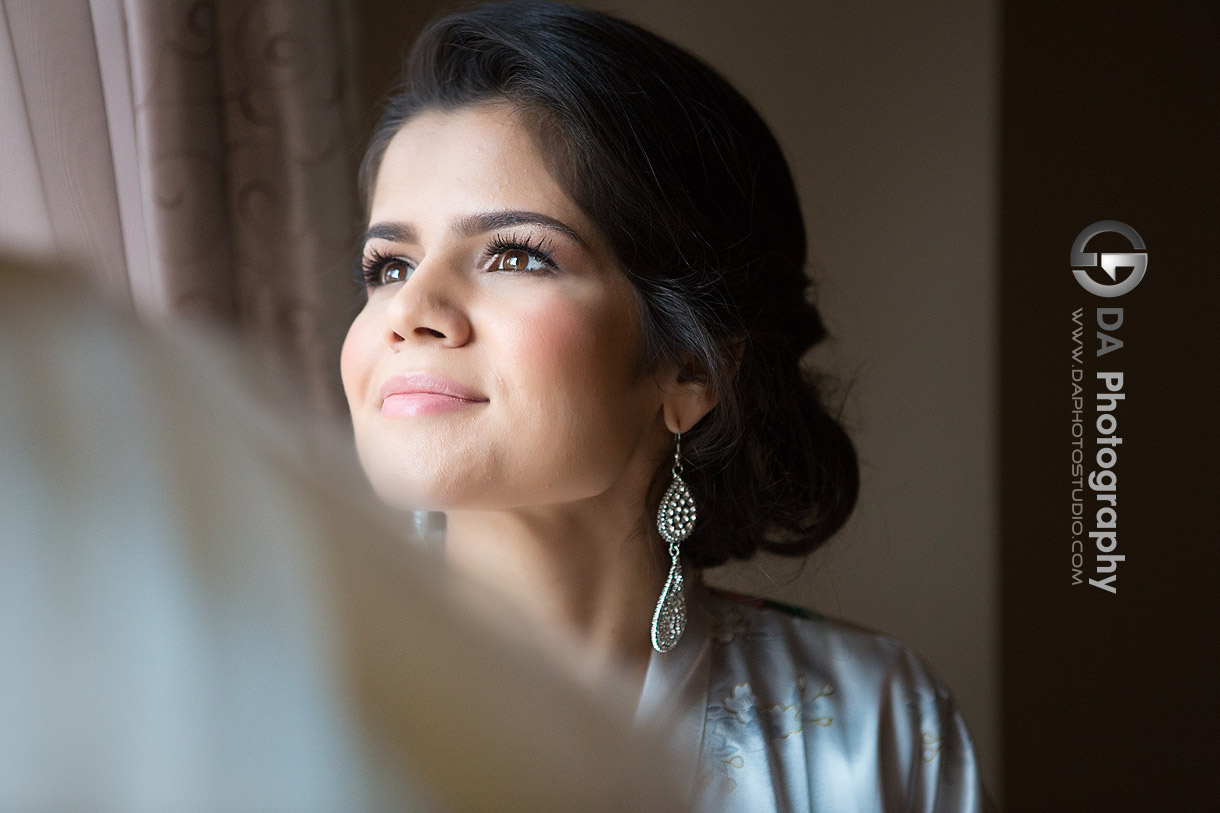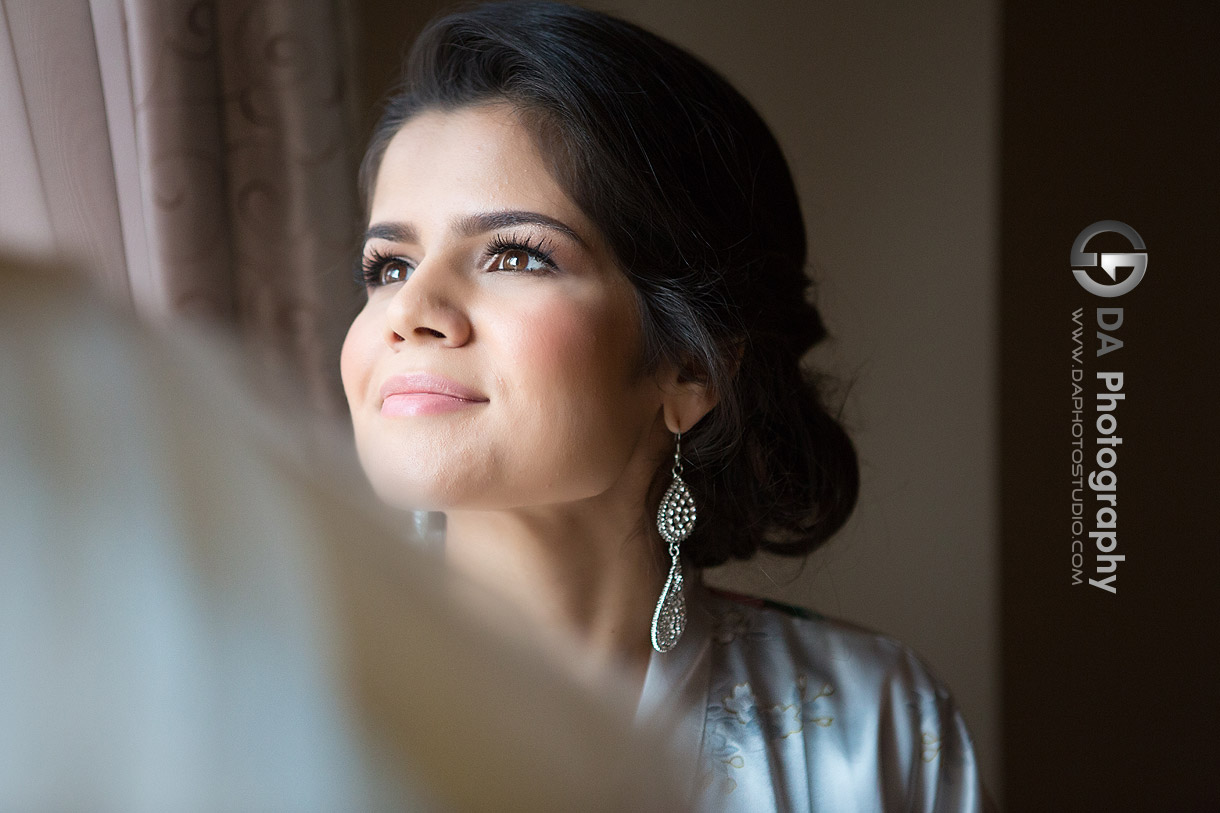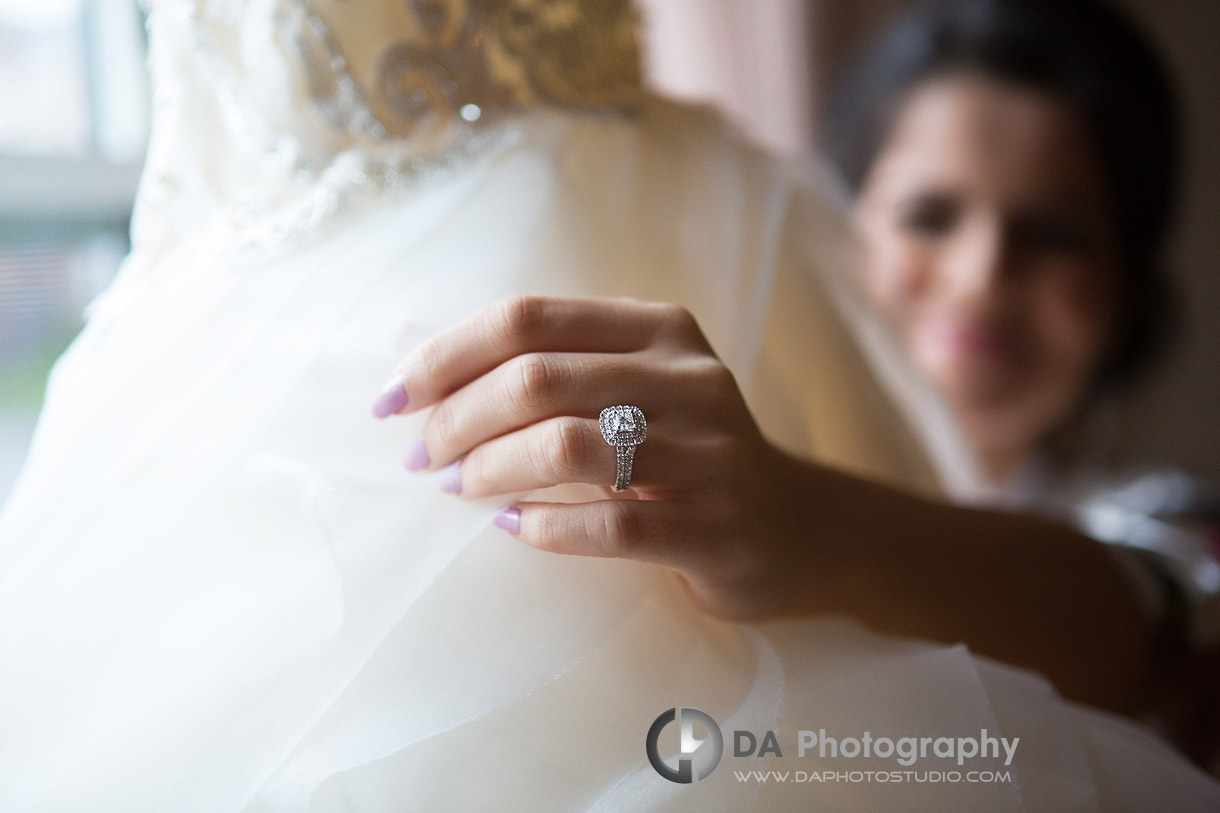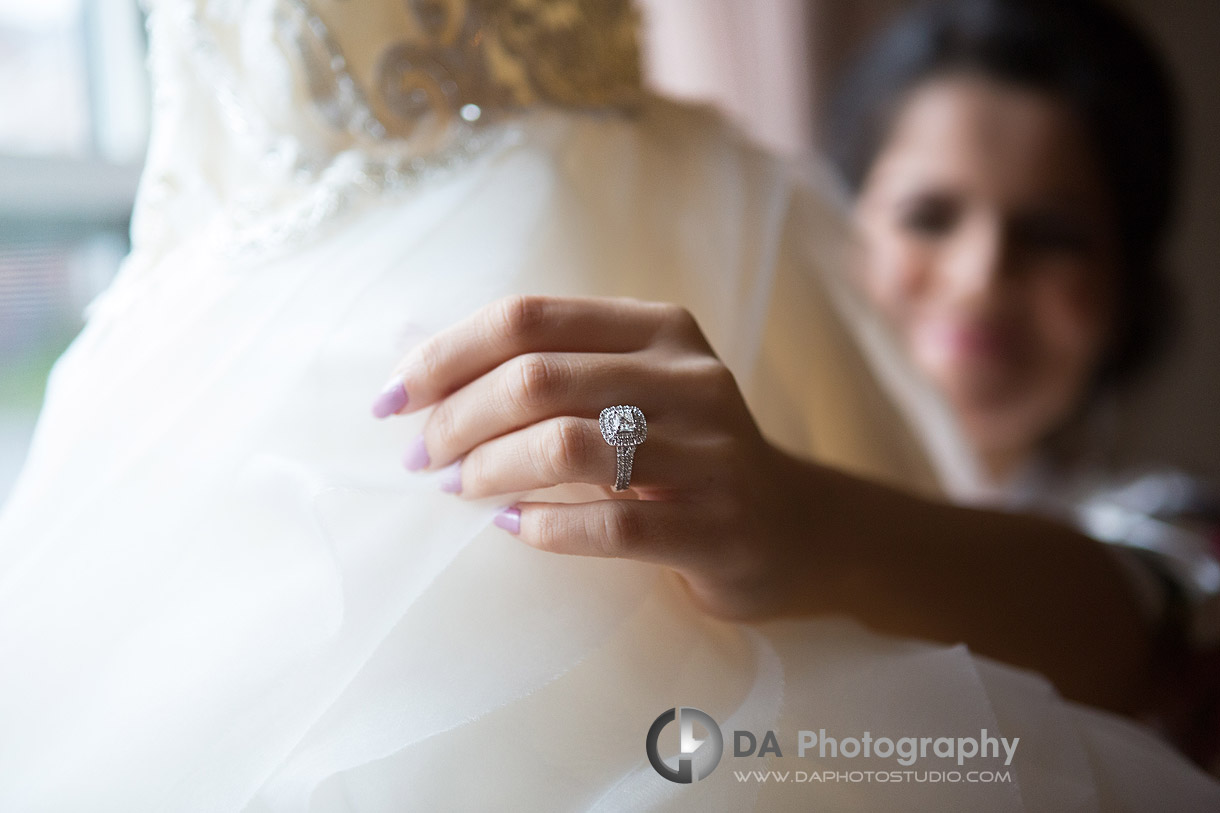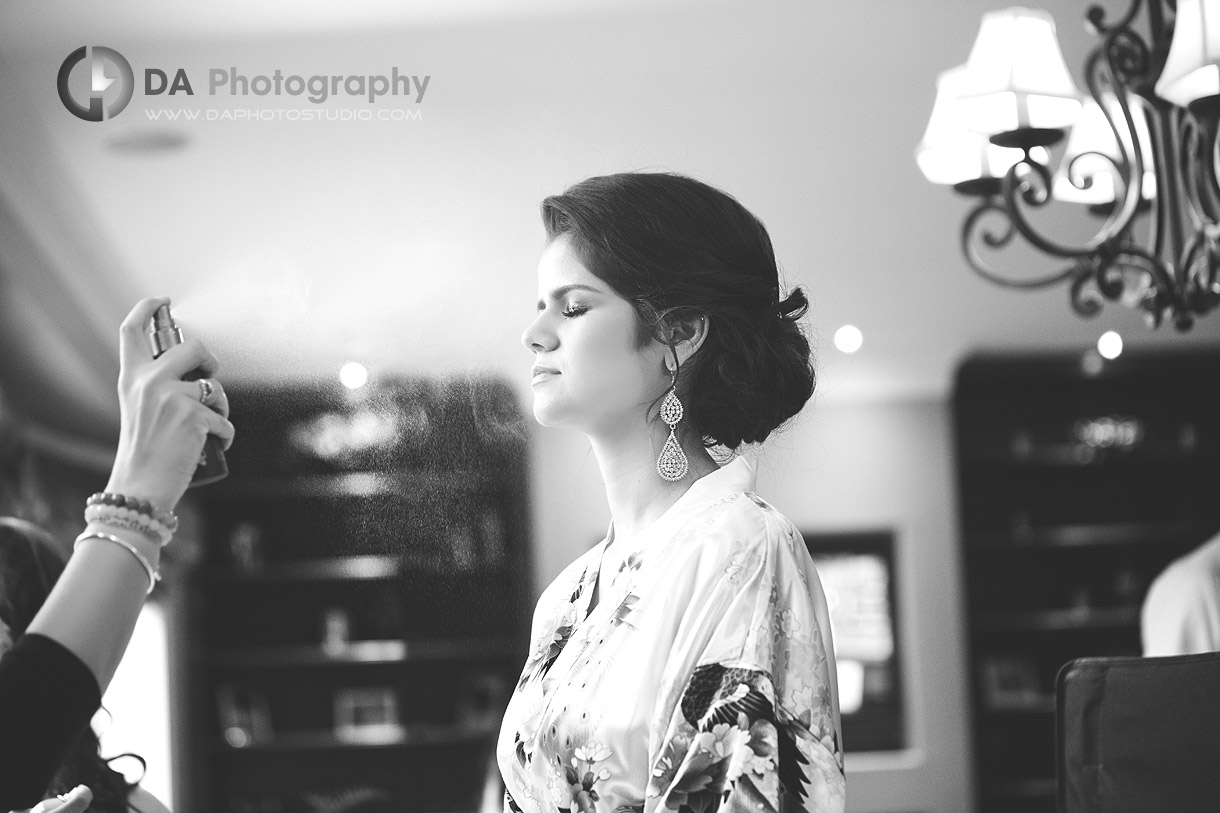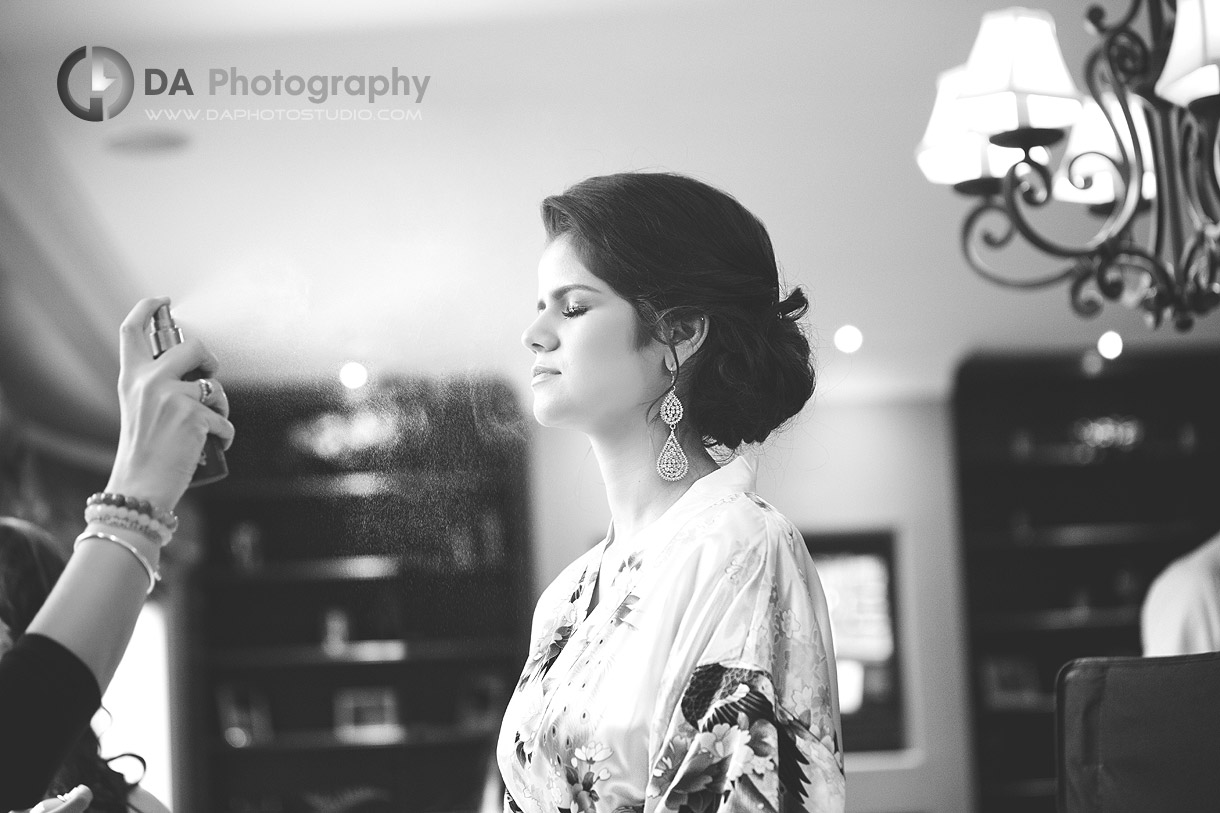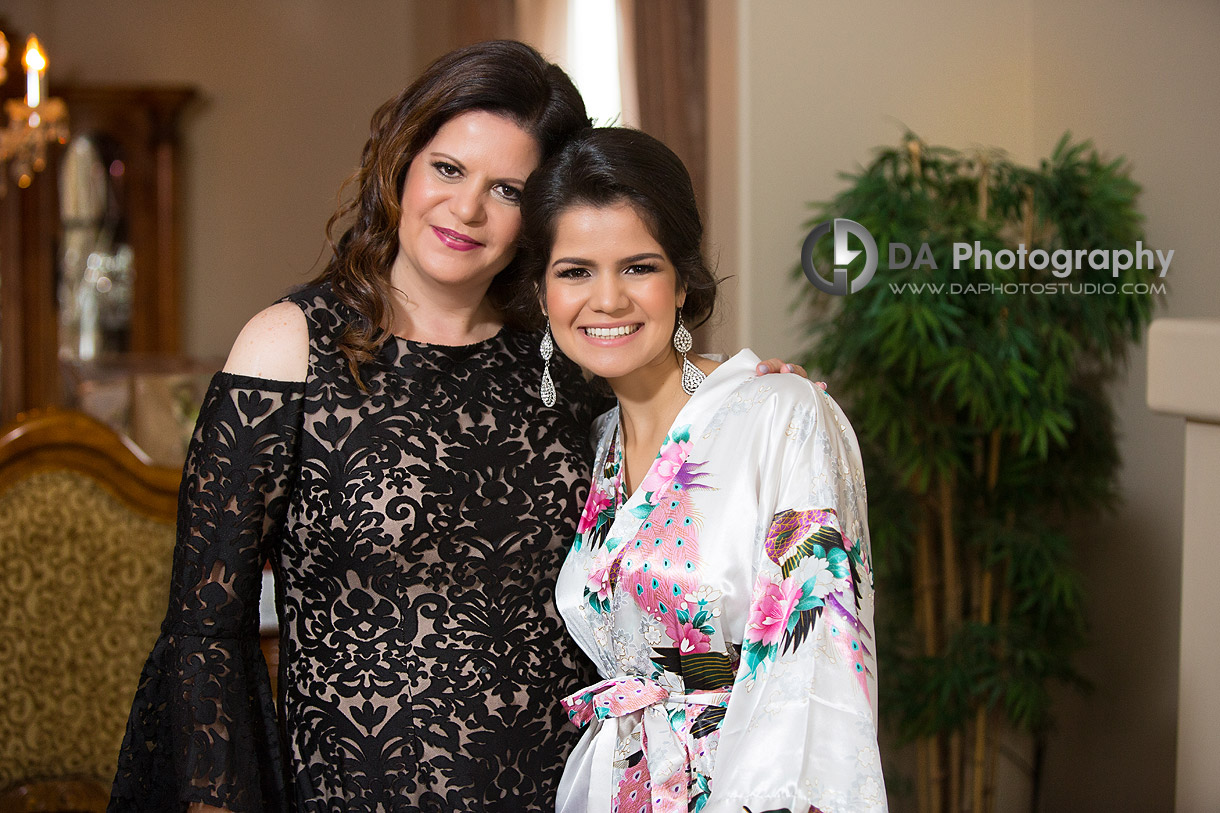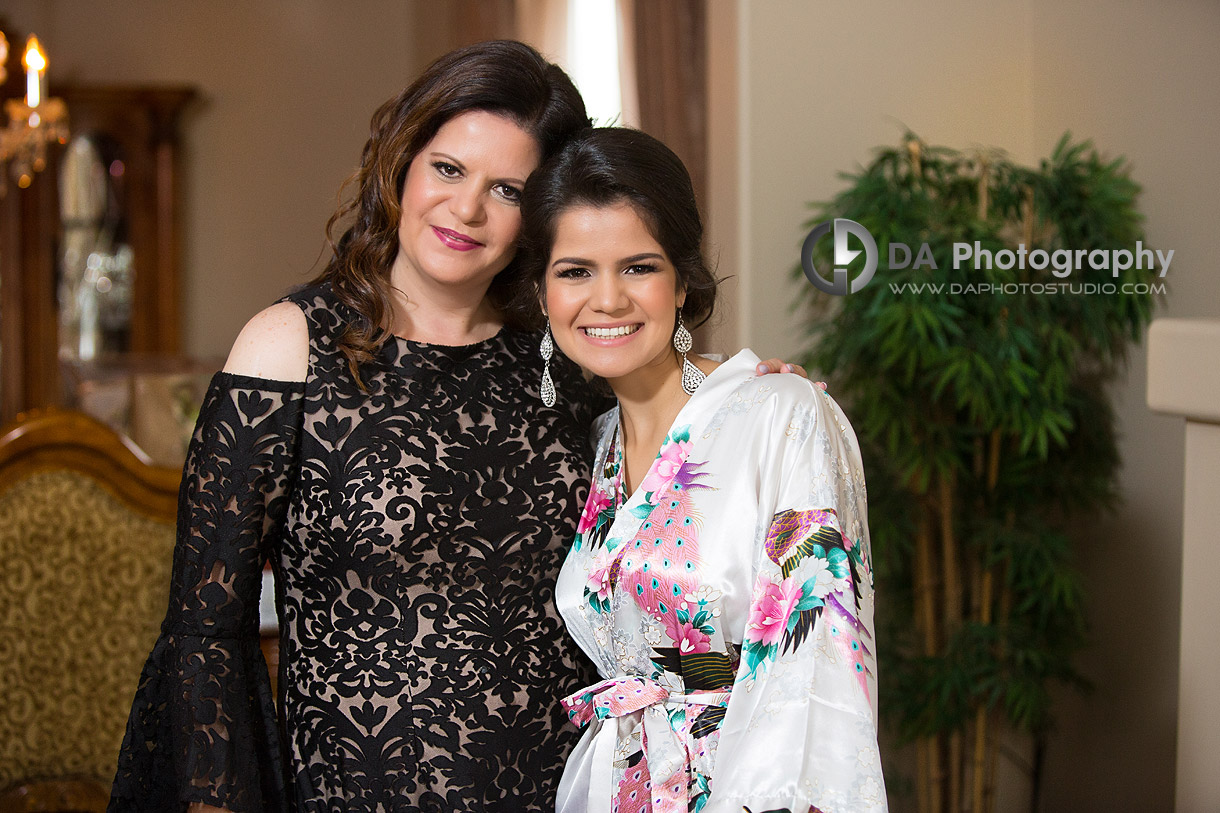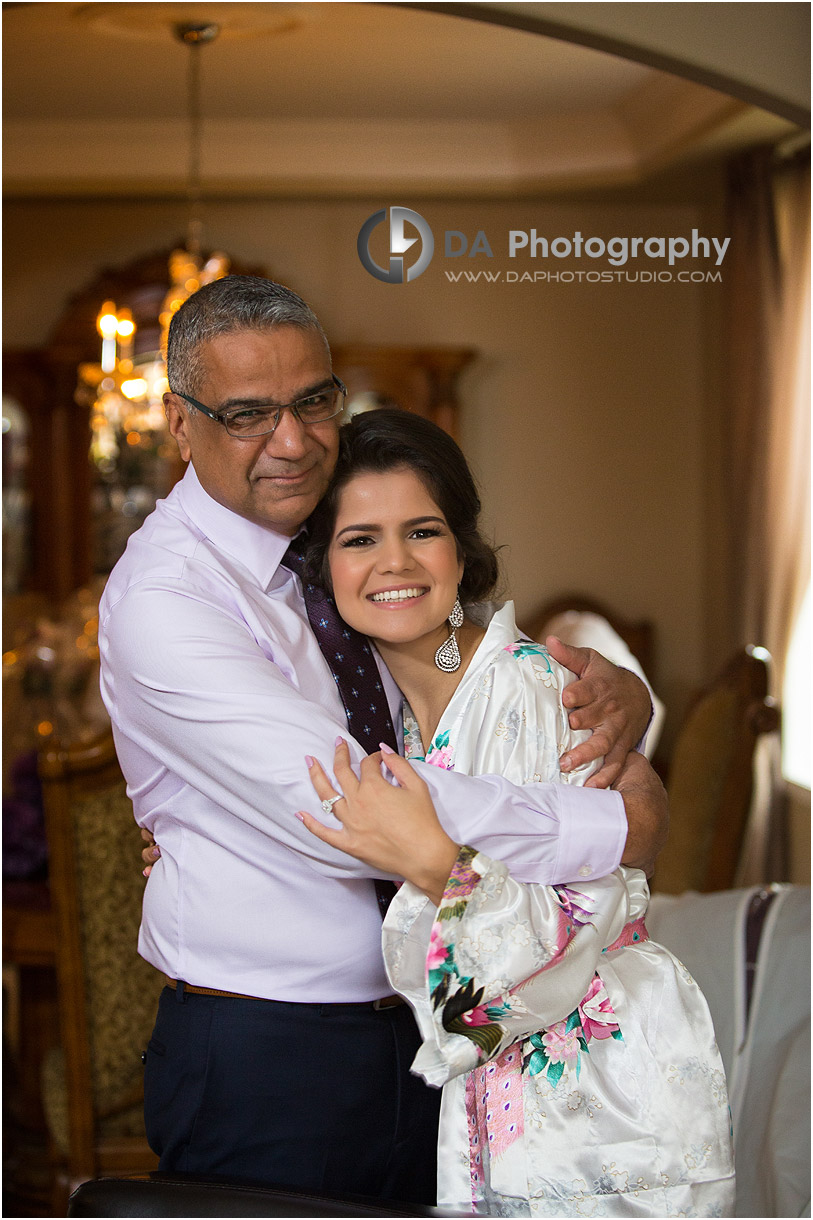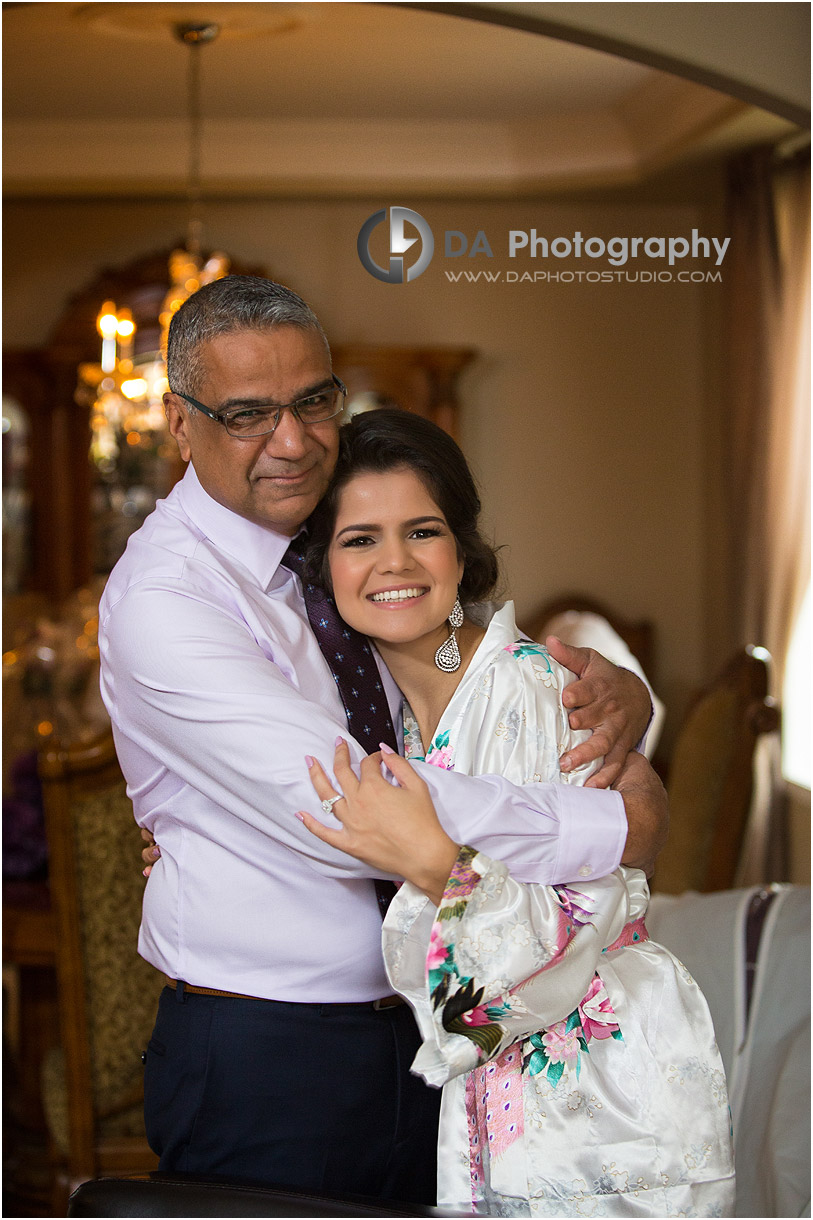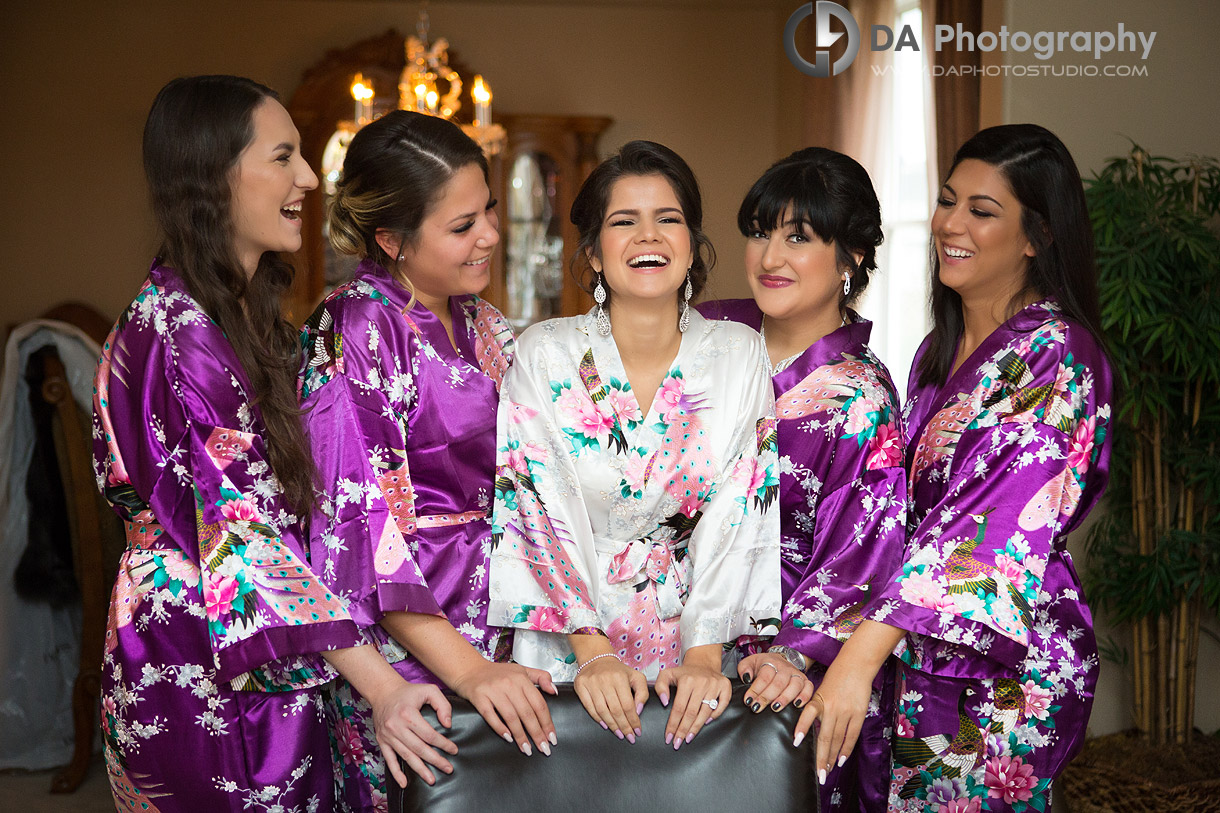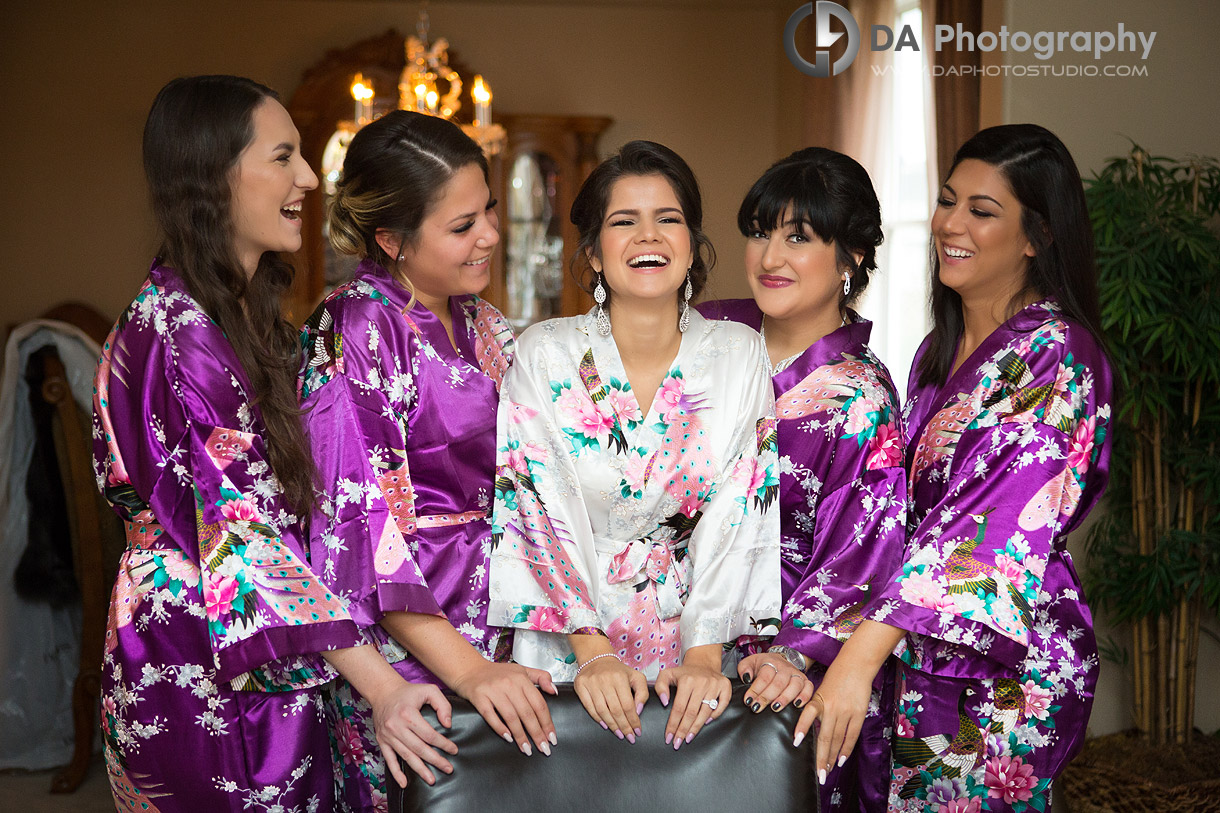 The benefit of having worked with them before was that they were so relaxed and had no barriers up. The result was incredibly natural imagery that was reflective of their personalities and their special day. Jessica looked stunning in her one of a kind mermaid dress. I made sure to showcase every angle of it both on and off.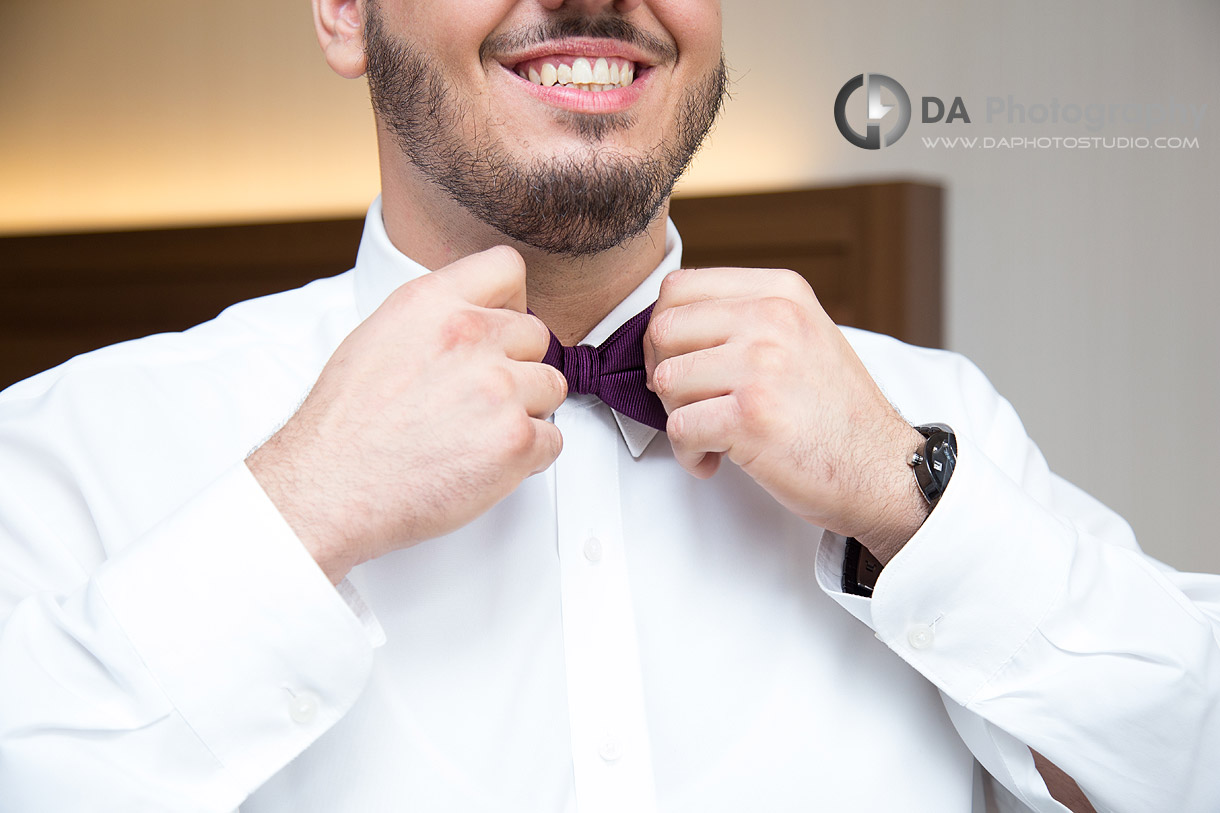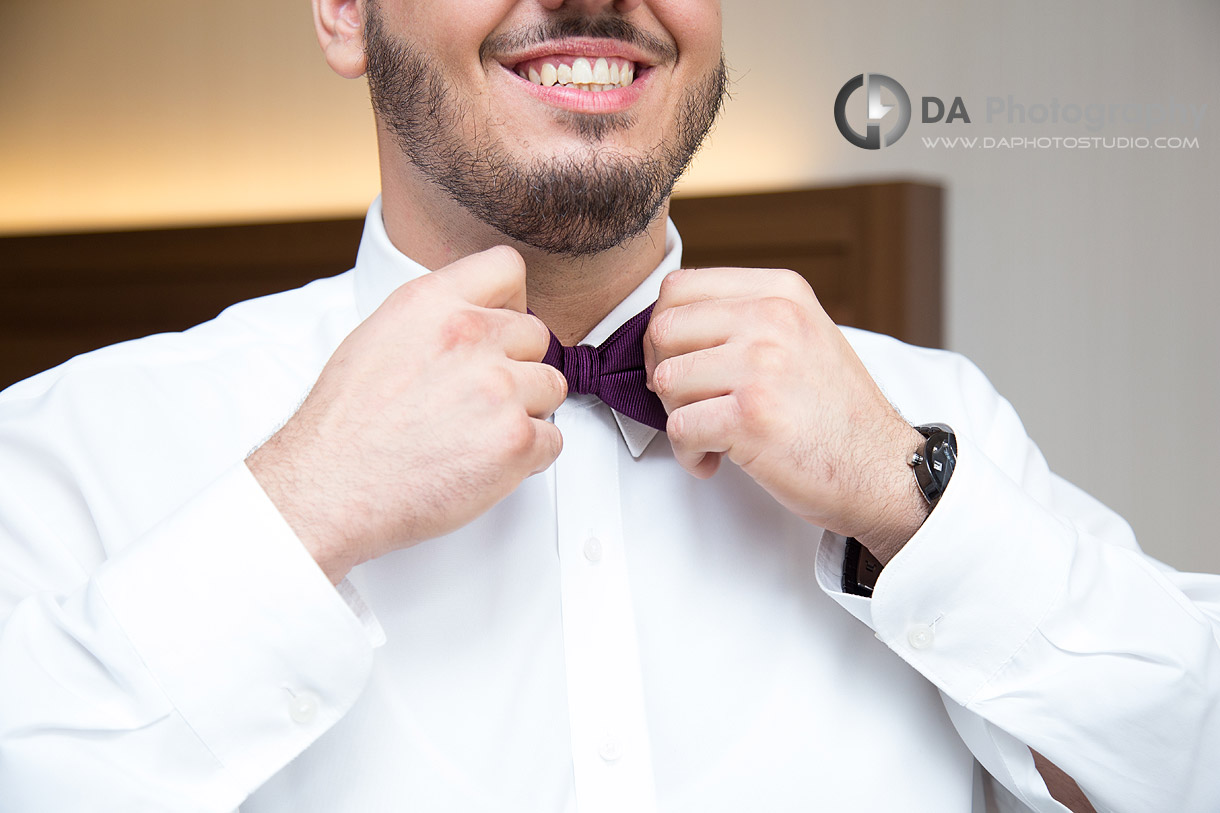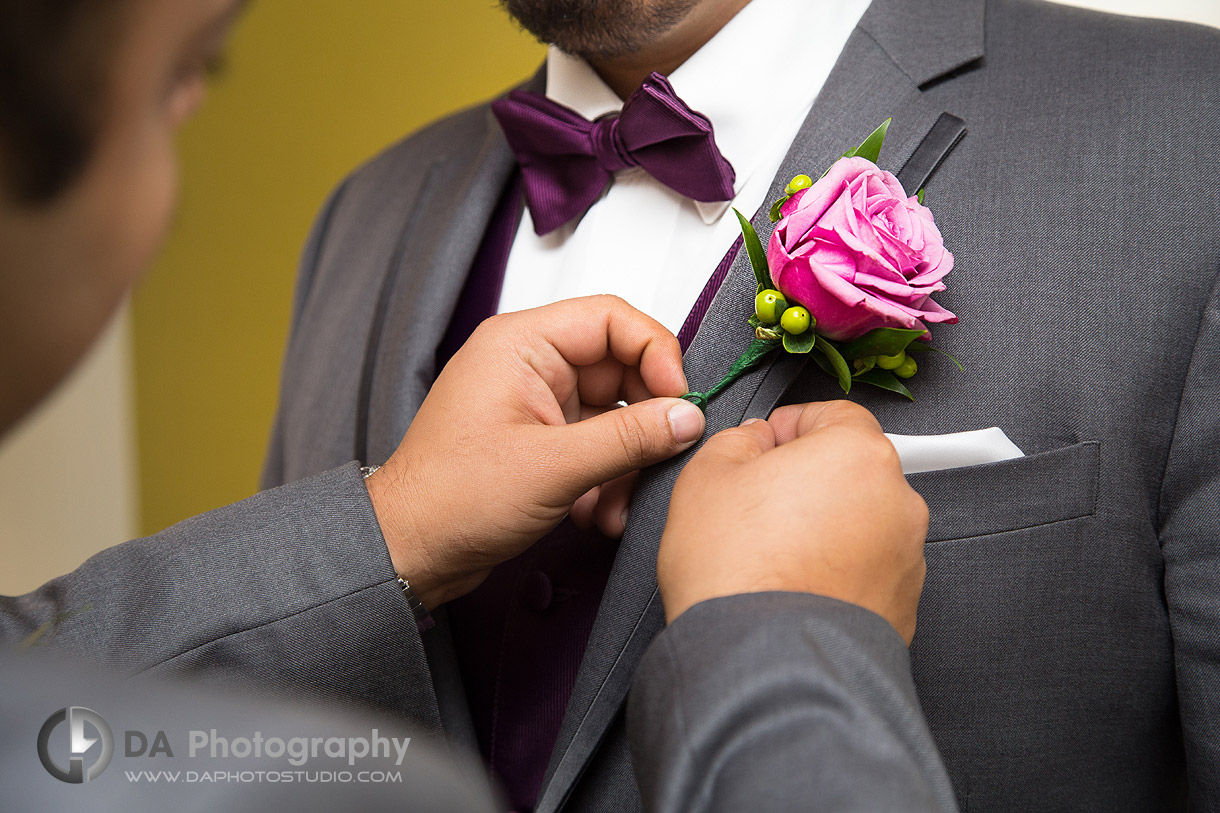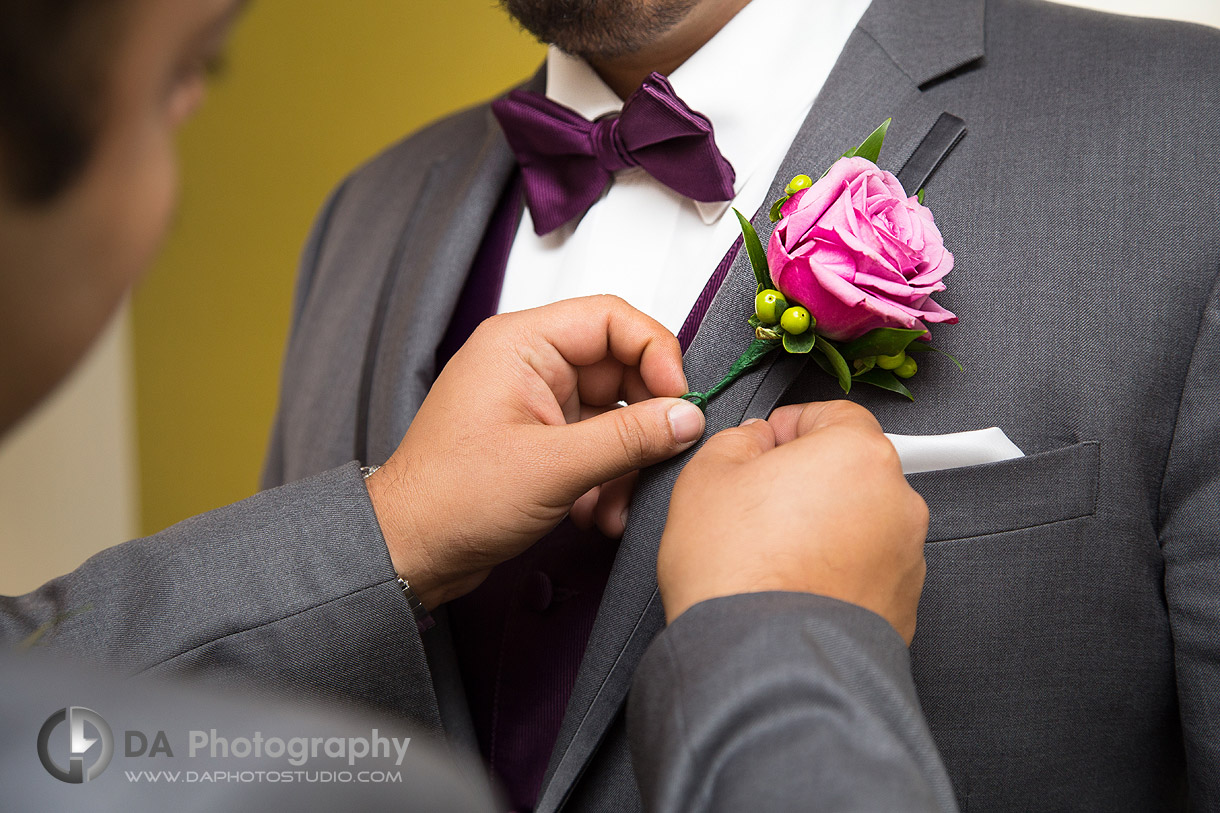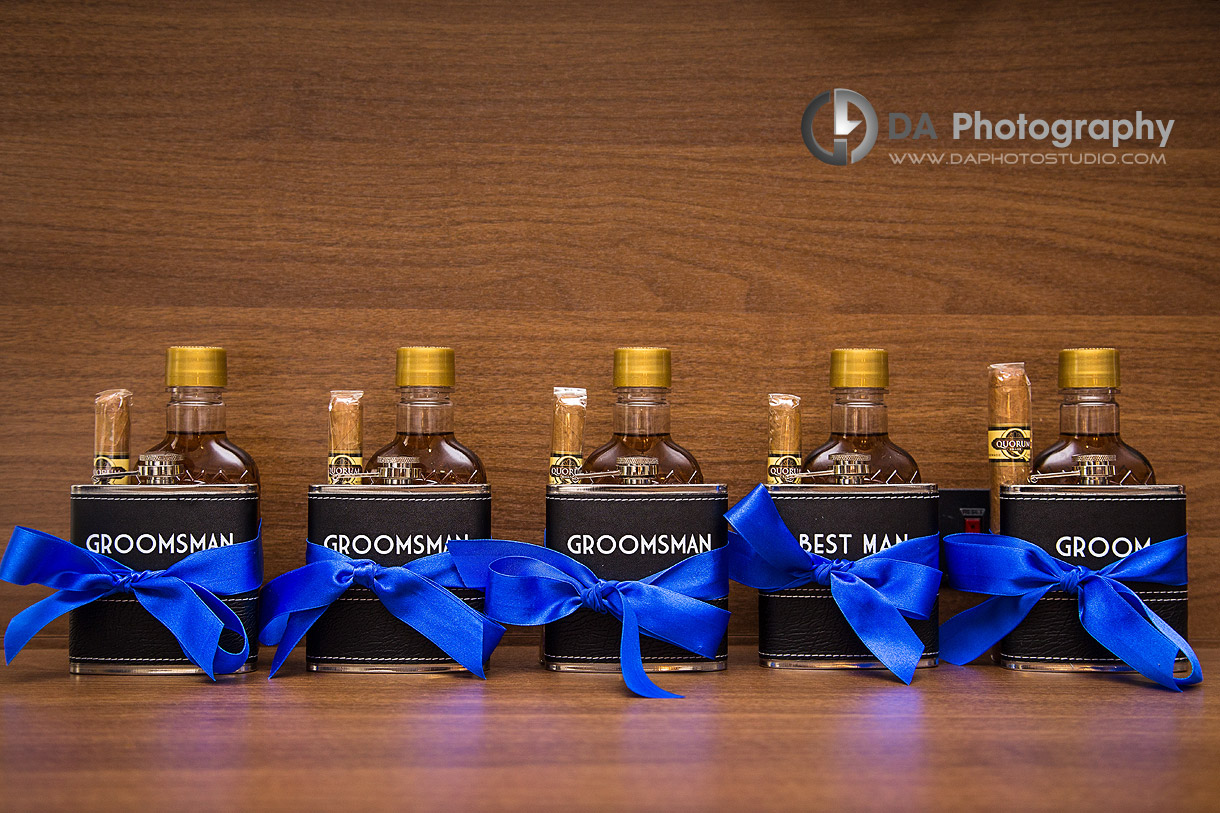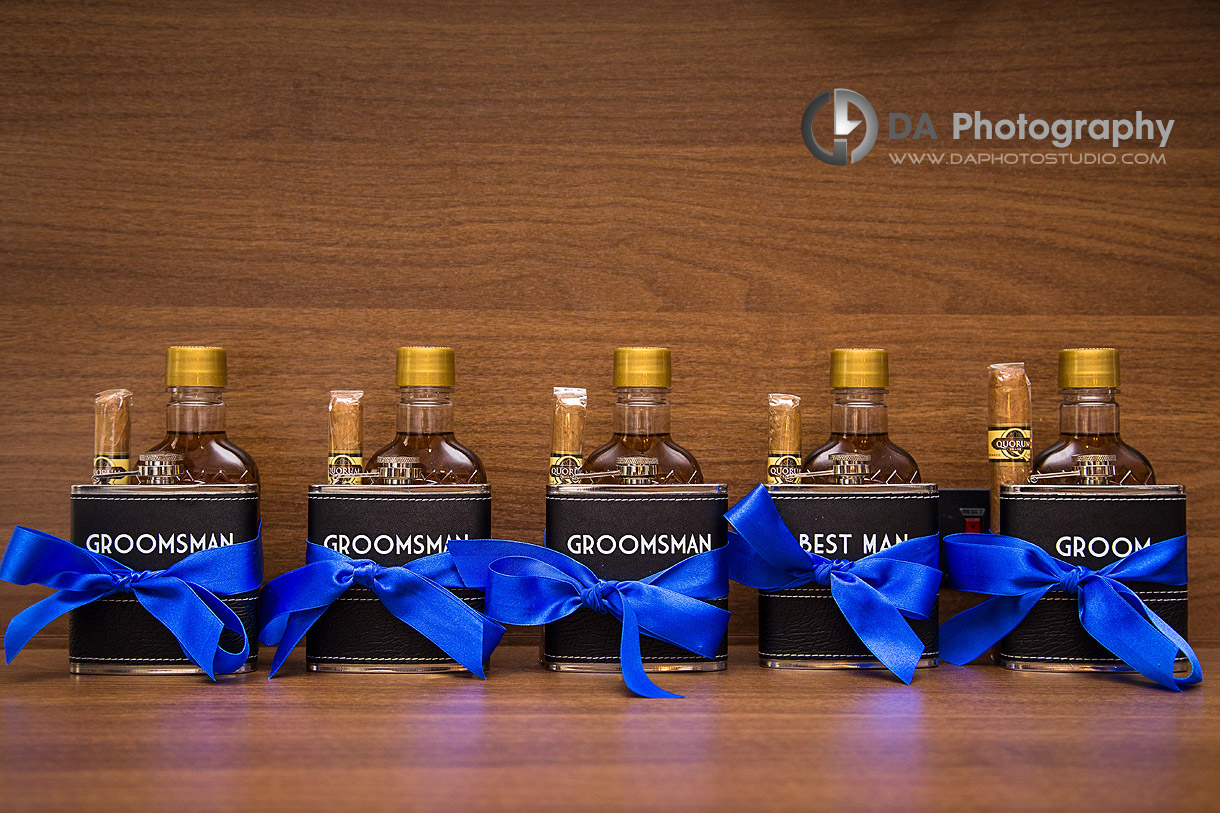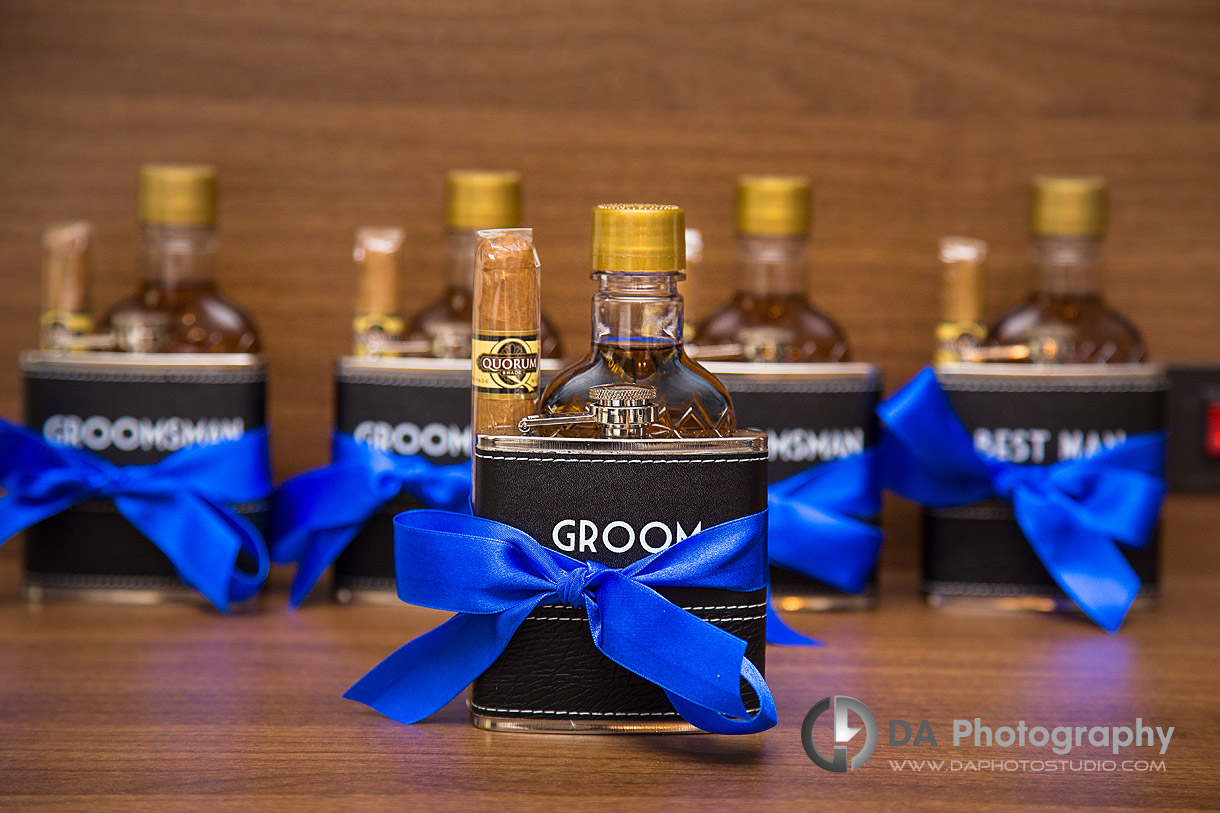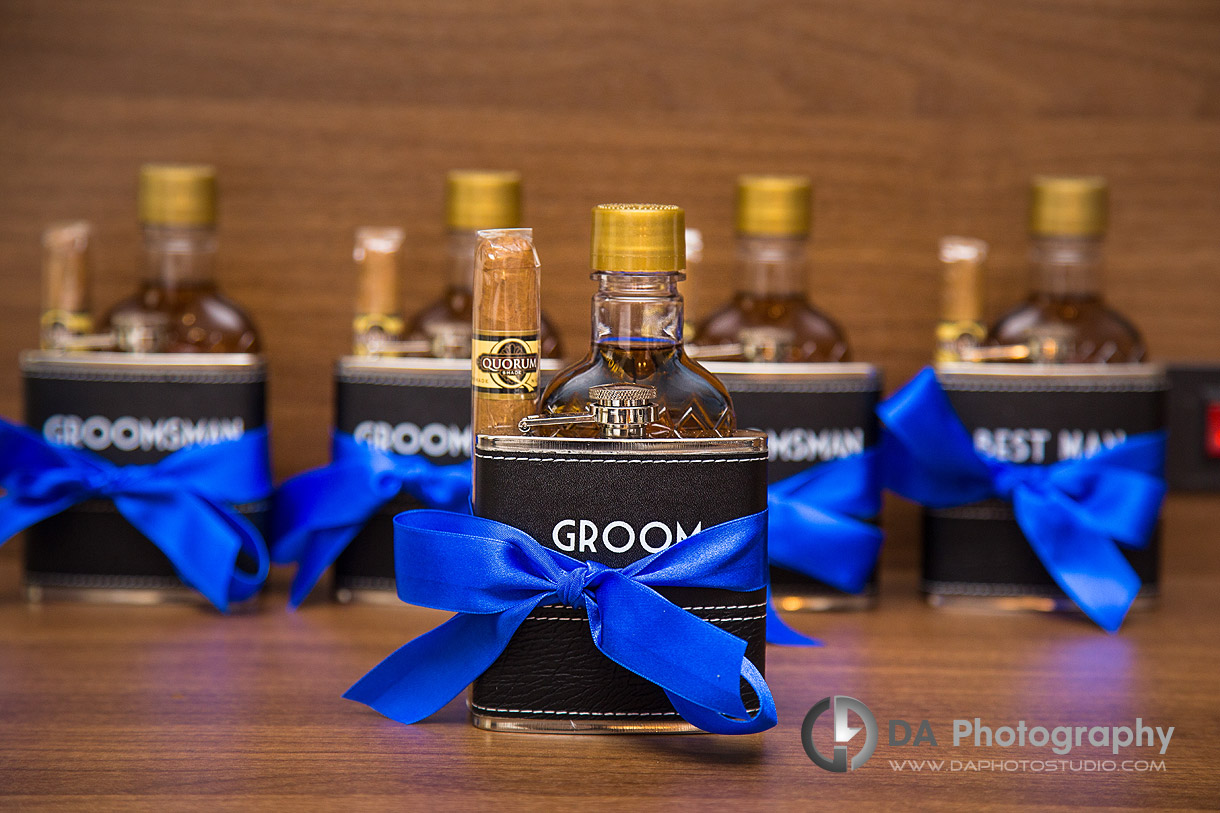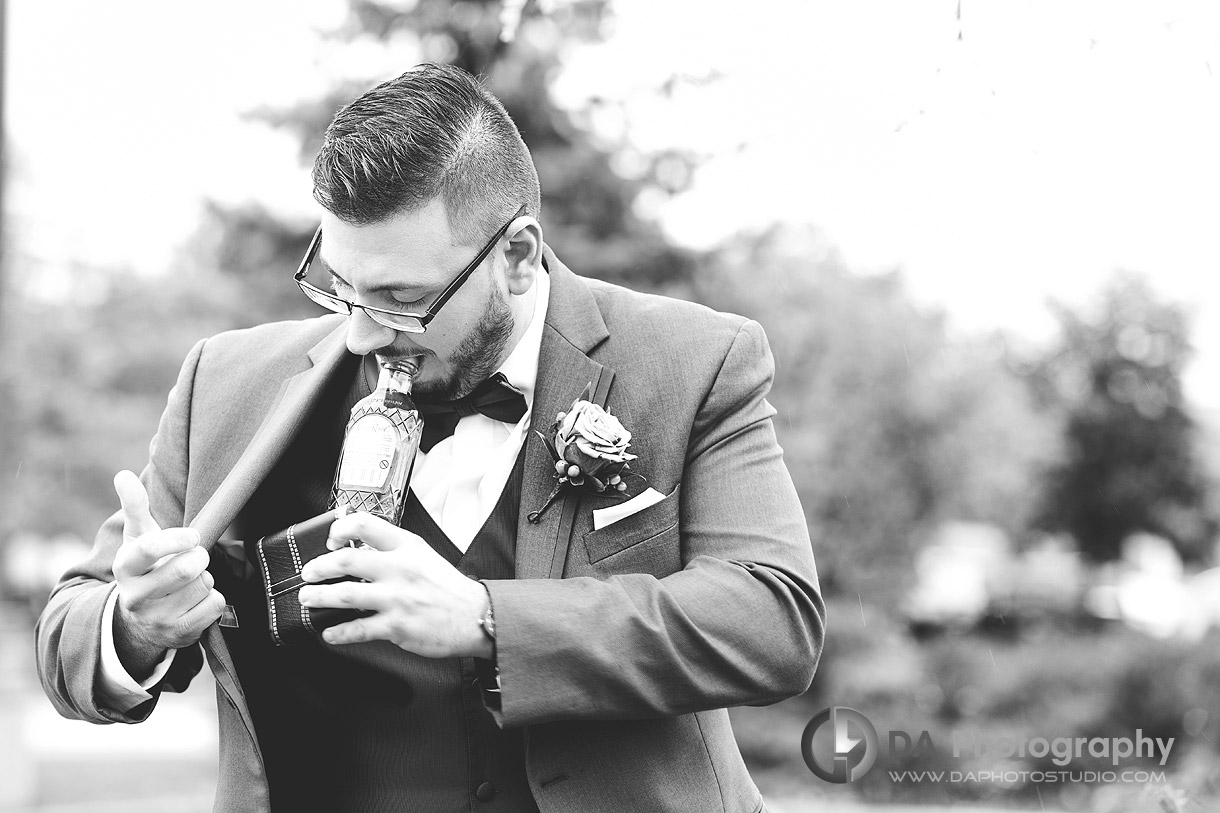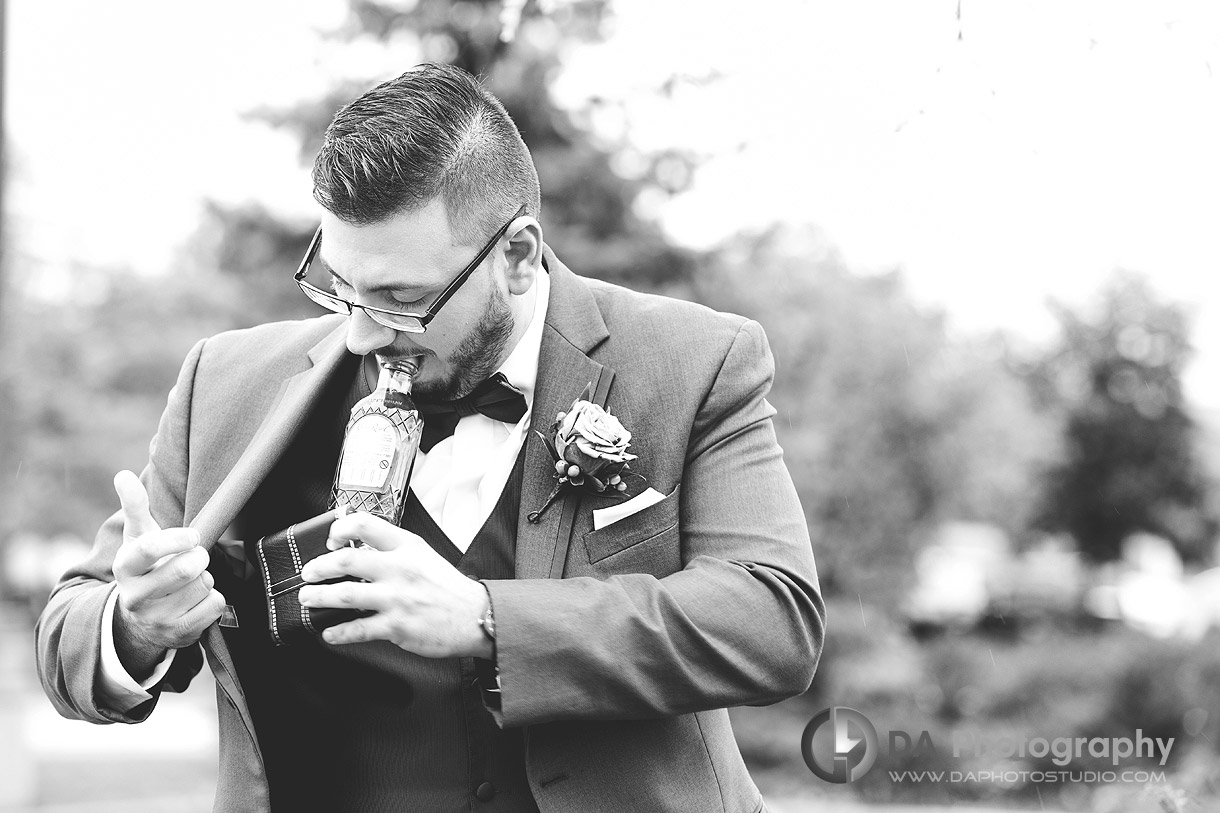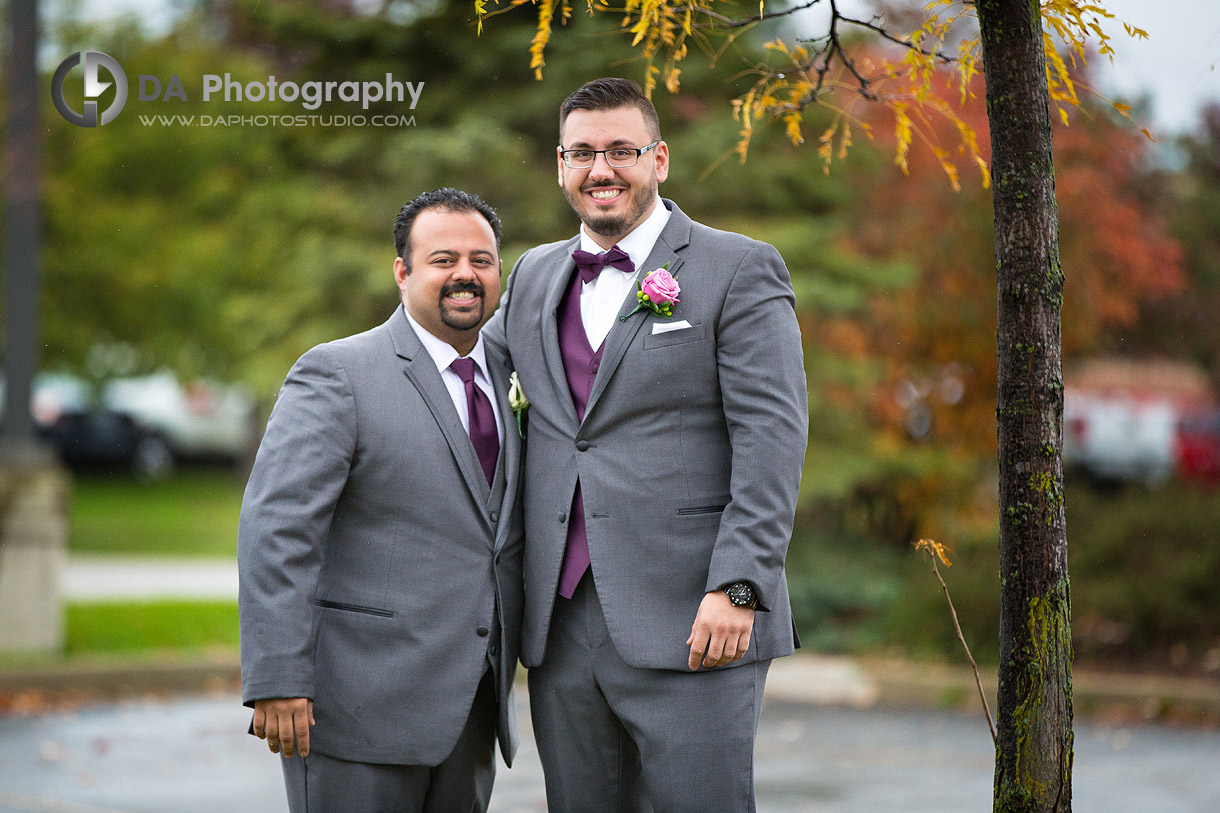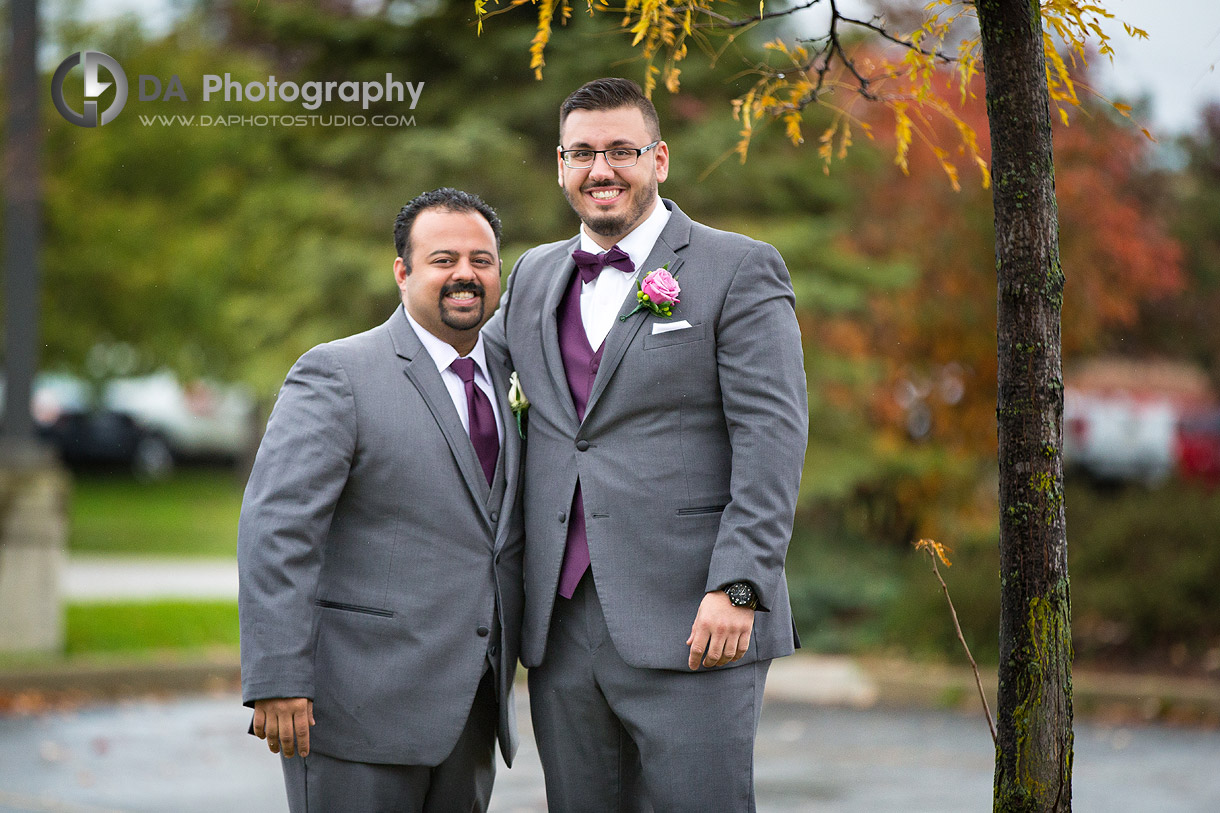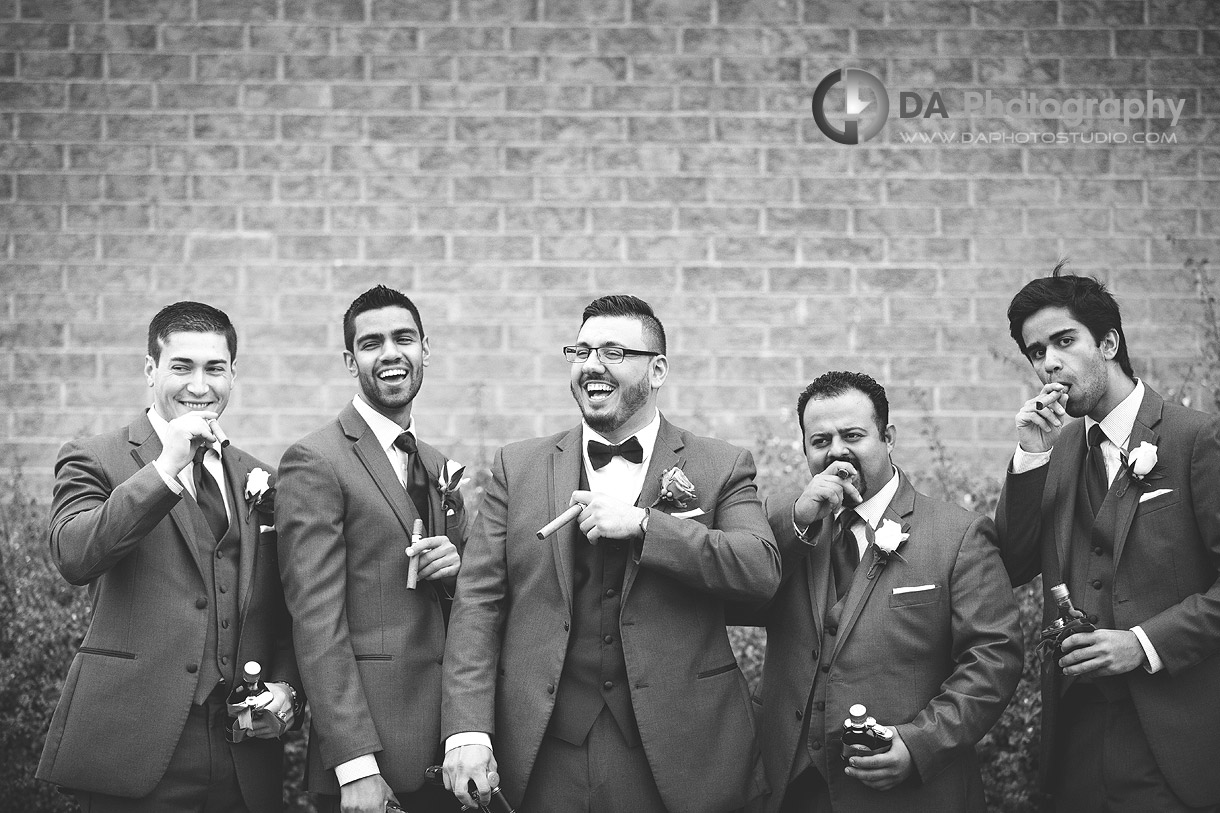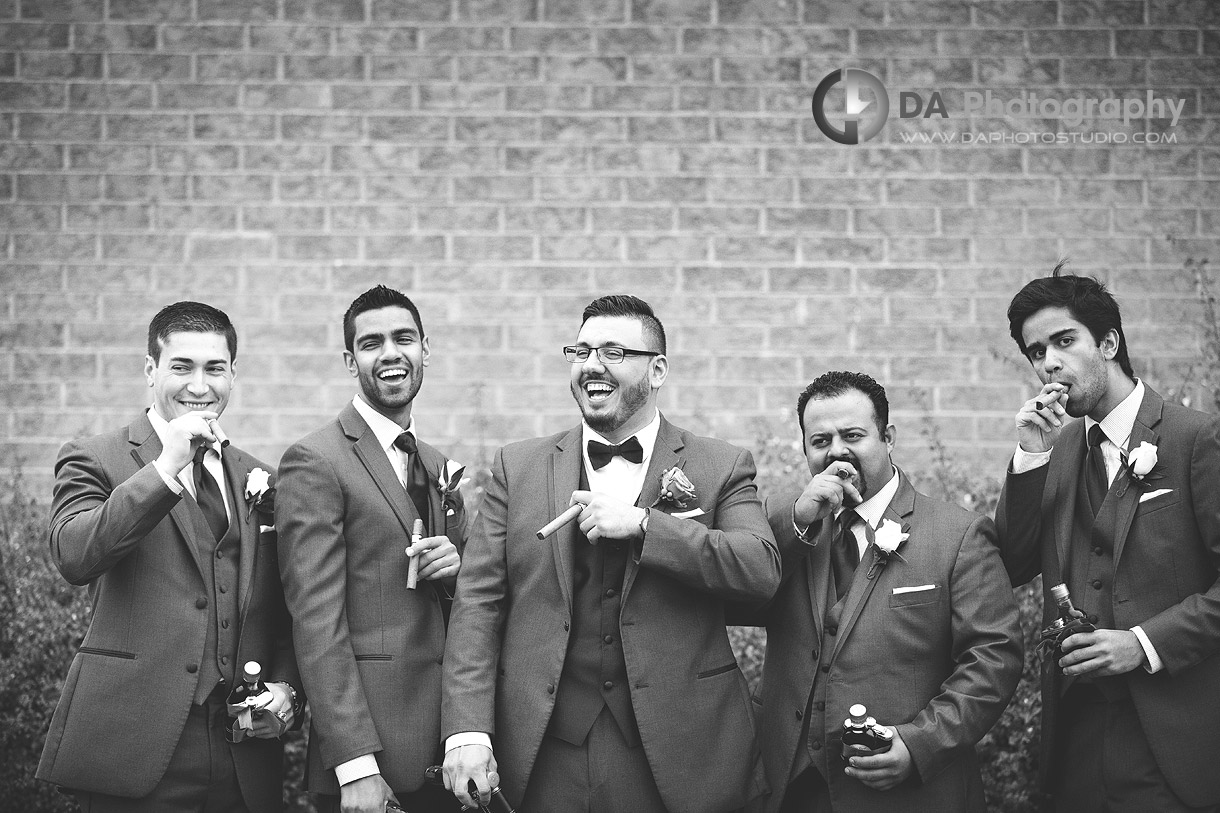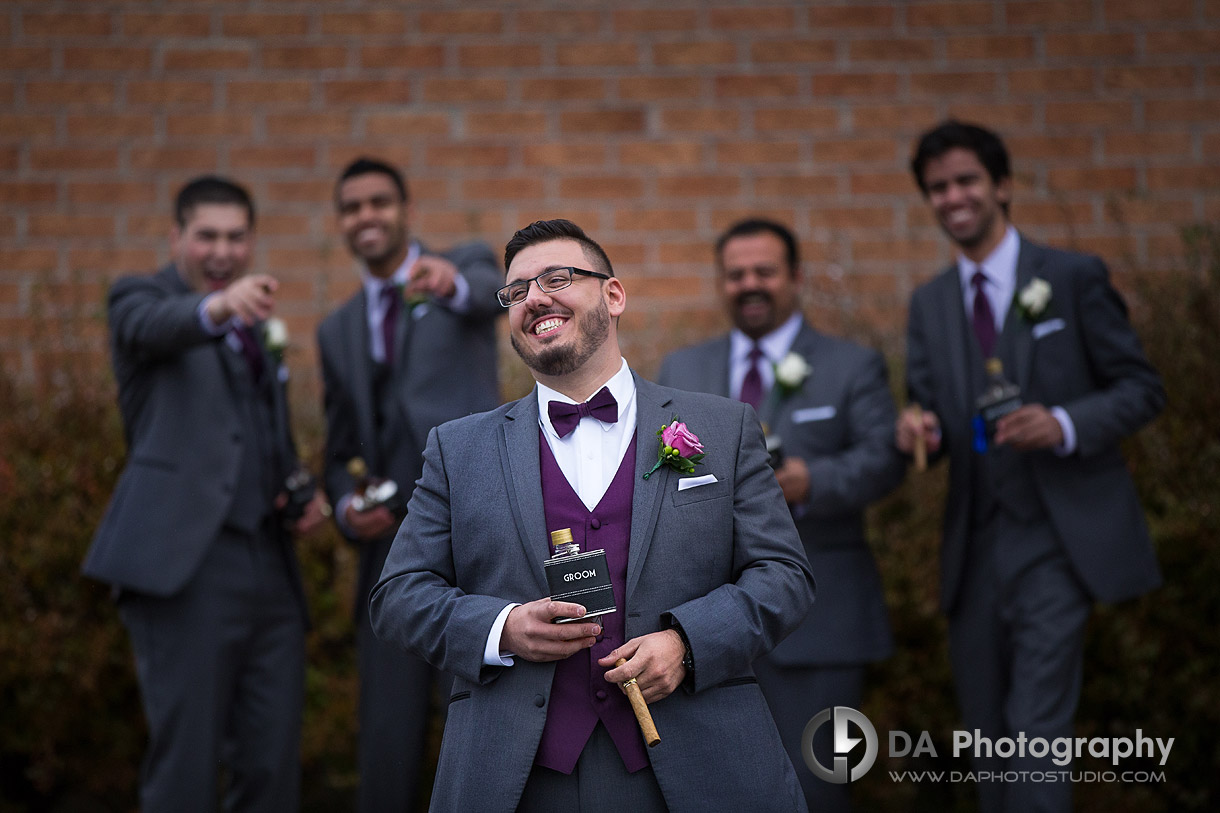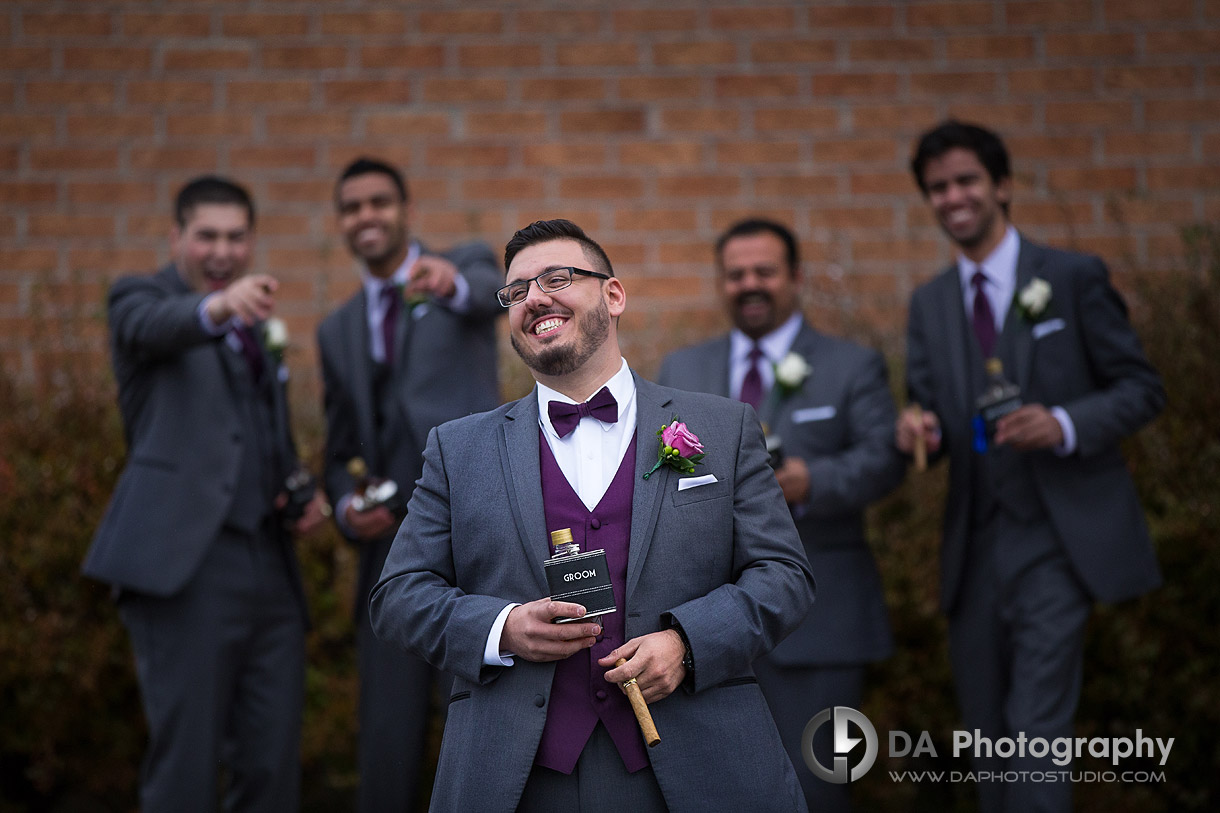 The detailing in the body, cascading ruffles and movement the dress created were breathtaking. I'm incredibly happy I managed to preserve these memories for her. I was also pleased with the vantage point I was able to get for the first look! It allowed me to feature Jessica as she braced herself before going down the stairs, as well her parents at the bottom. The emotions were running strong and I was in the right spot at the right time to capture it all.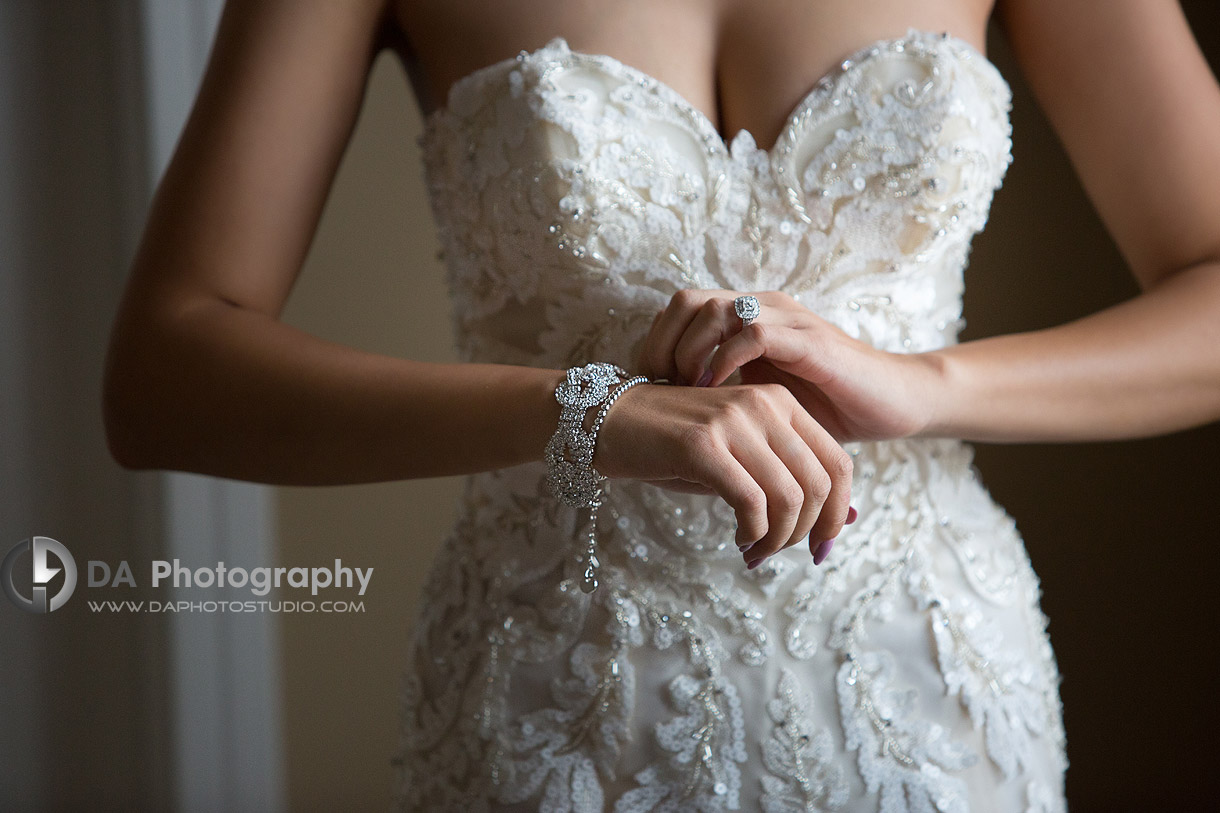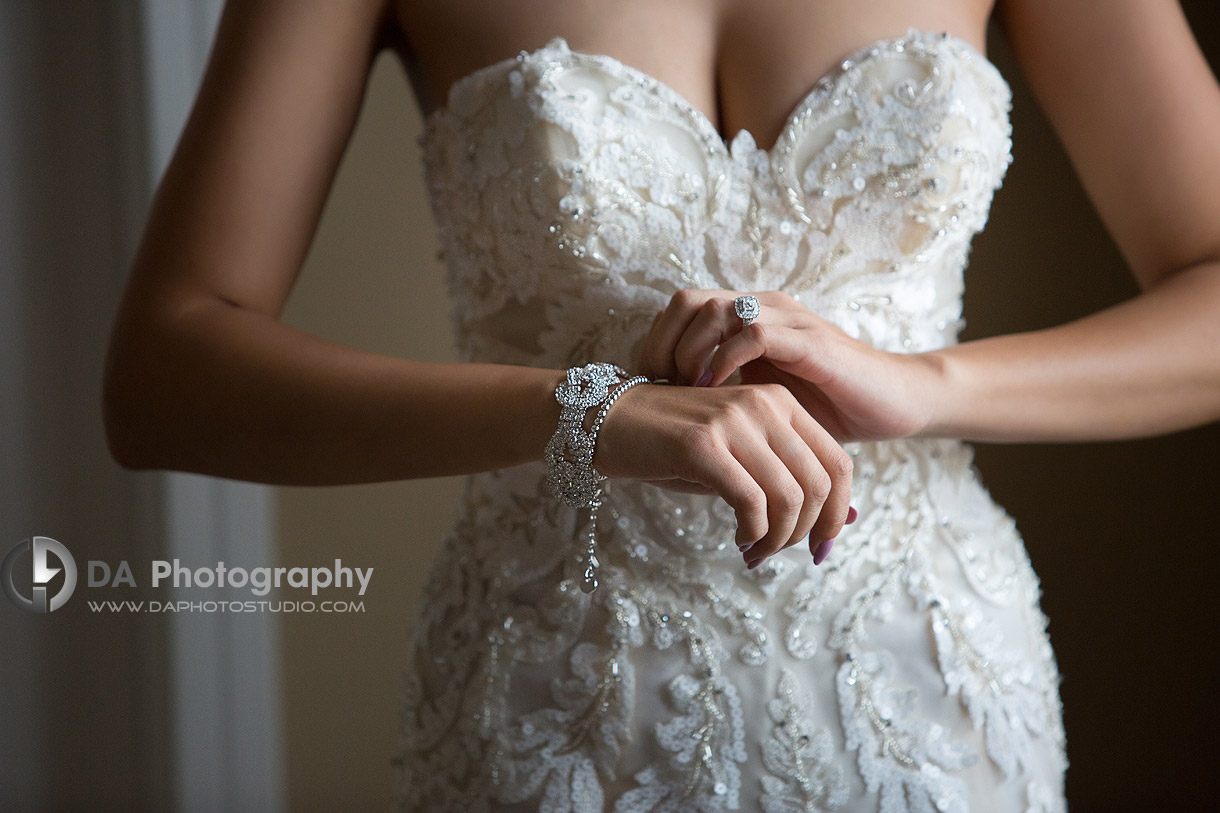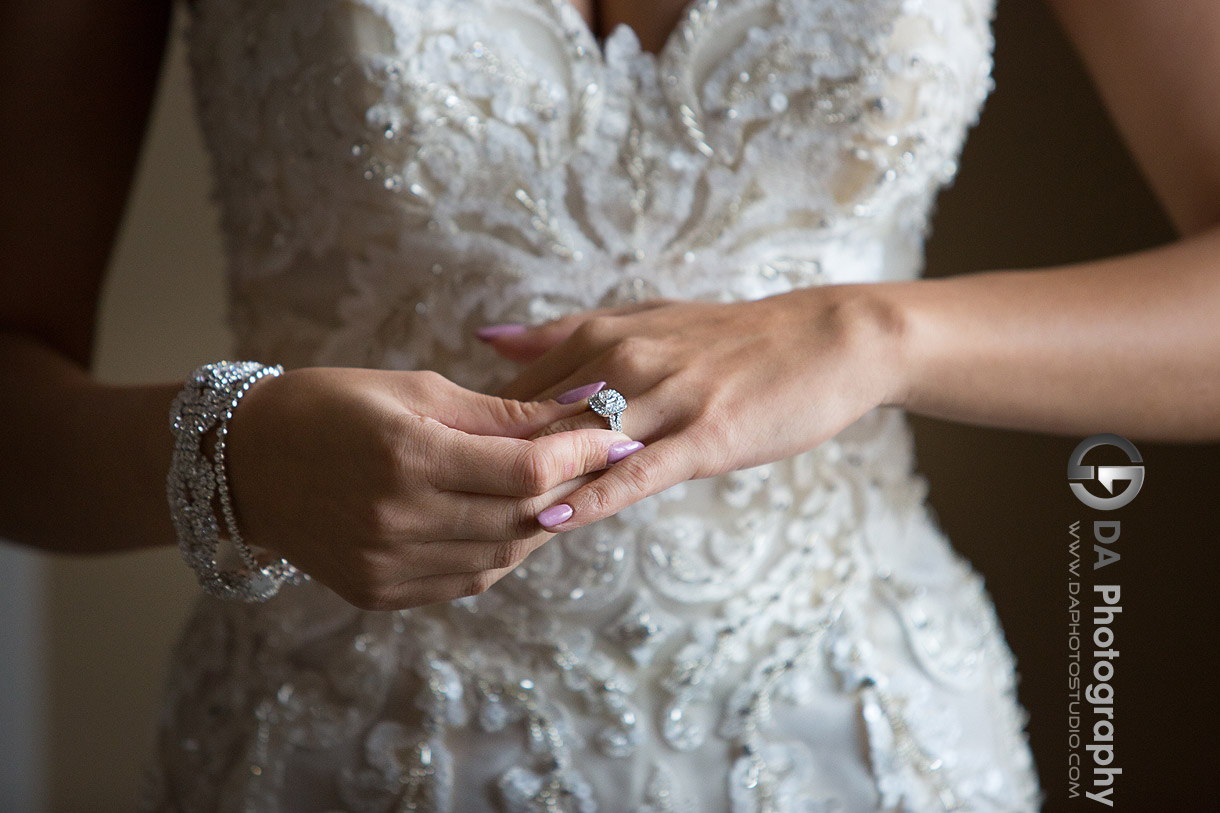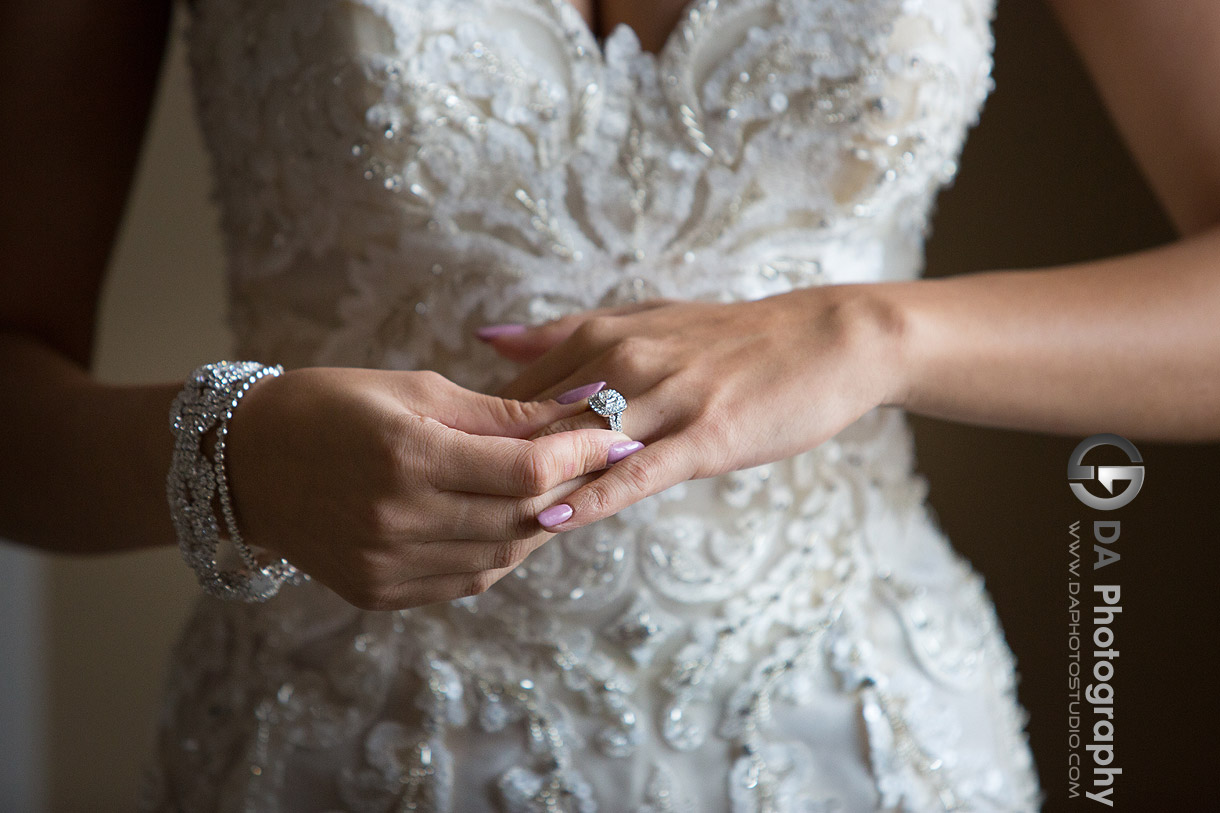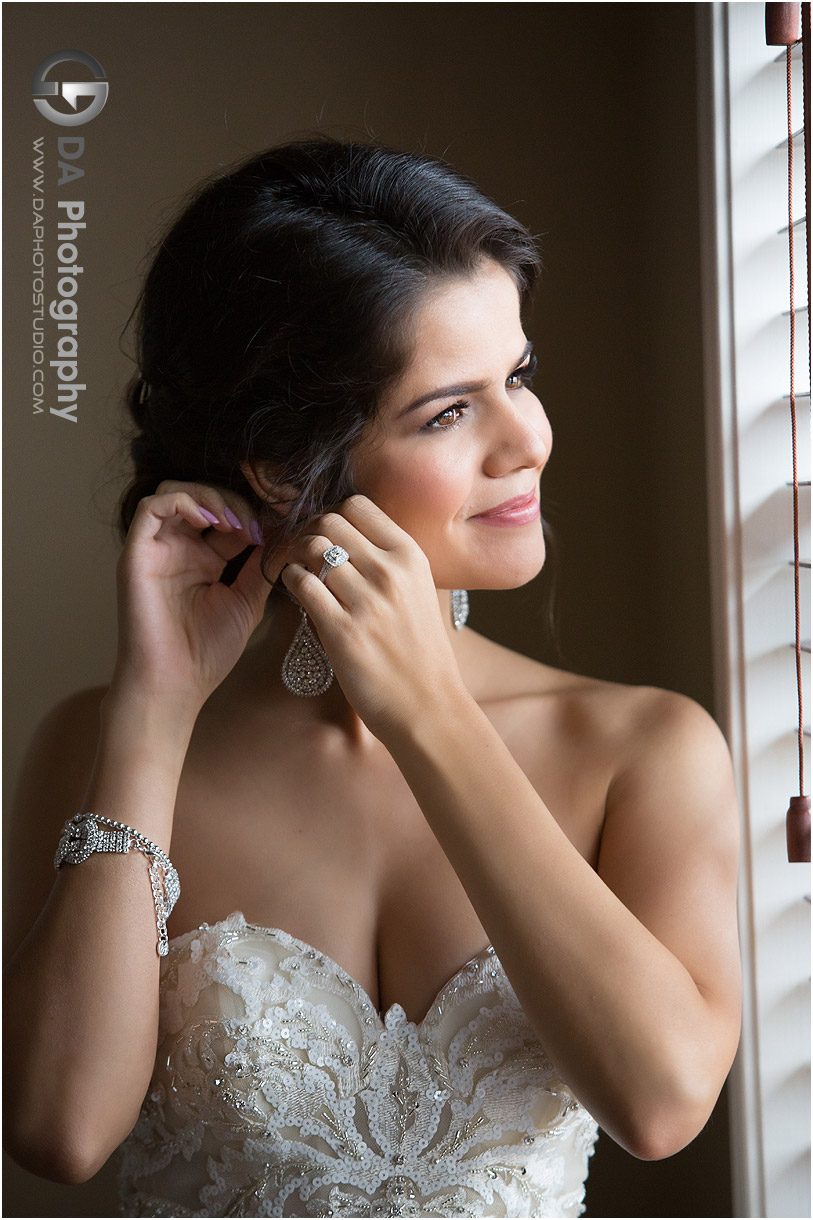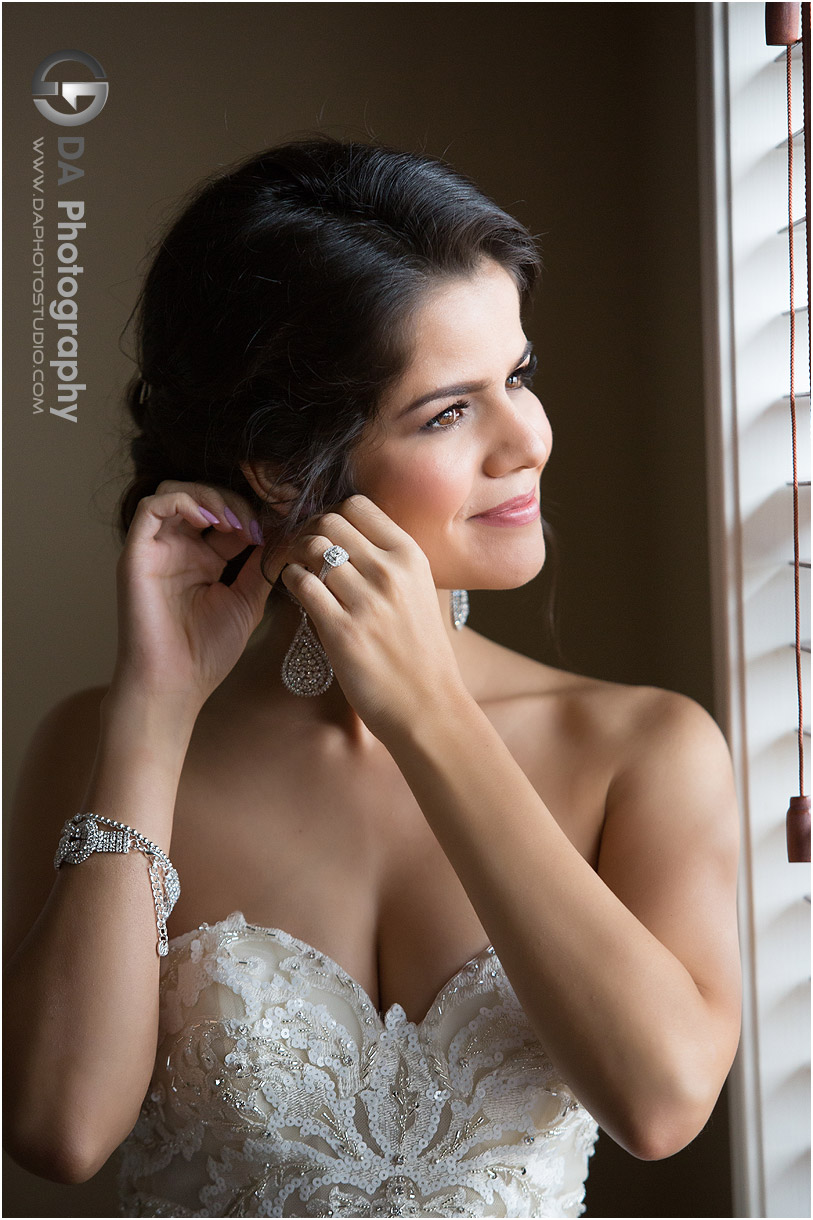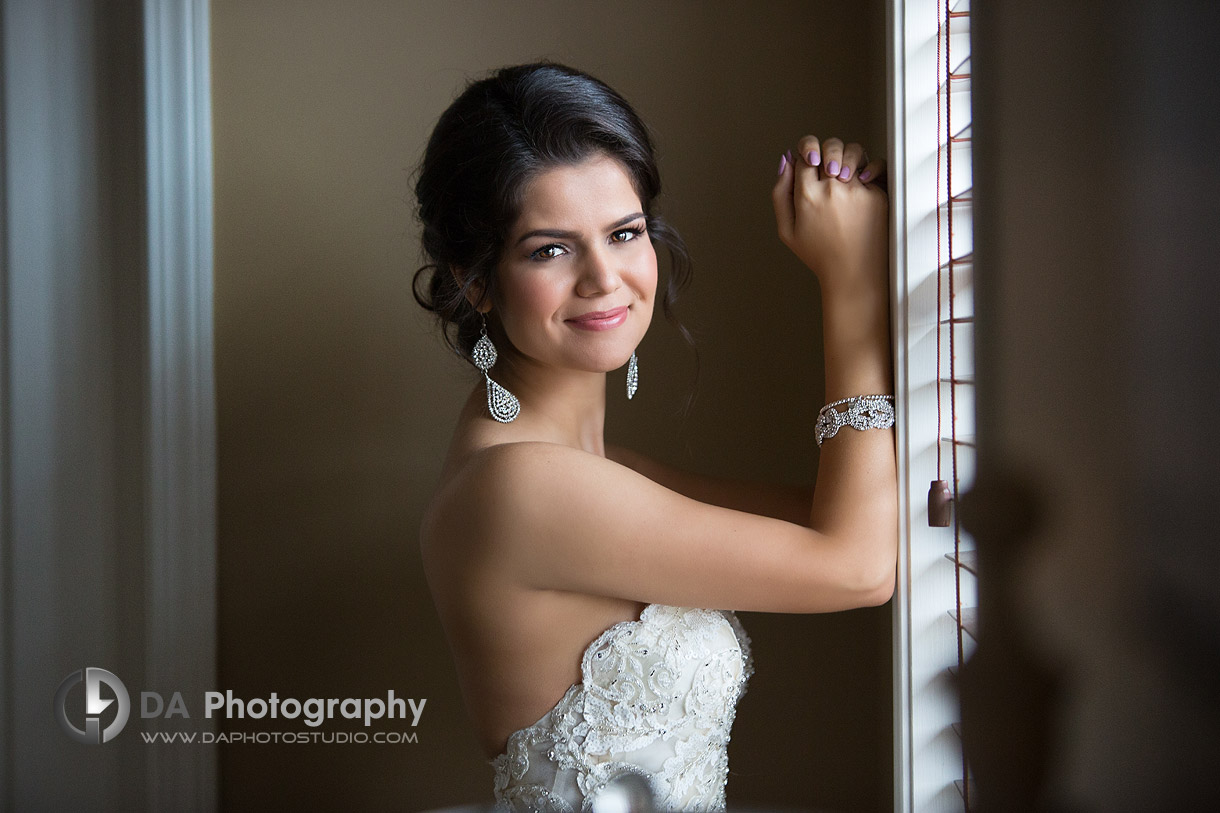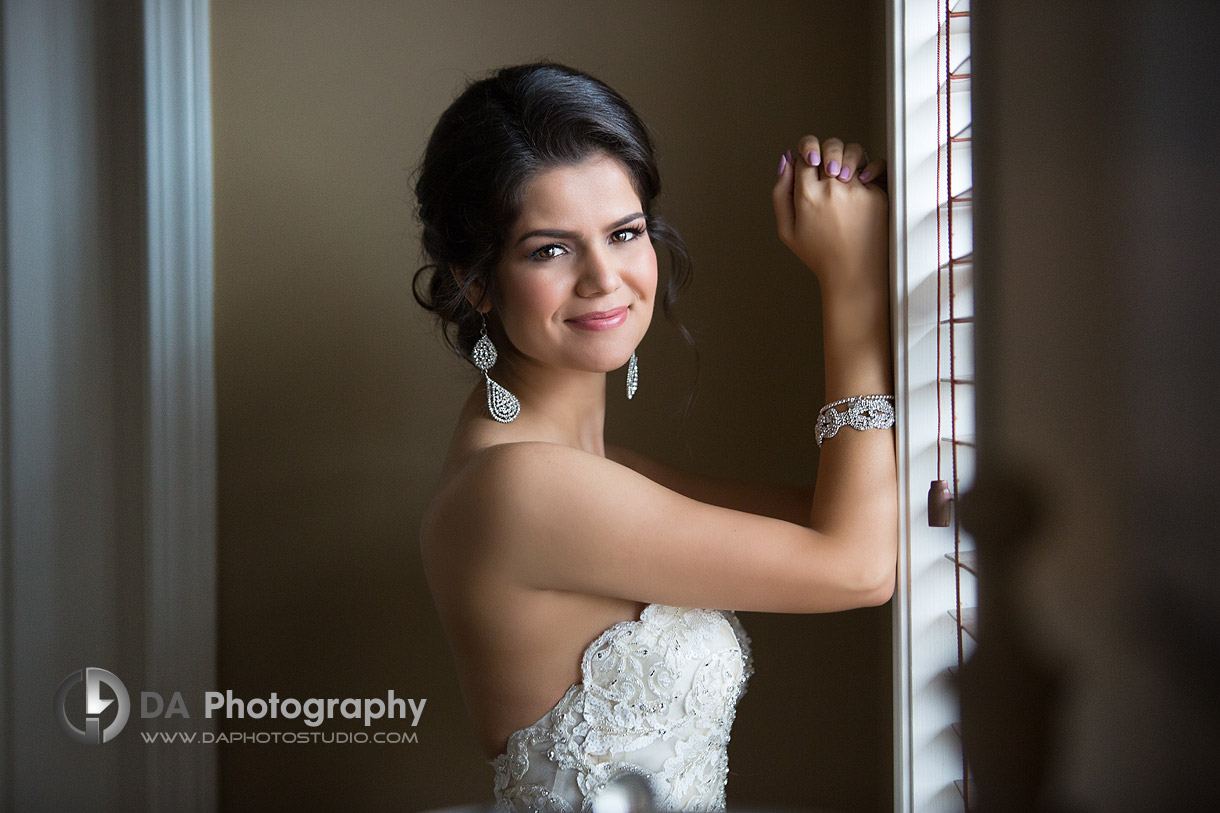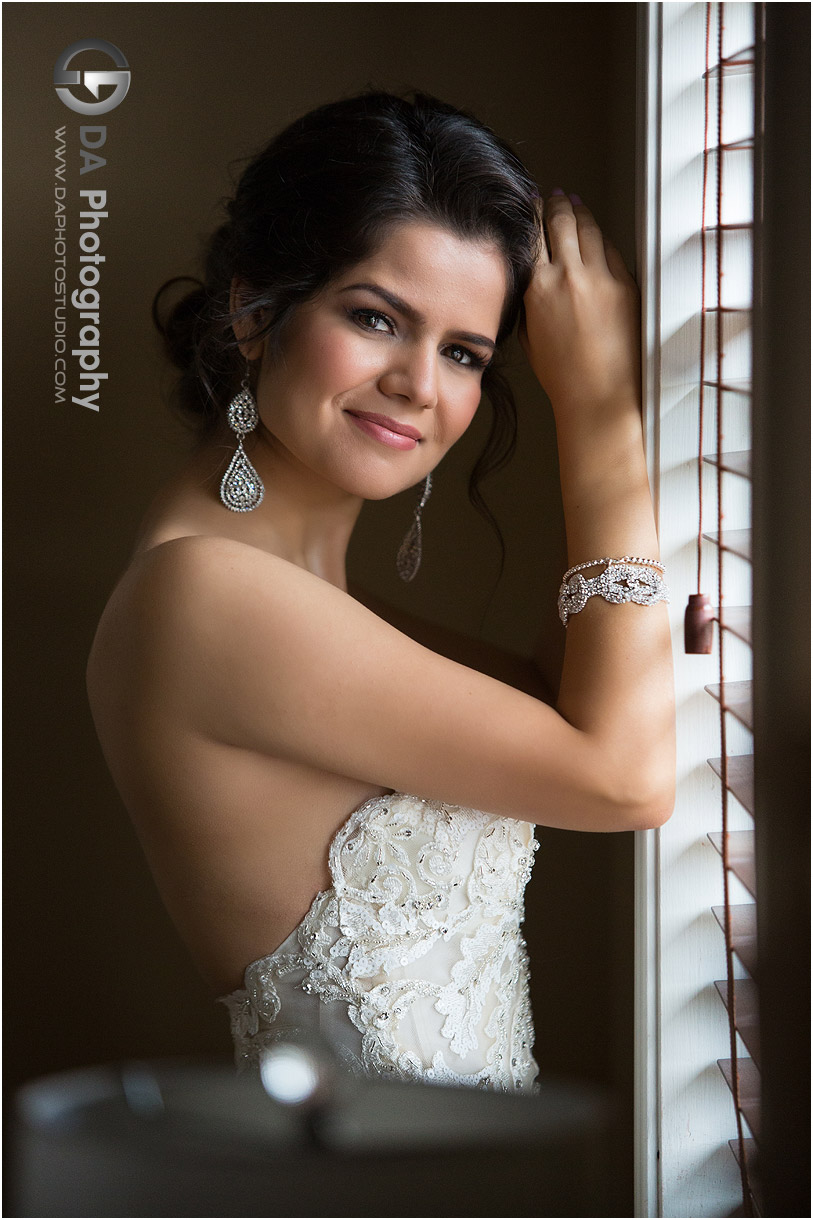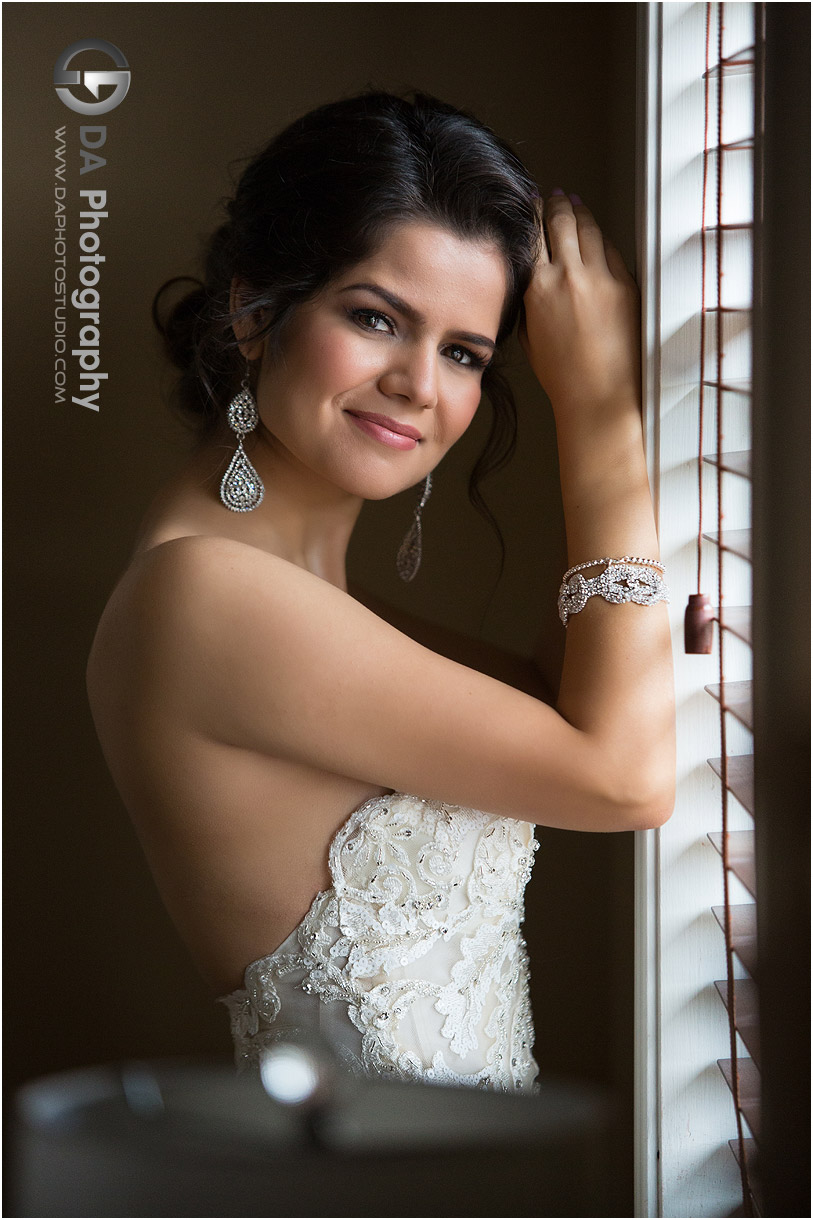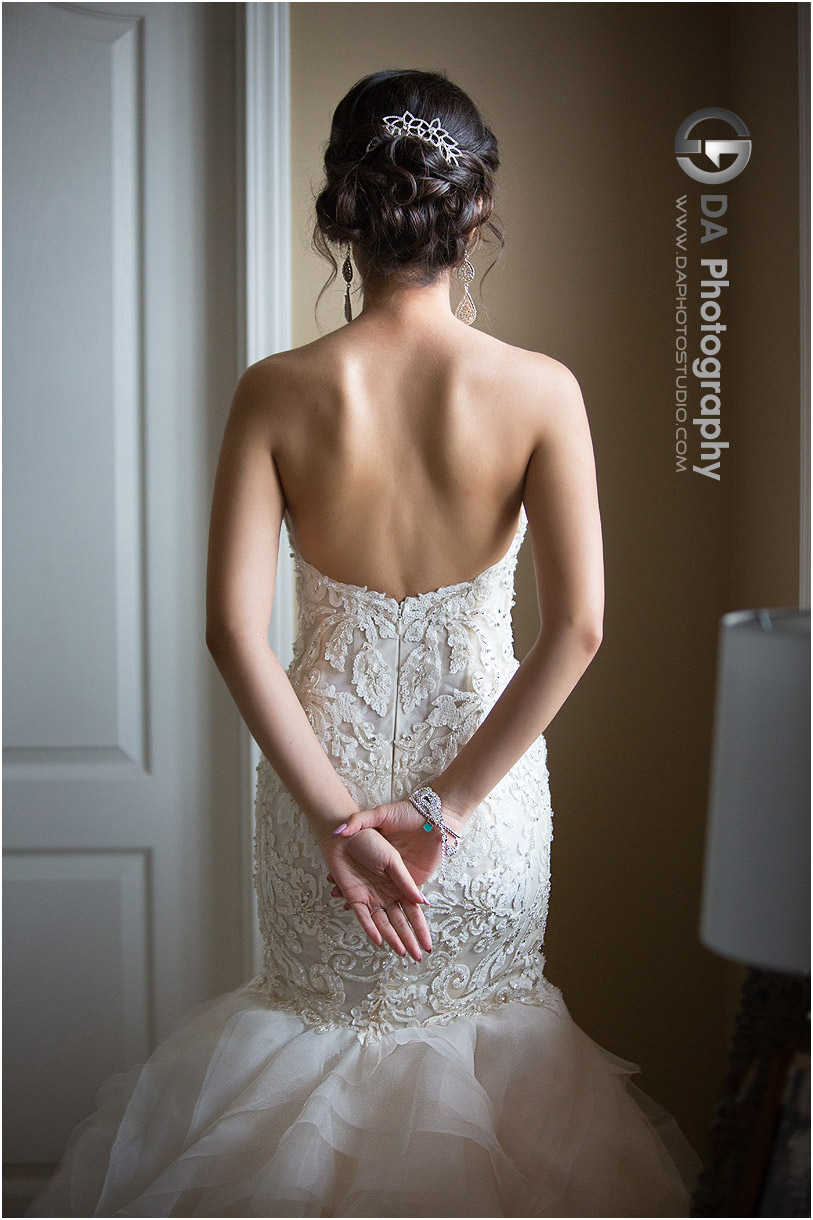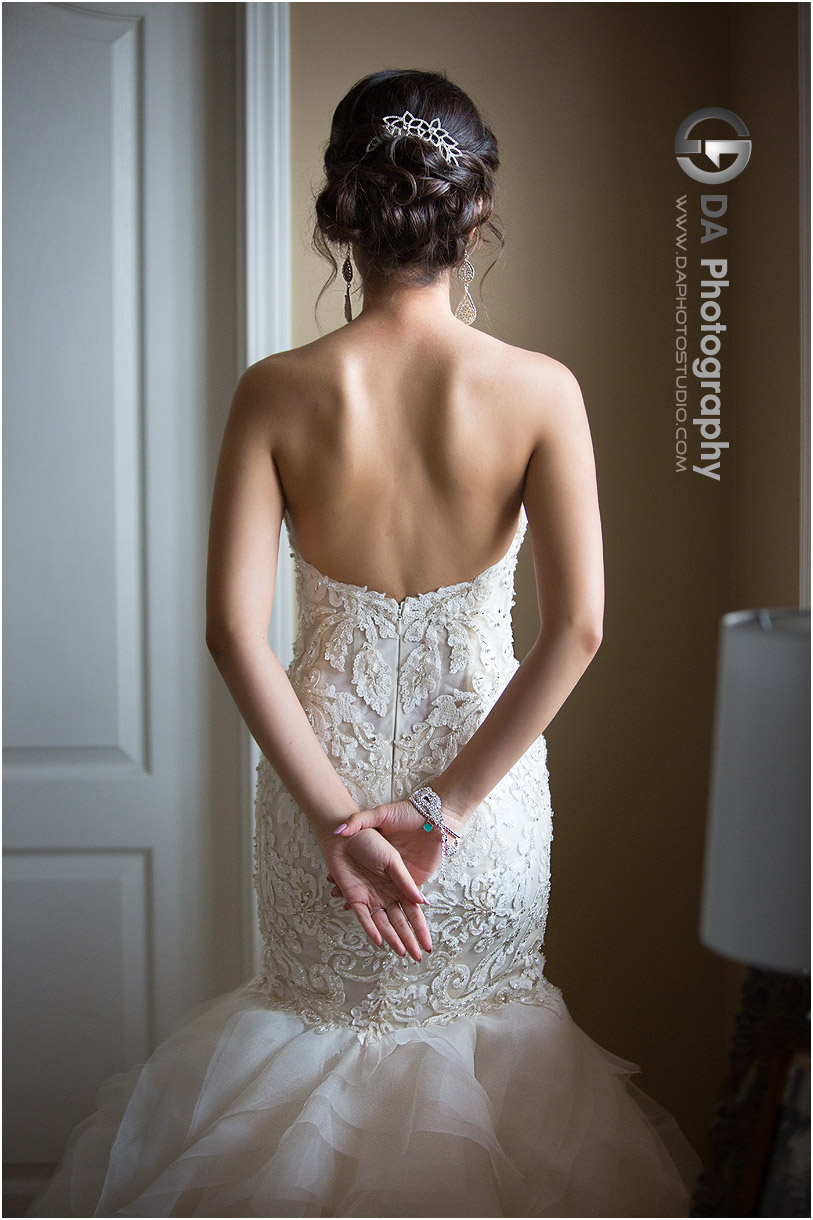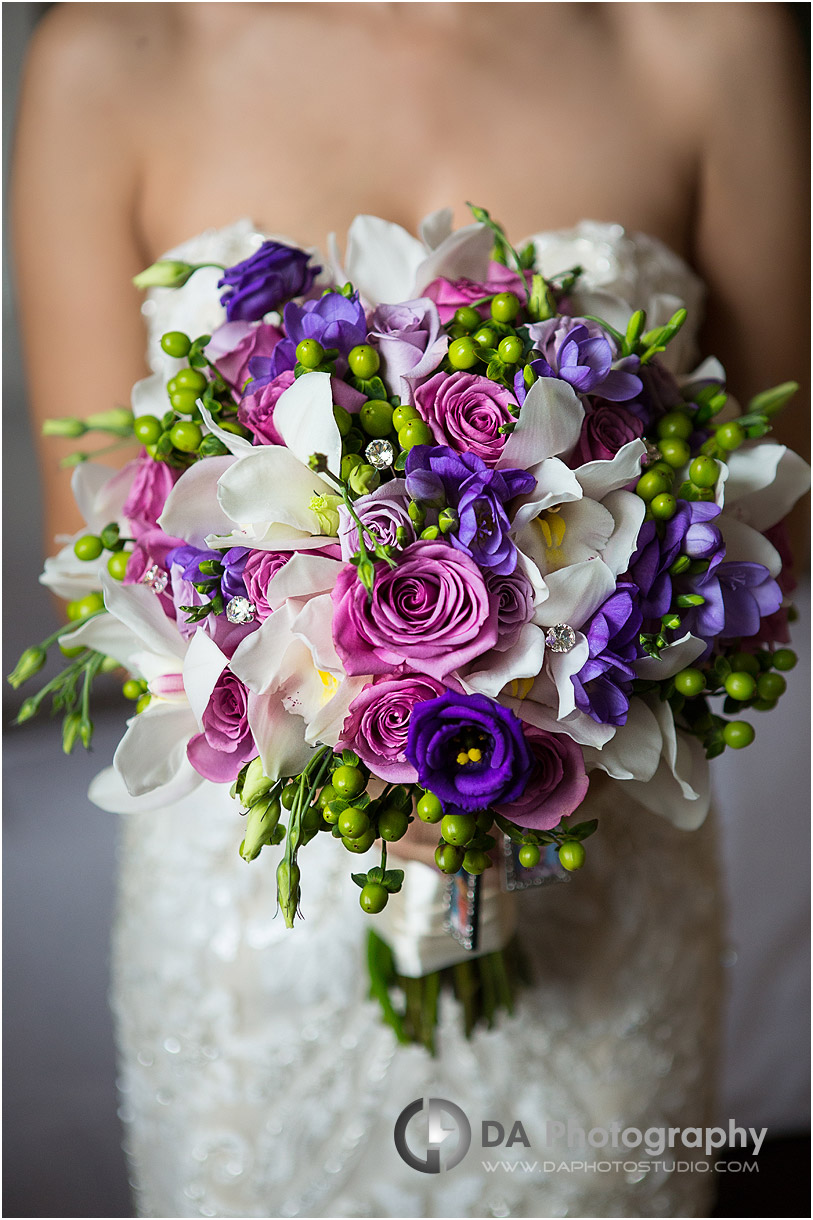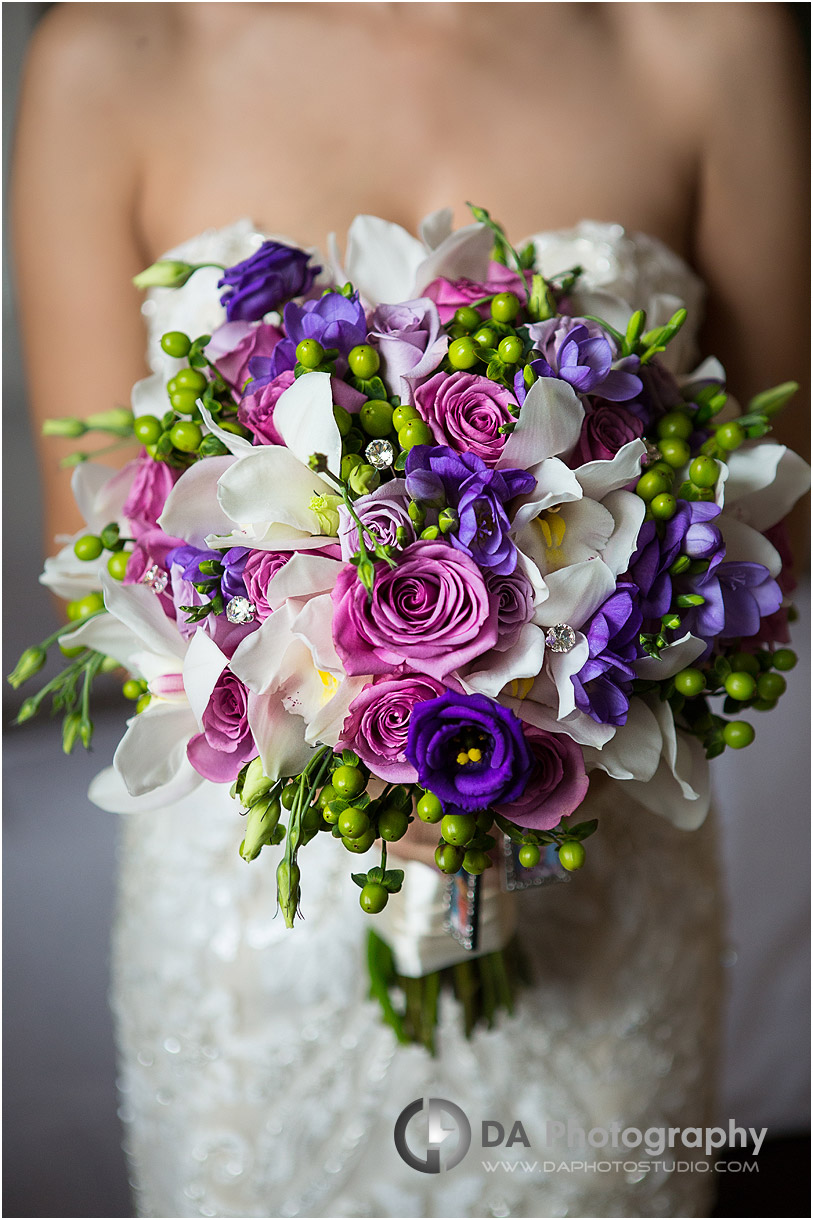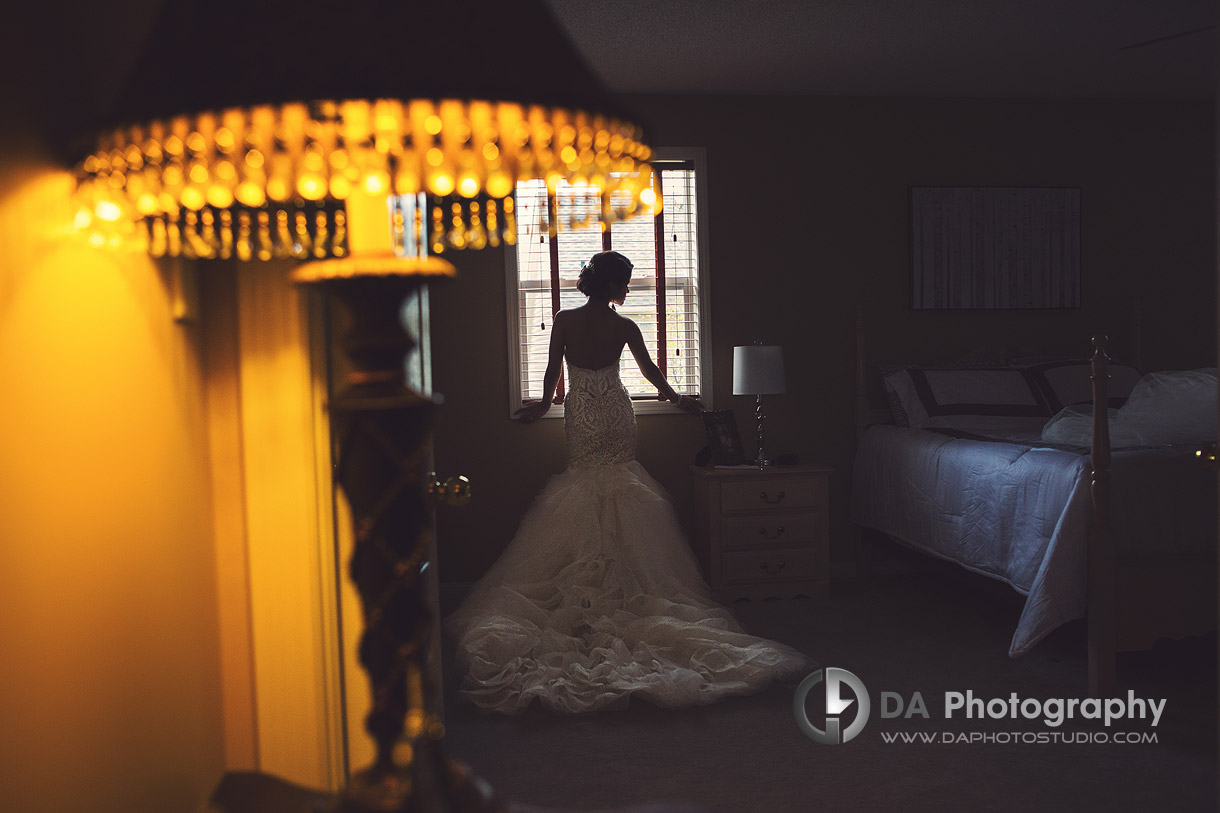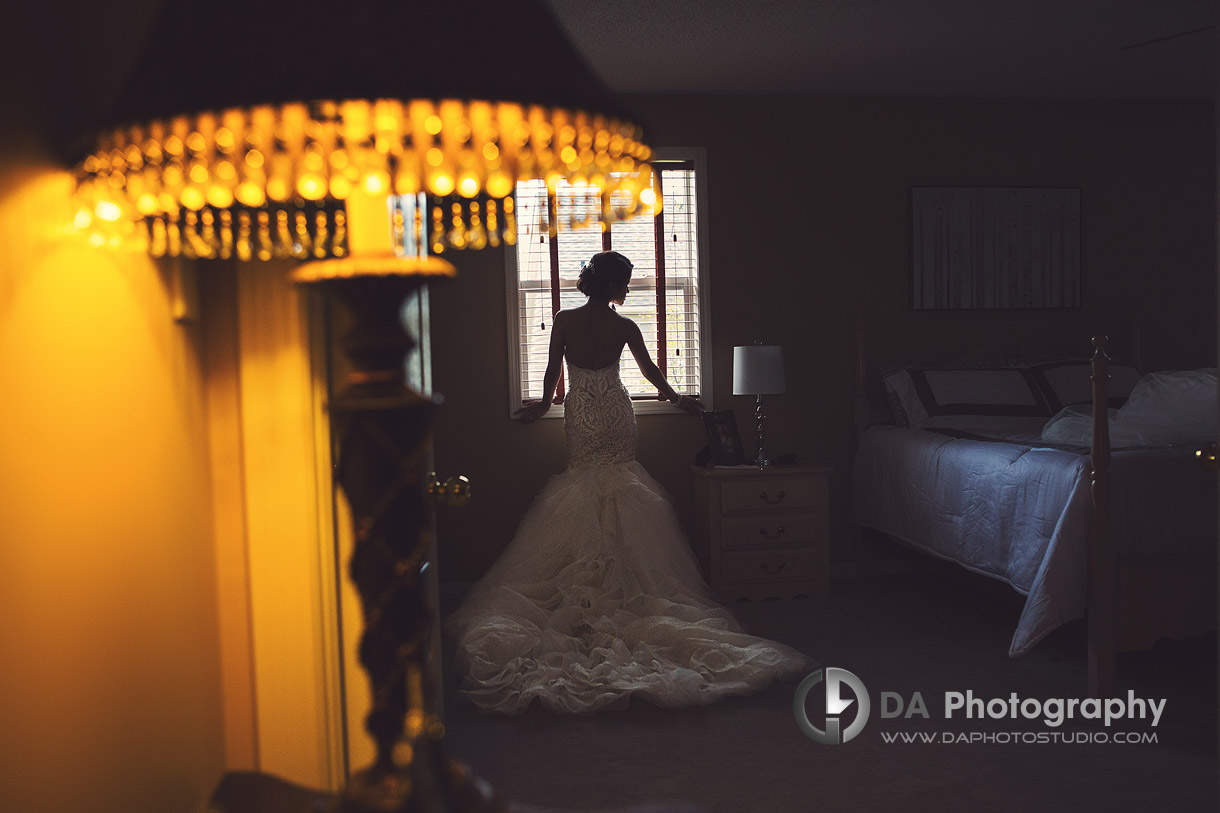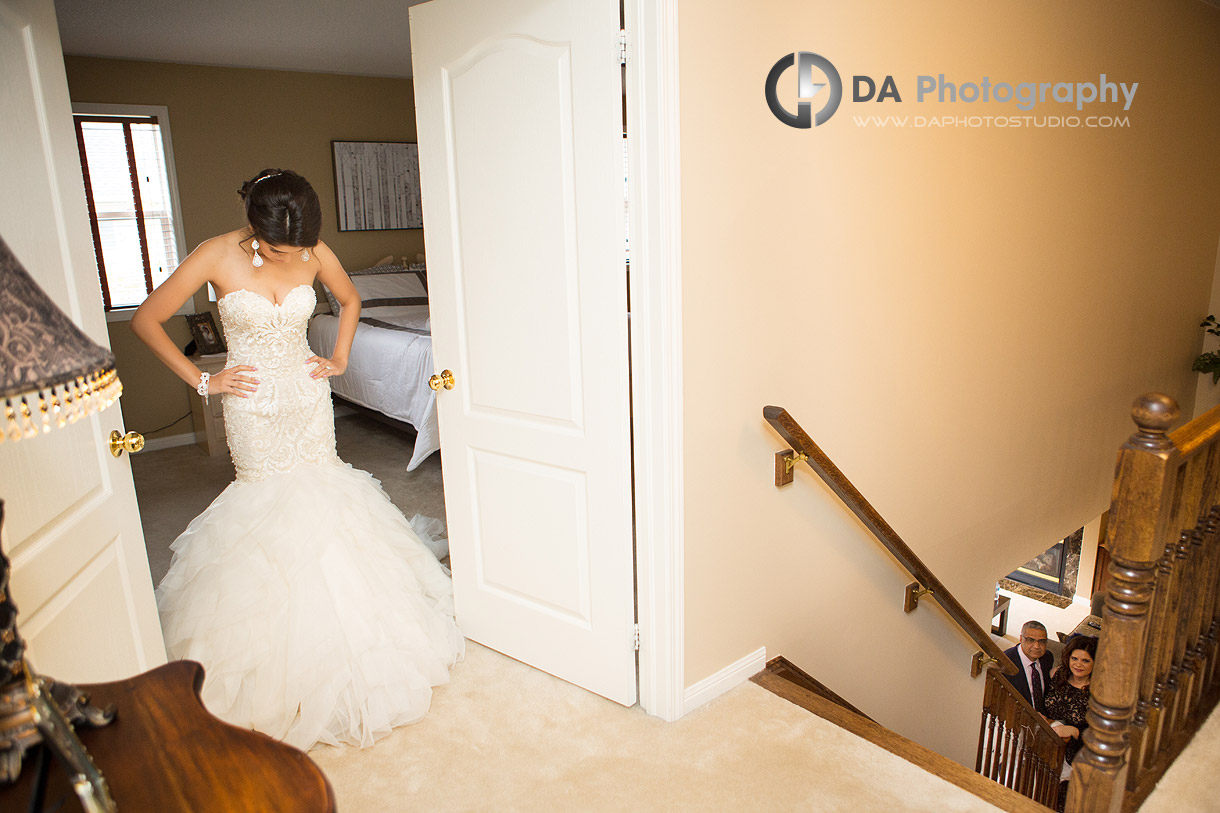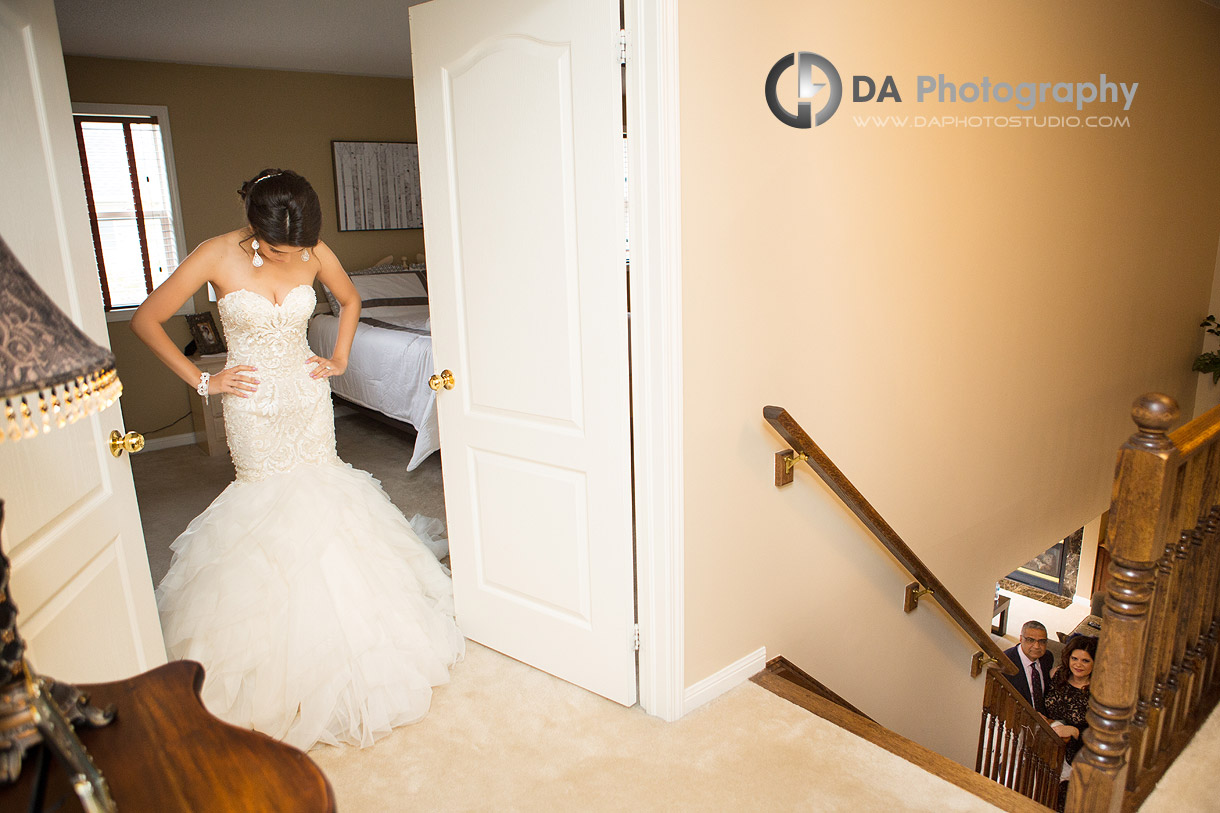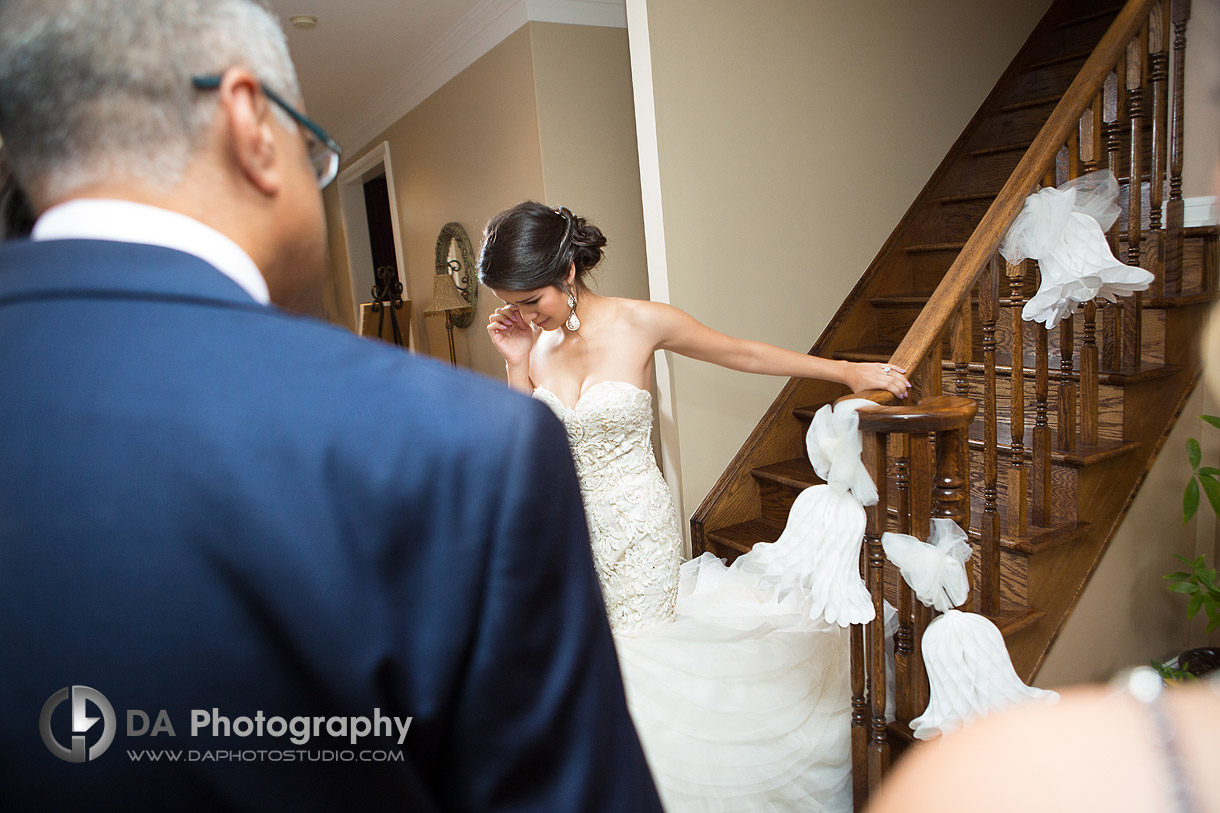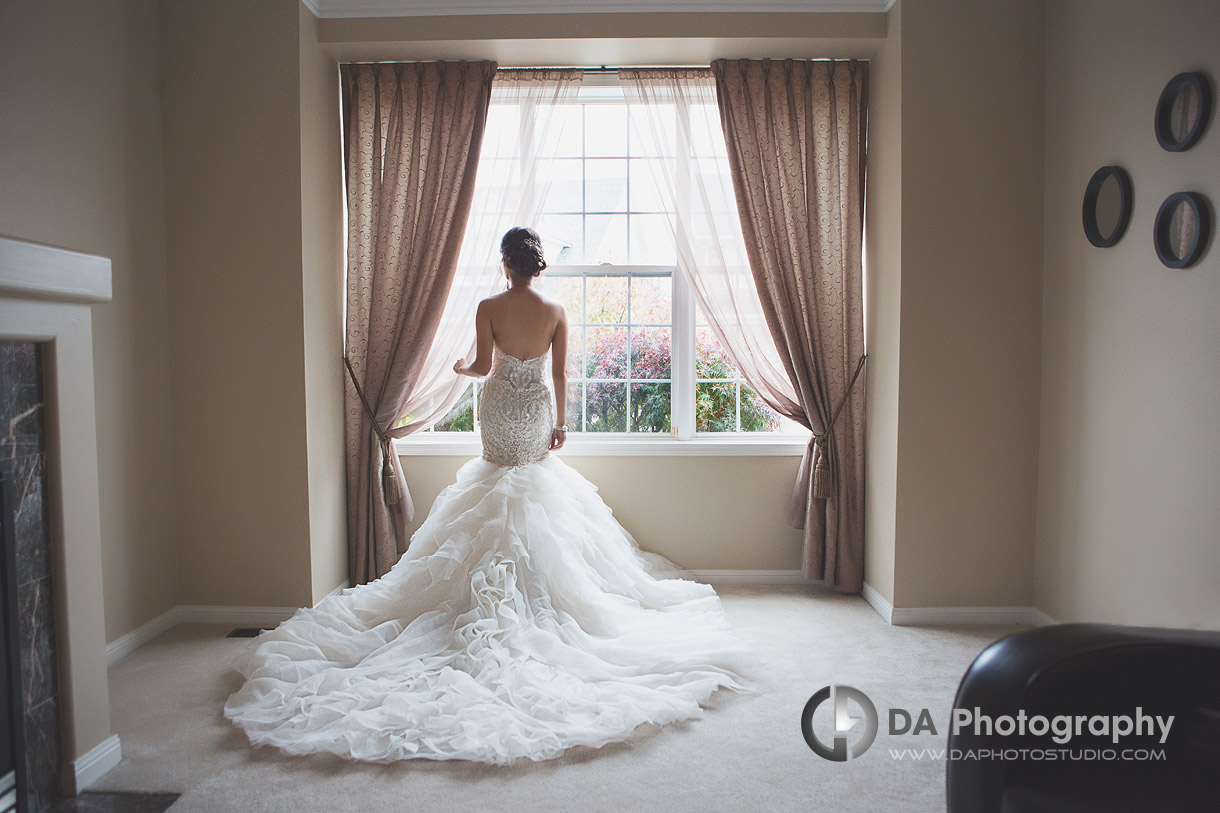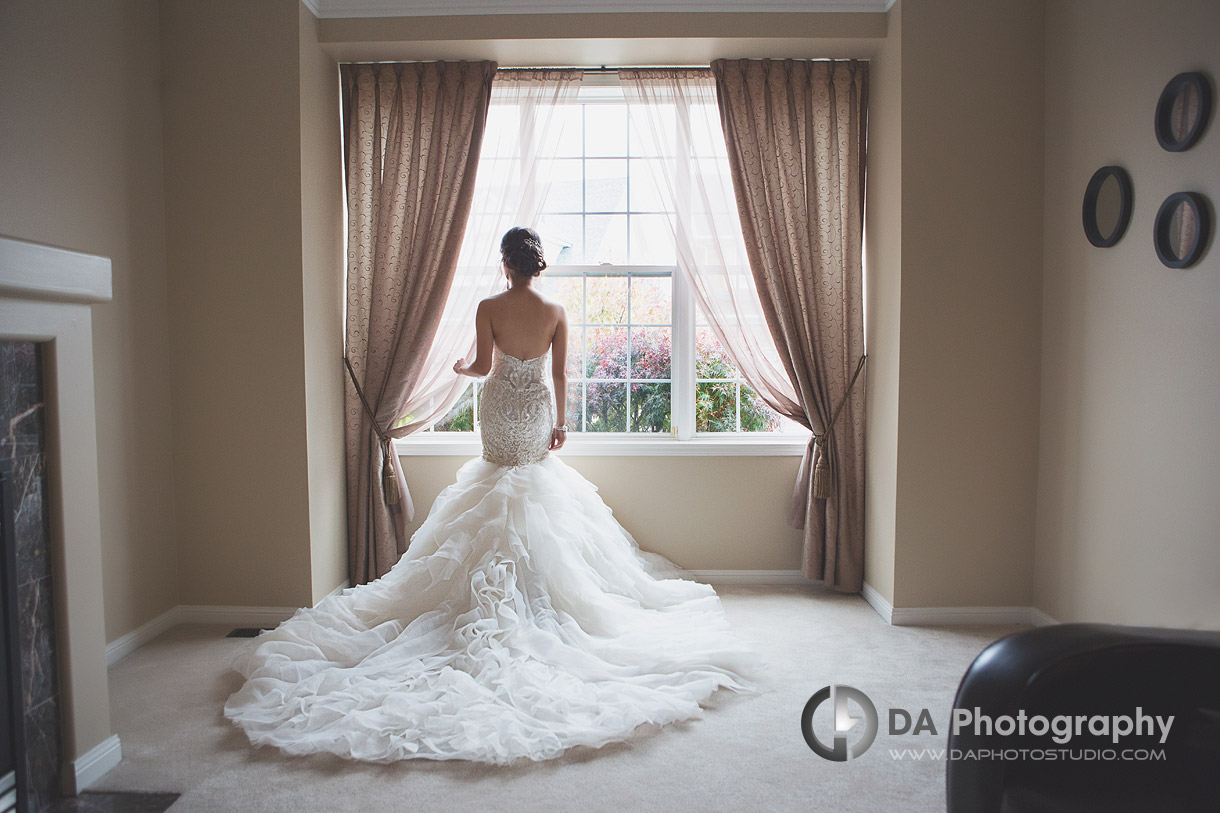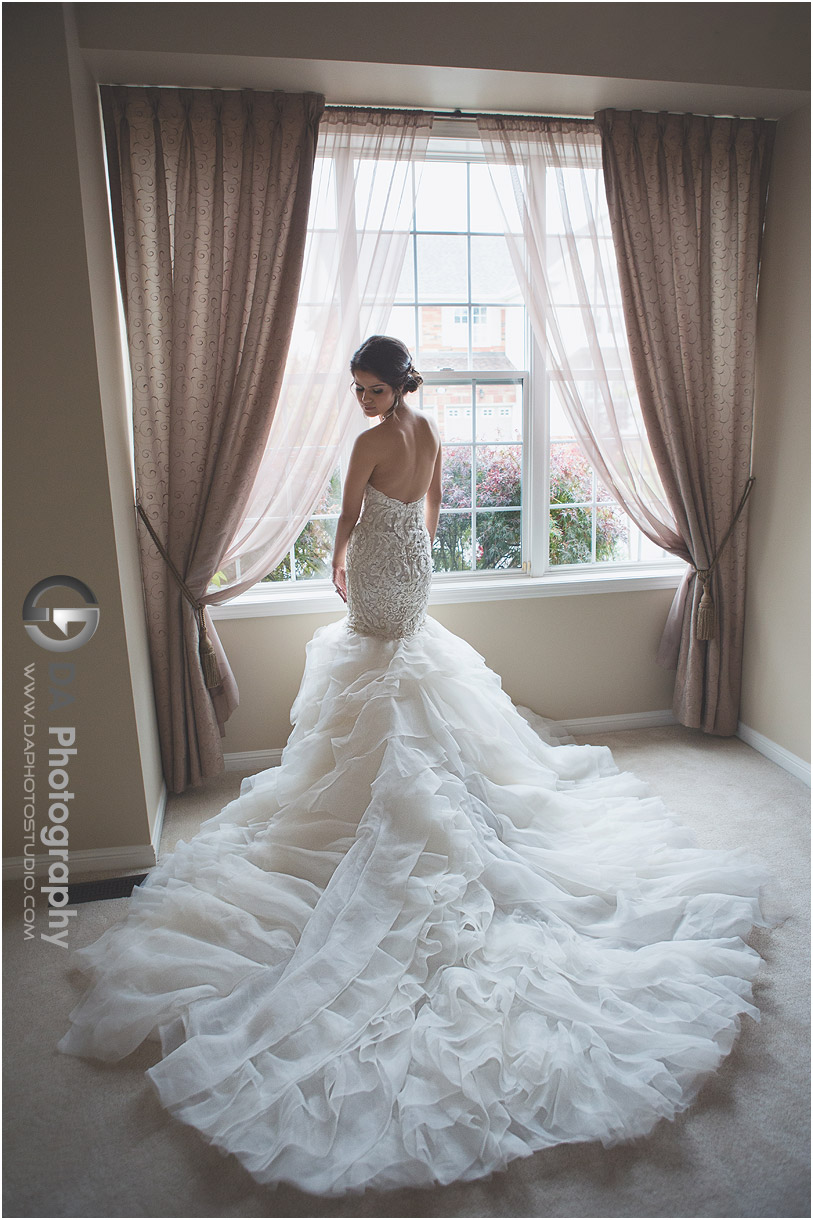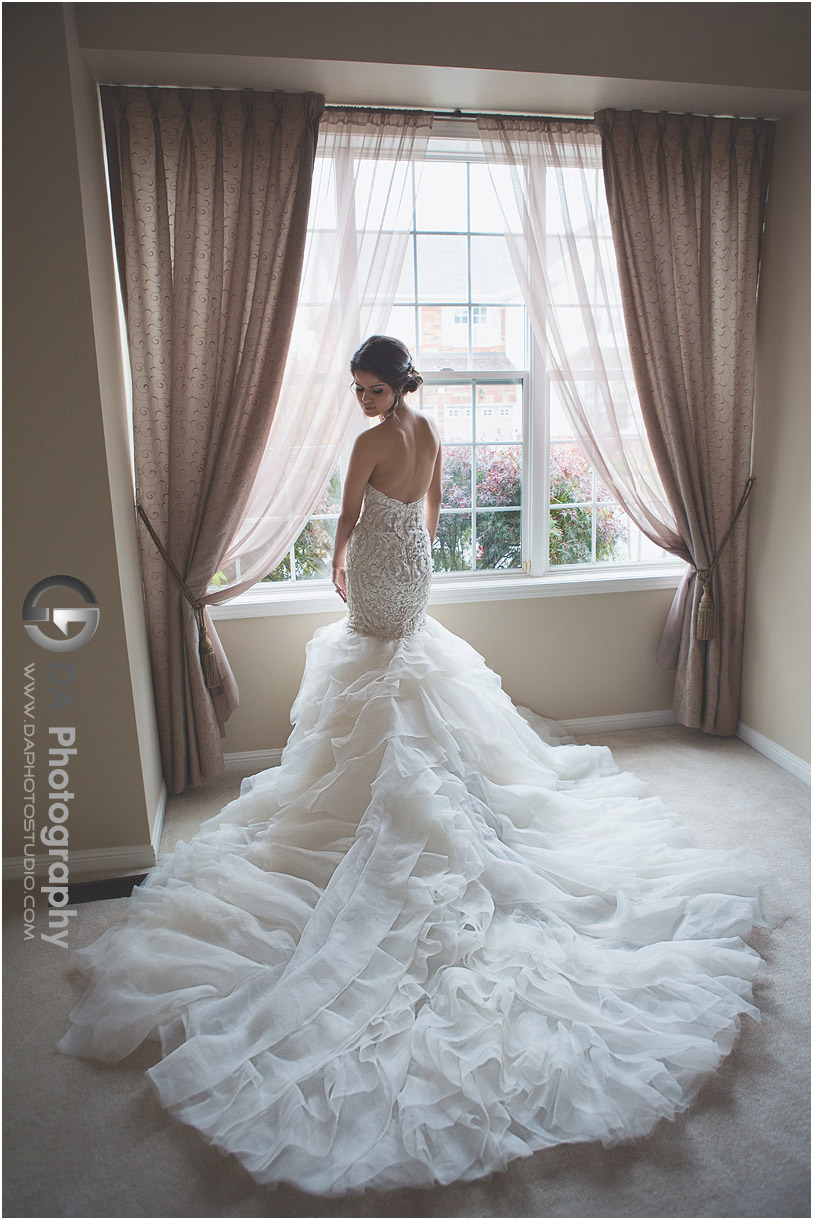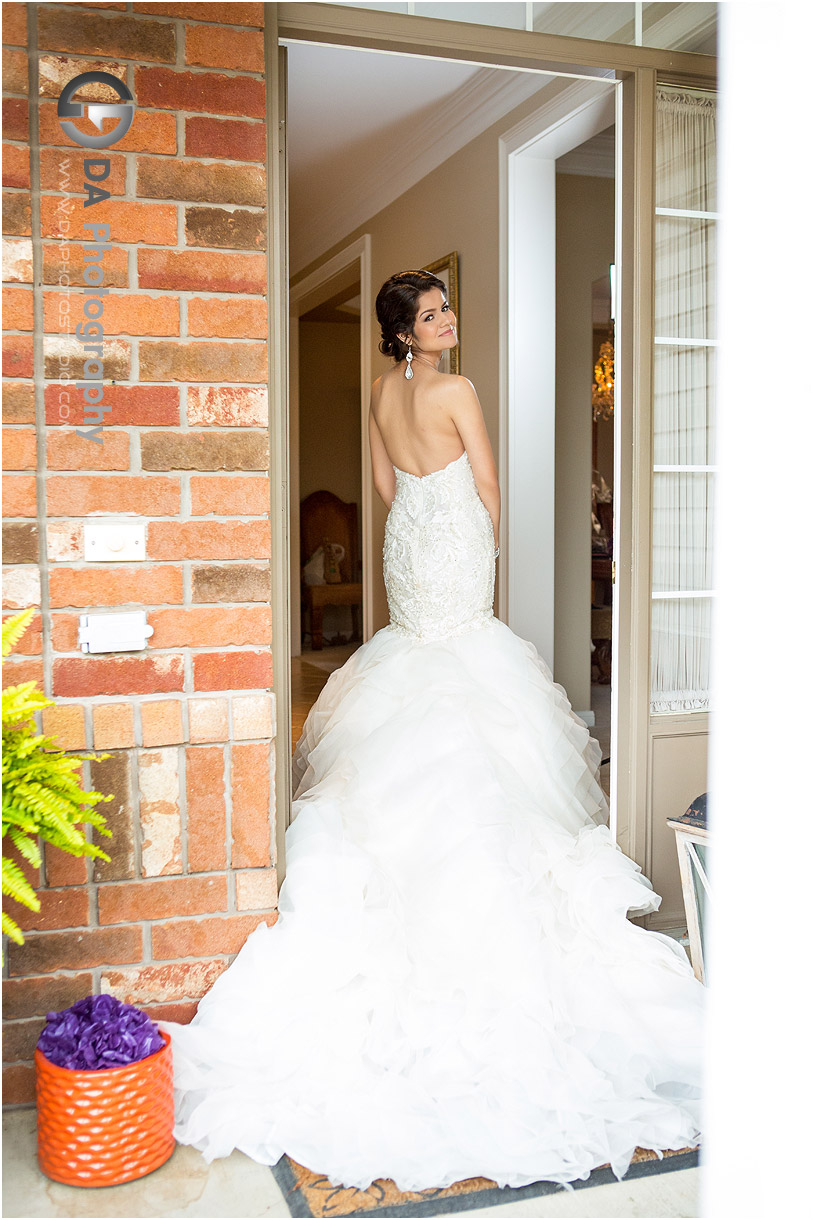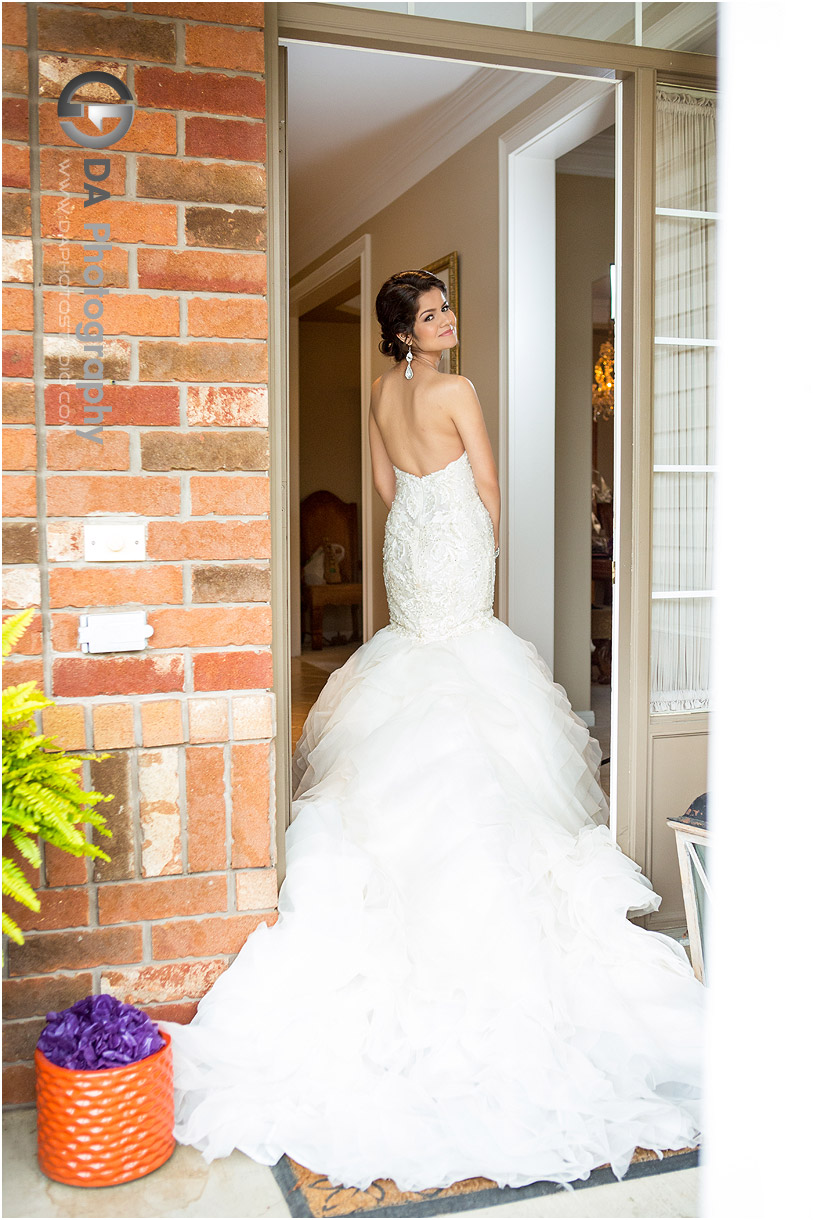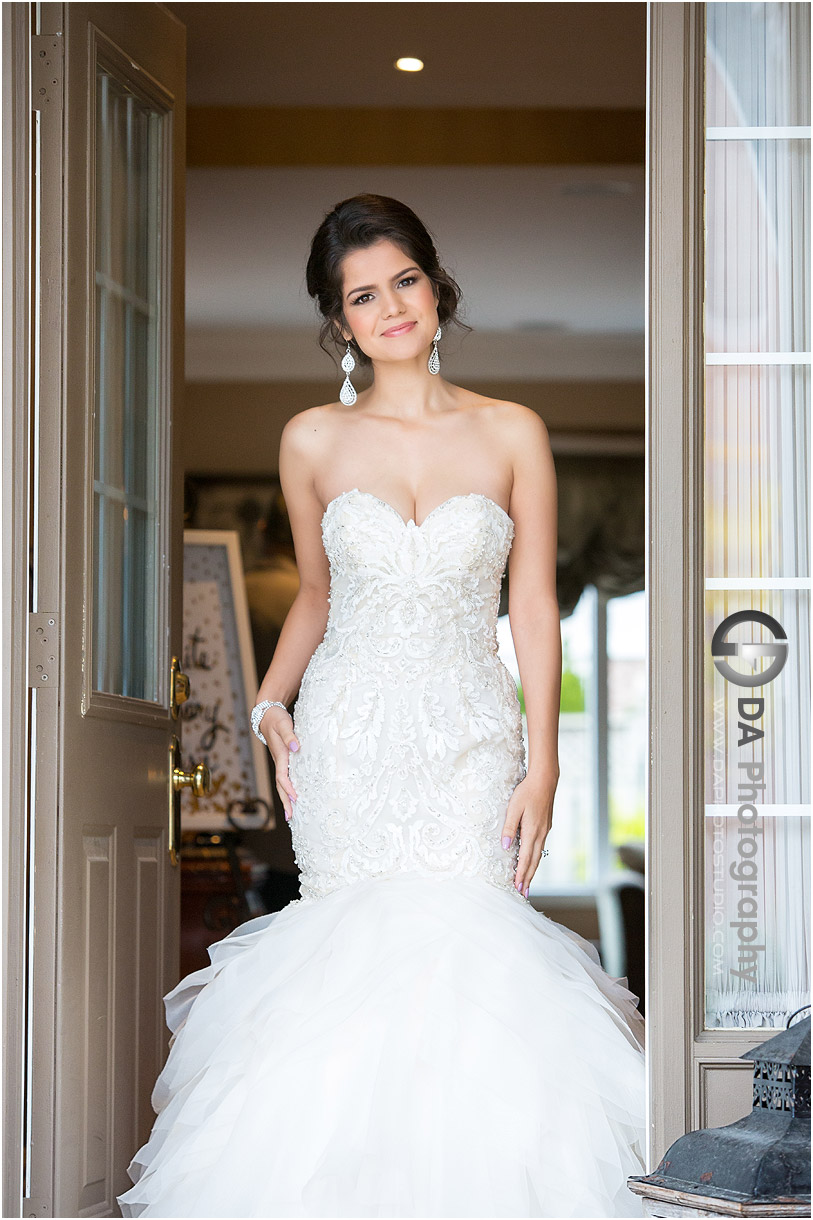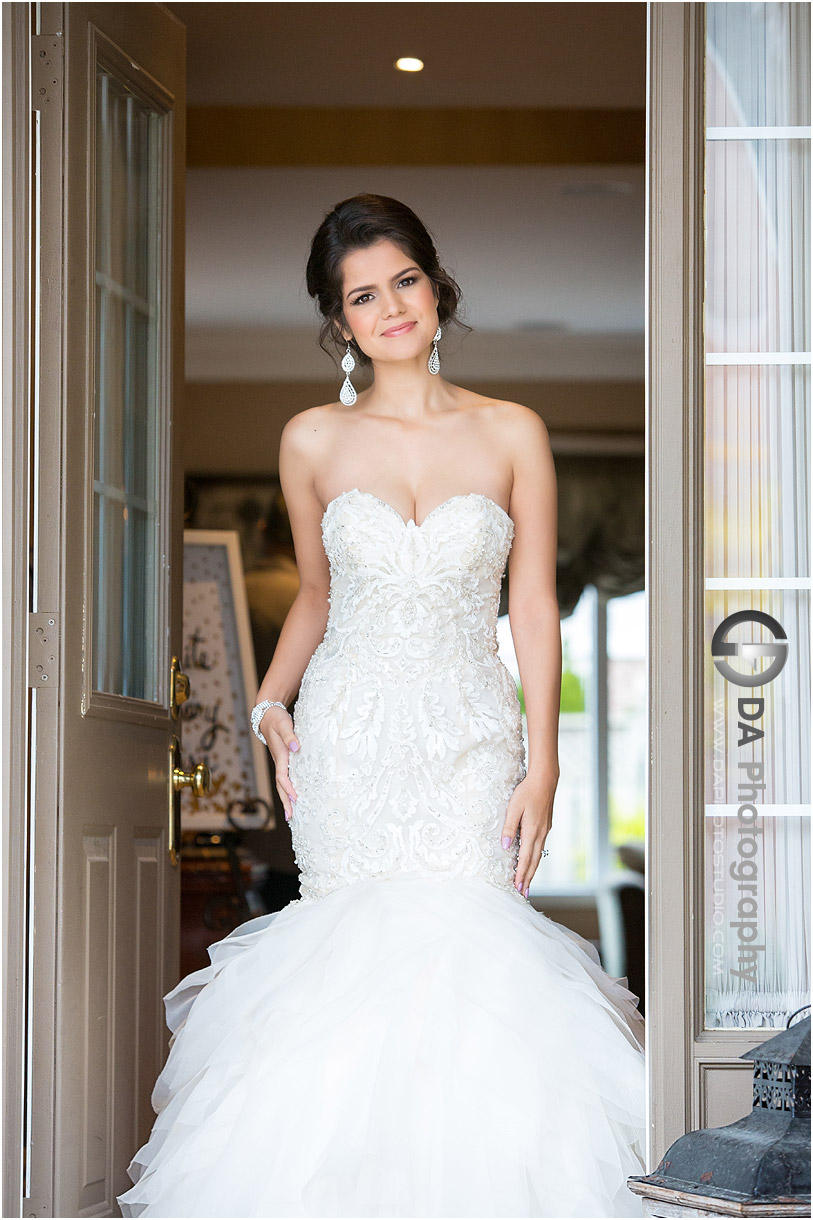 You would never have known it was raining for their Country Heritage park wedding.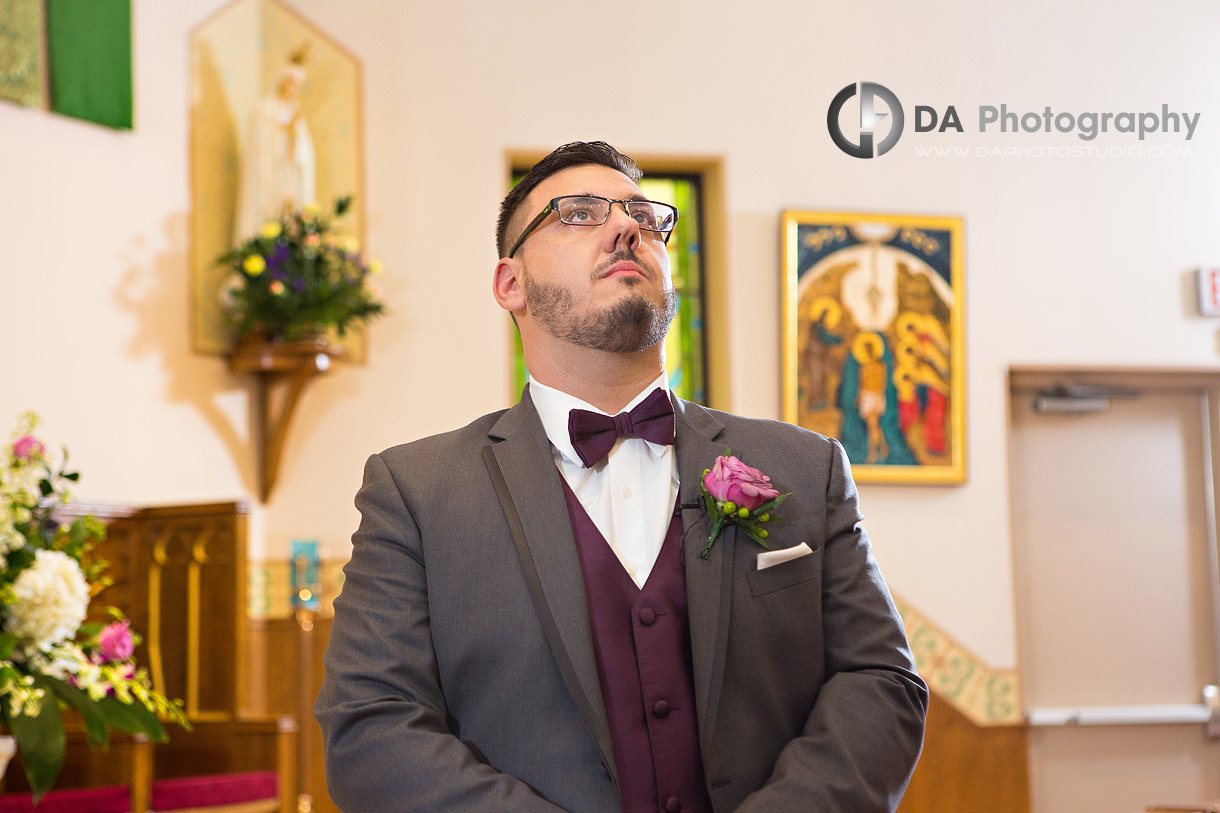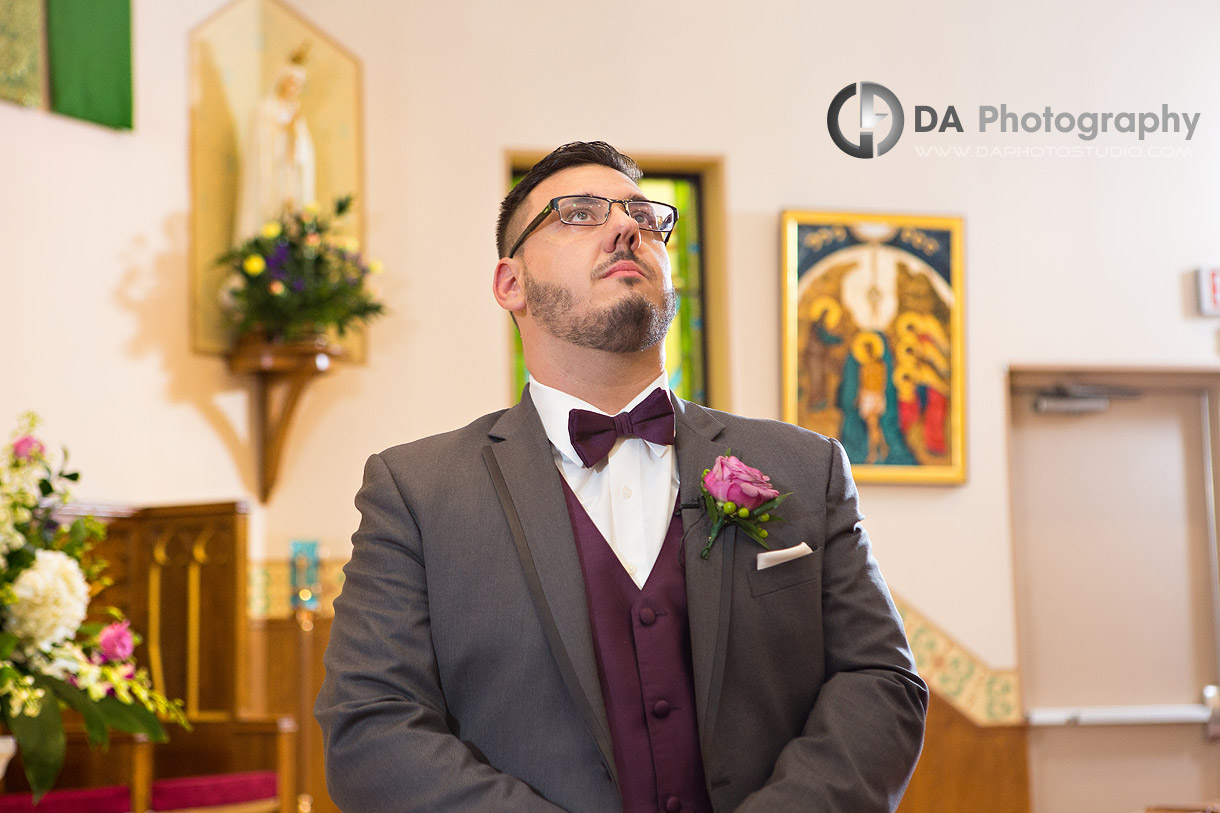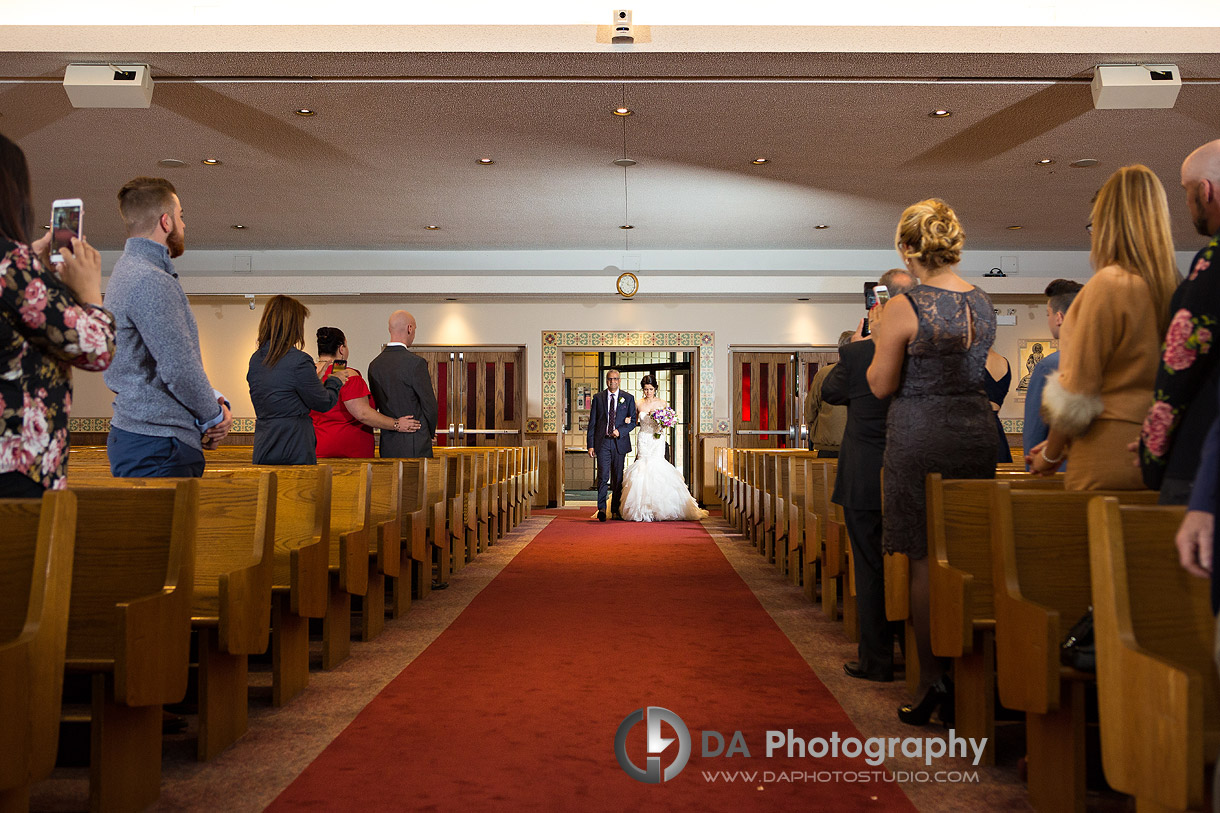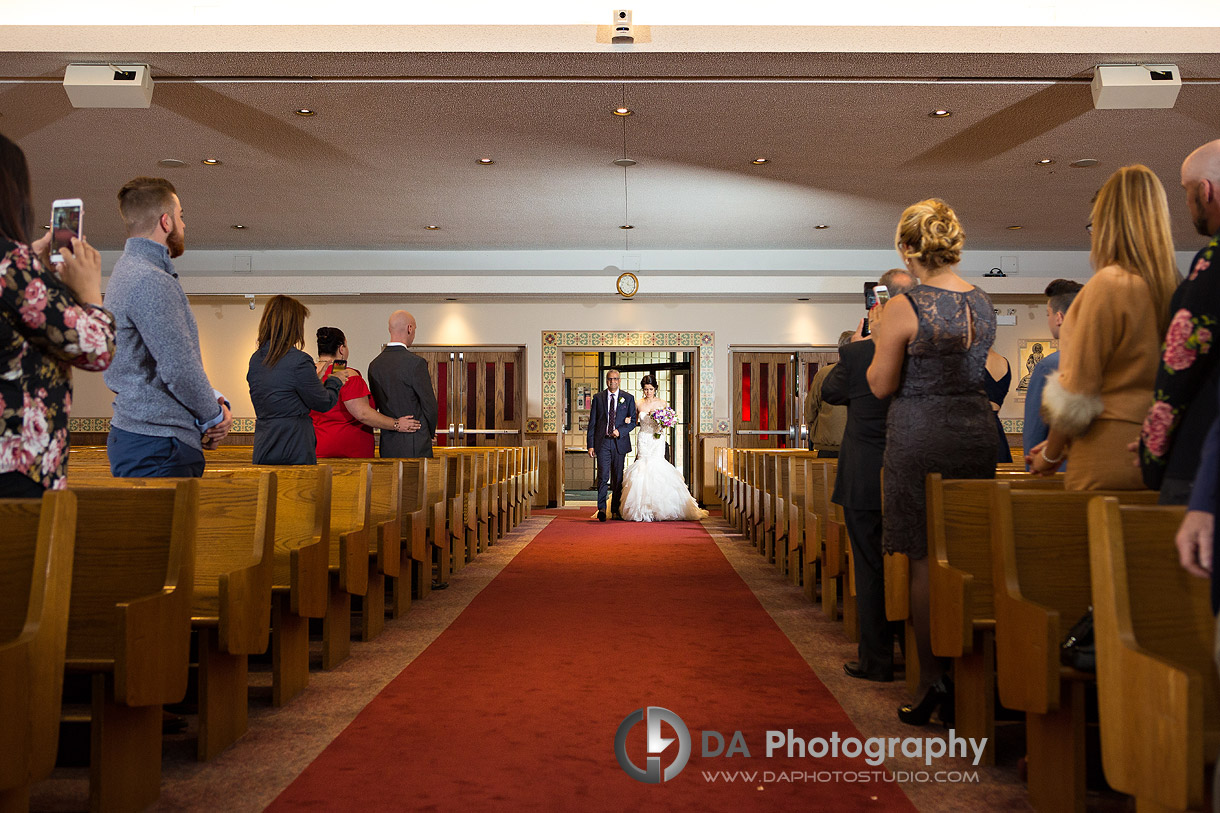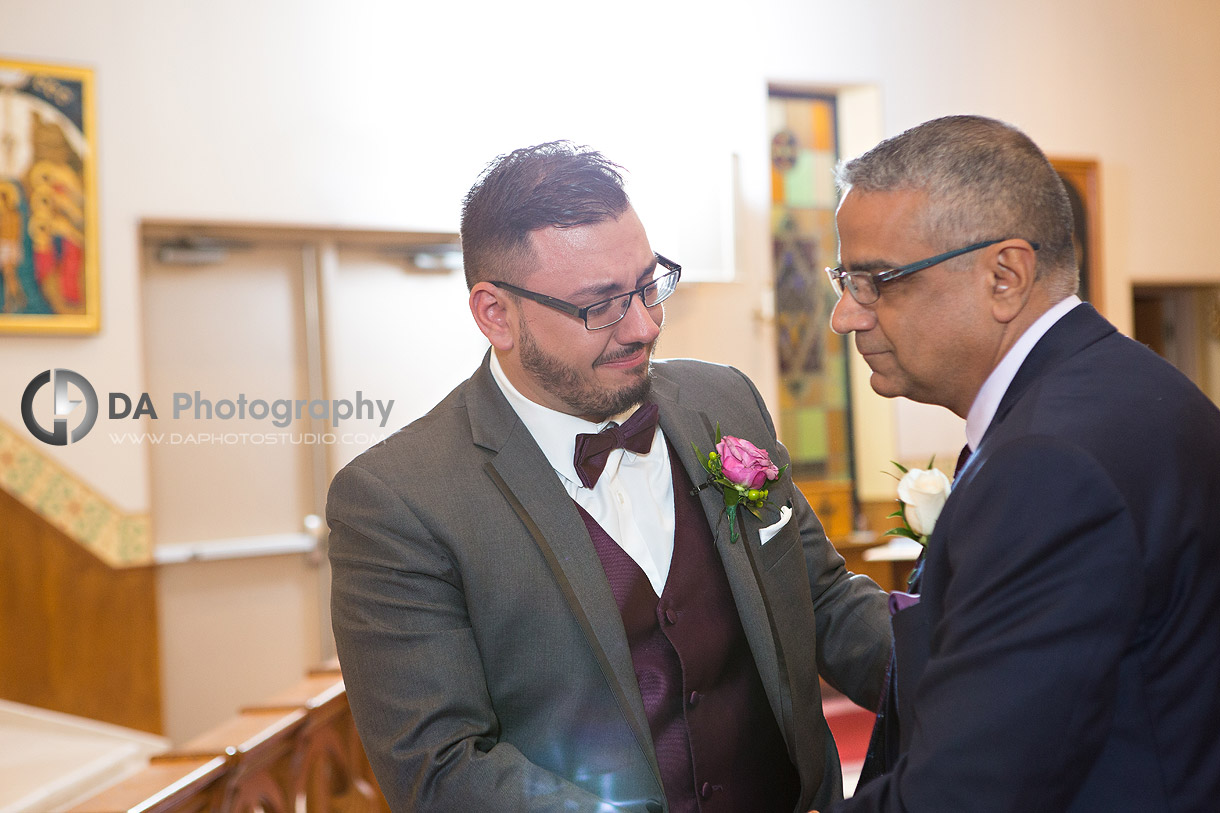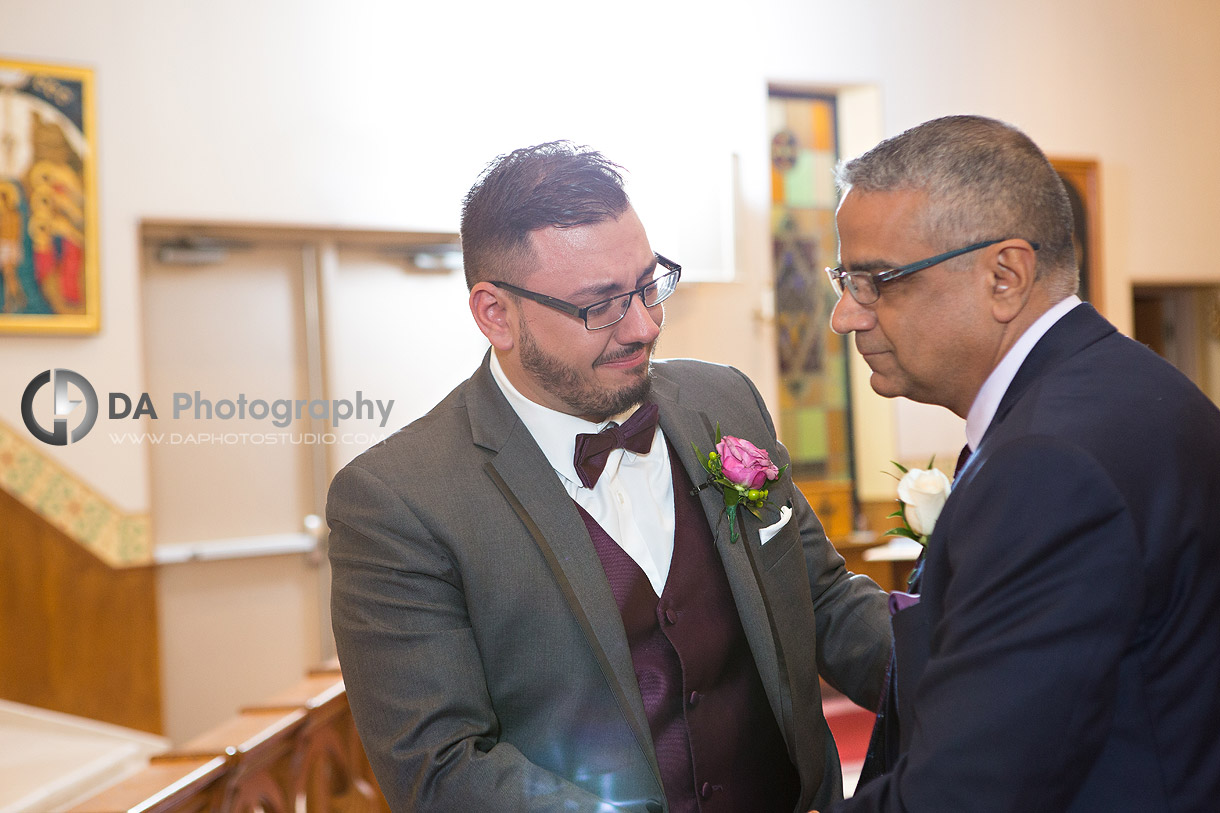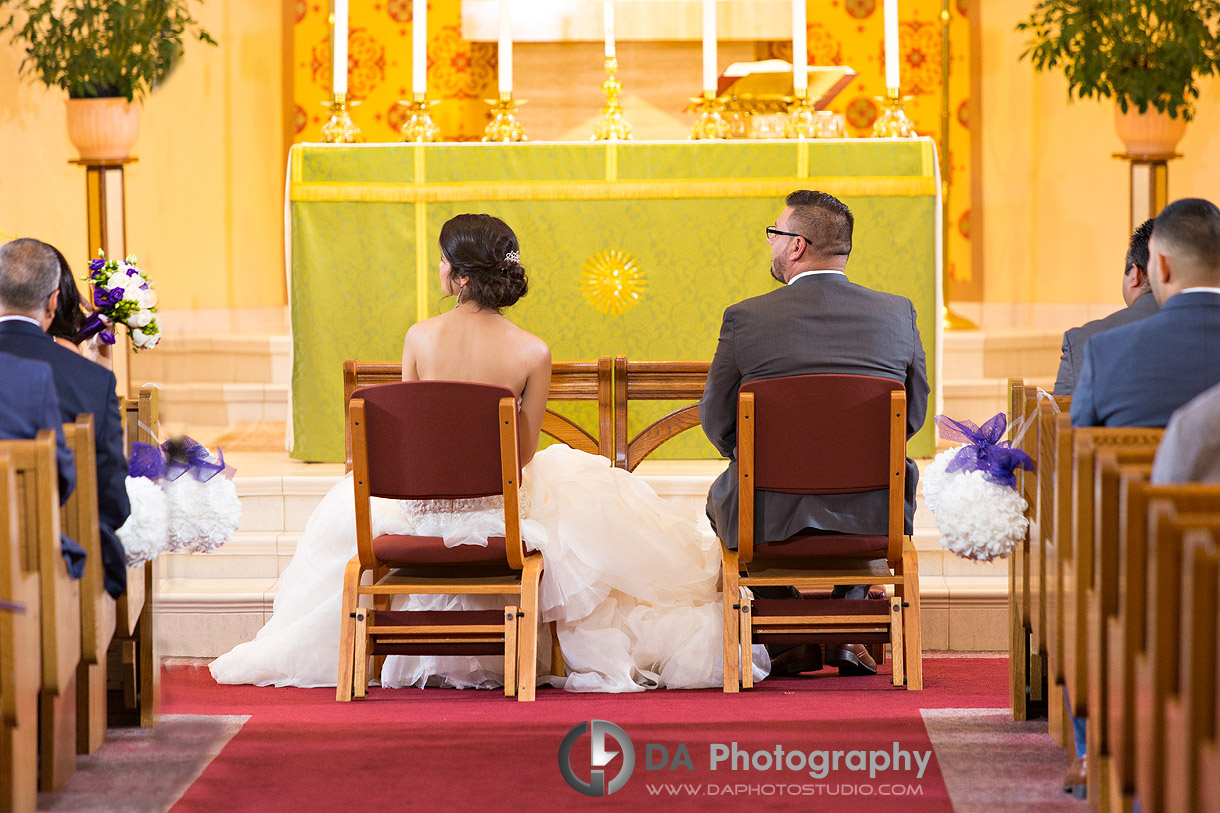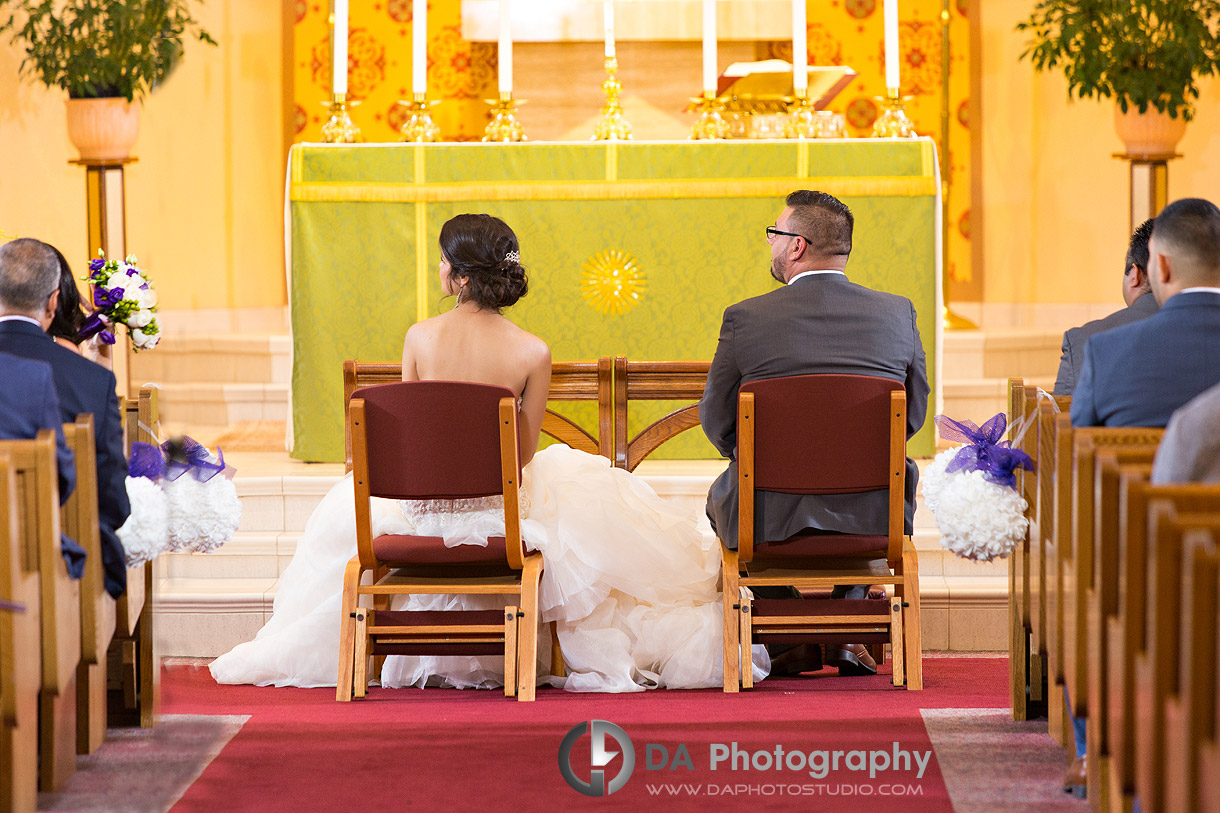 We headed over to St Joseph Church where I managed to get creative with the mirror effect on the floor. It is always hard to photograph inside places of worships due to restrictions and lighting. Finding unique angles and being able to think outside of the box with your surroundings can overcome this hurdle.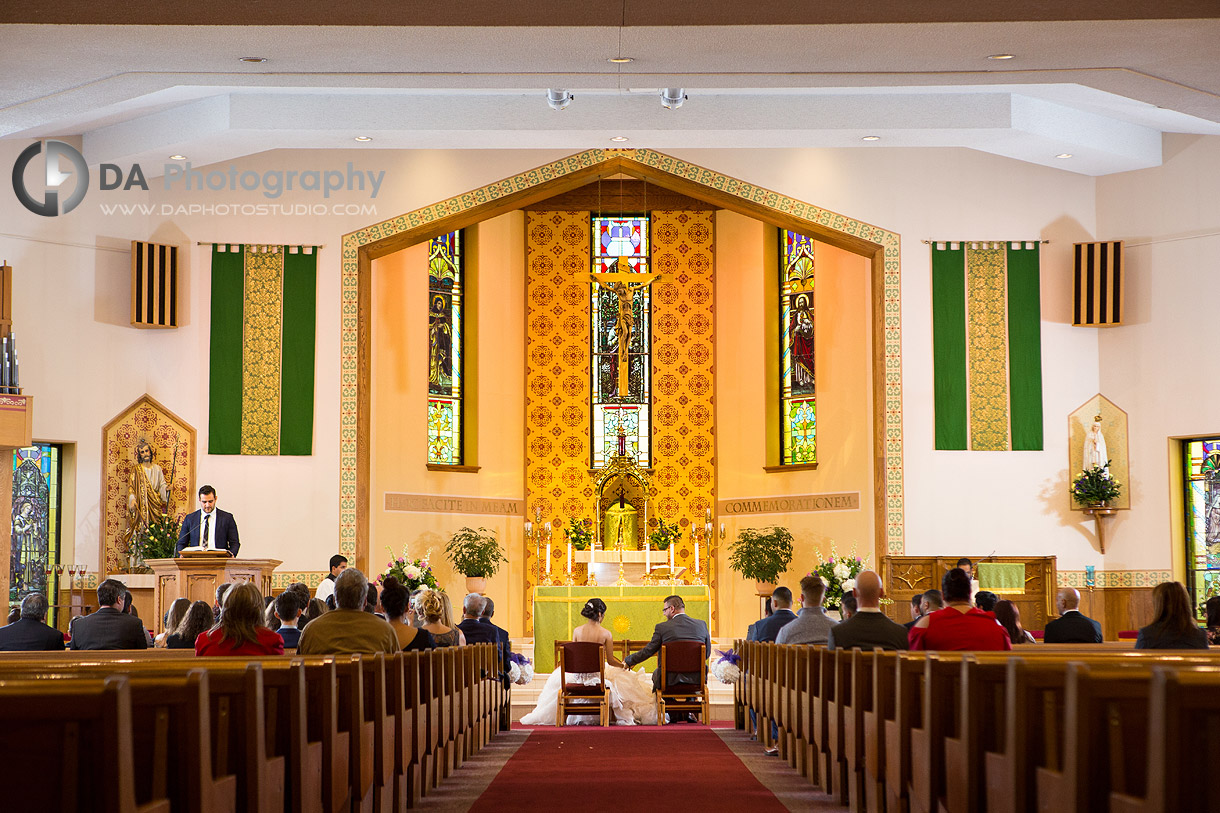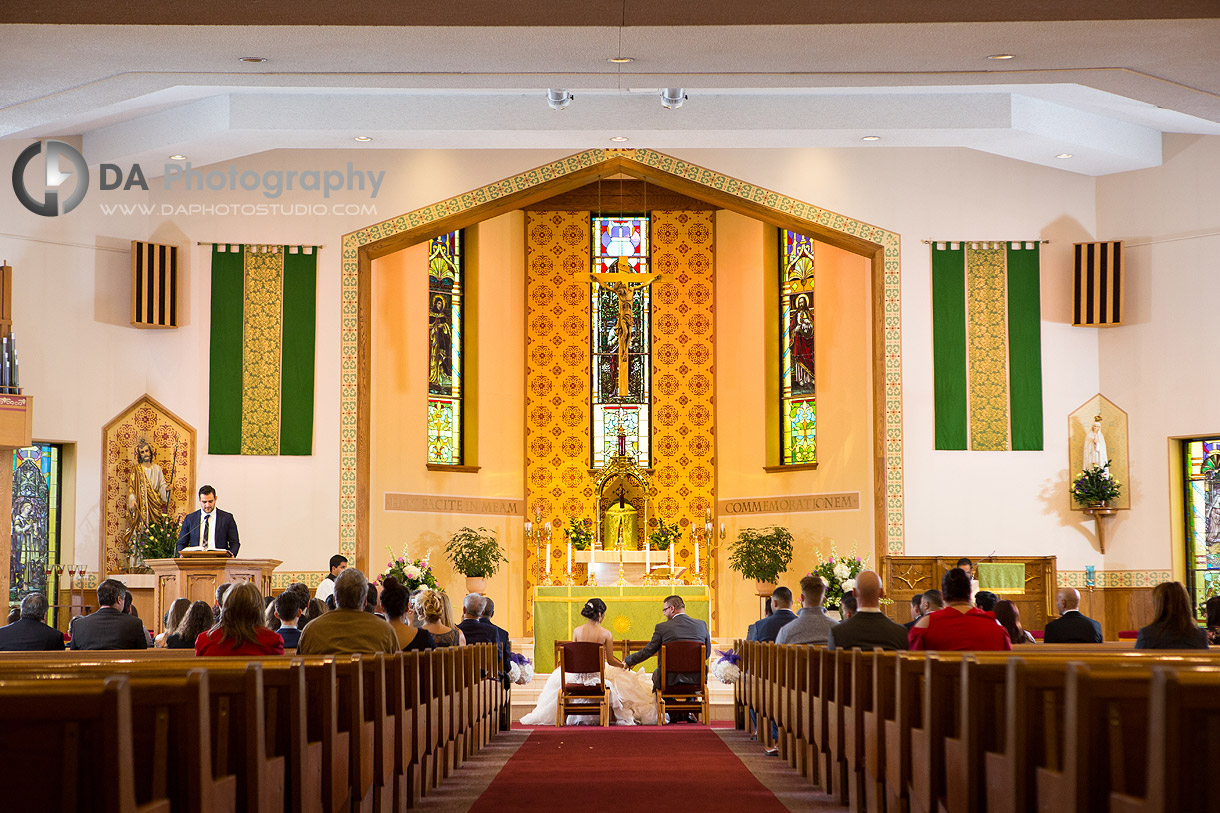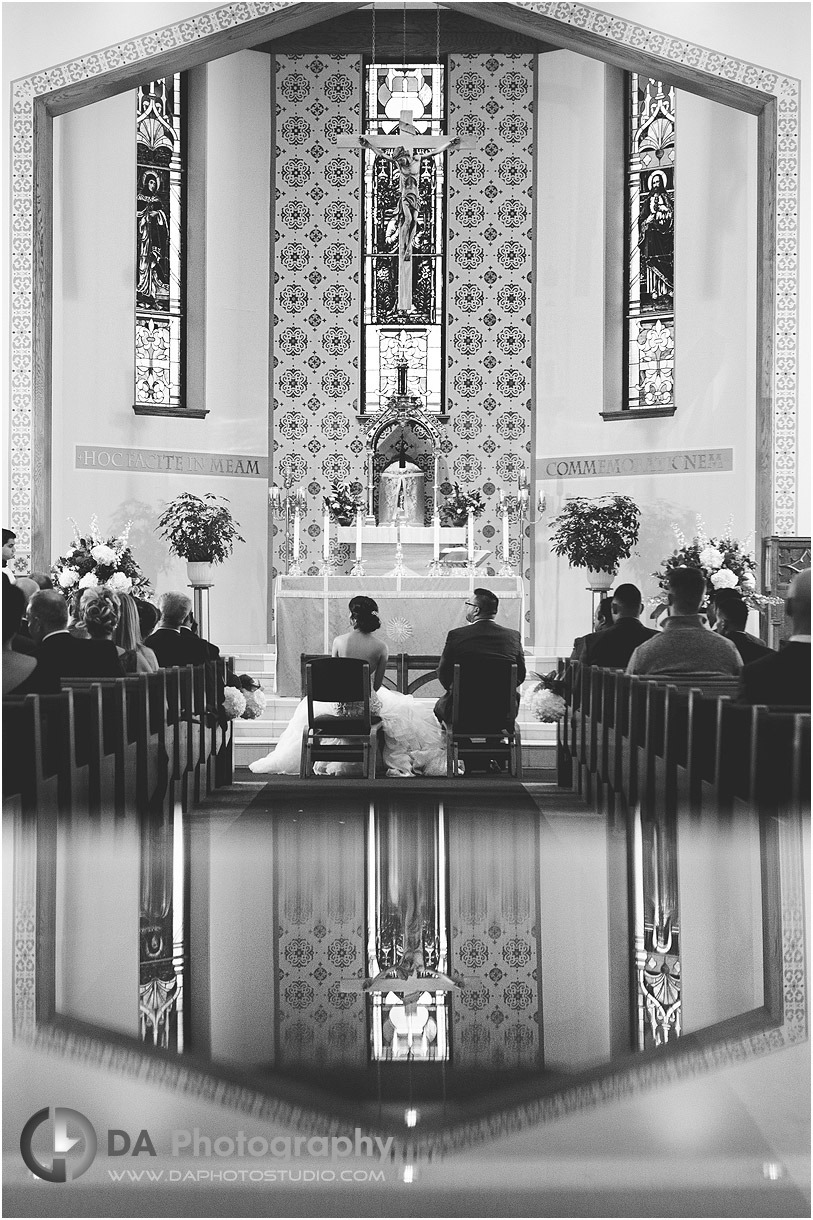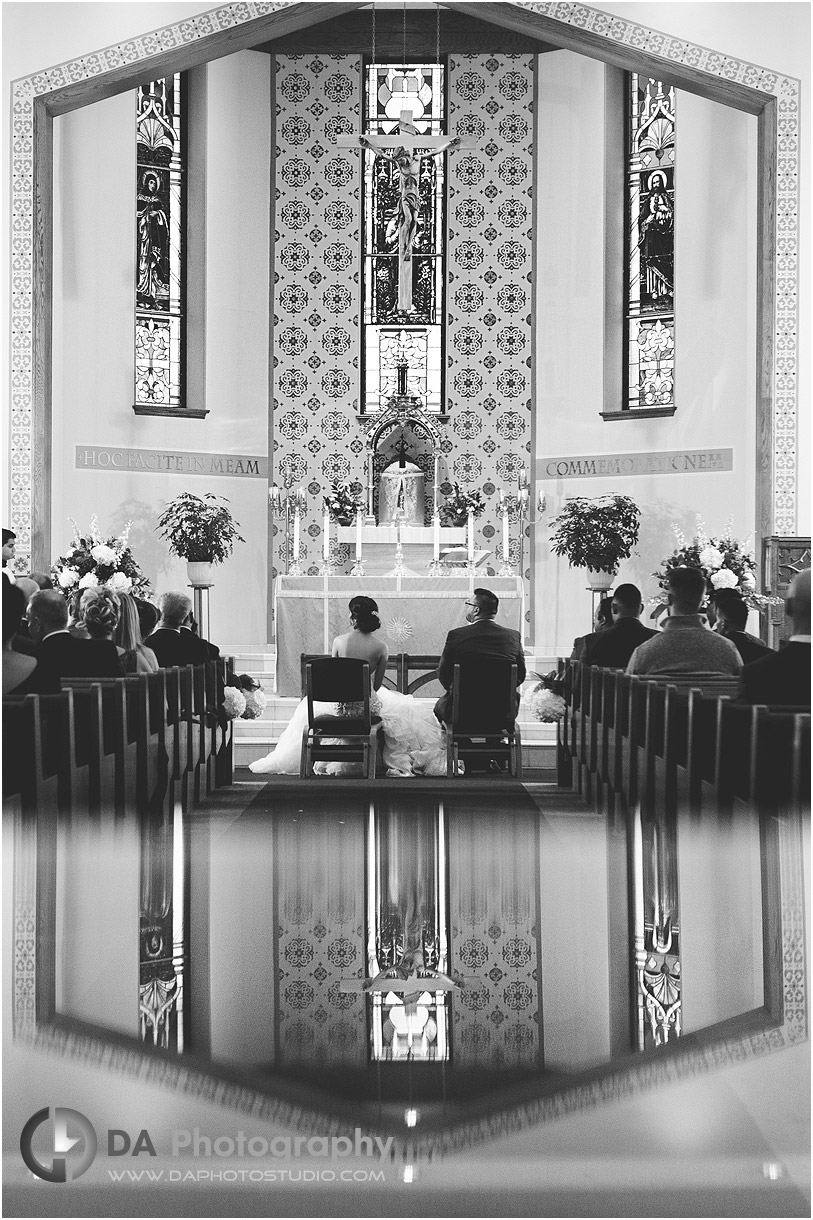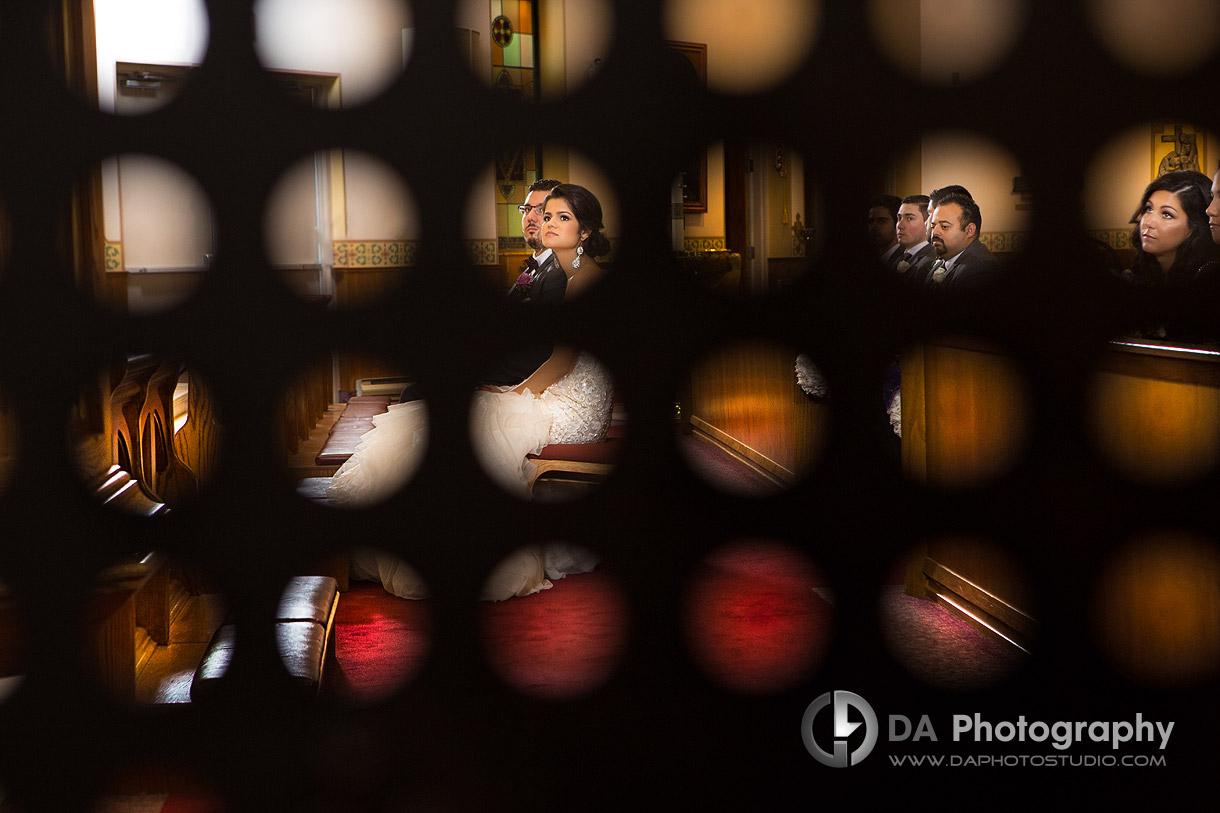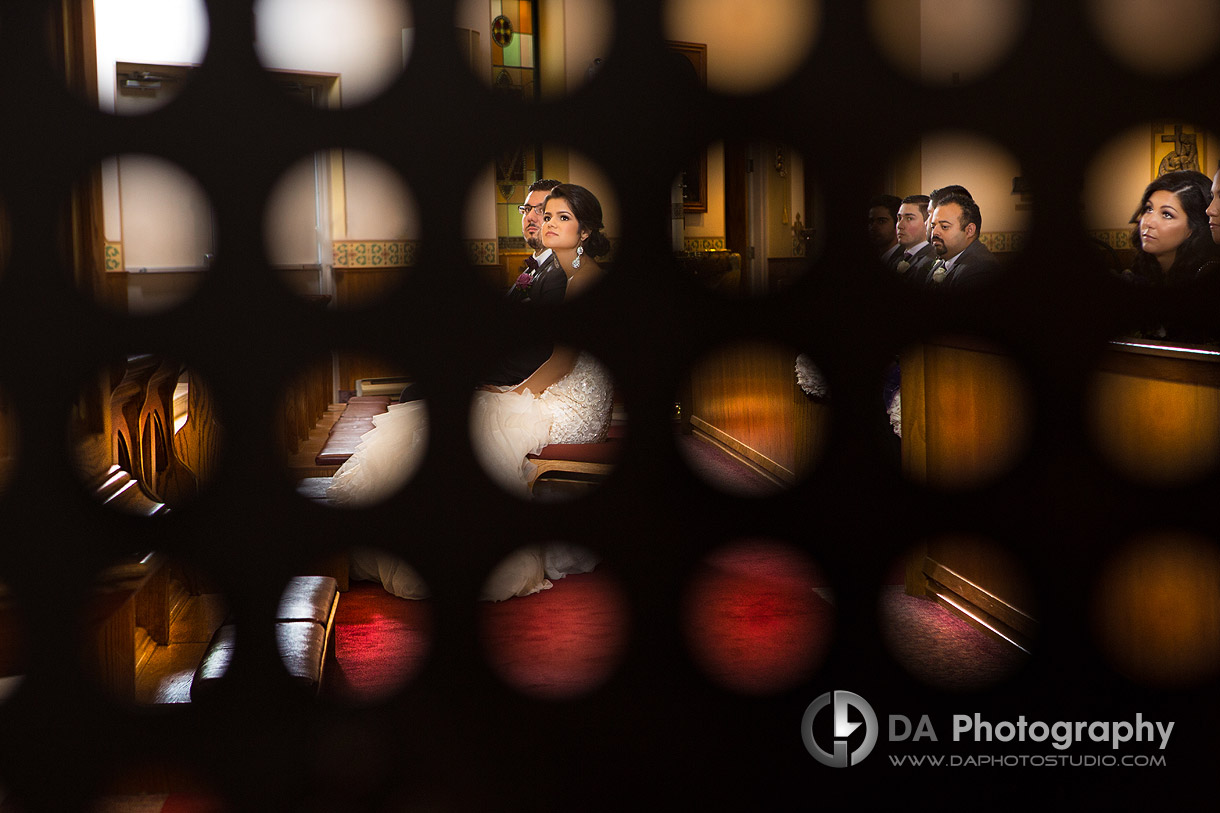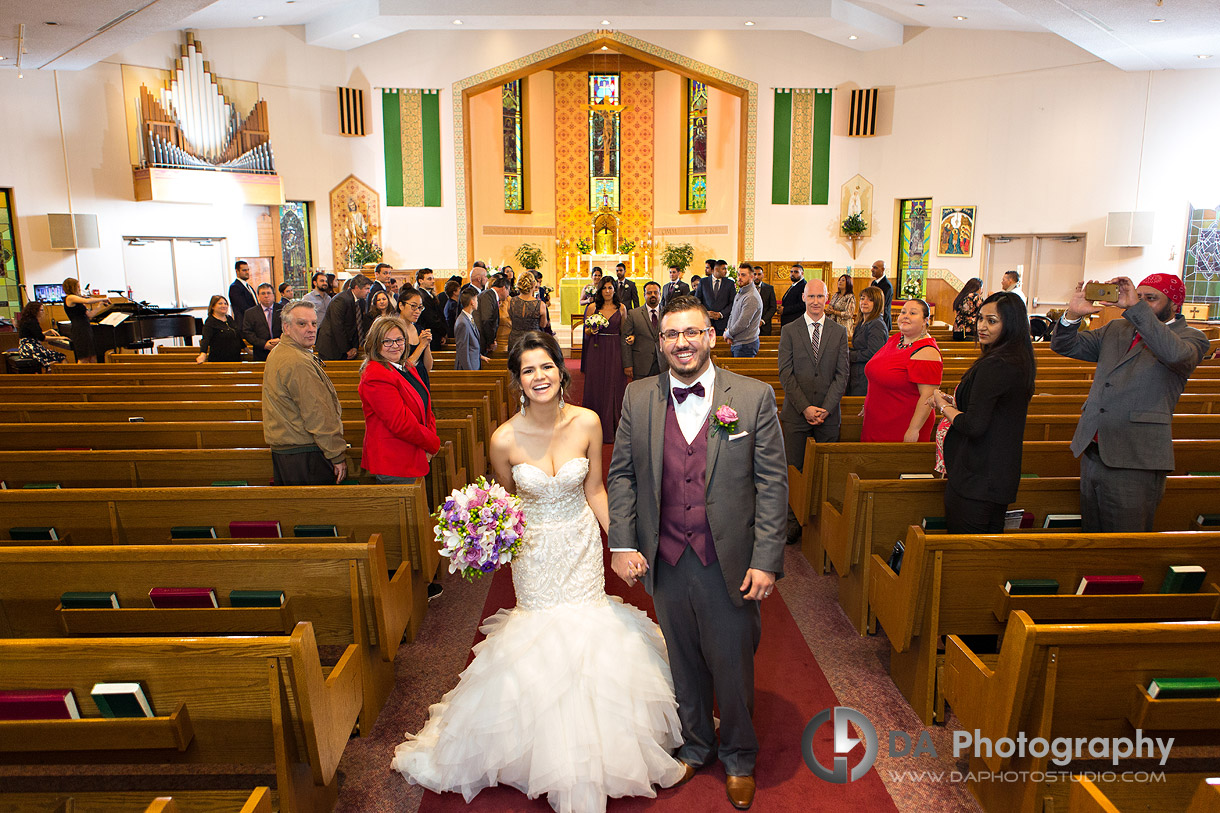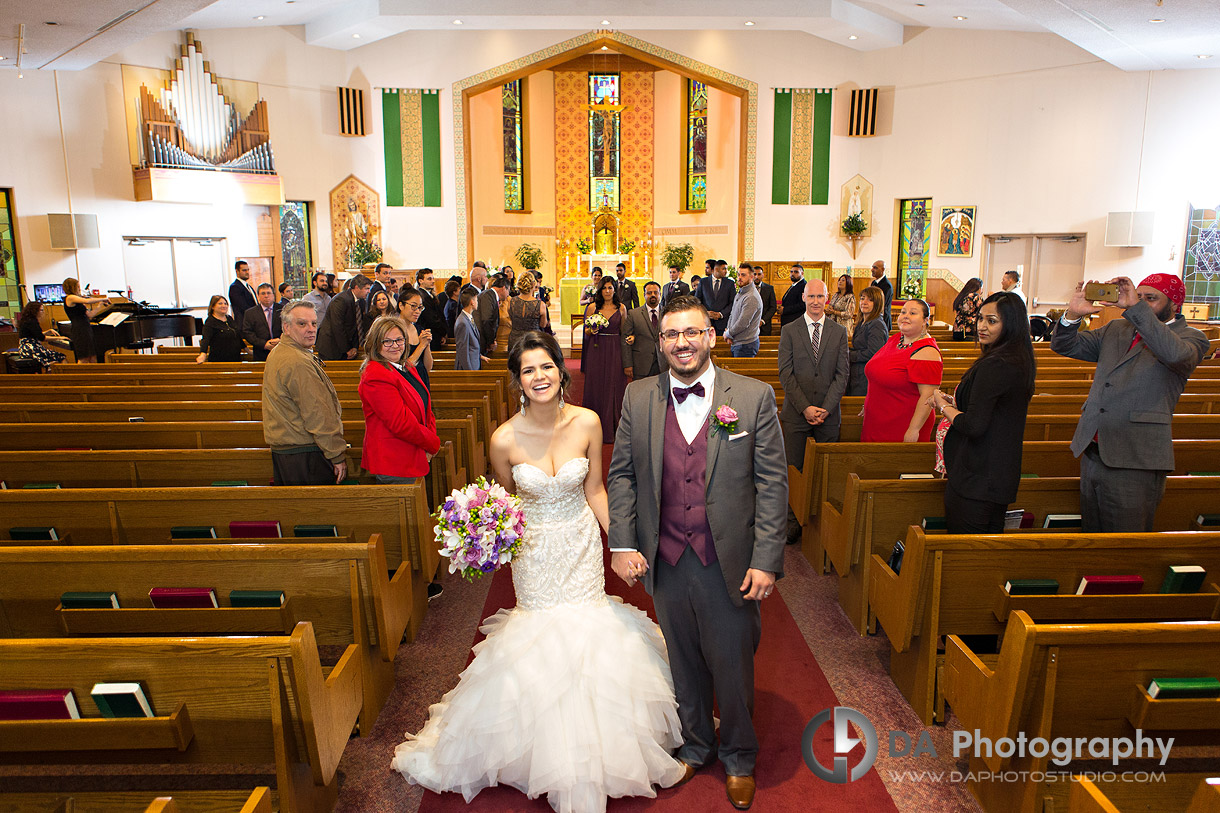 Once we had finished the ceremony, our wedding party headed over to the Country Heritage Park for their photo session. If you haven't discovered this hidden gem in Milton, then make sure to add it to your to do list of places to visit. The property has a wonderfully rustic feel and consists of heritage buildings offering learning opportunities to see how we used to live. Brightly coloured and weathered architecture looked striking against the white of Jessica's dress. The peeling paint and lines of the structures offered a beautiful backdrop full of texture and varying tones. We were unfortunately presented with fluctuating weather that alternated between rain and sun.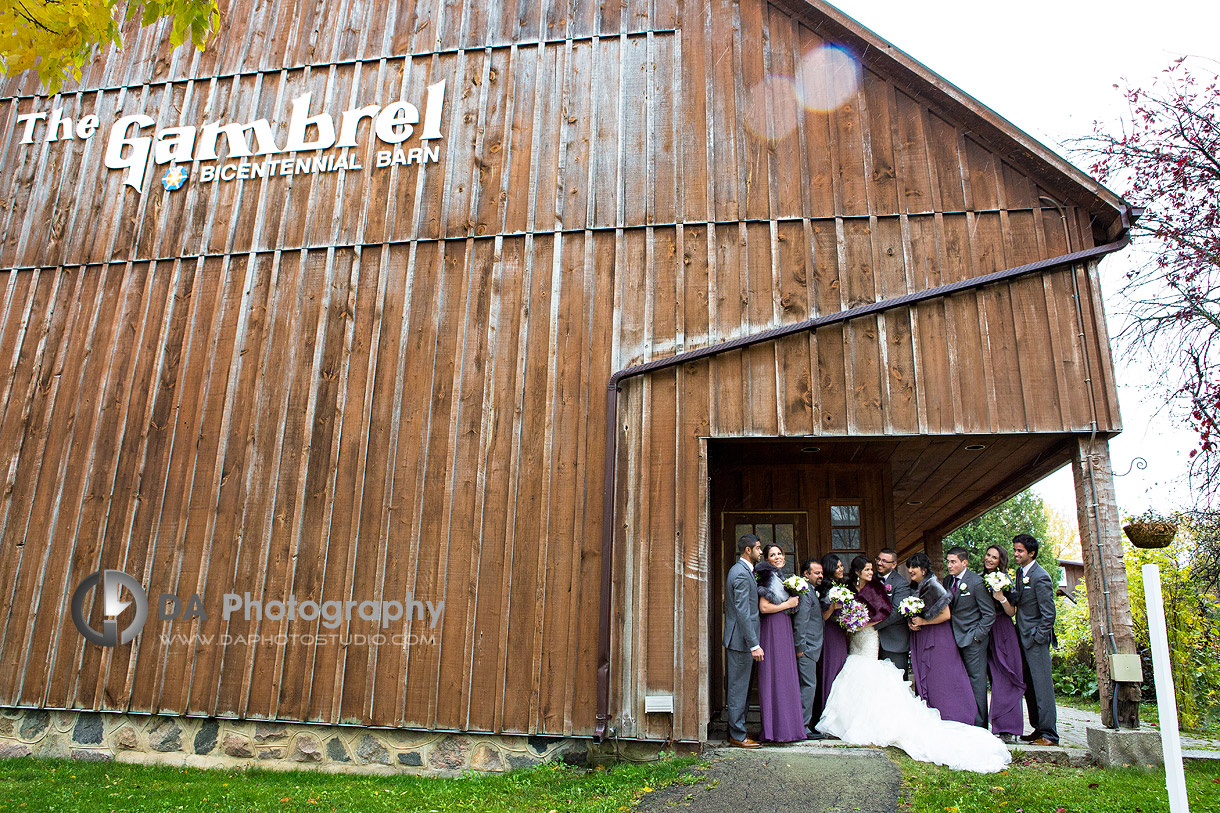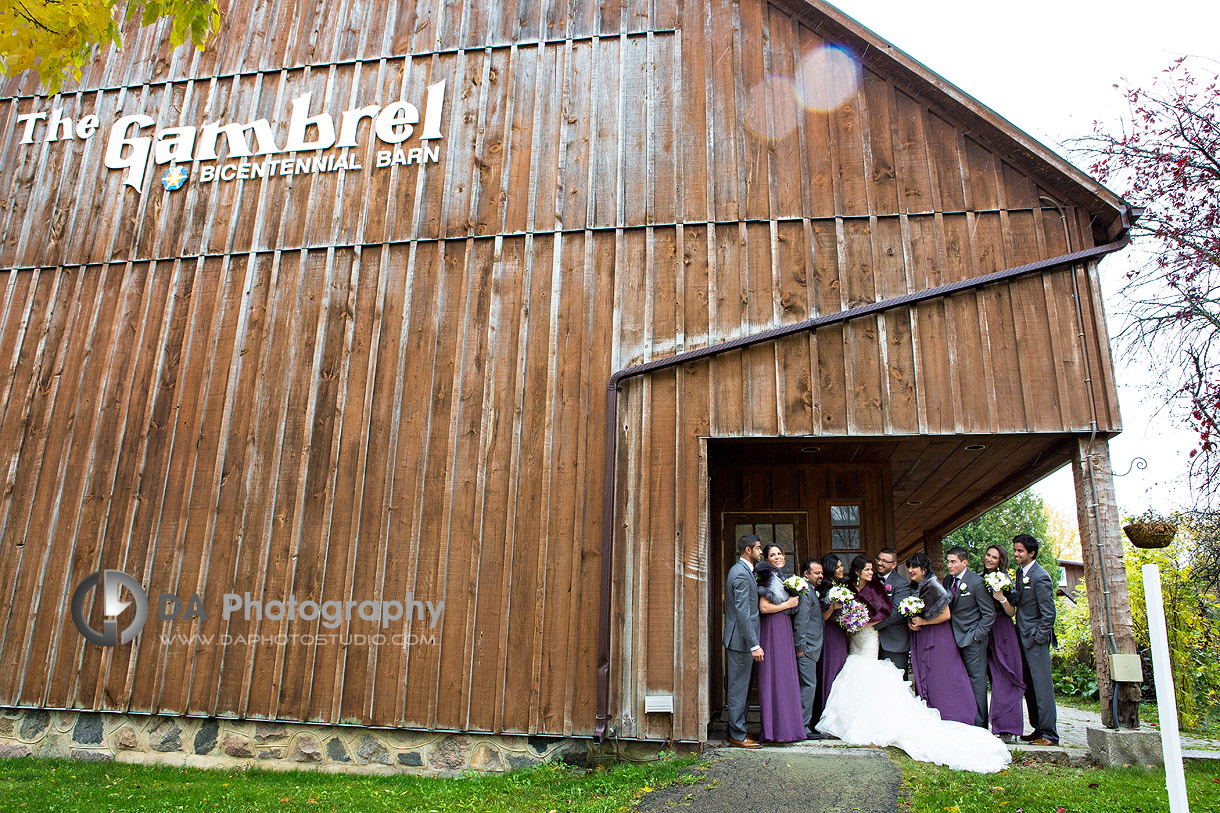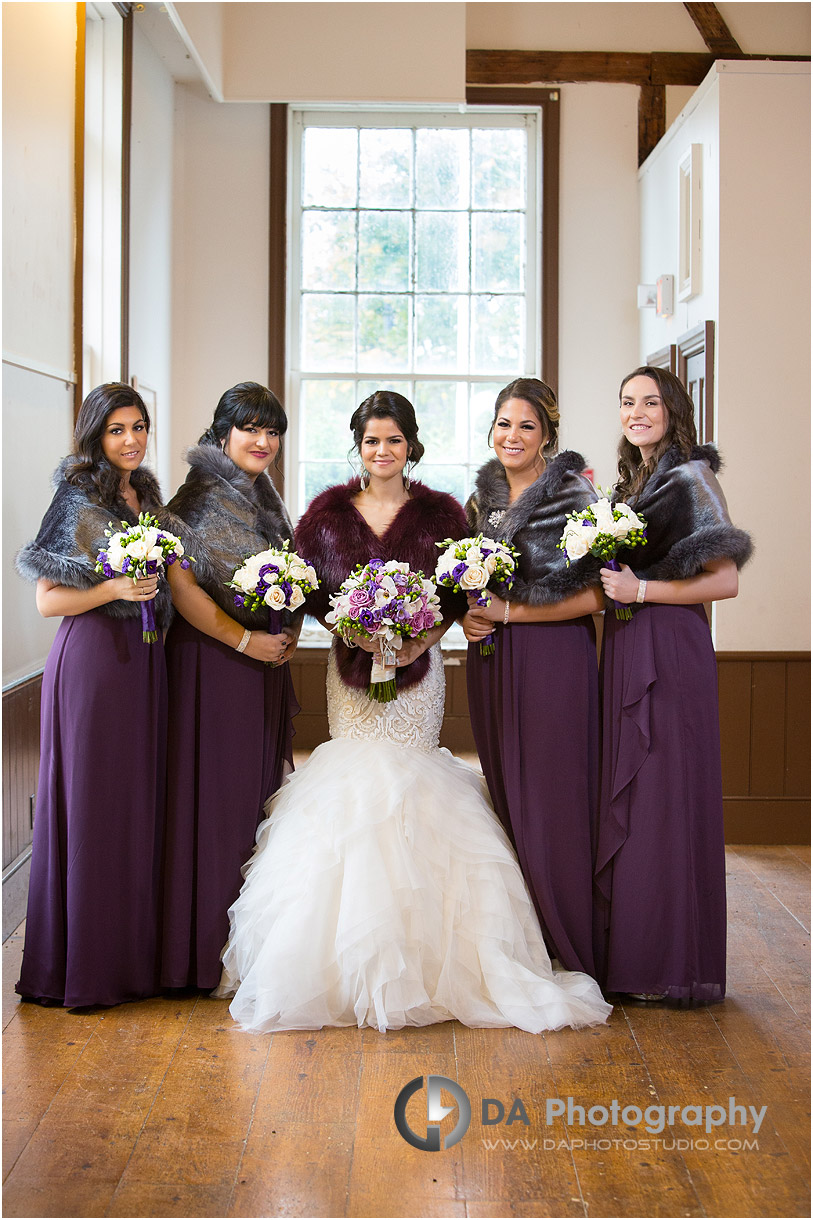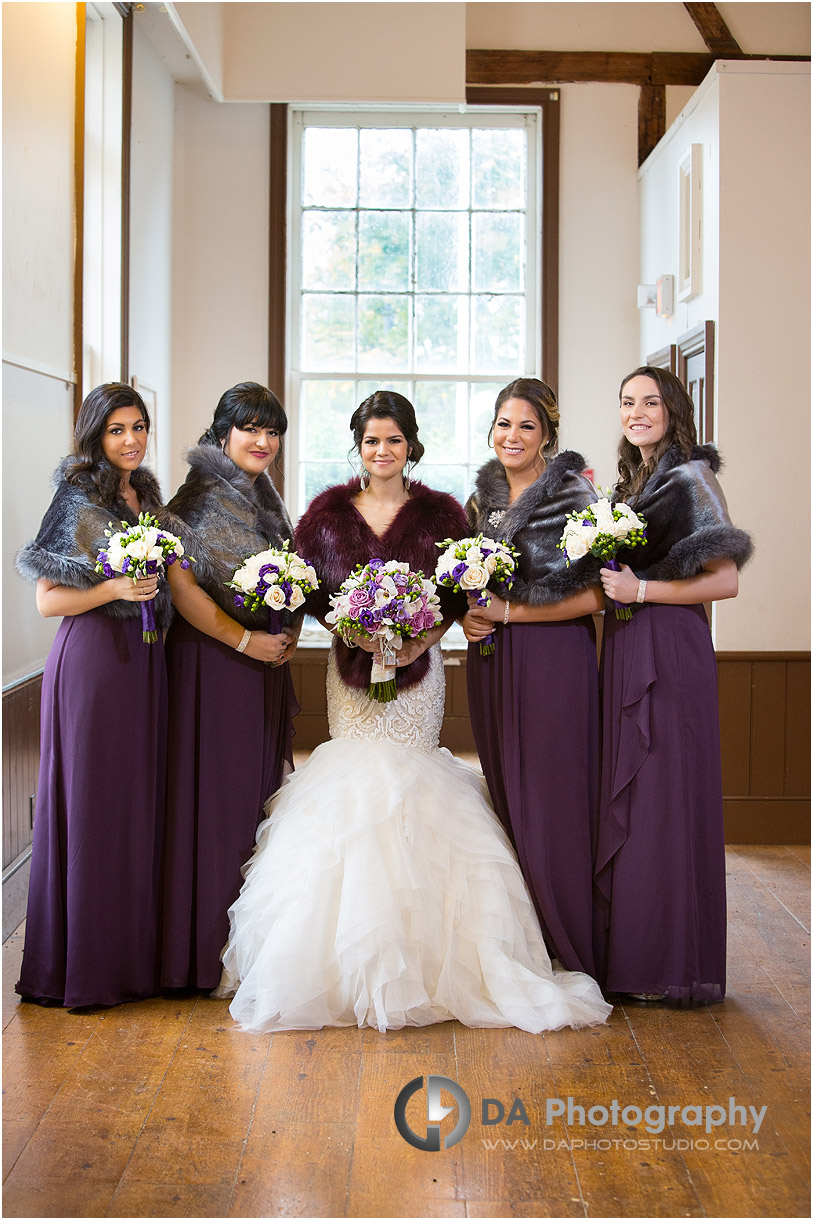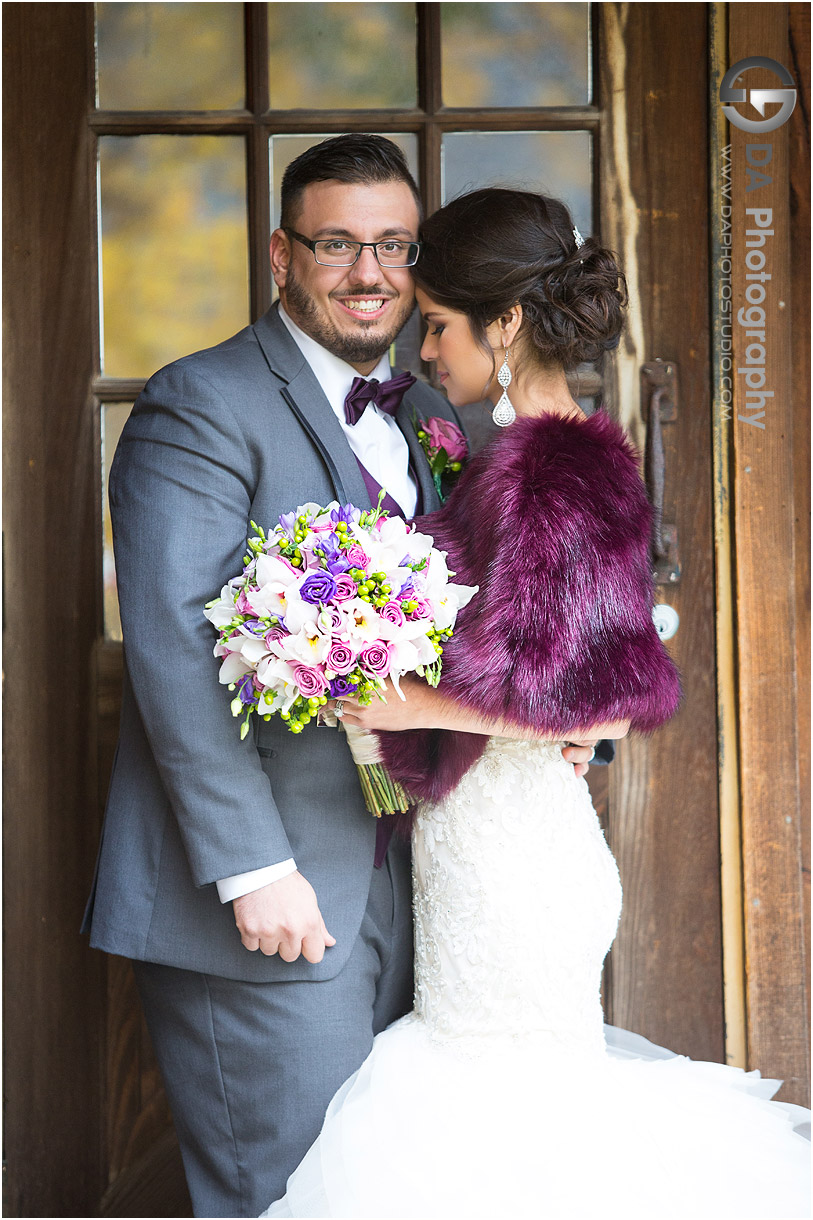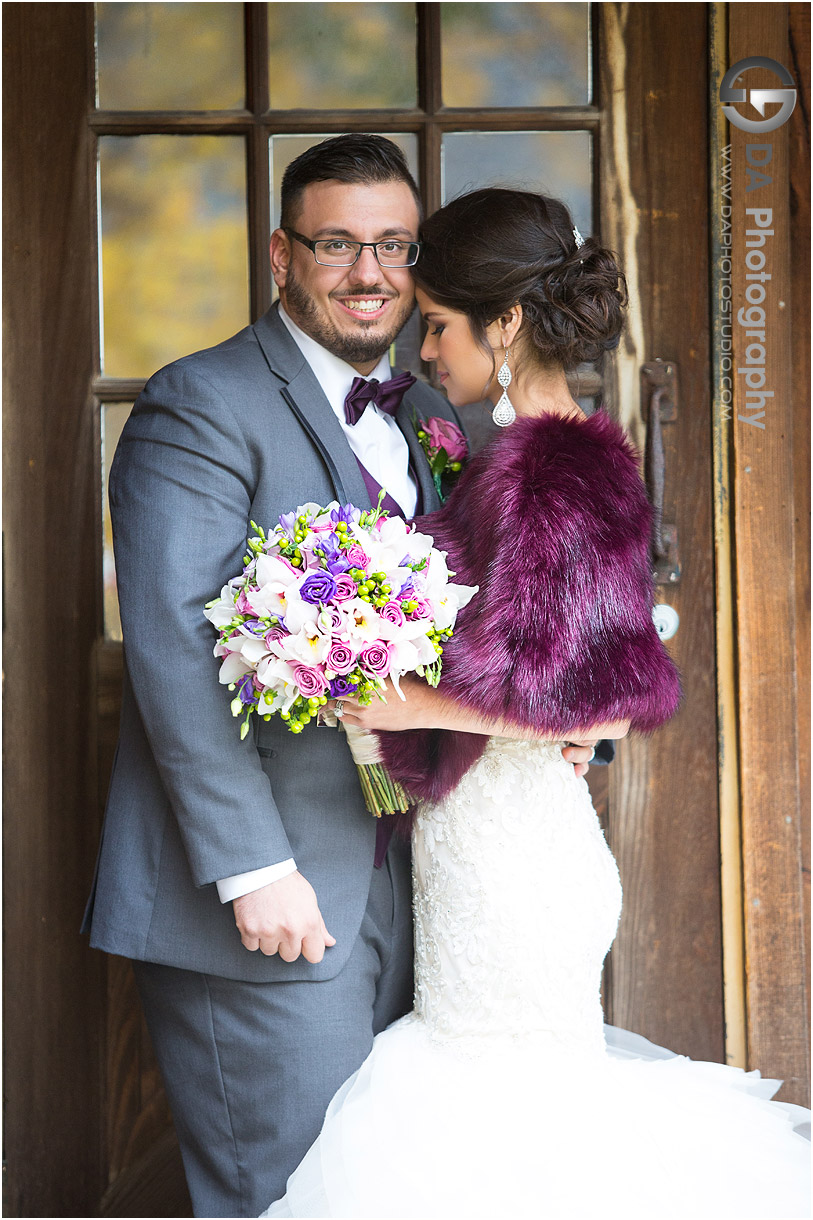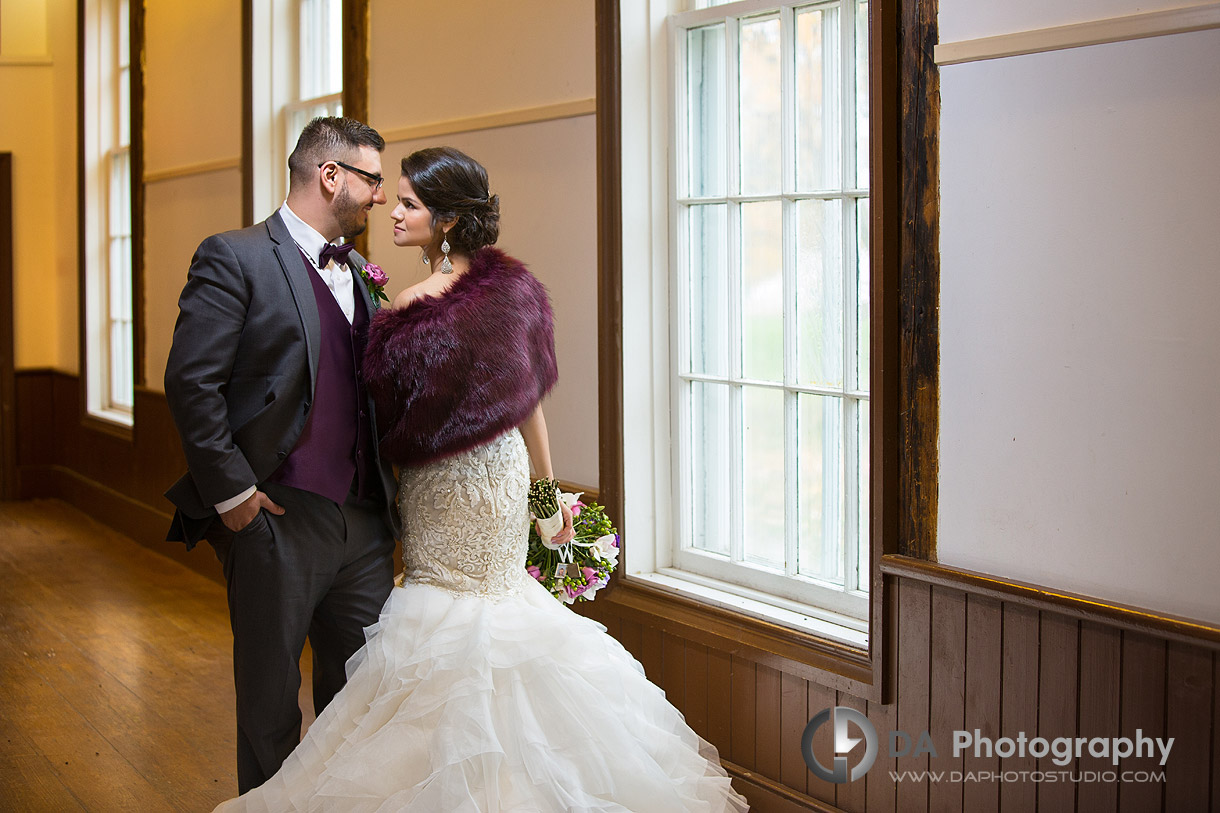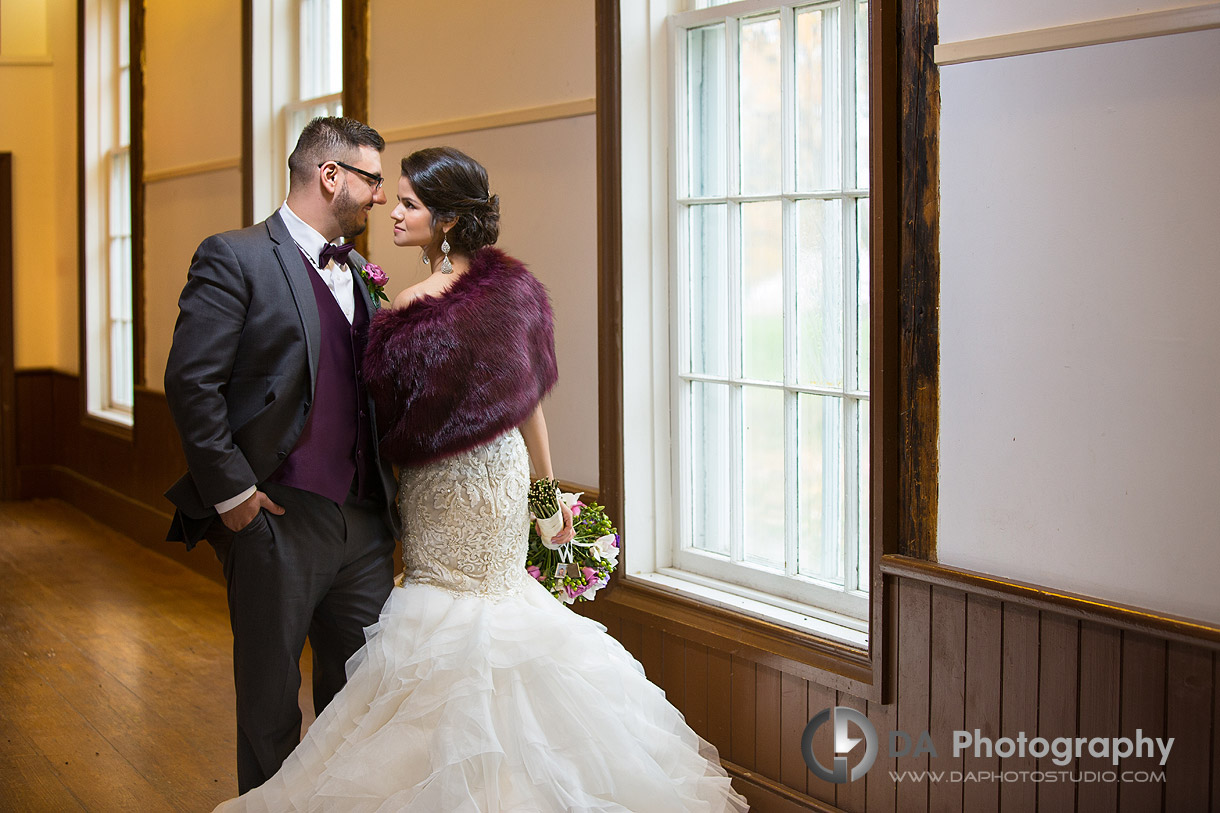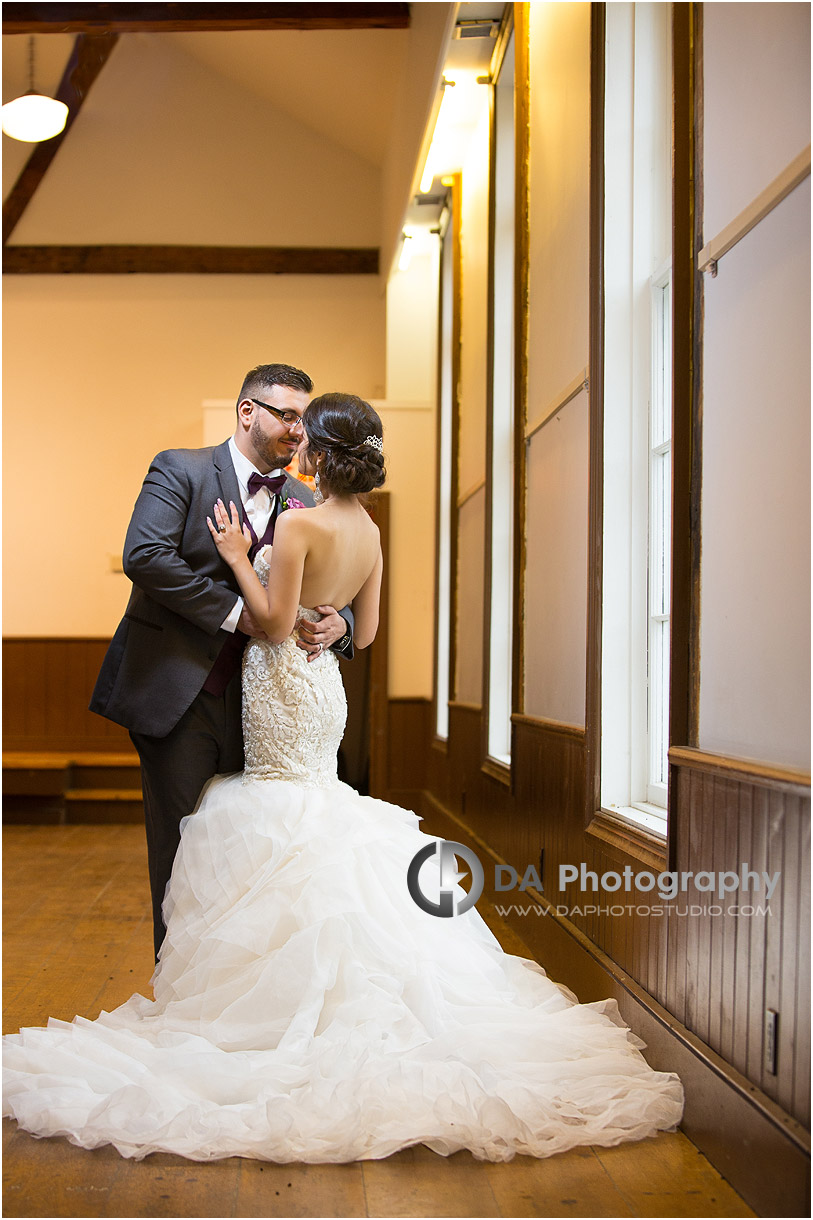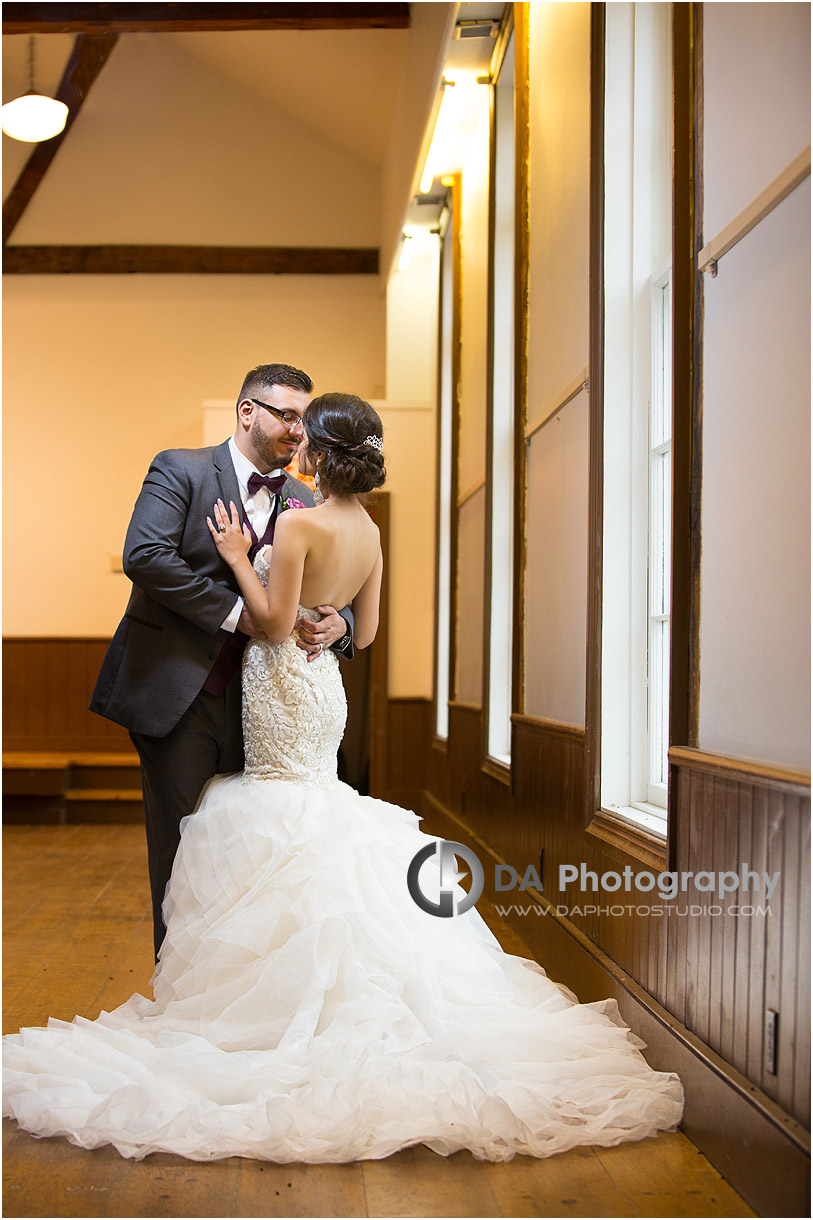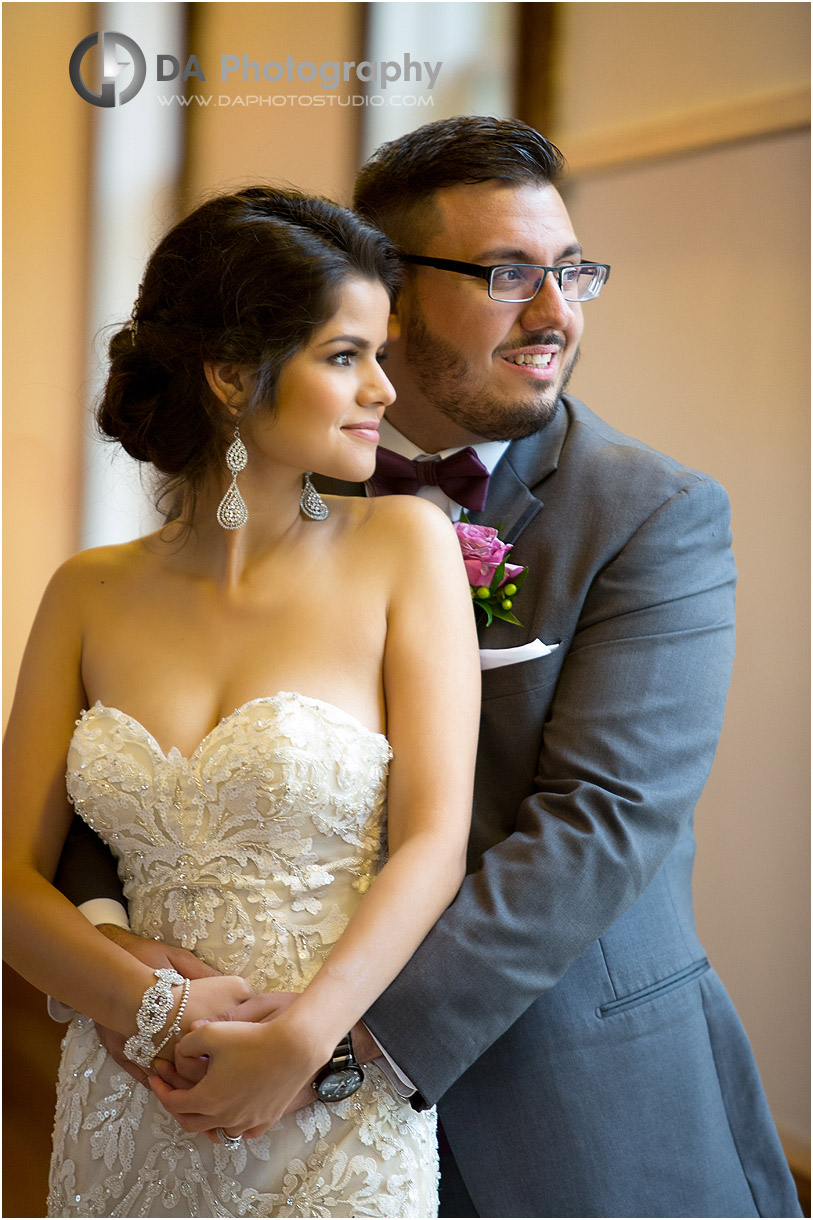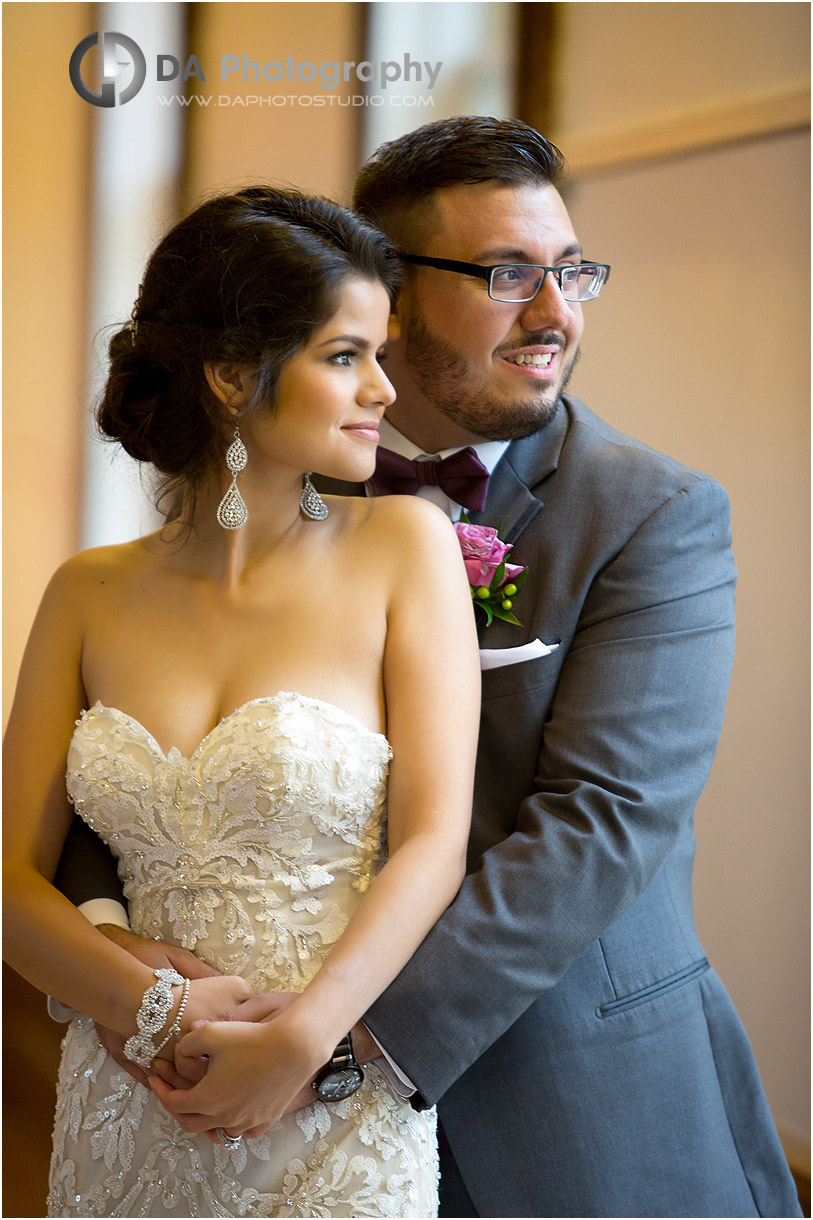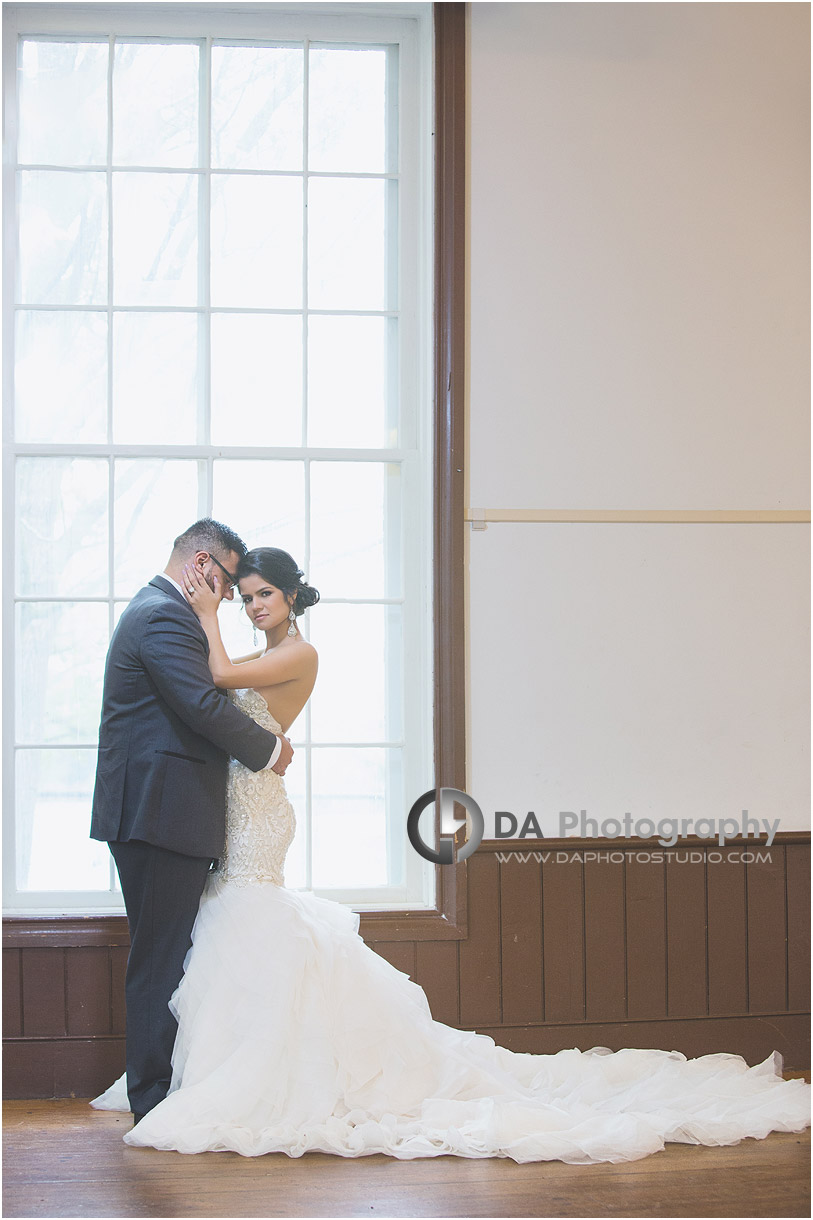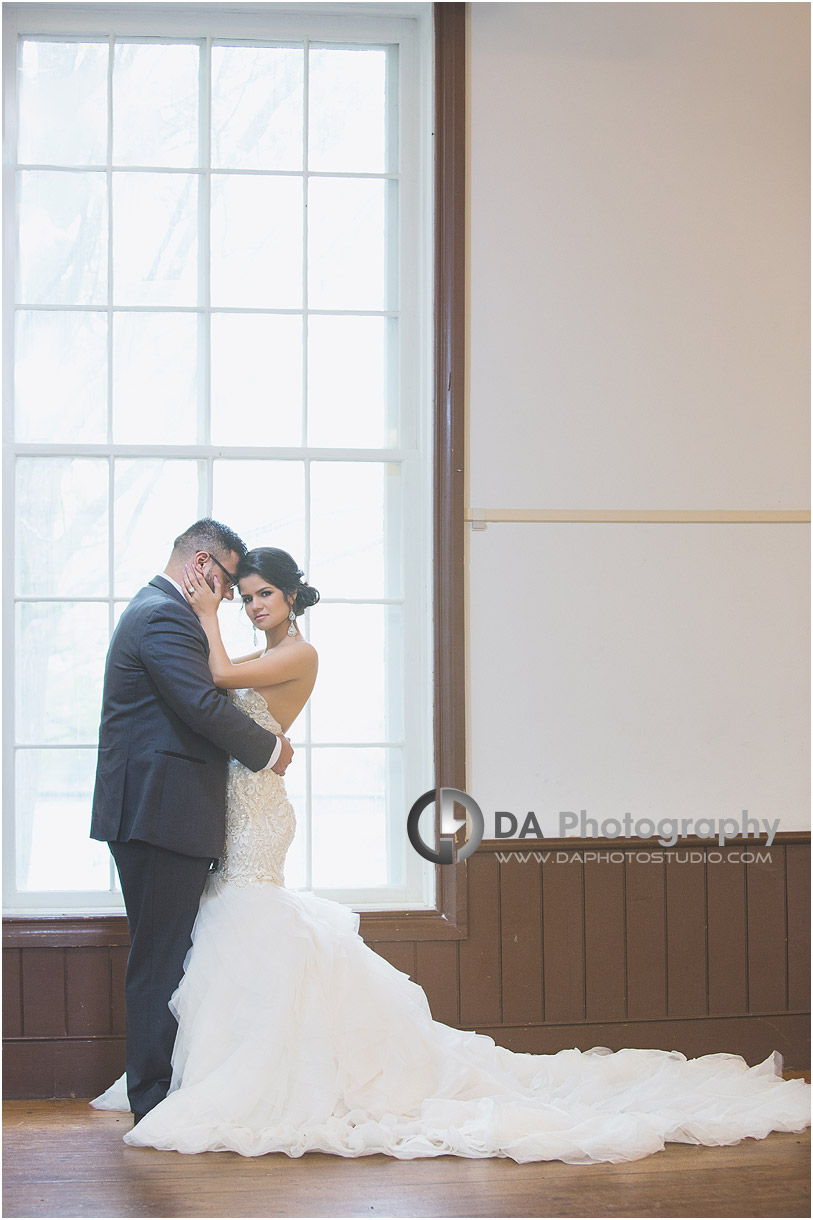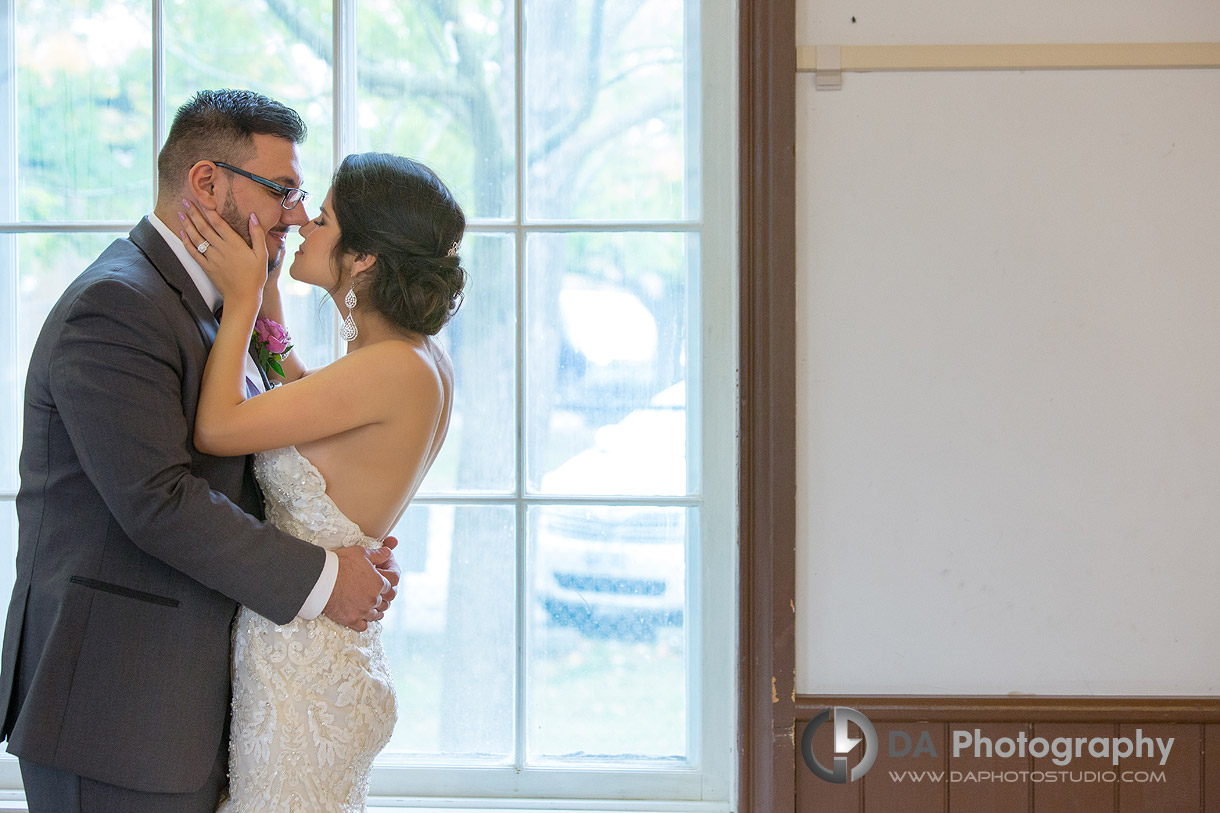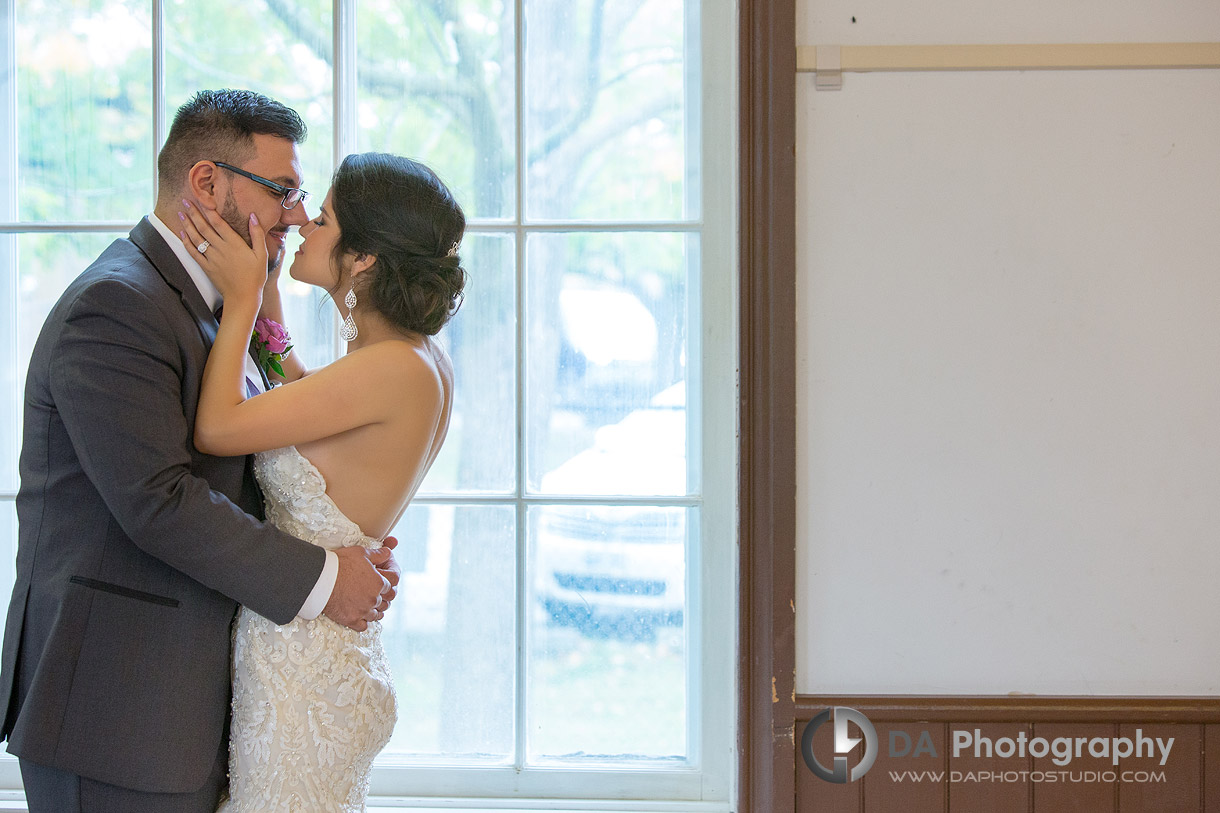 Luckily, we had full use of the insides of the buildings too. There was huge floor to ceiling windows which were perfect sources of natural light. I was able to use my expertise to make the most of the patios and overhanging's which allowed me to position my subjects outside, whilst remaining protected from the rain. Finding alternatives is a great way to alleviate stress, so always good to know you have a back up plan.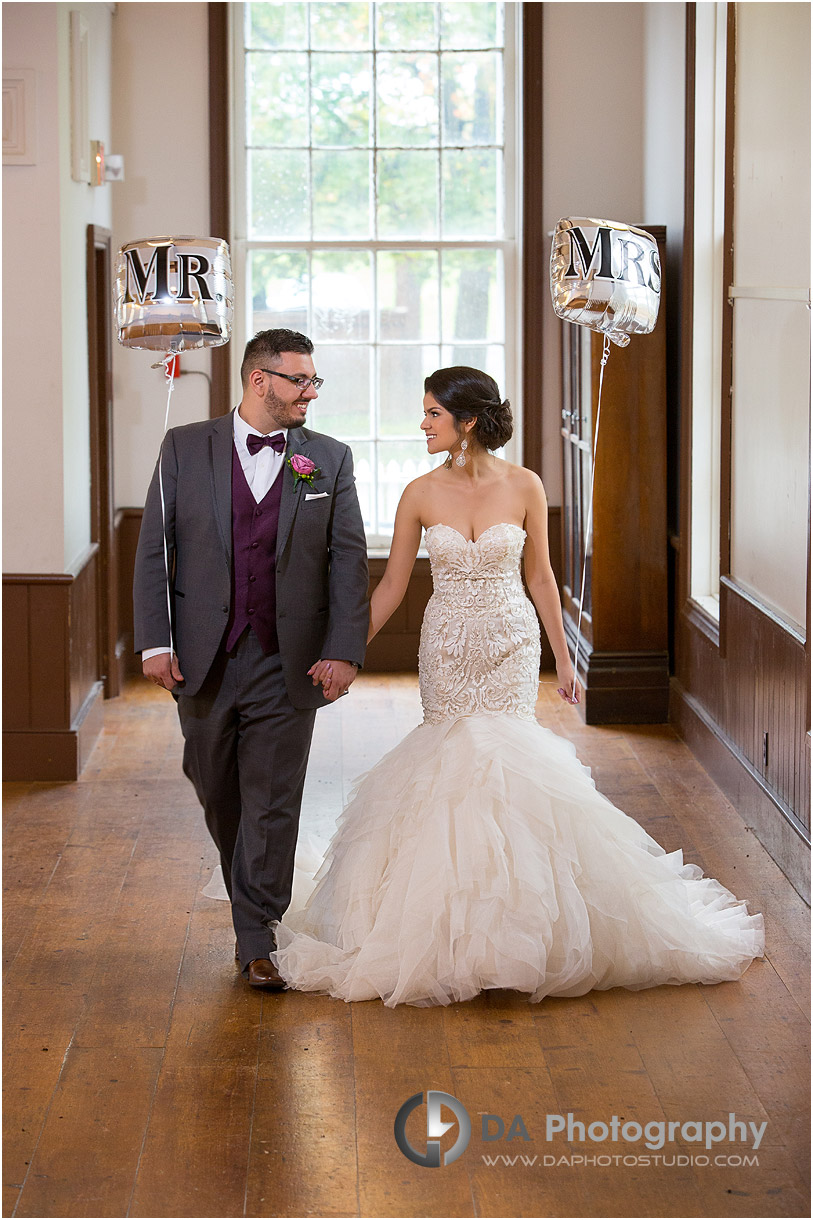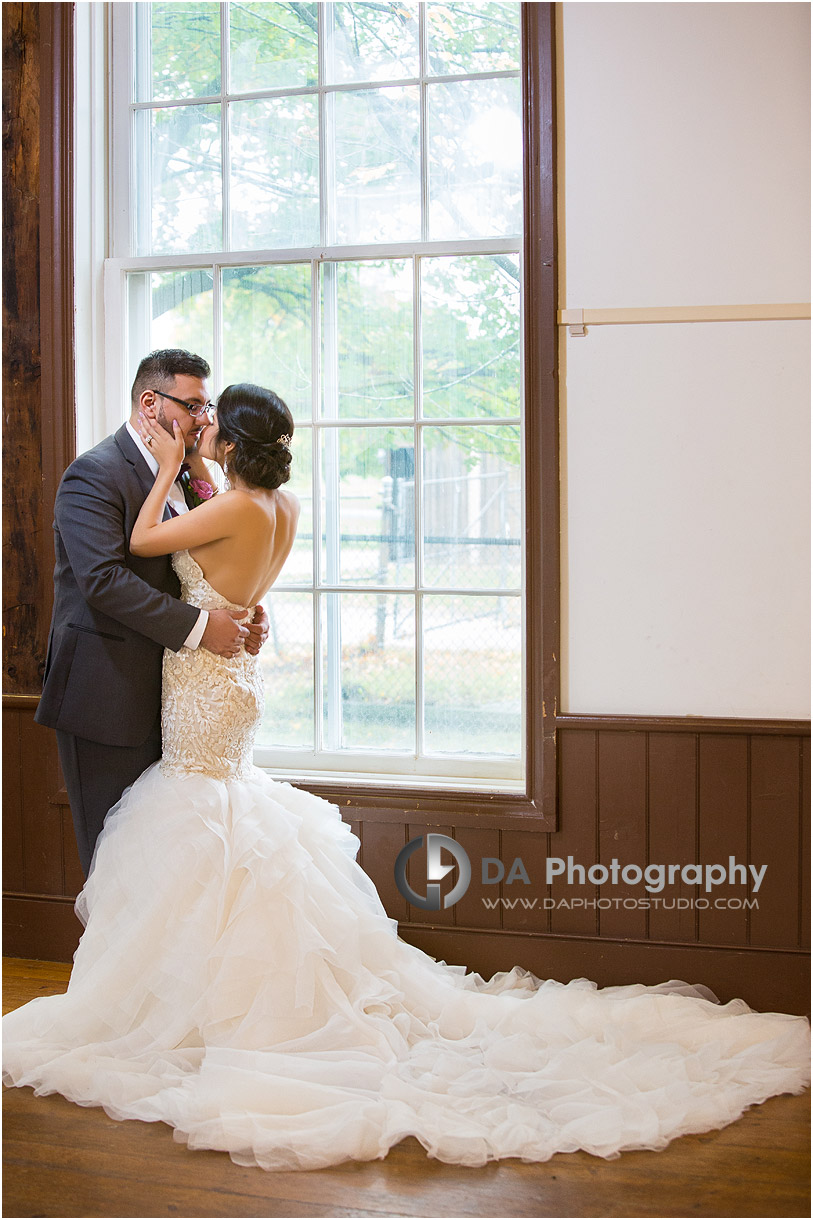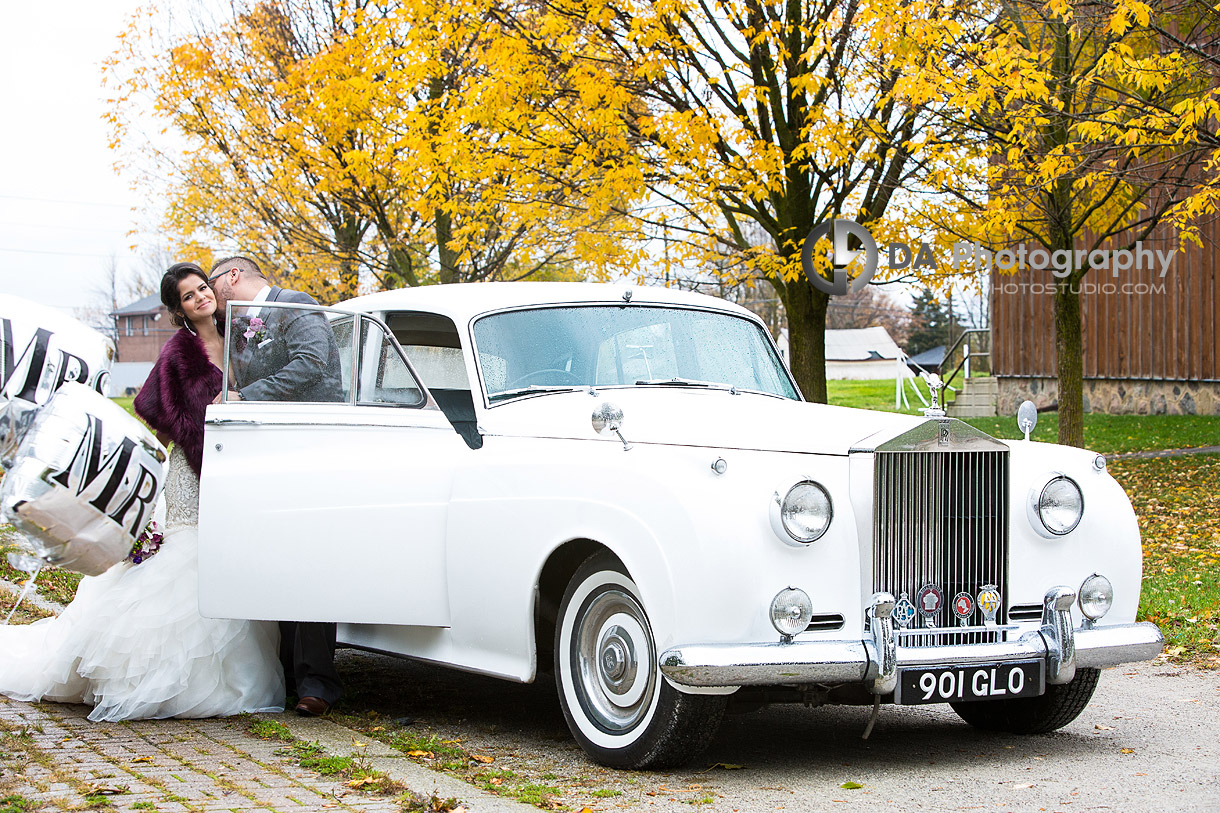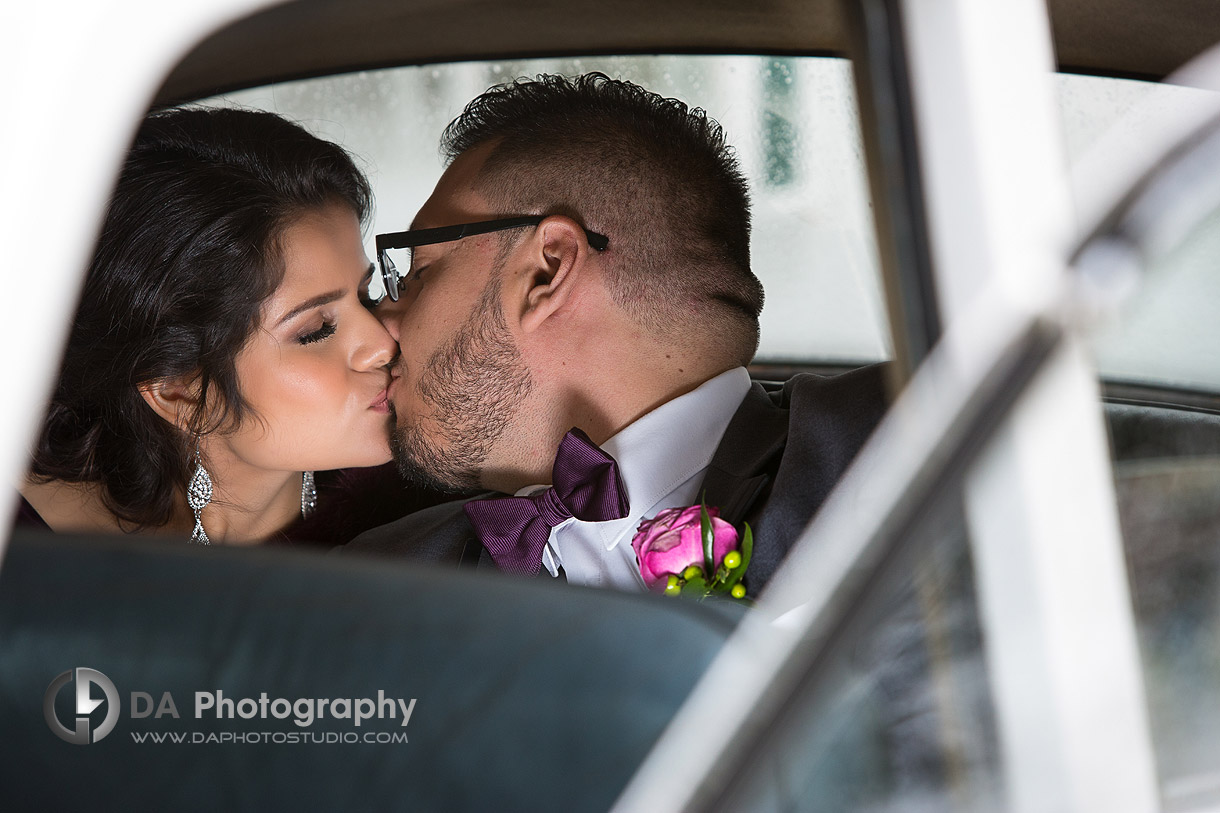 Stepping back in time for Jessica and Anthony's Country Heritage Park wedding.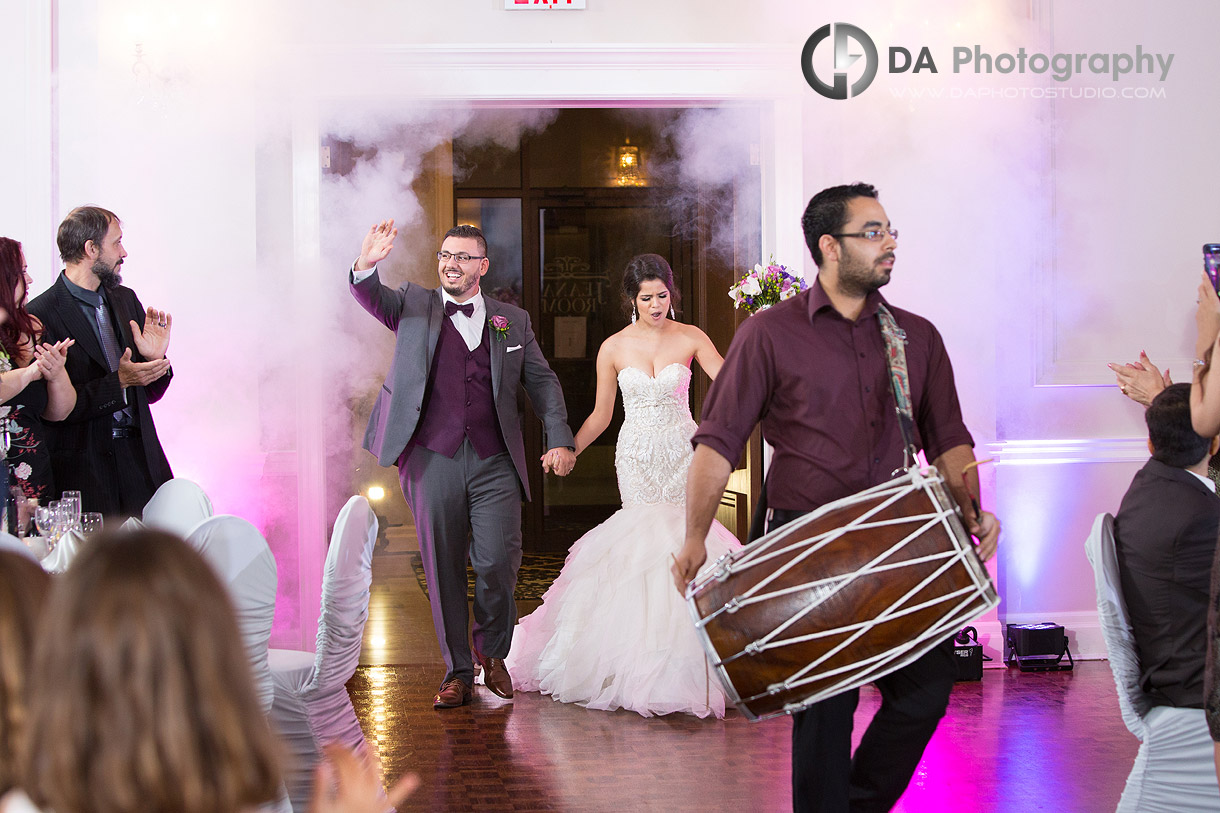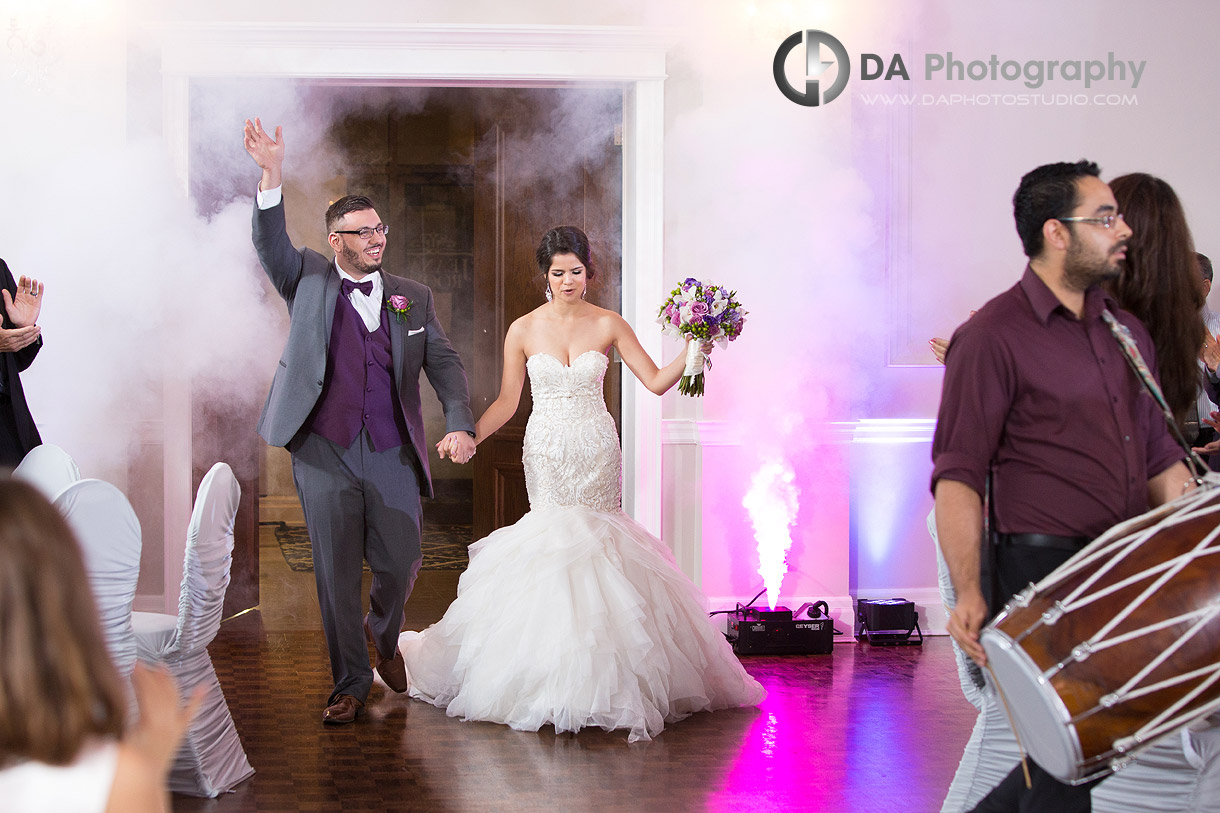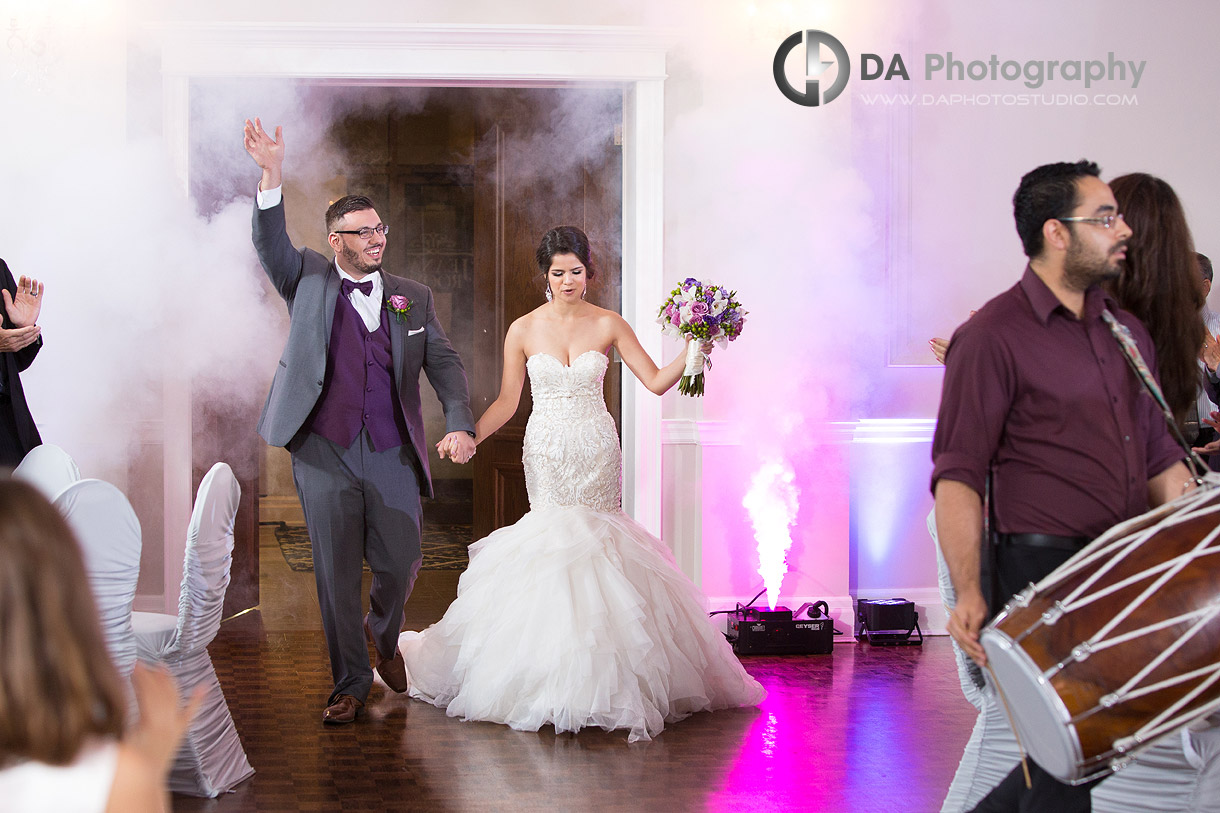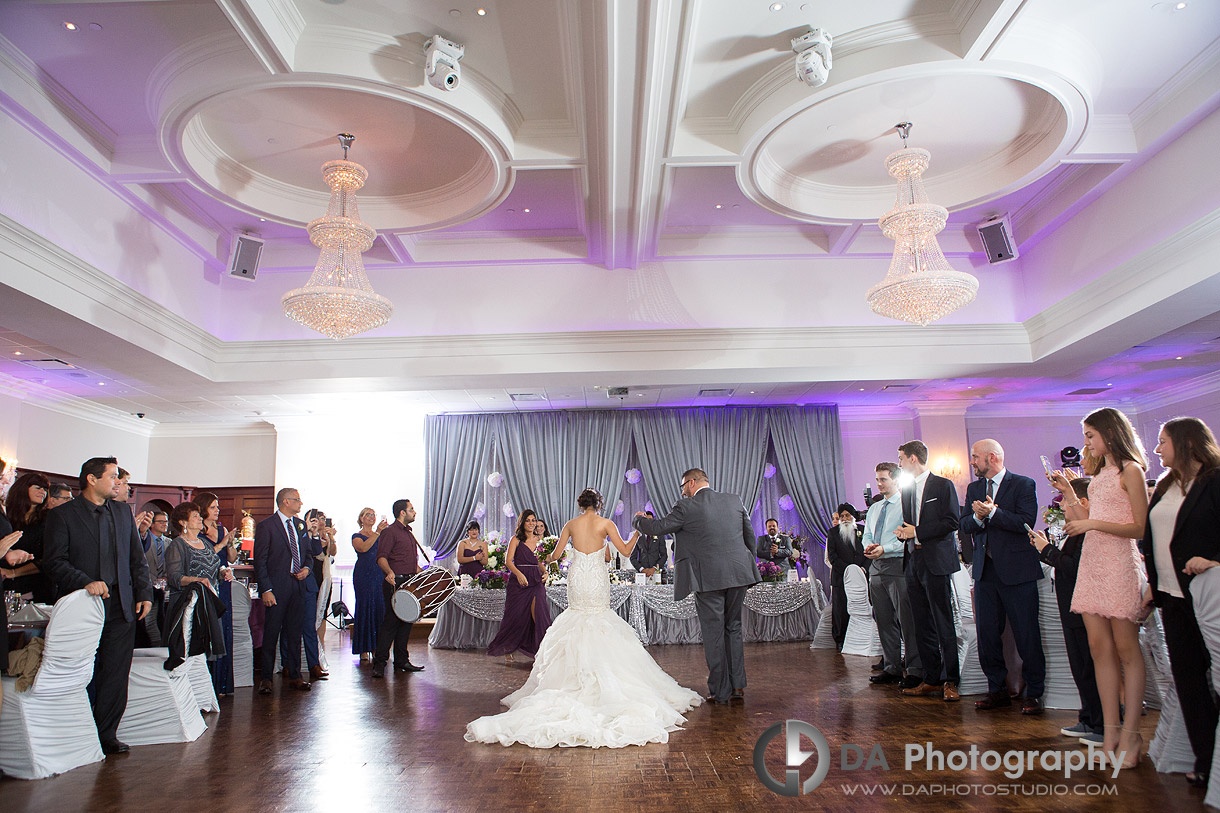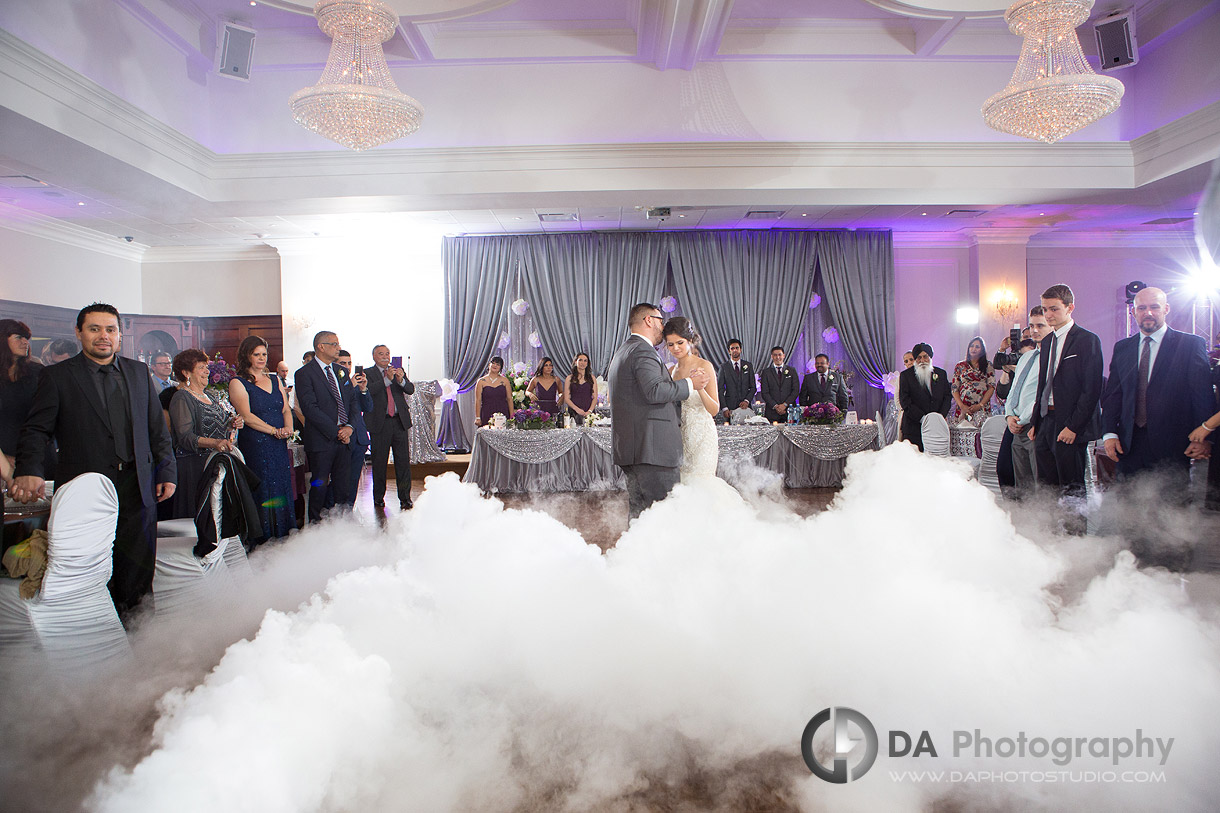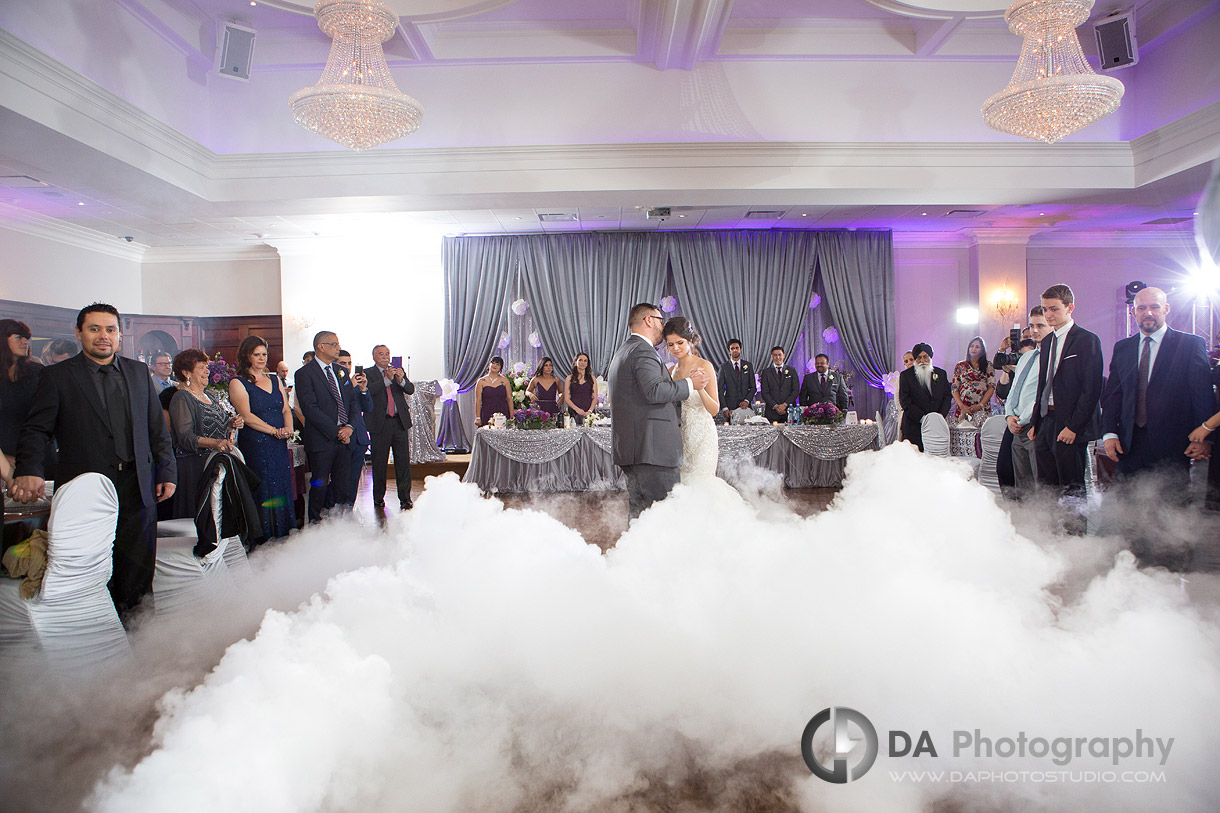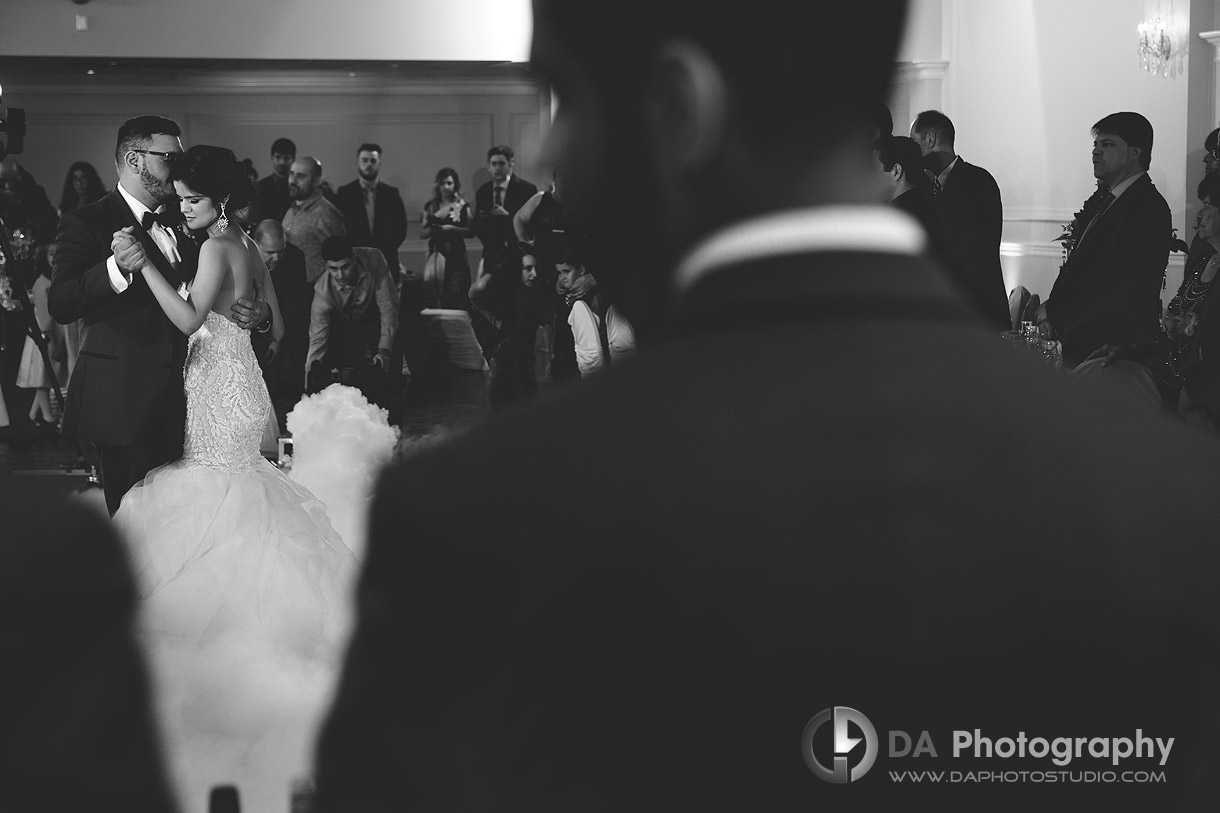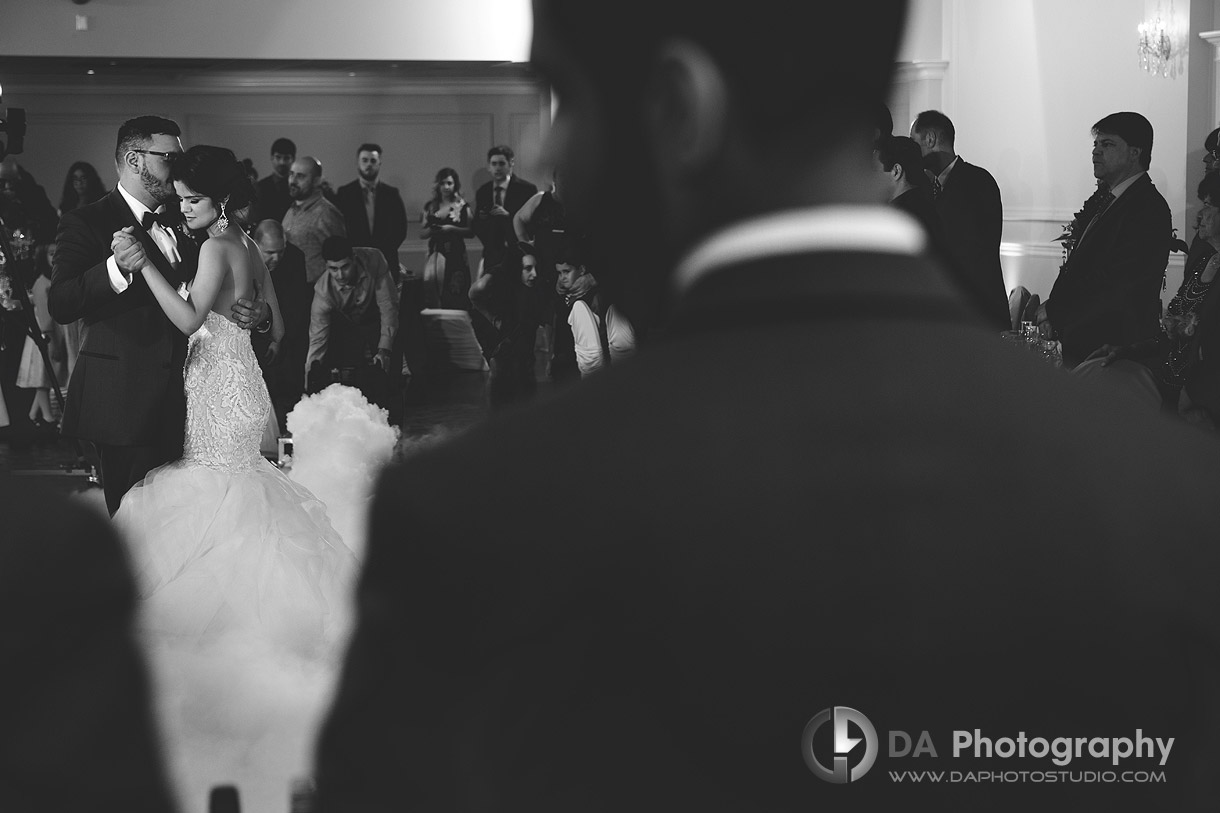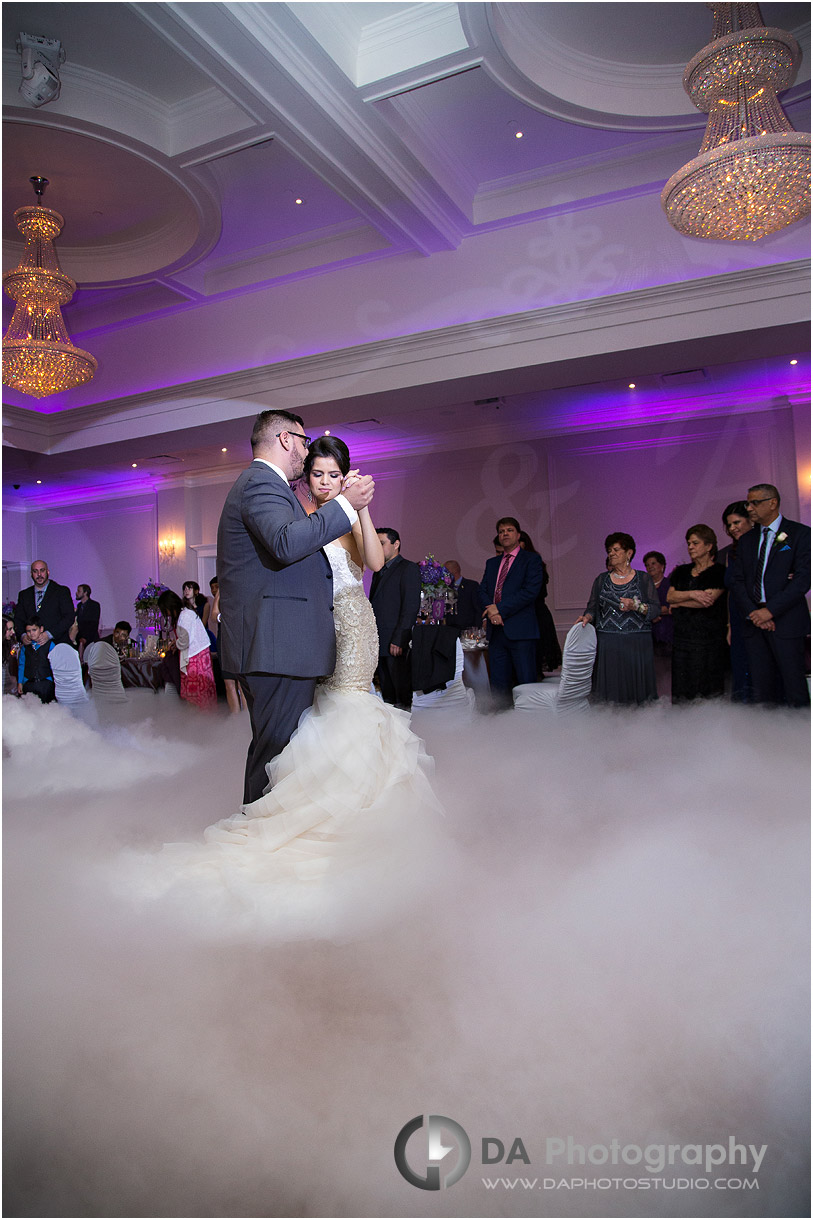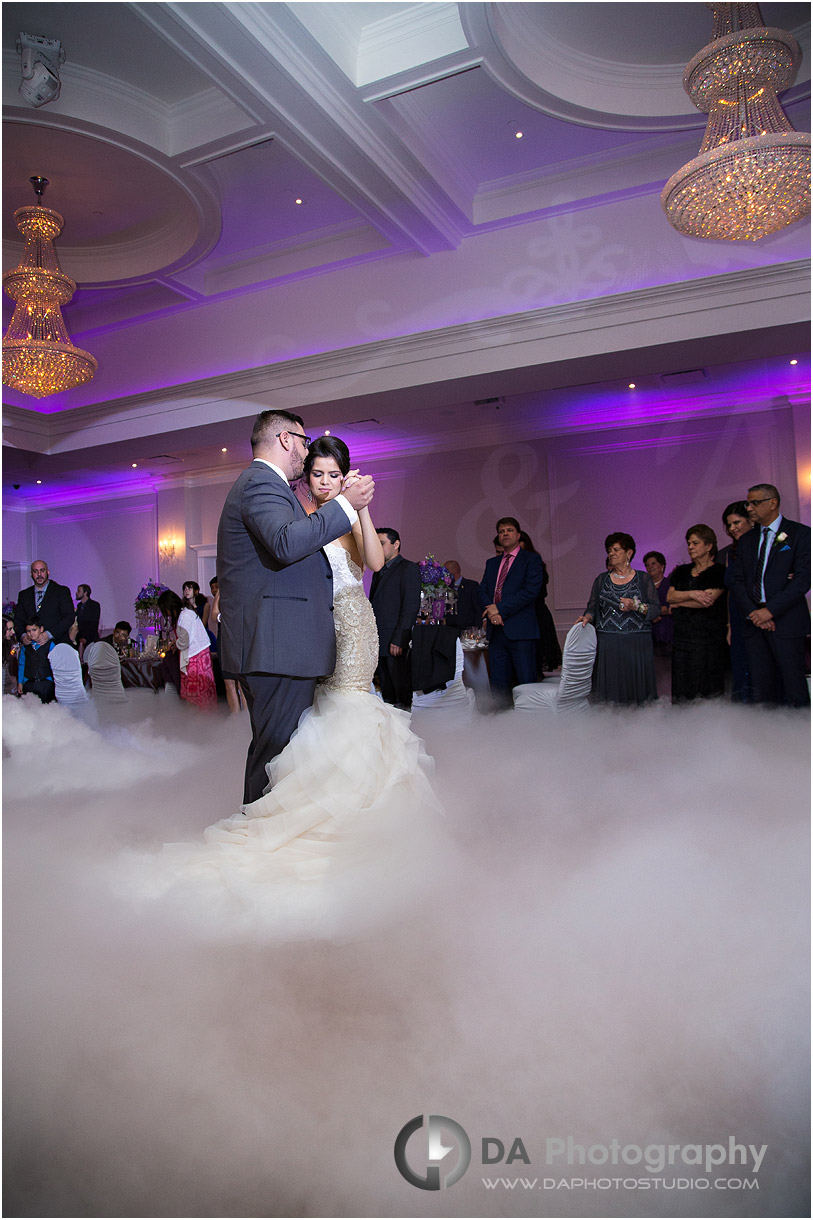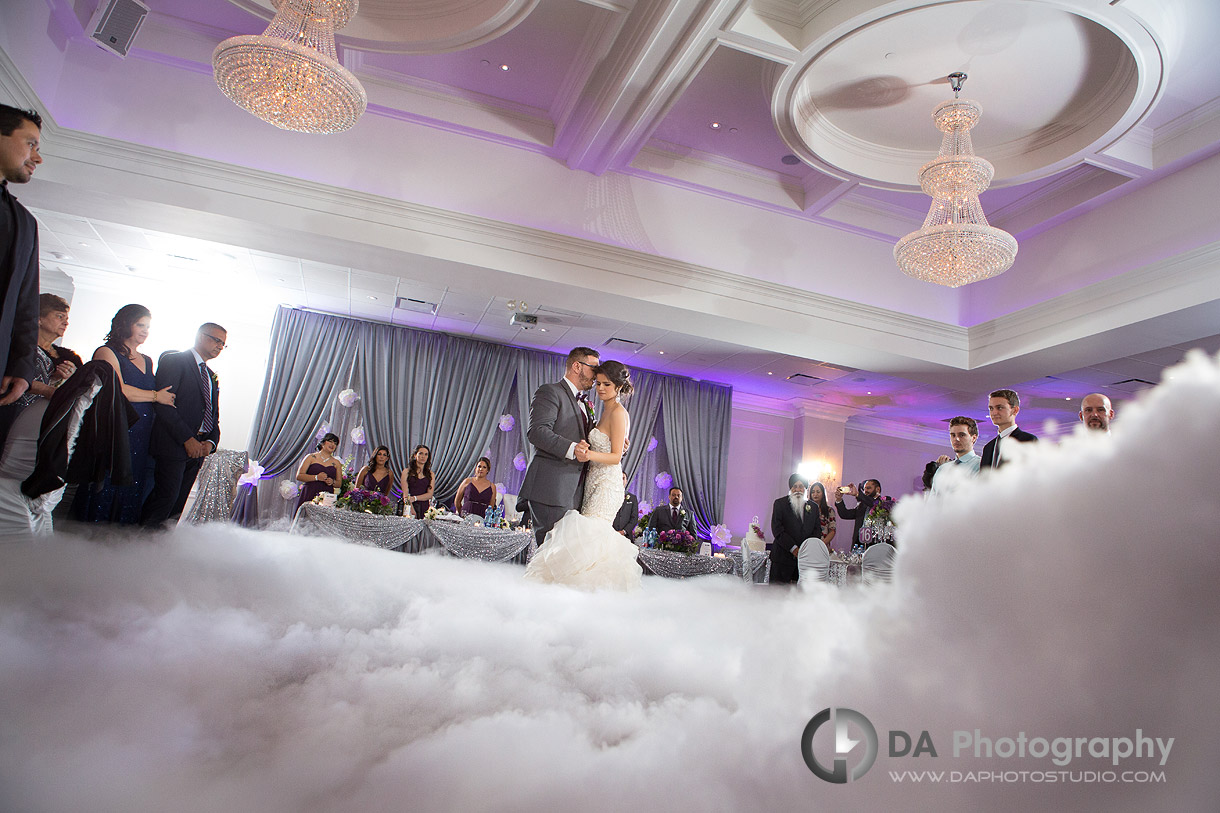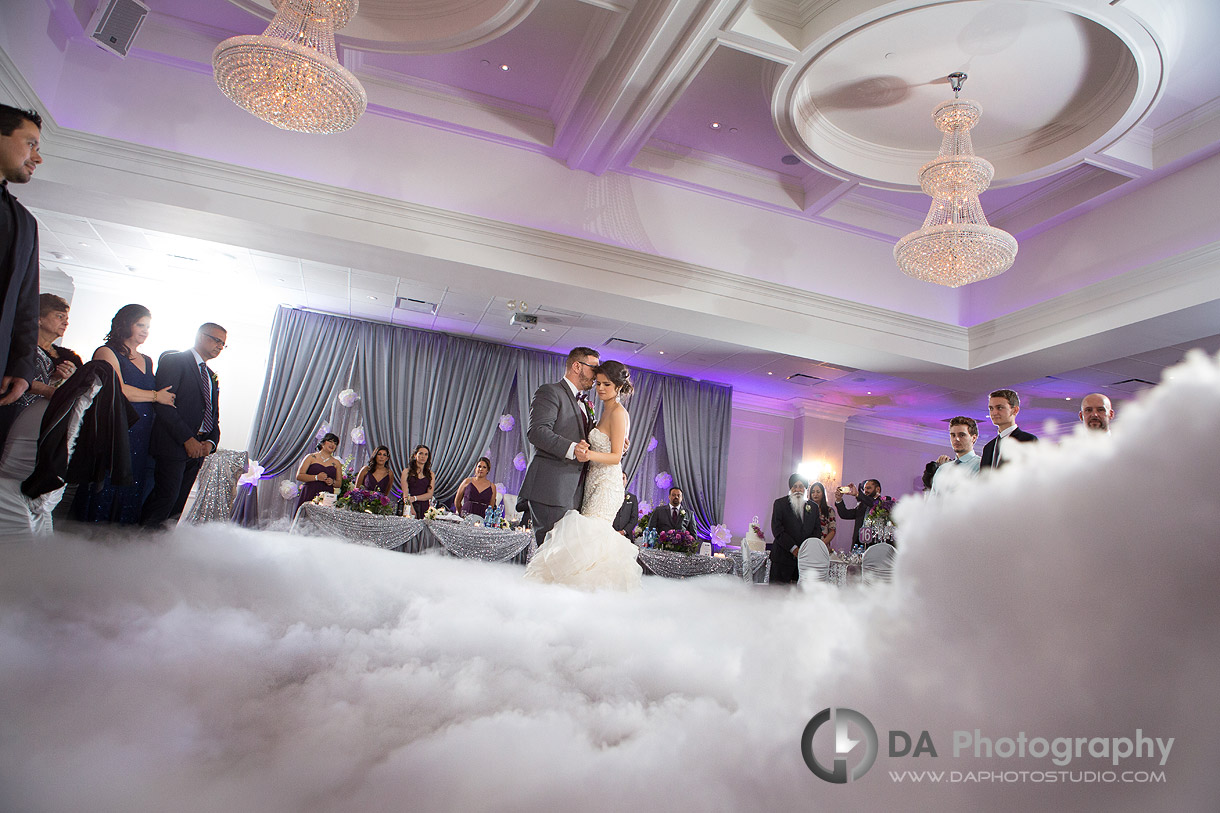 The reception venue for their country heritage wedding was Le Dome; a banquet hall in Oakville. It offered a huge contrast to the previous location and they had incorporated their wedding colours beautifully. Being of mixed heritage, it was great to see them honouring their different traditions.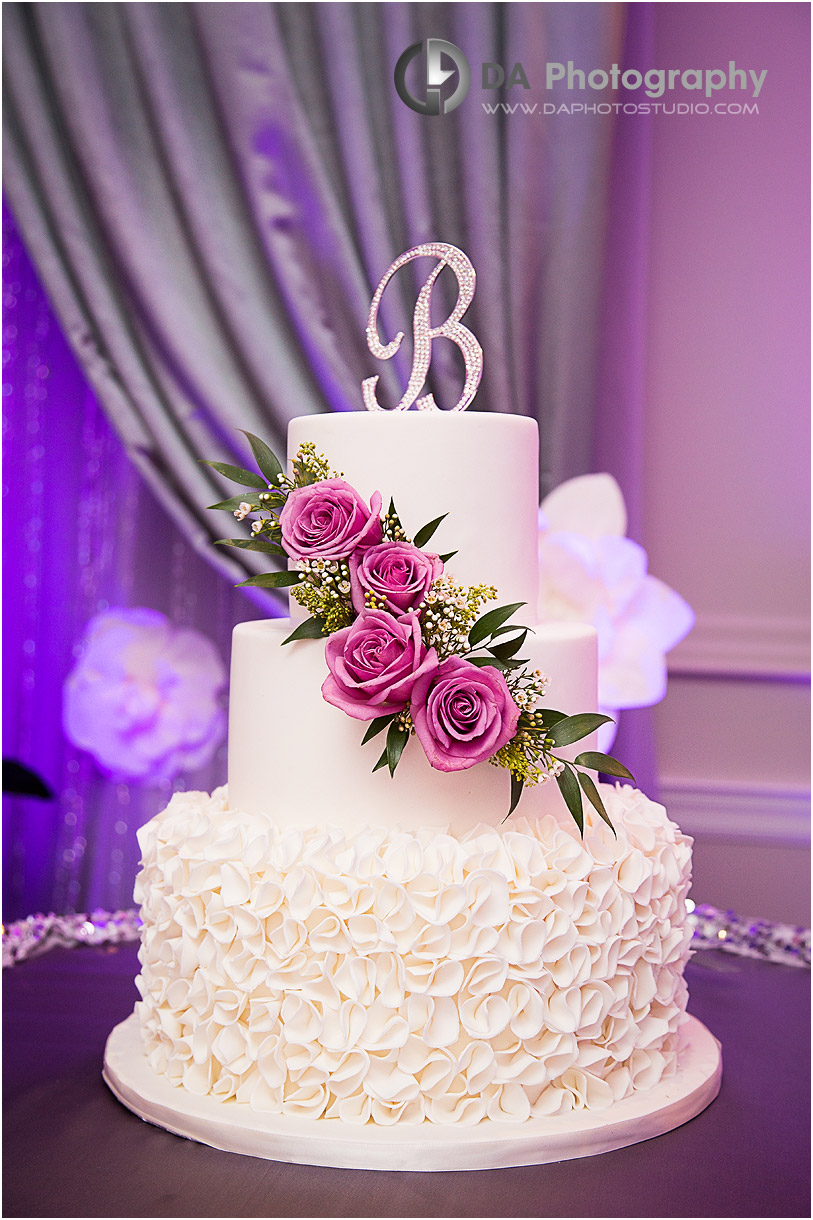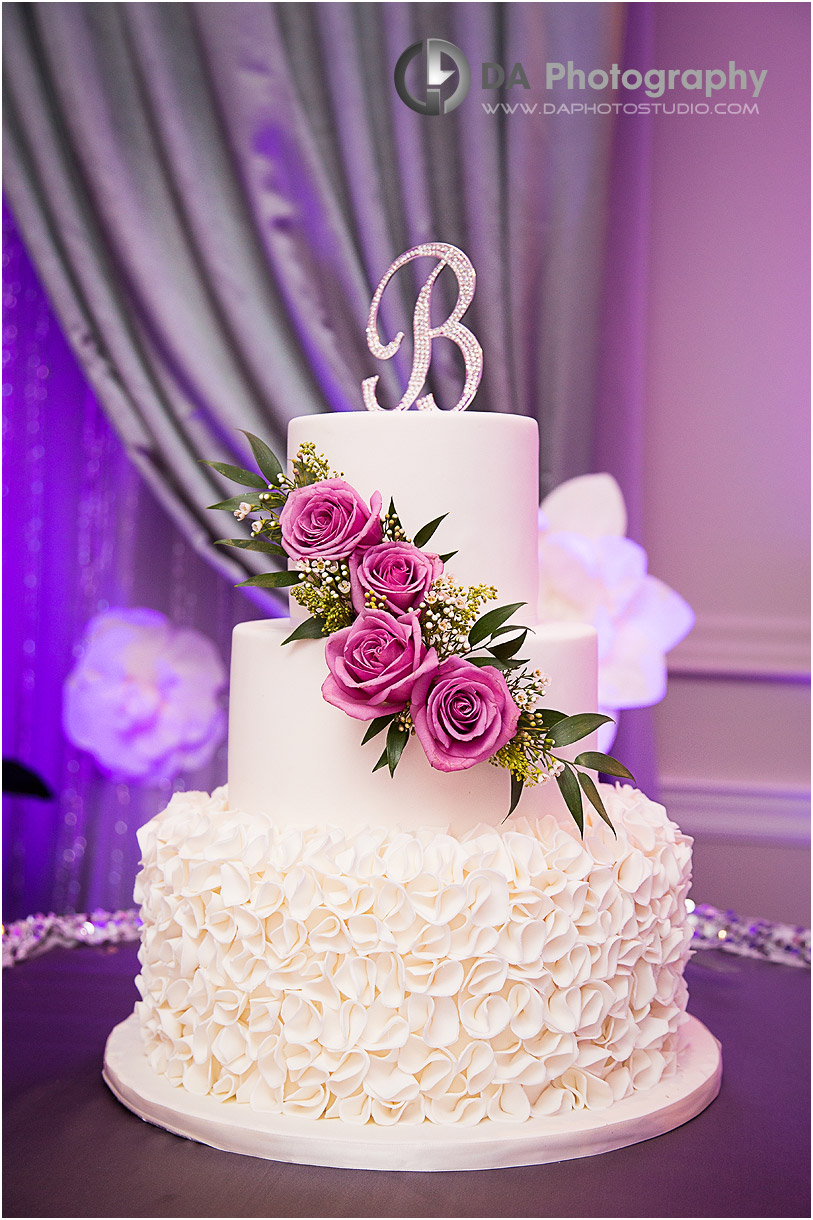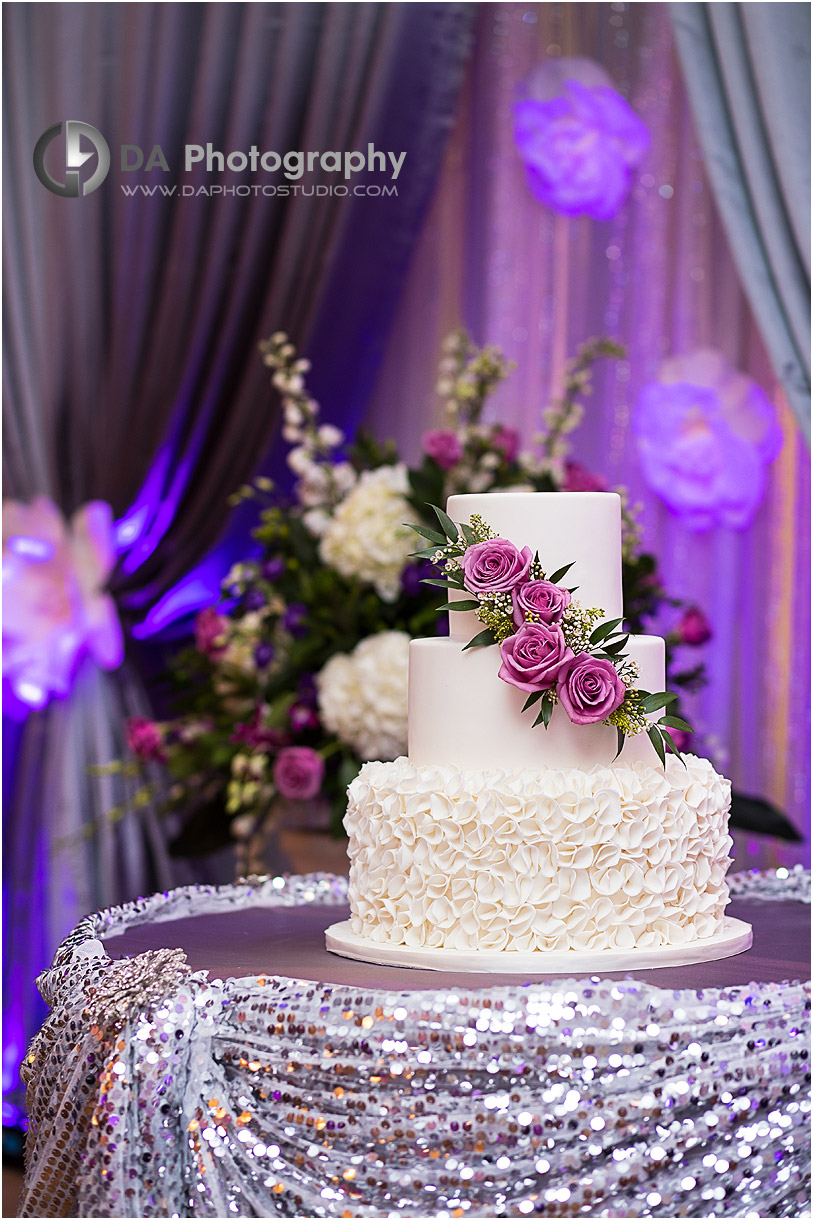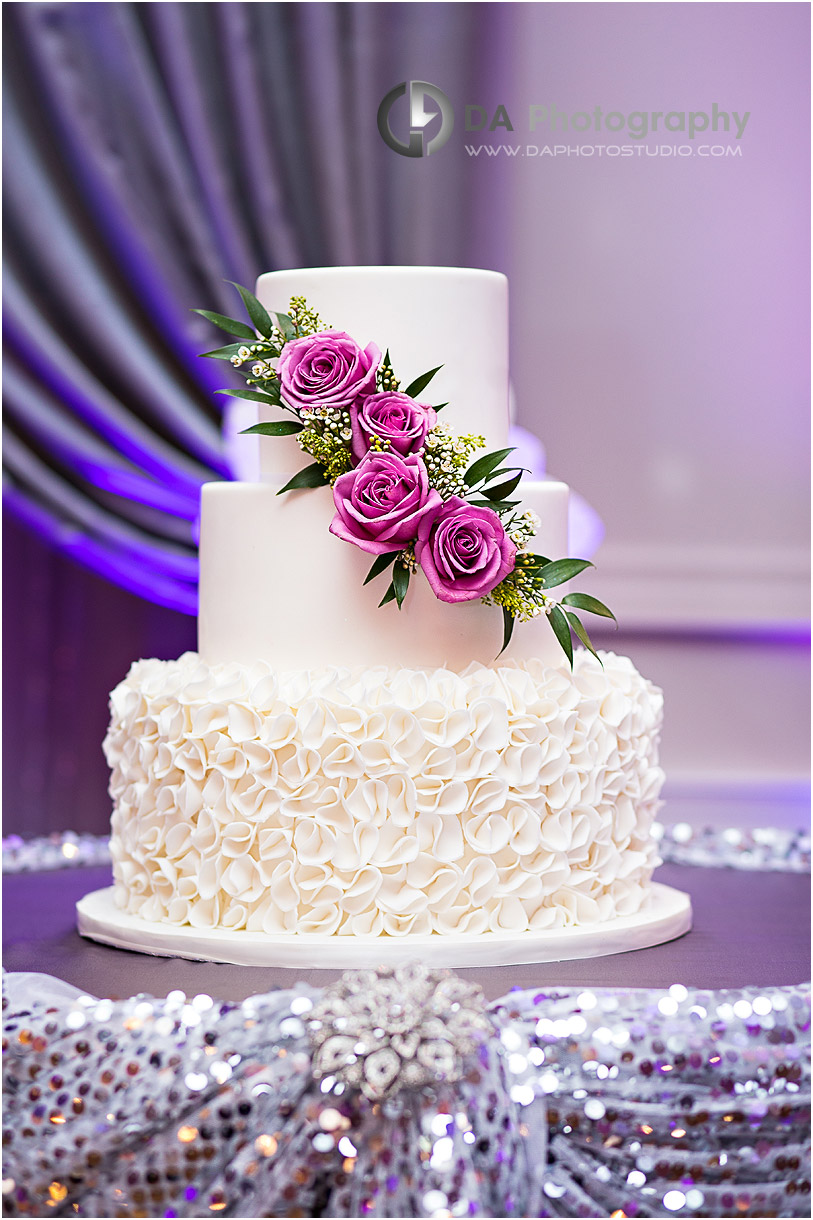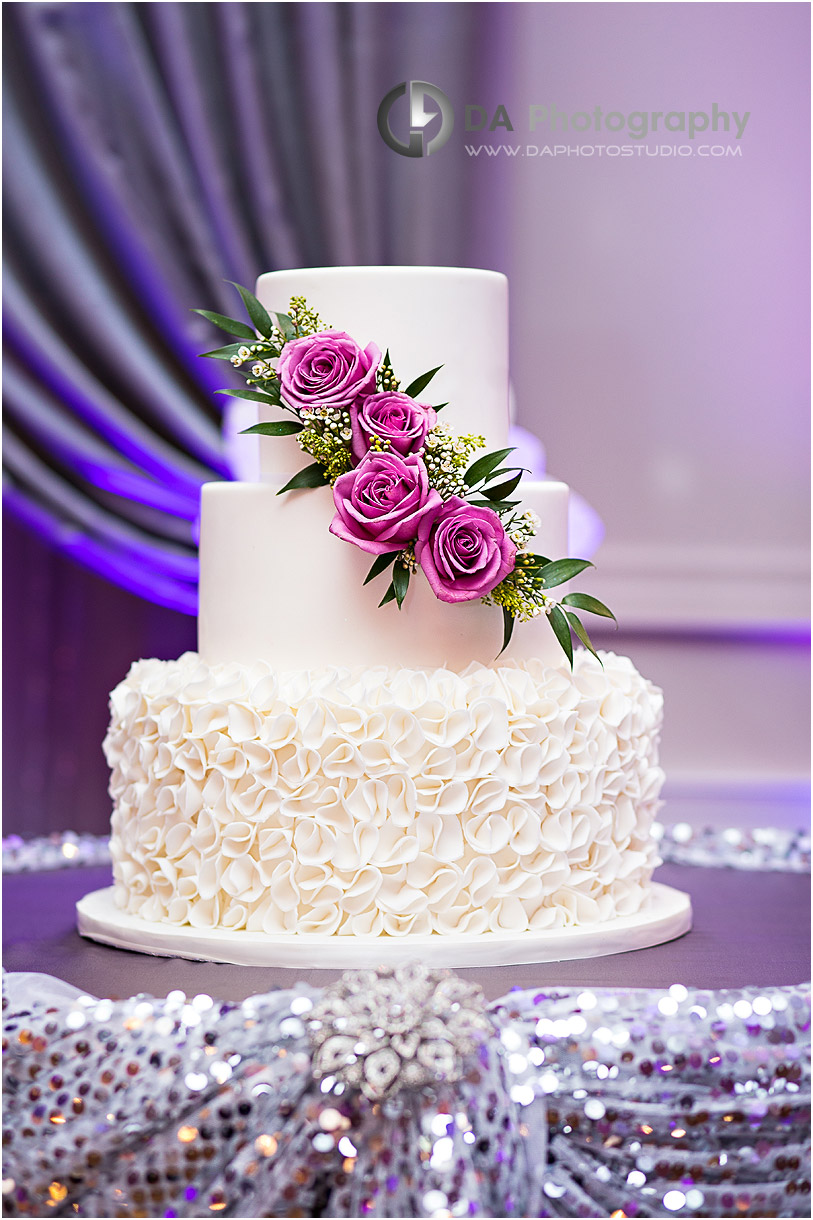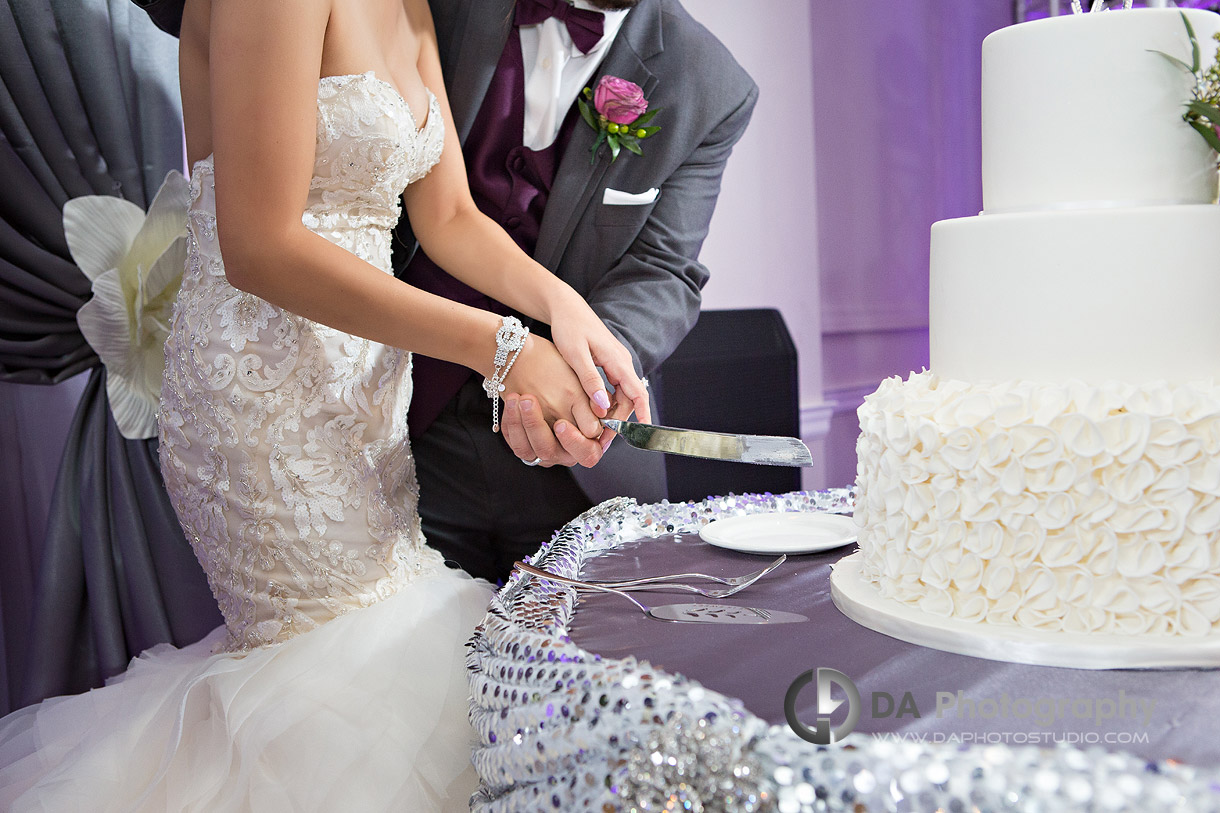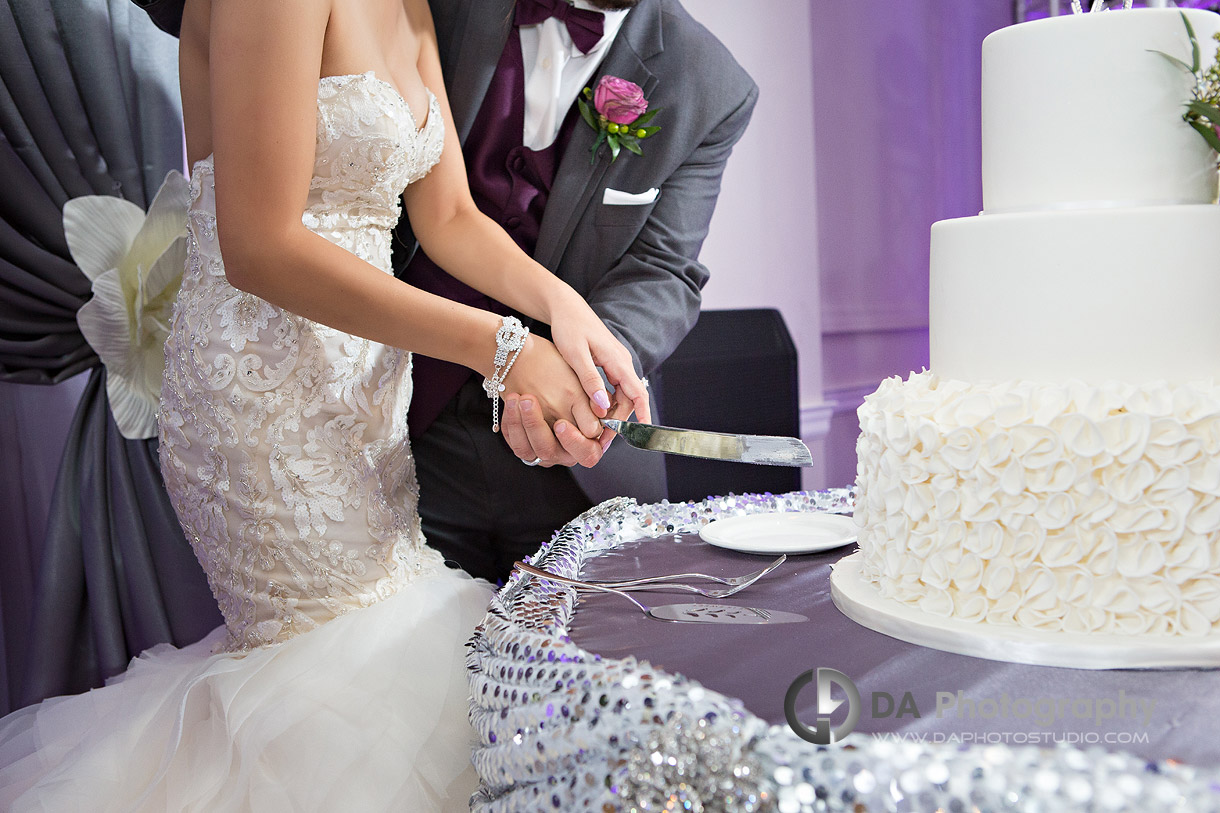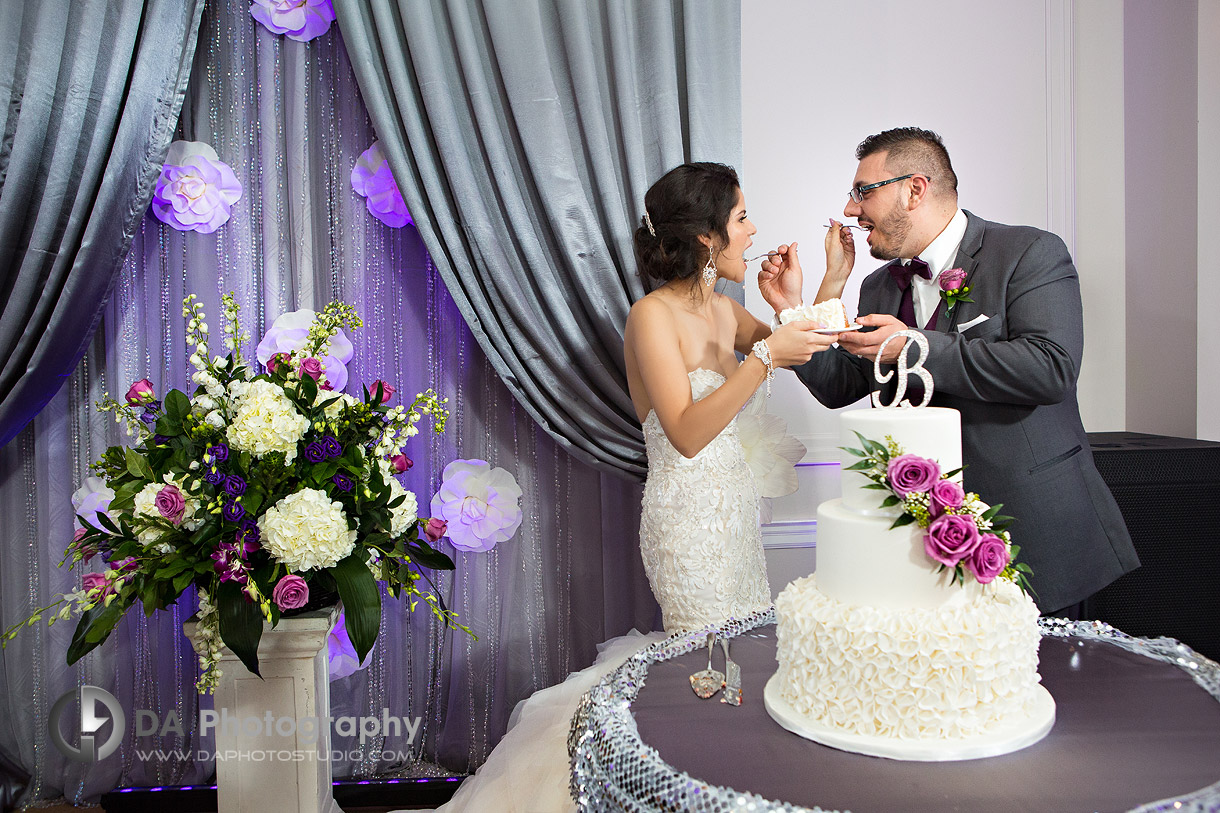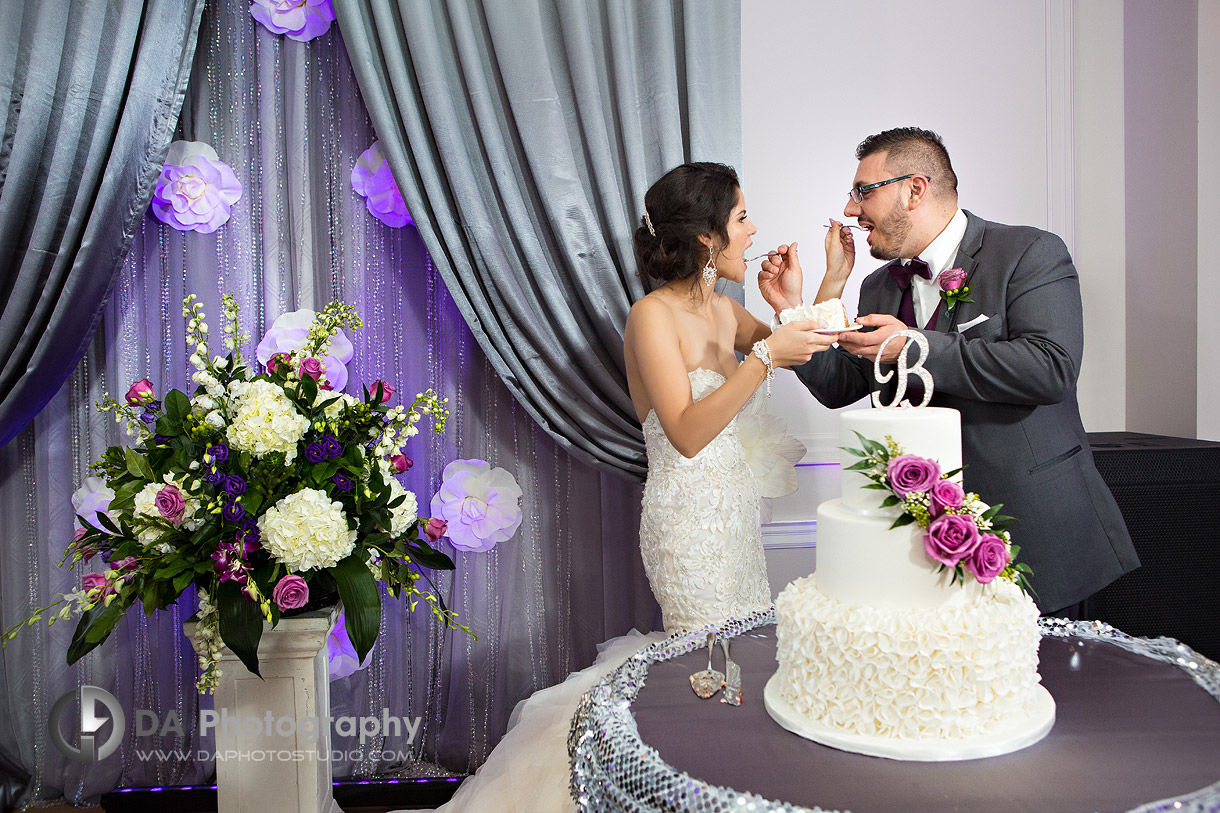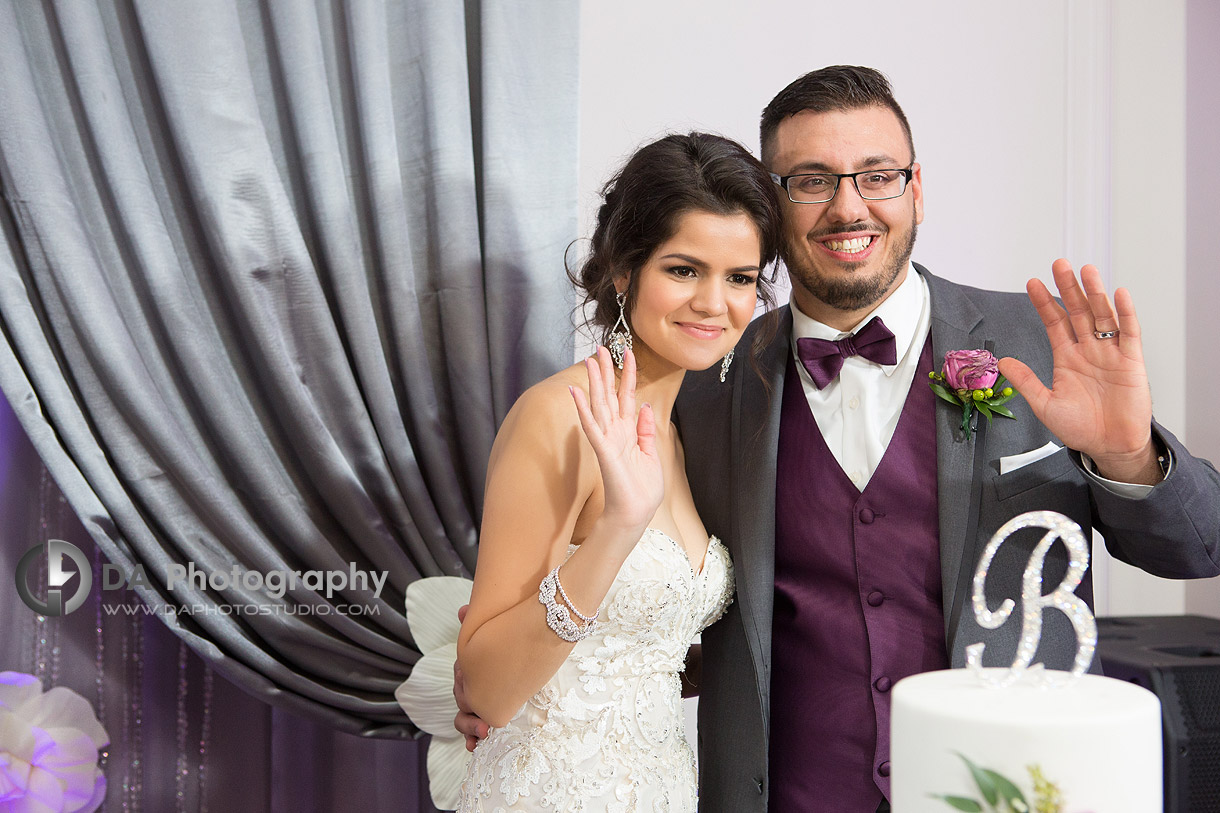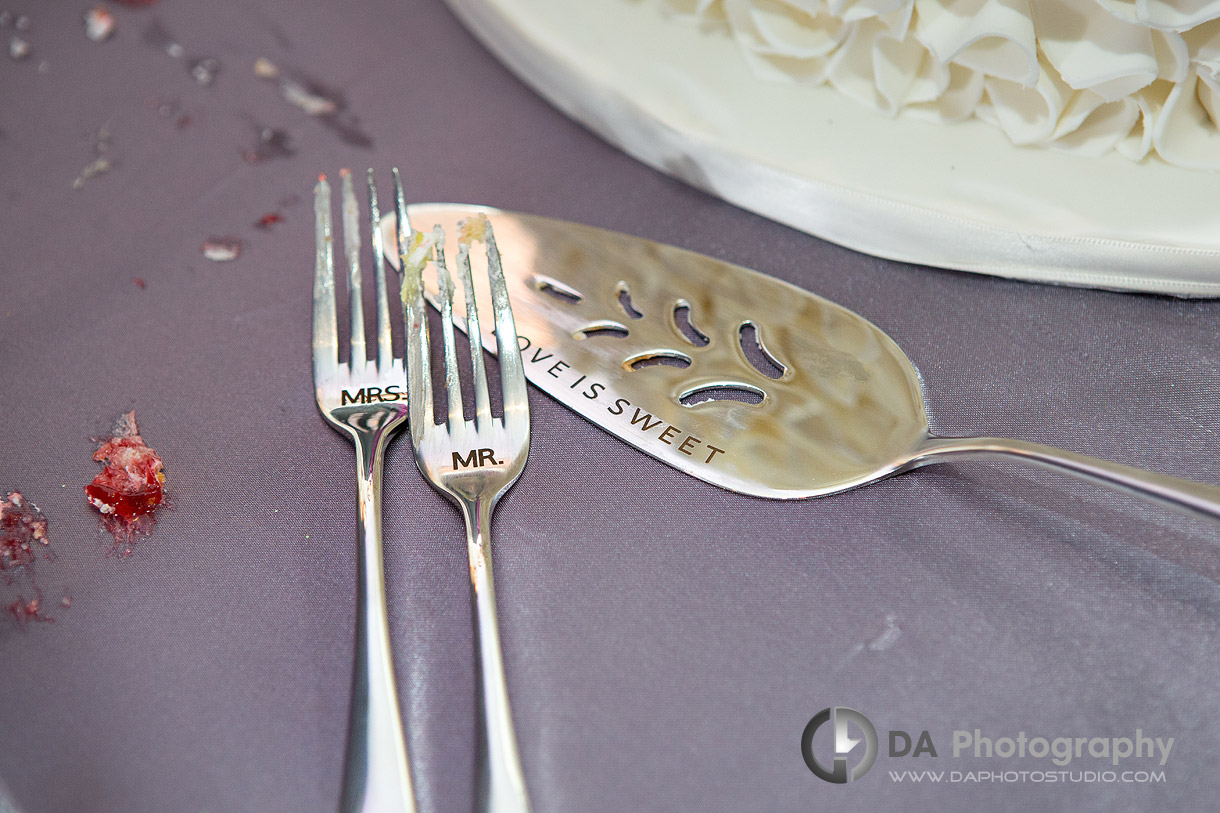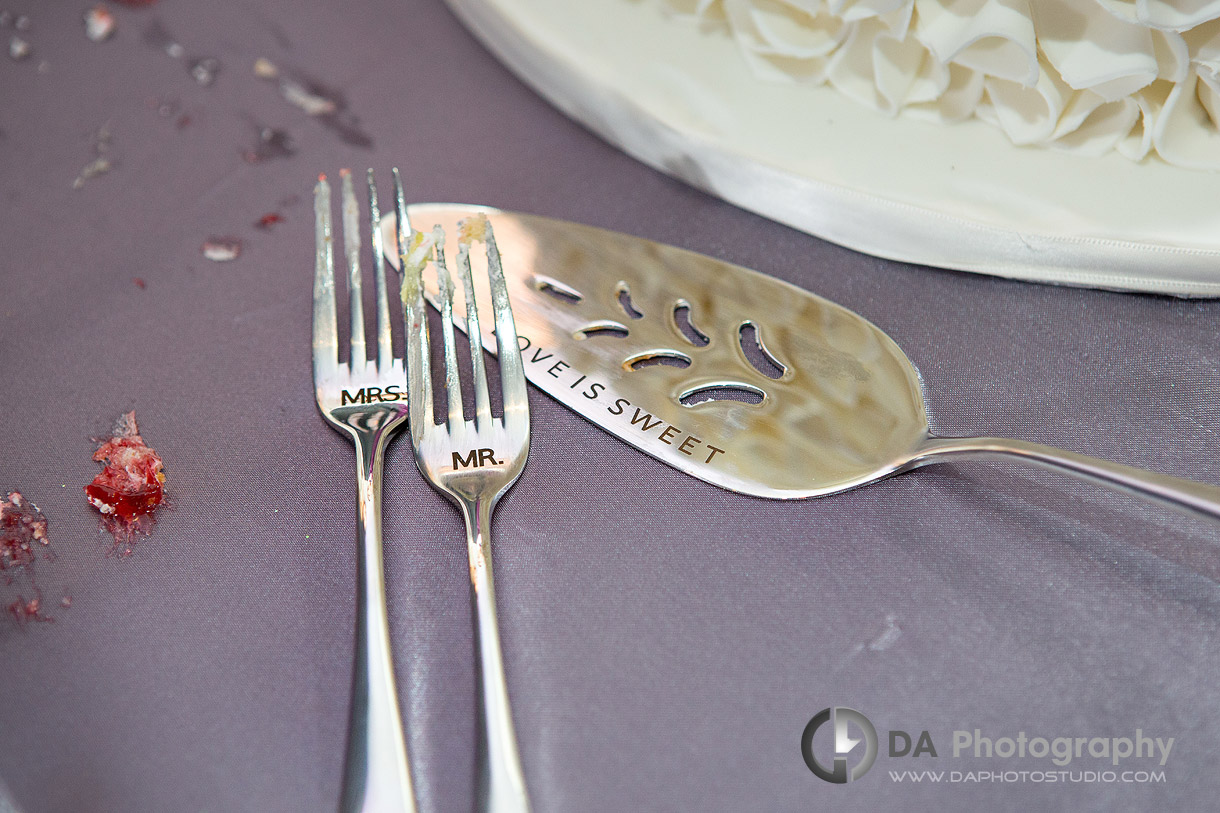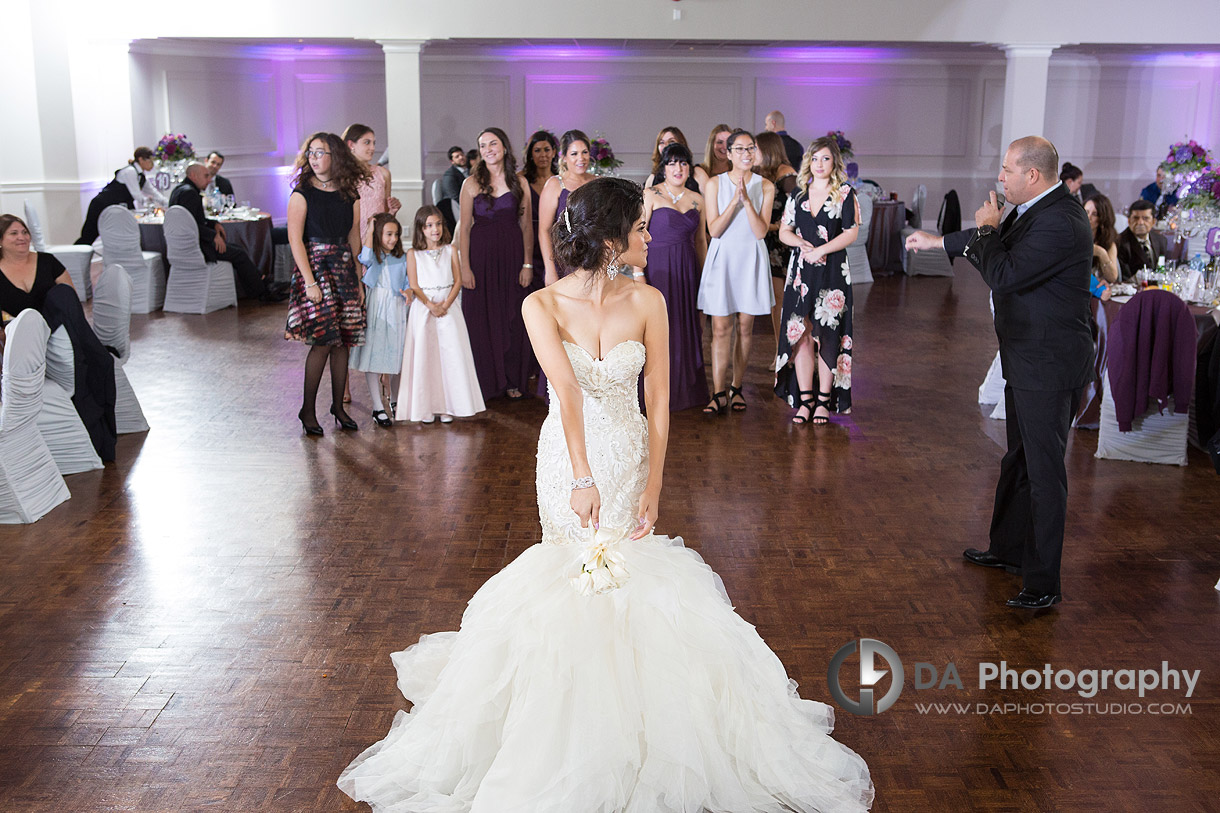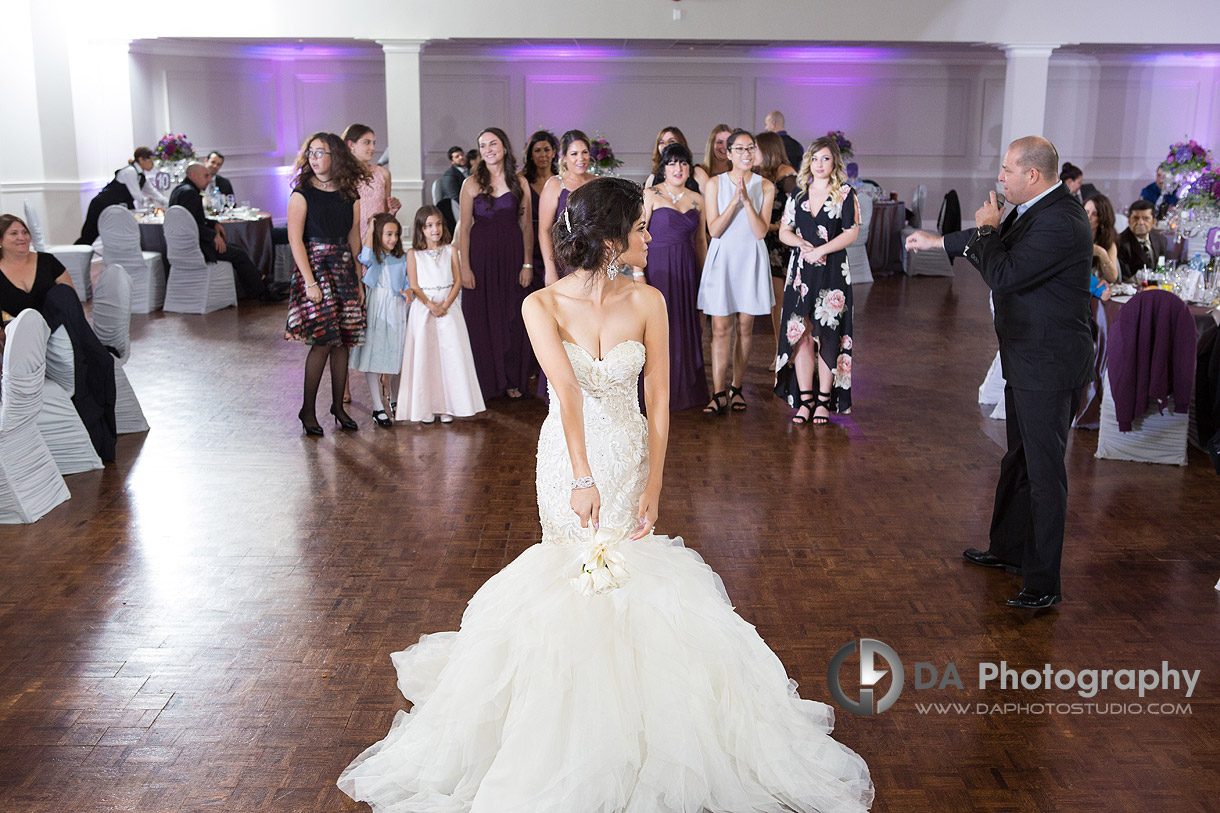 The imagery featuring them with the Bhangra dancers, and during their first dance; captured every little detail of the energy and ambience of the crowd. To me, a journalistic approach of photography is a must in these situations. You can't recreate that feeling of exhilaration and emotion through staged set ups. I want to elicit a reaction when guests look back at these images, and instantly transport them back to that particular moment.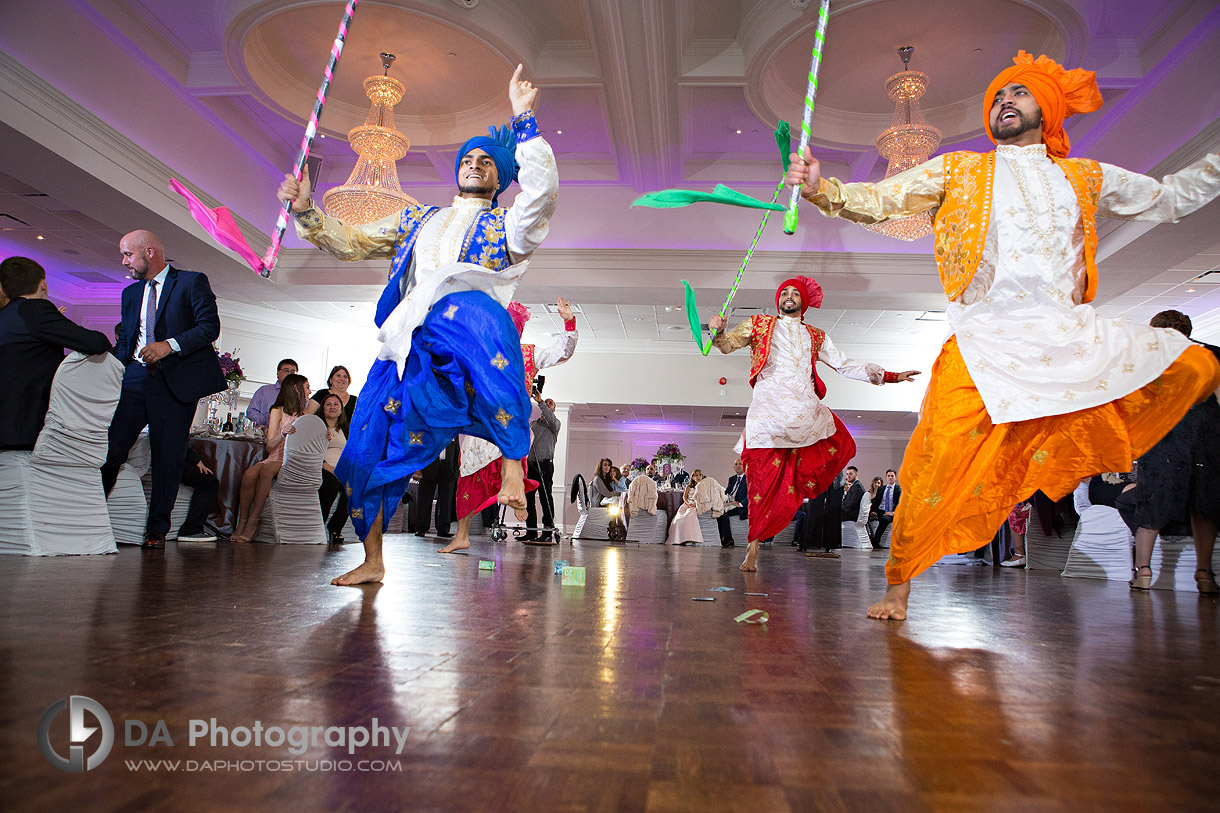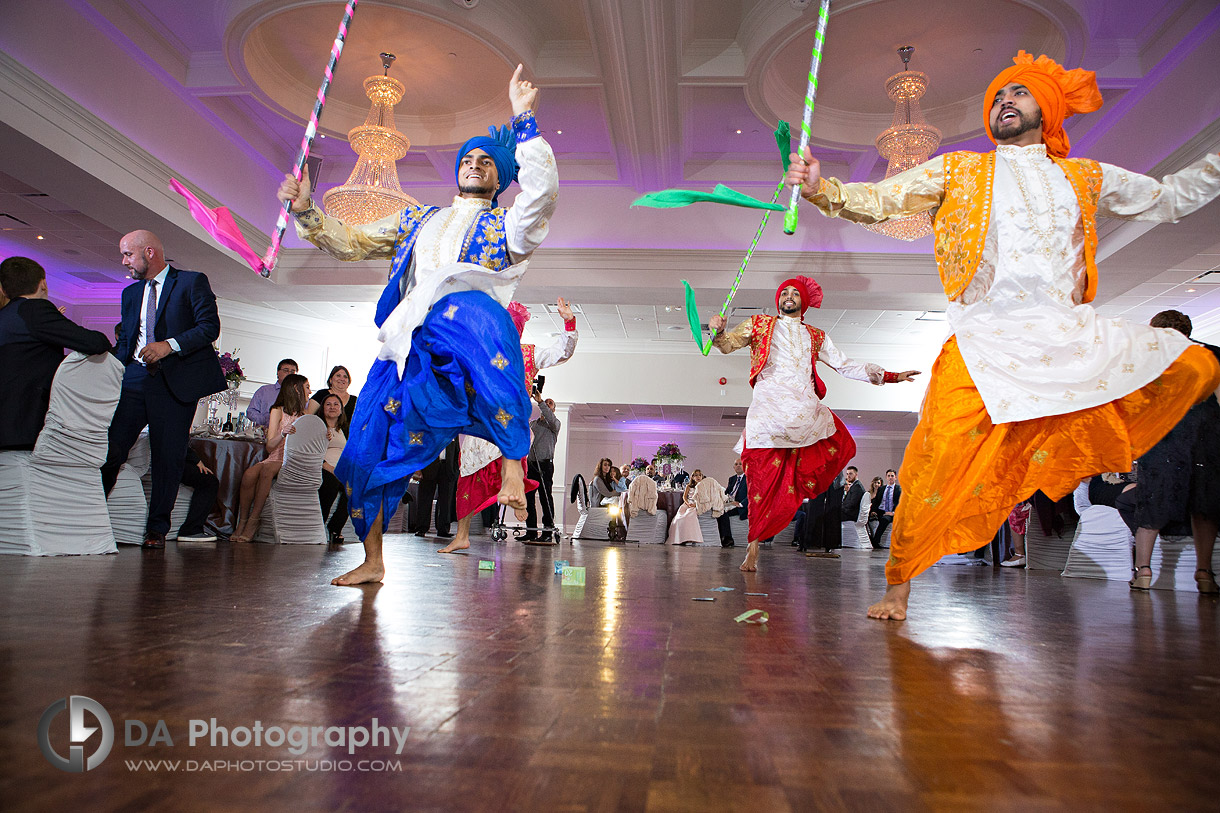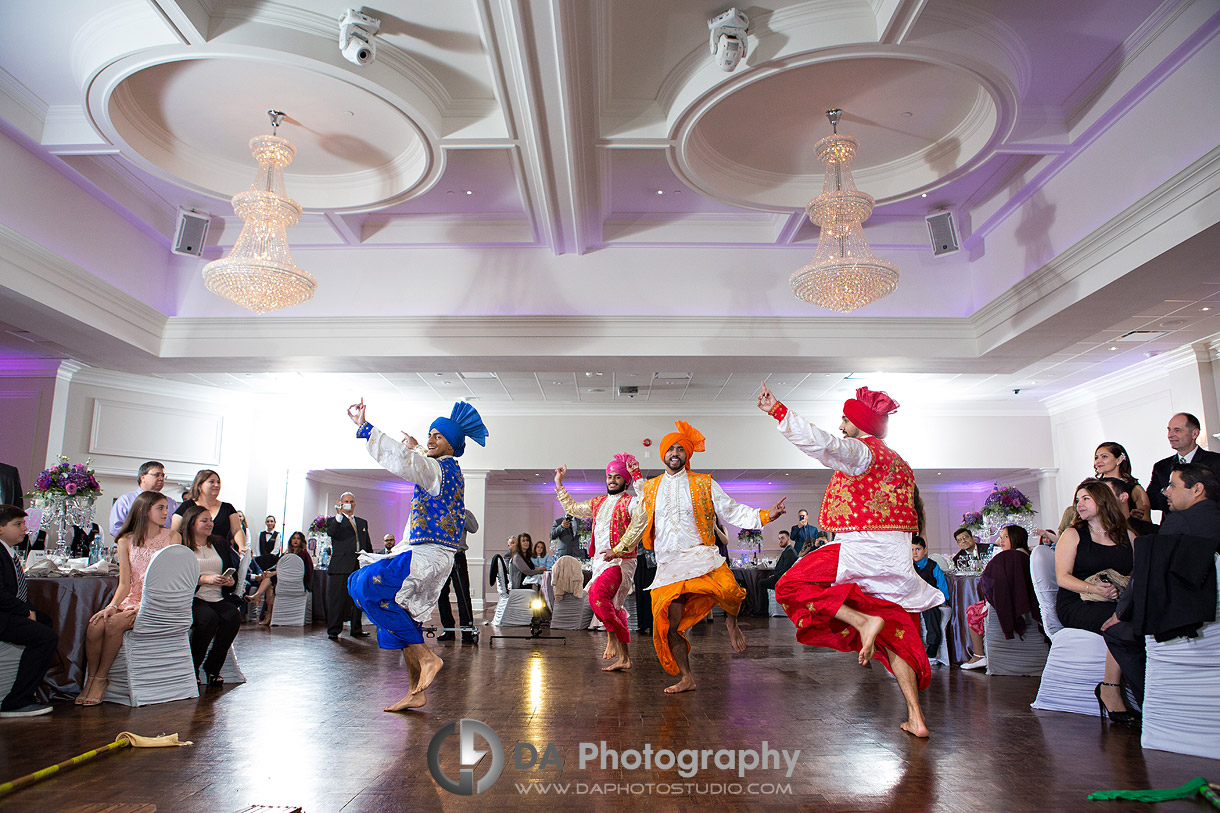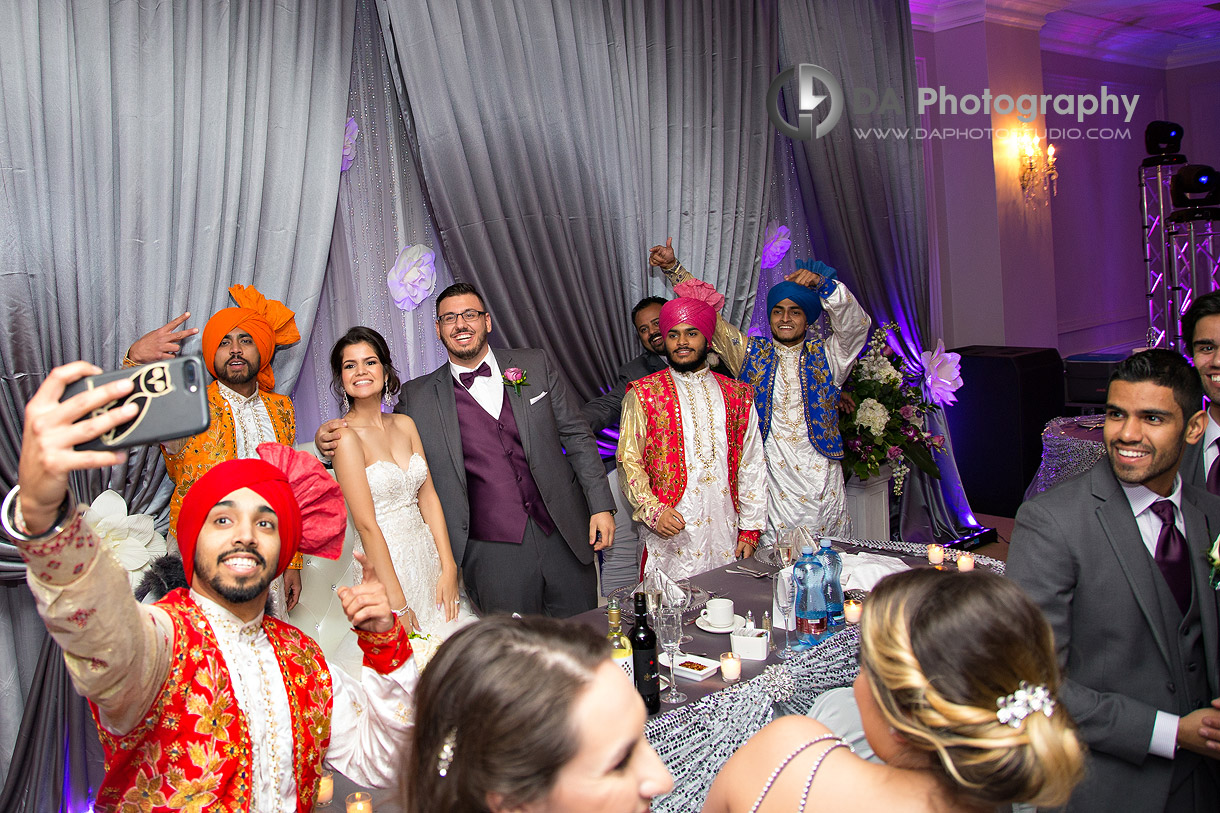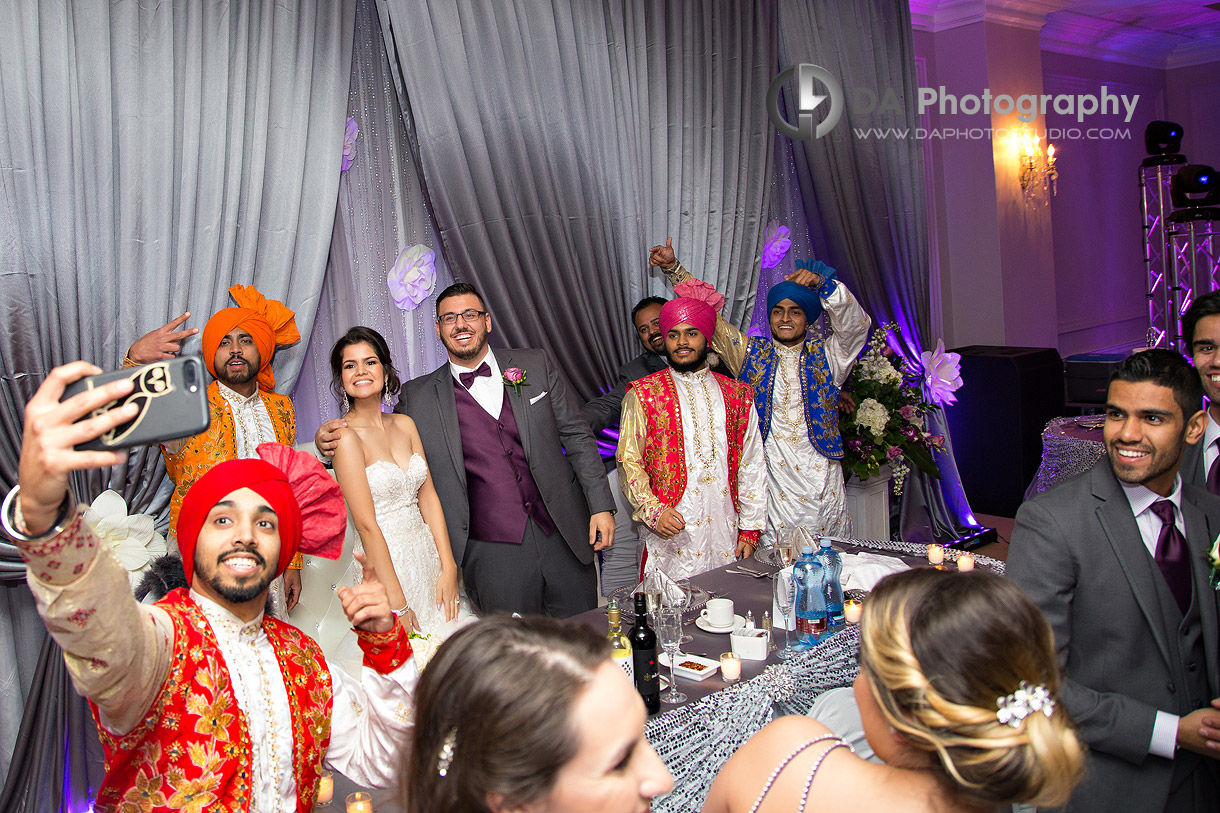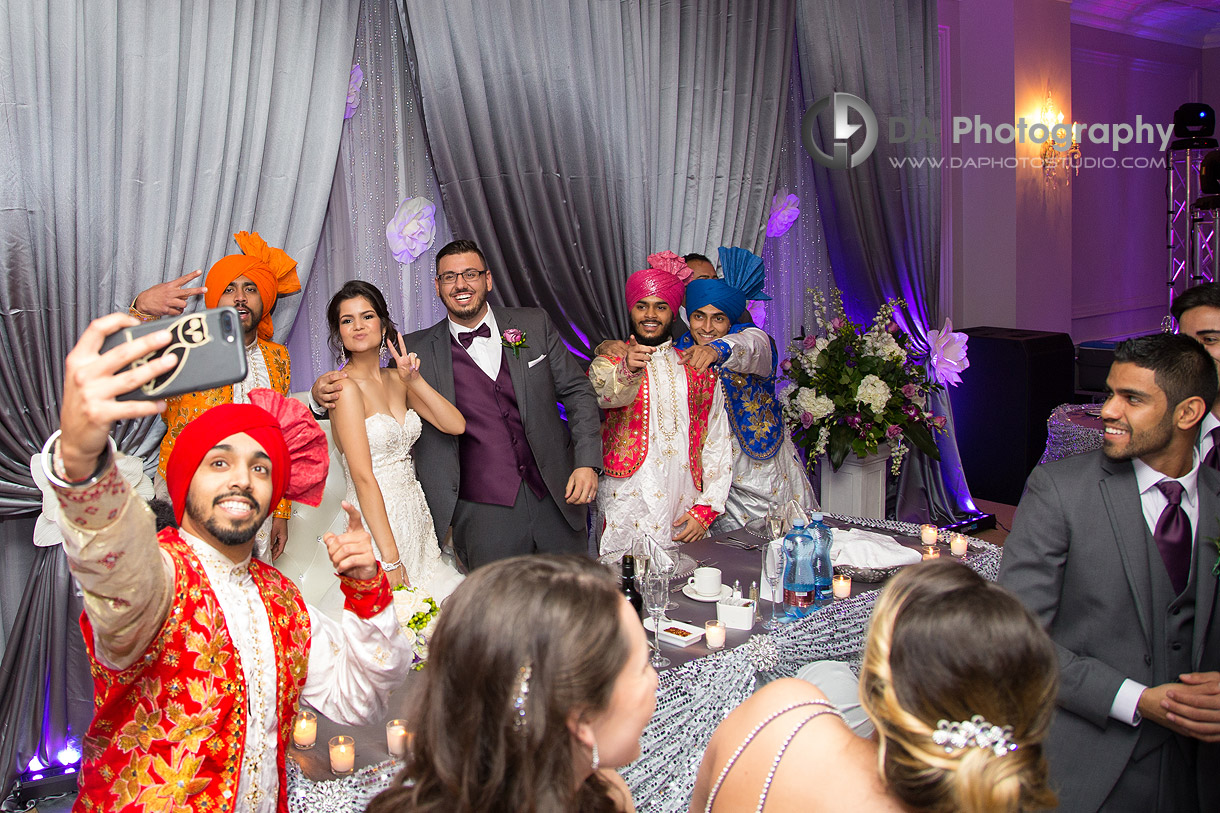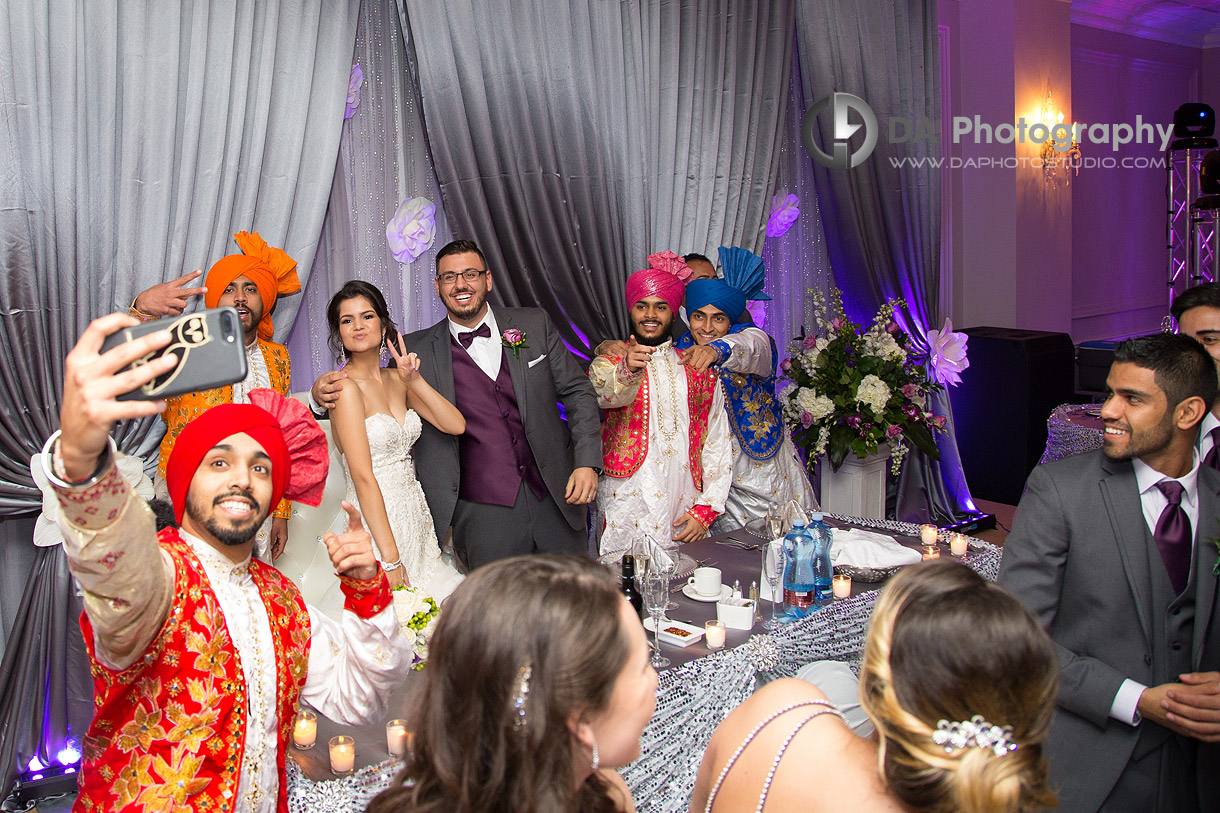 My signature outdoor photos were the perfect way to wrap up Jessica and Anthony's long day. I offered them a chance to exhale in each other's company as I captured their silhouettes, framed in the middle of the pillars. Meanwhile, there's a glimpse of the party happening behind them, summed up their meticulously planned day perfectly.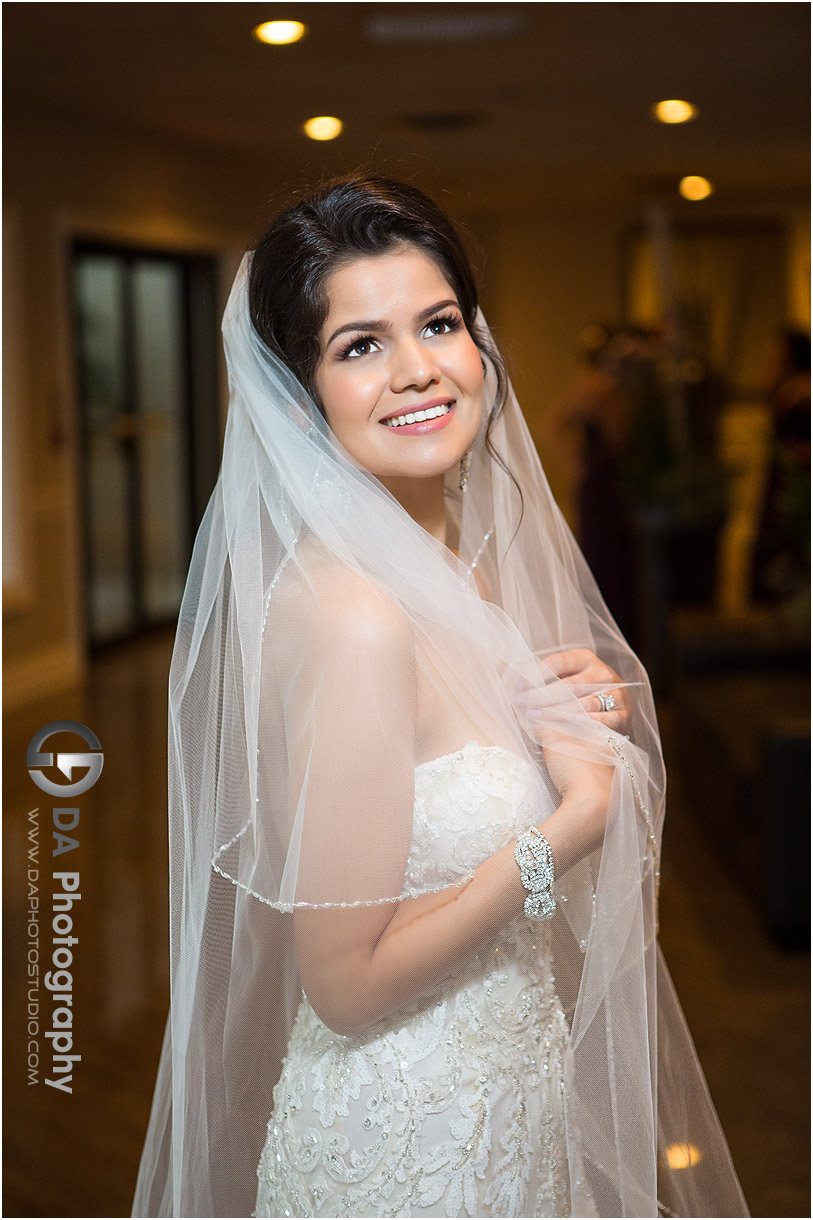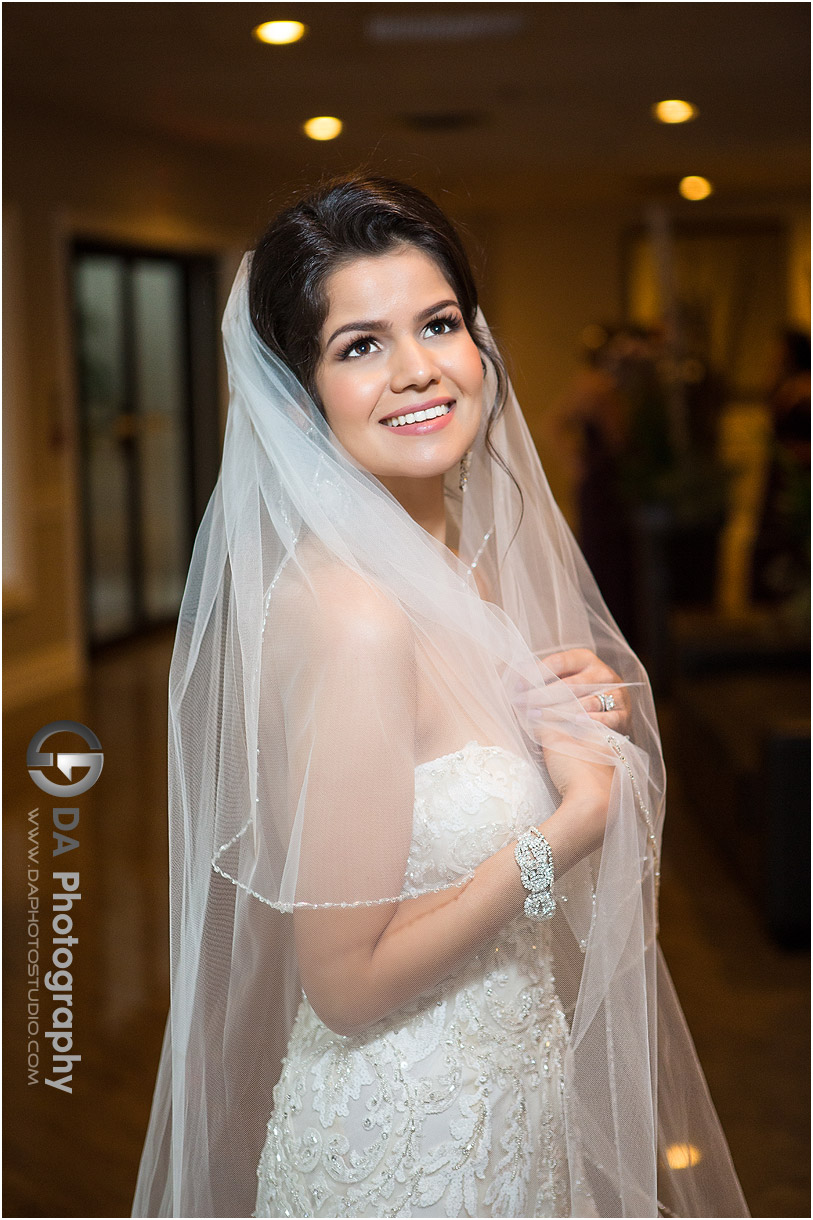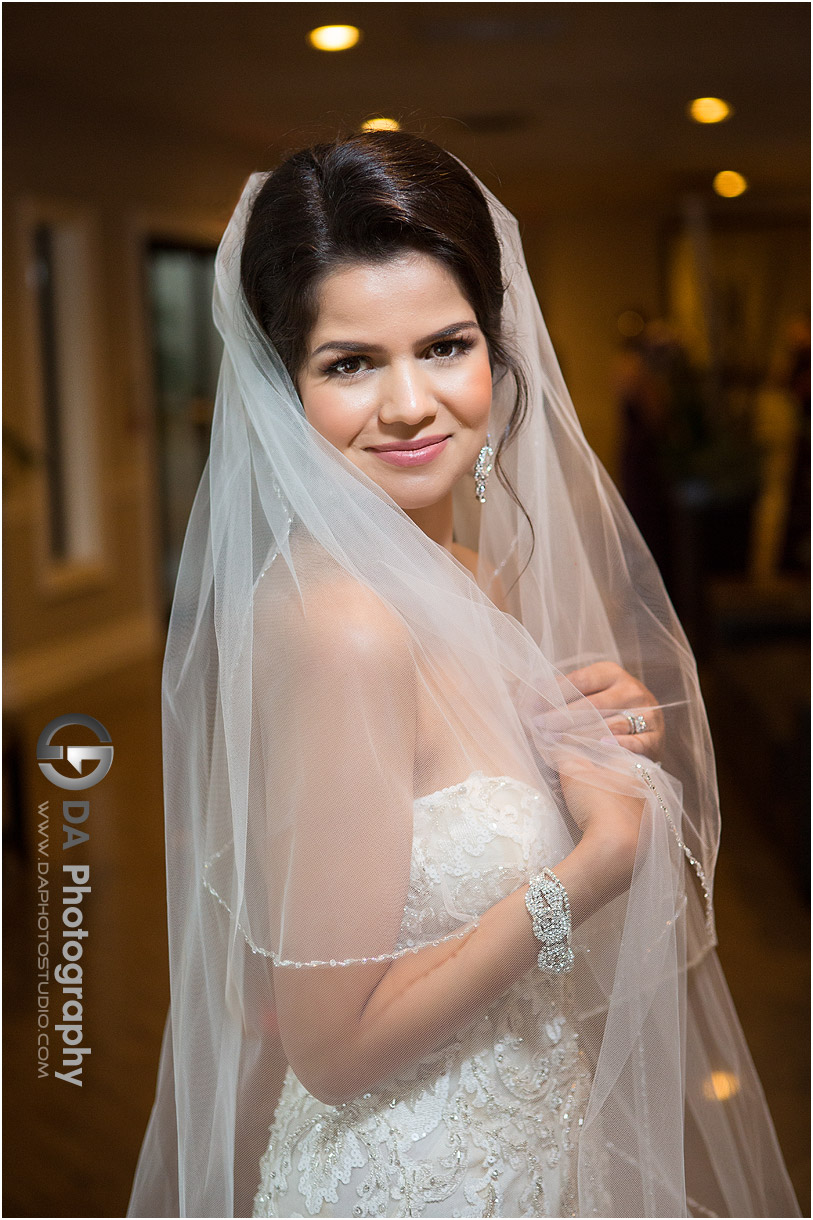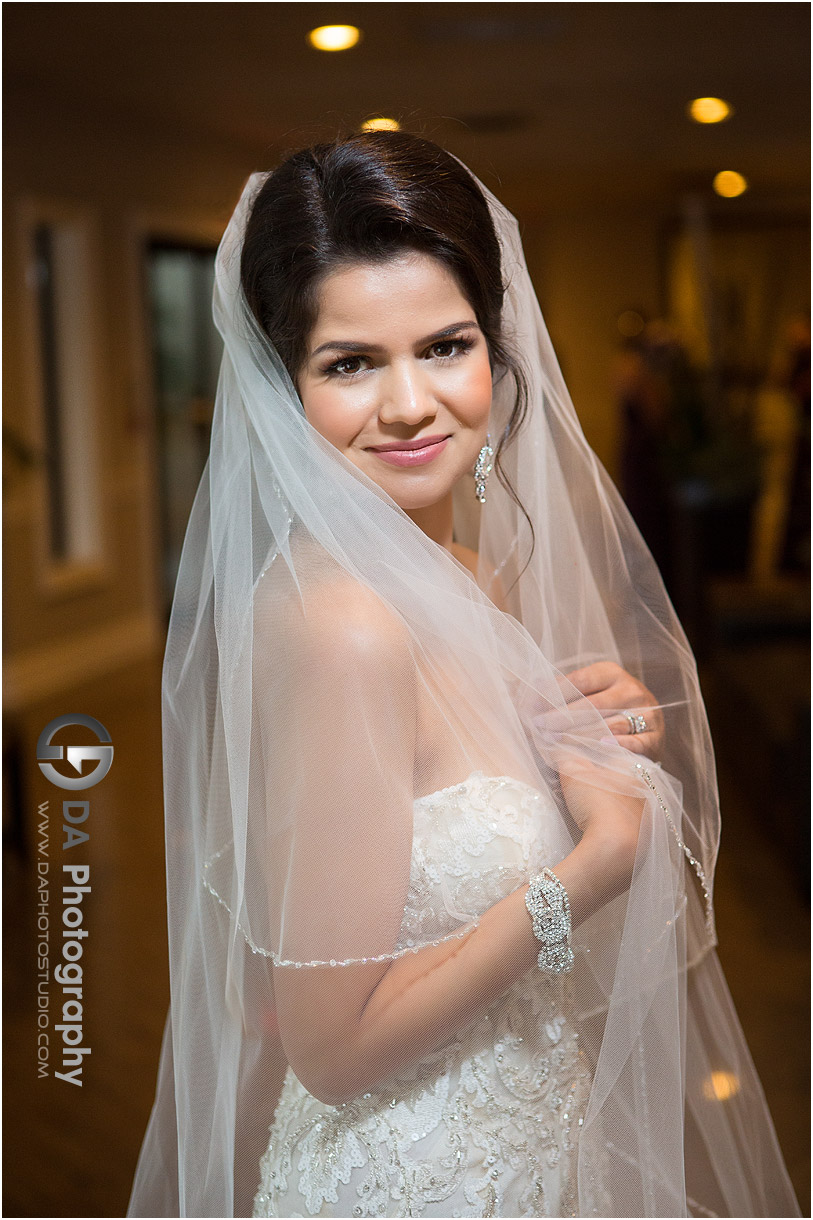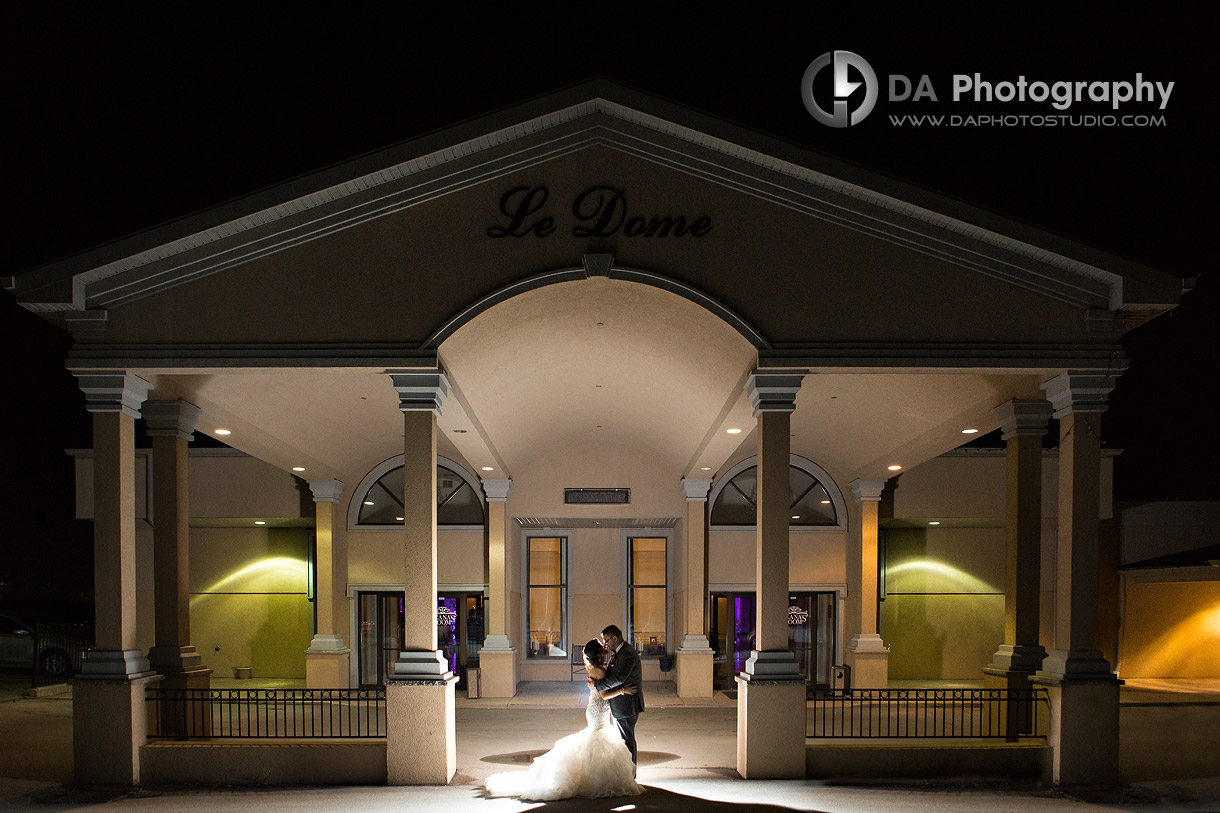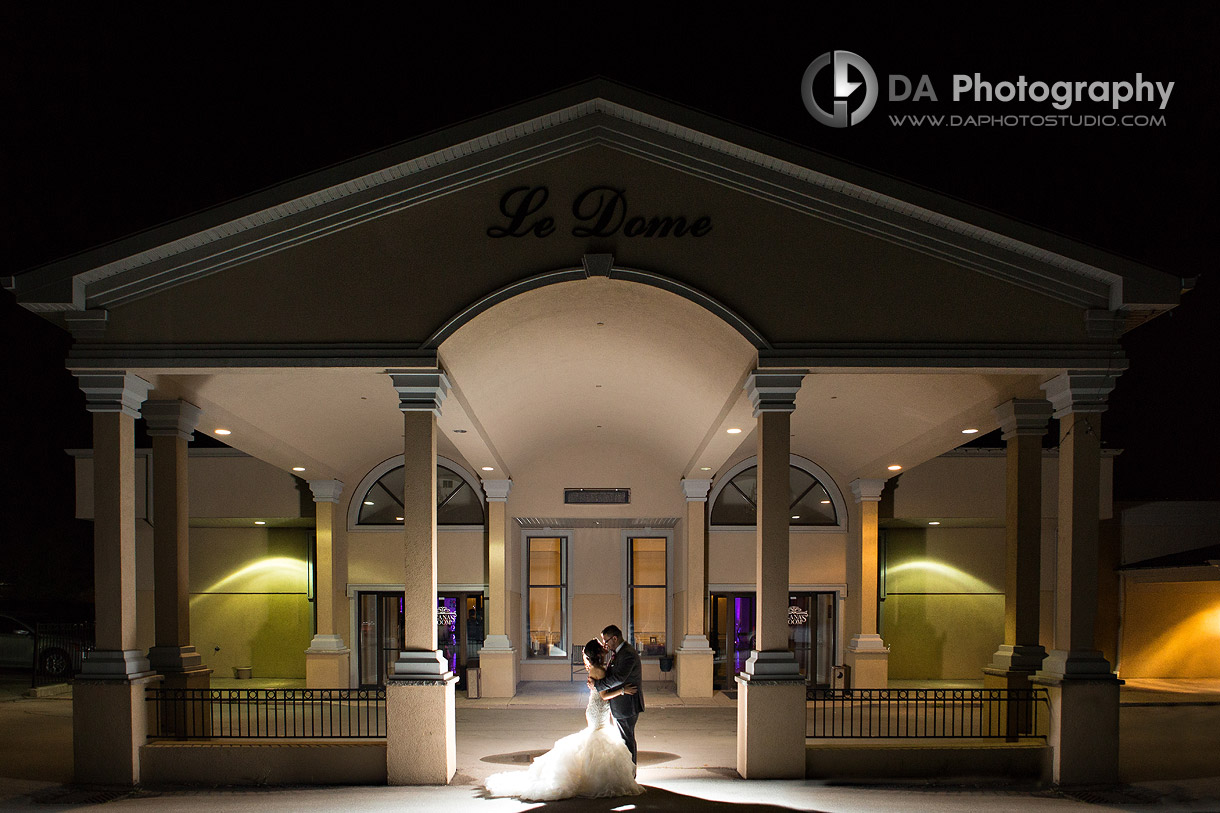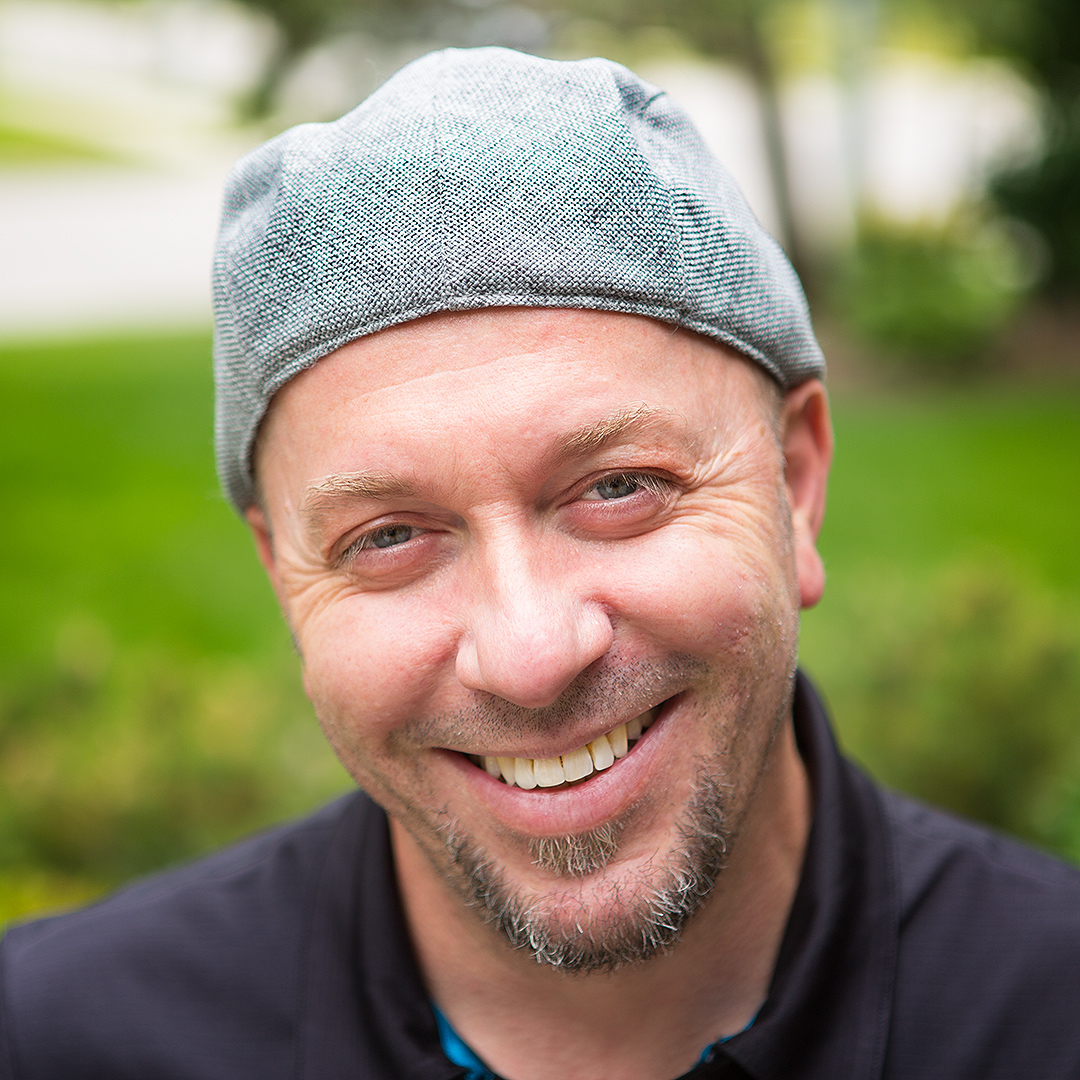 My passion and biggest asset is taking the time to make every client comfortable and relaxed before I even pick up the camera. The result? Photos of you that actually look like you at your best! I can prove to you how much you can enjoy having your picture taken. Lifestyle photography is about the experience that happens to be served up along side of some great photos.
Specialties:
Family Photography for families that like to move around and enjoy their photo time, Wedding Photography for couples looking for a mixture of photojournalistic, contemporary and traditional images and Professional Corporate headshots that are far from cheesy and stiff.