There is something special about building a connection and long-lasting relationship with your clients, so when Kourtney and Kolton said their Stoney Creek wedding was booked and they wanted me to document it, I was really excited.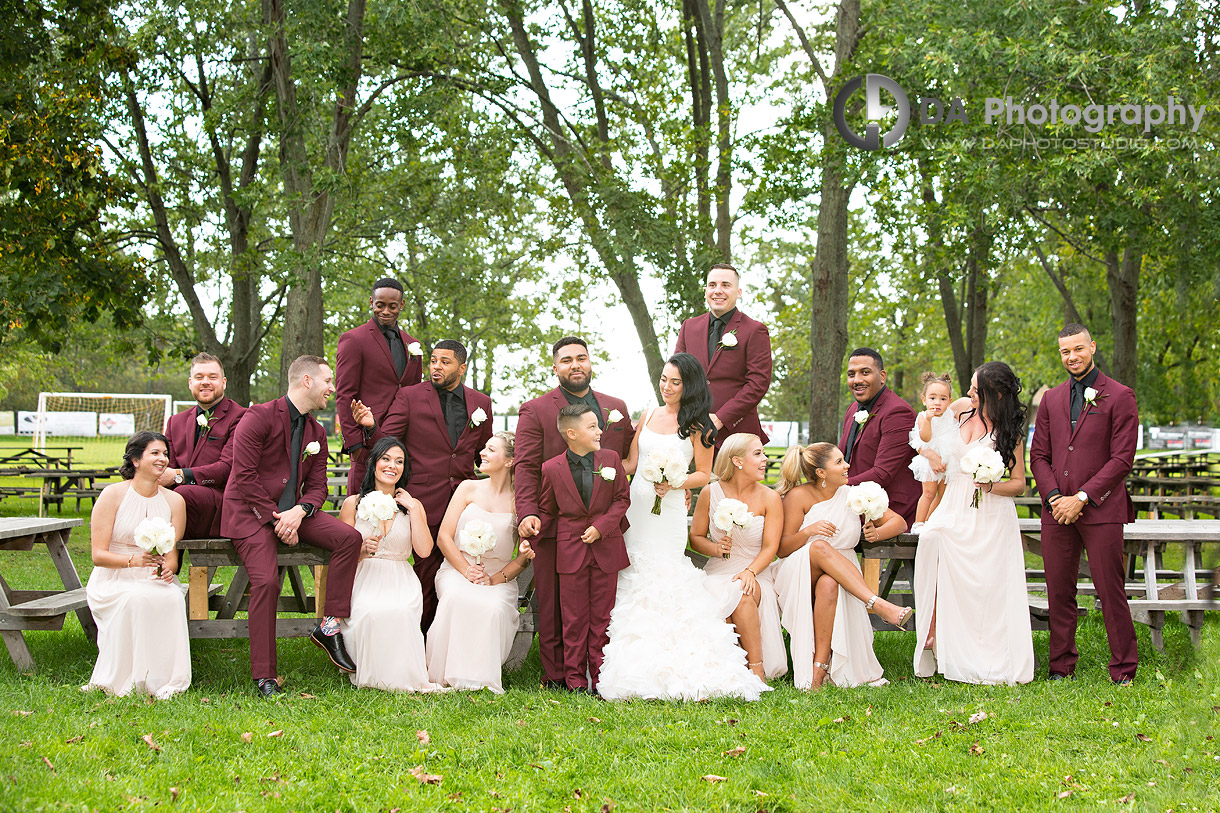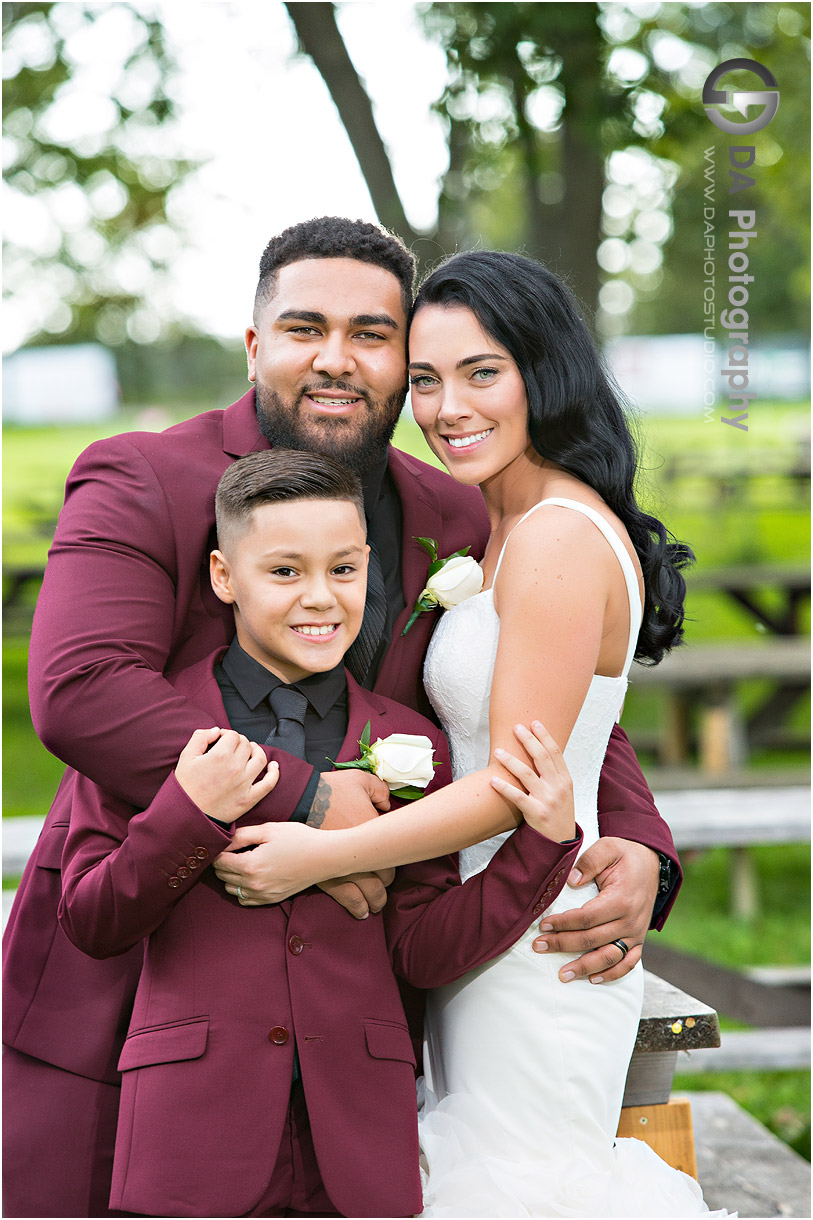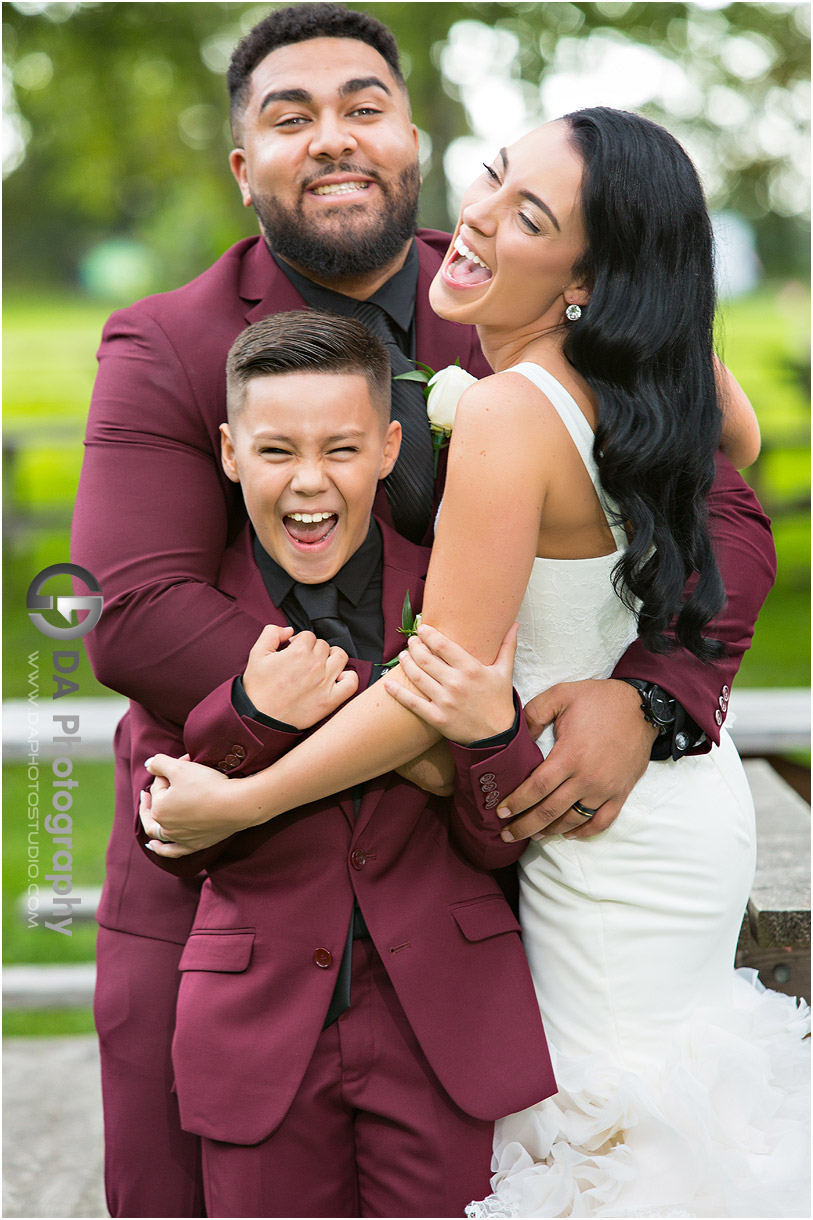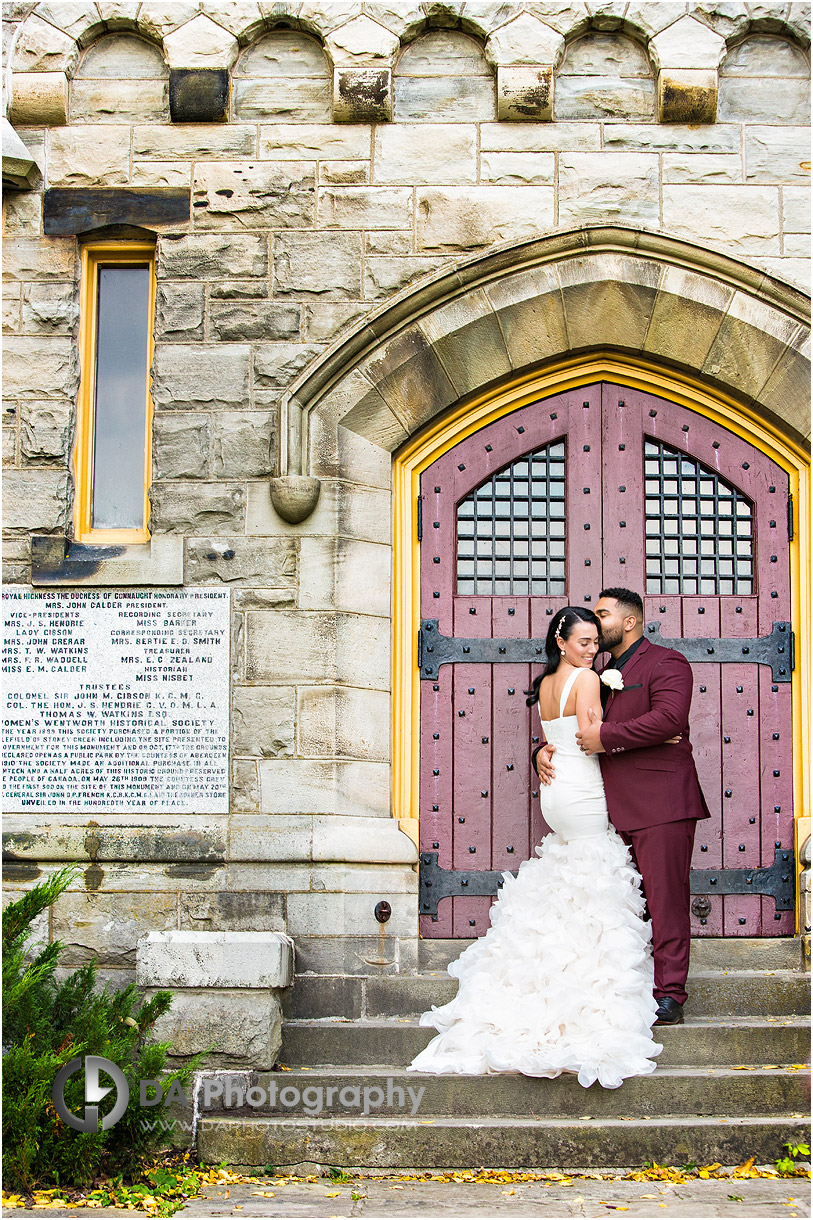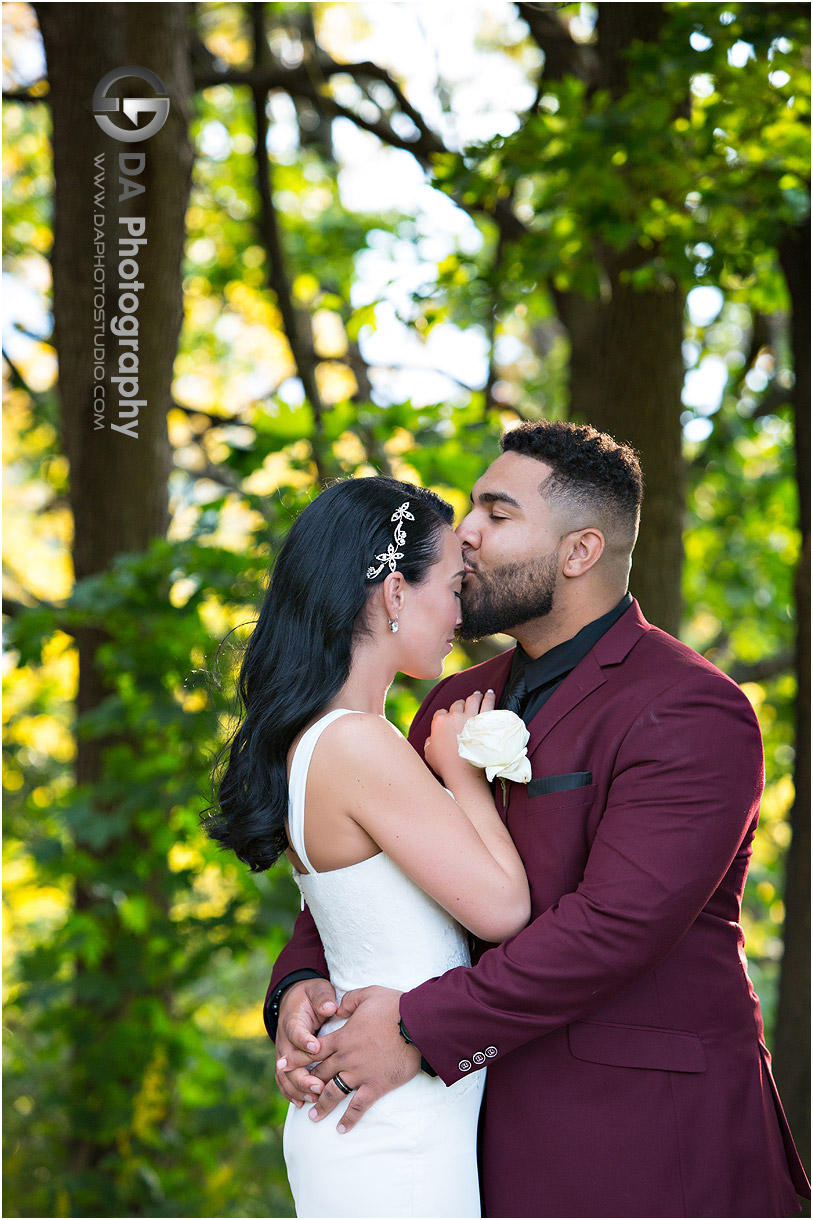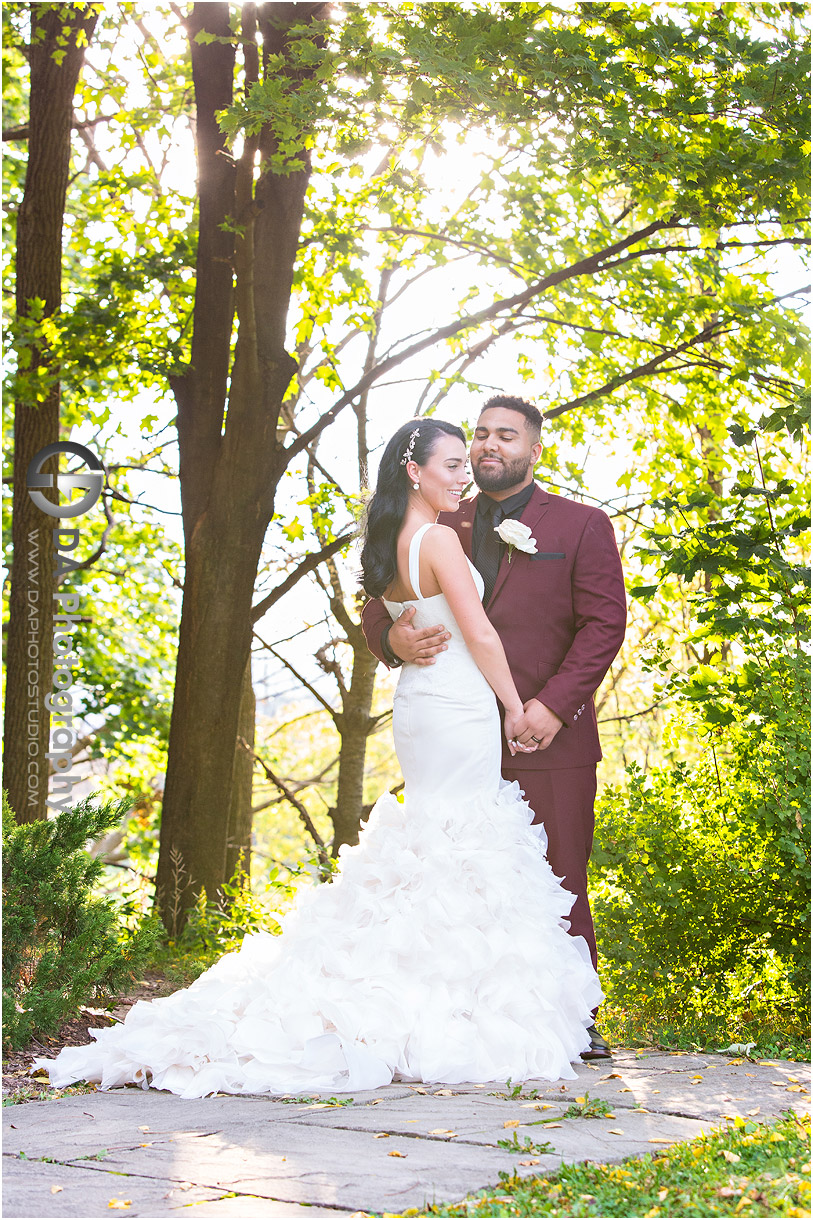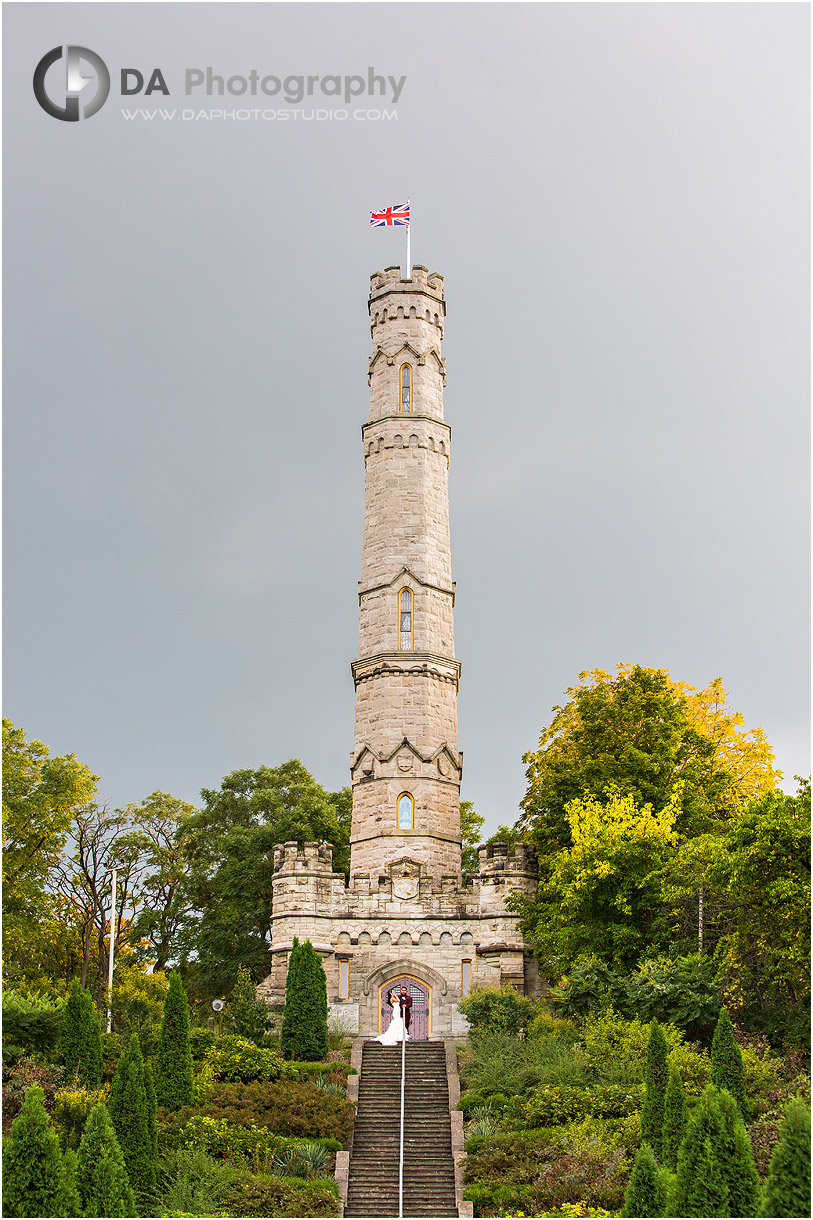 Having met Kourtney at a wedding show, I was drawn to her calm persona in a sea of frantic brides-to-be. Since hitting it off and being introduced to Kolton and their son Daryus, I have worked with the family several times. By shooting their engagement and bridal shower, when their wedding rolled around, I knew exactly what they wanted.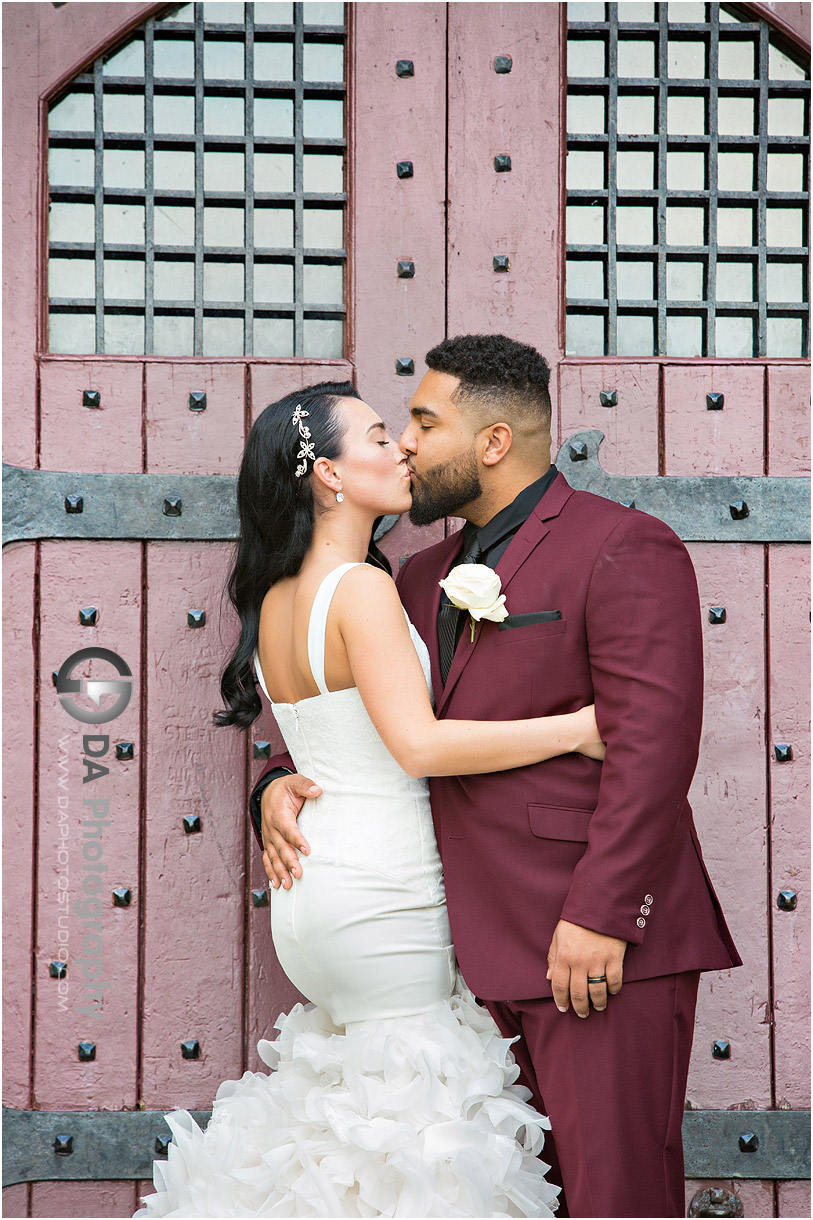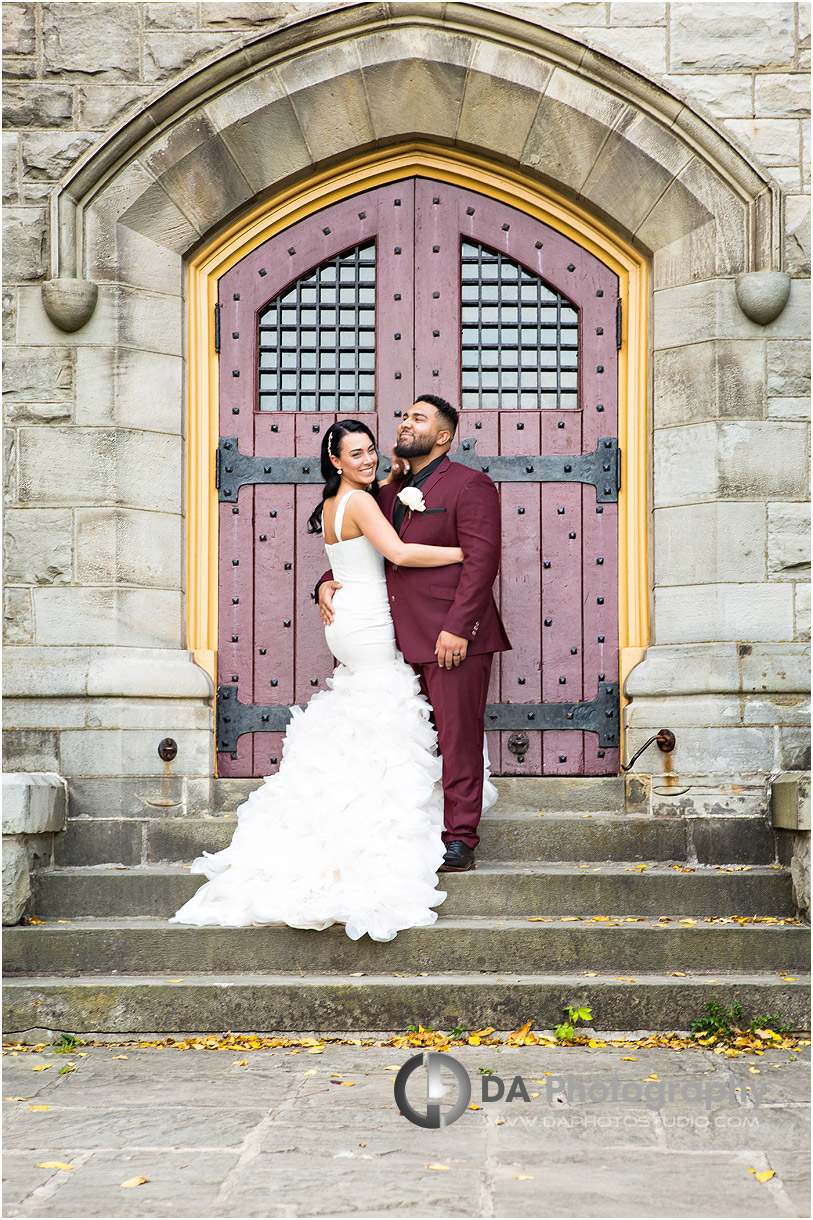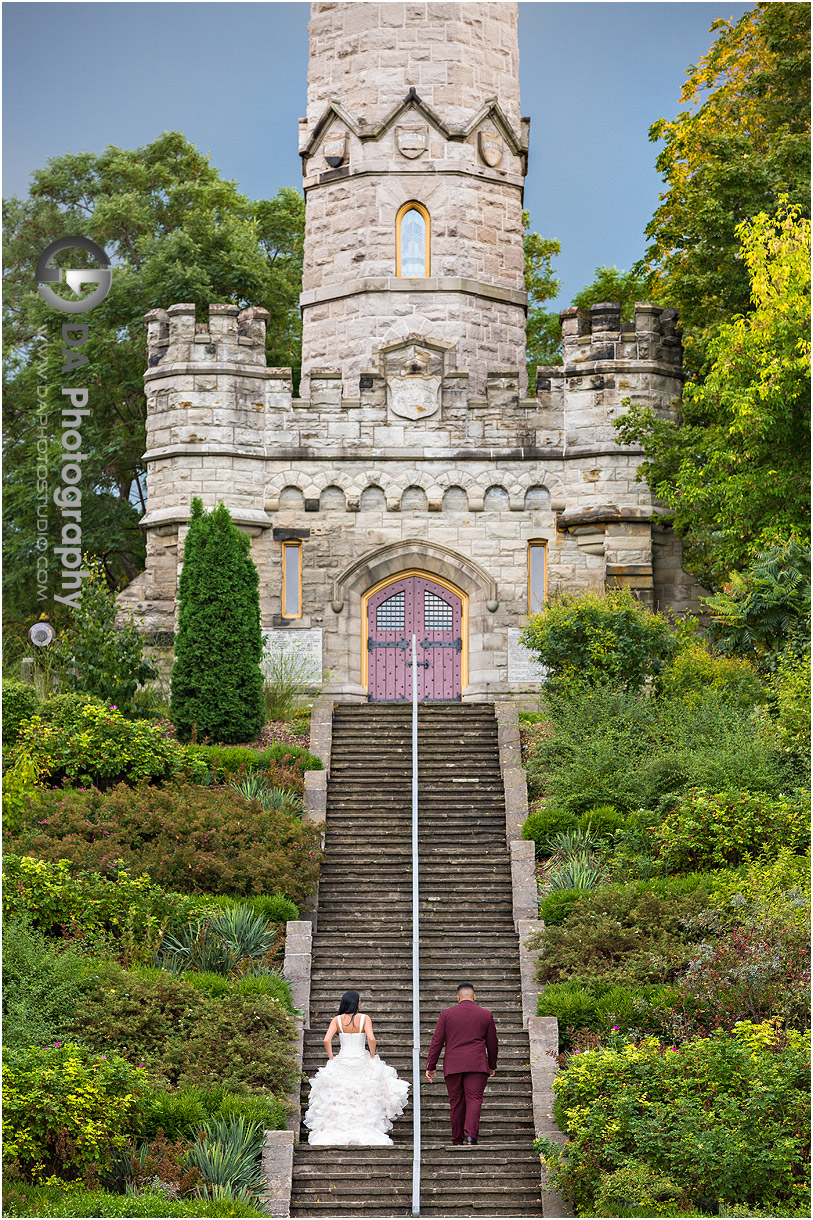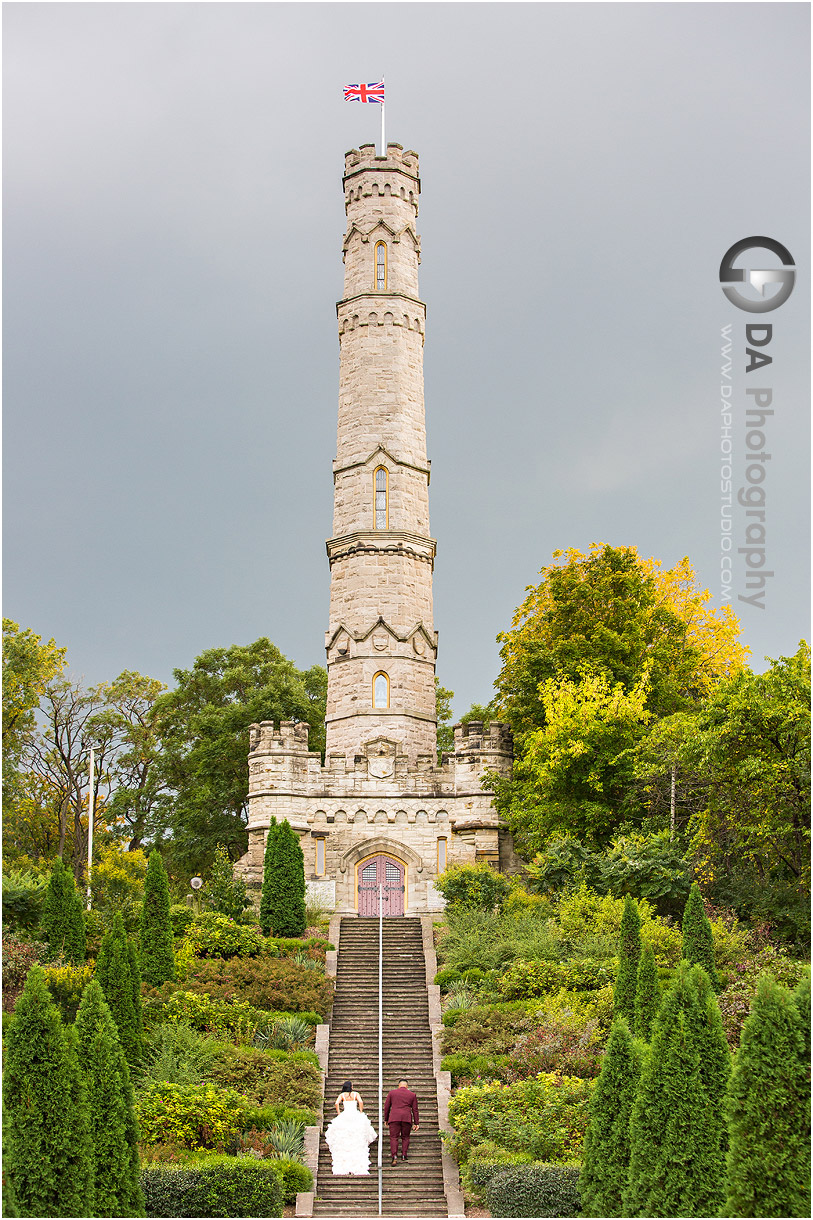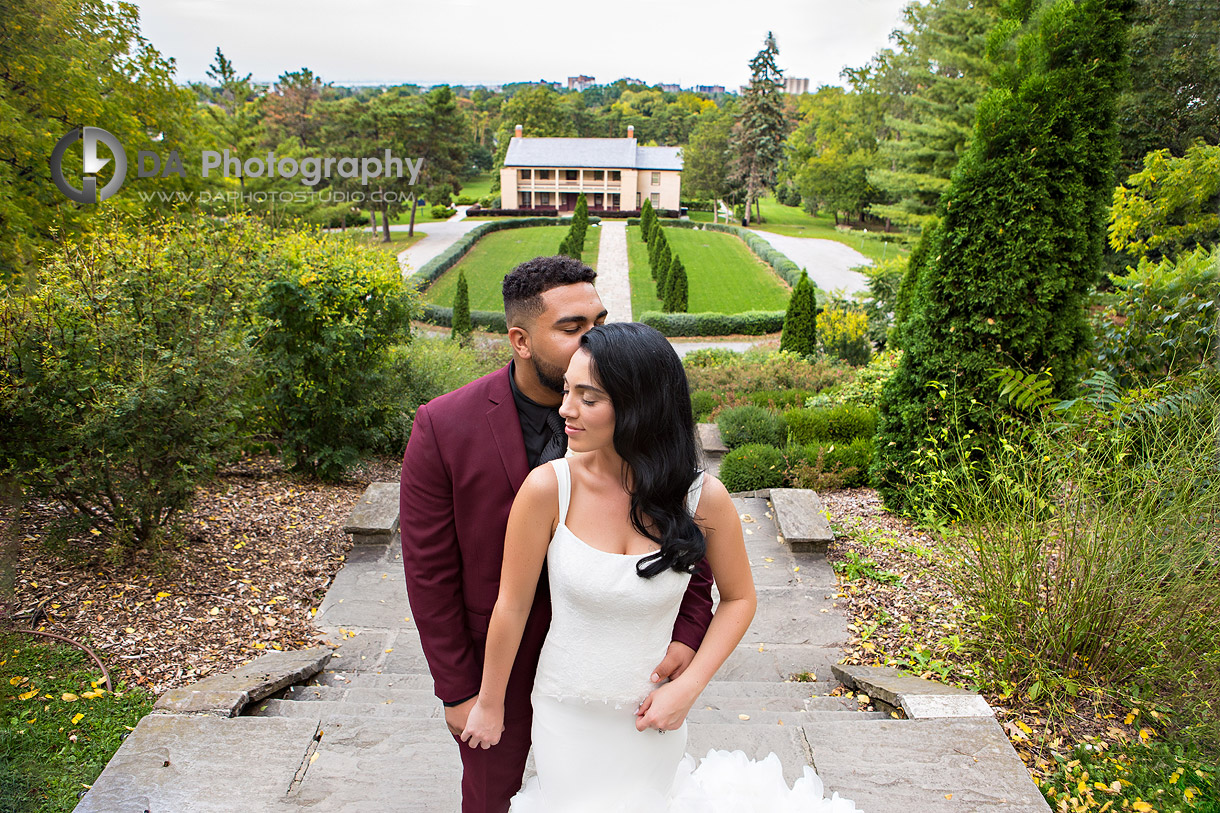 We started off our day by dividing and conquering. Melista, my second photographer, headed to their house to document the boys getting ready, whilst I stuck with the girls at Kolton's mothers house. It was important to Kourtney to focus on a documentary style of coverage which is always music to my ears. She wanted less of the staged shots and more of replicating the day from their eyes. I made sure to focus on details such as her dress, shoes, rings and invites, as they all deserved attention. Often post wedding people realize that these are the kind of details that were overlooked.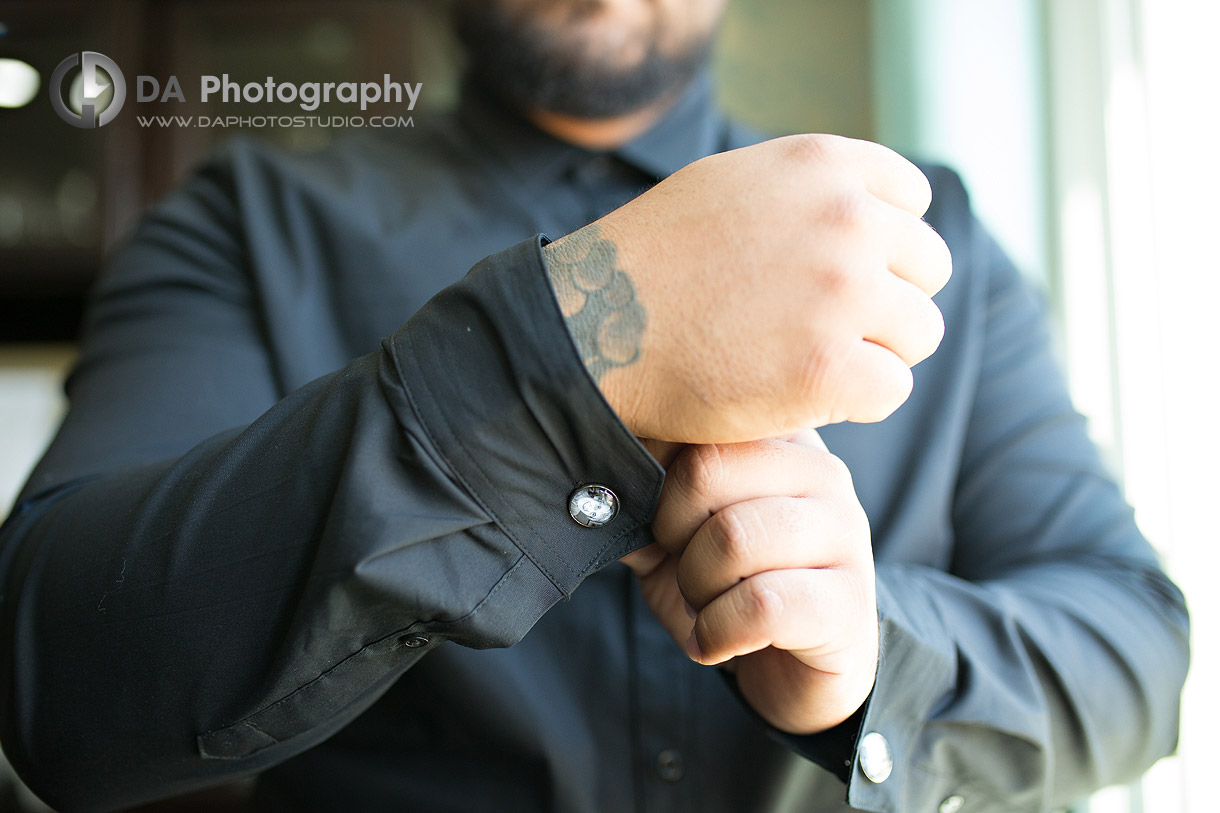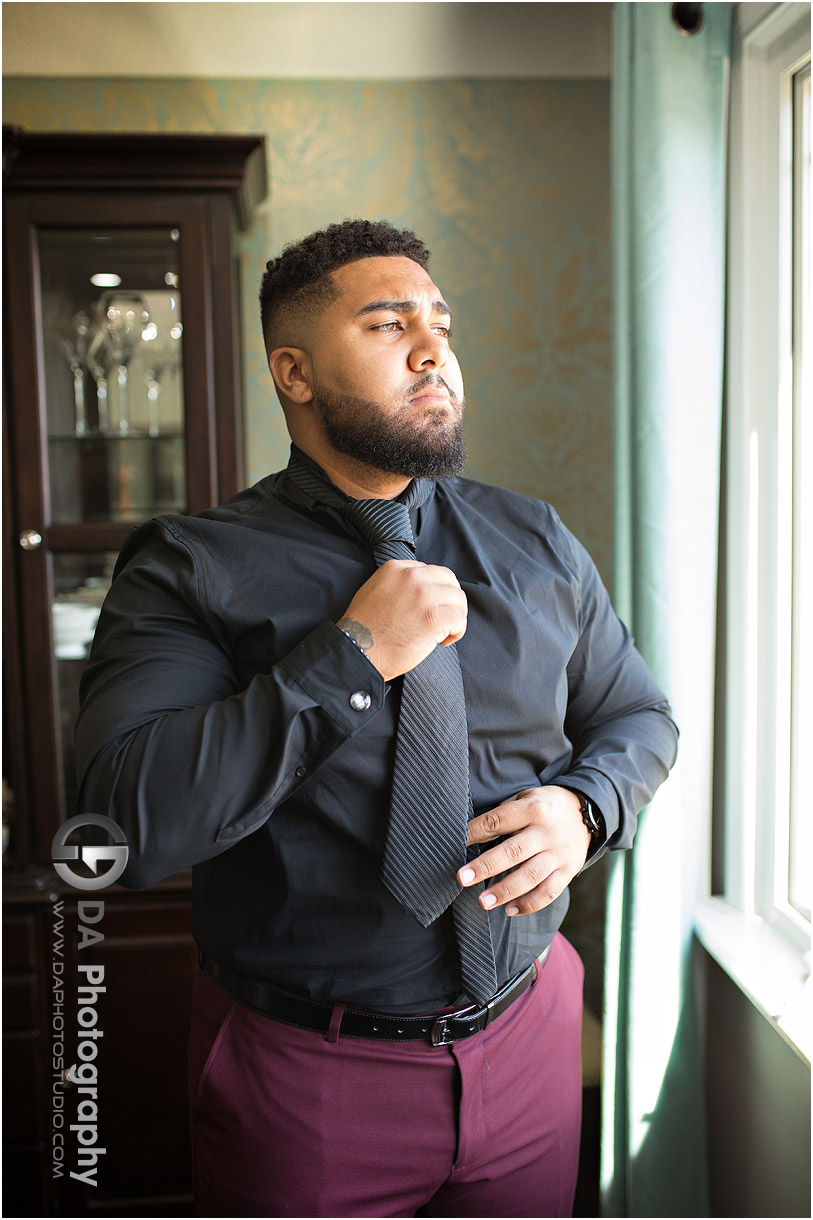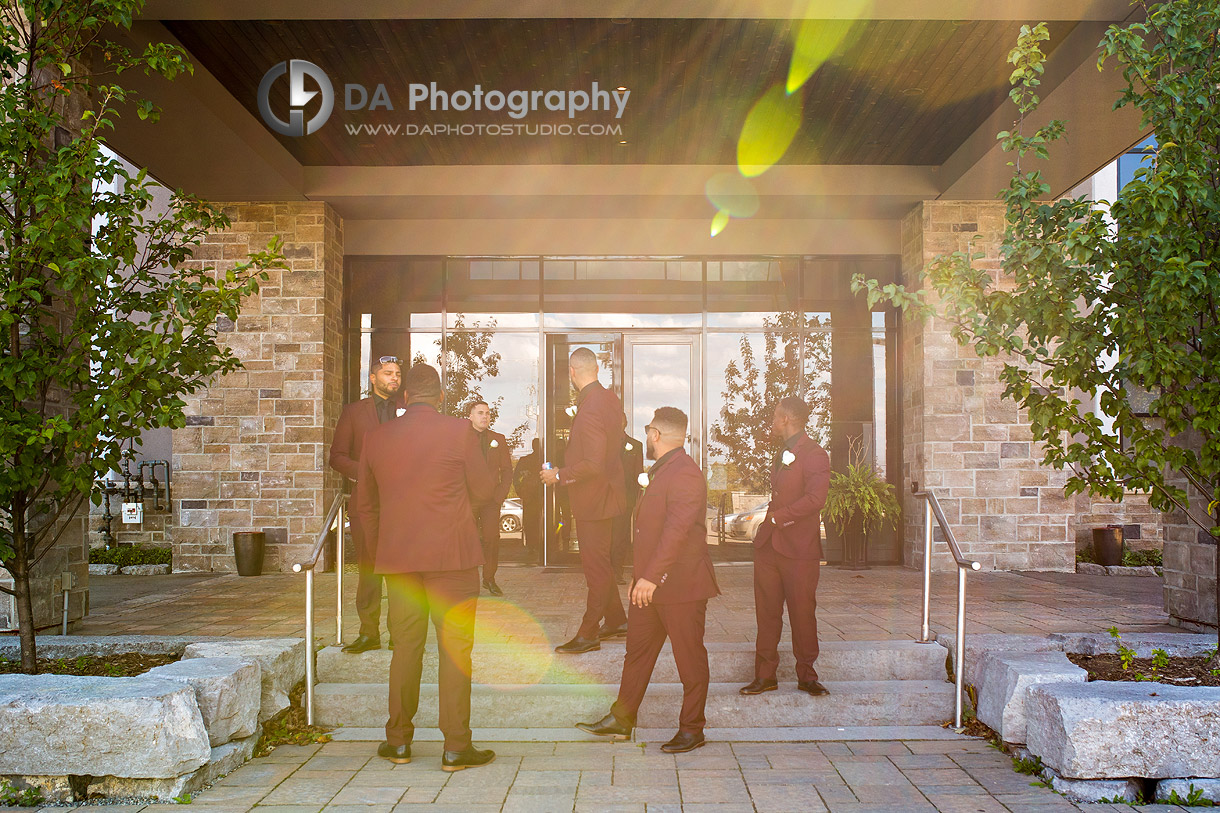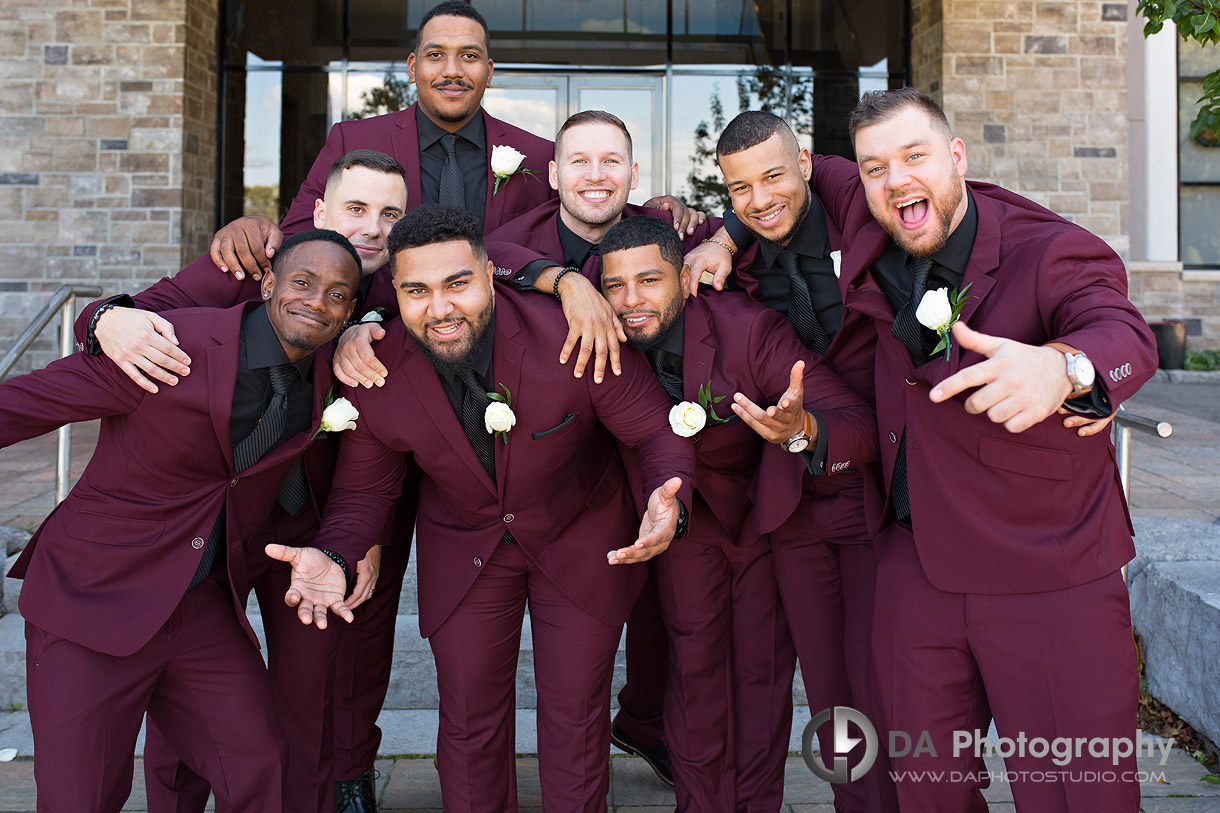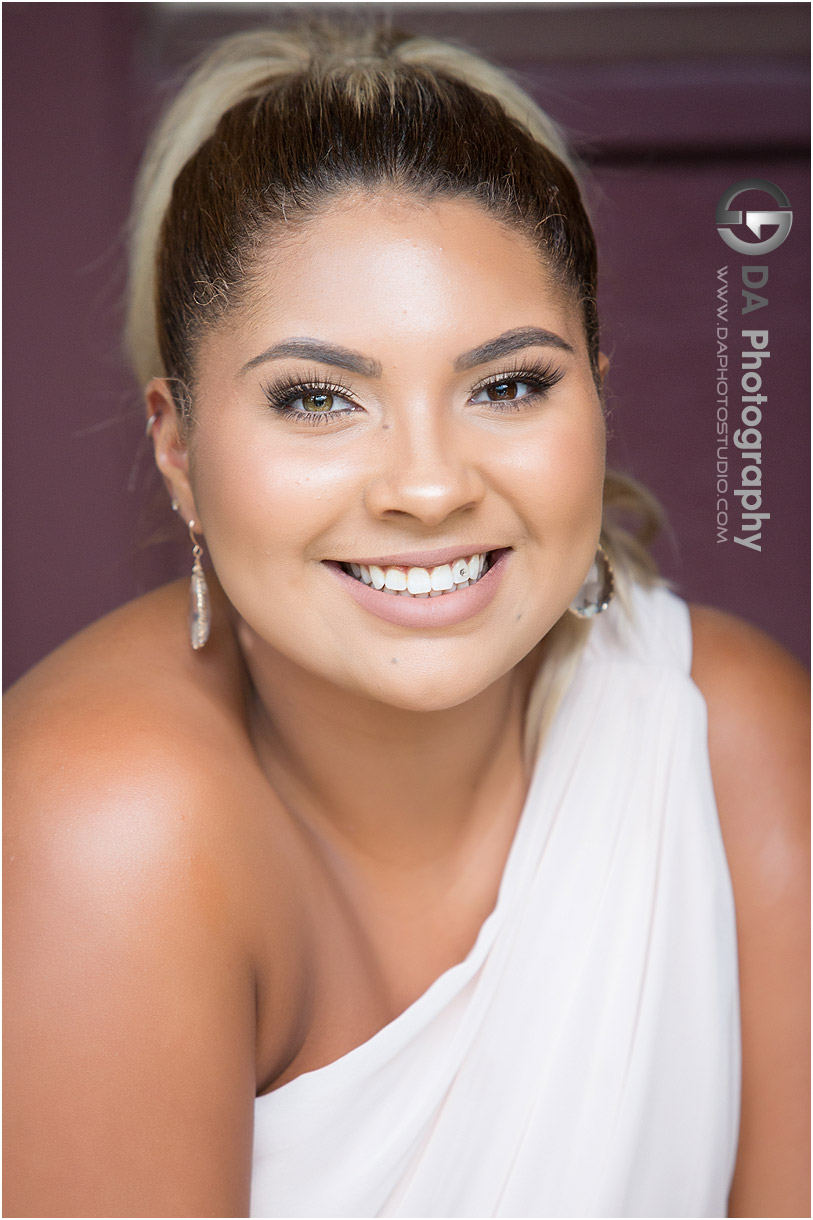 As the girls got ready, with Daryus playfully joining nearby, there was such a light hearted and relaxed atmosphere. When there is no drama or stress it makes it so much easier to photograph! I loved being able to offer them images such as an intimate snuggle with her son and petting her fur babies. These are snapshots that will instantly transport them back to those emotional moments.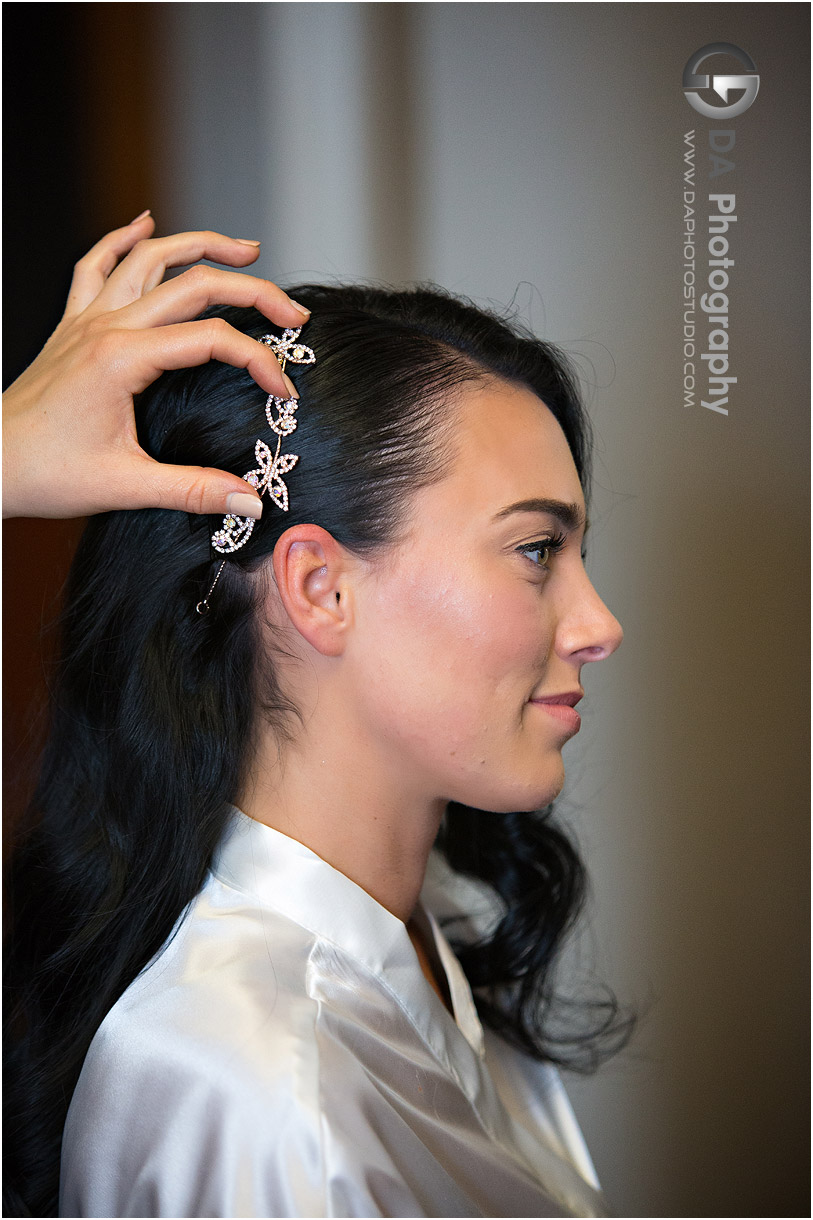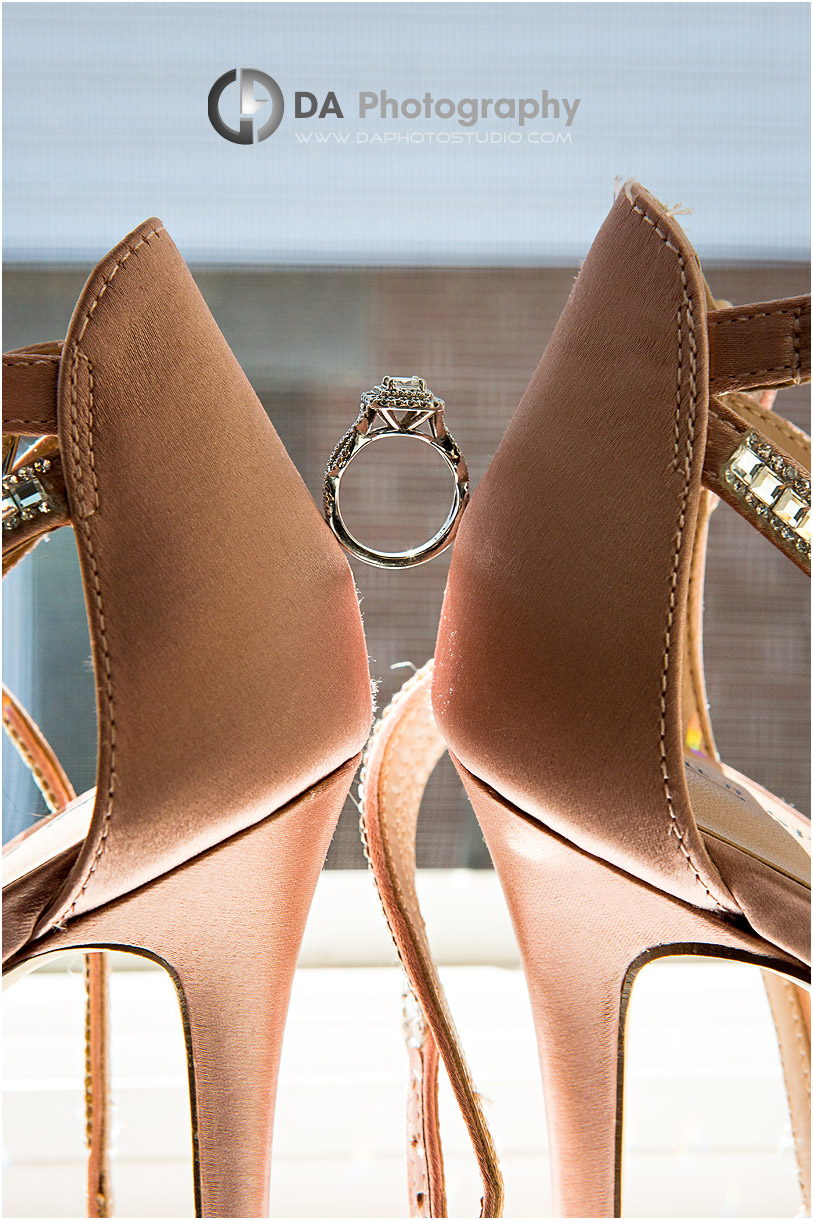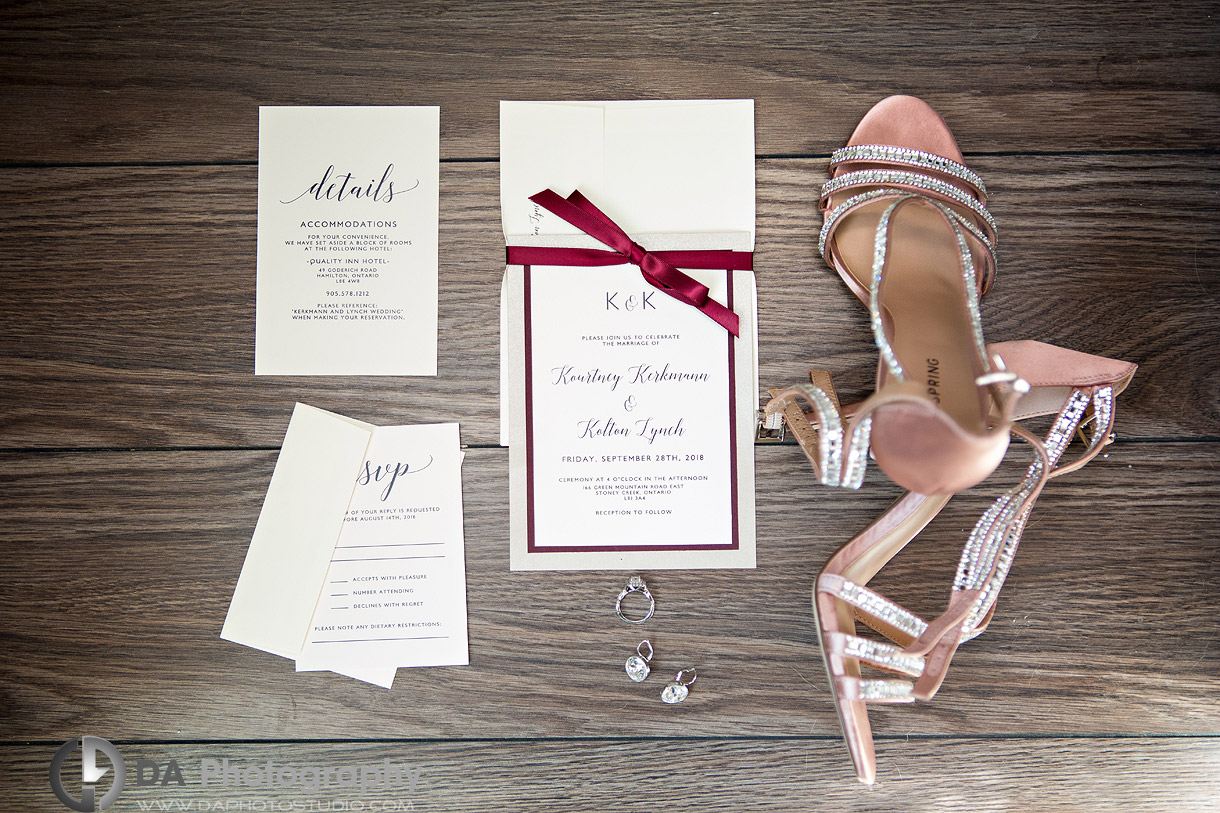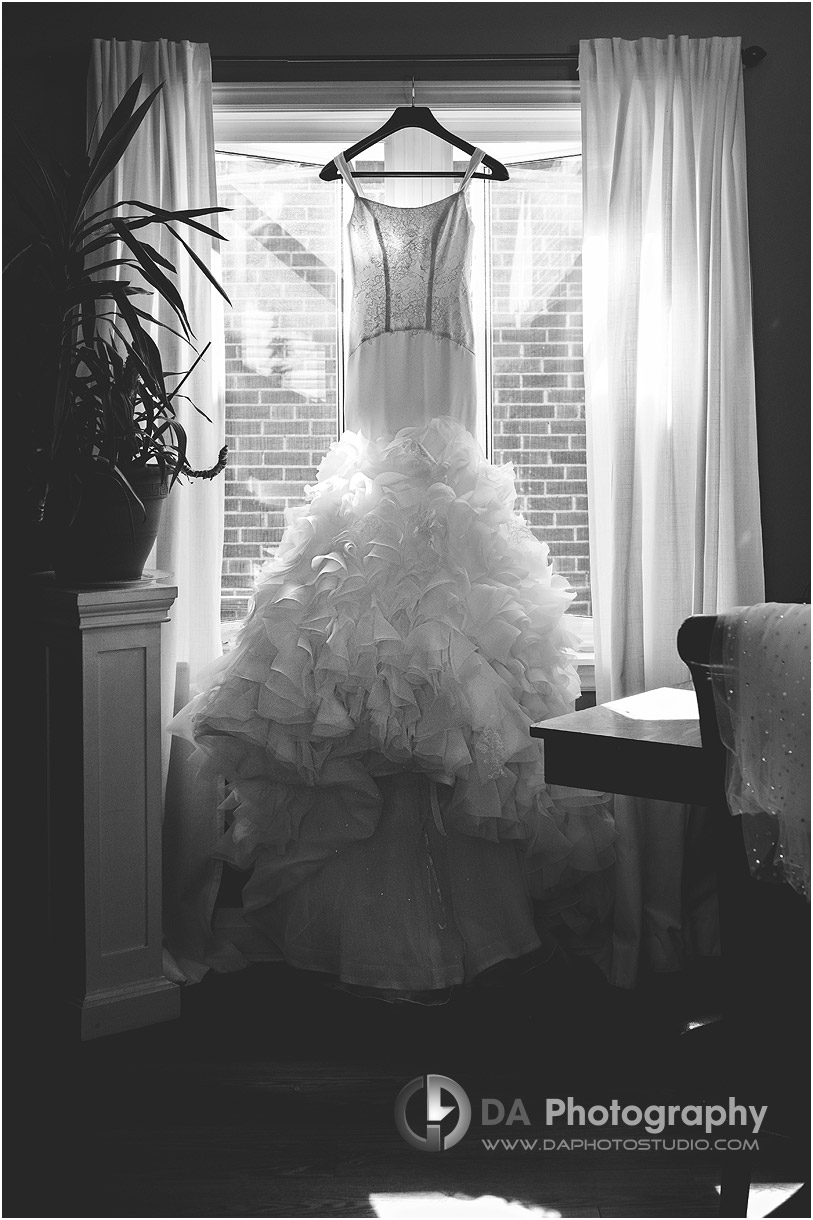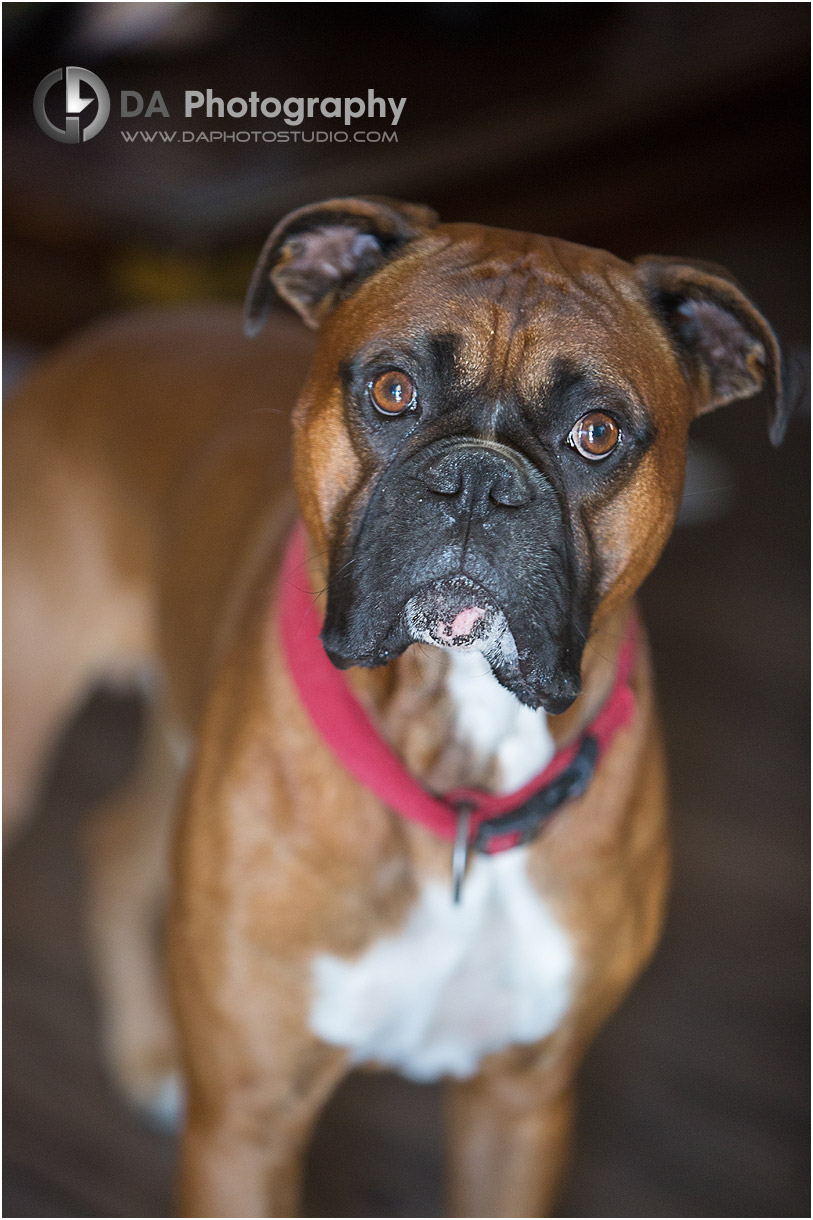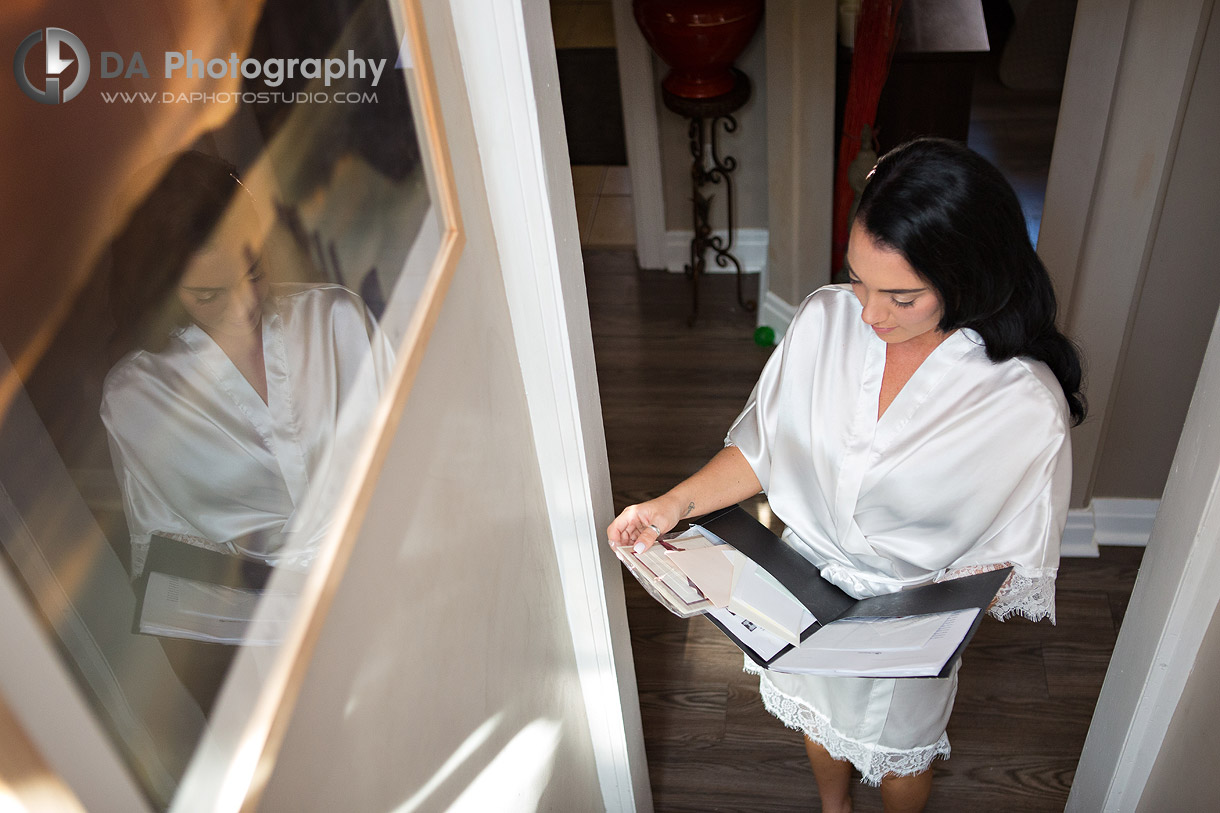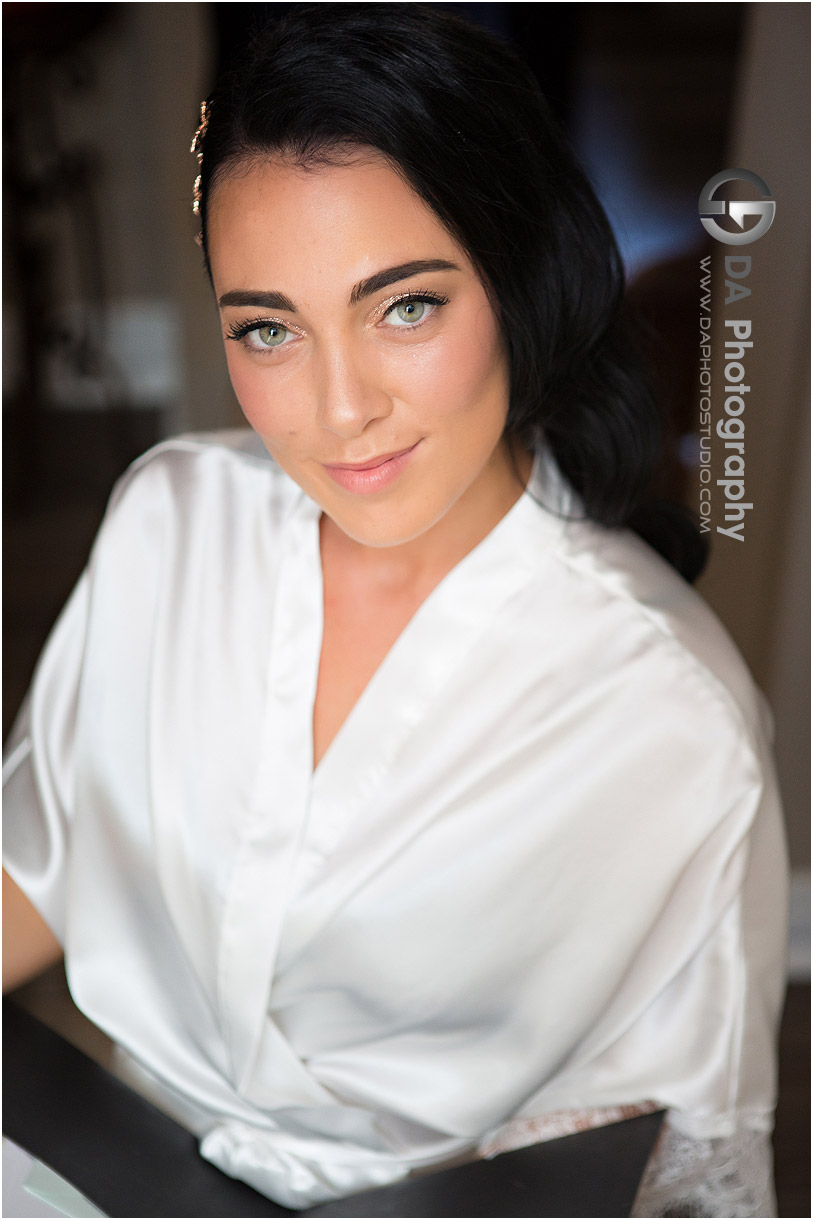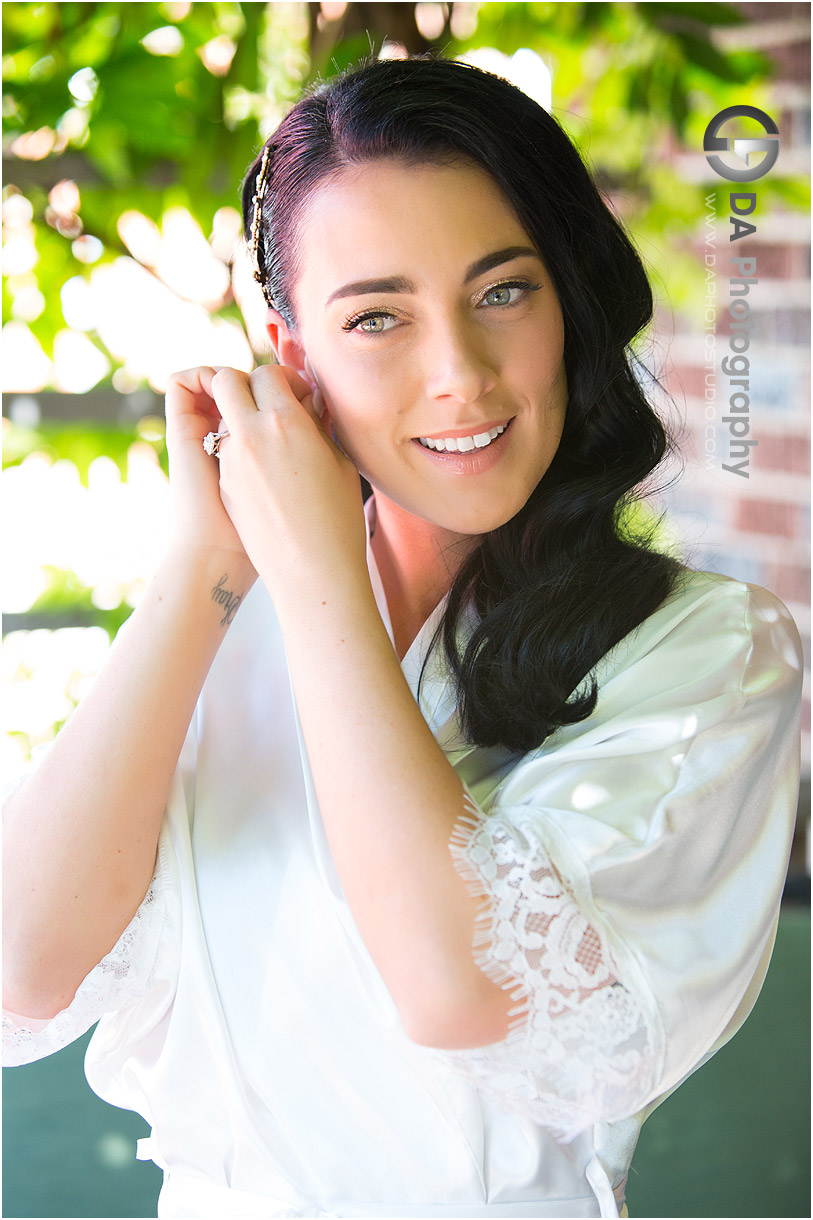 Find out where this fairy-tale location is for this picturesque Stoney Creek wedding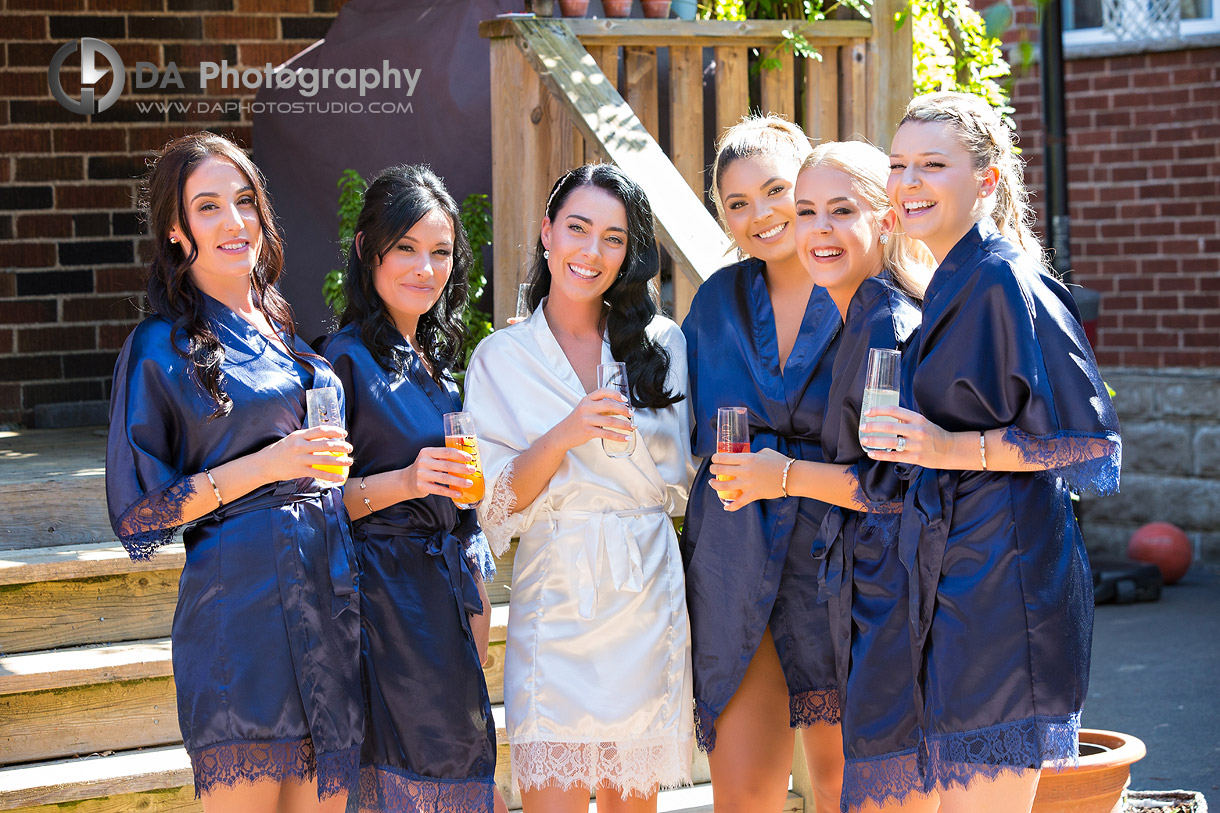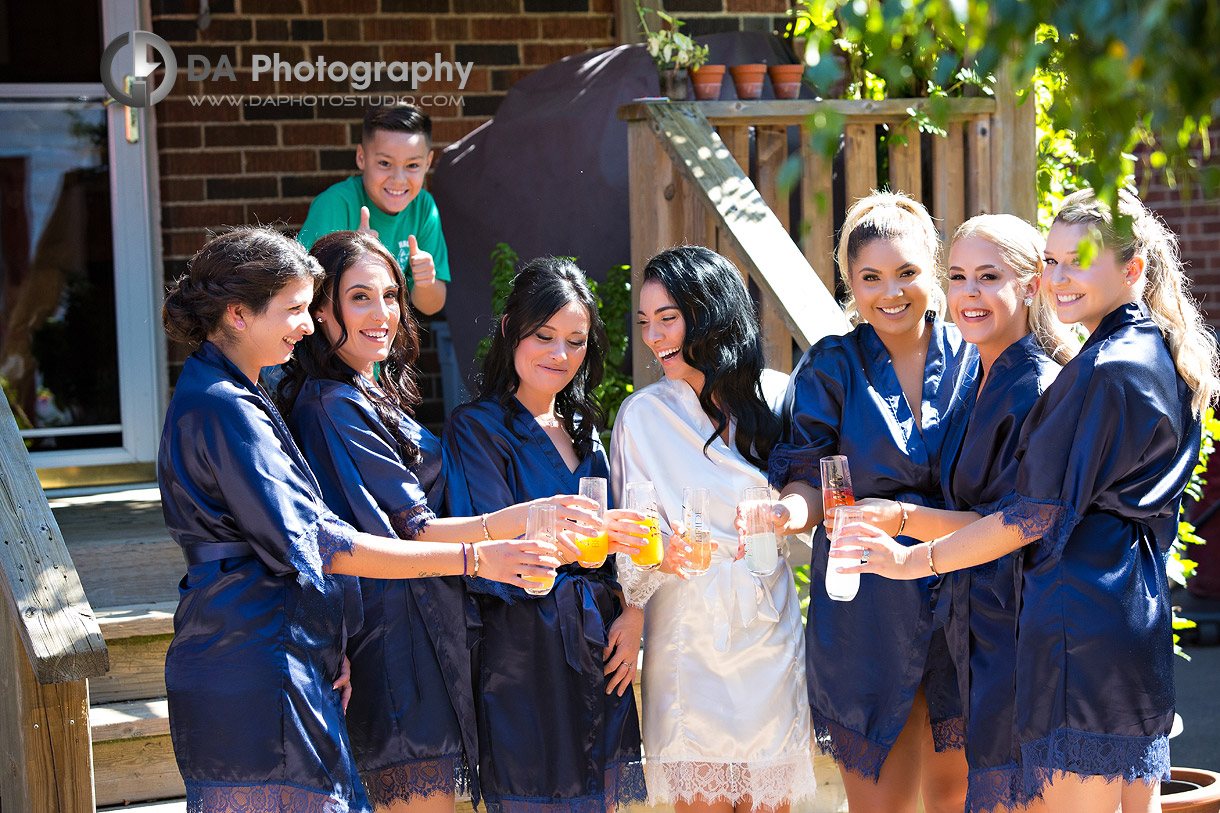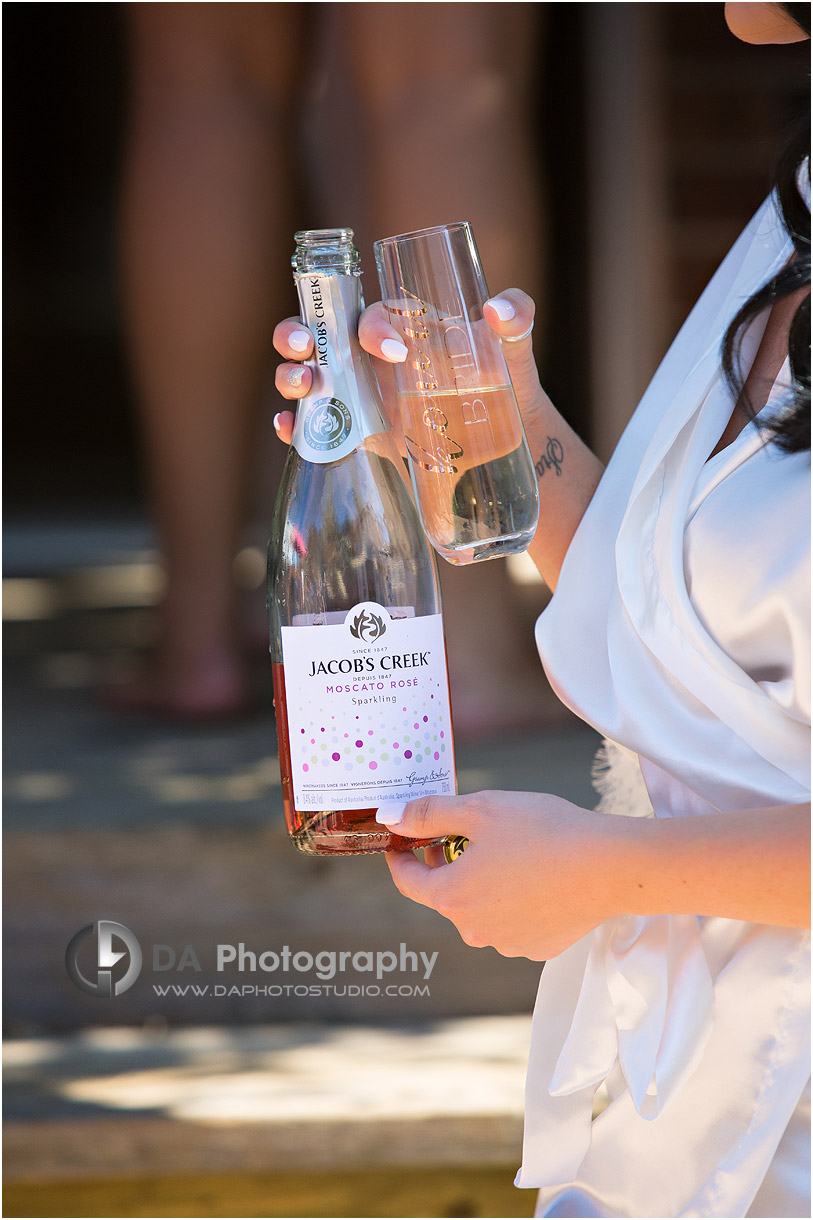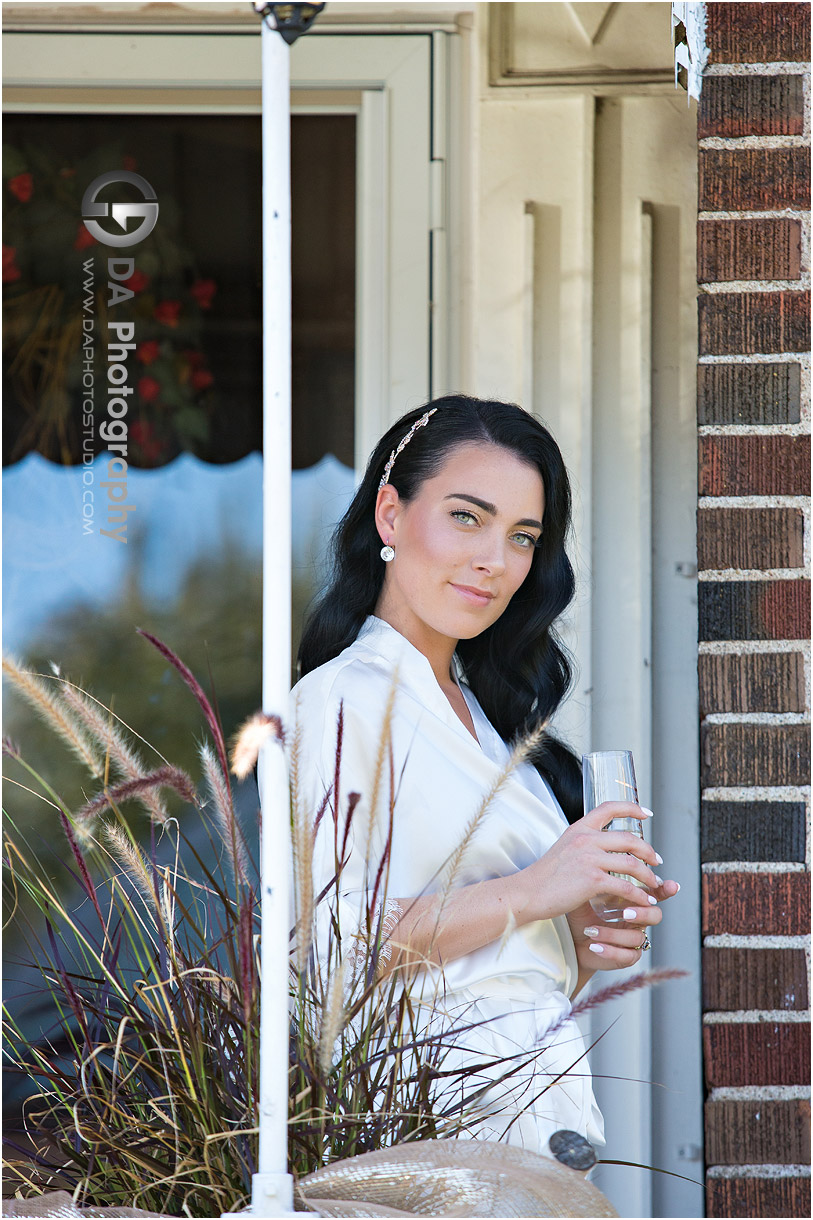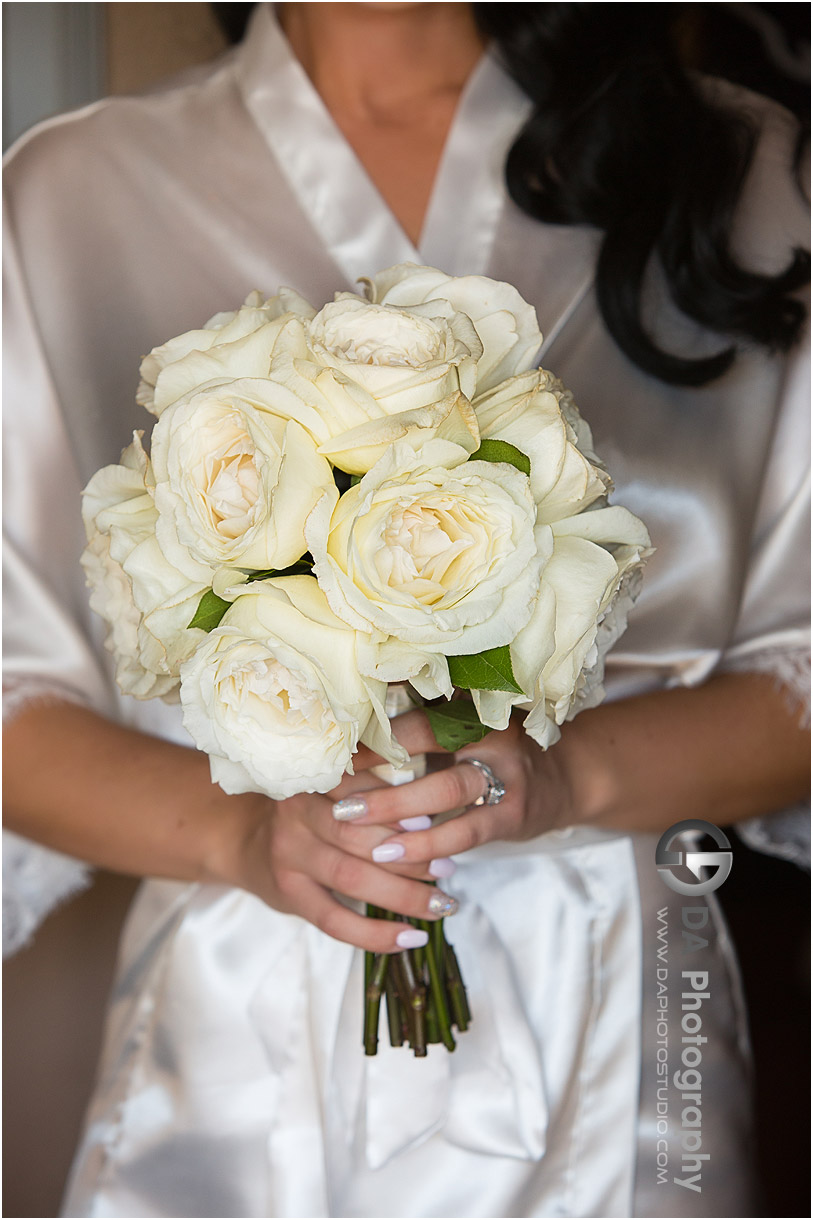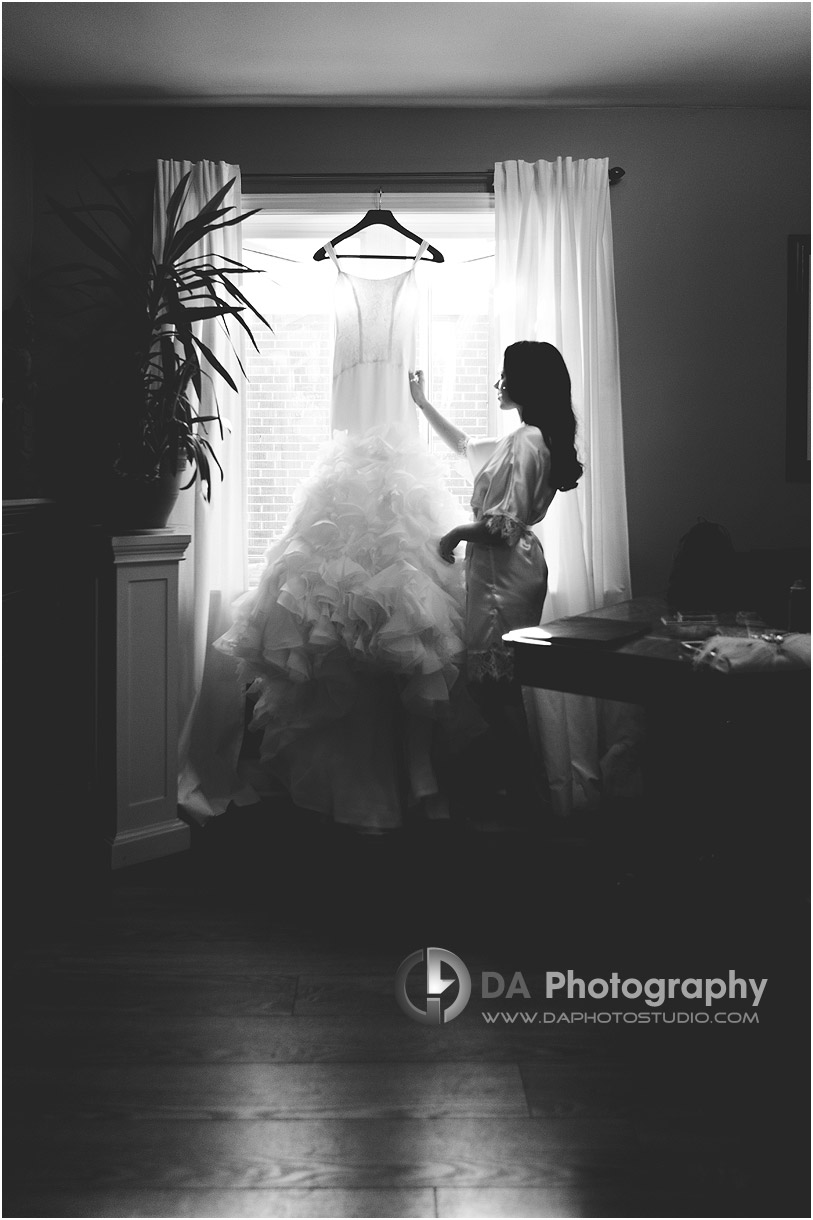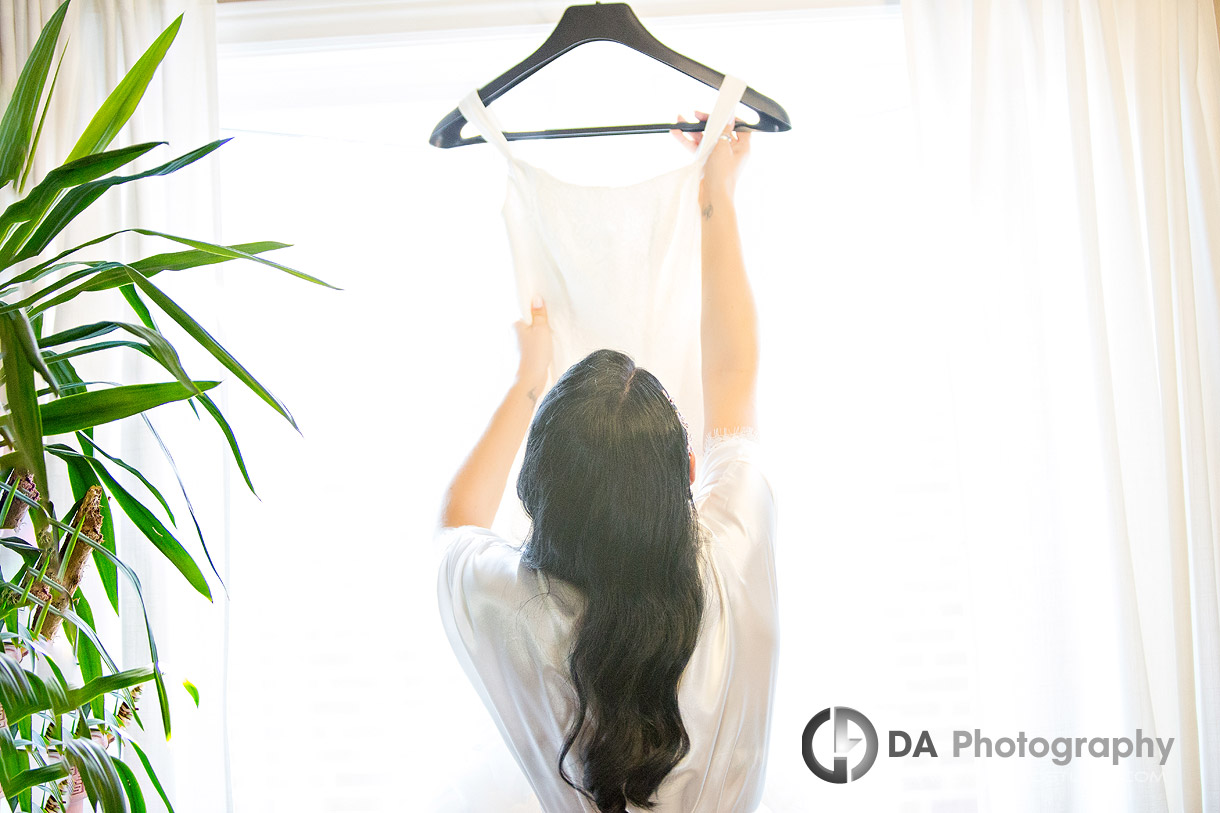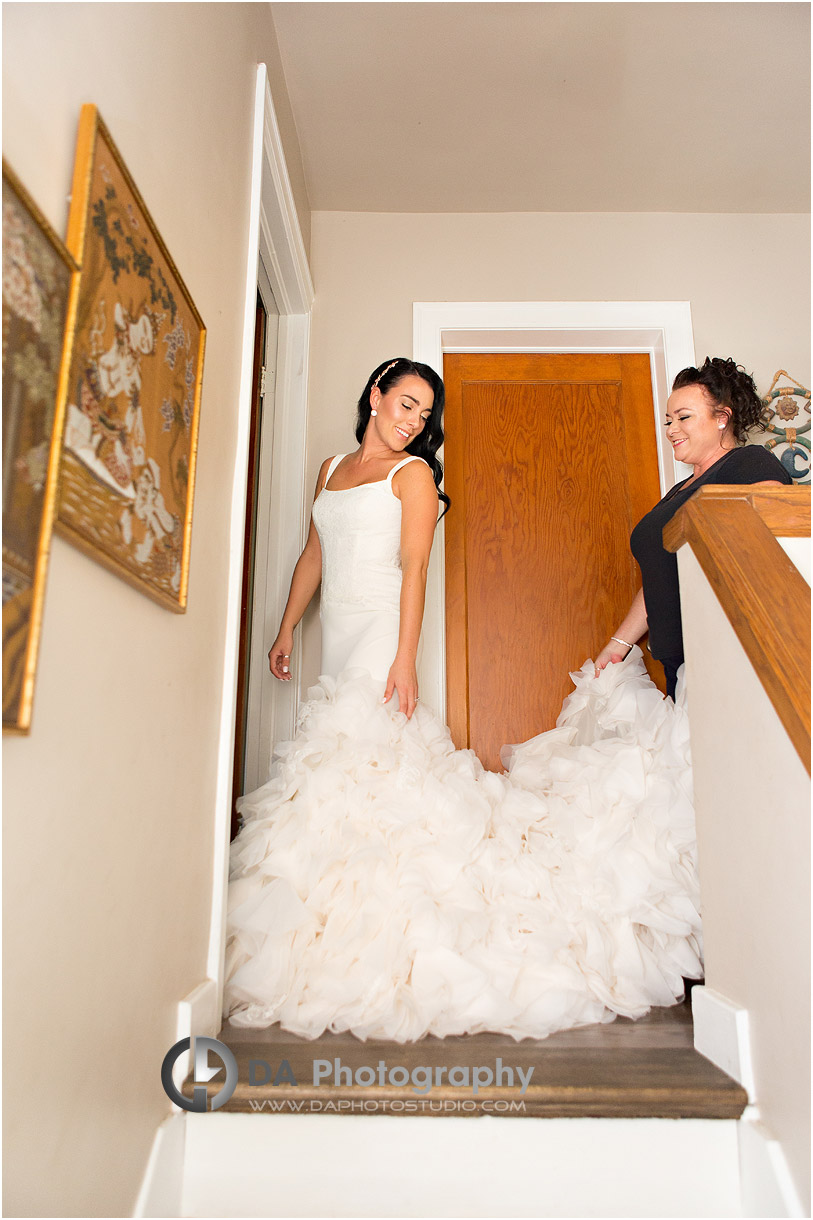 For a bit of fun, I had the bridal party pose in a staged position for a classic shot, then asked them to relax and be themselves. The two images are a great example of how you can really capture their true emotions with journalistic photography.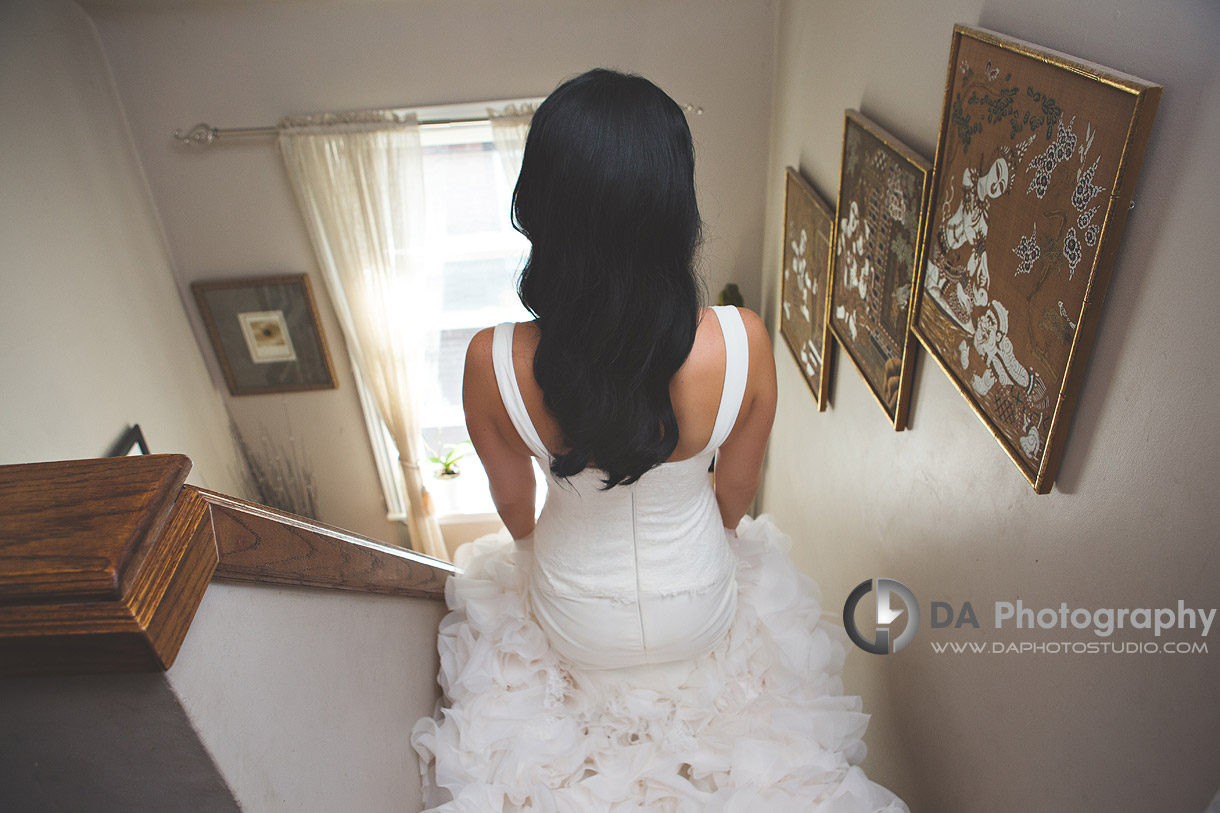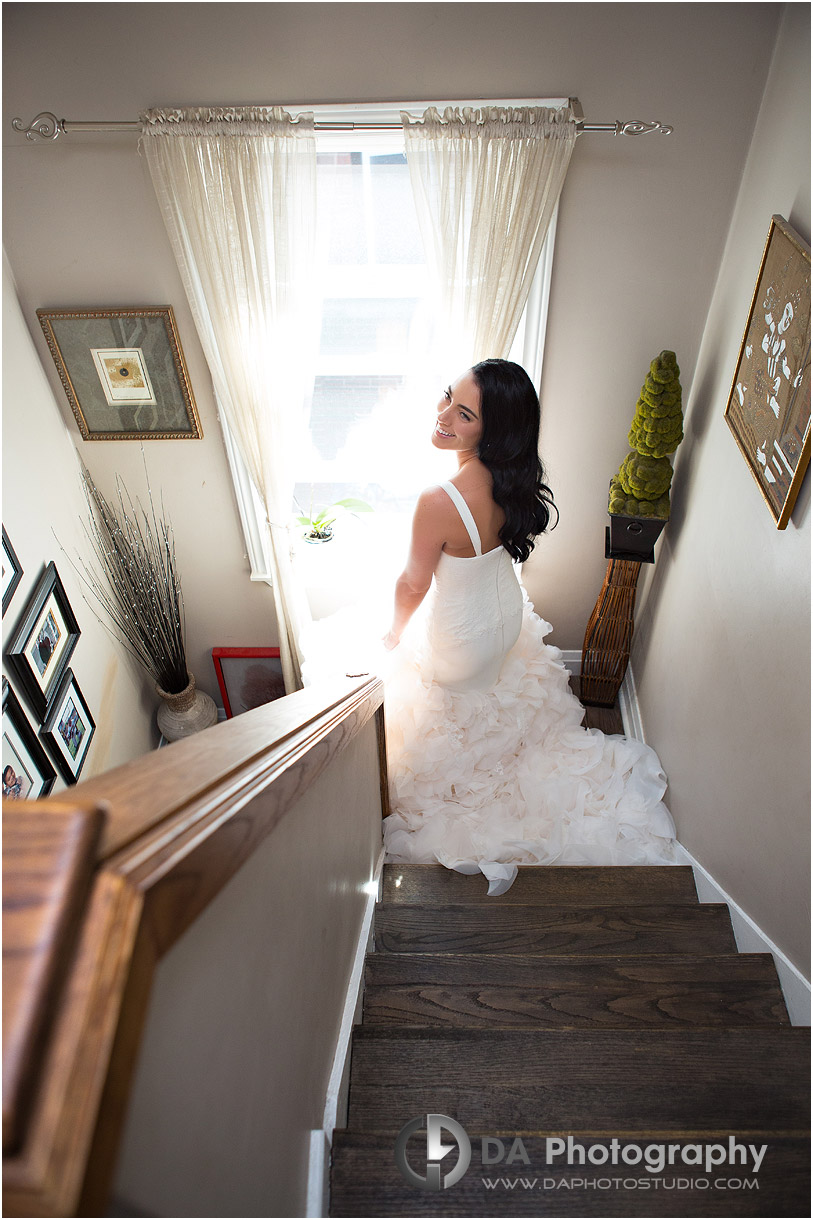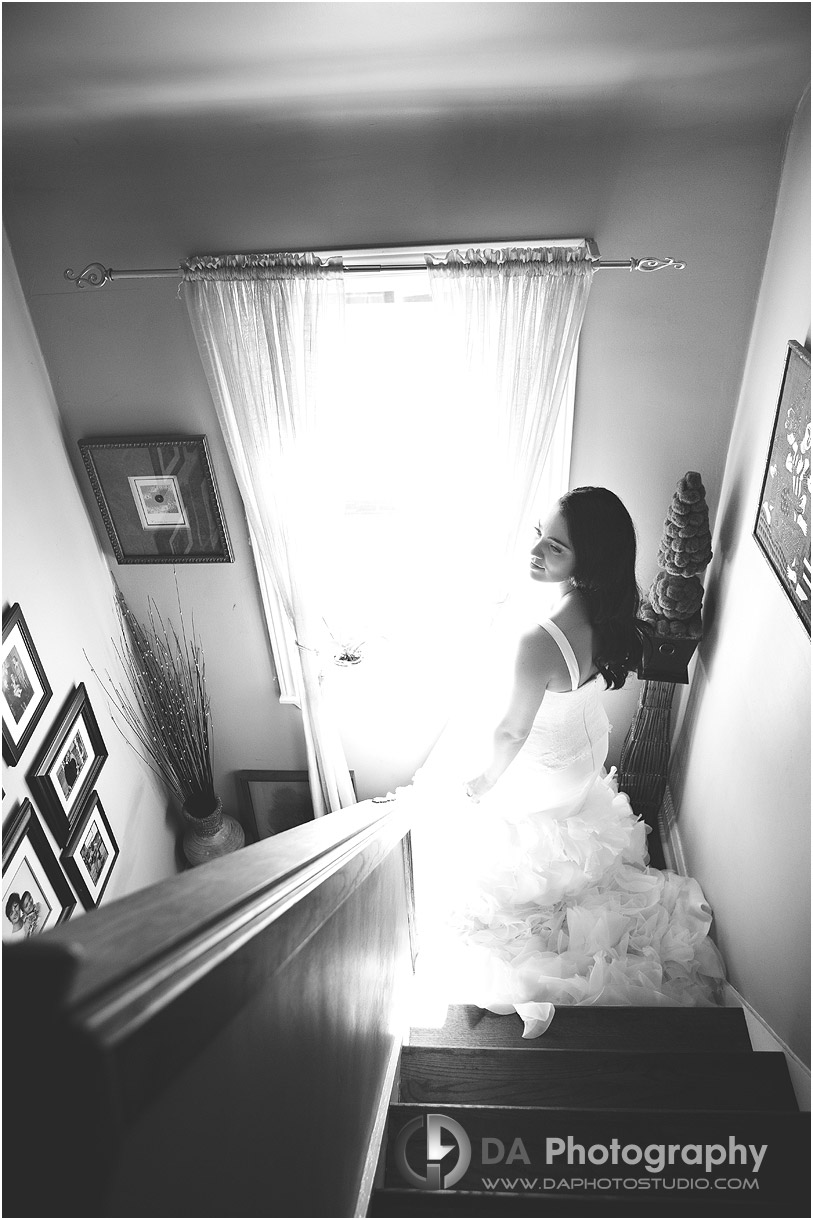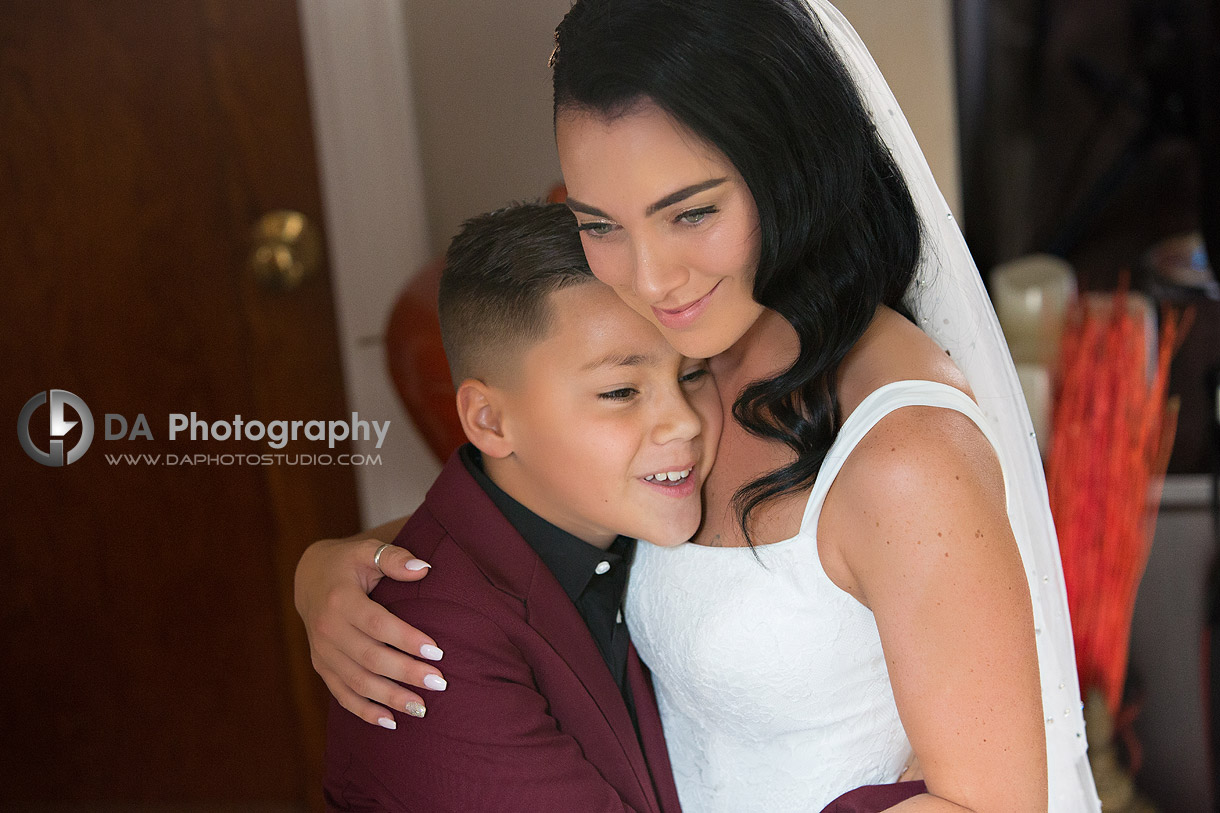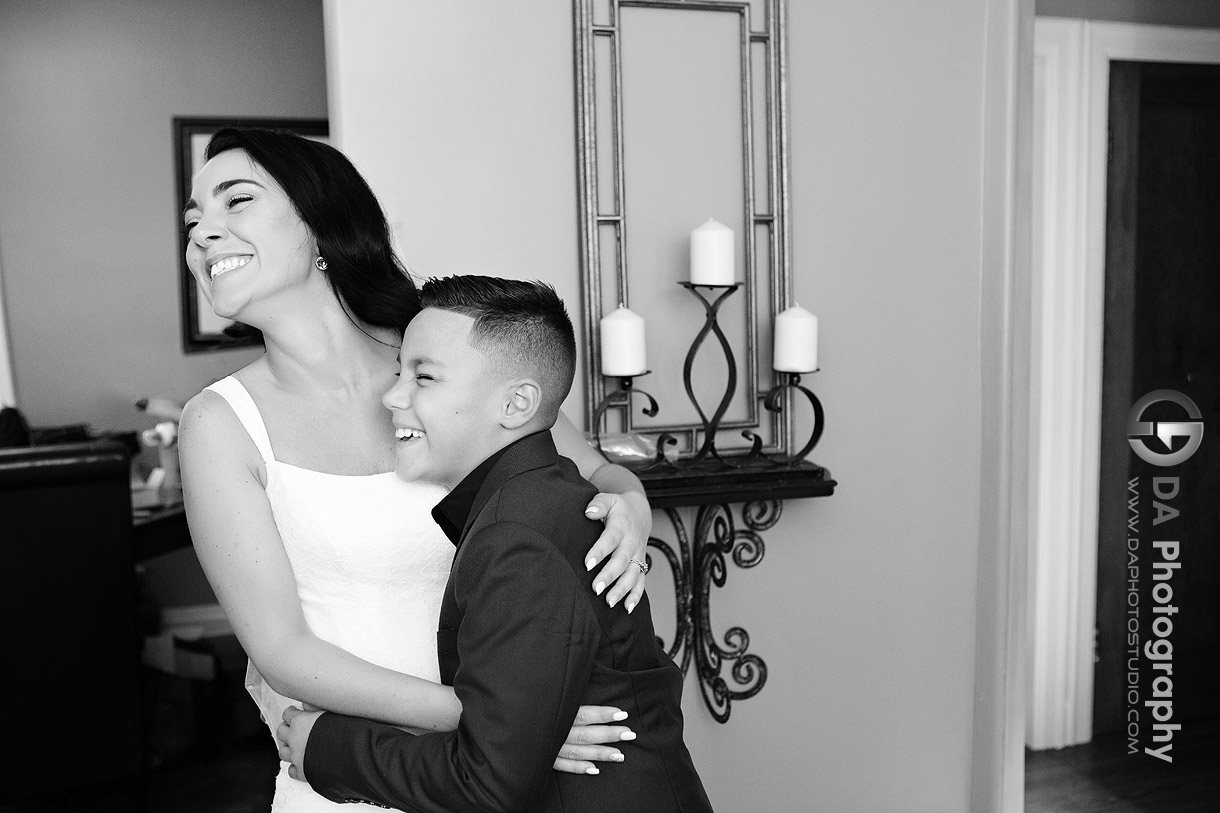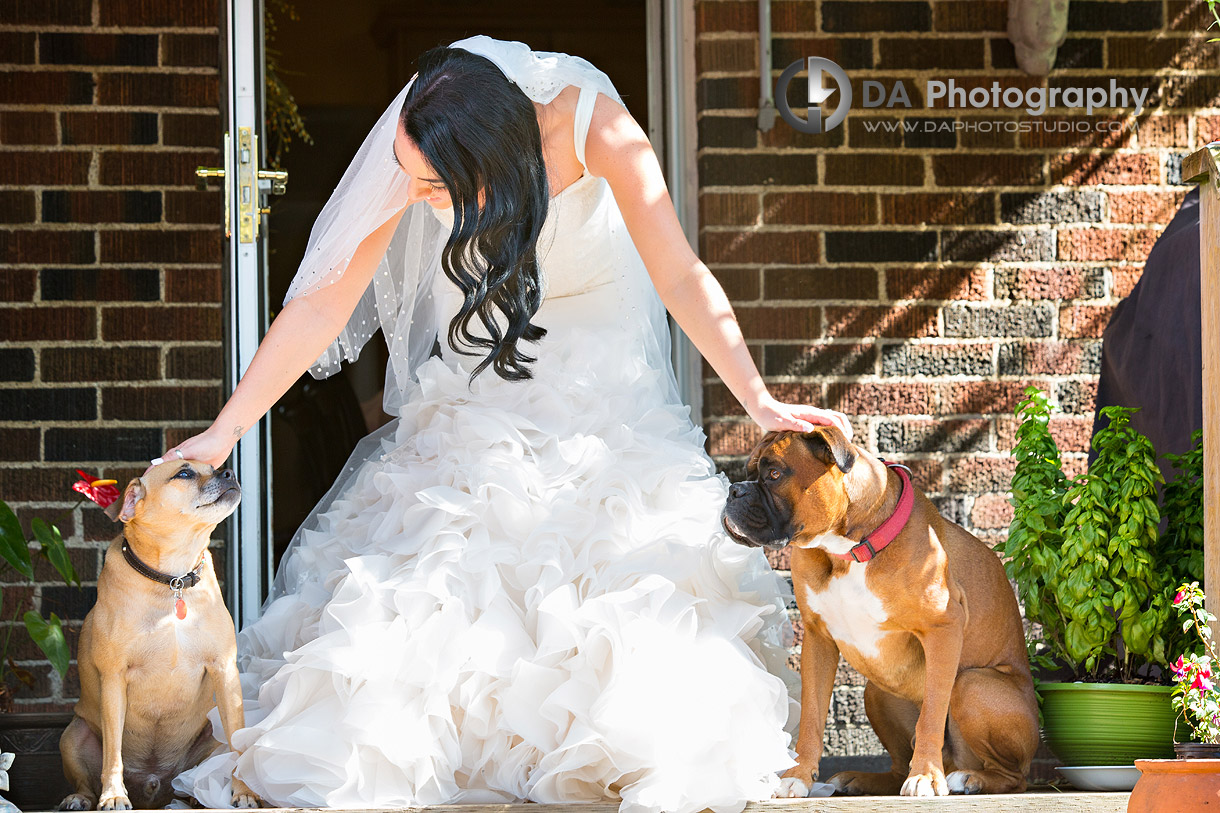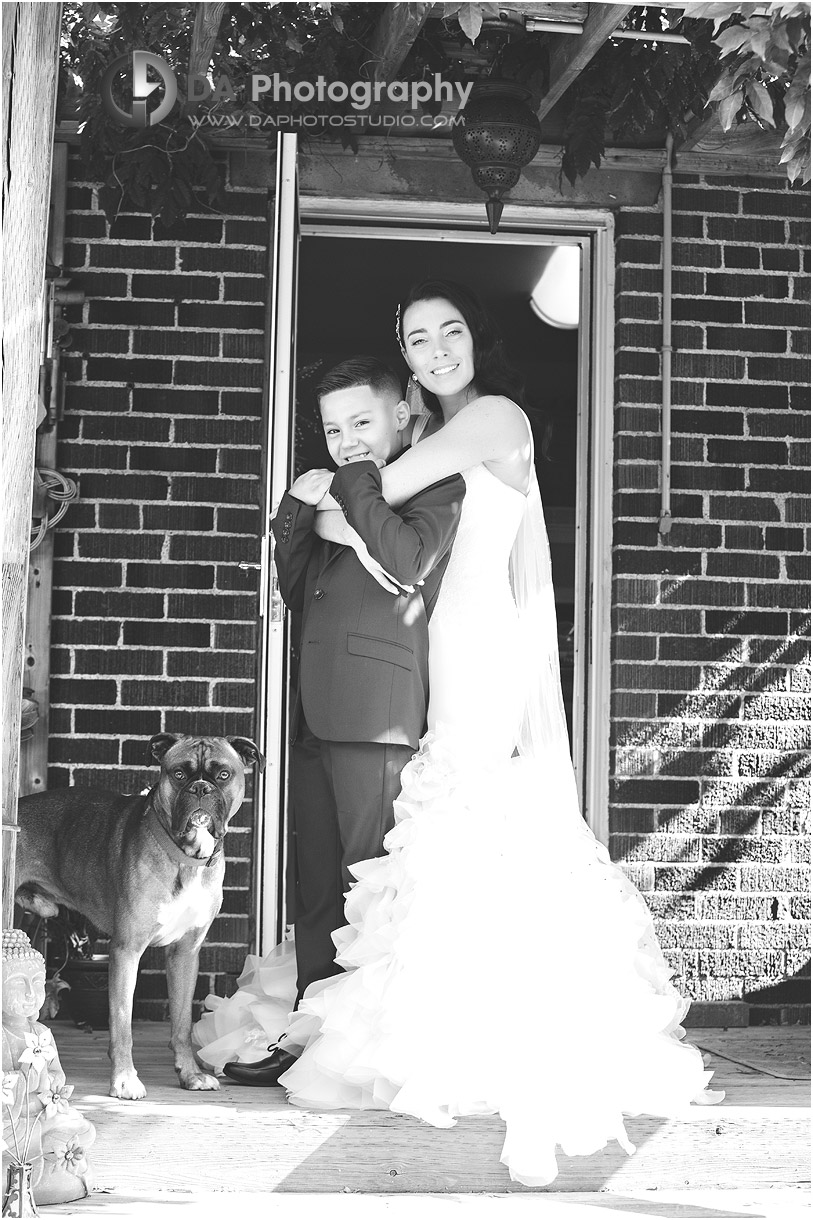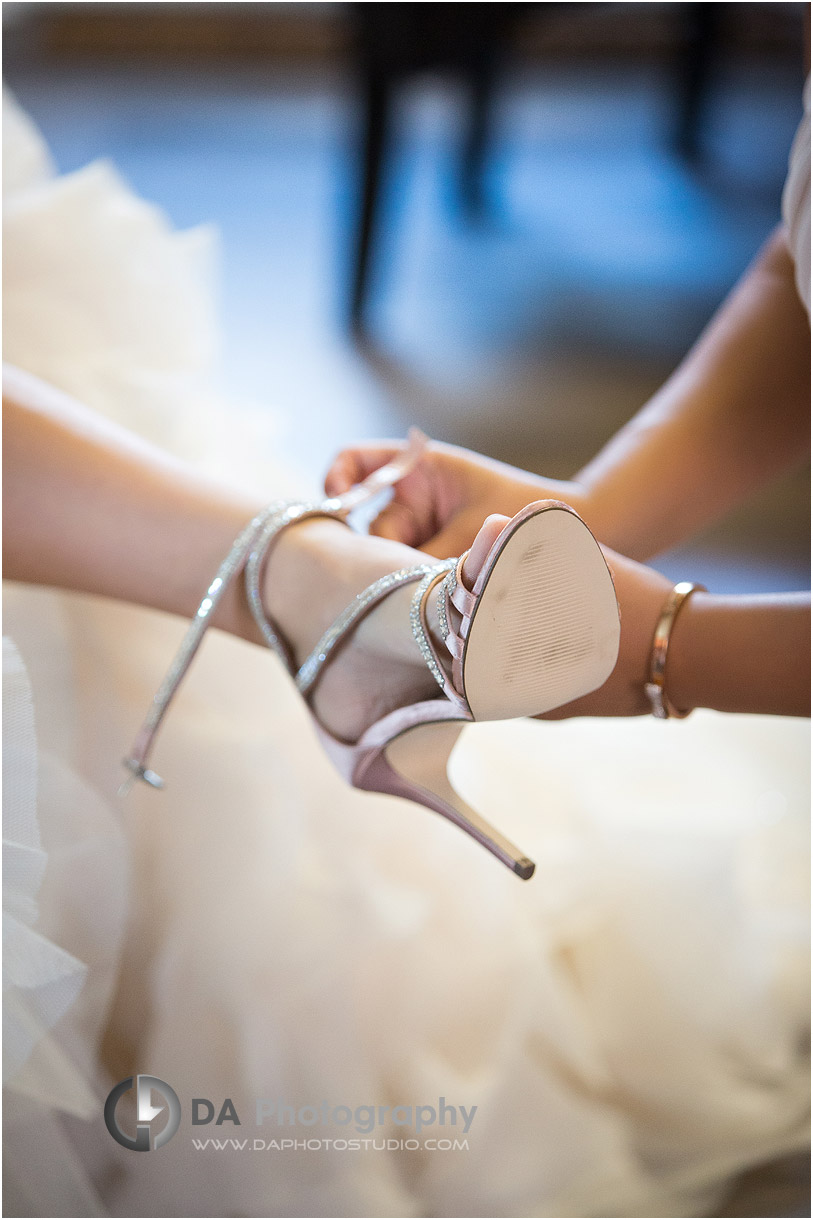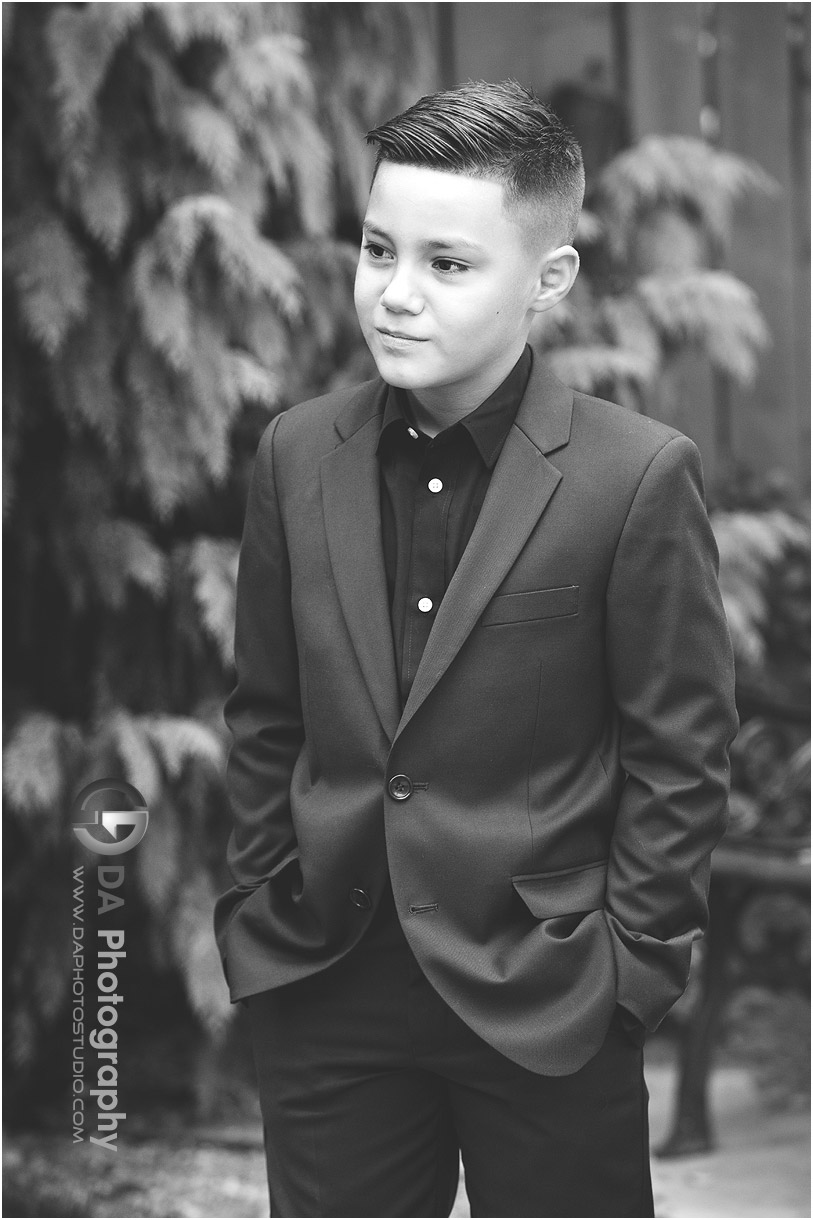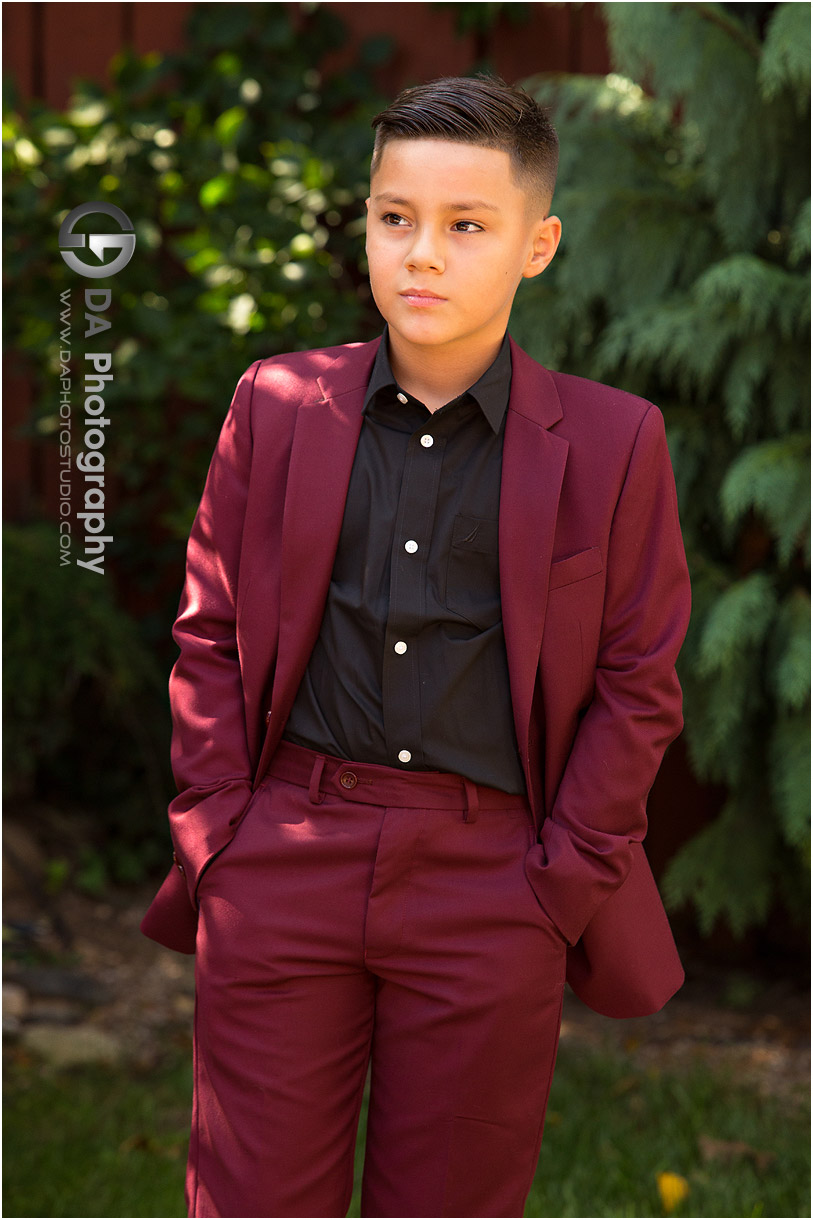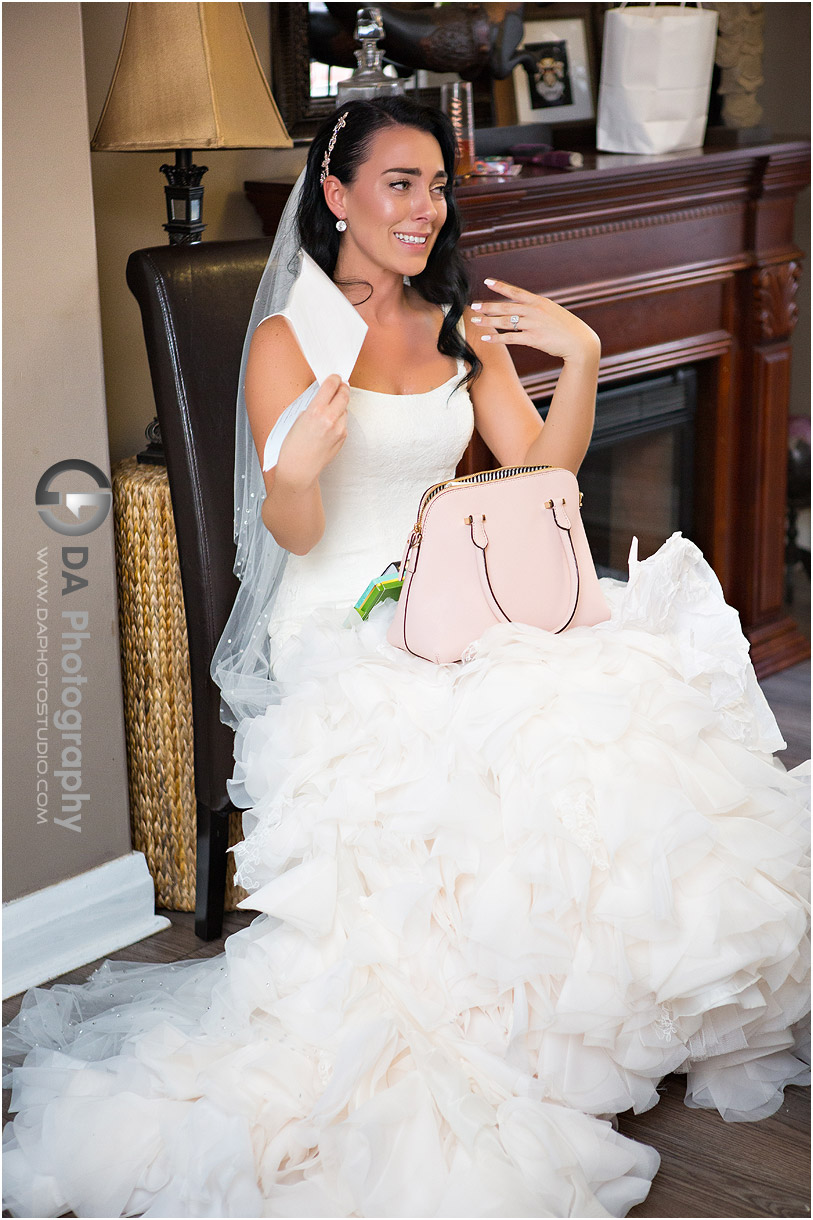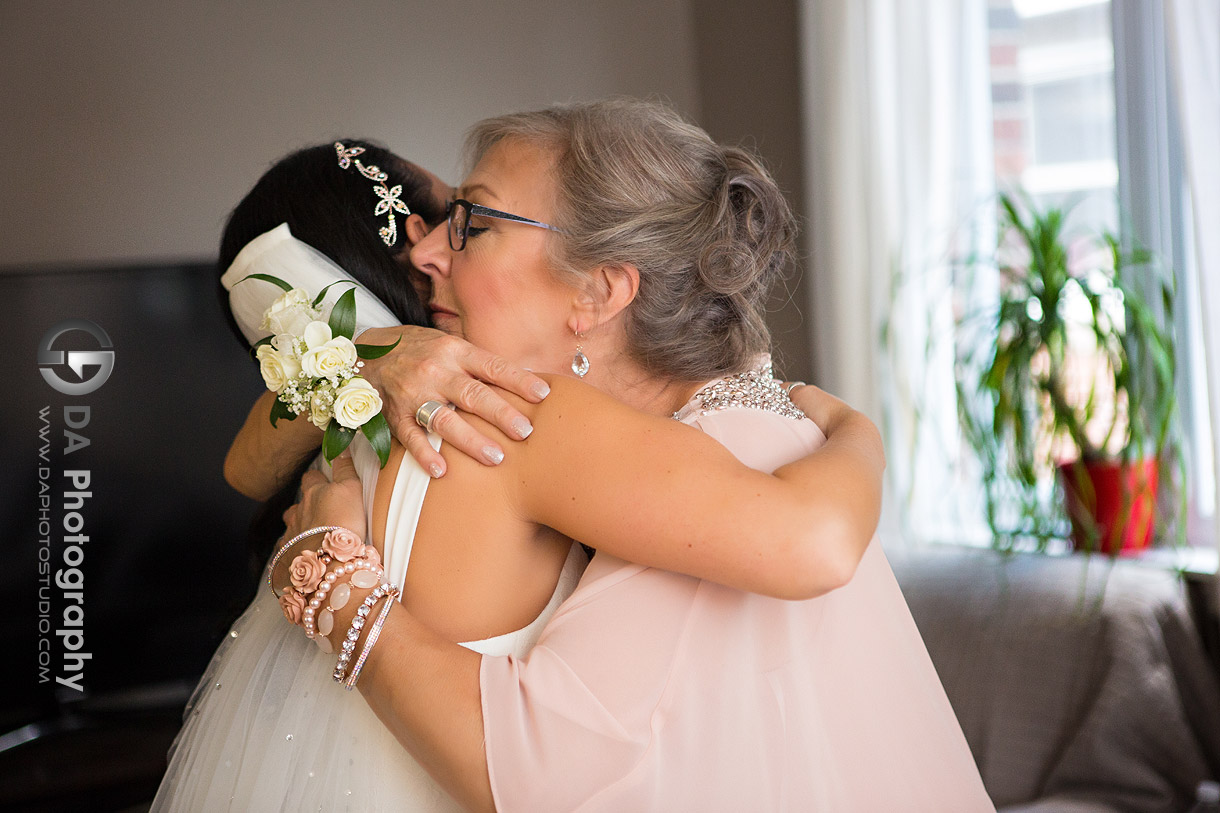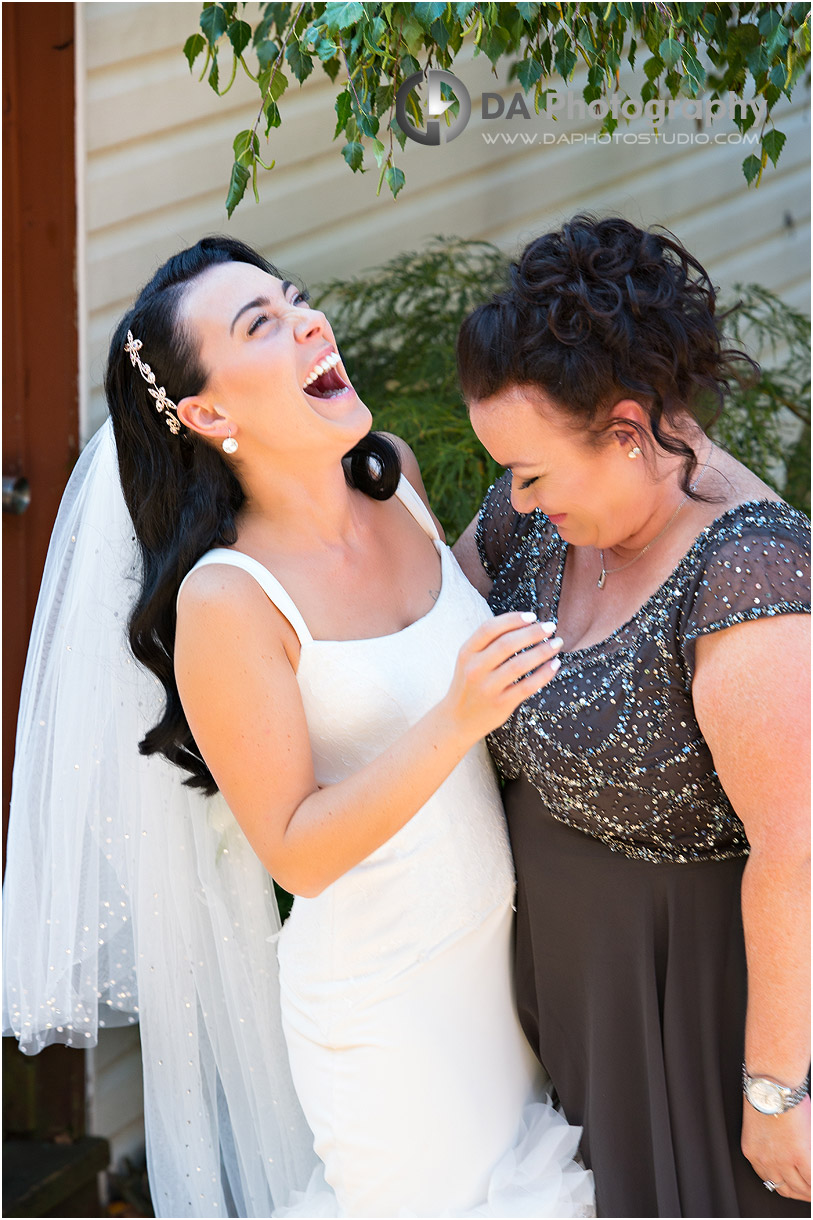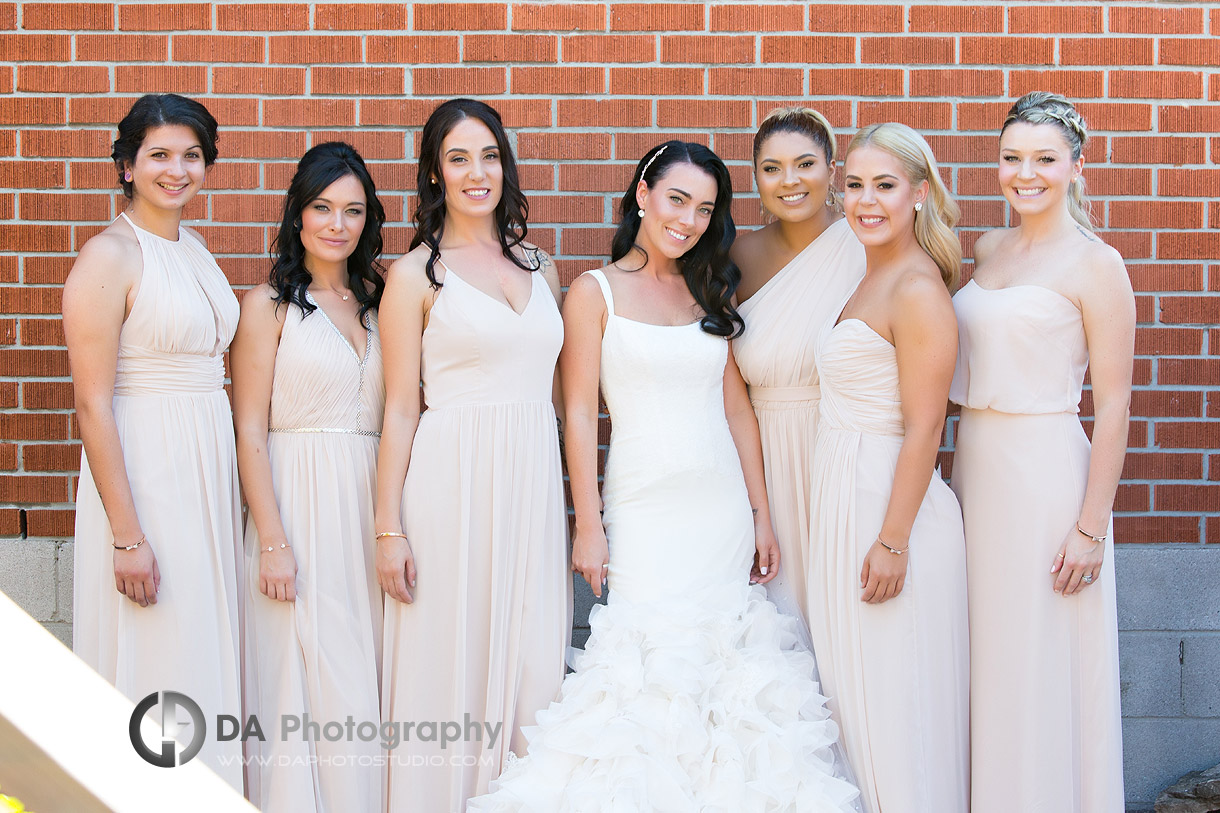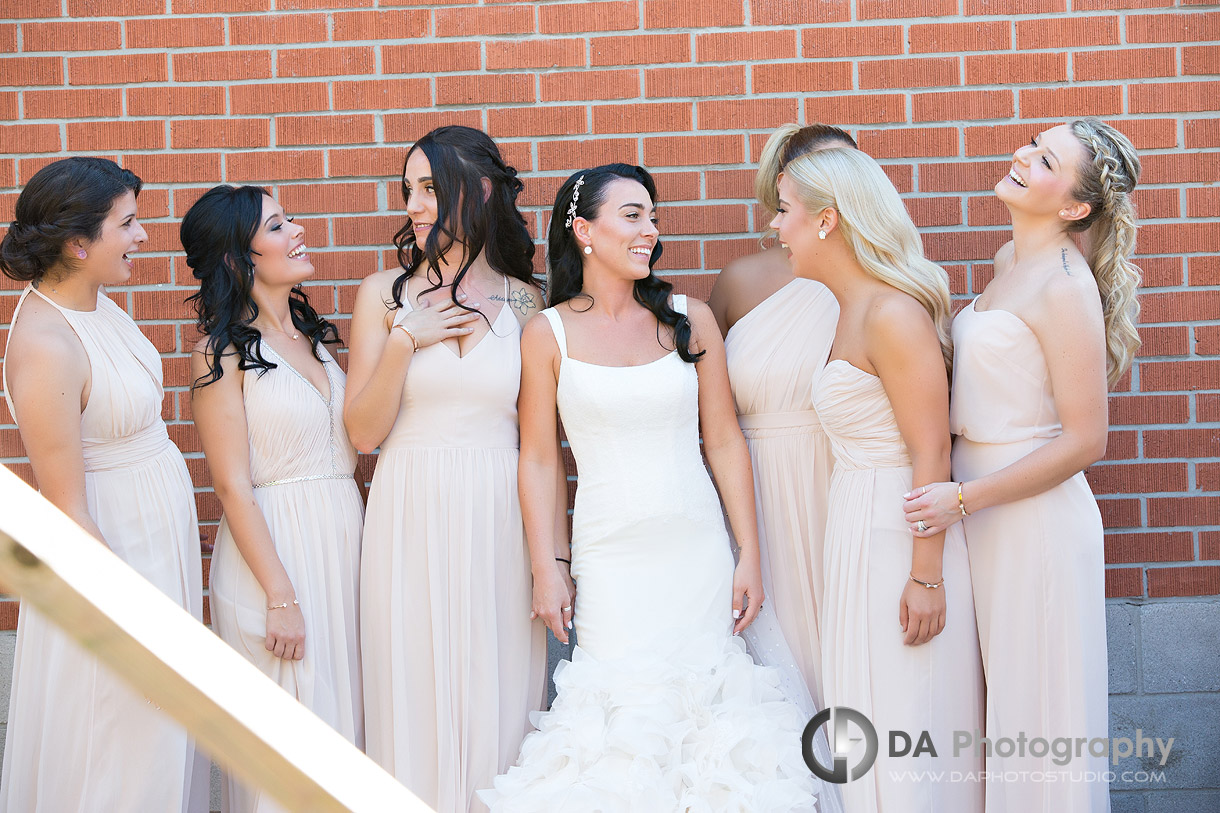 We headed over to the Croatian Convention Centre of Hamilton which proved to offer a beautiful space for their outdoor ceremony. Kourtney had worked hard to find a colour scheme that would be perfect for their fall wedding. She chose a burgundy palette and tied it into the grooms suits which looked really sharp. The rustic style of the outdoor ceremony offered great images and flow. It felt like you had the best of being outdoors yet being covered; an important factor to consider in fall.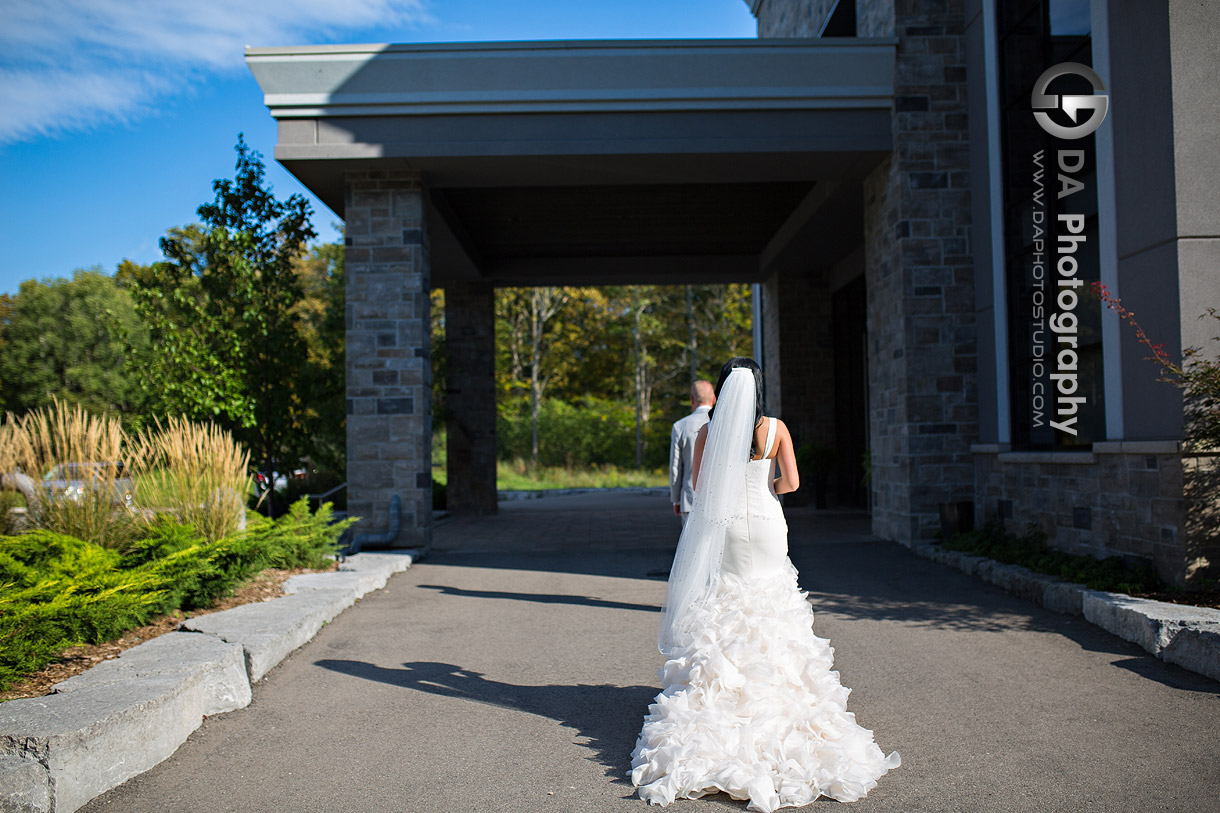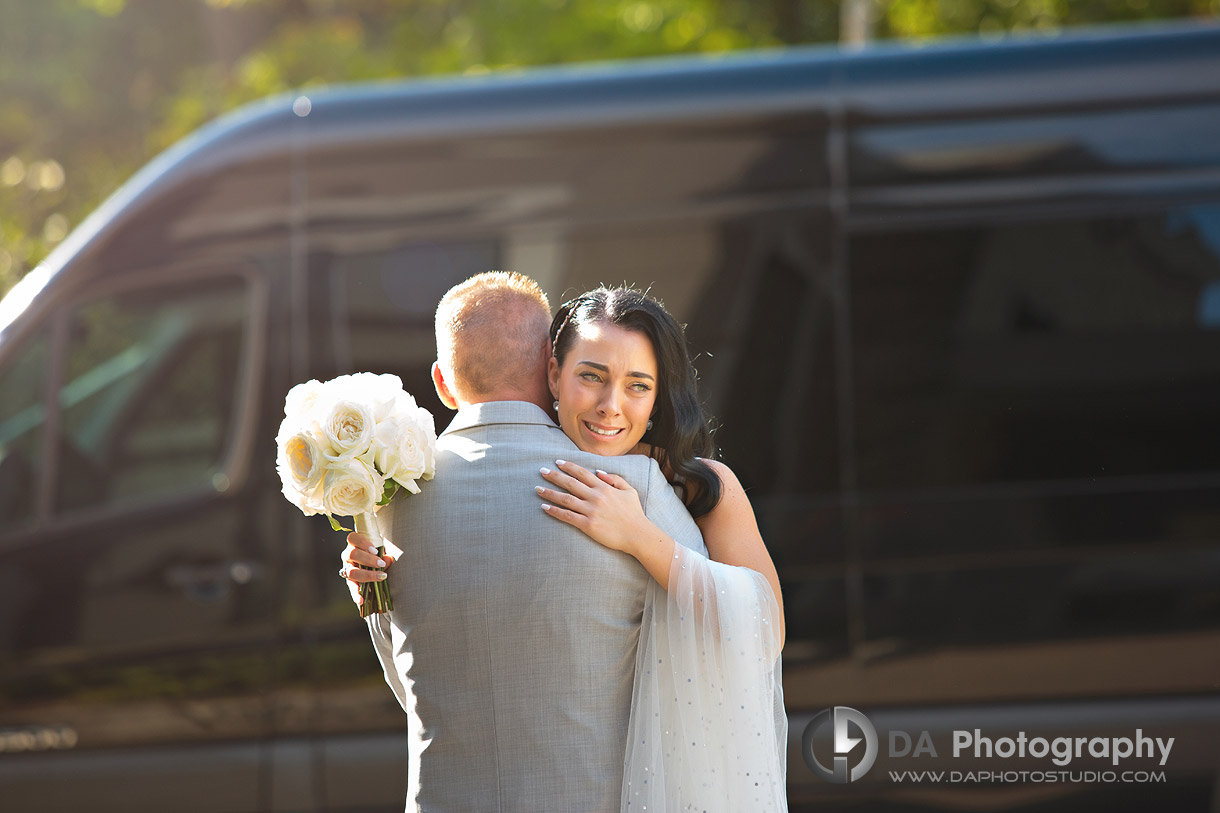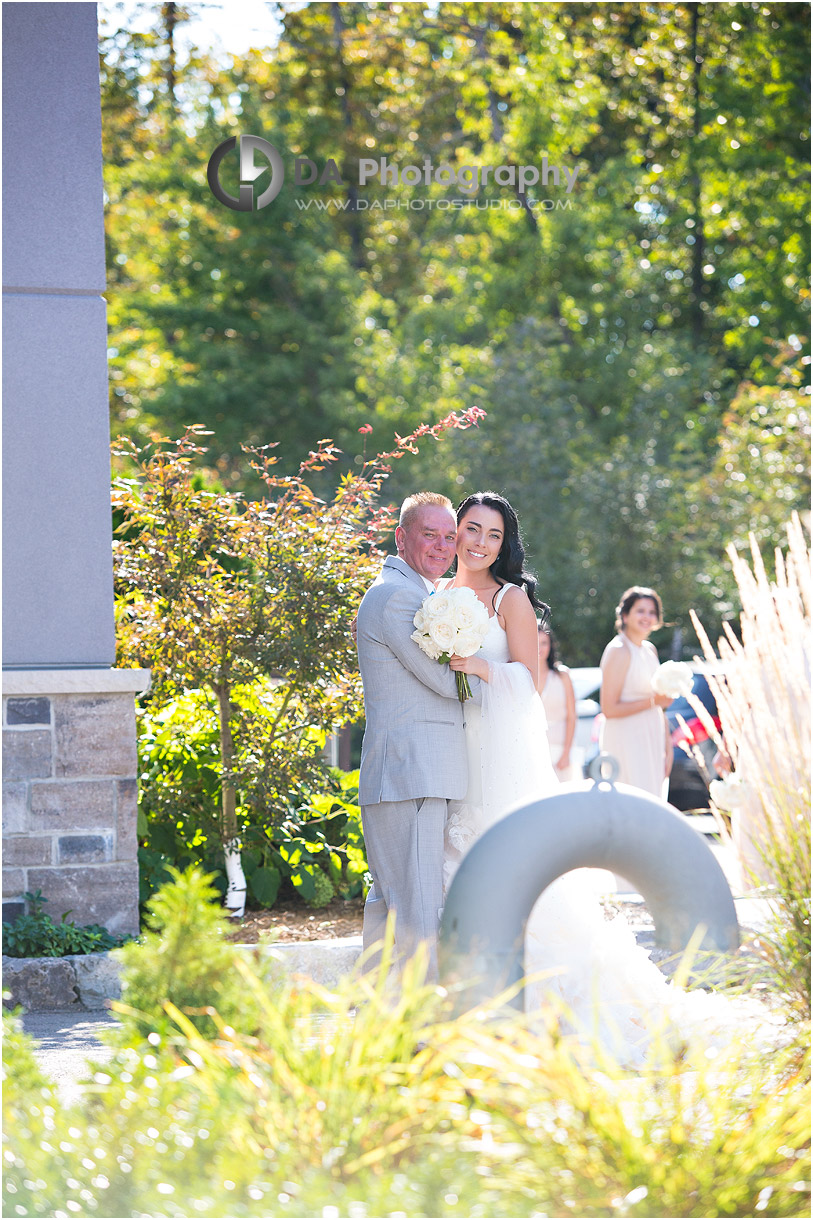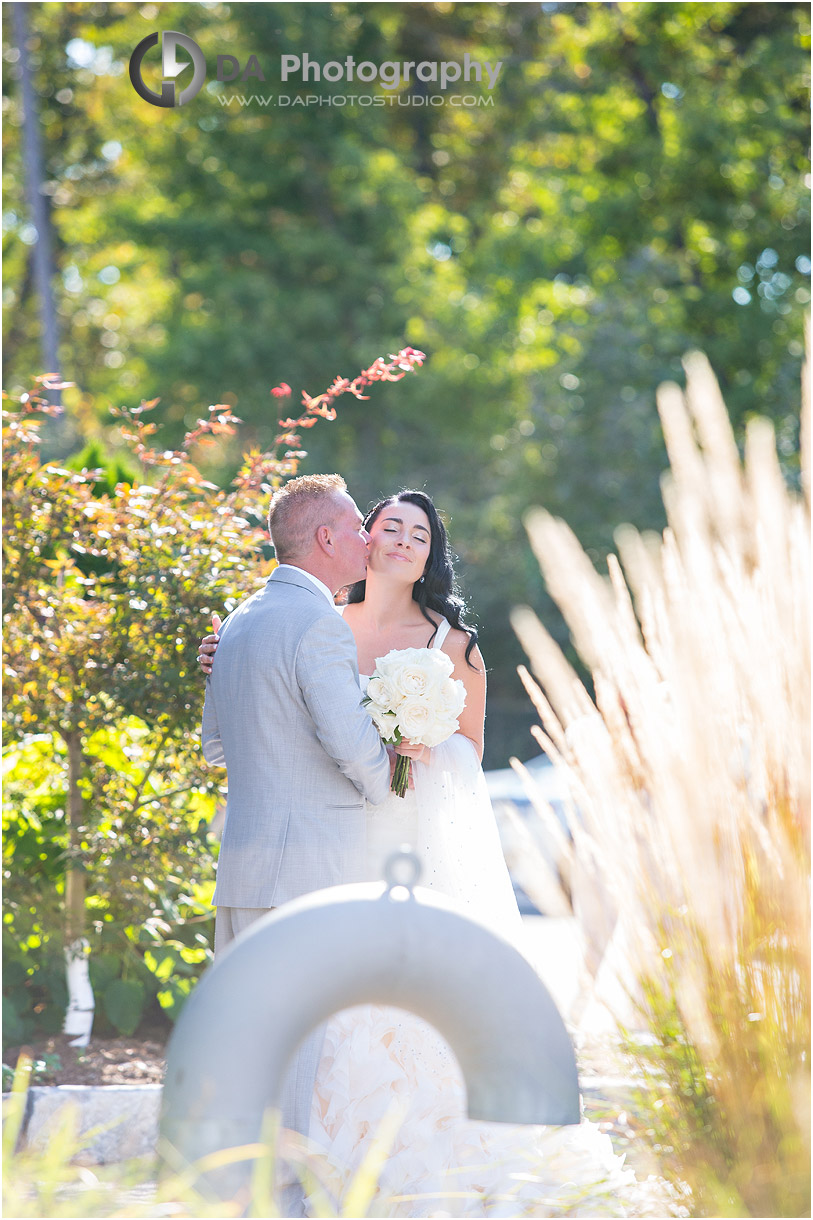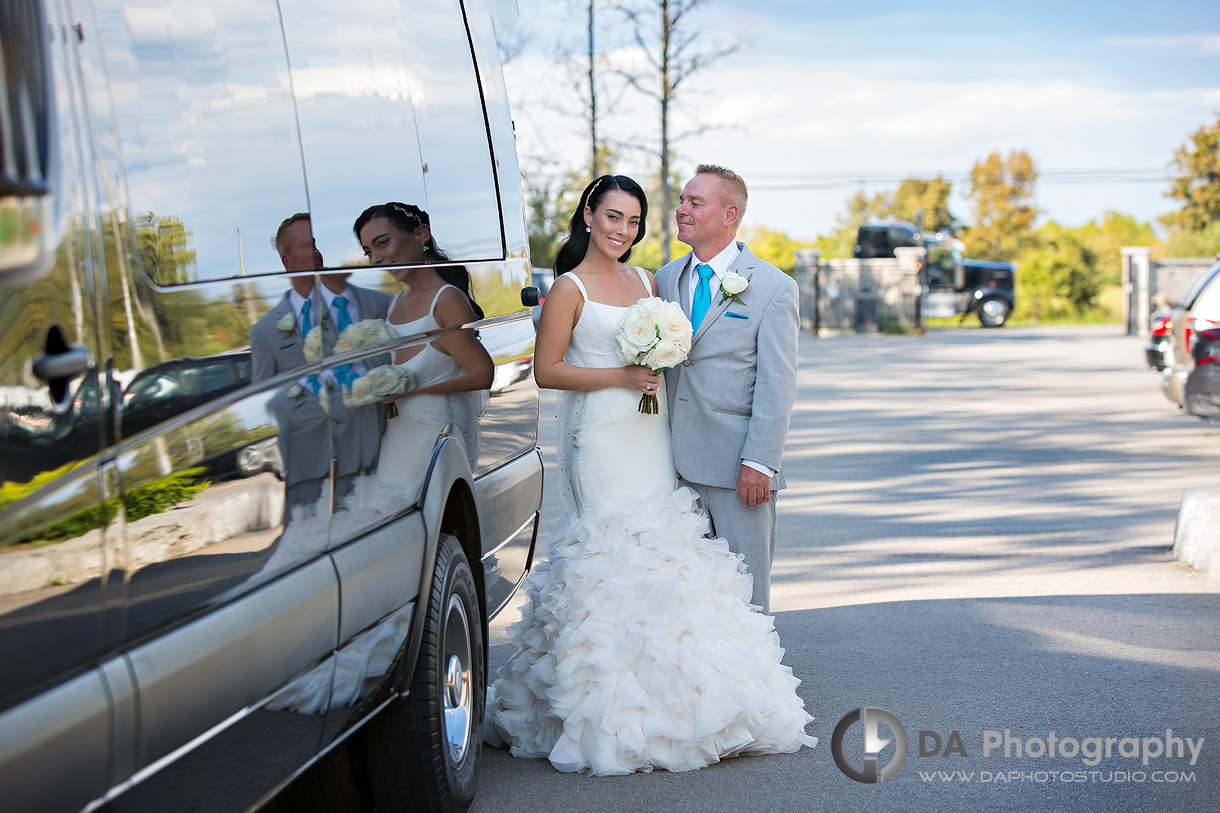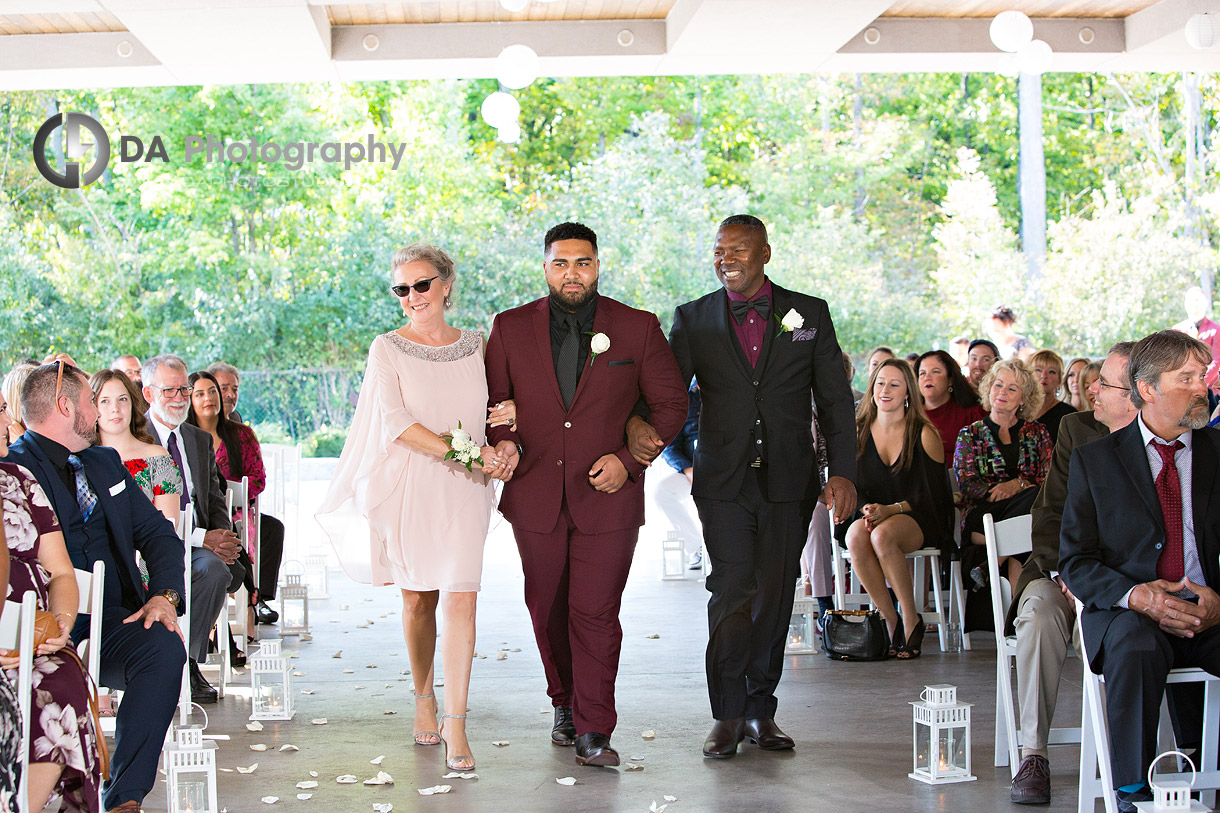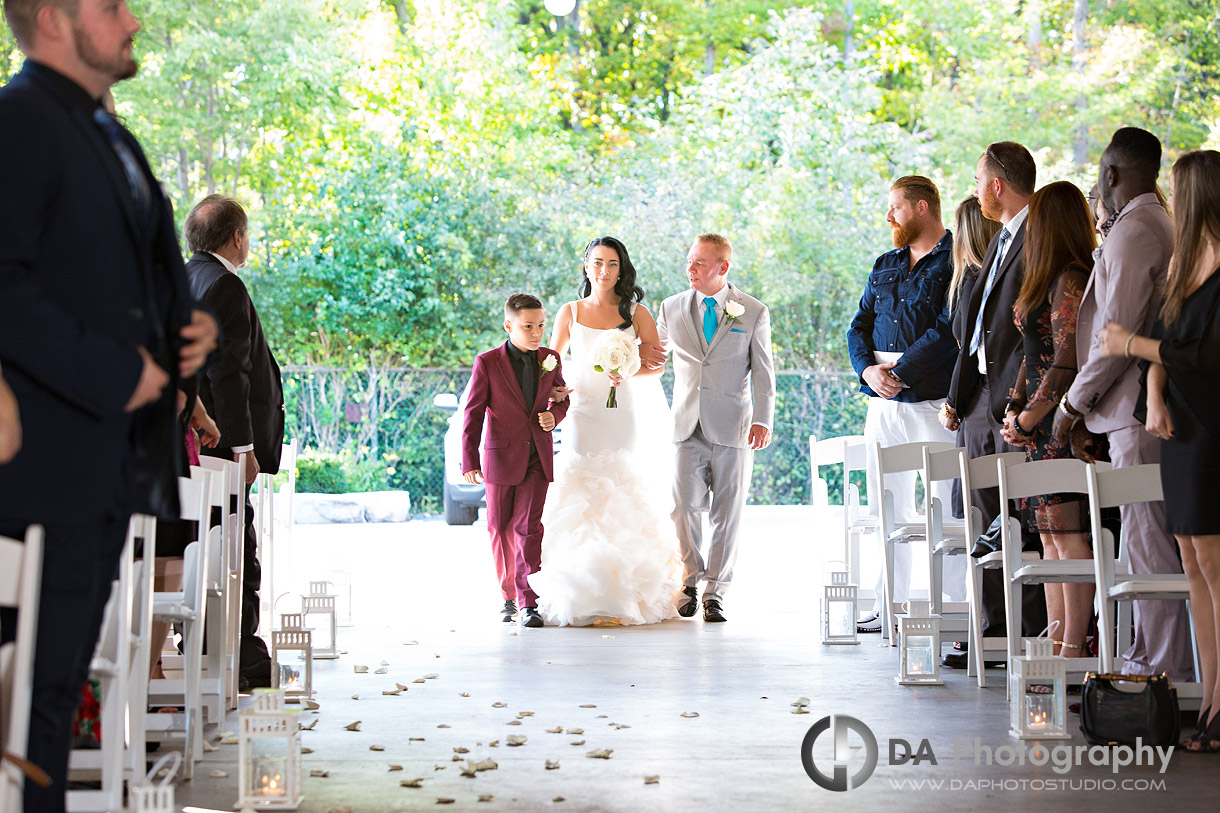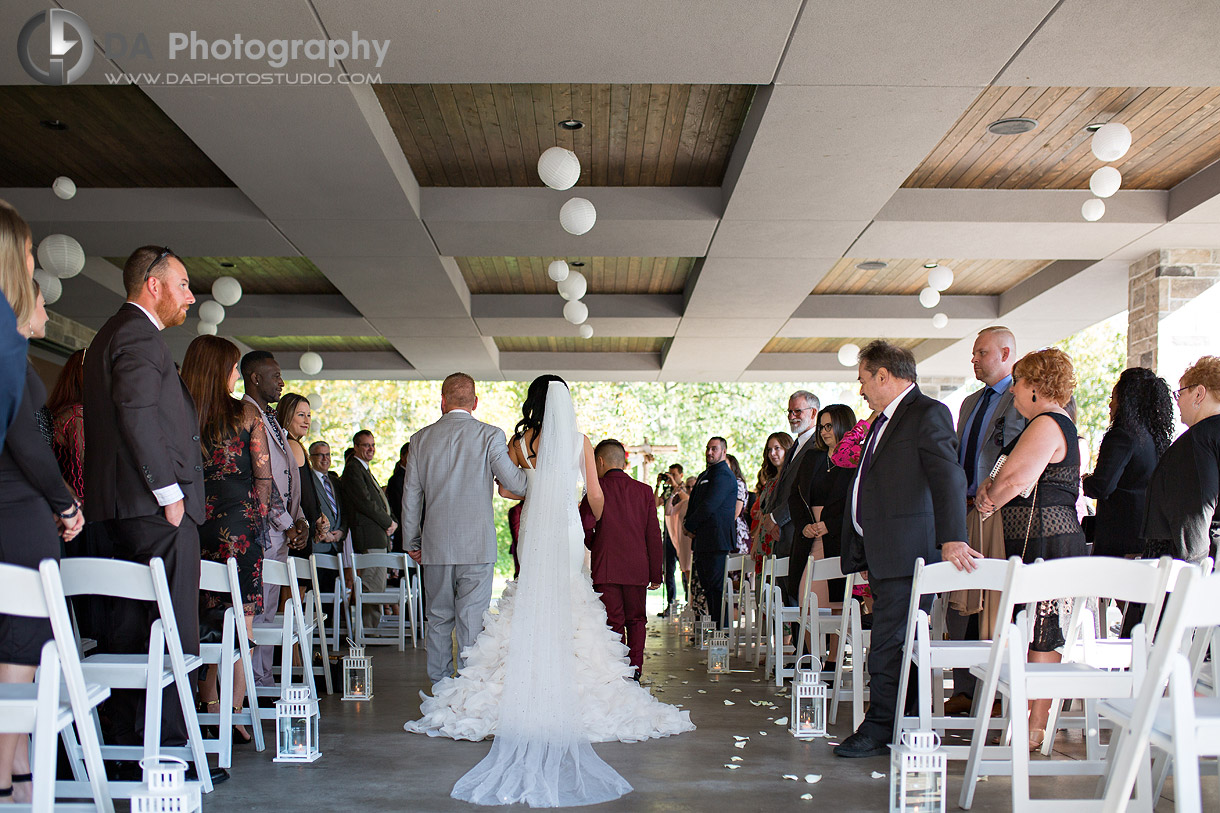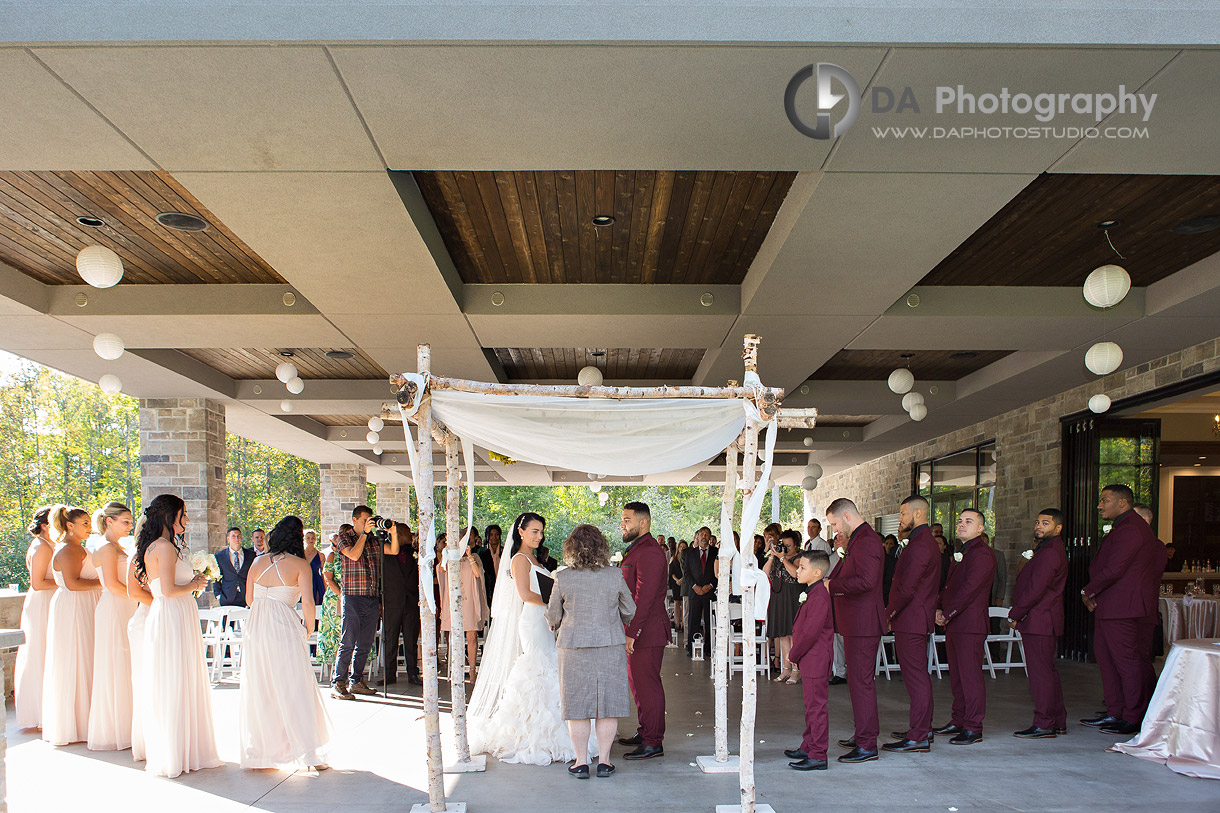 Once finished, we transported the wedding party over to one of my favourite locations of 2018, the Battlefield House Museum. It felt like we had stepped back in time, with the historic looking monument and building. The textured stonework and bright green foliage made for such a stunning backdrop and really made their attire pop. With its endless steps leading up to the entrance, featuring a bolted wooden door, it could have been a fairly-tale castle! You would never have known it was raining, and everyone turned a blind eye to it to get these shots.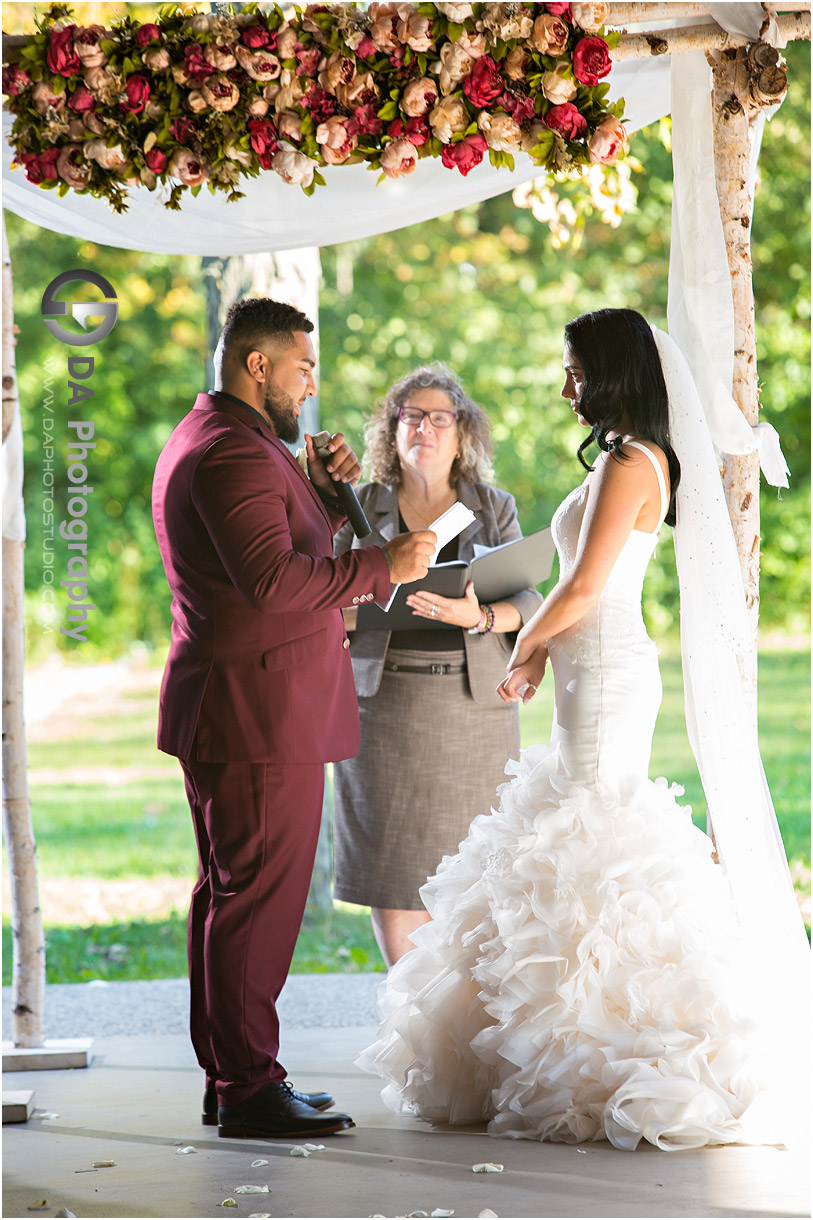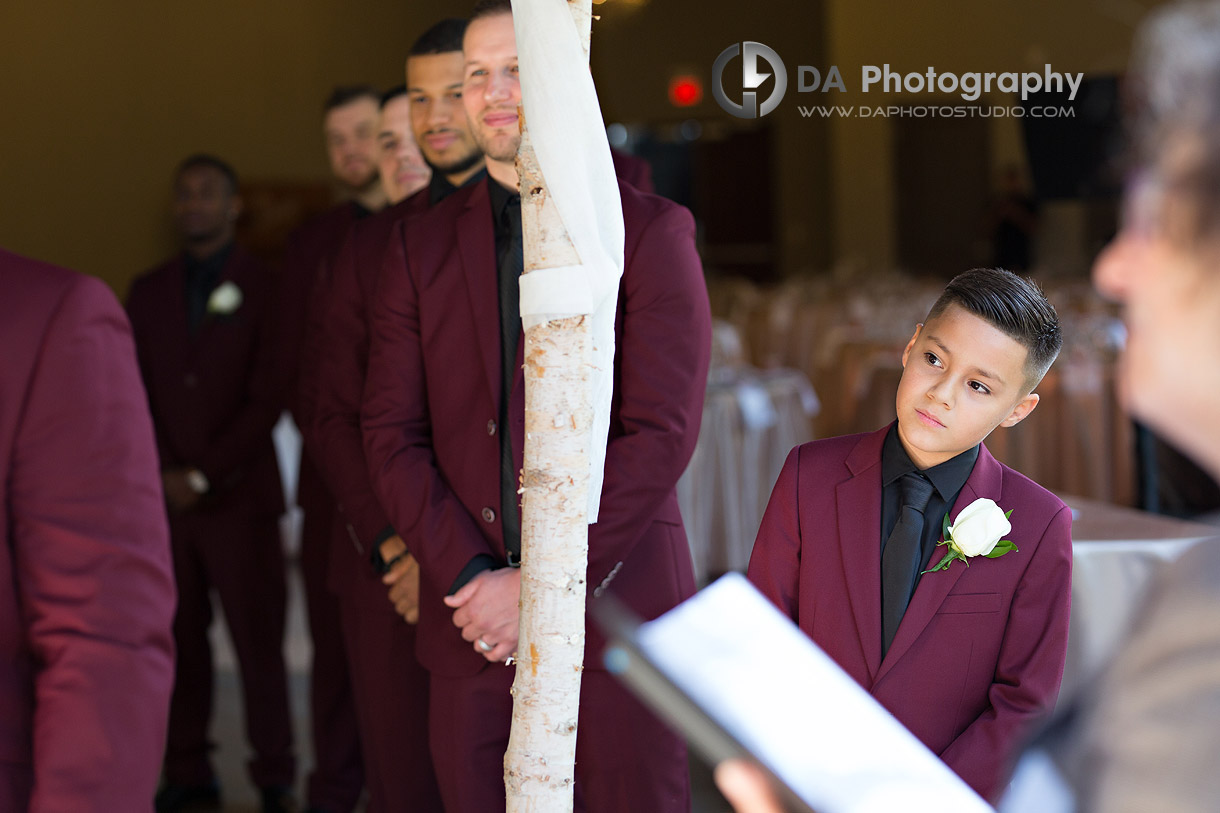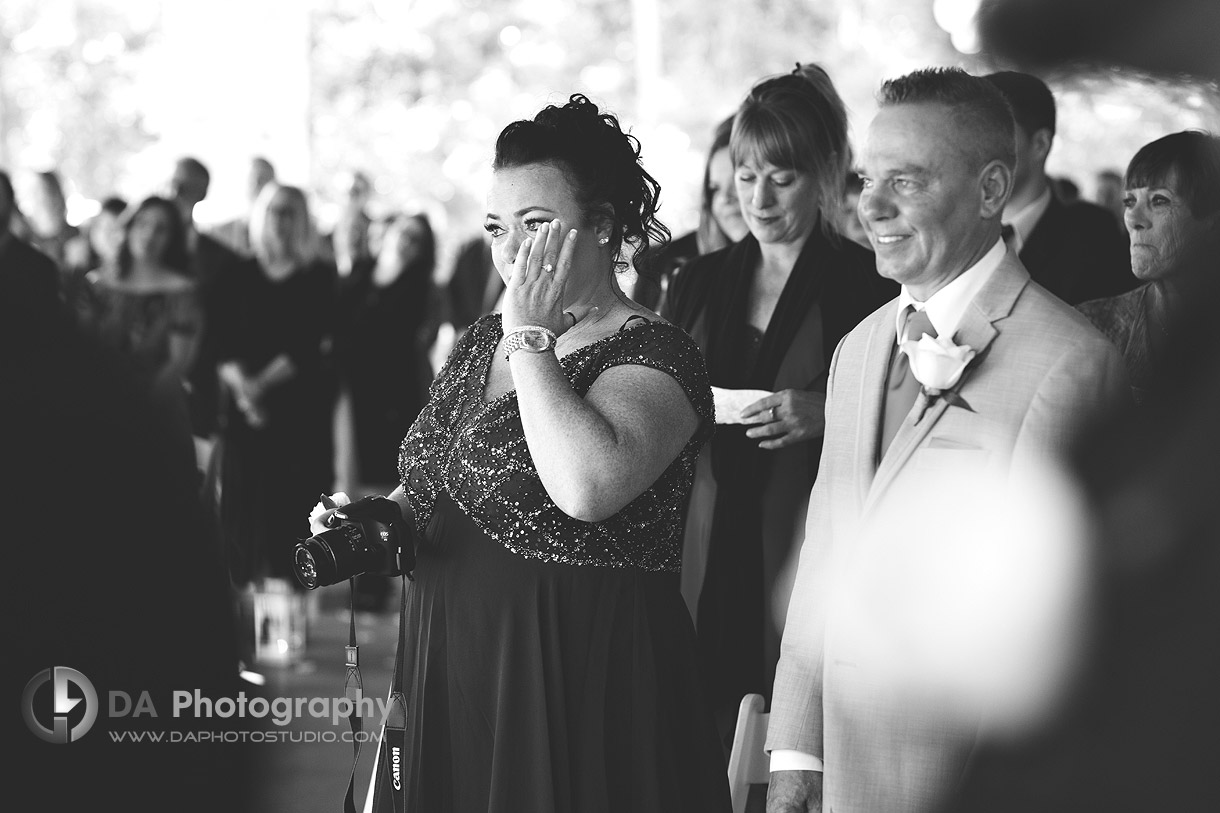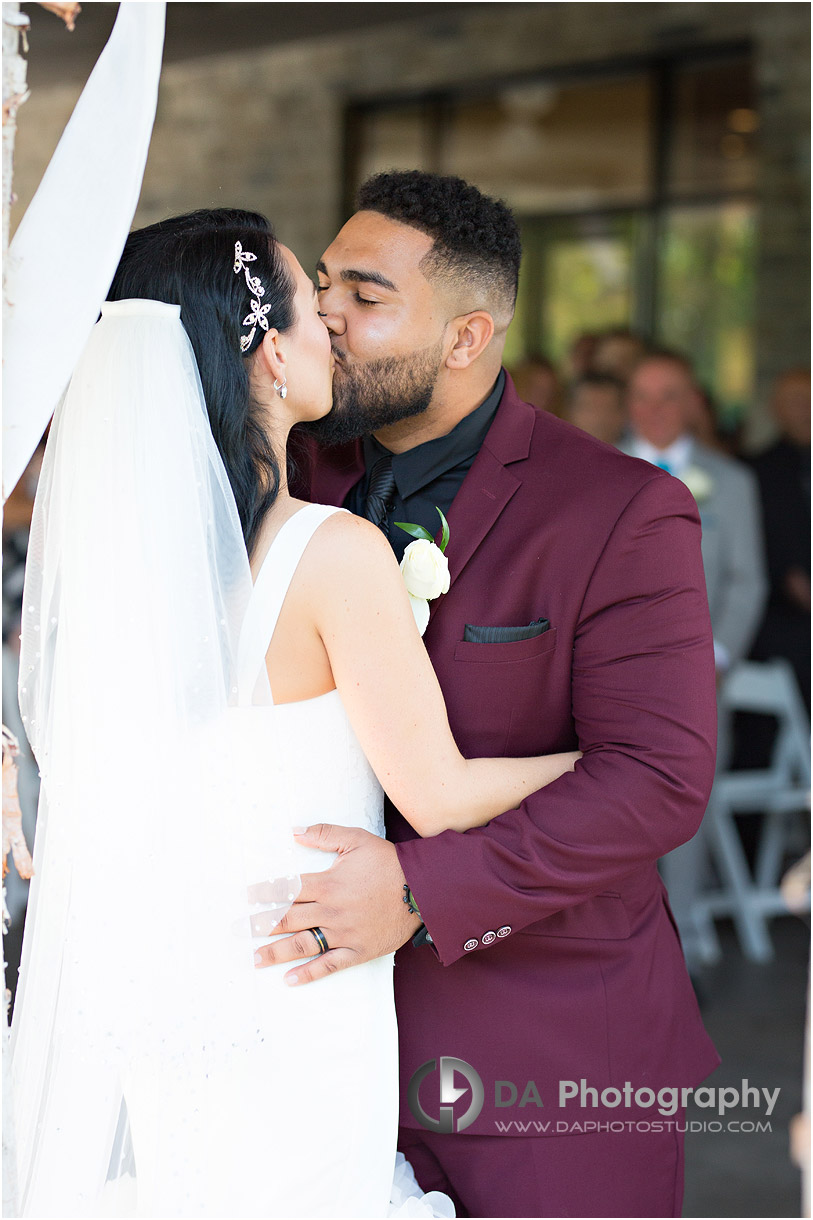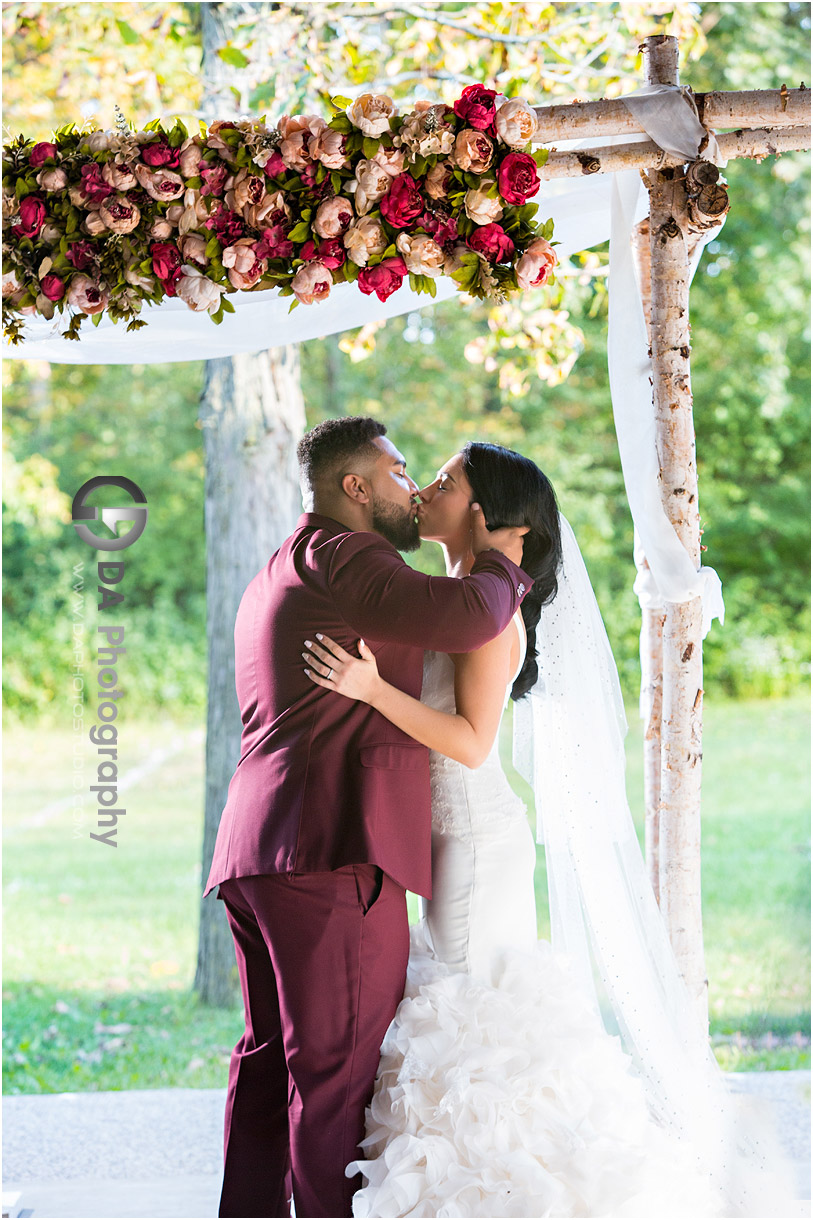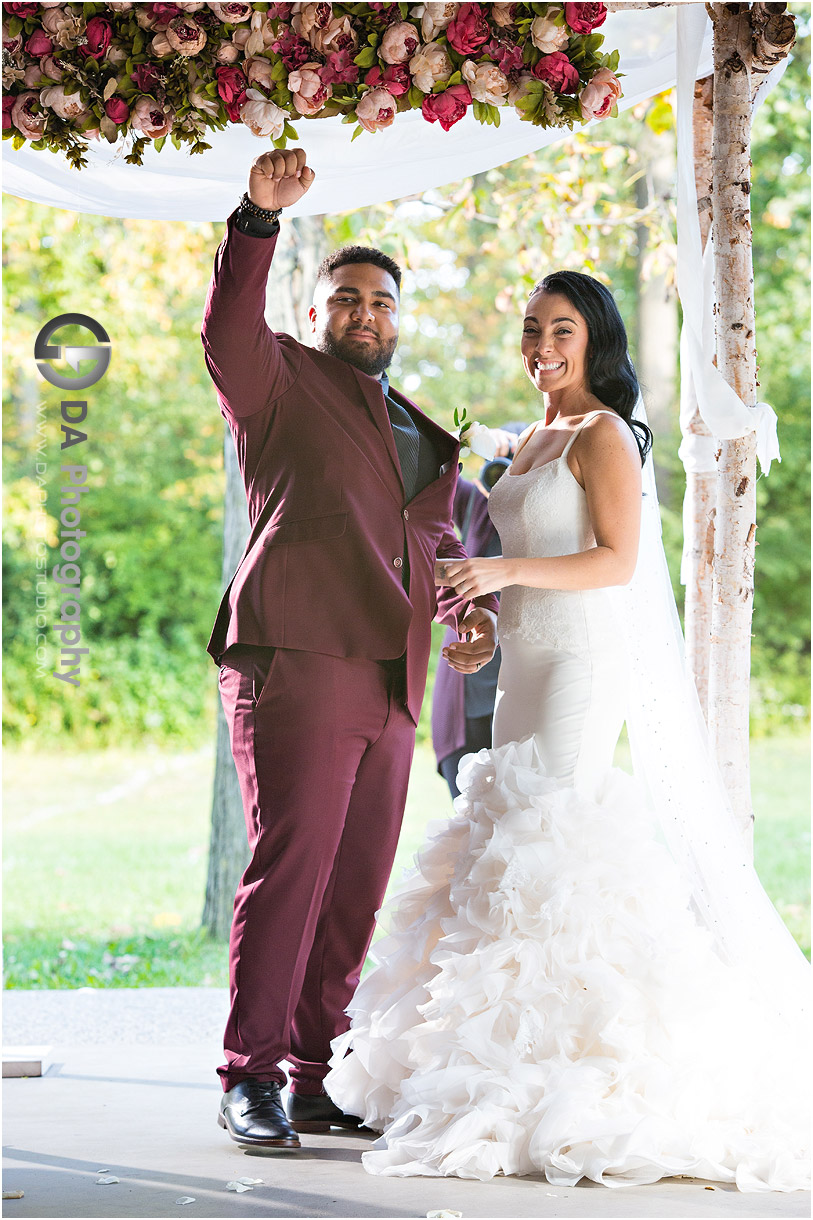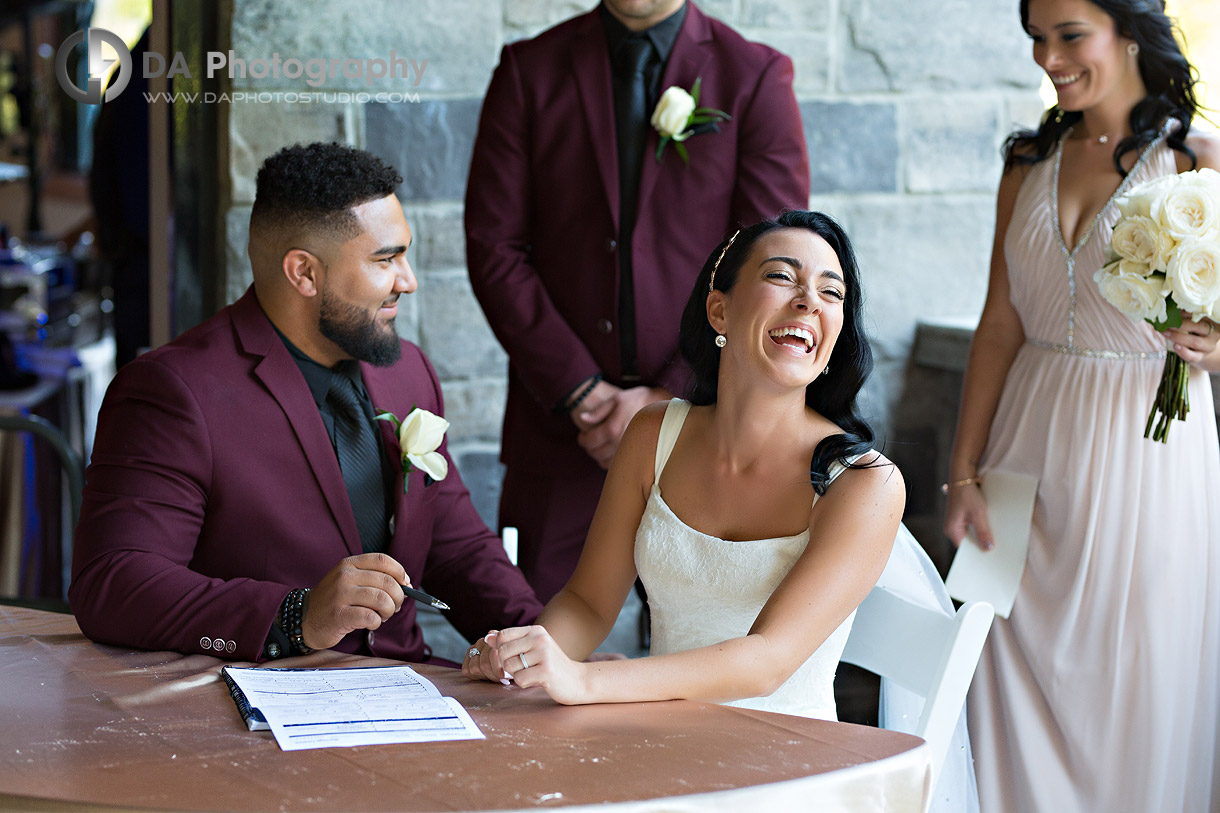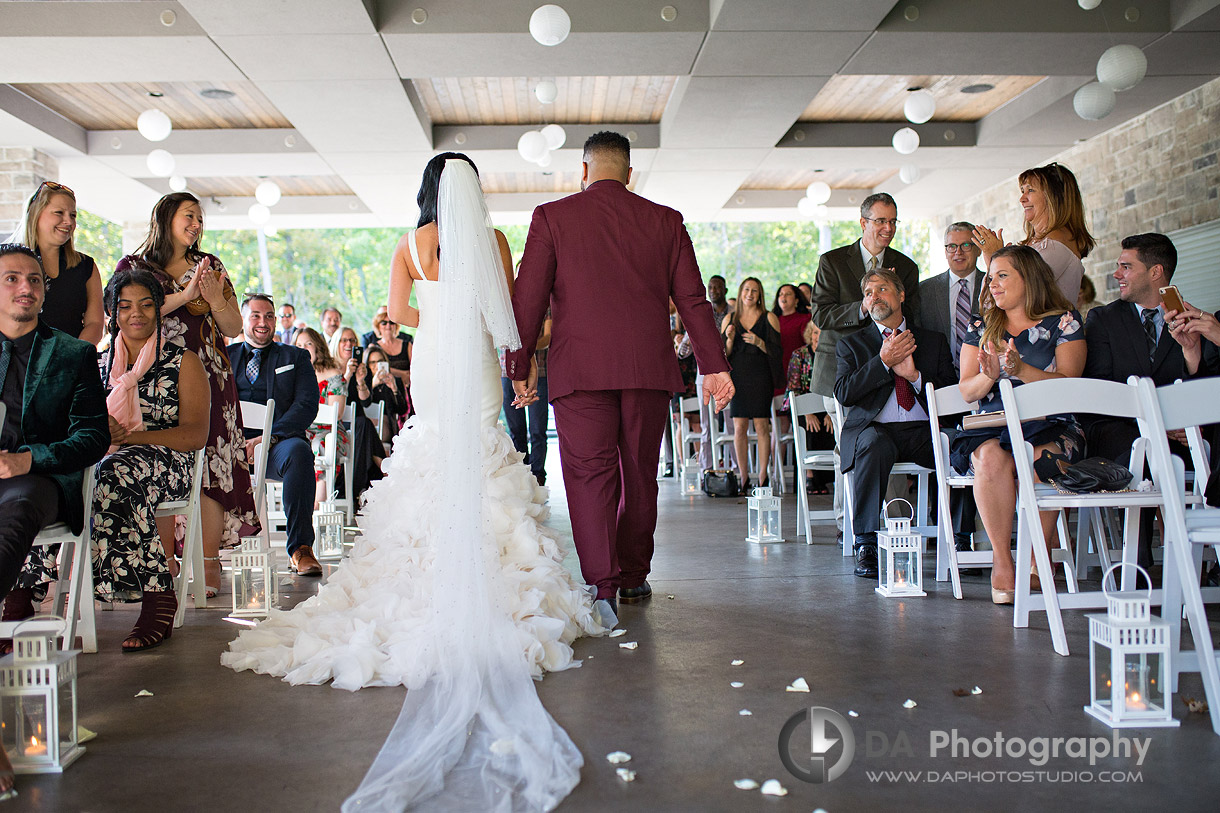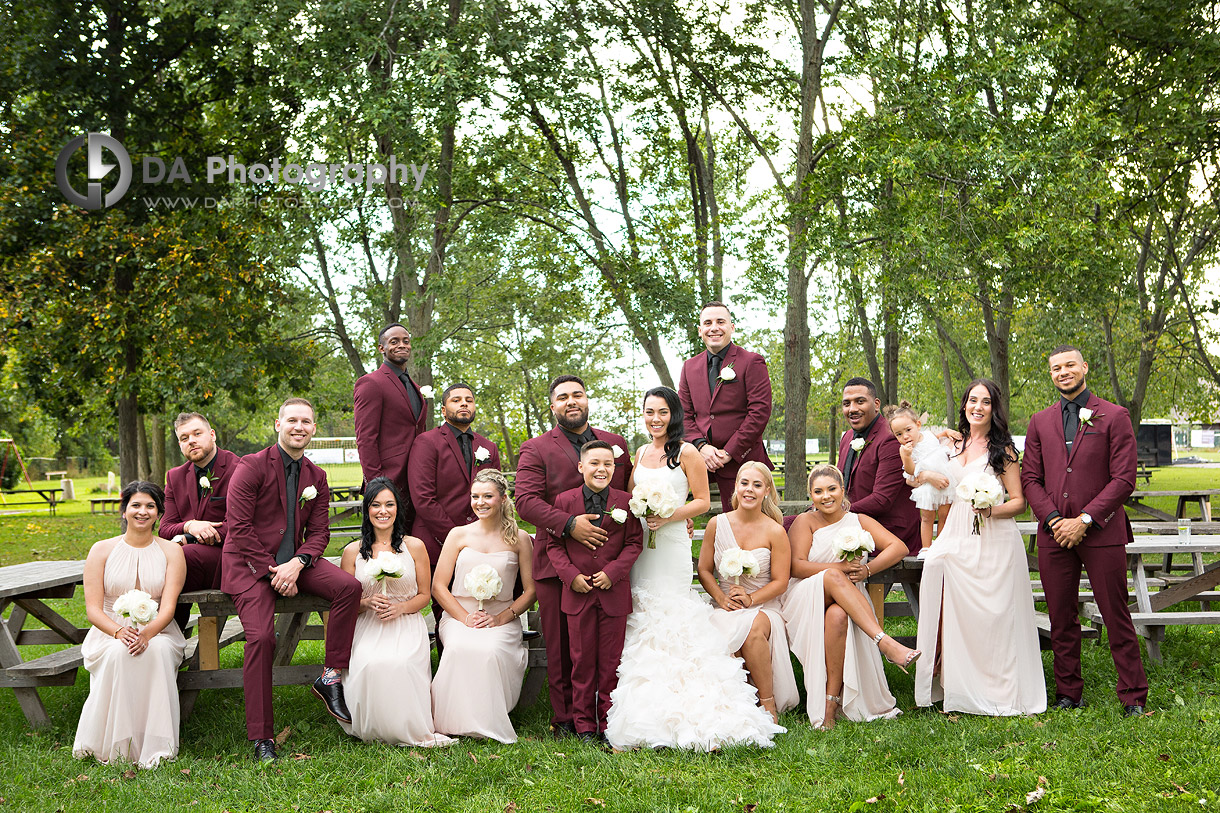 A fairy-tale location for this family of three's Stoney Creek wedding had us all is awe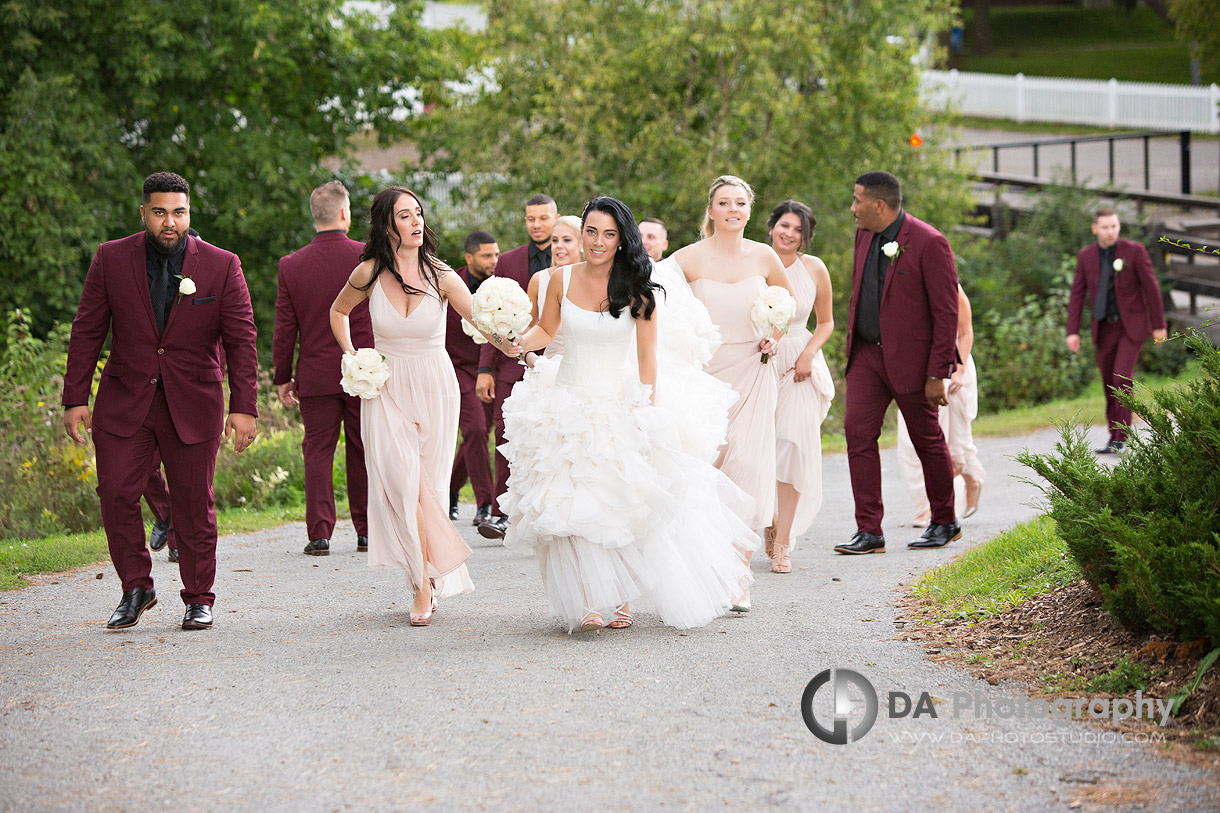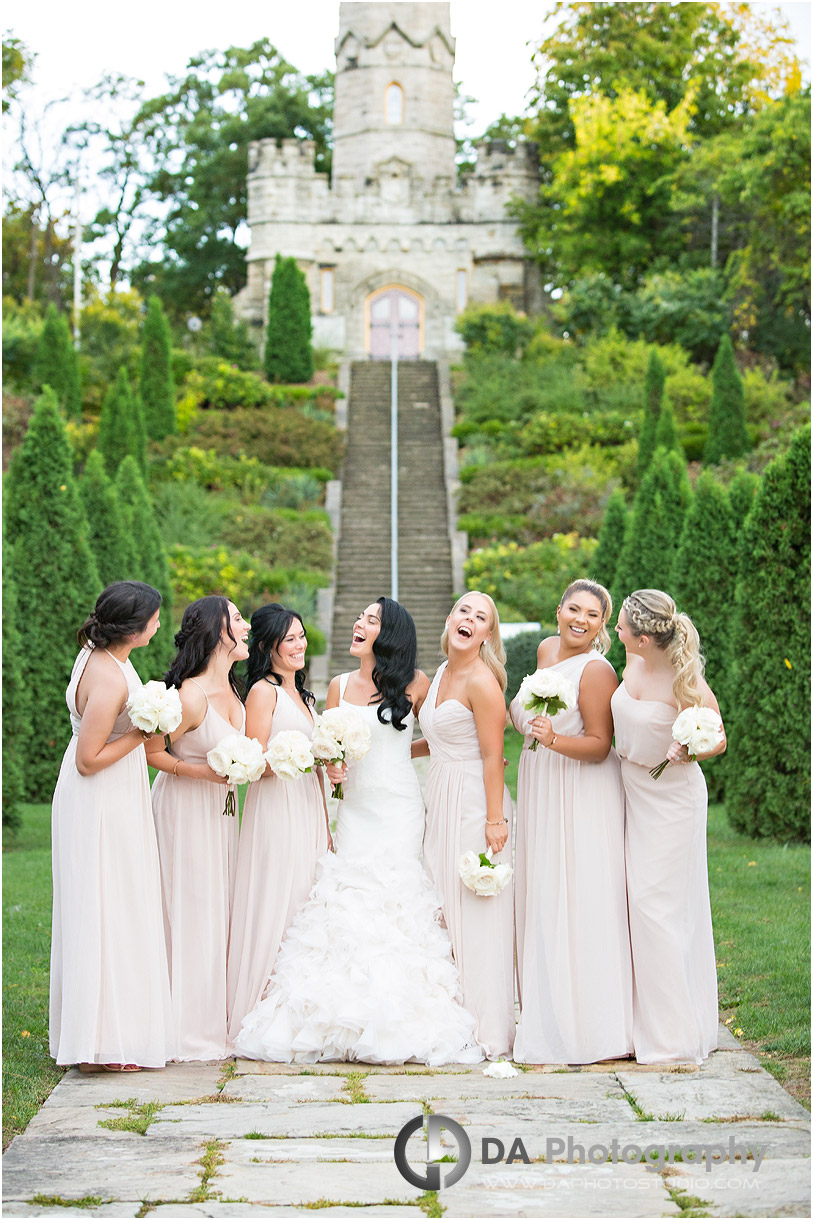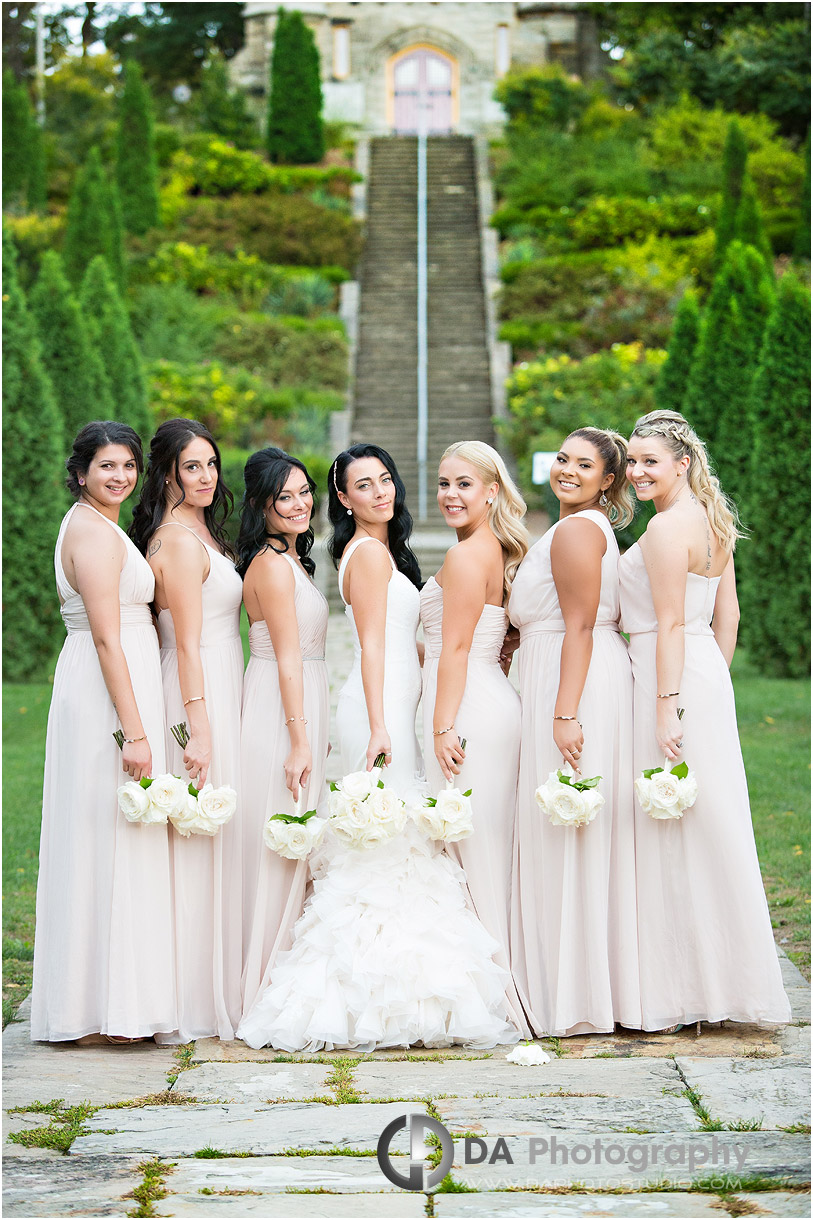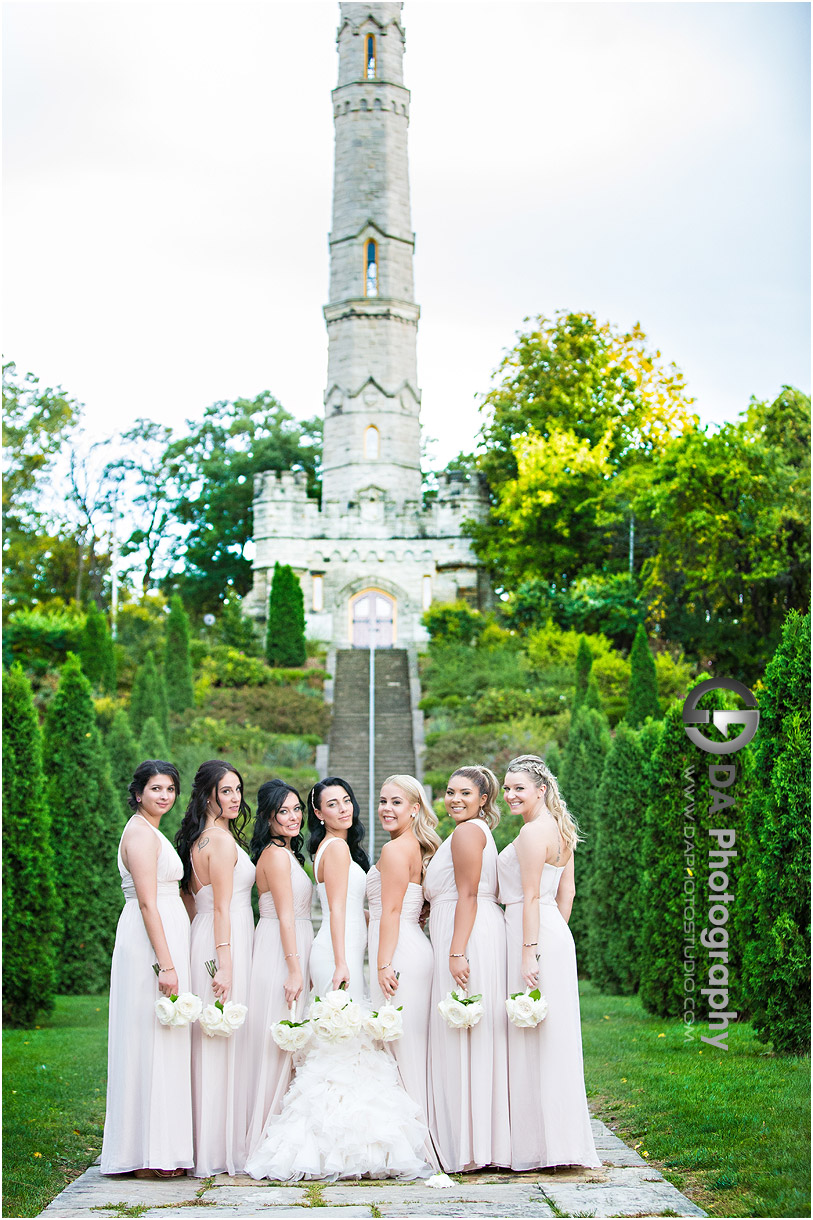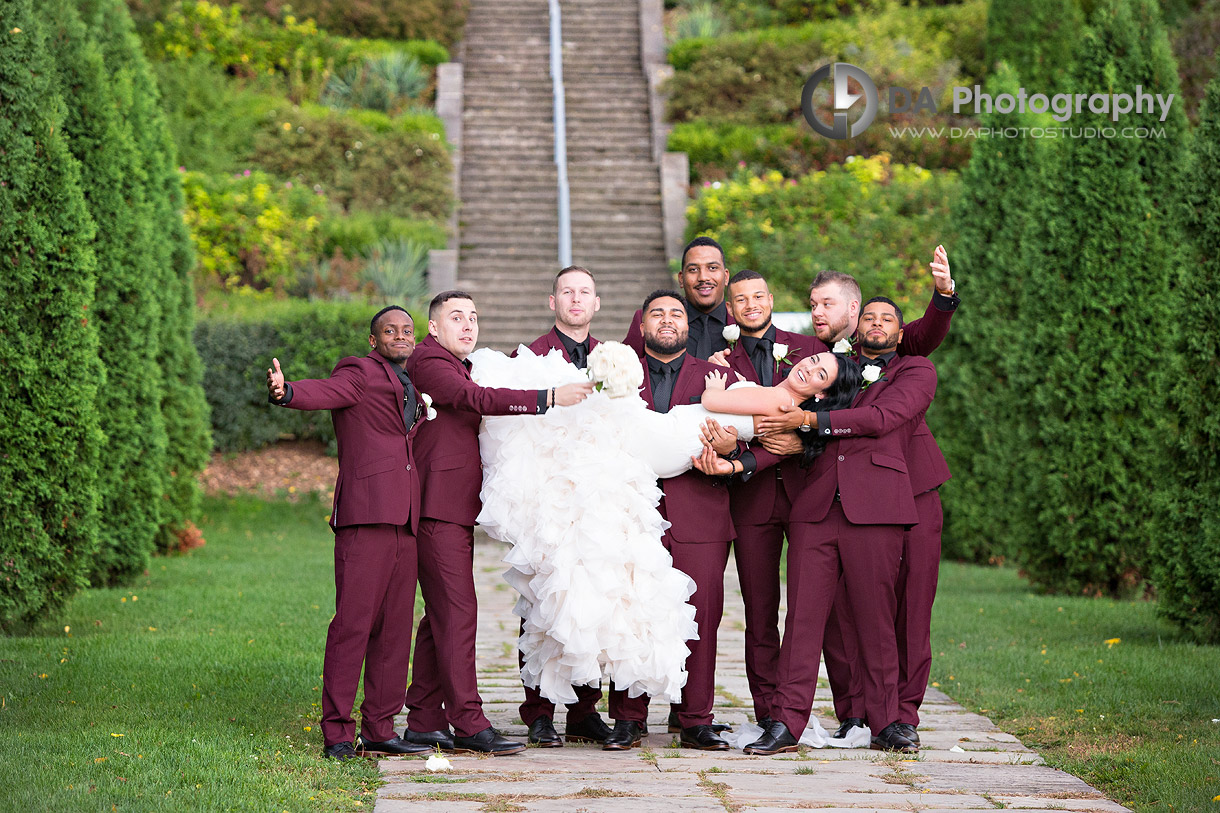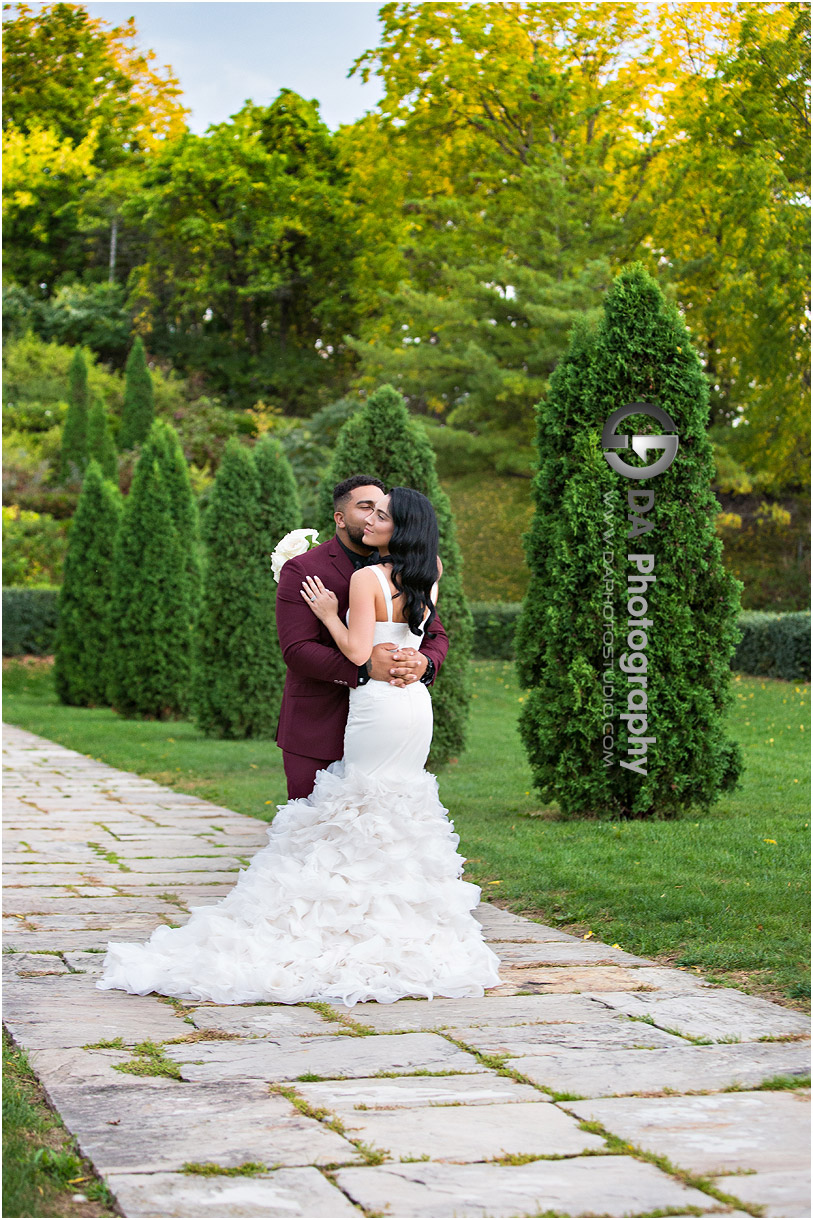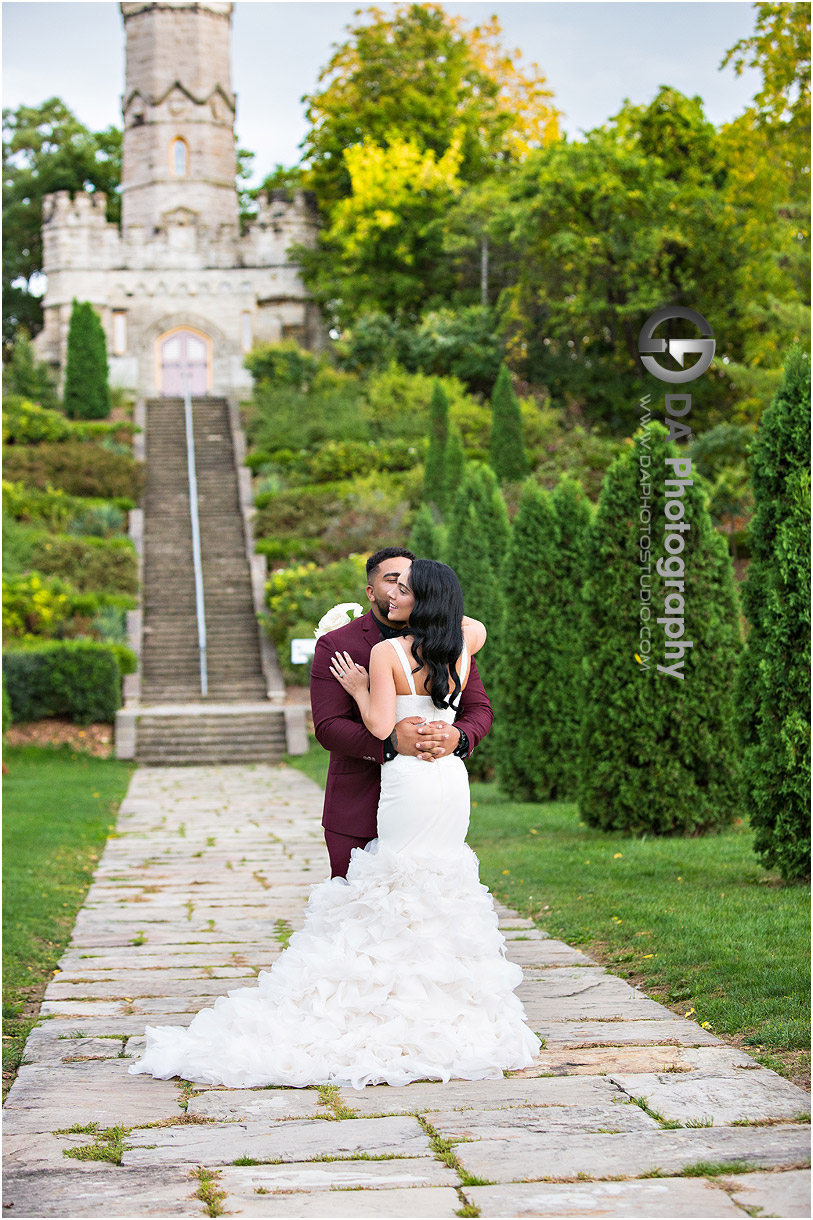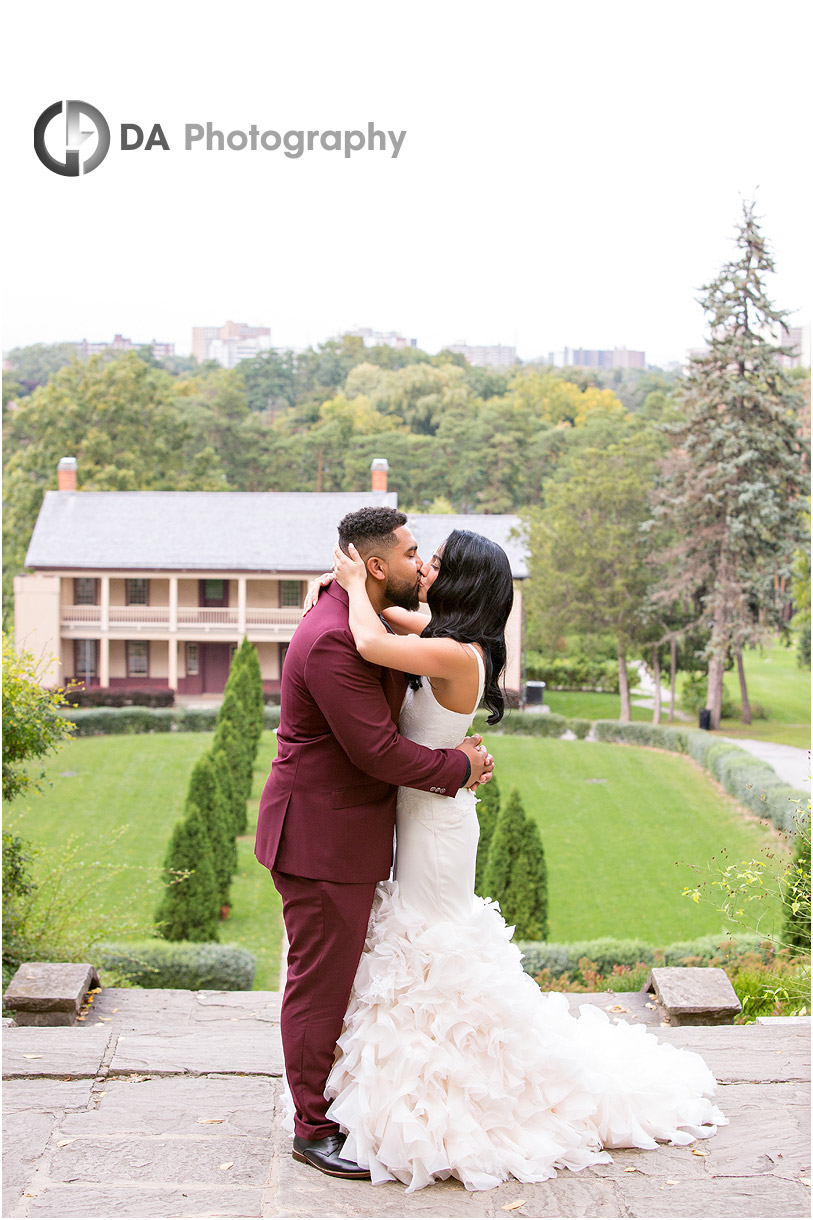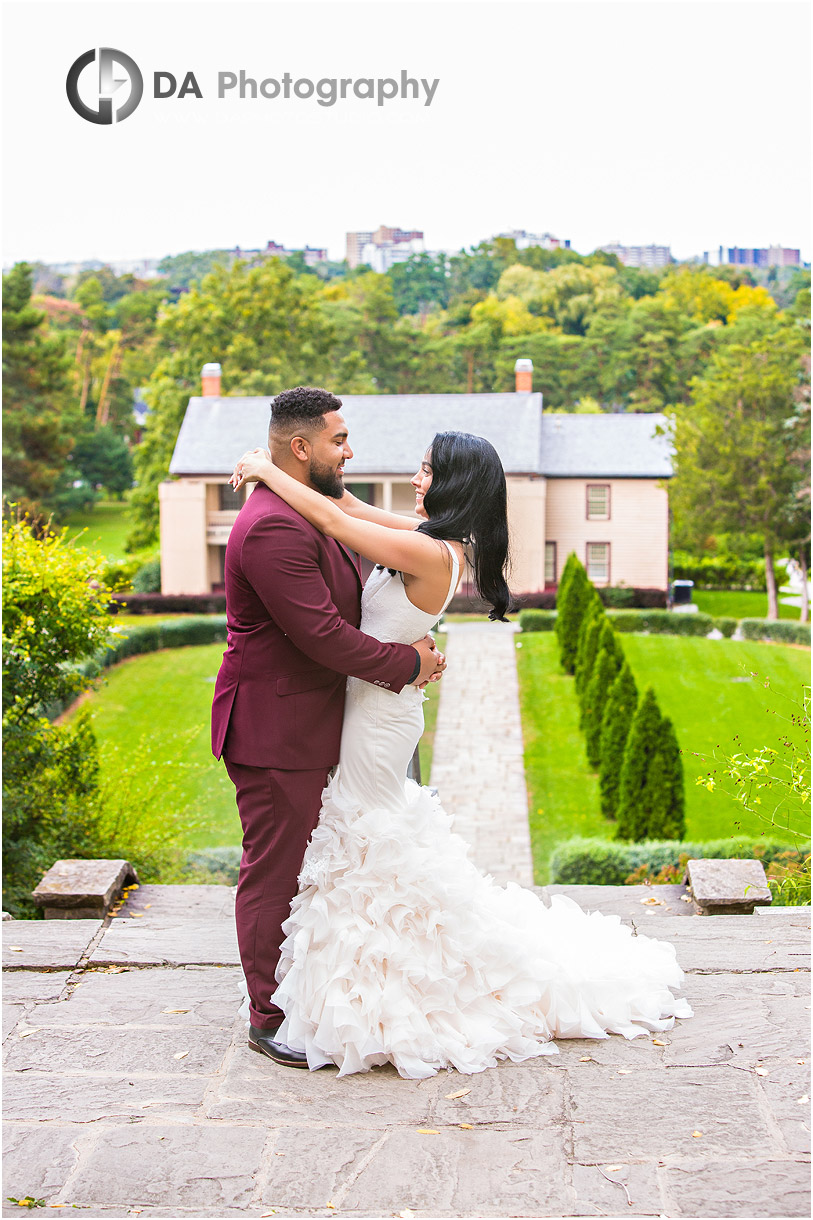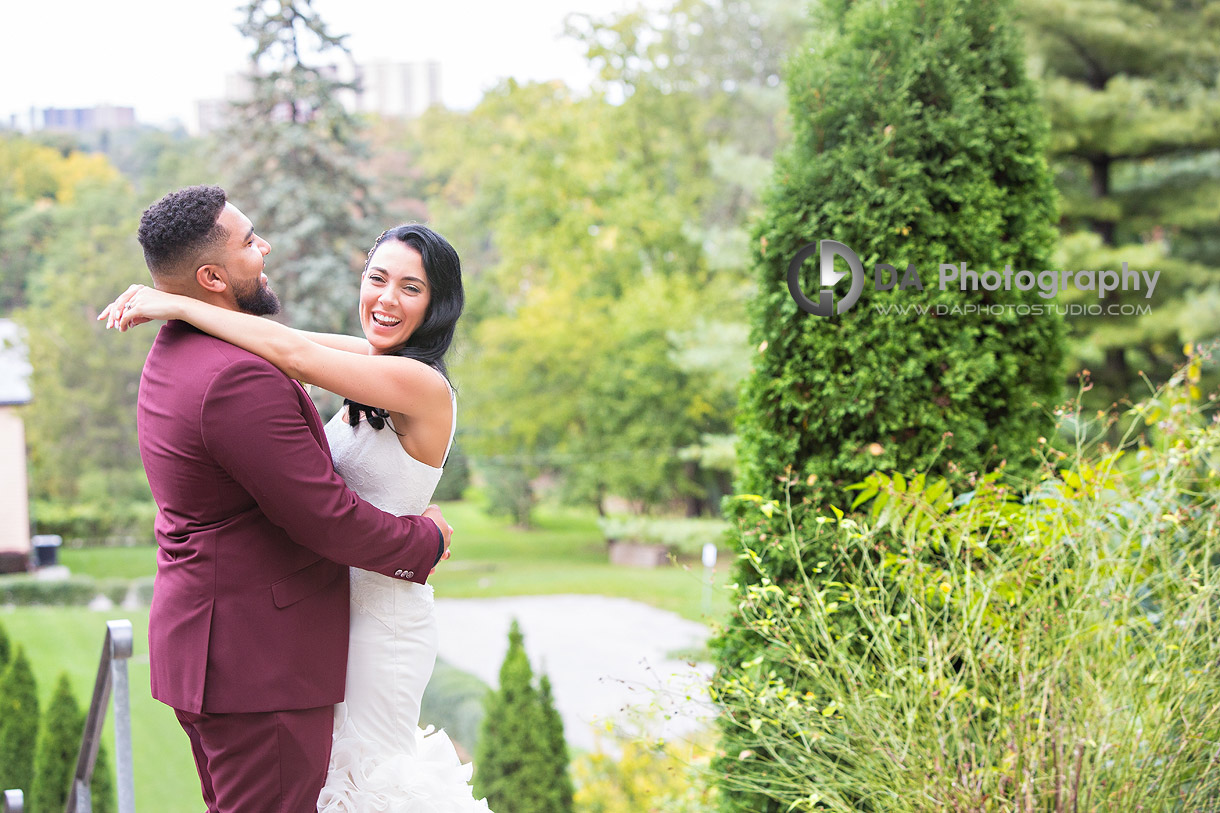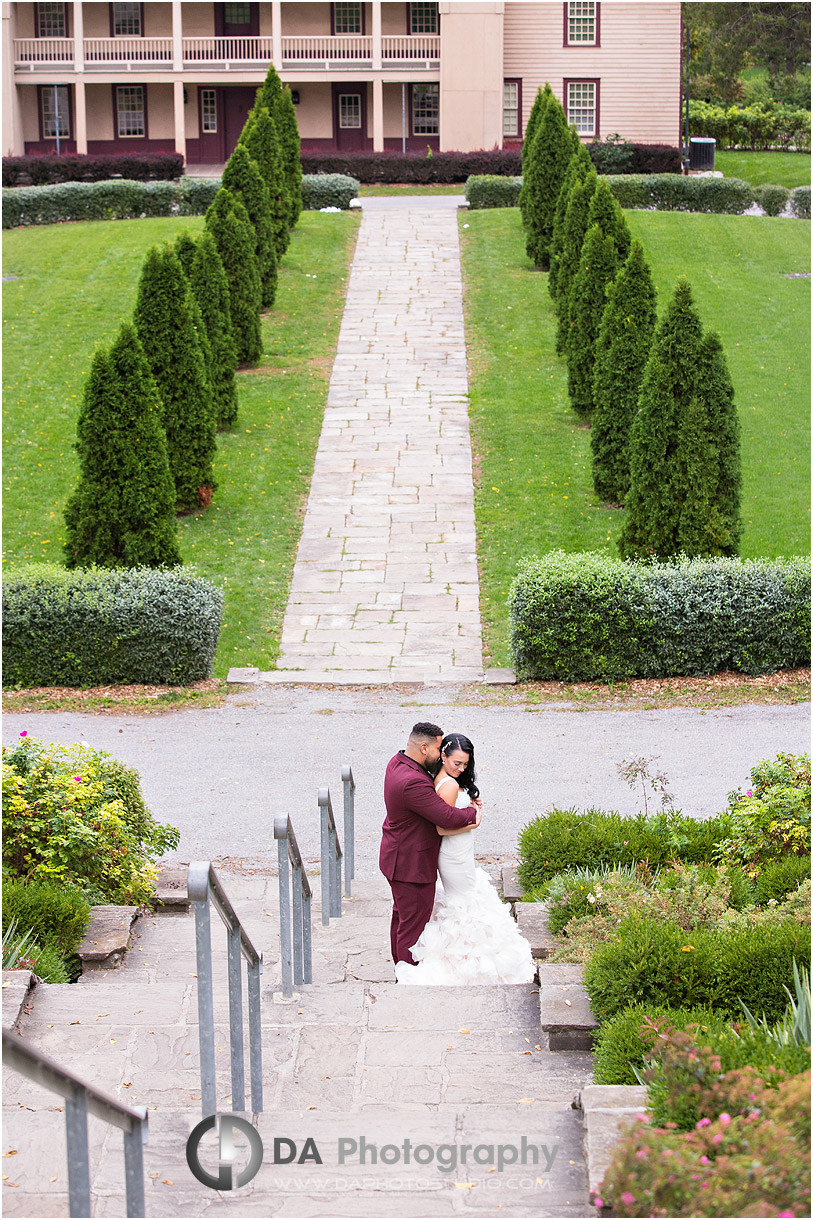 Before heading in the limo, Daryus who had been constantly in flossing mood, got the entire wedding party to join in. I'm sure there will be cringing at this dance style in years to come, but the moment was priceless. As we joined the guests back at the reception, the mood was fun, relaxed and relishing the moment. One of the things that really surprised me with this Stoney Creek wedding was the level of professionalism and great personality of their videographer, Dave Tebbutt. Having worked with a number of different professionals in the past, there can often be a conflict of wanting to get the couple to yourself to focus on your needs. It was a breath of fresh air to work with someone in harmony, where we were respectful of each others space and needs, and managed to co-exist without competing for the wedding couples attention.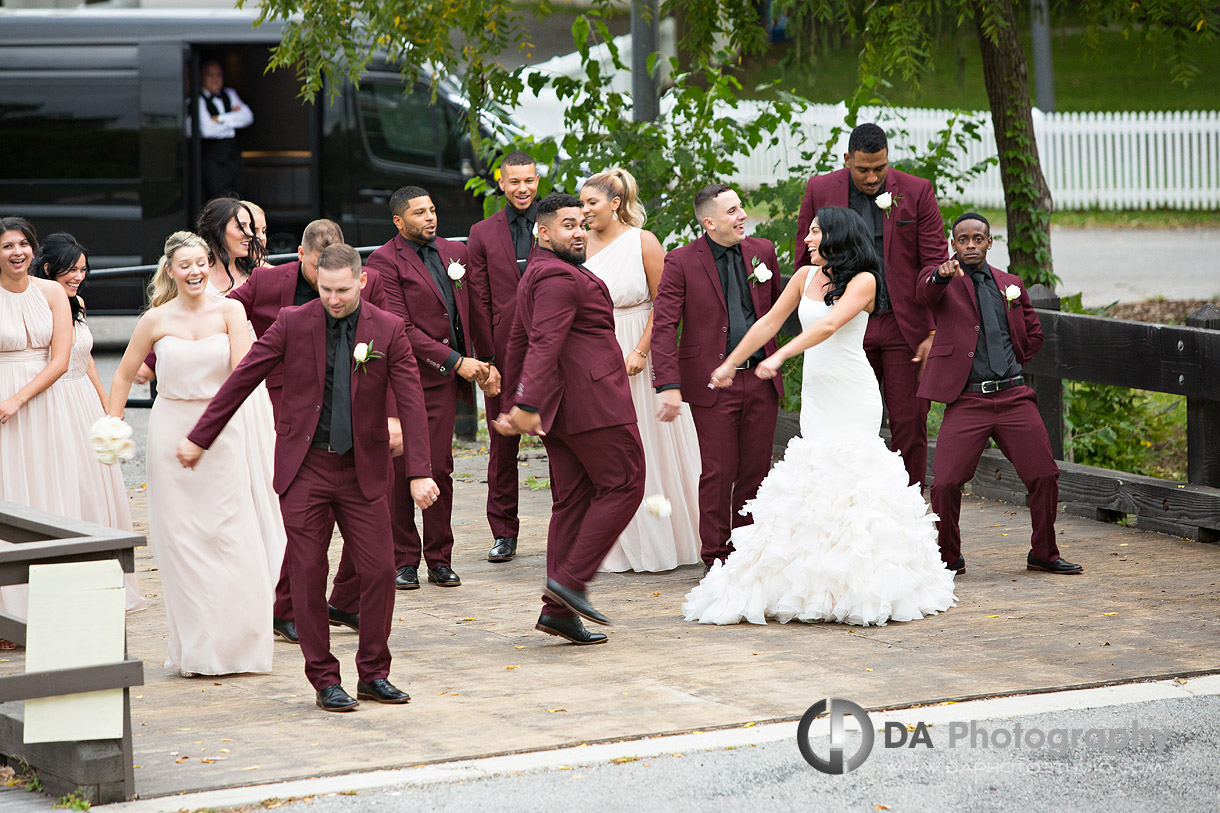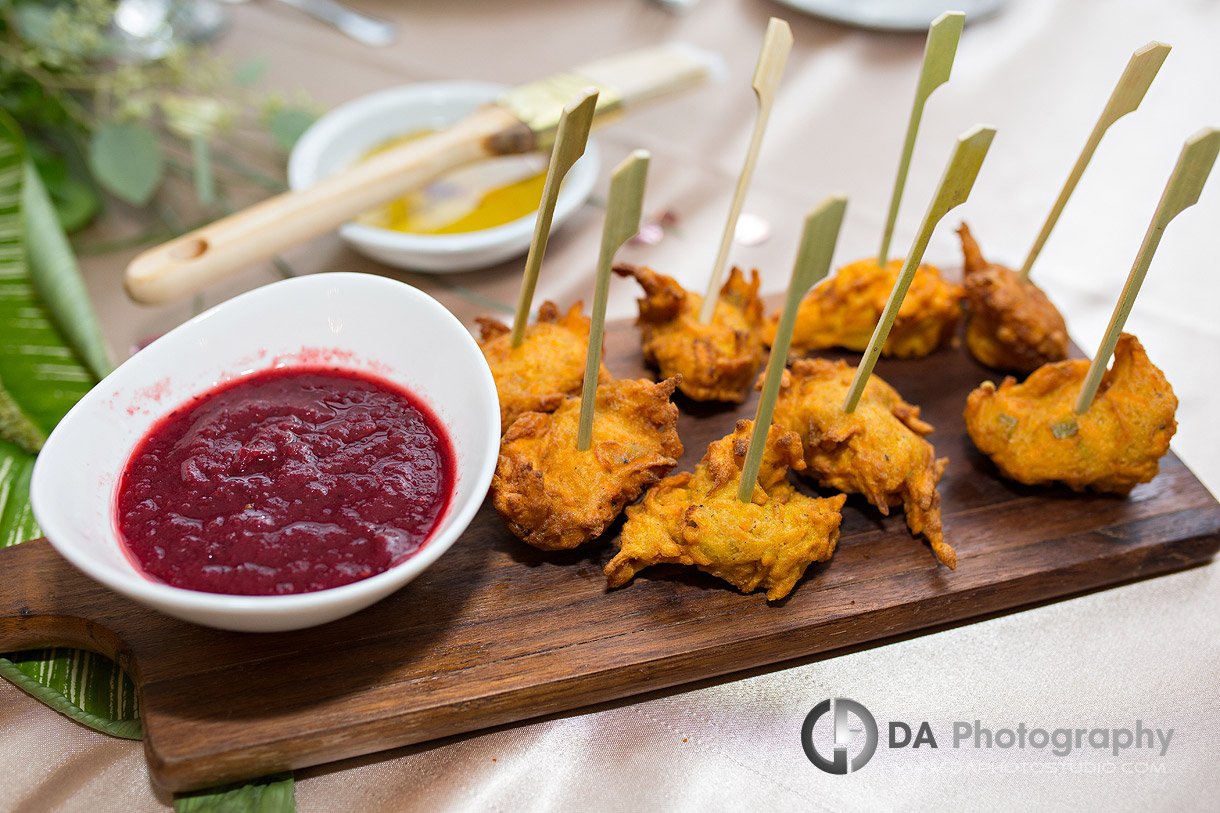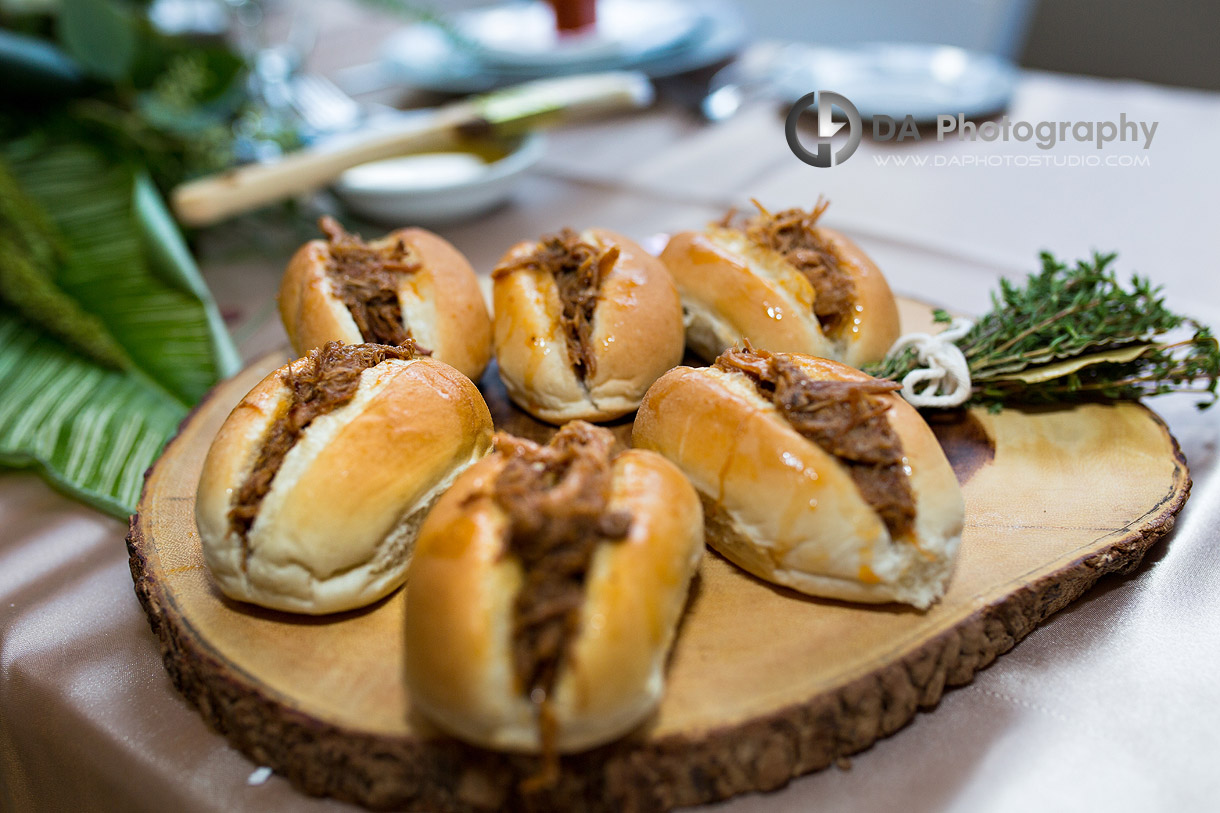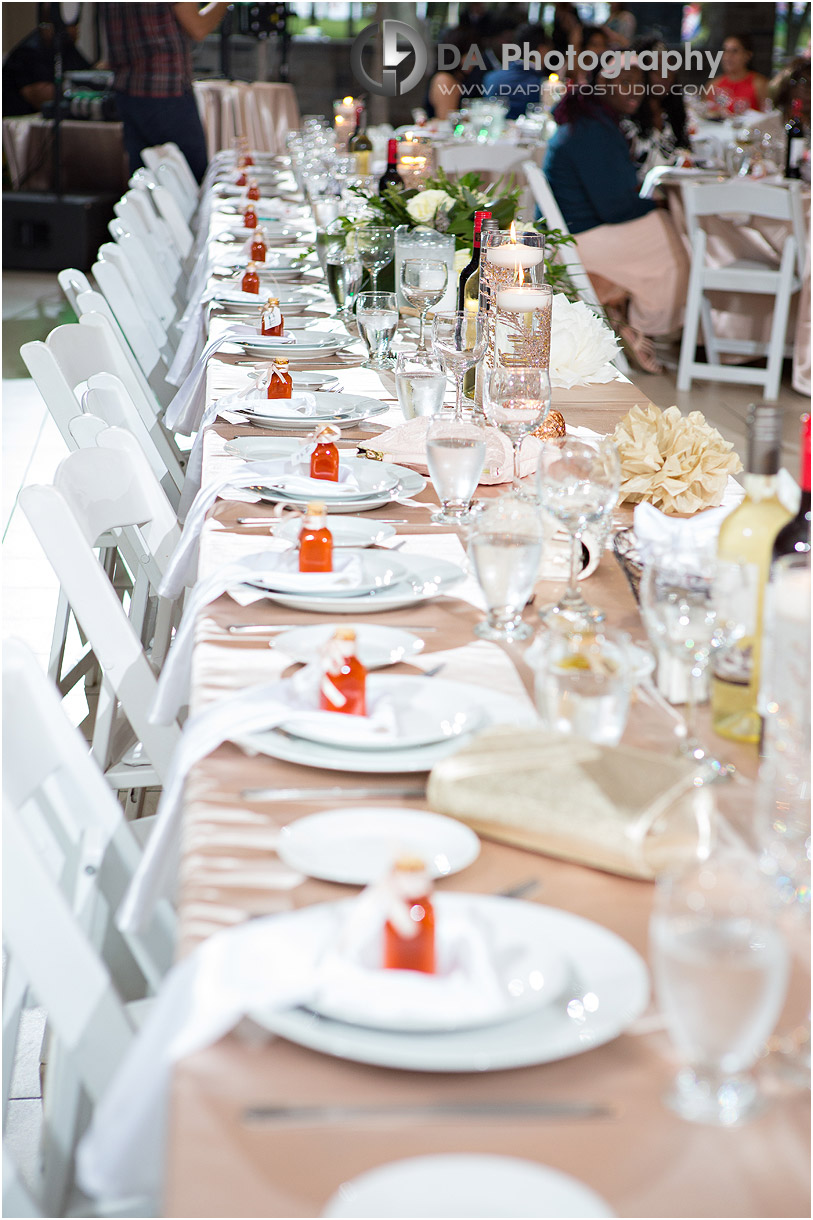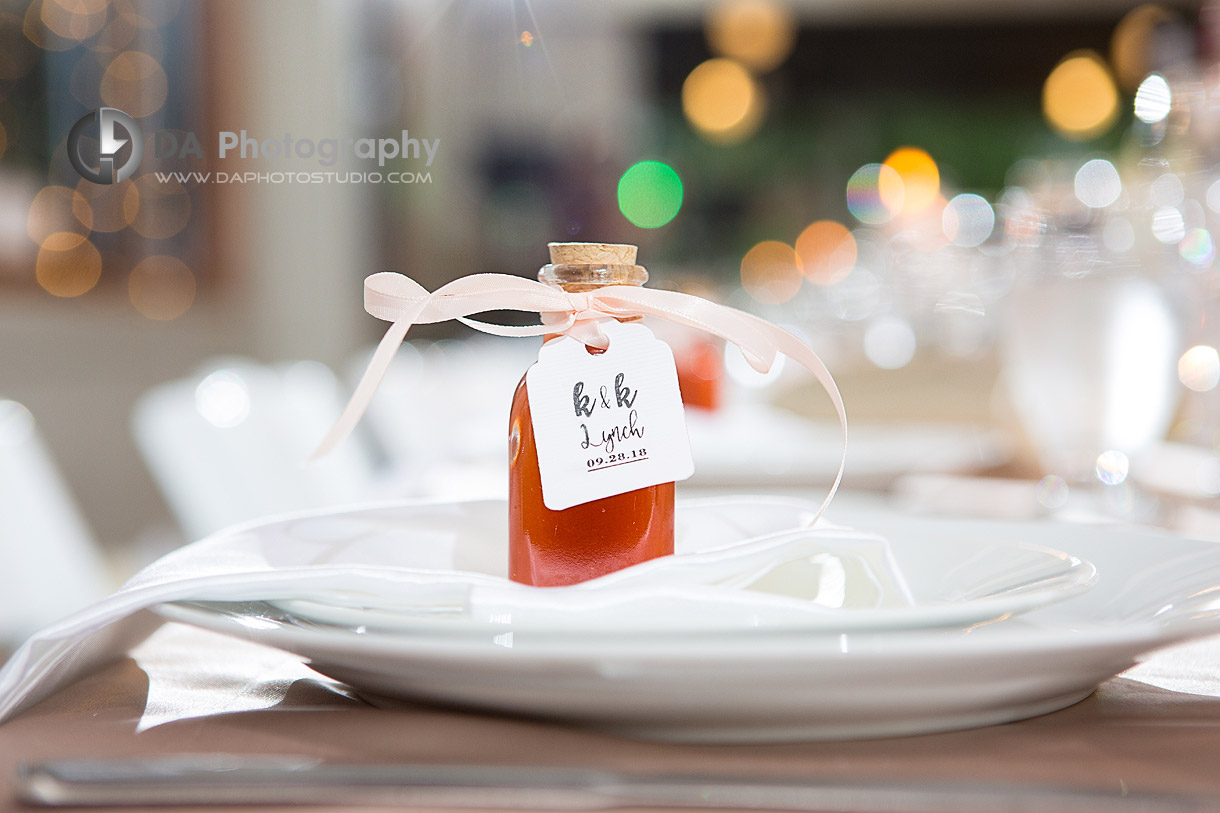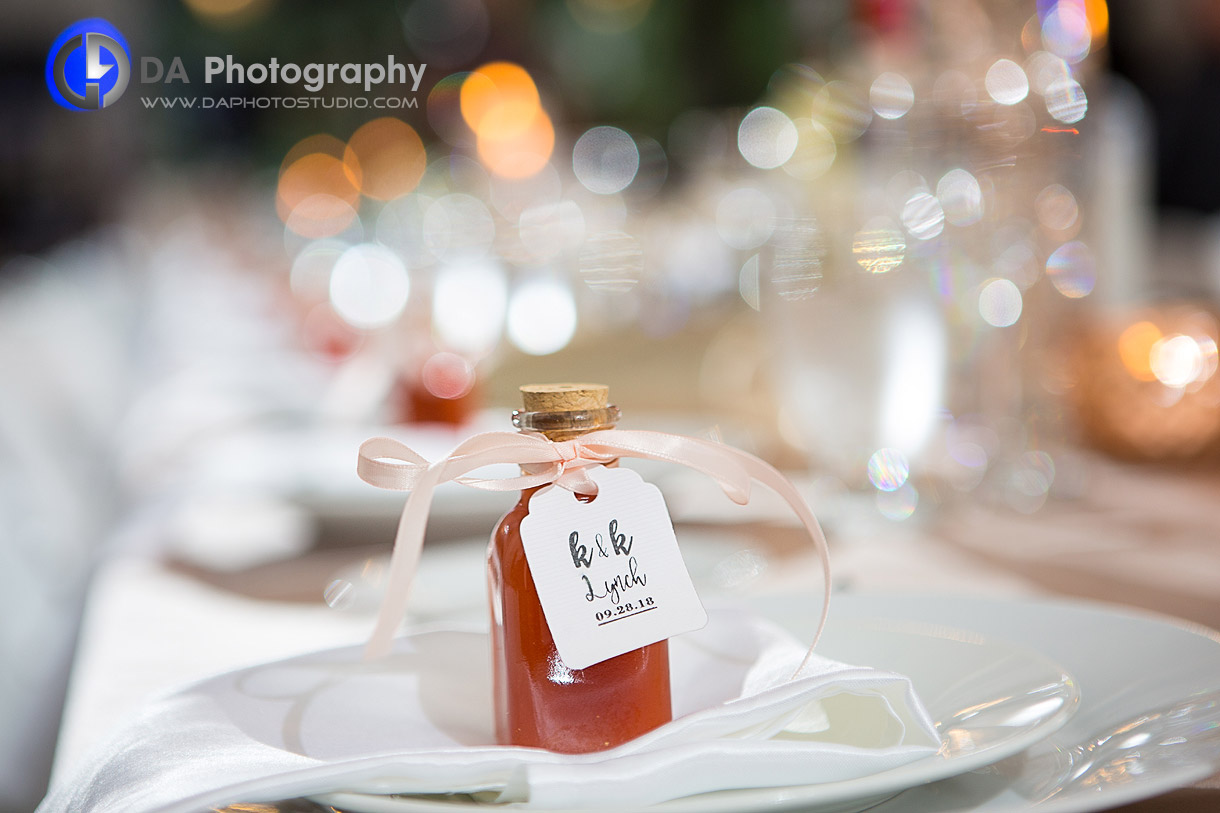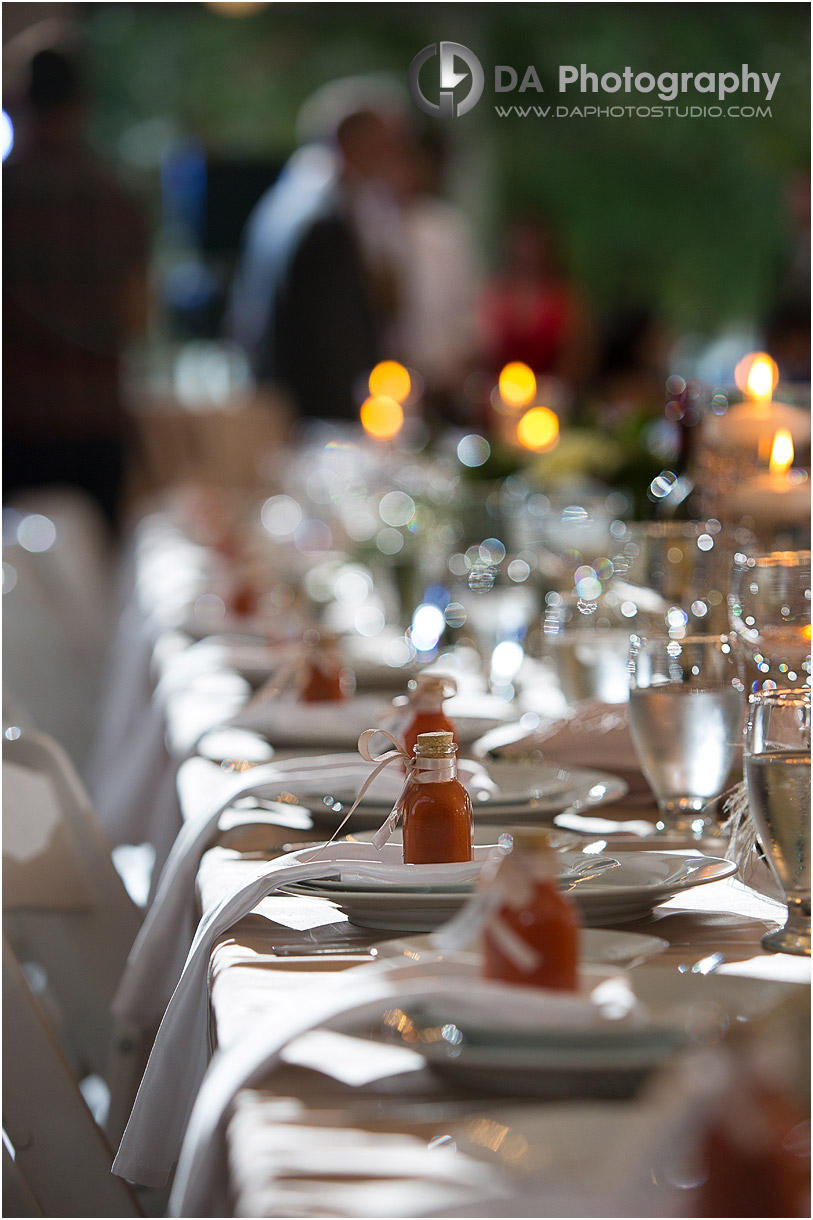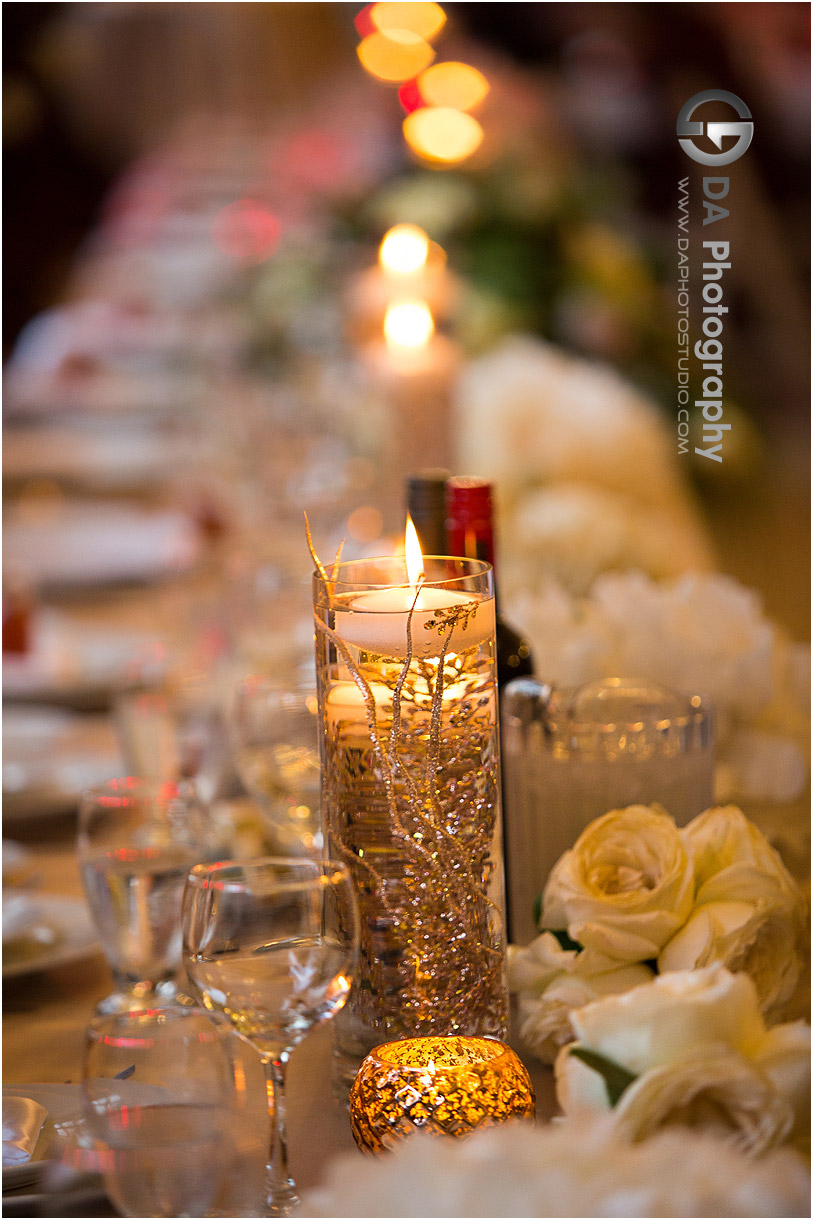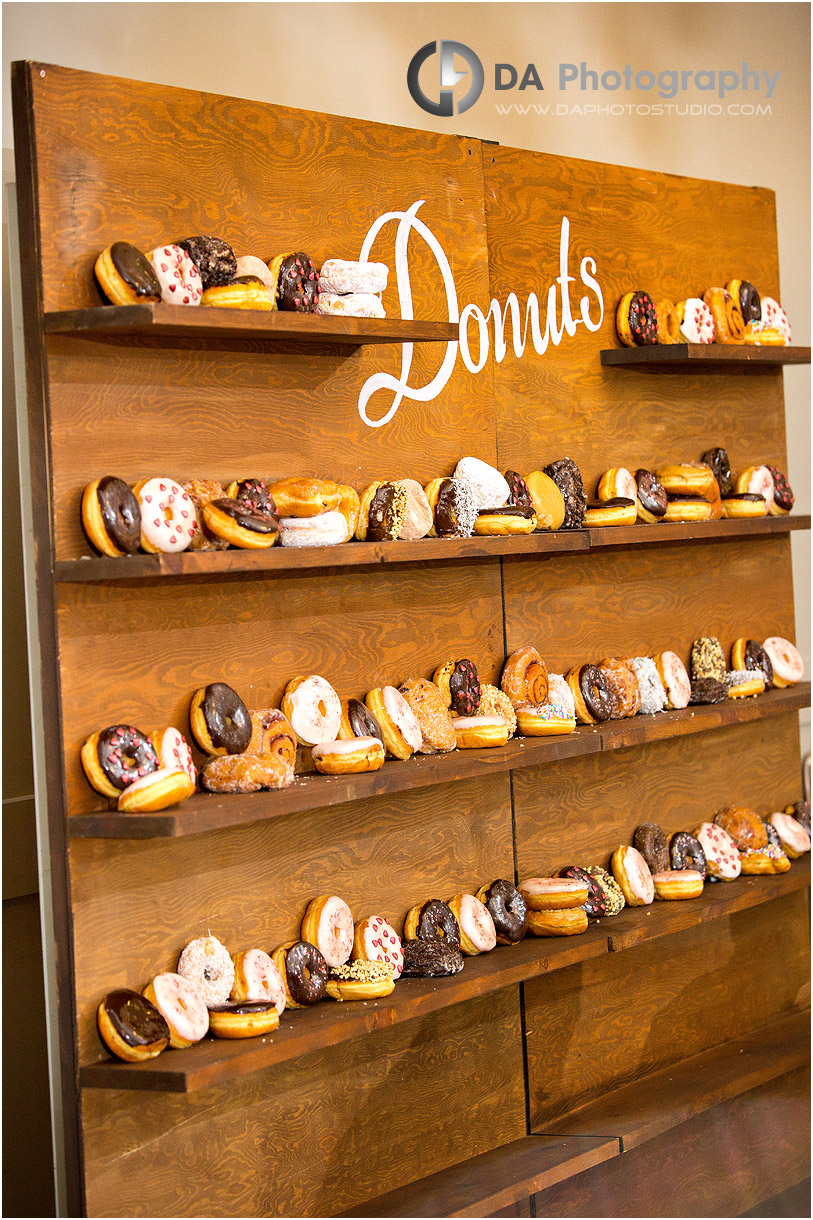 The evening ended with my signature outdoor portraits, but this time I wanted to incorporate the atmosphere behind them. I positioned them on the patio so they were alone in a private moment. Yet you can see the party in full swing in the background.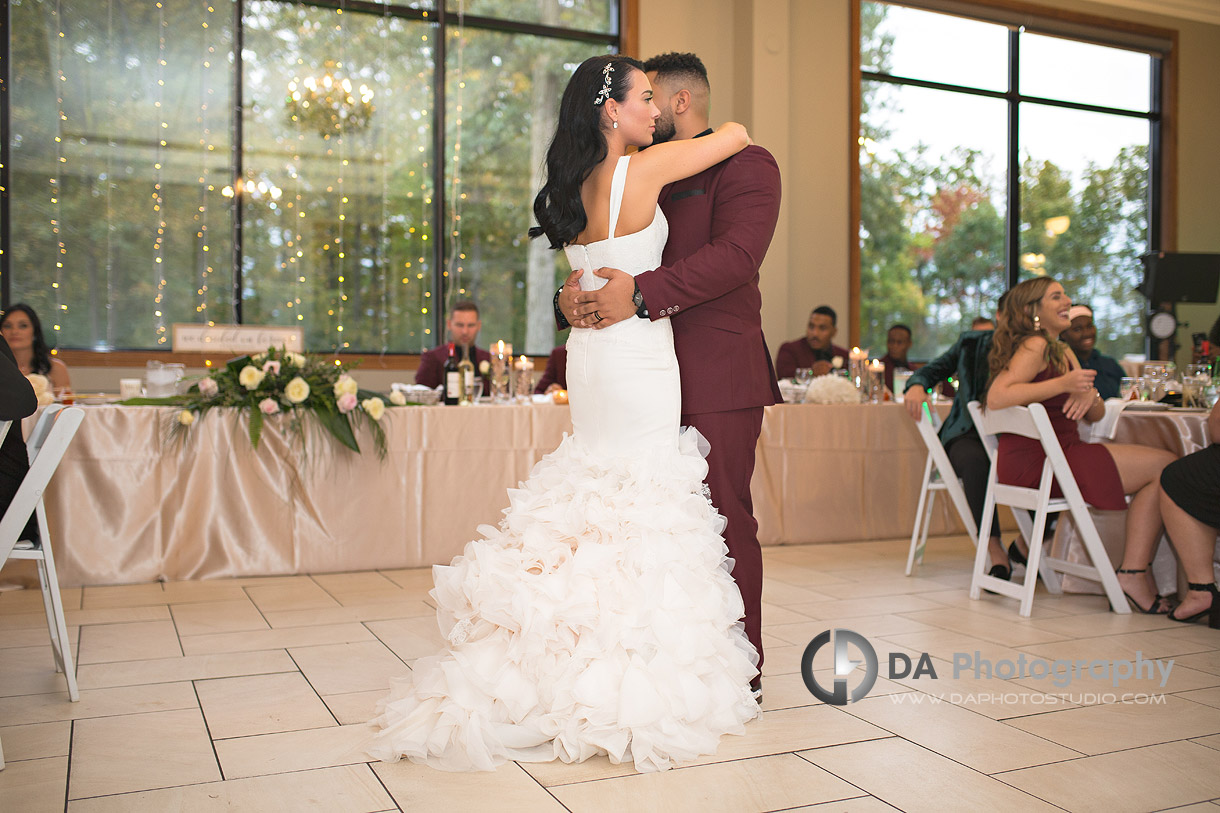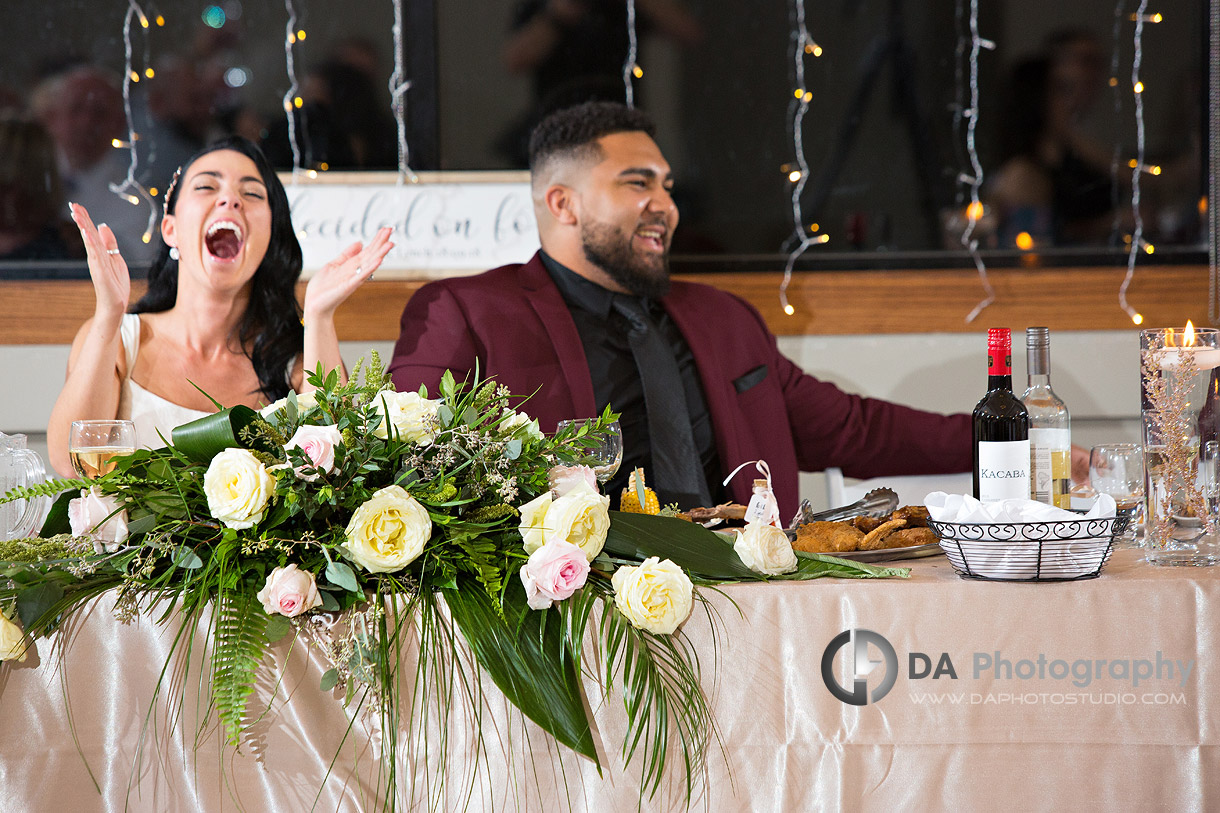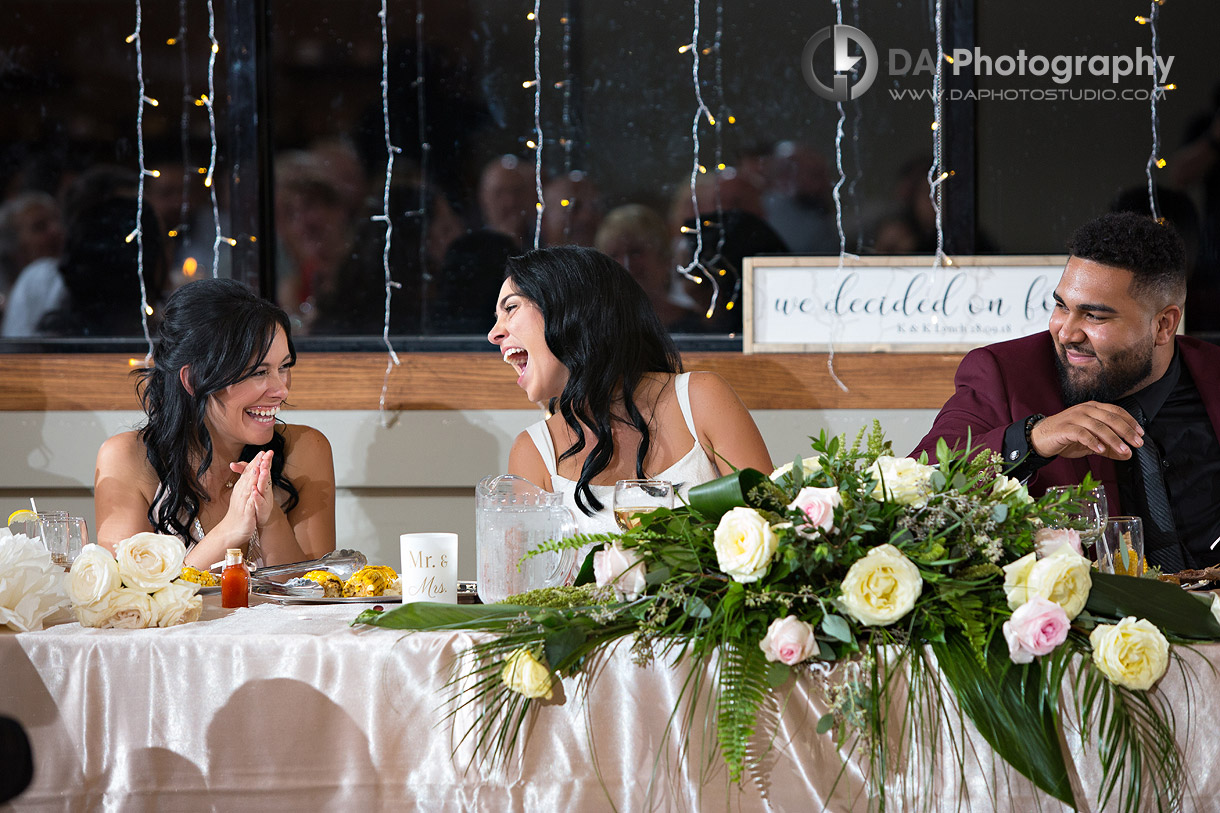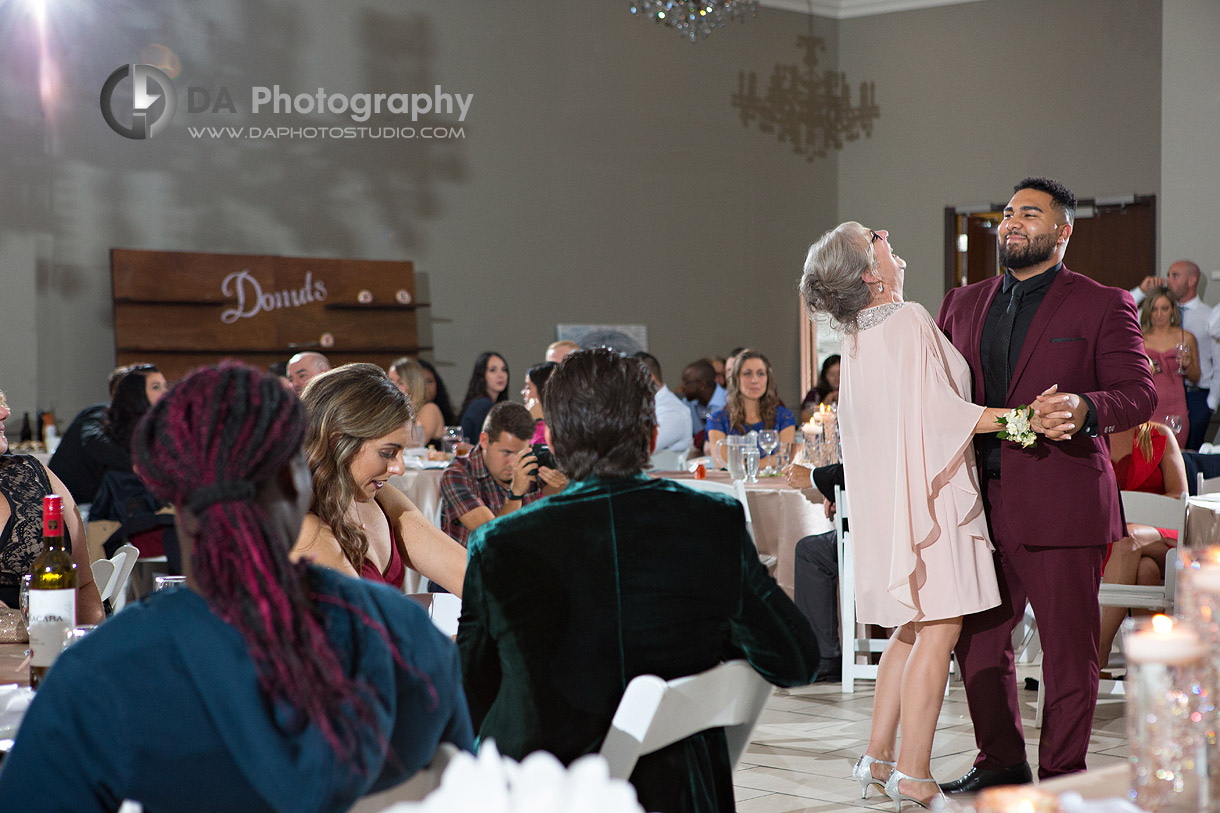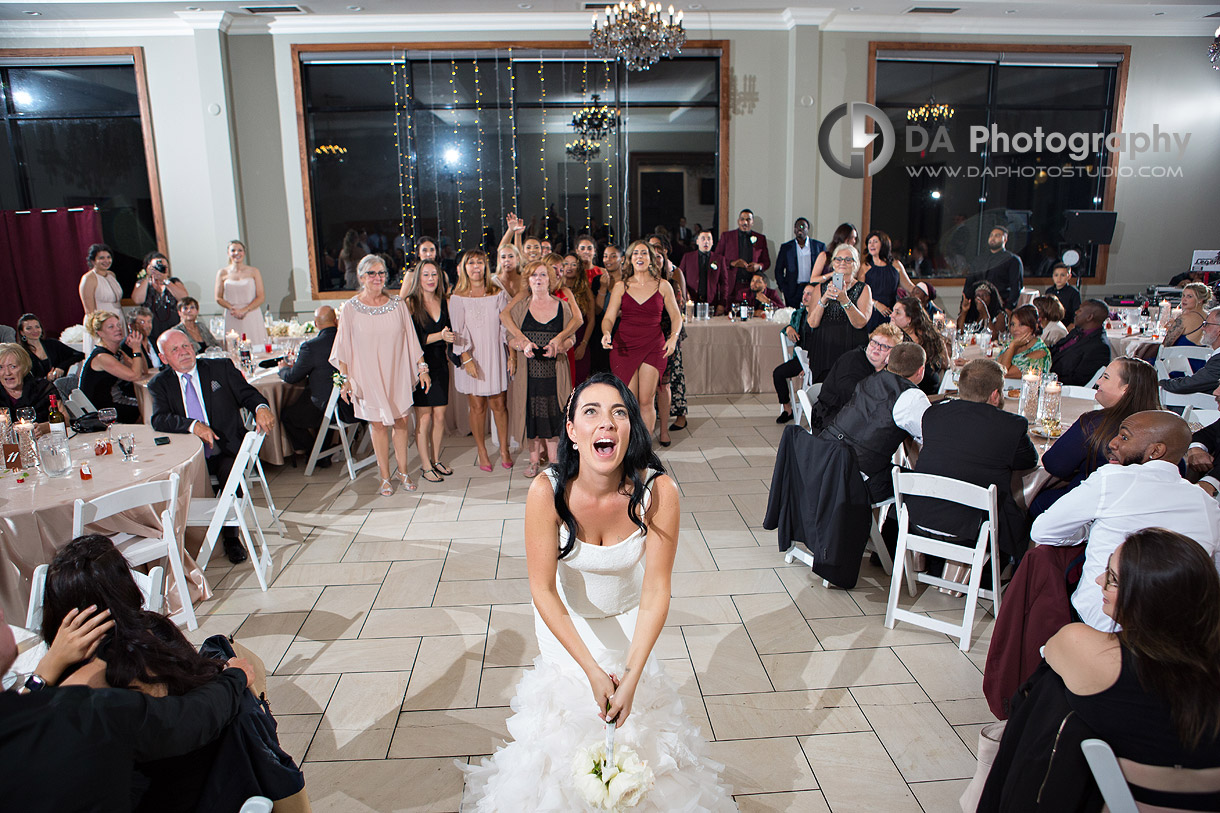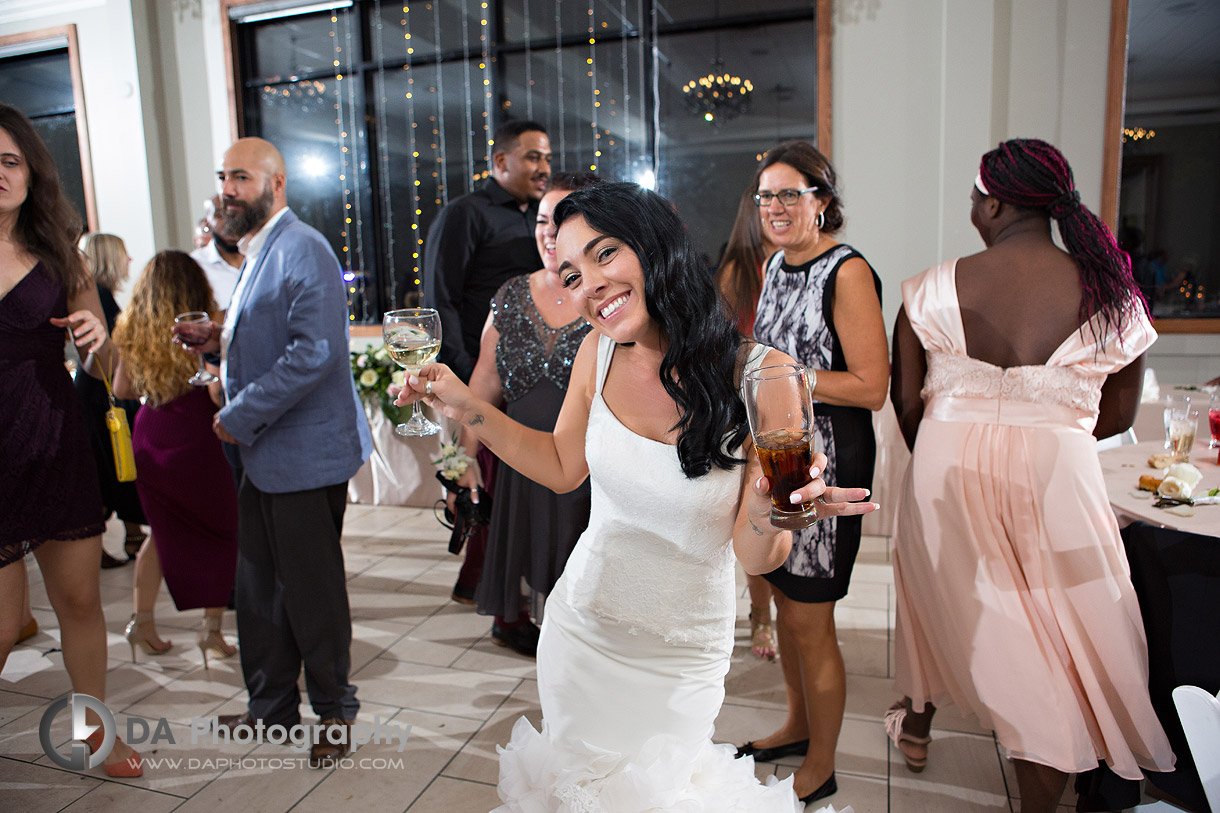 This wedding was a pleasure to work on and I left, feeling on top of this world. Being able to feel accomplished in your work is a great feeling and knowing that there are other professionals out there that hold as high standards as yourself is freshening.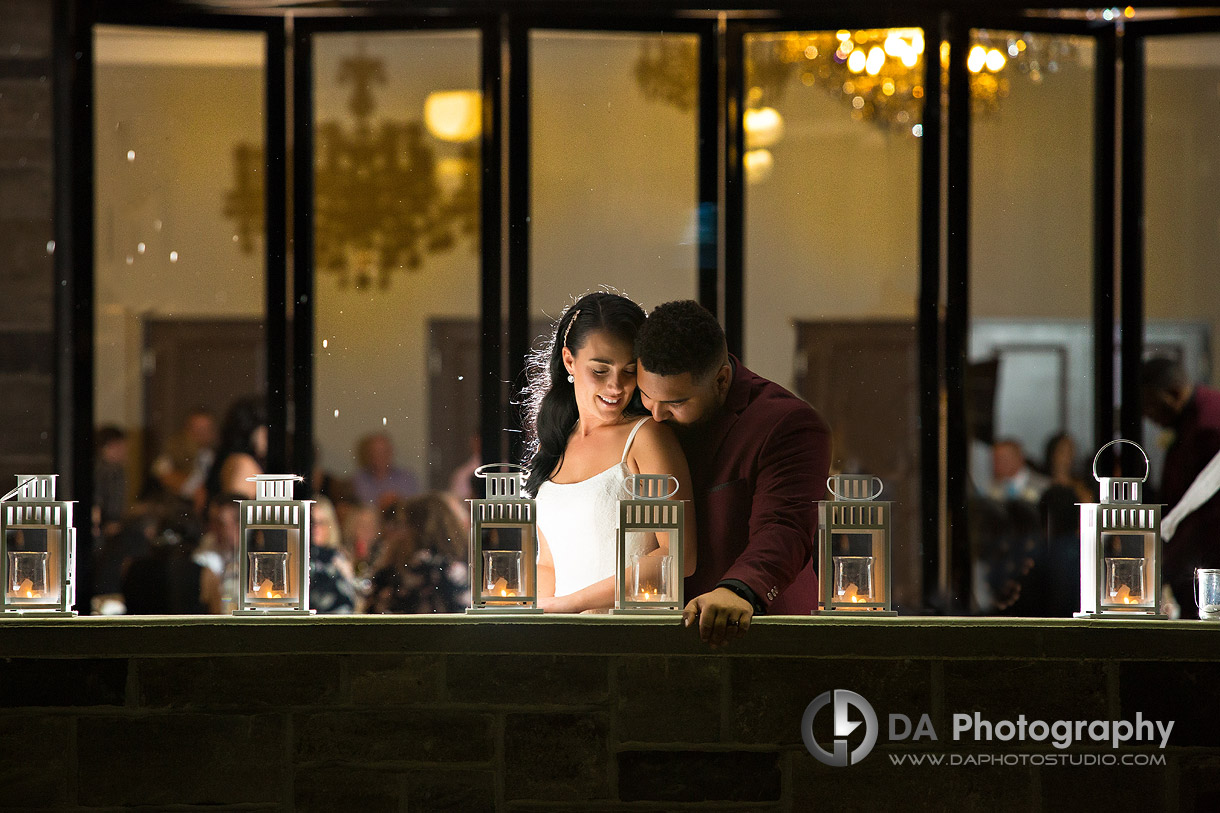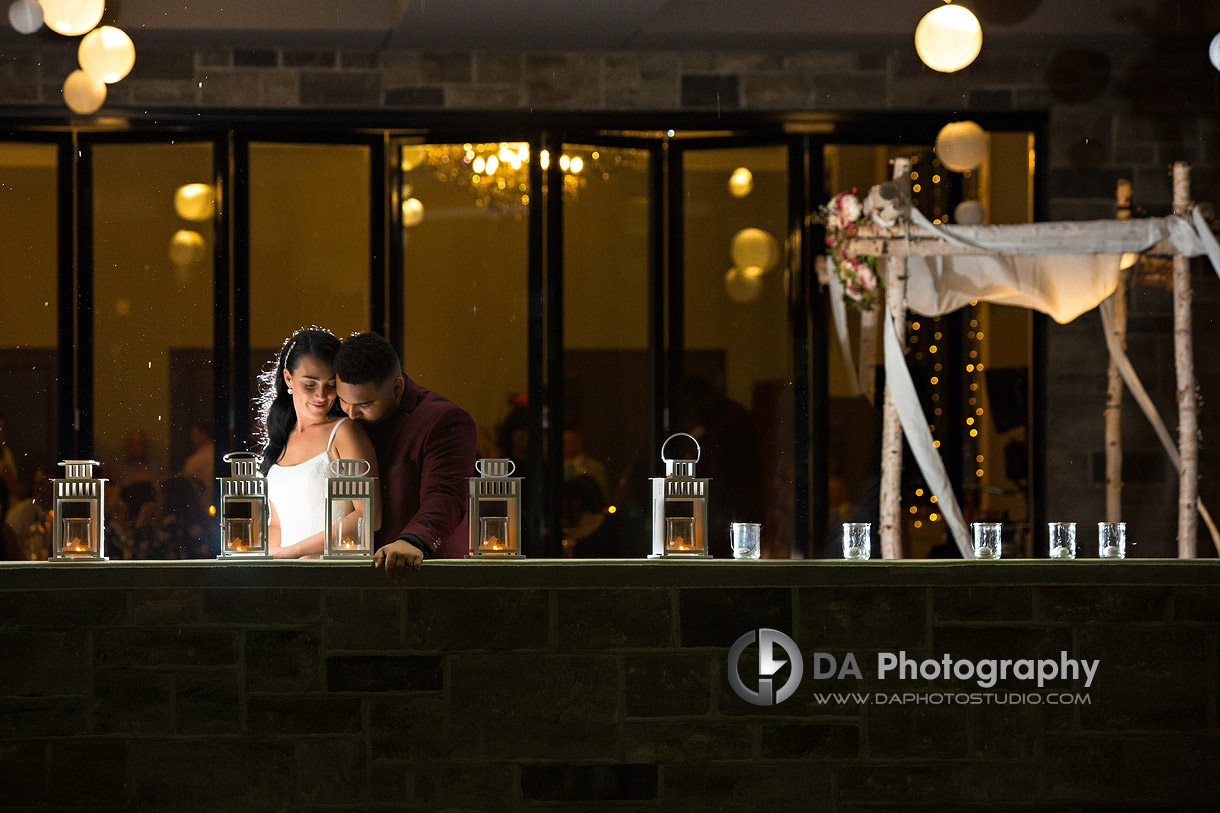 Wedding Professions for this Stoney Creek Wedding
Click
here
if you want to more weddings in Stoney Creek.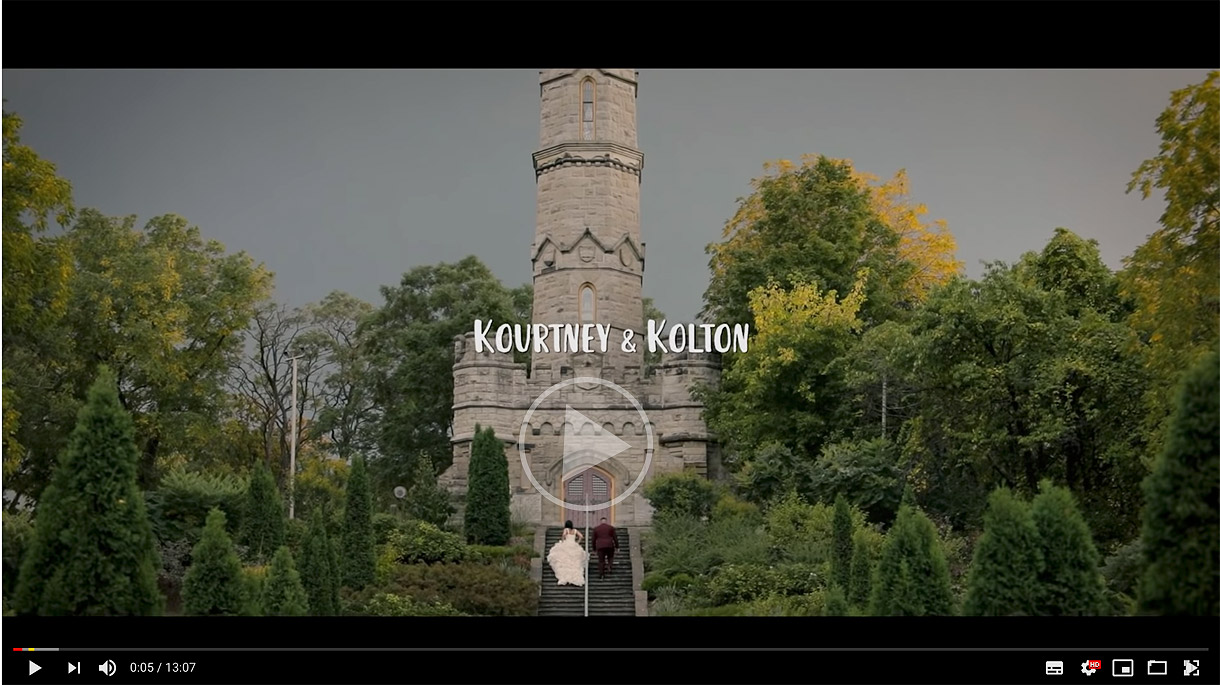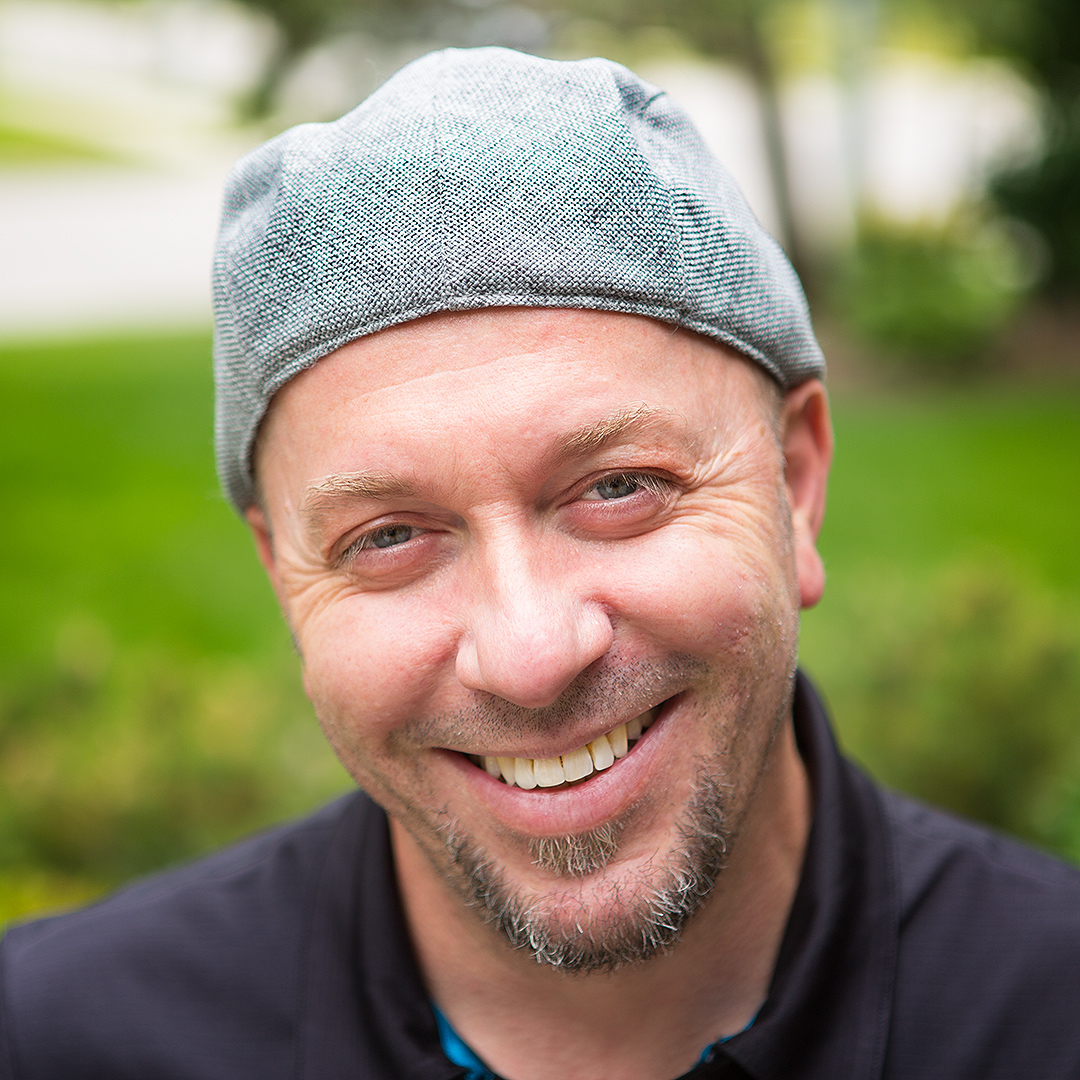 My passion and biggest asset is taking the time to make every client comfortable and relaxed before I even pick up the camera. The result? Photos of you that actually look like you at your best! I can prove to you how much you can enjoy having your picture taken. Lifestyle photography is about the experience that happens to be served up along side of some great photos.
Specialties:
Family Photography for families that like to move around and enjoy their photo time, Wedding Photography for couples looking for a mixture of photojournalistic, contemporary and traditional images and Professional Corporate headshots that are far from cheesy and stiff.