With Summer fast-approaching, the need for family photography become more and more in demand. Obviously with COVID-19 and physical distancing restrictions, business are being forced to adjust their approach to doing businesses. They need to prioritize the clients' needs to be safe first and foremost. At the same time,  they also need to keep their services valuable and unique too.
While going over my personal plan of action for my business going forward, I realized something fascinating. My shooting style, customer service and delivery options are already in line with the new physical distancing strategies that the government of Ontario is recommending. I would to take the time to share with you my top facts in regards to my family photography. While my past clients might know these well, I can appreciate that my new or future clients might not be fully aware.
Here are those 7 facts in chronological order. For more in-depth details, please feel free to send me a personalized message here. Every family is unique, so planning your family session should be one of a kind as well.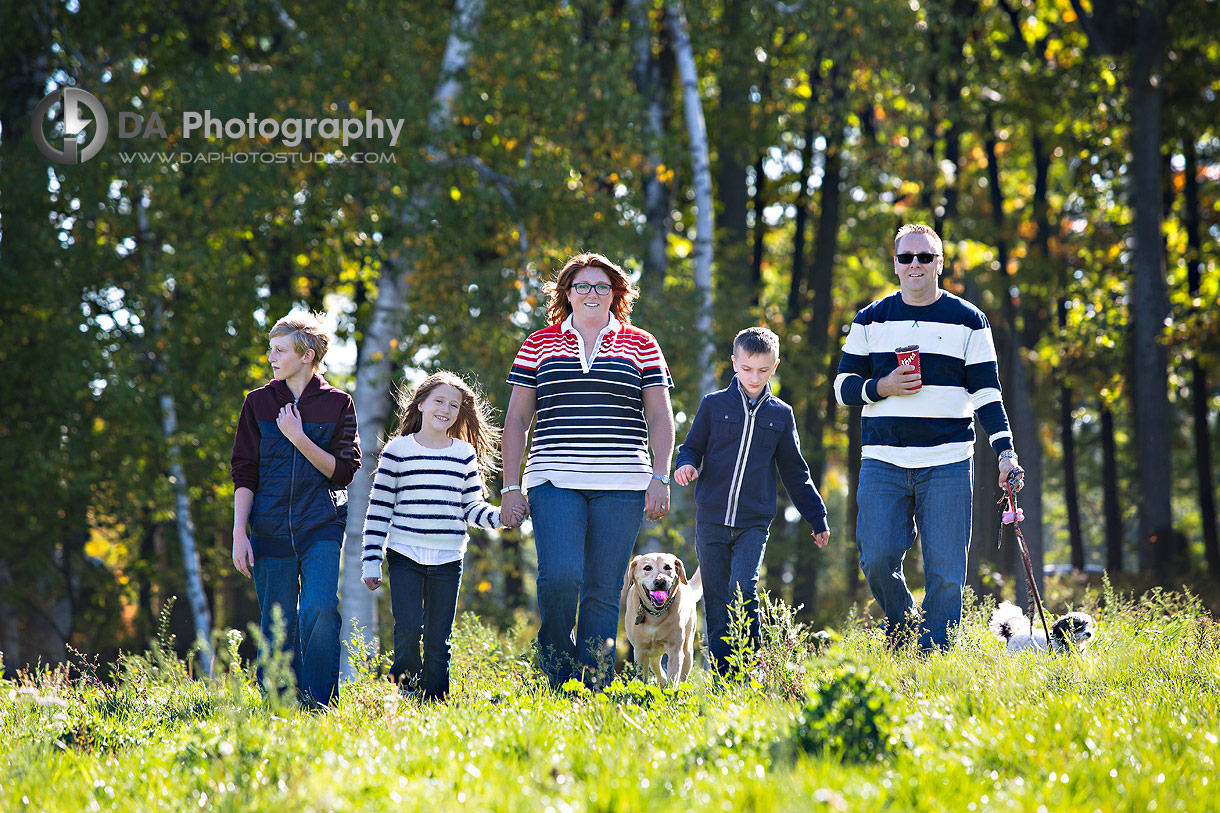 Value – Price – Benefit in my family photography
The first and most important point when meeting with a client is to explain the value of my photography. In other words, what is the real price for the work that we put into the session and the benefit that come from their and my hard team work in the end. I'm always transparent when it comes to the price of my services. With me, there are no surprises along the way or in the end. I'm very much against hidden fine prints, surcharges or "grey areas". I believe that every authentic connection begins with honesty and openness.
While communicating the price options with my clients, I make sure to also explain the value of their purchase. In order for the client to trust their recent transaction, the value of the purchased session must be understood. Buyer's remorse is not something I would ever want my clients to feel. I make sure we add as much as possible to the value of the session for each individual need. This ensures my client feels good that the money paid is worth what they are getting in return.
Of course, with value and price comes the discussion of the benefits for the family as well. I take time to explain these to my clients as well. The effort I put toward the session and the entire process should leave them 150% fully satisfied. In the end, services differ than products in client satisfaction potential. Sometimes products can be defective or available from many different suppliers. It makes it easy to exchange after the fact. With the nature of a service, if it is not good to begin with, it is difficult to change it with the same circumstances, person or equipment.
Fact Two: Planning family session is my strong side
I really enjoy helping families plan for their sessions. It is a puzzle to figure out and make perfect for each individual need. While discussing the upcoming event with my clients, I make sure to really listen to my clients. Their unique situation and needs allows me to offer solutions and plan of actions based on my experiences. Family photography is something I have done for many, many years. While the equipment, techniques and finishing touches may have evolved over time, working with people to get their genuine emotions captured into memories is something that gets better and better with only time and experience. Then, with a plan in place, it is an easy transition to start moving on to the next stage.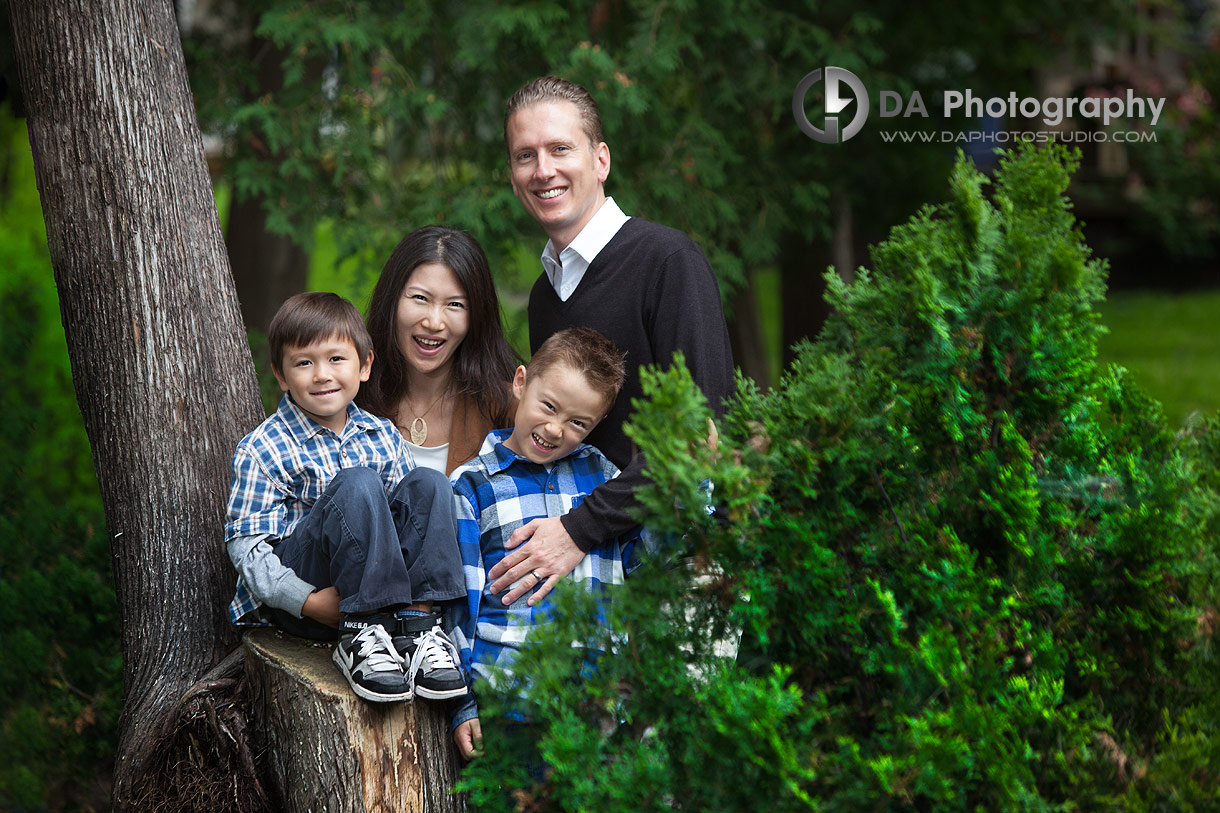 Flexibility as 3rd fact
When working with people, and especially families, obstacles often emerge. These require extreme flexibility when it comes to family photography. Snags can come from all angles. From mother nature deciding to change the weather on the session day to one of the kids getting sick; from the planned grandparents visit getting delayed to work schedules being changed. The list goes on and on! Being a parent, father and husband first and foremost, as a self-employed business owner I fully understand any of those barriers. Therefore, I'm extremely flexible in rescheduling the date, time or location. No postponing fees, late arrivals and such. I believe that we are in this together. My client's failure to arrive on time can be from my failure to inform them accordingly.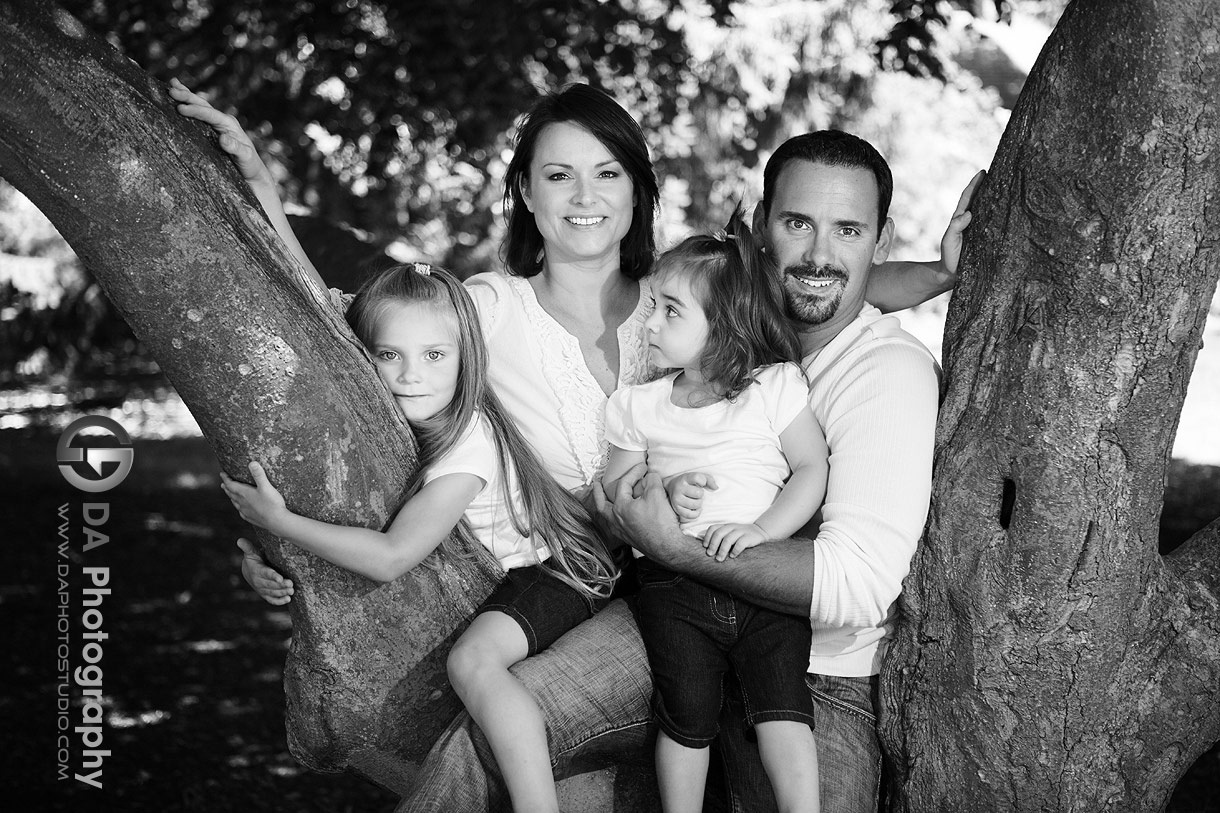 Four: Photography locations recommendation
As you probably already know, almost all of my family session take place outdoors. I love working with nature's vivid colours and believe that the best way to showcase a family's spirit is outdoors. I do photograph indoors as well sometimes, but right now this is not an option. Those times are mostly for bad winter sessions in the case of bad weather.
Narrowing down a location for the family photography is an important part of the planning process. A perfect location is not necessarily for the photographic opportunities it holds. More importantly, first and foremost it is for how it makes the family feel when we are there. While planning, the family shares with me the details of their ideal session. Then, I check to see if there is a preferred location for them. If they do, I do a quick check, either online or in person if I can, prior to the session to create a photography plan.
It's totally okay if the family doesn't have a preference for location. Then, I share my suggested places based on their likings and where they live. Another point to look at it is if they would prefer a free location or one that they would need to be admission or permit fees. These suggested places are easily "visited" through my blog posts that I share with them to get some visuals. This paints the perfect picture as to what to expect from a particular place or location.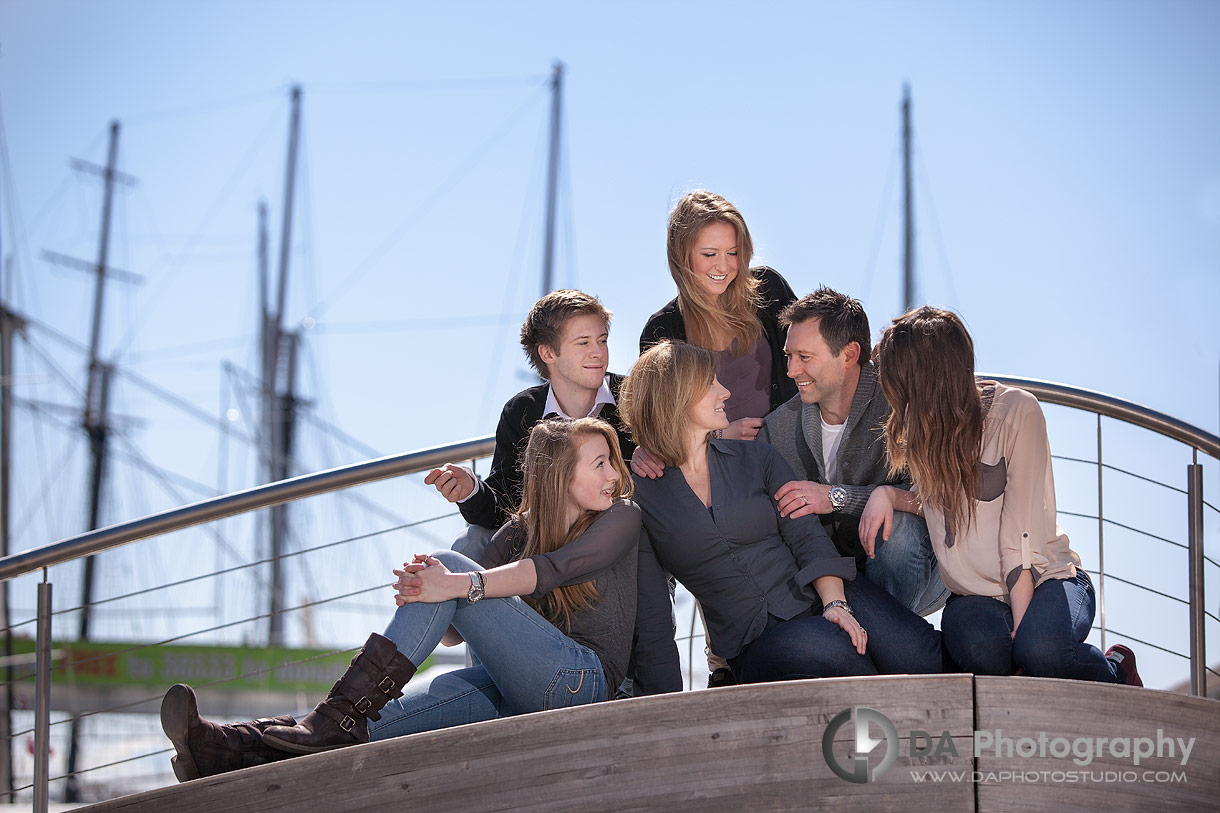 Shooting style as fact #5 for my family photography
A lot of reflection has come with the COVID-19 pandemic situation and physical distancing protocols. As was always the case, the comfort and safety of my clients are top priority. This brought me to the realization that since before I can remember, I have never shot images from less than 6ft away from my clients. My photography style is more candid and less posed, meaning I am not constantly readjusting poses and giving directions. I find the further I am away from the family, the more comfortable and genuine their interactions together.
Using 200mm telephoto lens, I'm able to bring the family closer into view while still being at a distance. If I'm looking to bring some of the scenery into the frame, I switch to my second camera that offers a 24-70mm wide range of zoom. The closest I have ever needed to get to the subjects is at weddings when I am photographing details. However, during these images no people are involved so again, there is no worries there either.
Coming to this realization, I'm pleased to say we are only days away to offering this service to you for those already overdue family photos!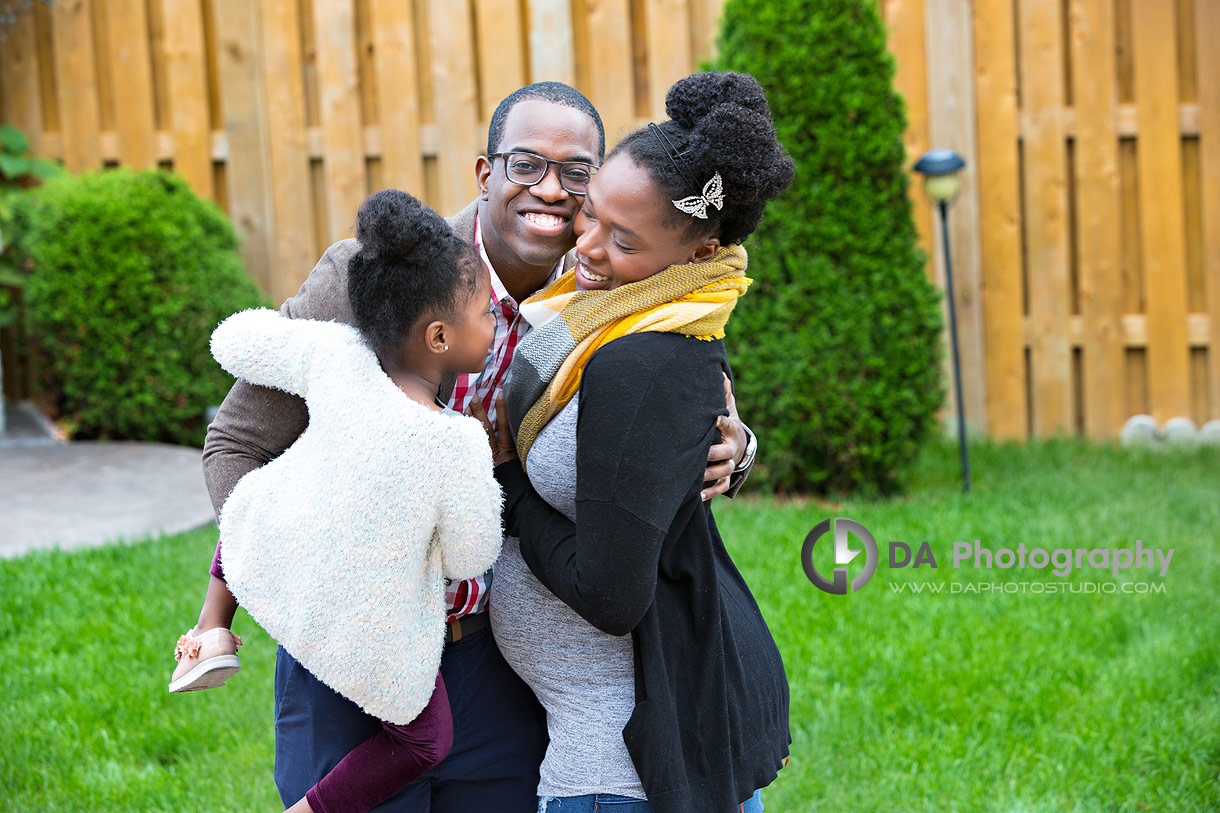 Speed of delivery is the 6th fact
Times have changed when it comes to delivery of photos. Back in the day, photographers took photos and then the couple or family needed to wait for at least a couple of weeks afterwards before they could view them. However, families need their photos yesterday or perhaps even last month! Knowing this, I offer my proofing galleries in 24-48 hours after the session. My technical experience allows me to take the picture the right way in the camera. Then, I don't need to work heavily on the pictures afterwards before showing them to you.
Then, if my client selects their favourite images quickly, their final products and files are ready for them in less than a week from their session day. I believe that this process can be even faster for families who need their photos in record time as well. The best part is that there is no extra charge for super fast delivery. This is one of my values that communicate upfront.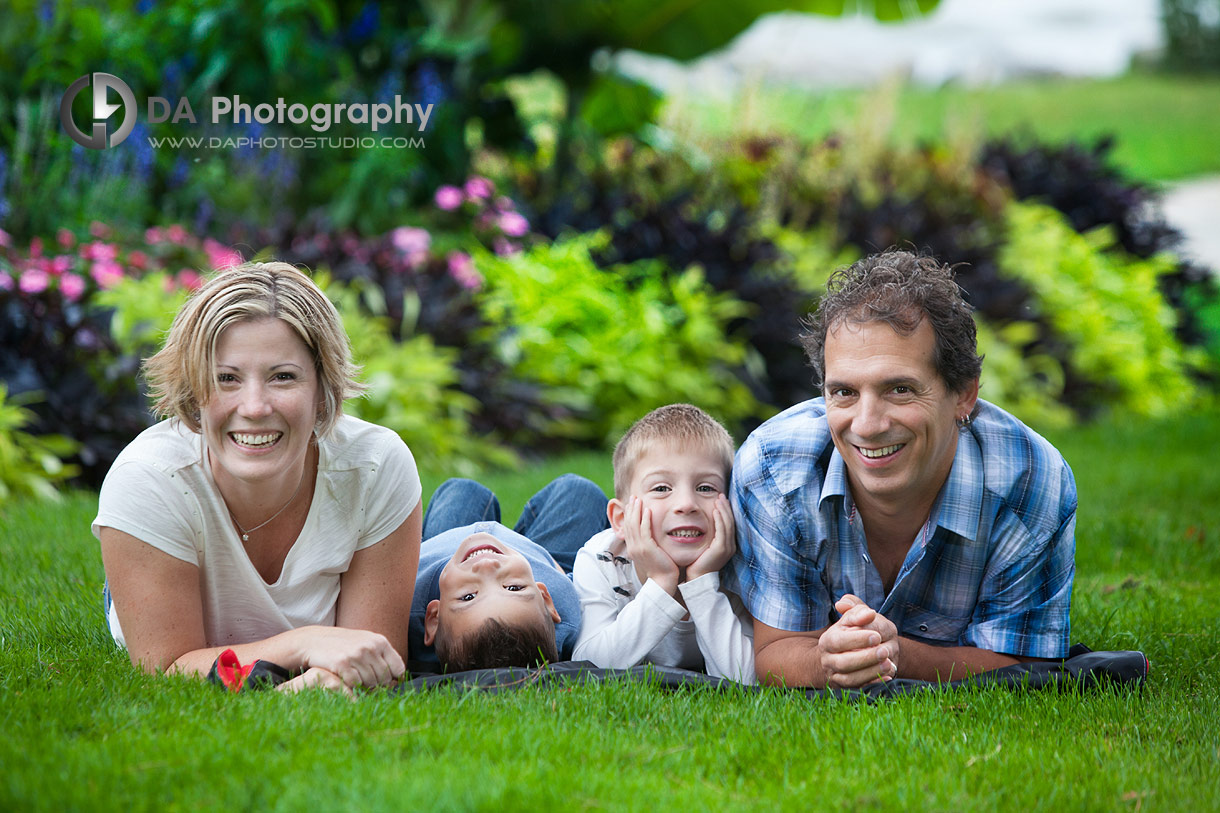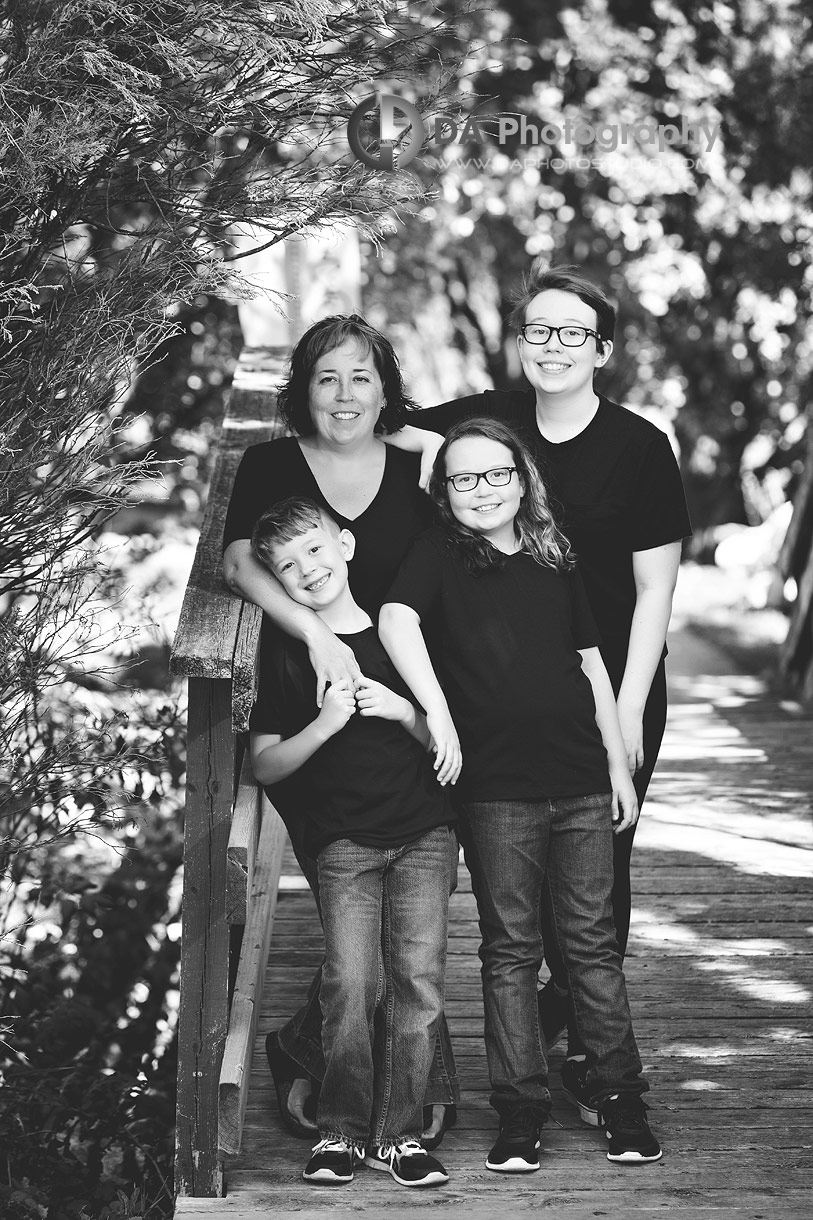 Seventh fact: Flexibility of price collections
I firmly believe that you are to "treat other as you would like to be treated". Many times, I walk in my clients shoes to try to experience my services from their viewpoint. I try to then improve my services and offer flexibility as well as streamline their options to be most relevant. In the beginning, I suggest that they start with my session fee only as a deposit option.
Then, once the images are ready, my clients can decide what collection package works best for their particular situation. At this time, they can choose for any of my already pre-made price collections. Or, they have the option to add products and items to the session fee in the "a la carte option". Either way, the session fee deposit is deducted from the total price of of the self-chosen items or the collection.
This freedom to choose after the session gives my clients the ability to decide what is best for them based on the images taken and my performance. In other words, my goal is to impress them with the delivered finished images and their experience with my service. They don't need to worry about empty promises and being led into locked pre-purchase collections they are unhappy with.
My preference before COVID-19 was to do this selection in person. However, for the time being, this decision process will be completed using my client's proofing gallery for everyone's continued safety.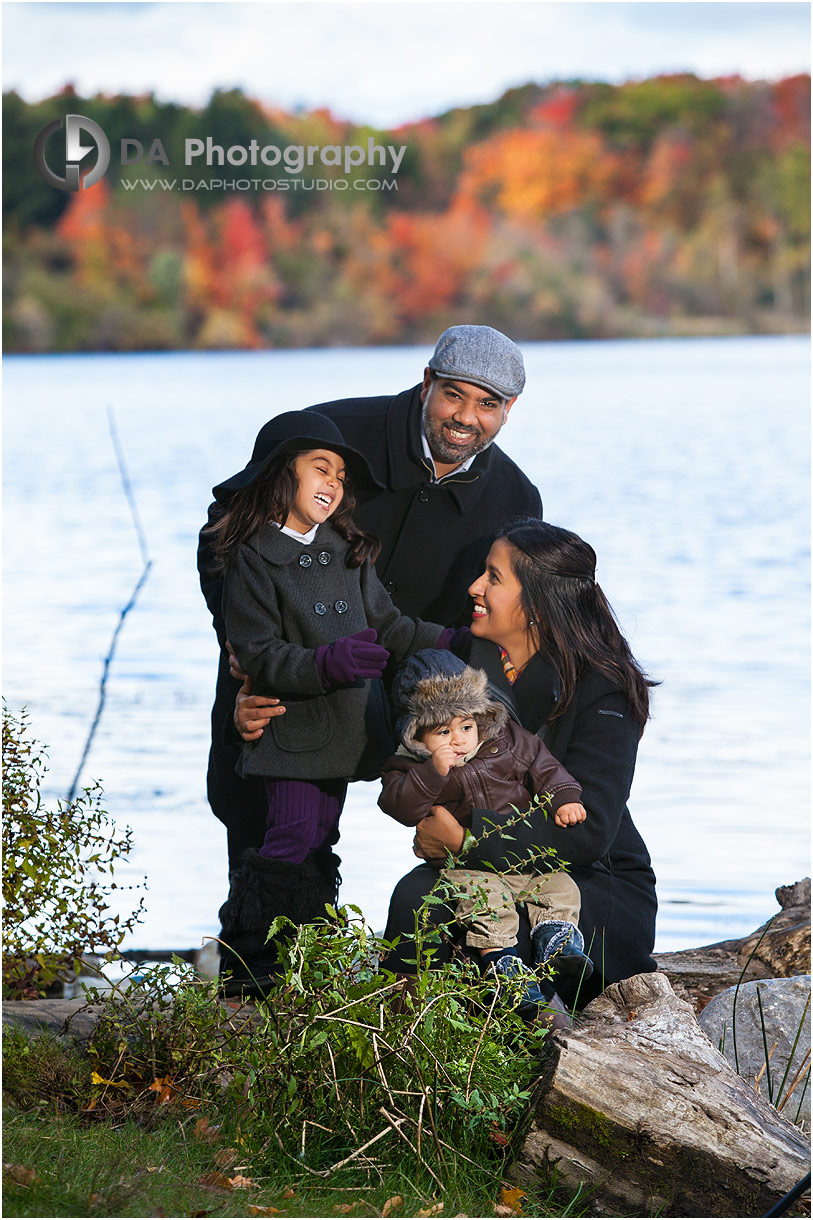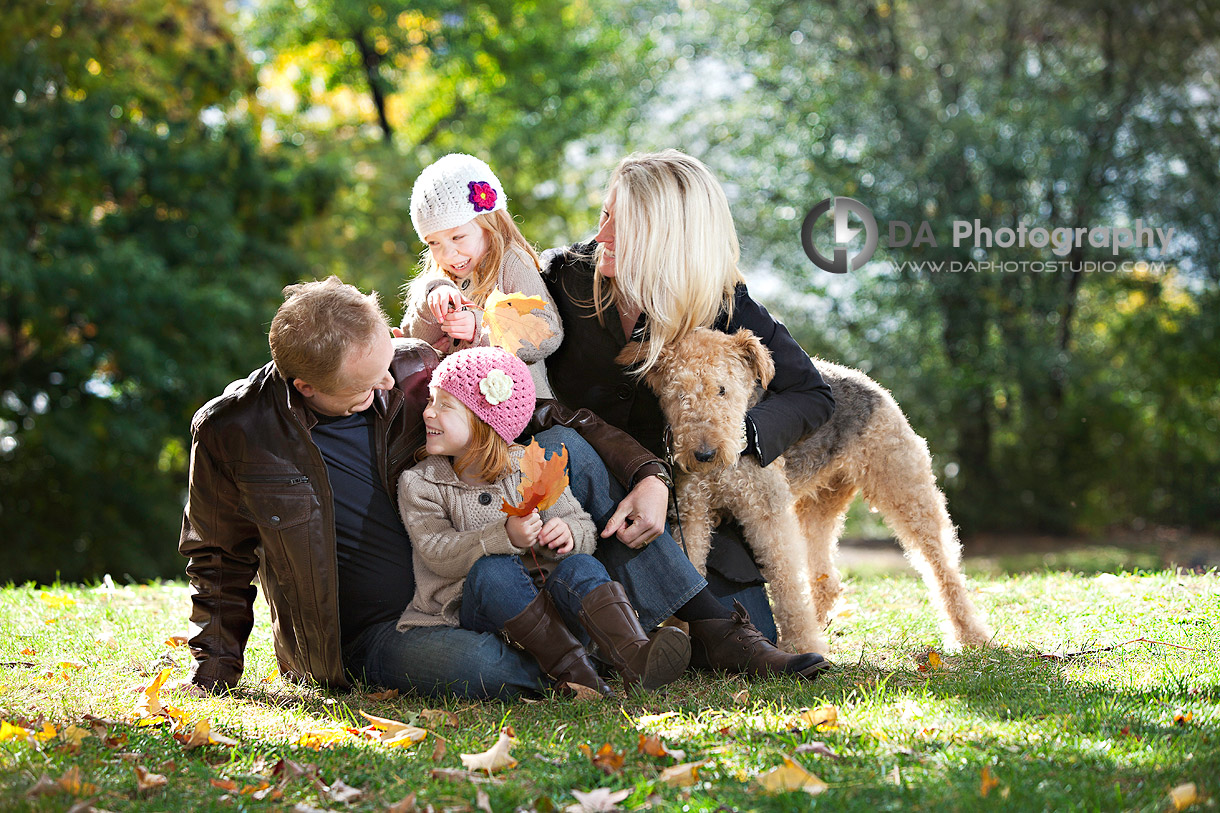 Become part of DA Photography family tribe
In the end, all of my clients become part of the DA Photography family tribe. These people are near and dear to me. They are the first ones to enjoy specials, launch and test new services, enjoy product discounts, and so on. I truly believe the past clients are the gold of any business so I always treat them as such. Many times, I can see large companies offer savings to new customers. At the same time, their past and current customers are not offered anything. This is absolutely not my style! I like to share the goodies with my families while still acquiring new family members as well.
Many photographers have their own family photography style. This individuality makes them unique. However, I believe mine is a perfect match for this current situation where we are finding ourselves right now too.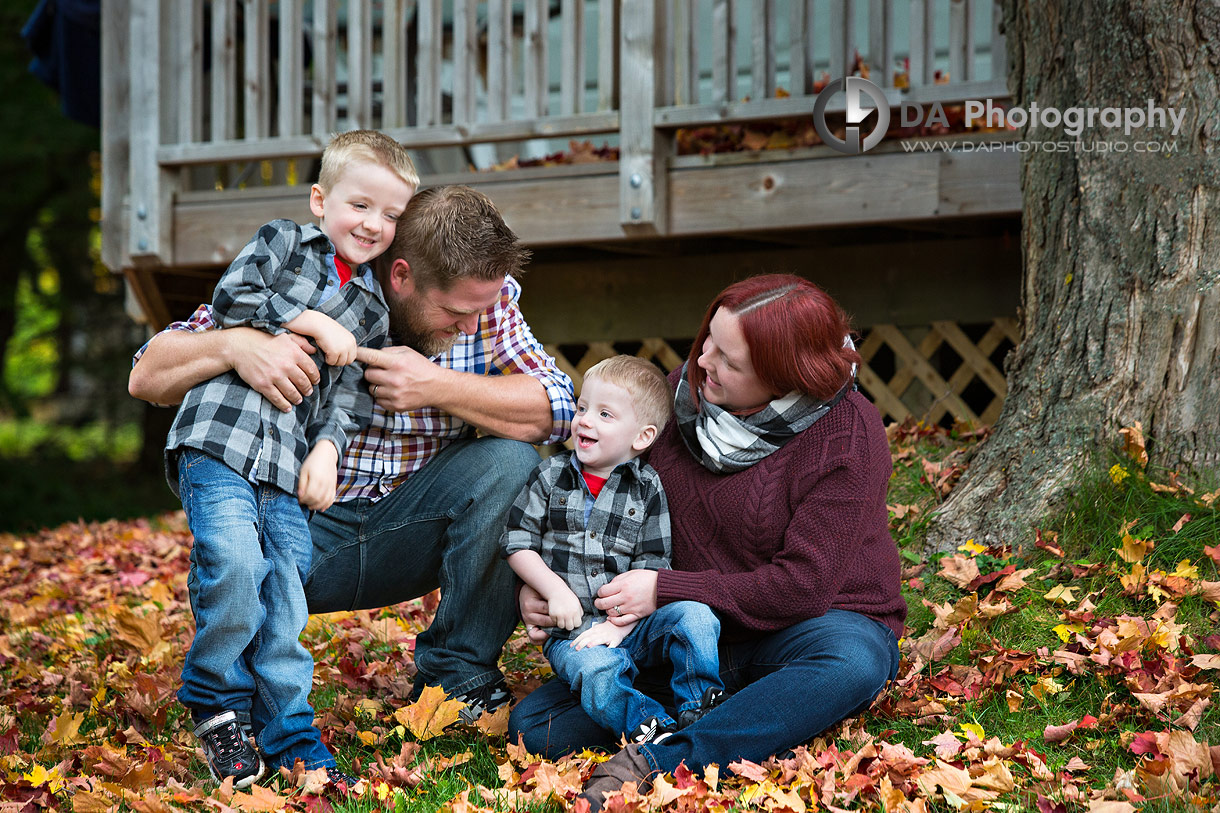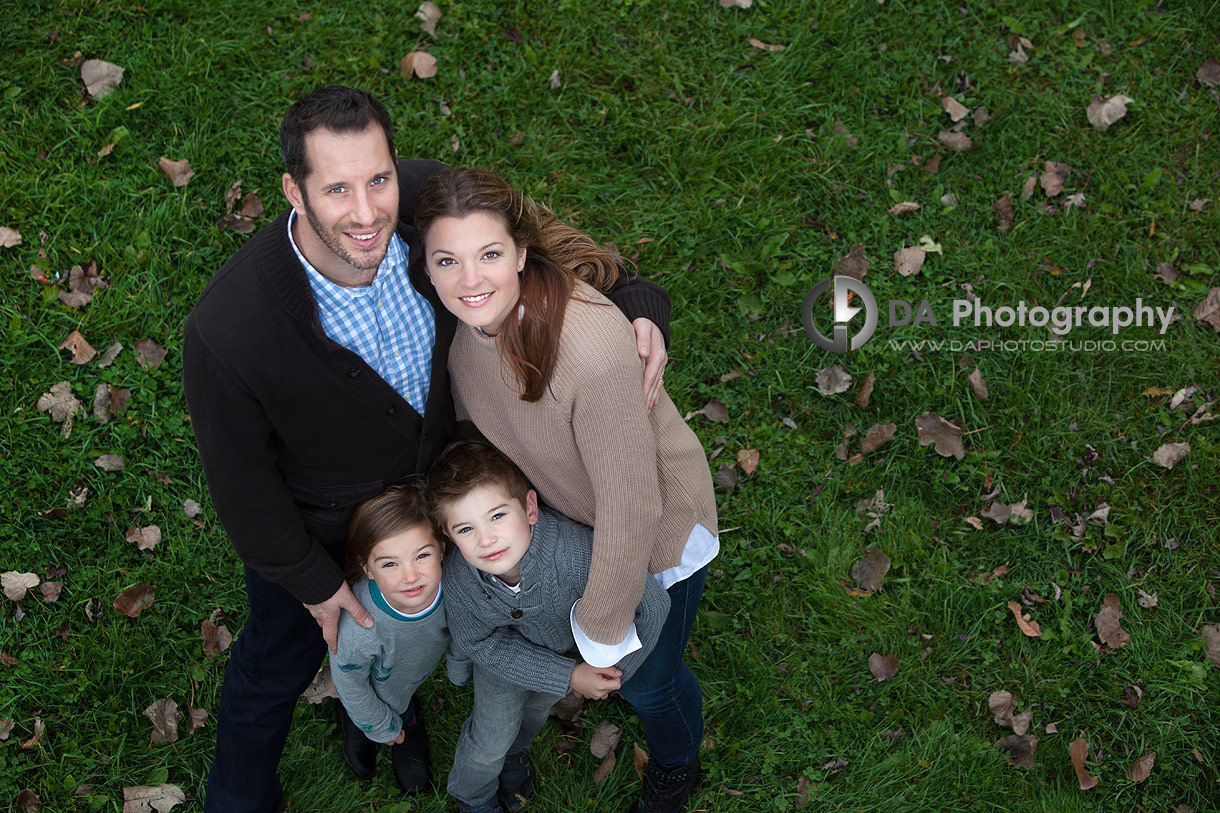 Photo Location(s): Arboretum Sunnidale Park, Barrie, Guelph, Giarloch Gardens, Oakville, Queens Quay Waterfront, Toronto,  Mississauga, Chinguacousy Park, Brampton, Heart Lake Conservation Area, Brampton, La Sallie Park, Burlington, Rockwood and Mountsberg Conservation, Halton.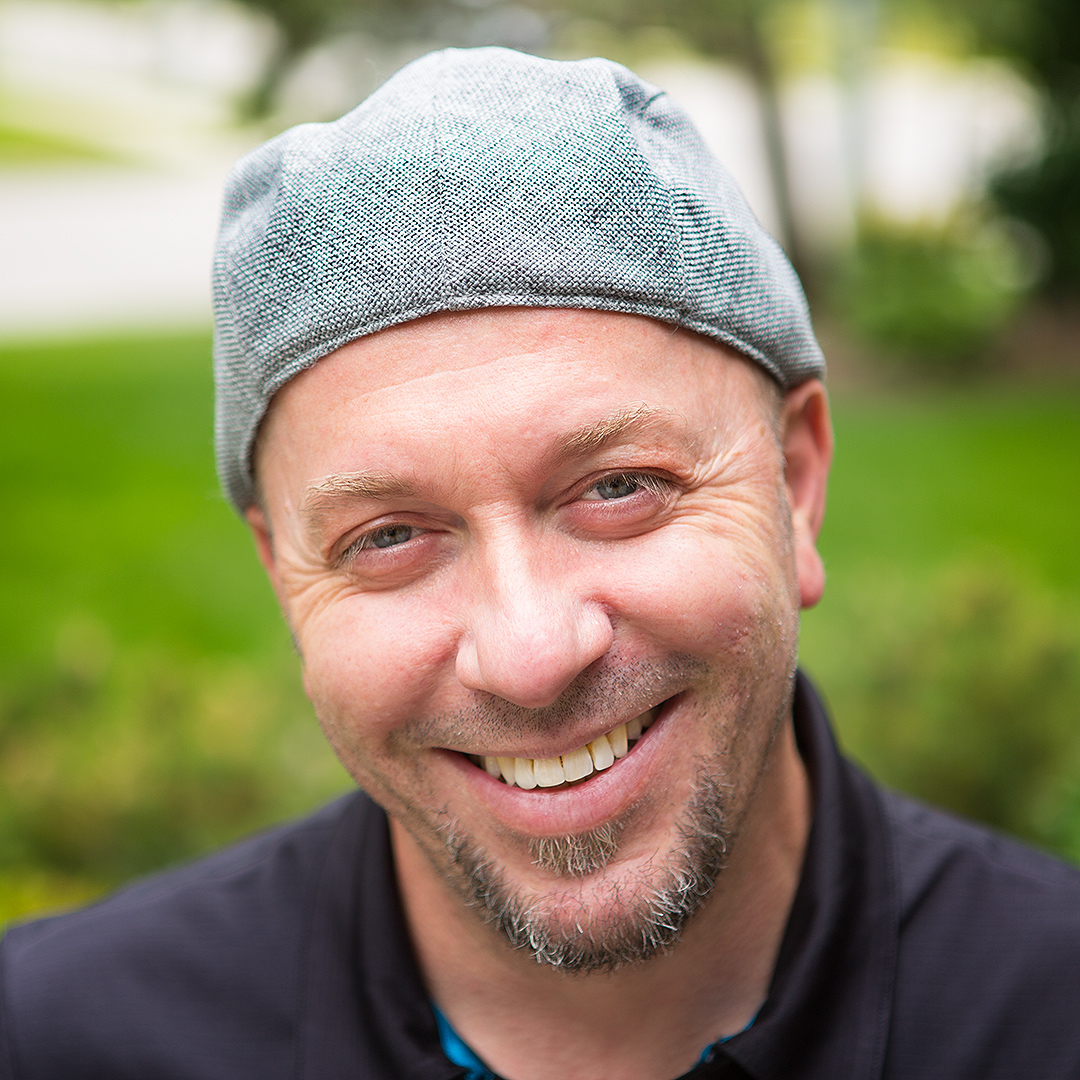 My passion and biggest asset is taking the time to make every client comfortable and relaxed before I even pick up the camera. The result? Photos of you that actually look like you at your best! I can prove to you how much you can enjoy having your picture taken. Lifestyle photography is about the experience that happens to be served up along side of some great photos.
Specialties:
Family Photography for families that like to move around and enjoy their photo time, Wedding Photography for couples looking for a mixture of photojournalistic, contemporary and traditional images and Professional Corporate headshots that are far from cheesy and stiff.