"I sustain myself with the love of family." – Maya Angelou
Vicky is the Treatment Coordinator at a dental clinic that we recently did a professional photo shoot for. I met Vicky two years back but through the work I did there she mentioned that she wanted to book a session for herself and her family. Vicky chose a great location in Oakville that I had experience photographing at before ,
Gairloch Gardens
.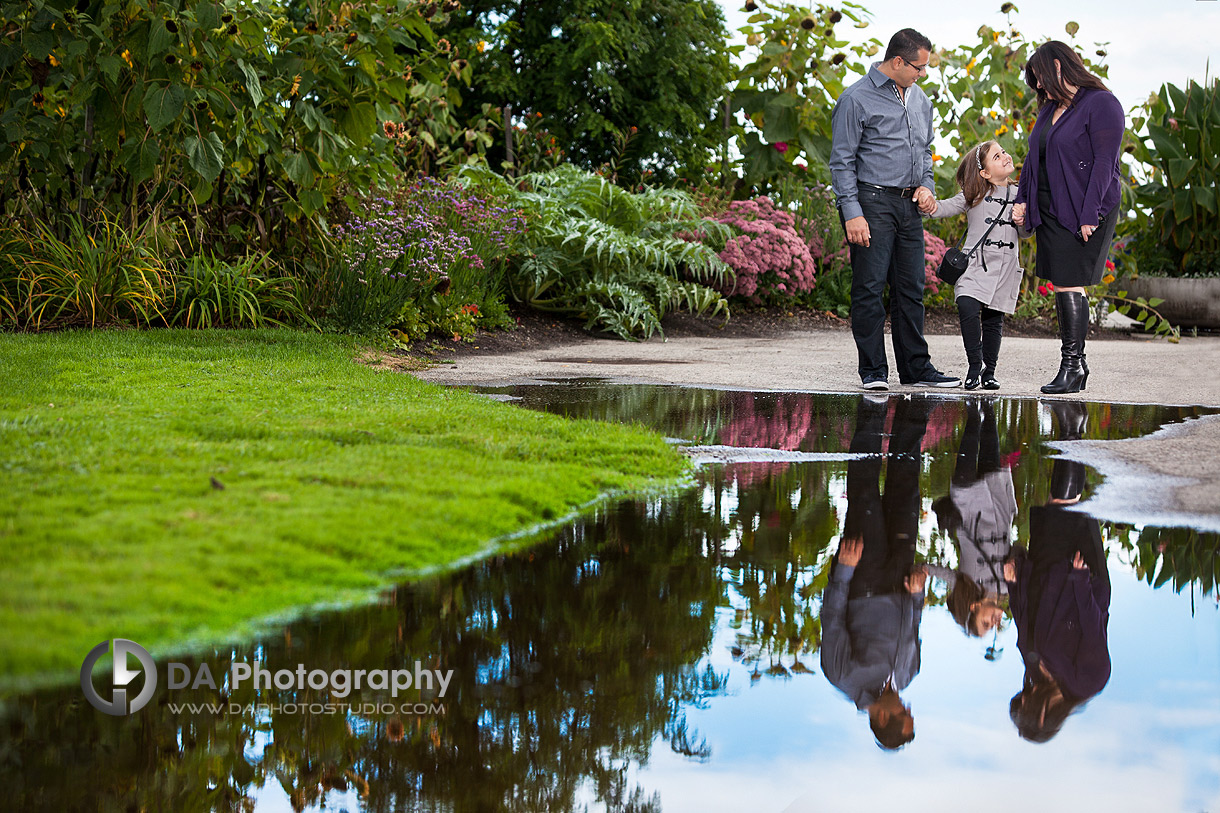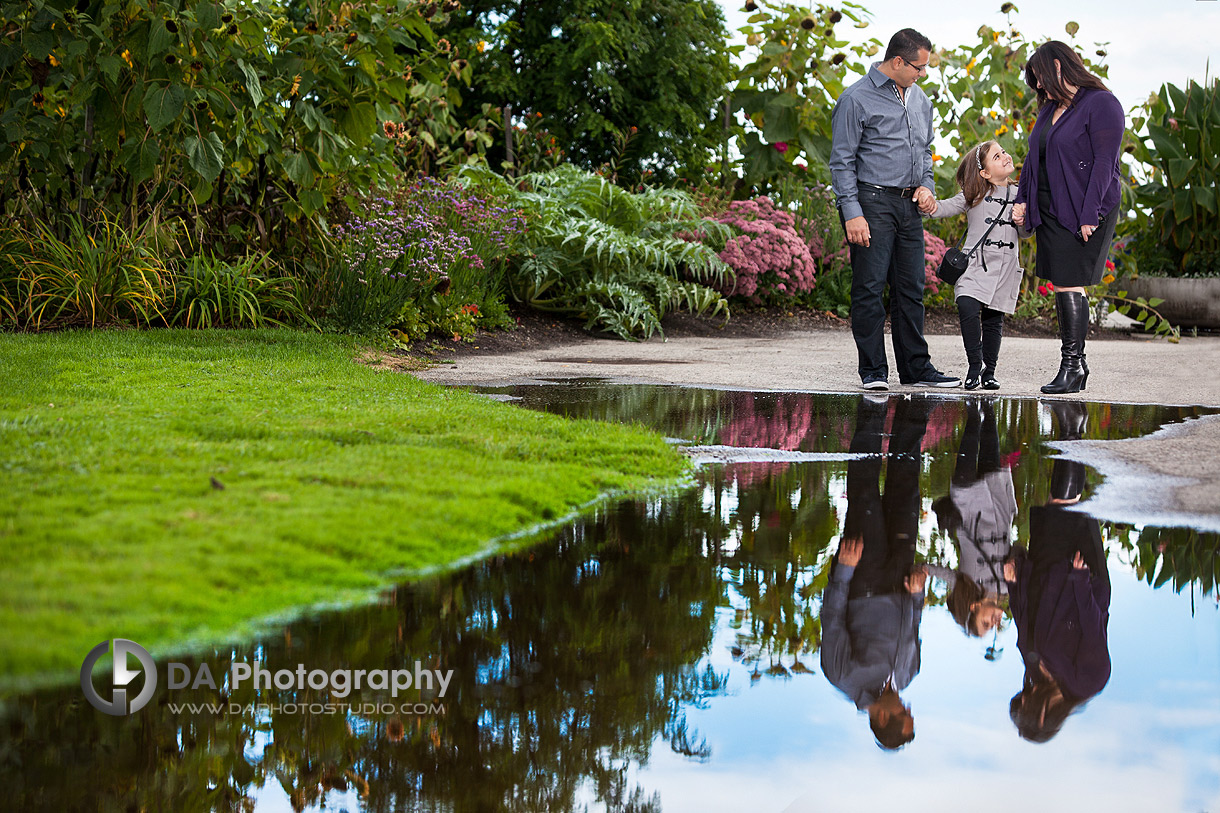 Rain puddles may be seen as a photographer's nightmare when Junior decides to stomp around in it wearing his best clothes. Or, they can be used to our advantage when photographing beside them to create a reflection of you and your loved ones. This puddle was perfect for such a photo.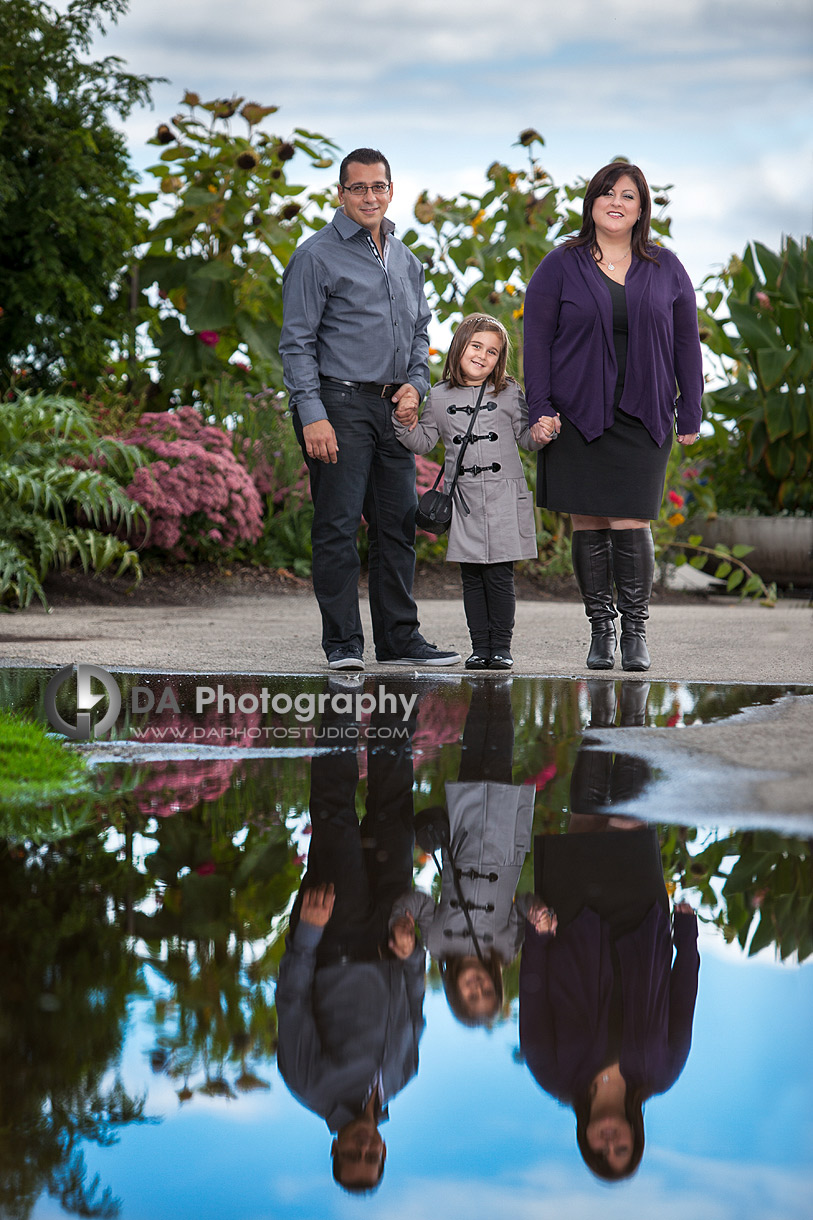 Vicky's daughter was a pleasure to photograph and easy to work with. Her mischievous grin in this photo is telling of her fun personality and sense of humour. She was open and helpful during the entire photo shoot and presented pose after pose effortlessly!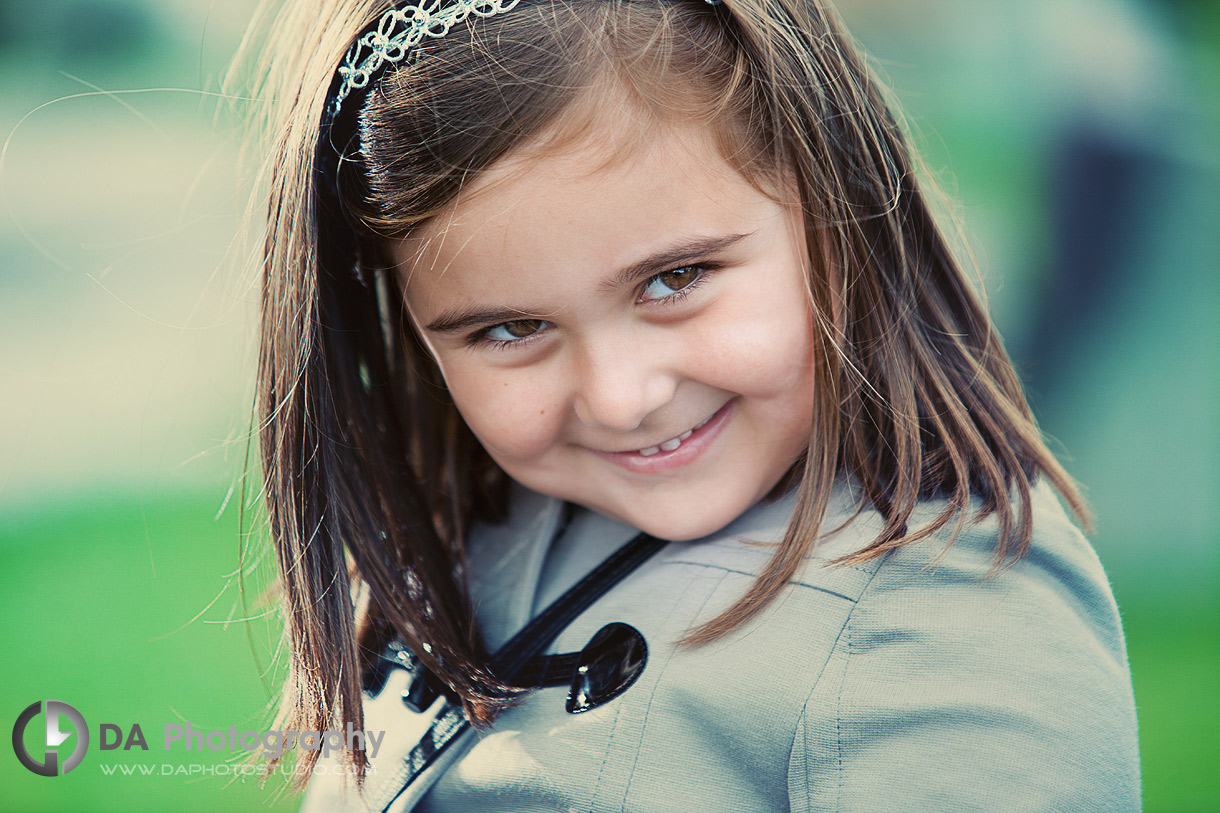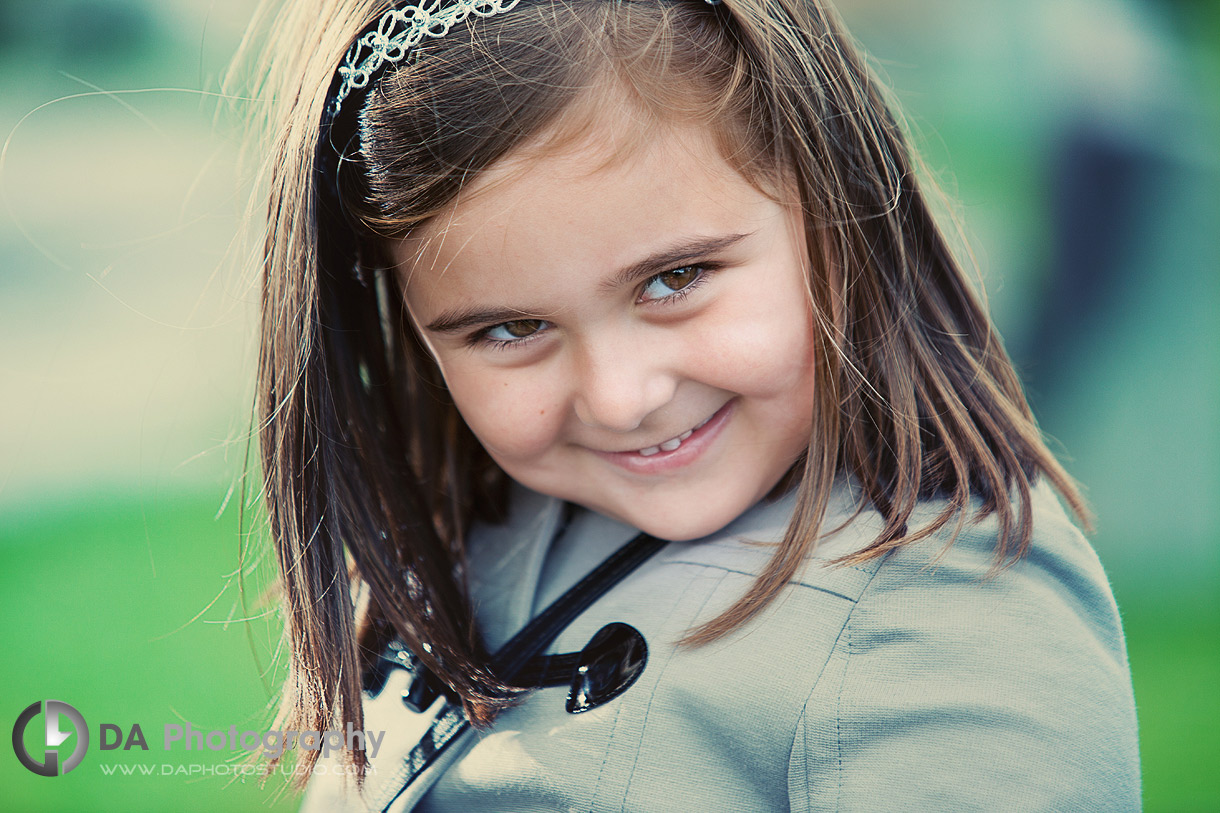 Some of the best images you just can't stage. Vicky's daughter liked walking around with her hands in her pockets. (Who wouldn't? That petticoat is adorable!) On the way back to the car, I caught her looking toward her parents with a natural smile. The lighting was just right, so I snapped a quick shot and the rest is history.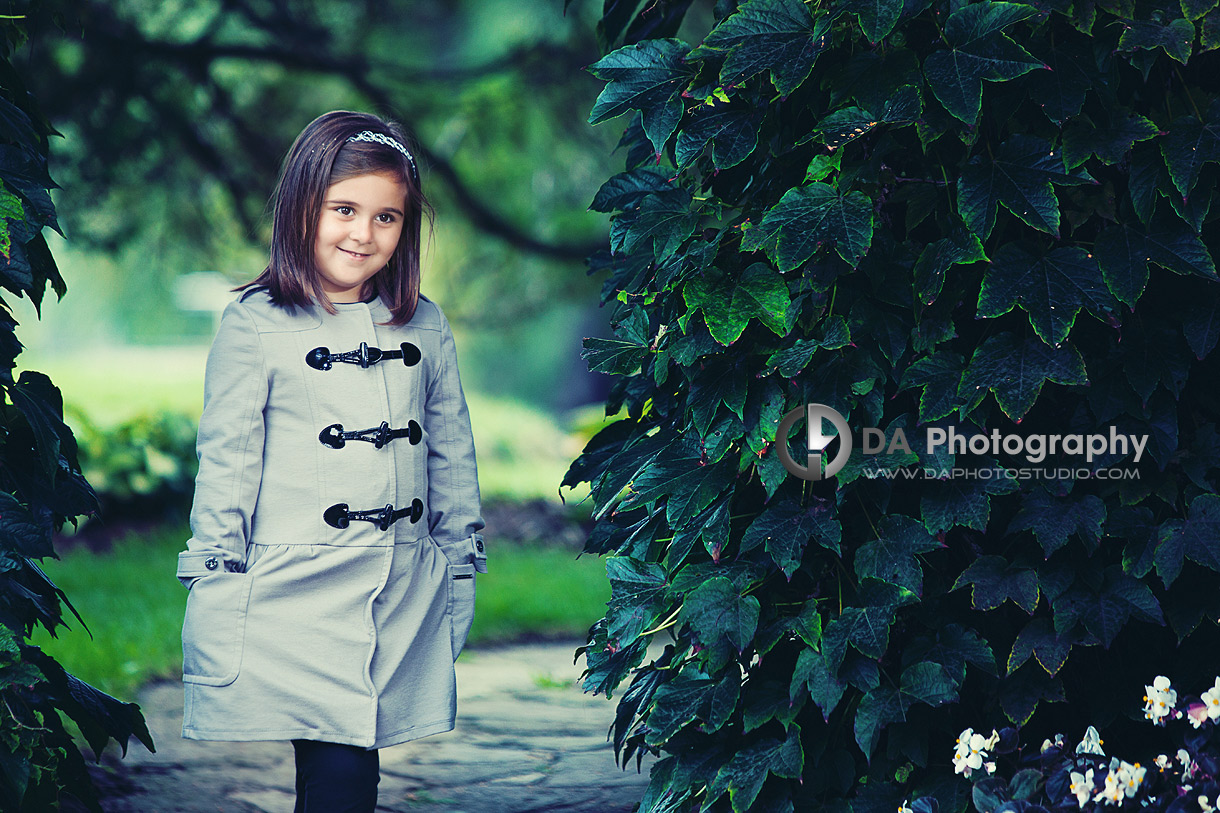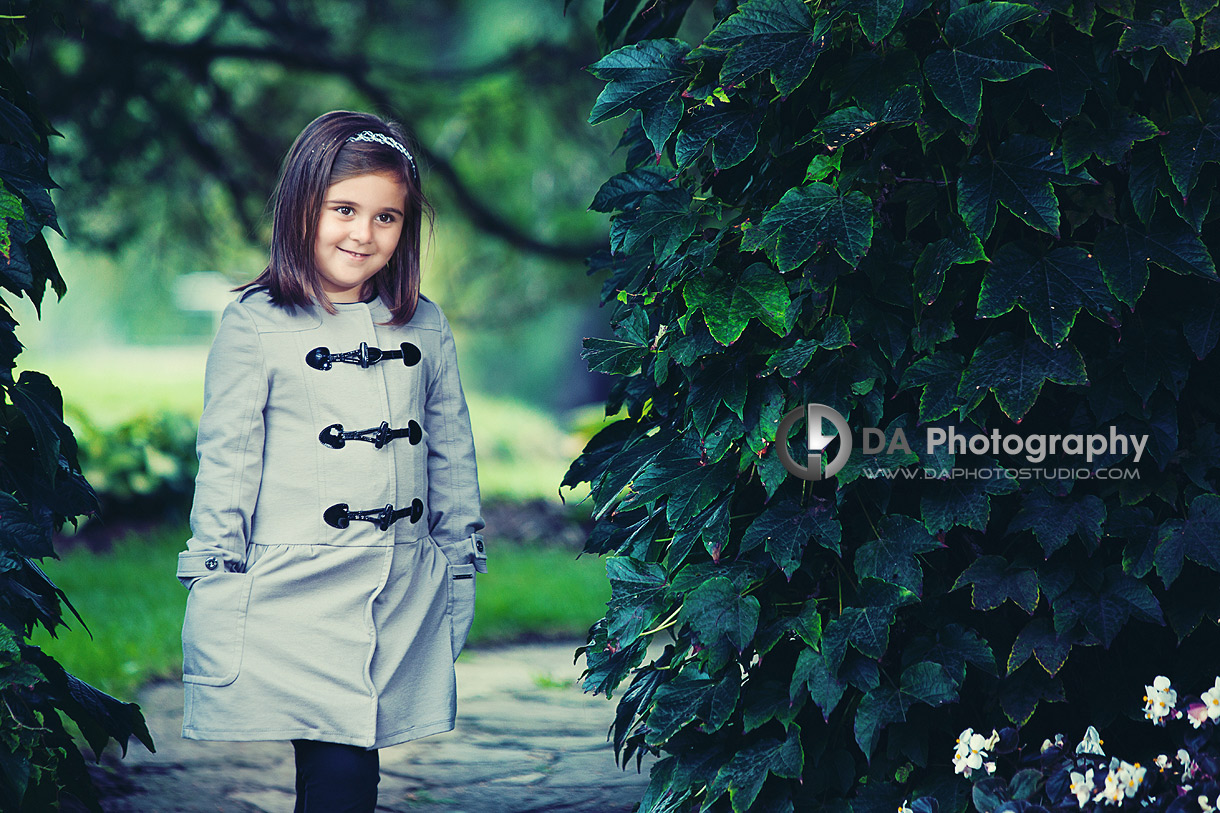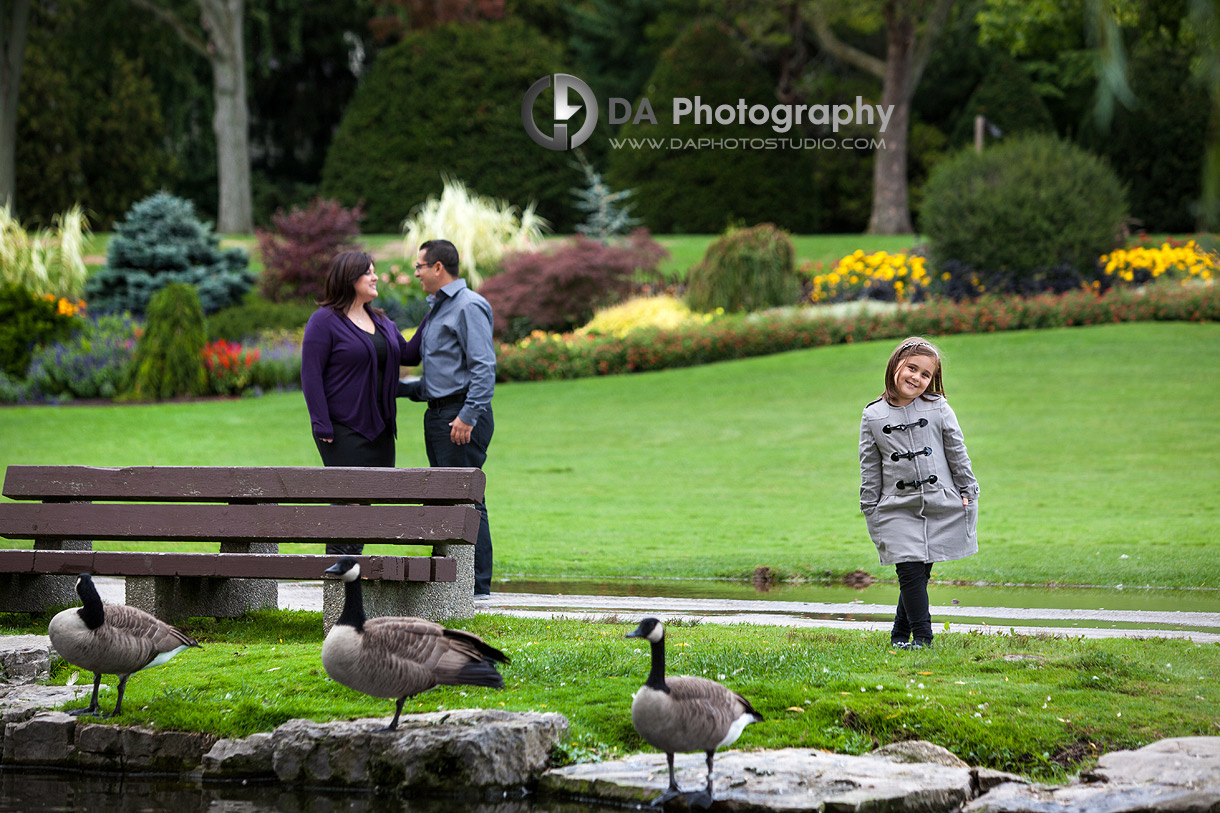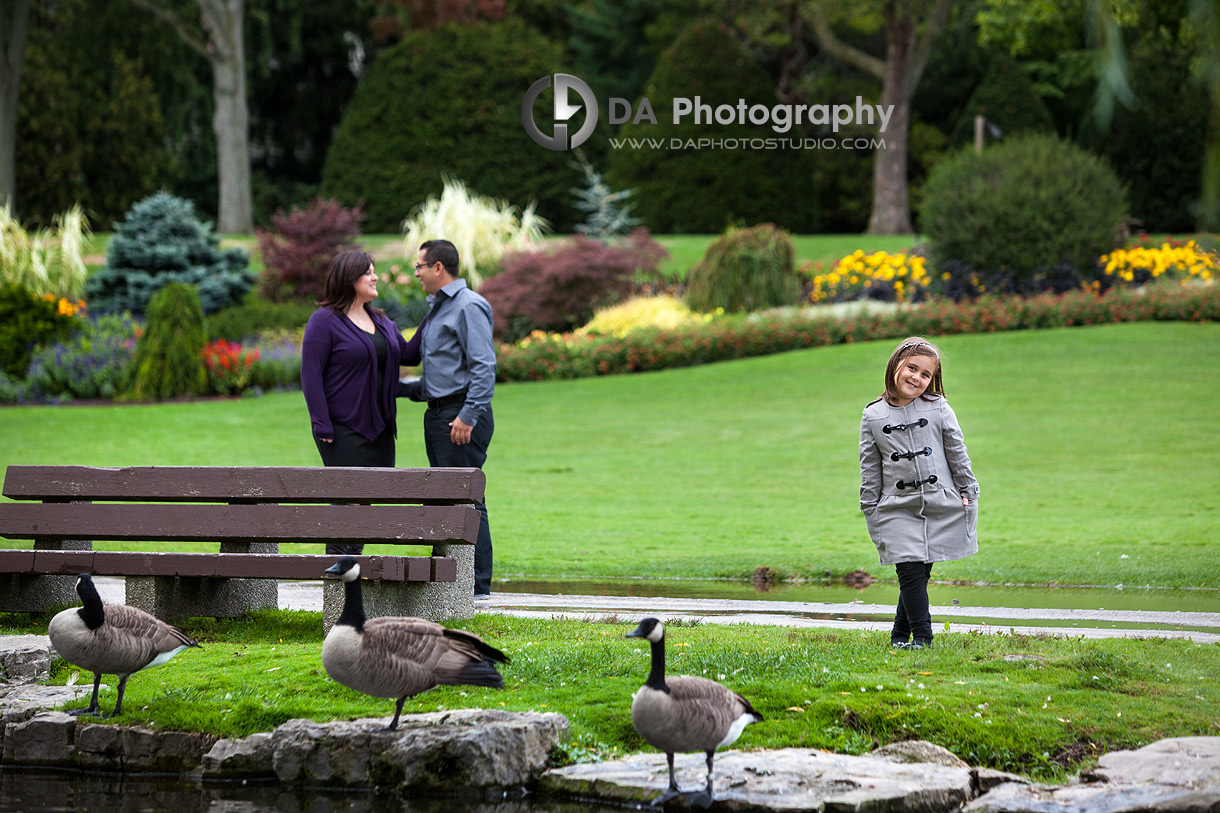 Trees make interesting props that add texture to the composition of an image and provide an interesting, natural element to photos. The trees frame Vicky and her family nicely and make it look like they're playing peek-a-boo.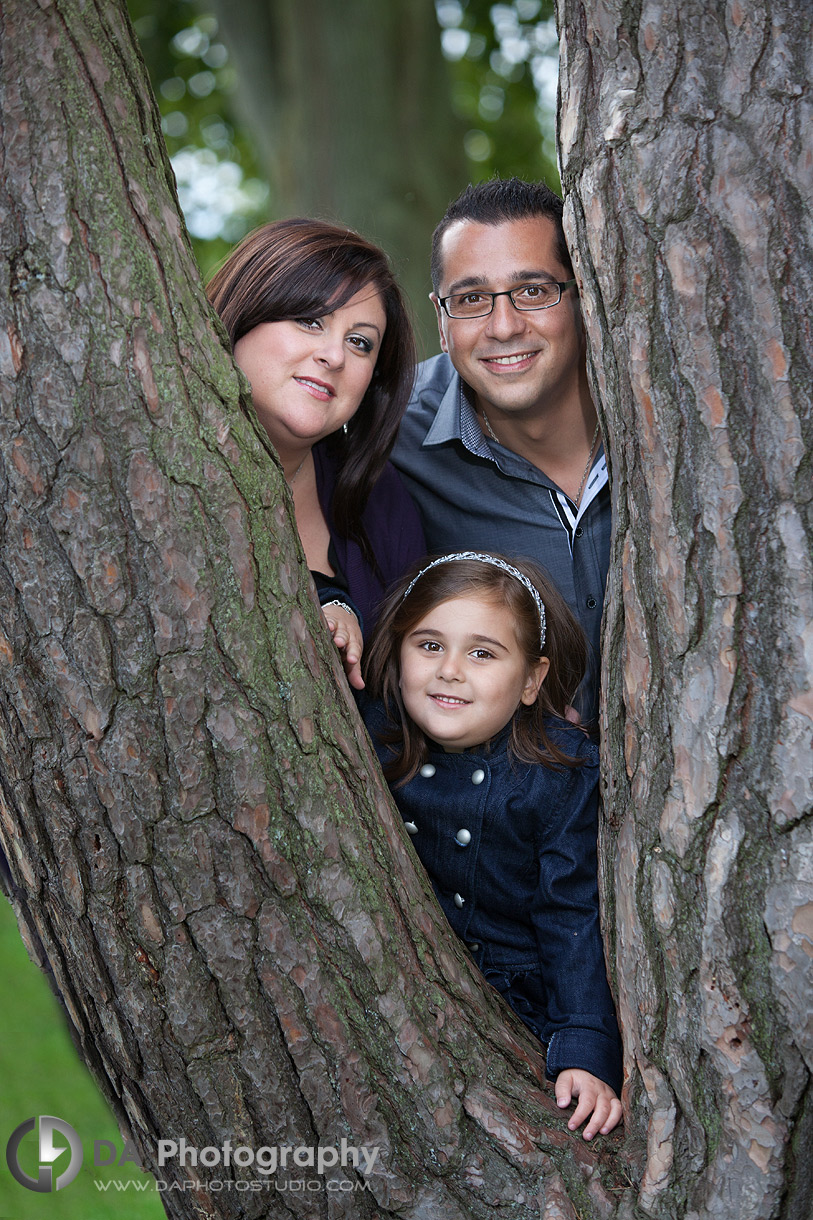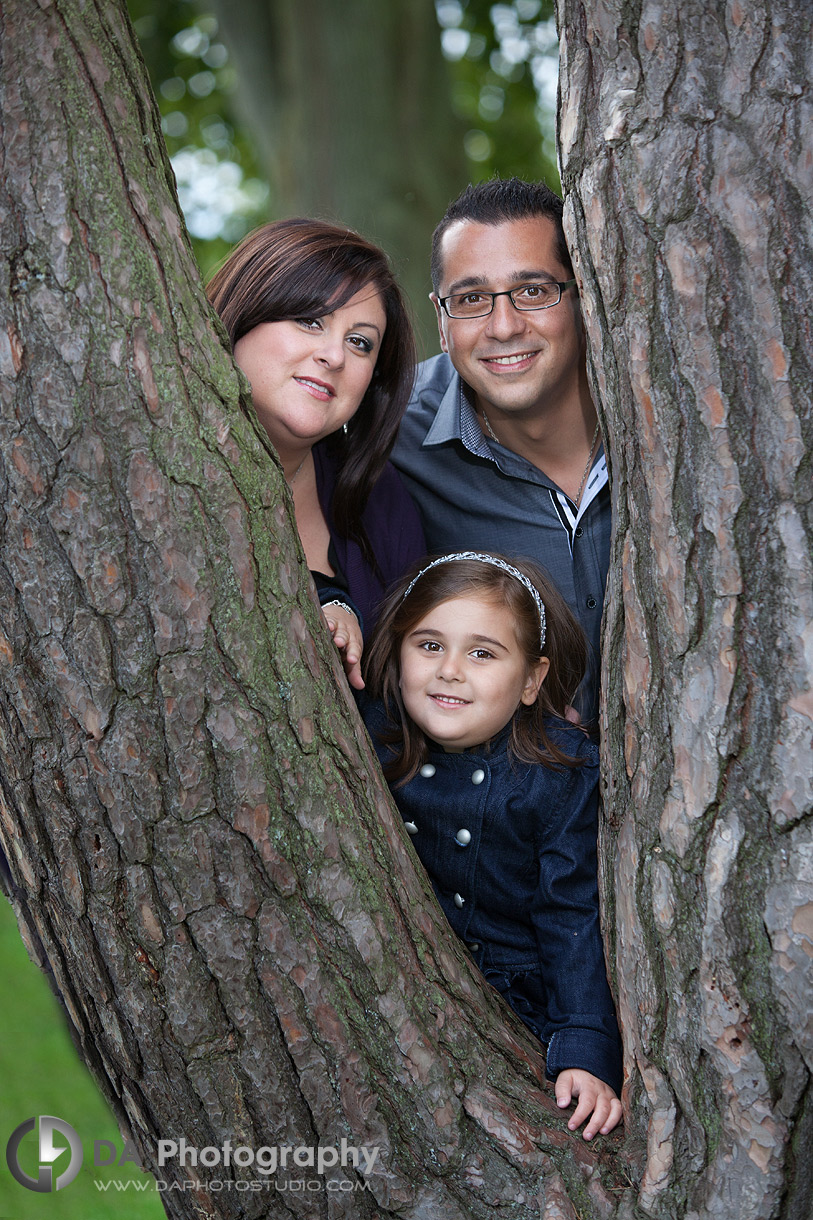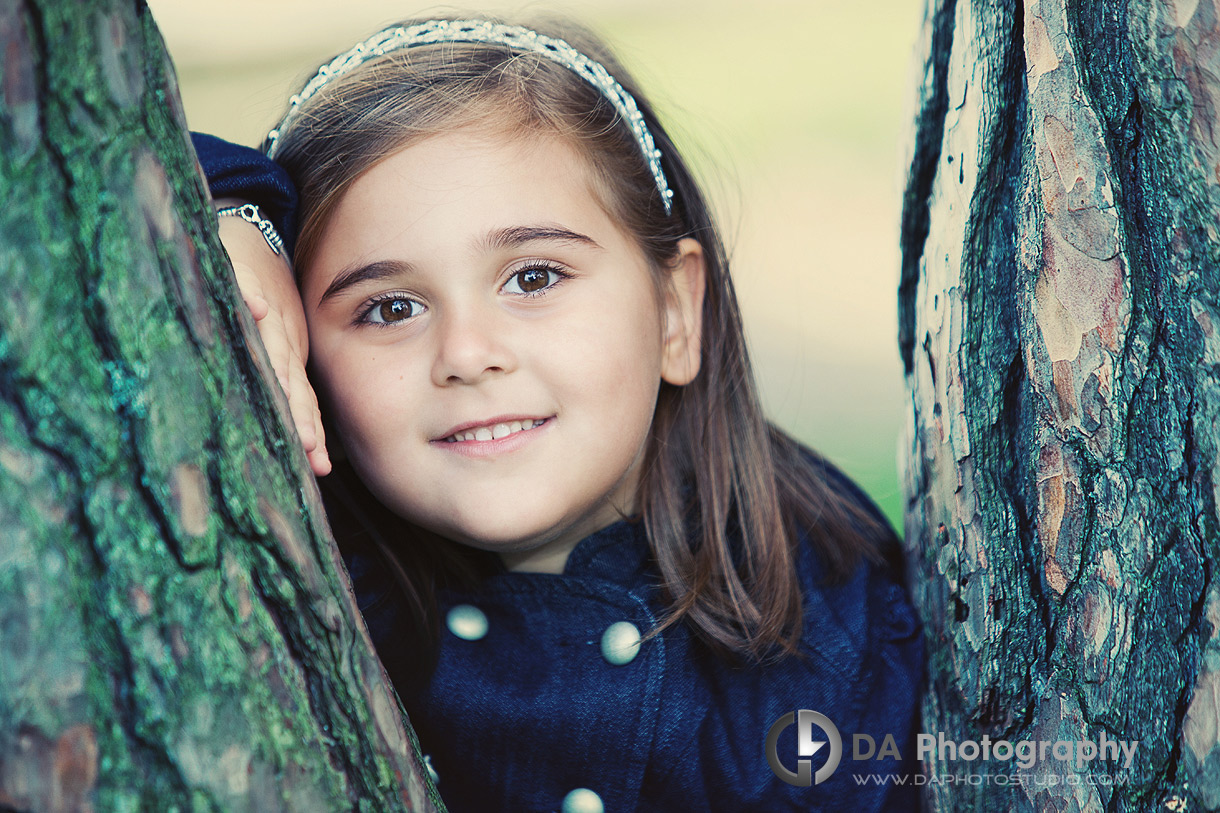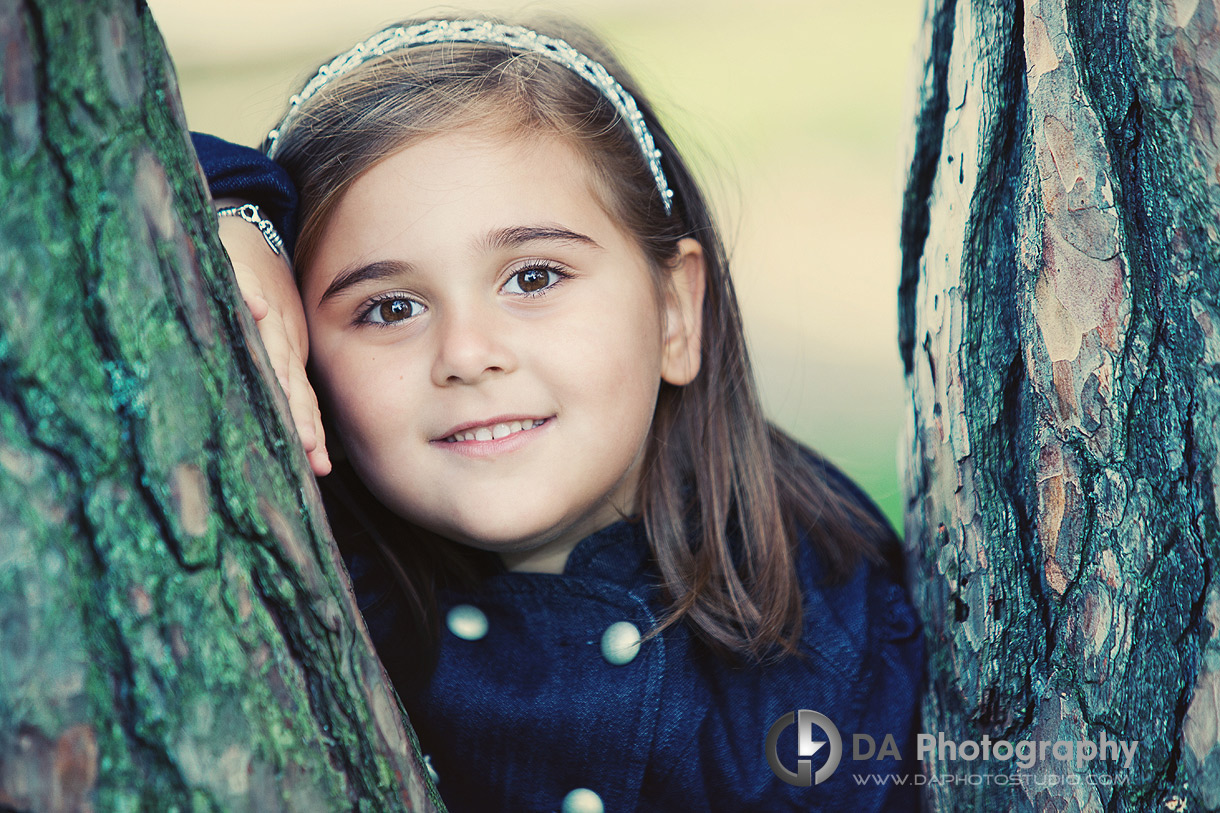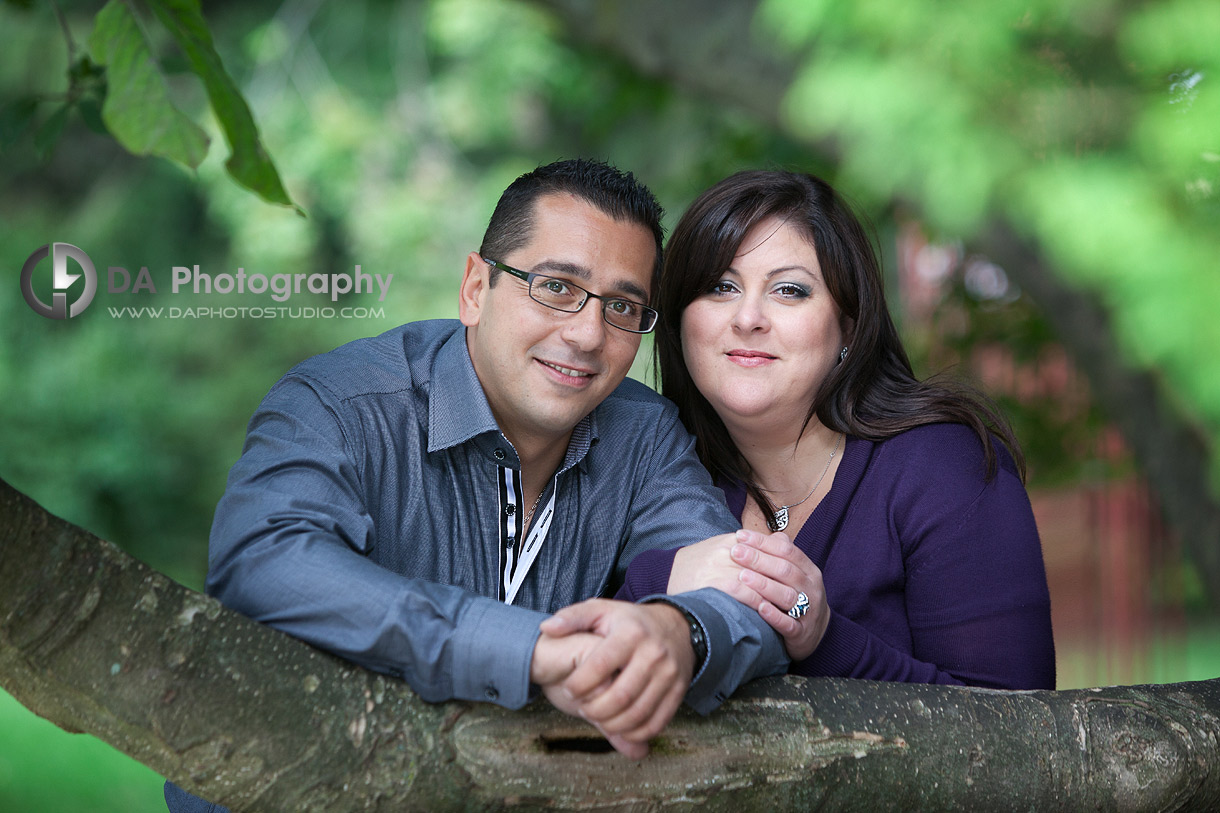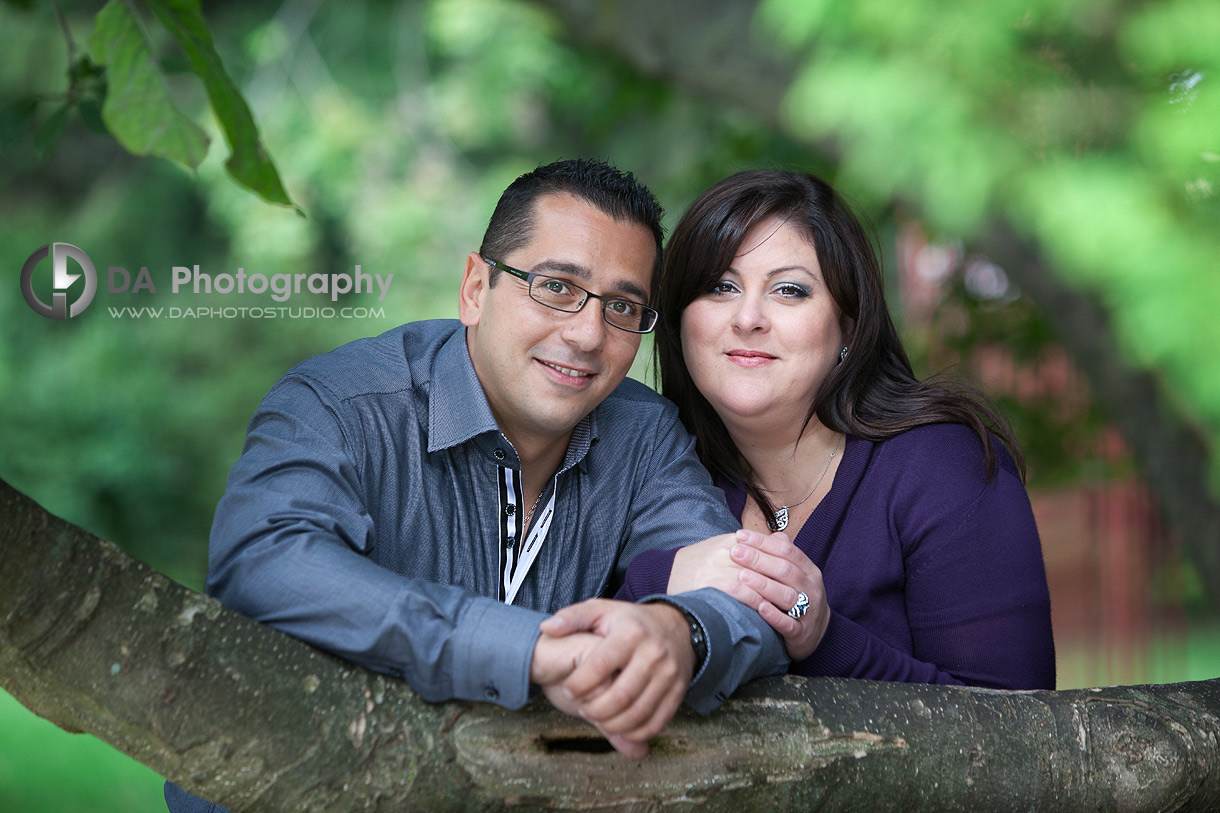 The landscaping at Gairloch Gardens was gorgeous at the beginning of Fall and there were many different backgrounds to work with. From flowers and bushes to rocks and water, each area had a life of it's own.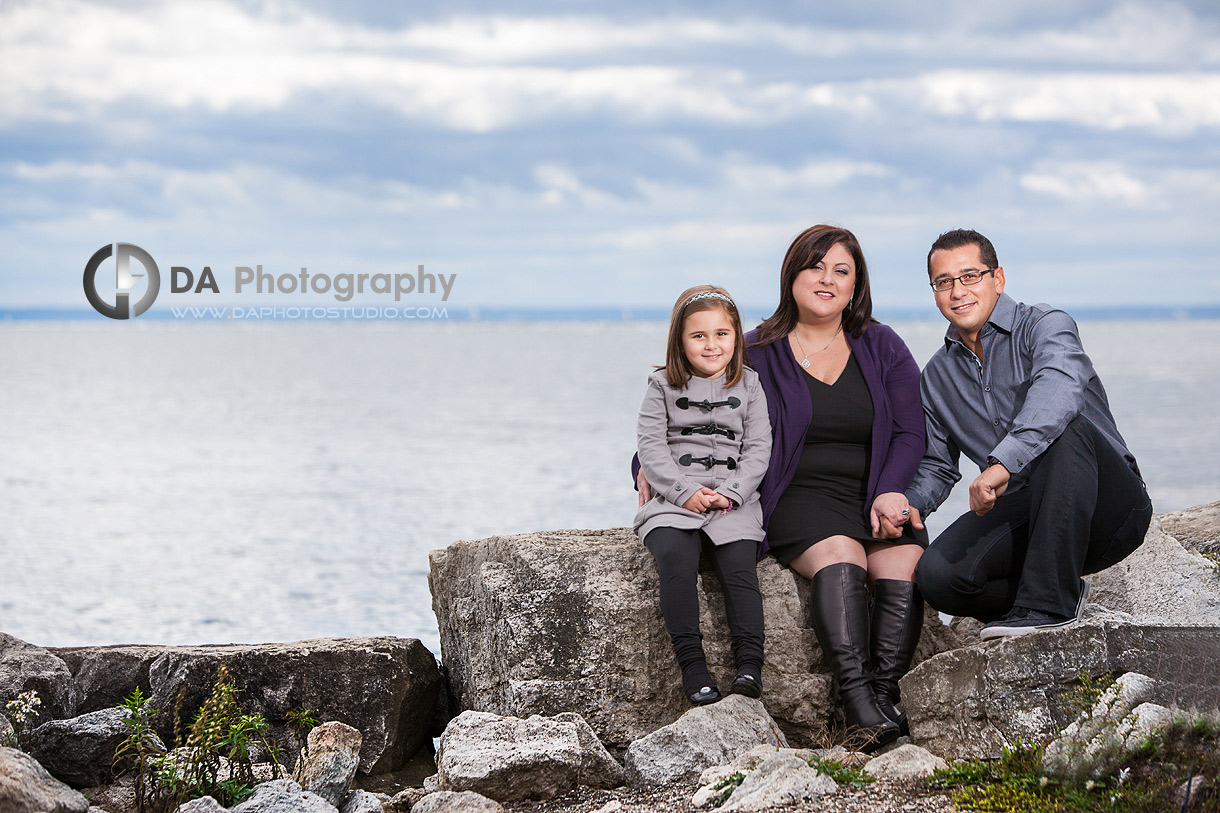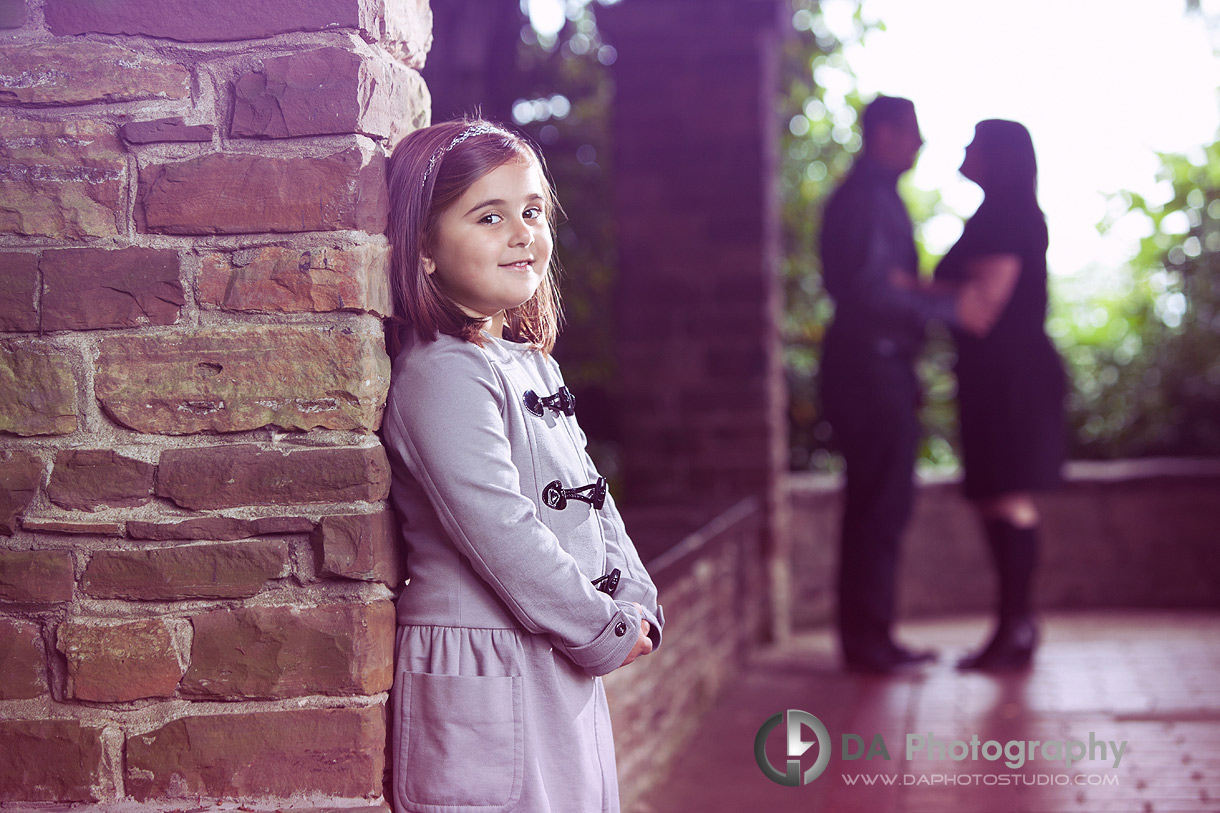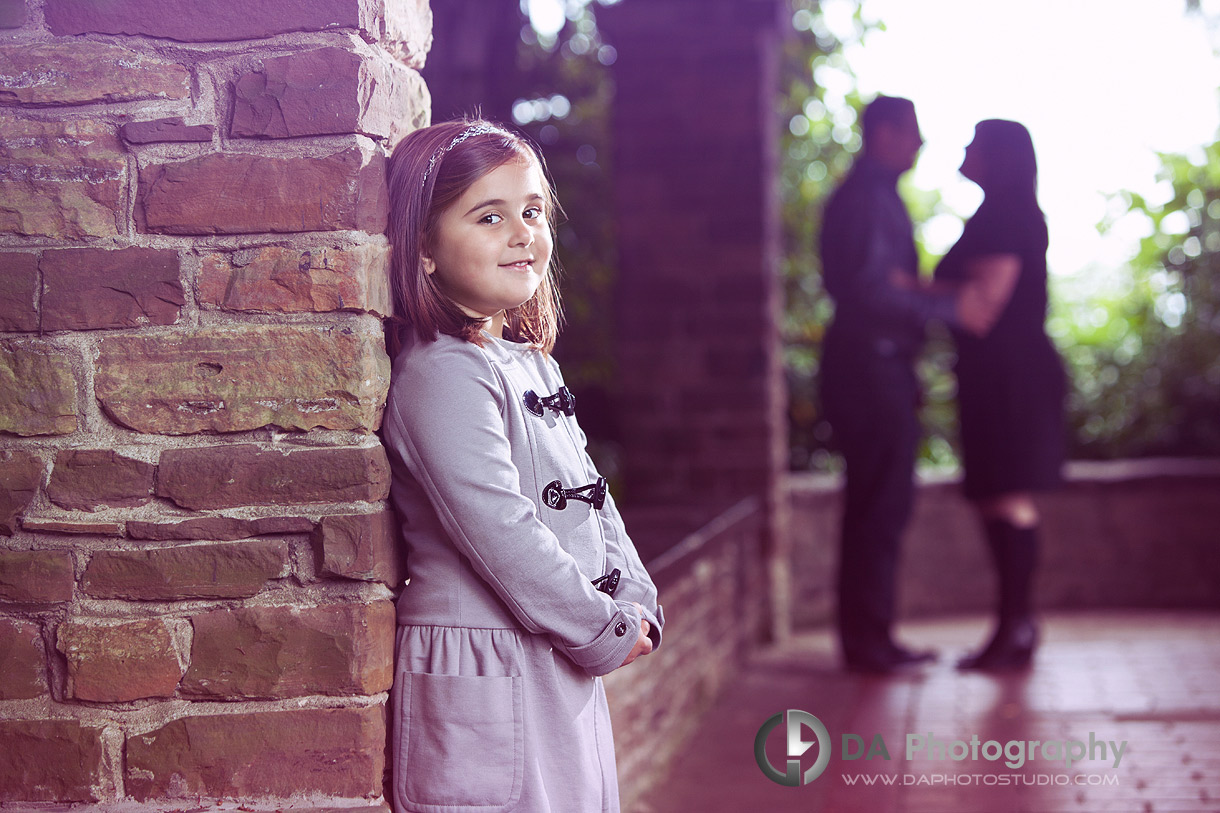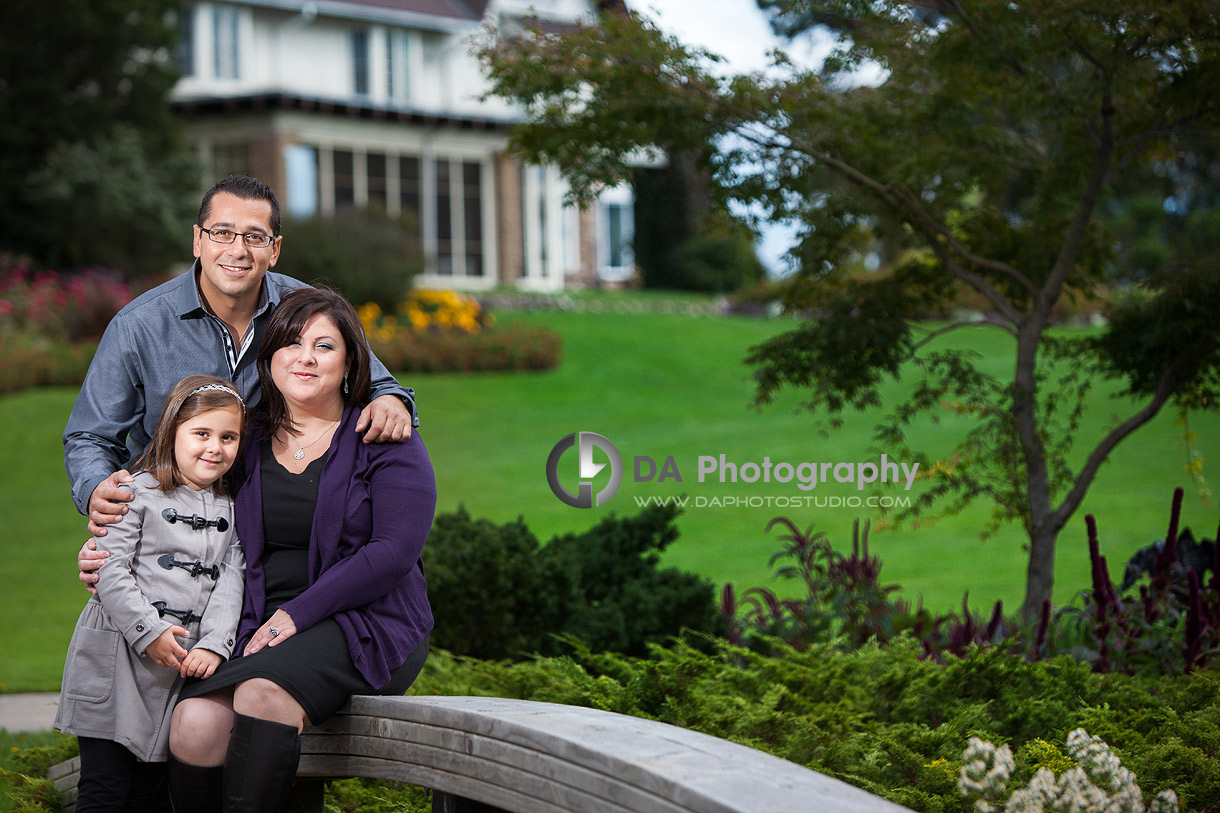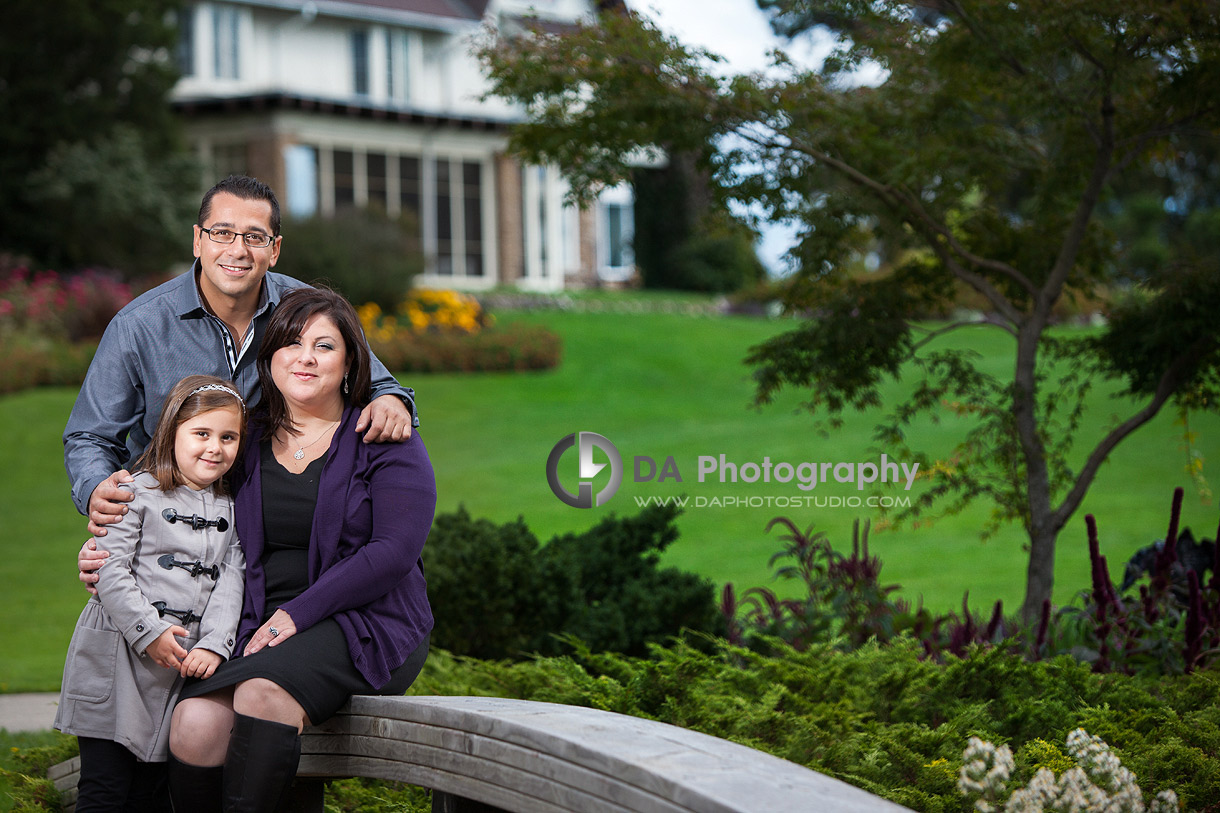 Moms and Dads are busy on a day-to-day basis running their kids to and from activities and making sure their responsibilities are being met. Living in the present is a hard thing to do, but beautiful and fulfilling when it occurs. I was pleased to capture one of these precious moments between Vicky, her husband and daughter — their smiles are full and lively. By playing amongst themselves, they were able to ease into the photo shoot process and let their natural smiles shine!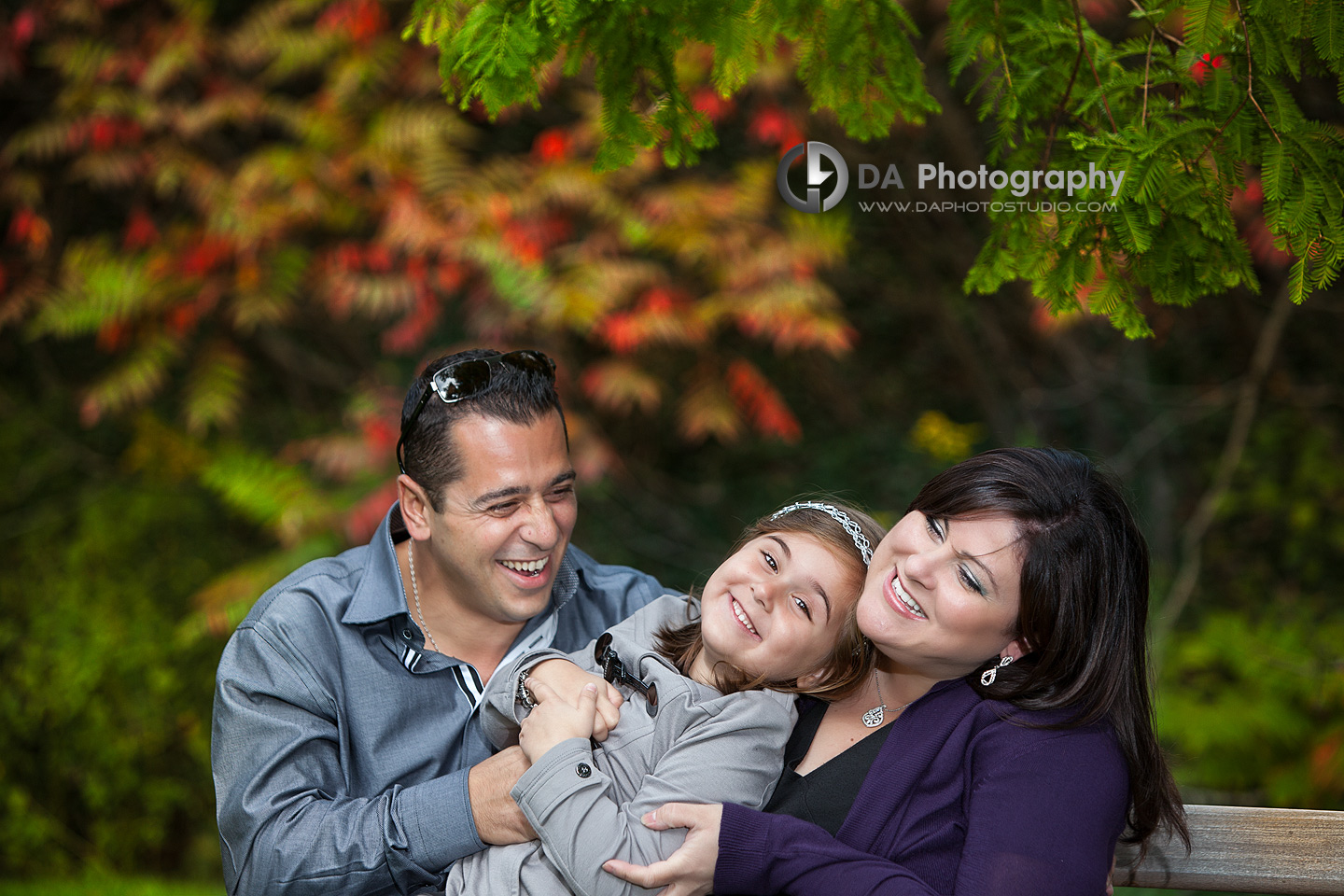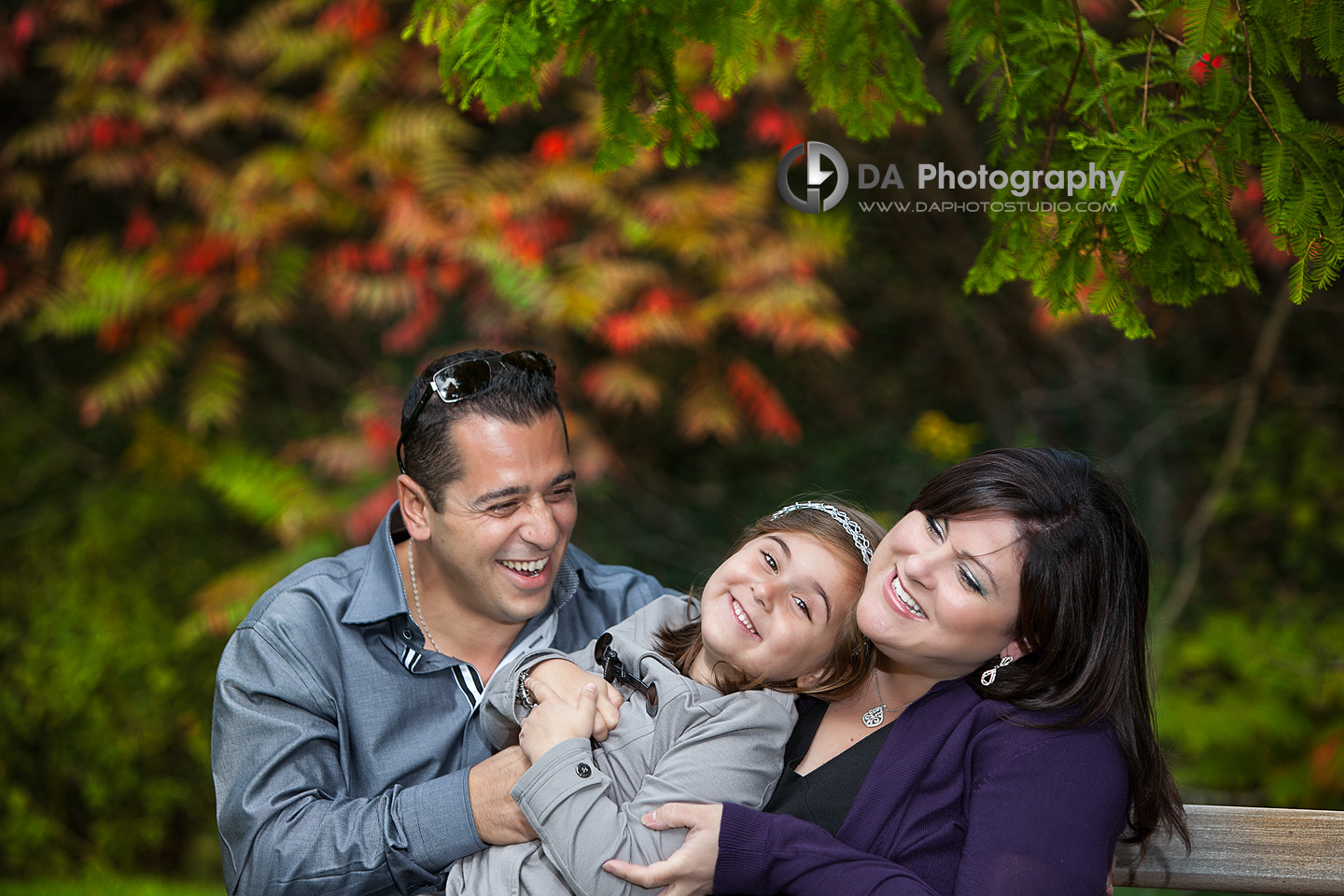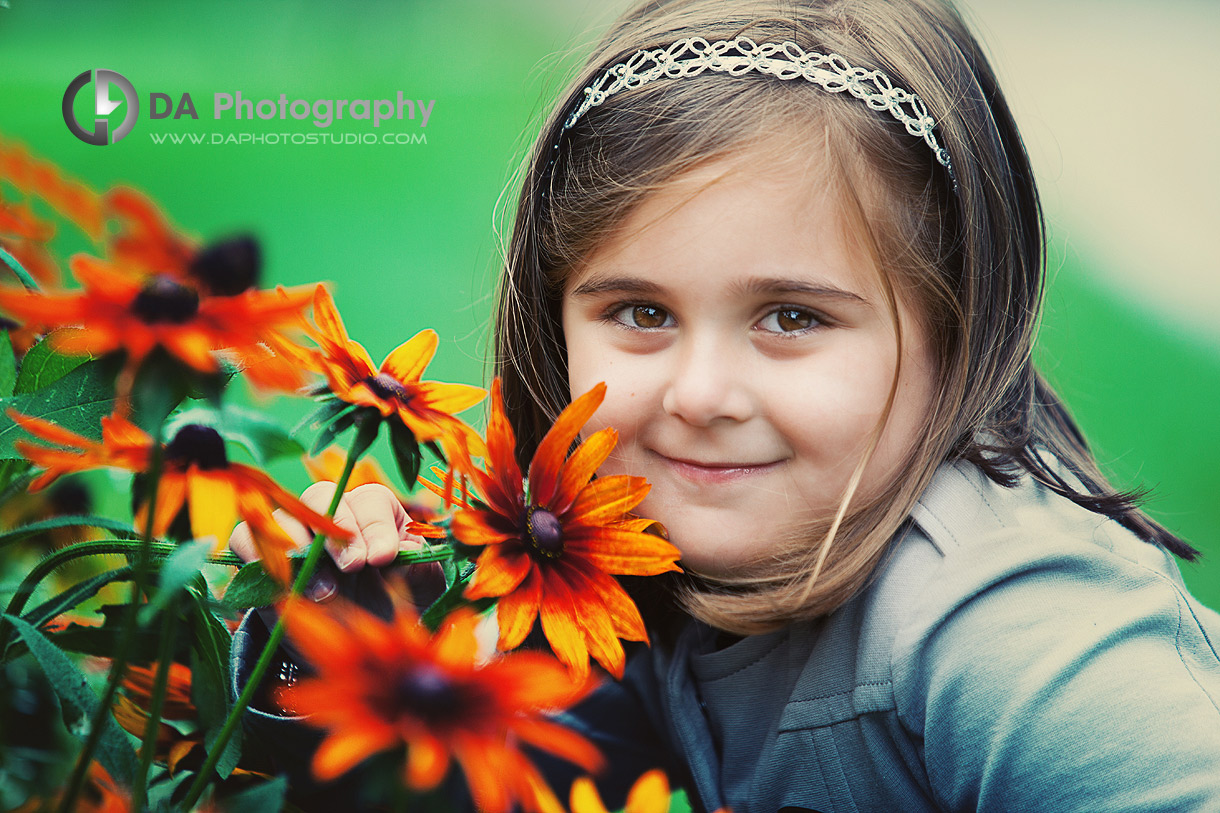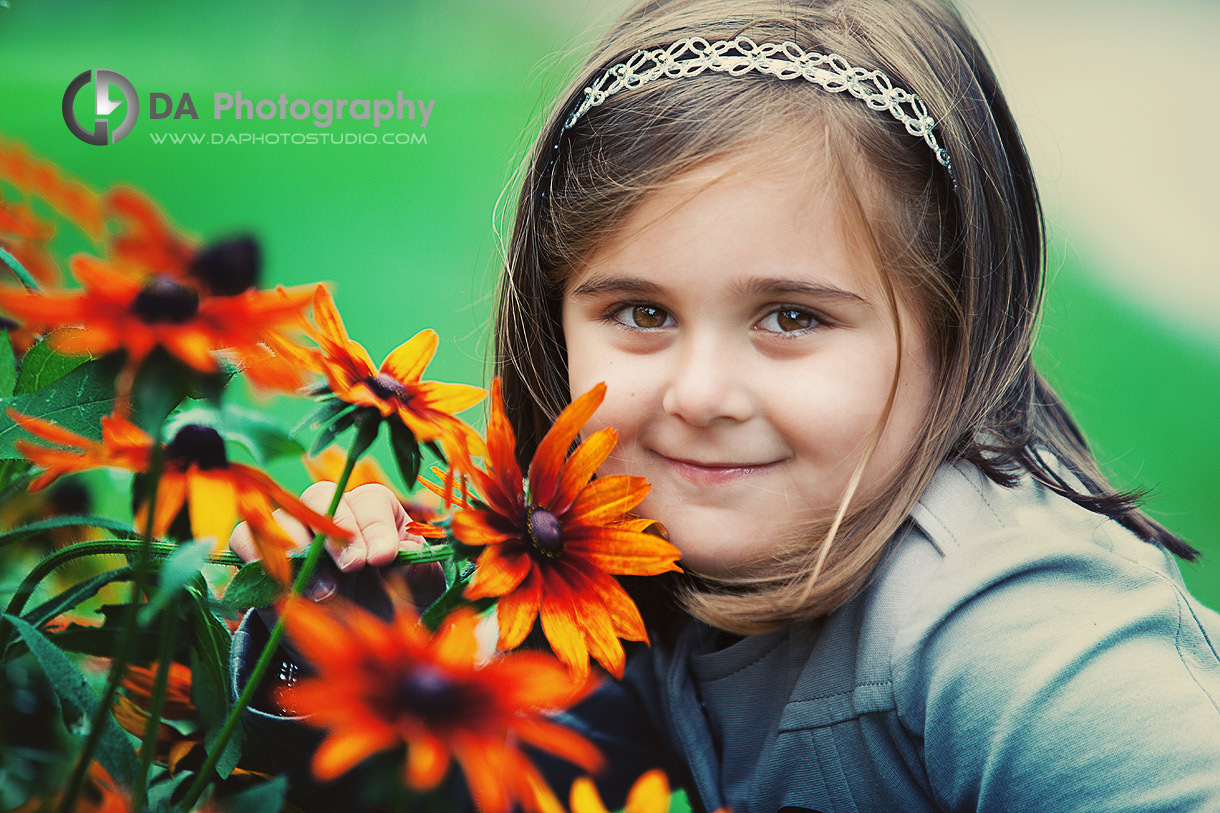 My passion and biggest asset is taking the time to make every client comfortable and relaxed before I even pick up the camera. The result? Photos of you that actually look like you at your best! I can prove to you how much you can enjoy having your picture taken. Lifestyle photography is about the experience that happens to be served up along side of some great photos.
Specialties:
Family Photography for families that like to move around and enjoy their photo time, Wedding Photography for couples looking for a mixture of photojournalistic, contemporary and traditional images and Professional Corporate headshots that are far from cheesy and stiff.