Having just moved my family out to Guelph, Nina and Mitch's Paris engagement session was one of my first opportunities to explore what the area had to offer. I met them at the Ancaster Bridal Show and they were one of the last of my couples to get married from this event. Because of this, our relationship will always hold a special place in my heart. For their session we traveled to the quaint little town of Paris. It was so appealing and worked really as a photographic location. Having previously been based out of Brampton, the majority of my work had kept me in the GTA. However, once in Guelph, my net widened and I was in my element, discovering all of Ontario's best kept secrets.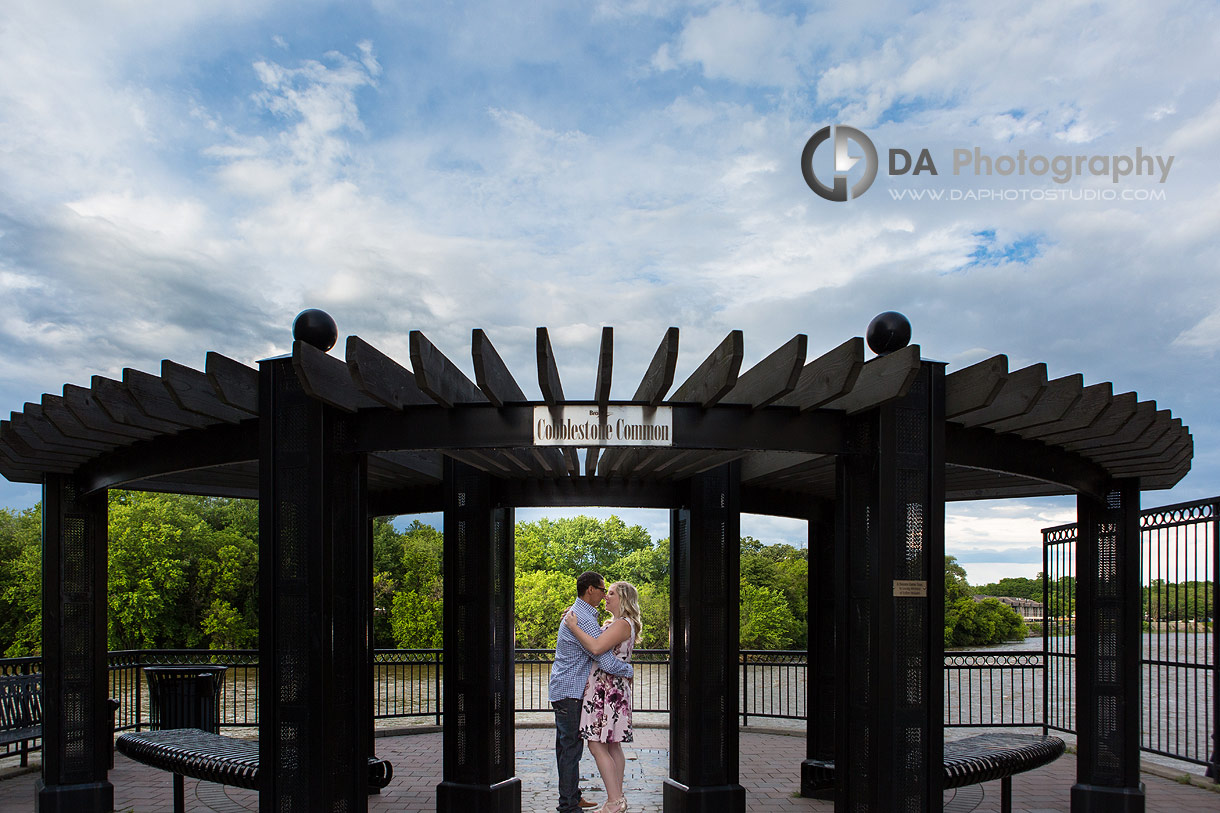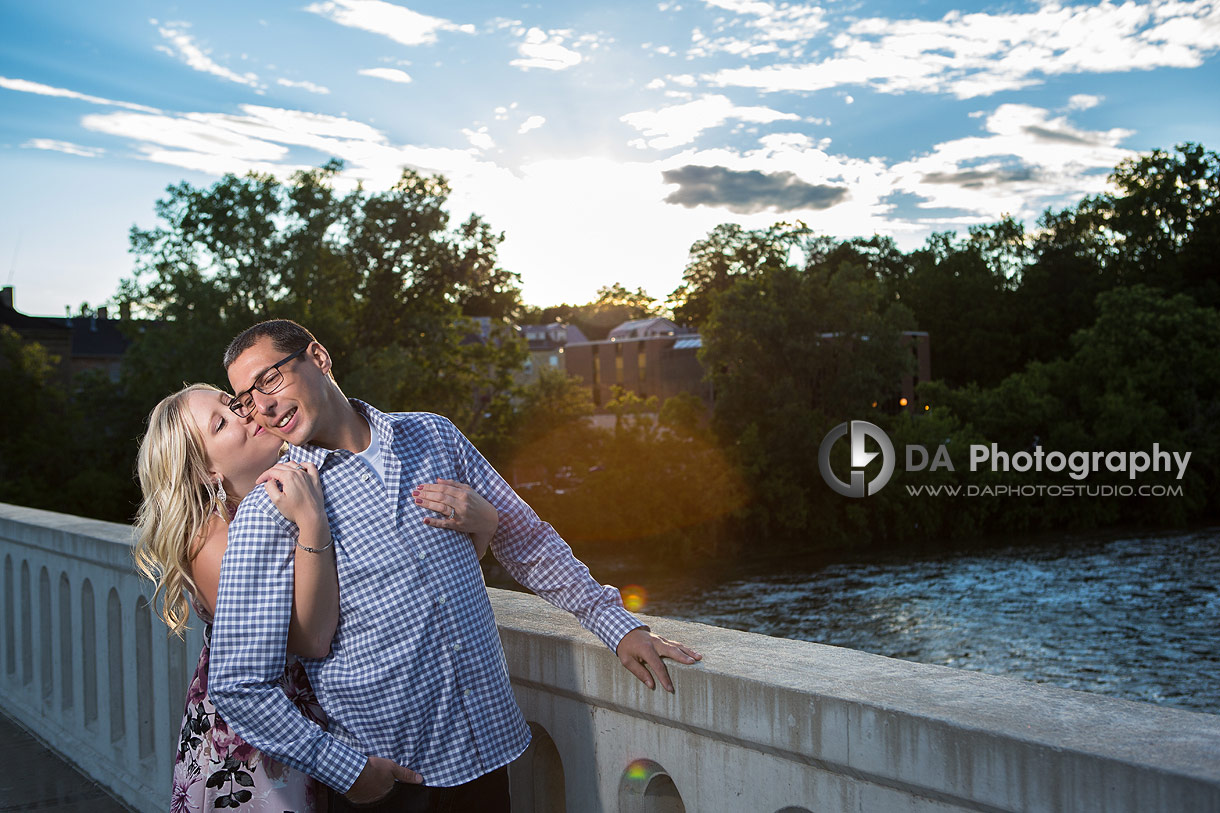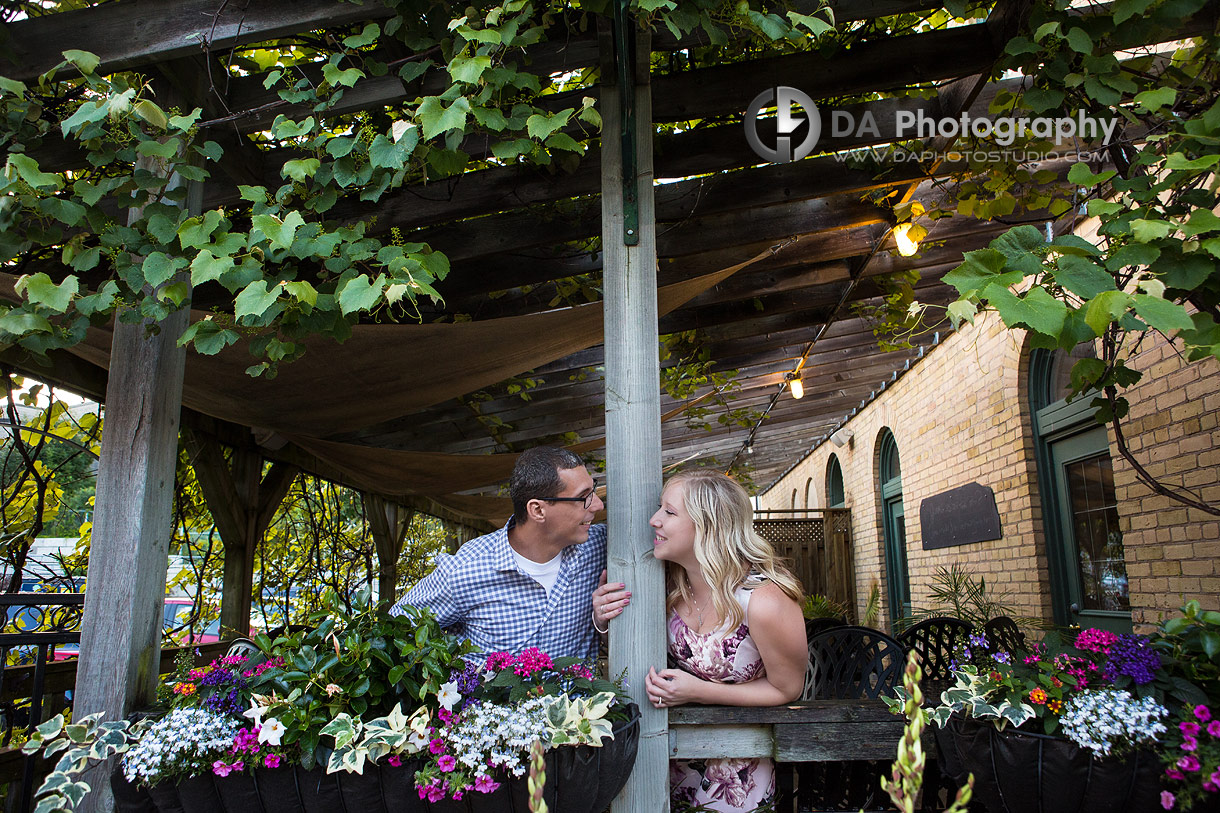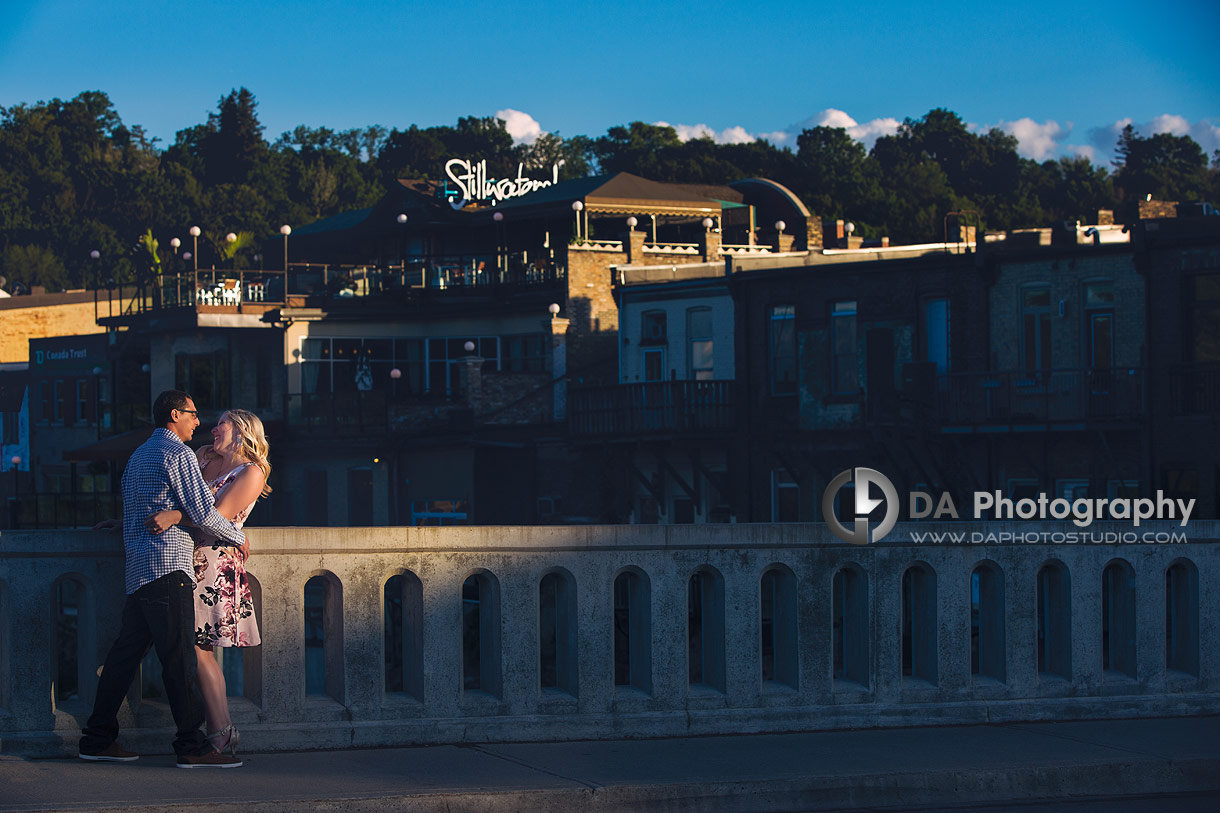 These Paris engagement photos showcased the calm after the storm
We planned their engagement session for a beautiful summer's day. However, a rain storm rolled in that day. Not wanting to put a dampener on their day (no pun intended), we arranged to meet up and have a coffee to discuss our plan of action. Their optimism was a breath of fresh air. They had the foresight to see that rain storms in summer are usually fast moving.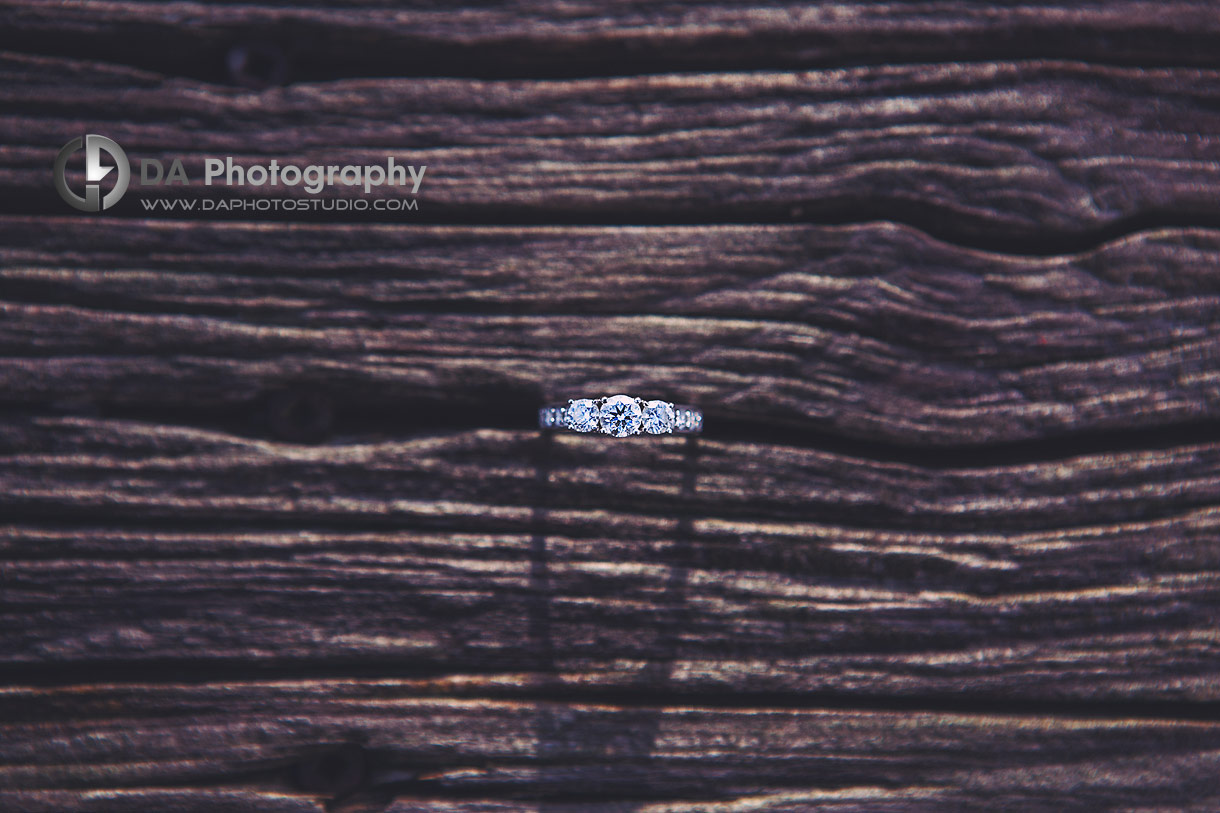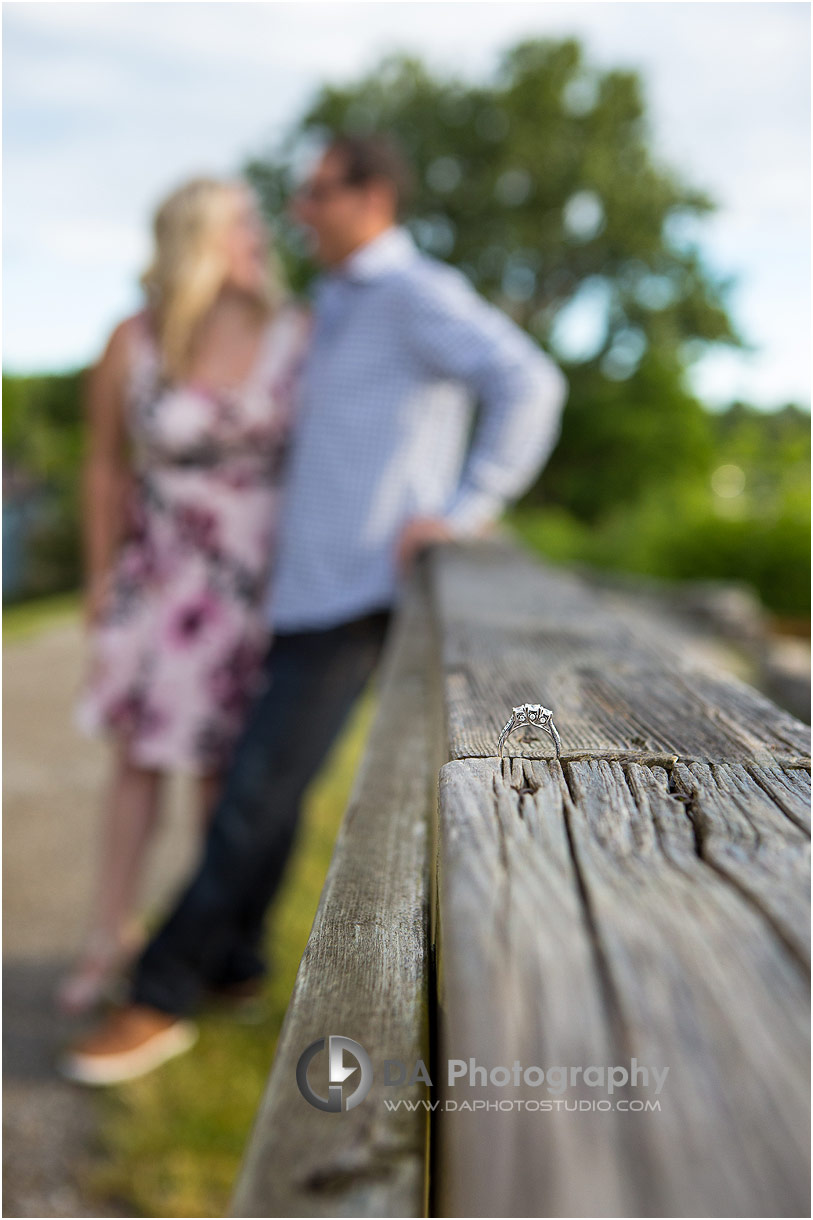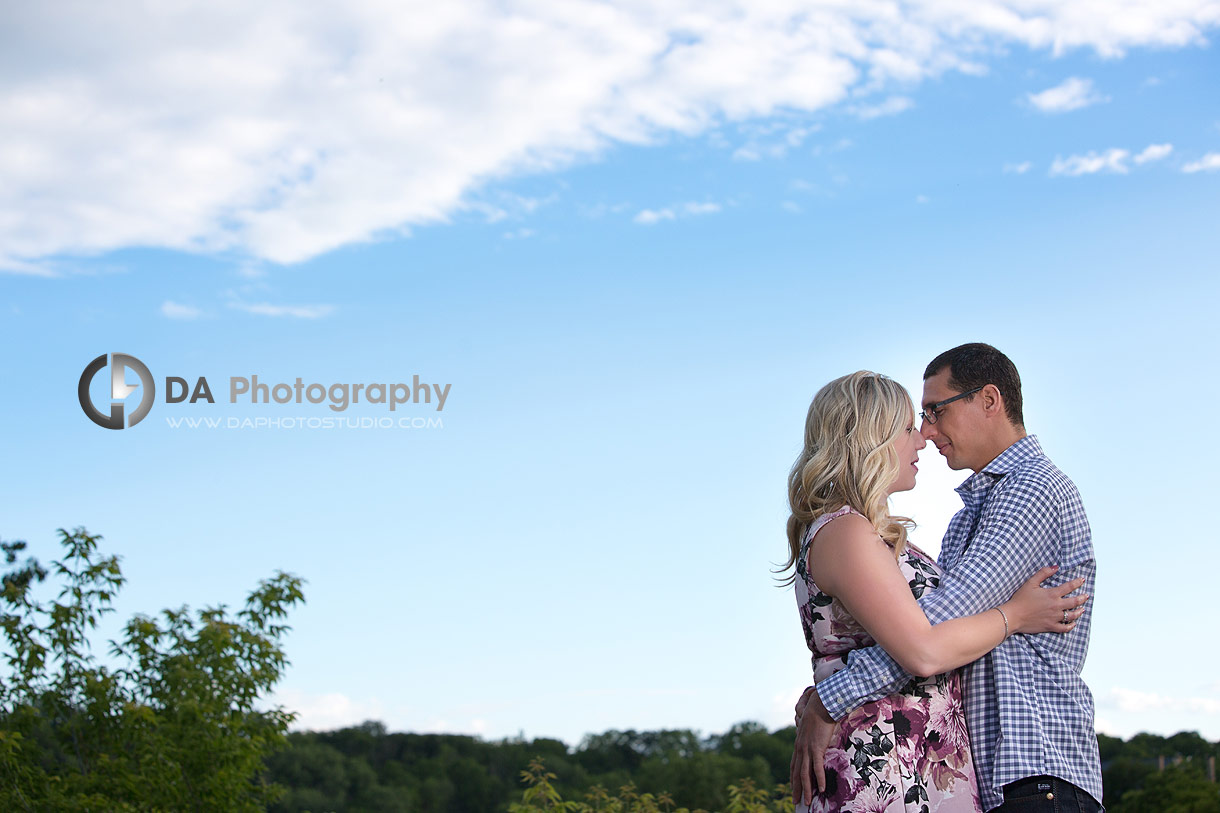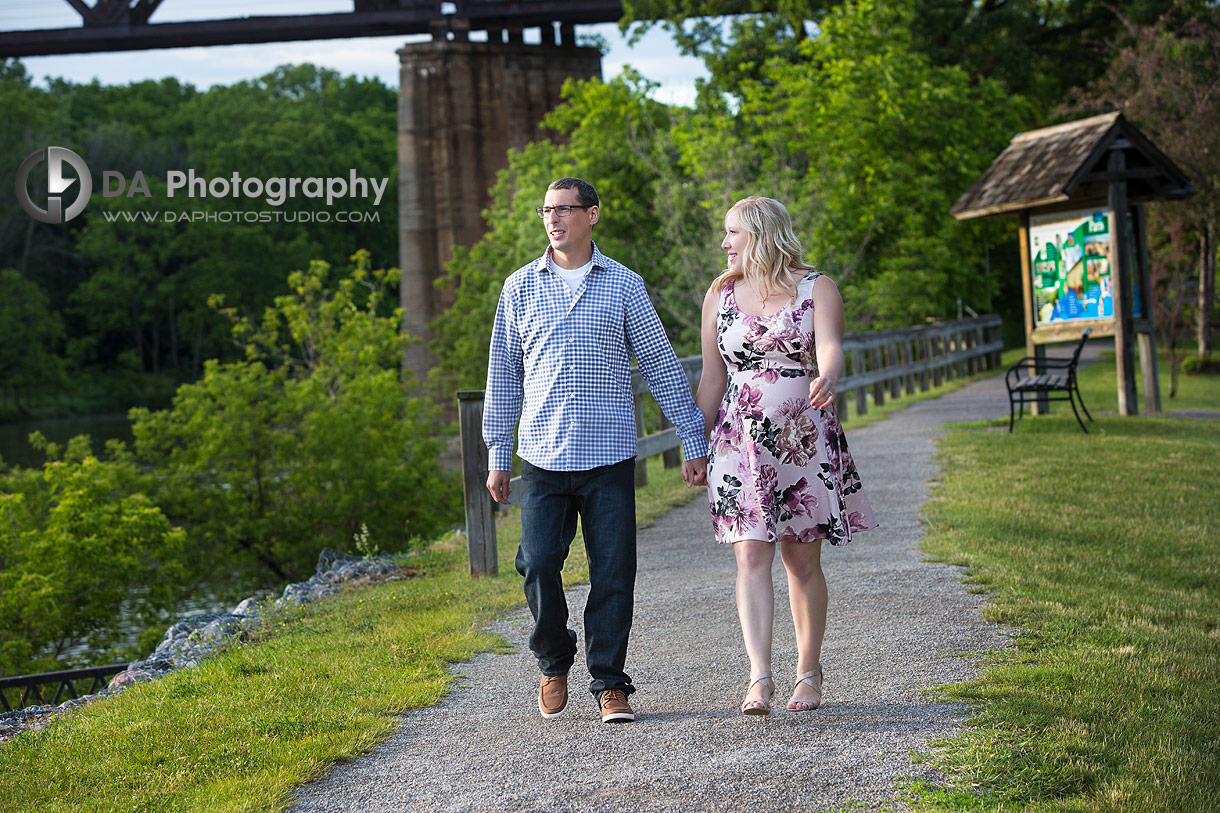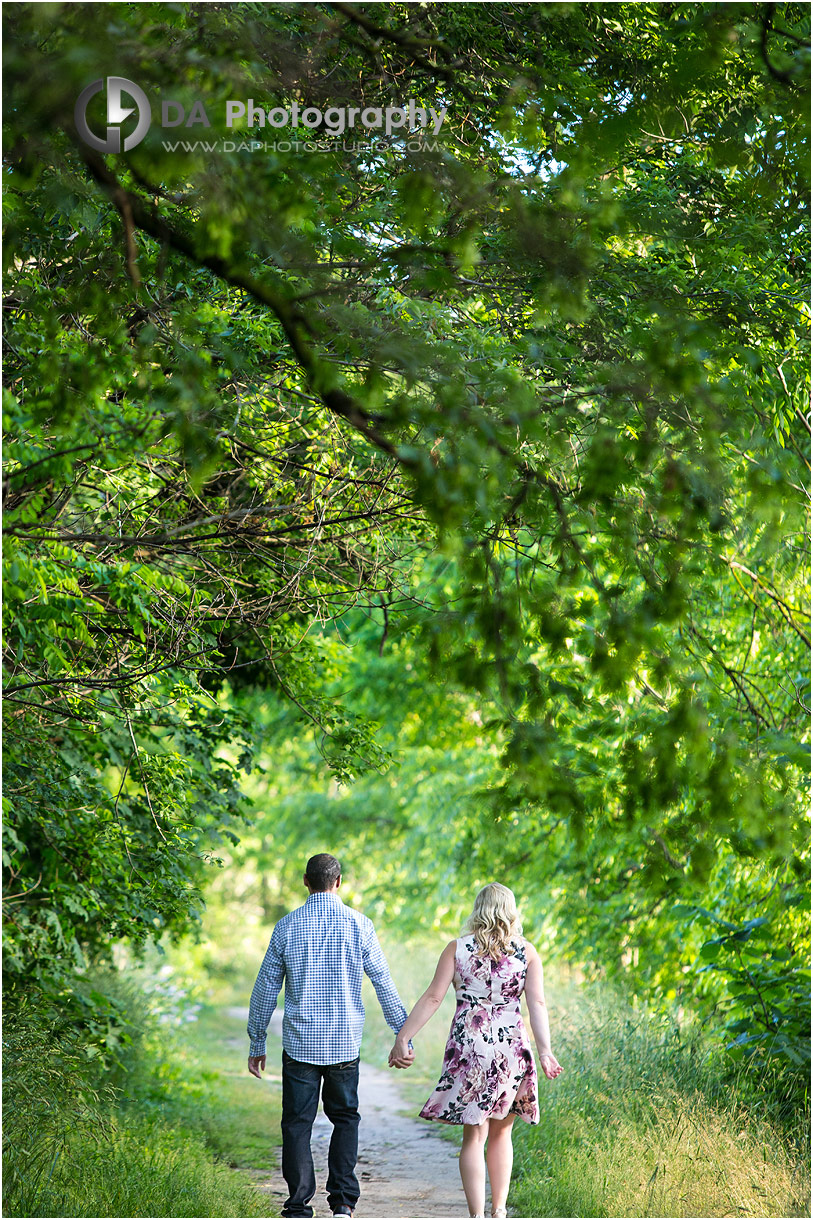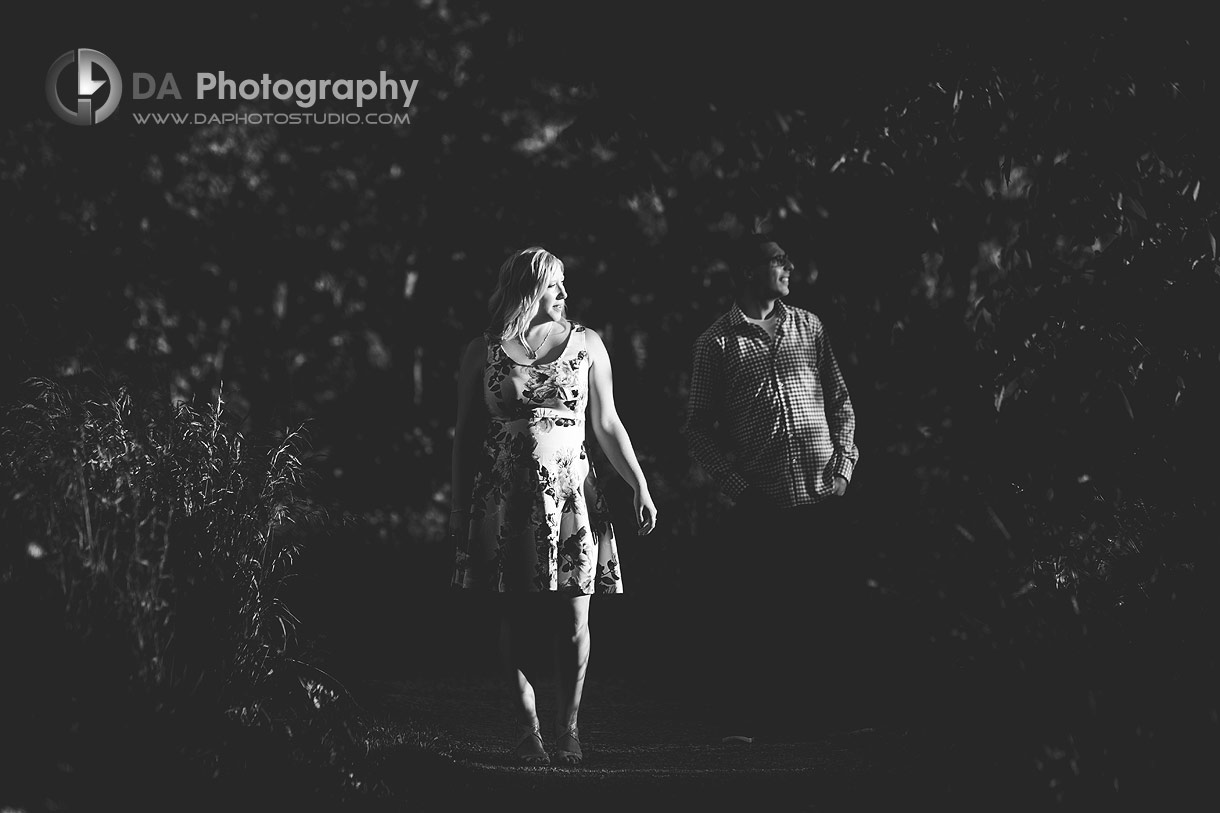 Once the showers had passed, we set out to begin our session. We were able to utilize their reflective qualities to add some artistic twists into their portraits. Mirroring their reflections through the puddle meant this image would always remind them of the power of waiting for the storm to pass rather than reacting impulsively. Then, we headed to the downtown area on the edge of the Grand River. We used the oversized clock, pergola and waterside trails to add some variety to the compositions. They had reservations for The Stillwater restaurant later that evening to celebrate the day. Remarkably, we were able to feature it in the background of some of their portraits.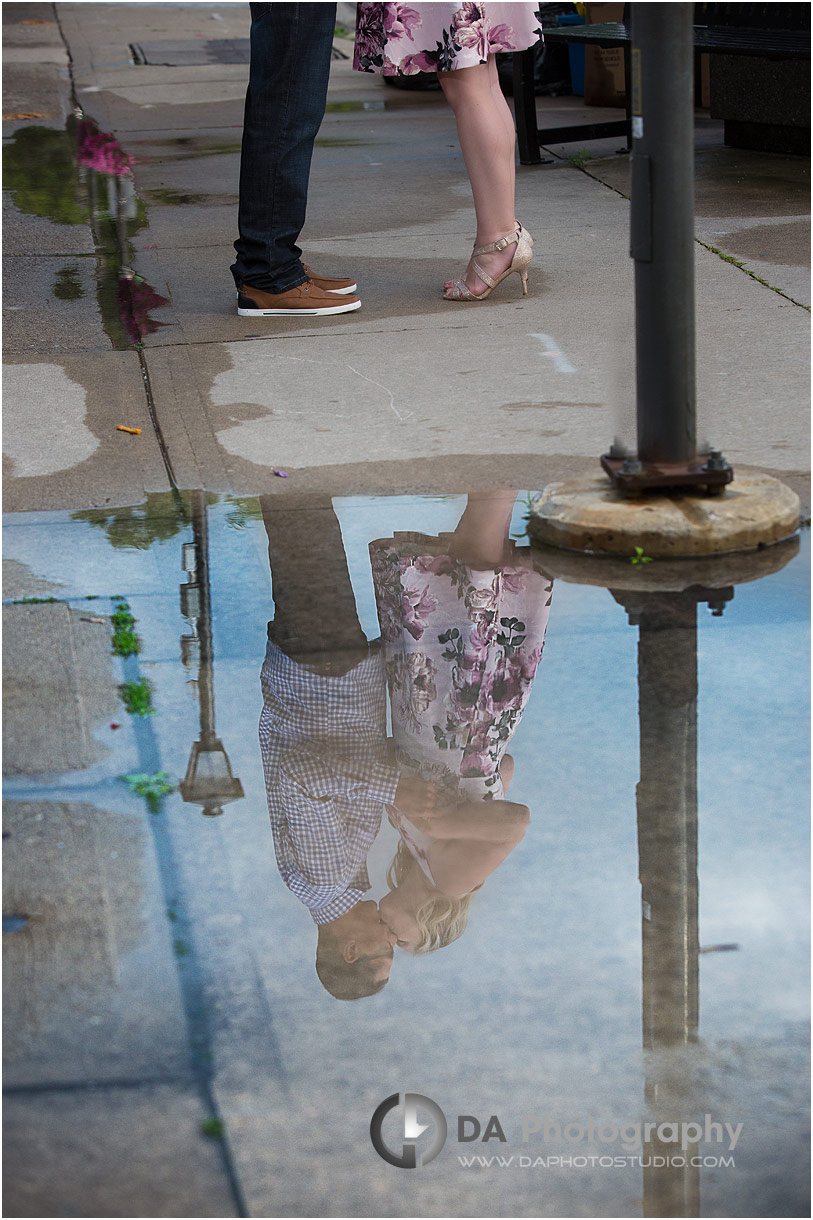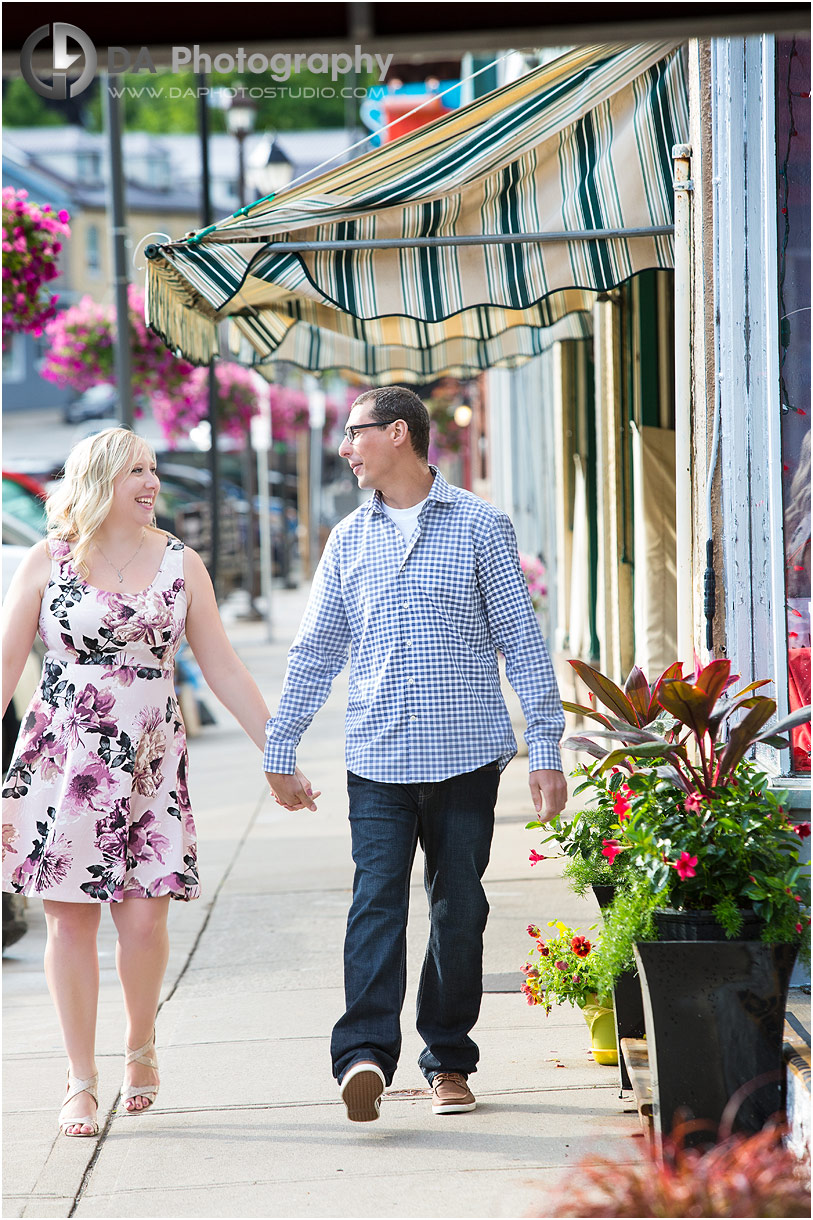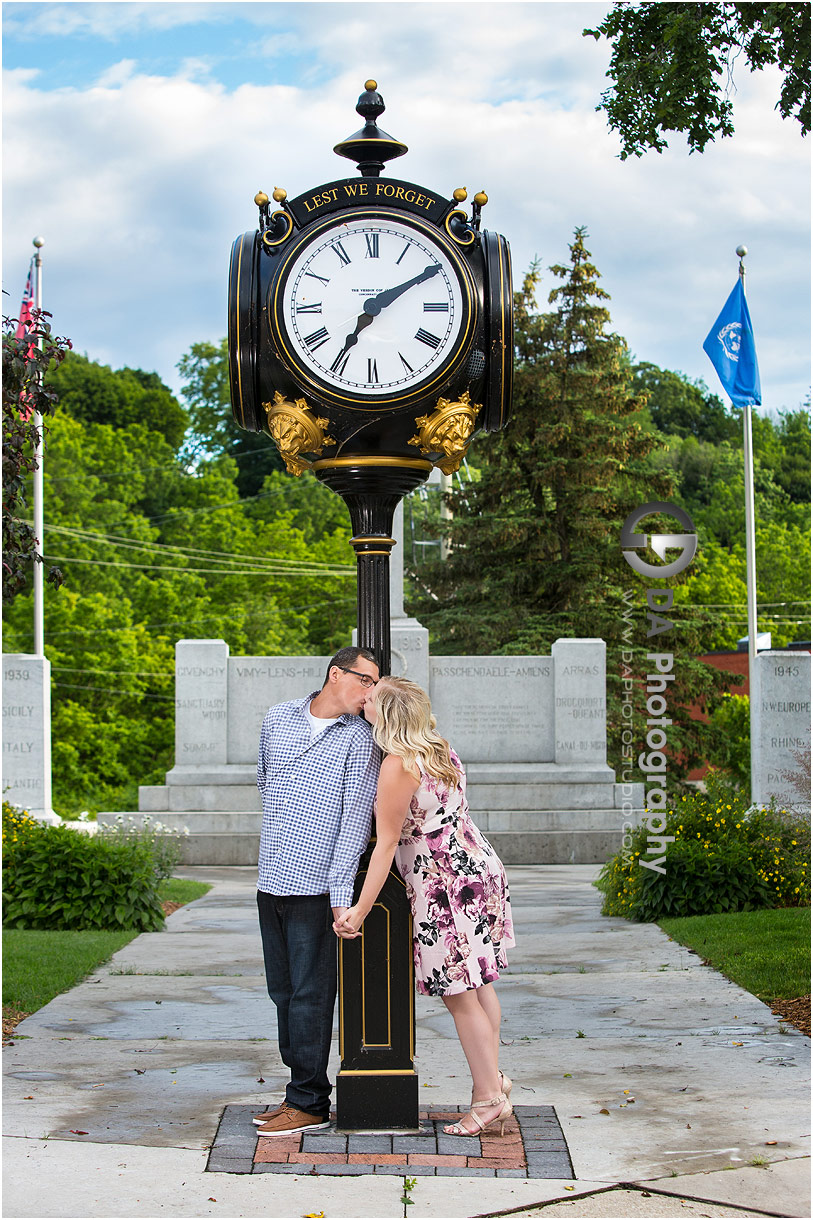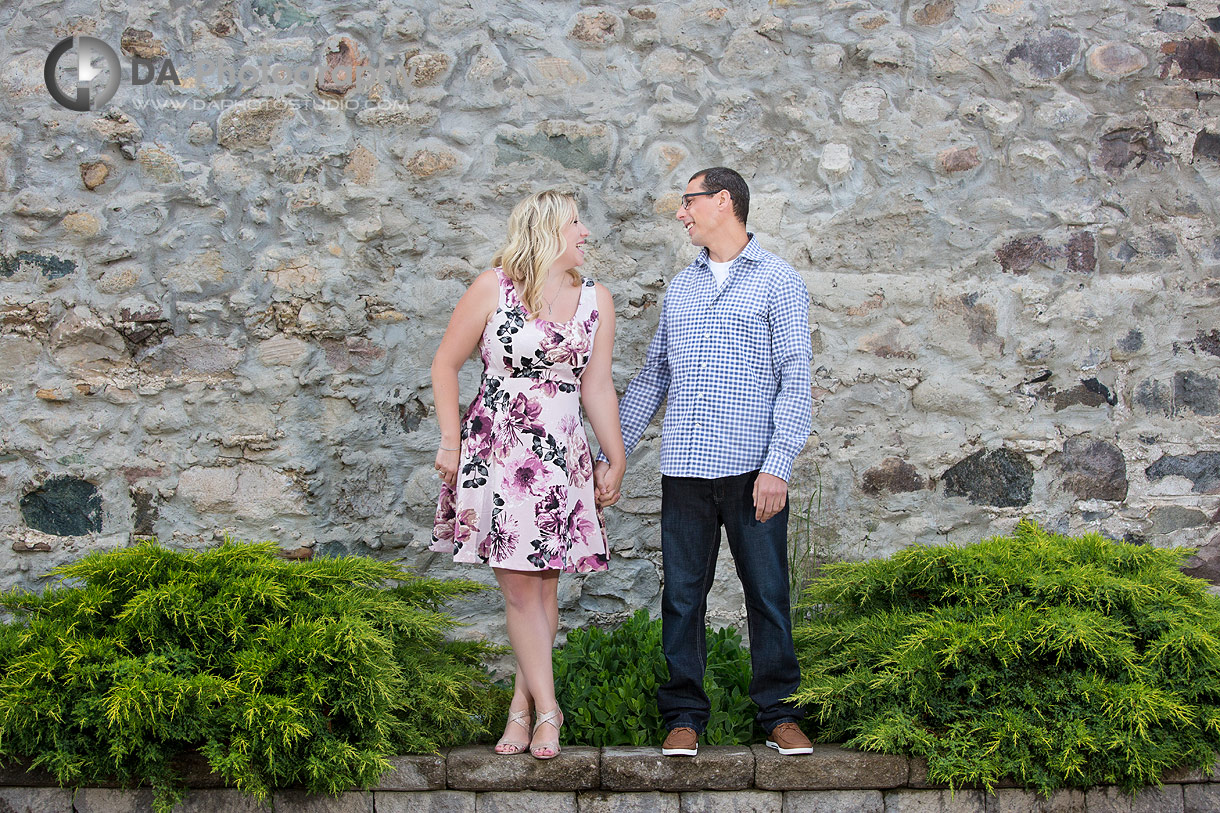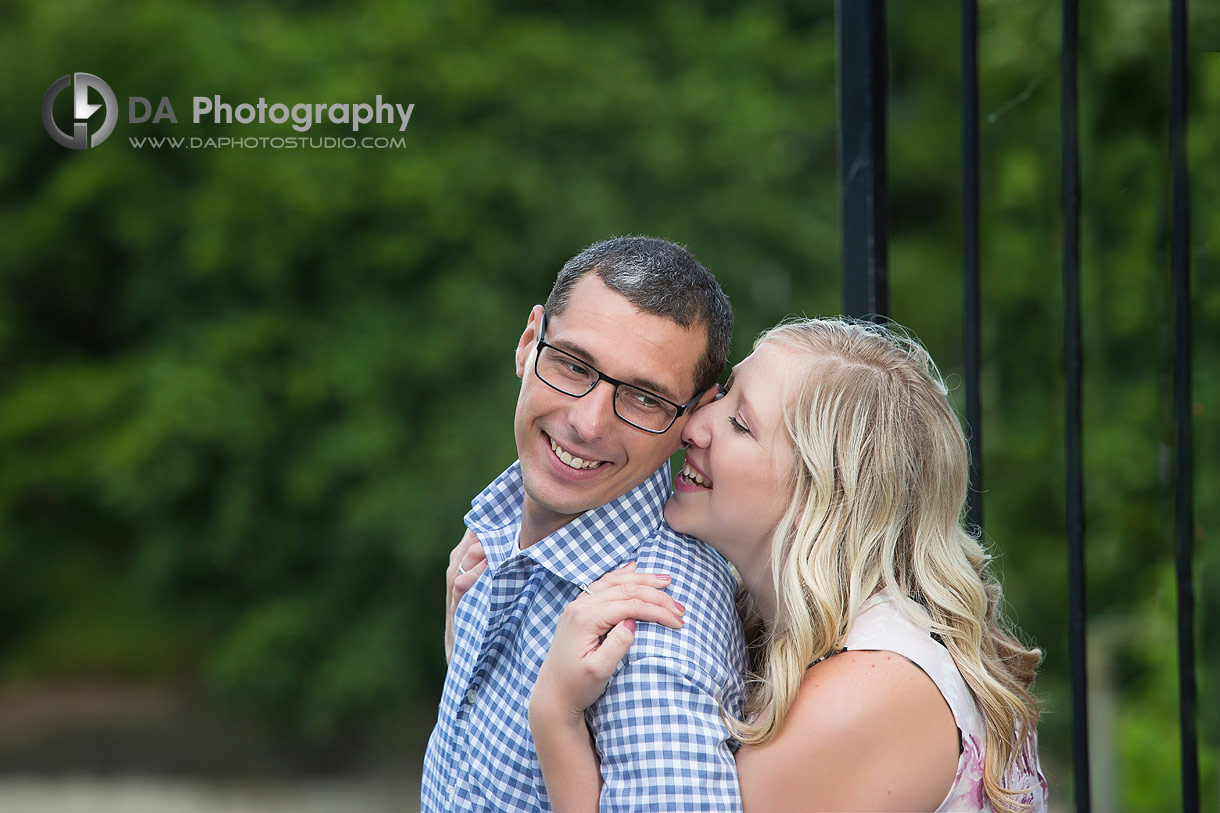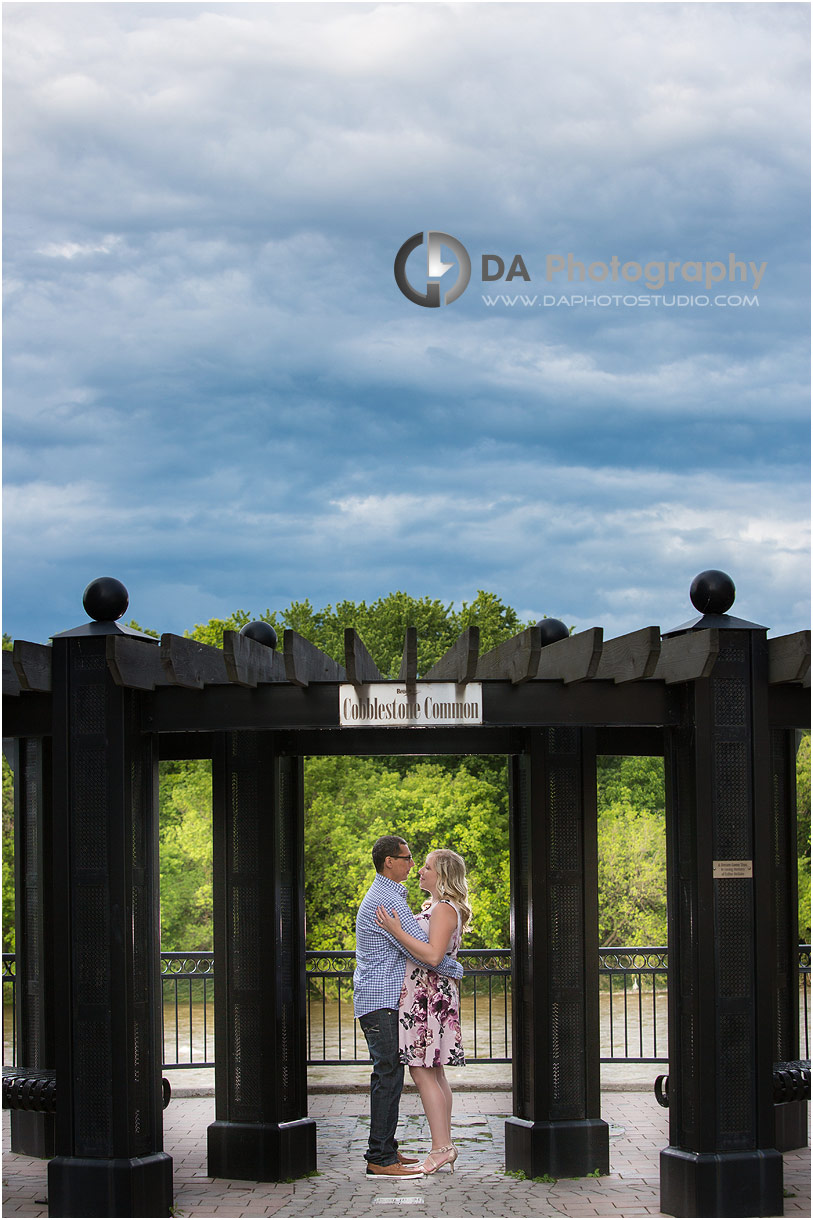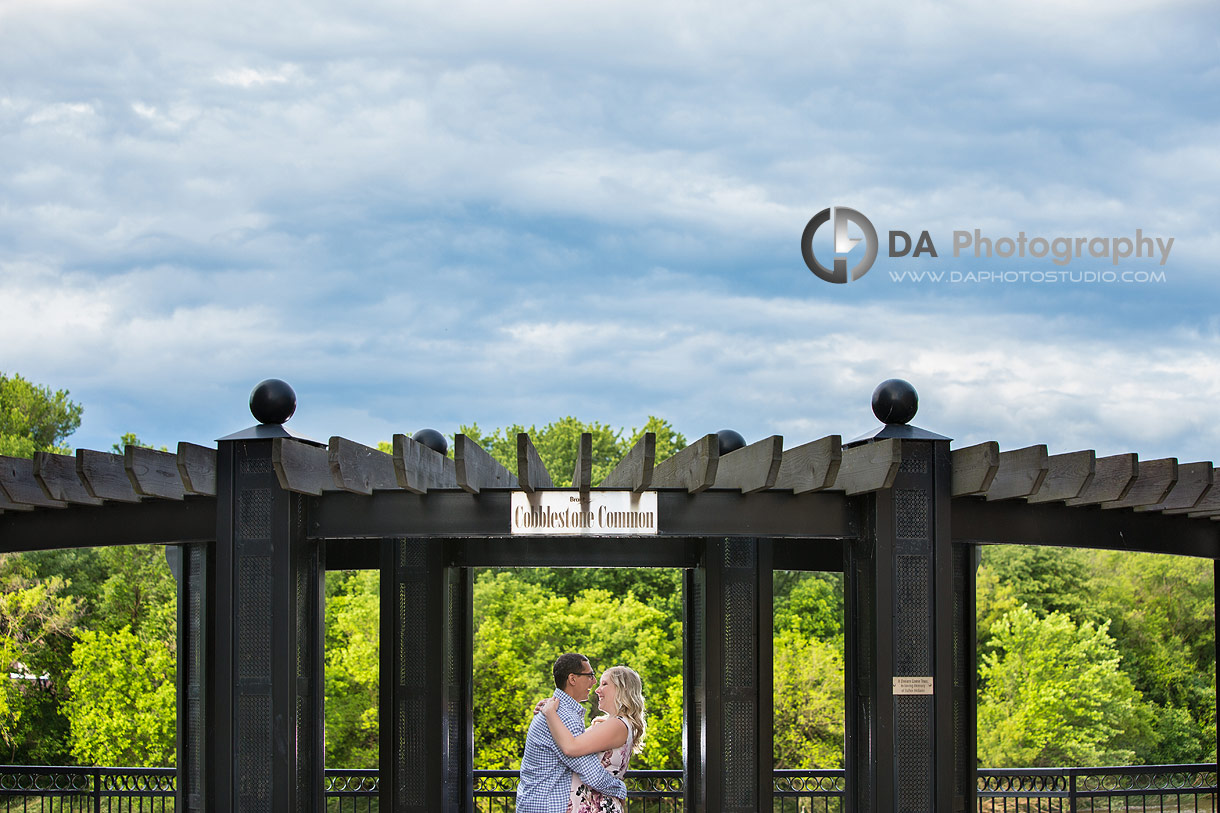 A cool headed approached resulted in Paris engagement photos that were worth the wait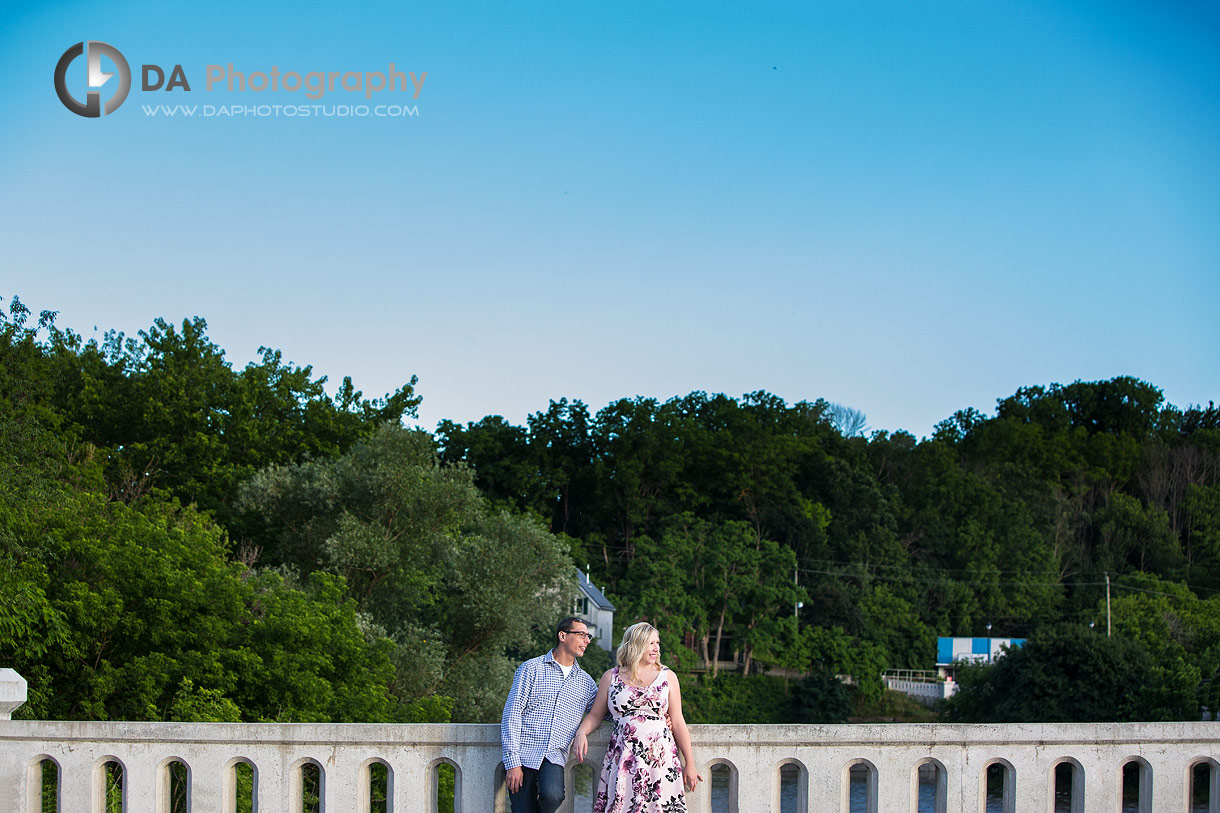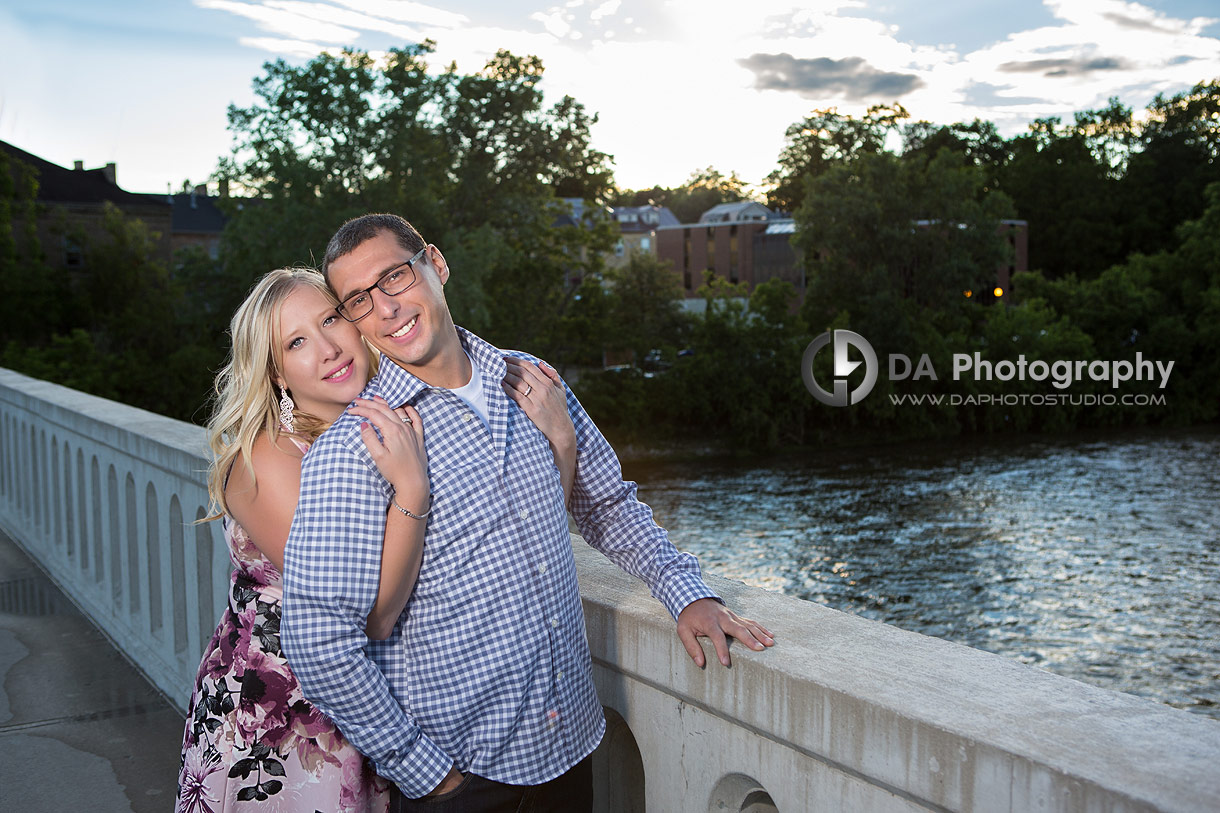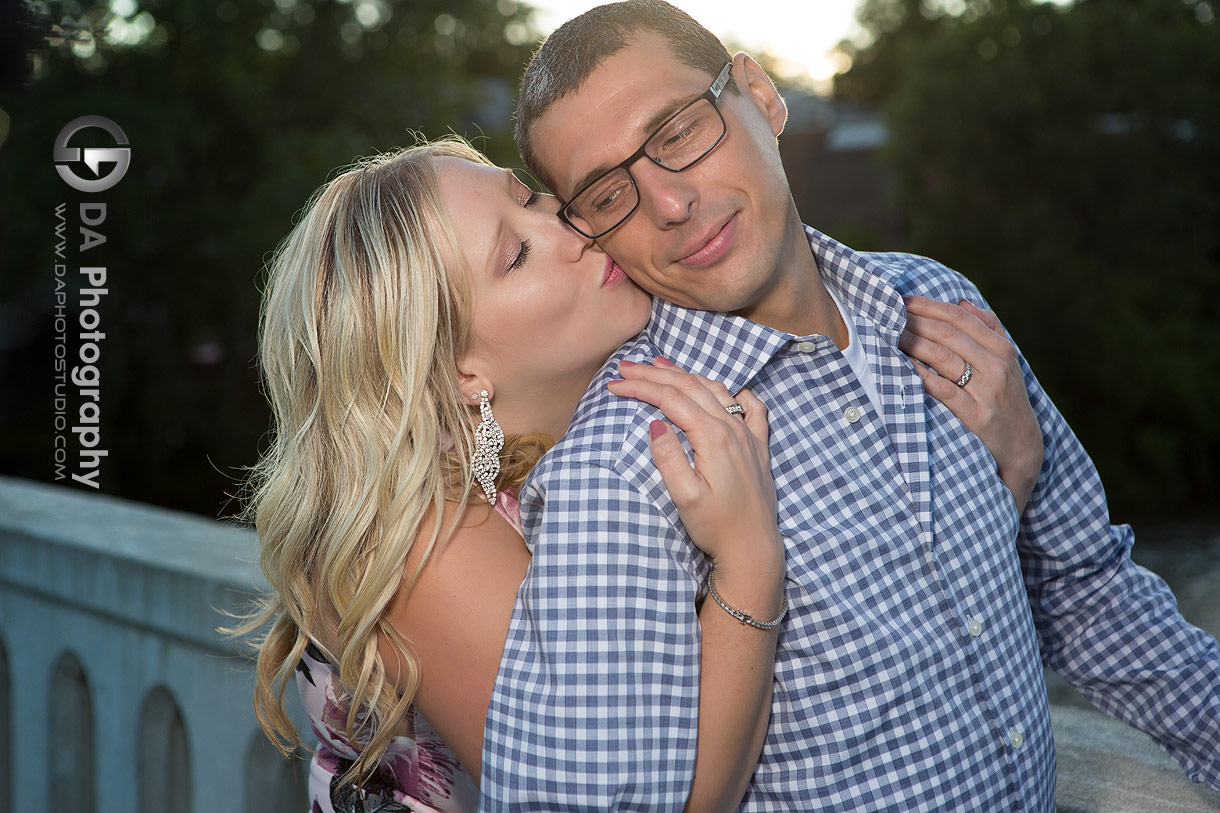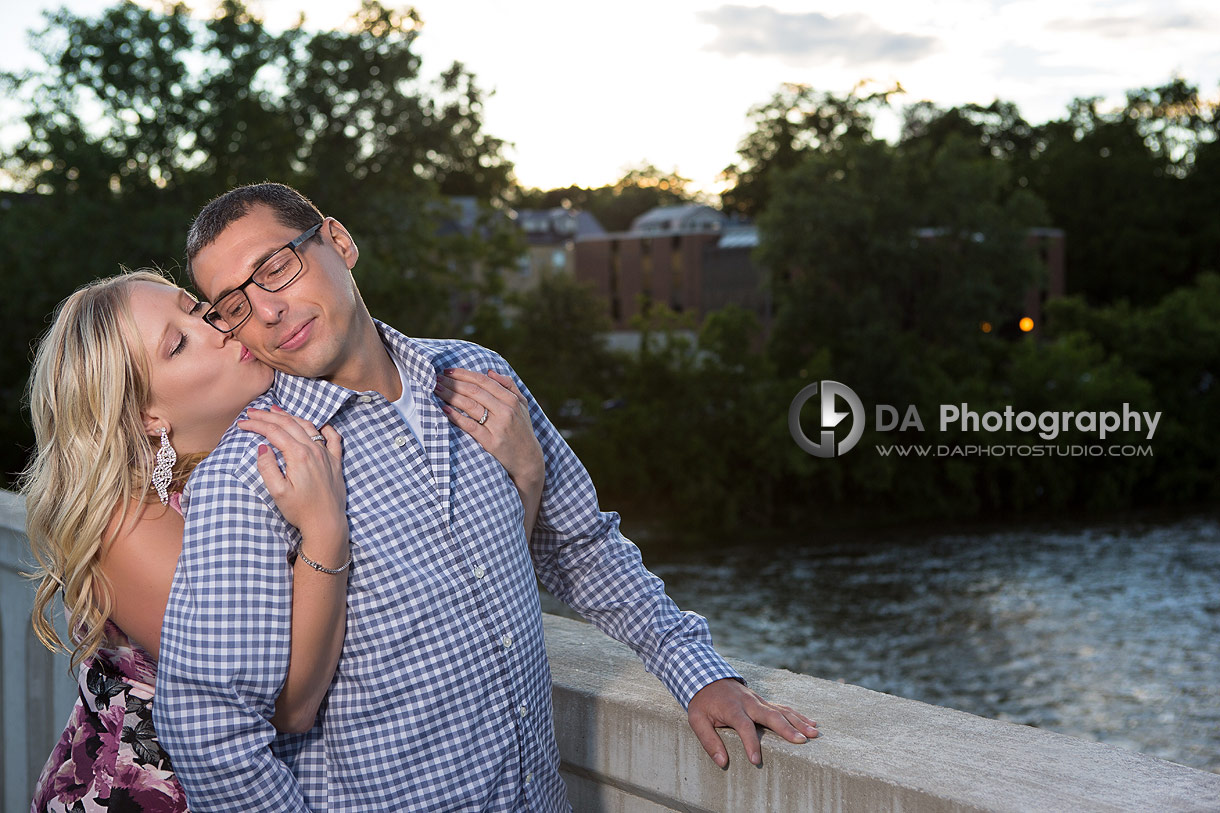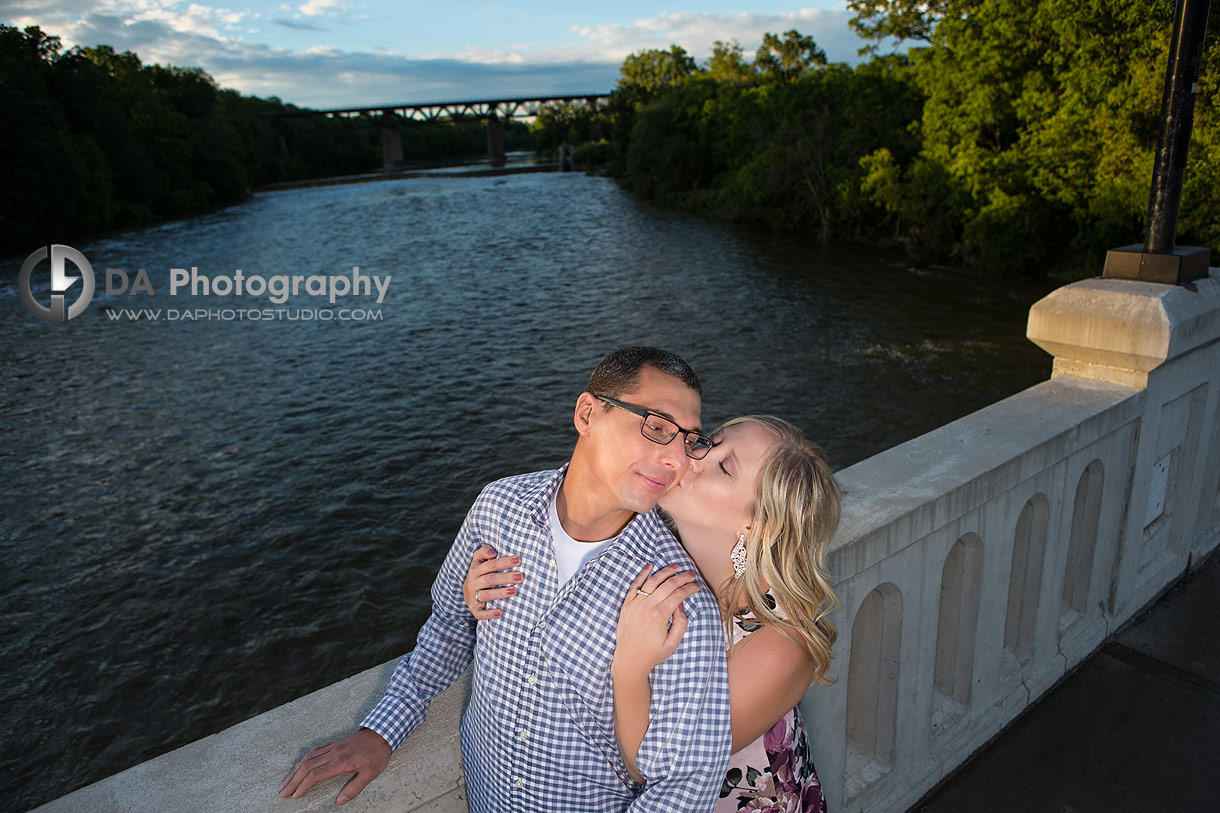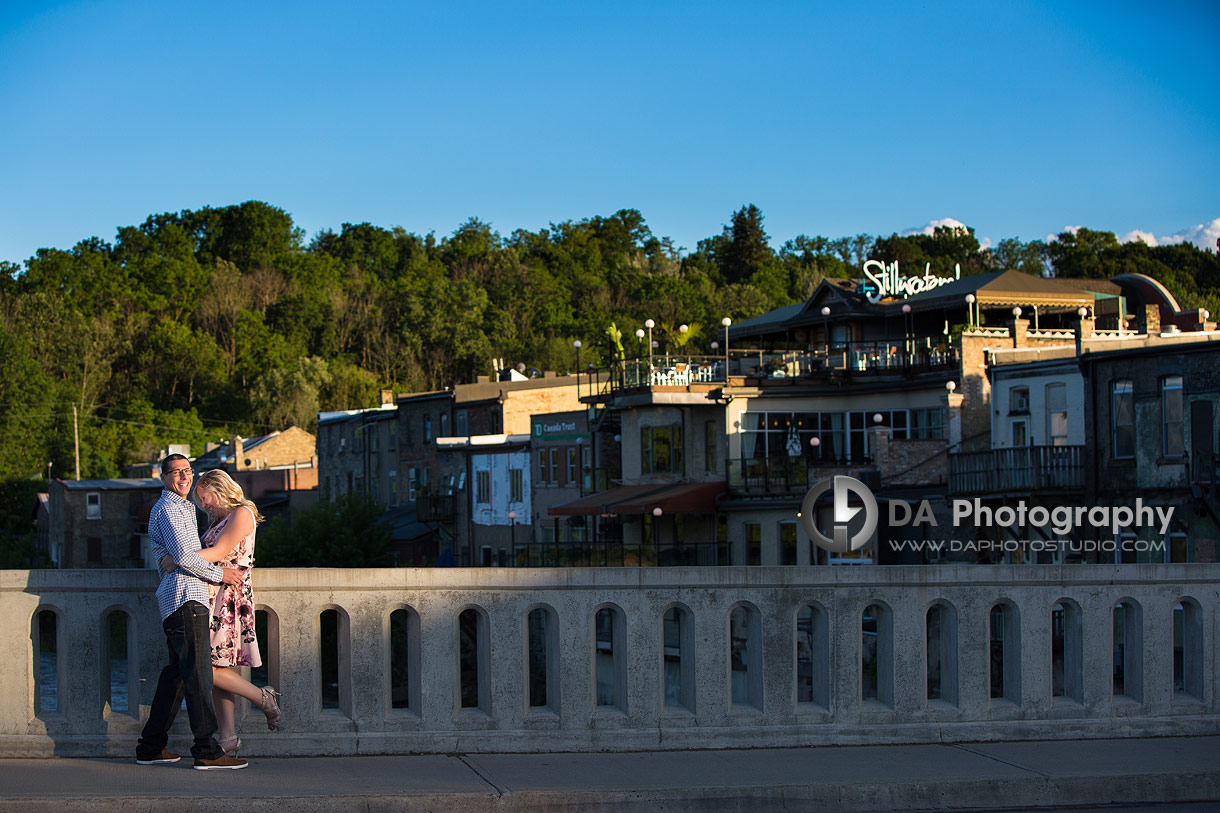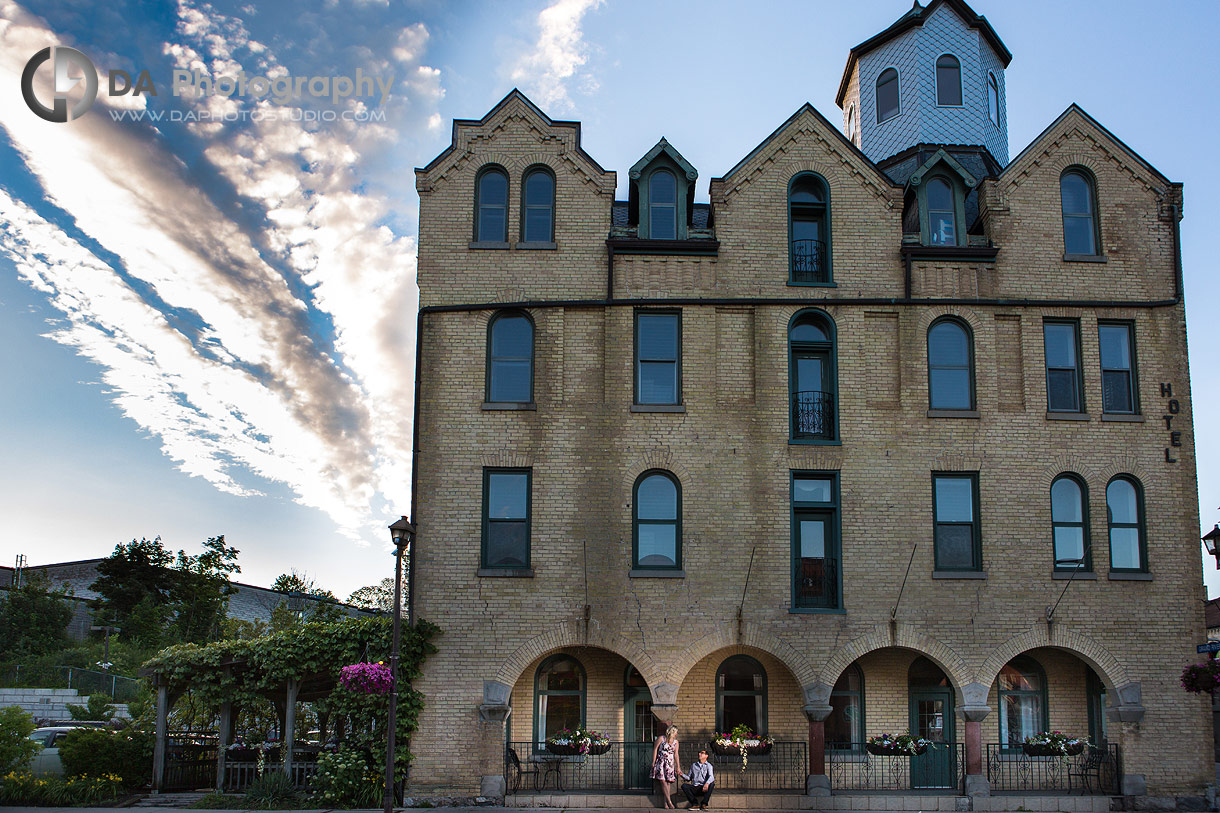 As I saw the golden hour approaching, we finished up our riverside portraits and headed over to the Stillwater restaurant. The historic looking facade offered a great canvas to shoot against. As well, their oversized patio area provided a beautiful view of the river. I spied a palm leaf that was arched in such a way that I was able to frame them underneath it to resemble a wedding arch.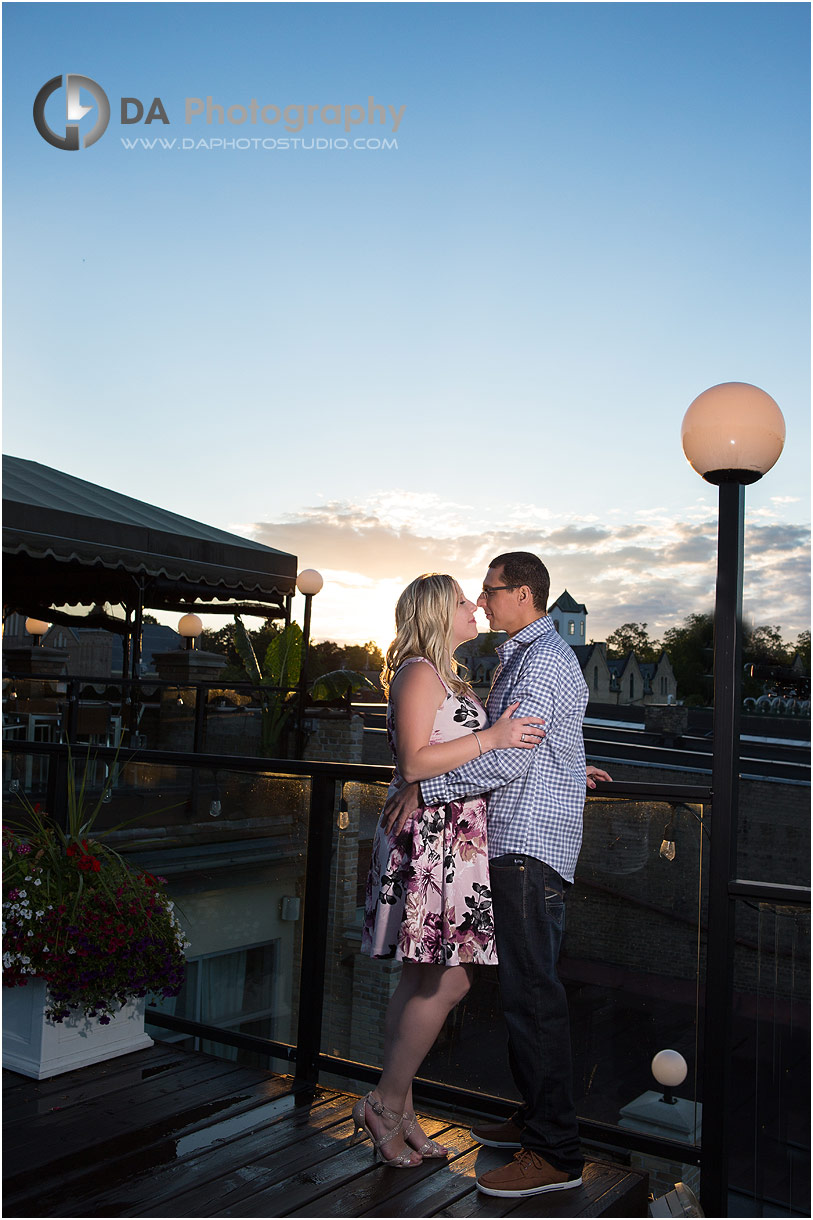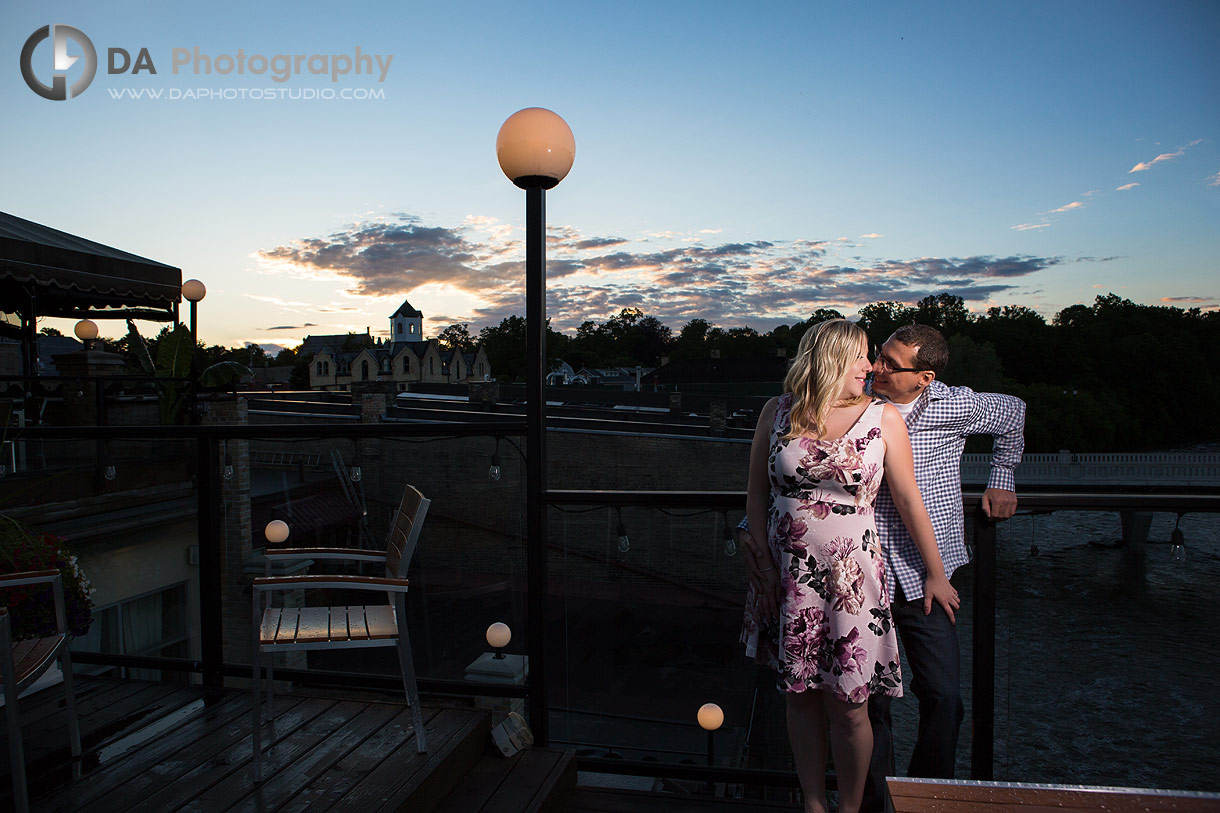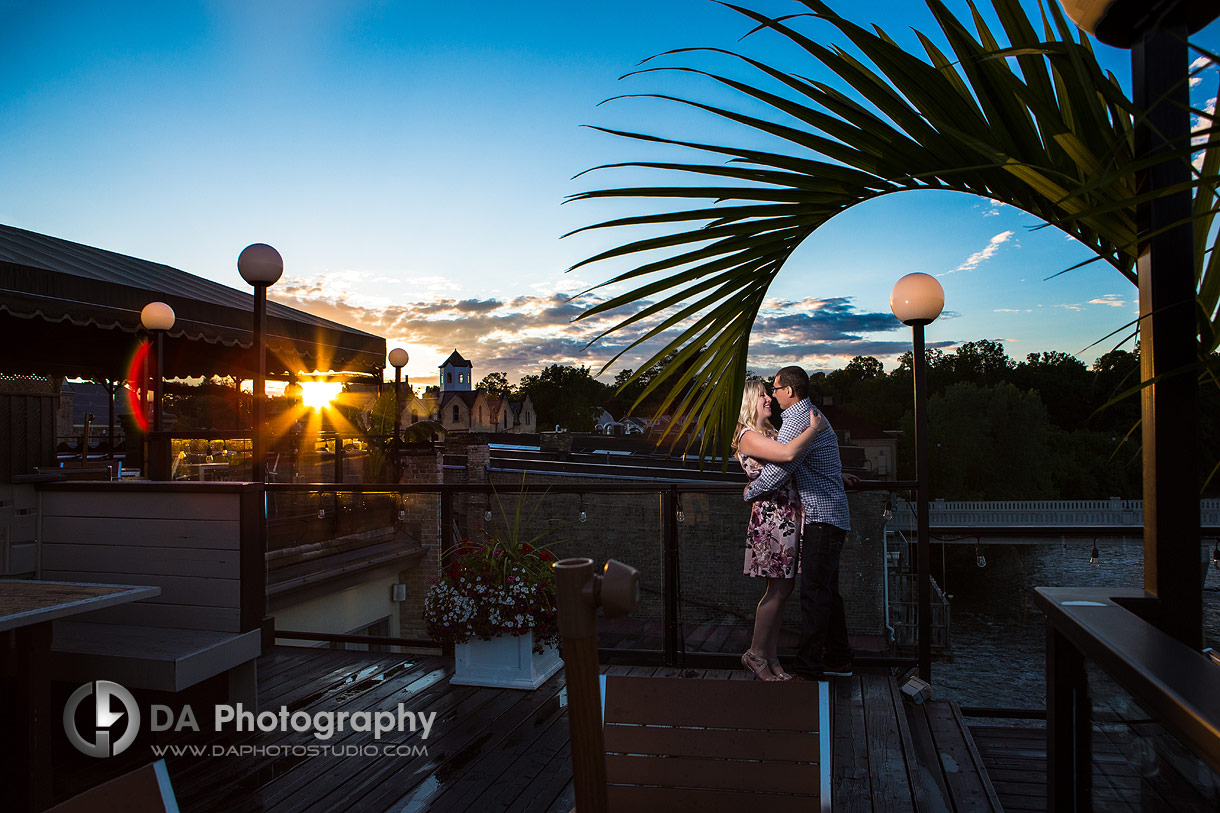 I was really pleased with my couple's attitude and approach to the session and have since photographed their stunning wedding day. Nina and Mitch's Paris engagement was the epitome of the saying, wait for the storm to pass, and they were able to reap the rewards by not letting it ruin their special day.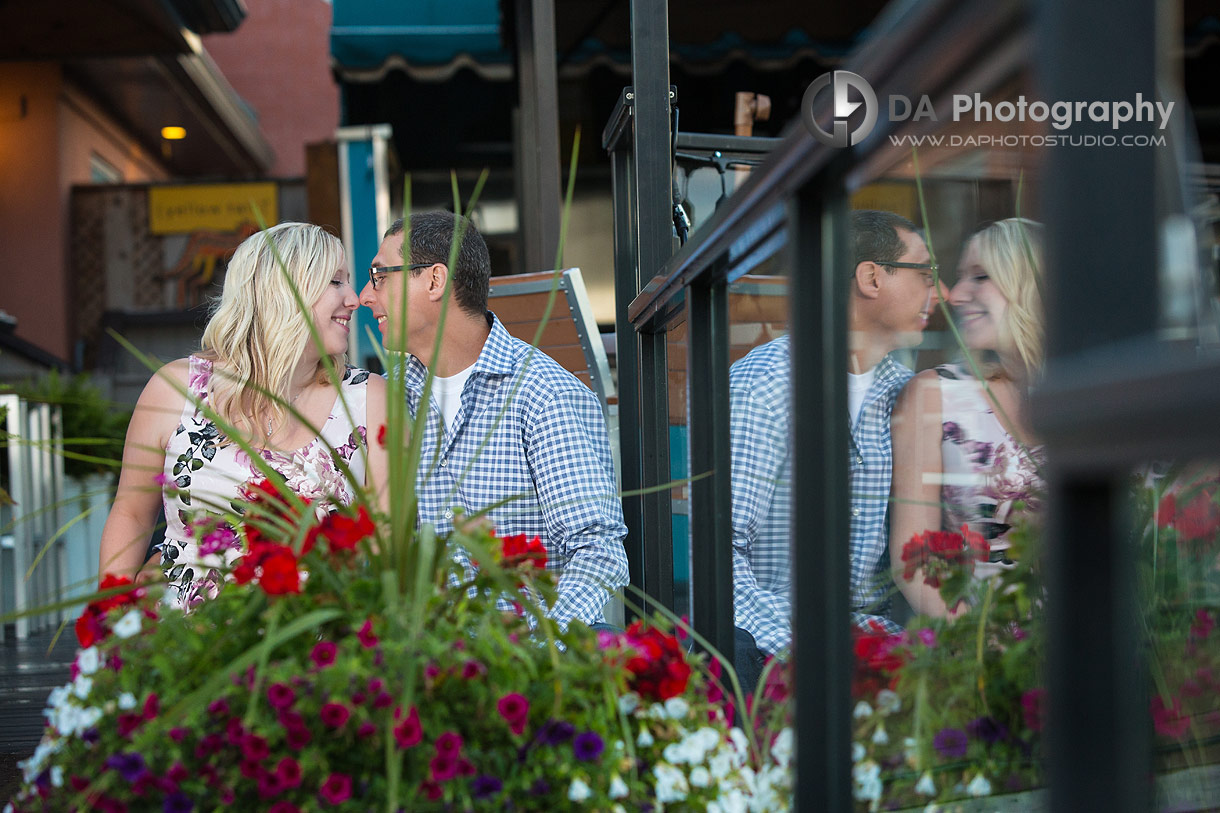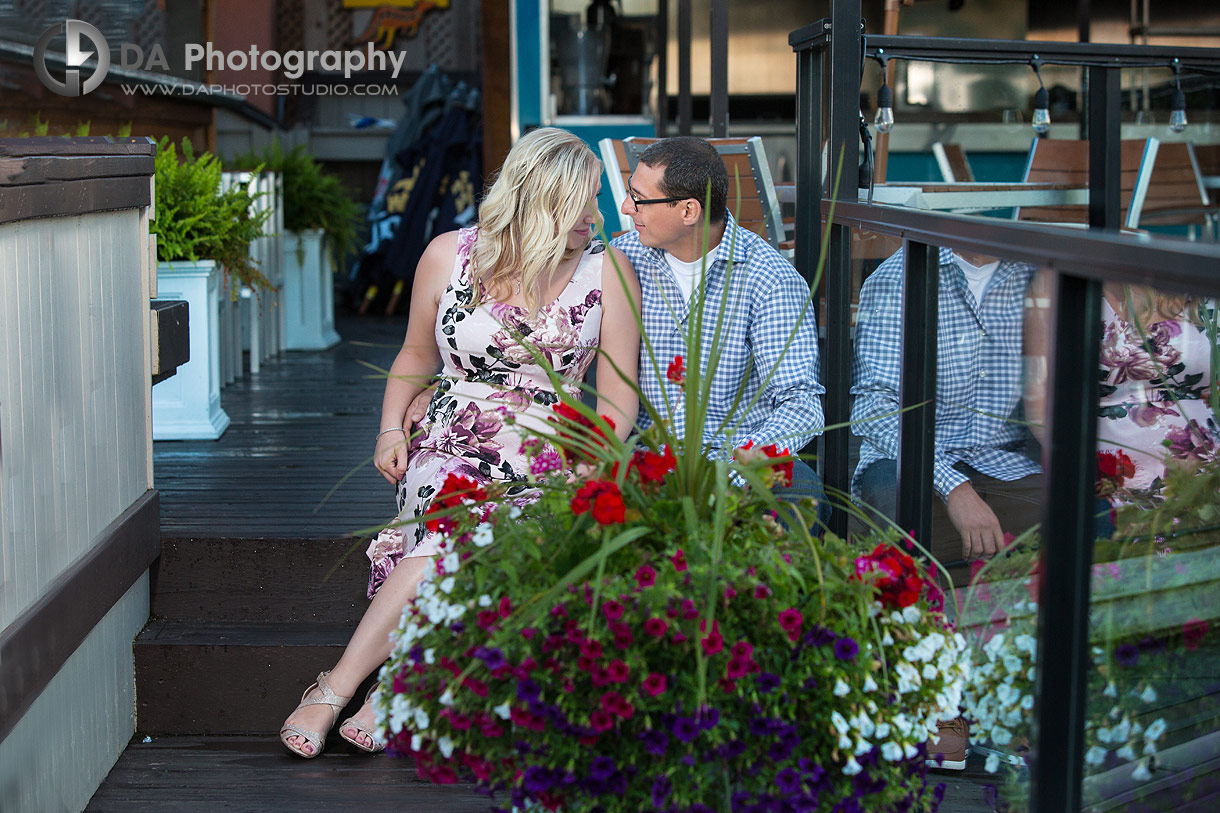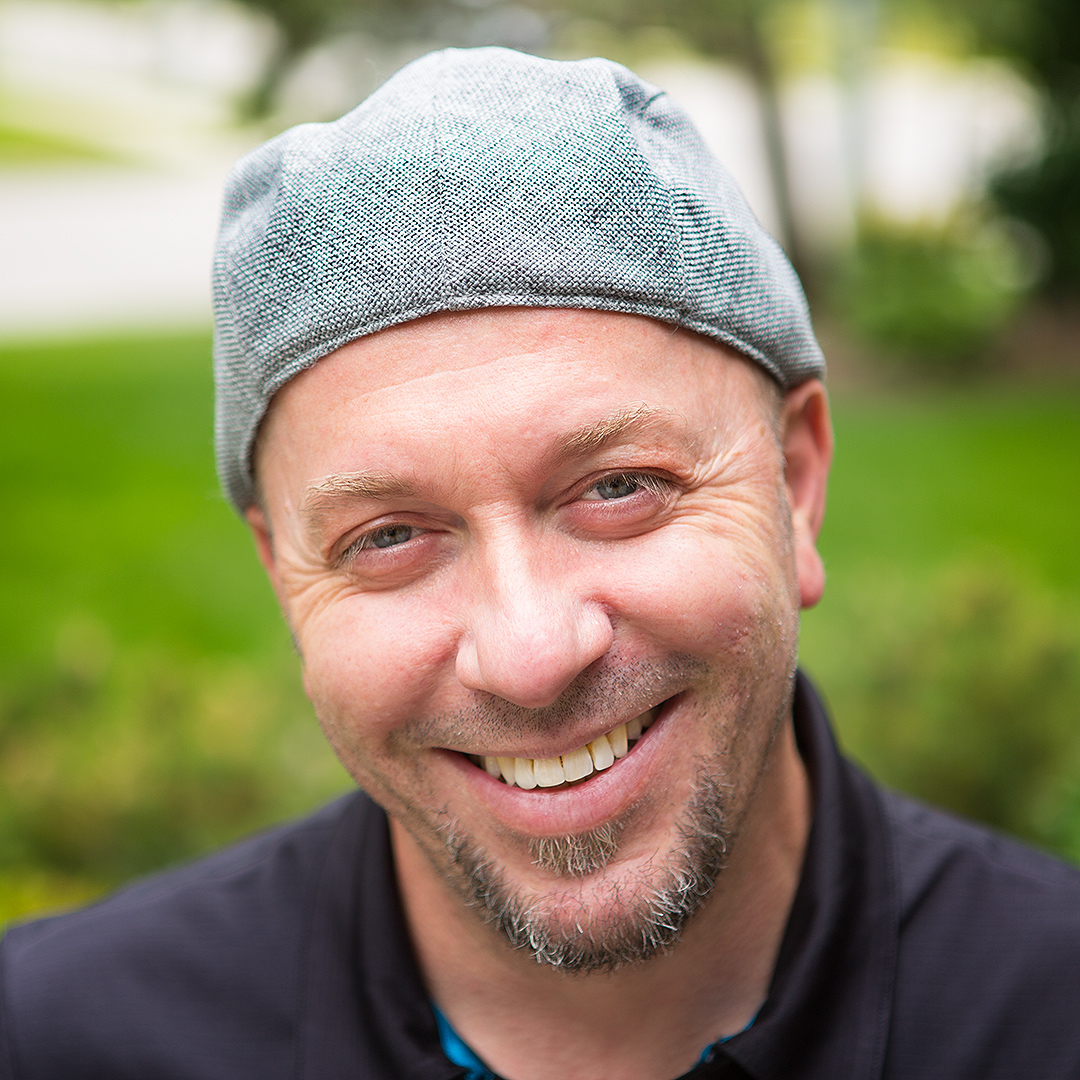 My passion and biggest asset is taking the time to make every client comfortable and relaxed before I even pick up the camera. The result? Photos of you that actually look like you at your best! I can prove to you how much you can enjoy having your picture taken. Lifestyle photography is about the experience that happens to be served up along side of some great photos.
Specialties:
Family Photography for families that like to move around and enjoy their photo time, Wedding Photography for couples looking for a mixture of photojournalistic, contemporary and traditional images and Professional Corporate headshots that are far from cheesy and stiff.