I originally crossed paths with Debralee and Justin at one of the Toronto wedding shows. A couple of meetings later, we sealed the deal for me to be the official photographer for their Old Mill wedding. Being a teacher, Debralee was meticulously organized. I knew she had high expectations and as my motto is to under promise and over deliver, I knew we were a great match!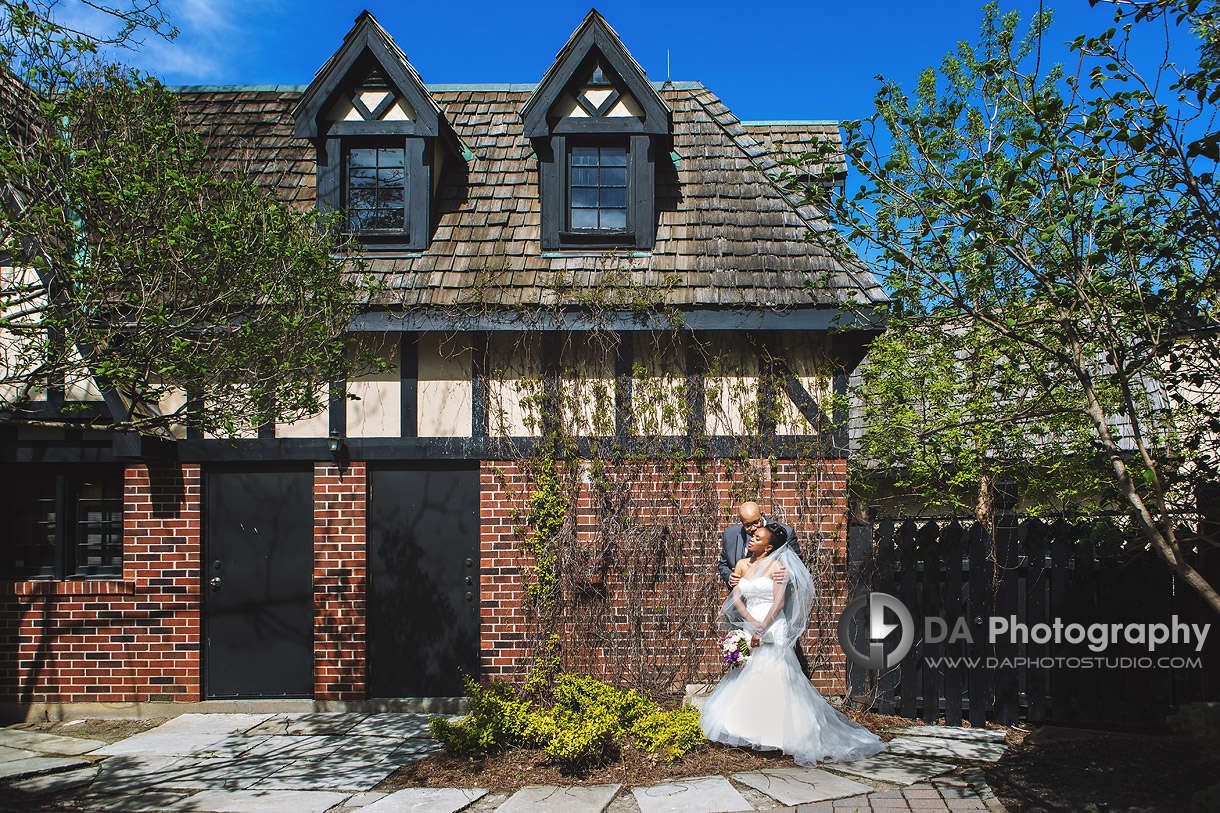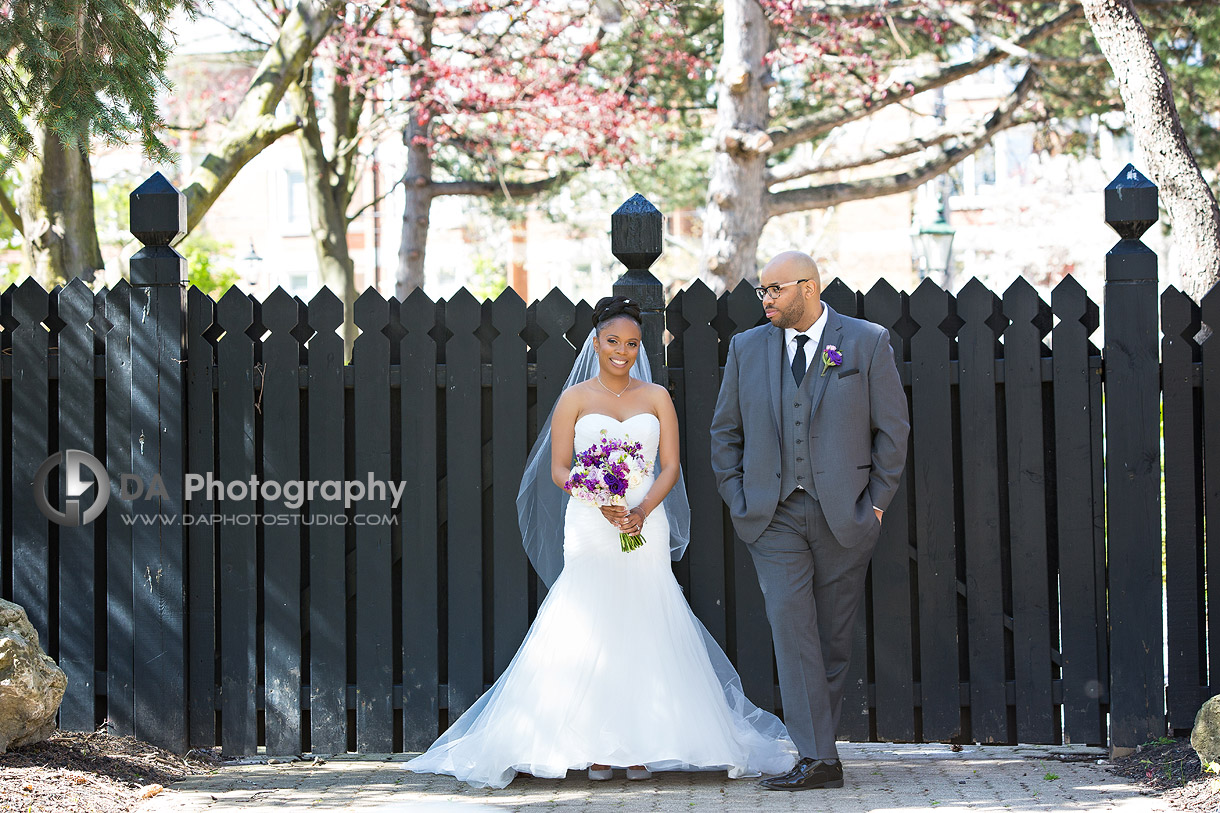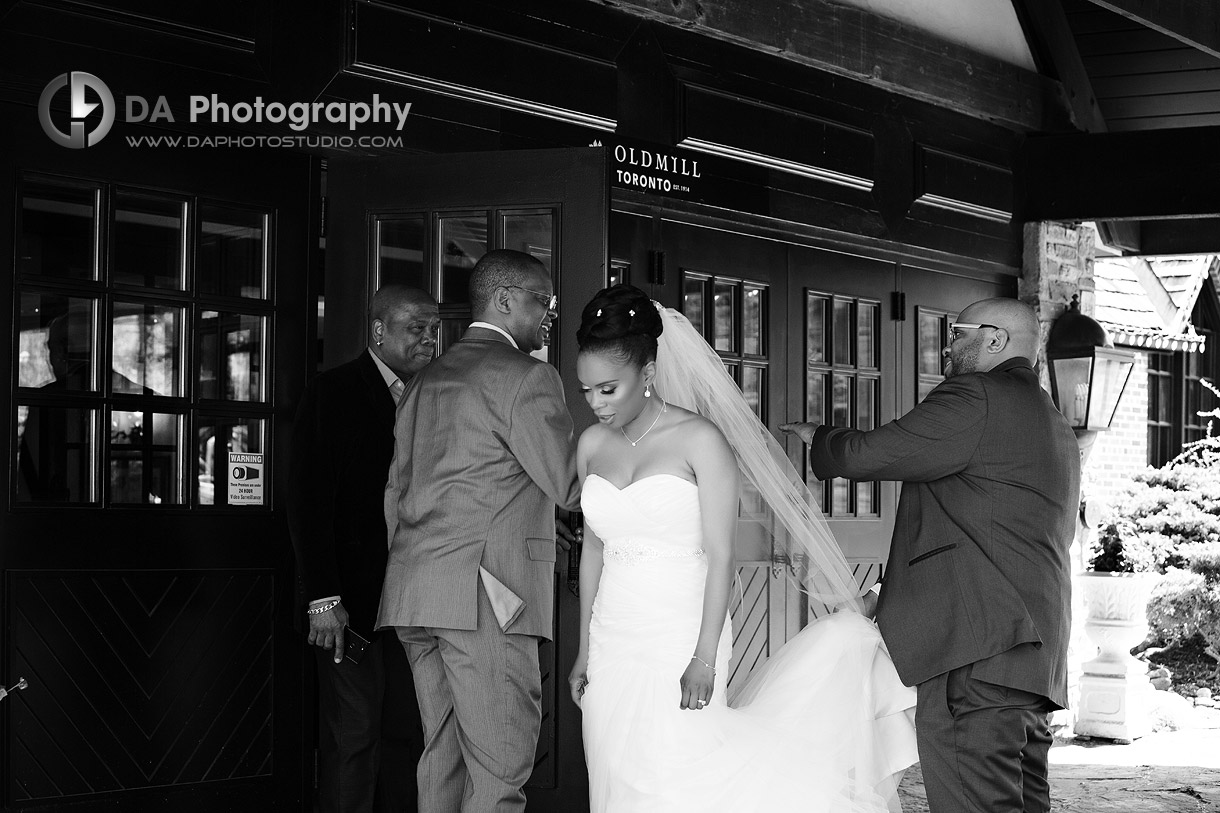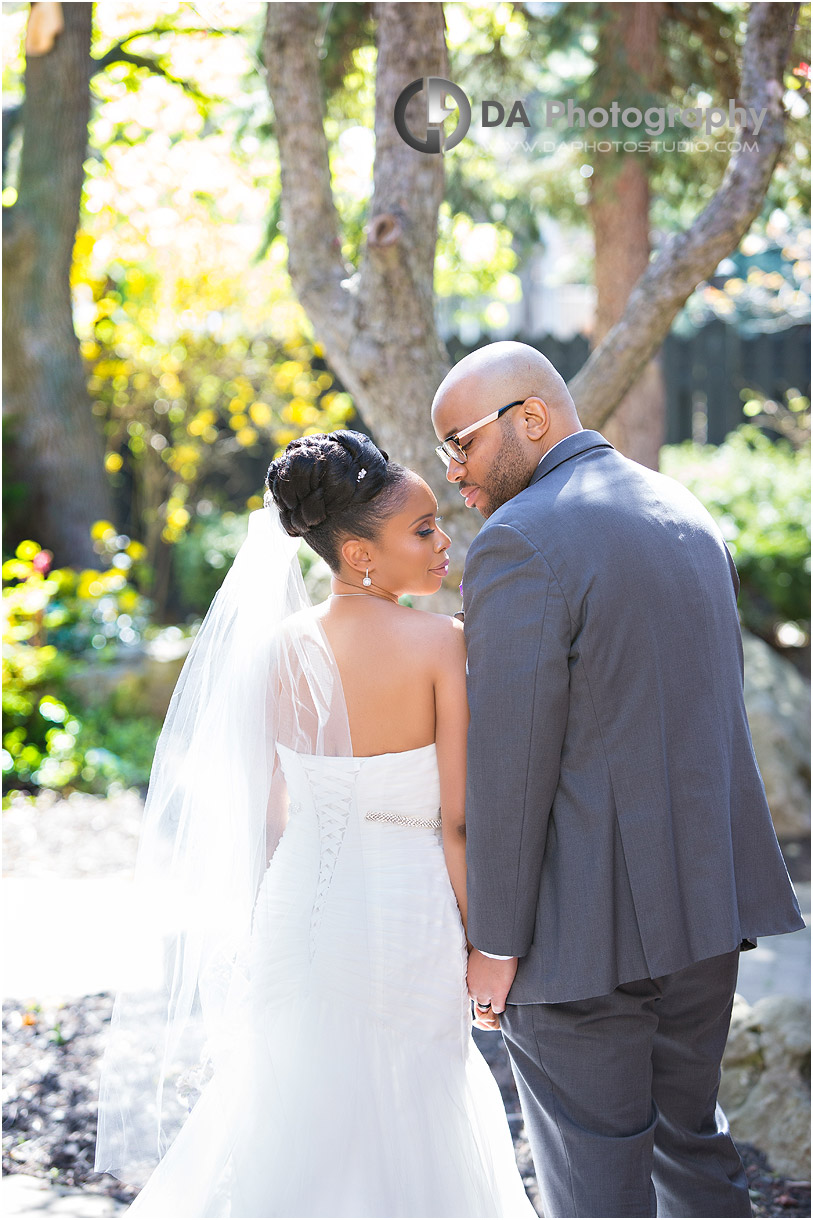 To help lessen the load and keep the day running smoothly, my couple had hired a wedding co-ordinator, Nadine from 818 Events to keep everyone on track. I think as Debralee had put so much effort into organizing every little detail, being able to off load the responsibilities to someone else for the big day was a smart idea. Having someone else in charge of delegating meant she was able to relax and enjoy her day without any stresses.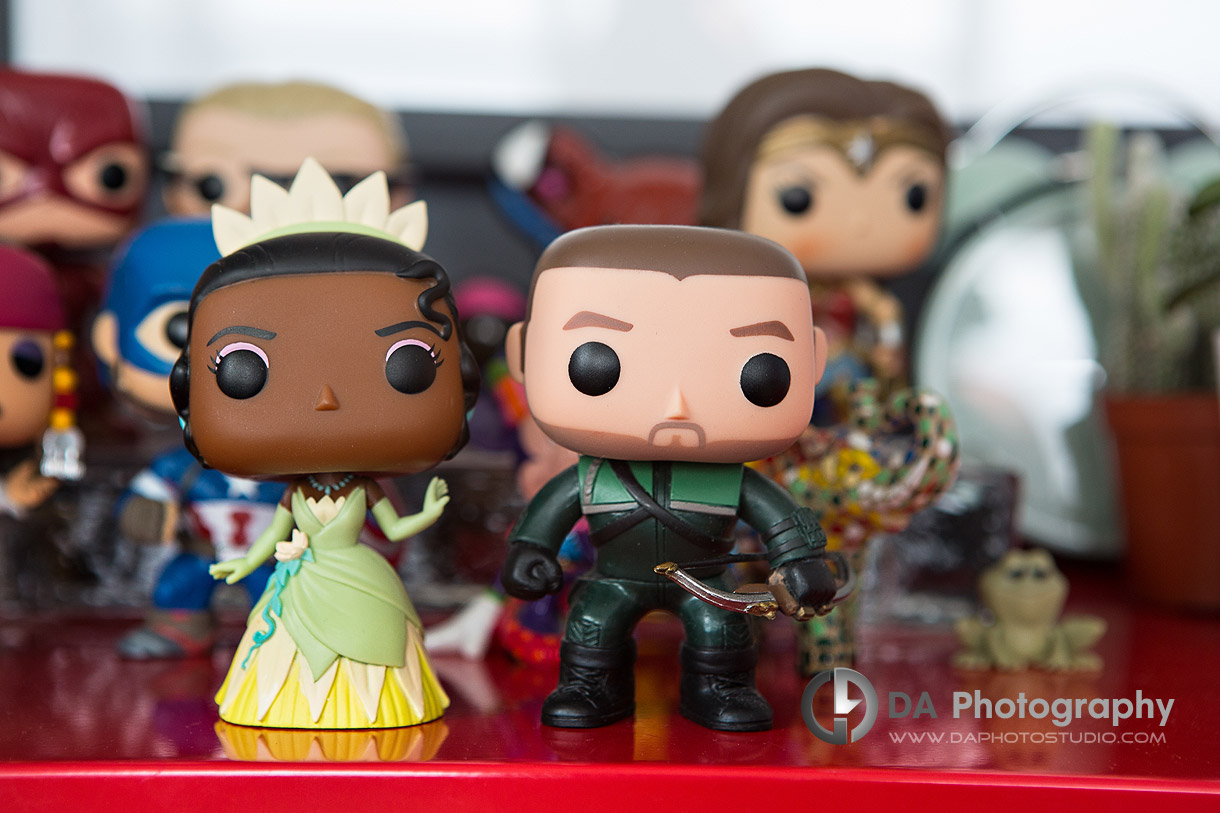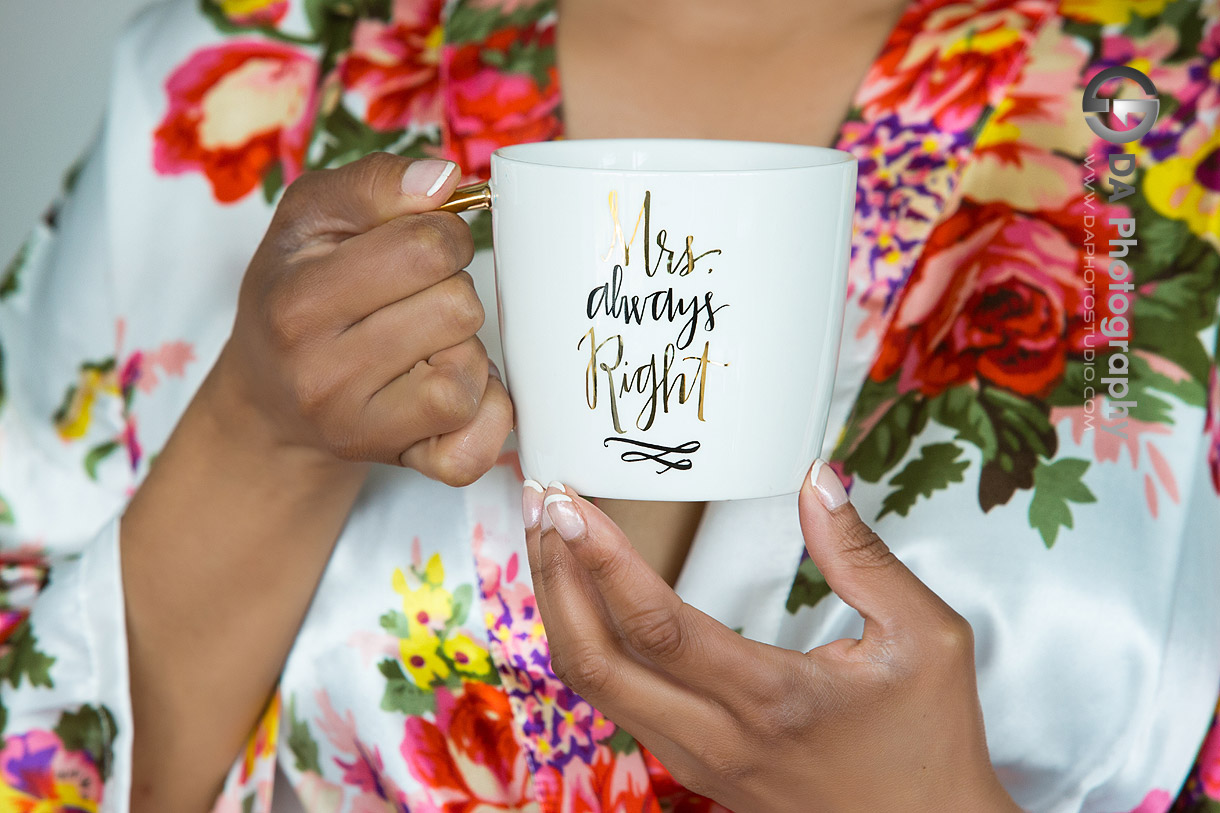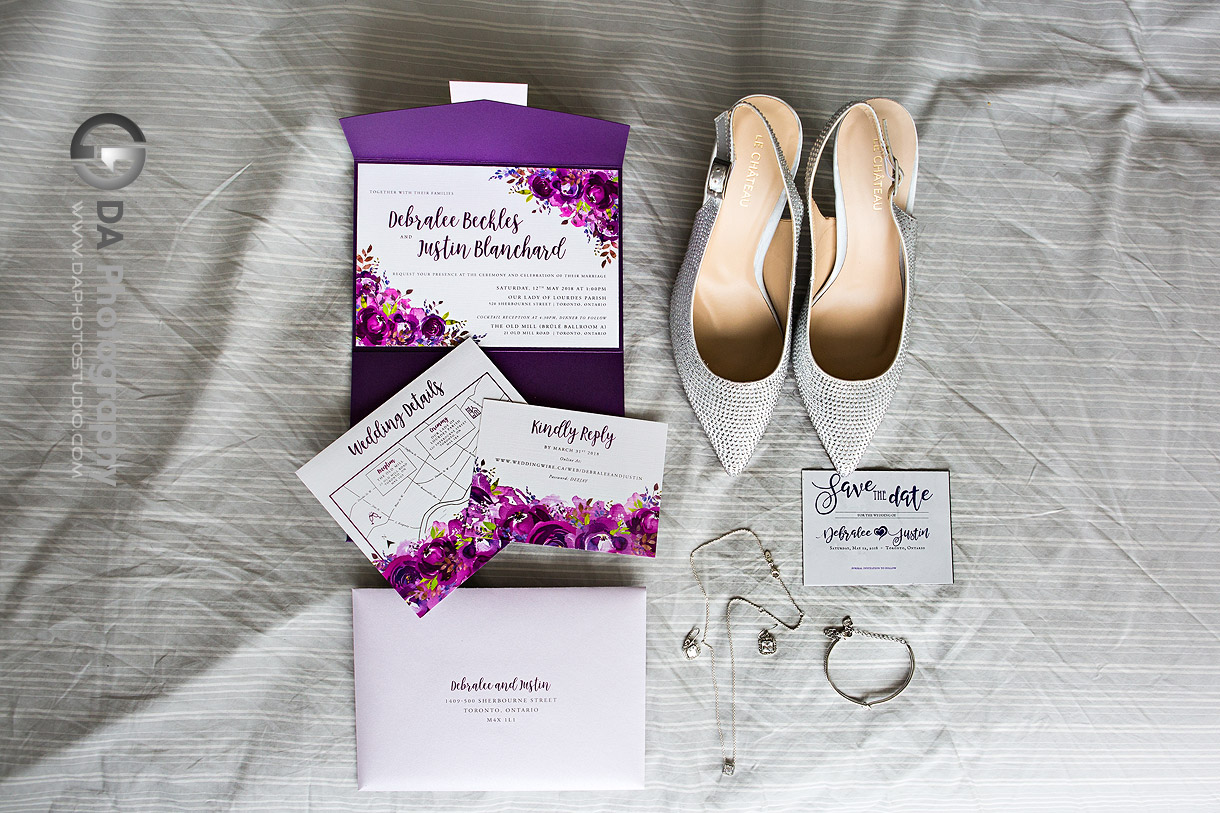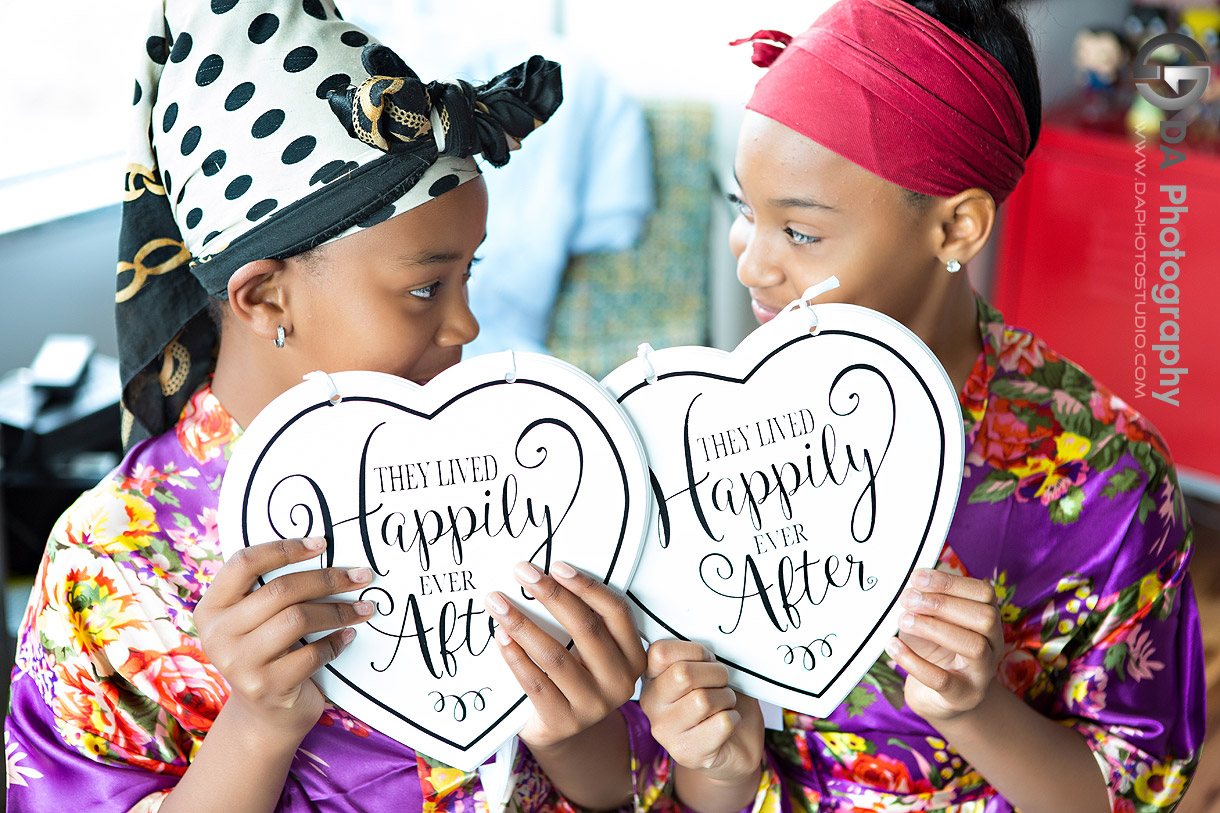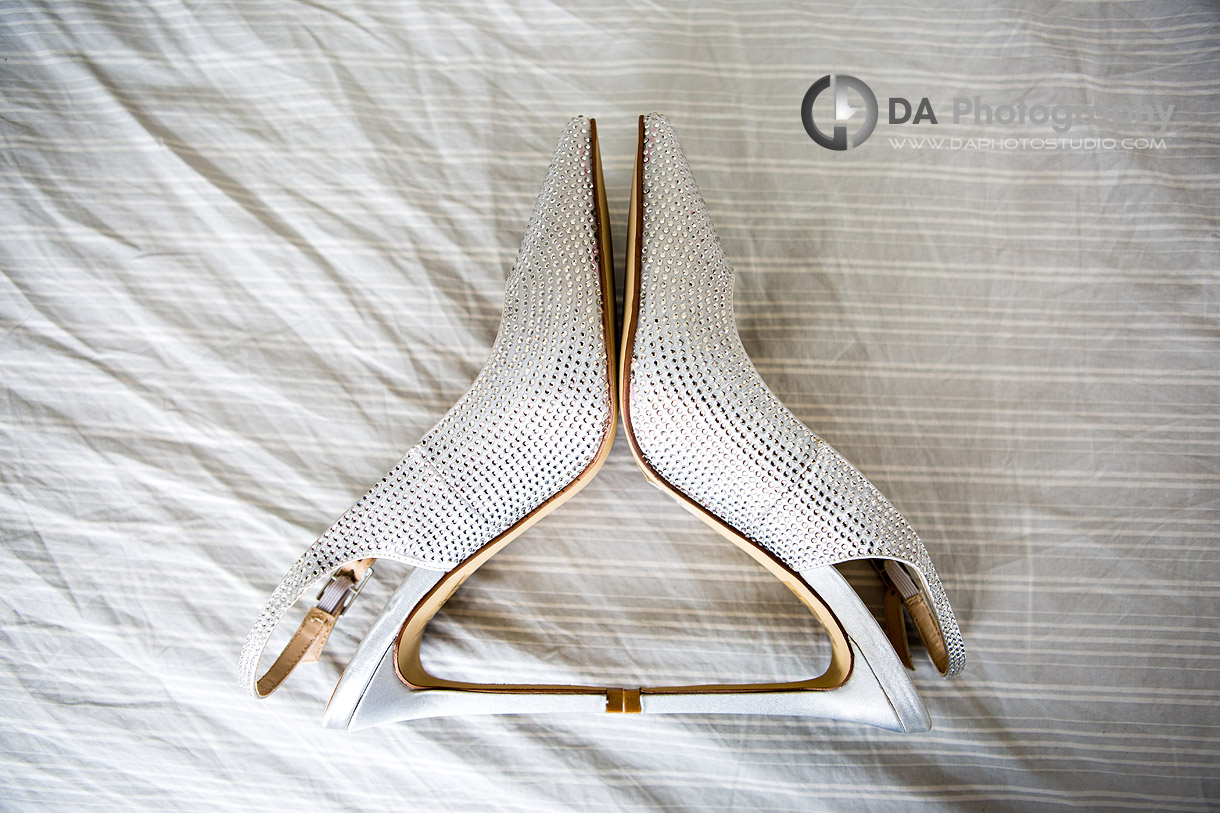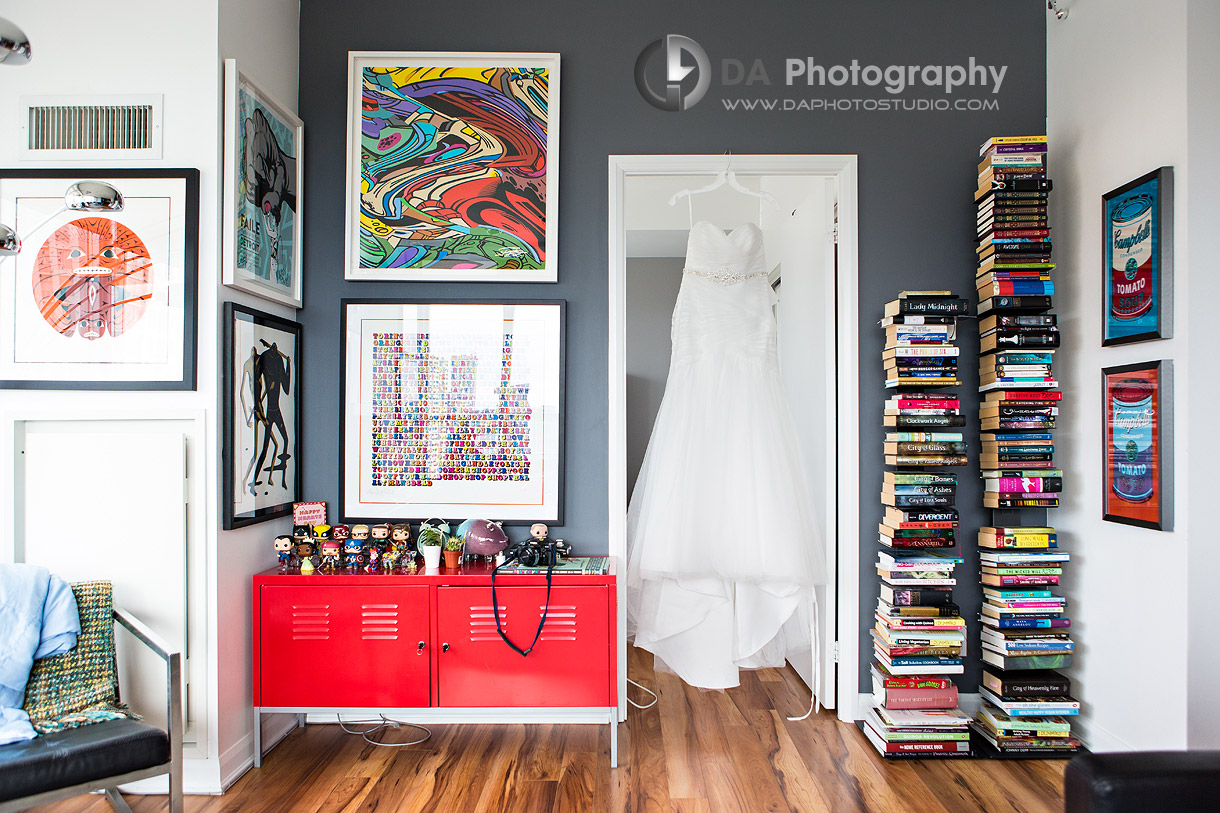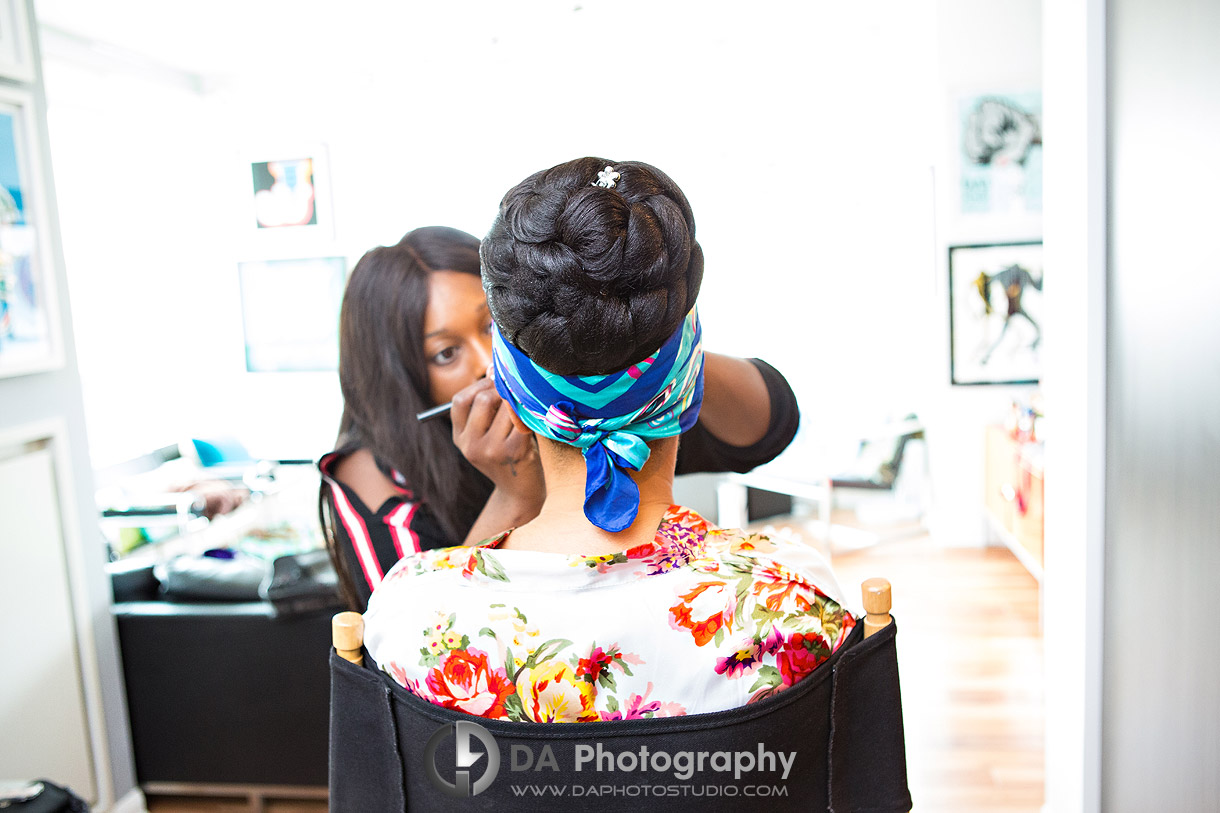 We began their day at their Toronto apartment. The glass and abundance of light meant it was a double-edged sword to work in. We got a bit creative as we had only one room to work in. Also, the glass meant I had to watch out for reflections. I made sure to incorporate the fun, bright and playful decor they used in their set-ups. As Debralee got ready, I captured all of the little unique details such as her shoes and coffee mug. In addition, the flower girls signs and the little toy figures together were a whimsical way to represent the two of them. I loved doing the flat lay so you could see multiple details in one shot. Meanwhile, Justin and the boys got themselves ready in the on-site party room. Jacquie, my second photographer for the day, captured similar details as Justin began his preparations.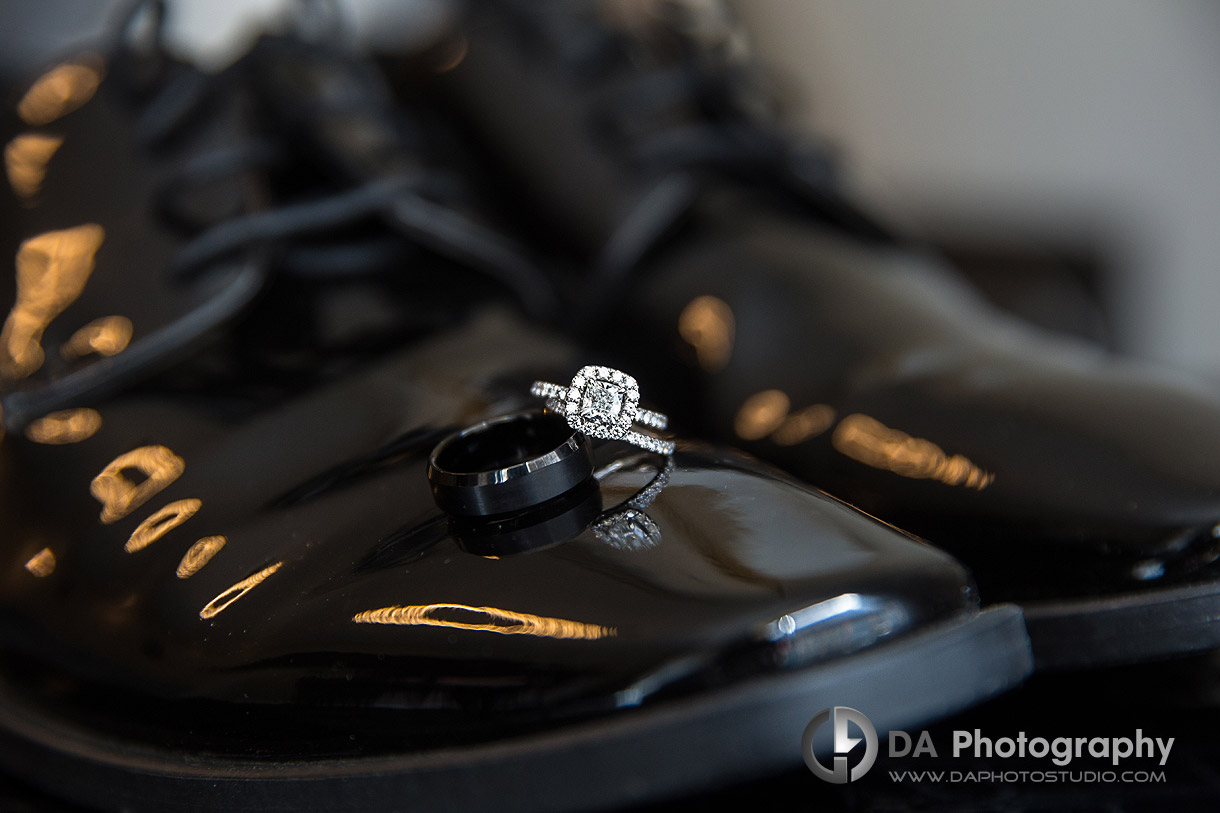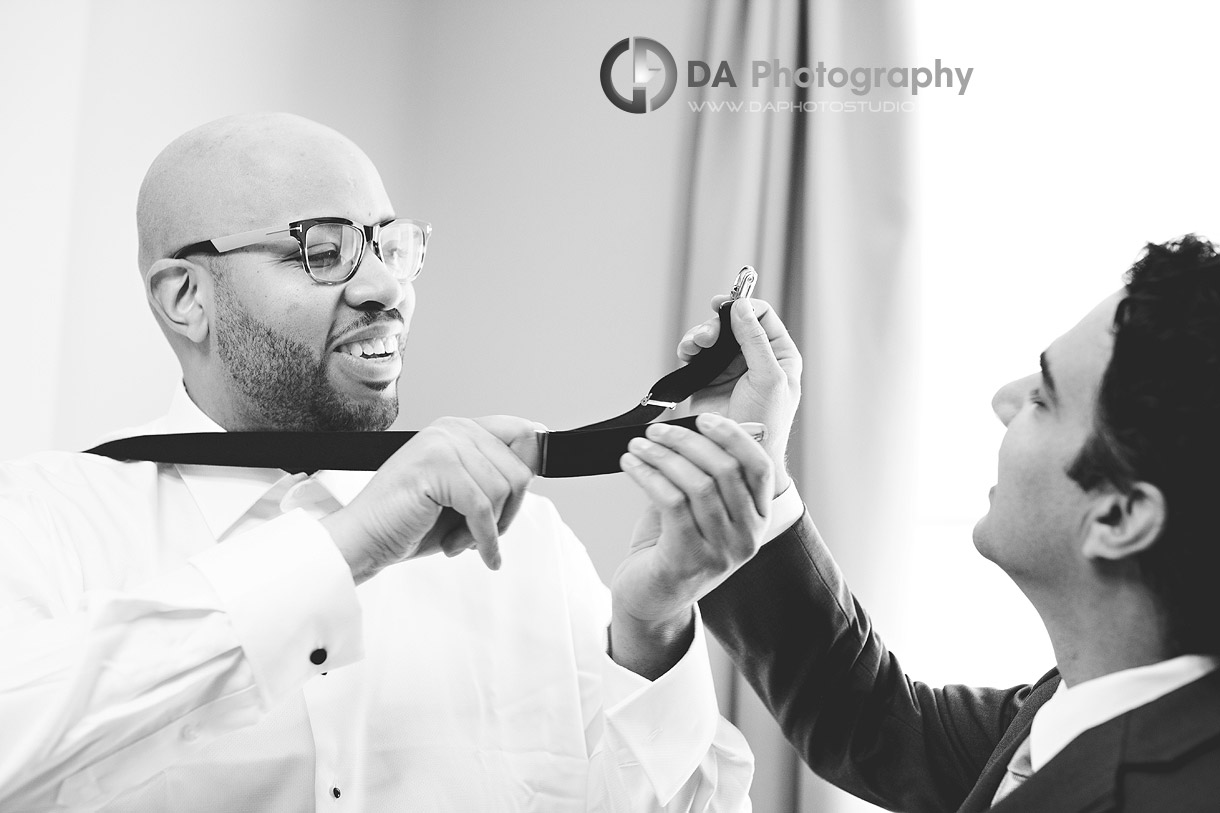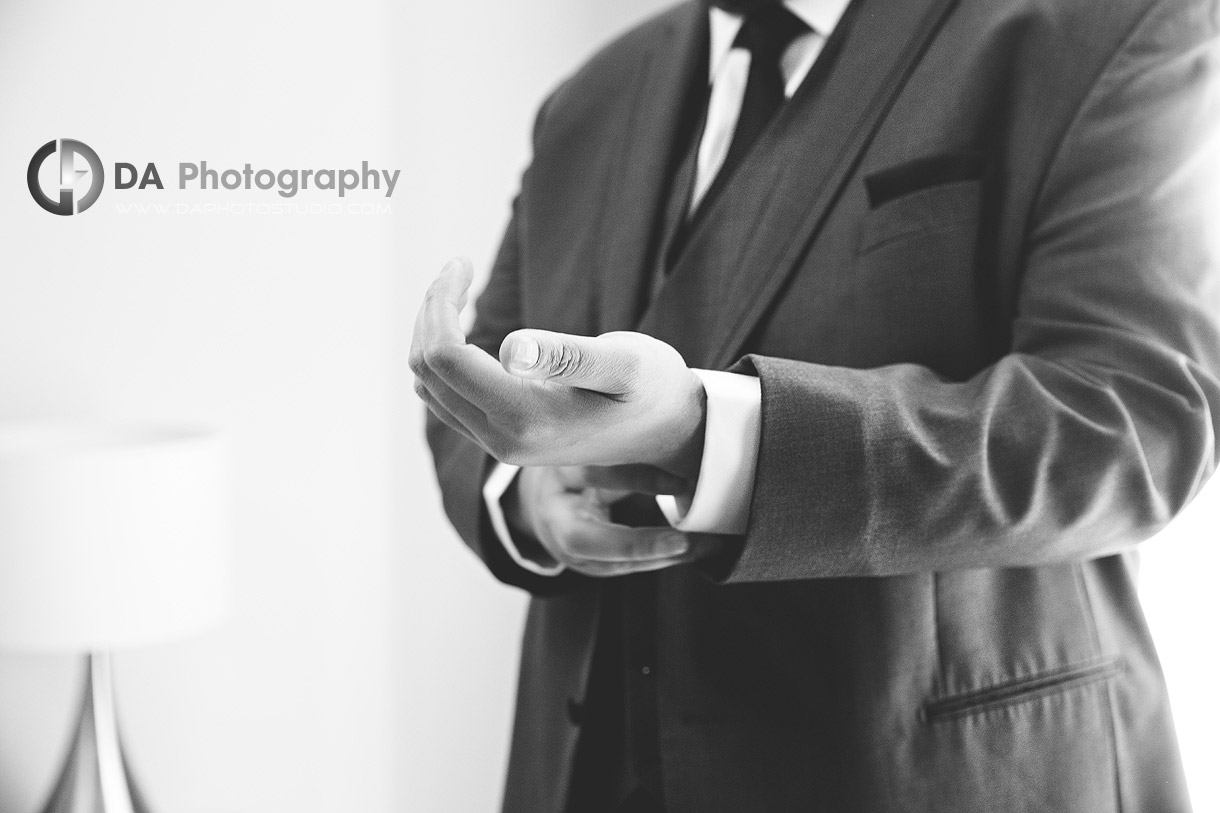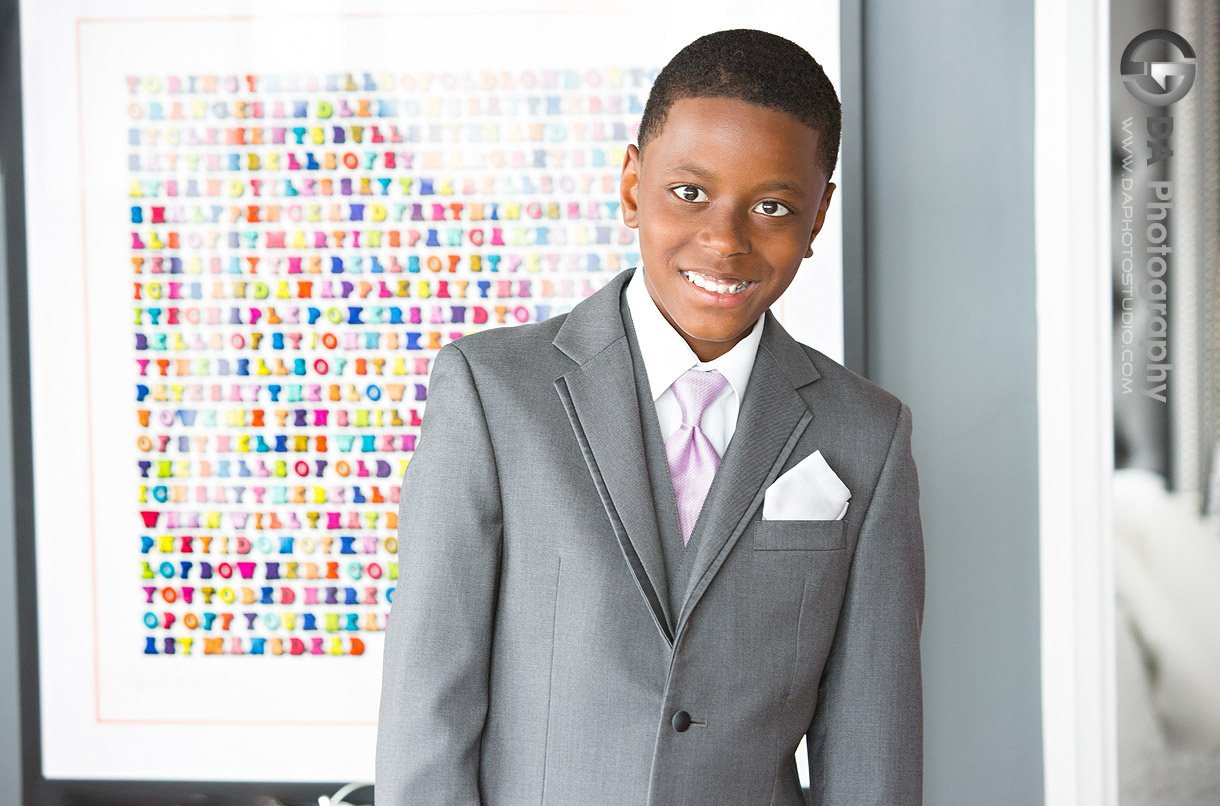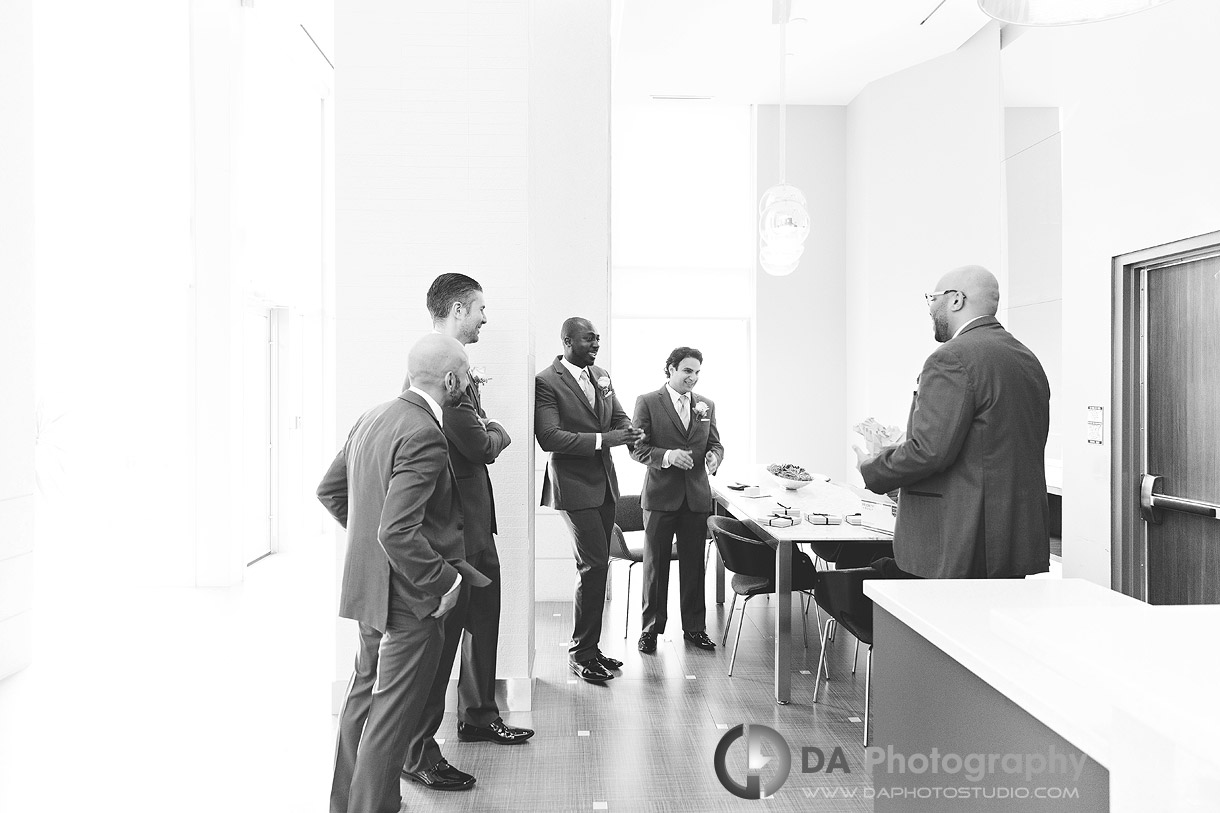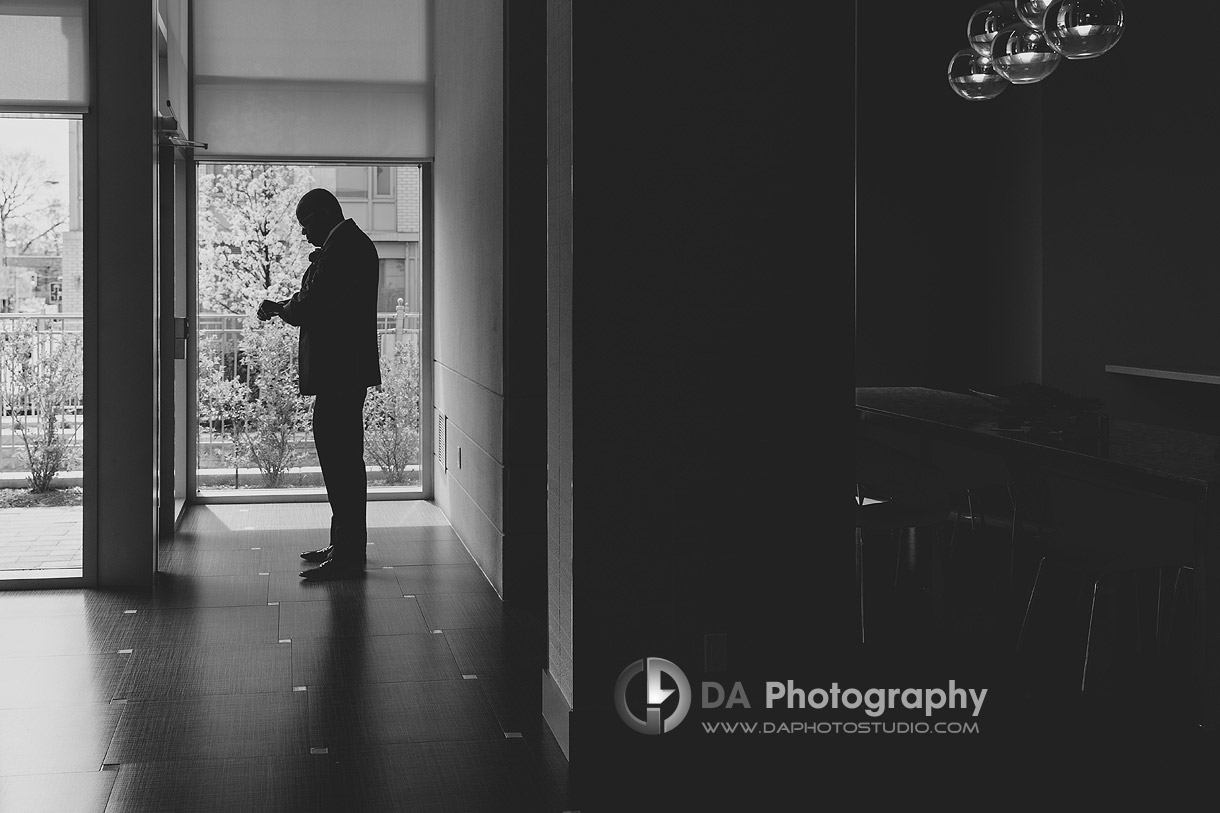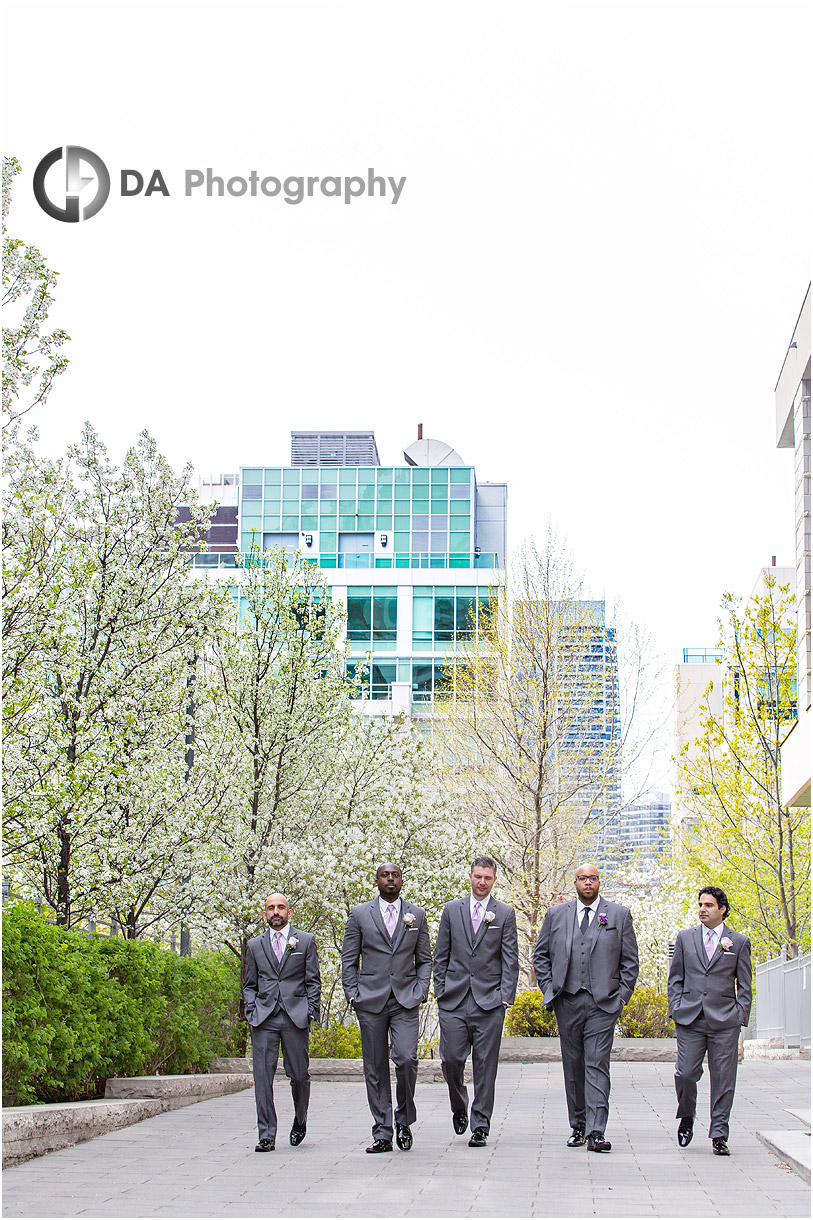 The idiom, many hands make light work was particularly apt for this Old Mill wedding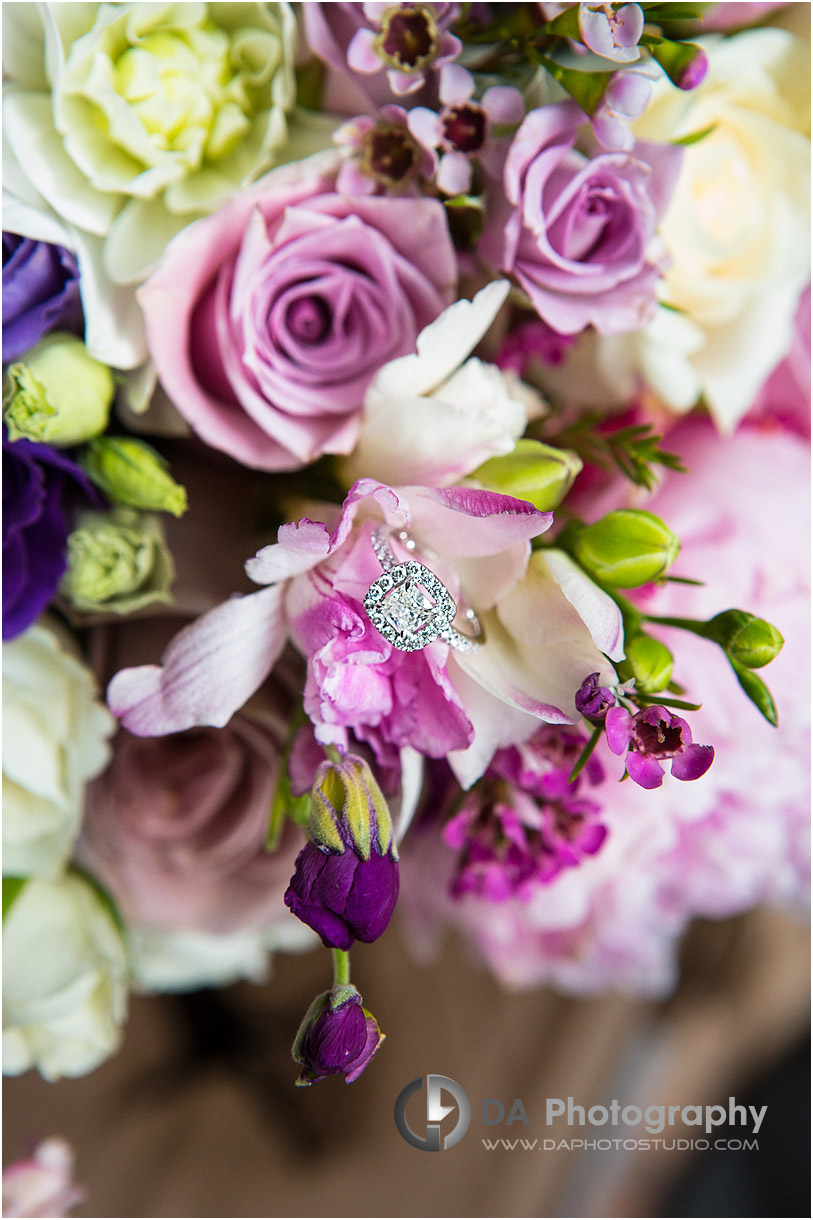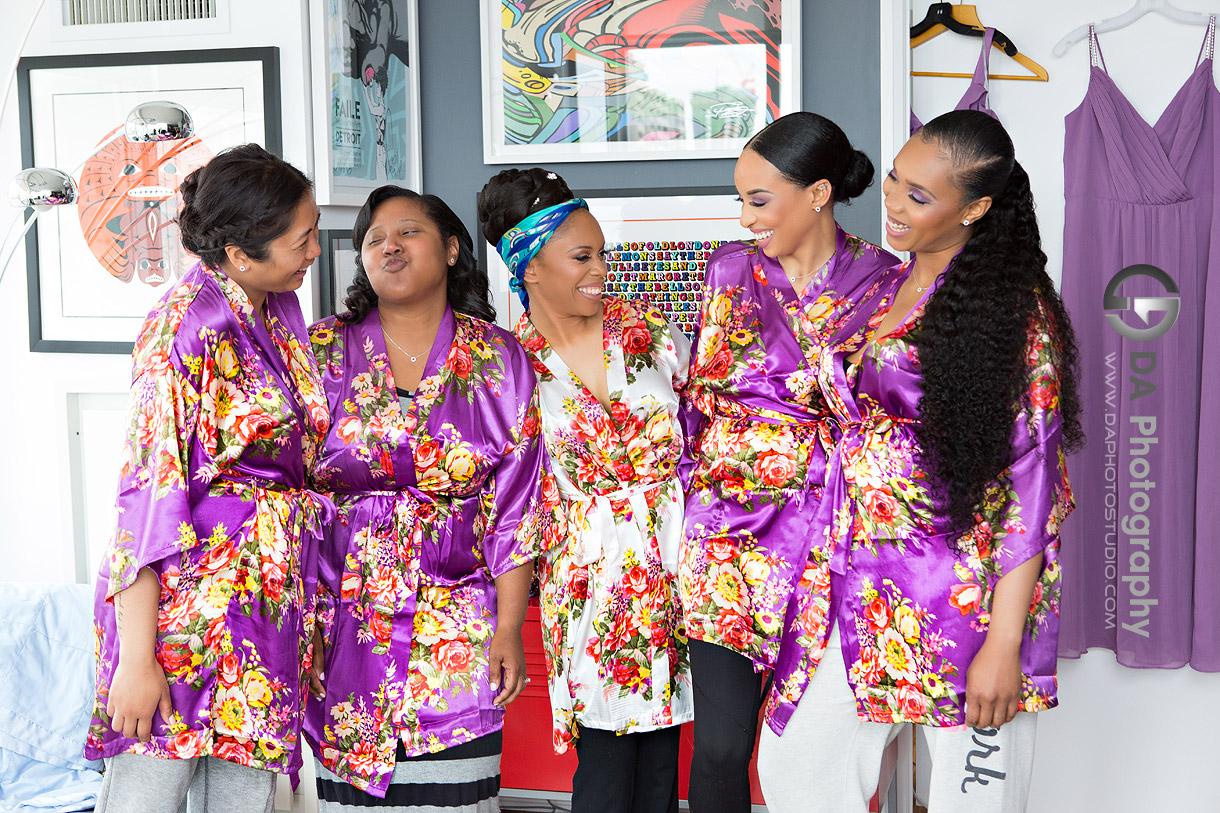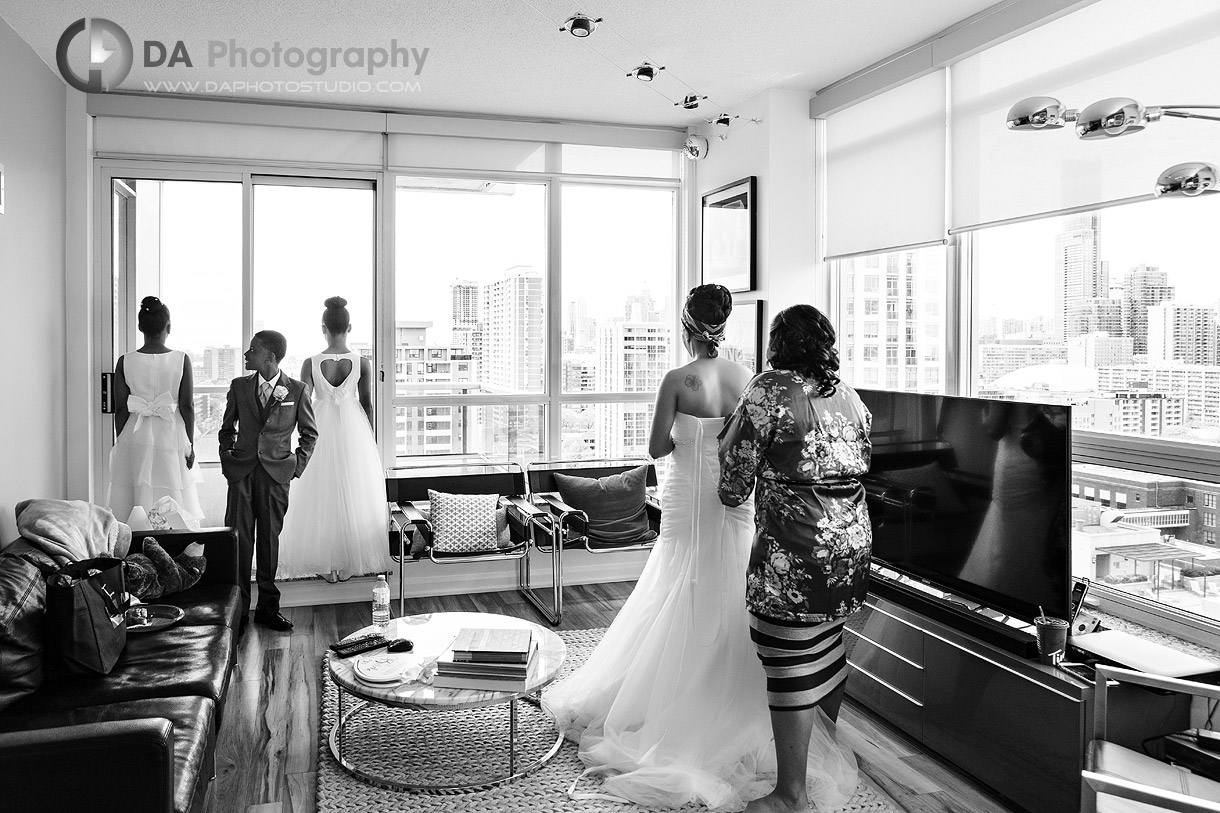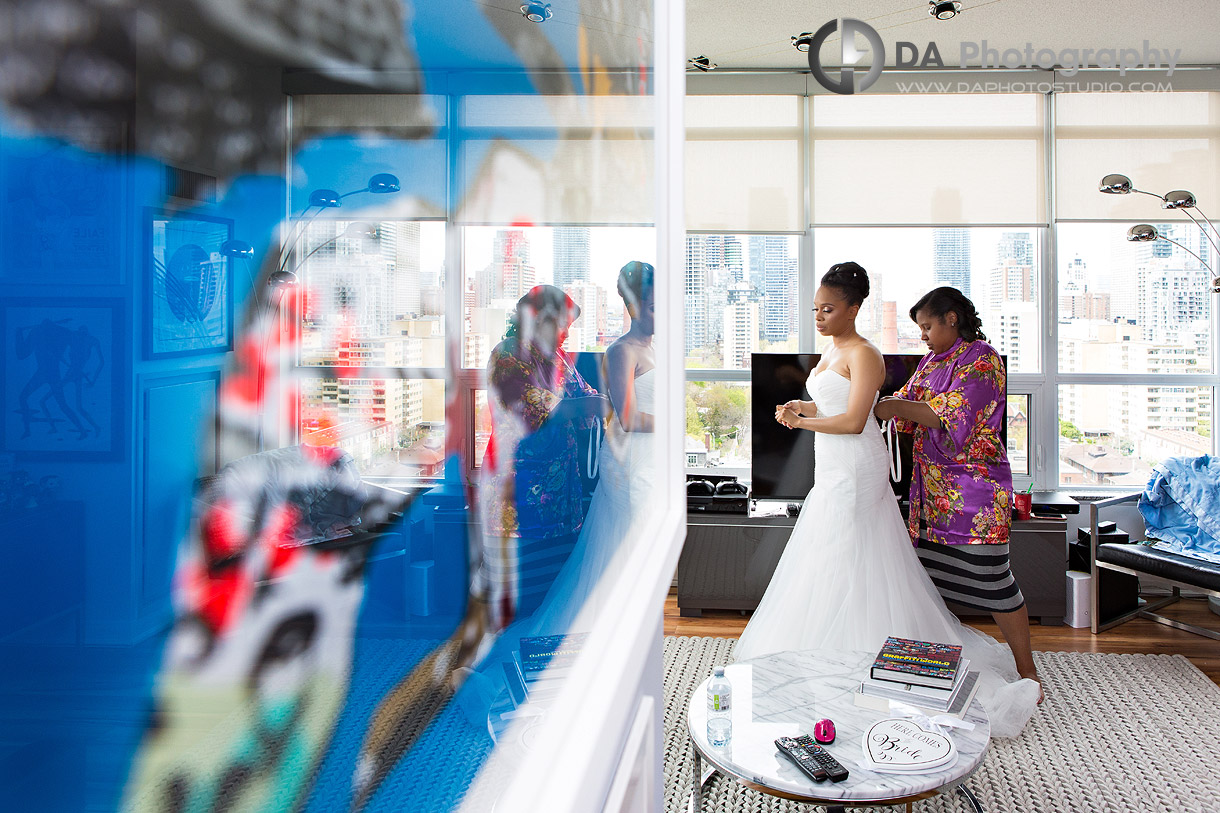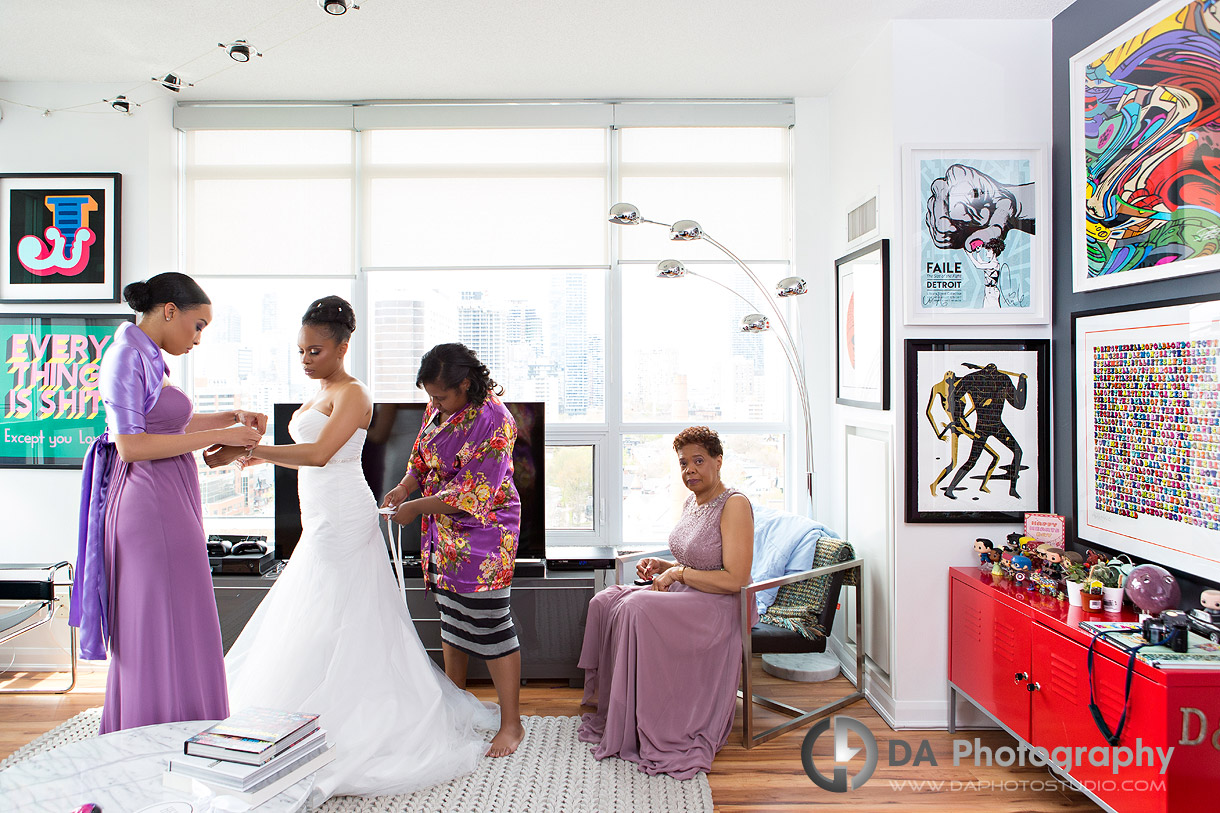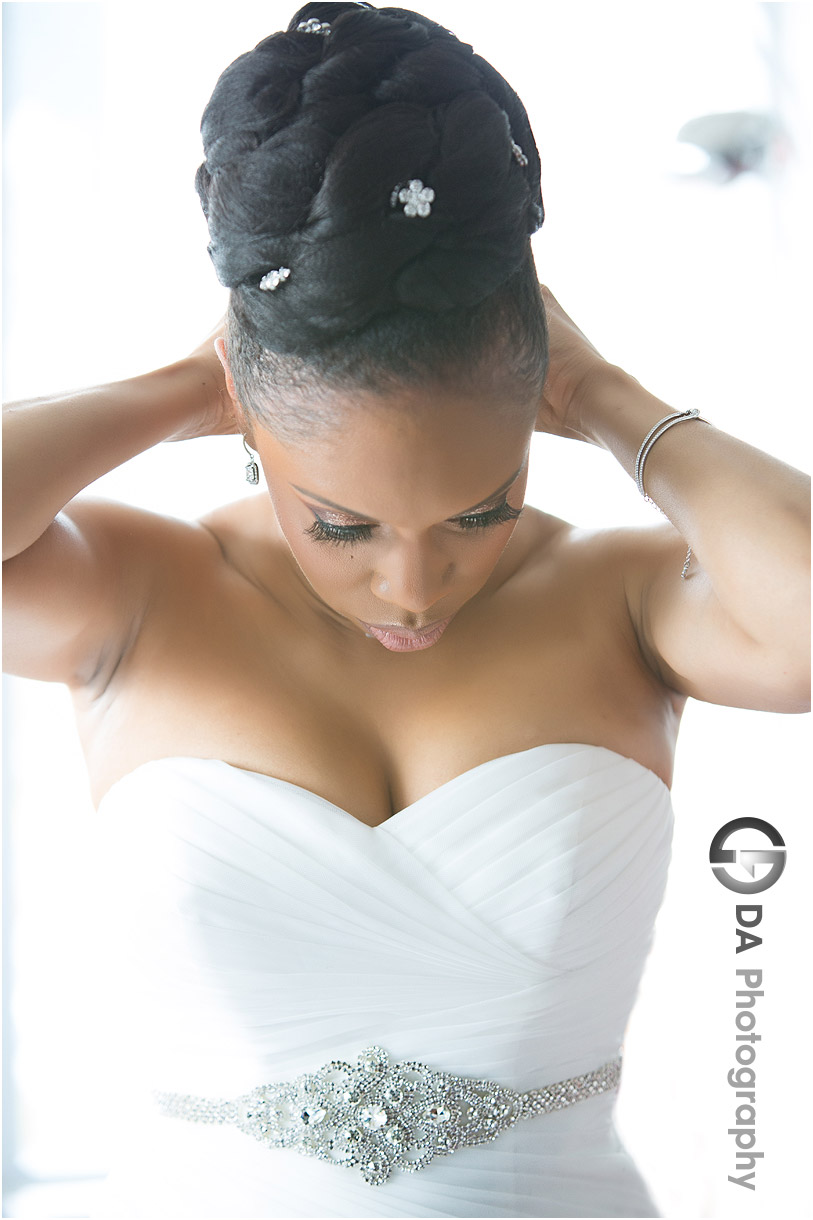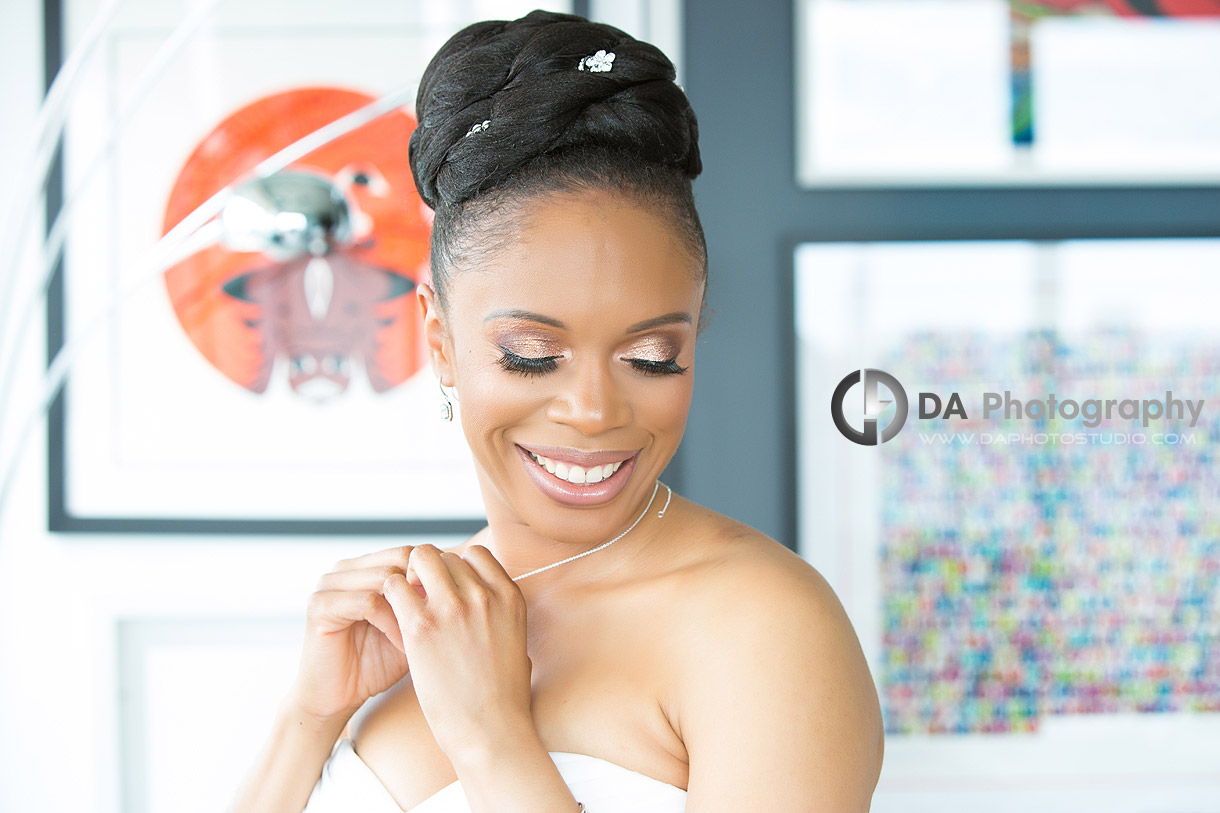 The beauty of their church was that it was within walking distance of their apartment. Therefore, we didn't loose any time in transit. Typically I recommend a second photographer for weddings to allow for a more varied selection of vantage points and coverage. However, in this particular case, we had a third for the church portion. The sheer size and structure meant that in order to get sufficient coverage, I would need an assistant. Luckily we had a very relaxed priest who was happy to allow us the room to document the ceremony.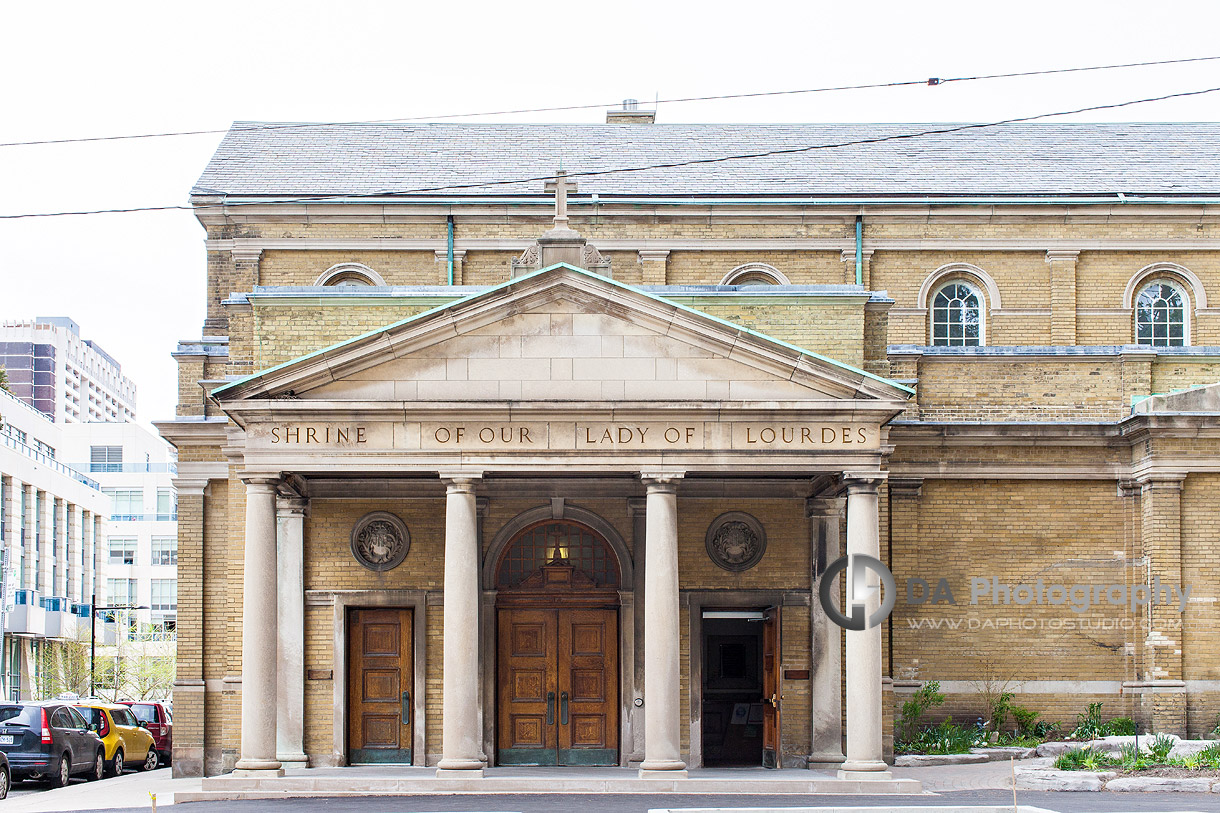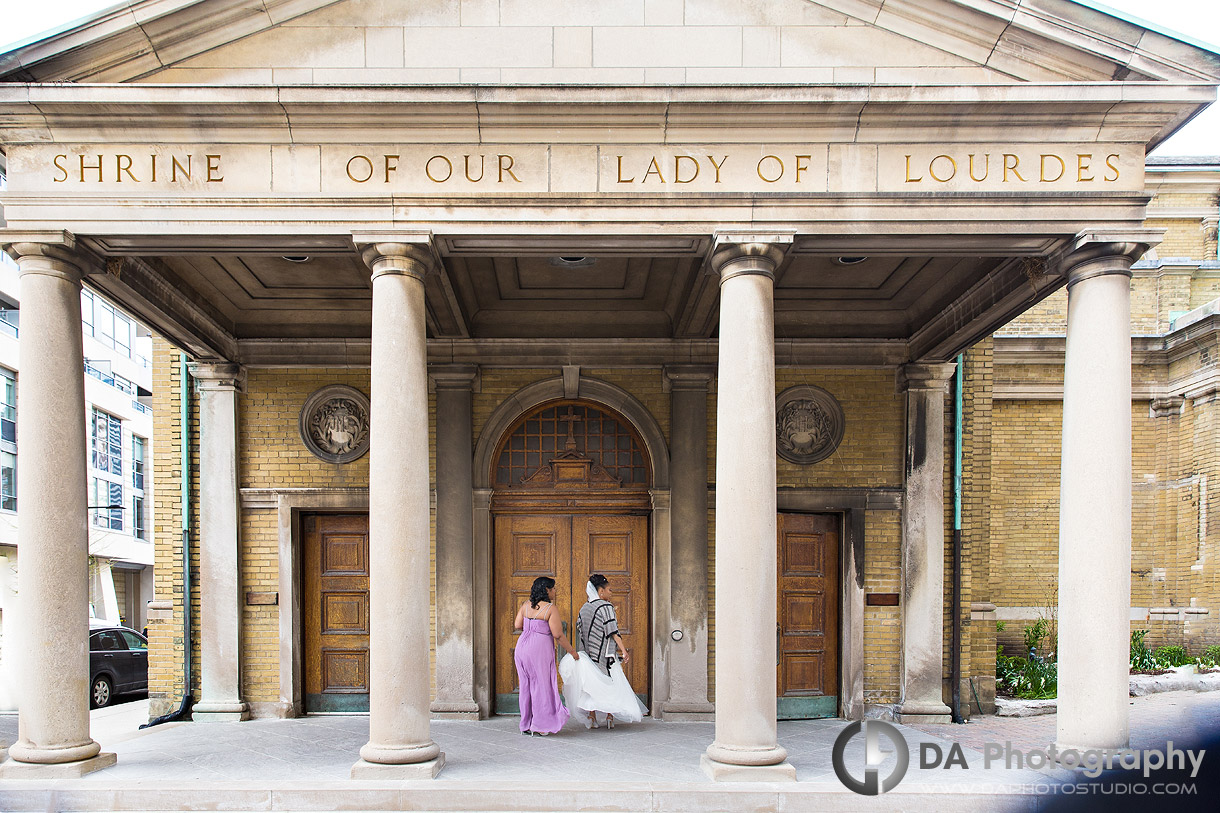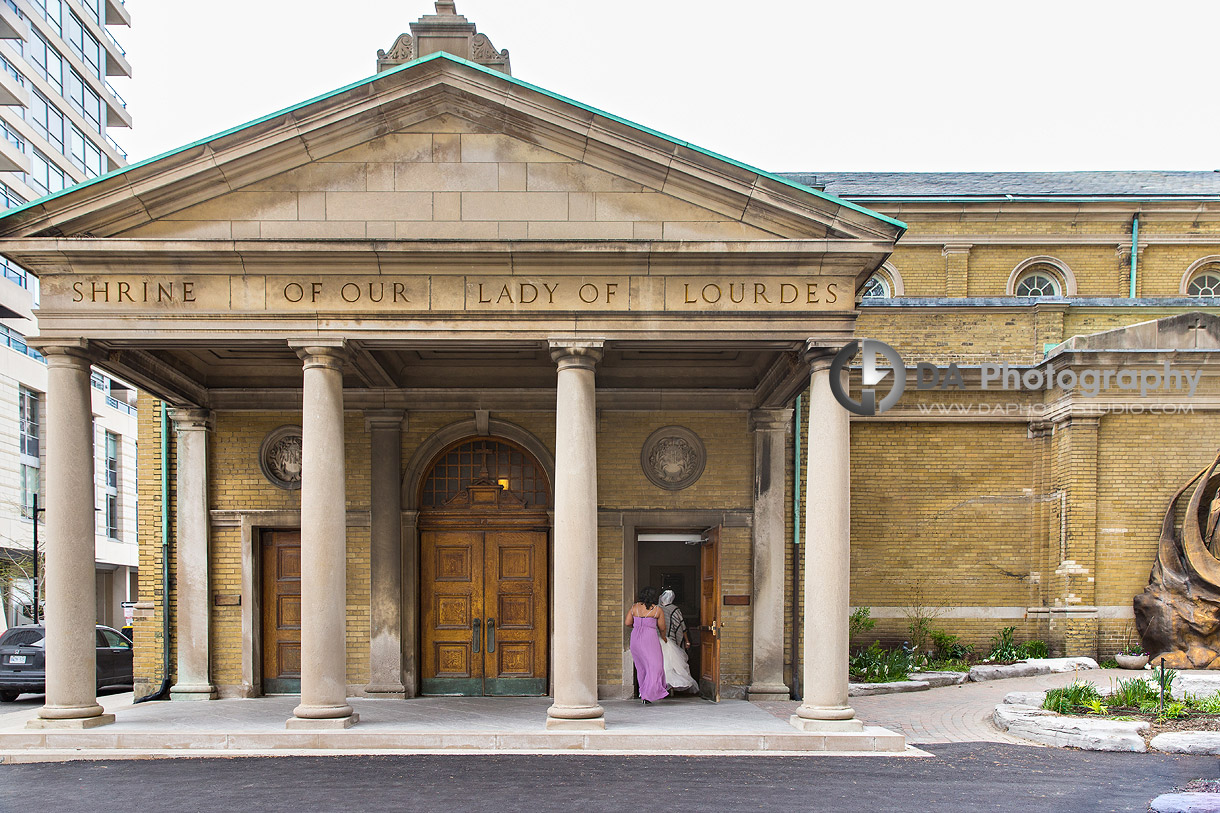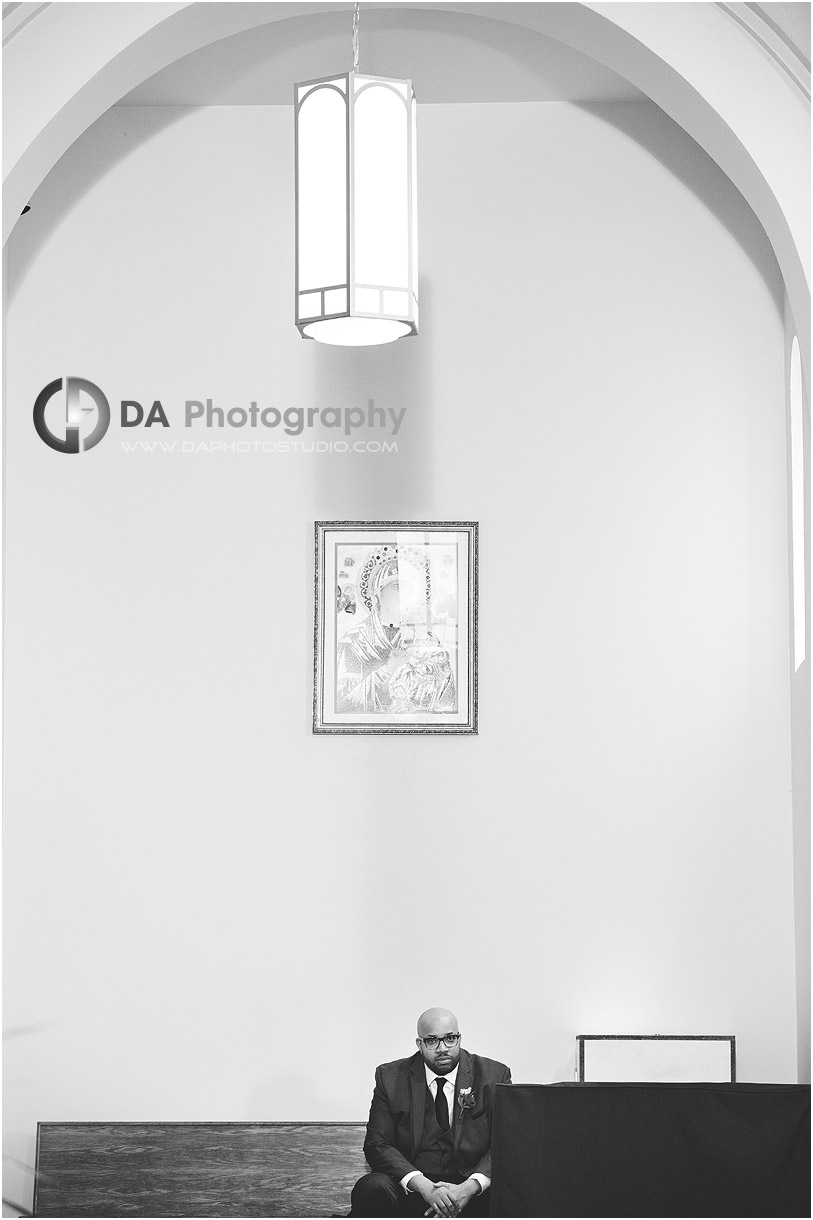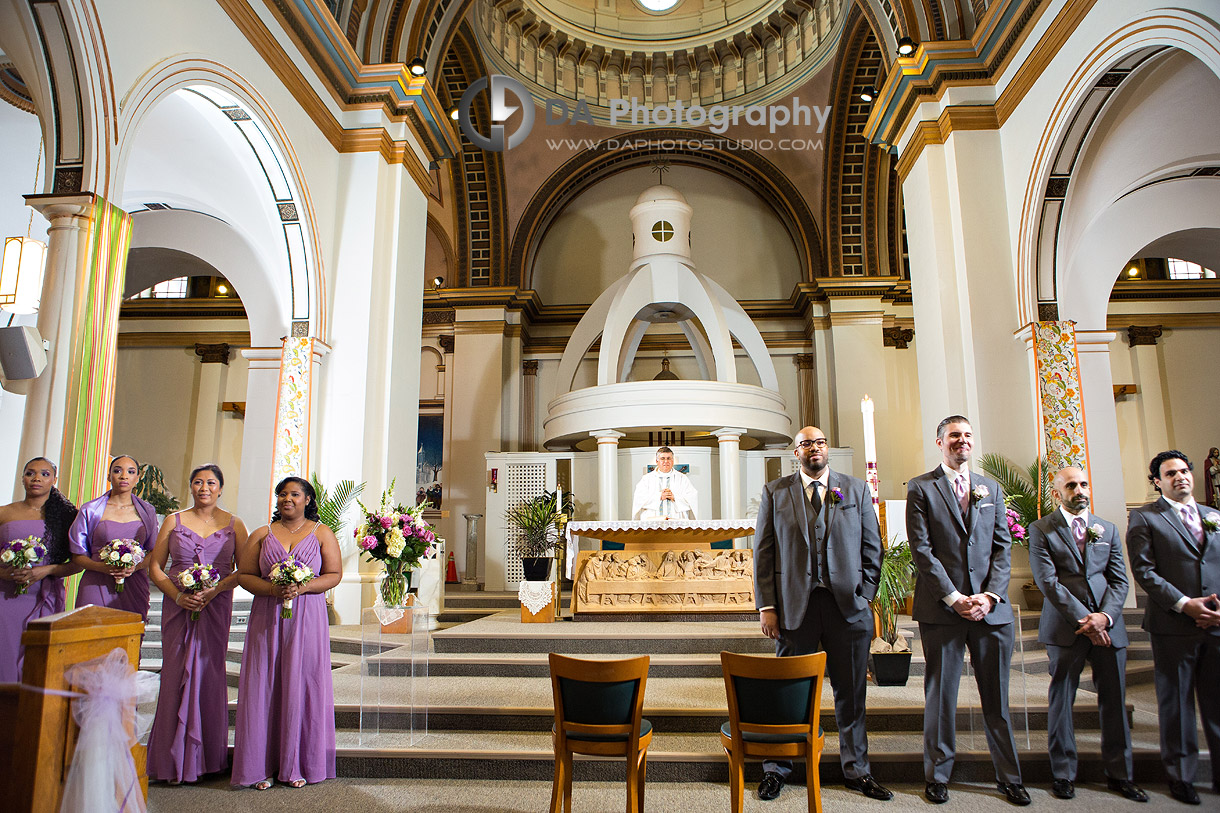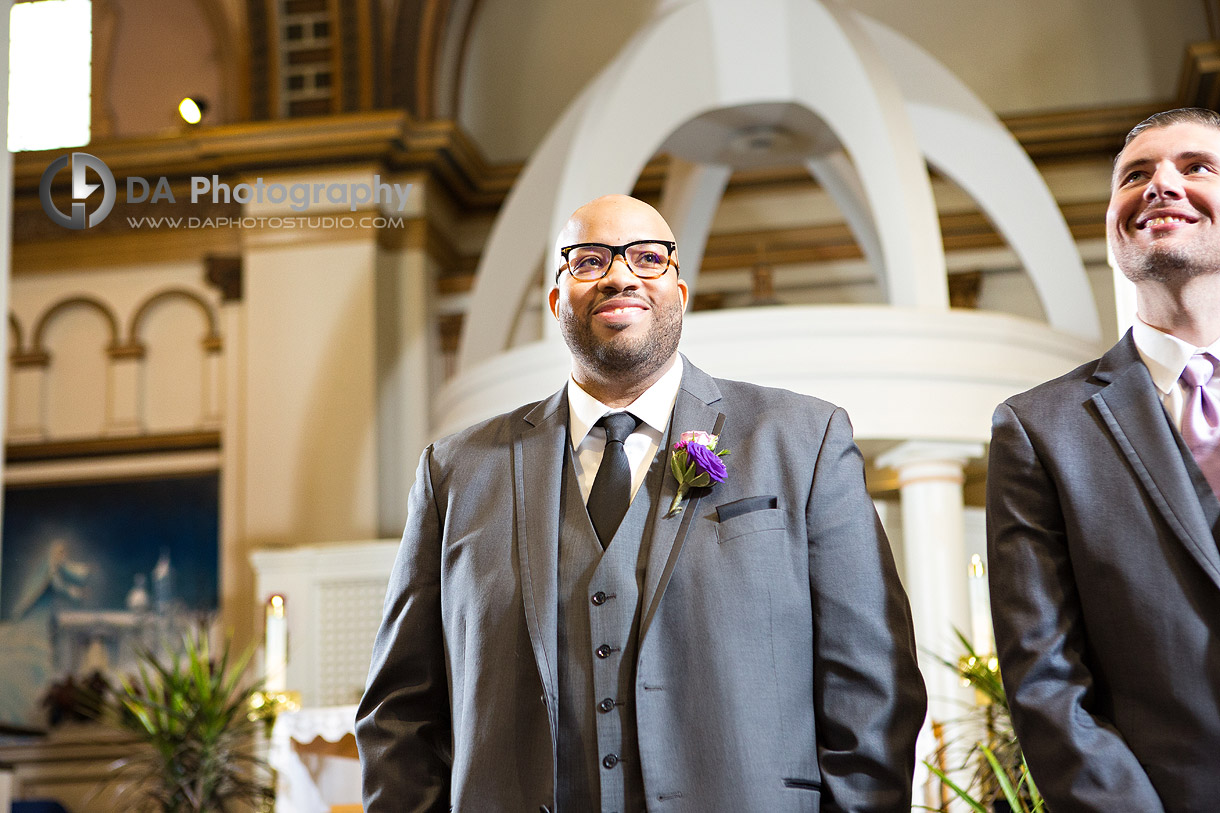 I positioned myself at the alter, Jacquie headed to the back of the church with Debralee, while Danielle positioned herself on the second level to provide the wider angled coverage. There were so many stunning details to showcase. Having the extra photographers allowed me the luxury of being able to purely focus on a photojournalistic style.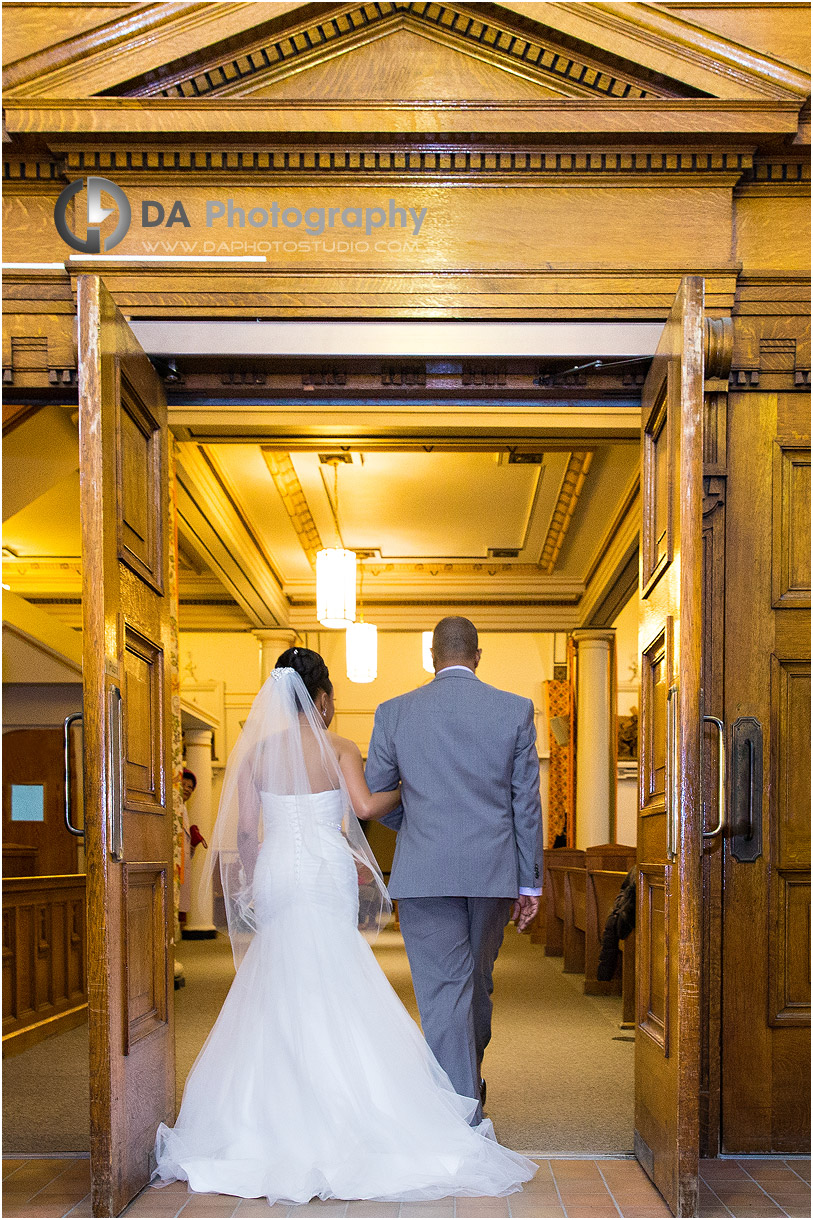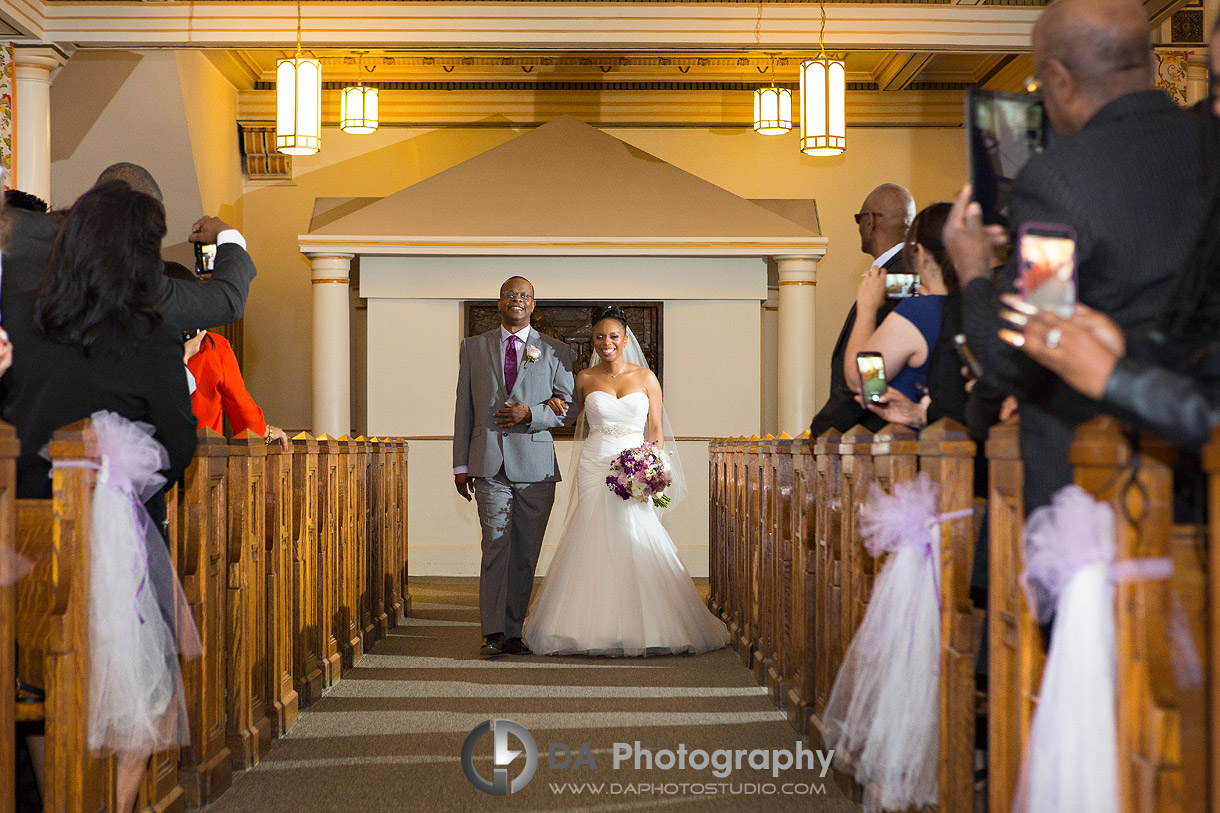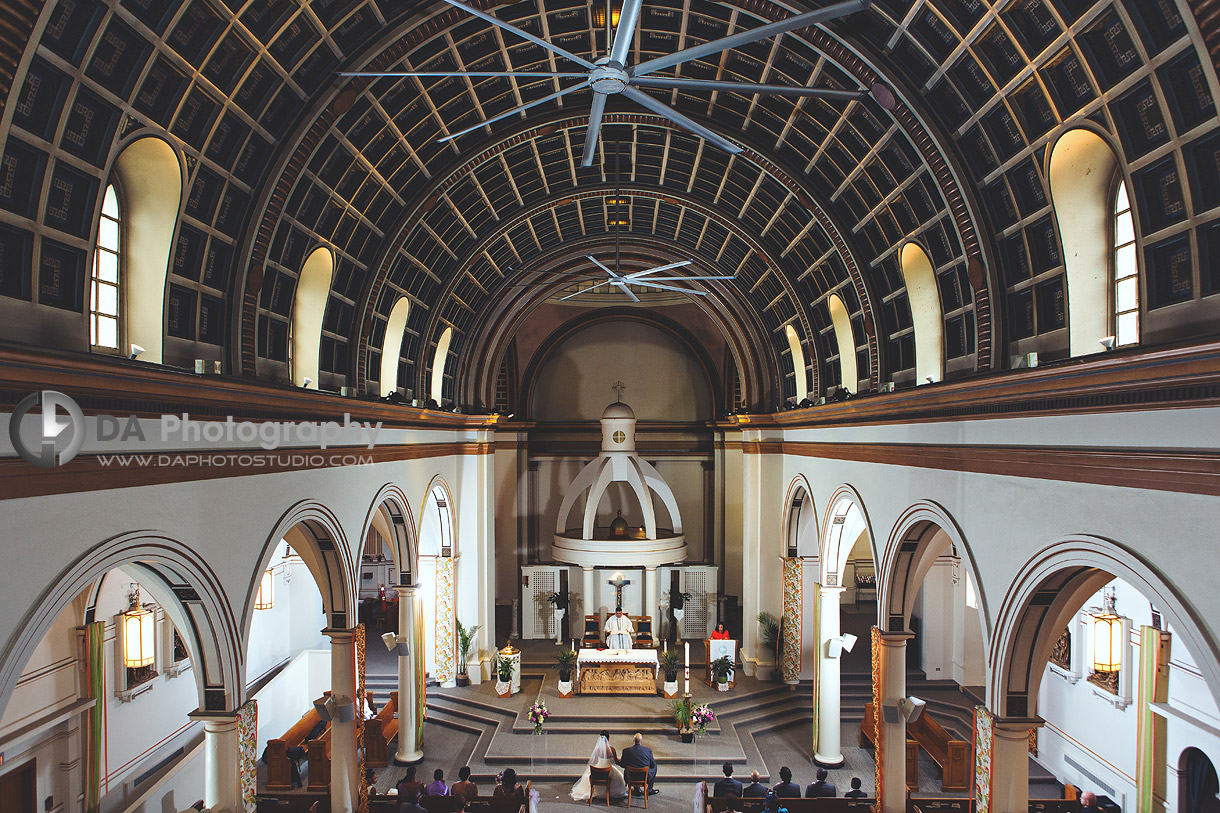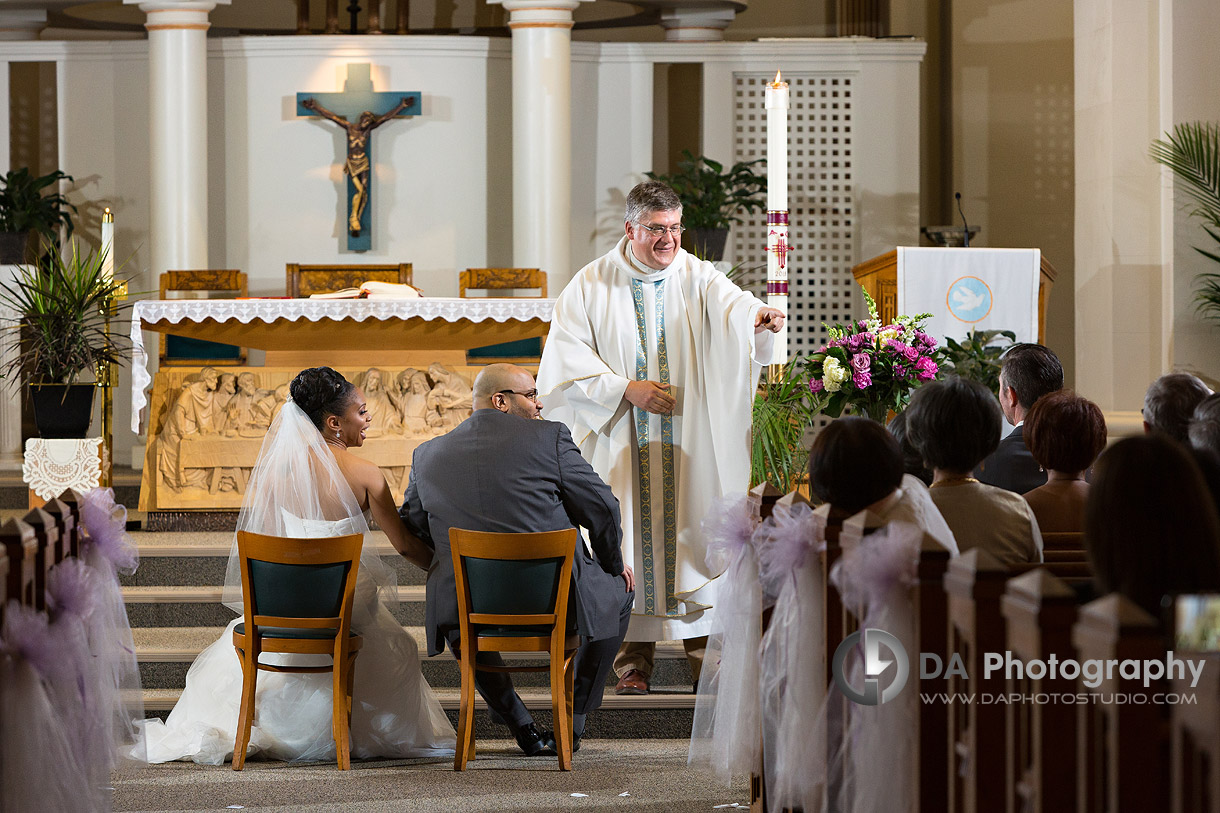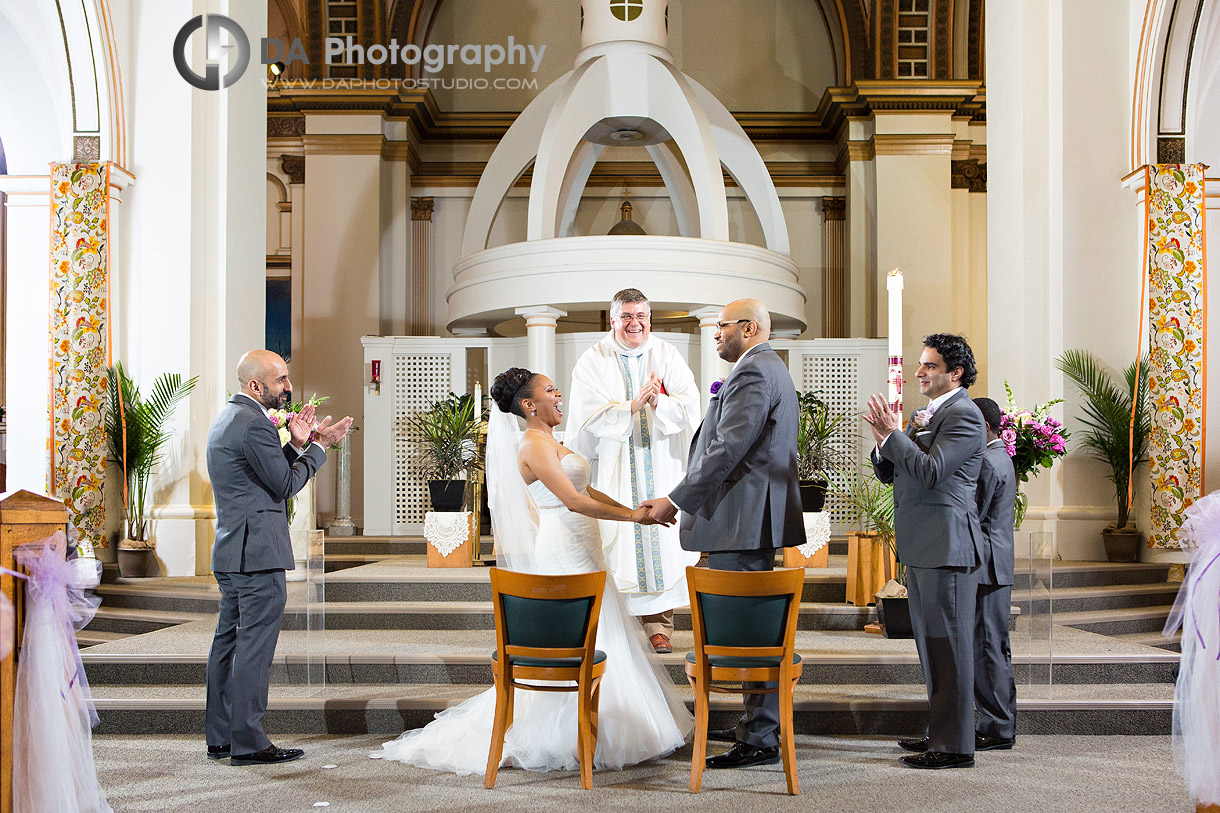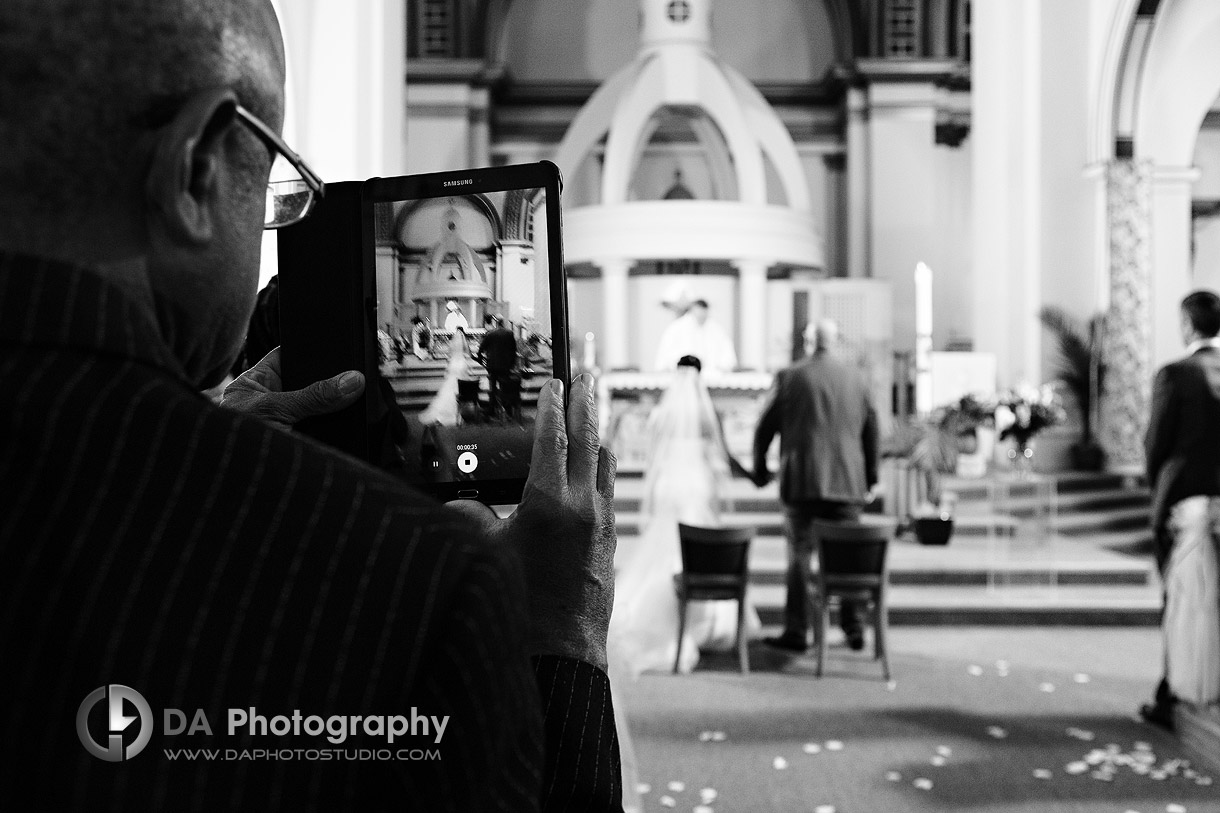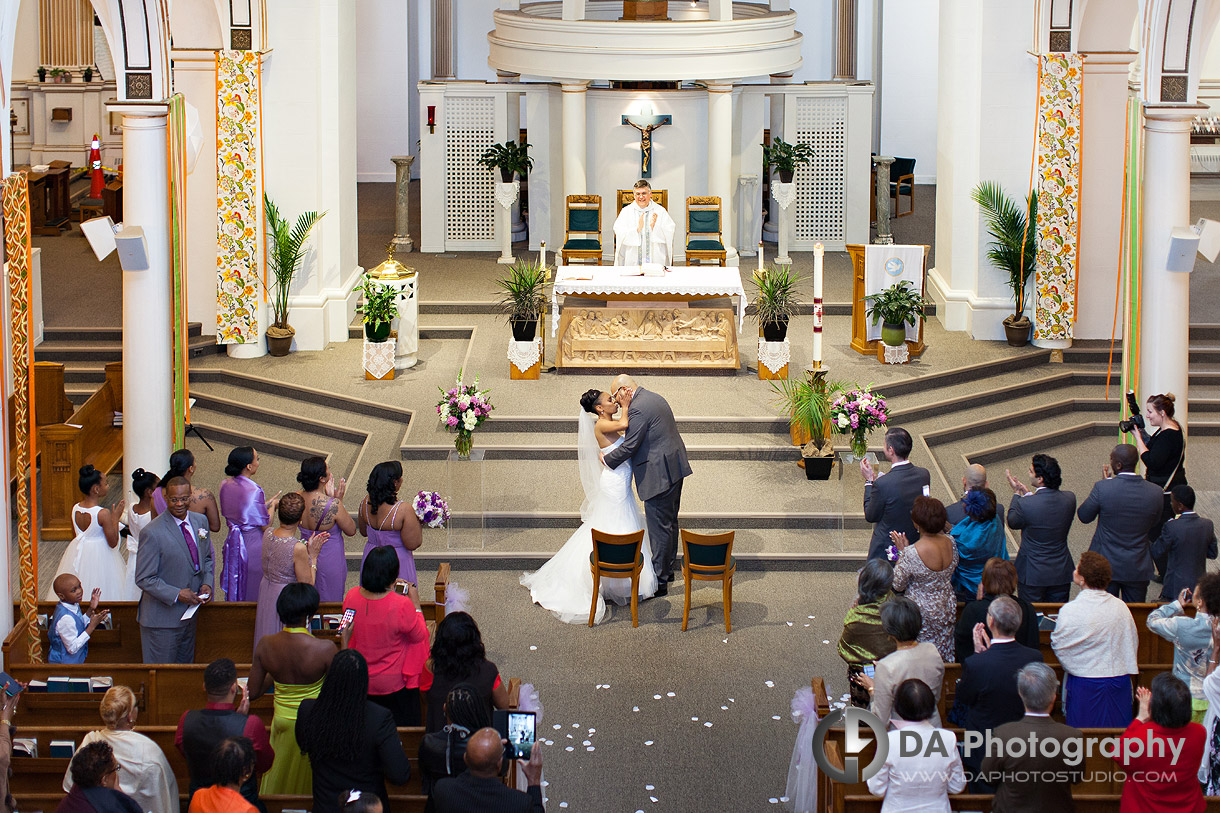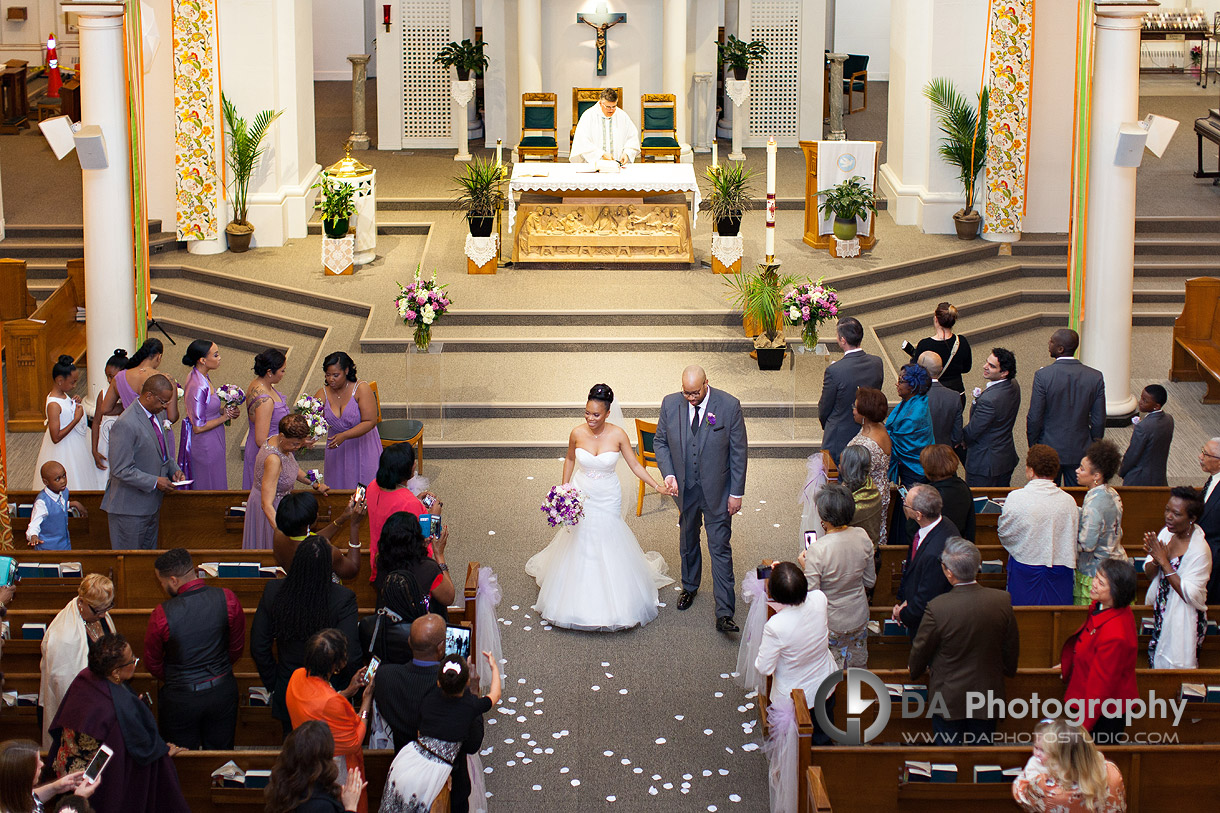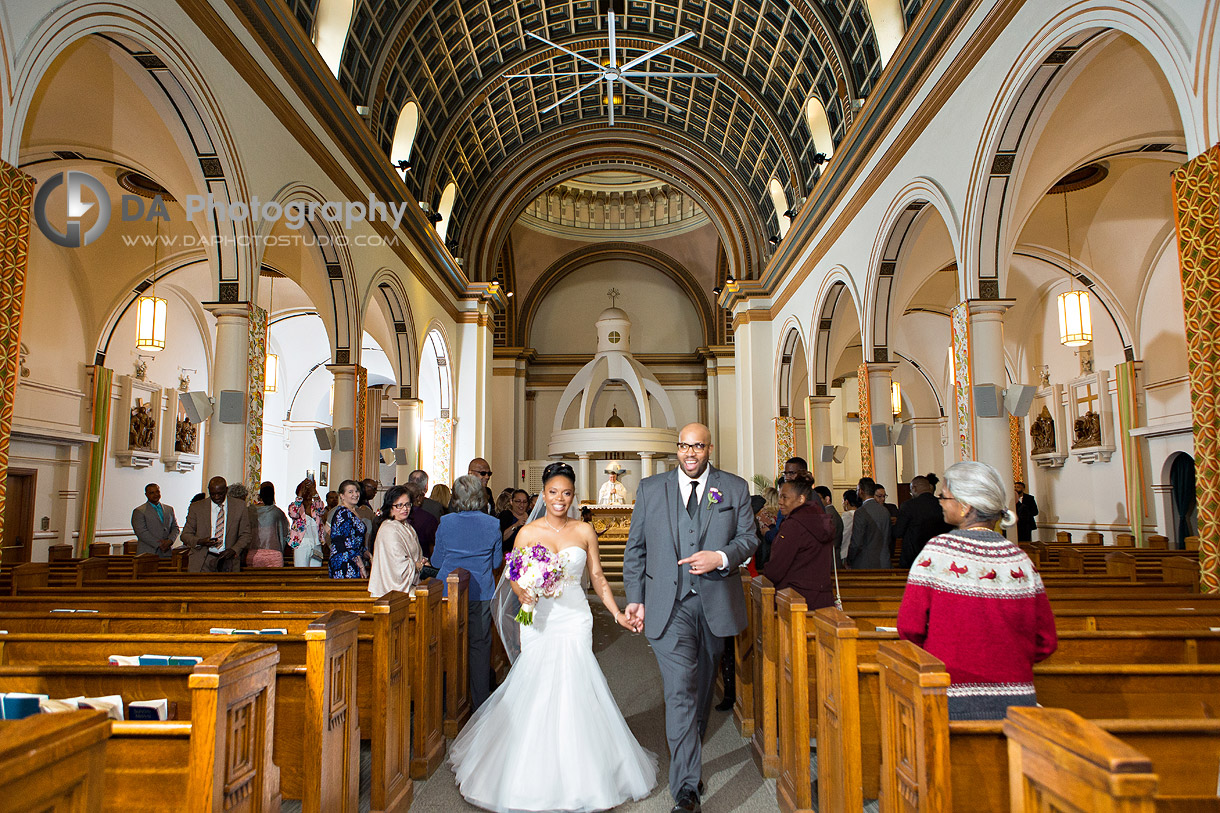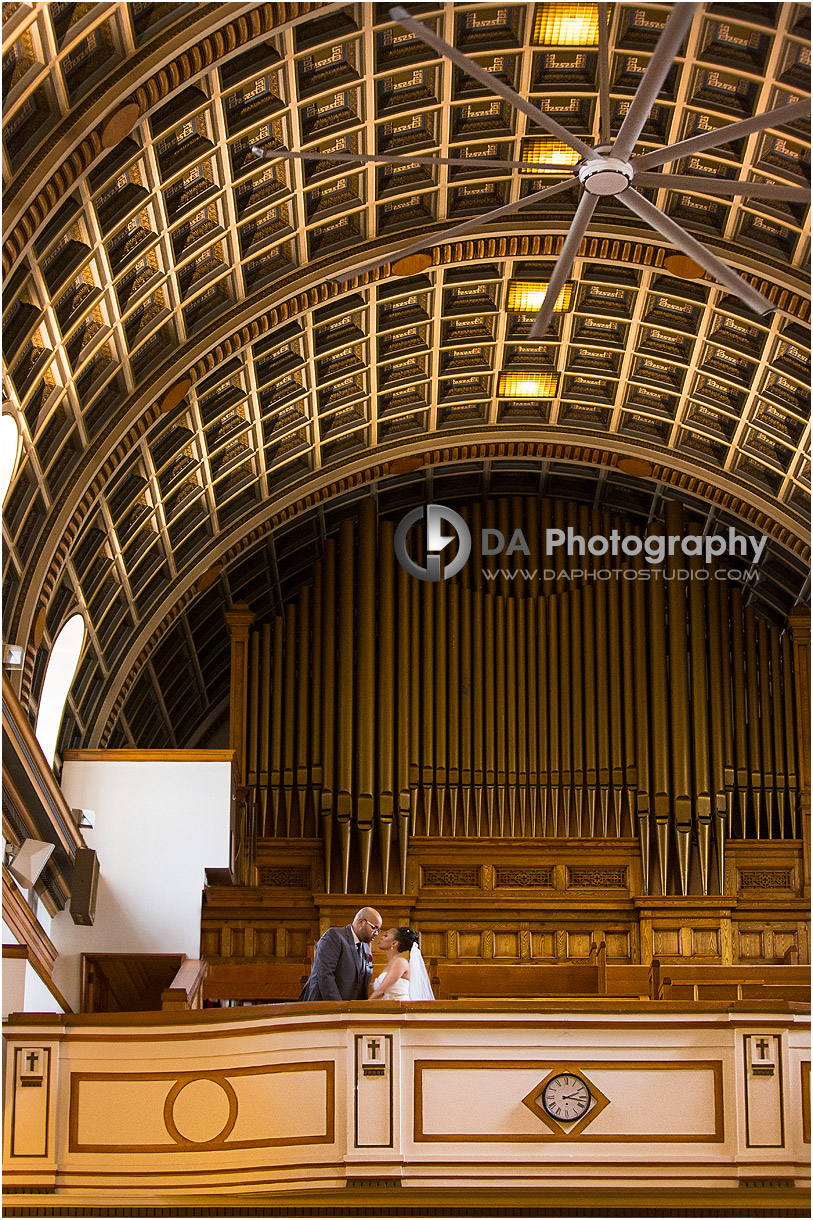 Once we had covered everything we needed to at the church, the wedding party headed over to the Old Mill for their photo session. Thankfully, the weather was sunny yet crisp. I tried to keep my party moving between the courtyard to the gardens so they kept warm and in good spirits. Both areas feel so remote and offer such contrasting backdrops.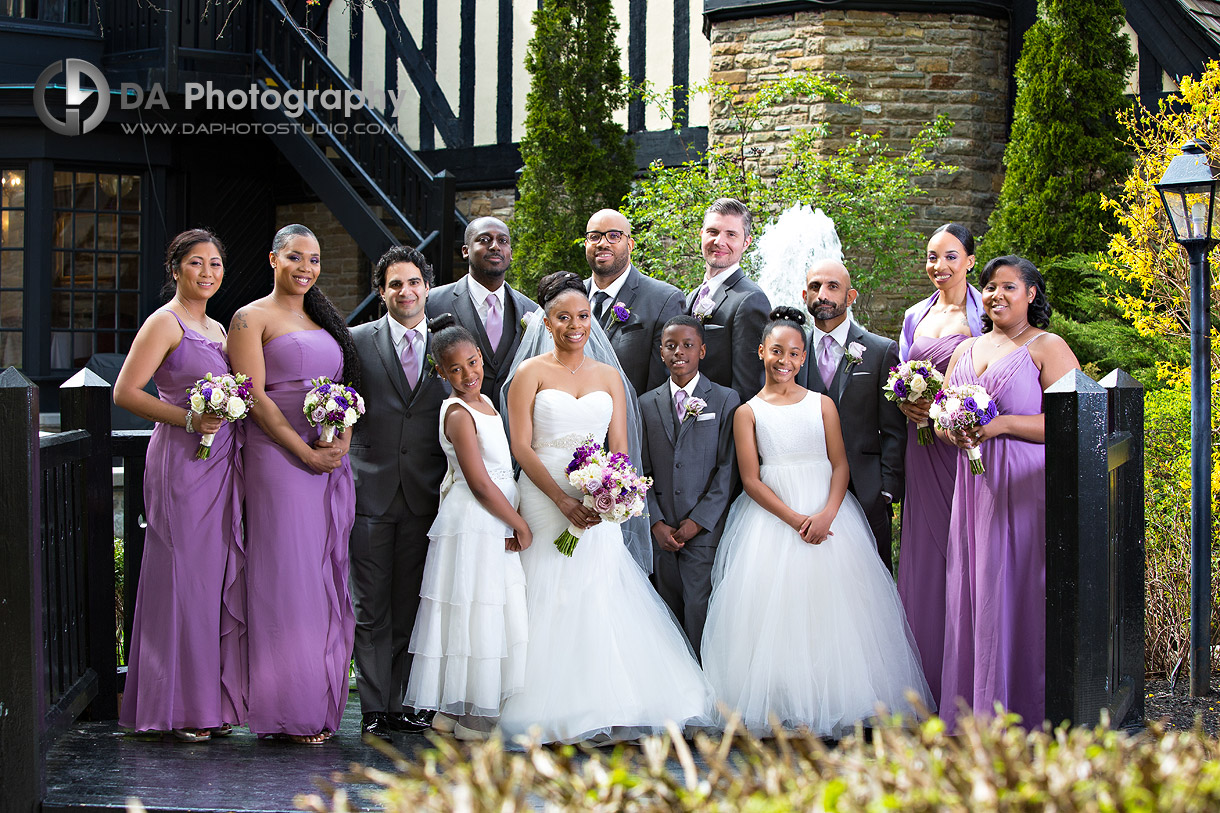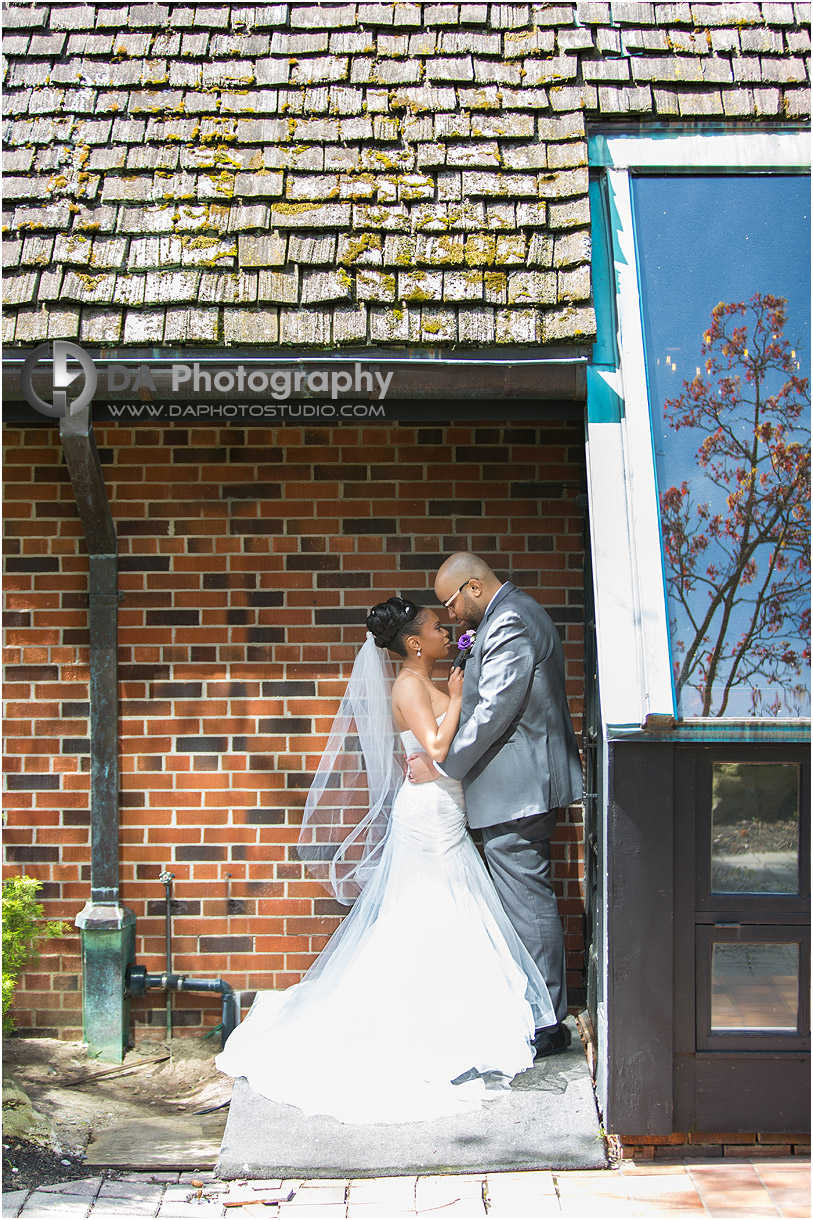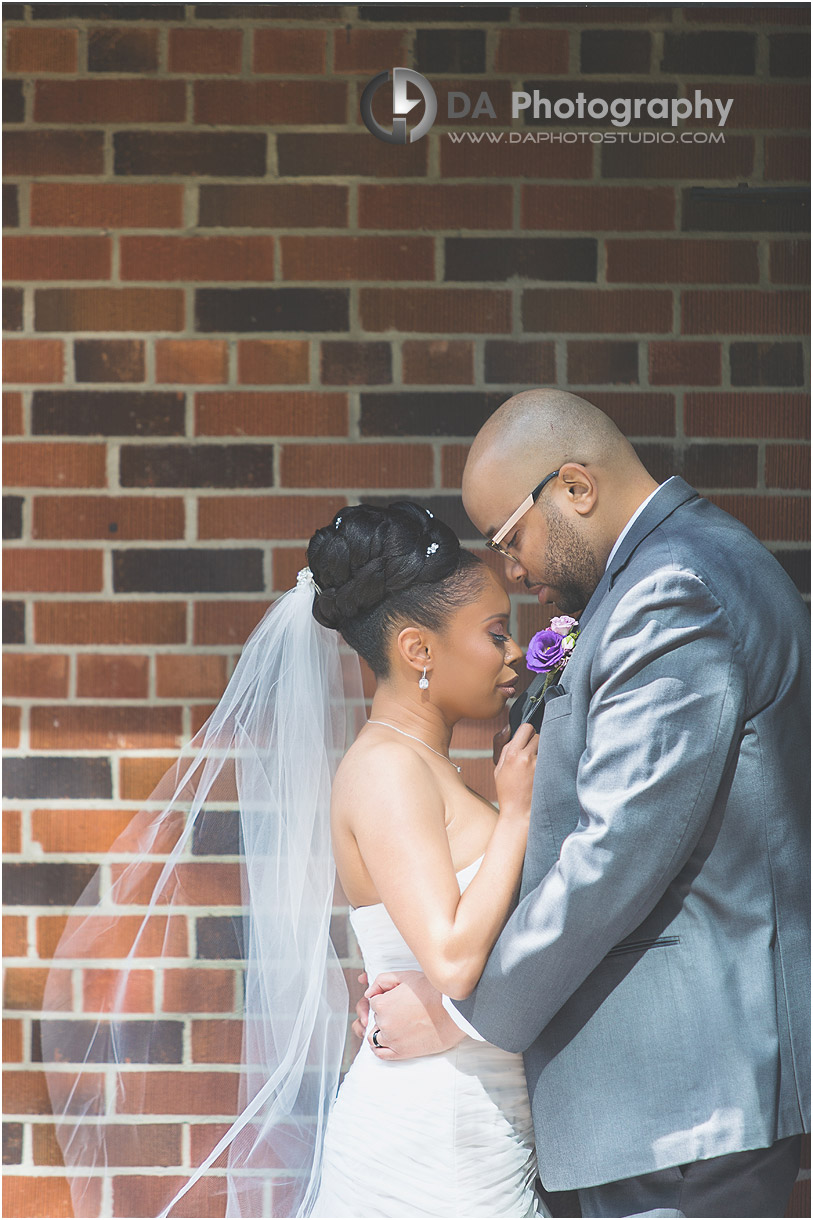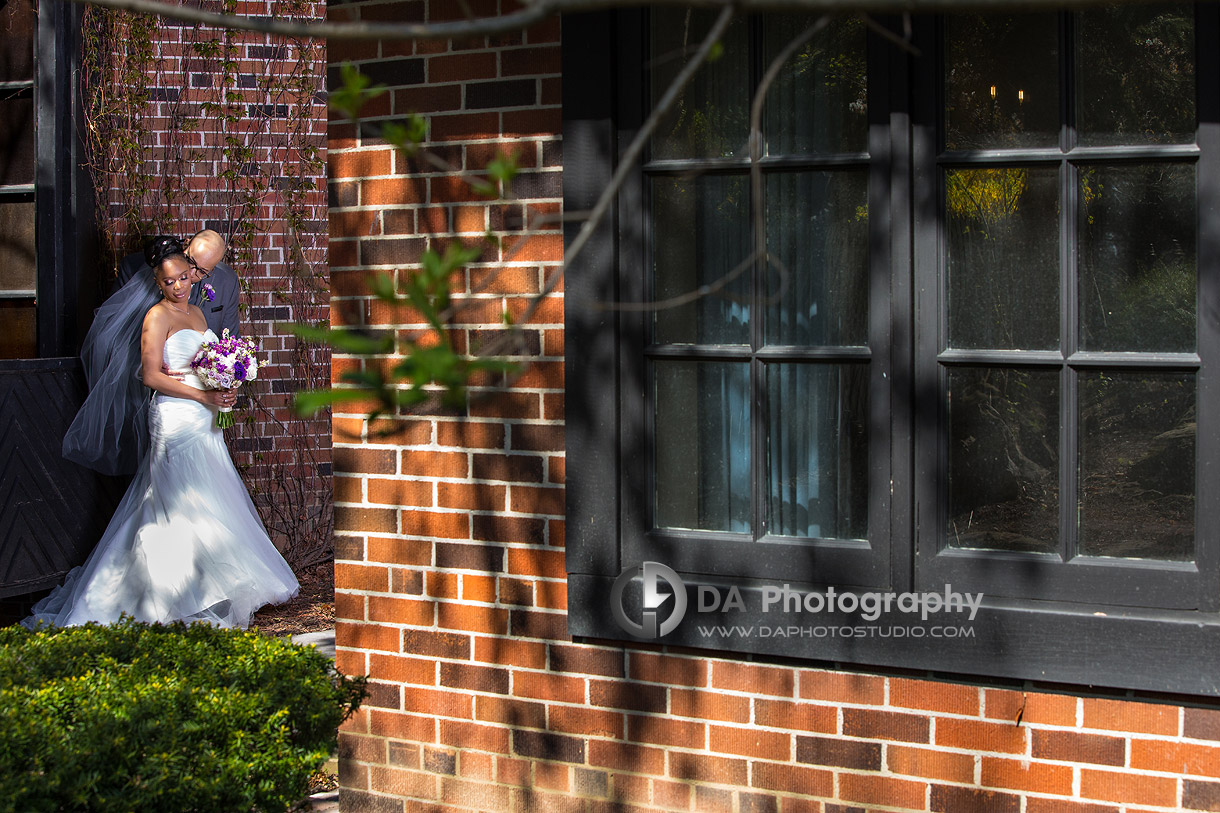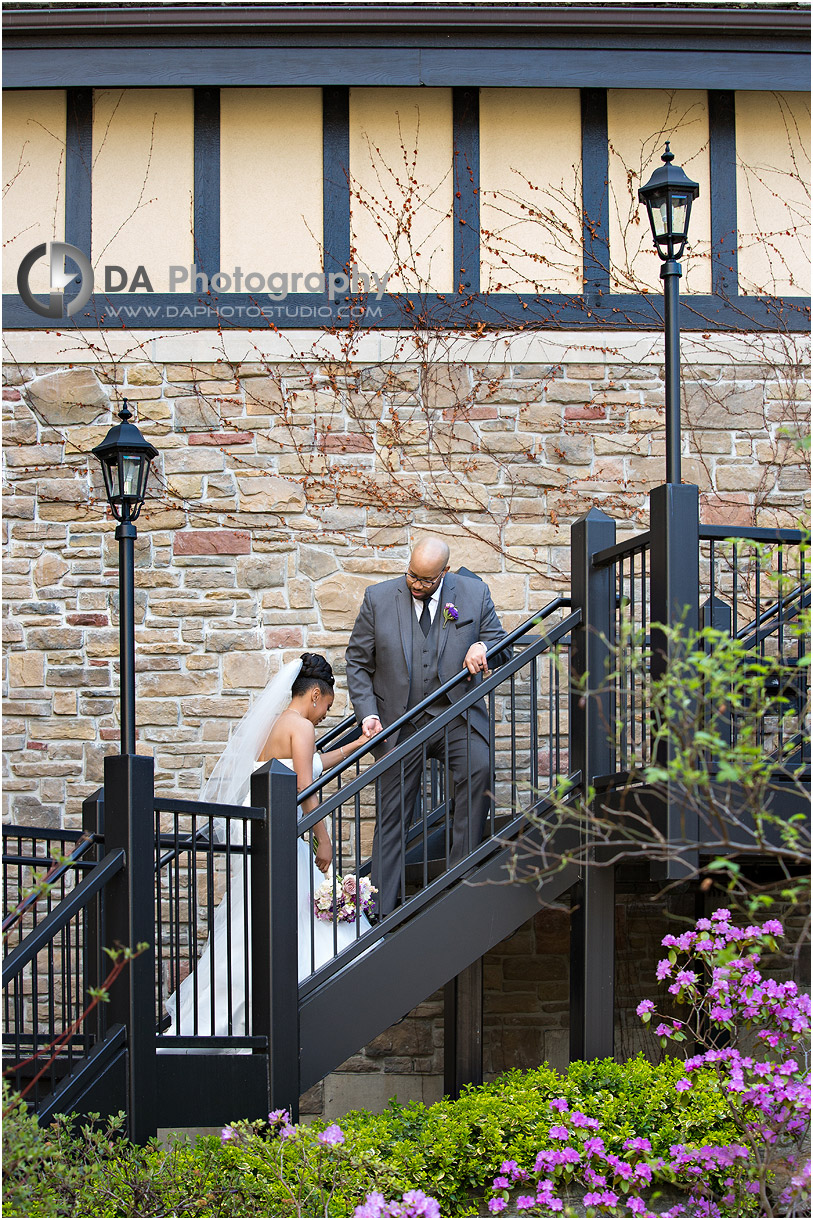 The reception was kicked off in style with a live vocal performance and dance act that signaled to the guests that they were in for a night of fun. I always recommend a documentary coverage for these special moments of the reception. They tend to capture the raw emotion from the speeches and first dances.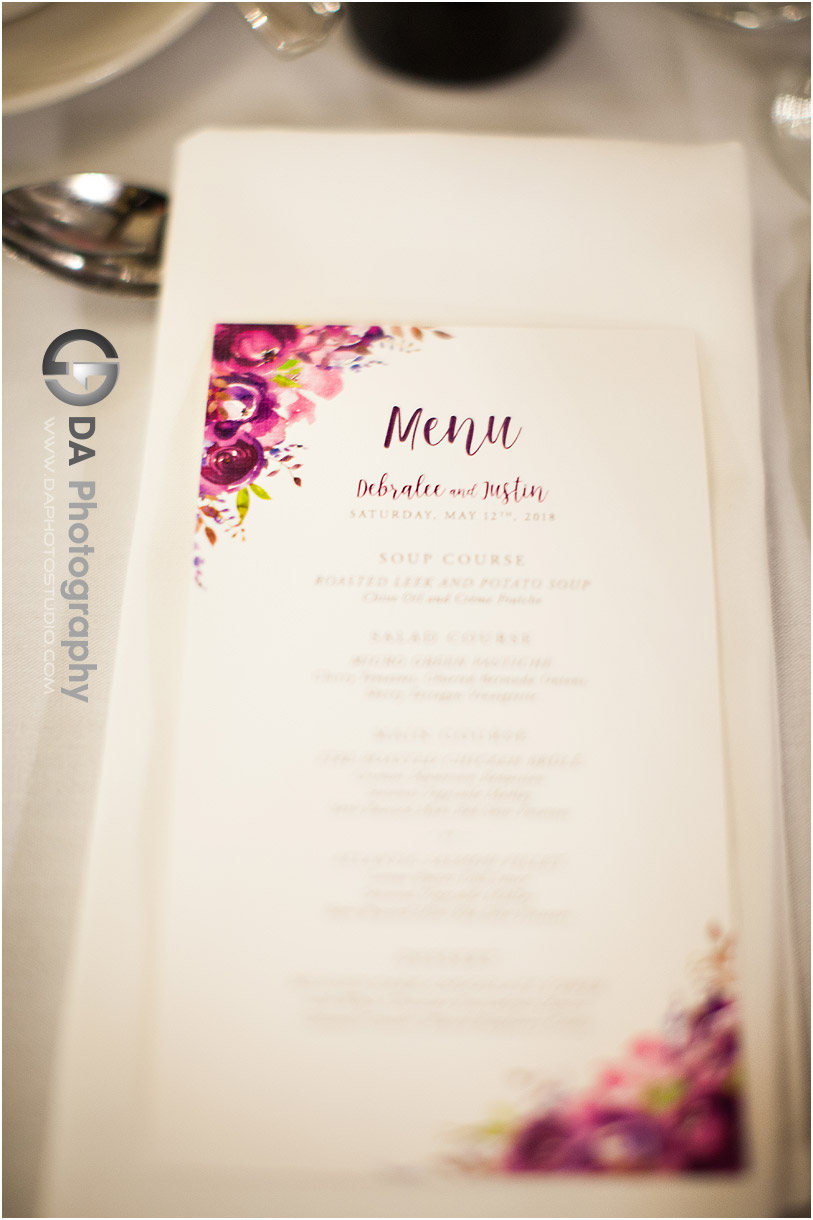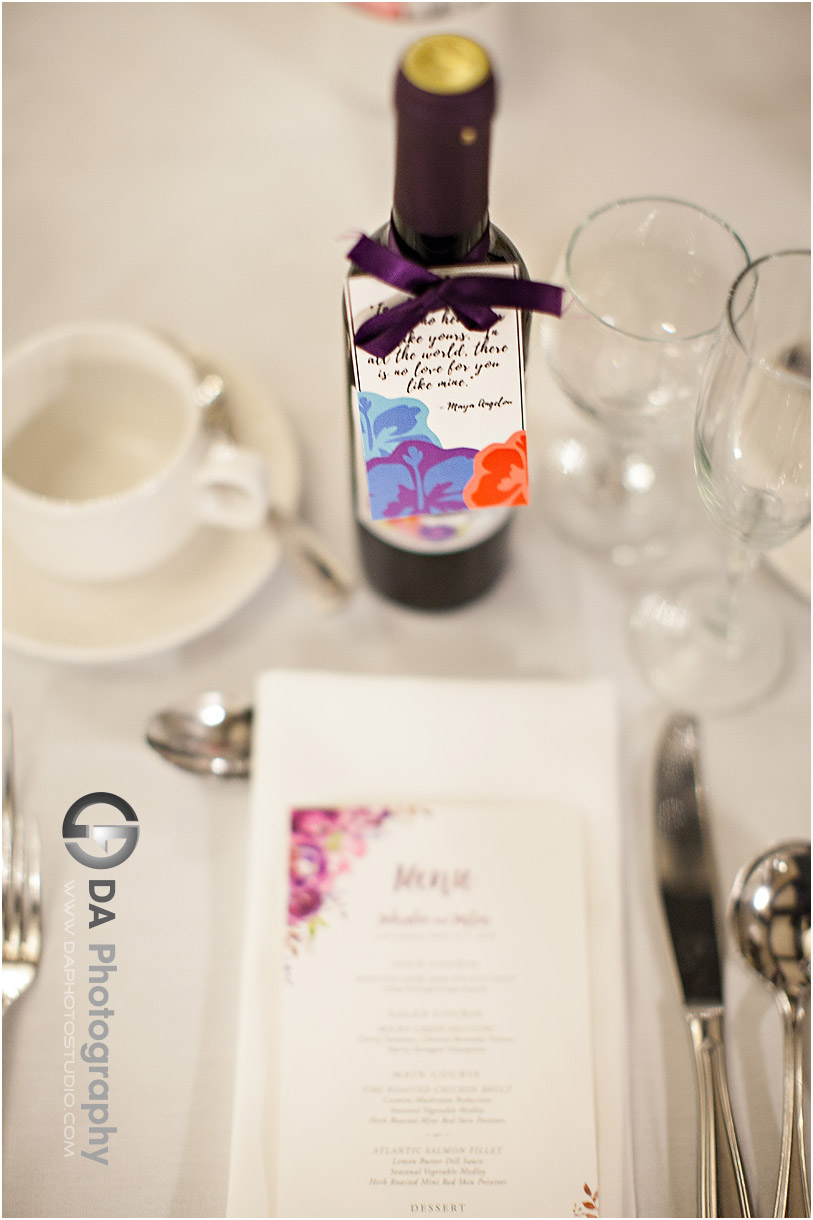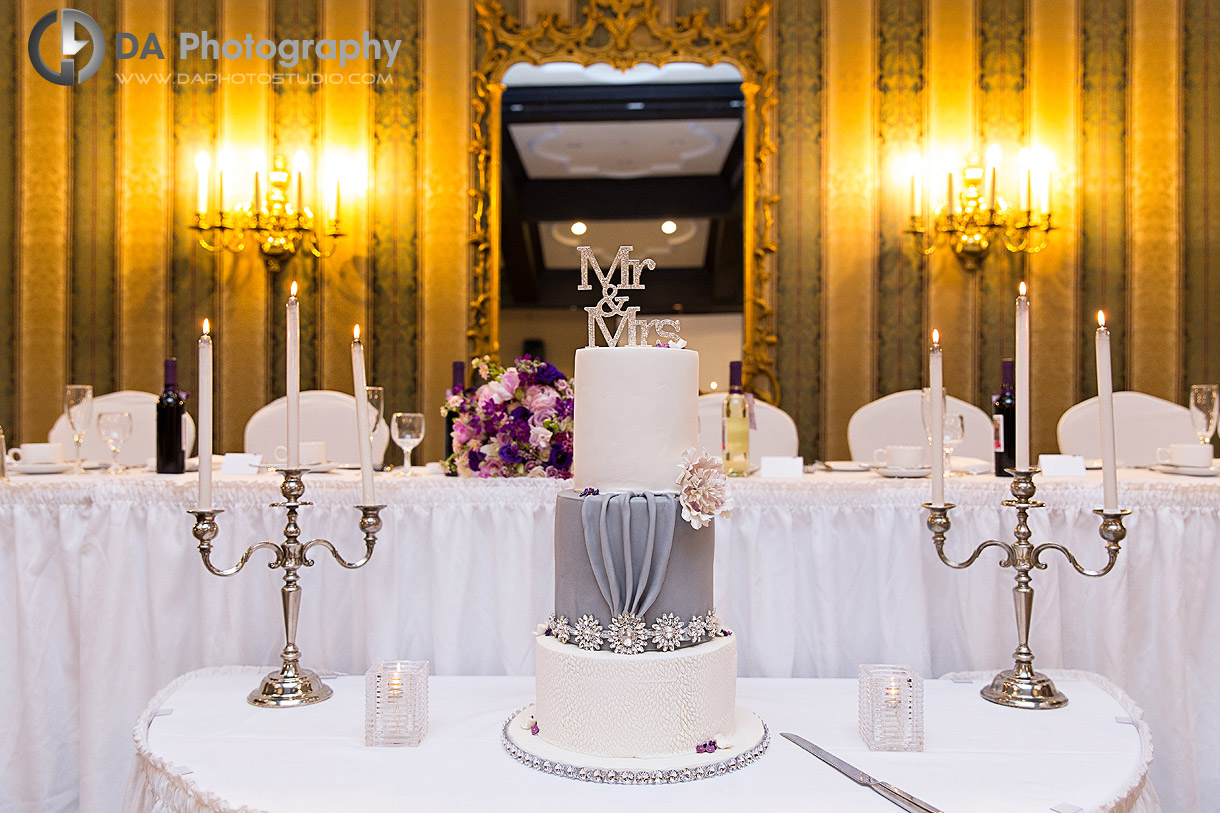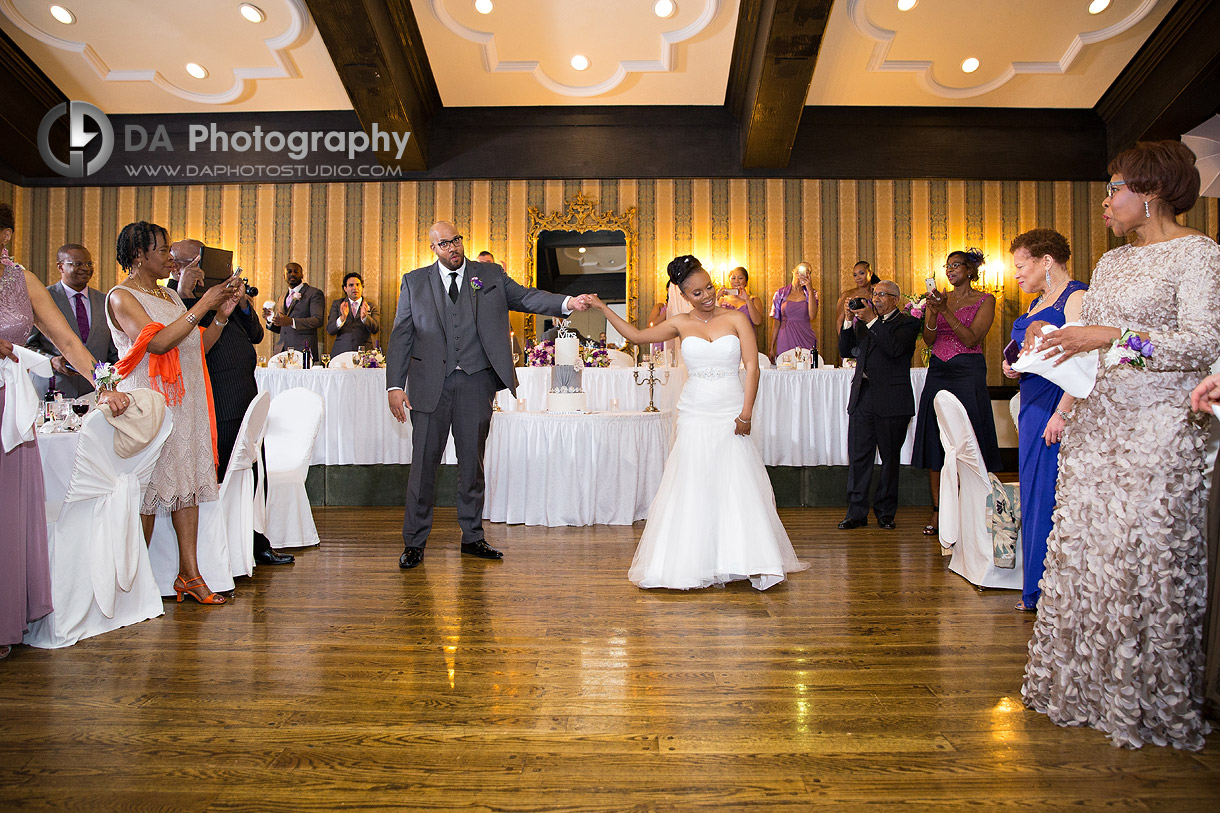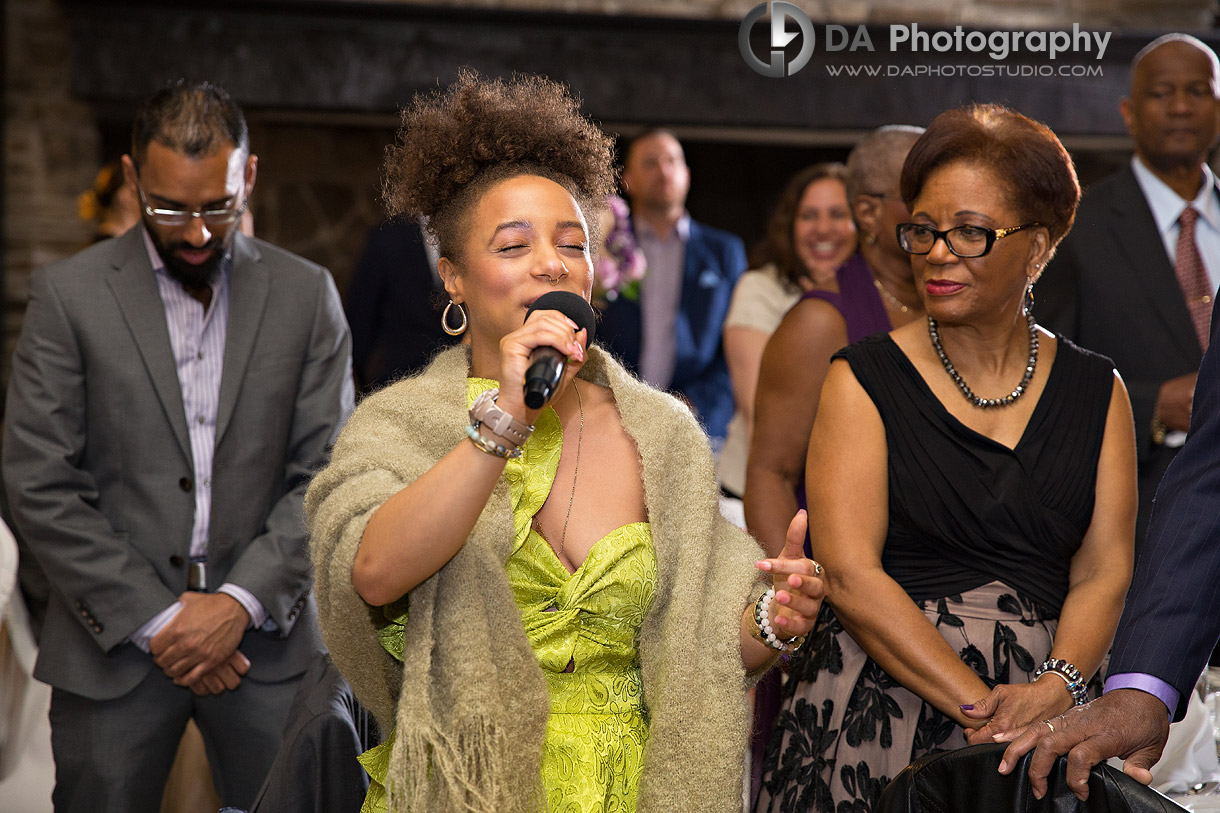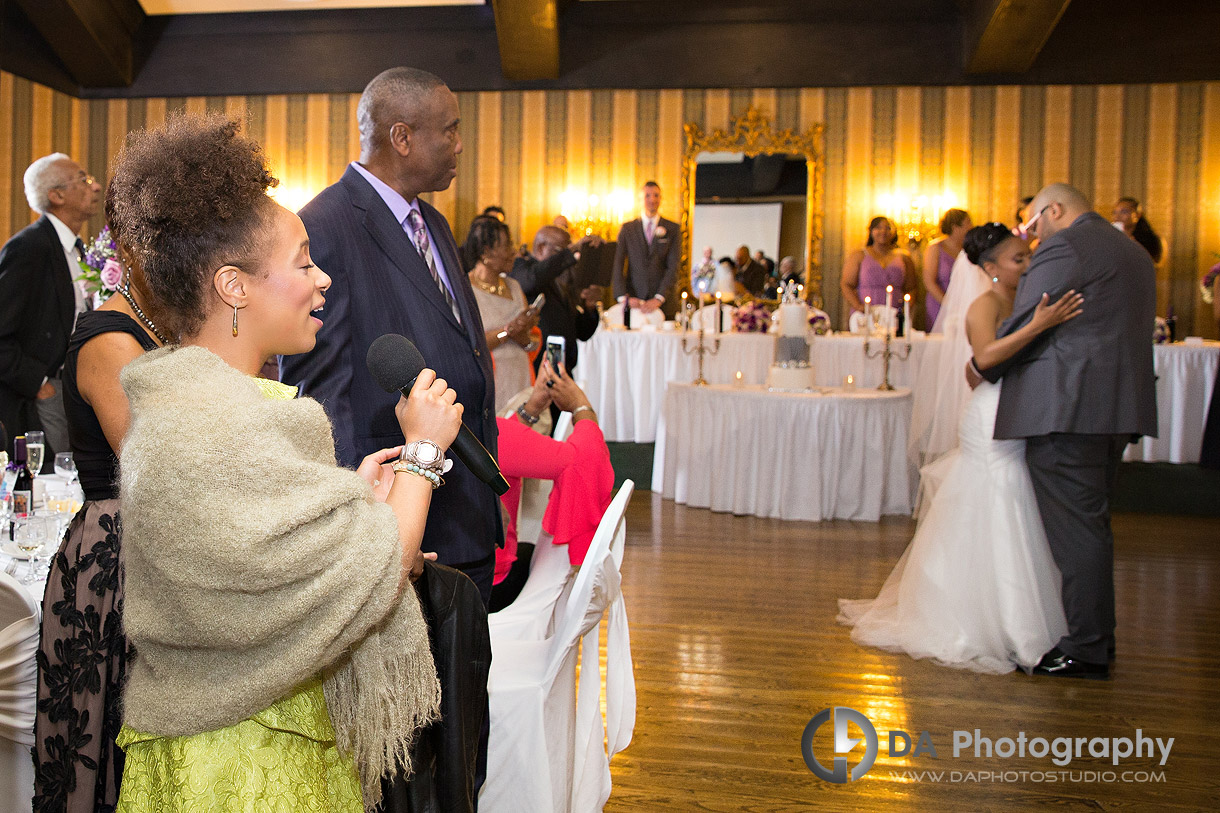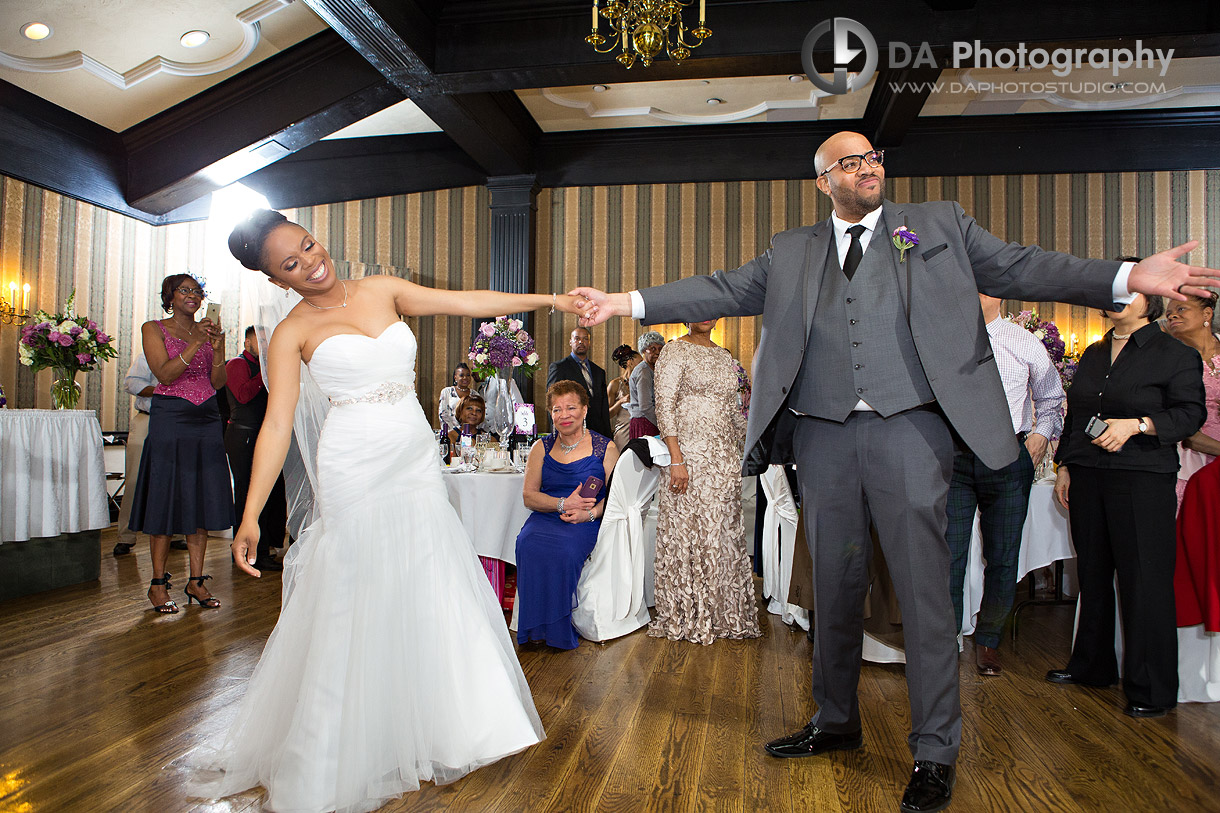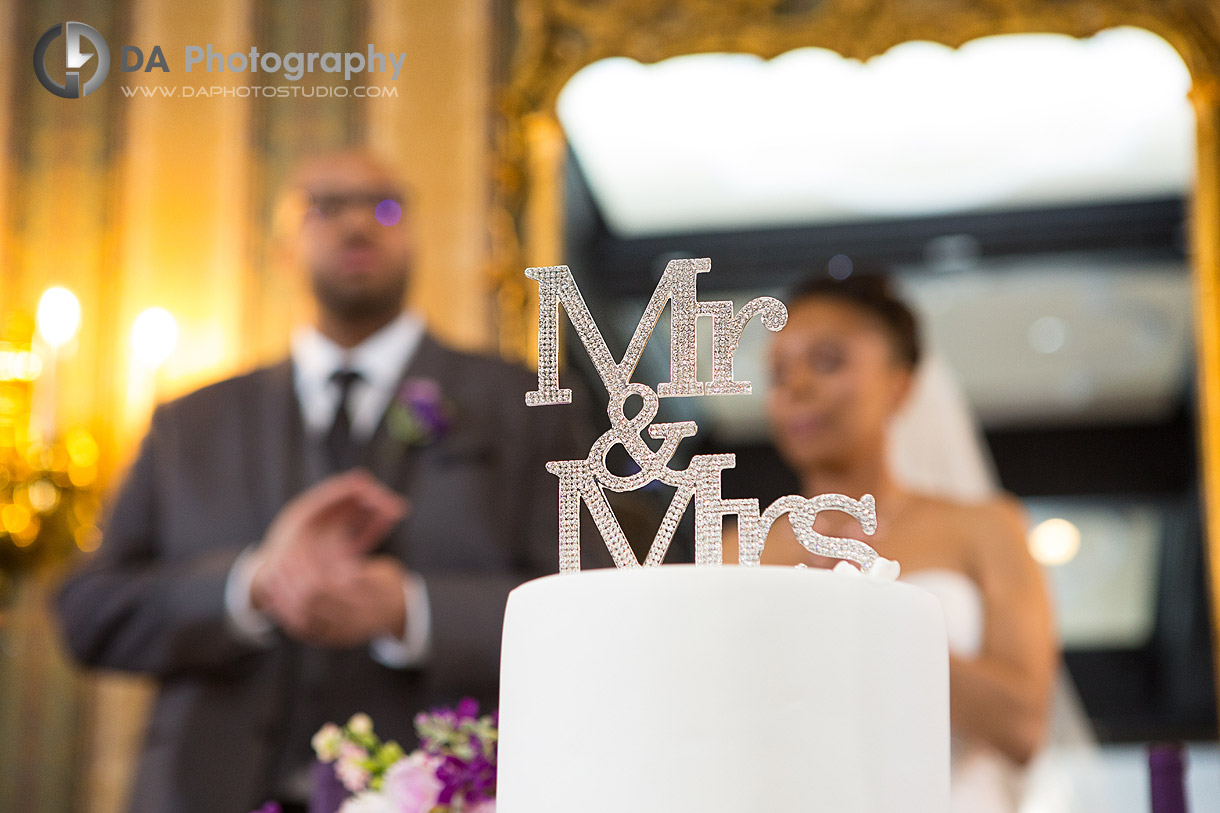 See why a third photographer was needed for this Old Mill wedding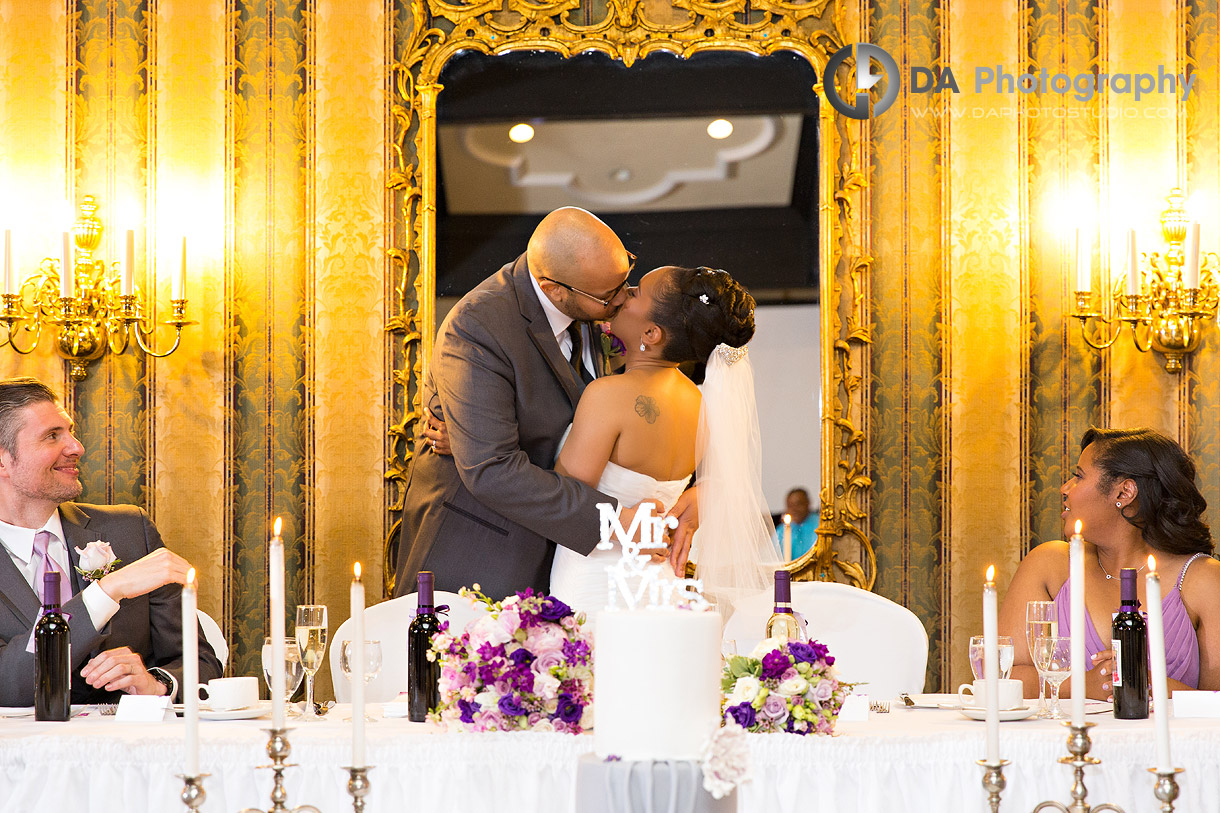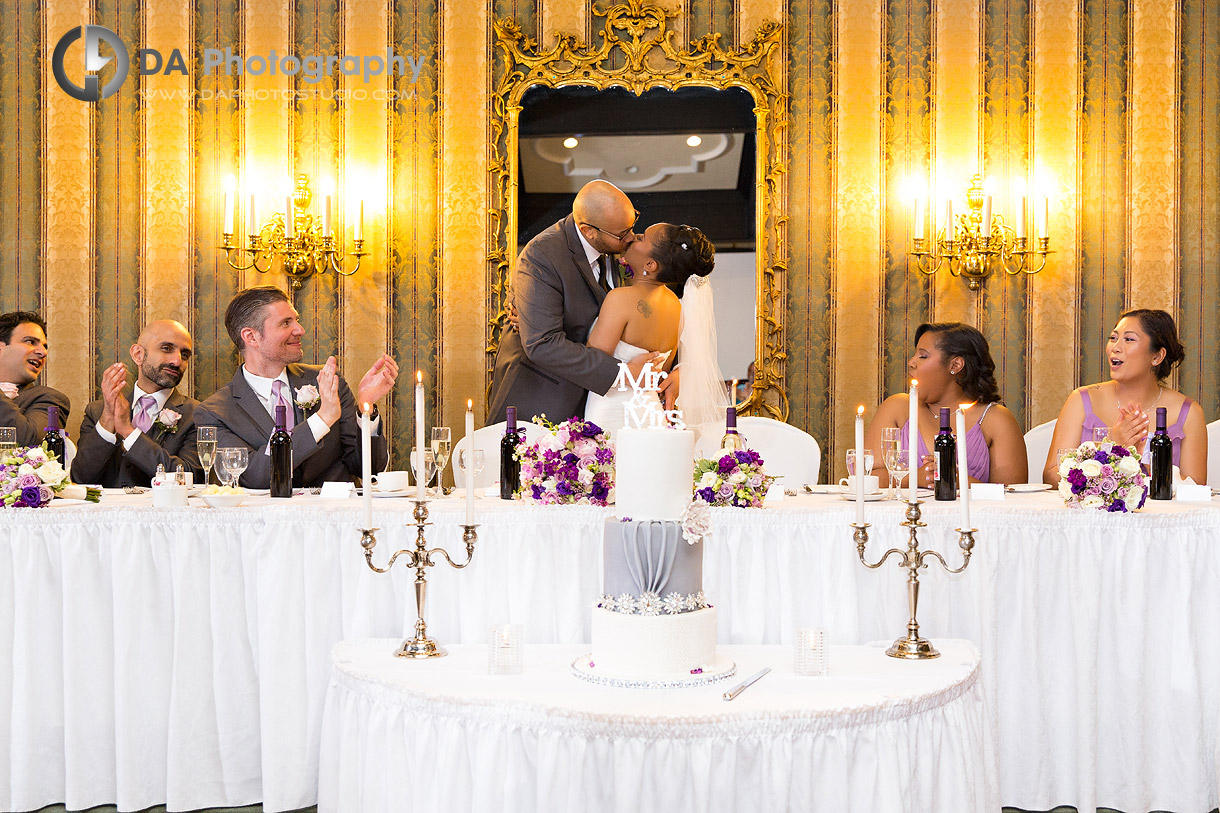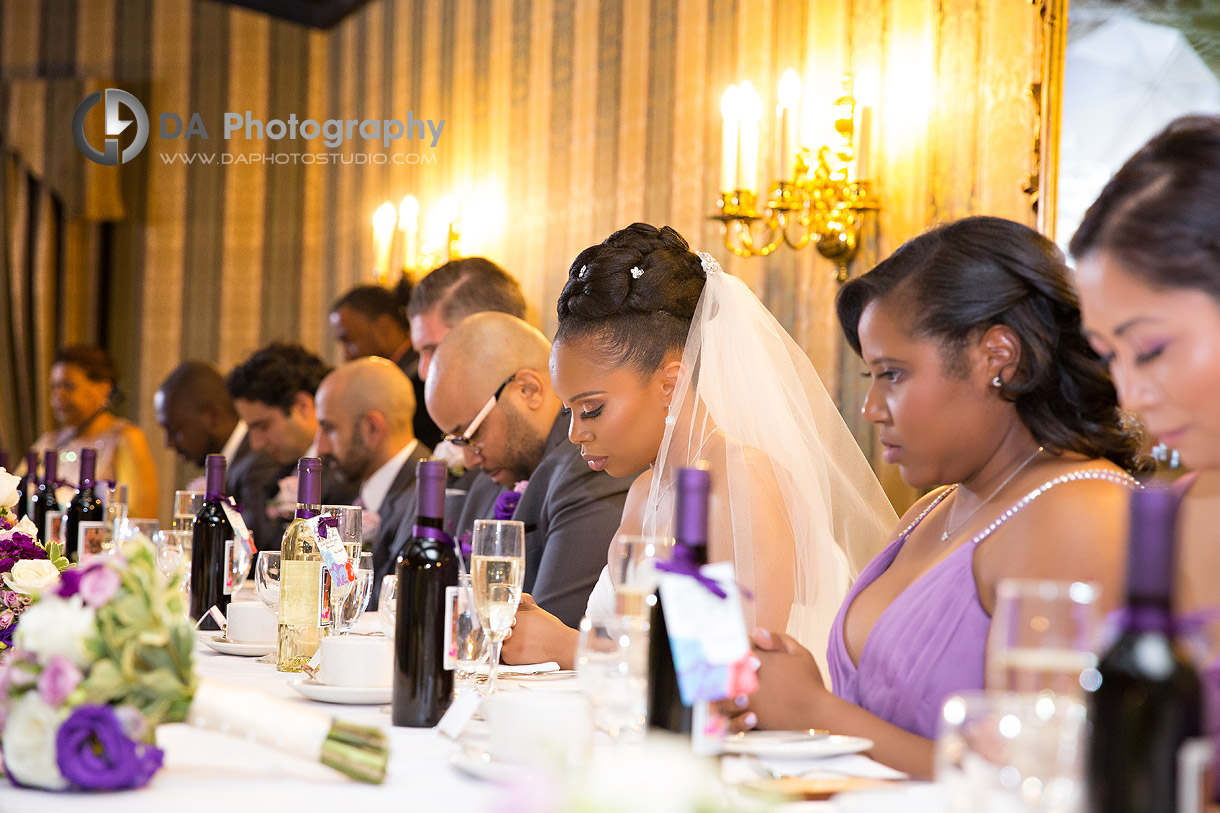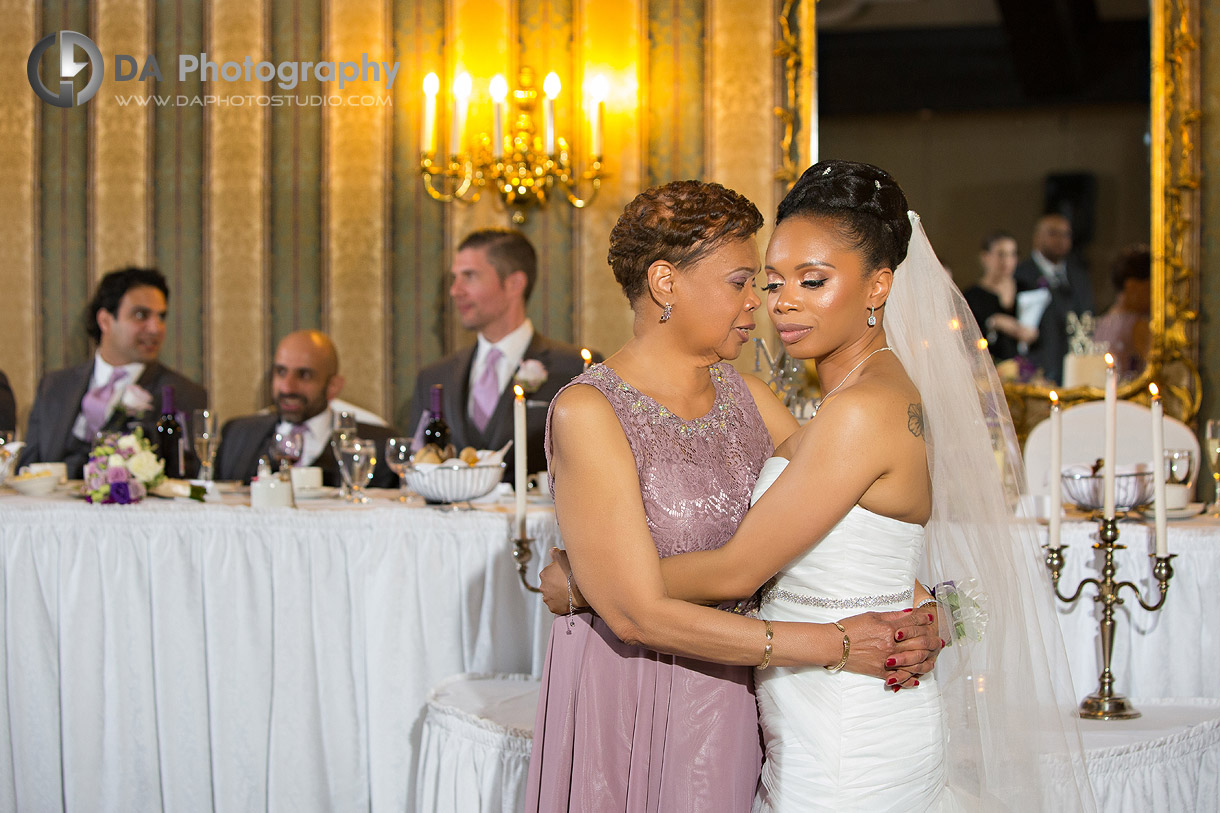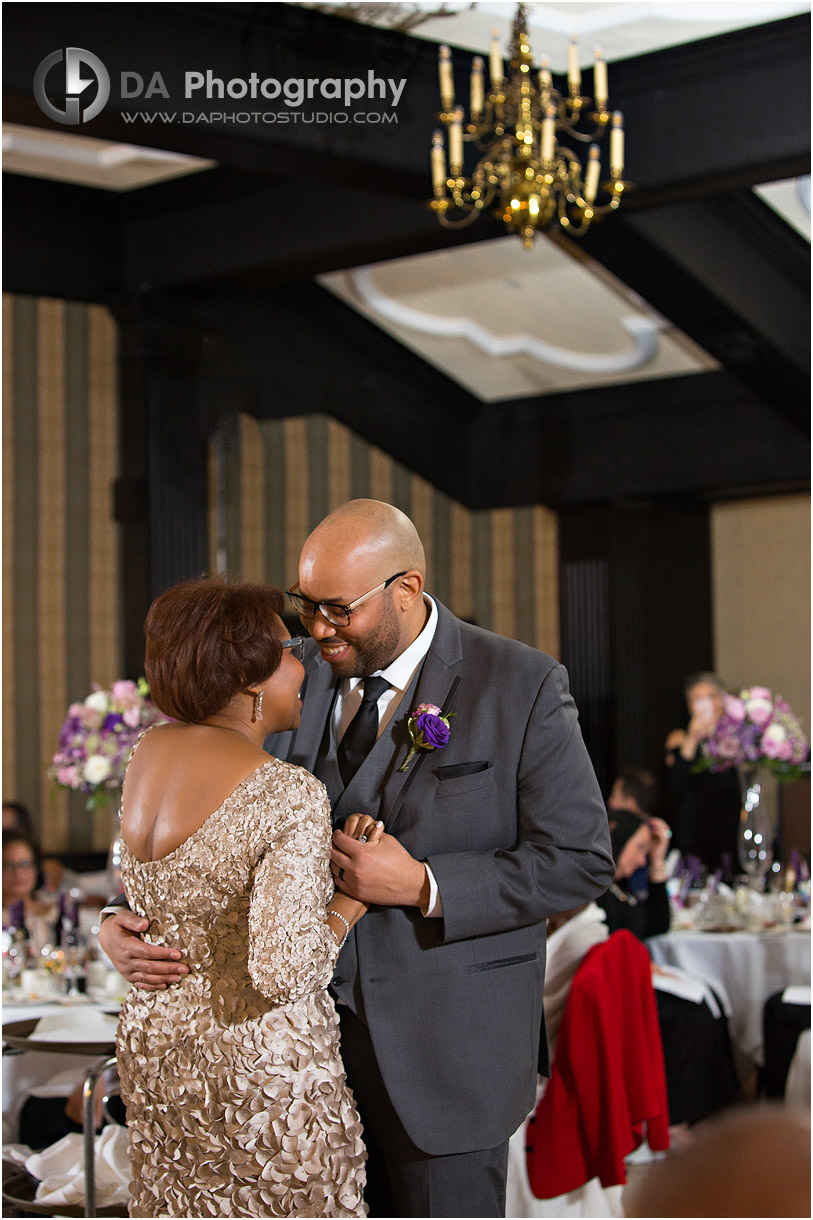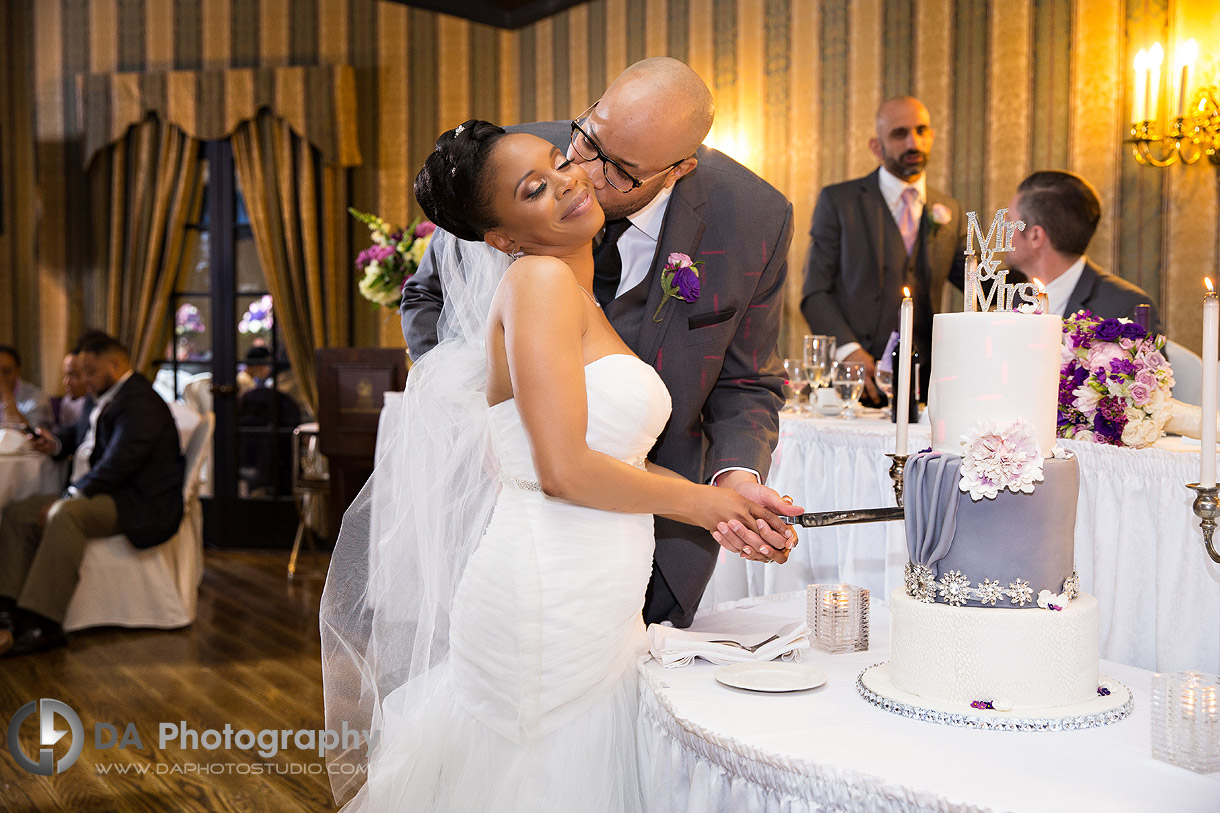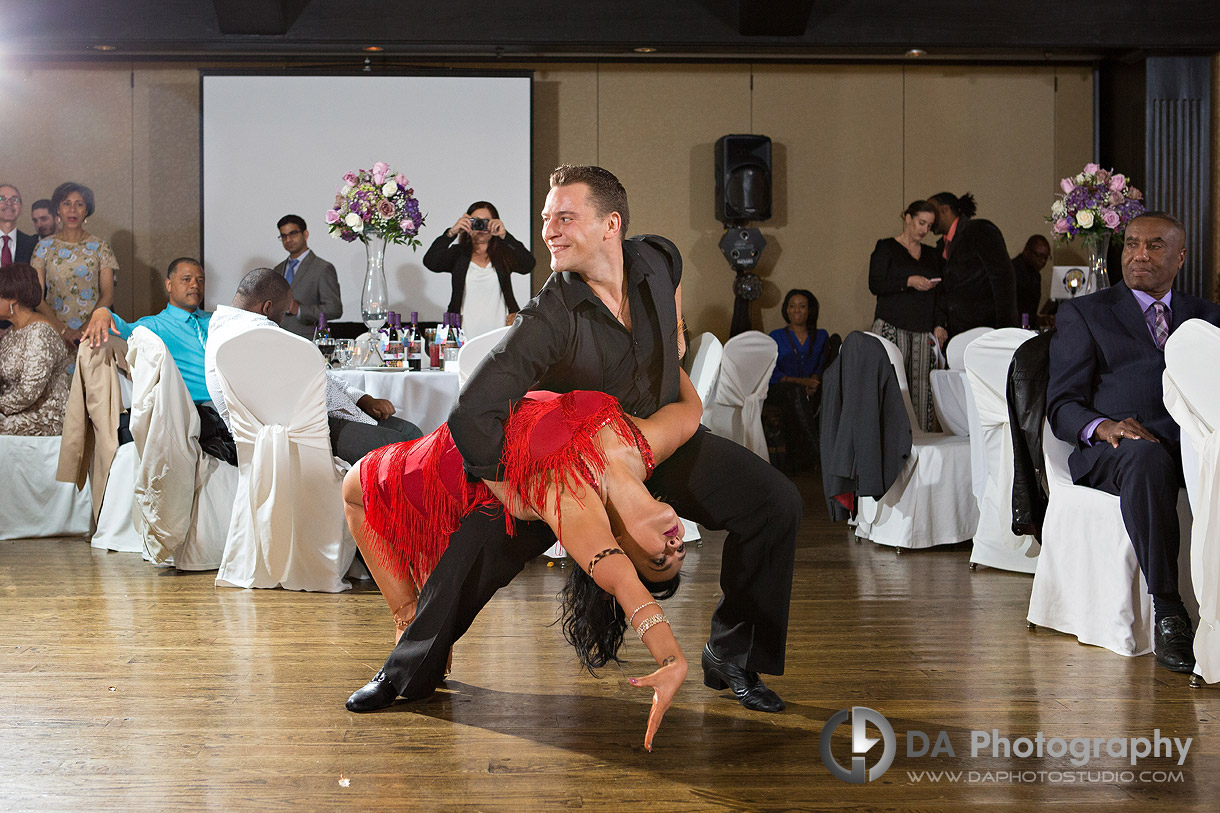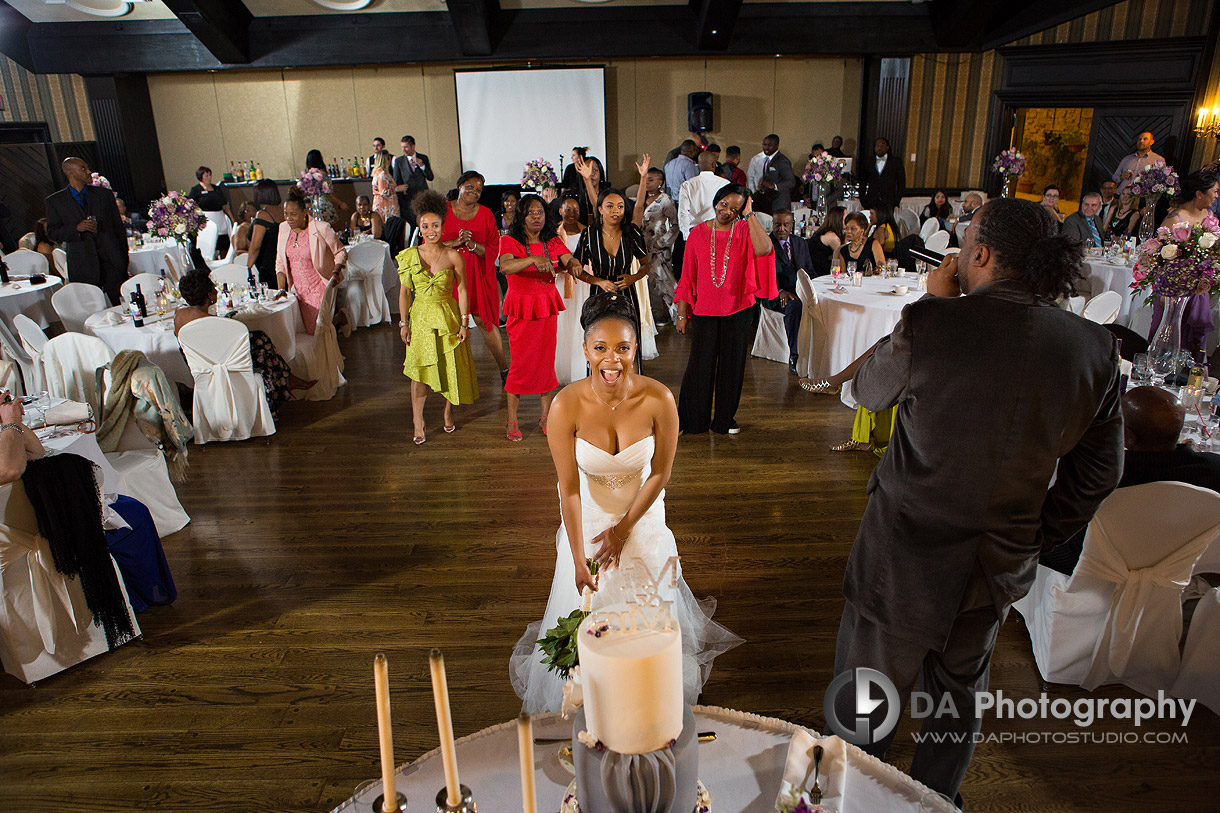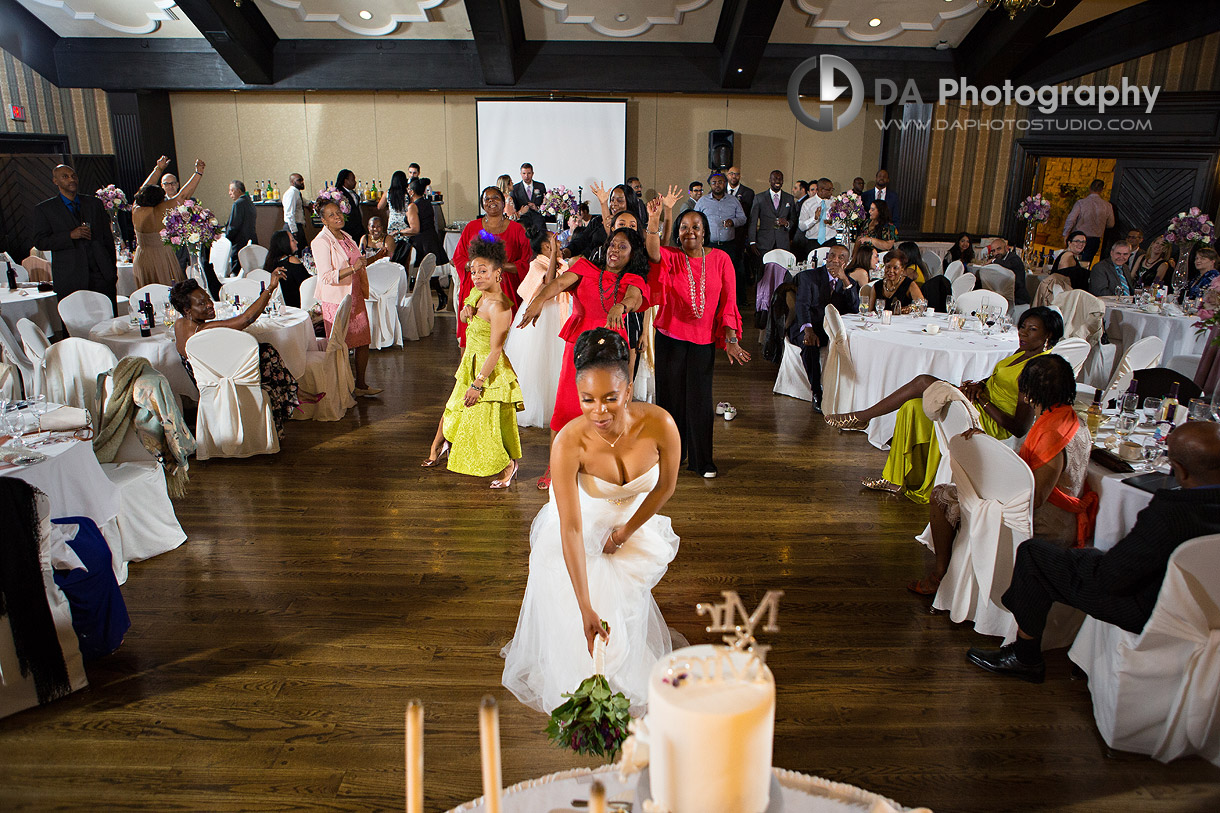 In true Dragi's style, I snuck Debralee and Justin outside for their signature Old Mill wedding nighttime shots. I decided to make the most of my additional photographers to assist in lighting to allow for an area I don't usually use. The vastness of the surroundings as I highlighted their silhouettes in the night sky offered a reality check as they absorbed all that had happened that day.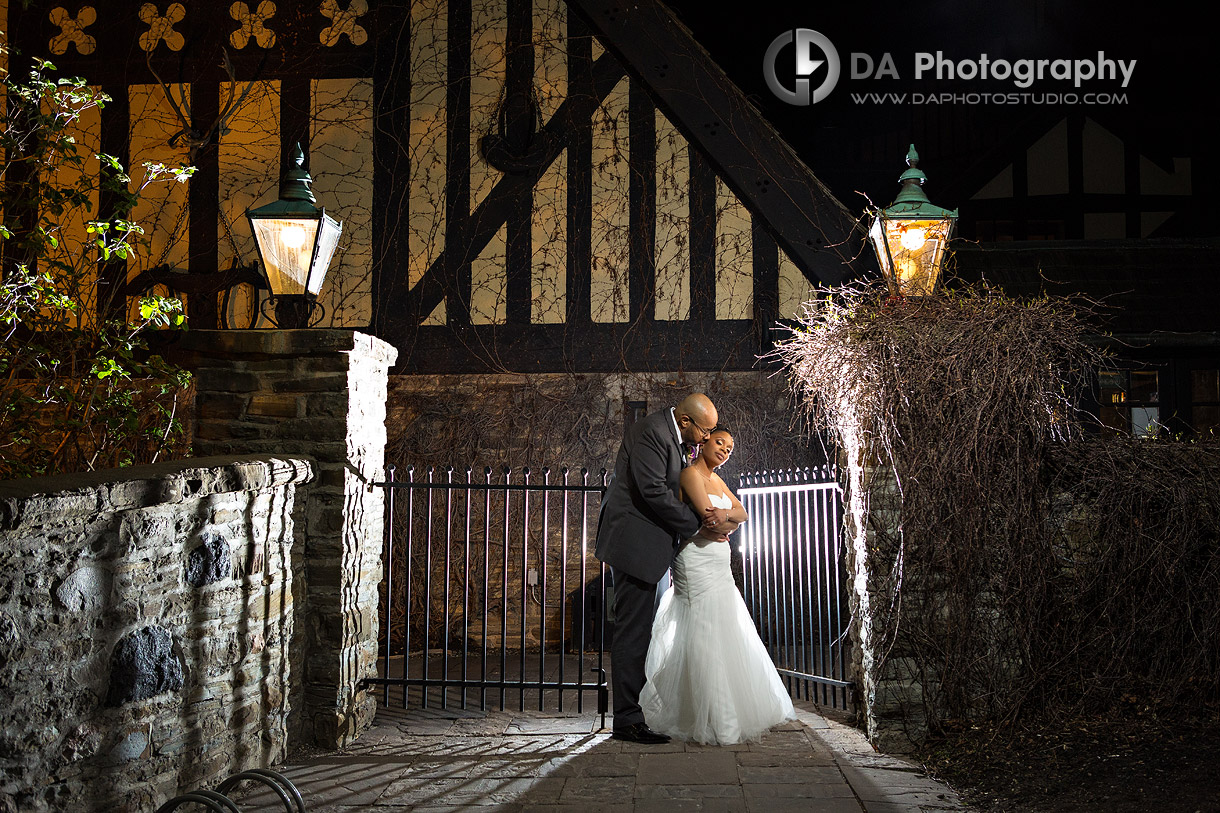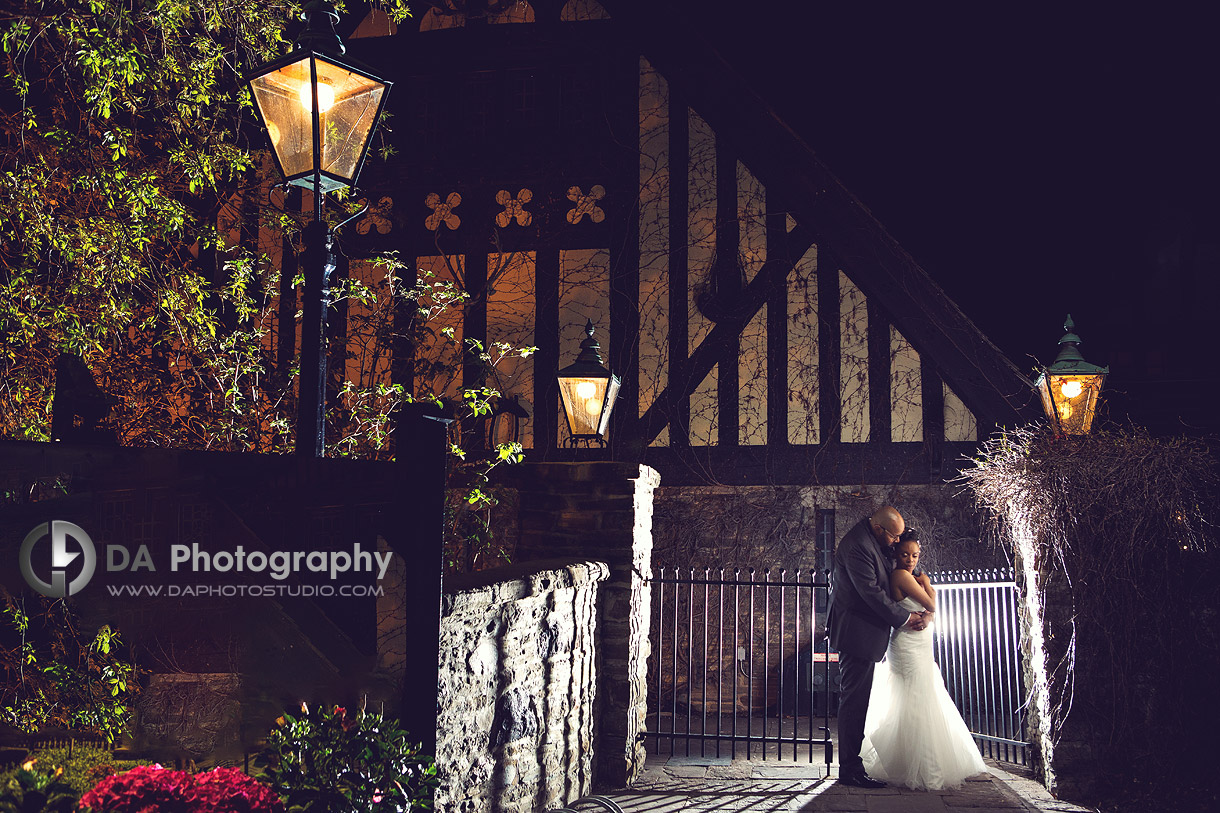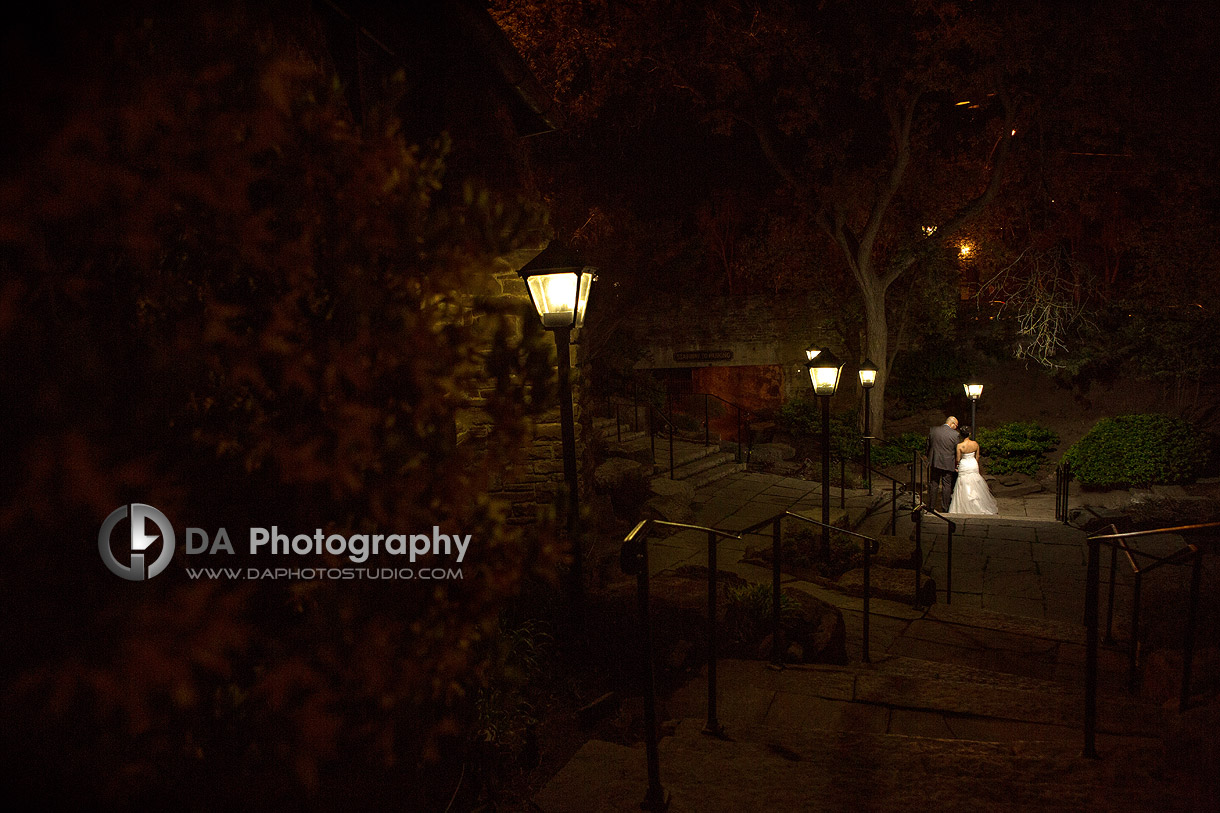 Debralee and Justin's wedding seemed to fly by. I put that down to the seamless work of the wedding coordinator who kept everyone on a timeline. The fact that weight had been taken off their shoulders, allowing them to enjoy their company, meant they were relaxed, care free and ready to party.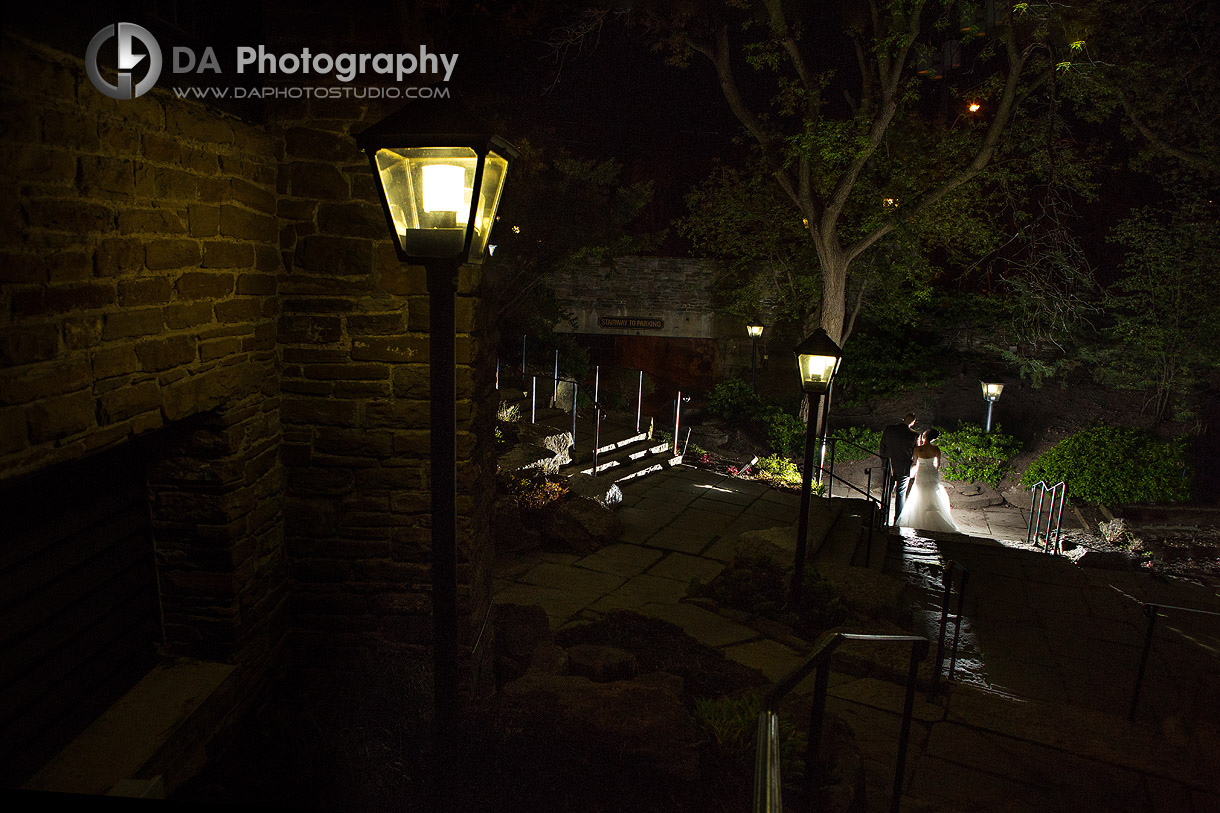 3rd Photographer + Lighting Assistant: Danielle Cargill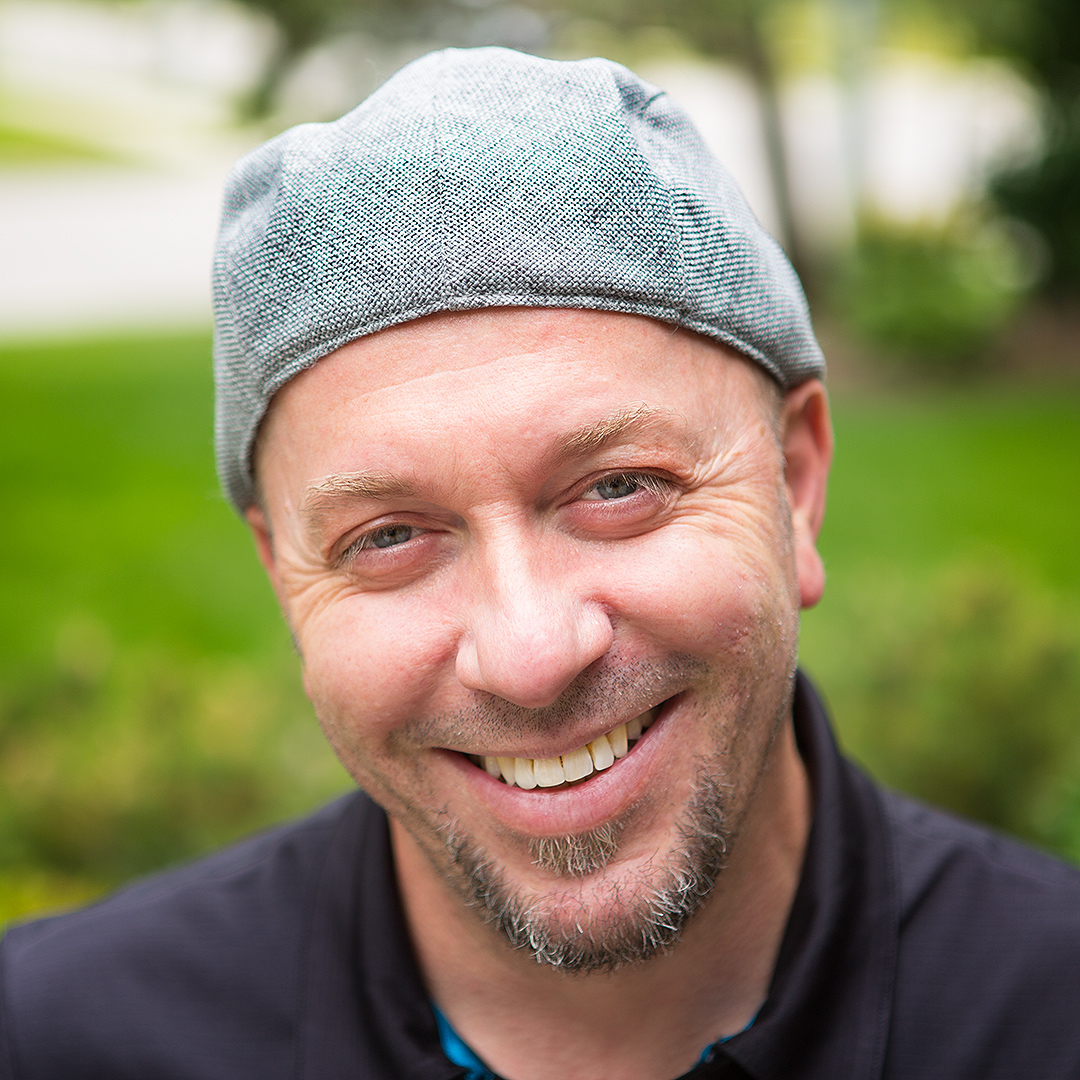 My passion and biggest asset is taking the time to make every client comfortable and relaxed before I even pick up the camera. The result? Photos of you that actually look like you at your best! I can prove to you how much you can enjoy having your picture taken. Lifestyle photography is about the experience that happens to be served up along side of some great photos.
Specialties:
Family Photography for families that like to move around and enjoy their photo time, Wedding Photography for couples looking for a mixture of photojournalistic, contemporary and traditional images and Professional Corporate headshots that are far from cheesy and stiff.