Mamta and Vish's Proof bar engagement photoshoot prove just how far great work and referrals can get you. People are much more likely to consider using your services if a friend or family member has validated you. In this couple's case, several friends of friends in their circle had either used me themselves or attended weddings I had shot. So when they approached me, they already knew that I came highly recommended.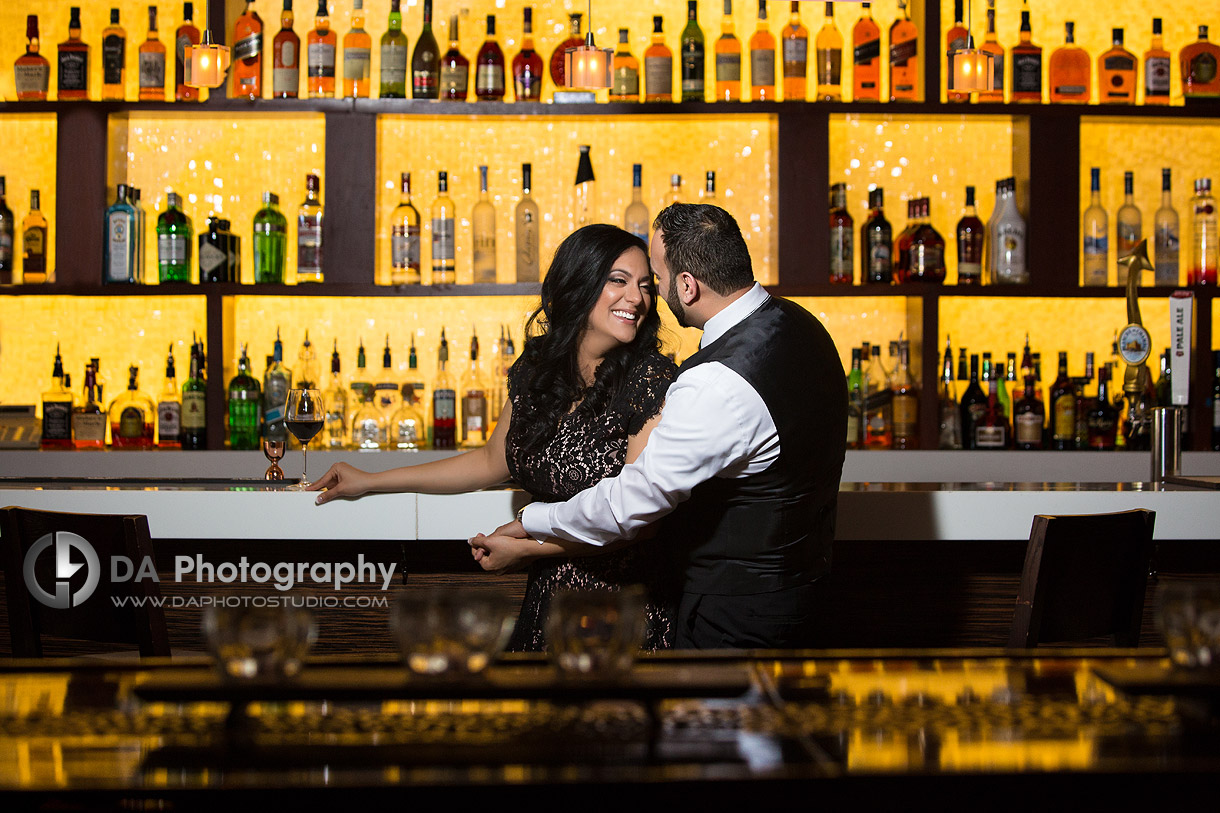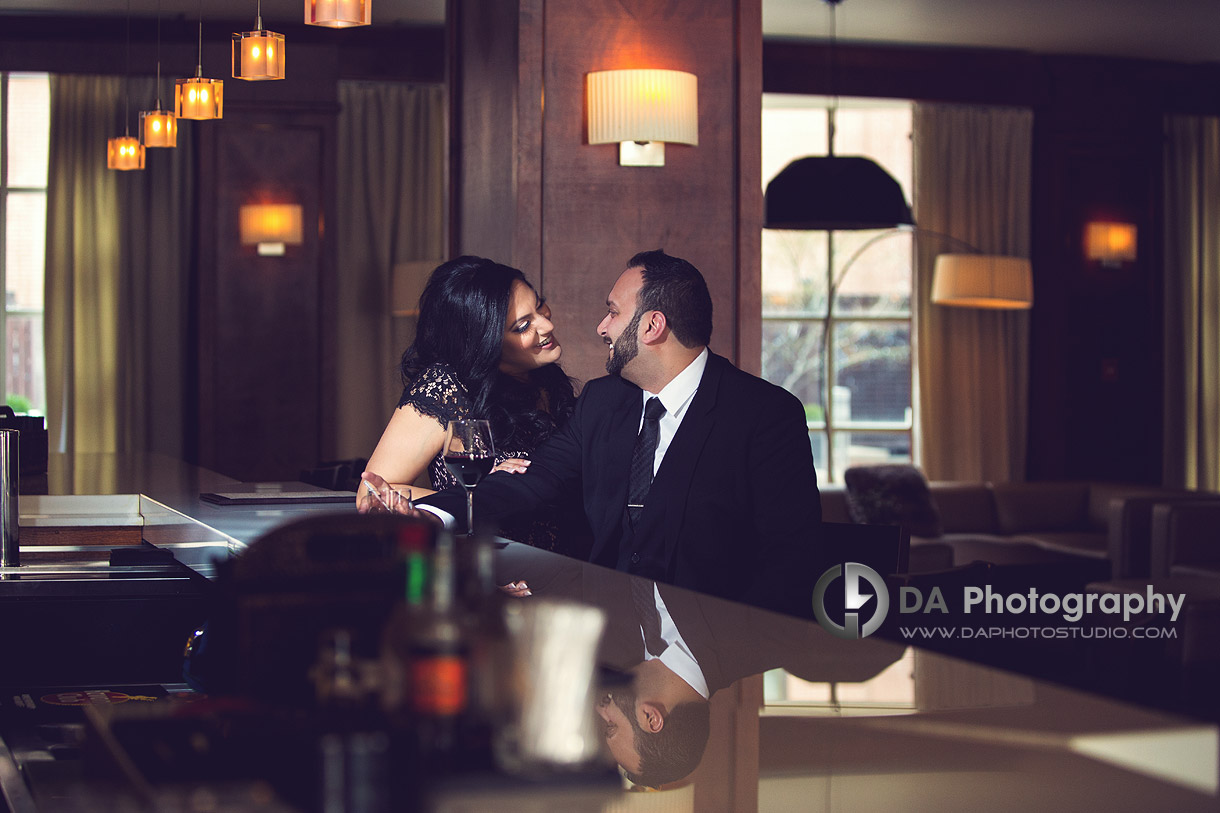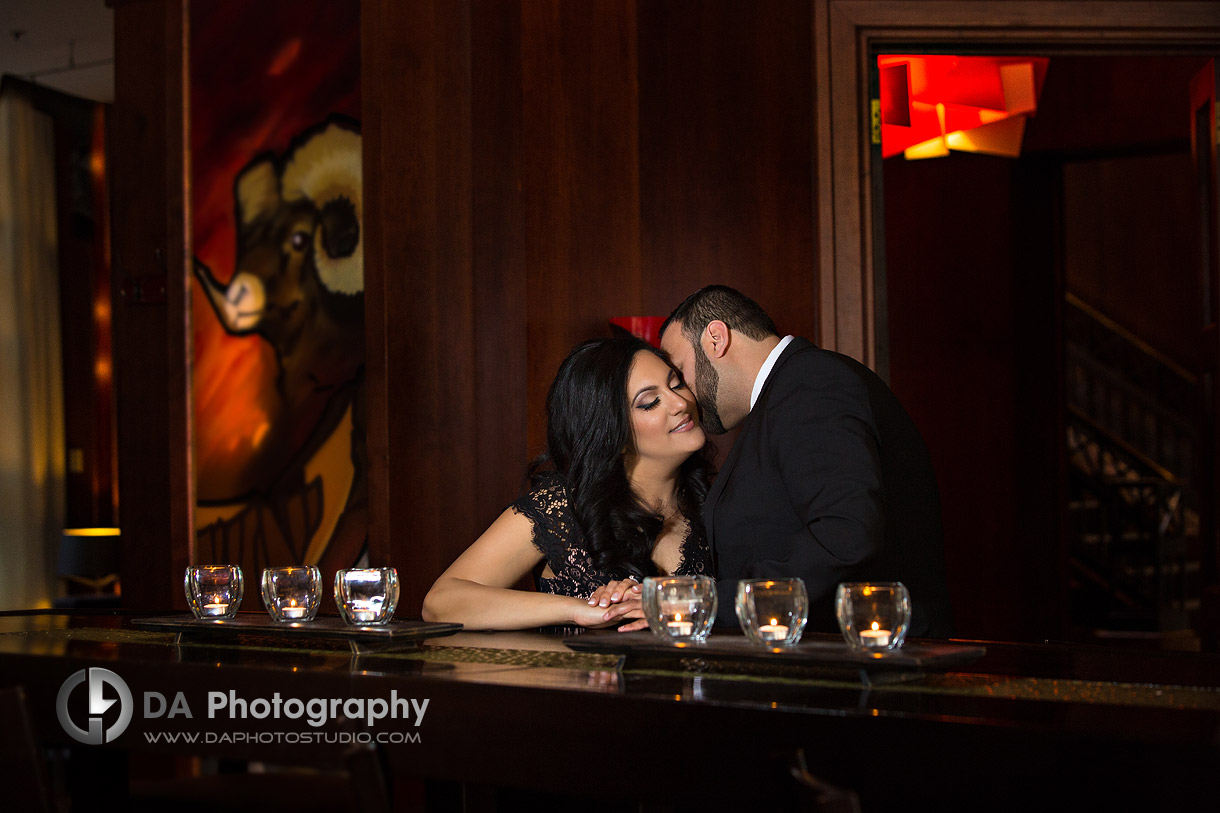 Finding an engagement location can be just as stressful as deciding on a wedding venue. This is your first chance to show everyone that you are taking the next step. Therefore, you want somewhere that represents yourselves and the start of the next chapter. Mamta knew she wanted something high end, classy and meaningful. They decided on the Proof Bar, inside the Intercontinental Hotel in Toronto as that was the location where they had first met. It ticked all the requirements and signified the moment they started dating.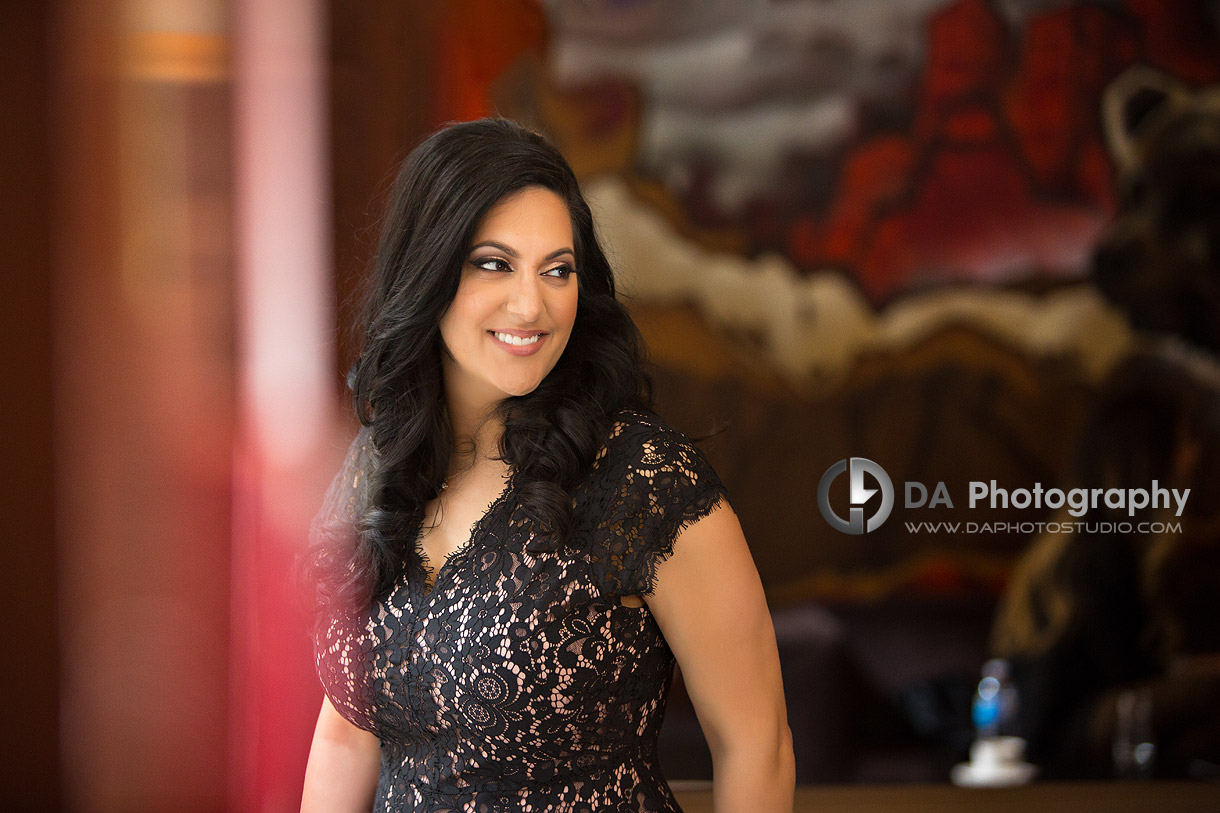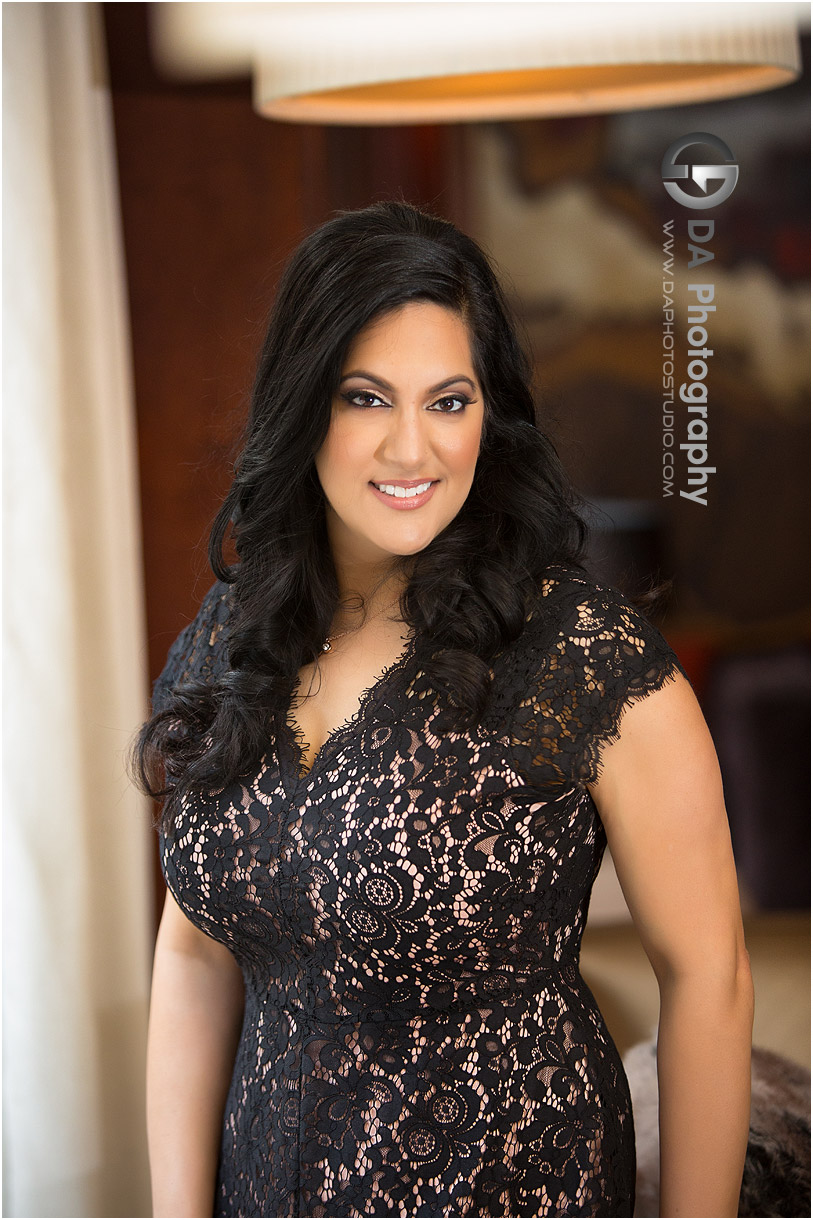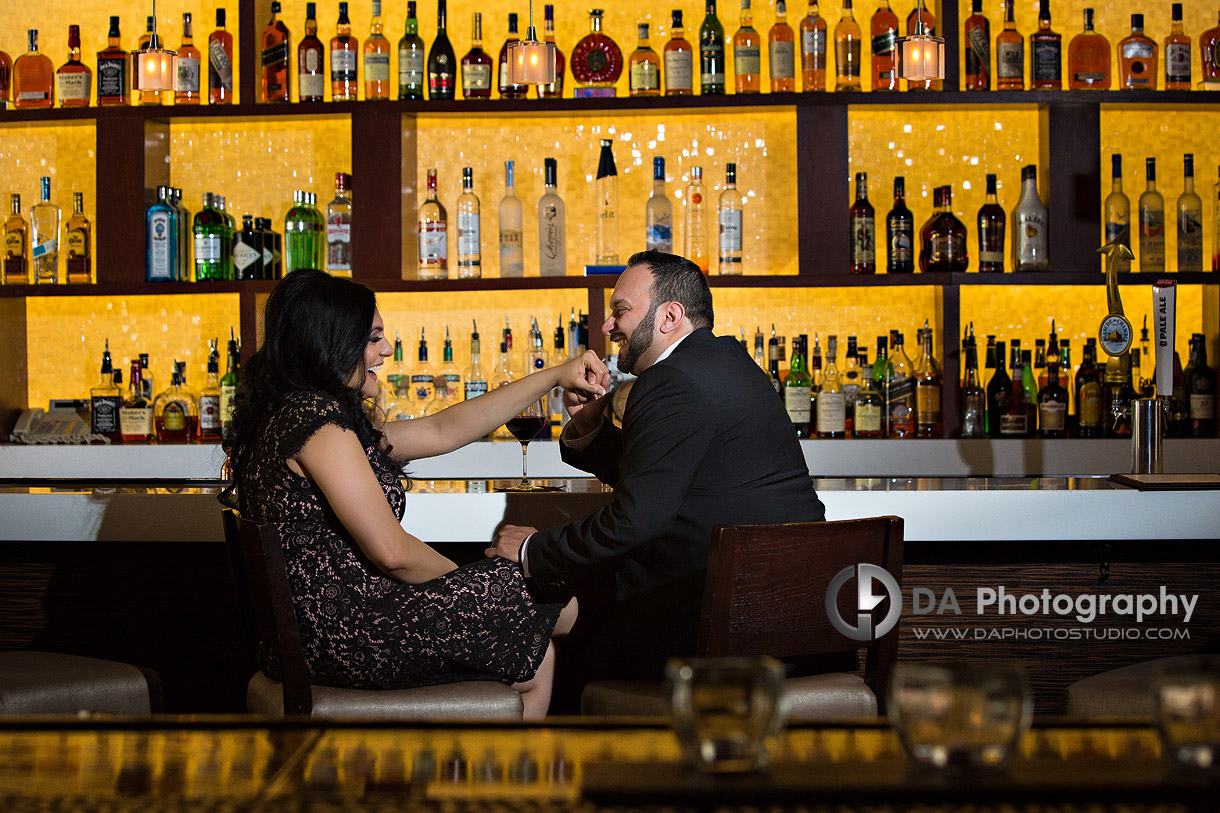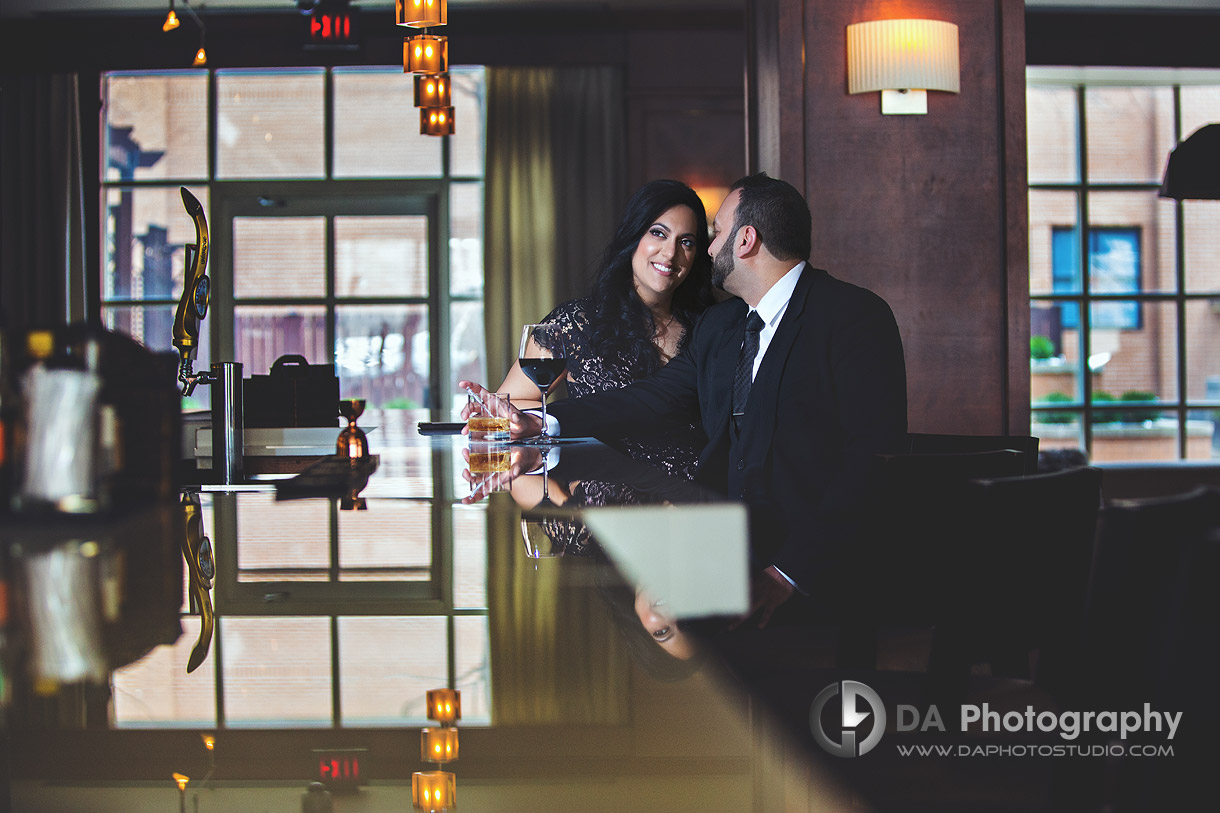 These lovebirds re-enacted their first date during this Proof bar engagement session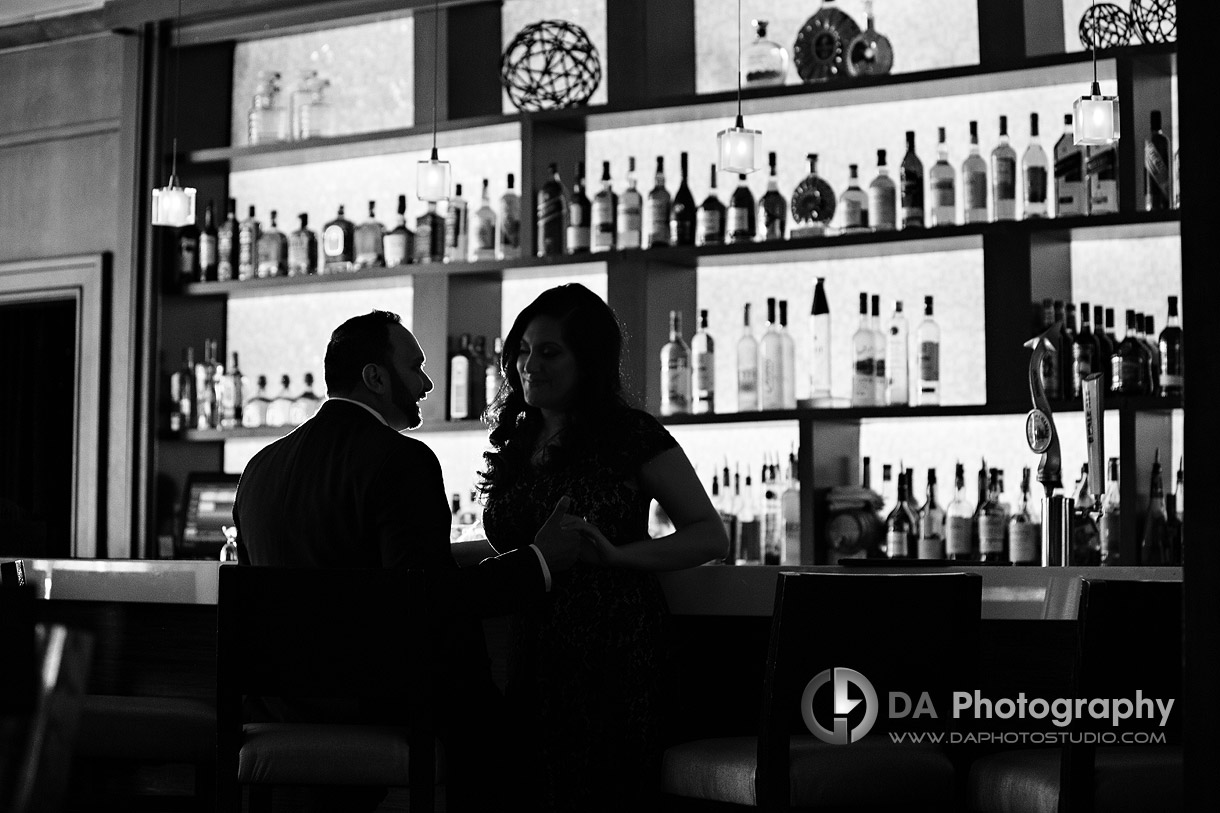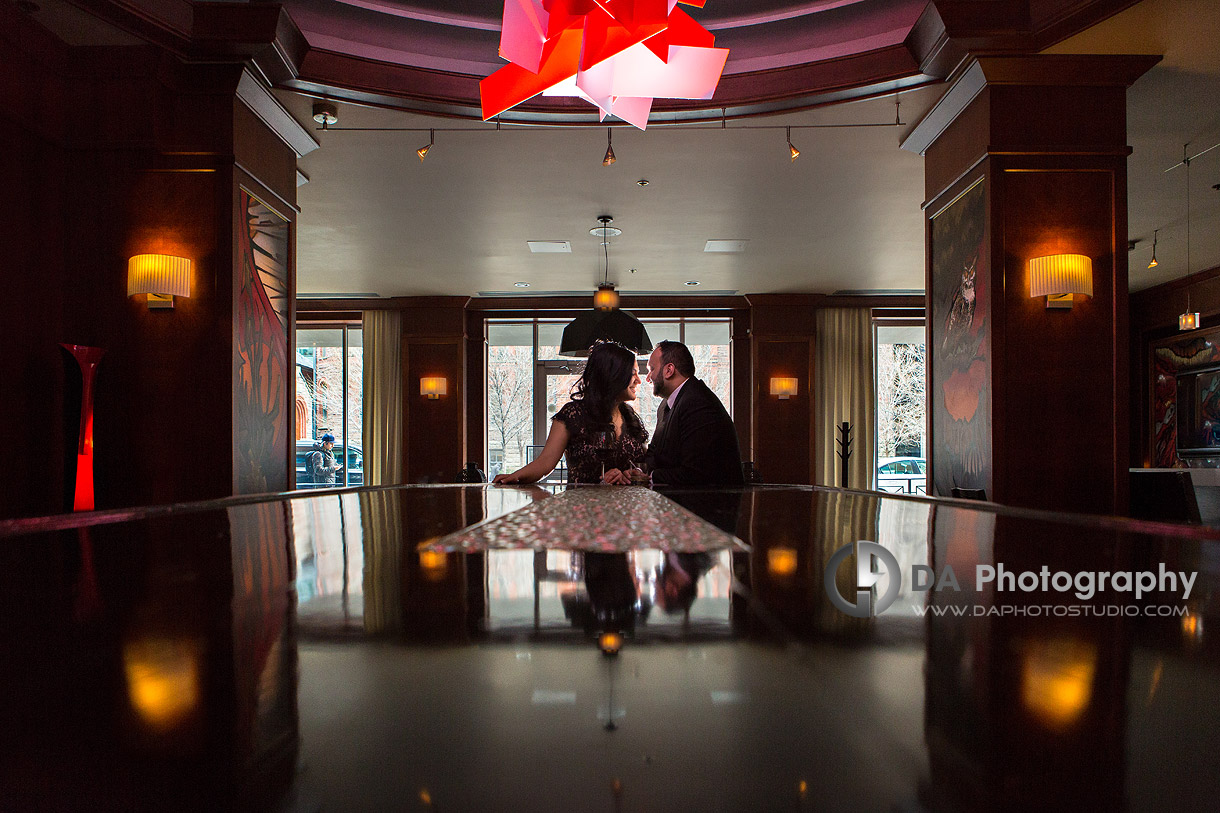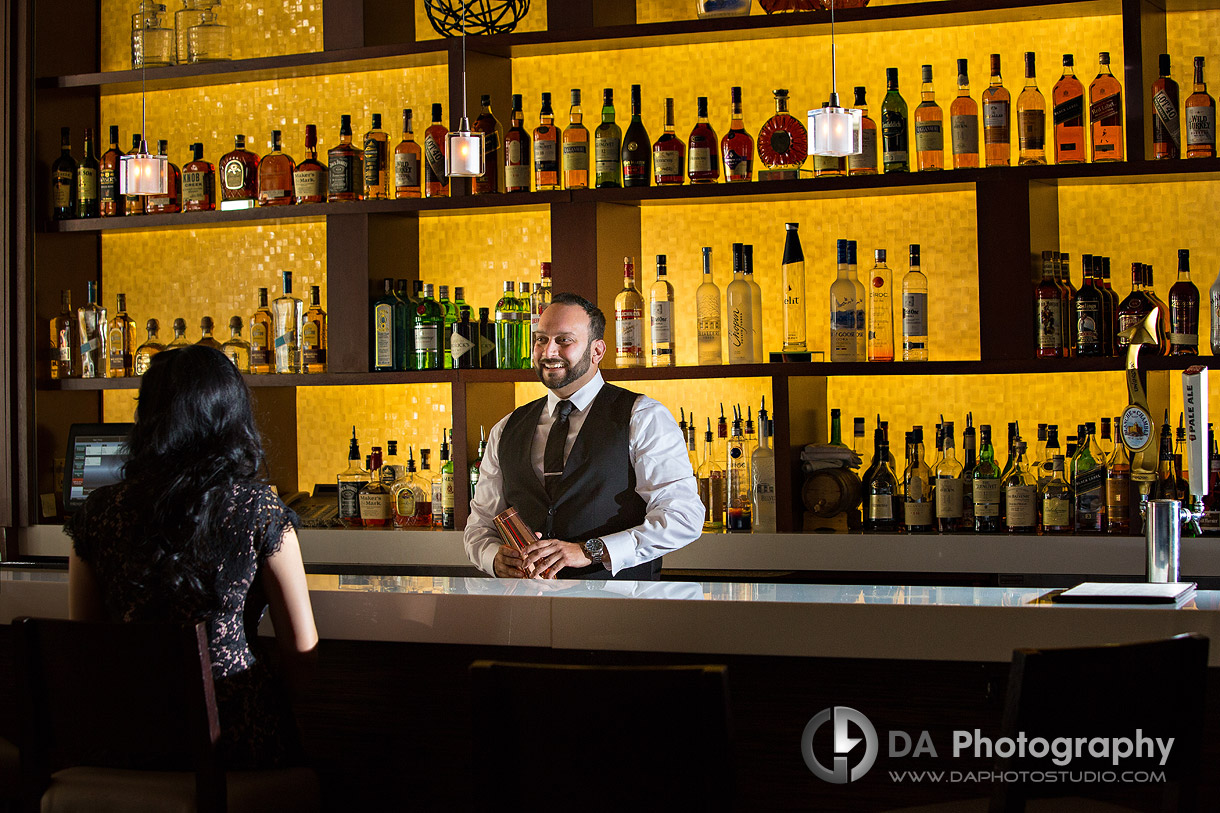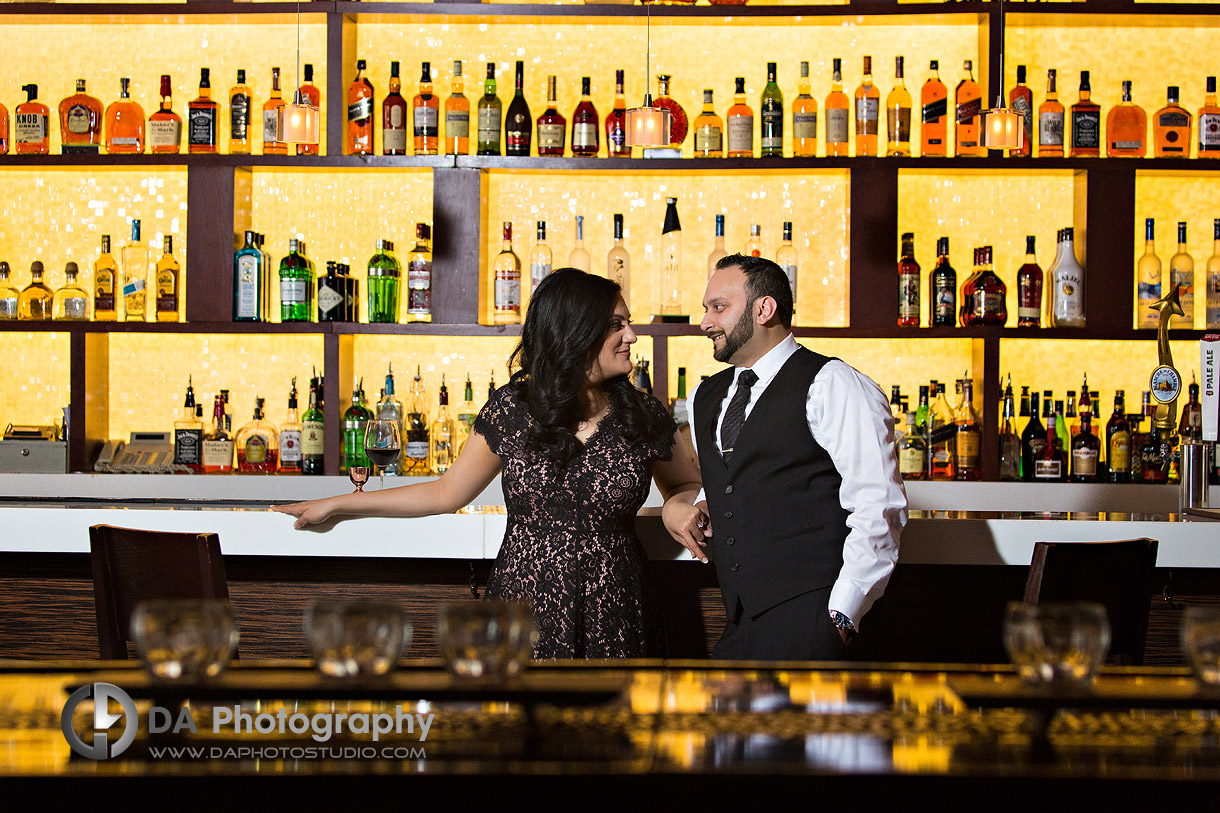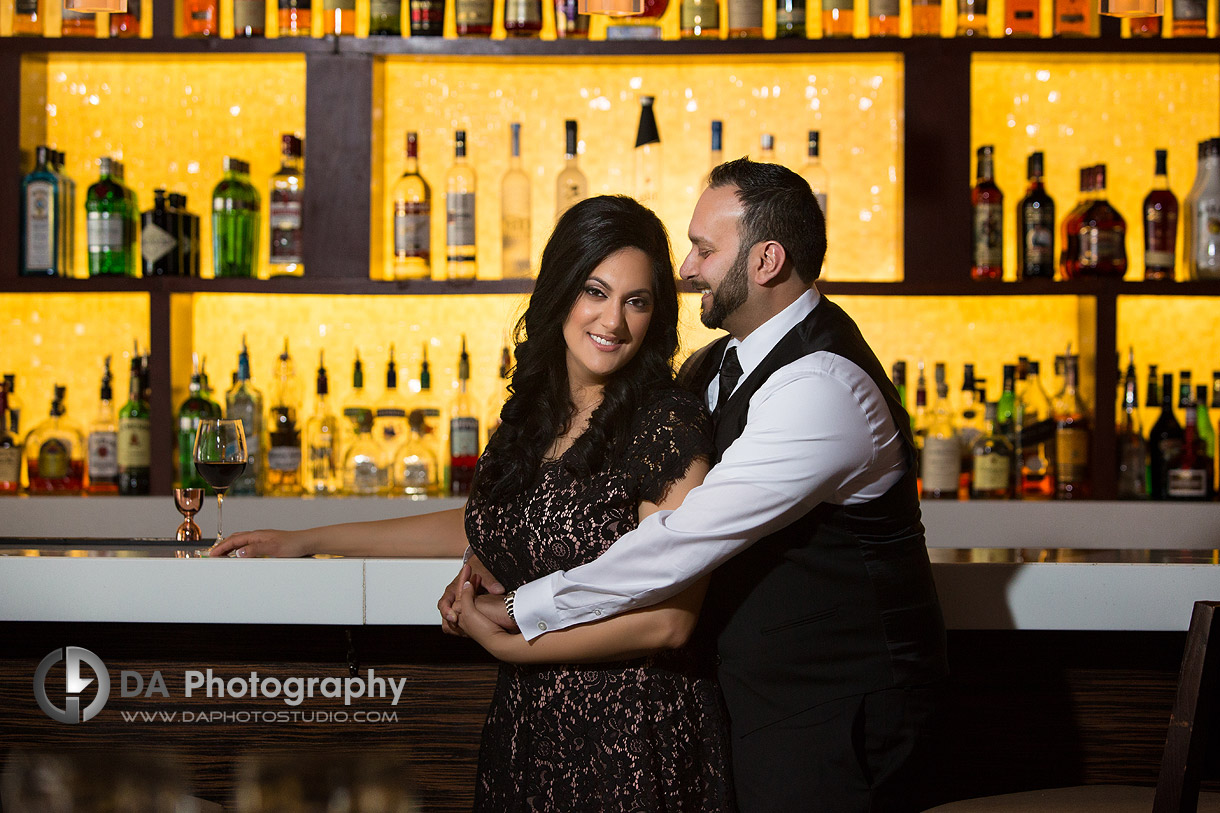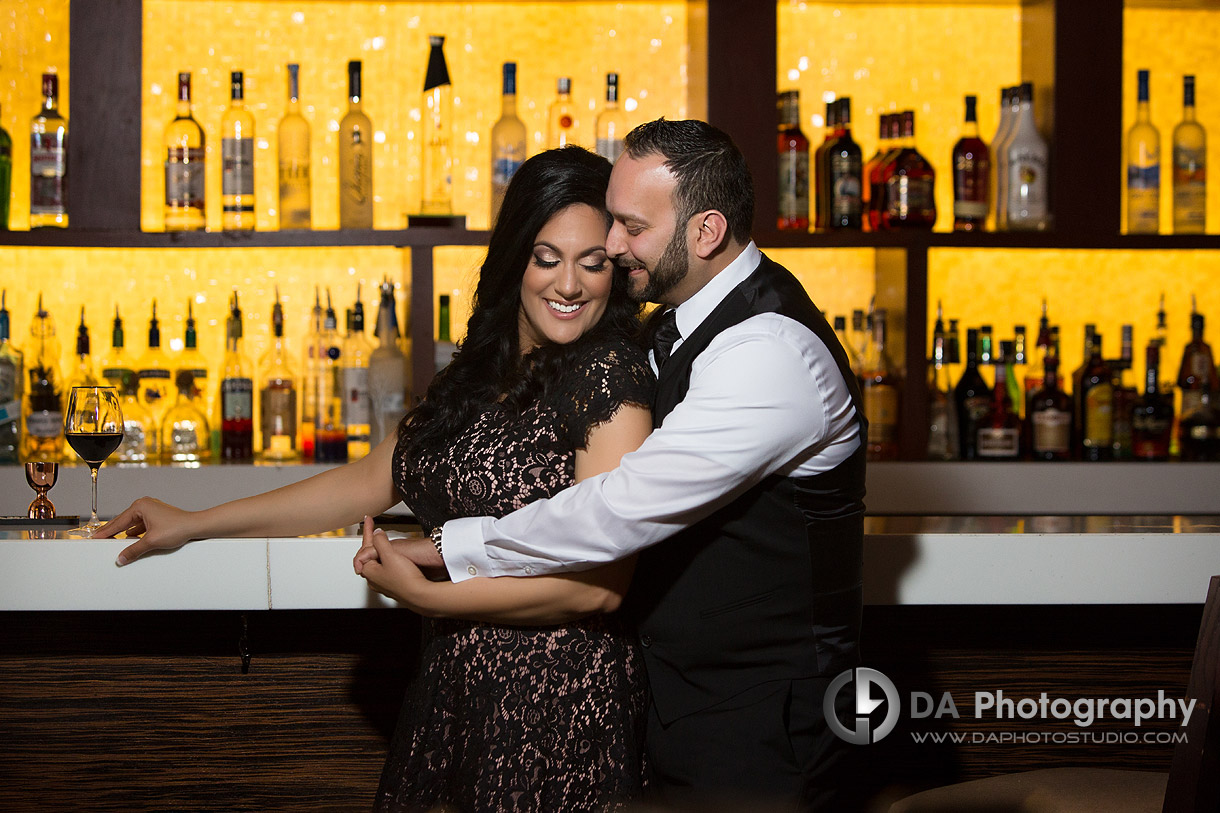 Being their first photoshoot they were both nervous and felt awkward showing public displays of affection. I tried to help by asking them to recreate the feelings of when they first met at that same bar. Being able to tap into those memories and having a couple of drinks during the shoot meant they really relaxed and warmed up in front of the camera. The dim lighting tested my skills as a photographer. I wanted to keep the feel but highlight the details of their surroundings and their emotions. The interiors offered some bold statements such as the yellow bar and the amazingly impactful painting of the bear. It added such a presence to one of my favourite images where it is featured in its entirety behind them as they stared into each others eyes.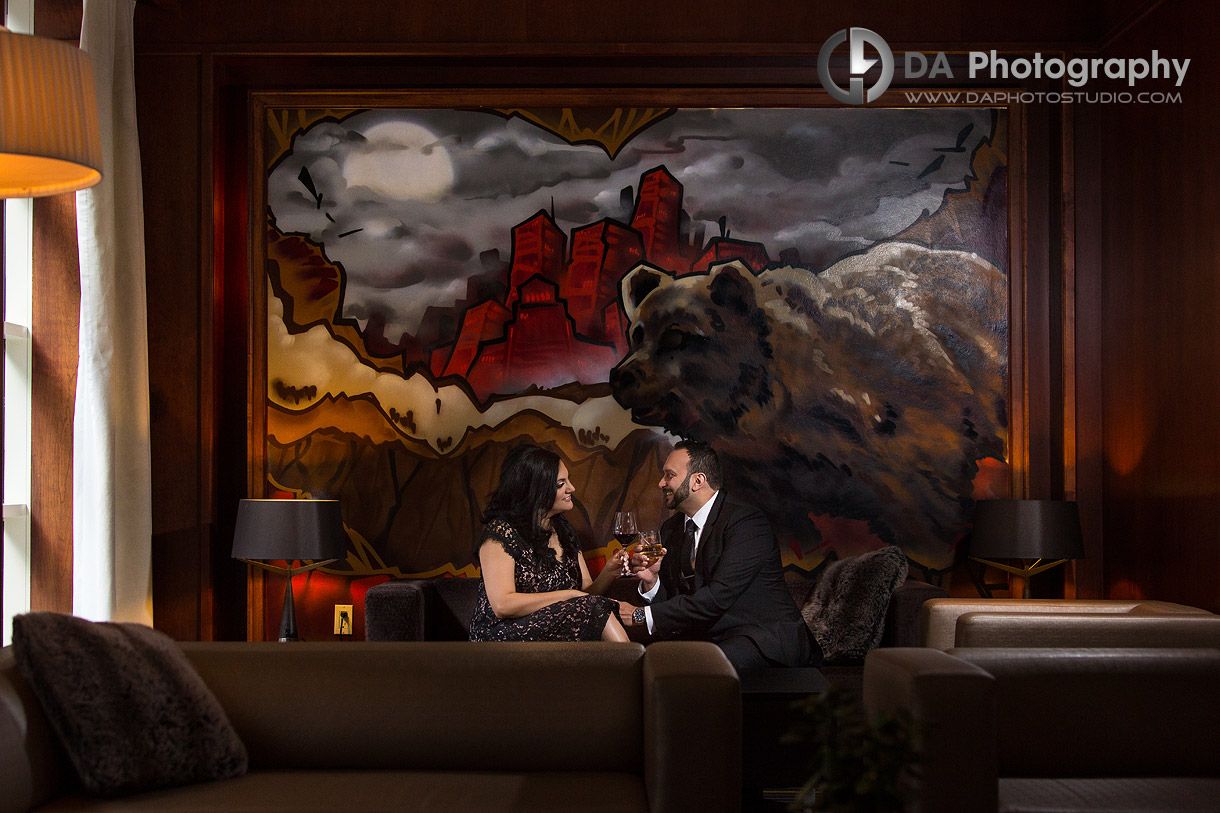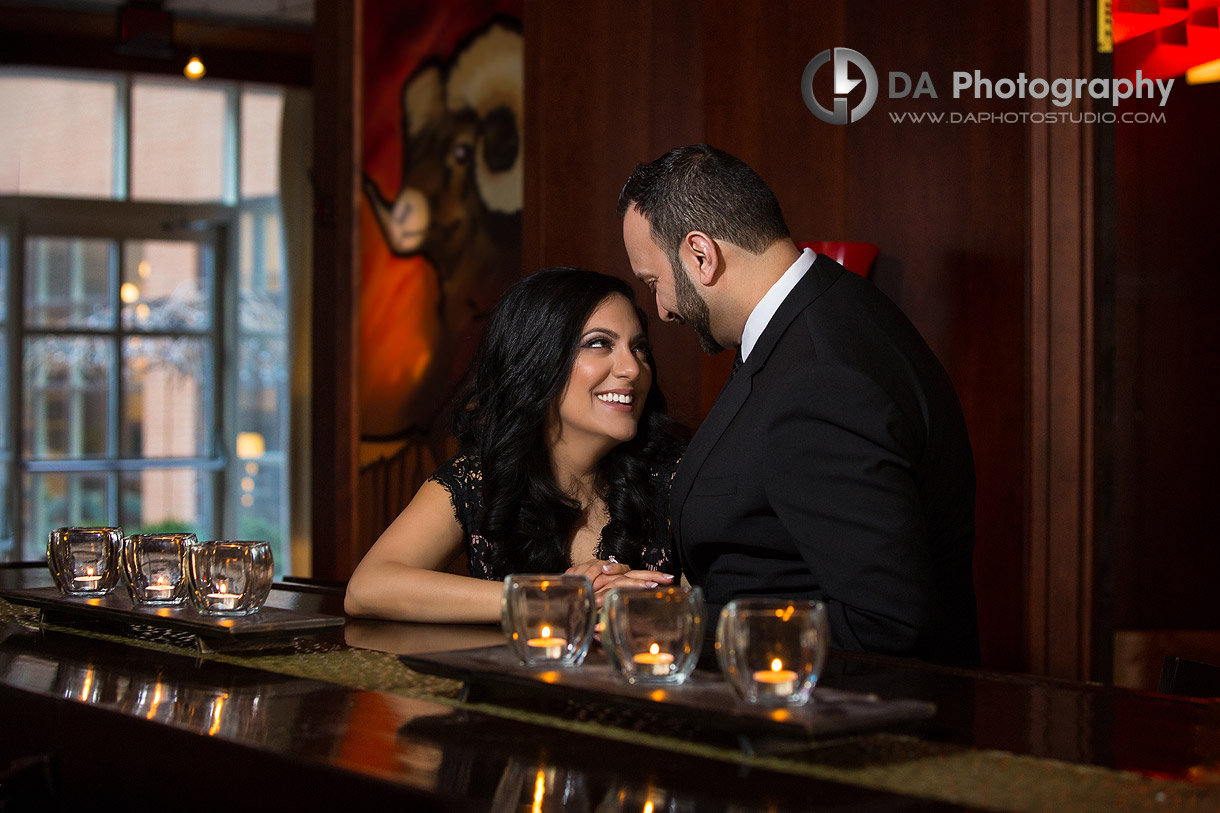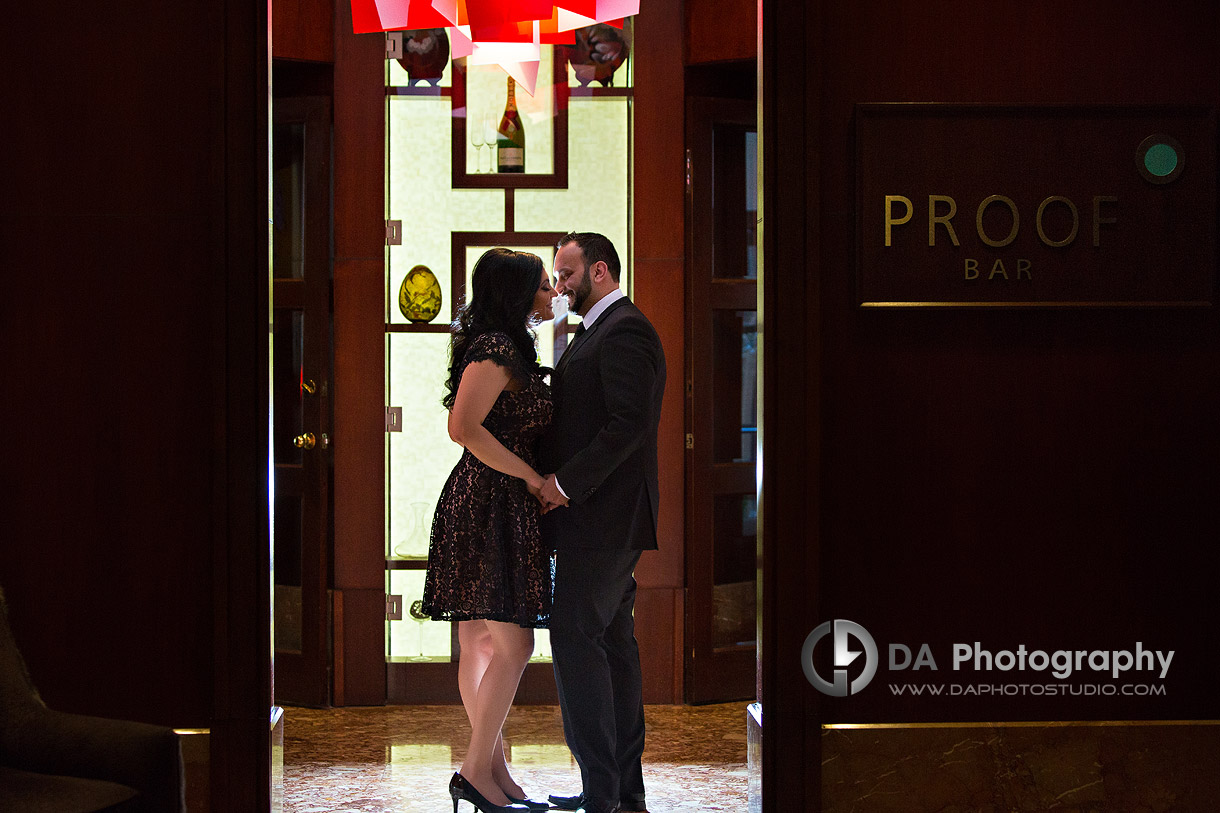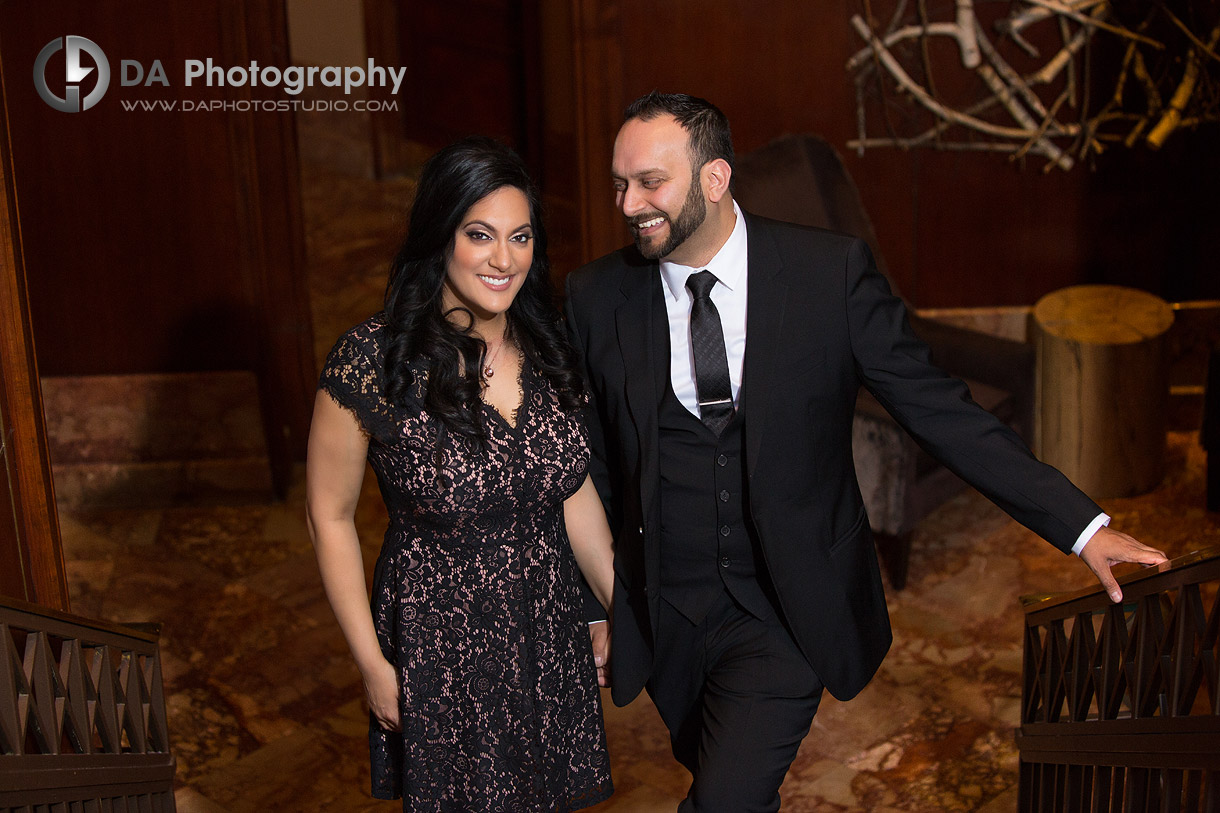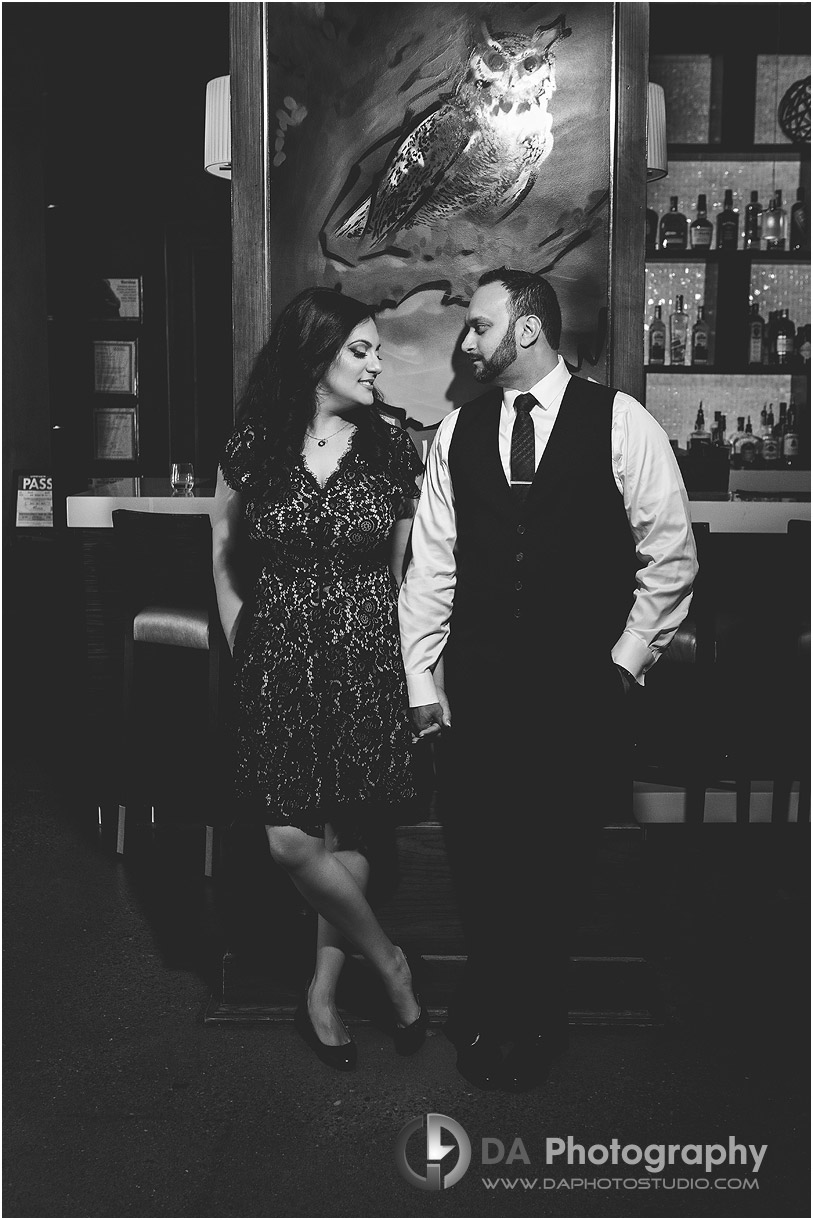 To offer some contrasting backdrops and feels to their session, we headed out into the Intercontinental hotel. Here I was able to take advantage of the stylish reception areas. As we stepped out onto the streets of upscale Yorkville and explored the area, we made the most of the exquisite architecture surrounding us. The beautiful historic brickwork featuring arches and ornate entrances and the abundance of natural sunlight. It contrasted well and brought a totally different feel to their Proof bar engagement photoshoot.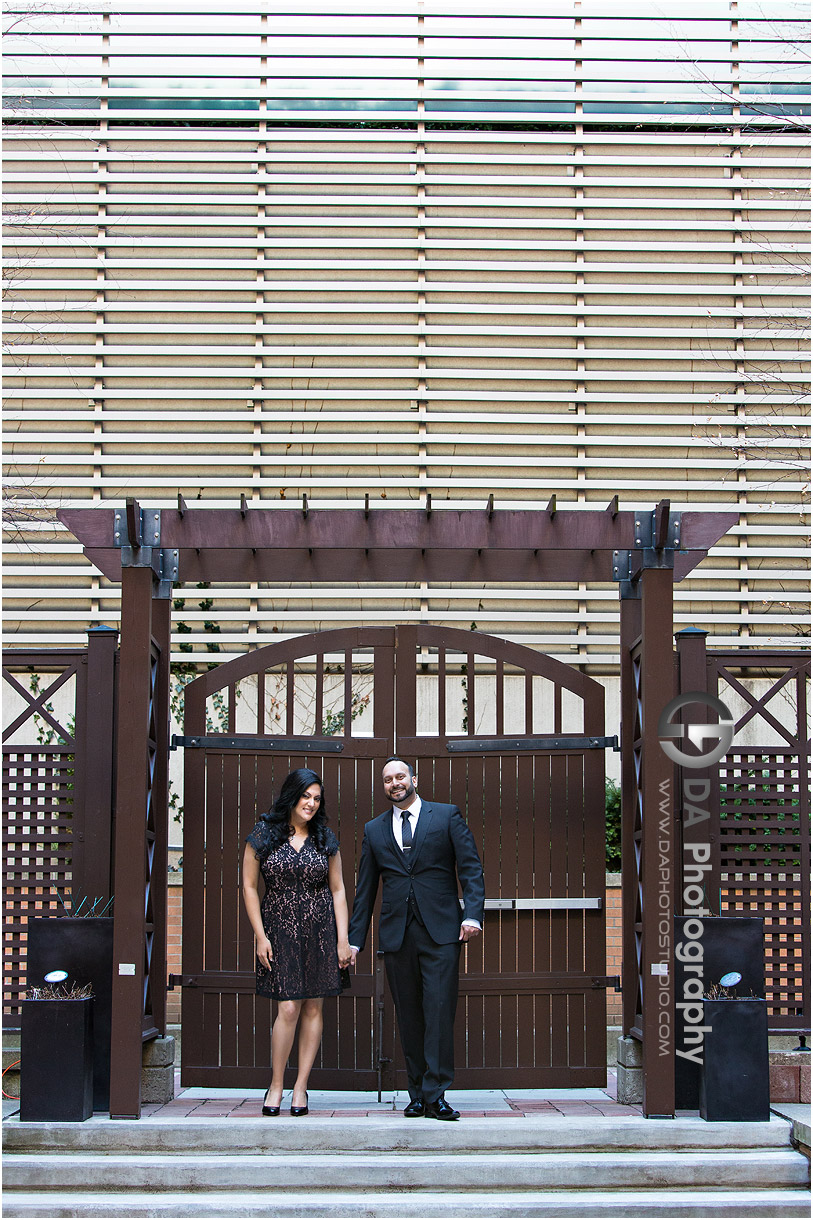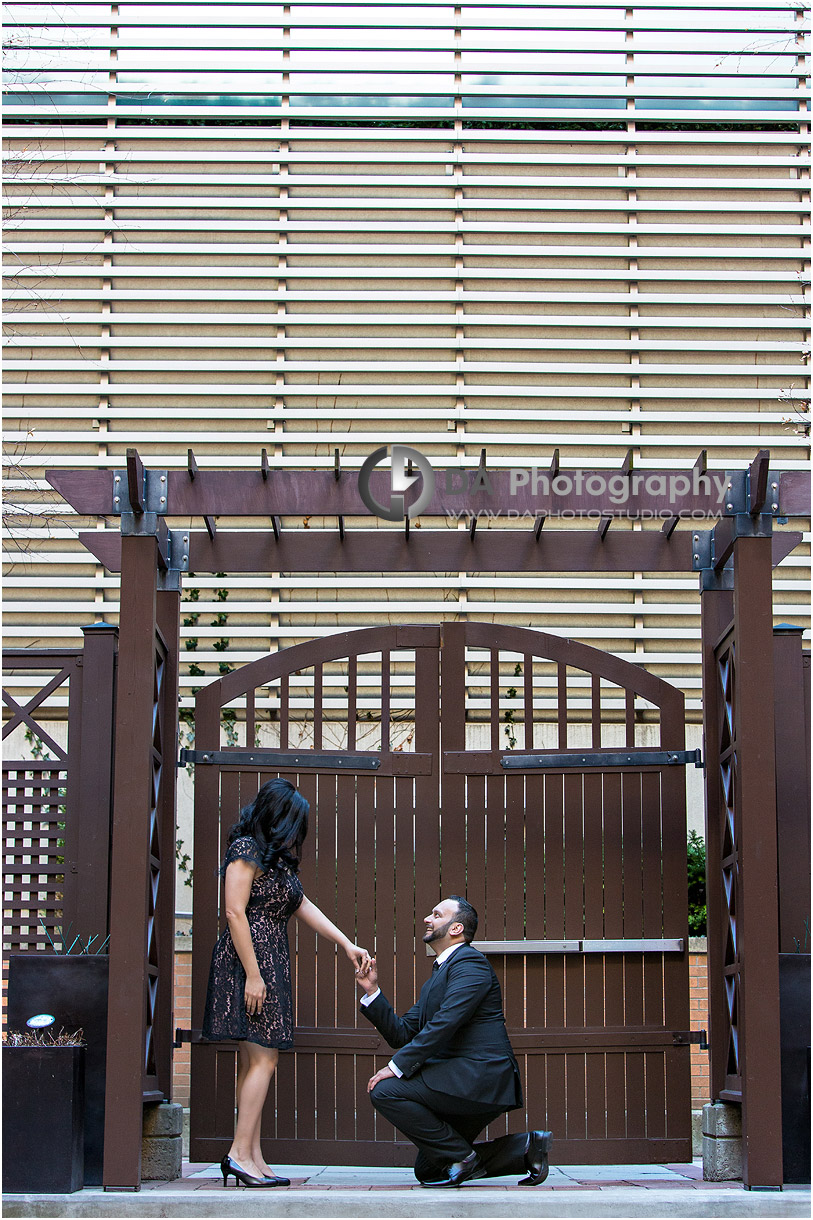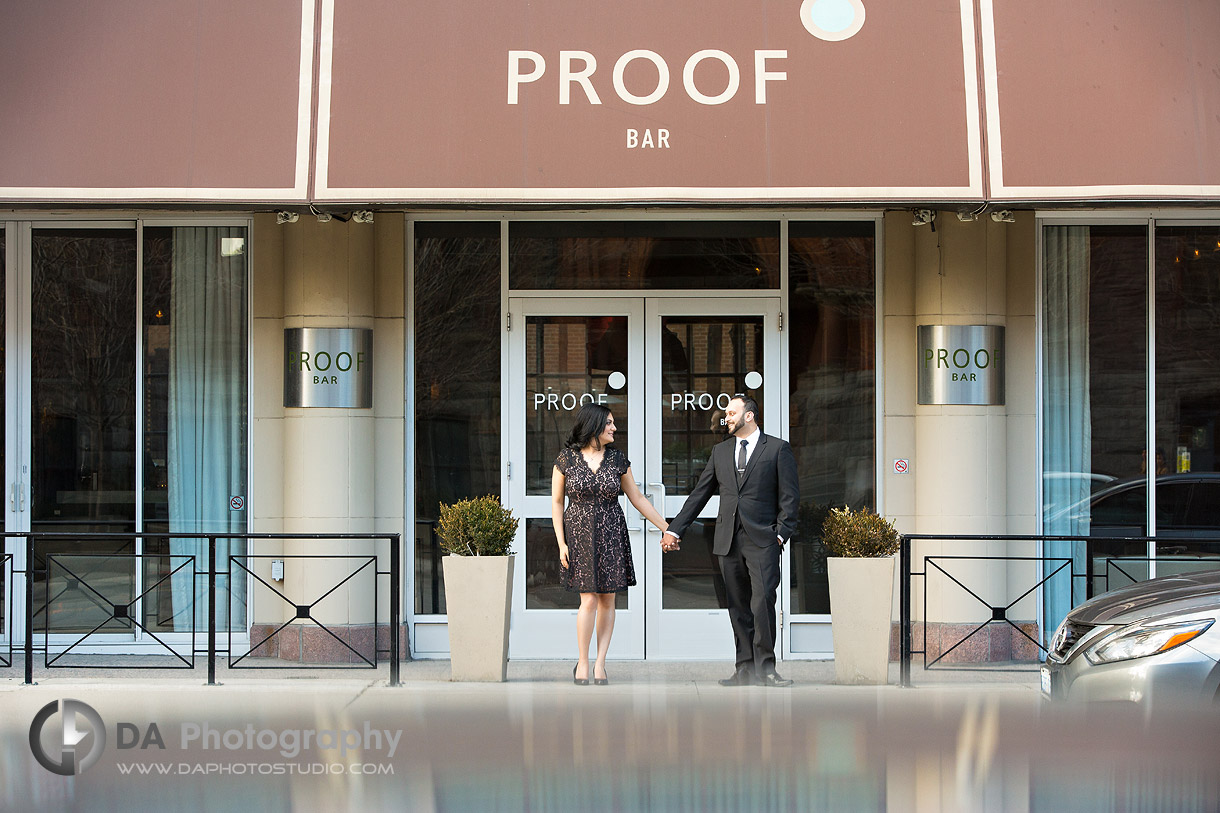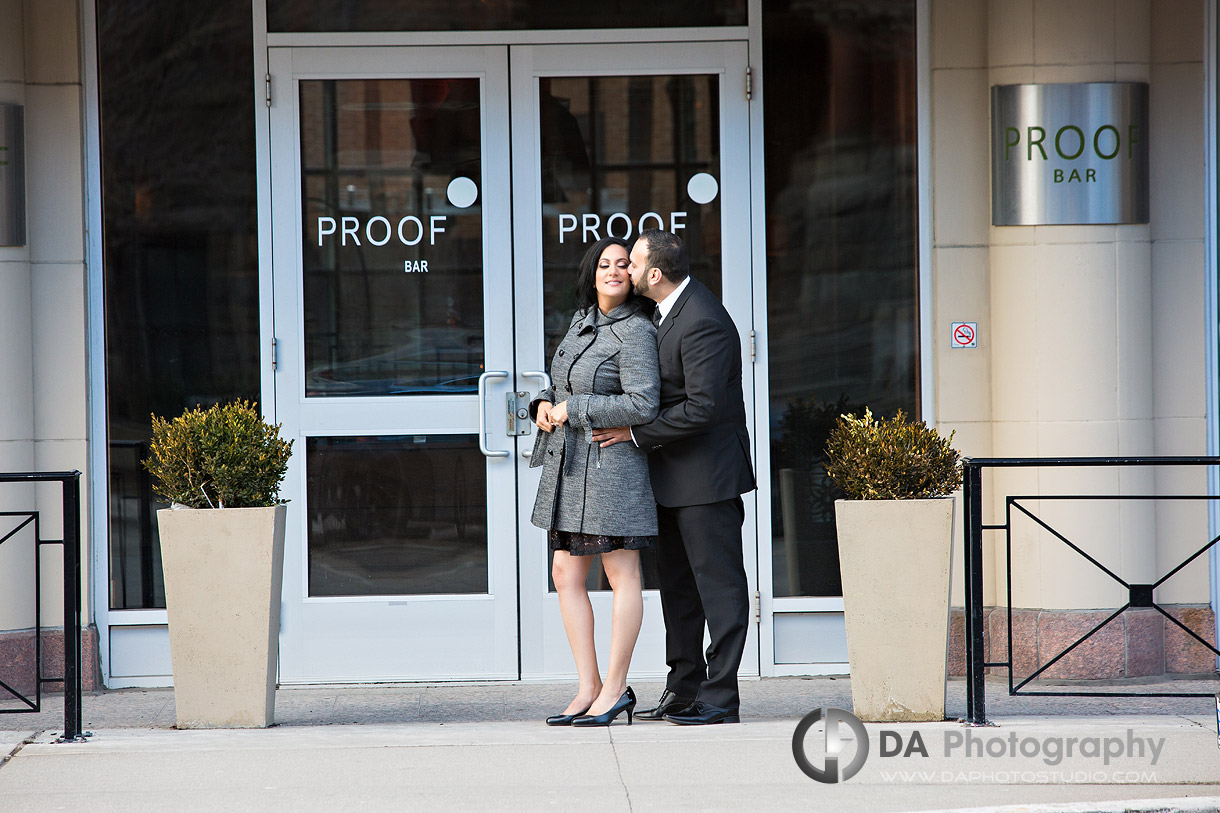 This Proof bar engagement location had an extra special meaning for this couple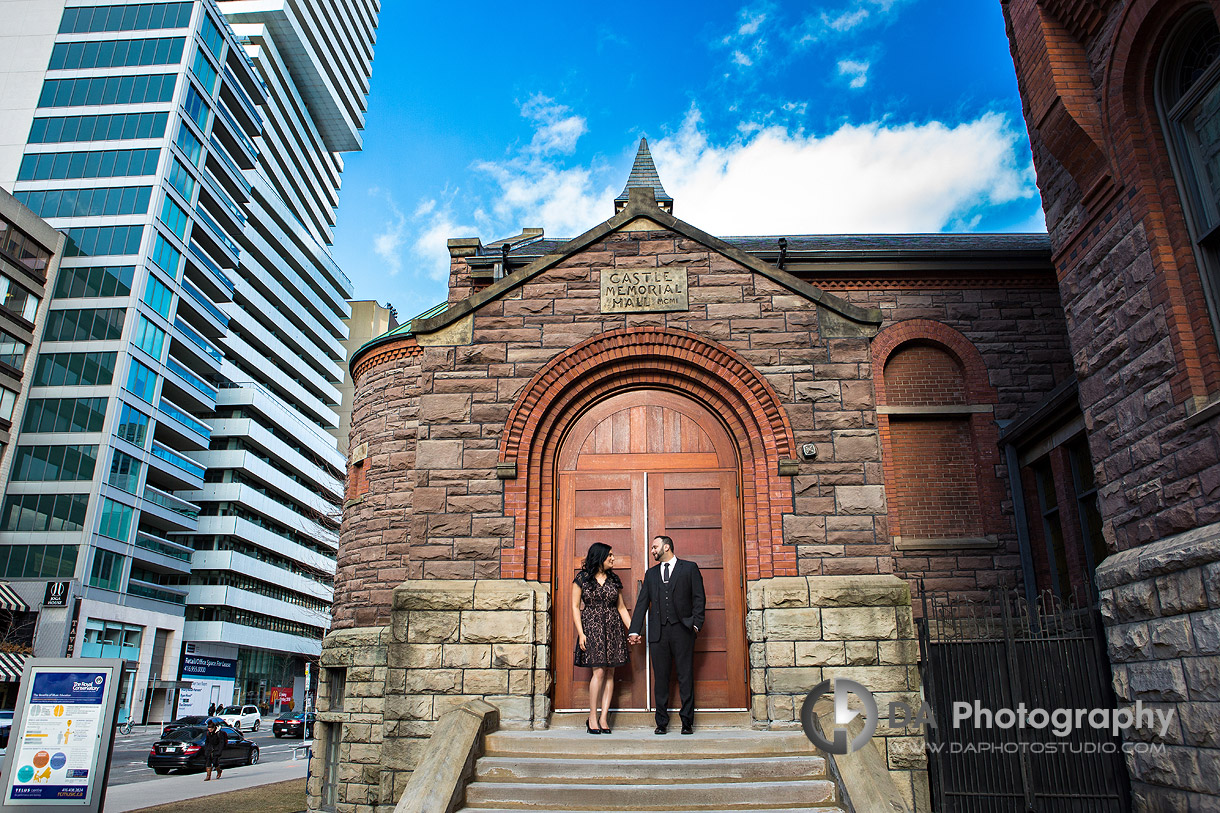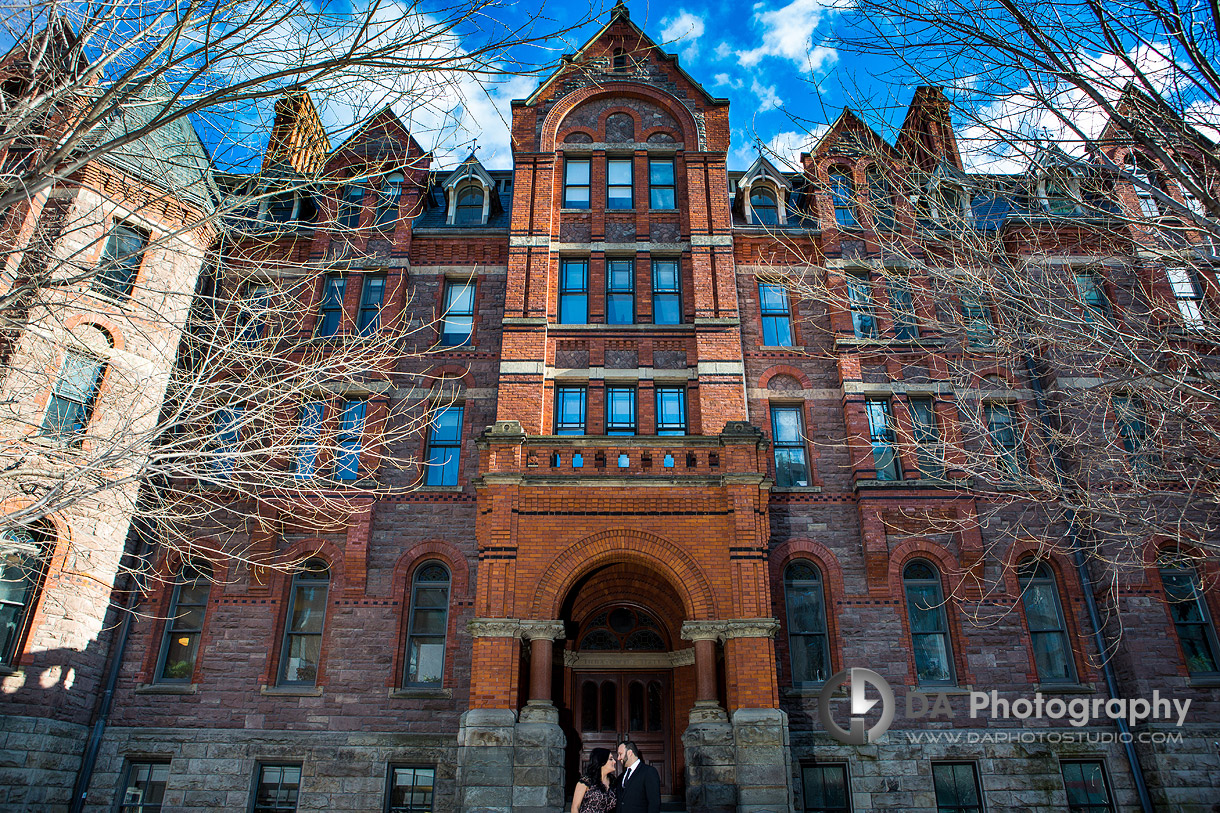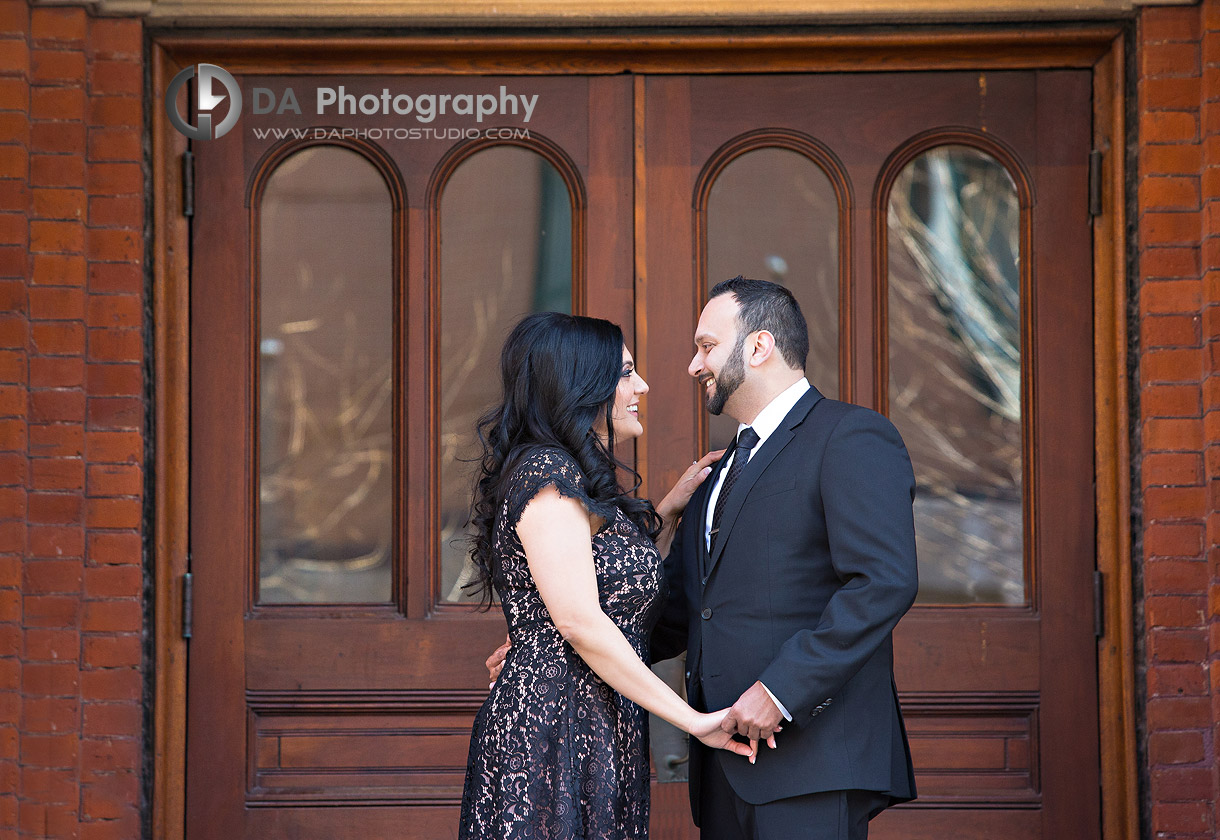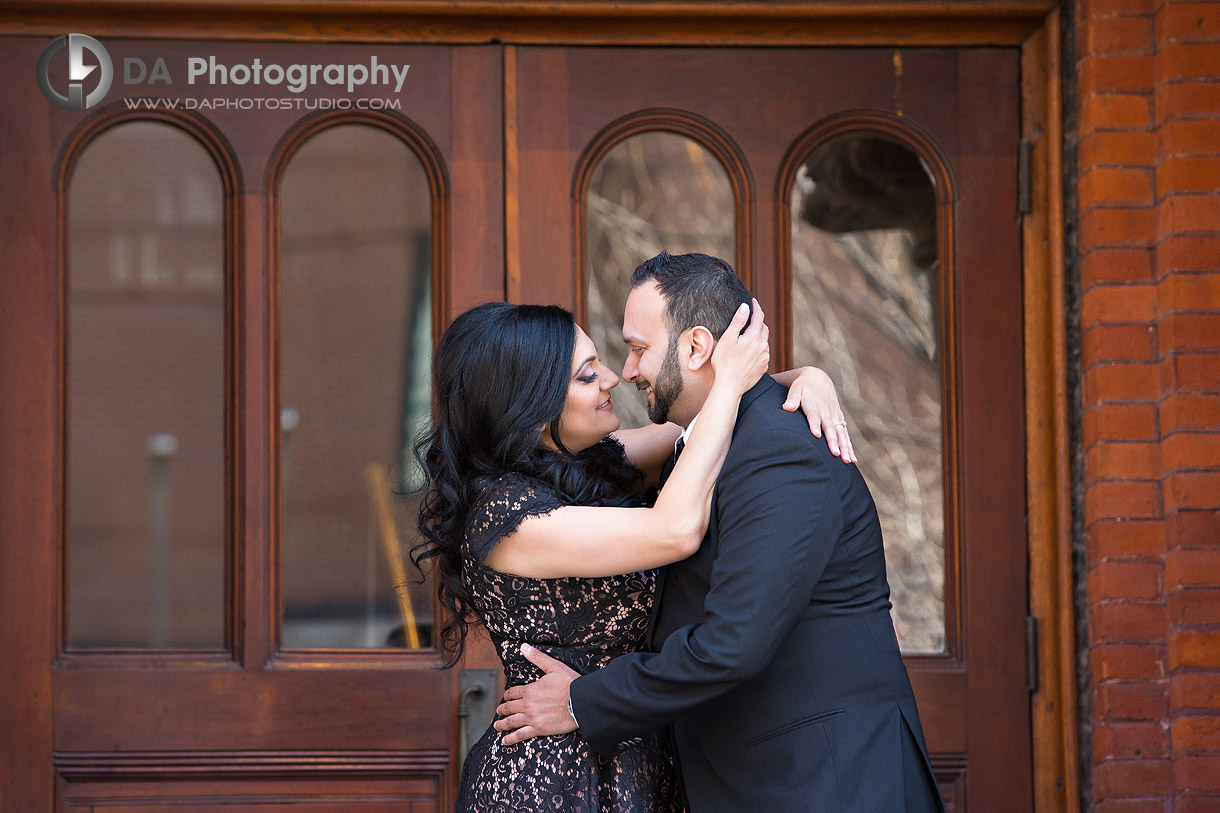 As you can see, as the time wore on, they both visibly let down their guard and even got confident enough to look straight into the camera lens. That was a huge achievement from where we started at and the results were incredible. The natural light allowed me to emphasis Vish's eyes whilst I focused on Mamta's features and confident, content look.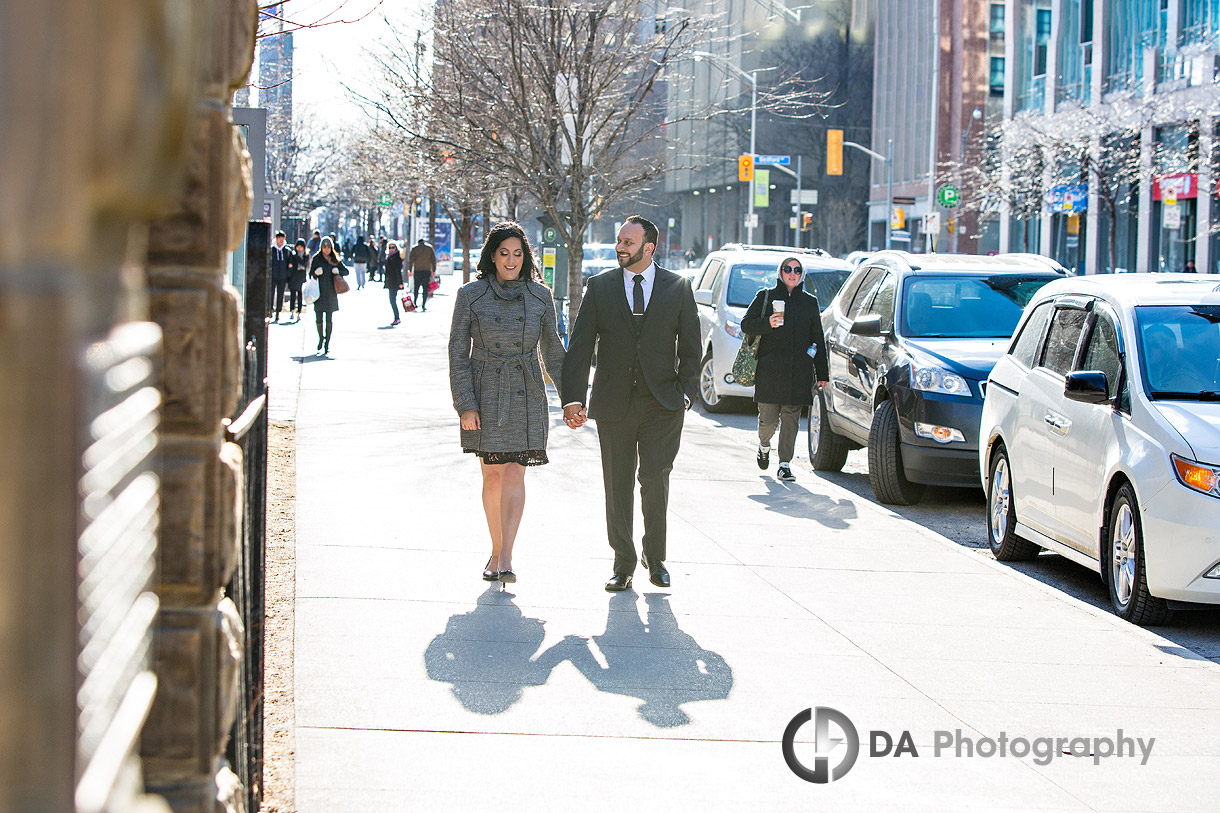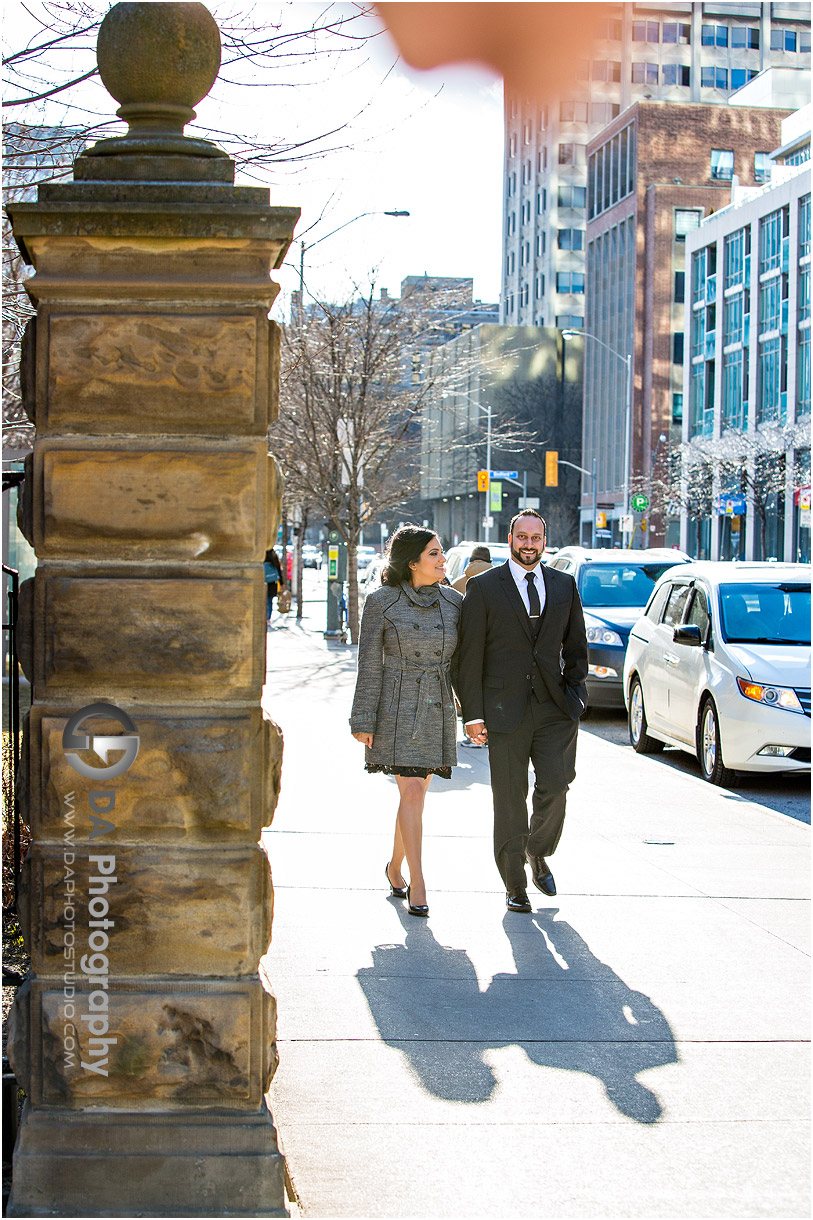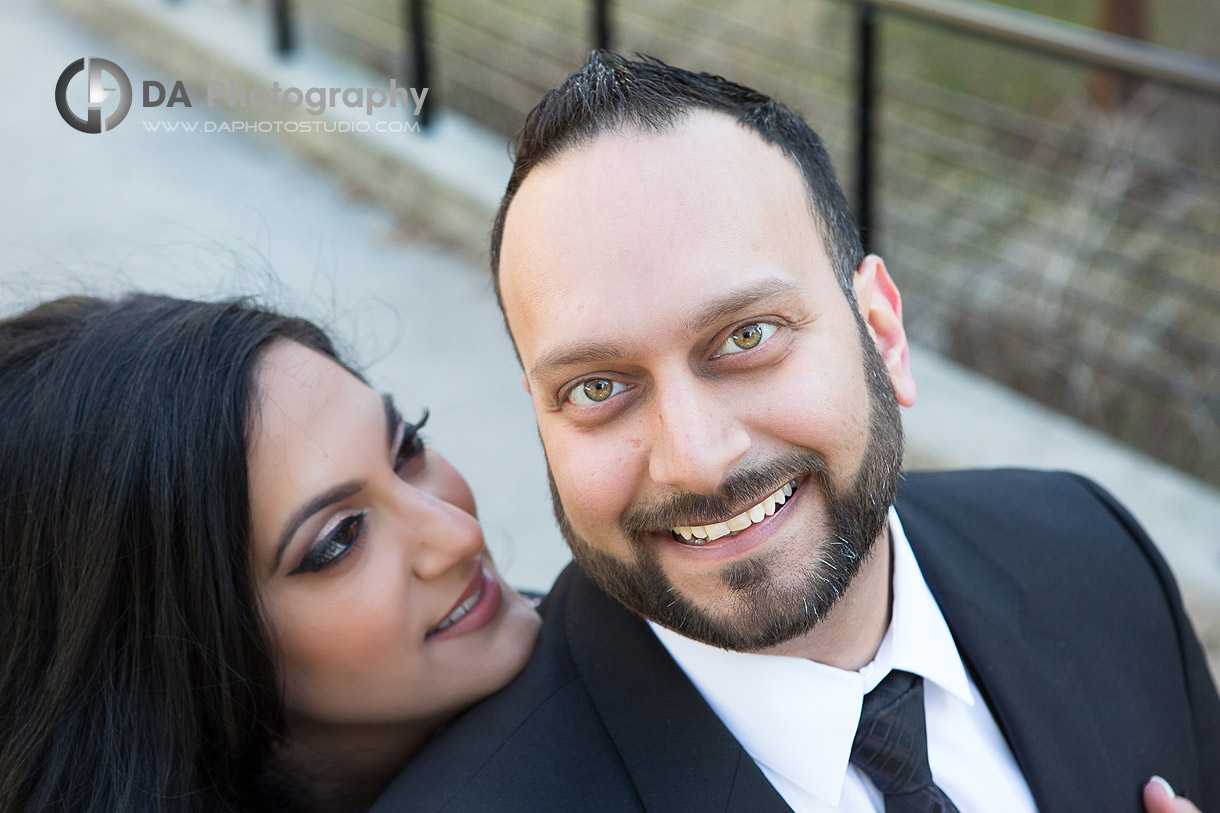 Fast forward to a year later, after having photographed their wedding which consisted of multiple lavish events, and they both still consider this their favourite photoshoot. They fondly told me how they loved being able to focus on each other and just be themselves and how they had felt confident and secure in being photographed by the end of the session.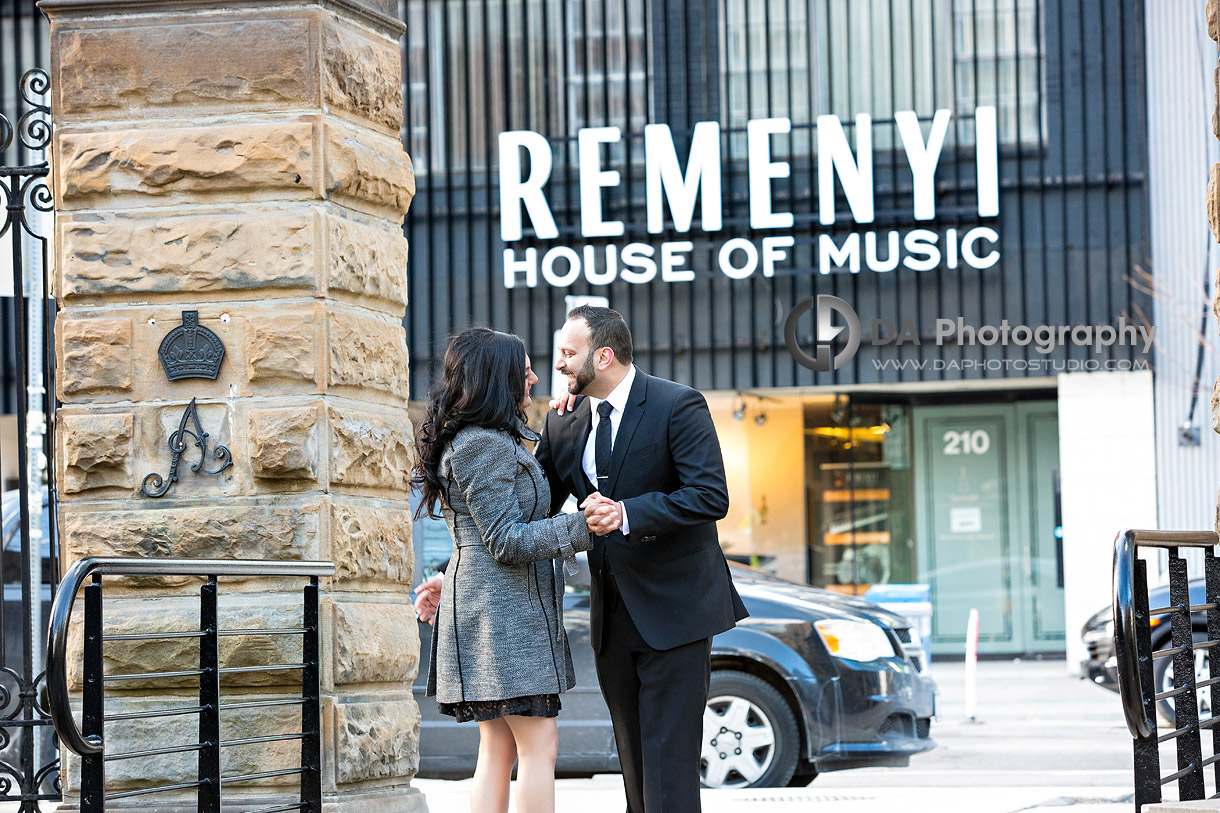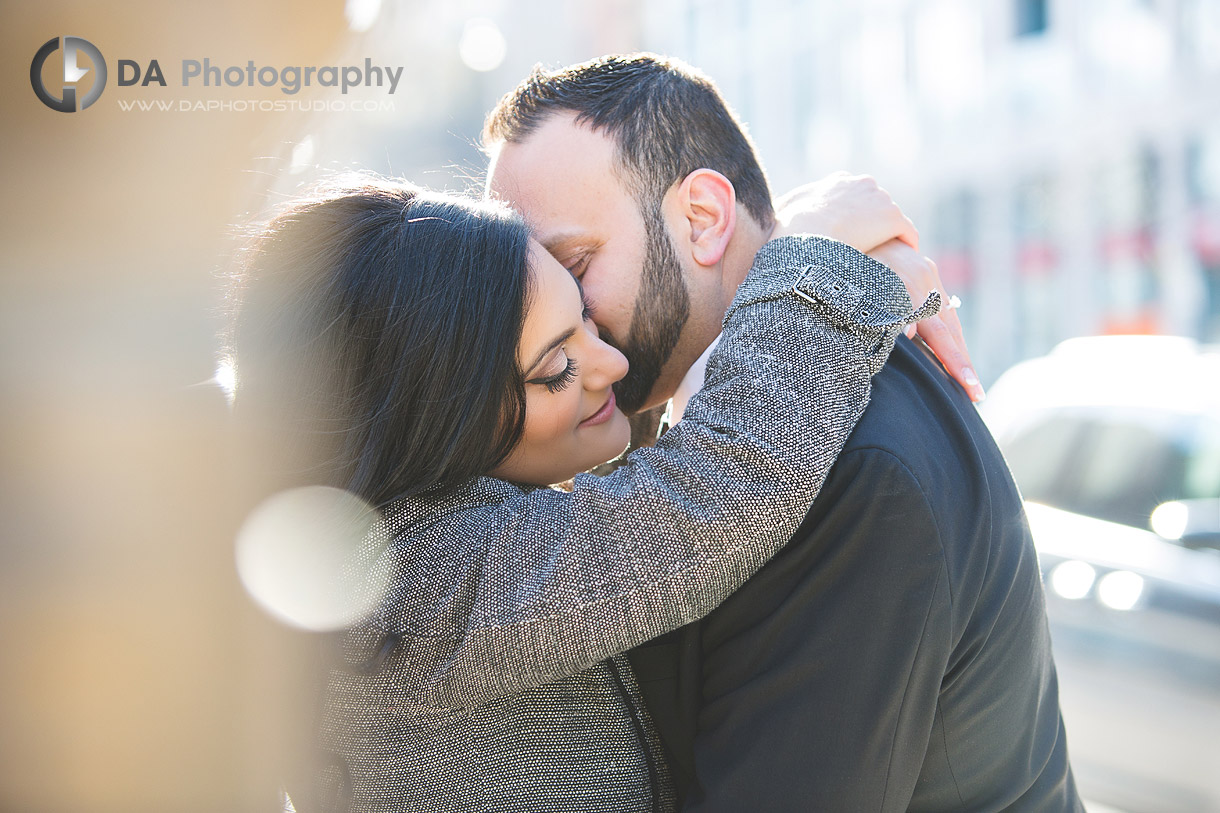 I look forward to next being able to shoot Mamta's sister's upcoming wedding; it looks like things came full circle.
Lighting Assistant: Danielle Cargill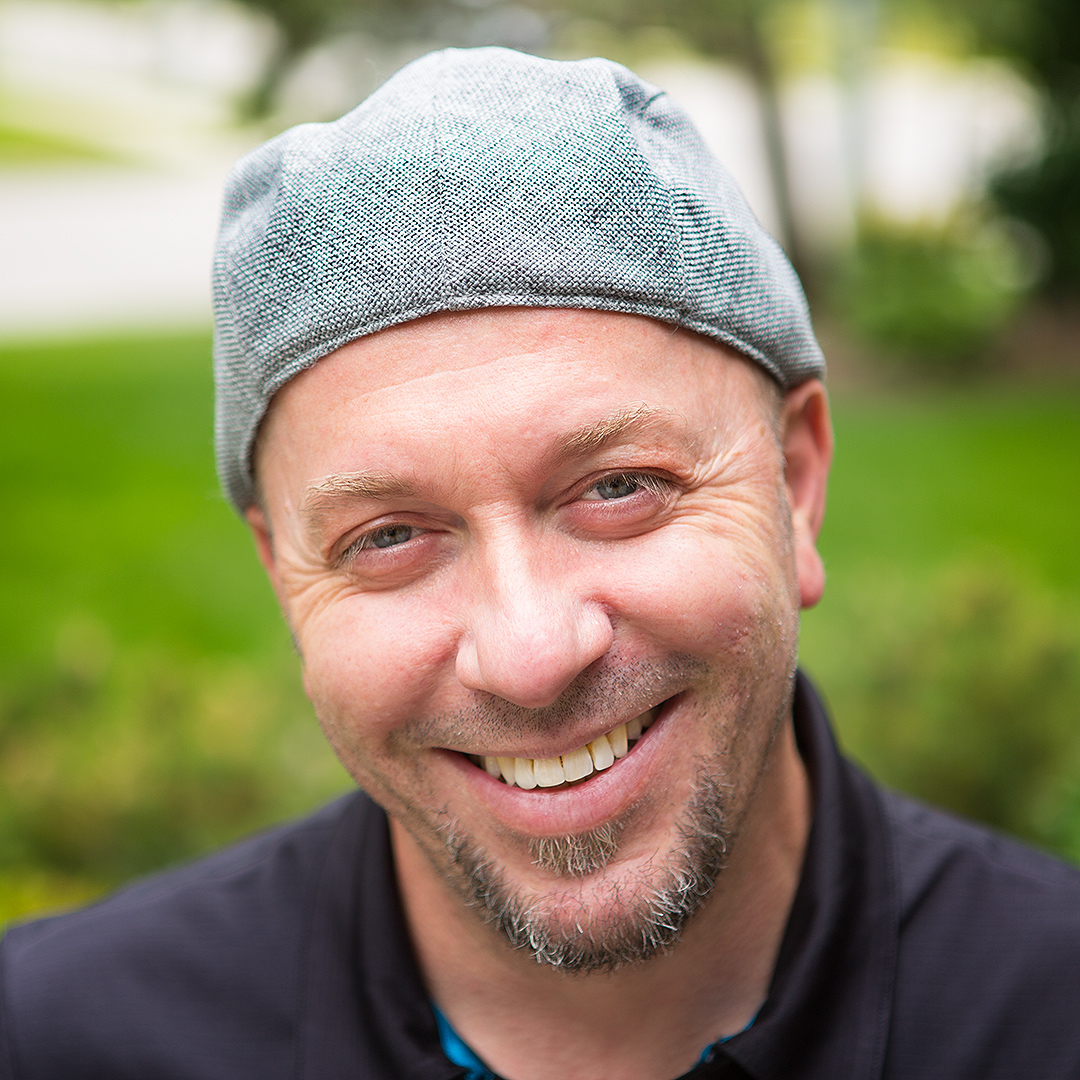 My passion and biggest asset is taking the time to make every client comfortable and relaxed before I even pick up the camera. The result? Photos of you that actually look like you at your best! I can prove to you how much you can enjoy having your picture taken. Lifestyle photography is about the experience that happens to be served up along side of some great photos.
Specialties:
Family Photography for families that like to move around and enjoy their photo time, Wedding Photography for couples looking for a mixture of photojournalistic, contemporary and traditional images and Professional Corporate headshots that are far from cheesy and stiff.