Devika and her husband have been blessed with a beautiful and photogenic family that is also loving and kind. Since we had met and worked together before, there was no need to break the ice. We went straight to work, capturing images of the whole family – including their newborn baby girl!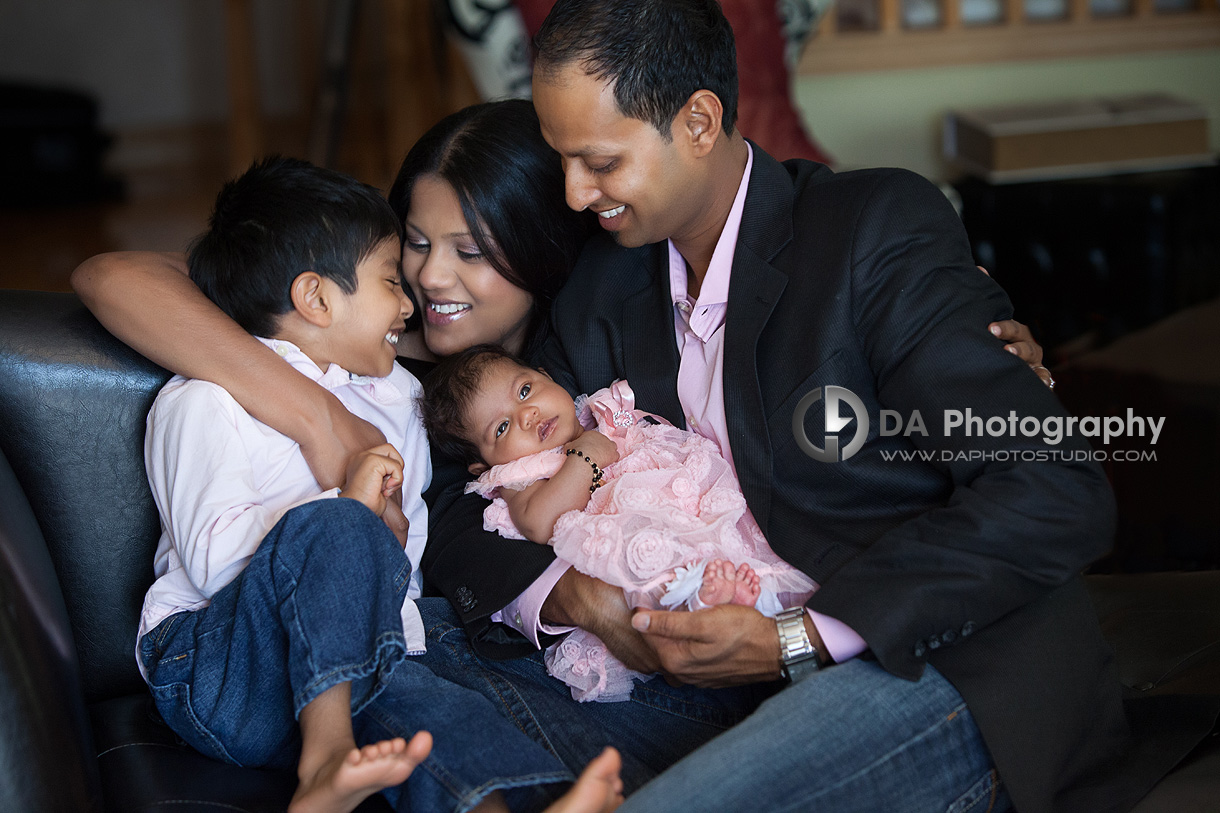 You Get What You Pay For
A while back I worked with Devika and her family when there were three, not four. They liked my photos and enjoyed our experience together. However, when it was time to update their family photos the next time, they tried a different photographer in hopes of saving money. While they may have paid less, Devika said she wasn't thrilled with the photos and she preferred the quality of my work so much more. Once their daughter was born, they knew they wanted the same quality photos I provided them before. So, Devika and her husband booked an appointment and saved their money. Devika told me that she'd rather save her money if she has to and work with me just to get the quality she's looking for.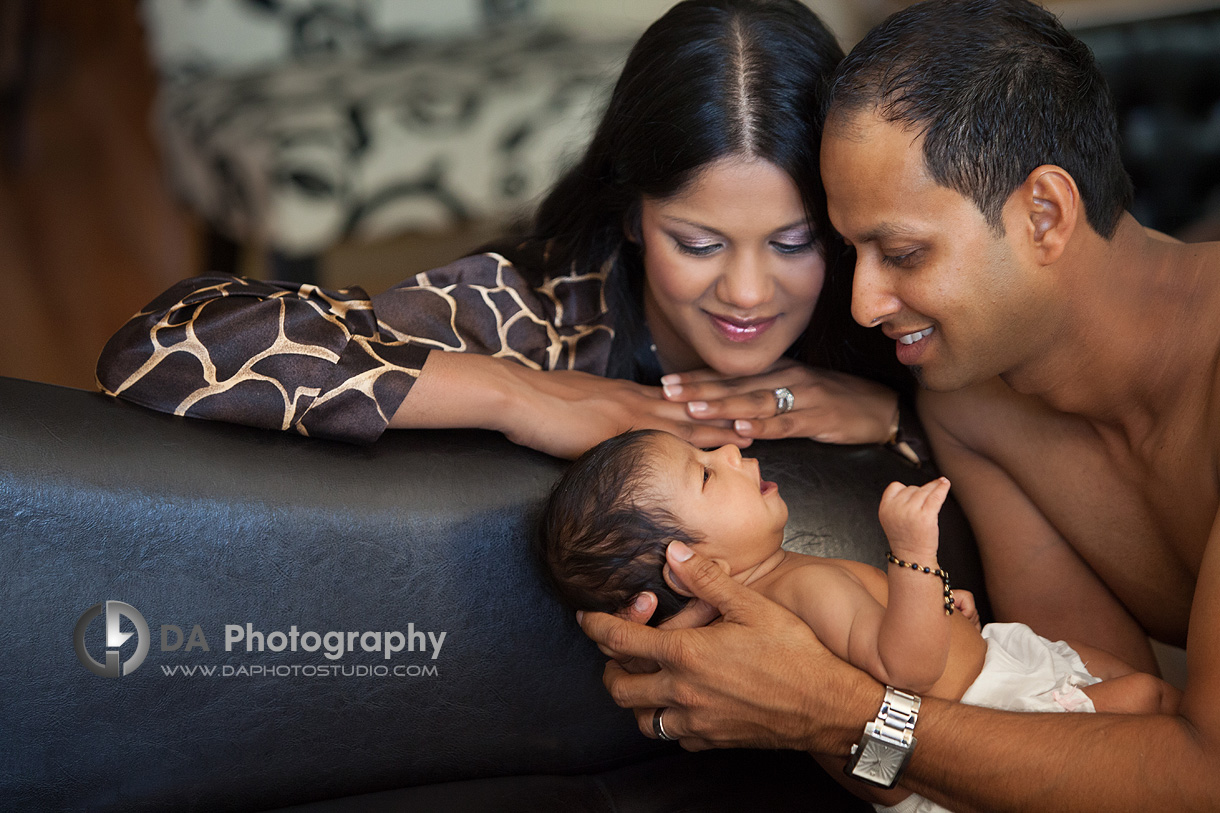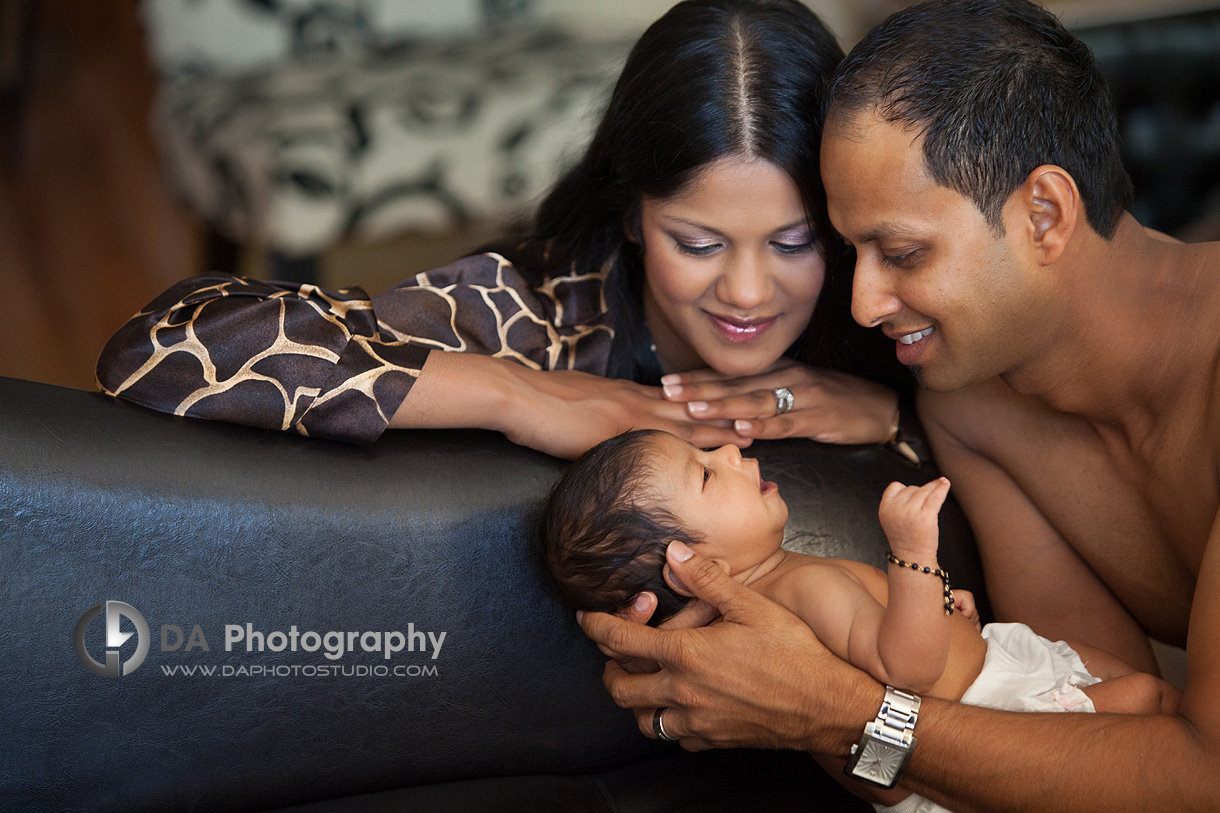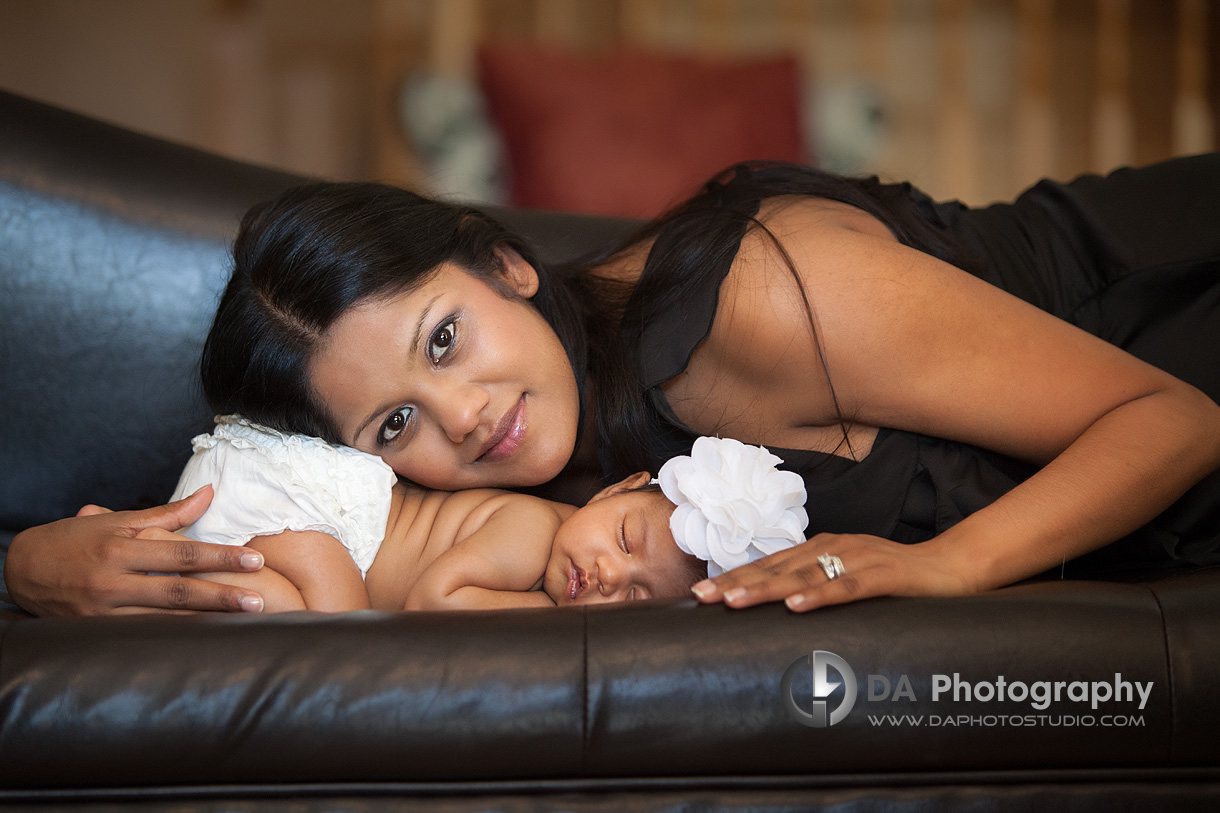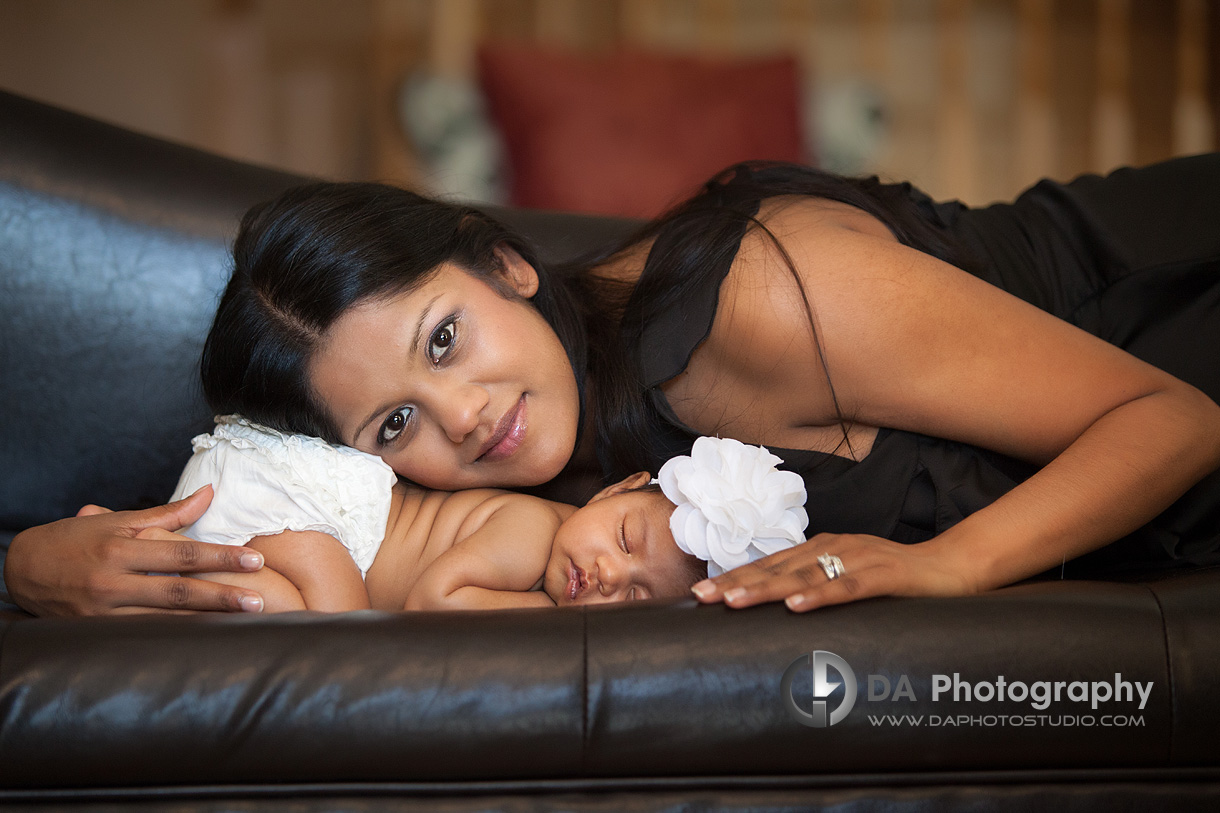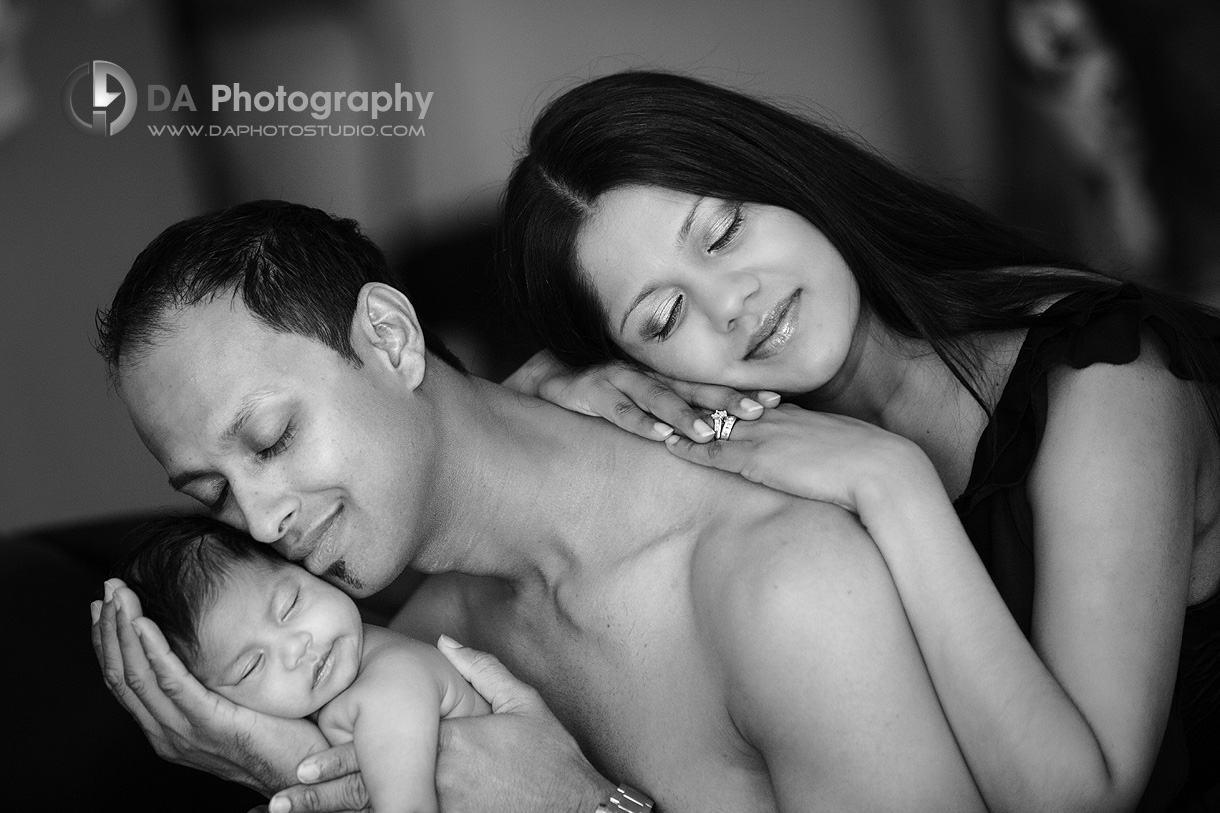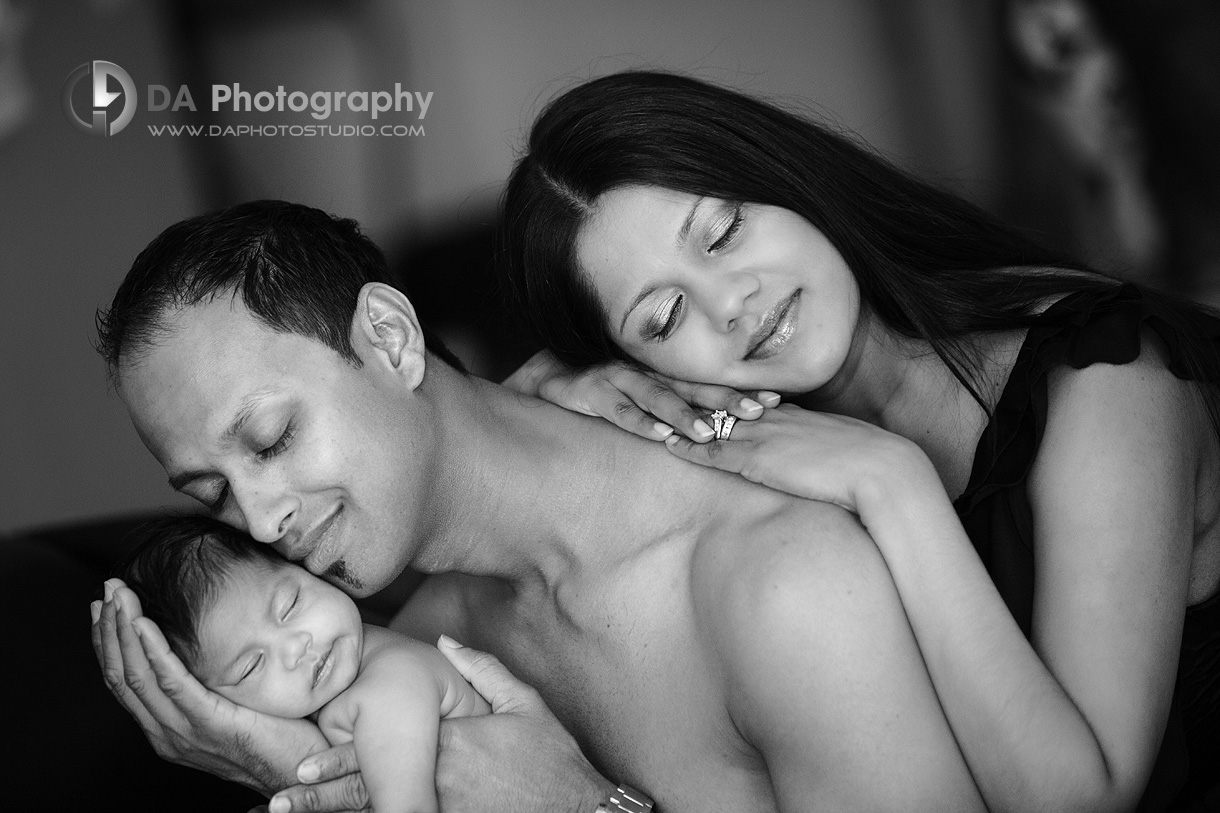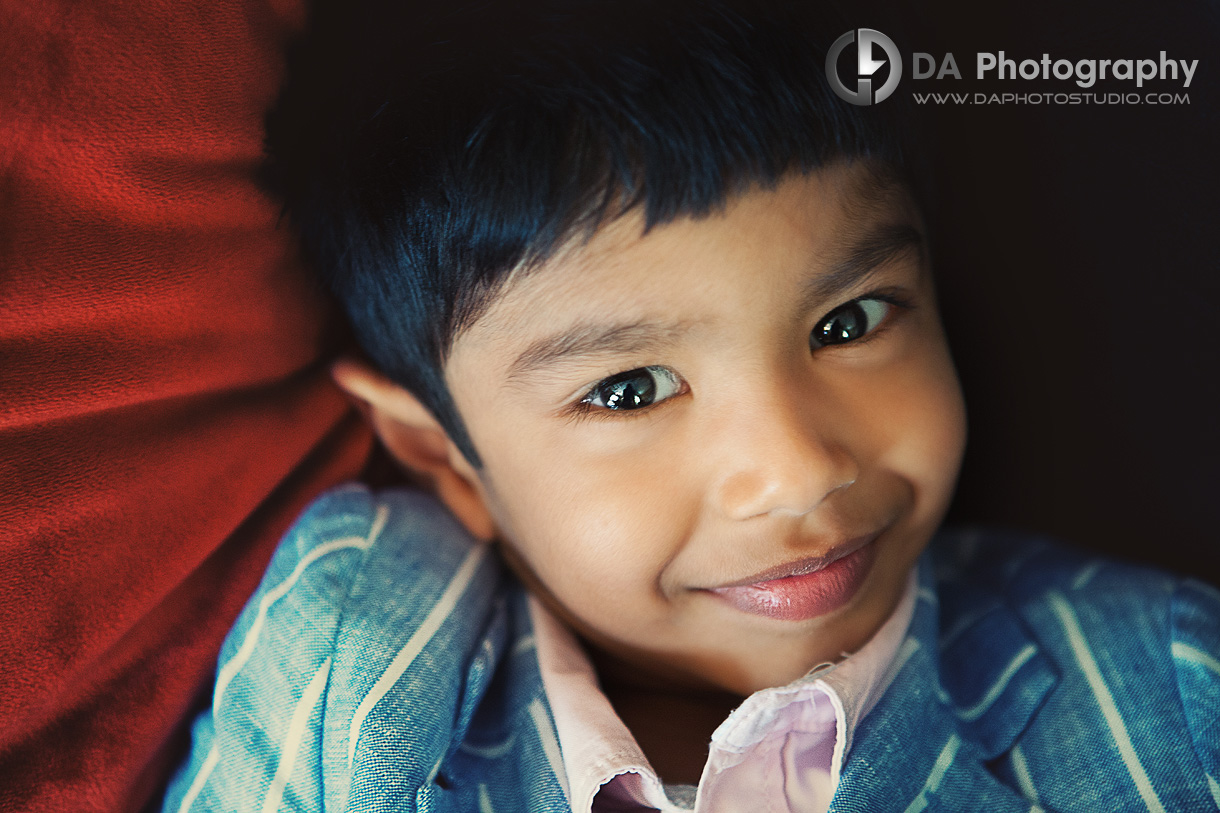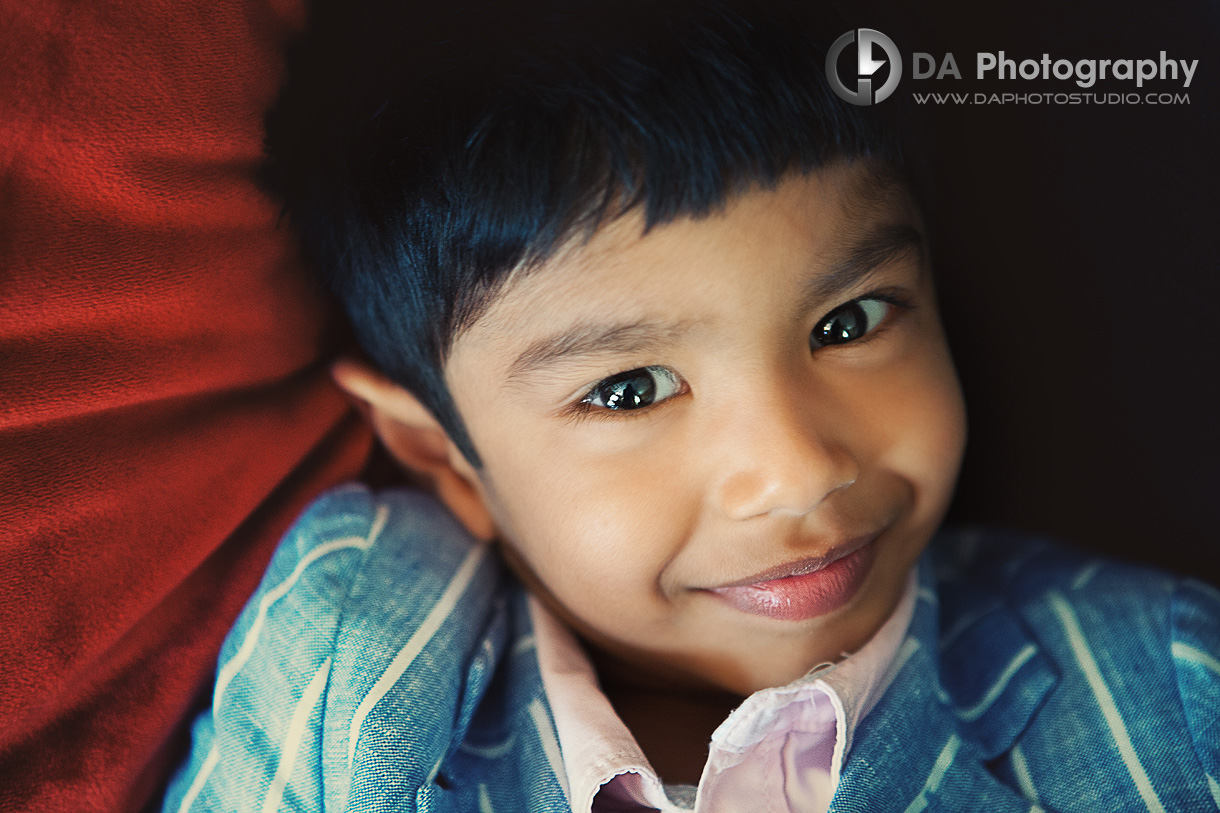 Welcome Isabella!
Baby Isabella is the newest addition to Devika's family. Her mom Devika had some great plans for her special, welcoming photo shoot. The angel's wings, fluffy blankets and baby accessories like the adorable foot flowers, were fun to shoot with. It was a first for me and not usually within my comfort zone, but I went with it and I like the result. It represents the preciousness of this baby girl.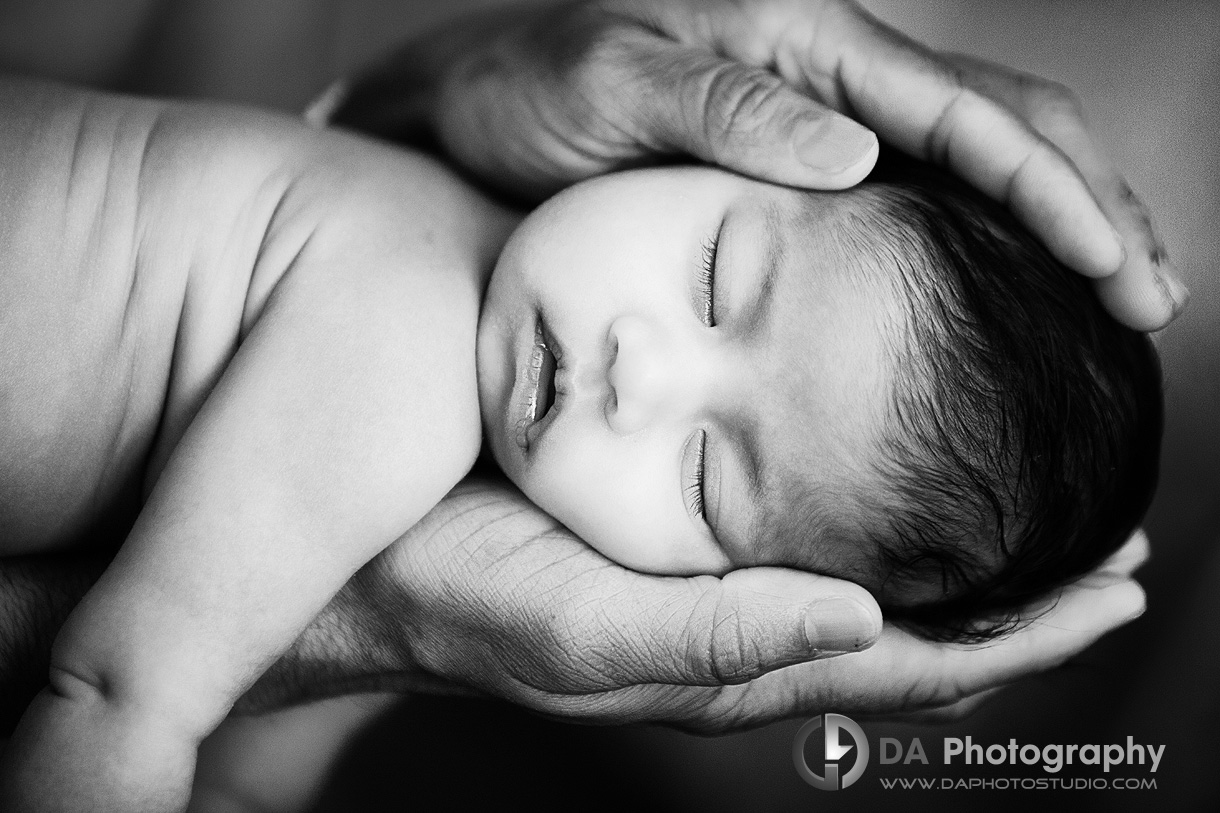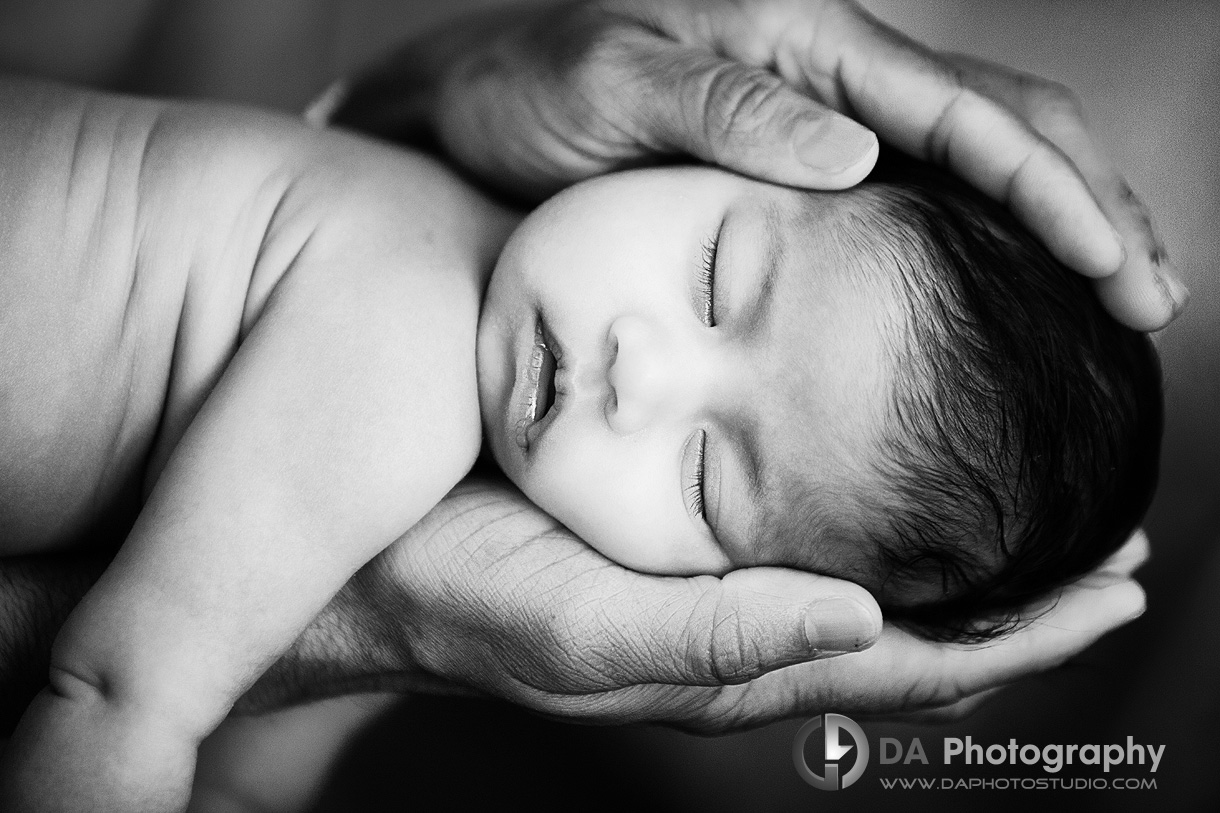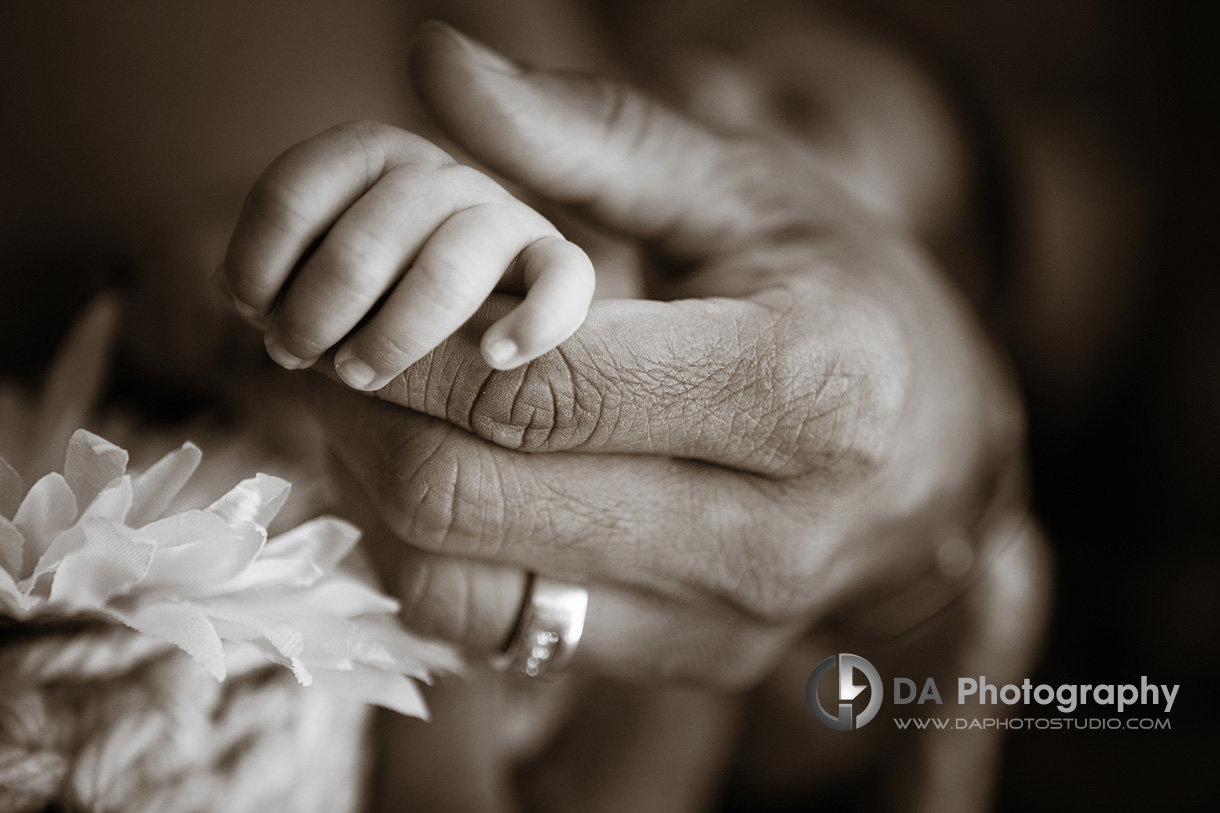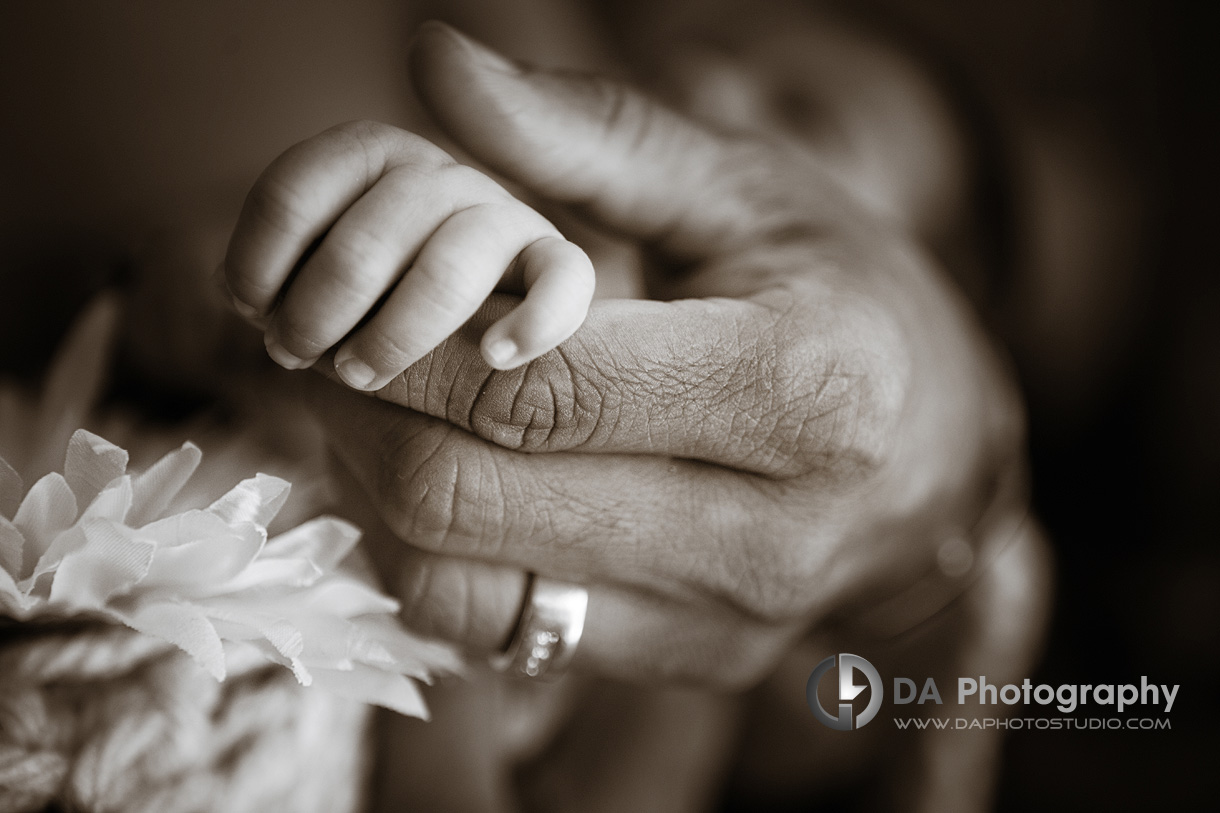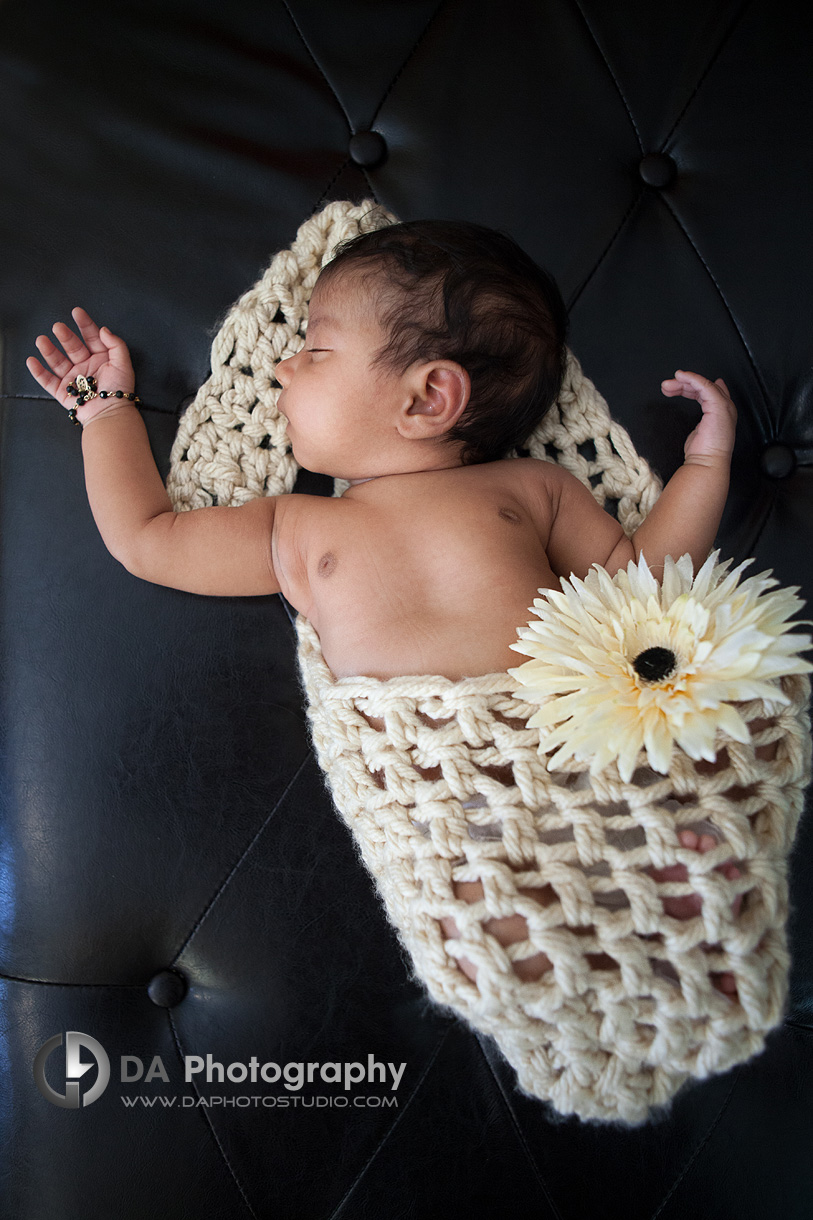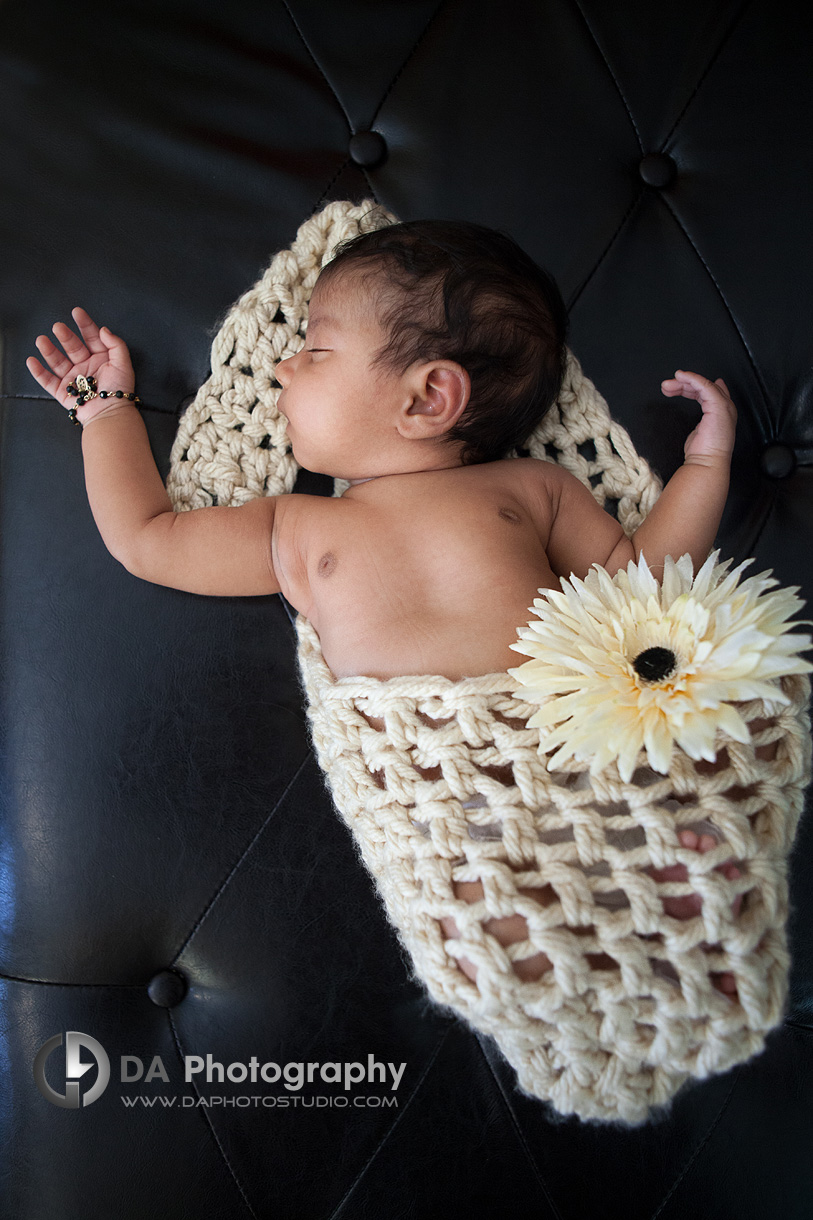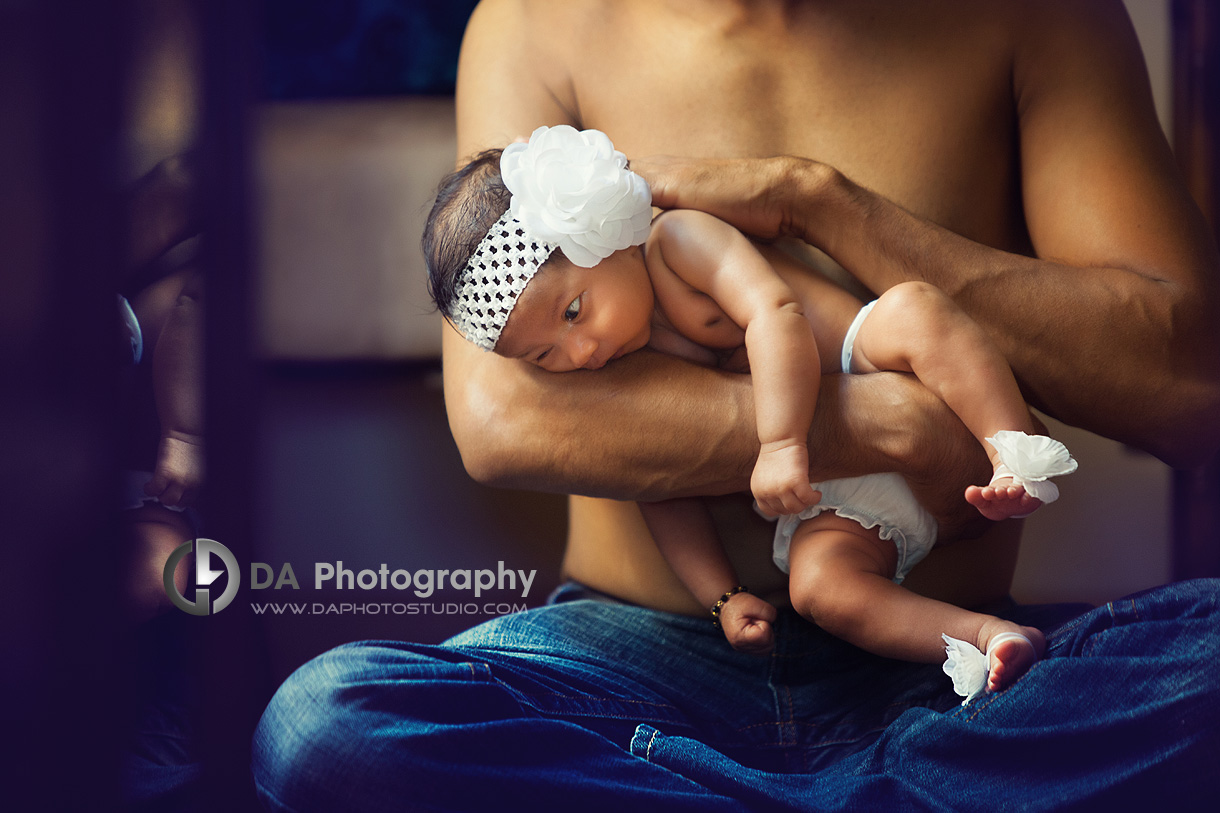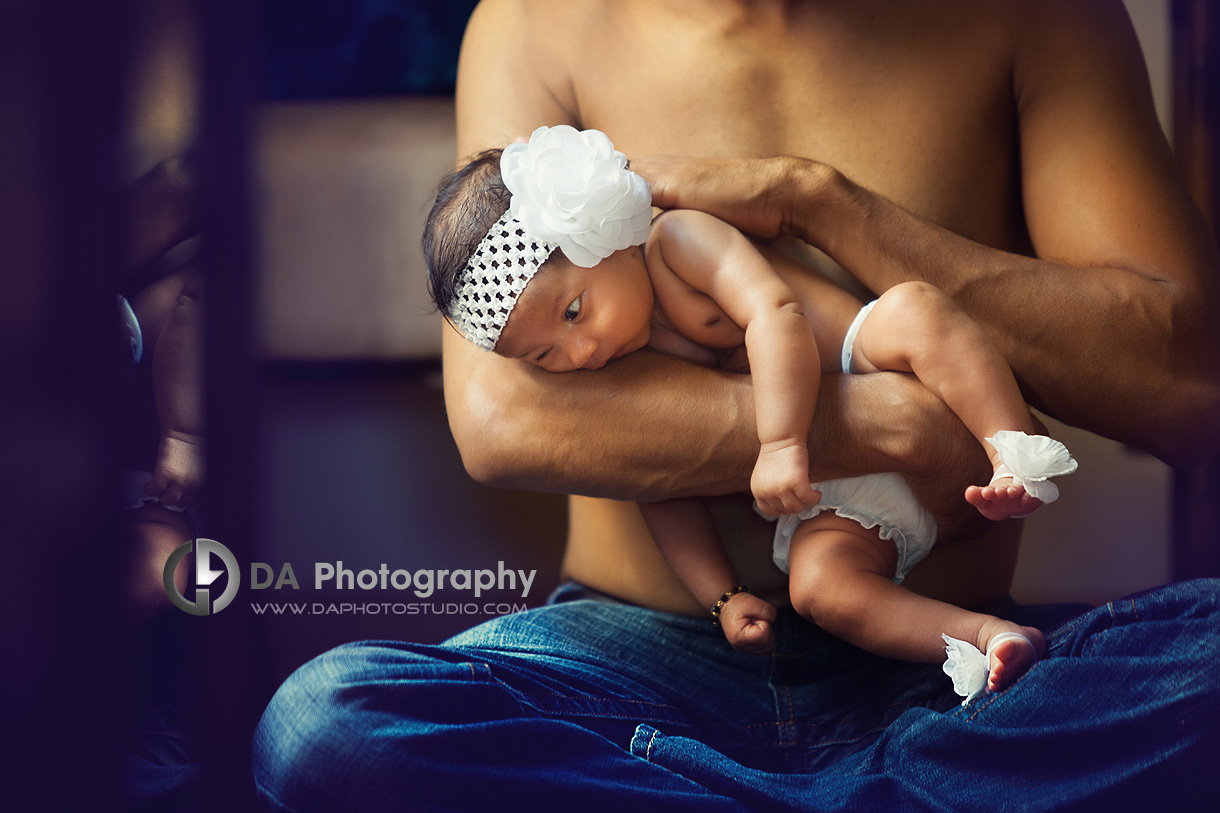 Brother and Sister Love
Usually I share a favourite photo of the day (if I have time!) after a photo shoot. This photo shoot provided me with so many favourites that it was a hard to decision to make. Both Isabella and her brother were great little models and he was so caring and sweet with her that I was able to capture their young love in many images. However, I settled on one particular photo of Isabella's brother that I adore.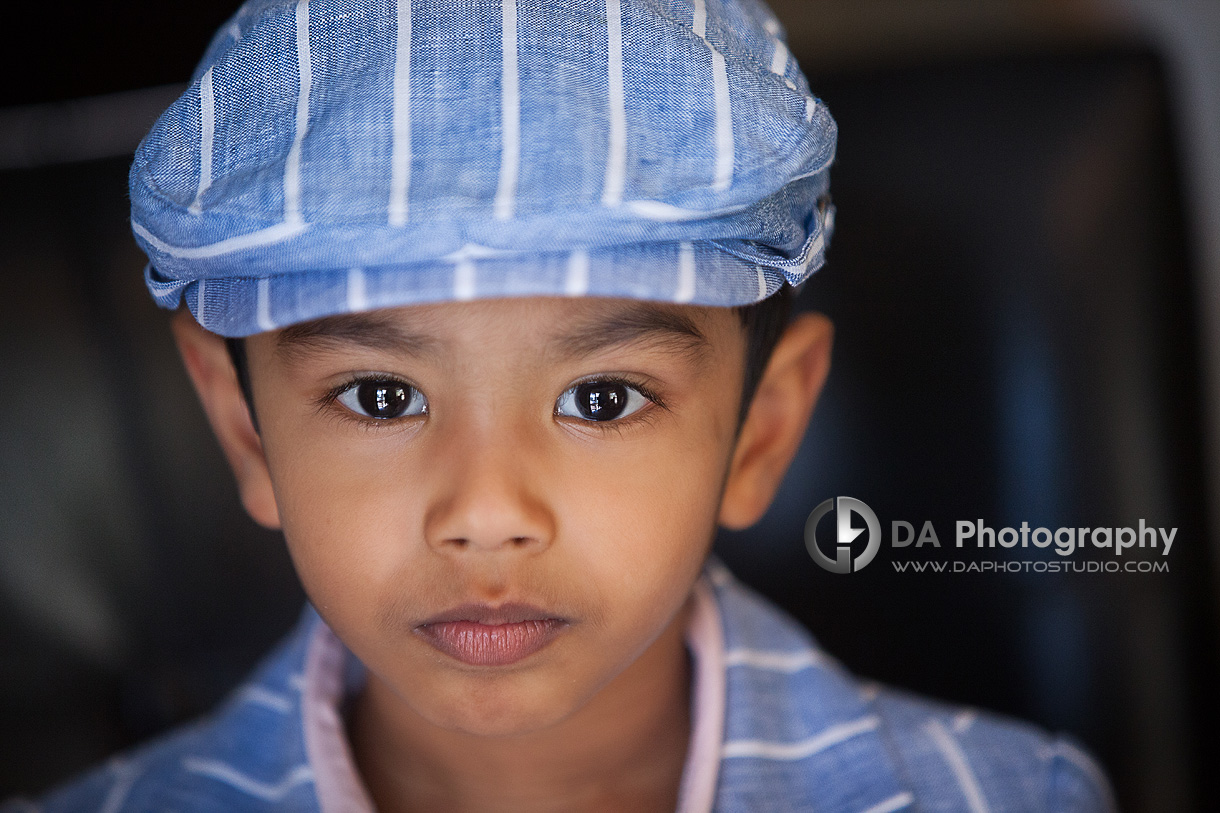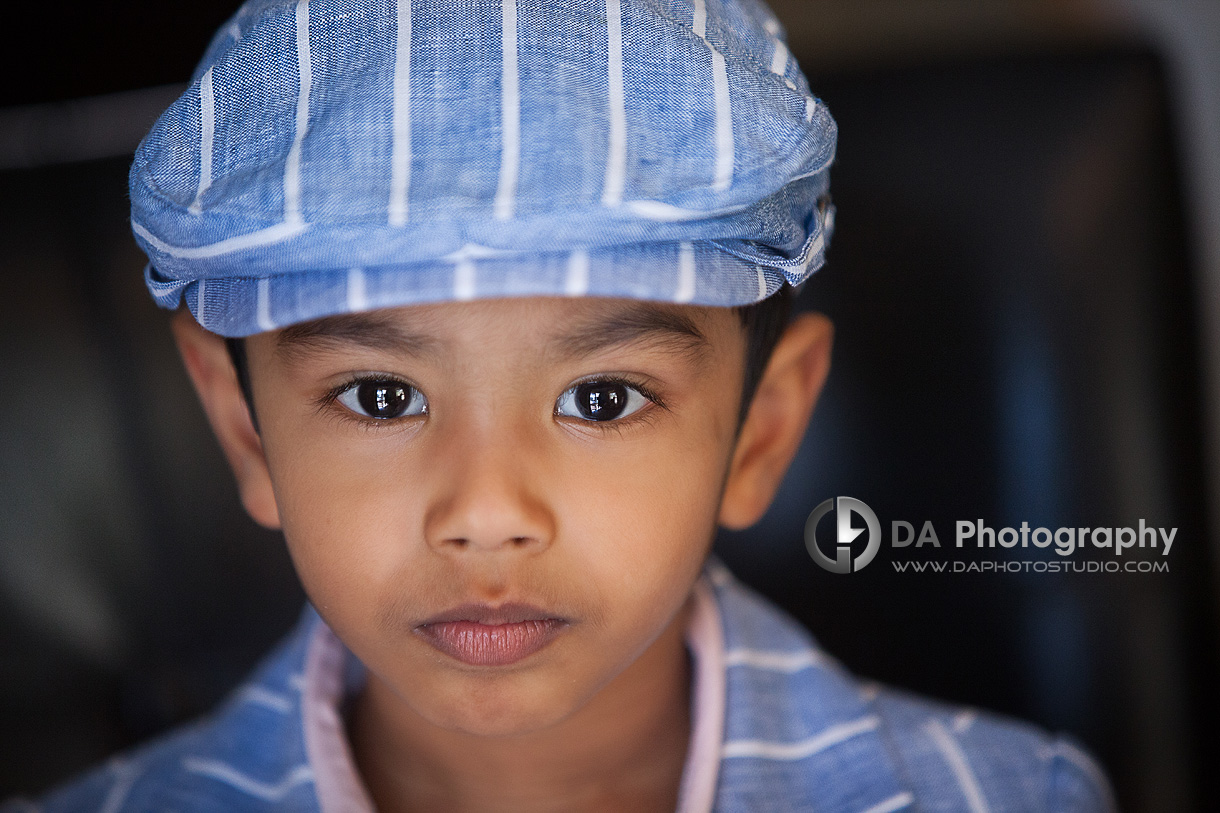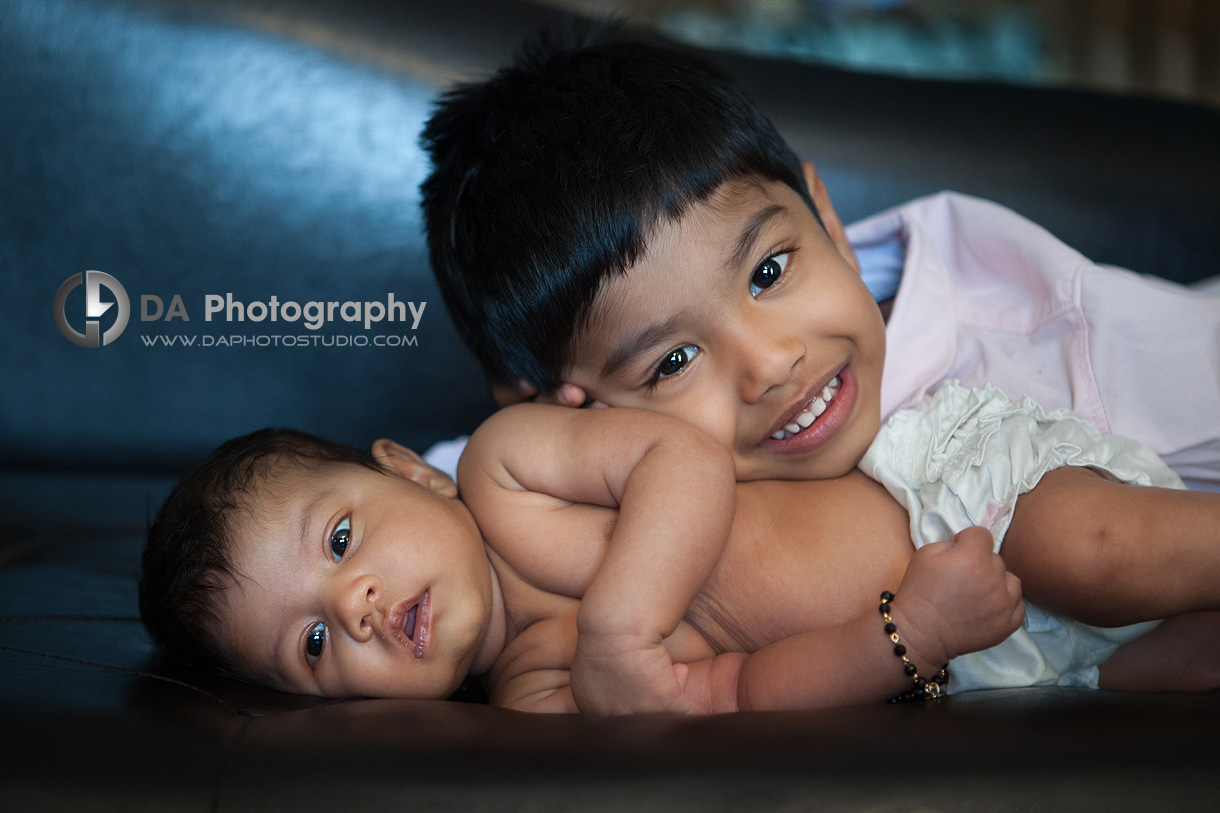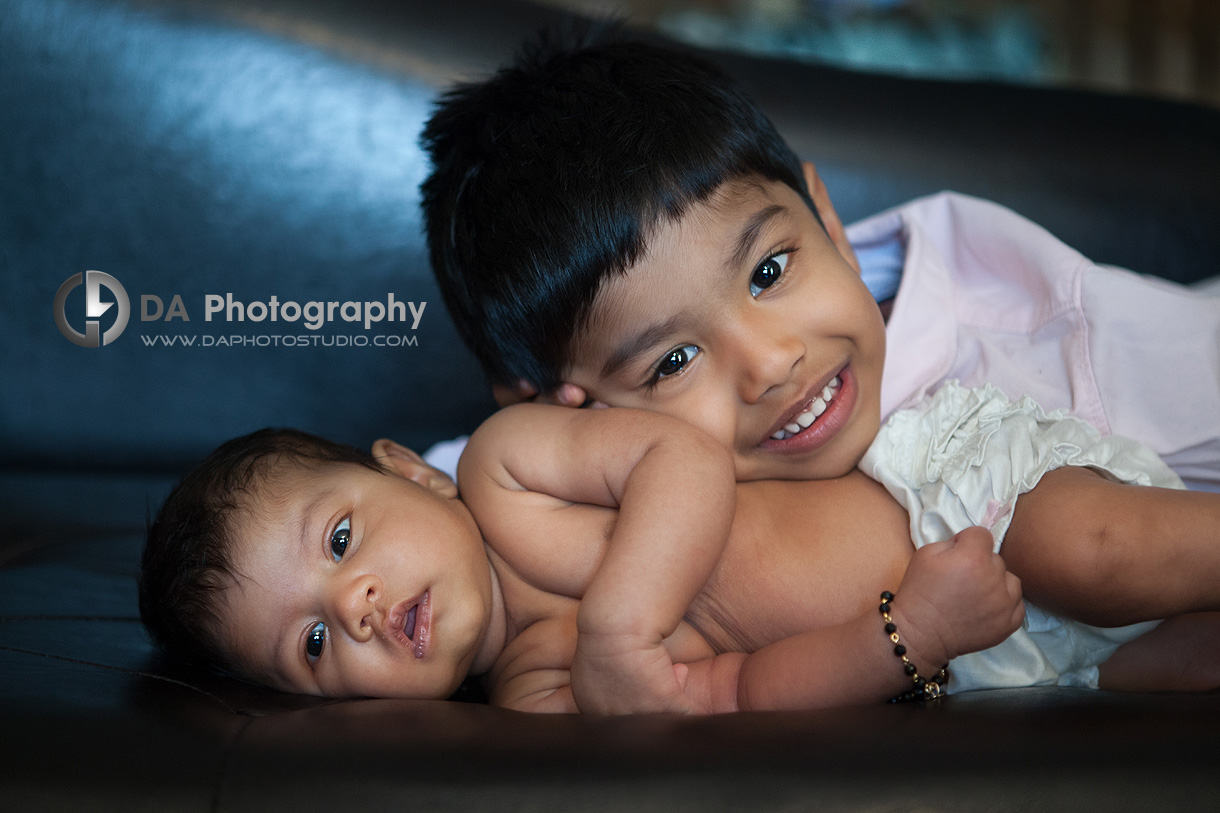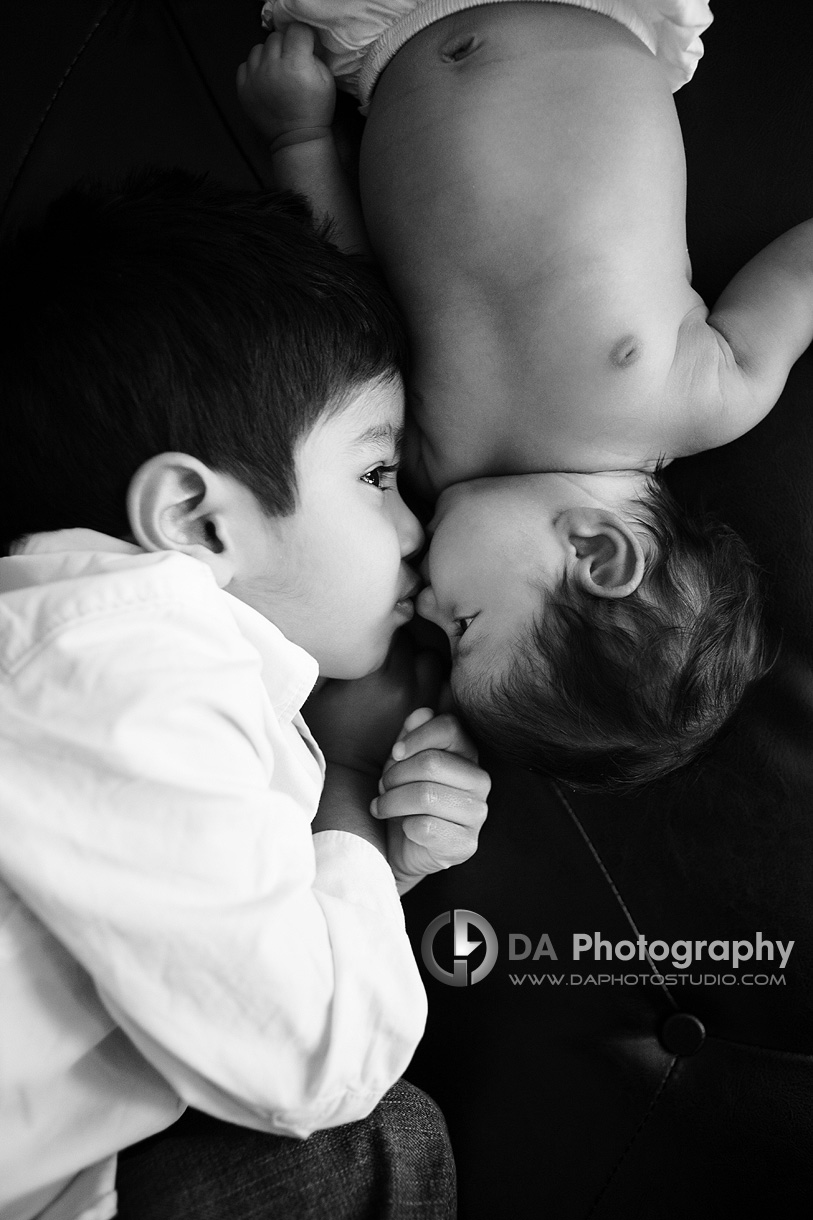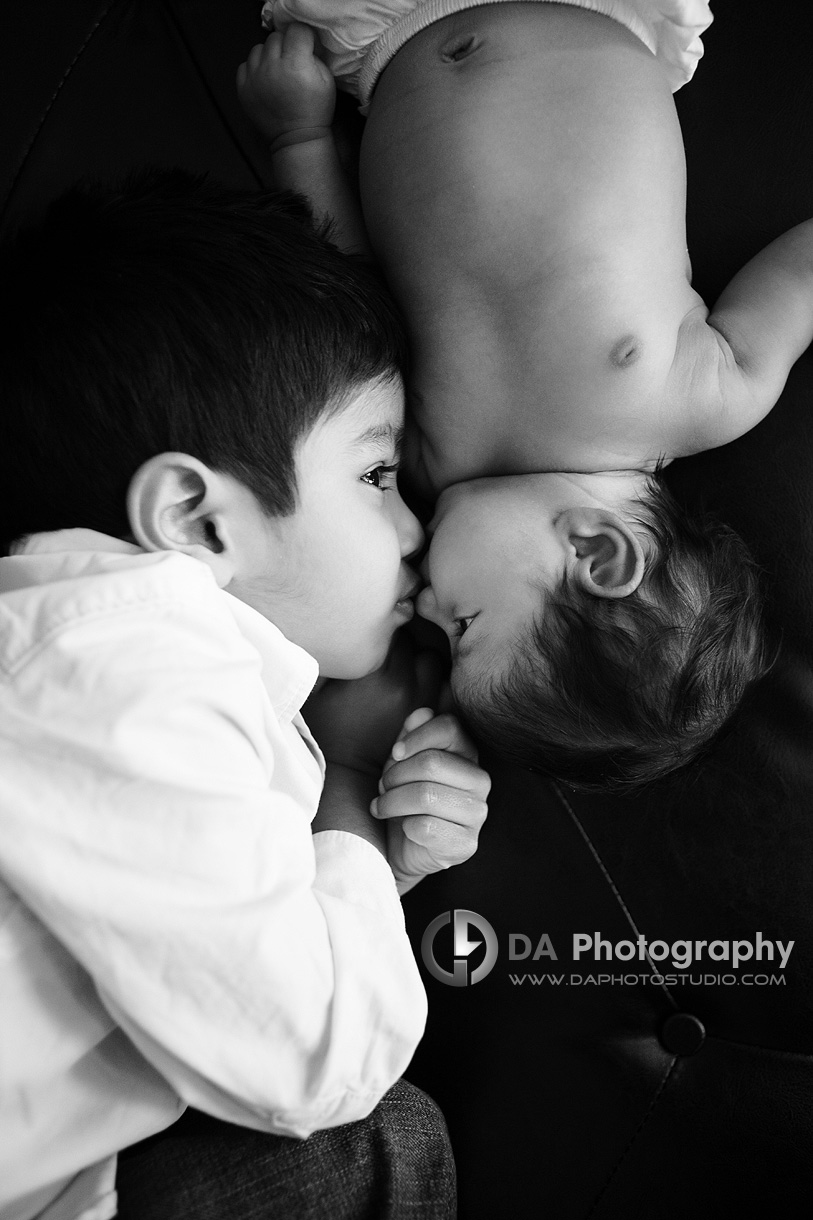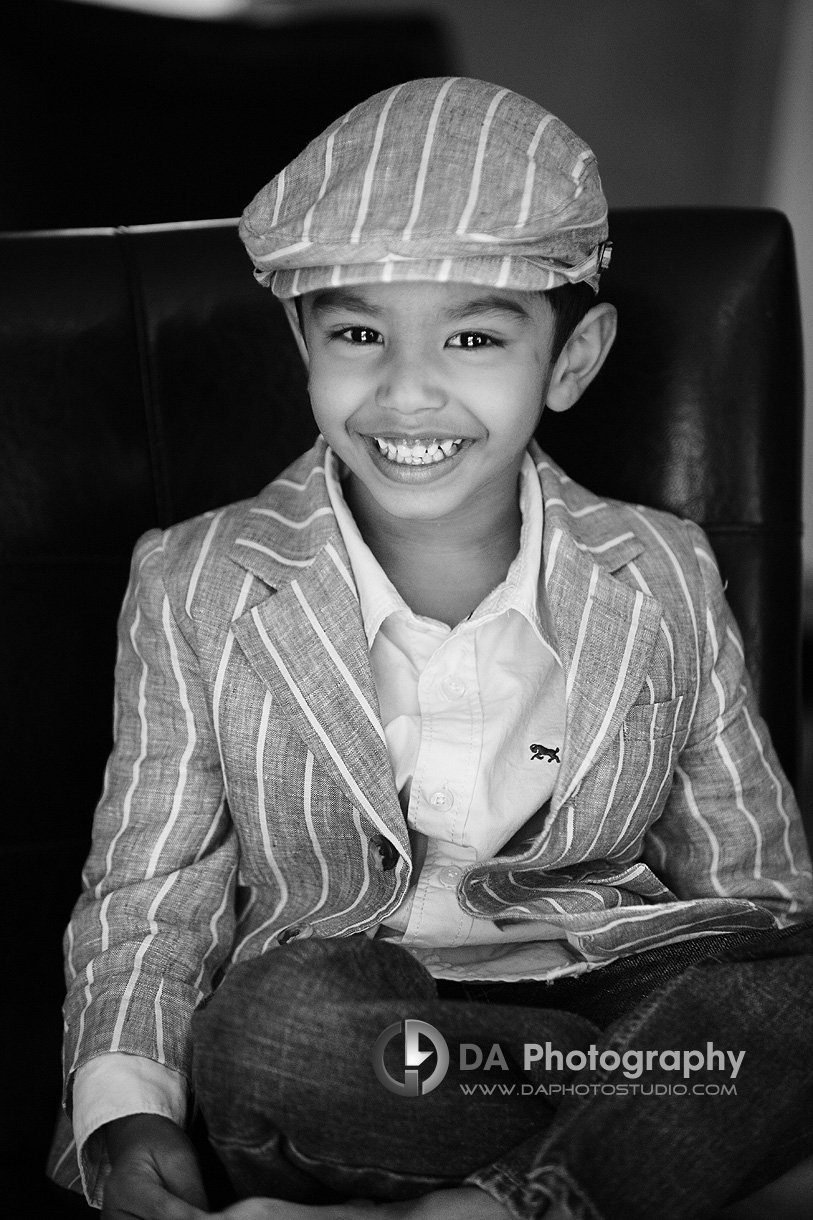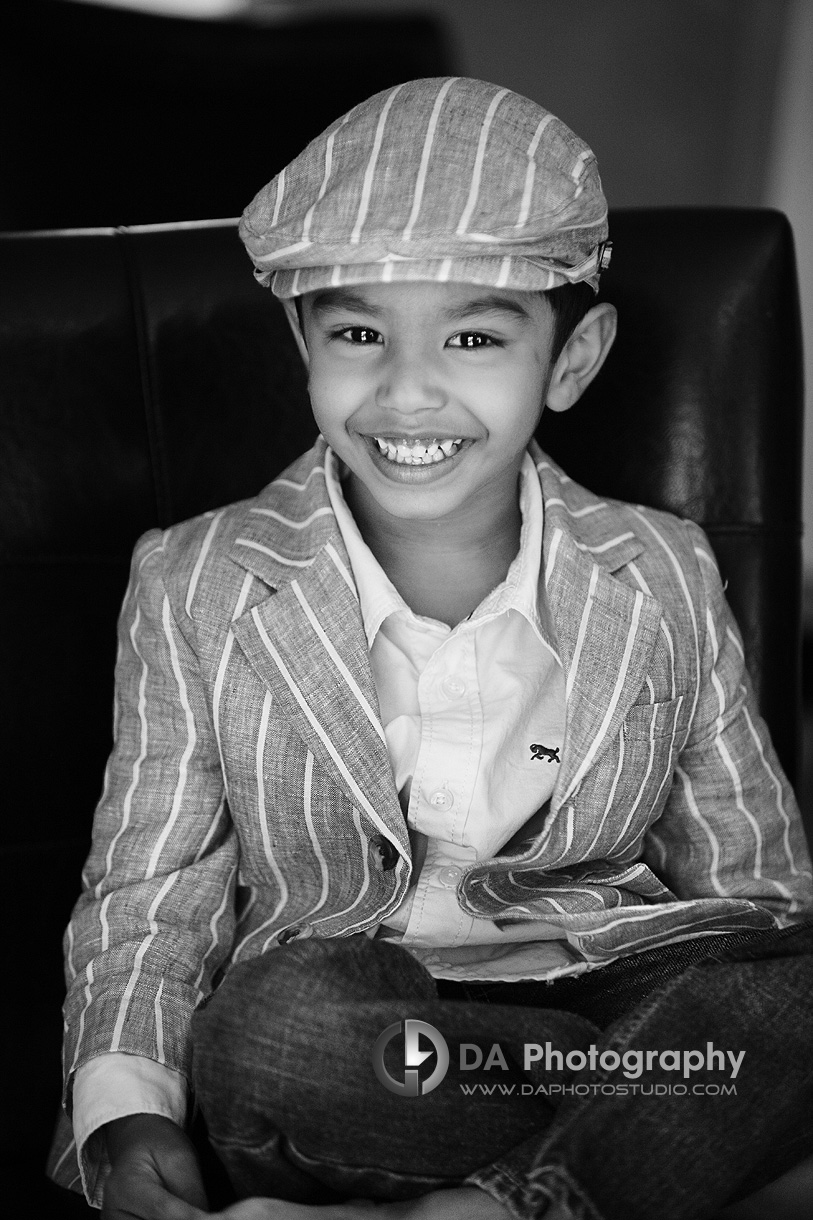 The Comfort of Home
Where's the best place to take photos of your newborn? My answer: at home. There's enough going on in your life when you have a newborn in the house. Parents, siblings and even pets need to get used to the unpredictable-ness of a new baby in the house. Why add stress to your photo session by packing everyone up and taking them outside or to a studio when you can straighten up a little and stay at home? Really, you don't even have to straighten up a lot. Pick a couple of key locations in your house with a lot of outdoor light and open up the curtains. Voila! You have an instant studio in your home. With Devika and her family we stayed in two rooms for this photo session – the living room and the kitchen, of all places!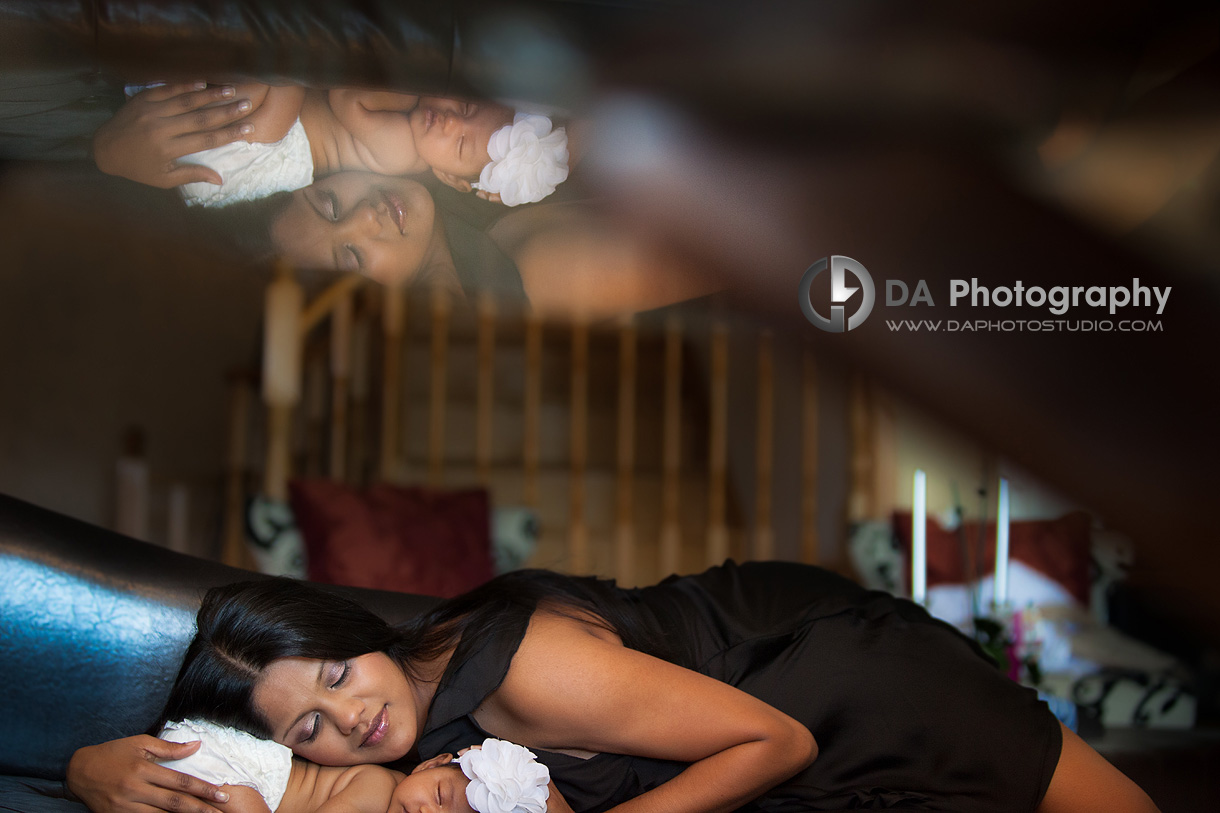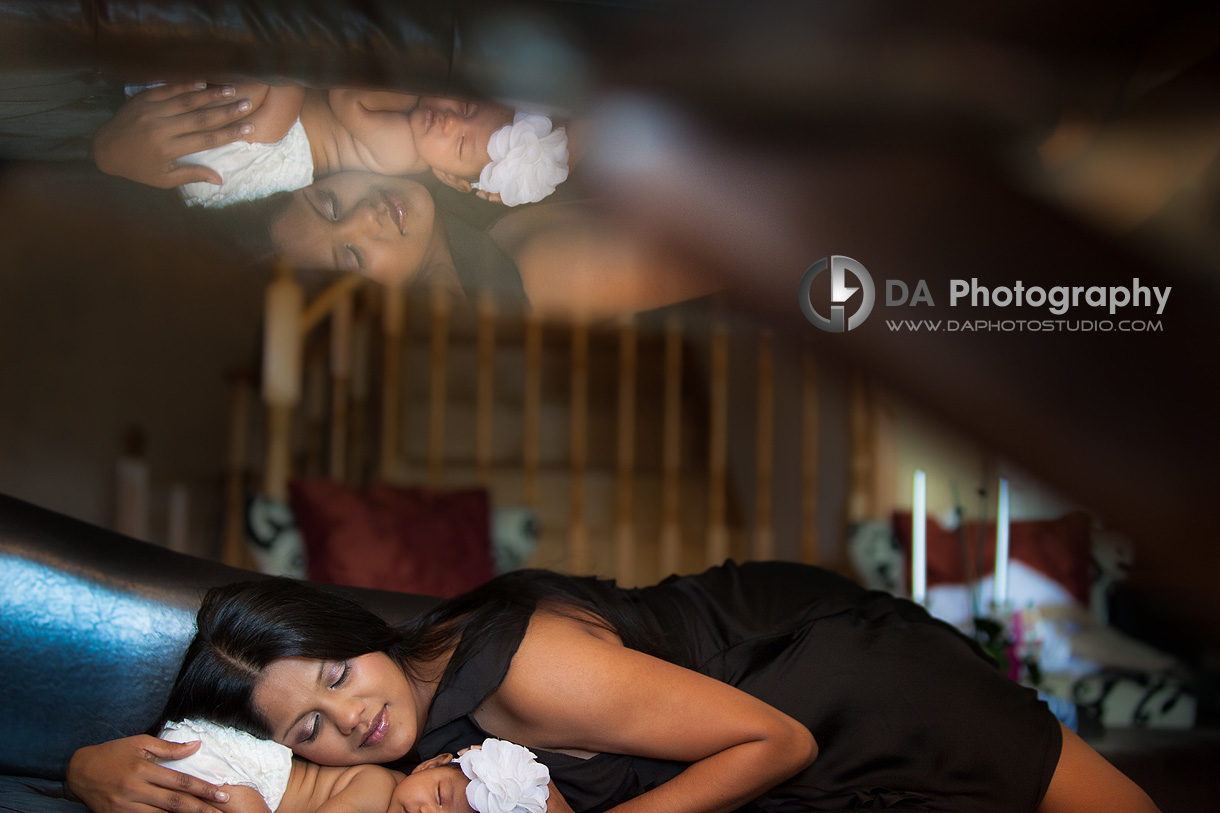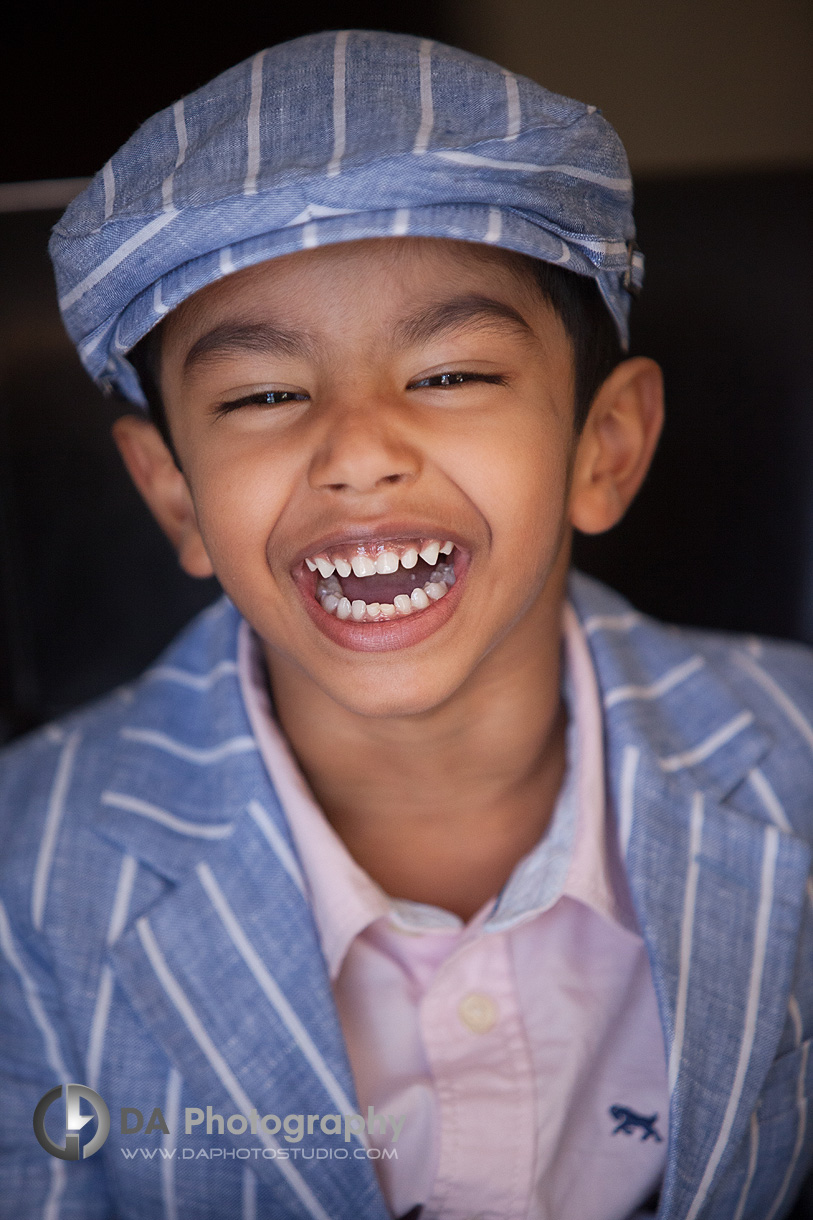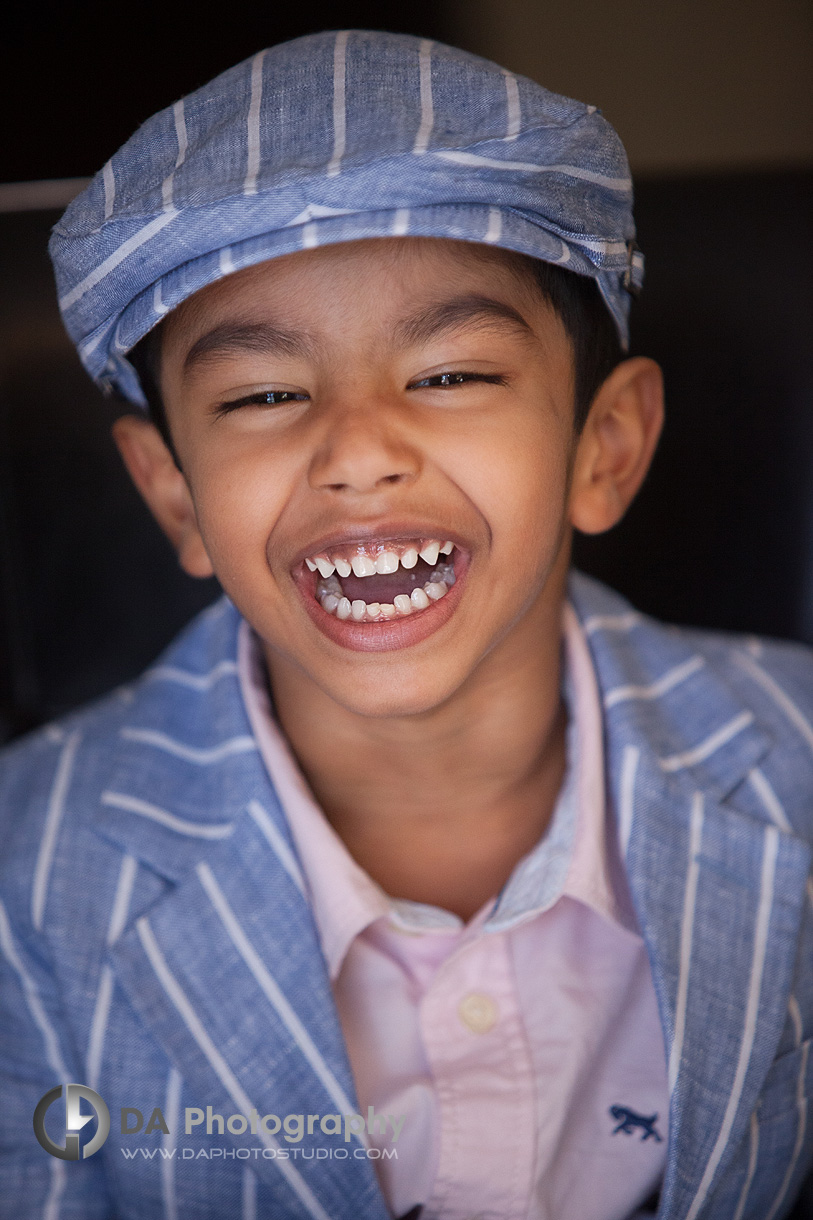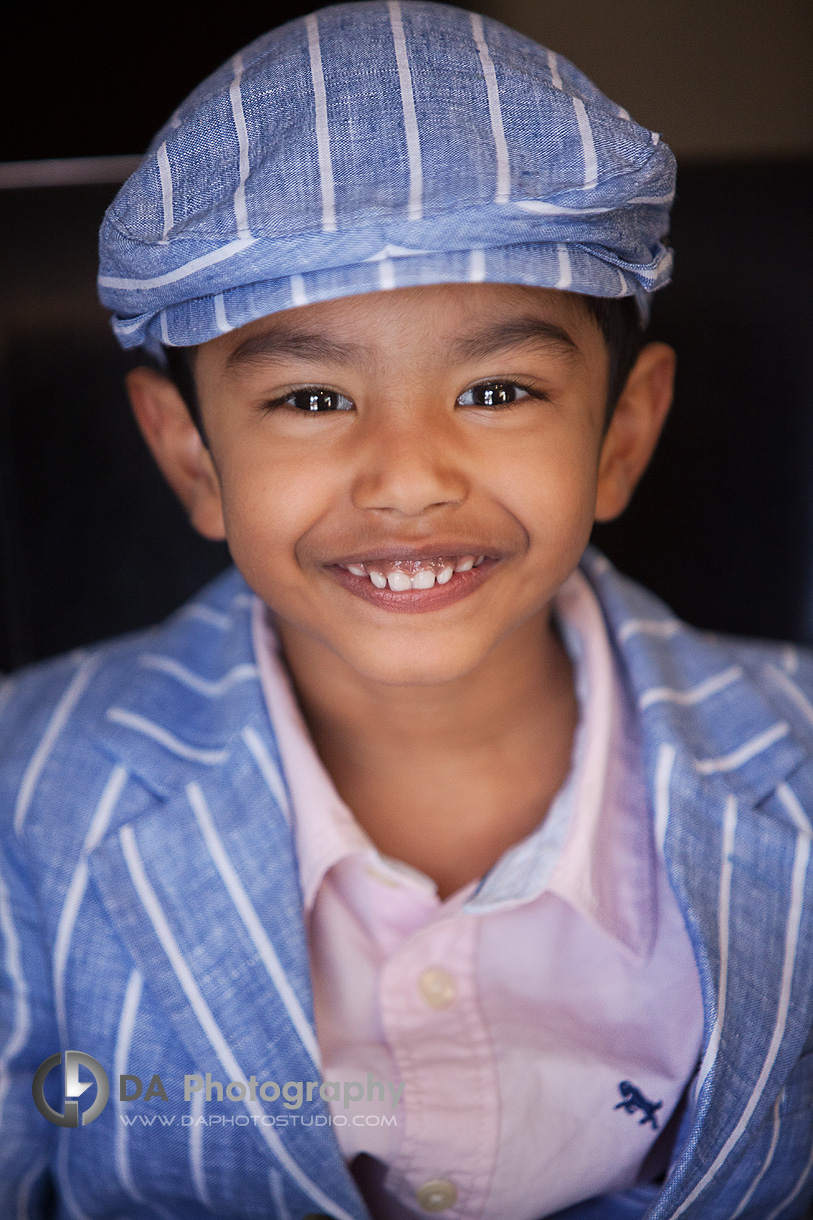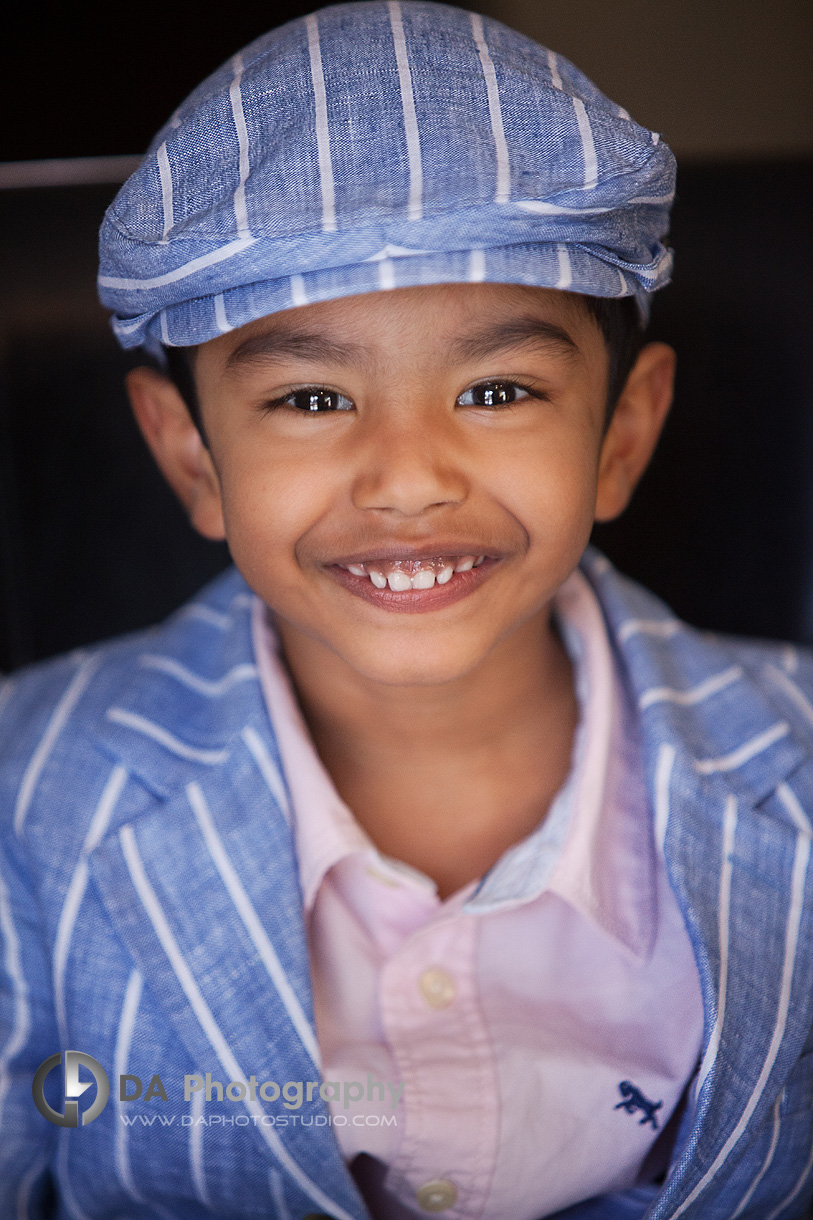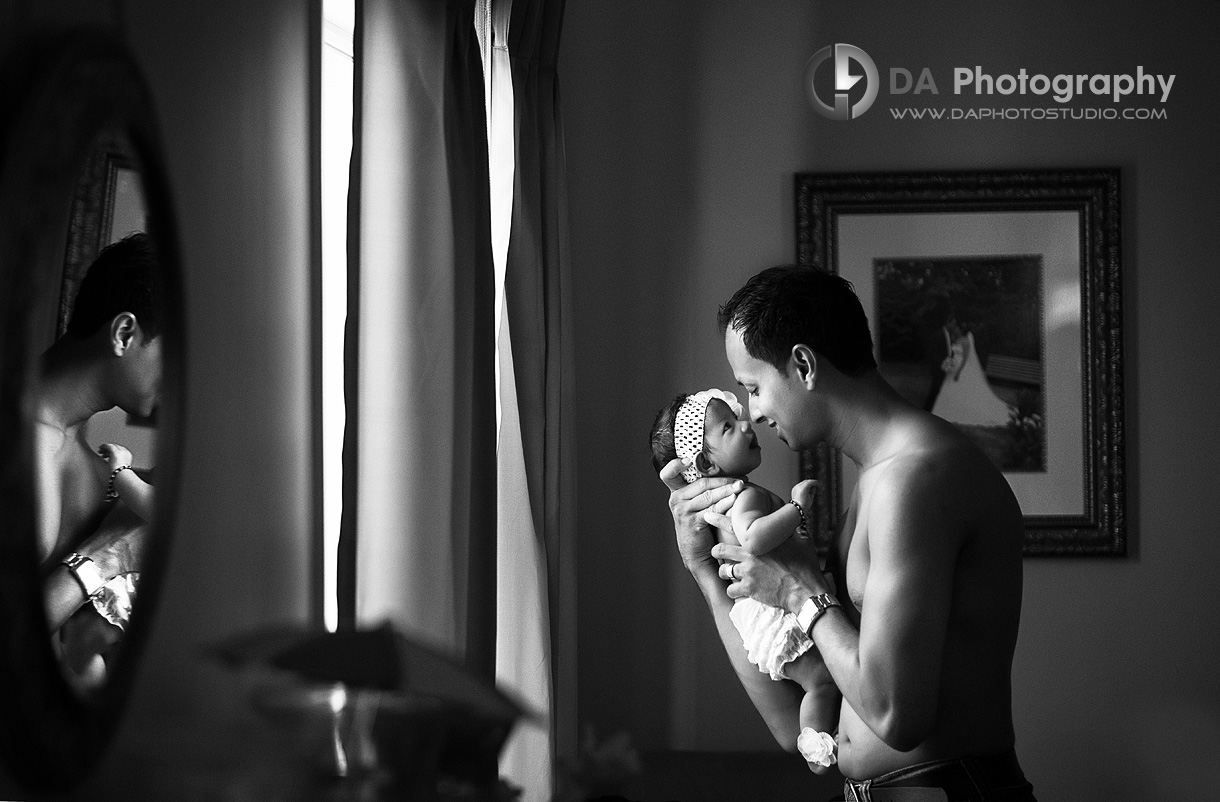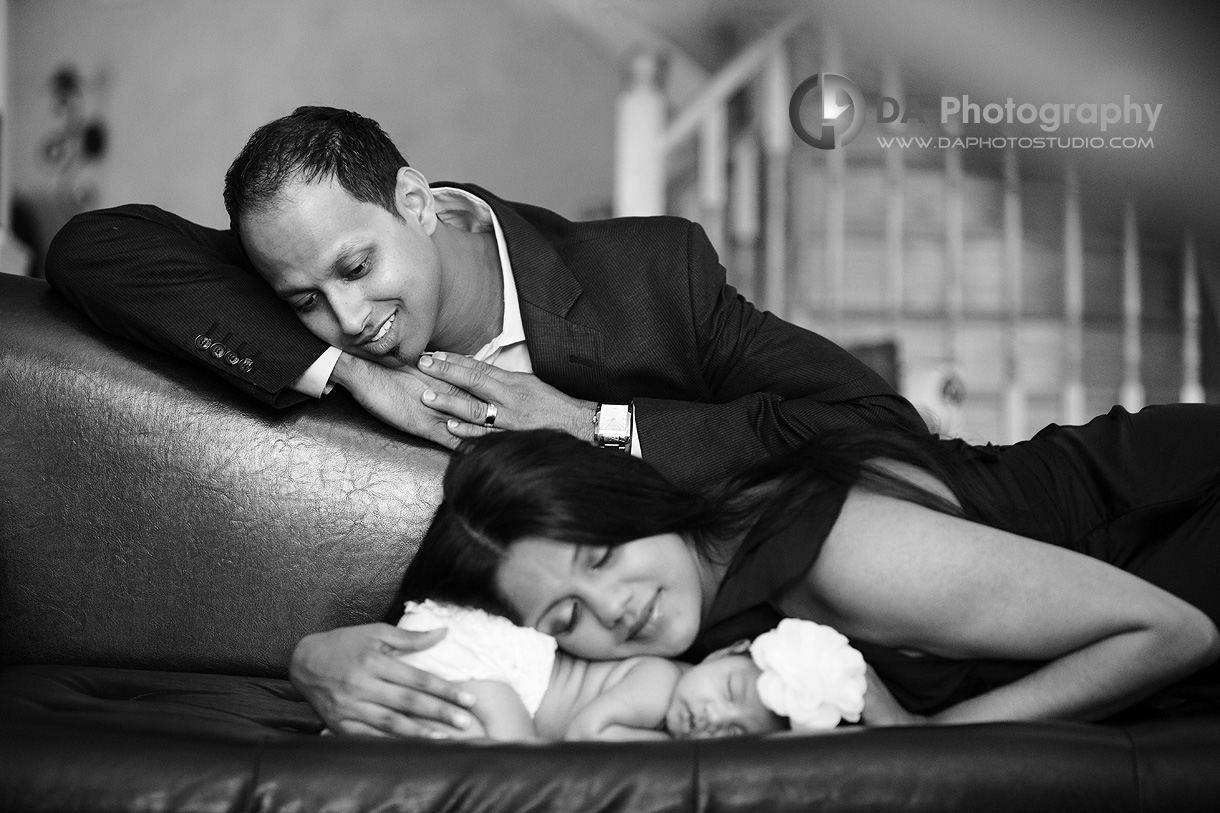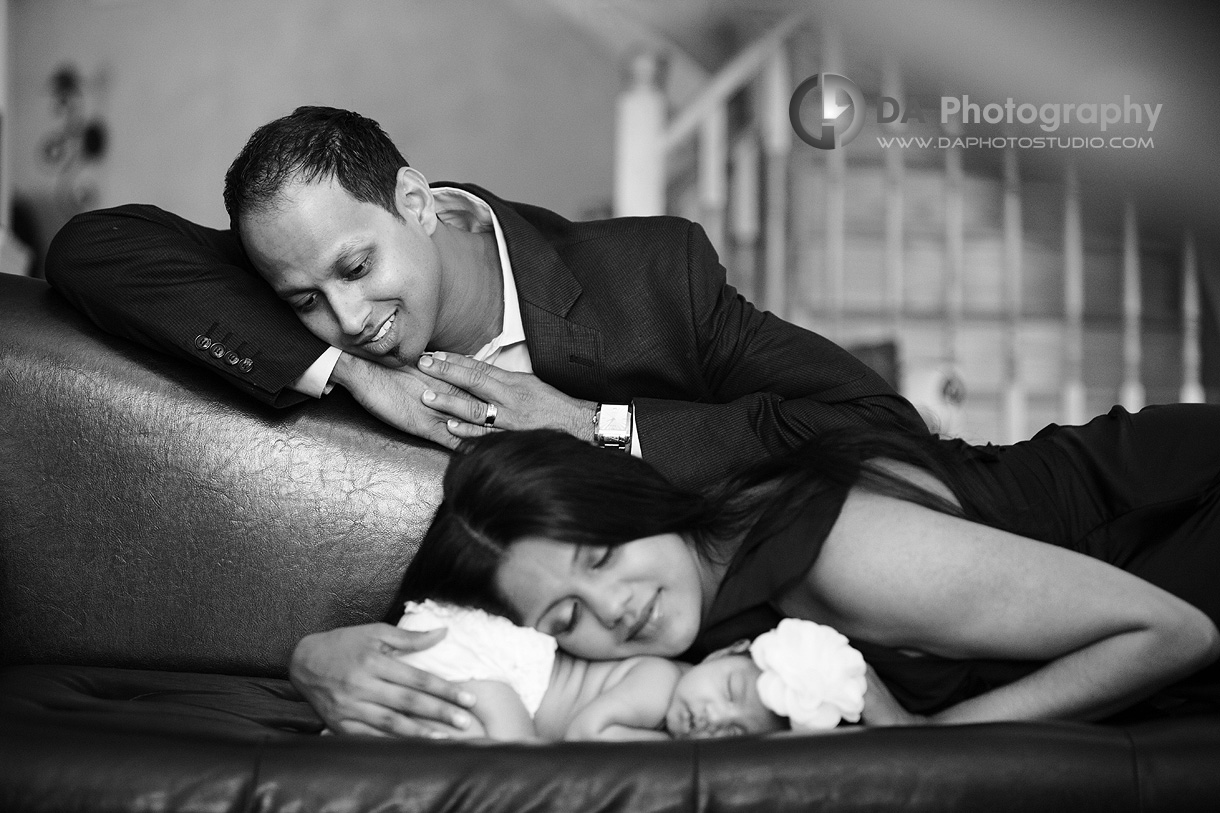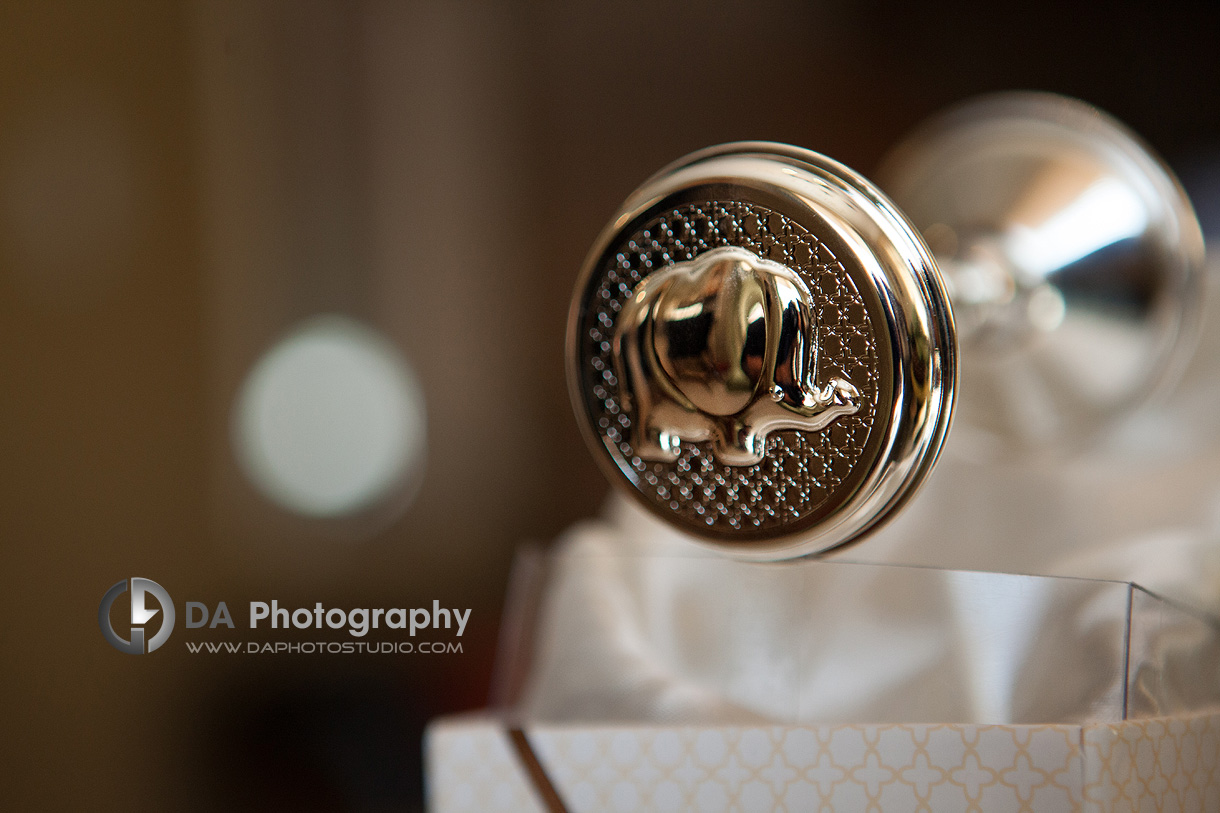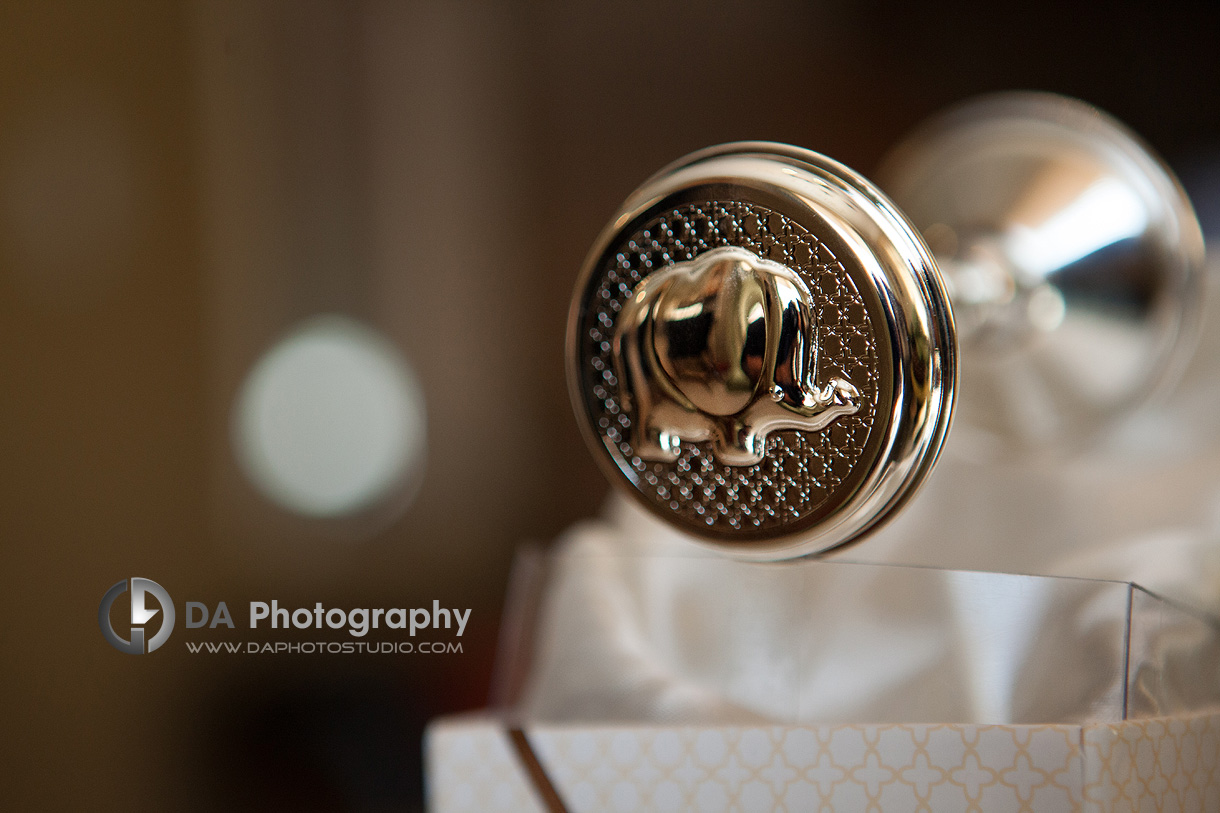 It was a pleasure to work with this repeat customer and I'm sure I will be seeing Devika and her family's lovely faces again!

My passion and biggest asset is taking the time to make every client comfortable and relaxed before I even pick up the camera. The result? Photos of you that actually look like you at your best! I can prove to you how much you can enjoy having your picture taken. Lifestyle photography is about the experience that happens to be served up along side of some great photos.
Specialties:
Family Photography for families that like to move around and enjoy their photo time, Wedding Photography for couples looking for a mixture of photojournalistic, contemporary and traditional images and Professional Corporate headshots that are far from cheesy and stiff.