If you think your life is busy, think about adding twin three-year old boys into the family mix! Farhana's gorgeous boys are fun-loving and free-spirited with minds of their own. Identical twins might look very much the same but, if you know a set of twins, you know that they don't always share the same personality traits. One twin might be passive or Type B personality while the other might be Type A. One might be considered a "wild child" and the other appreciates quiet time with a book. Celebrating these differences gives twins a feeling of acceptance as themselves, apart from their sibling. At almost three years of age, Farhana's boys are already showing their varying personality traits. One boy was outgoing and easy to smile, the other was more calm and reserved but, once I was able to gain his trust, revealed his sweet smile. Even if you don't know Farhana's twins, I think you can see the boys' personalities portrayed through the images I was able to capture.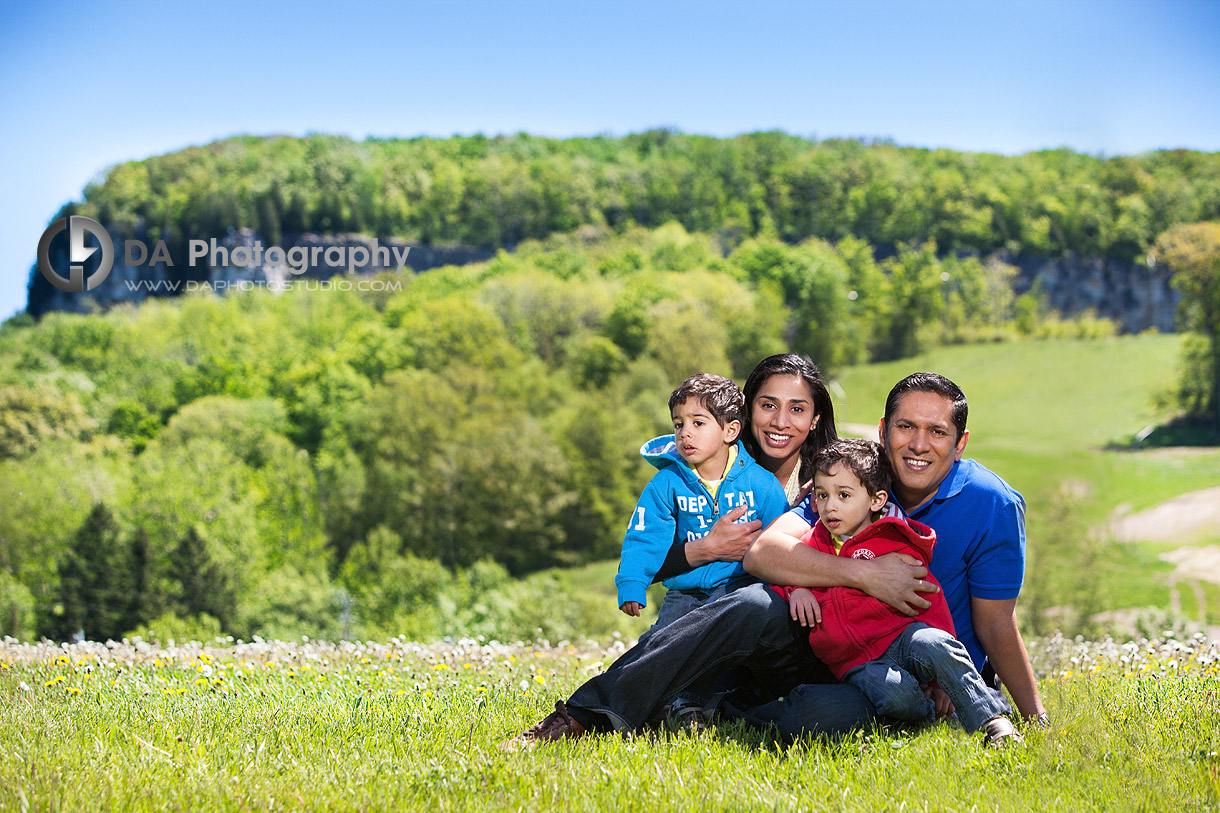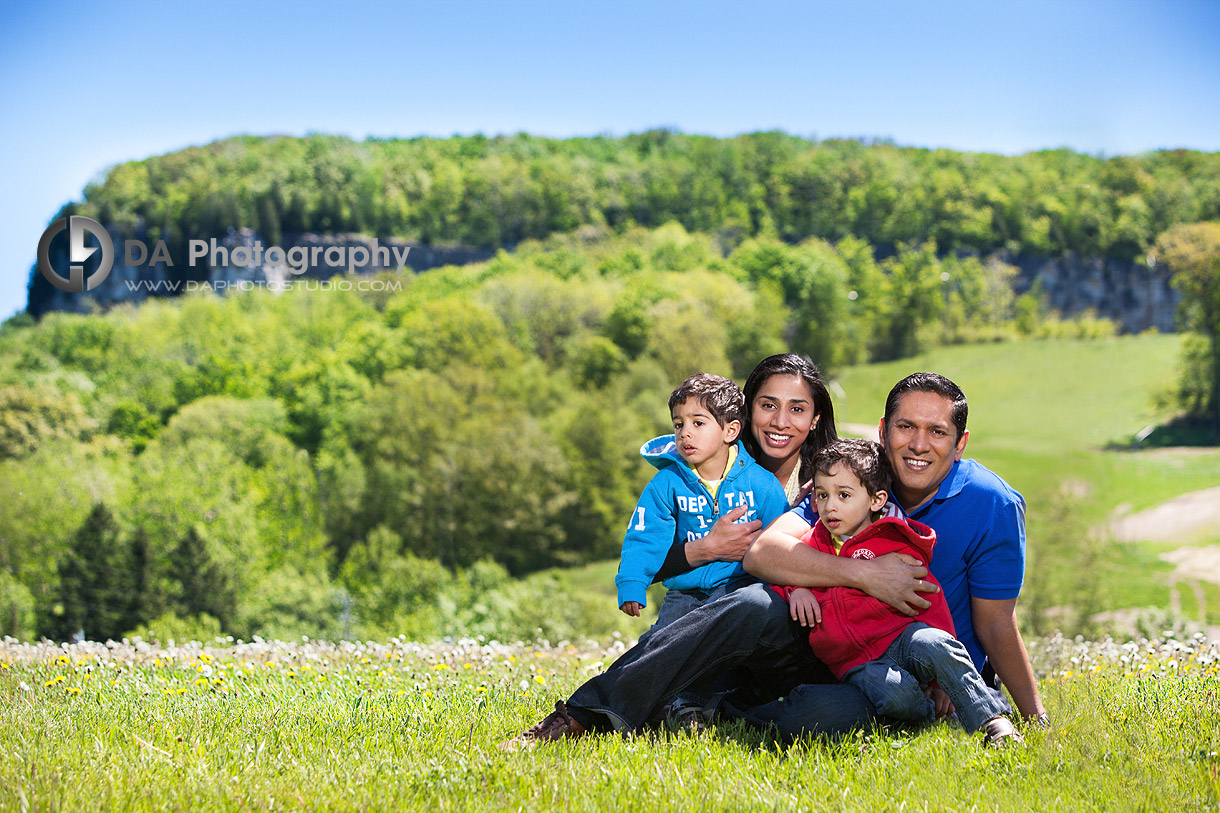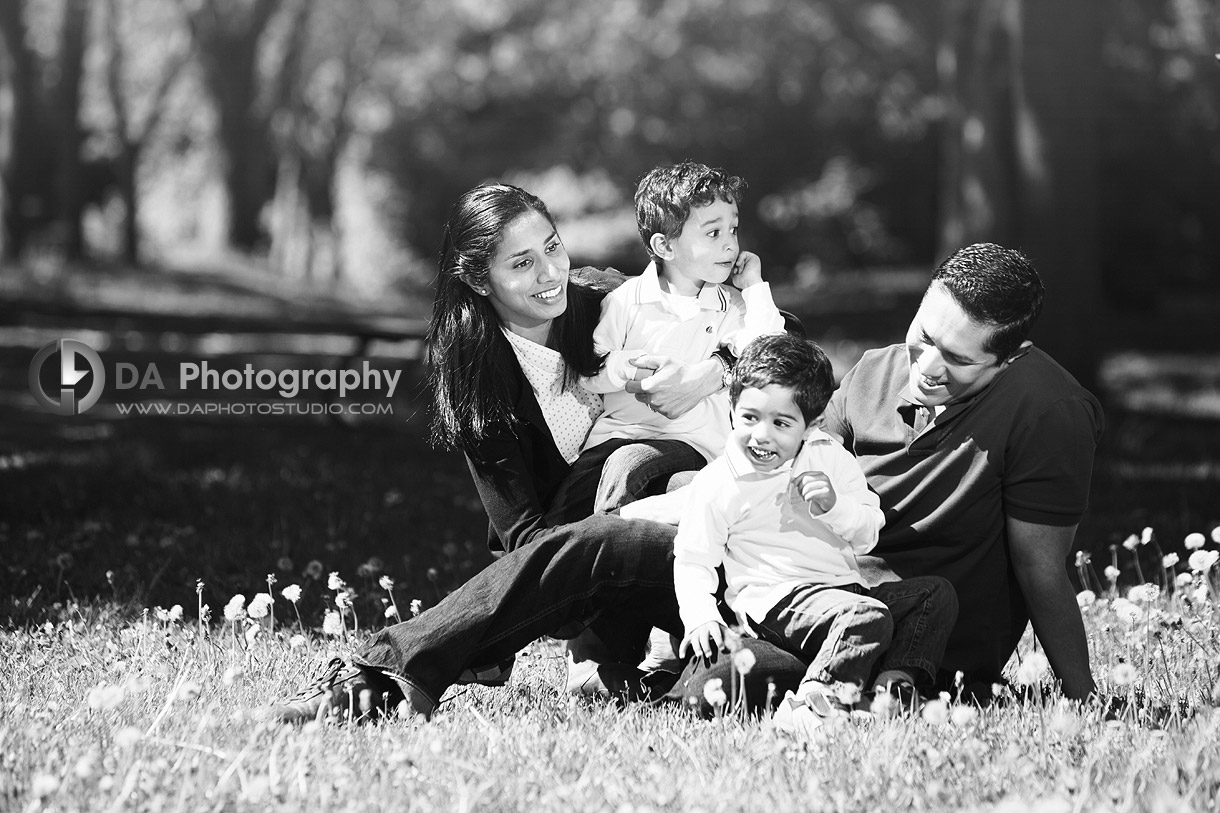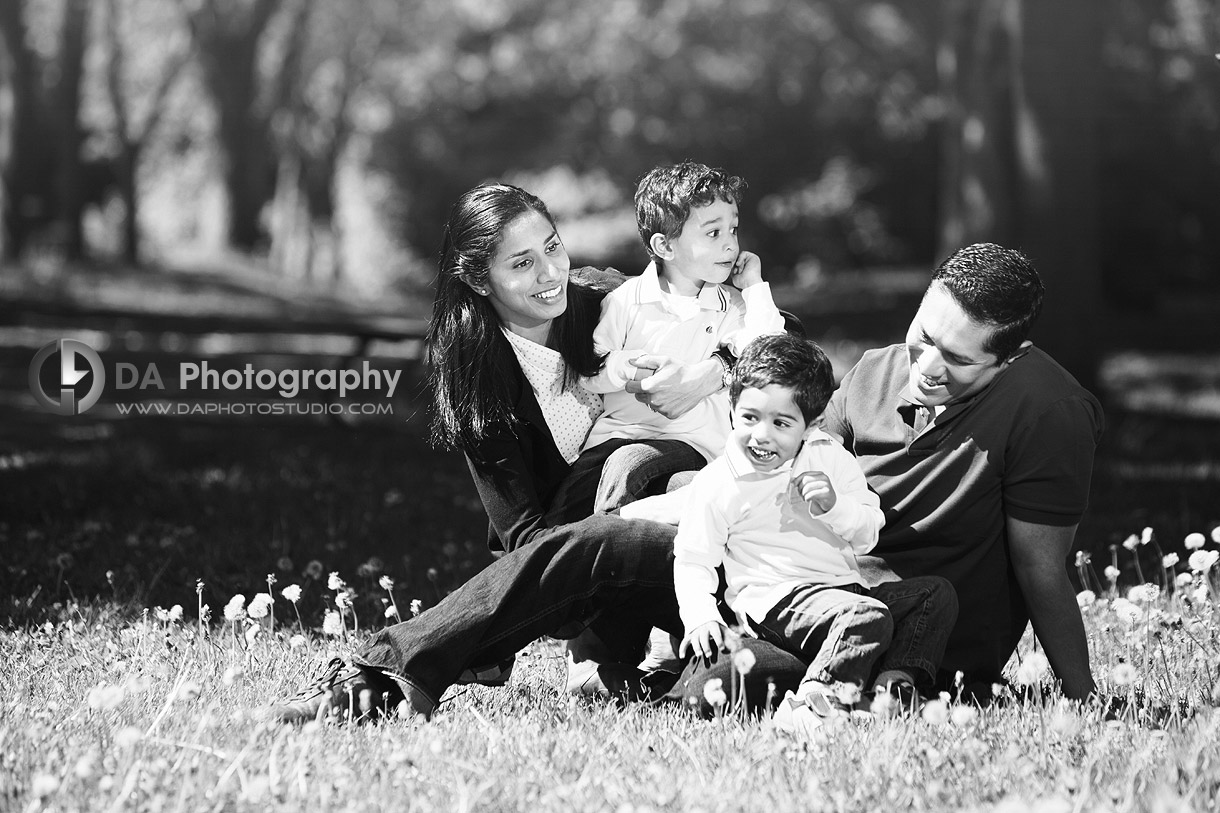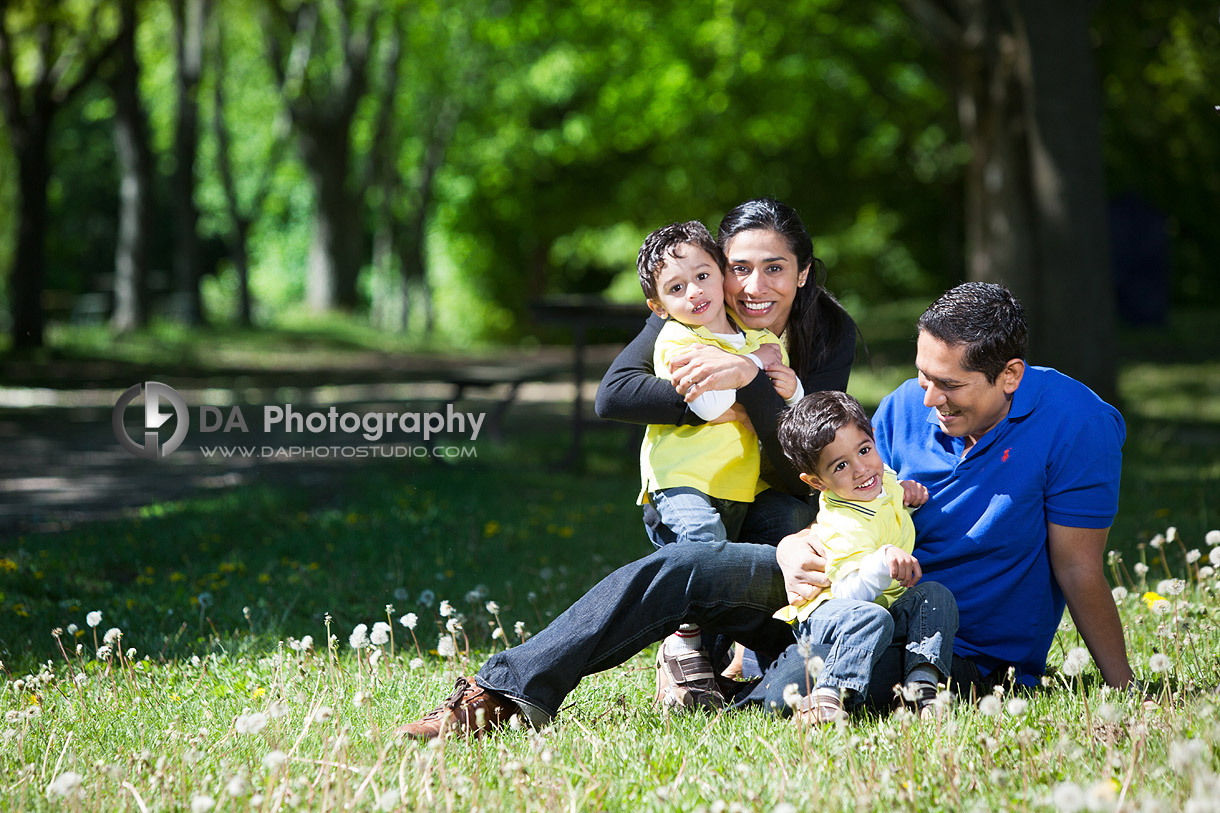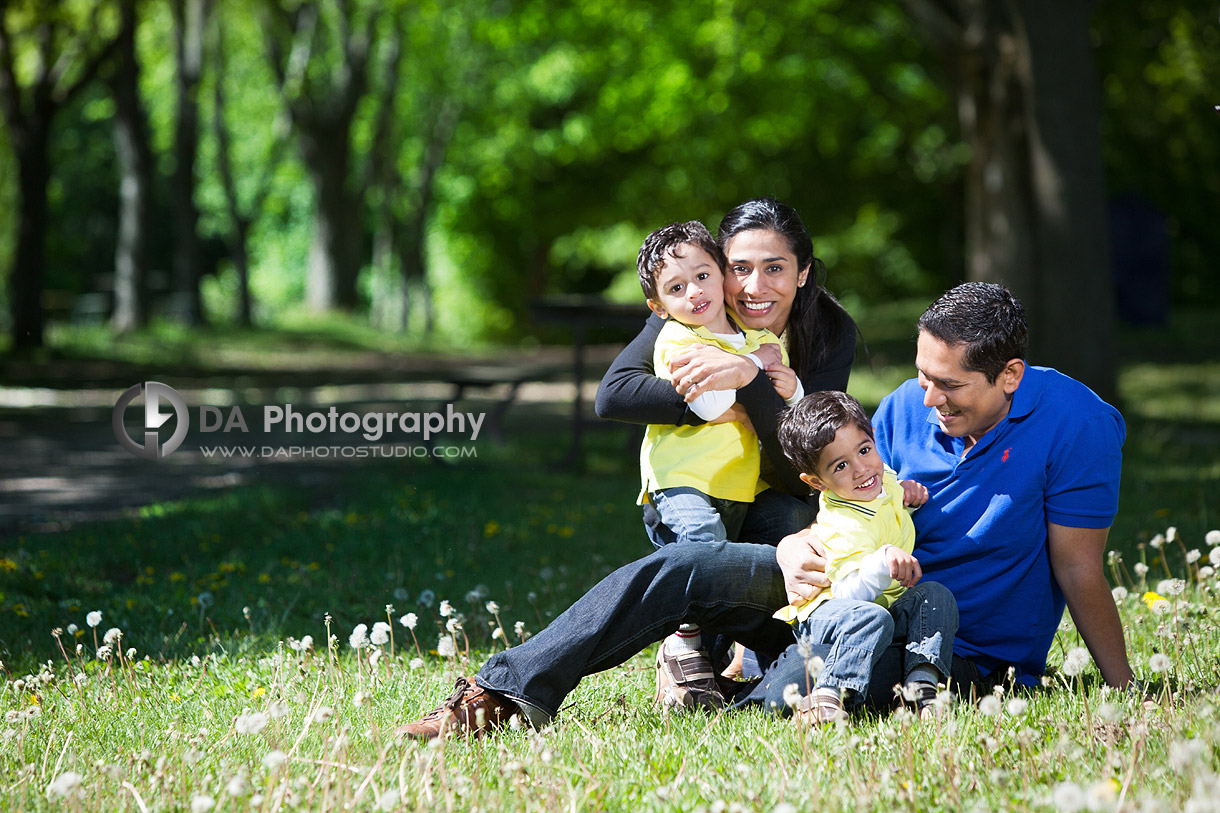 Located on Lake Kelso, this conservation area was a great place for family photos. The weather cooperated with us nicely during Farhana's photo shoot and we were able to take many photos at various locations in the park. This conservation area is a multifaceted park, in the winter you can ski and snowboard there, in the summer you can hike and swim.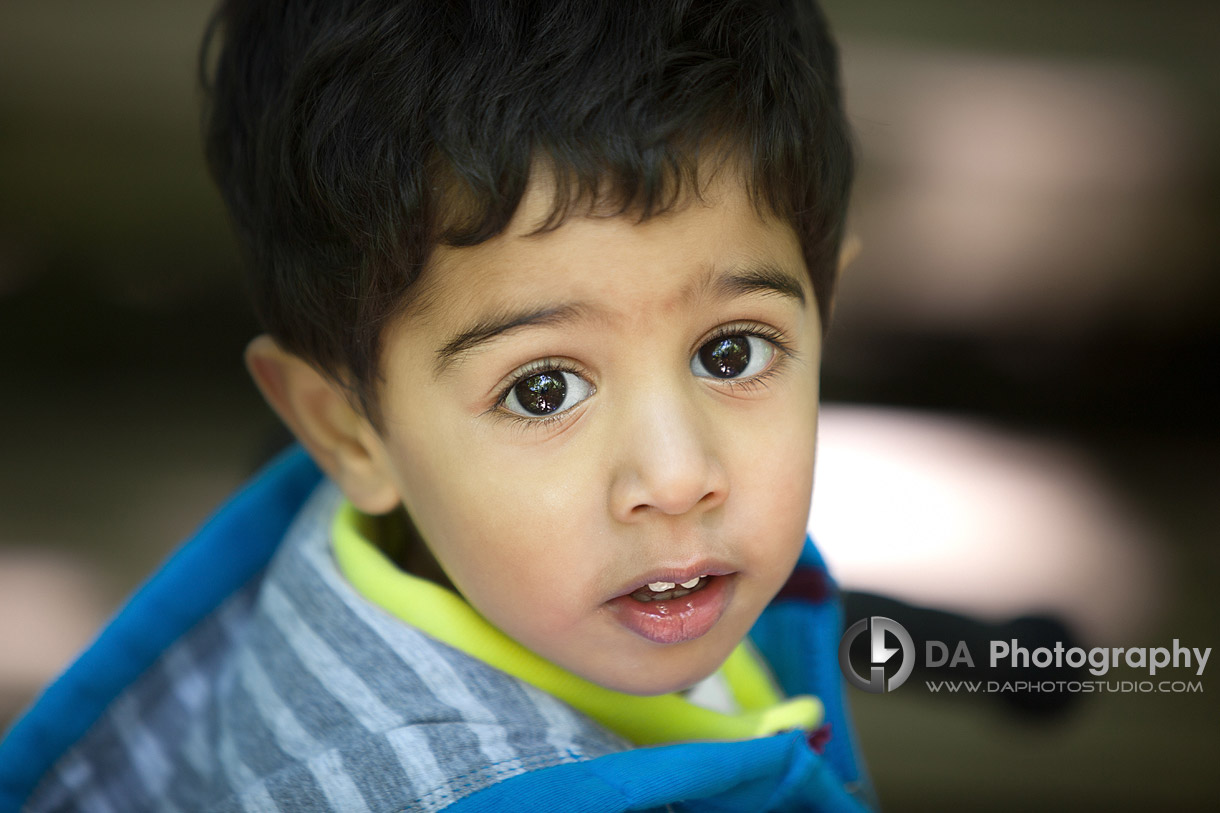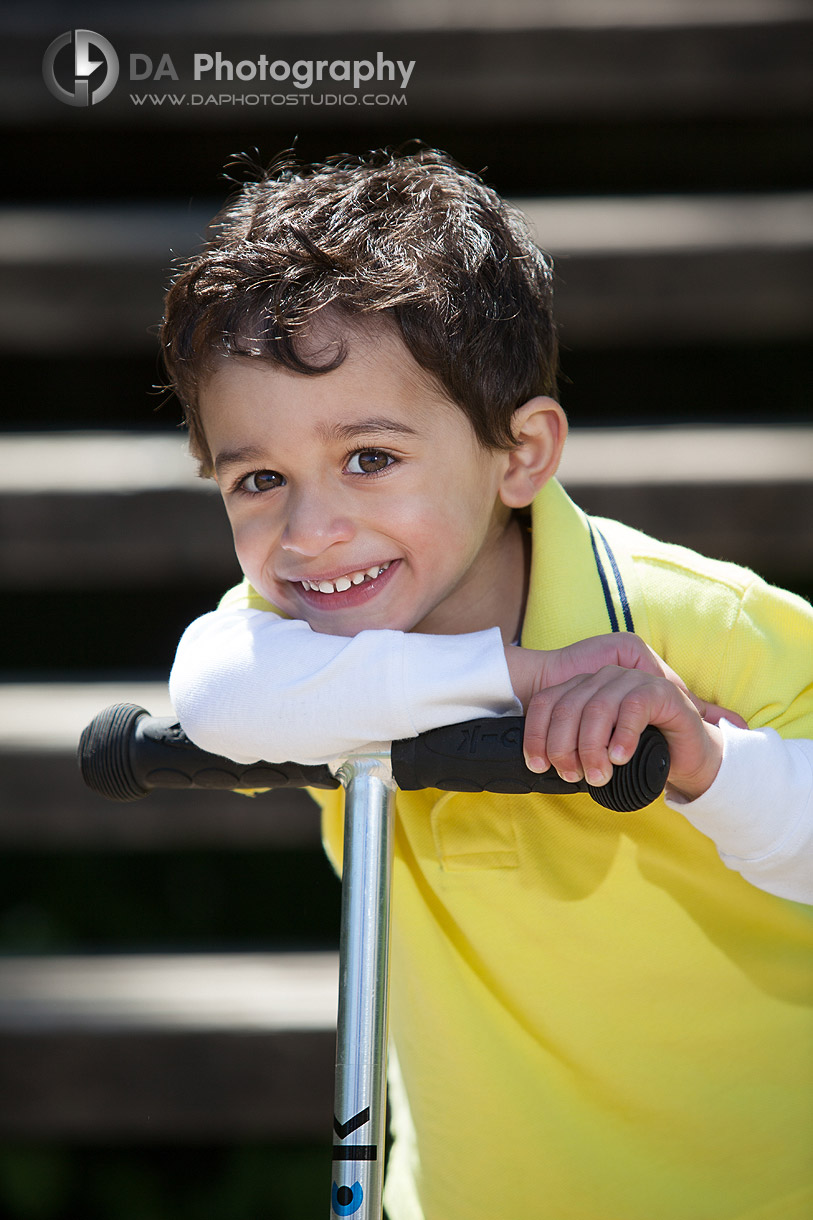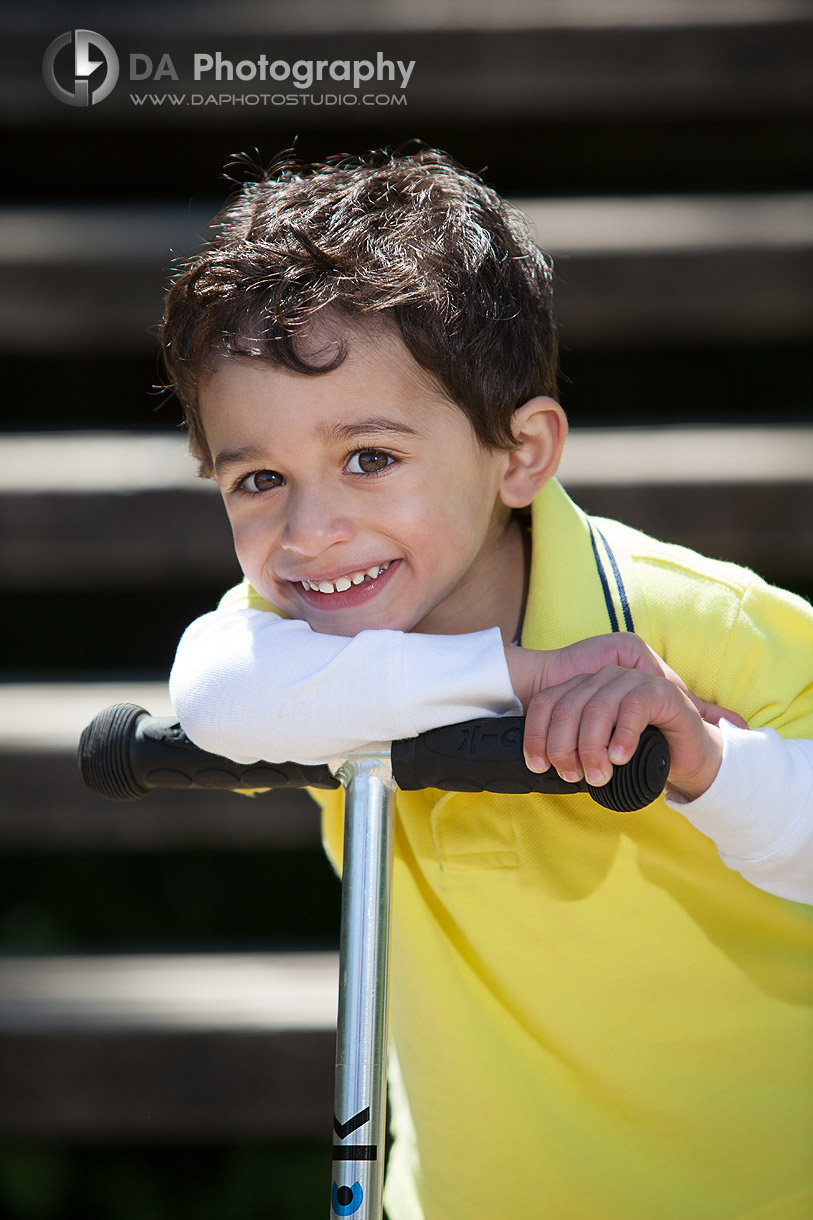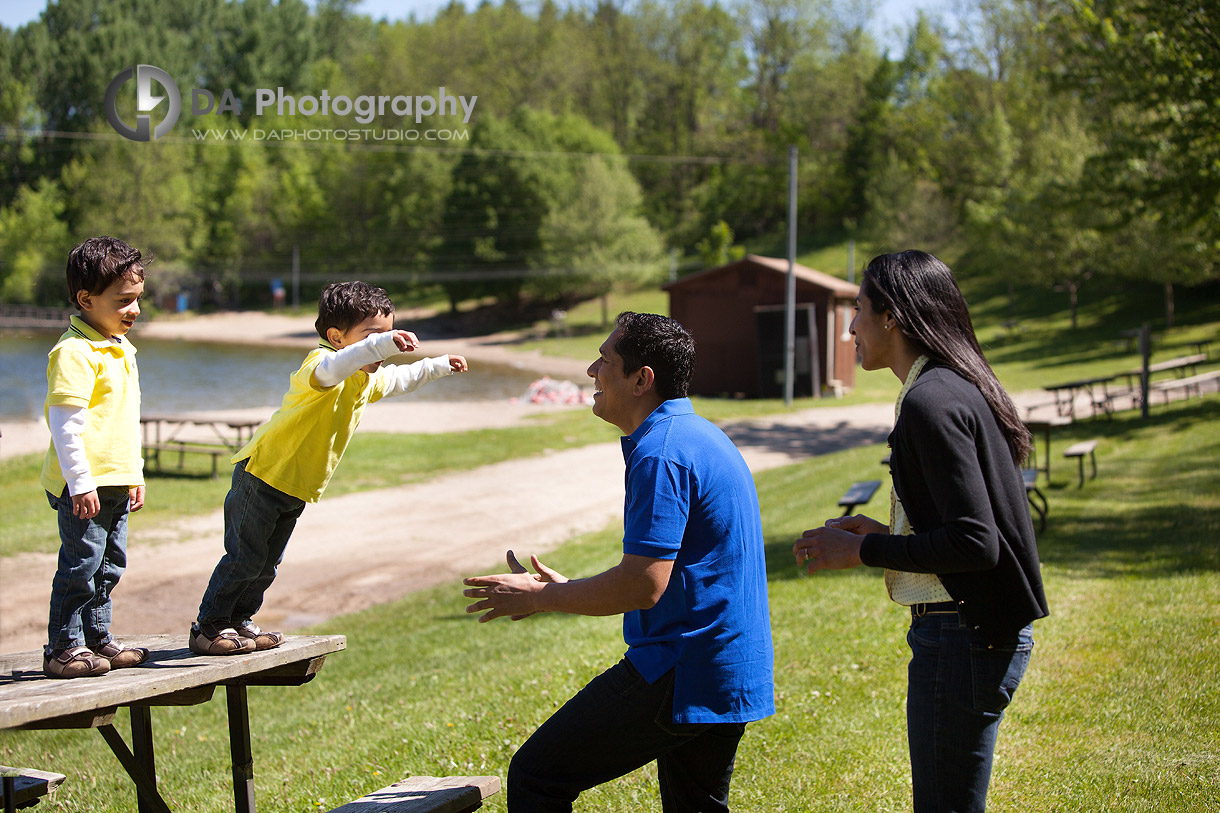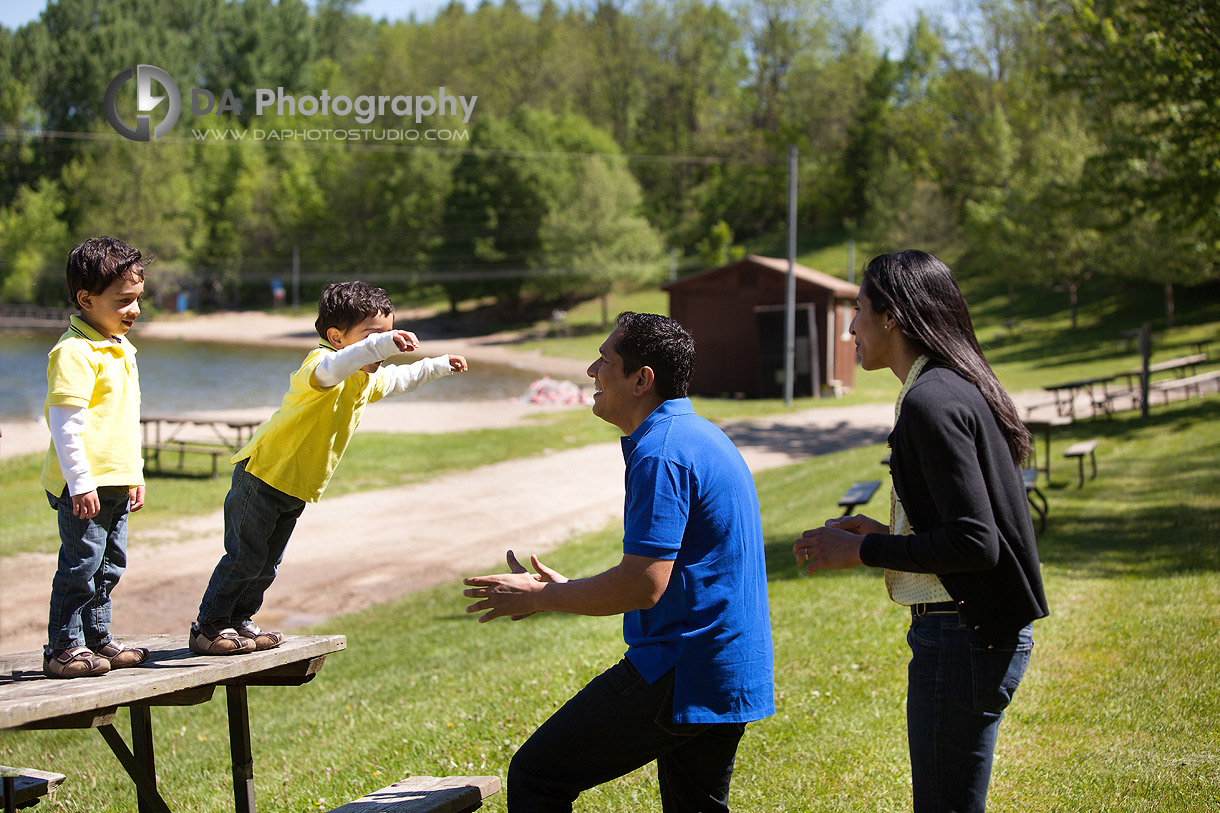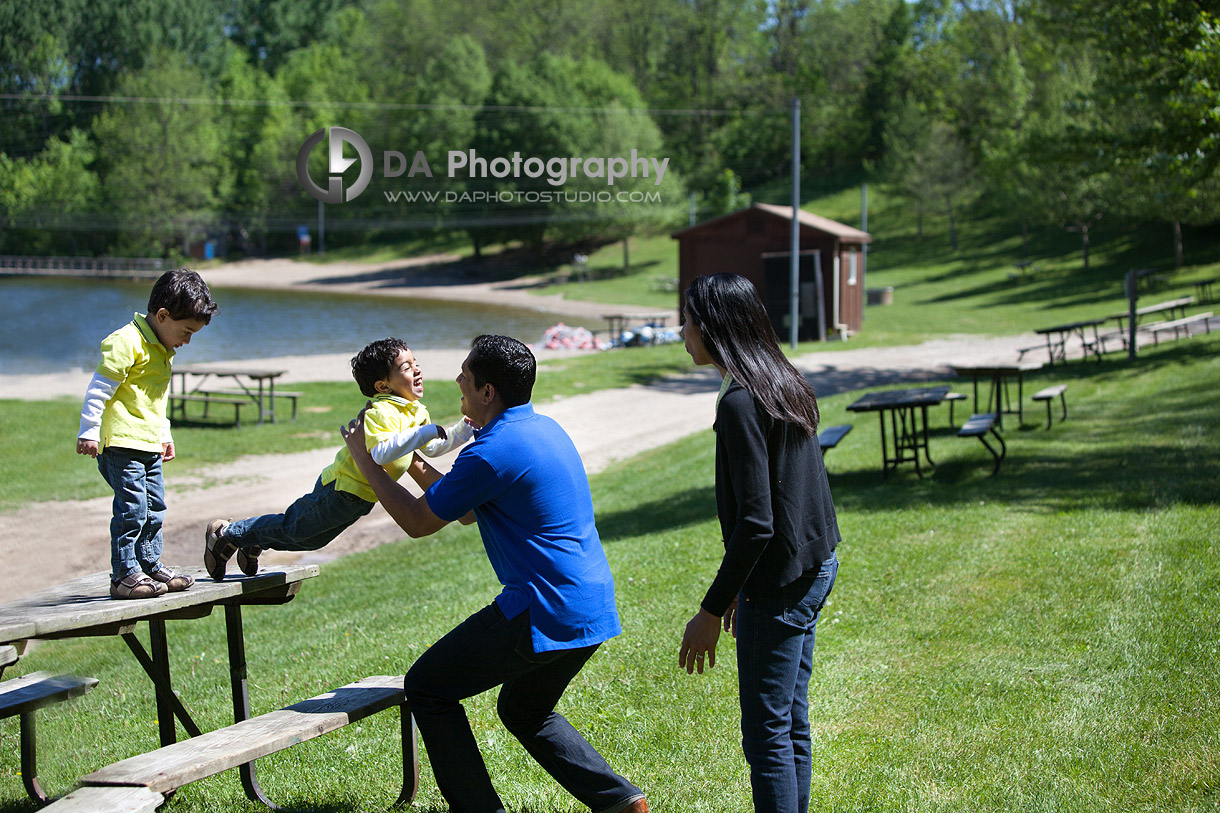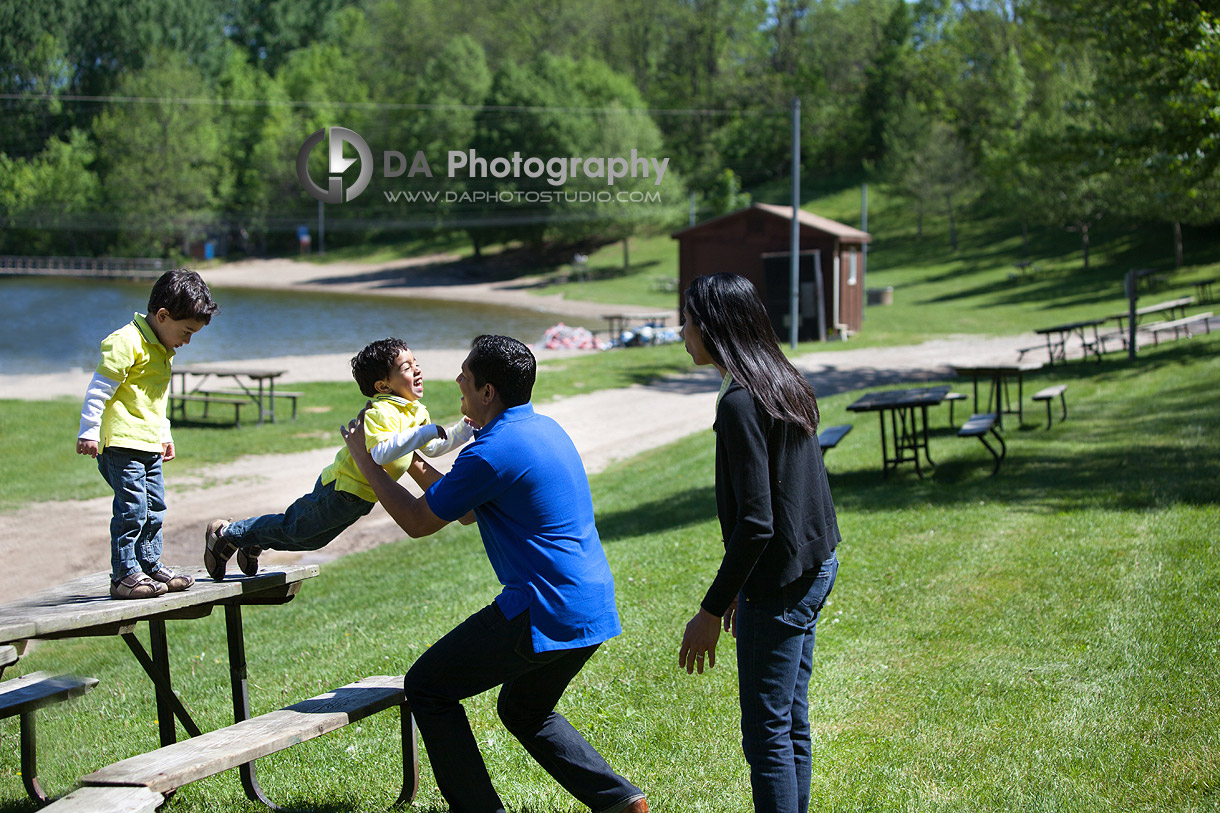 Props
It was a great idea to bring the boys' scooters on our walk through the conservation area. It allowed the boys to travel from one photo location to the next without getting too hot or tiring themselves out. Sometimes kids need a little extra feeling of security when participating in a photo shoot. Having something they love to do with them, like a scooter, helps them forget that they're in front of a camera. It's also a great way to freeze this moment in time. Farhana's boys will outgrow their scooters. They won't use them to ride everywhere. Now, the memory of the fun they had on the scooters is captured and the family will remember this time for years to come.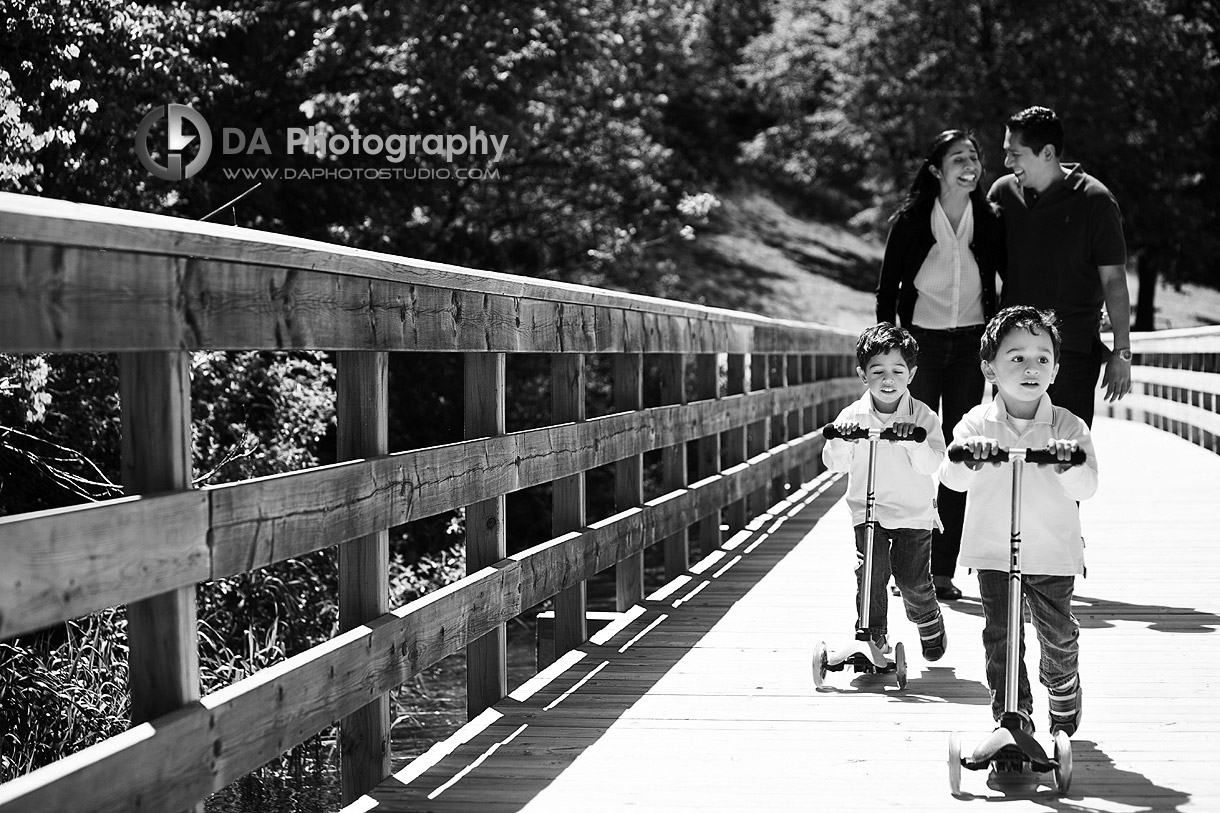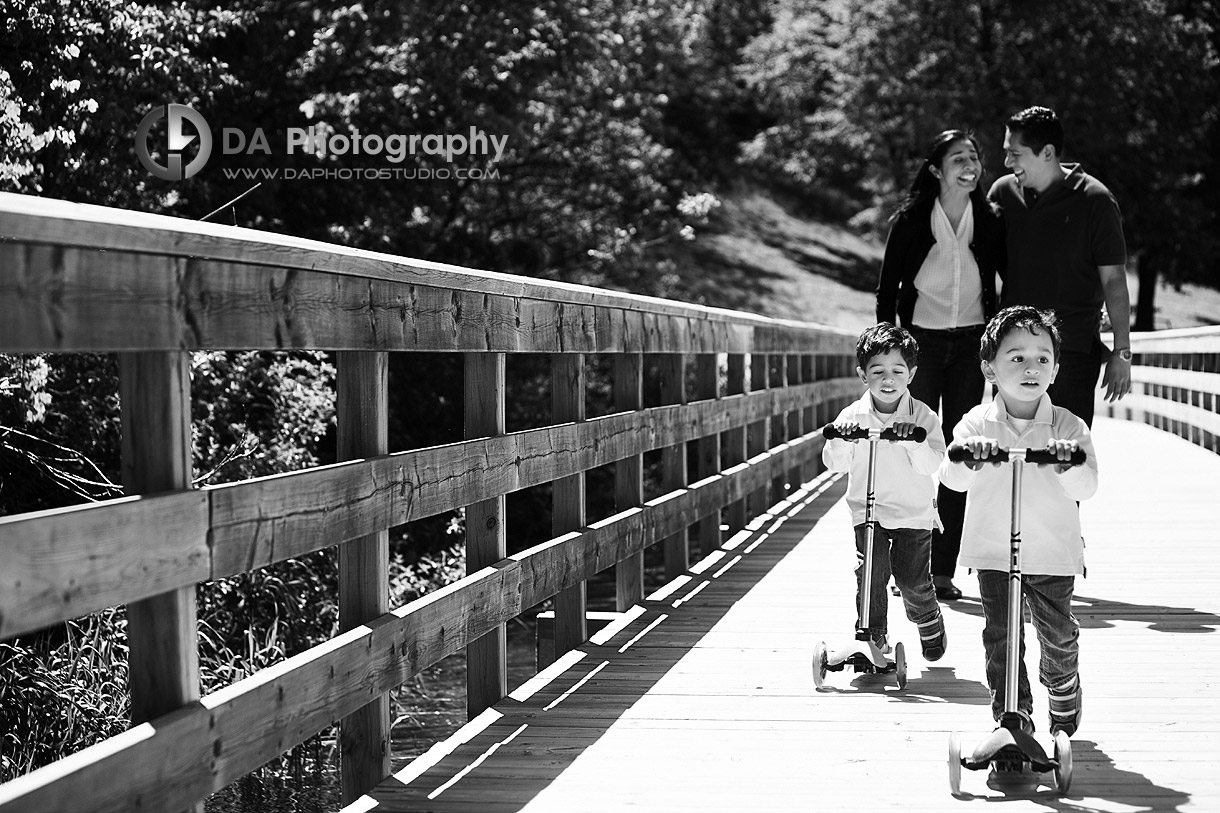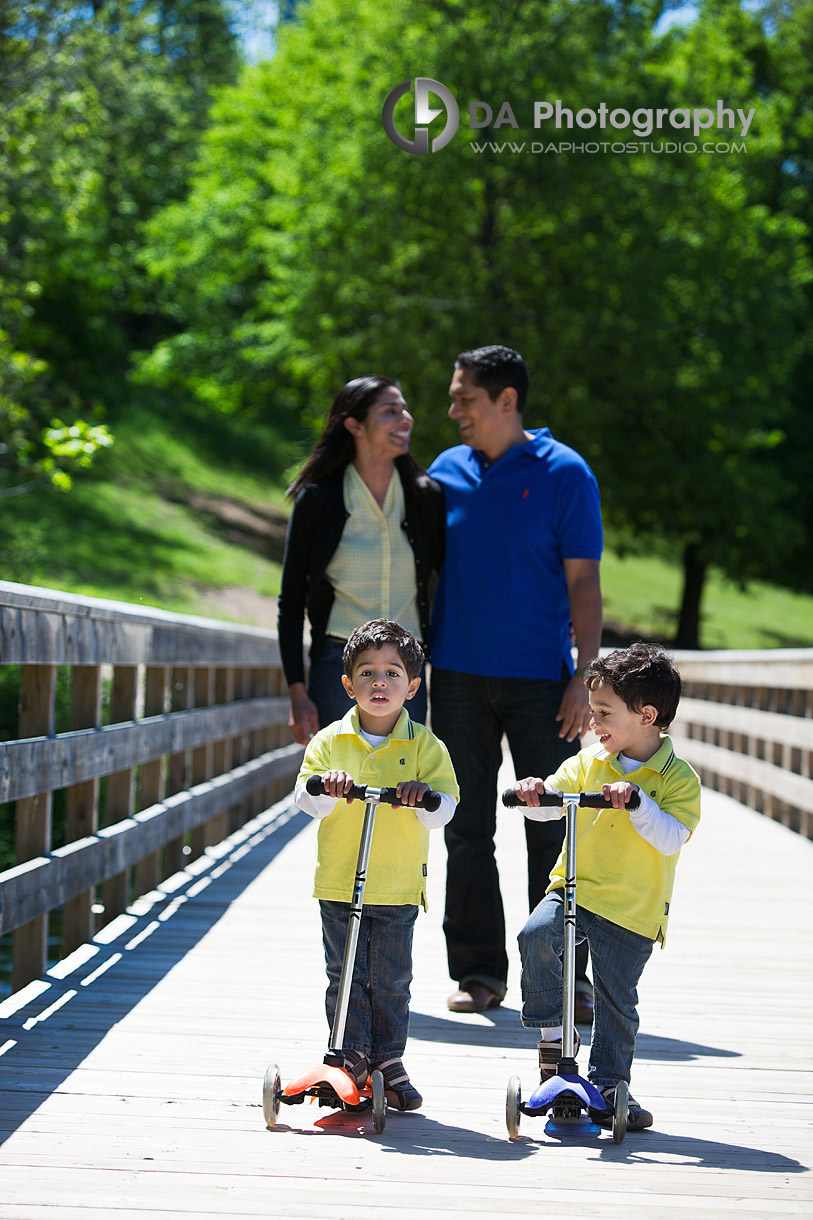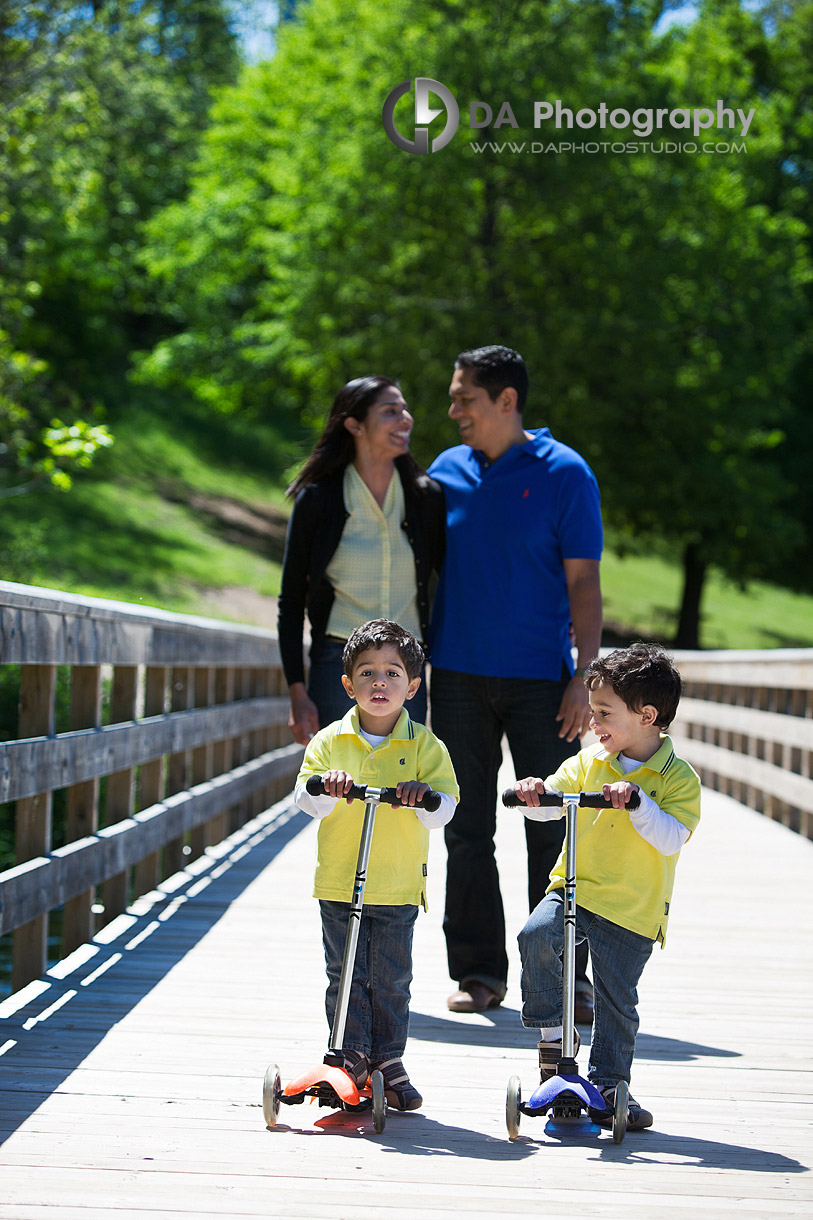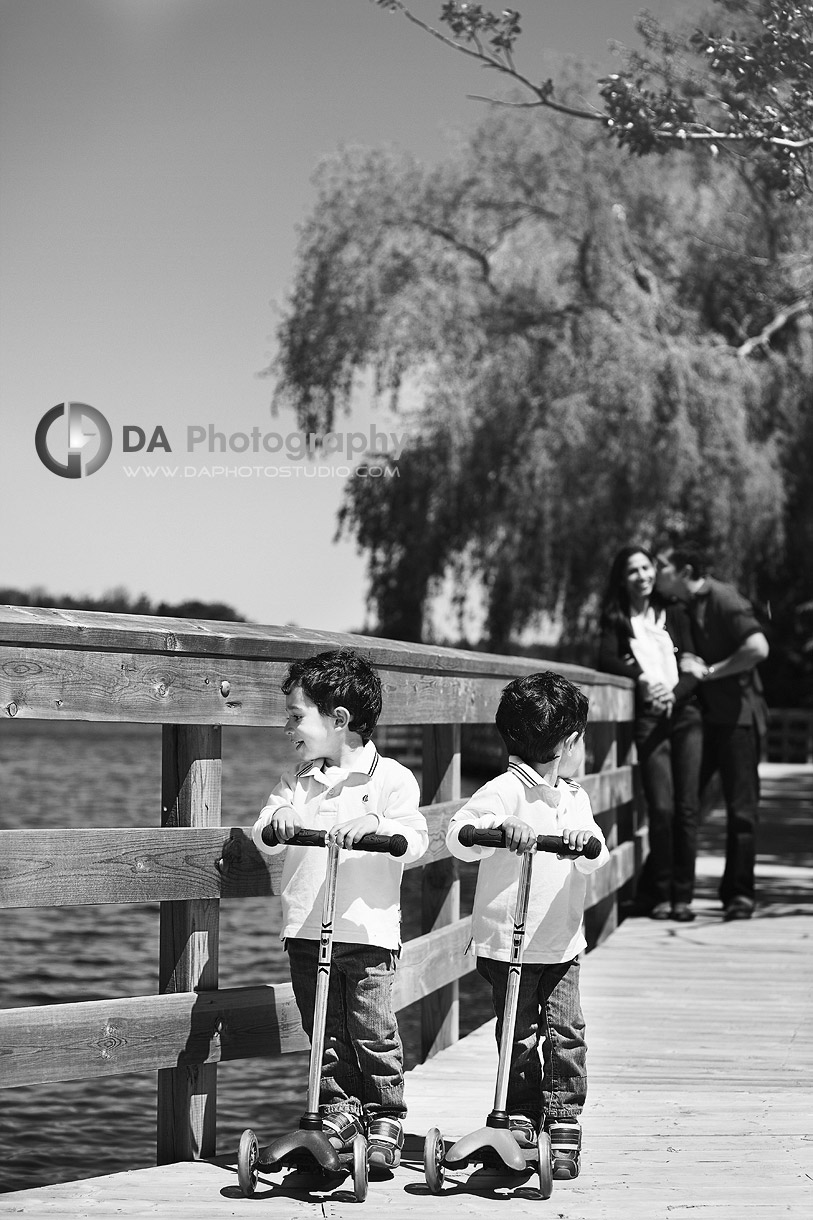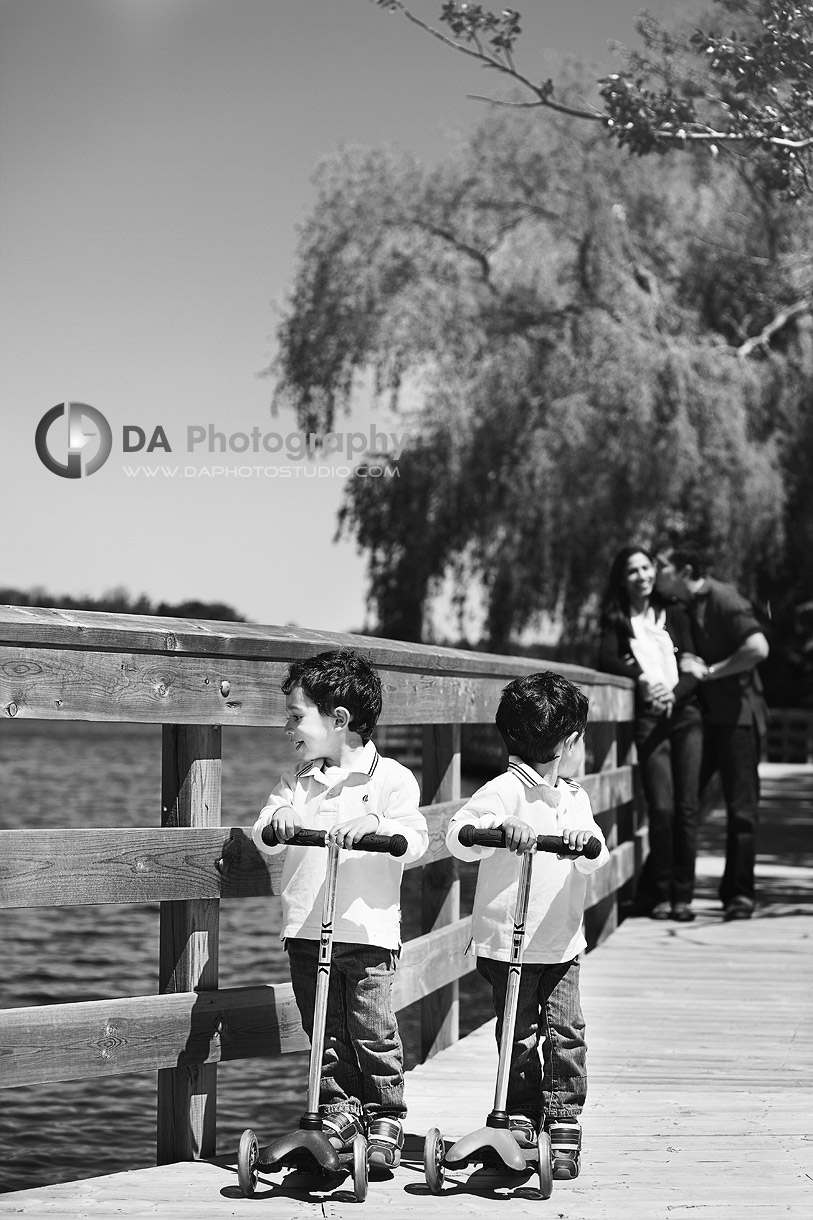 Feedback (In person viewing session)
By far the best part of my job (and the reason I continue to do the work I do) is the reaction I get from my clients. Once our photo session is complete and it's time to view your photos, there are a couple of options for viewing. A: I can send you the images via an online link and you can see those photos at home. Or, B: you can come to my studio at your earliest convenience and view them with me. Hands down, I prefer option B. When you're in my studio I'm able to see your reaction first hand. Witnessing Farhana's reactions to my photos was a rewarding and humbling experience. Seeing the tears of joy in her eyes and the smile on her face means I was able to capture the memories she has of her family accurately. I am thankful every day for the opportunity to contribute to my clients' happiness.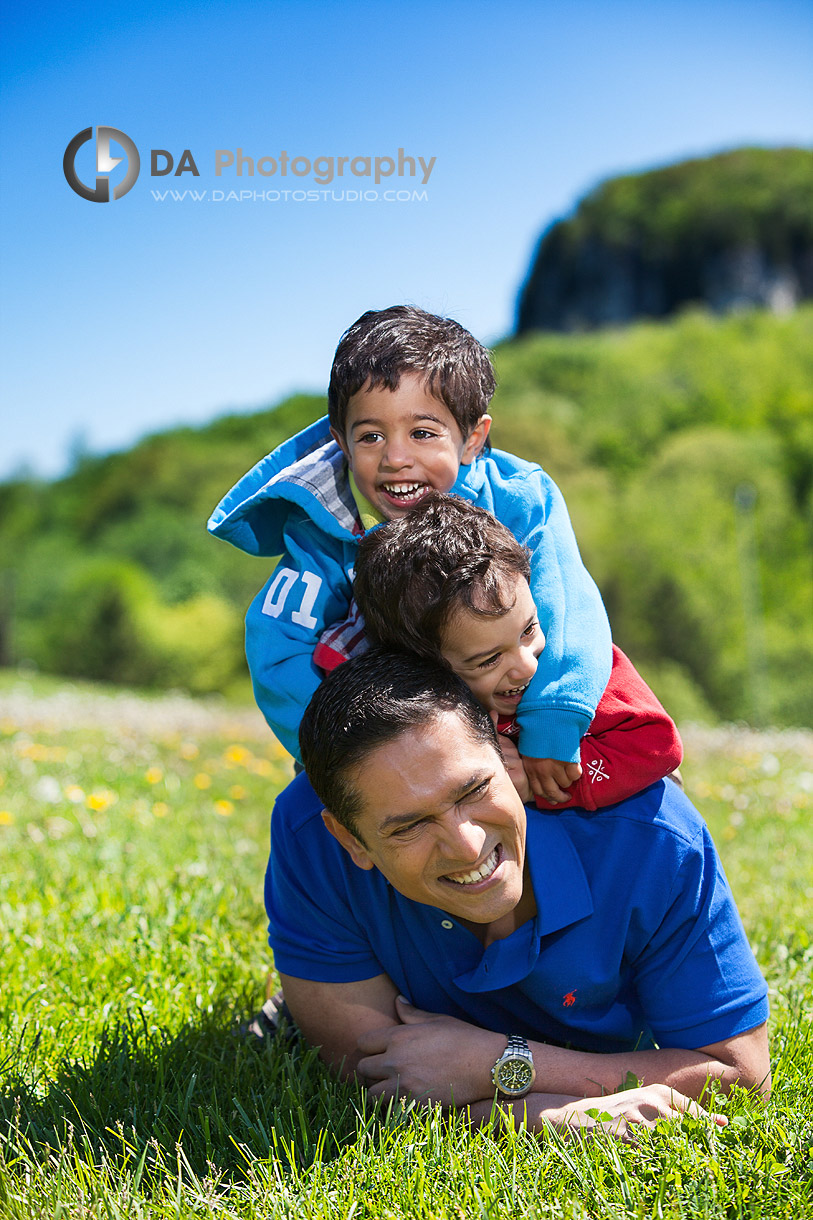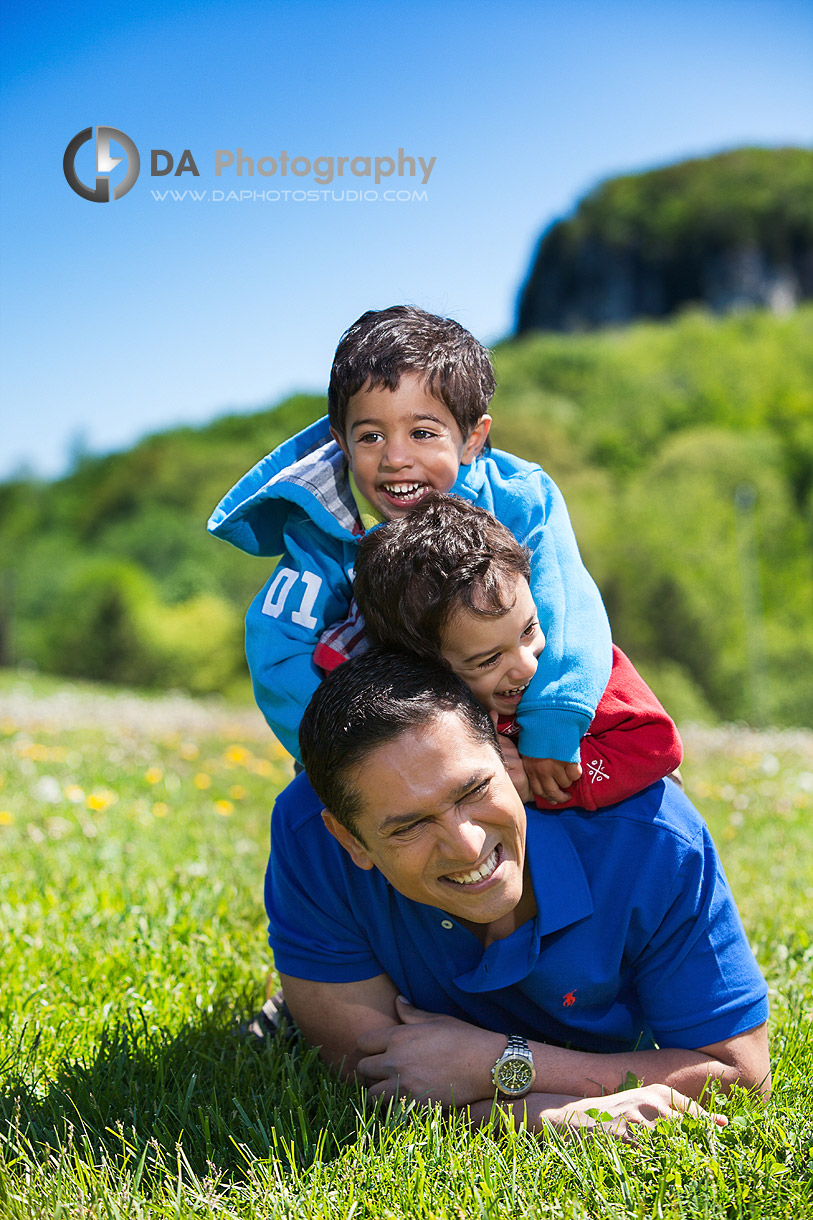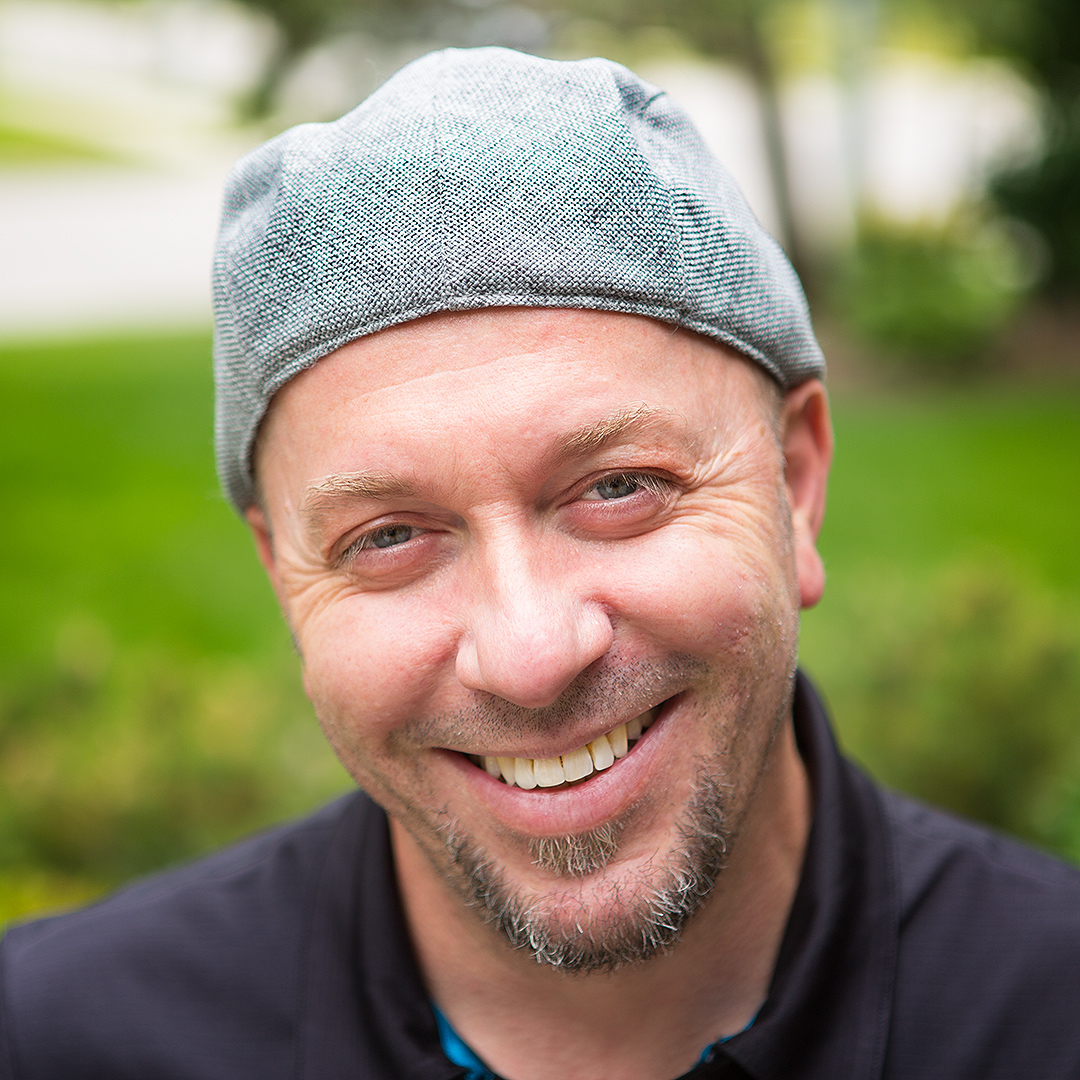 My passion and biggest asset is taking the time to make every client comfortable and relaxed before I even pick up the camera. The result? Photos of you that actually look like you at your best! I can prove to you how much you can enjoy having your picture taken. Lifestyle photography is about the experience that happens to be served up along side of some great photos.
Specialties:
Family Photography for families that like to move around and enjoy their photo time, Wedding Photography for couples looking for a mixture of photojournalistic, contemporary and traditional images and Professional Corporate headshots that are far from cheesy and stiff.