Their sunset engagement photo session taken at their cottage in Muskoka, was a magical one, complete with perfect weather. Krystina and Anthony for sure make the ultimate cute, young couple.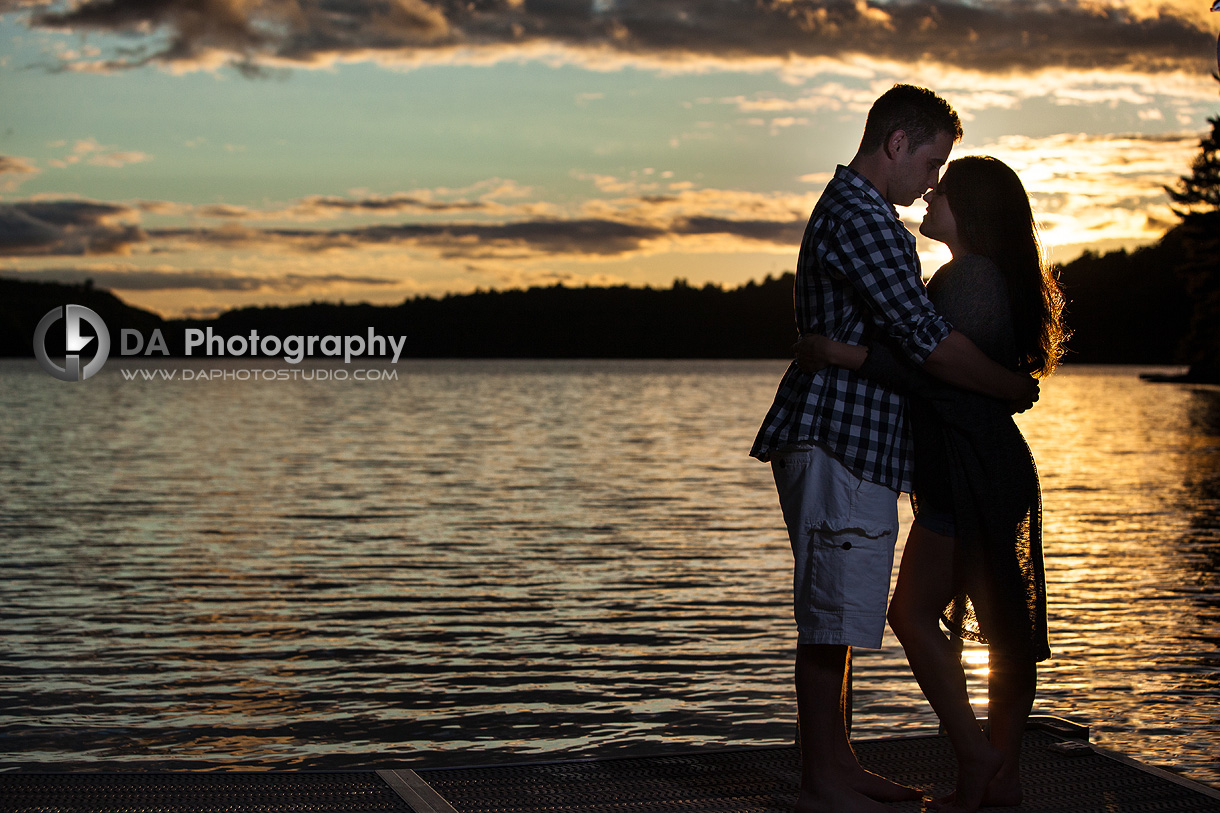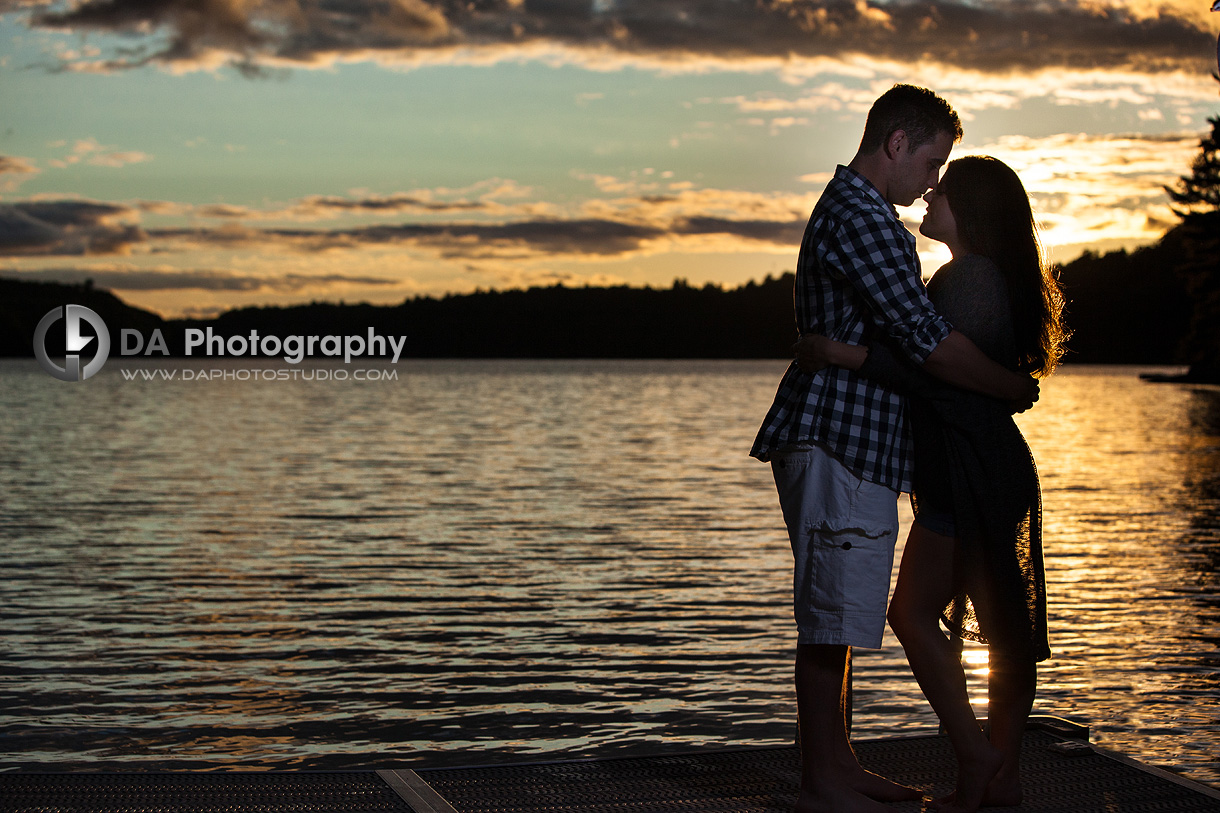 Relationship Building
Cottage life is an integral part of Krystina and Anthony's relationship. Living and working in the fast-paced city means that summers are spent relaxing and rejuvenating at their cottage in Muskoka. The time they spend at the cottage is used wisely. Whether it's having uninhibited fun together on the water, chatting in the morning with a cup of coffee or tea in their lounge chairs, these two are spending quality time together and getting in touch with nature. This adorable couple knows what is important to them and they make sure to engage in activities that enrich their relationship and help it flourish. Given the amount of time they have spent at their cottage and the amount of enjoyment they receive from the time they spend there, the decision to have an engagement photo shoot there was a no-brainer!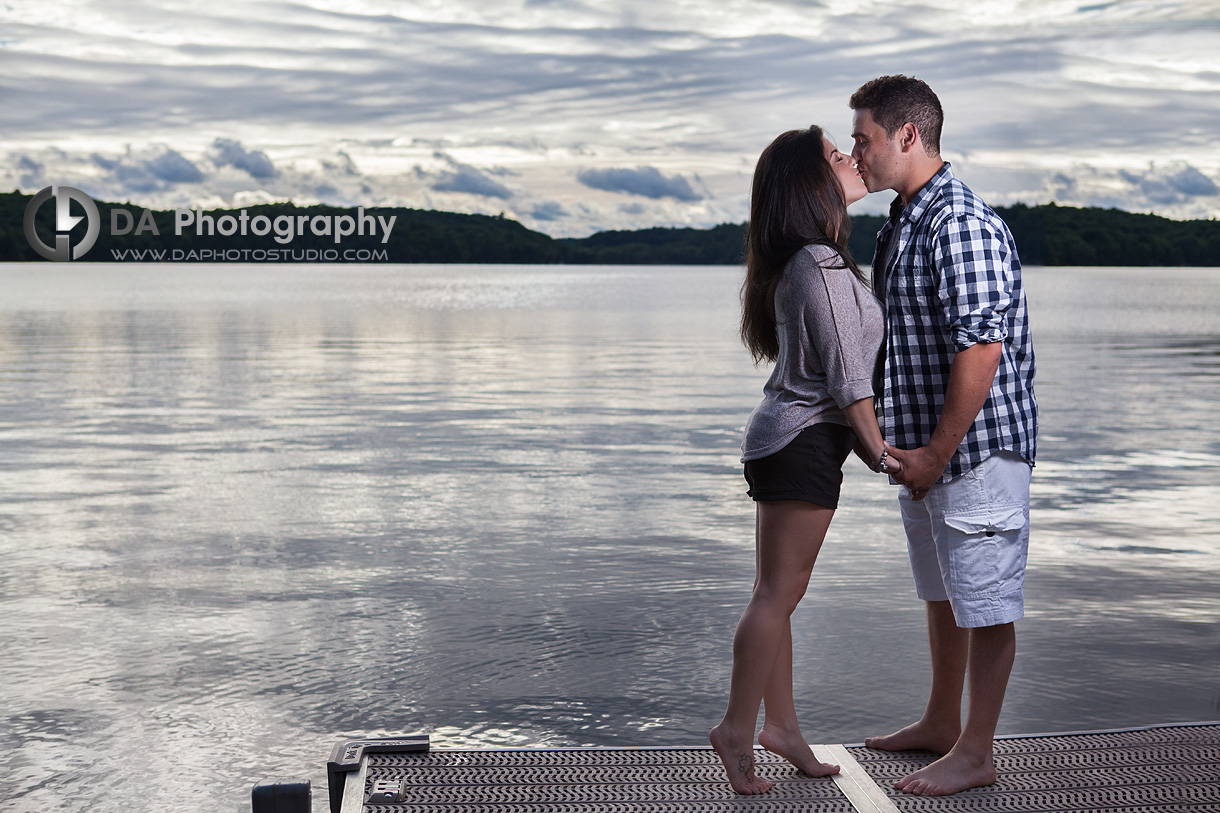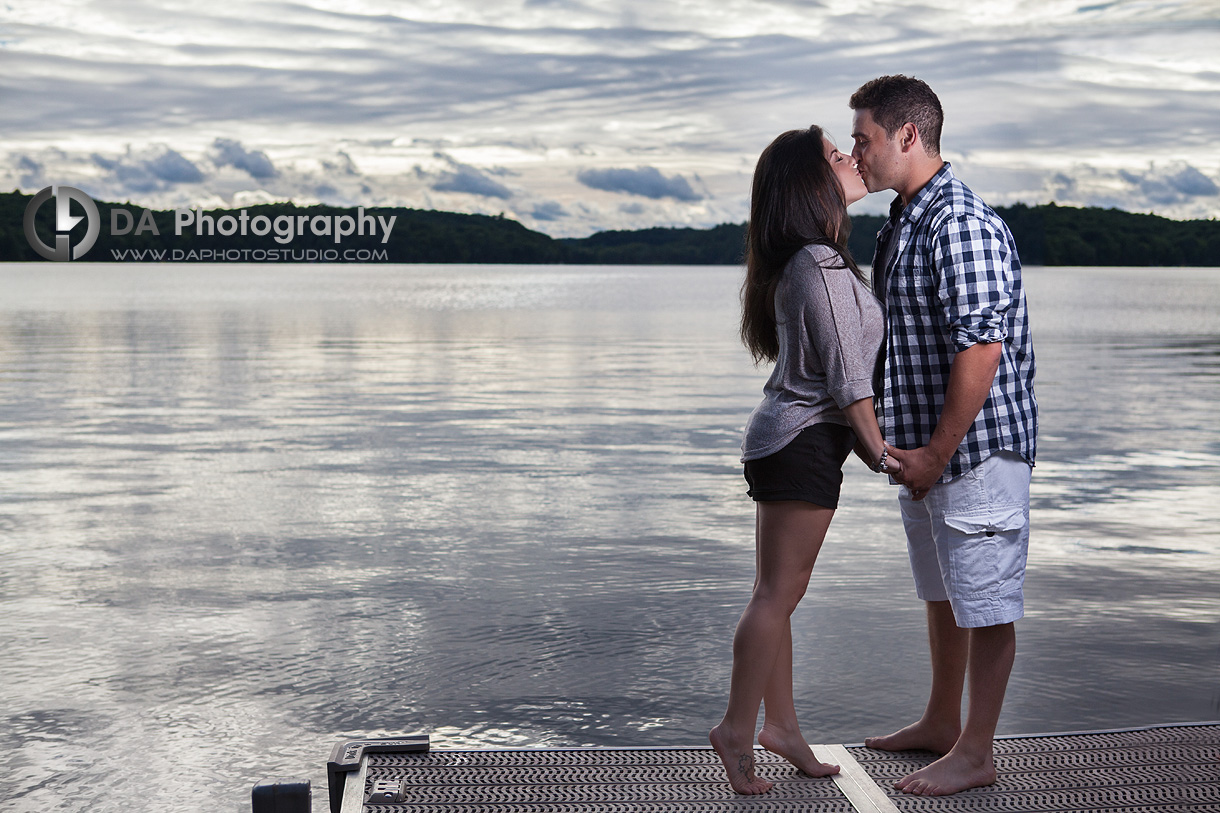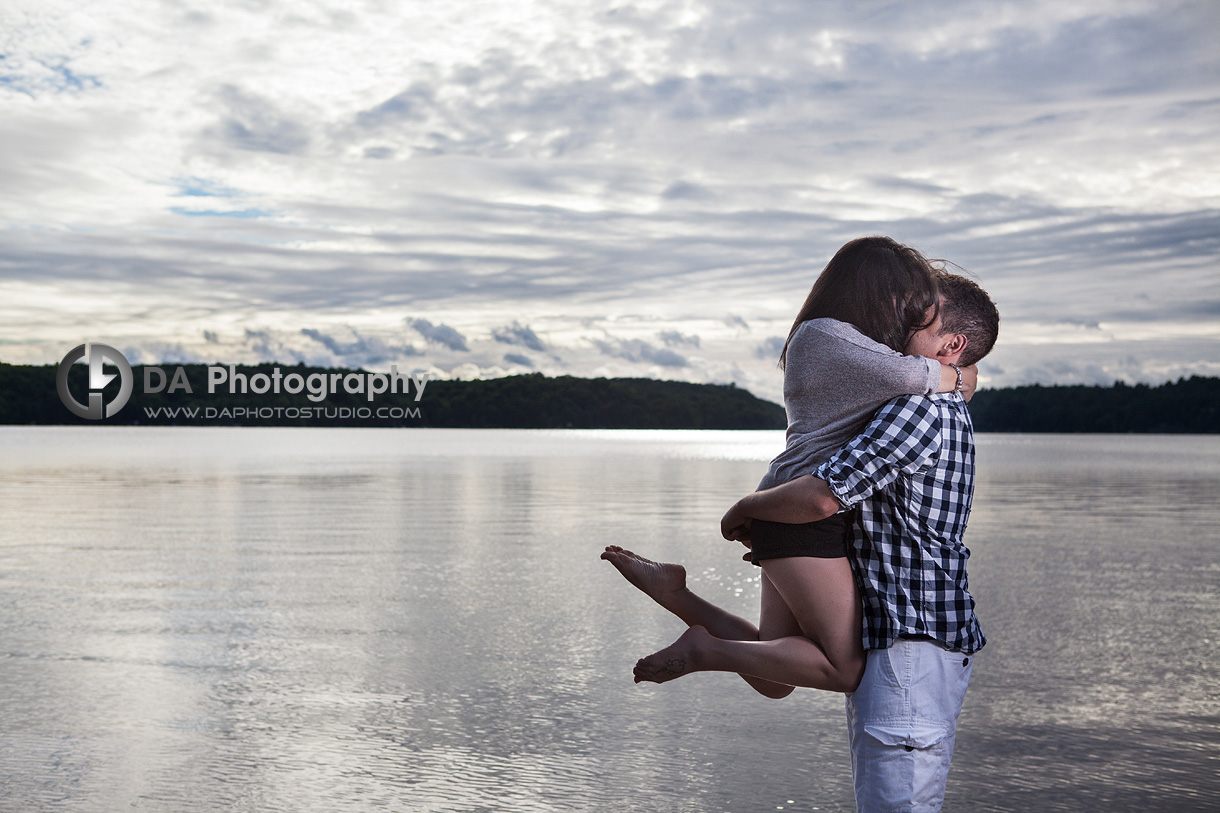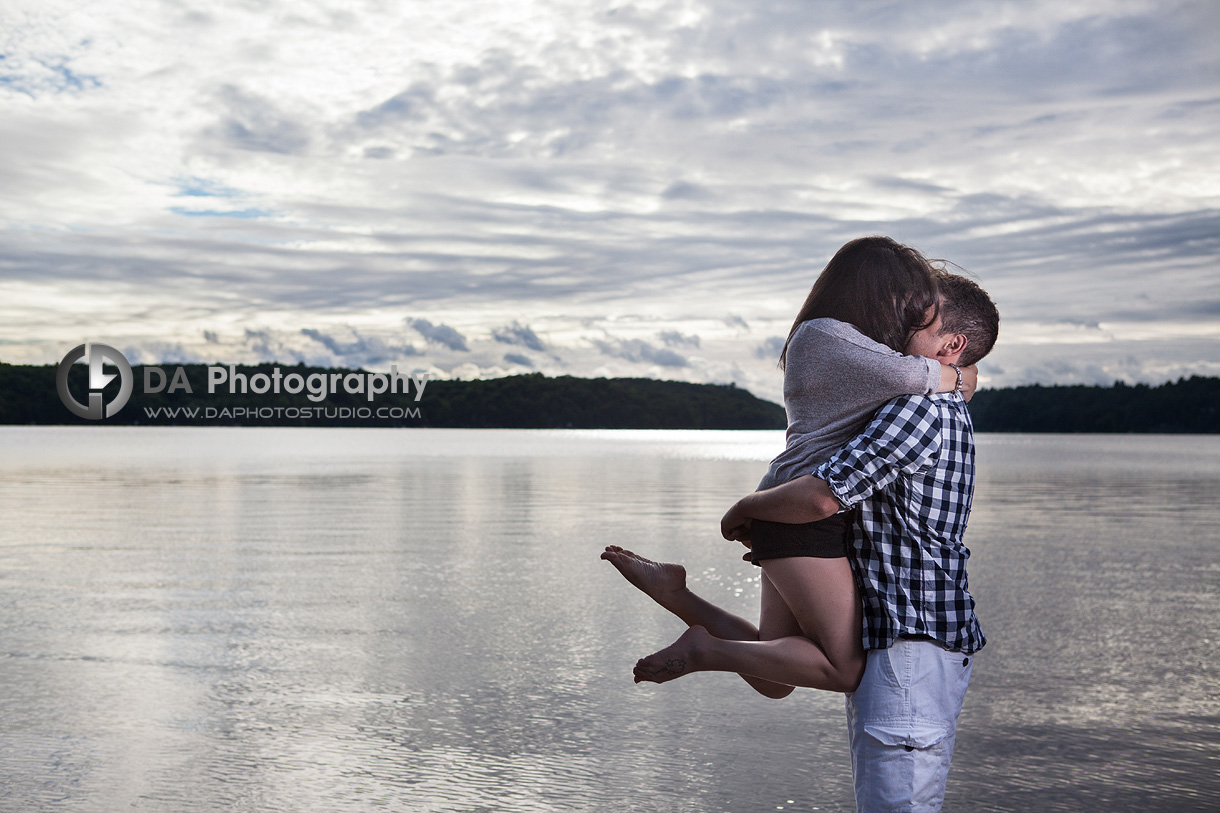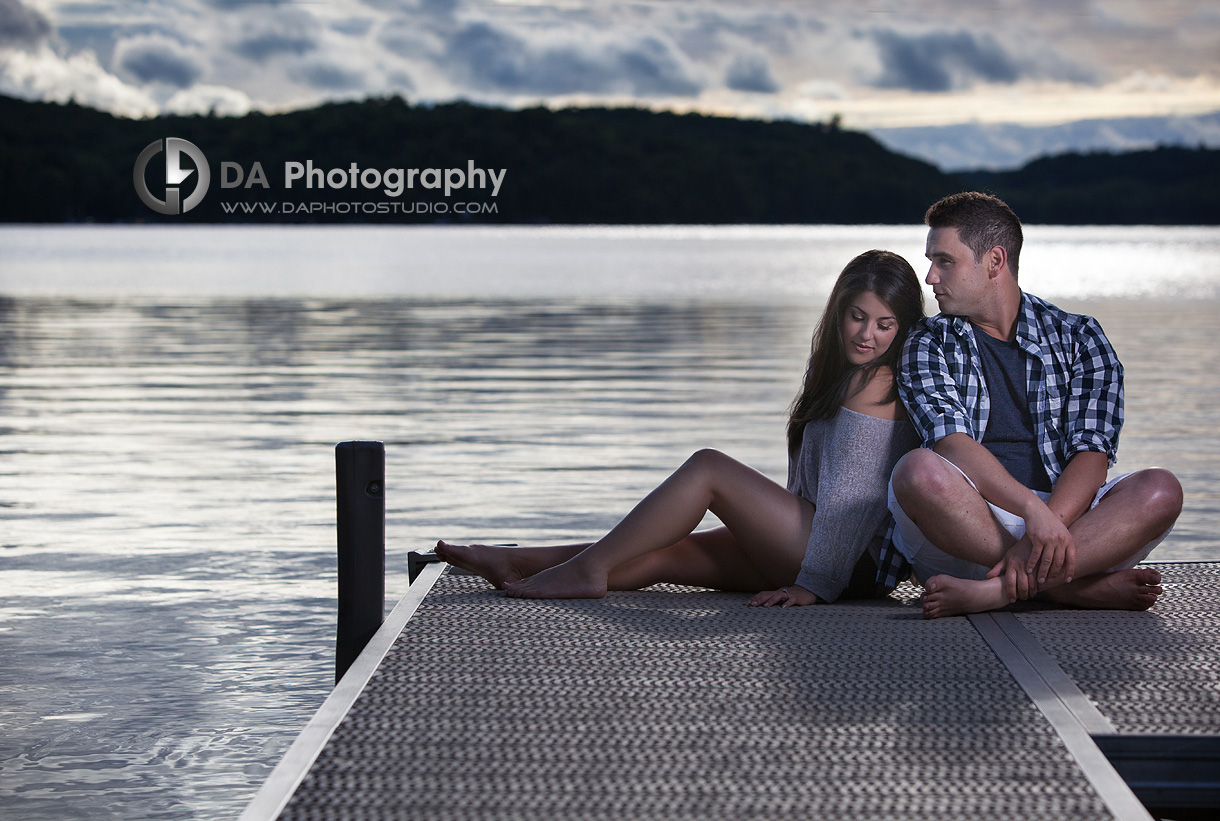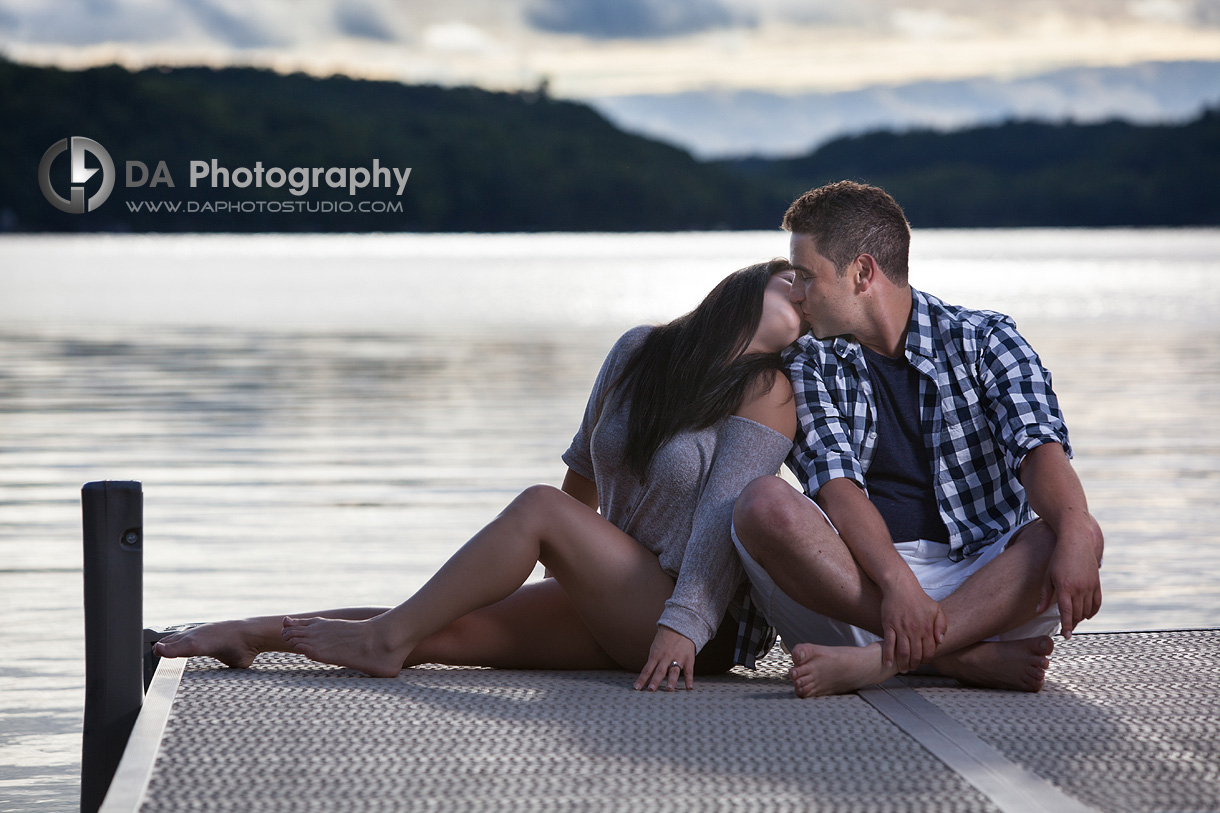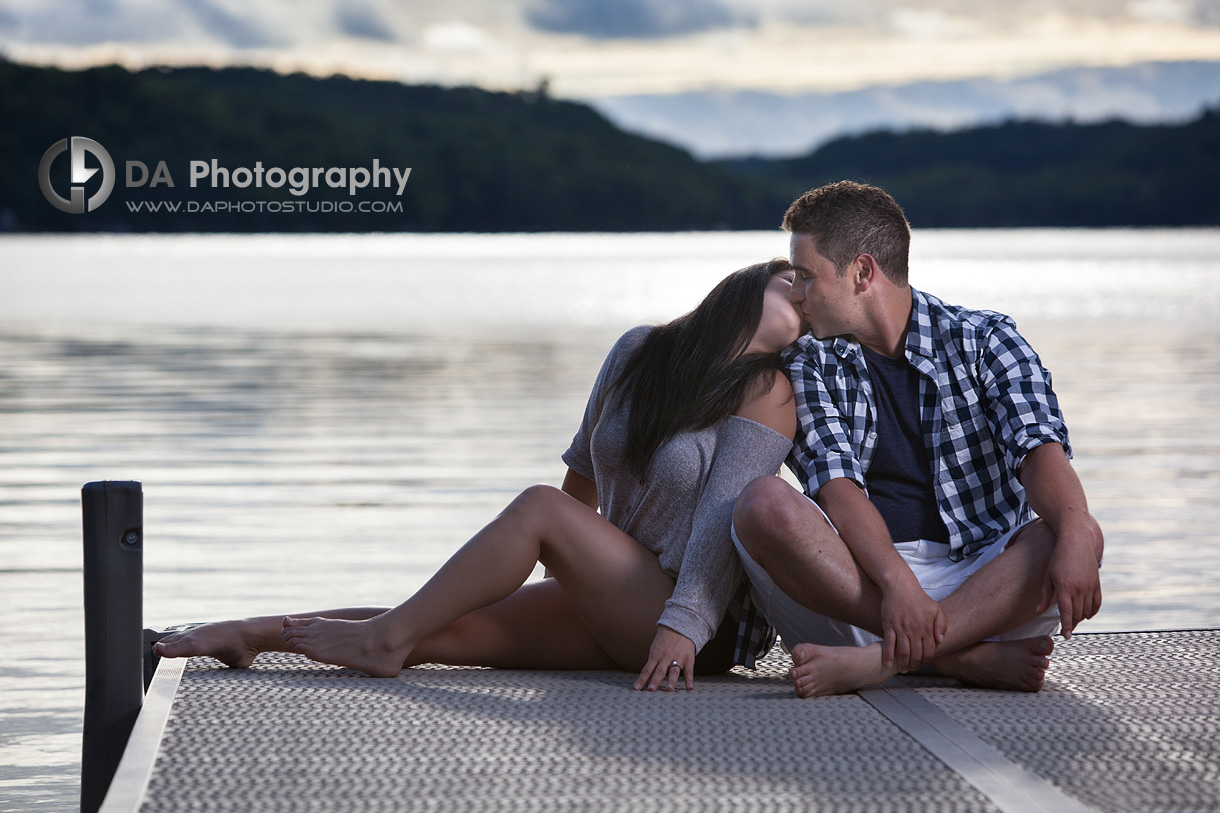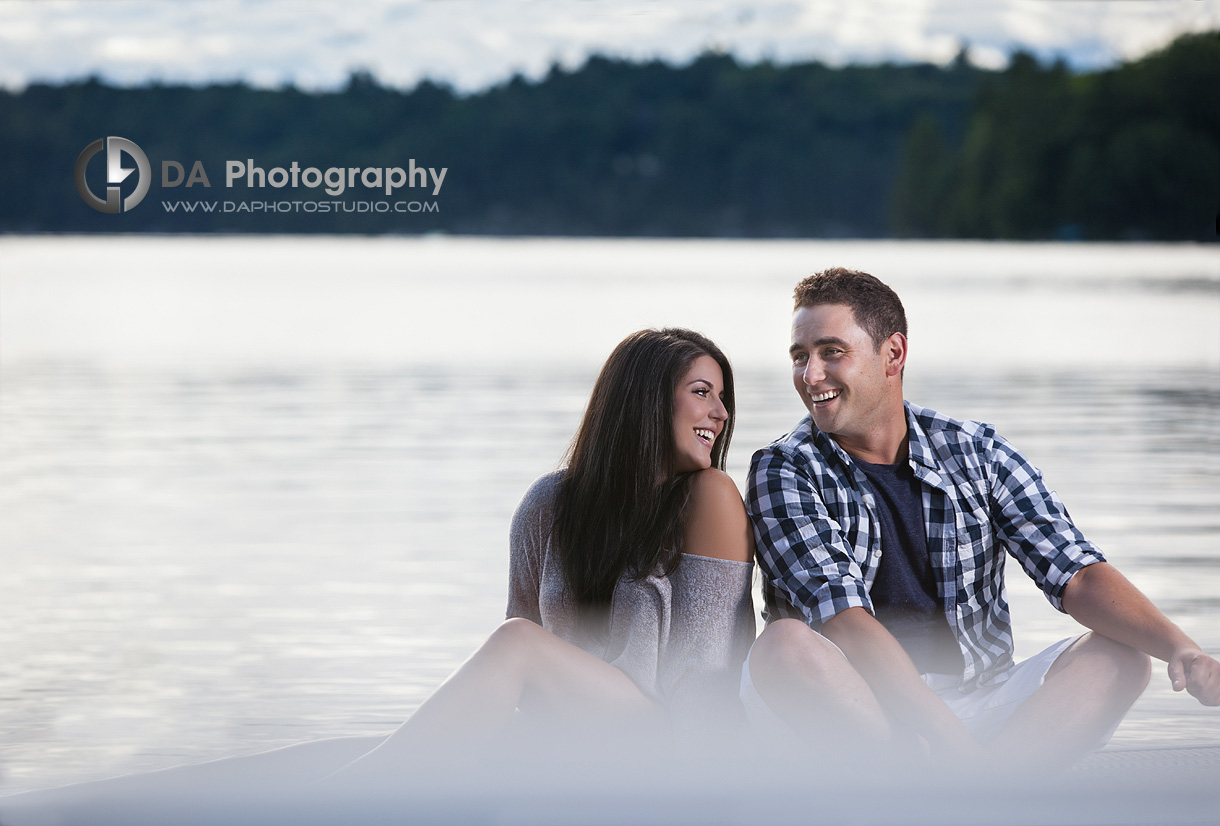 Staying Committed
When Krystina and Anthony asked me to meet them at their cottage in Muskoka, I said, sure! I had not been to Muskoka but, it couldn't be far from Brampton, right!? (Have I mentioned that I'm relatively new to Ontario?) Once I consulted GoogleMaps I was shocked to find out just how far away Muskoka is. I hate retracting a commitment so, I was determined that the photo shoot would happen just the way this loving couple wanted it. And… I'm glad I did it! I was able to see for myself a beautiful part of the province that I hadn't before. It was a gorgeous drive out to the destination and as soon as I pulled in to park, I understood why Krystina and Anthony suggested a photo shoot here. The whole property was spectacular!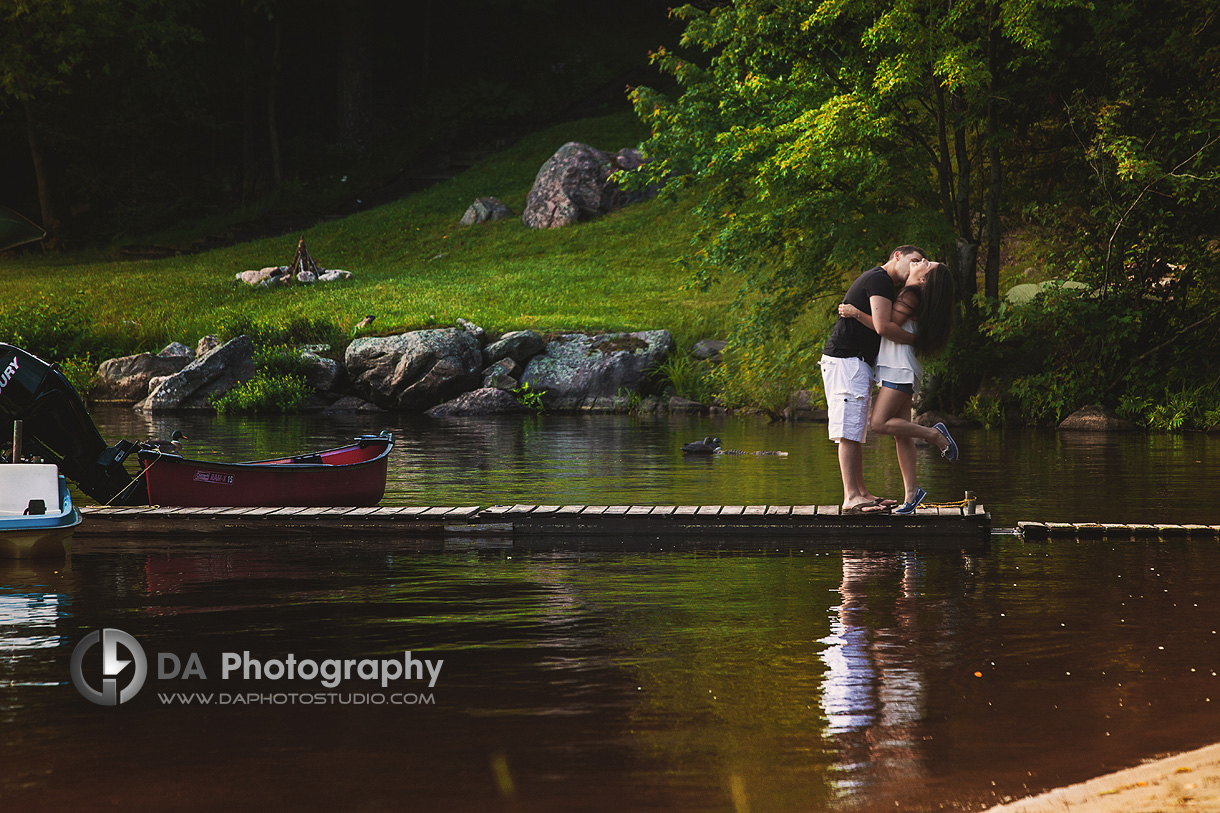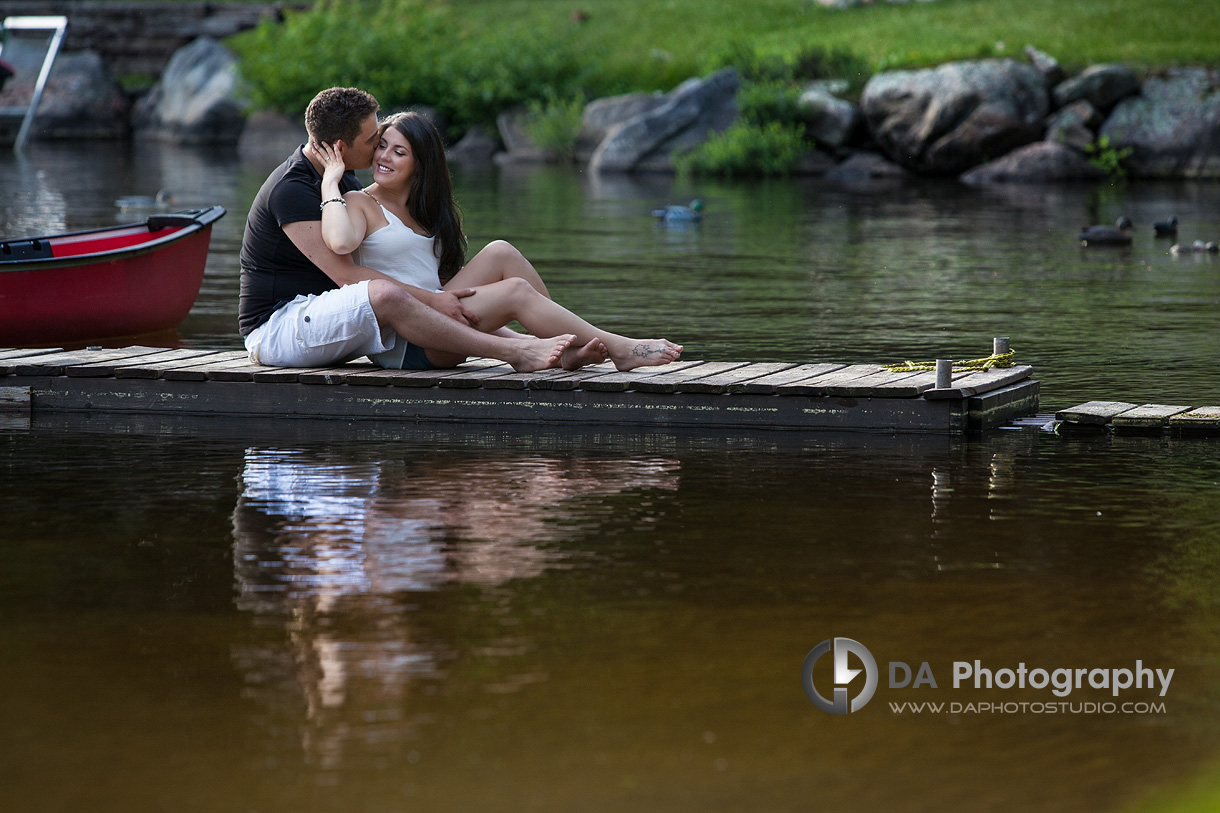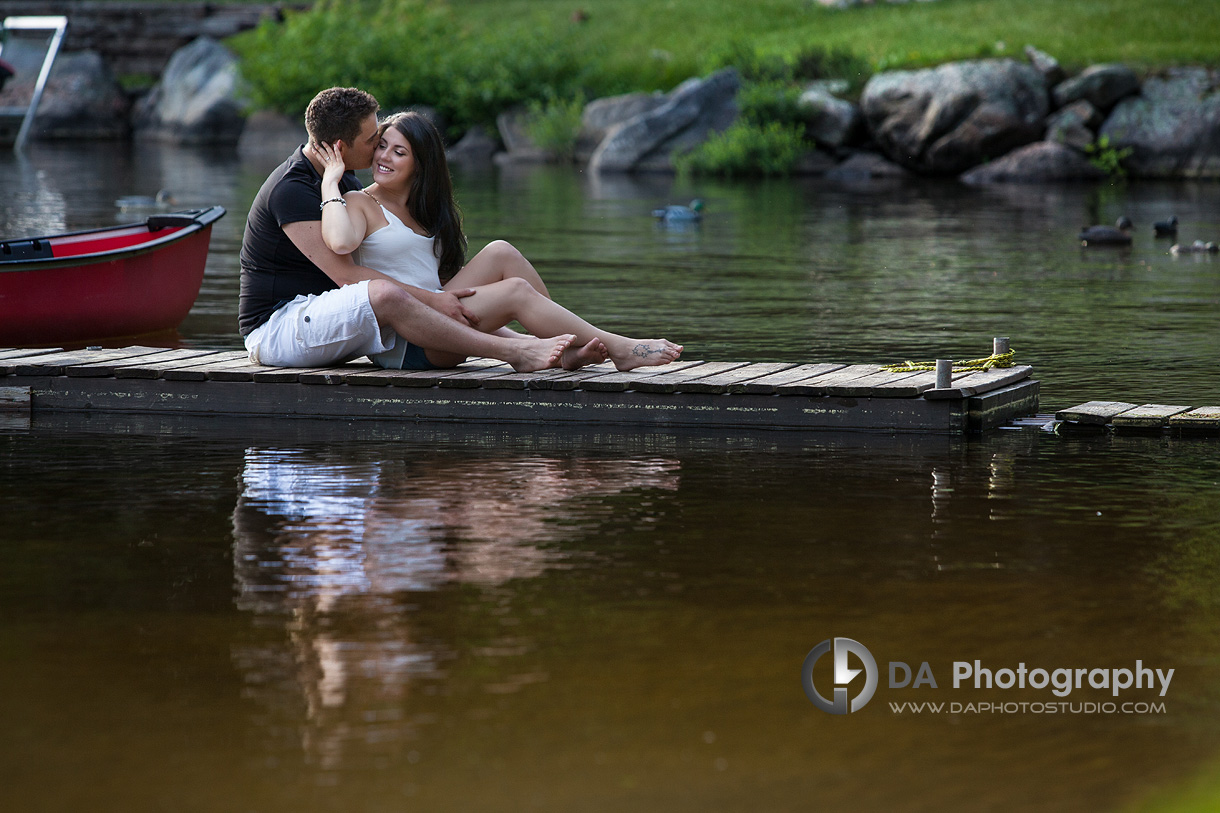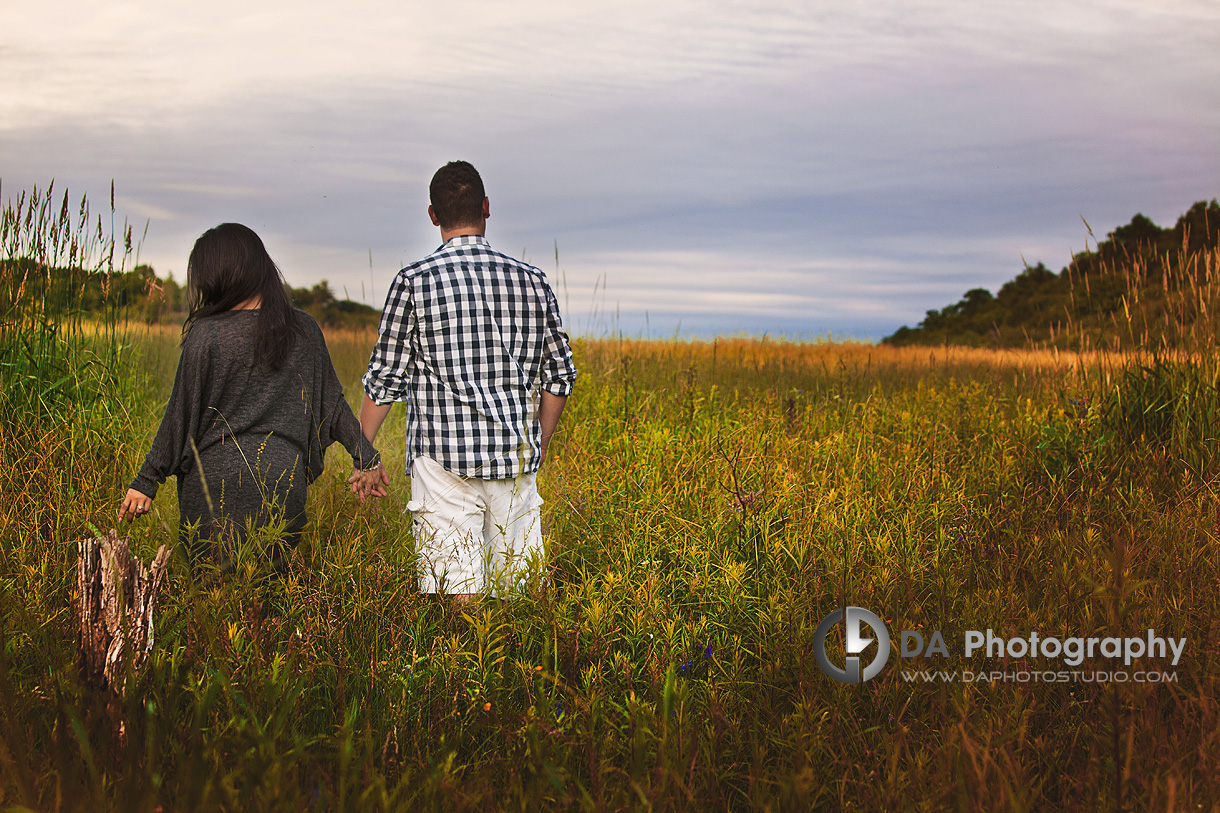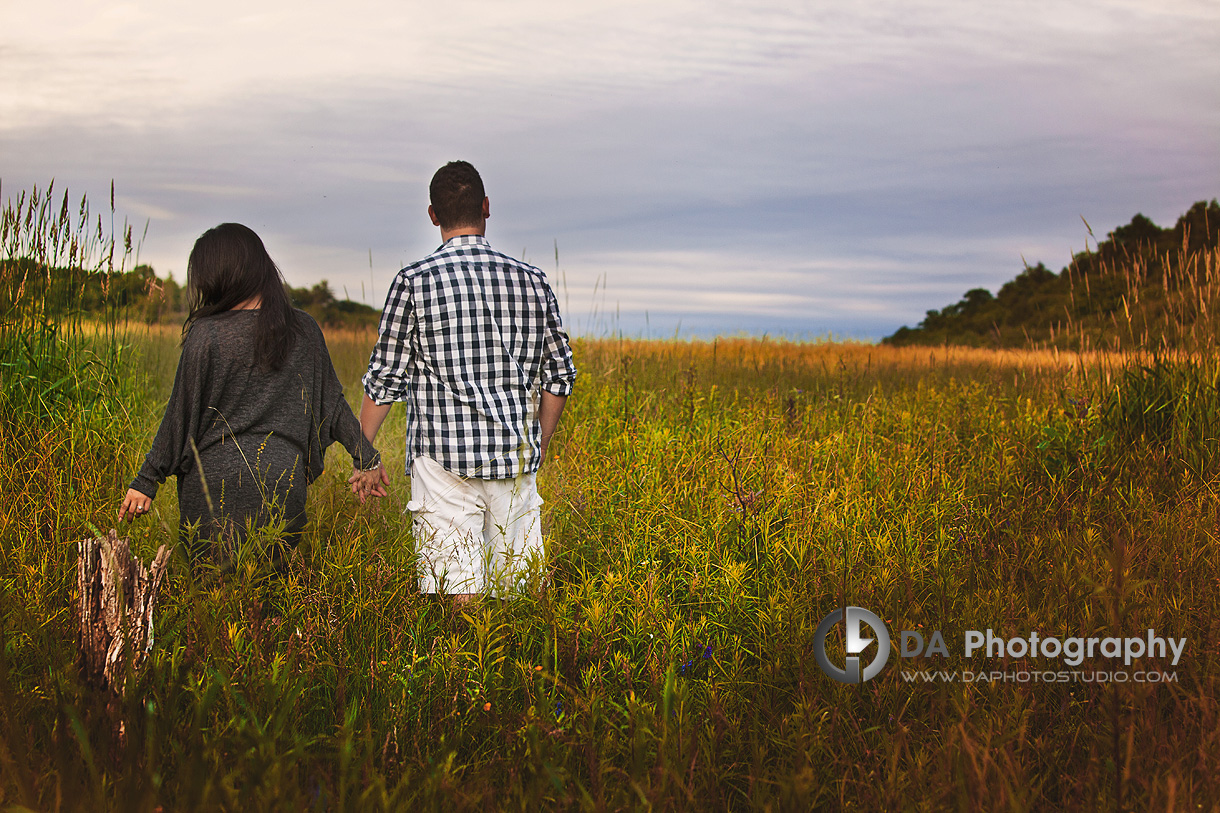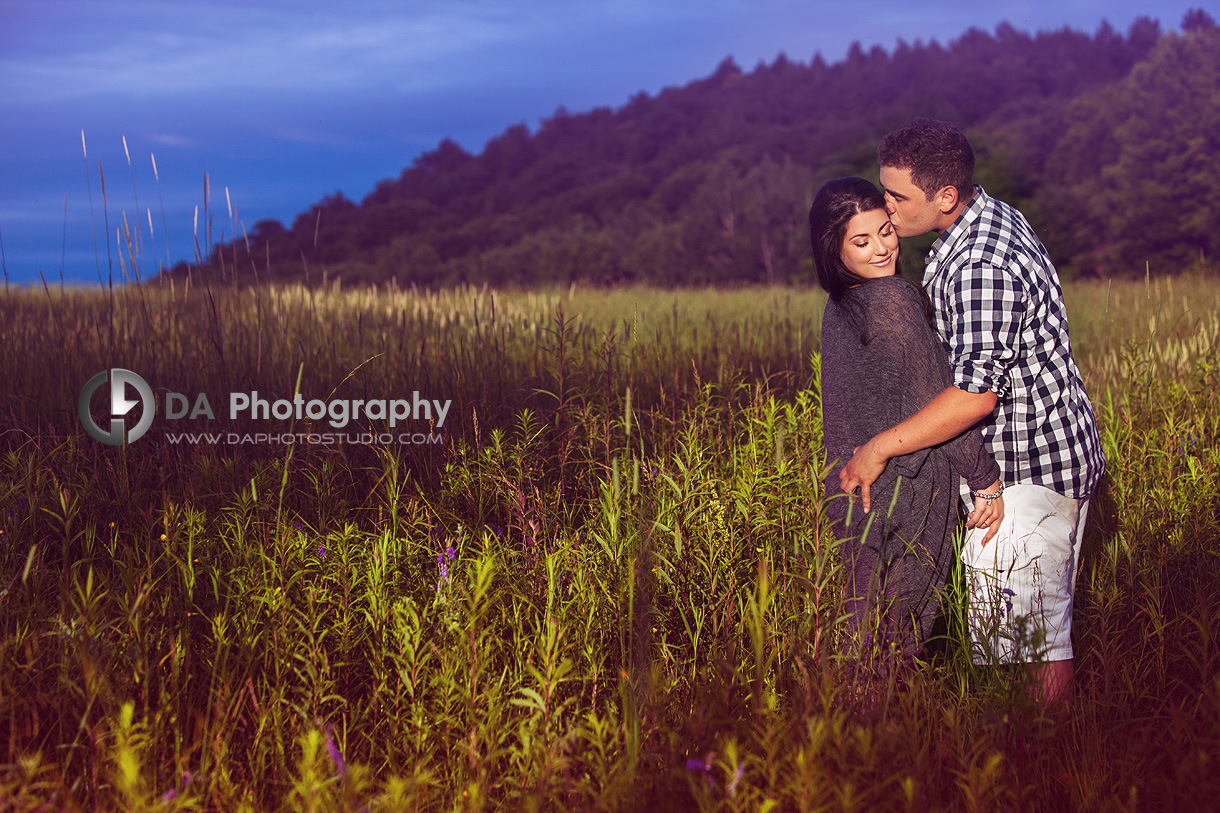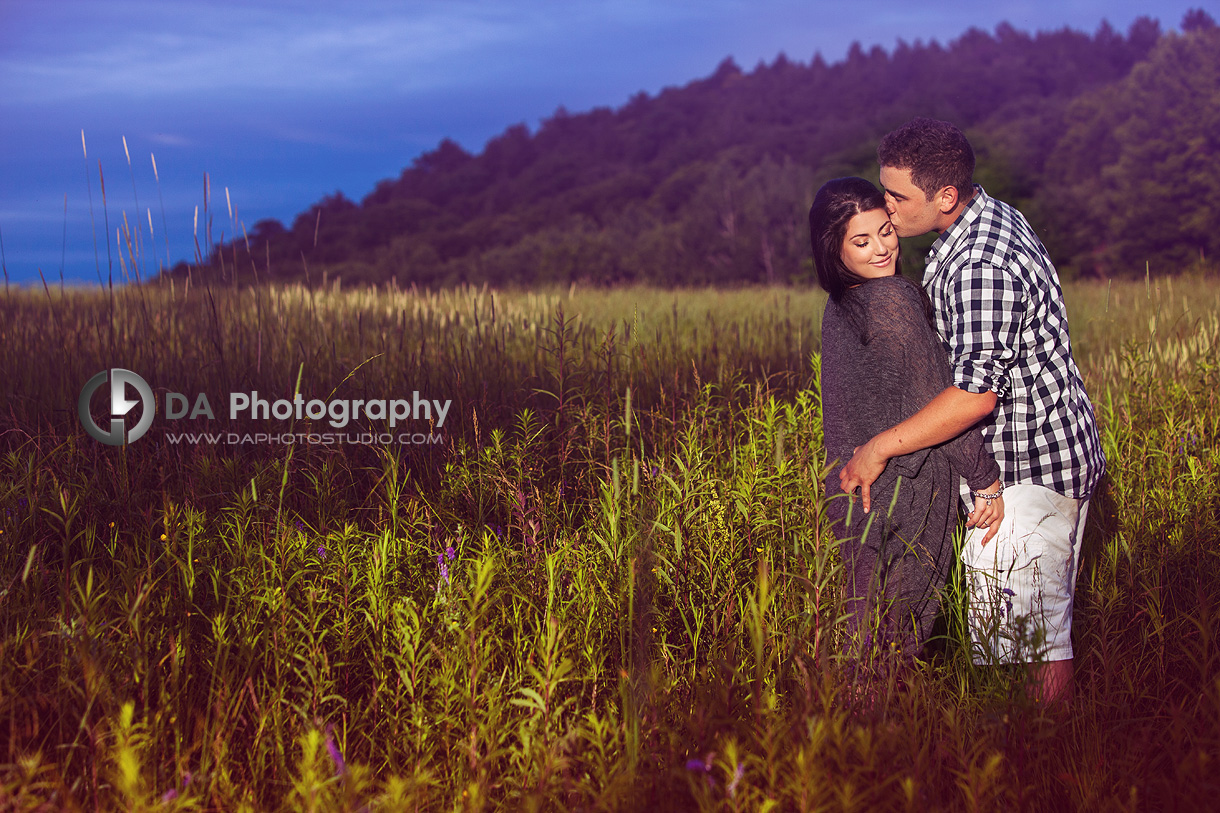 Remembering the Good Times
Having a cottage is the Muskoka area is a tradition for Anthony's family. Many great times have been spent there for generations. By having their engagement photos taken here, Krystina and Anthony are paying homage to and honouring those memories. We were able to take photos in various areas of the cottage's property, including on the pier by the lake and by the bon fire. Displaying these photos in their home will remind them of all the good times they've had and the good times yet to come.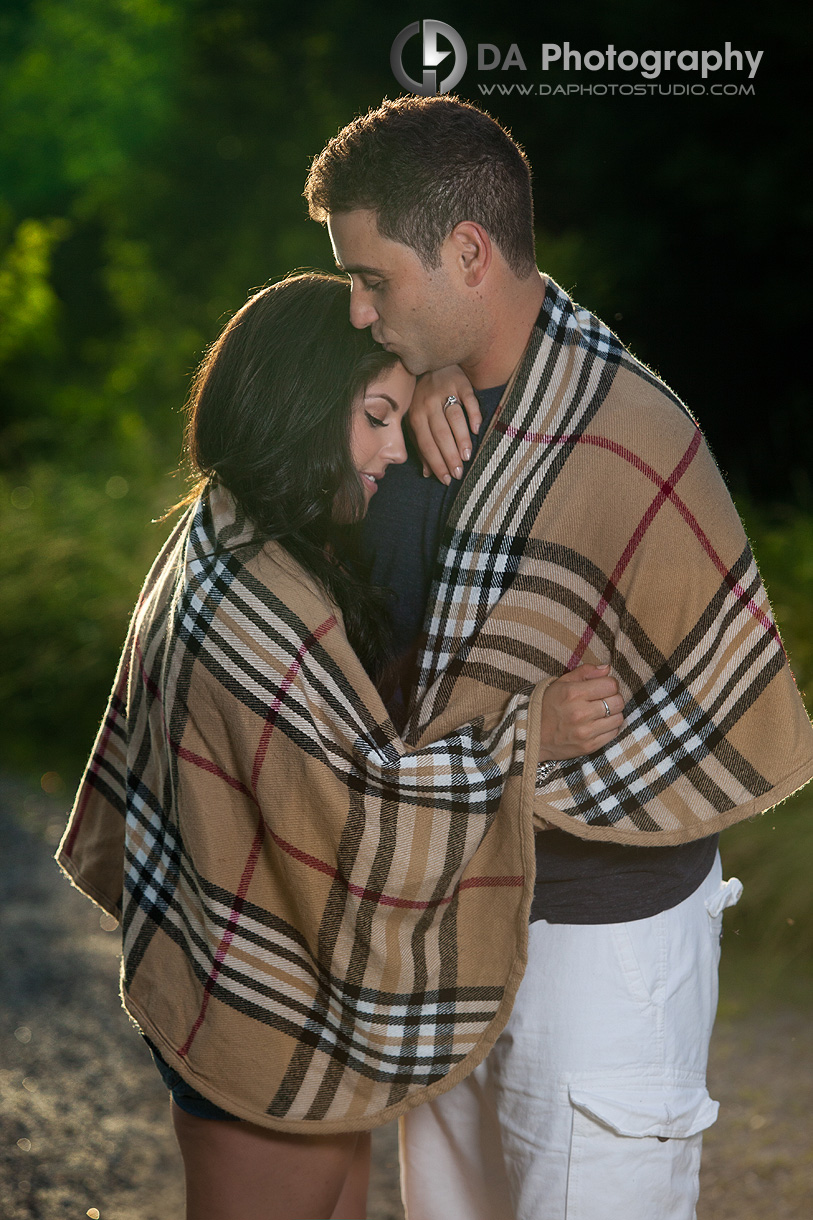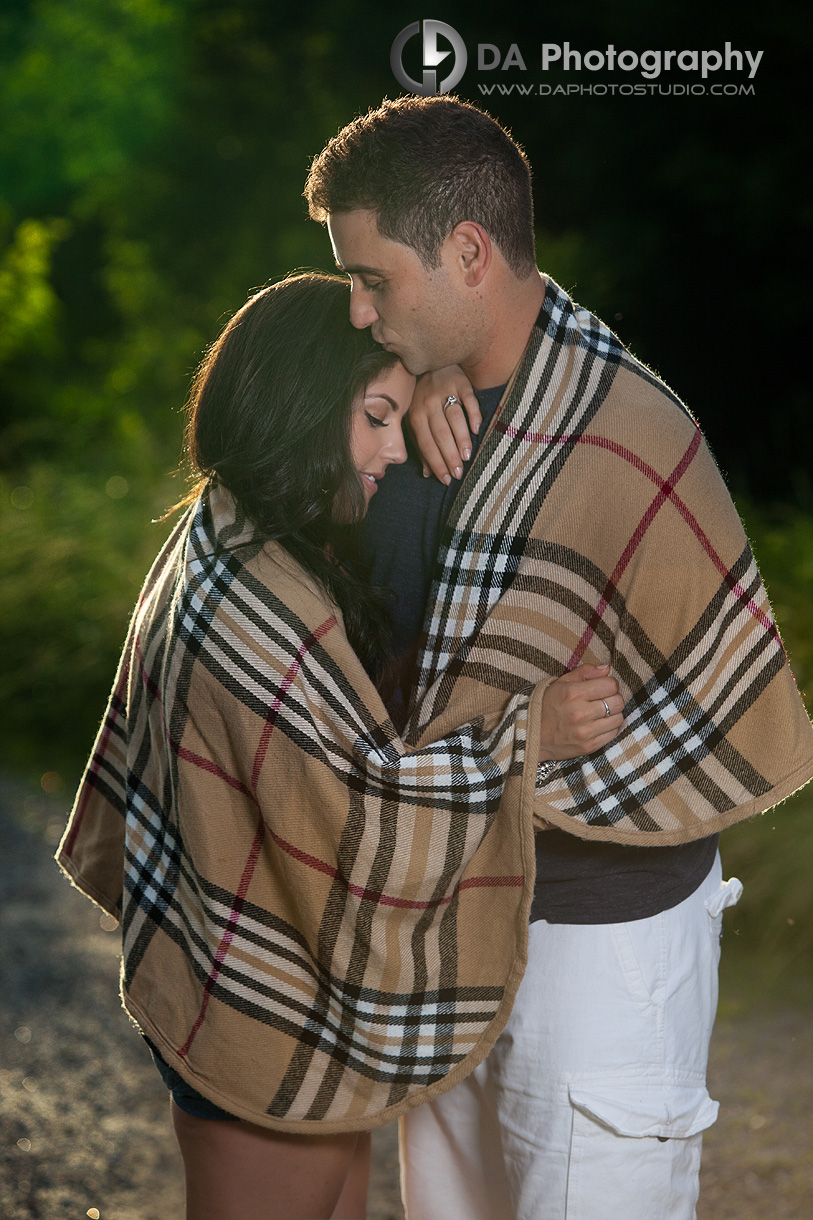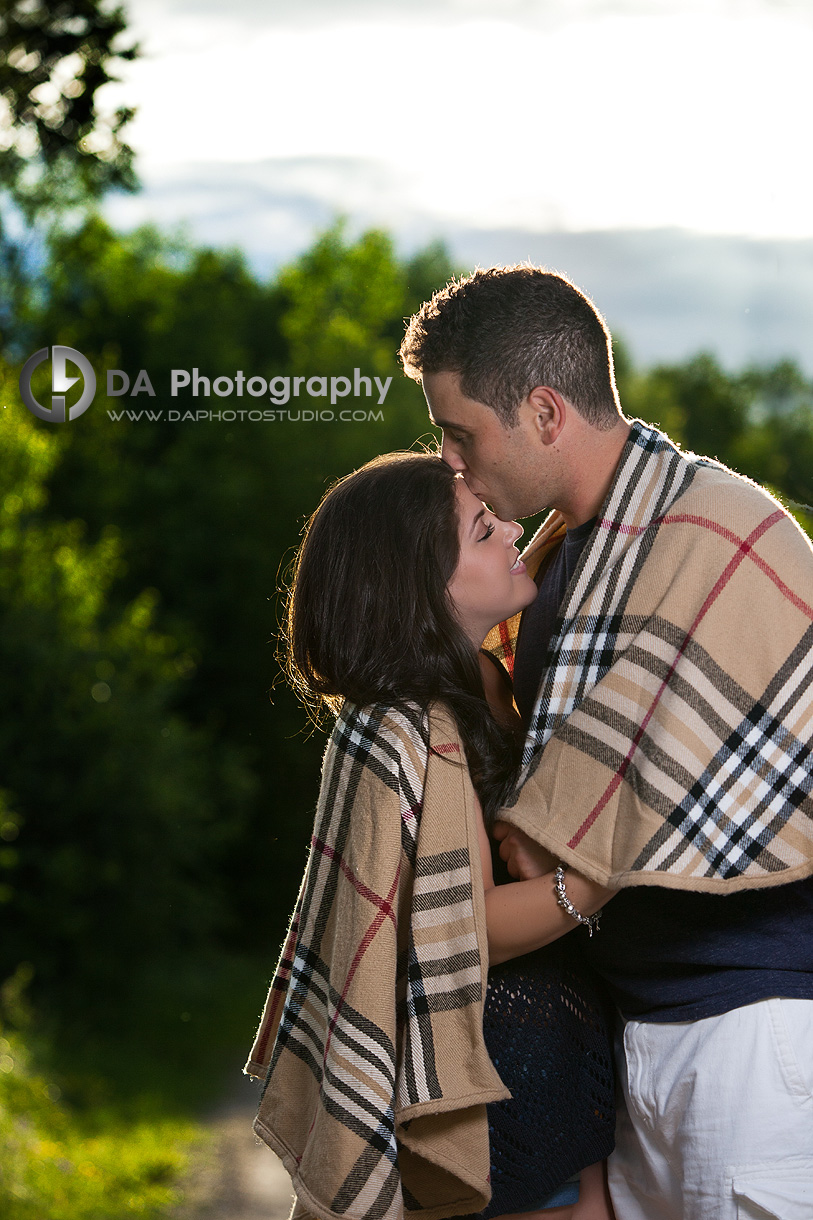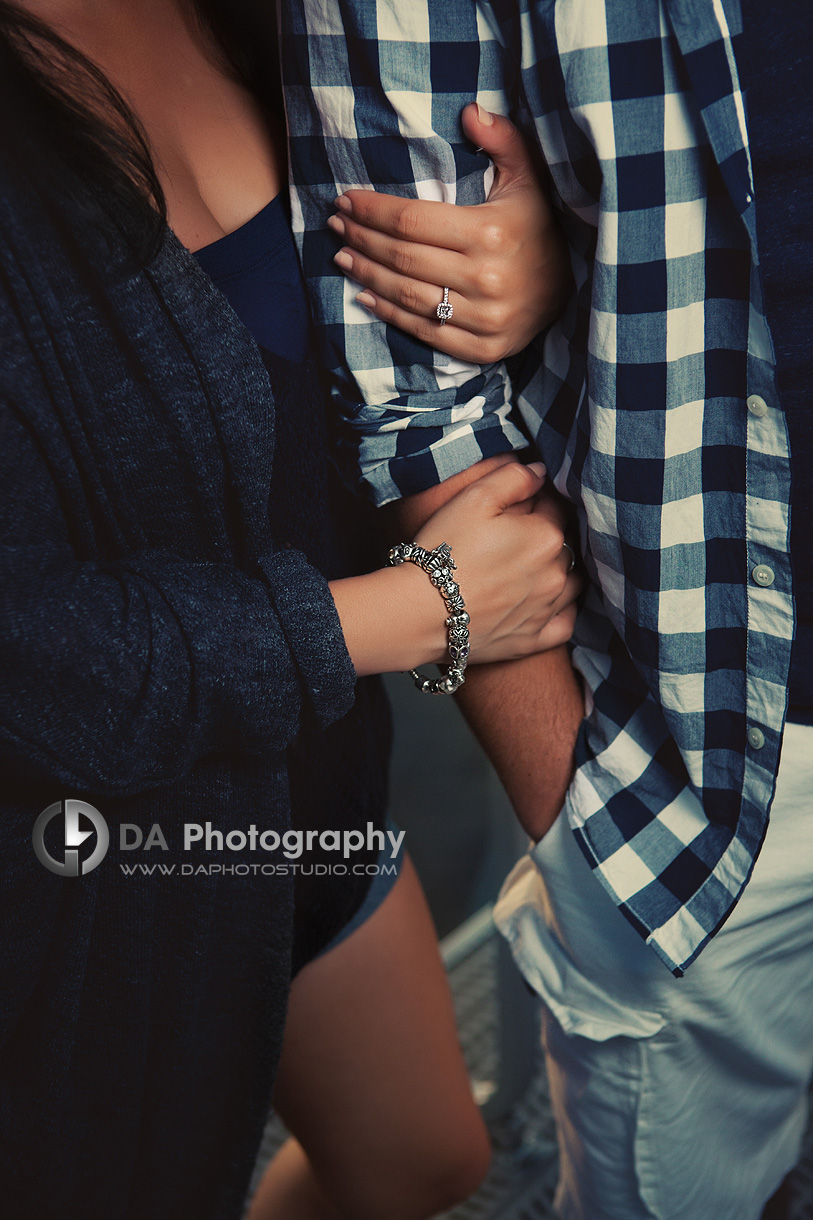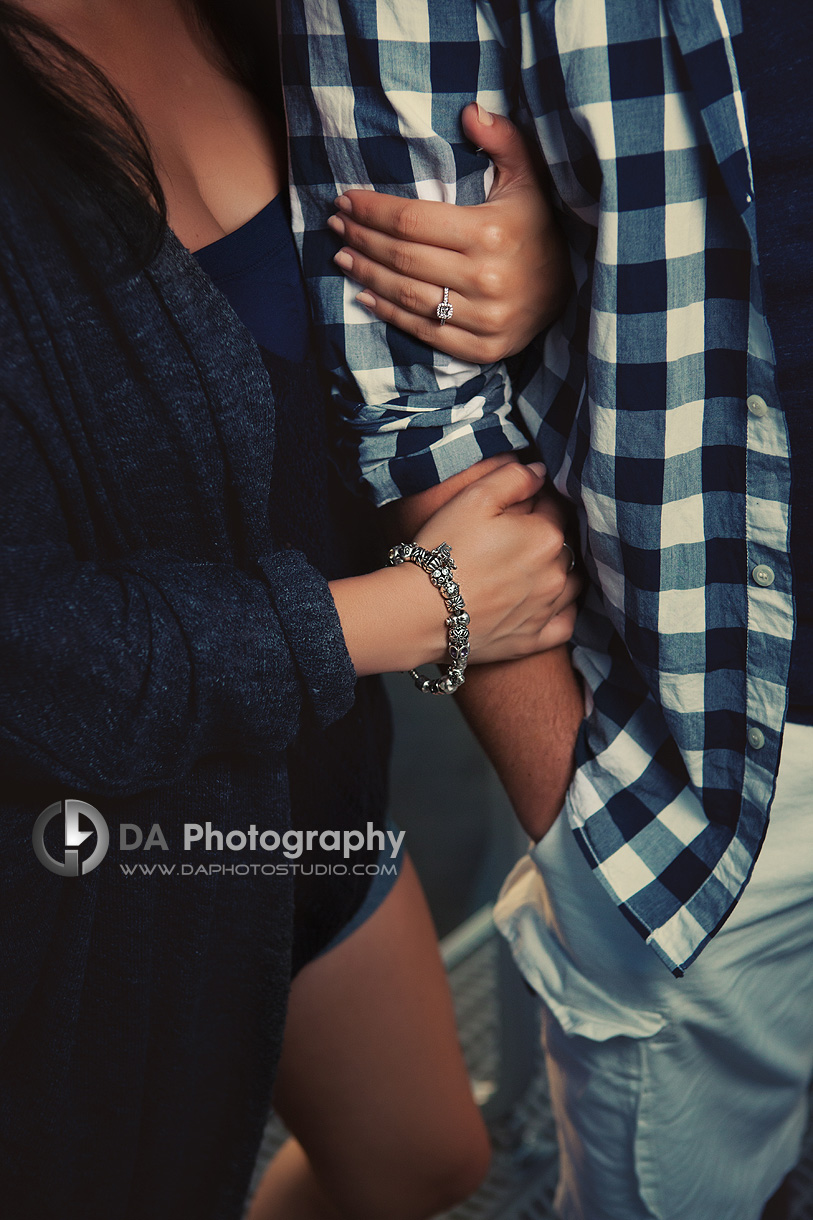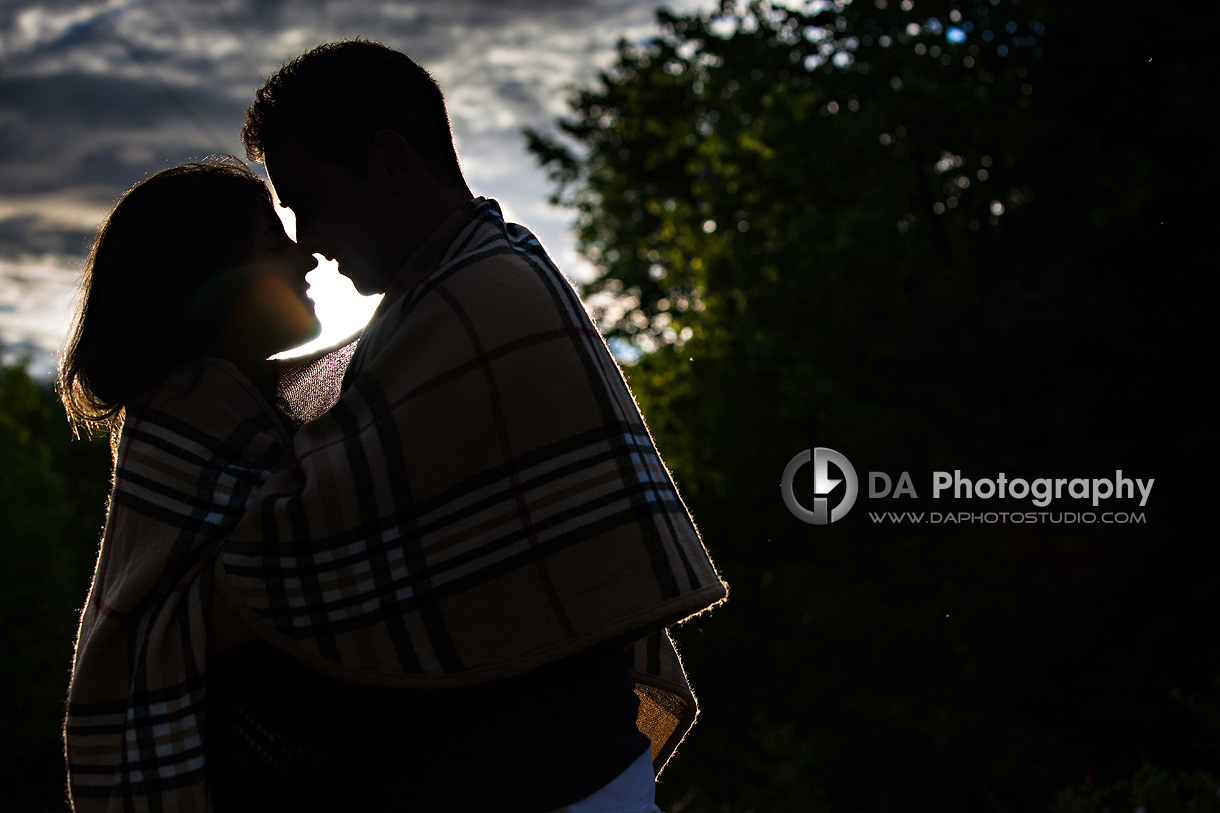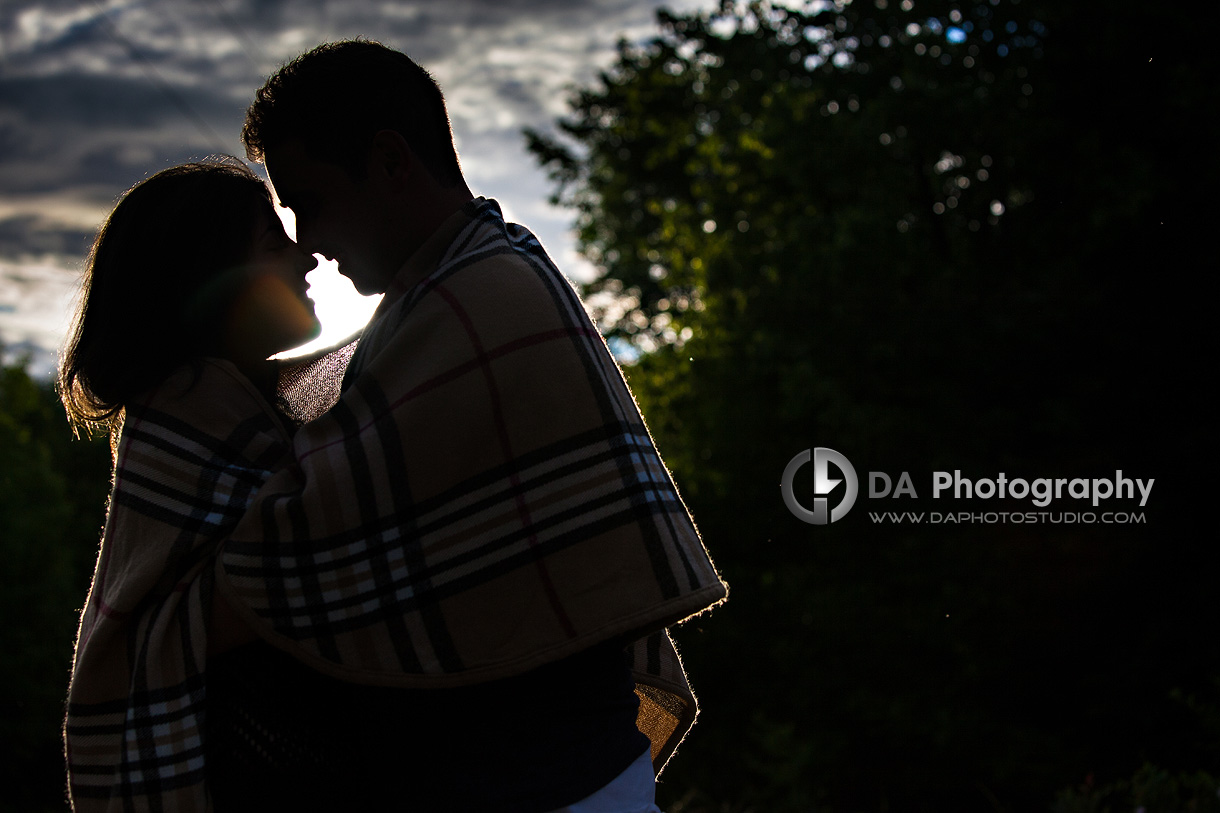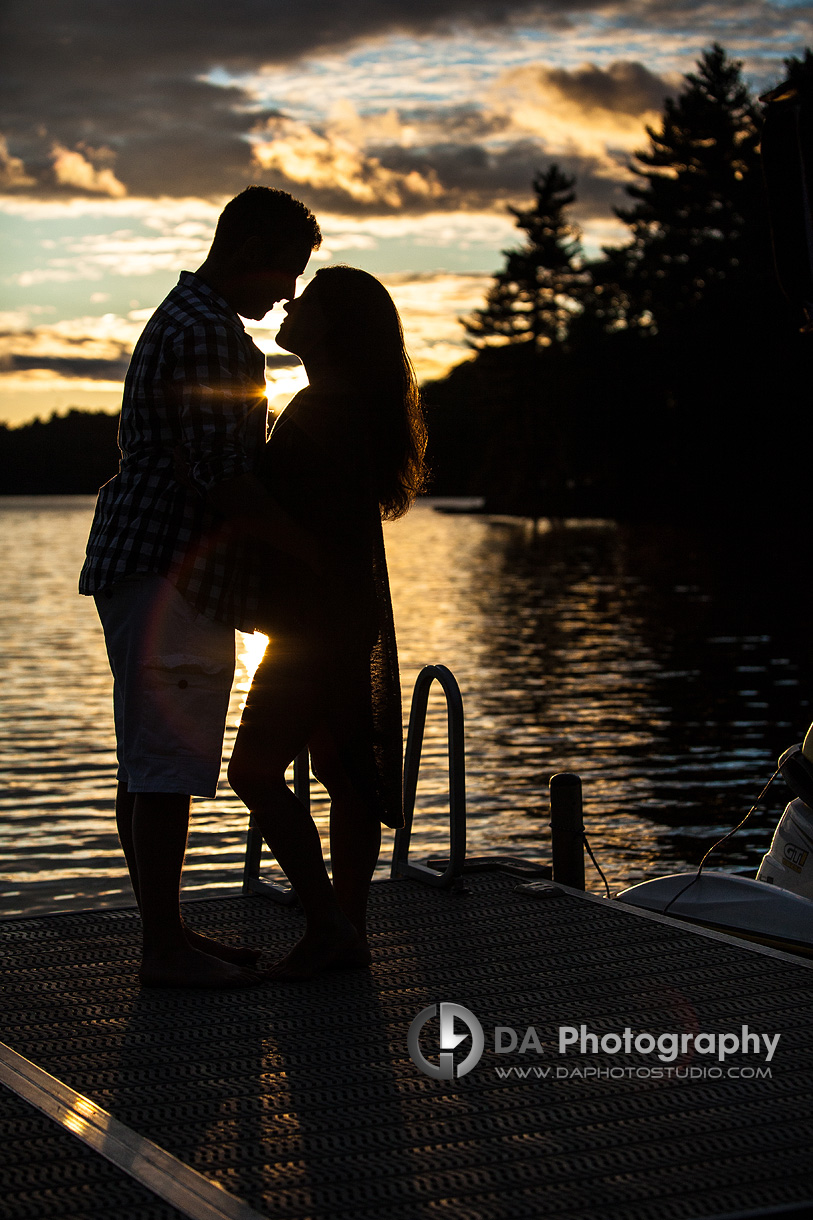 Through Thick and Thin
If I had input on Krystina and Anthony's wedding vows, I would suggest they include, through thick and thin, sickness and health, mosquitoes and bug spray. The lush vegetation and the water were a gorgeous backdrop but, also a great place to live if you're a mosquito. When I moved to Ontario, I learned quickly not to leave the house without bug spray in tow. While Krystina and Anthony were smart and doused themselves in bug spray before and throughout our photo shoot, they were still bombarded by the mightiest mosquitoes. I sprayed myself with repellent before we started the photo shoot, however I forgot to spray my back. When I work, I keep myself pretty busy, so I didn't notice how many mosquitoes made their way through my shirt. By the end of the day, I figure I had about 200 bites on my back!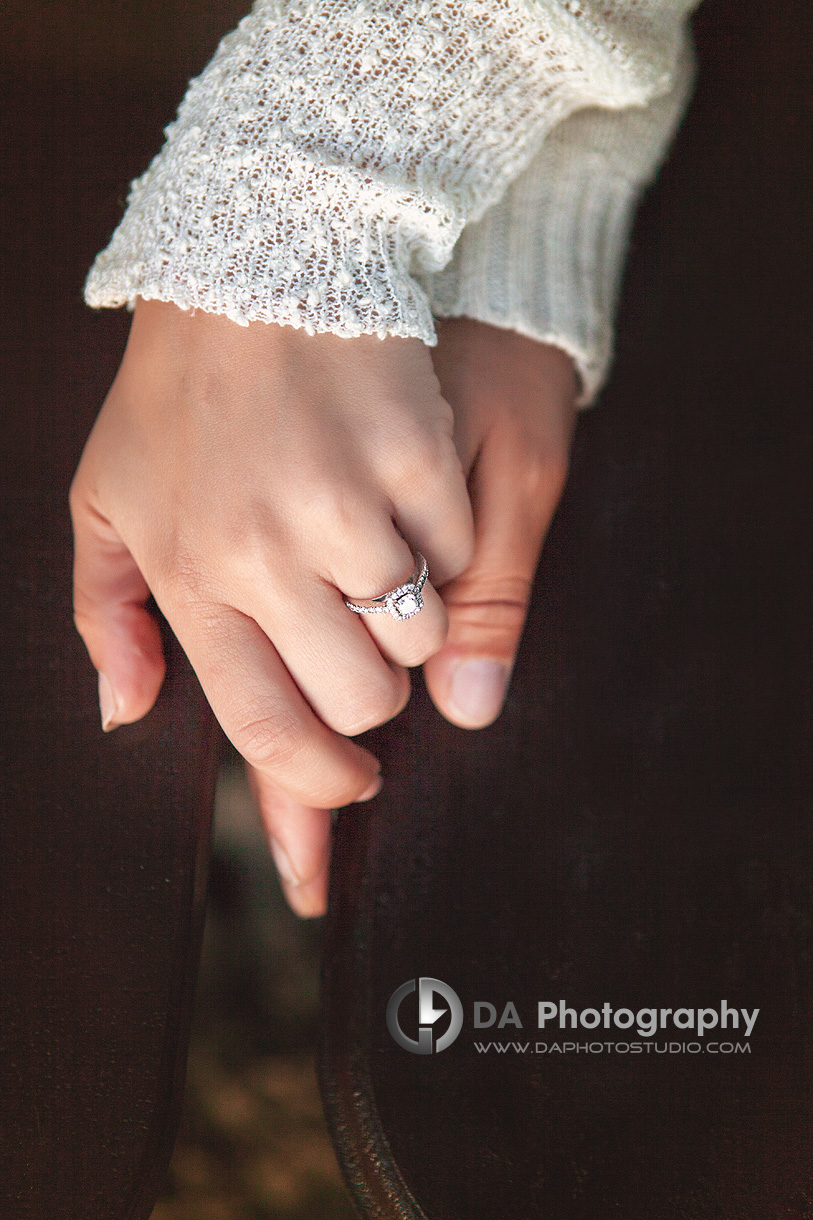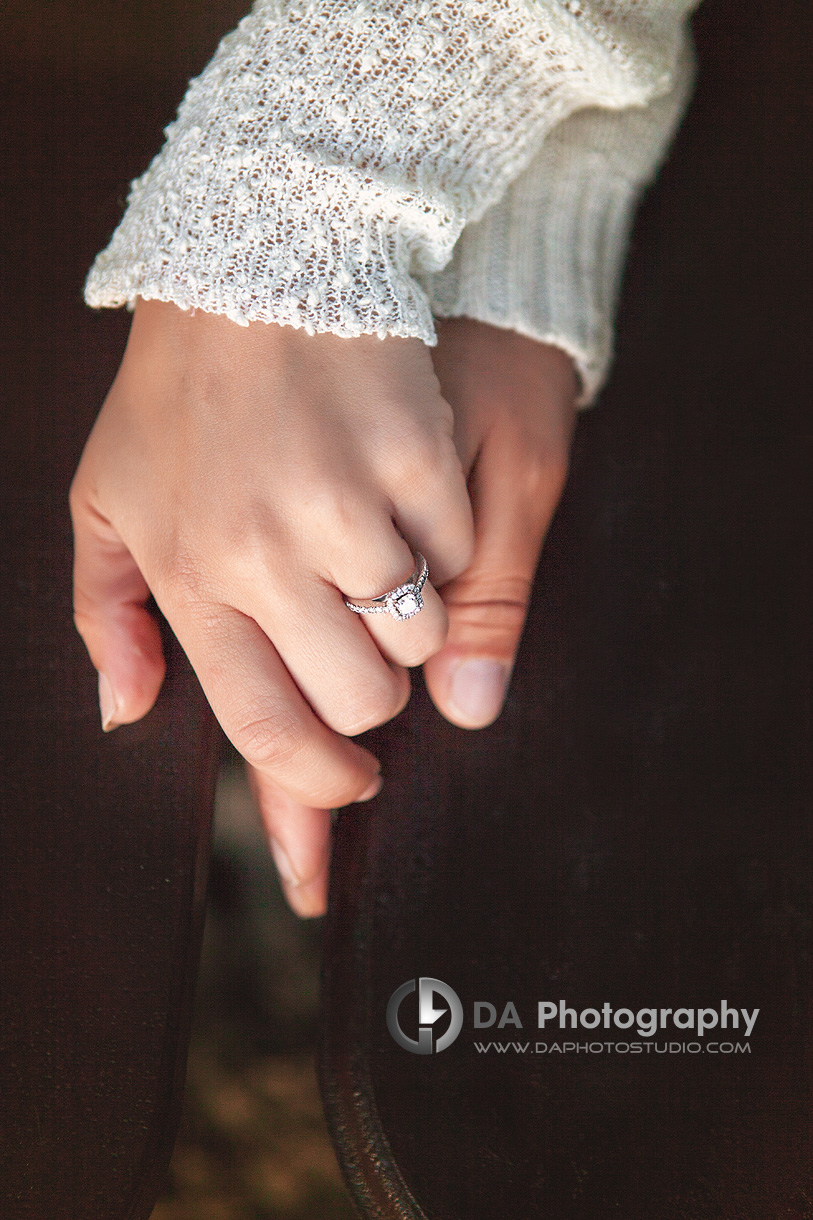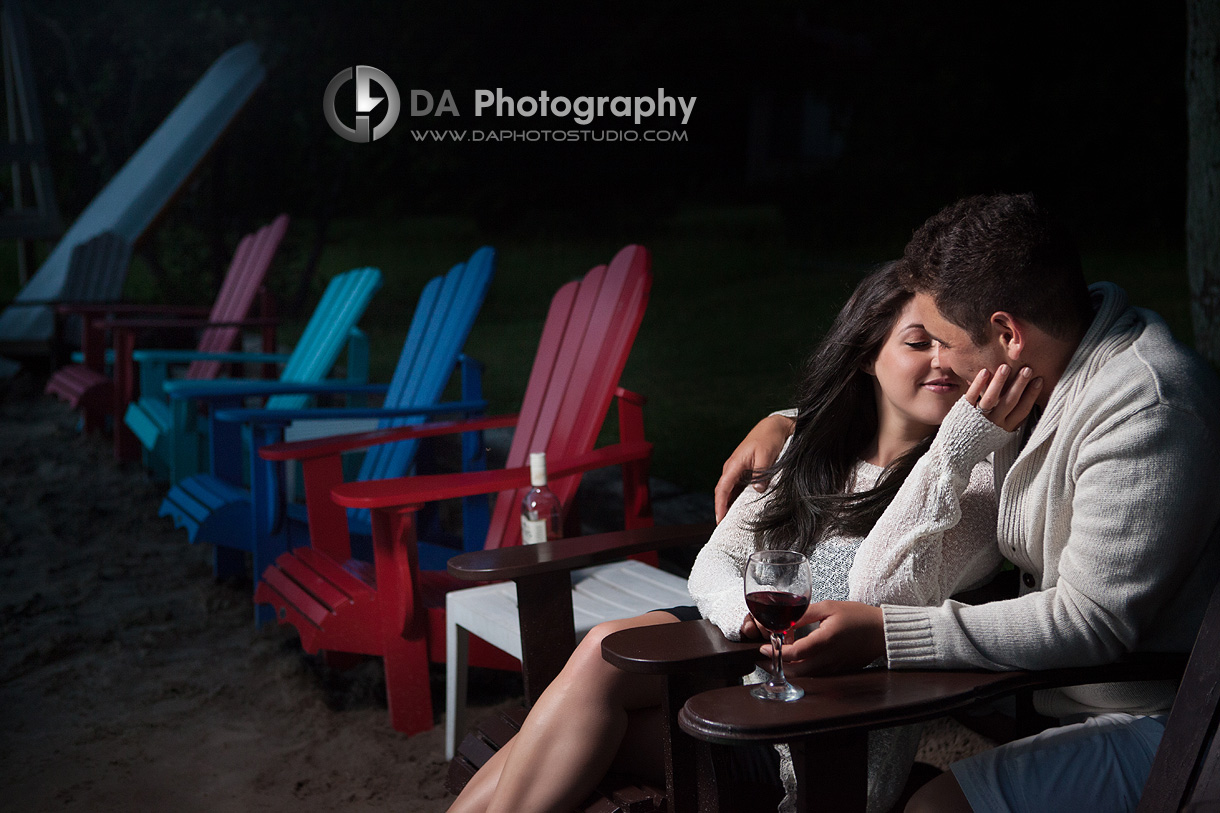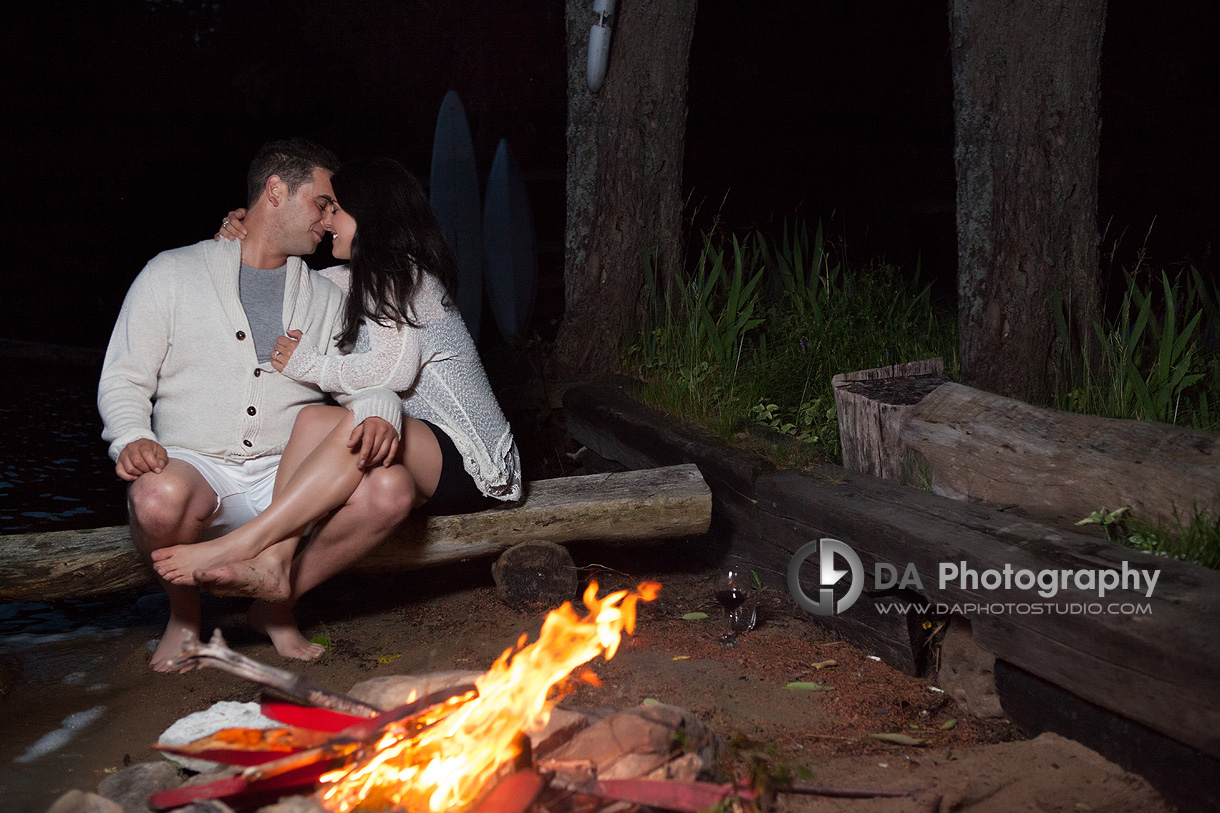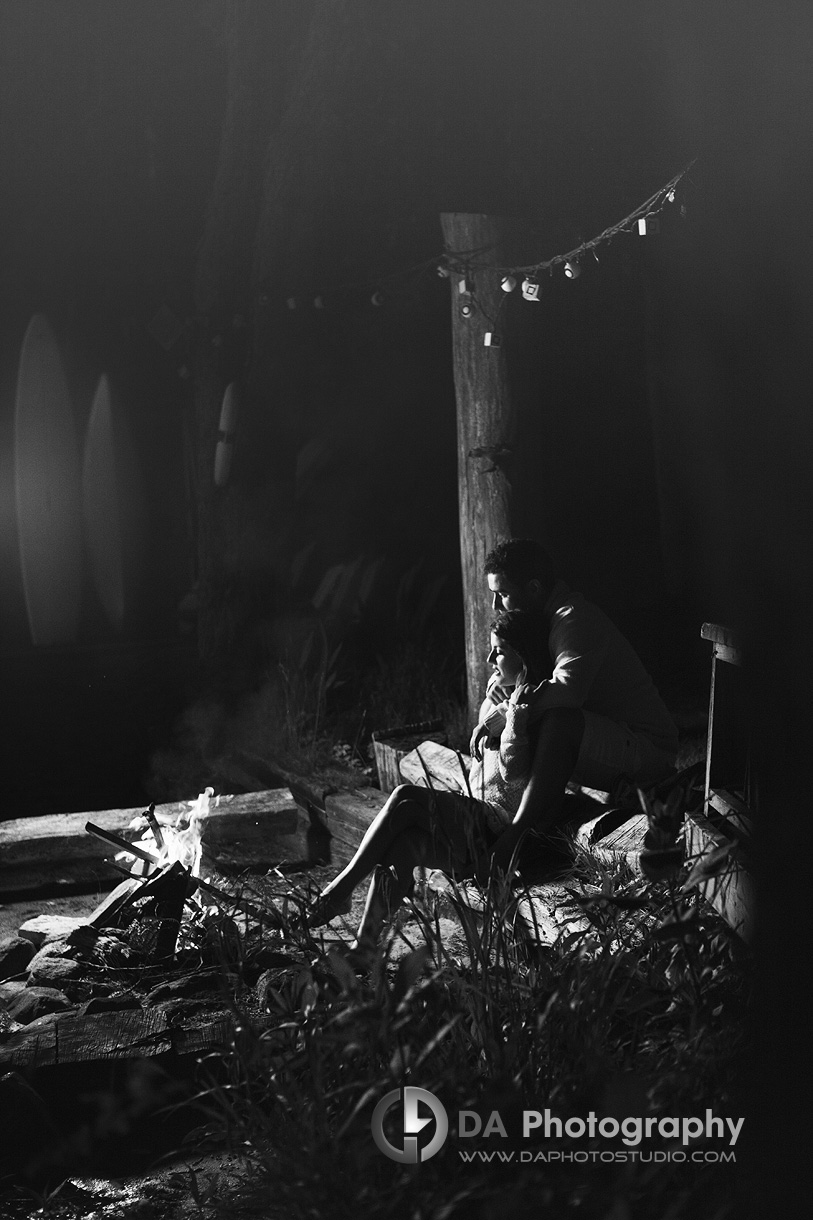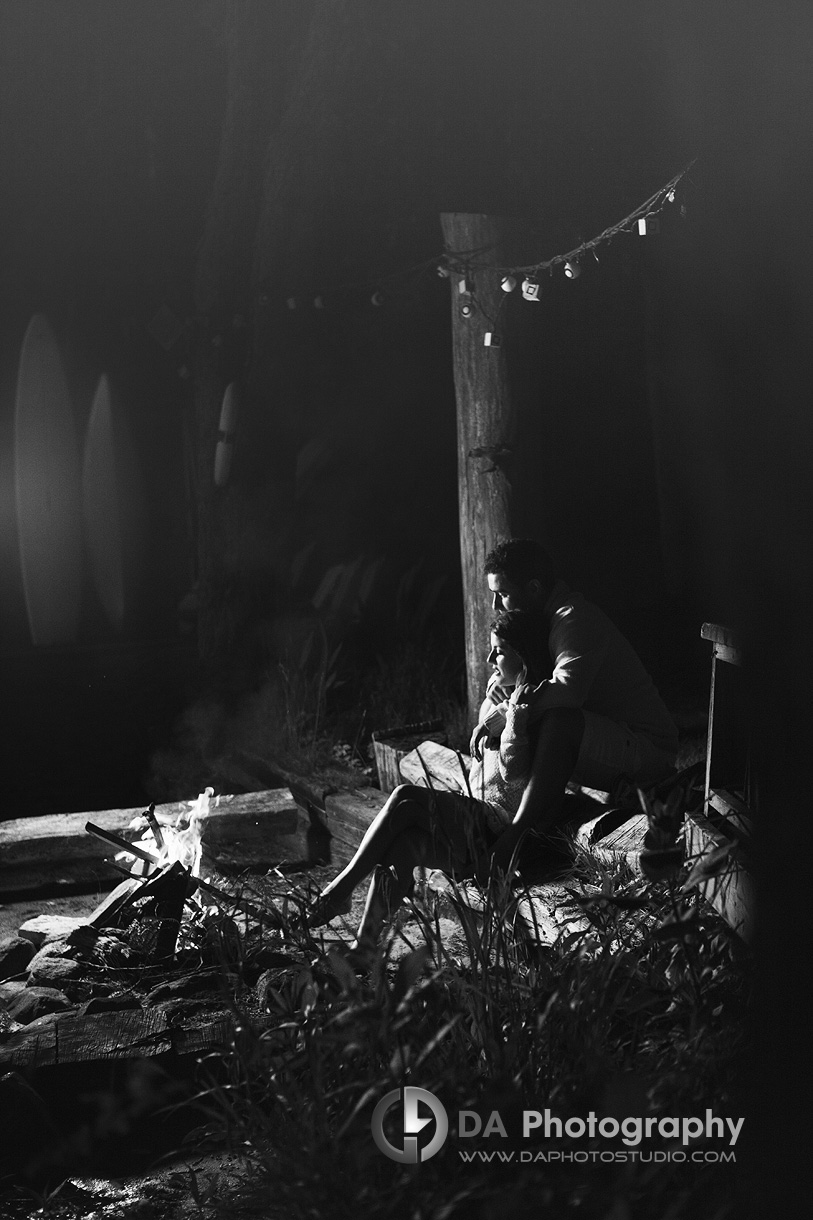 In the end, the results from a gorgeous day and such a loving, beautiful couple were worth every mosquito bite and every swat into the air!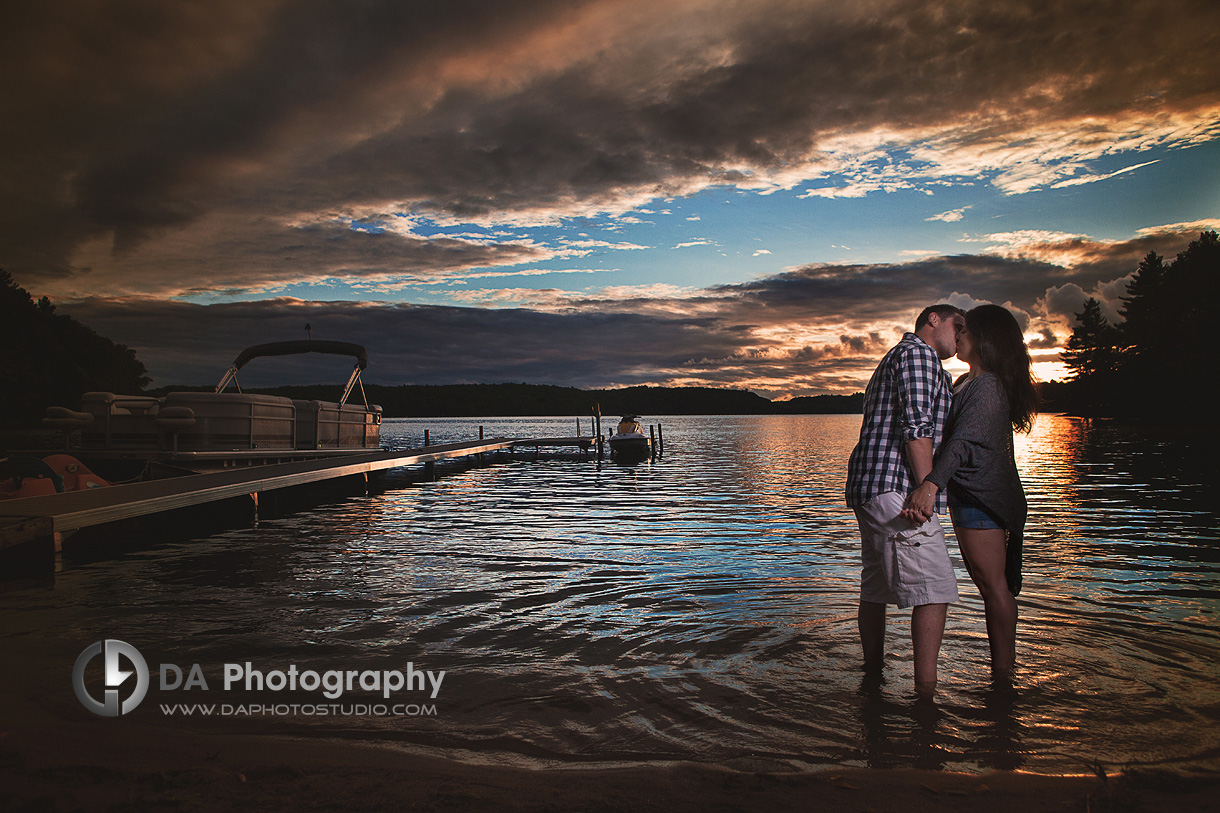 Location: Utterson, Muskoka, ON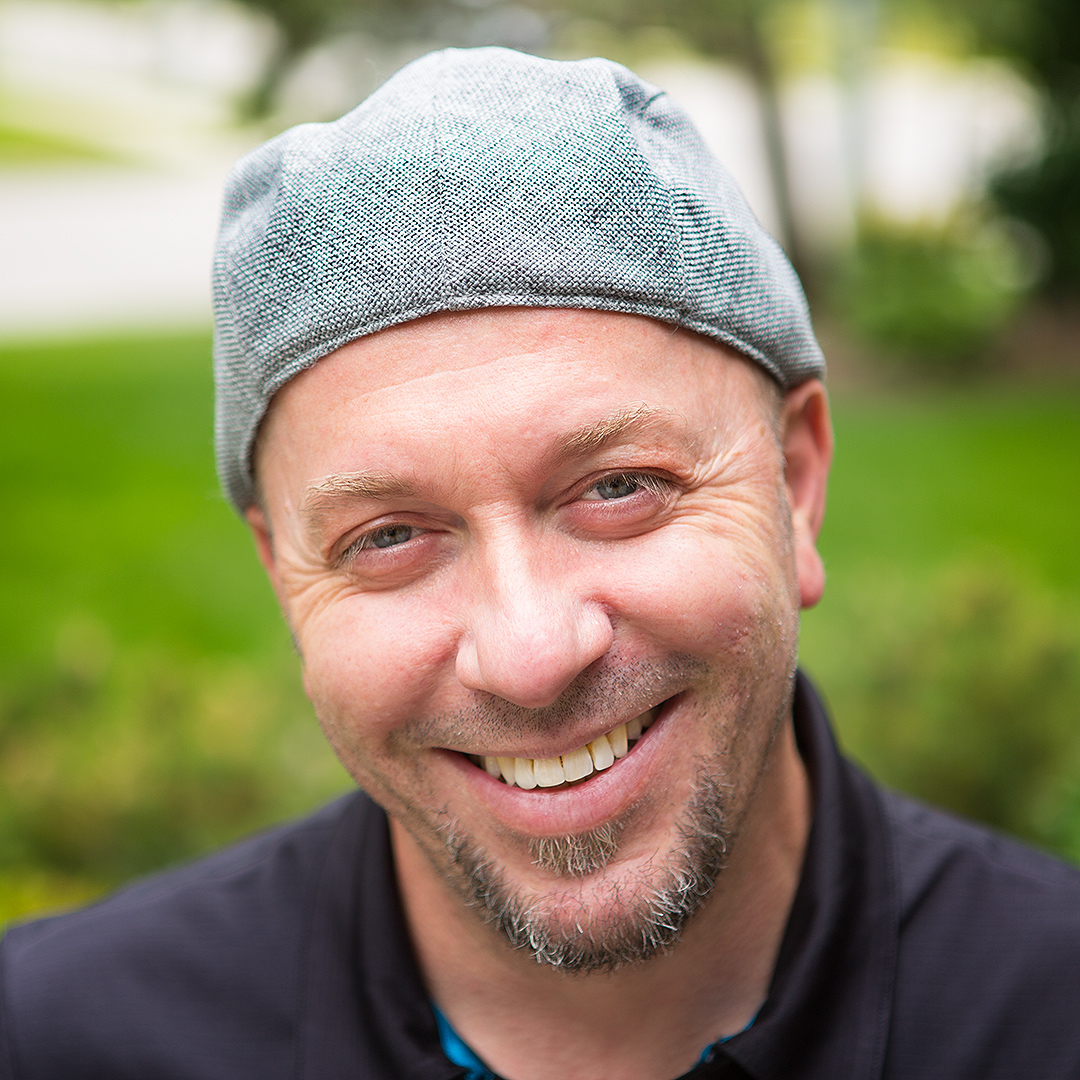 My passion and biggest asset is taking the time to make every client comfortable and relaxed before I even pick up the camera. The result? Photos of you that actually look like you at your best! I can prove to you how much you can enjoy having your picture taken. Lifestyle photography is about the experience that happens to be served up along side of some great photos.
Specialties:
Family Photography for families that like to move around and enjoy their photo time, Wedding Photography for couples looking for a mixture of photojournalistic, contemporary and traditional images and Professional Corporate headshots that are far from cheesy and stiff.