When my uncle called  to ask if I could photograph  my cousin Goran's wedding, I was thrilled to be able to work with my distant family. Once Goran and I got in touch however, we realized I was already booked to shoot a wedding the same day of that weekend. So, I offered to take engagement photos of he and Lisa. It was the least I could do.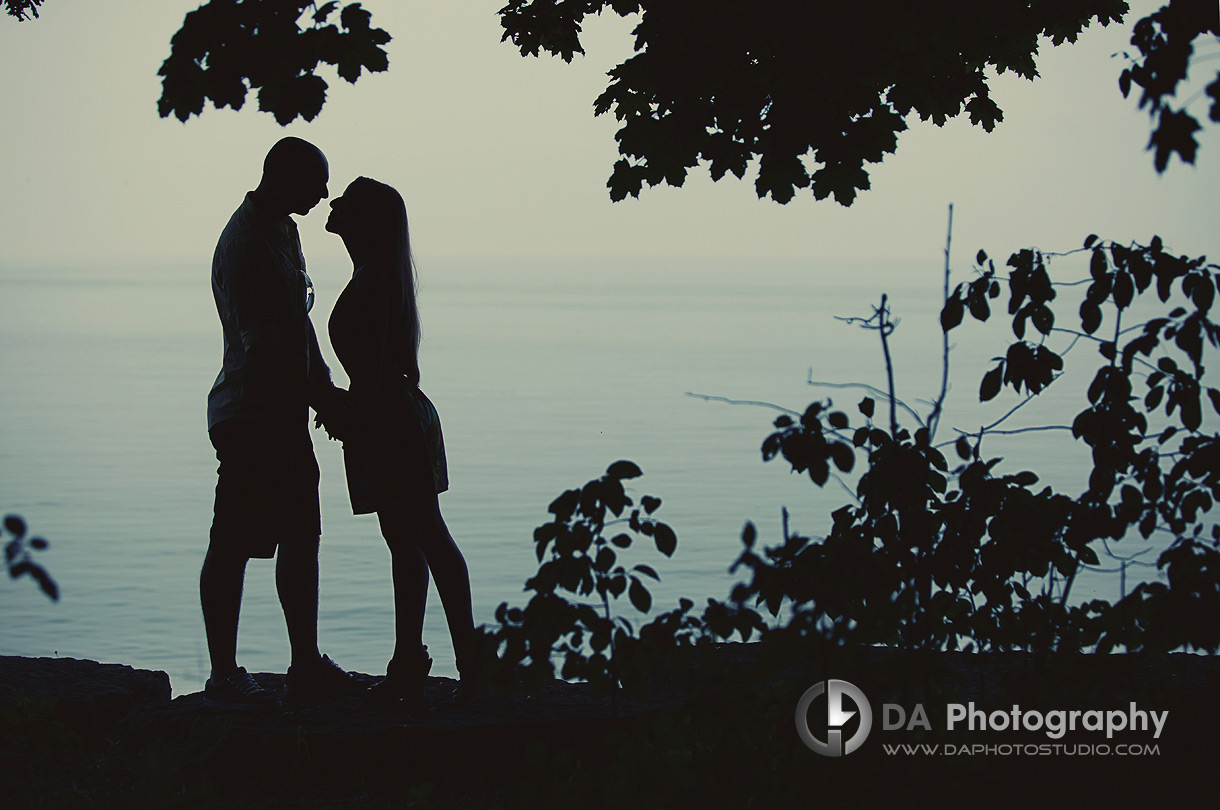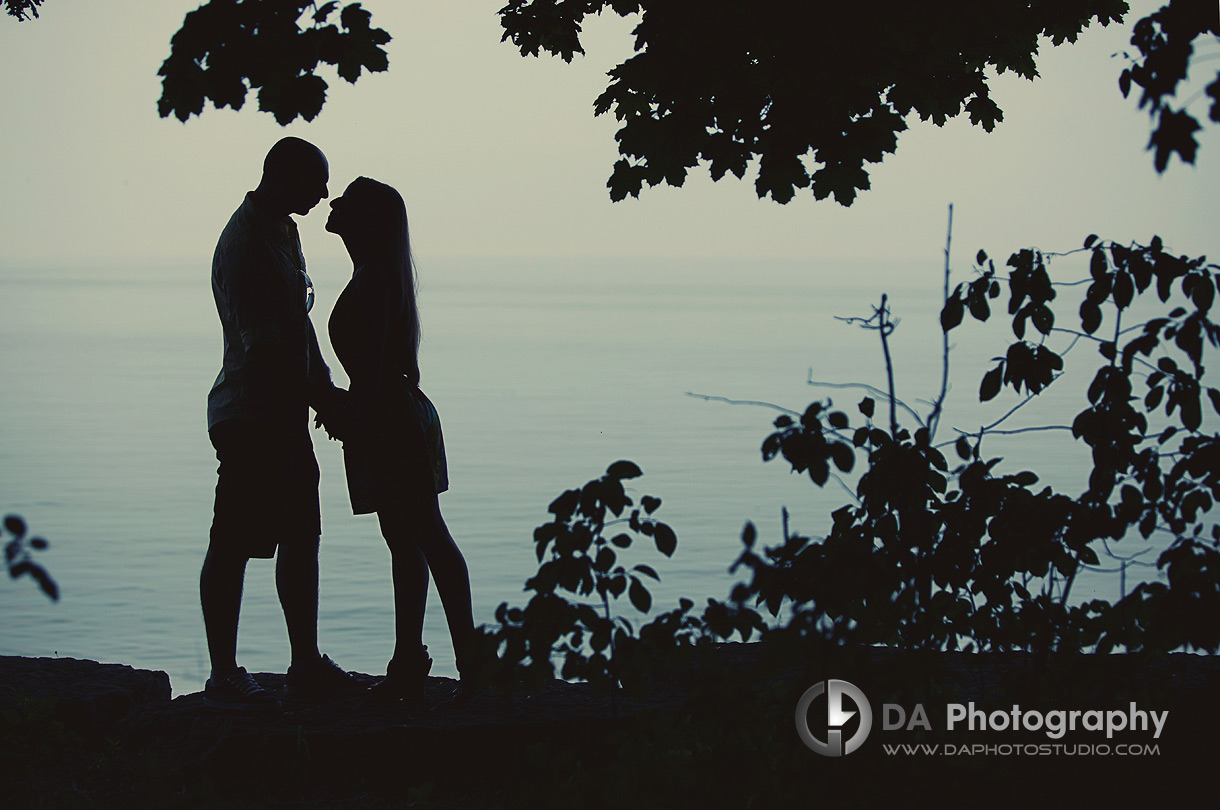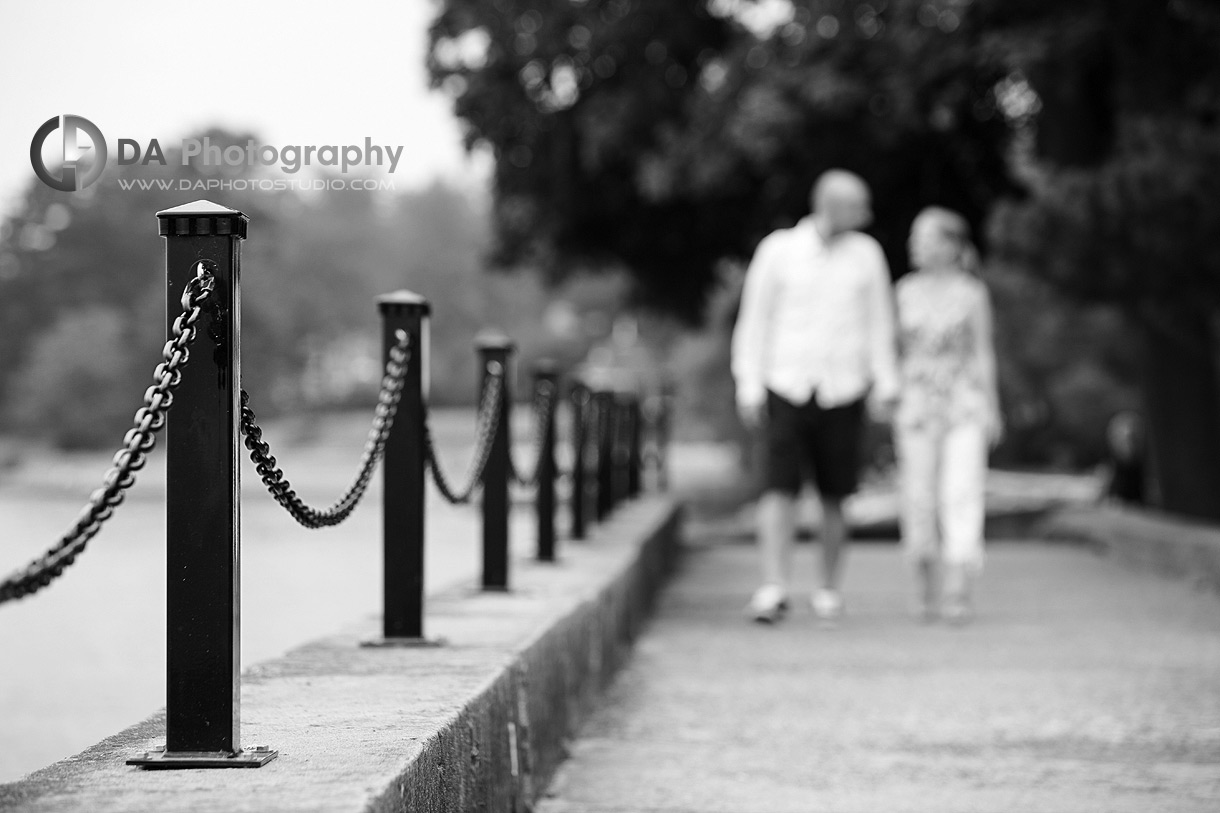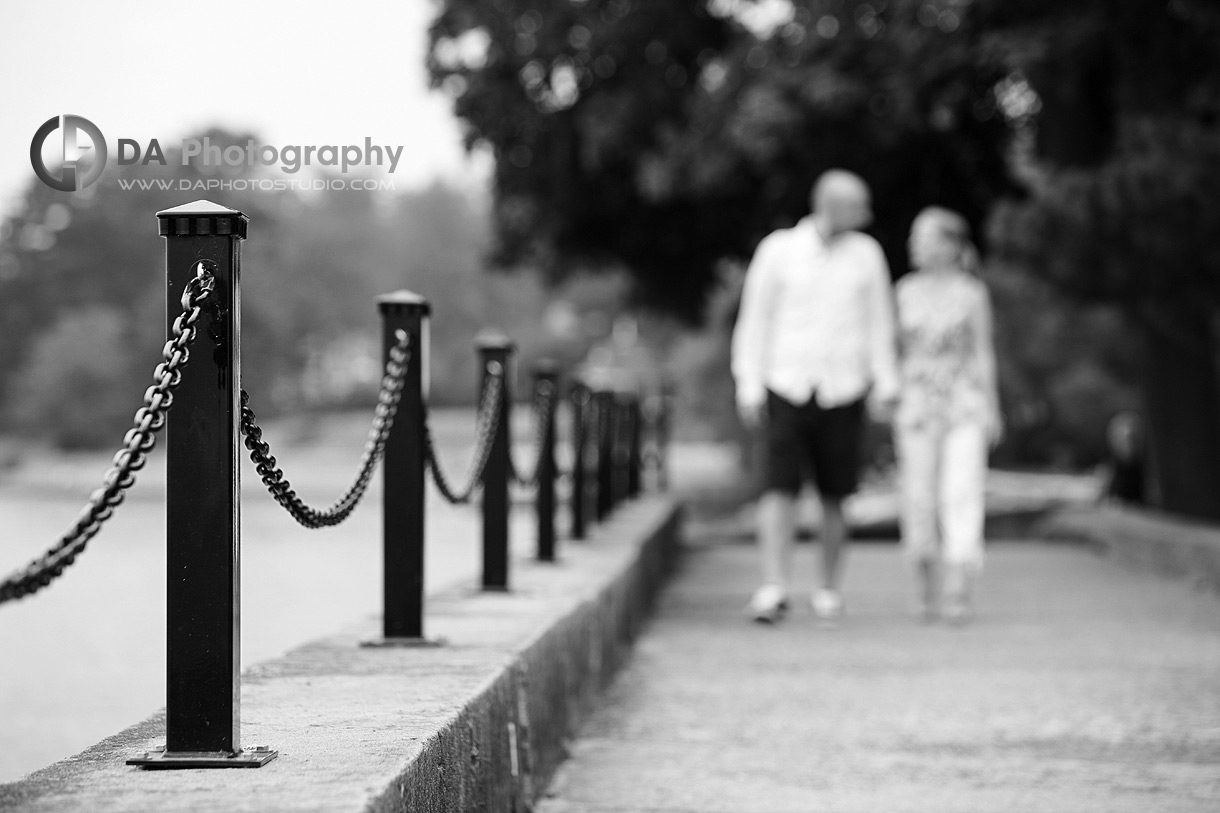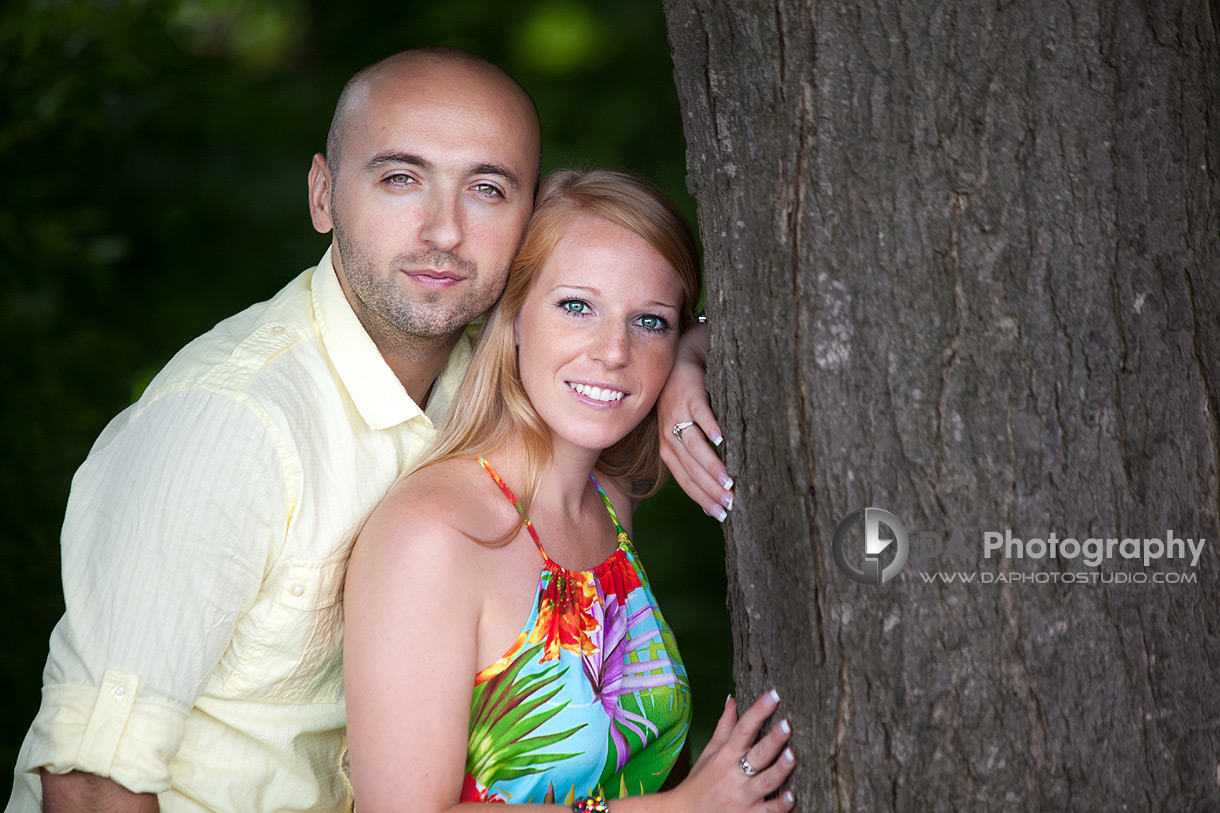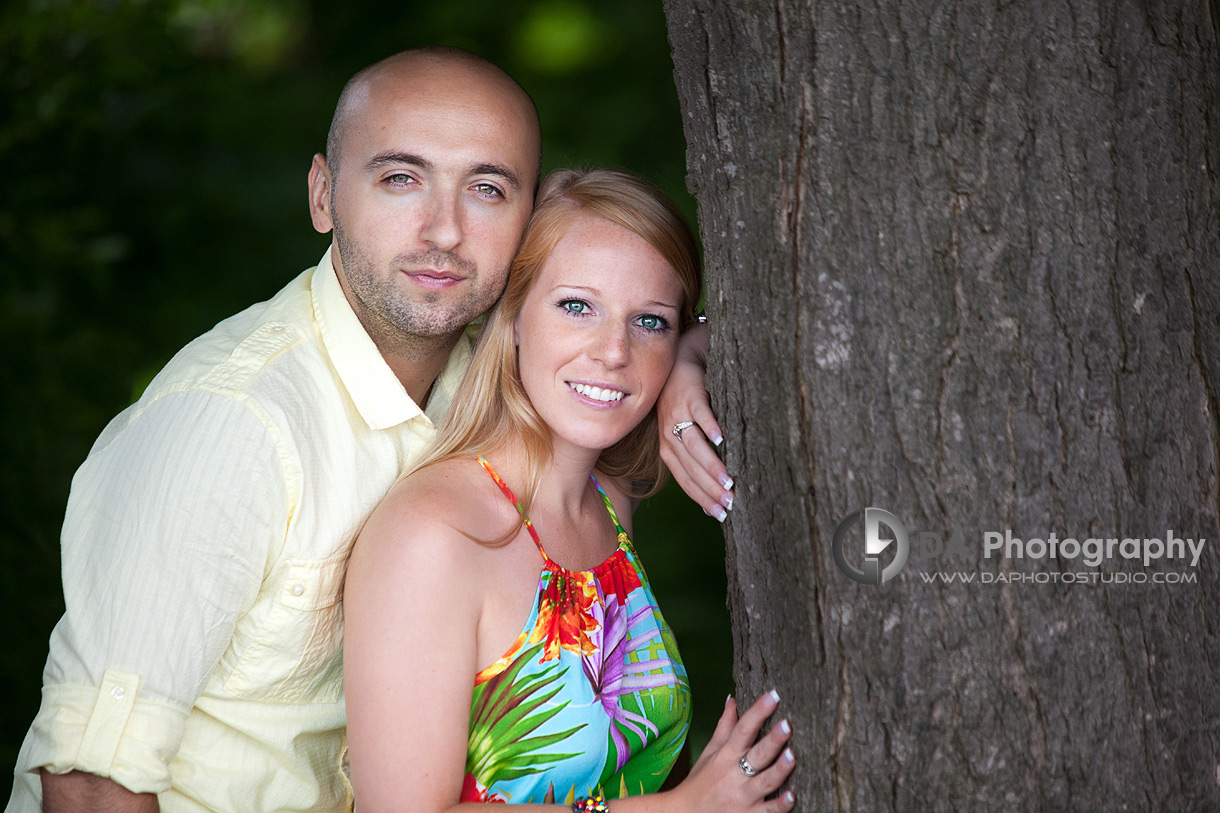 Both Lisa and Goran's background is Macedonian, however Lisa's father is from the Caribbean, Antigua. Throughout their engagement photo session Lisa and Goran wanted to pay tribute to her Caribbean heritage by incorporating the flowers from the landscape at the parks in their photos . We visited two parks in total that day, Adamson Estate in Port Credit, Mississauga and Gairloch Gardens in Oakville. Lisa's shirt that's adorned with brightly coloured flowers pays homage to her Caribbean background beautifully without being overwhelming.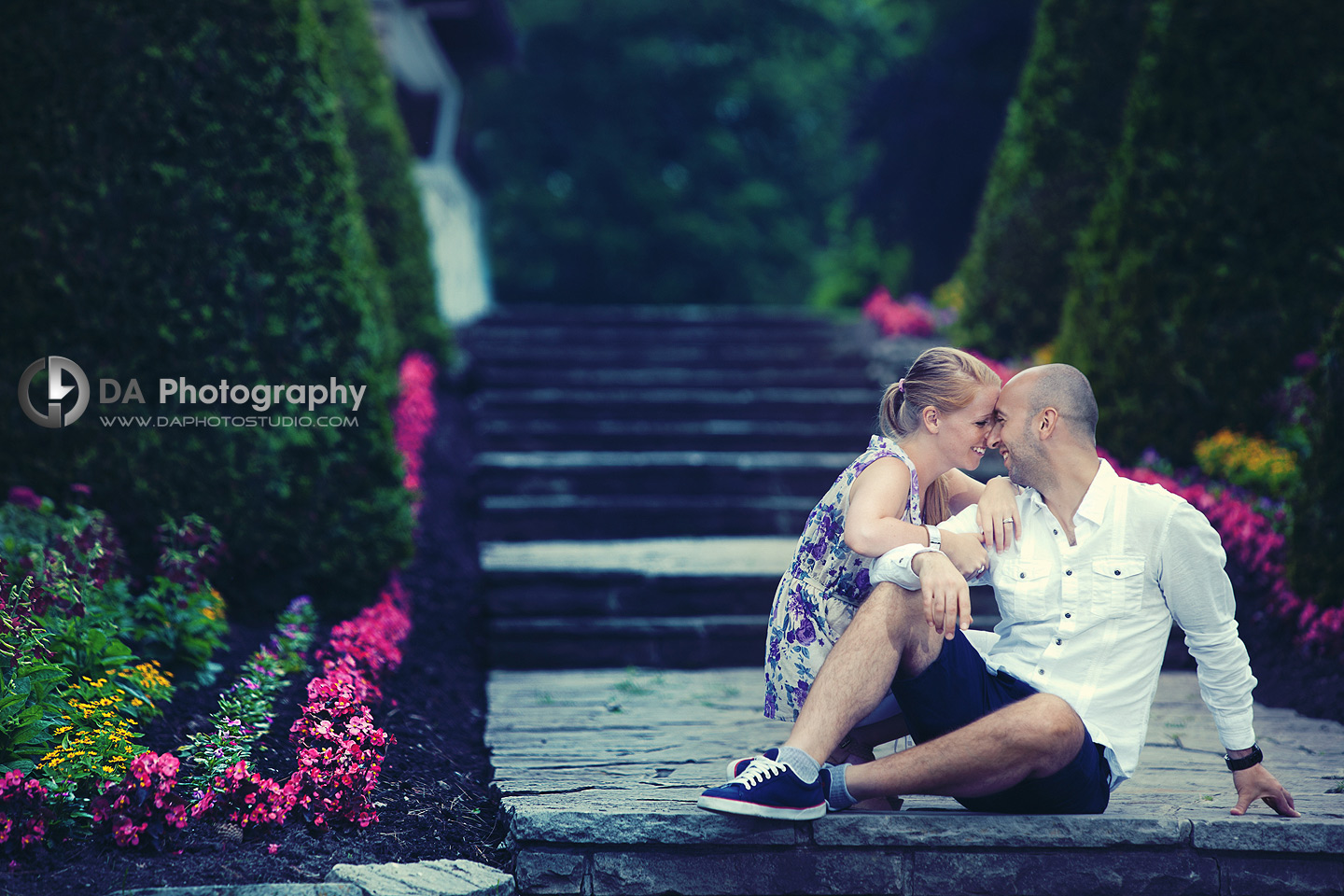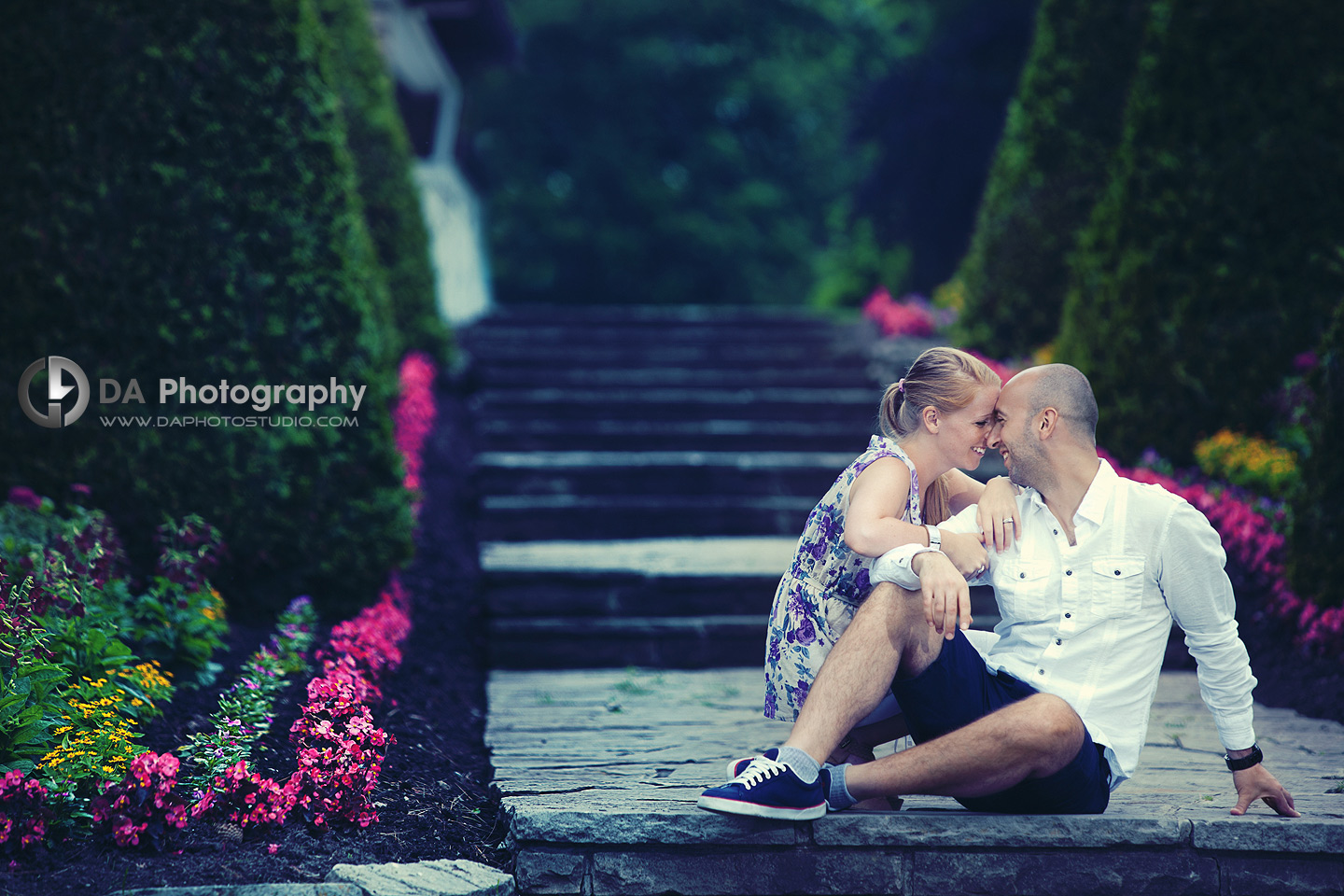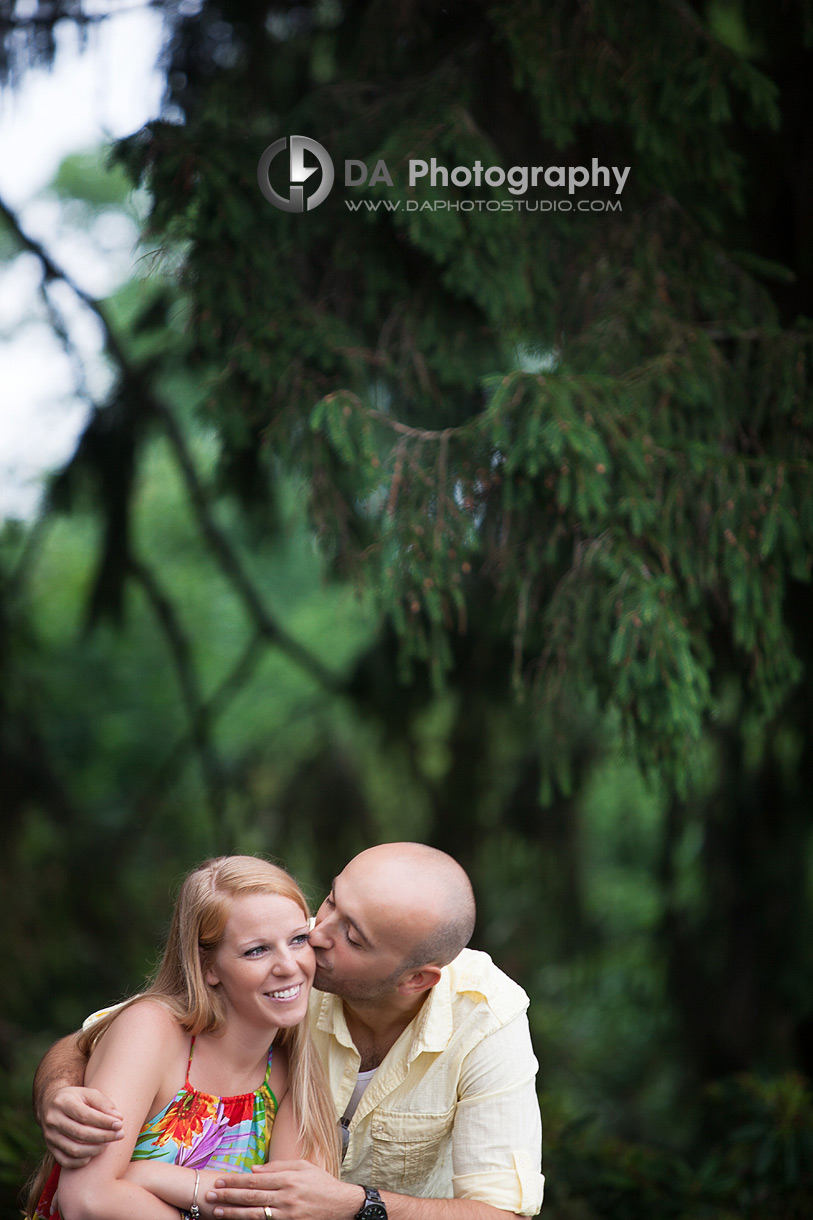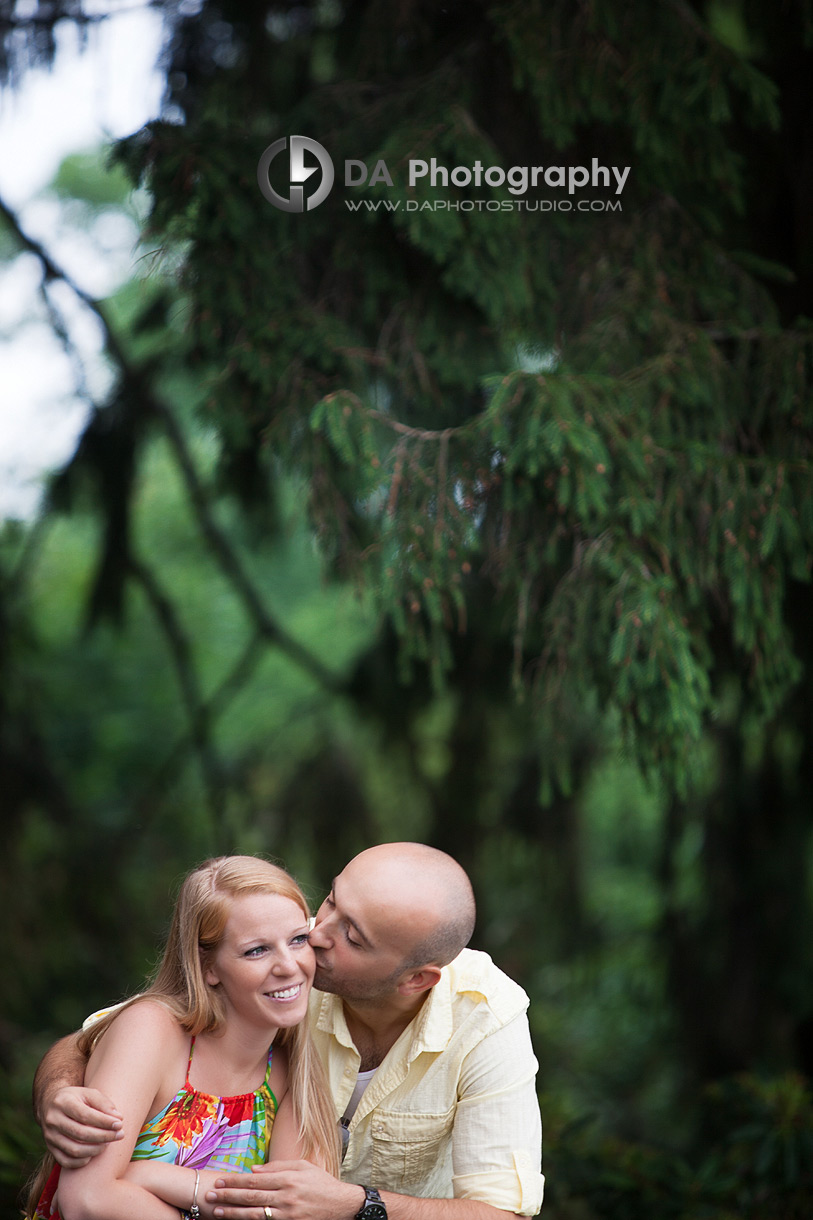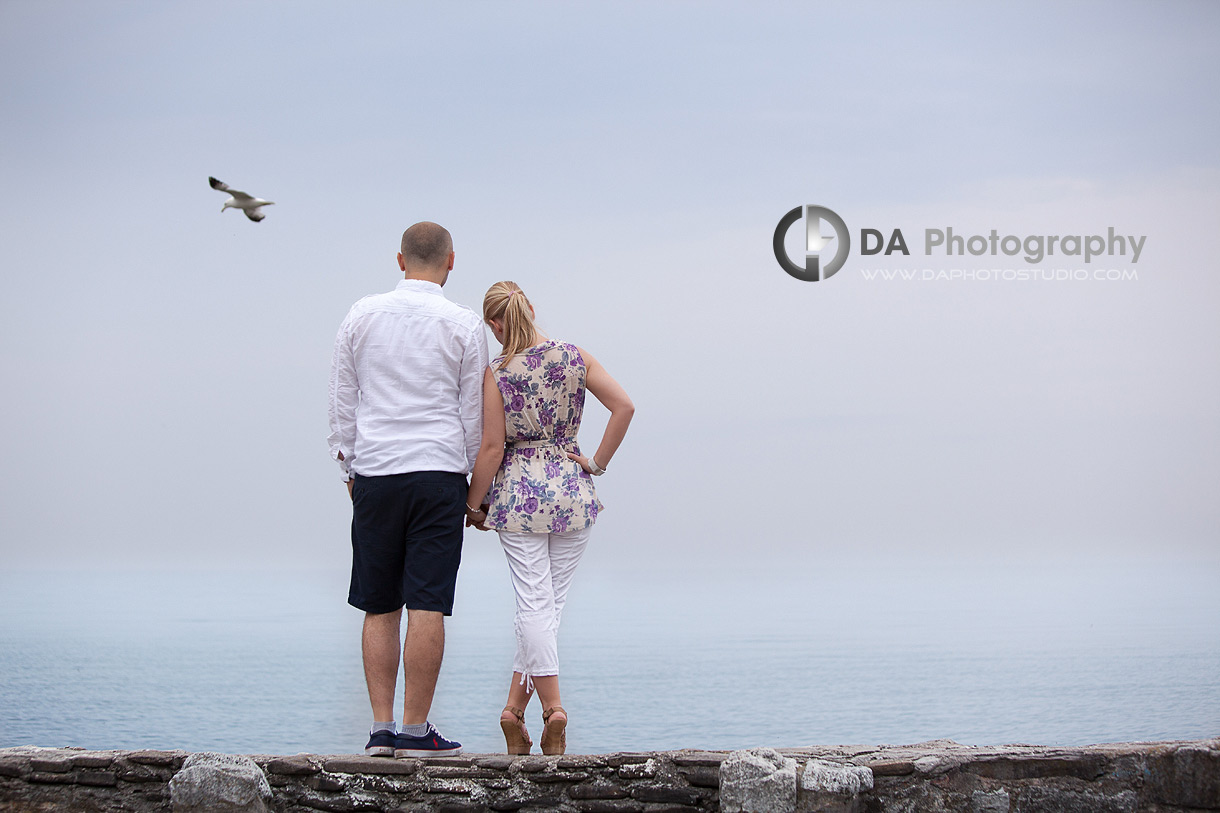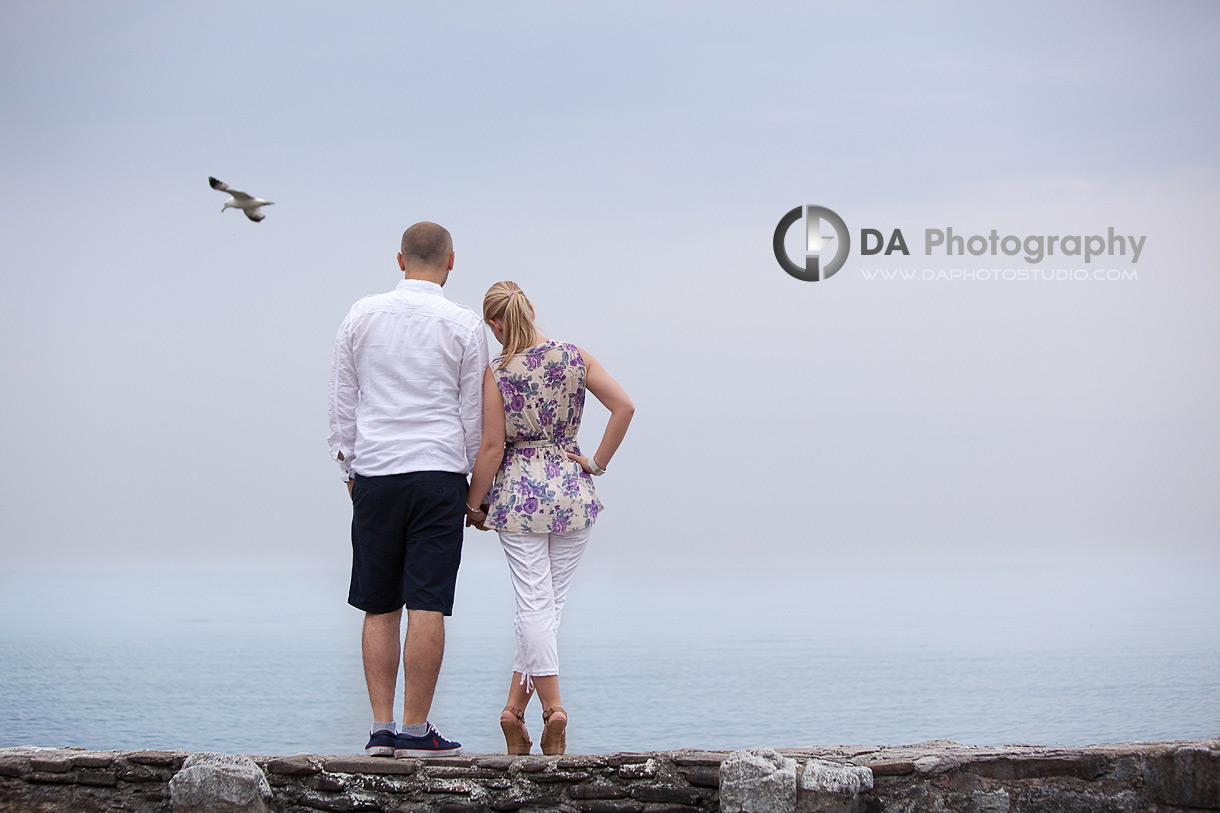 The couple was an absolute pleasure to work with. Although we travelled to two different parks and were taking photo after photo, neither Lisa nor Goran ever grew frustrated with the process nor did they get tired of trying more poses. Engagement photo shoots are a great opportunity to spend an afternoon expressing your love for your fiancé. Goran and Lisa seemed to relish in this opportunity and did just that.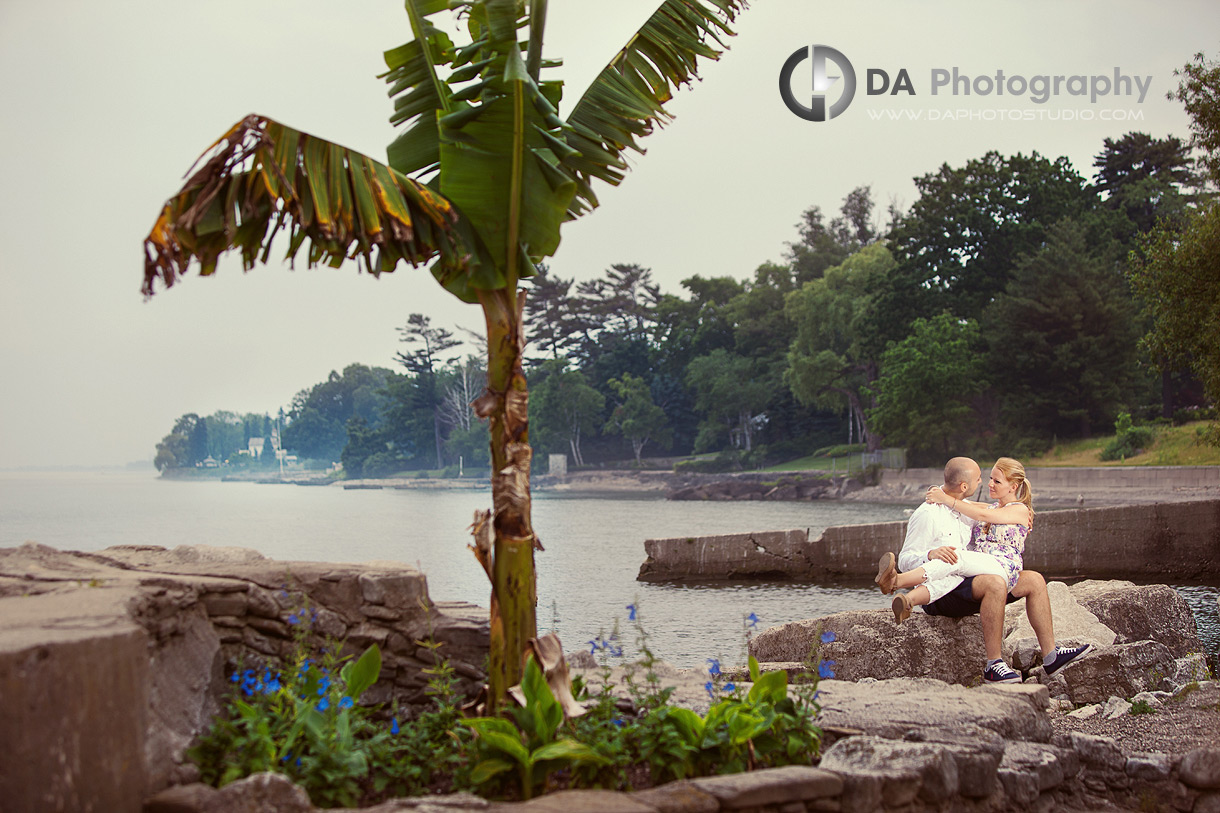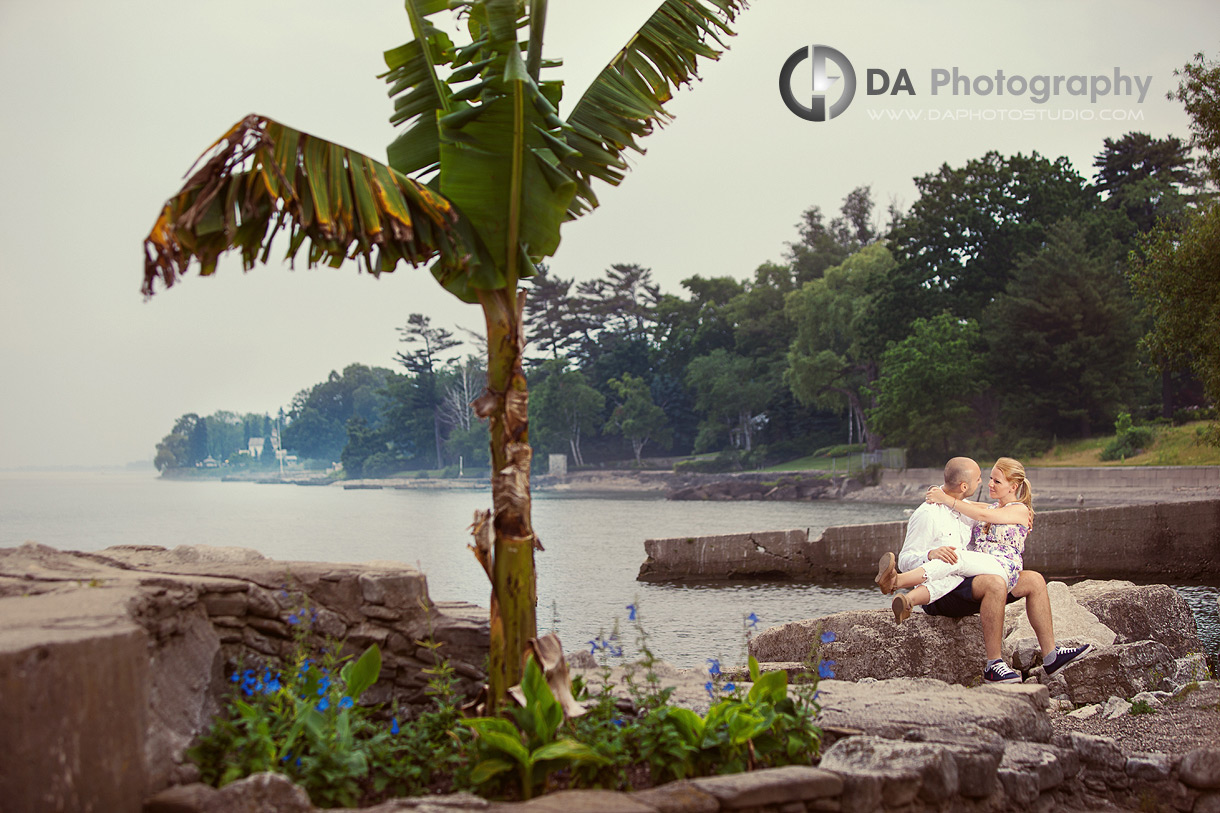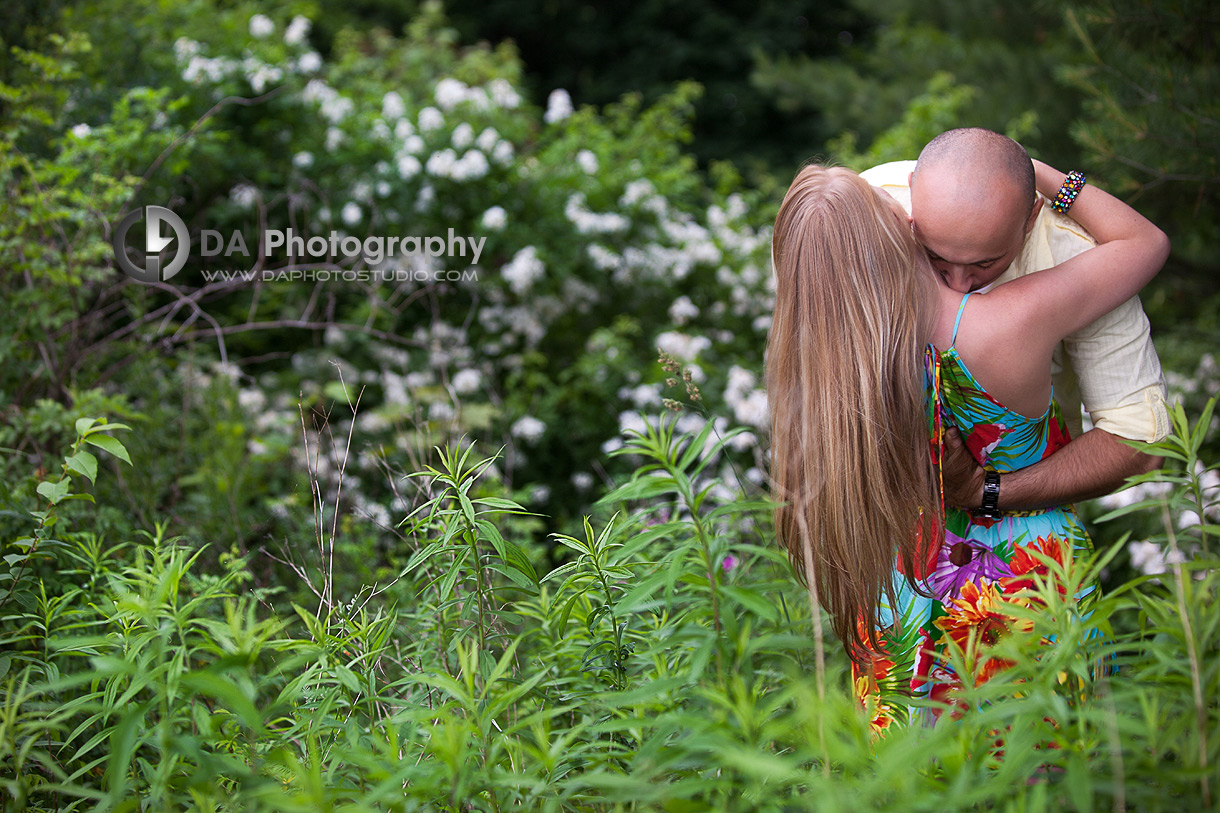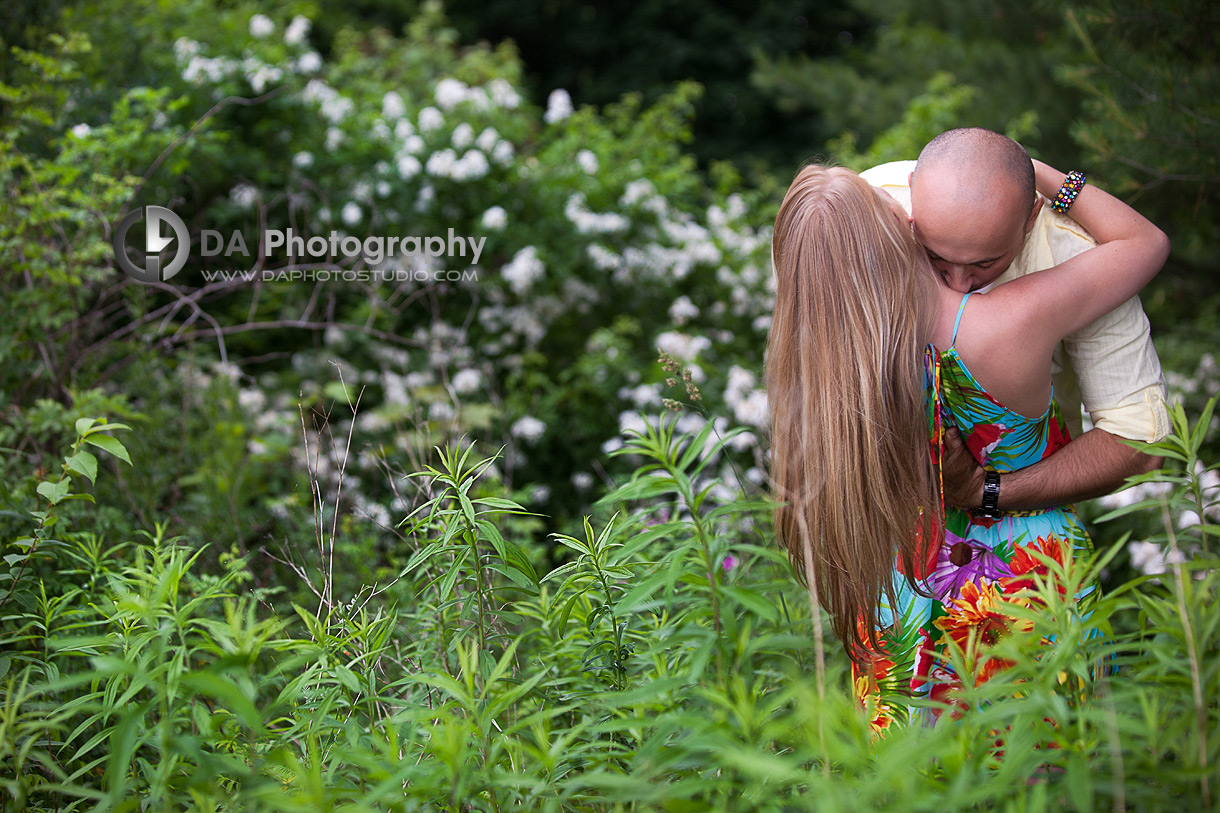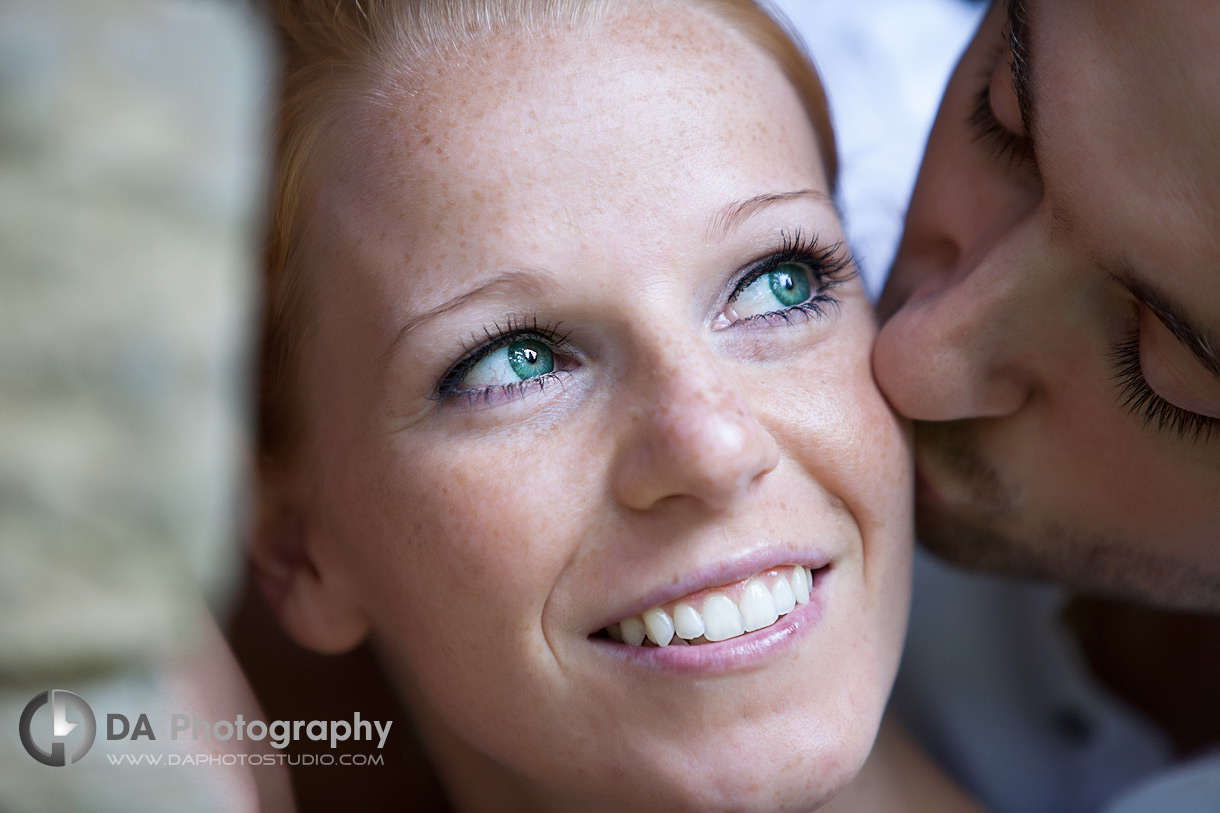 The weather couldn't have been better for the engagement shoot! It was overcast, which is perfect lighting for a photographer. You get all the benefits of natural light without having to squint to shield your eyes from the sunshine.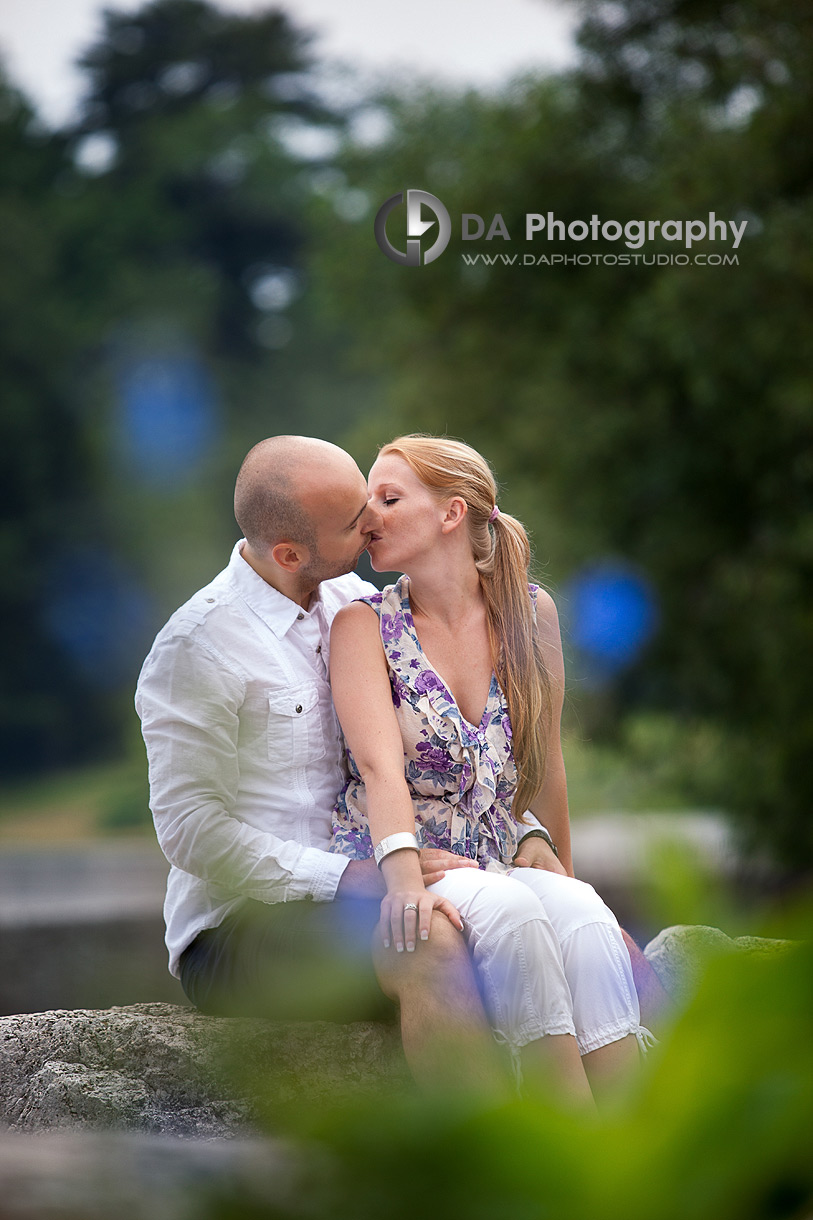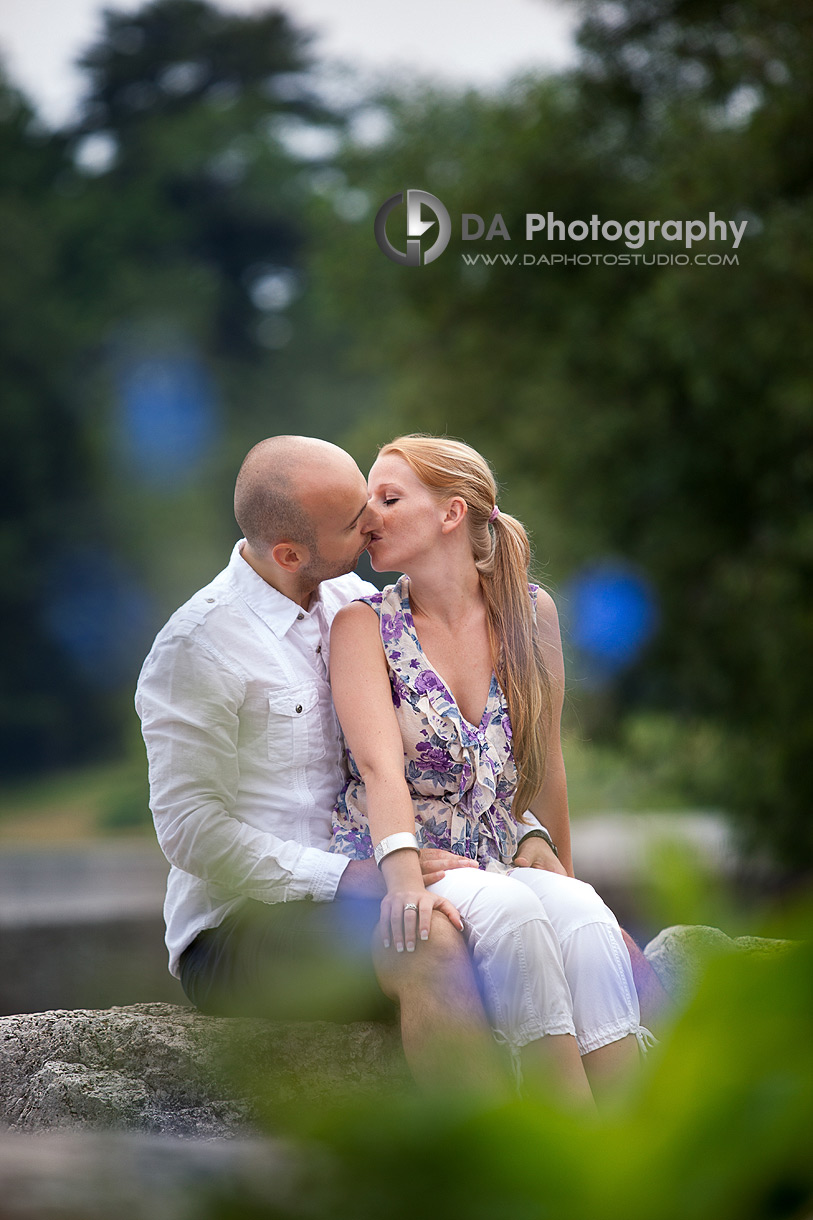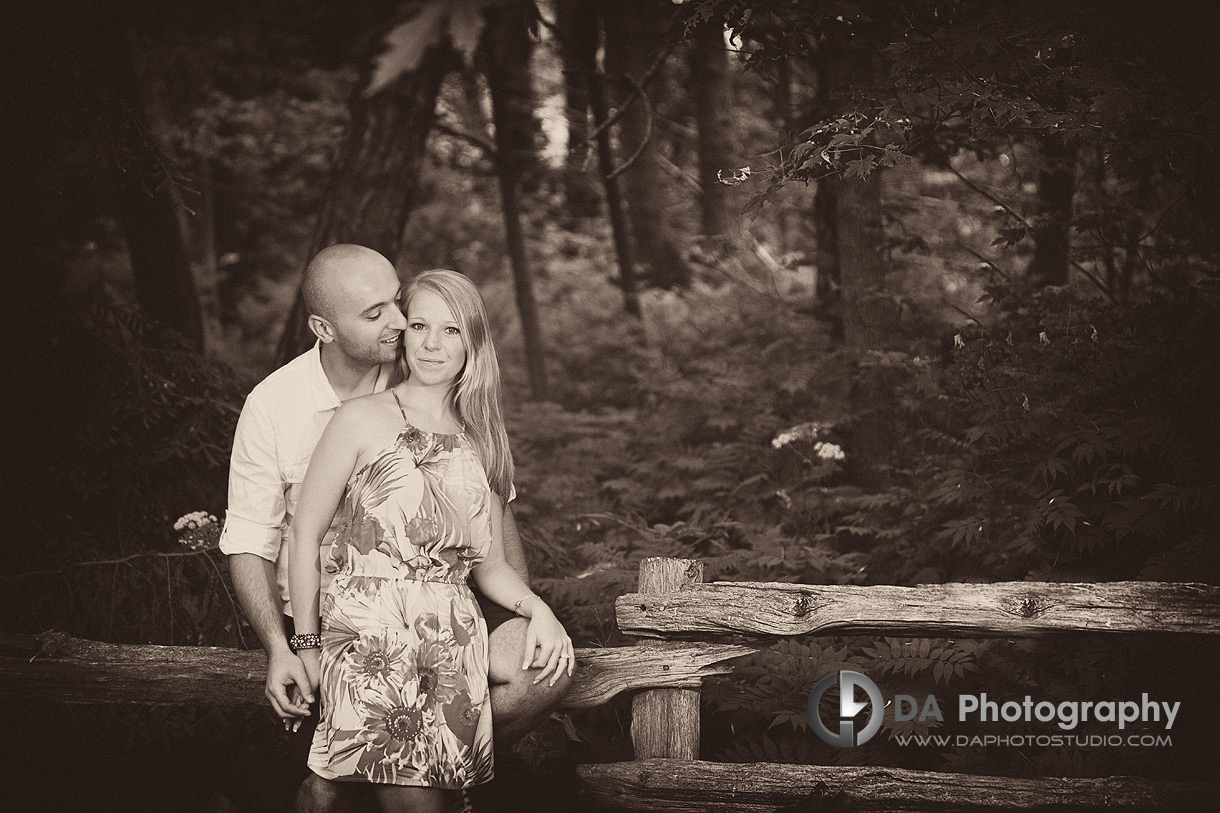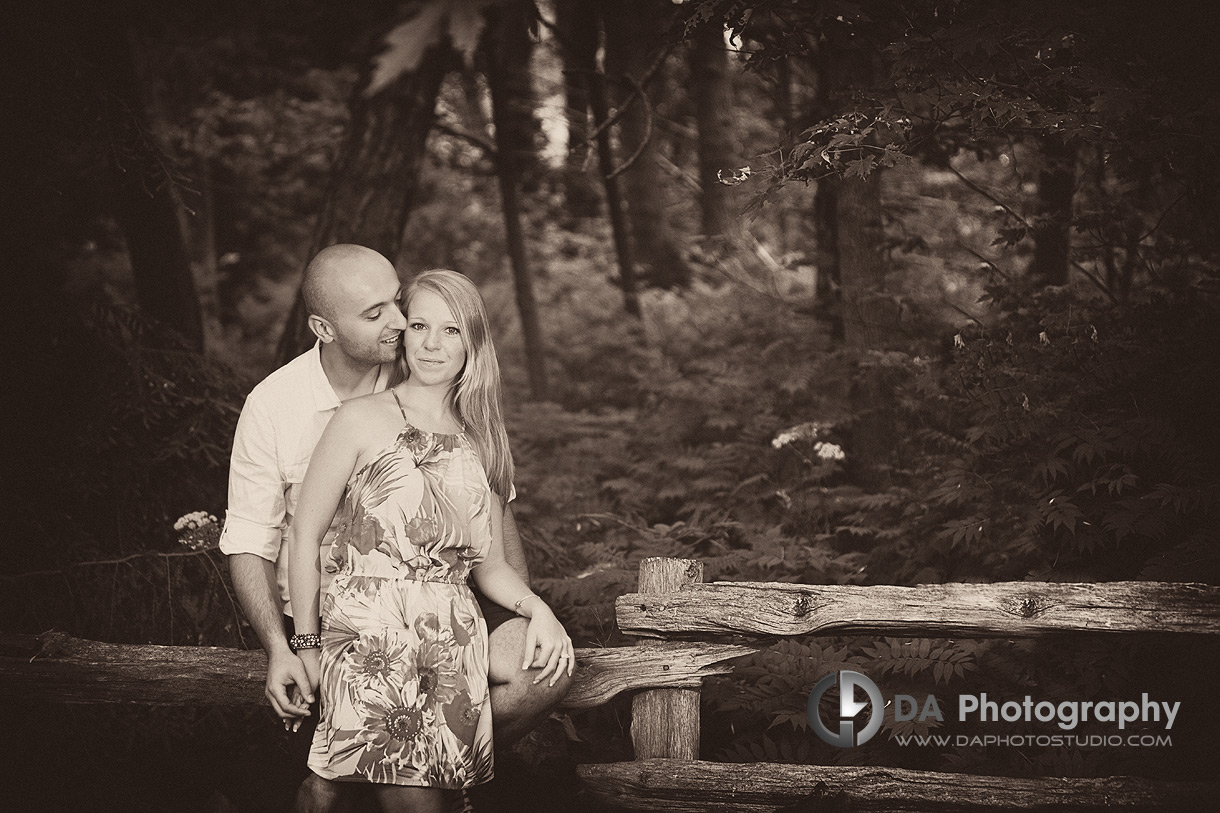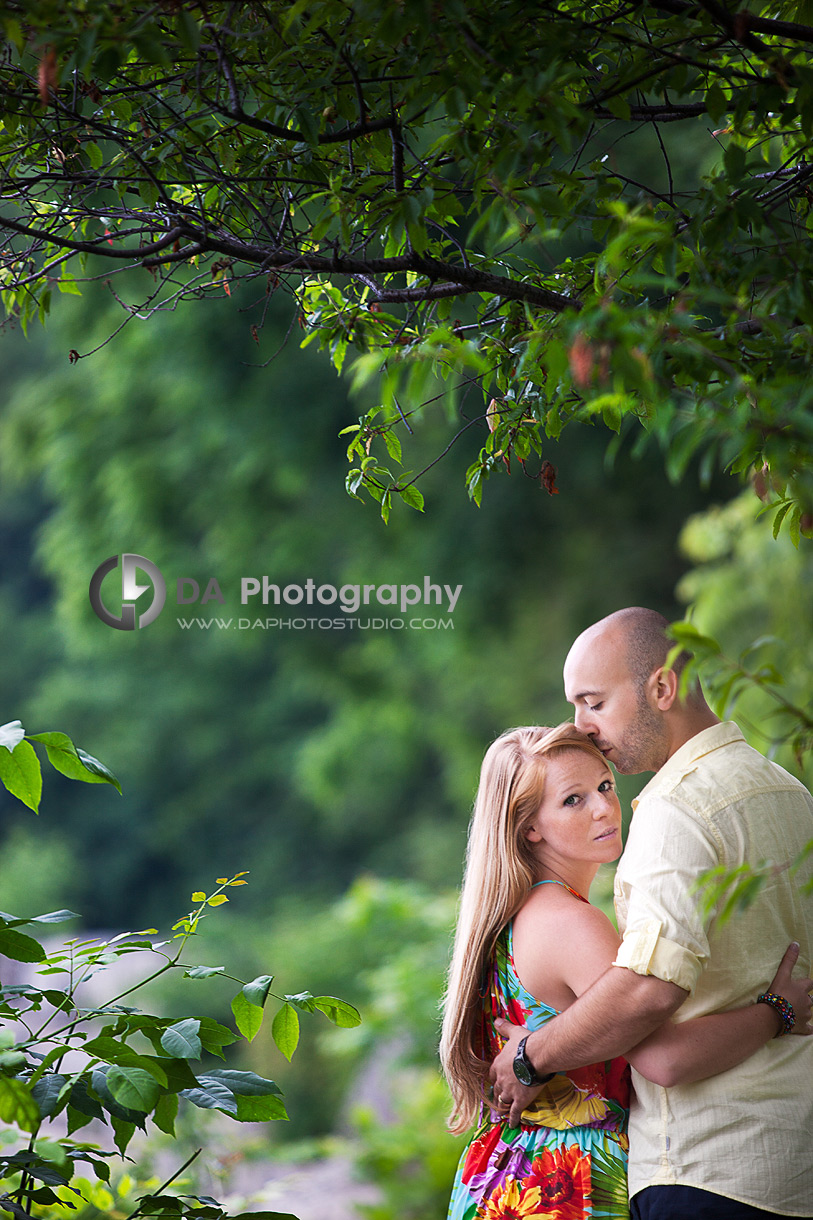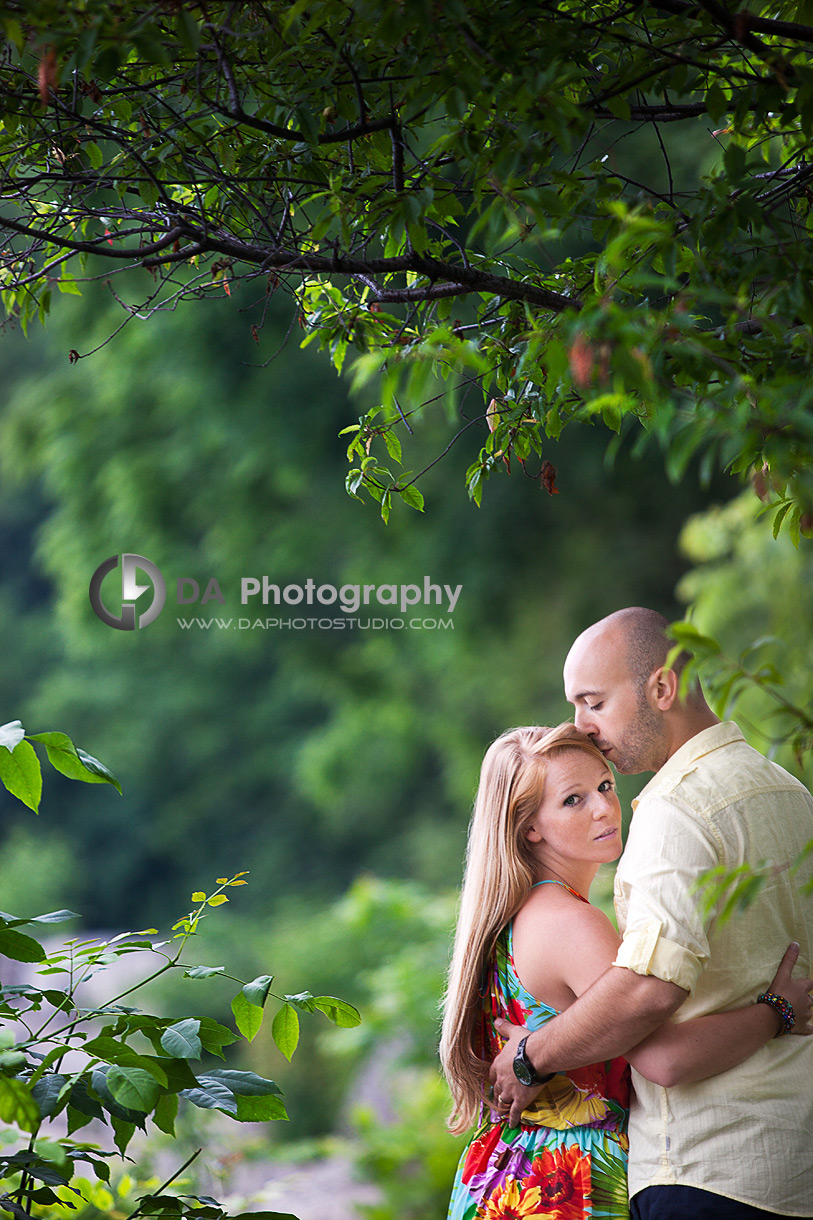 While I wasn't able to attend their wedding in person until the late hours, my images did make an appearance at Lisa and Goran's wedding. They used them in a collage for their guests to enjoy as they entered the reception hall. Also, the wedding invites themselves had my photos on them. I was thrilled to be able to be a part of my cousin's special day, however I could.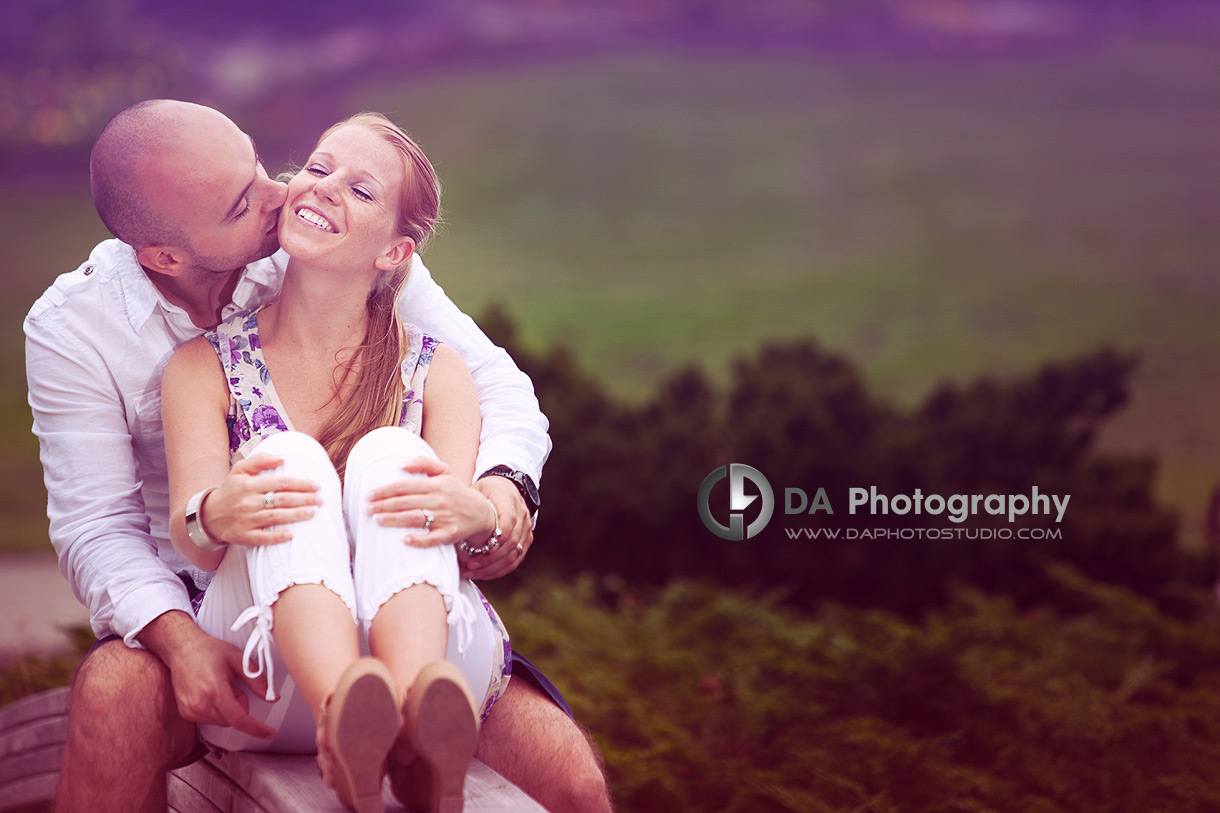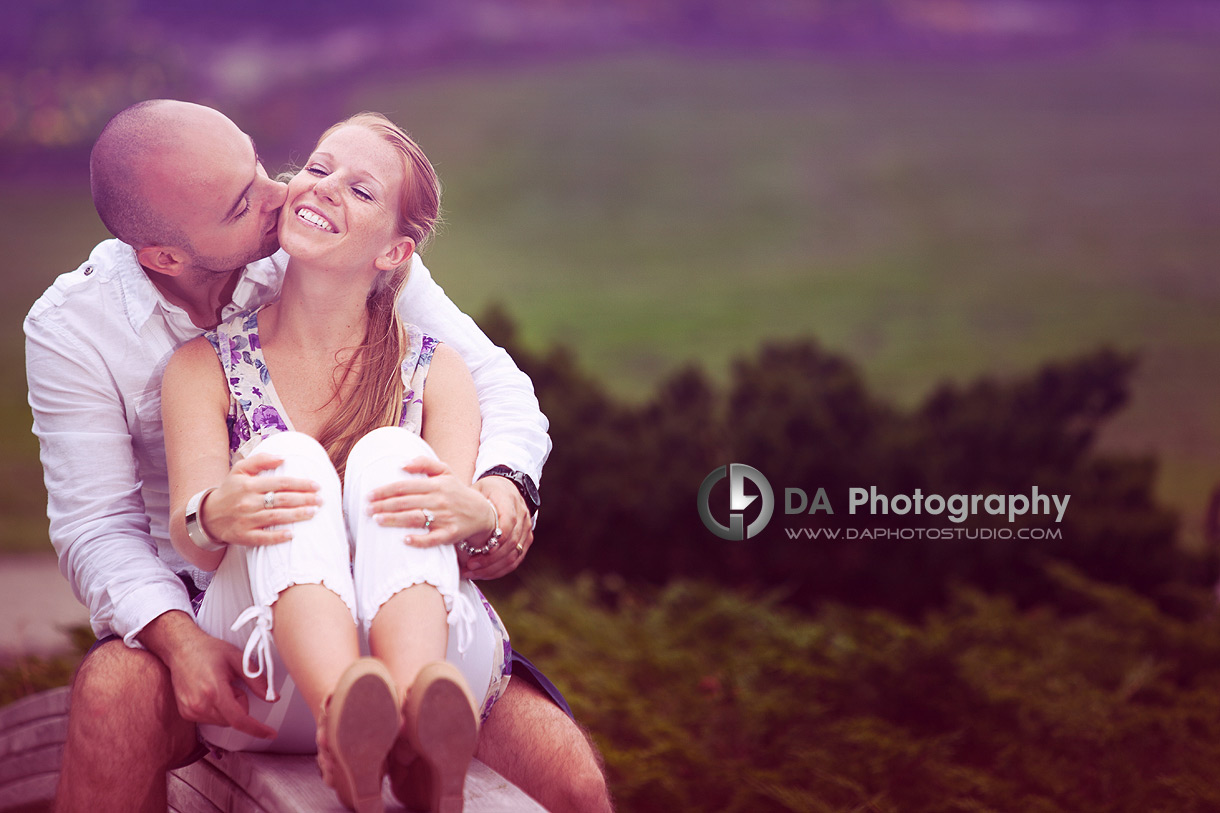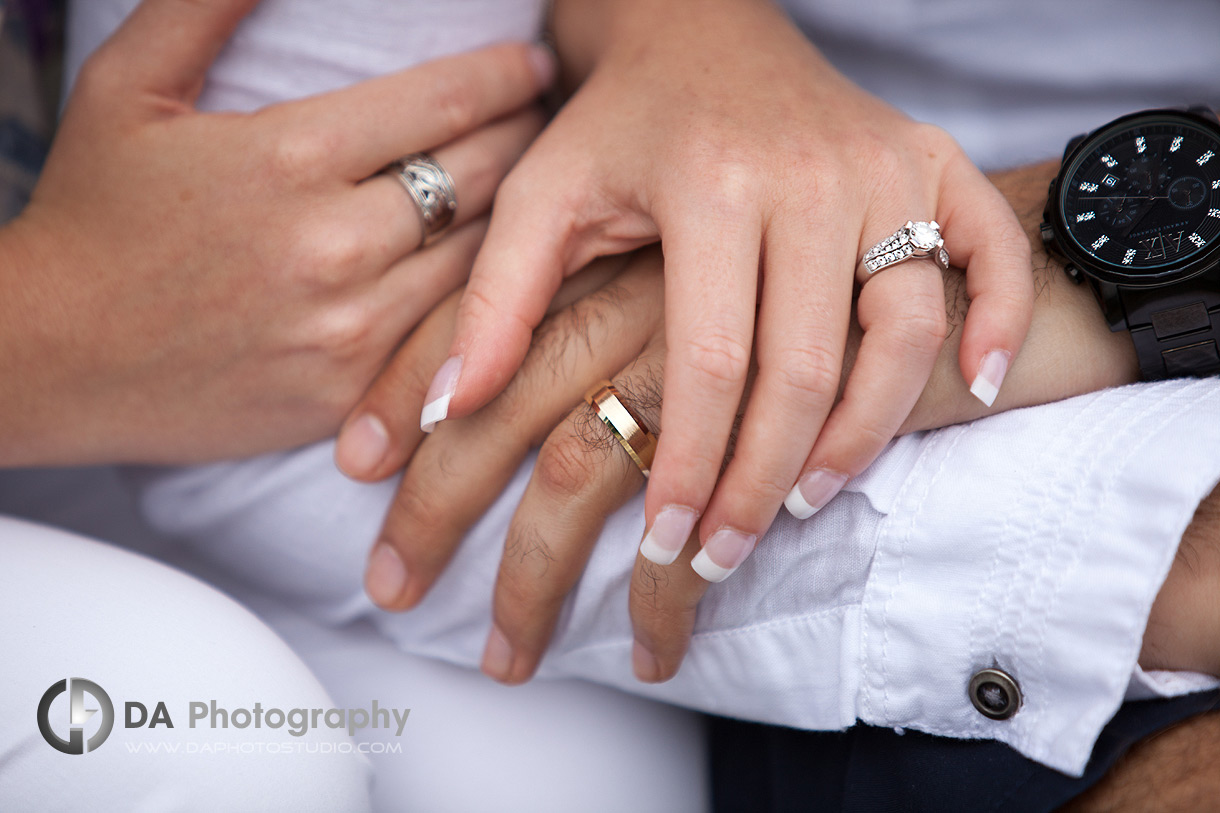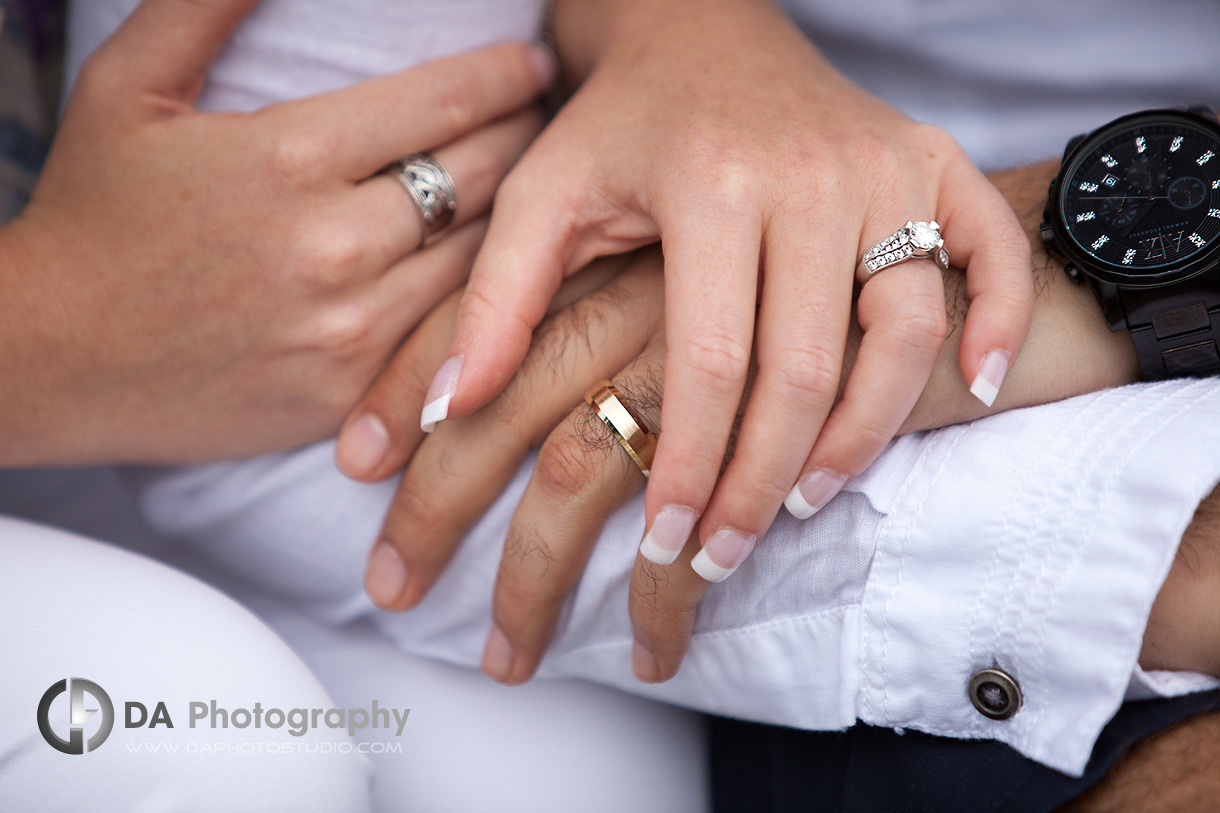 "Call it a clan, call it a network, call it a tribe, call it family. Whatever you call it, whoever you are, you need one." – Jane Howard

My passion and biggest asset is taking the time to make every client comfortable and relaxed before I even pick up the camera. The result? Photos of you that actually look like you at your best! I can prove to you how much you can enjoy having your picture taken. Lifestyle photography is about the experience that happens to be served up along side of some great photos.
Specialties:
Family Photography for families that like to move around and enjoy their photo time, Wedding Photography for couples looking for a mixture of photojournalistic, contemporary and traditional images and Professional Corporate headshots that are far from cheesy and stiff.