Amy and Jason's Millcroft Inn elopement marked the start of my focus for this style of photography and opened my eyes as to the benefits. Even when mother nature seemed to have their day doomed, we managed to turn it around and come up with a solution that exceeded everyone's expectations.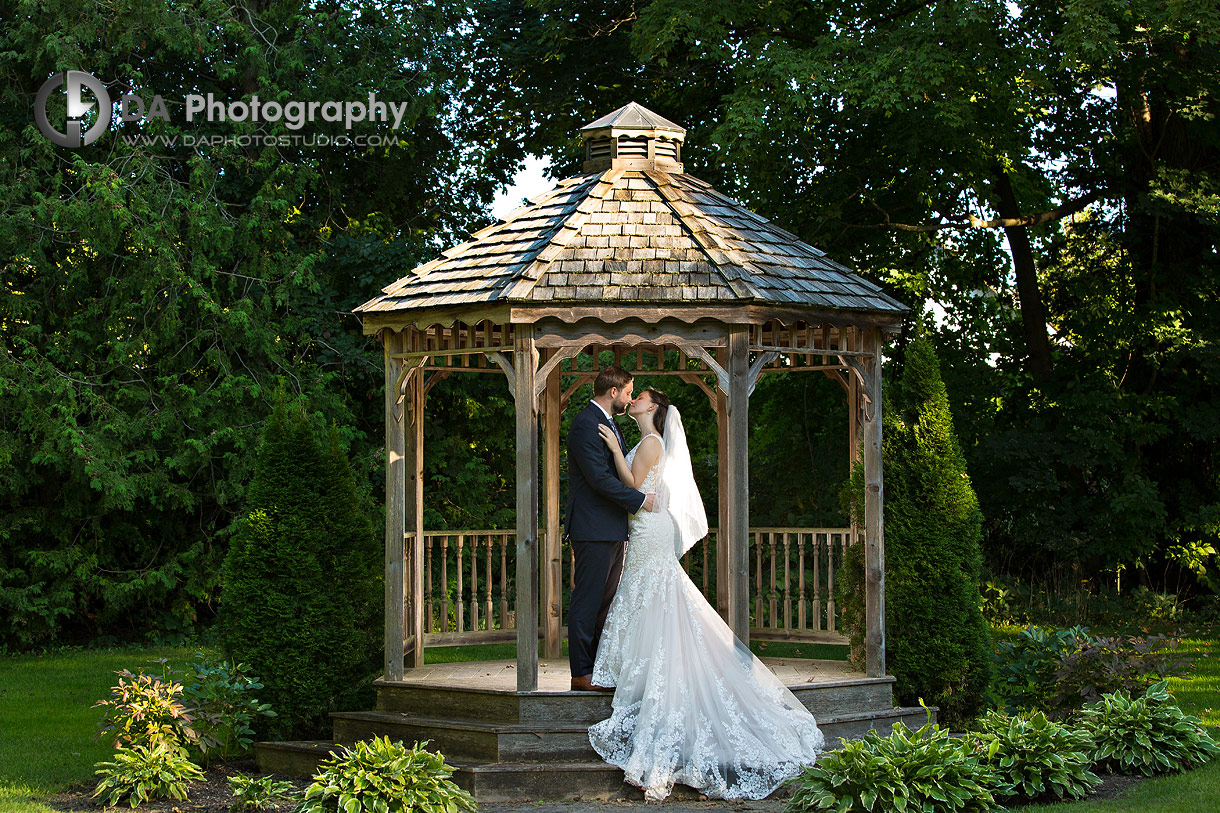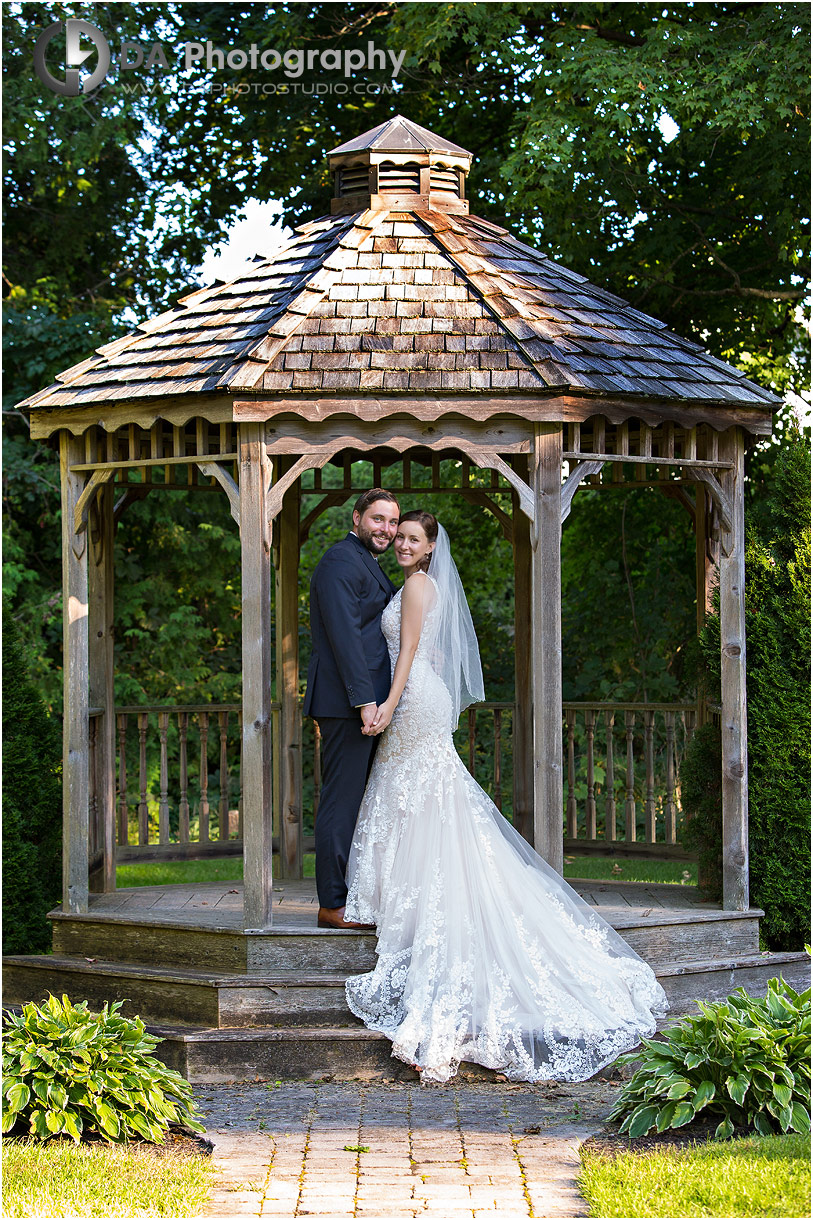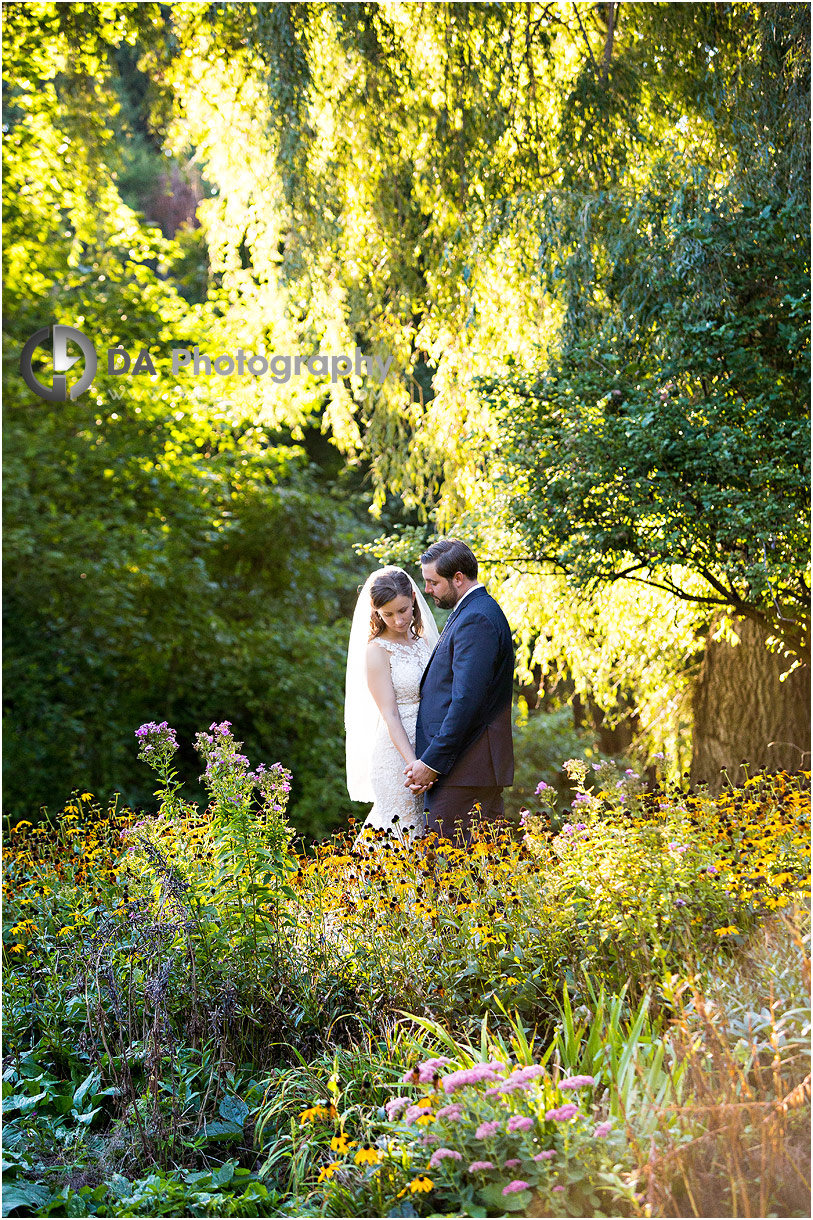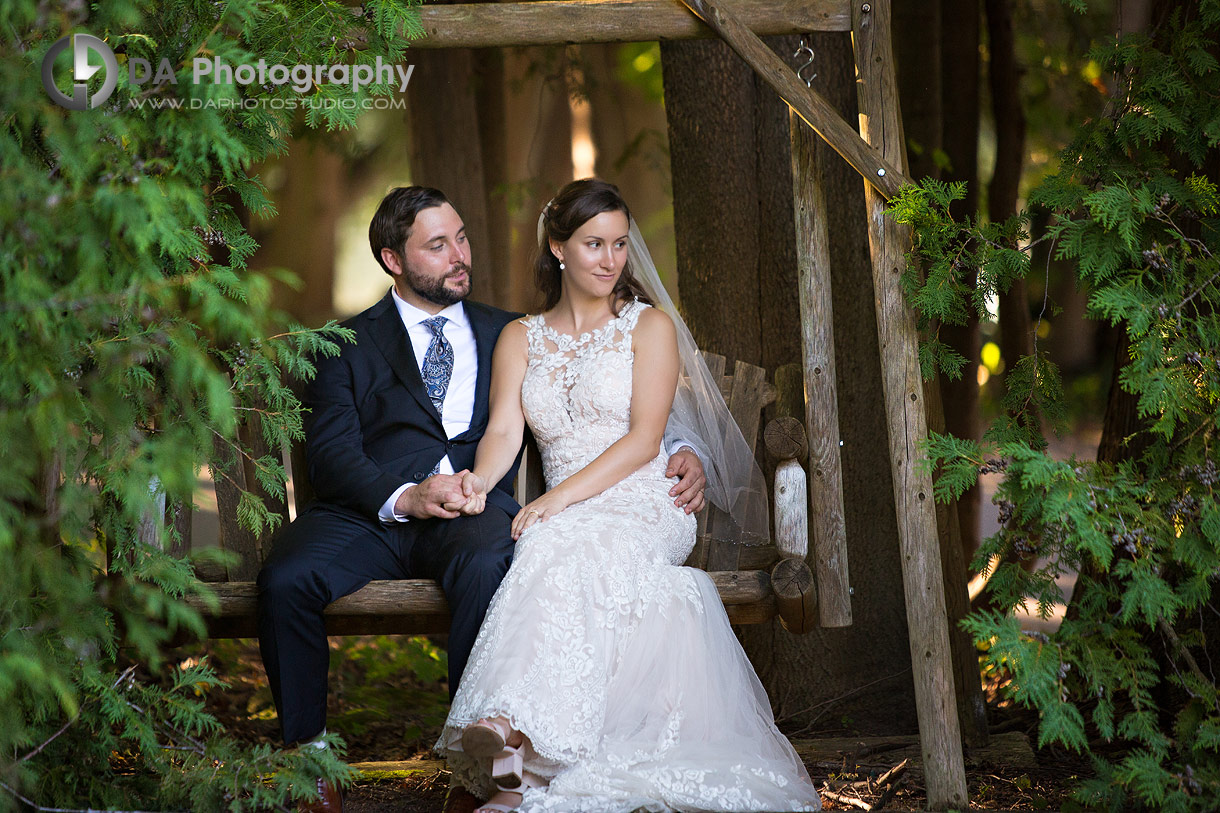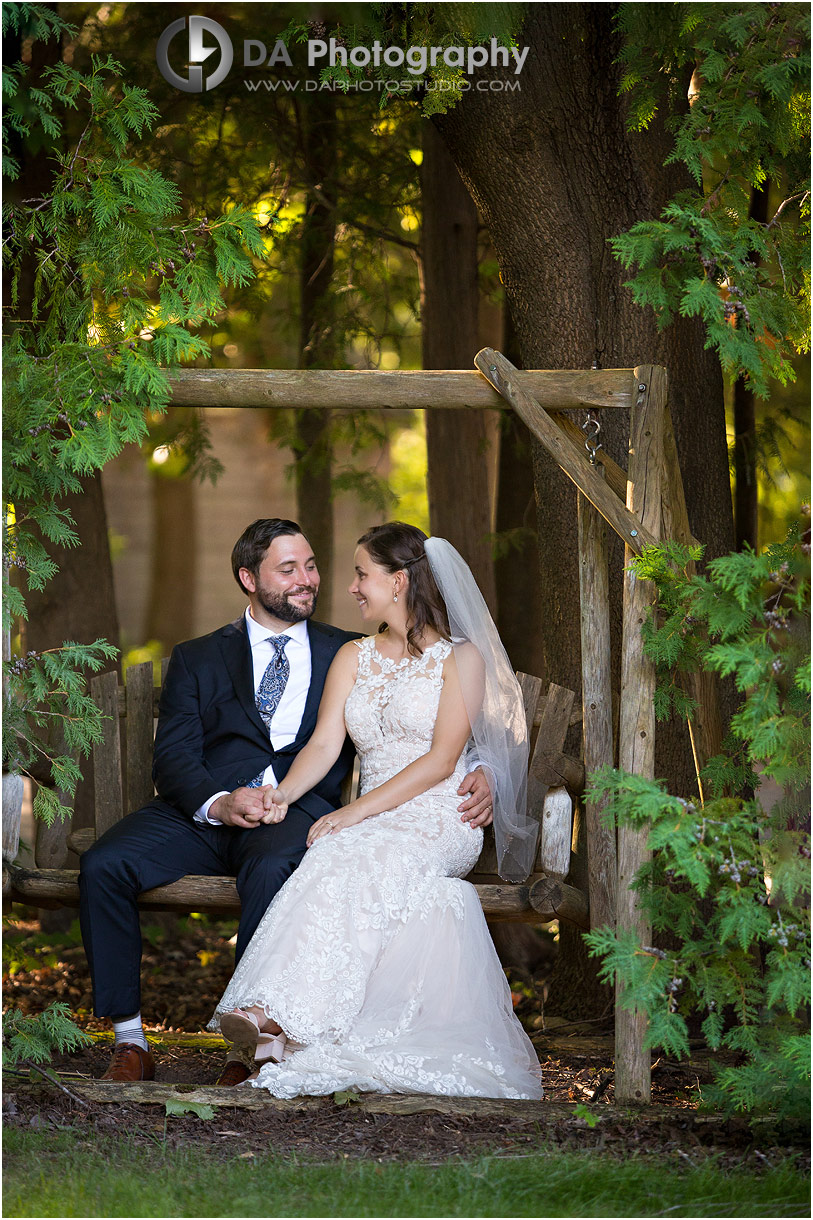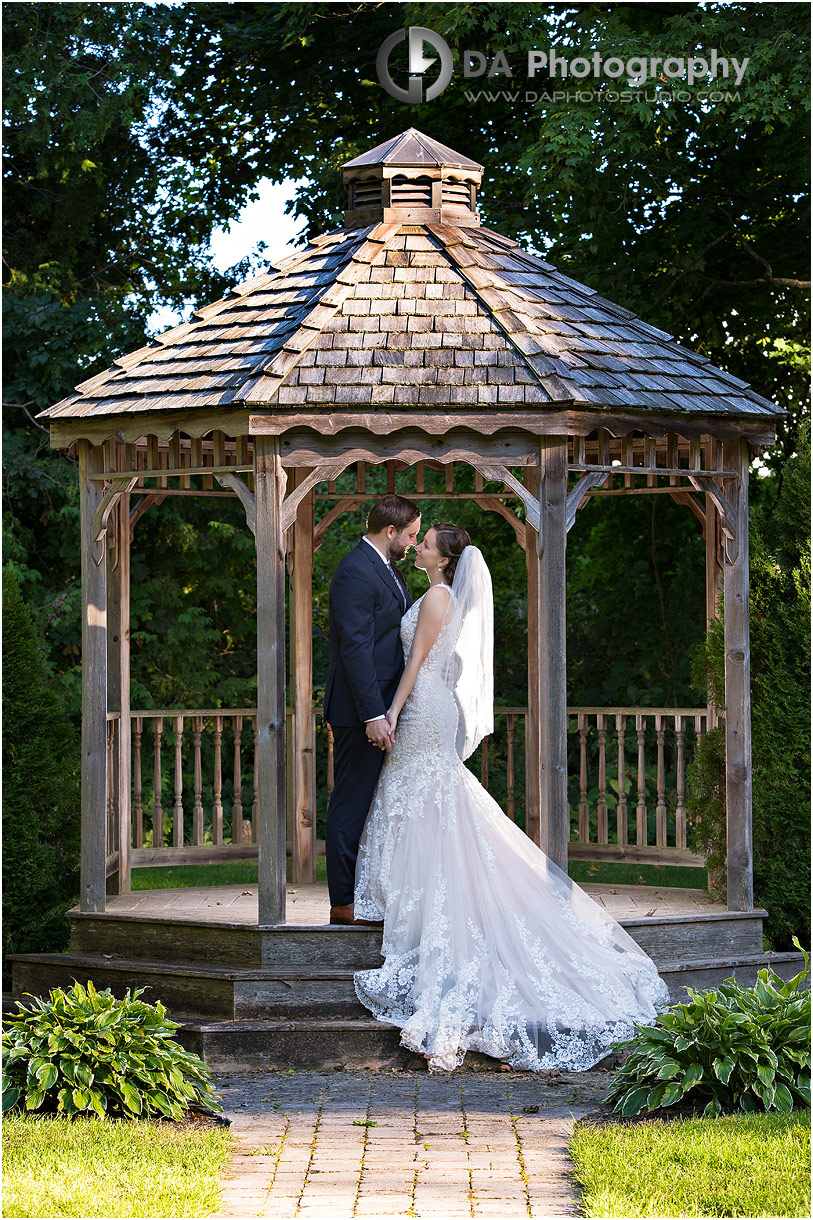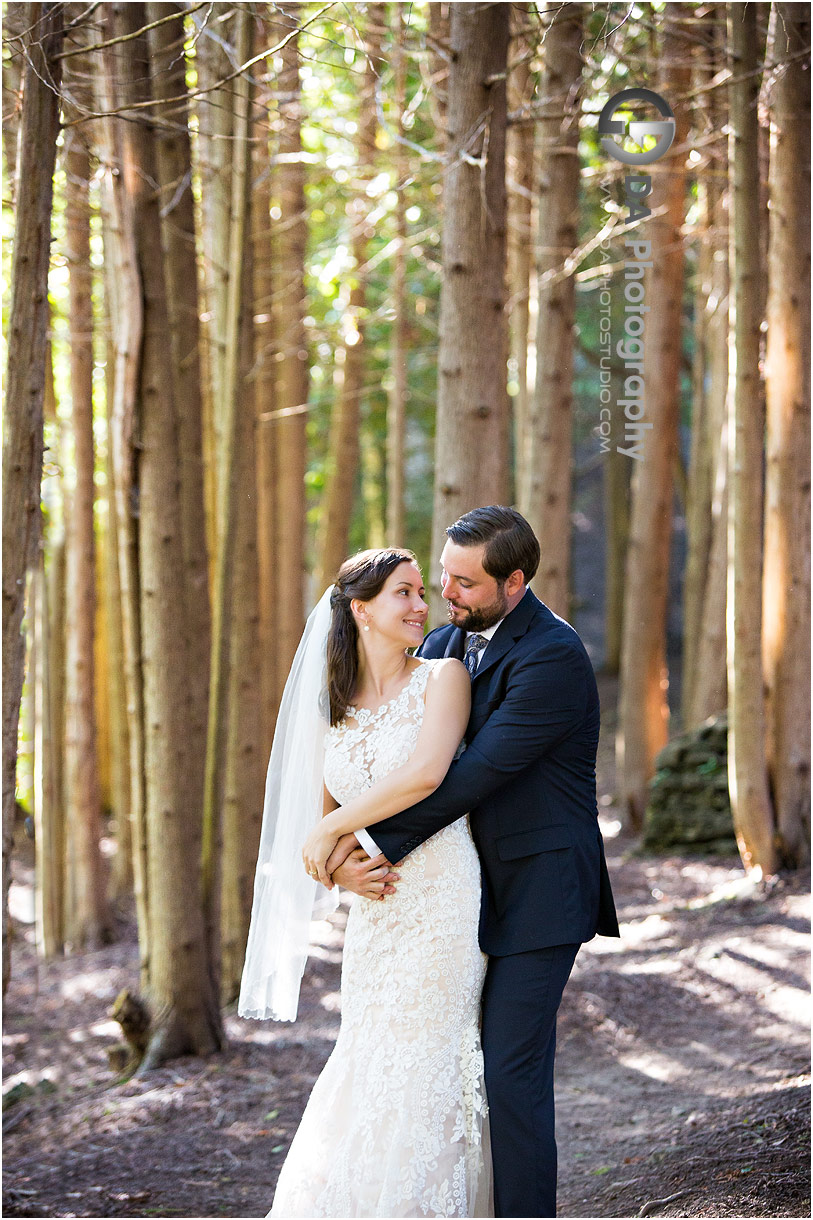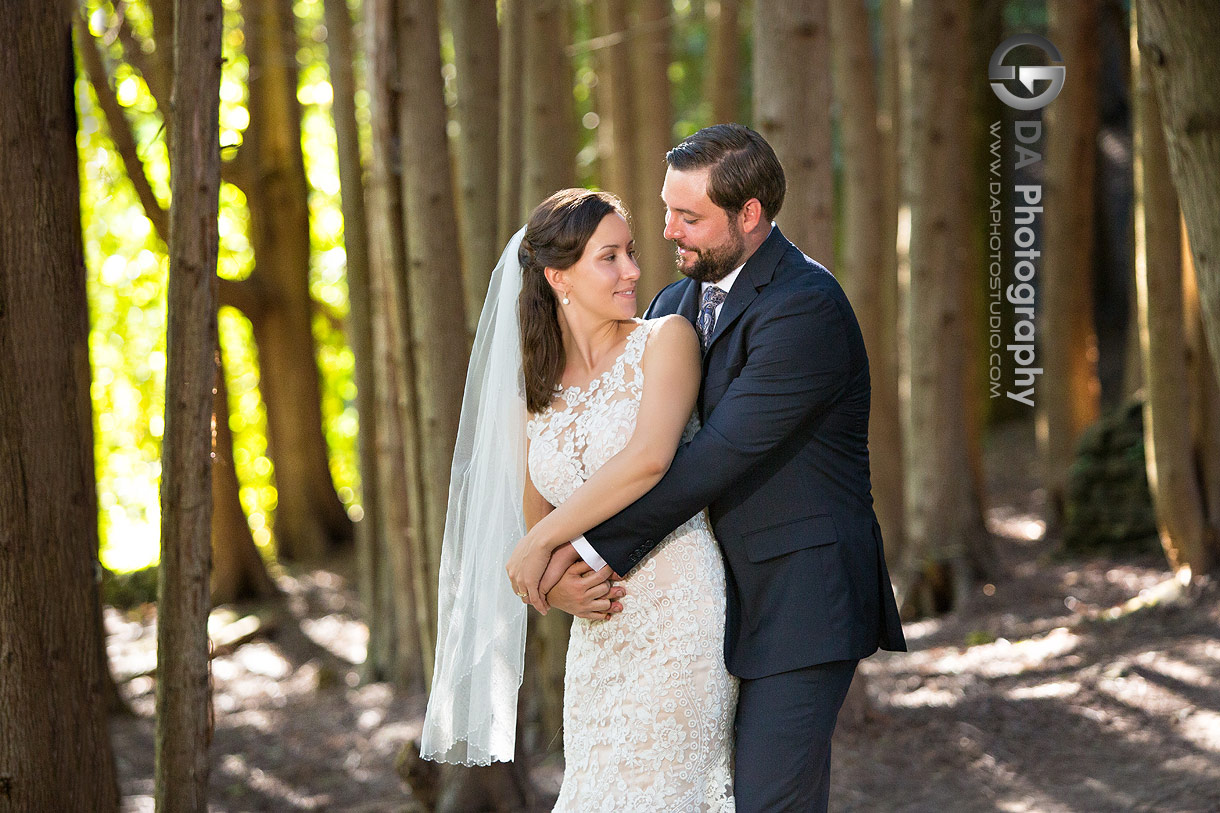 Elopement can encompass many types of weddings, but would generally mean something small and intimate. The packages are shorter in length at around 2-4 hours of coverage. For Amy and Jason this meant I wasn't photographing their reception. While they didn't 'run away' to get married, they had a smaller gathering of about 30 guests. They essentially were "eloping" from the traditions and expectations of an over the top lavish affair. Millcroft Inn & Spa is one of the prestigious Vintage Hotels properties in the Caledon region. It offers the perfect setting for a high end, rustic event.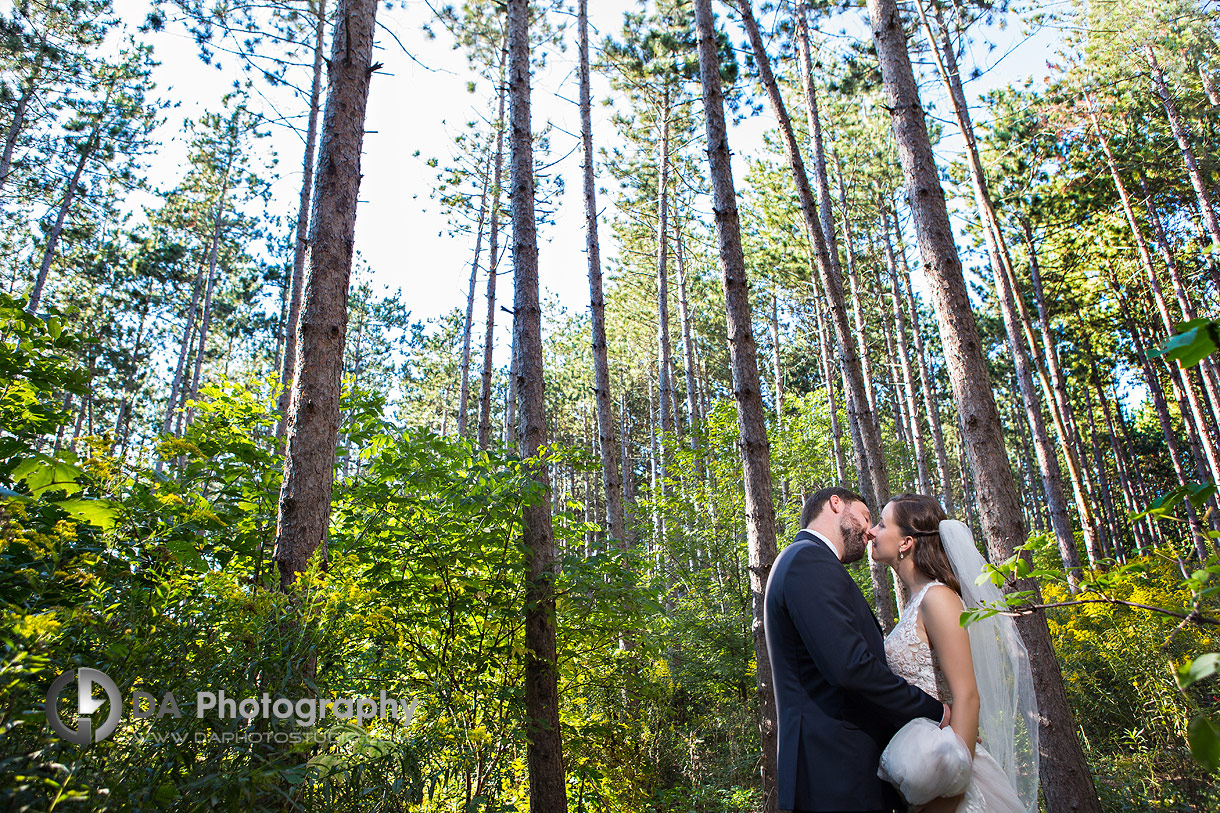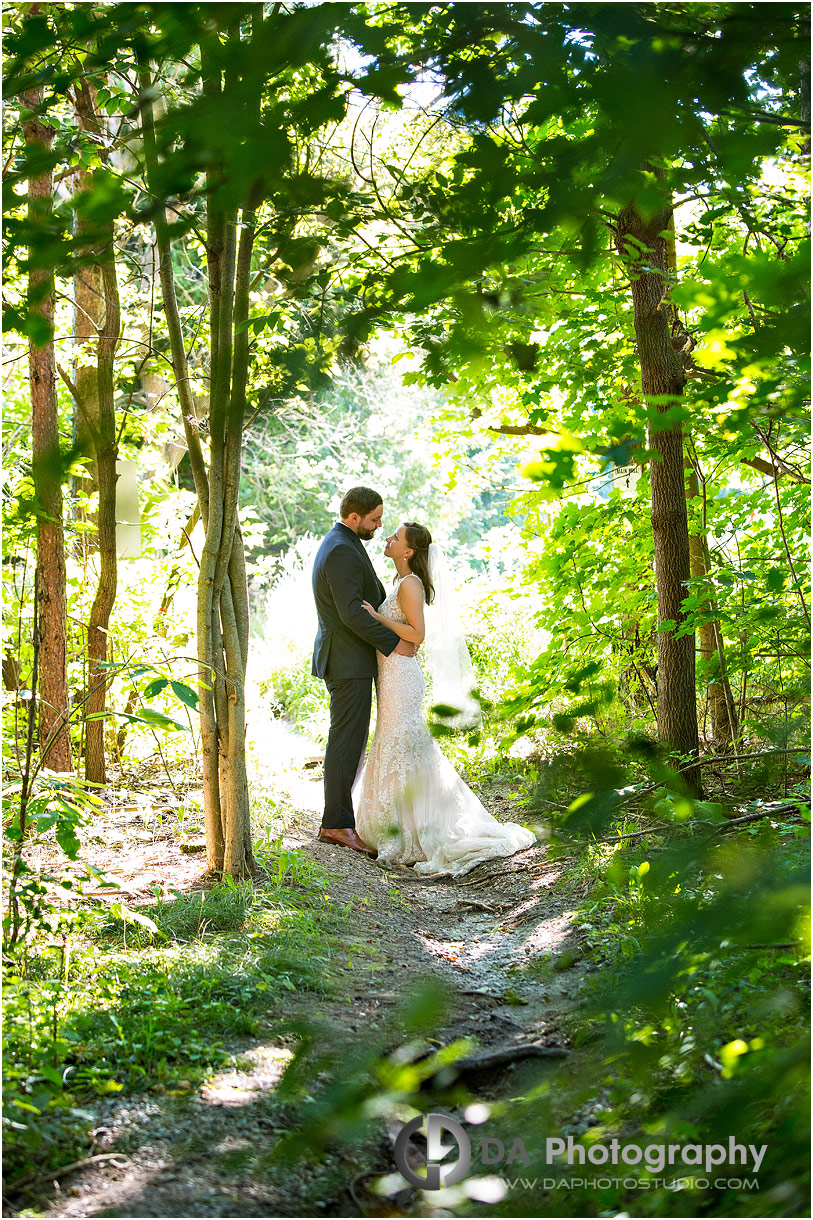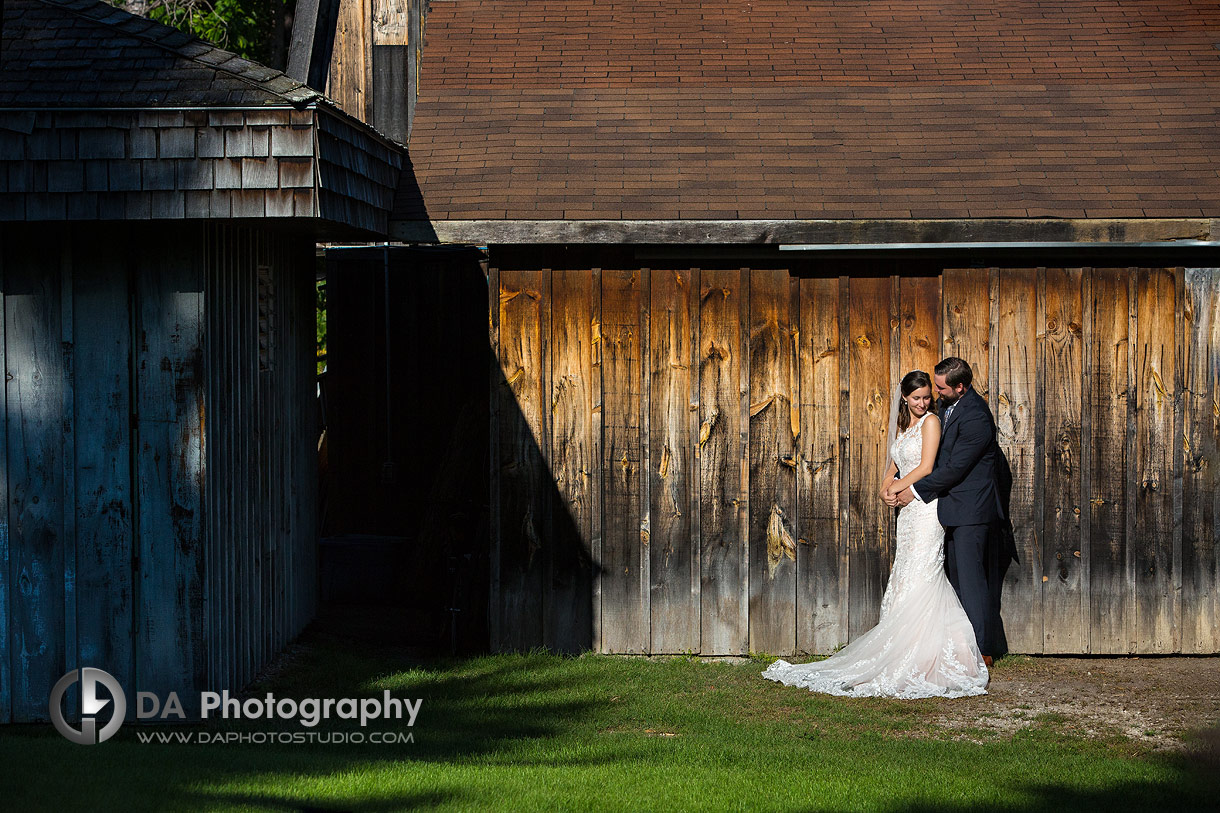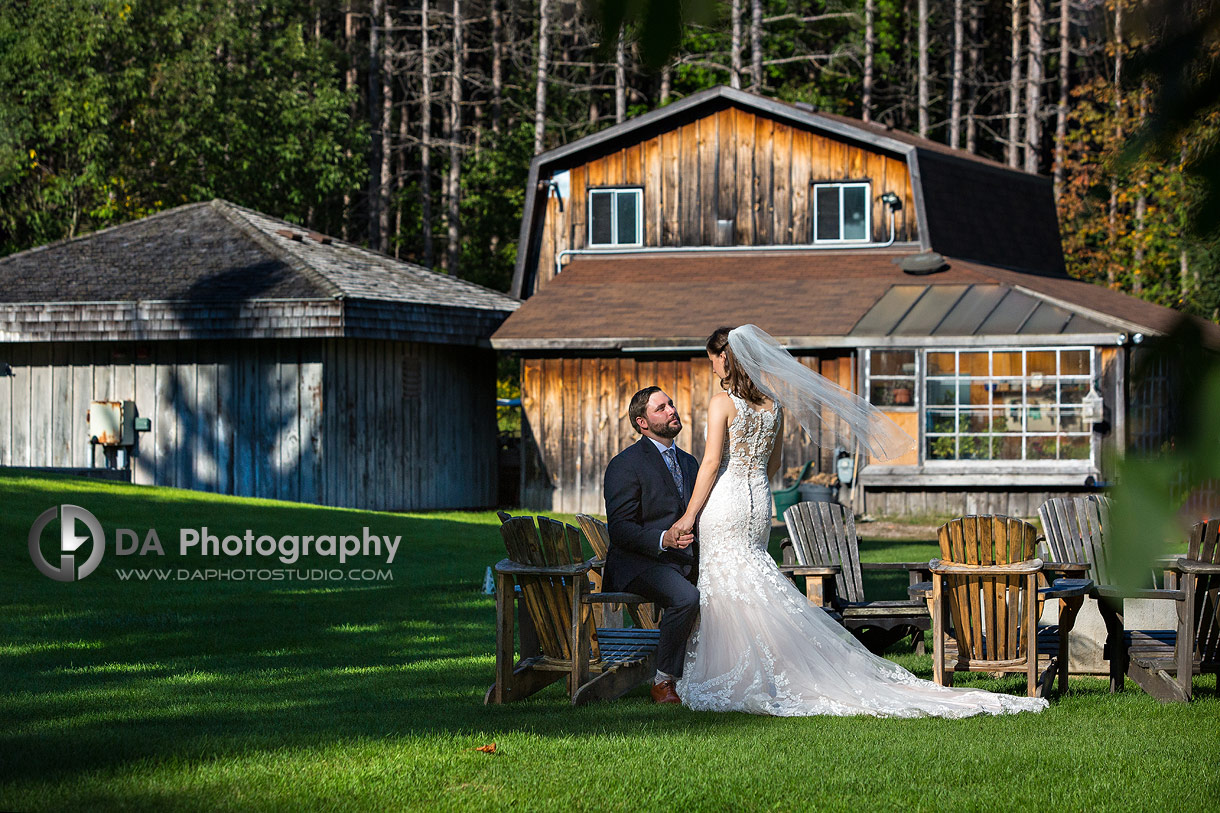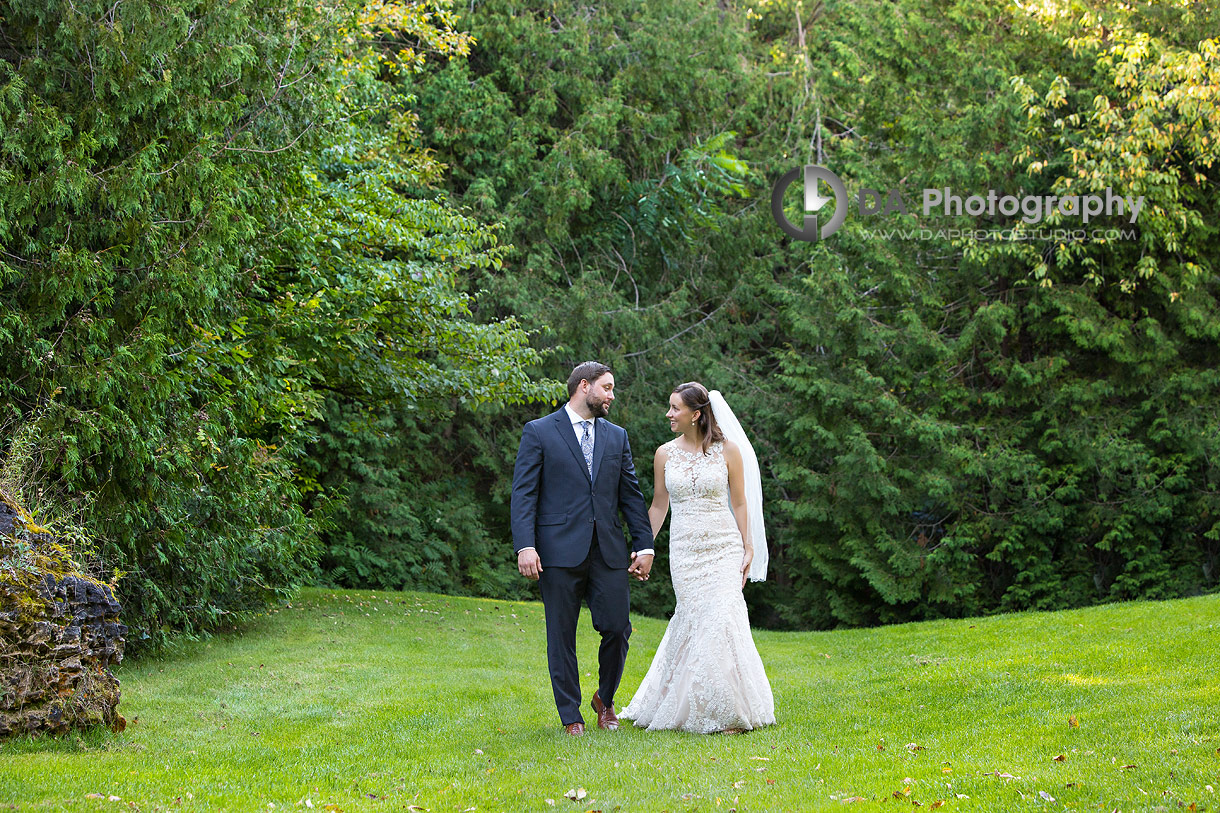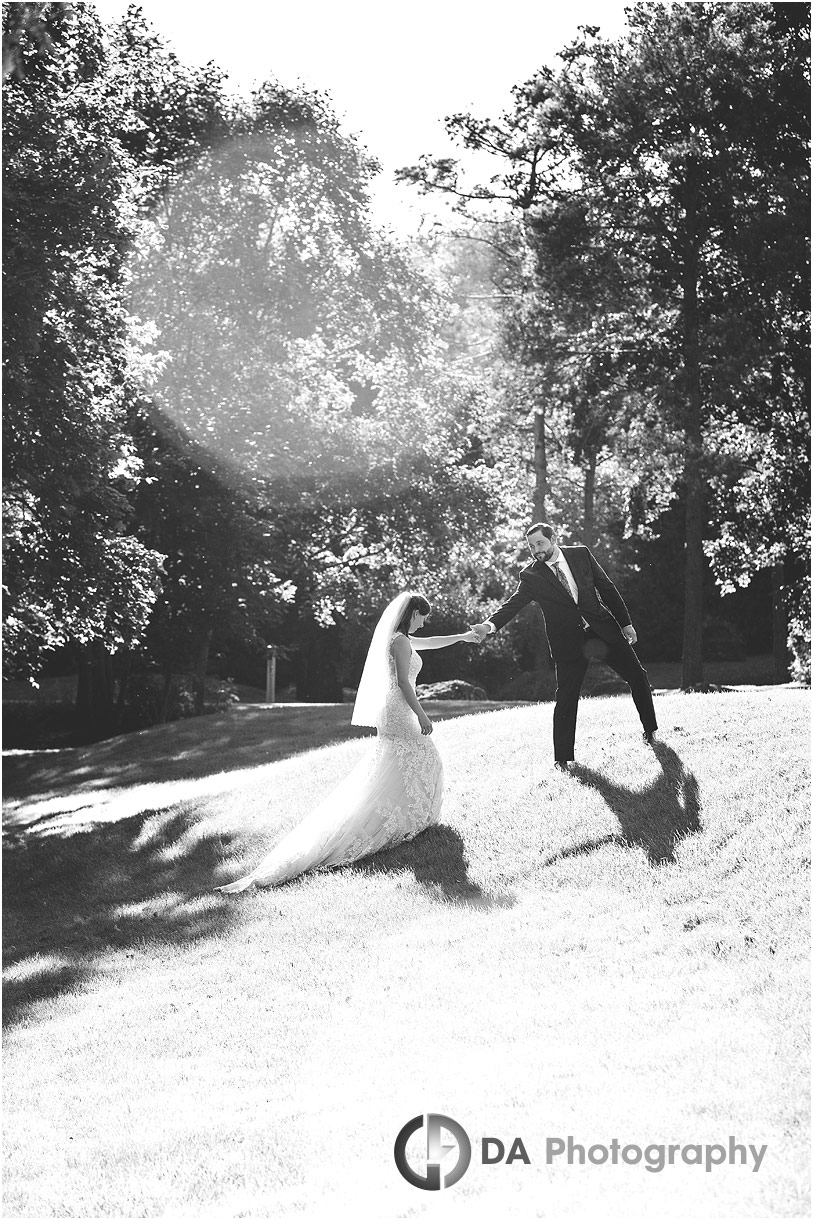 How we turned a crisis around at this intimate Millcroft Inn elopement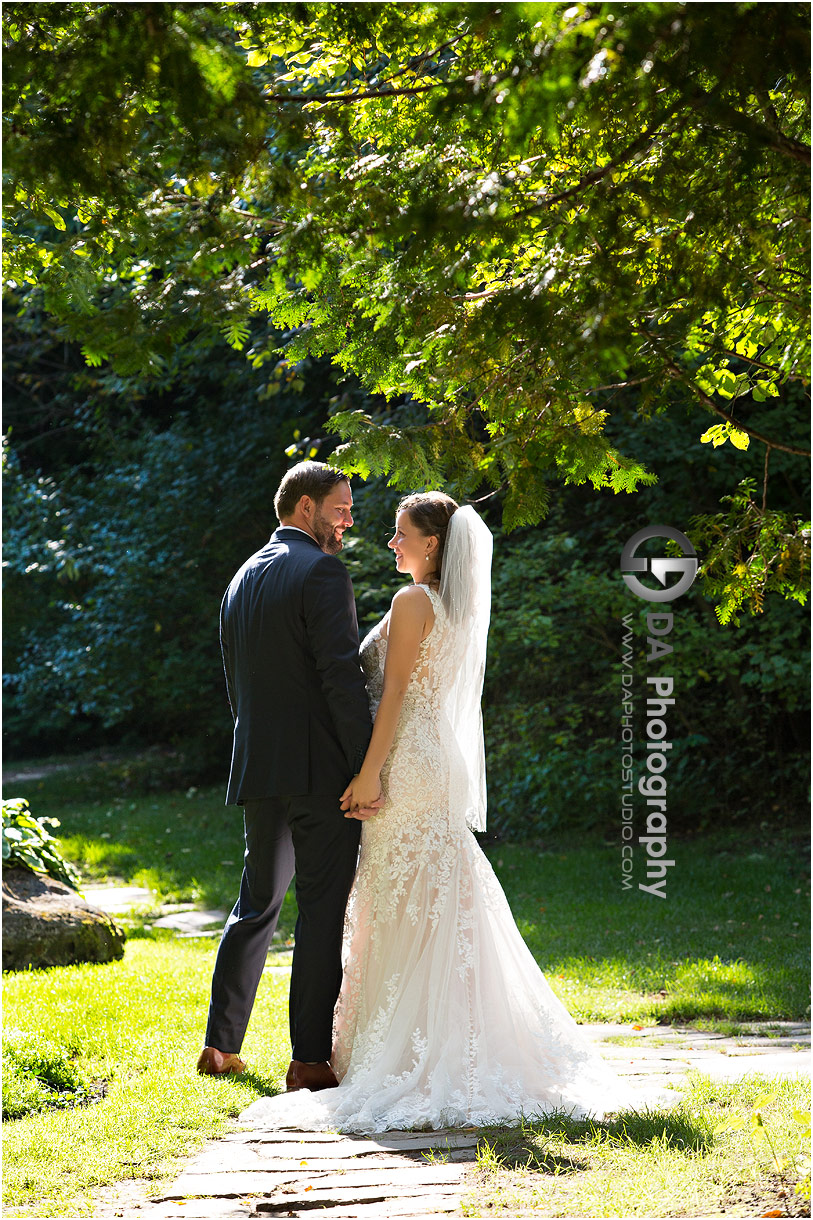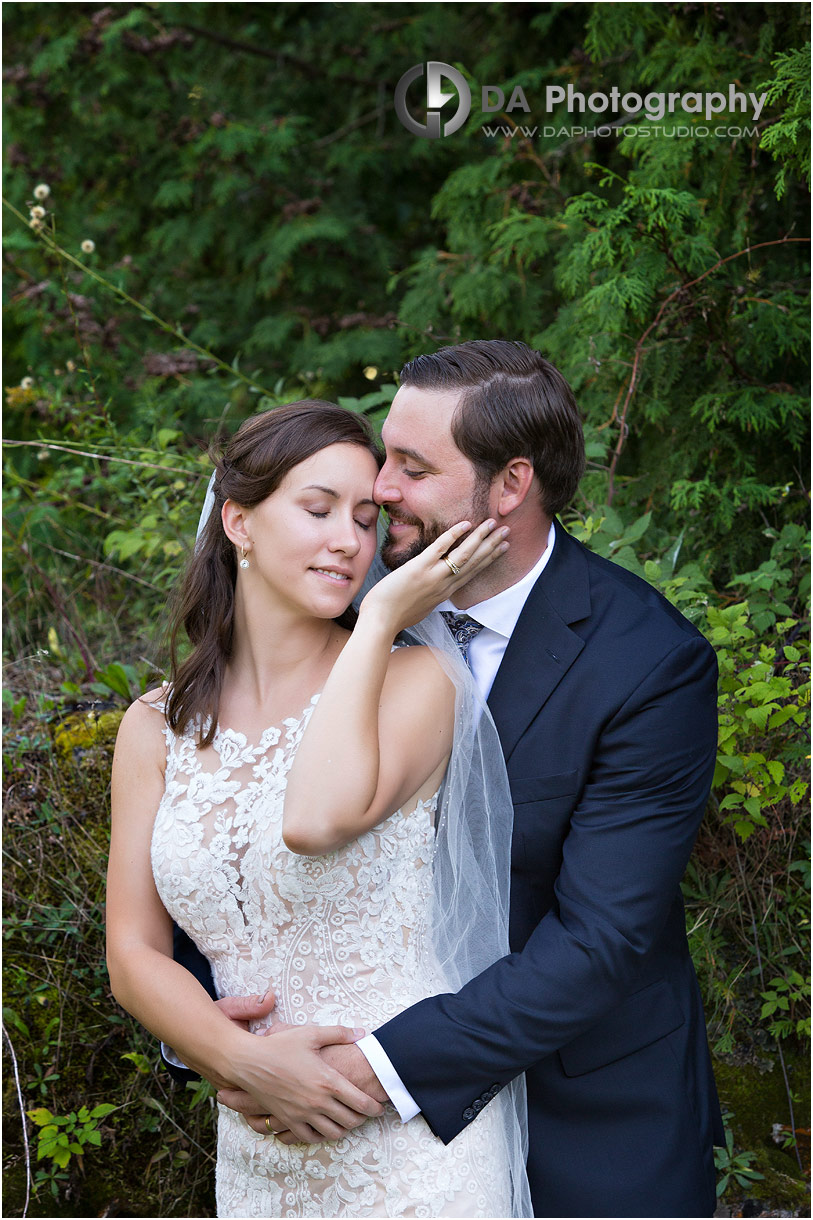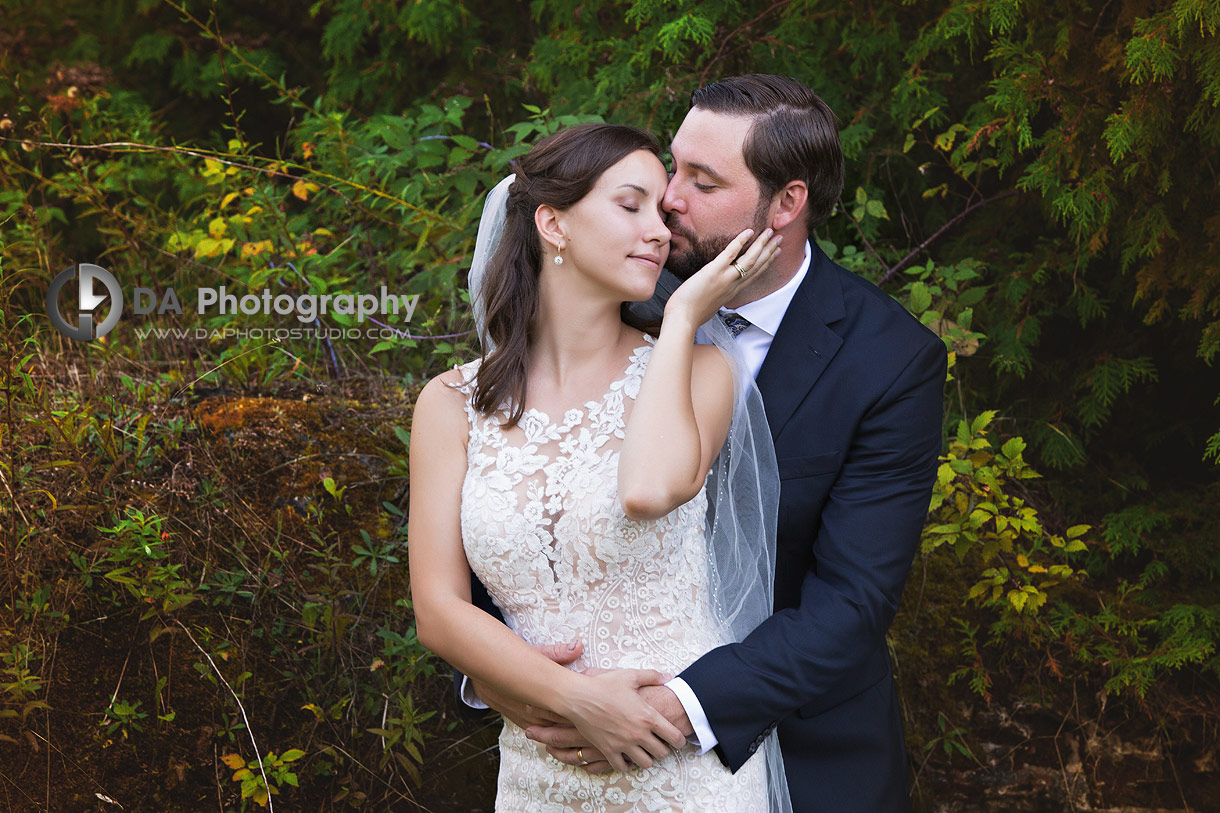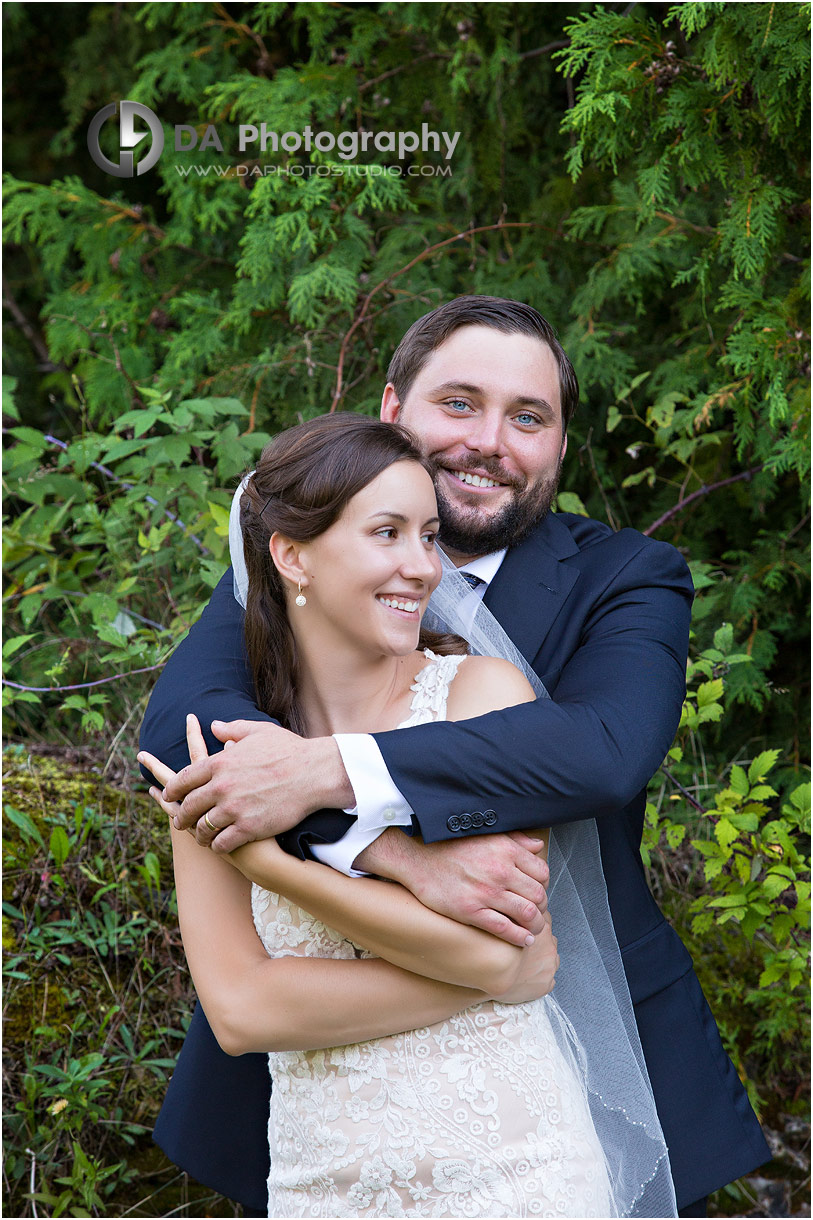 The session started with the two of them getting ready in the spa surrounded by each of their parties. Weather can be unpredictable, sadly even in the month of August. On this day, the heavens opened and it rained all day. Consequently, I had been photographing another elopement at the same venue in the morning. Therefore, I knew that unfortunately our options for outdoor images were very limited. They had chosen to have an early evening wedding ceremony and the rain still hadn't let up. Regrettably, I had prepared them for the fact we would be shooting indoors.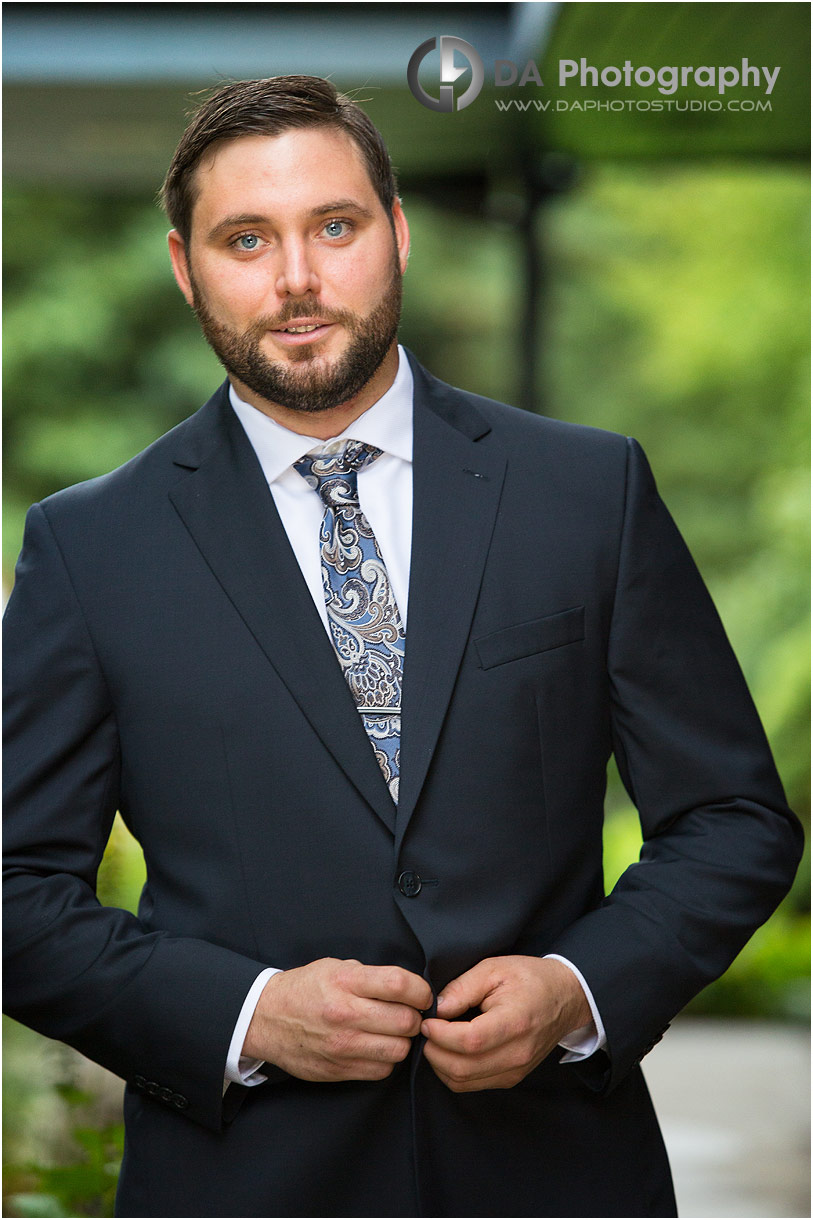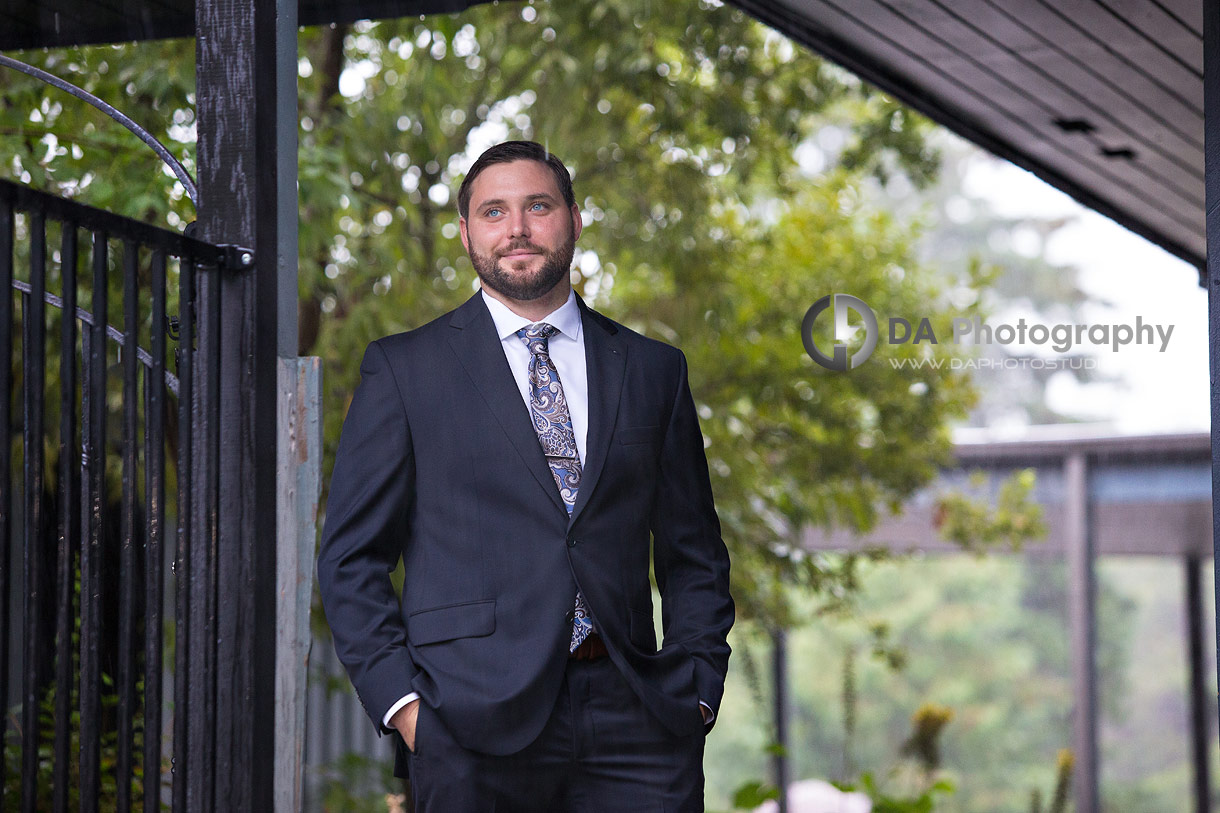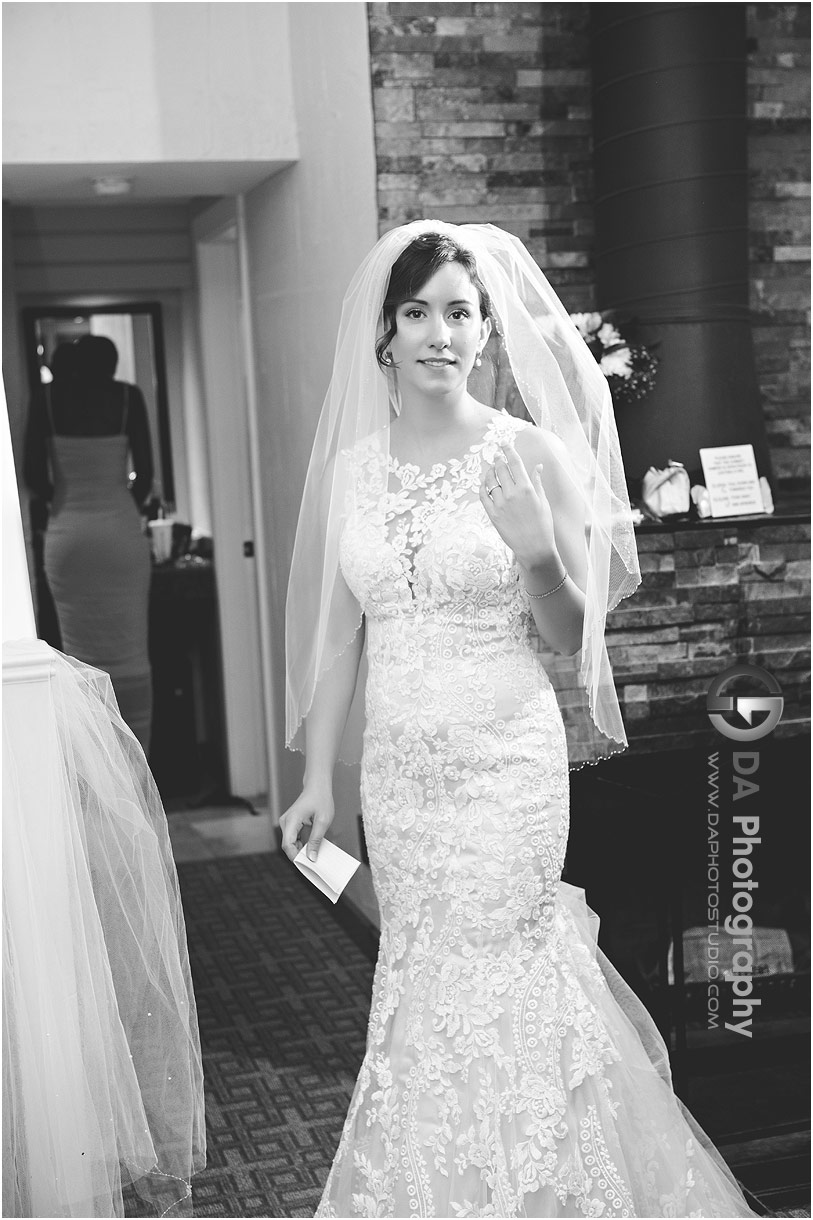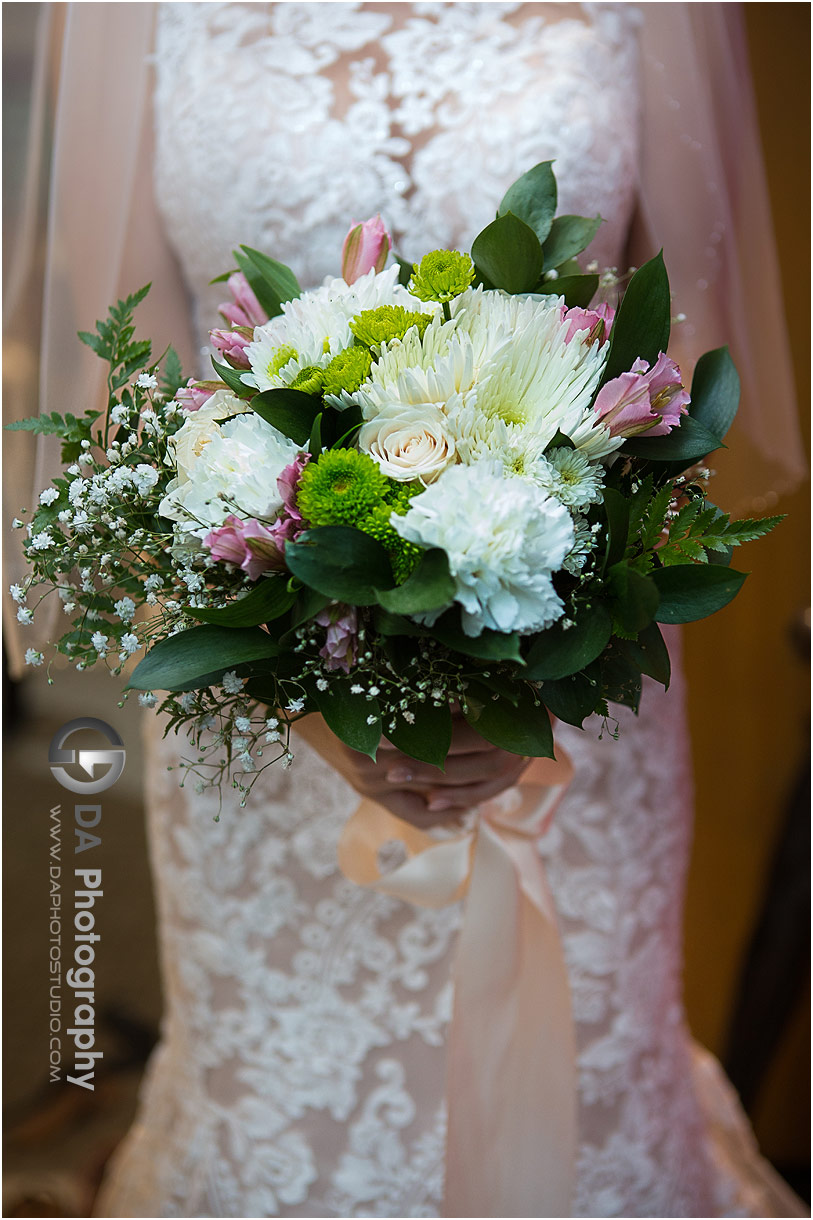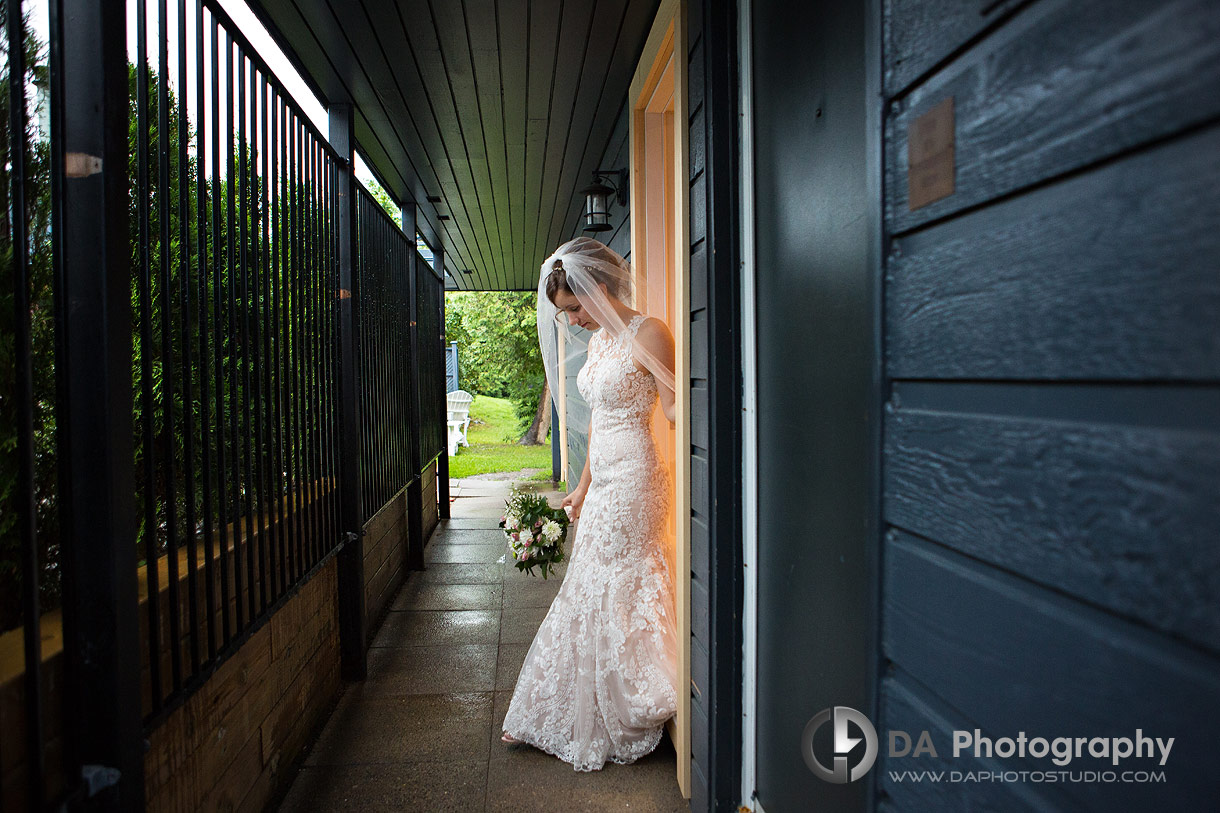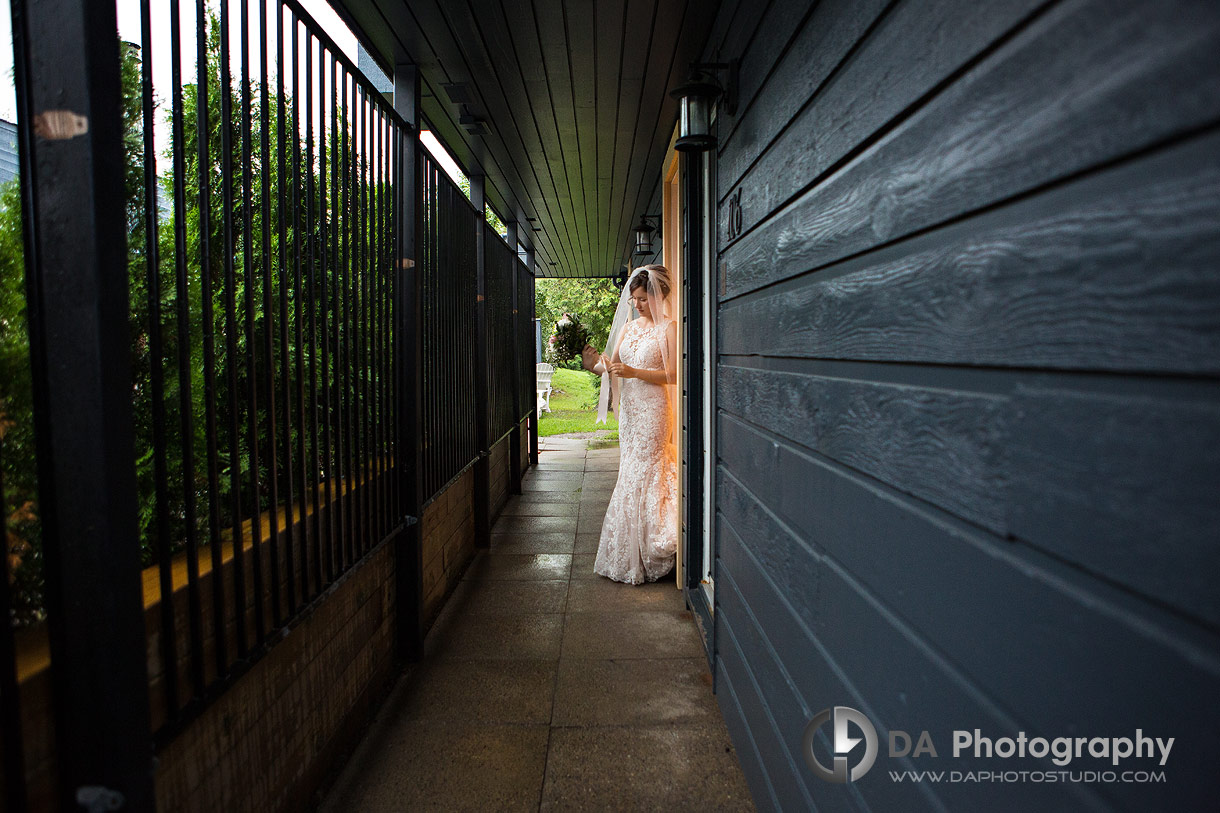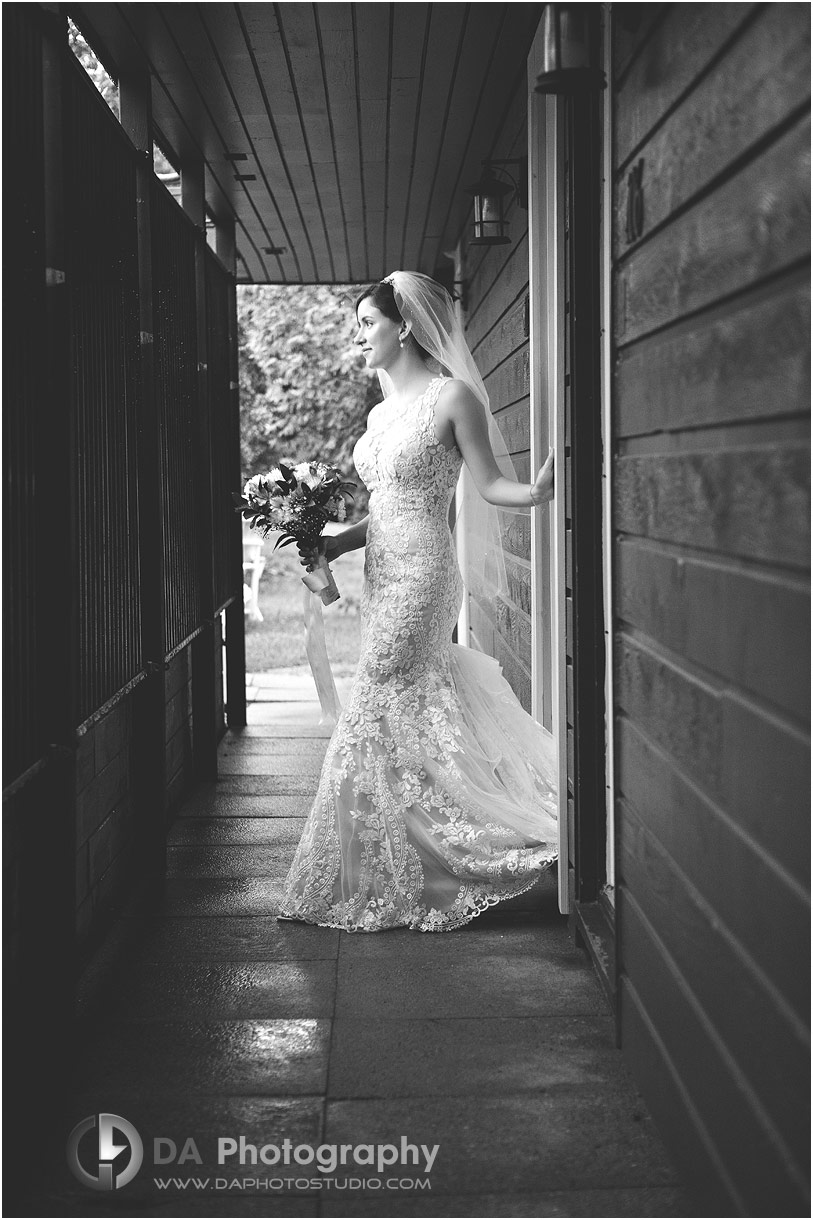 I could see that although they were excited during their preparations, they were bothered by the unforeseeable weather. Giving them an ulterior plan seemed to help them relax and their ceremony went smoothly. We made the most of what we were presented with and captured some beautiful indoor shots. However, I was frustrated that I wasn't able to deliver them what we had all envisioned. Millcroft Inn and Spa has such stunning outdoor focus points such as their waterfall, forest, wooden swing and rustic barns that we were planning on utilizing.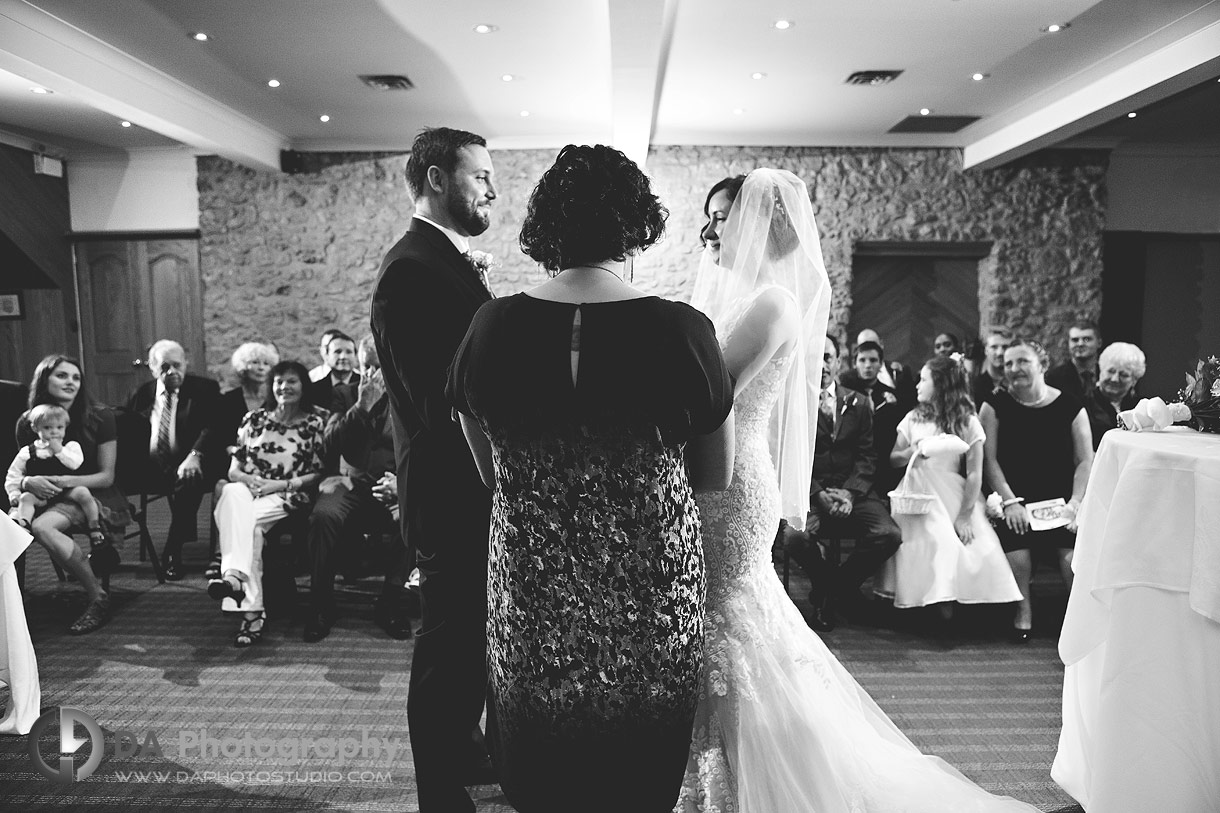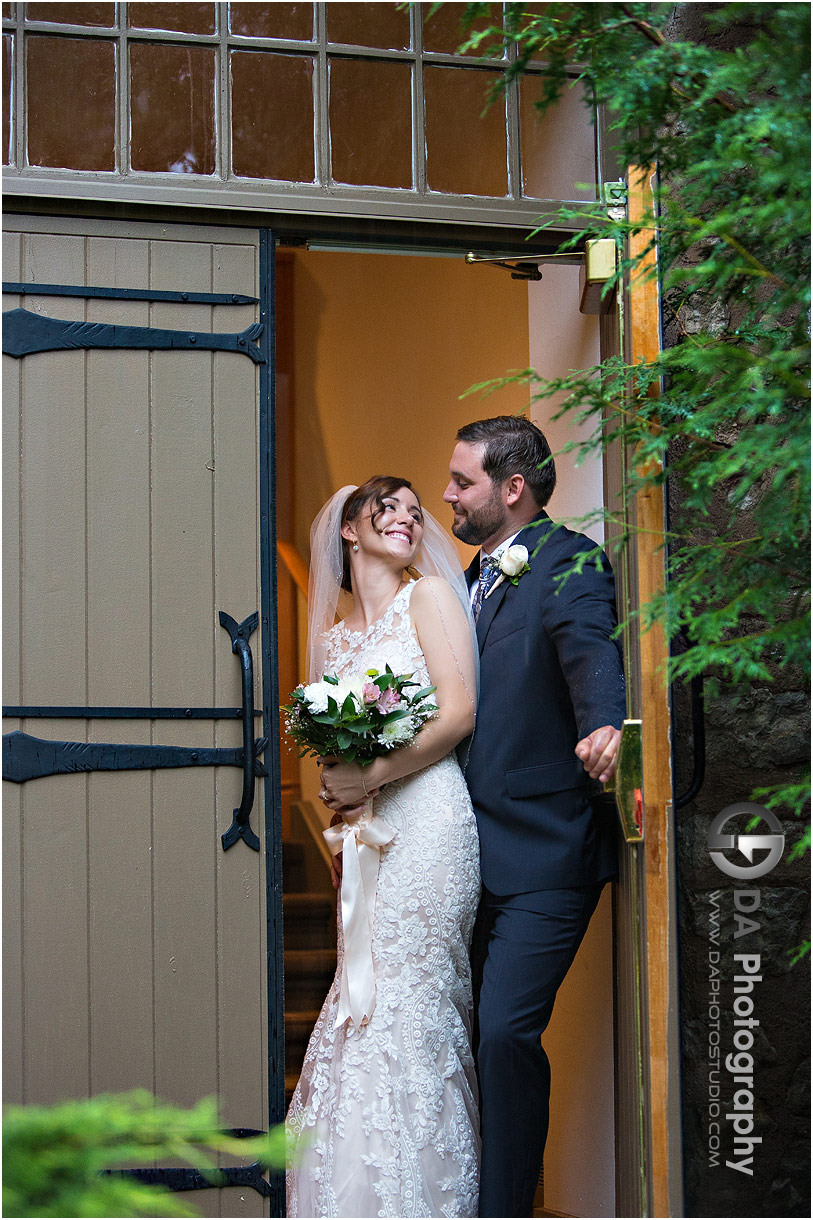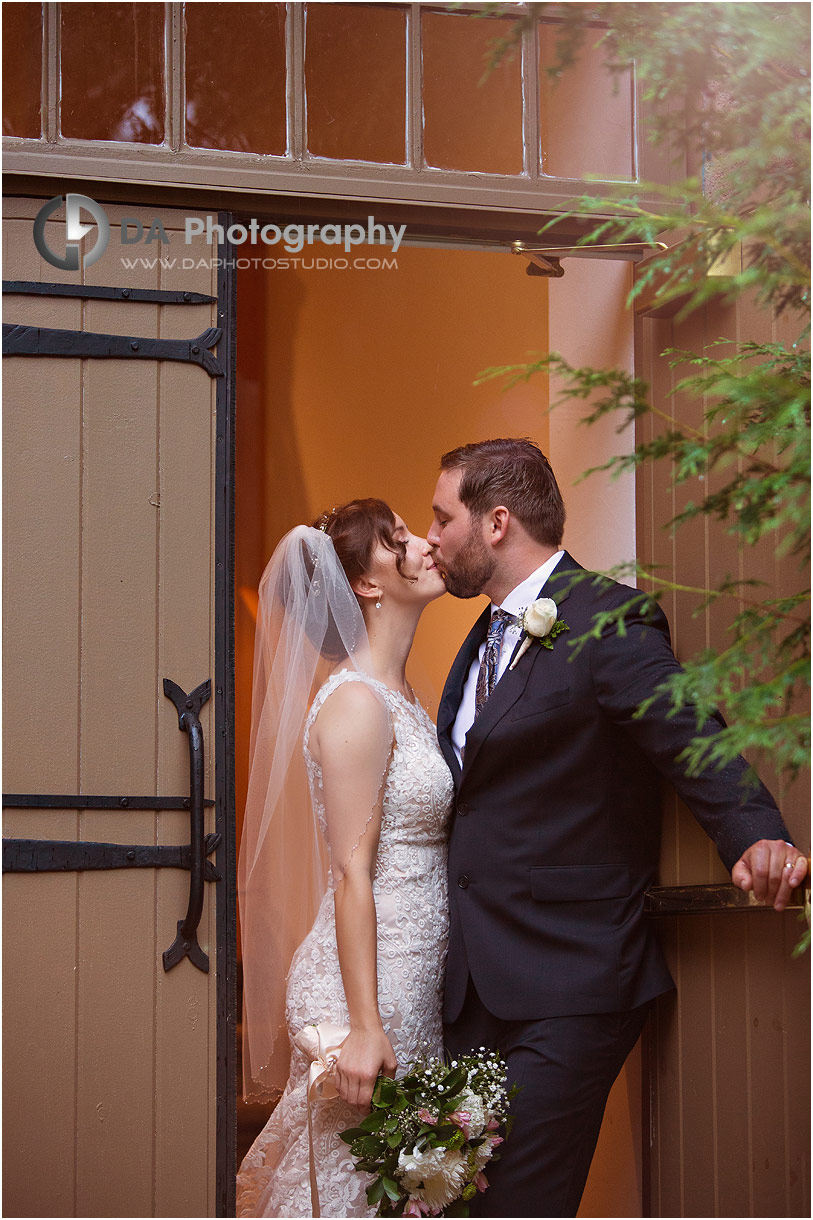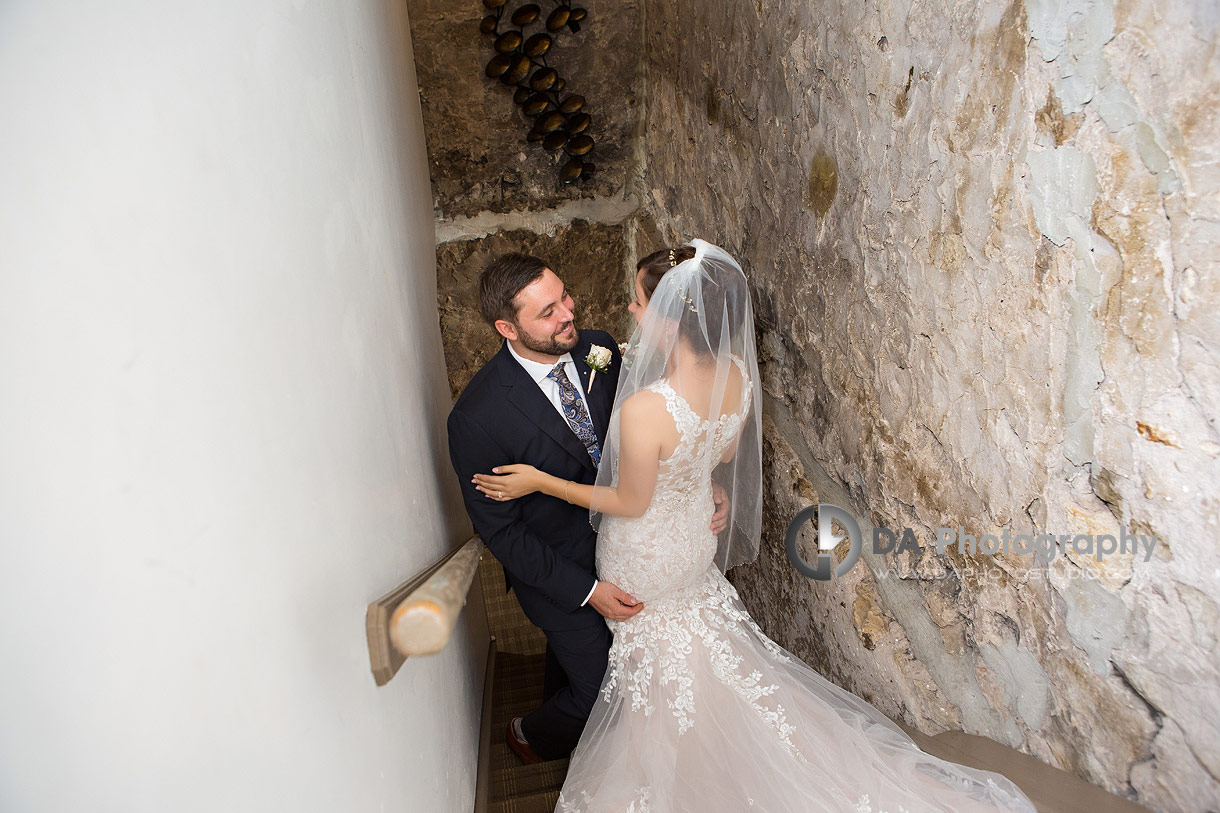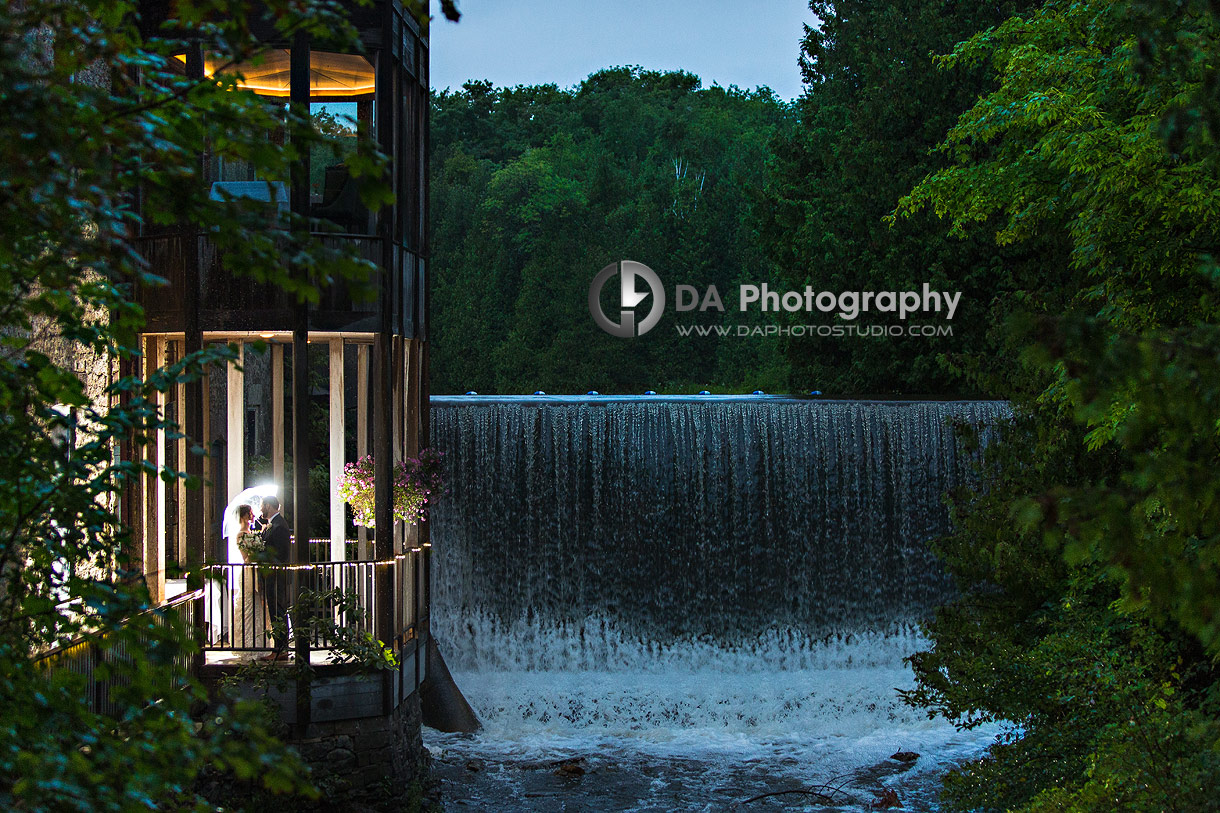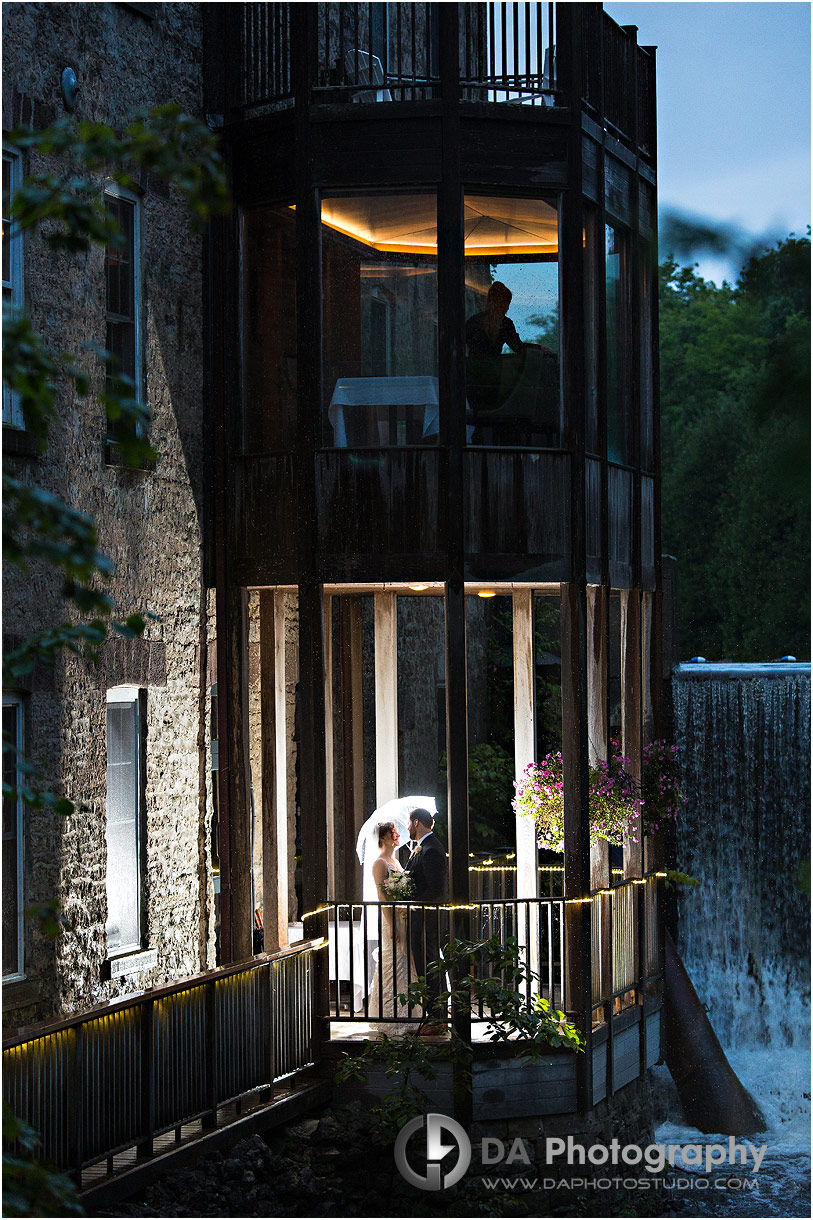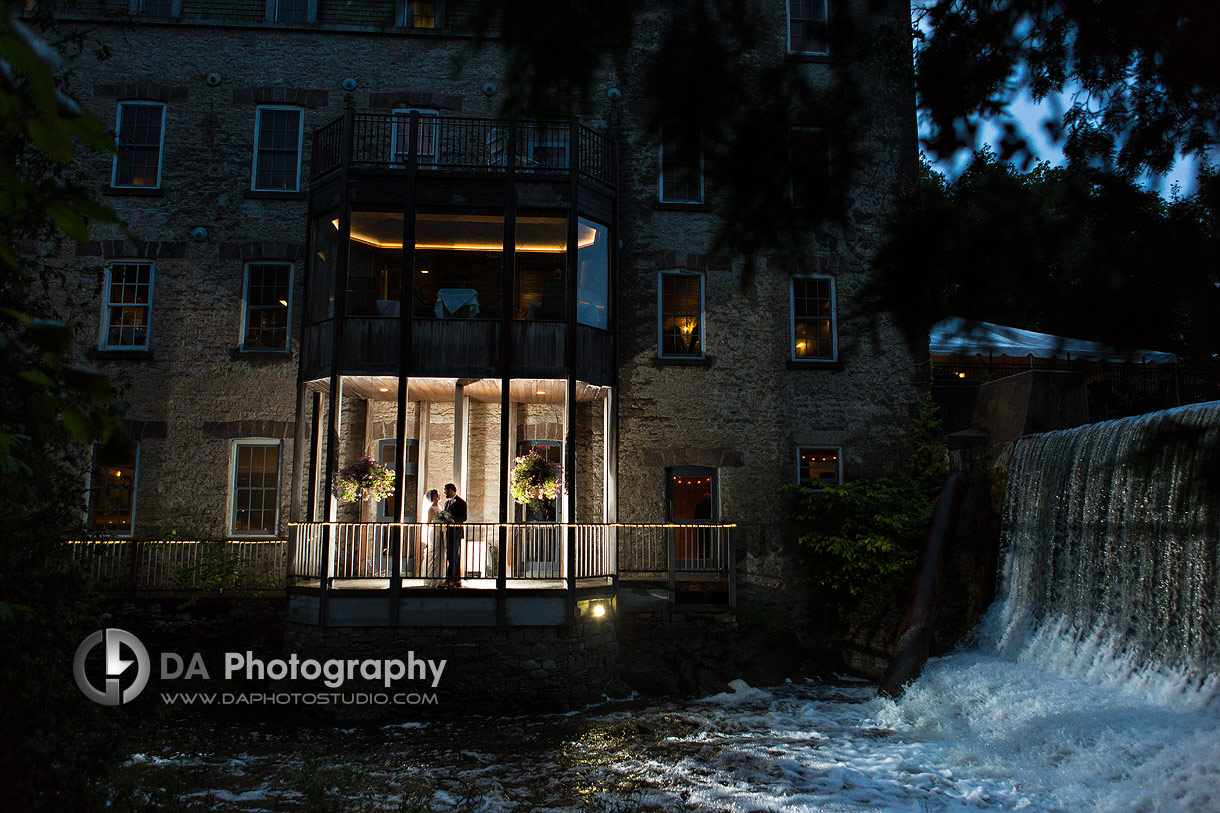 At the end of my coverage for that day I suggested to them that we reschedule a photoshoot back at the venue at a later date and reenact what should have happened. Amy and Jason were ecstatic at the idea and you could see all of their worries leave them as they went off to have fun at their reception.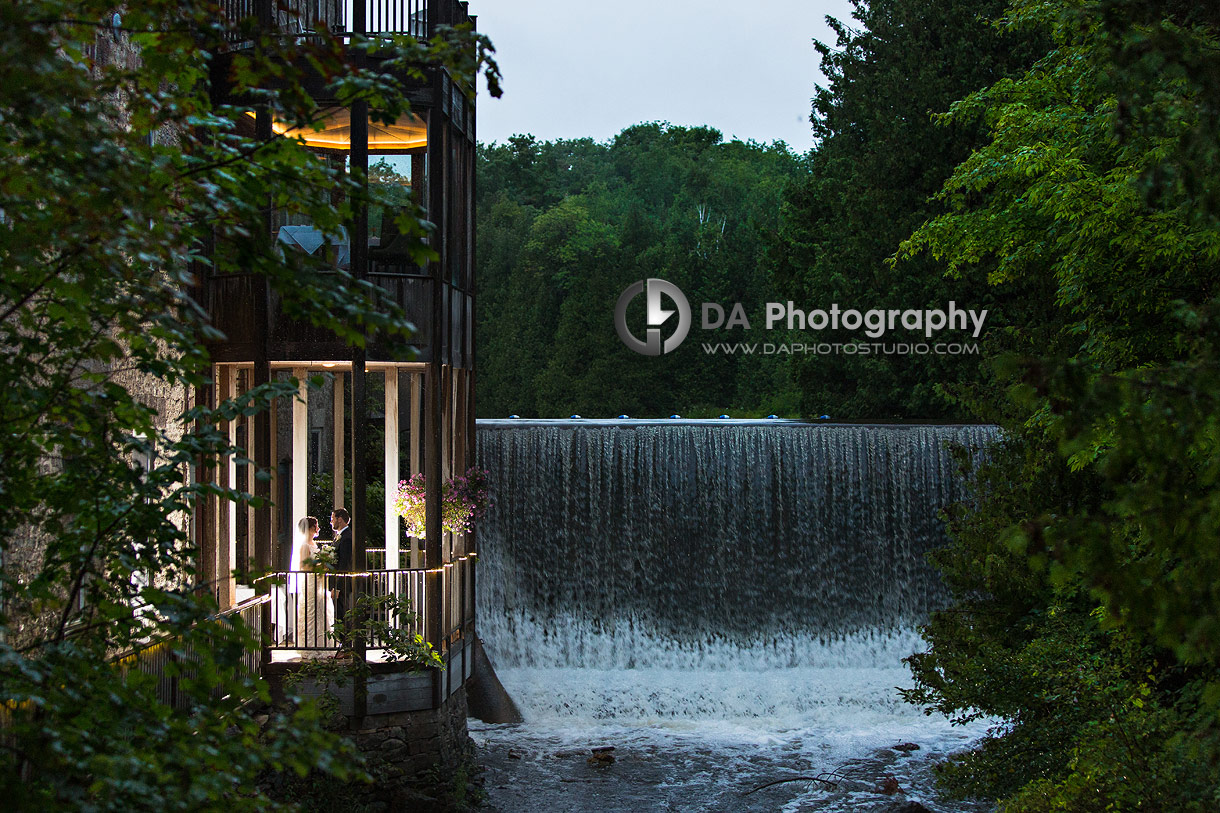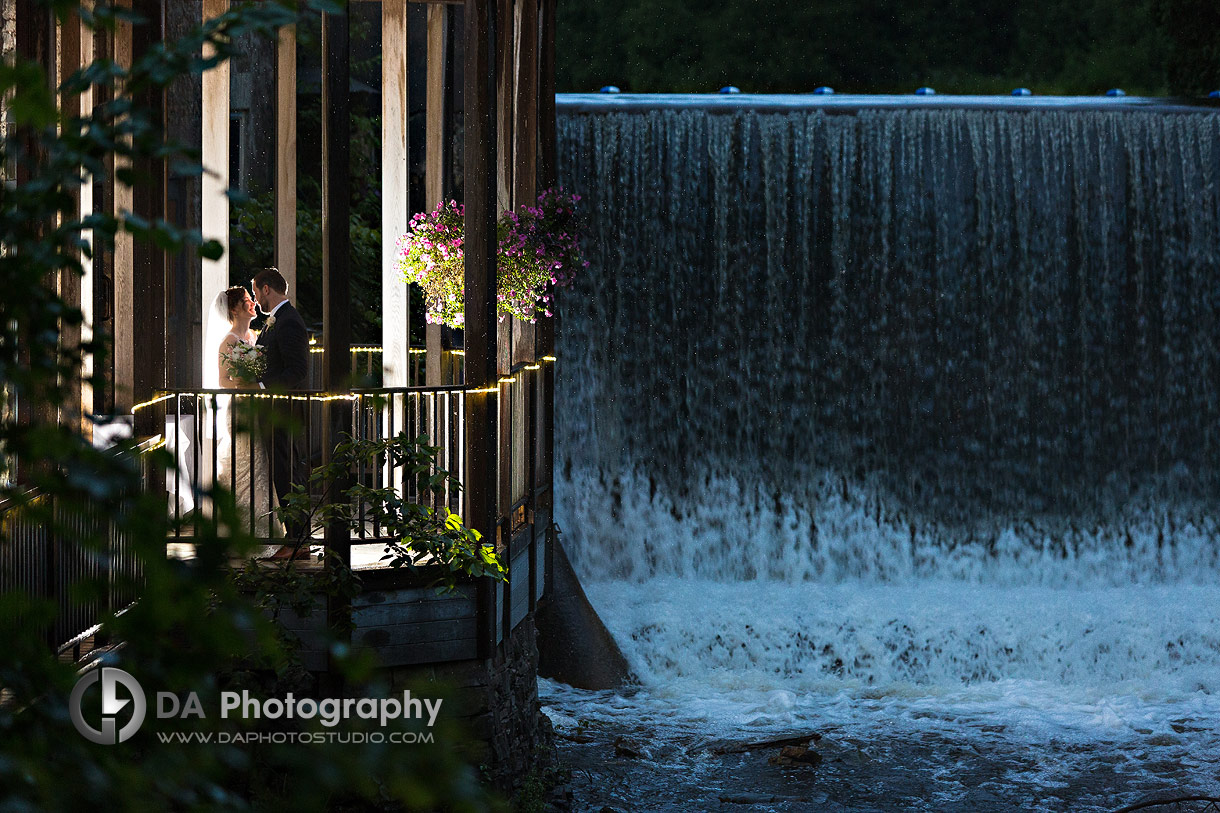 Quality not quantity was the key to the success of this Millcroft Inn elopement
We coordinated with the staff and met back up at the location two weeks later and the weather was glorious. Amy looked stunning in her gown with fresh hair and make up and Jason was beaming from ear to ear. We managed to utilize every backdrop we had planned on using previously and as the sun shone, it cast a hazy golden glow over the flowers as it reflected off the water.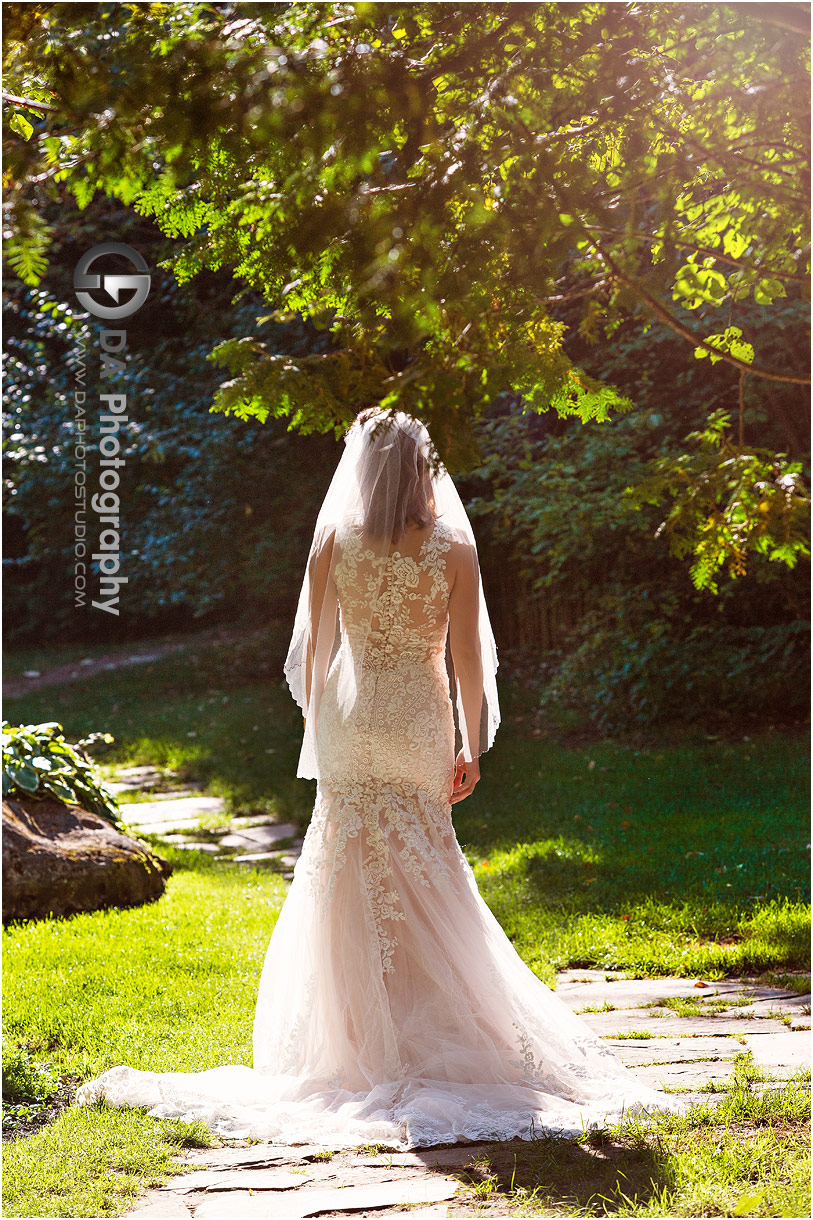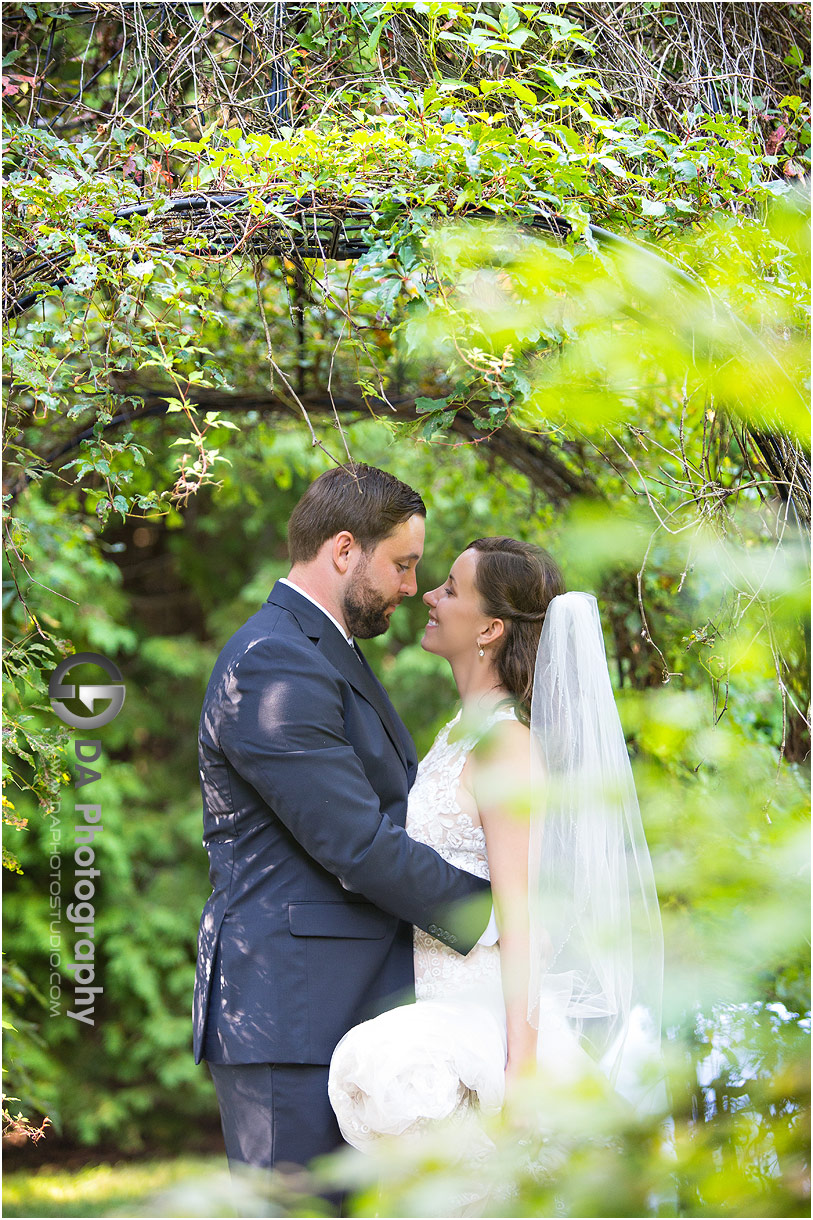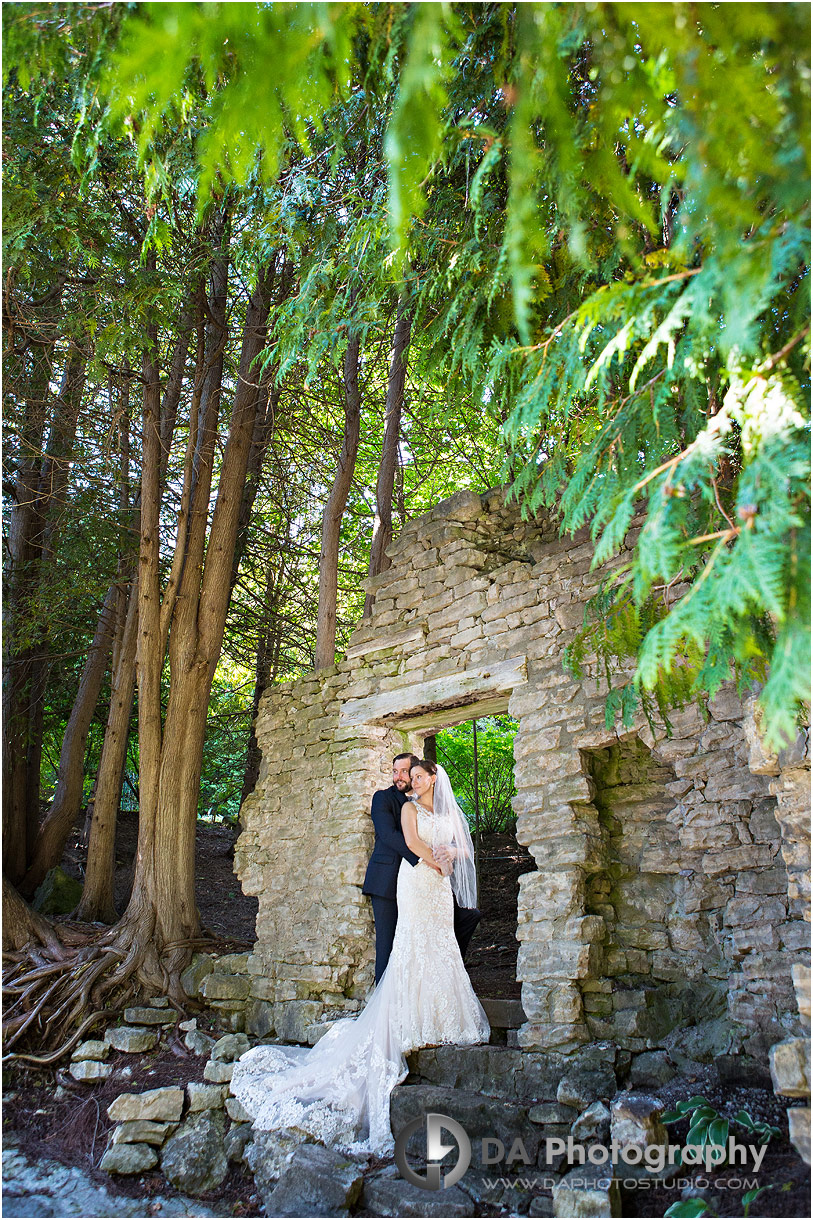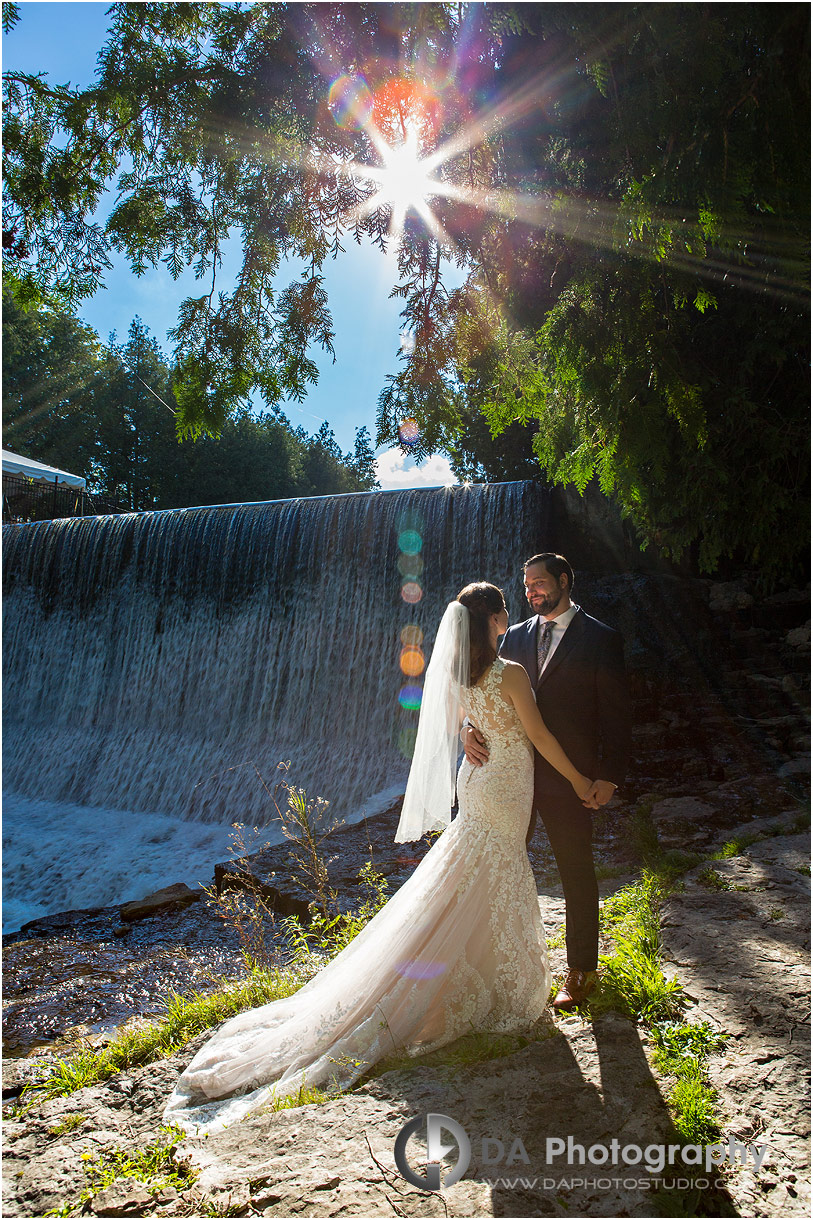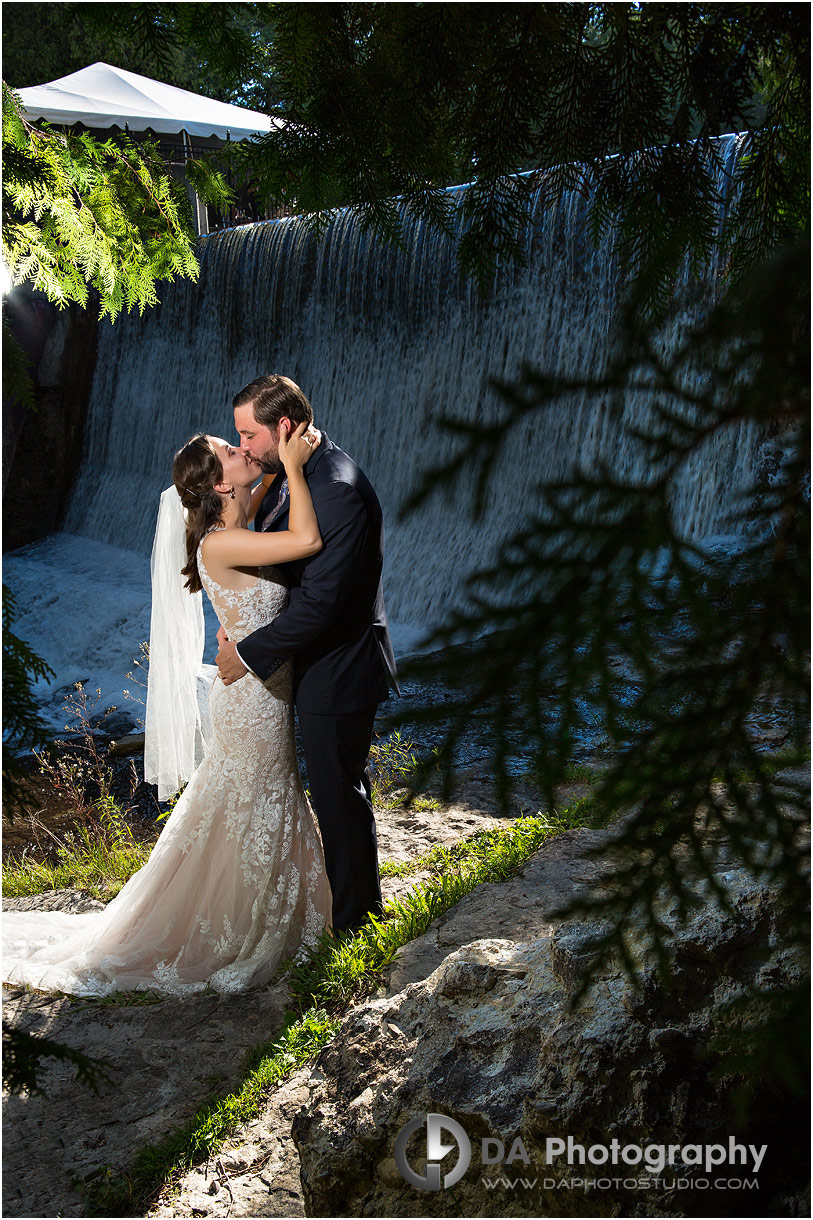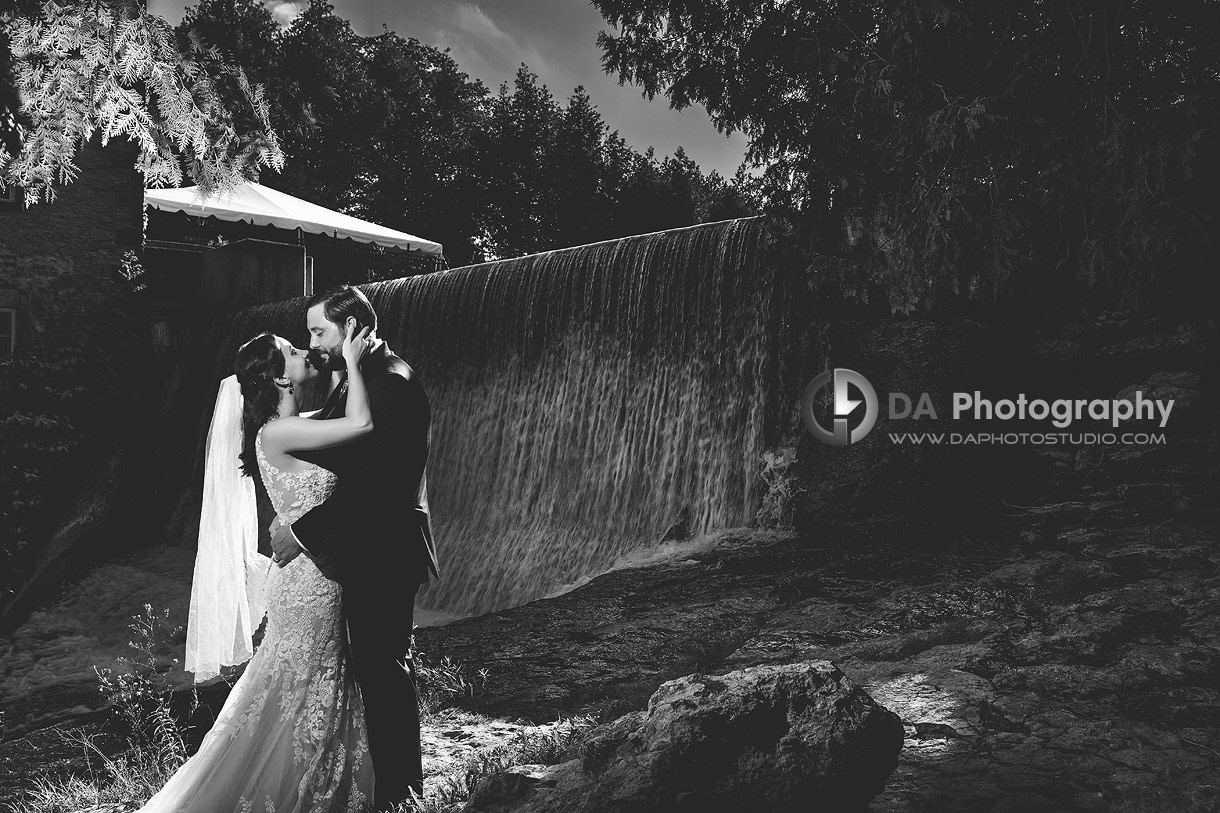 We had so many textures and colours to work with from the glistening water and cascading waterfall to the long symmetrical tree trunks in the forest and fields of wildflowers. They may have been exhausted by the end of the session but we had one last look to achieve. Being summer, it was still full daylight at 4pm. However, I wanted to recreate one of my signature nighttime portraits. Honing in on my twenty years of experience and knowledge of lighting, I managed to create these twilight looking compositions.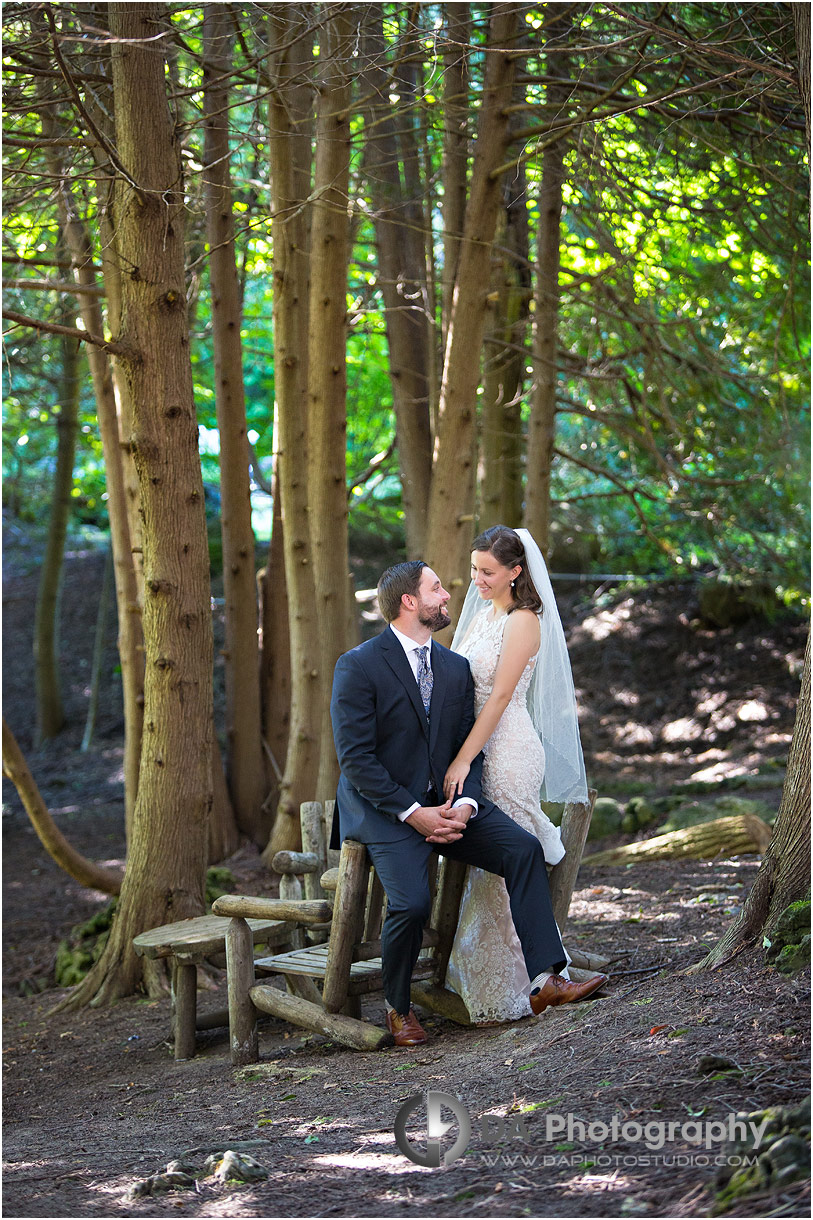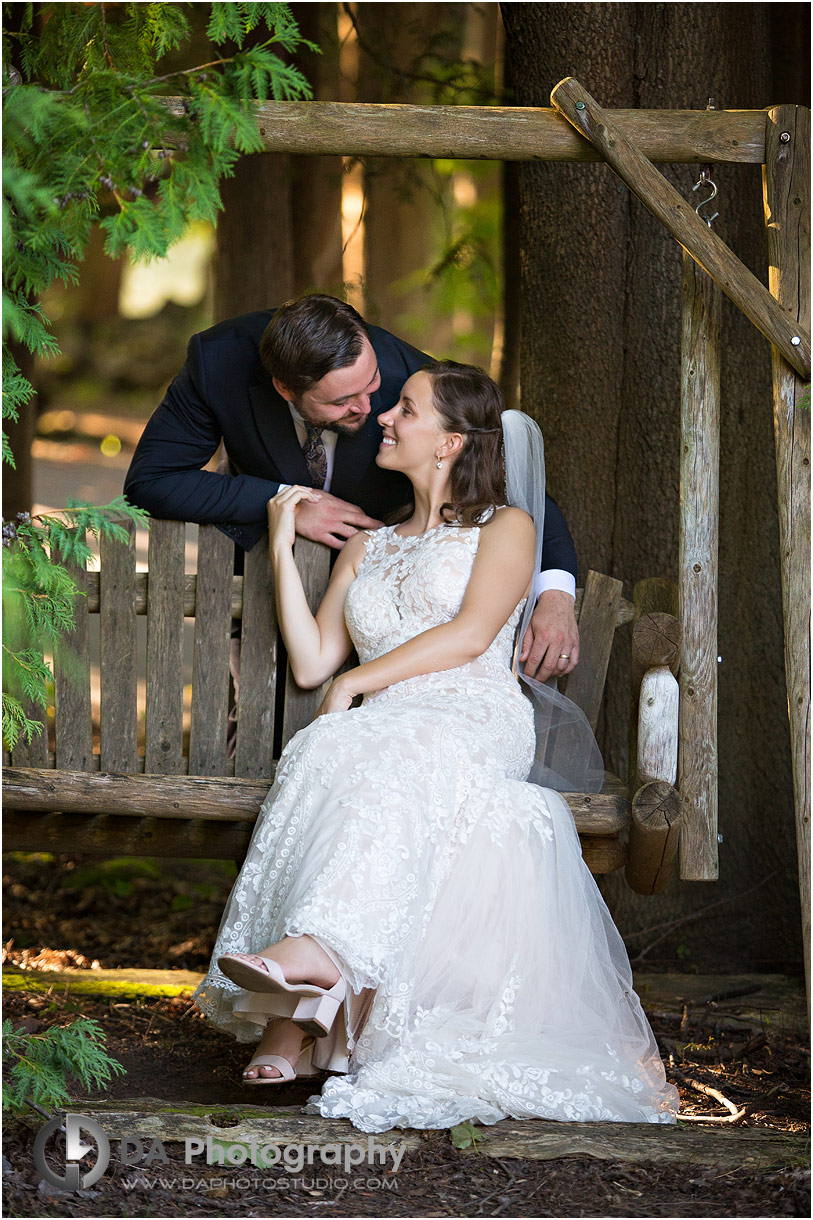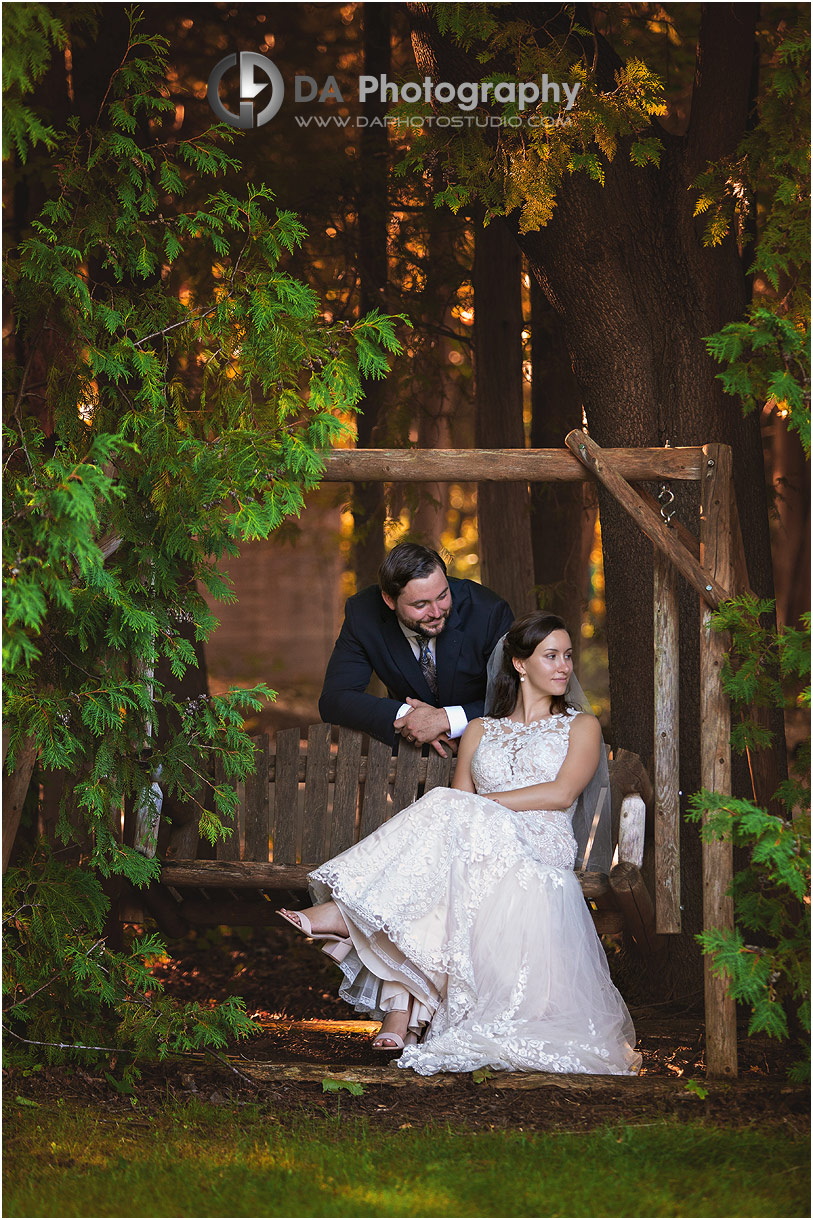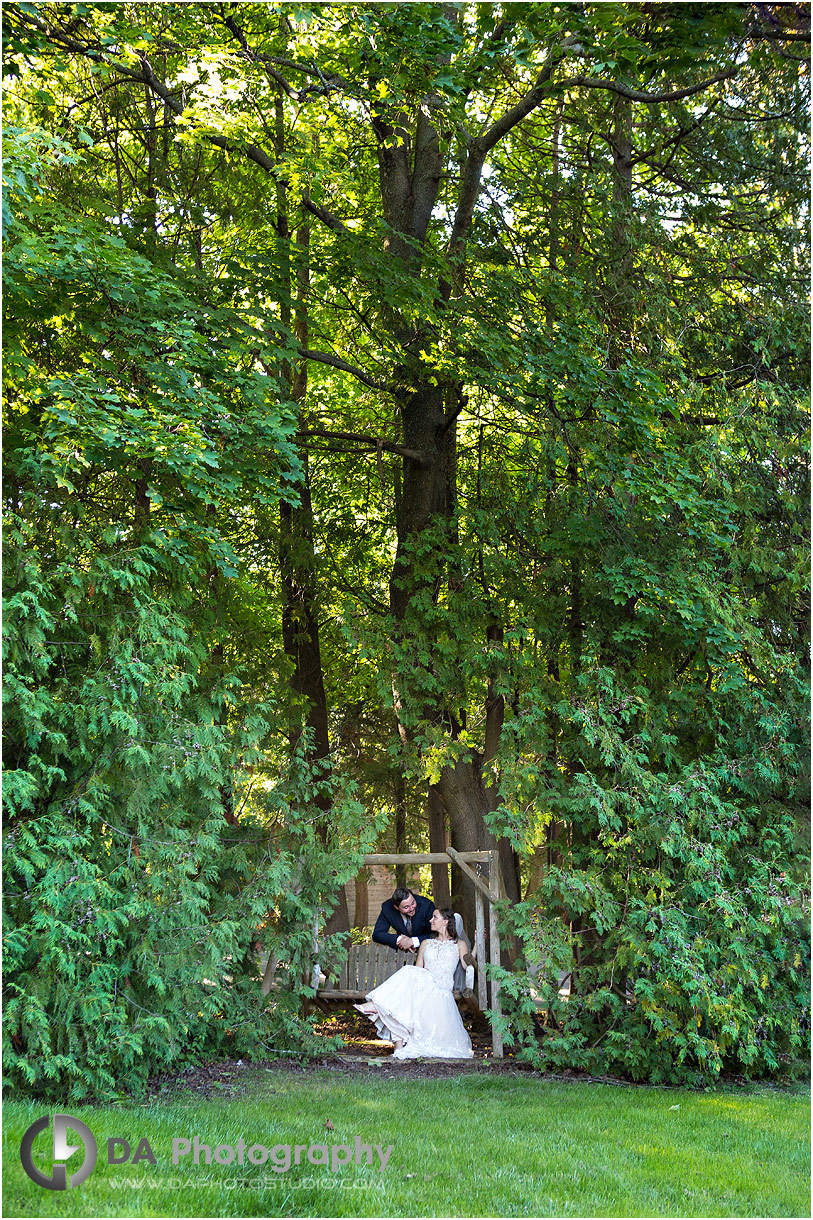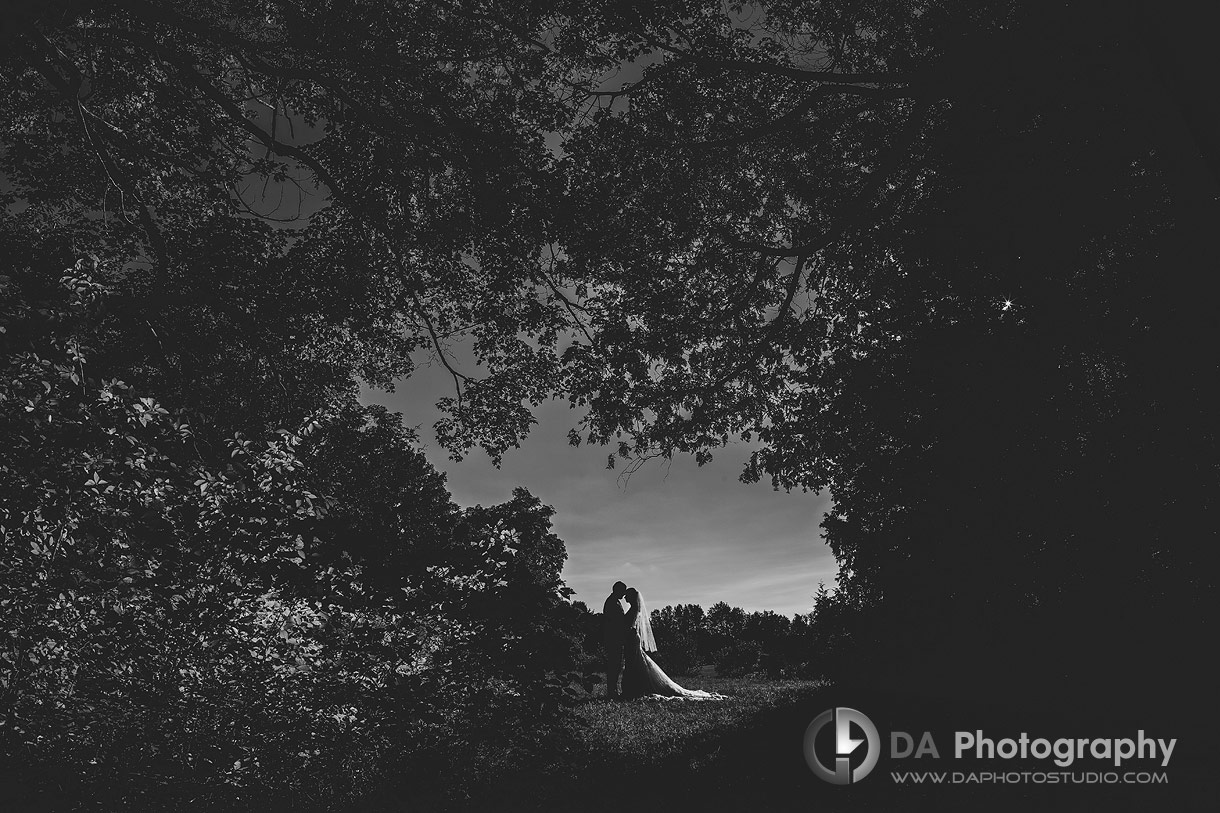 The relax aspect of elopement photography
I am so glad that found a way to overcome the elements on their Millcroft Inn elopement day. We were able to exceed their expectations with delivering them exactly what we had discussed. I thoroughly enjoyed my first time shooting an elopement style wedding. It truly opened my eyes up to the beauty! To me it signifies getting back to basics and honouring the real values of what a wedding should be about; focusing on the couple and surrounding yourself with only your nearest and dearest as opposed to hundreds of guests you feel obligated to invite.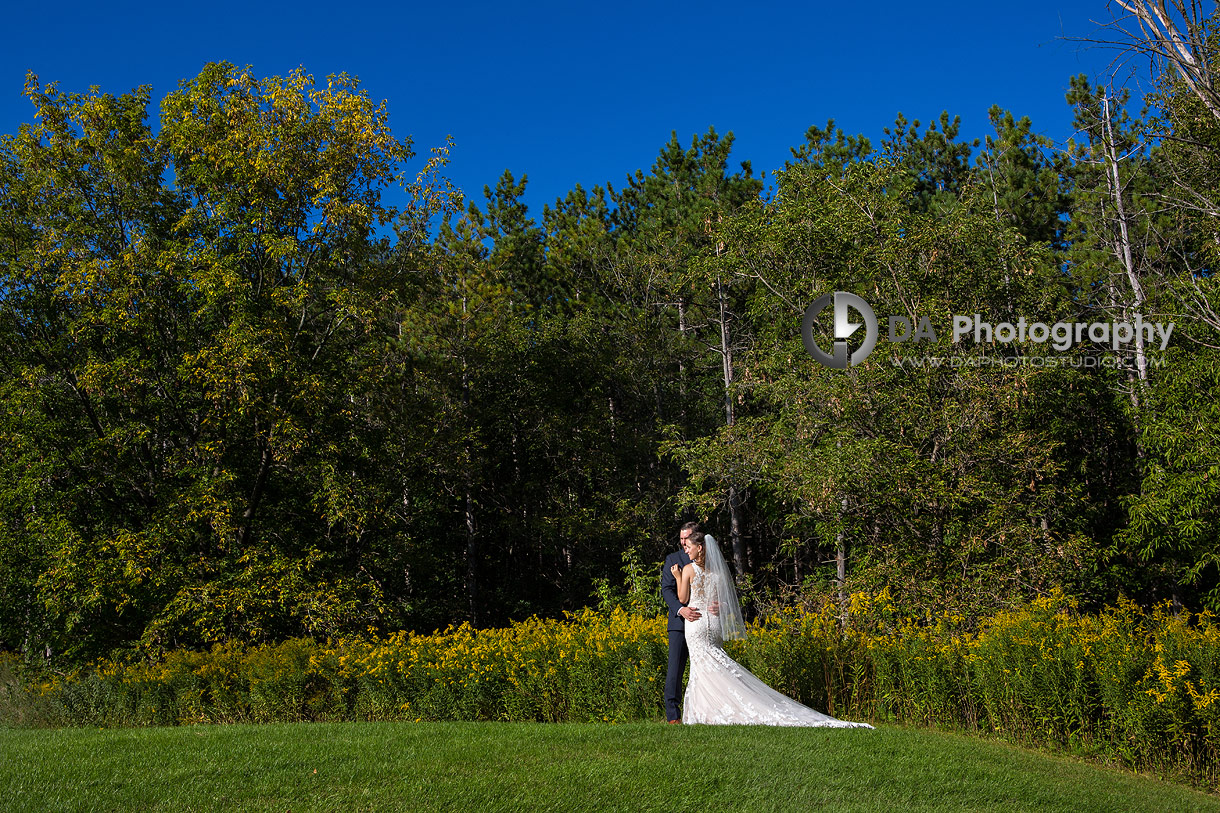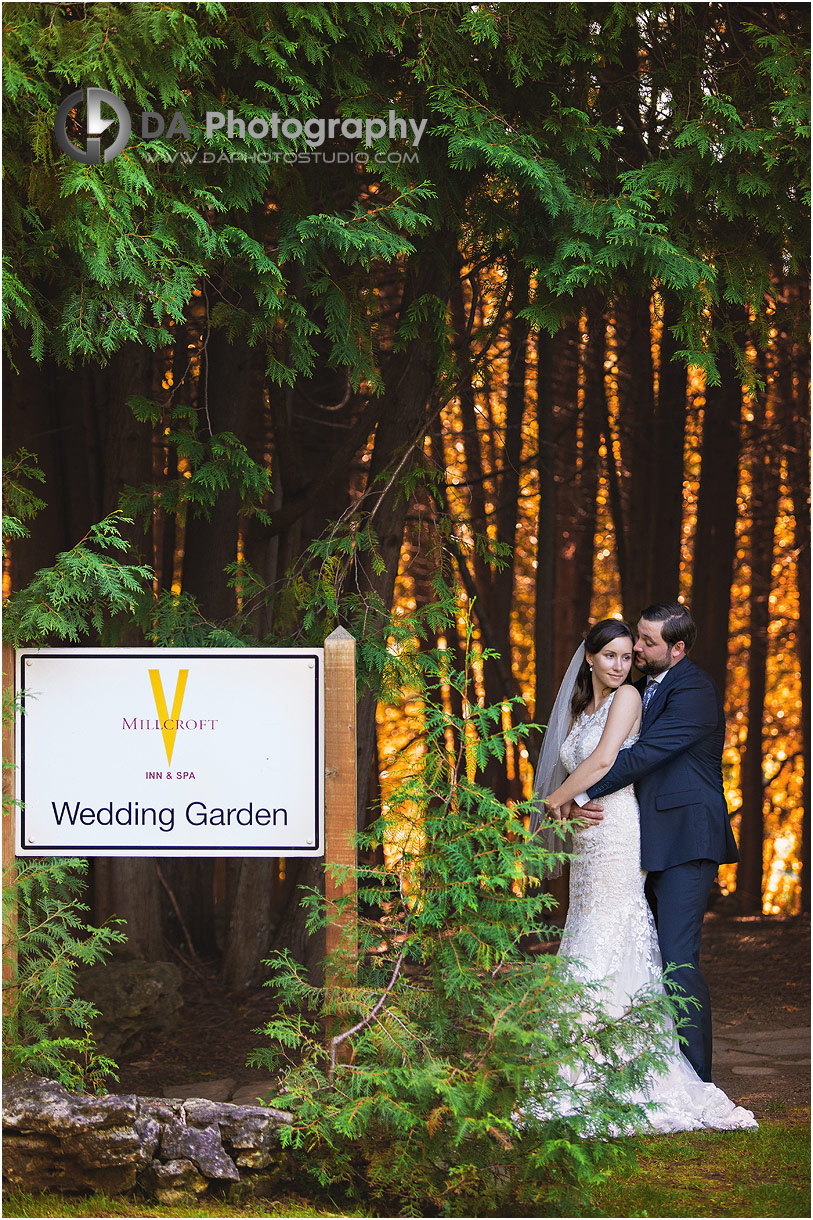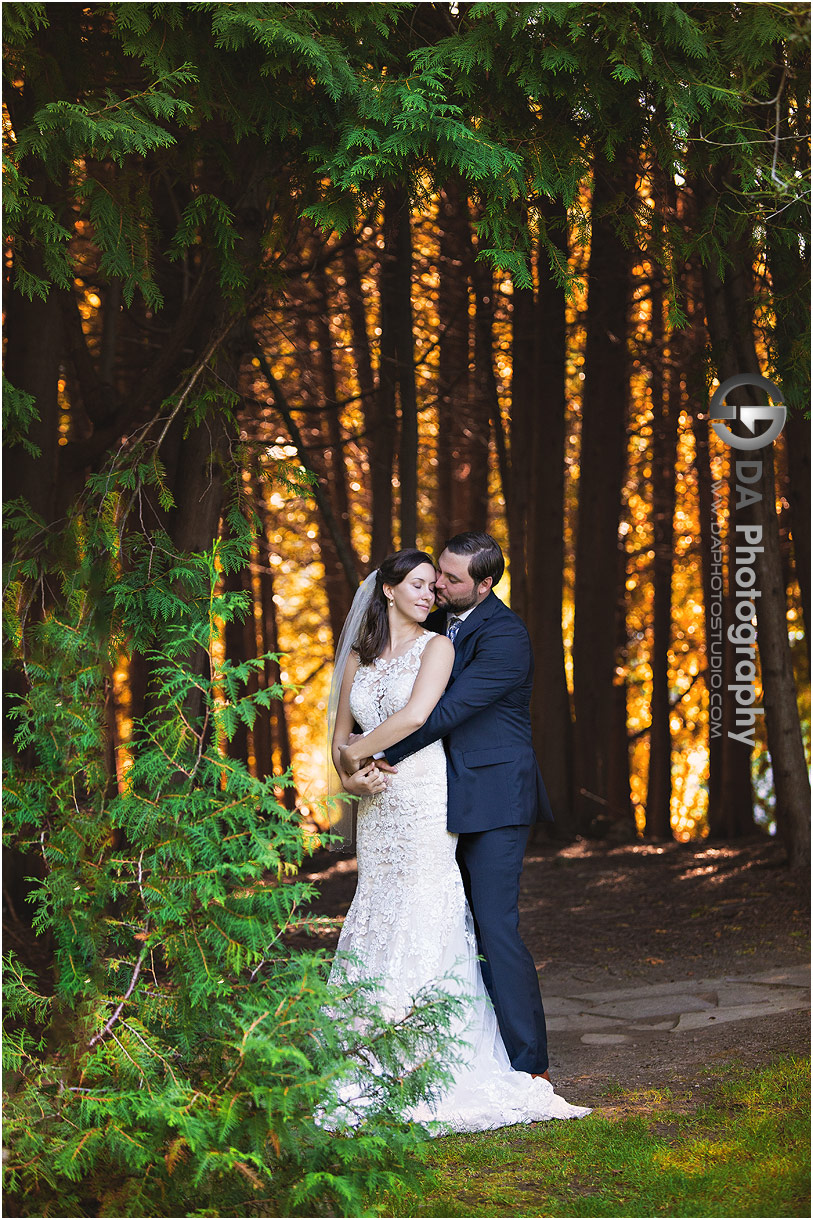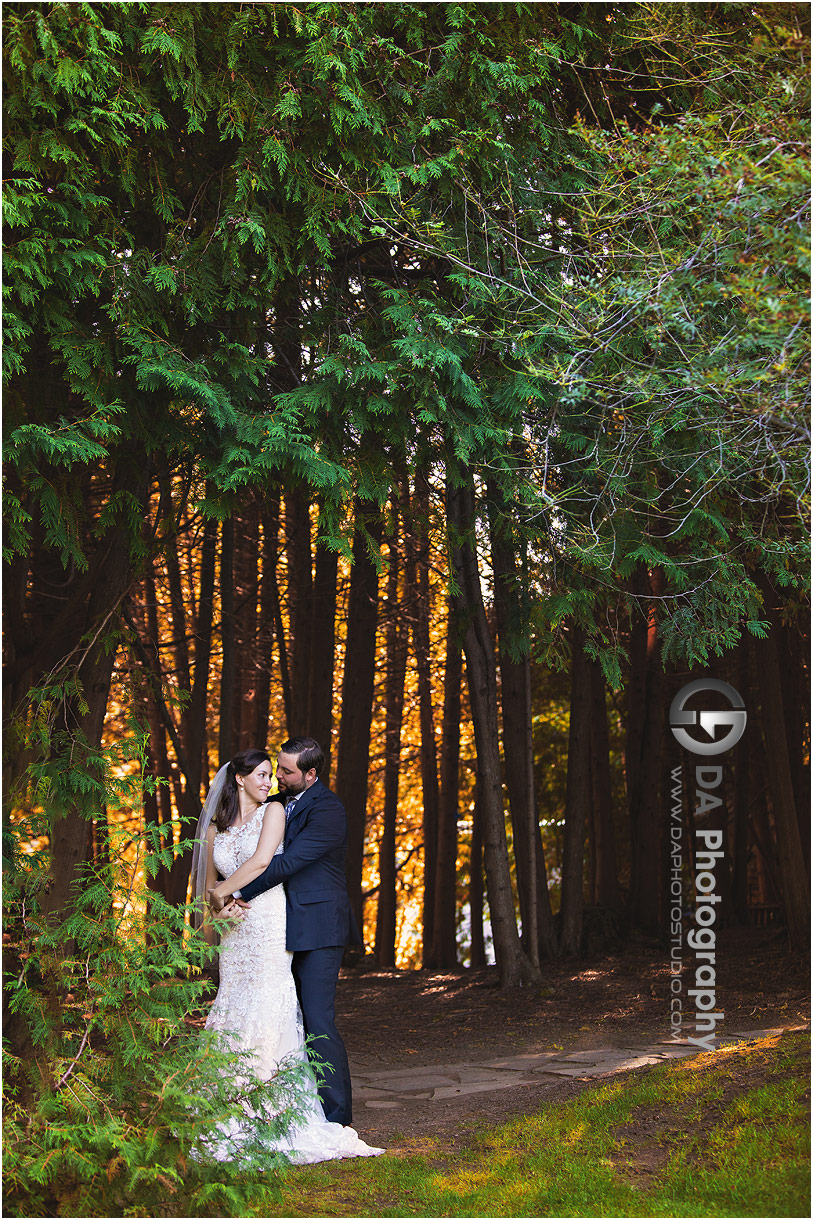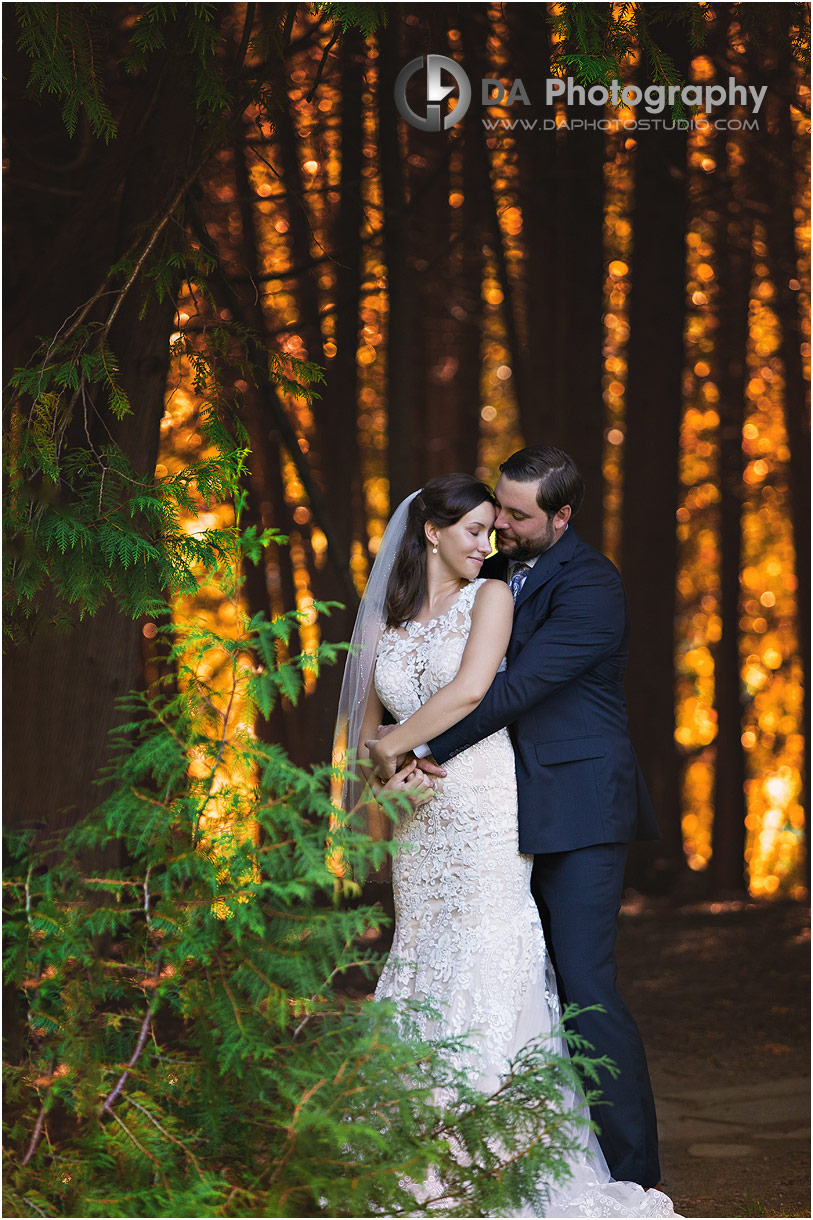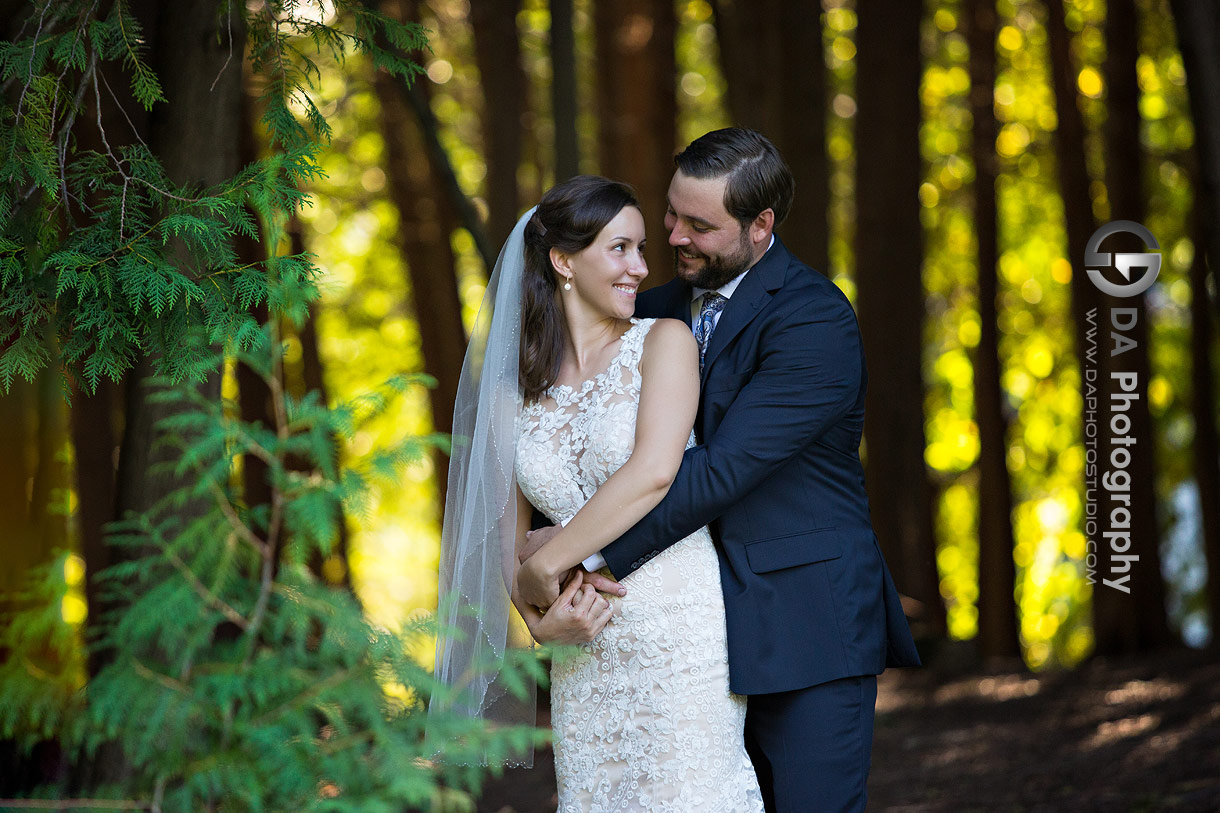 A short photographic coverage of the important aspects of the day rather than hours of trying to take photos with each family configuration possible is a newer way of thinking but growing in popularity. It is a win, win situation for me as it allows me to spend more time with my family yet still delivering my clients exactly what they need. This new trend of photography and wedding could see more travel for me, but being able to capture the intimacy and closeness of my couple and their loved ones is well worth it.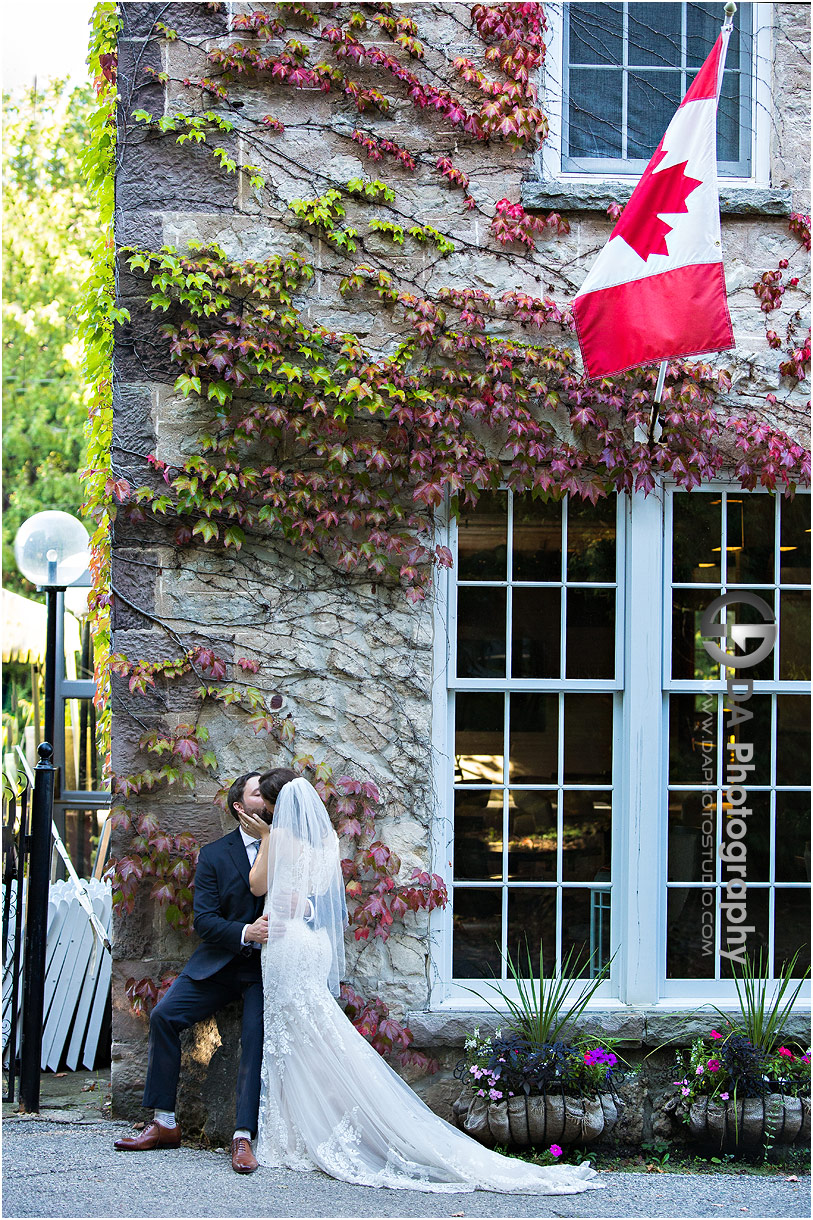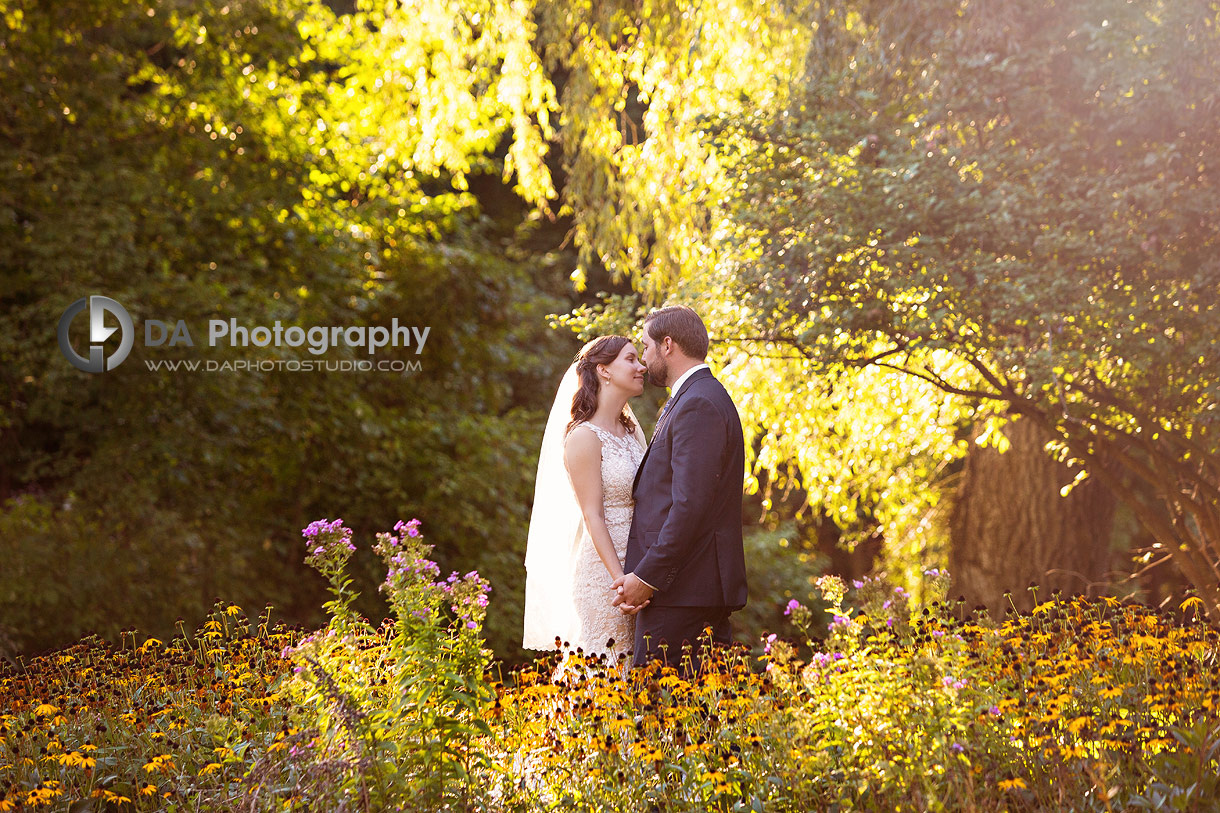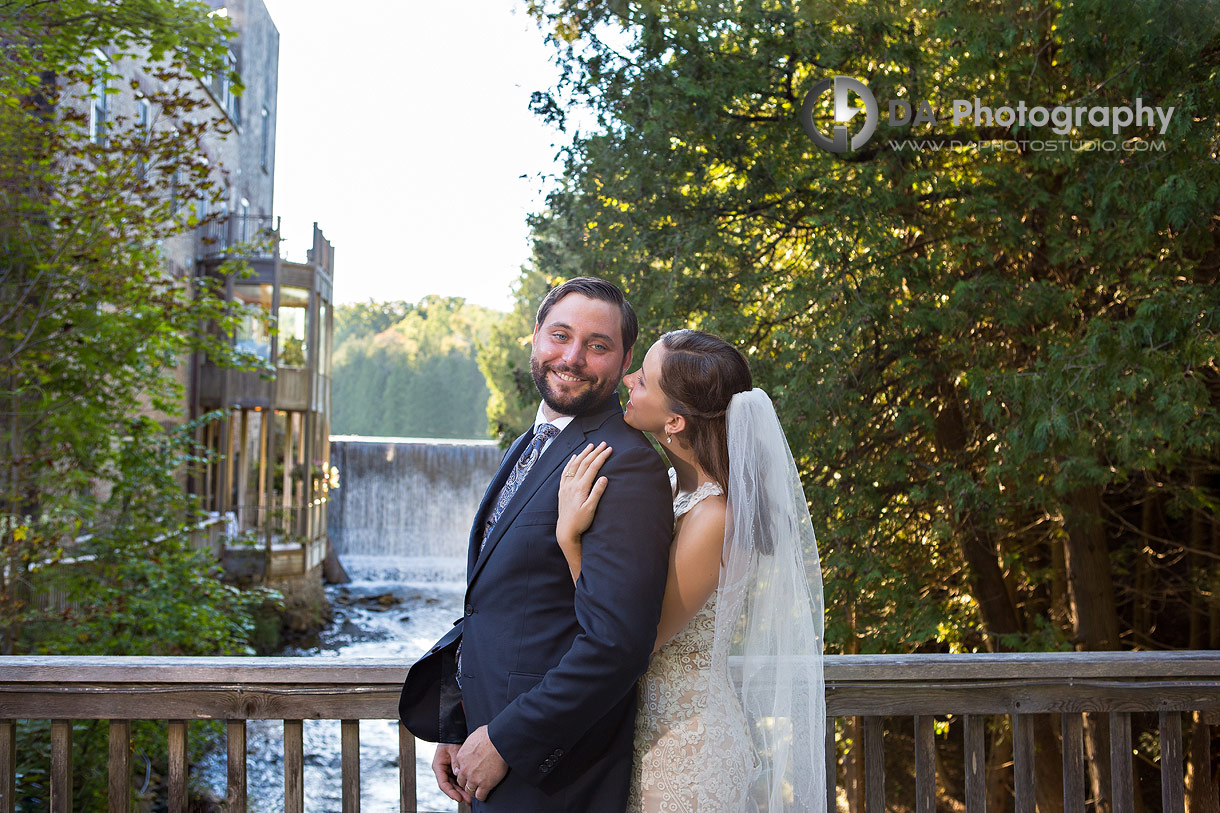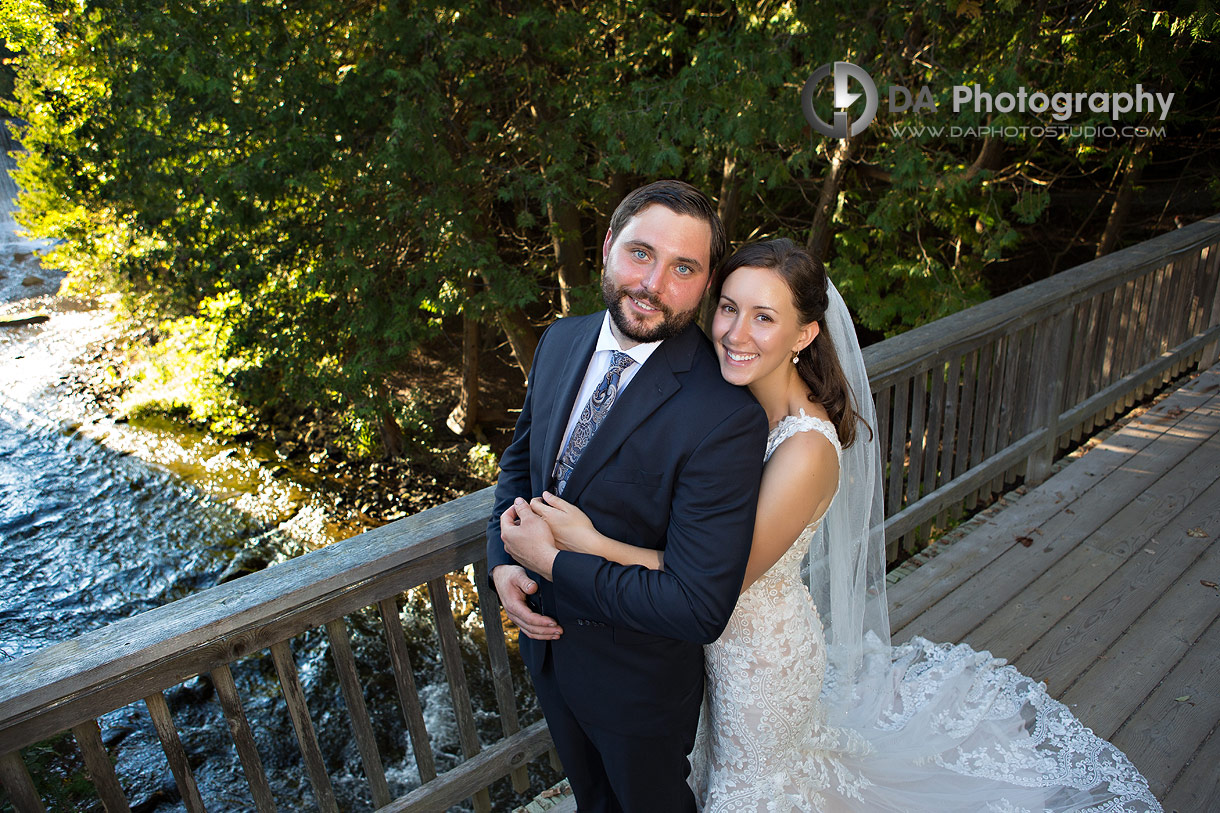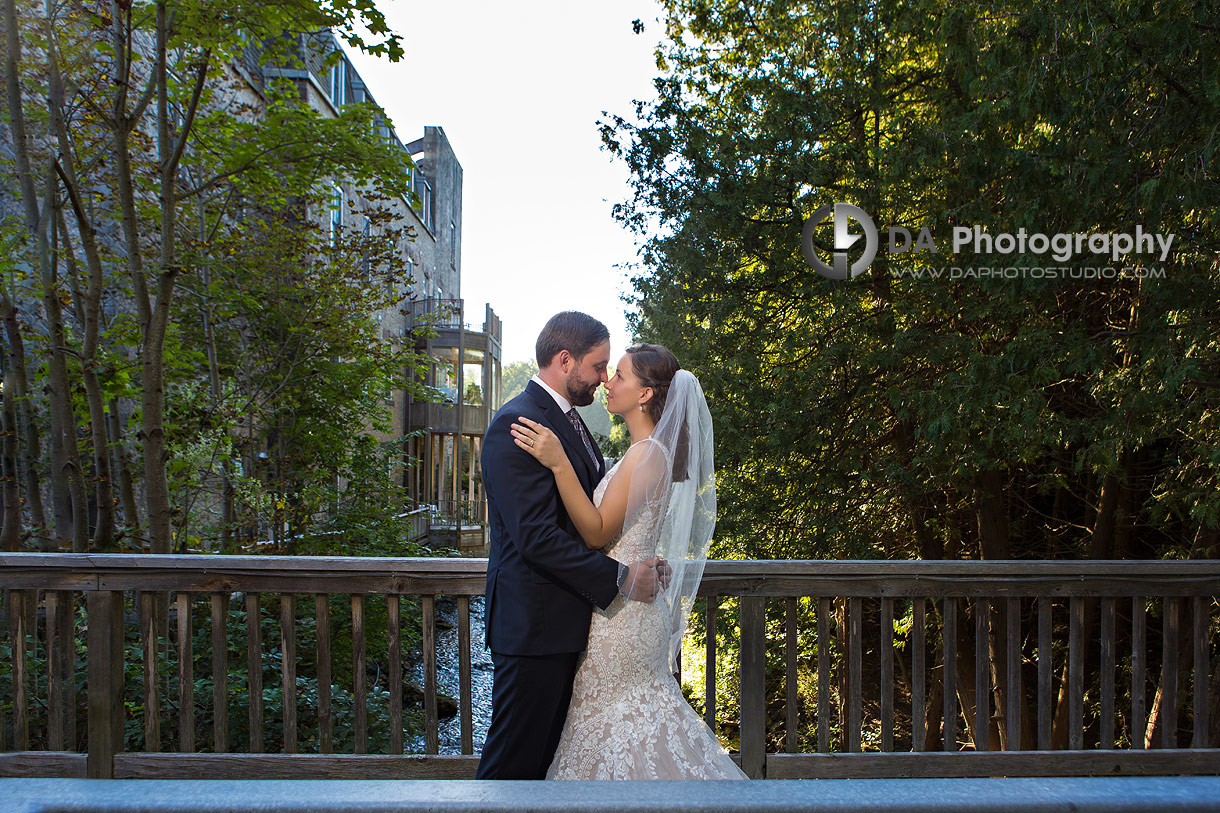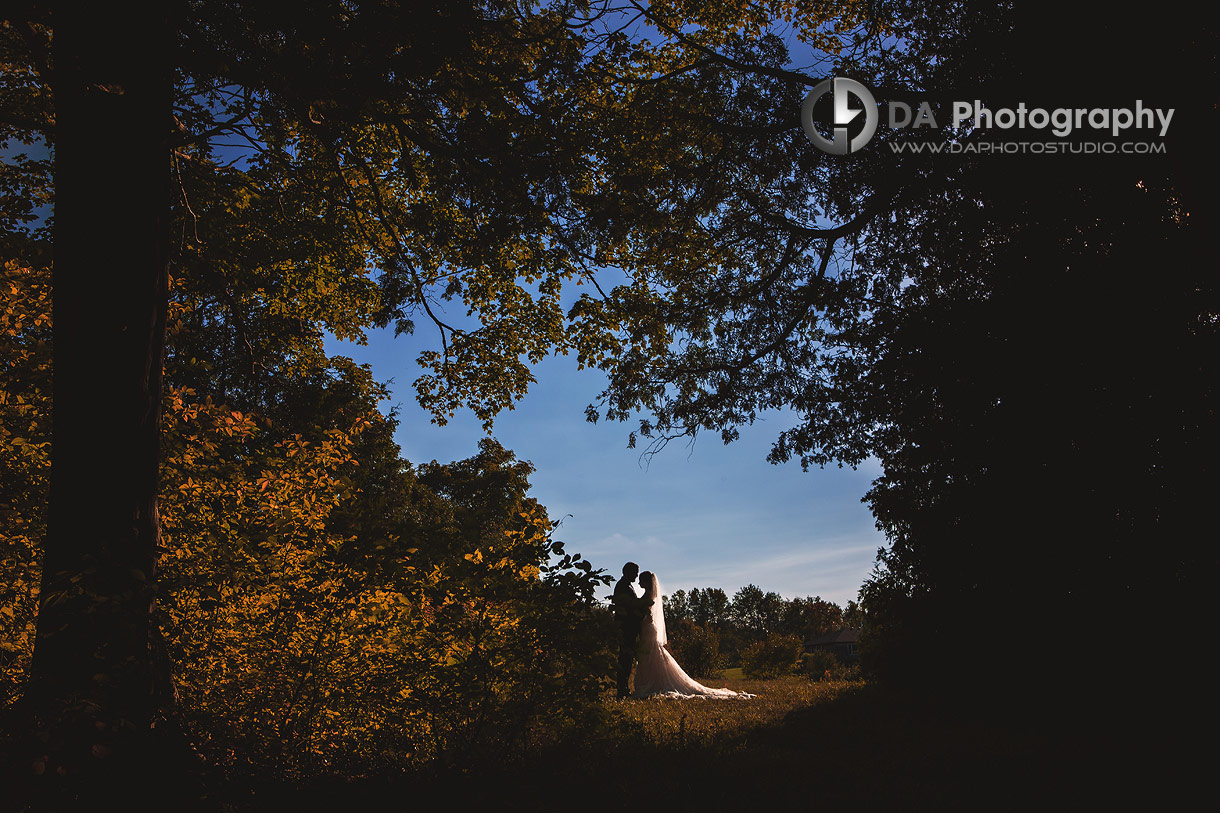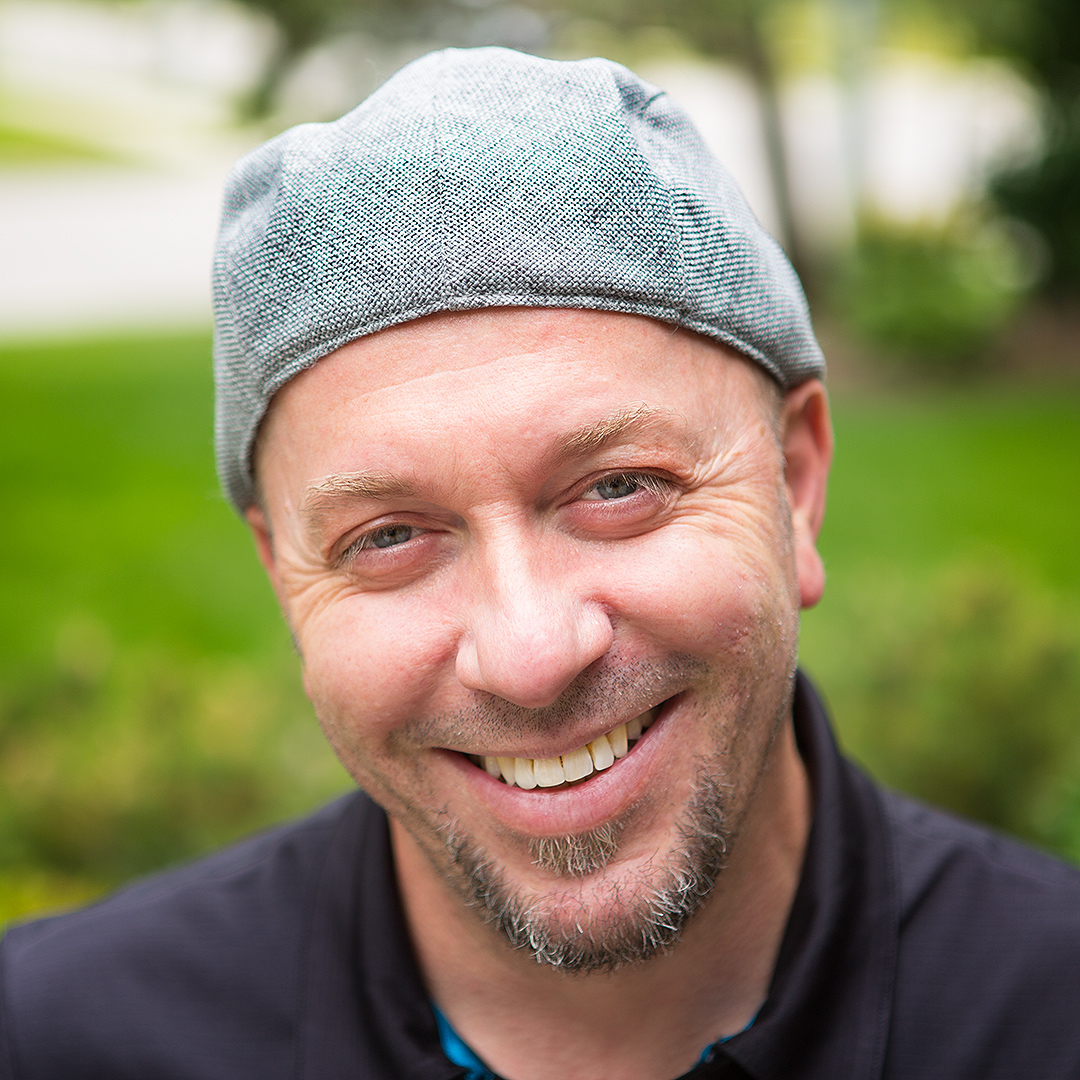 My passion and biggest asset is taking the time to make every client comfortable and relaxed before I even pick up the camera. The result? Photos of you that actually look like you at your best! I can prove to you how much you can enjoy having your picture taken. Lifestyle photography is about the experience that happens to be served up along side of some great photos.
Specialties:
Family Photography for families that like to move around and enjoy their photo time, Wedding Photography for couples looking for a mixture of photojournalistic, contemporary and traditional images and Professional Corporate headshots that are far from cheesy and stiff.