This Humber Bay Park engagement session took place almost at the front steps of Reena and Lee's apartment. Honestly, they actually live just 500 feet away. Living close to such a beautiful location, you simply must use it! It is so easy to hop over and get some really great images so close to home. The added bonus is that I was able to frame their building in the background for many of their photos. This means they can associate that part of their lives together when they look back through their engagement images.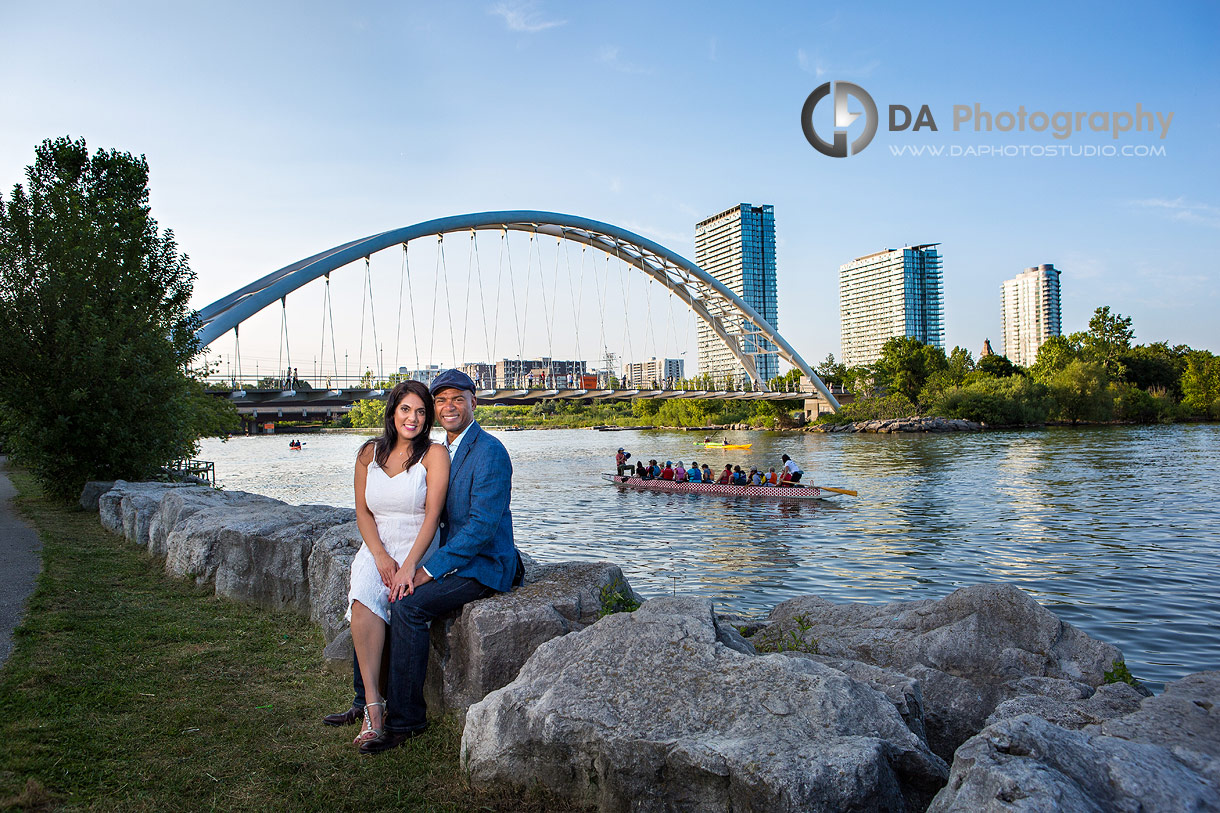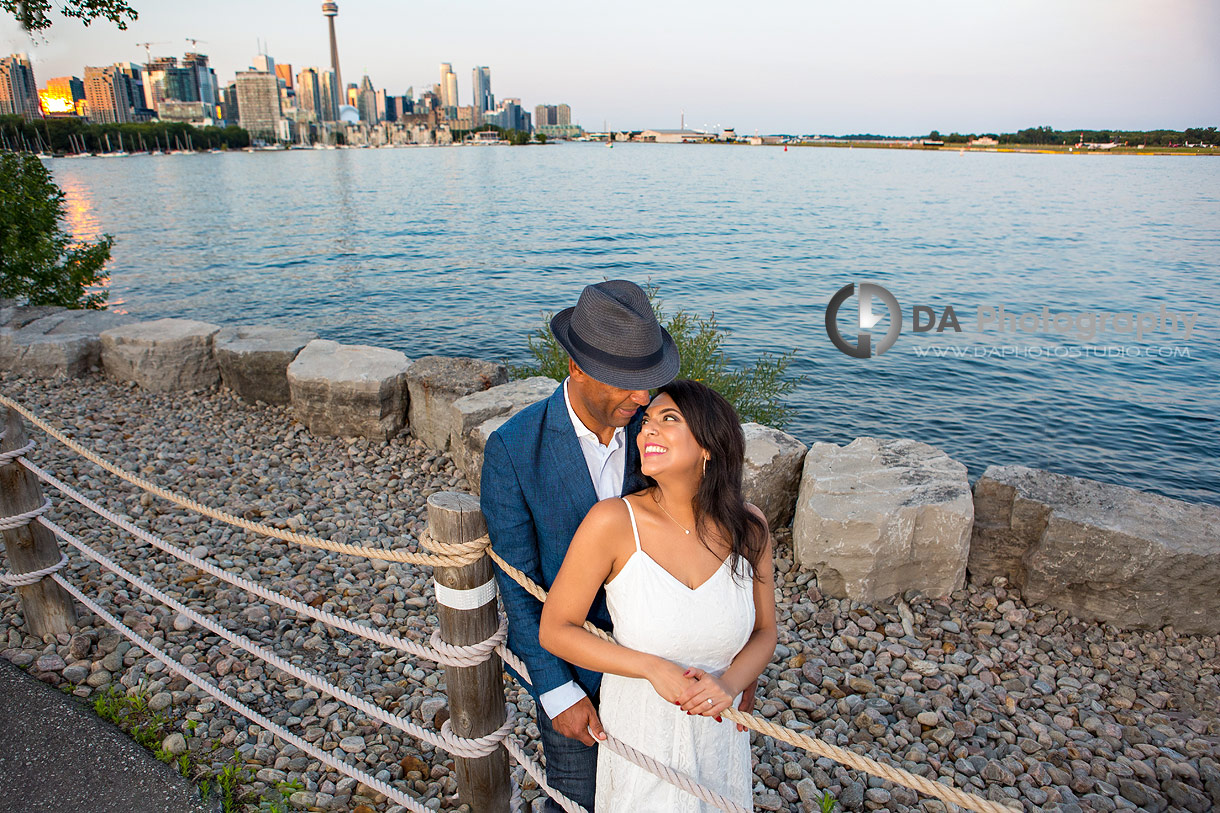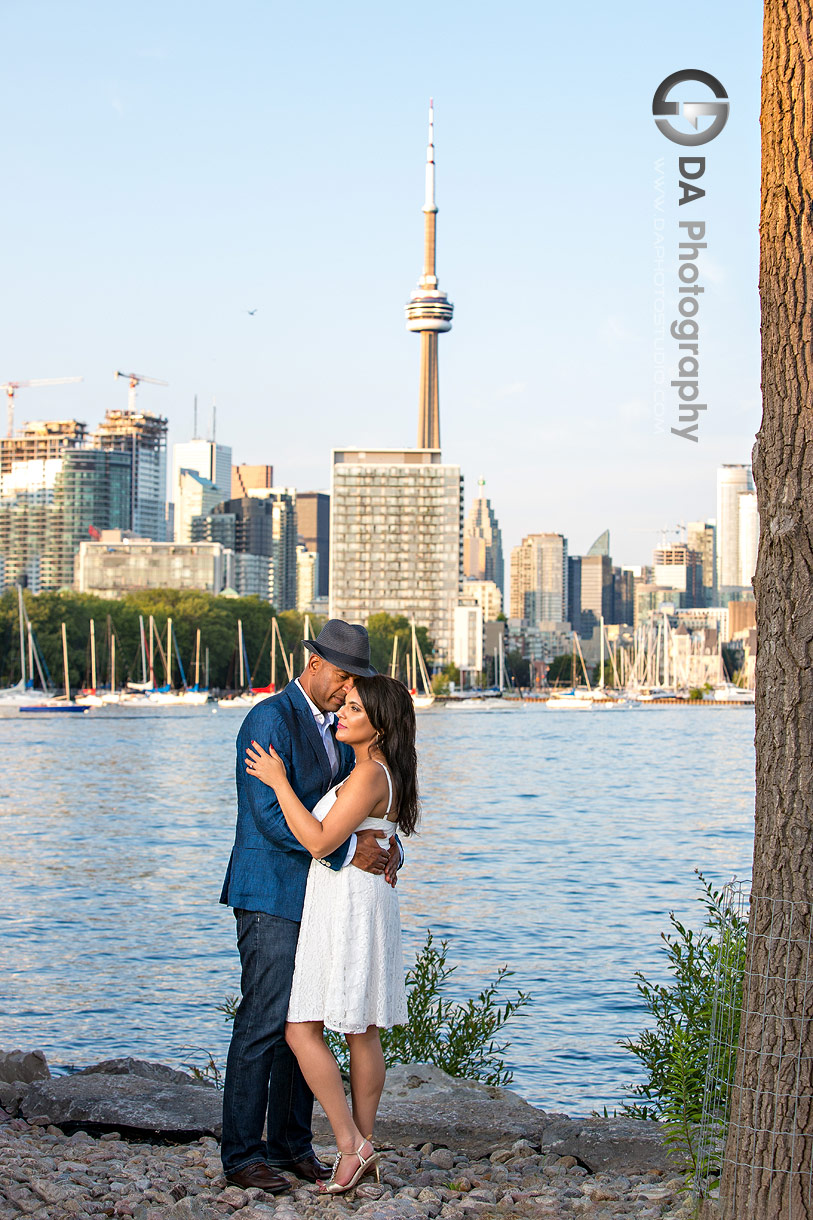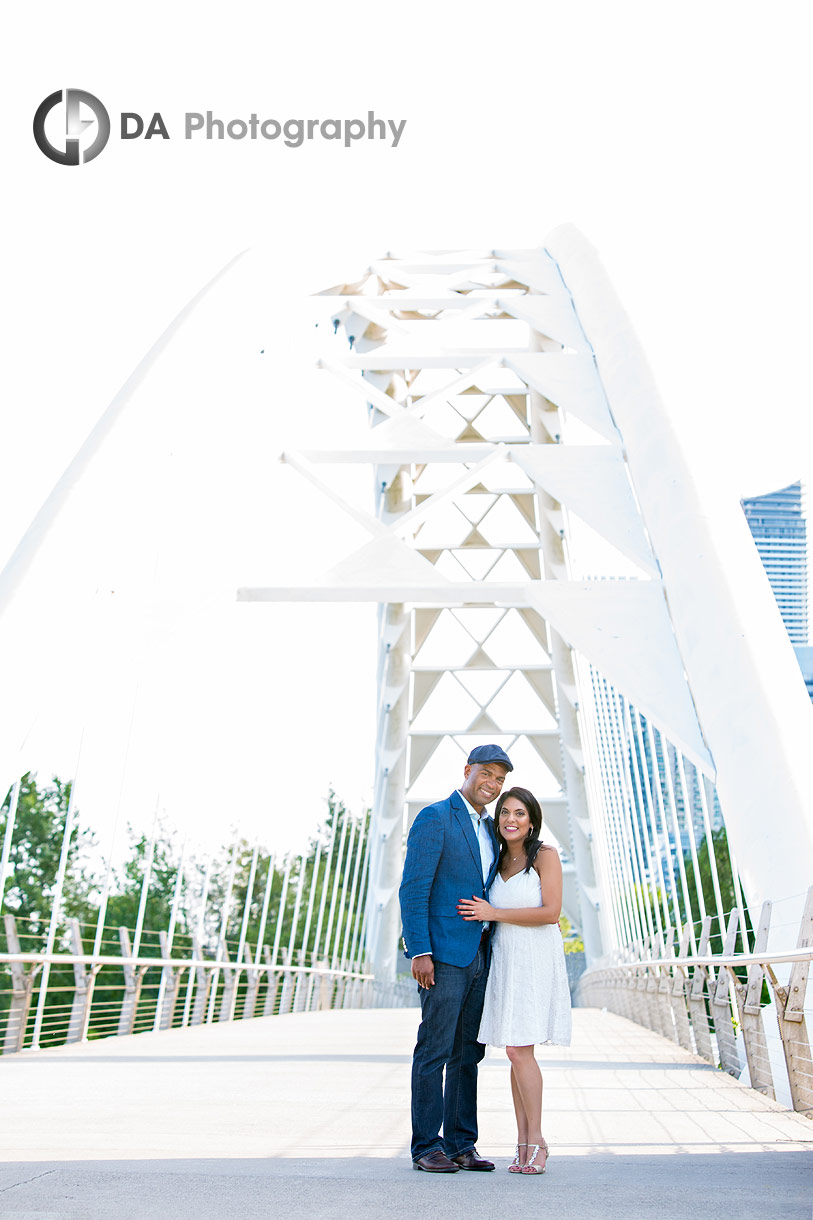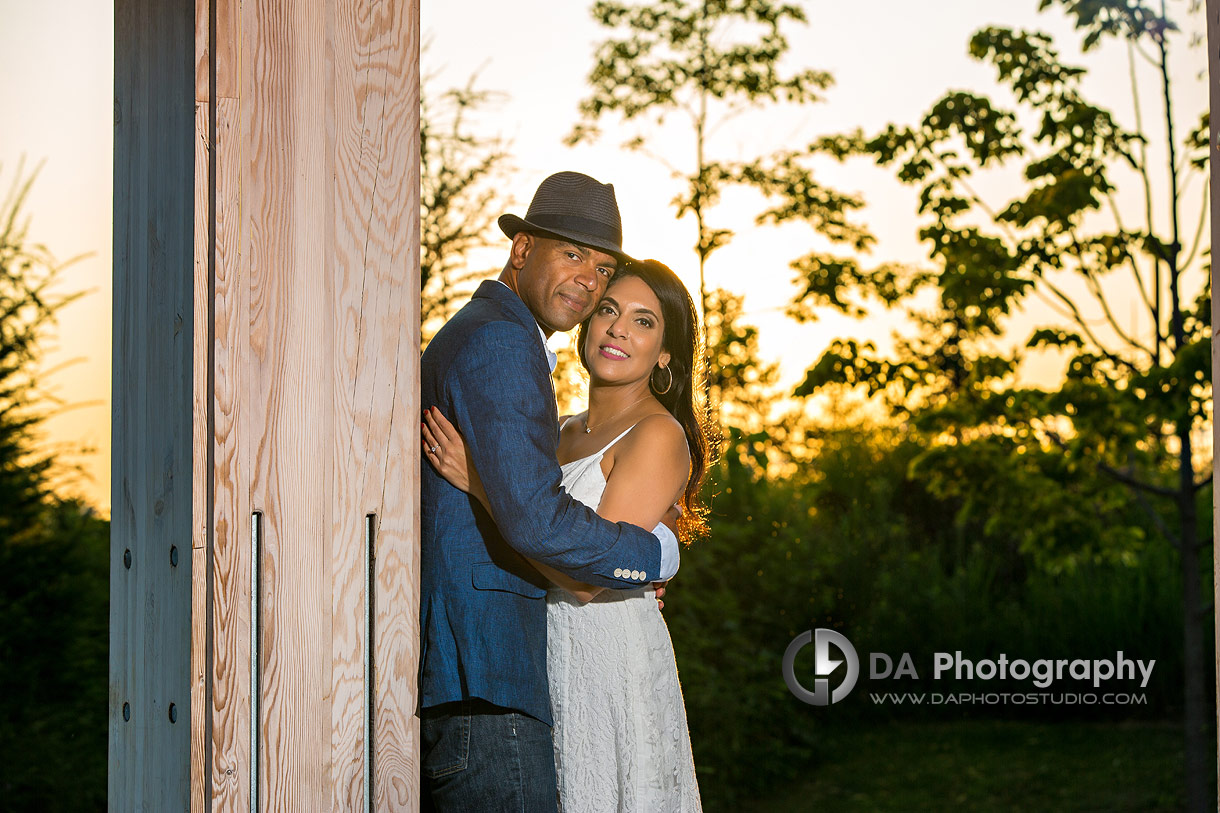 When I met Reena and Lee for their Humber Bay Park Engagement
Before I start going into more details about the session, we should begin with how I met Reena and Lee.
A year before, I was fortunate to have the opportunity to photograph Reena's sister's wedding. At her sister Mamta's wedding events I was introduced to Reena and Lee. I got to know Reena further as she was her sister's maid of honour. Mamta and Reena were both amazing to work with and they each had their own unique vision. Mamta and Vish's engagement session was themed more towards the place where the two of them had first met. On the other hand, Reena and Lee chose a location that represented where they are together right now.
Looking back, I might say that I first met Reena even before her sister's wedding actually. I also photographed their friend Amee and Balkar's engagement and wedding earlier where Reena was guest at the events. However, Mamta's wedding was where we really got acquainted.
The reason that I traveled back through time (and my calendar!) to share with you this intertwined web of events is to demonstrate the power of connection between people. This is how I book my clients. All three occasions for these couples were completely different and unique. I was able to connect amazingly with each of them individually to help capture their own distinct experience and style.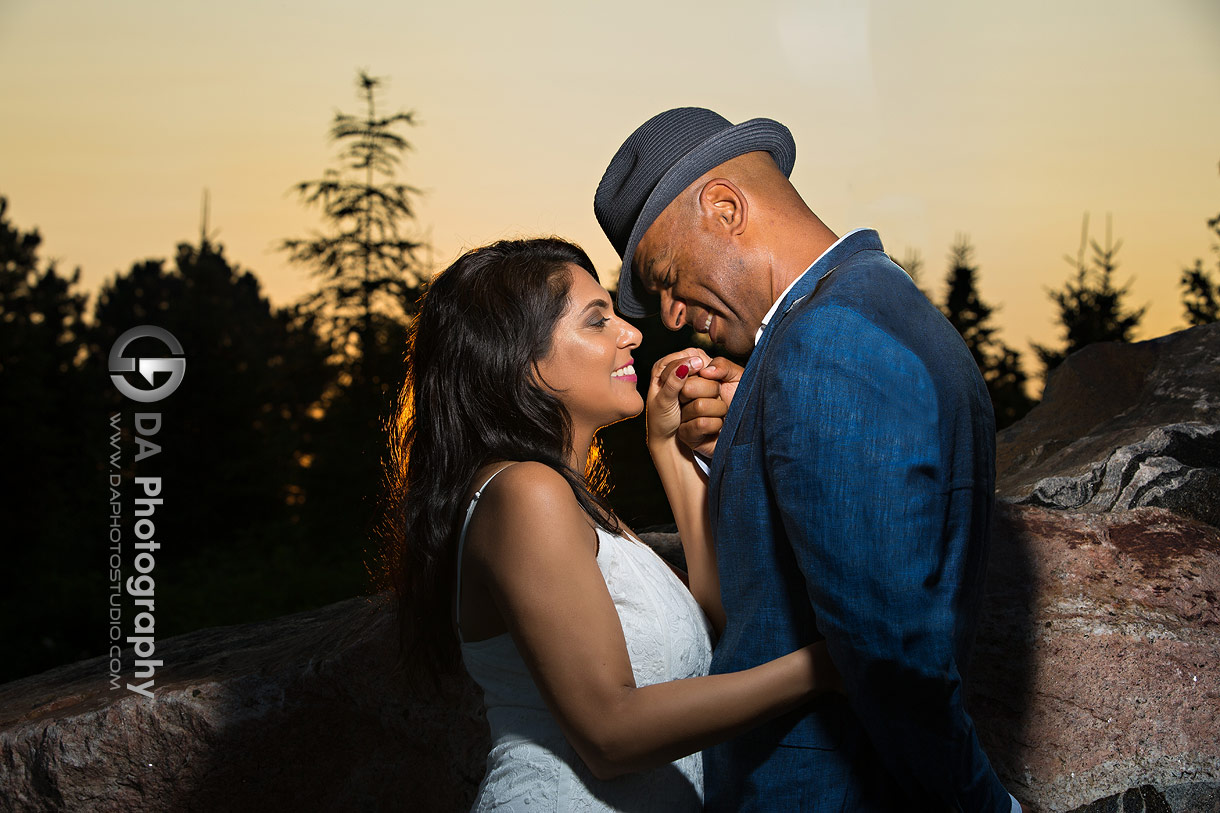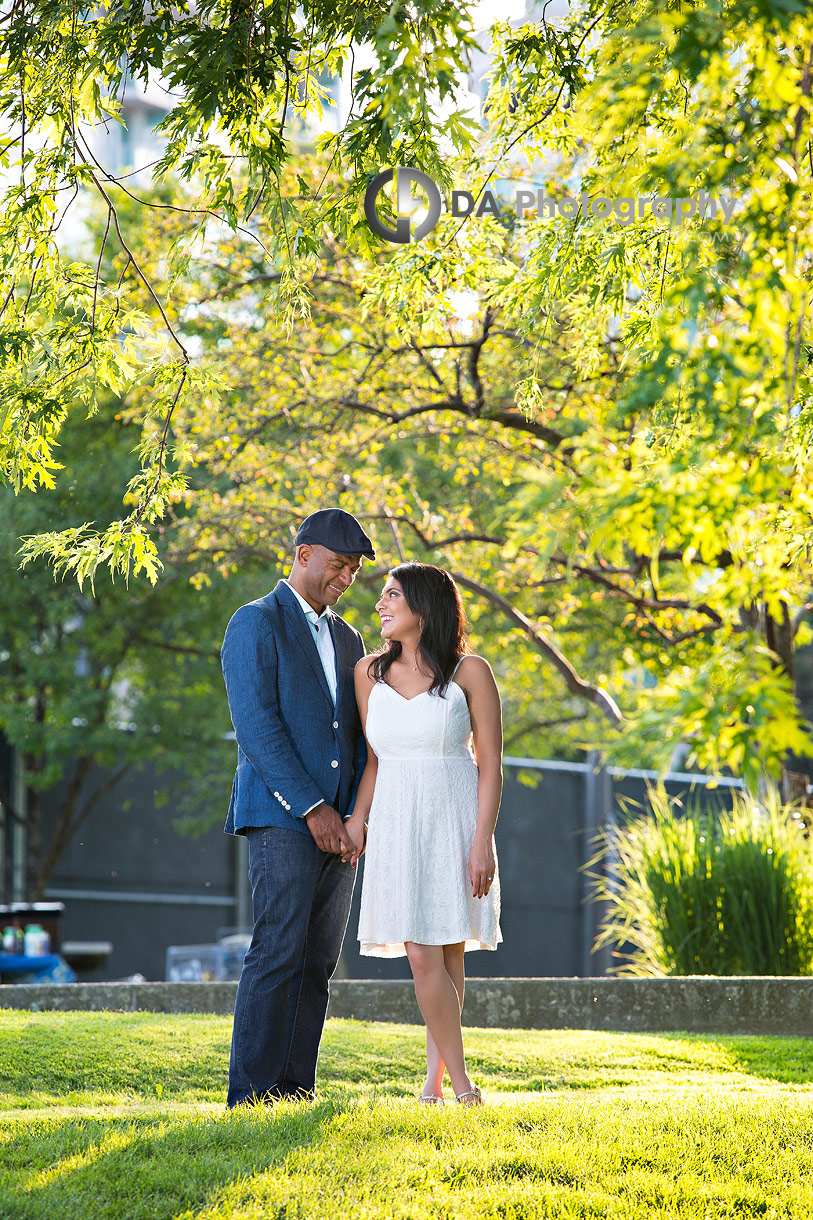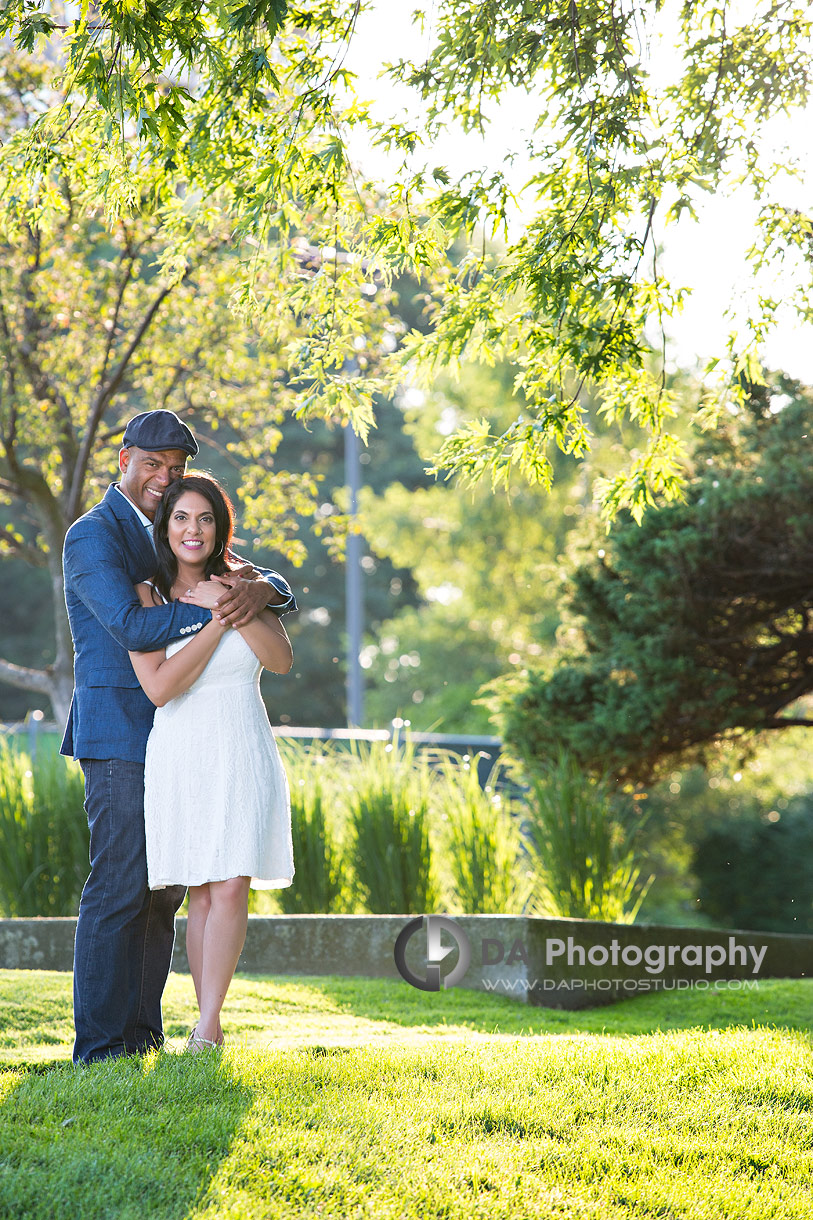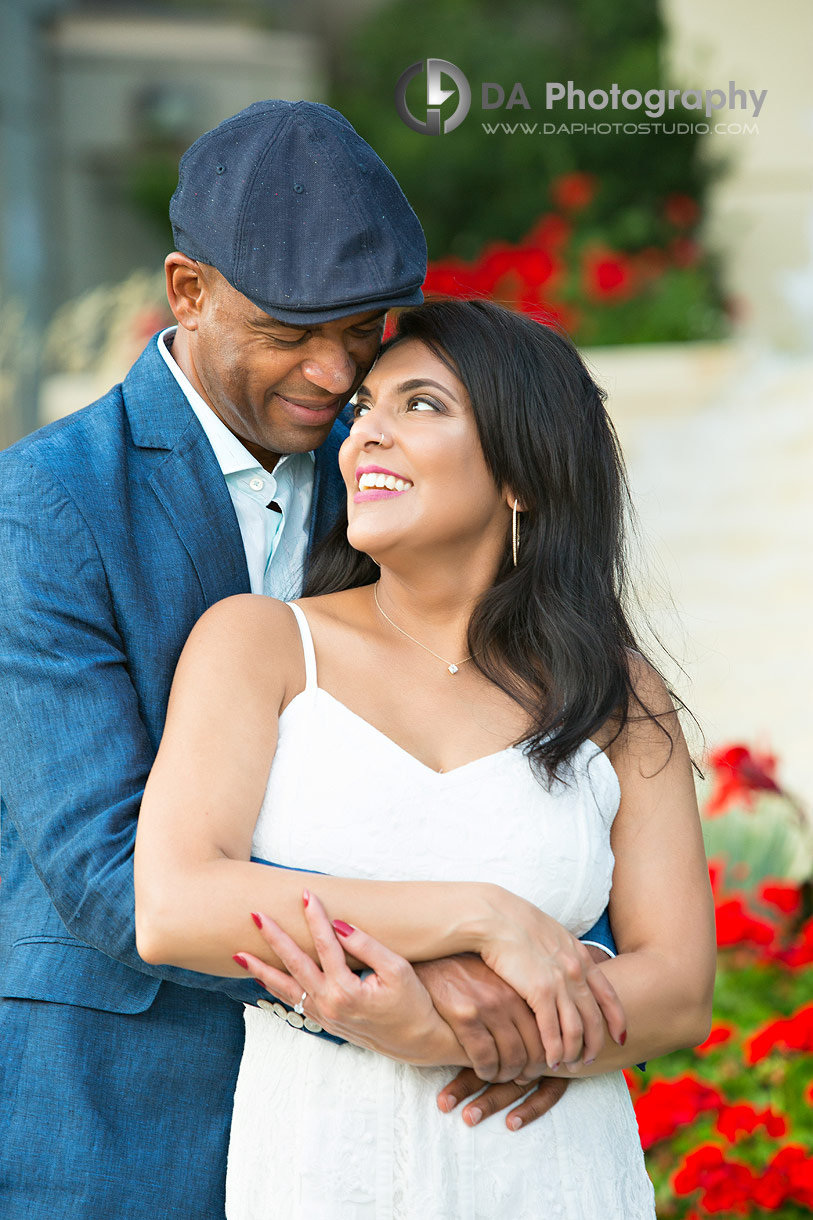 How we started this Humber Bay Park Engagement
An engagement session in every season can pose some challenges. A summer one has a few obstacles, but I would say not as many as a Fall session though. The only thing we need to worry about in the Summer is the heat and humidity. To reduce the possibility of these factors, we chose to have a late afternoon session. This way, there would be sun still but it would be less intense. It would allow us to document the perfect locations while each having their own unique lighting.
We first started at the Sheldon Lookout in Humber Bay Park. This is a very popular place for people to stop and enjoy when they come to this location. Because of the congestion, we went for unique photos that would escape the crowds and reduce the traffic in the final images of their Humber Bay Park engagement.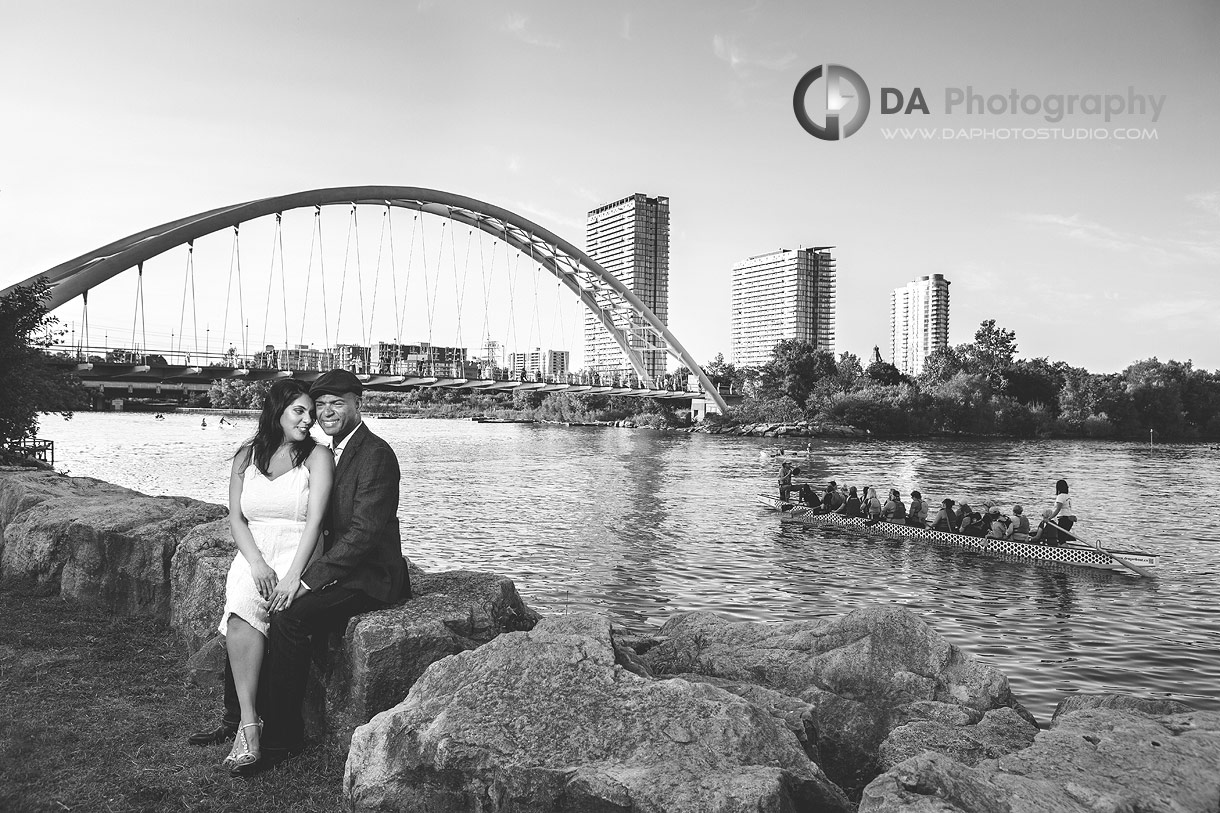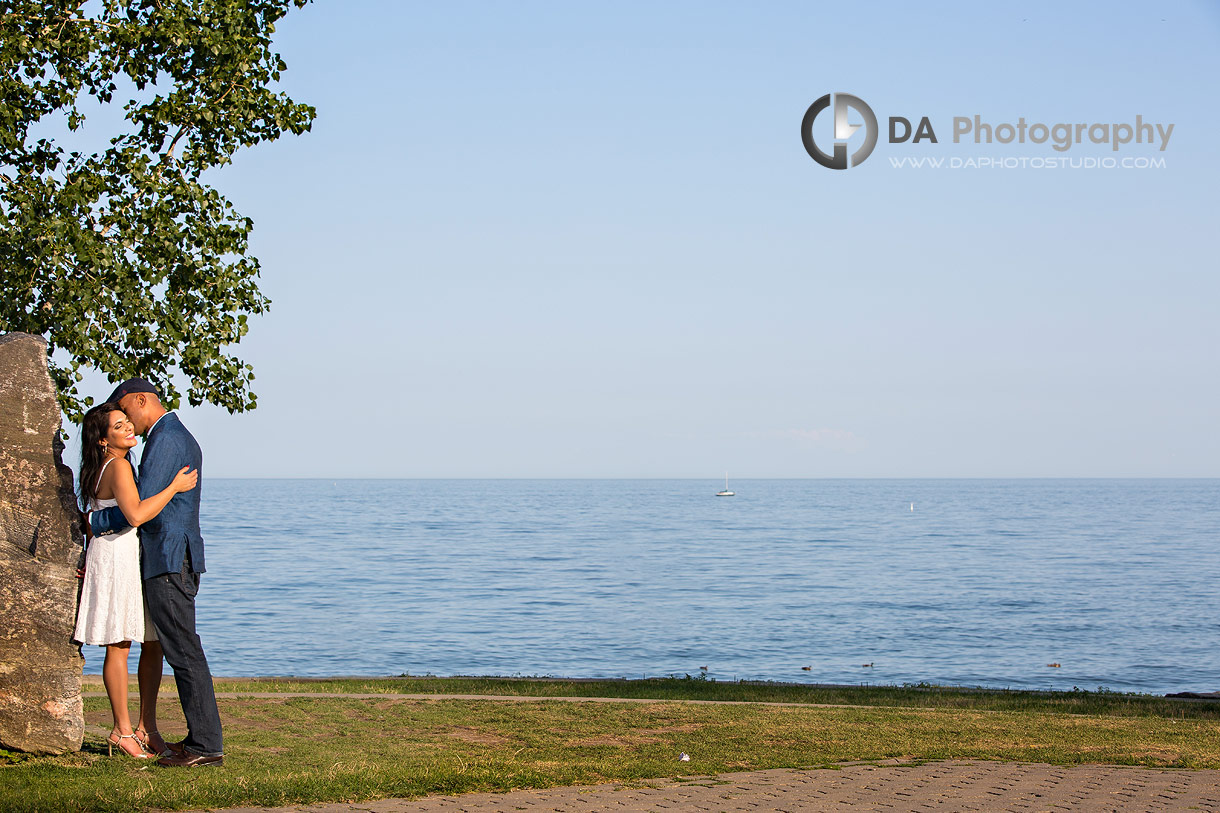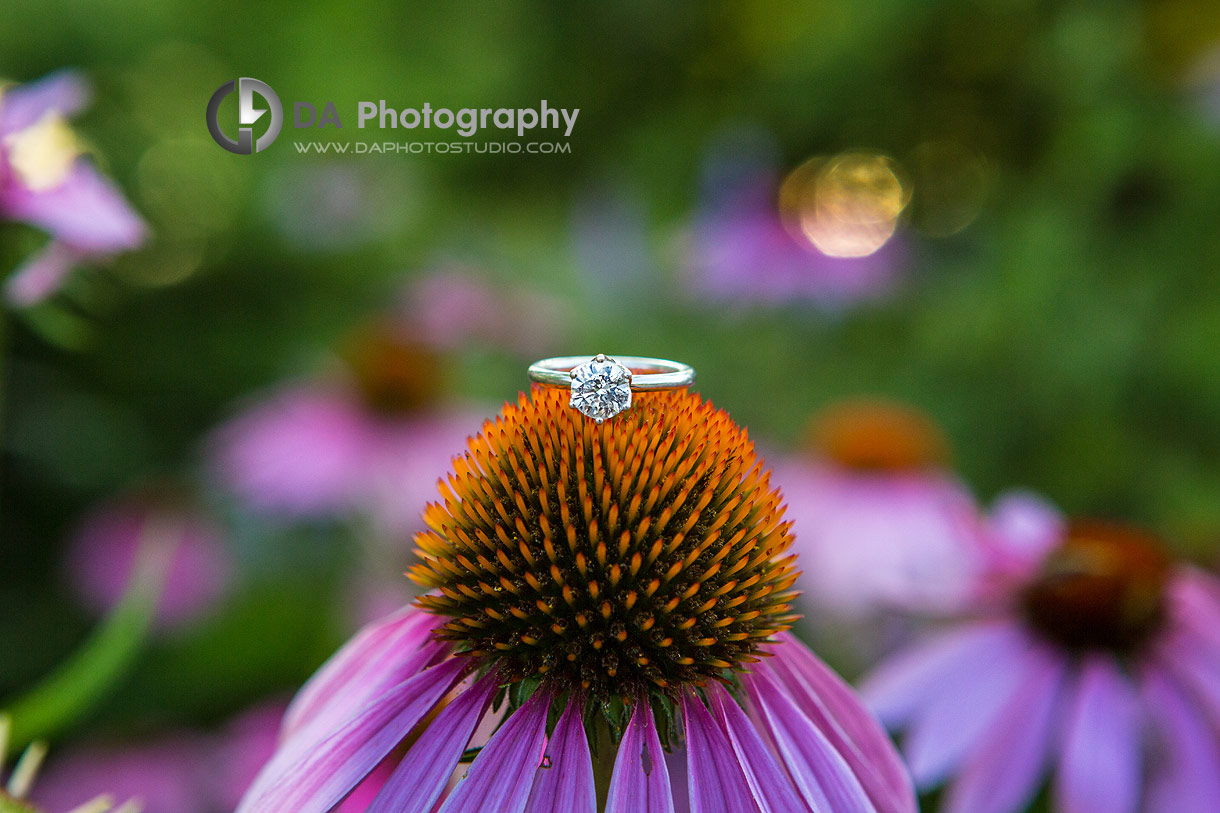 How we managed to capture the arch bridge photos
Arriving at the arch bridge that connects one part of the look out to the park, I just knew what I wanted to do. At the same time, I was worried that the busy bridge would never be empty to capture my vision. I wanted to take photos of Reena and Lee by themselves on the arch bridge.
We started to walk across the bridge while enjoying the amazing weather. At one point, I saw an opening of less than 2-3 pedestrians at the bridge. I positioned Reena and Lee in a way that could change my perspective and hide those people behind them. As well, I was able to frame them between the sides of the bridge, creating a unique and ideal frame view.
With those images accomplished, we continued to work around in the area until we decided to go to the front of their friend's building. There, we did some extra images which gave us a variety of different backgrounds and image styles.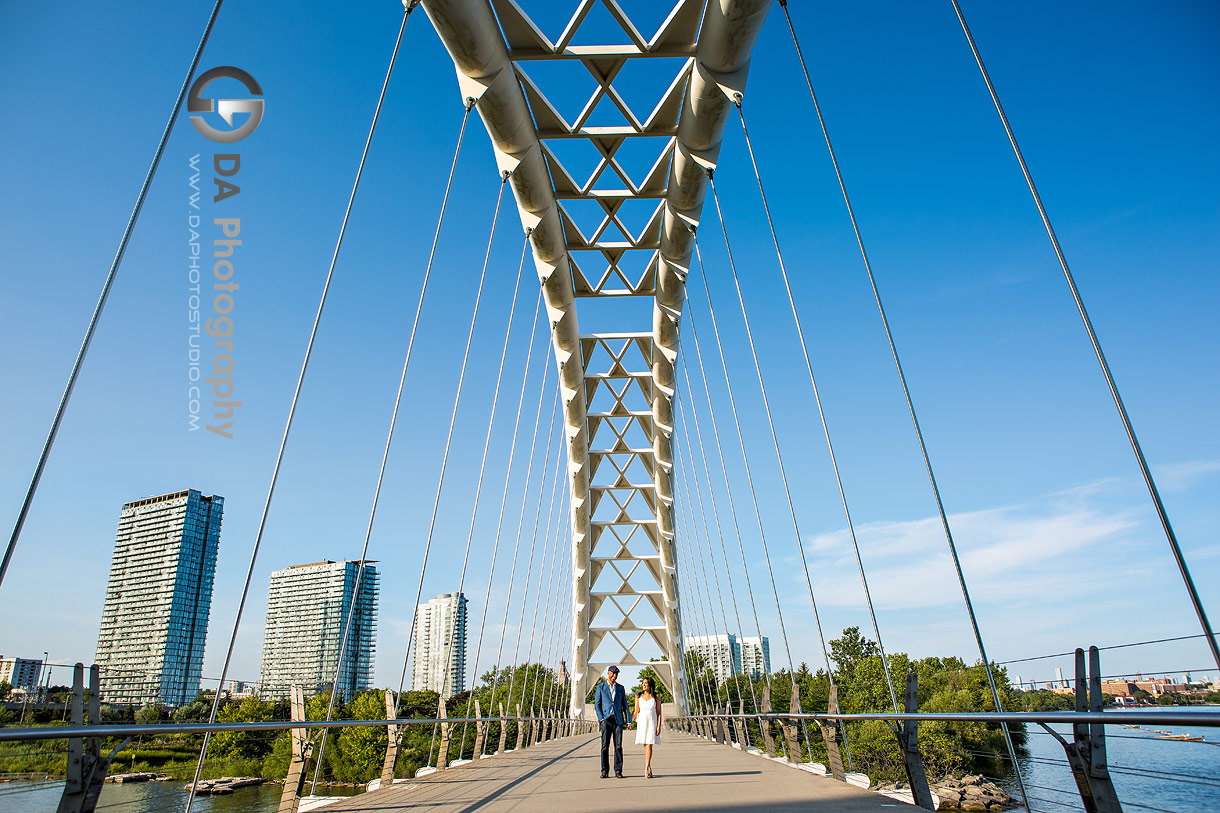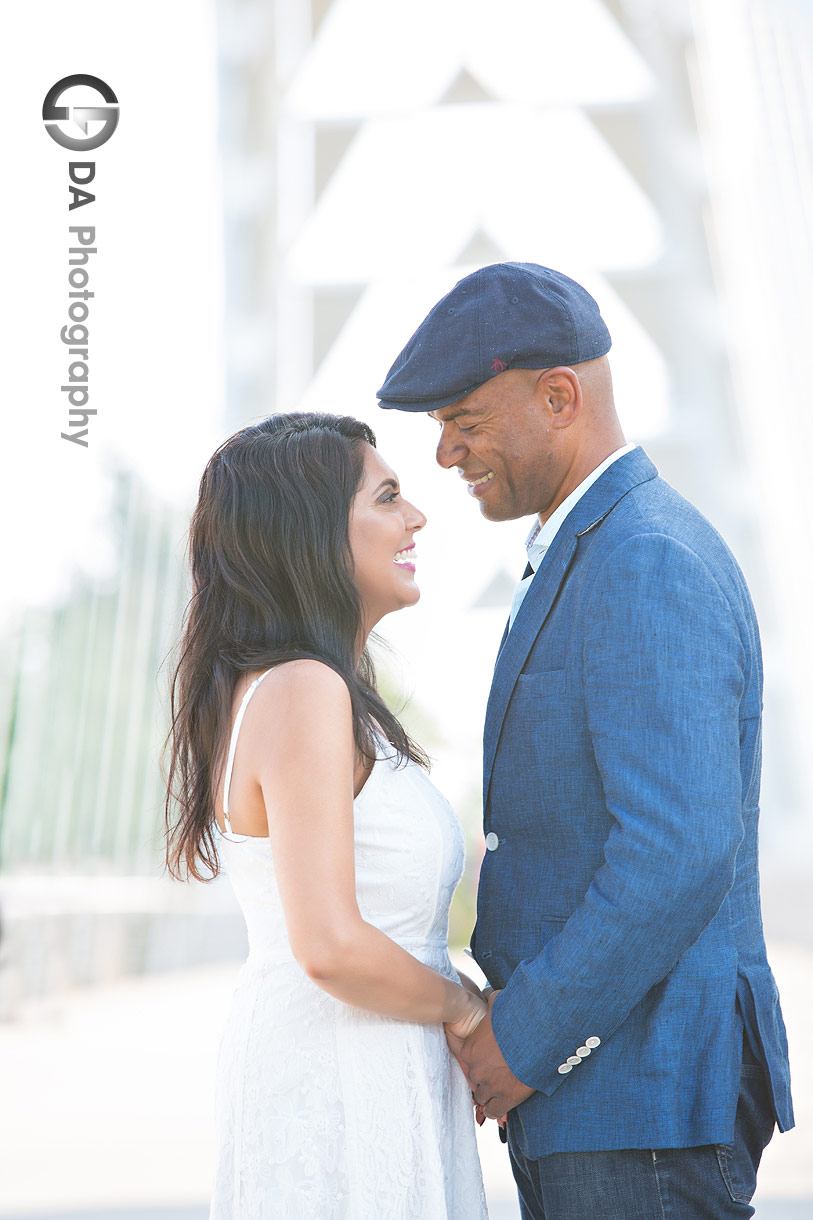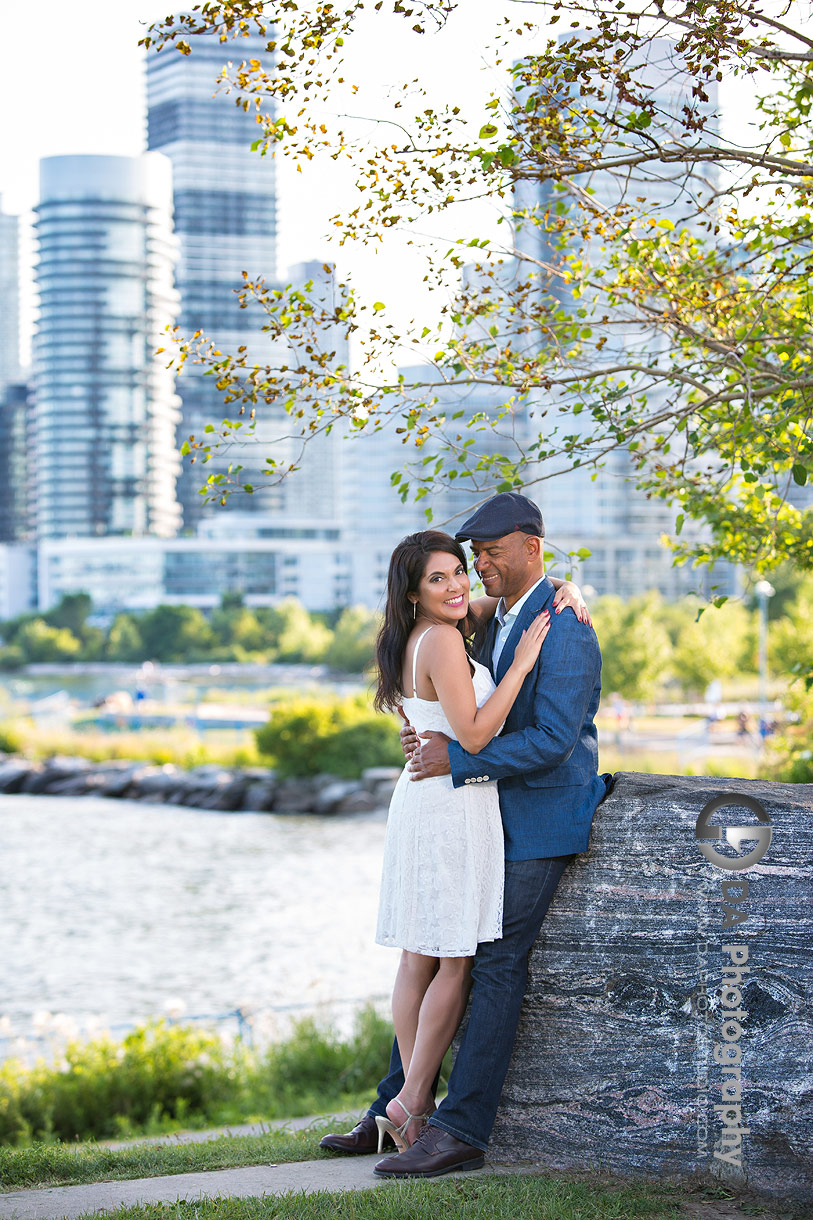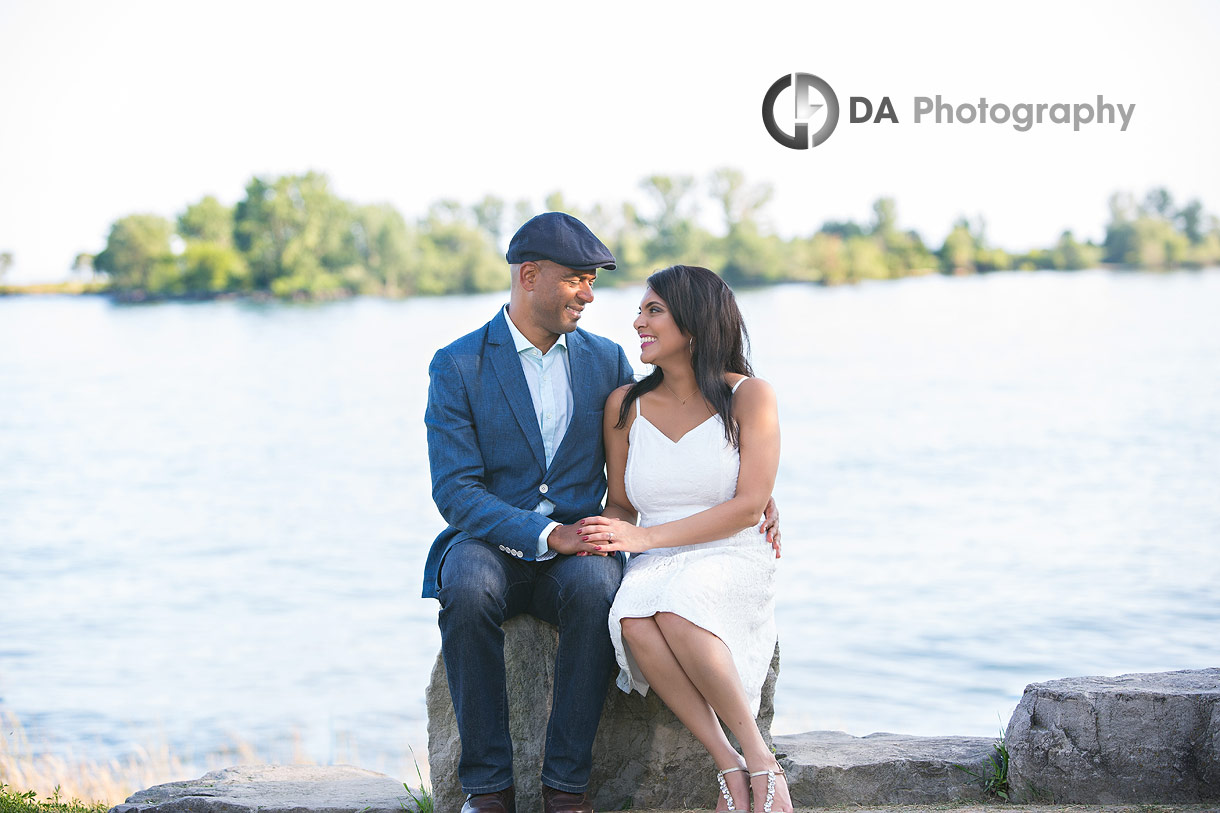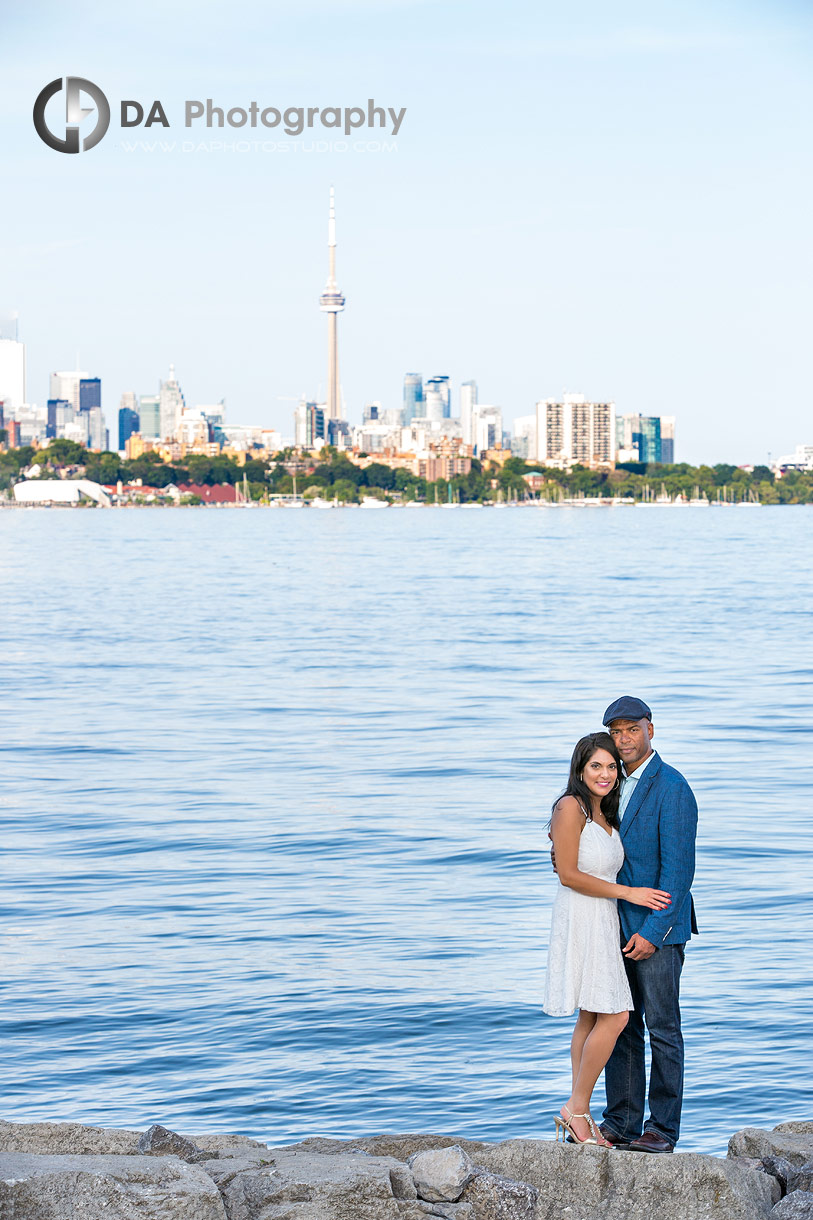 Trillium Park hidden gem
Lee recommended we go towards Trillium Park where they often bike. The view there was amazing and I knew that it would be a perfect additional location for us. The possibilities were more than enough to motivate me to bring this Humber Park engagement to a whole other level.
With the perfect lighting during the golden hour, we arrived at this location. I loved that Lee suggested it! The view here was outstanding and so versatile that I could spend probably 2-3 hours at this location itself.
Without wasting any time, I positioned Reena and Lee with the CN Tower would be in background. The sun setting across Lake Ontario was illuminating it at this time of day. Once we finished, I noticed the perfect spot for the next scene. Lee and Reena sat on their picnic blanket off the side of the pathway on the big boulders that protect the park from the lake's large waves. Fortunately, we had kayakers and other colourful details to add to the vibrancy of the image. This even included a few planes landing and taking off from the Toronto Island airport!
As the light started to dwindle, we began walking towards the open point of the park. Here, We were able to use the picnic blanket once again for some ground photos. It was also at this location that we captured the gorgeous sunset photos.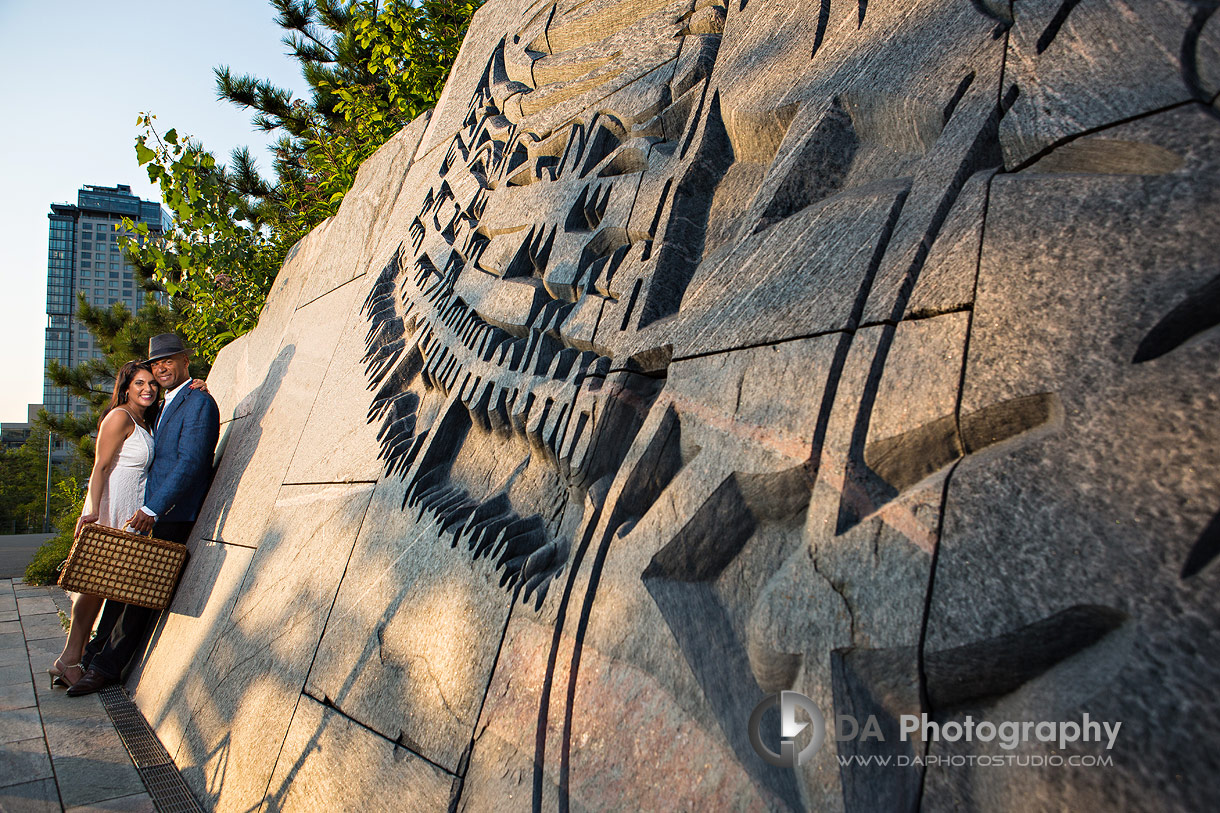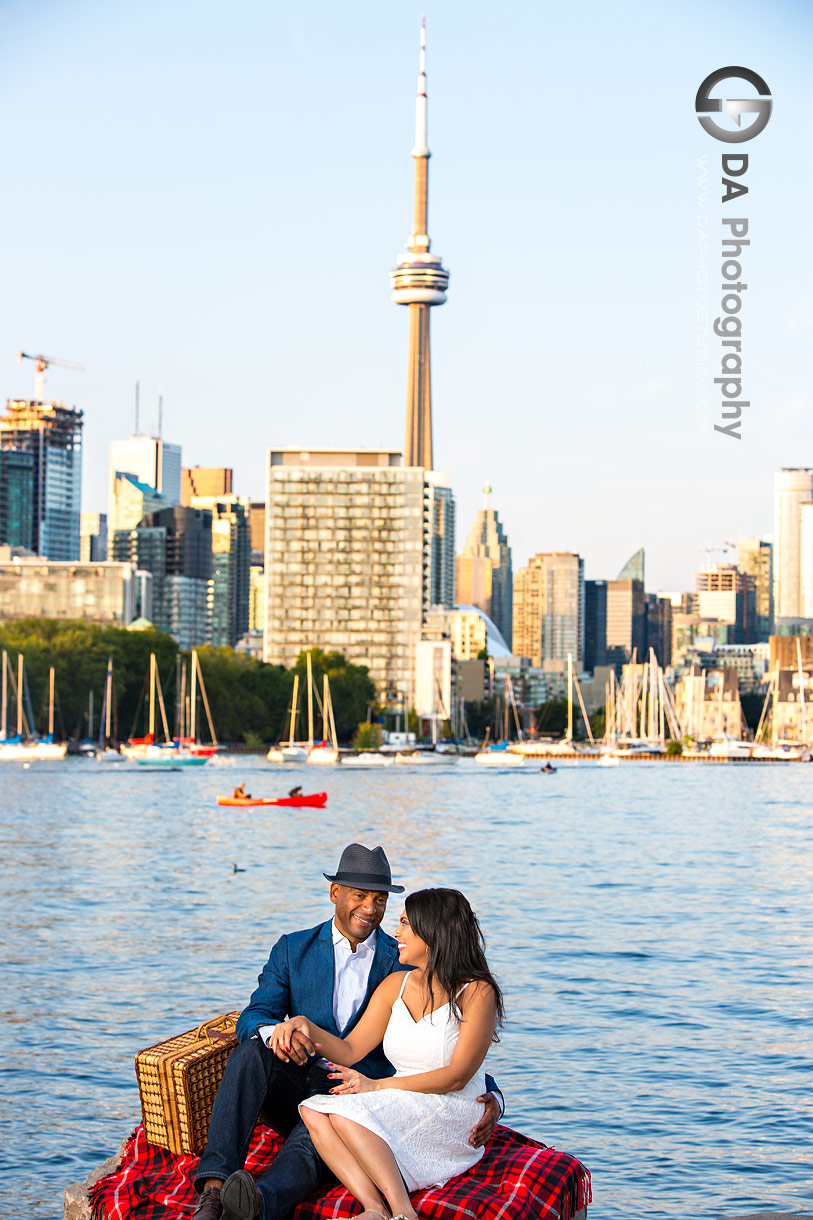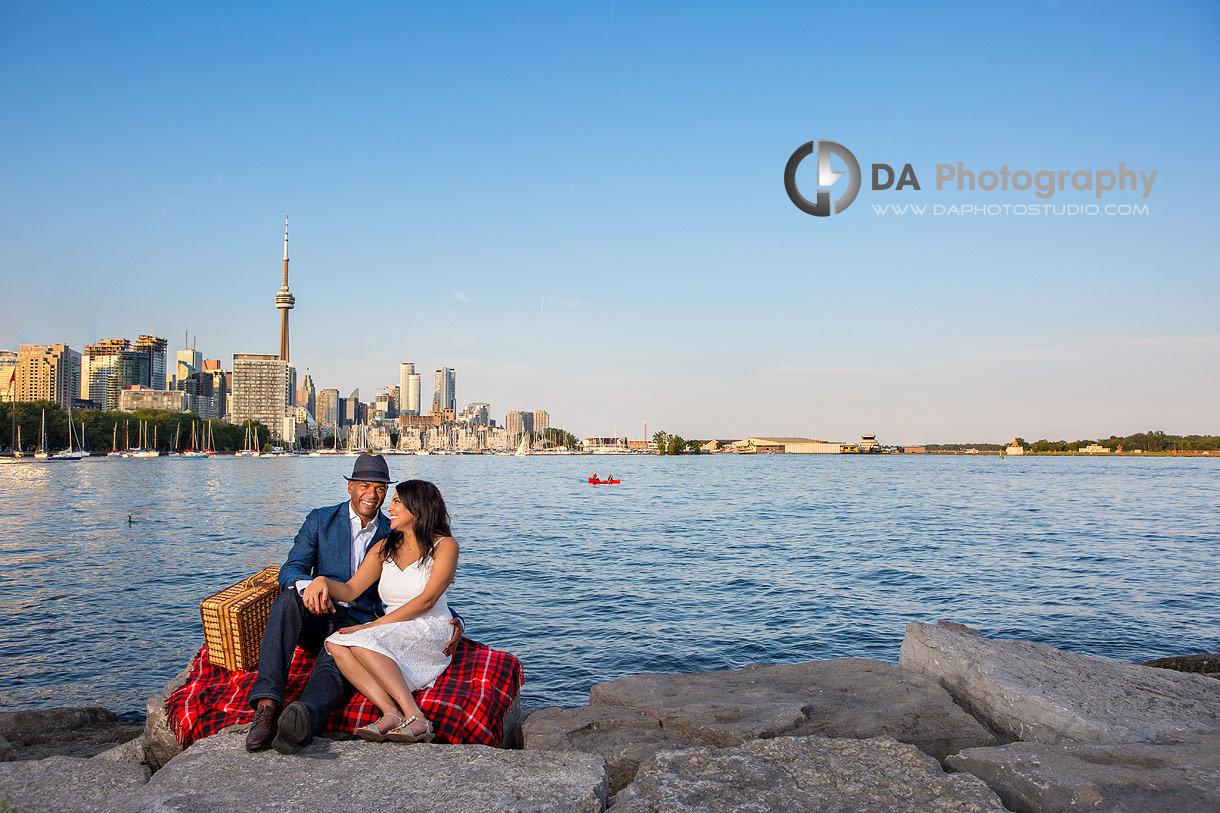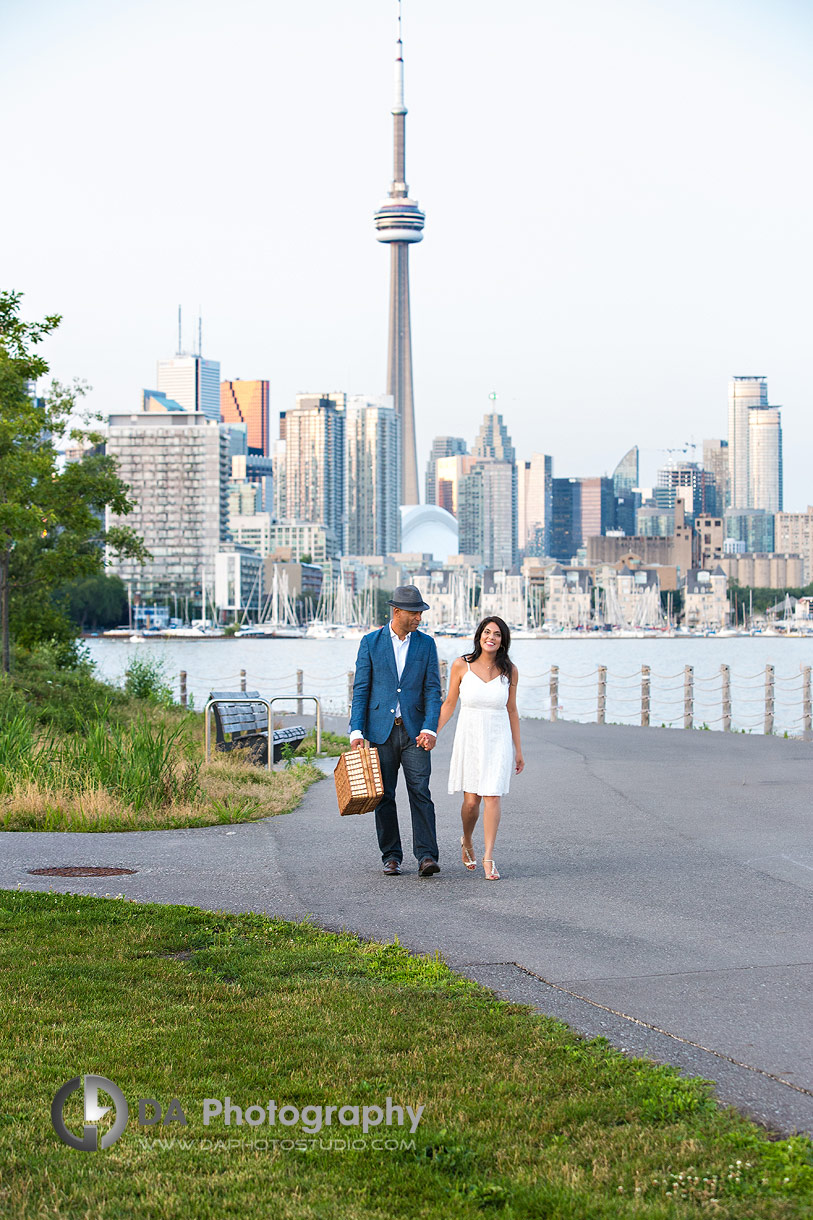 Wedding preparation
The afternoon went by so quickly that I didn't even realize we had been working together for over 3 hours already. I am so pleased that this Humber Park engagement was so successful for us. I was very confident that Reena and Lee's wedding photos would be great as well because of our amazing connection. Spoiler alert: I was absolutely not wrong!
For their wedding, it was the perfect day at a location that overlooks their building as well. They were married at Palais Royale on the Toronto waterfront. But you will read more about that when I write their full wedding day blog post.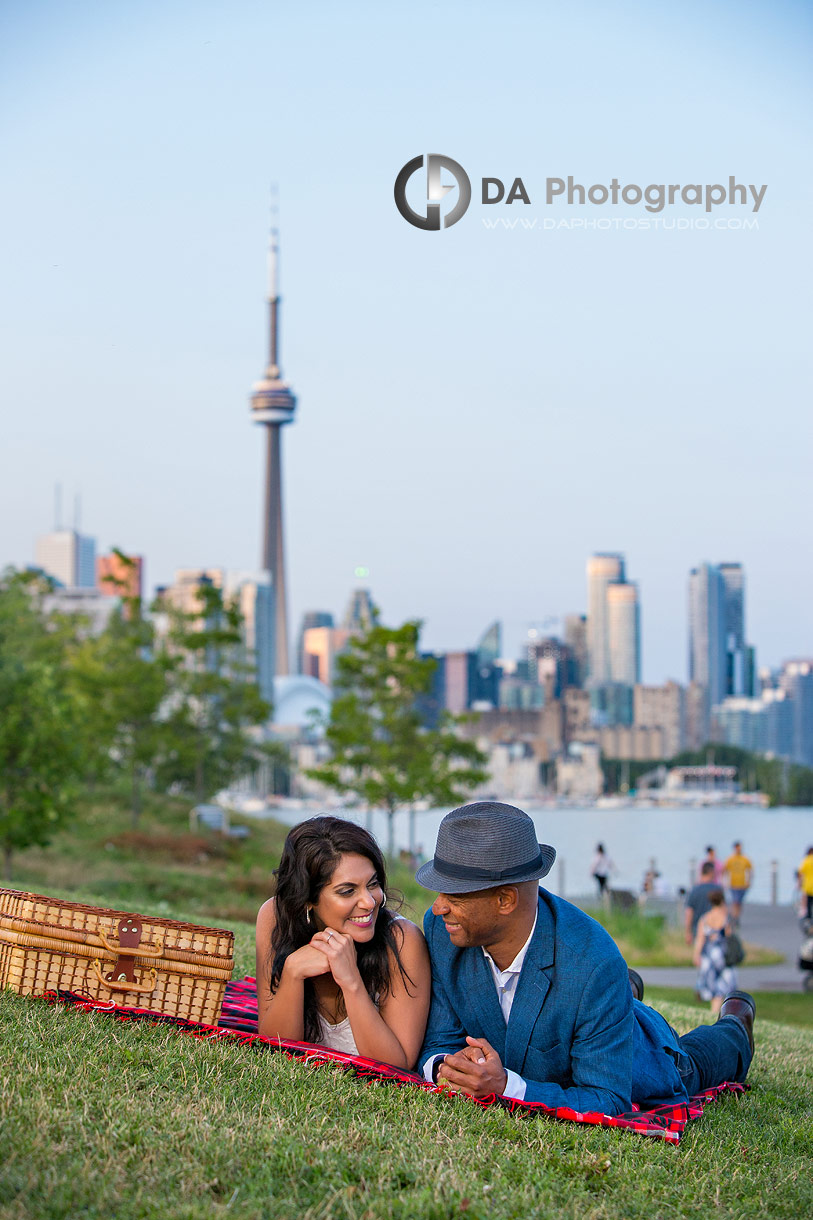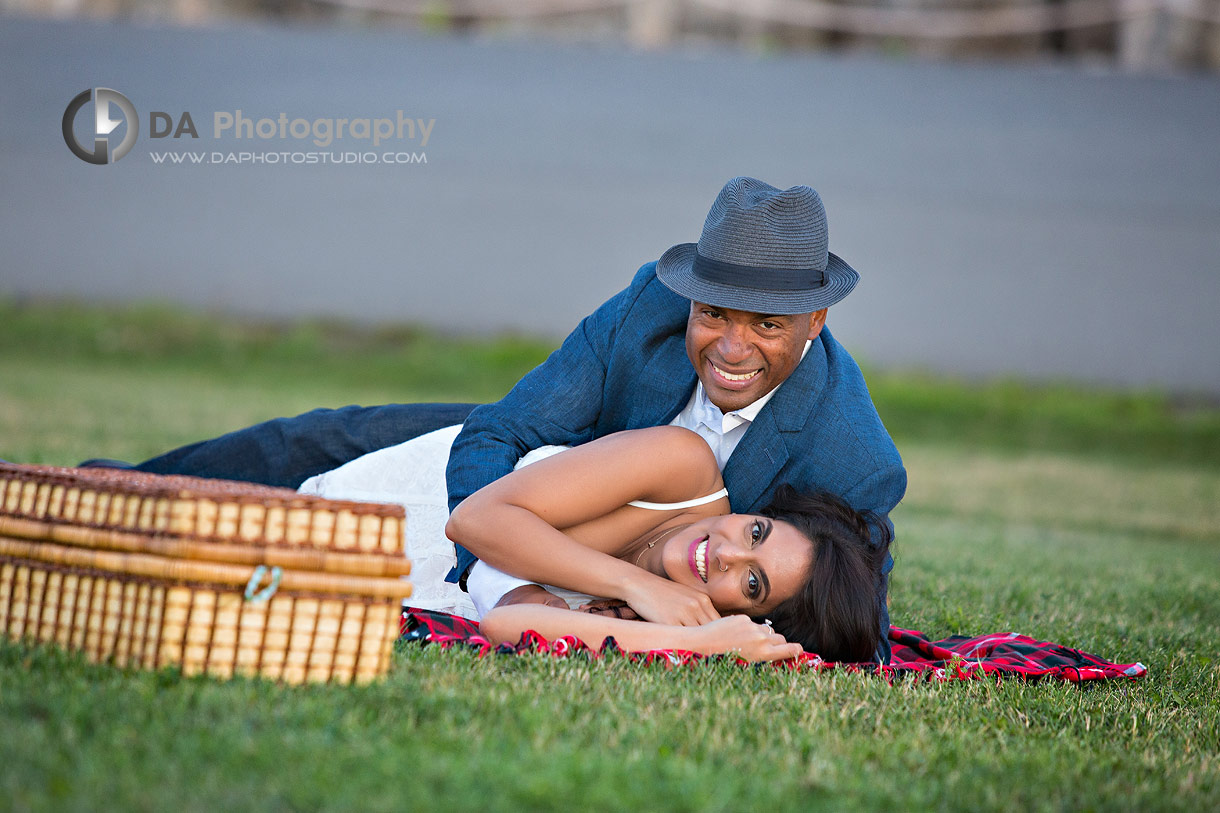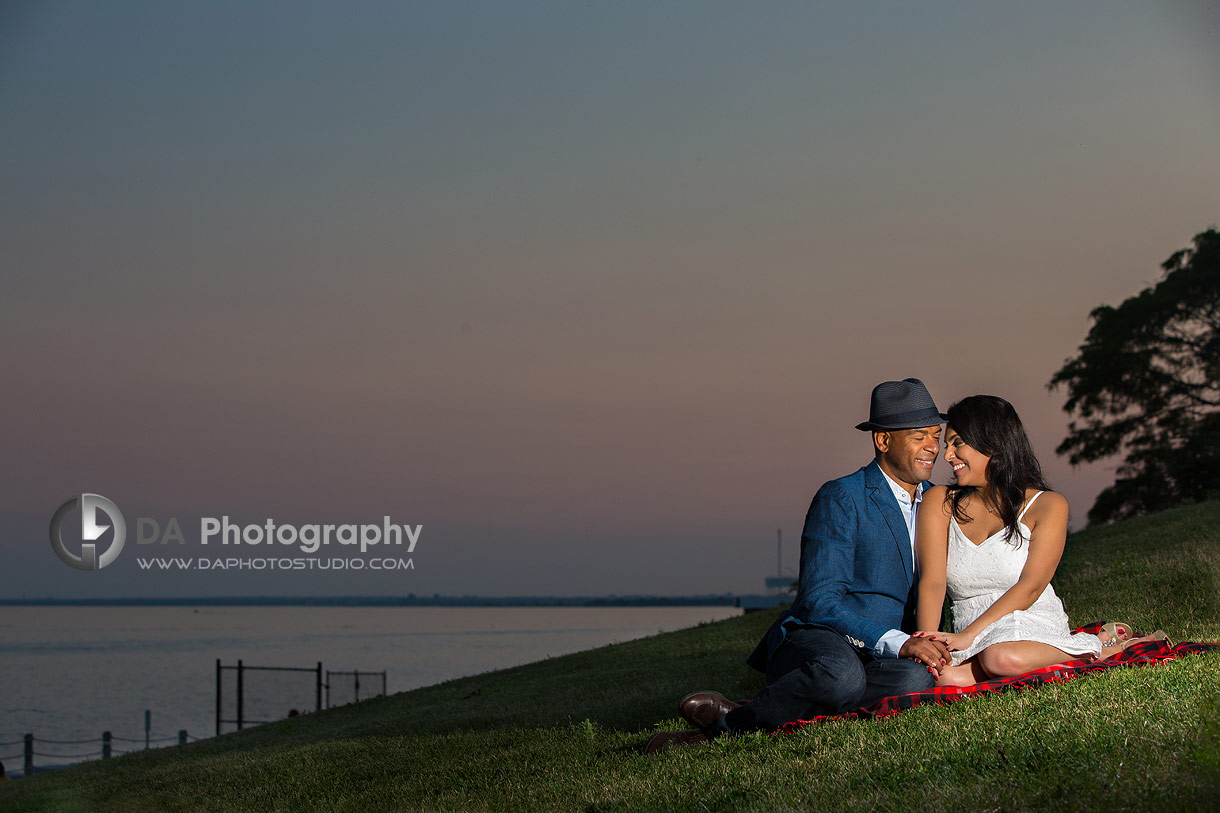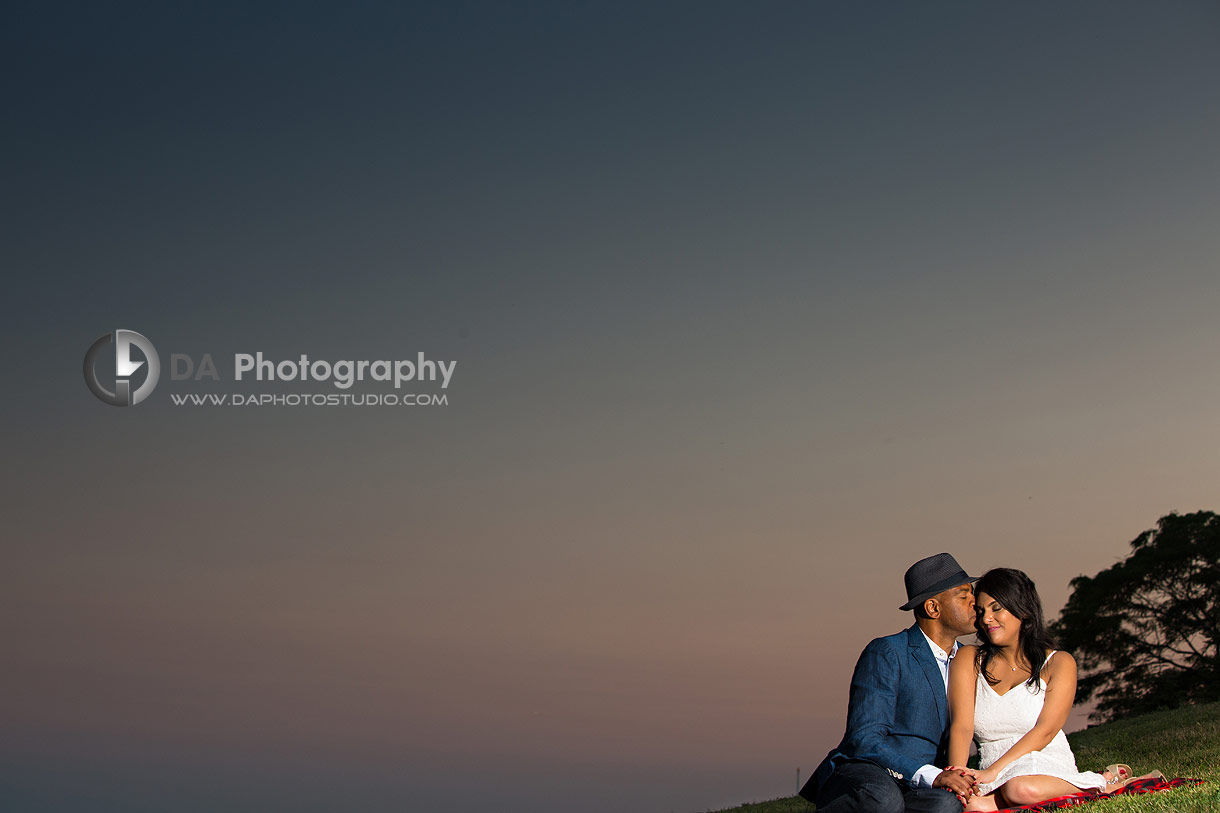 Until then, if you are looking for breathtaking locations that bring a unique, creative approach to your images, please connect with me so that we can make your engagement photo plans a reality.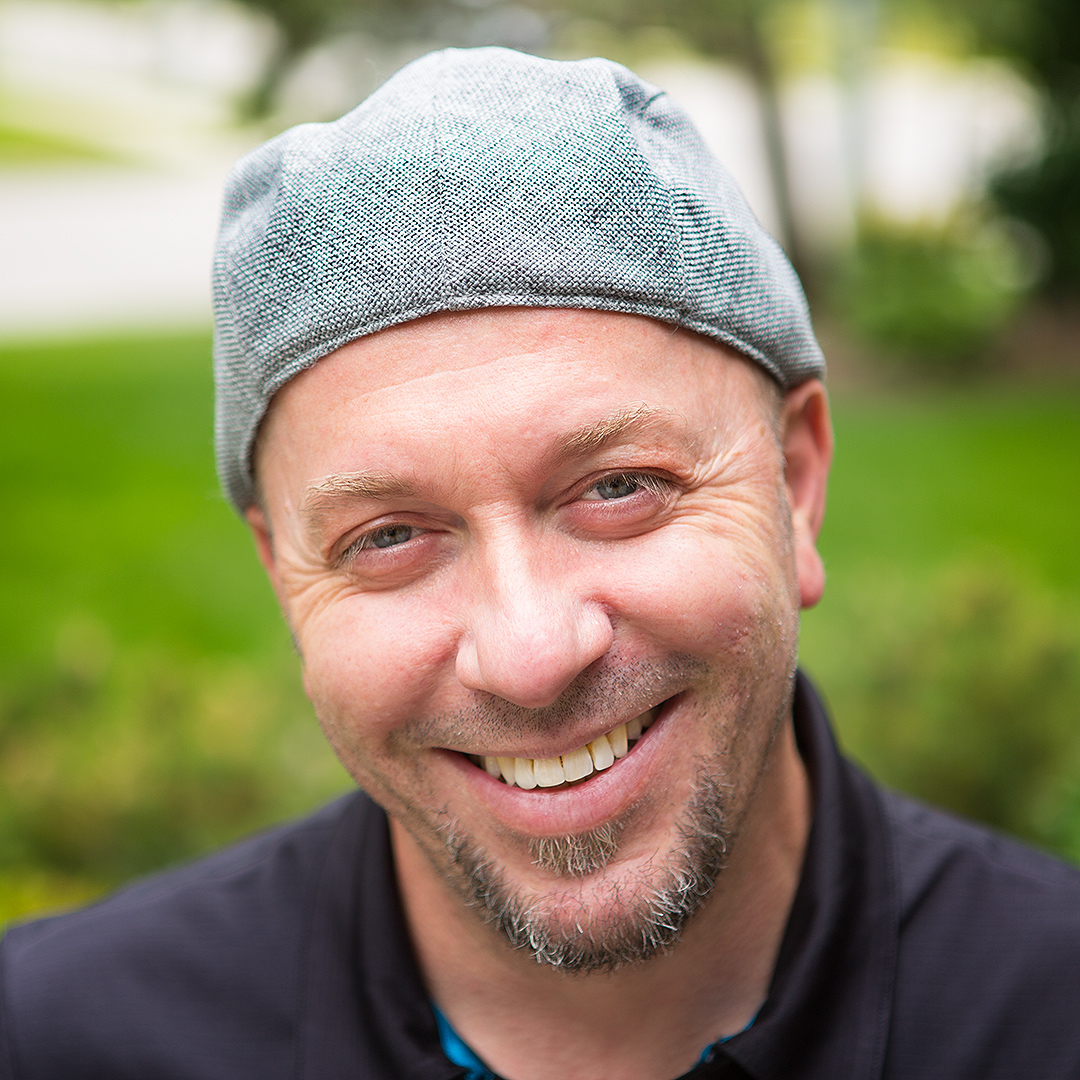 My passion and biggest asset is taking the time to make every client comfortable and relaxed before I even pick up the camera. The result? Photos of you that actually look like you at your best! I can prove to you how much you can enjoy having your picture taken. Lifestyle photography is about the experience that happens to be served up along side of some great photos.
Specialties:
Family Photography for families that like to move around and enjoy their photo time, Wedding Photography for couples looking for a mixture of photojournalistic, contemporary and traditional images and Professional Corporate headshots that are far from cheesy and stiff.