Winter of 2019 marked the start of my new documentary style wedding packages and Alyssa and Adrian were one of the first couples to book it. I connected with Alyssa and her mother at the National Wedding Show. We discussed their needs and concluded that this would be the perfect coverage for their Gallucci Winery engagement. Lately, I find many of my couples seem to be naturally drawn to my documentary style portraits. As a result, I decided to create a photo collection that focused on this approach. Alyssa knew that she wanted unposed photos with an attention to the details and lighting.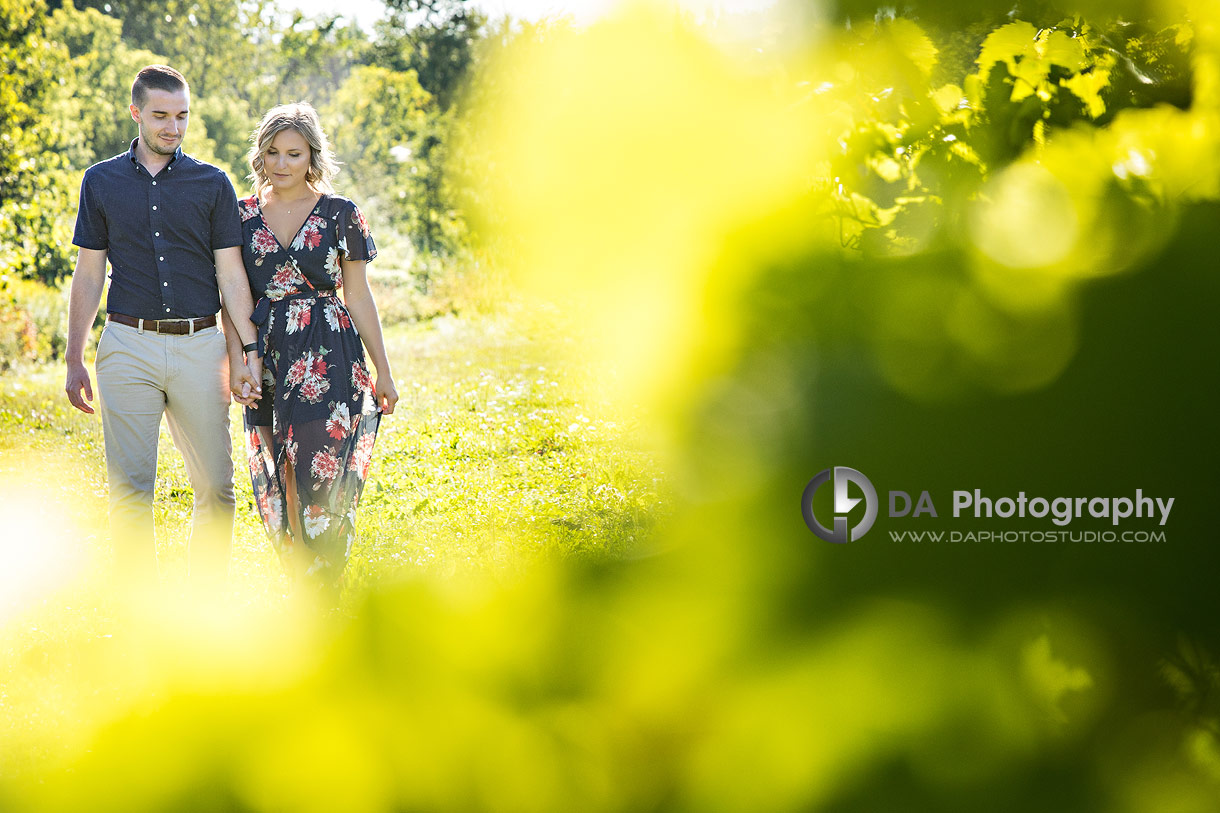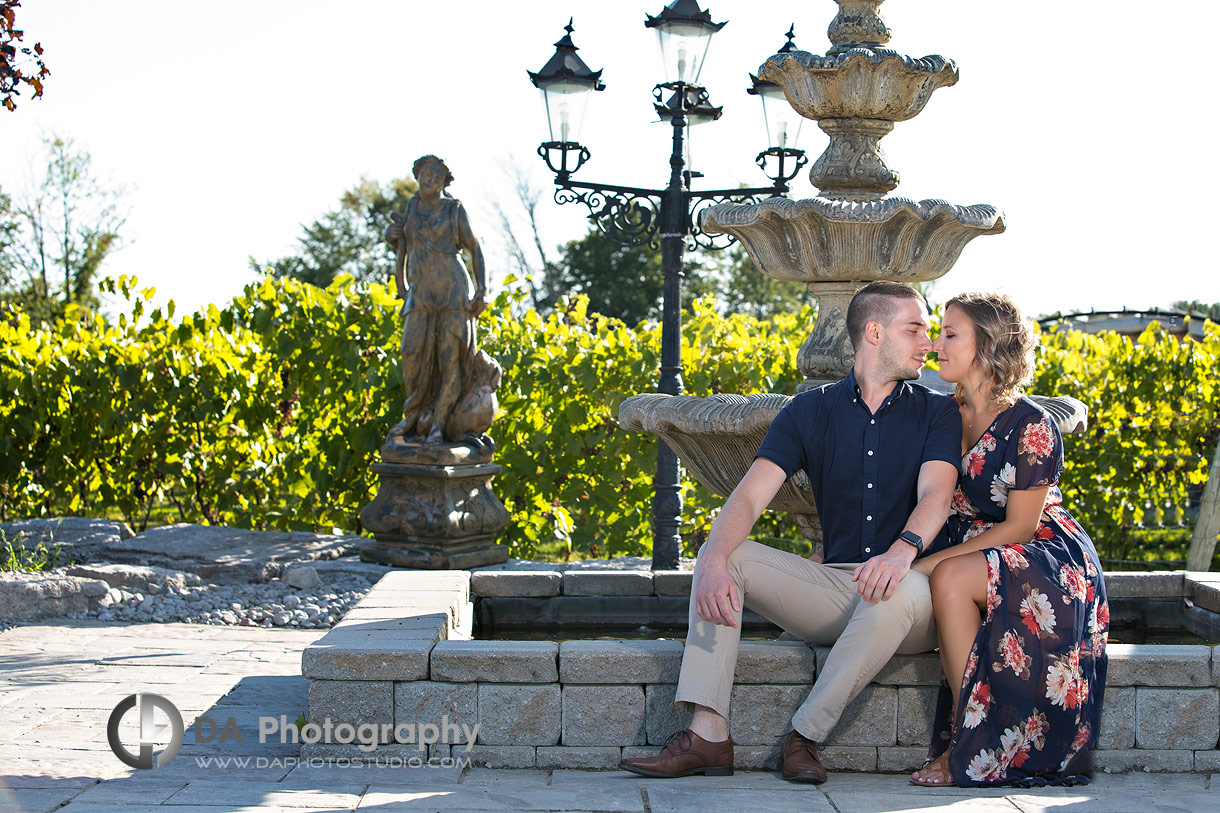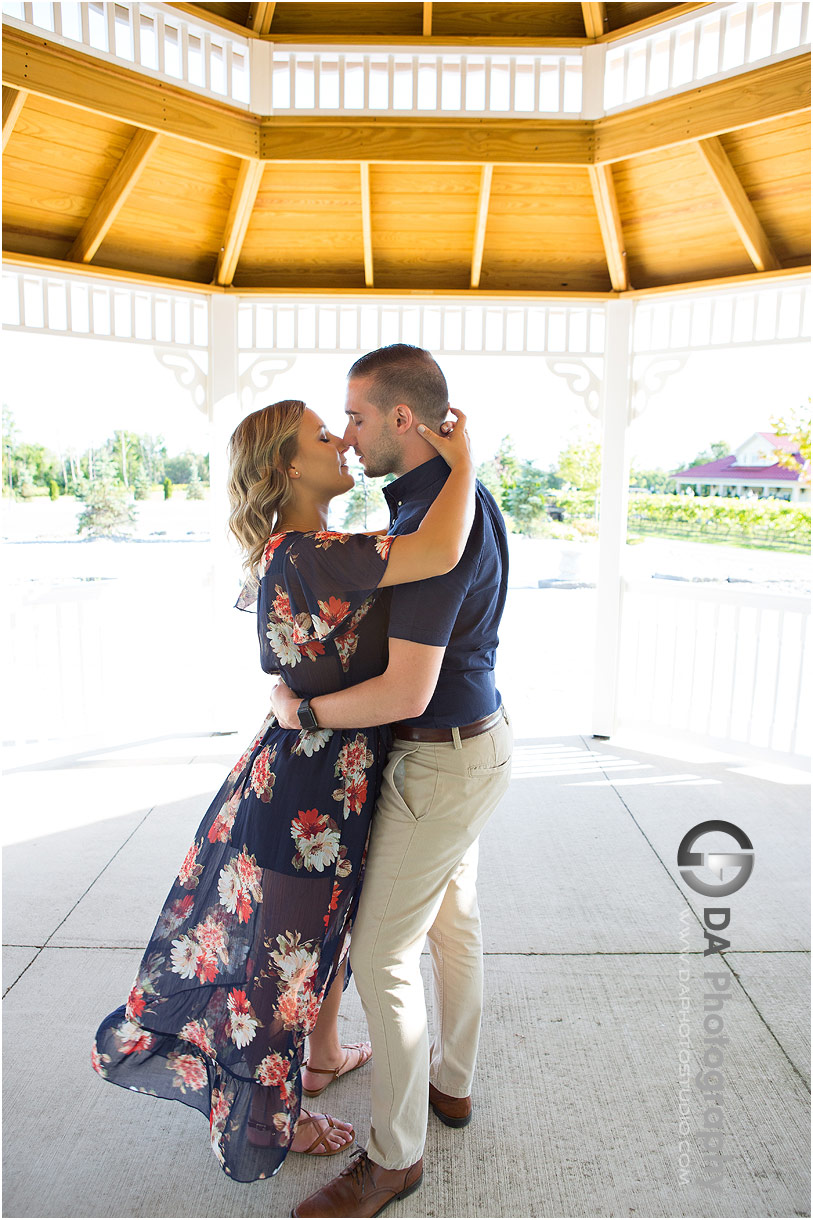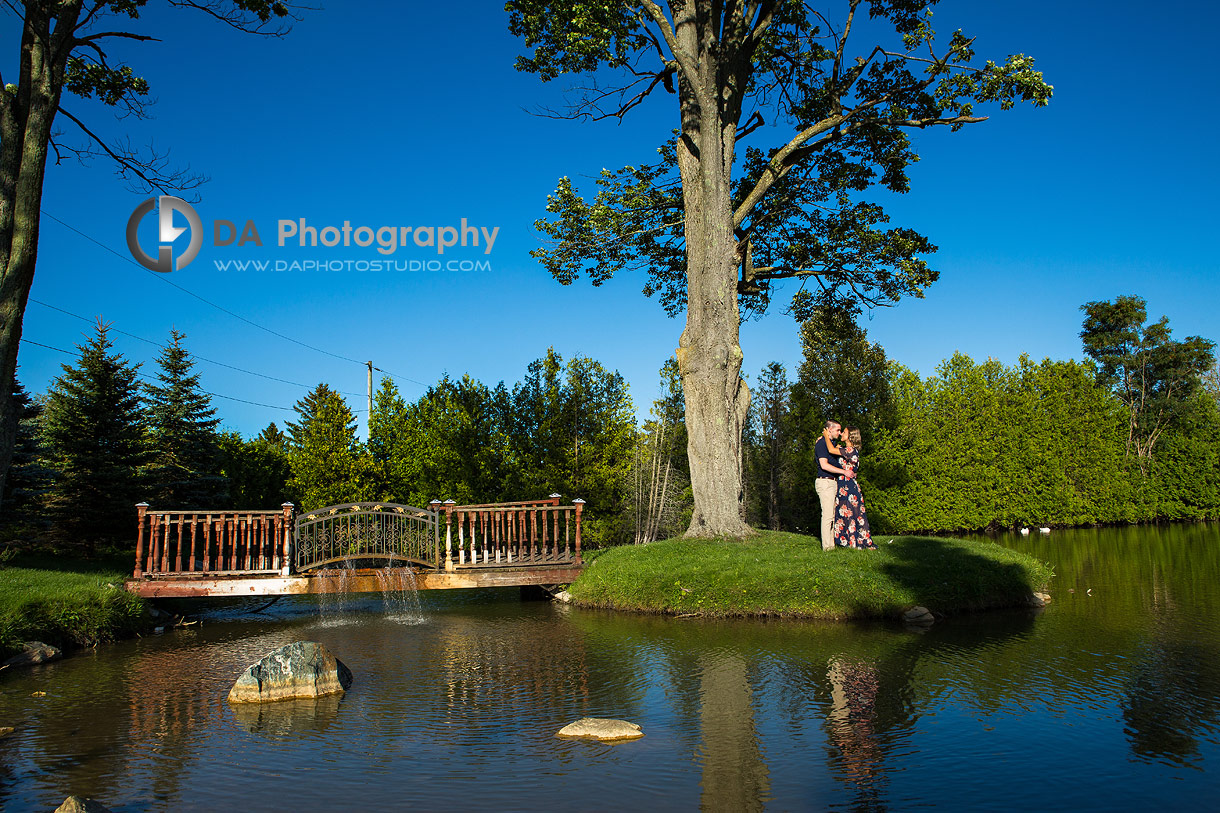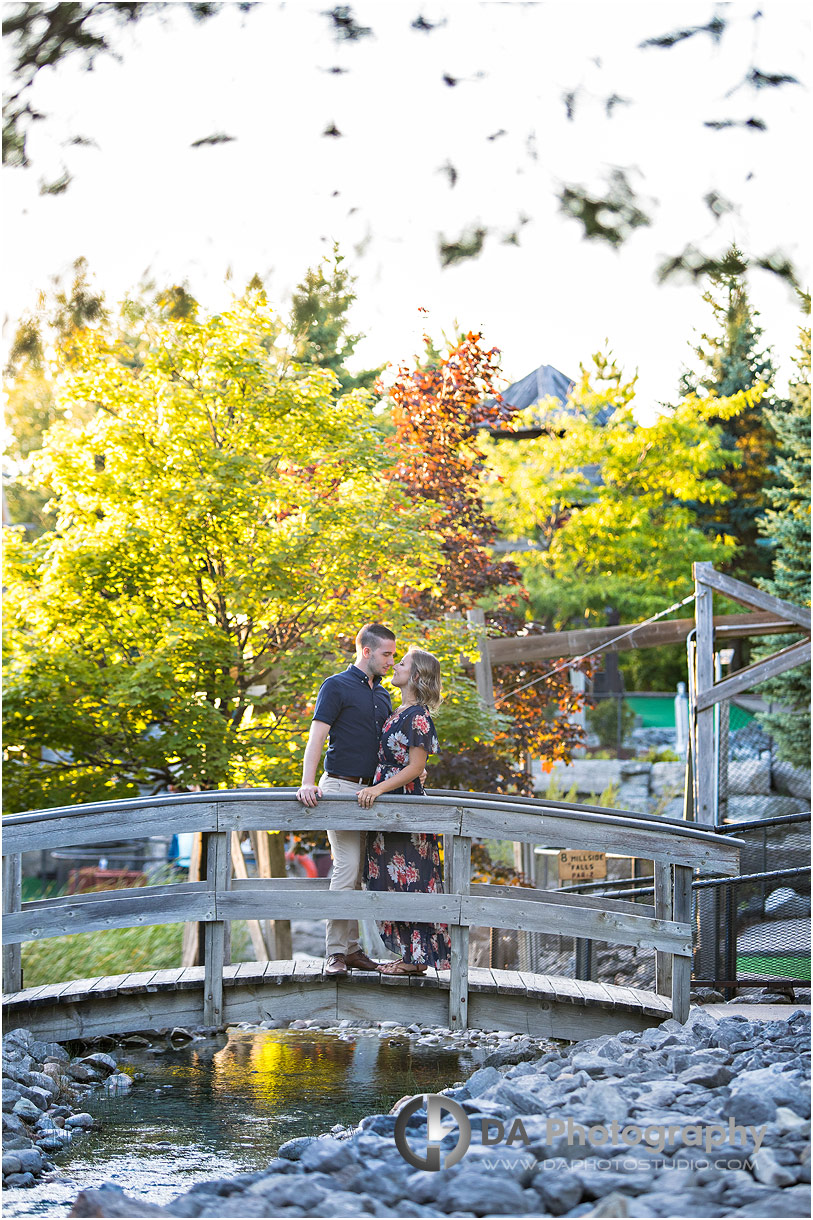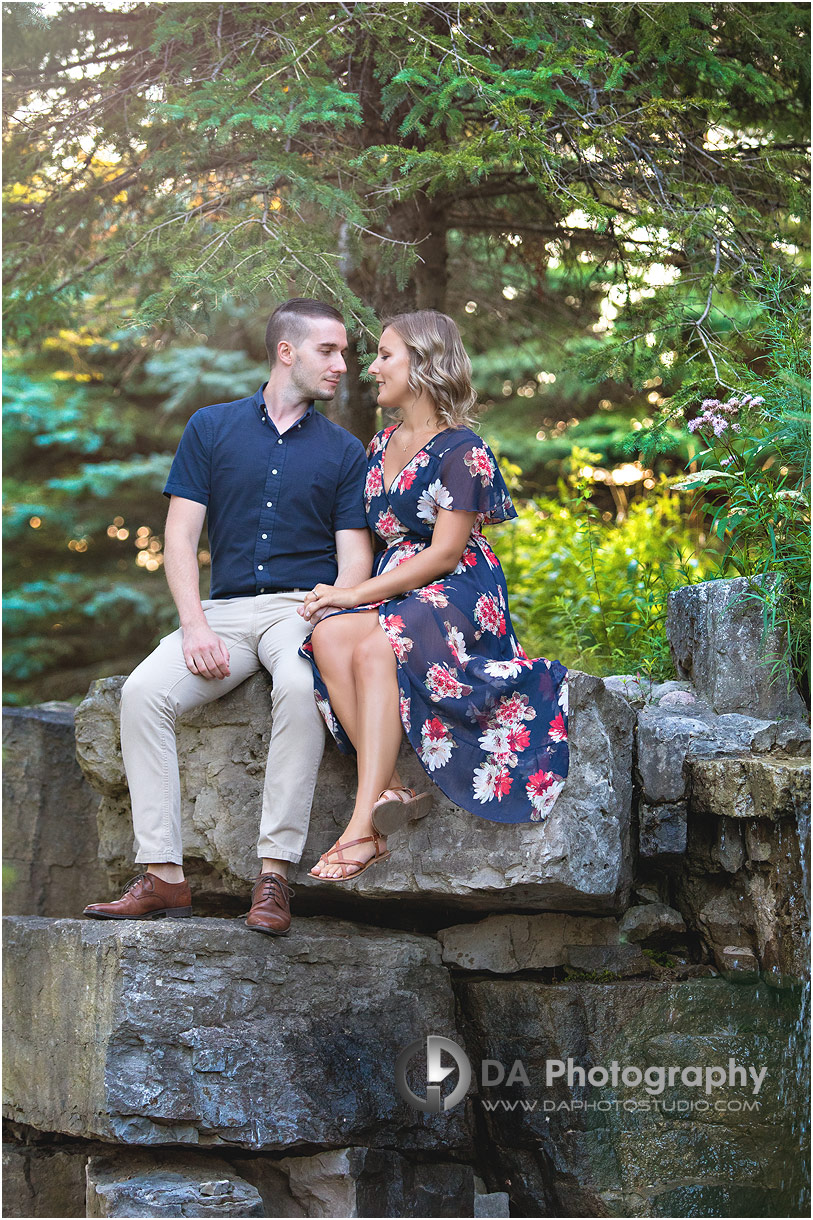 Gallucci Winery engagement photographer finds another perfect location 3 minutes away
We arrived at the Gallucci Winery in Whitchurch-Stouffville. Alyssa had bought several clothing options to see what would work best once on location. She decided upon a navy floral dress to compliment Adrian's shirt. With a 90-minute permit allowing us to photograph within the winery, we knew we had no time to waste. While Adrian had an easy start to our session, Alyssa put a lot of pressure on herself to look a certain way.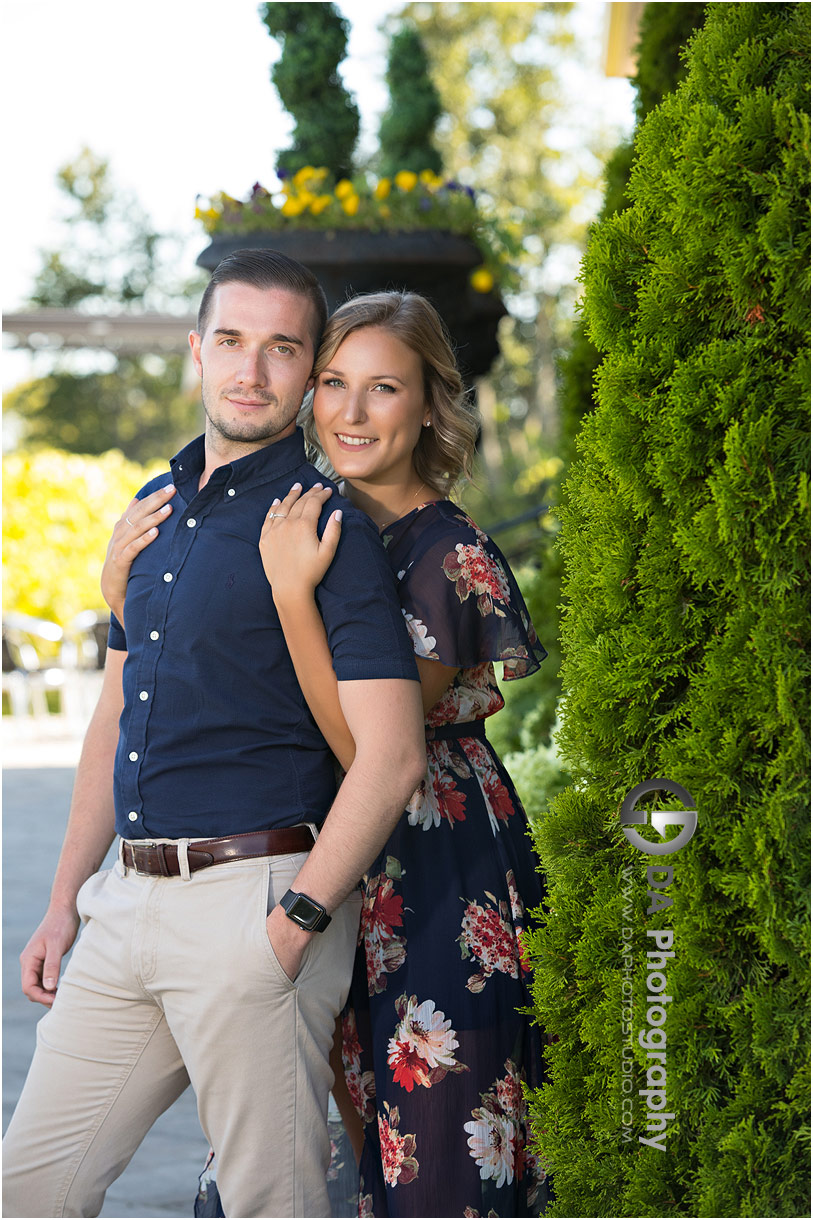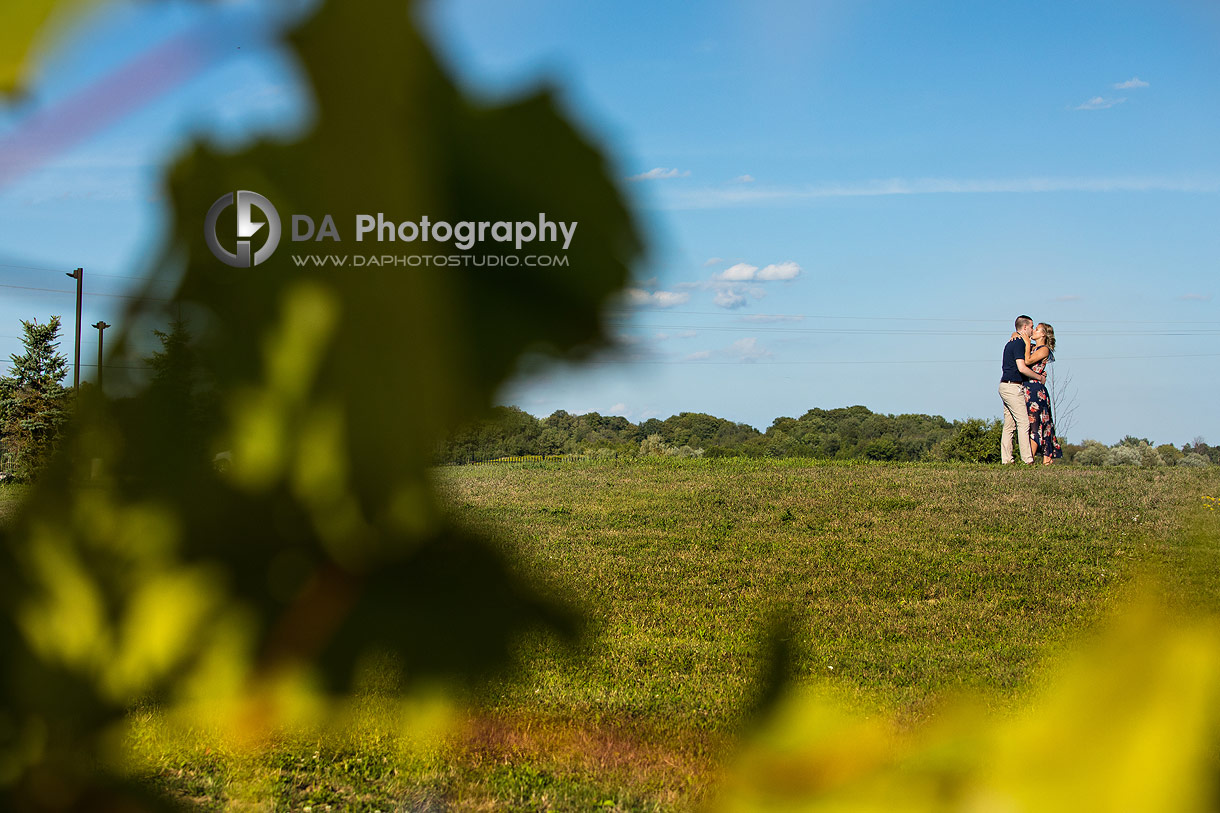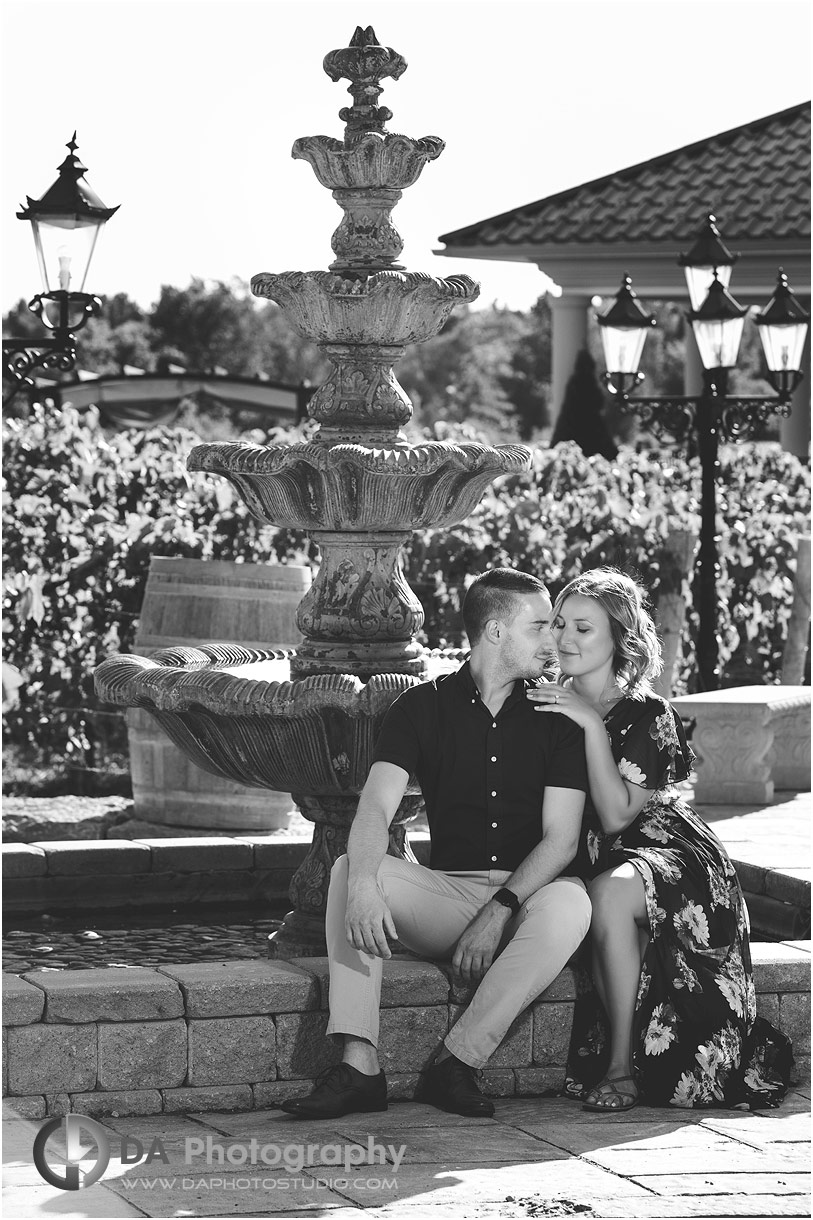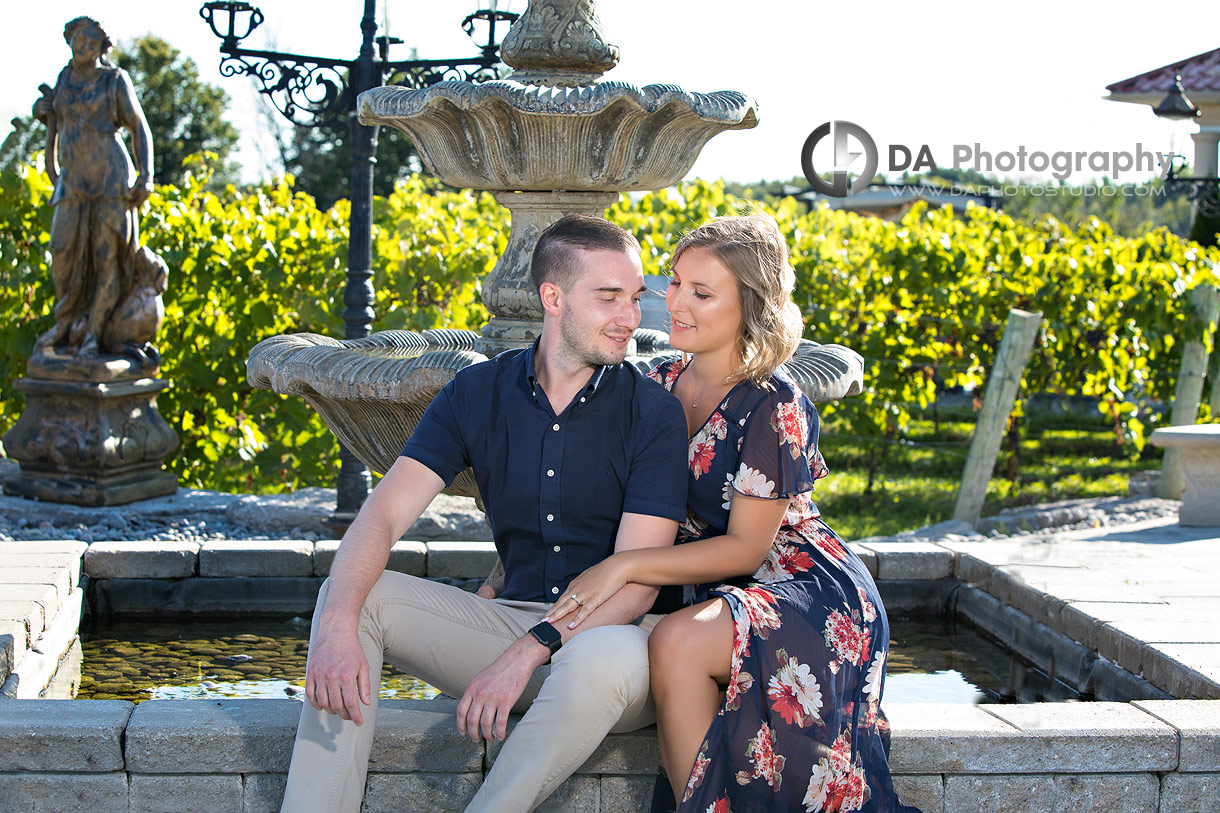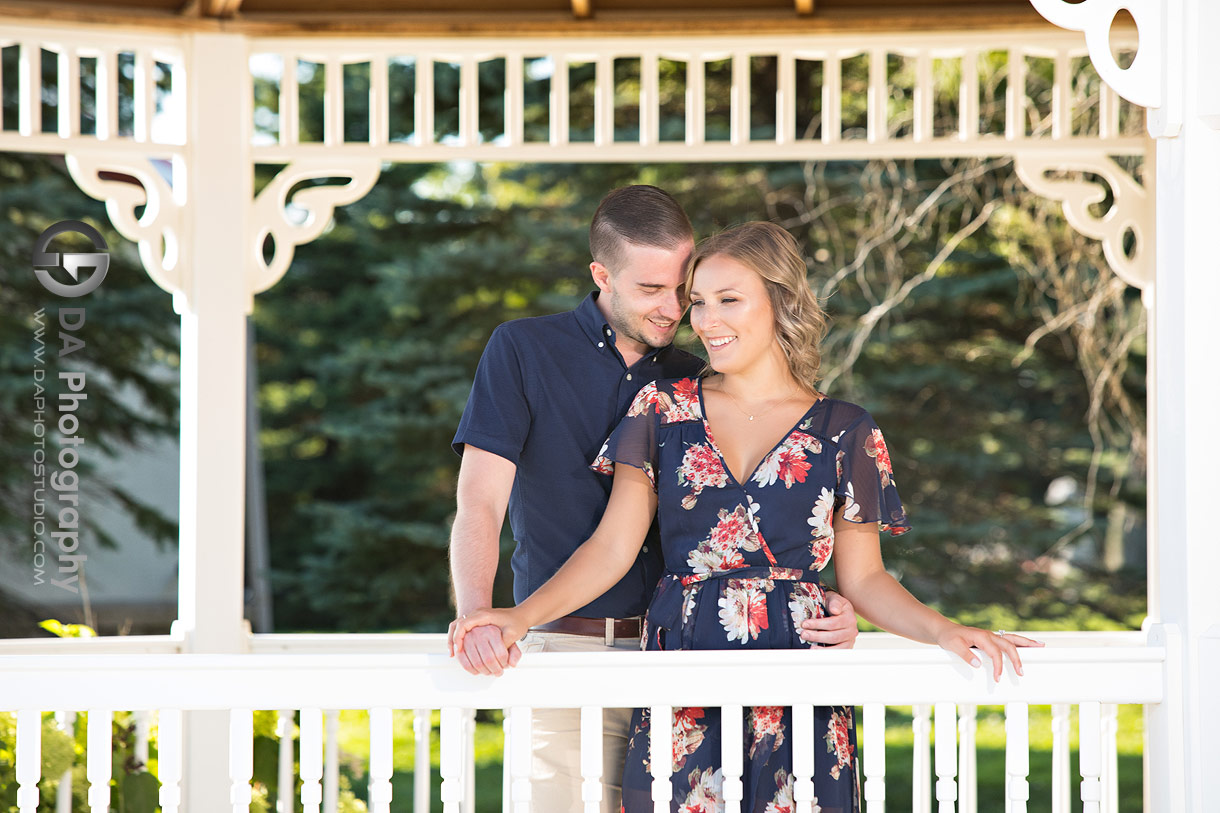 Alyssa works in graphic design. She is familiar with manipulating images and is used to having everything come together perfectly. Together, we worked through various looks and angles before finding the look she was trying to obtain. It took about 45 minutes of trial and error. Eventually, however I discovered that the pressure was less for her if I moved further away from the couple for the images. Then, I used the natural framing of the gazebo and leaves to compliment them and Alyssa's confidence grew. The symmetrical lines of the vineyards and little island we discovered were perfect for adding interest to their surroundings.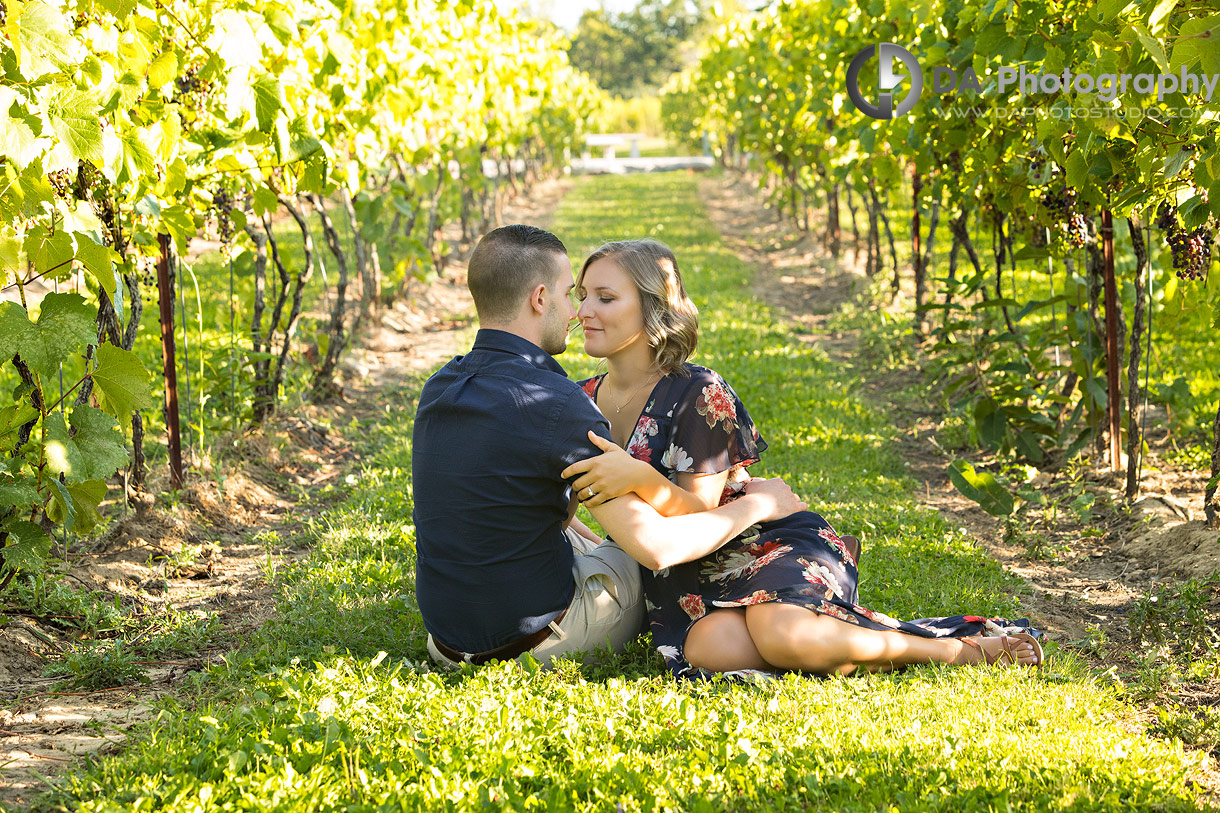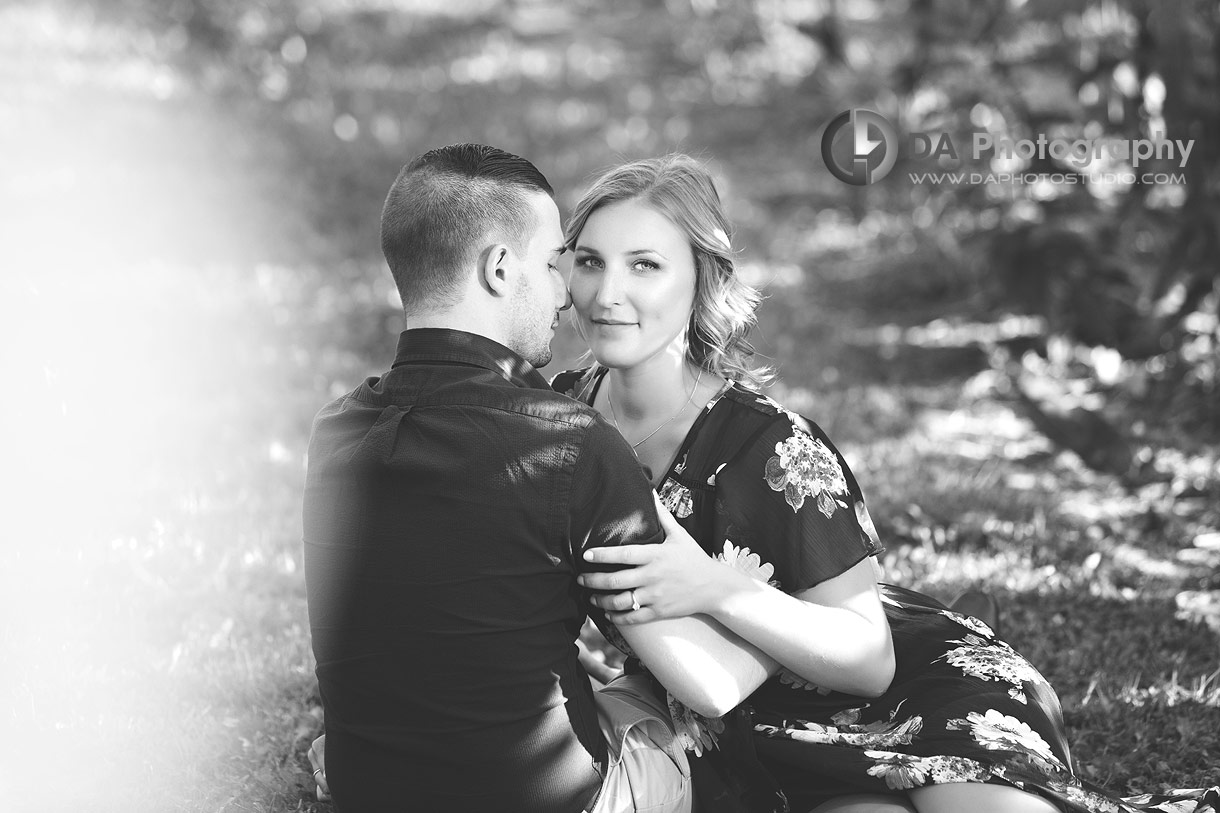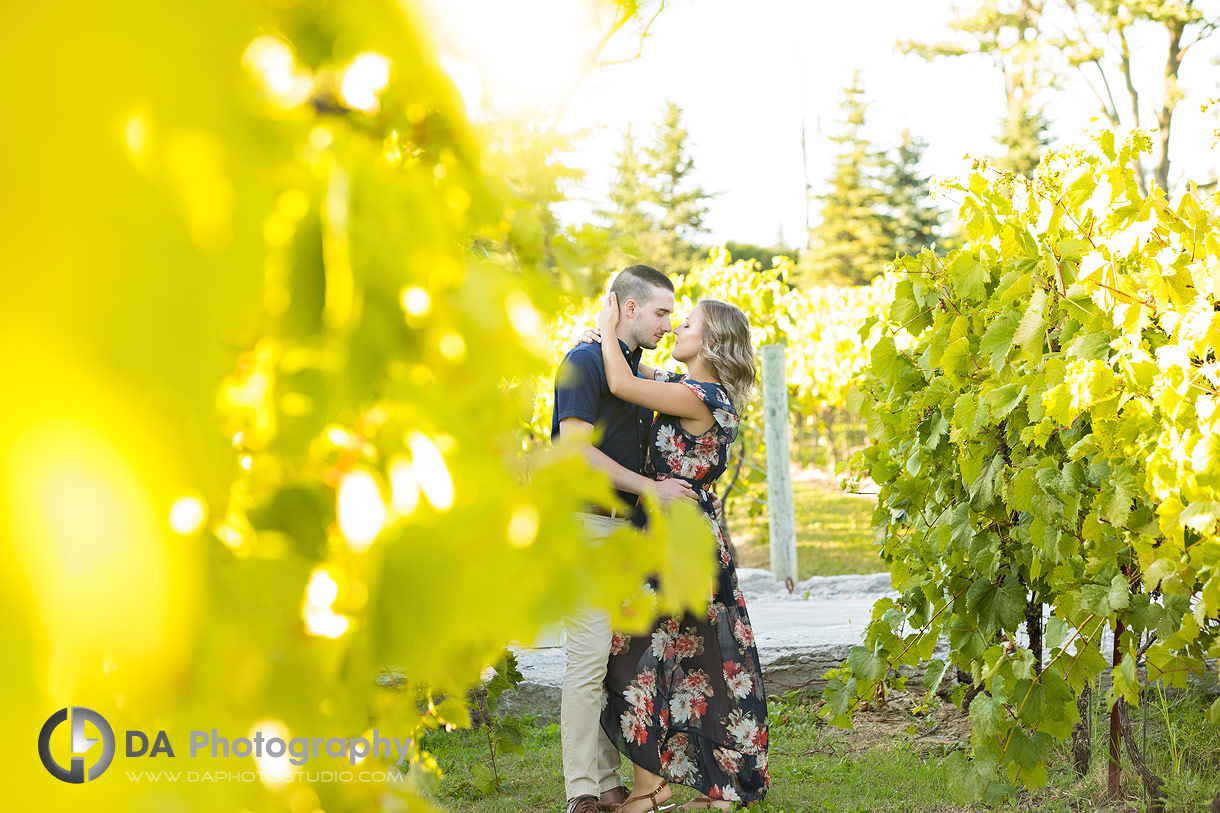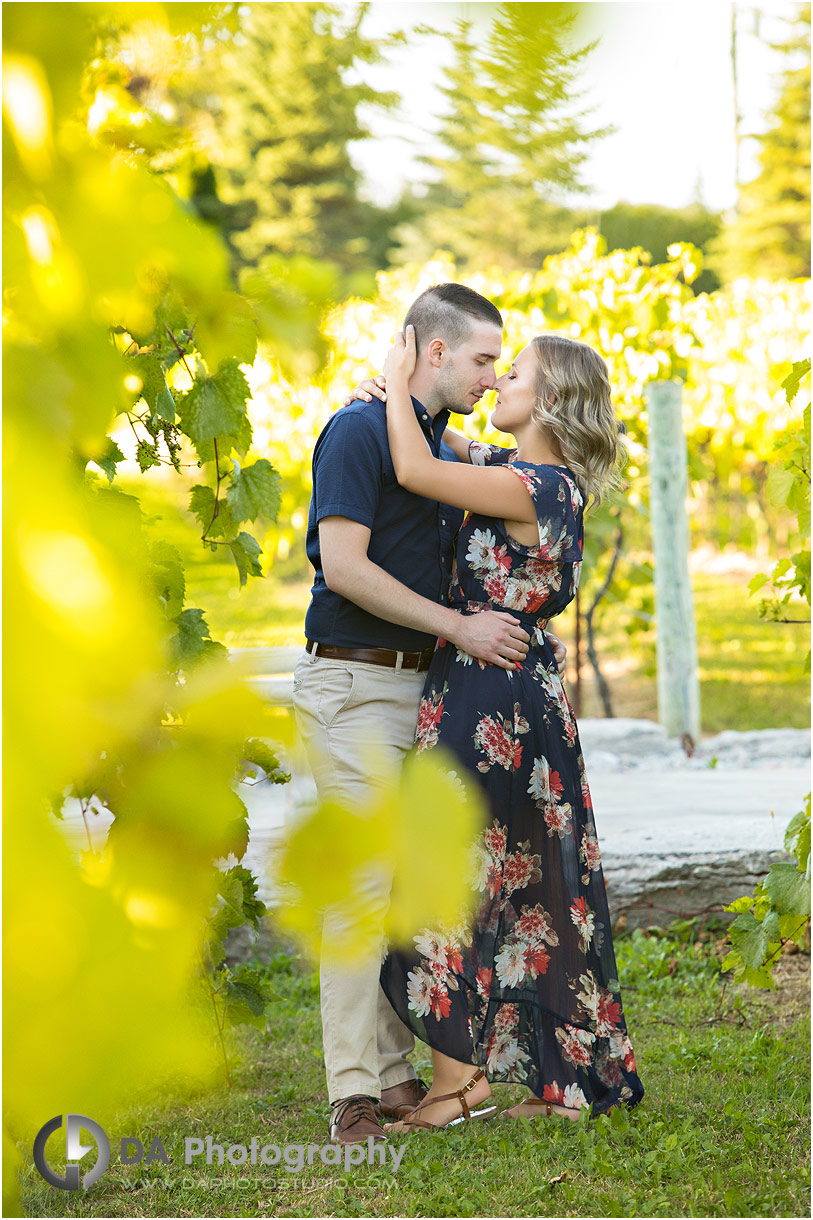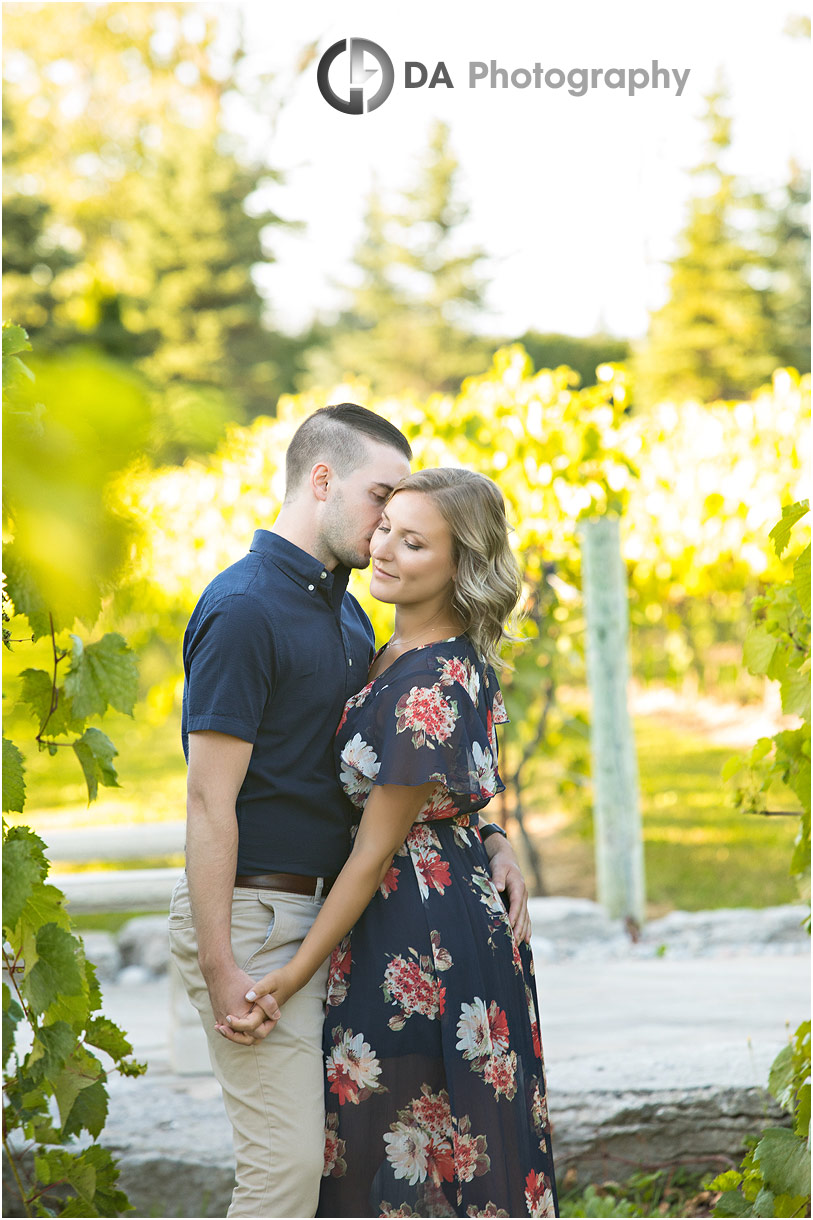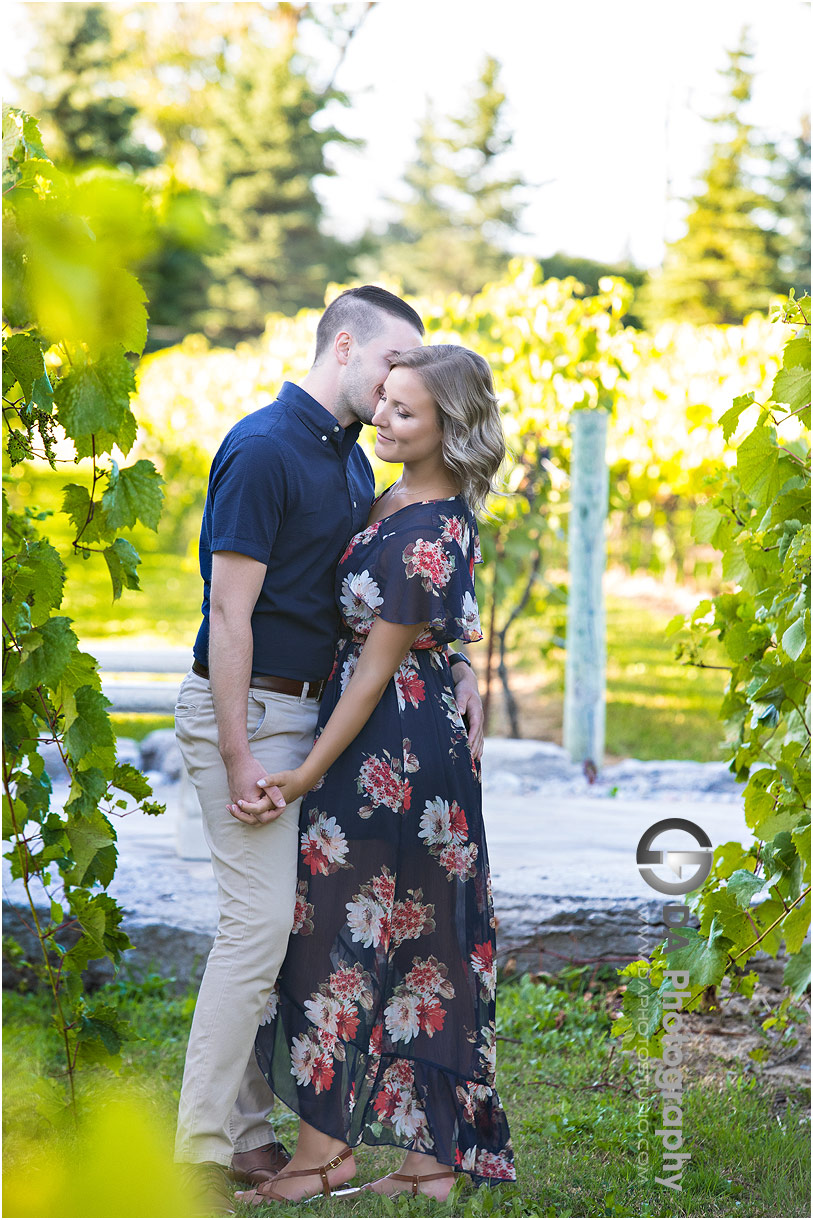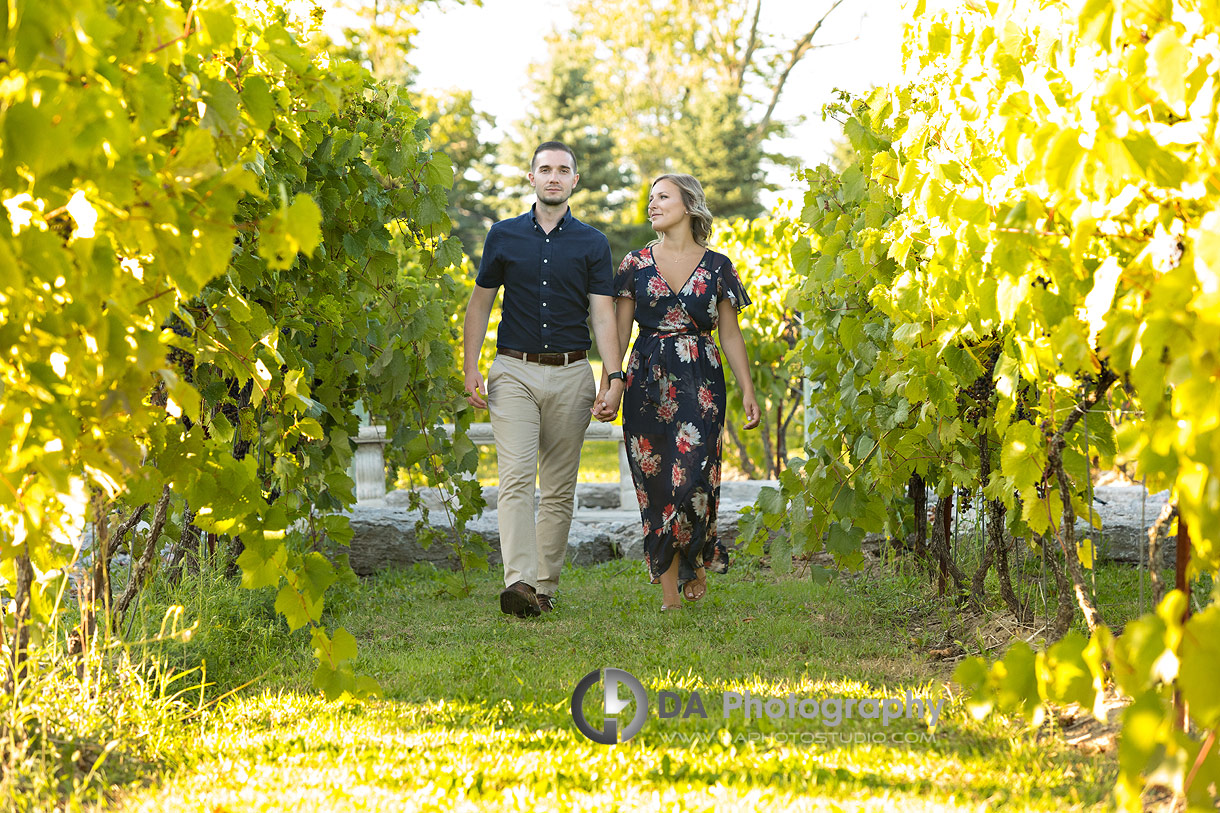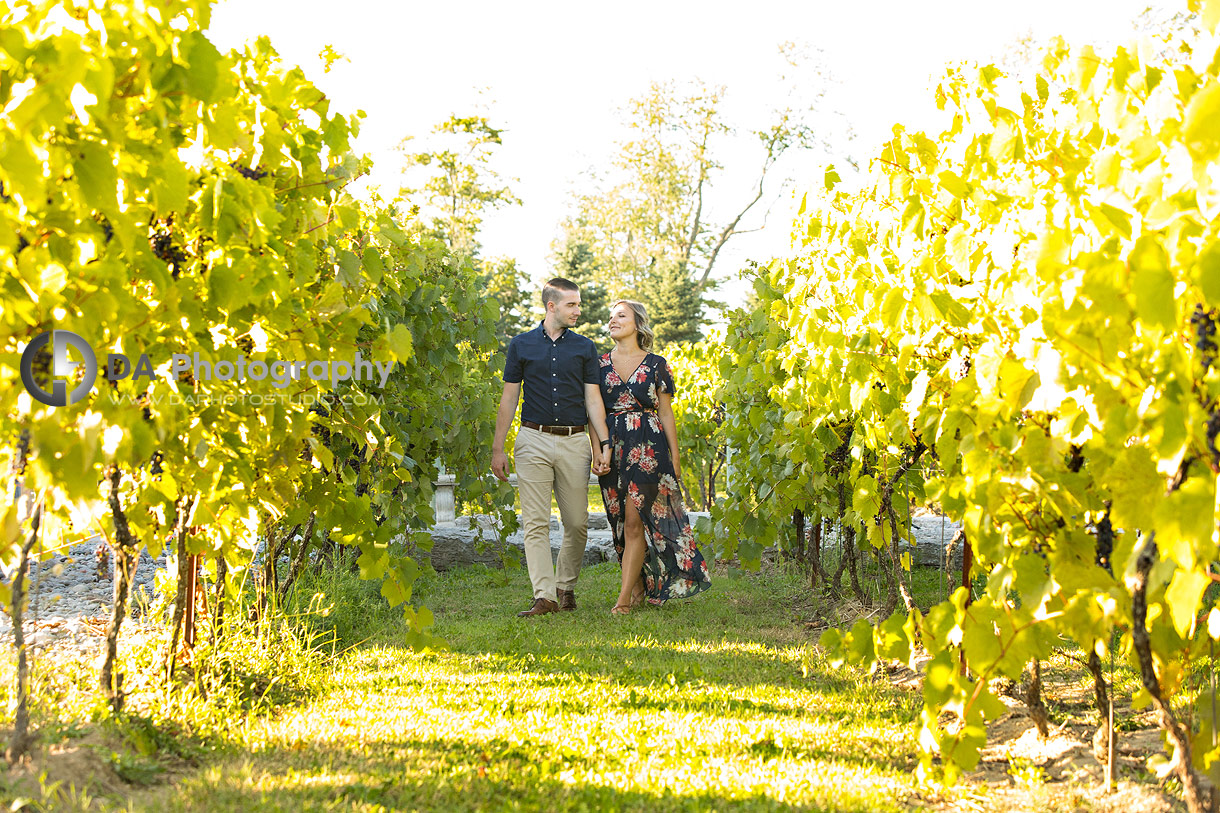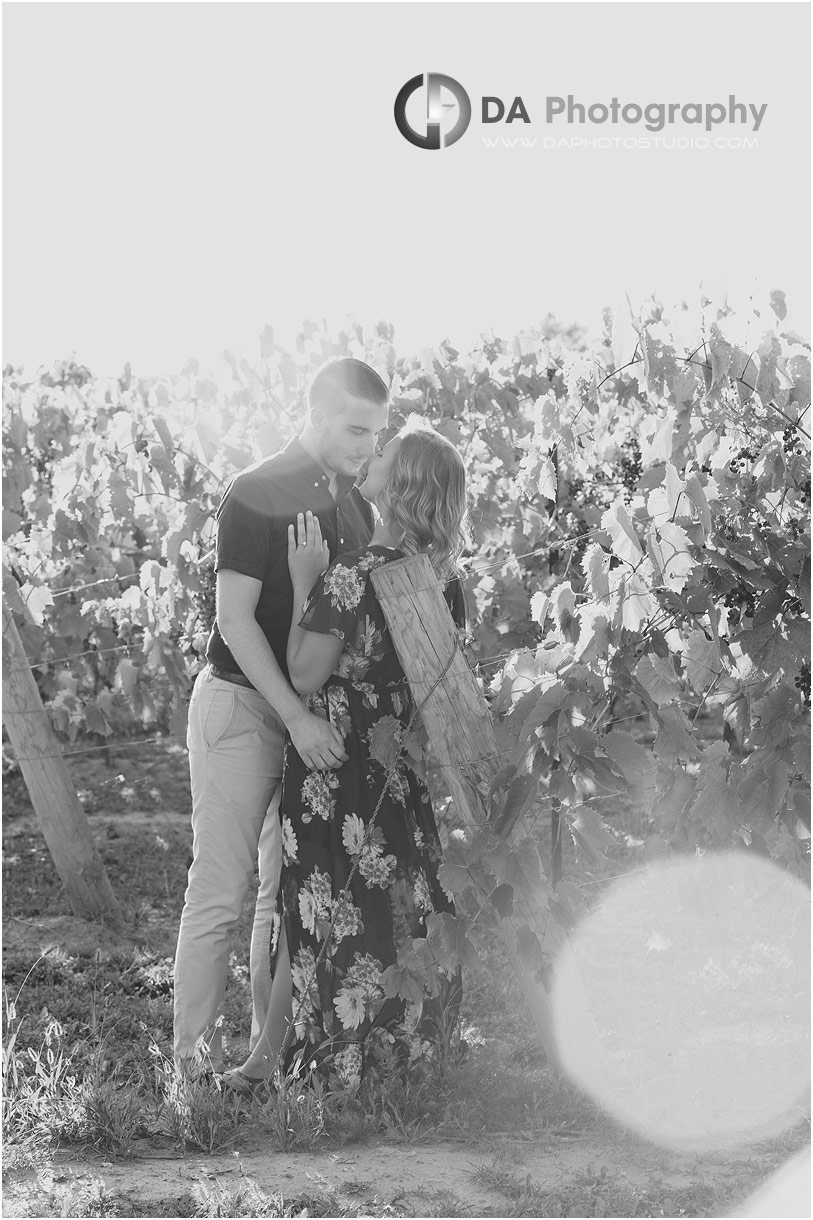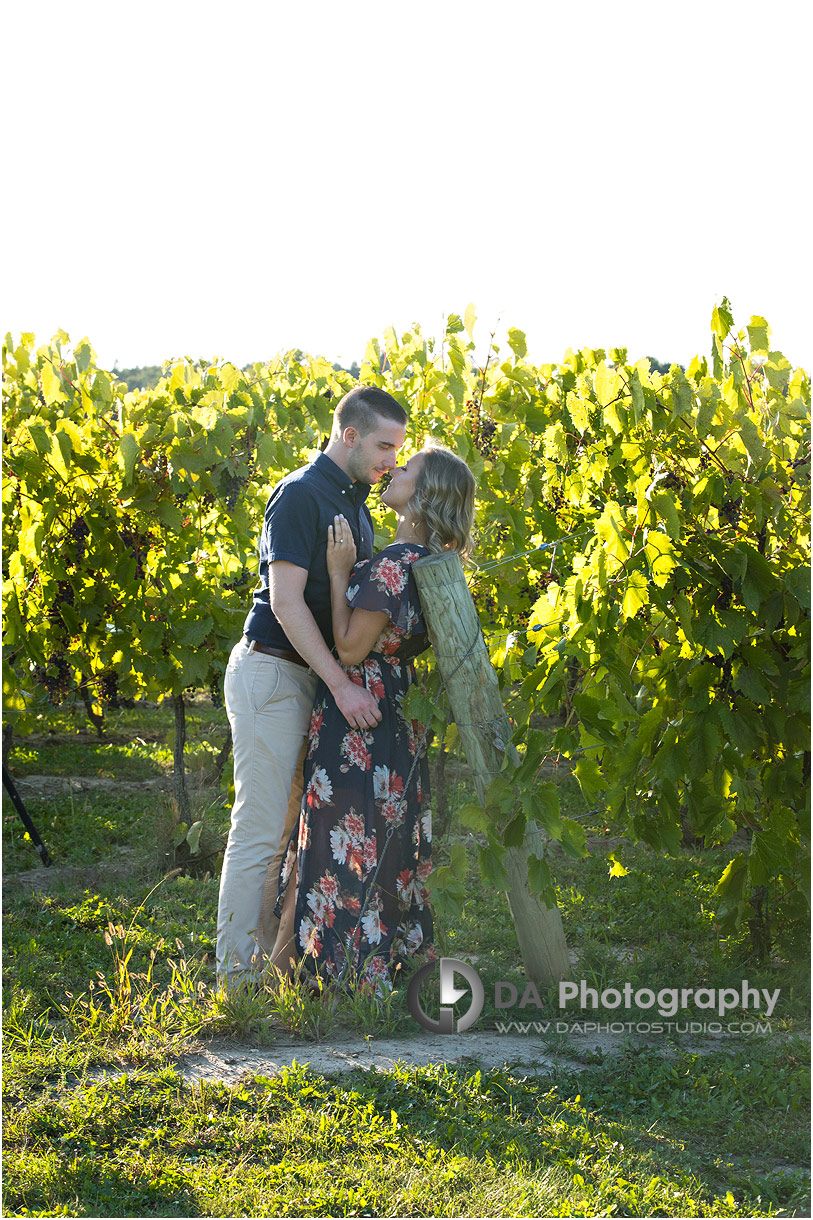 One of the hardest factors I had to battle with was the lighting as the sun was coming from behind them. Specifically, it made it particularly challenging to showcase the vineyards. Therefore, I had to place them on the grass and use the shading of the building to help with the shadows.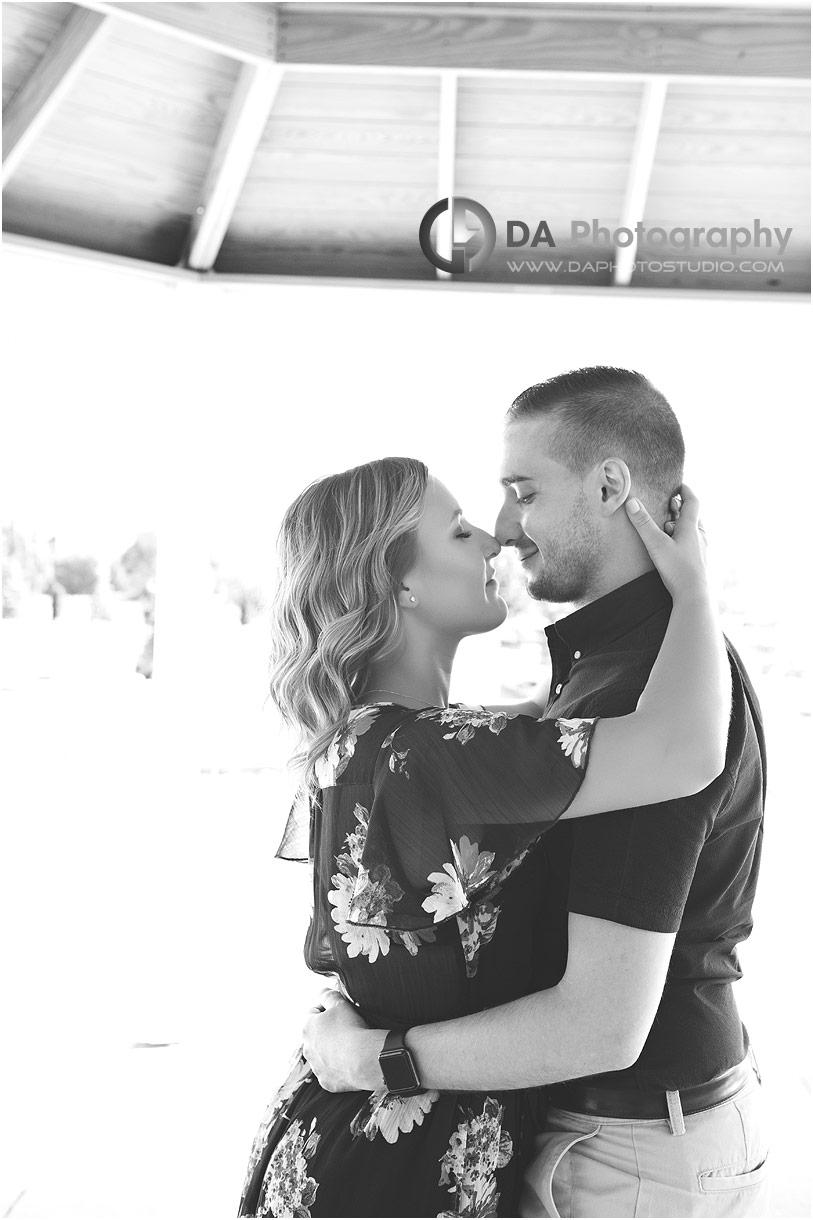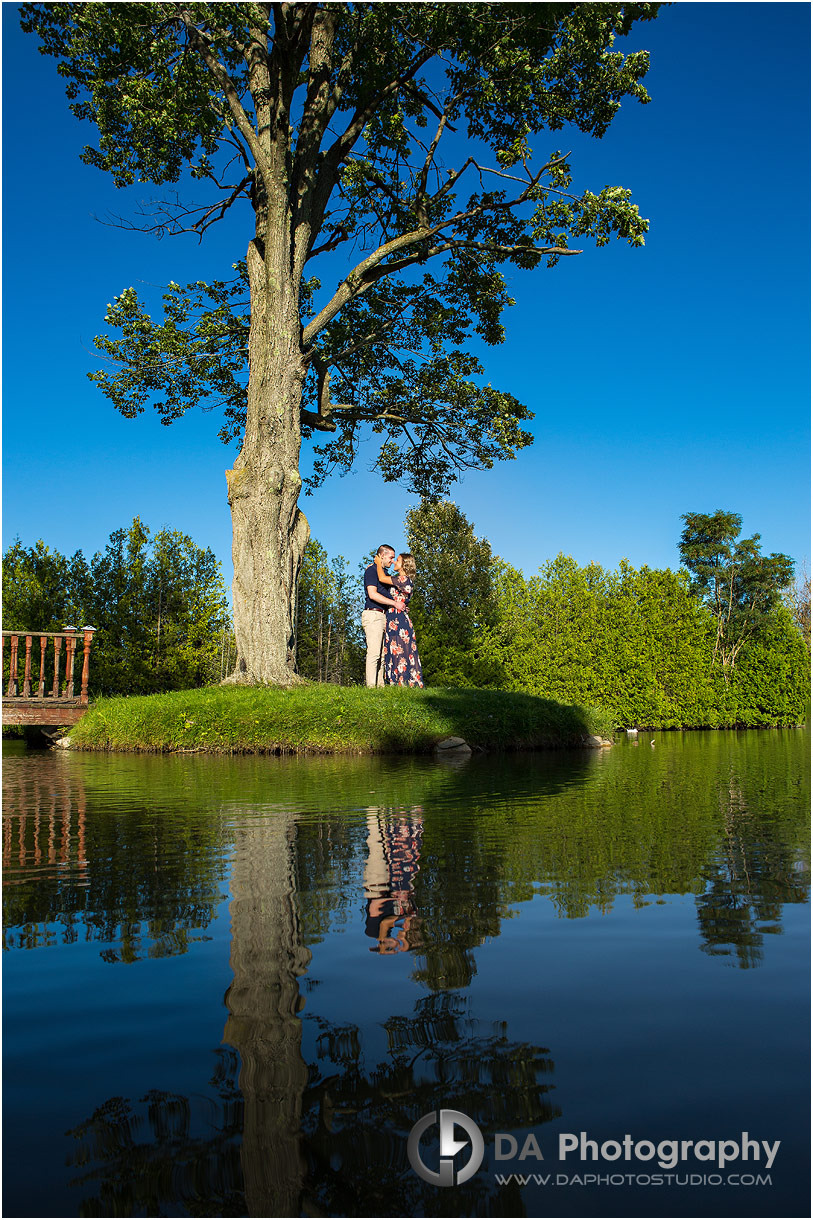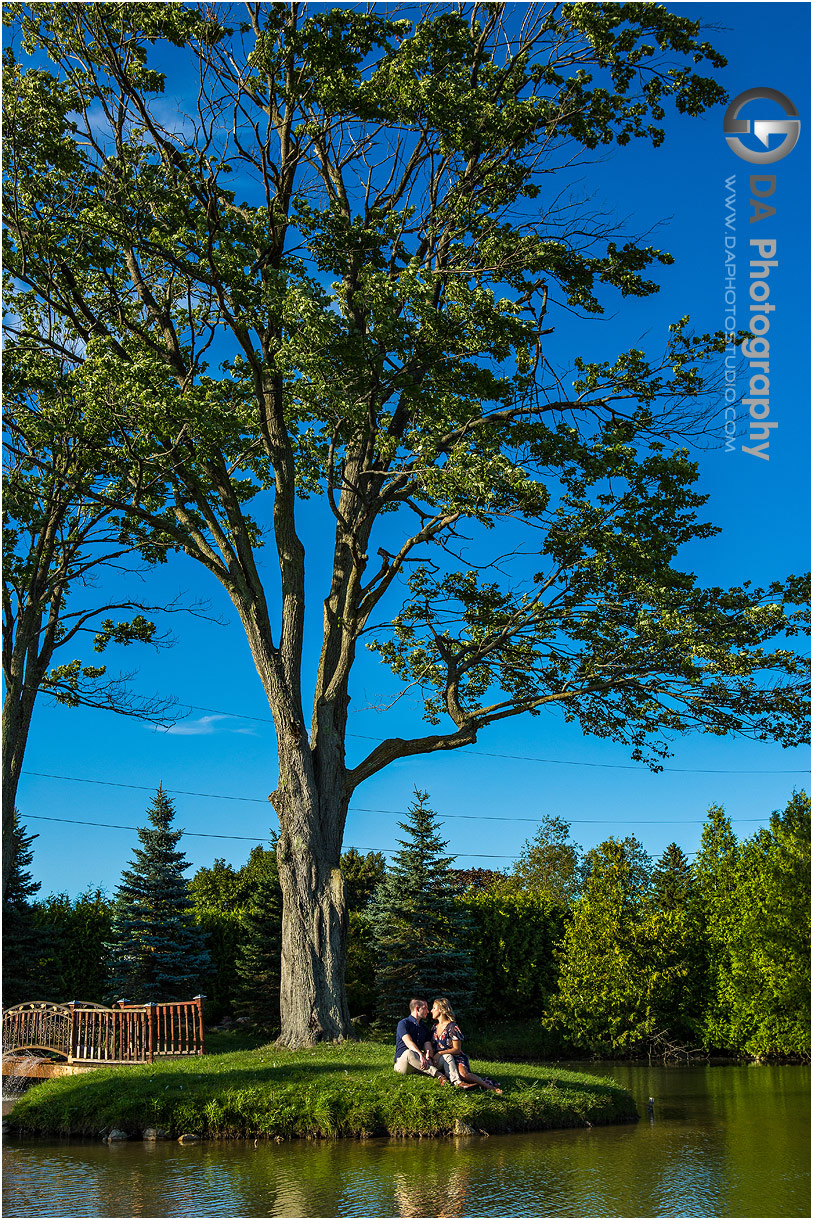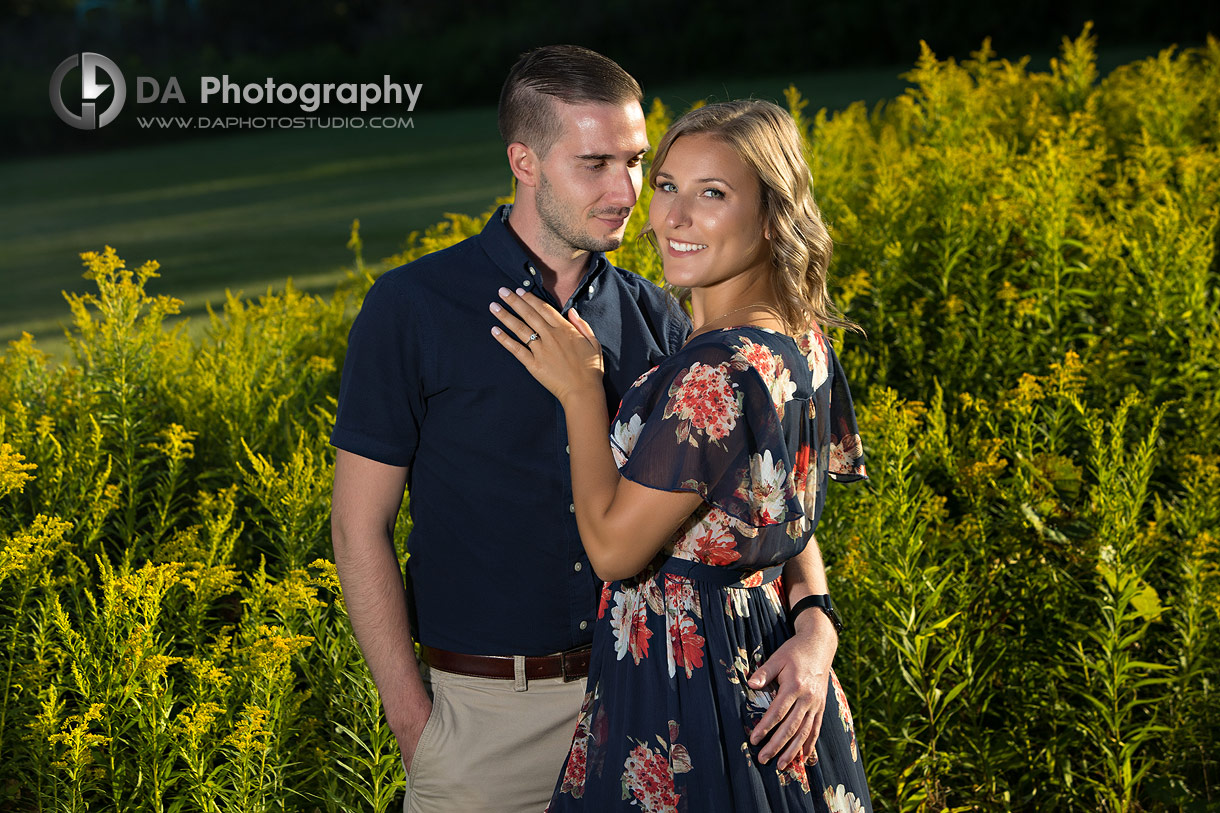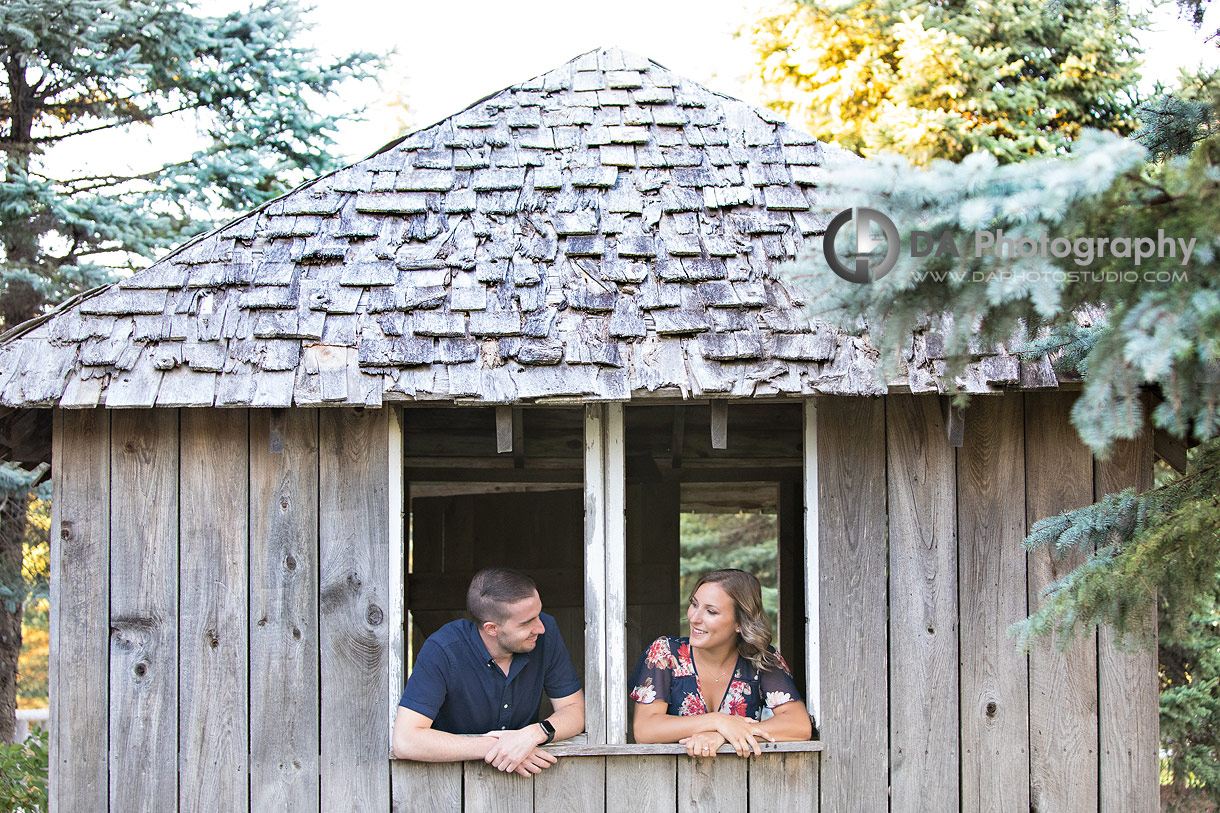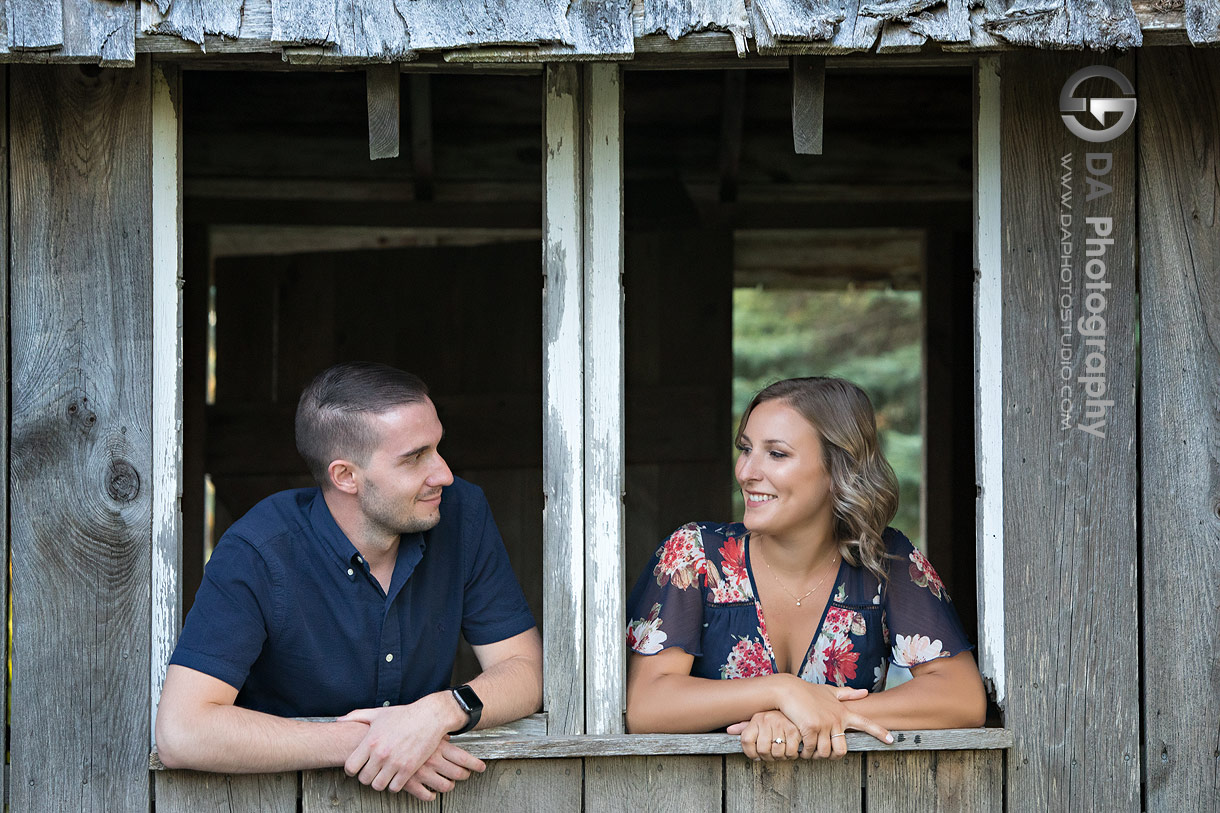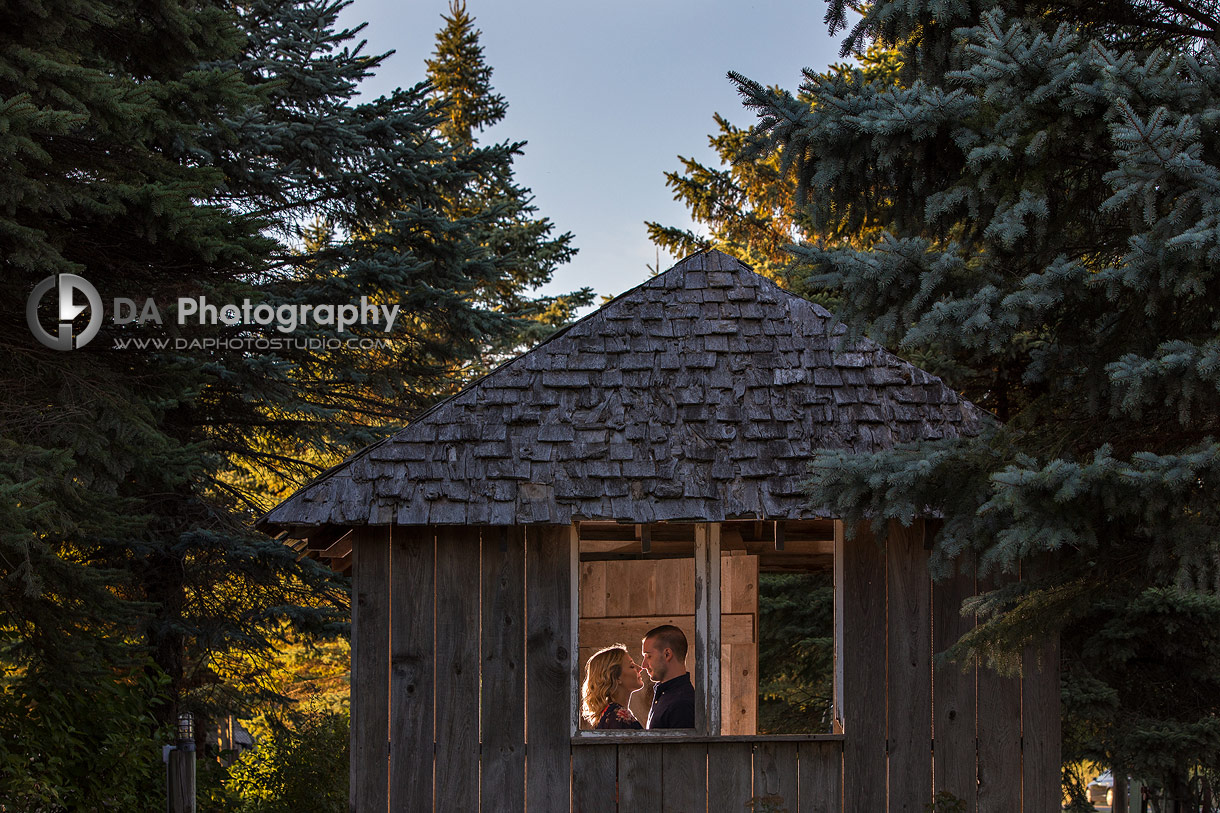 A surprise drive resulted in the perfect accompaniment to this couple's Gallucci Winery engagement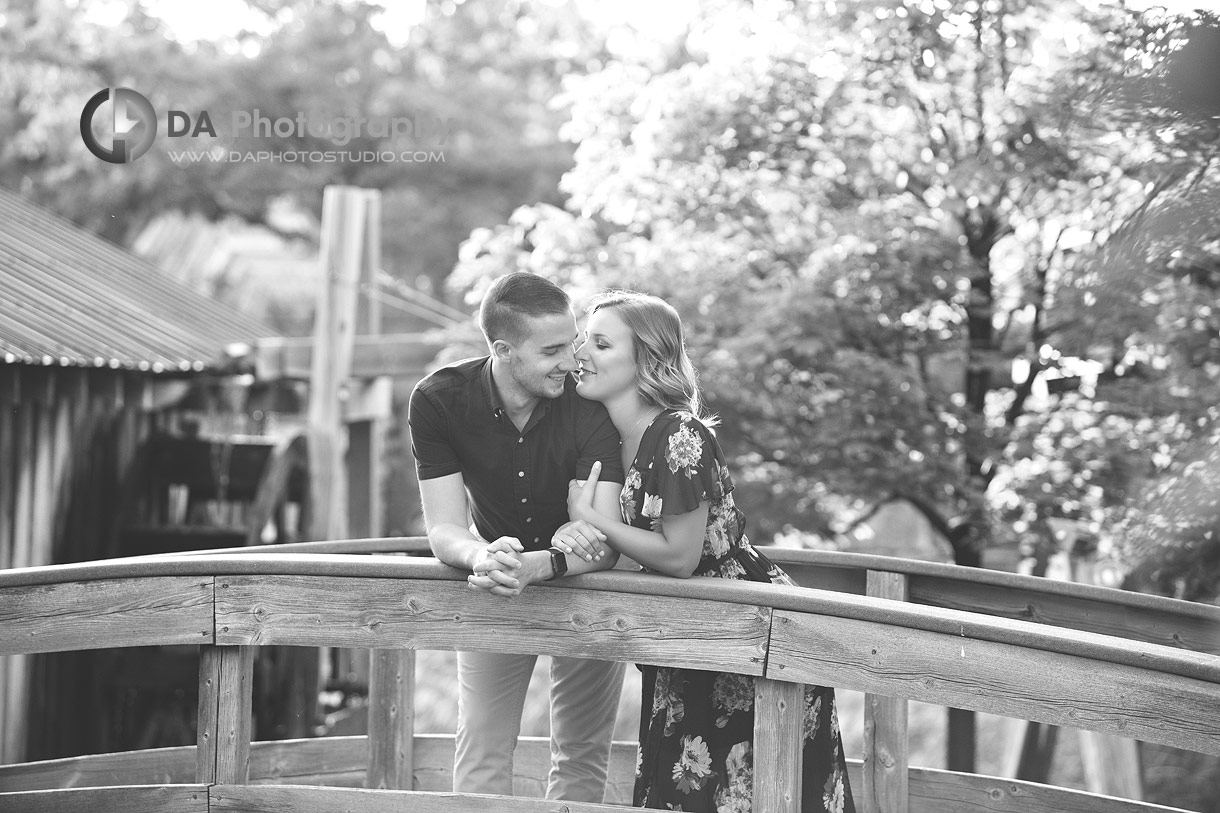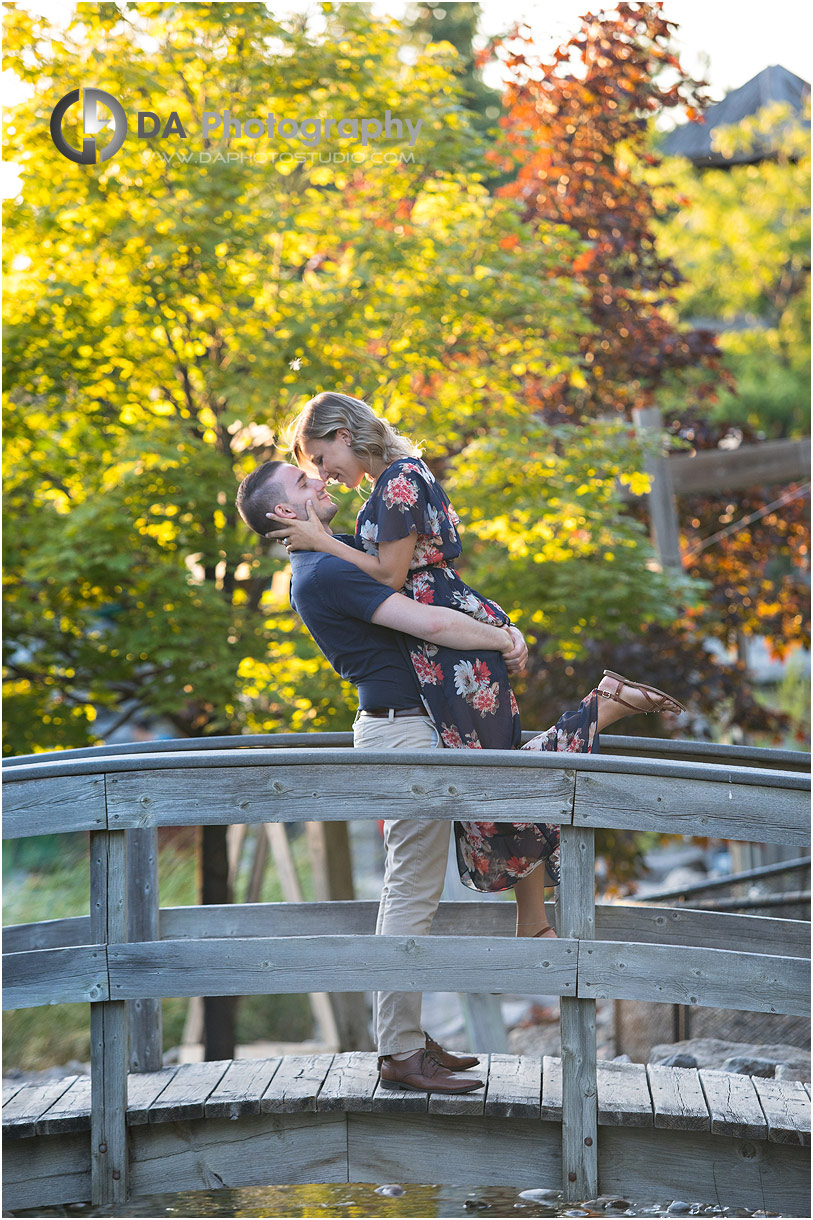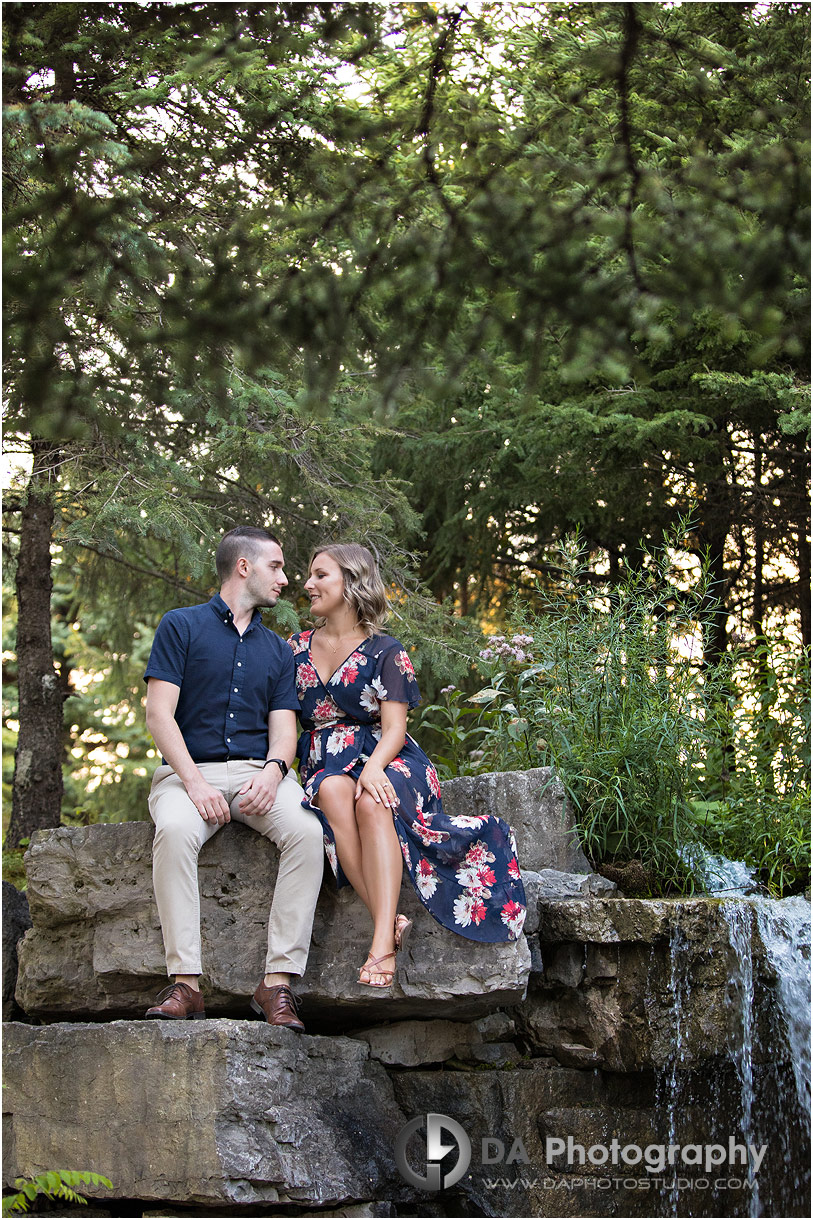 Once we had finished the timeframe of our permit and utilized the pond, tall grass, fountain, vineyards and gazebo, we headed off to find somewhere to shoot the sunset shots. Within a few minutes, my eyes were drawn to an adorable little mini golf club, Timber Creek Golf. It featured an adorable little hut, boulders and some picturesque bridges. It was a pleasant surprise to stumble across such a quaint and unique location. I would definitely use it again if I were in the area! As I clicked my camera on the final few images where I lay on the floor to get these fantastic silhouettes of them again the sunset, my heart felt complete.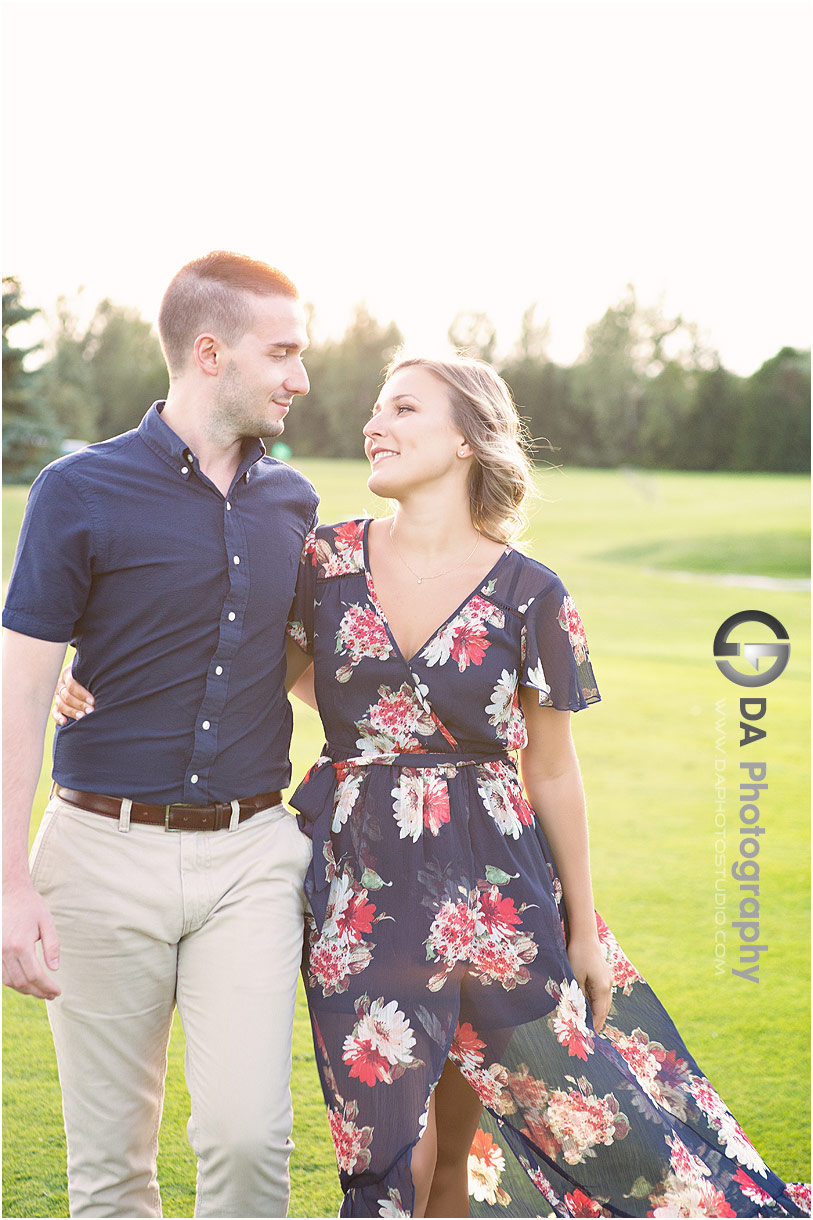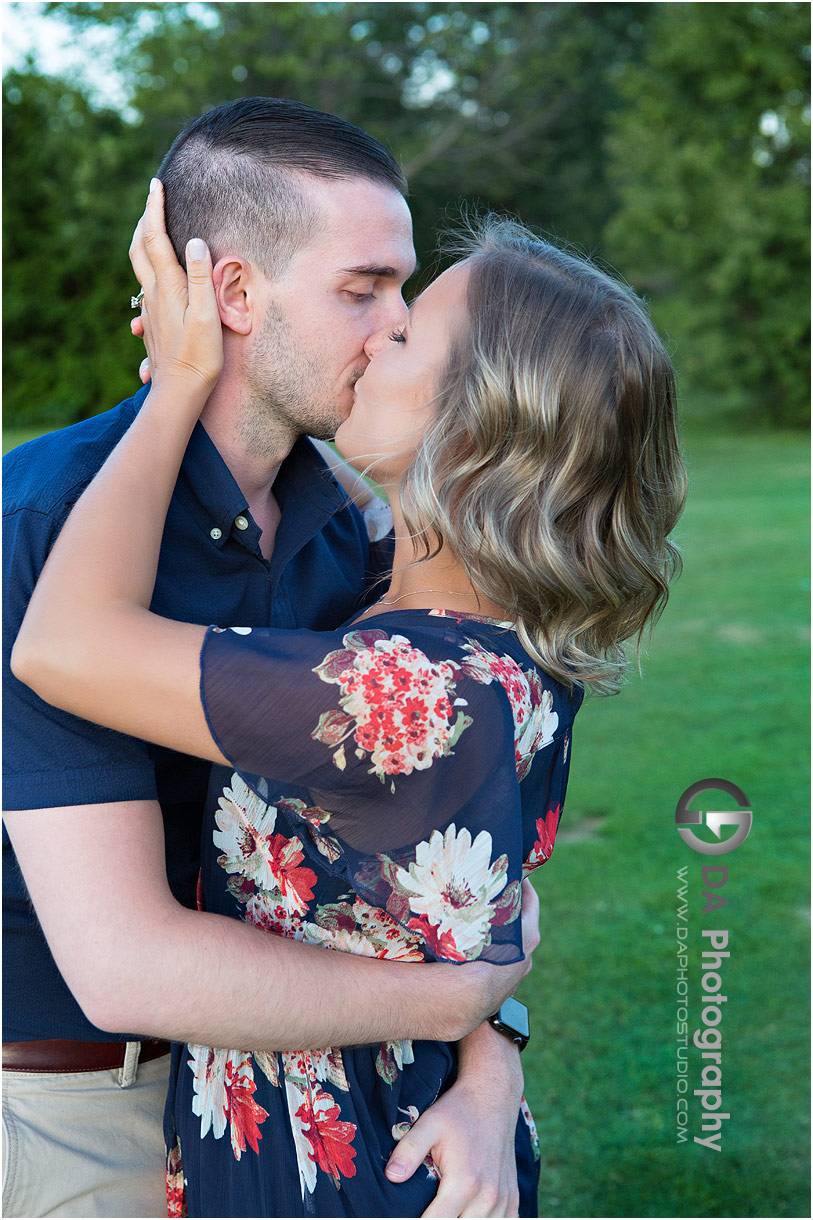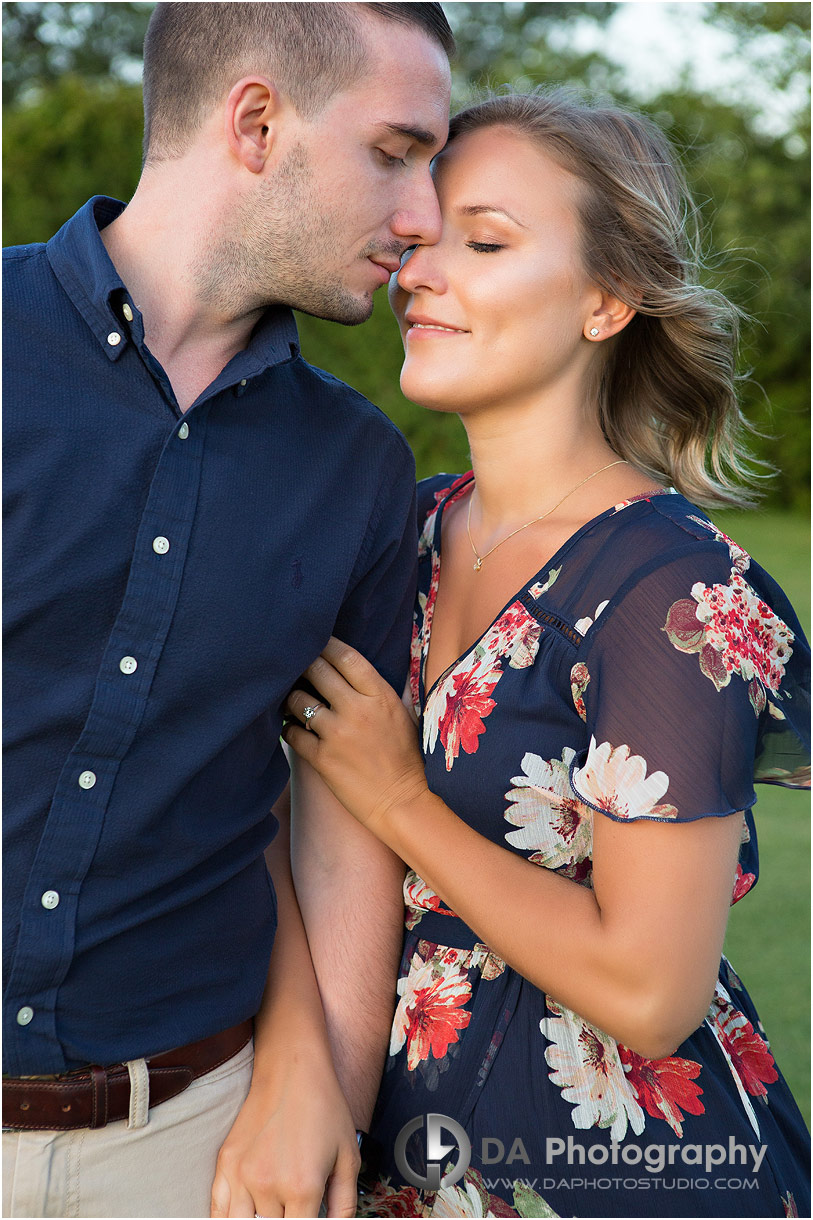 We seem to be at a day and age where we hold ourselves to such high expectations and standards. We can be so hard on ourselves. However, these Gallucci Winery engagement photos prove that it is always worth the investment as a photographer in finding out your clients boundaries and vision. If you aren't on the same page, take the time to experiment with different looks and styles. Then, not only will their discomfort be replaced with comfort, but by the time the wedding comes around, they'll be pros.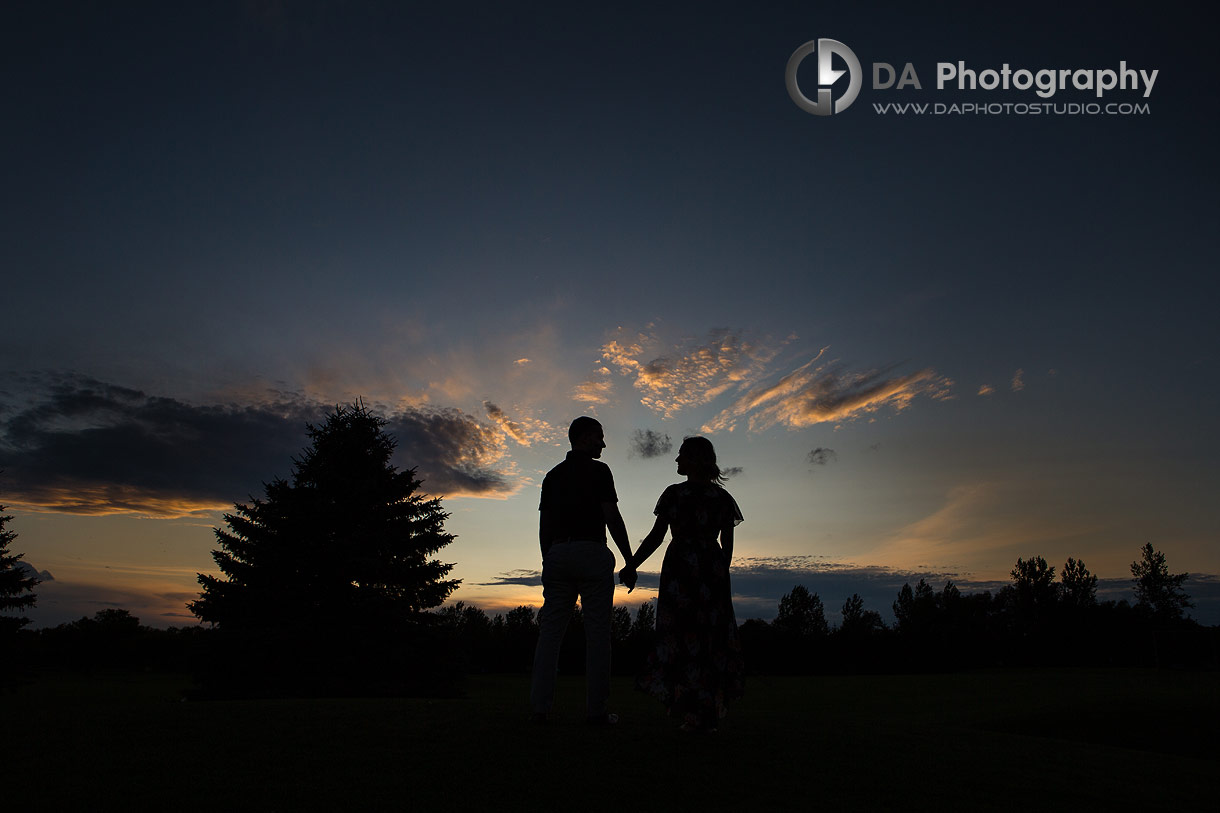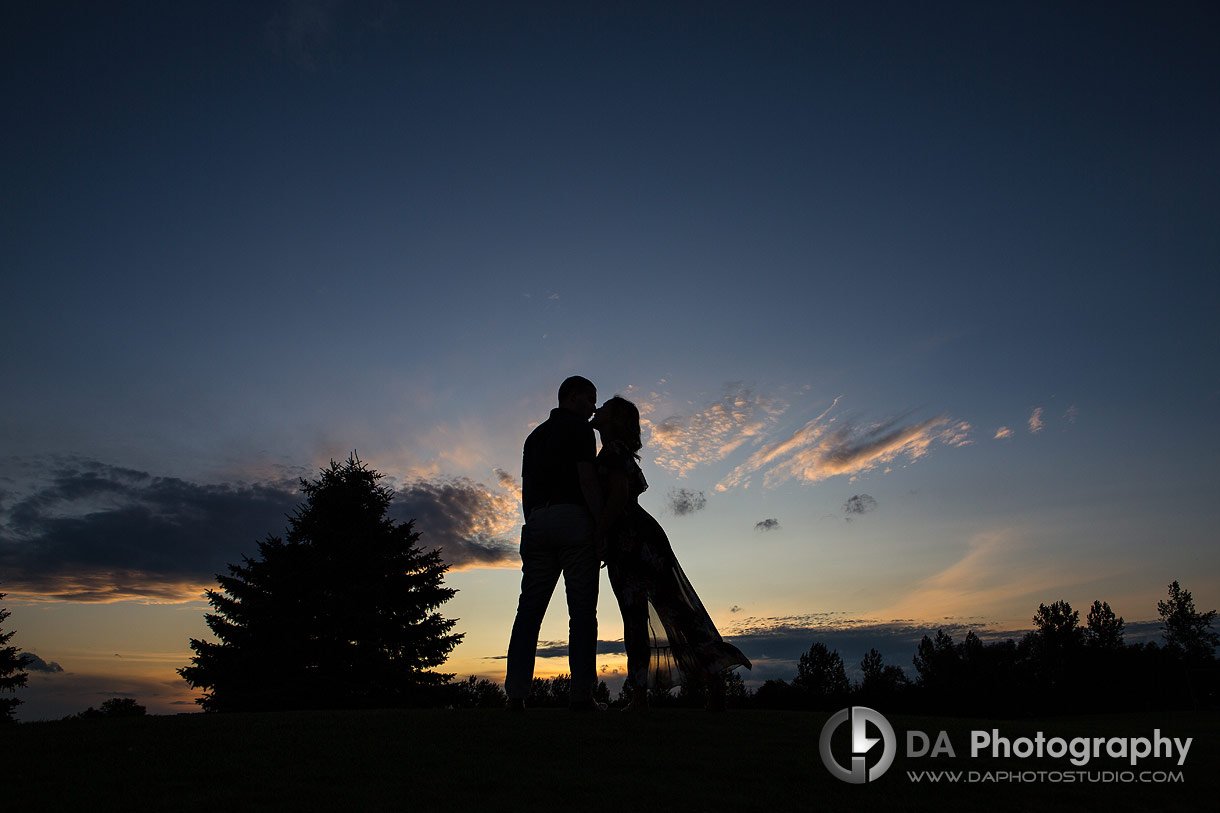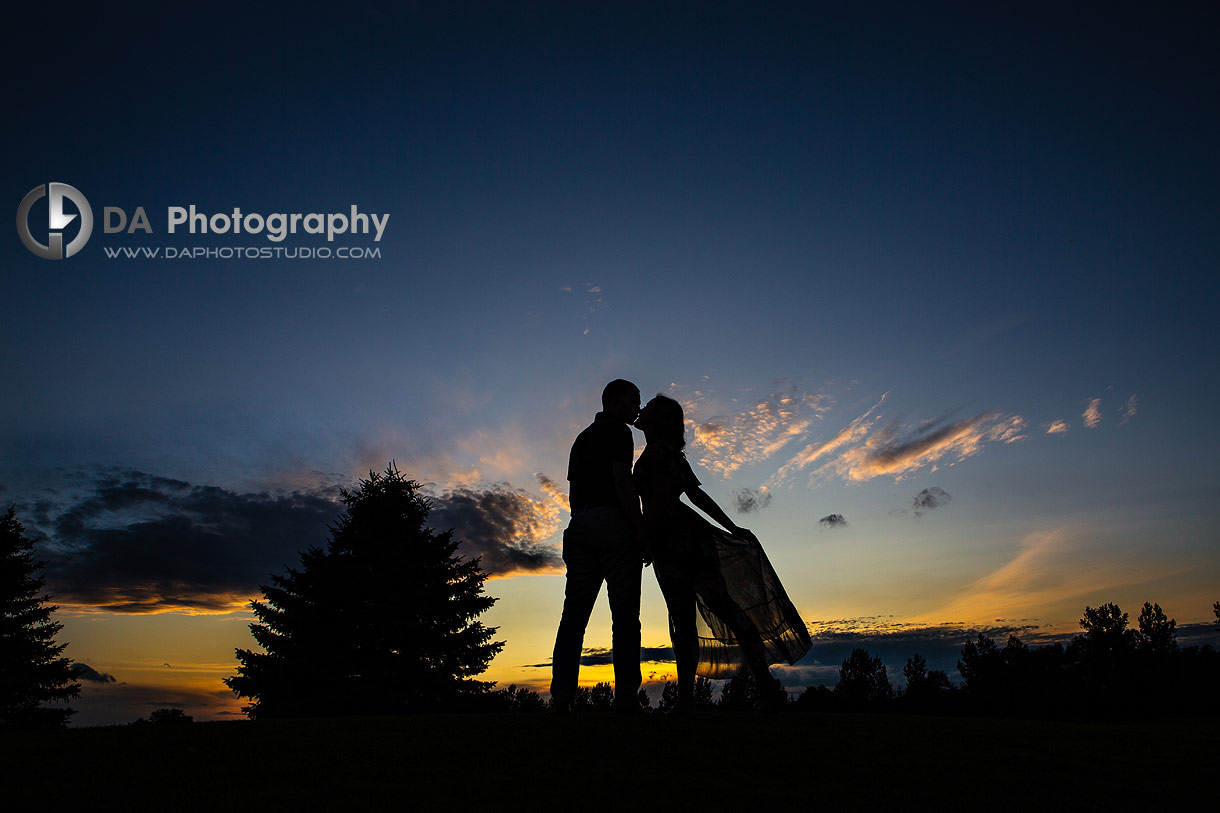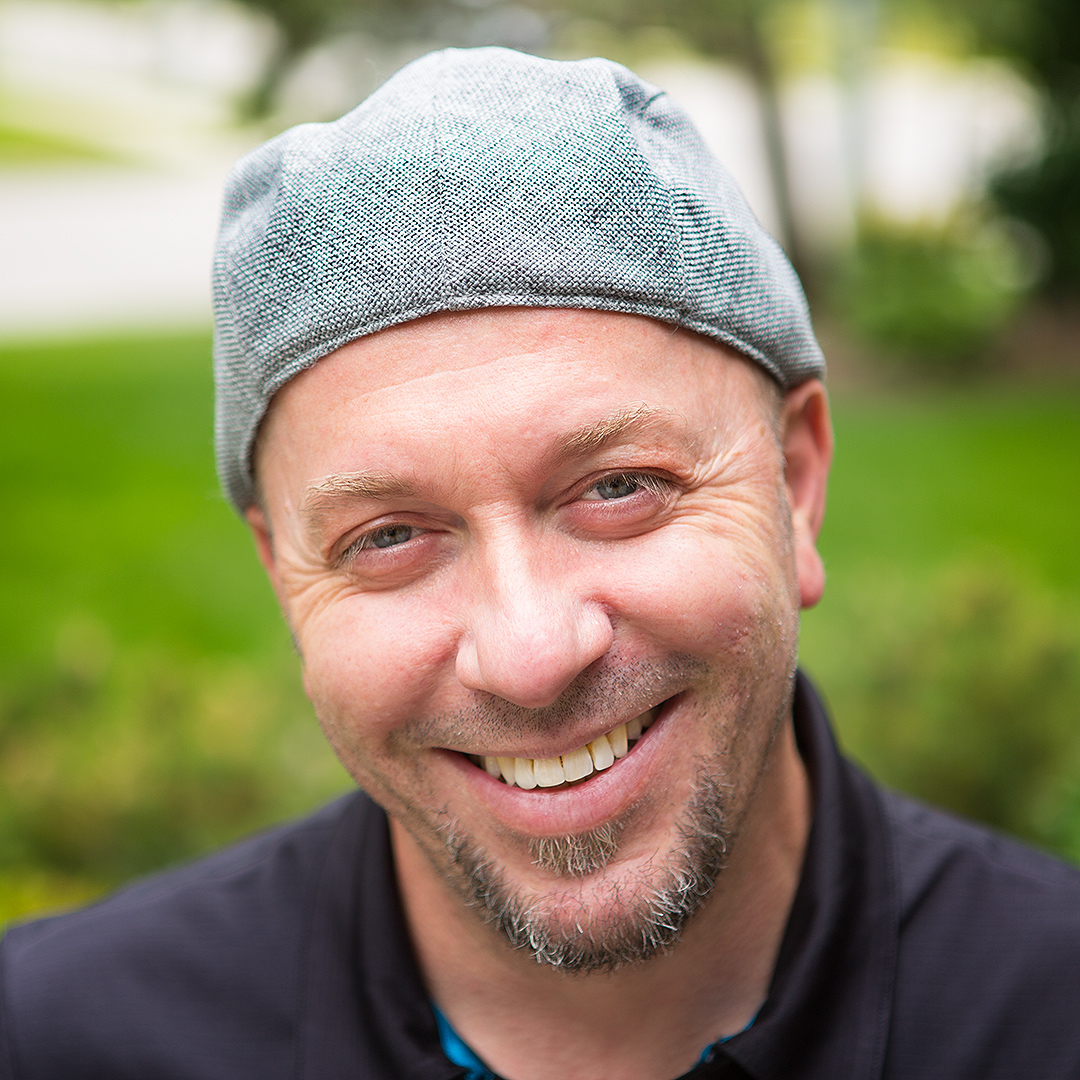 My passion and biggest asset is taking the time to make every client comfortable and relaxed before I even pick up the camera. The result? Photos of you that actually look like you at your best! I can prove to you how much you can enjoy having your picture taken. Lifestyle photography is about the experience that happens to be served up along side of some great photos.
Specialties:
Family Photography for families that like to move around and enjoy their photo time, Wedding Photography for couples looking for a mixture of photojournalistic, contemporary and traditional images and Professional Corporate headshots that are far from cheesy and stiff.