Local photographer accepts the challenge of taking sunset and nighttime engagement photos on Toronto Island.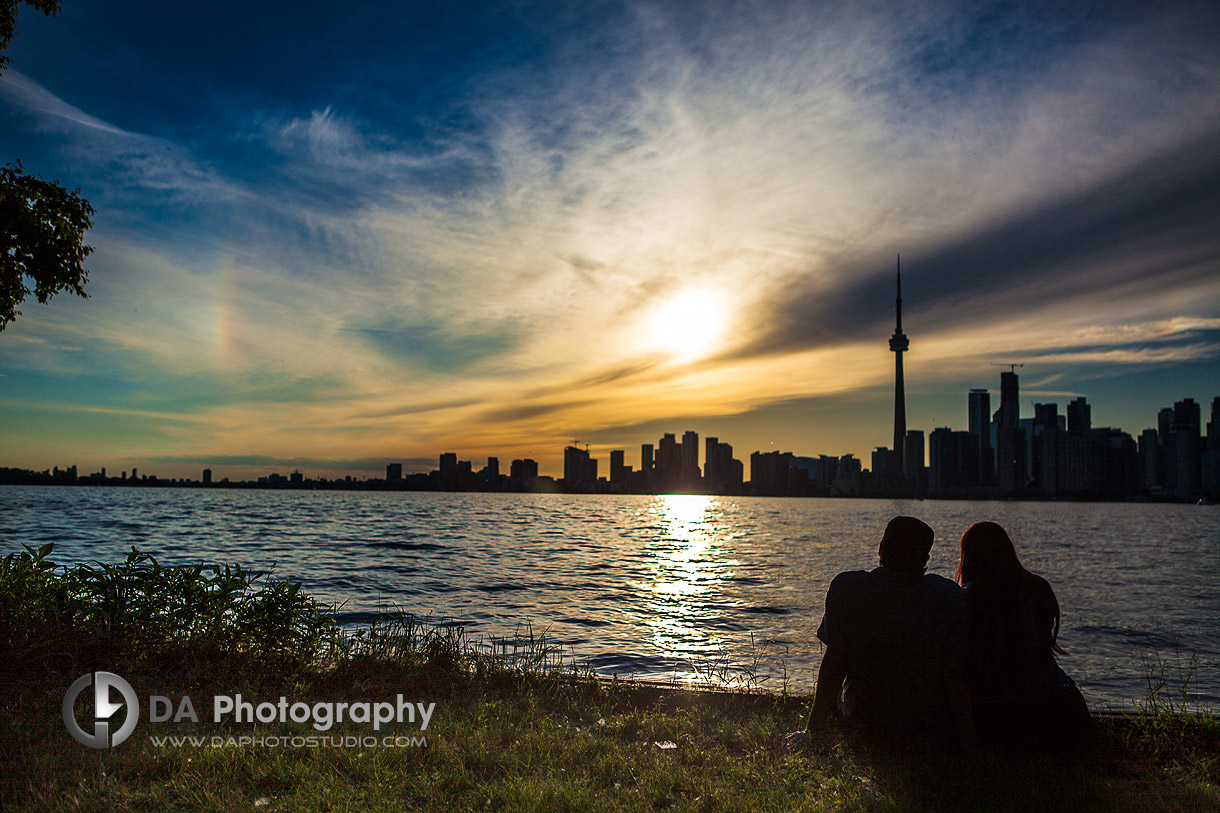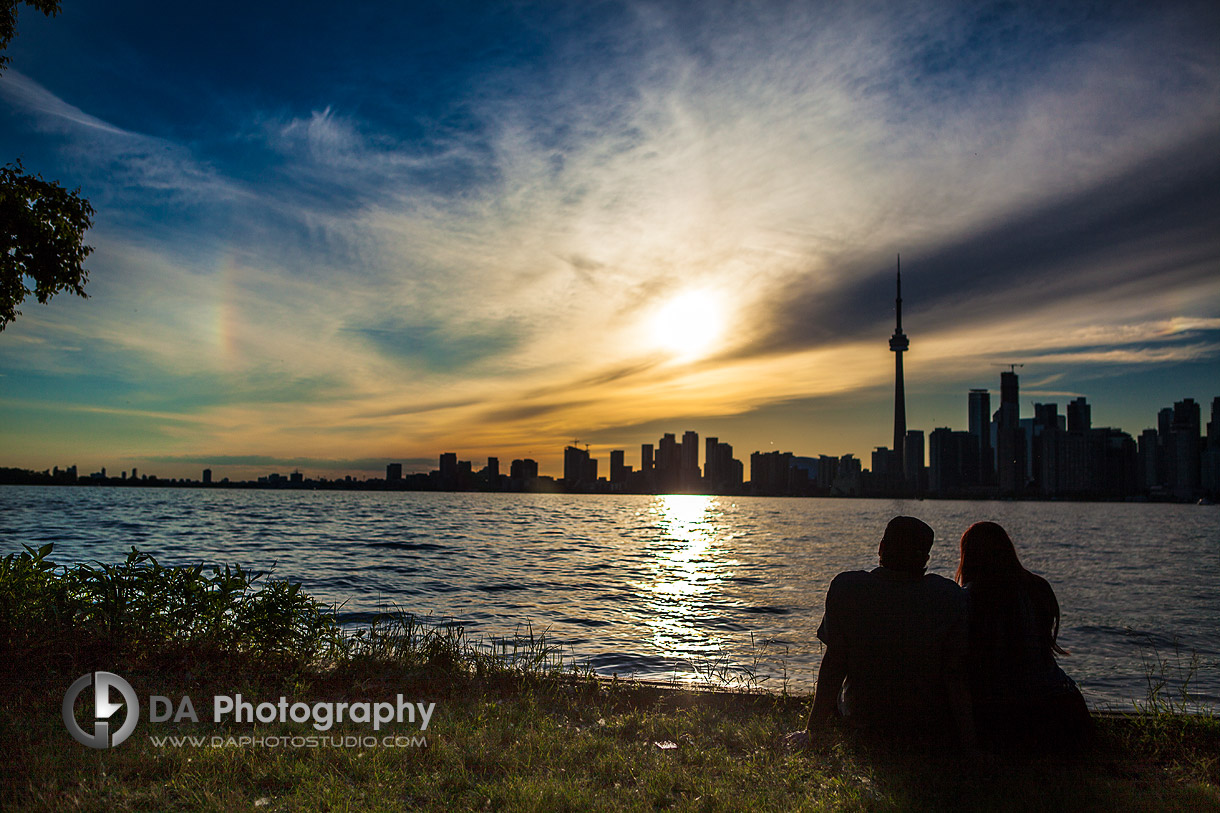 As the Sun Sets
Sunset photos are highly coveted, but are quite challenging to take. Have you ever watched a sunset from beginning to end? Have you ever timed how long a sunset lasts? Sunset durations vary all over the globe and technically the sun starts setting after it reaches it's highest point in the sky. However, the glowing orange or pink sunset in the evening that we all find romantic lasts for only 5-6 minutes. When I take sunset photos with clients, it is most important to plan our sessions wisely. We determine straight away what poses we like best and precisely where we are going to take the photos. This is done even before the sun starts setting. Once the sun begins its magic, I work quickly yet, diligently to take photo after photo. Sunset photos are hard work and require a lot of work from me and my clients. If I'm working with a couple that is committed to the process, like Melissa and Fabian, we are guaranteed to create beautiful images.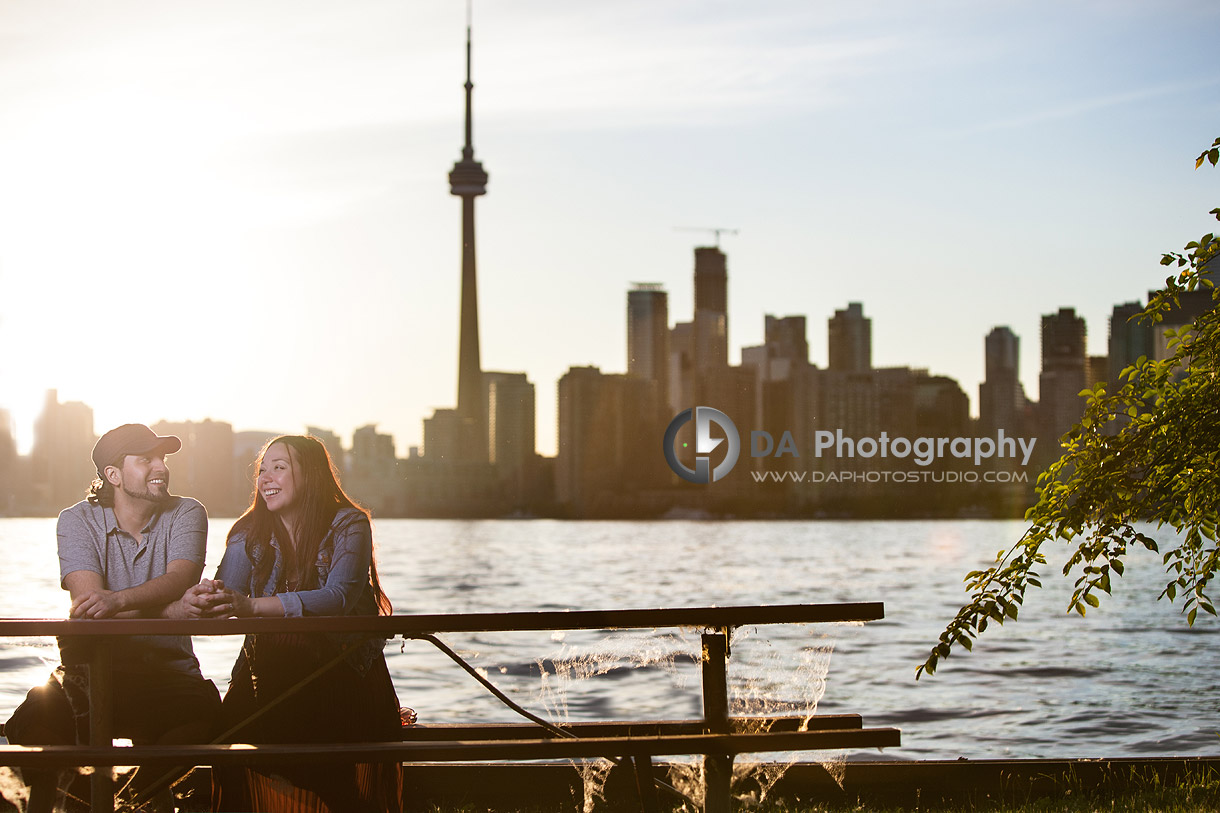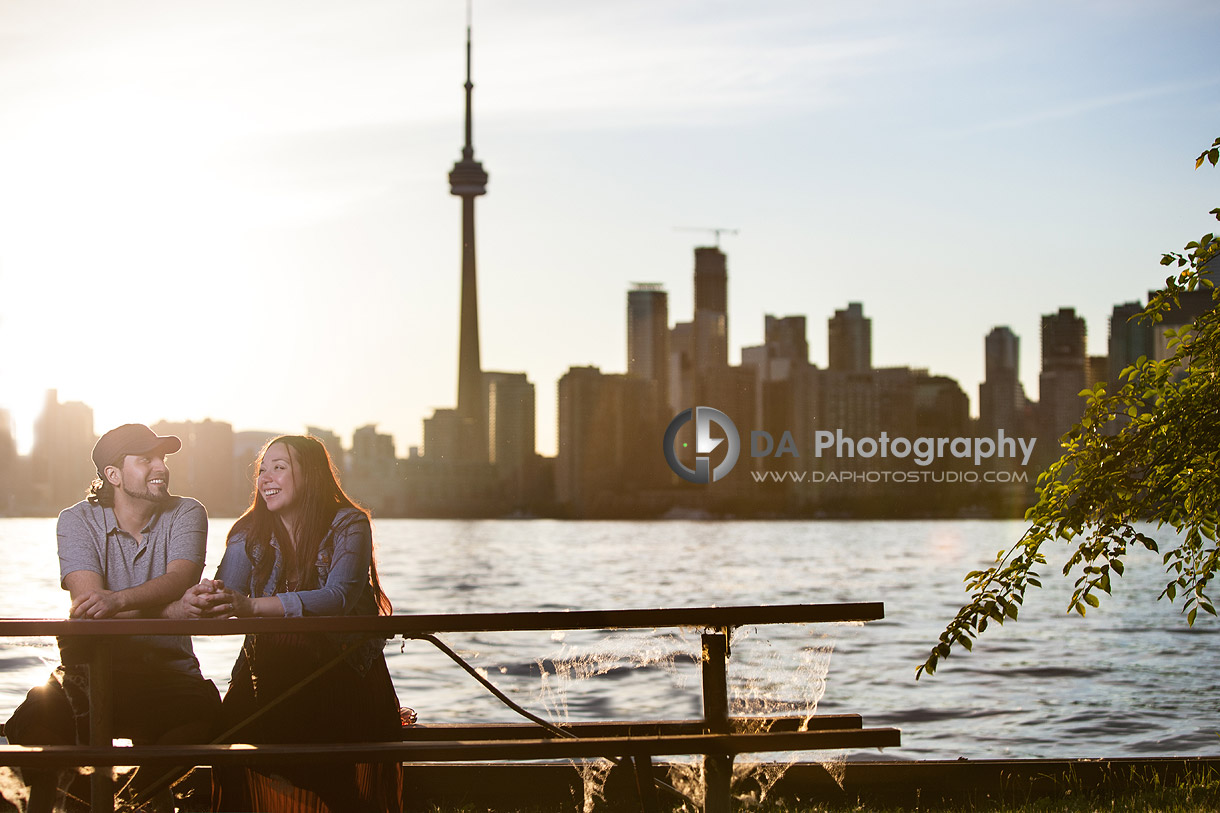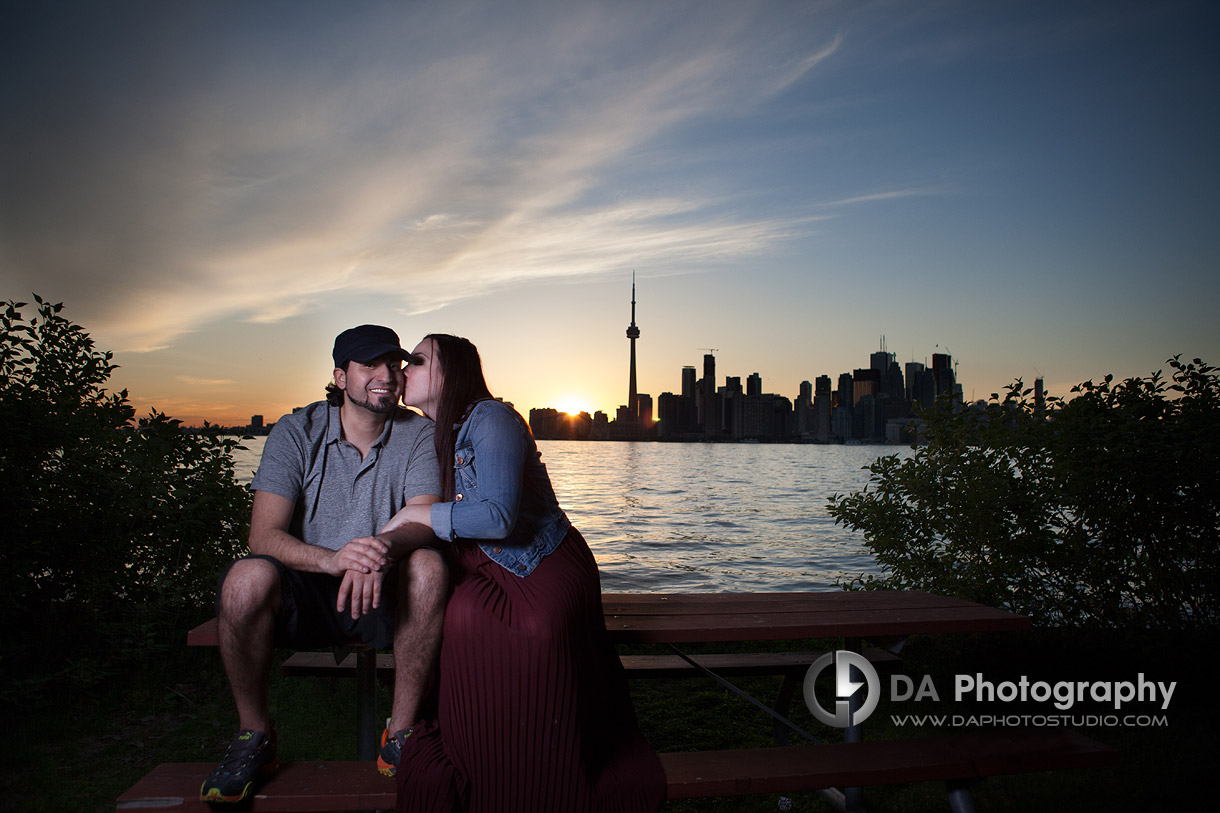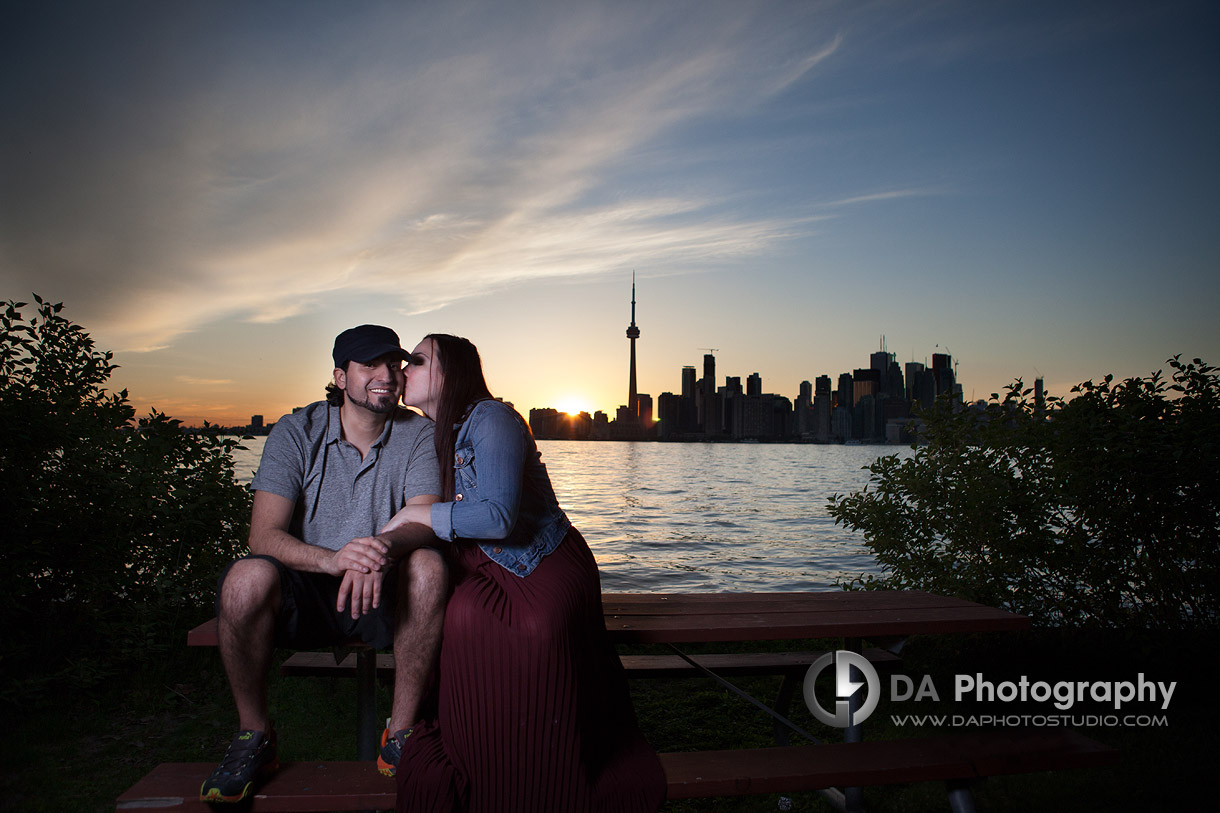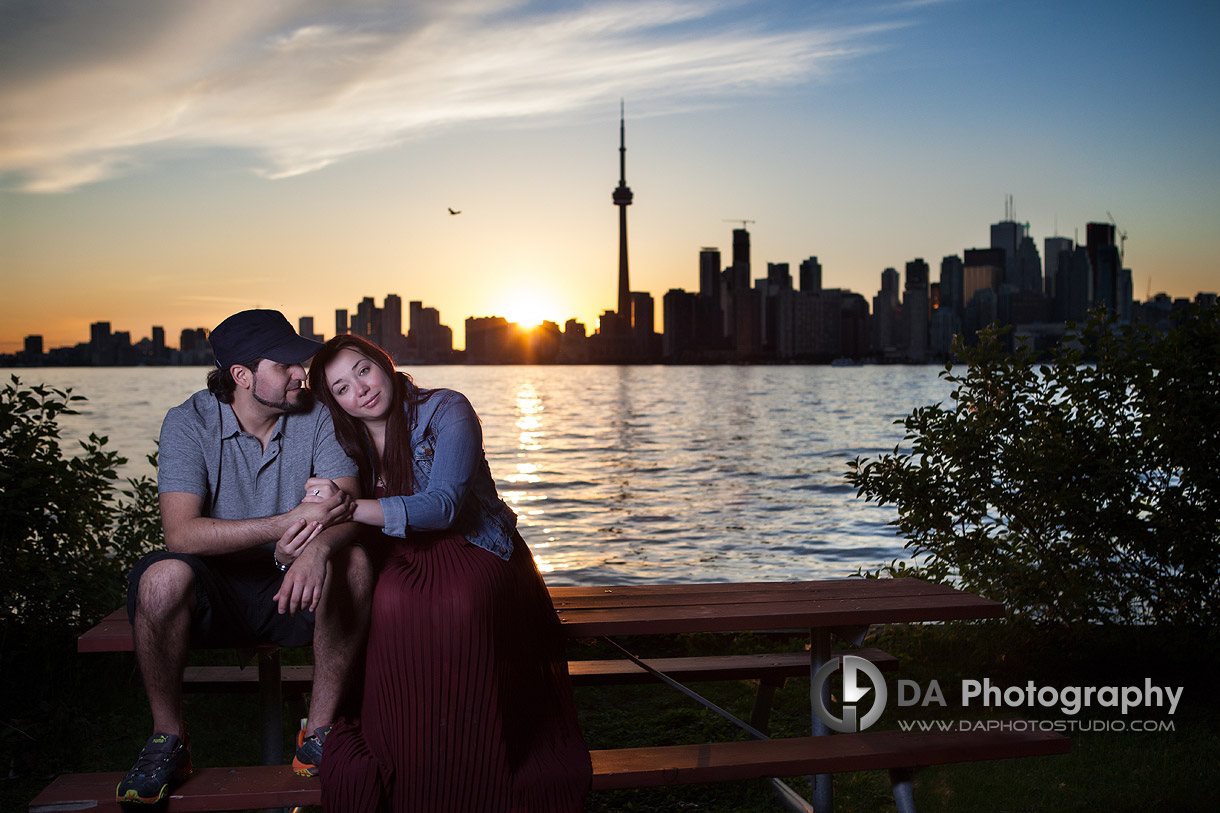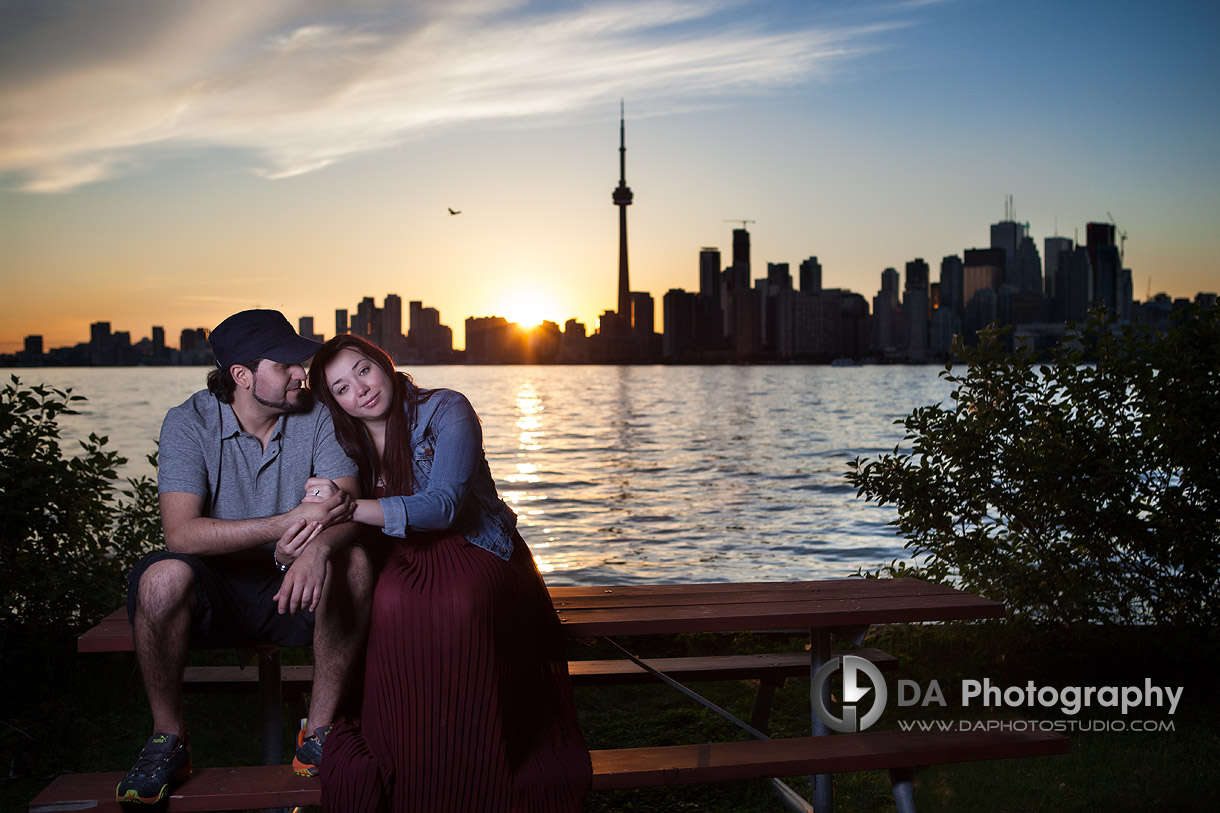 Good Night
Nighttime photos are a unique tradition that I like to keep with couples on their wedding night. At the end of the night, while their guests are partying, I steal the bride and groom away from the festivities for one last photo session. By this time of night, the couple is experiencing the greatest joy. They've pulled off a beautiful wedding and are blissful about the vows they just made to one another. I also like taking nighttime engagement photos with young couples because it represents who they are at this point in their lives. For a couple like Melissa and Fabian, the Toronto nightlife is an enticing place and time for catching up with friends in pubs or going on dates in the best restaurants. The beautiful skyline makes an amazing background for both sunset and nighttime photos. The romance is almost palpable!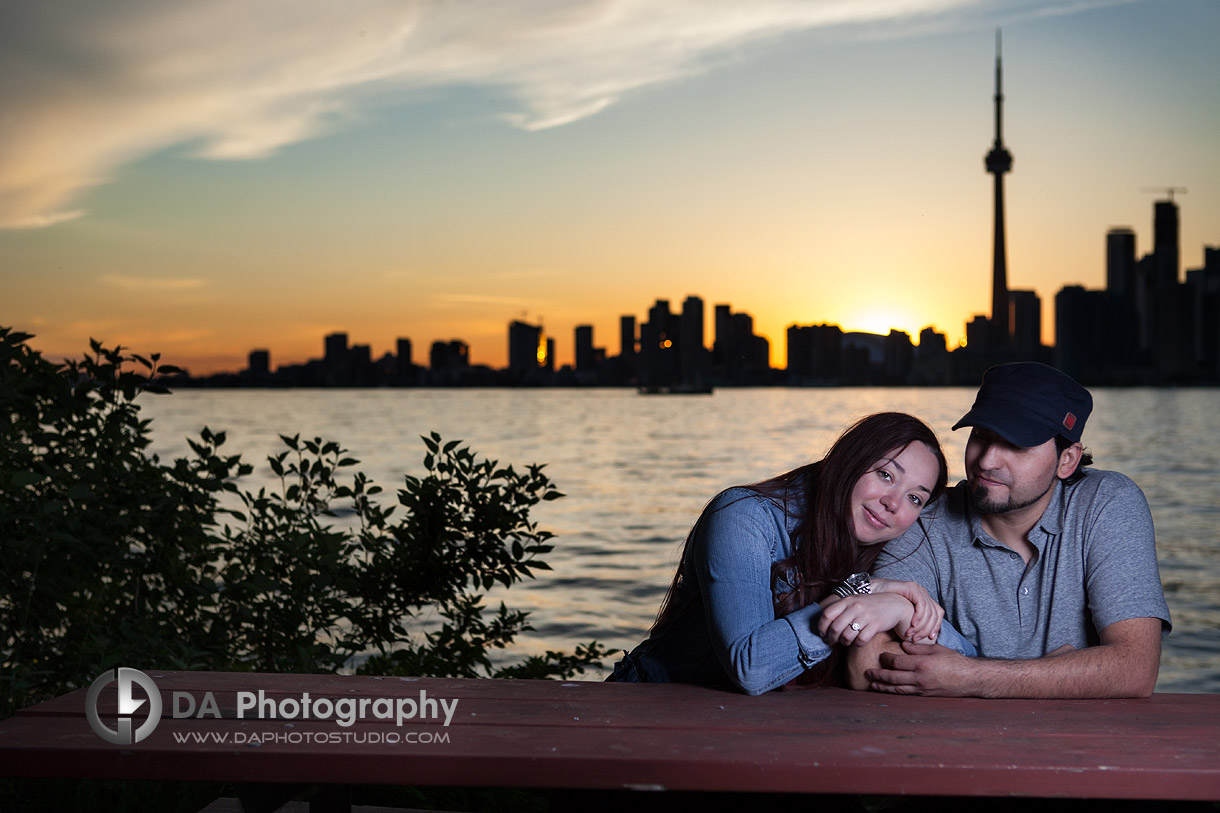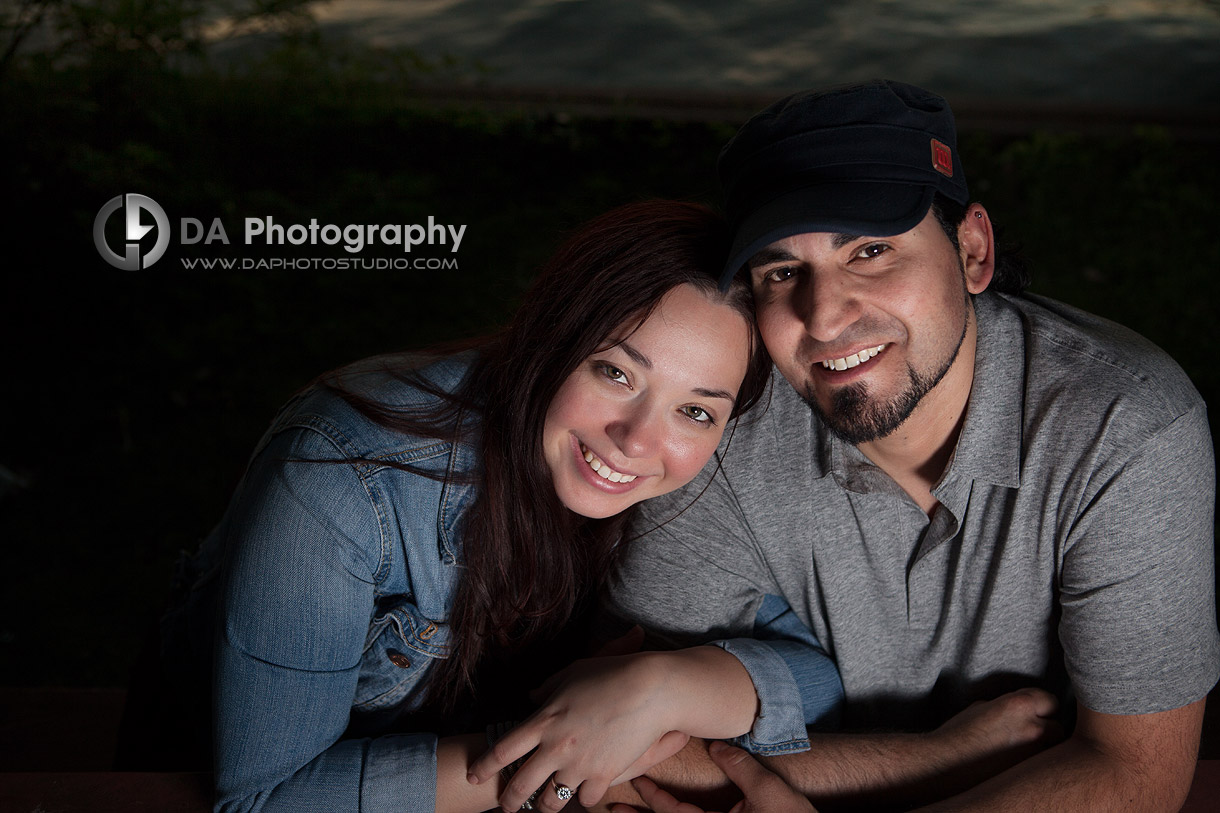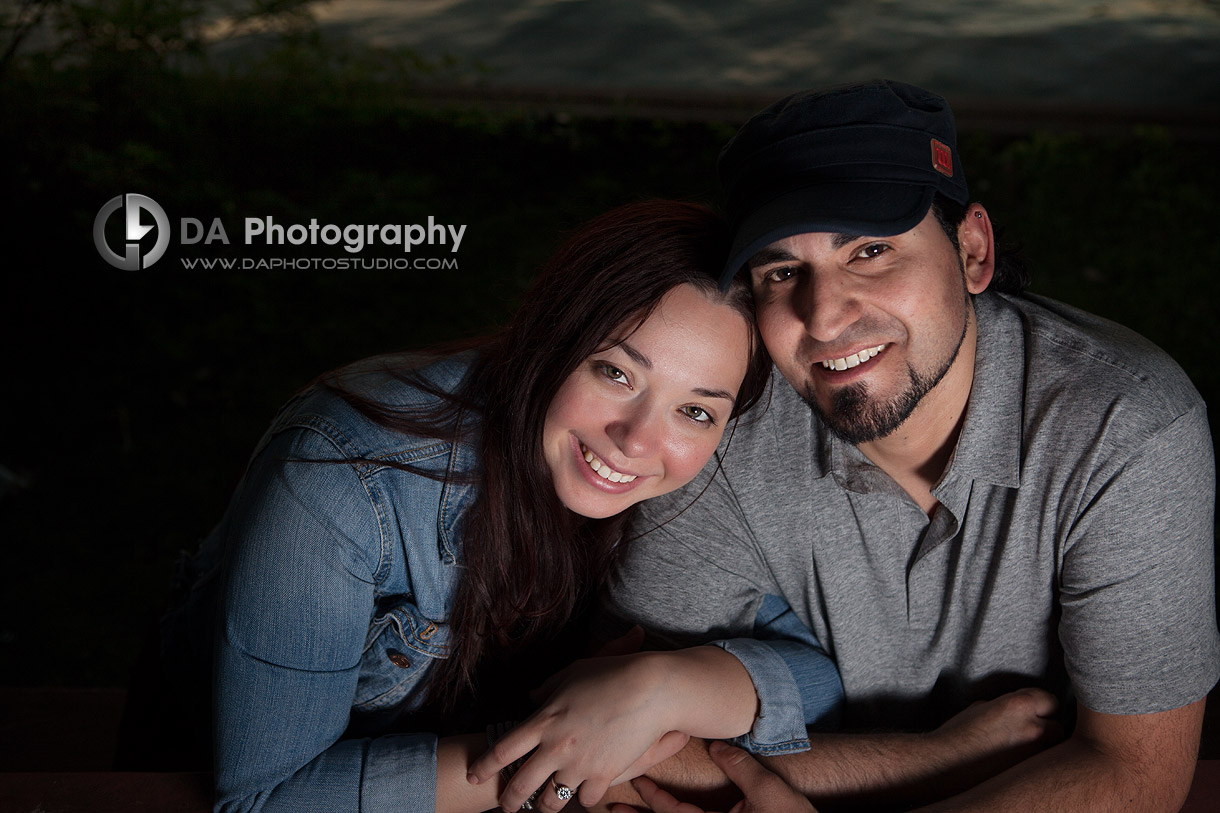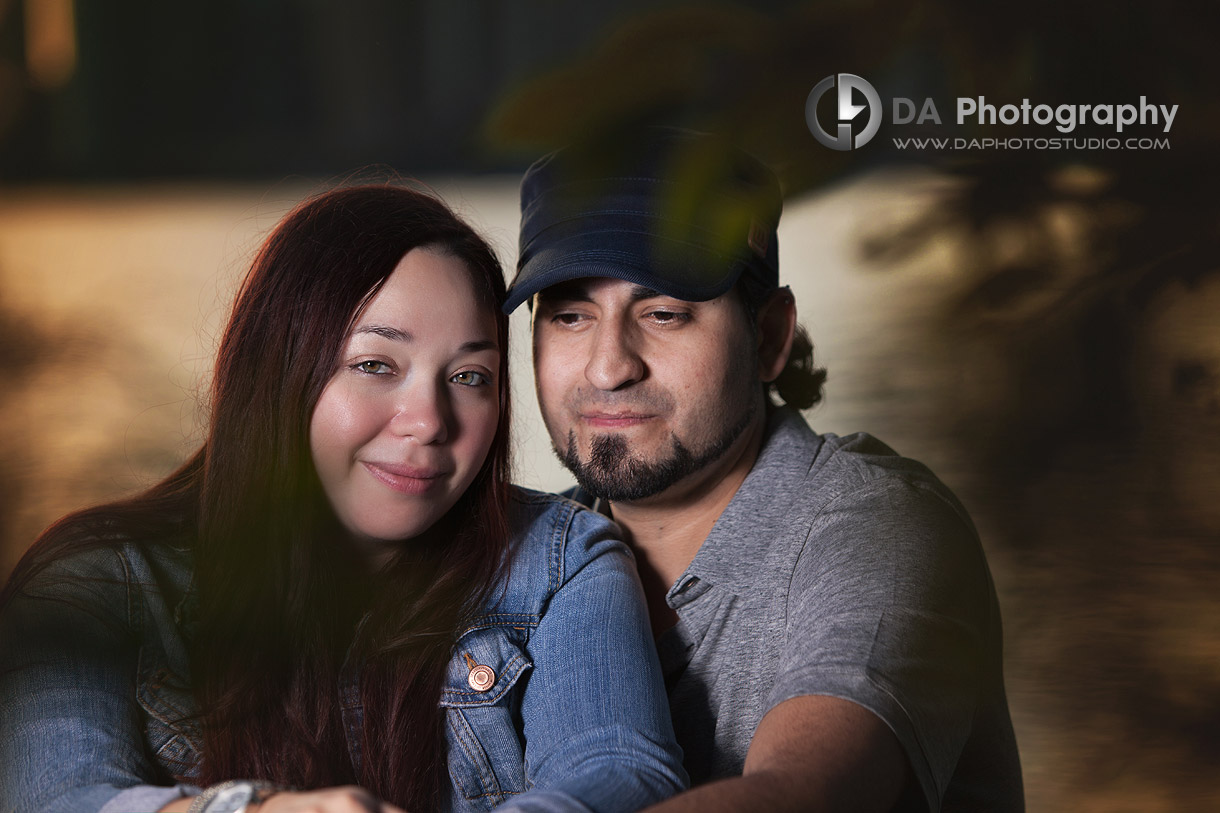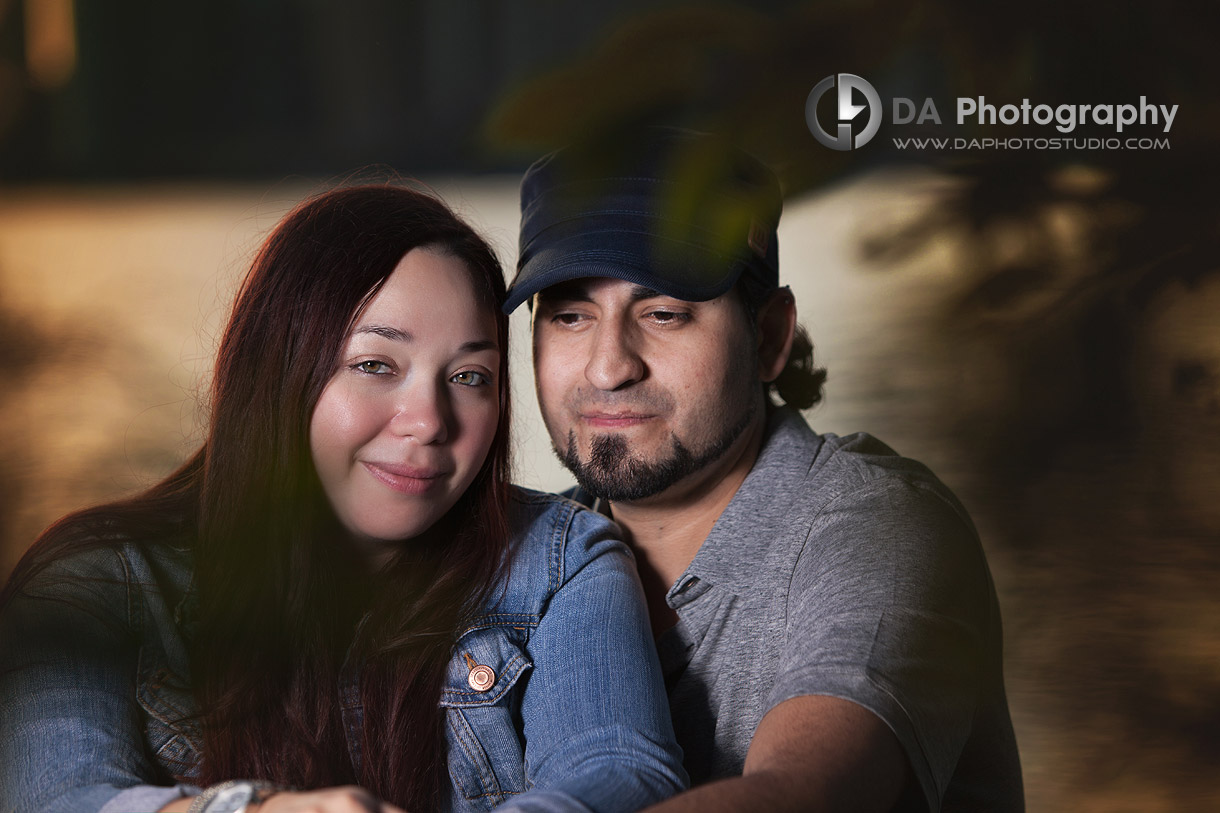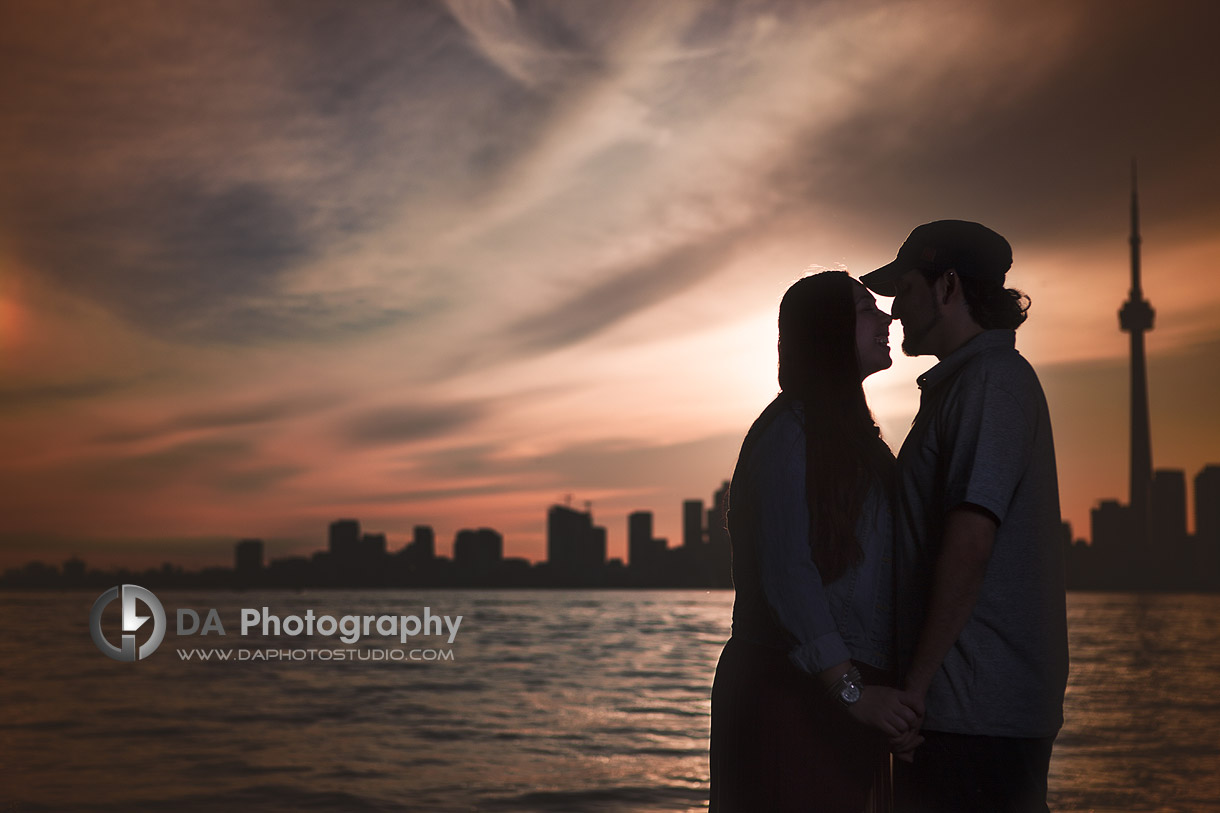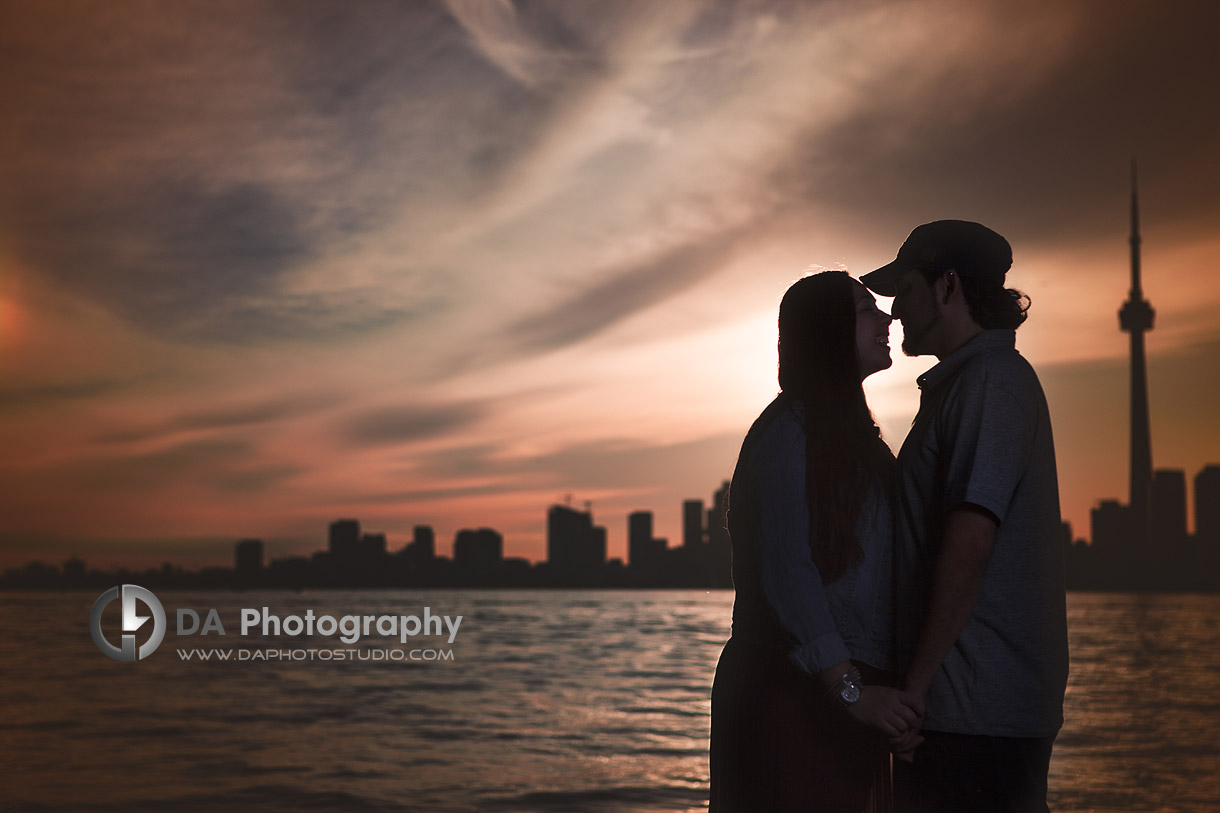 Love Birds…and Bugs
Holding a sunset photo shoot on Toronto Island in the summer guarantees that you will be bombarded by mosquitoes. I had plenty of experience with this, so I warned Melissa and Fabian. They were more than prepared and stood their ground against the bugs, smiling and staying in the moment throughout the whole session. The birds however, were a different story. I was not prepared for so many birds to be hanging around our photo shoot. Melissa and Fabian must have looked like proper love birds to the seagulls and geese. The birds were attracted to them and we had a hard time getting rid of them!
Busy, Busy, Beautiful
In the end, I can't speak for Melissa and Fabian but, for me, their sunset photo shoot flew by in what seemed like minutes. I was constantly testing the light, checking for the sunset effect, shooing away birds and swatting at mosquitoes. It was a busy few hours but, worth every second. We were able to capture some beautiful and unique images of this gorgeous young couple!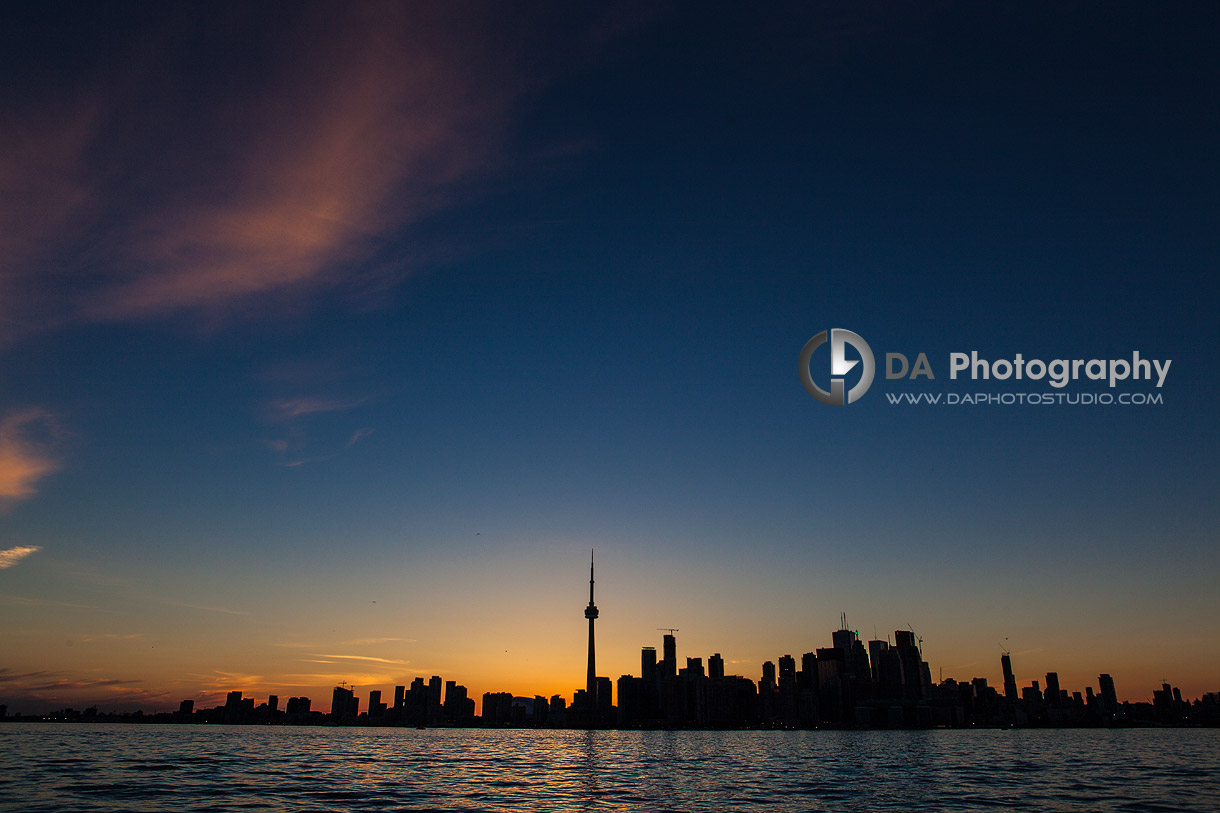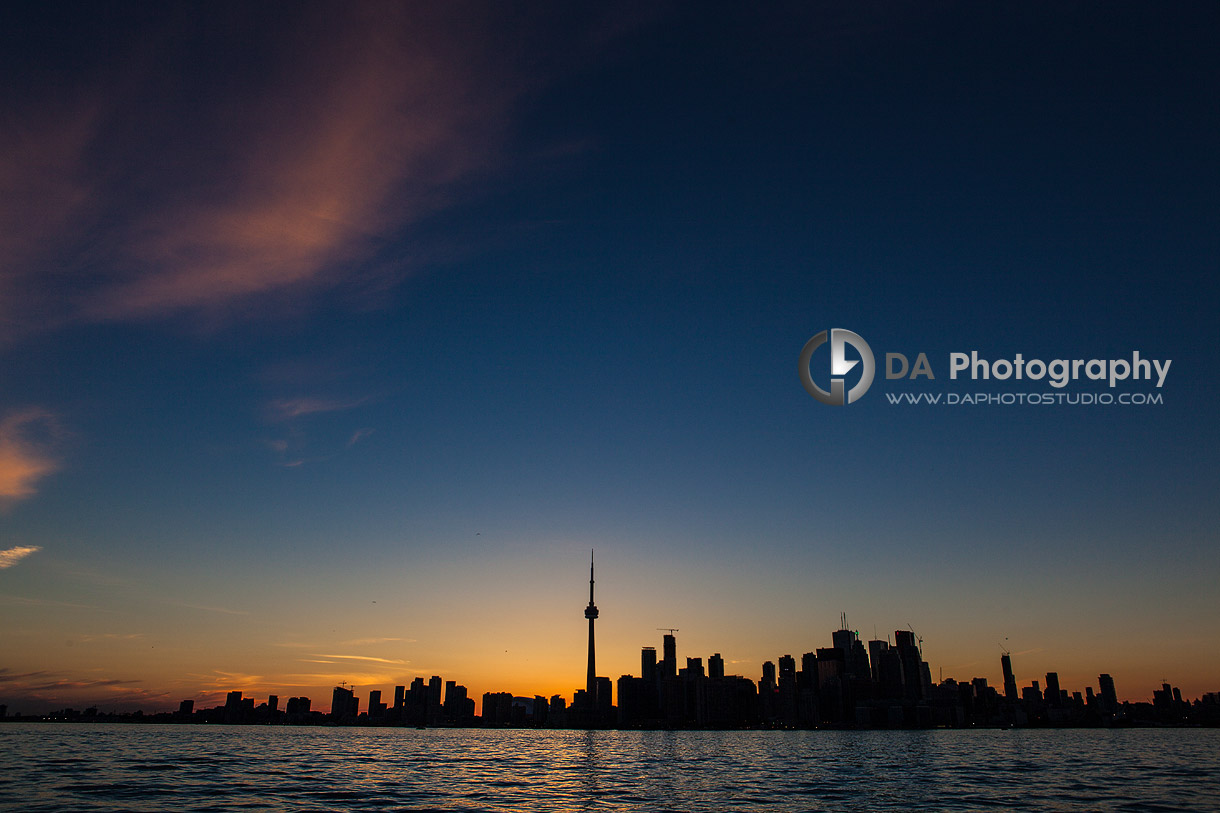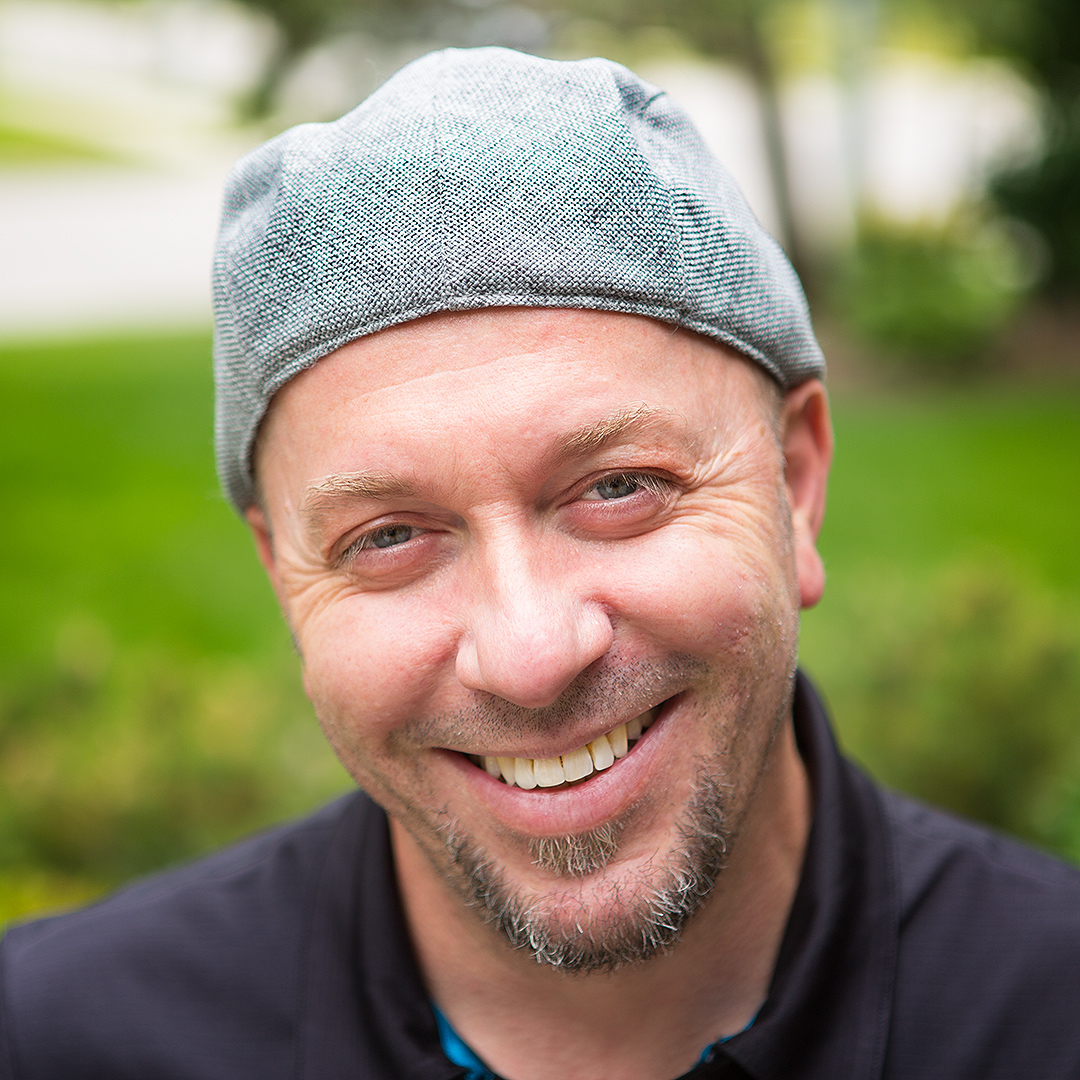 My passion and biggest asset is taking the time to make every client comfortable and relaxed before I even pick up the camera. The result? Photos of you that actually look like you at your best! I can prove to you how much you can enjoy having your picture taken. Lifestyle photography is about the experience that happens to be served up along side of some great photos.
Specialties:
Family Photography for families that like to move around and enjoy their photo time, Wedding Photography for couples looking for a mixture of photojournalistic, contemporary and traditional images and Professional Corporate headshots that are far from cheesy and stiff.