If you're looking for a wedding venue or event place that has a cozy home-like ambience with many dining and reception options, Terrace on the Green is the place for you. From the Alexander Reception Area that holds 40 guests for a seated dinner to the Madison Banquet Rom that holds 150, each room is private from the other which creates a feeling of intimacy for your party guests. Each room really does have it's own soul.

Take it Outside
The outdoor patio, gazebo, water fountains and lush landscaping provide a beautiful backdrop for pictures of you and your loved ones. Or, if you're looking for an outdoor wedding venue, the Terrace on the Green can accommodate anywhere from 40 to 1000 guests in it's outdoor space. The landscaping is magnificent and since I have photographed weddings at various times of the year at this venue, I know that it's just as beautiful in the Summer as it is in the Spring, Winter and Fall. The grounds change their colours, but they are well-maintained and the flowers and leaves set the tone for the time of year.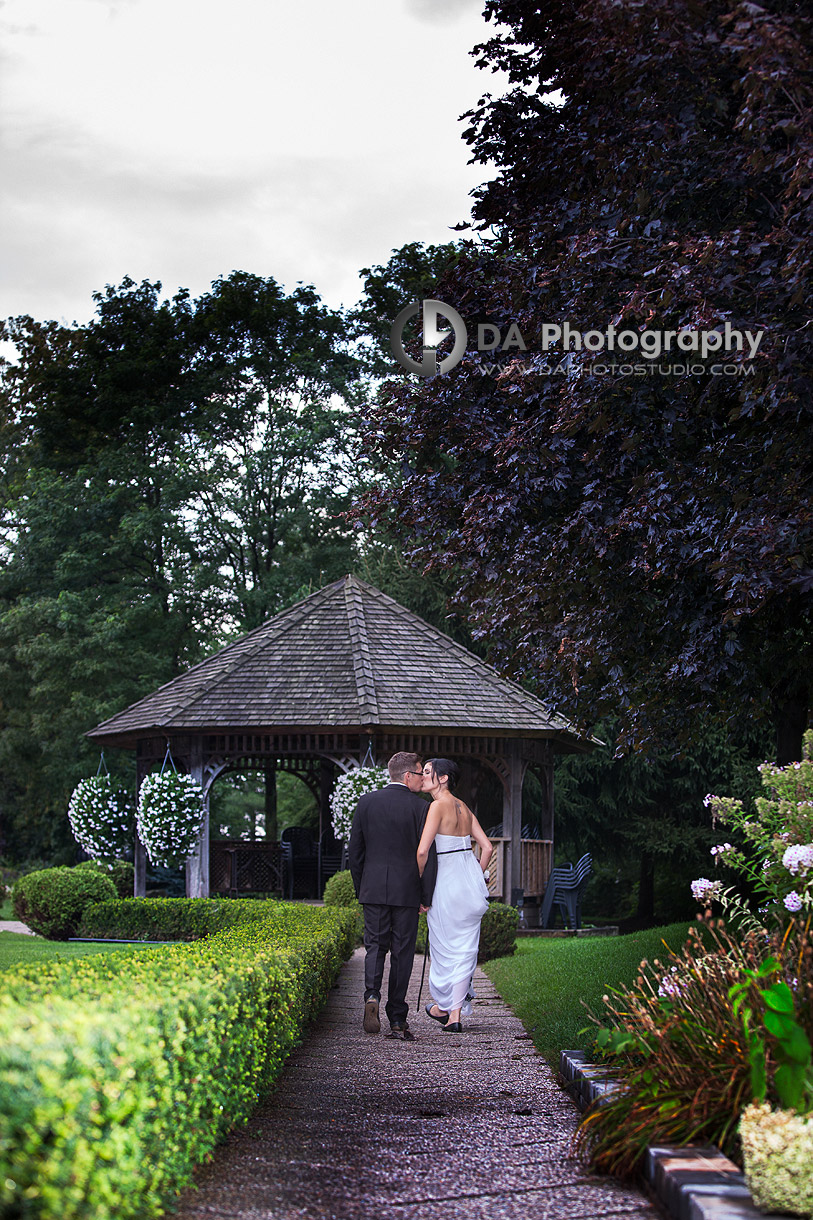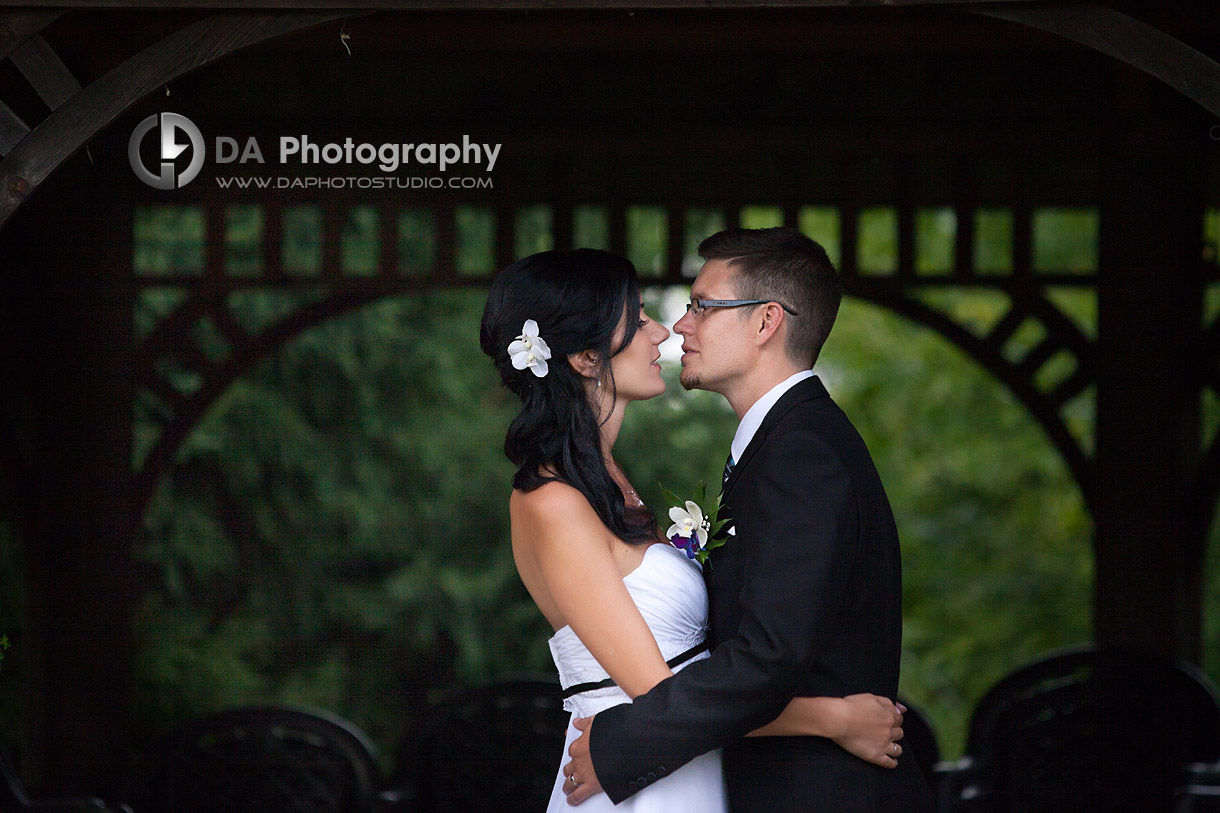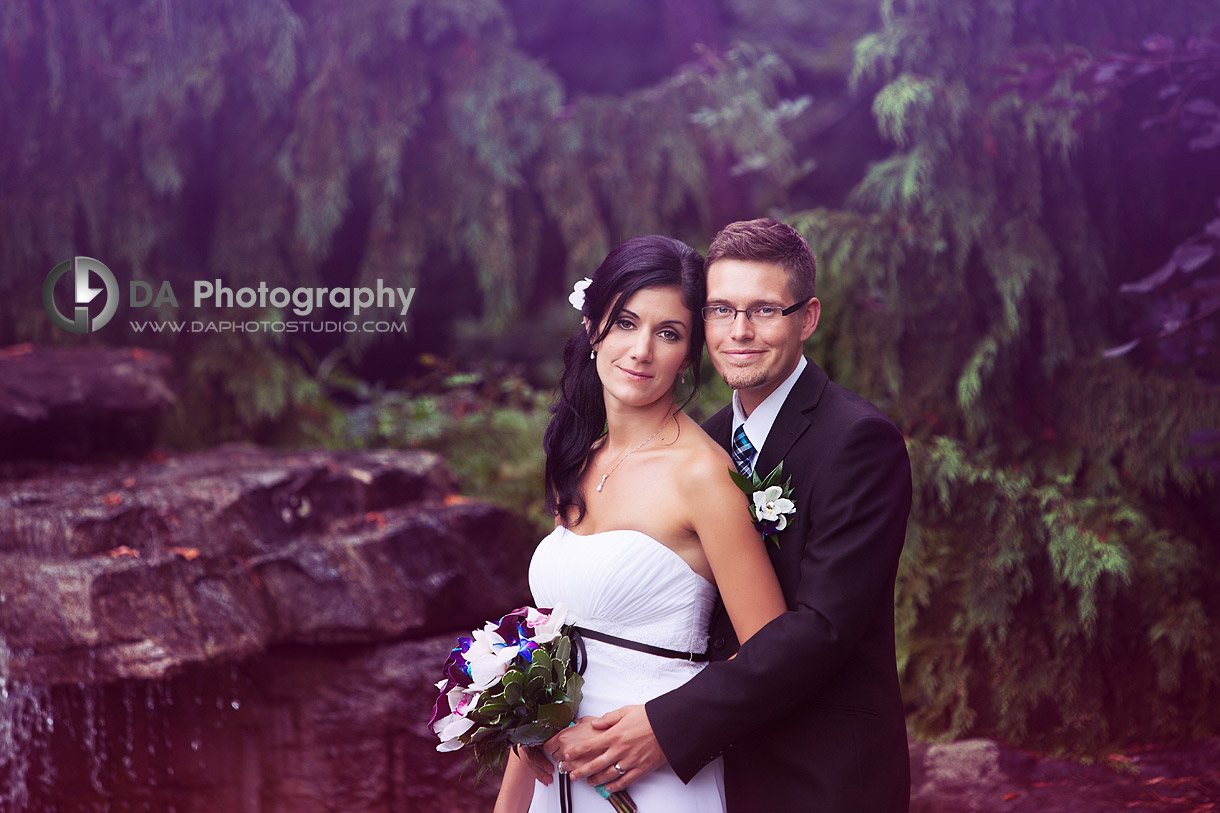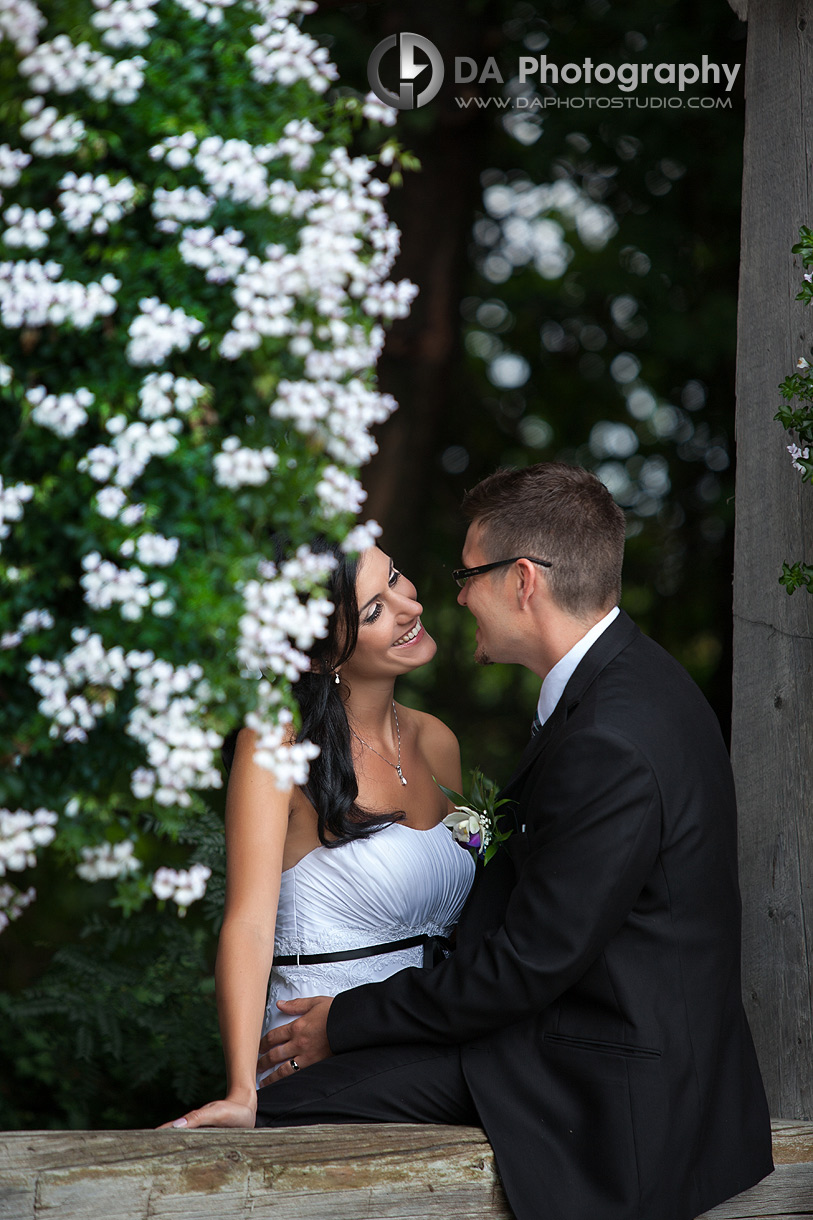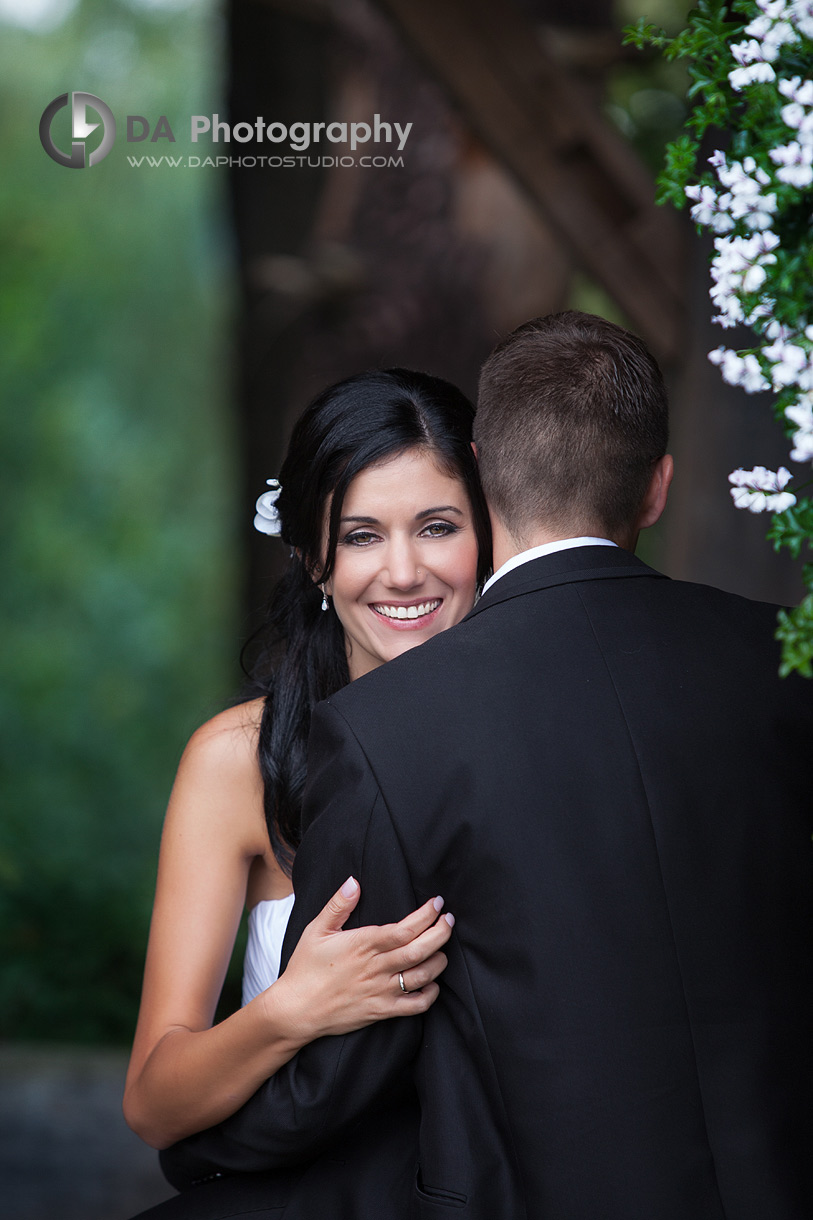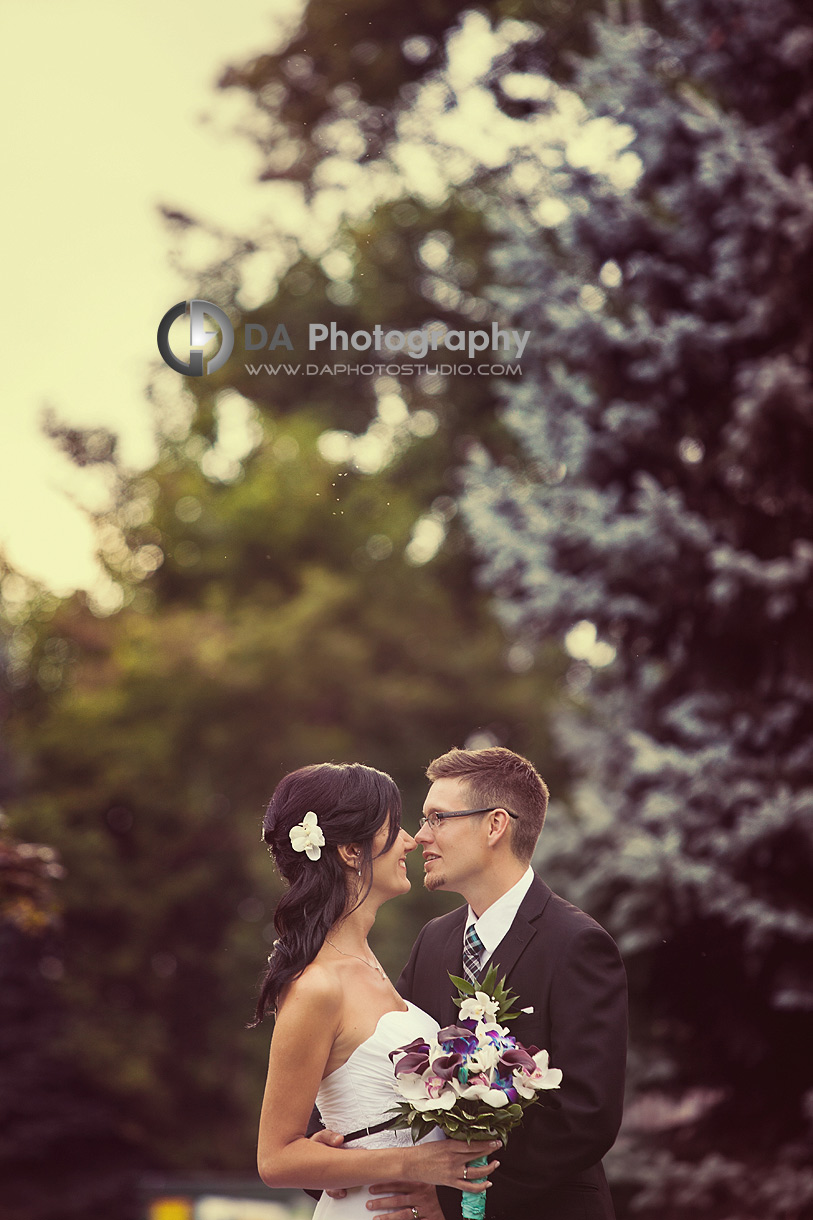 Inside Voice
The options for indoor pictures are endless! Having an older building that is well maintained means there are fixtures like staircase railings and stained glass windows that give your photos character when used as a backdrop. While I photographed one of my first weddings at Terrace on the Green, the uniqueness of the building inspired my photography. I was able to play around with angles and use various layers of backdrops naturally present in the building structure to create charming photos of Nadia and Steve, one of the happy couples I photographed last year.

Fine Dining
The food at Terrace on the Green was absolutely delicious! This, I can tell you first hand. While the facility is first and foremost a restaurant, it is easily converted to host parties and receptions. The bonus factor to having the restaurant in the background is that your wedding guests will be able to have customized dishes, not the standard one or two choices of dinner entrees.

Intimacy Created
Terrace on the Green might be located in busy Brampton, but it's hiding within its lush grounds and private from public view. Your wedding party will feel the warmth of the cozy, quaint environment in a convenient location to the city.
After photographing Nadia and Steve's wedding I found out that Alex and is son Peter, the owners of Terrace on the Green are also from Macedonia! We had a lot to talk about and it was a pleasure to share our experiences of being from Macedonia and creating our lives here in Canada. I look forward to working with Alex and Peter even more in the future!
 I stumbled across this article as a follow Huffington Post that really spoke to me about wedding venues. Just in case you are interested:  How to find perfect wedding venue!
Photography by Dragi Andovski, published and posted by ©DA Photography 2014.
Location: Terrace on the Green, Brampton, ON.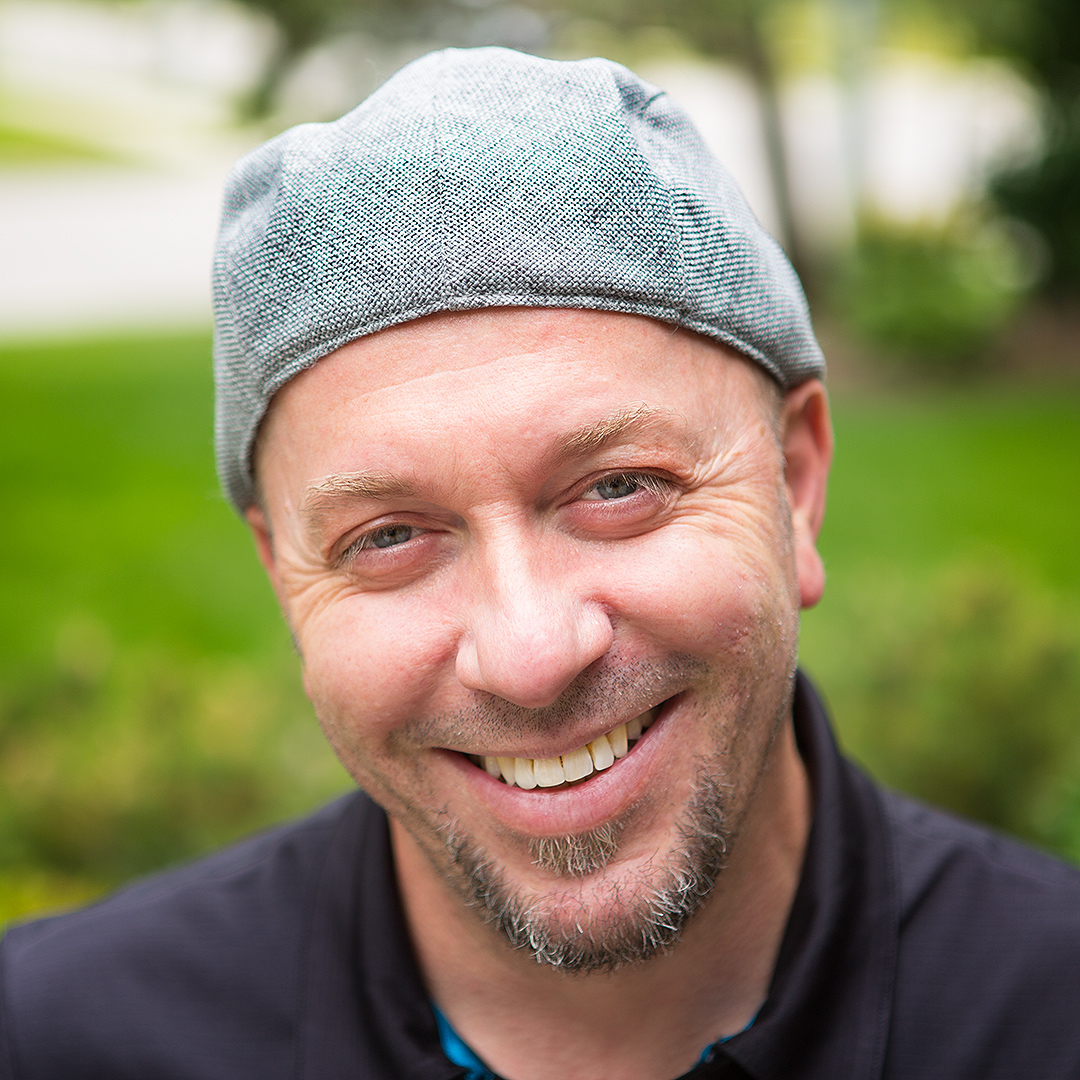 My passion and biggest asset is taking the time to make every client comfortable and relaxed before I even pick up the camera. The result? Photos of you that actually look like you at your best! I can prove to you how much you can enjoy having your picture taken. Lifestyle photography is about the experience that happens to be served up along side of some great photos.
Specialties:
Family Photography for families that like to move around and enjoy their photo time, Wedding Photography for couples looking for a mixture of photojournalistic, contemporary and traditional images and Professional Corporate headshots that are far from cheesy and stiff.