Stephanie and Greg's wedding was one of those days that totally changed my thoughts on Muskoka as a destination location. Ironically enough, after representing myself at the Canadian Bridal Show, 2 out of the 3 couples booked me as their Muskoka wedding photographer. Obviously, this meant I had to change my preconceptions!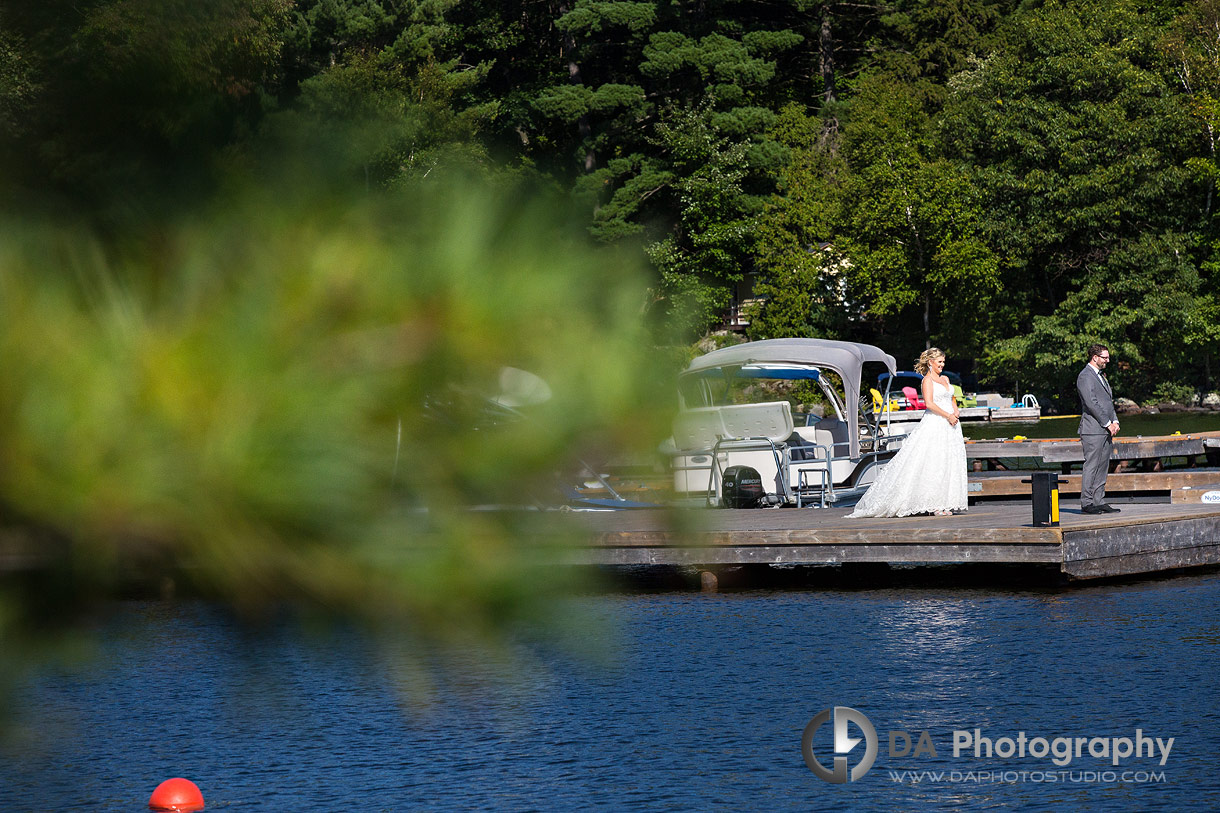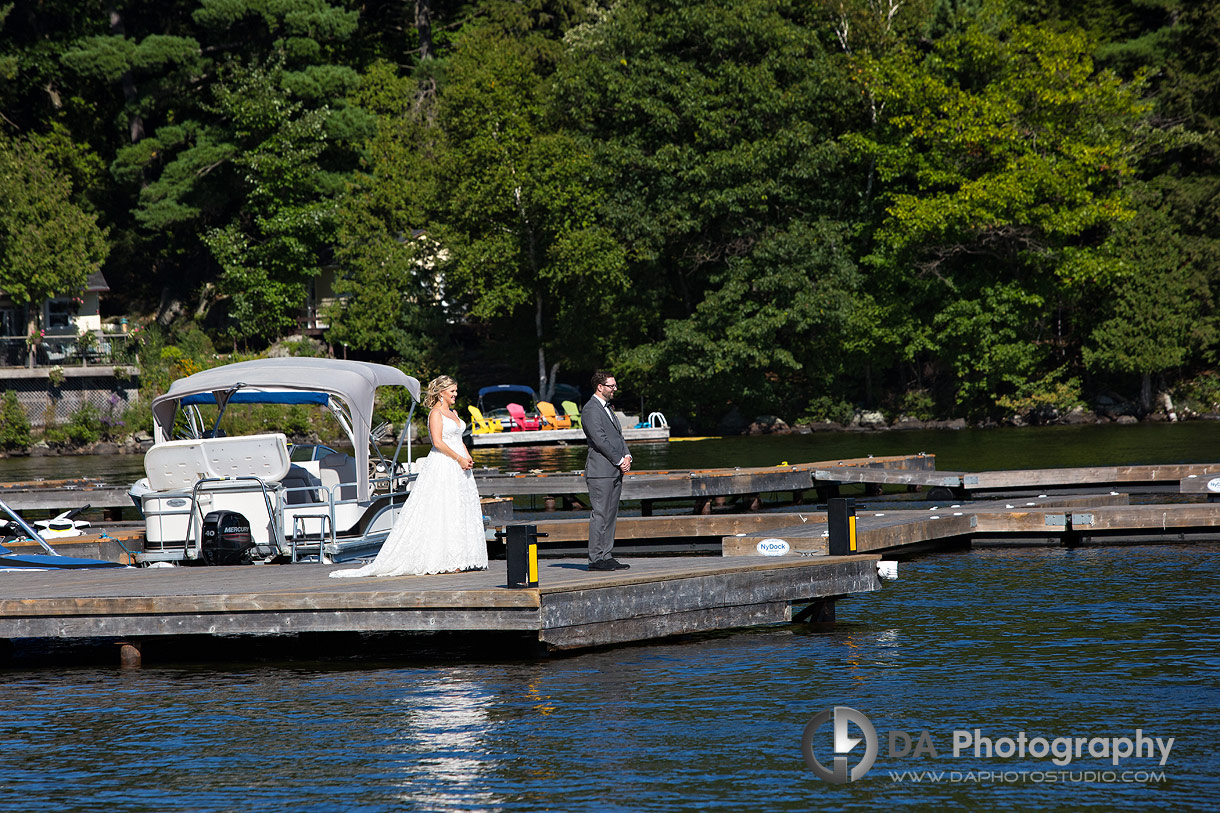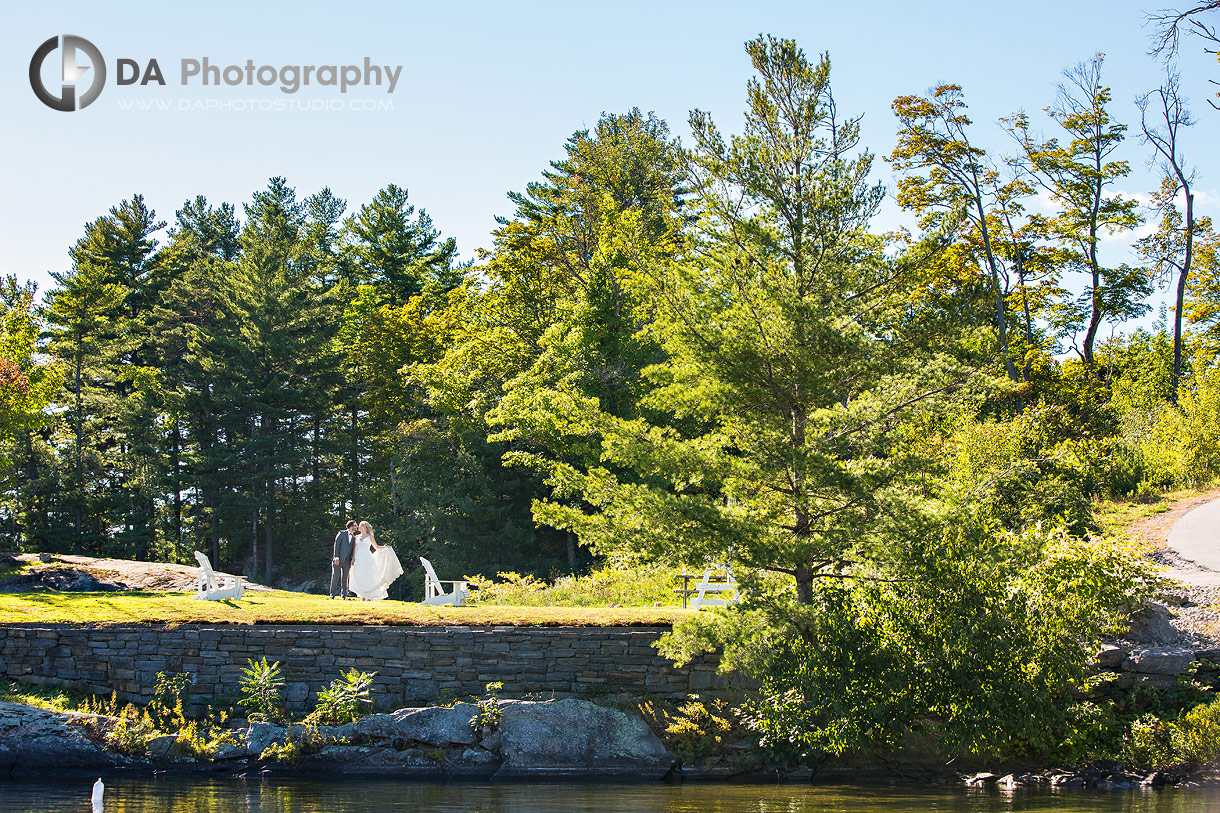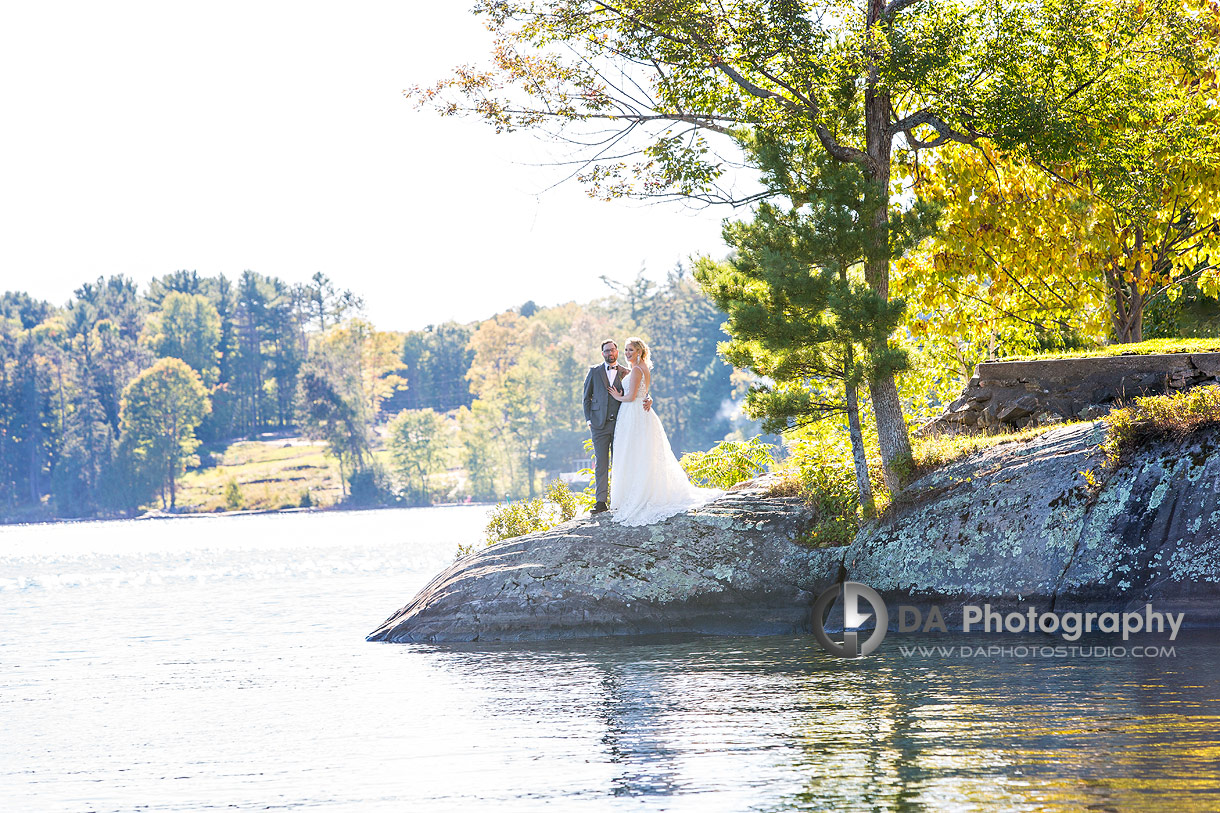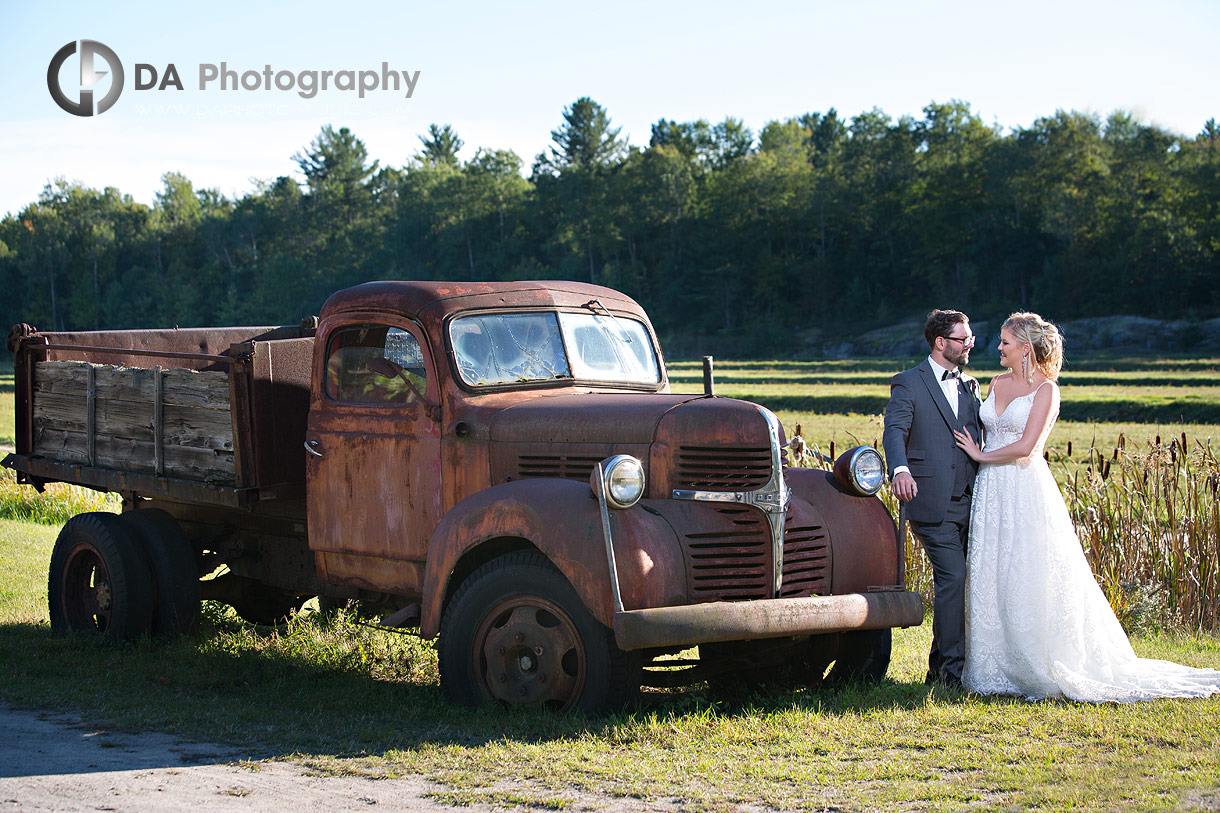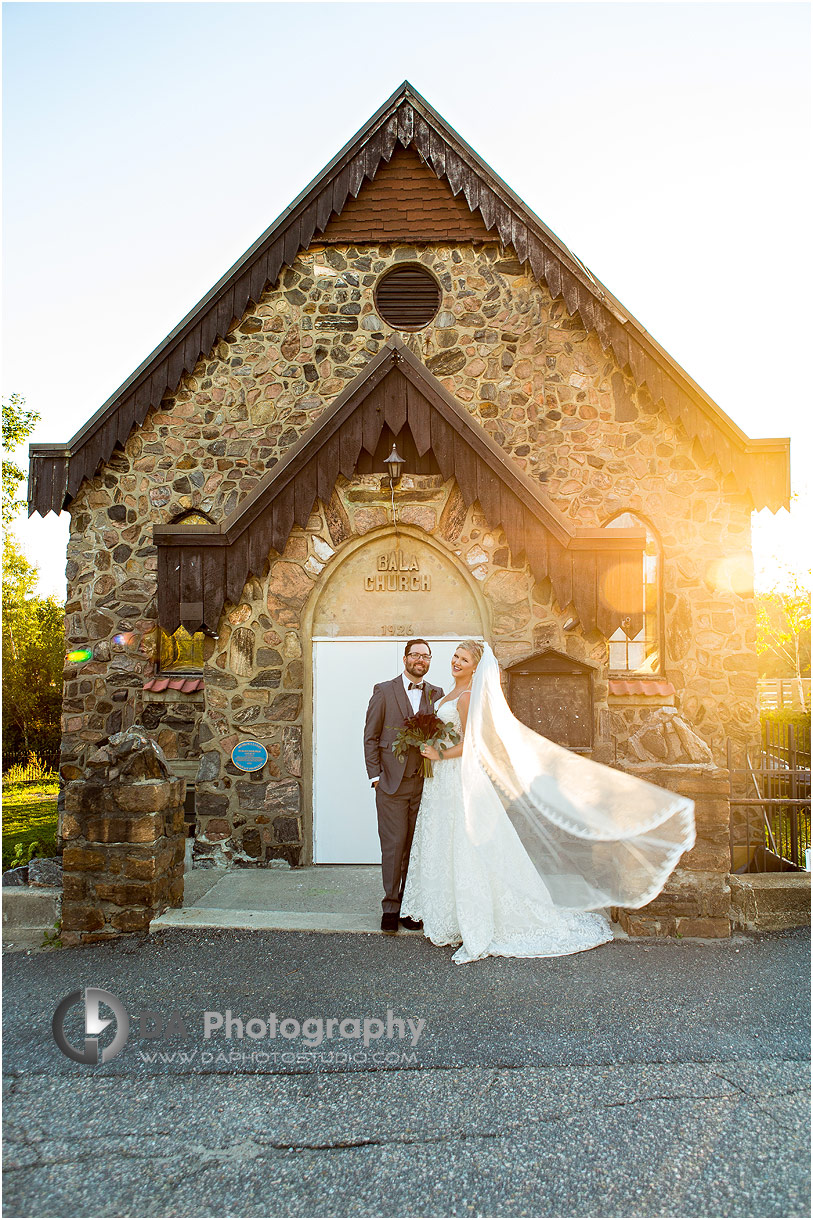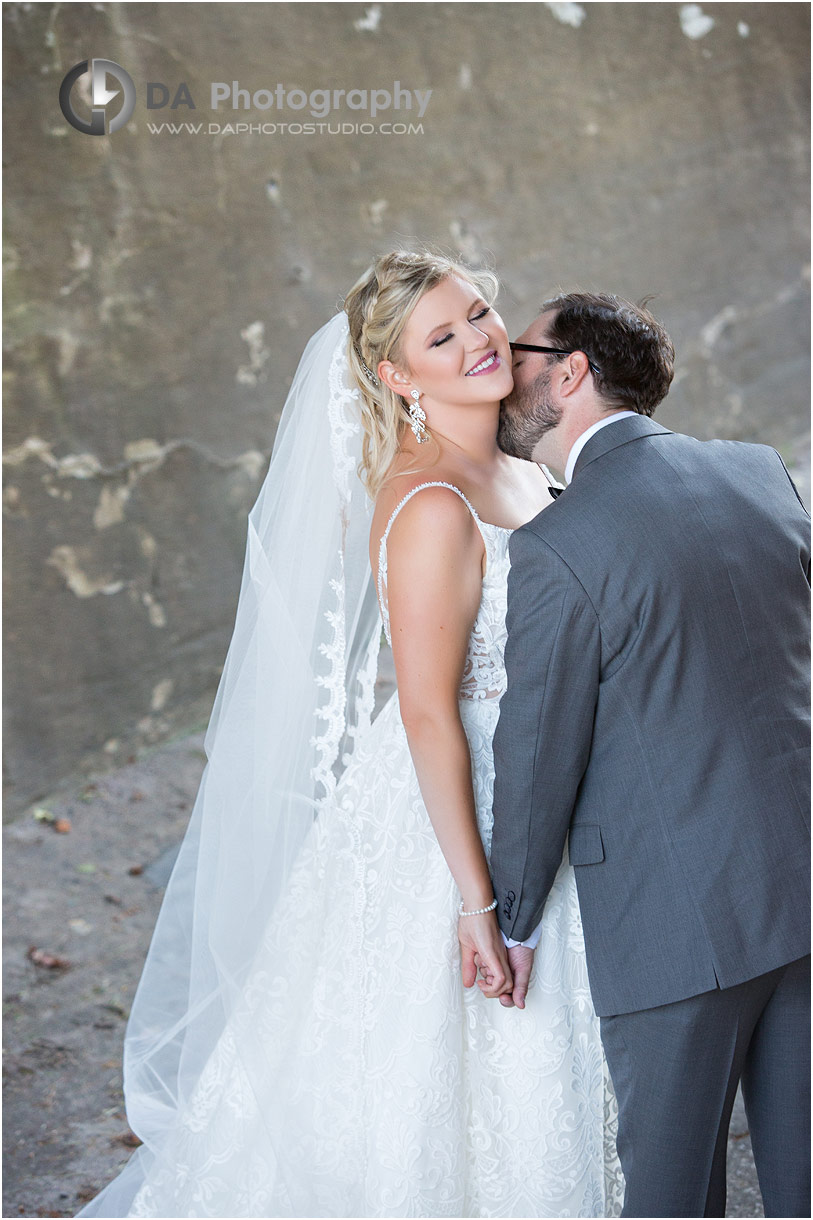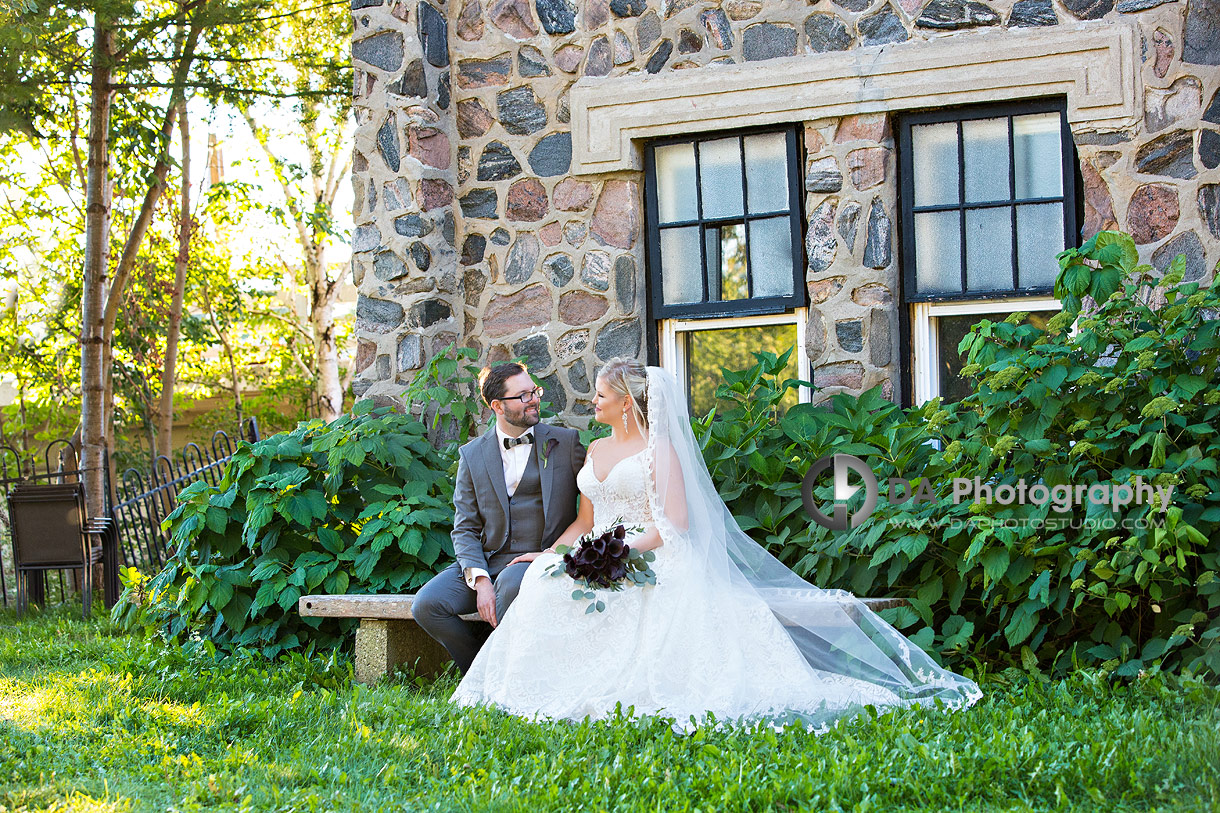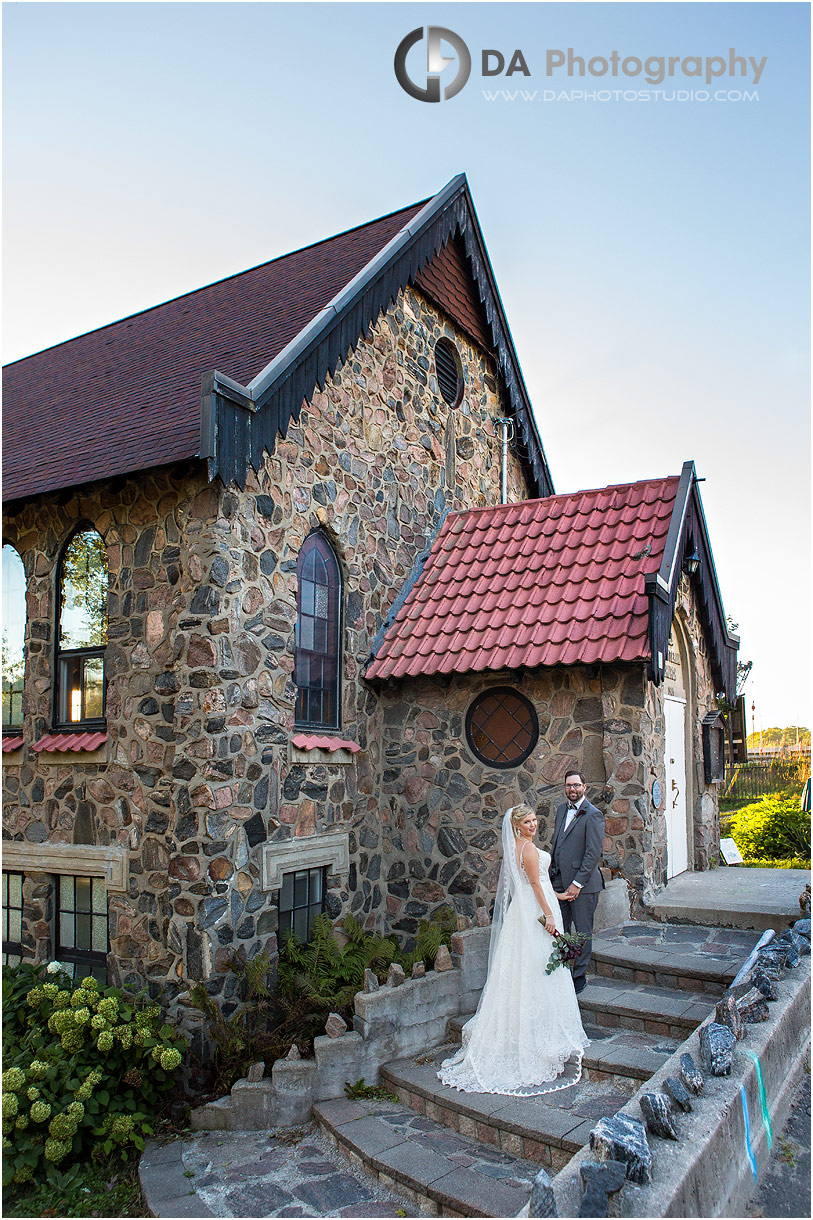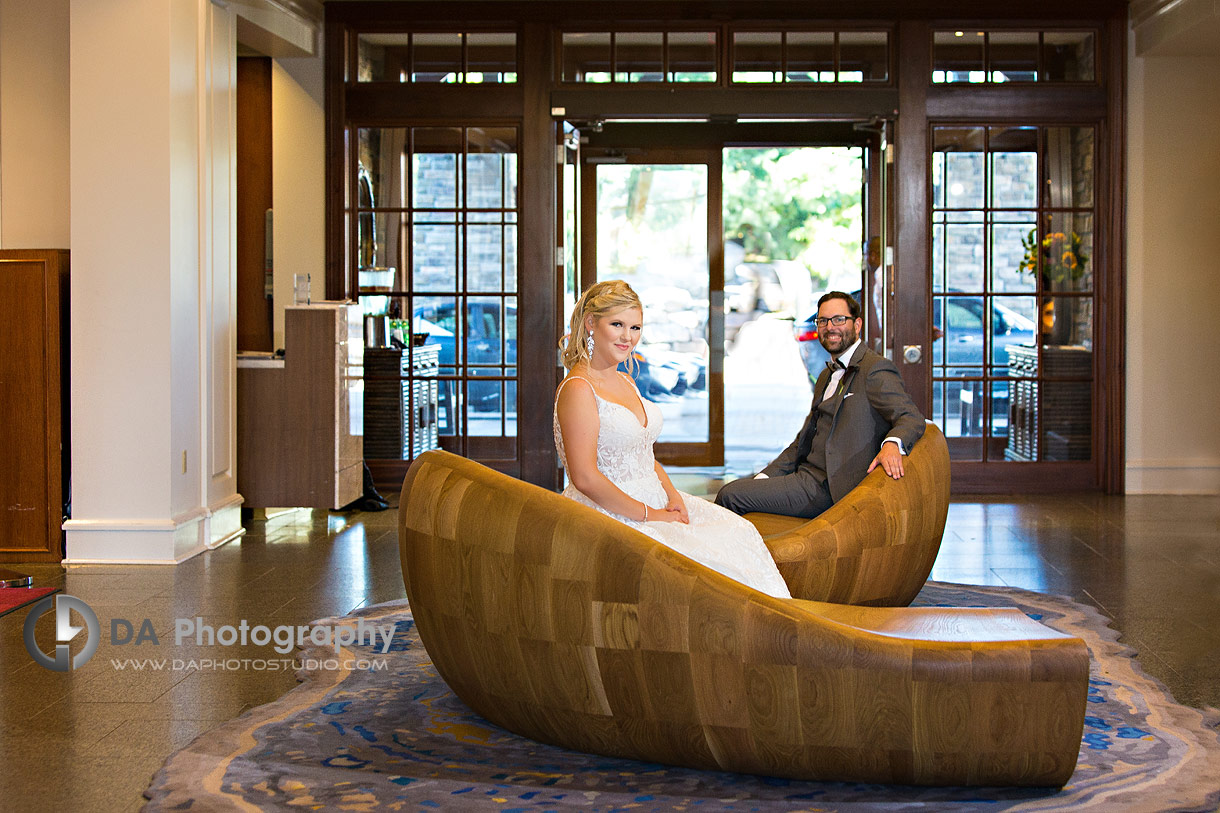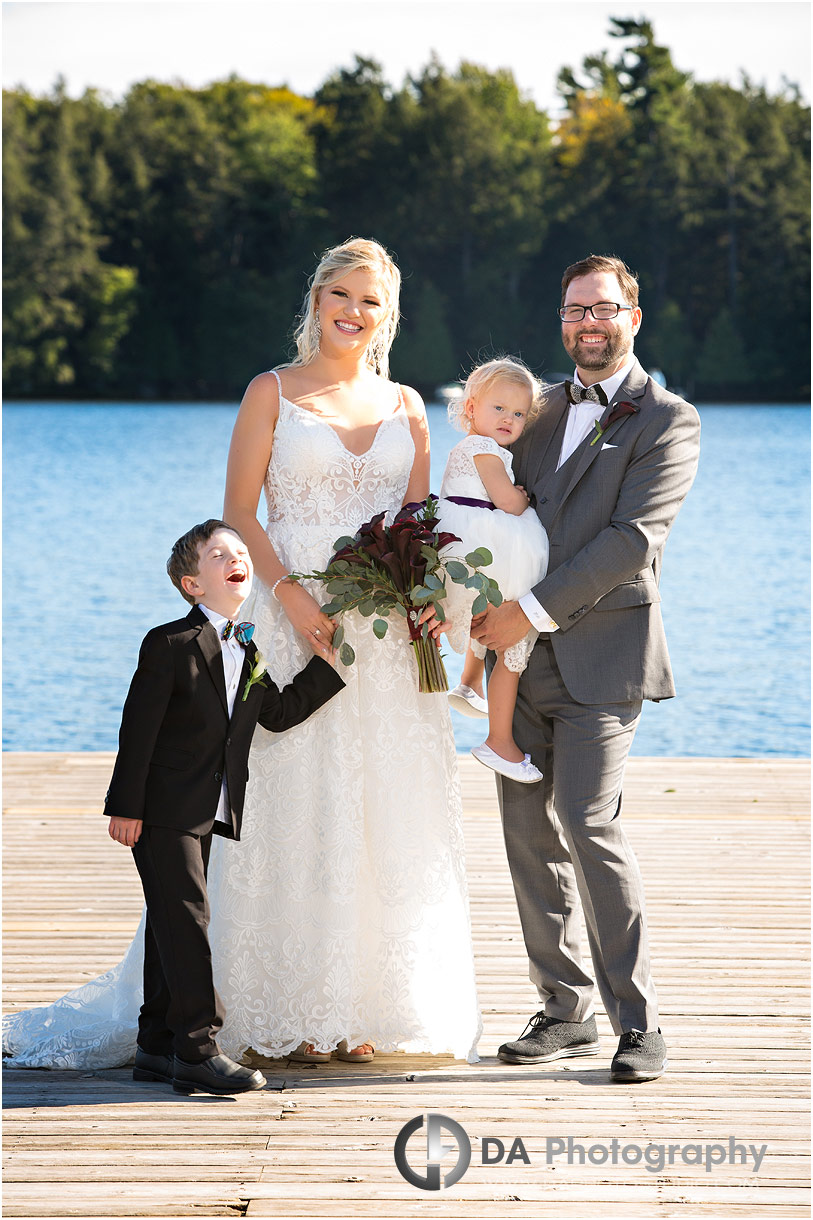 Our day began at the classy JW Marriott hotel where my couple and their two children were getting ready. Their little girl had the most incredible blue eyes. I made a real connection with her to get her curious enough to want to look into my camera. As Stephanie got herself ready and her daughter inspected her dress, I focused on capturing all of the unique little details such as her hair, flowers, ring, dress and shoes. My second photographer, Jacquie photographed Greg and their son preparing themselves for the big day. I loved her choice to utilize the barn board as a backdrop as it added a unique and clean slate.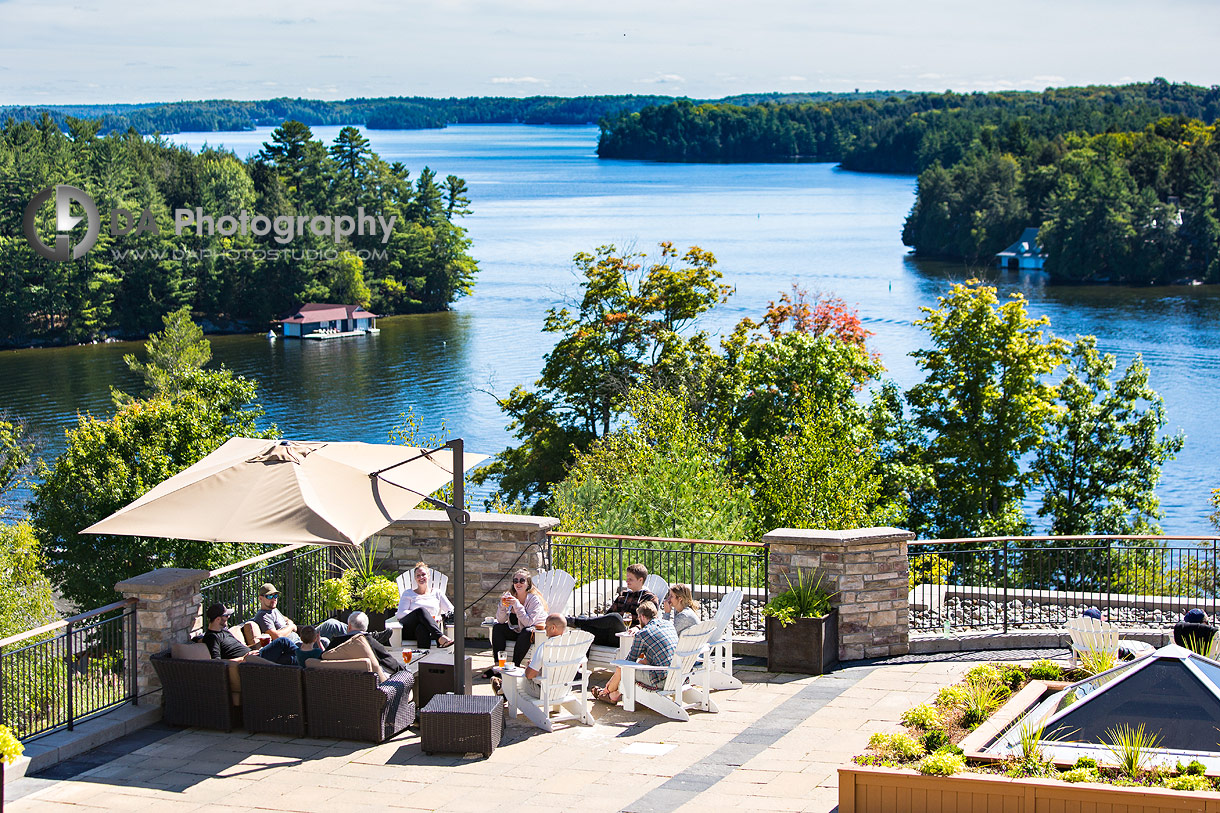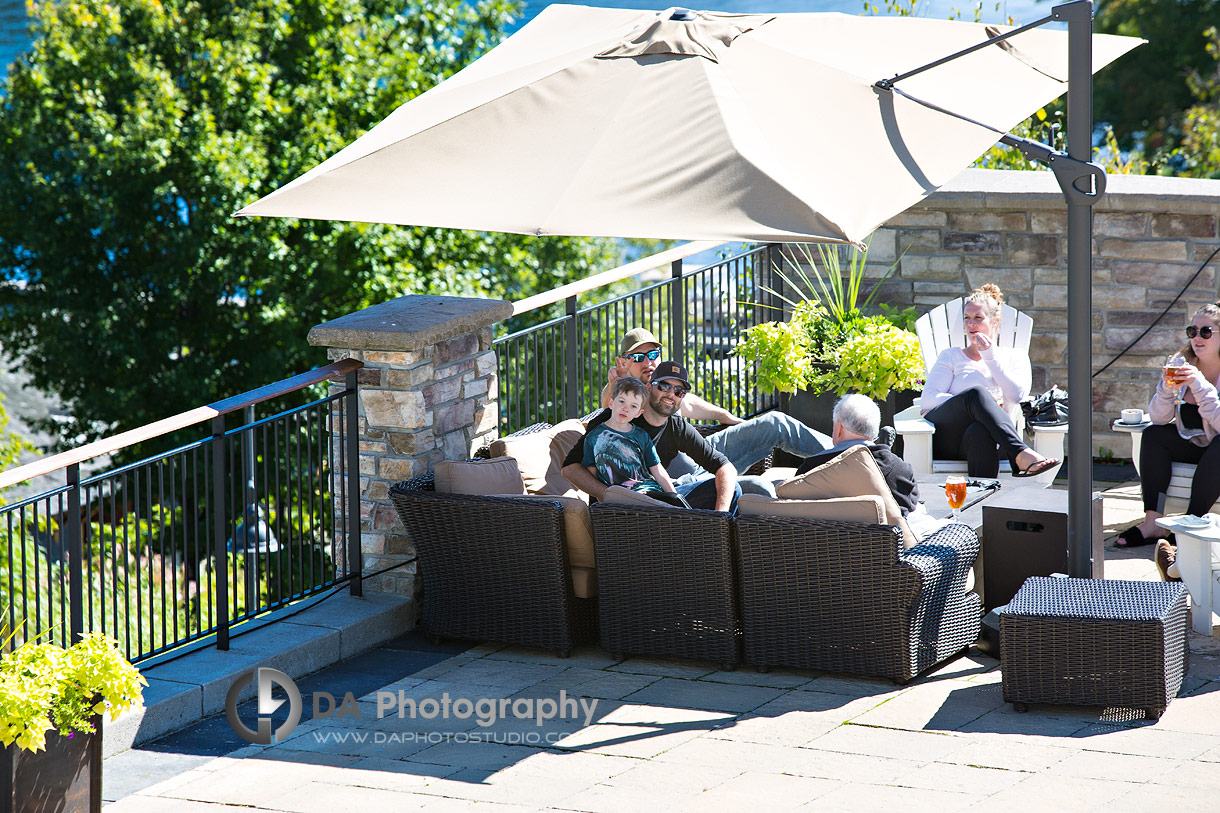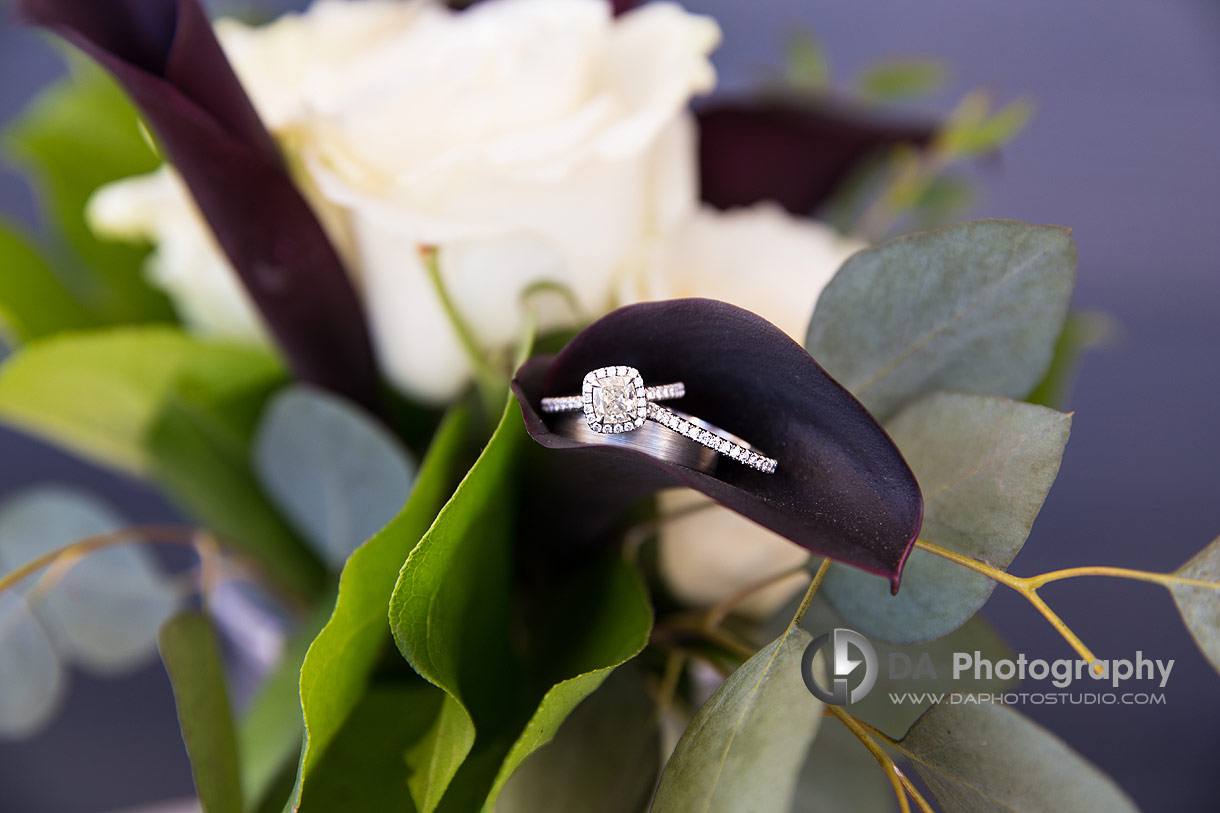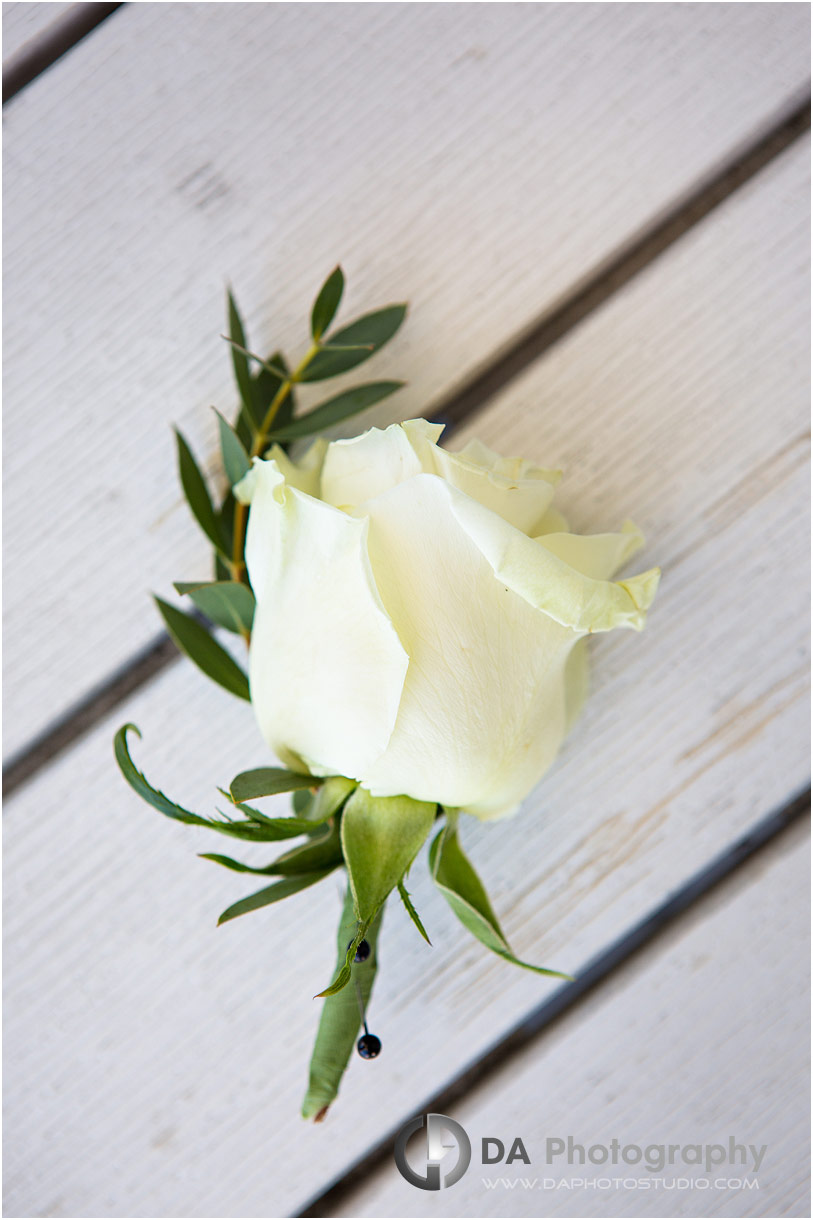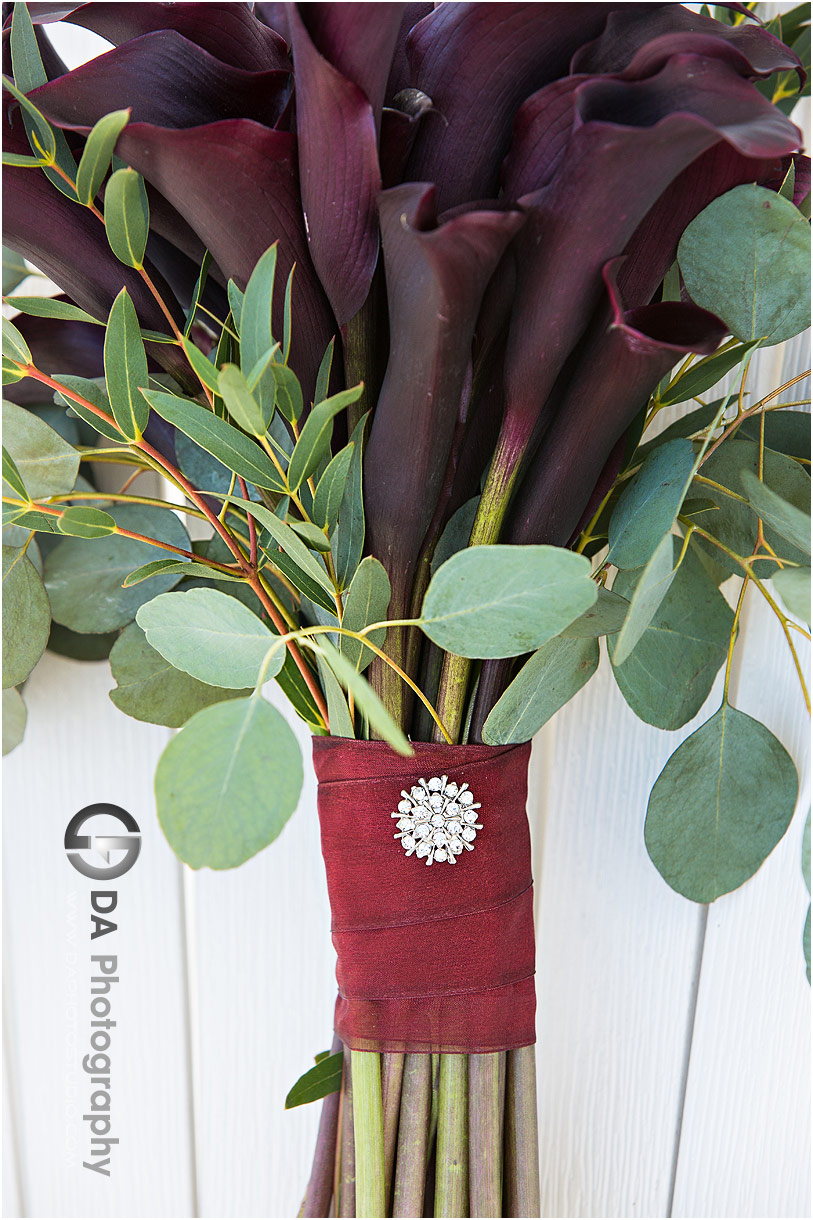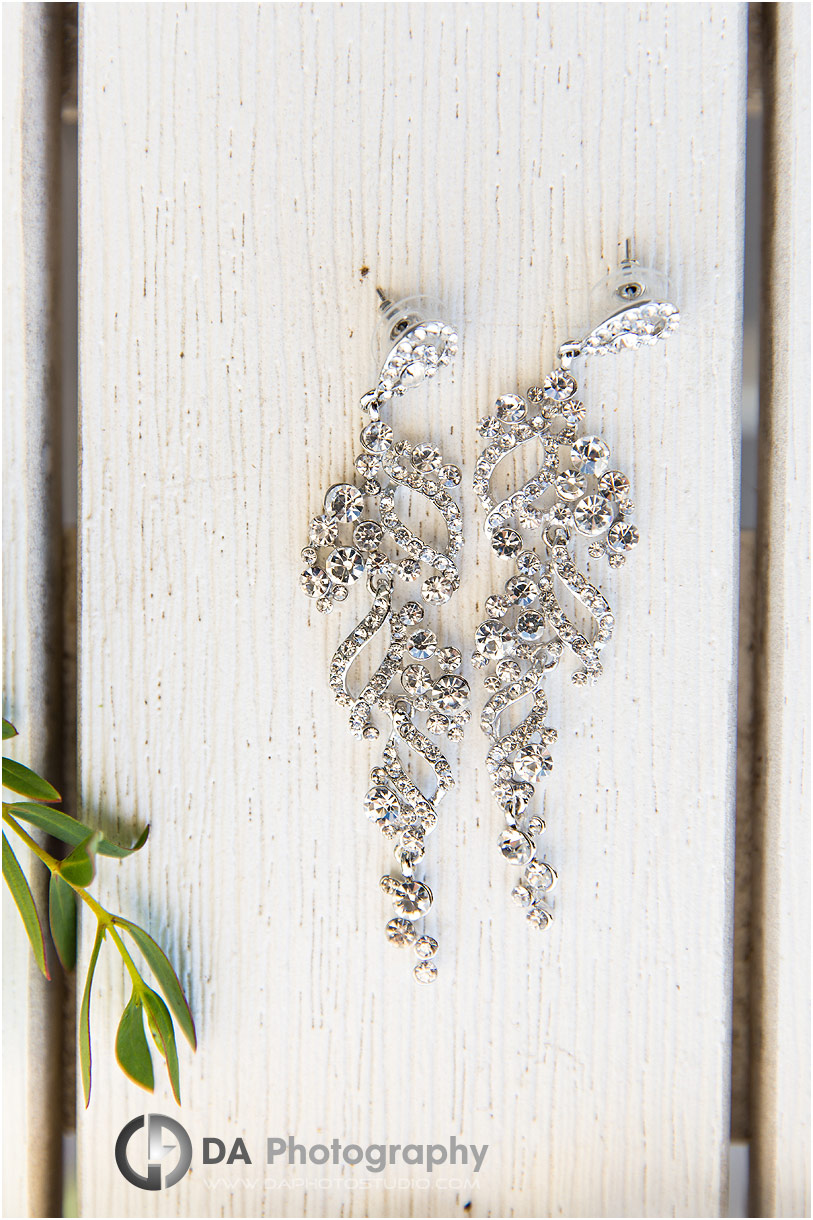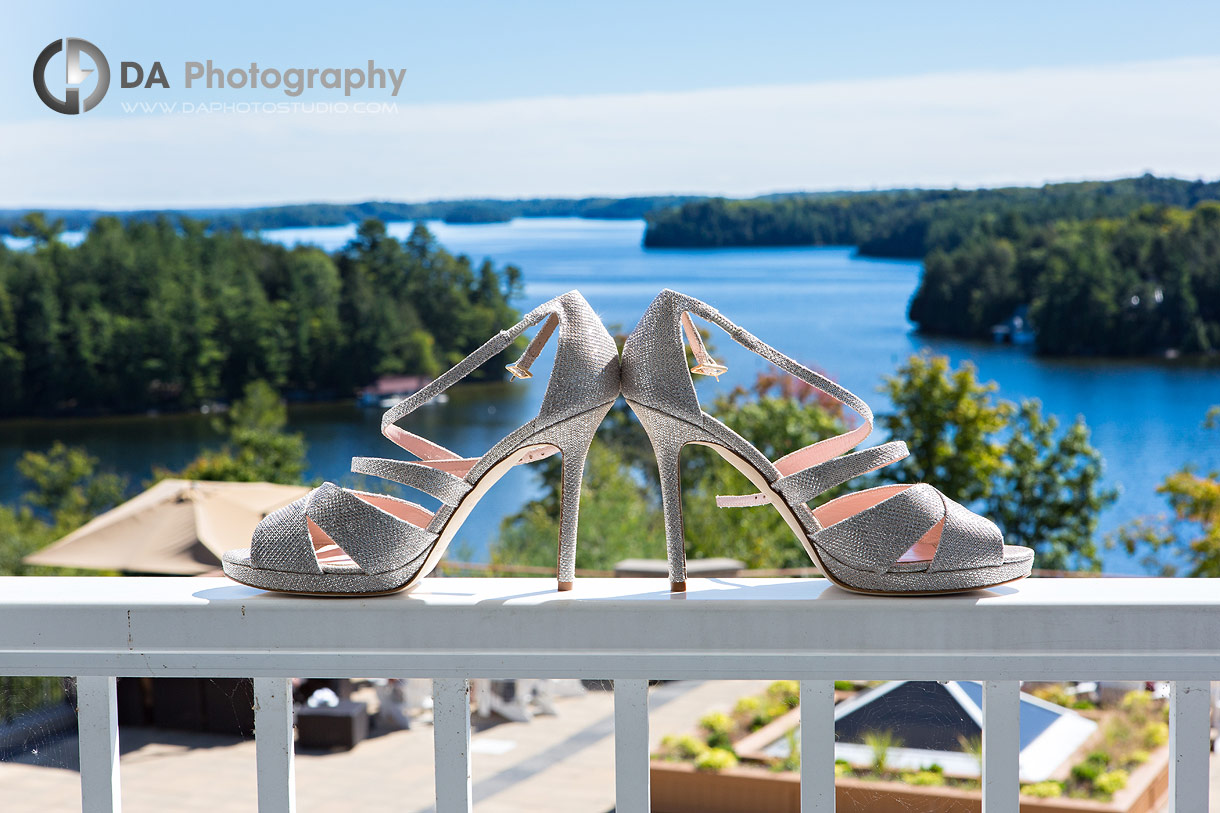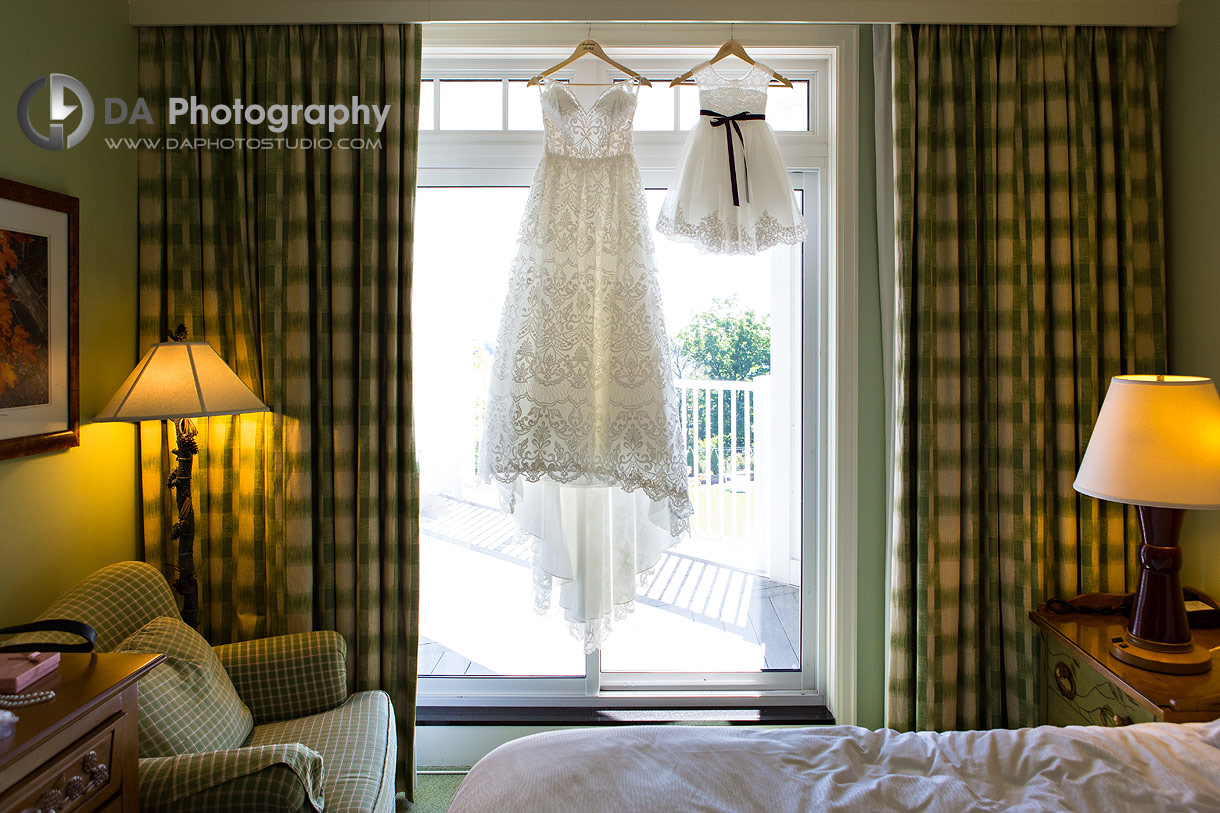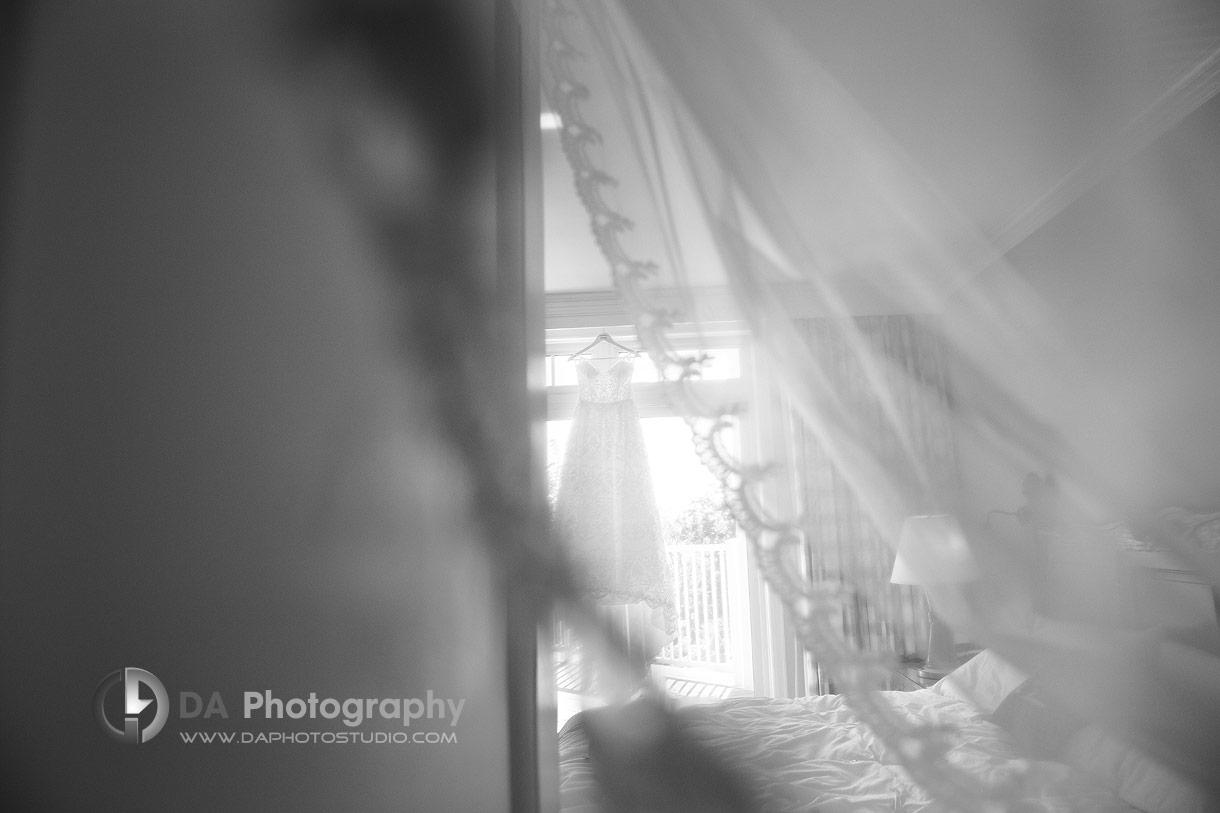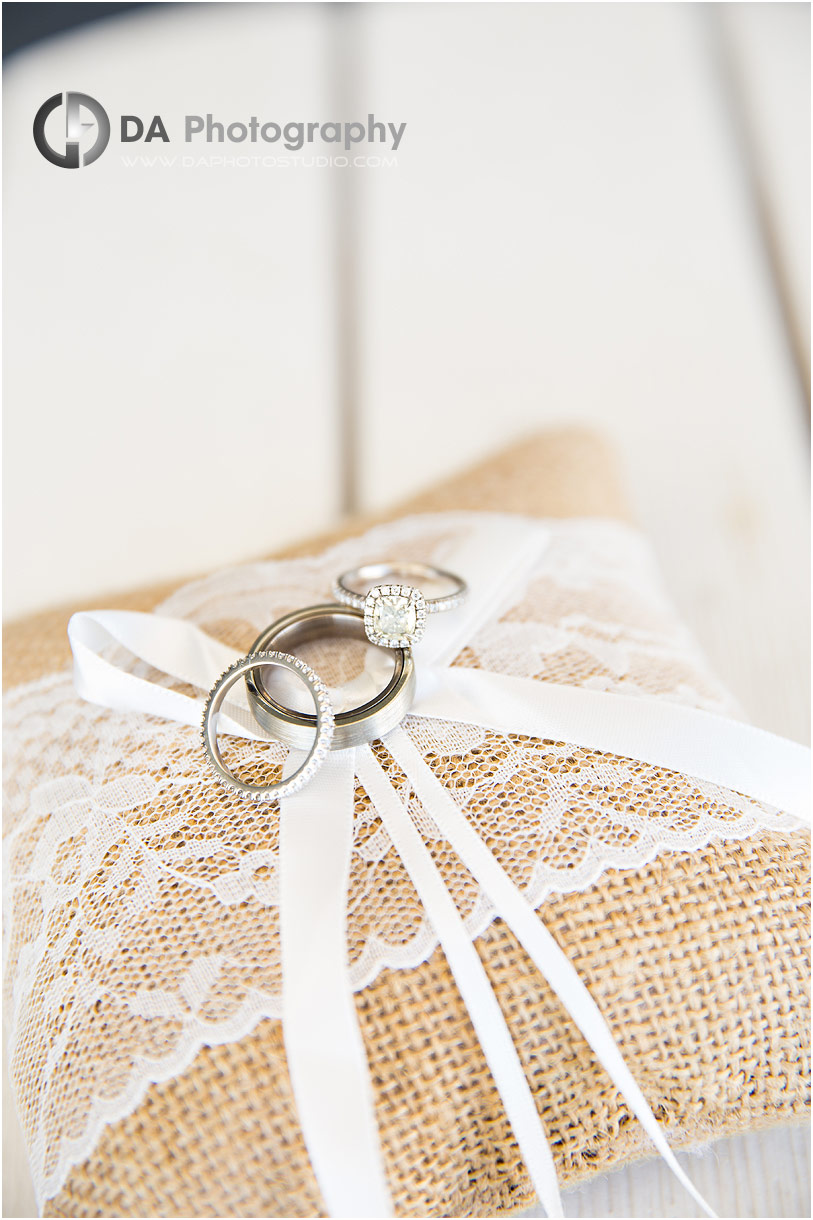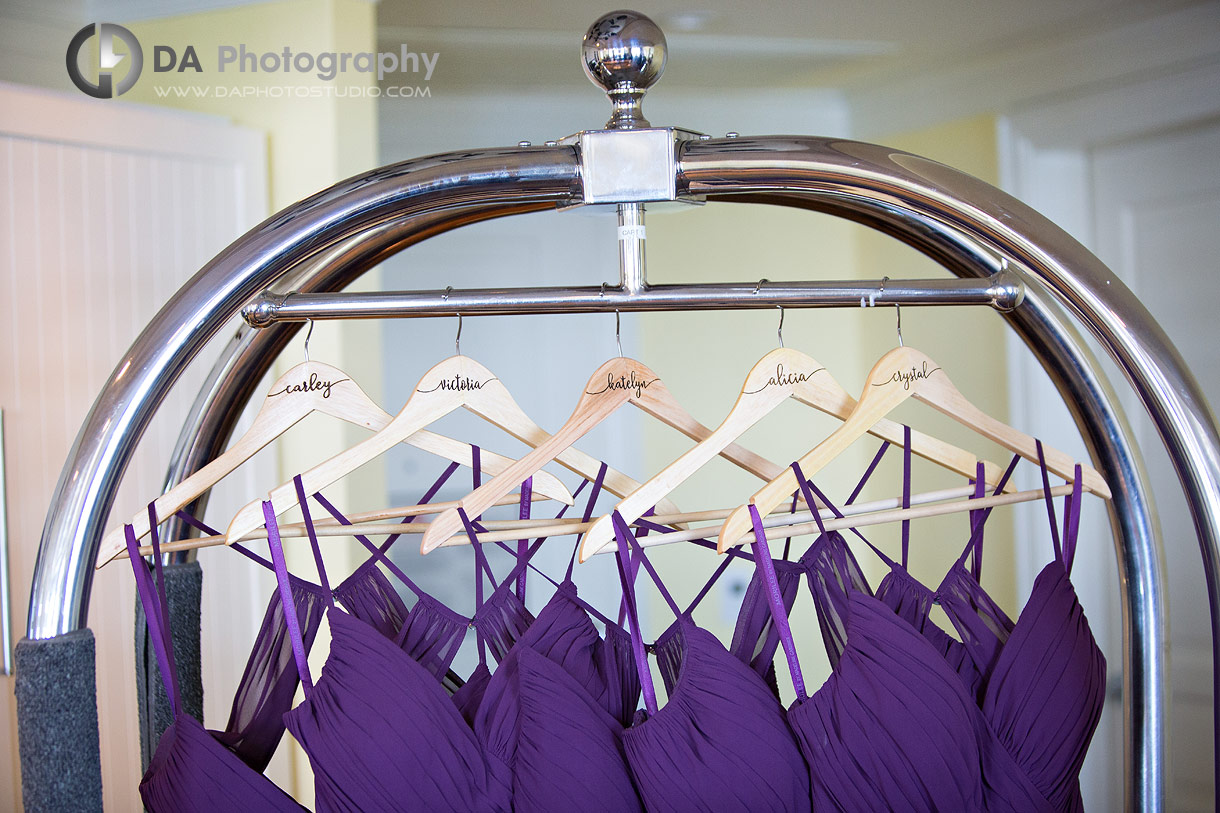 First, the girls and the bridesmaids had finished toasting on her balcony overlooking the lake. Then, we headed over to the dock with Stephanie and her maid of honour for the first look. The beauty of having a second photographer for moments like these is the ability to shoot the reactions from multiple directions. With Jacquie situated at the start of the dock, she had the perfect vantage point of the back of her dress and of Greg's reaction. Likewise, I planted myself on a nearby peninsula to get their profiles and their surroundings. Afterwards, I placed them on the same peninsula for some photos. It was such a serene spot as it was right on the water's edge. The surroundings were so quiet and peaceful that it was easy to see the draw Muskoka has.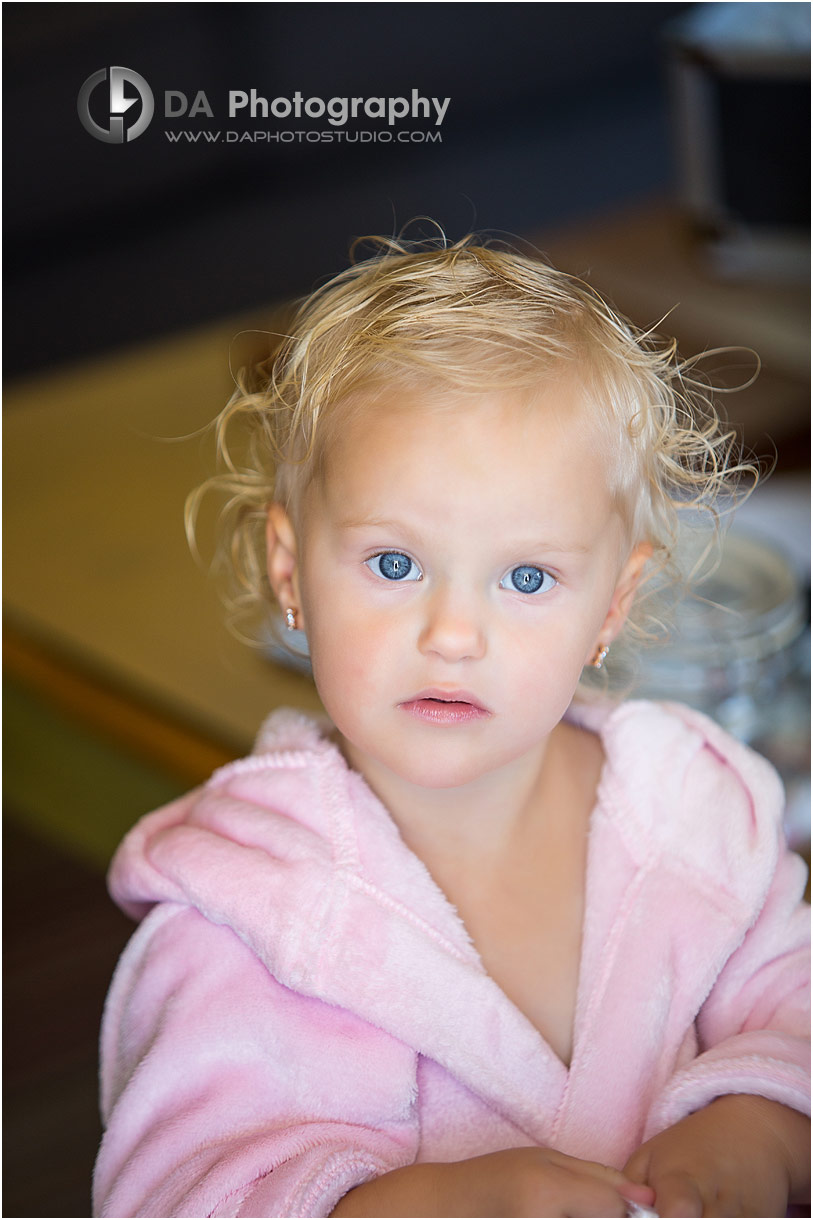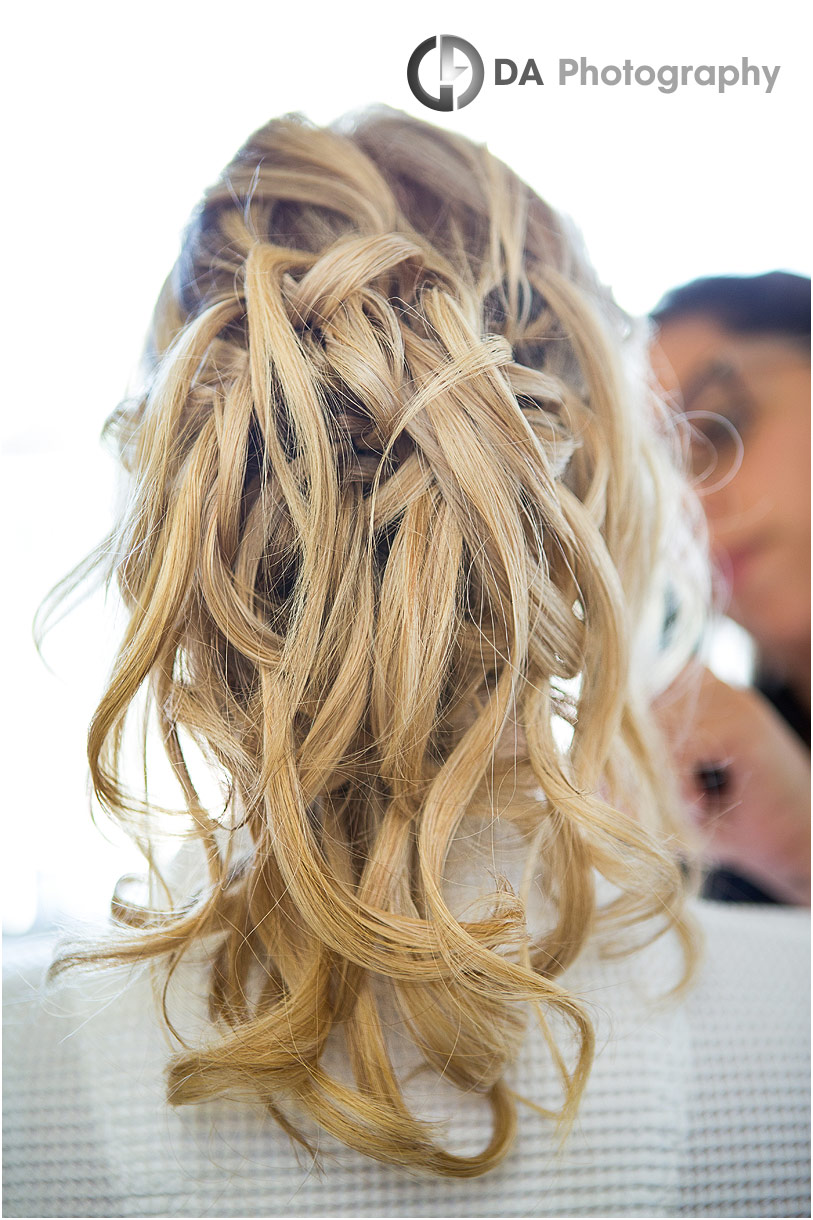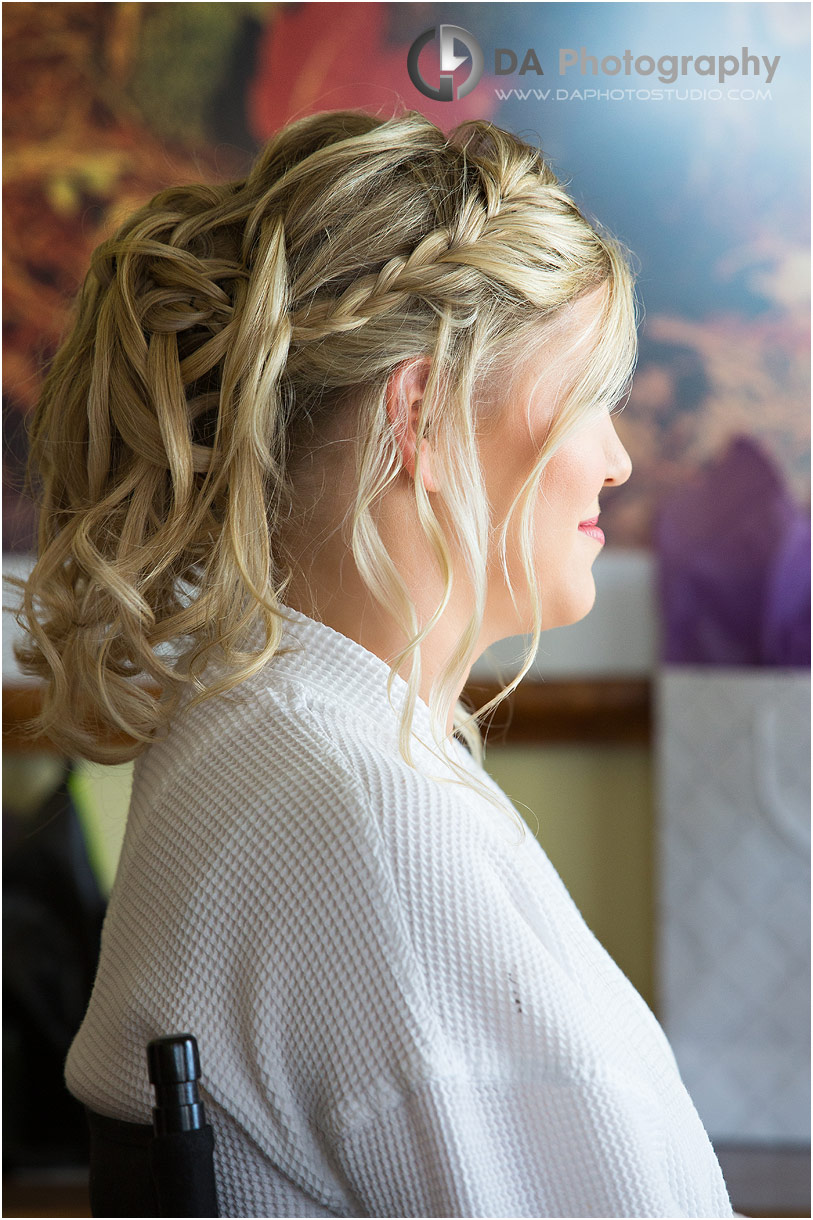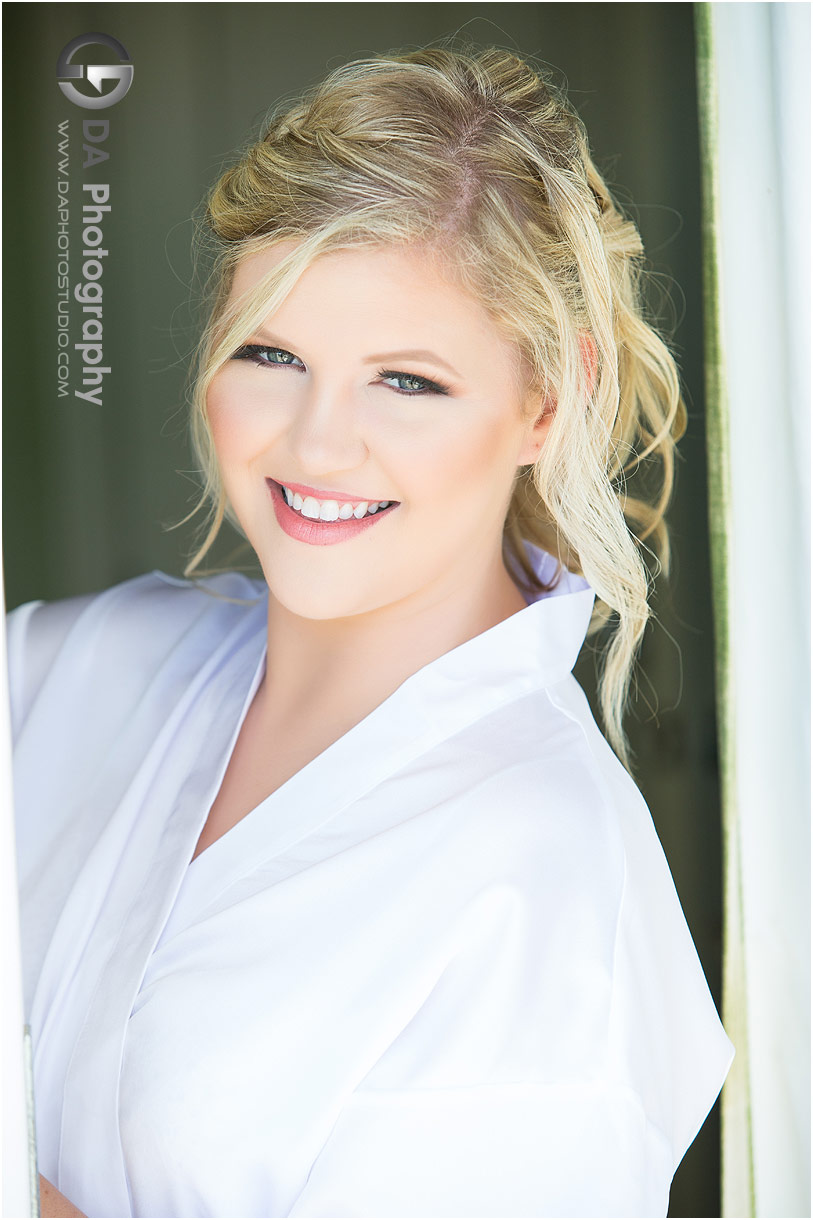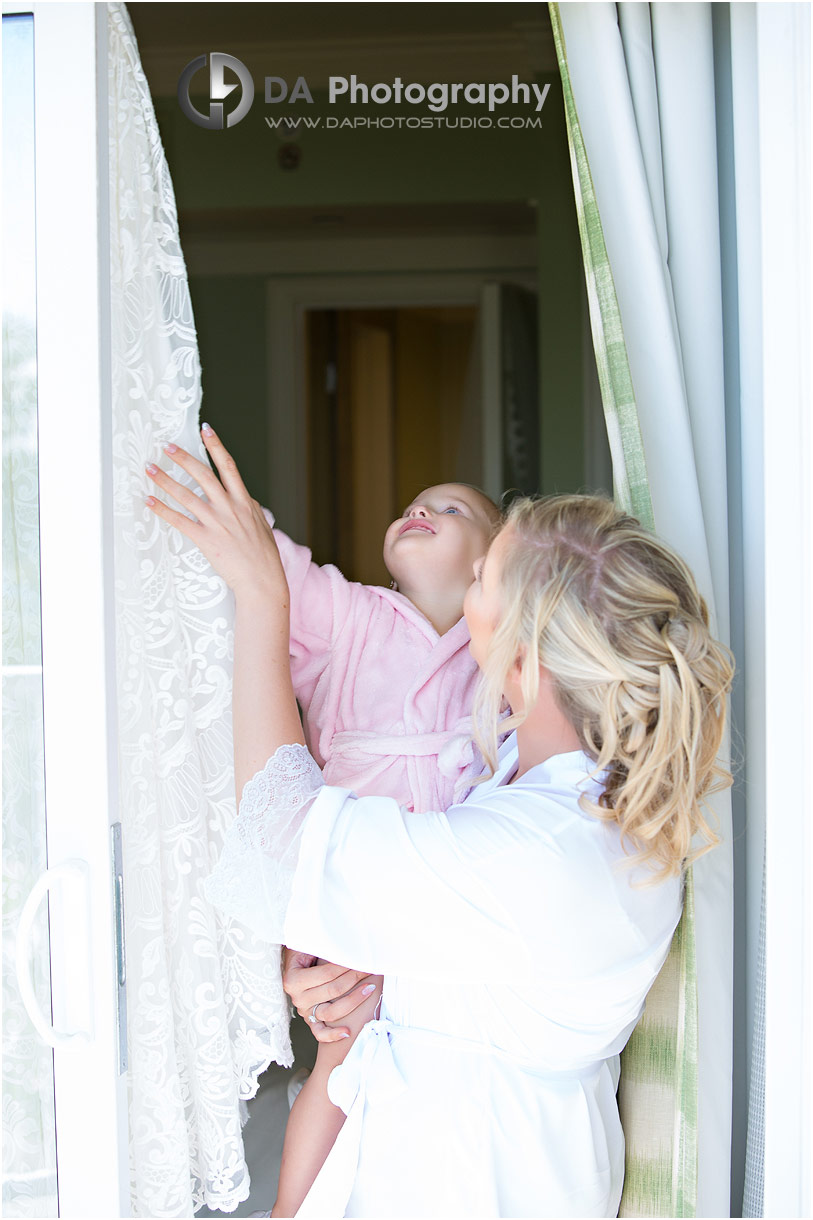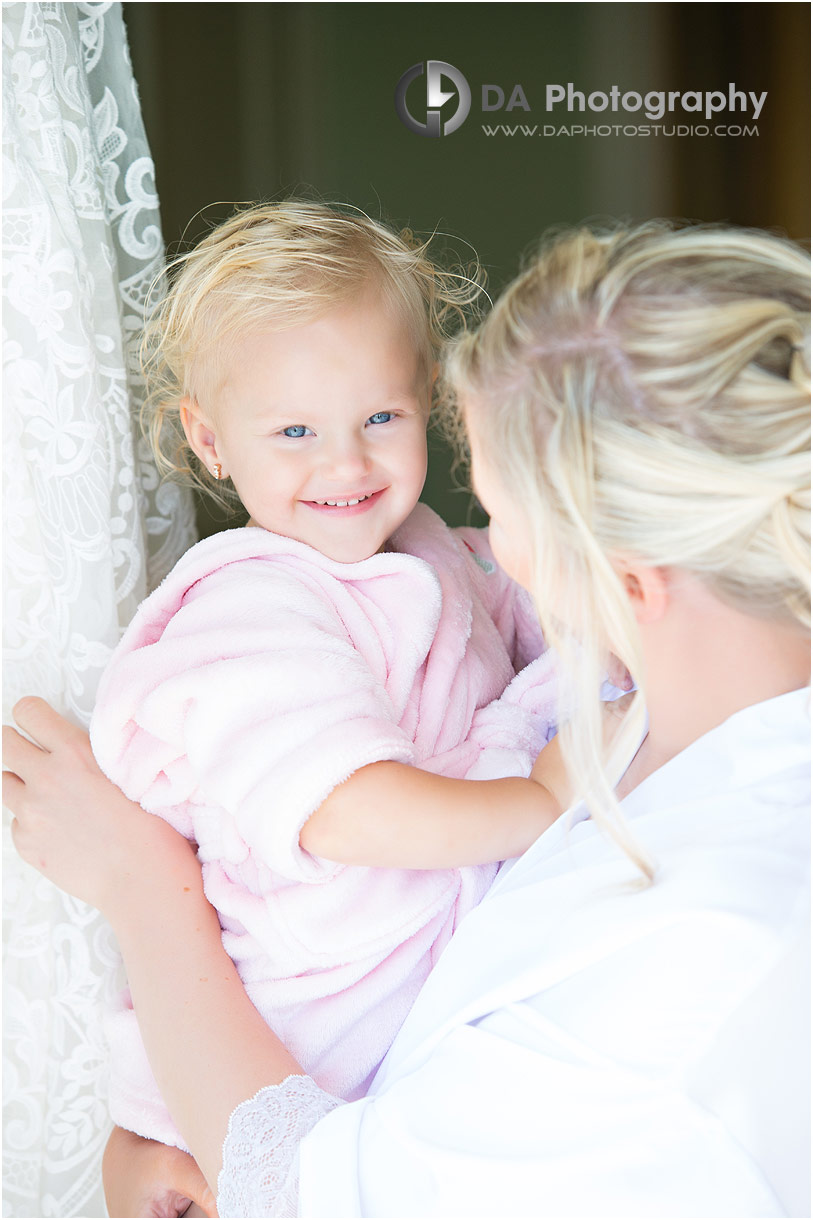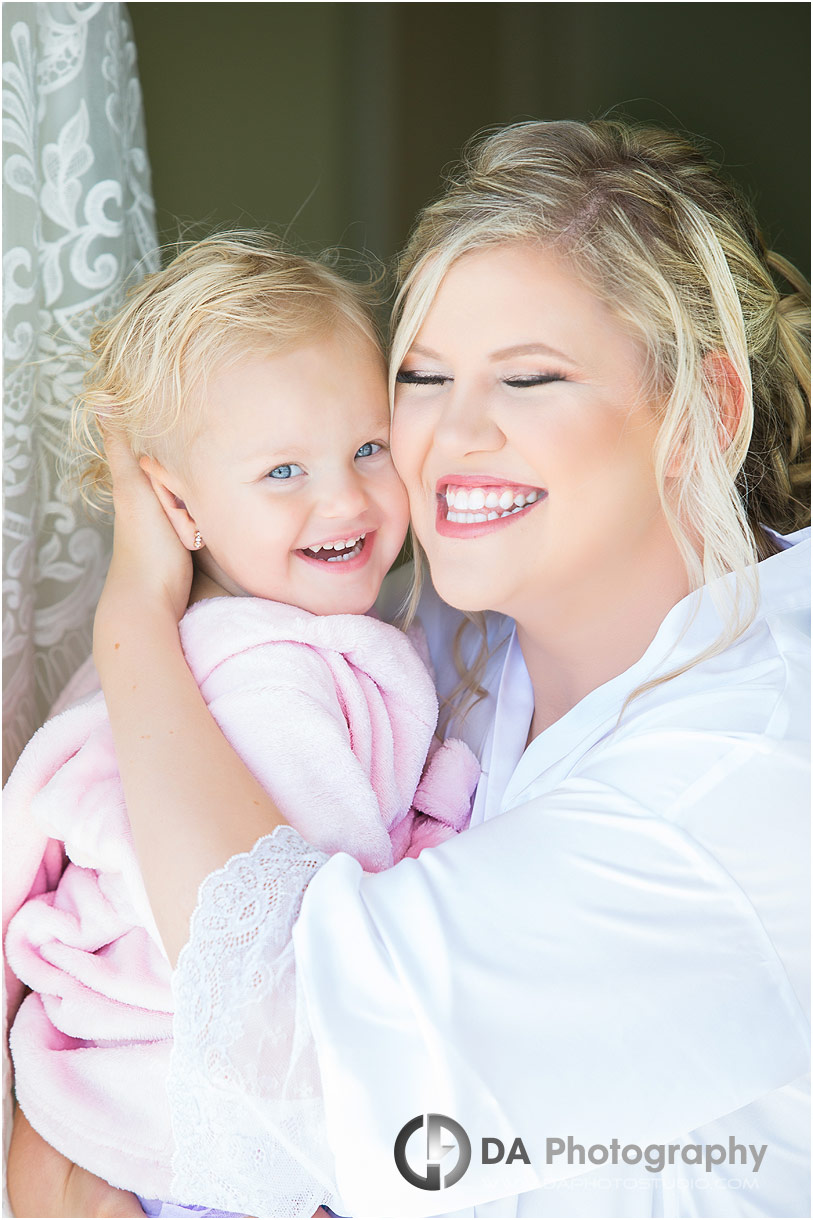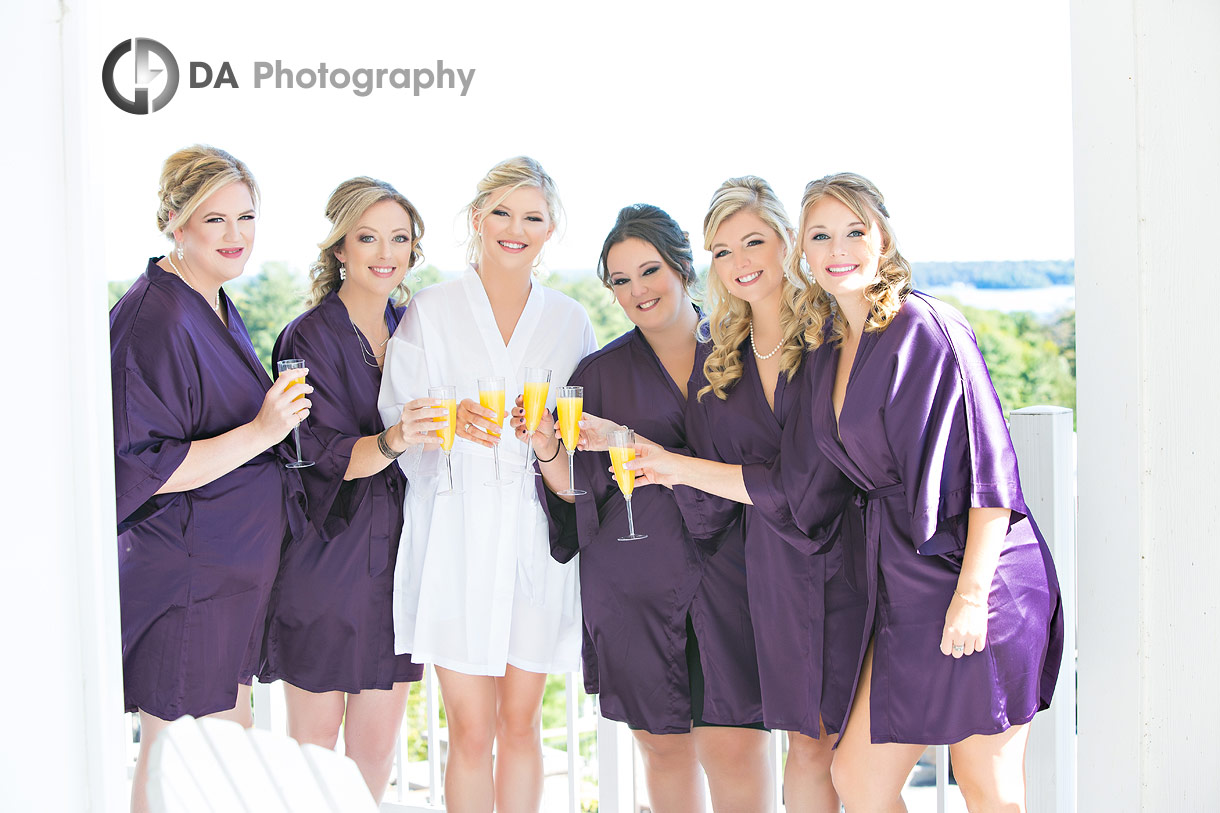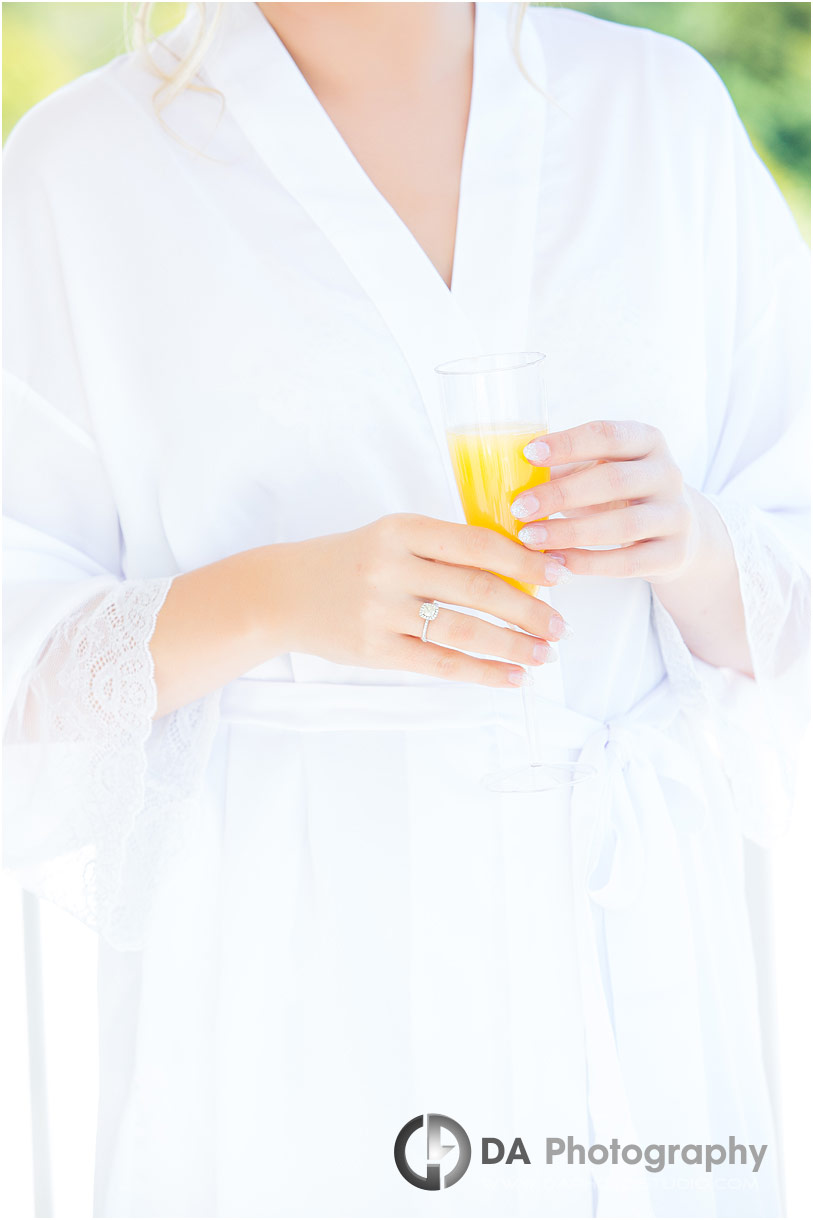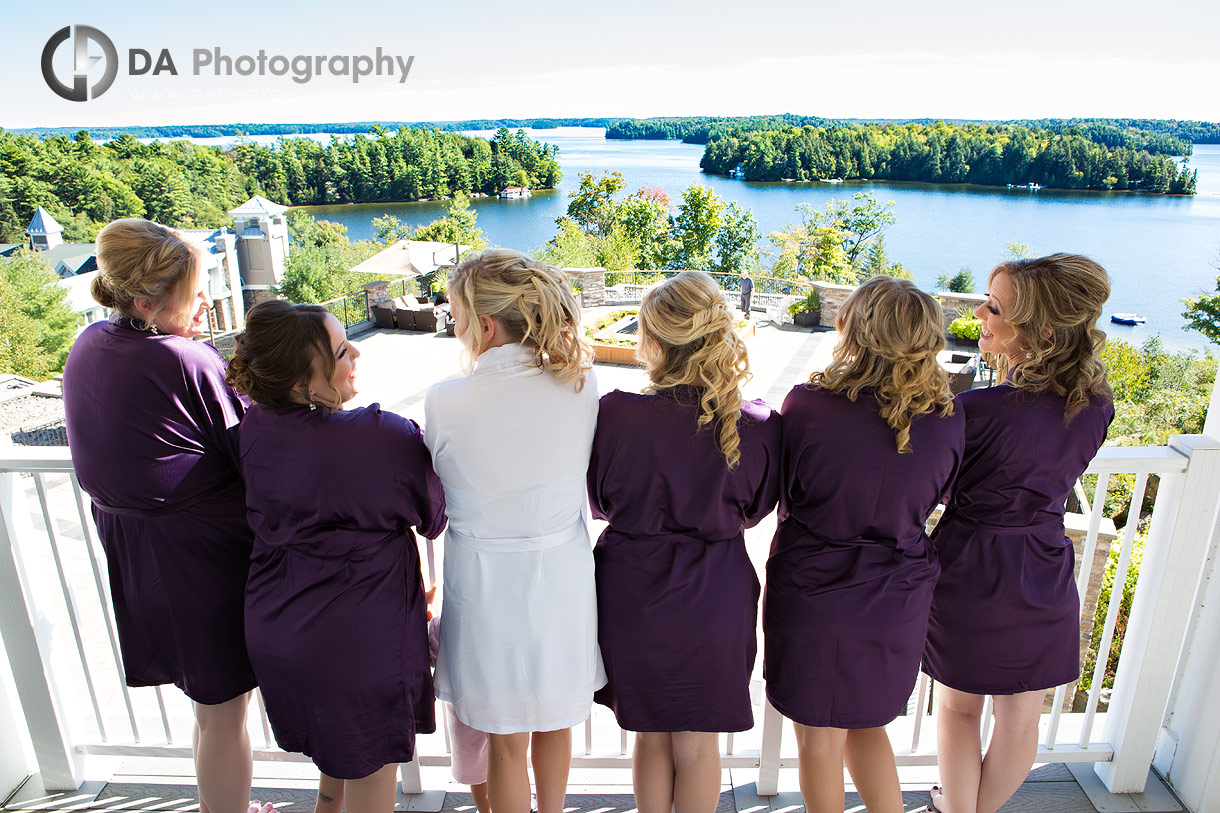 Muskoka wedding photographer captured the small town charm with a dash of rock and roll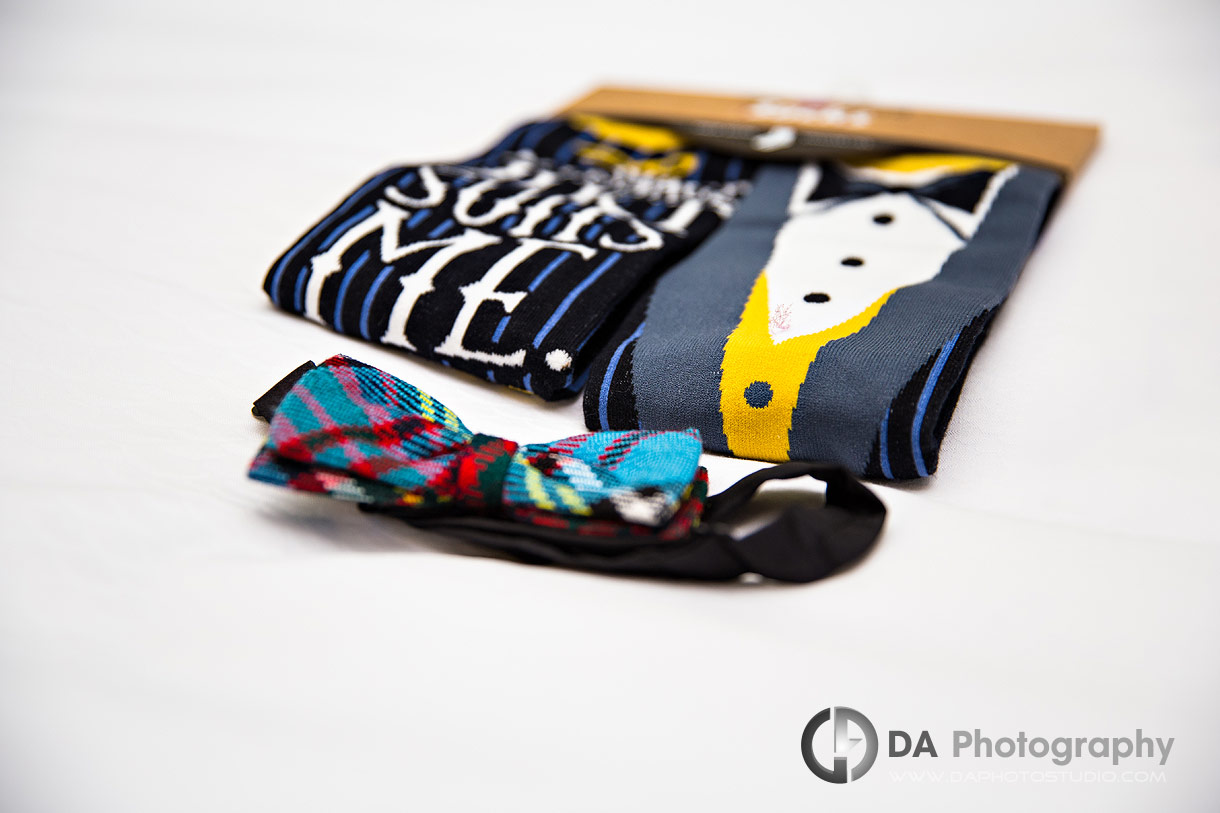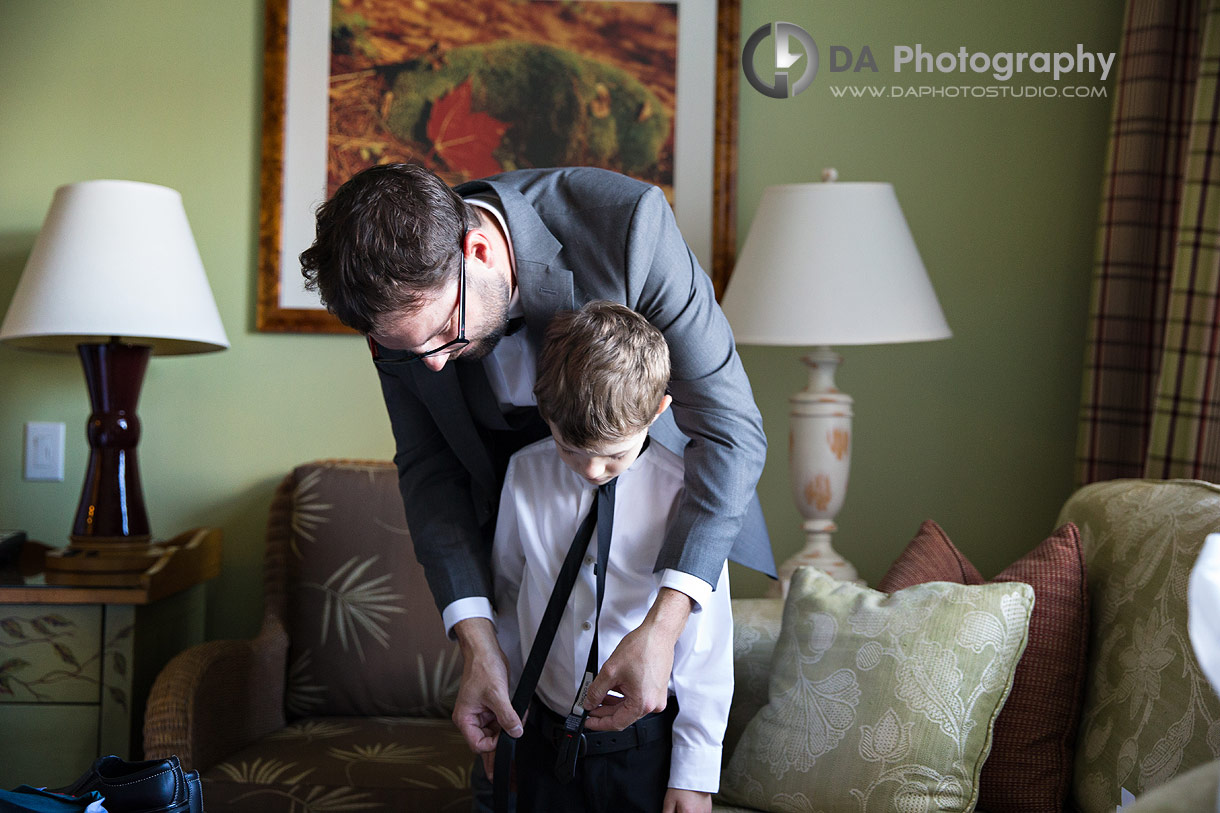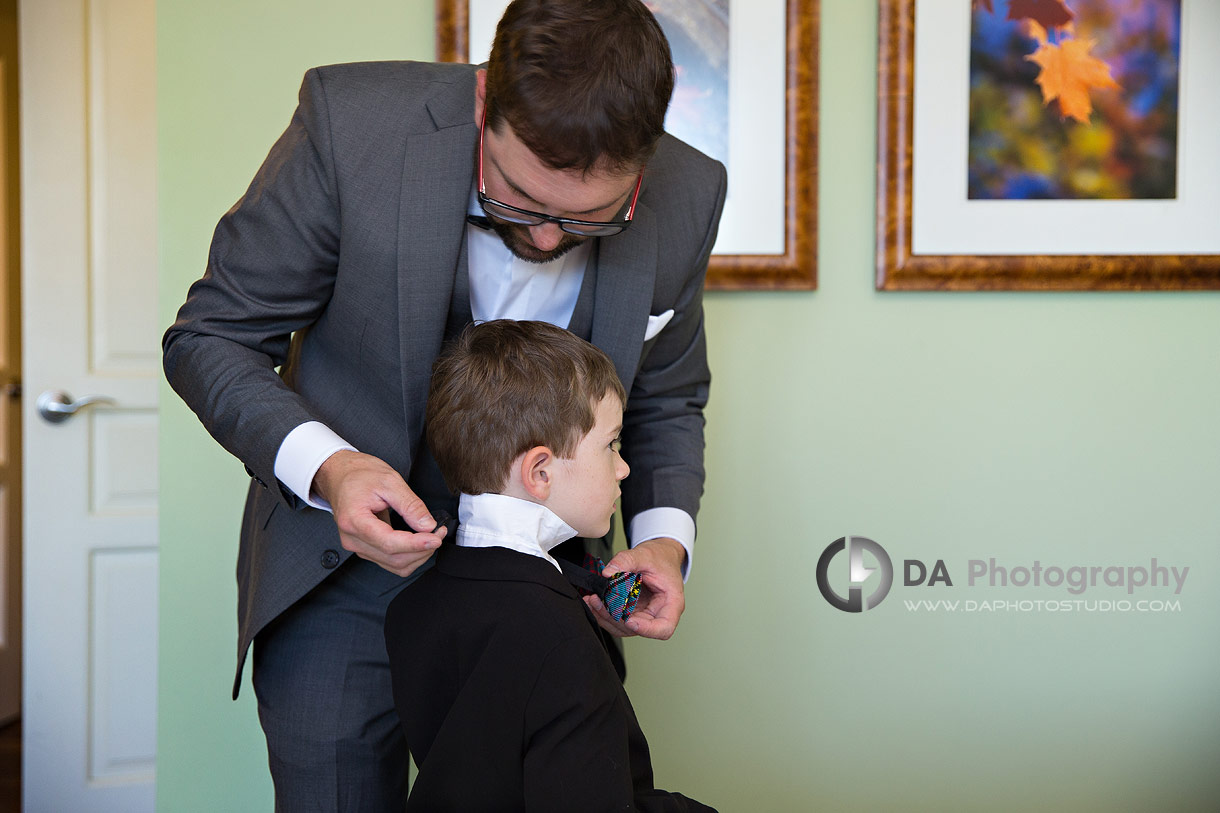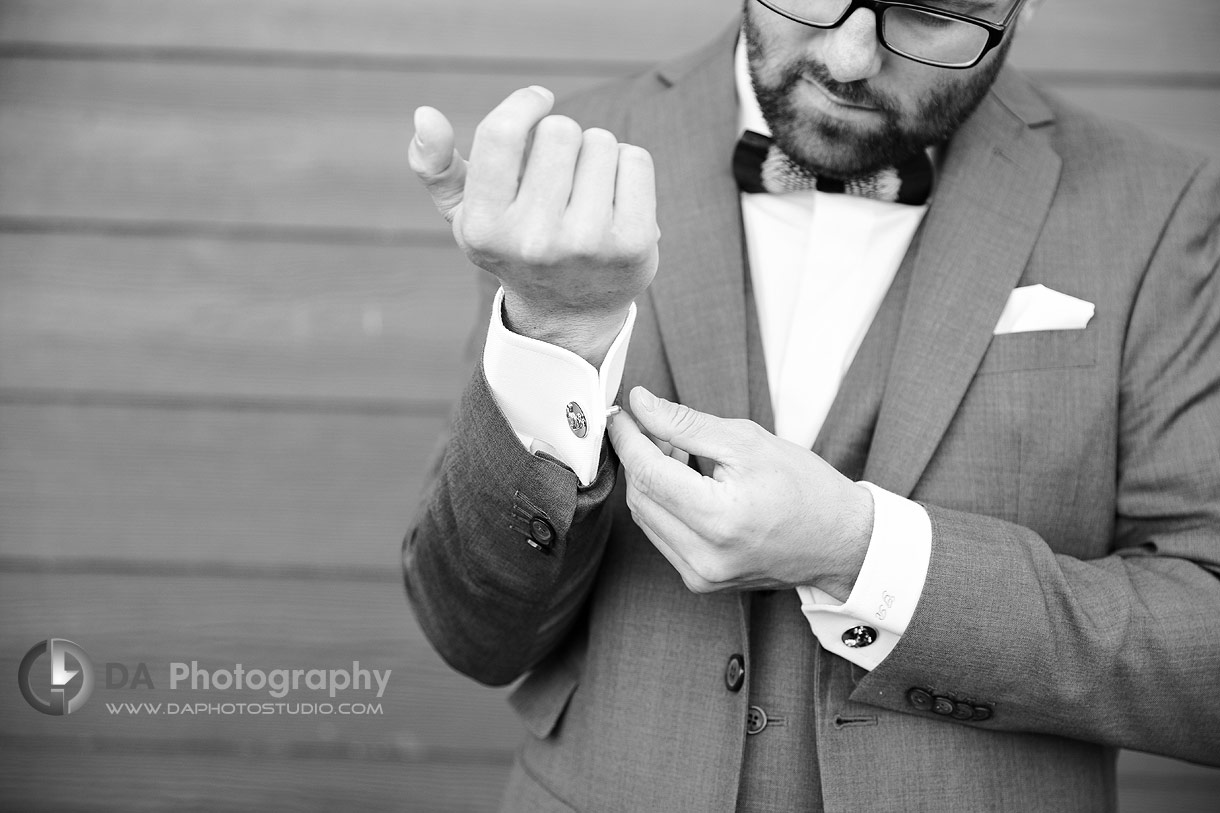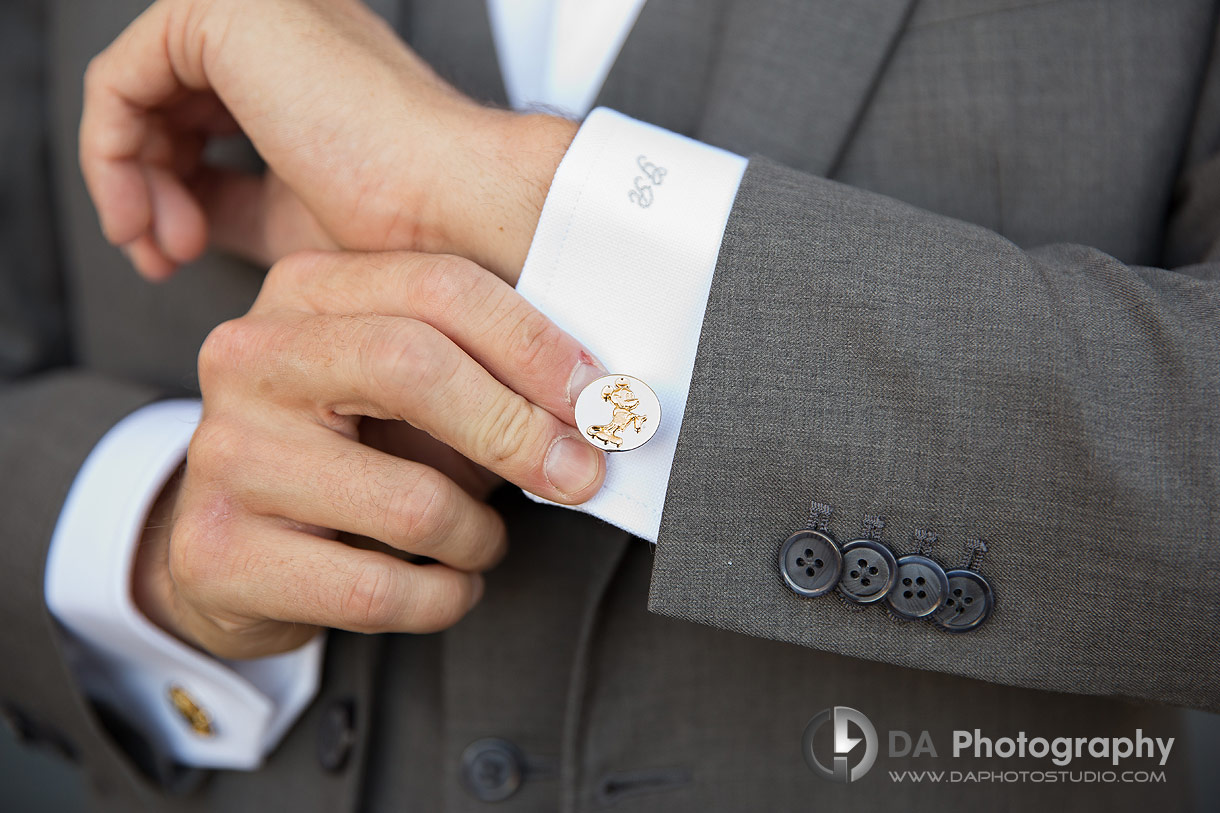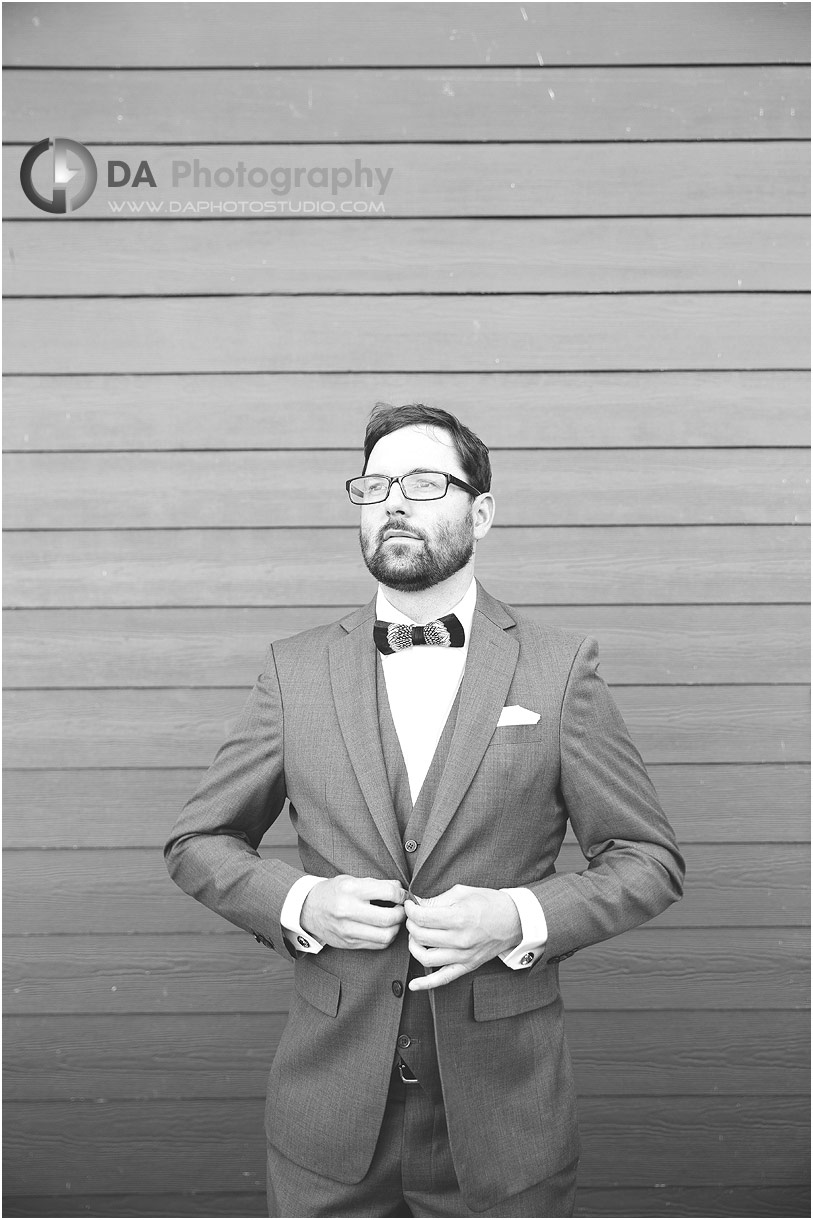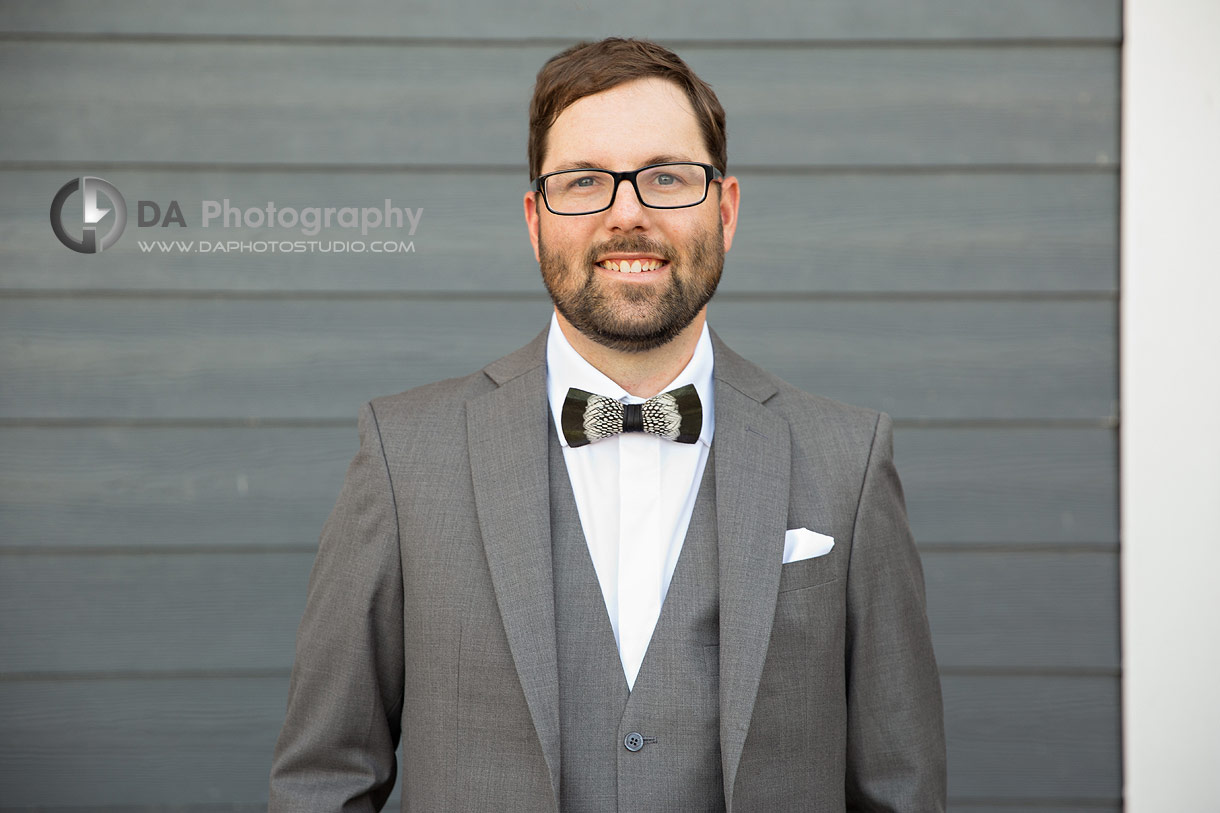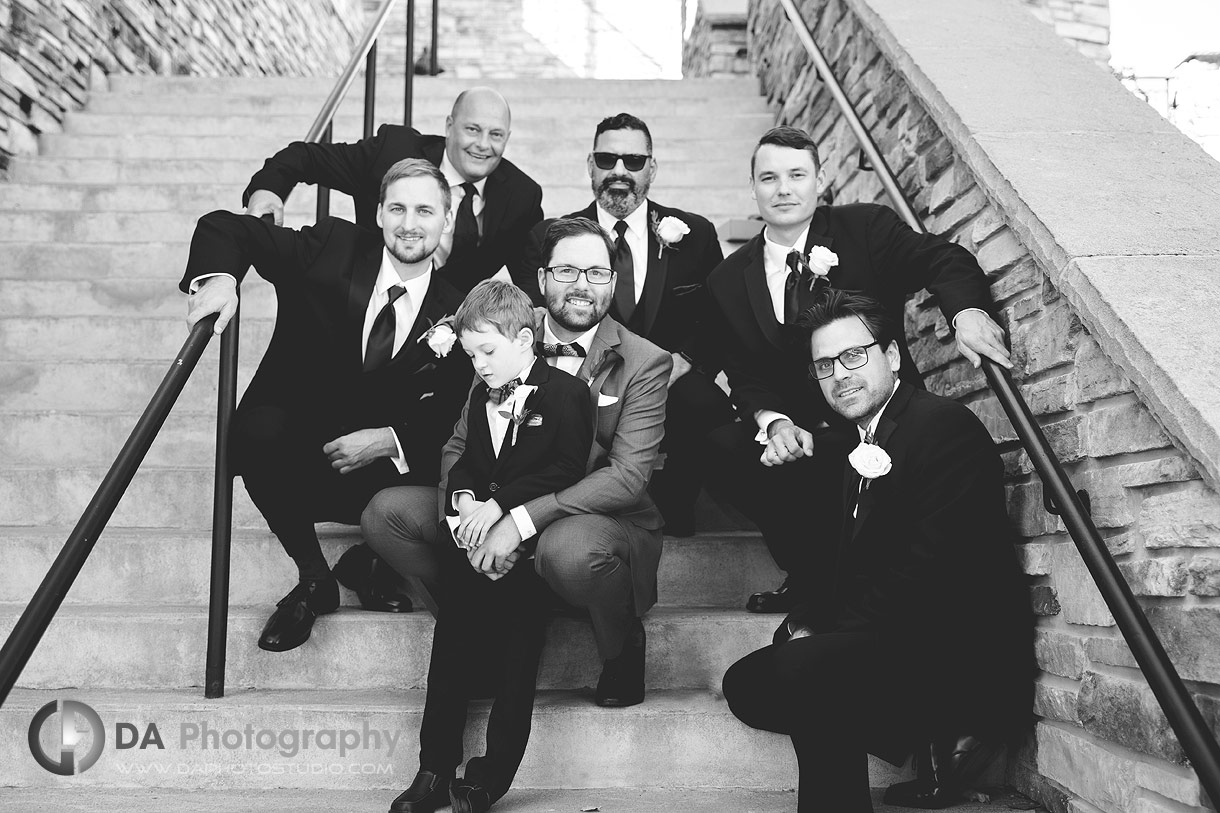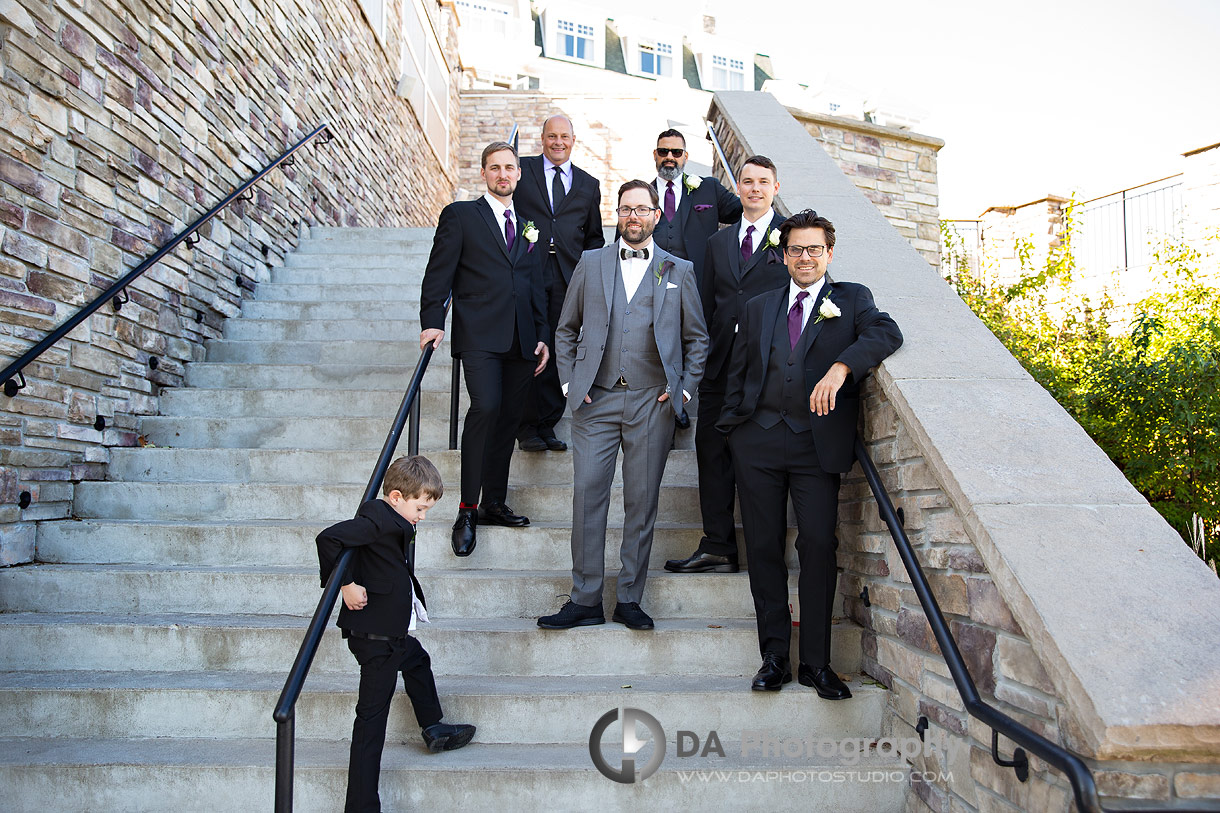 After gathering the rest of the wedding party, we set up our group pictures and integrated the iconic wooden chairs. The JW Marriot hotel, The Rousseau, offered a totally different feel to the backdrops from outside. Undoubtedly, the interiors oozed high end class and a very modern feel. There is such interesting textures to work with and features in the form of furniture and art installations. Then, we headed to the last spot we had on our list for photos before the ceremony. We set up at the Muskoka Lakes farm and winery to capture the famous cranberry fields. Also, reeds and a vintage truck gave a rustic and picturesque look for some variety to their wedding portraits.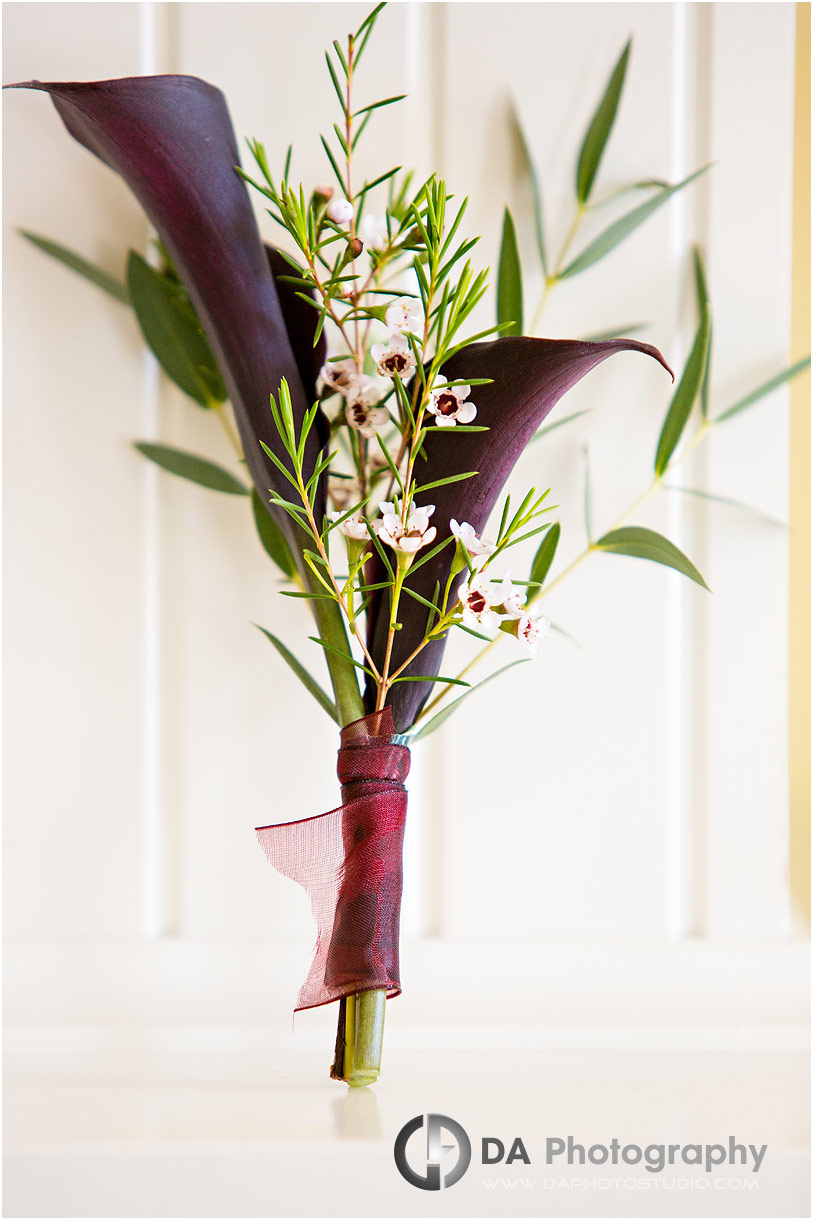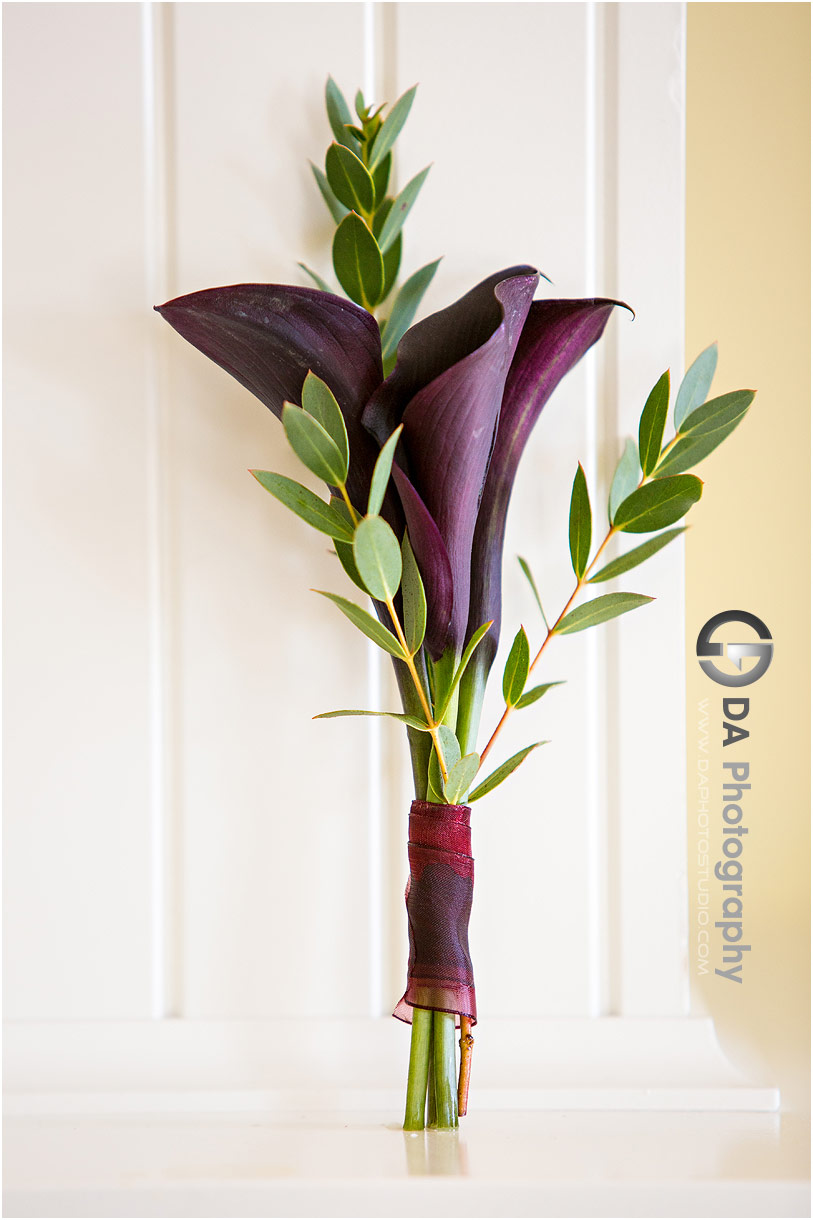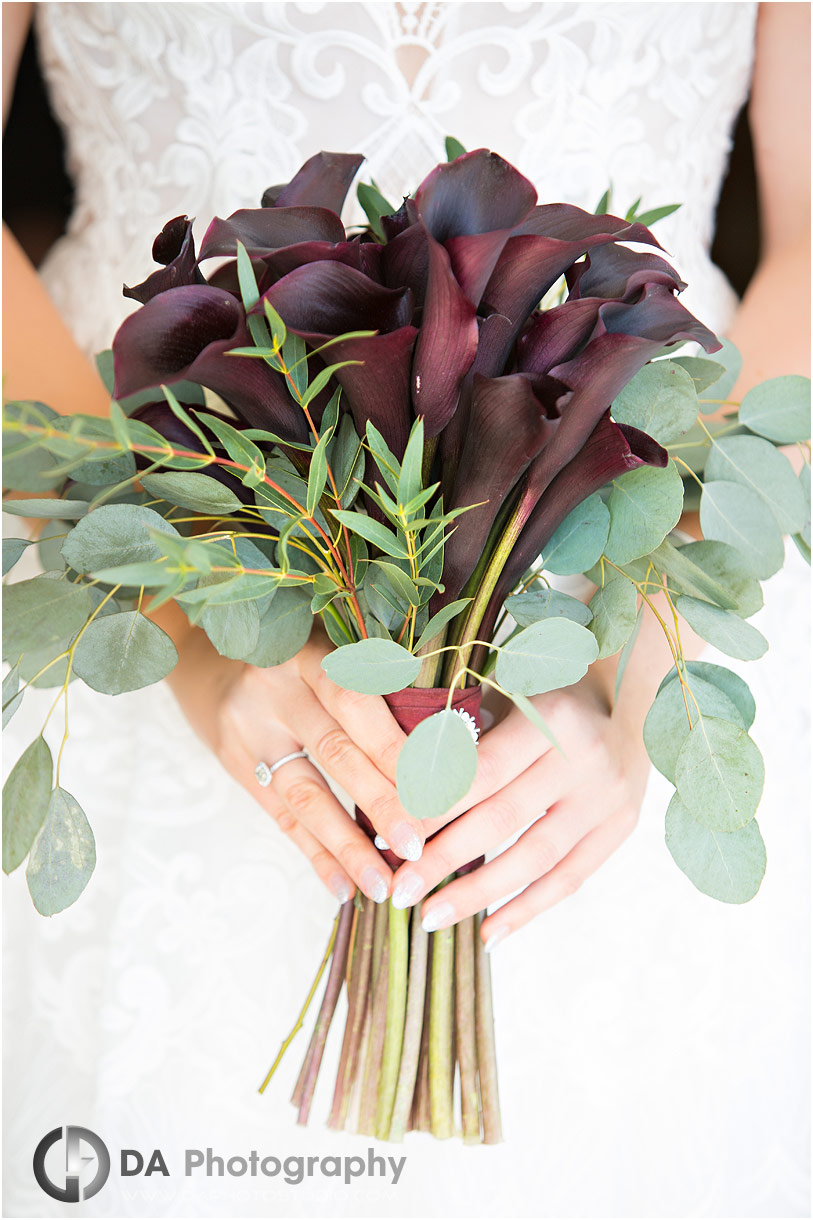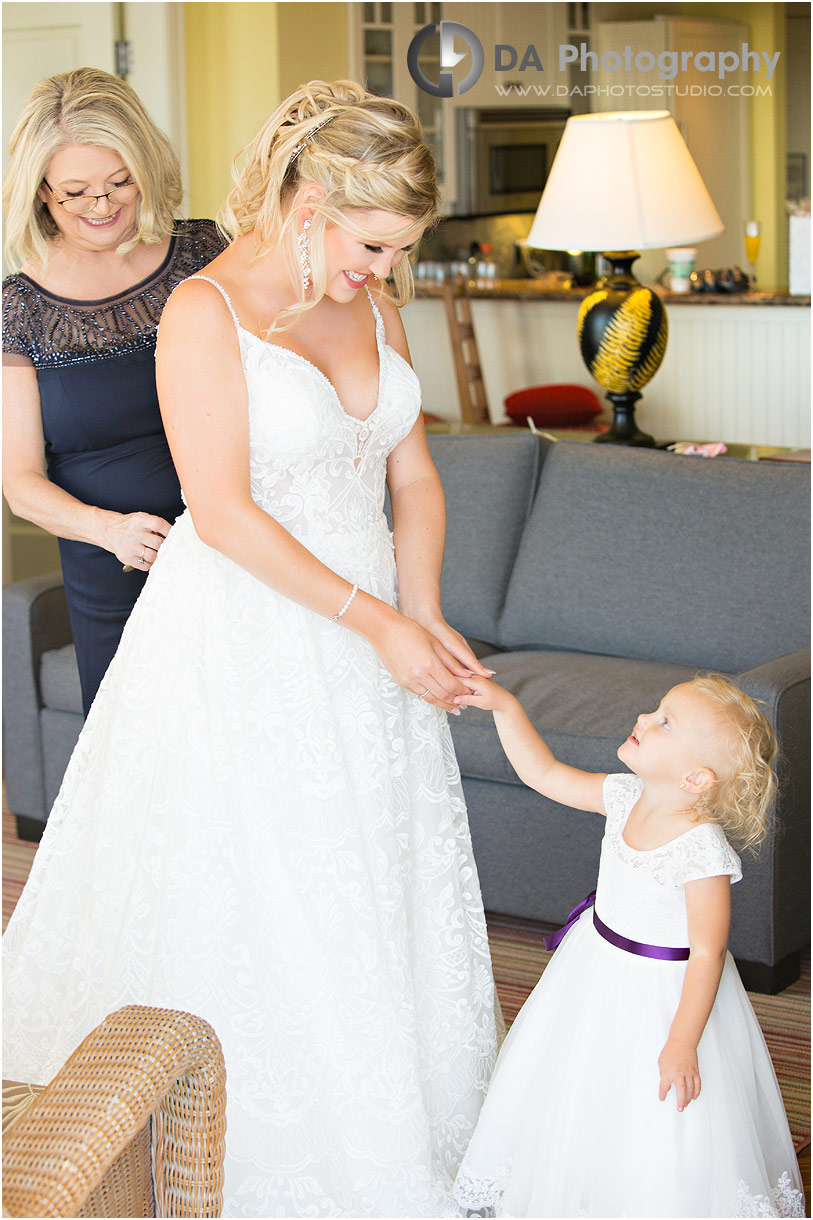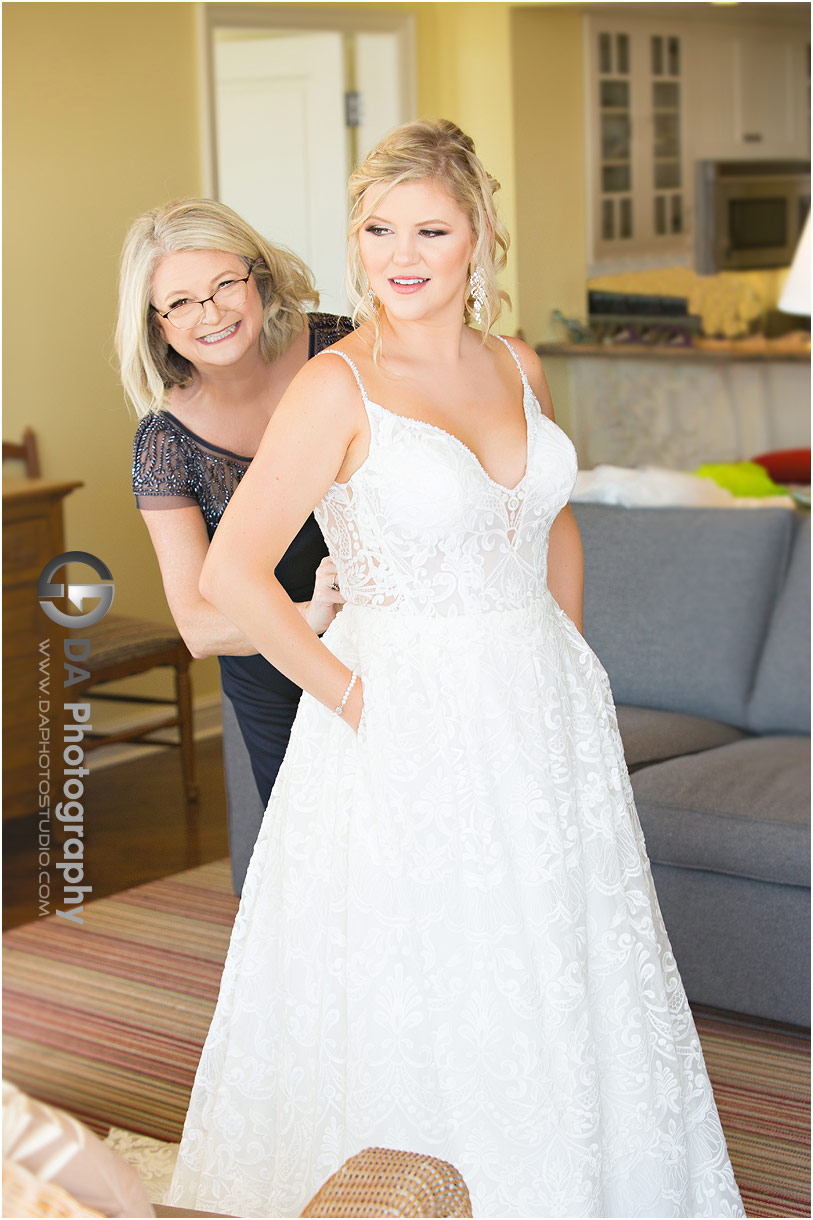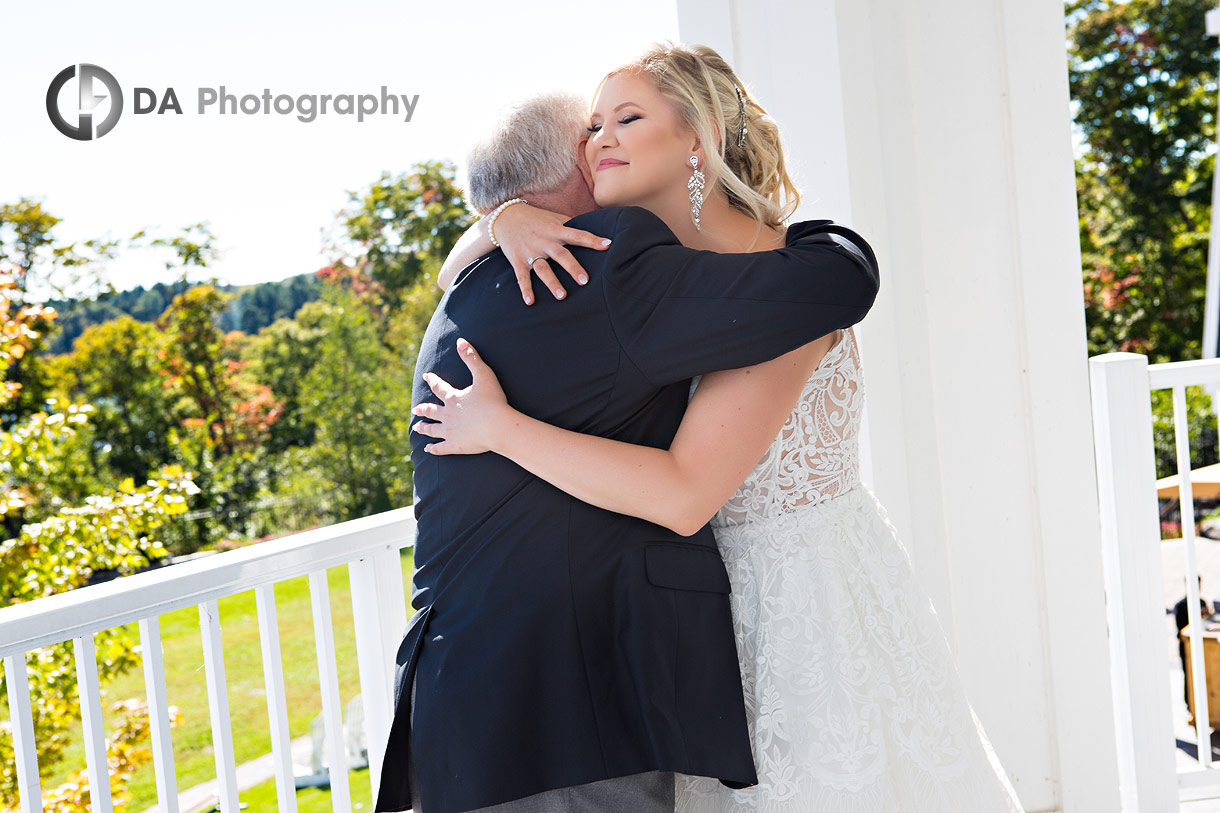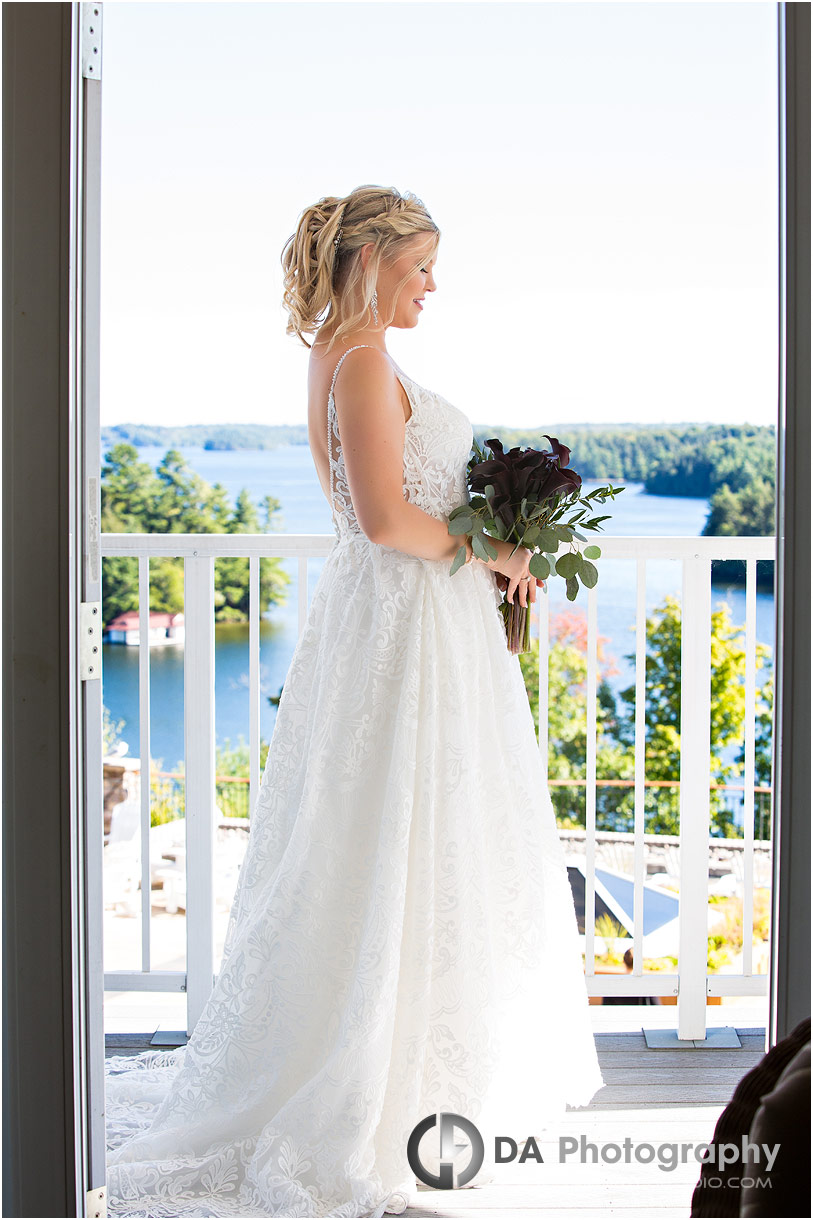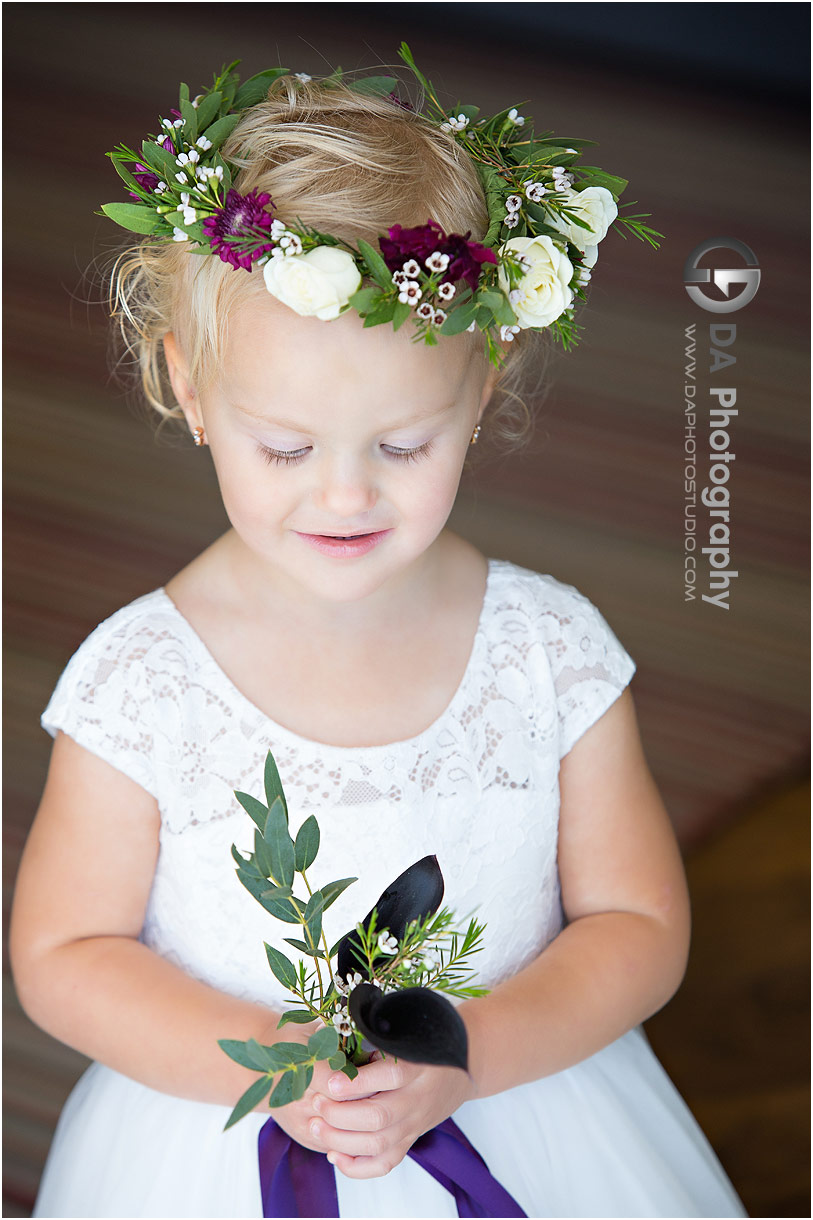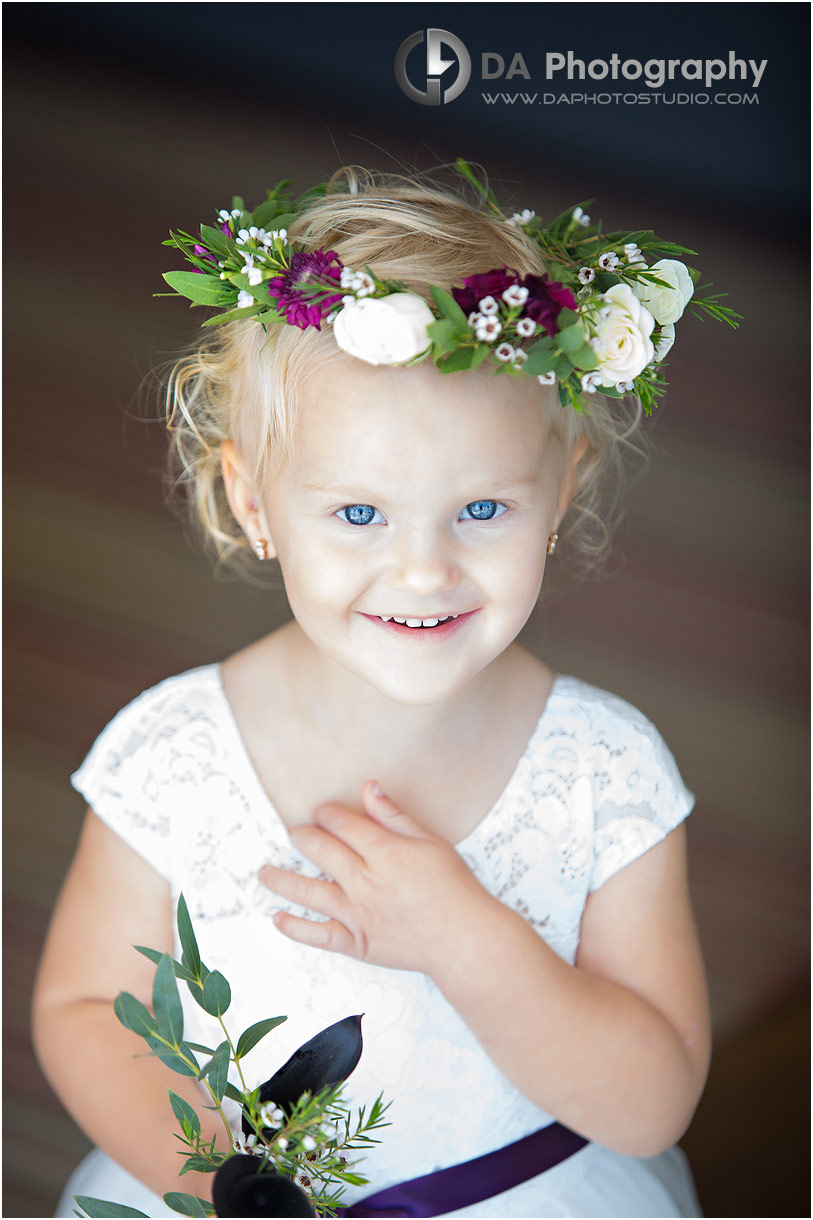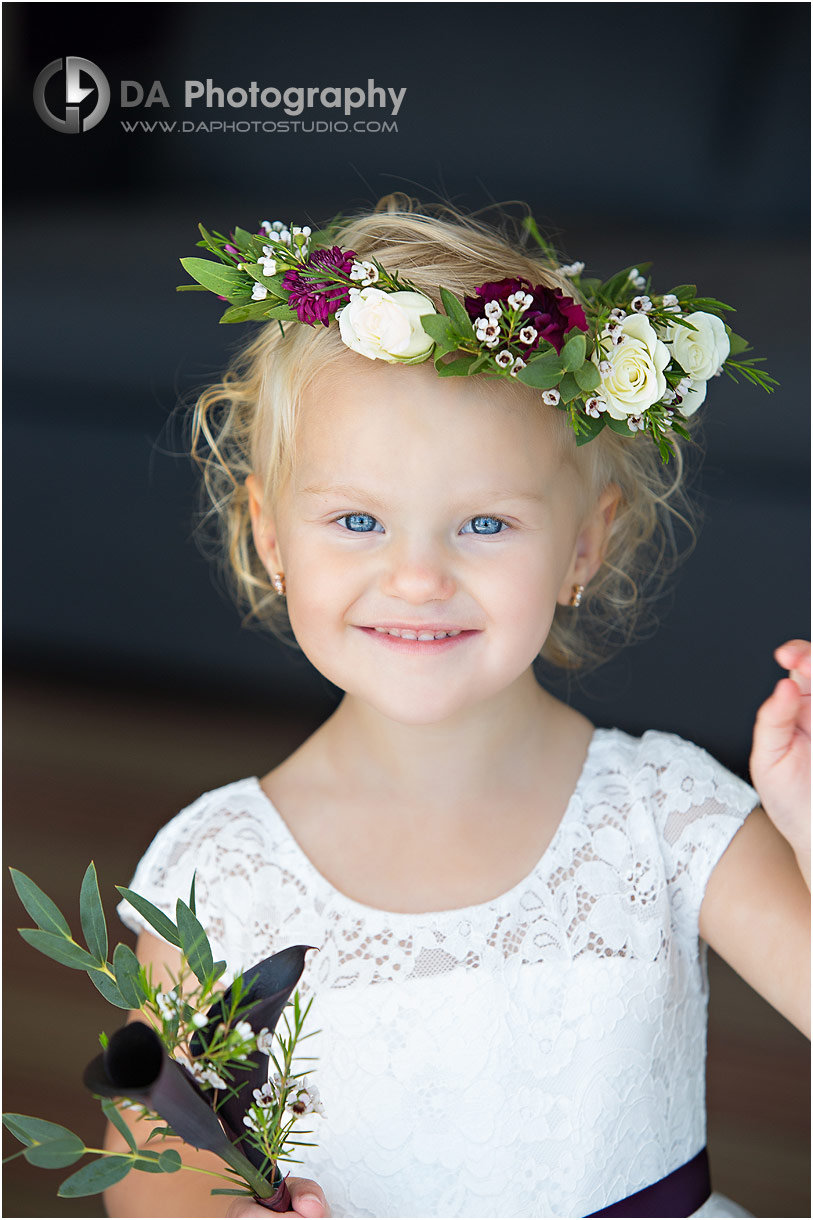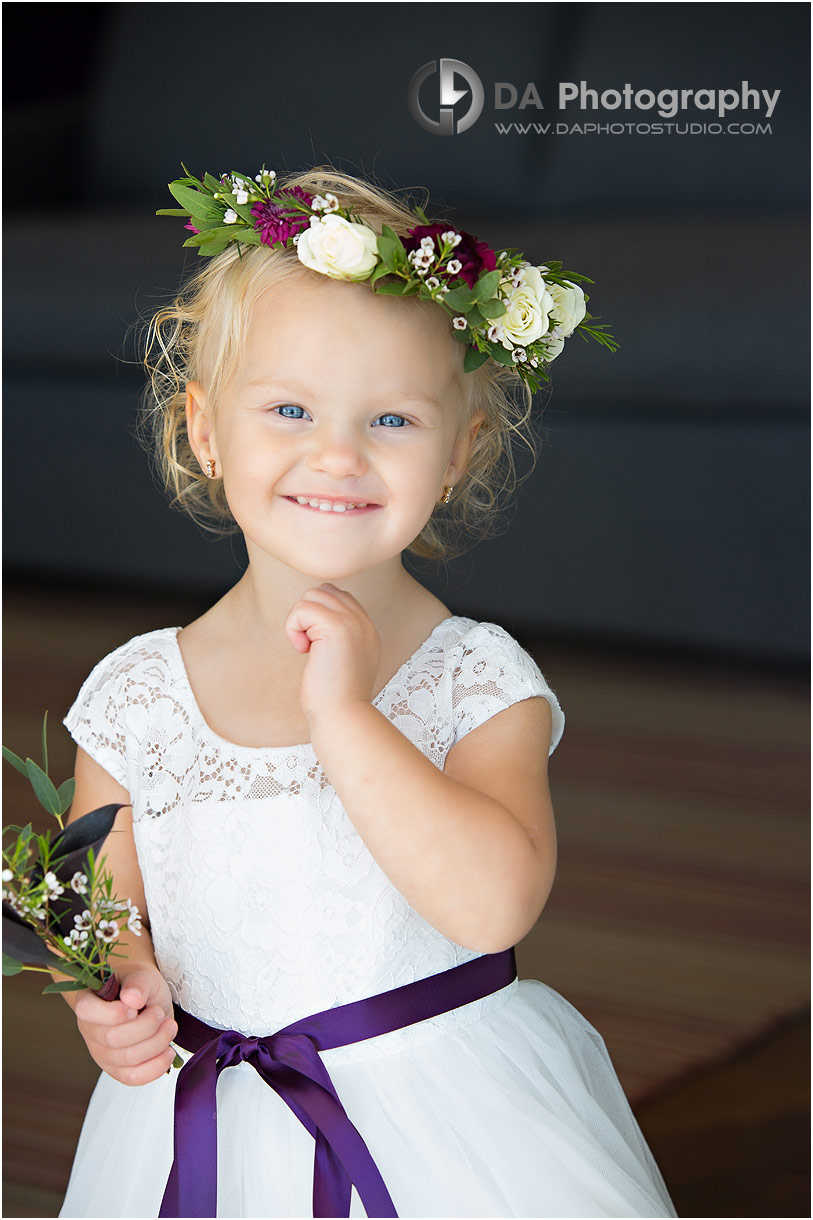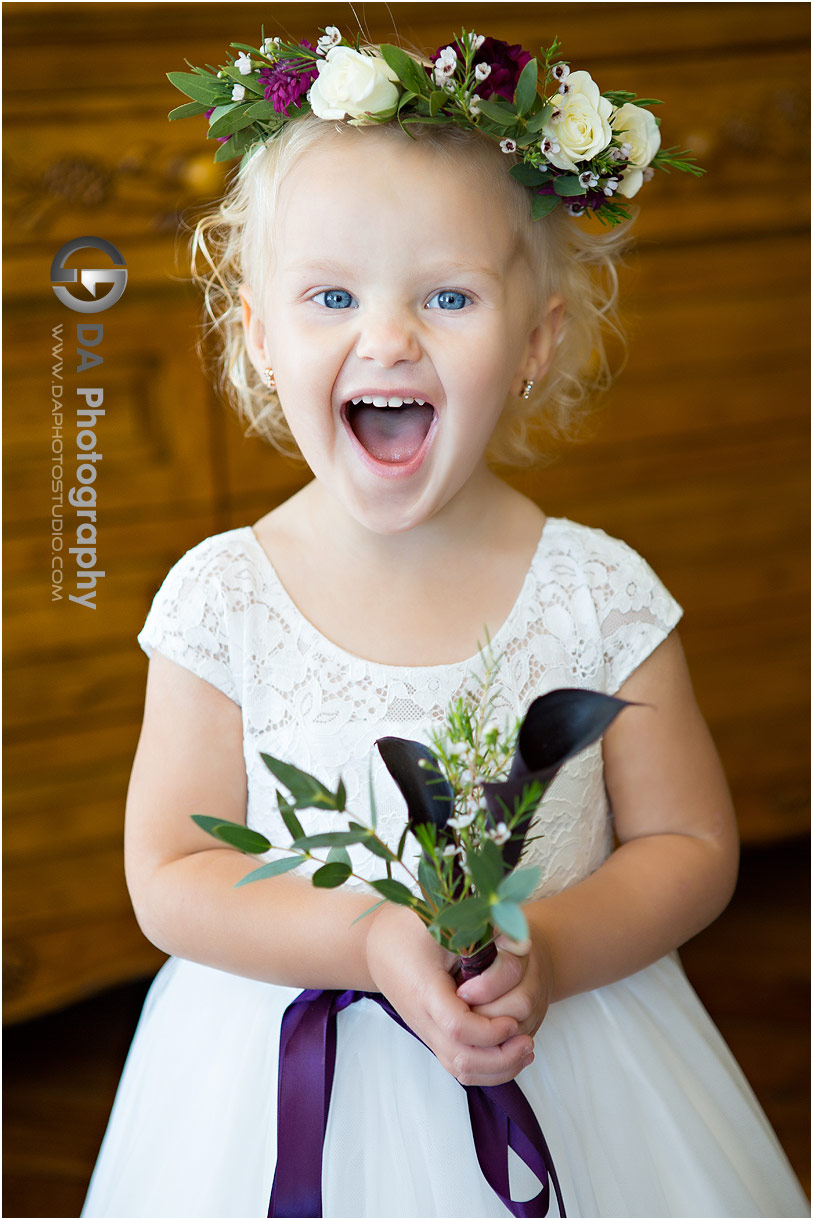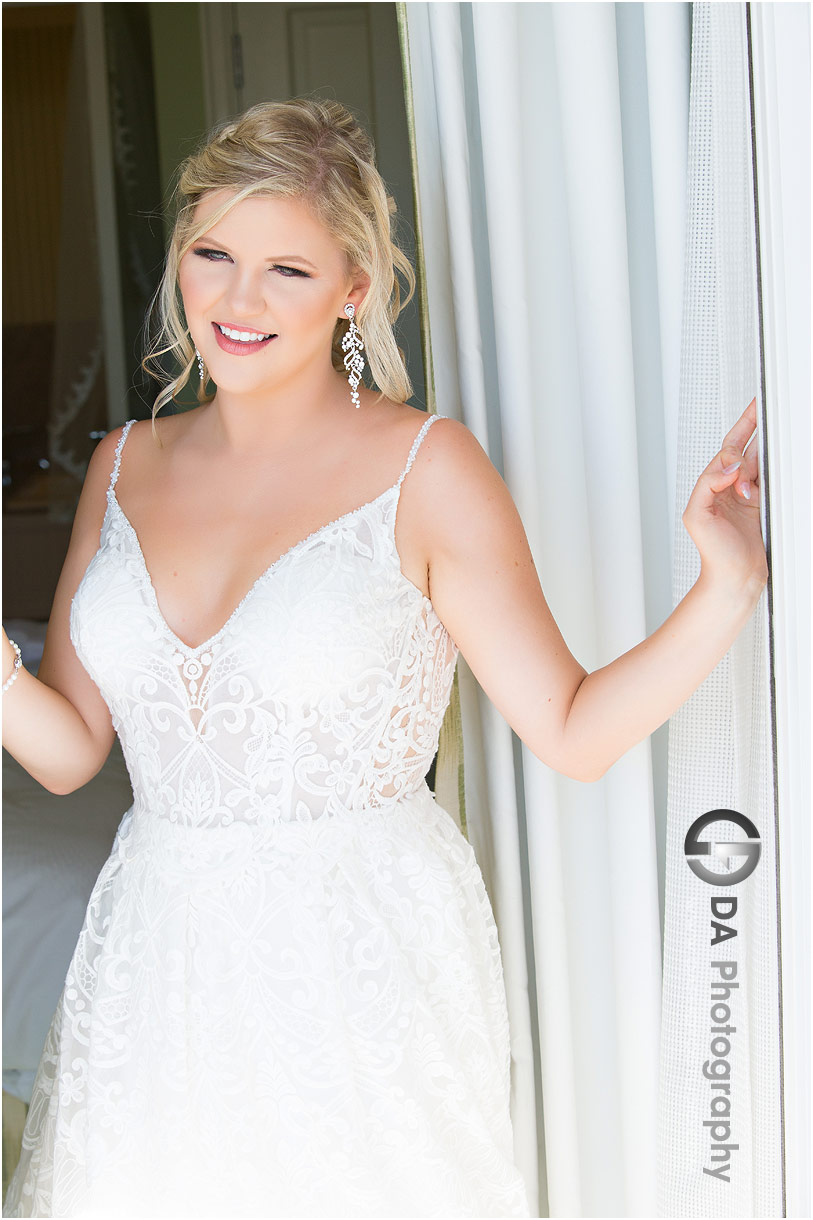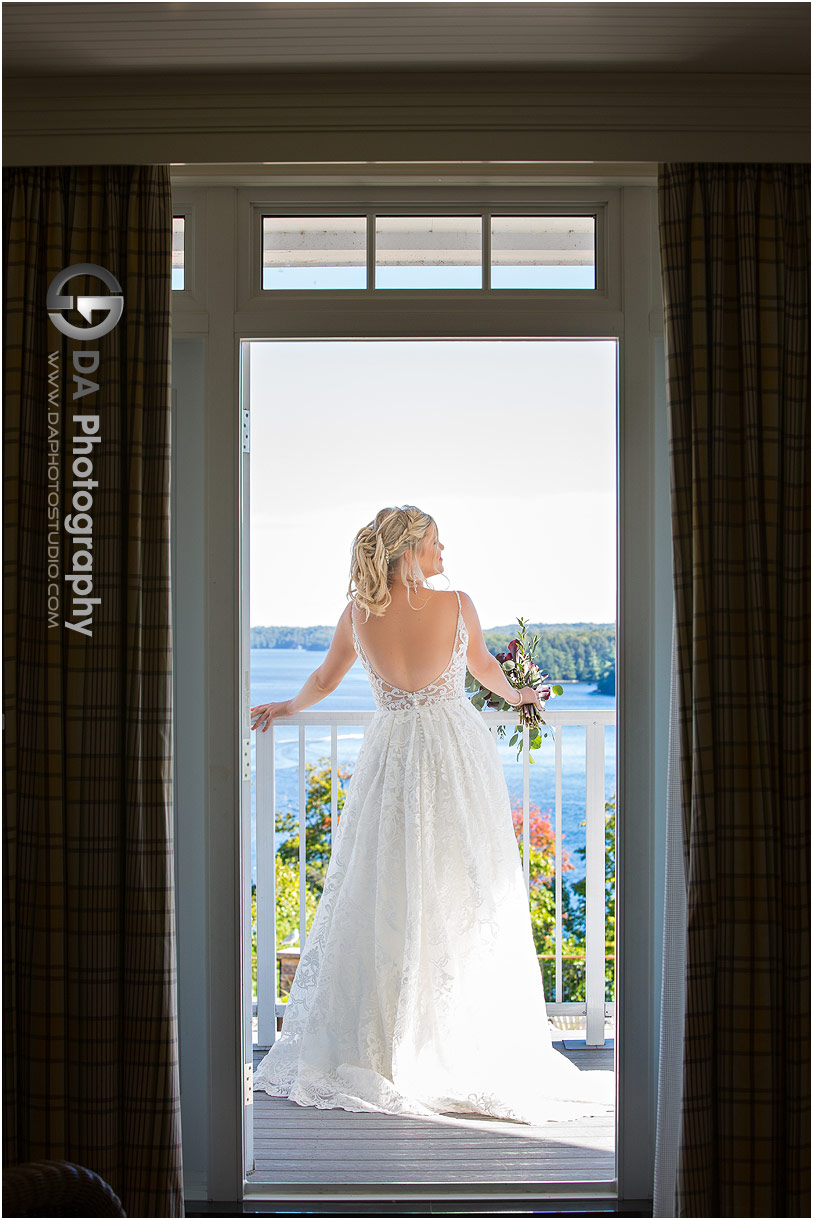 Stephanie and Greg had decided to hold their ceremony and reception in a very cool looking spot called Kee to Bala. This space hosts concerts and bands so had a very laid back and chilled out vibe. As well, its rustic charm translated beautifully into photos. I chose to present some of these journalistic style images in black and white to bring out the rawness of the space.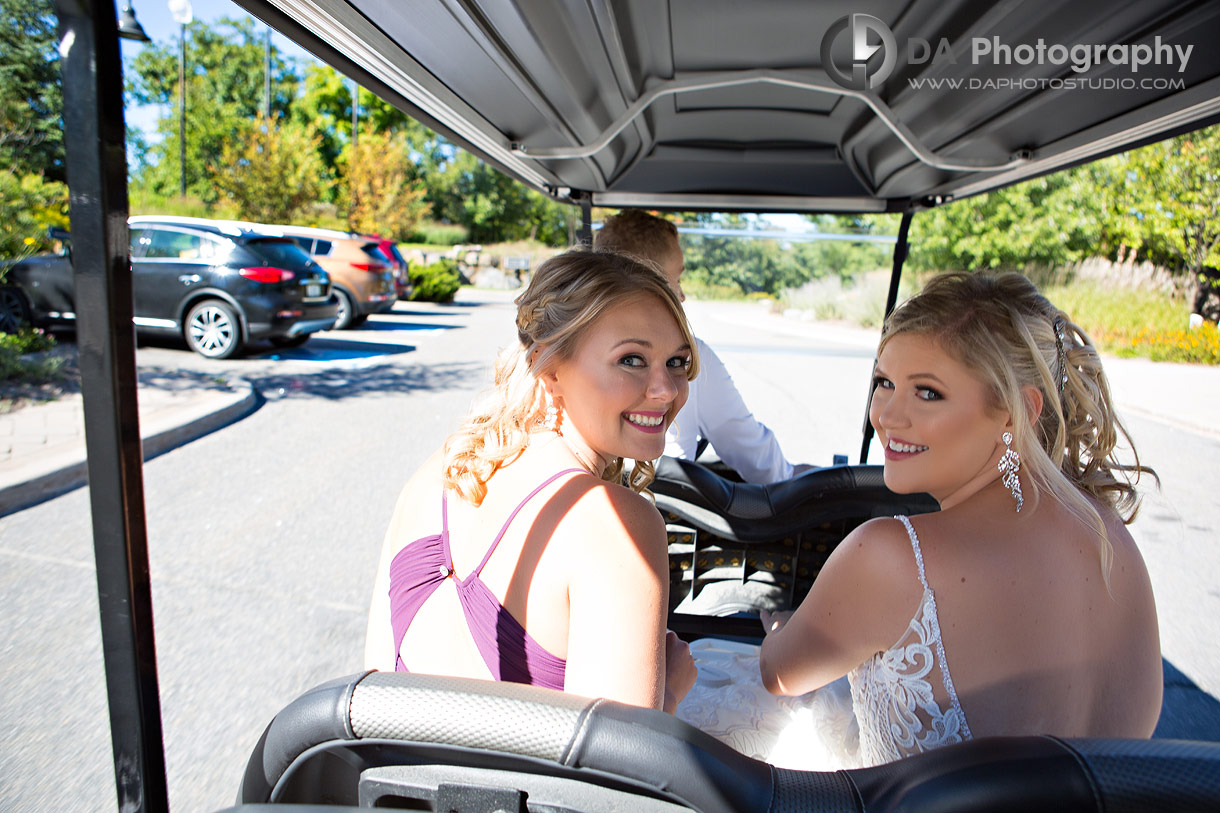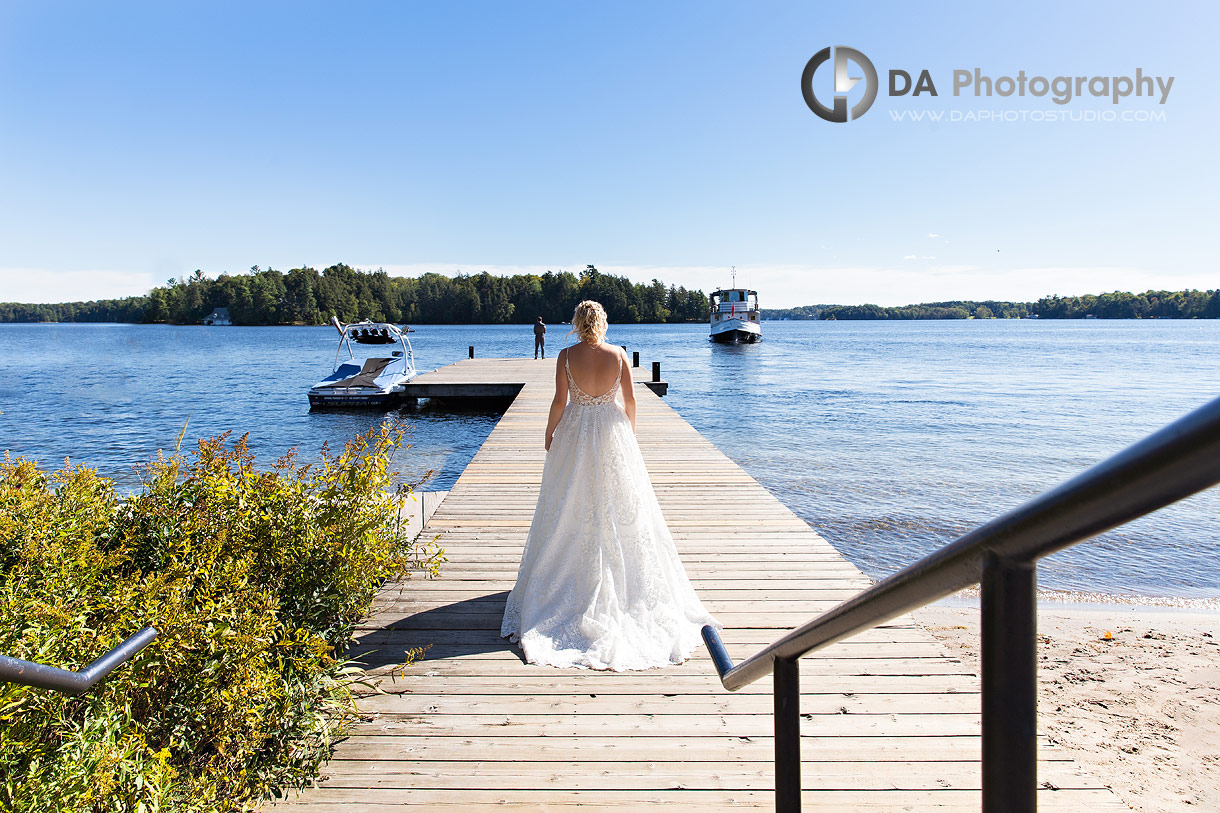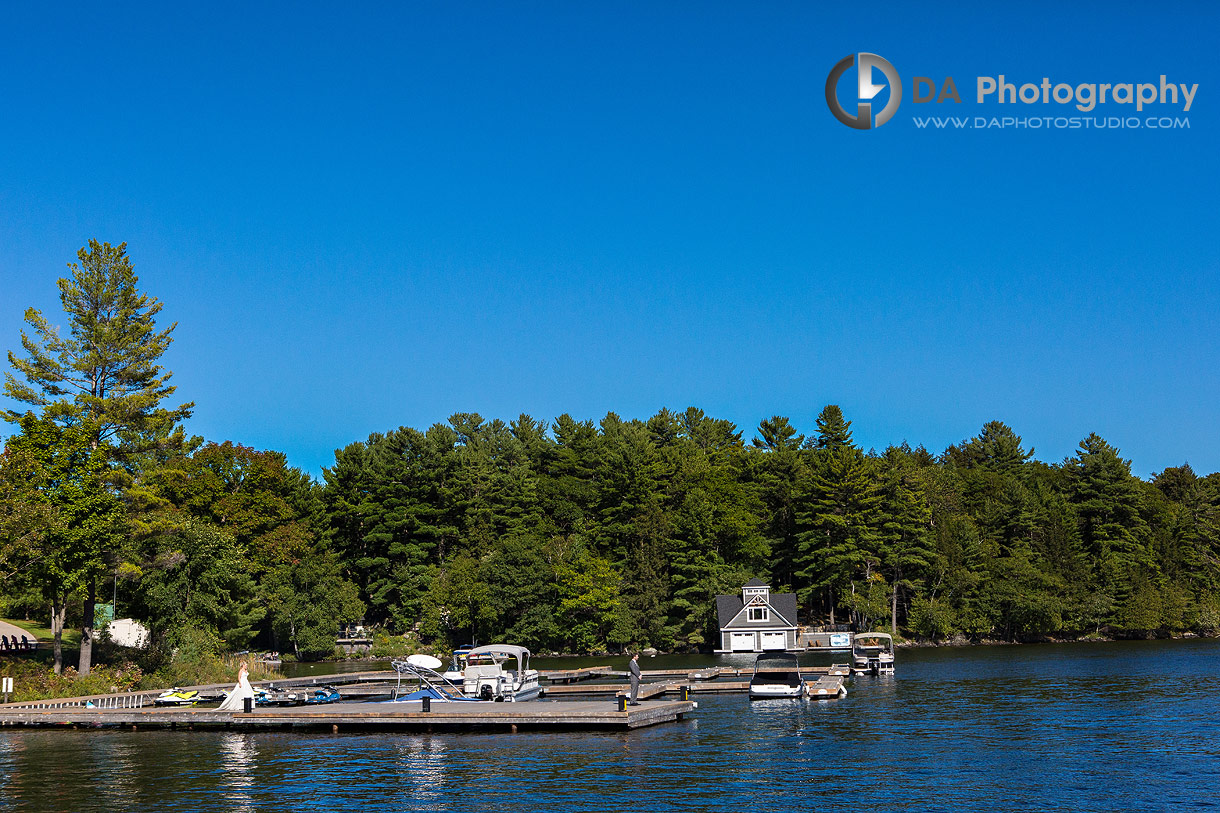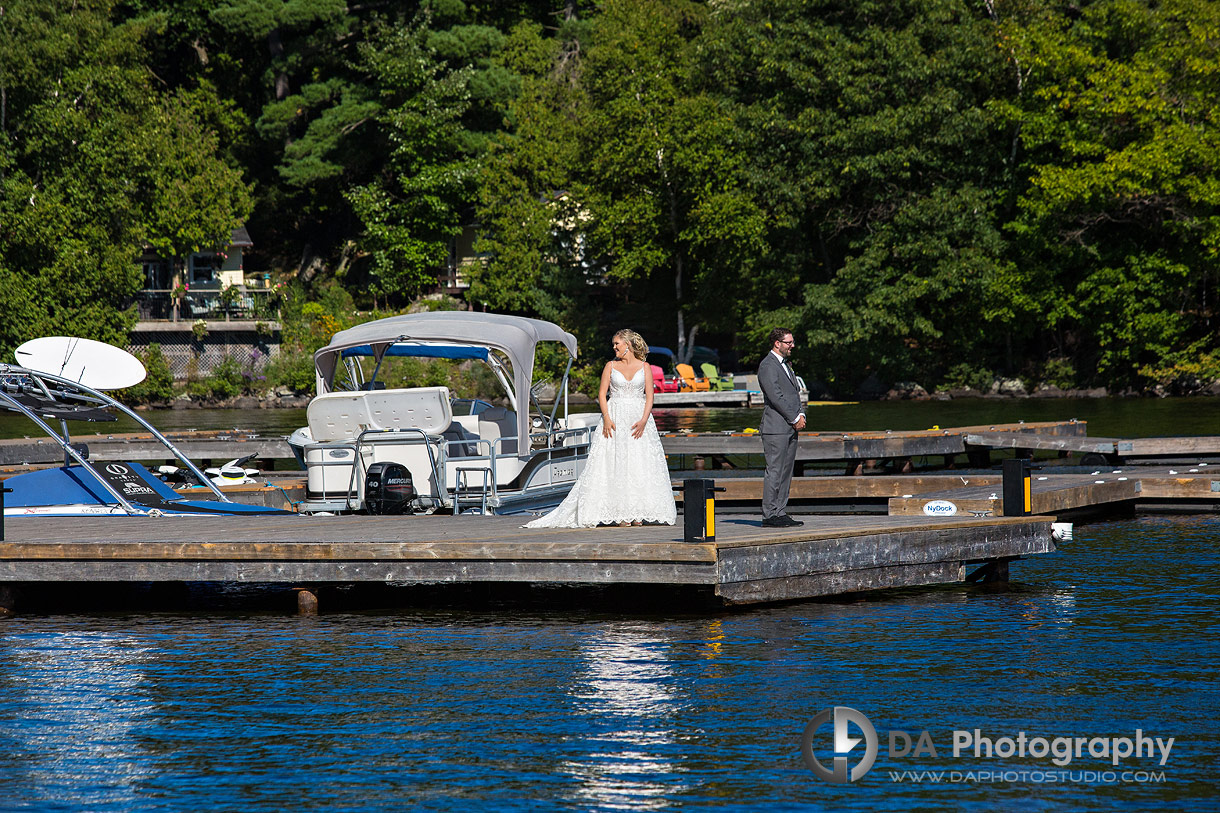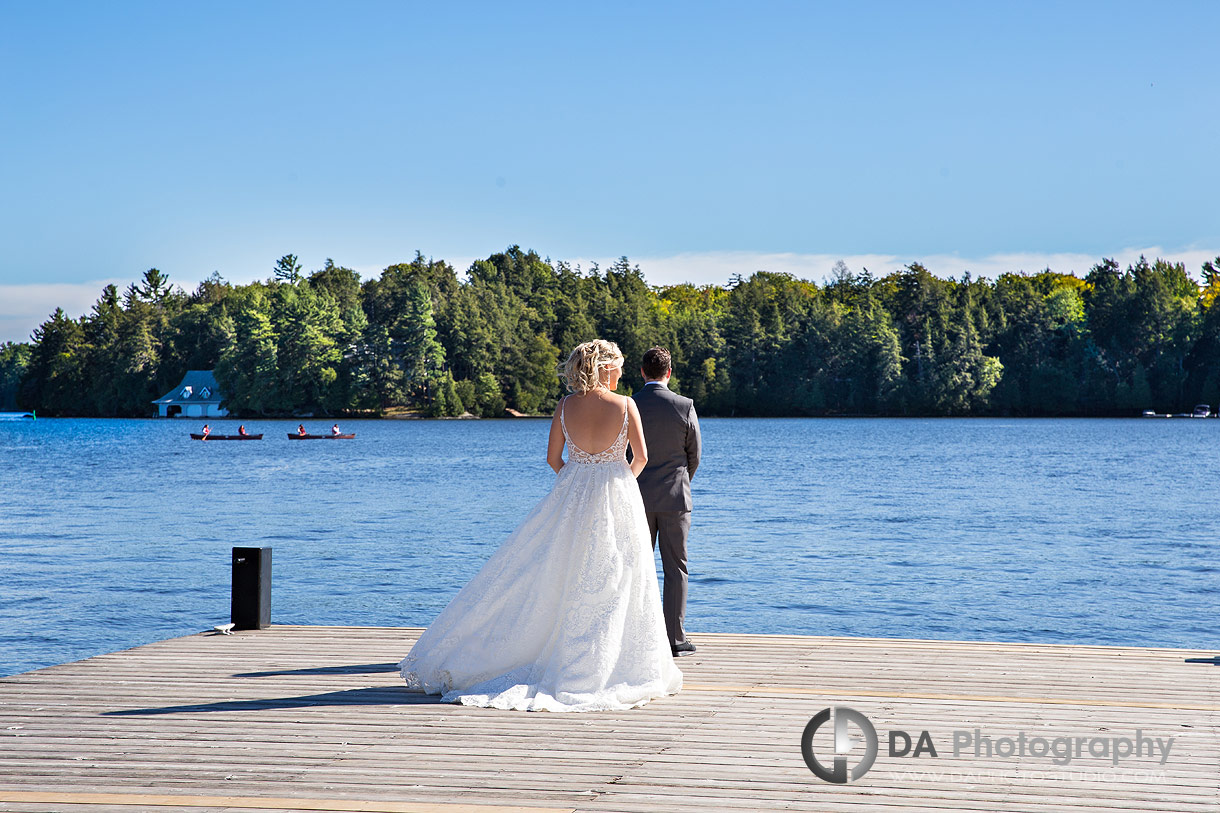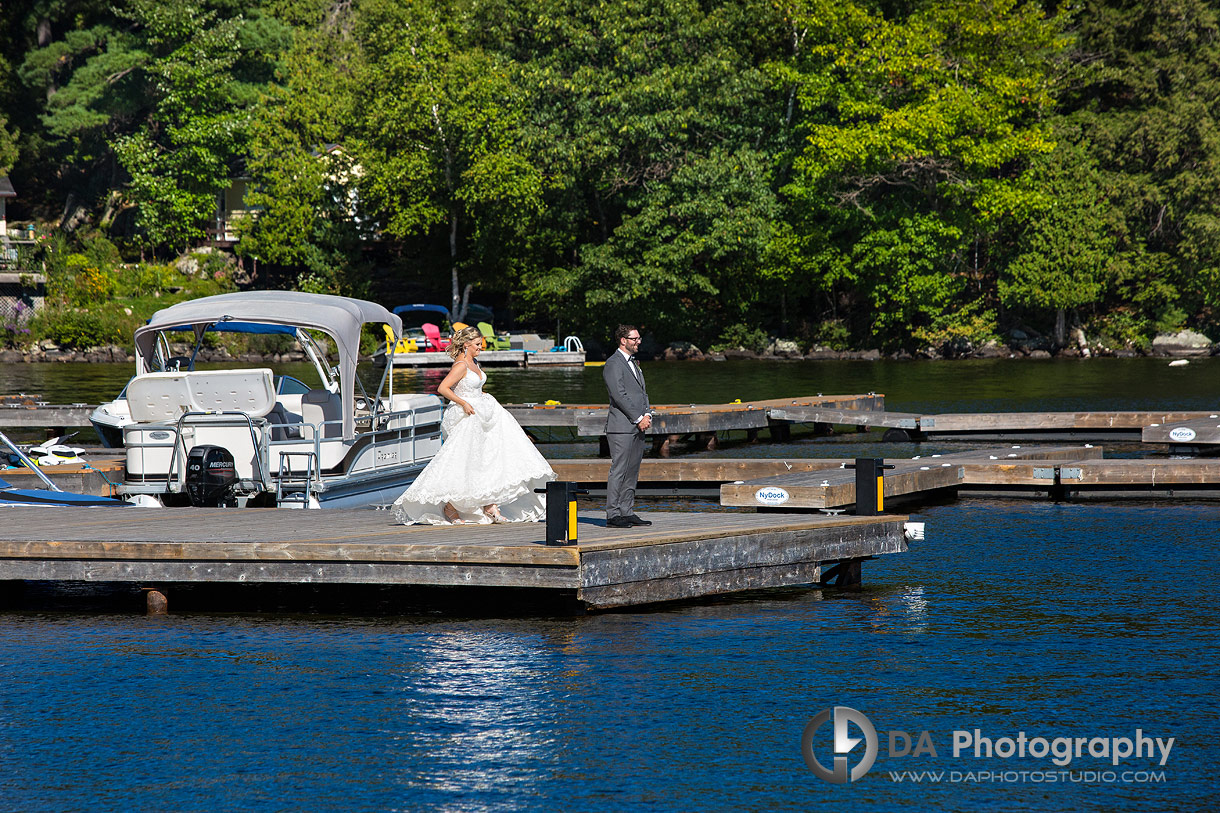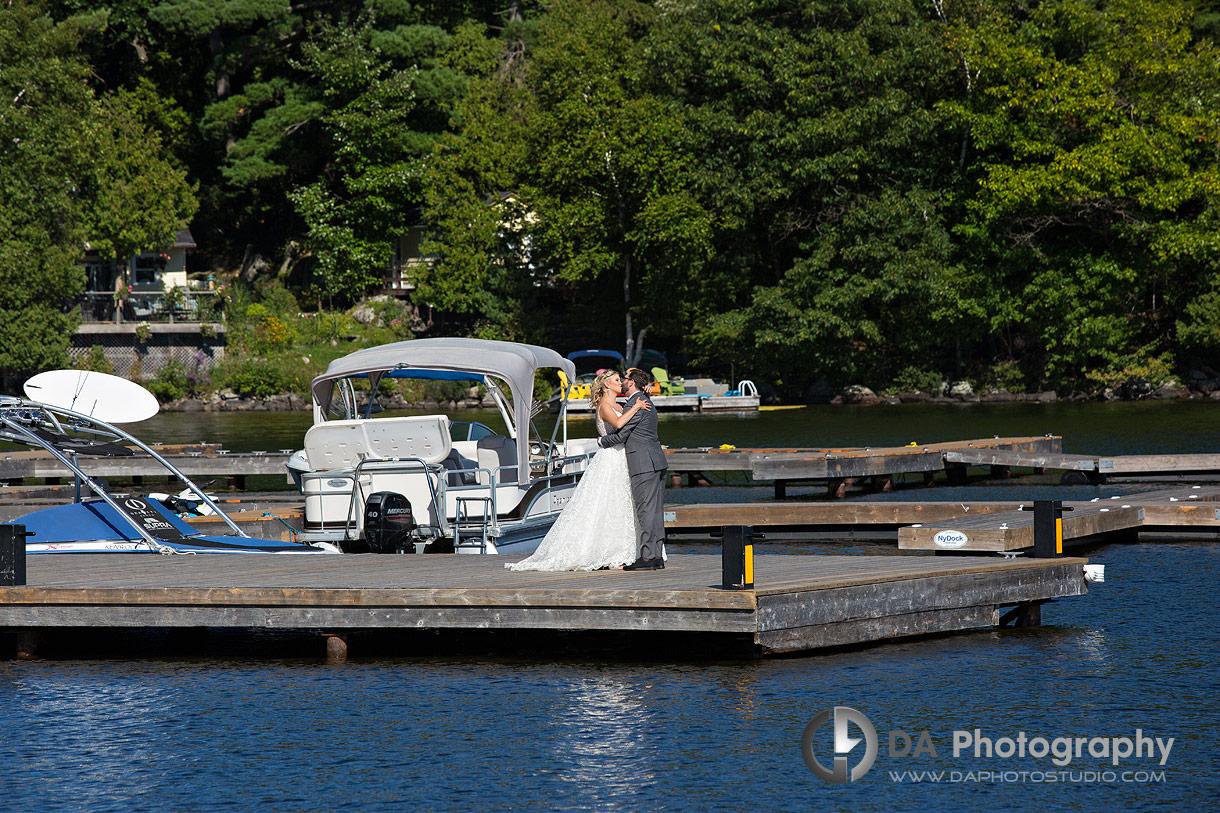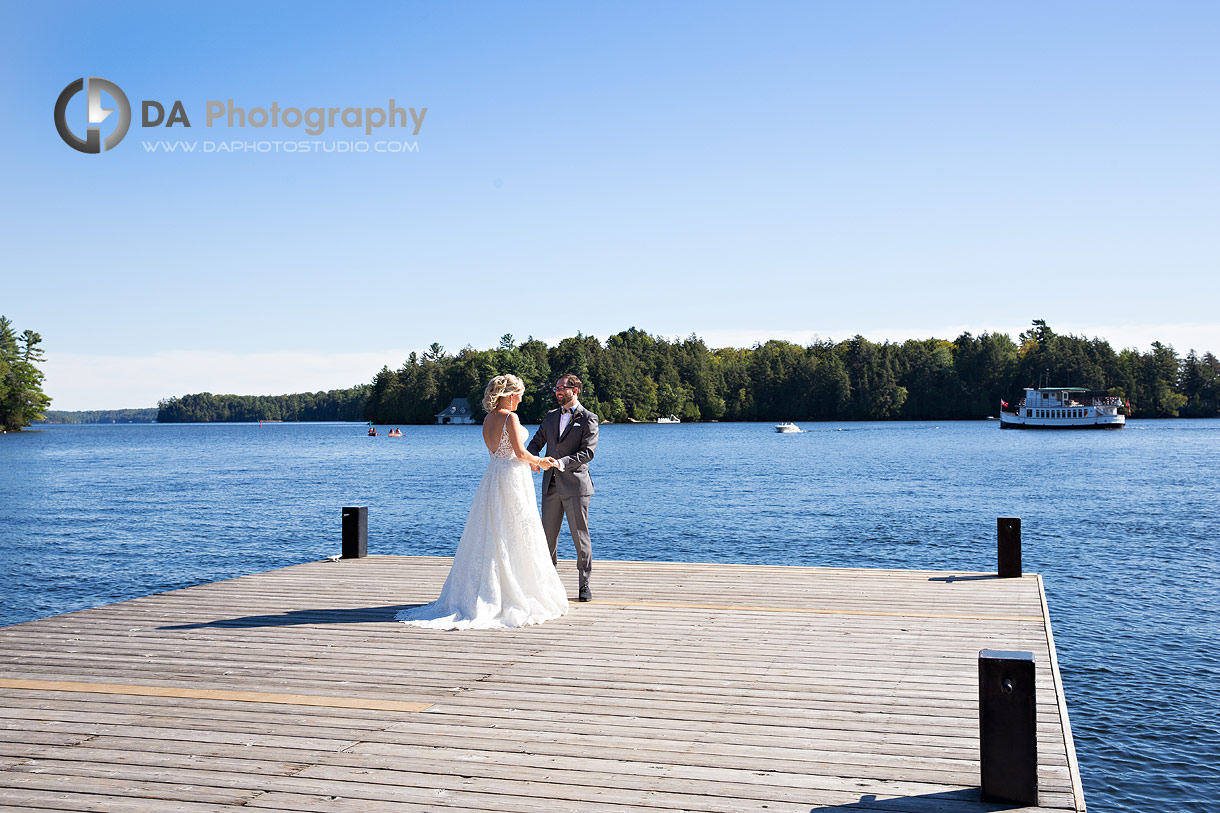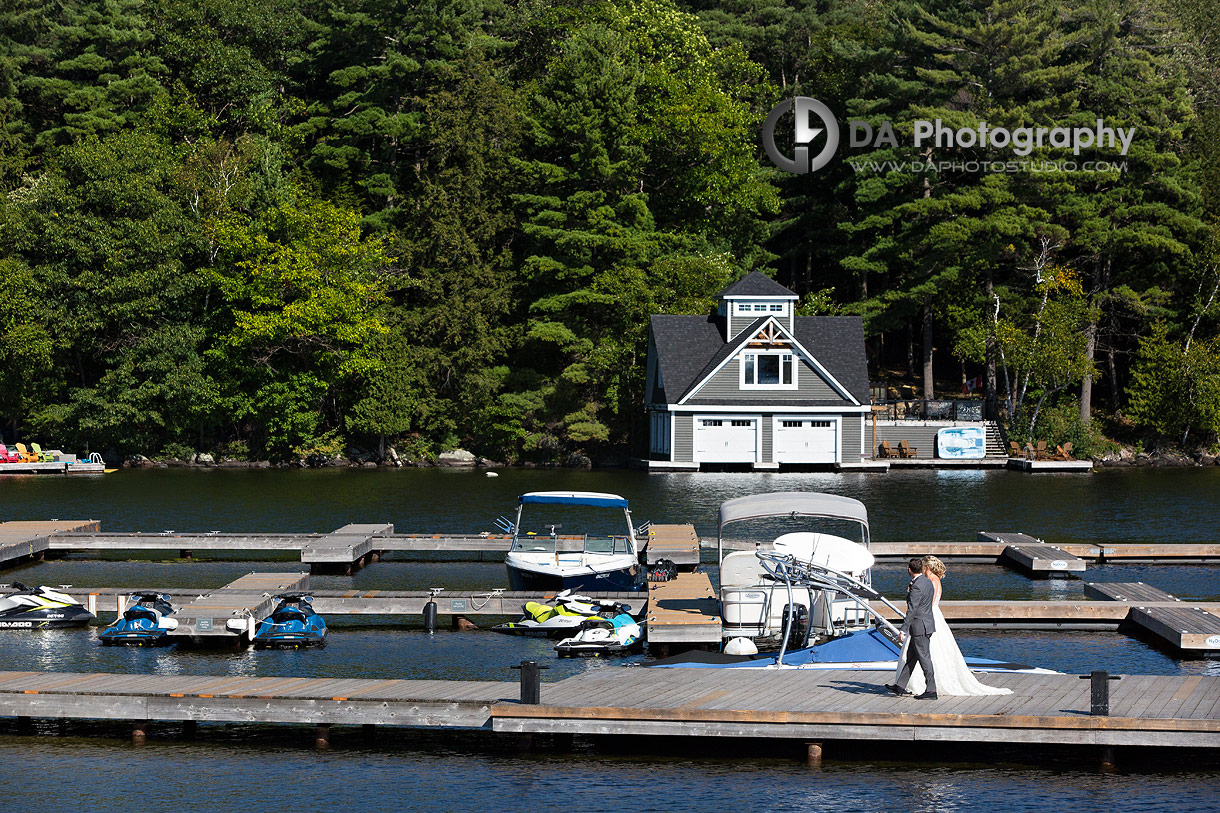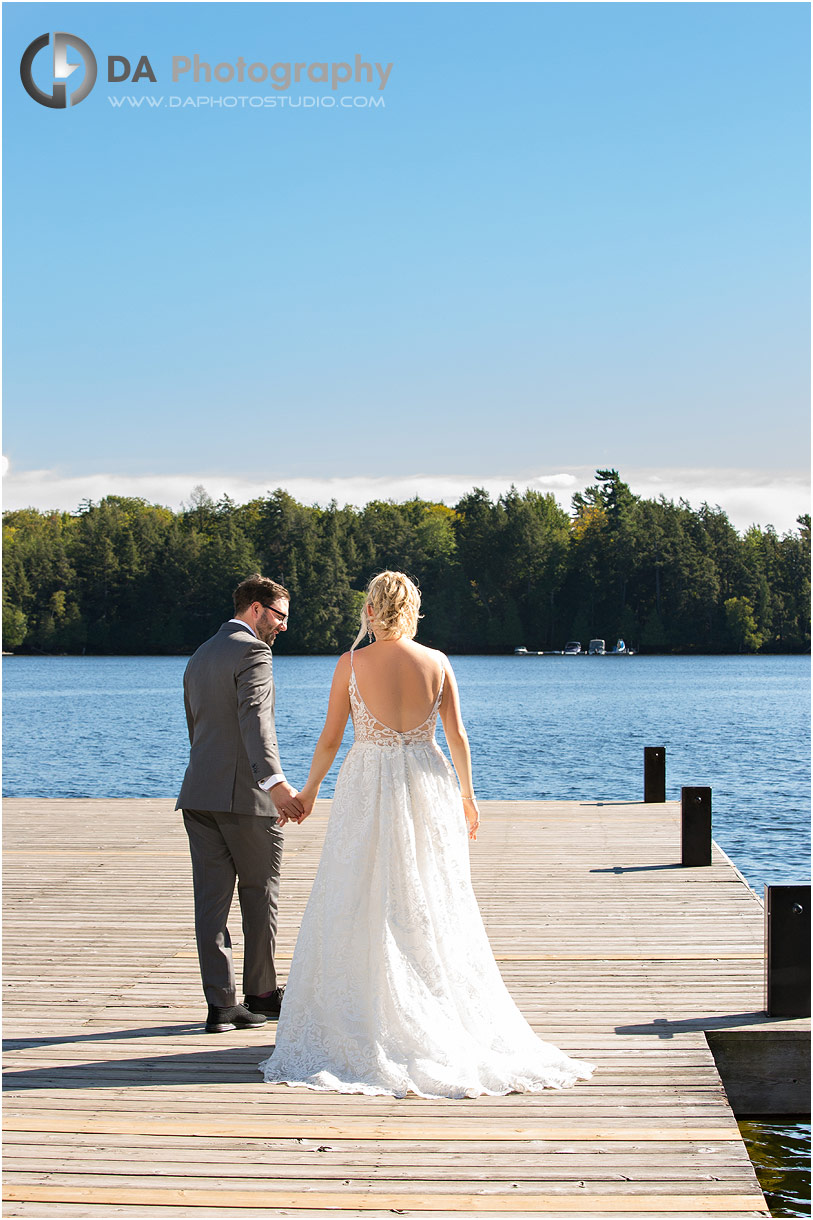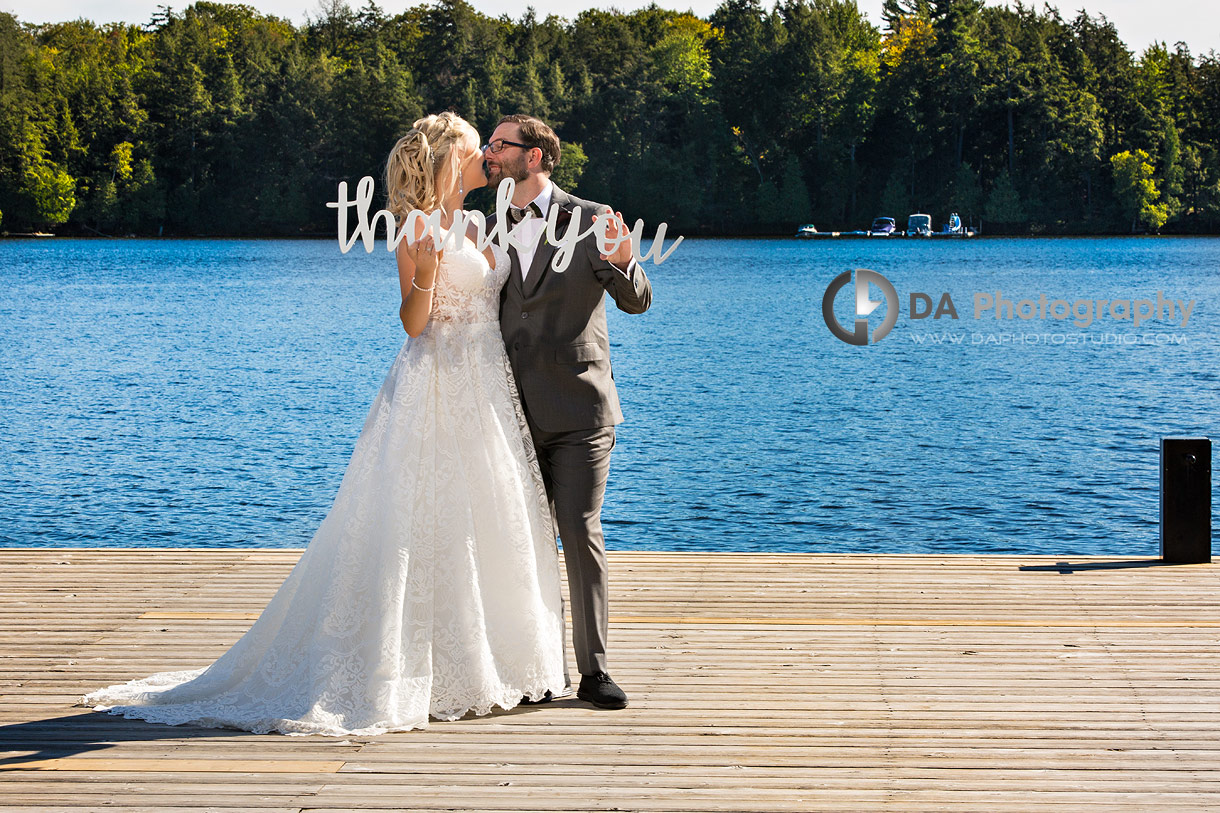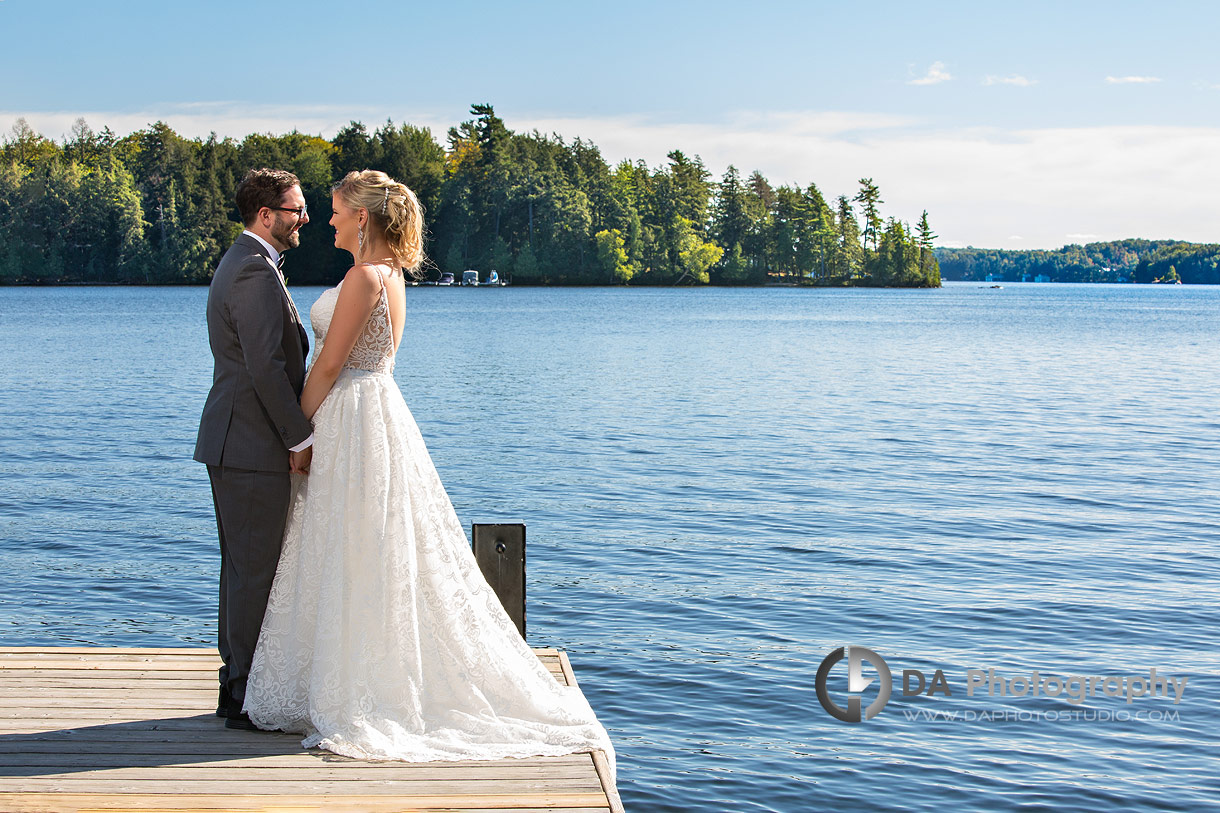 Their ceremony was a simple affair on the back deck. They had integrated a white flower ring to pretty up the setting which overlooked the lake. The wooden slatted building and its white picket fence had a feeling of stepping back in time.  We were also able to reuse the white flower ring in some of their wedding portraits. While shooting our wedding party photos we stumbled across a very quaint looking church that was the perfect looking chapel to use as a backdrop, despite the fact they hadn't been married in it!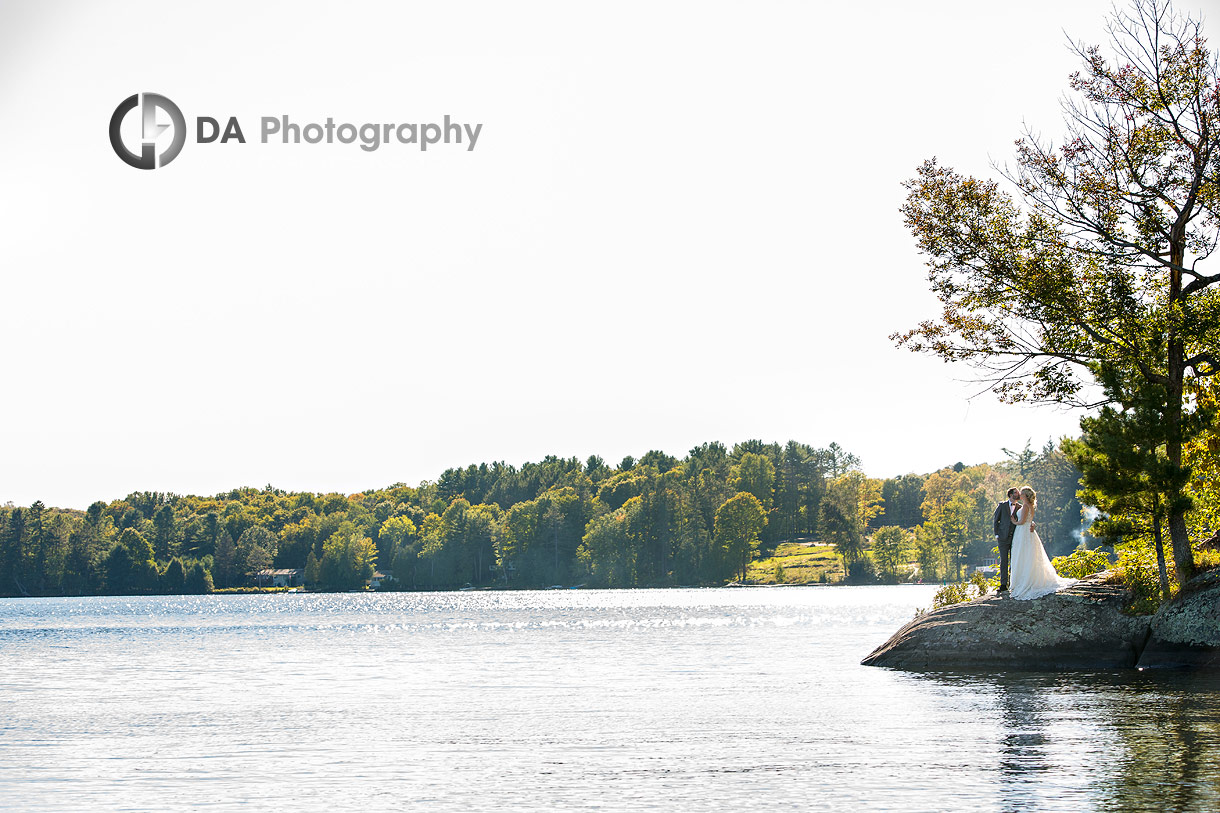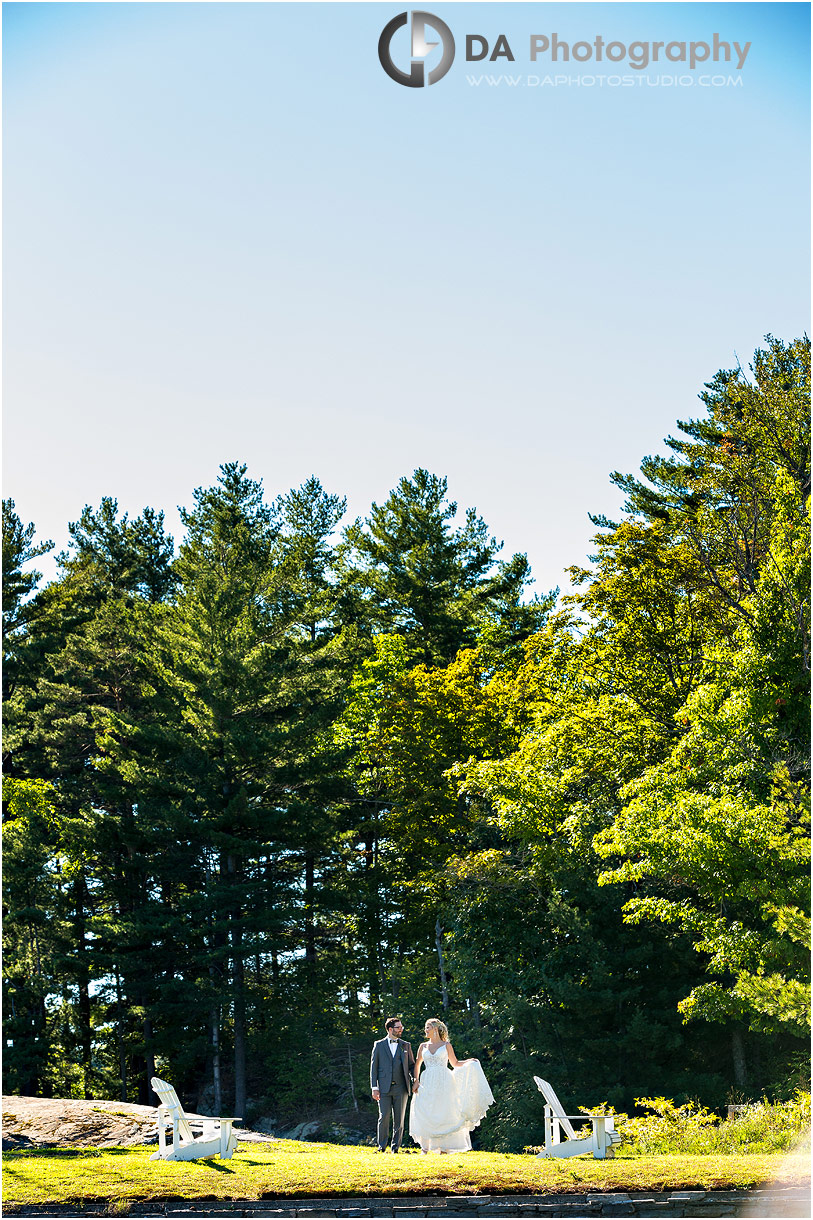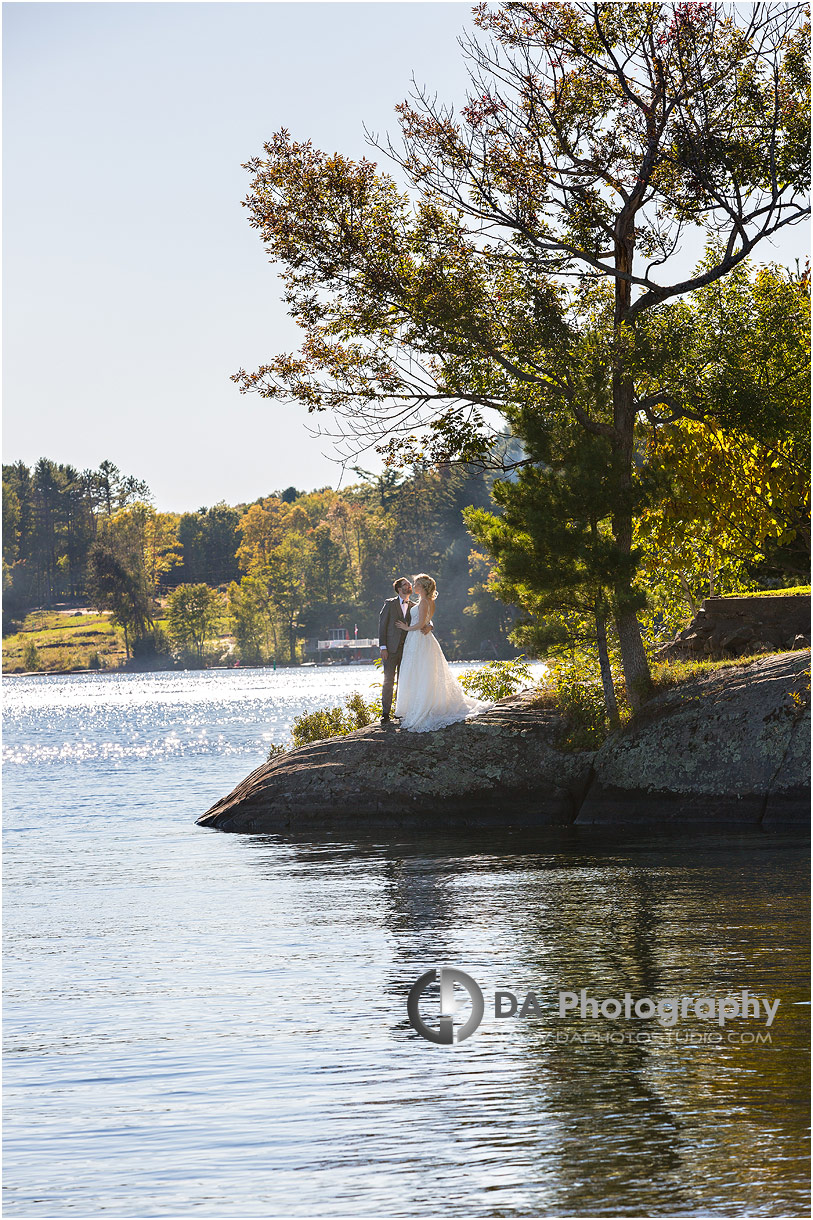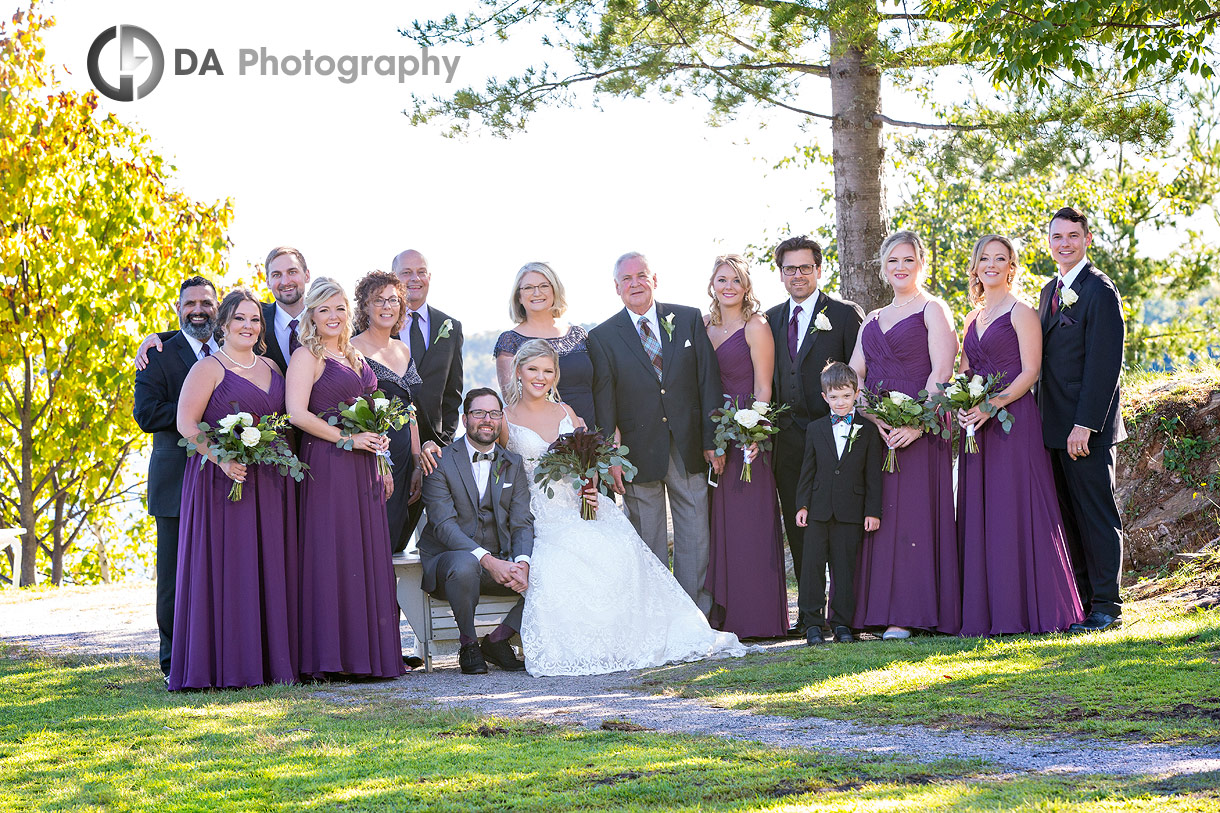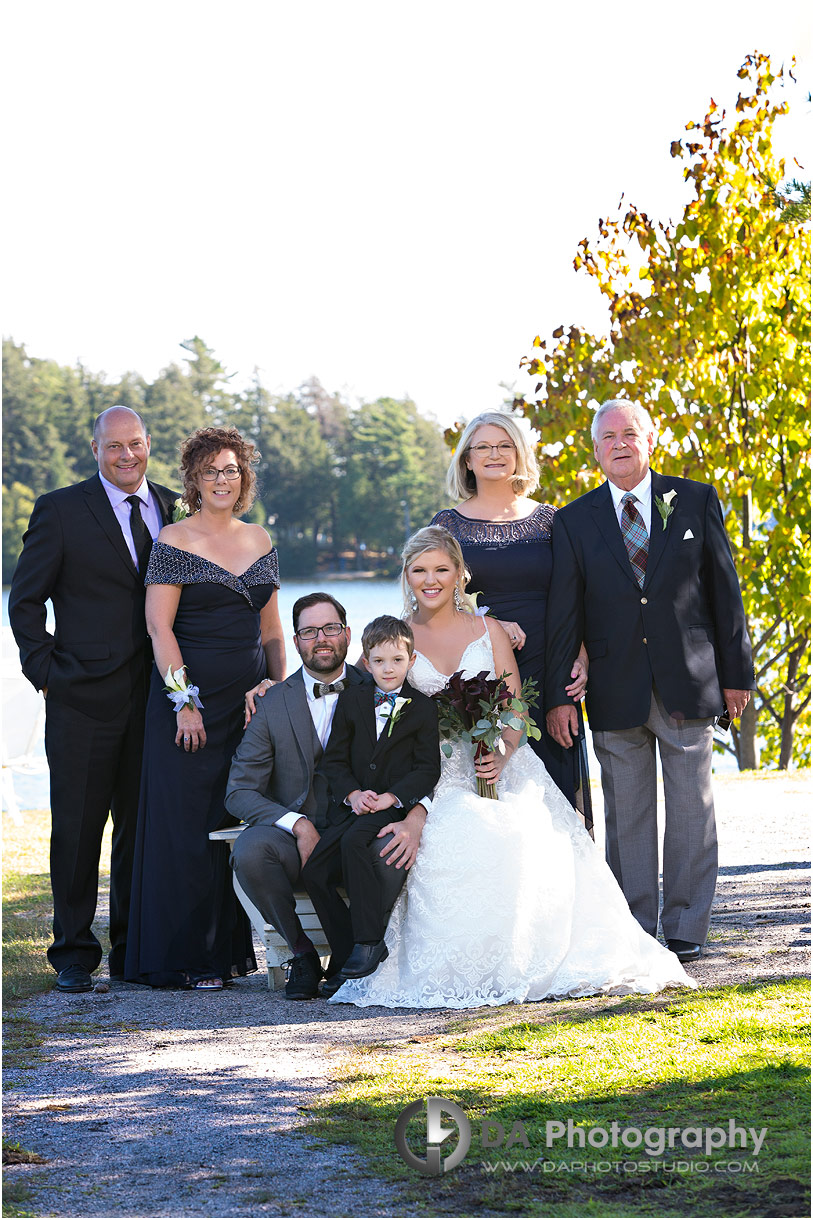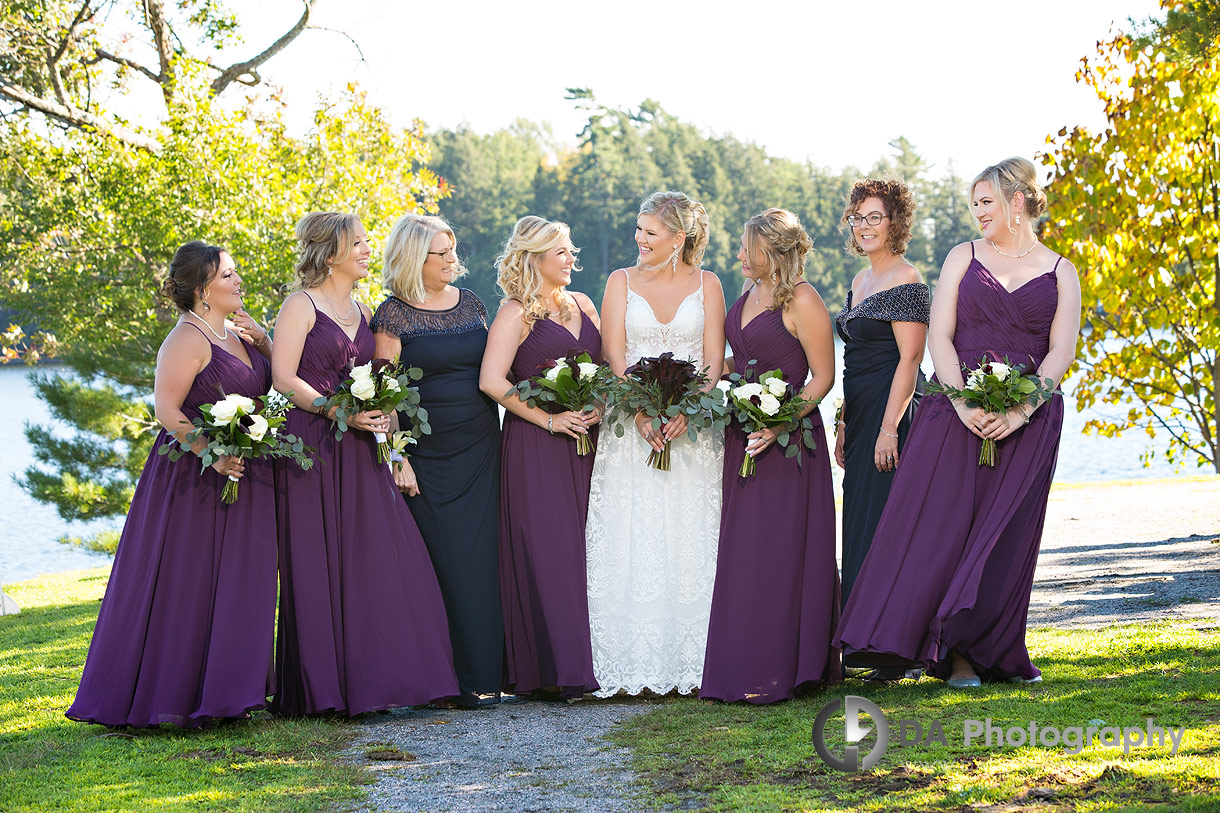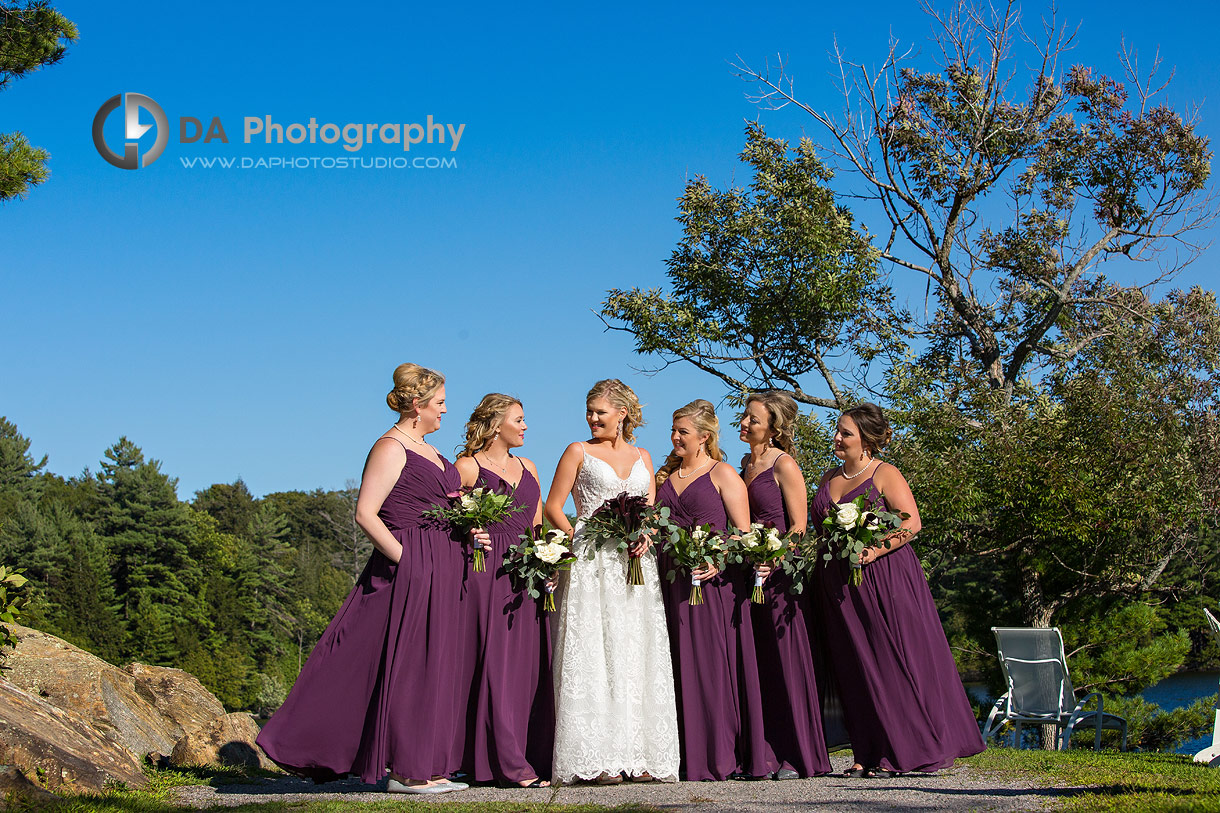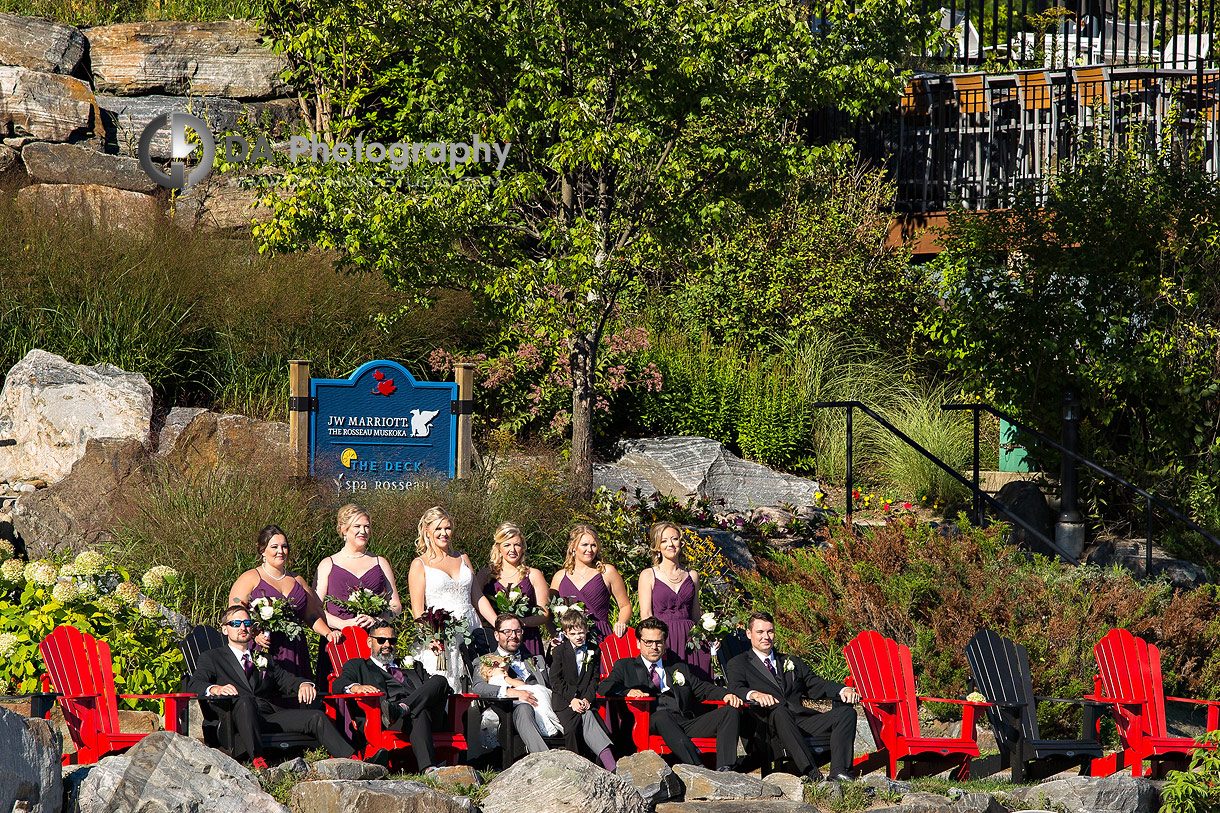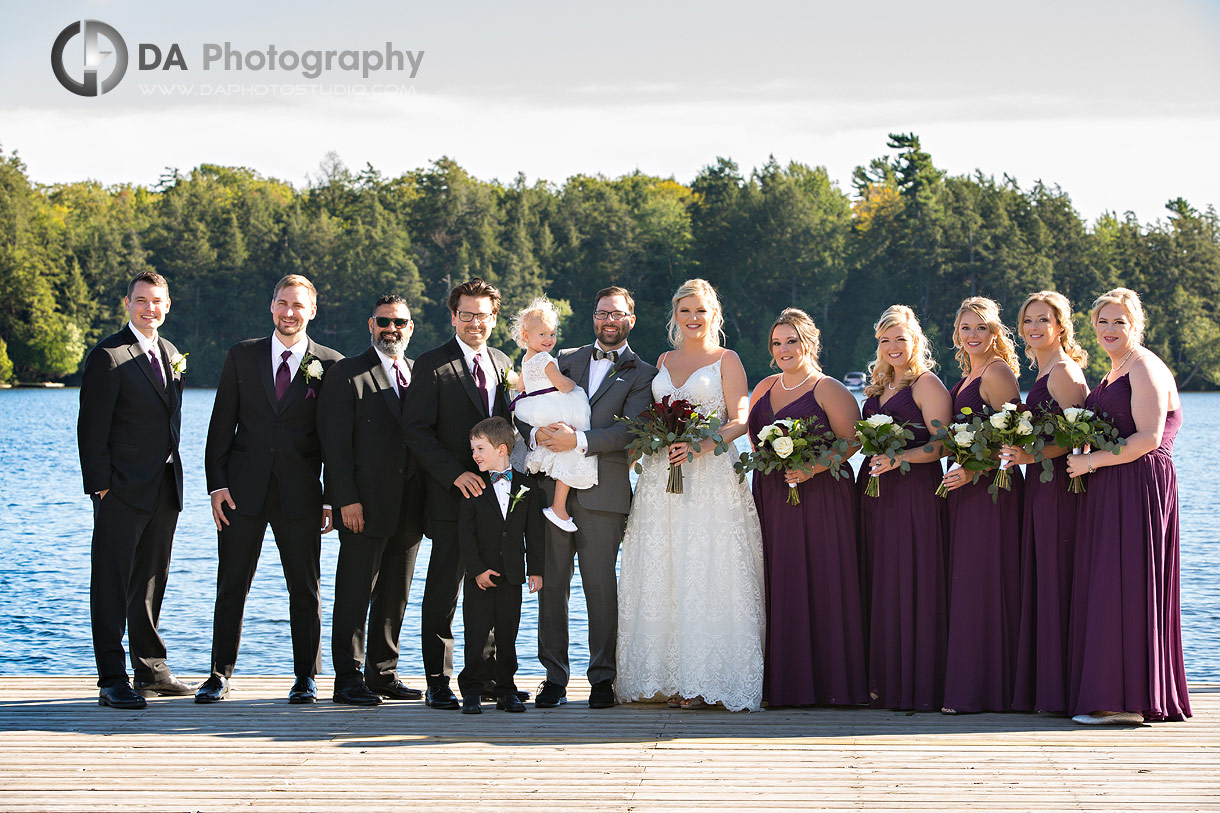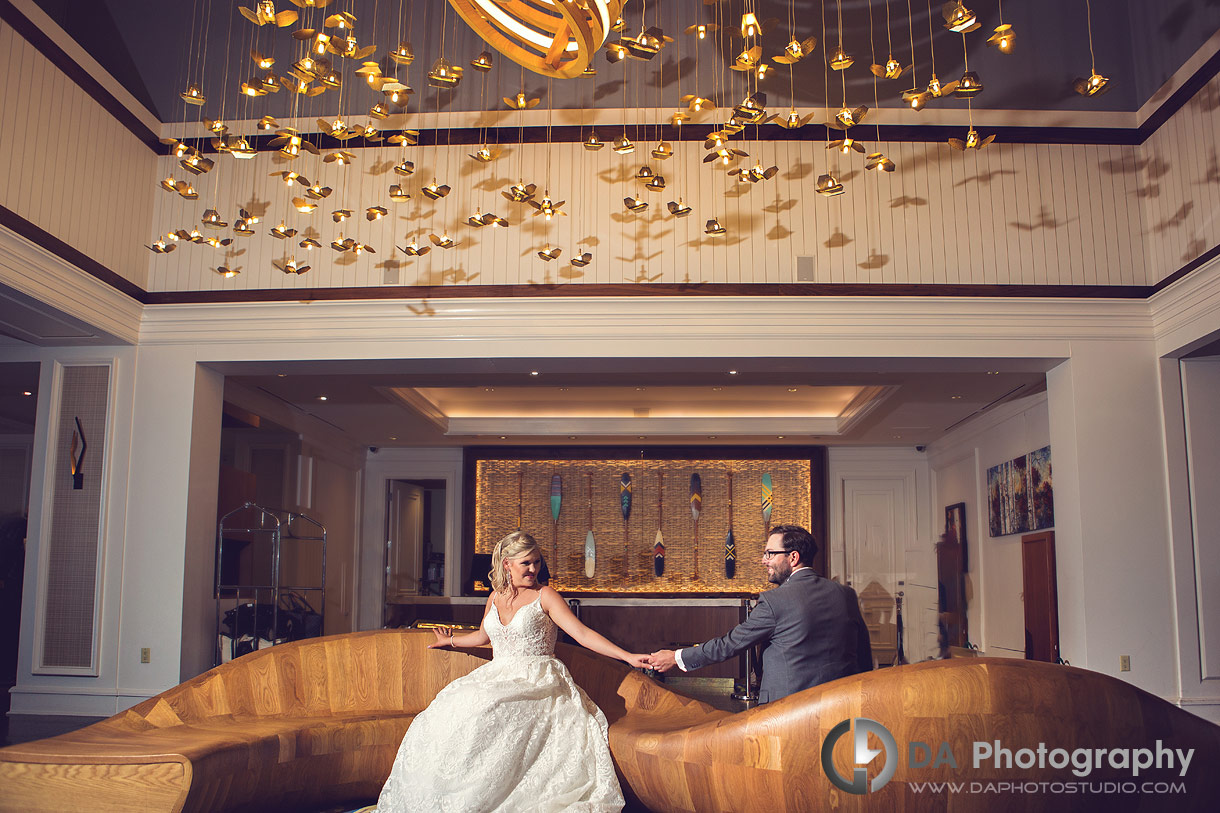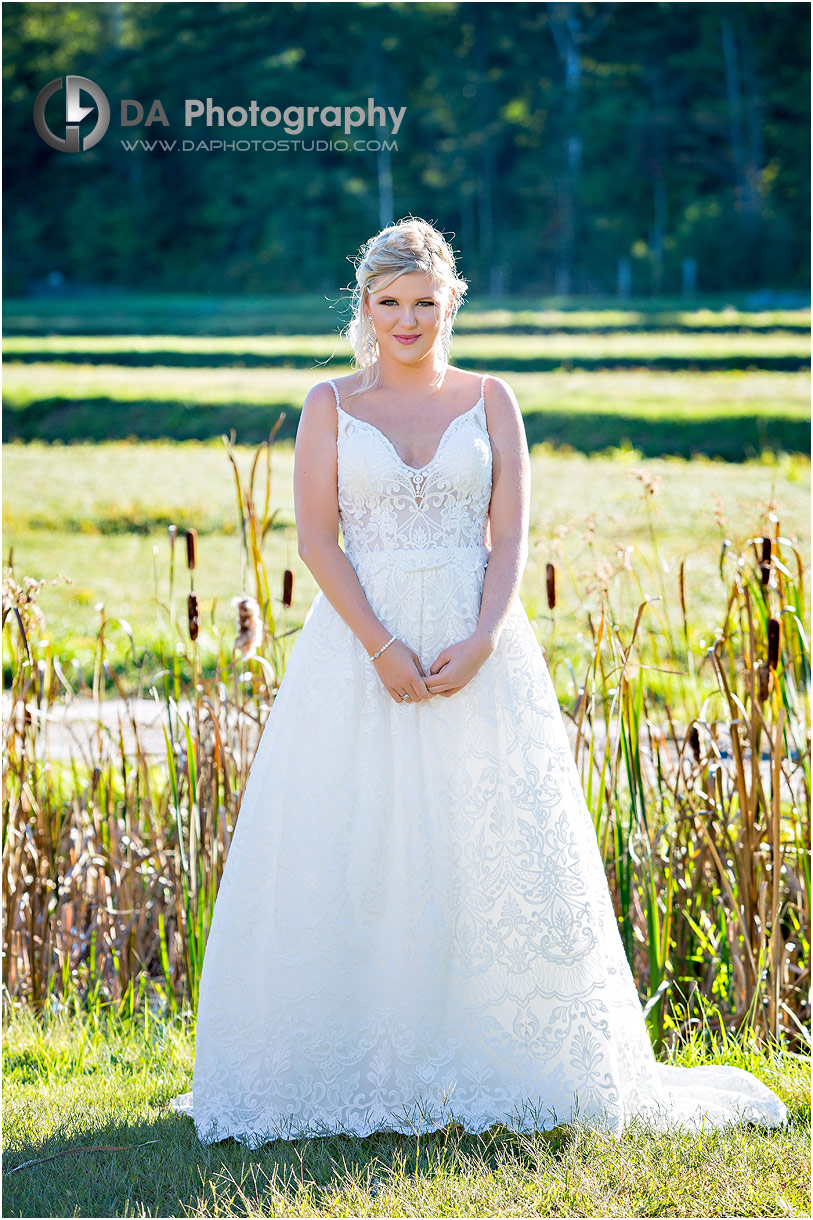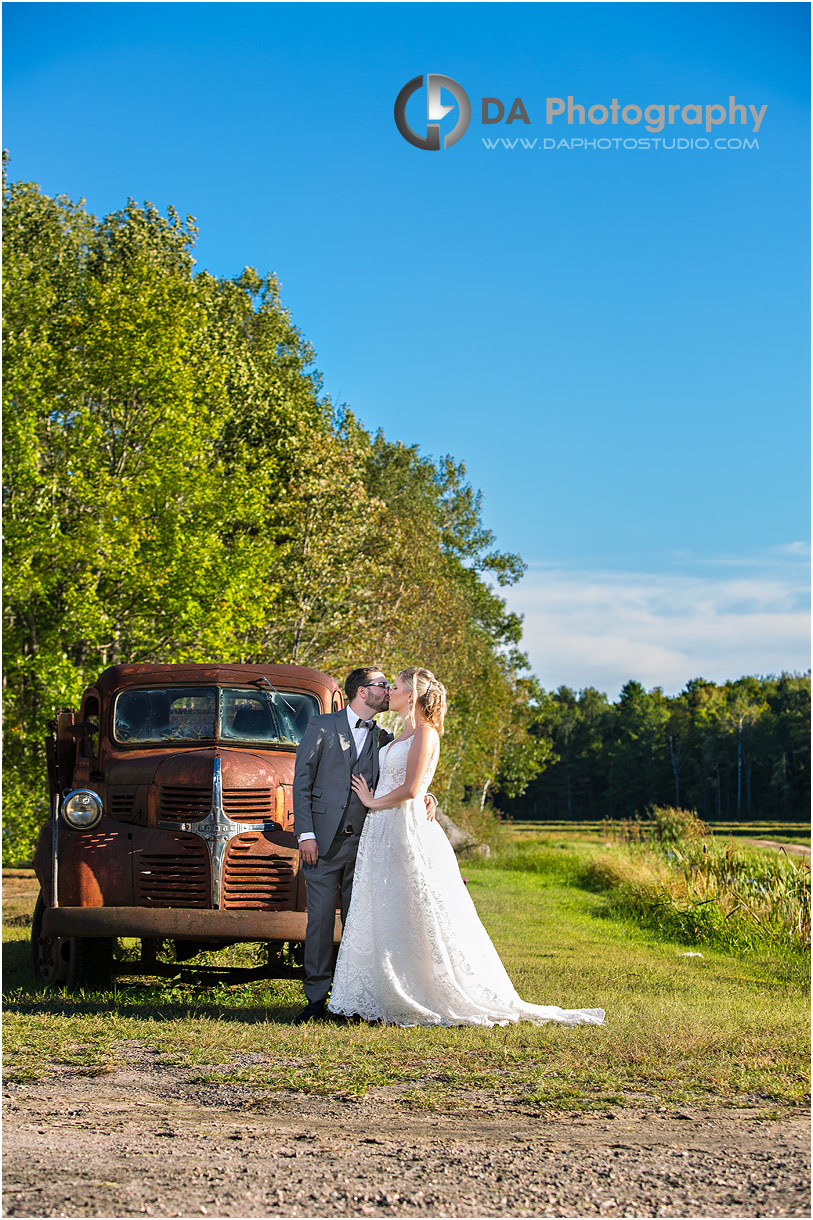 Cranberry fields, concert venues and lakeside decks are just some of the locations captured by Muskoka wedding photographer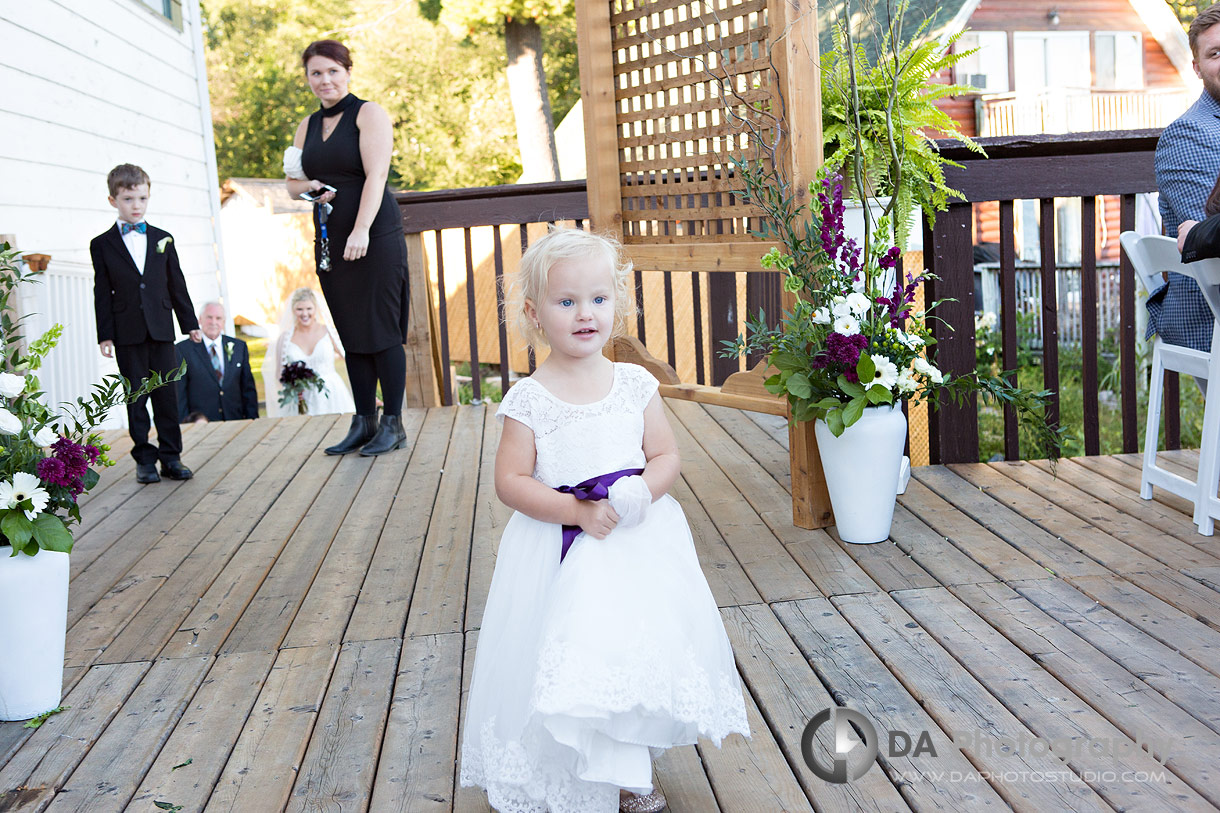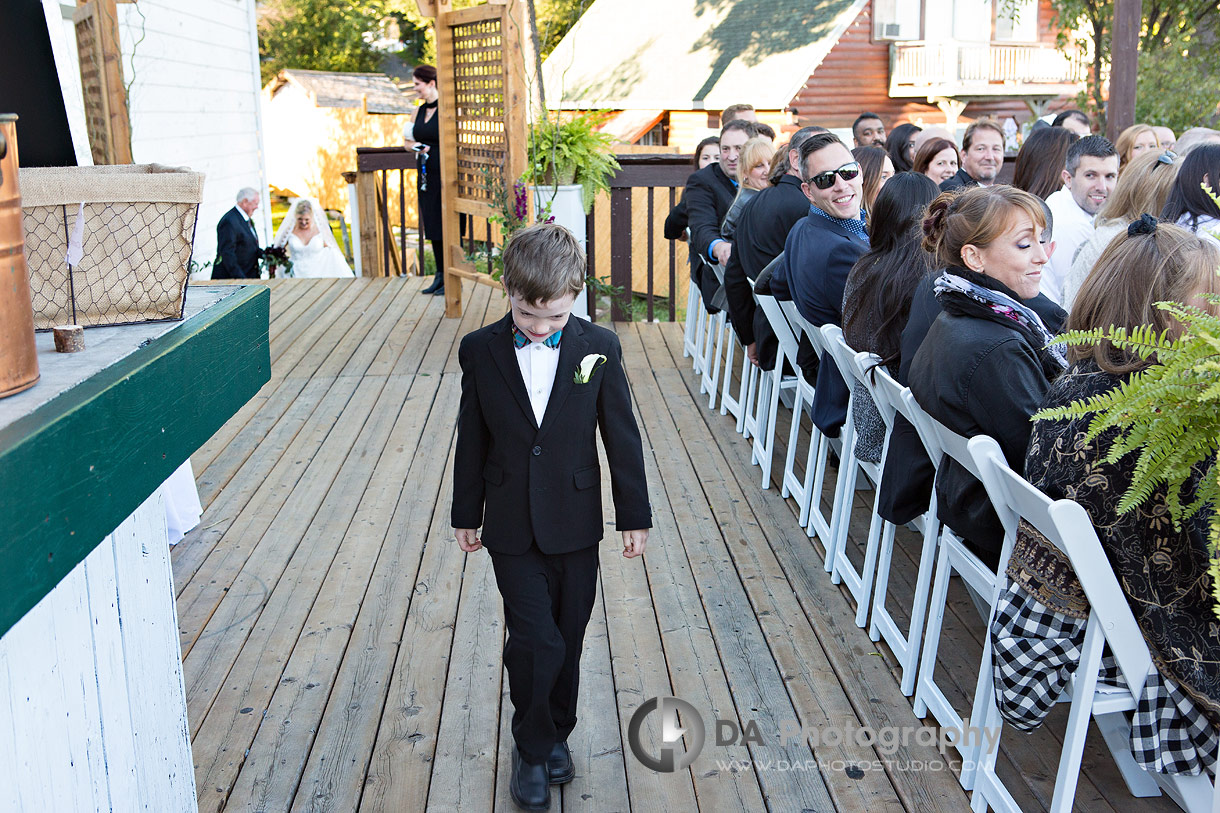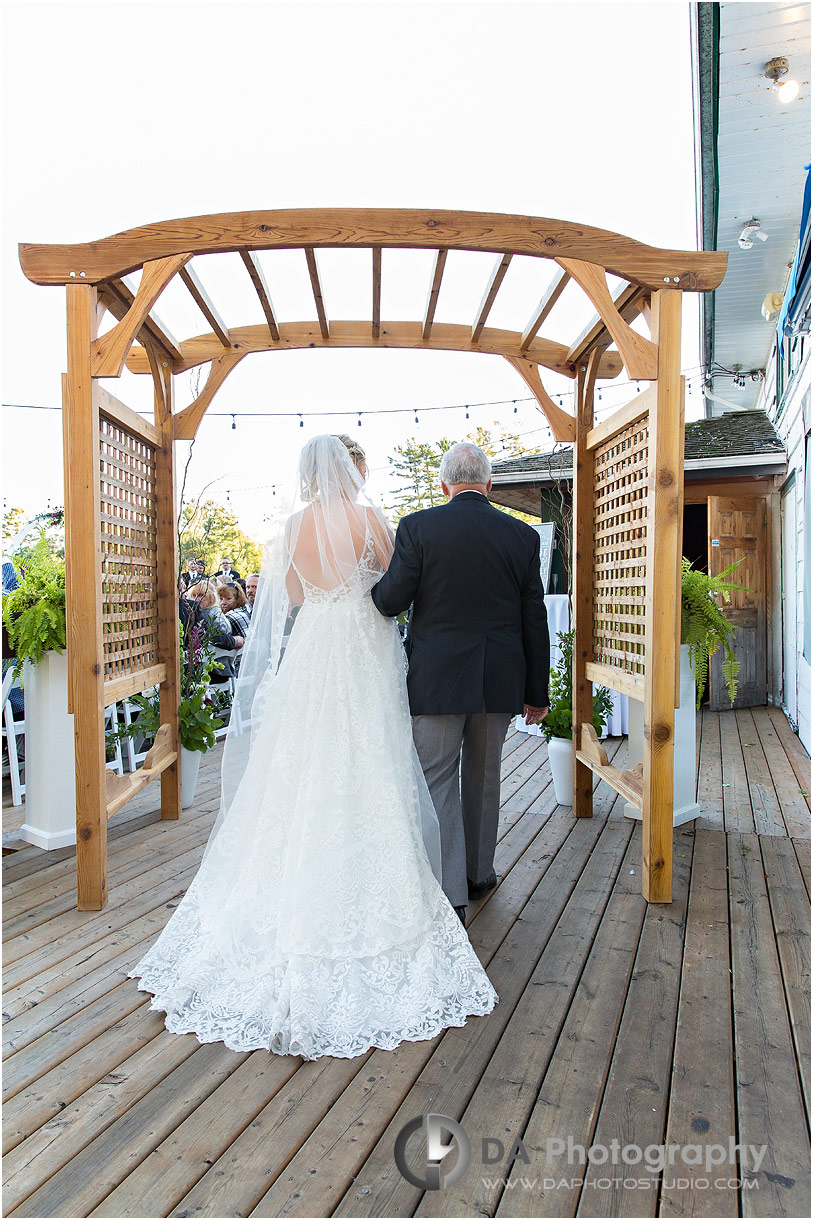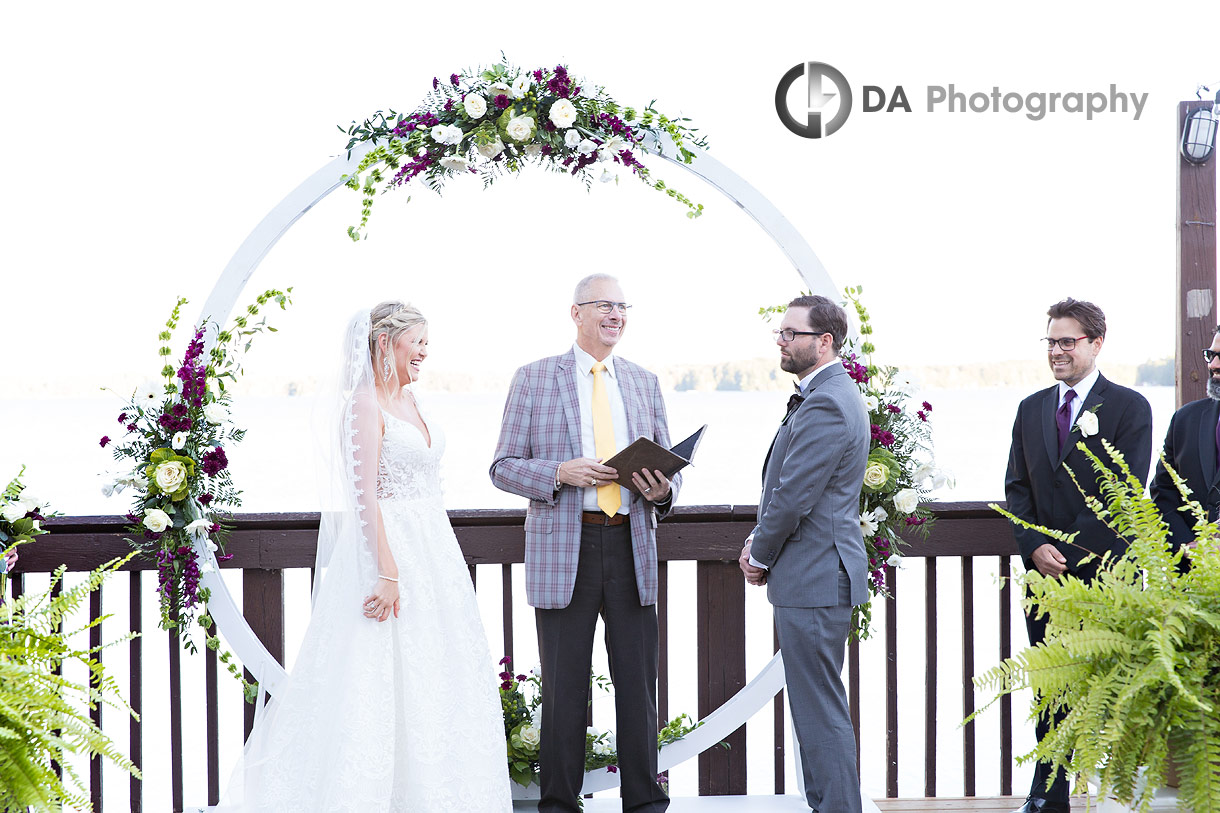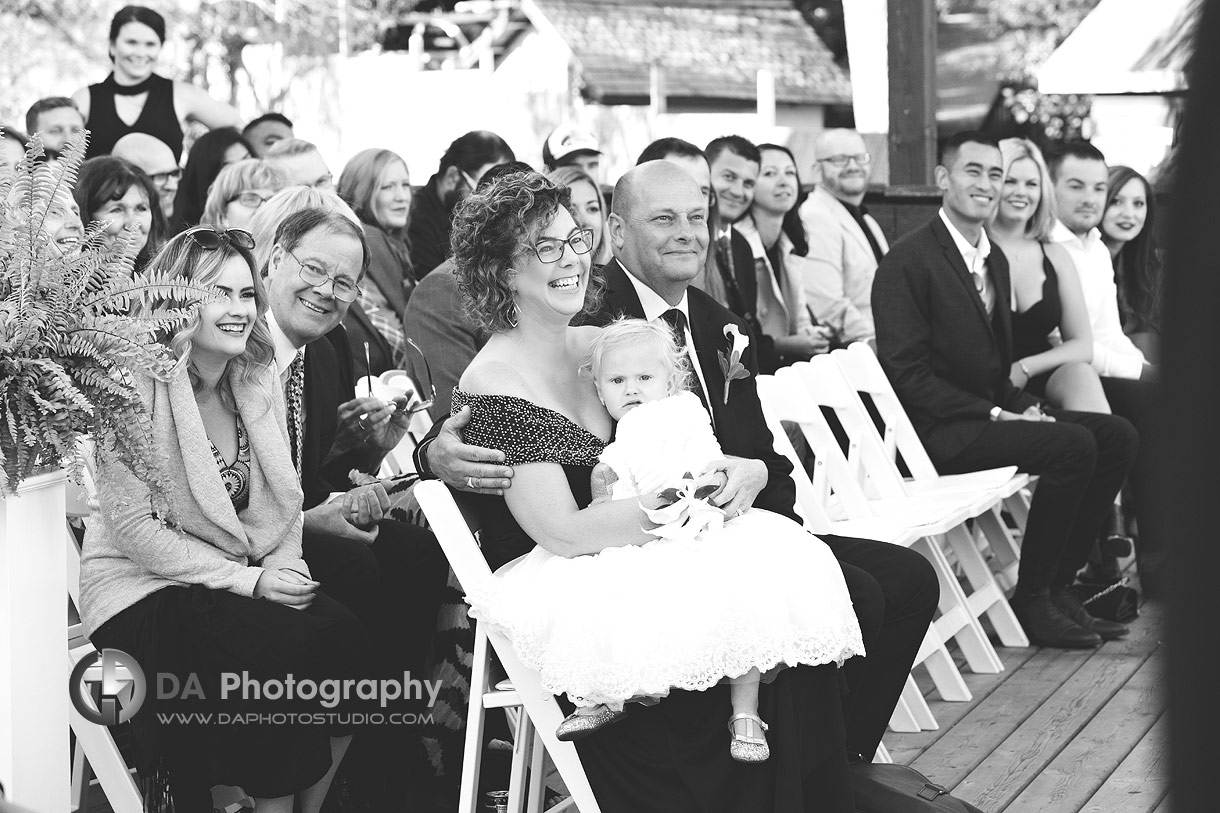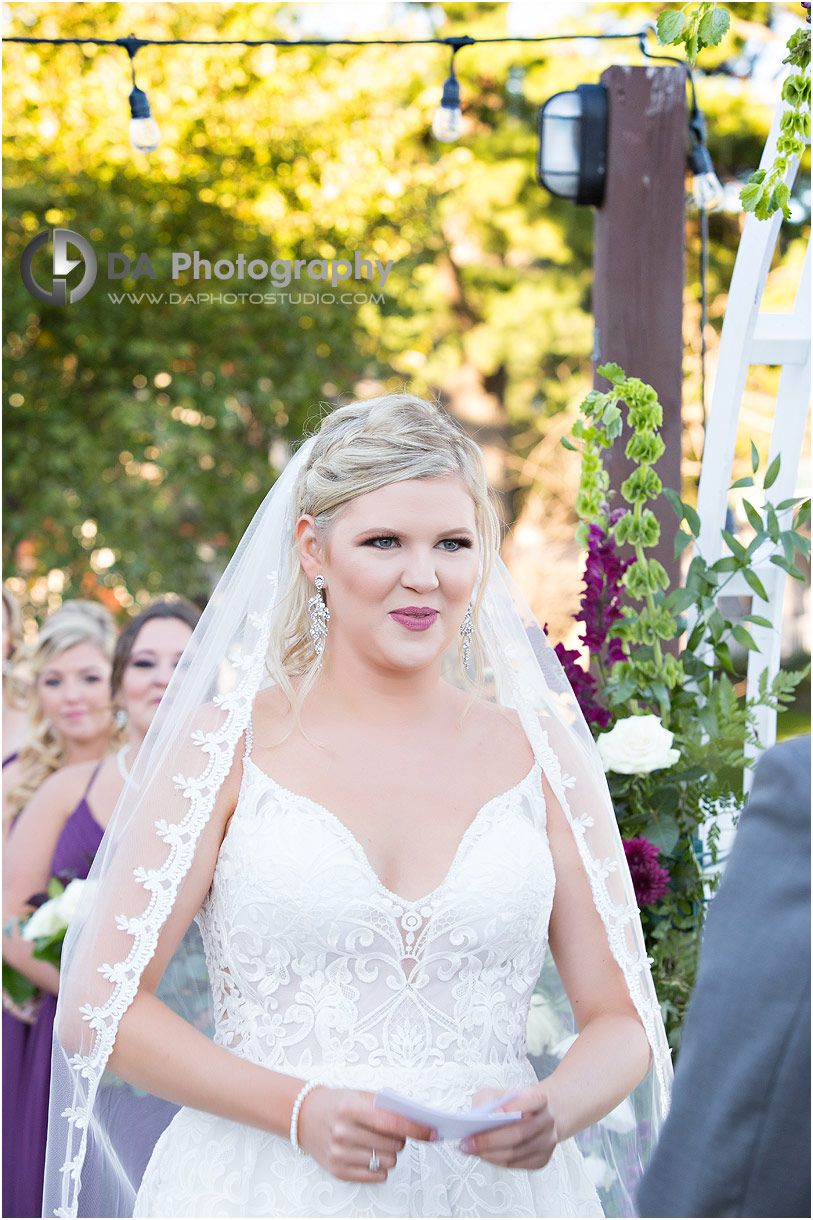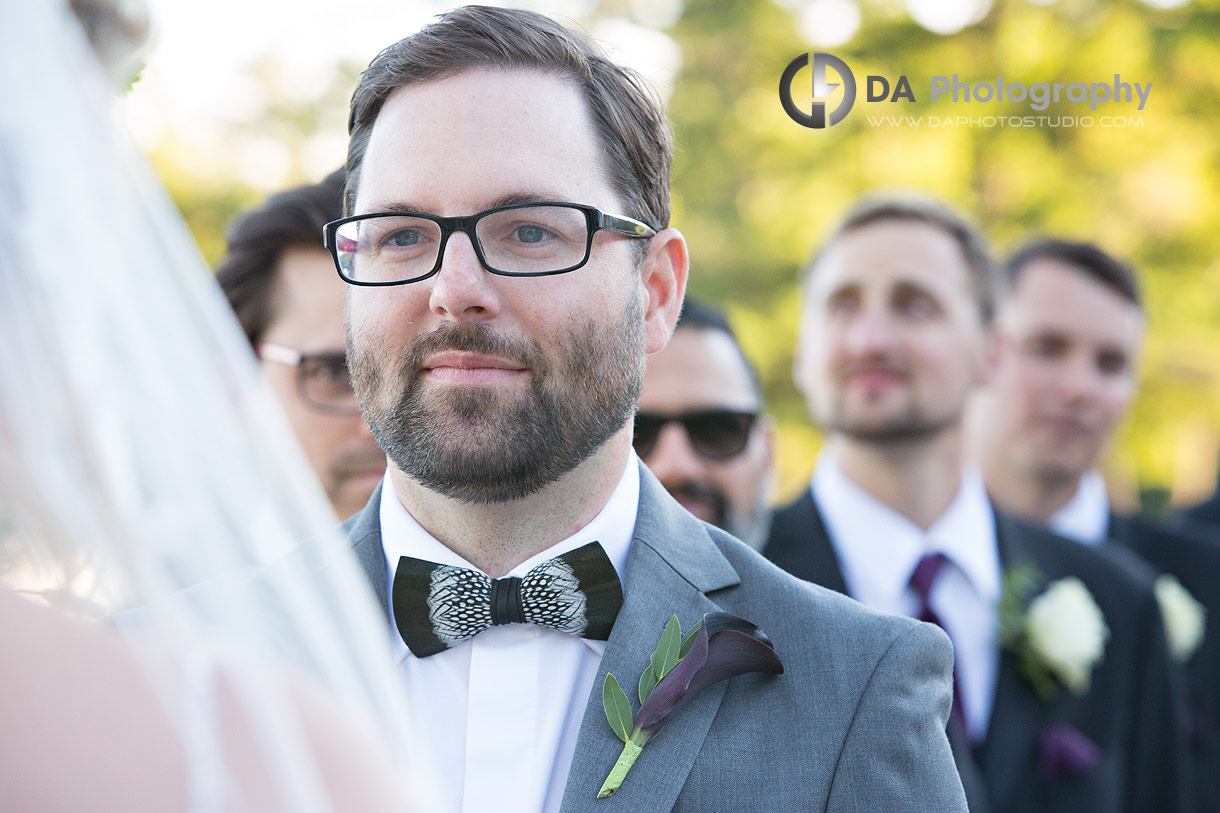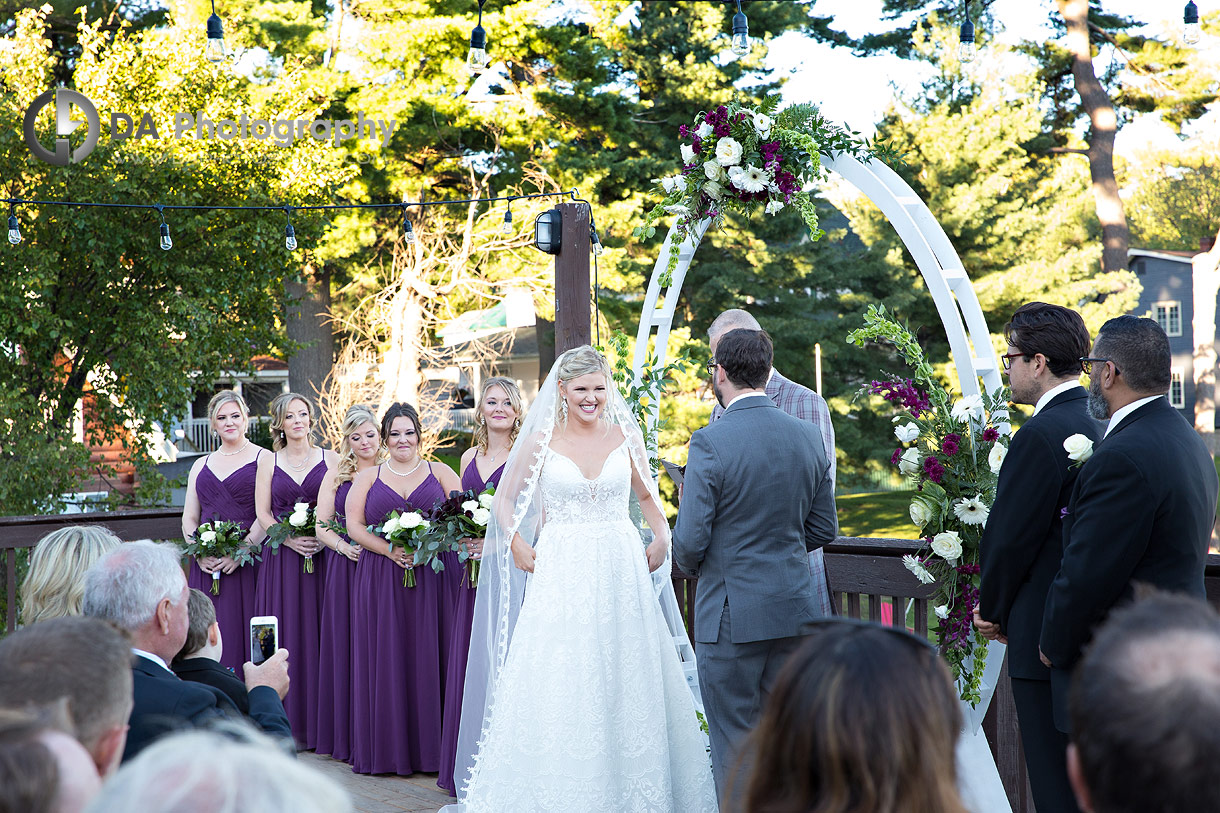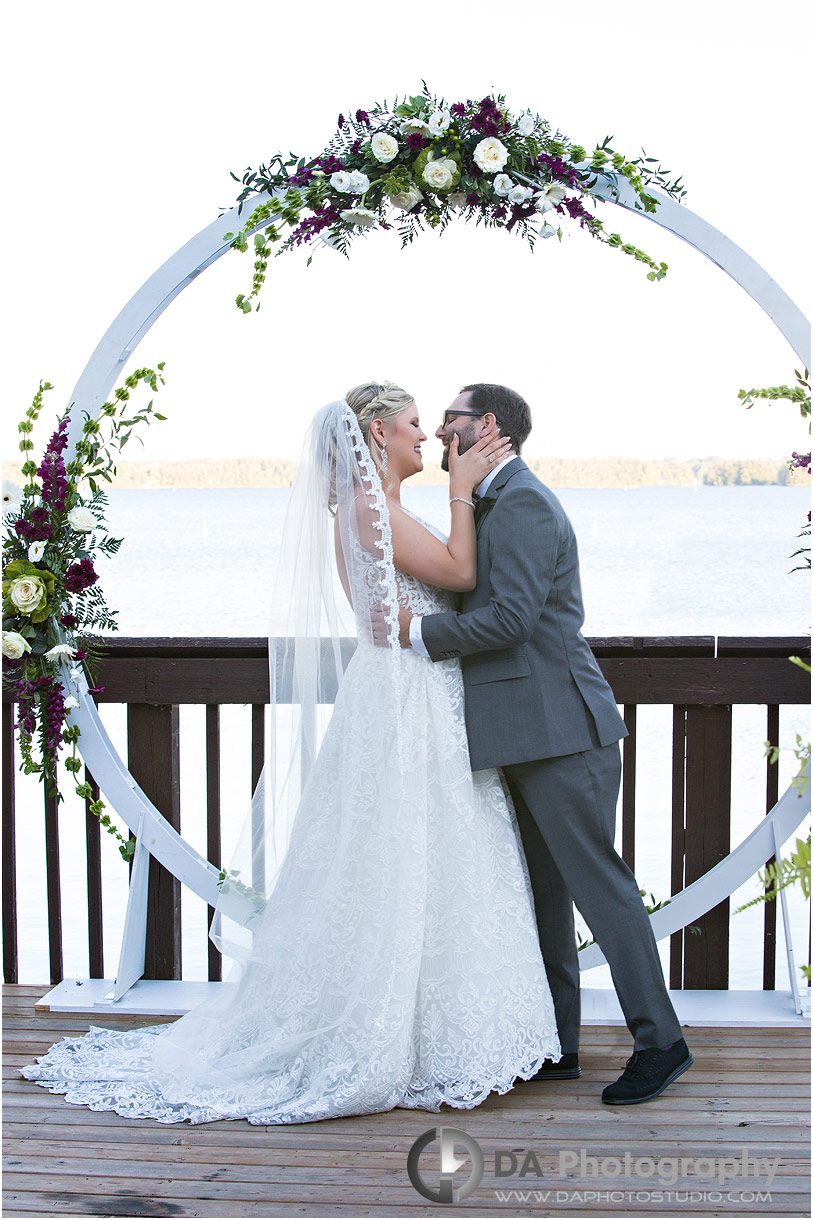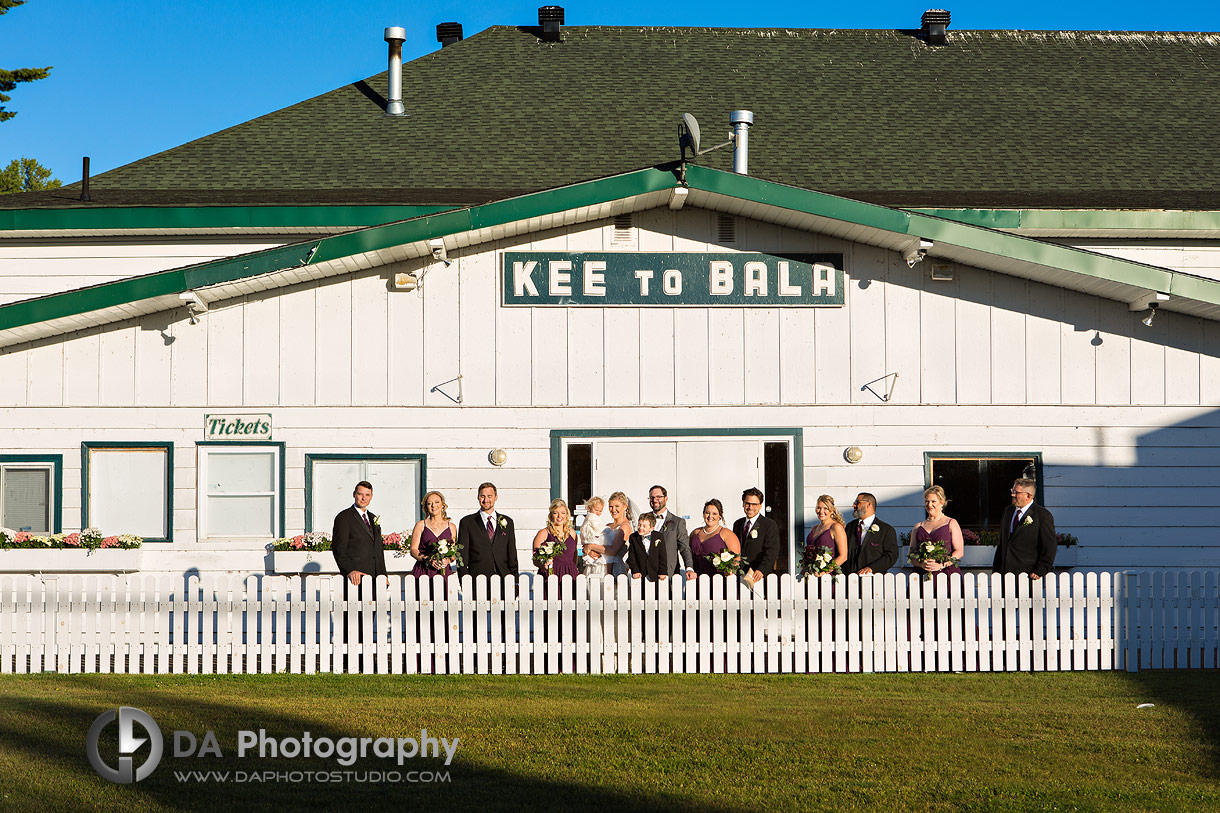 One of the unique aspects to Stephanie and Greg's wedding was the choice to not have a sit down dinner. Particularly, Greg had wanted to keep people up and moving, dancing and drinking. Therefore, instead they had opted to have a continuous flow of hearty but gourmet hors d'oeuvres and food stations. The atmosphere was happy, carefree and infectious as the DJ played and the band had everyone on the dance floor, twirling into the night. Greg's mom had put together a cute little display. It showed both her son and Stephanie had crossed paths without ever knowing it when they were children in the same time frame in Disney. The single image of each of them in the same spot signified that they were meant to be together.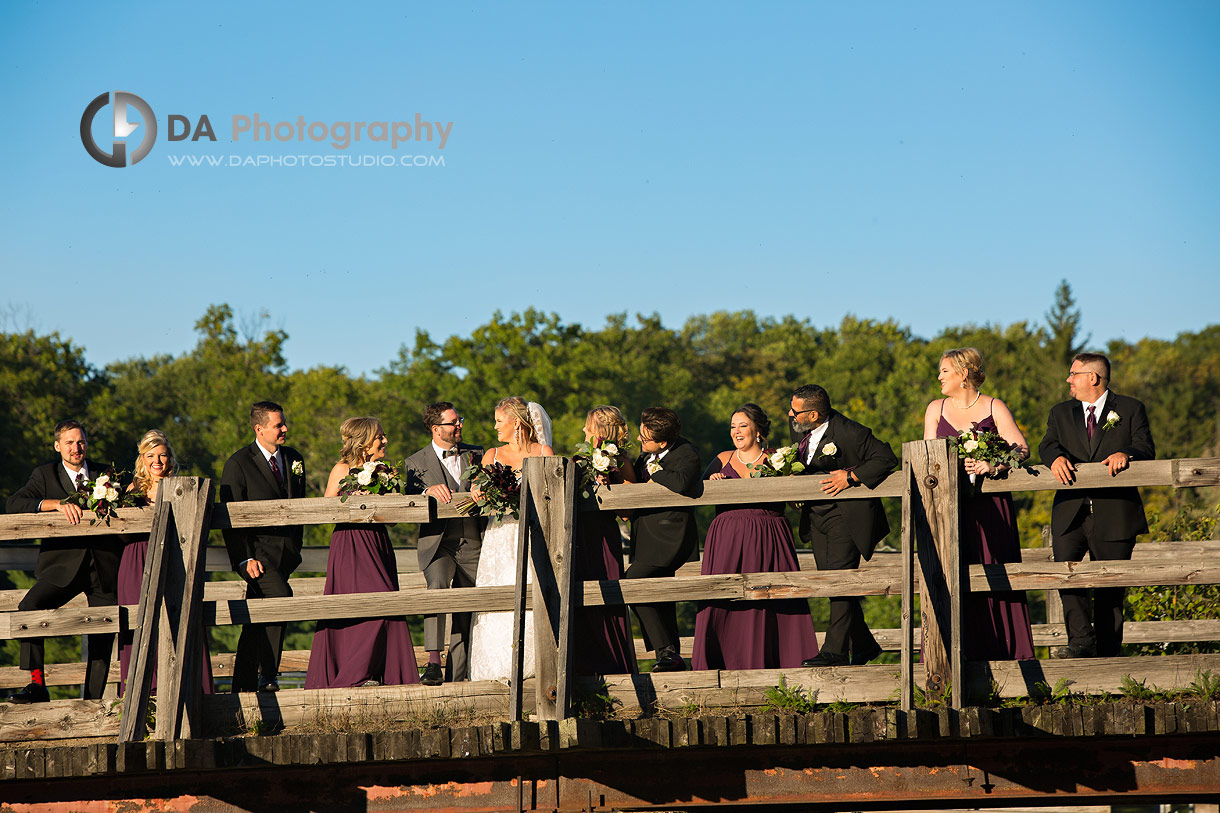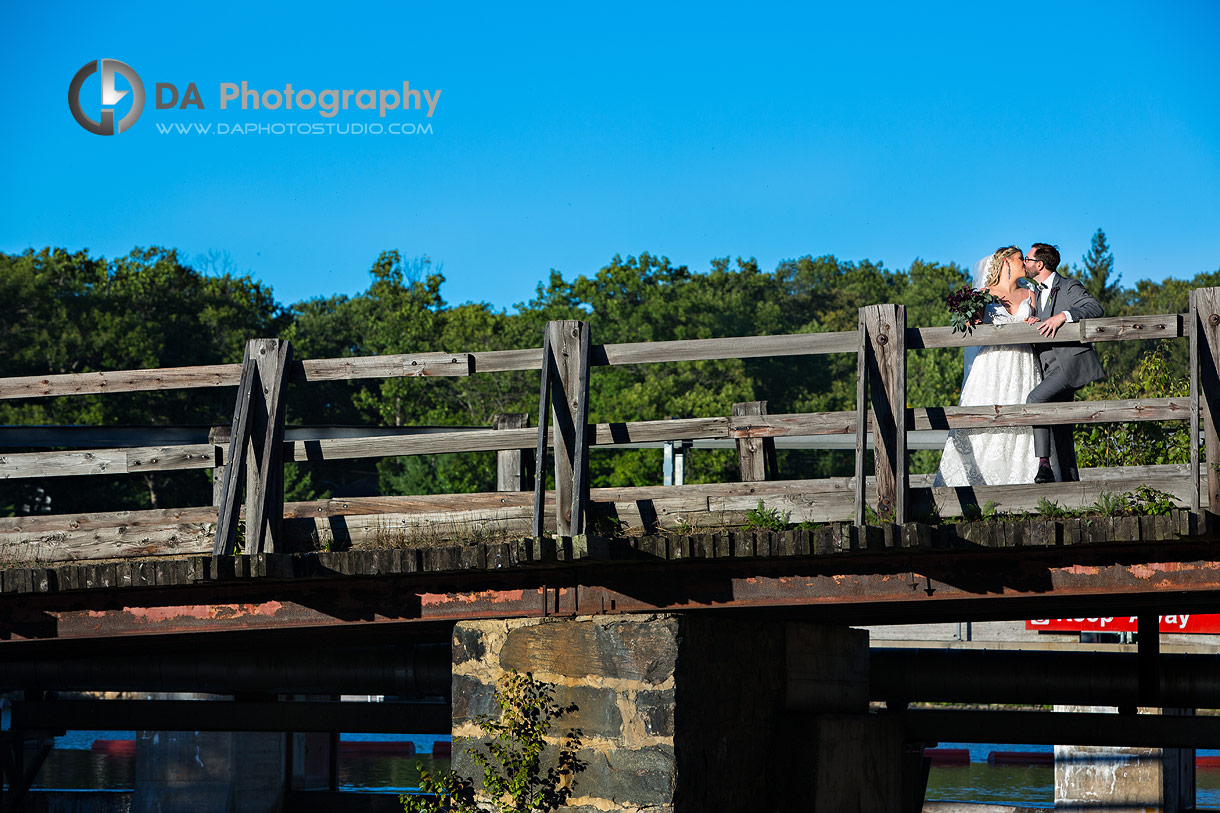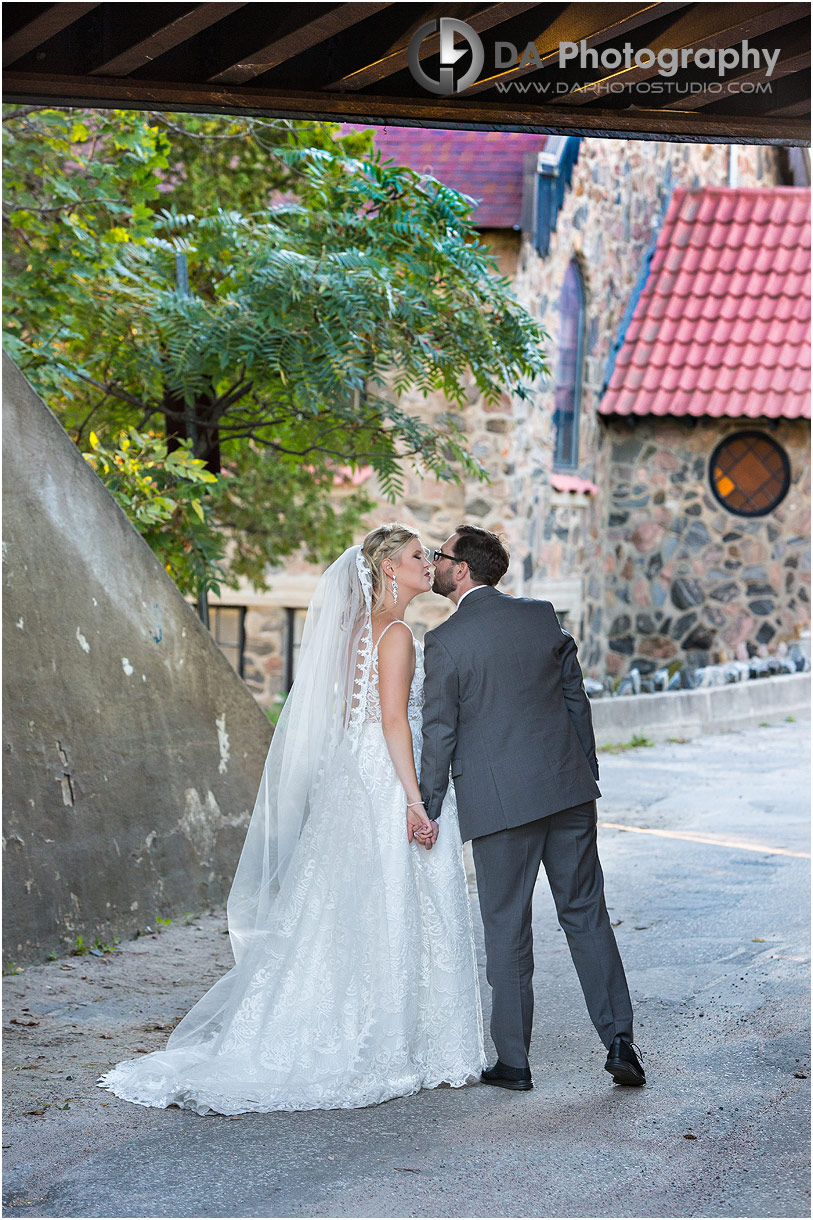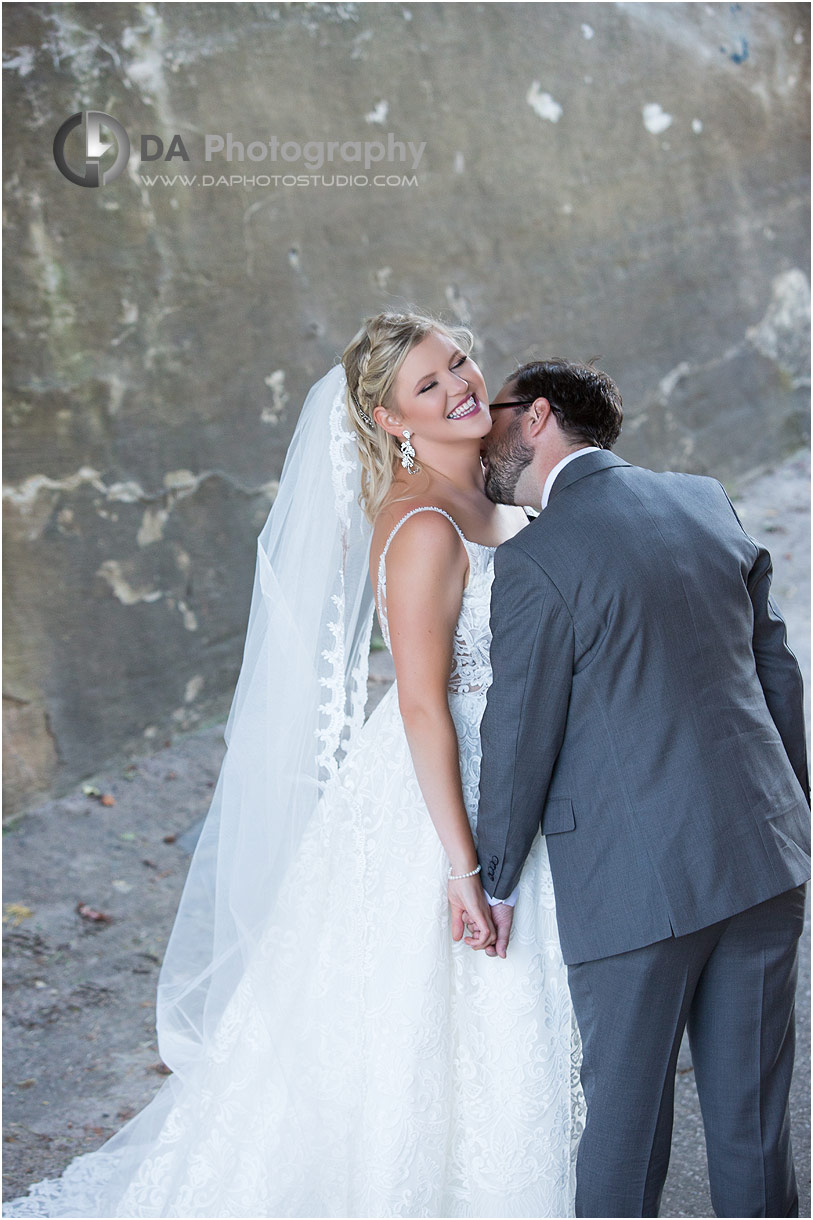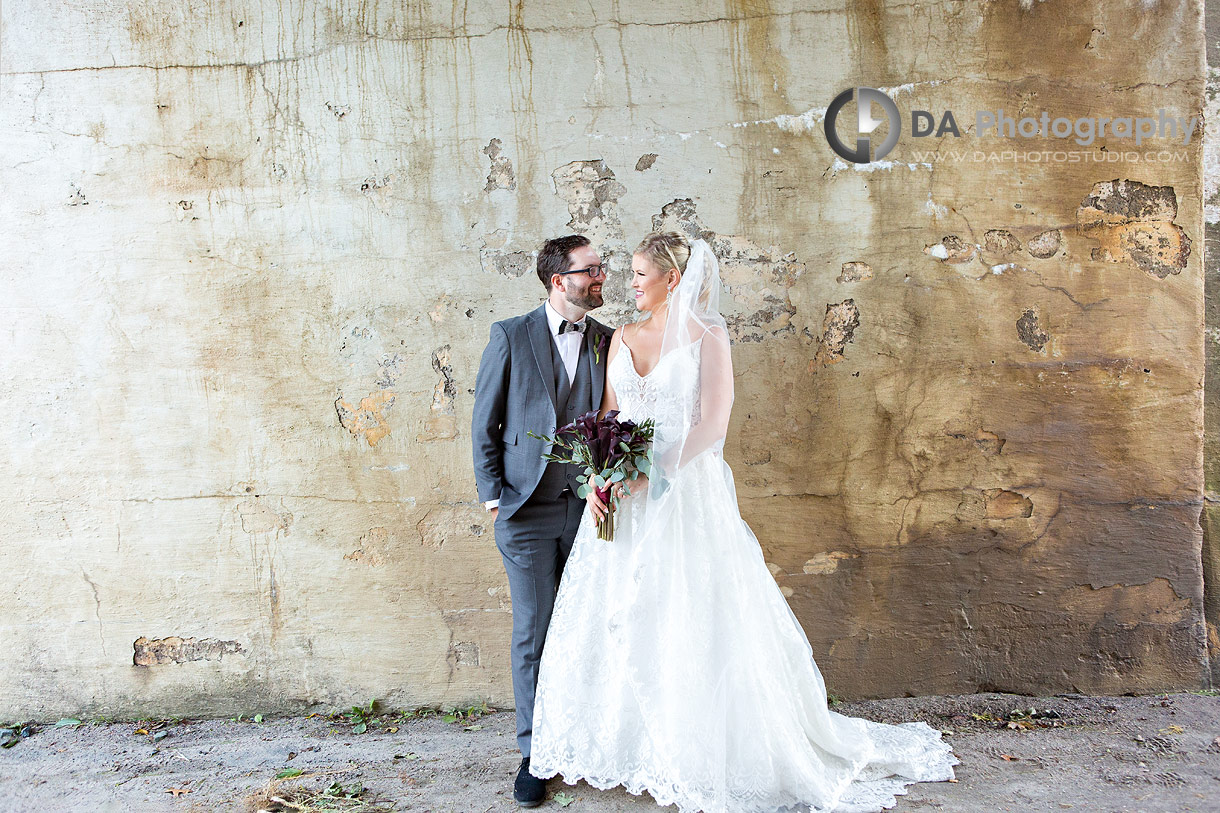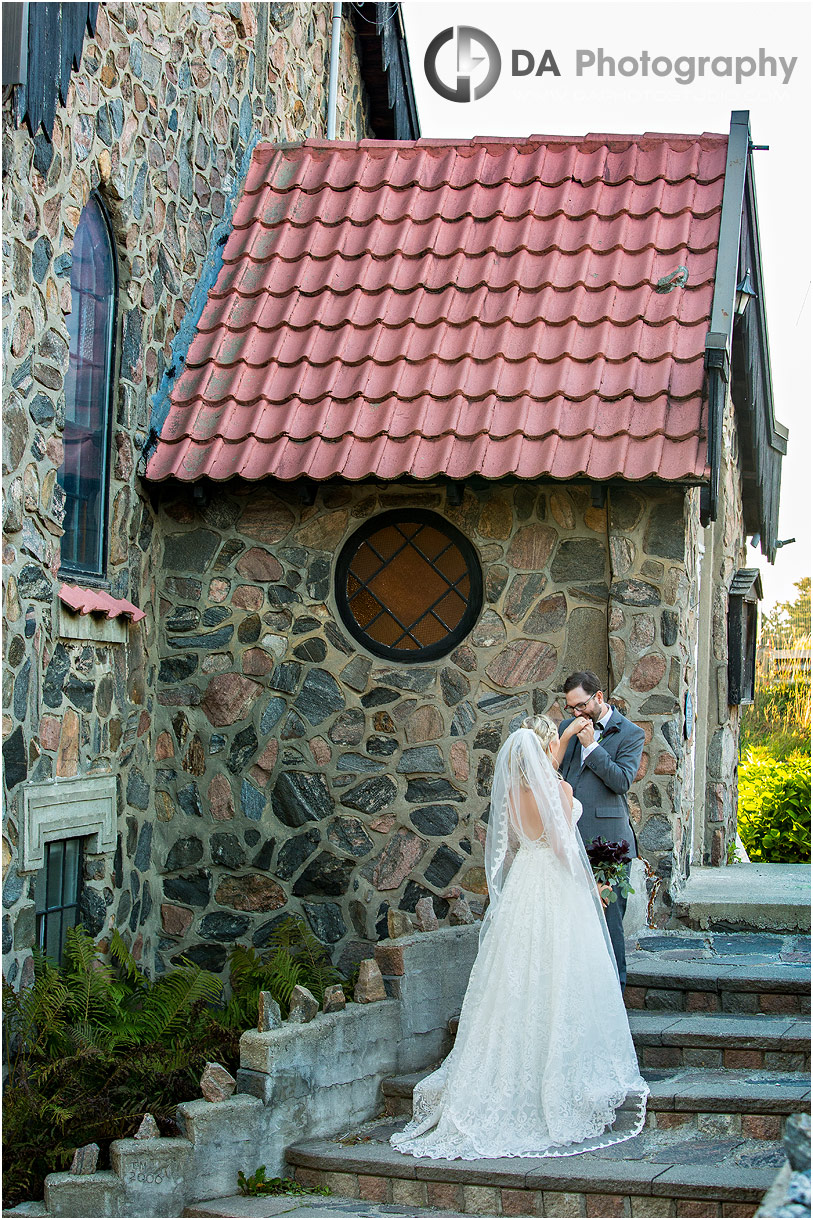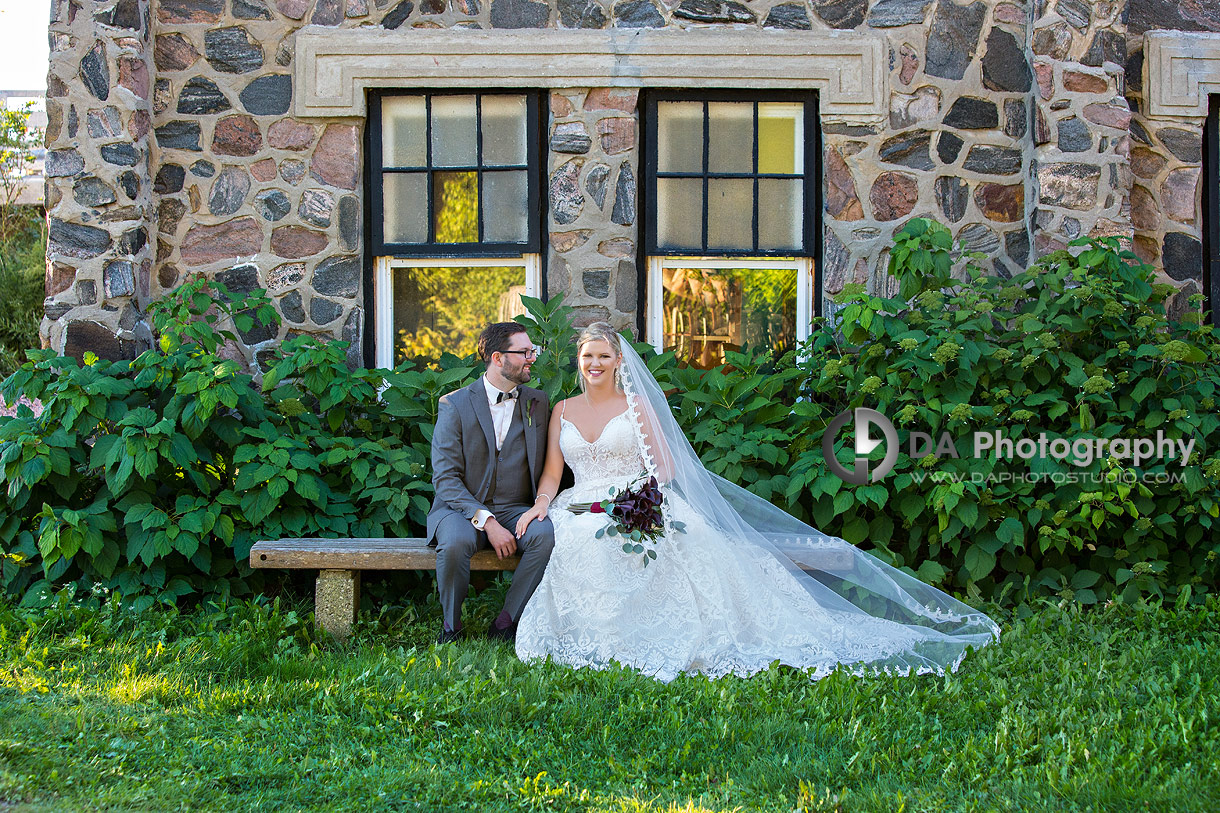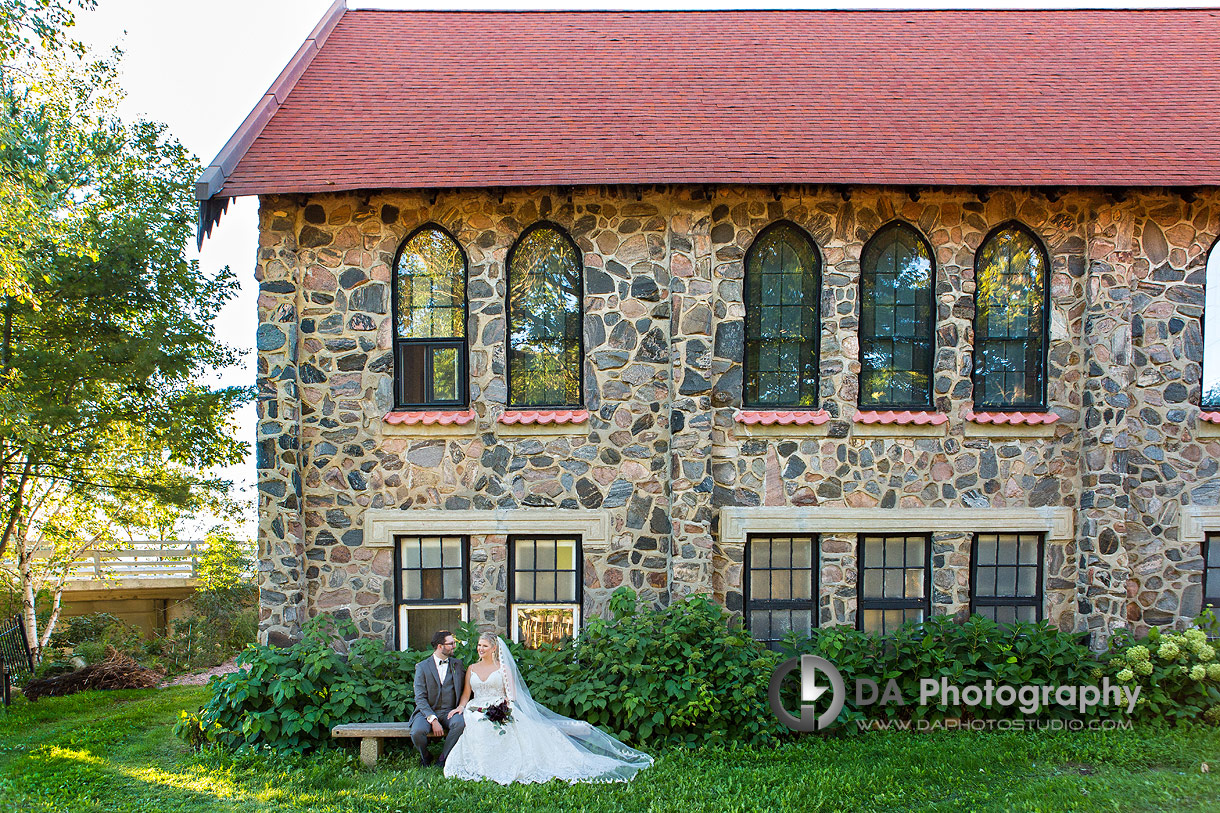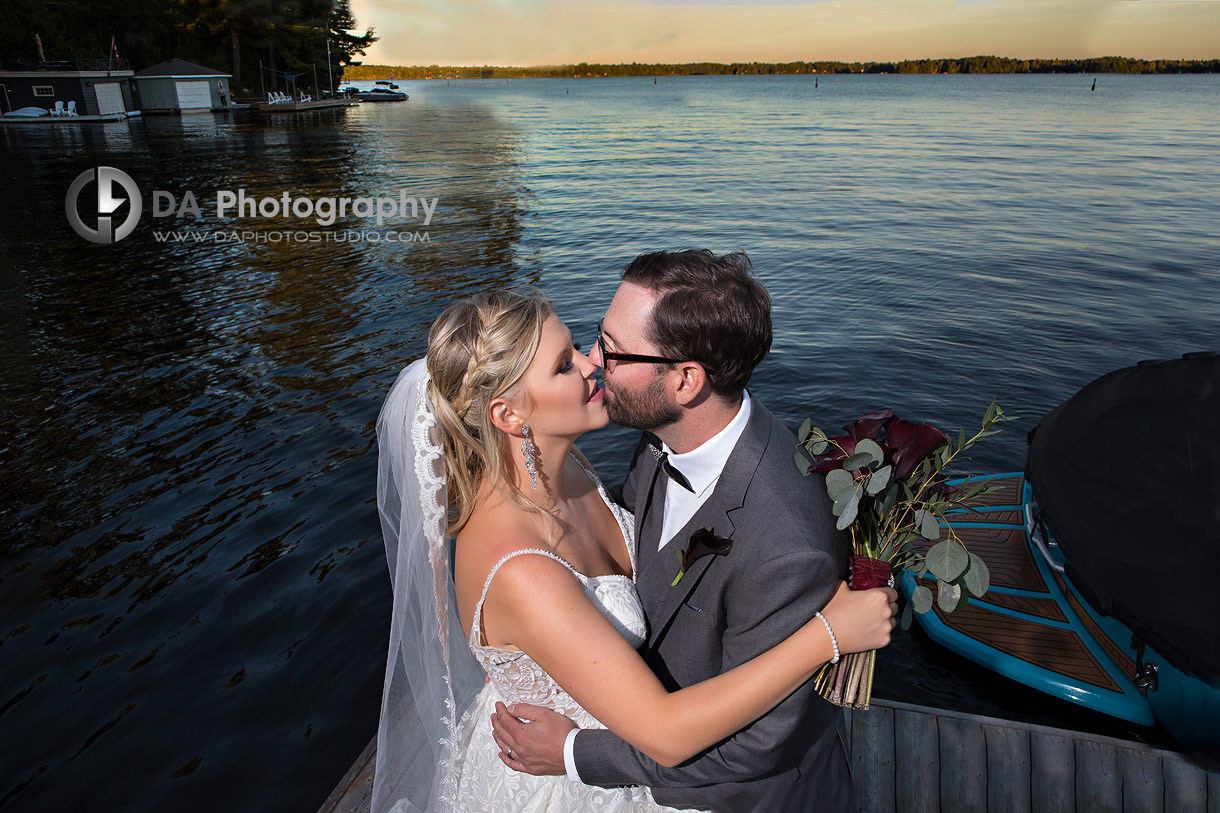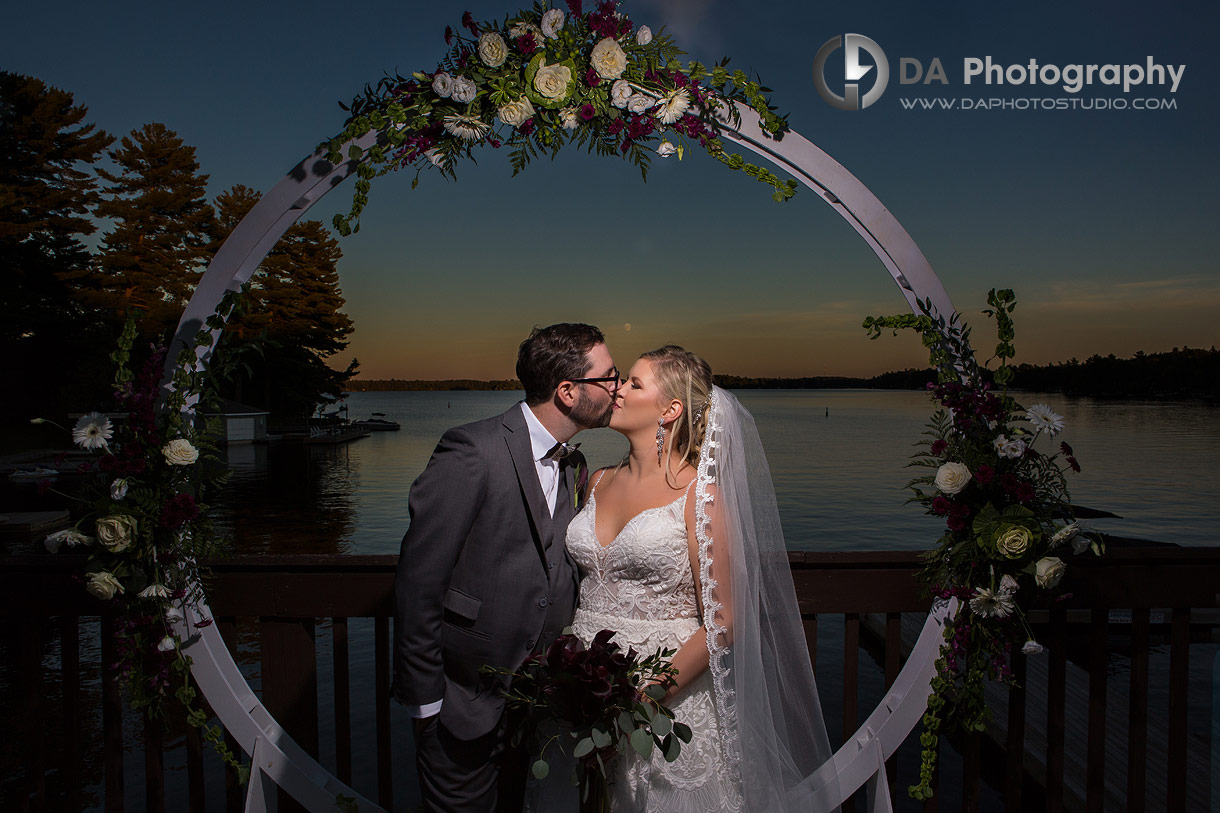 Some of my favourite images were of their children swirling away on the dance floor having the time of their life as their parents had their first dance. It was a snapshot of a picture perfect happy family. I also loved how my signature nighttime shots turned out. Since there was no light pollution, the stars were so vibrant and easy to capture in the portraits.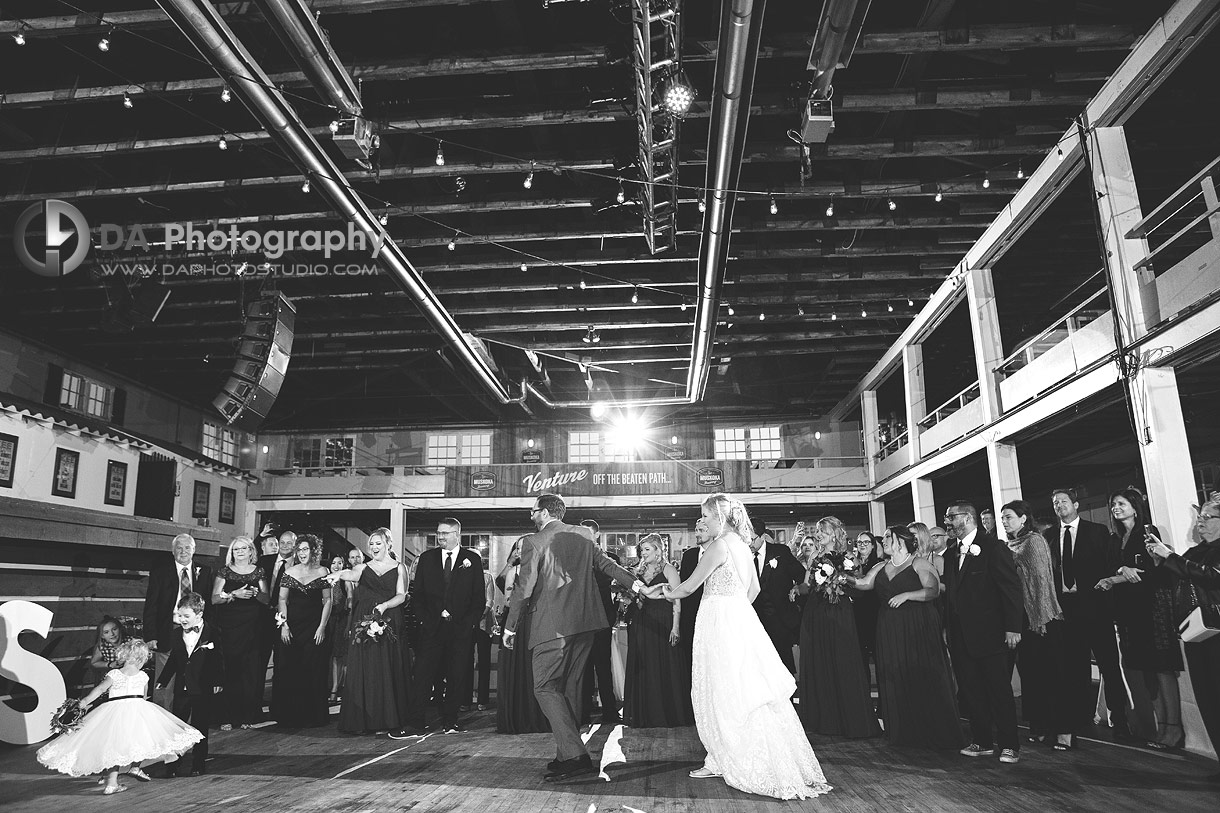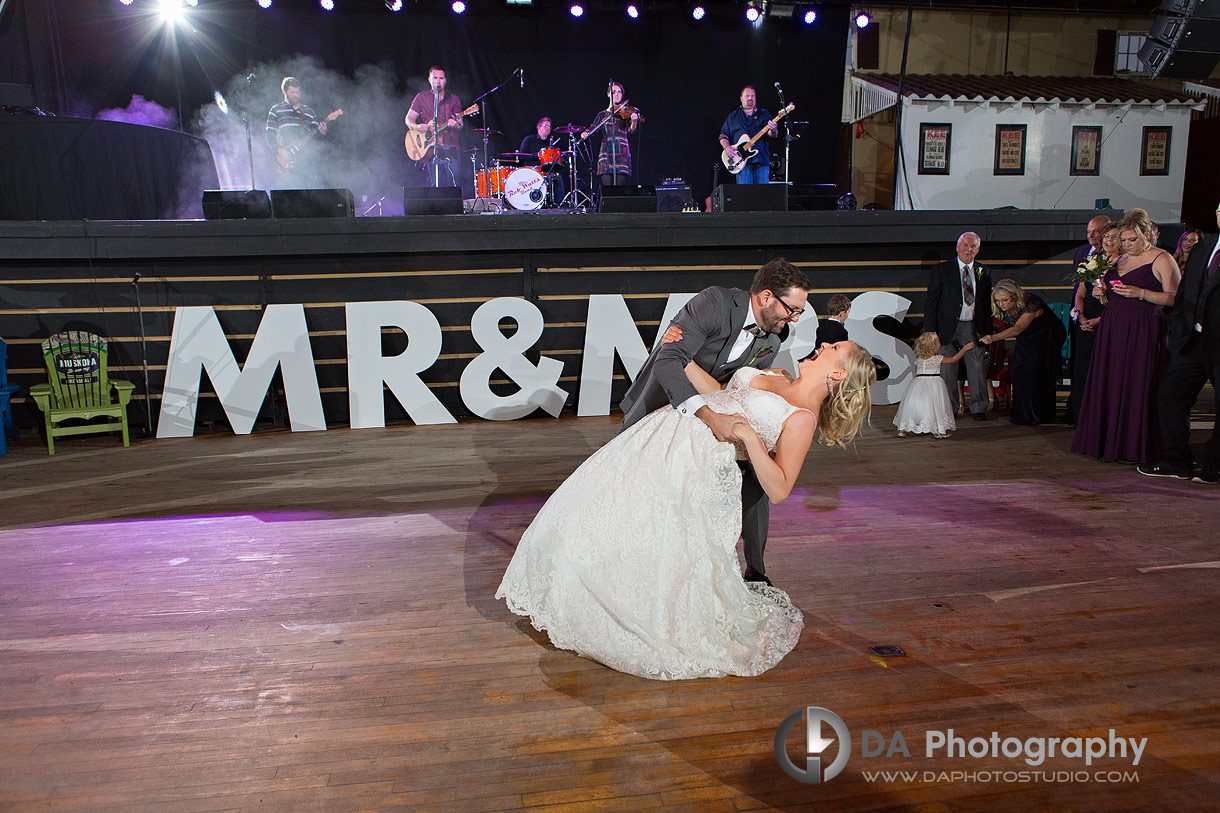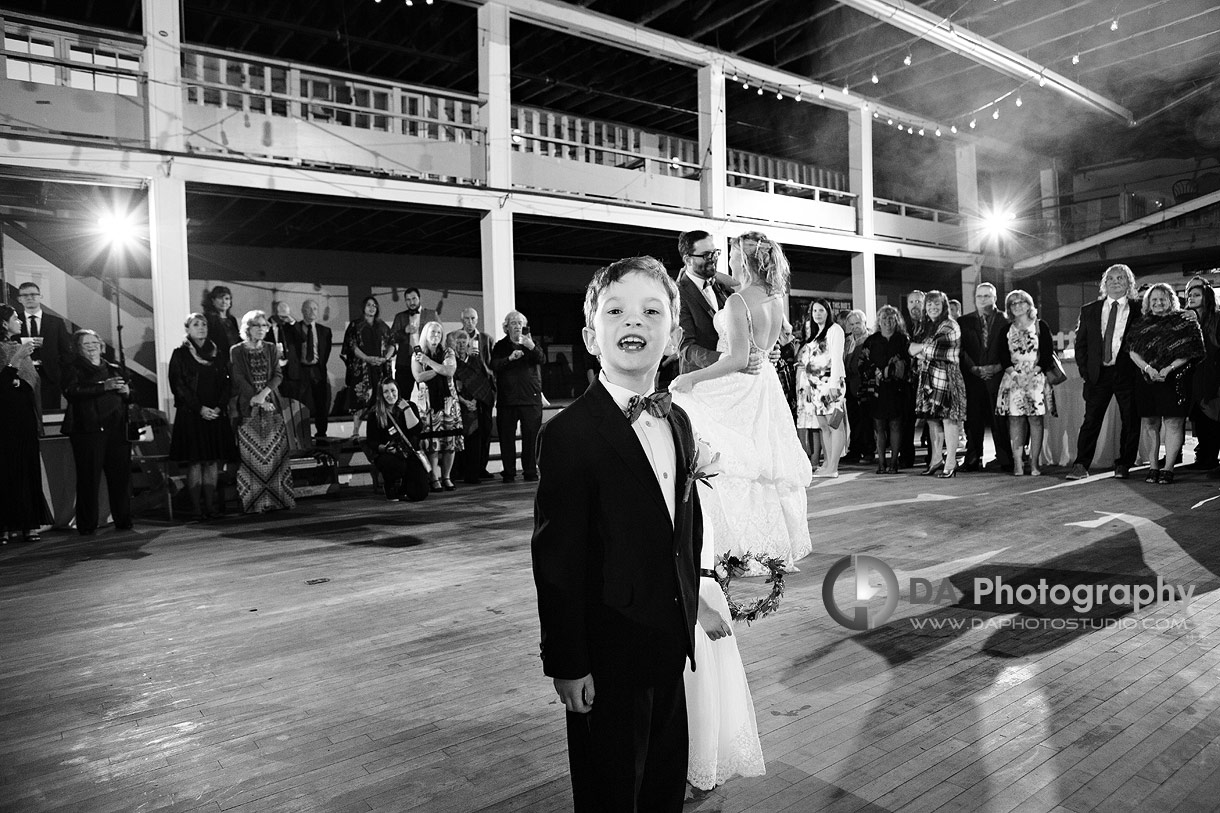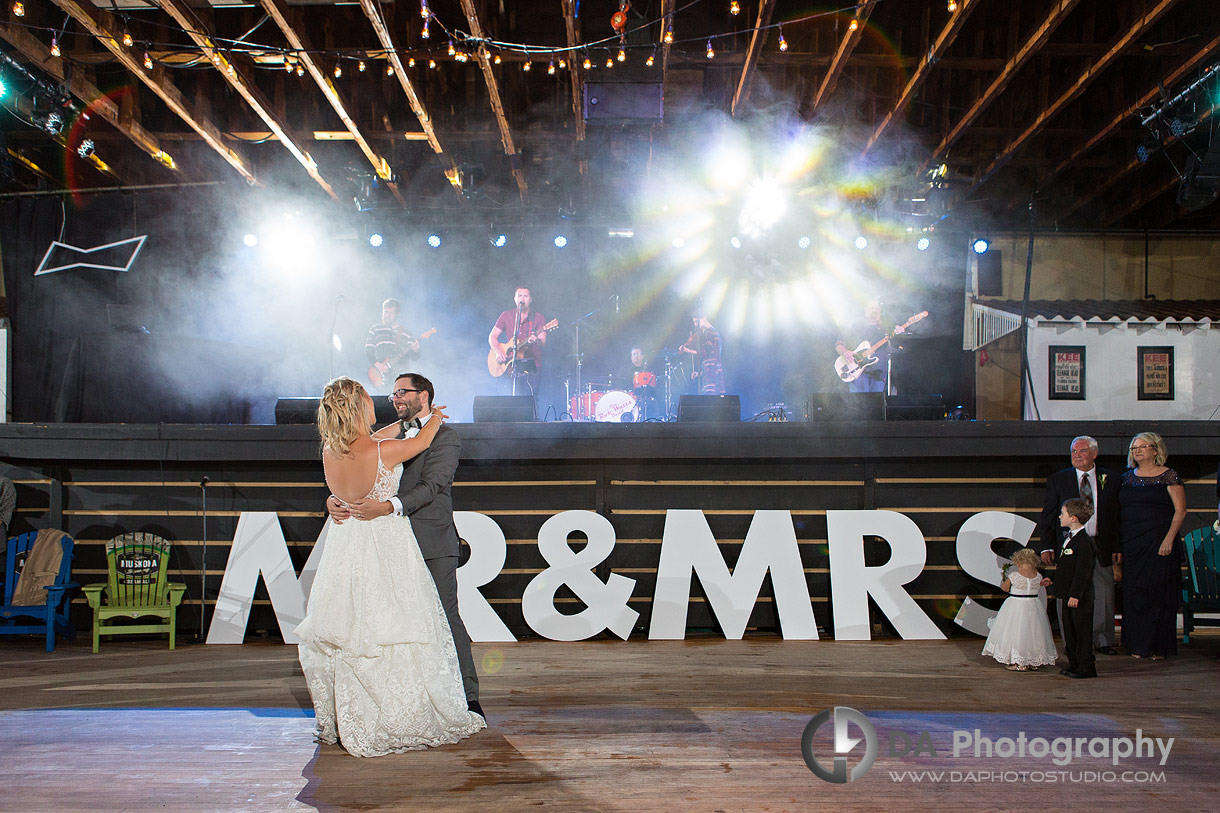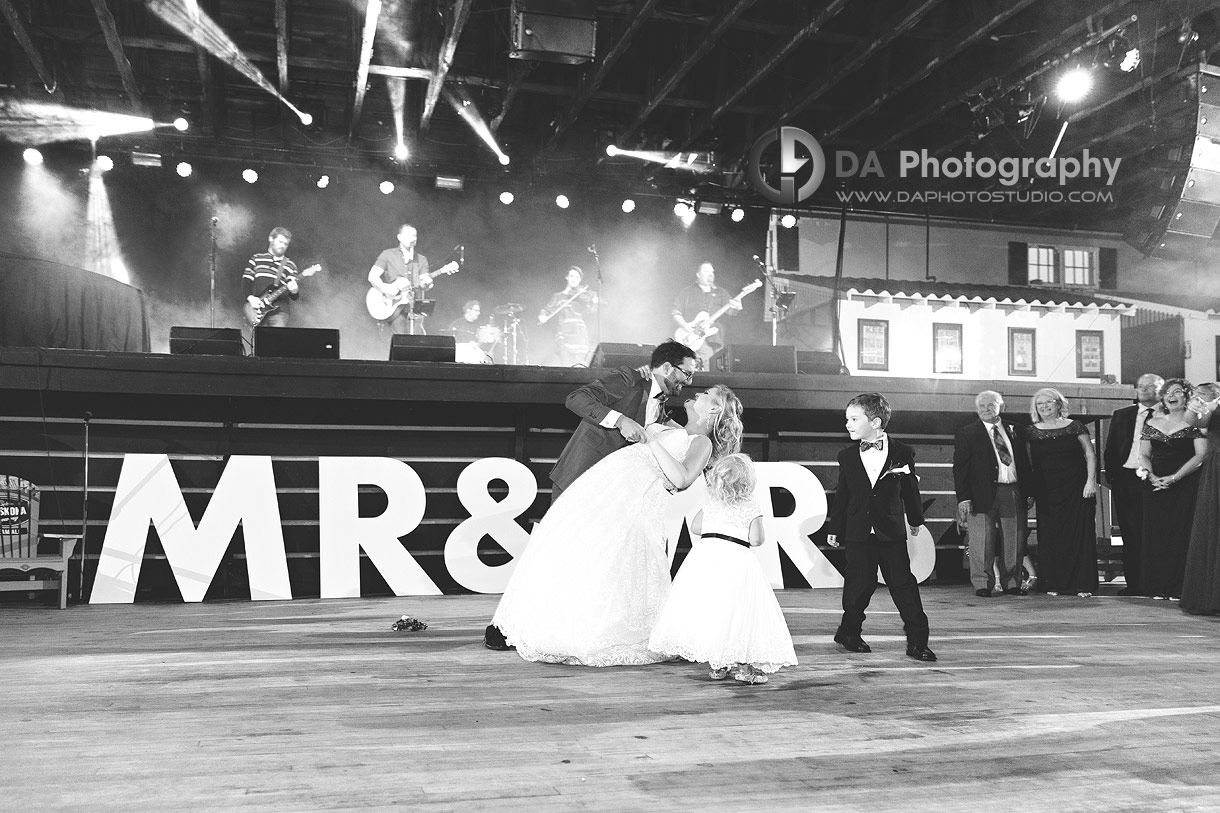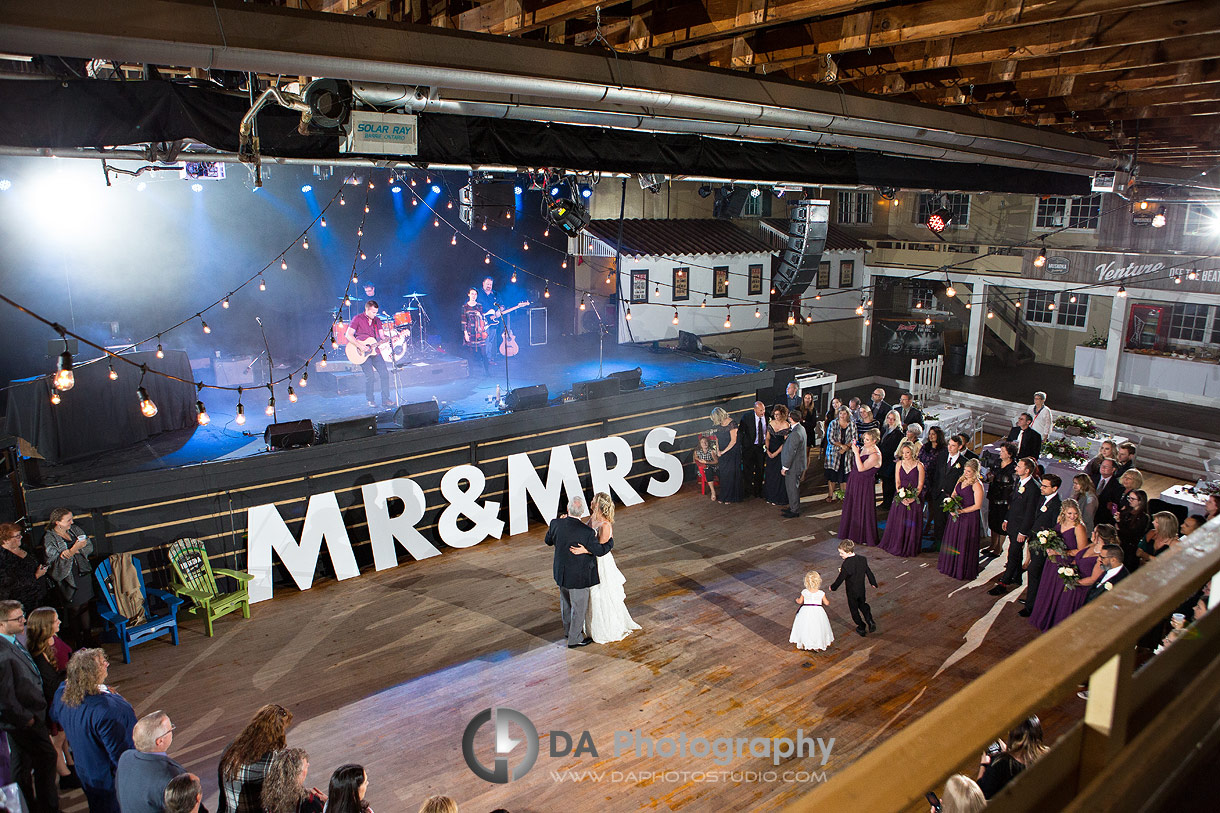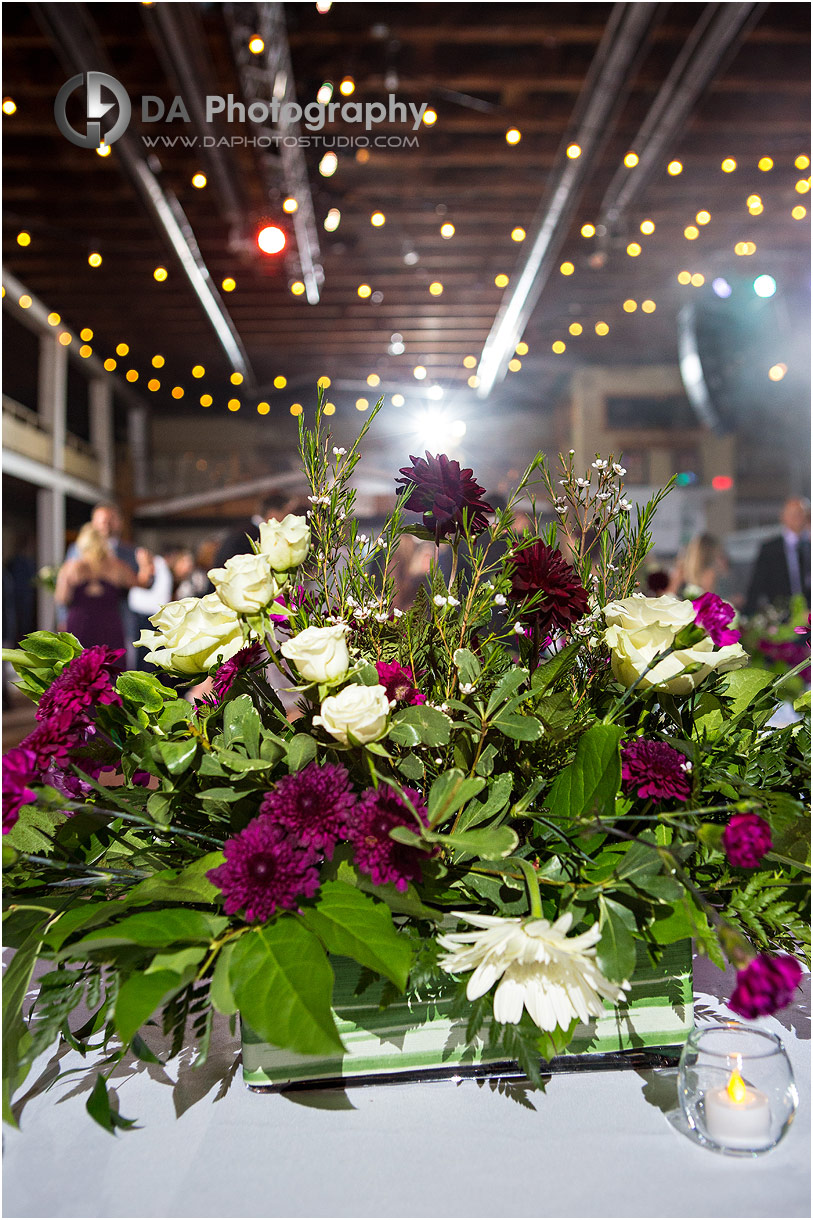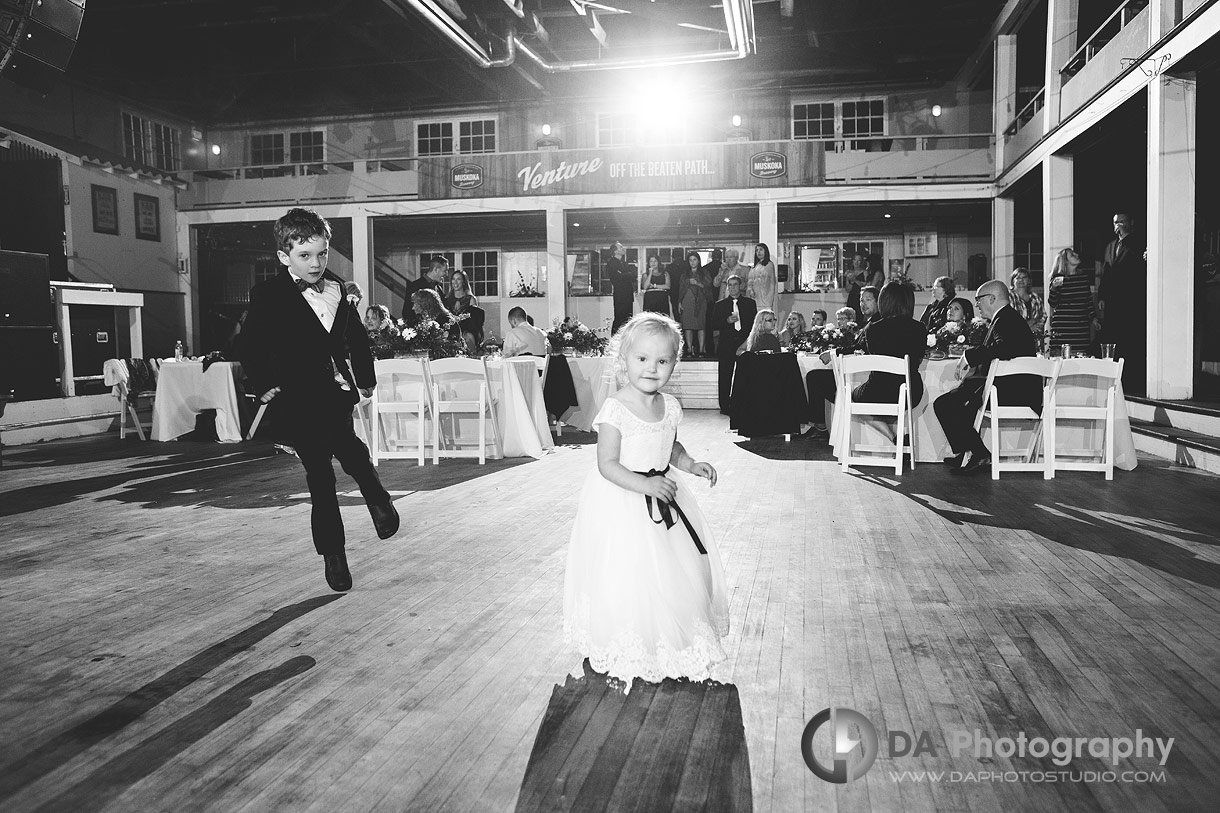 Wedding Planners help to keep the day on track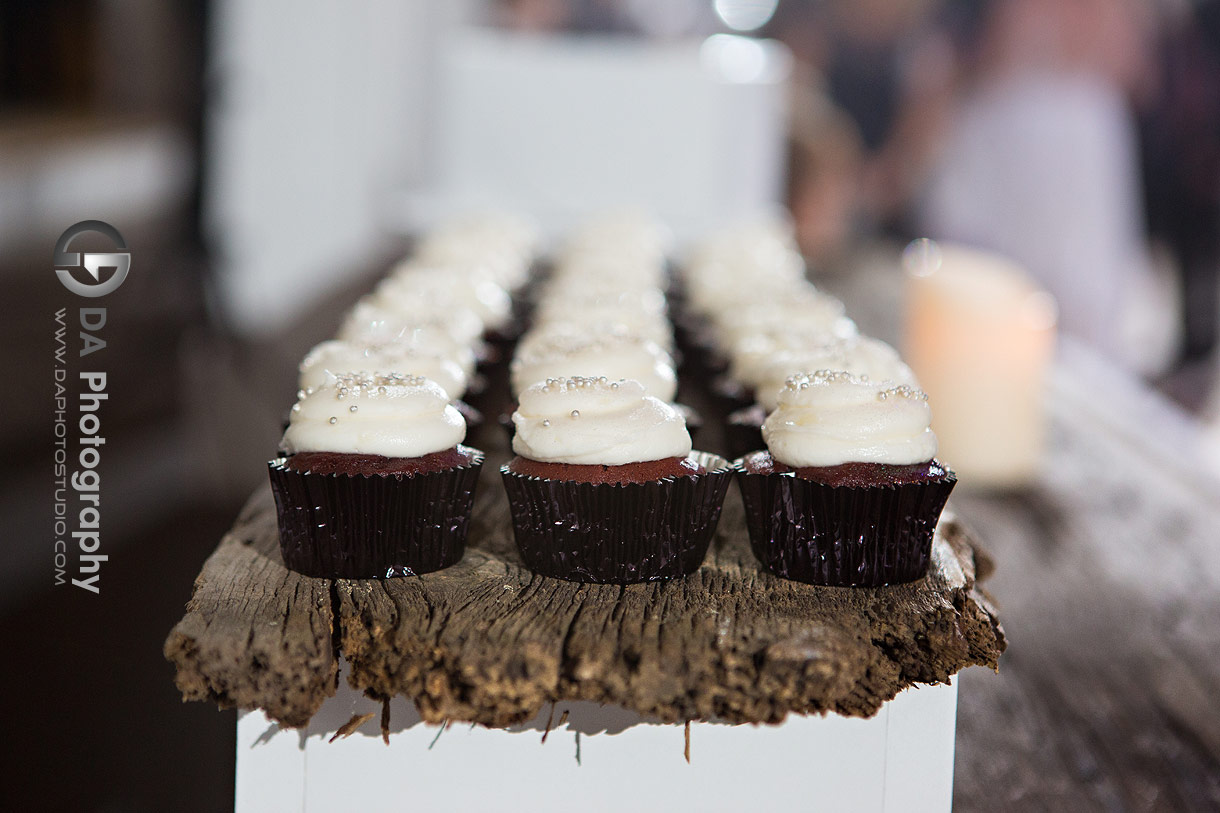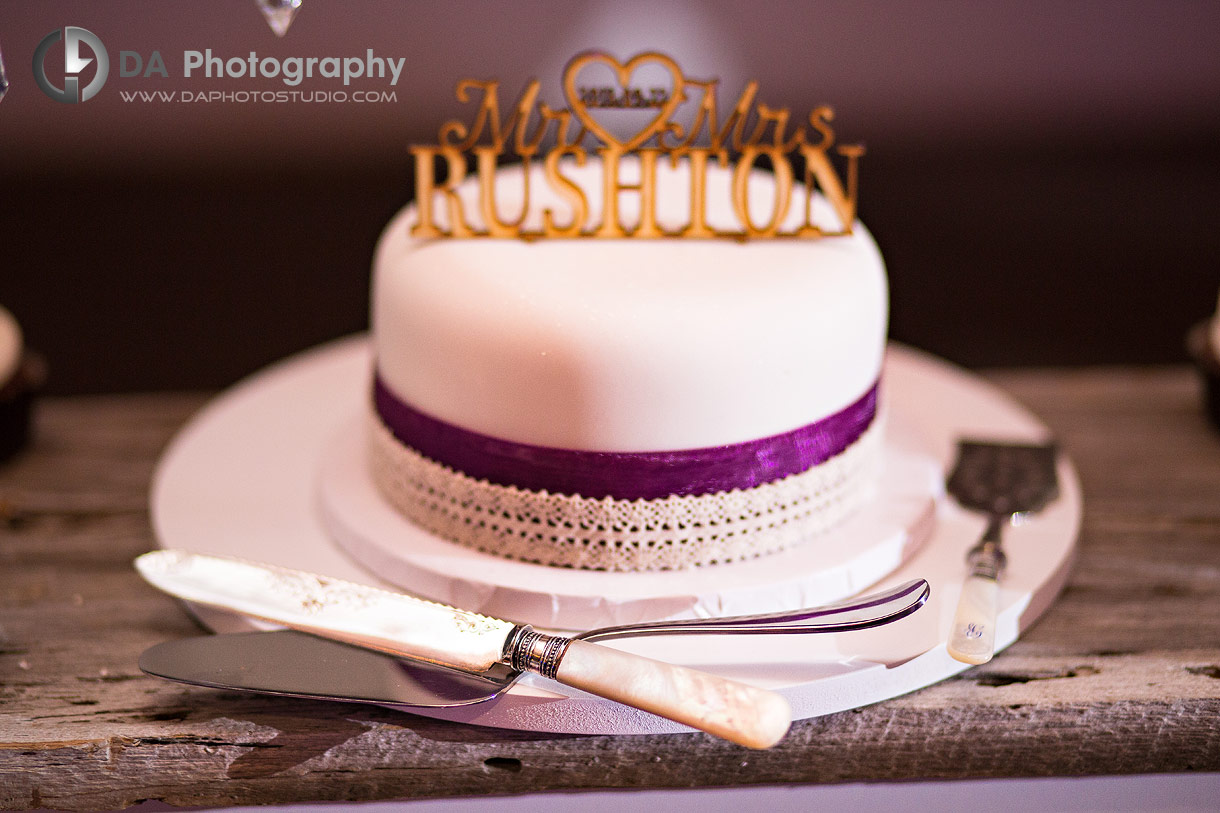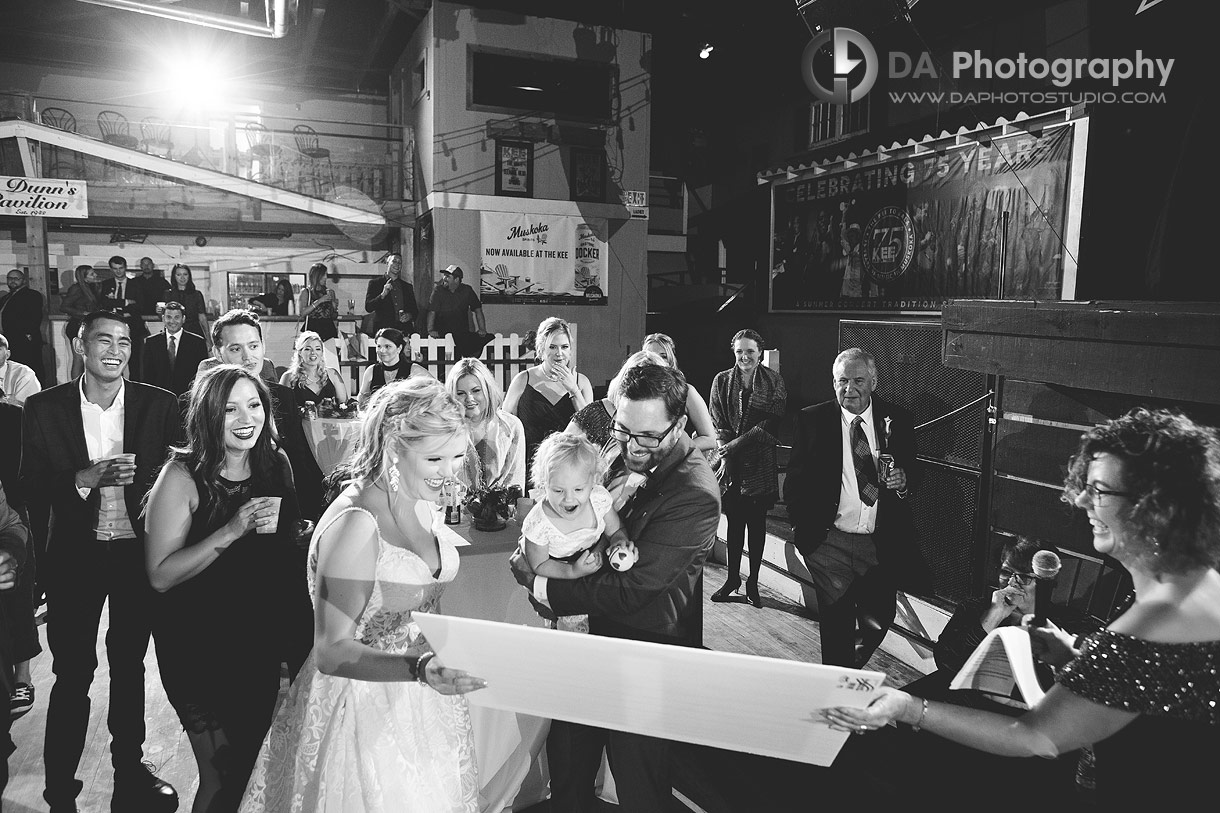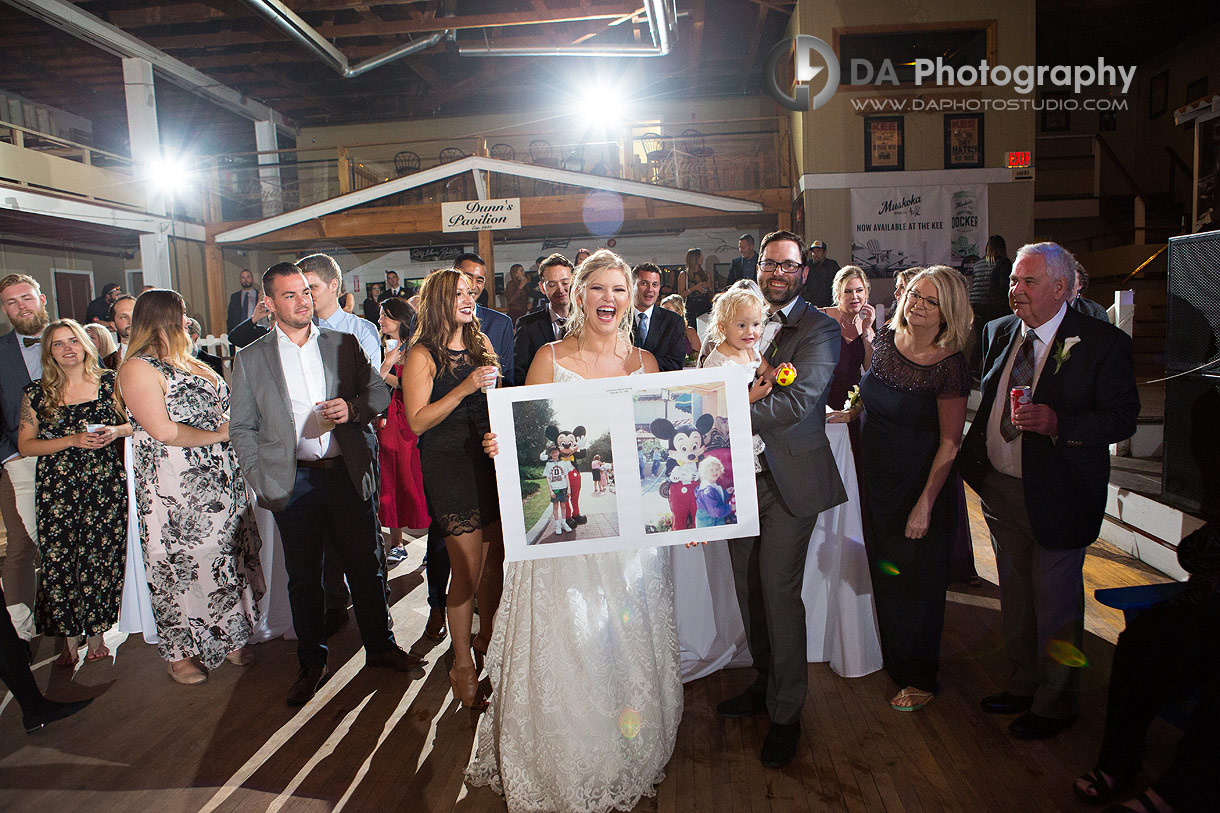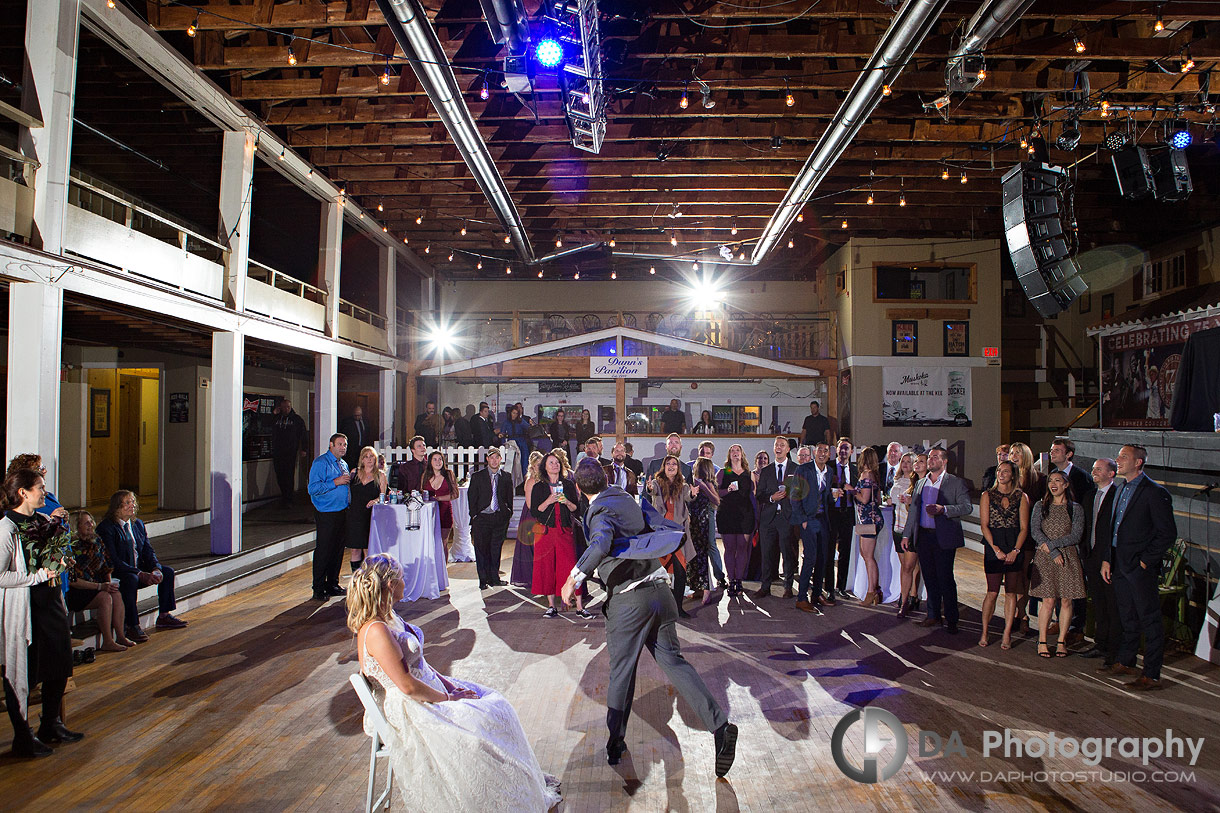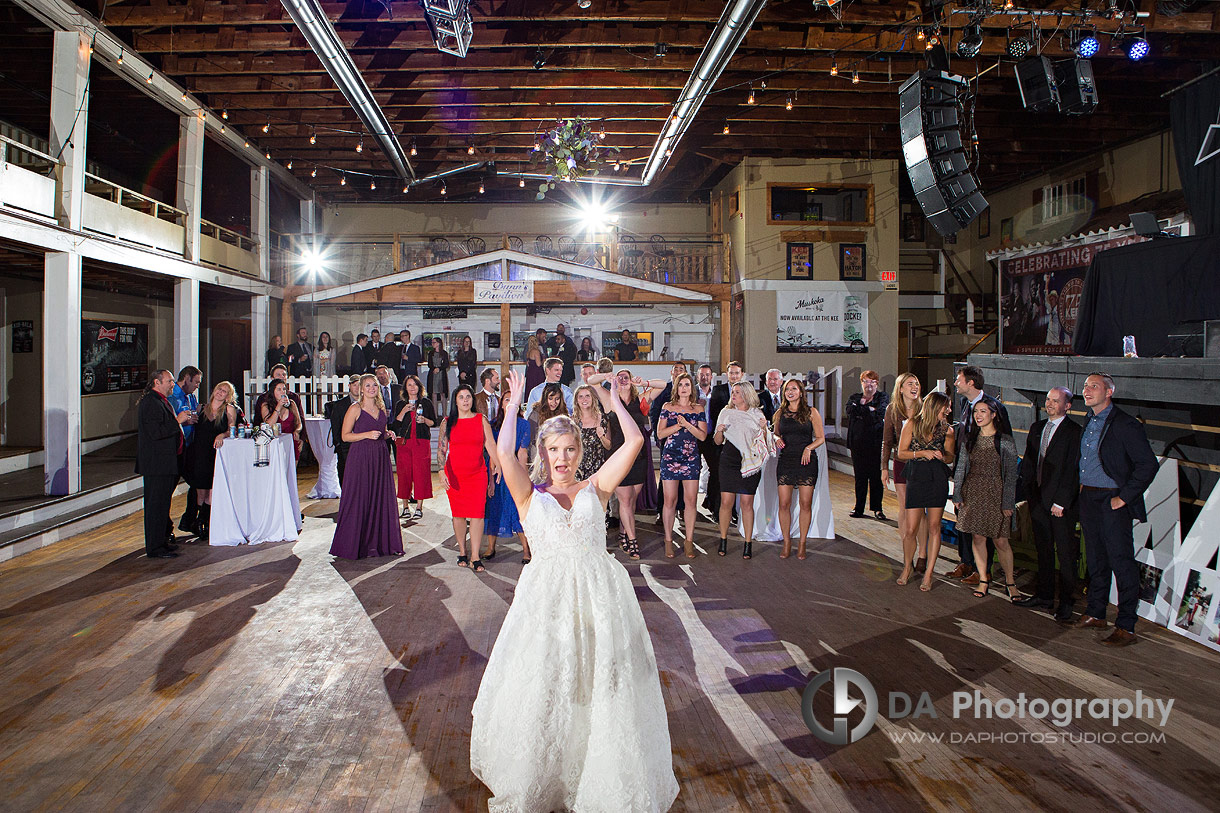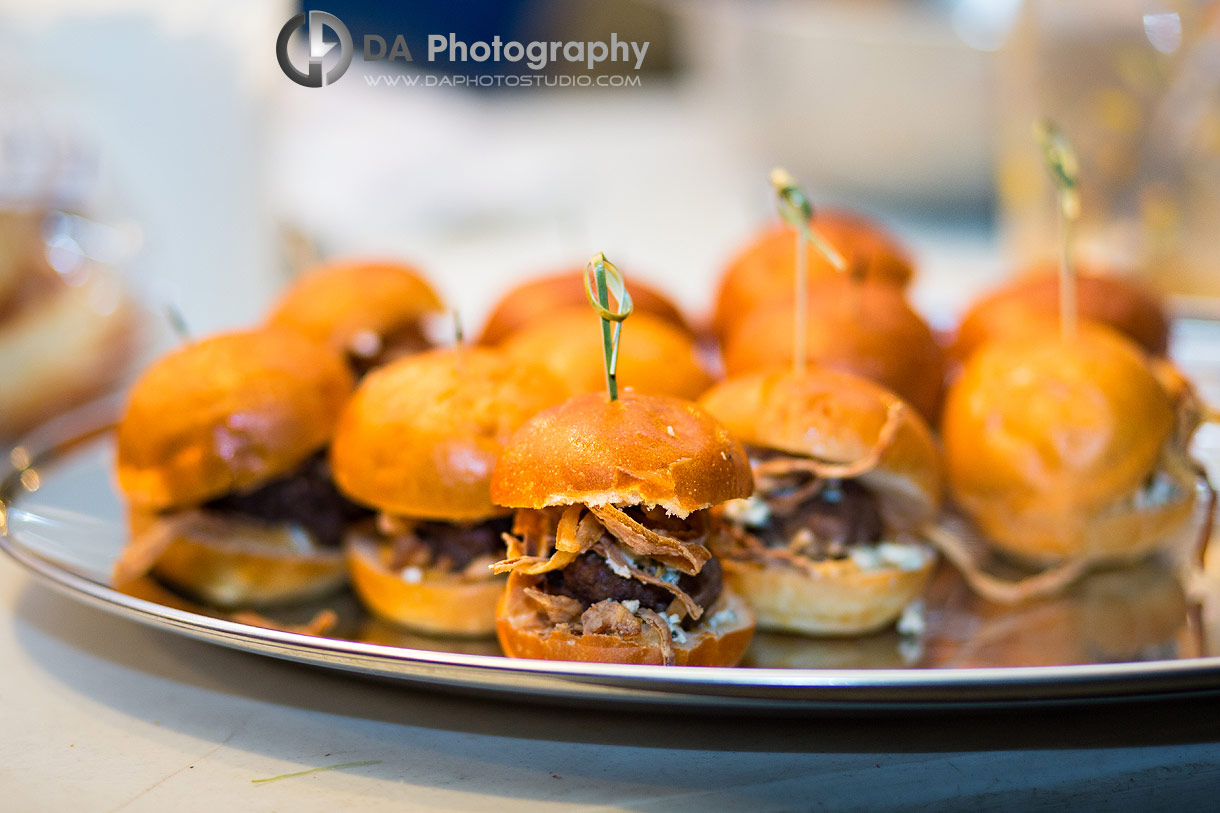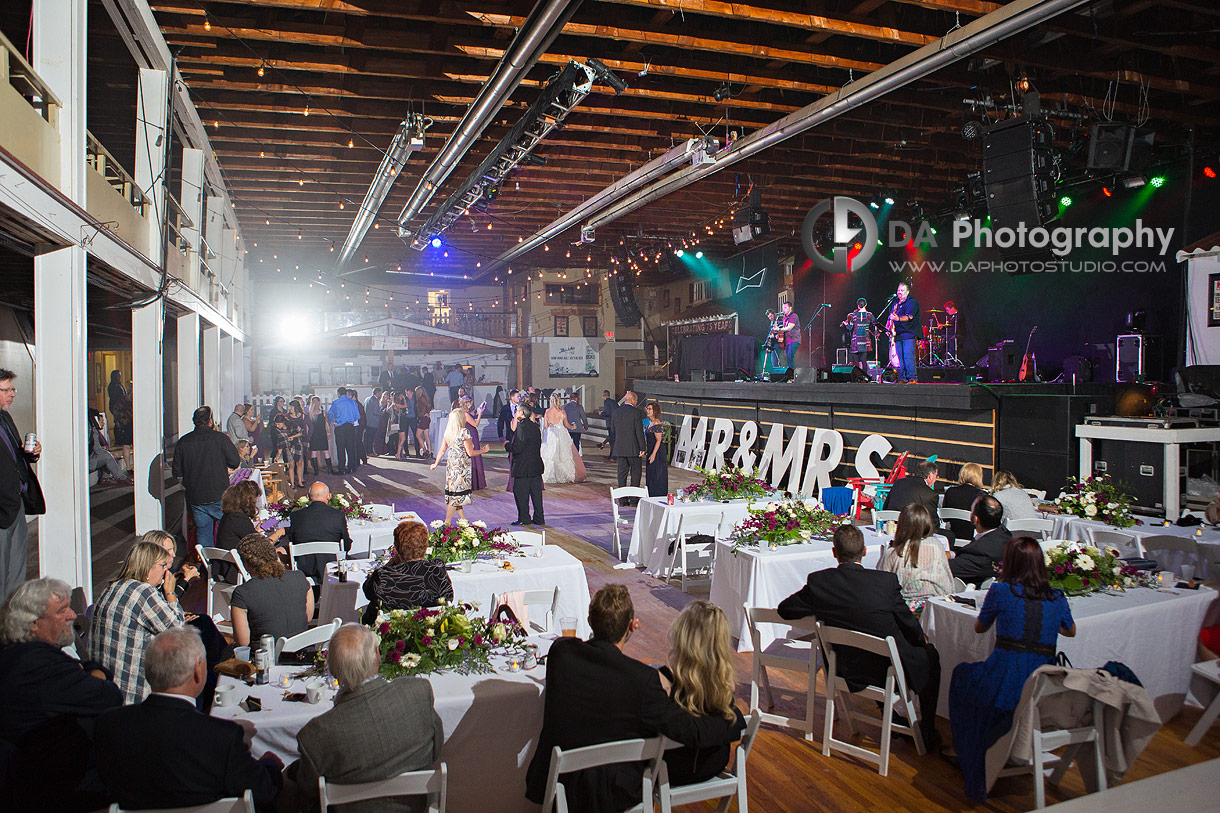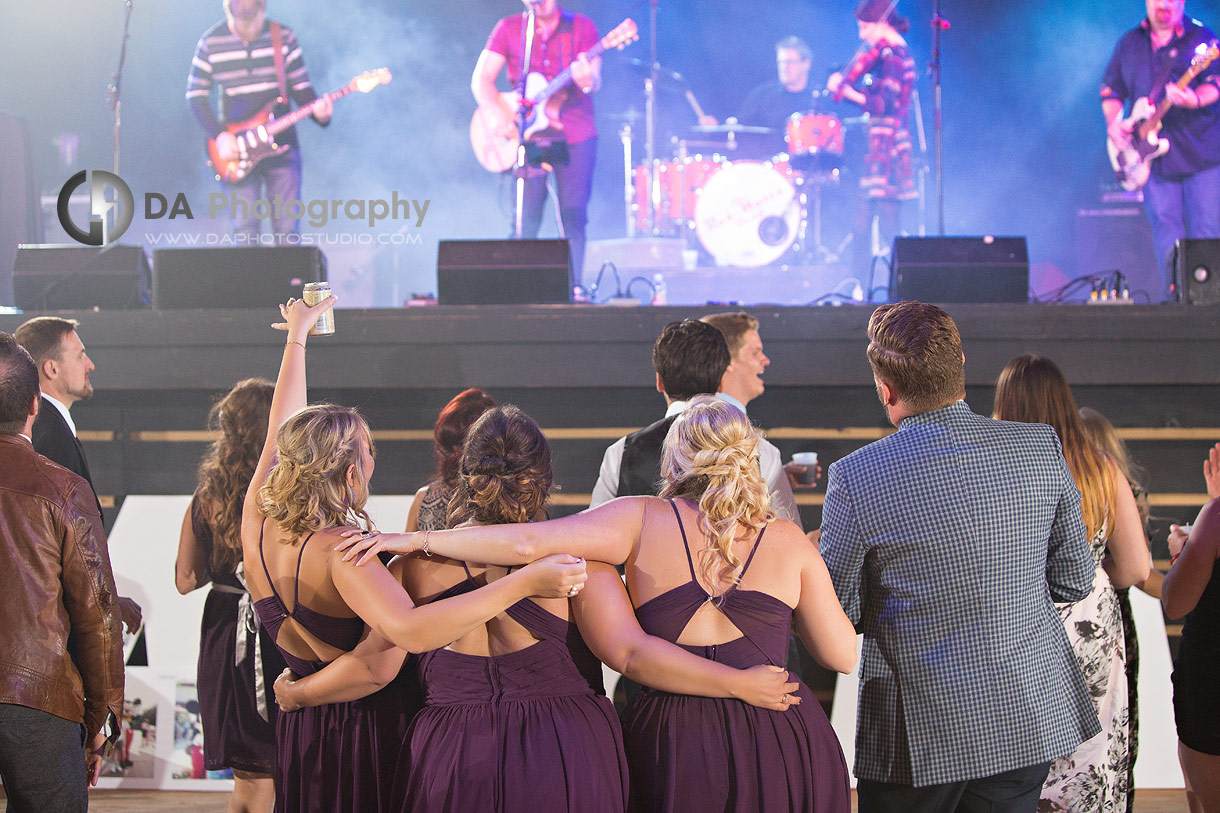 I attribute a lot of the success of the smooth running of their day to their wedding planner who effortlessly blended into the background. Even though she was very discreet, she was there for whatever we needed. Above all, she kept everyone on track as we flowed from location to location. Having been Stephanie and Greg's Muskoka wedding photographer gave me a refreshed sense of appreciation for the area. I have always thought of the area as having a pretentiousness to it, but their wedding showed me how versatile and unique the spaces up there can be. Big credit to putting their own stamp on their special day, from the simplistic touches to the new style of feeding everyone; your wedding will always bring a smile to my face.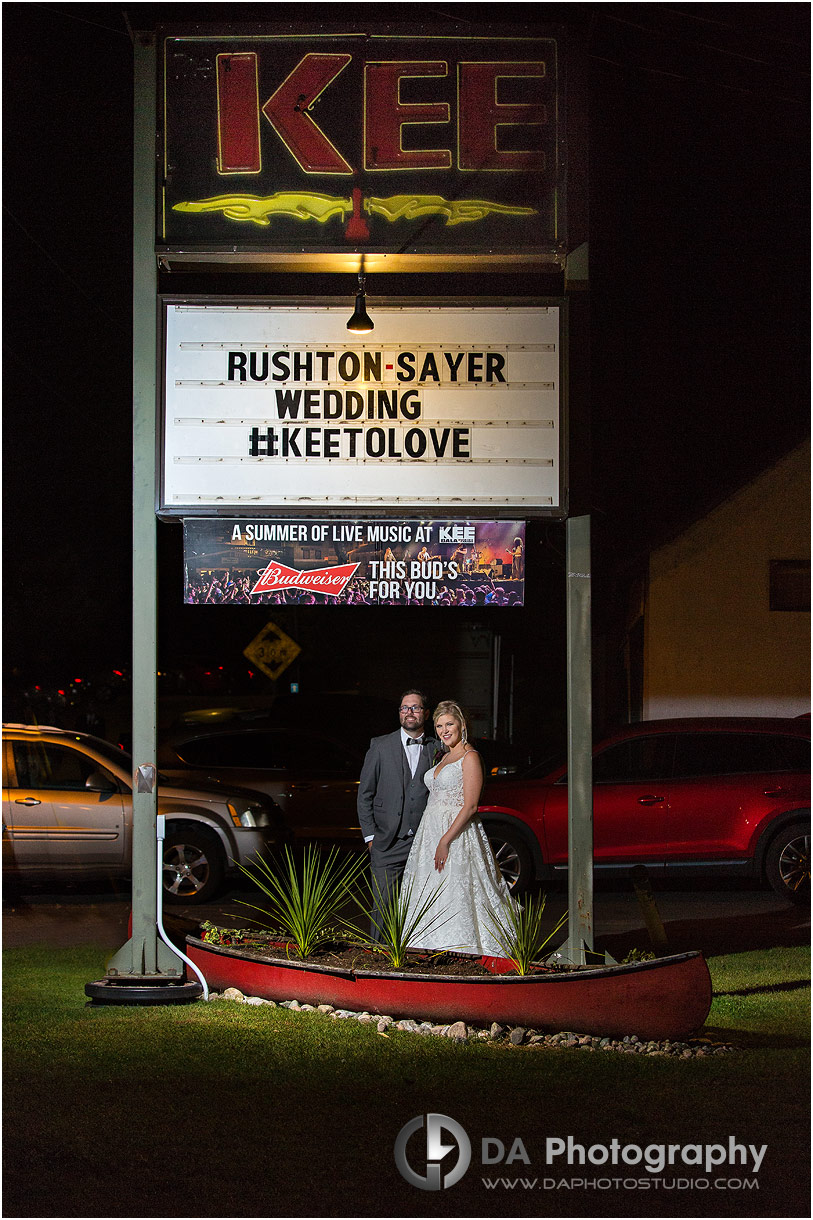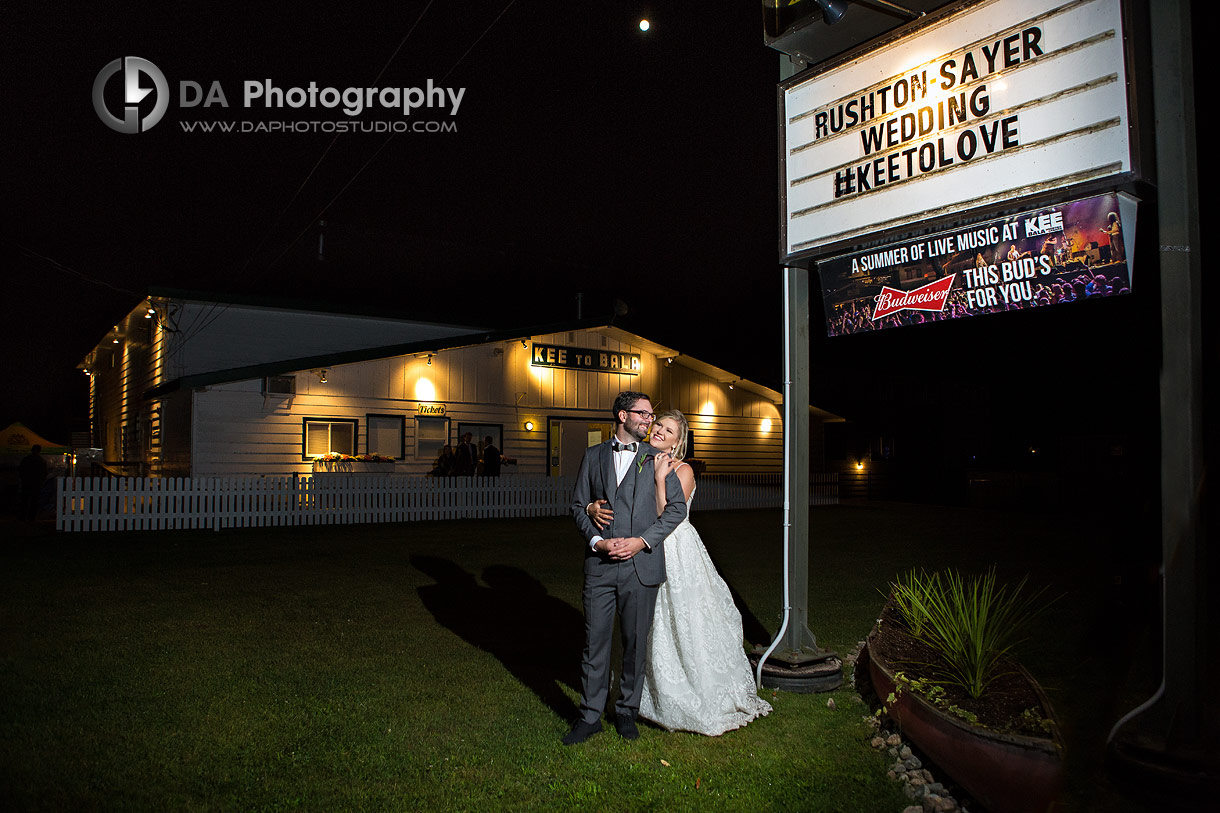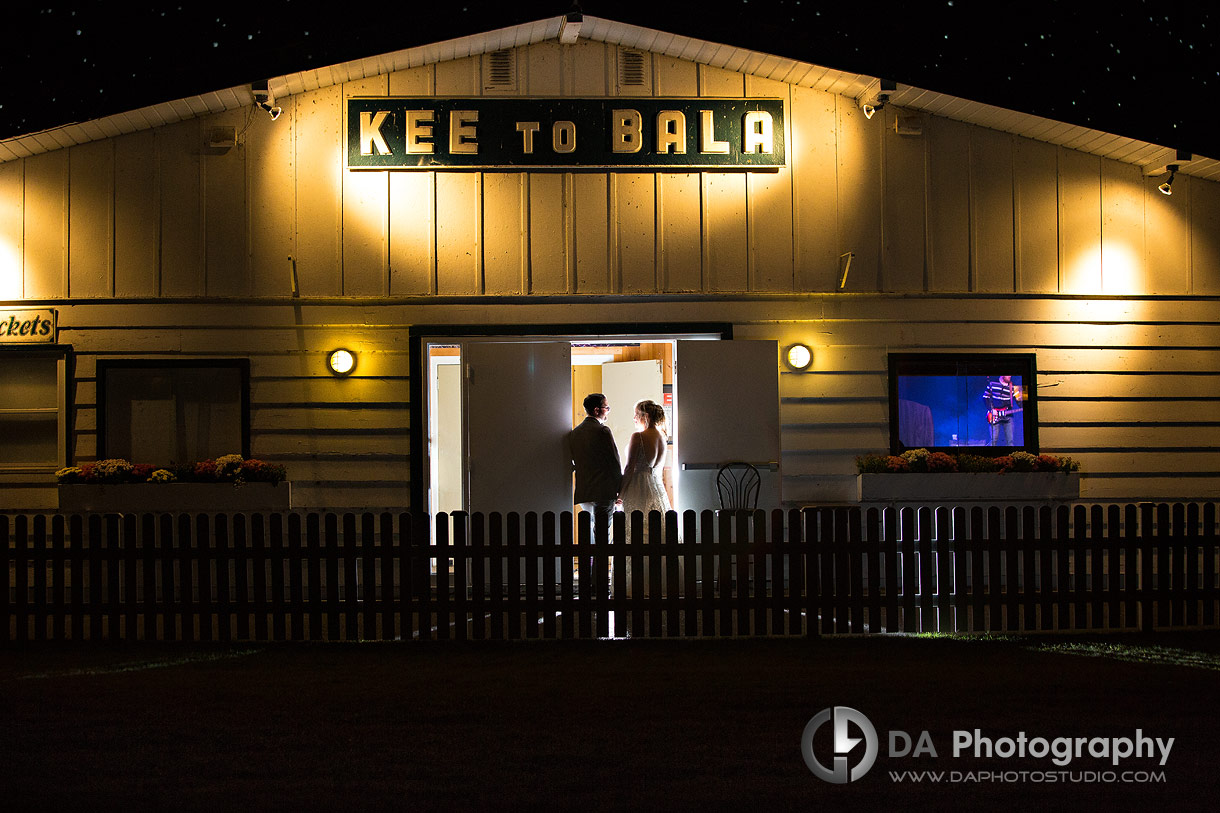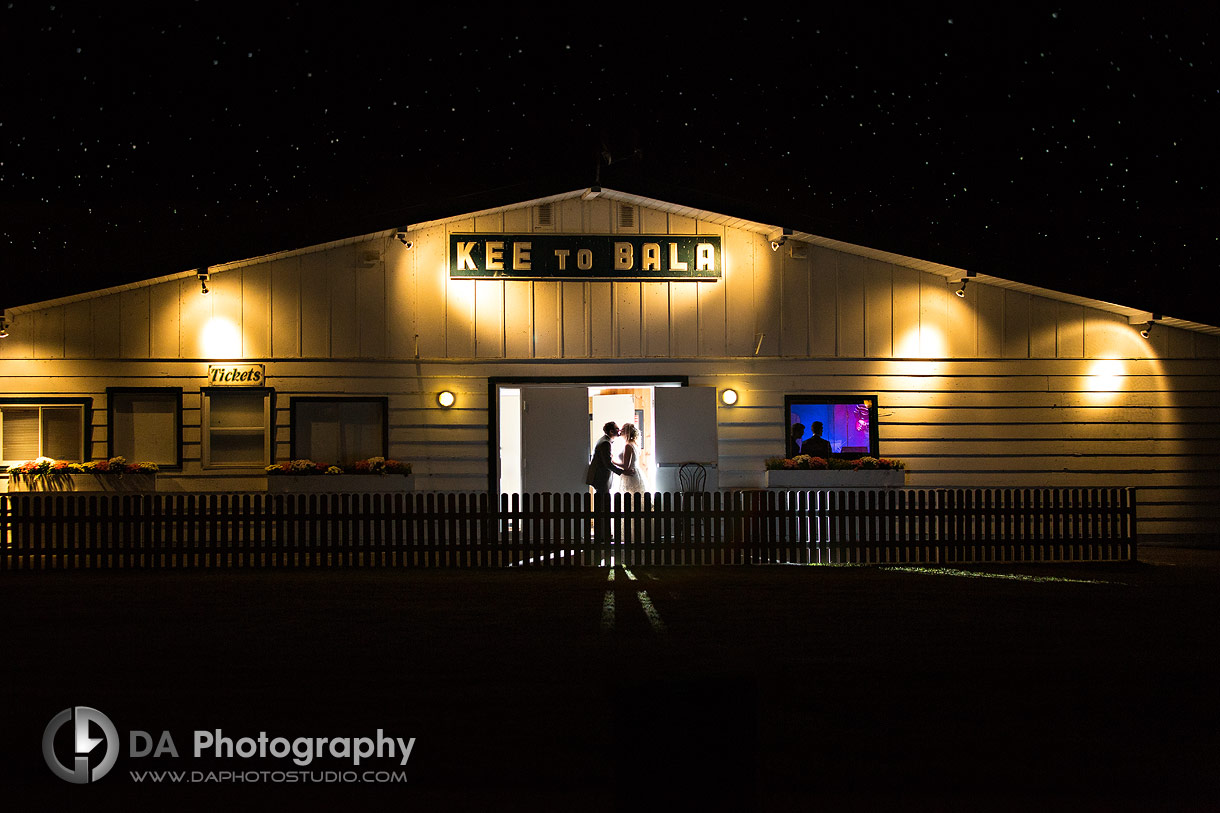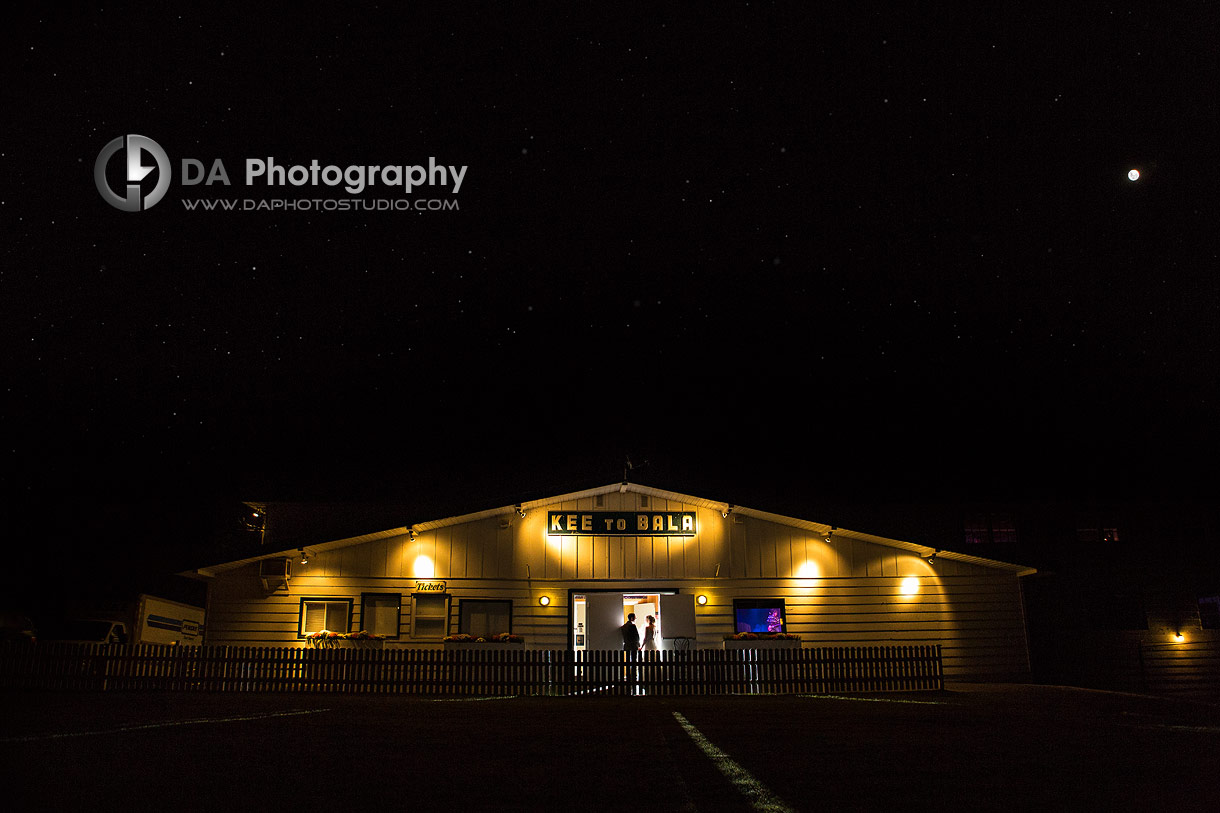 Credits to below wedding professionals that helped Stephanie and Greg's wedding to be one of a kind.
Wedding Coordinator: Laura Cunningham
Flowers: Wanda Moniz