Daniella and Steve certainly started off the lead up to their married life in style when they decided upon a winery engagement photo session. Luckily they had an inside lead at Niagara on the Lake's Two Sisters winery so got exclusive access.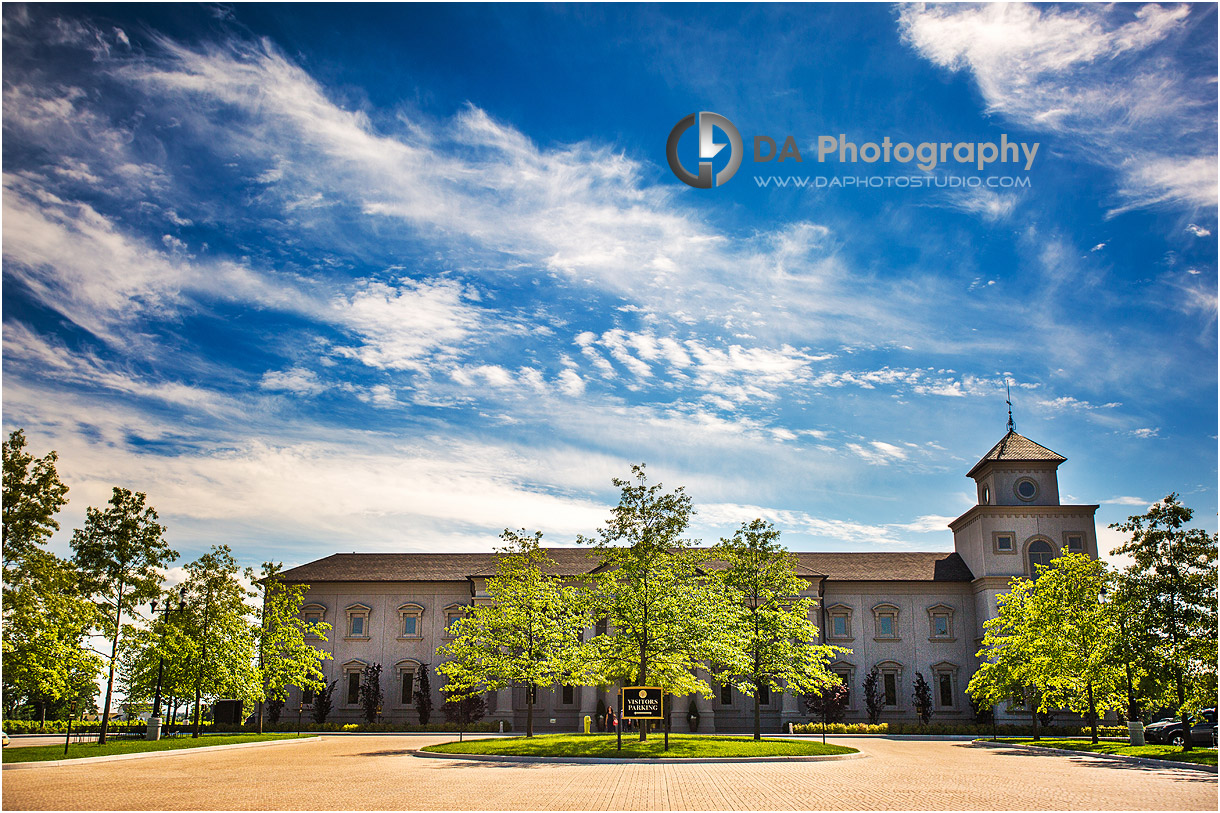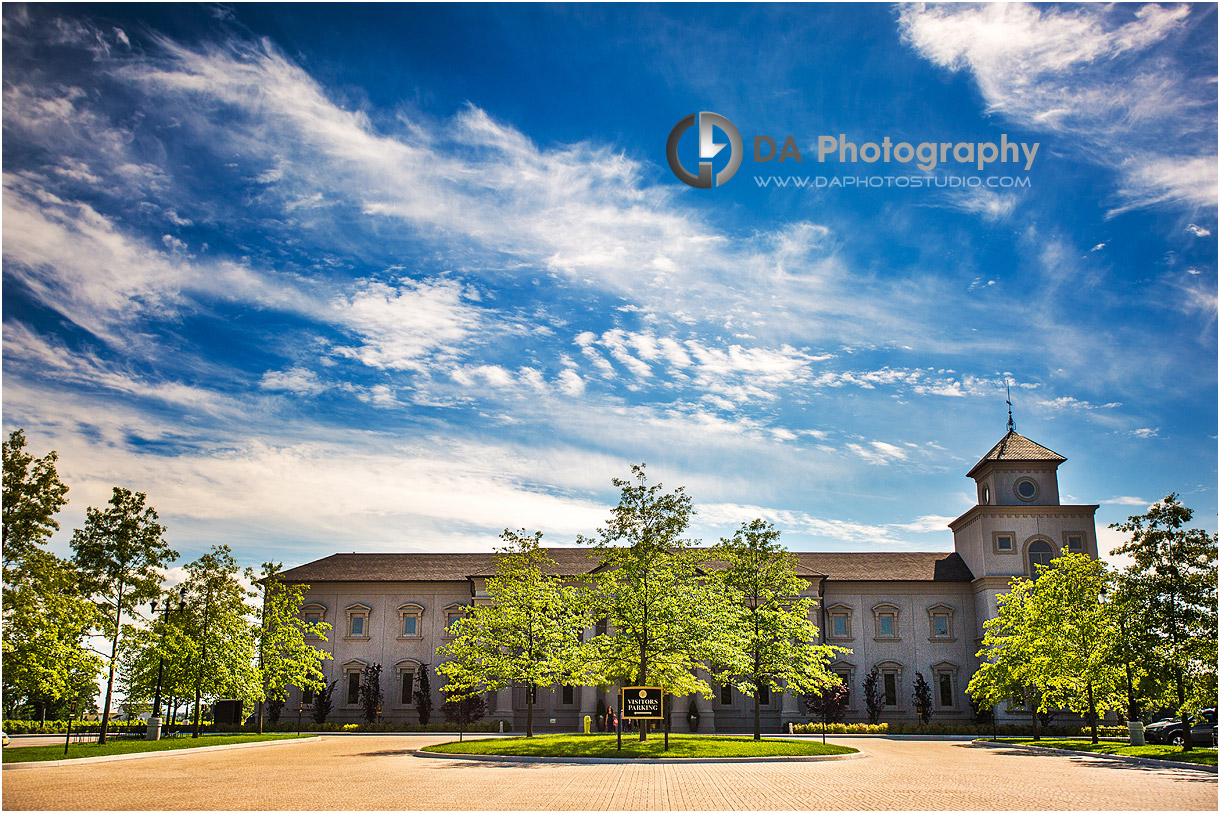 When working in a location that has multiple areas and varying landscapes it's worth taking the time to step back. Once you have had a chance to access your options, it's a good idea to make an itinerary plan. Think about how you'll move your couple around the property as it's easy to get stuck in a good spot.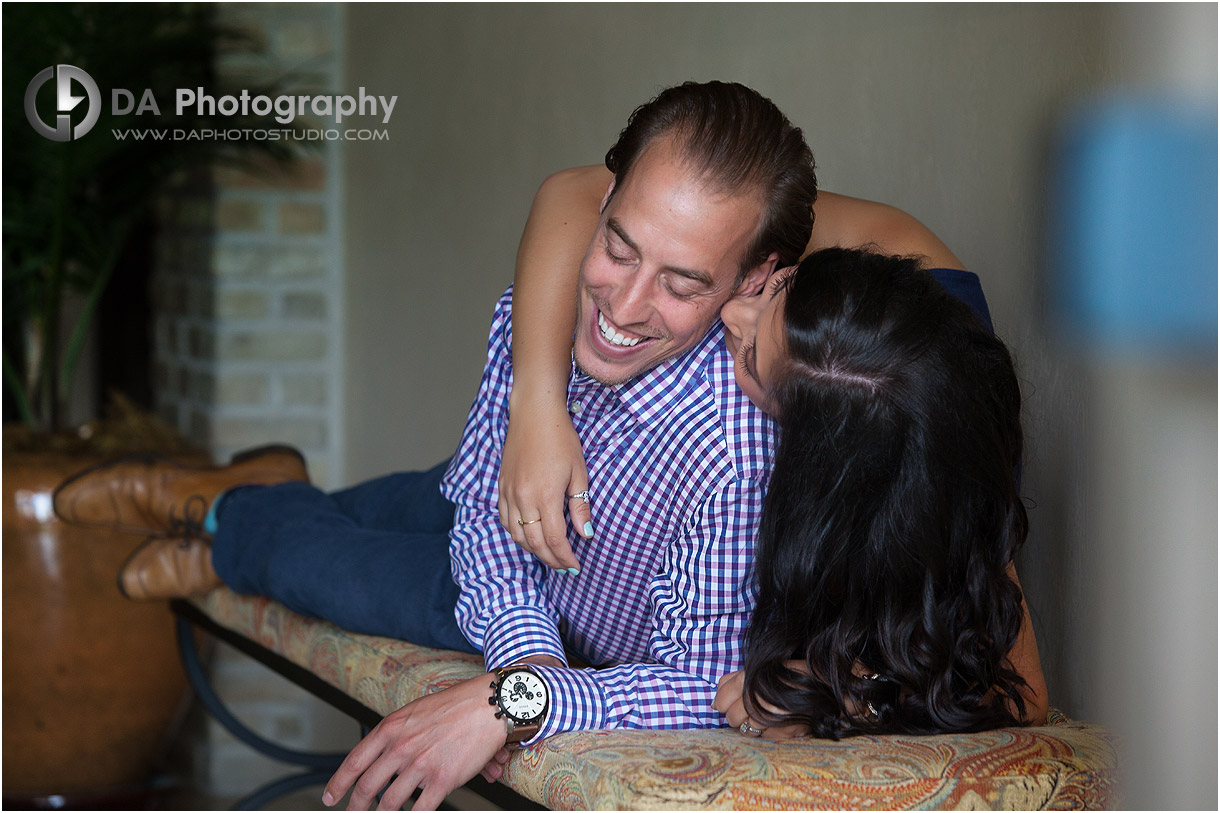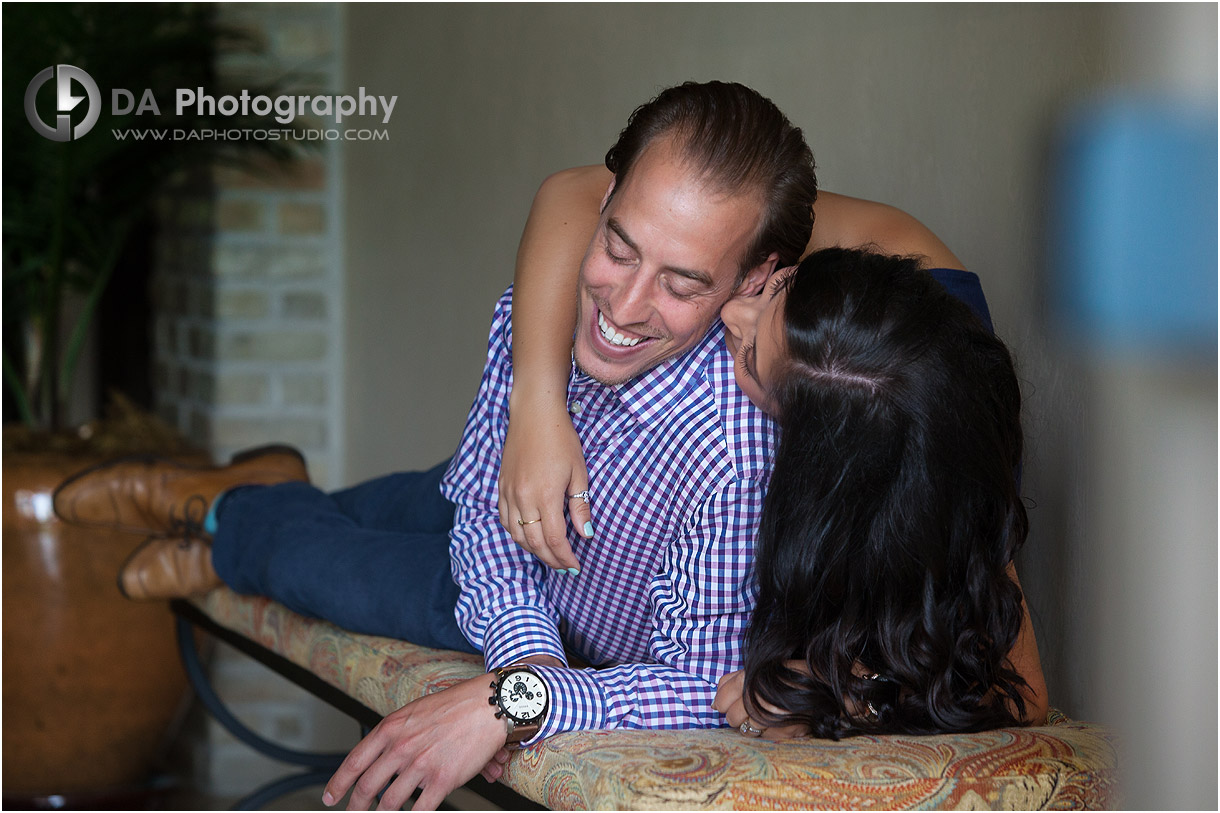 Pulling out all the stops in this VIP access winery engagement | Niagara on the Lake, ON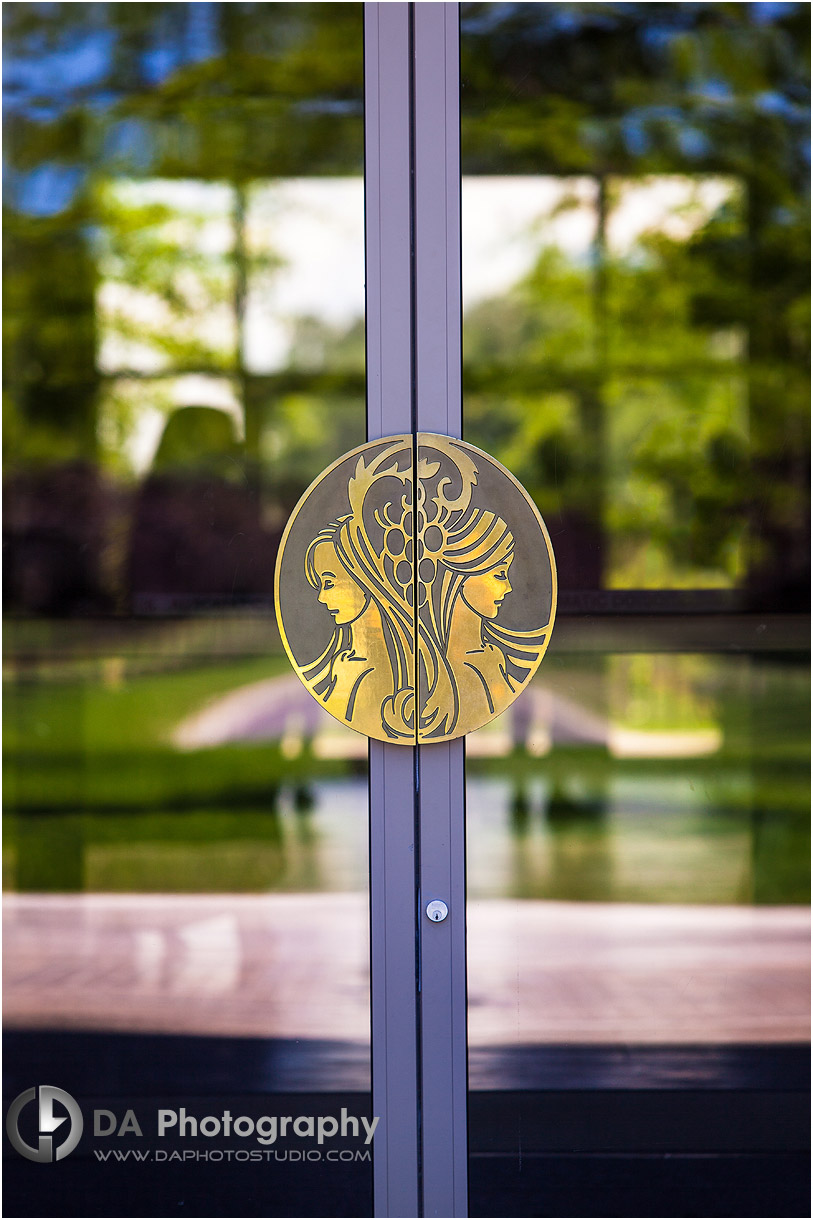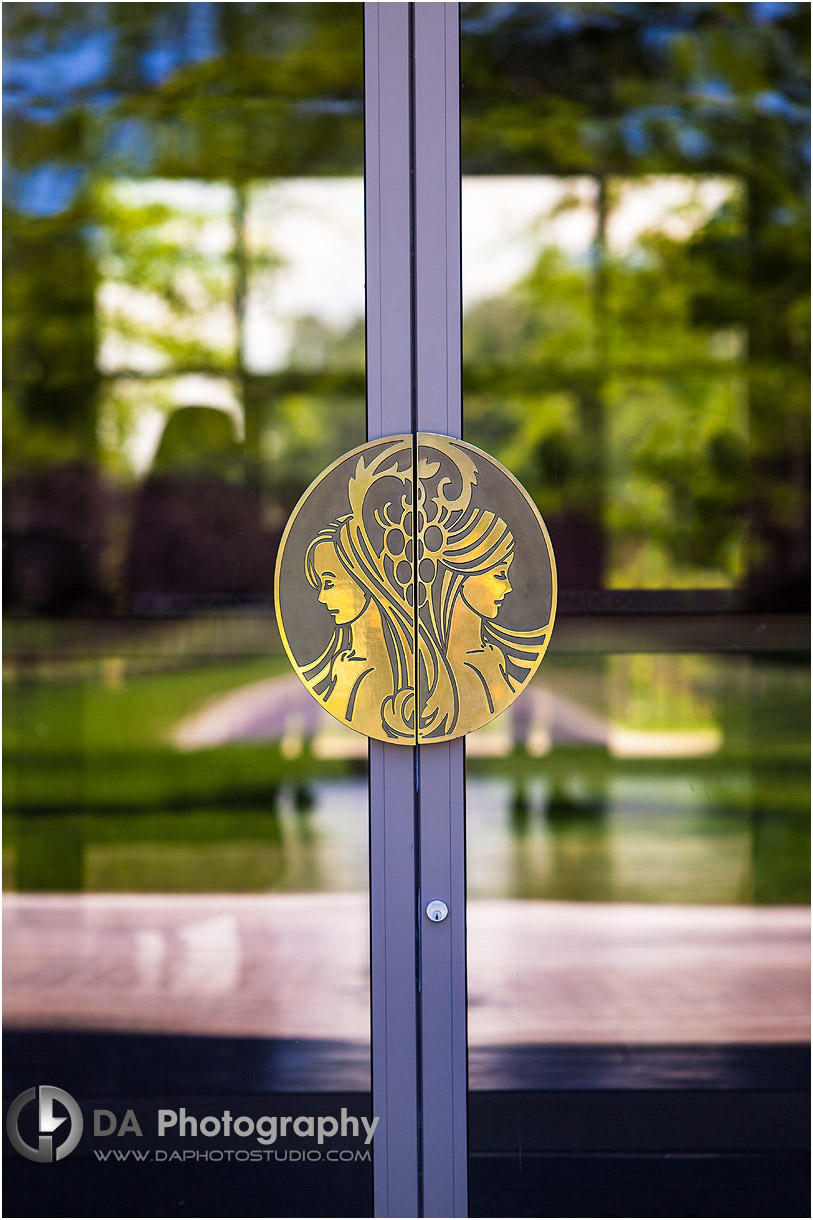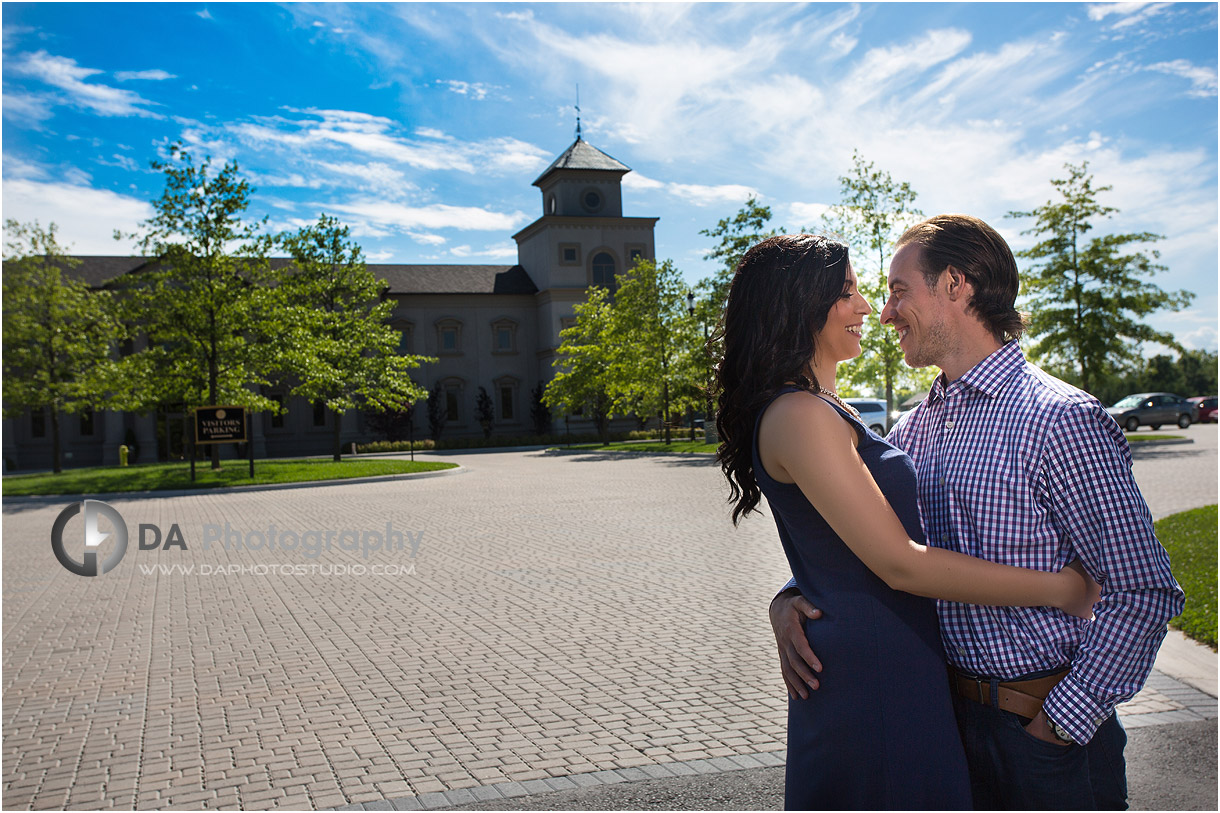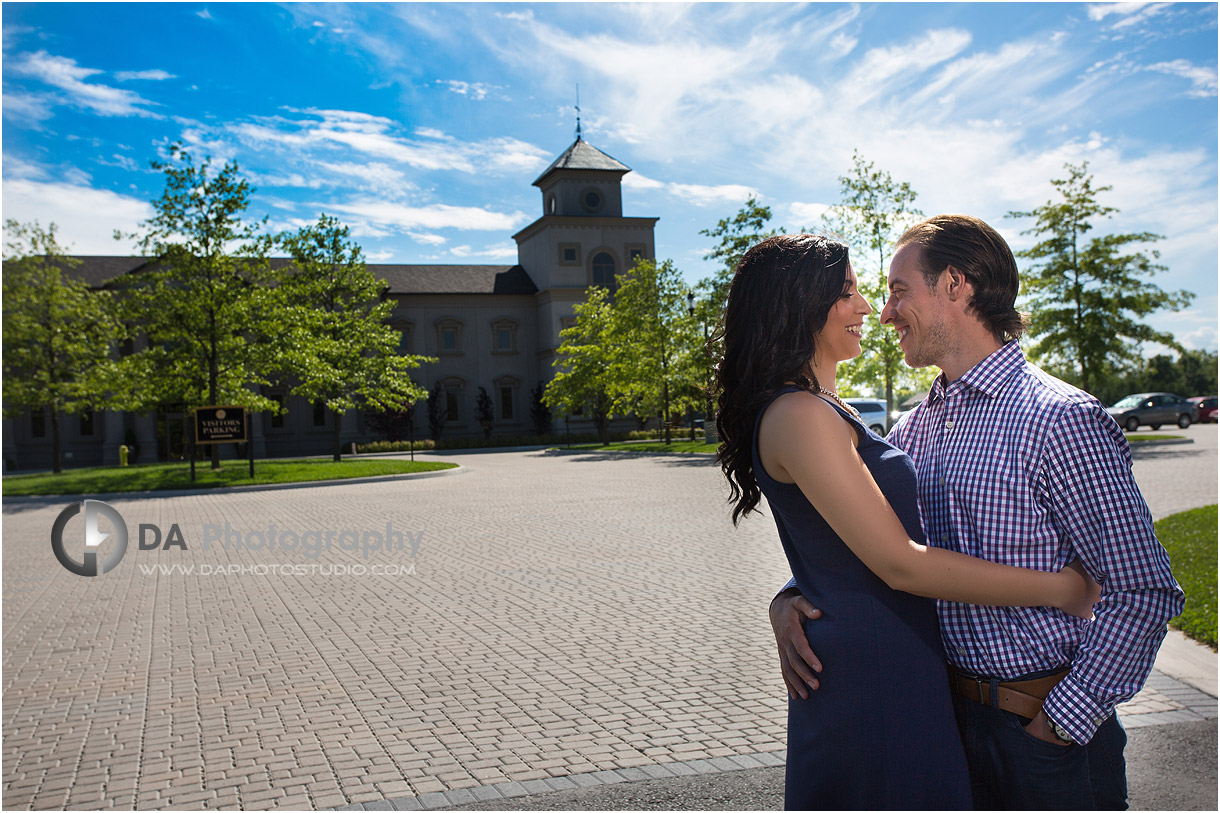 Building a relationship with your clients is critical for getting the most out of the photo shoots. As you get to know someone's comfort levels, quirks and responses you can work out a game plan. Trust plays a big part and leads to such deep and emotionally charged images. It is always worth investing that little extra time getting to know your clients.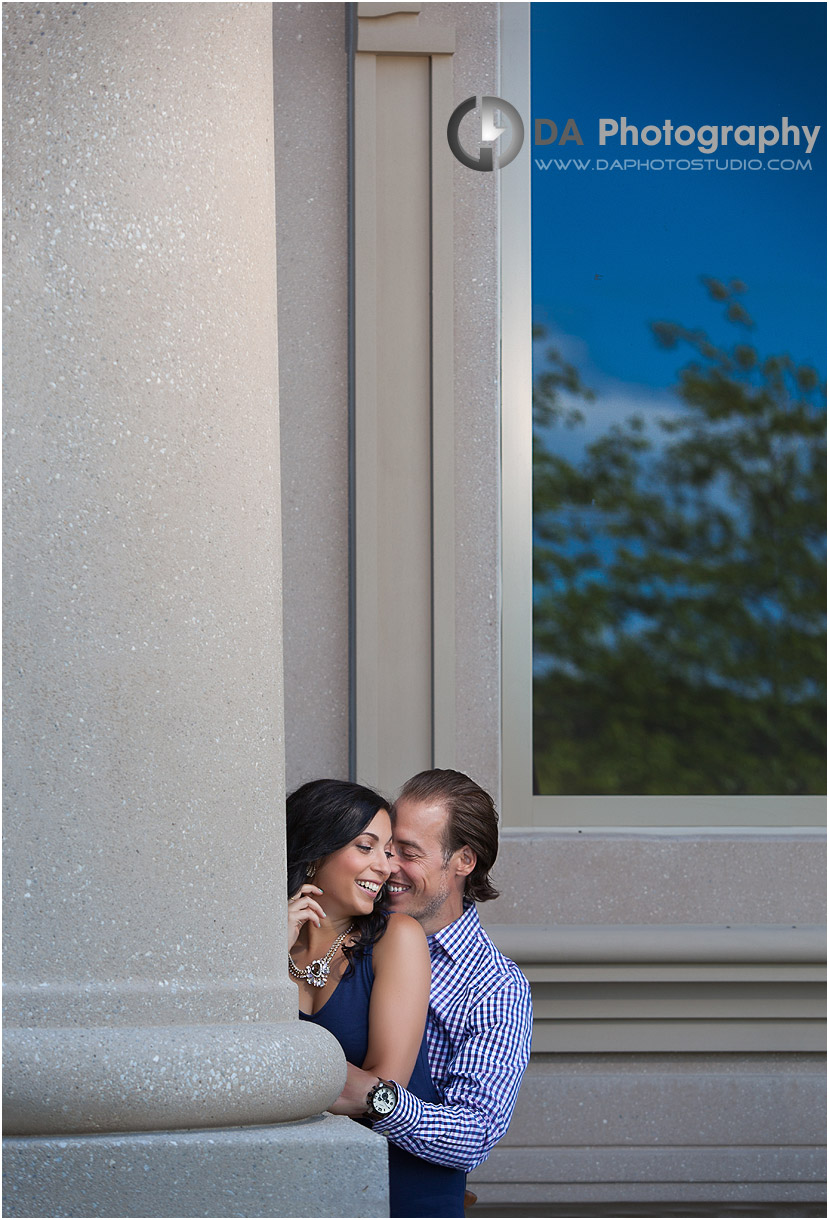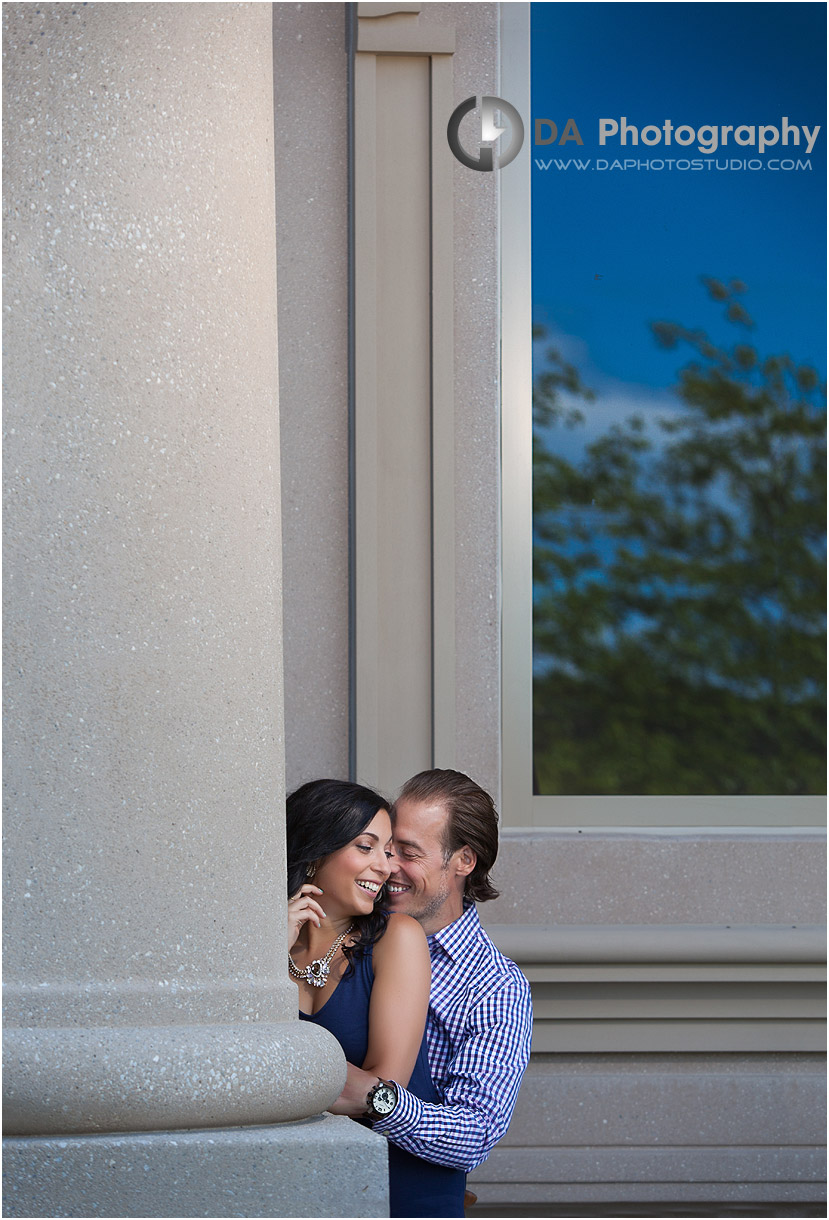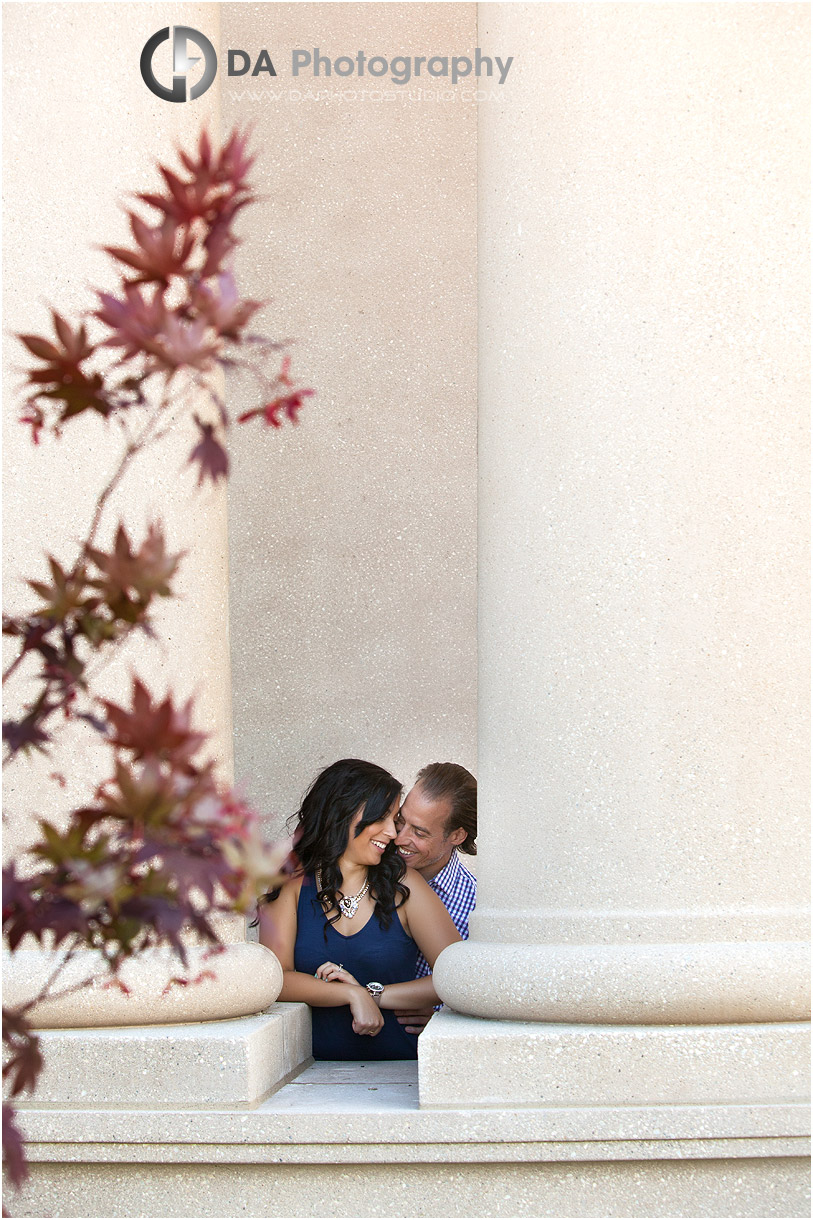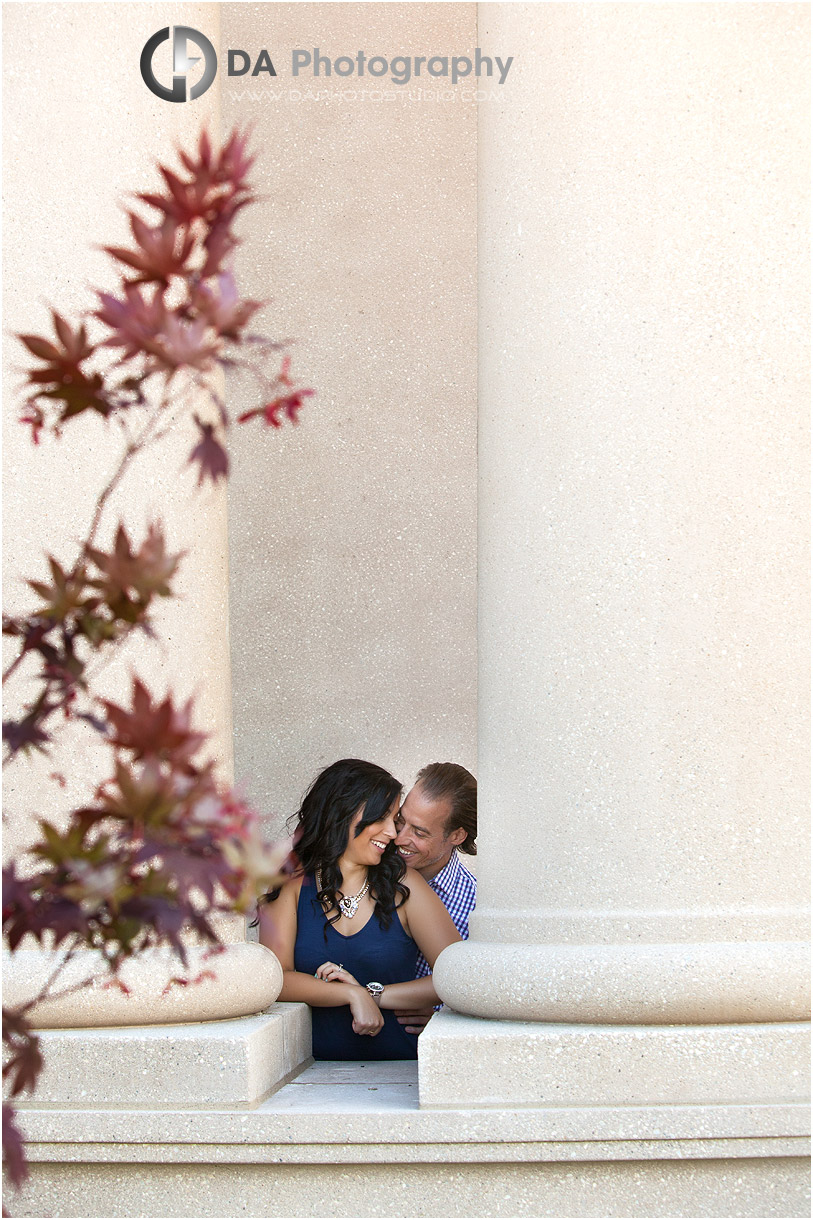 The bonus of having a family friend with connections was that they allowed us unrestricted access inside Two Sisters winery. Being granted permission to venture back into the cellars was exciting and made for some intense photos alongside the barrels.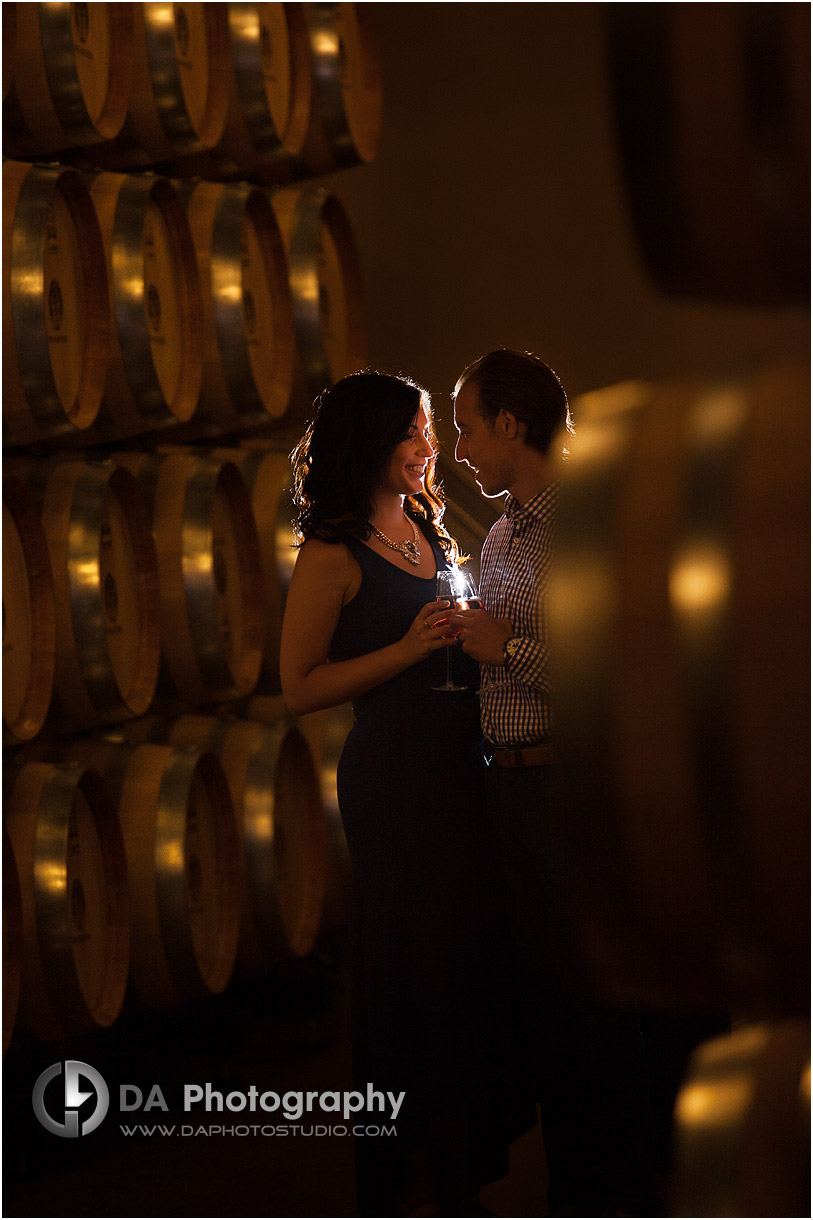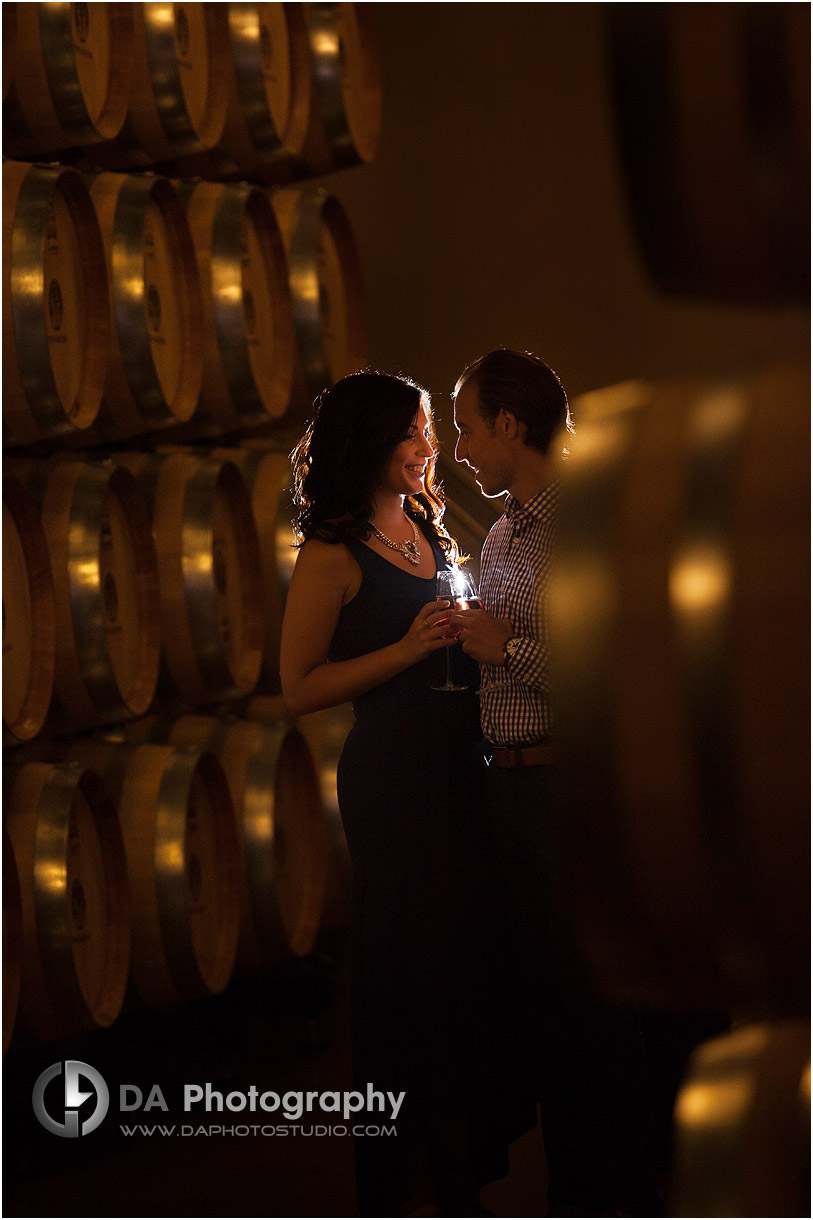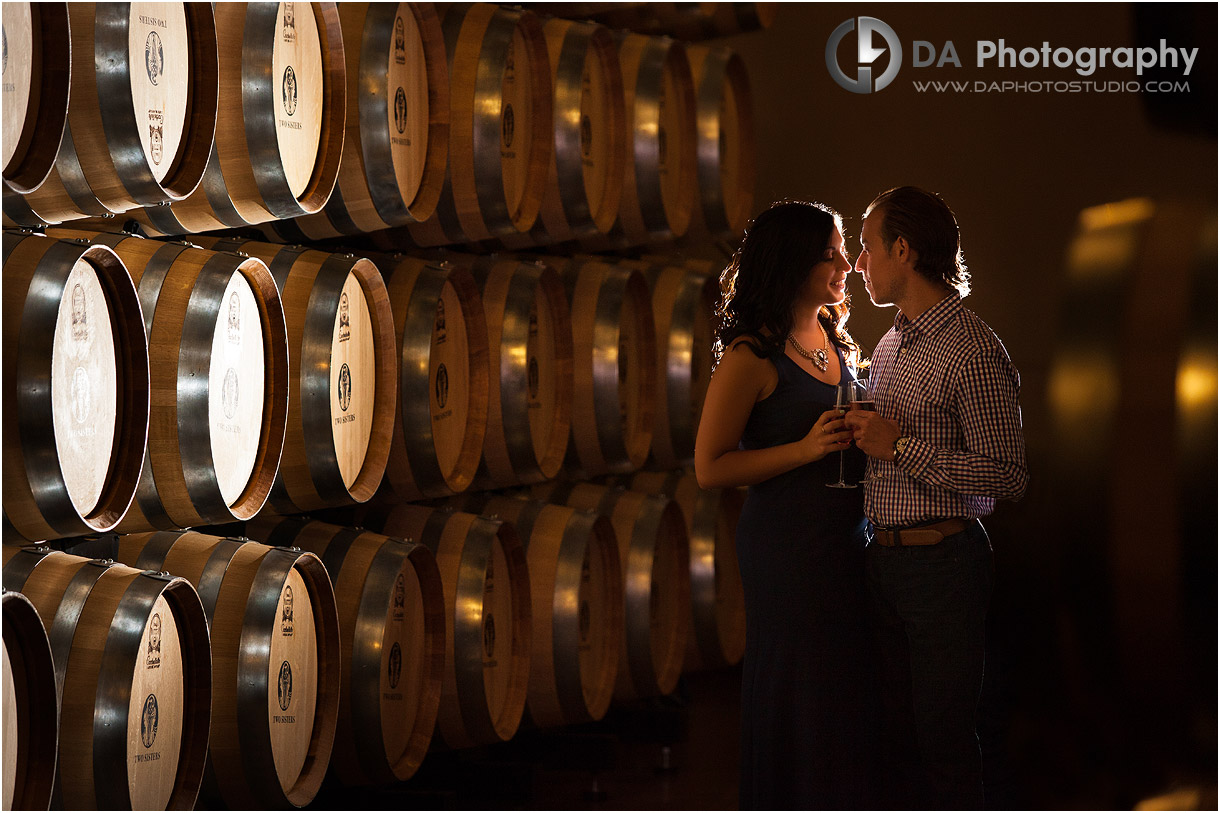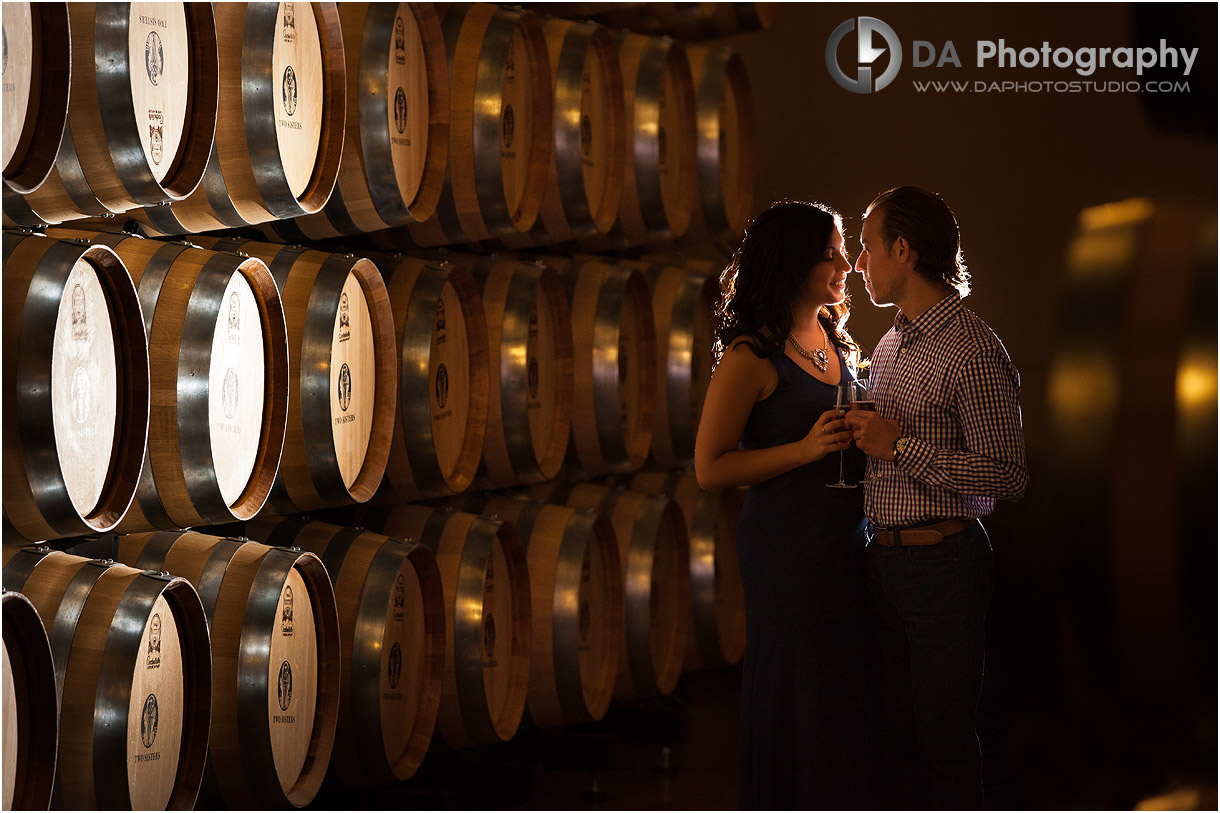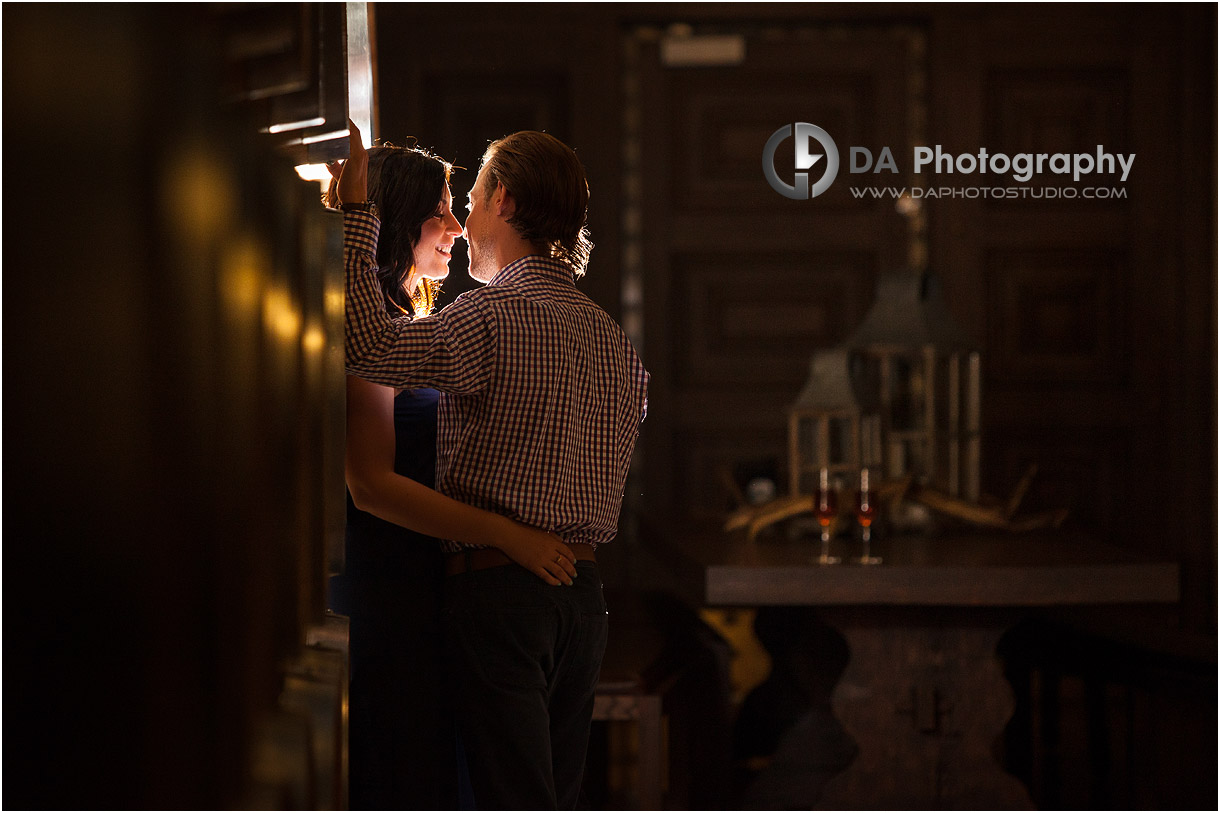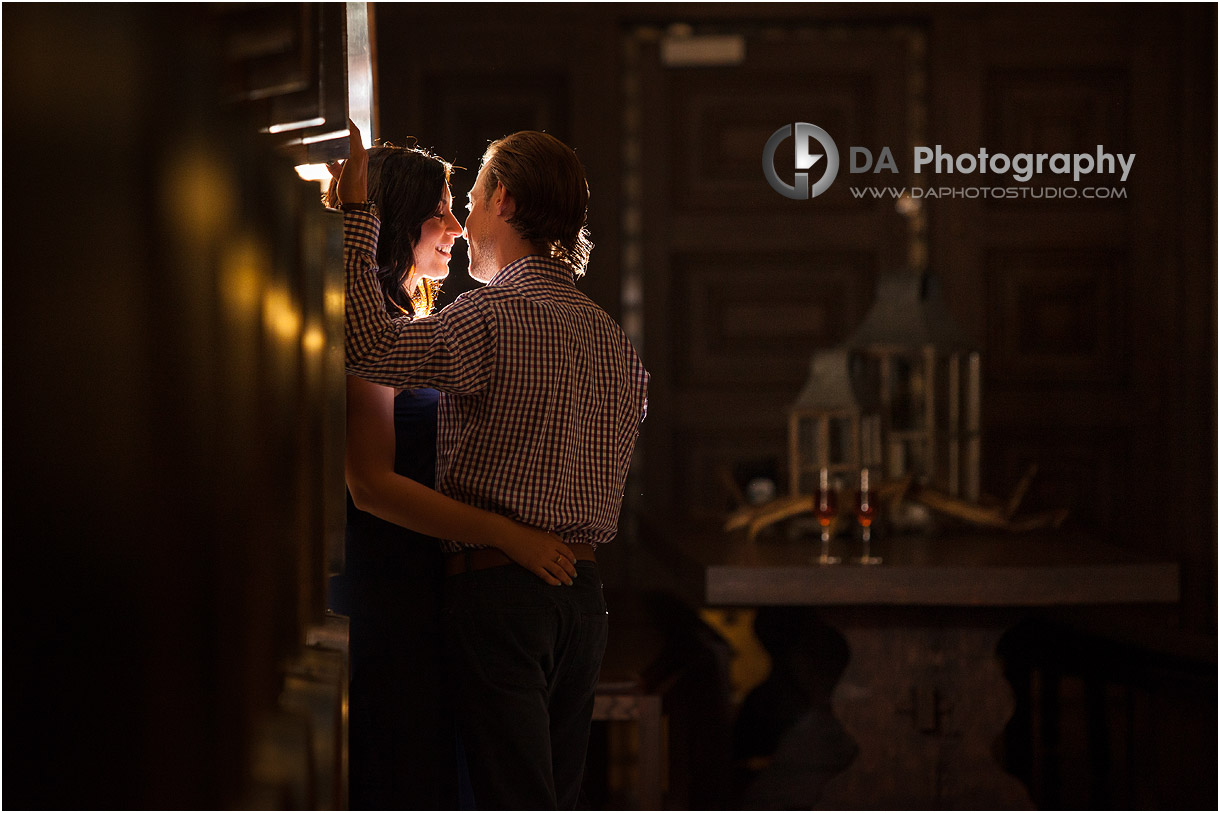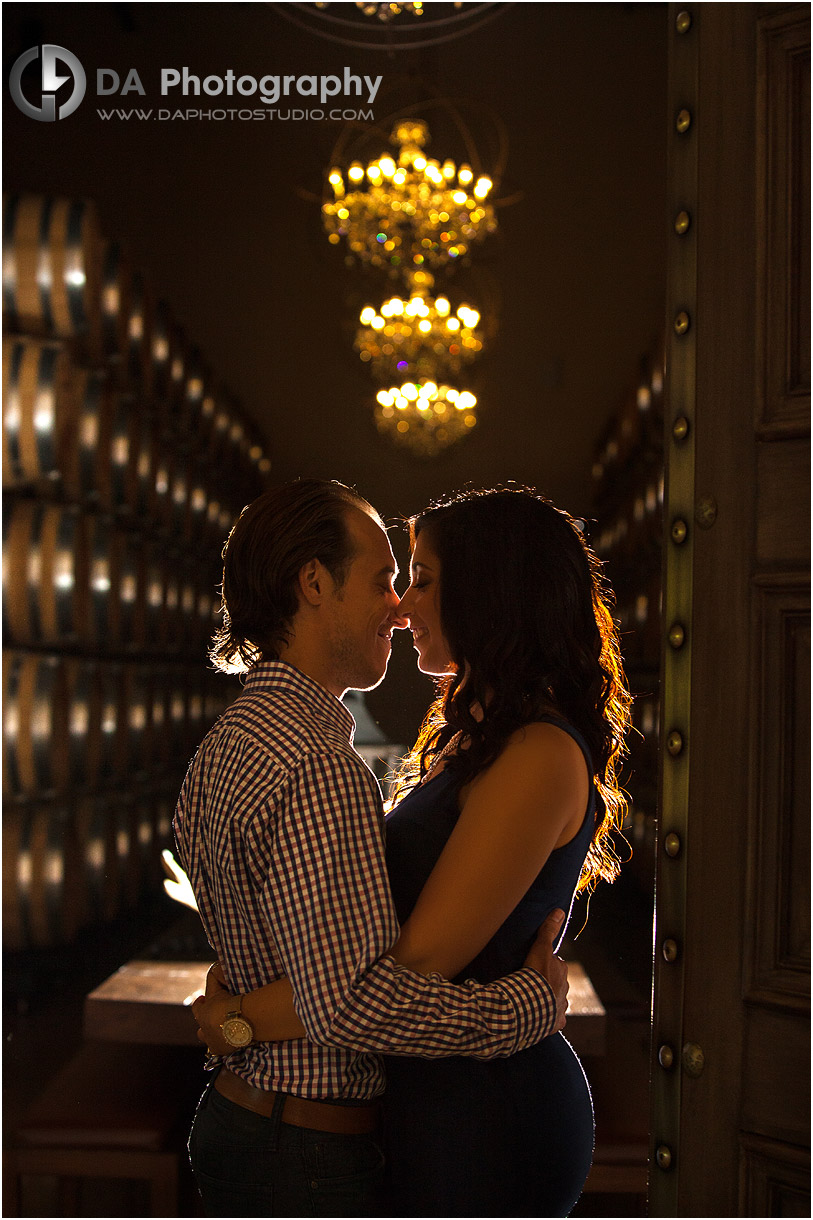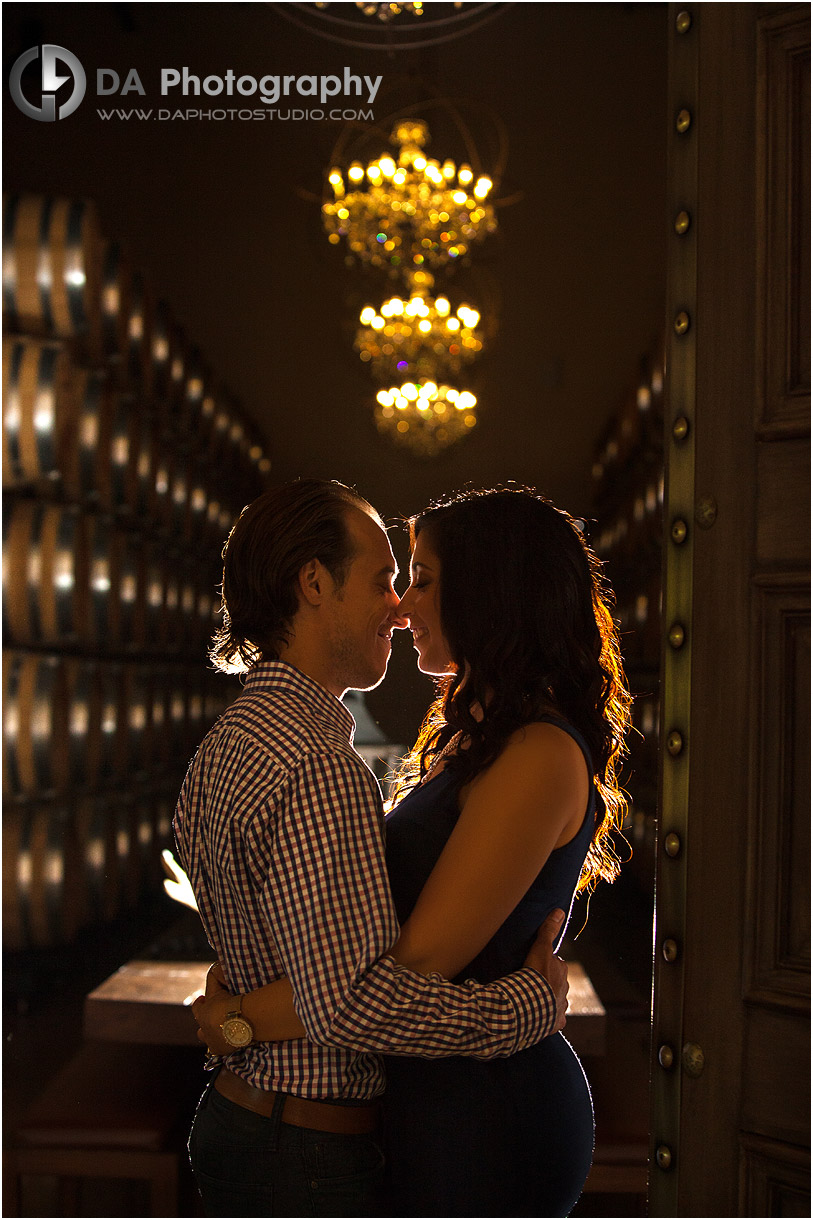 Sometimes less is more as was the case in this stylised yet simplistic shot of Daniella's ring between the glasses.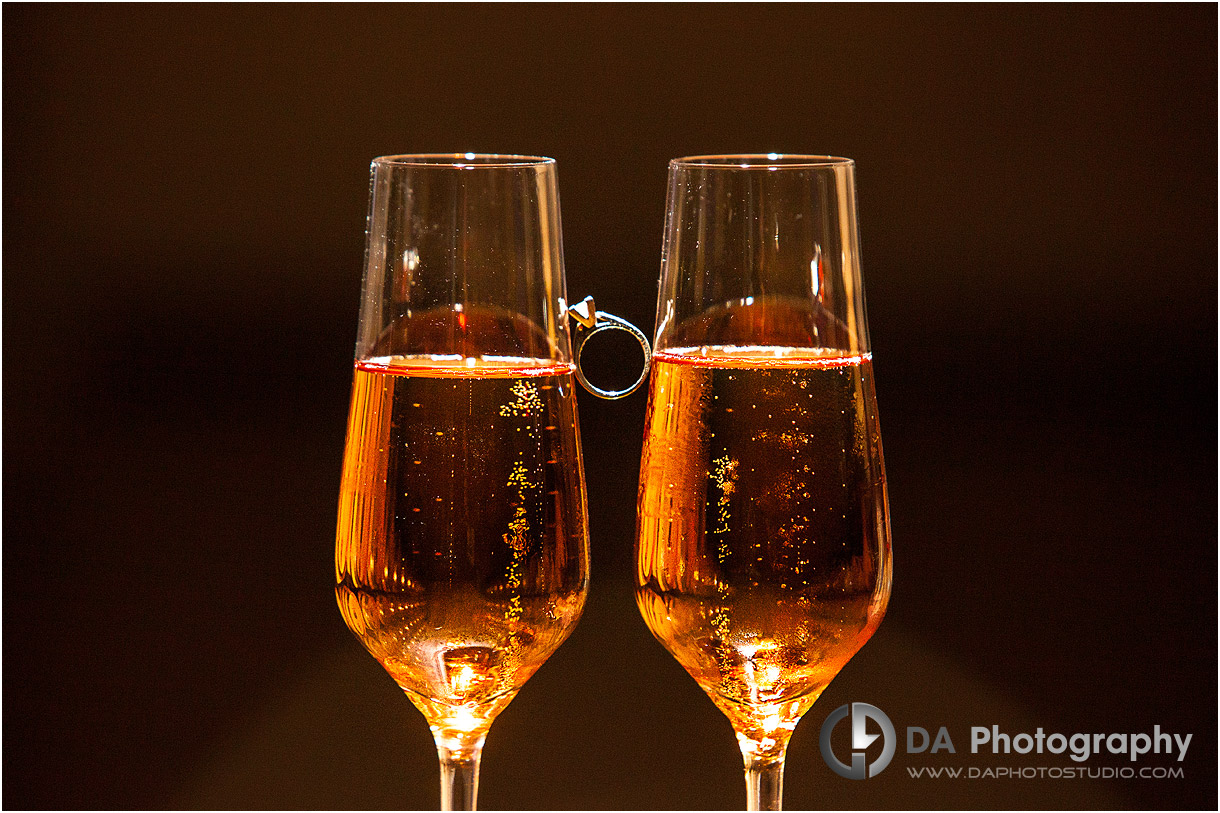 Once we had finished in the cellars we were lucky enough to get exclusive access to the onsite restaurant Kitchen 76. They even allowed us in out of hours so we had the place to ourselves where we got these fantastic images. The backlit silhouette of the wine bottle display looked great against the couple and the straight lines of the table.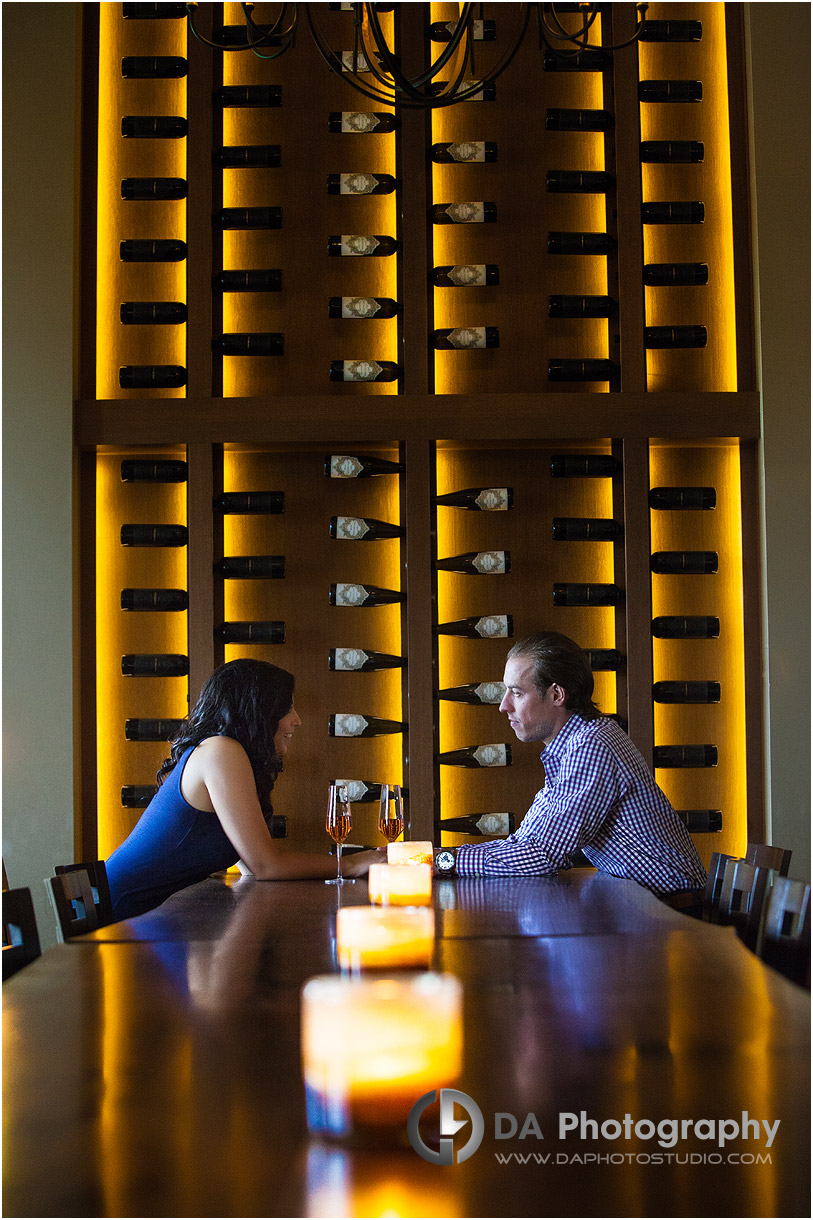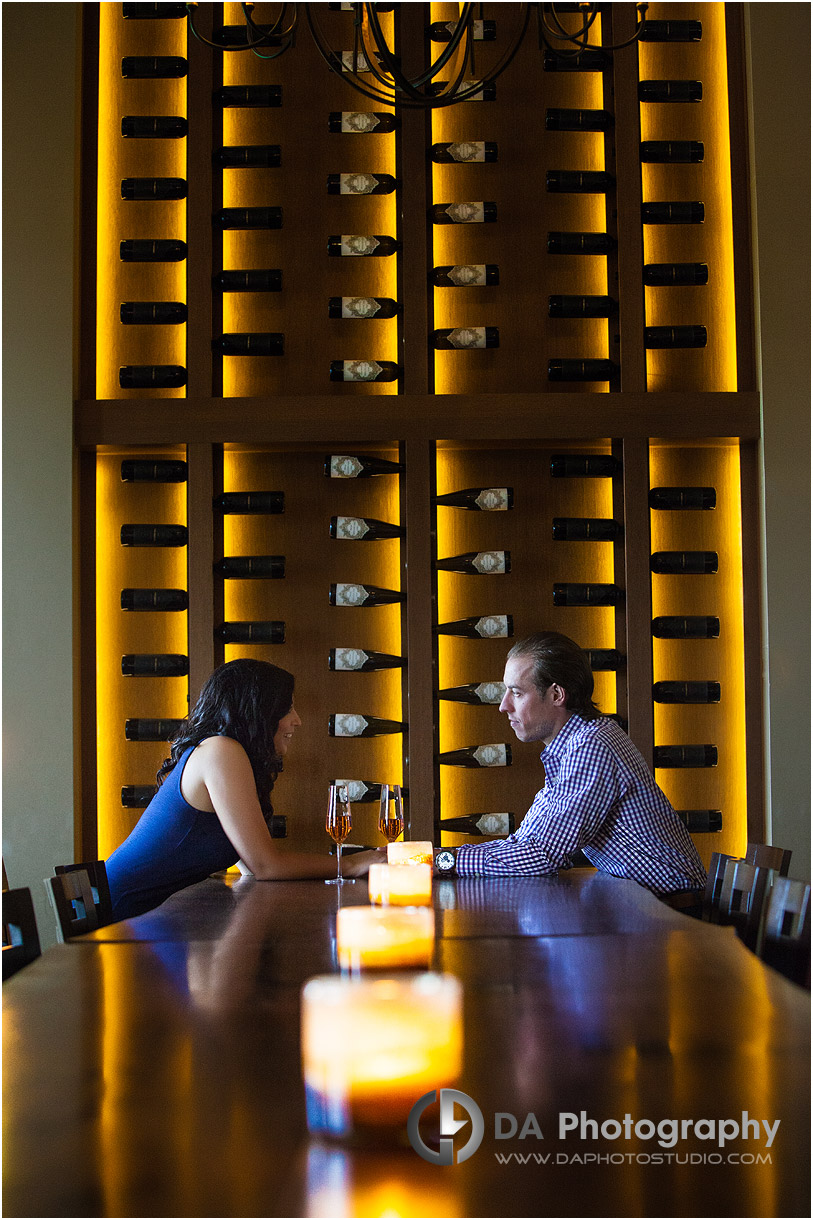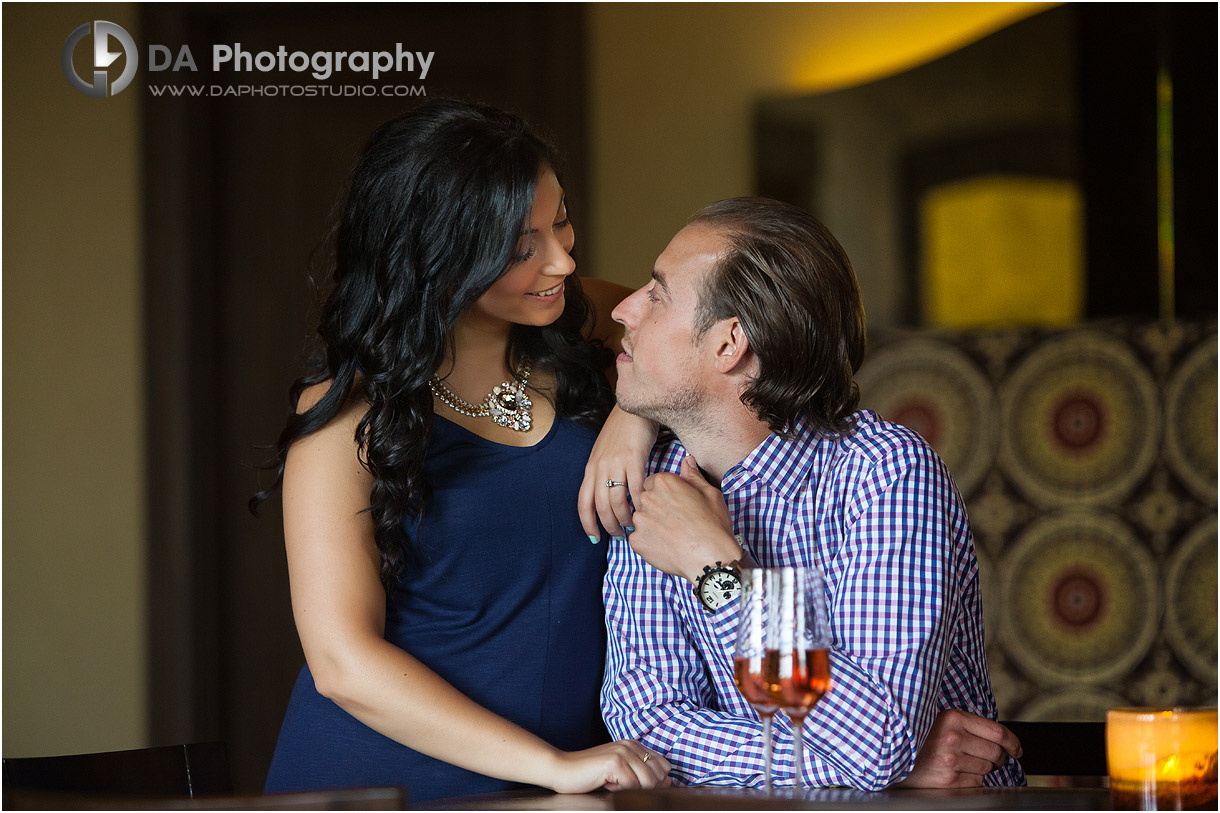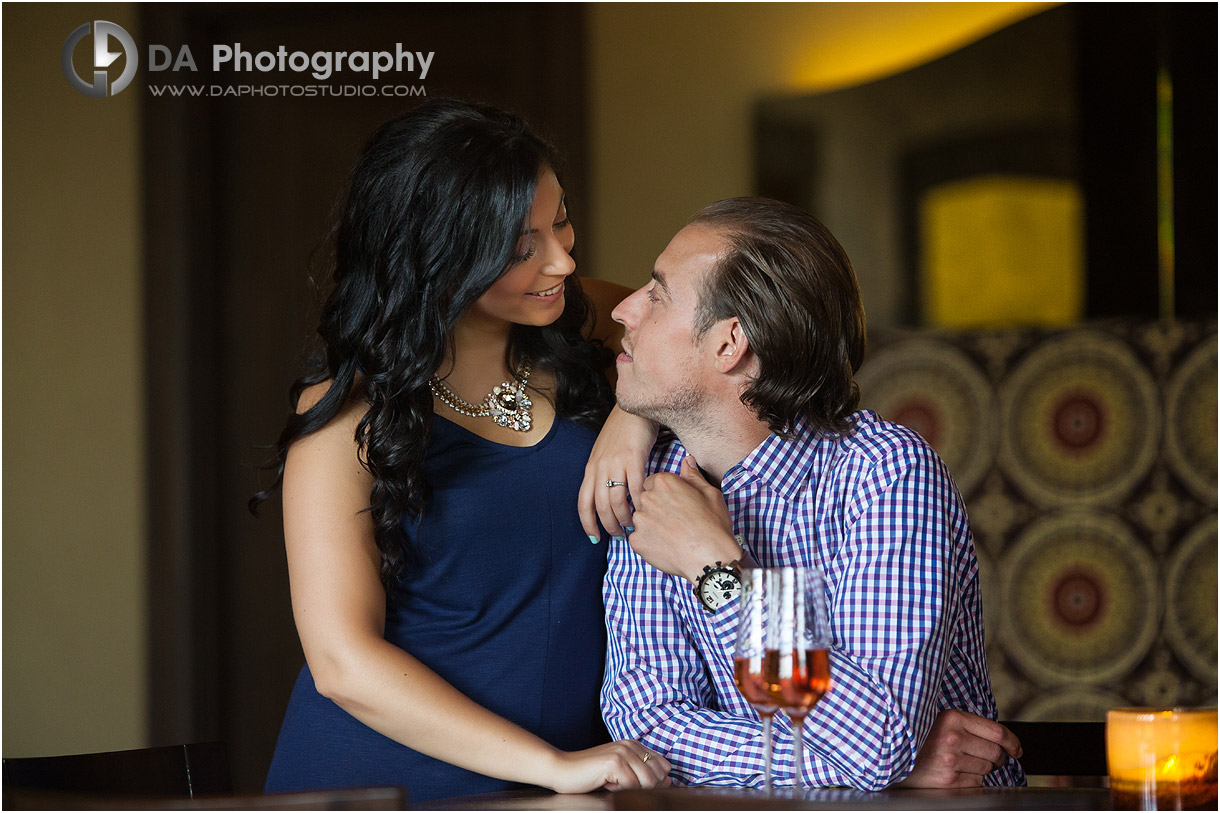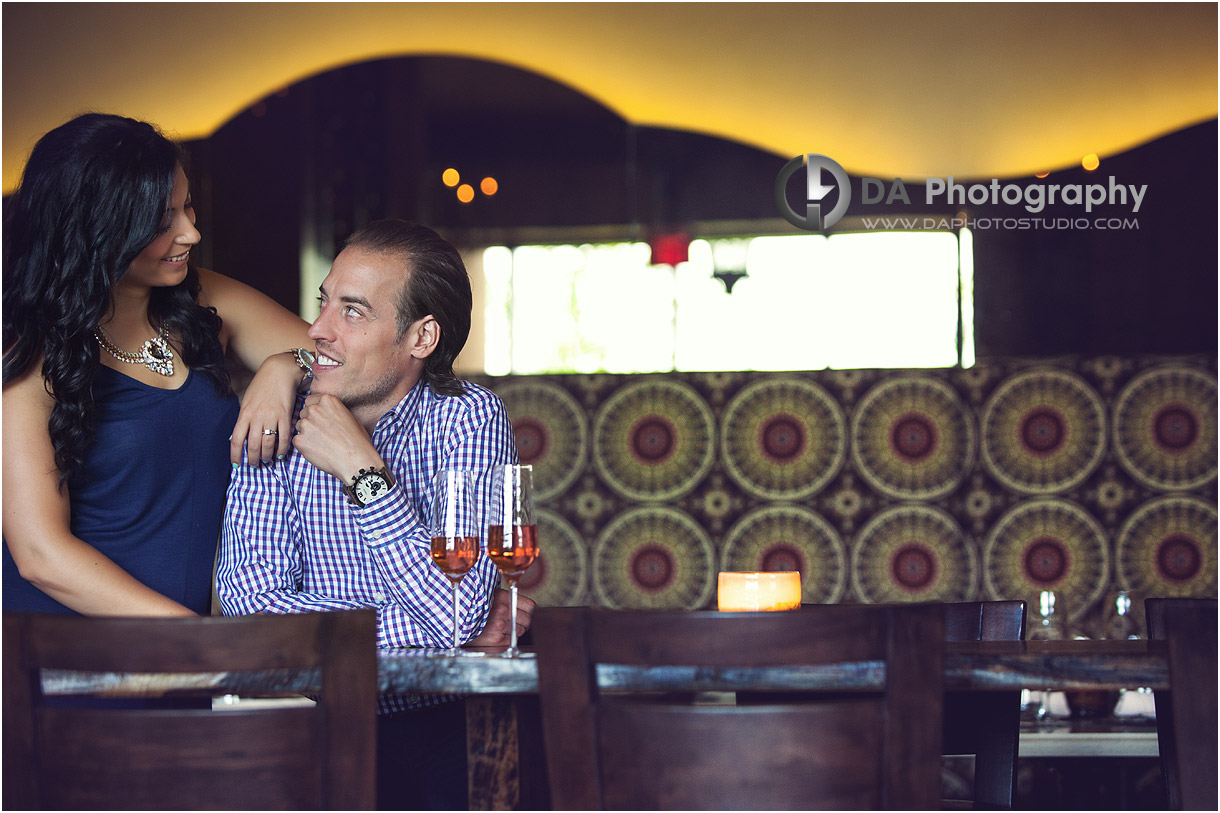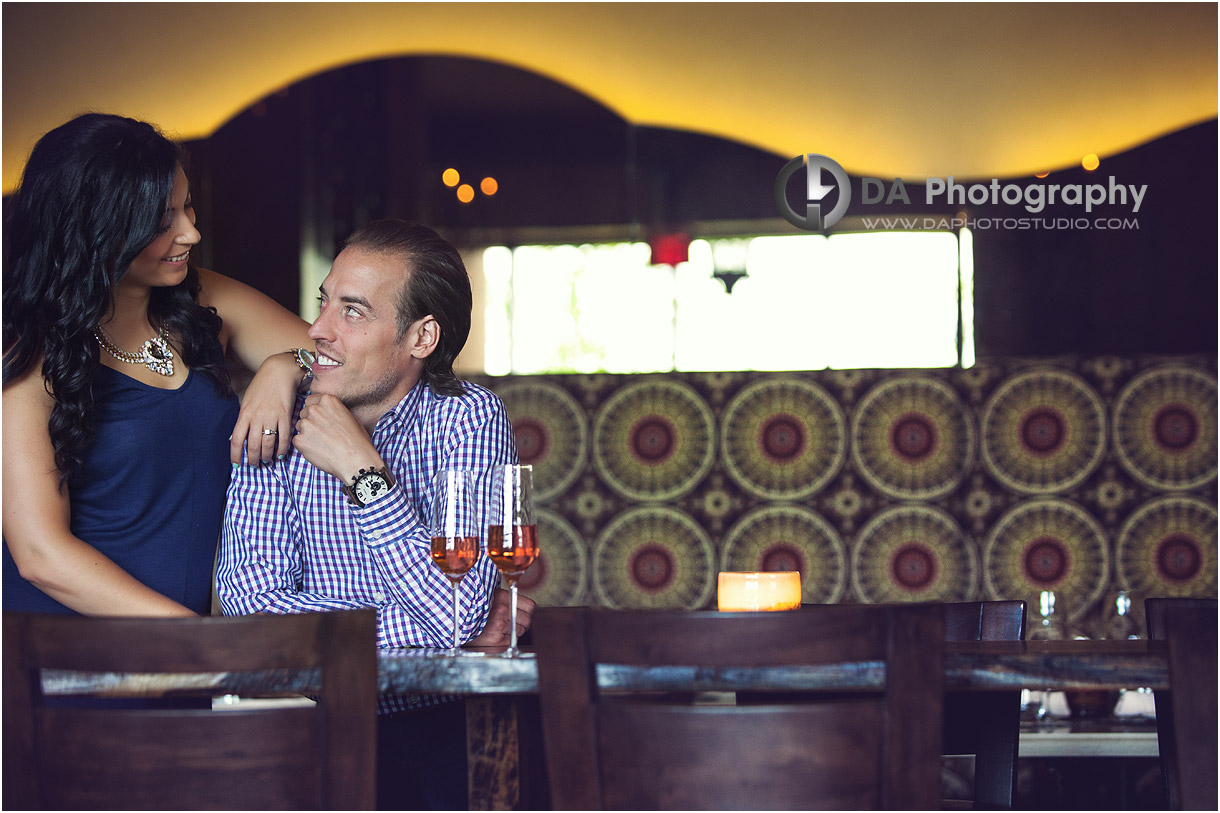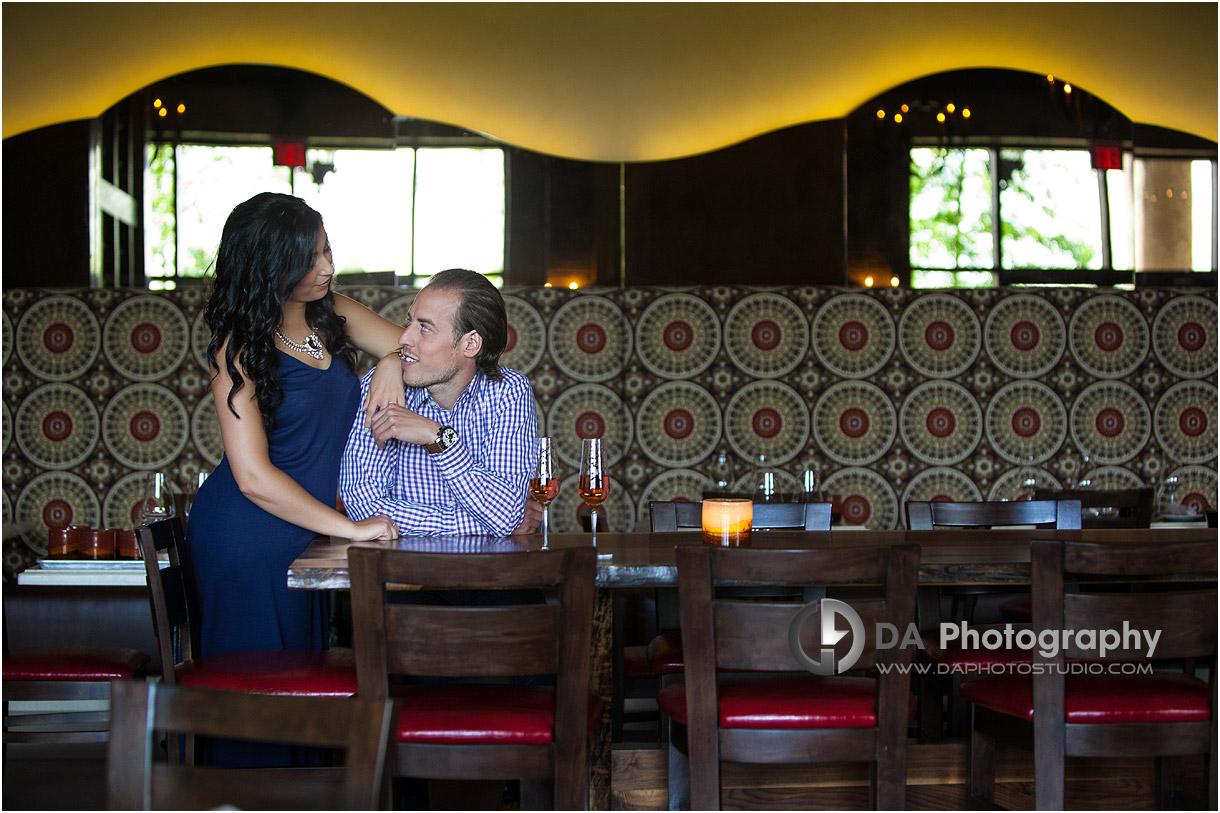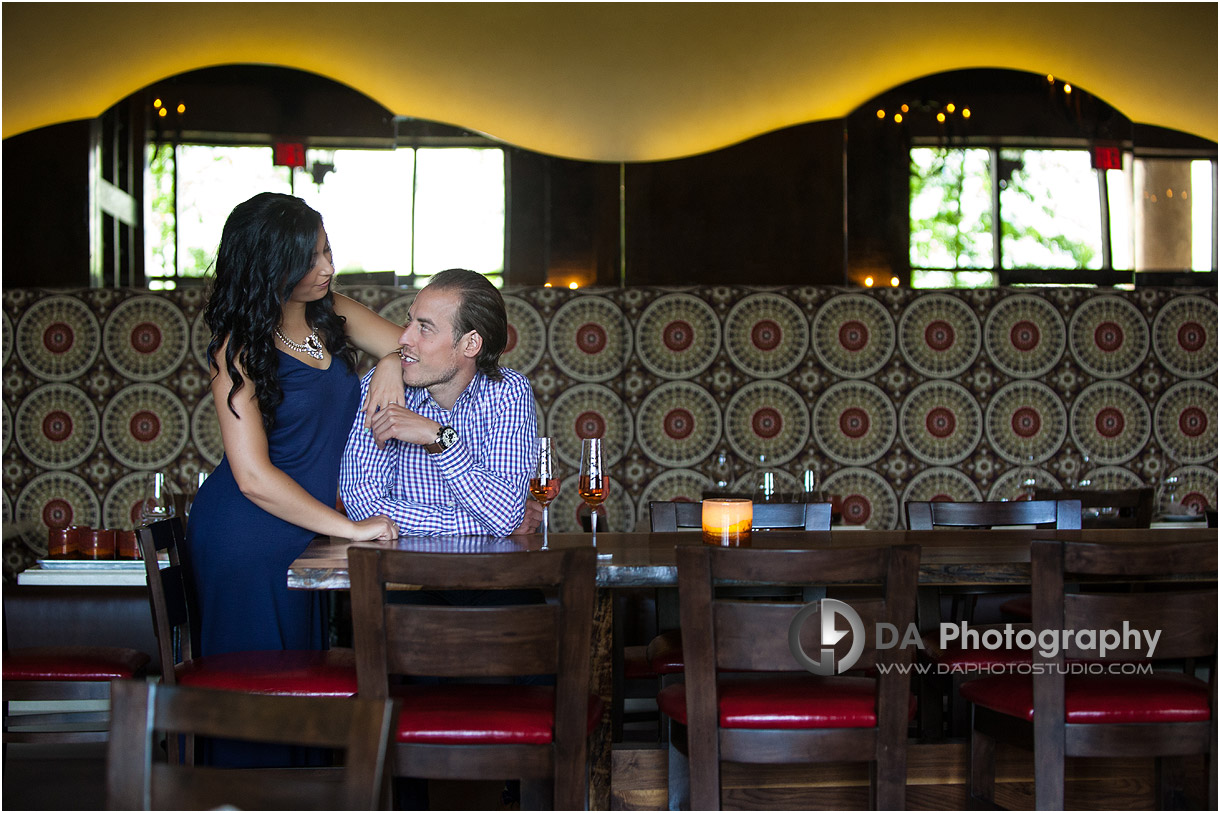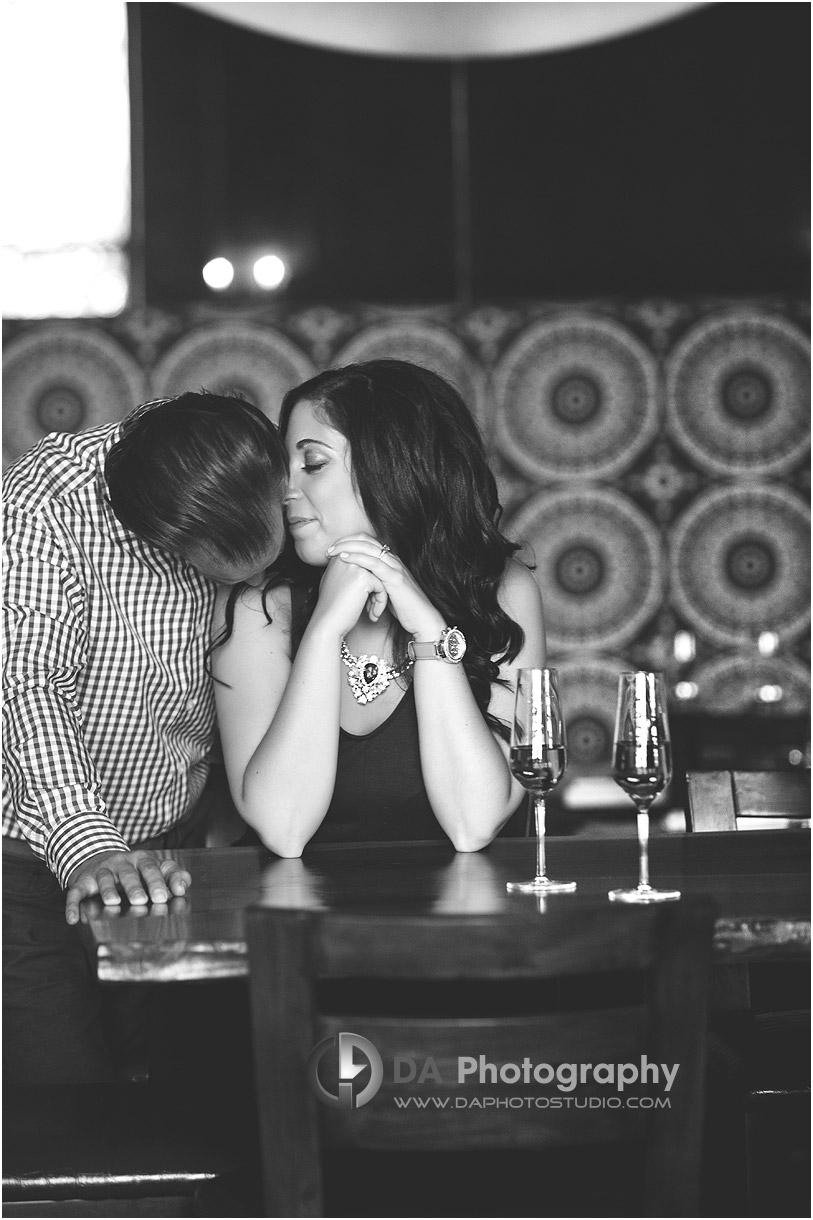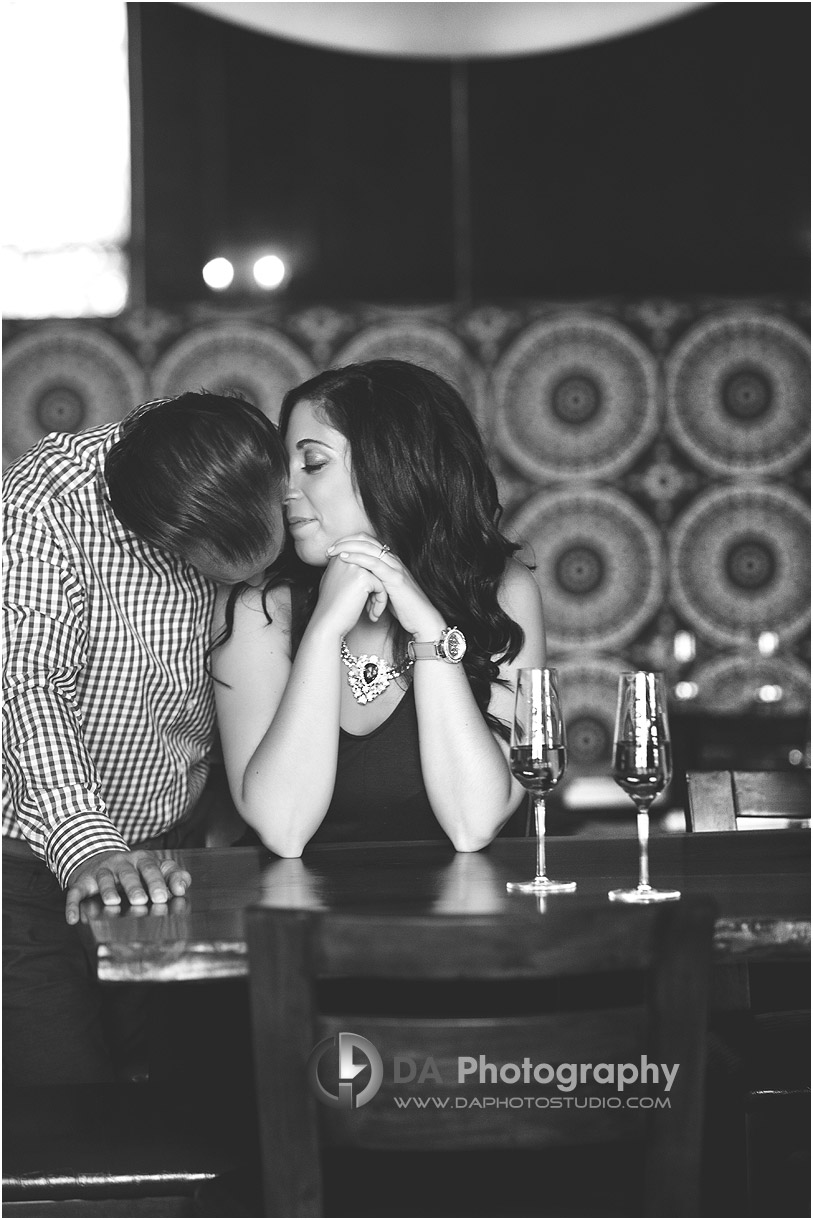 Taking a winery engagement photo sessions to a whole new level.
People often wonder what to wear for a photo shoot and my answer is whatever makes you comfortable and represents you. Daniella looked great with a simple blue dress which highlighted her jewellery. Steve complimented her with his blue and white shirt completely matching each other colours.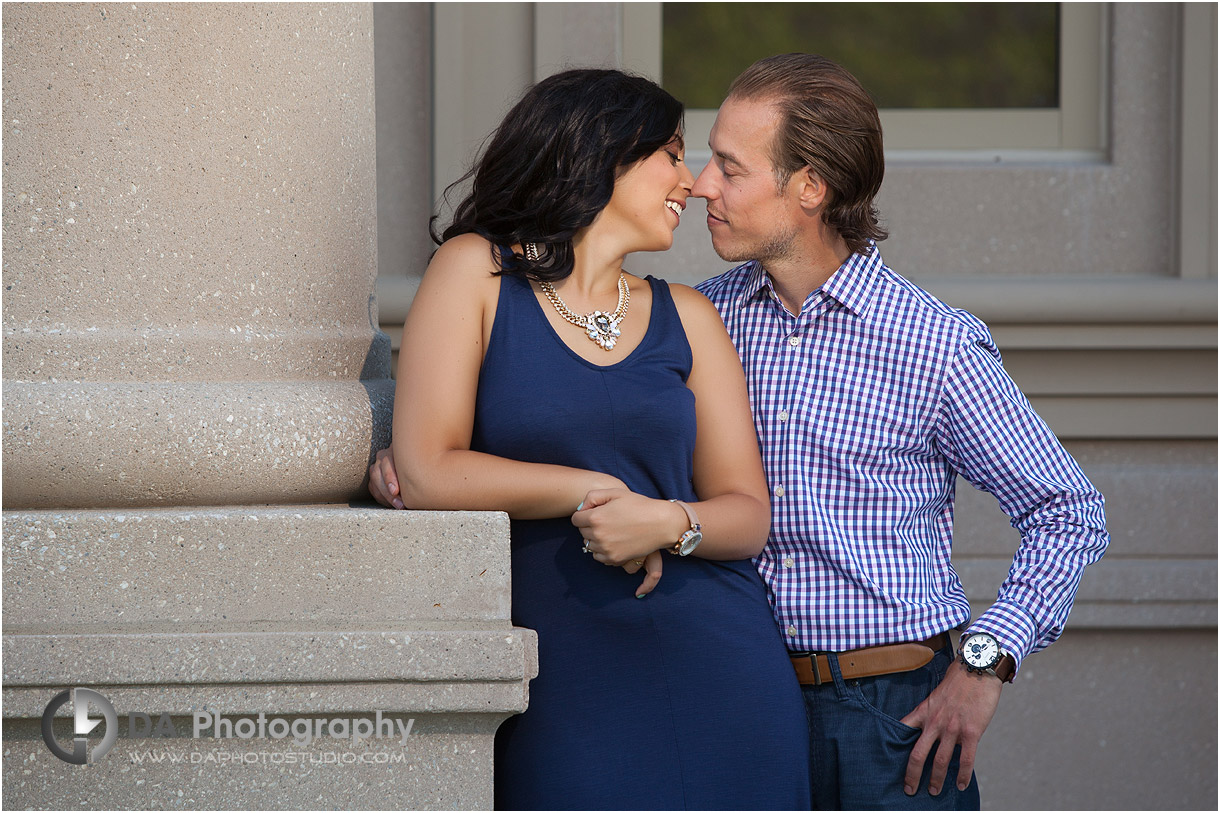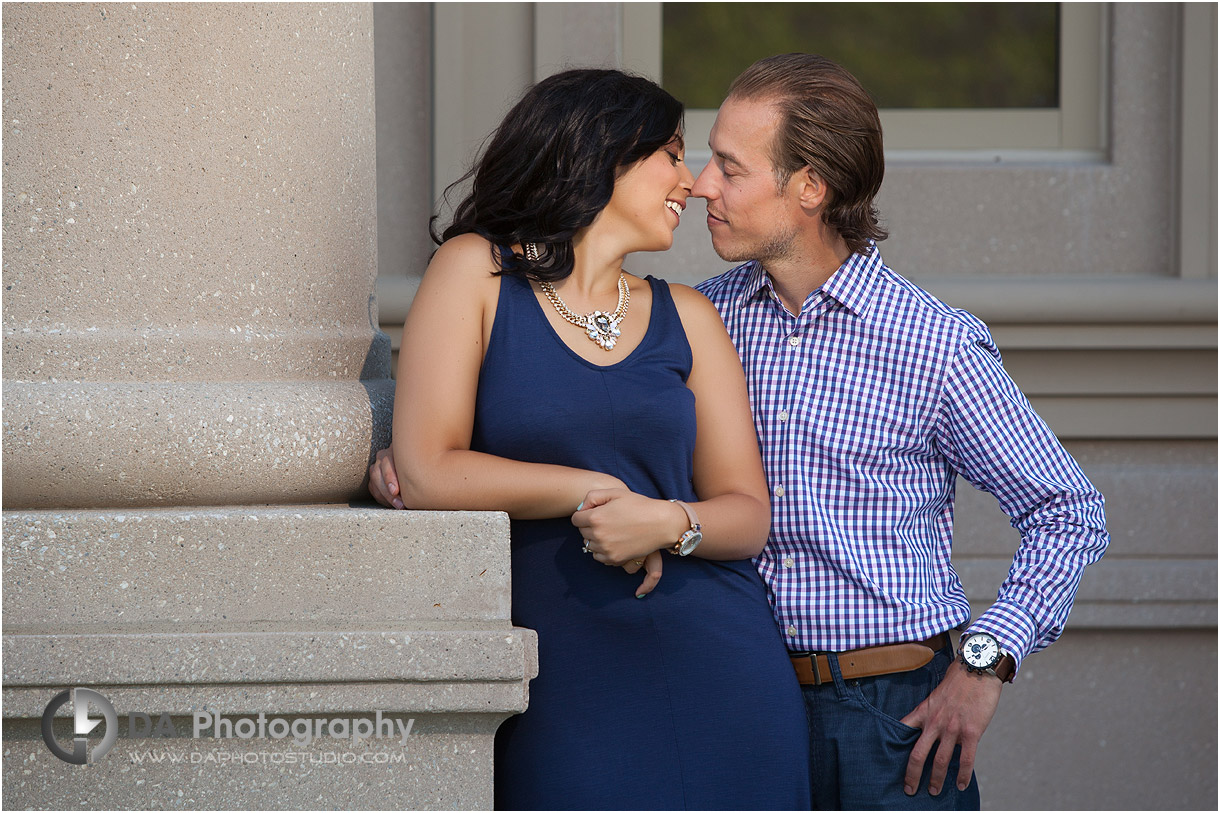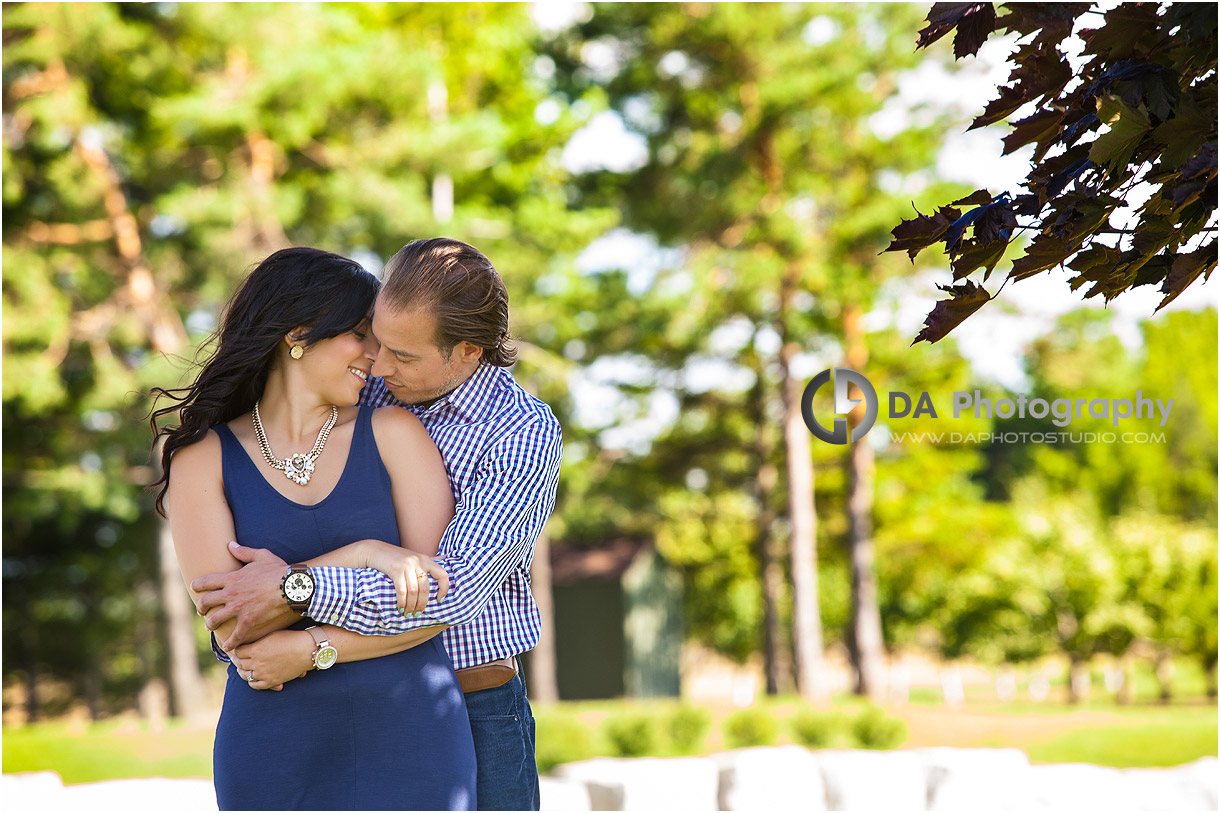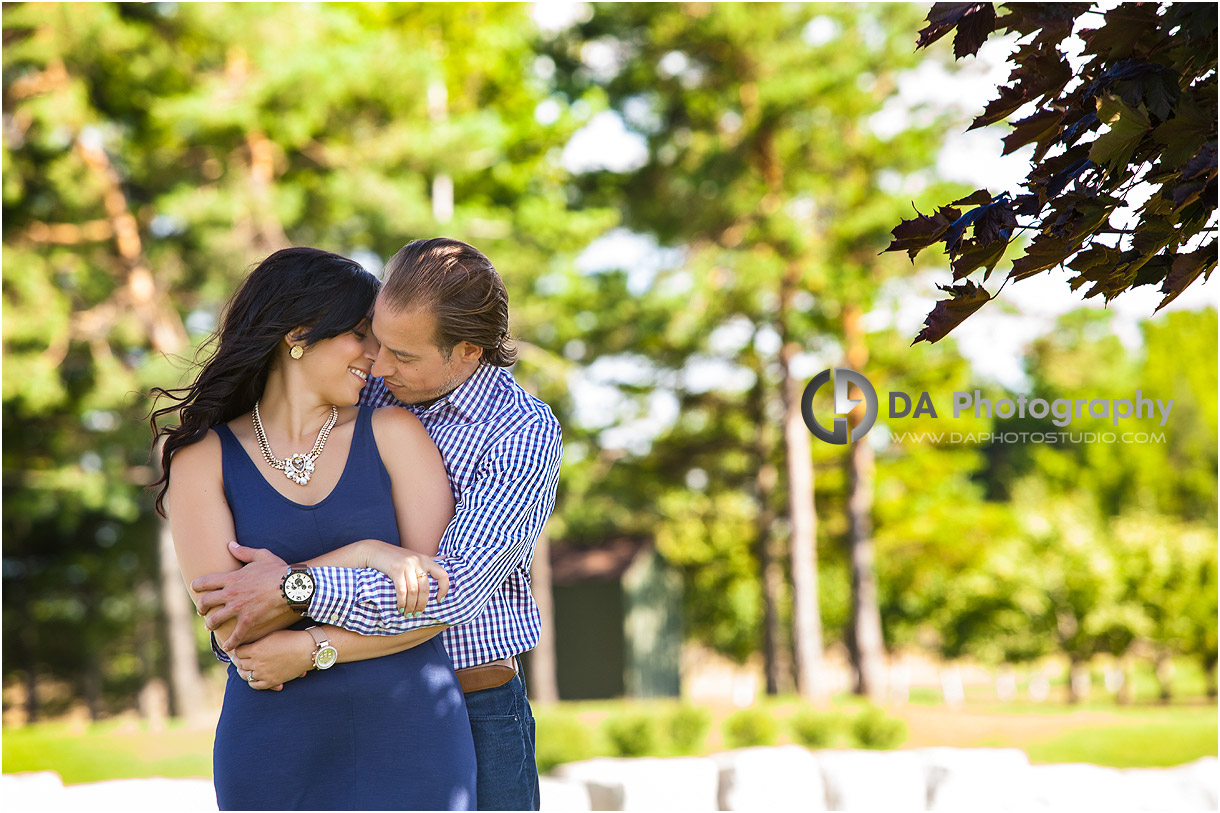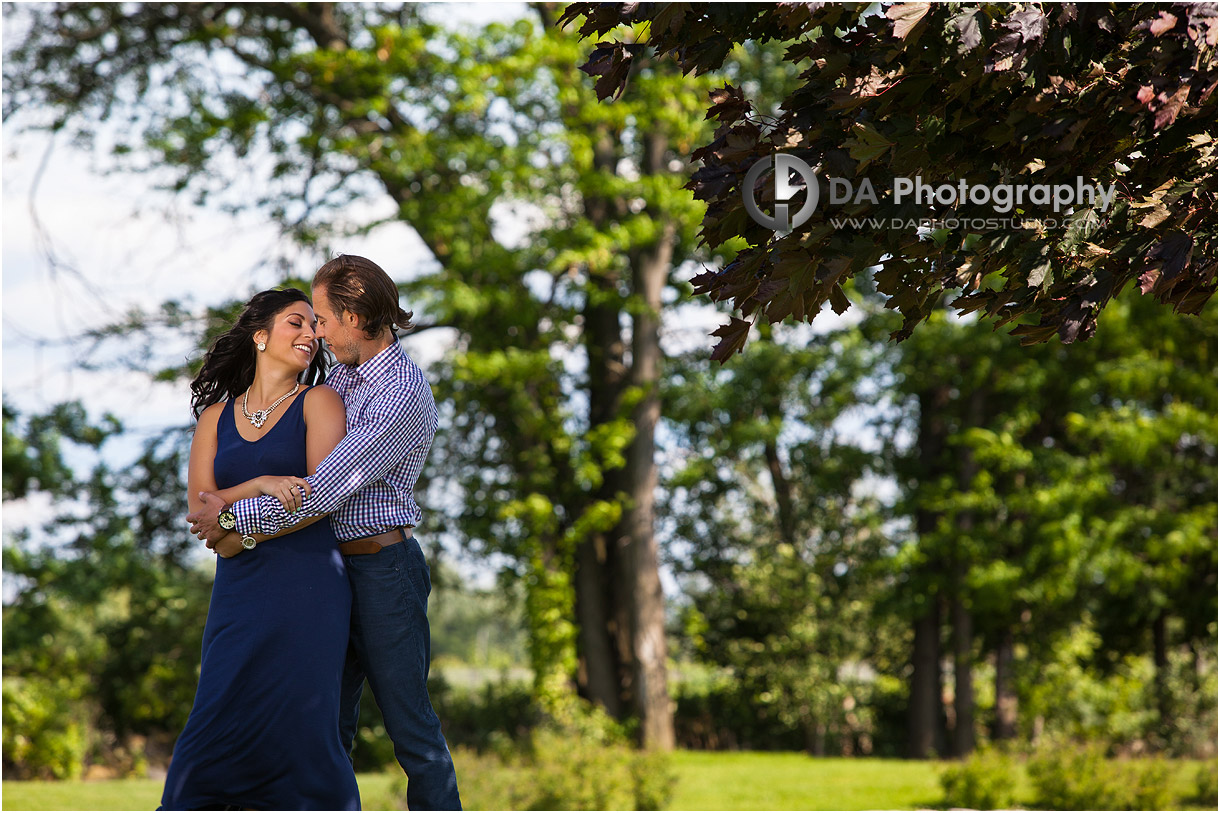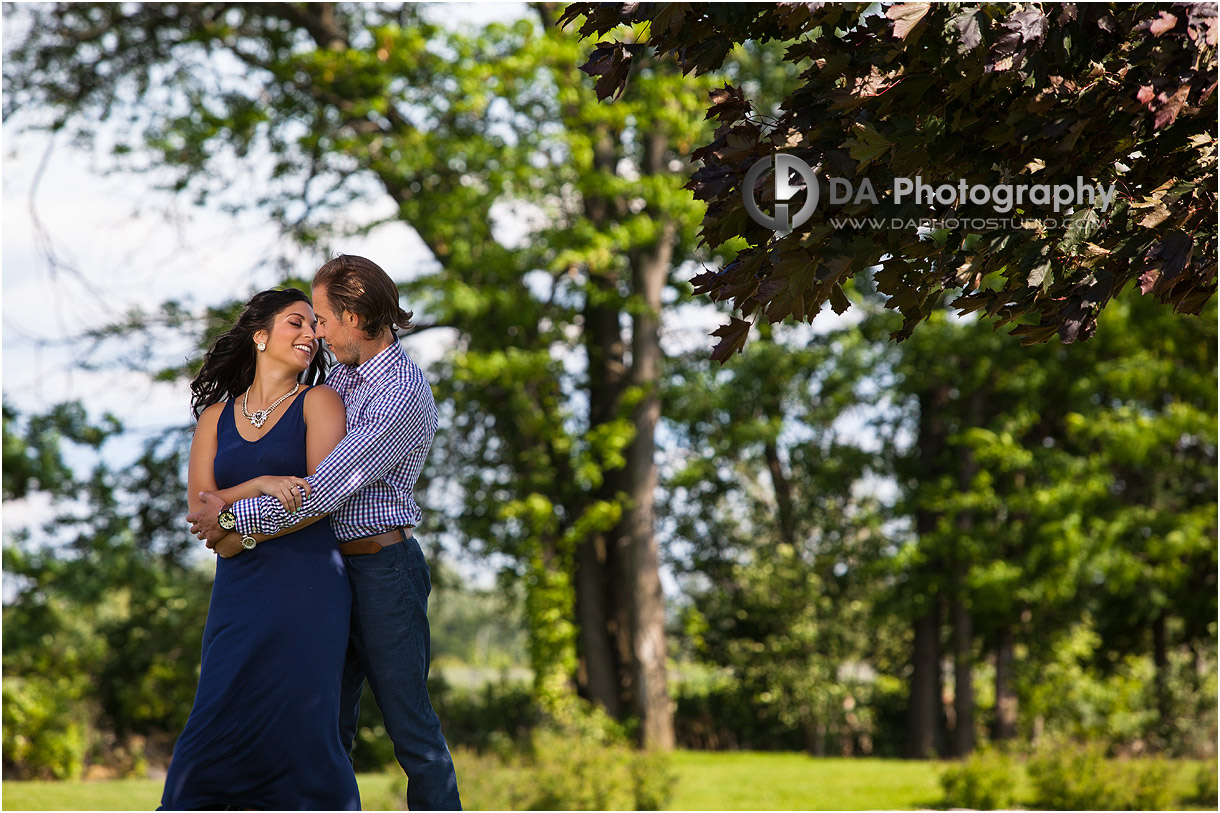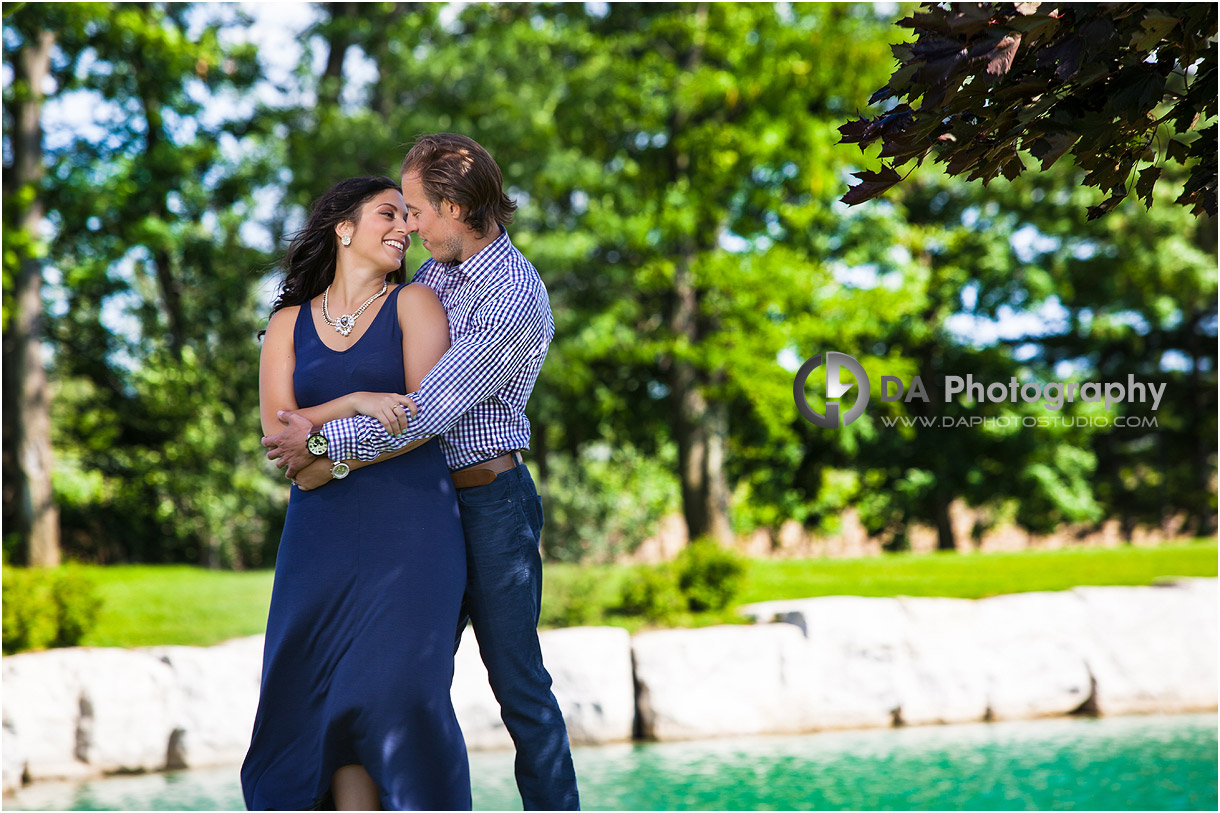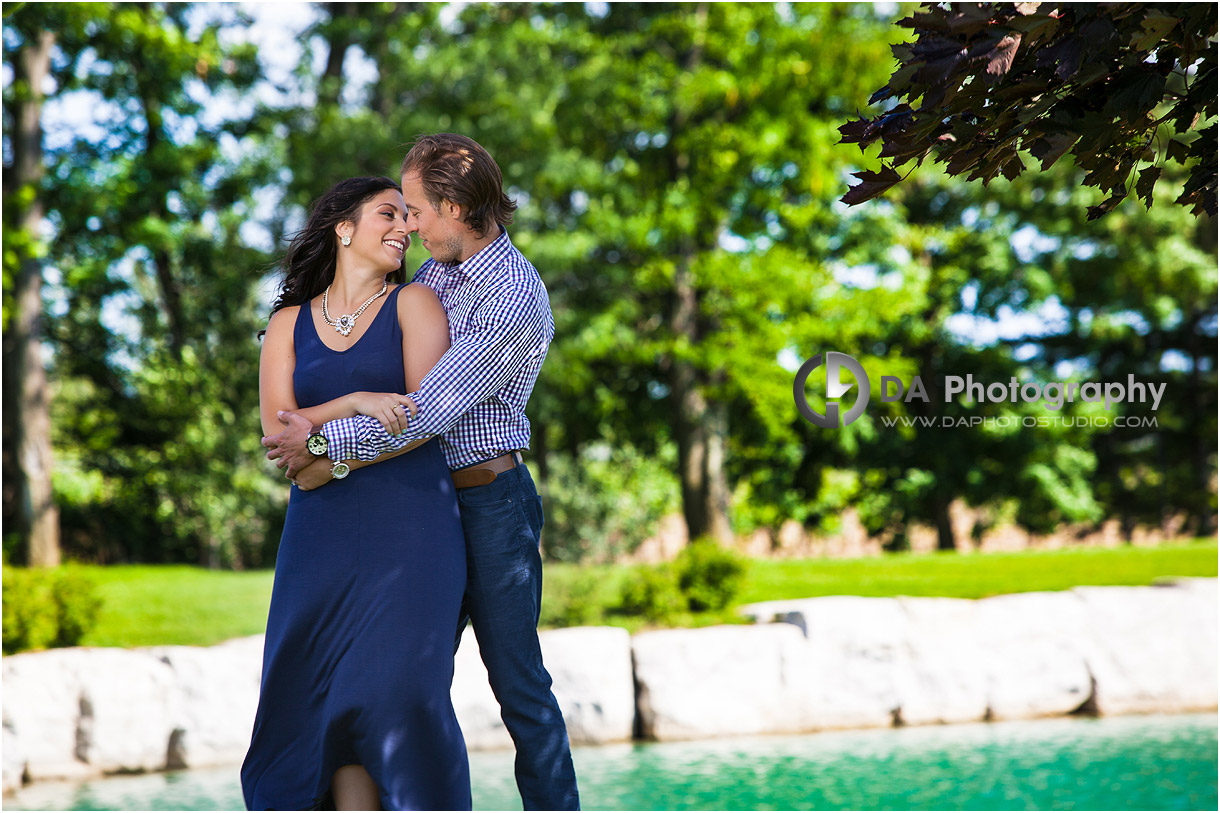 To lighten the mood, they changed into more casual attire as we headed outside into the vineyards. This relaxed atmosphere led to some beautiful and whimsical imagery in between the symmetrical lines of vines.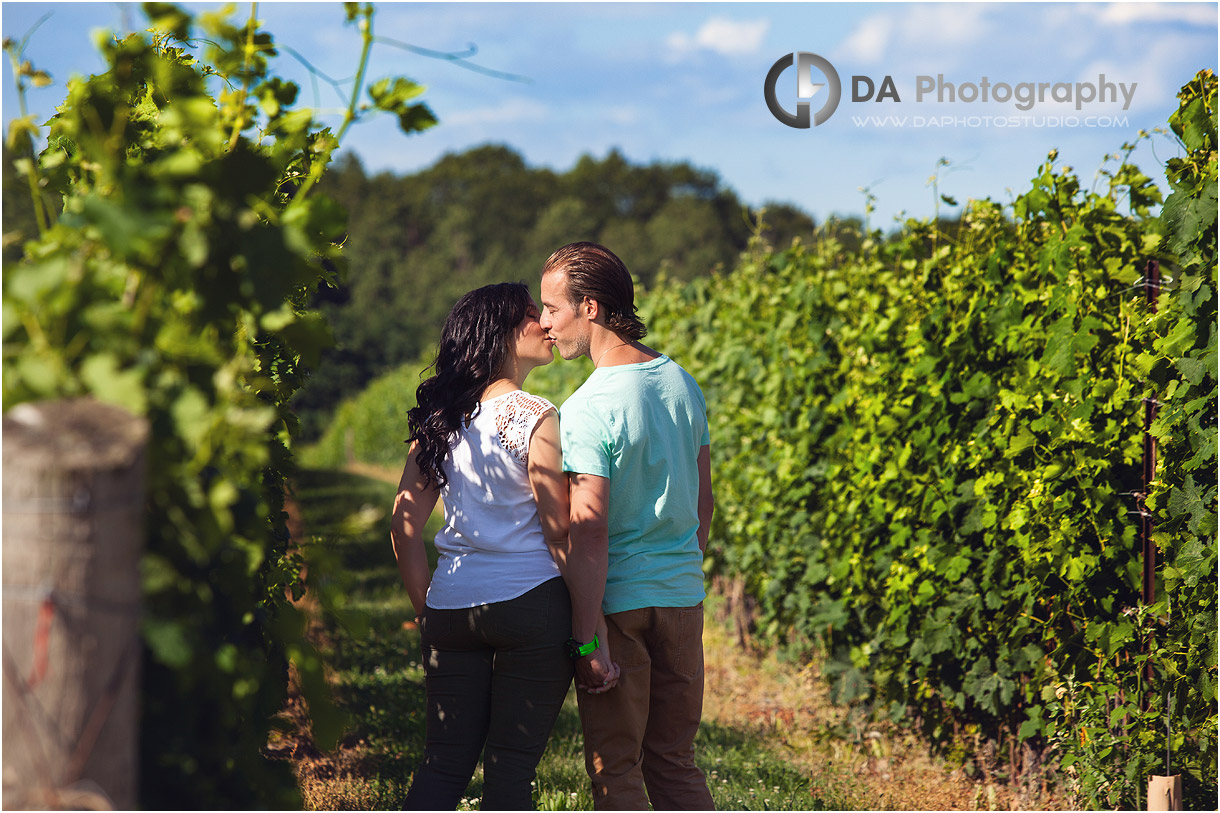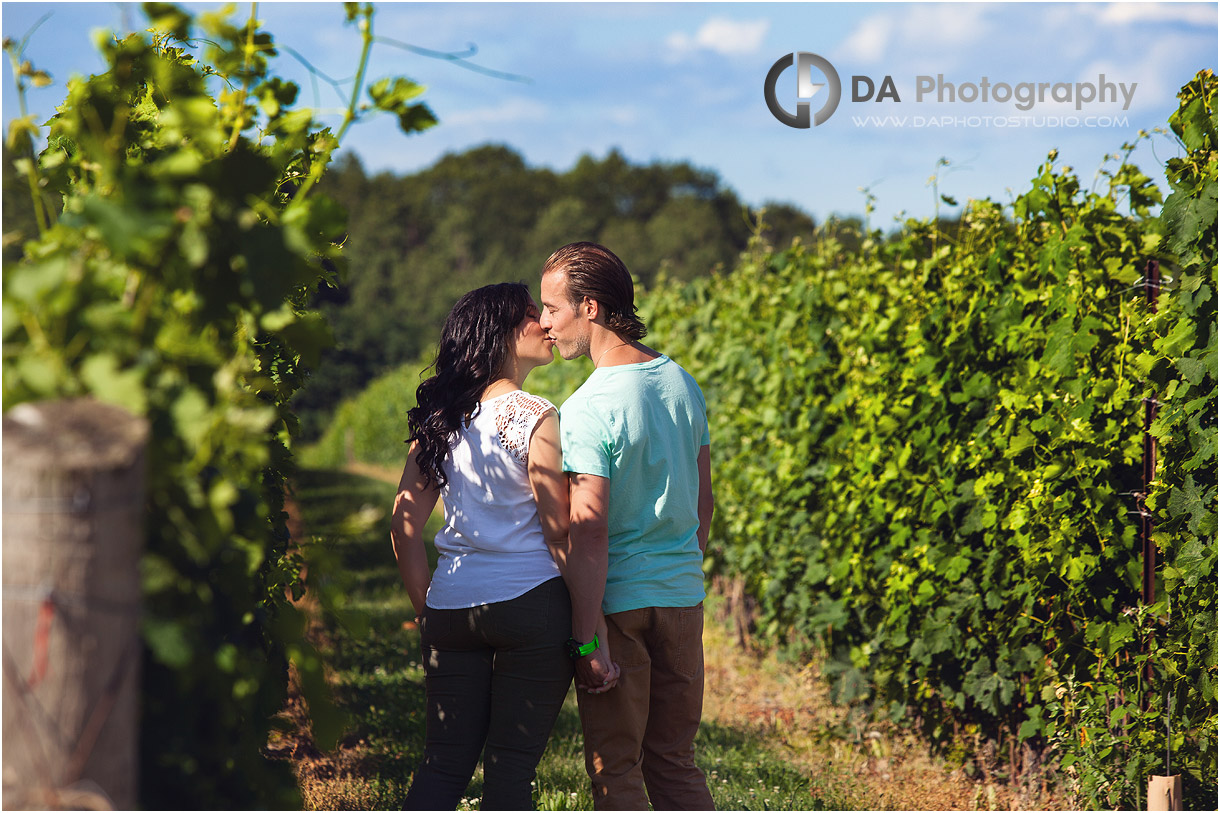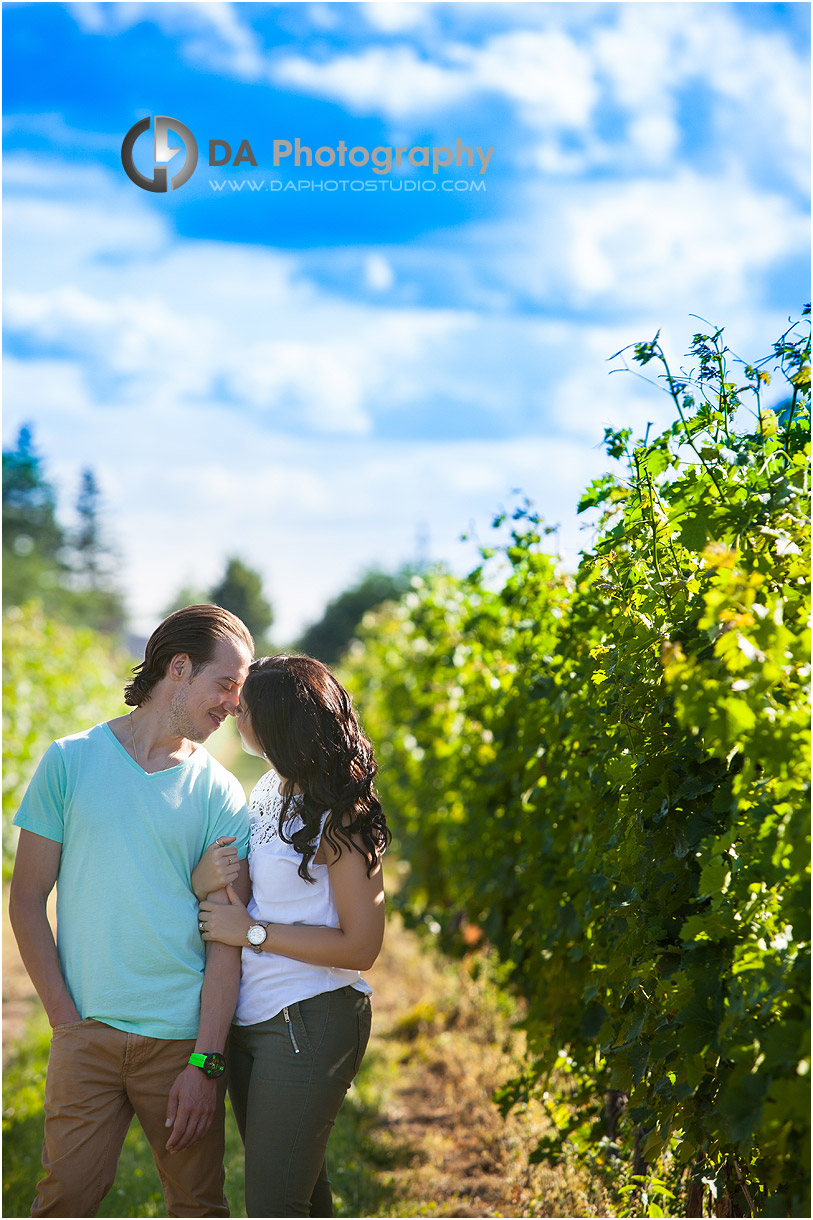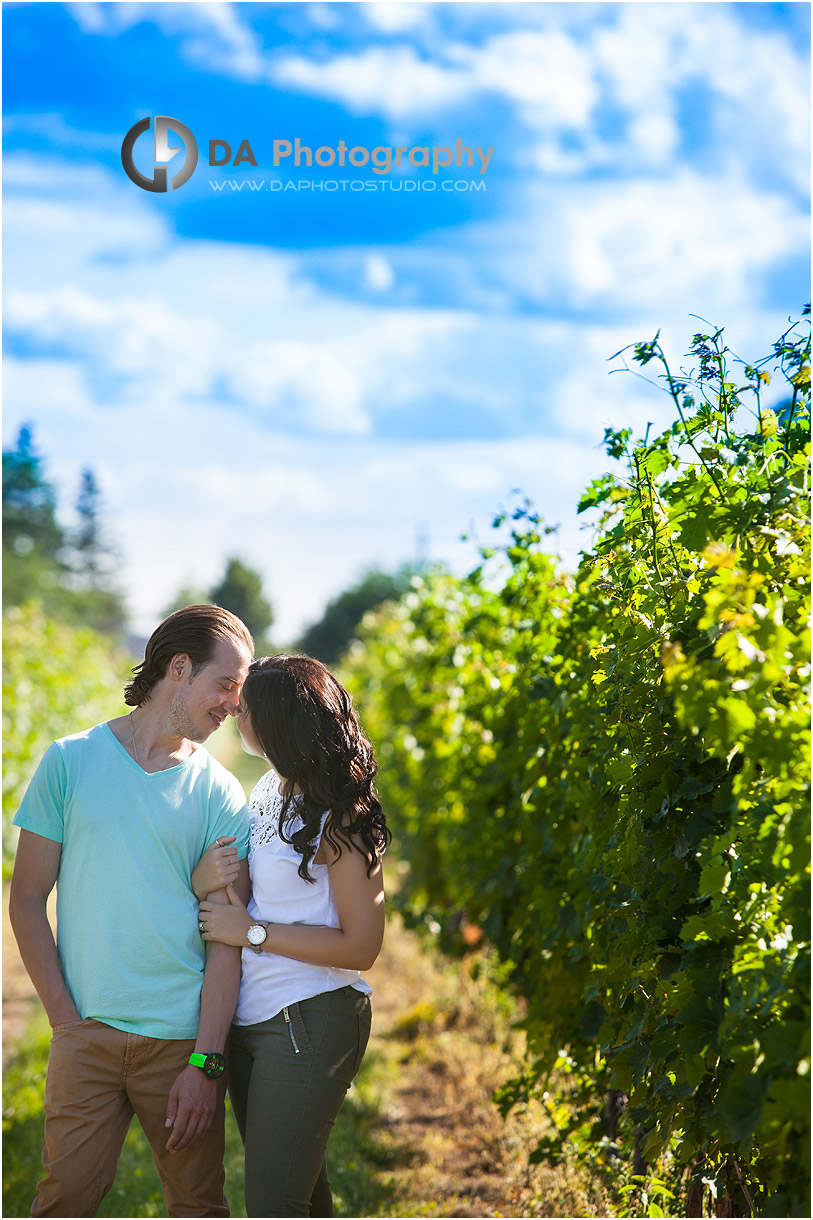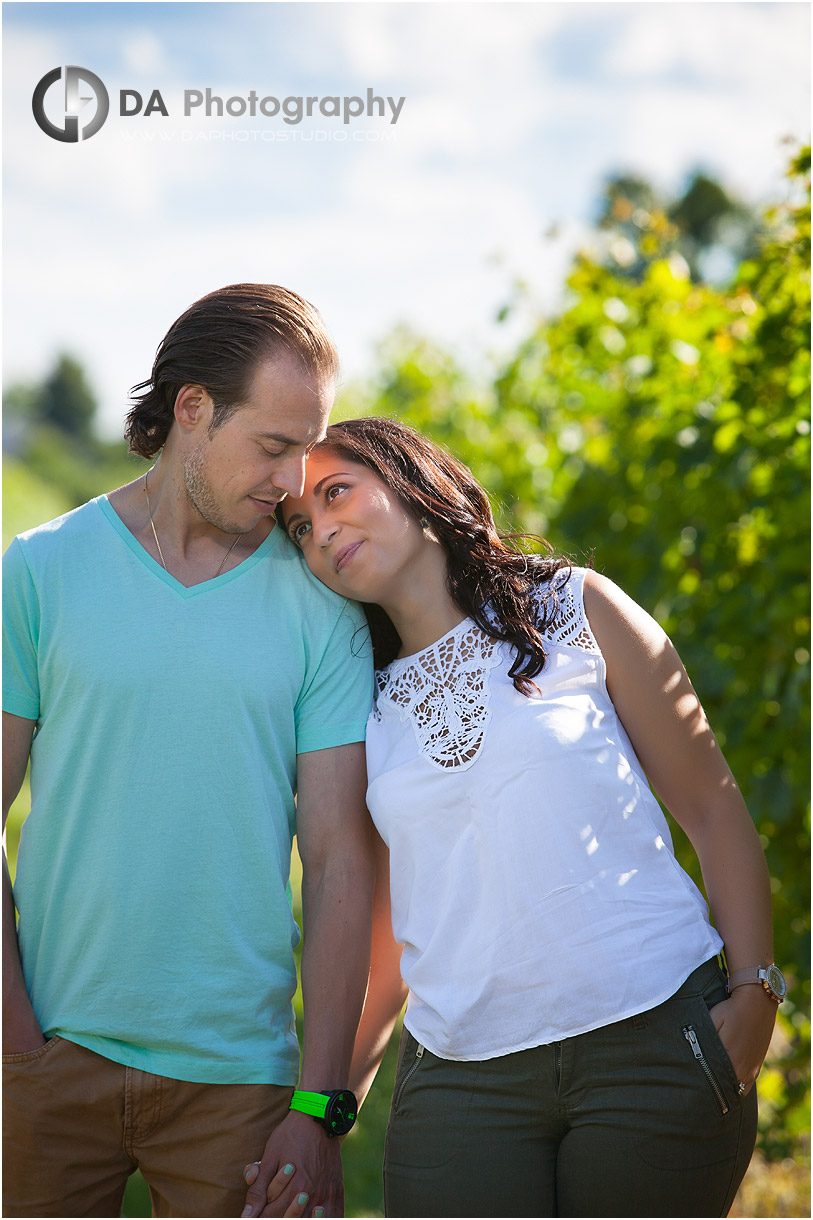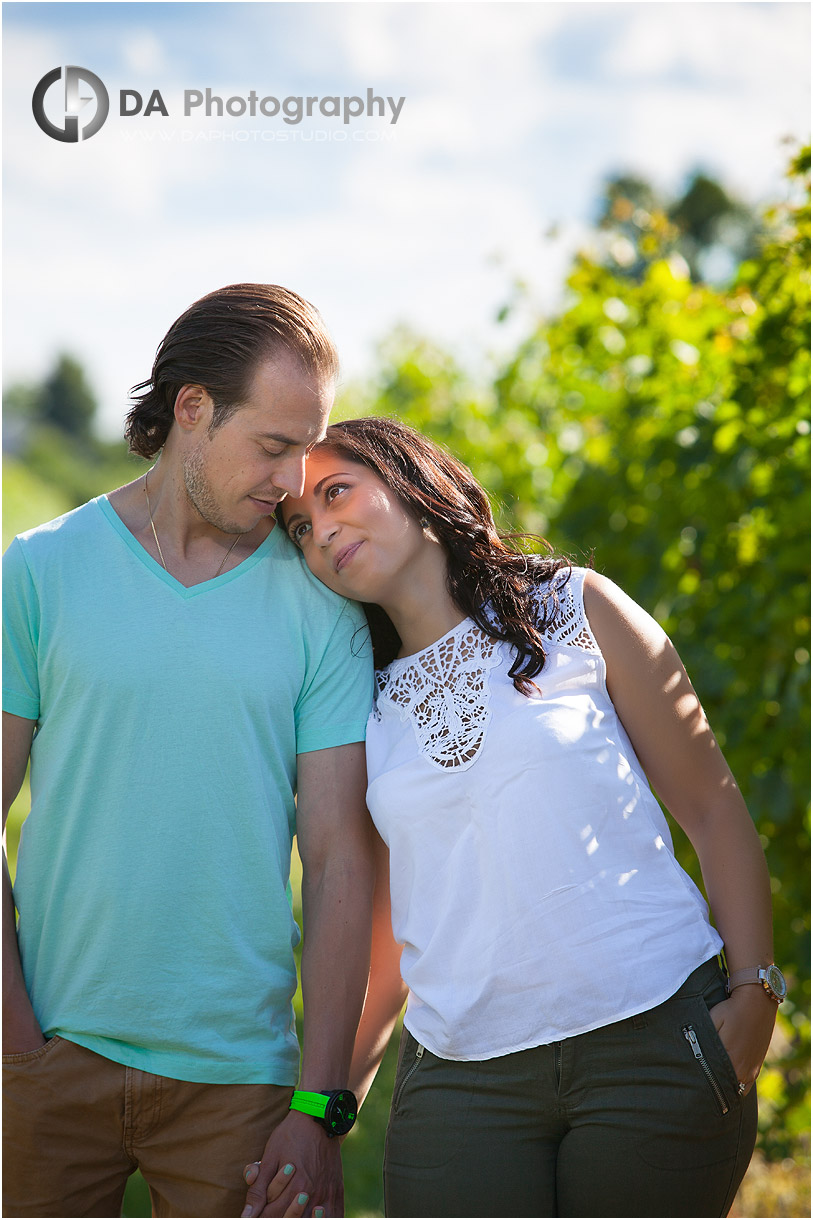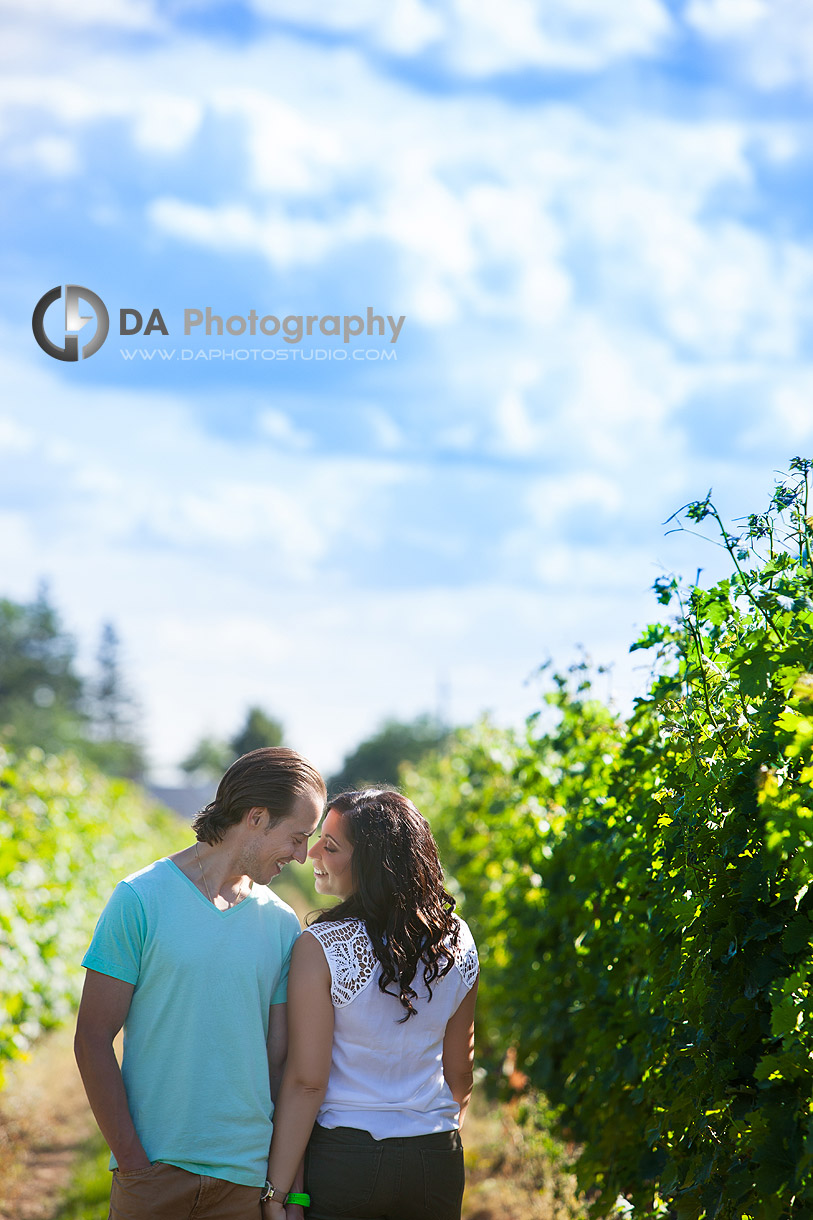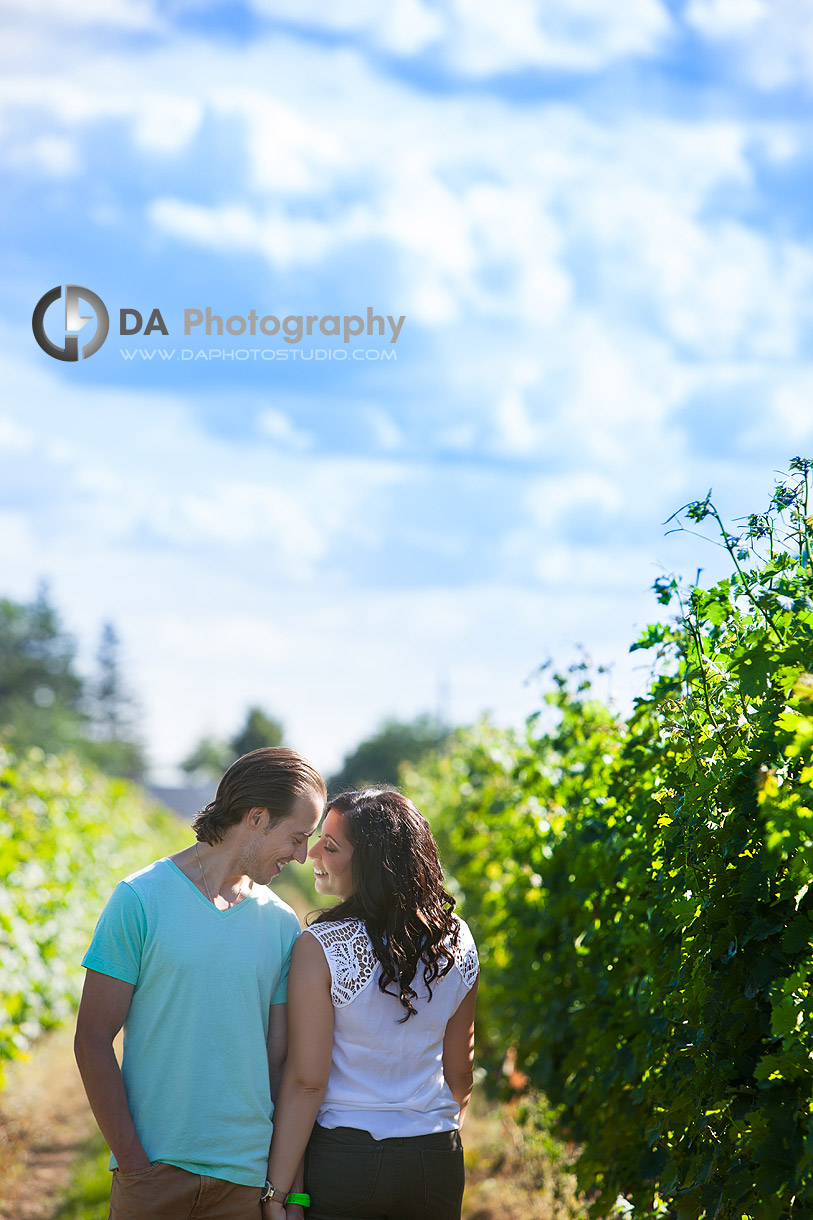 Overall Daniella and Steve's winery engagement photo session was a dream to photograph. The unlimited possibilities of where to shoot sent my creative juices into overdrive and resulted in some unique, artistic imagery.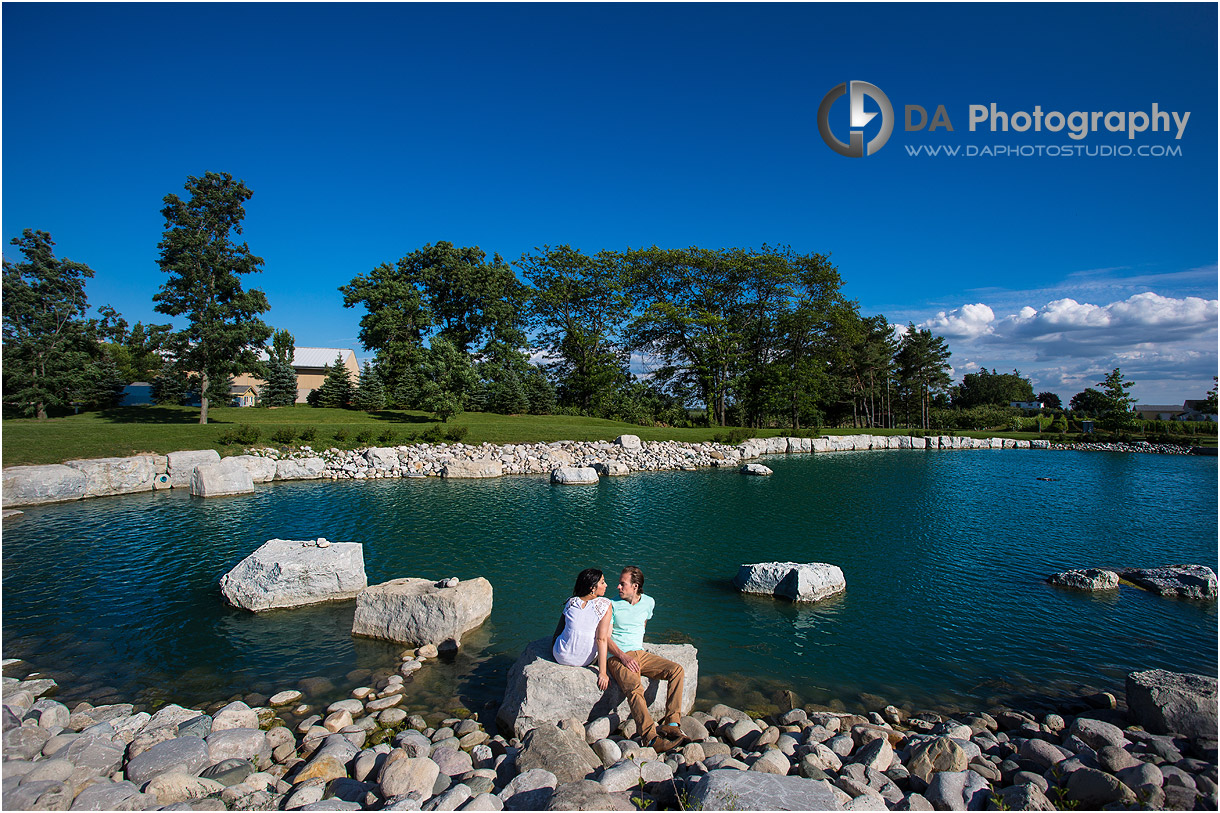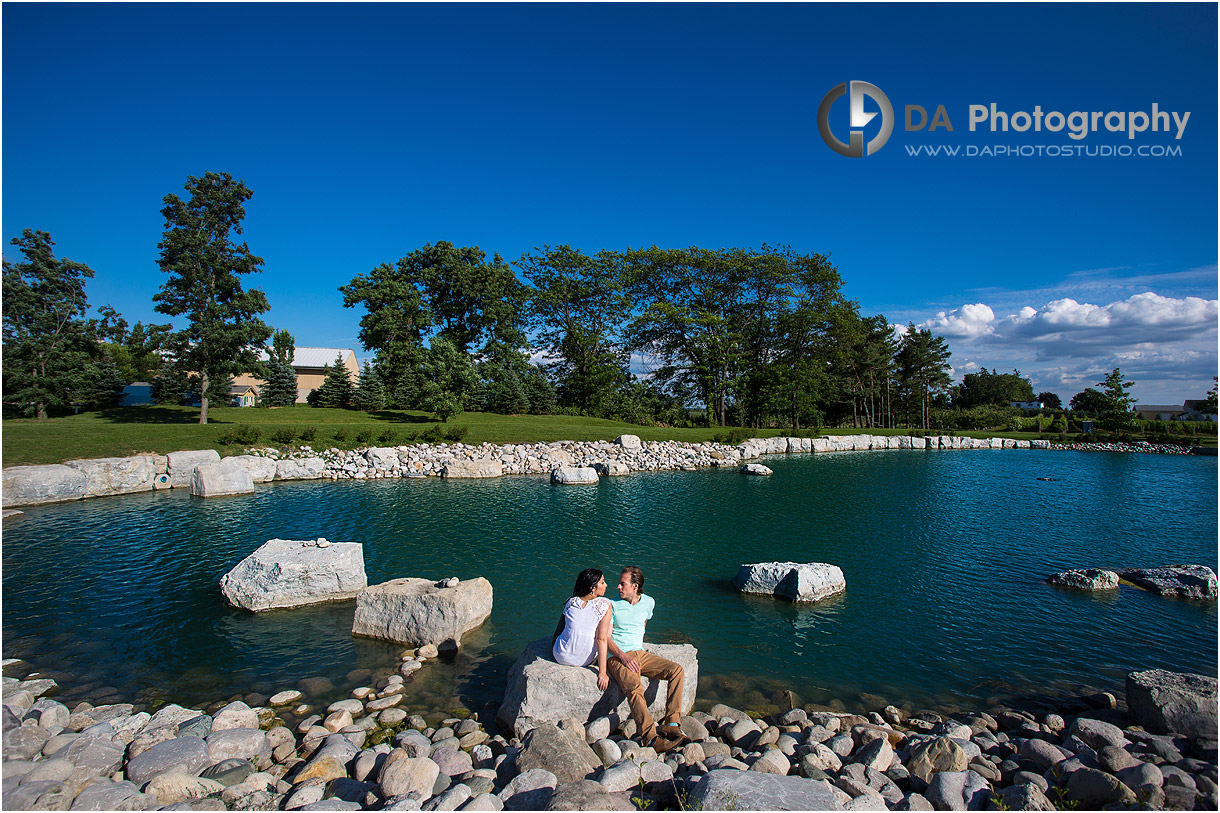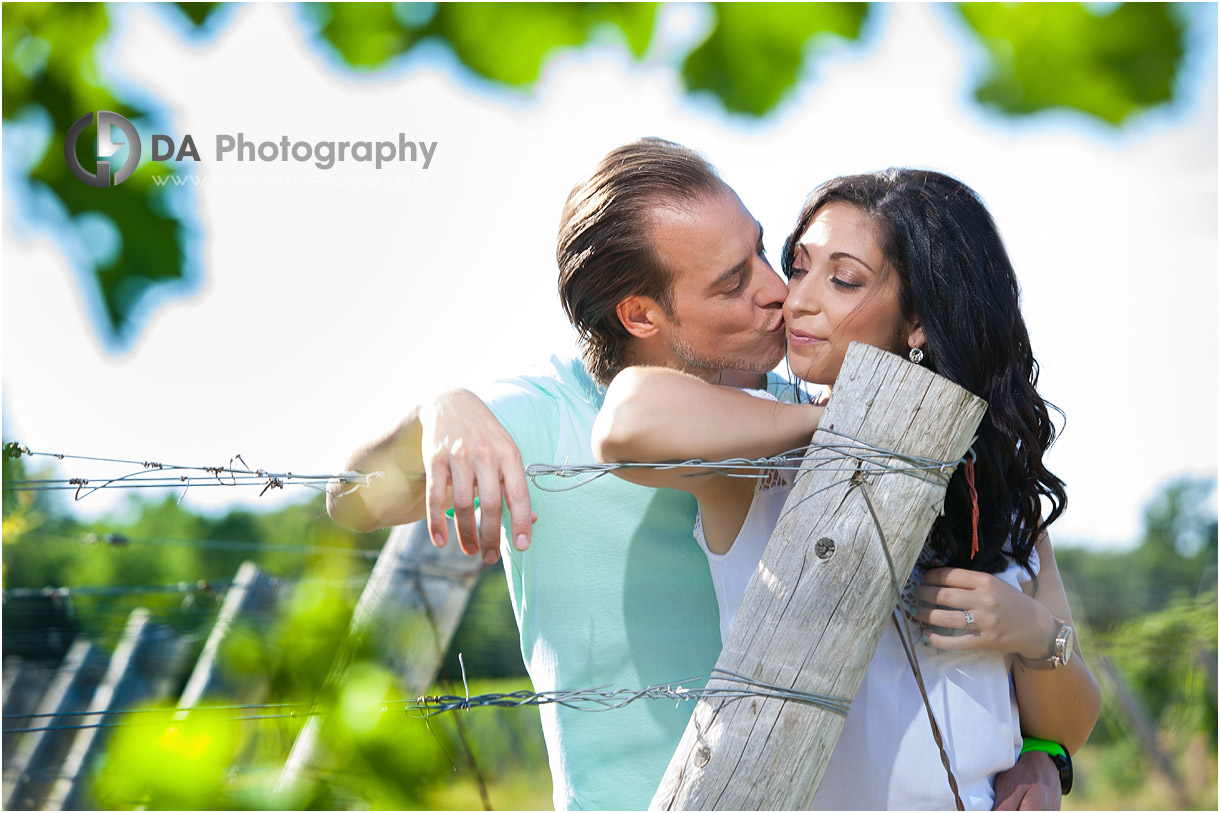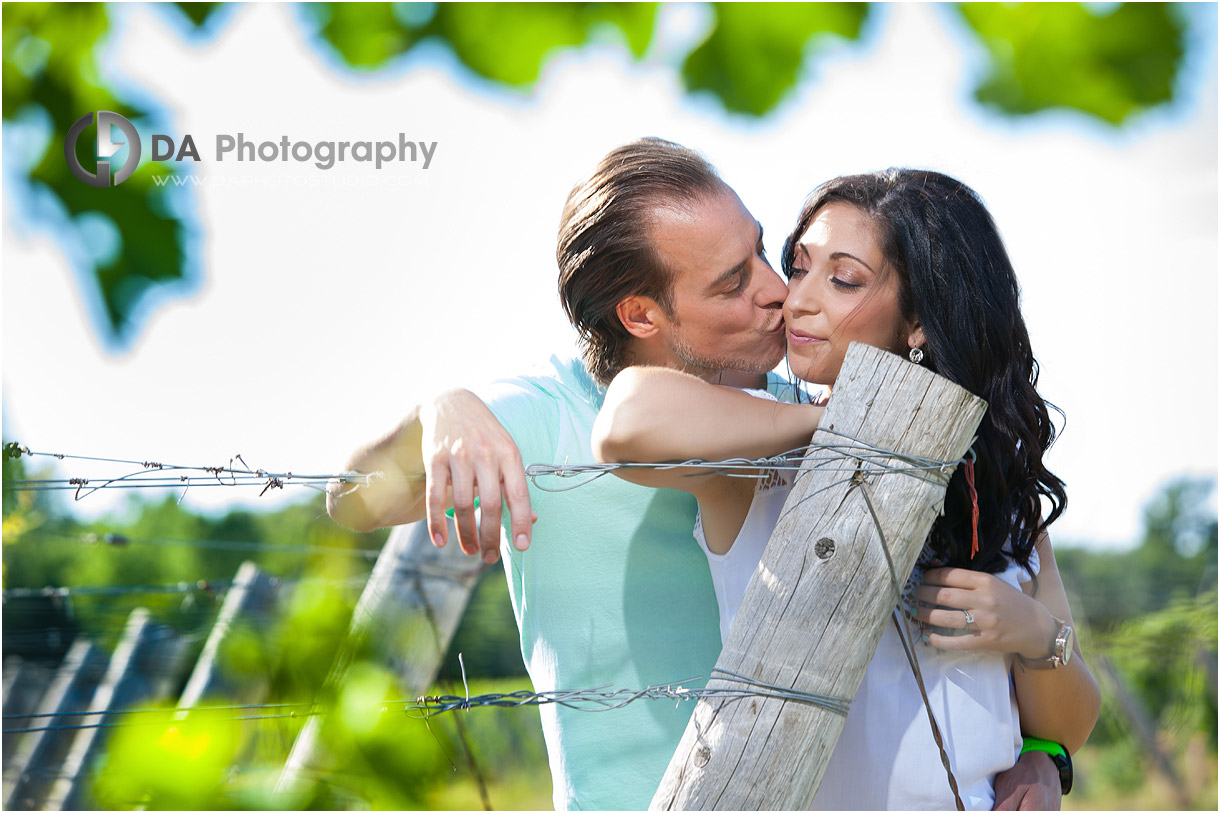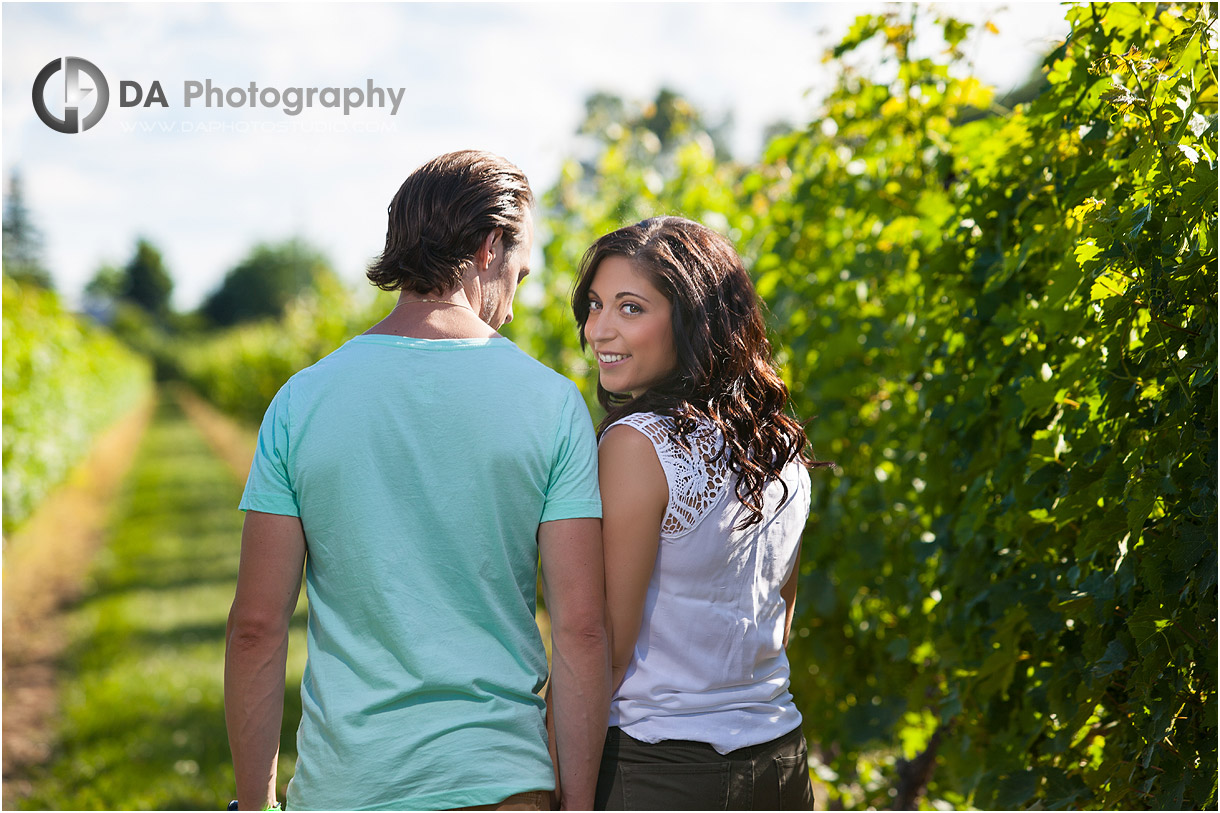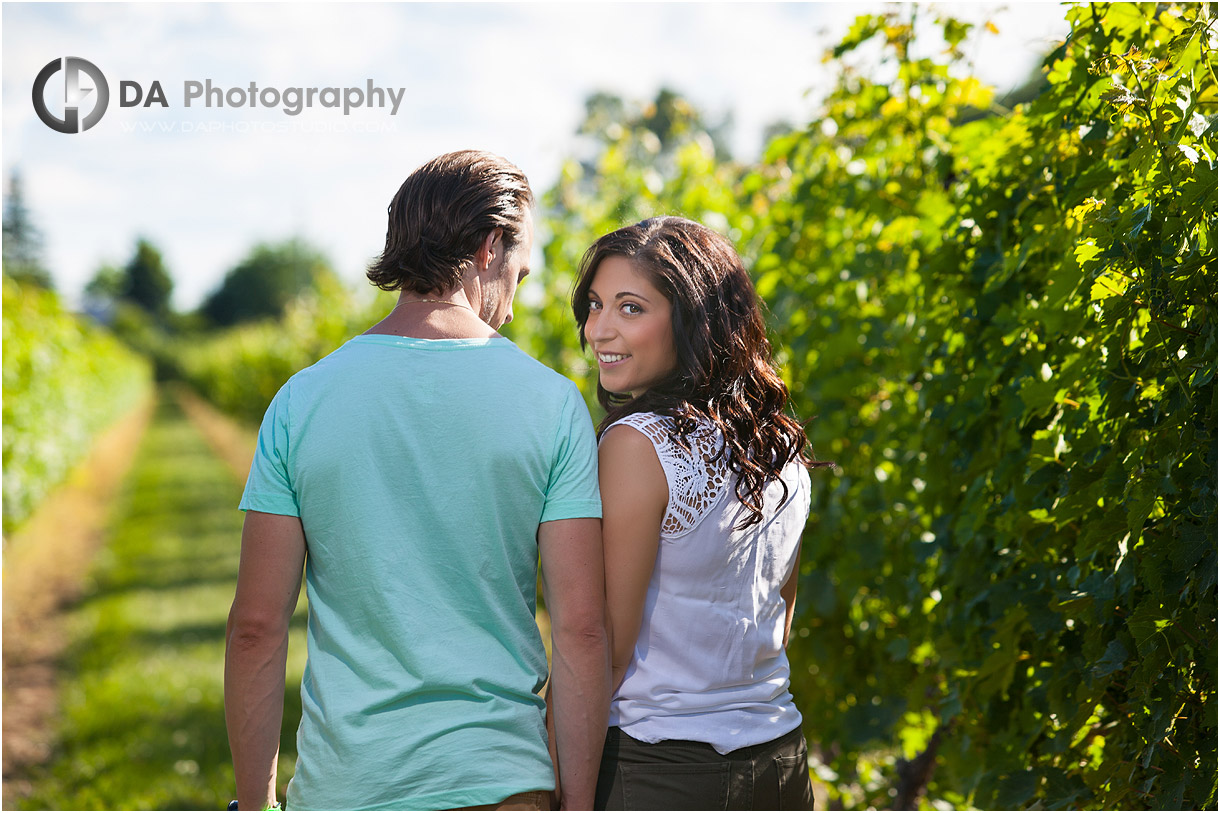 If you enjoyed this, check out their wedding day coverage here, and if you like to see where Steven was part of the bridal party you can check this wedding of Julie and Gianni.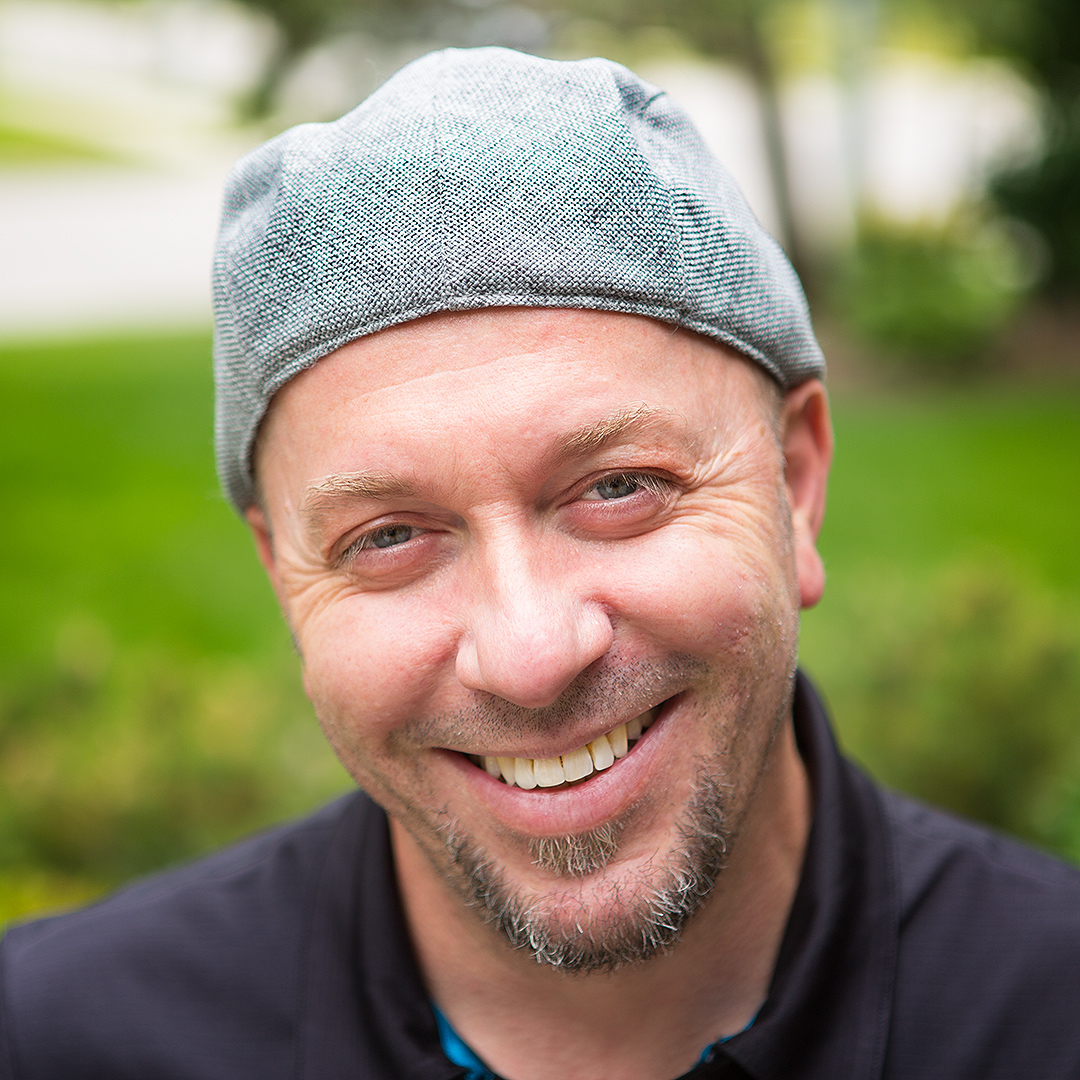 My passion and biggest asset is taking the time to make every client comfortable and relaxed before I even pick up the camera. The result? Photos of you that actually look like you at your best! I can prove to you how much you can enjoy having your picture taken. Lifestyle photography is about the experience that happens to be served up along side of some great photos.
Specialties:
Family Photography for families that like to move around and enjoy their photo time, Wedding Photography for couples looking for a mixture of photojournalistic, contemporary and traditional images and Professional Corporate headshots that are far from cheesy and stiff.