Claire and Gary knew they wanted something out of the box, so they accepted the challenge and we decided upon photographing their Albion Falls engagement.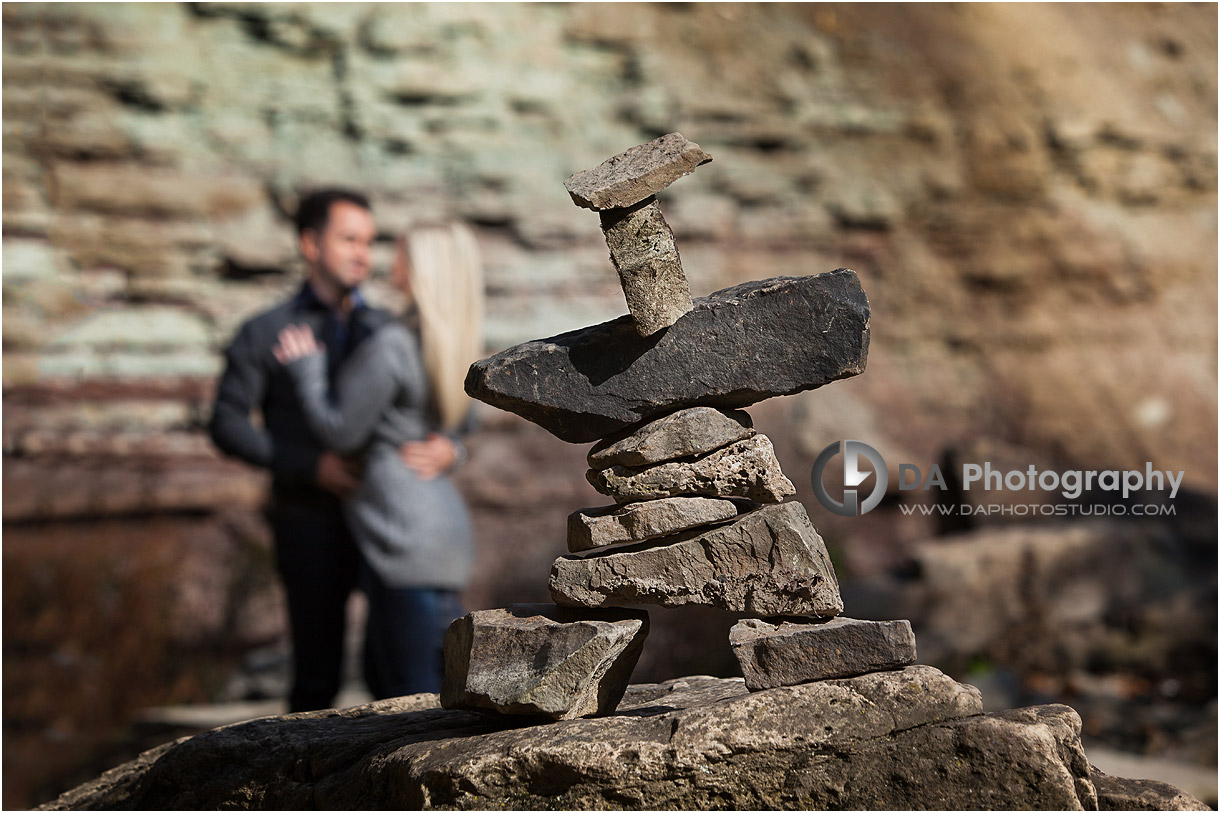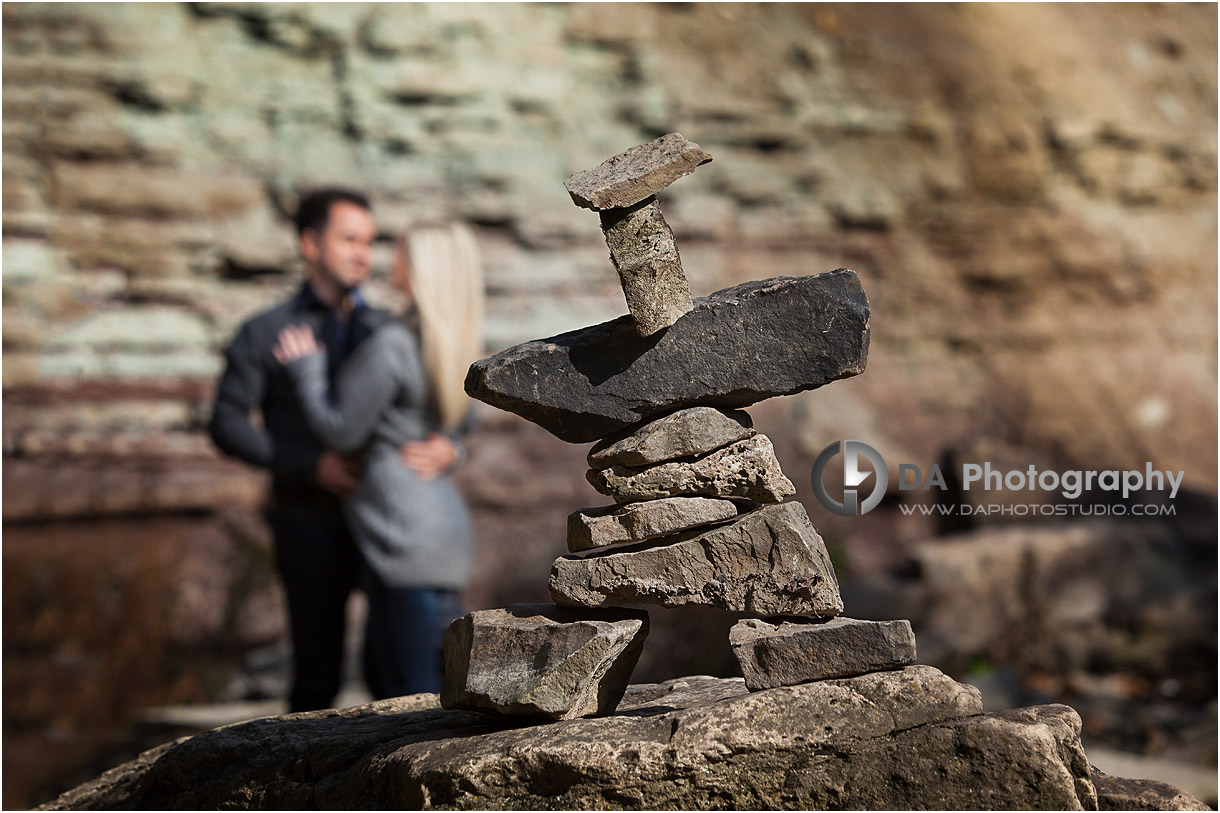 Having photograph at the location the previous year for Julie & Gianni's engagement, I had the advantage of being familiar with the access points. Albion Falls offers amazing photographic potential but I advised Claire and Gary to bring a good pair of hiking shoes and be willing to trek.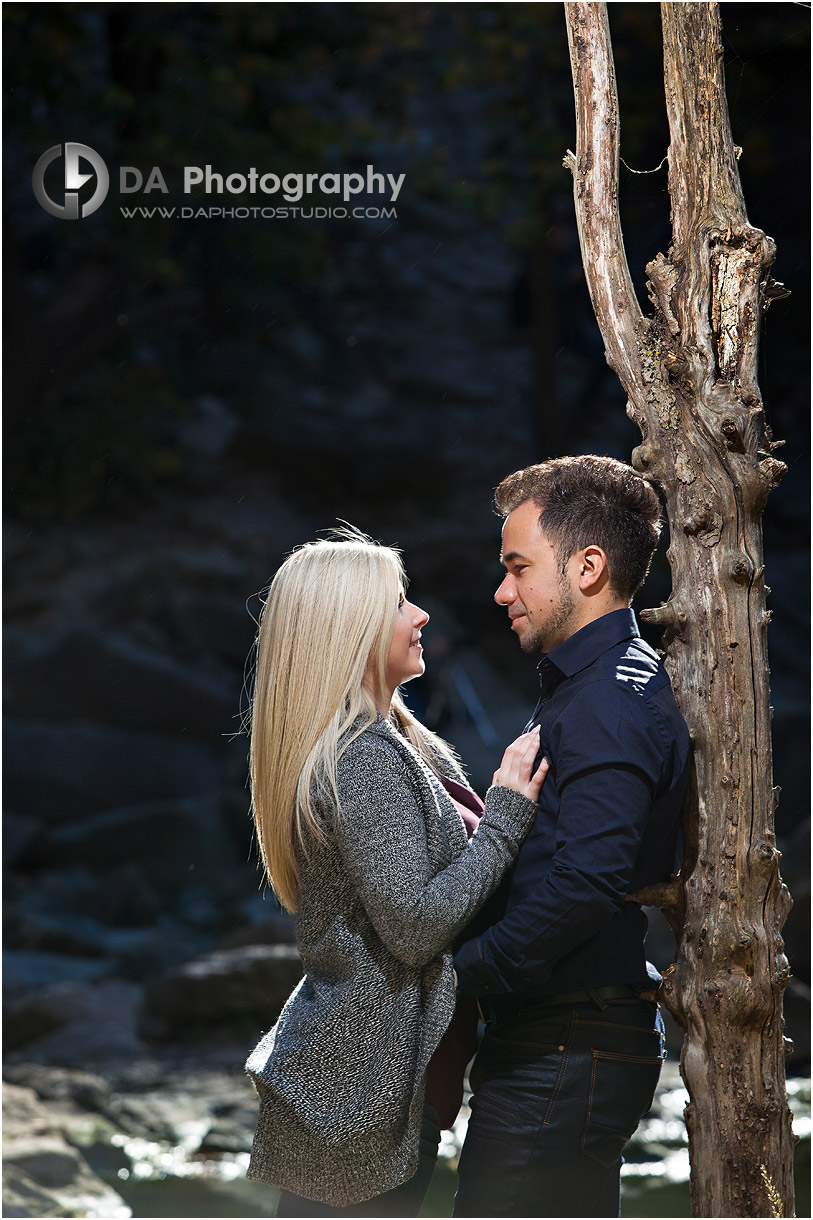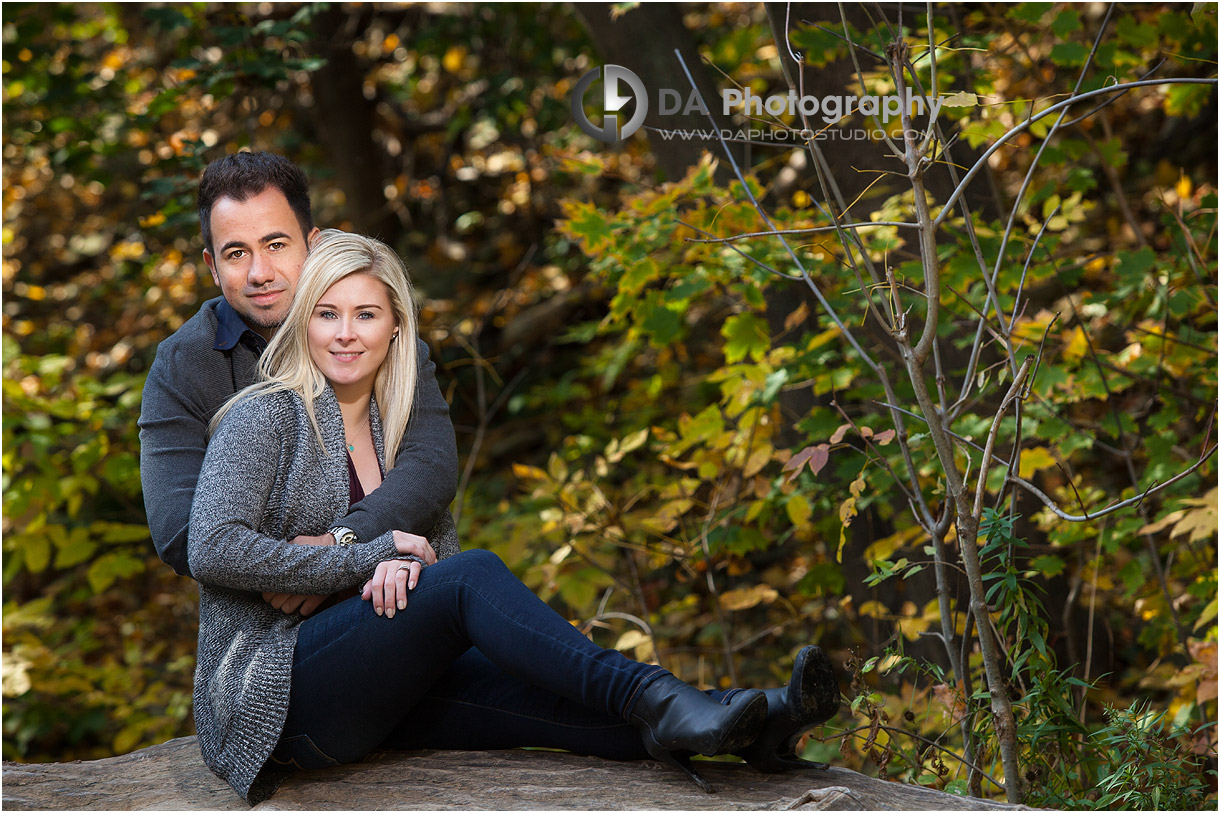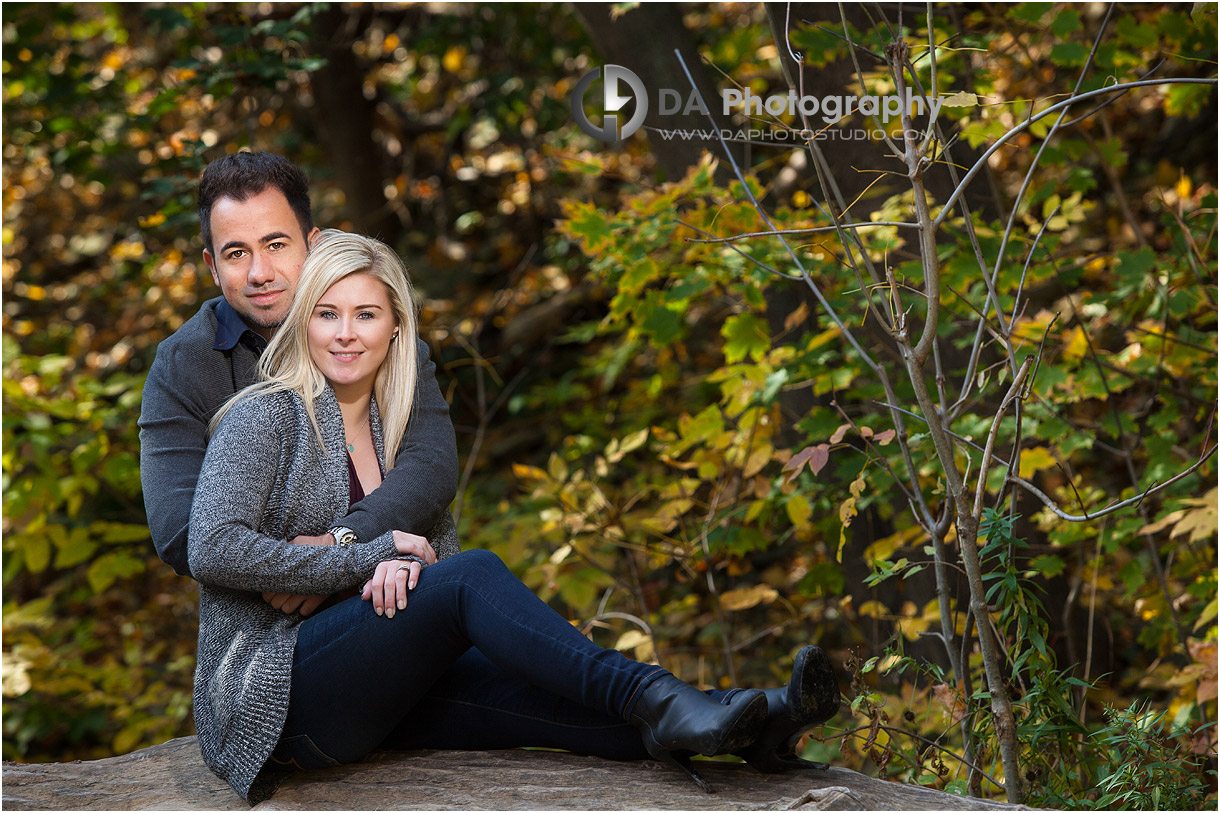 If you are up for a challenge then an Albion Falls engagement photo session will yield amazing photos.
The trek paid off as we managed to set ourselves up right at the base of the falls. It looked stunning against the fall colours of the surrounding trees. Albion Falls is a unique location due to it being virtually hidden and off the beaten track. Therefore, if you go during the week it is desolate which is perfect for taking photos.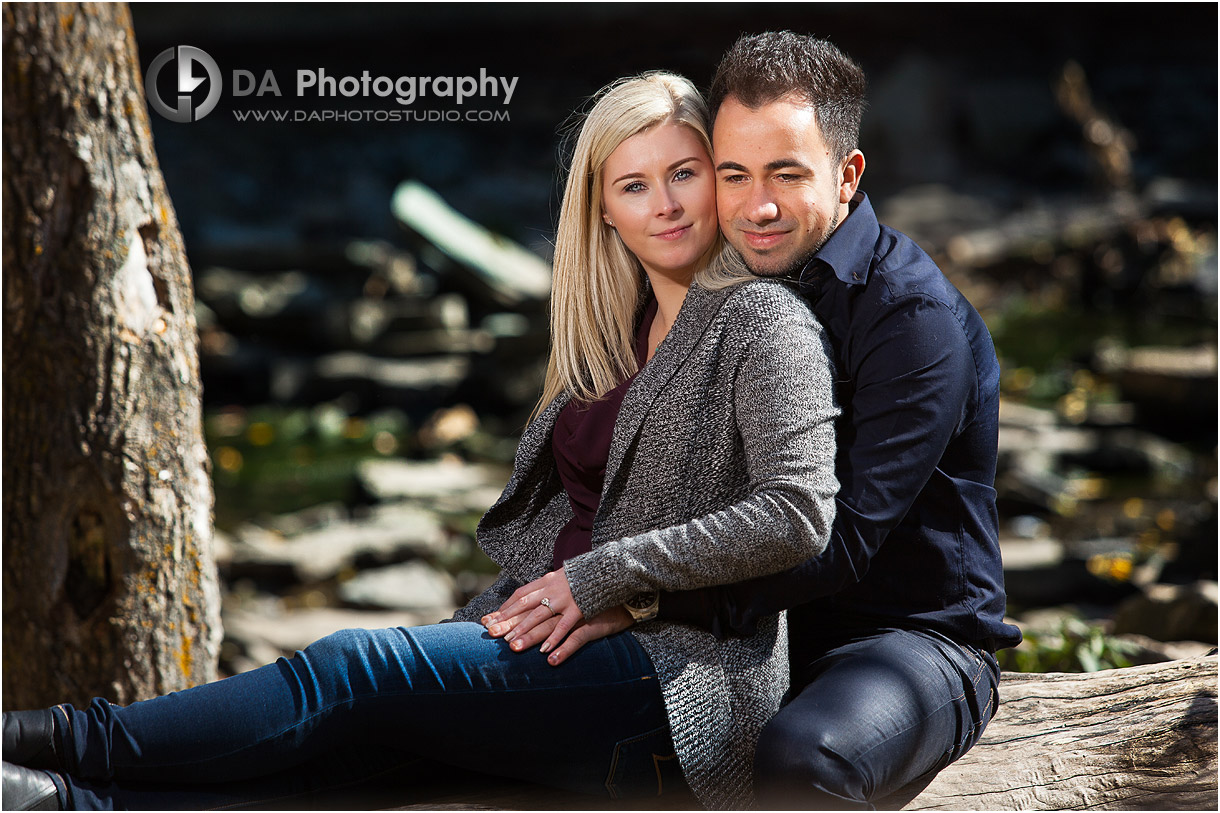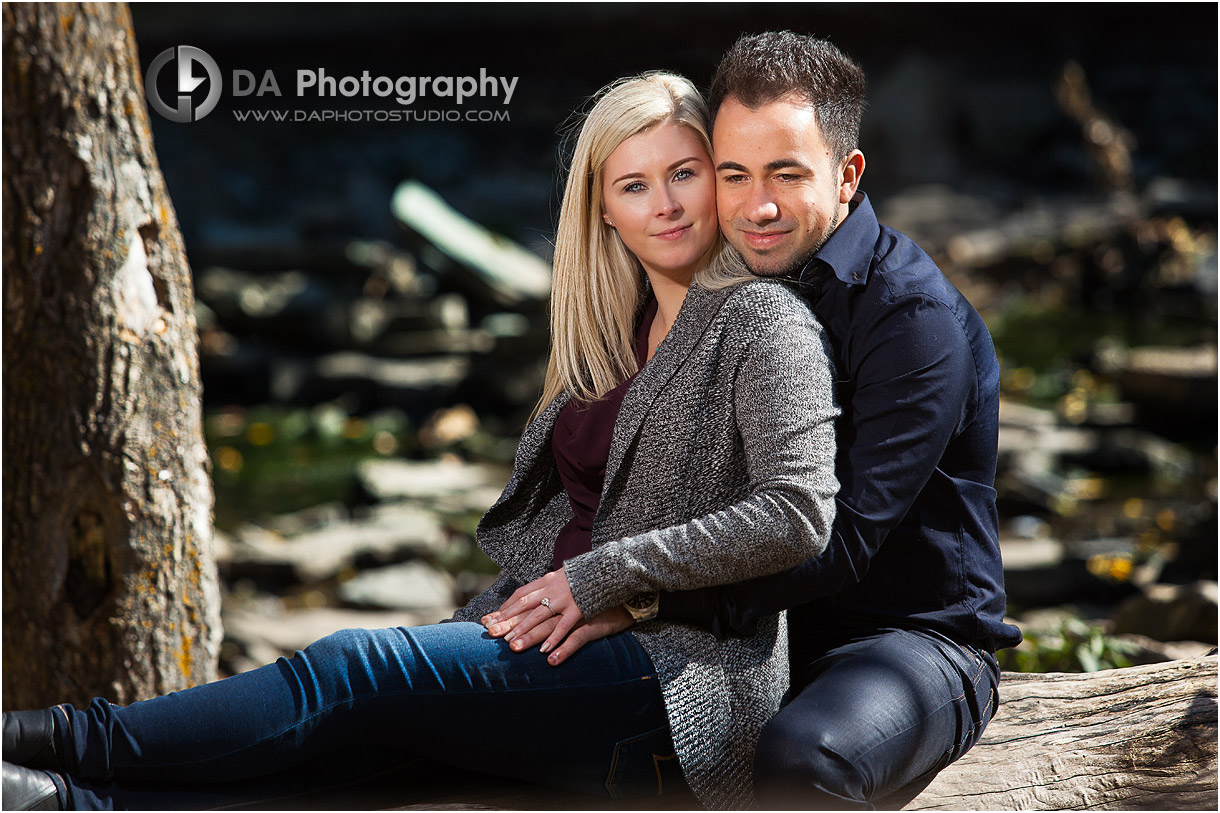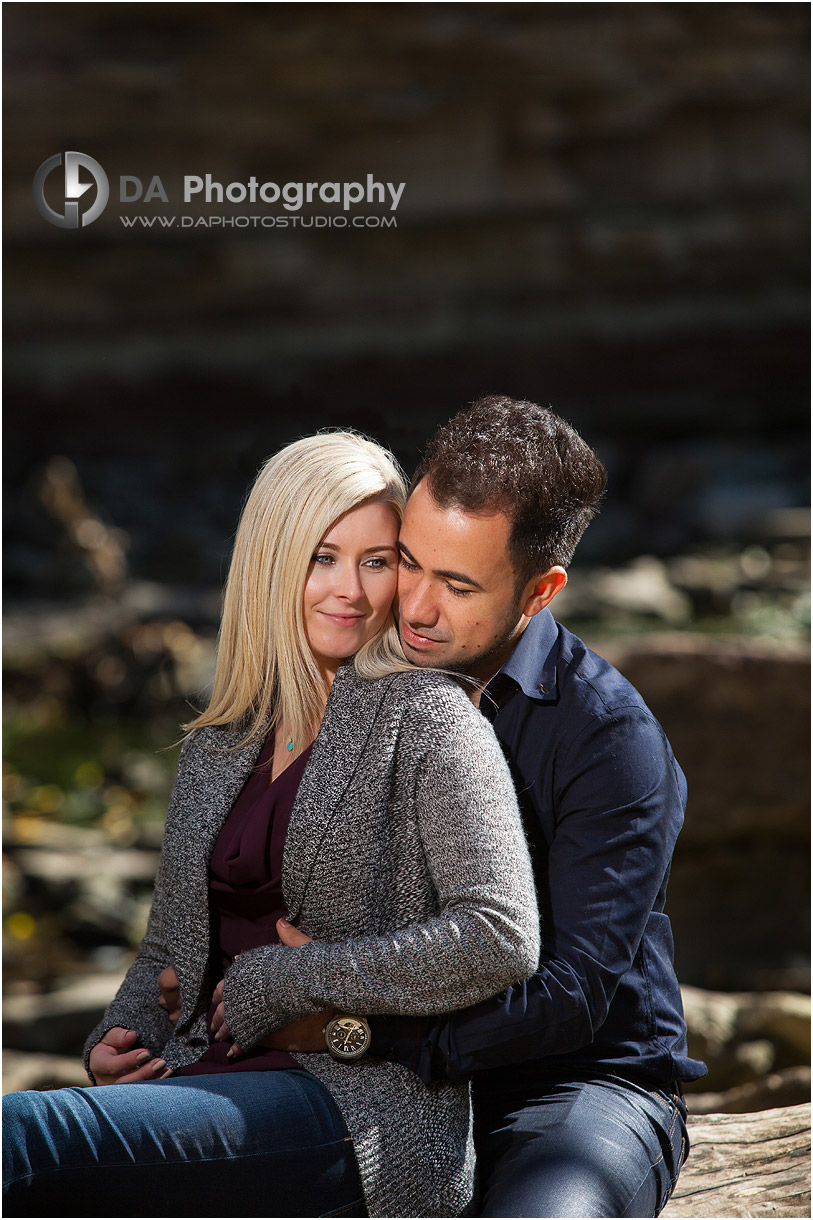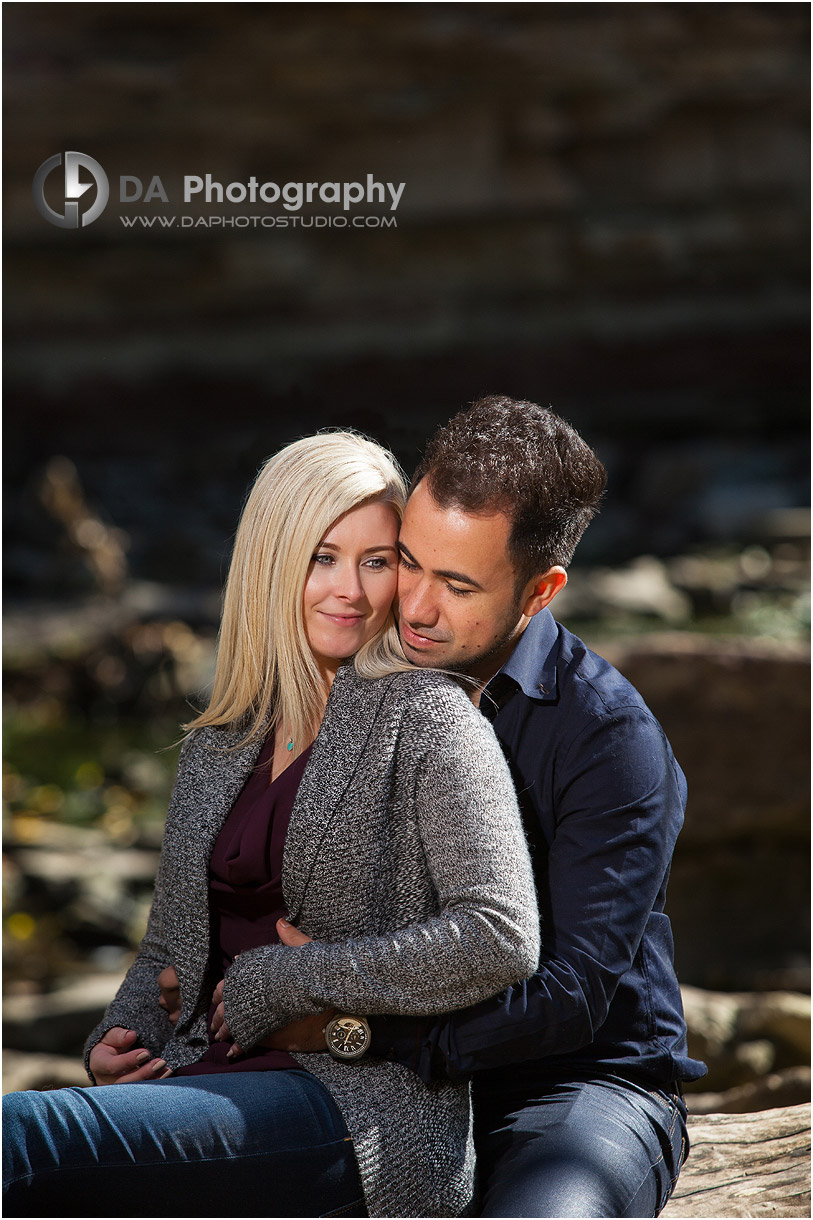 My favourite time of day to photograph there is early morning as the sun lights up all of the falls. During the day you're working against shadows, and being surrounded by water, it is a tricky area to work in.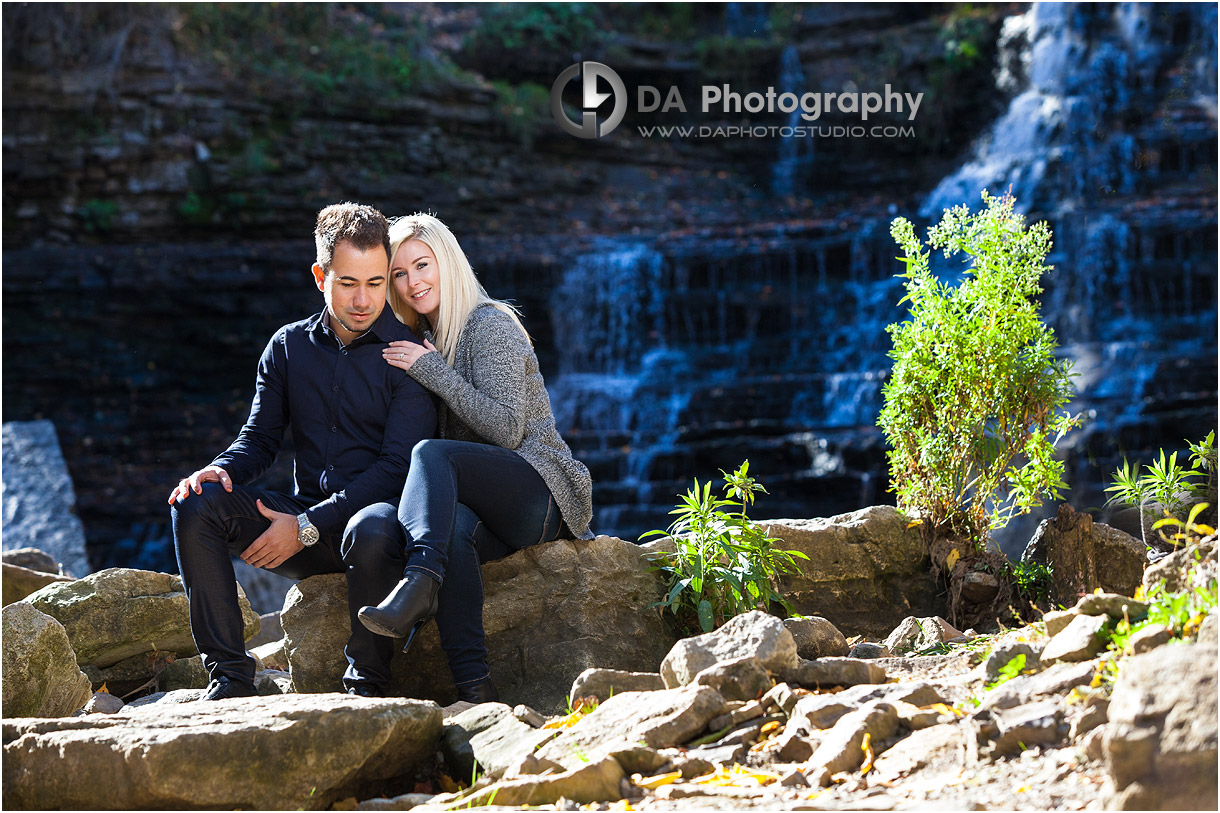 Clair and Gary like 95% of my other clients had never done a professional photo session. The beginning was mainly trial and error as they were naturally nervous. I spent time making them comfortable in front of the camera together and as the photoshoot progressed, they relaxed and we saw their personalities coming out.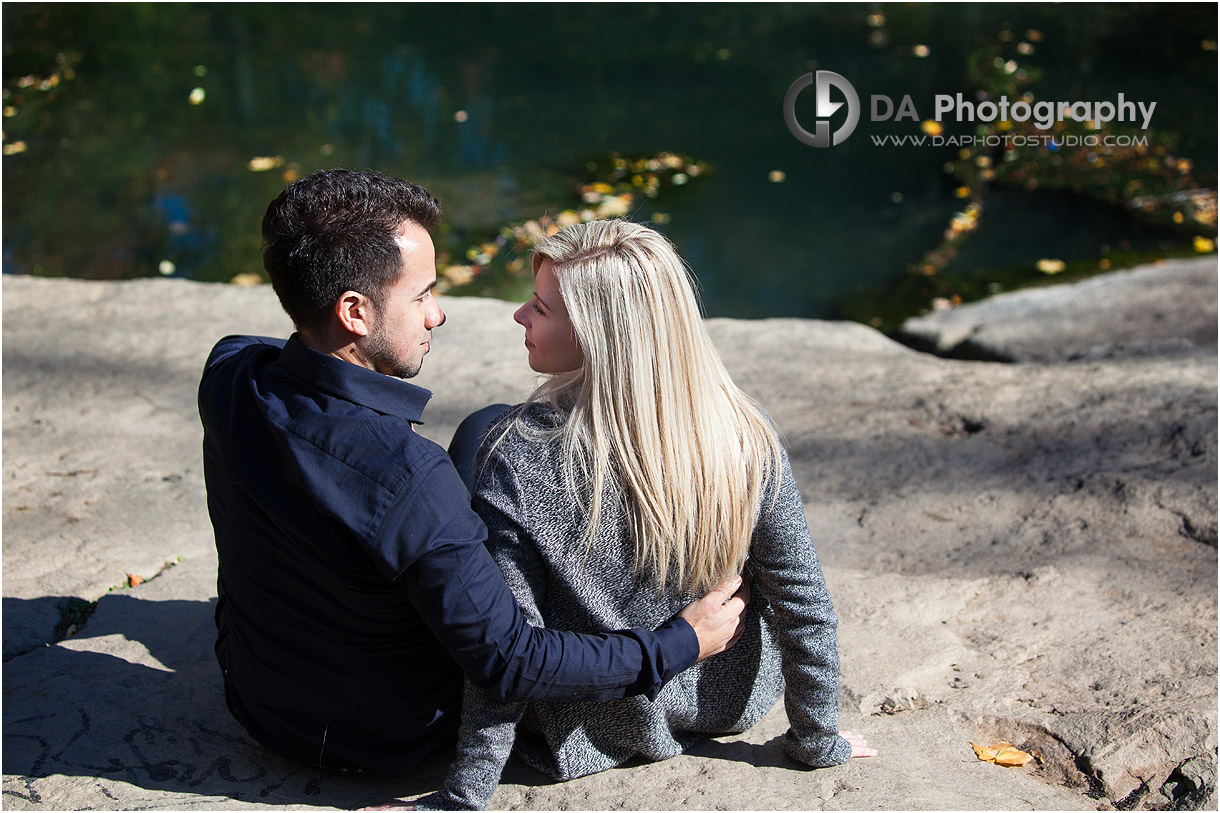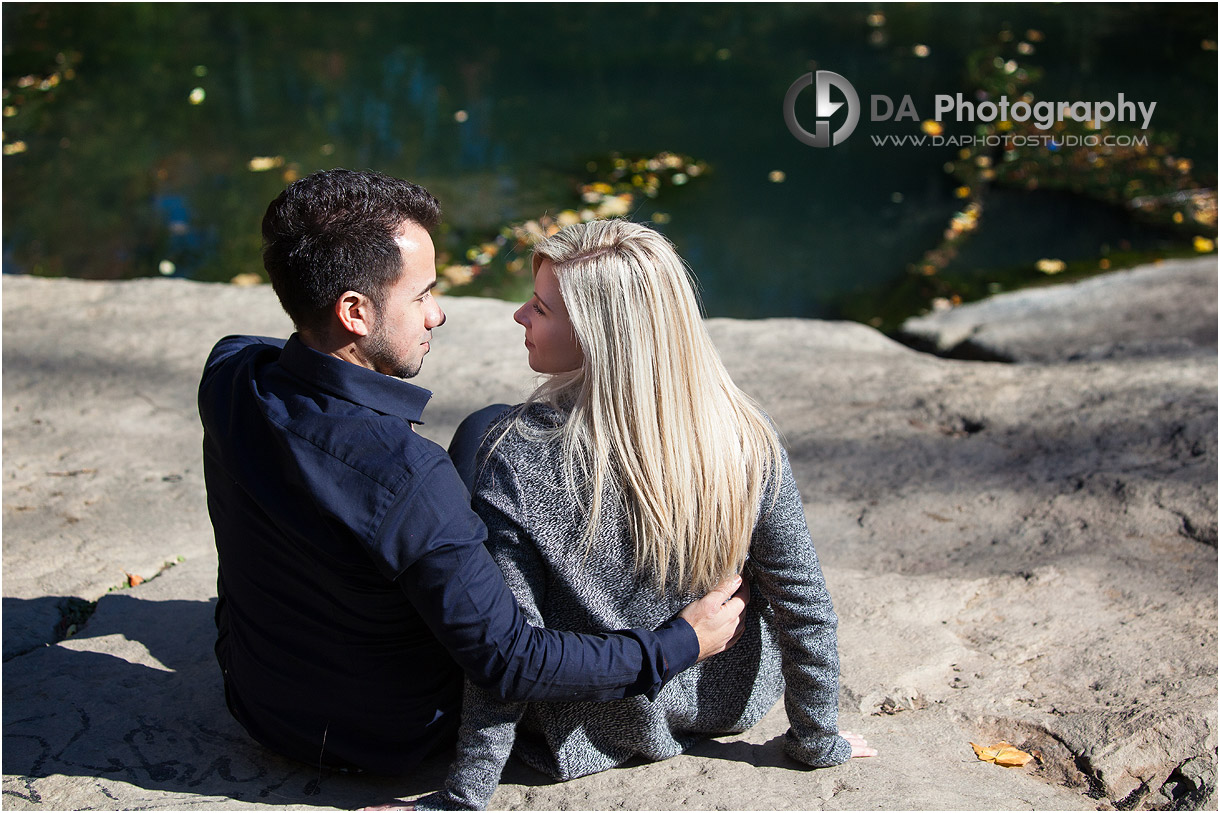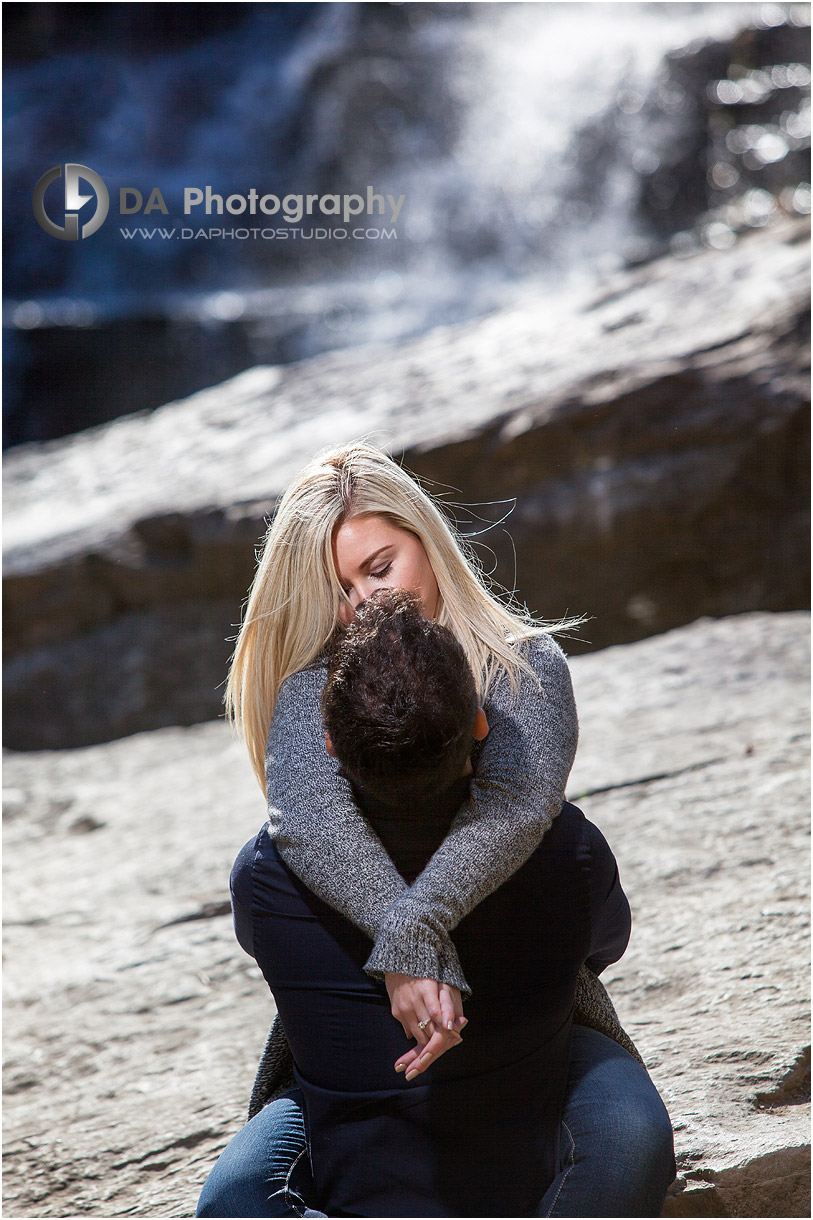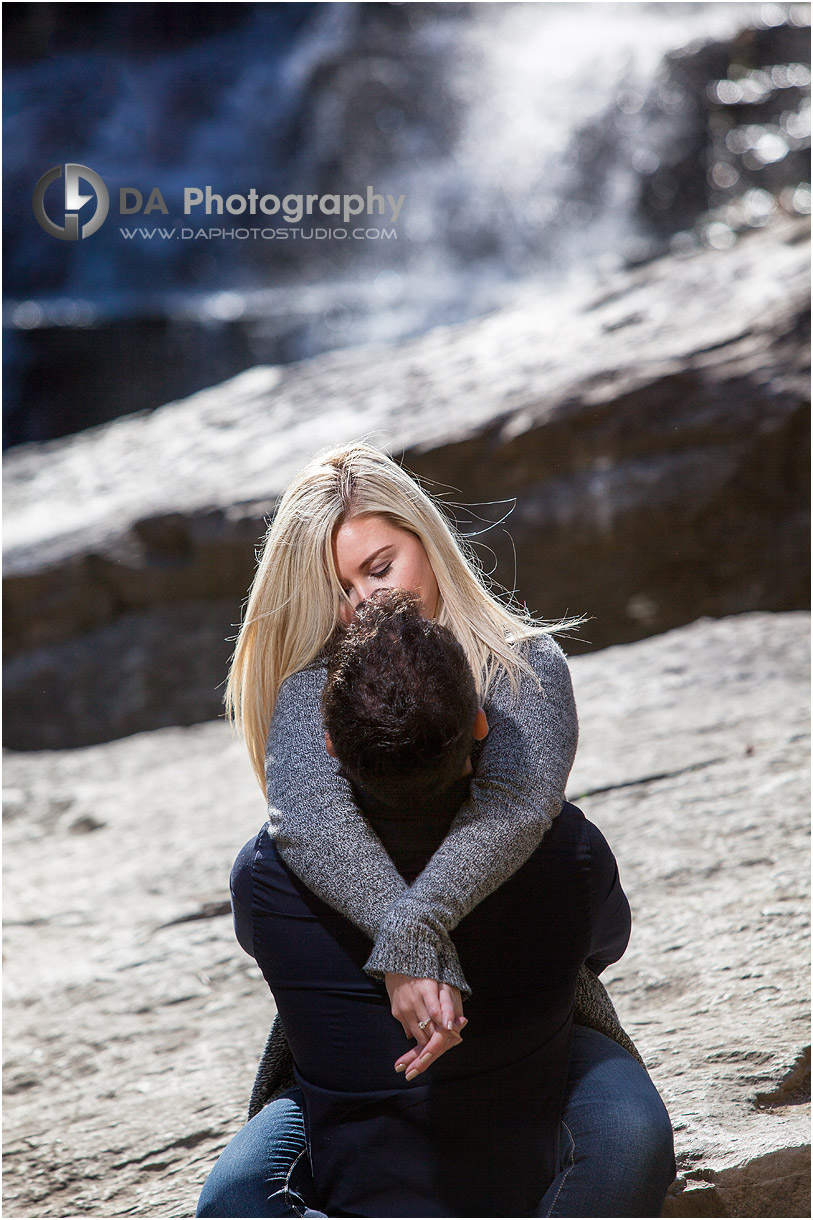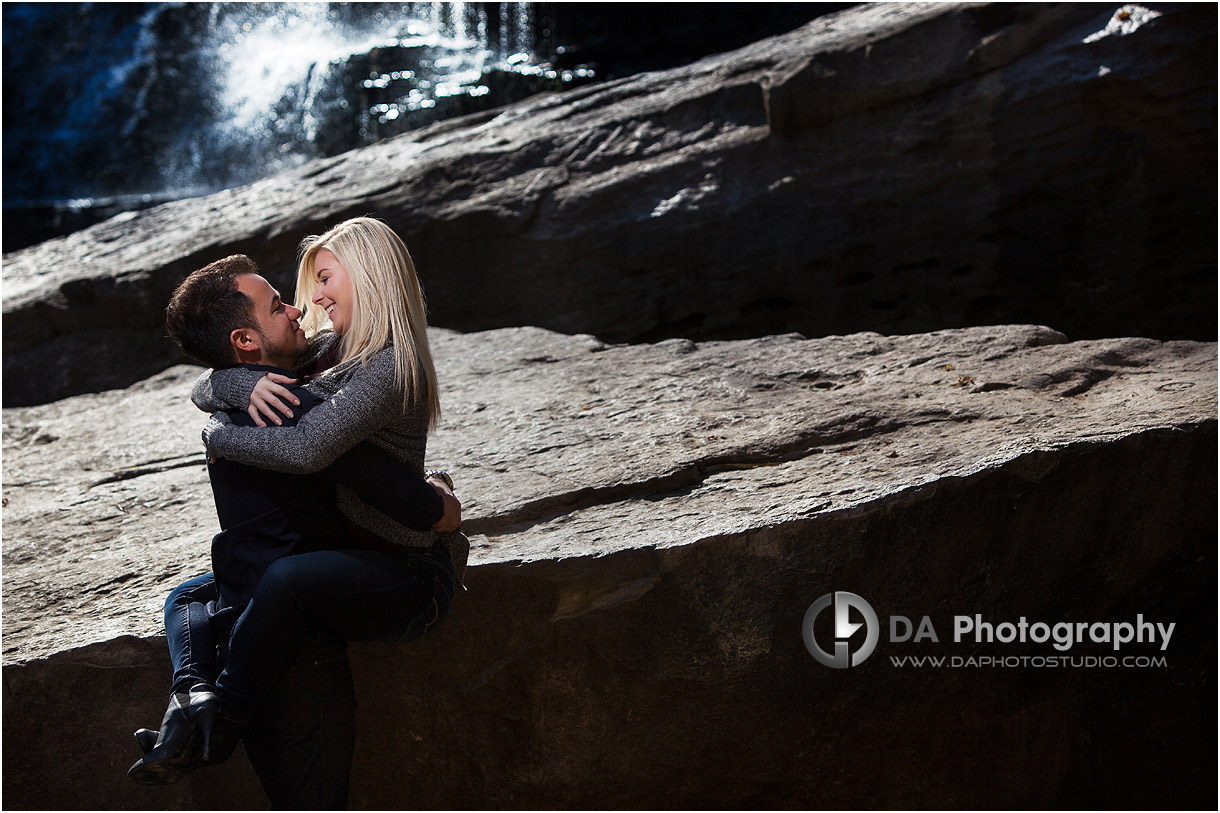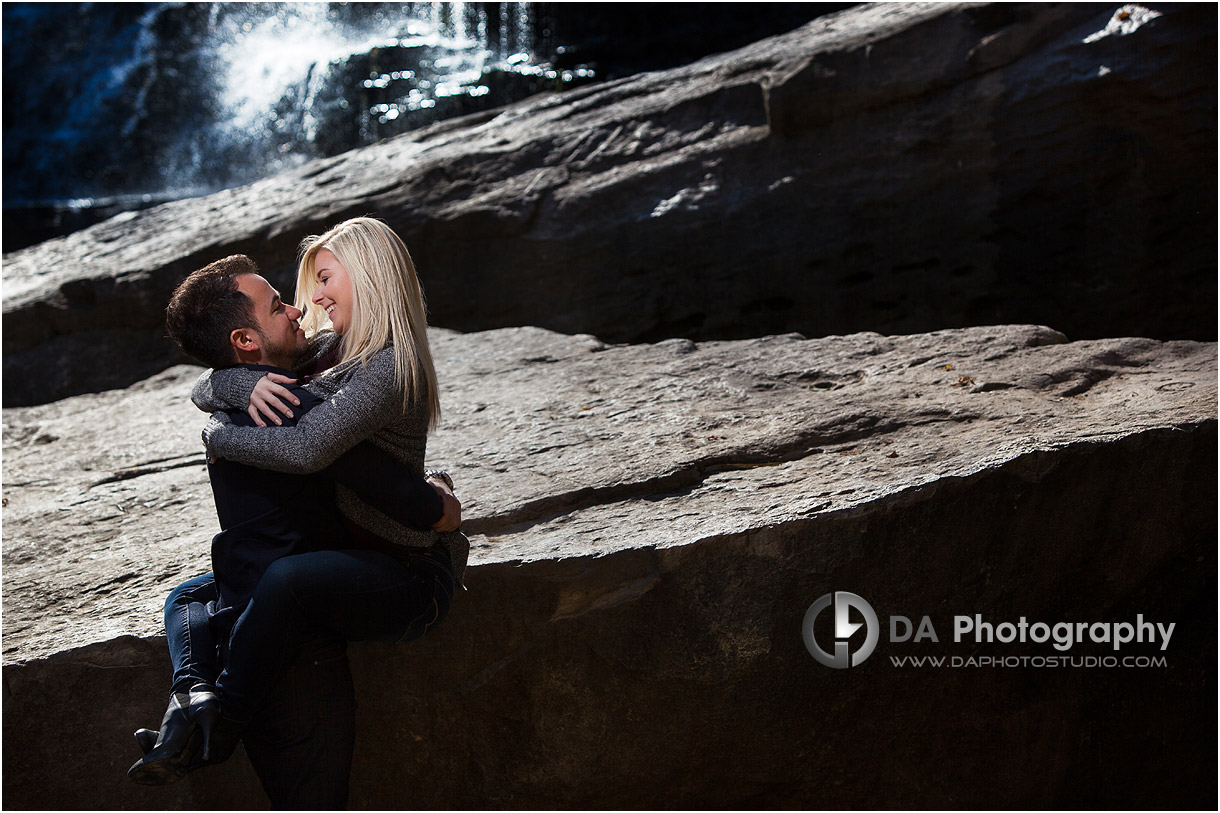 Erika, my lighting assistant was a godsend for this session. The challenging nature of the location meant an extra set of hands was crucial.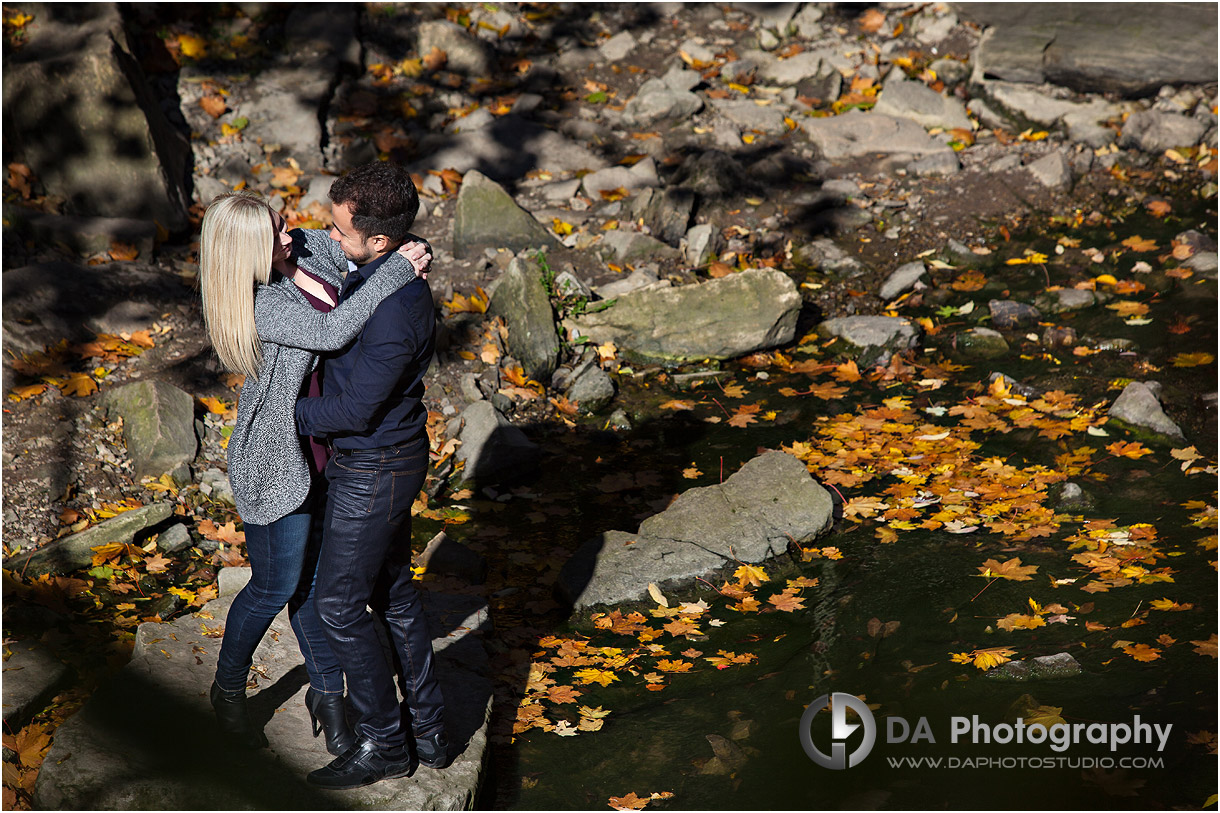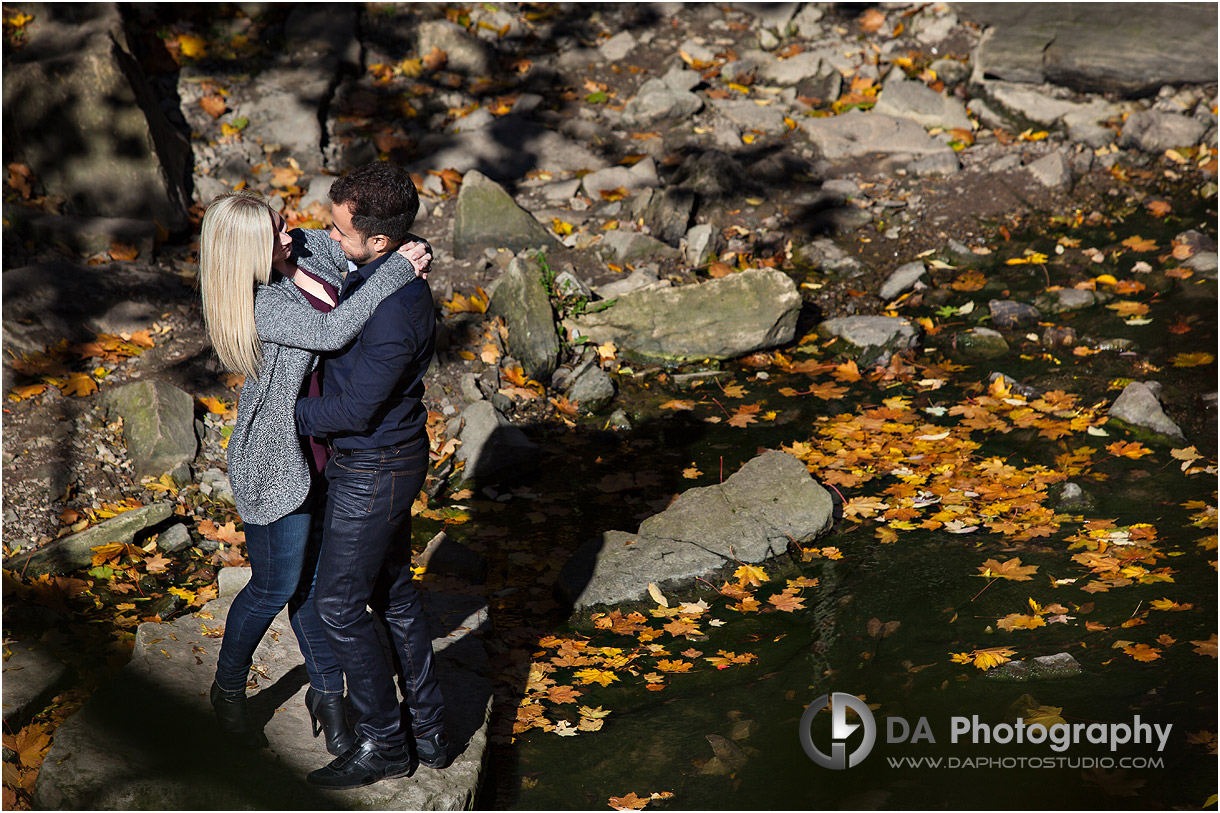 The challenges of an Albion Falls engagement and why it was worth it.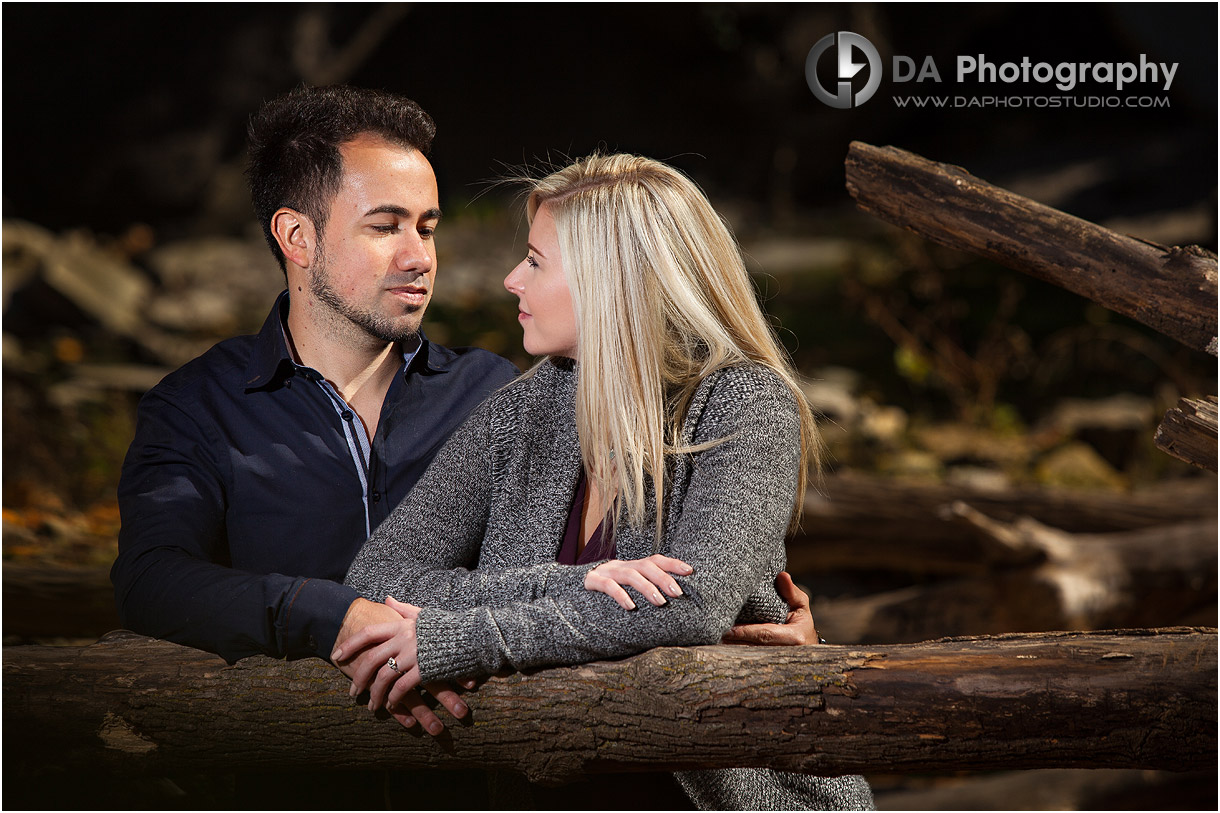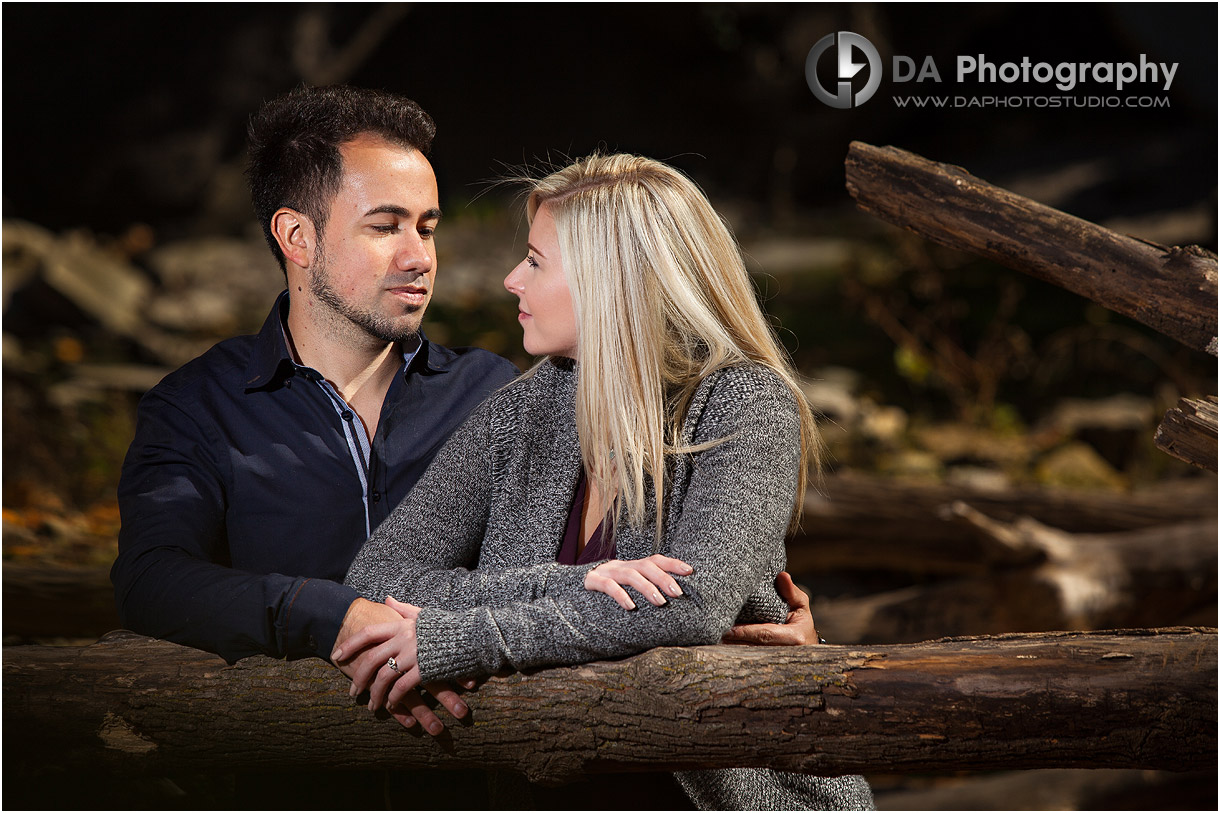 With so many textures and colours surrounding us, the depth in the composition of the photos really popped. Large rocks jutting out from the water contrasted against the delicate fiery coloured leaves floating past.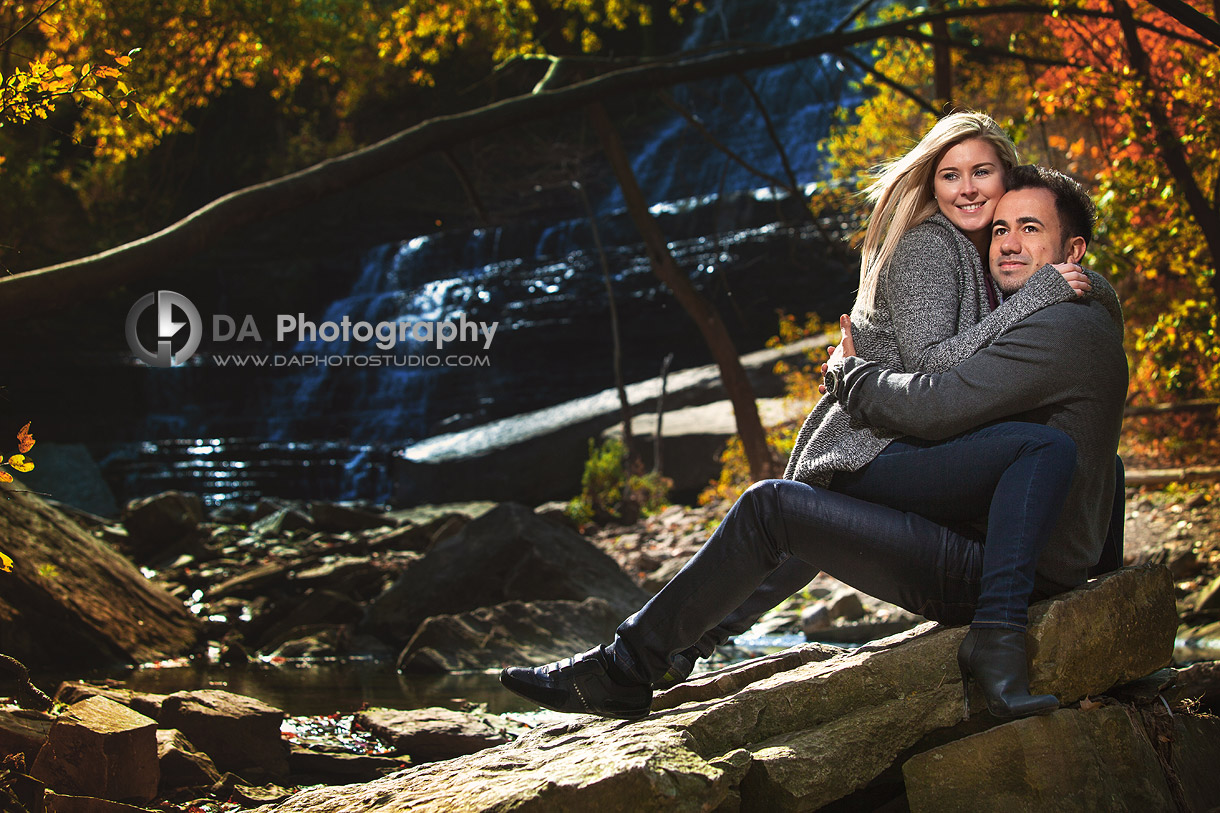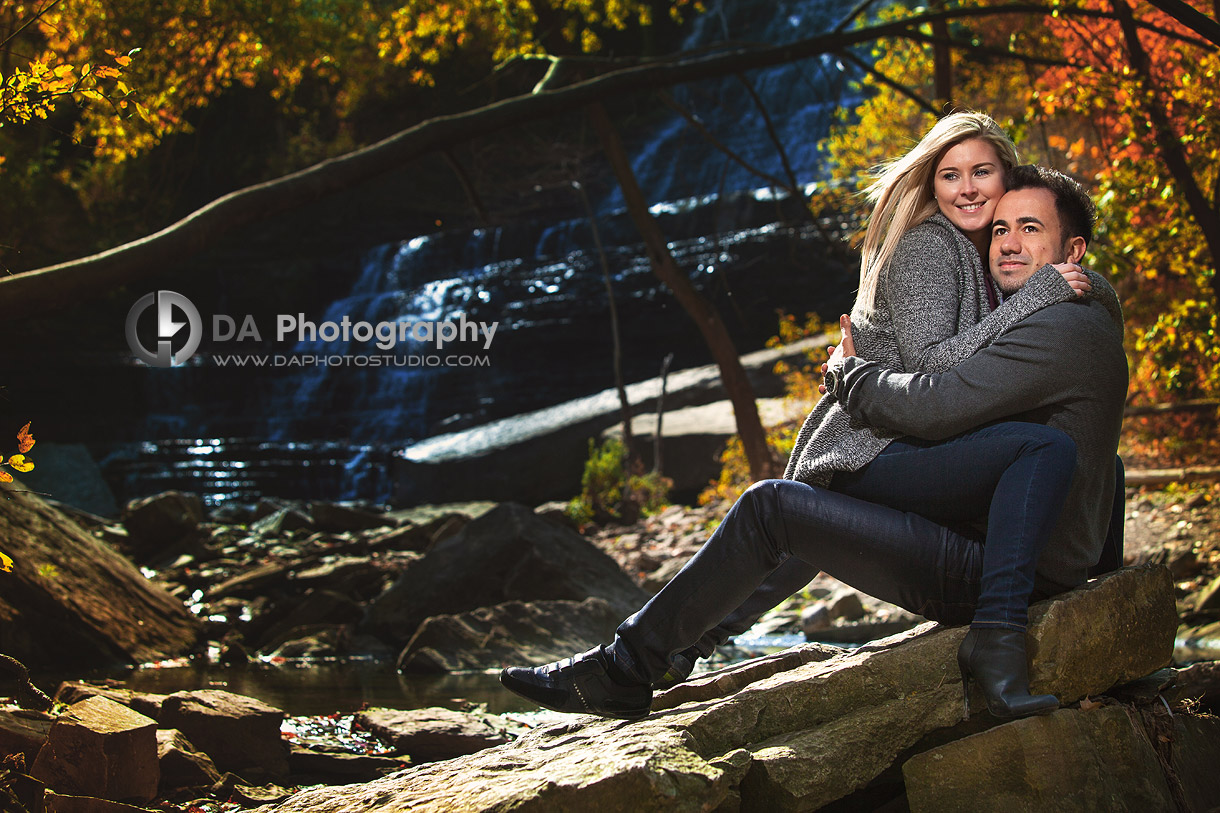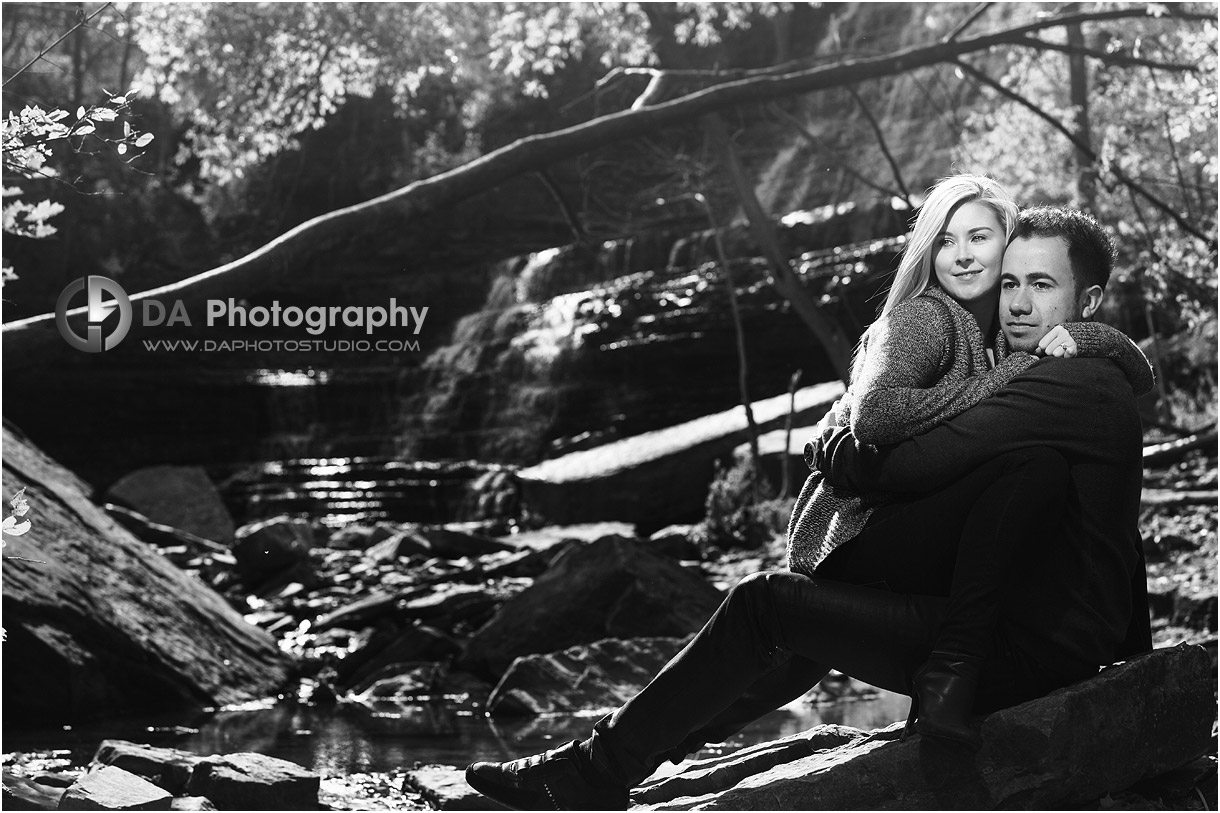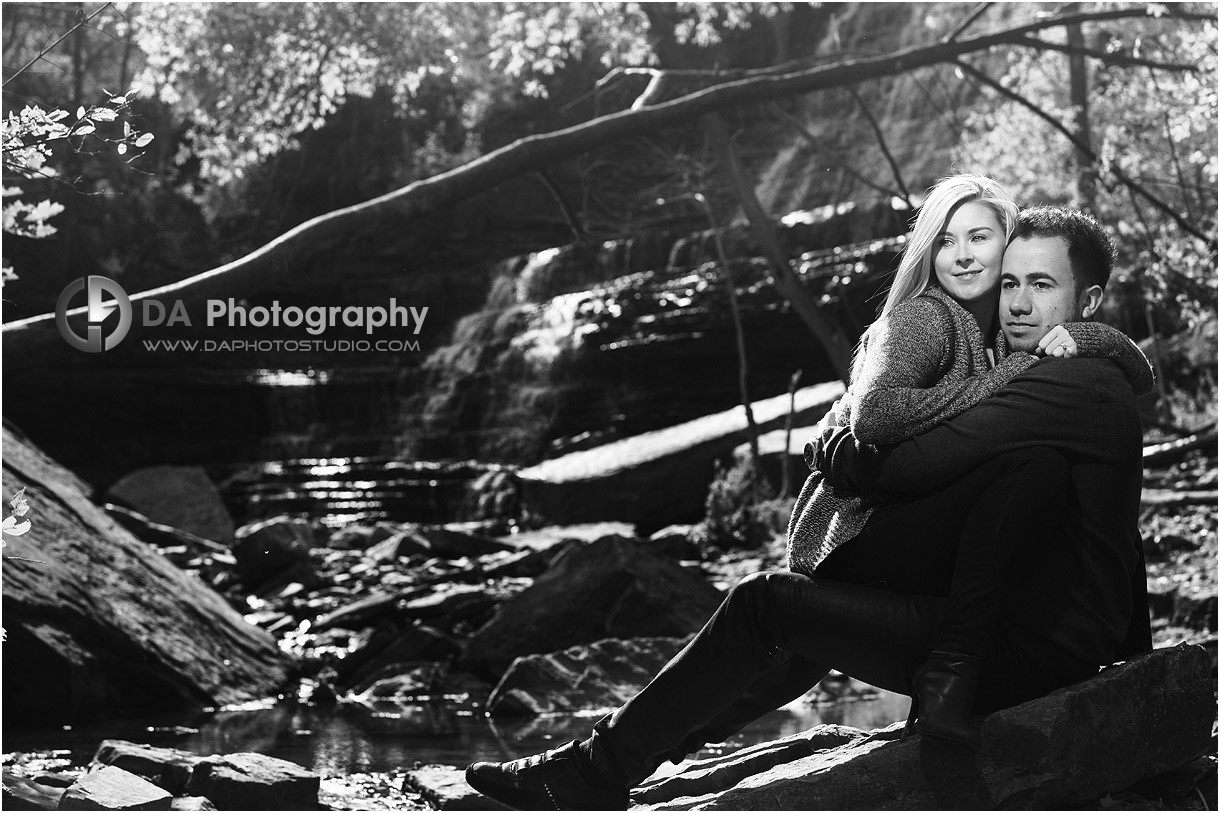 Cascading water falling with ferocious force stimulates so many senses. It's hard not to be blown away with how incredible Mother Nature can be.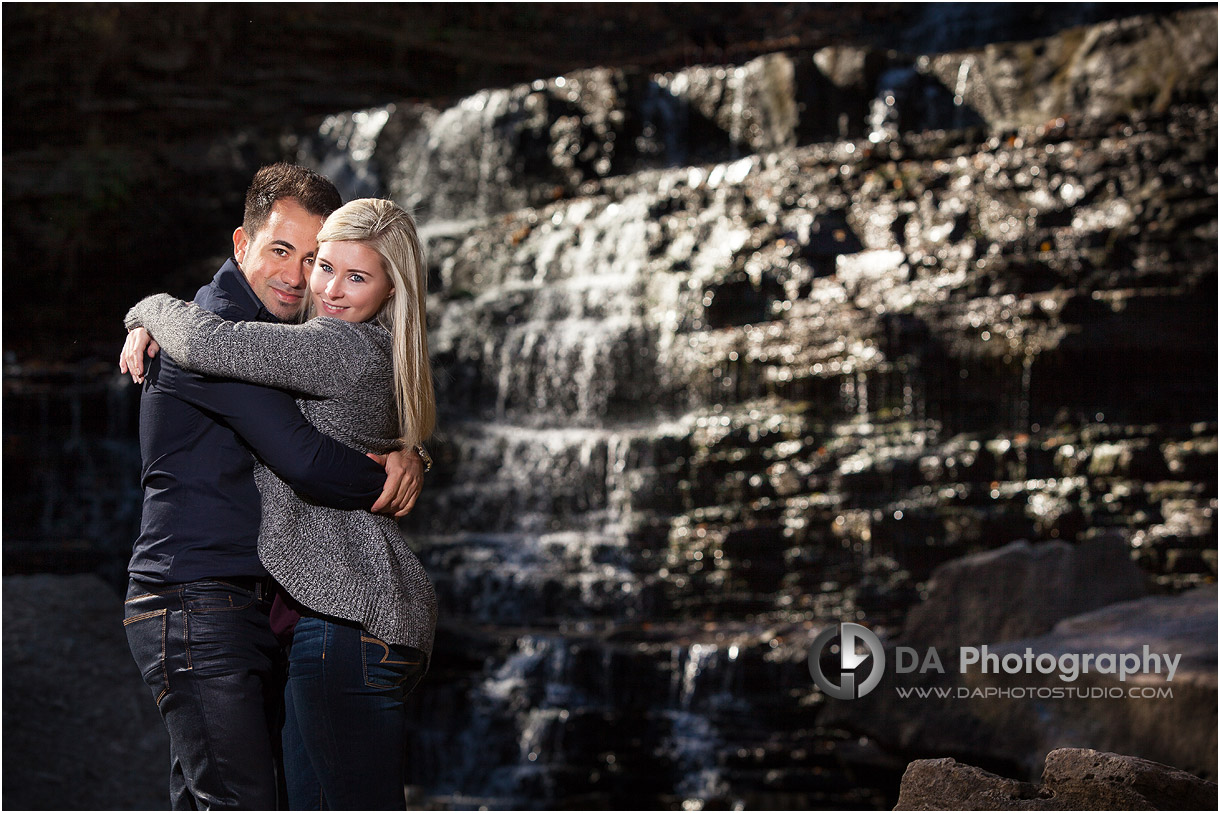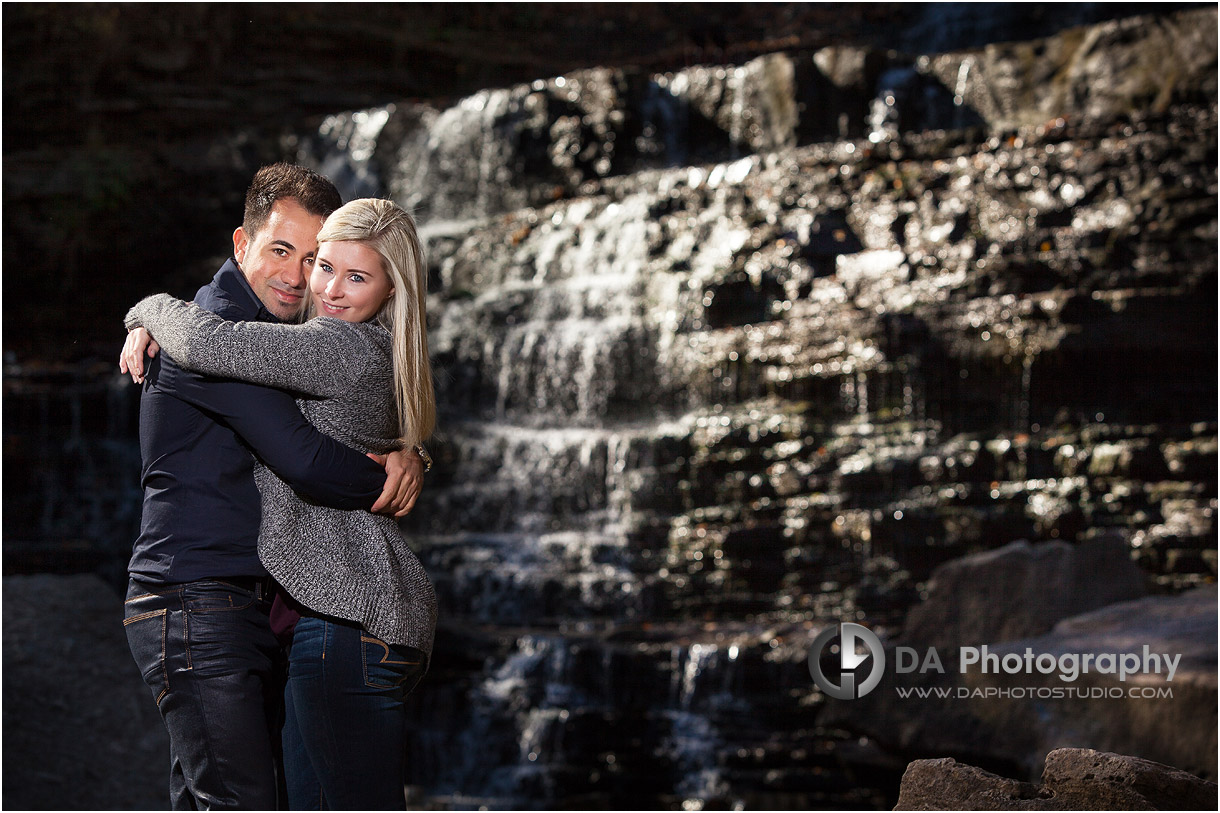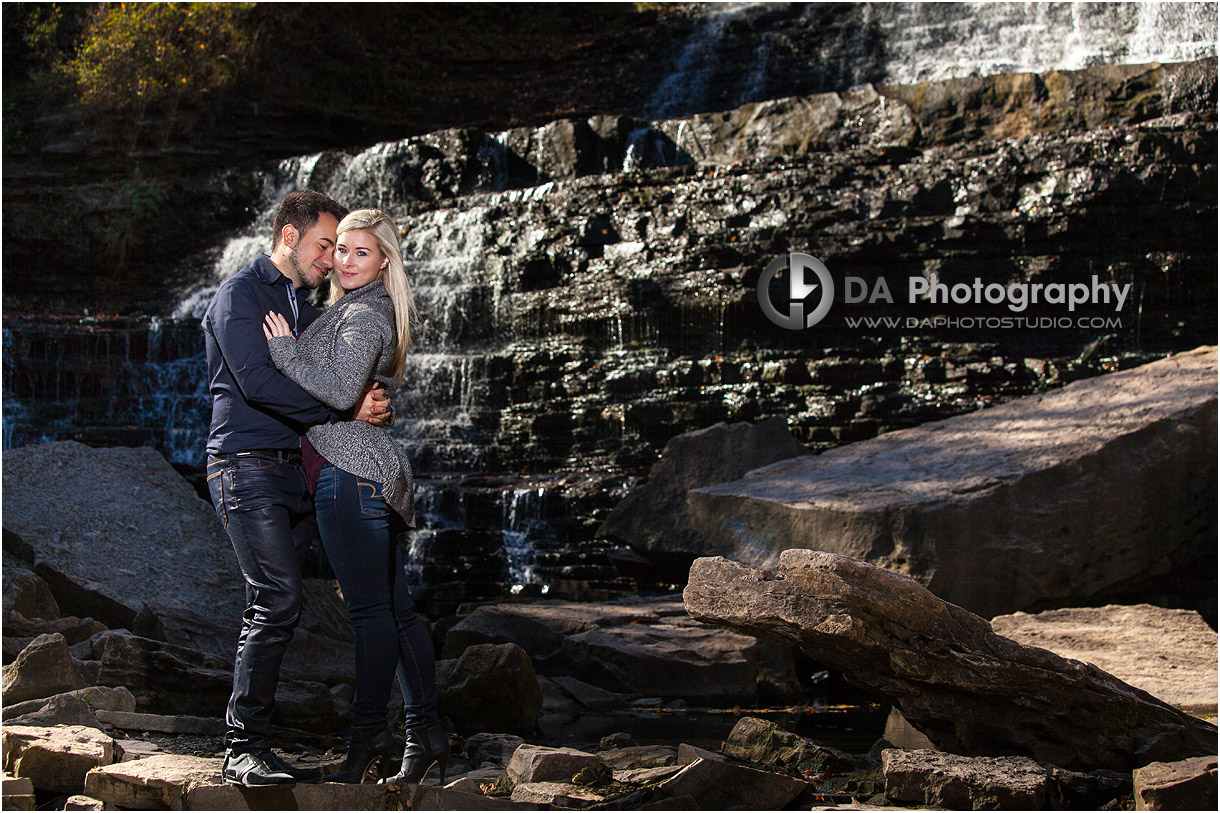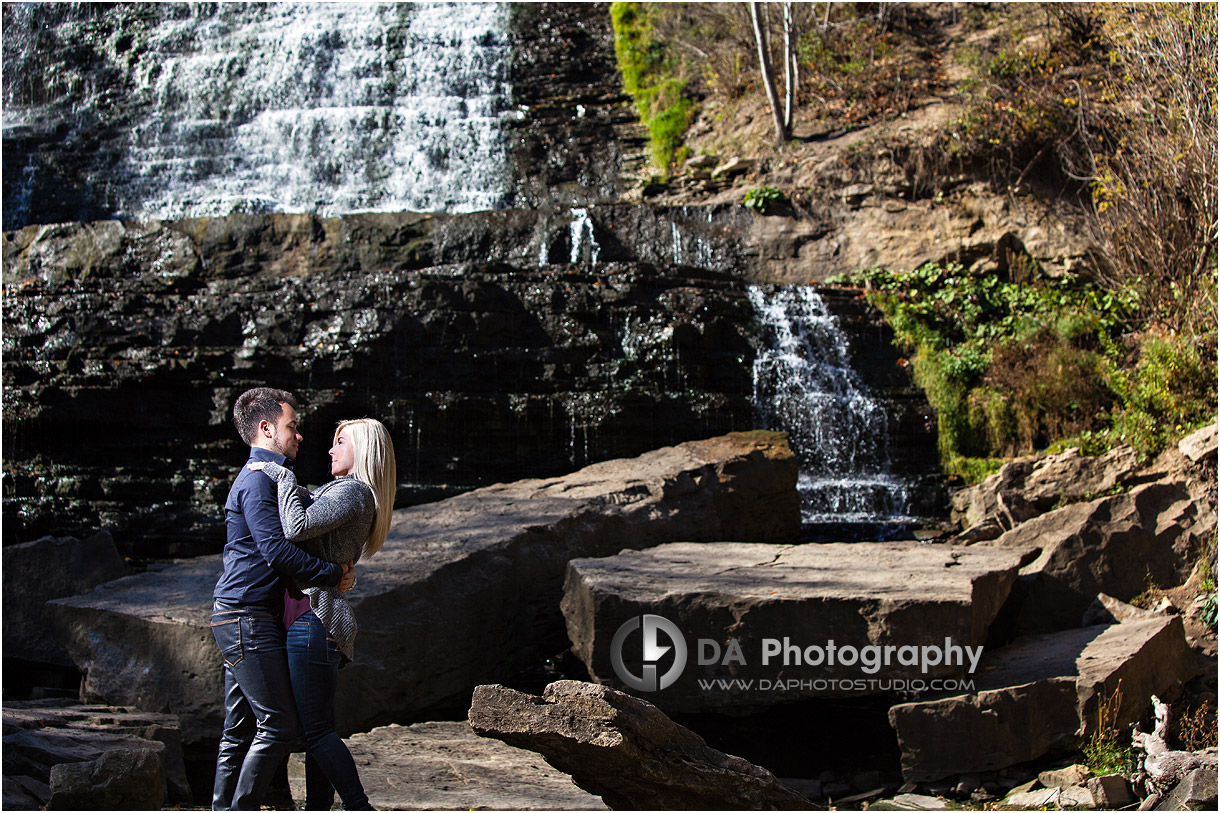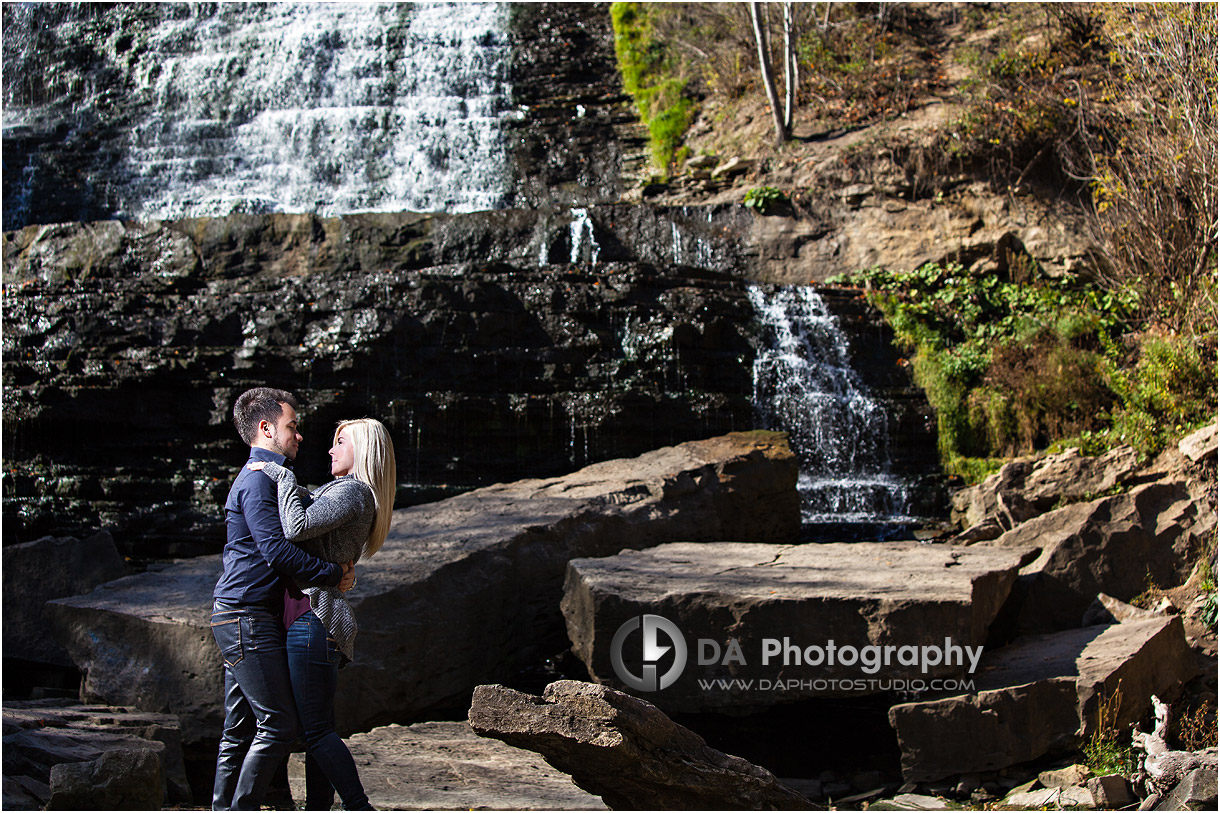 The leaves with their oranges, yellows and reds really made a simplistic but stunning backdrop to showcase the engagement ring.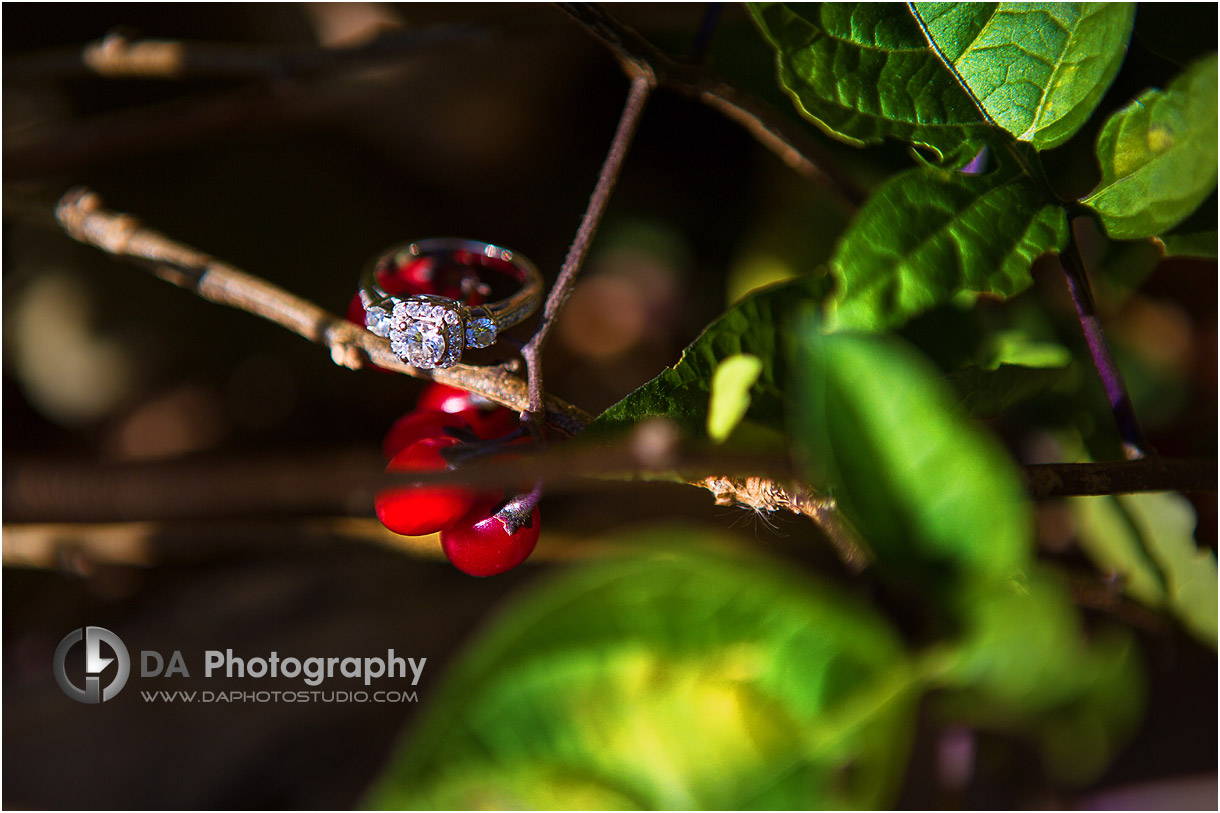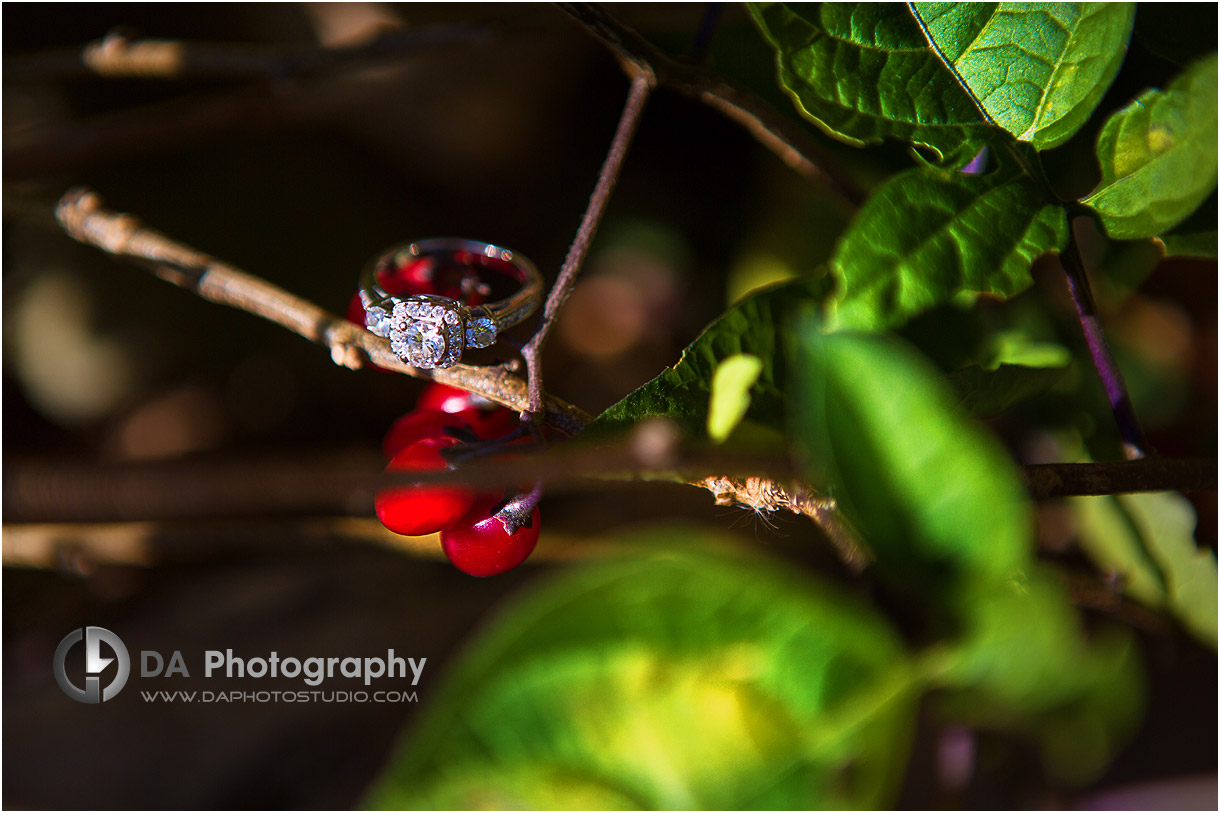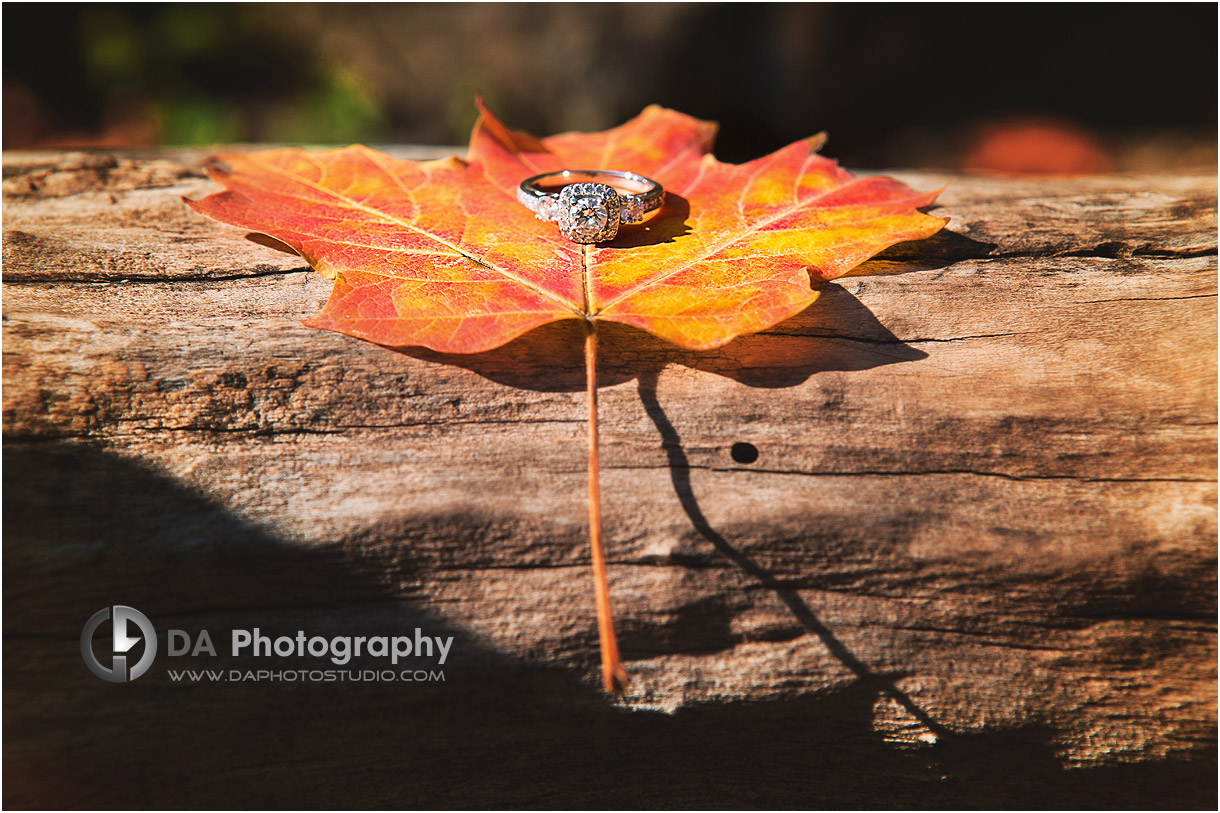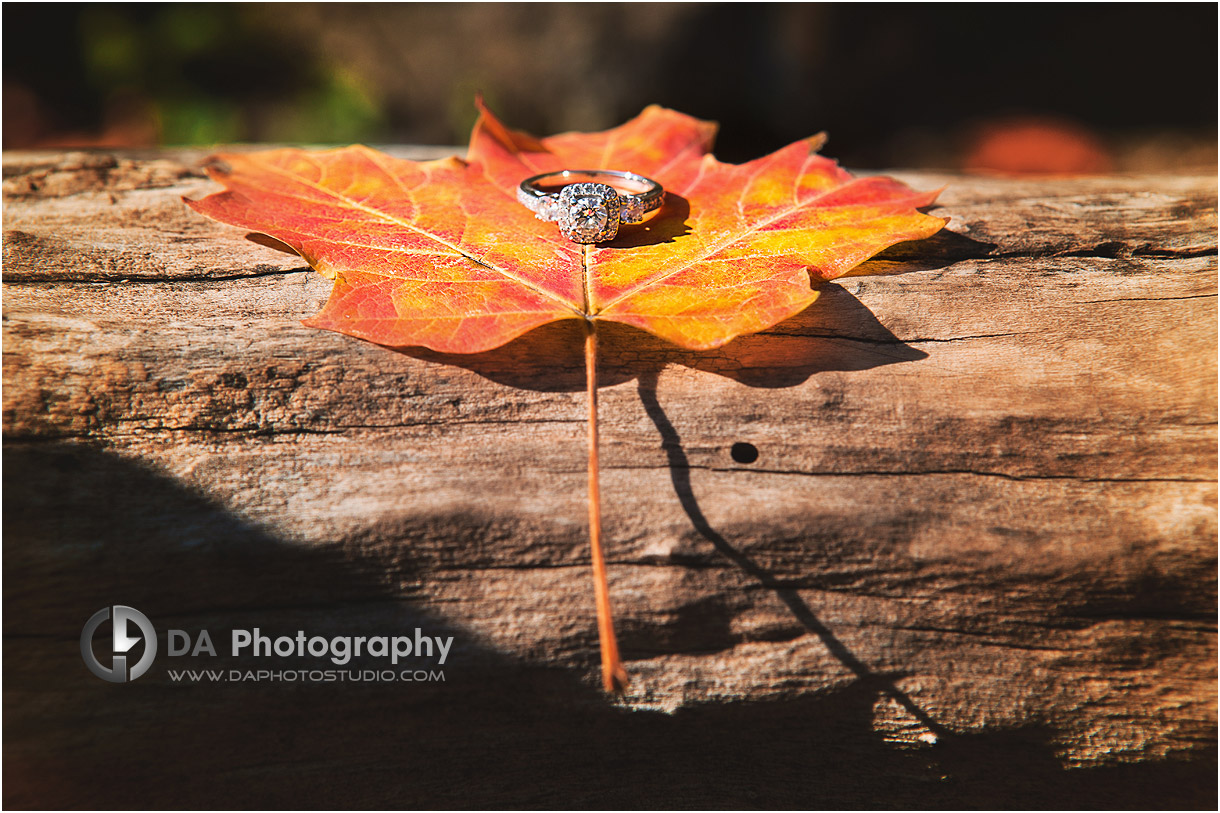 A fitting way to end their Albion Falls engagement photo session was by utilizing a heart shaped leaf we found. I decided to slip Claire's ring over the edge and have the two of them in the background kissing. It symbolises love and unity and ties in nicely to the theme of being in amongst nature.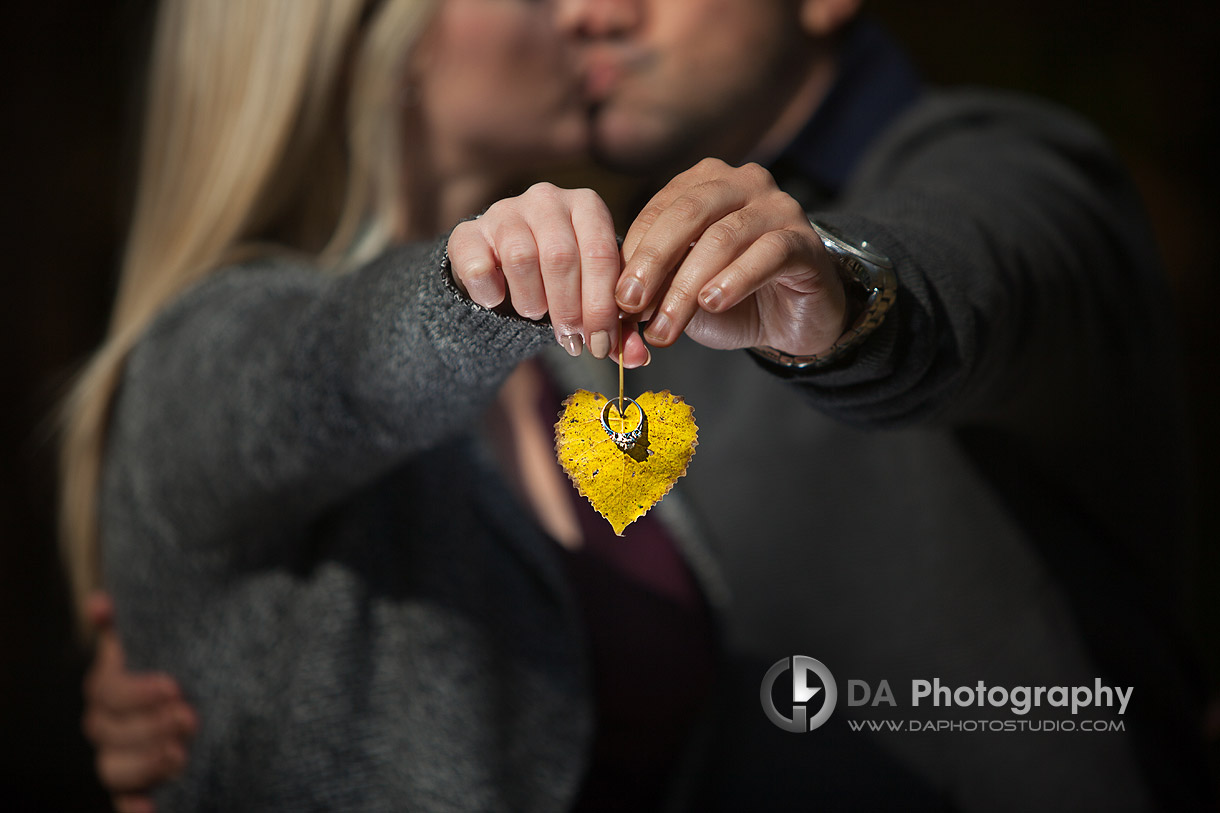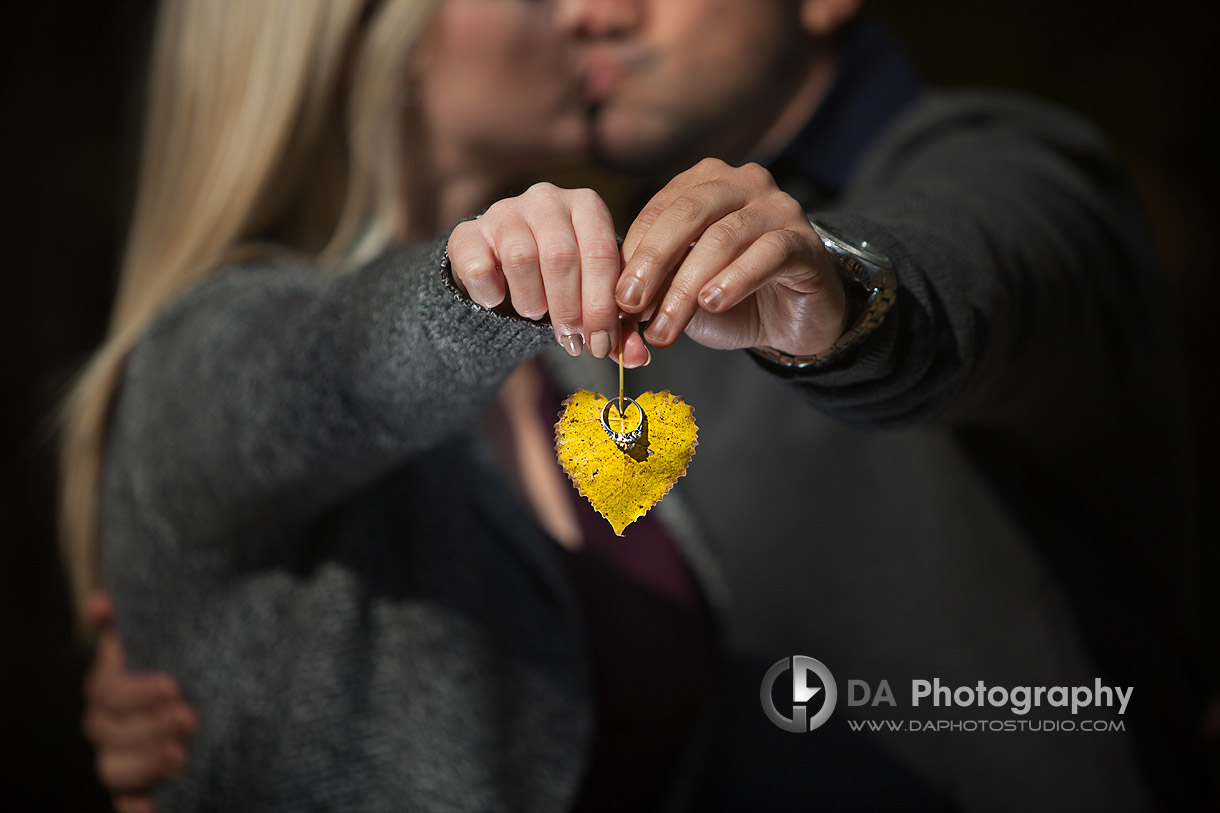 The moral of this photo session was that hard work pays off. Although it was a challenge to access the location, by investing some time and effort, the results spoke for themselves.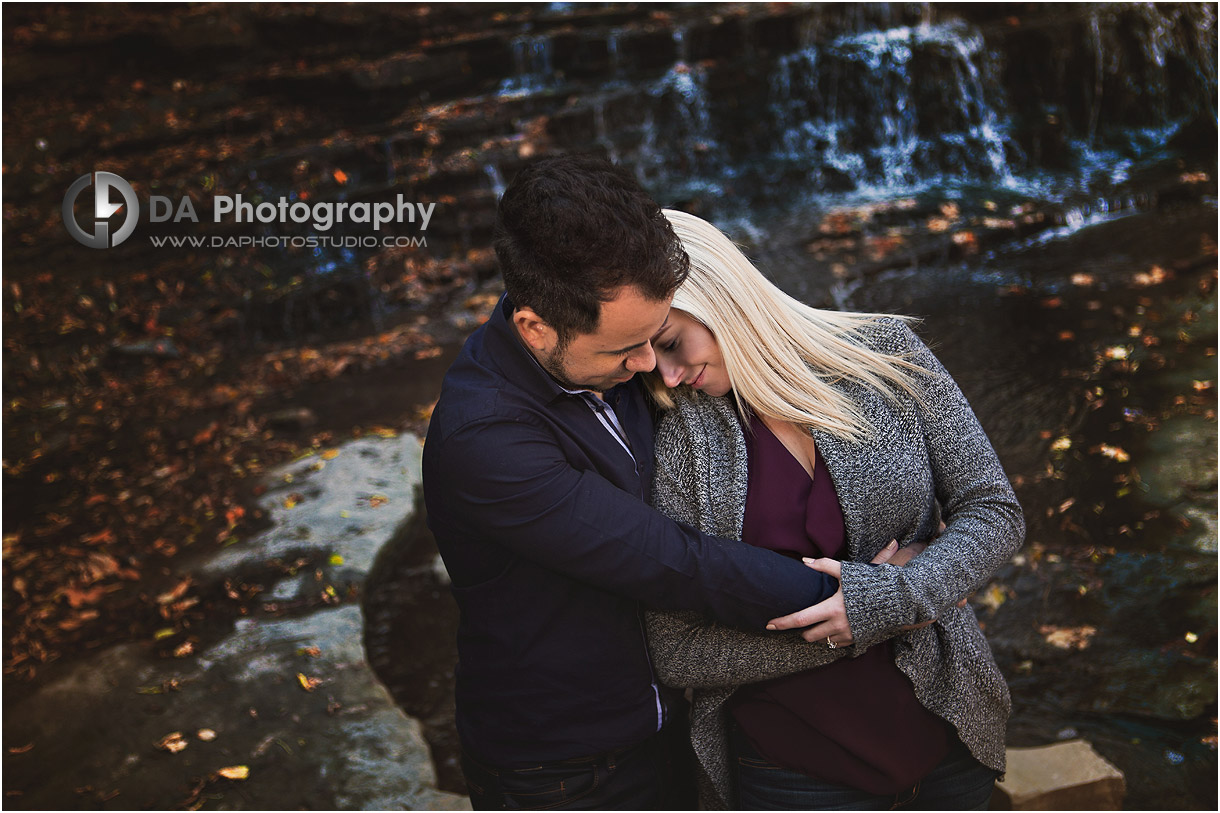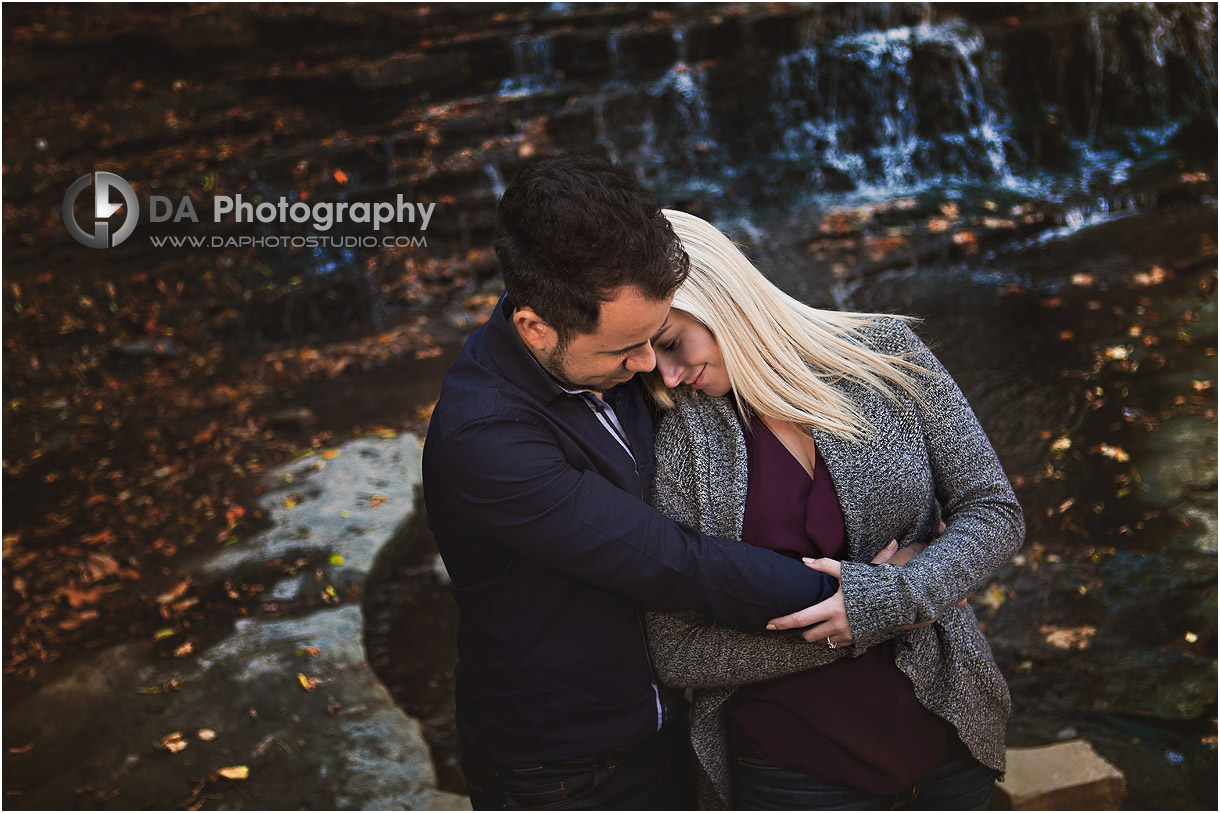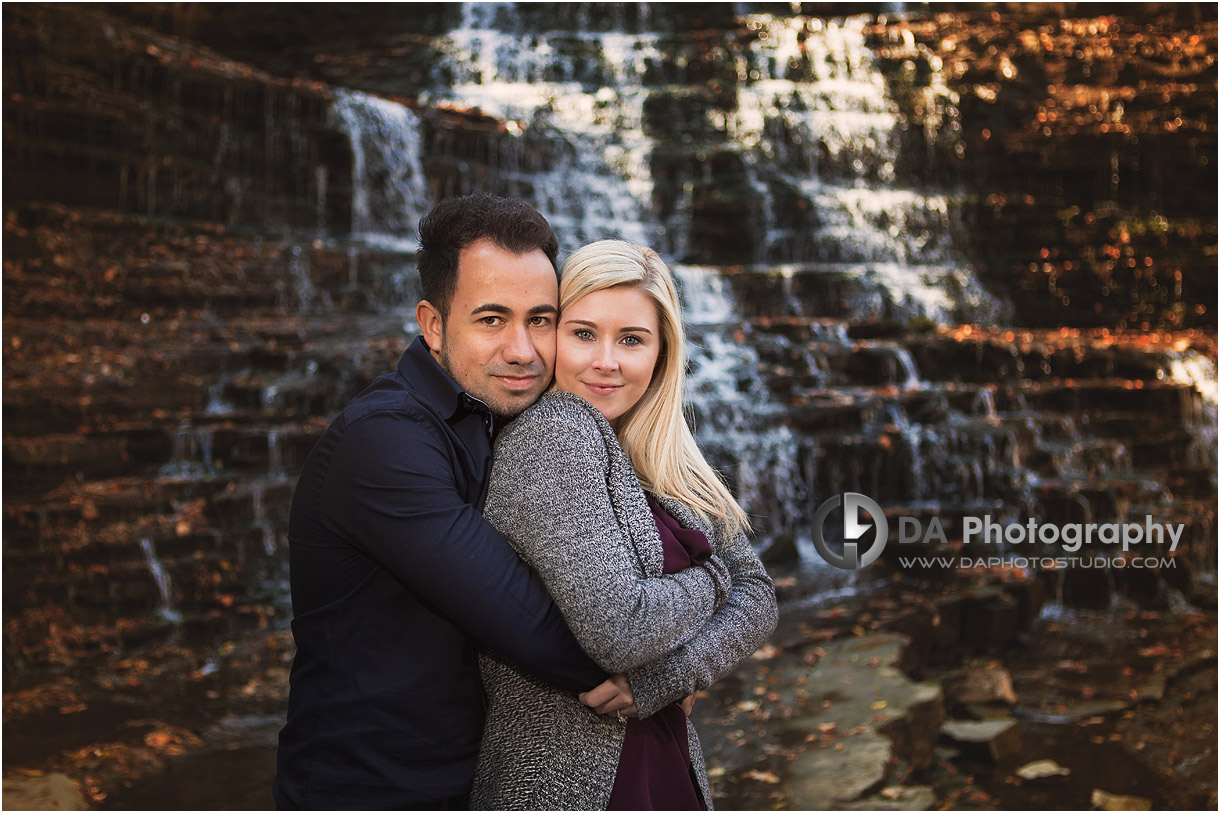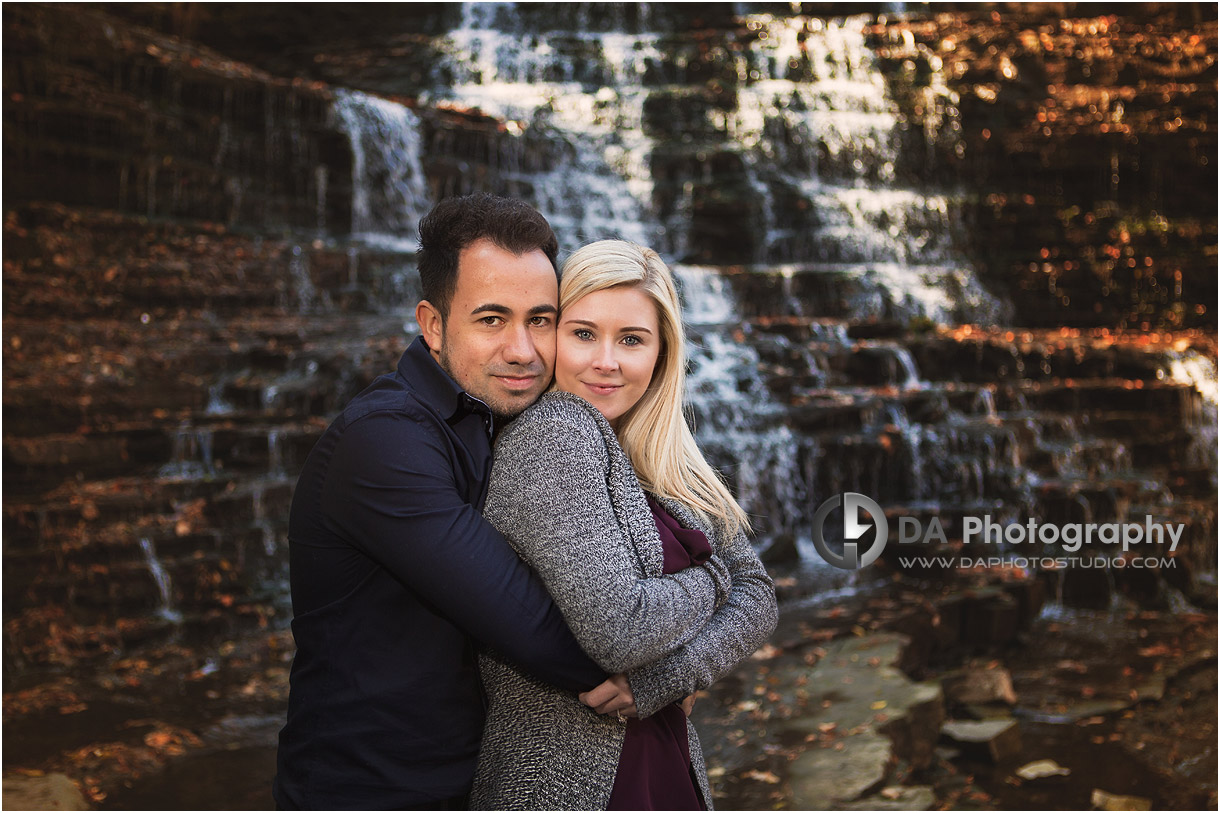 If you enjoyed this, check out their wedding day coverage here, to see how stunning both of them looked on their special day .
Creek: Red Hill Creek Creek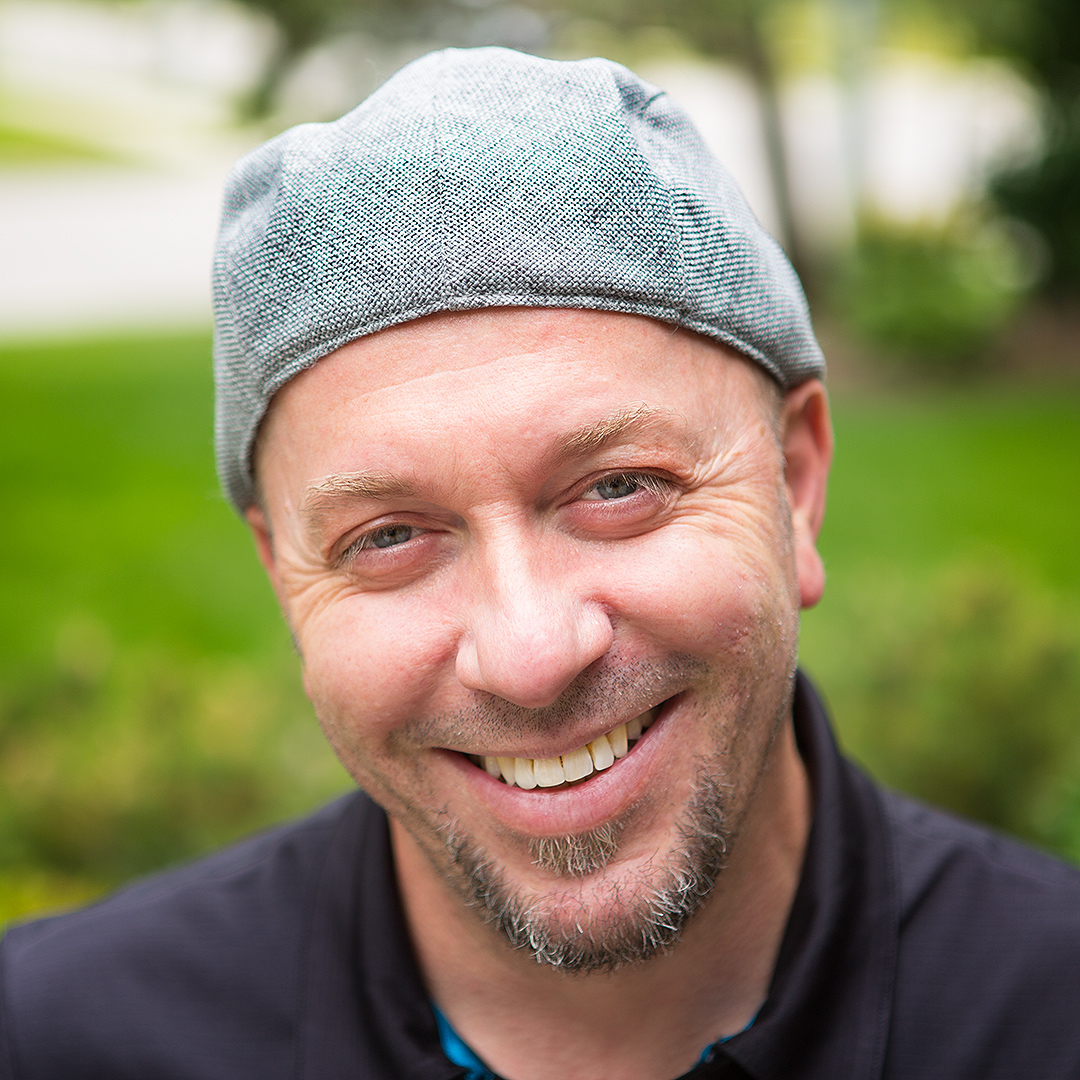 My passion and biggest asset is taking the time to make every client comfortable and relaxed before I even pick up the camera. The result? Photos of you that actually look like you at your best! I can prove to you how much you can enjoy having your picture taken. Lifestyle photography is about the experience that happens to be served up along side of some great photos.
Specialties:
Family Photography for families that like to move around and enjoy their photo time, Wedding Photography for couples looking for a mixture of photojournalistic, contemporary and traditional images and Professional Corporate headshots that are far from cheesy and stiff.