Nowadays the majority of our business and planning is done online with most people considering themselves fairly tech savvy. Having the capability to research vendors, create Pinterest boards for inspiration and order from anywhere in the world at the click of a button means that hiring someone to fulfil the role of a wedding planner has been considered an indulgence. It is an additional expense, for sure. However, like Andrea and Mark discovered during their Da Vinci hall wedding, it should be seen as a form of insurance.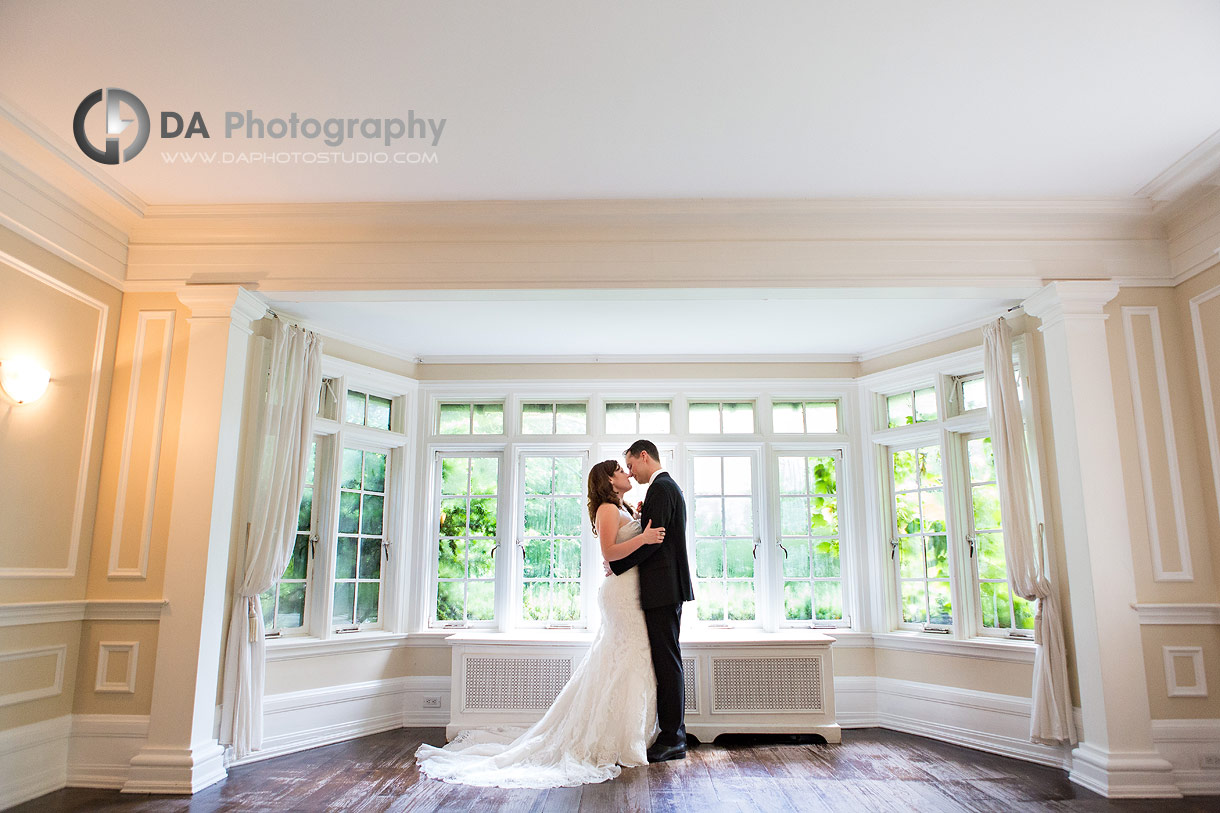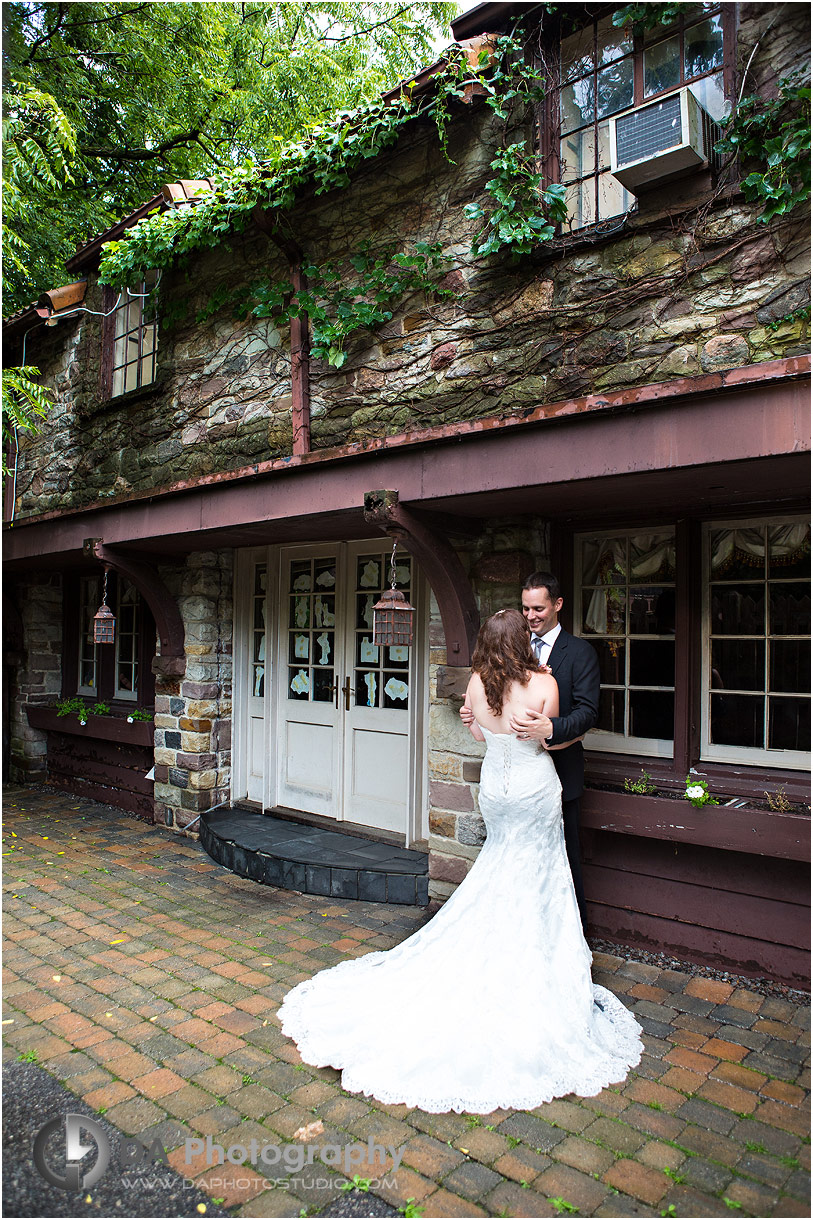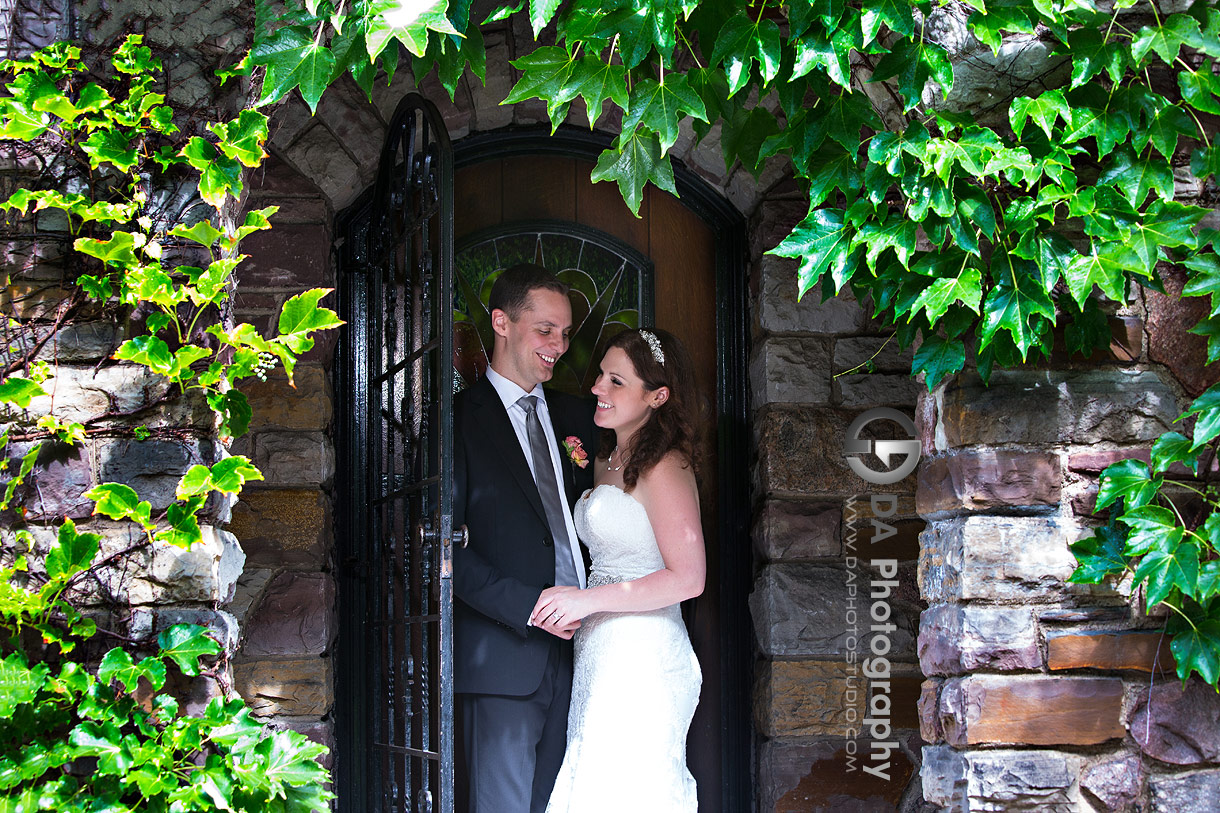 Andrea and Mark had a fast turn around from their engagement photo session to their wedding a couple of months later. Taking place in August, you would hope that the weather would cooperate. But as the forecast for rain stayed firm, we needed to devise a plan B. We decided that we should get a permit for Bob Rumball Manor, an elegant location close by that would offer us stunning interiors and piece of mind should we need to utilize it.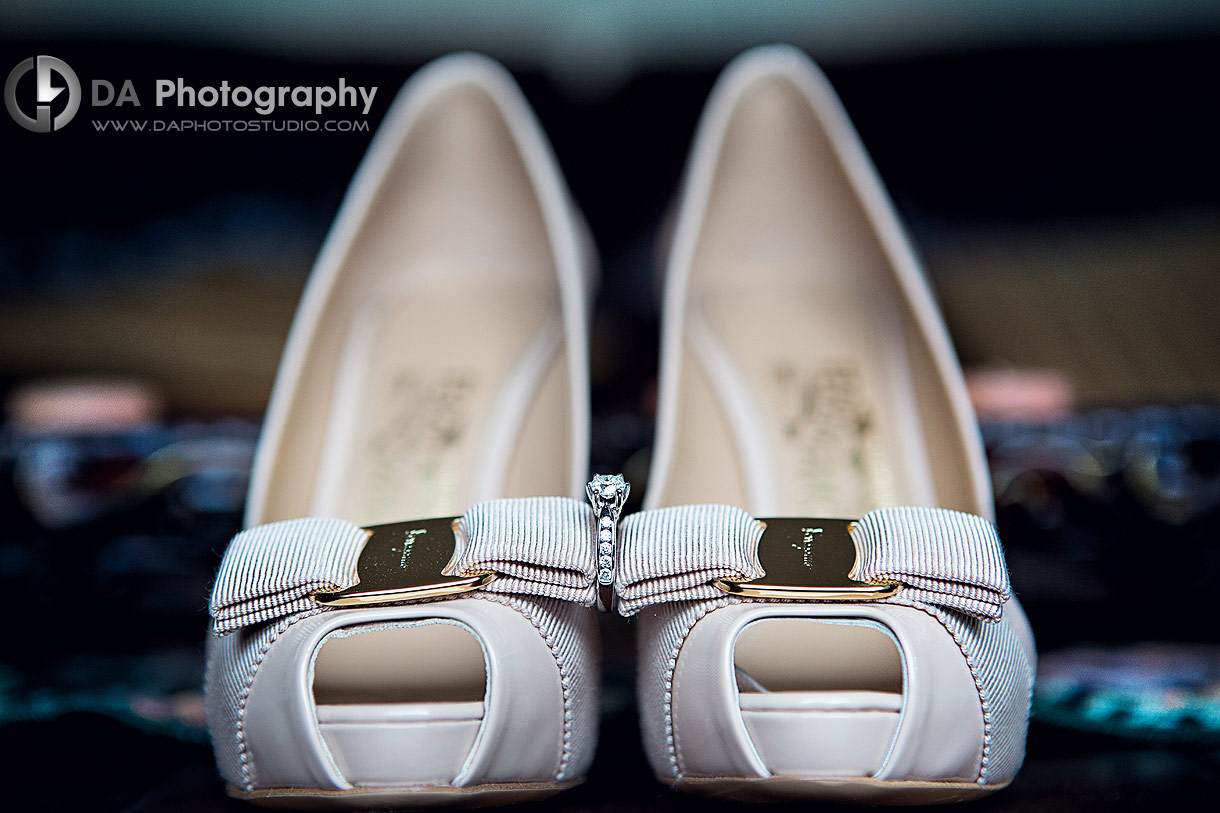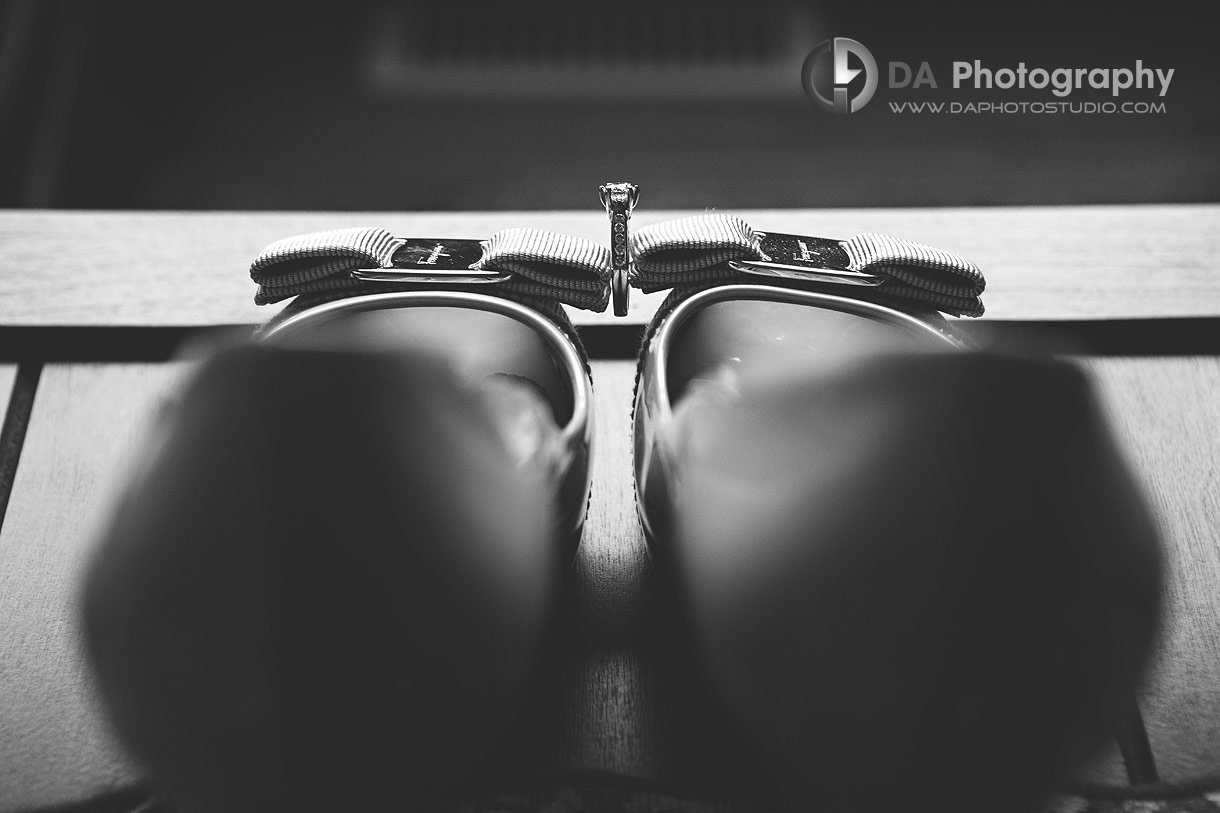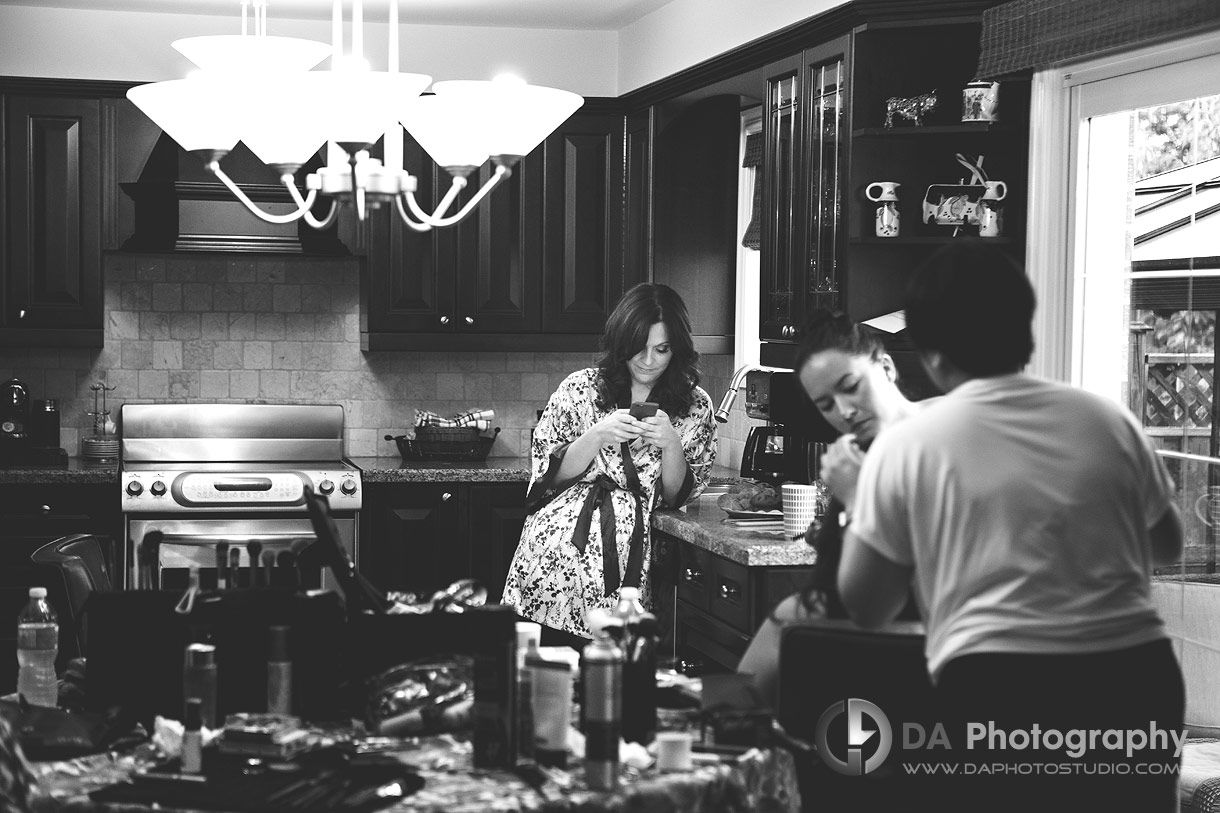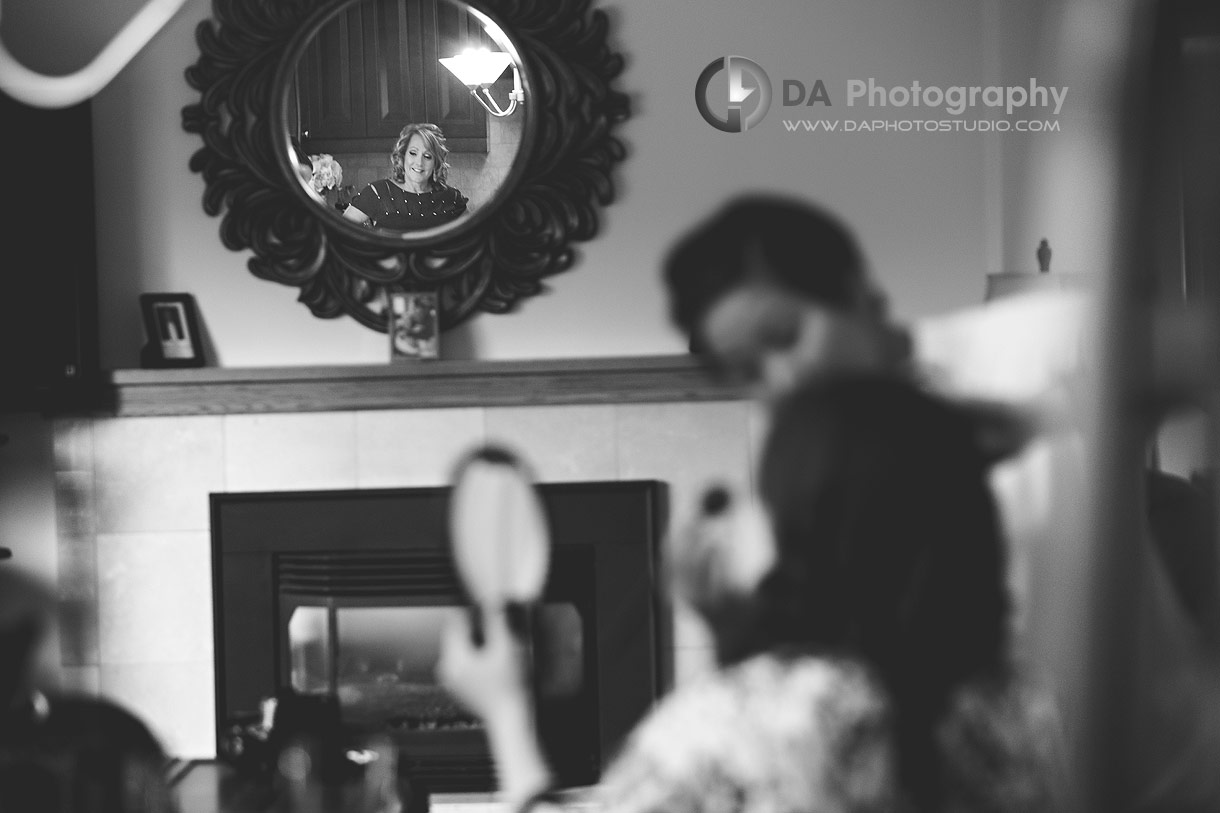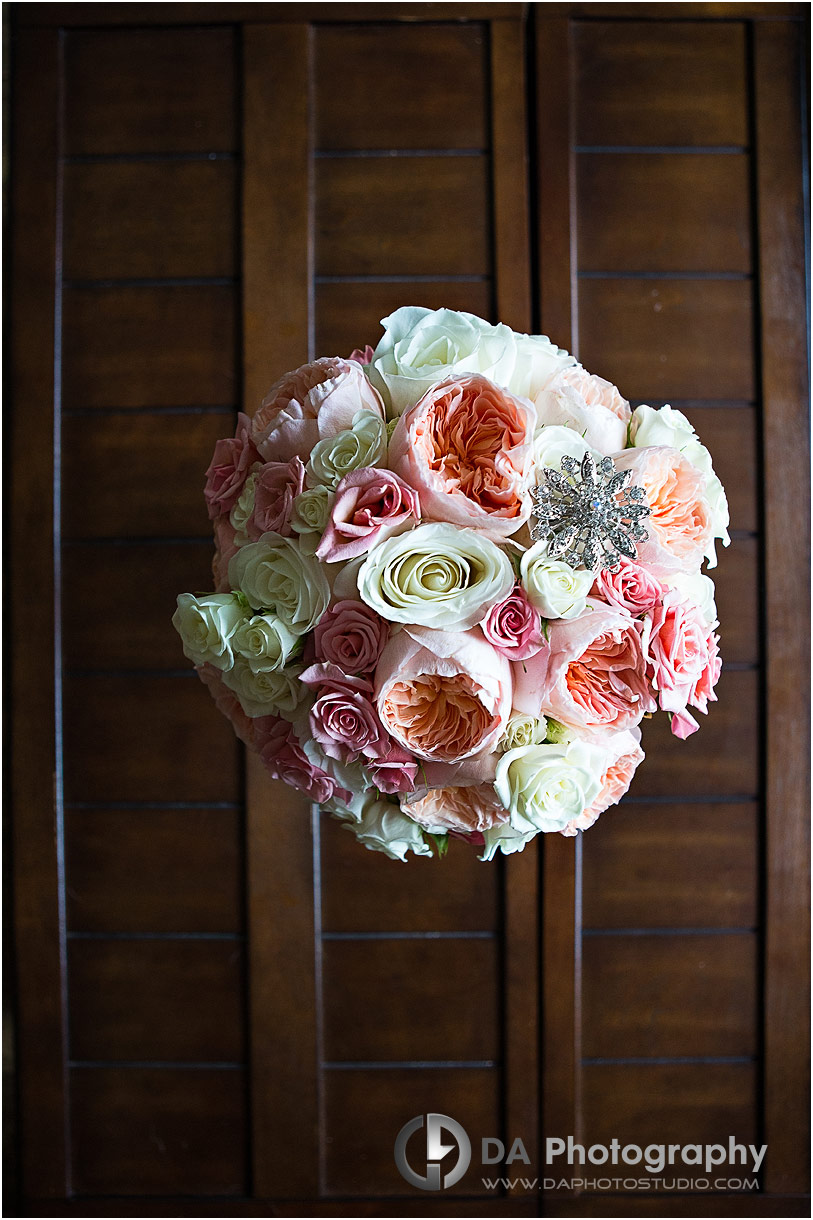 What was the key to this couple's success when the unimaginable happened on their Da Vinci hall wedding day?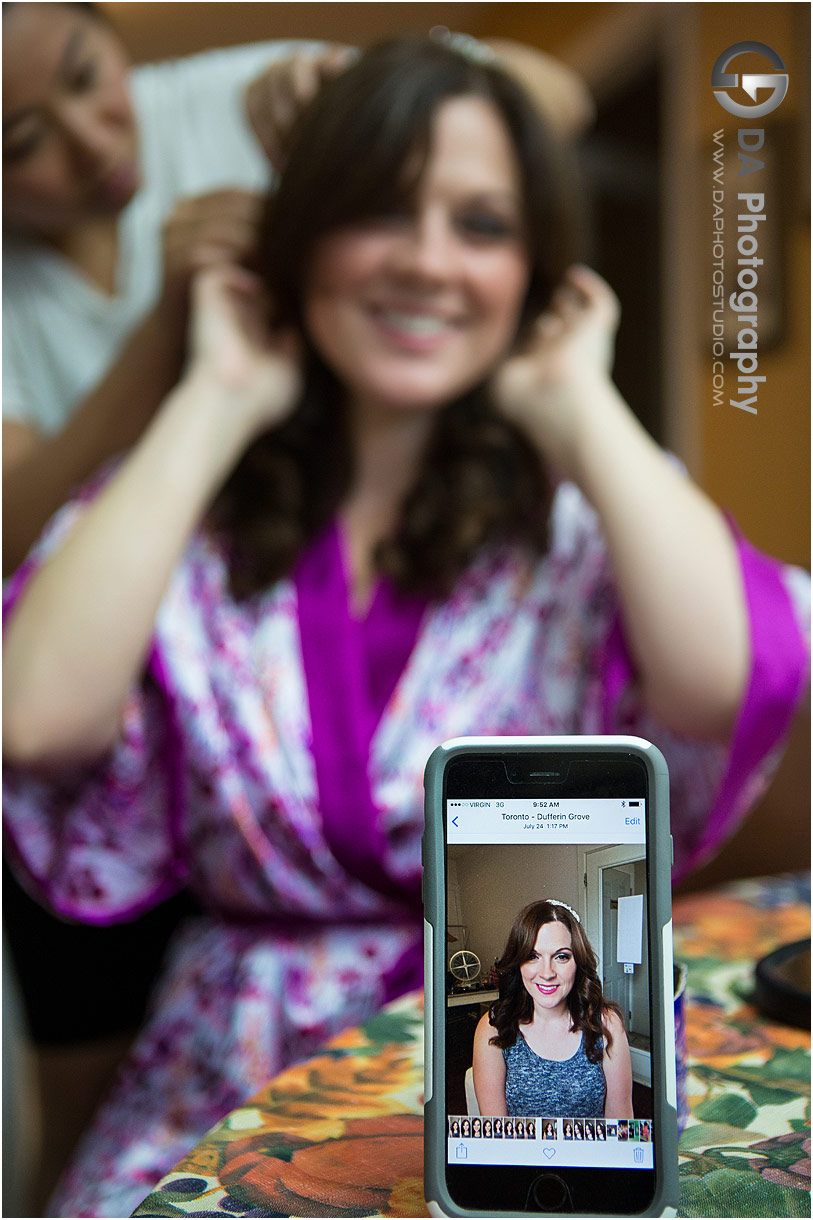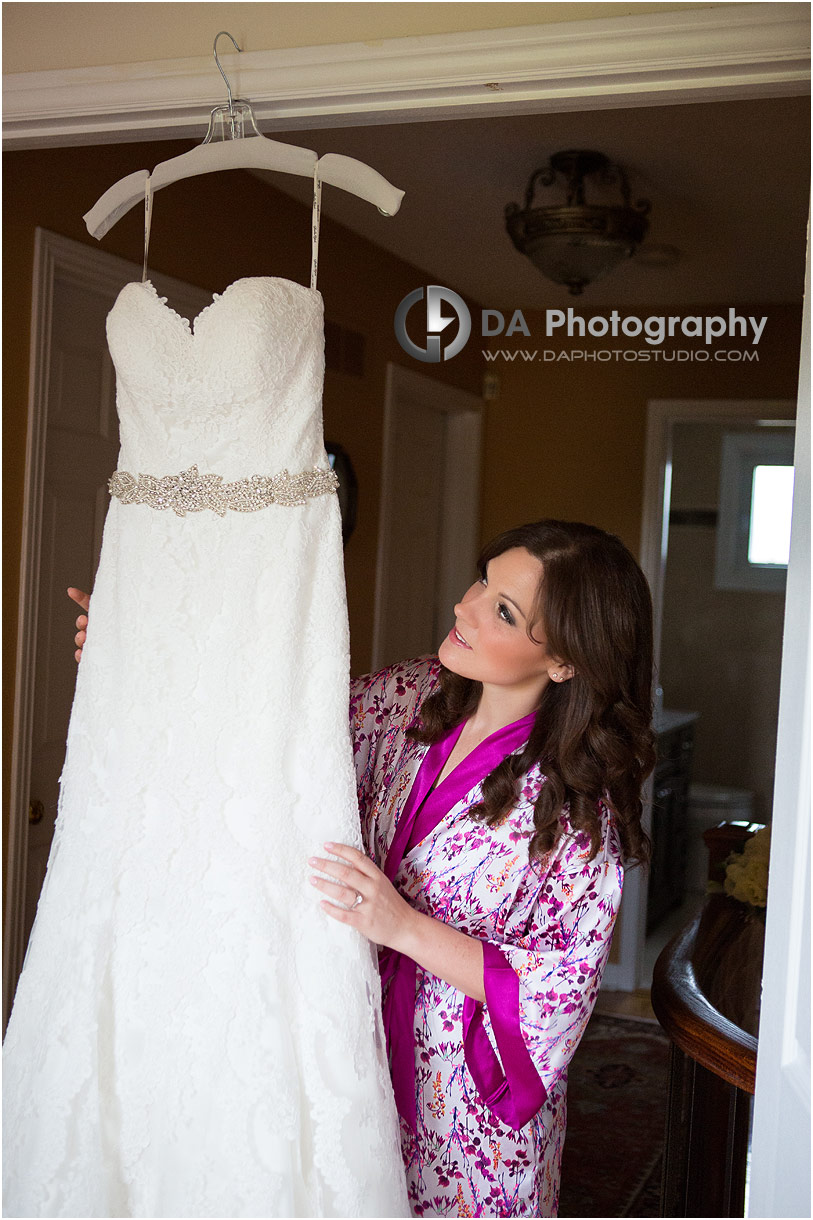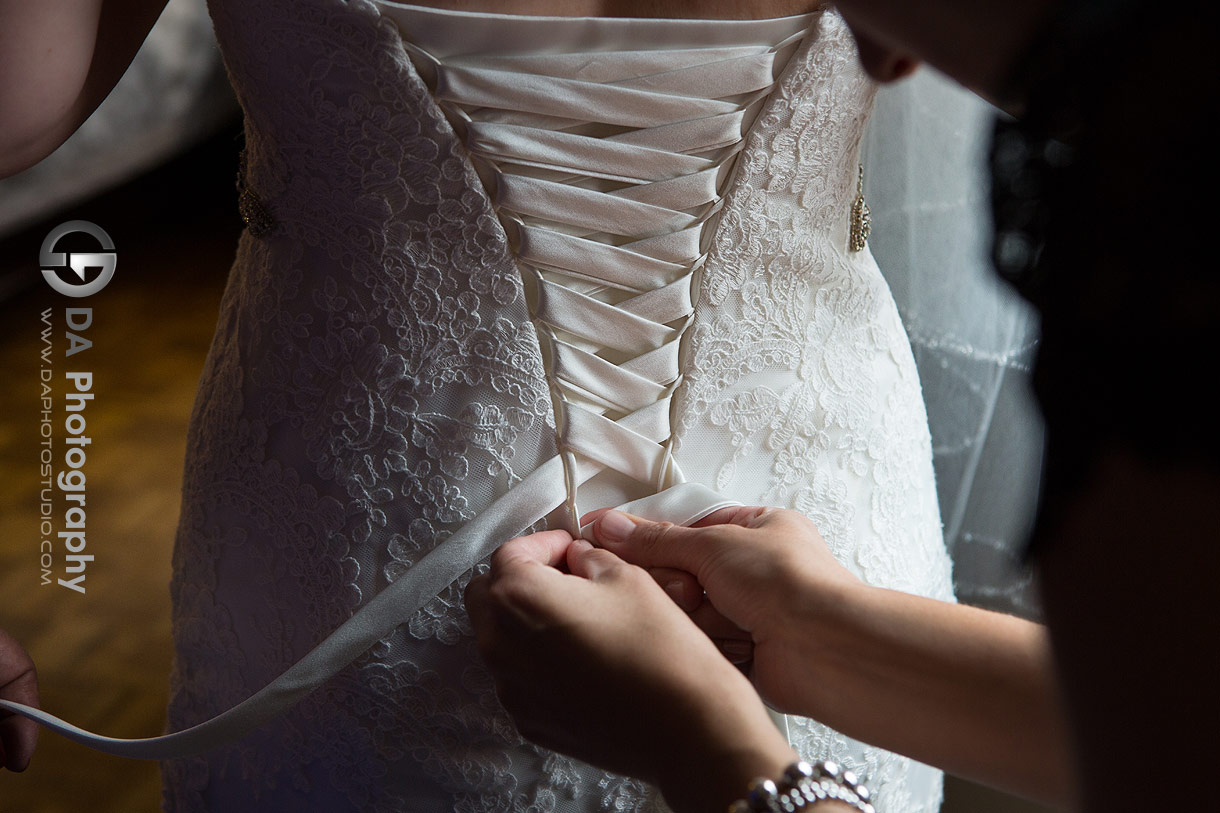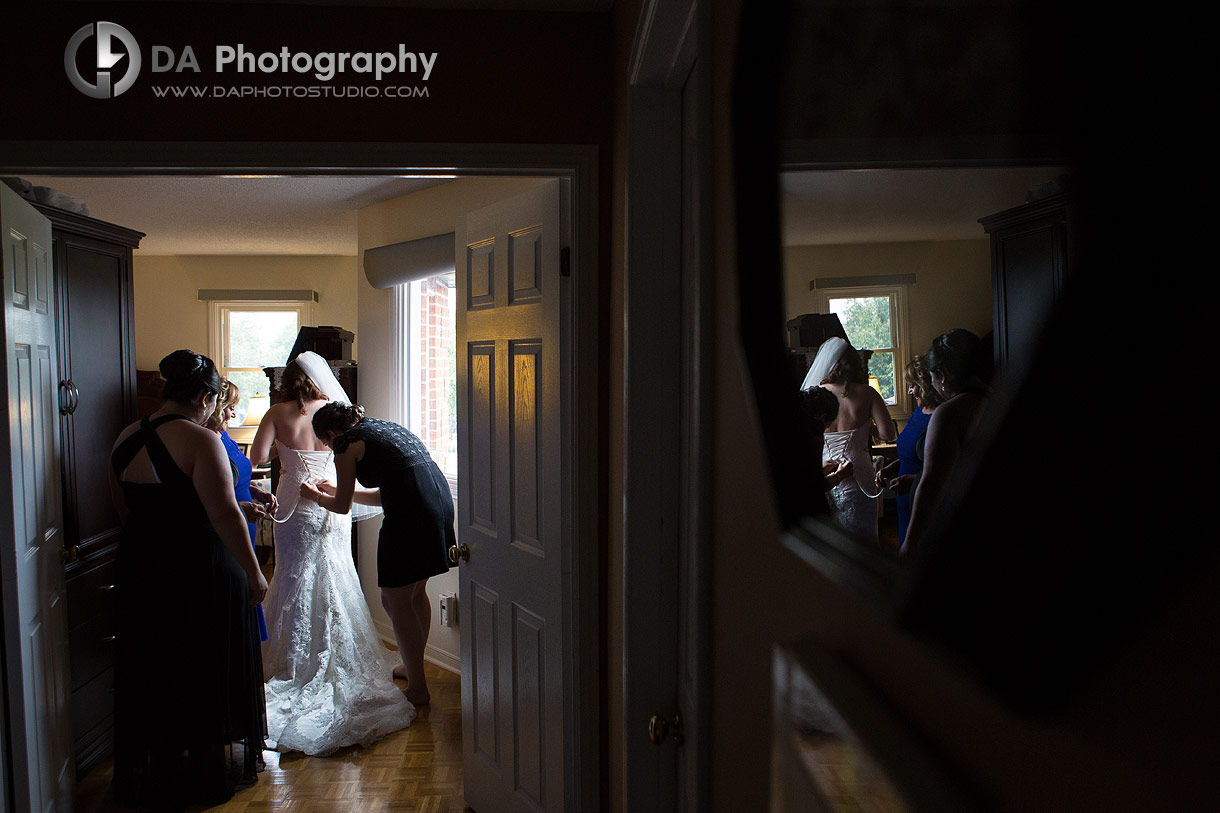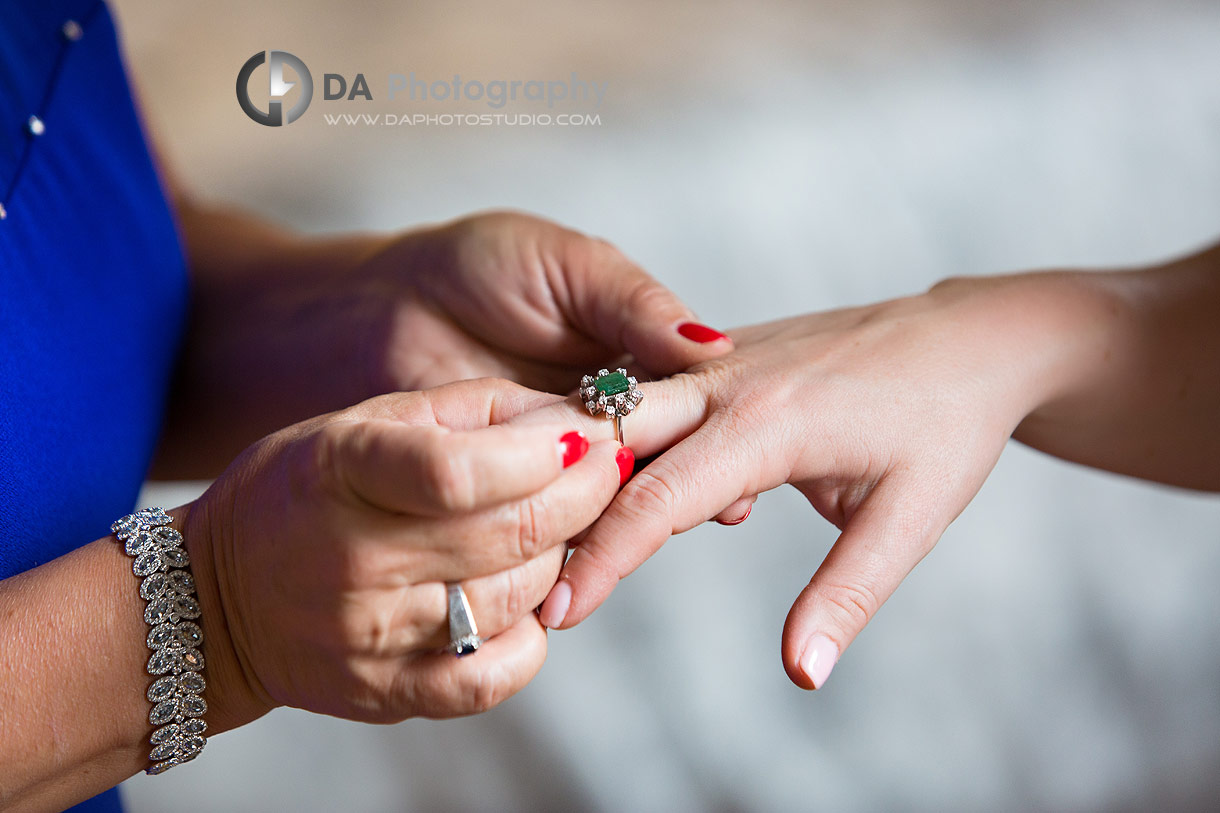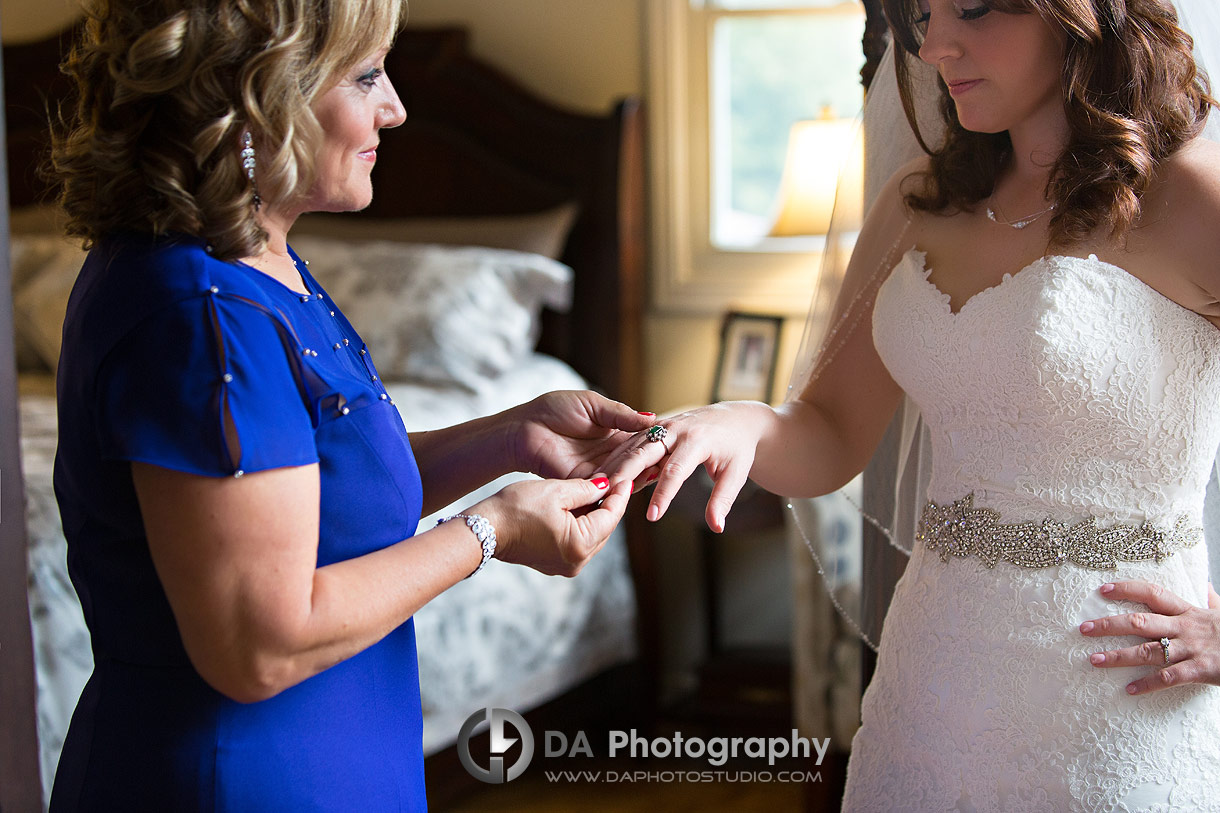 As our day began, the weather stayed true to the forecast and poured. I headed to Andrea's parents house where the bridal party were preparing while the boys headed to the Element Hotel in Vaughan. There was so much going on! I feel the black and white images highlighted the emotions and mood of the documentary style coverage. The passing on of her grandmothers ring, threading of the back of the dress and trying on the headpiece all offered behind the scene snippets of the action. Not captured, these might have otherwise been overlooked in the excitement. The beauty of documentary style coverage is being able to snap shots such as Mark laughing and joking with his brother and soon to be brother-in-law or walking hand in hand with his mother vs staged portraits.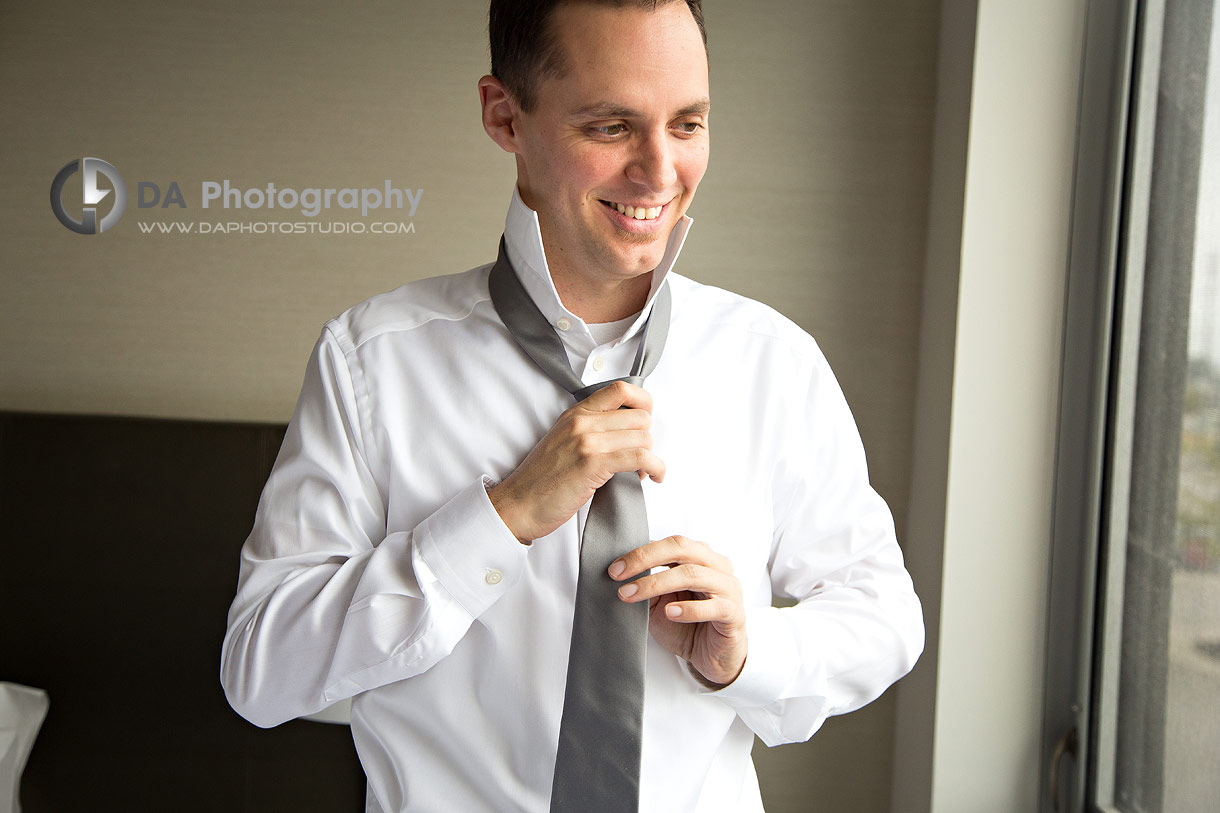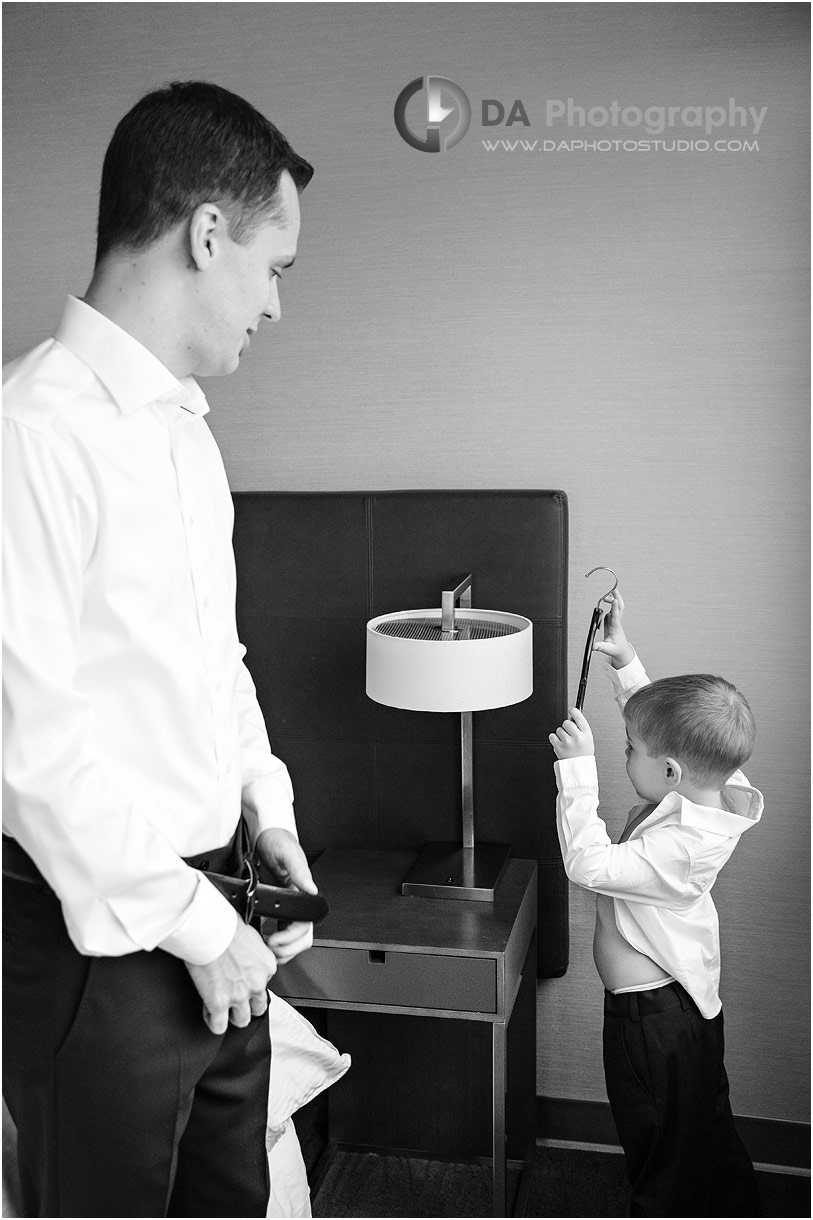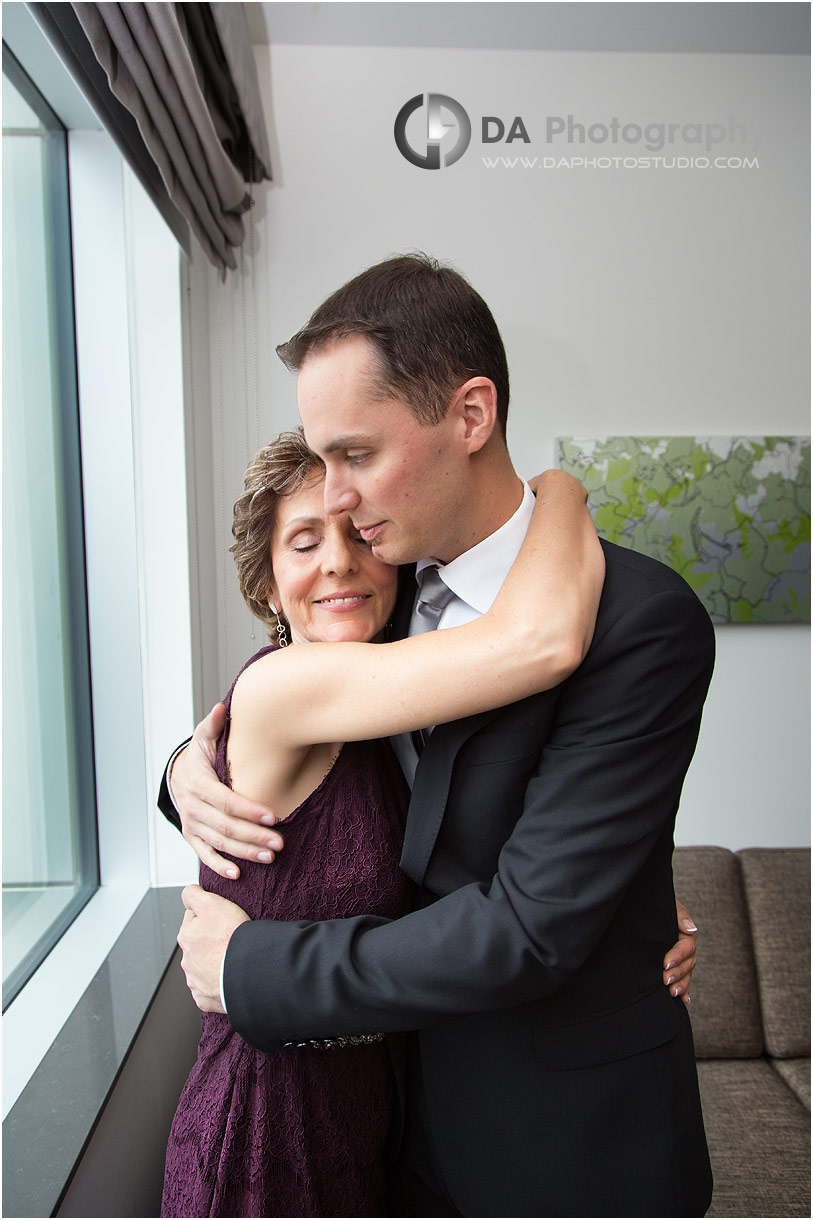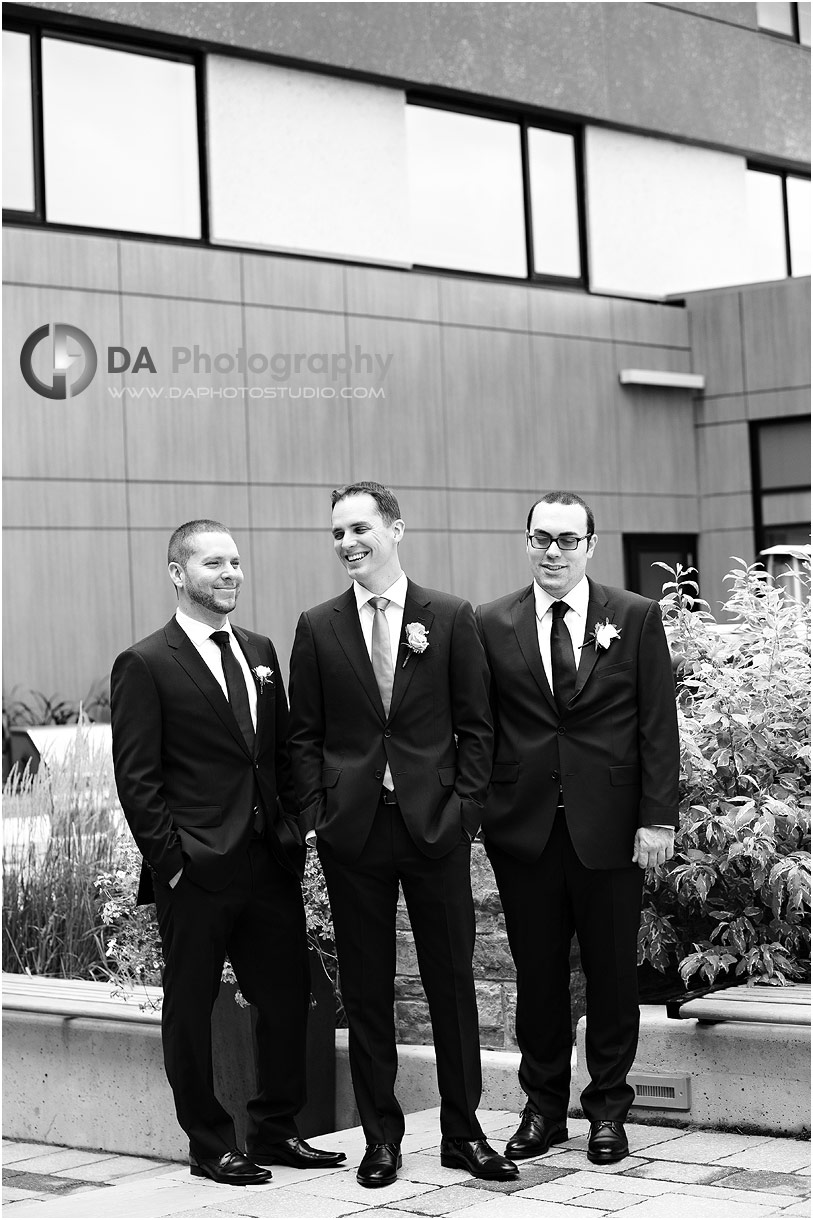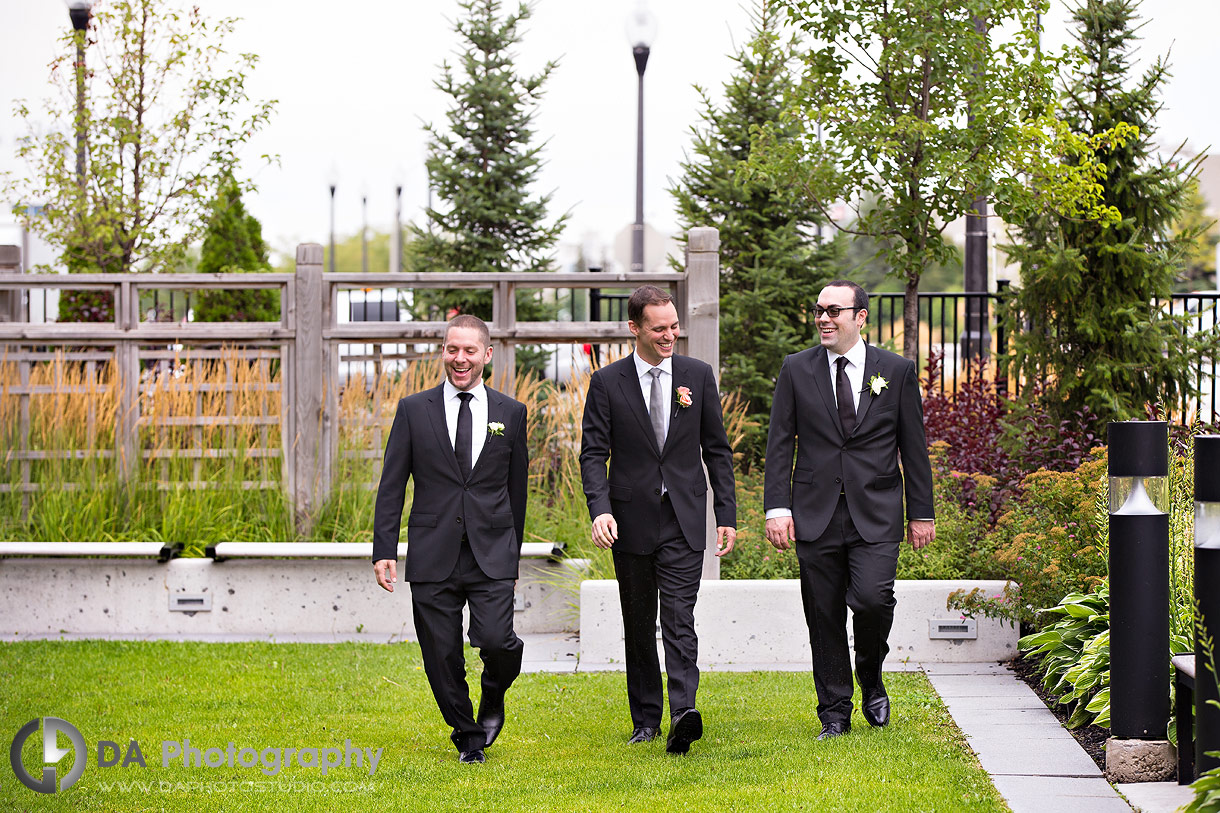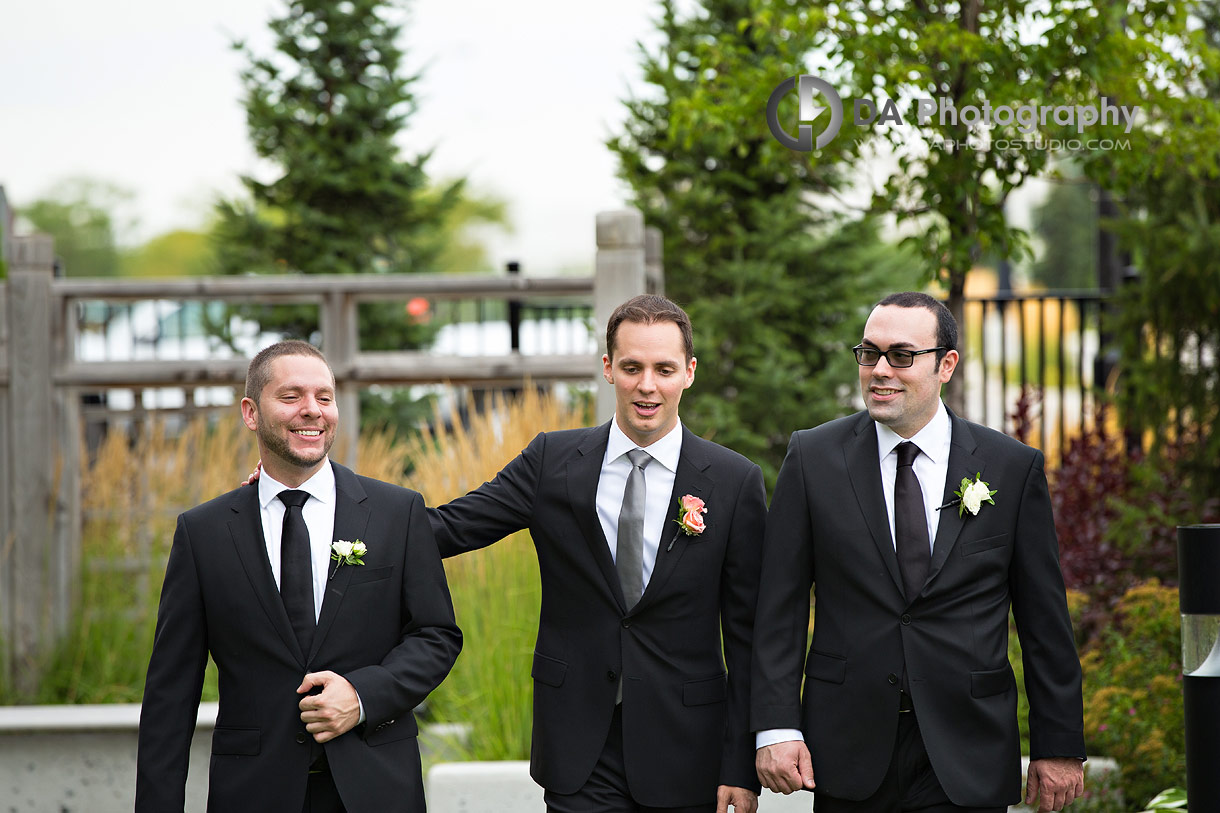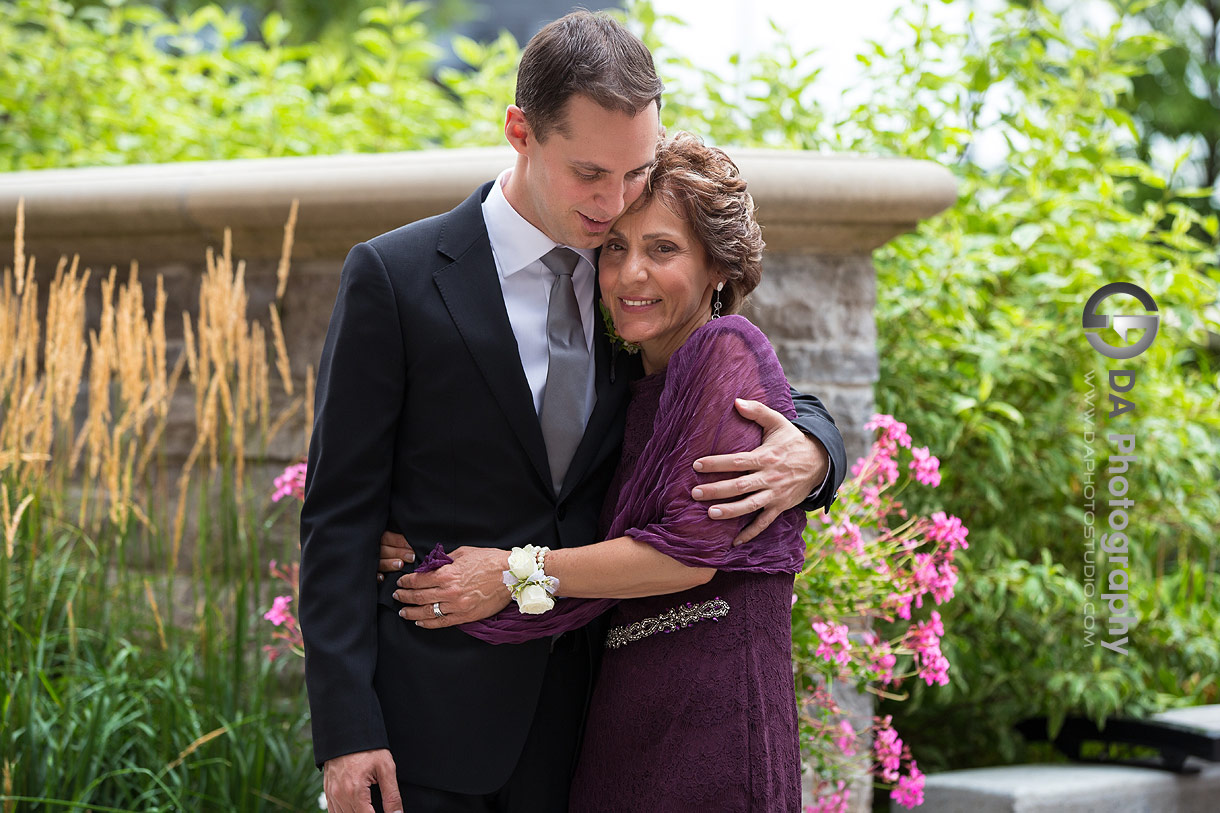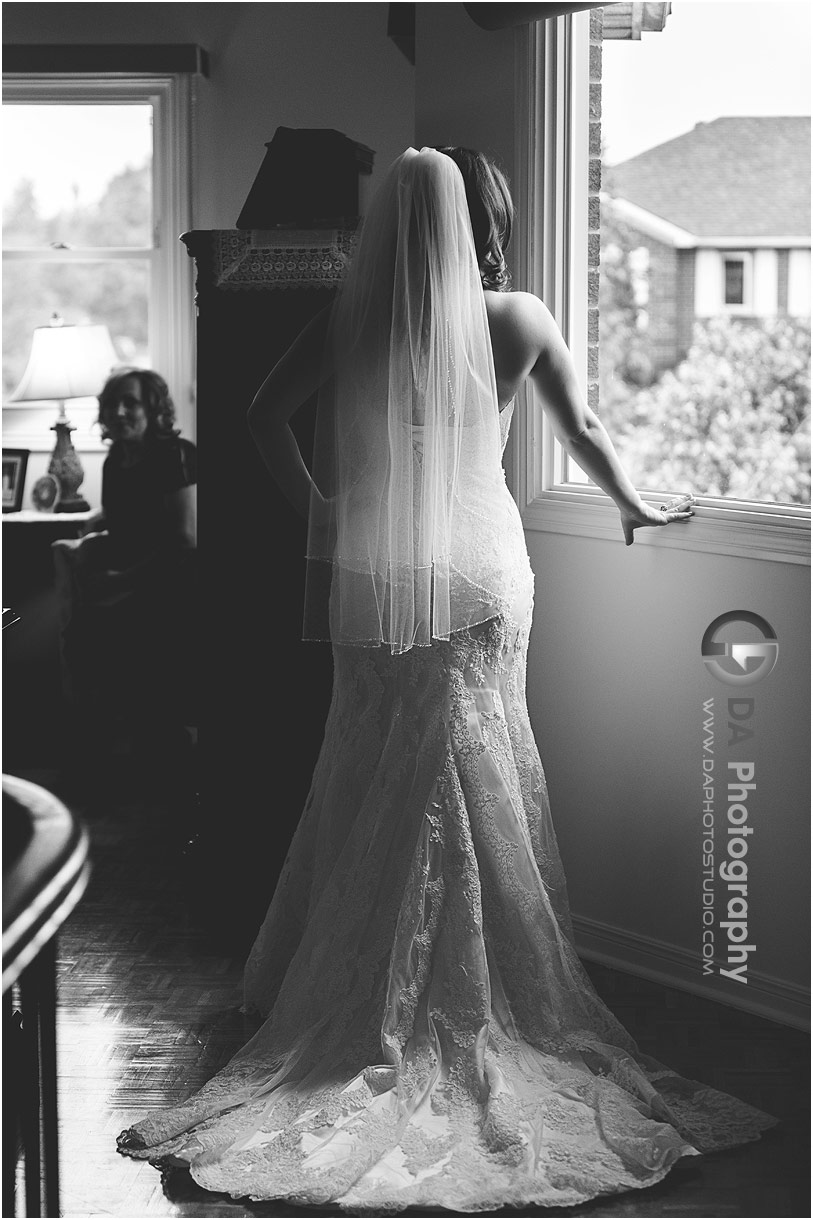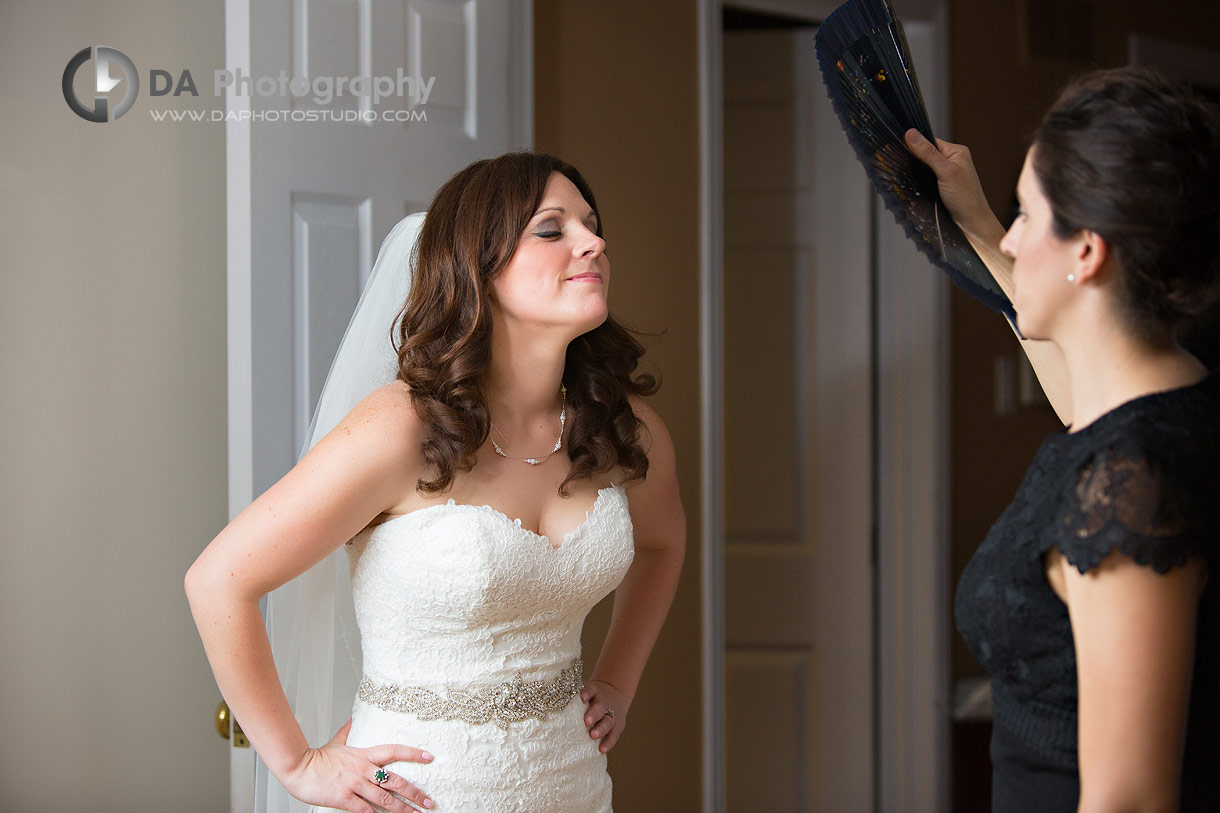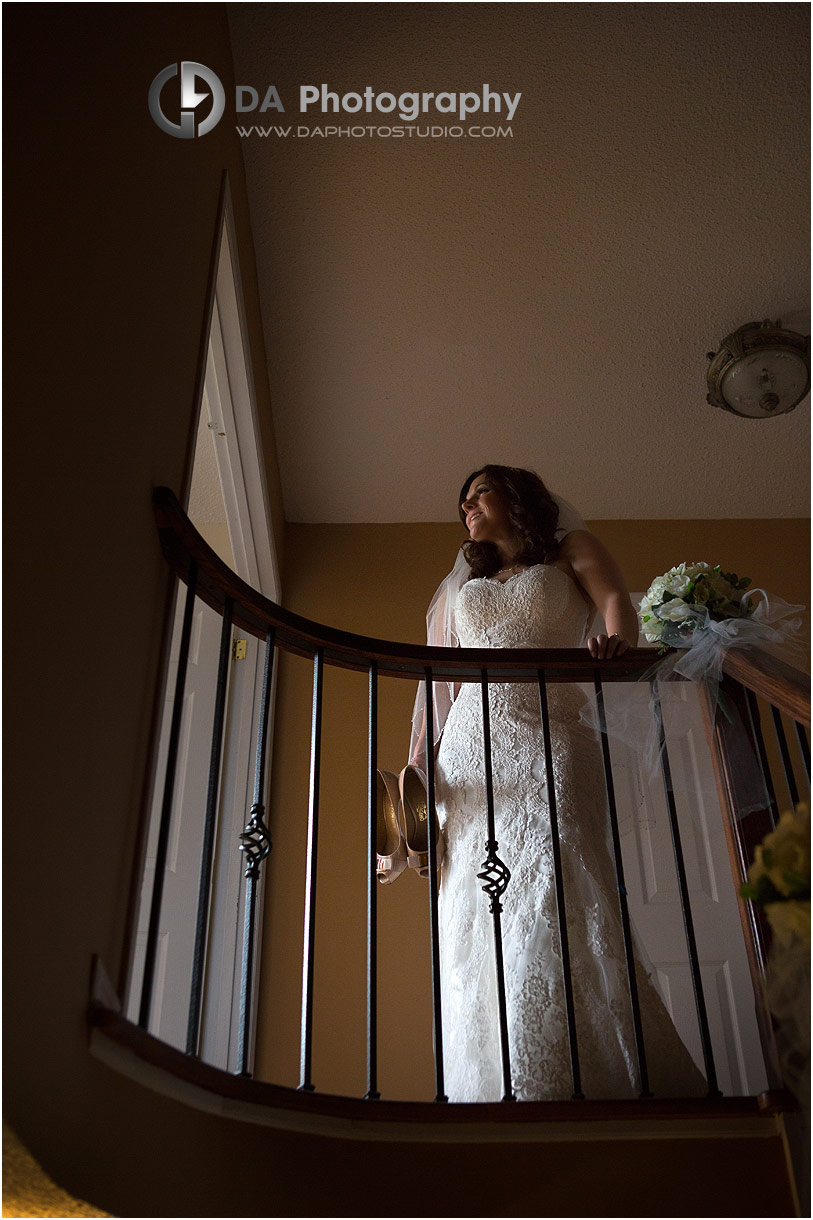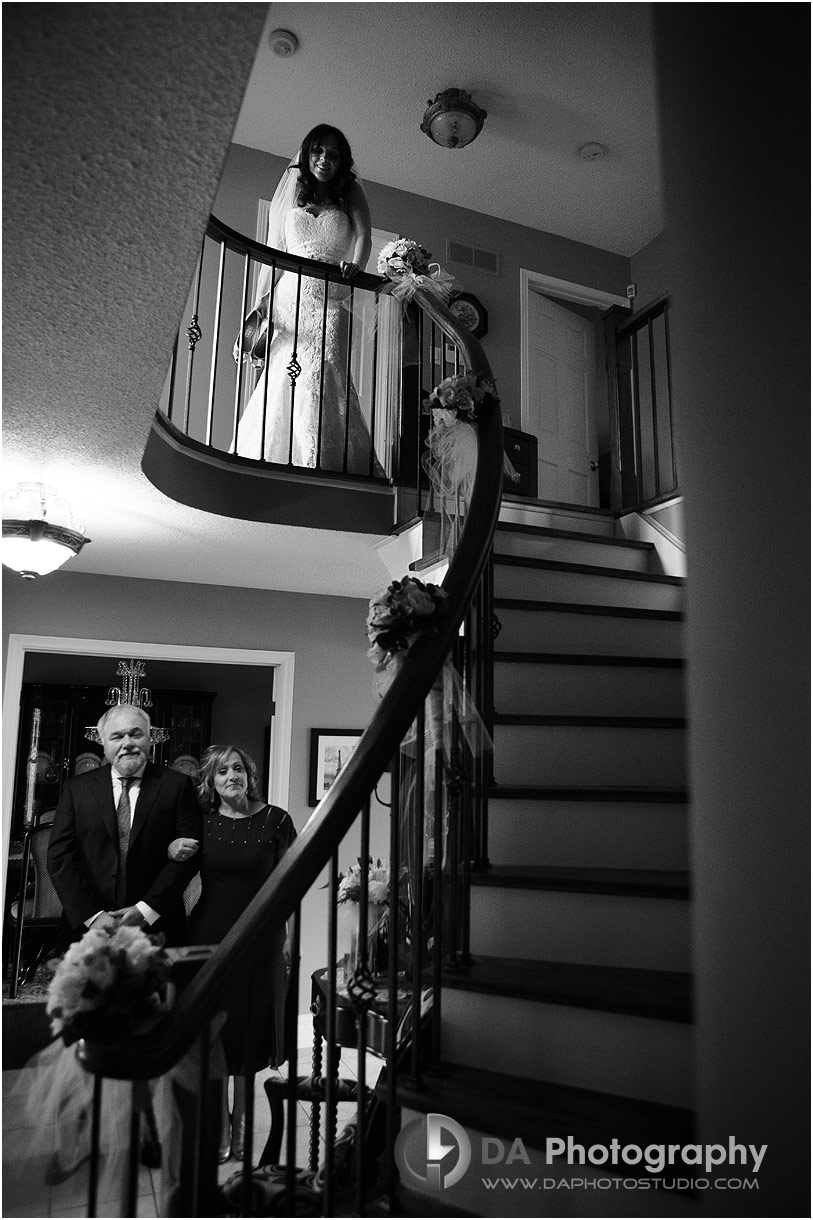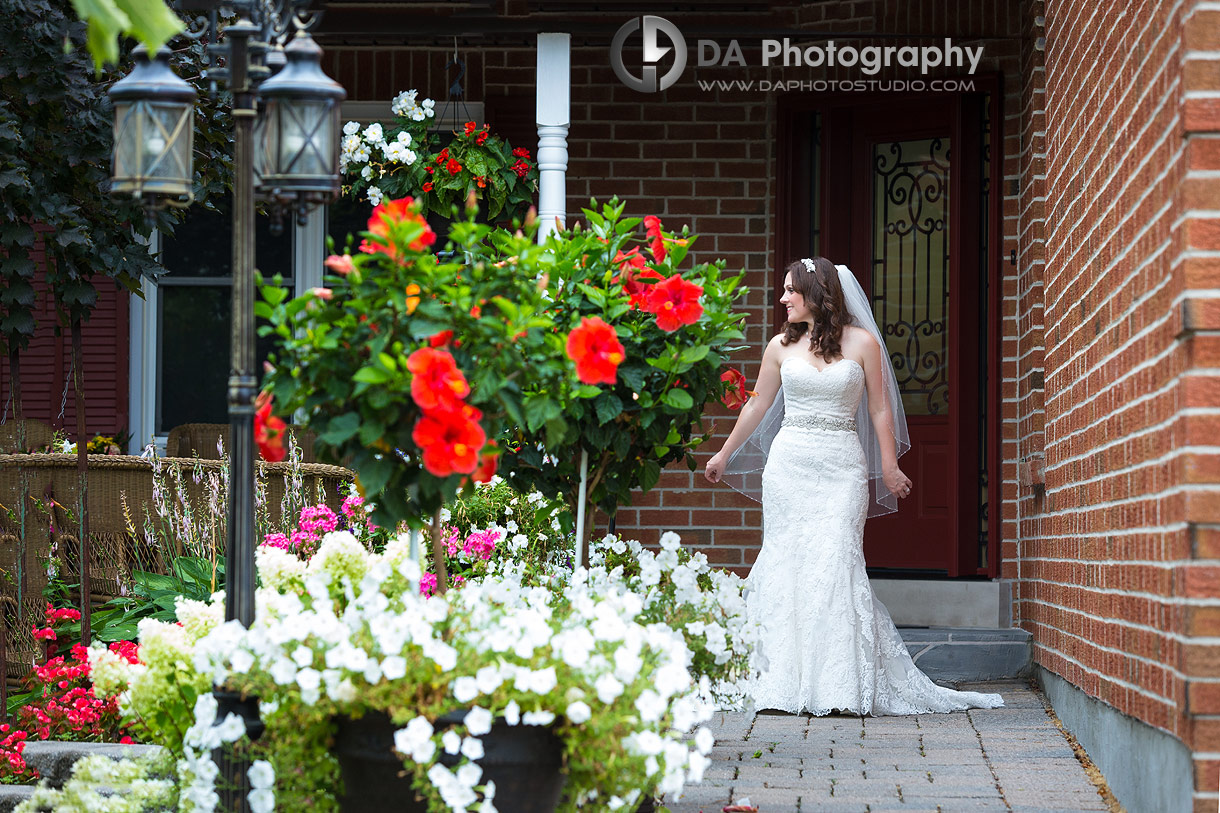 The ceremony at St Roch's Catholic Church in Toronto was stifling hot with no air conditioning to cut through the humidity. With guests sweating and Andrea was trying to stay calm and not wreck her hair and make up. The presence of Tanya, her wedding planner was a welcome addition to the party. With the rain offering no sign of easing up, Andrea was understandably stressed out. Tanya and myself worked together as a team to focus on the positives of the day. As we headed to the manor house, Tanya went ahead to the banquet hall to make sure everything was set up perfectly.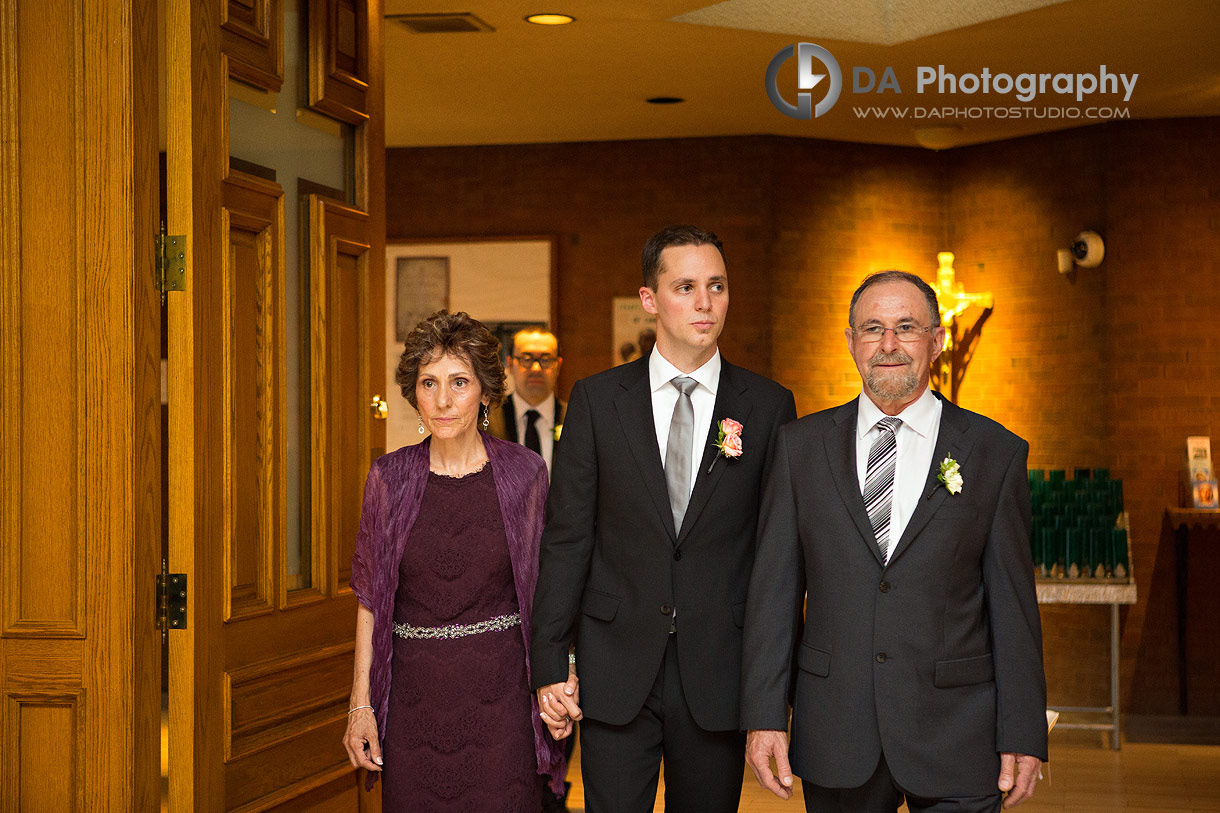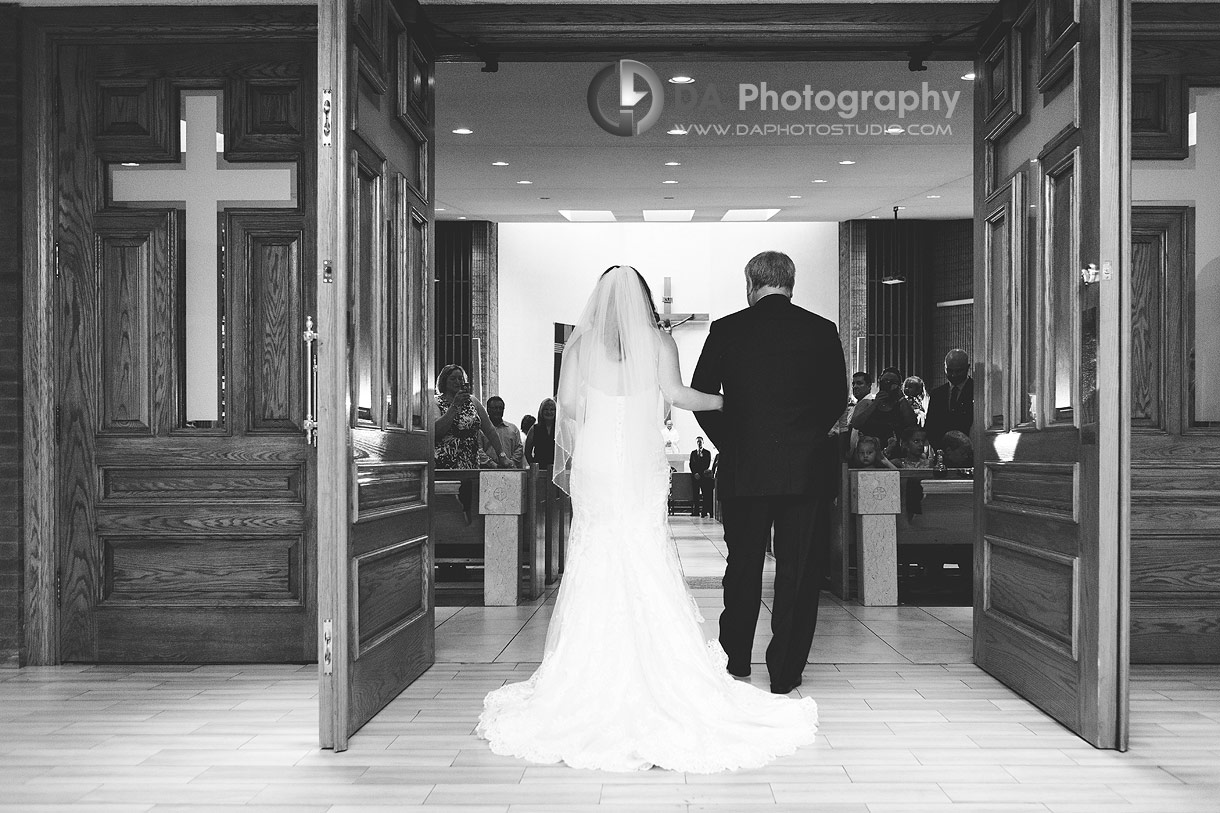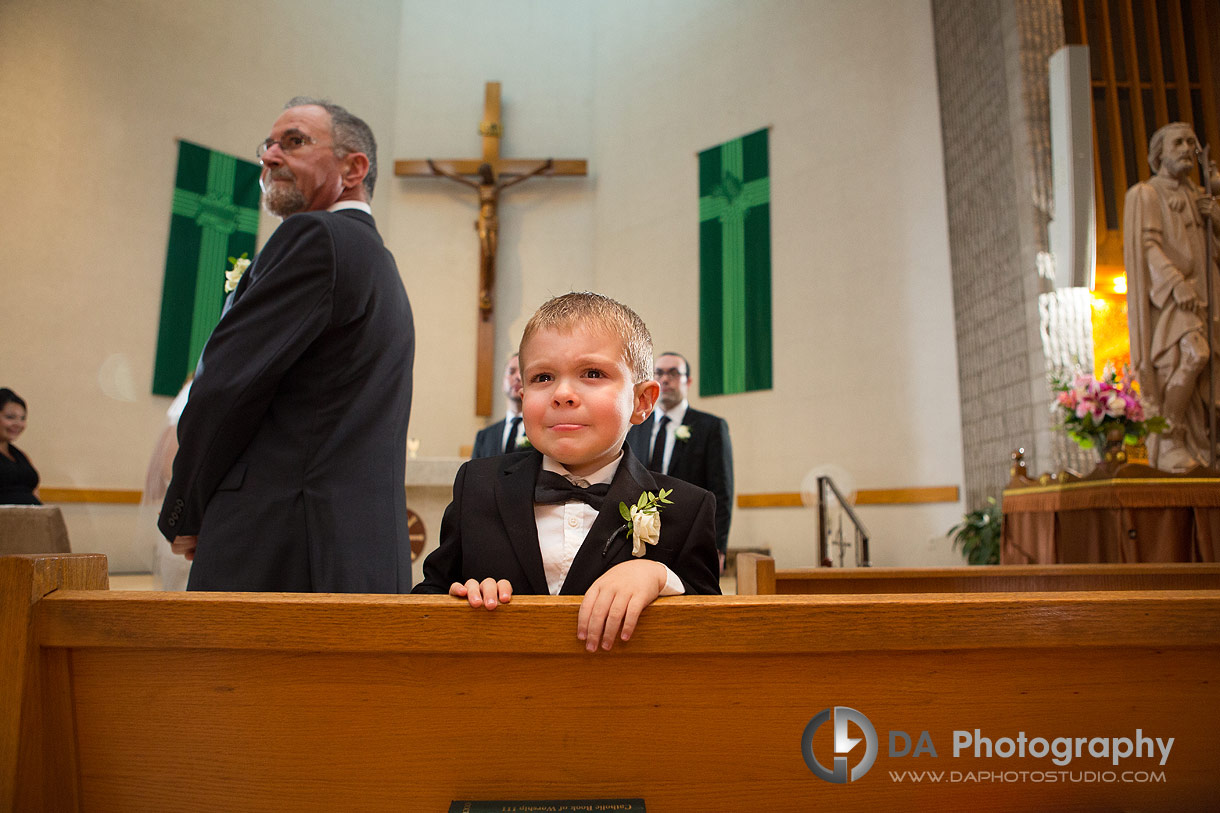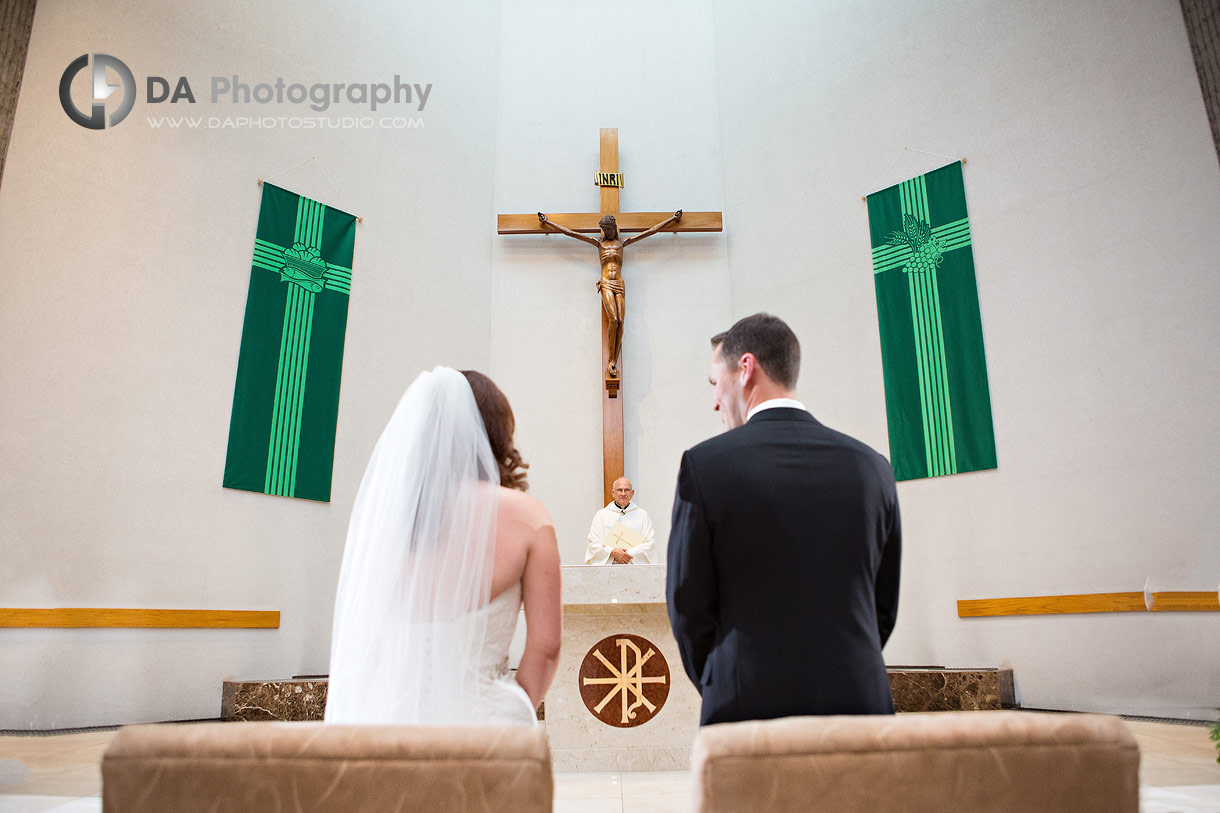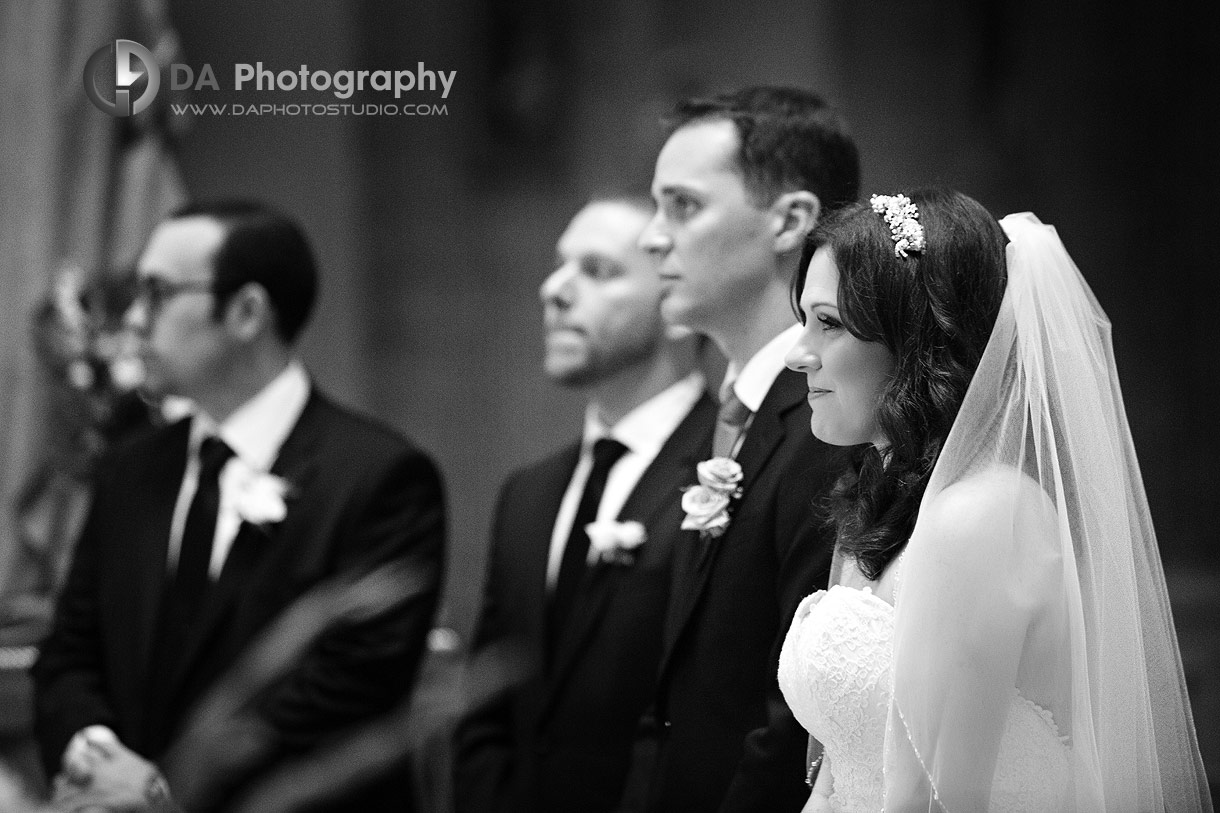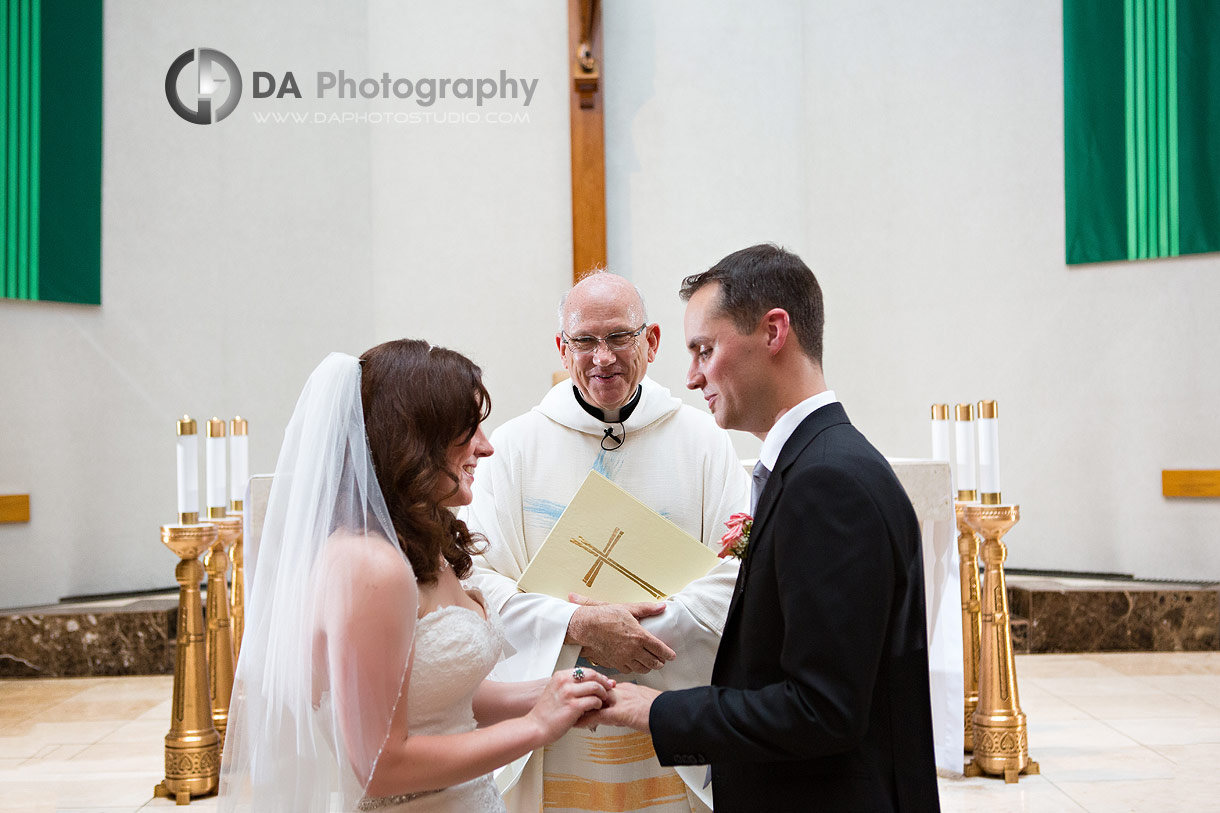 This Da Vinci hall wedding showcased a foolproof plan for when things started to turn for the worse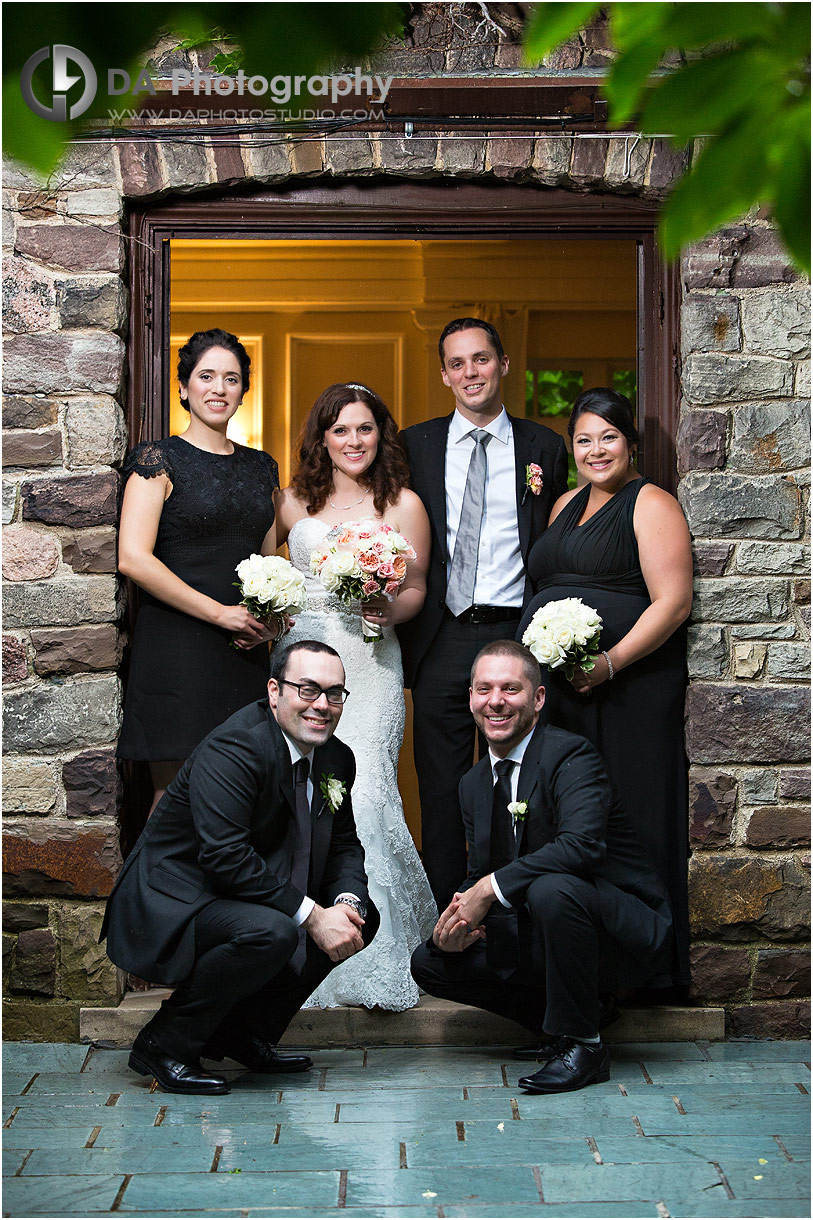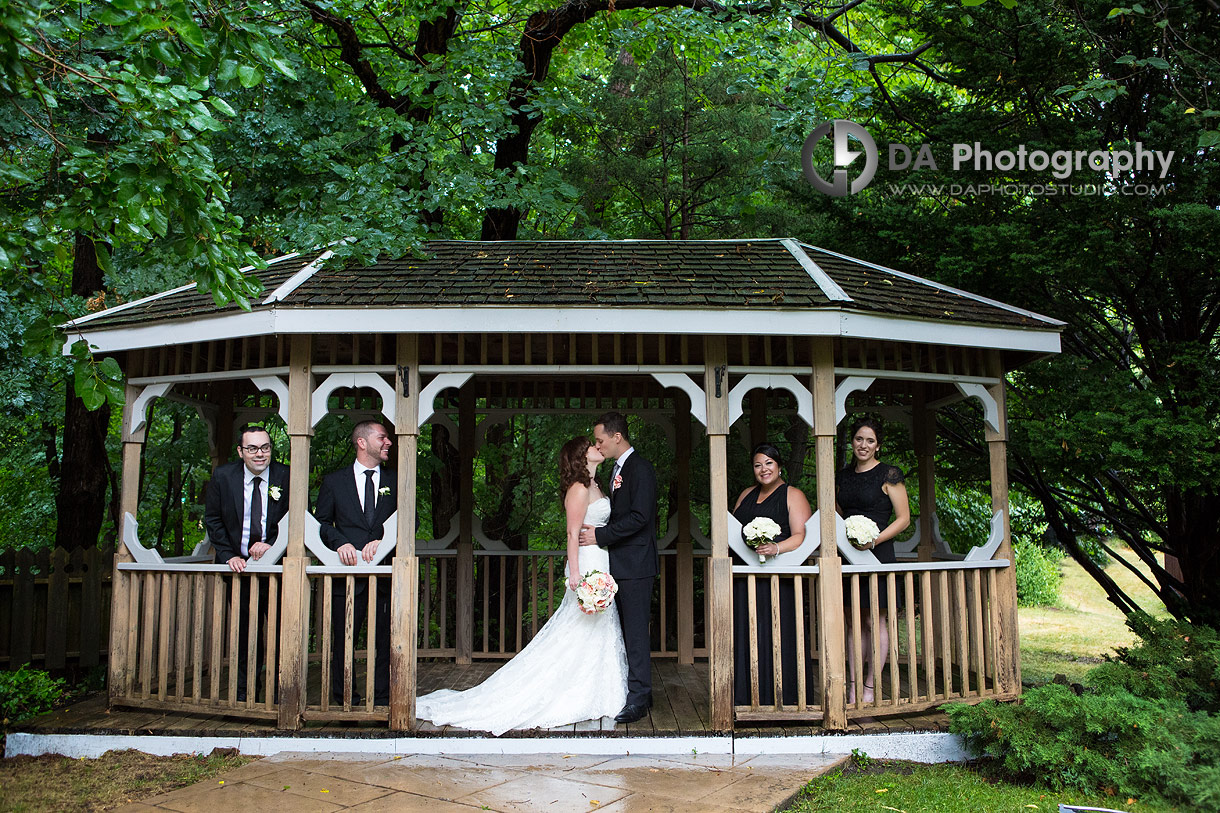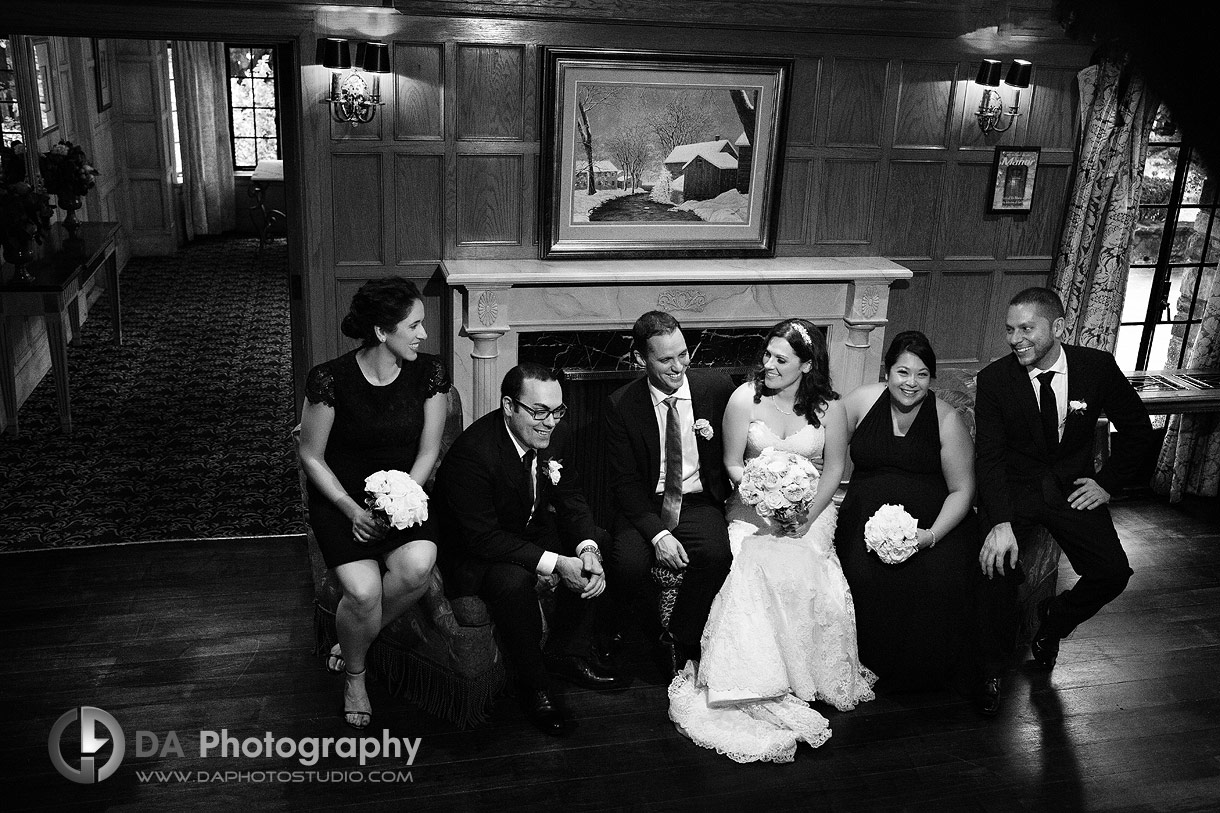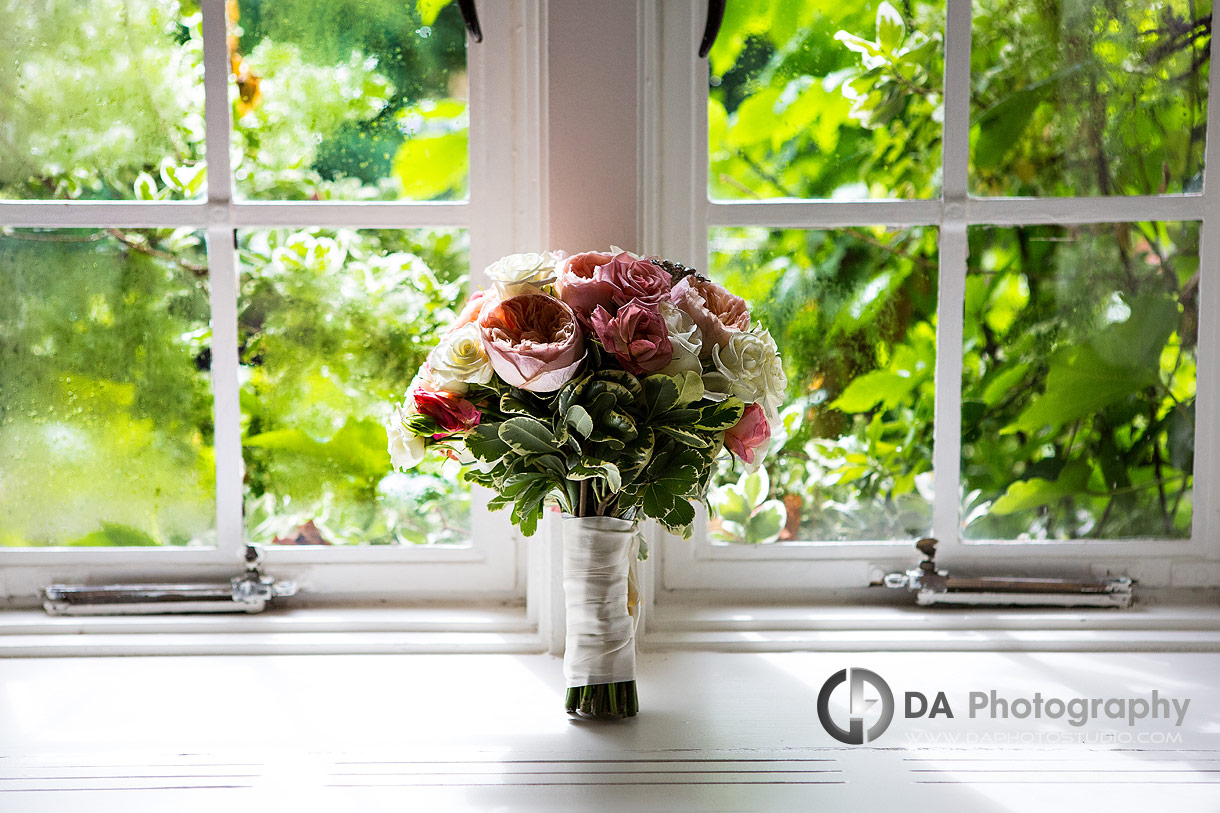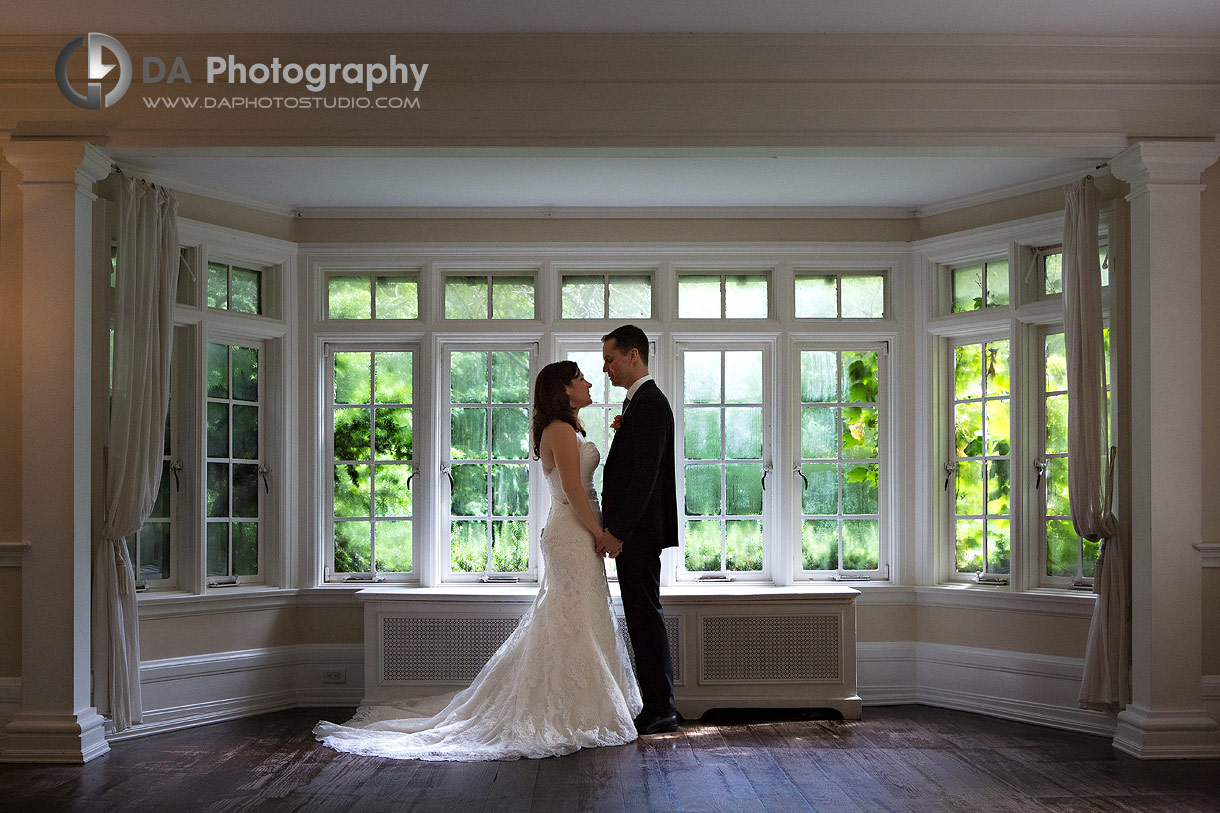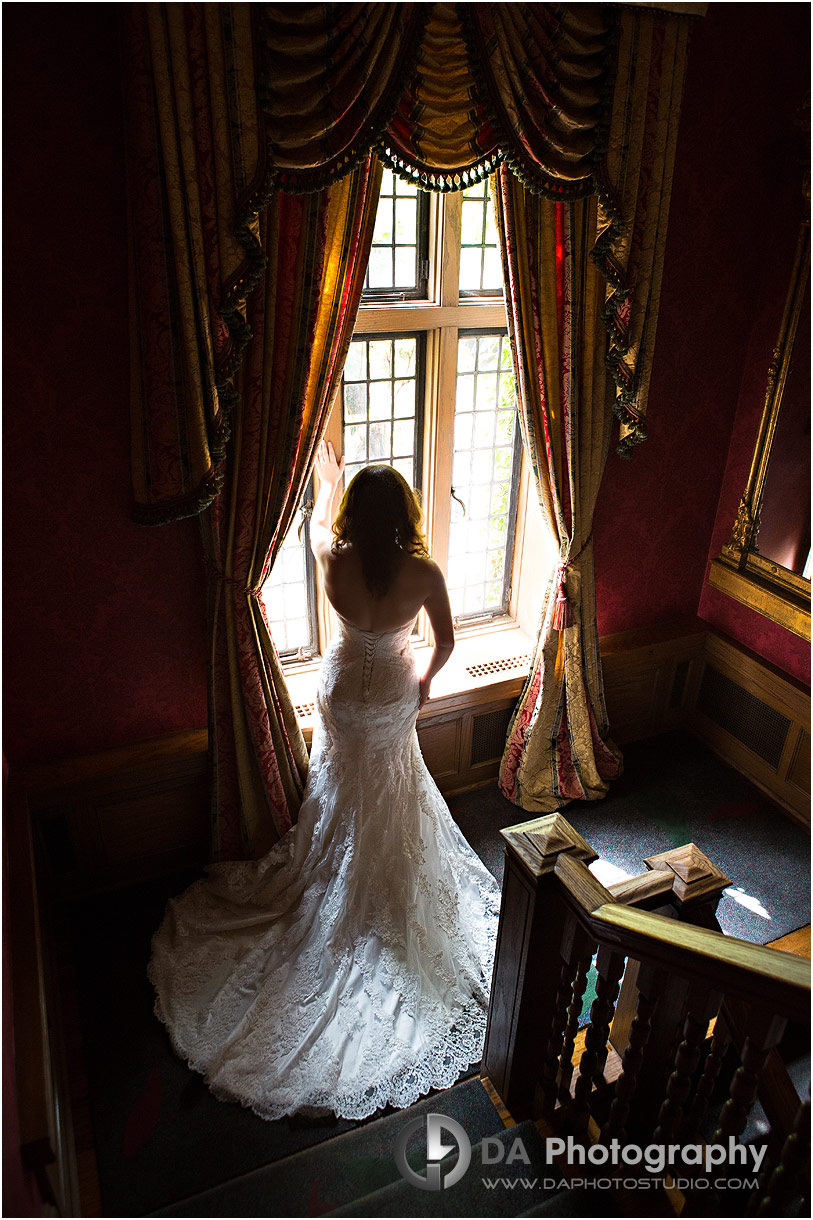 The humidity had played an unexpected factor. Consequently, this meant it was necessary to arrange for a mobile hair and make up artist to meet us at Bob Rumball Manor. The majestic windows and rich furnishings were the perfect backdrops for their photoshoot.  Thankfully, none was any the wiser that this was our plan B! The image of her bouquet and the beads of moisture of the window behind represented our challenges without dwelling on the negative impact the weather had brought us. We saw a quick break in the sky and a glimmer of sun. Quickly, we raced outside to make the most of the light. Before we headed over to the reception, the hair and make up artist created a beautiful updo which made Andrea feel far more relaxed and comfortable in the heat.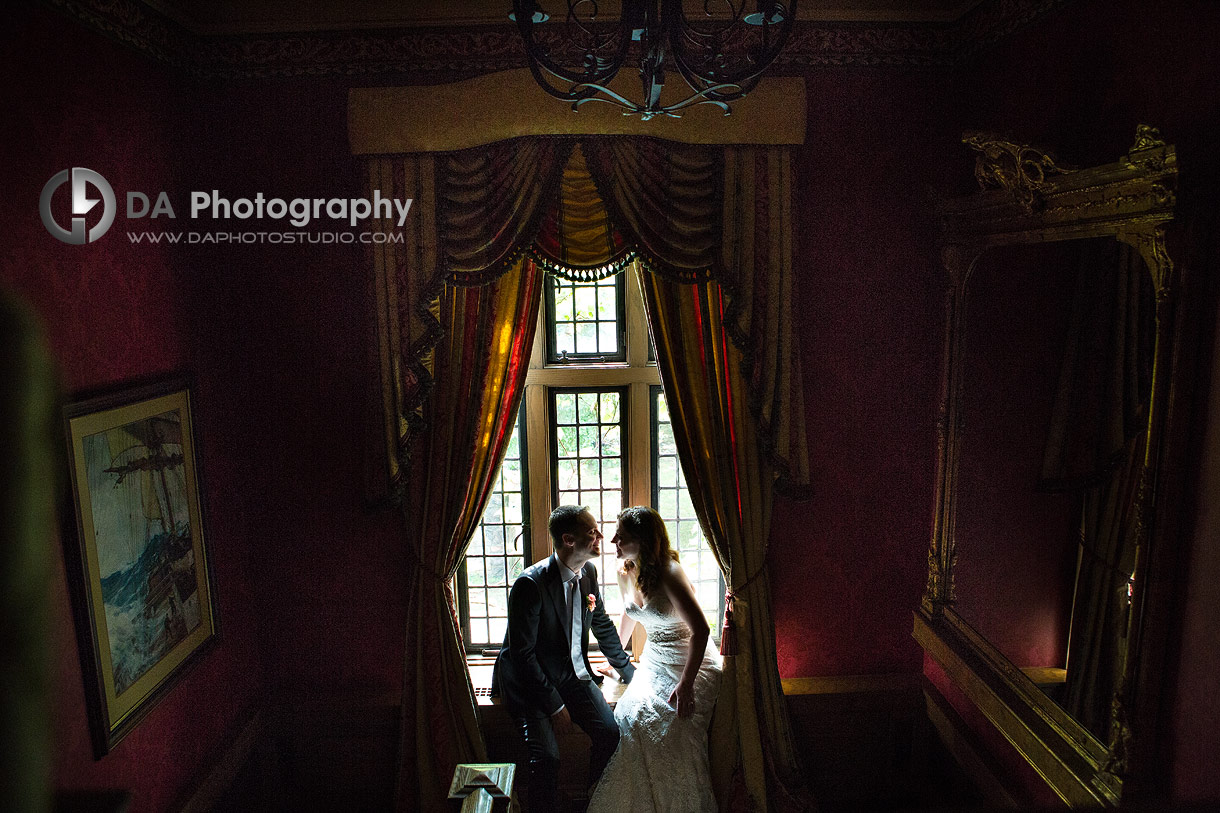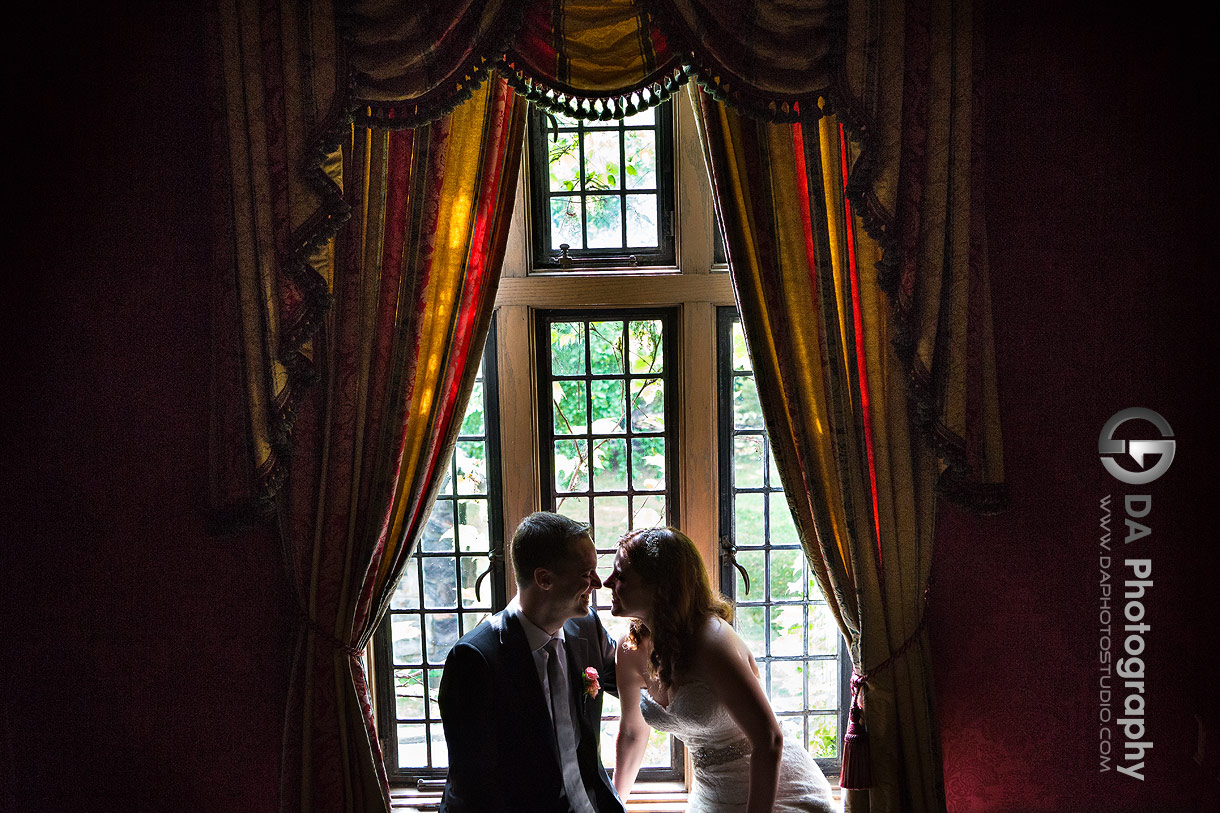 Above all, Tanya had done a fabulous job at taking care of every little detail. There was absolutely nothing left for Andrea to worry about during her Da Vinci hall wedding. The music played, both Portuguese and Italian cultures congregated and mixed on the dance floor. The lovely, heartfelt speeches were made as my couple forgot their previous worries and enjoyed their special day.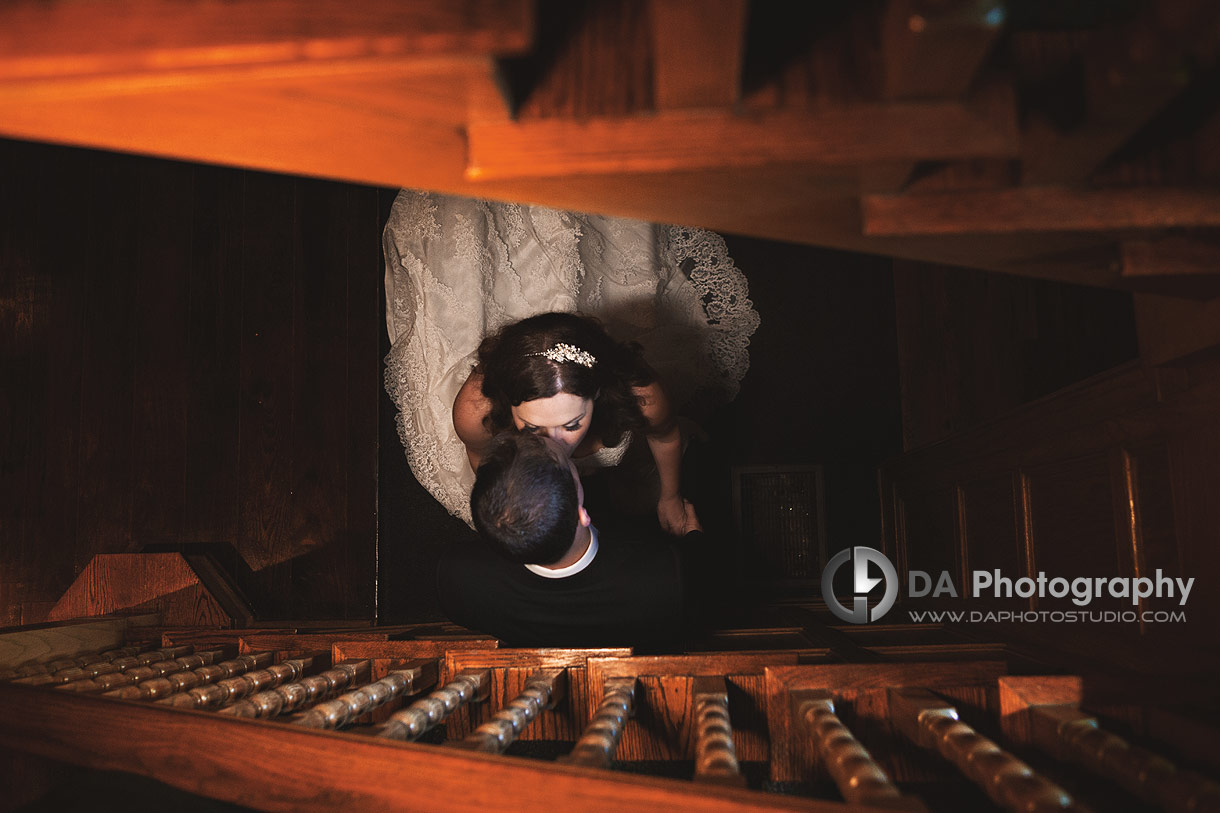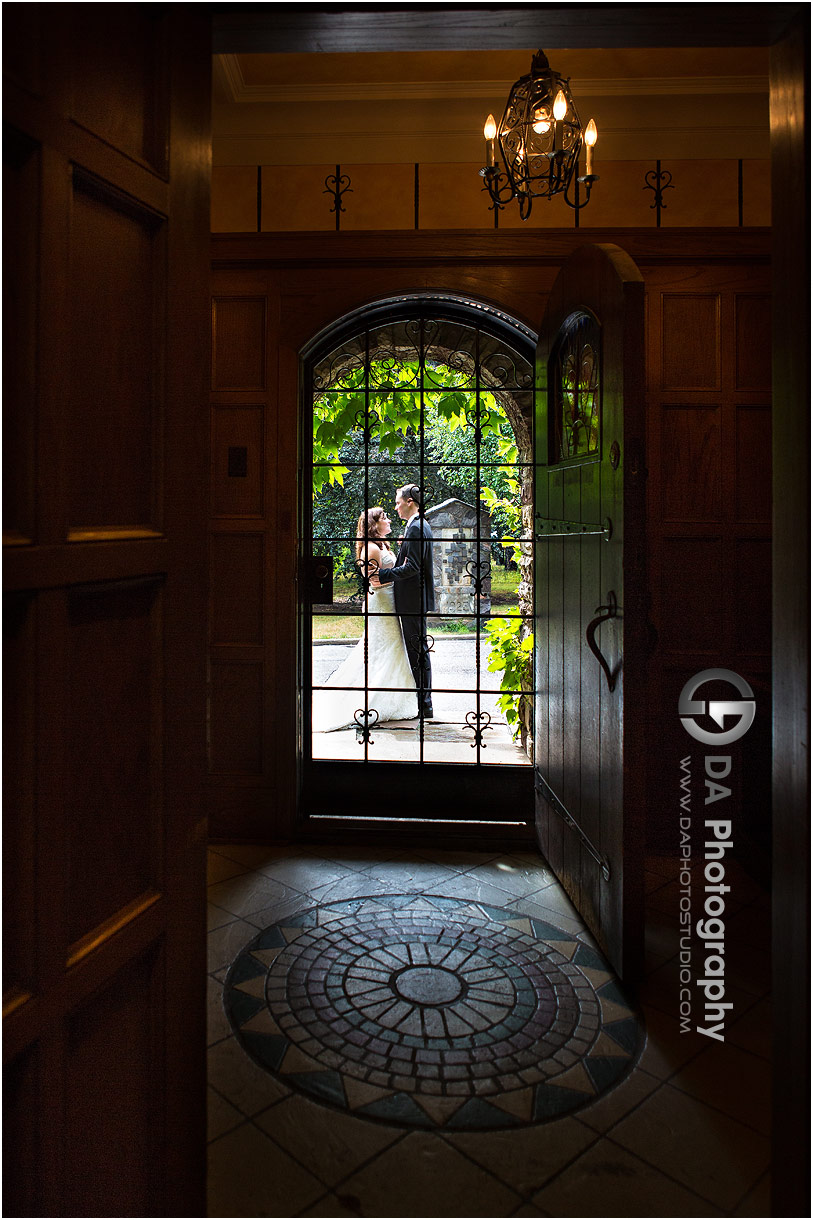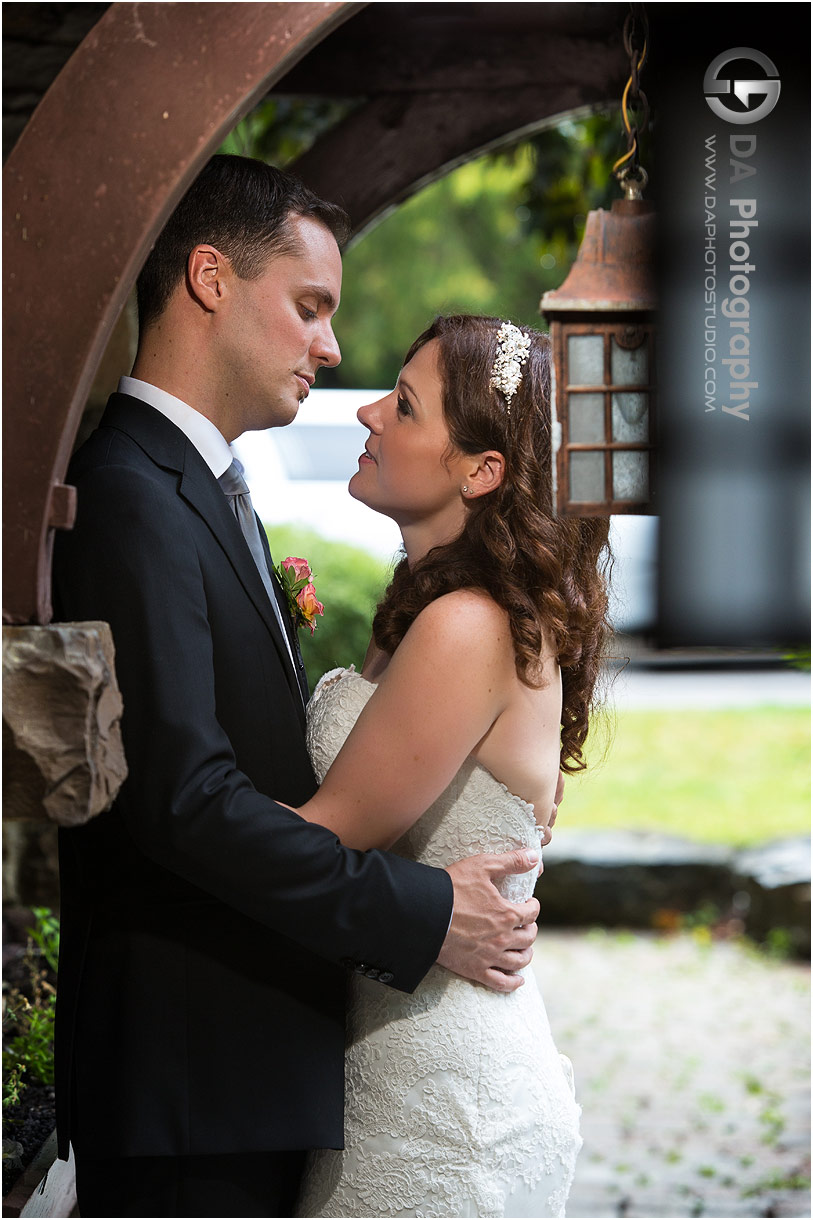 Our evening ended as I snuck them outside for my classic nighttime portrait. I captured them looking into each other's eyes as they absorbed their surroundings.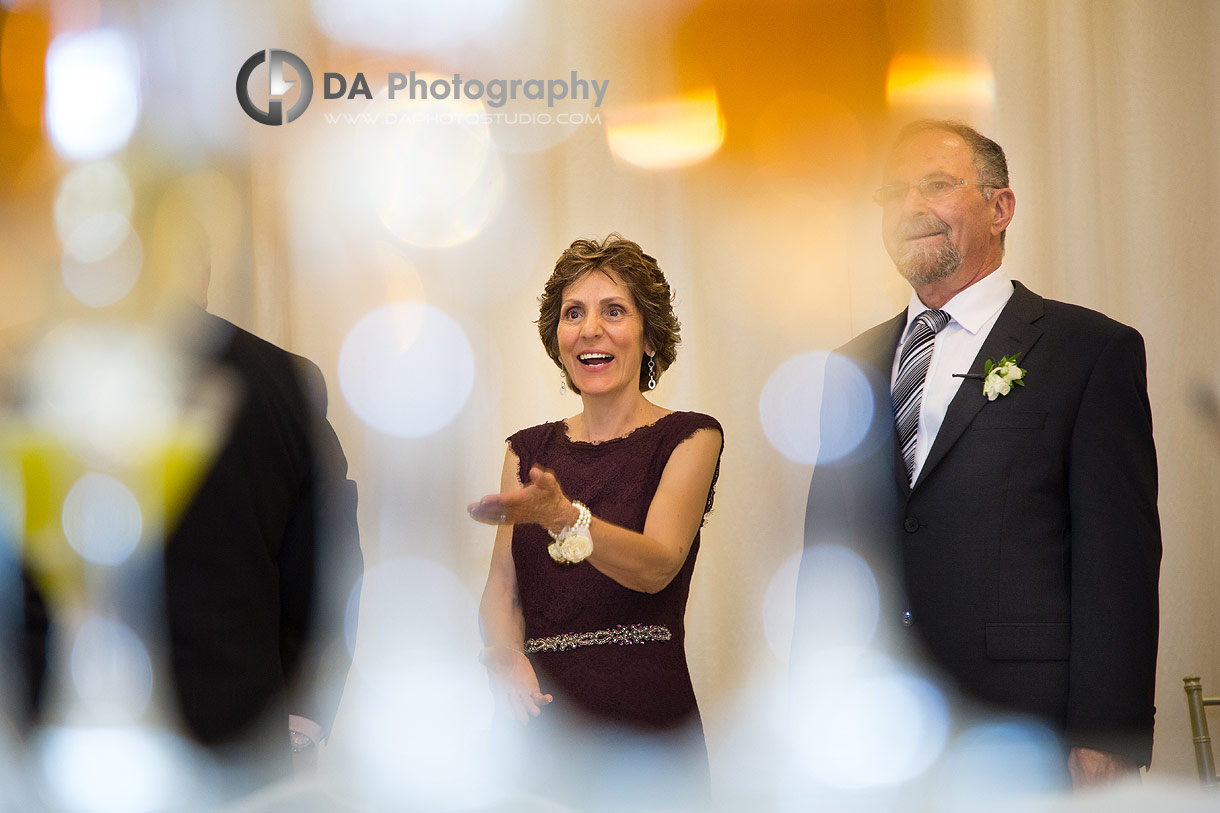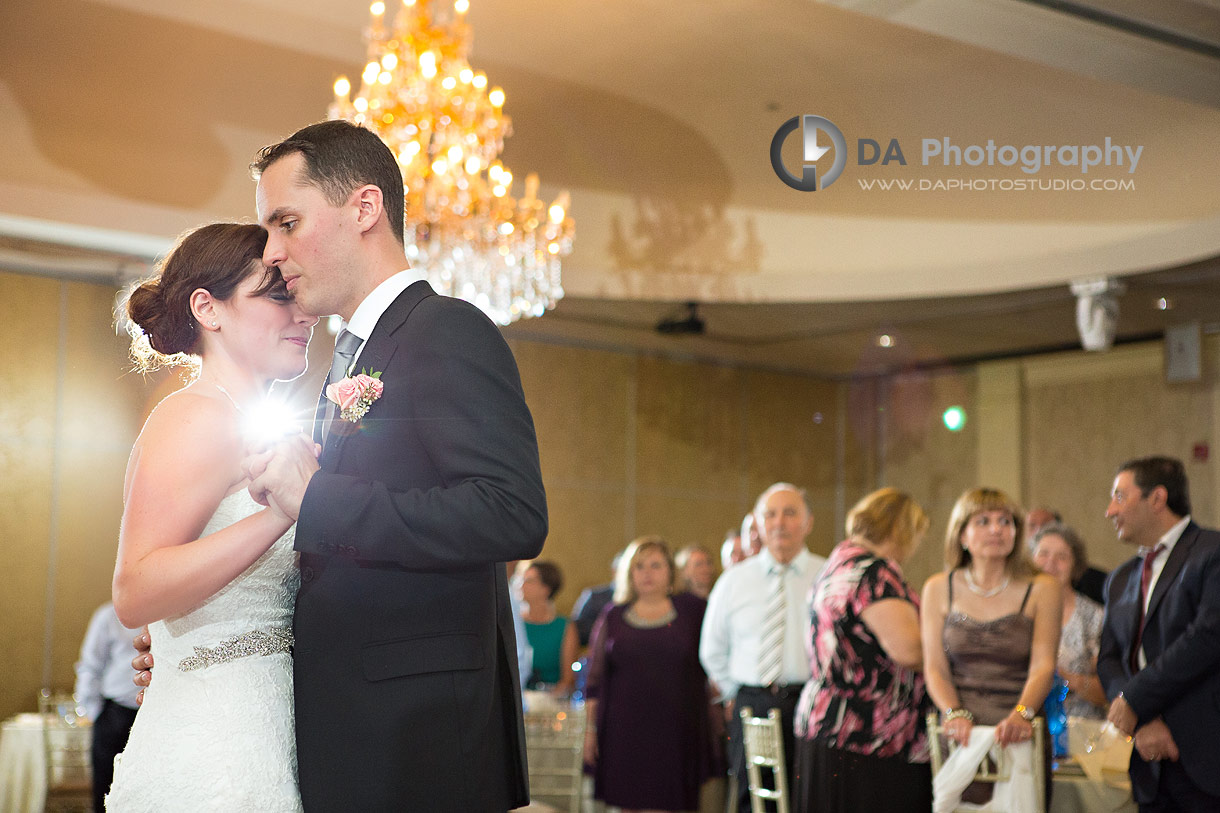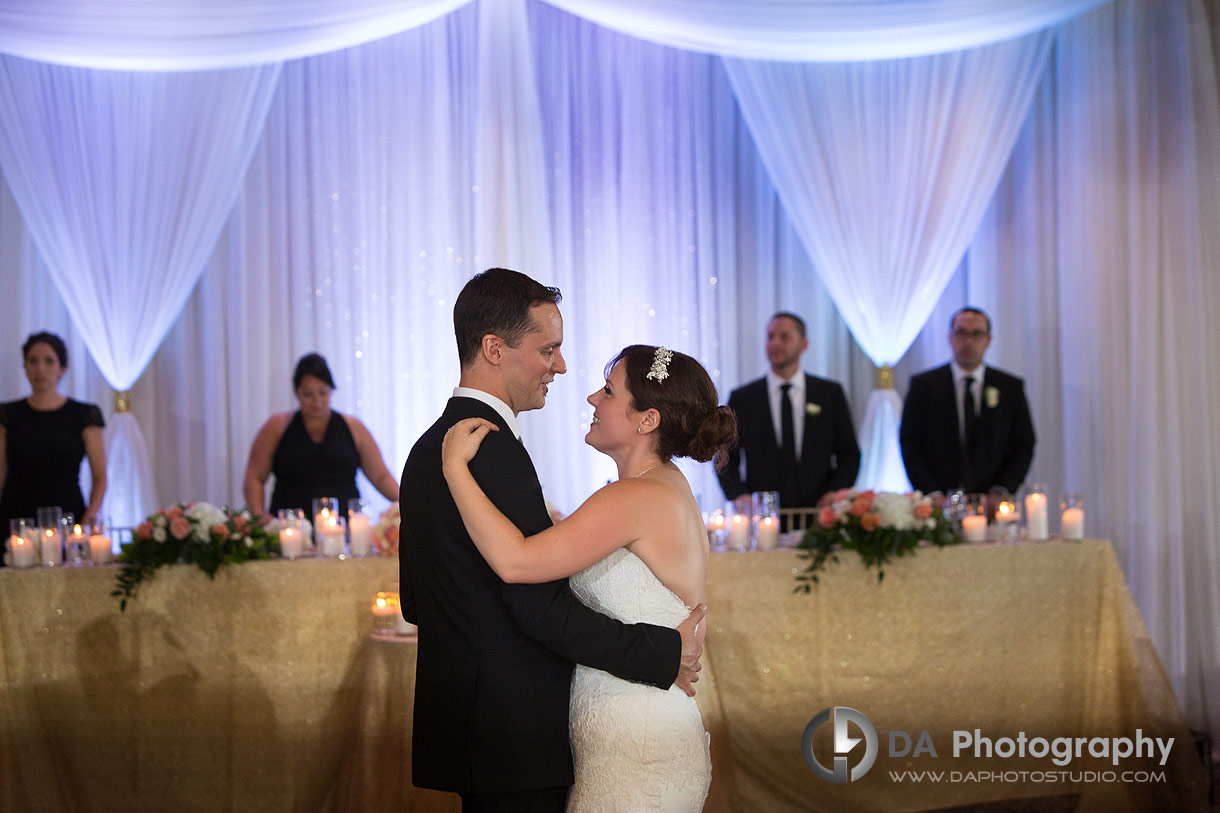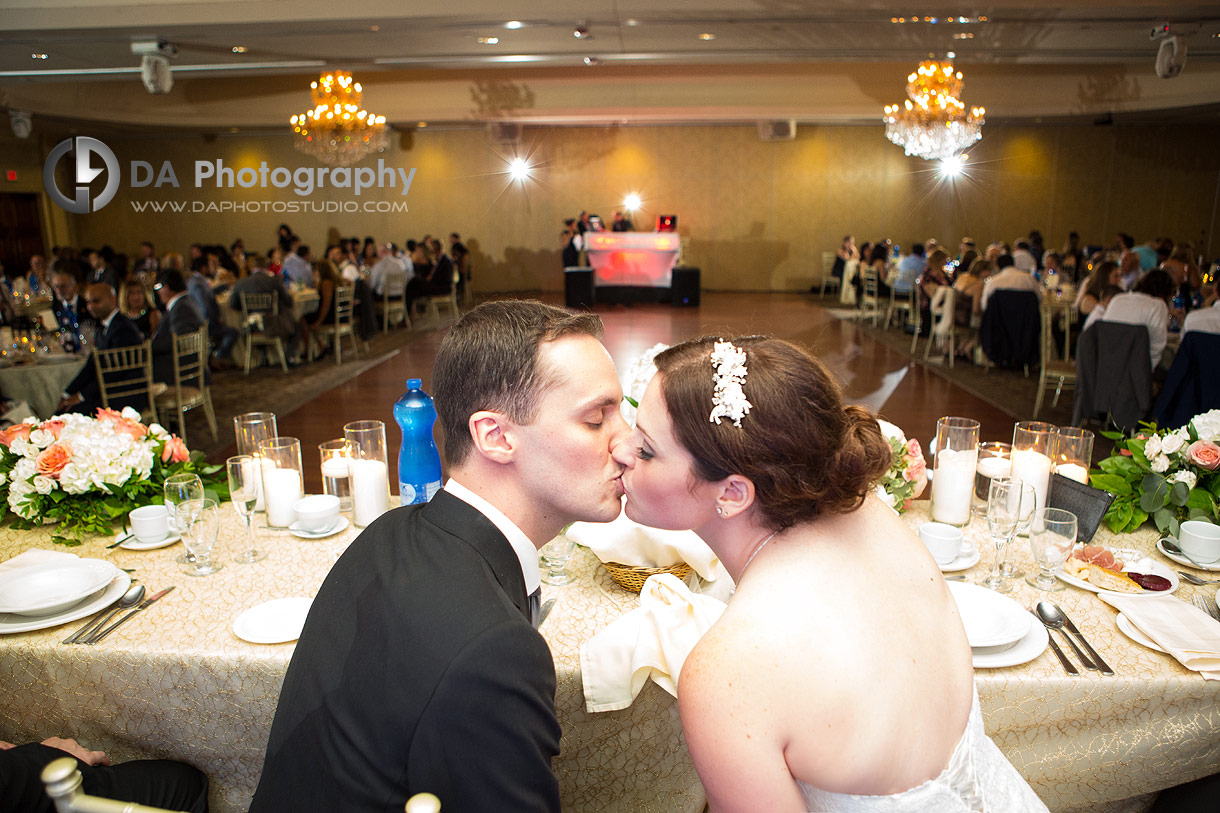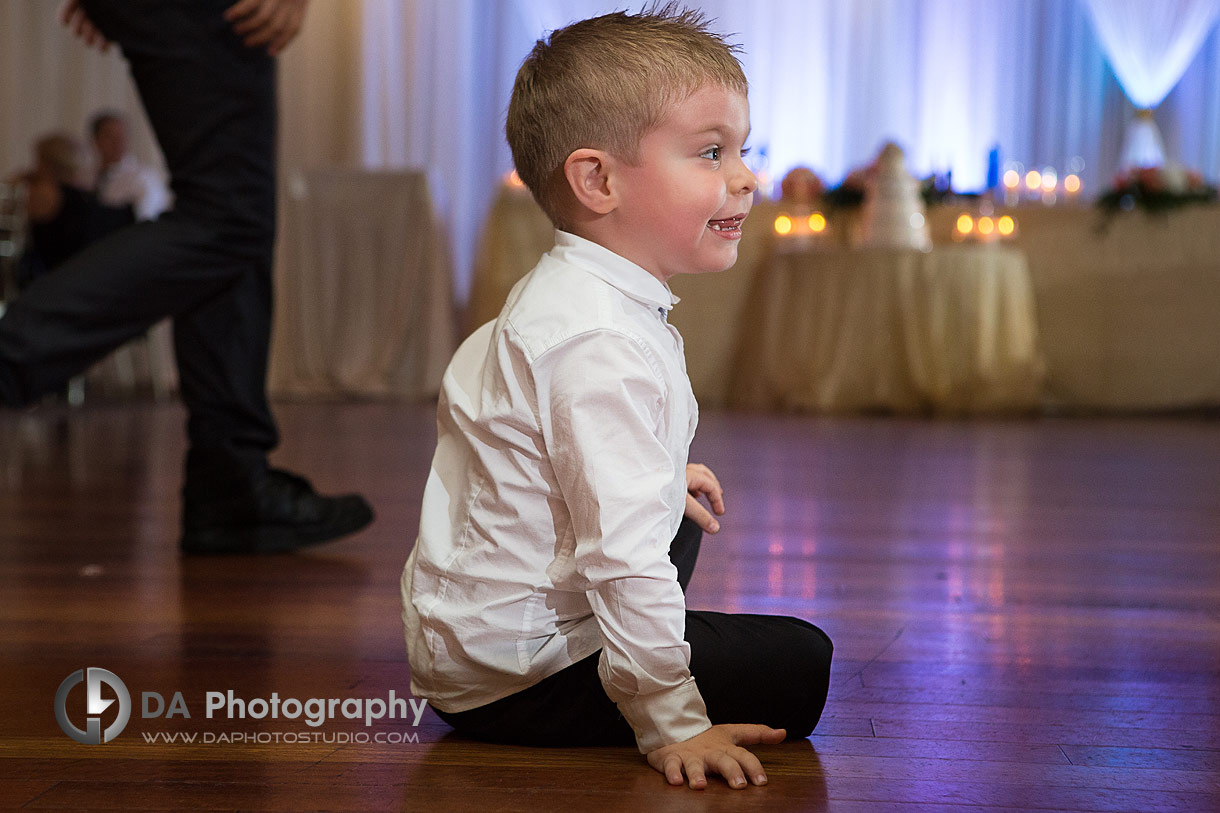 A Wedding Planner knows all the tips, tricks and alternatives
Naturally, a wedding planner isn't a necessity. However, it is a wonderful luxury to be able to enjoy to take any worries off your plate. Either way, having a plan B is integral to a smooth running day. Instead of being left upset when things don't run as you had envisioned, an alternate plan provides reassurance. Andrea and Mark were delighted with how their day turned out. In the end, no one looking at their photos would even guess that this was anything other than their original plan for their perfect day.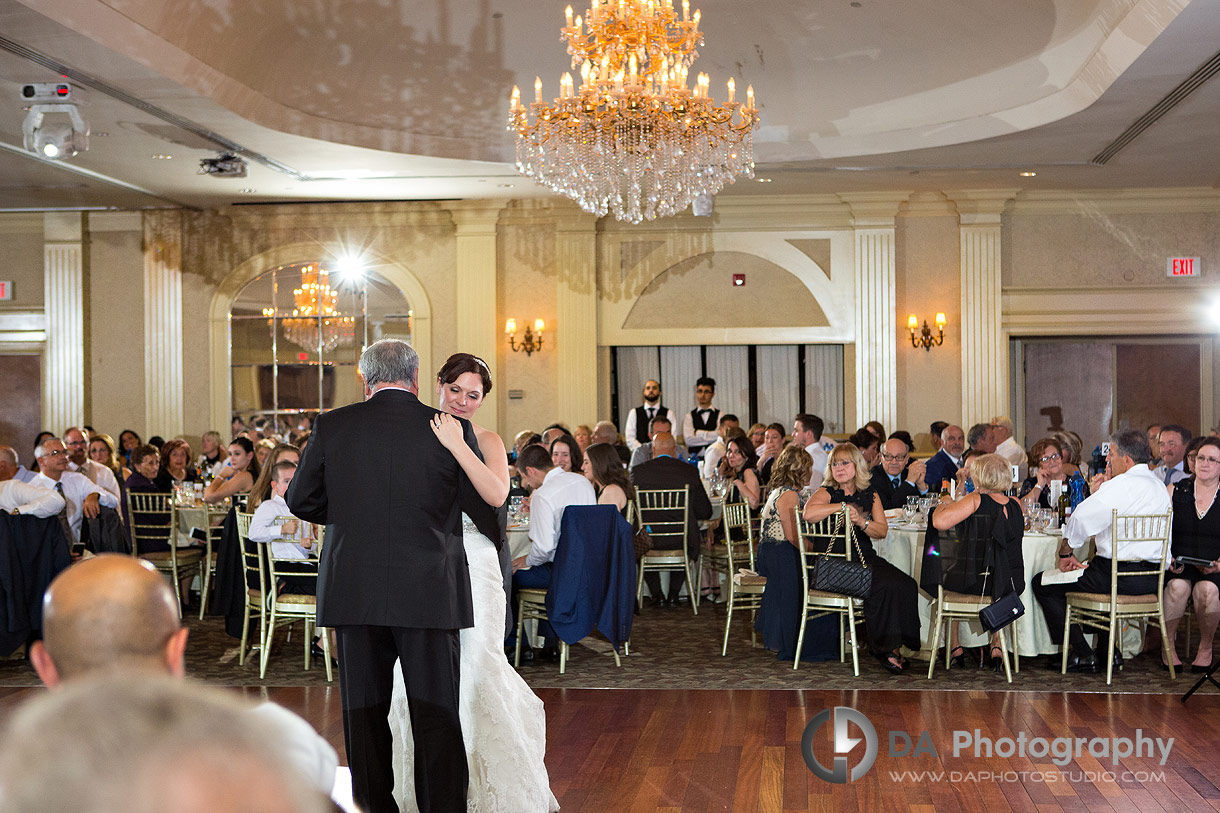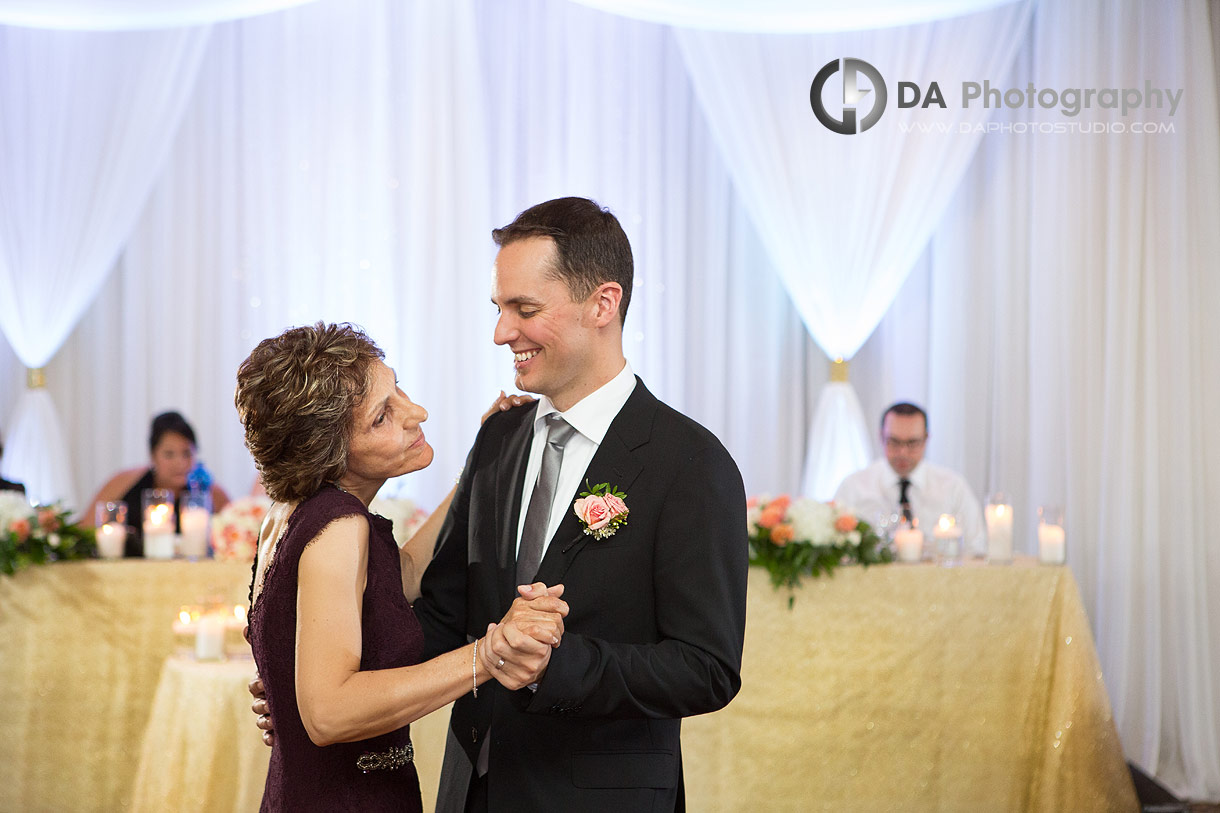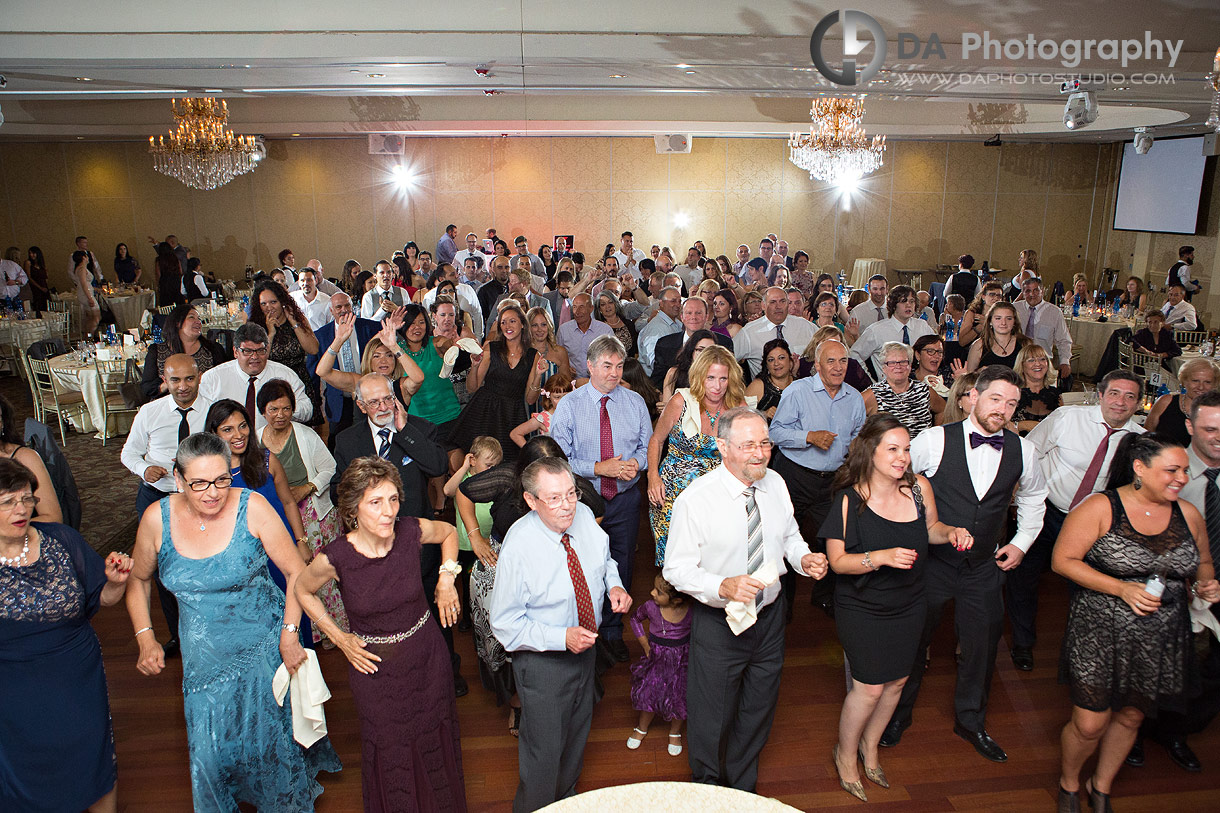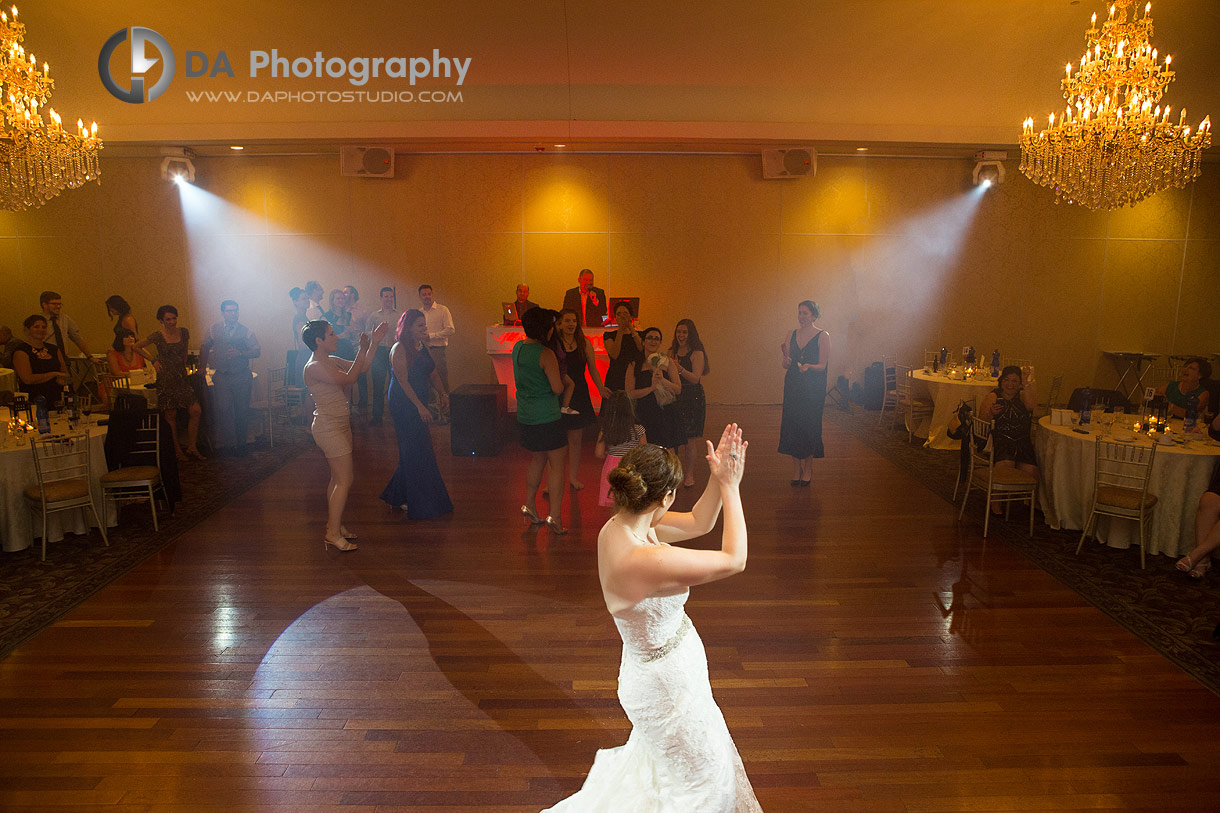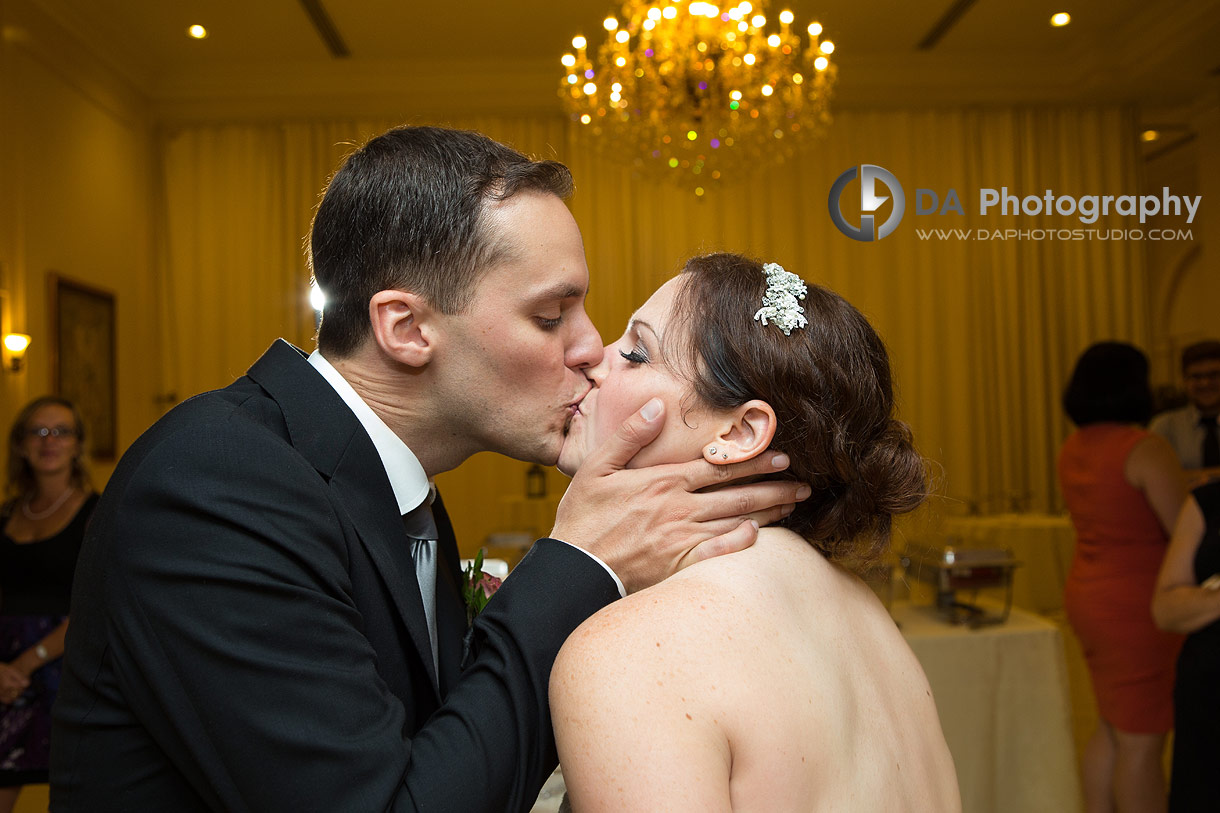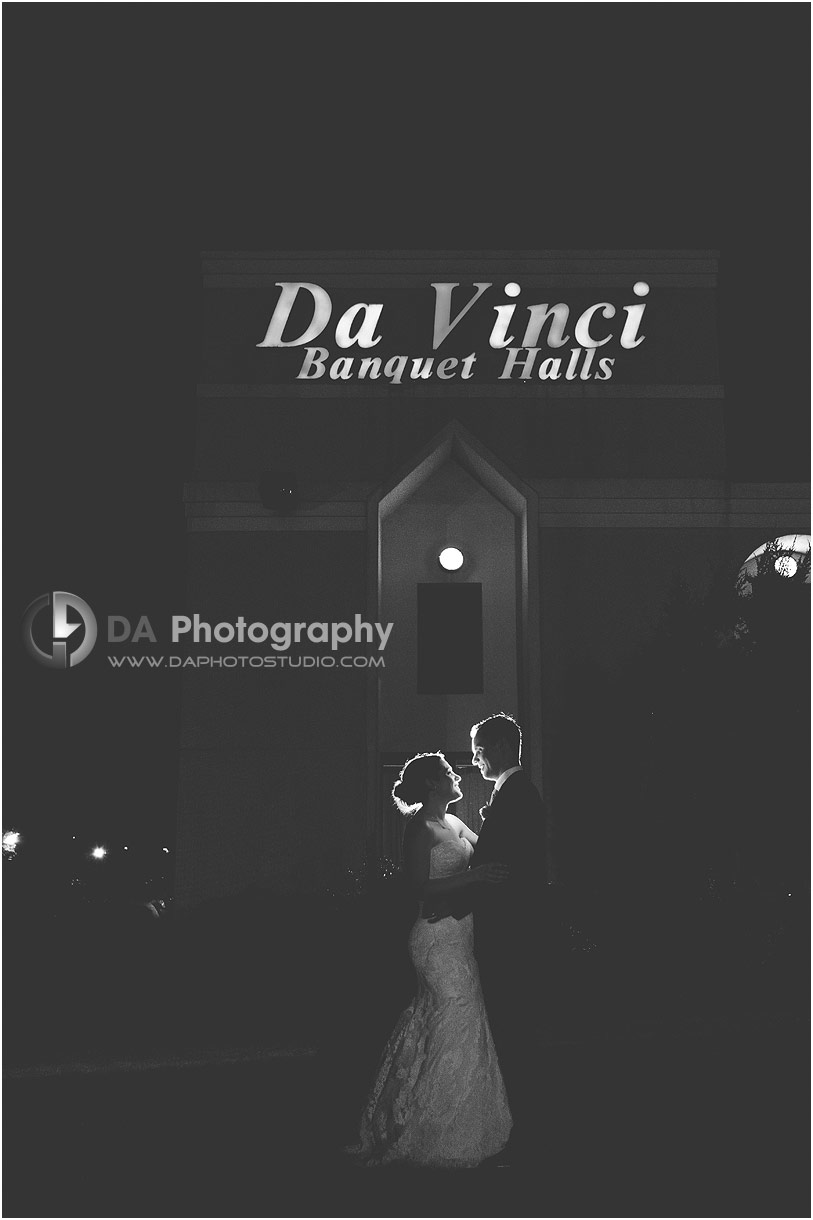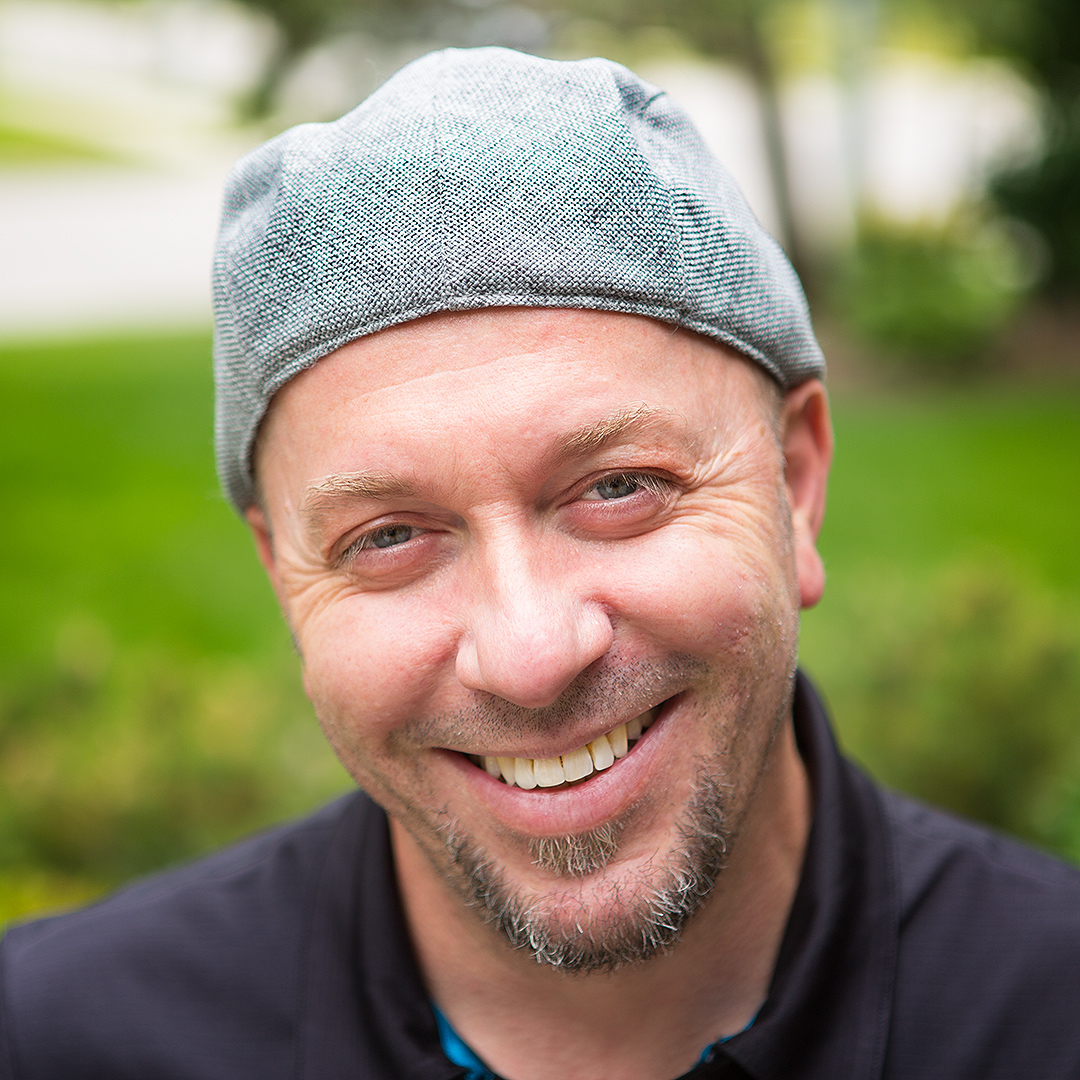 My passion and biggest asset is taking the time to make every client comfortable and relaxed before I even pick up the camera. The result? Photos of you that actually look like you at your best! I can prove to you how much you can enjoy having your picture taken. Lifestyle photography is about the experience that happens to be served up along side of some great photos.
Specialties:
Family Photography for families that like to move around and enjoy their photo time, Wedding Photography for couples looking for a mixture of photojournalistic, contemporary and traditional images and Professional Corporate headshots that are far from cheesy and stiff.