When I was initially approached by Martha and Corey to take some amazing sunset engagement photos, my head reeled. I get excited at the best of times, but when I am asked to shoot at a venue that is new to me, my creativity juices kick into overdrive.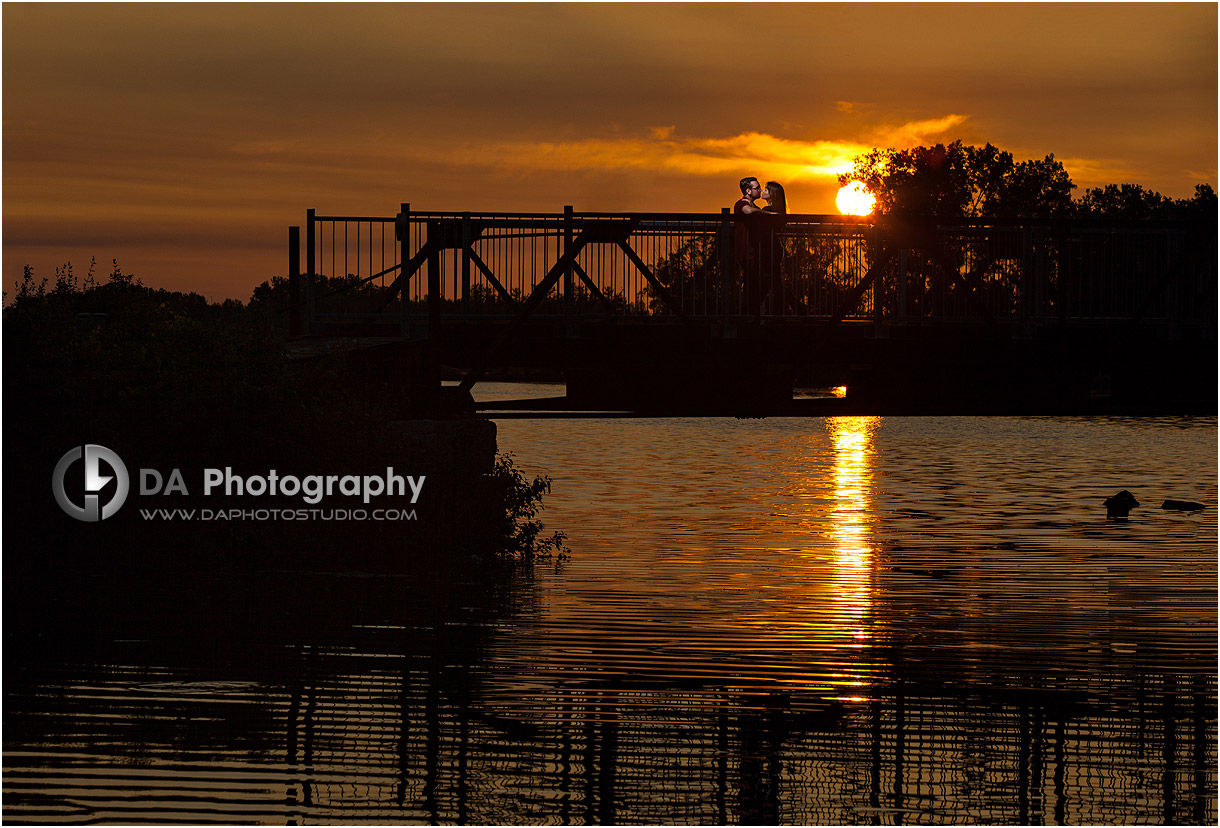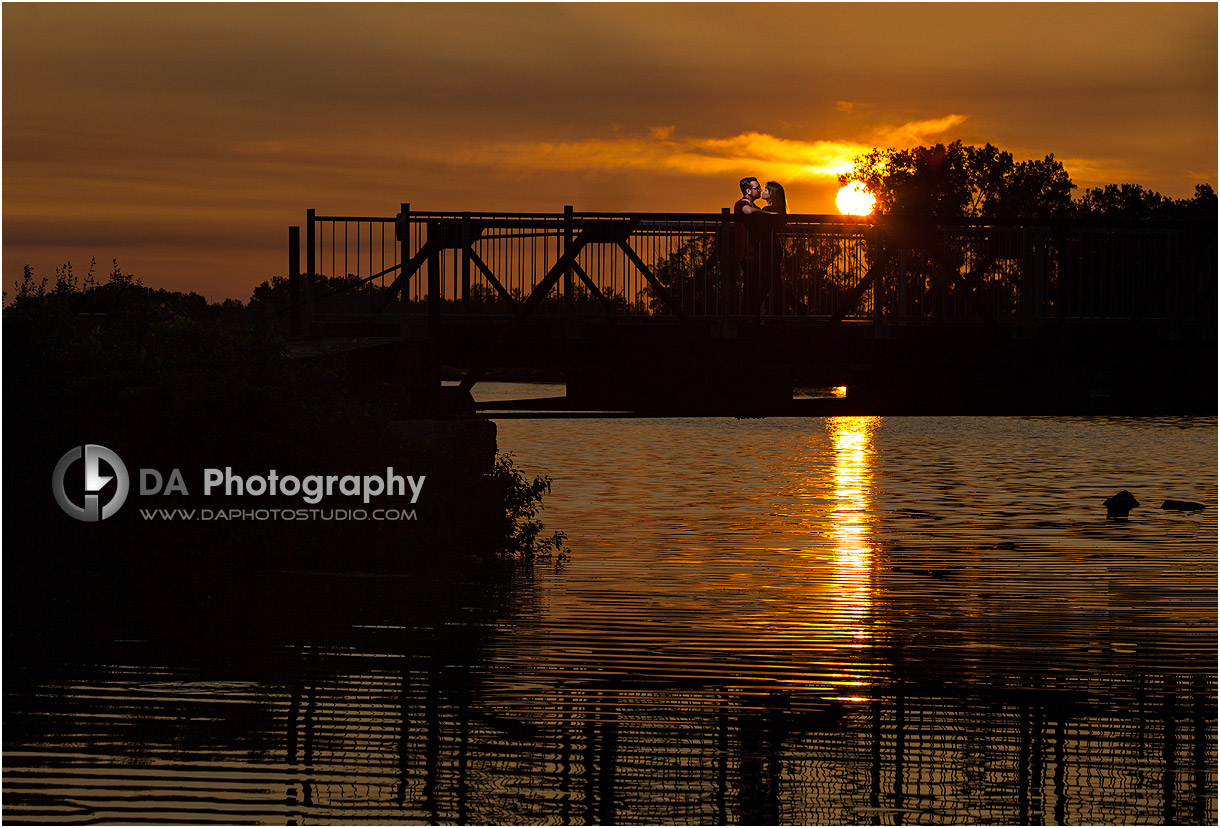 They'd set their heart on Long Point Eco-Adventures in Port Dover as a destination as that's where Corey had proposed.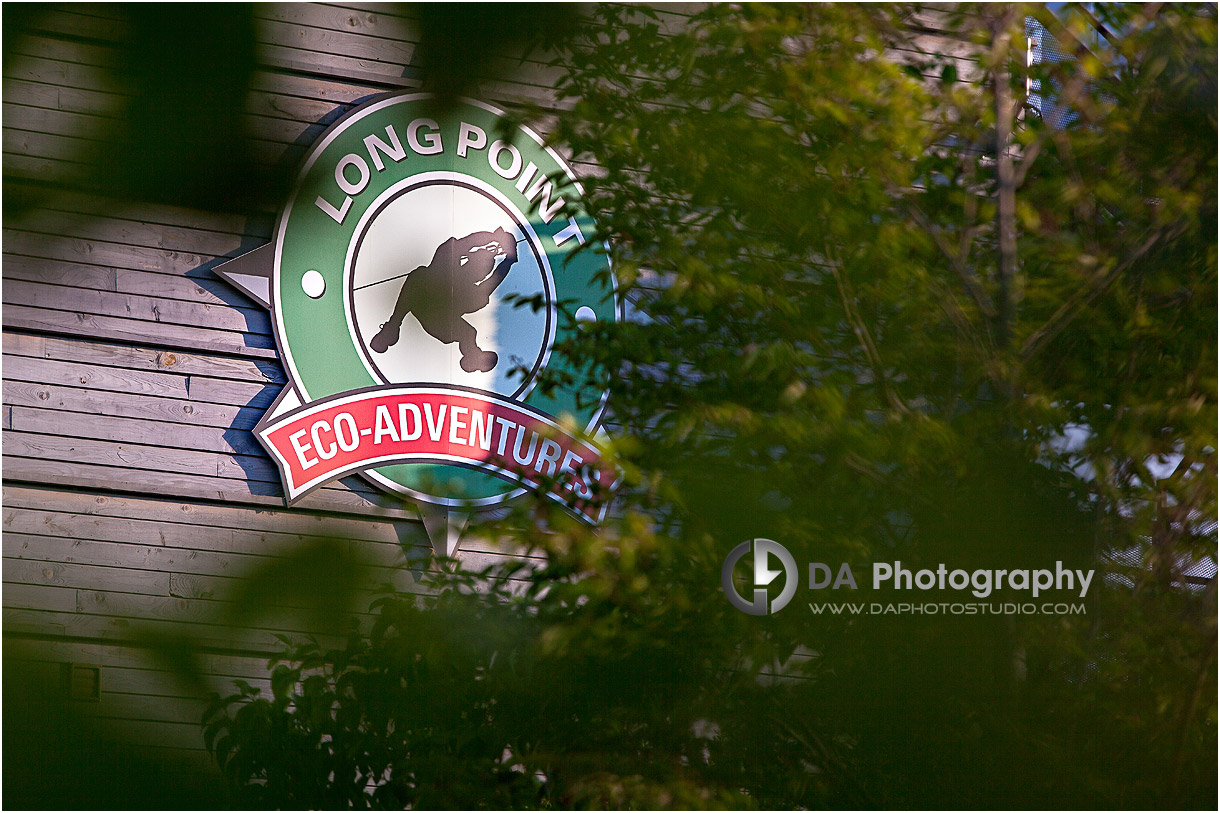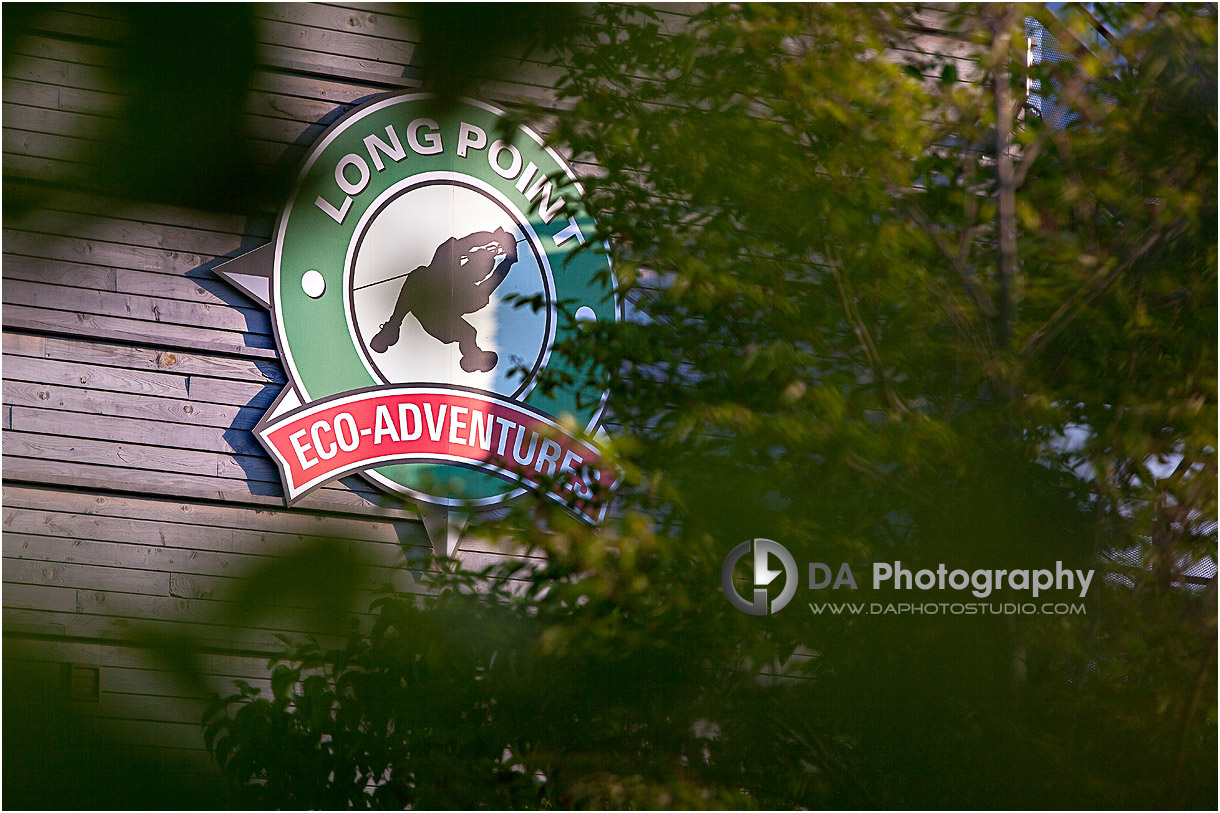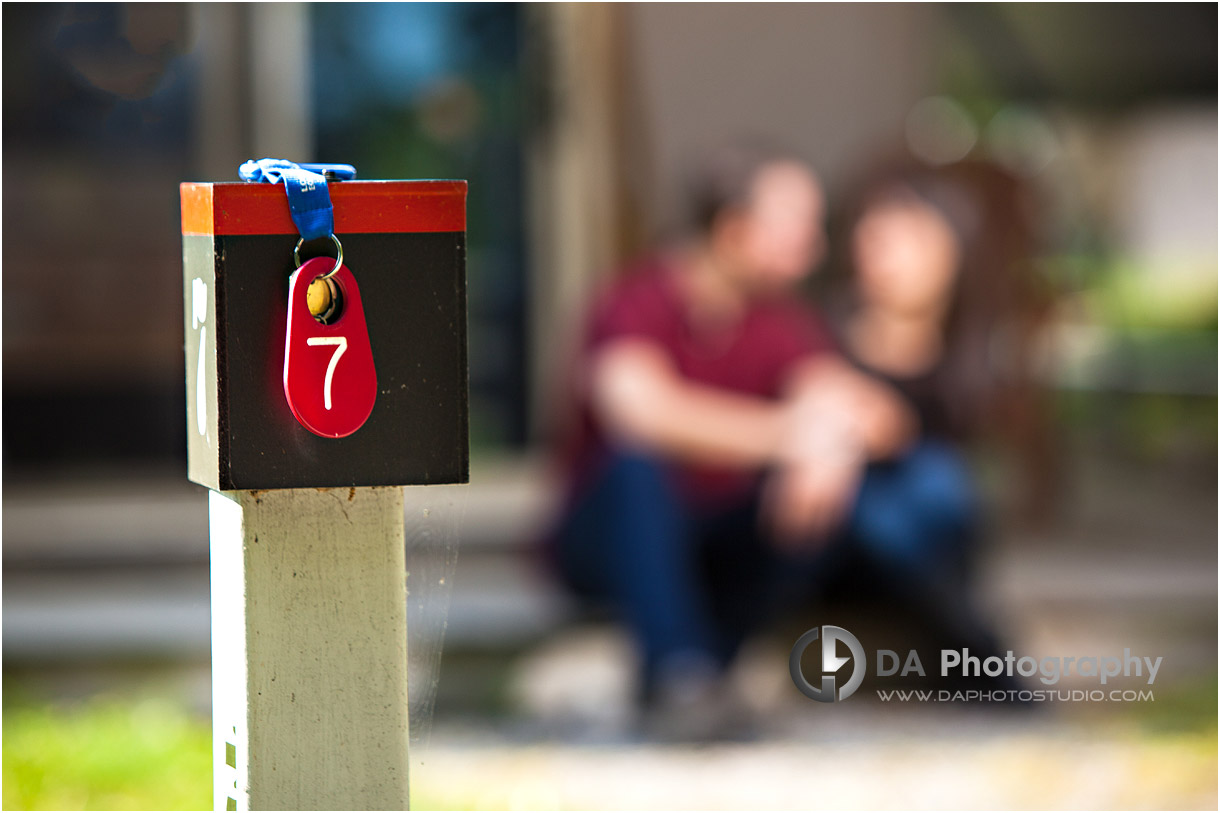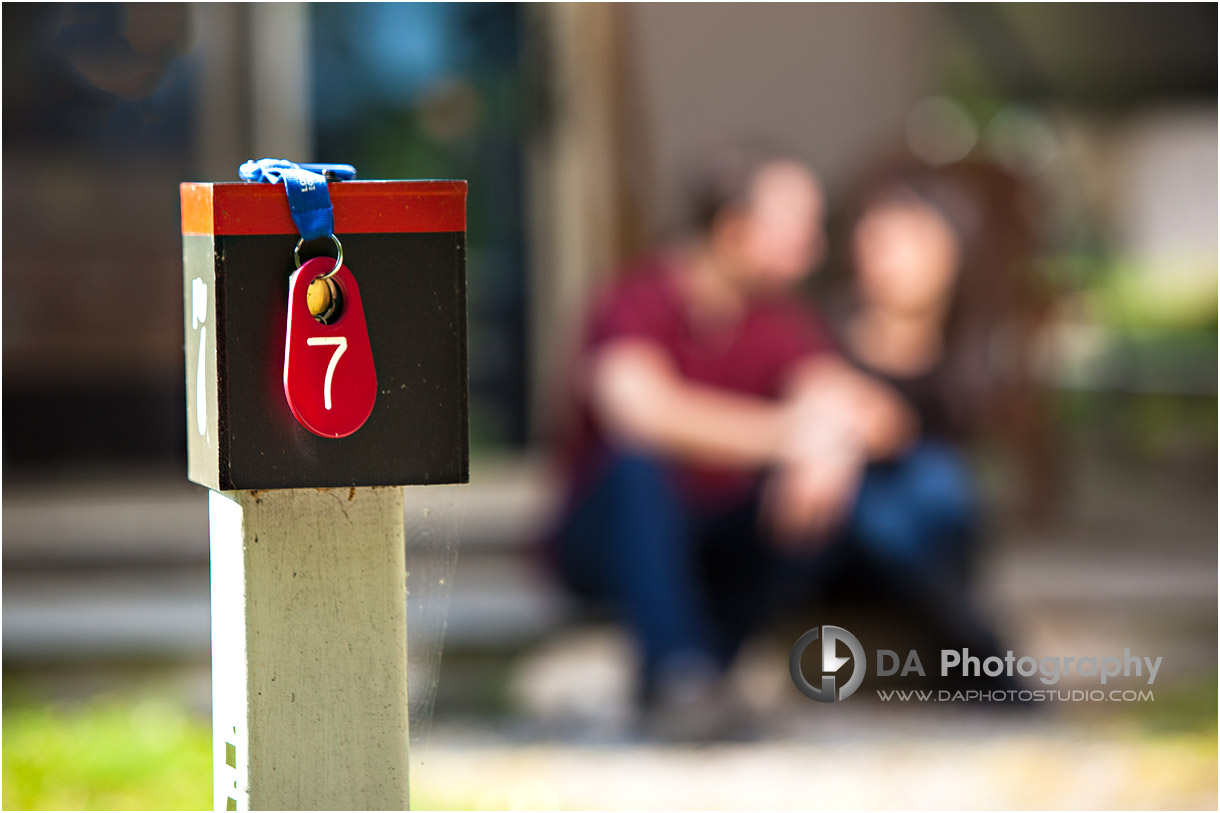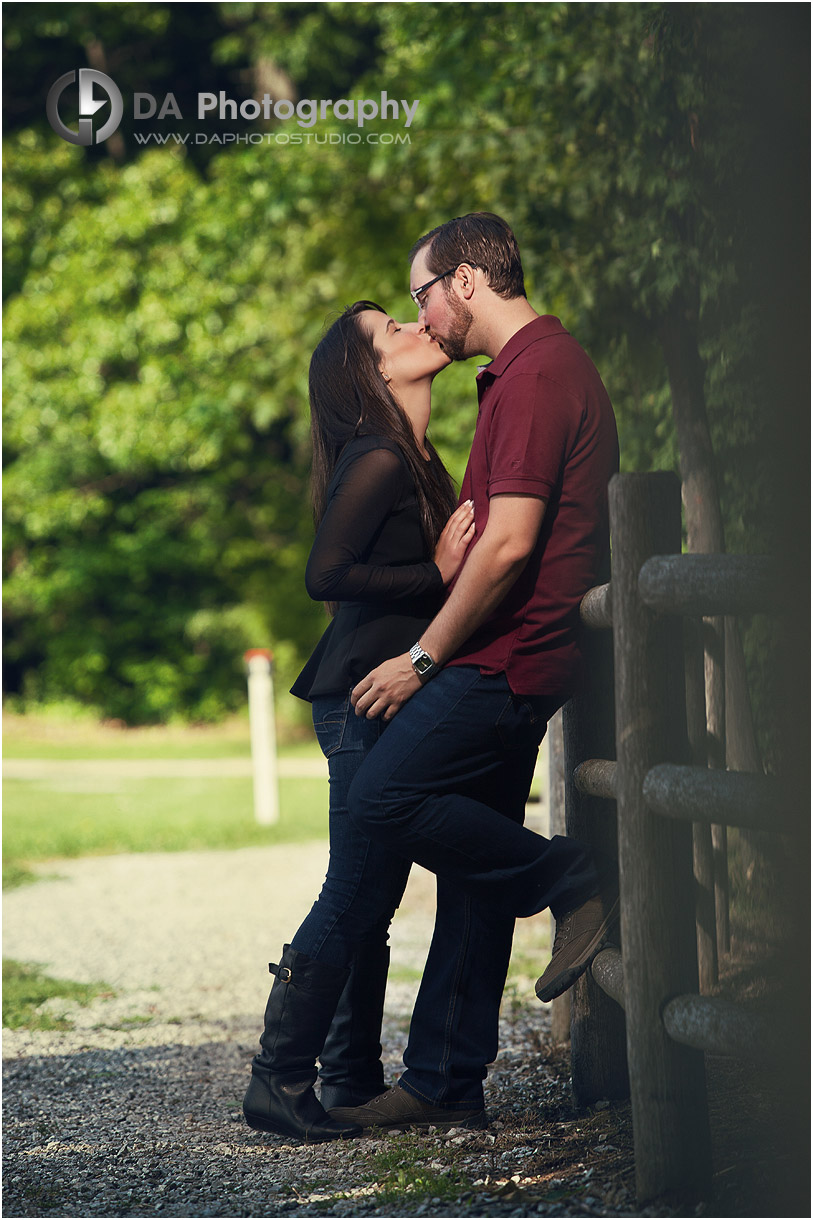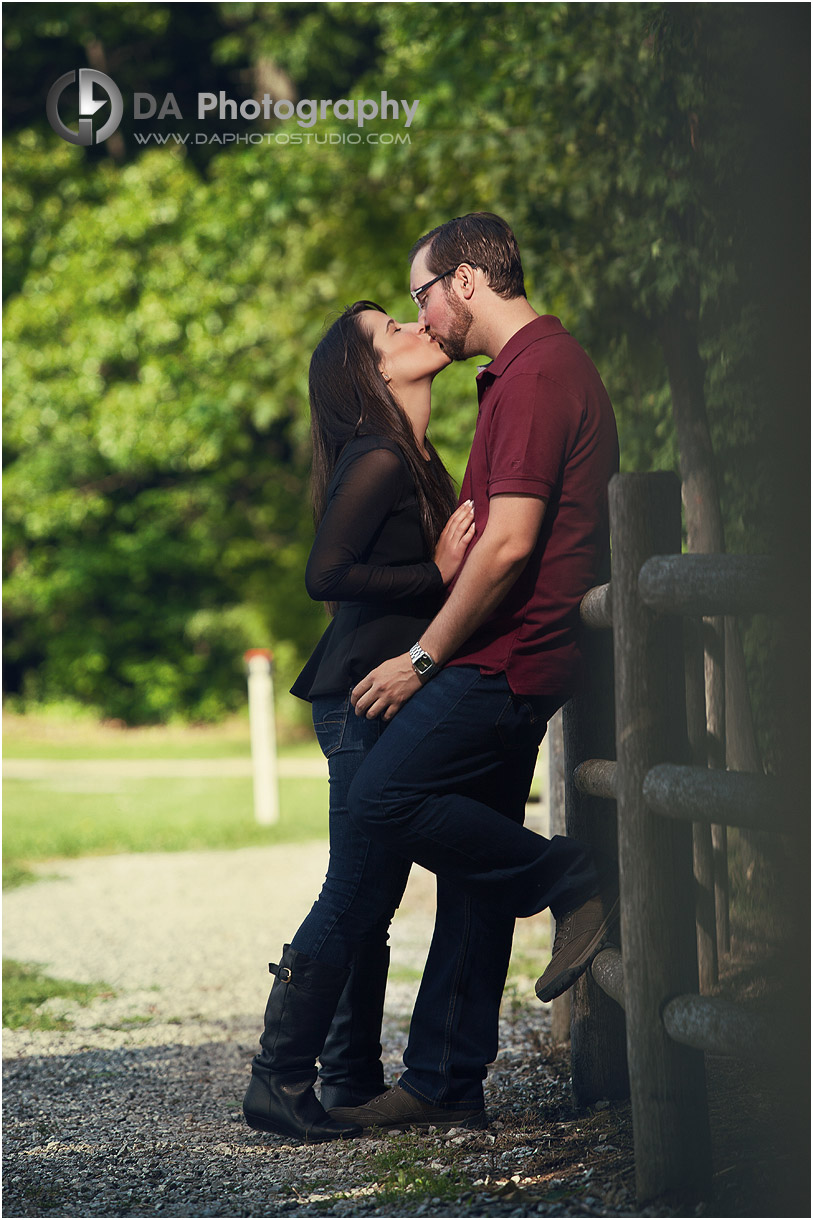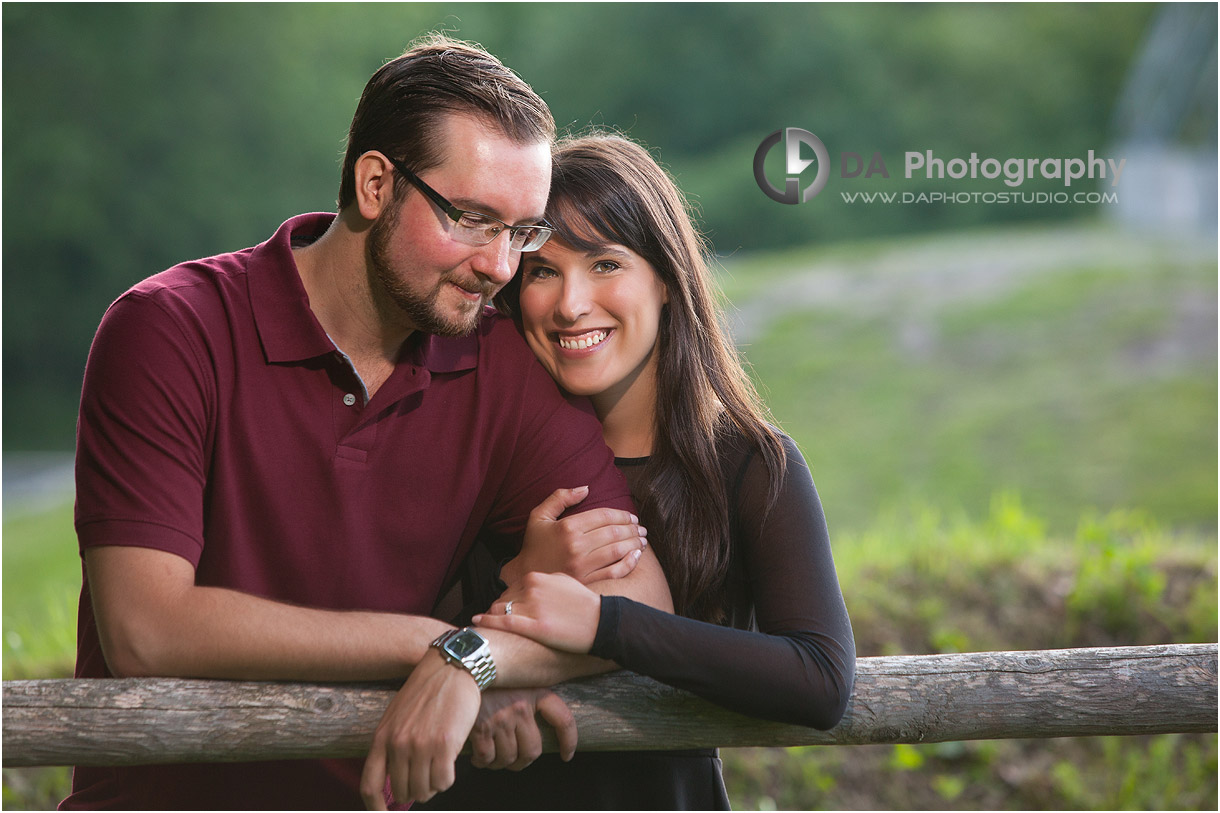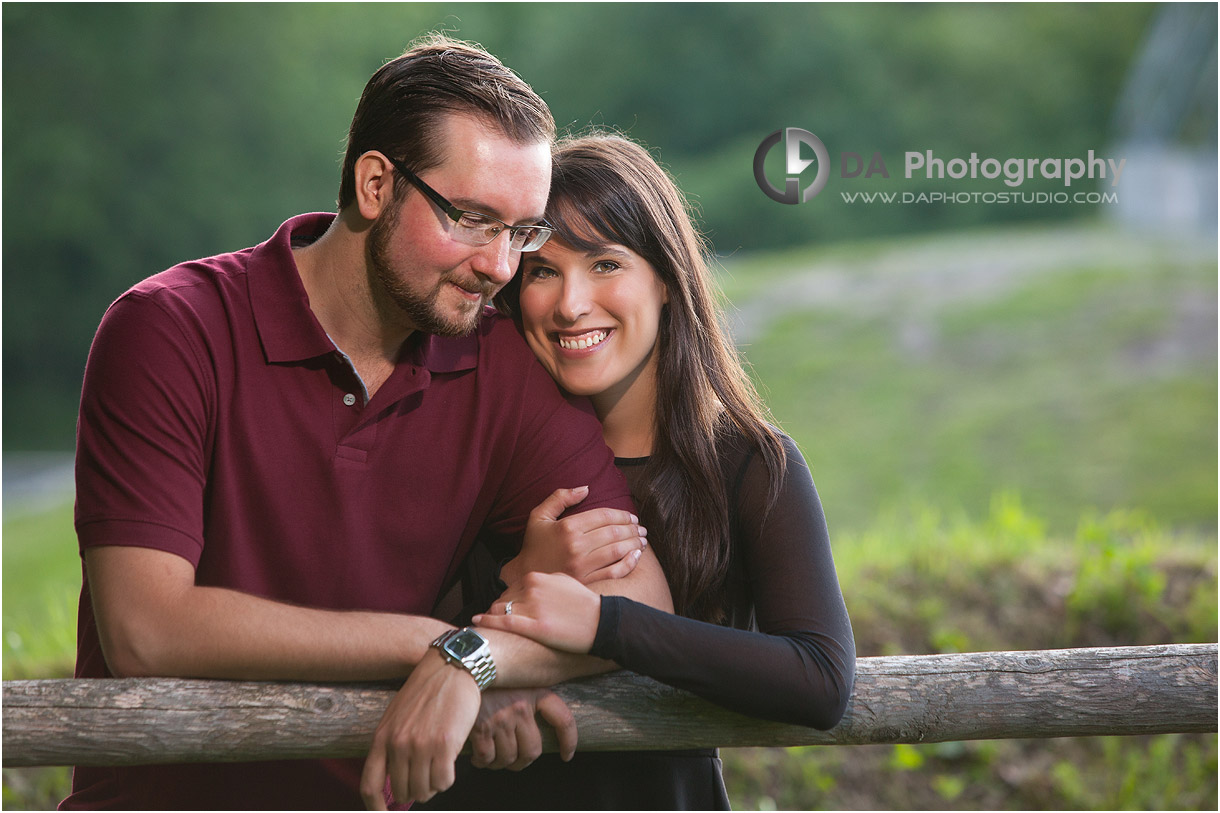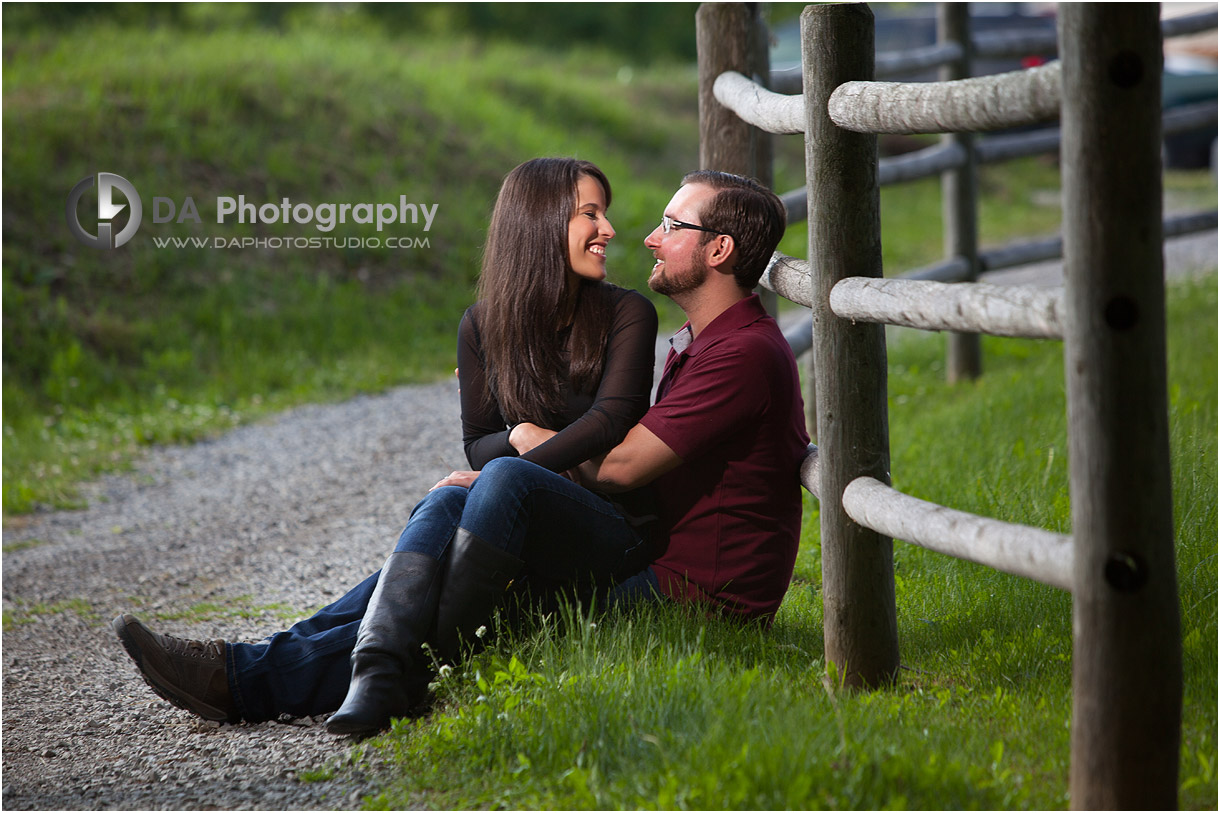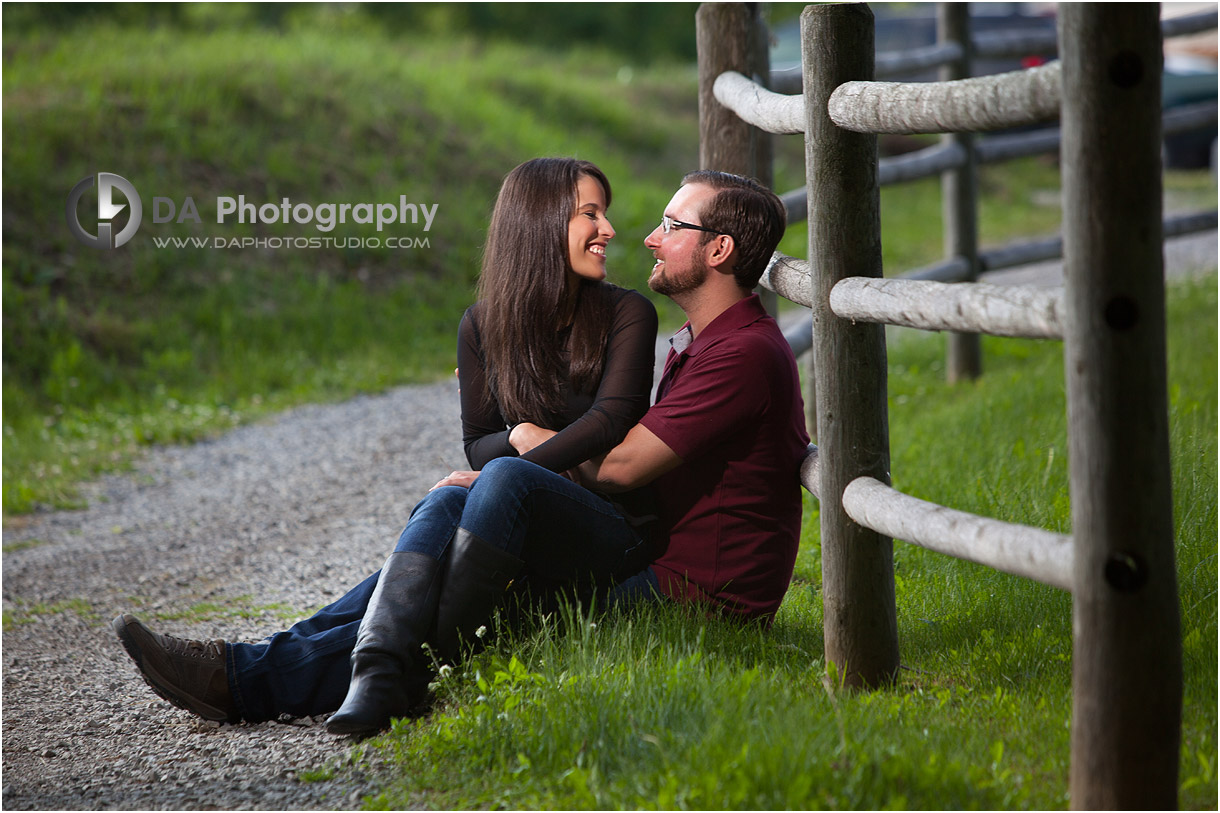 As I arrived and absorbed my surroundings, my senses went wild. The landscapes, colours, tranquility and wildlife made it hard to believe we were only a couple of hours from Toronto.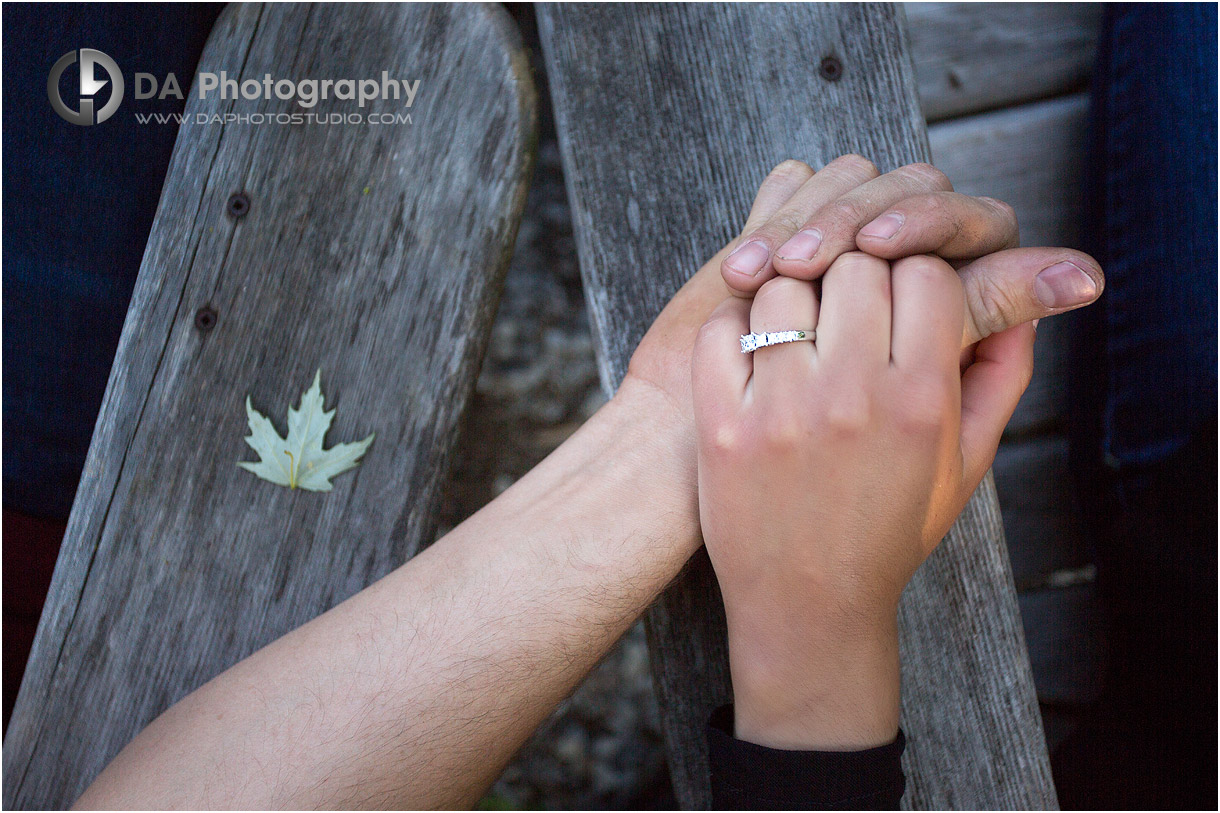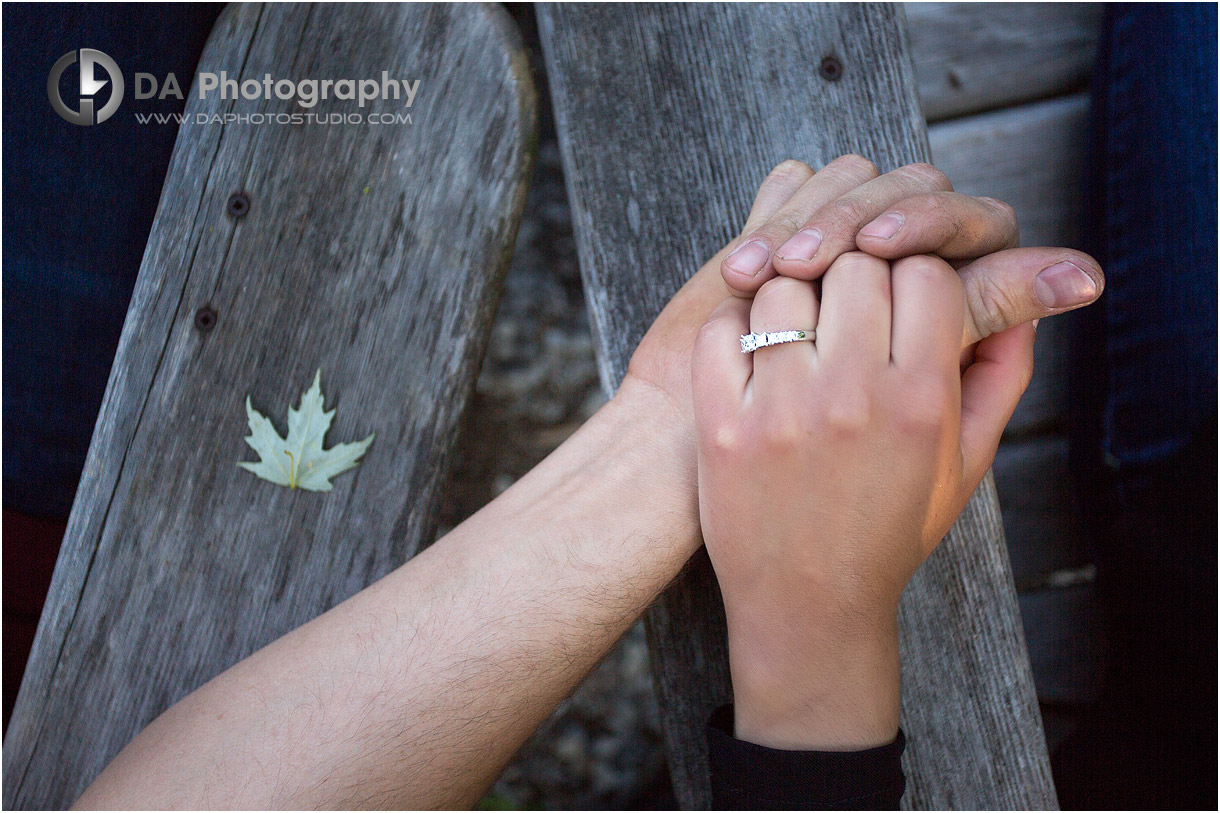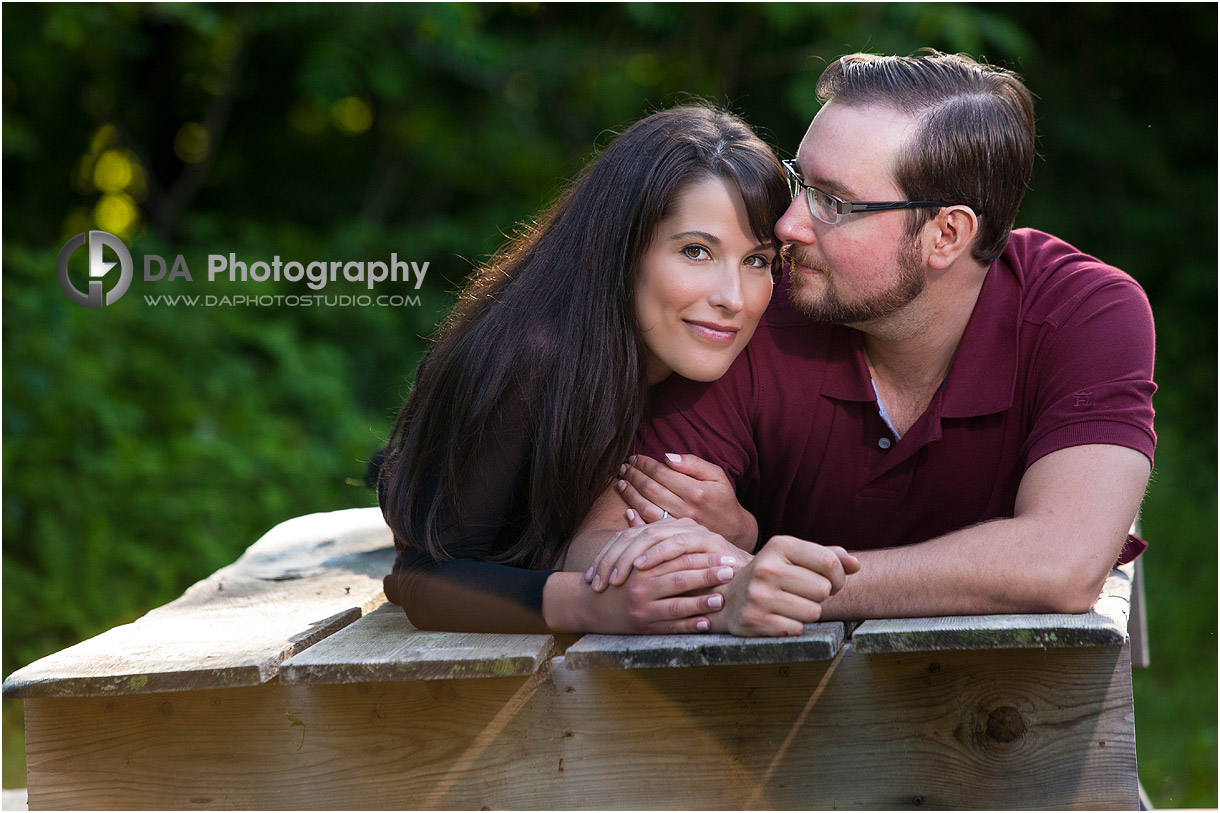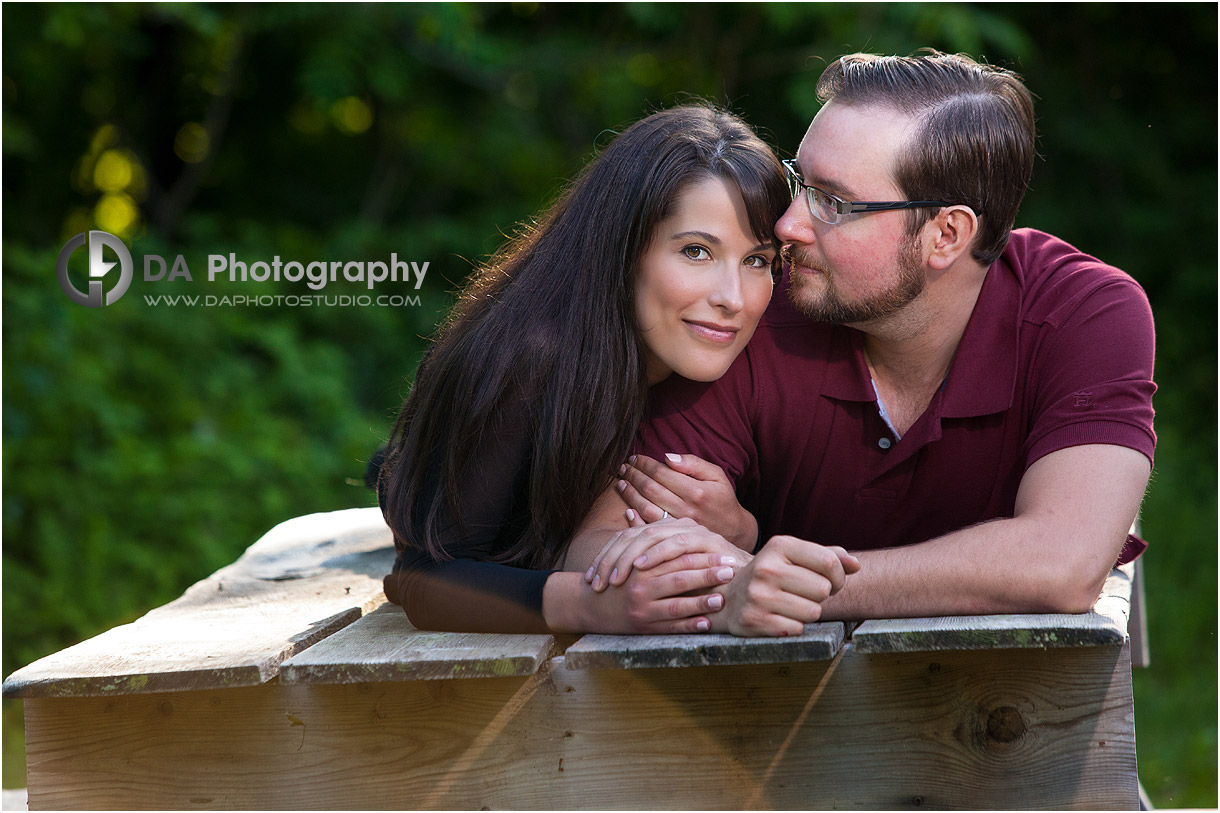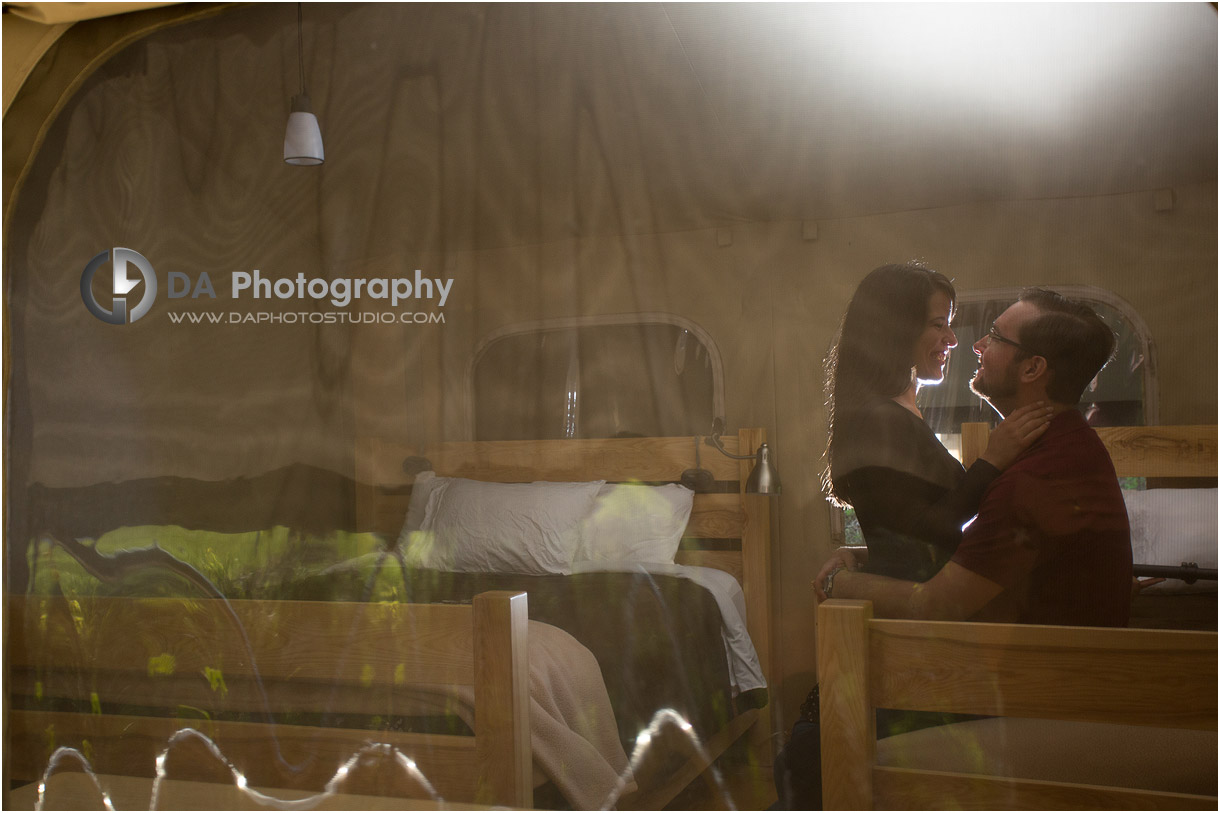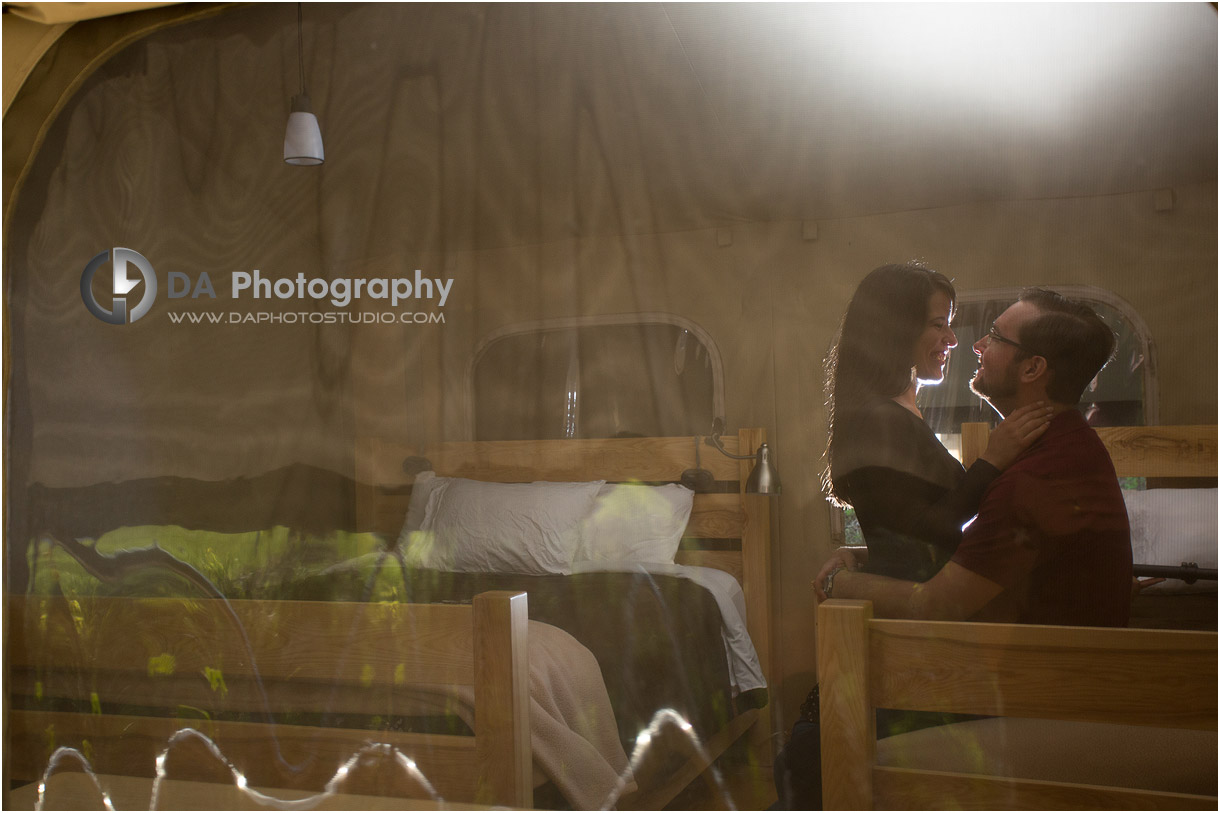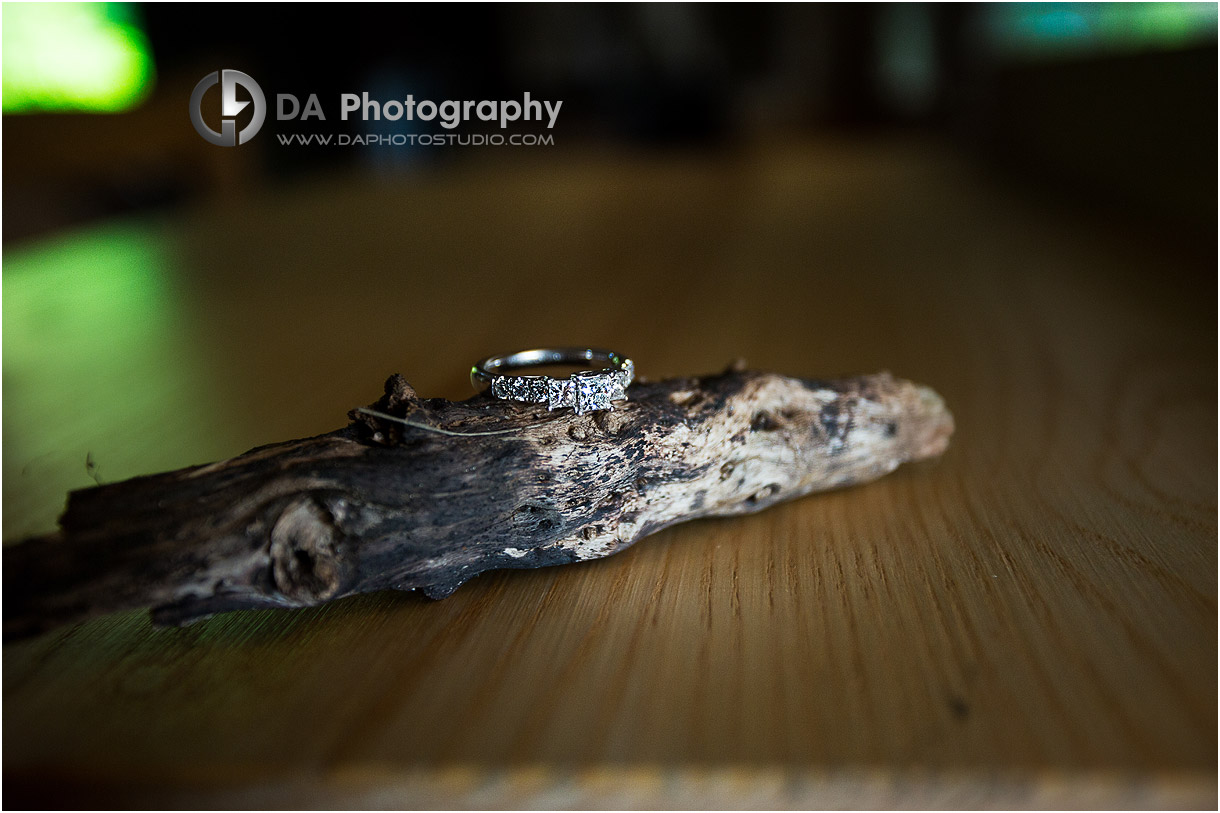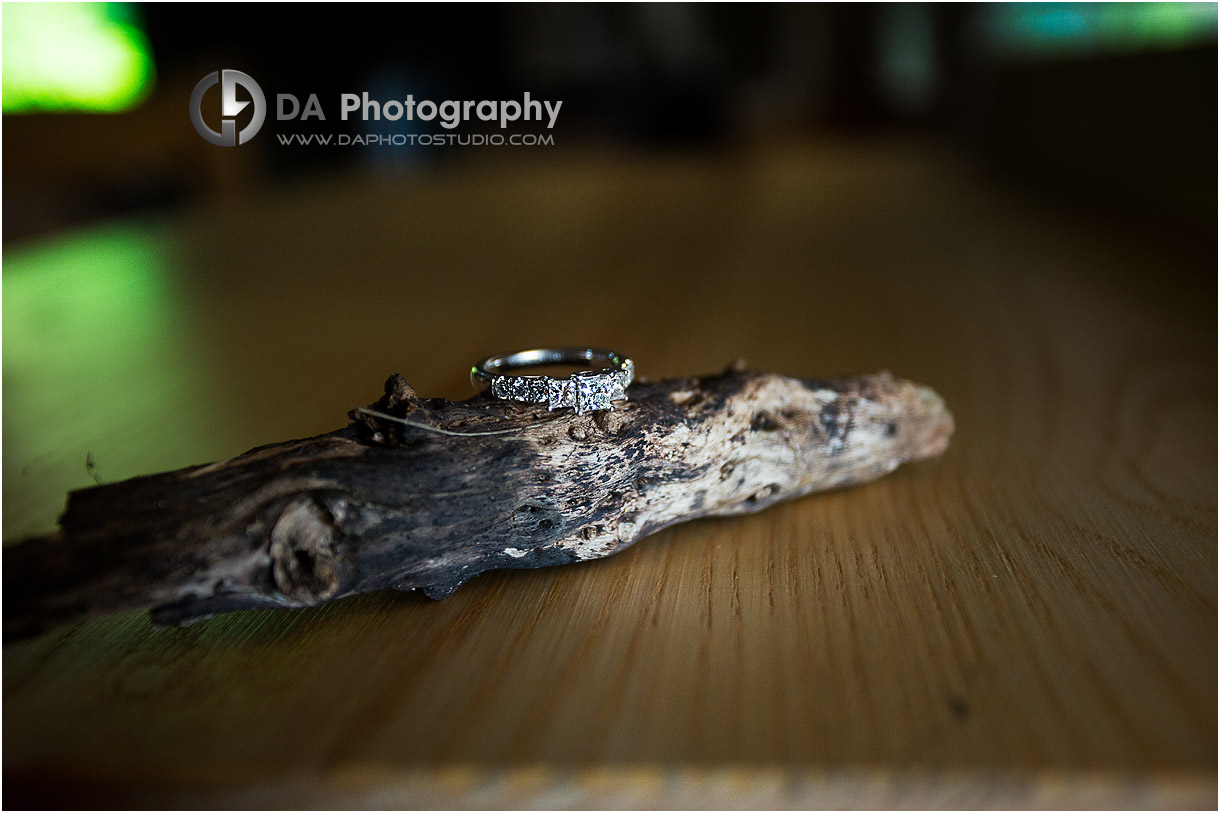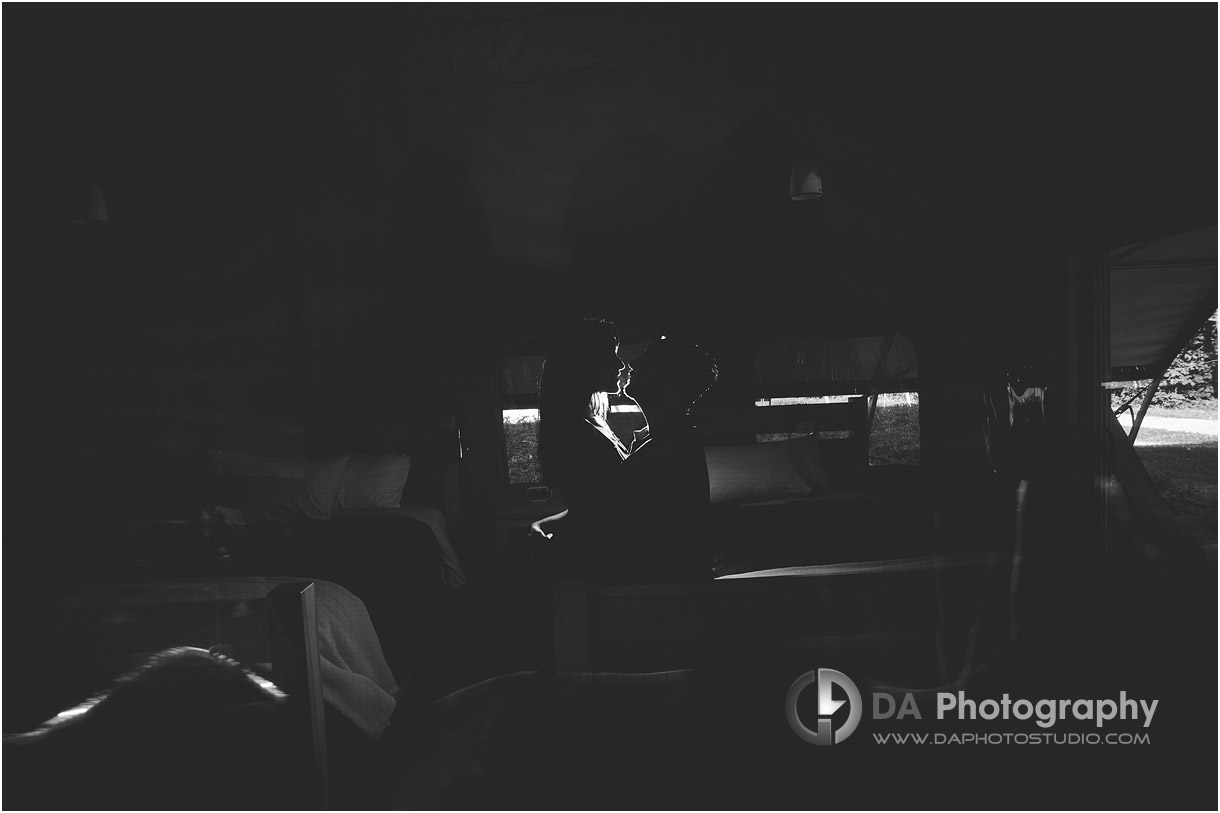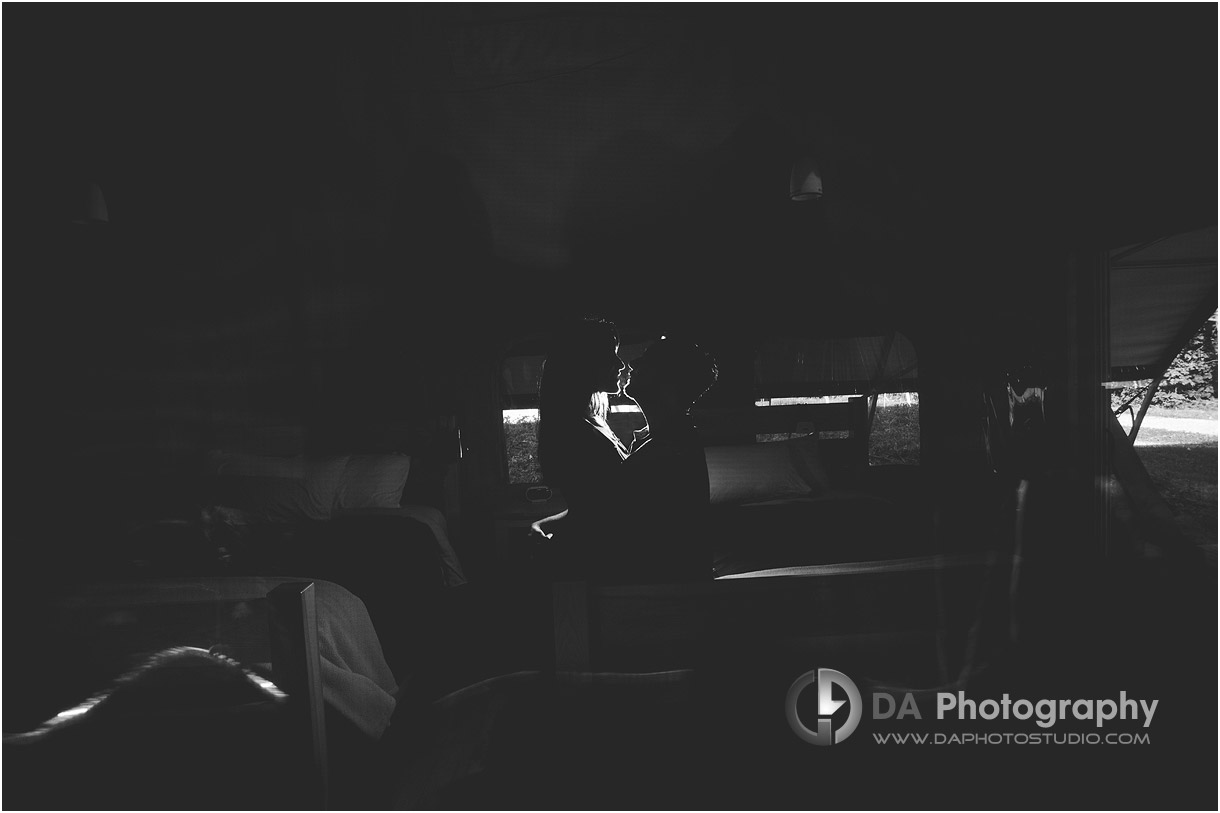 Would you have guessed these sunset engagement photos were taken at a lodge only 2 hours away from Toronto?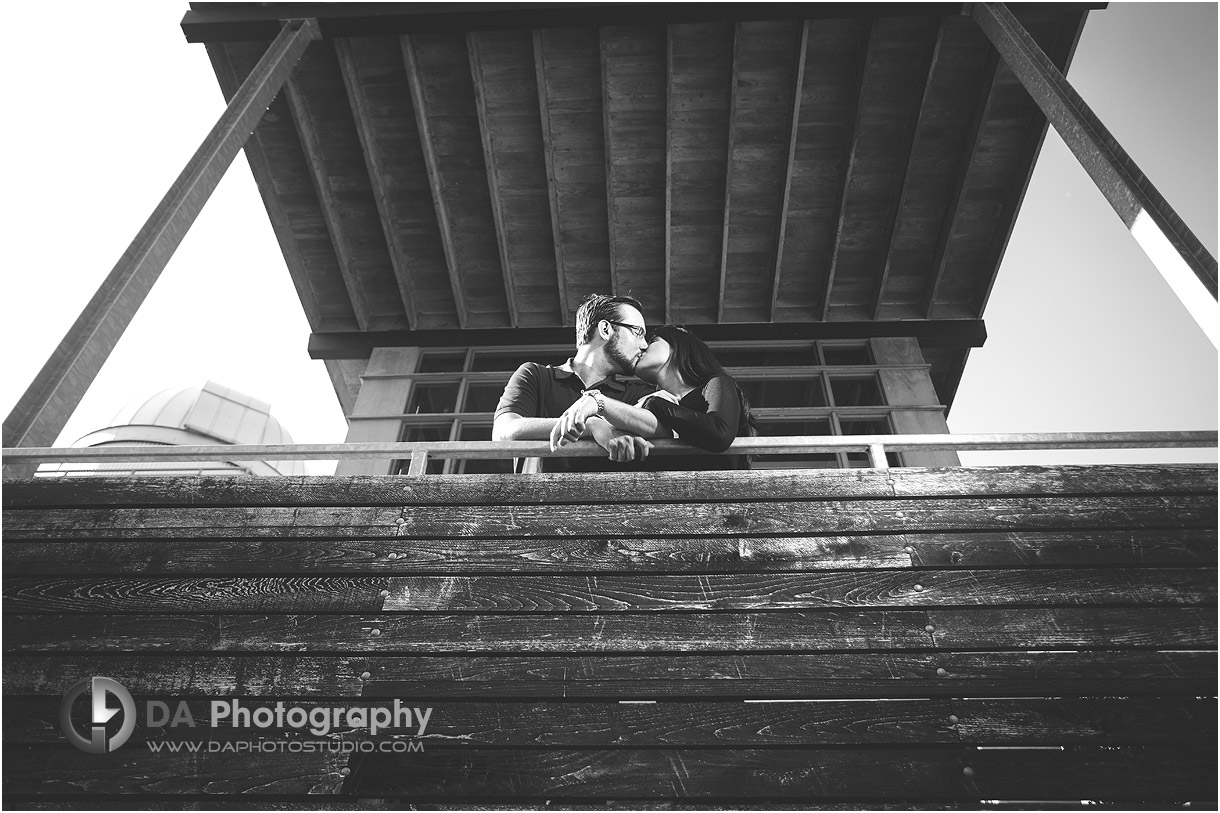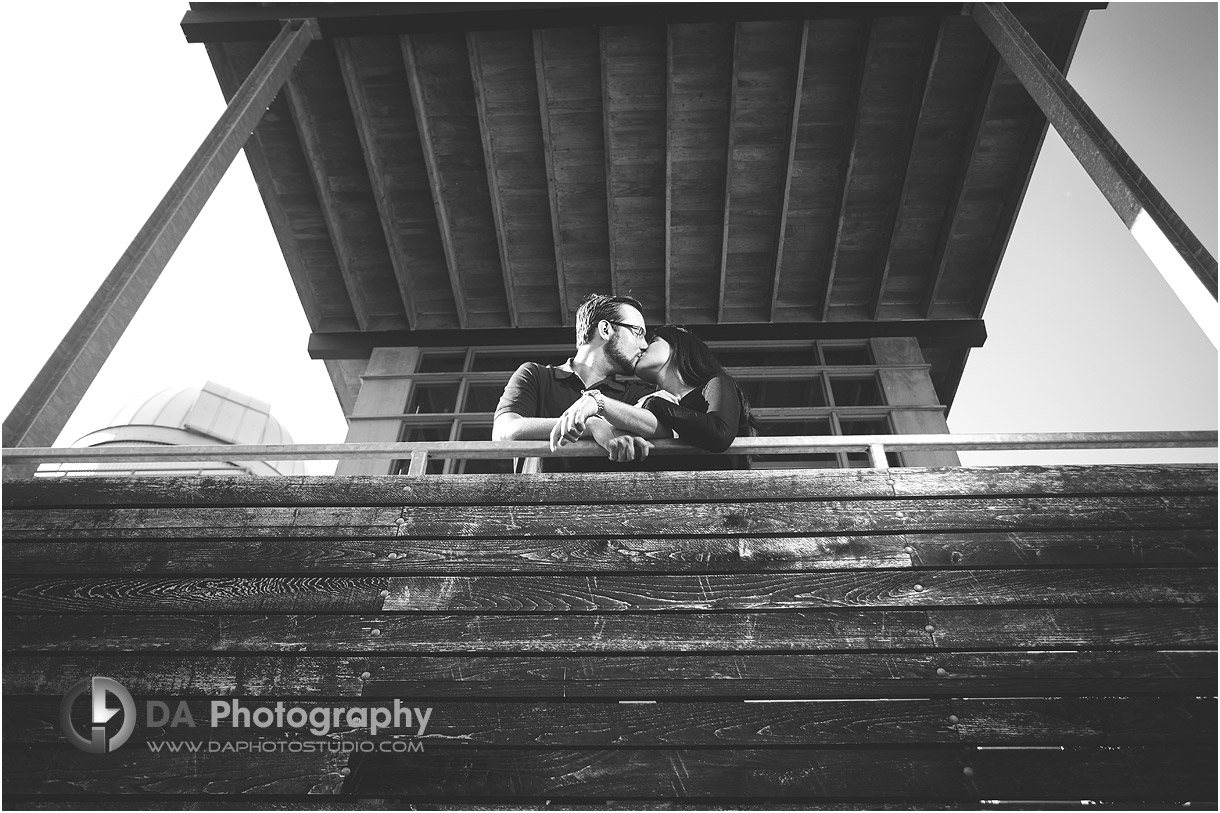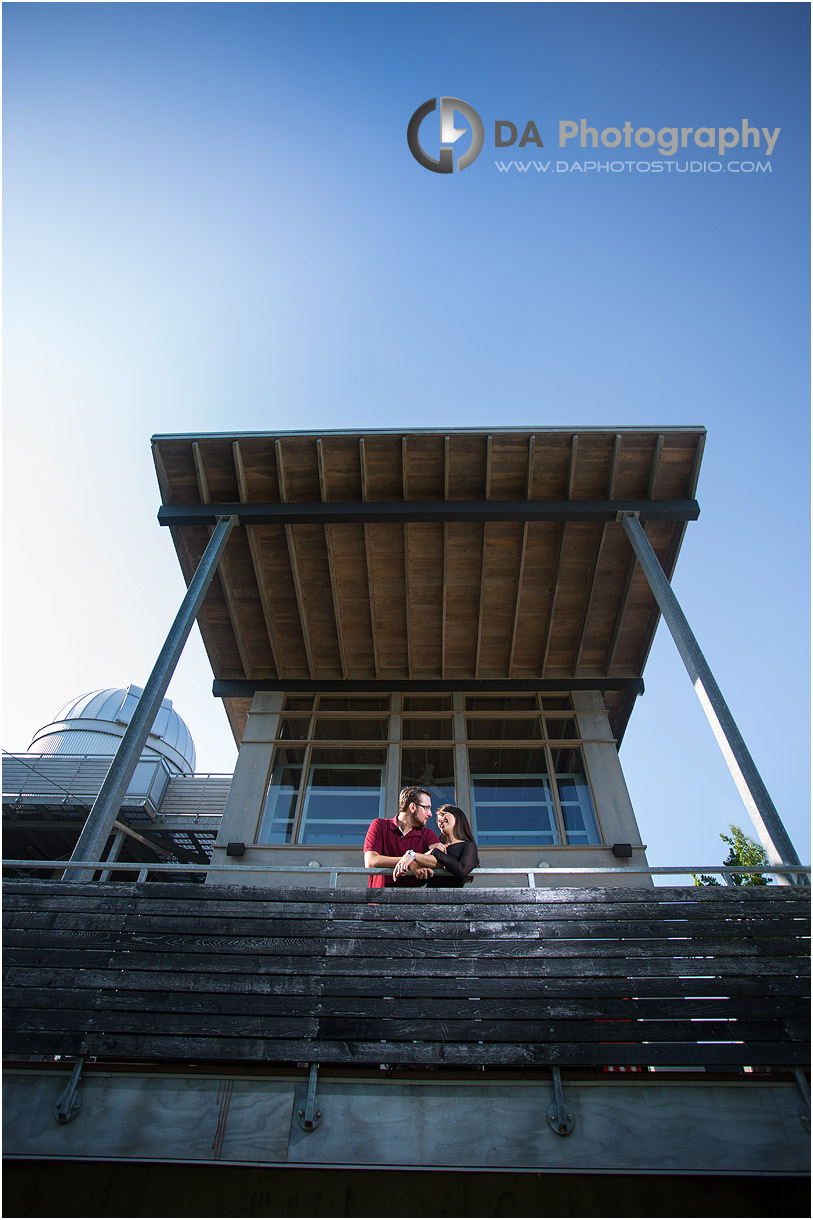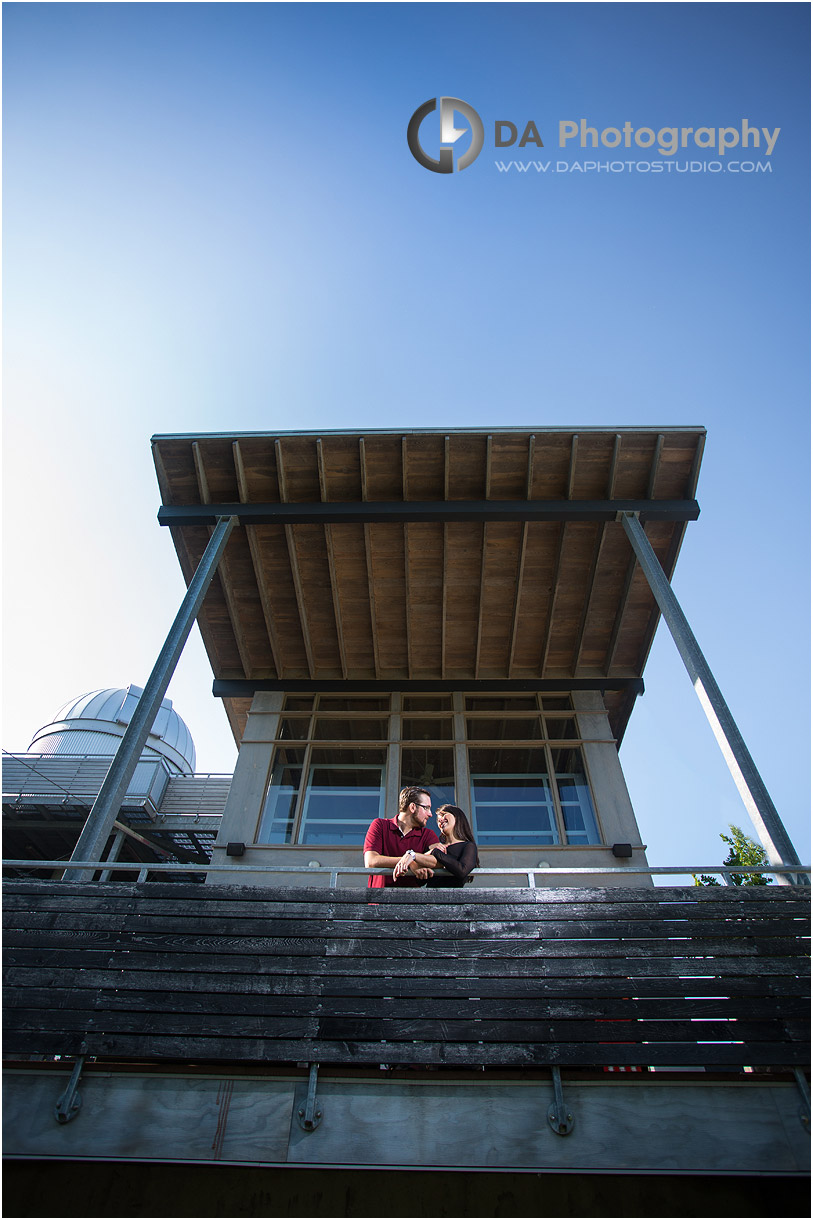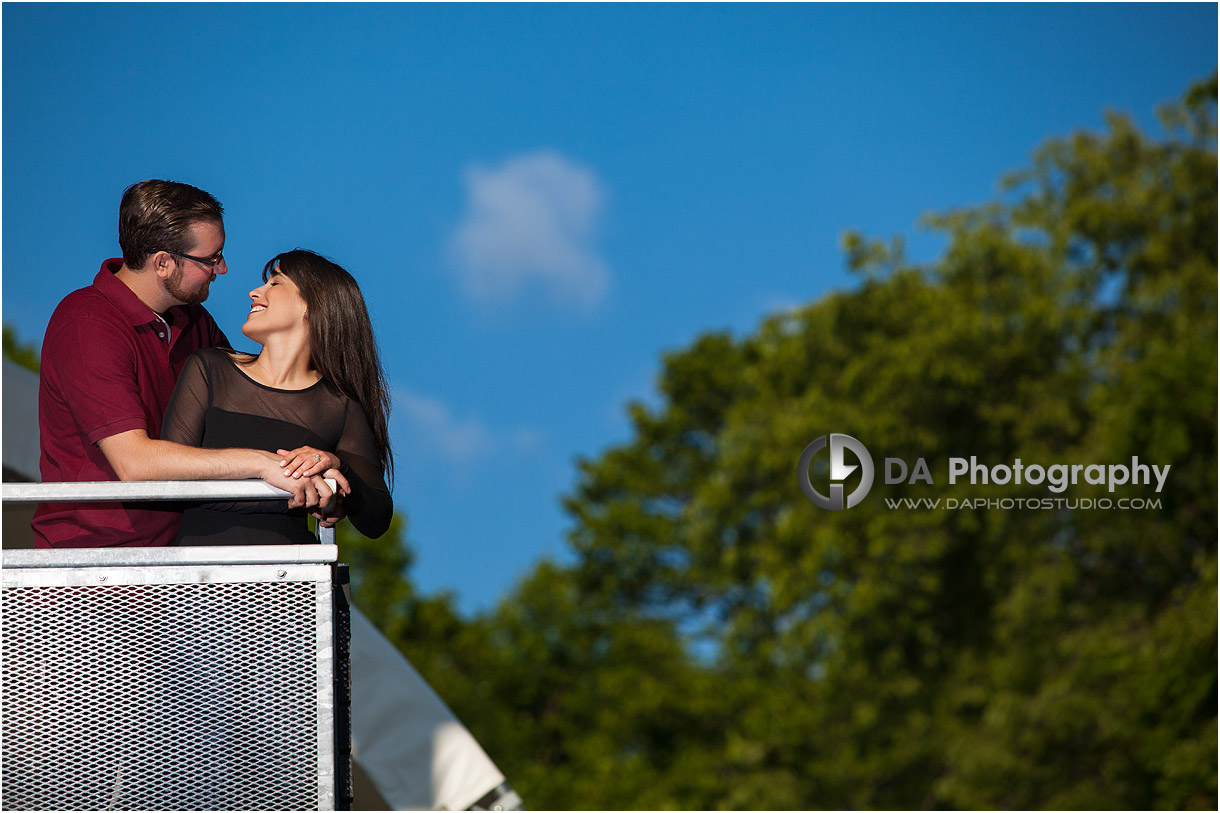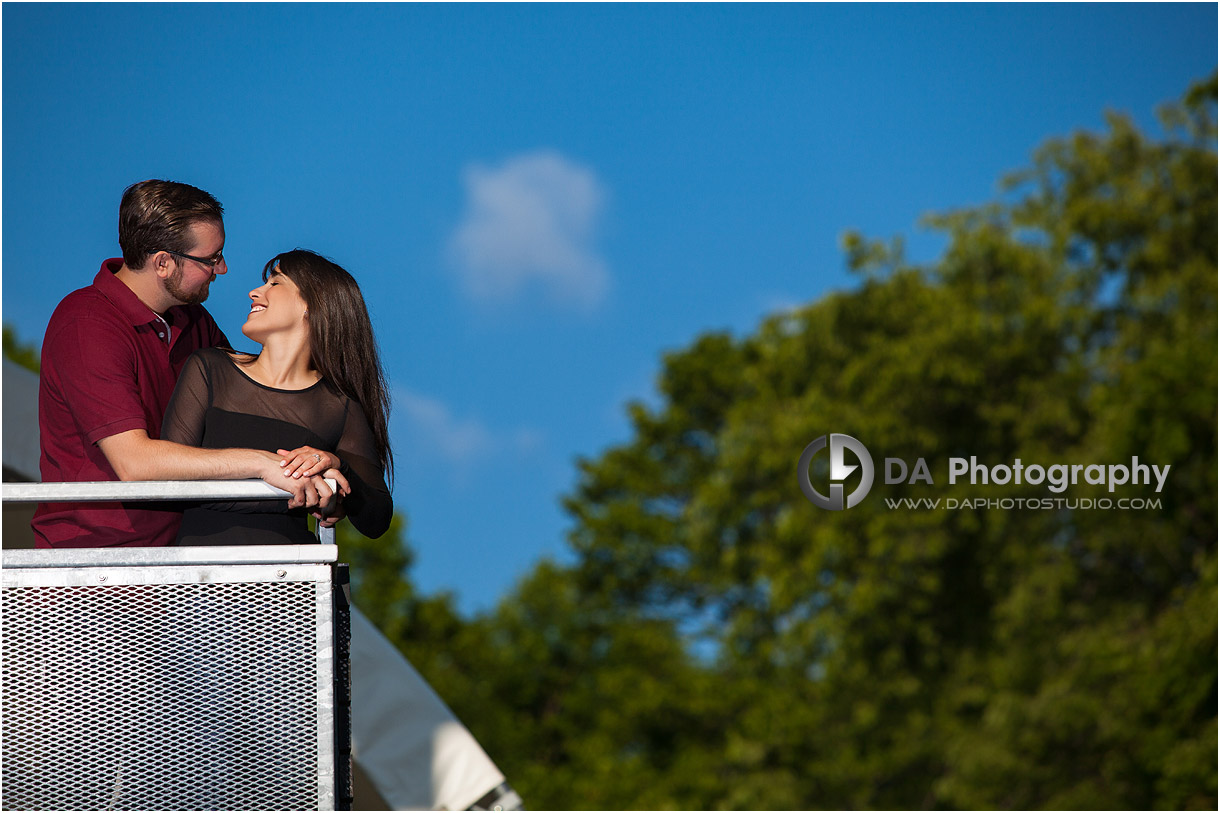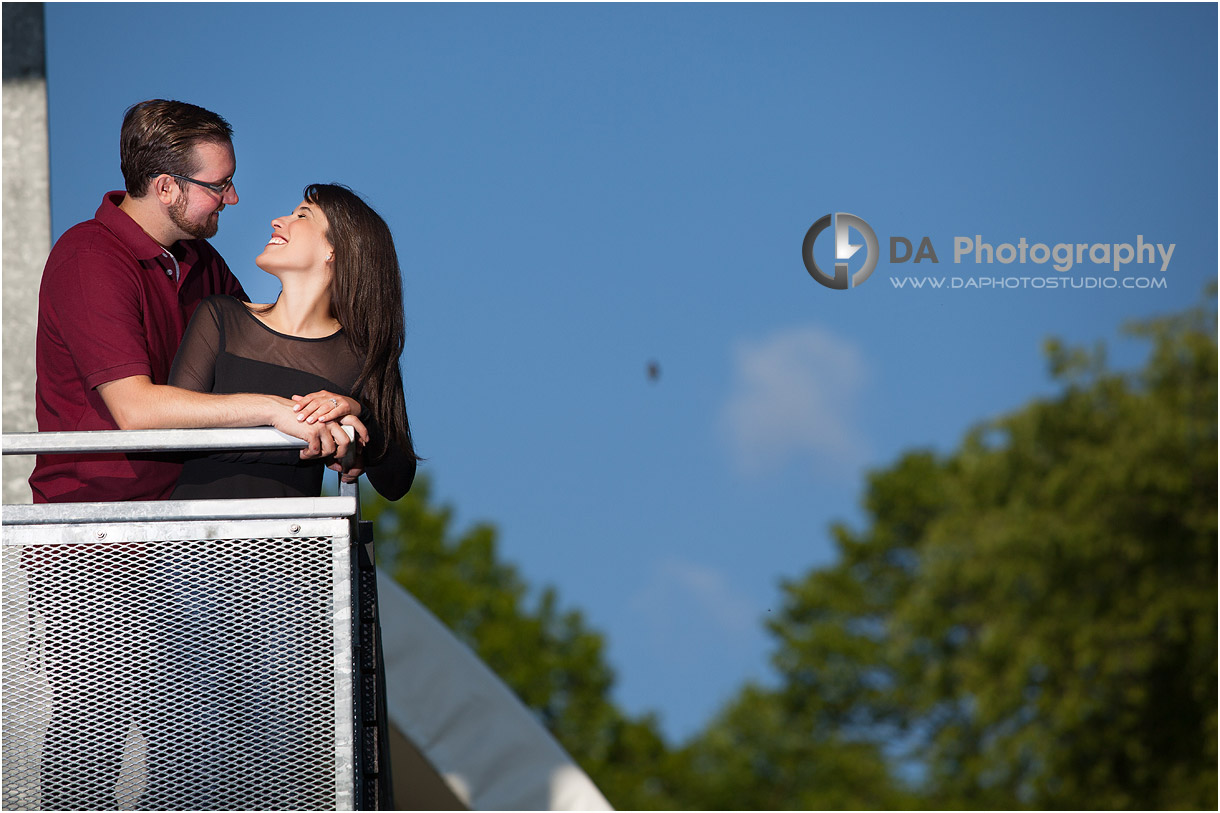 Martha and Corey were so relaxed with each other that telling them how to position themselves wasn't an issue.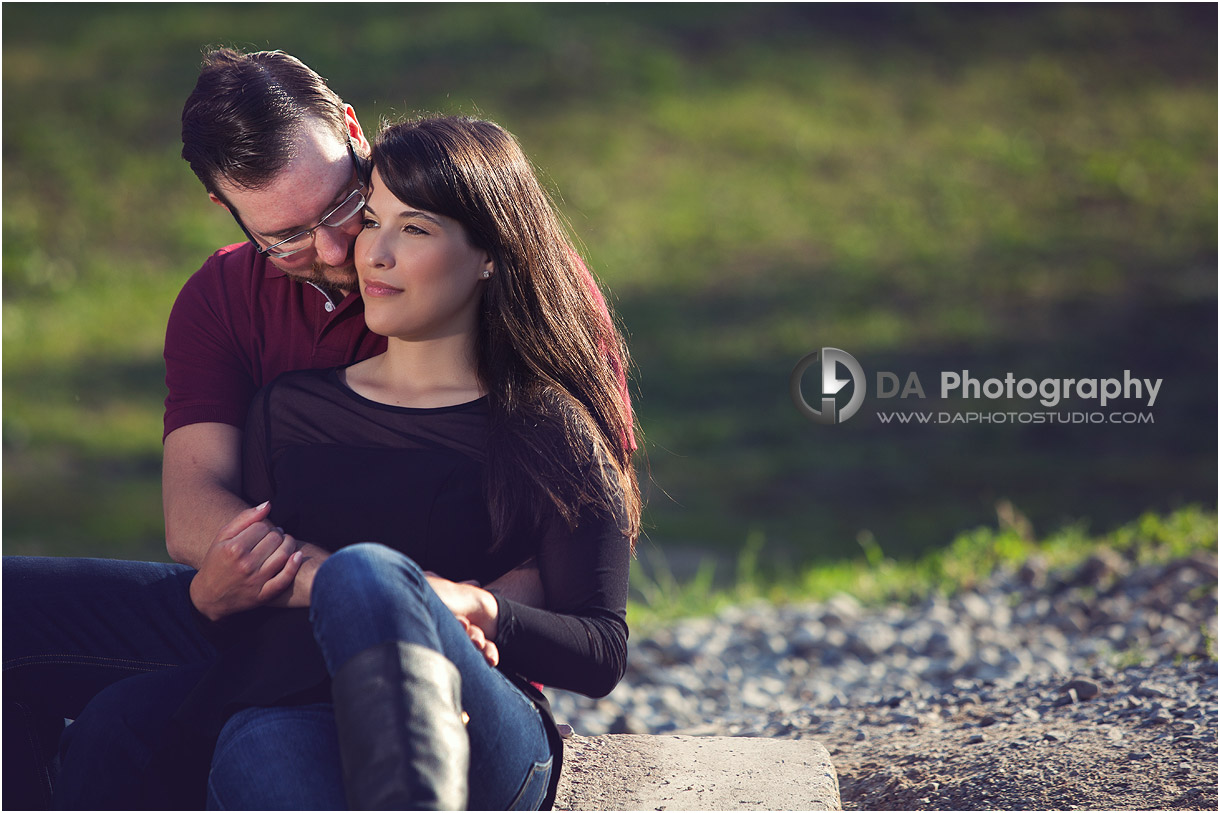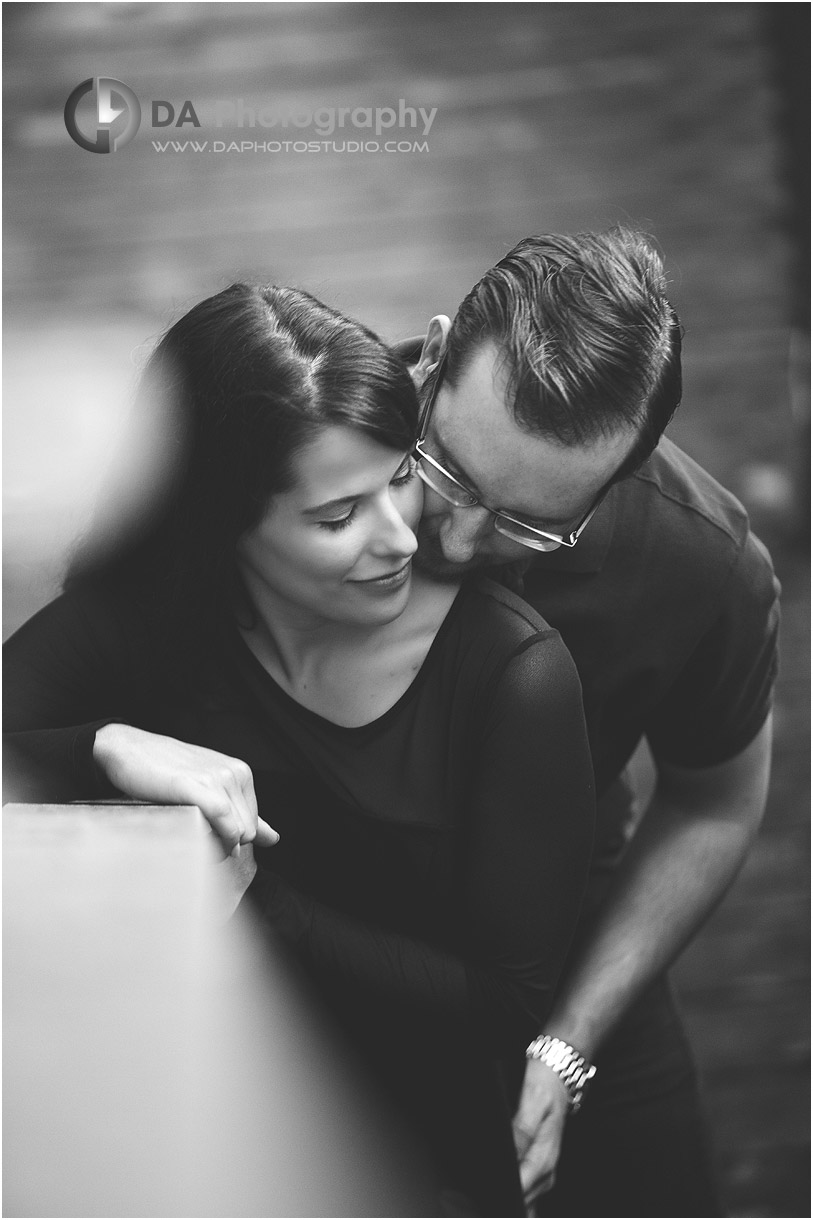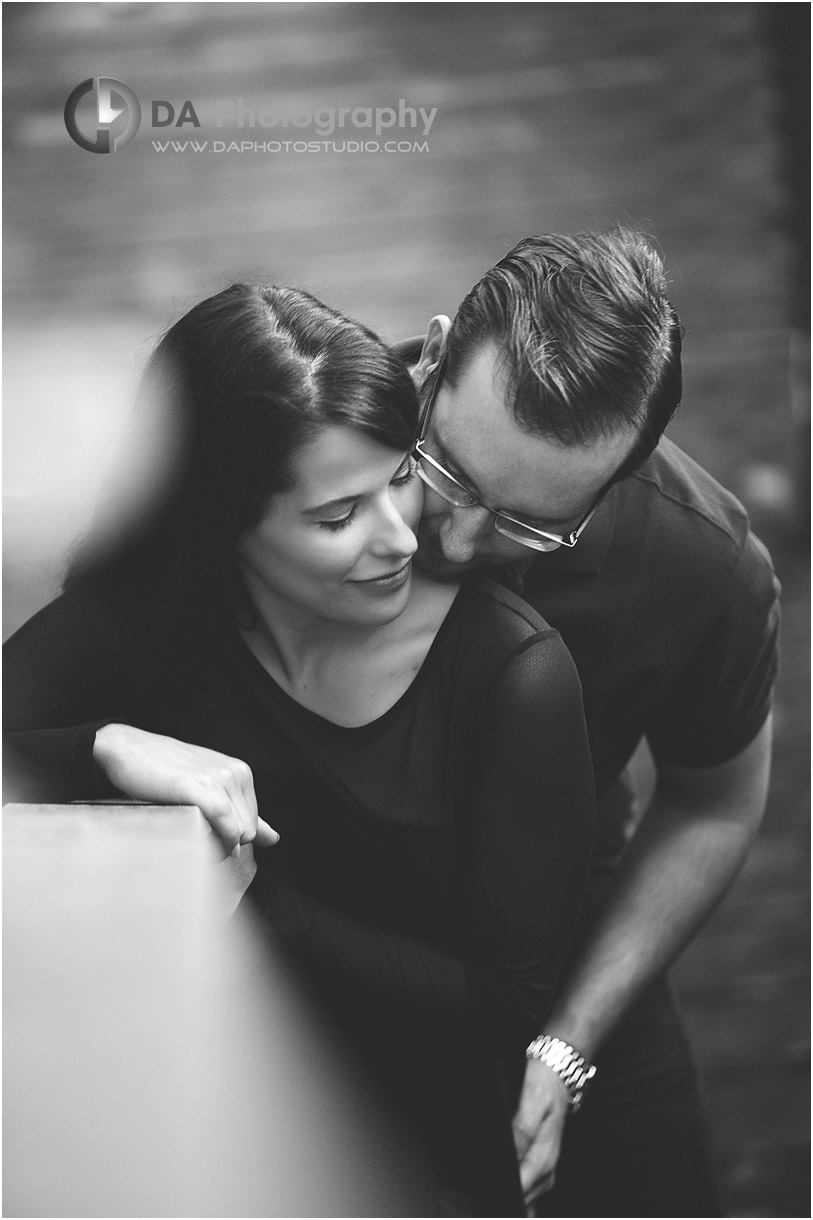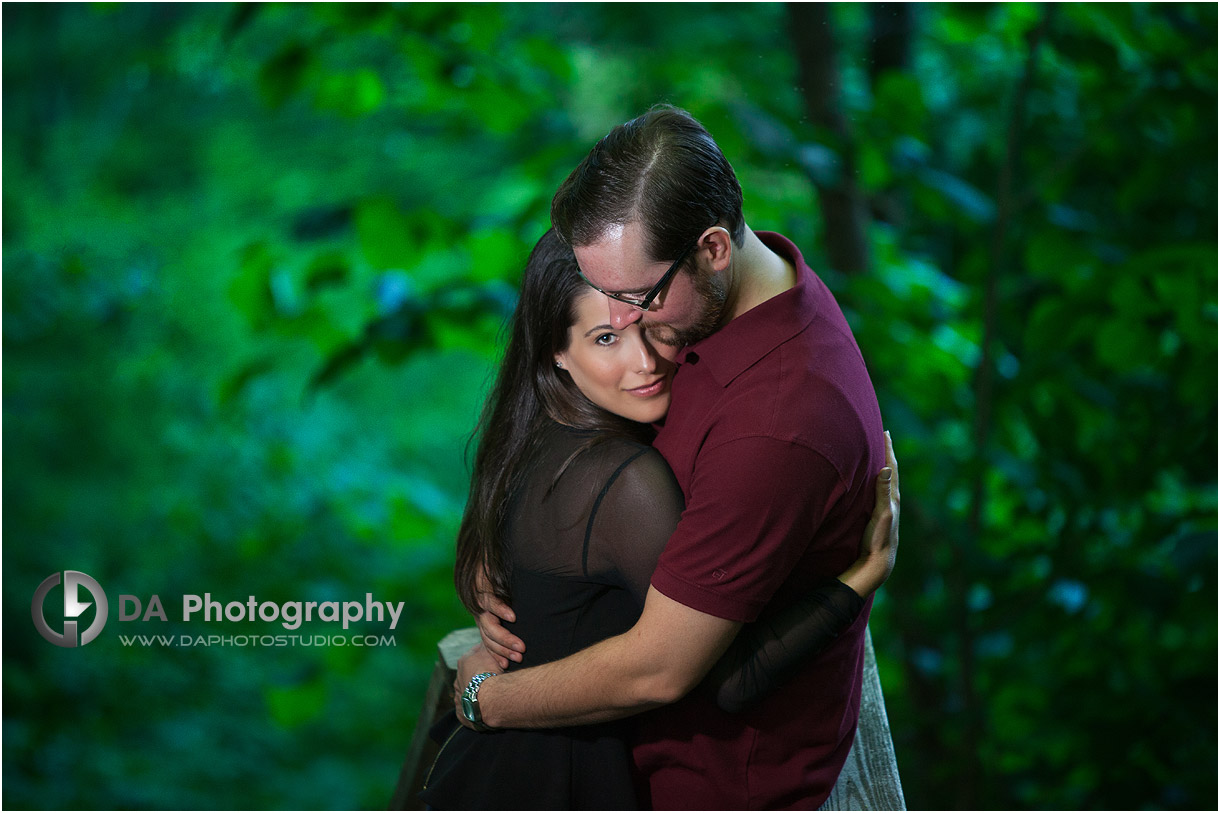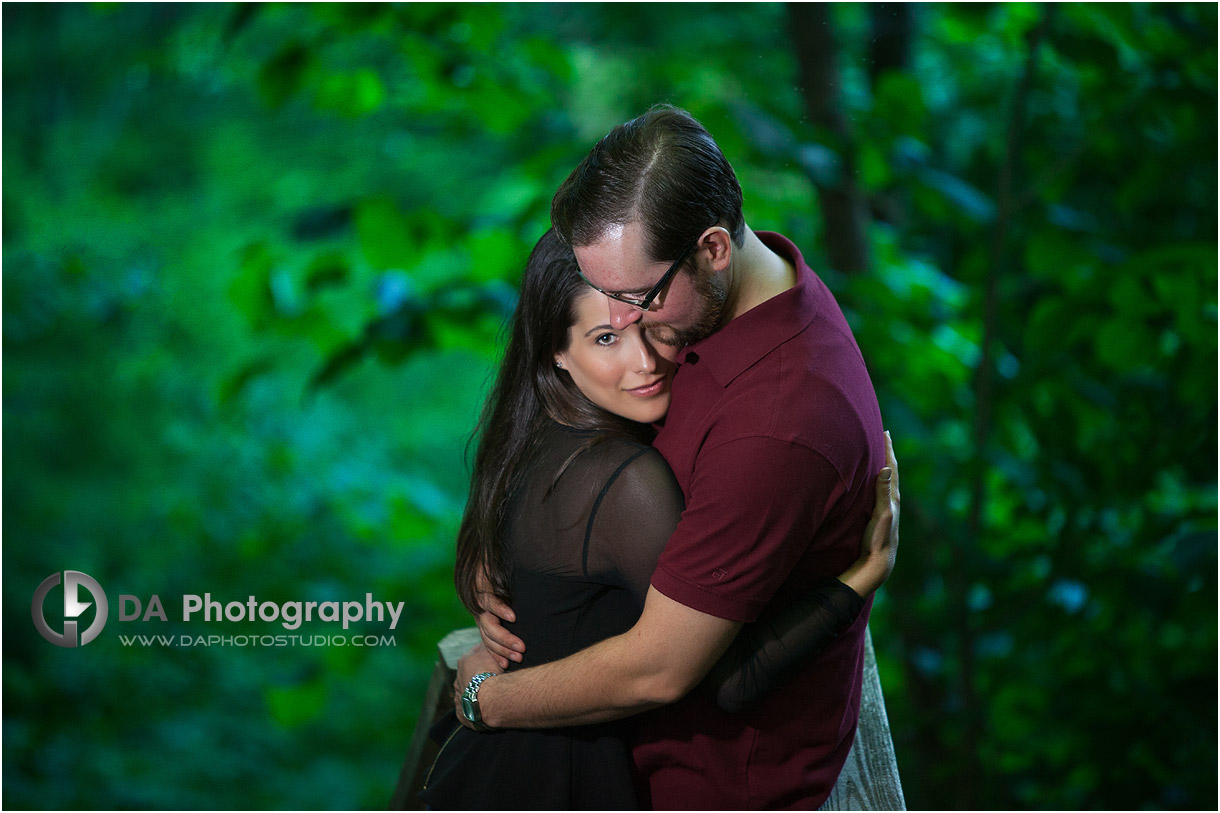 The rustic original barn boards that clad the star gazing observatory worked wonderfully in balancing the frame of these compositions. The blue sky against the wood, steel and glass offered such clean and symmetrical lines.
The amazing thing about being immersed in nature is that it brings a new level of perspective. It was great to be able to position Martha and Corey in a way that allowed me to showcase their surroundings whilst reflecting the scale of the size of the Long Point Eco Adventures park.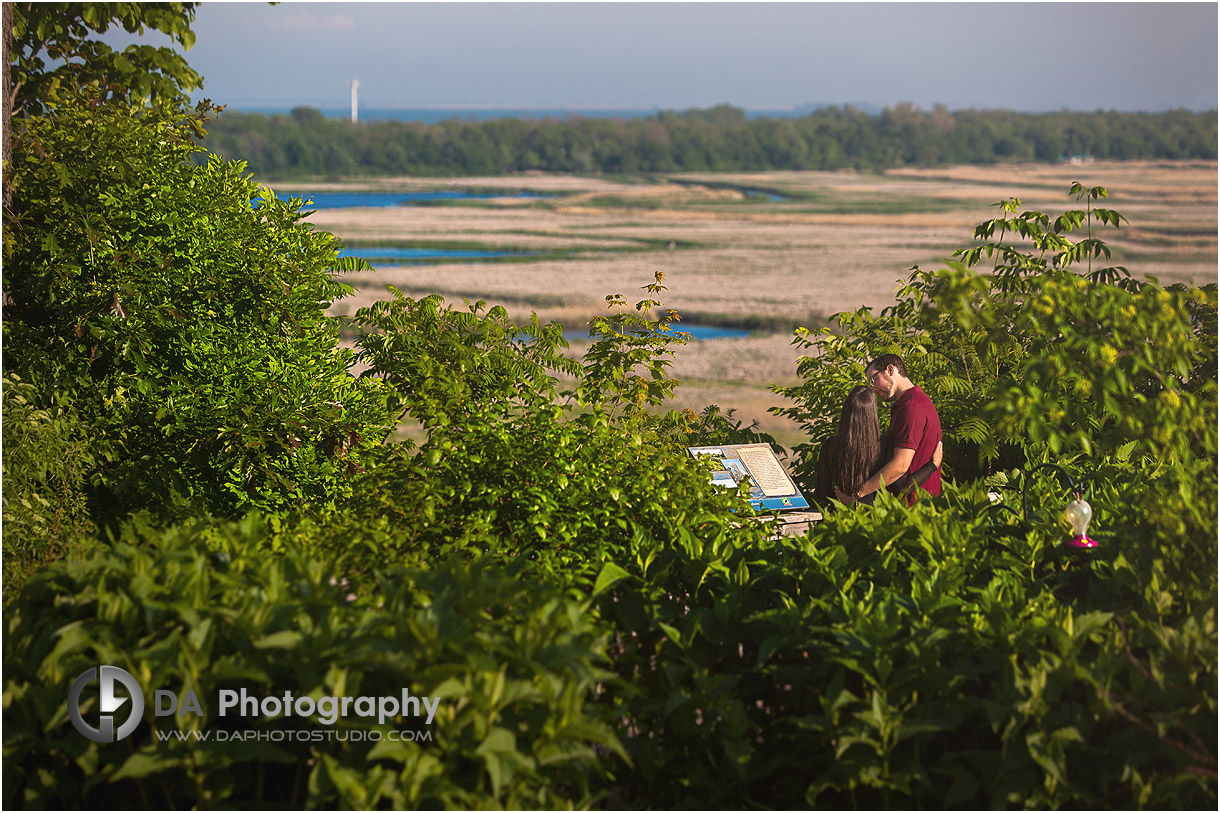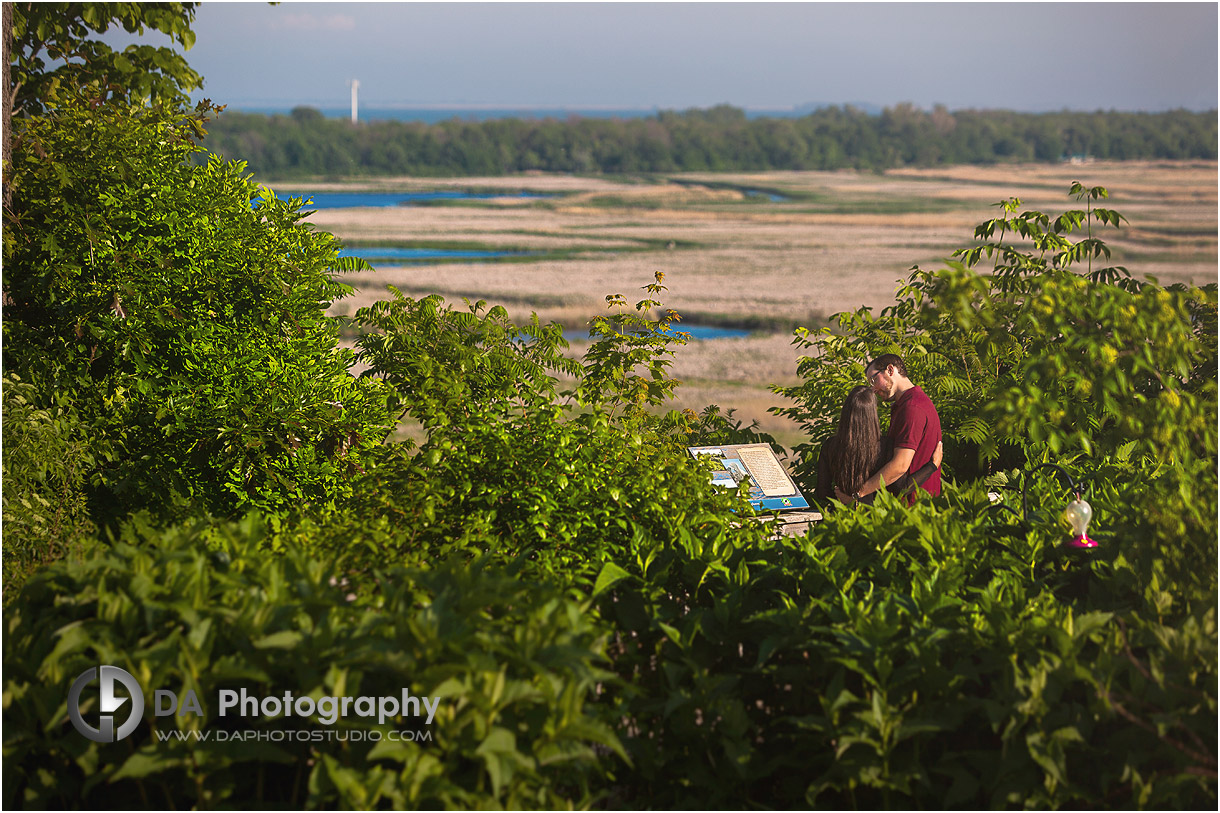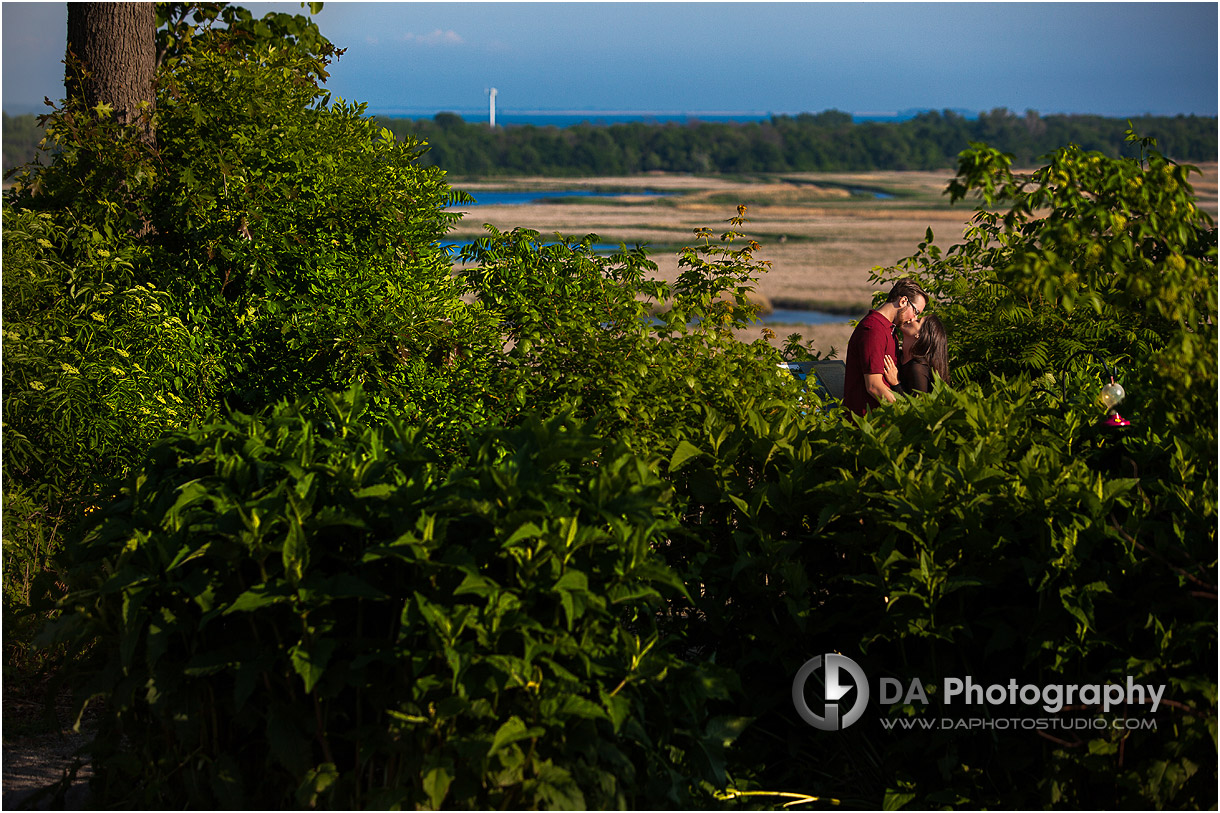 Views over the wetlands seemed to be never ending and the pockets of water nestled in between the banks made for great bird spotting.
Would you consider a biosphere reserve if it meant gorgeous sunset engagement photos?
As the sun started to set, we took a minute to appreciate the amazing view from the bridge. I hung back and snapped a shot of my couple as they looked lost in love for their surroundings and each other.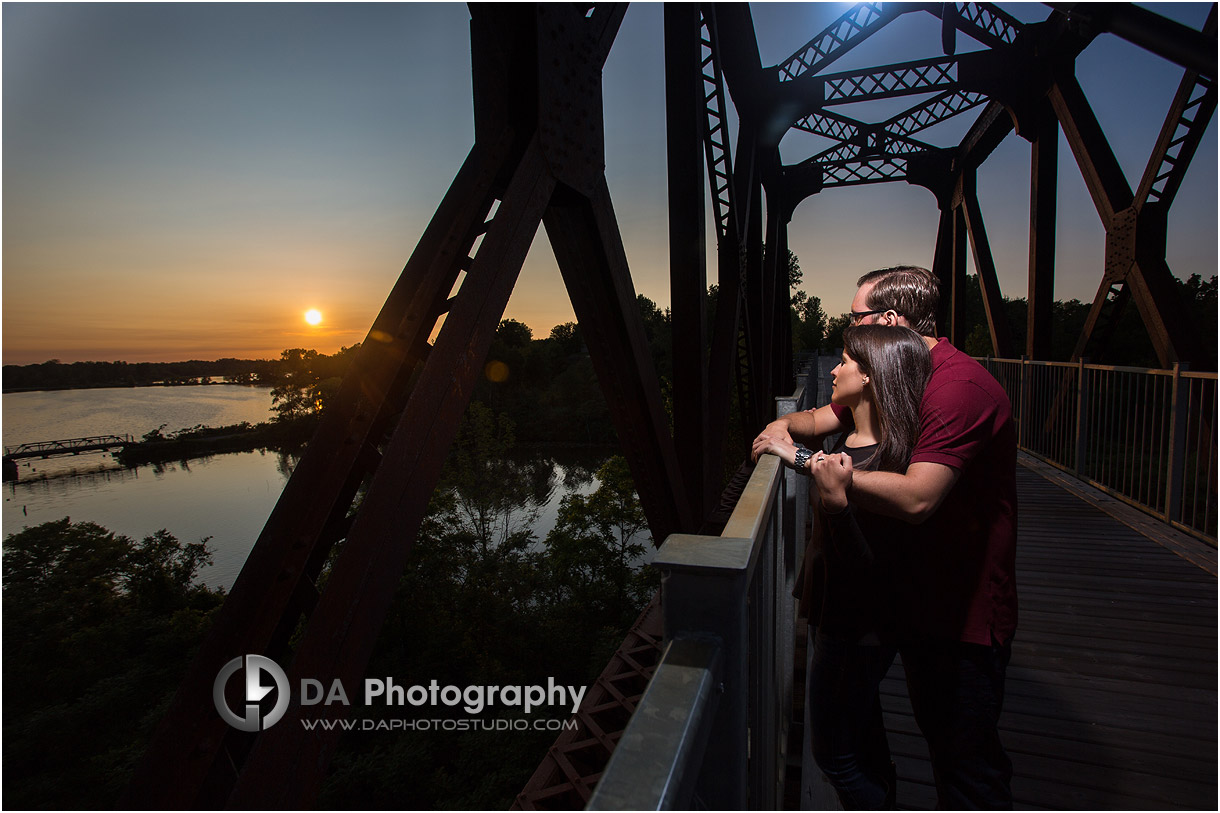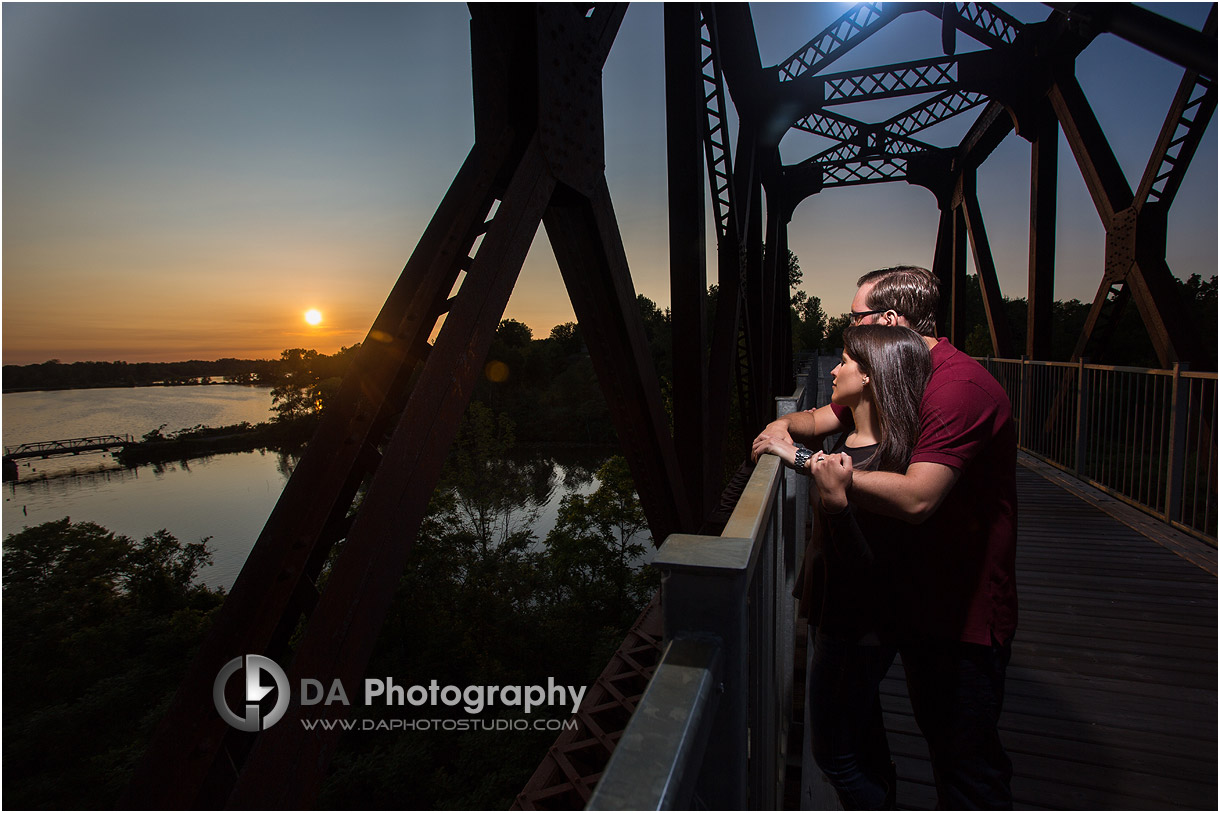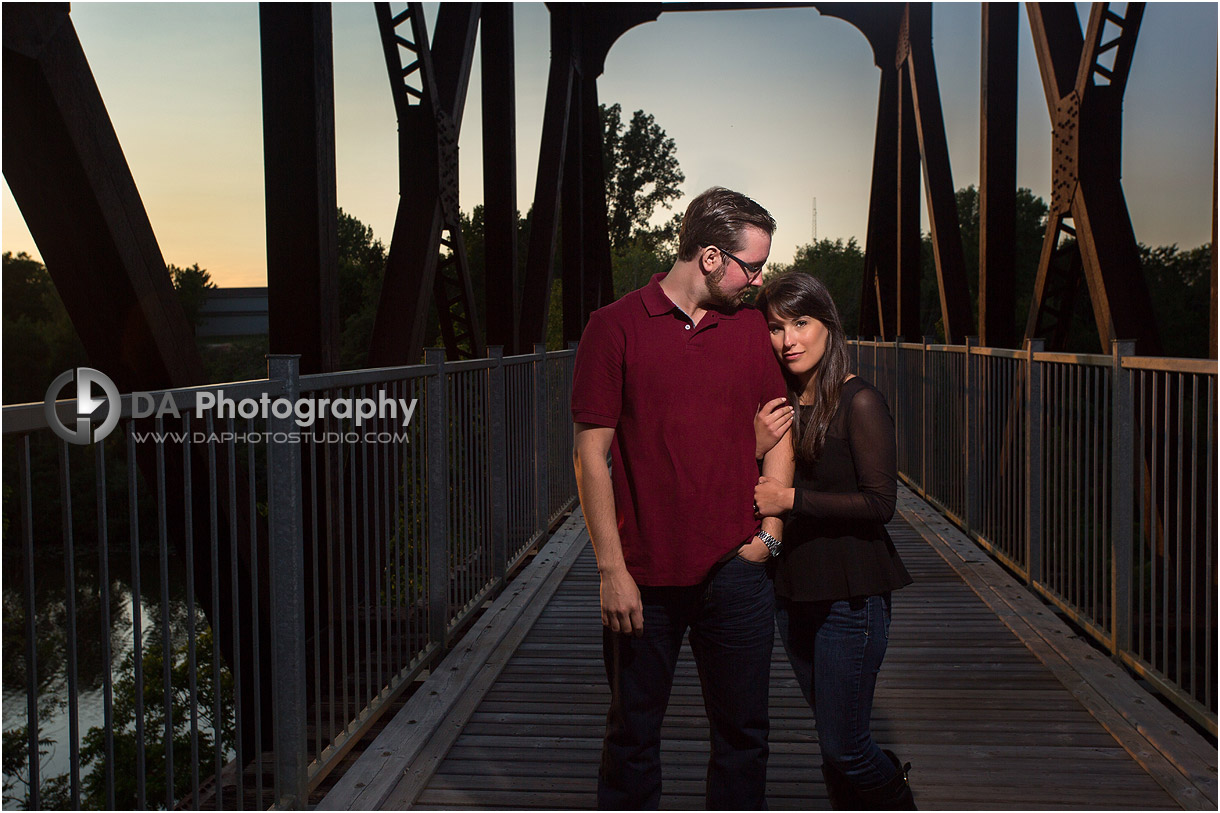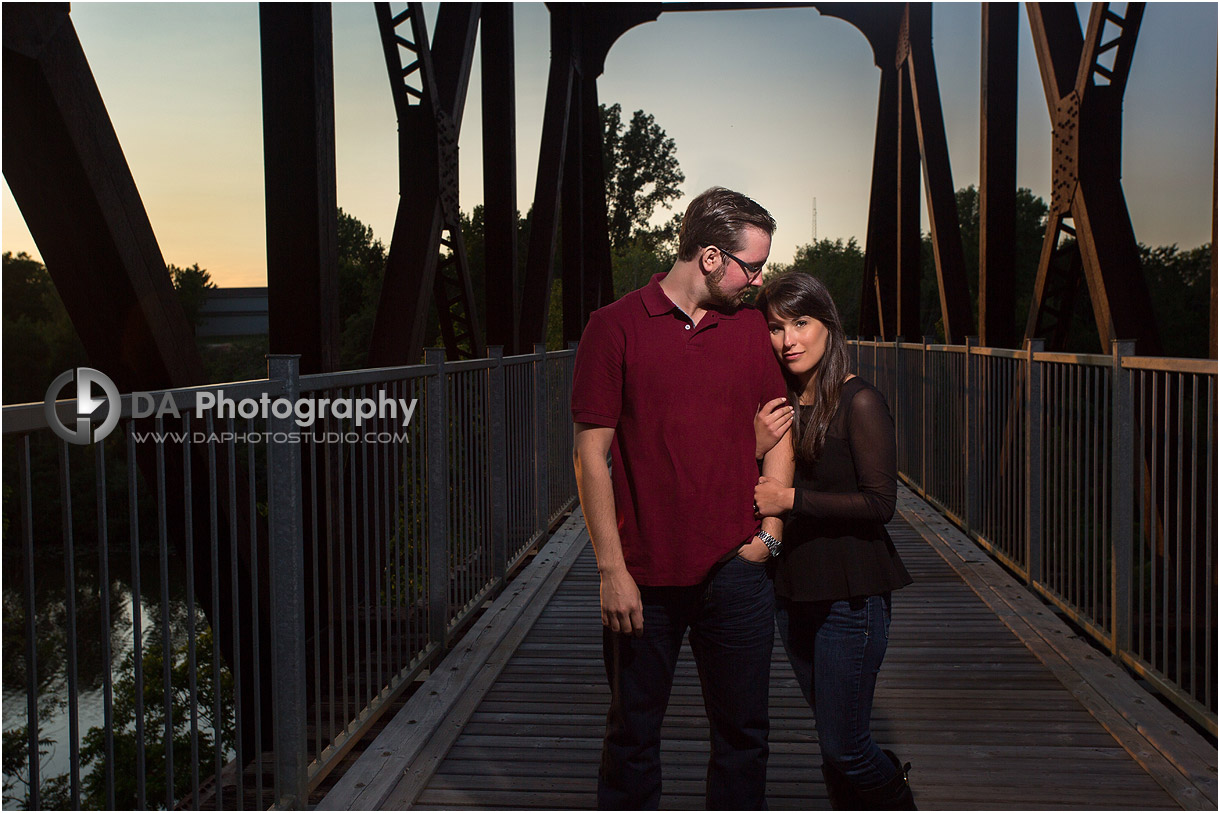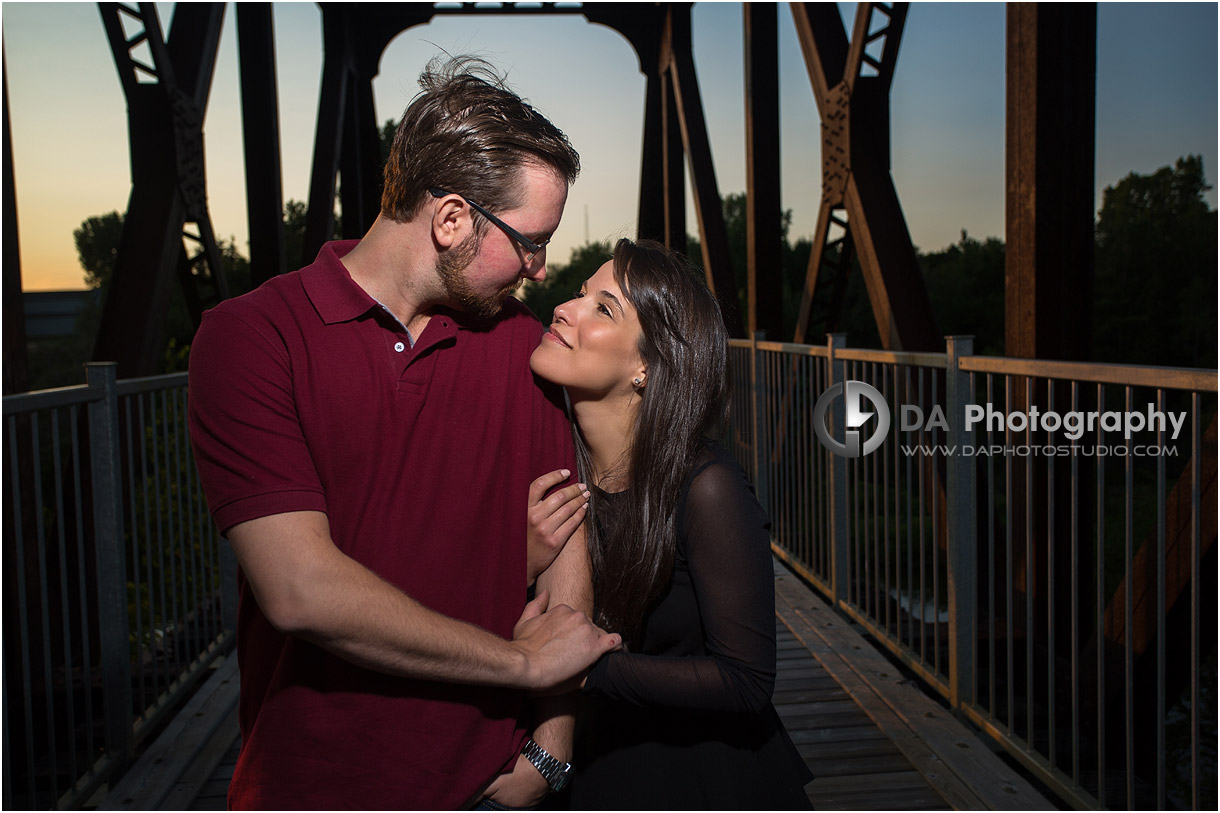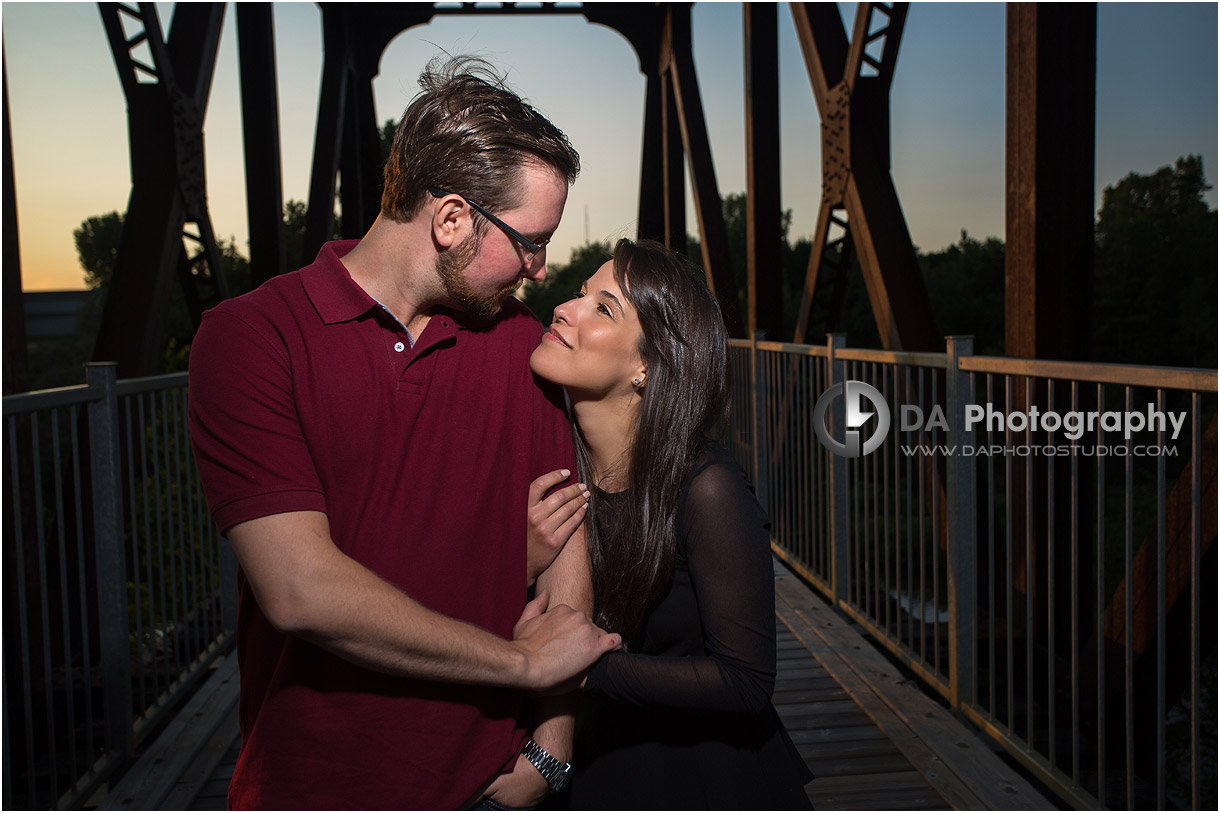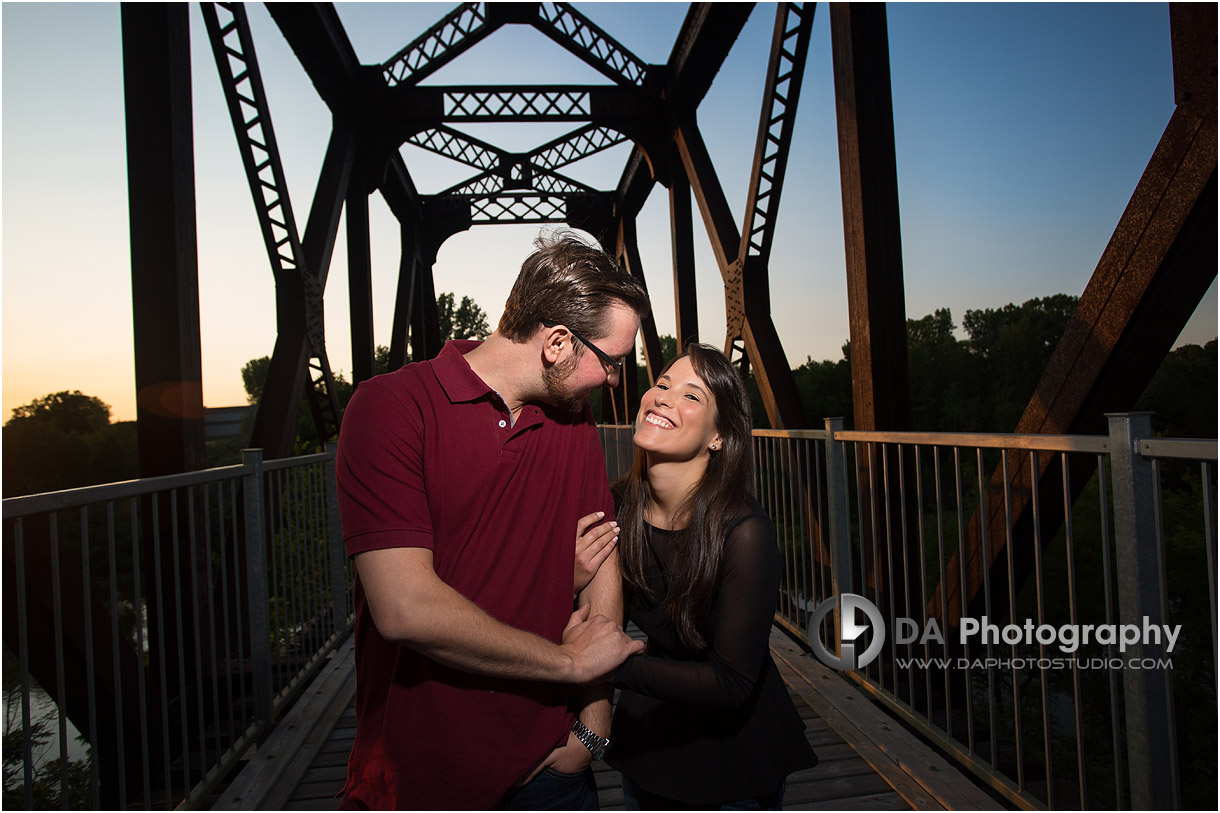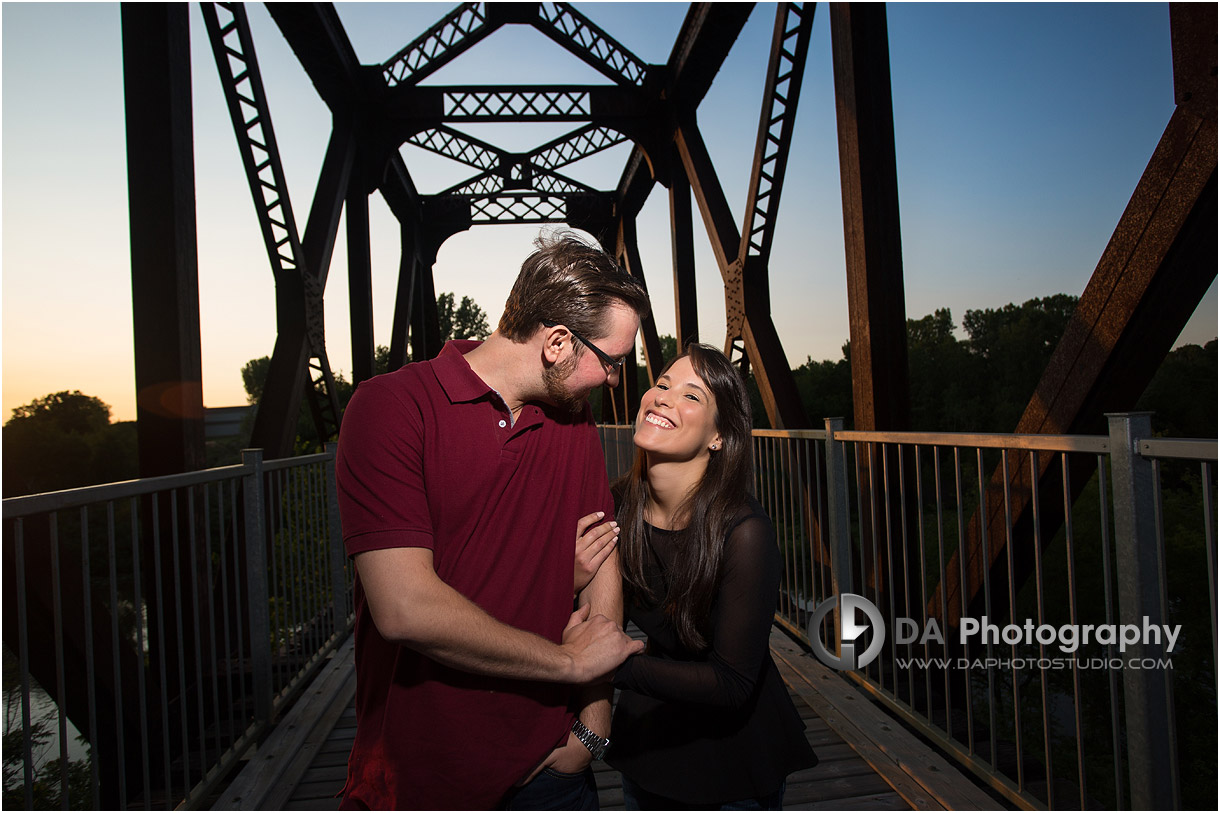 My favourite of these sunset engagement photos was an image I captured from afar. It featured Martha and Corey standing on the bridge with the reflection of the sun in the water. Their dark silhouettes, ripples in the water, golden sun and the straight lines of the bridge led to a textured and layered image.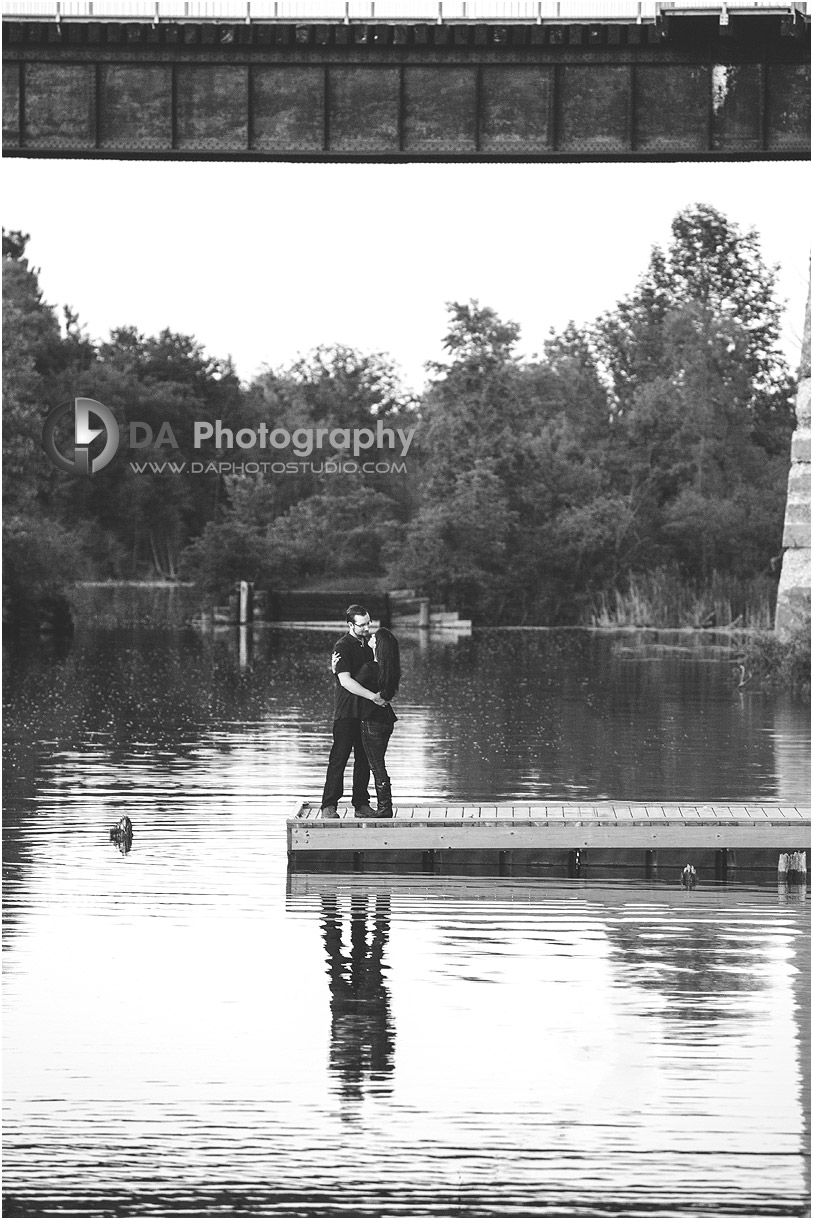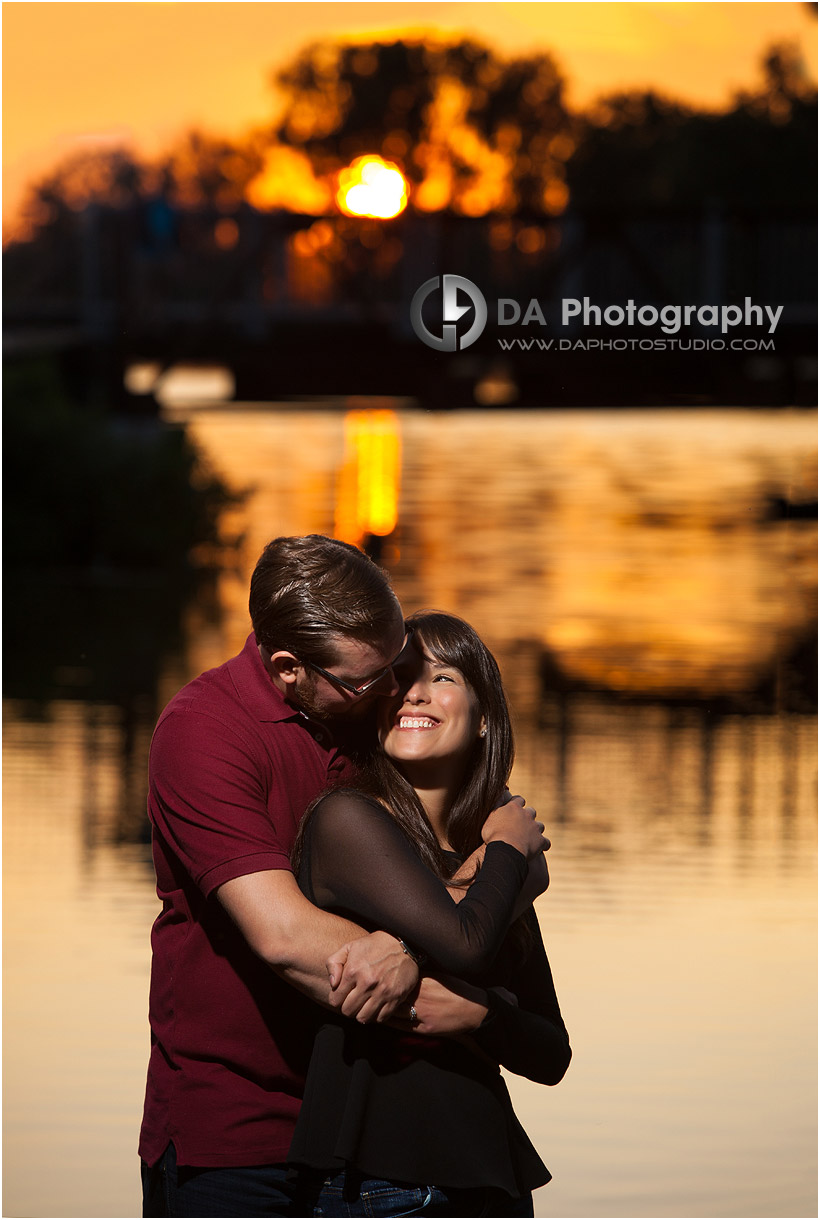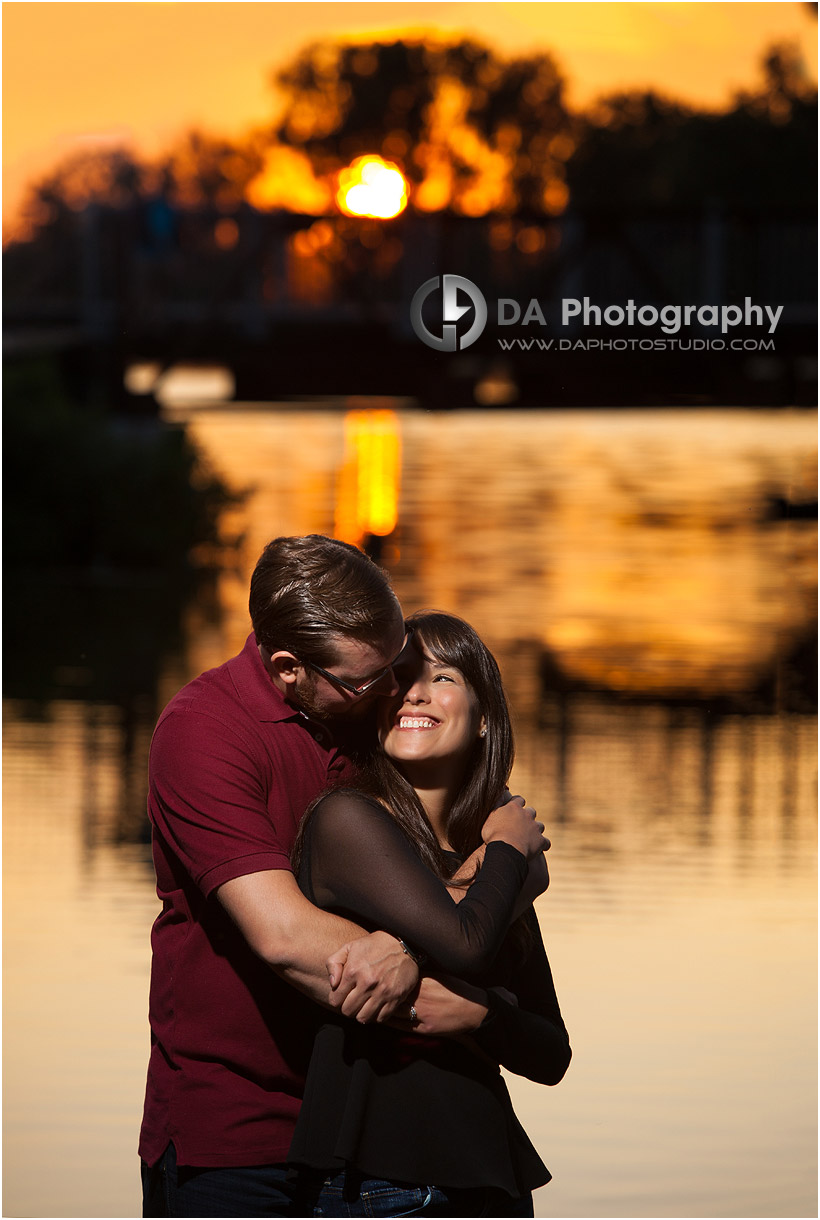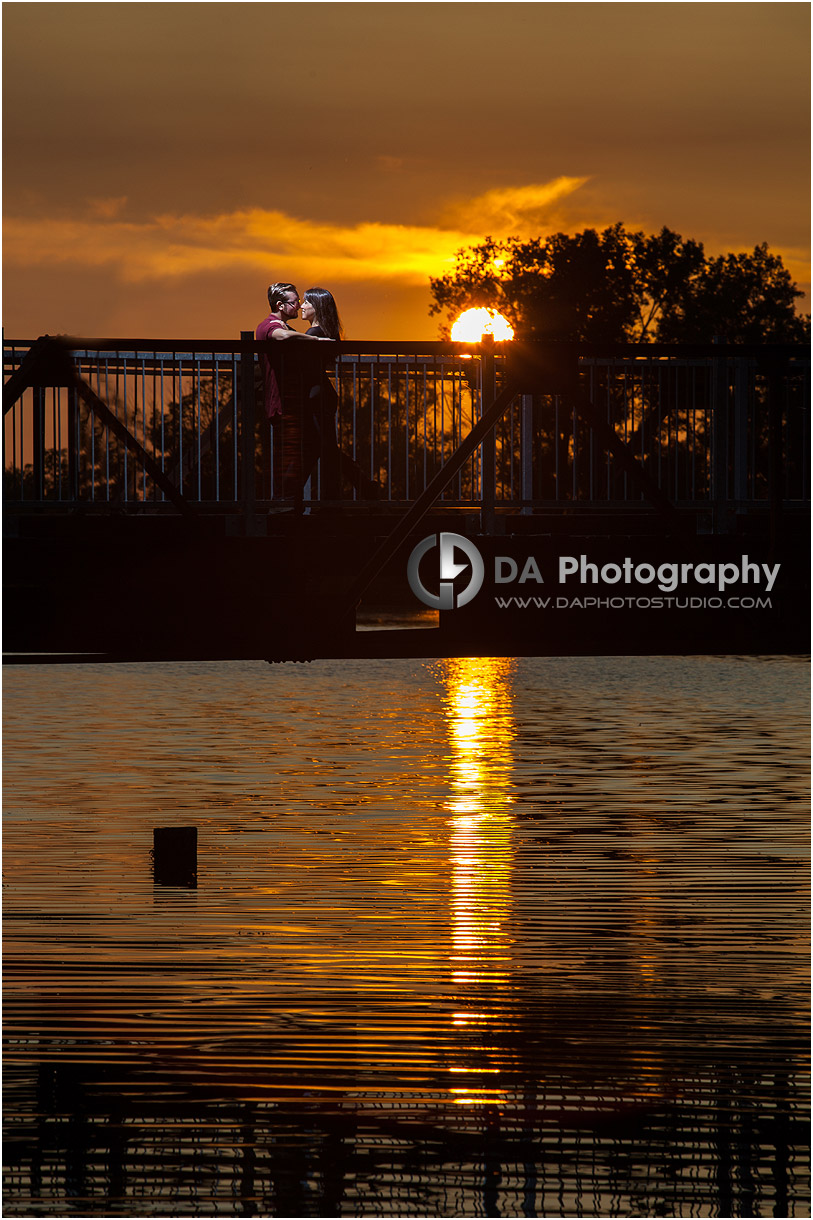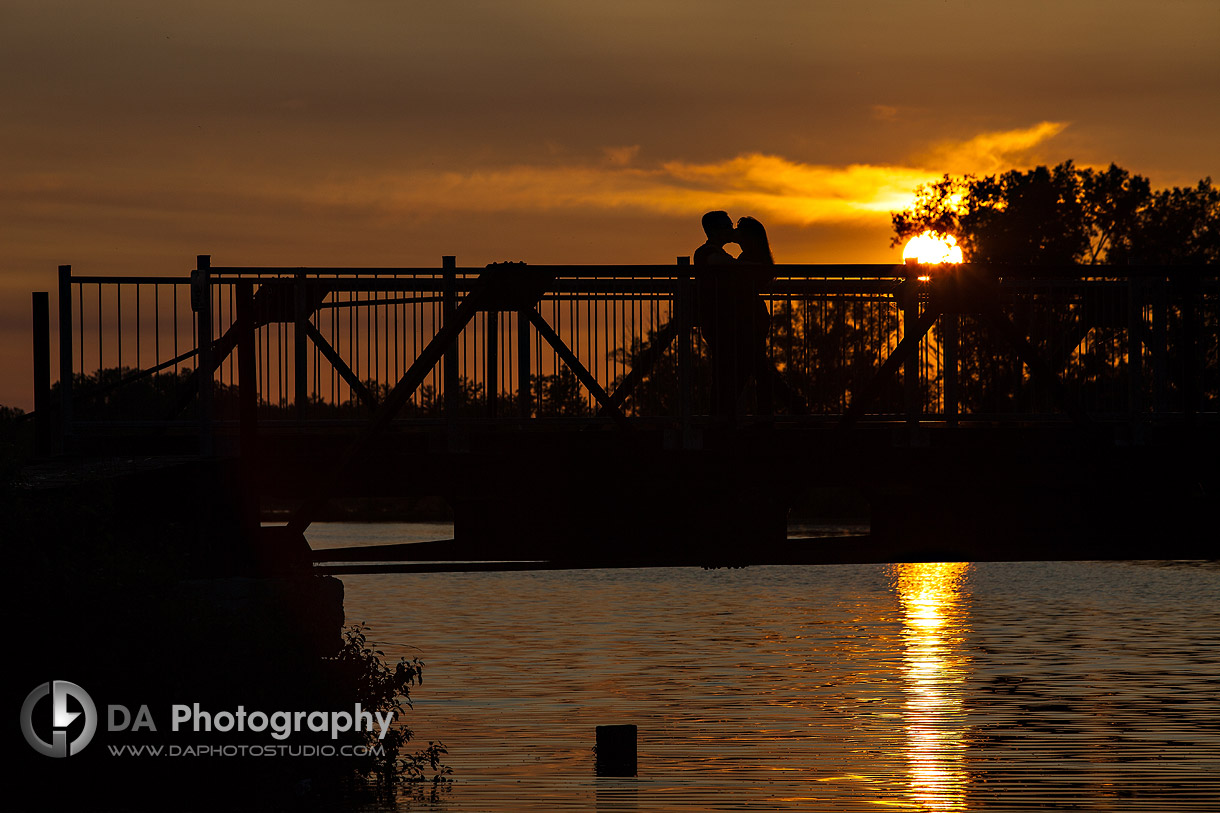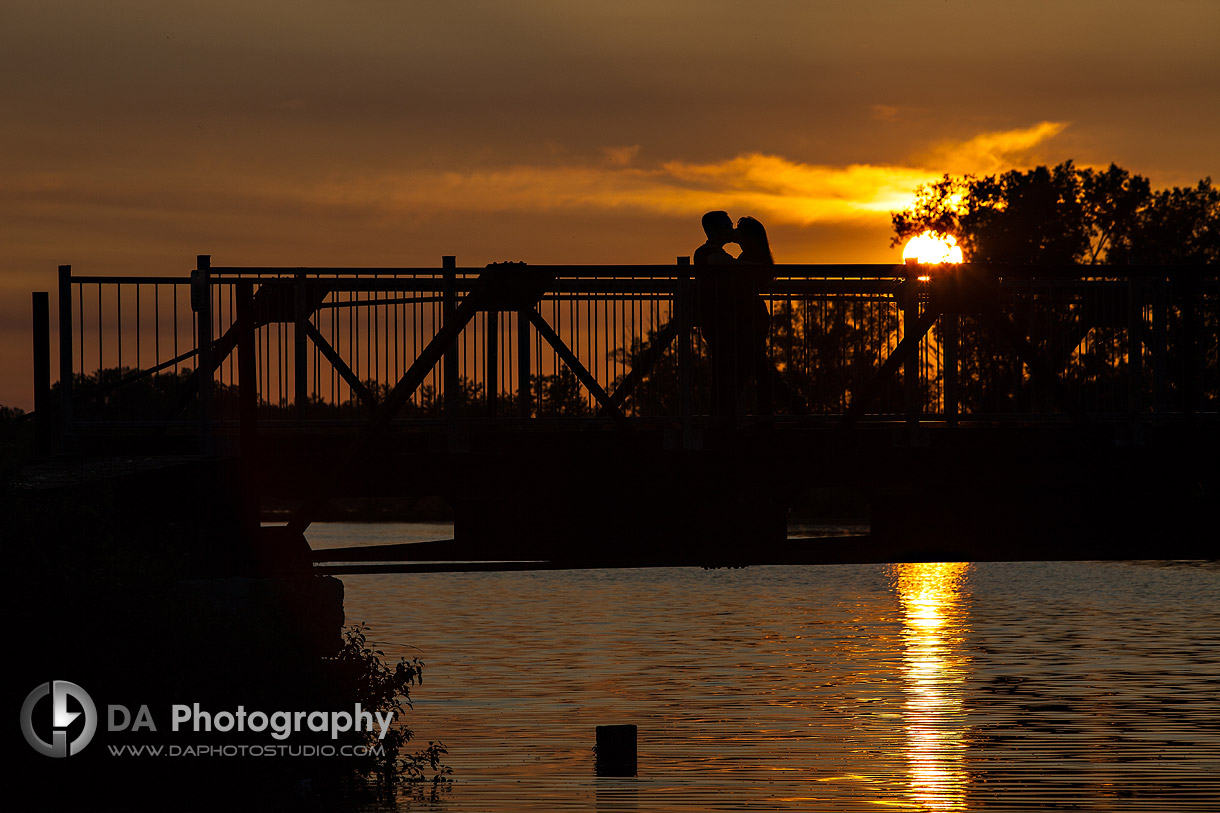 This engagement photo session was very well received. It goes to show that as a photographer you should always be ready to step out of your comfort zone. By being willing to travel to a destination of my couple's choice and to an unknown area, I not only had happy clients; it resulted in some great photos.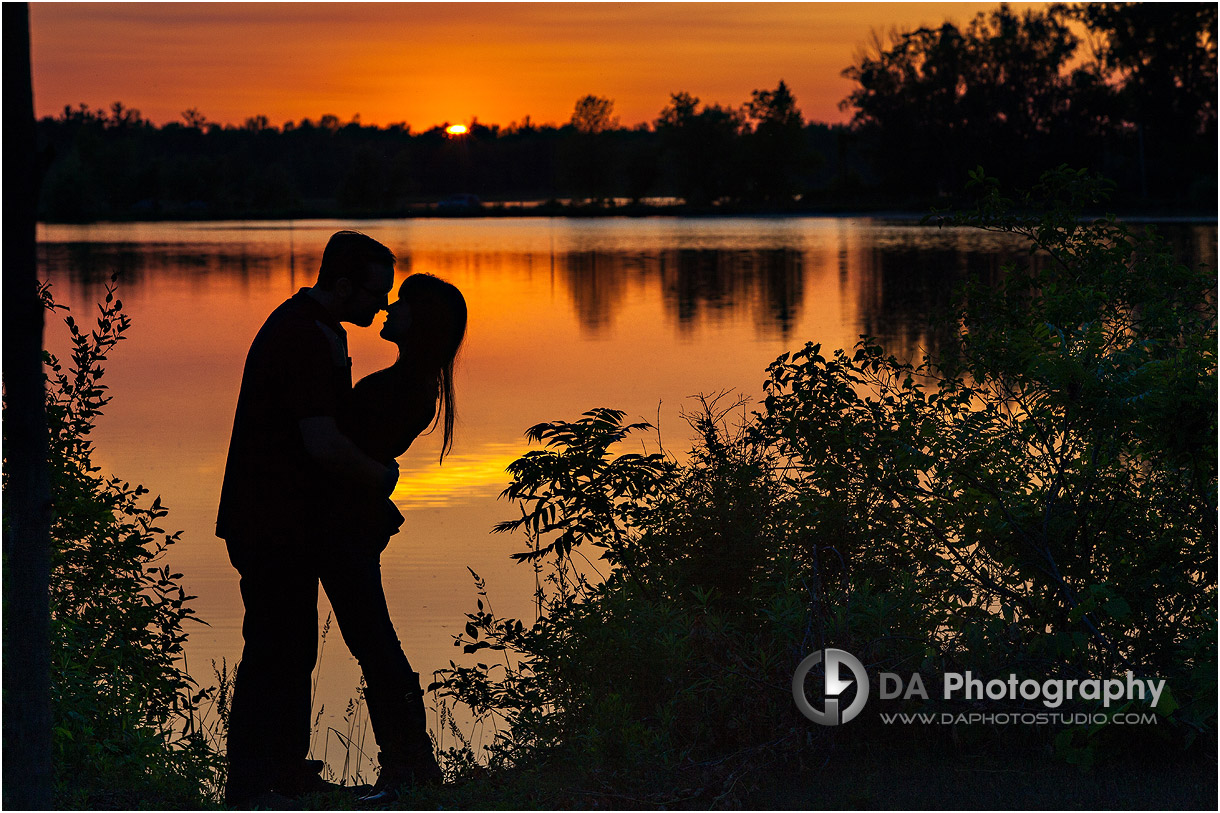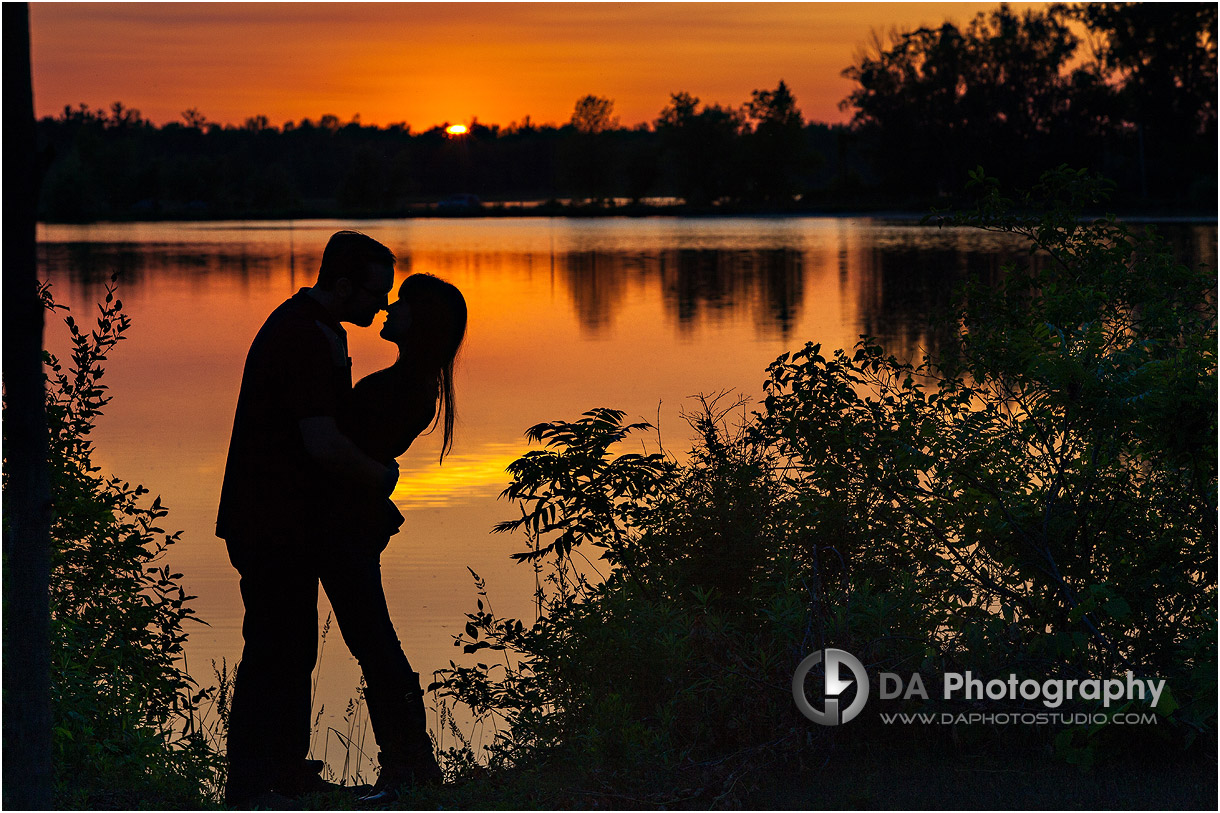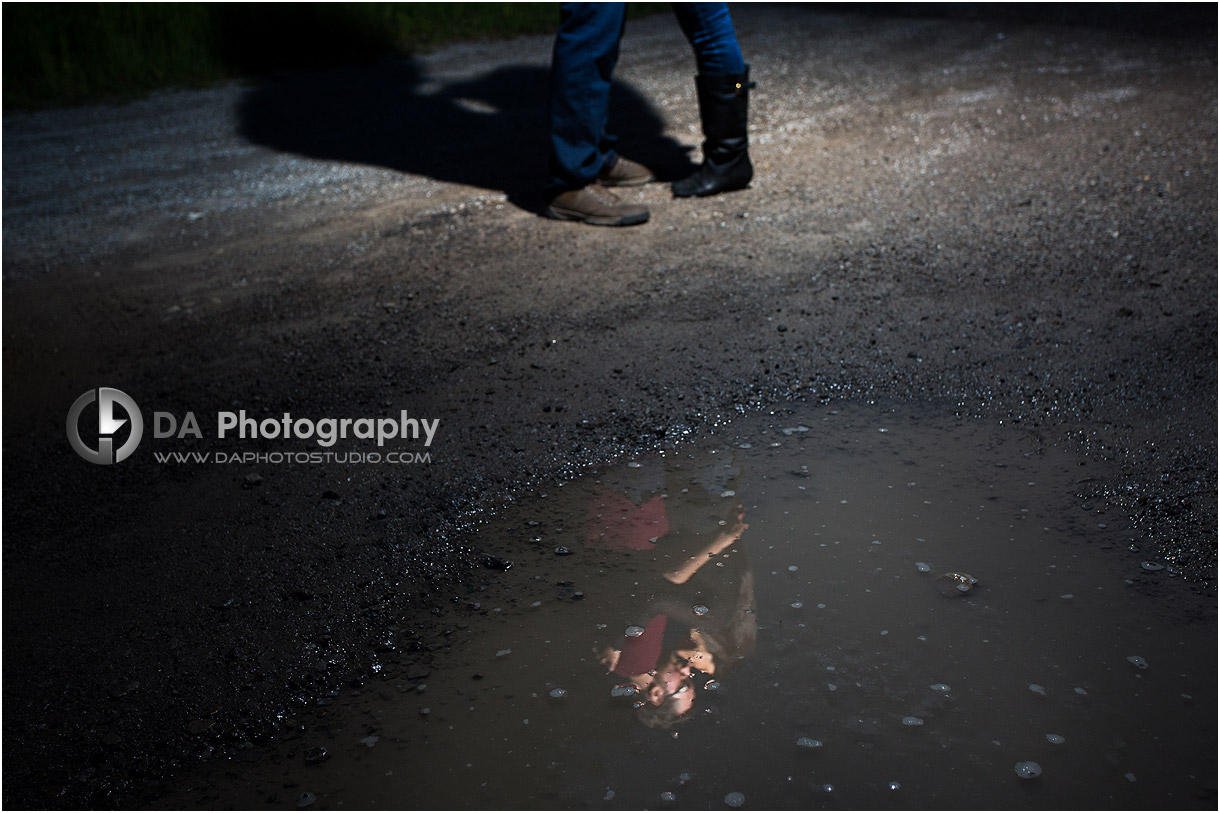 Here you can
see more
sunset engagement photos of some other of my wedding couples.
Martha and Corey's wedding day blog post you can
view here
.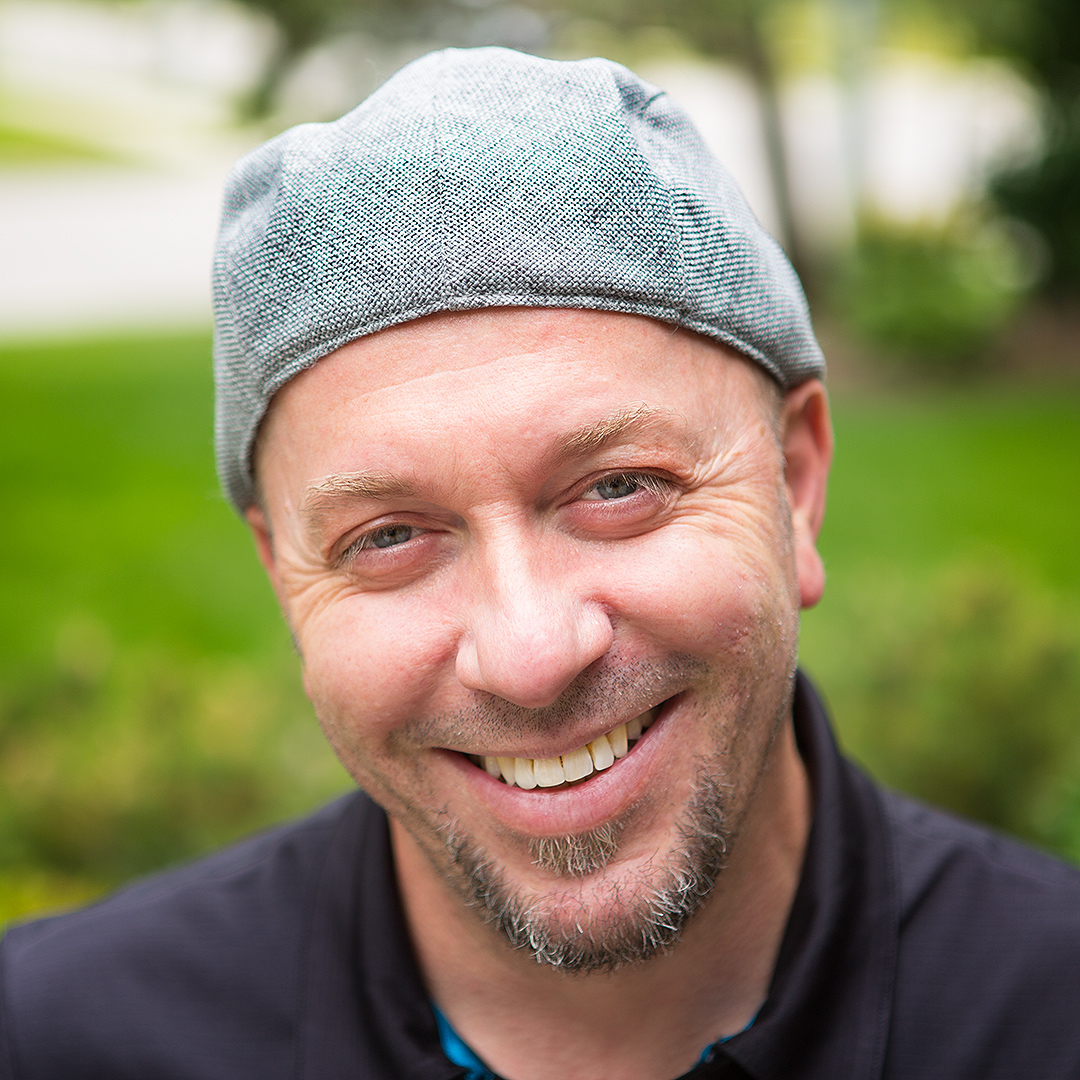 My passion and biggest asset is taking the time to make every client comfortable and relaxed before I even pick up the camera. The result? Photos of you that actually look like you at your best! I can prove to you how much you can enjoy having your picture taken. Lifestyle photography is about the experience that happens to be served up along side of some great photos.
Specialties:
Family Photography for families that like to move around and enjoy their photo time, Wedding Photography for couples looking for a mixture of photojournalistic, contemporary and traditional images and Professional Corporate headshots that are far from cheesy and stiff.