Having met Jennifer and James at one of the local wedding shows in Guelph, I was delighted to hear that they wanted to venture locally. Planning their Rockwood Conservation engagement photos offered me the perfect opportunity to discover the capabilities of a unique outdoor area. Being within a 15 min drive of my Guelph studio was totally a bonus! I had been on some basic trails with my wife and children, but knowing my couple were avid hikers, I was excited to unleash its full potential.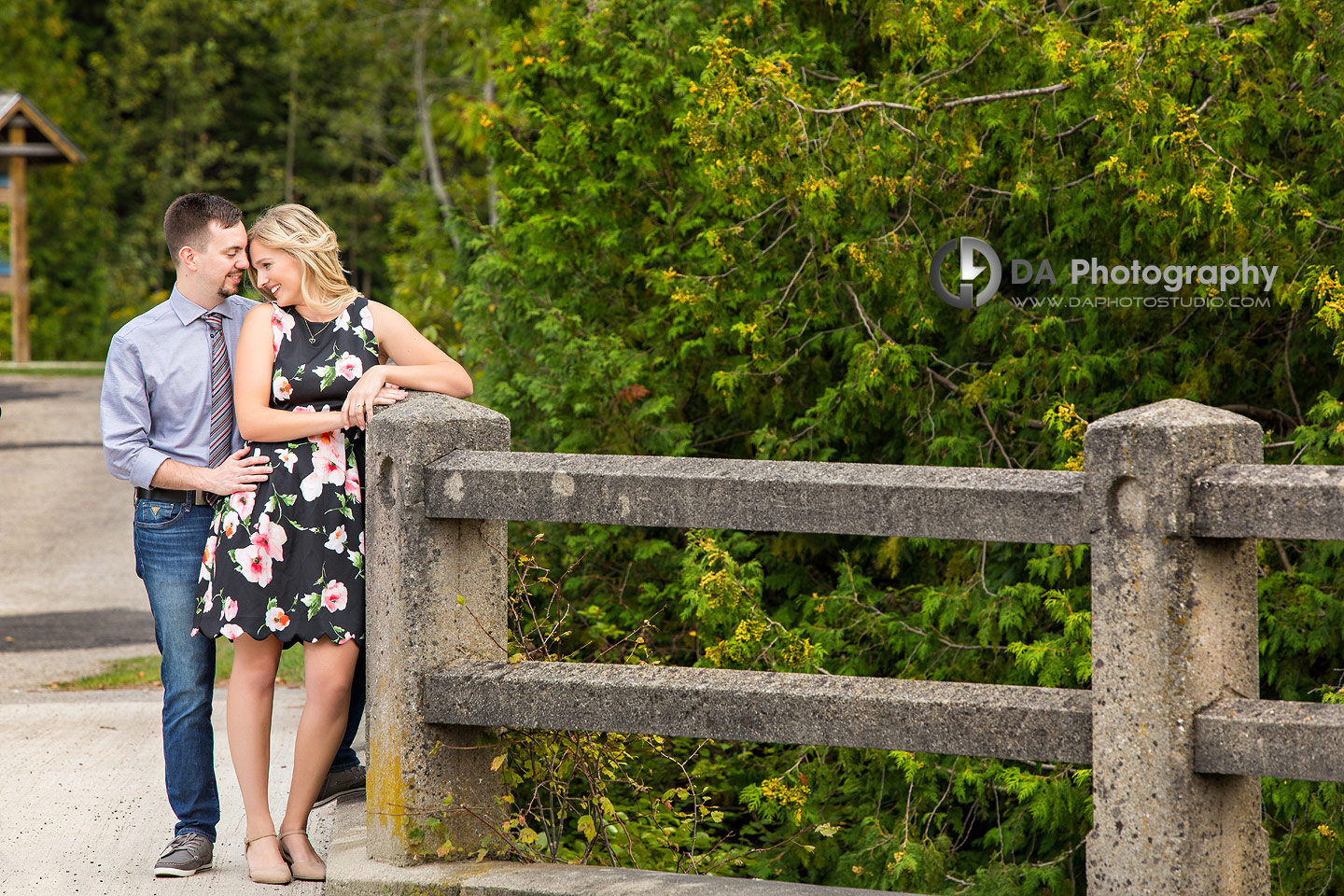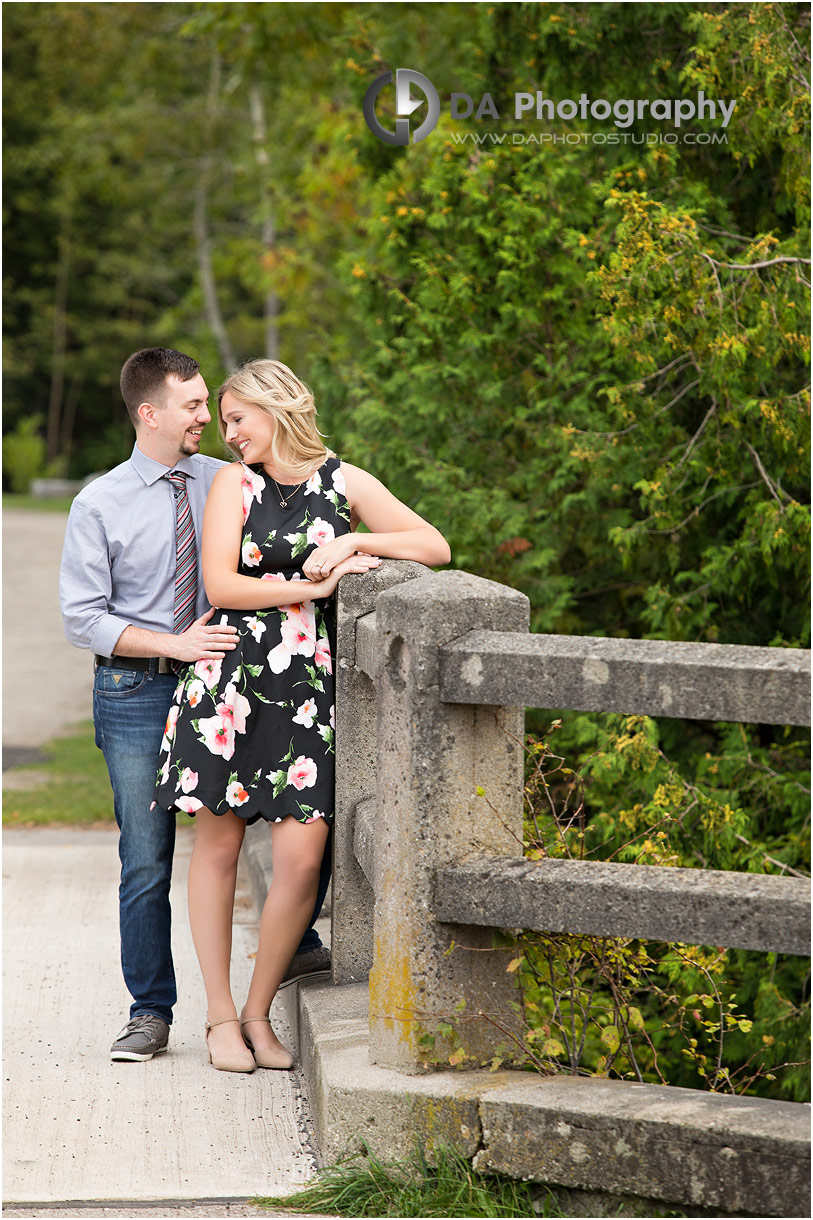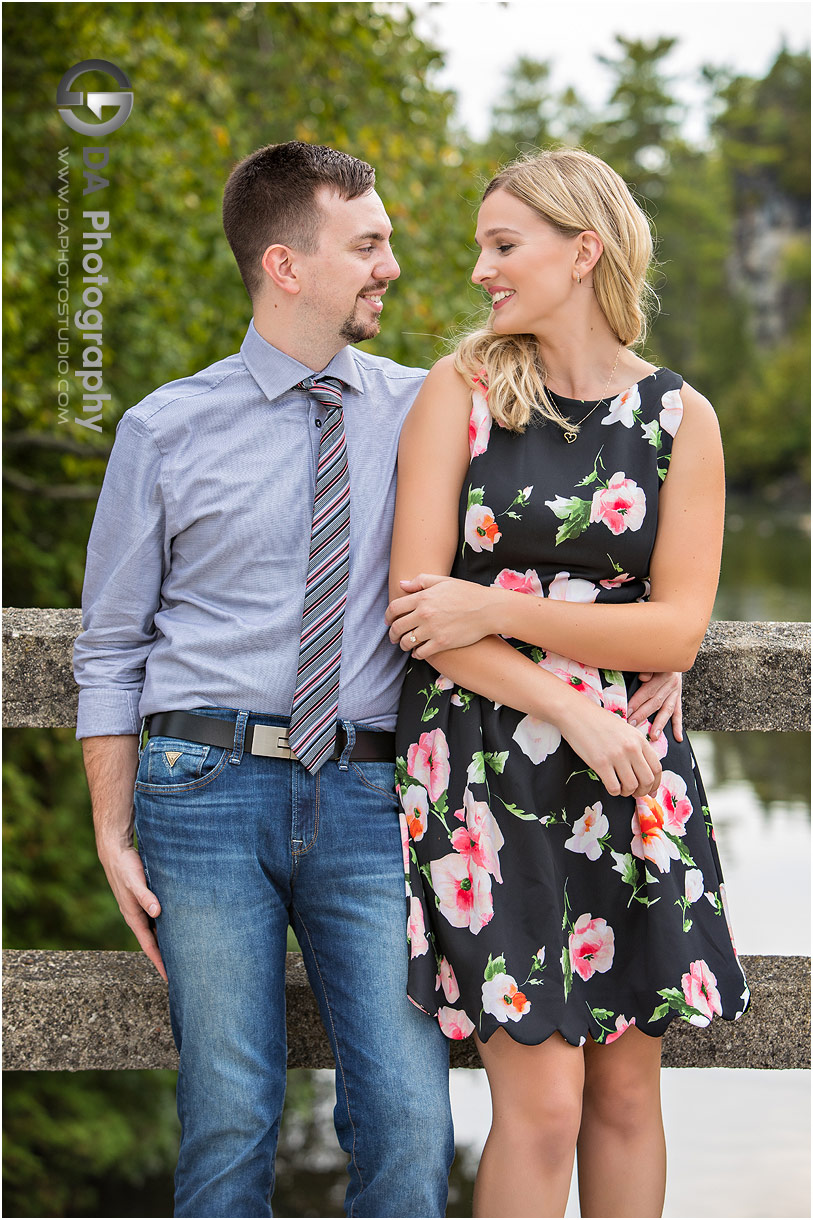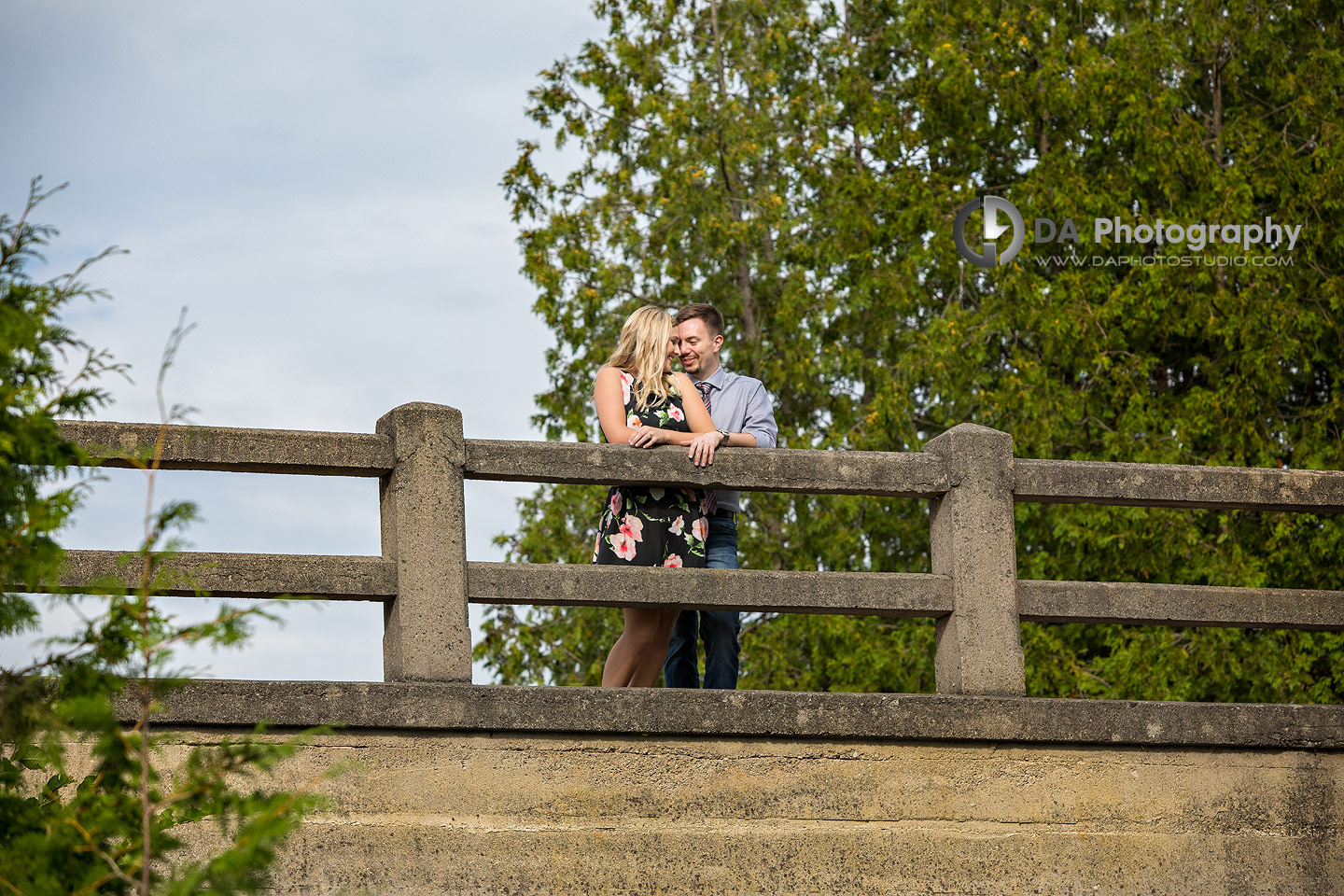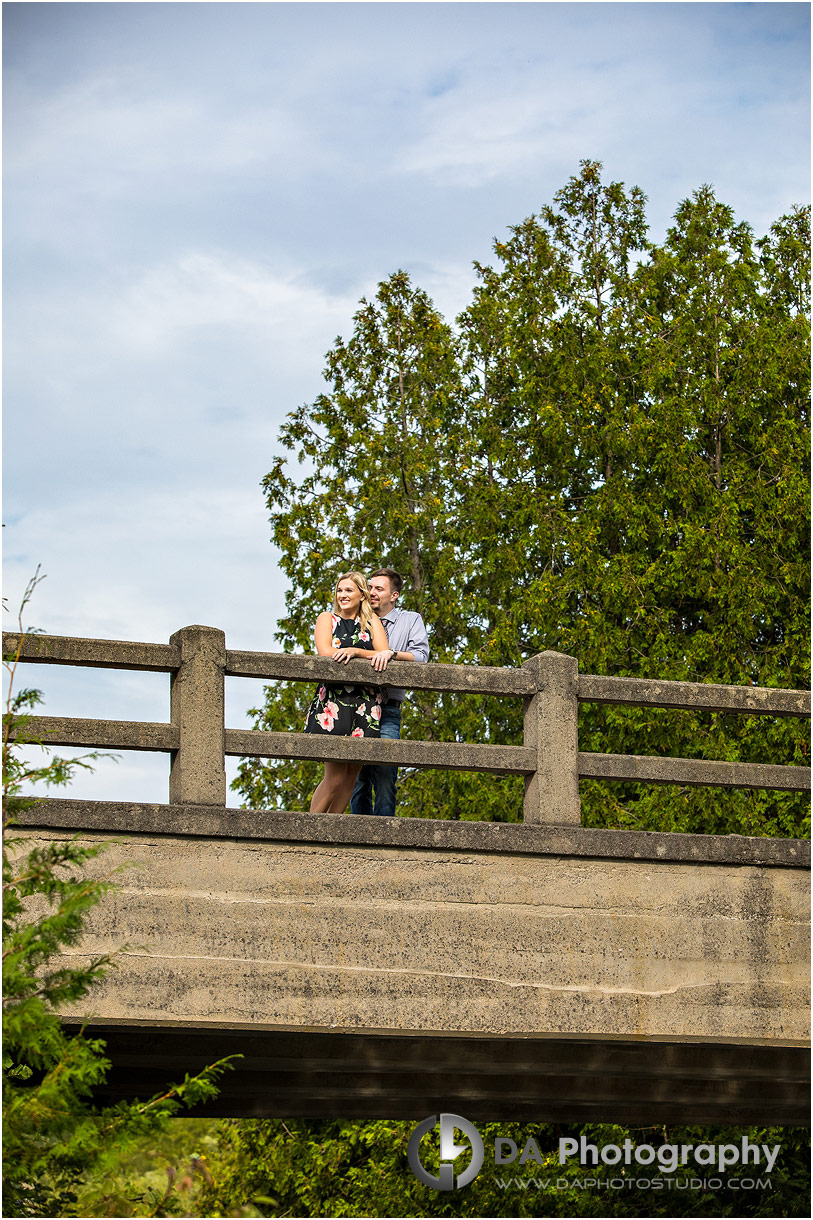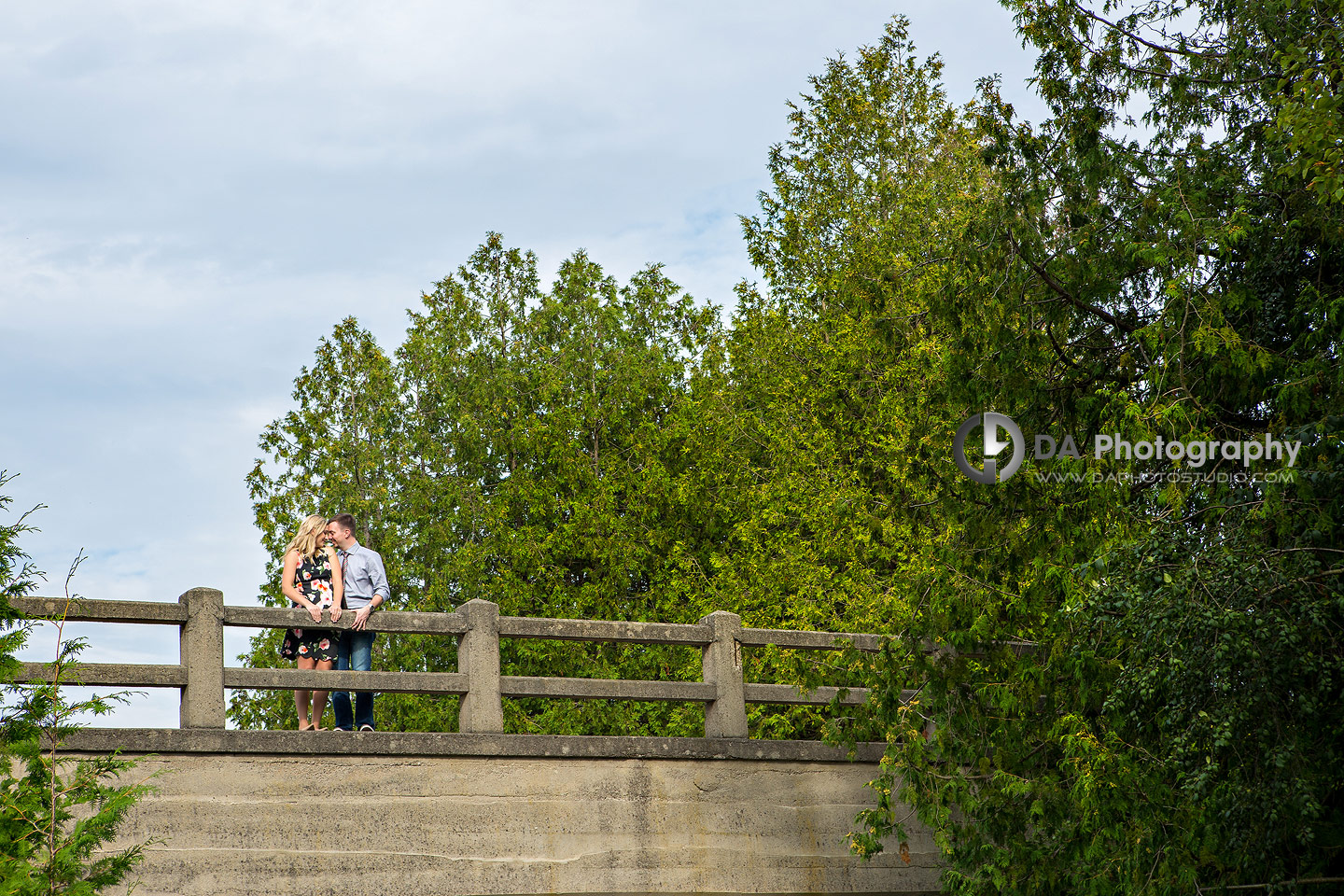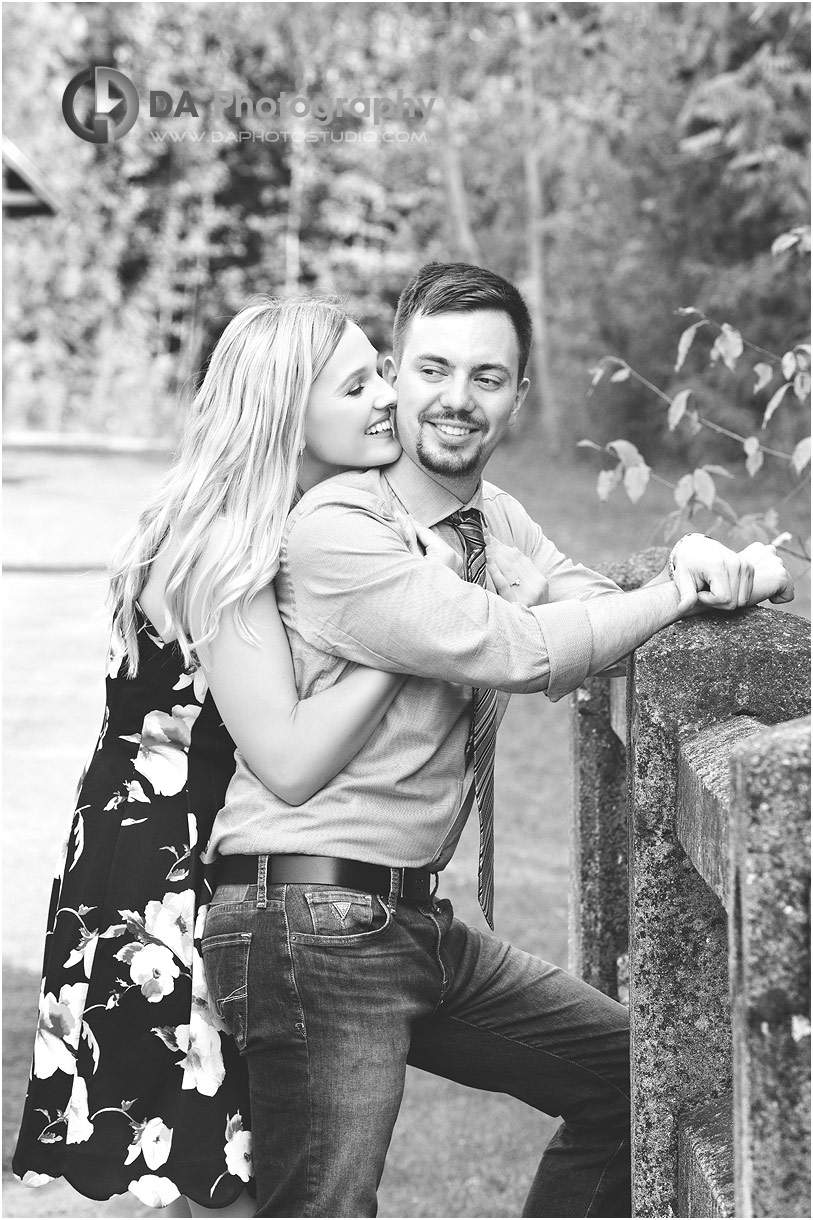 As we arrived at the location, James looked very nervous at the prospect of being photographed. On the other hand, Jennifer's face lit up as she absorbed her surroundings. I tried keeping my distance initially to allow them time to get used to my presence. I began by keeping my focus on the colours and textures of fall. This made my couple secondary attributes to the composition. We began our journey by the bridge before heading towards a beautifully lit cave and intriguing rock formations. James soon began to unwind as his attention was diverted to the surroundings. Perhaps being in the arms of his fiancé helped to make him more comfortable with letting me capture their affection.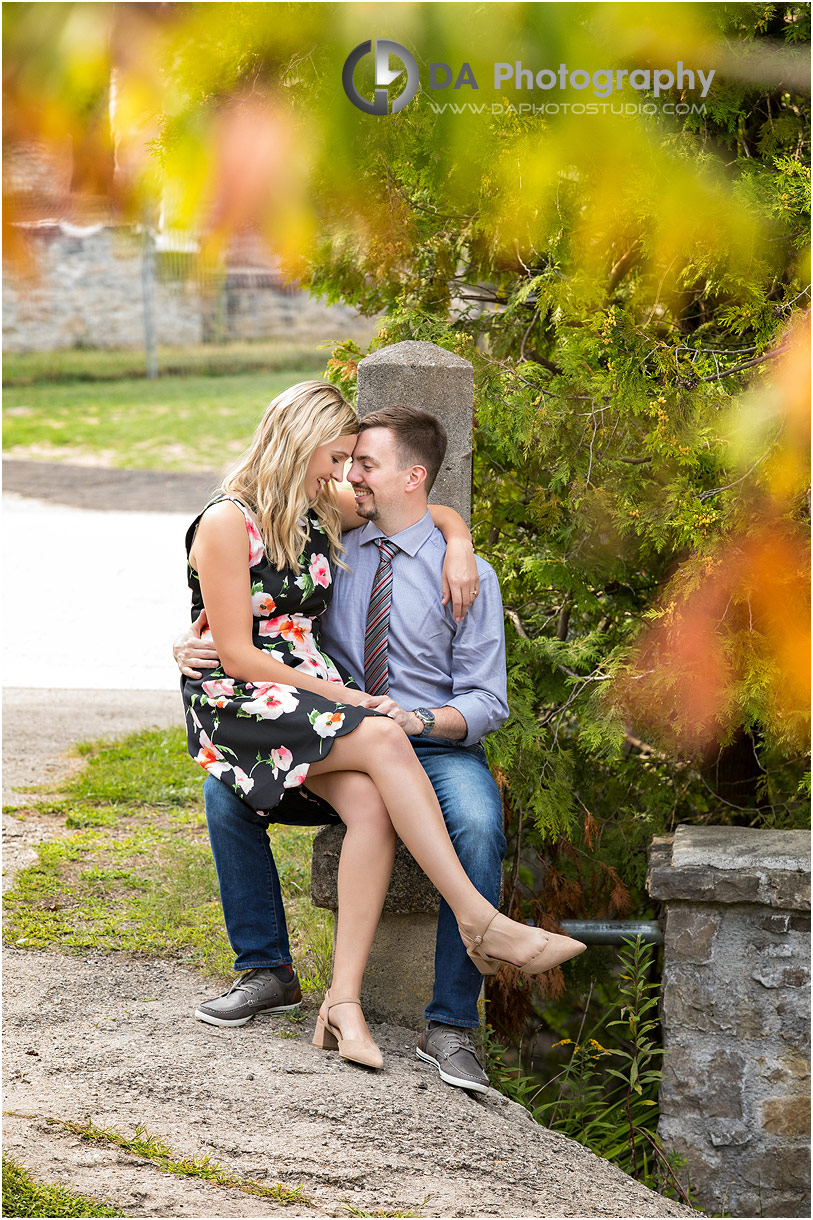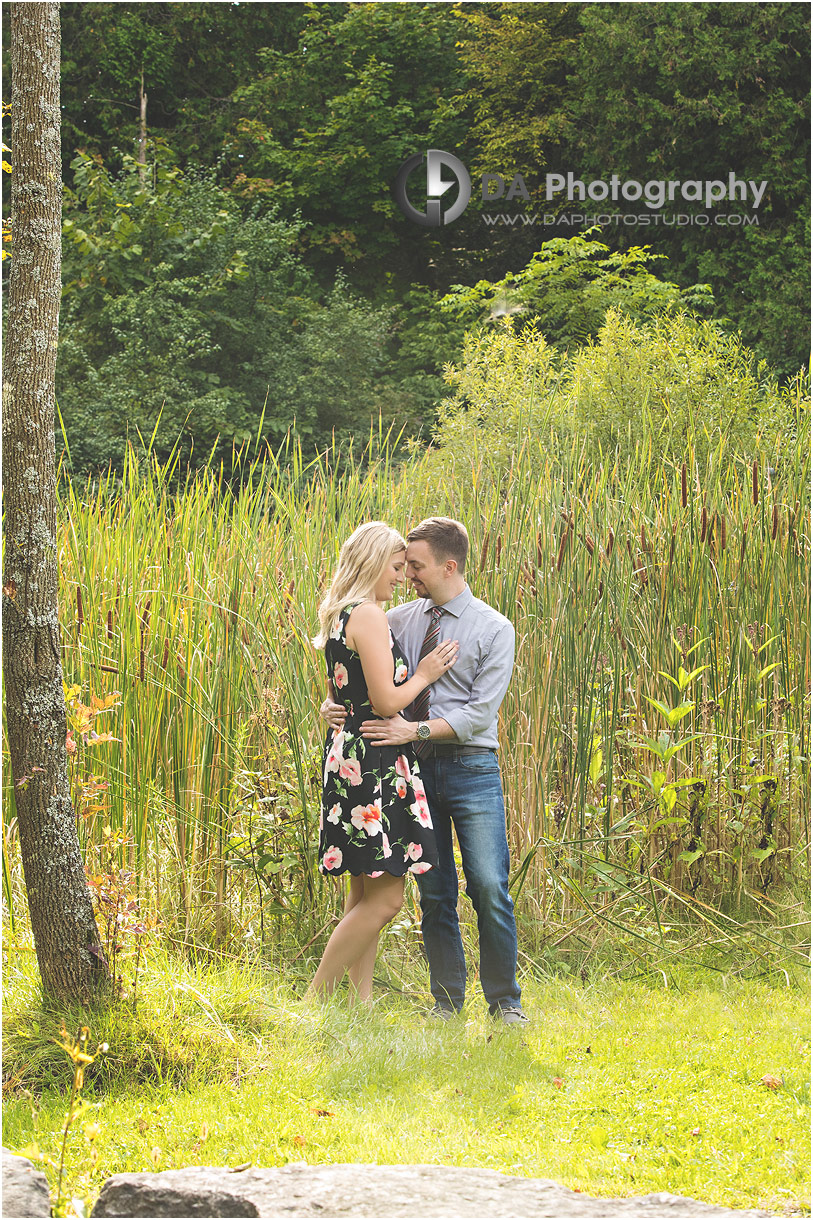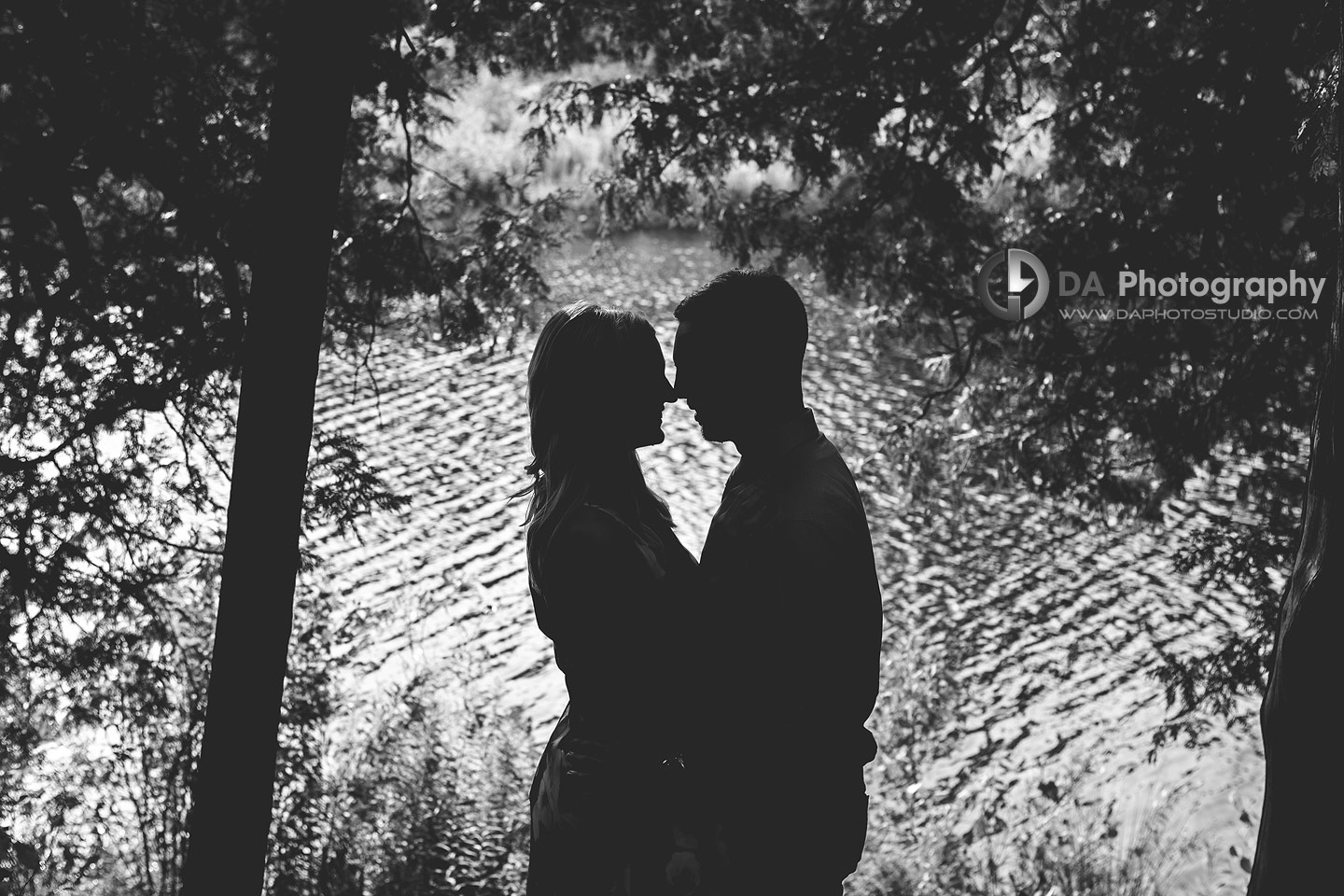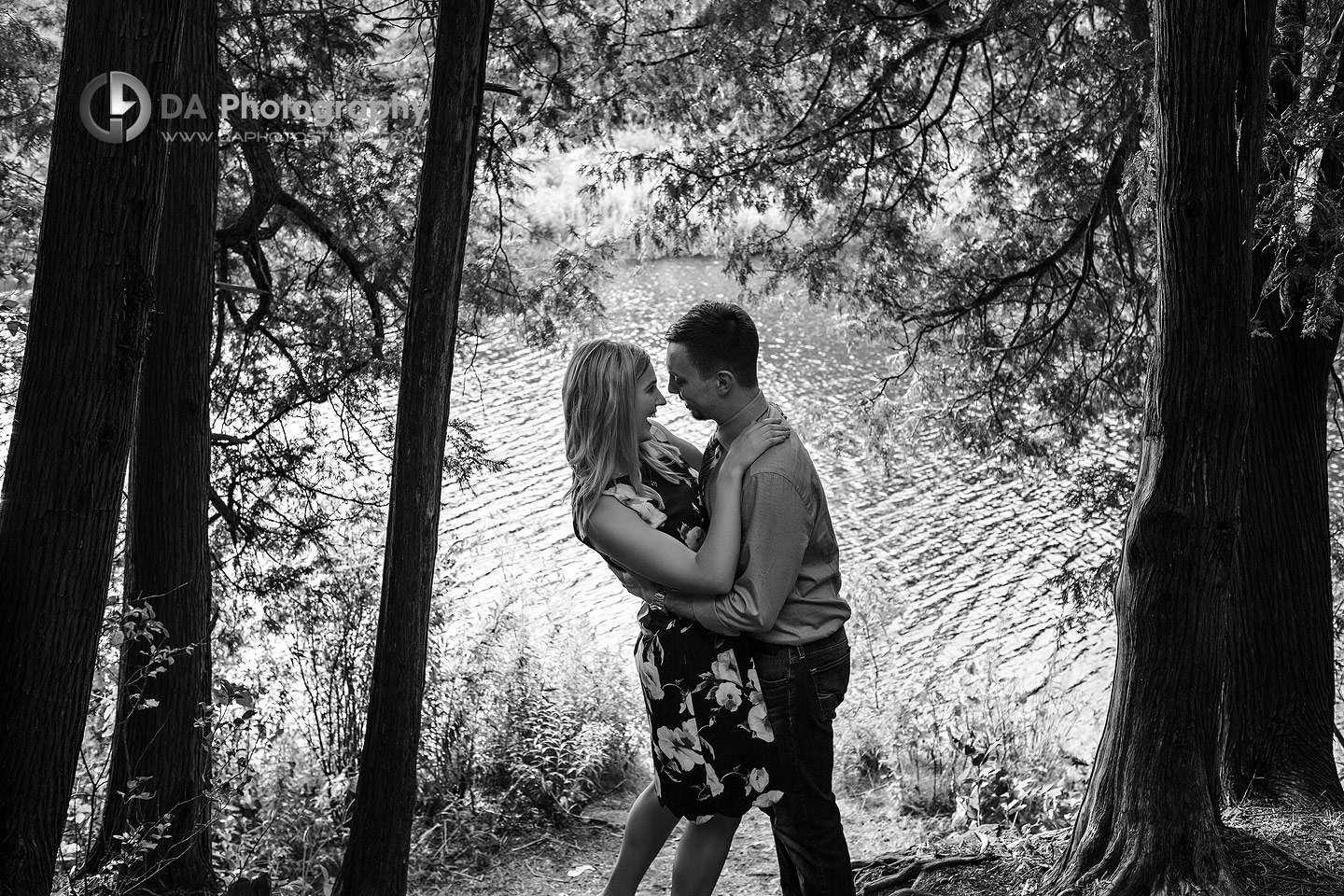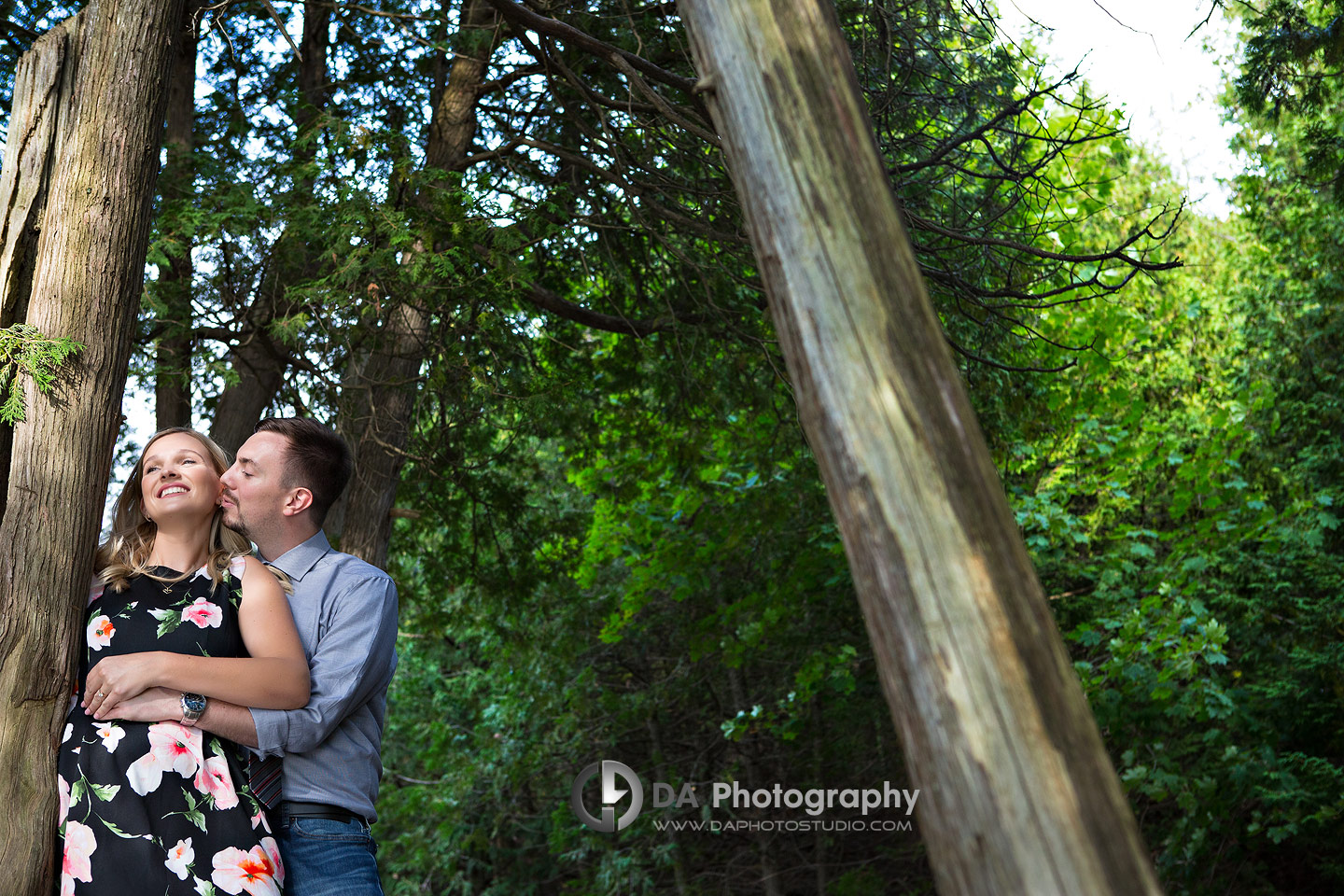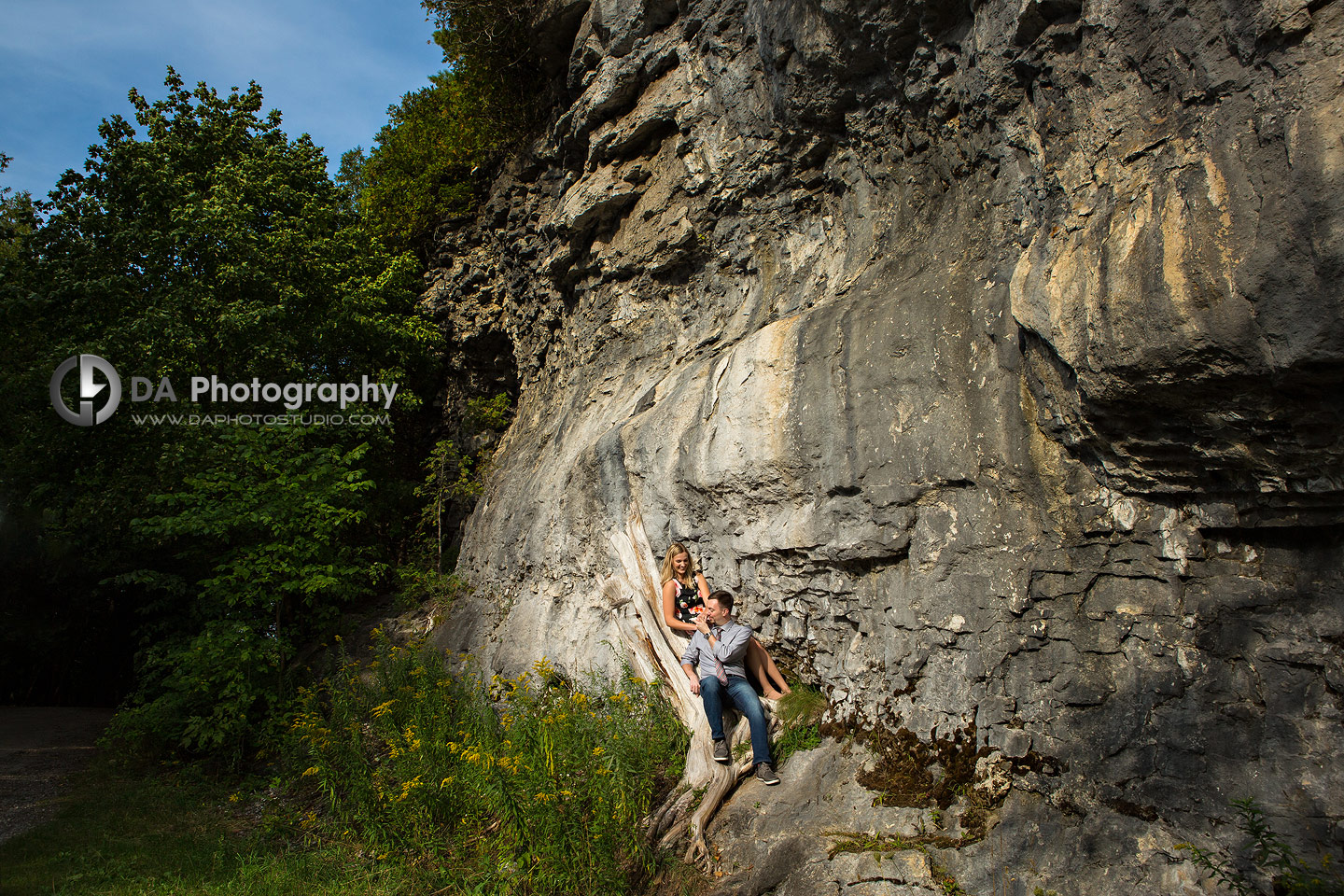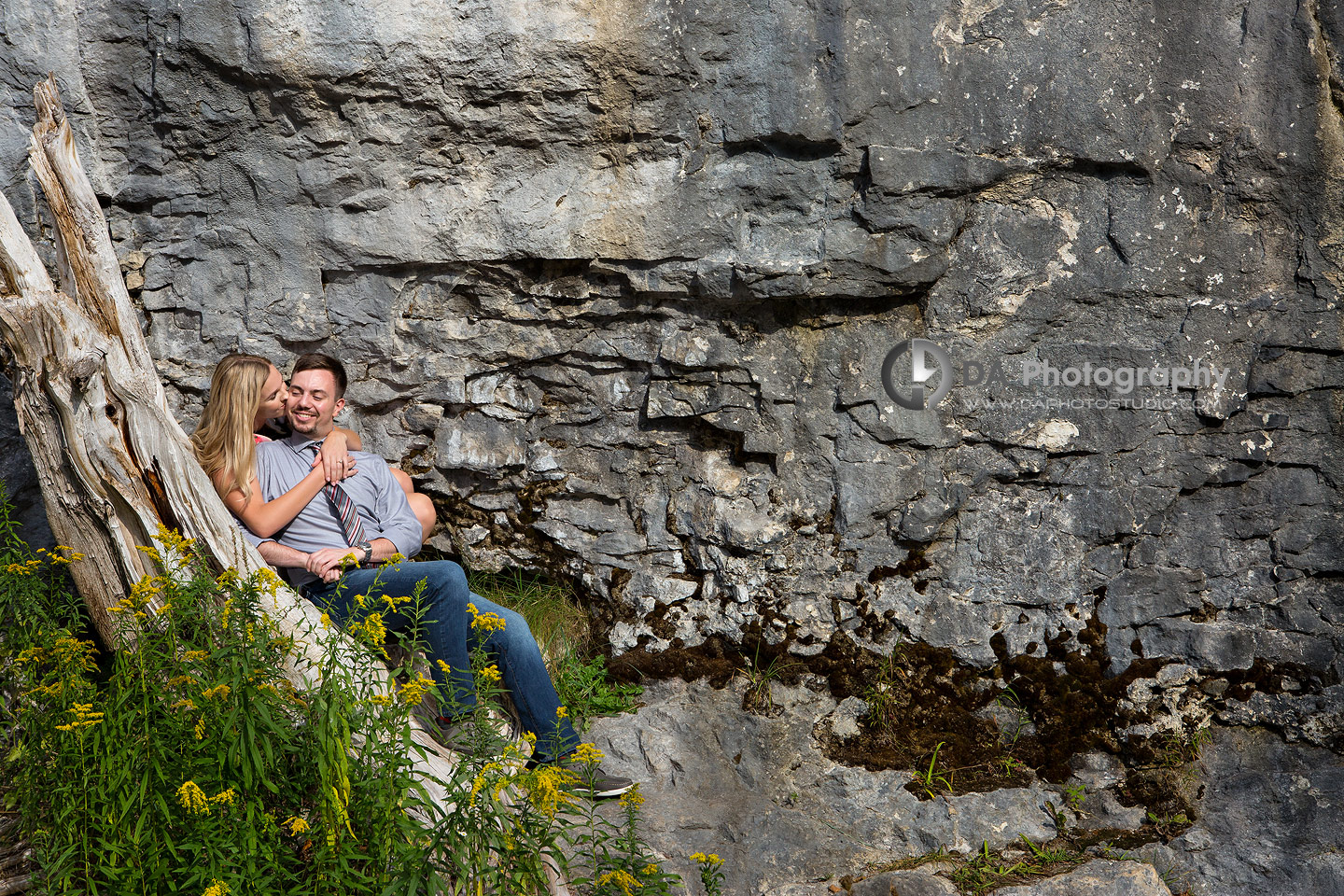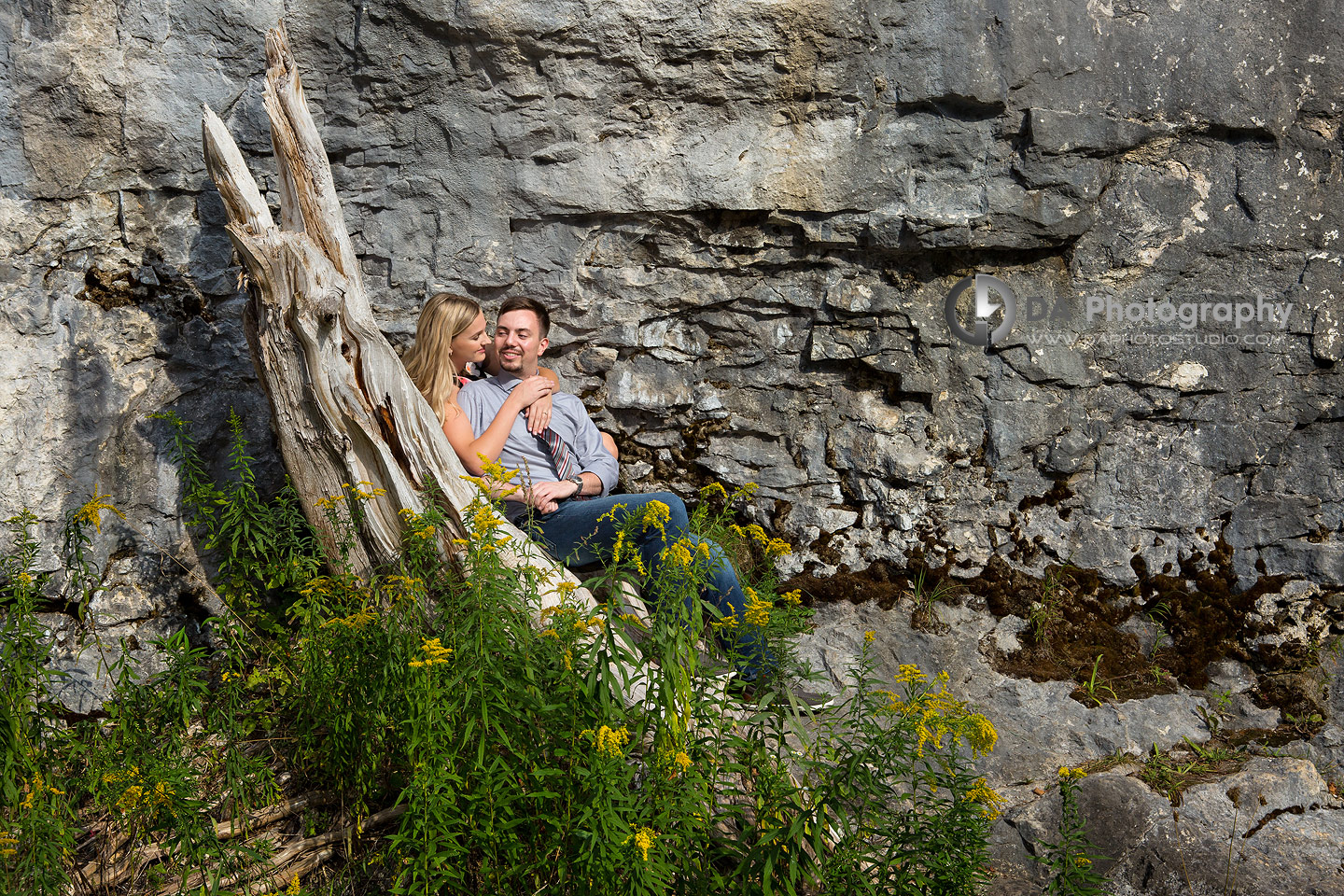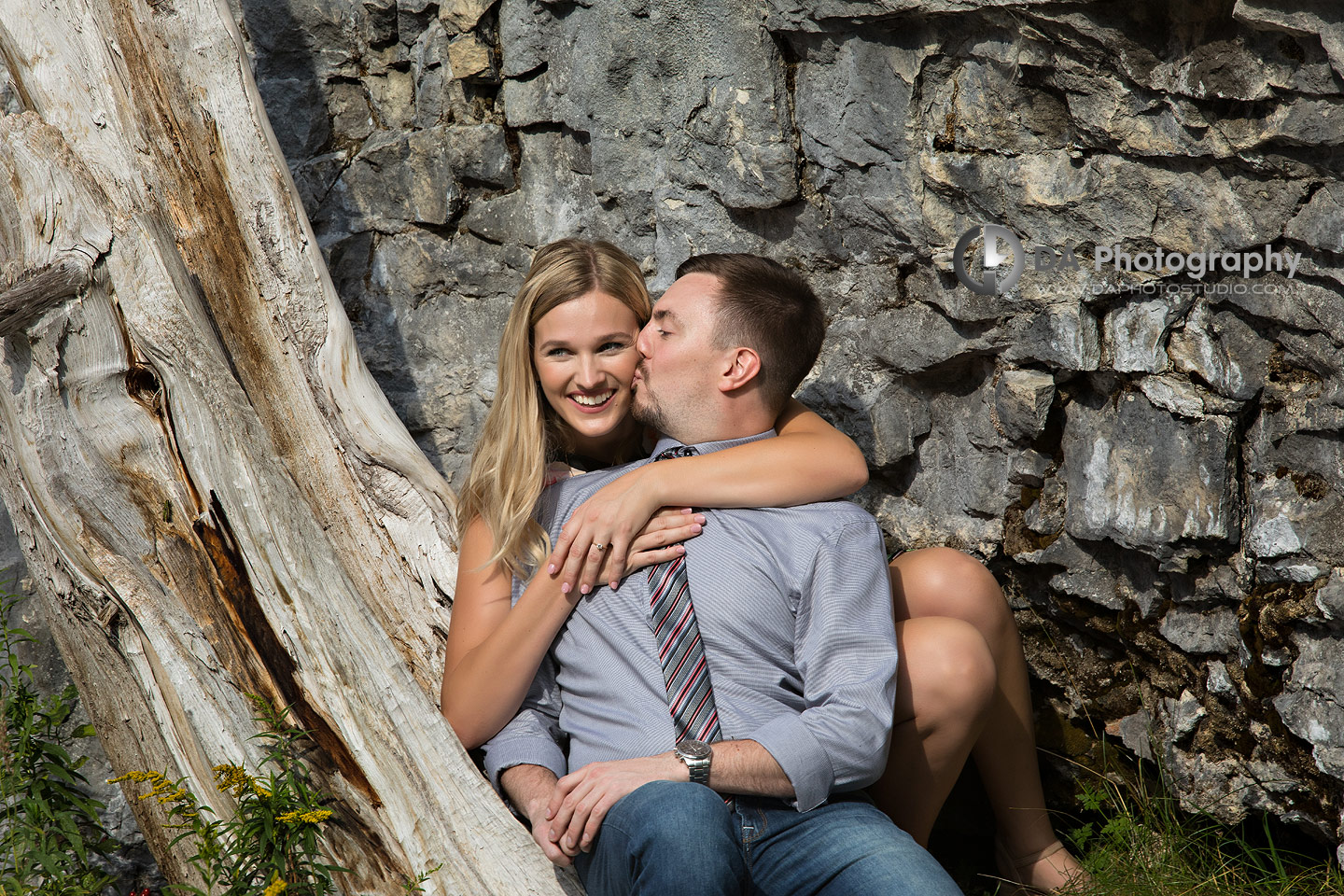 These Rockwood Conservation engagement photos opened my eyes as to what was on my doorstep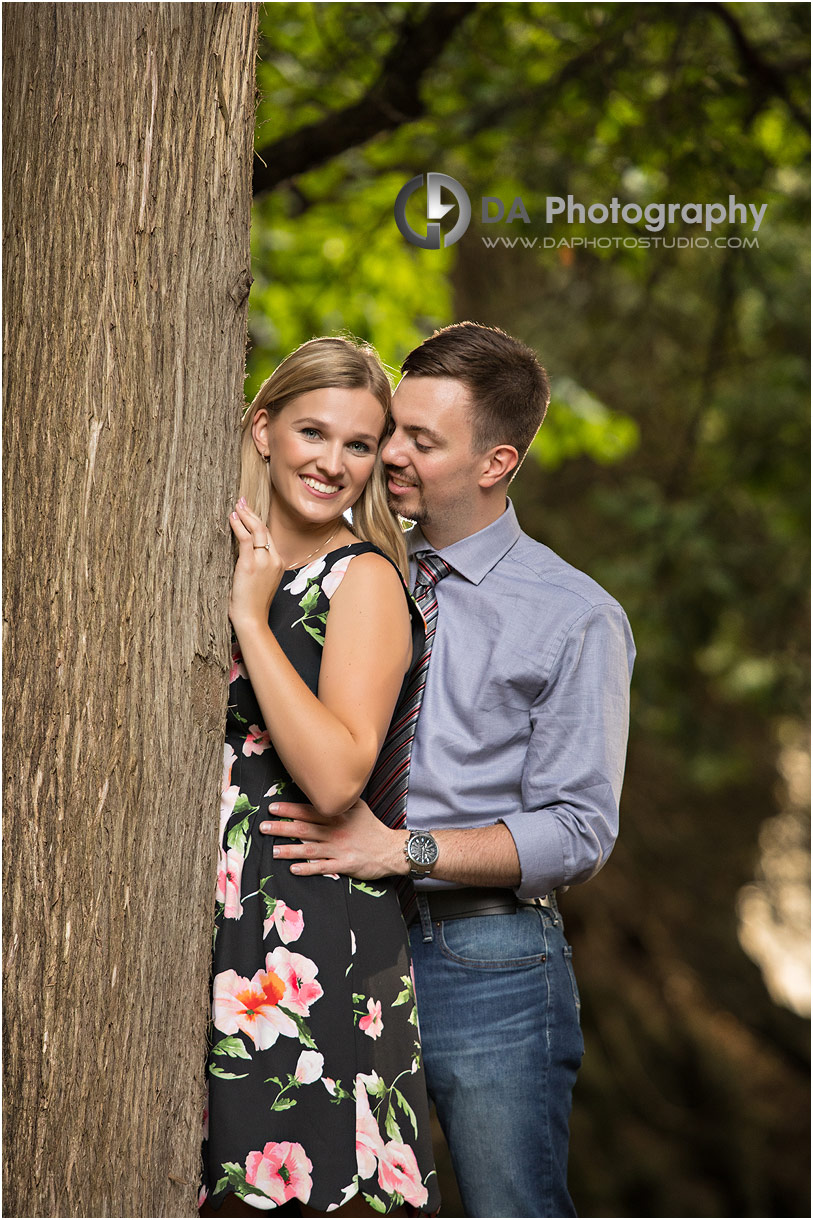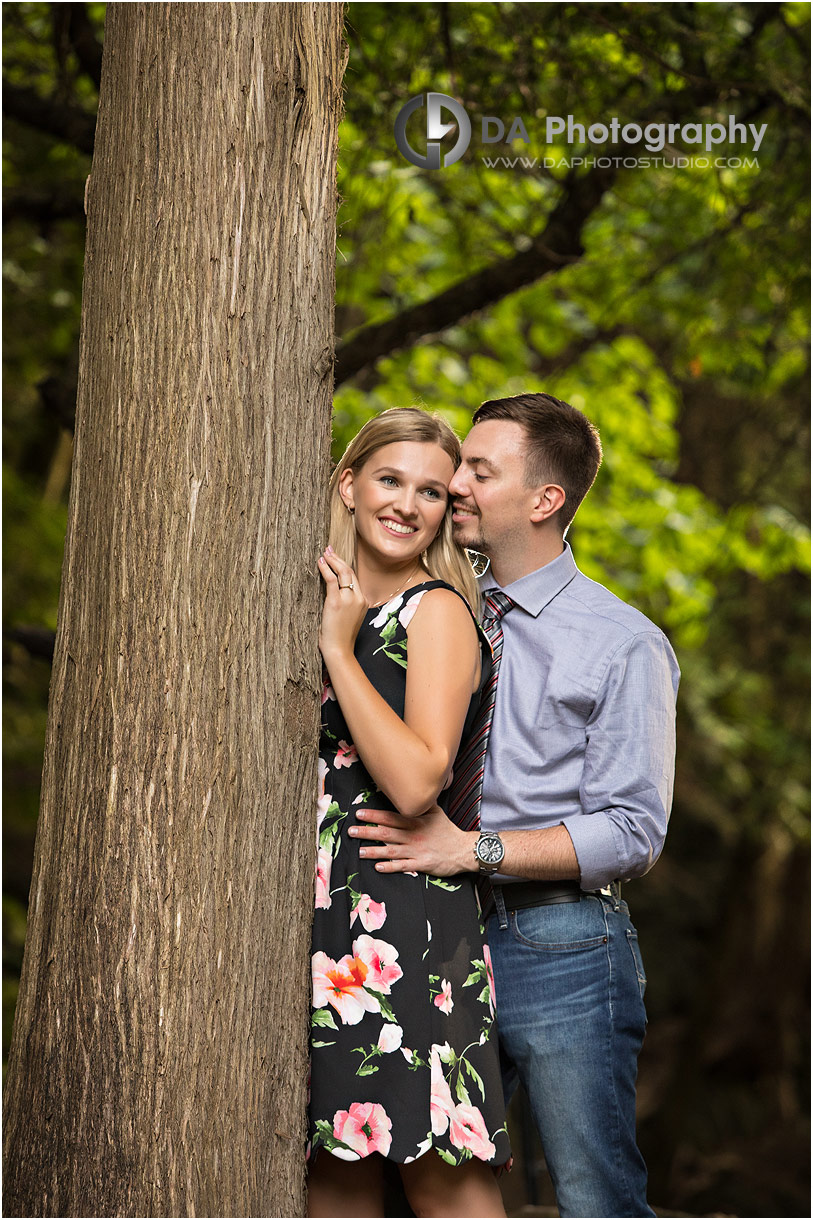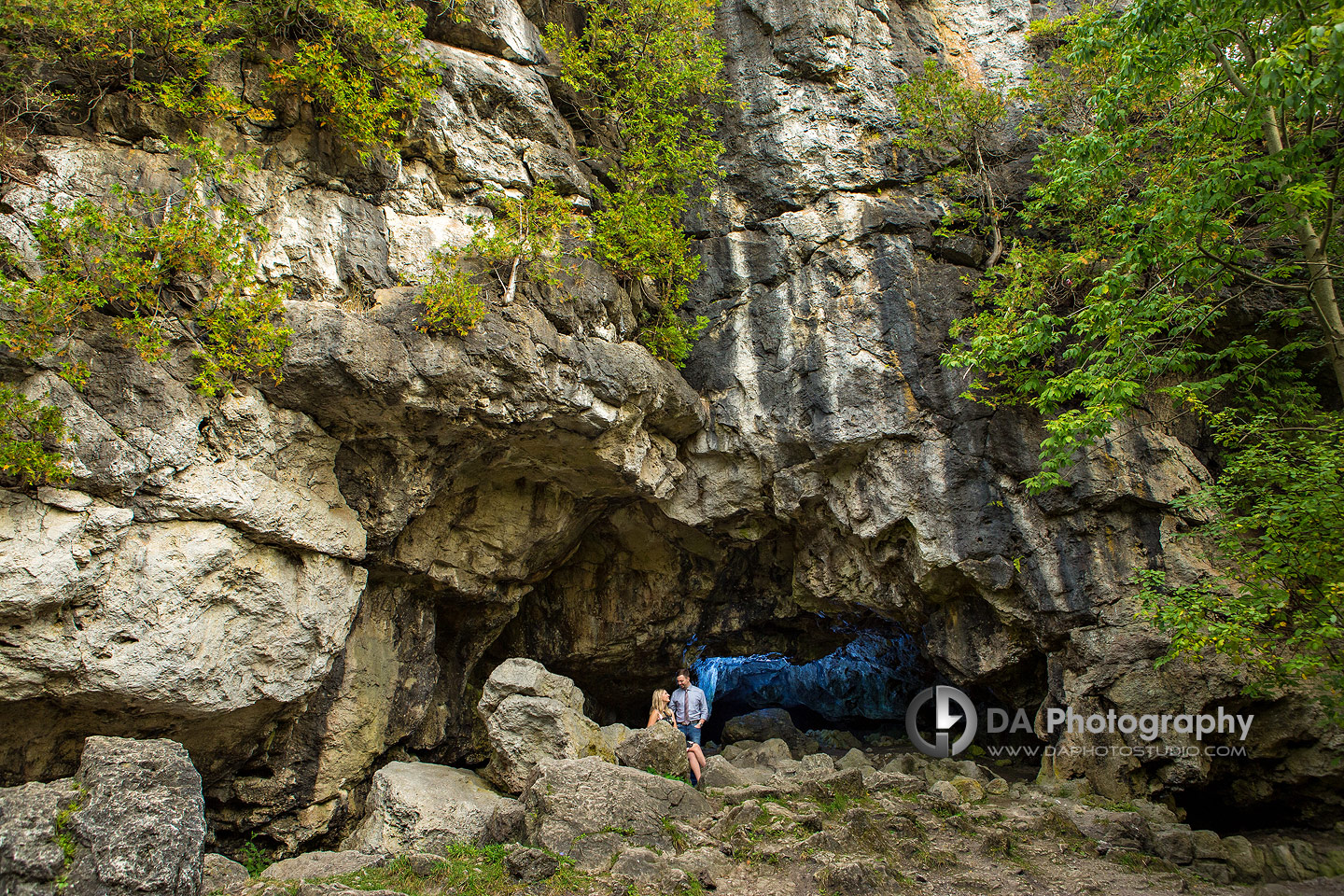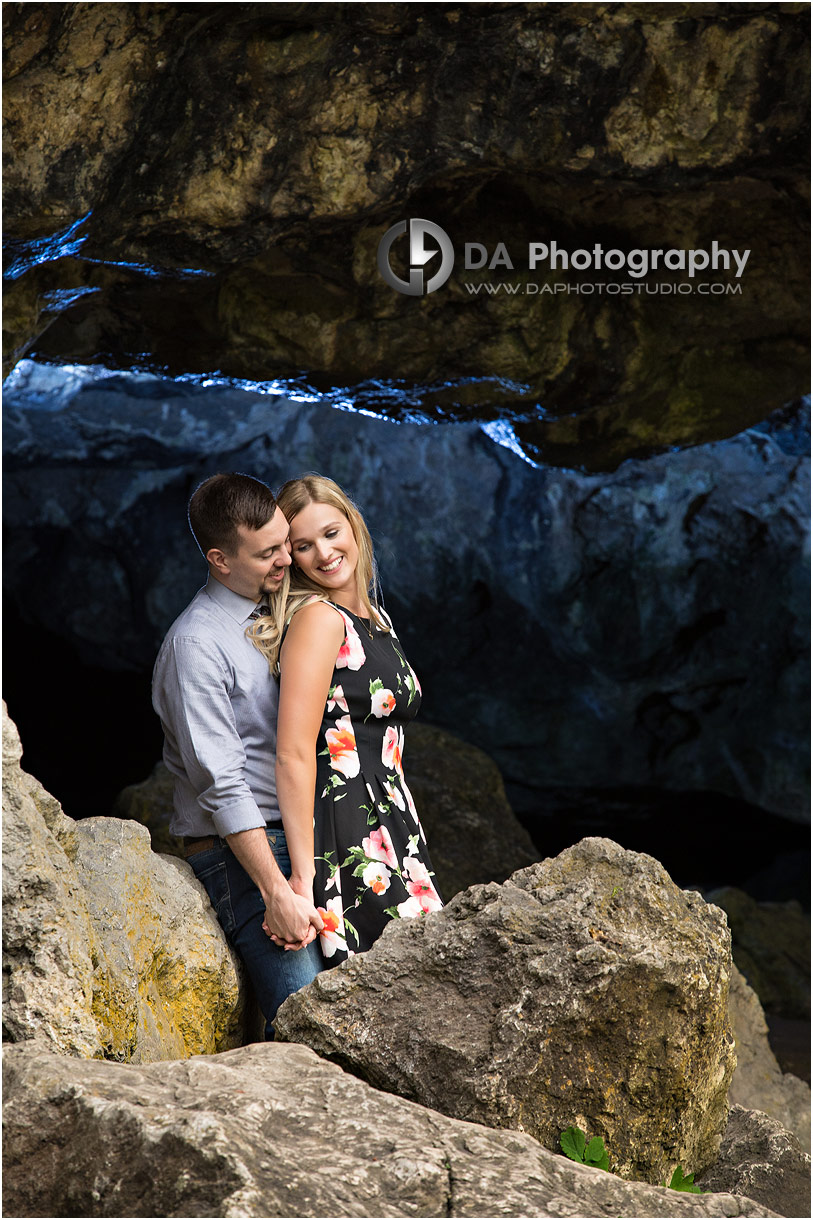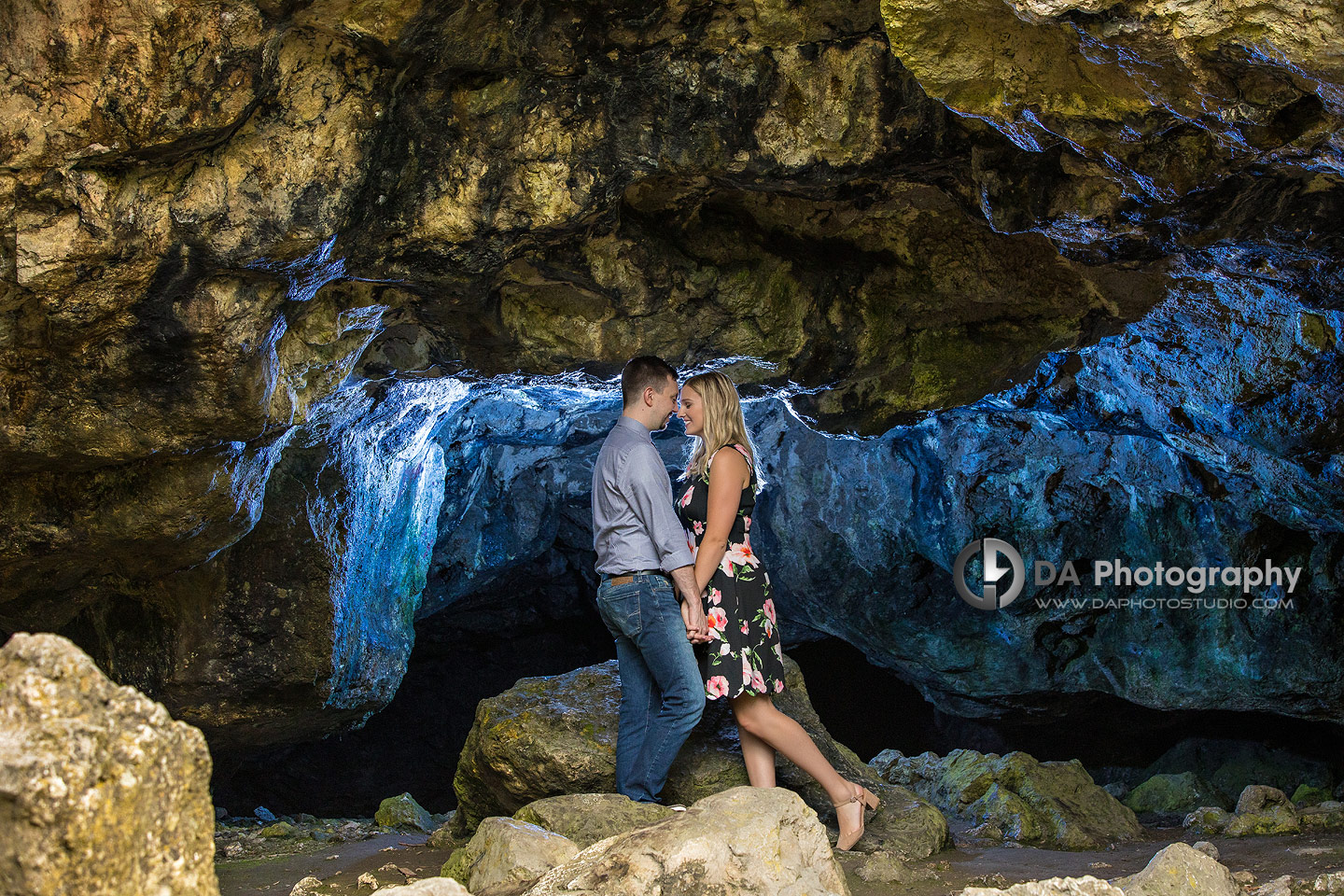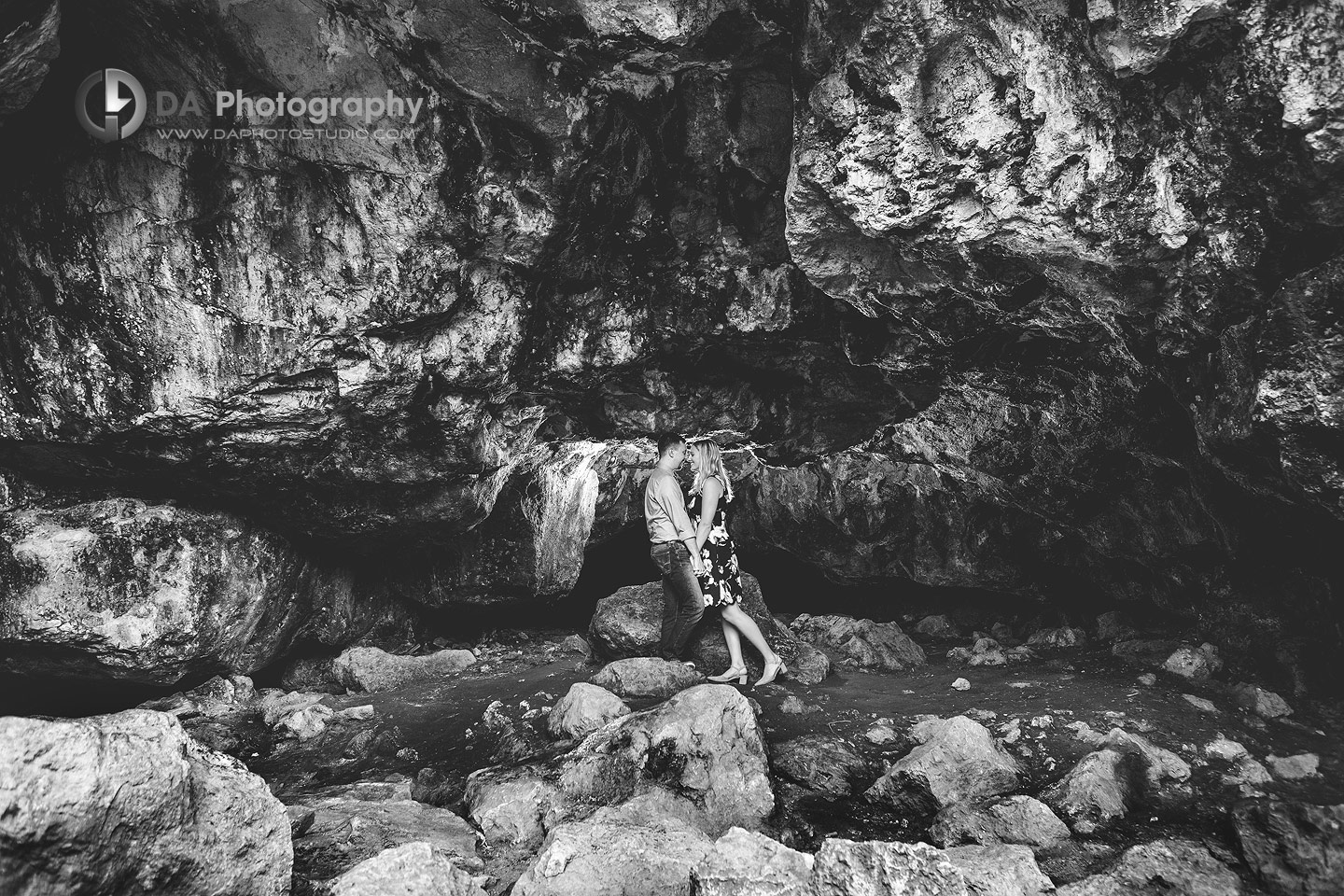 Having decided to cross the river to get closer to the rocks, I managed to slip and fall into the water! Luckily, my equipment remained in tact so we were able to continue our session. The long reeds on the river bank offered a marvellous pop of colour. As well, I was able to get some very powerful images using the dramatic impact of the rock face with its shafts of natural sunlight. As the forest loomed in front of us, our backdrops changed to long, lean tree trunks.  It was also a surprising vantage point overlooking the river and sea of trees beneath us. Jennifer was in her element as this was a great representation of a glimpse into their passions.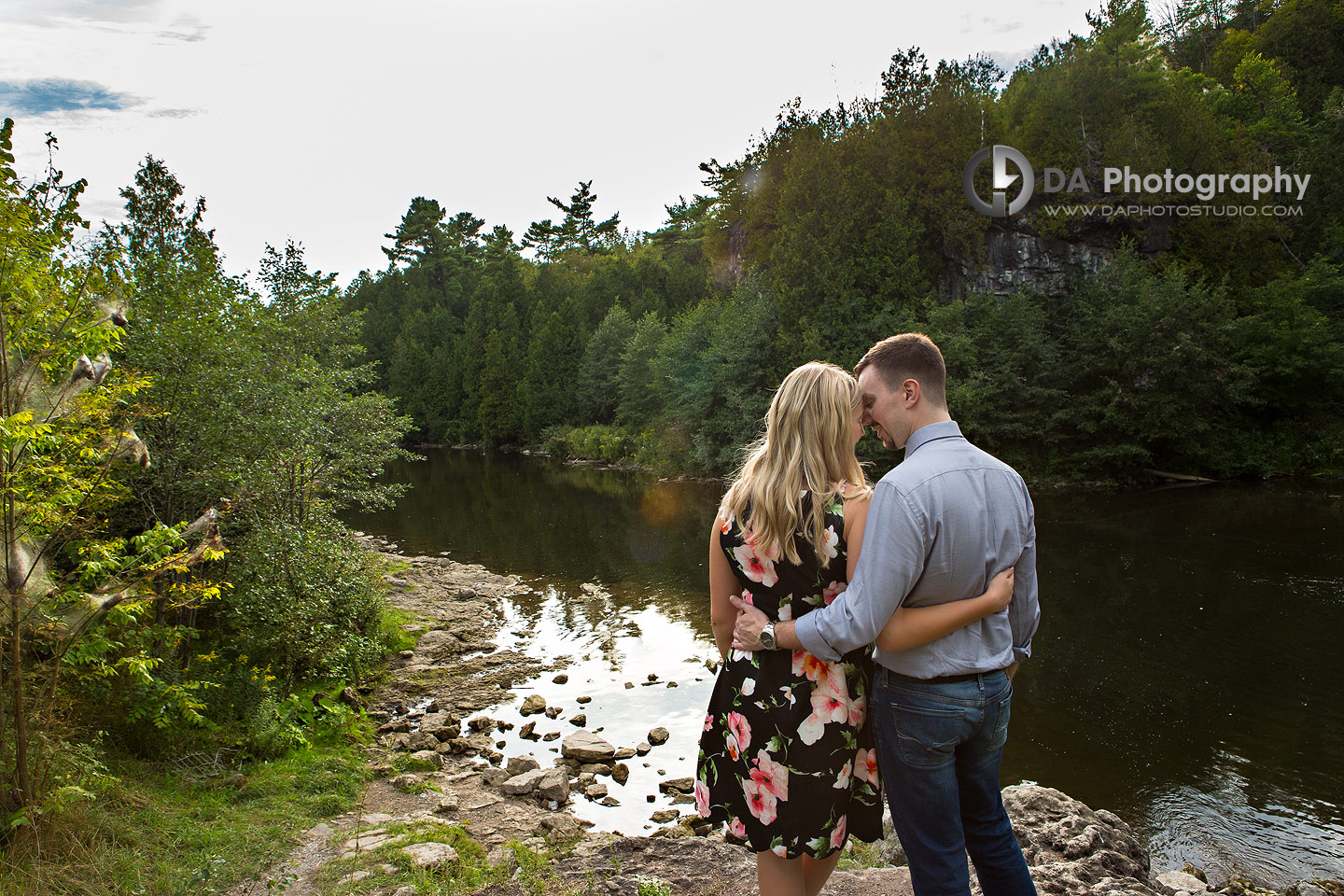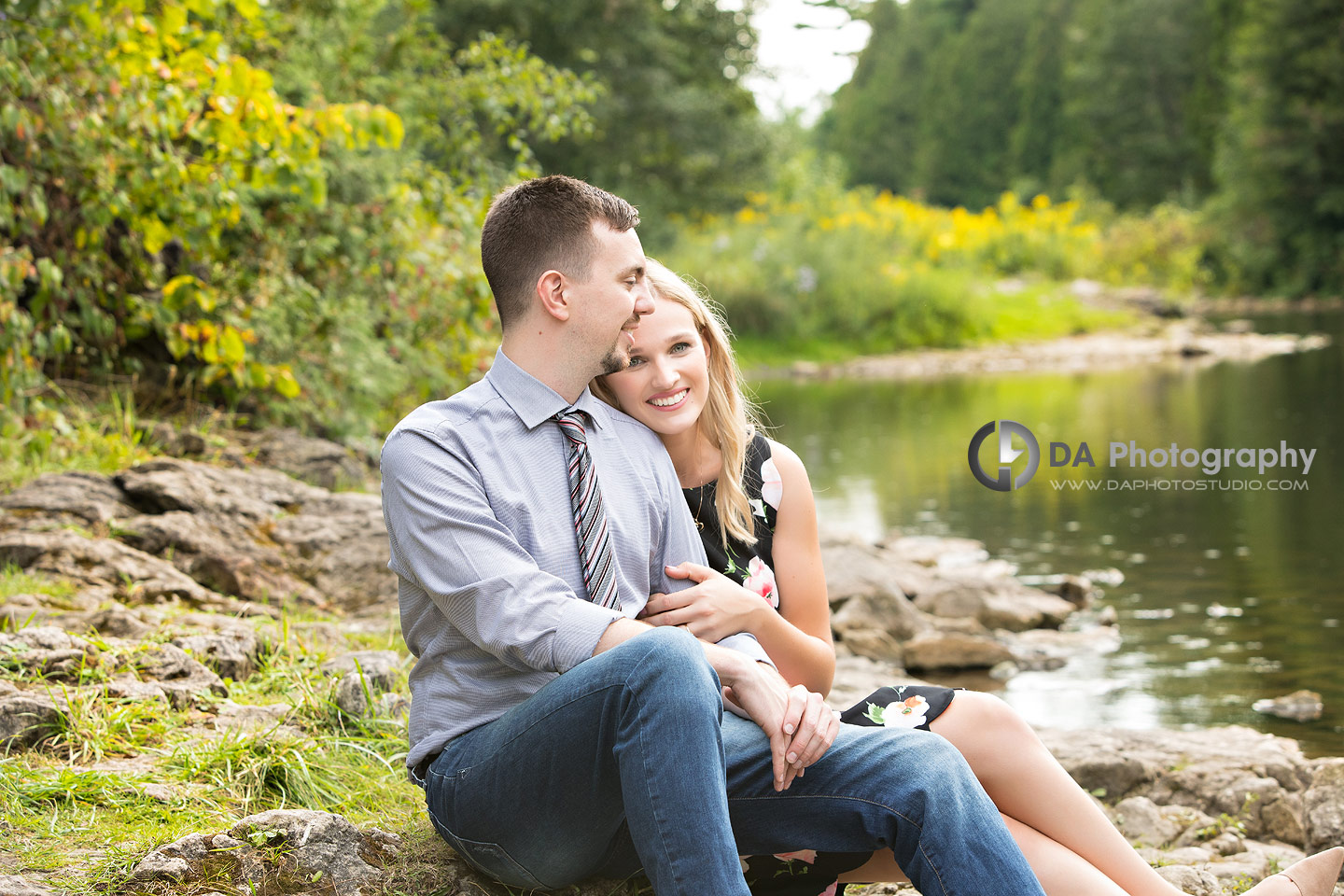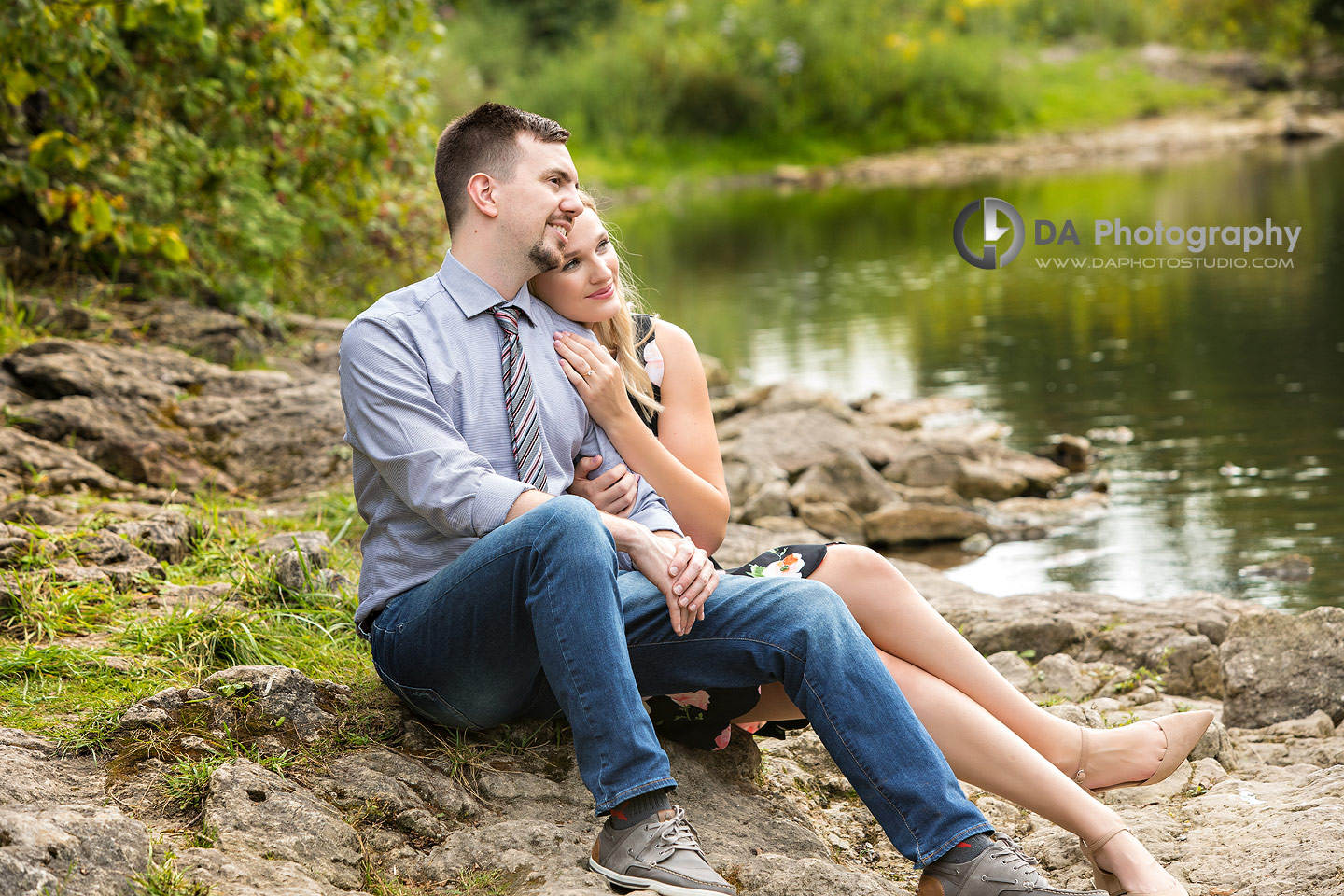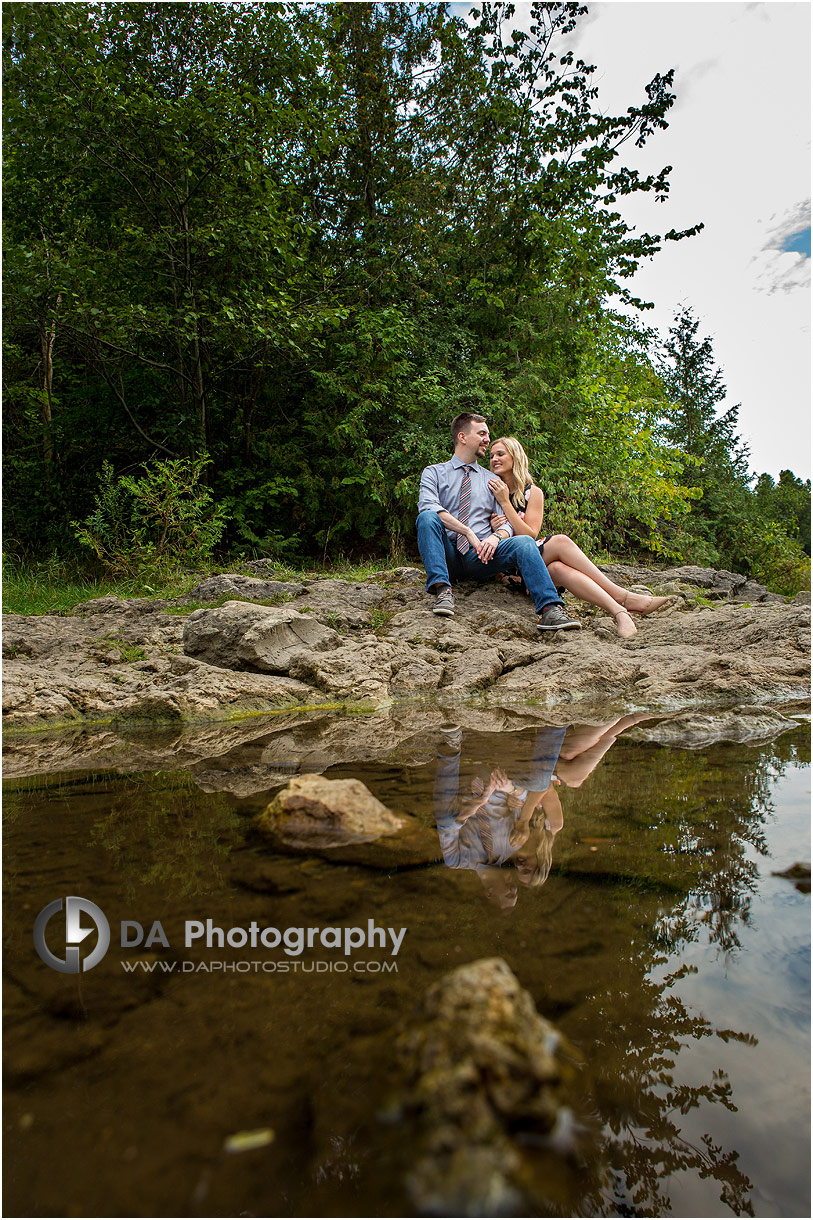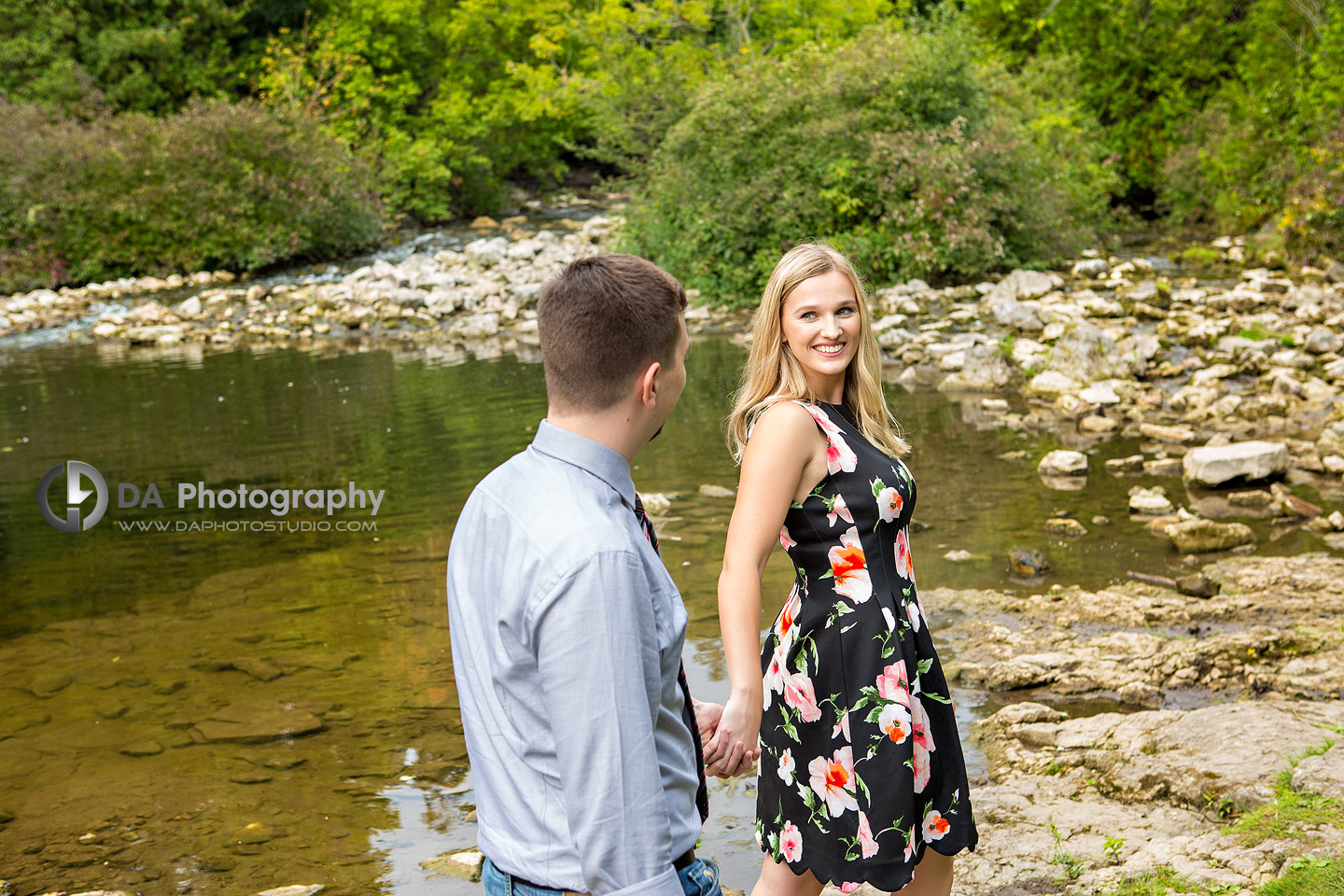 With the first signs of sunset starting to appear in the gorge, we quickly moved over to our second location at the horse barn stables in Milton. Jennifer's second biggest love of her life was her horse. It was only fair to make sure we included him in the session! Having worked with horses before in several previous photoshoots, I knew that they tended to be quite precarious and I didn't want to alarm him.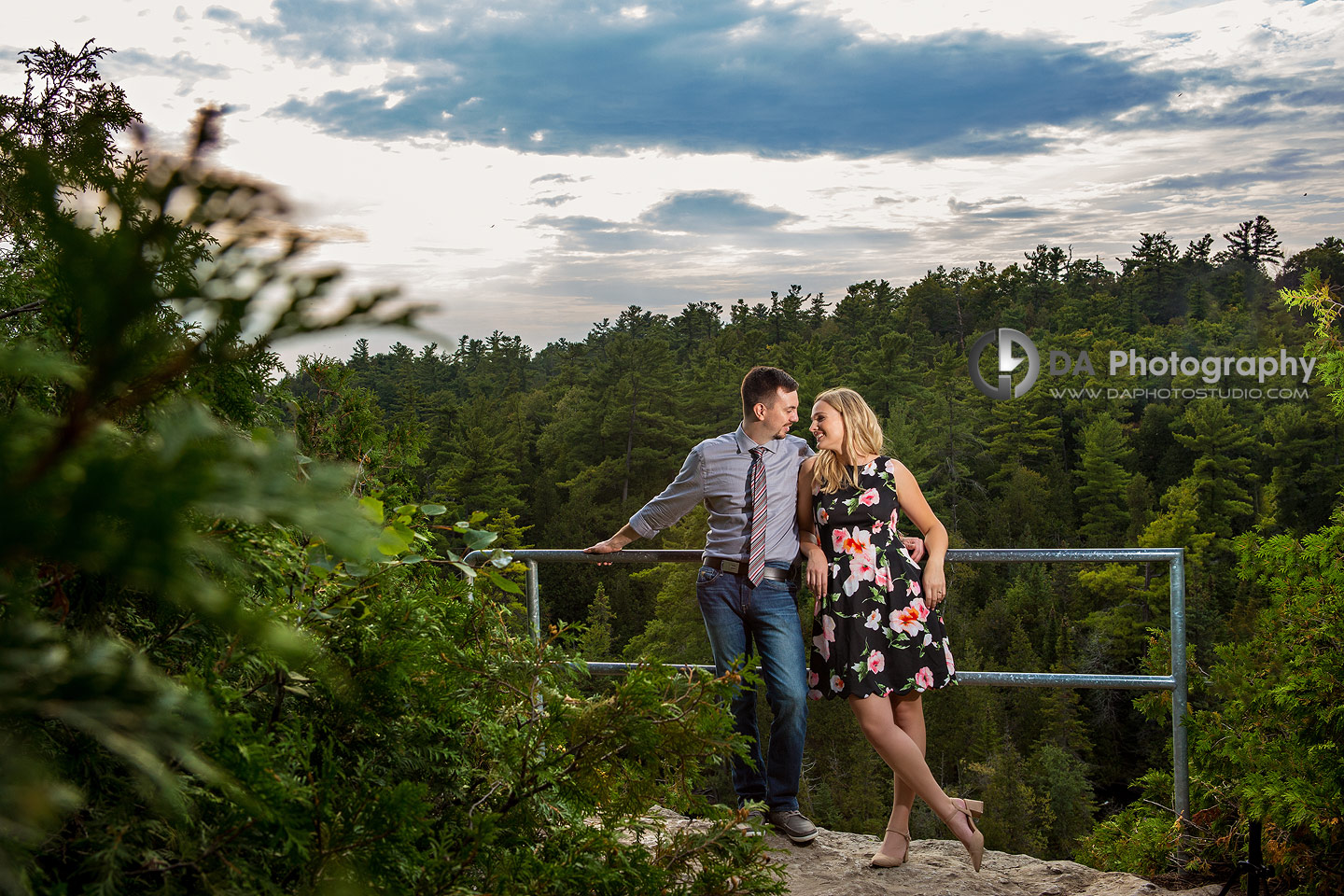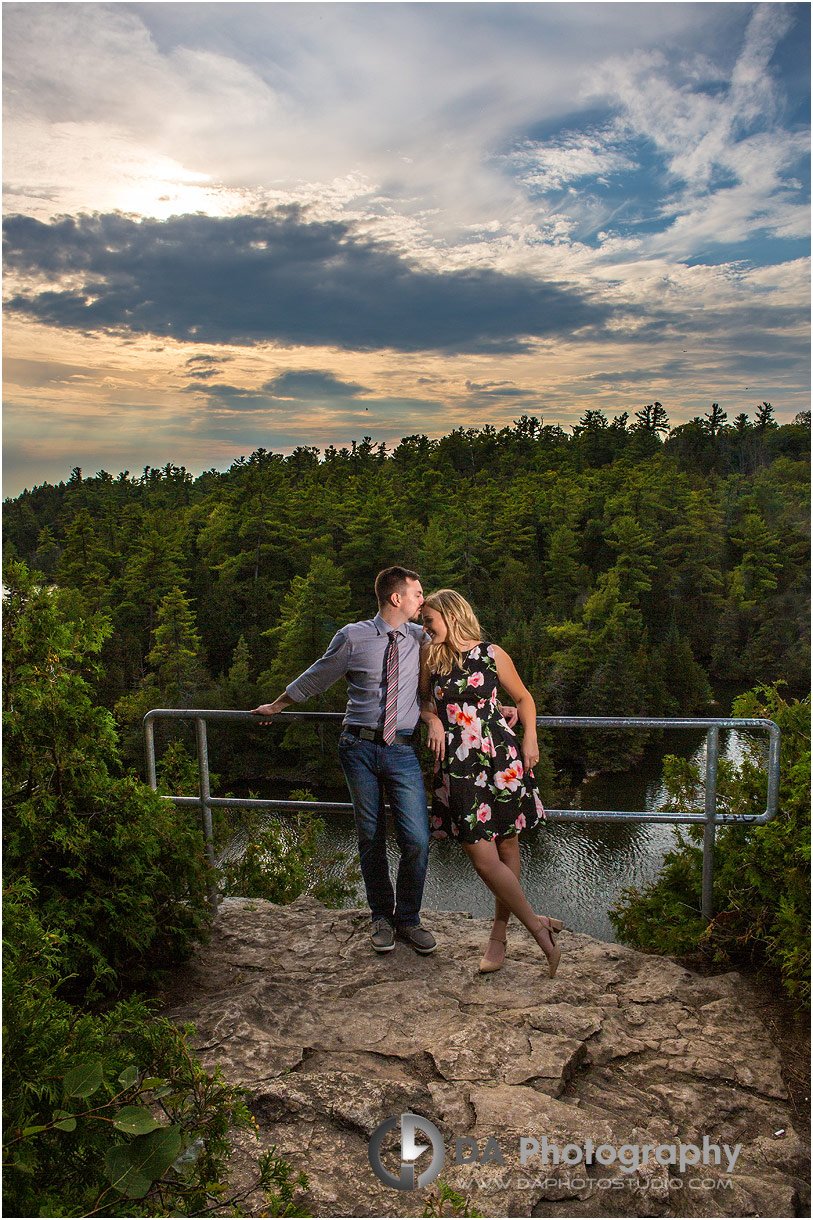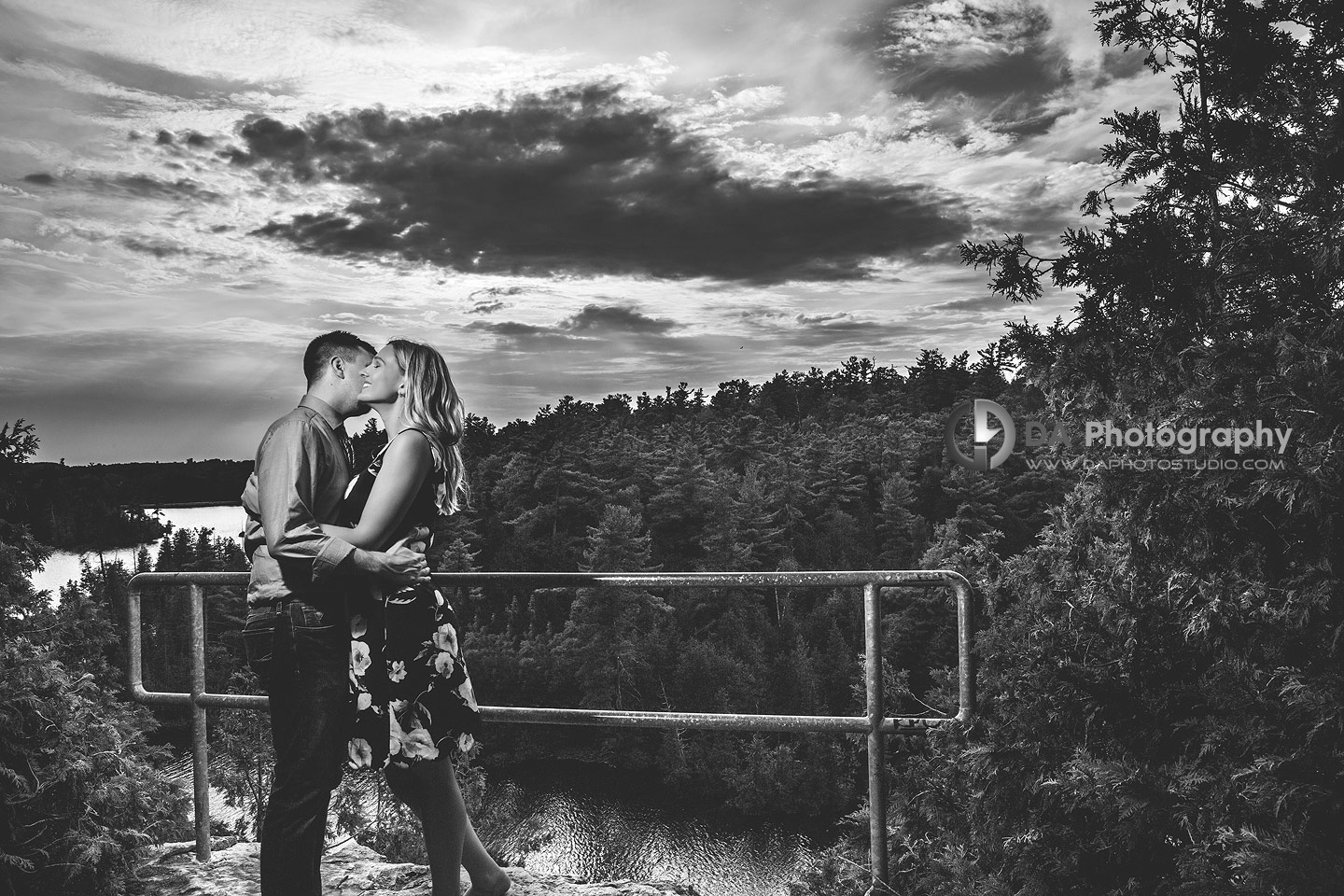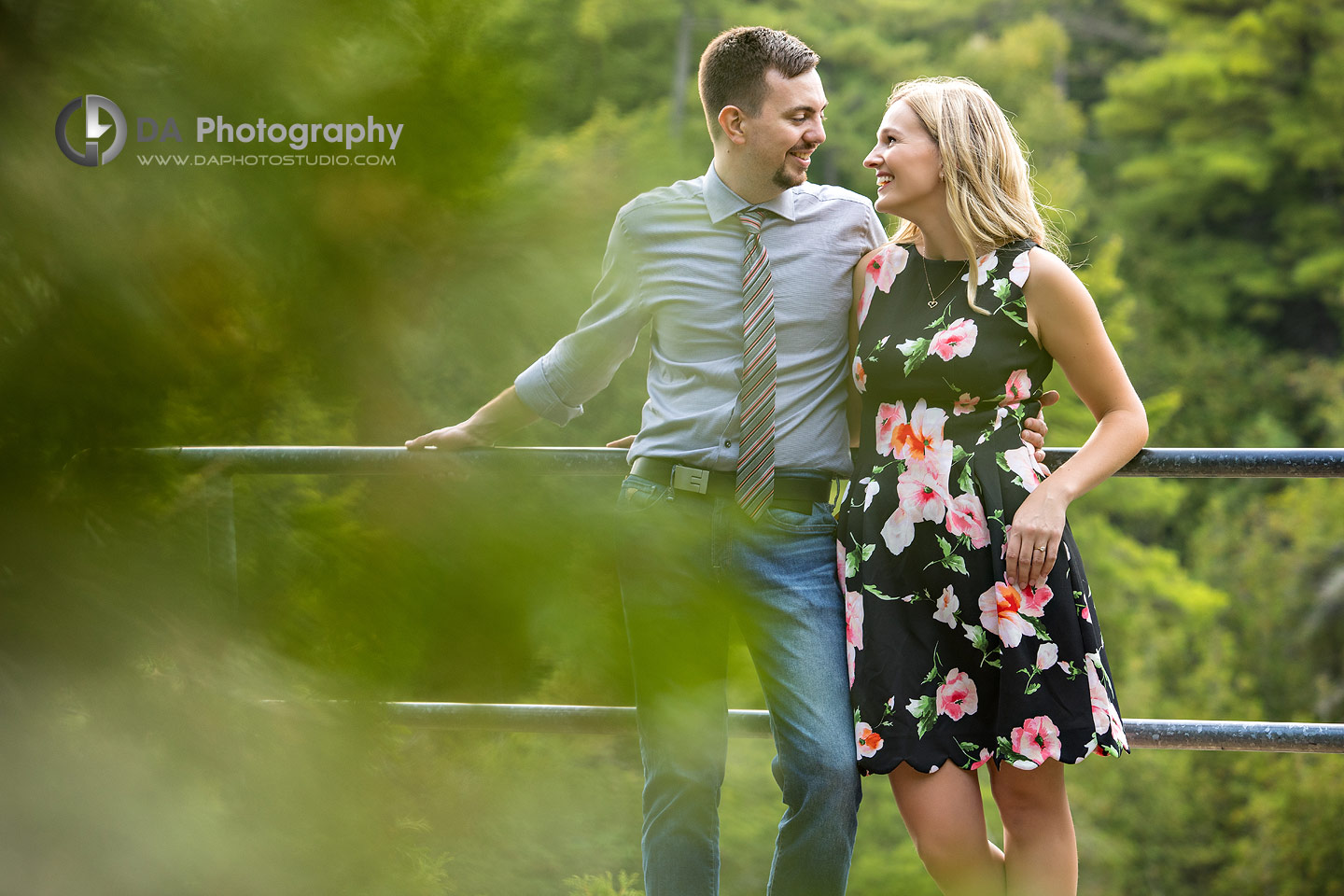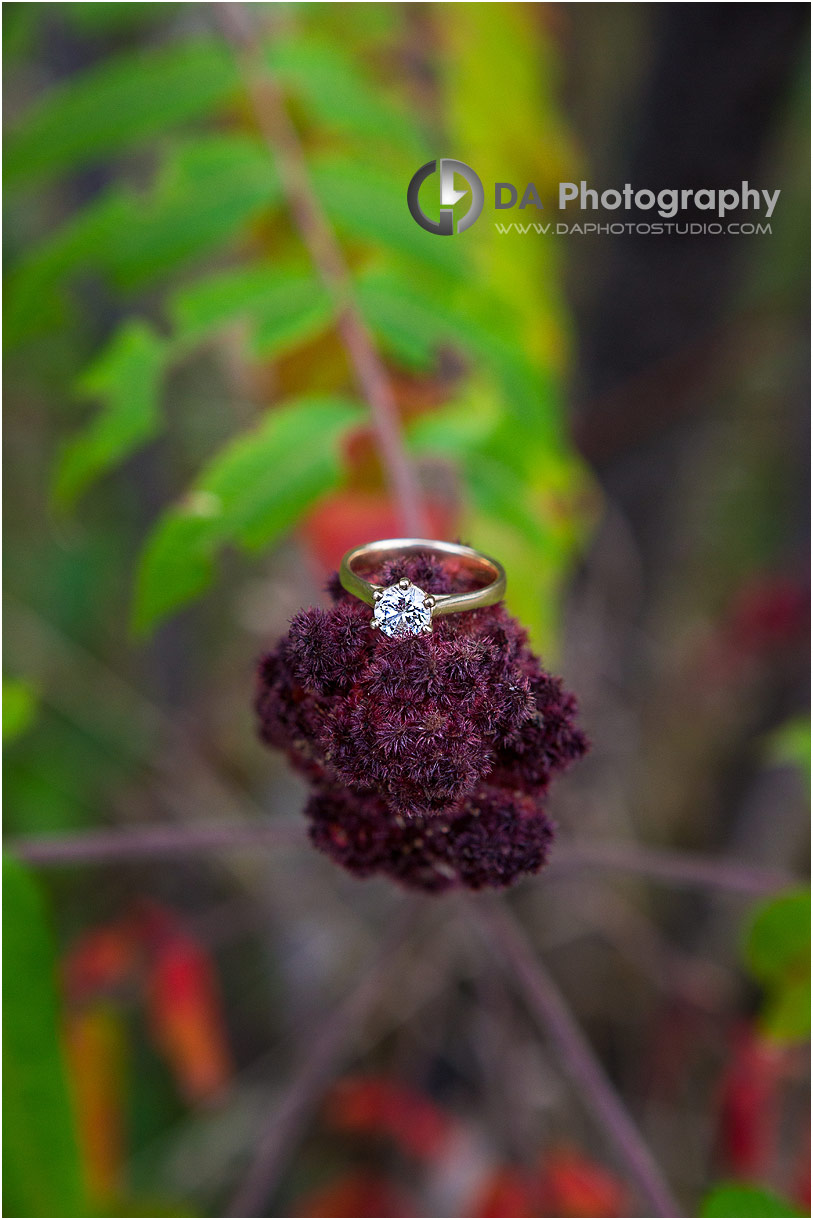 I positioned Jennifer next to her horse, who was familiar with her presence, with James on her other side. For me, this signified her being sandwiched between her two loves. While Jennifer got her horse ready, I got a candid journalistic shot of James cleaning the stable area. The stables themselves were so picturesque and elegantly rustic. As the sun continued to sink lower into the horizon, we had enough light left to make use of the fence as a place to perch before Jennifer managed to sneak in a quick ride.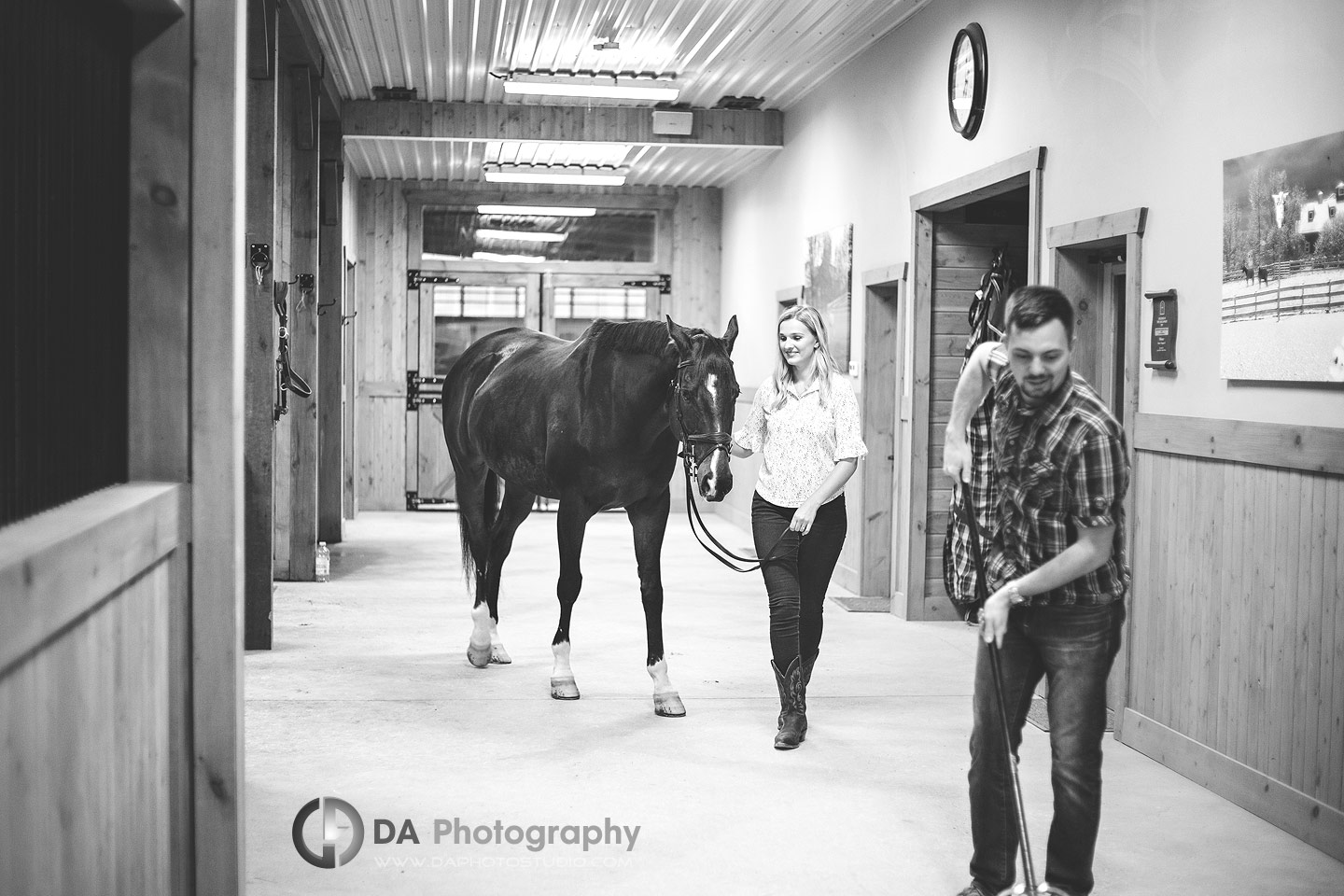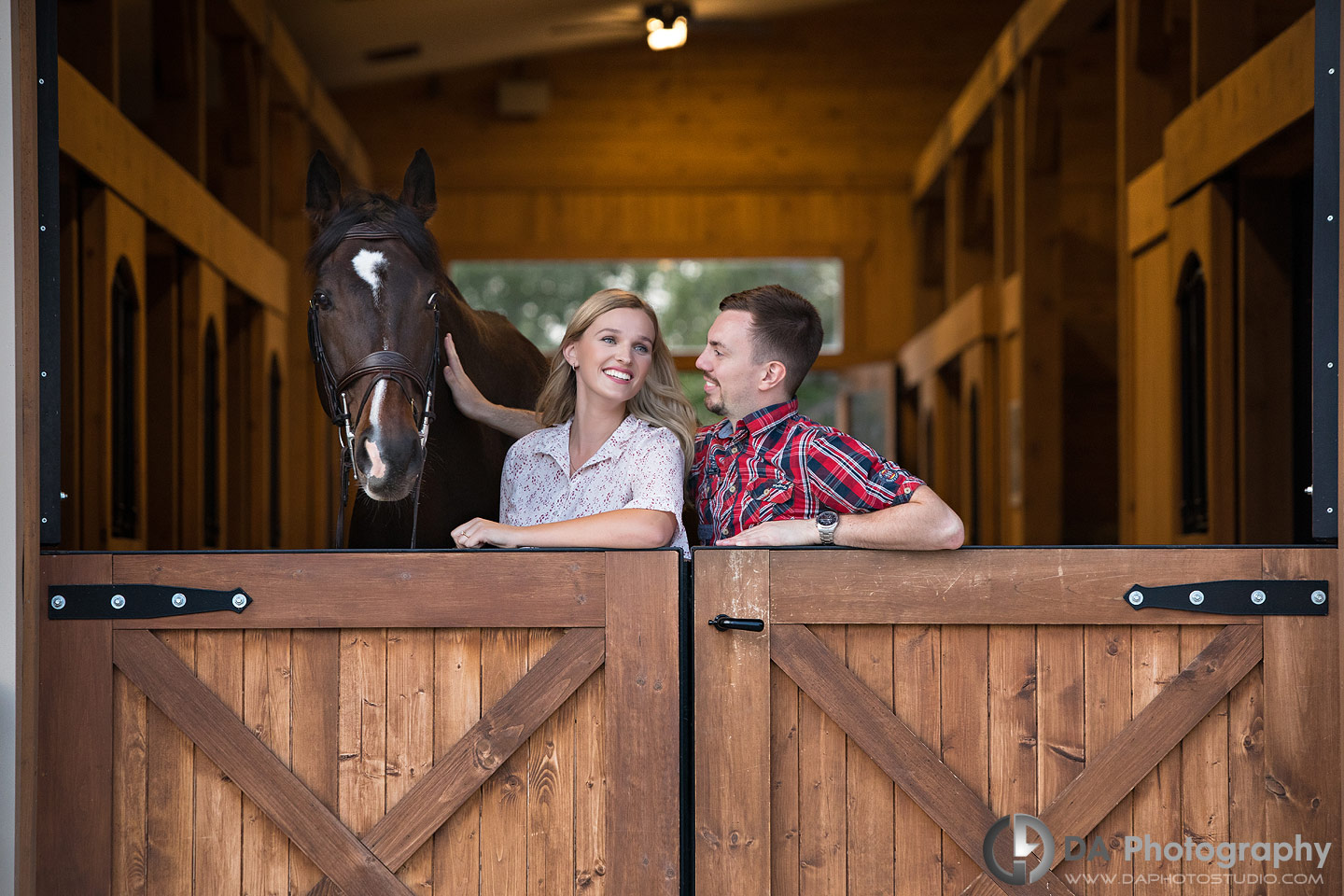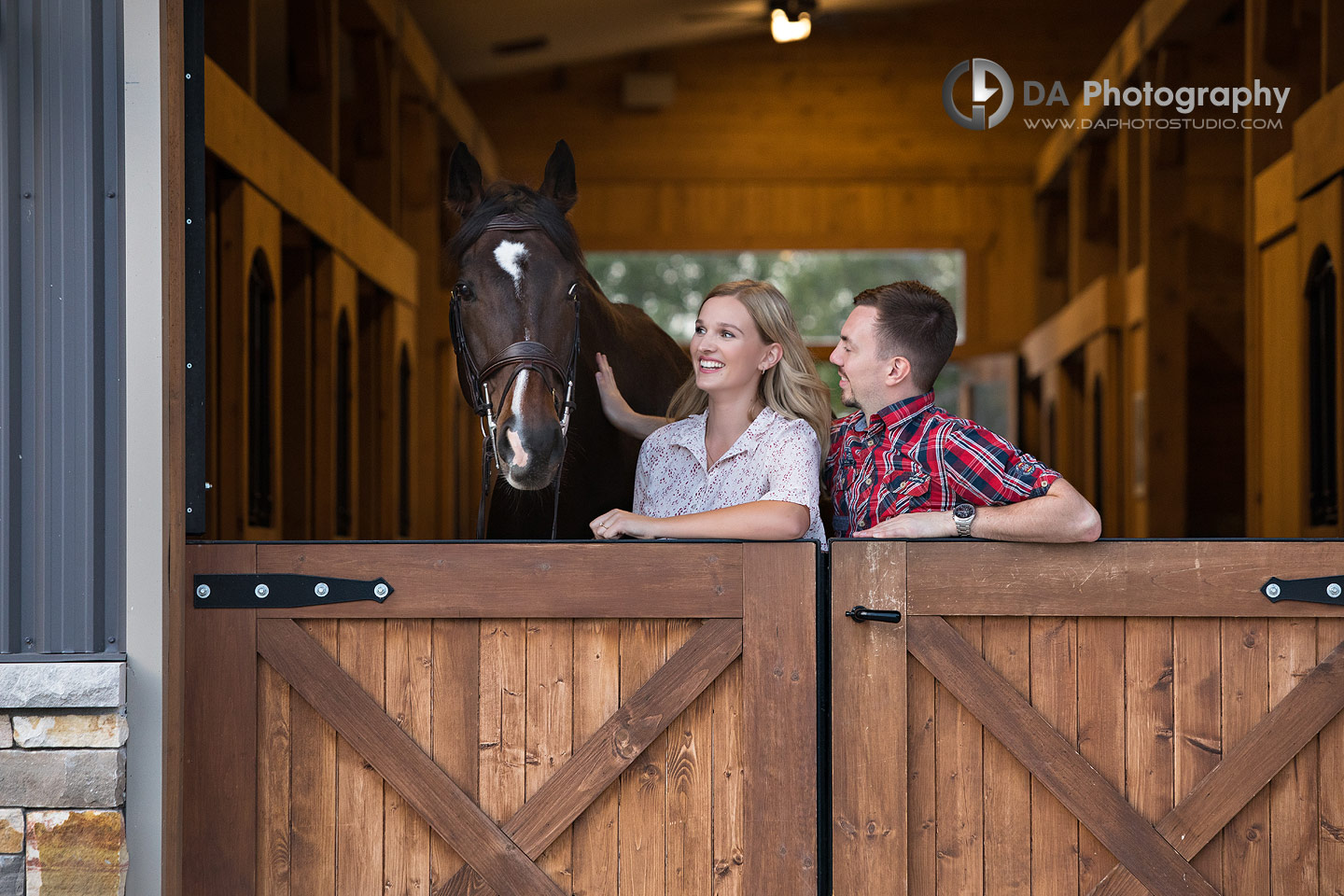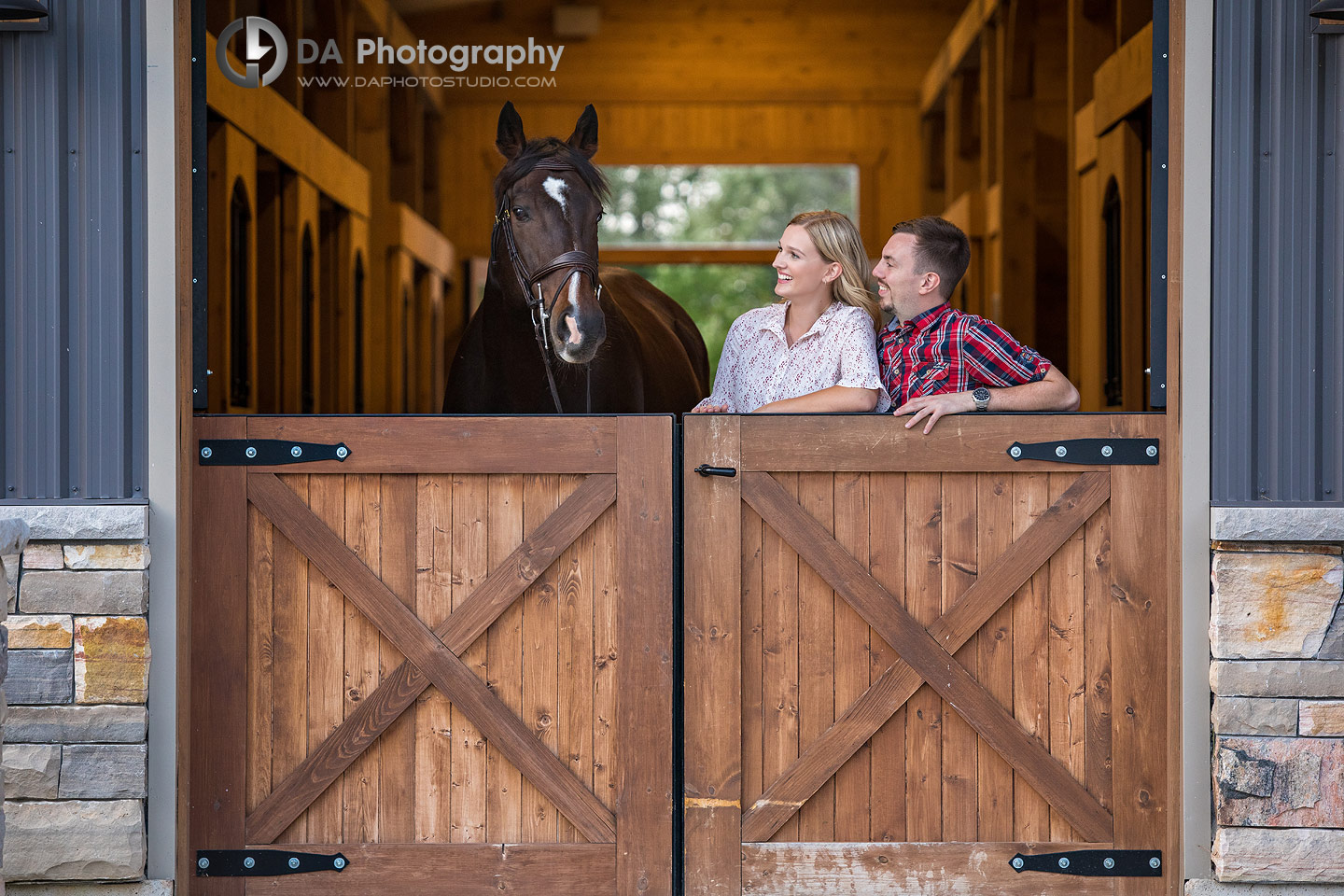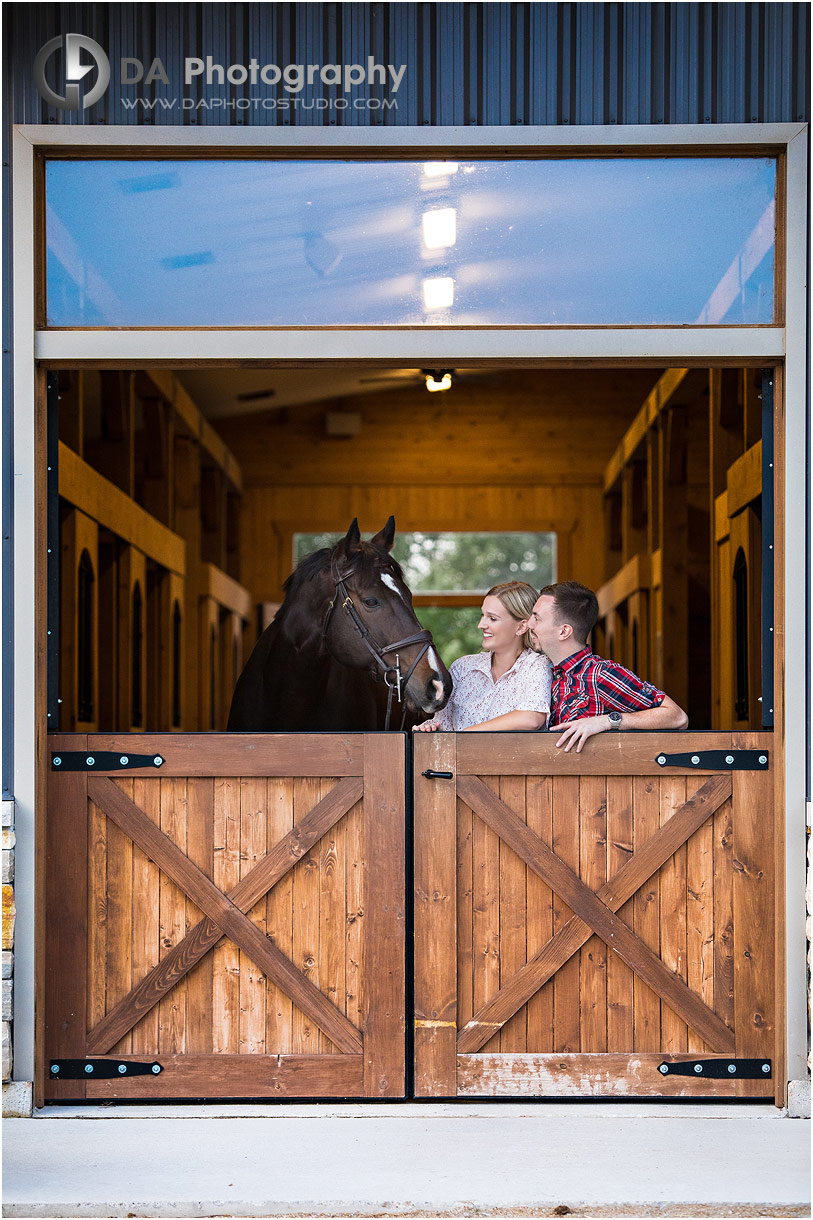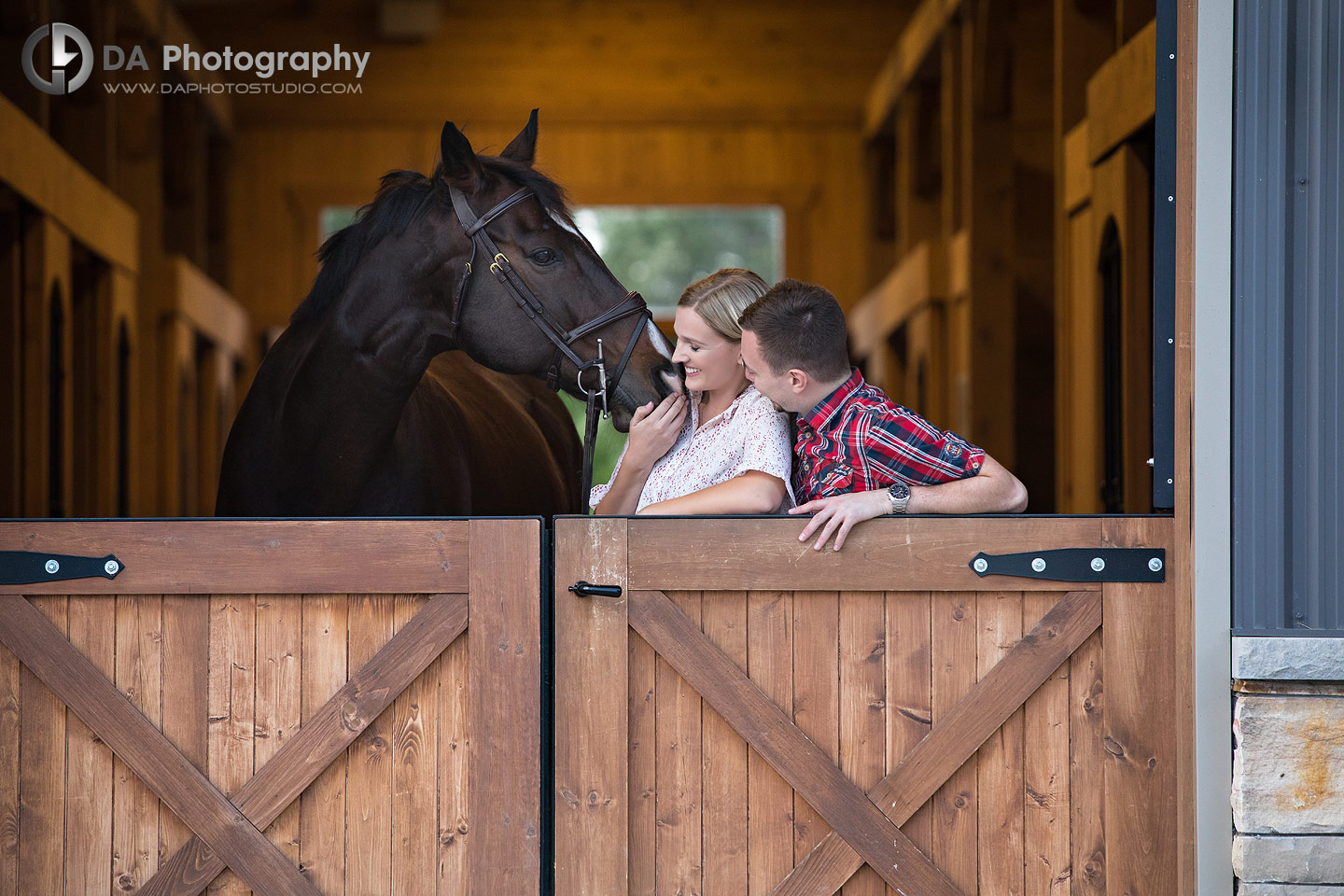 These Rockwood Conservation engagement photos offered the perfect setting for our couple who were avid hikers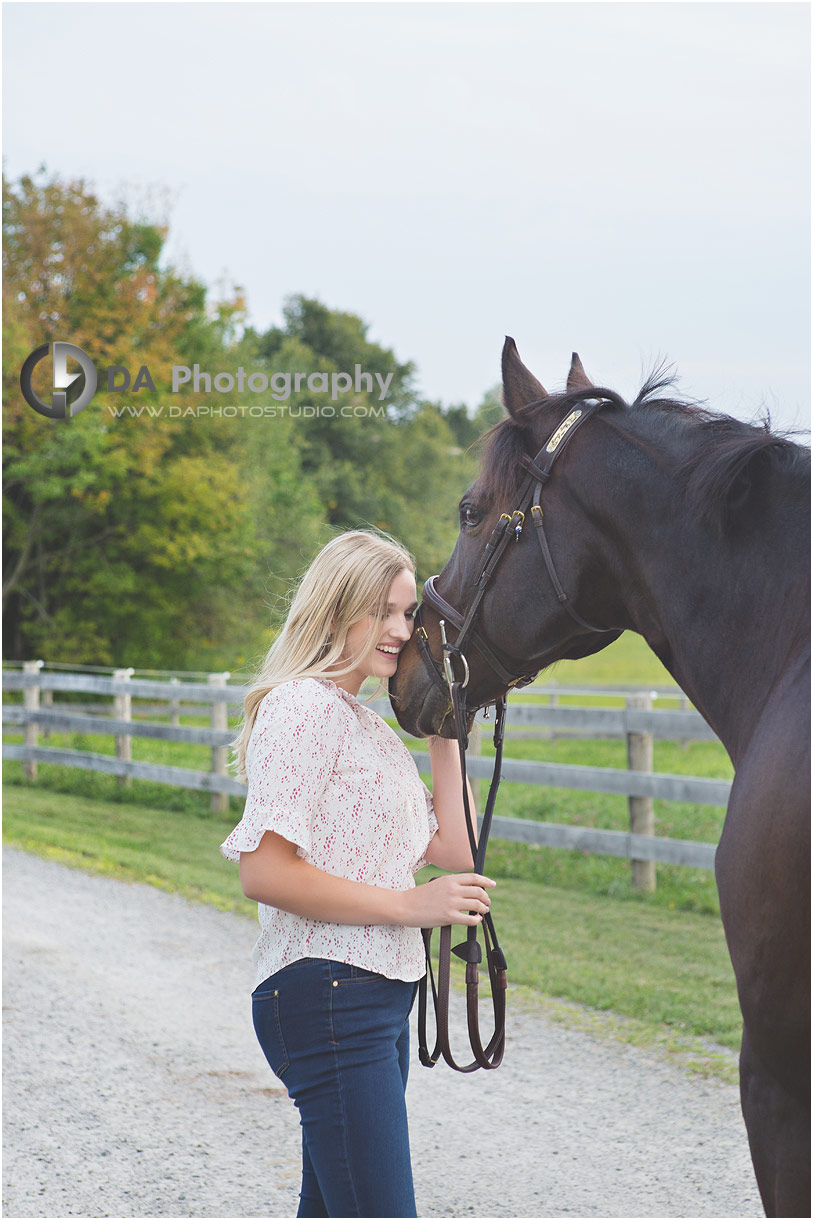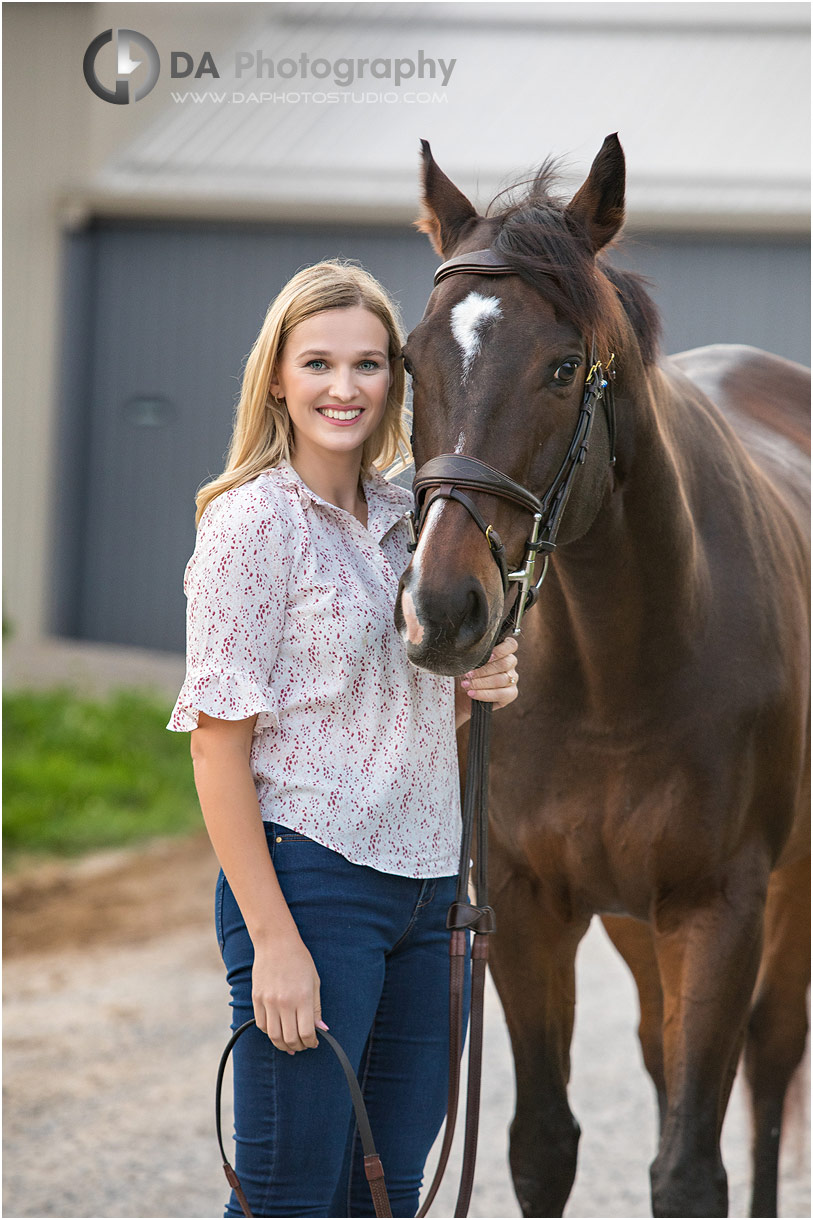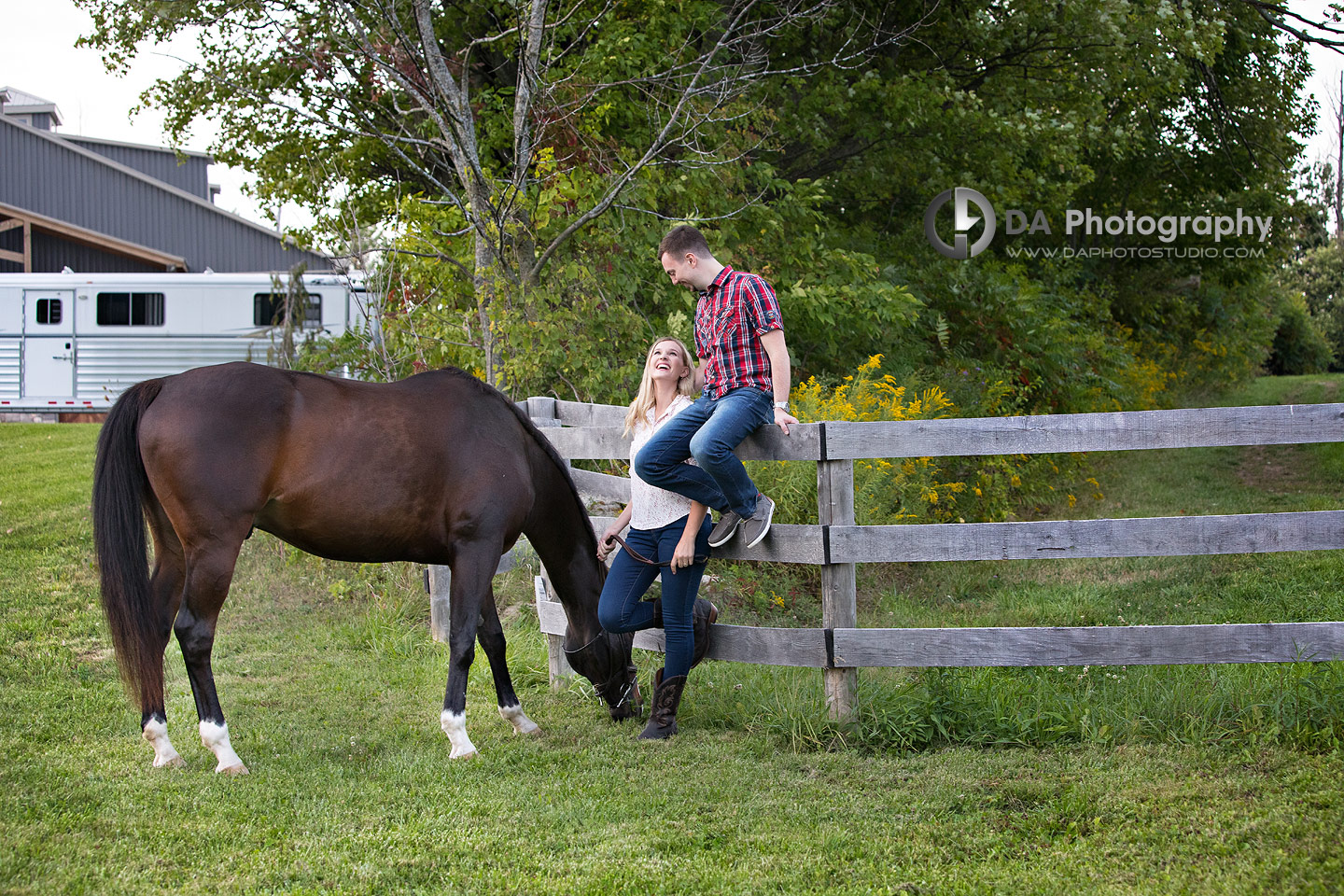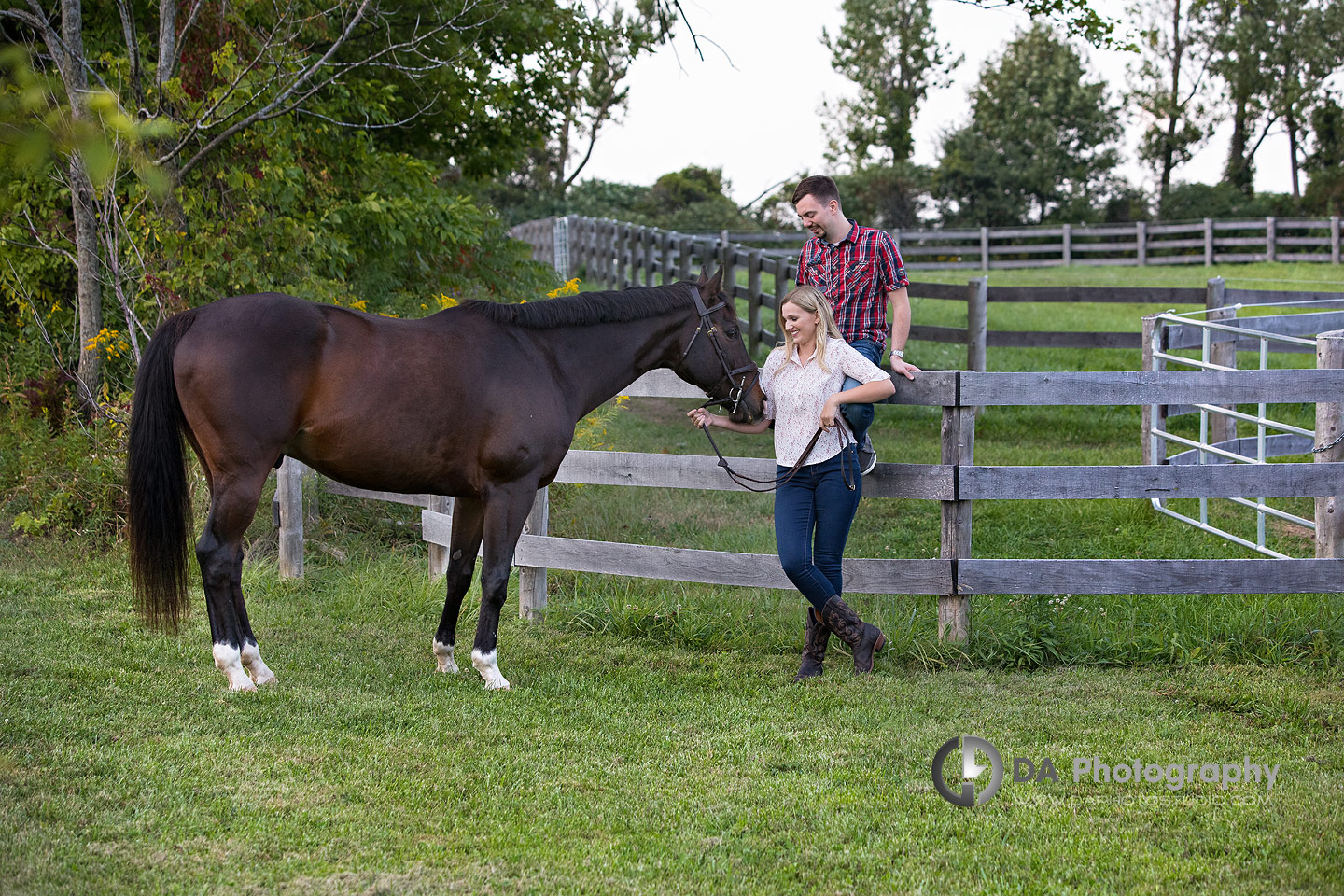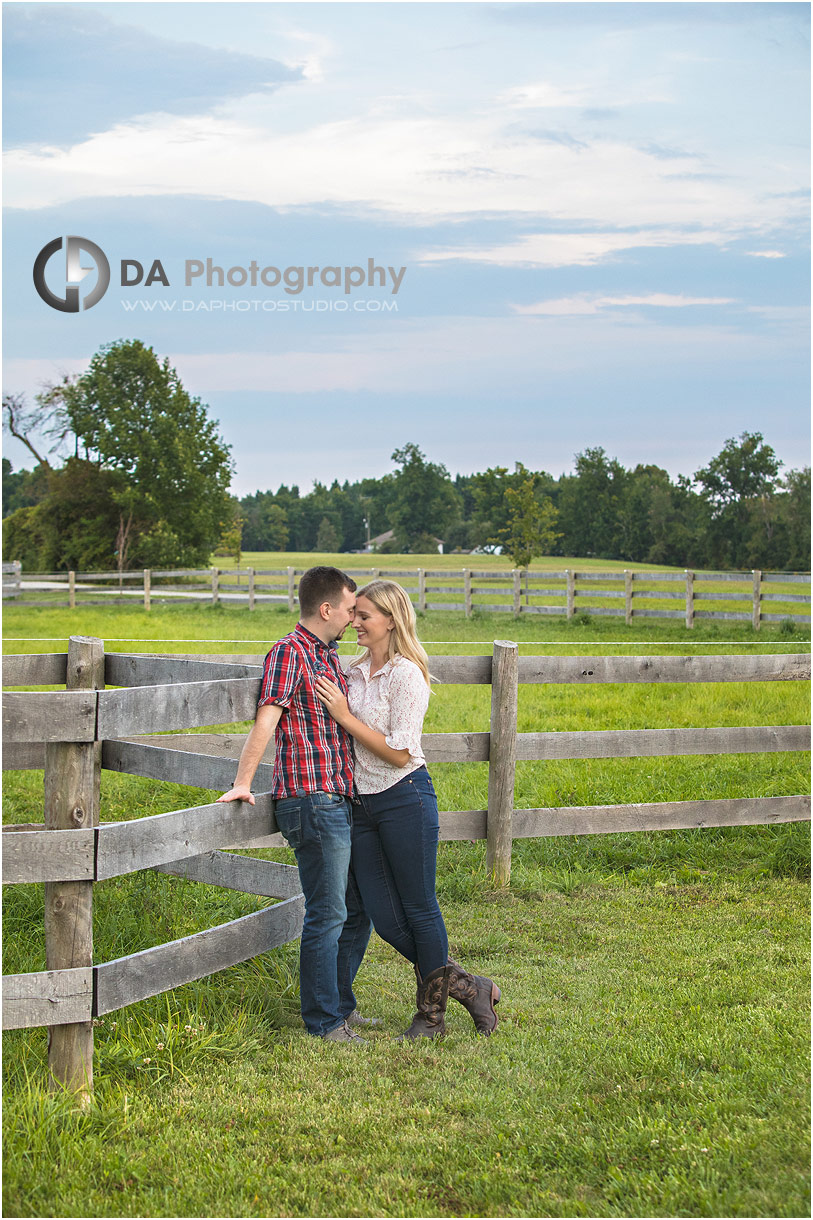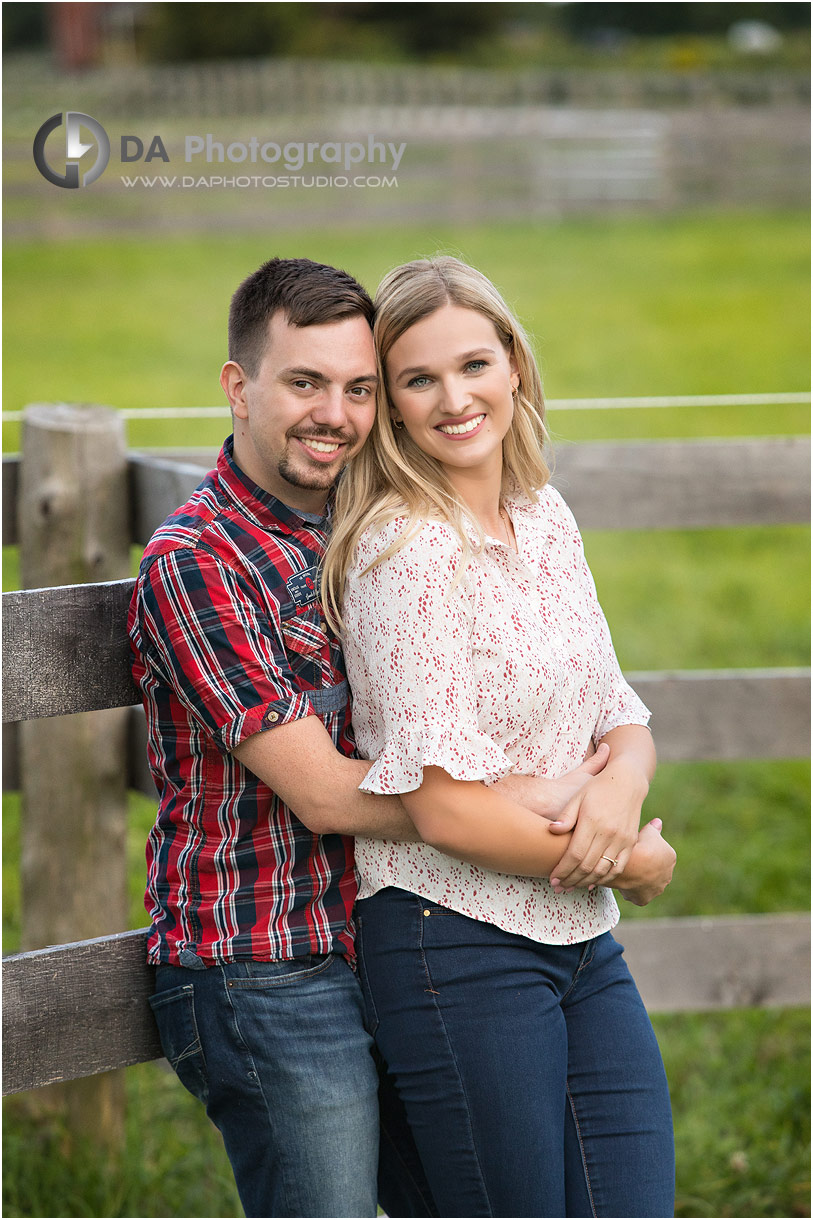 The lady who was helping at the stables was a godsend! Her name is Jennifer Gray and she is the real owner of the horse and very dear friend to Jenn. She was so helpful in trying to get the horse to look in a certain direction and keep him calm. She even allowed us to go into the arena at the end of our session. One of my favourite shots was of him looking at Jennifer. He seems to be bowing his head in her direction. There was a huge mirror inside which seemed to magnify the size of the space and highlight the beauty of the precious moment with the two of them.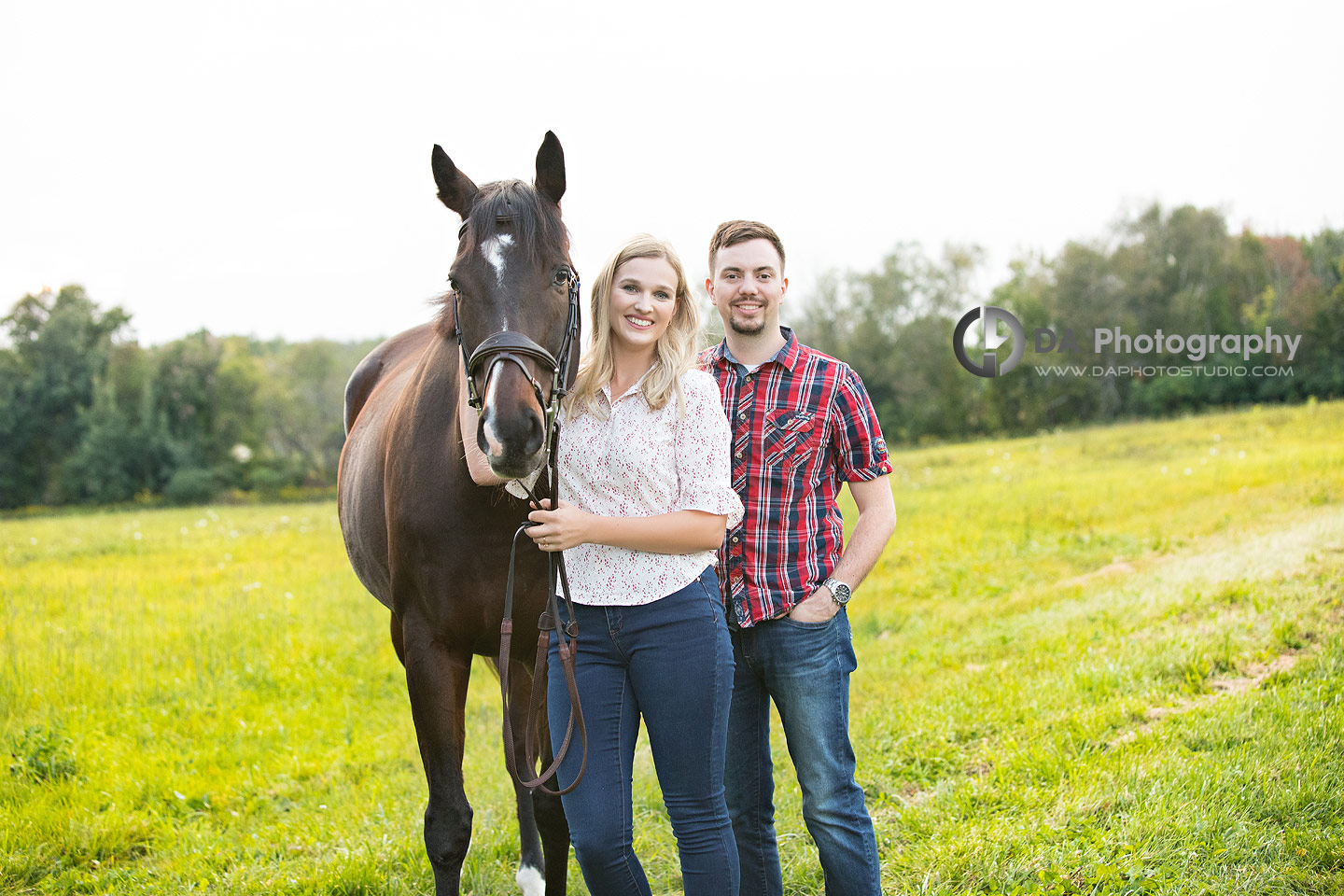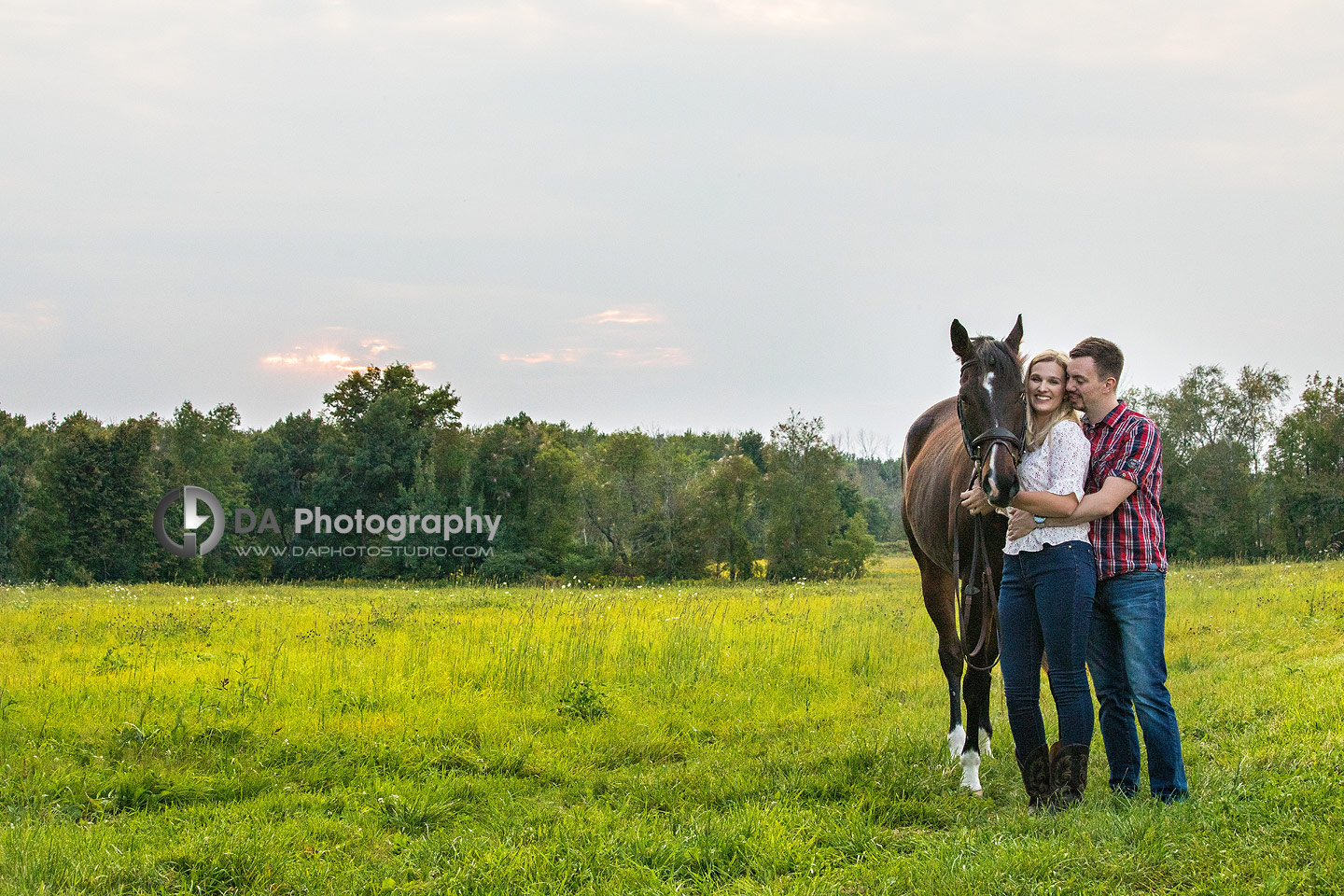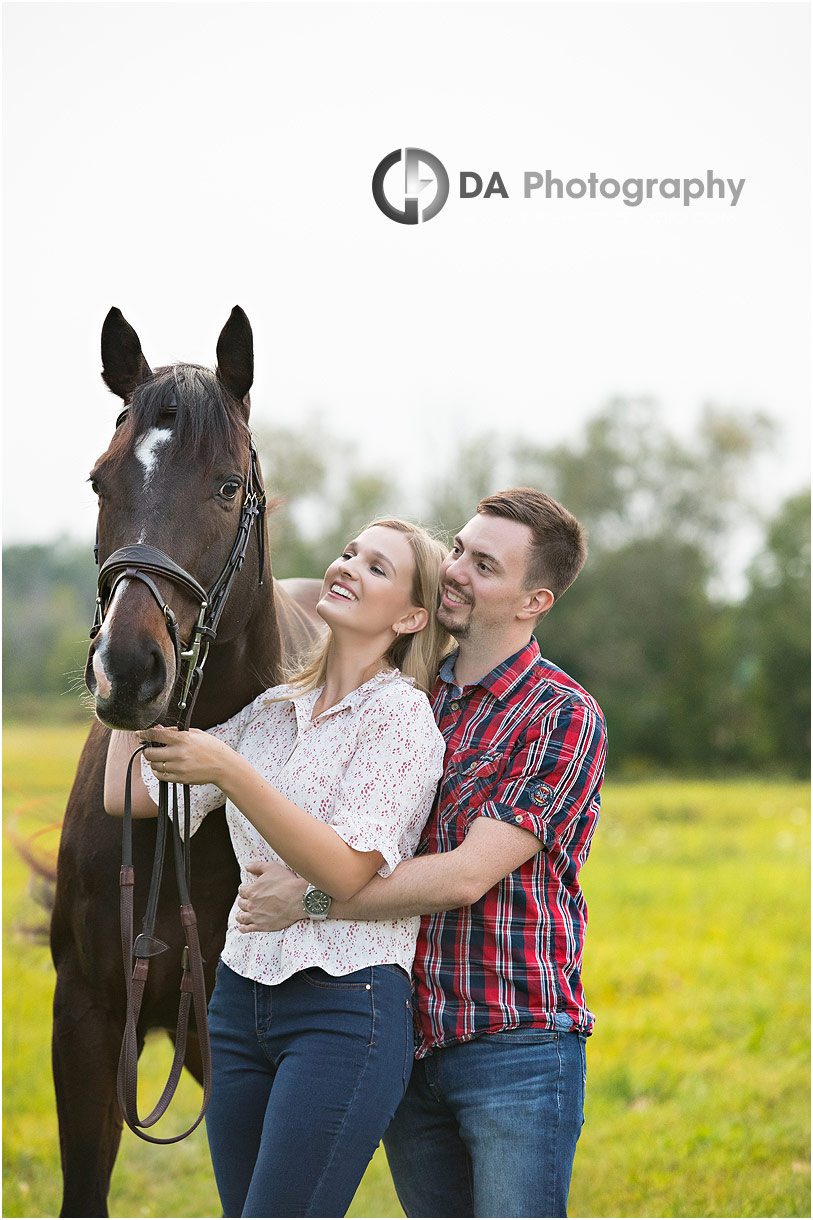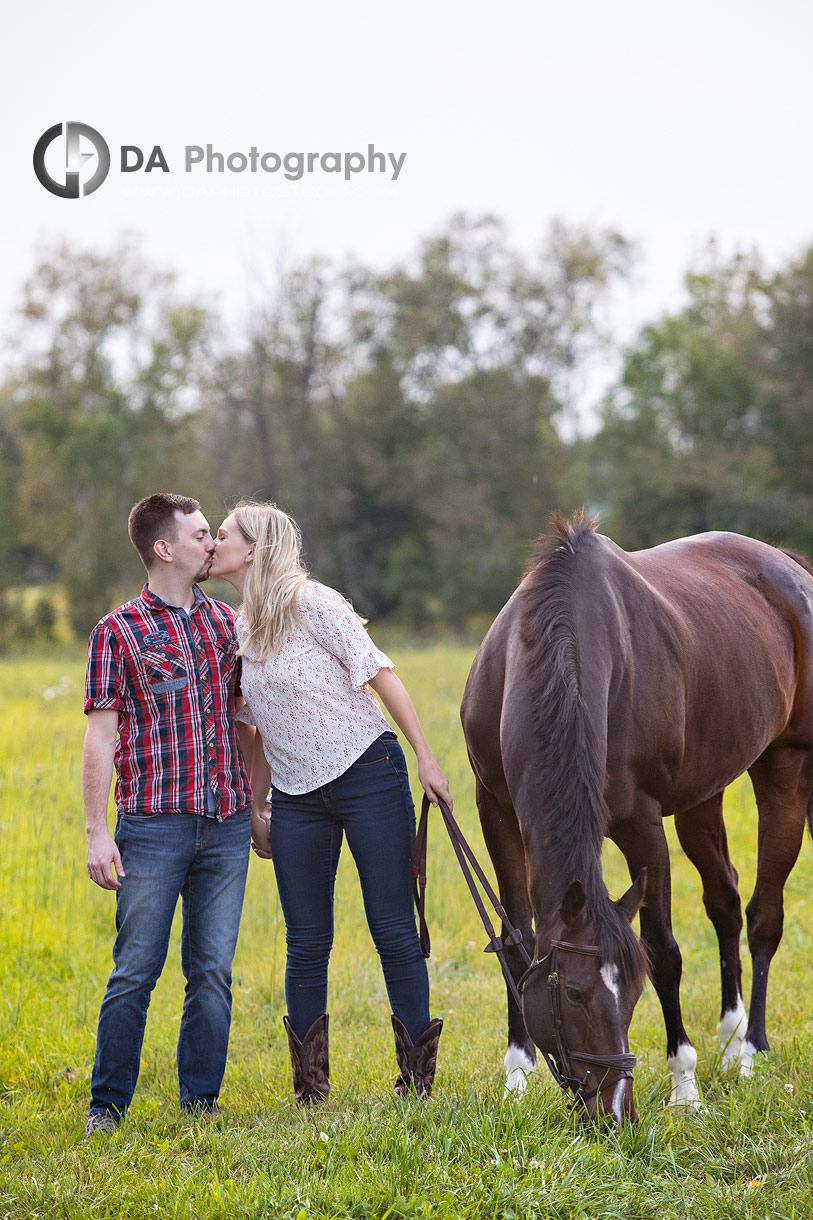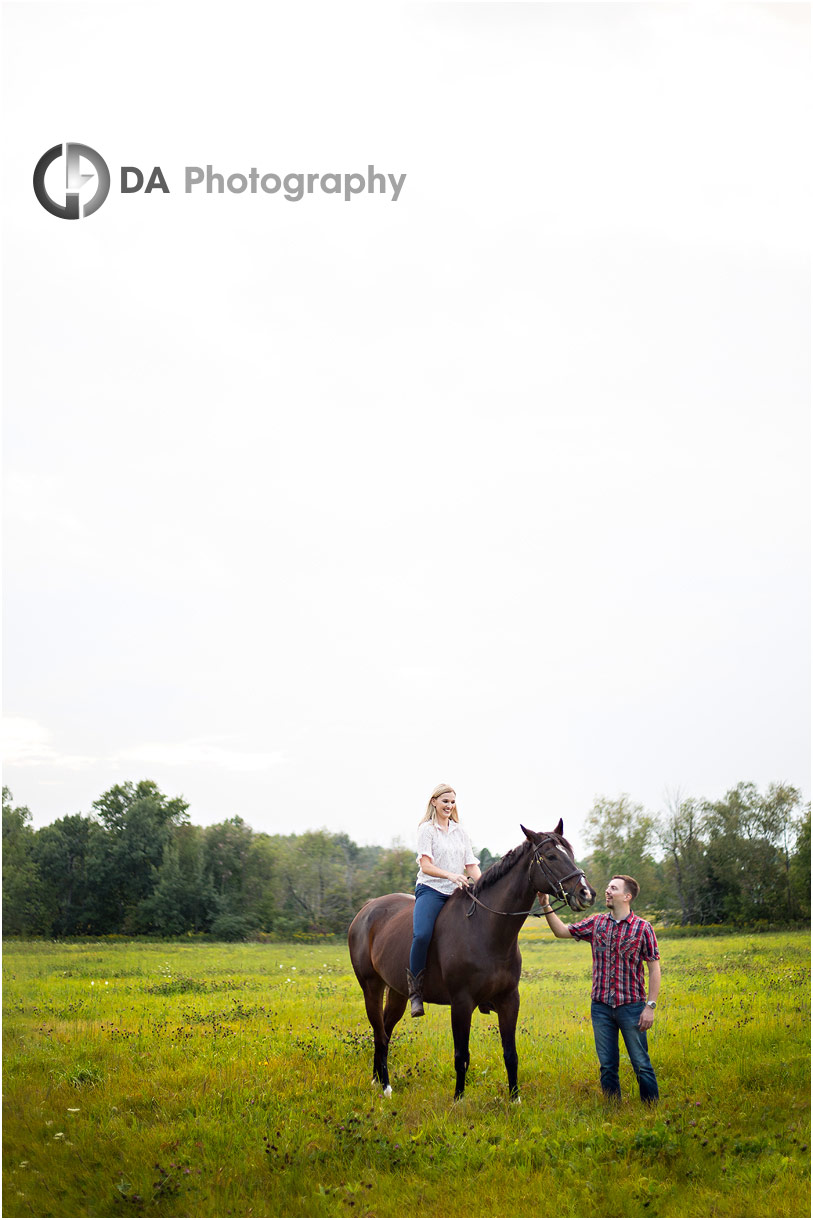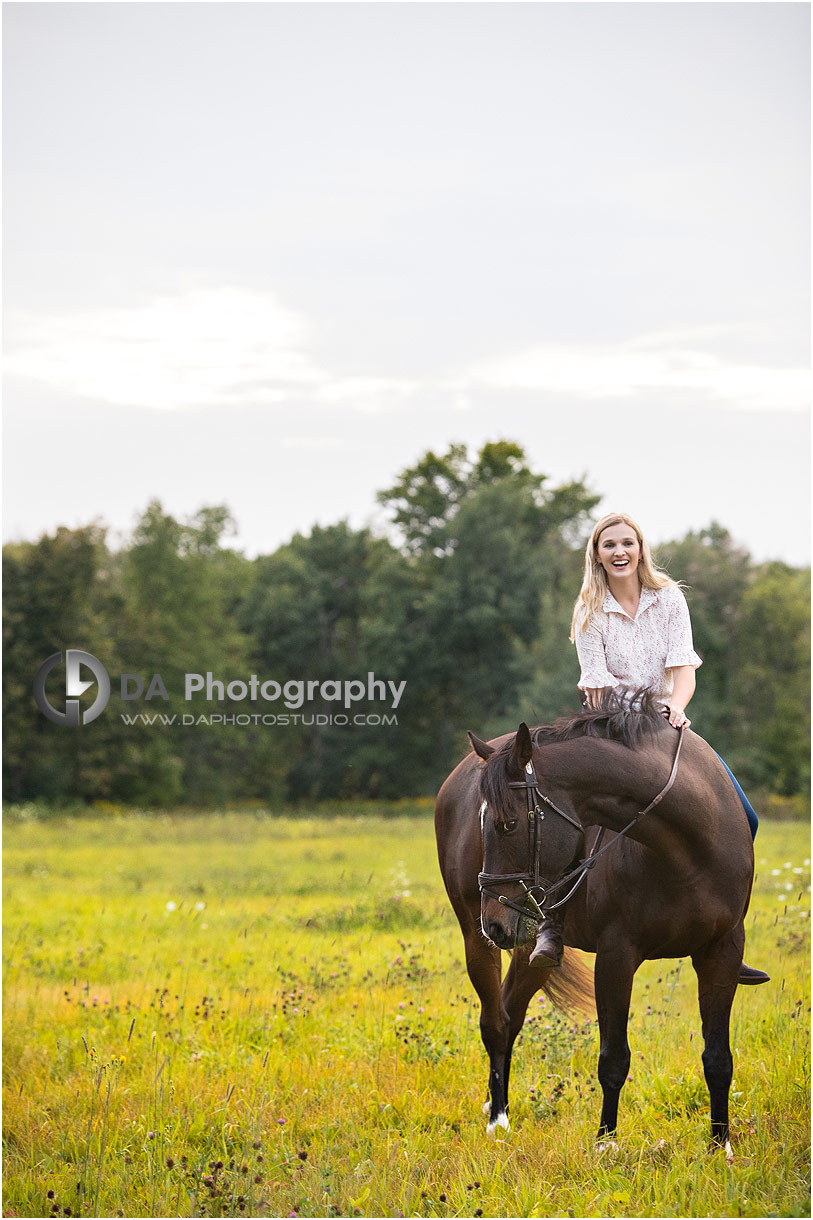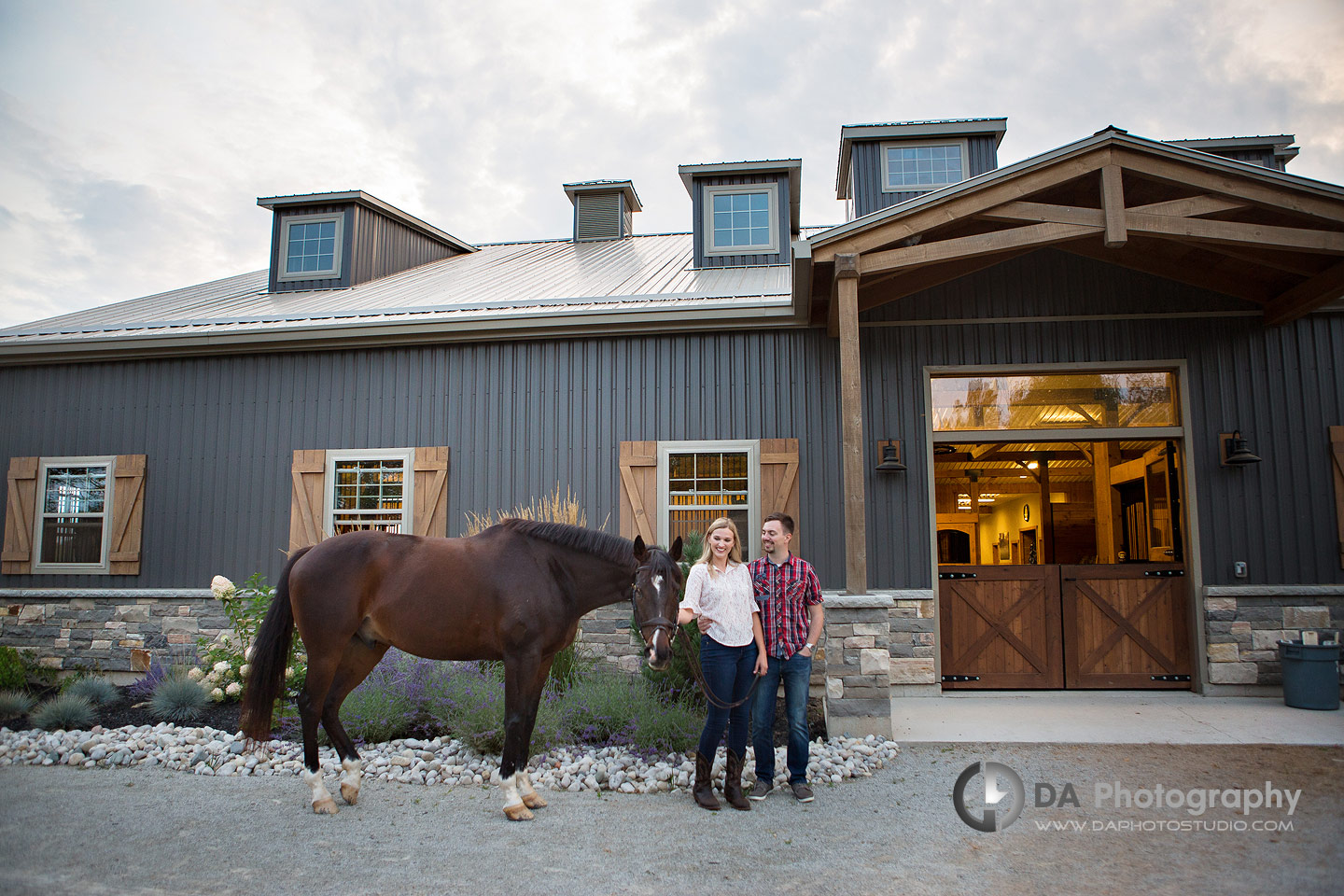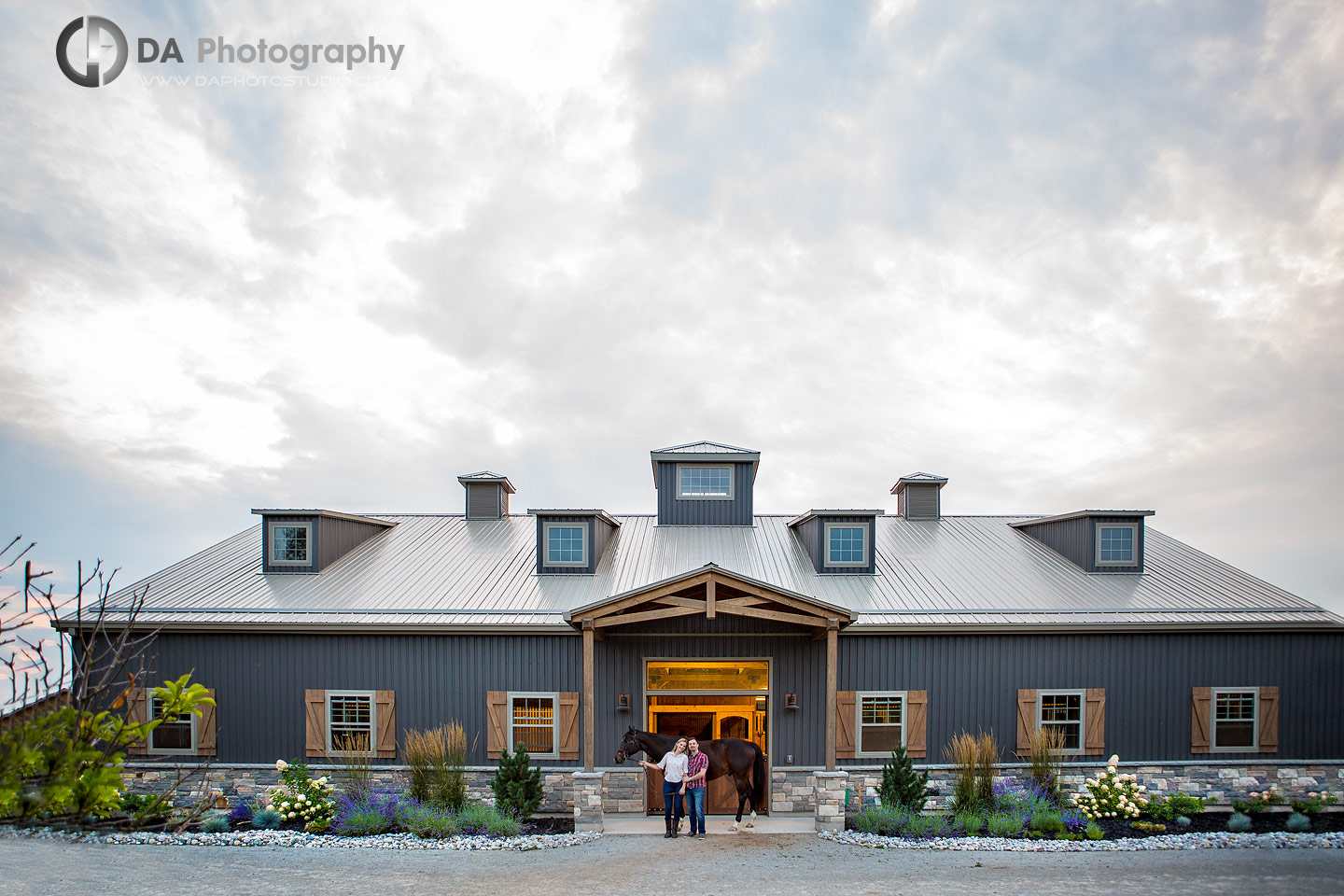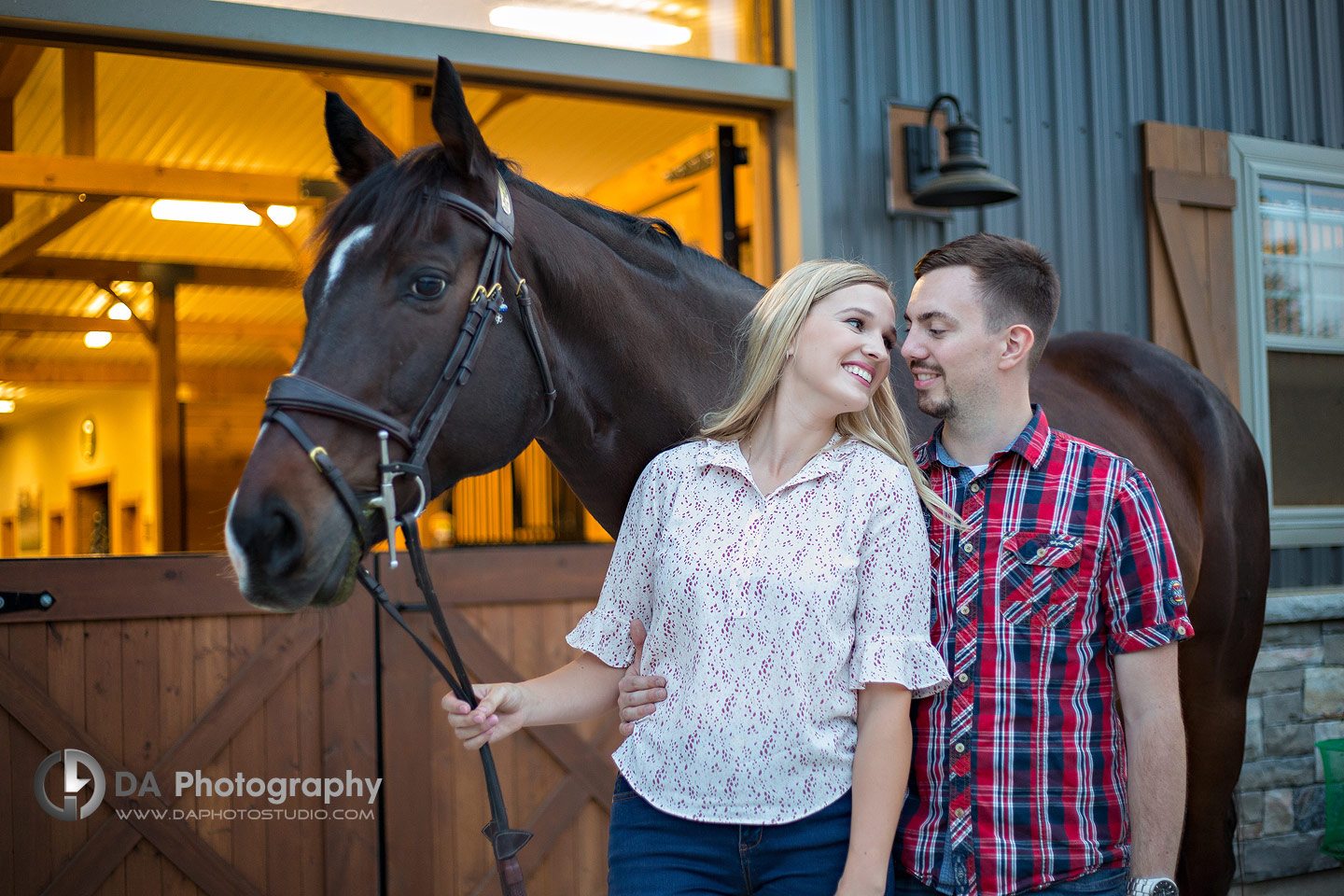 Jennifer and James Rockwood Conservation engagement photos were one of my favourites from last year. Undoubtedly, it was such a stress free session from beginning to end. When my clients incorporate their passions or hobbies, it releases the fears they have got worked up about regarding being in front of a camera. The familiarity and confidence exudes through the photography. With this, I am able to deliver them imagery that is an accurate representation of their lives. With some careful planning to maximize the time and light restraints that these two locations offered, we were able to pull off a session that summarized everything they love.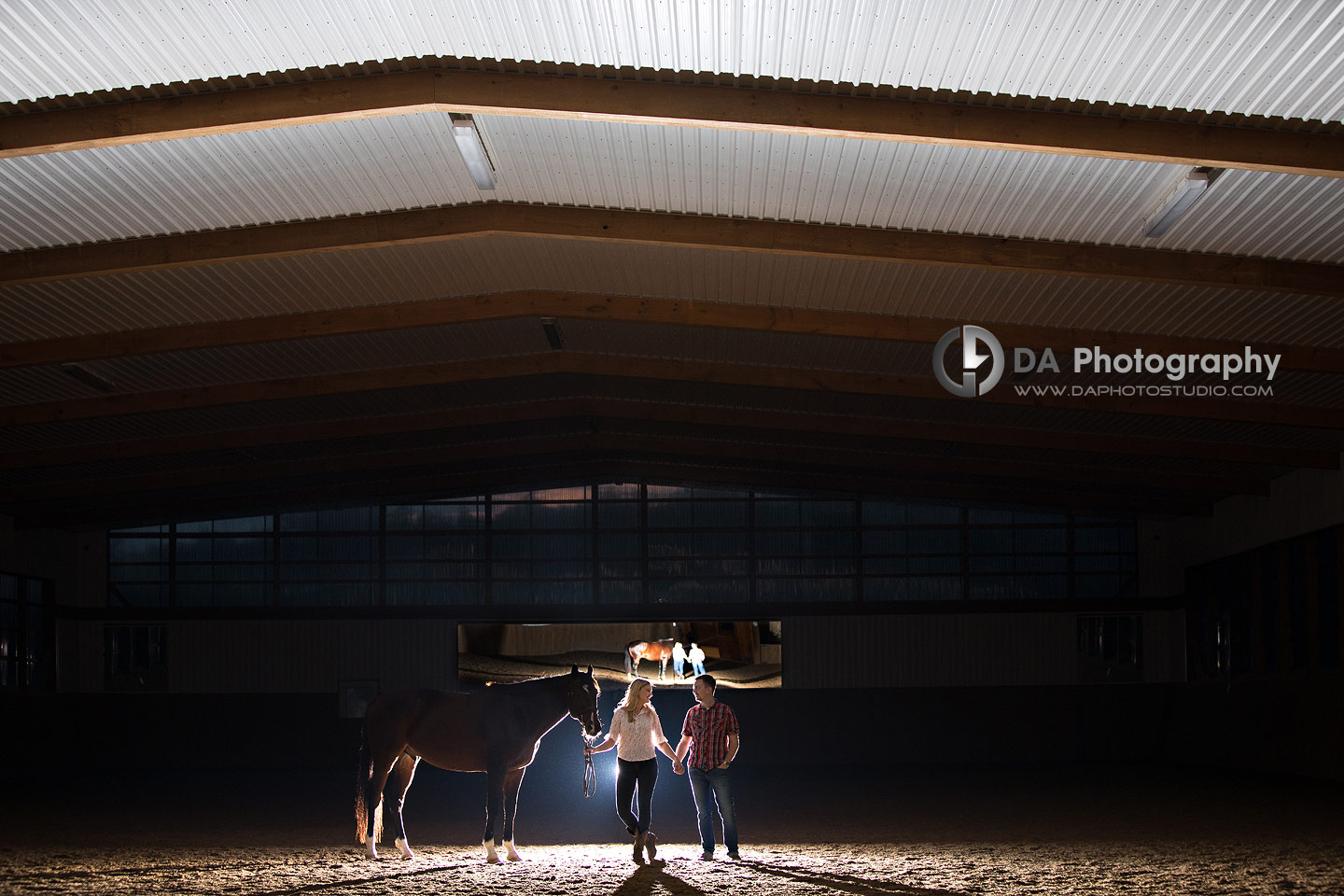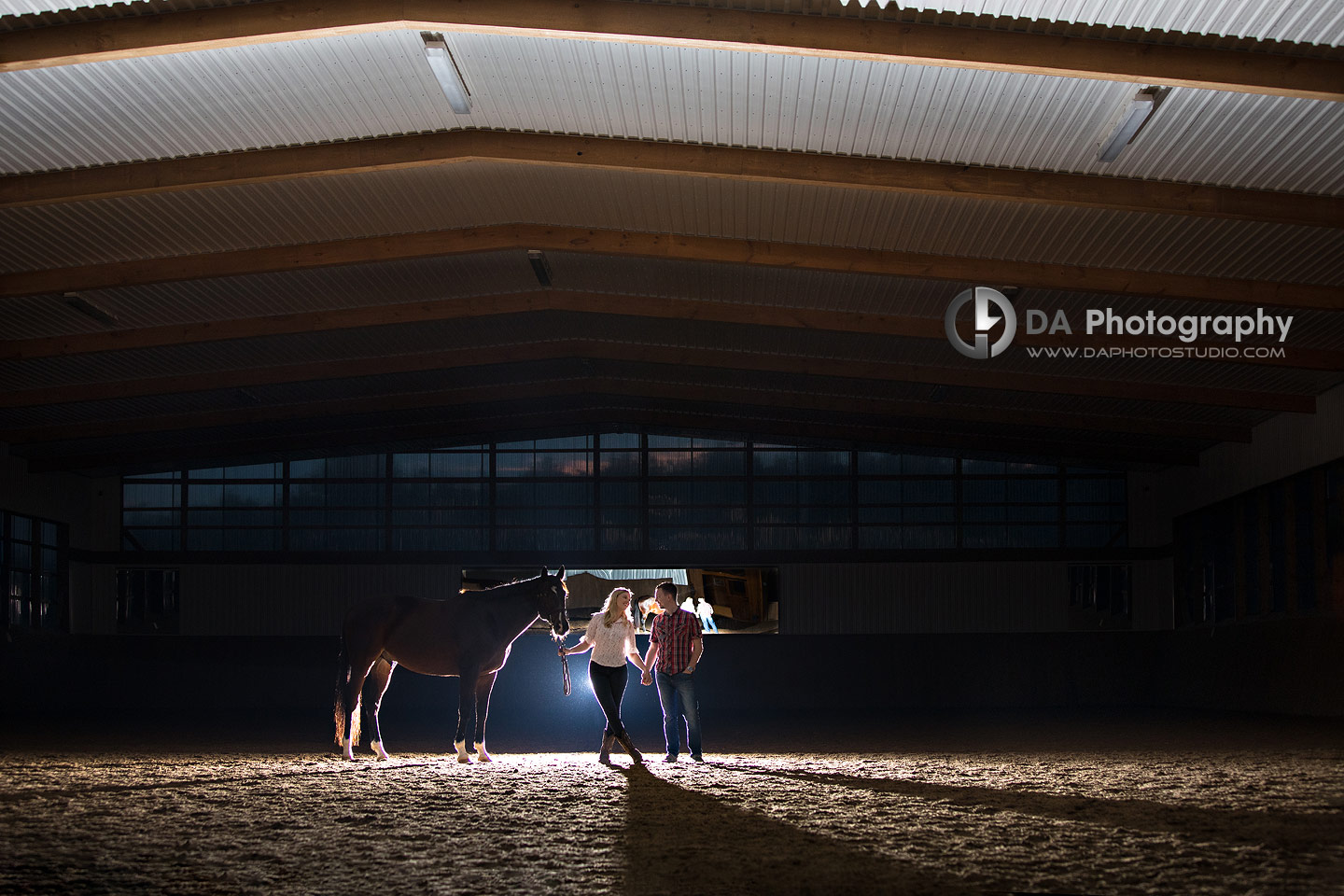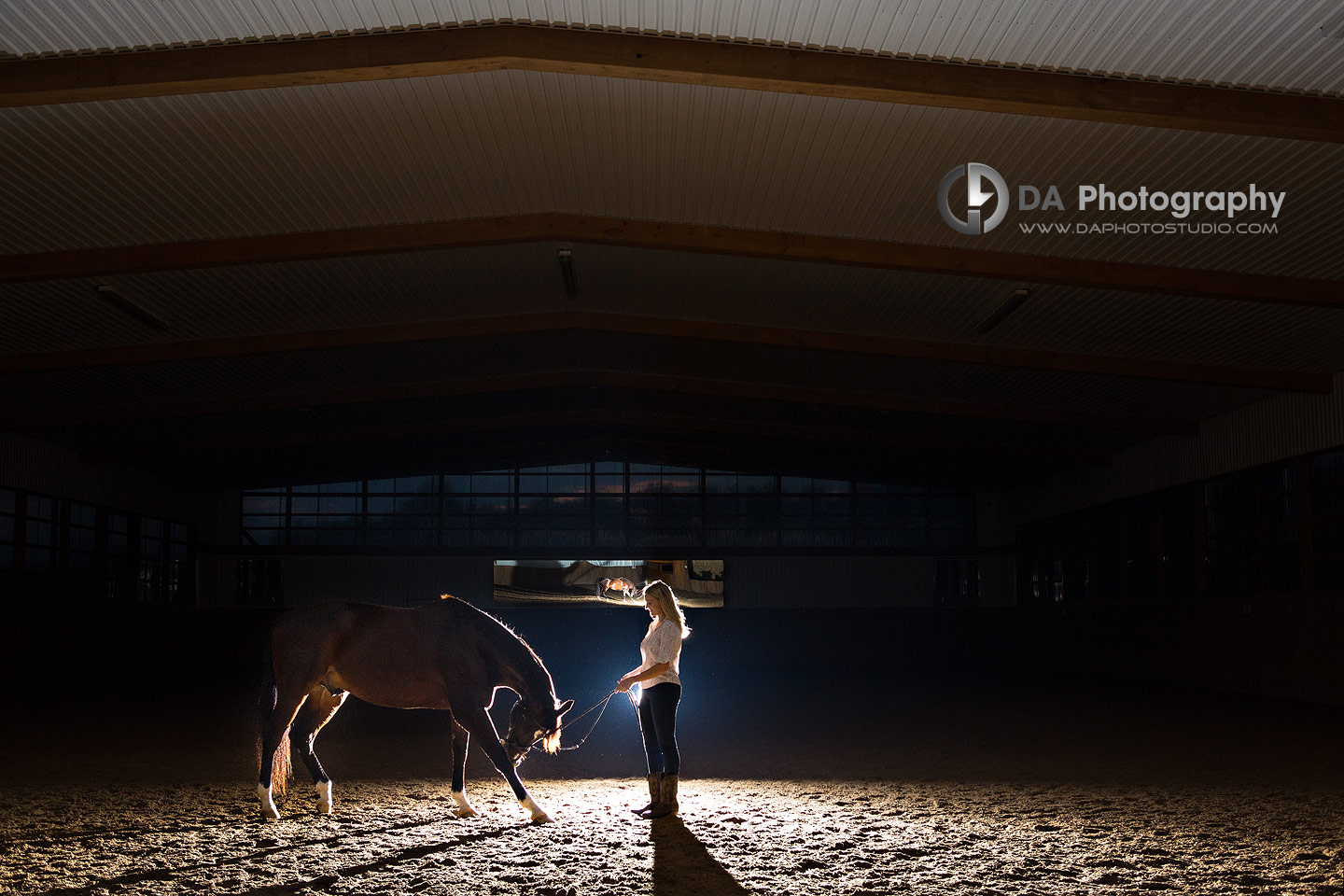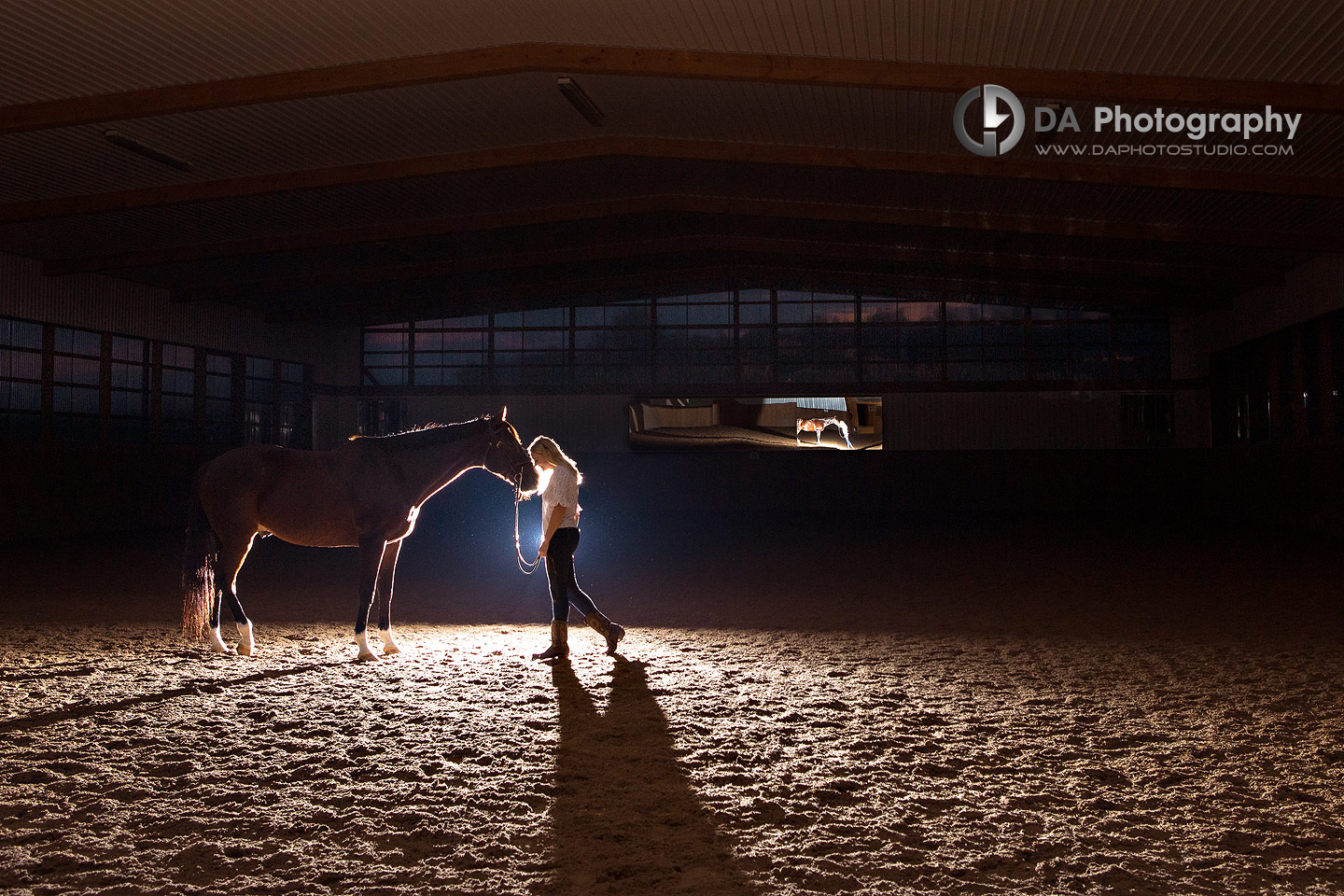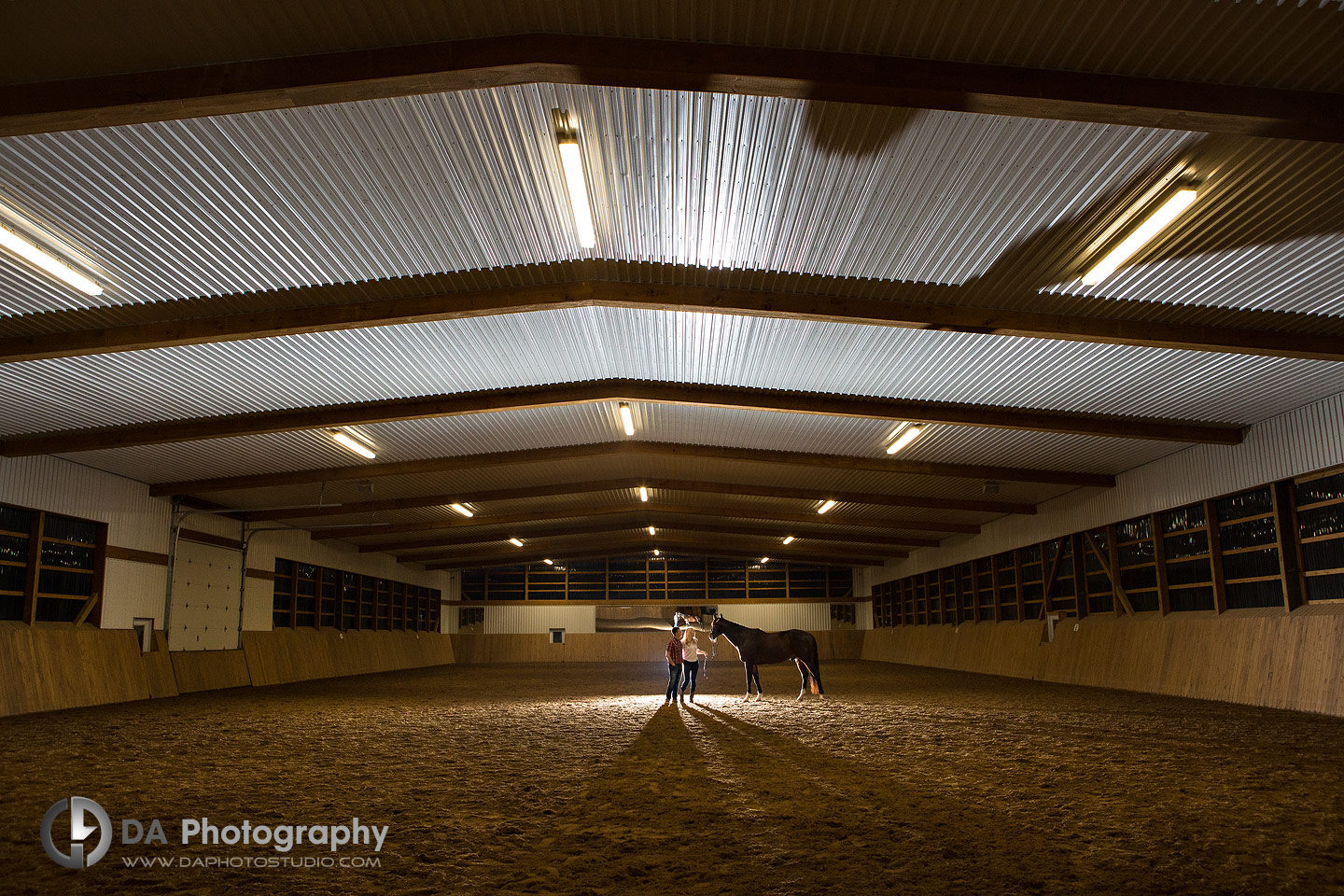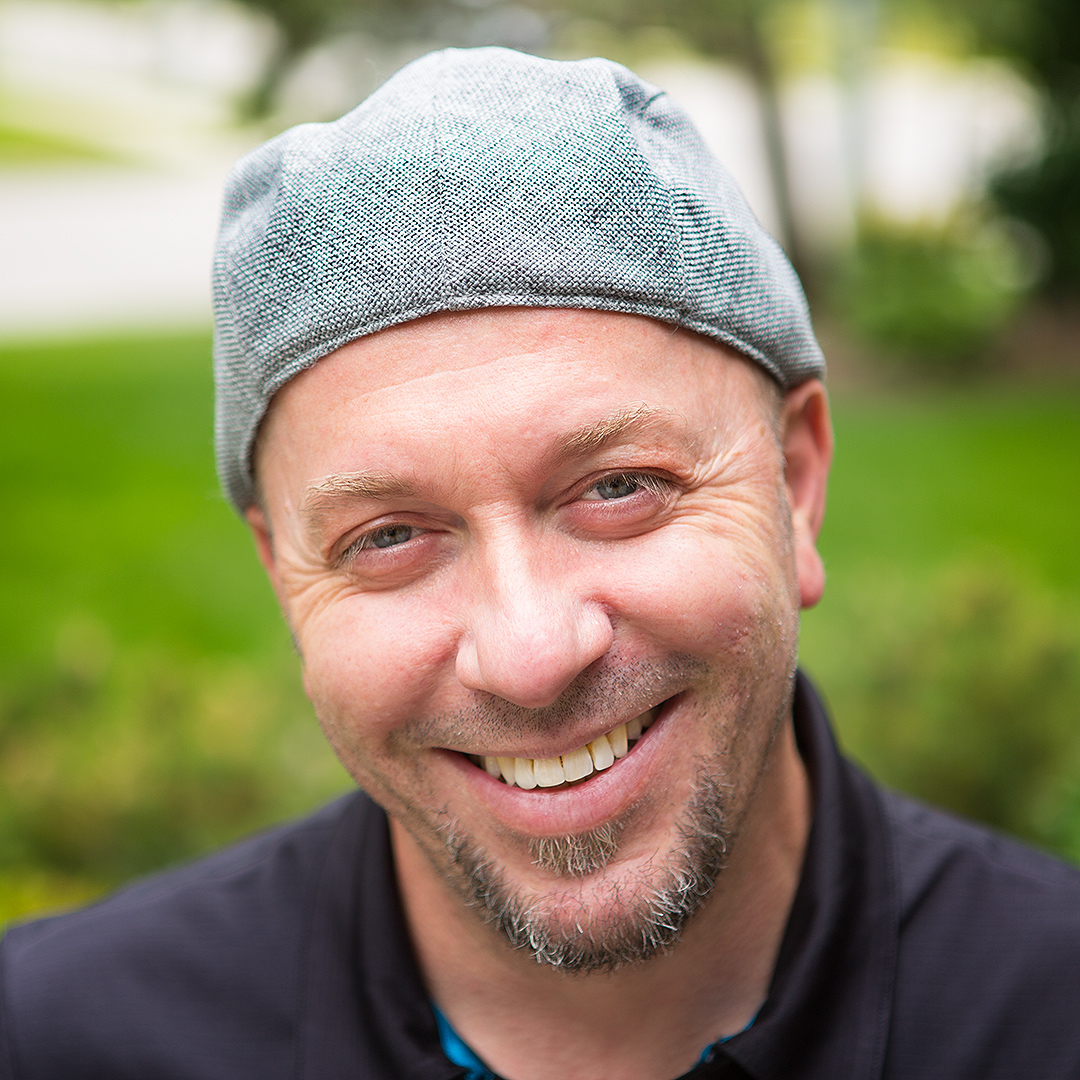 My passion and biggest asset is taking the time to make every client comfortable and relaxed before I even pick up the camera. The result? Photos of you that actually look like you at your best! I can prove to you how much you can enjoy having your picture taken. Lifestyle photography is about the experience that happens to be served up along side of some great photos.
Specialties:
Family Photography for families that like to move around and enjoy their photo time, Wedding Photography for couples looking for a mixture of photojournalistic, contemporary and traditional images and Professional Corporate headshots that are far from cheesy and stiff.