The beauty of family fall pictures lie in their simplicity and minimal reliance on outside variables. All you need are some leaves and children, and then everything else will fall into place (pun totally intended).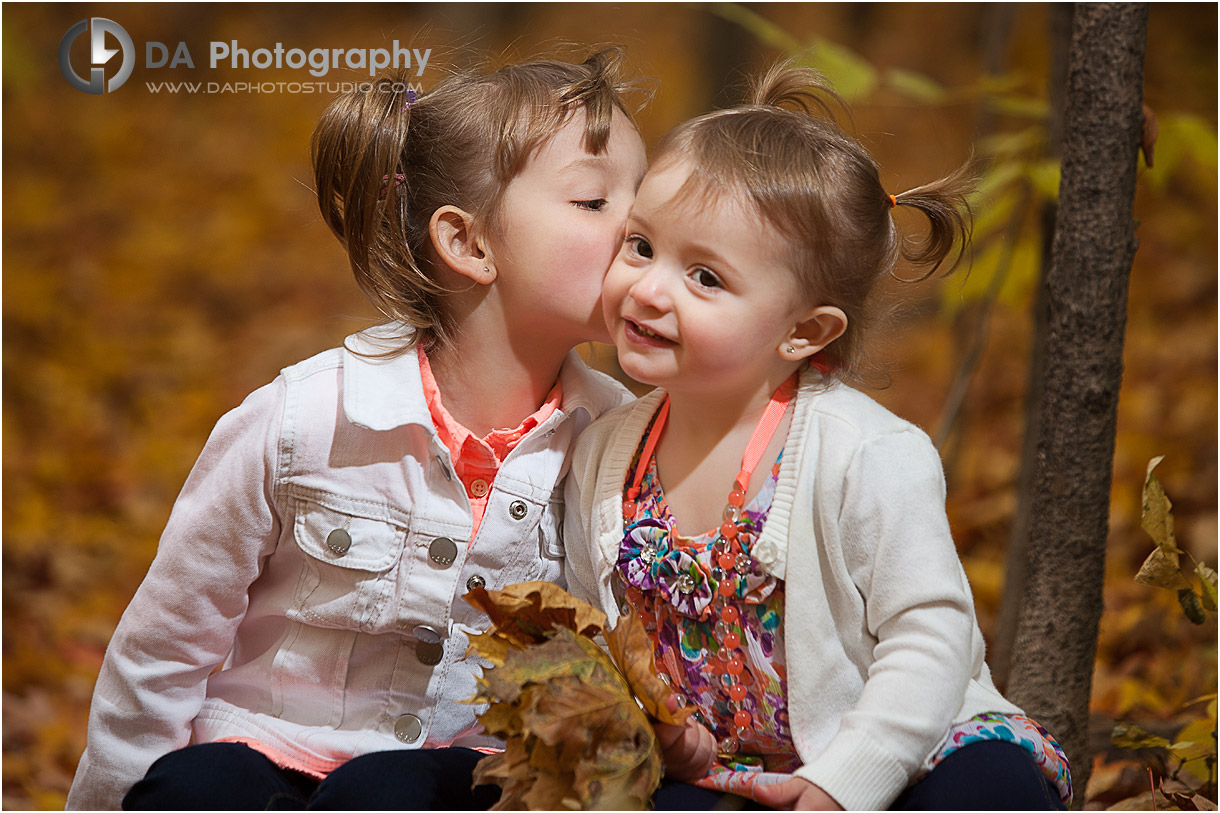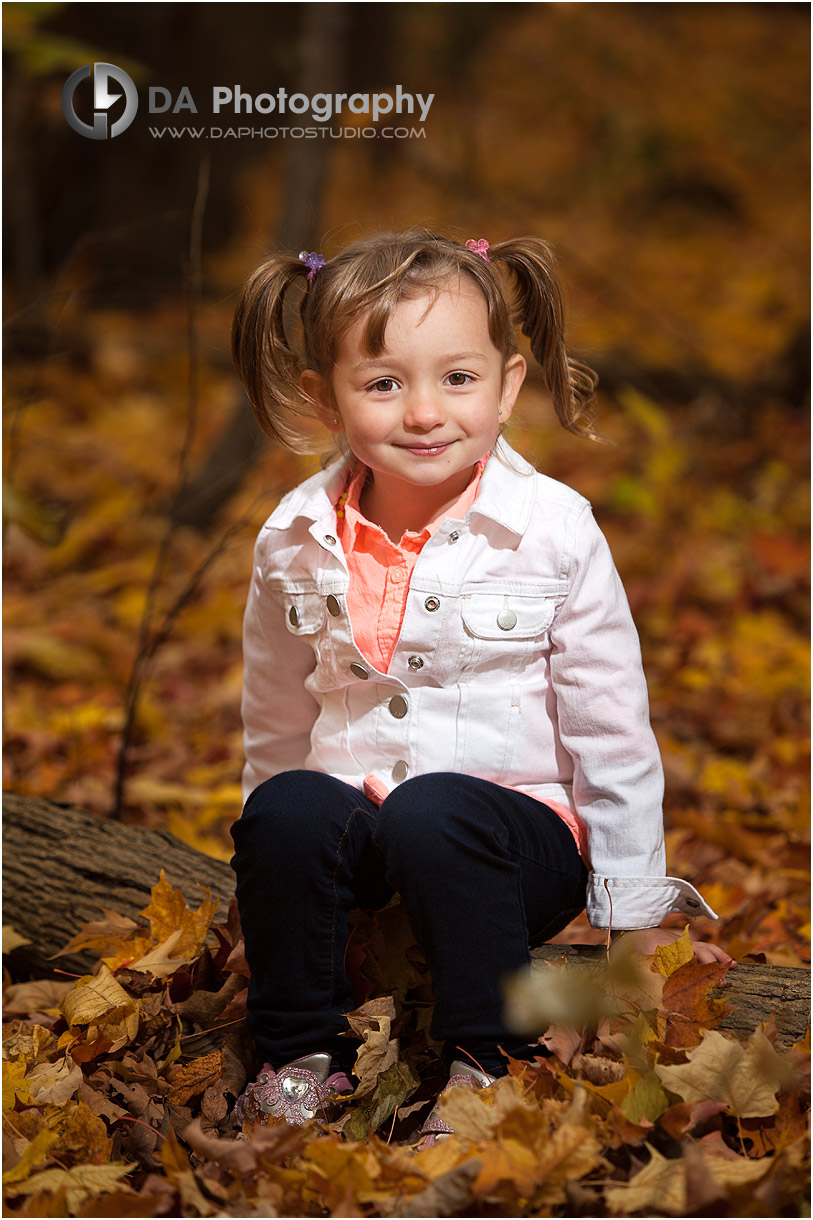 My first meeting with Lindsey and her family was when they contacted me regarding a photoshoot for their youngest daughter. They were so happy with the results that we did a second photo session to celebrate her first year. When the opportunity was presented to me to capture their family fall pictures, I was excited at the possibilities.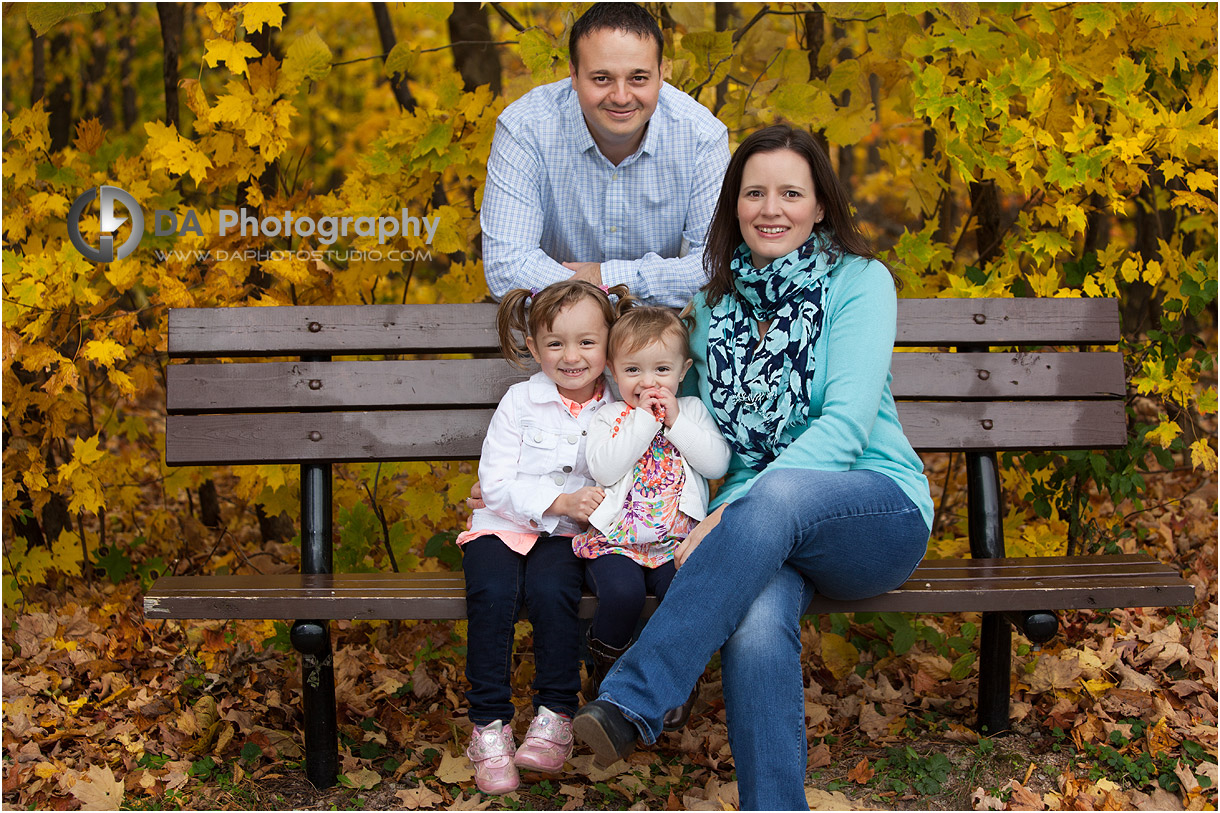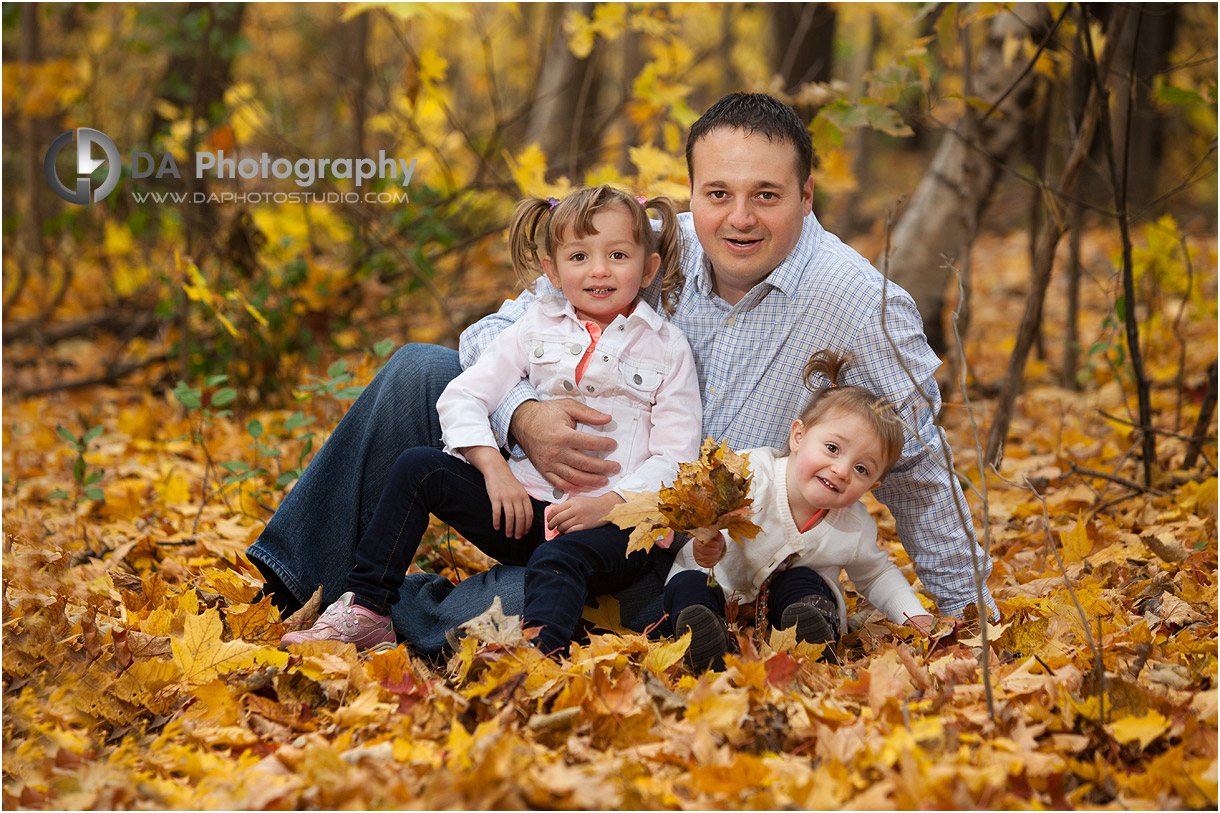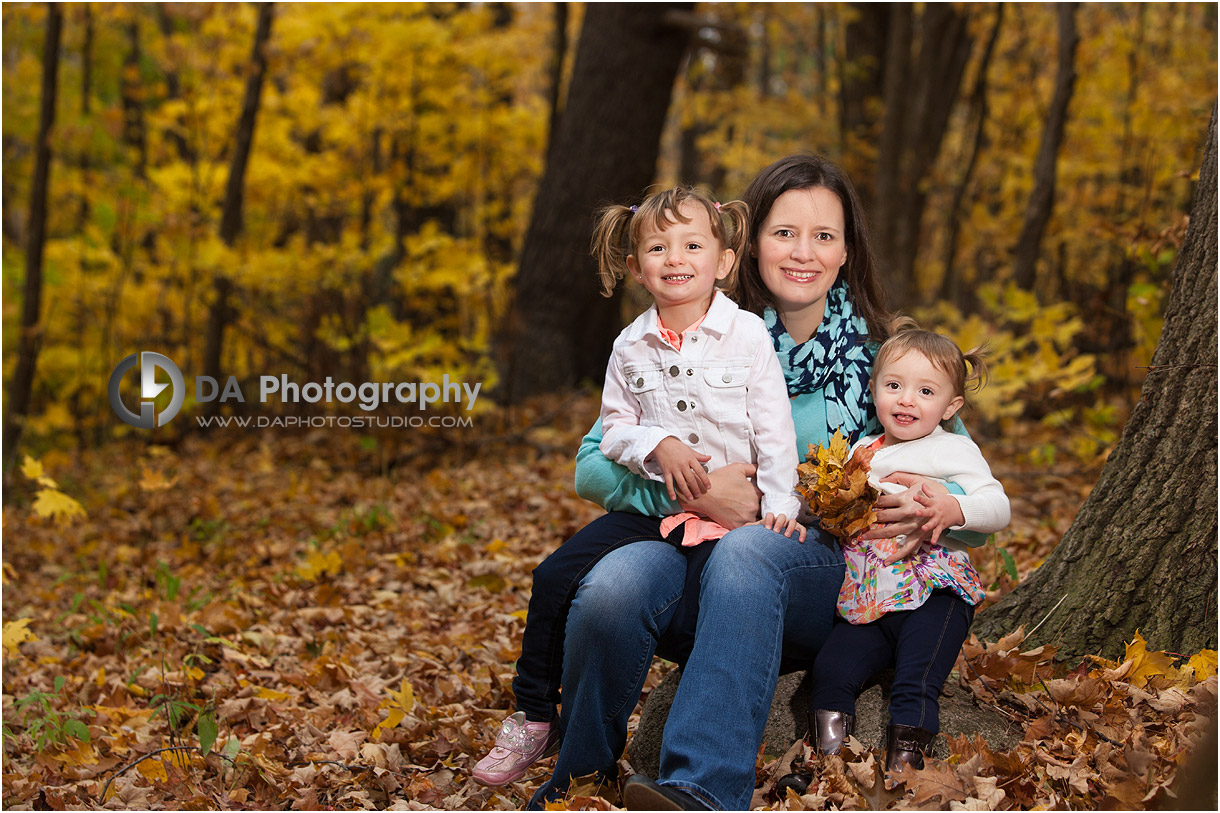 They decided on Nottinghill Gate park in Oakville which was walking distance from their house. It's always great to incorporate a location with meaning as the familiarity of it will help everyone feel comfortable.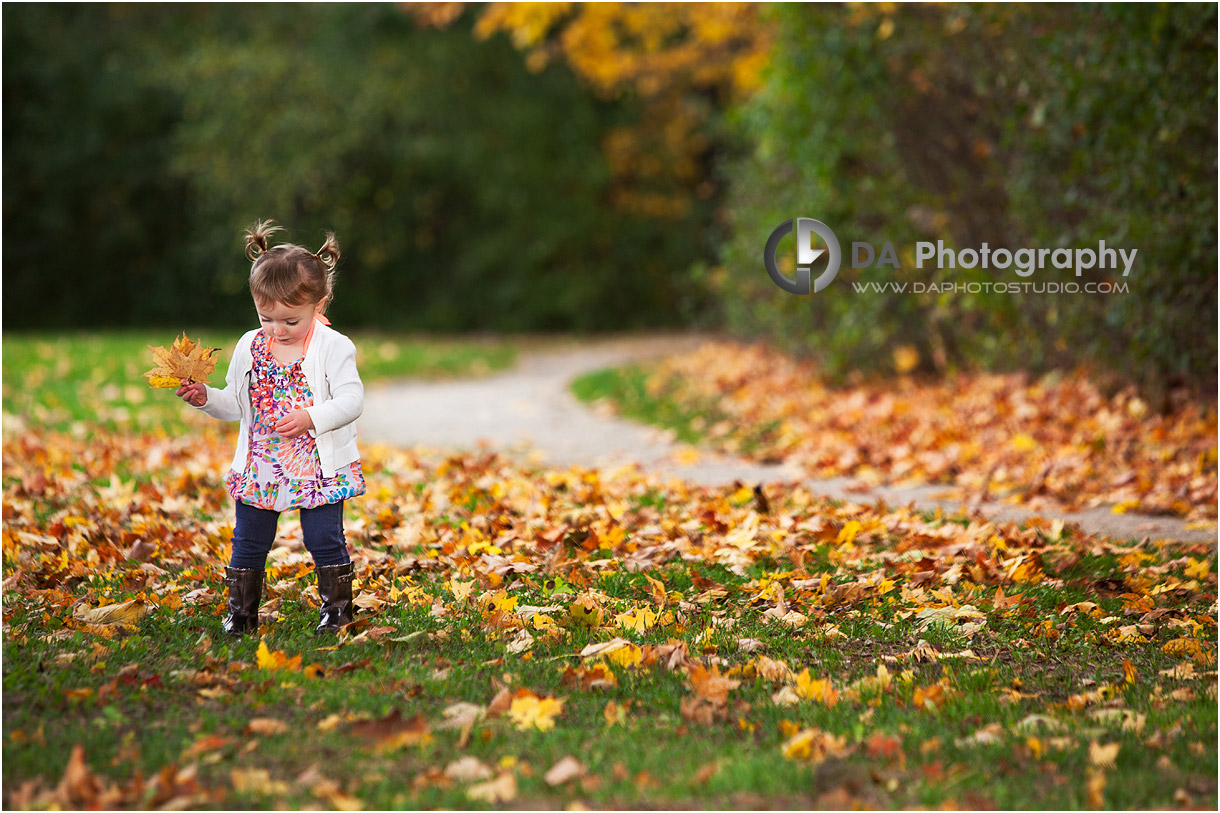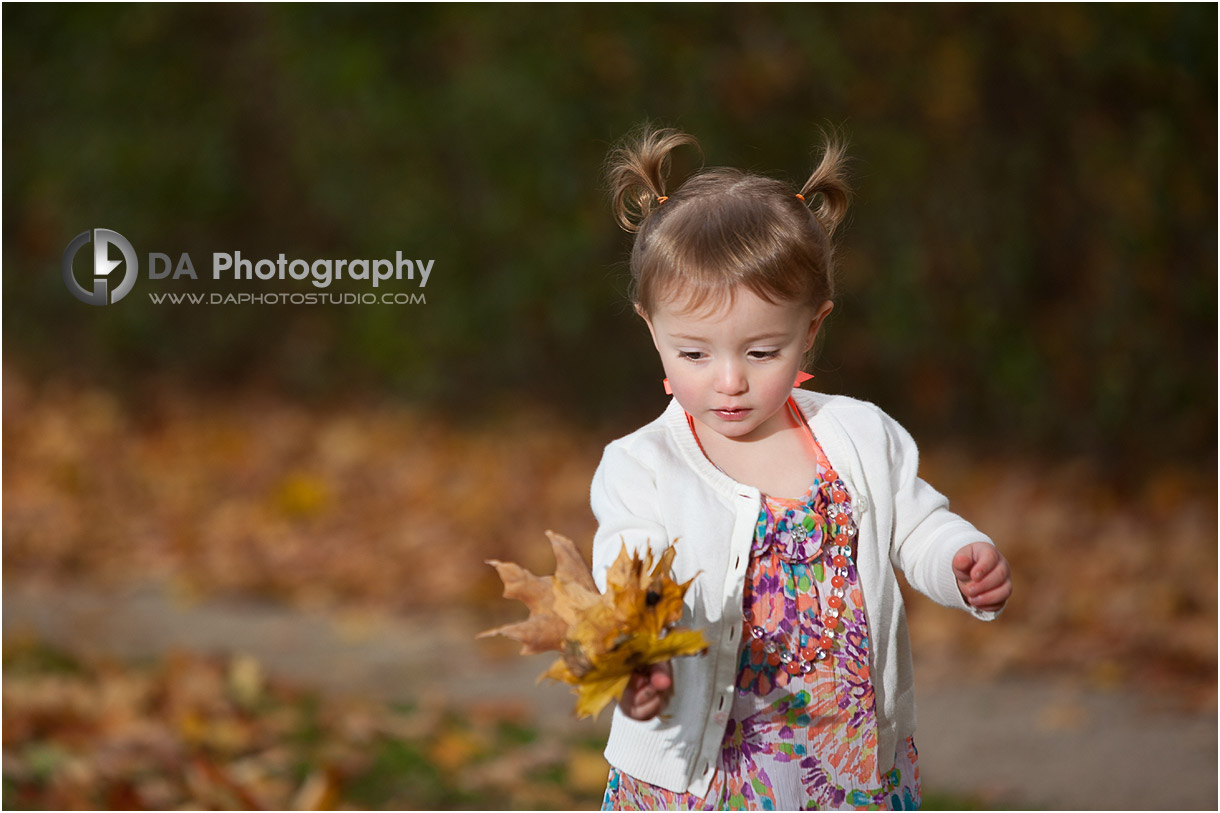 An example of how you can create amazing family fall pictures in the simplest of settings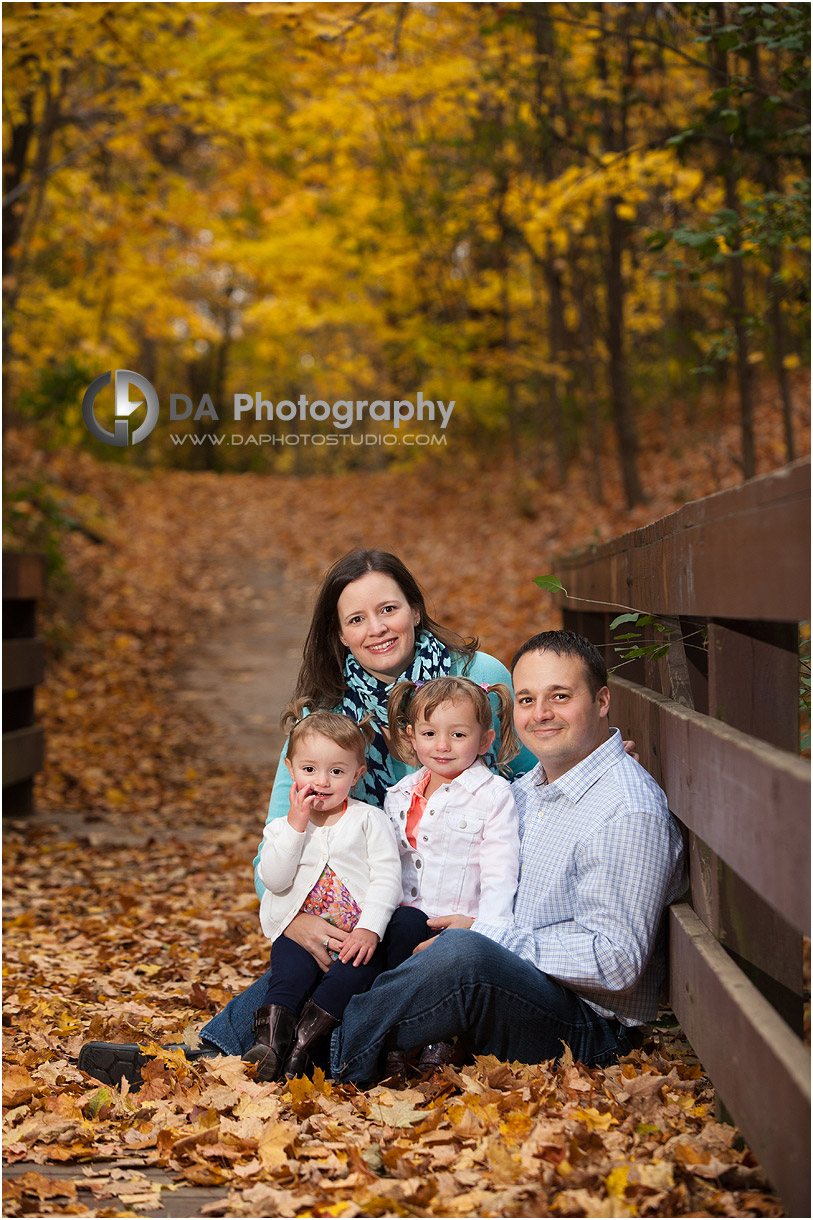 Once we'd established what backgrounds were available to us, we started at a park bench and got some family shots. I like to get some group setups at the beginning of a session to see how the children will react. This is also when they tend to have a bit more patience to sit still.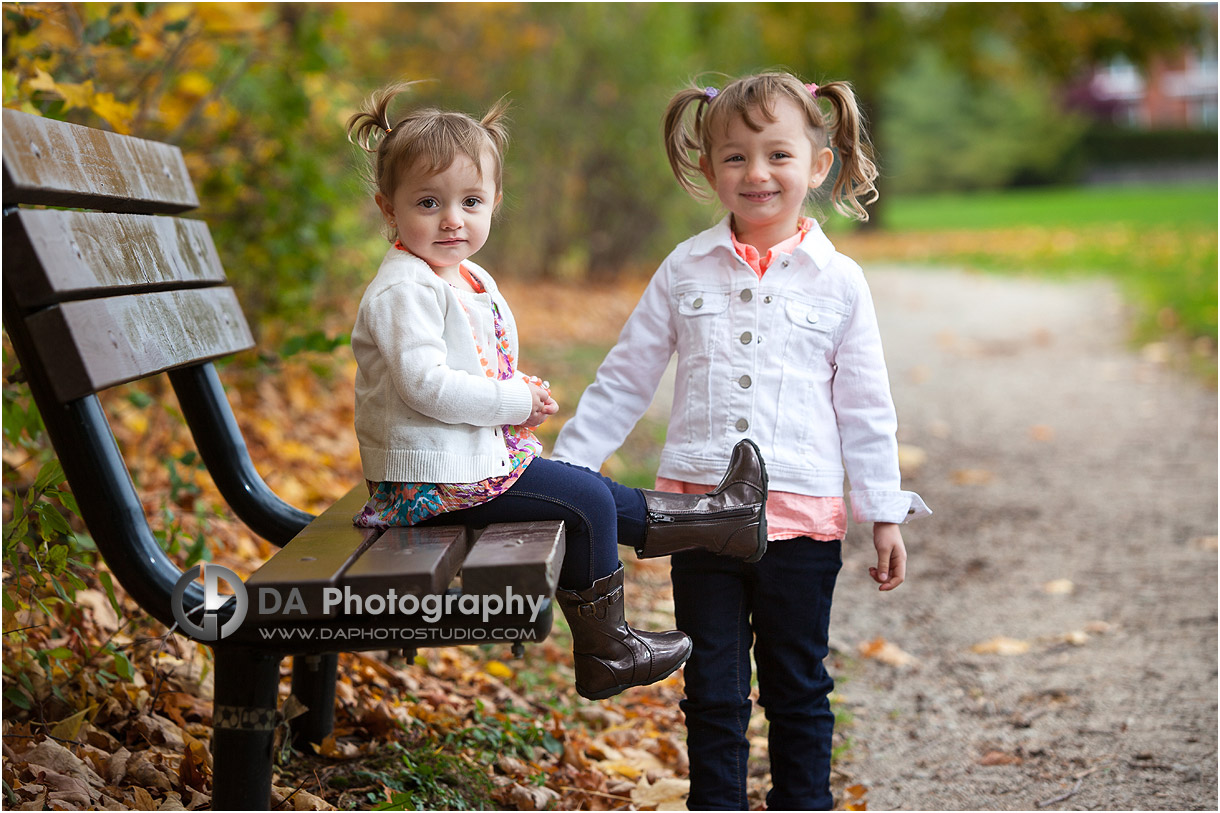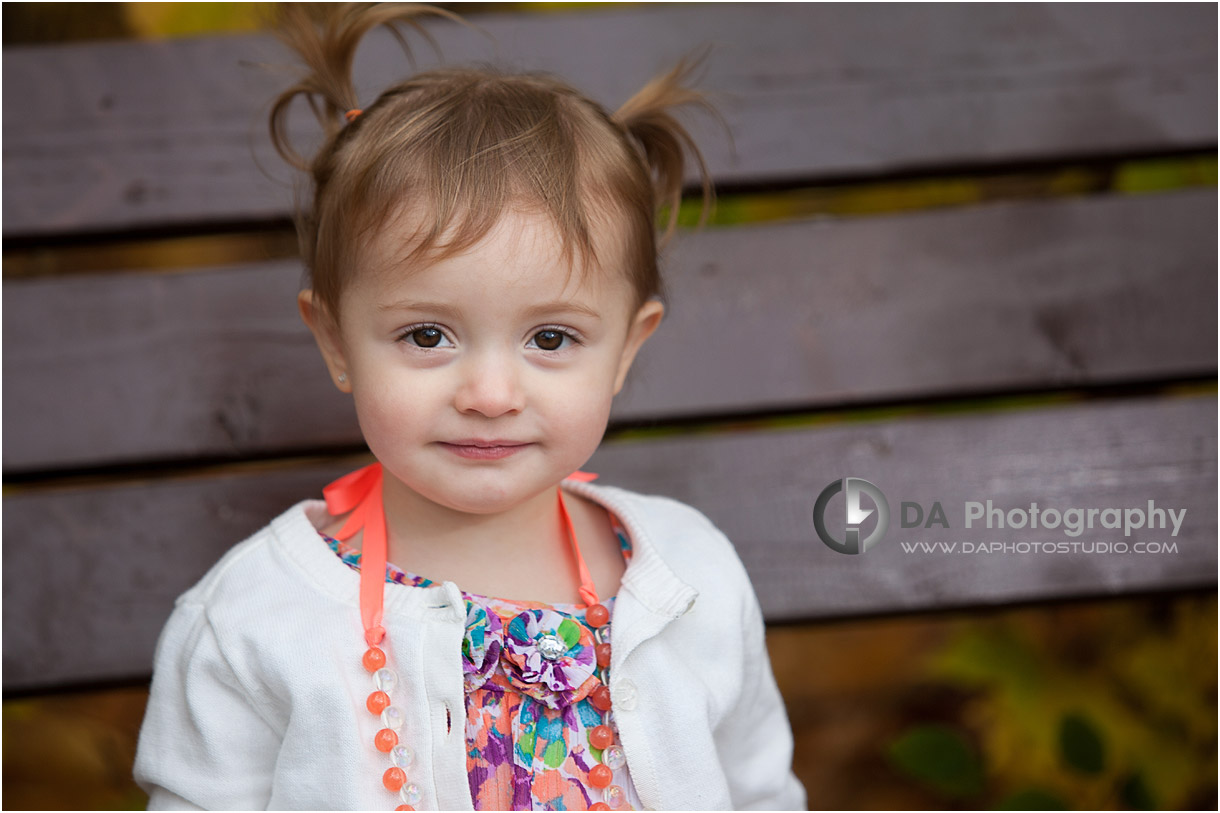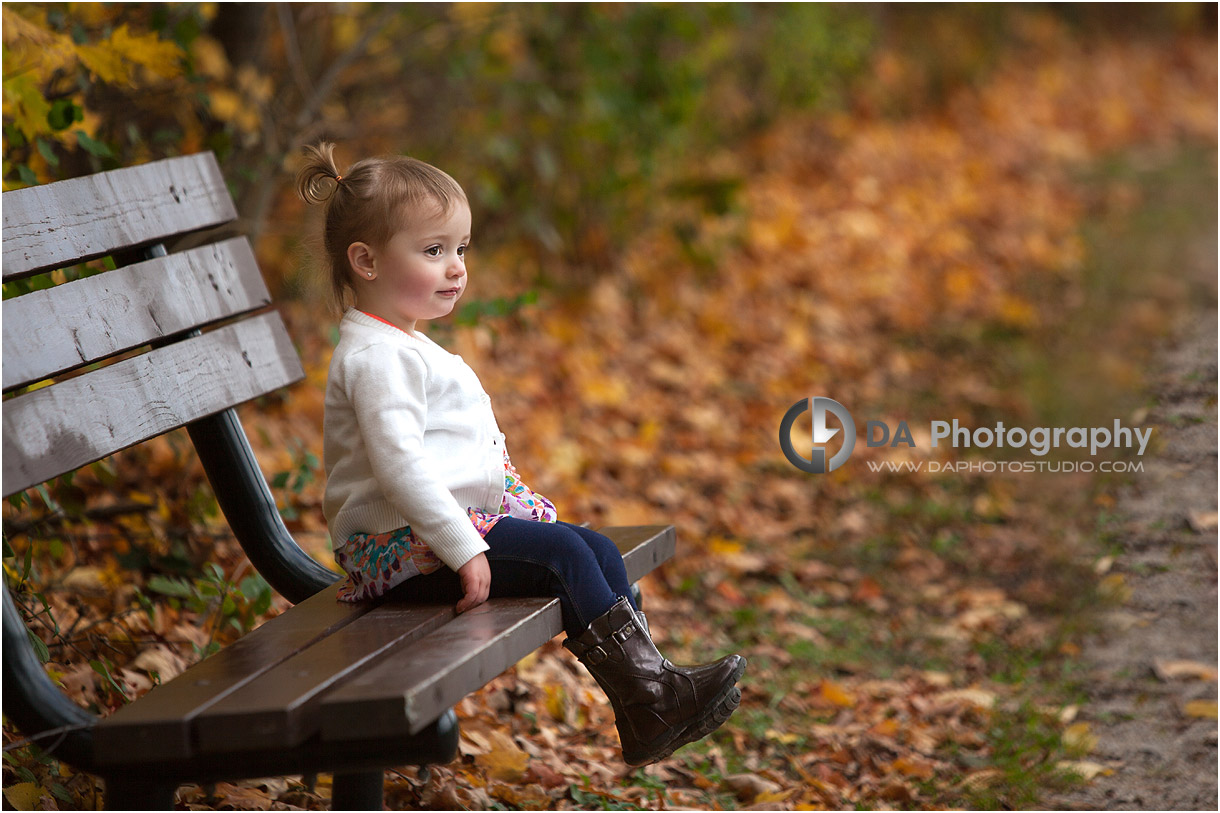 When I could see the girls were getting restless, we moved onto our next location. I spotted an area in the forest which provided a blanket of fallen leaves ready for the girls to explore. Being able to capture their natural curiosity as they gathered leaves and flung them up in excitement made for some priceless imagery. We engaged in a game of peek-a-boo behind the tree's which resulted in naturally exhilarating glows on their faces.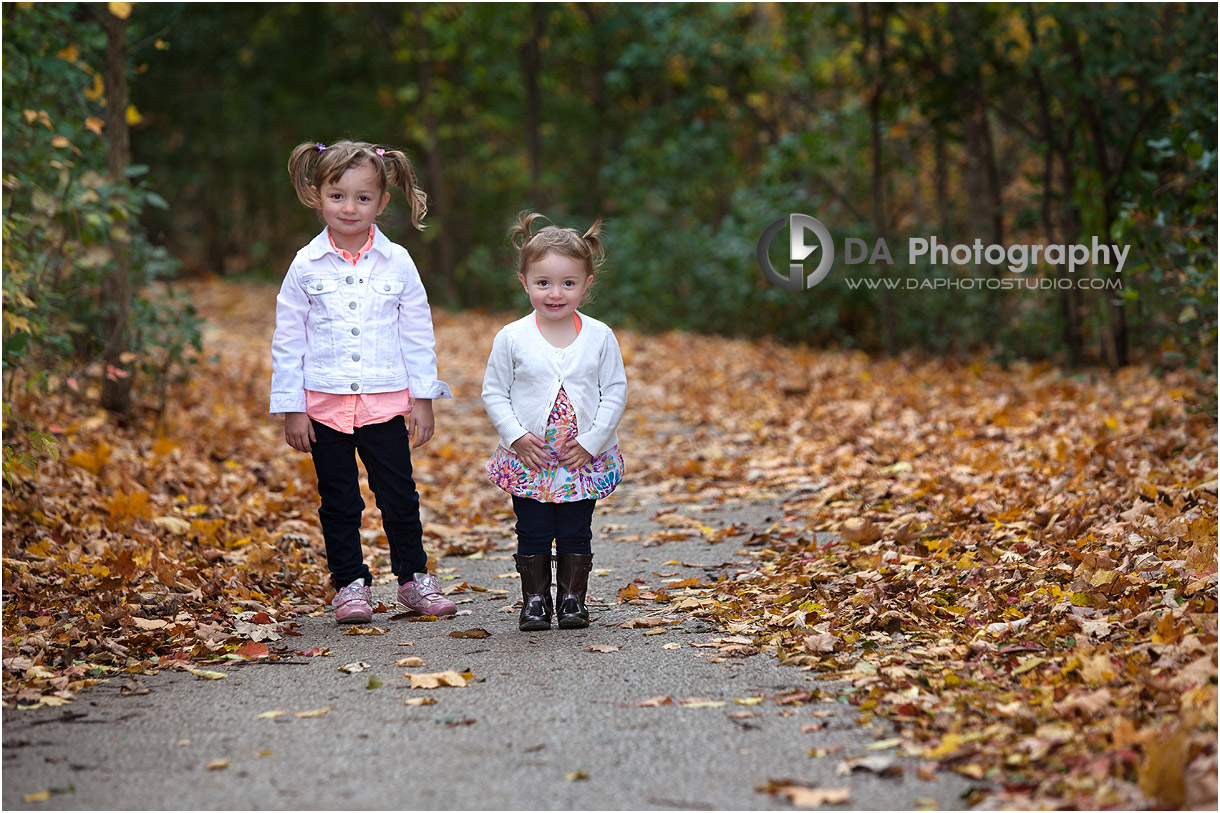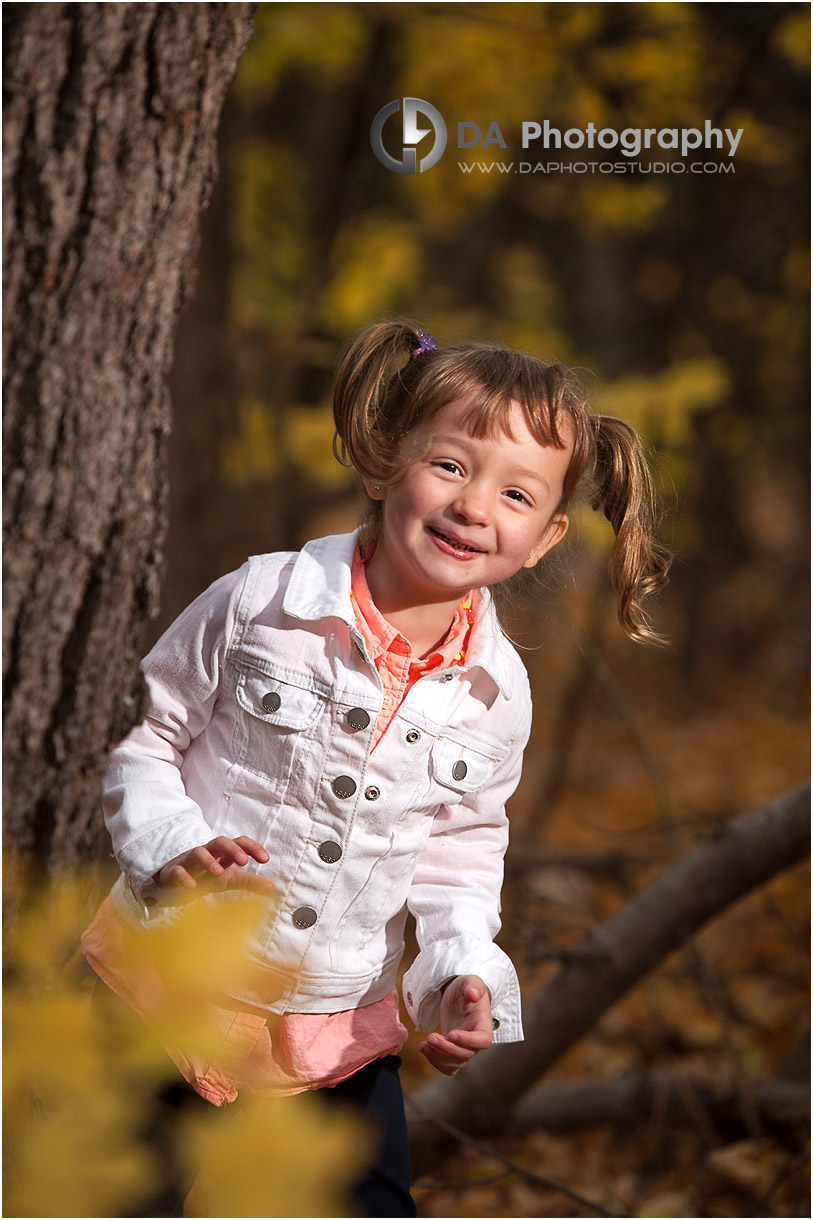 One of the tools I added to this particular photoshoot was incorporating the additional element of filming behind the scenes. I refer to this as hybrid photography and plan to bring this back in the fall as an option for my portrait sessions. As a father, I see my children's love for wanting to see how they interacted when they were younger. There's something fulfilling about being able to see what led to a particular facial expression in a single shot. Video fills that gratification and allows a snapshot into their unique little personalities and the family dynamics.
How letting go led to these fun family fall pictures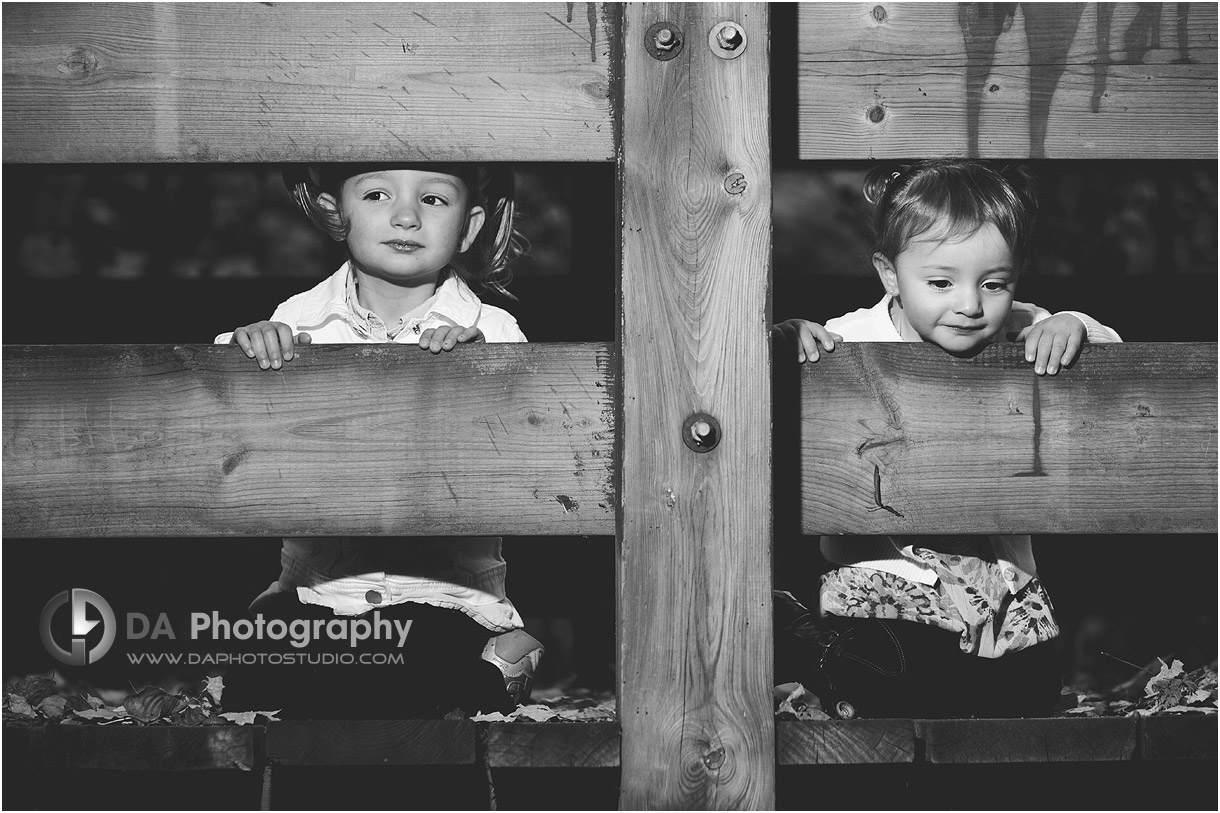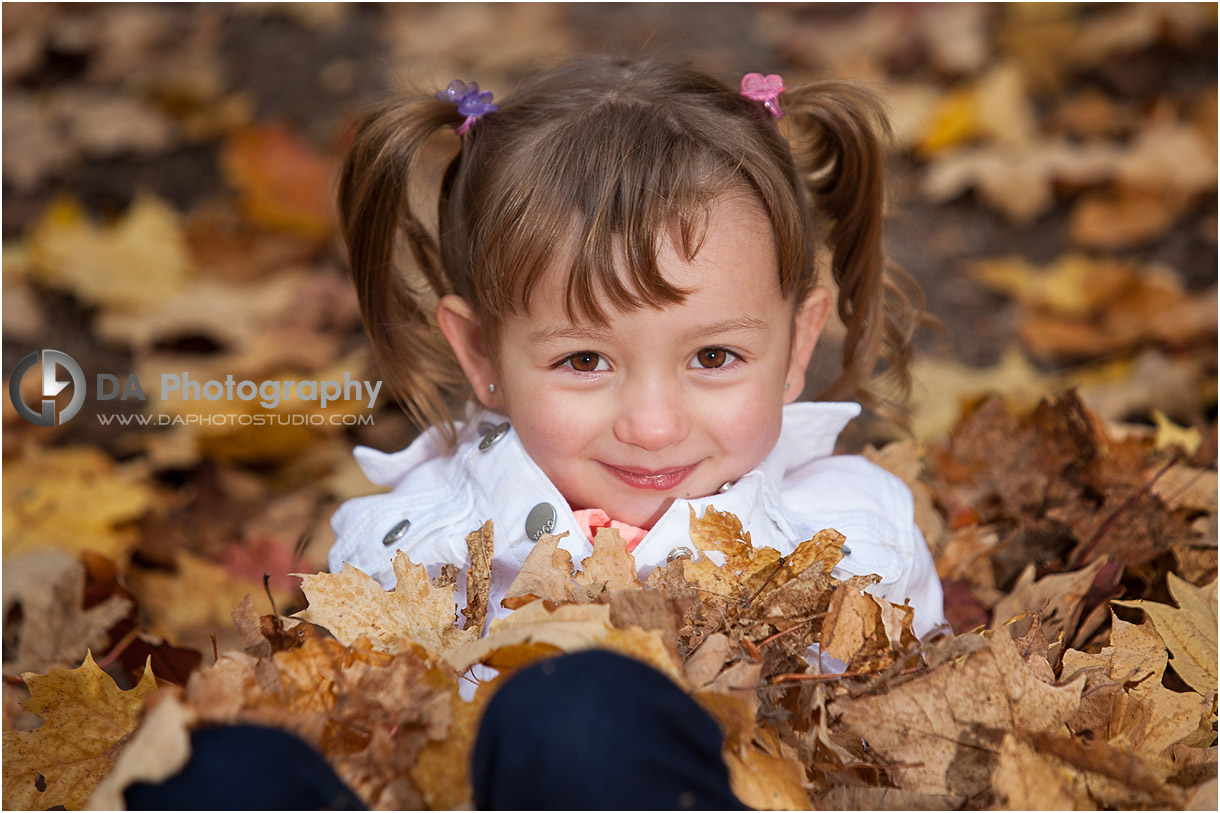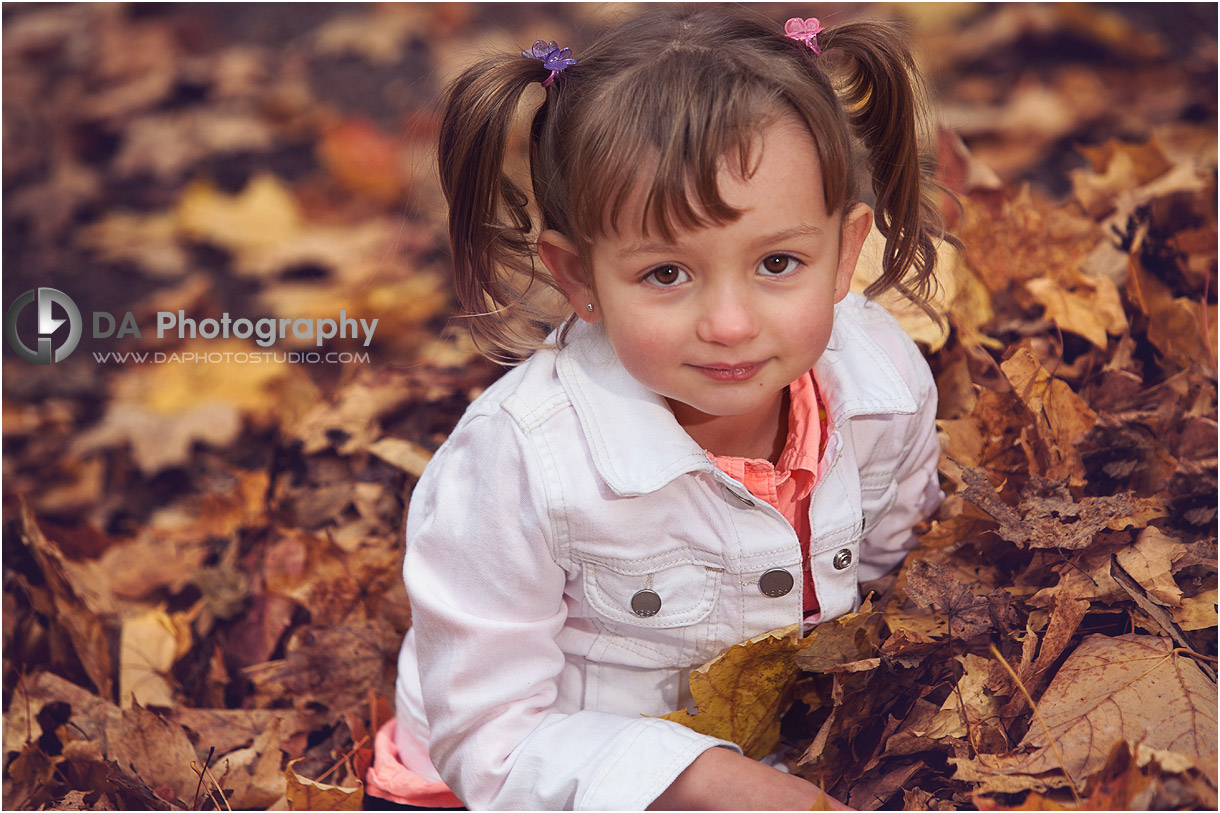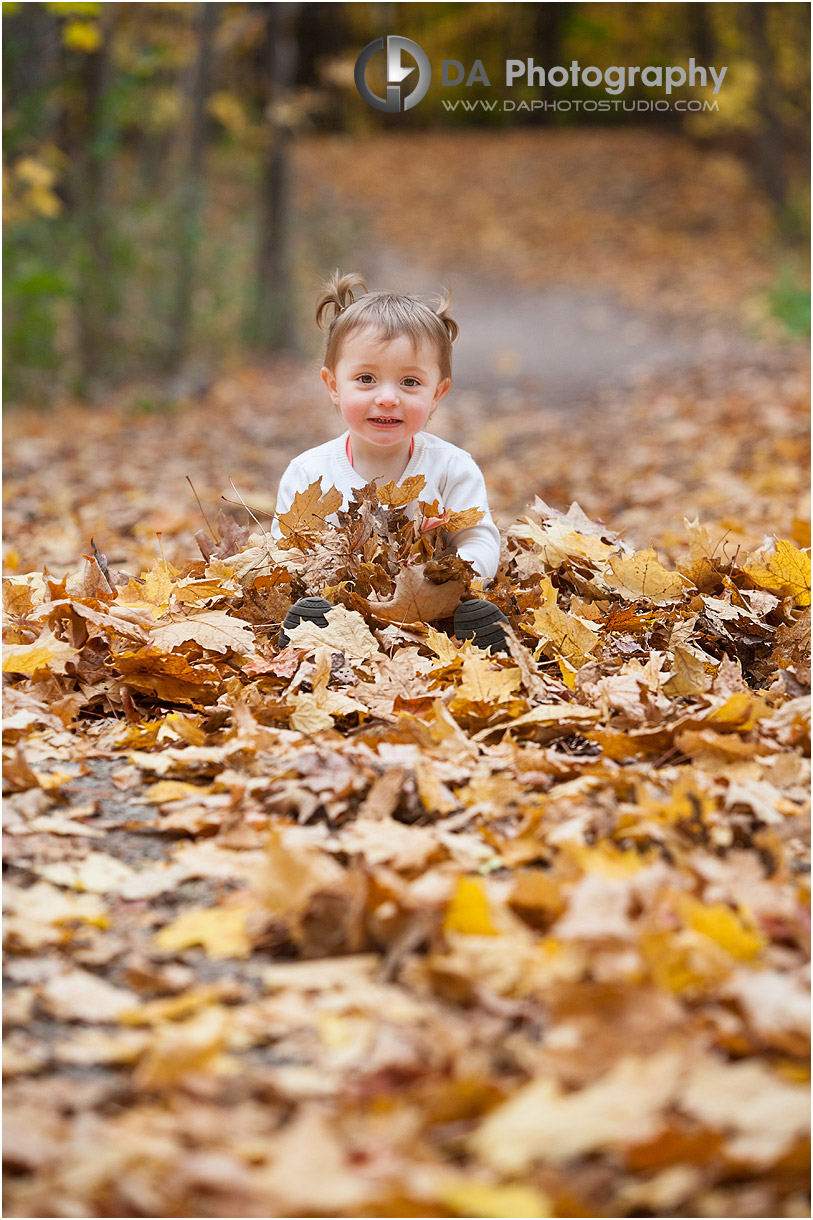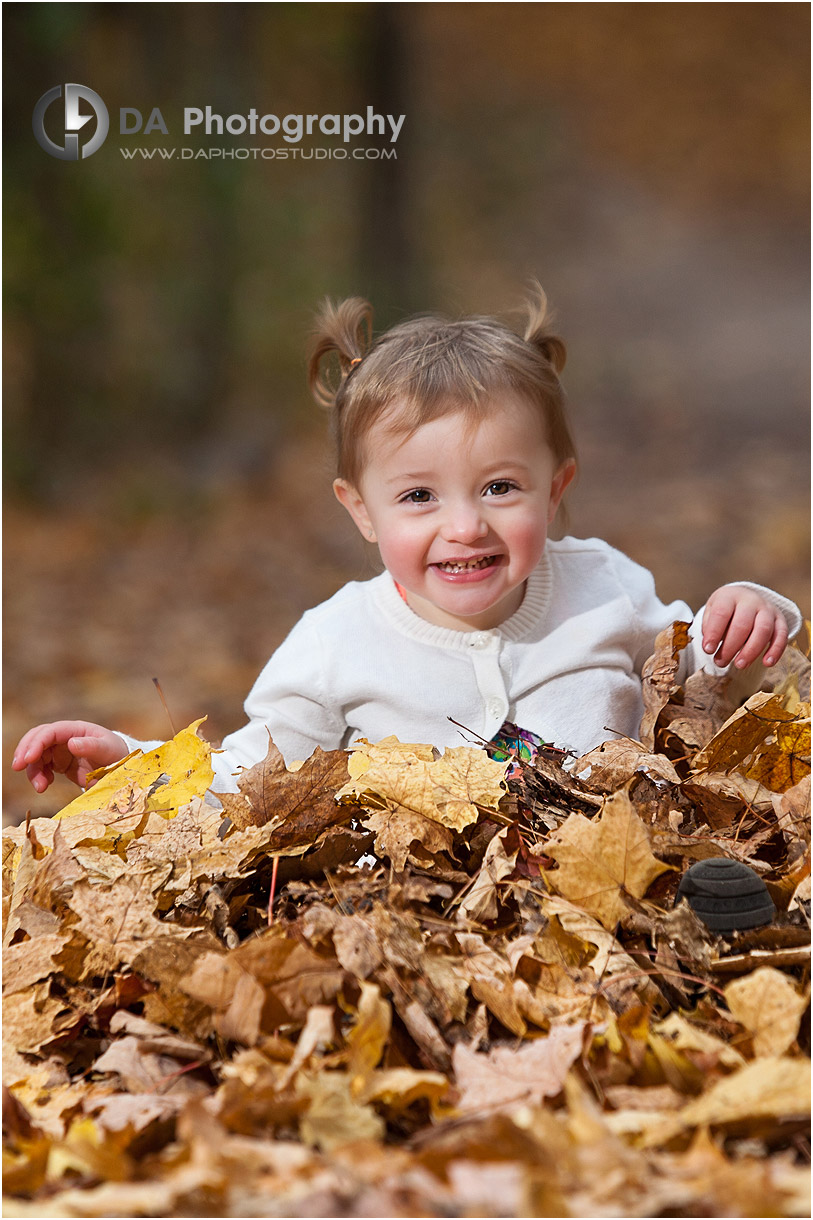 As the sky started to darken and we were losing light in the forest, we headed up to the soccer field. The wide open space offered a perfect canvas to have some fun with the family. After the parents had played with the girls and lost their inhibitions, I had them lay down on the grass. Once they were in position, I told the girls to climb on top of them much to their excitement. This simple composition was so natural and showcased their close bond without the need for props or set ups.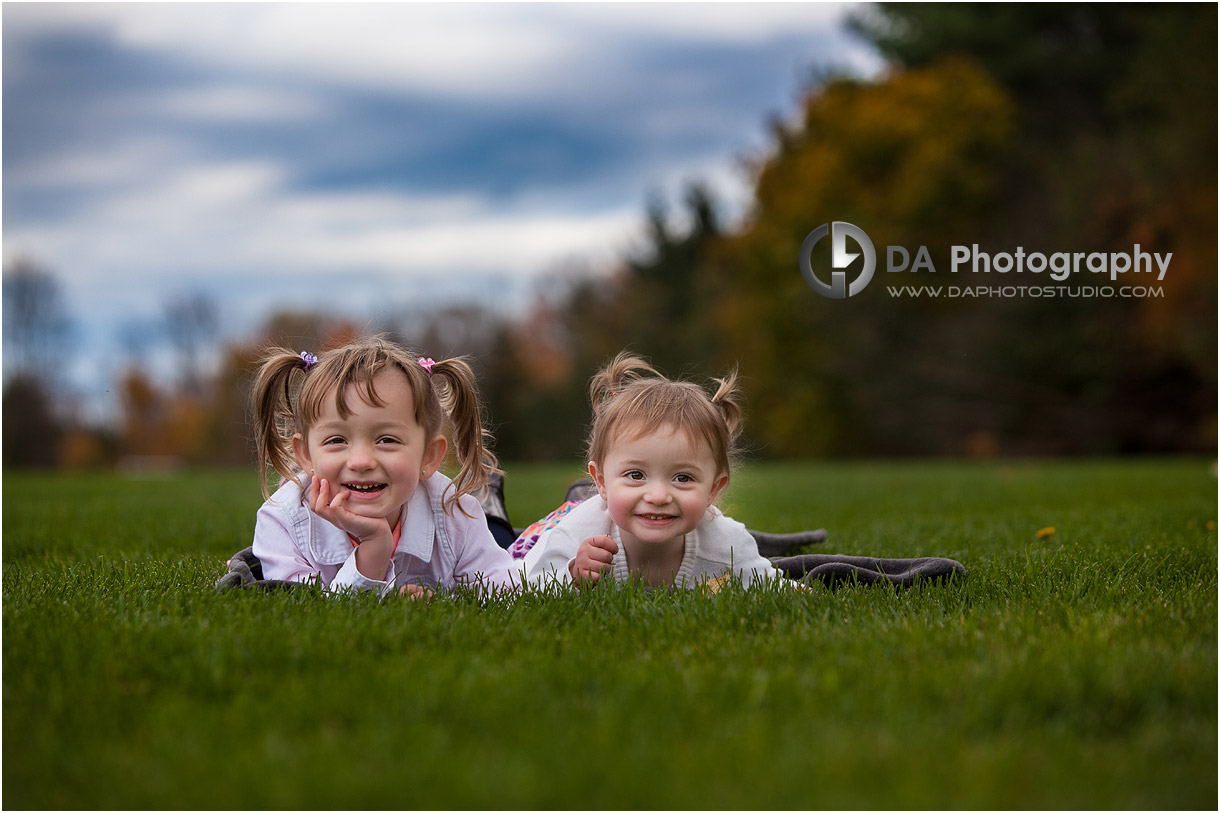 Overall, this photoshoot is a classic example of how you don't need elaborate set ups or locations. A little research into your chosen spot, whether it is one with meaning, or one that serves a purpose, will result in relaxed and realistic imagery.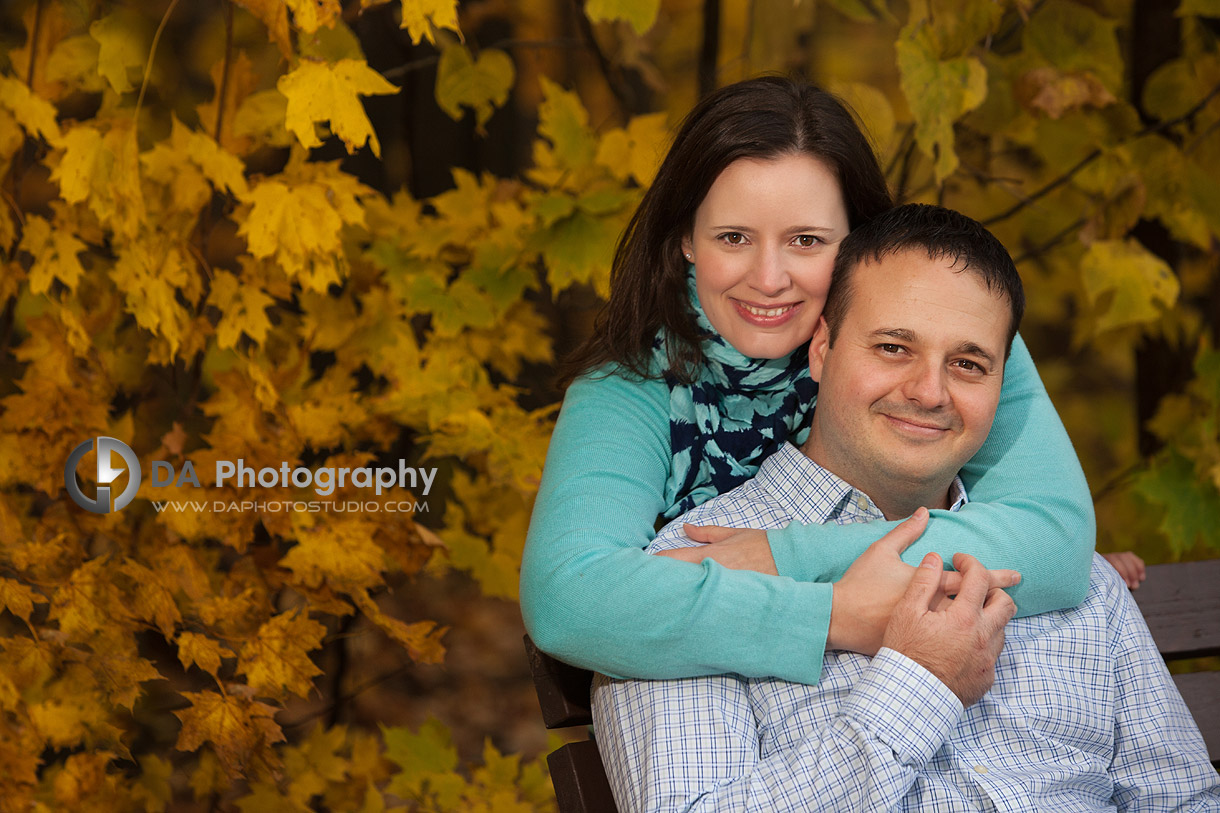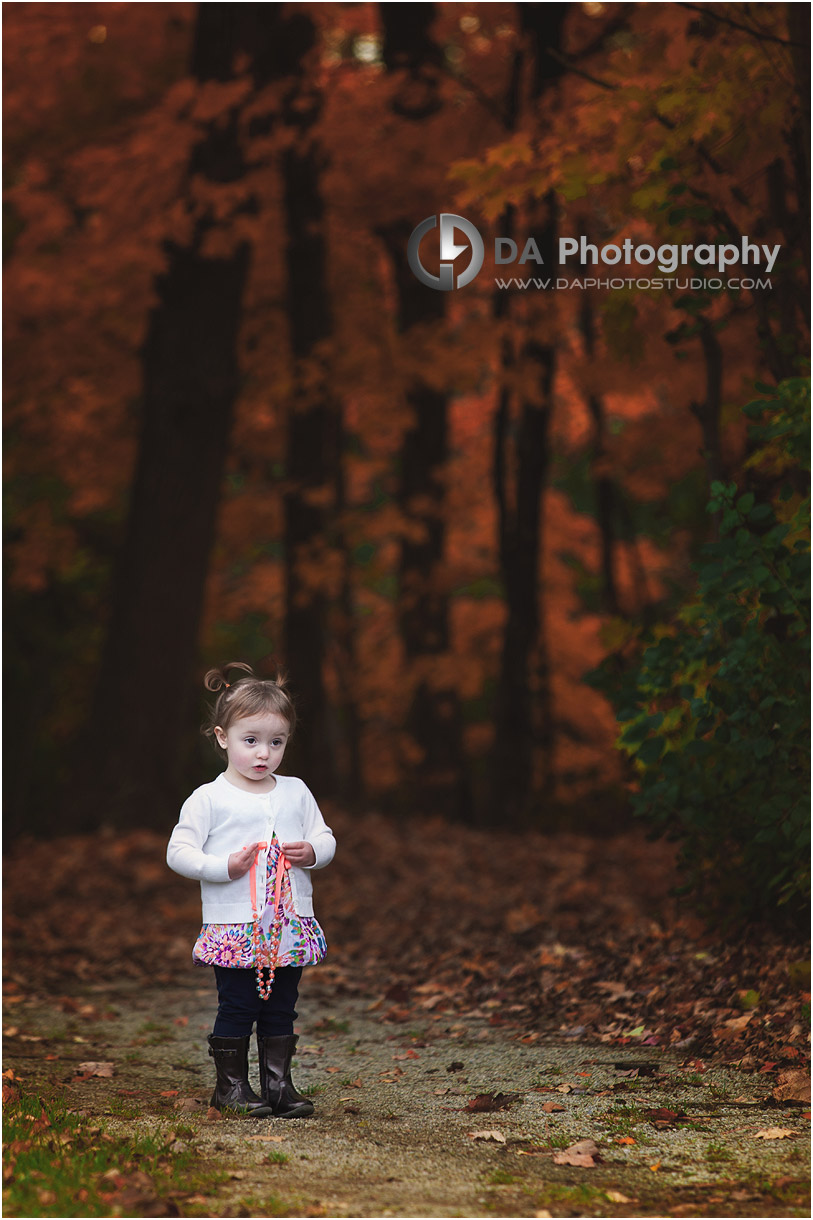 Here you can check
another family
photo session taken in Oakville parks.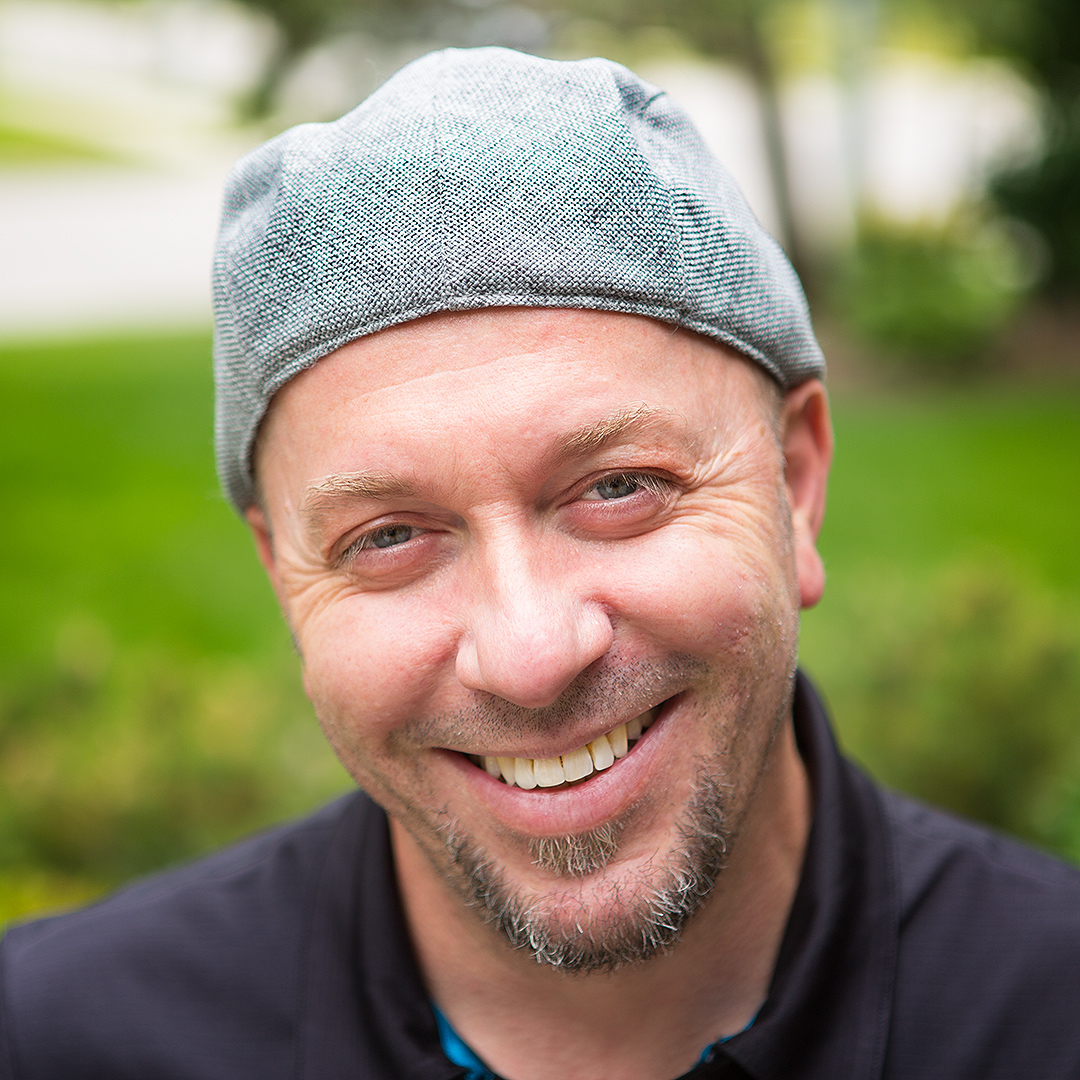 My passion and biggest asset is taking the time to make every client comfortable and relaxed before I even pick up the camera. The result? Photos of you that actually look like you at your best! I can prove to you how much you can enjoy having your picture taken. Lifestyle photography is about the experience that happens to be served up along side of some great photos.
Specialties:
Family Photography for families that like to move around and enjoy their photo time, Wedding Photography for couples looking for a mixture of photojournalistic, contemporary and traditional images and Professional Corporate headshots that are far from cheesy and stiff.