Winter Engagement at Mohawk College with Sanja & Victor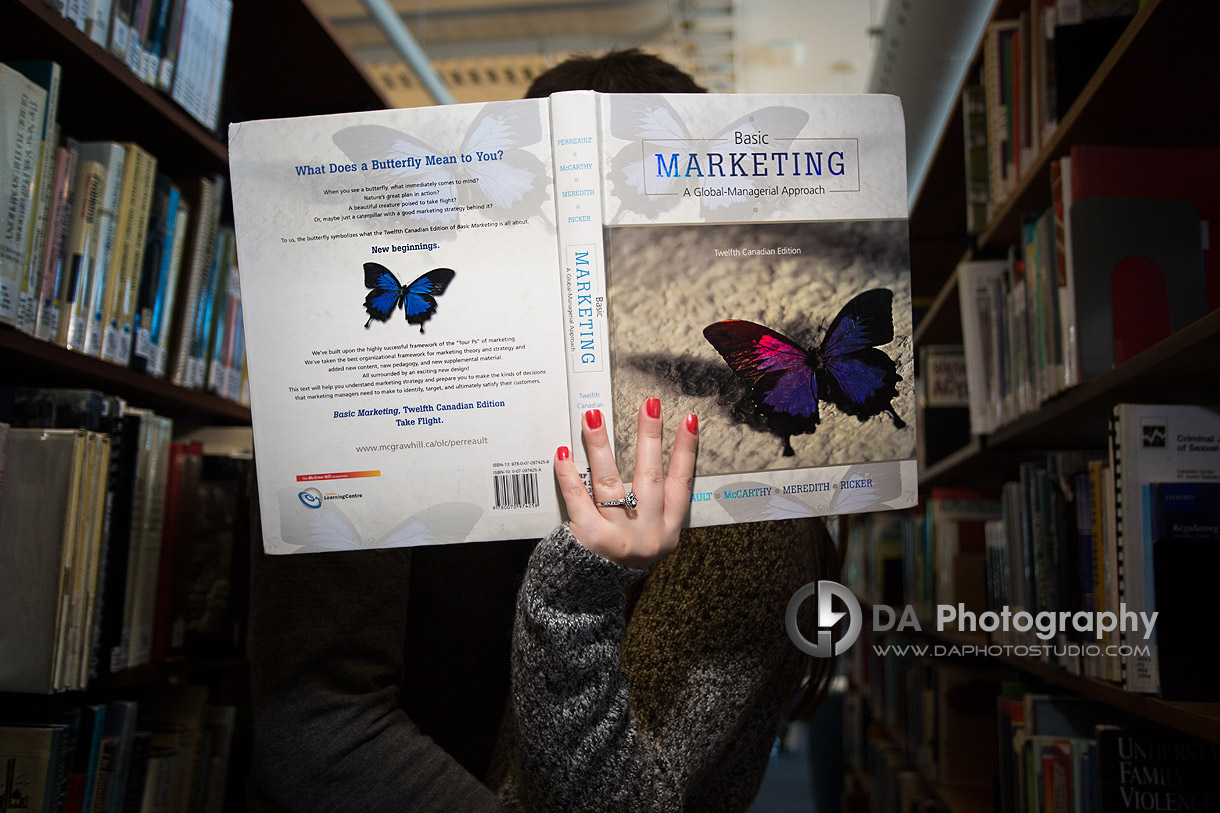 Oh, those college and university years. The time of your life when the future is a blur and studying is your best friend. It was at Mohawk College that Sanja and Victor met. For their winter engagement photo shoot, they wanted to revisit the place where they fell in love and recreate some fun memories.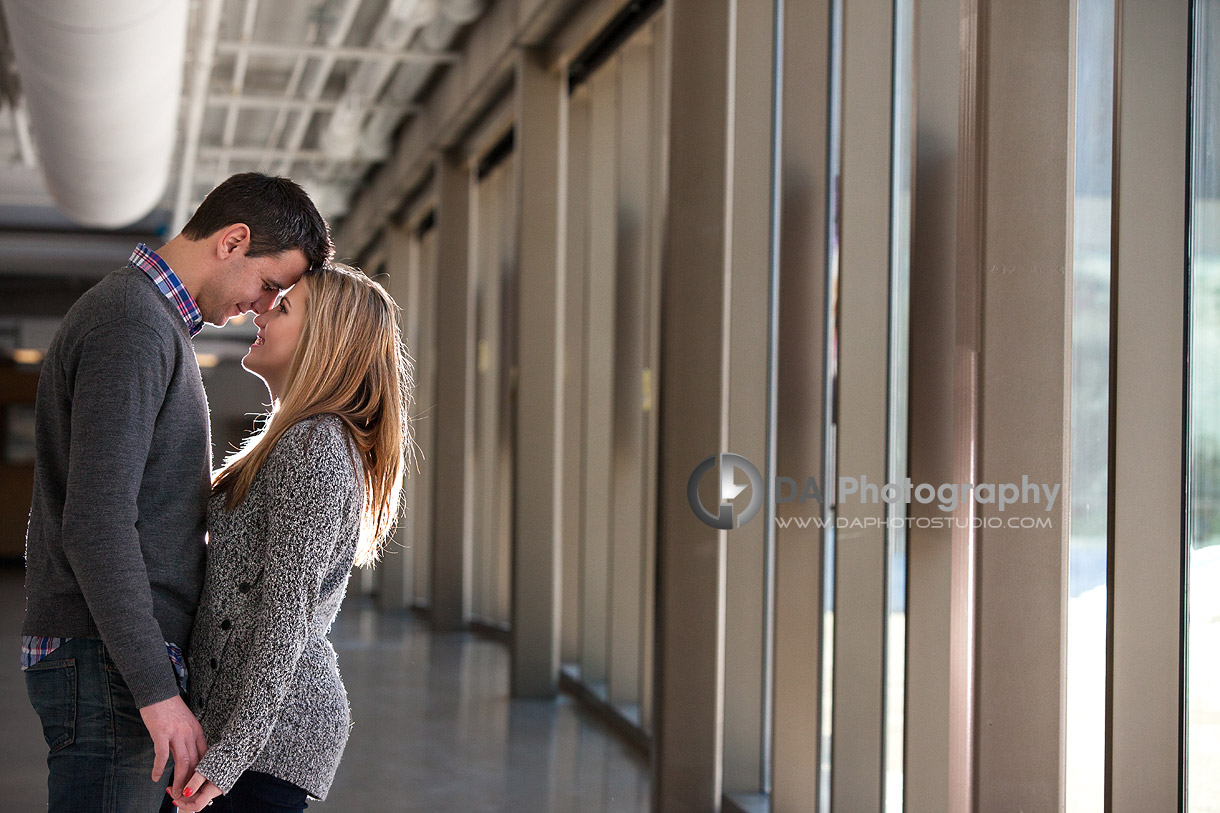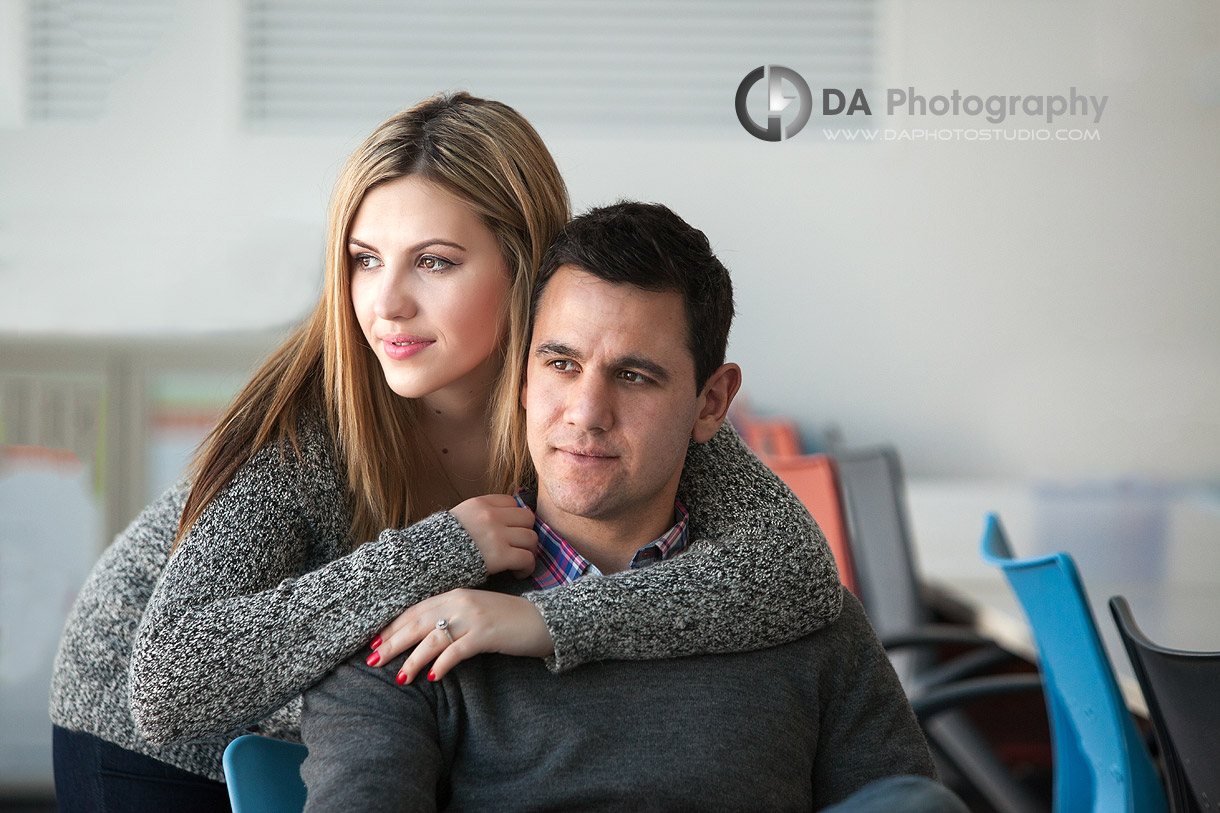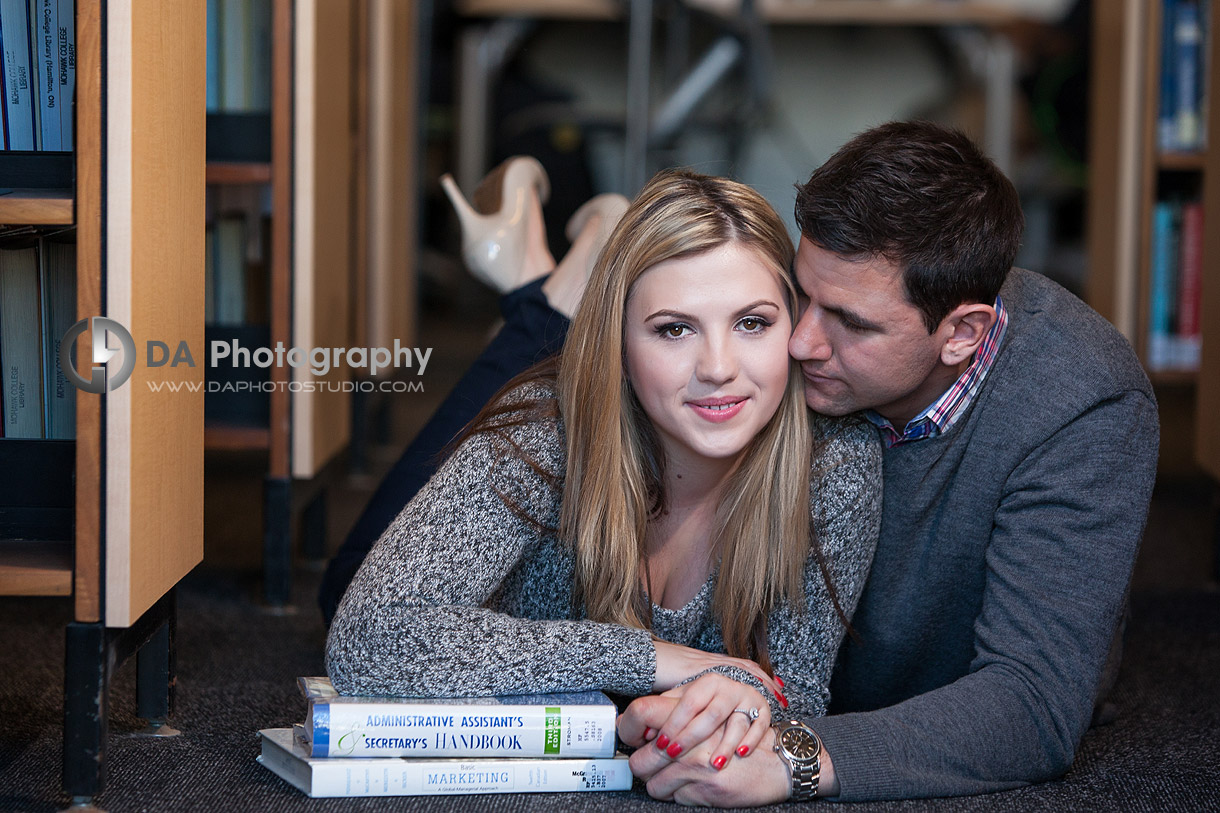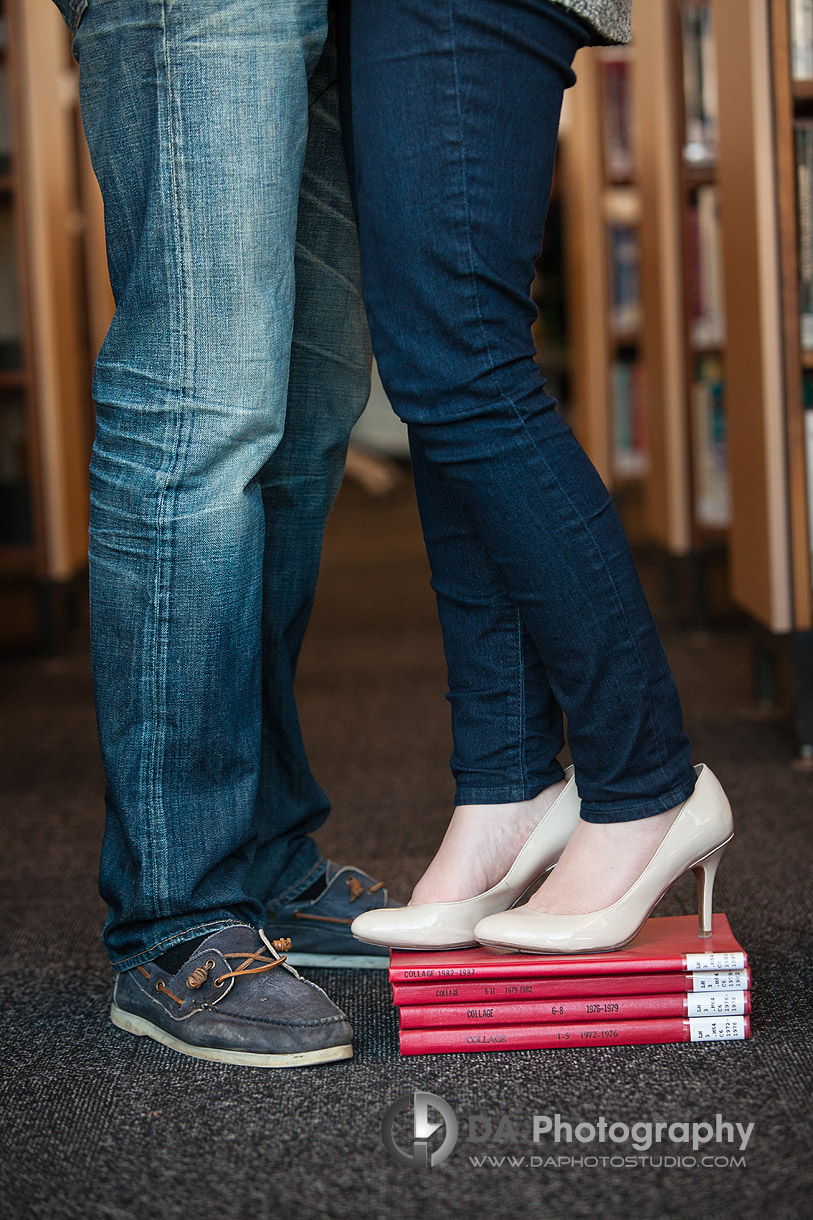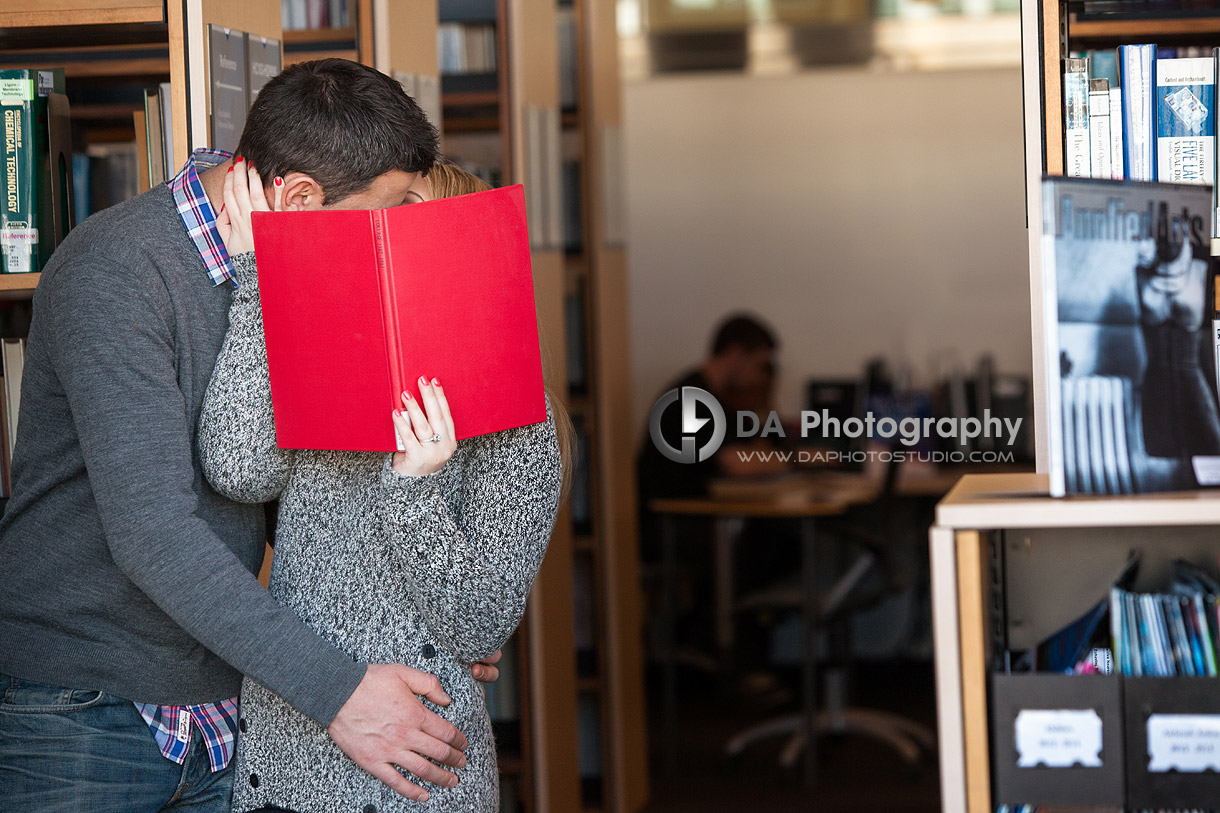 I have to say, it was a lot of fun roaming through the library's book shelves and using various books as props. We found a couple of textbooks that Sanja and Victor both used during their studies at the college and they made great props. The book shelves, desks and library chairs were also helpful in creating a three dimensional background. The library had an abundance of windows that provided natural lighting for our images.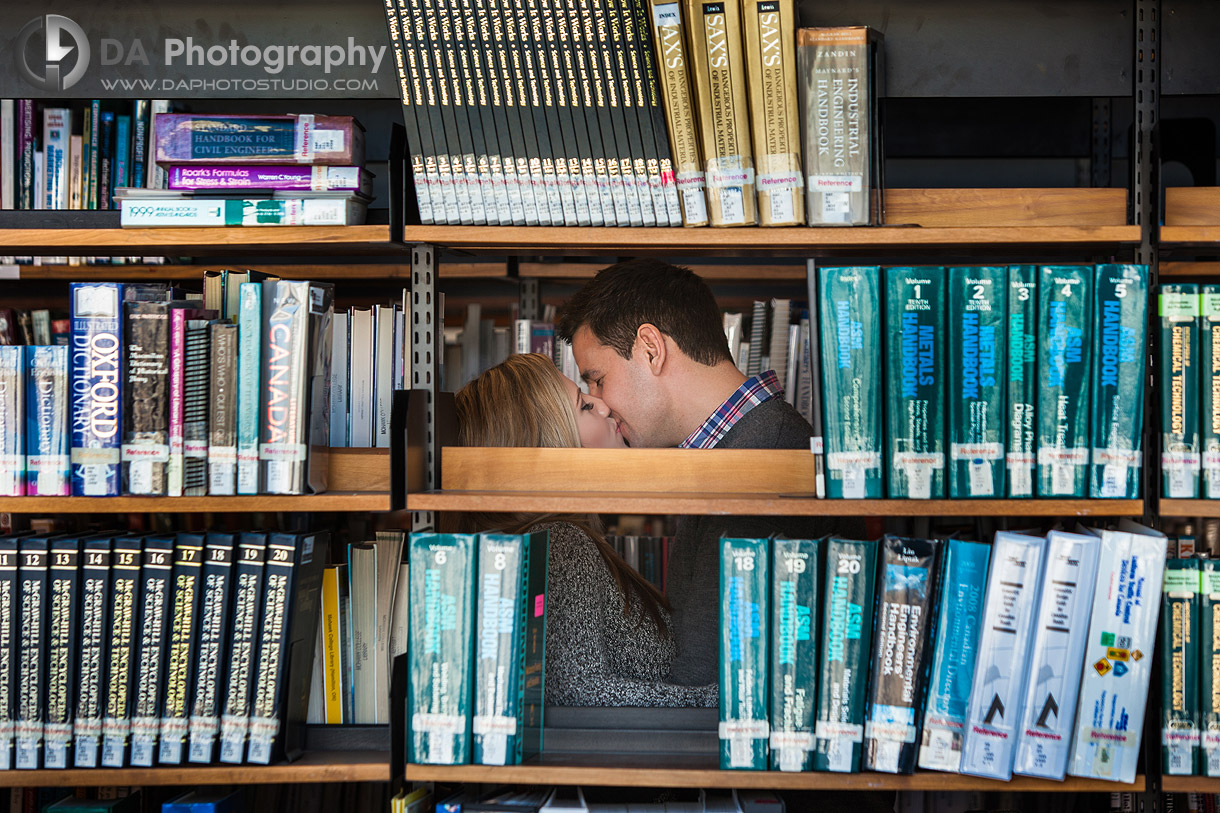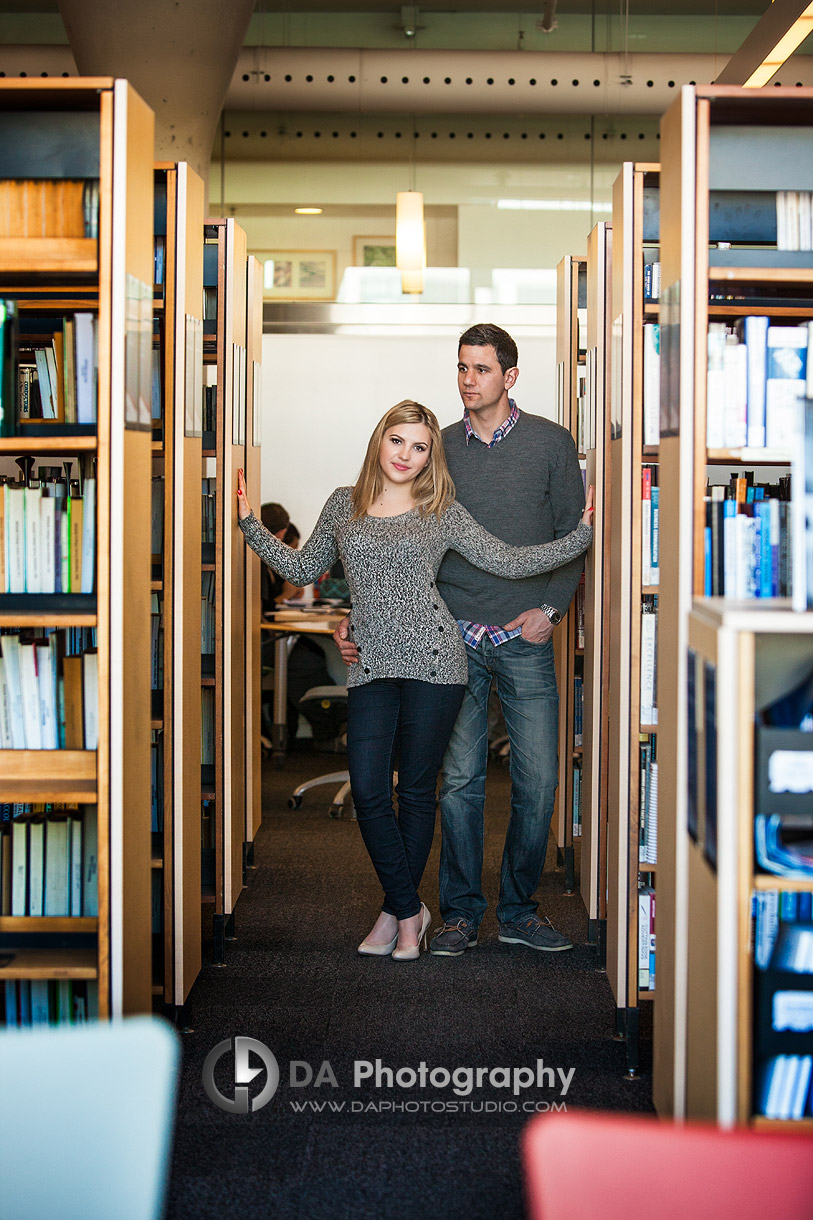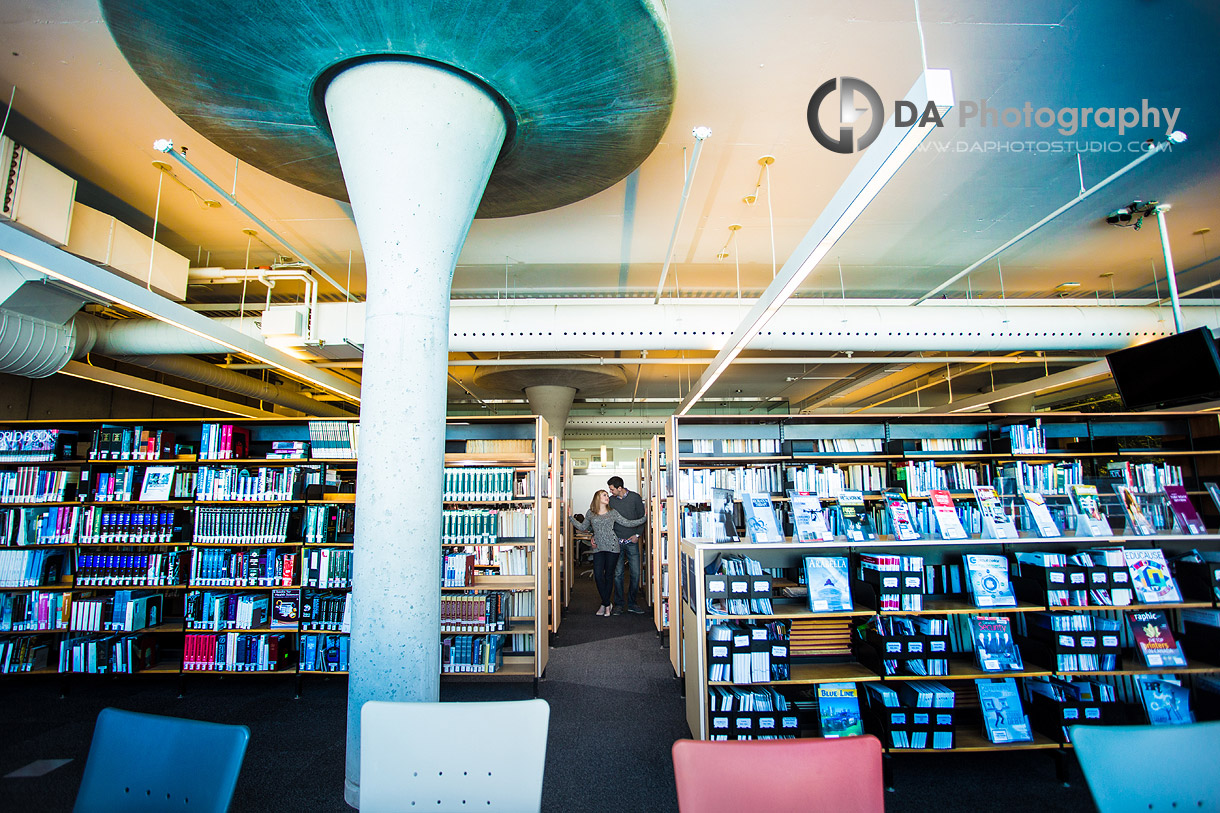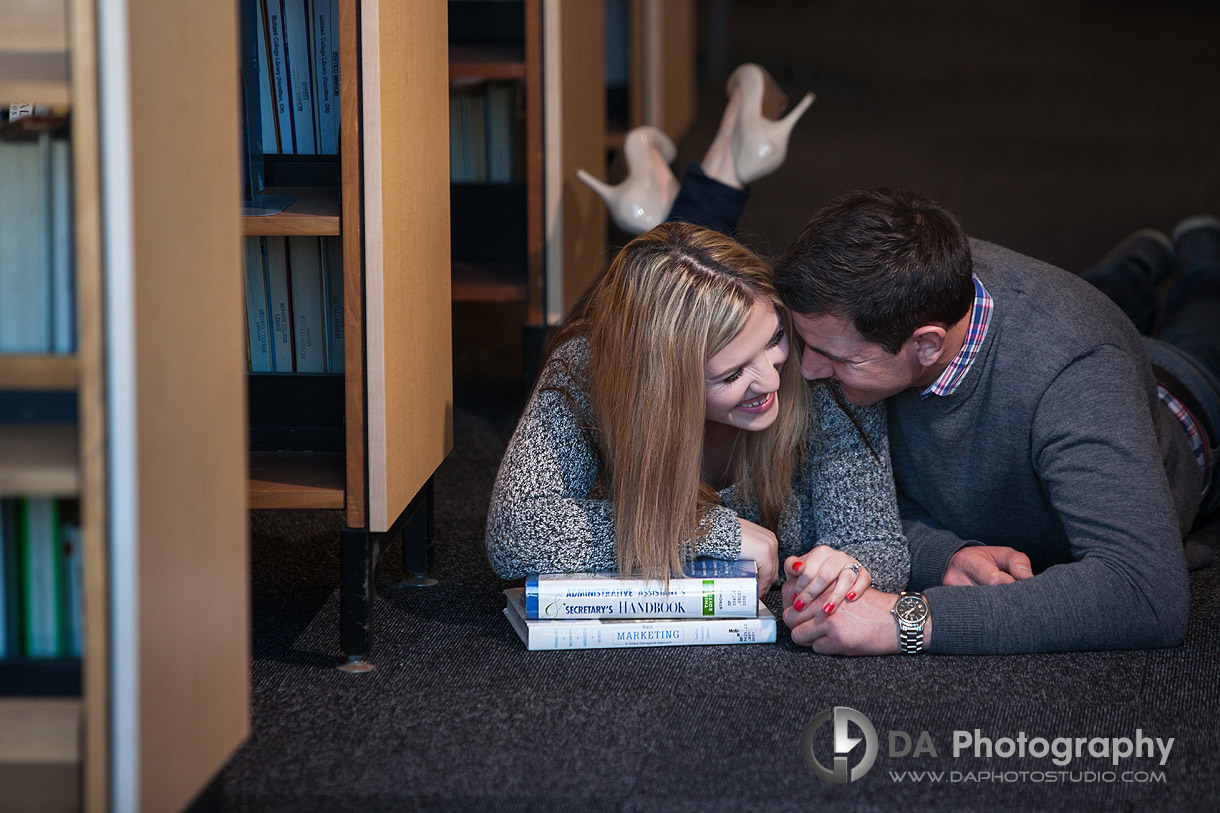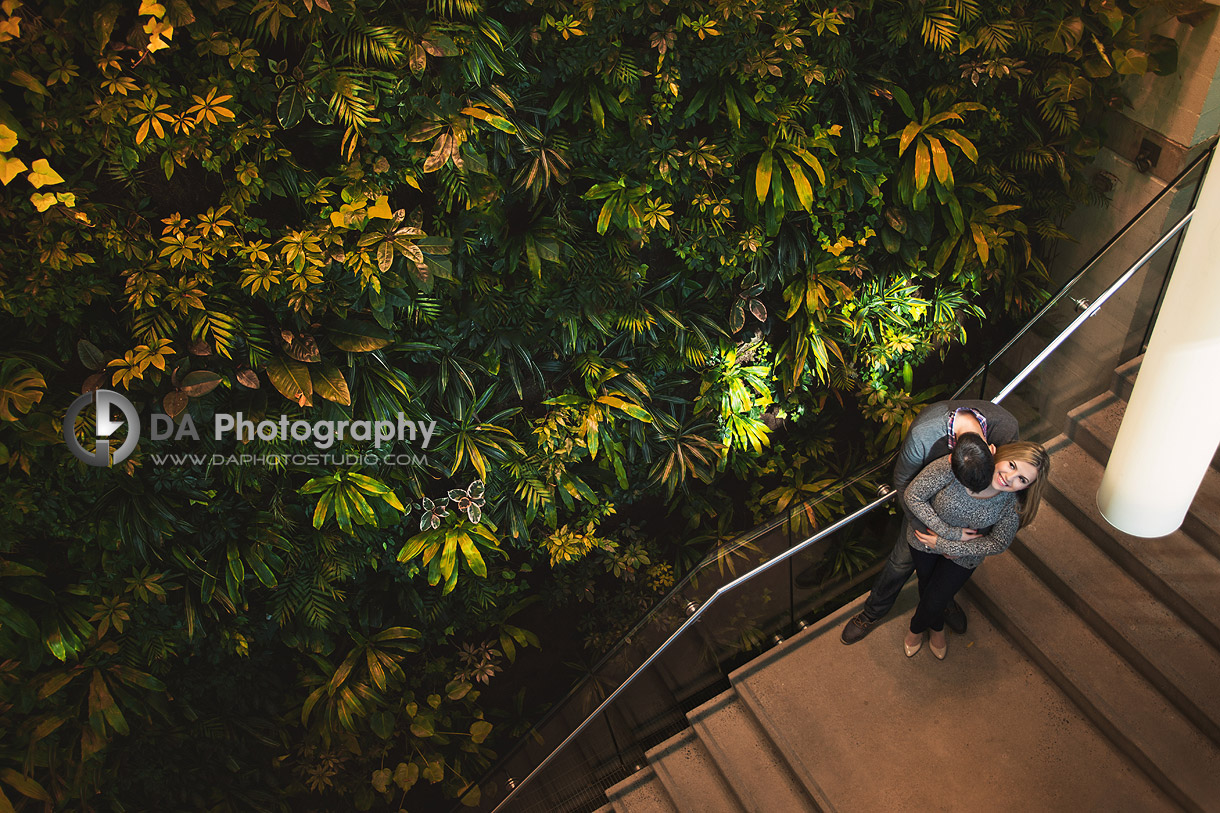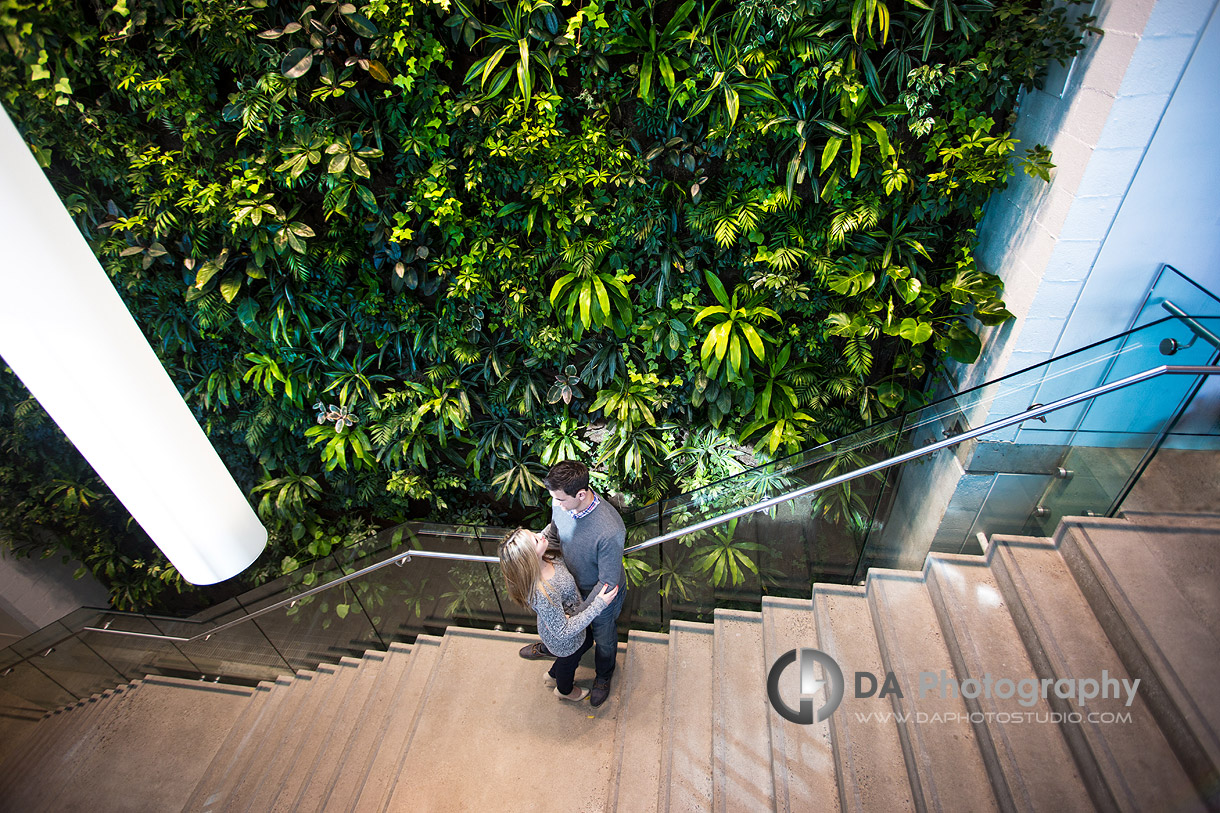 The greenery on the staircase was perfect for an overhead shot and provided the right background to make Sanja and Victor stand out. Once we headed outside, Sanja's dog joined in the photo shoot! The only problem was, the dog is small and kept getting lost in the snow. So, we made sure the dog stood on the pavement or grass with the snow and his doggy parents in the background.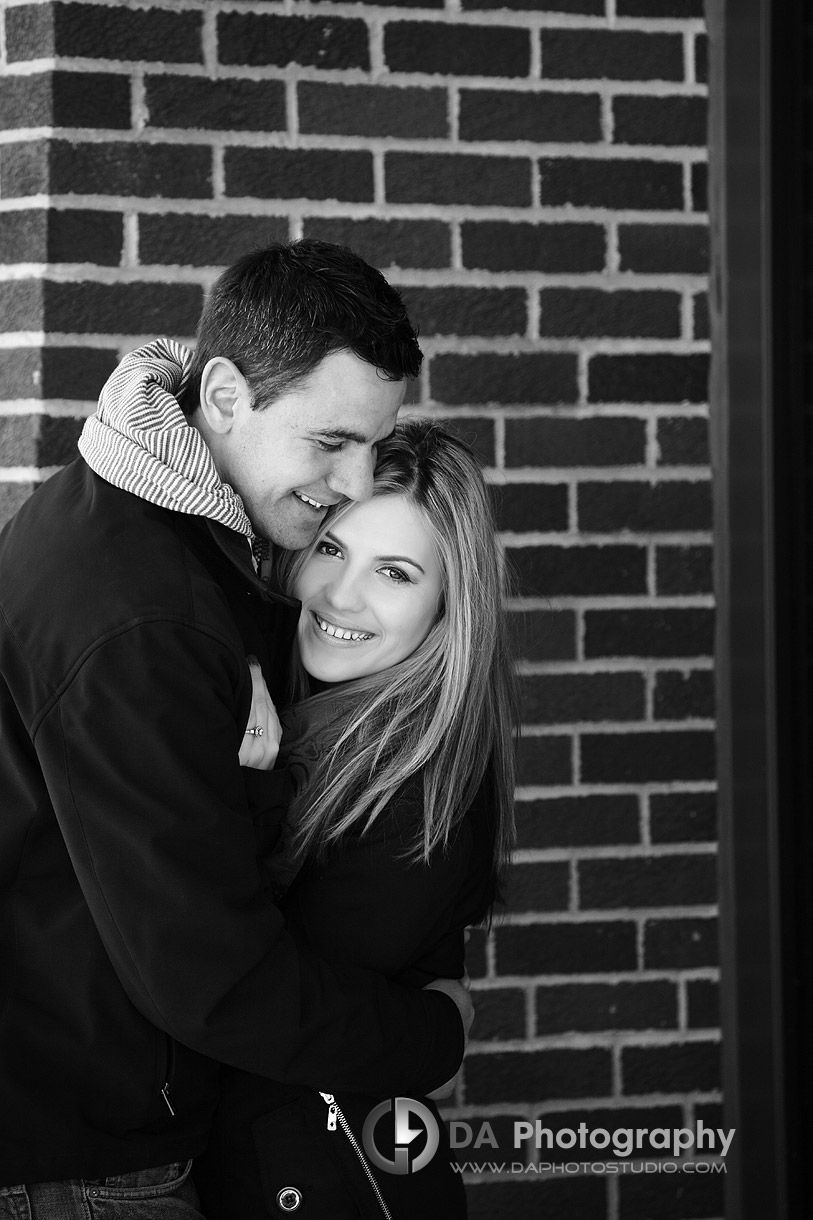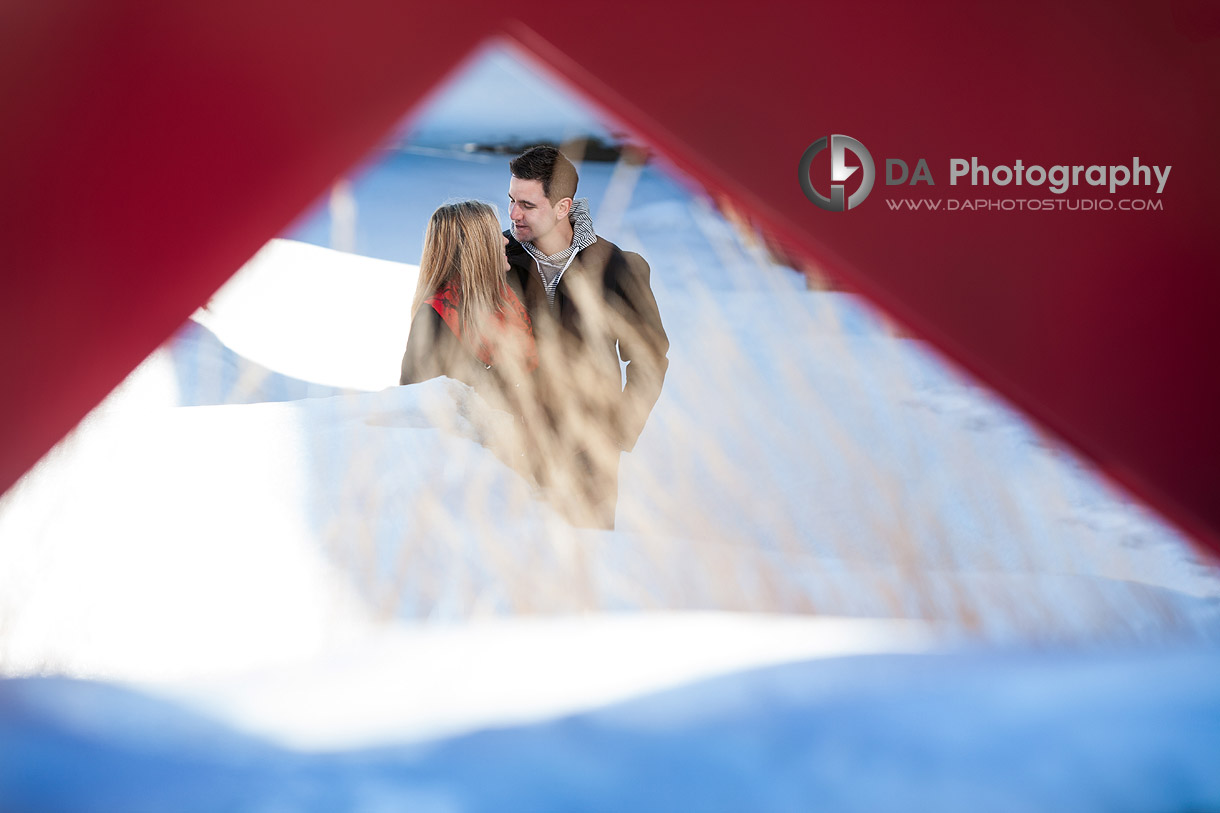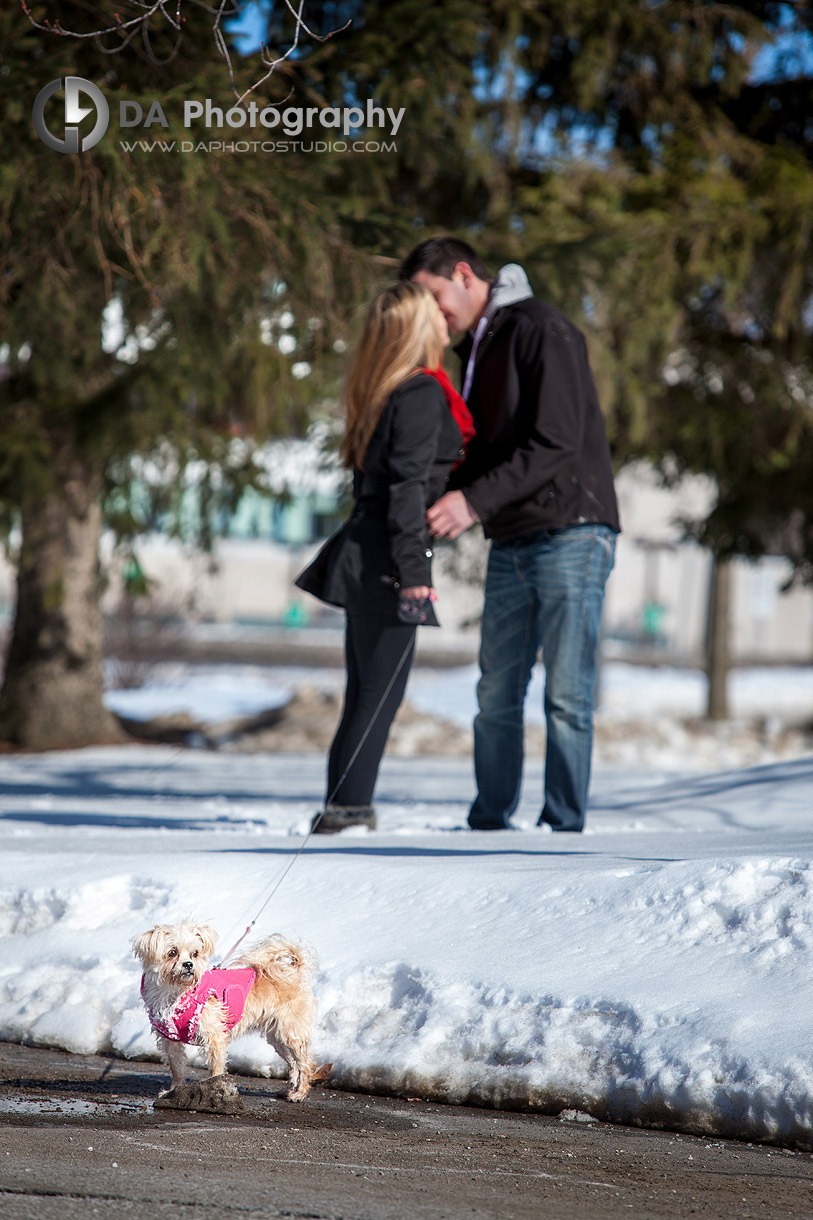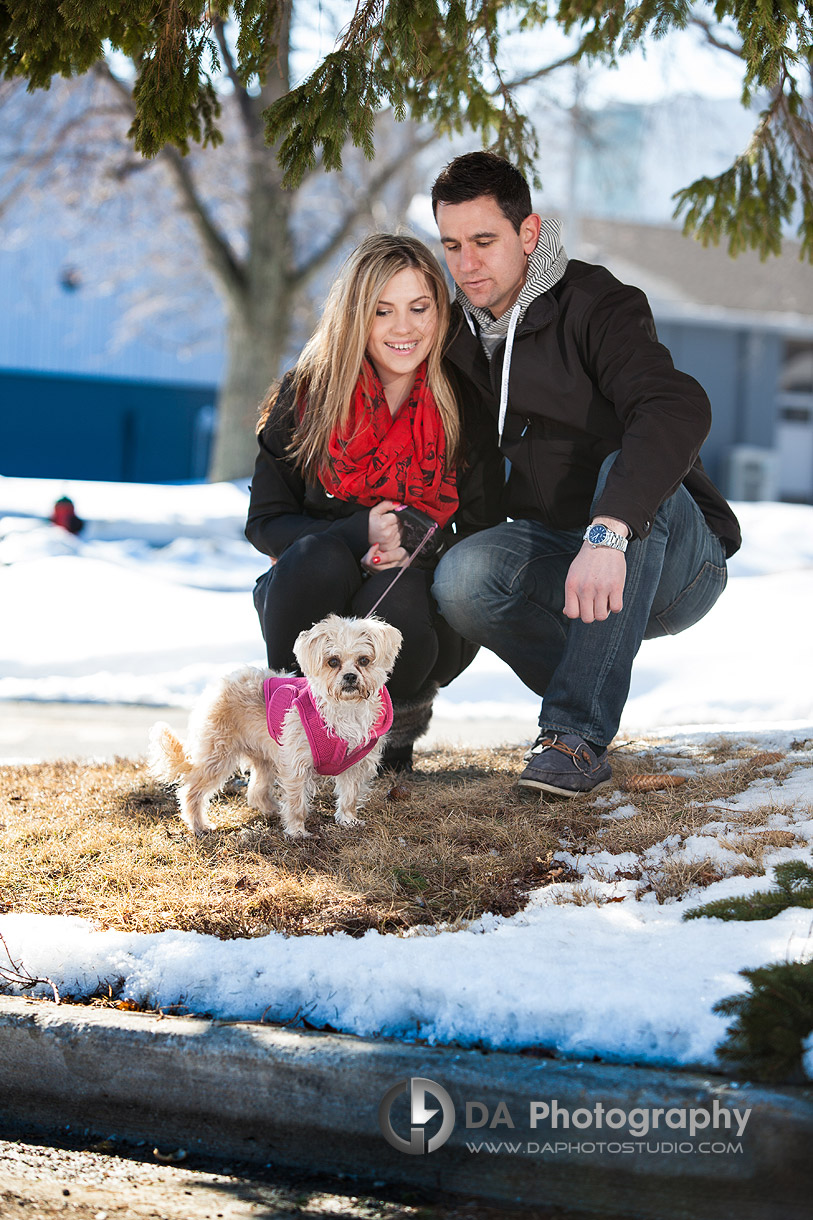 You might shake your head at some of the things I do just to get the right shot. During one particular photo series, I saw an angle that I thought would be great. I moved to catch the shot and I ended up in a pile of snow up to my chest! Apparently, there's little that I won't sacrifice to snap the perfect picture.
While they attended Mohawk College, Sanja and Victor would meet up at one another's locker.
During their engagement photo shoot, they wanted to revisit their lockers and show everyone where they fell in love.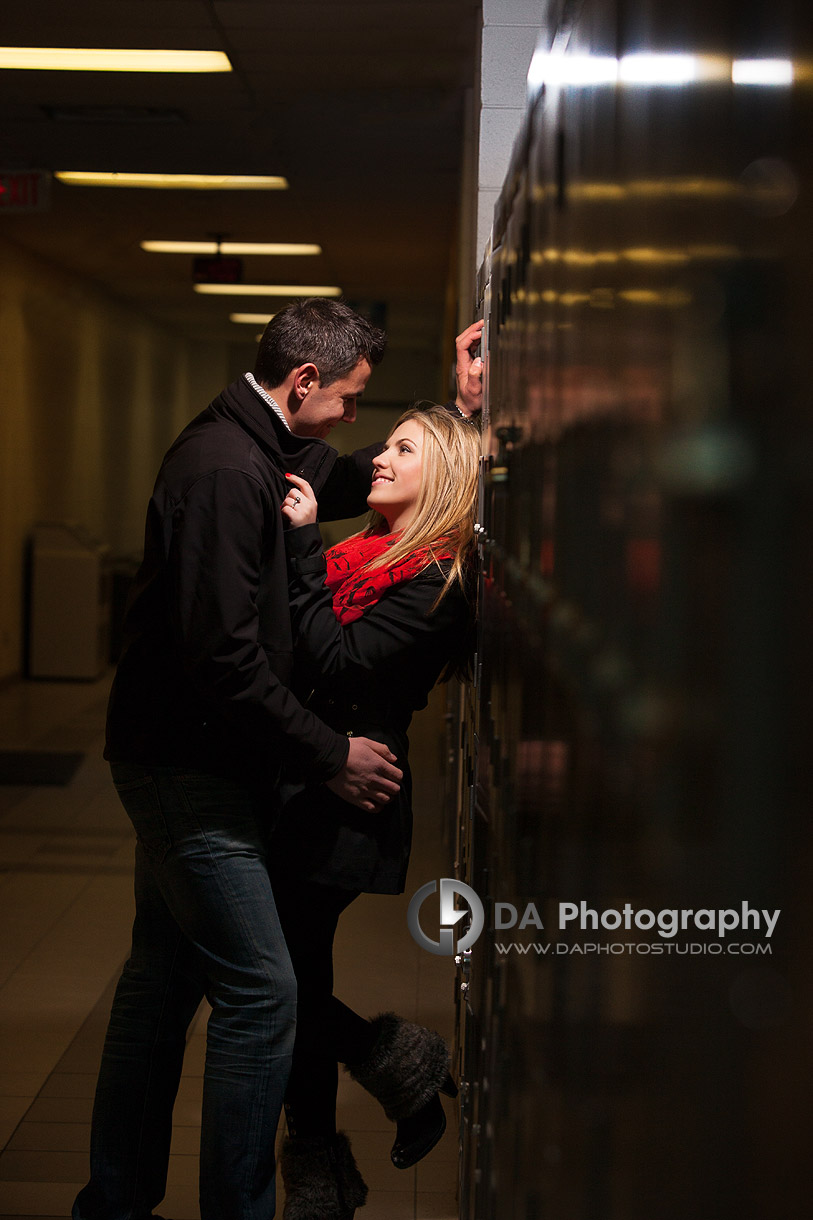 Recreating Sanja and Victor's memories at Mohawk College was a blast! The winter engagement session was perfect. It took me back to my school days and opened my mind to new and fun photo ideas.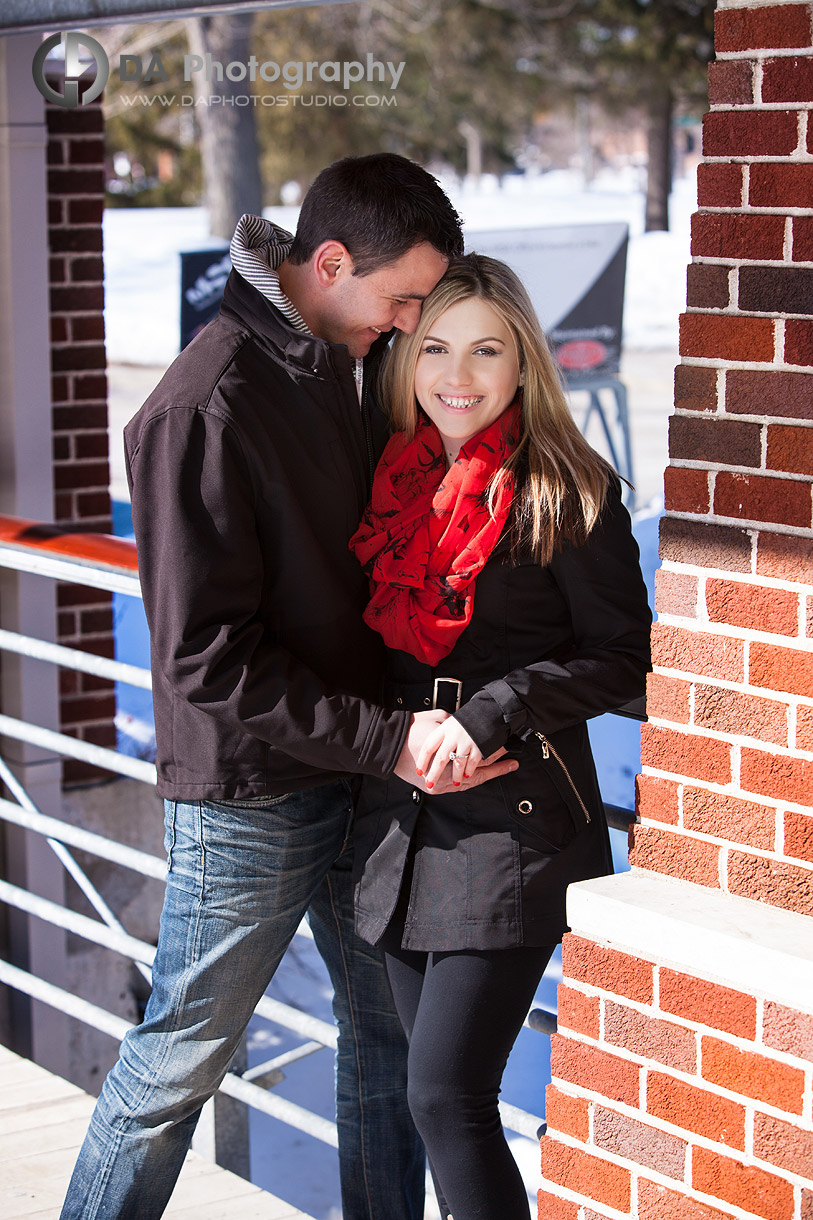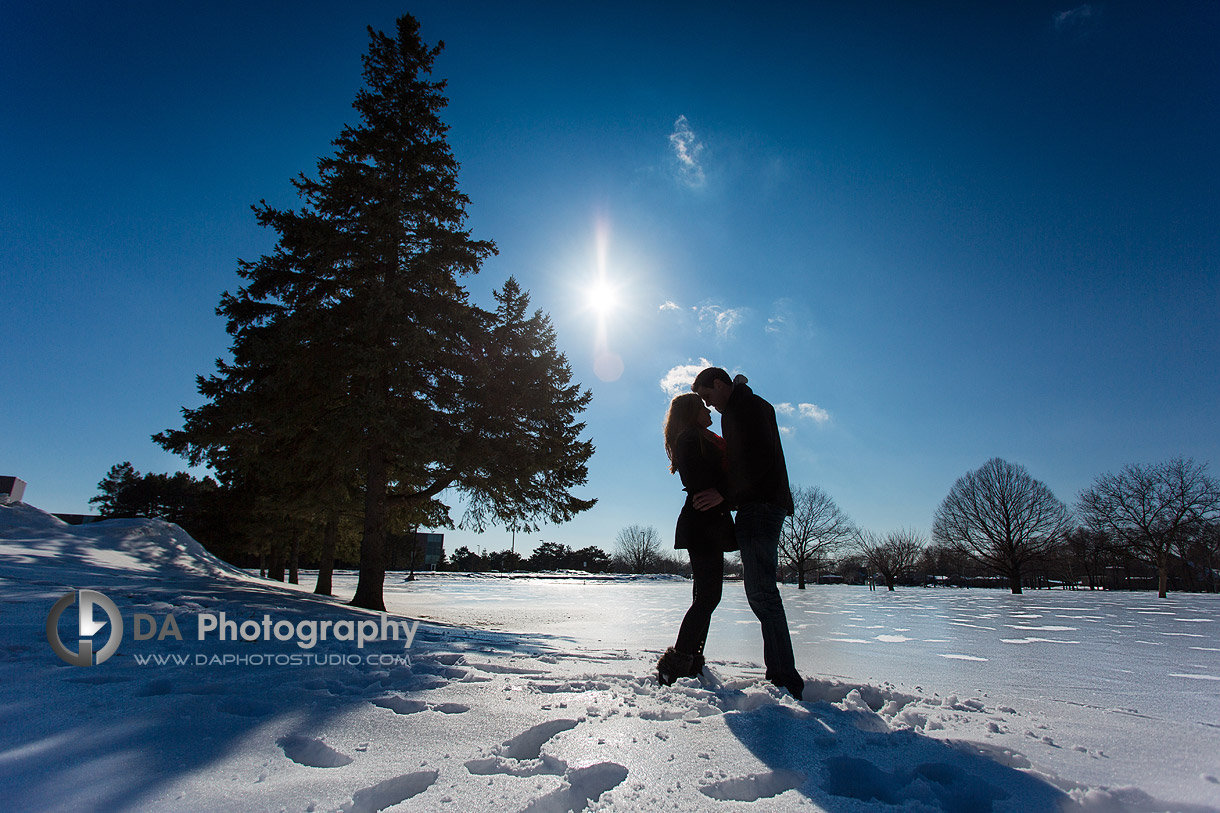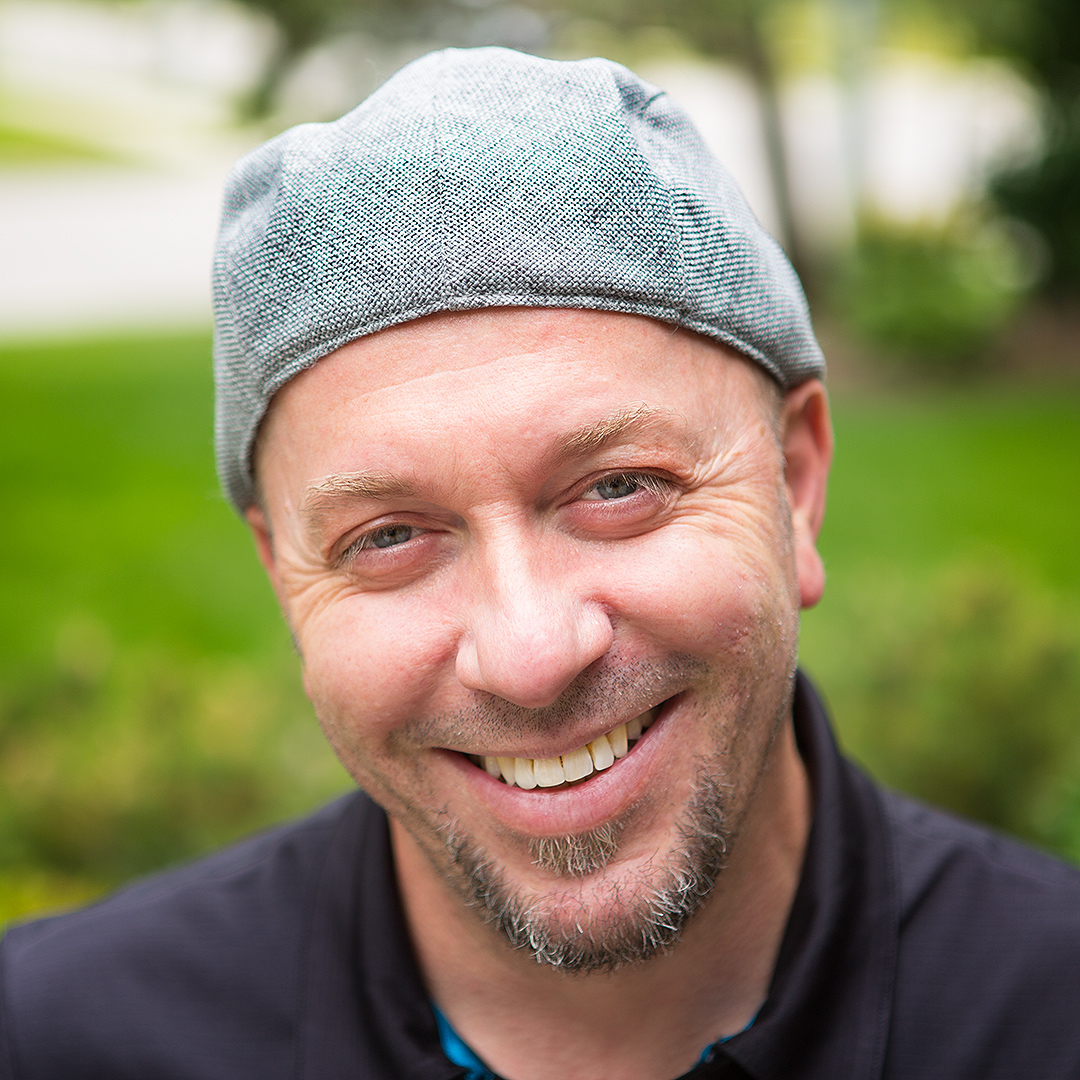 My passion and biggest asset is taking the time to make every client comfortable and relaxed before I even pick up the camera. The result? Photos of you that actually look like you at your best! I can prove to you how much you can enjoy having your picture taken. Lifestyle photography is about the experience that happens to be served up along side of some great photos.
Specialties:
Family Photography for families that like to move around and enjoy their photo time, Wedding Photography for couples looking for a mixture of photojournalistic, contemporary and traditional images and Professional Corporate headshots that are far from cheesy and stiff.